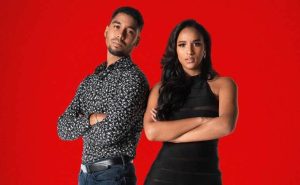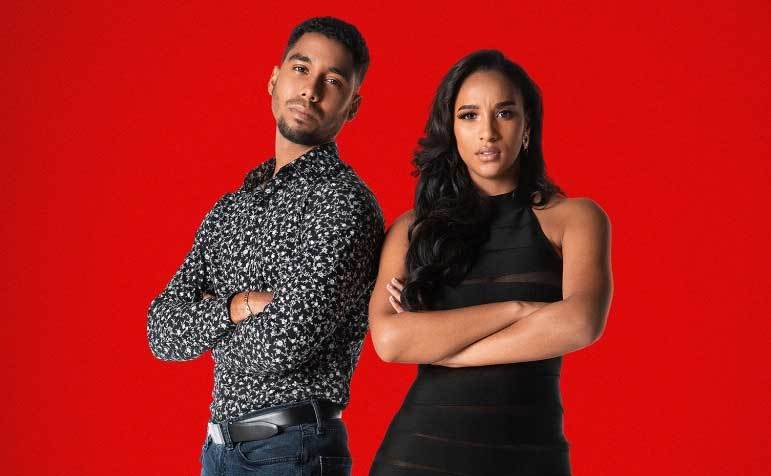 Family, Fights, and Fiancés: The Family Chantel
By Yuri S.
---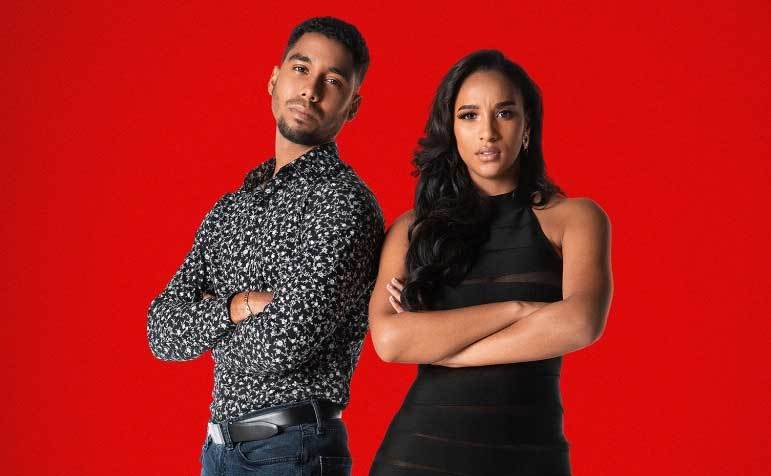 When they joined the cast of Season 4 of 90 Day Fiancé, Chanel Everett and Pedro Jimeno quickly became one of the most popular couples from the franchise. Although their relationship was not perfect, the two overcame several obstacles. Fans thought Chantel and Pedro were going to make it till the end.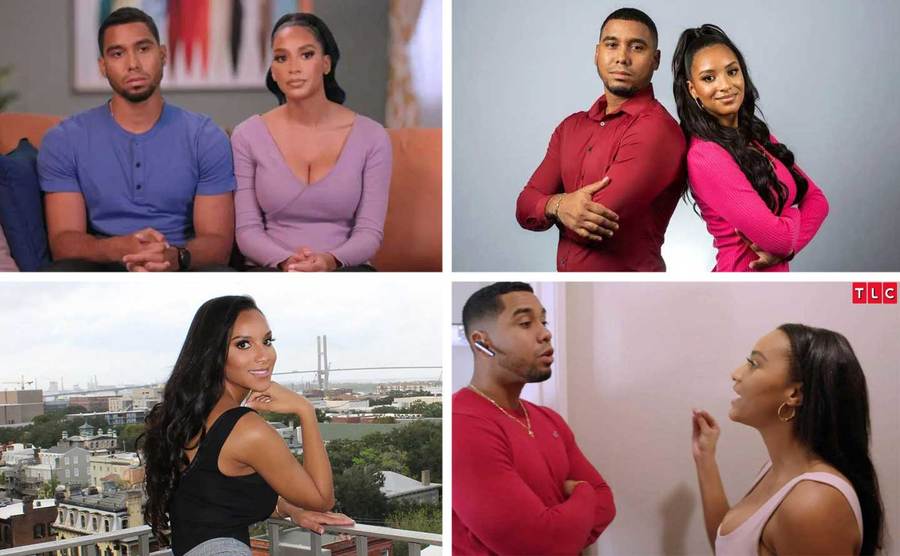 The couple gave fans a lot to remember, so it was only natural when TLC launched the spinoff series, The Family Chantel. However, the cracks in their relationship have widened throughout the show's four seasons as their families got too involved in their problems. Here's the truth about The Family Chantel.
They Met Online
When the world was introduced to Chantel and Pedro on 90 Day Fiancé, we learned that the two met online through a mutual acquaintance. The start of their relationship was like most couples on 90 Day Fiancé. Chantel wanted to learn Spanish, so she had a friend introduce her to Pedro.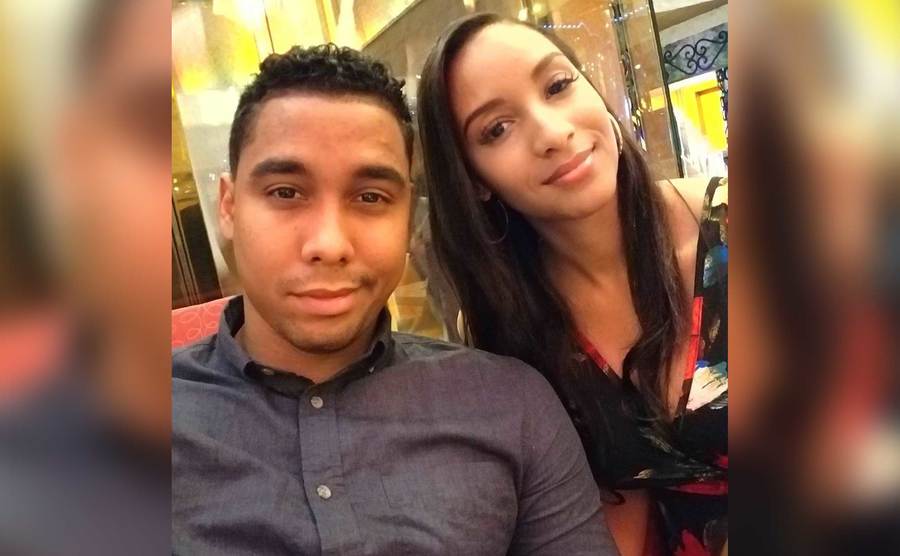 Chantel said, "The idea was for me to learn Spanish and for Pedro to learn English. But when I first saw him online, I was attracted to him right away. So, I decided to visit him in the Dominican Republic." Shortly after meeting, the two started dating, and their relationship moved quickly.
Three Short Visits
Chantel visited Pedro just three times before he secretly proposed during her third trip to the Dominican Republic. Their relationship moved at a ridiculously fast pace, and they barely knew each other when Pedro popped the question. Chantel didn't even tell her family he had proposed and lied about it.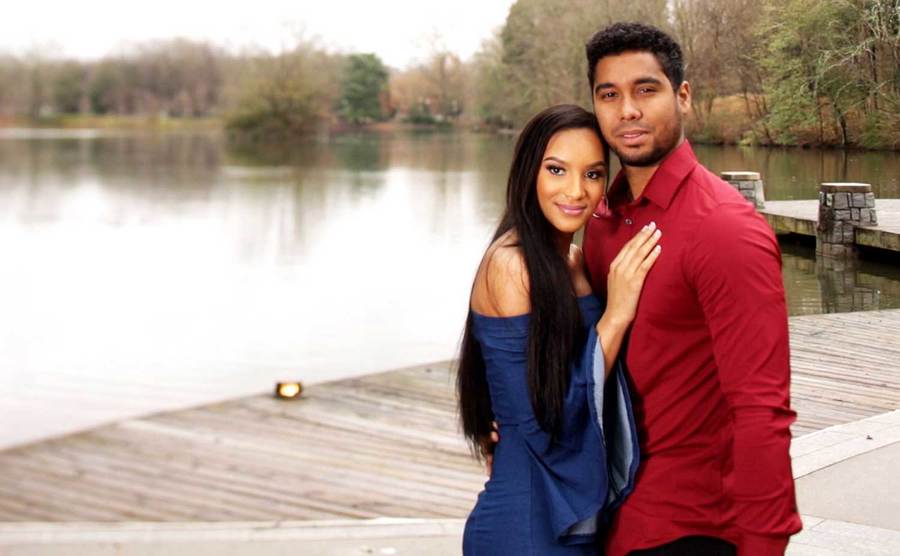 After the proposal, Pedro moved to the US to be with Chantel. She told her family he was visiting on a student visa, but she had actually brought him over on a K-1 visa. It took Chantel a while to work up the courage to tell her family the truth about her relationship status.
Only a Week to Wed
By the time Chantel told her family the truth, she and Pedro had less than a week to get married before he would have to go back to the Dominican Republic. Three months after their engagement, the couple tied the knot in a small ceremony in Georgia. Chantel's parents weren't happy.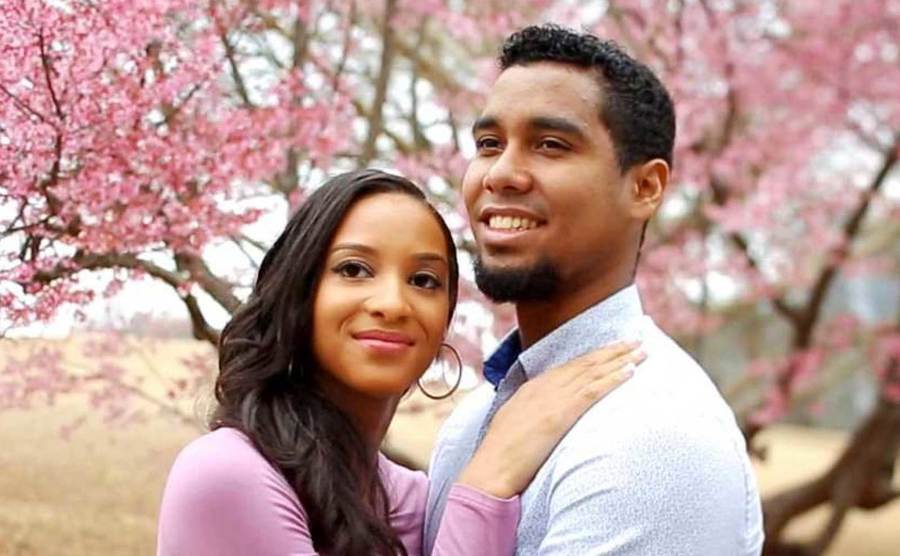 After their American ceremony, Pedro and Chantel headed to the Dominican Republic for a big celebration with his family. Pedro's family was happy to celebrate the couple's wedding. However, the same couldn't be said for Chantel's family. They were not as welcoming when Pedro met them for the first time.
Questioning His Motives
When Chantel introduced Pedro to her family, they had many questions. At their first dinner together, her parents asked if he was marrying Chantel for a green card. Since he was not a US citizen and she was, her family questioned his motives because the relationship moved quickly.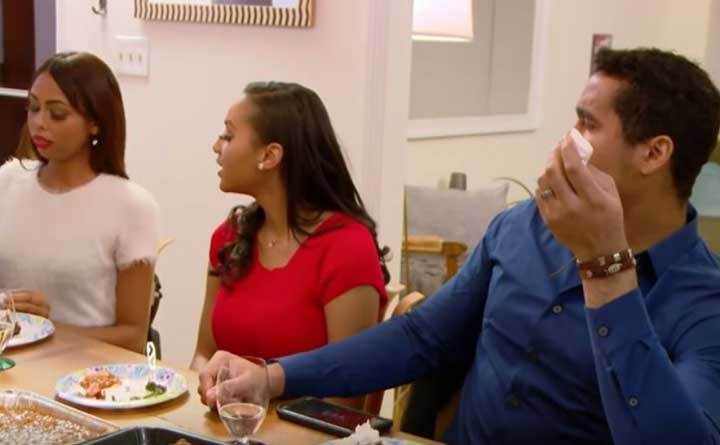 Despite Chantel's parents' discomfort, the two got married anyway. It caused problems from the start of their marriage, and her family's negative feelings didn't improve. Although they seemed in love, no one knew if it was real or all for the cameras. Unfortunately, the questions tore their relationship apart after a while.
The Start of the Drama
Chantel and Pedro's family drama started when her parents questioned if he was marrying Chantel with an ulterior motive. Pedro's family didn't like how her family treated him. To make matters worse, when he got his green card and started working, he sent gifts and money to his family in the DR.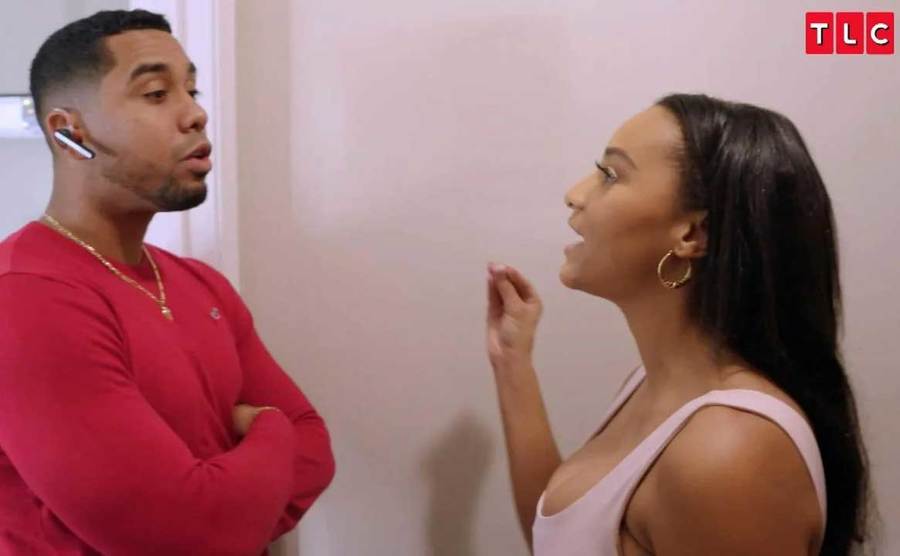 It upset Chantel because it made her feel like her parents were right. Additionally, Chantel's family claimed Pedro's mother, Lidia, "groomed" her son to come to the US and find an American bride so he could send them money.
An Explosive Fight
During one of their first dinners together, a huge fight broke out between Chantel's family and Pedro and his sister Nicole. It turned into an all-out brawl that the producers had to break up because Pedro and Chantel's brother River started hitting each other.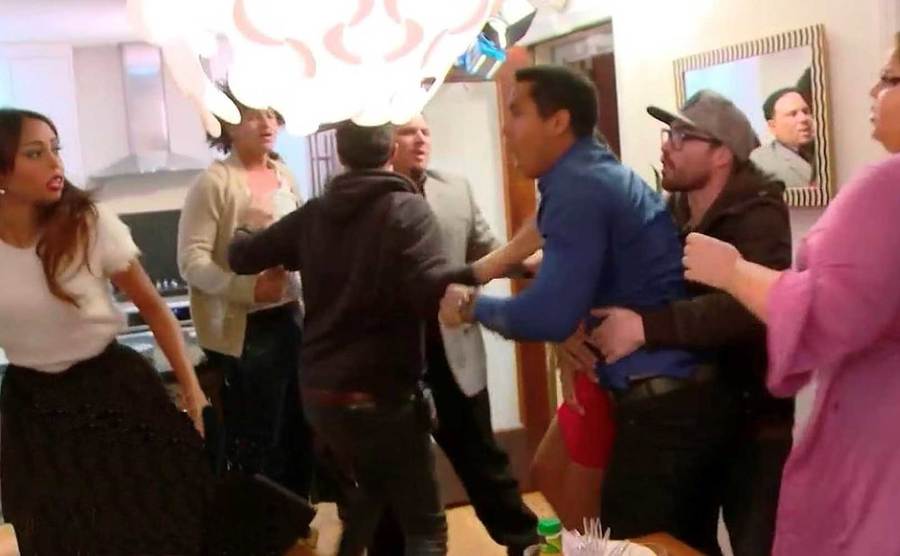 The explosive fight highlighted the tension between their families. Luckily, River and Pedro made up and became close friends. River was one of the few people who rooted for the couple and hoped they would work things out. Many viewers enjoyed watching Pedro slowly become accepted by her family.
They Landed a Spinoff
After they were on 90 Day Fiancé and 90 Day Fiancé: Happily Ever After, producers realized fans were obsessed with Chantel and Pedro's story. TLC decided to give the couple their own spinoff about their life as a married couple and all the drama that came with it.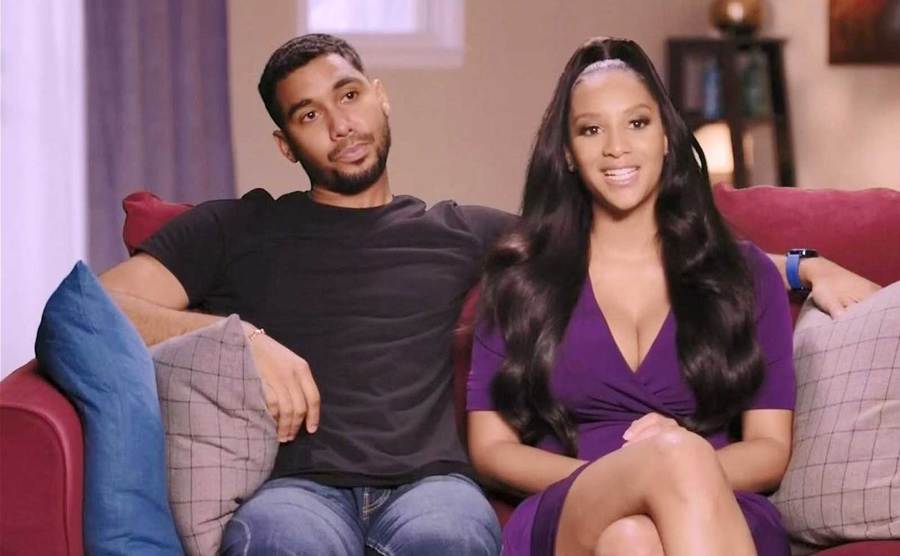 The Family Chantel kicked off in 2019, showcasing their married life and chaotic family dynamics. Their family members have never been shy about voicing their opinions, which has added to the show's drama. Chantel's mom, Karen, is usually at the center of the drama.
Not An Easy Marriage
Starring on their own show didn't help the issues in their relationship. Chantel and Pedro often clashed and struggled to stay on the same page due to the growing hostility between their families. Sadly, their family drama pulled the couple apart.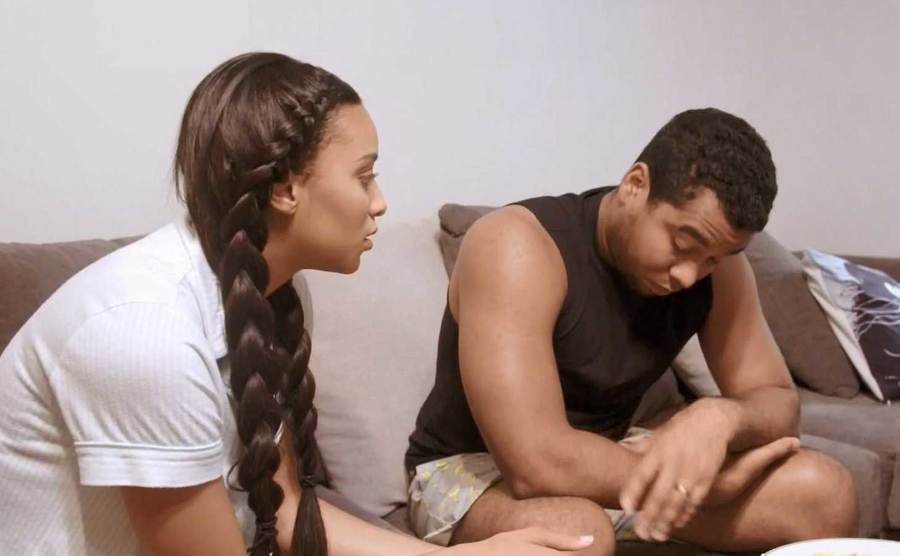 In an interview, Pedro admitted, "We have our differences that we're still working on. We have our challenges, but that's something that will play out on The Family Chantel." If their families had been supportive of the couple and gave their blessing, the relationship might have been different.
Overcoming Cultural Differences
Pedro and Chantel came from very different backgrounds and had many cultural differences. They had a language barrier because Chantel's Spanish wasn't great, and Pedro's English was basic. Chantel said they overcame some differences through music. She shared, "He would send me, while we were dating, all sorts of Latin music and Latin love songs."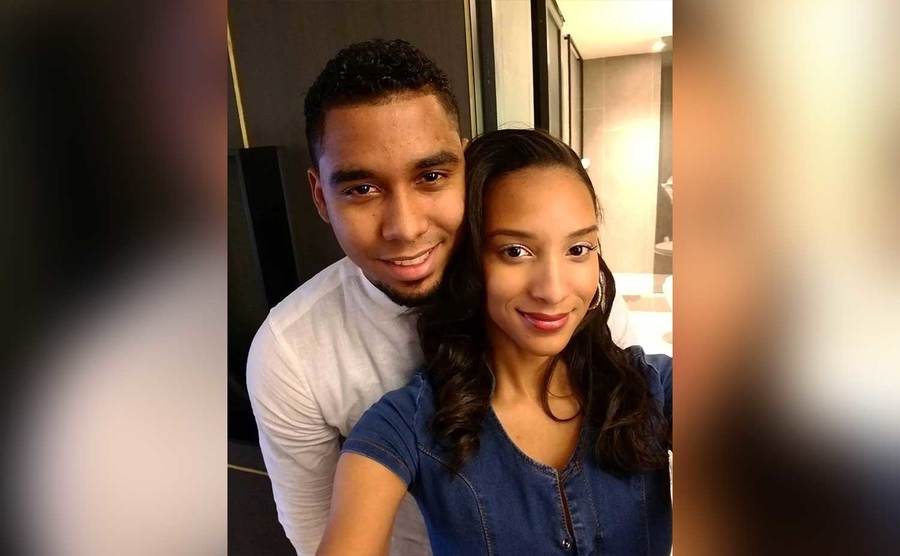 The two worked through some cultural issues, but they came back up when Chantel's family visited the Dominican Republic. Her family was mortified when they were served chicken necks, a traditional food in the DR.
Not Ready for Kids
Although many parts of their relationship moved quickly, Chantel and Pedro held off on expanding their family right away. During an episode of the show, Pedro shared that he didn't want to have children with Chantel at the time because he didn't think she was ready.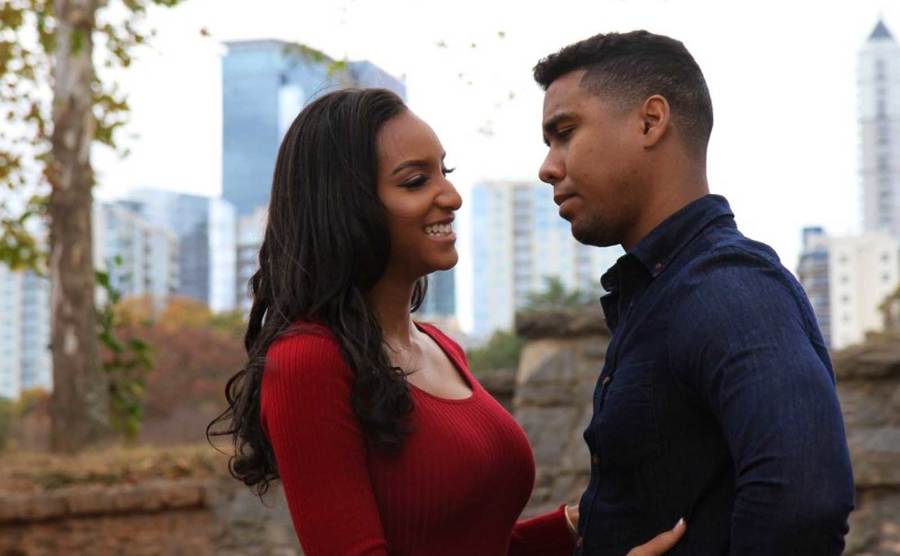 Pedro said he wanted kids but didn't feel Chantel was mentally prepared to be a mother. He shared, "We're not emotionally ready to bring a baby to this world." It was another reason for the tension in their marriage because most people would want to have children with their partner.
Not on the Same Page
Although Pedro didn't feel ready to have children, Chantel said, "You're never truly ready, and we're not getting any younger." He claimed they should wait until she finished her degree and he completed his studies, but she knew that was just an excuse.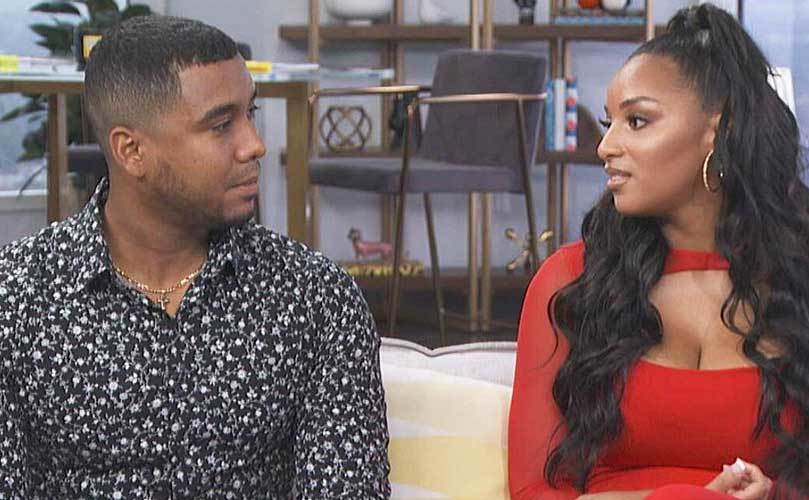 Chantel thought Pedro was holding back because of his "budget," which she clarified was his "mother's budget." She was referencing the money he sends to his family. The two weren't on the same page, but not having children was probably better because they had too many problems.
She Fought With Chantel
As viewers see on the show, Chantel and Pedro's families have not been happy about their marriage. While Chantel's father, Thomas, was more accepting of Pedro than the rest of her family, others have gone to great lengths to break them up.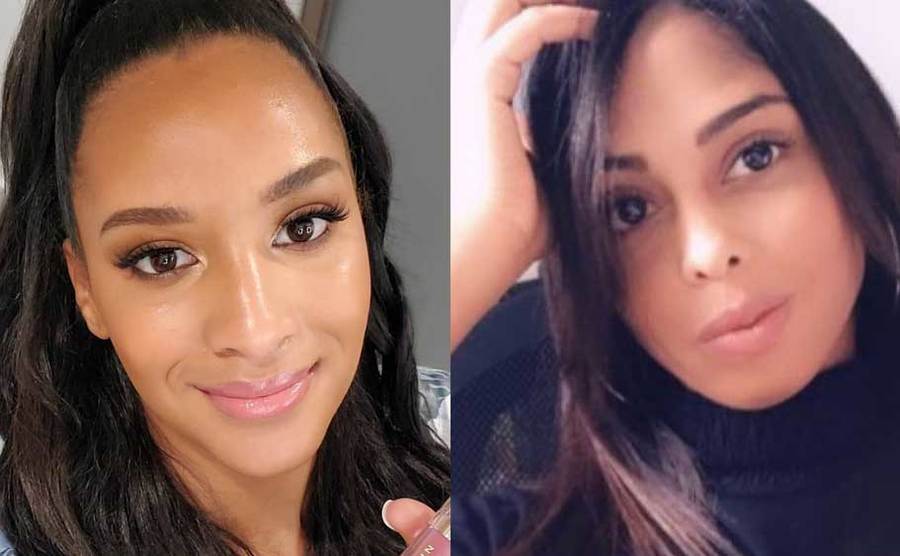 Pedro's sister, Nicole, consistently fought with Chantel. She didn't want the relationship to last and went as far as spreading a rumor about Chantel to make her look bad. Besides Nicole, Chantel's mom Karen also tried to convince her daughter to leave Pedro.
They Launched a Company
A few weeks after TLC announced plans for The Family Chantel, Pedro and Chantel registered a company together. While not much was known about Pedro & Chantel LLC, fans wondered why the two would go into business together if their relationship was on the rocks.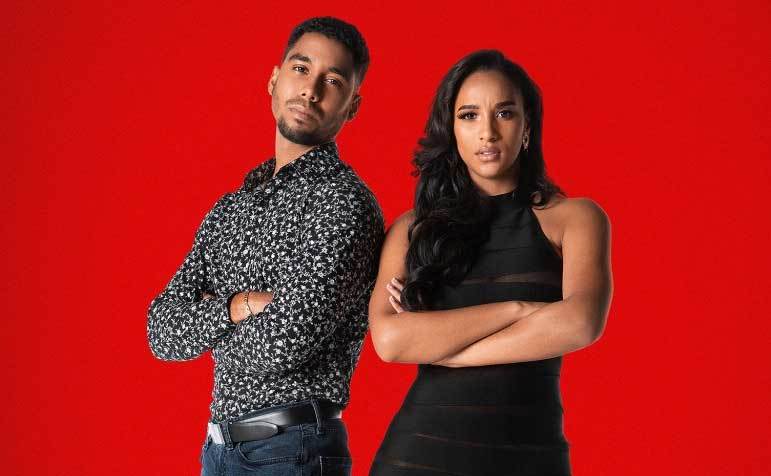 It's possible the two wanted to further profit off their growing popularity. However, we can imagine that Chantel's parents weren't happy about the decision, given their suspicions that Pedro used her to get a green card. The couple assumed they would be together forever.
Confronting Trust Issues
In spring 2020, Chantel and Pedro were among other 90 Day Fiancé couples chosen to appear on 90 Day Fiancé: Self-Quarantined. Chantel said quarantine gave them more quality time together and helped their relationship because they had "deeper conversations." It helped them work through other problems.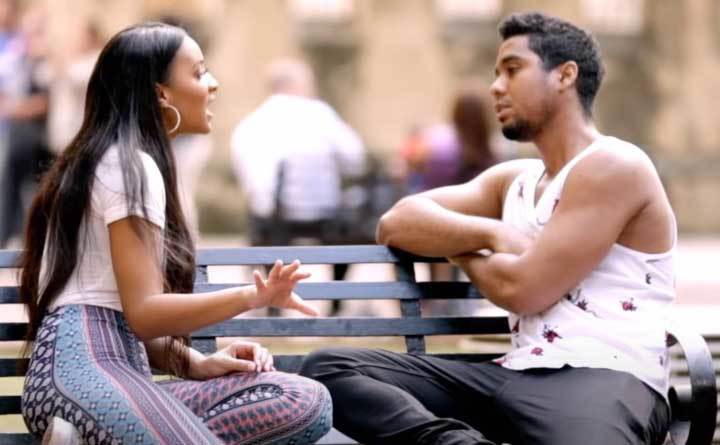 Chantel opened up about using the time to work through their trust issues stemming from his lies about dancing with another woman during a visit to the Dominican Republic. Pedro insisted it was all in the past and wouldn't happen again.
They Bought a House
After spending most of their relationship in what Chantel called a "tiny" apartment, the couple purchased their first home in May 2022. The two-story, five-bedroom home was definitely a step up in Chantel's eyes, but she didn't get to enjoy it the way she had hoped.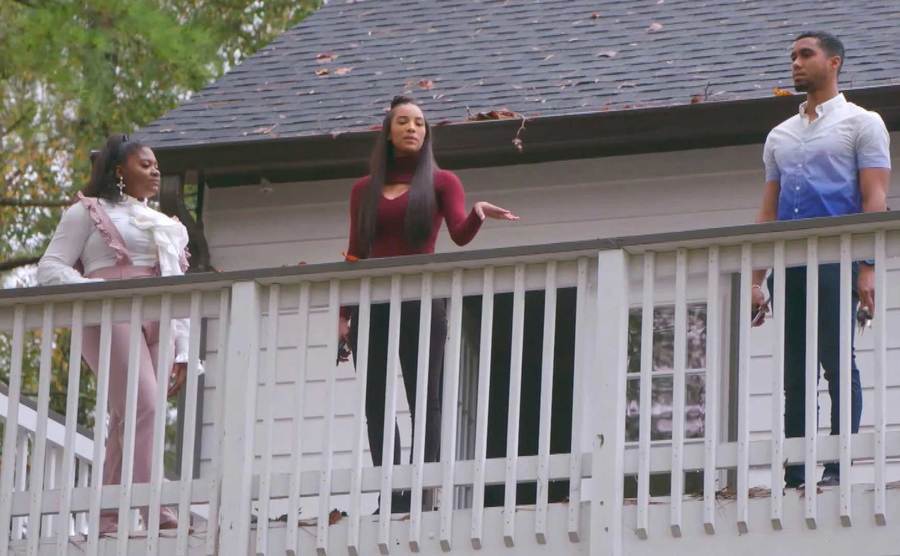 When Chantel and Pedro first married, she fought with his mom and sister because Pedro paid for their home while she had to live in a small apartment. She said she used all her money to bring Pedro to the US, so she couldn't afford to buy a home on her own.
They Separated
Shortly after purchasing their home, Pedro and Chantel decided to separate. Even though Chantel tried to mend her relationship with his family, it didn't help the state of their marriage. Pedro was already set on the idea of separation even though Chantel wanted to fix things.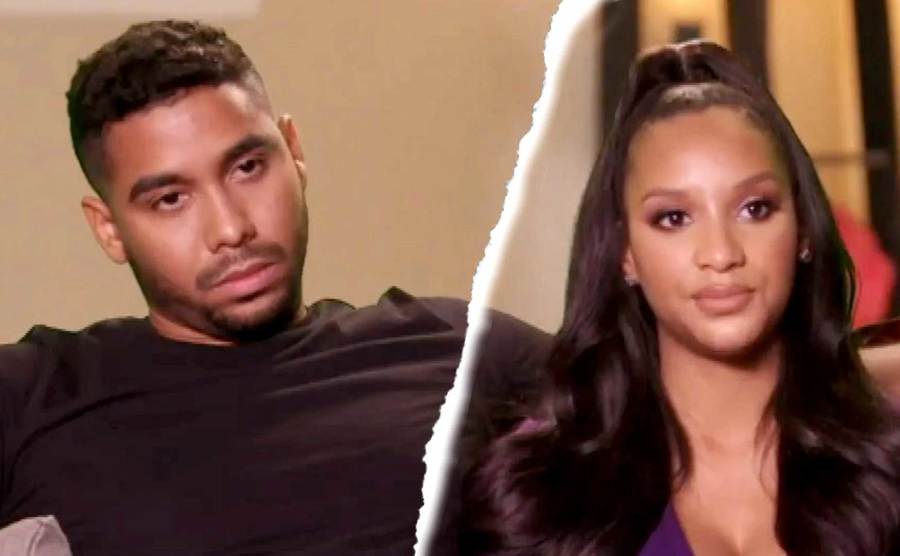 Her attempts to mend the relationship failed, and the two ended their marriage. However, they tried to live under the same roof as a separated couple. It seems odd, considering they had so many issues. Chantel struggled at first, but there was no way to fix the relationship.
He Filed for Divorce
When Pedro and Chantel separated, he sought advice from a lawyer to move forward with a divorce. Pedro's divorce petition claimed his marriage to Chantel was "irretrievably broken." He accused her of withdrawing $257,000 from their joint business account "out of spite."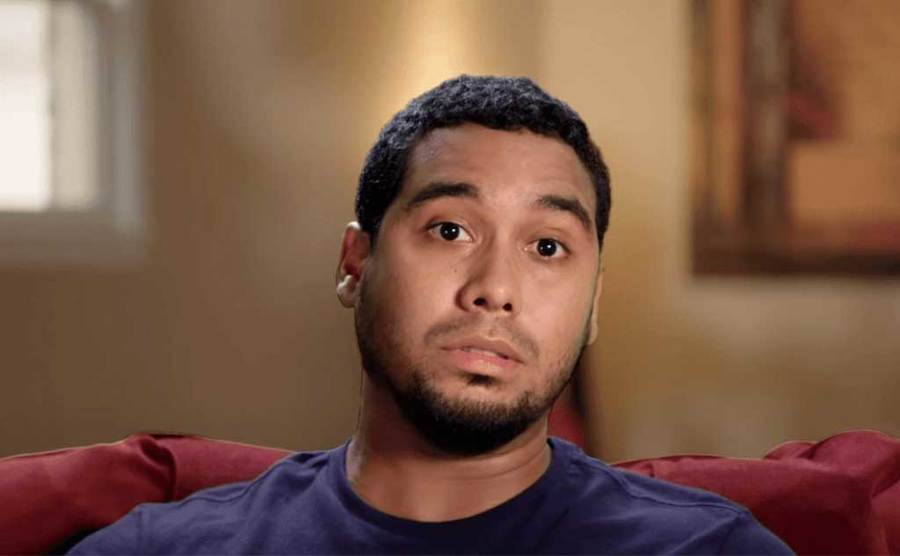 He said the money she took stopped him from meeting his monthly living expenses and needs. Chantel was upset by his claims and filed a separate petition, accusing Pedro of "physical domestic violence and mental pain." It started to turn into an ugly battle between the two.
A Mutual Restraining Order
After making claims about possible abuse, Chantel asked the court to have Pedro "immediately return her cell phone and back up storage devices for her computers and cell phone." It got ugly, so the court issued a mutual restraining order, which meant they couldn't live together.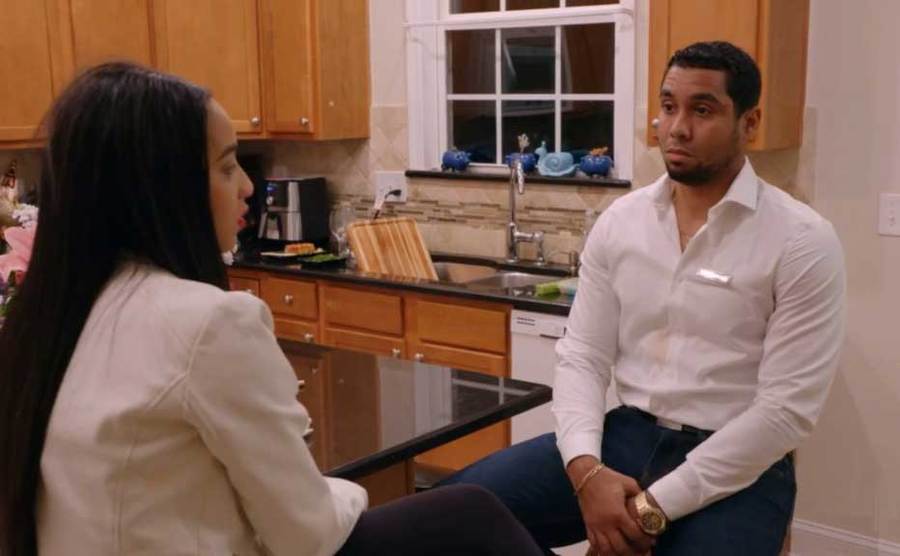 The restraining order also stopped them from touching their assets or insurance policies without notifying one another. One of the main storylines during Season 4 is Pedro's possible infidelity with his co-worker. Chantel cited adultery in her restraining order petition.
An Ugly Divorce
Based on how things are going so far, it seems this will be an ugly divorce for Pedro and Chantel. They have both made claims about the other, which haven't been so kind. Although her family was growing to accept Pedro, they are a tight-knit group and will rally around Chantel.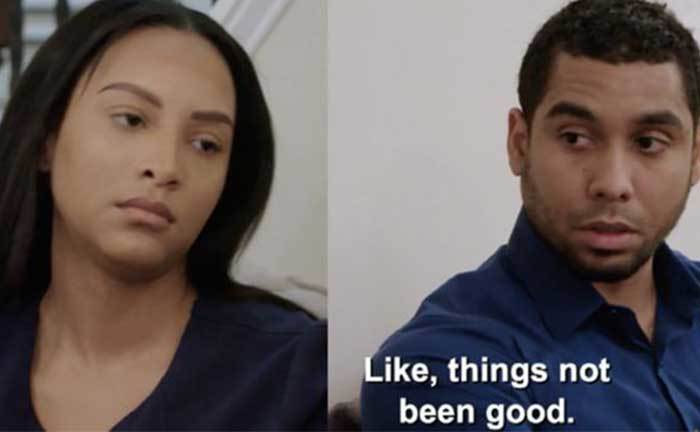 Since they have a business together, splitting their assets will be a process. We are sure Pedro's mom and sister support the divorce because they never liked Chantel. Their divorce could play out on the show if it gets picked up for a fifth season.
They Tried to Make It Work
A while before they filed for divorce, Chantel and Pedro tried to mend the relationship between their families by attending counseling. She said, "Since our families are a big problem that's affecting our relationship, we will be attending family counseling."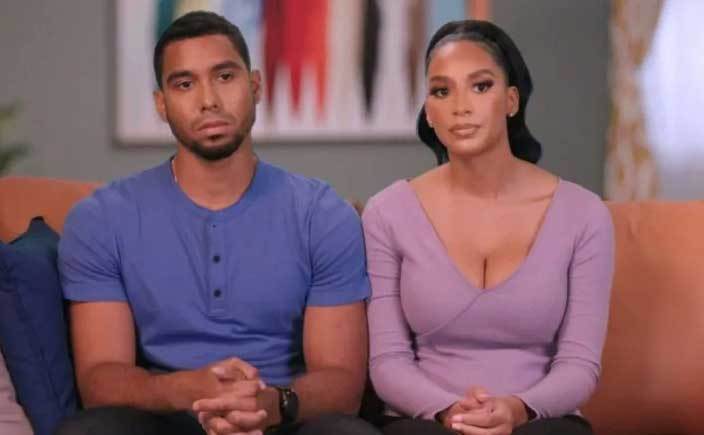 Their parents were a toxic influence on their relationship, but the two had to work on their other problems as well. Chantel previously said they were trying not to let outside things affect them, but that was harder than they imagined because their families were so involved in their lives.
She Bashed Her In-Laws Online
Although she said they were going to counseling, Chantel didn't do much to help the family problems. She posted a video on Instagram directed toward Pedro's family. The video, "How God Made My In-Laws," showed a series of cards with grains of rice and a word.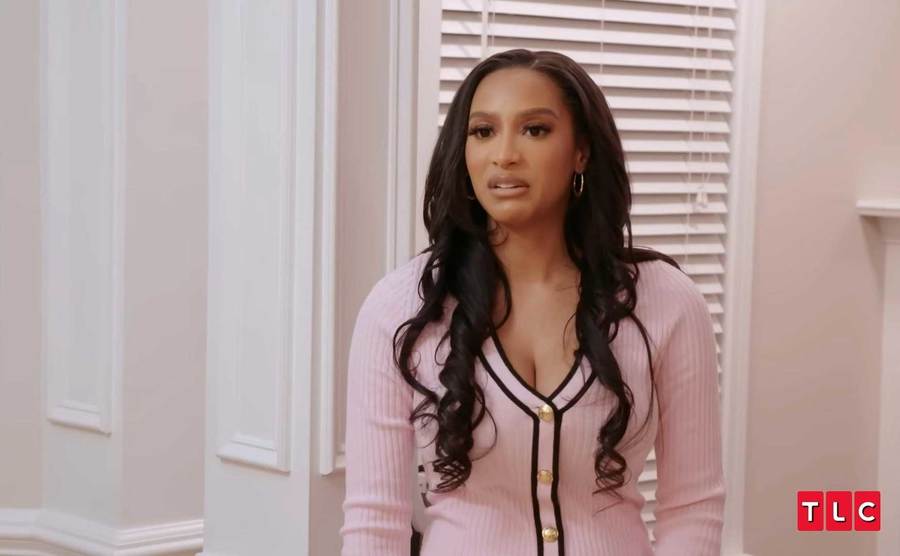 The video showed that a little bit of love, support, and kindness went into the making of her in-laws. But it turned mean when it alluded that more rudeness and fakeness were put into them than any other quality. She didn't care that it could have caused more issues.
No Regrets
Their relationship might be over, but Chantel doesn't have regrets about her quick marriage. The two knew they had problems and tried to work on them for a while. In an interview with The Chicago Tribune, Chantel had some advice for others thinking of following a similar path.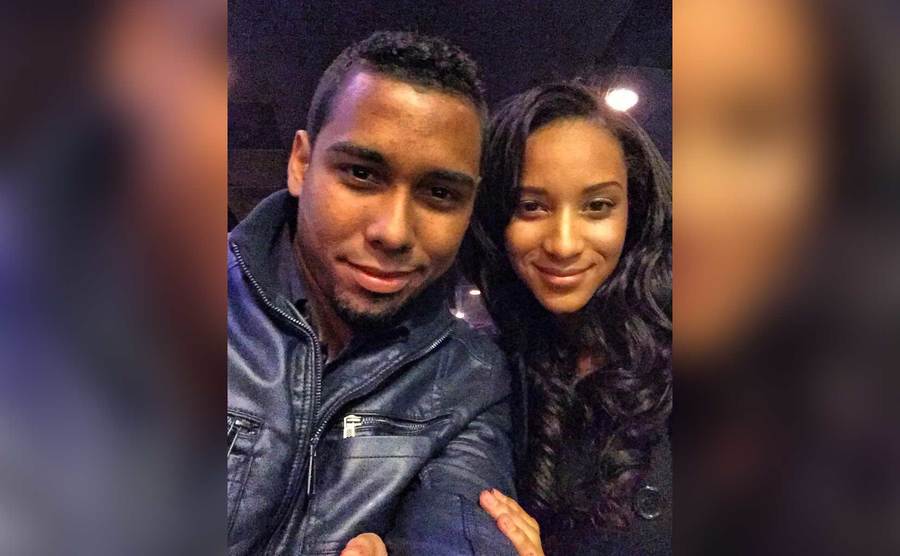 Chantel said, "I would say get to know the person before the 90 days. That way, you have as much information about this person before you make a commitment that could potentially change your life." Maybe she should have followed her own advice.
He Became a Realtor
When Chantel first met Pedro, he was working as a Spanish tutor. However, he studied to become a real estate agent throughout the series. He got his license in 2021, which helped boost his confidence. Pedro's co-workers appeared on The Family Chantel during Season 4.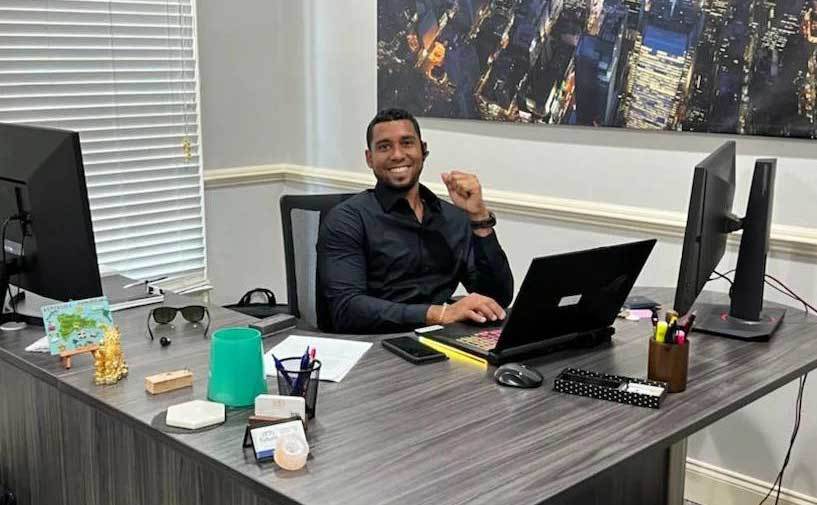 It helped him connect with people in the US because his family is still in the Dominican Republic. Pedro created a social life, but it left less time for Chantel. Now that the couple is going through a divorce, his co-workers have become his support system.
She Got Her Degree
While filming 90 Day Fiancé, Chantel worked towards her nursing degree. She became a registered nurse and started working at a hospital in Georgia. In June 2022, Chantel posted pictures during her break at the hospital. But that isn't her only job.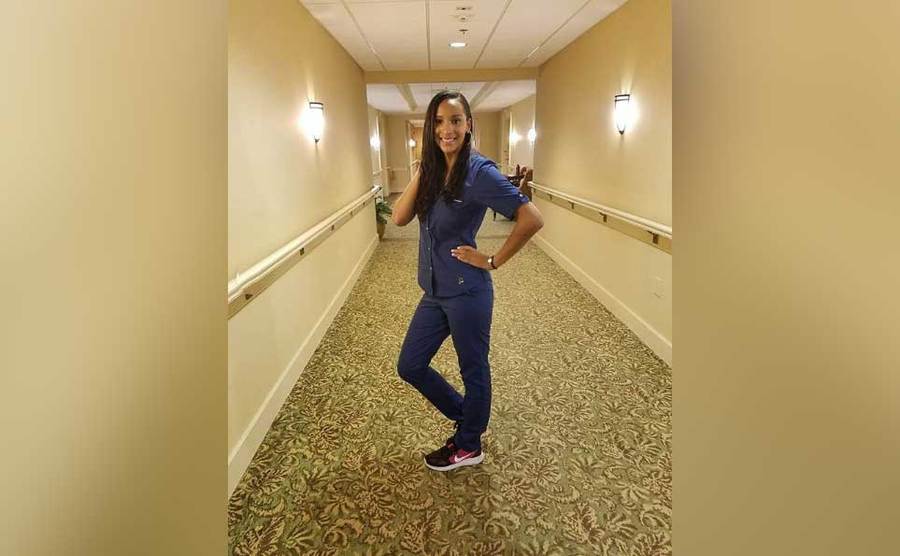 On top of nursing, Chantel is also a model and influencer. She has over 800,000 followers and does paid partnerships with brands for beauty and makeup products. Chantel also earns money from her work on reality TV. Her estimated net worth is about $1.5 million.
A Fan of the Show
Before appearing on 90 Day Fiancé, Chantel was a fan of the show. She used to watch the series while she and Pedro were dating. Chantel revealed to E! News, "I really wanted to be part of the show because I wanted to show everybody how perfect I thought my relationship was."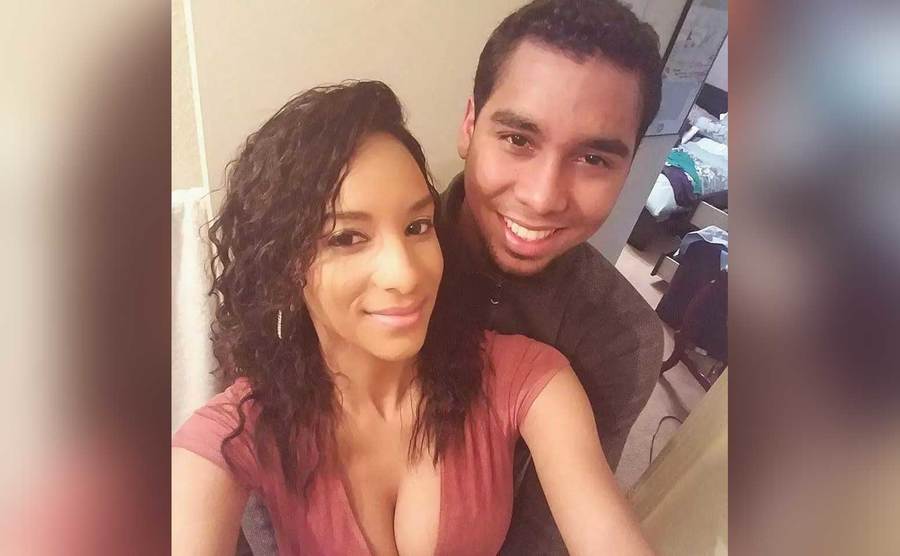 Chantel thought her relationship was better than the couples she watched on 90 Day Fiancé. She told The Chicago Tribune, "Once I got on the show, I realized no relationship is perfect. We have our flaws." Maybe being on TV wasn't a good idea.
Theories About the Show
As a fan of the show, Chantel had her theory about why fans love 90 Day Fiancé. She said people liked watching because "it's relatable." She added, "With how diverse America is, you're bound to meet people from other cultures, and there's always going to be differences."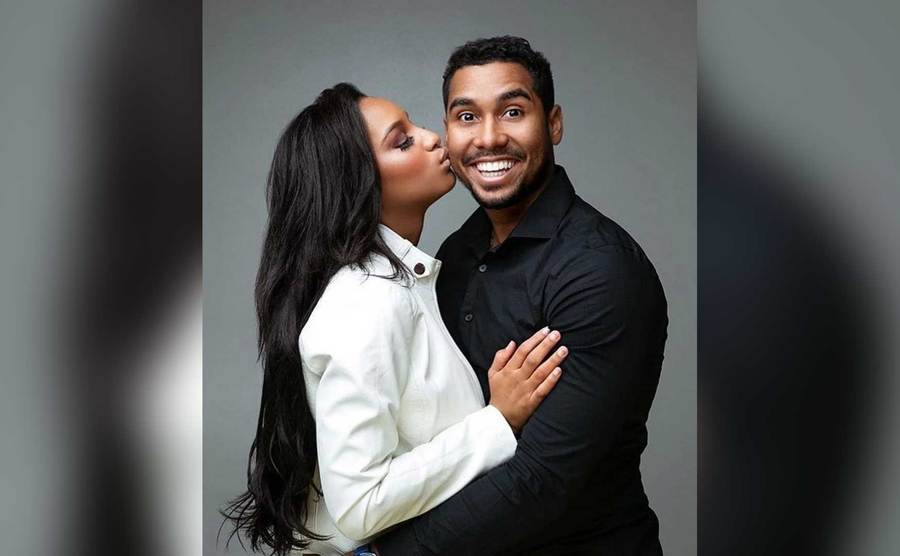 Pedro thought people loved the show "because of the love. I think sometimes you find somebody in another part of the world, and you fall in love with them." He feels people get together because of their love and ignore the distance and cultural differences.
Plastic Surgery Rumors
Being a reality TV personality exposes you to criticism from random people online. Chantel's fansnoticed that she used to have more in the cleavage department, and people talked about it on social media. In 2019, she shut down rumors by posting photos of herself ten years prior.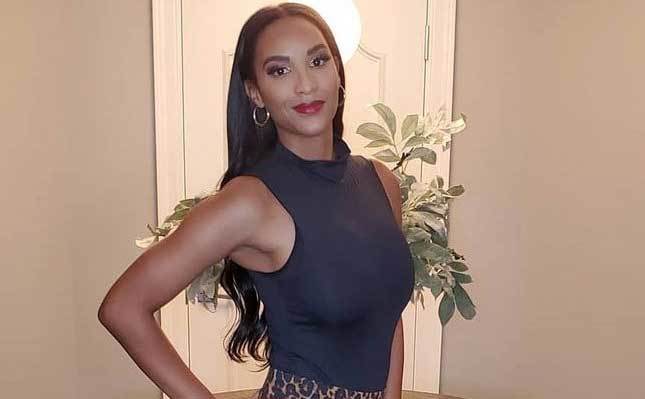 Her pictures showed that there hasn't been a change in her chest. Other 90 Day Fiancé cast members believe Chantel had a boob job despite her denial. She hasn't commented on the plastic surgery rumors about her chest.
She Knows Her Family Is Crazy
Many find the explosive drama between Pedro and Chantel's families hard to believe, but she isn't in denial about how crazy her family can be. However, they sometimes surprise her with their wild antics. But everything is authentic on the show.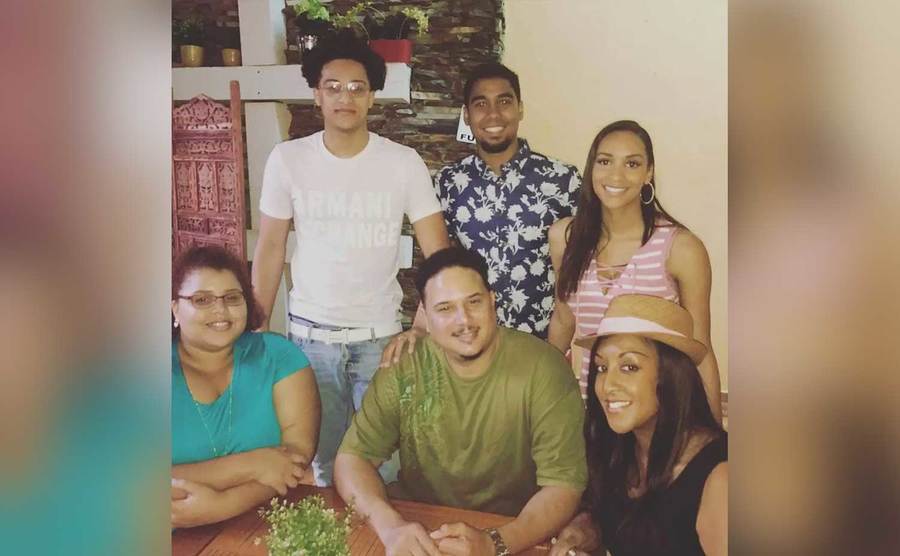 Chantel said, "Sometimes I can't even believe that this craziness is my life." But she believes anyone's life would look crazy if they had their every move documented by cameras. As viewers, we can be judgmental because we aren't going through the same experiences.
The Show Will Go On
Although their relationship is falling apart, Chantel hopes the show will continue even if Pedro isn't in her life. If the show is renewed for a fifth season, it will probably focus on the ongoing divorce between the couple. Chantel wants to continue sharing the ups and downs of her life.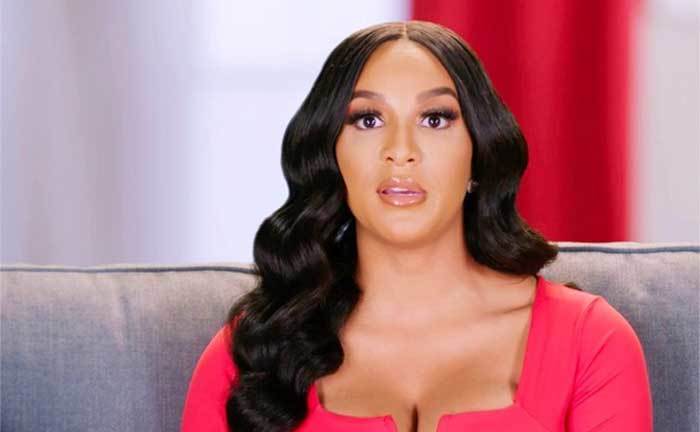 She hopes the show will help her family bond. Chanted shared, "It is a dream that all of our family members get along. That's what this whole Family Chantel is really about; it's the desire for an intercultural family to be in harmony."
Fans Thought She Was Better
Pedro and Chantel might have been a fan favorite couple, but as The Family Chantel played out, fans realized she was too good for him. People questioned whether Pedro deserved Chantel because of the way he treated her. He was considerably colder to her during Season 4.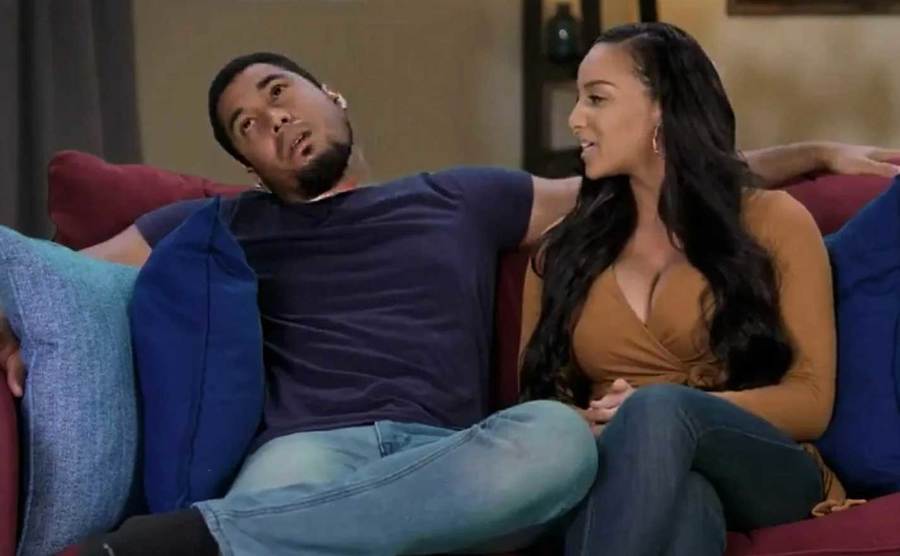 Fans were disappointed because Pedro preferred to be with his co-workers and put his marriage on the back burner. Viewers thought his behavior was unacceptable. Therefore, it probably didn't come as a surprise when Pedro and Chantel announced their divorce even though Chantel tried to make it work.
She Will Be Ok
It might be a challenging adjustment, but fans feel Chantel will walk away from the breakup as the victor. Viewers expect her to thrive after she heals from the split. She has a strong support system in her family and friends that will help her bounce back.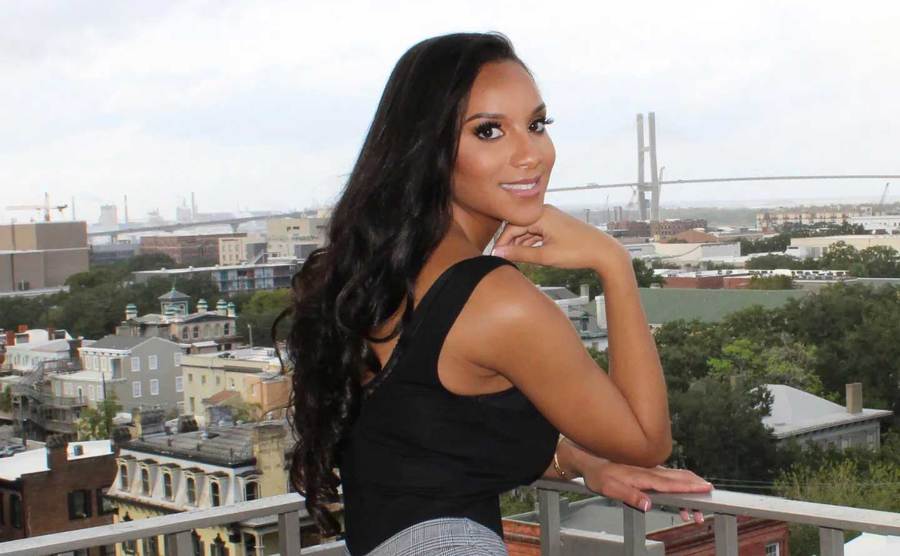 Through the show, viewers have seen that Chantel is a catch because of her personality and beauty. Fans think men will be lining up to date Chantel now that she is single. She has a respectable job and social media following to support her lifestyle.
He Won't Do Well
Pedro checked out of his marriage months before the separation, but fans expect he will only have short-term satisfaction. His mother and sister are notorious for their toxic personalities, but viewers think Pedro will help them move to the US. However, they will drag him down with their negativity.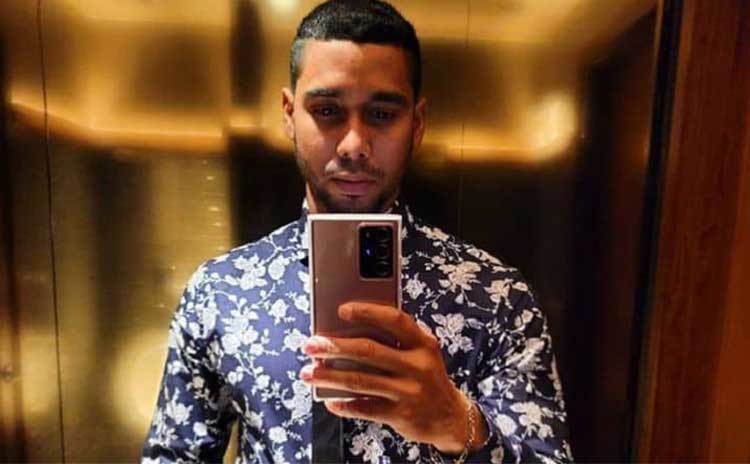 Viewers think Pedro will regret his divorce from Chantel because she truly loved him, and he didn't try to fix things. Everyone is excited to see how Chantel's dating life will be after the divorce, but no one is concerned for Pedro's future.
He Might Have Moved On
In recent days, Pedro seemed to share that he has moved on from Chantel. He posted a picture on his Instagram story. with a mystery woman whose face isn't visible in the picture. Fans figured out that the woman 23-years-old and might be named Alexus.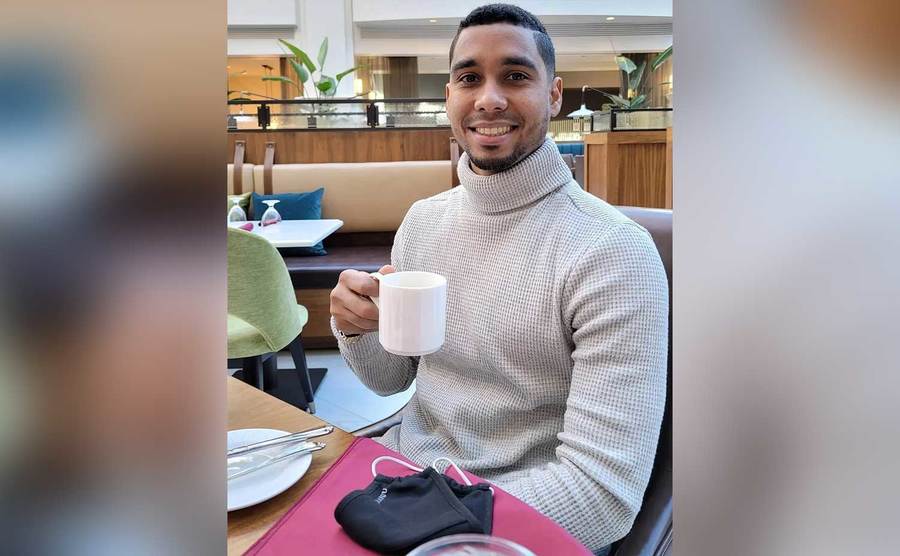 As his storyline unfolds on TV, it's odd that he would put such a risky picture online. She is much younger than him, and it might turn him into more of a villain among fans. Maybe Pedro posted the picture as a jab at Chantel.
Her Brother's Music Career
Although Chantel is the popular face of The Family Chantel, her brother River is also making a name for himself. He has appeared on several episodes of the show, but he is focusing on his music career. River released a single at the beginning of Season 4 and has released a song weekly.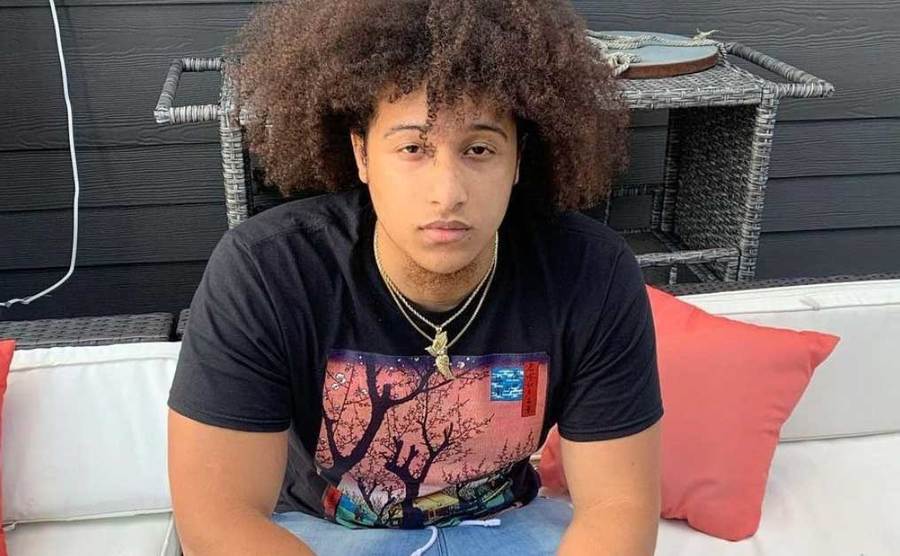 His music is available on all platforms, and he performs in different cities. River is touring, and his family supports his music career. He shares messages from his fans, friends, and supporters who love his music. River is trying to be independent.
She Might Have a New Man
Pedro isn't the only one moving on. Chantel is rumored to be dating Rich Dollaz from Love & Hip Hop. The rumors started after Dreddsworld revealed she had been seen with Rich Dollaz in Atlanta several times. The 44-year-old is a music executive, entrepreneur, and reality TV star.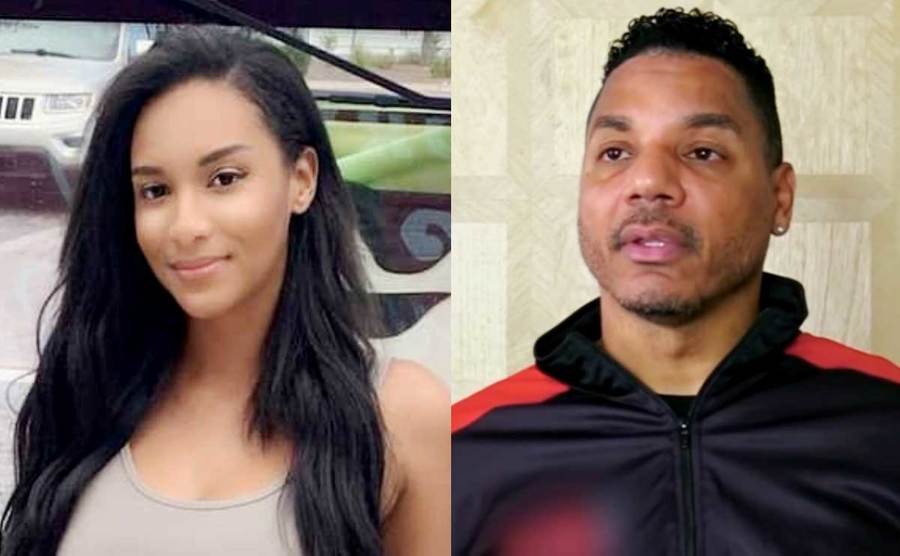 Some believe they are working on a show together, but many people support them if they are together. Maybe Pedro's post was to get back at Chantel for moving on before him. Either way, fans would love to see a crossover between the reality shows.
She's Not Moving
When Pedro filed for divorce, he offered to move out of their shared home. Now that they are separated, Chantel will likely stay in the area because her family lives nearby. Her brother and sister also live close, while her oldest brother lives in Texas.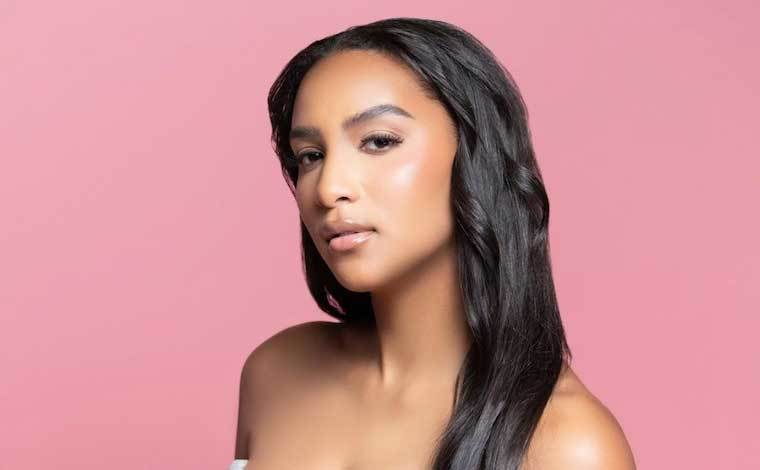 Pedro might stay in Georgia because of his real estate business, but he doesn't have family in the US. His family lives in the Dominican Republic, so he is far away from them. If he stays in the area, he might run into his ex.
An Unknown Future
Chantel and Pedro are currently in the middle of a divorce, so we don't know what the future holds for the former couple. They have gone their separate ways, but it could get ugly because there is a lot of hostility between the two.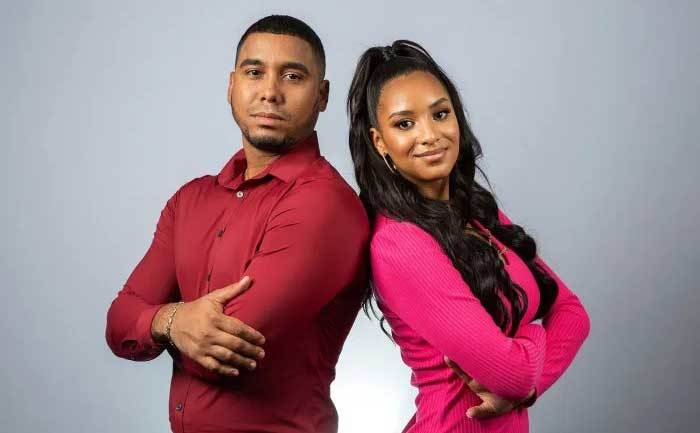 Although Chantel truly loved Pedro, he checked out of their marriage and ended things without a second thought. He didn't want to keep working on the relationship and was ready to walk away. It will be a while before we know how their divorce plays out.