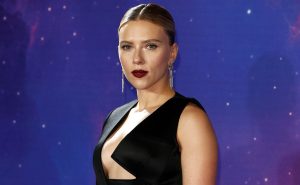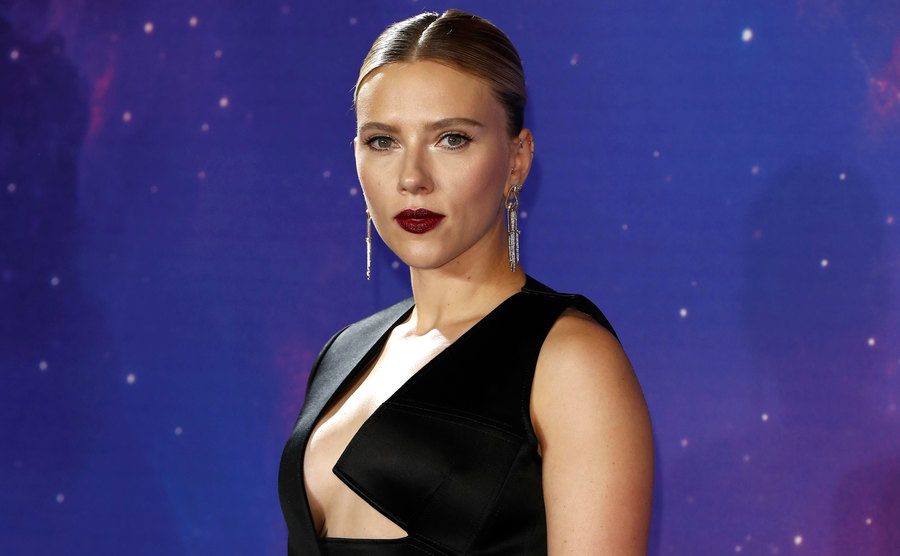 From Indie Darling to Big-Time Starlet: Scarlett Johansson
By Yuri S.
---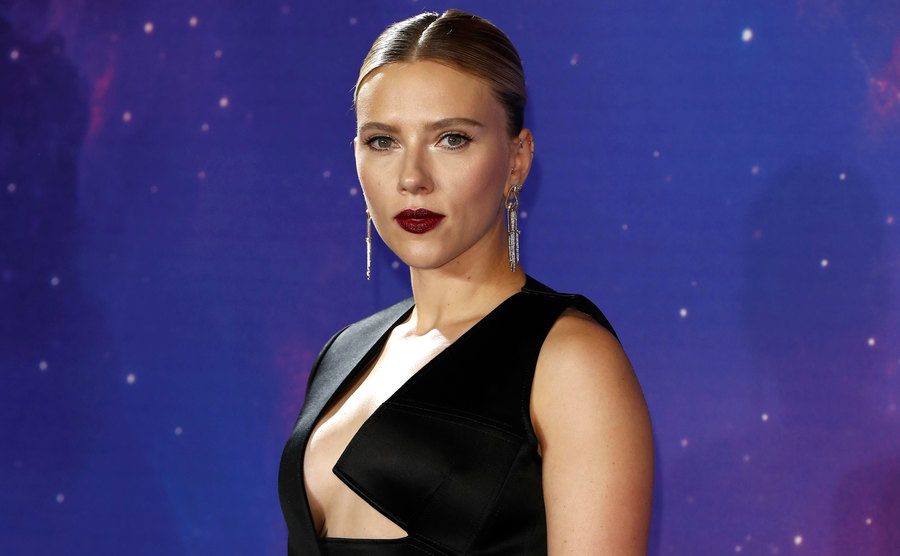 Over the past decade, Hollywood has had Scarlett fever, but the good kind. Scarlett Johansson became one of the biggest stars in modern-day Hollywood because of her role as Black Widow in the Marvel Cinematic Universe. Although she has been acting since she was a child, the New York native is at the peak of her career.
Johansson's career has transformed over the years, taking her from an indie darling to a mainstream starlet and everything in between. While she is one of the most well-known women in the world, Johansson has kept many parts of her life private. Find out what she has been hiding and more.
They Struggled Financially
Born and raised in New York City, Scarlett Johansson and her twin brother Hunter were the youngest of four siblings. Their family lived in Greenwich Village in a housing development that looked like a "bunch of brick buildings on the West Side." She attended public school before transferring to a performing arts school.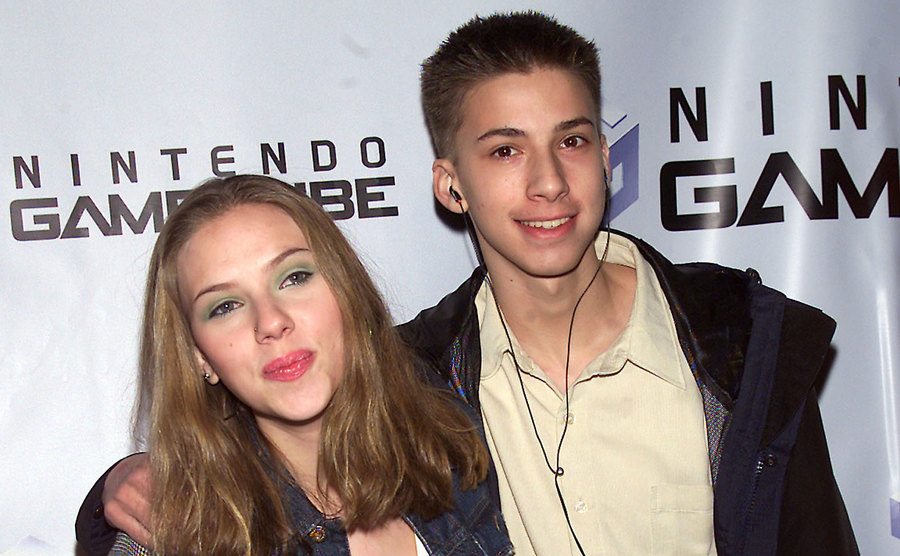 Johansson said the neighborhood was filled with many artists and their children, but it wasn't a wealthy area. Her family didn't have much money as they were living on welfare and had to use food stamps. Johansson's mom tried to shield the kids from everything, but they knew their situation.
Born to Act
Johansson knew she wanted to be an actress since the time she was a toddler. She would put on shows for anyone who would watch, and her mom wanted to make her dreams come true. The actress remembers throwing a tantrum in a talent agent's office when she was seven.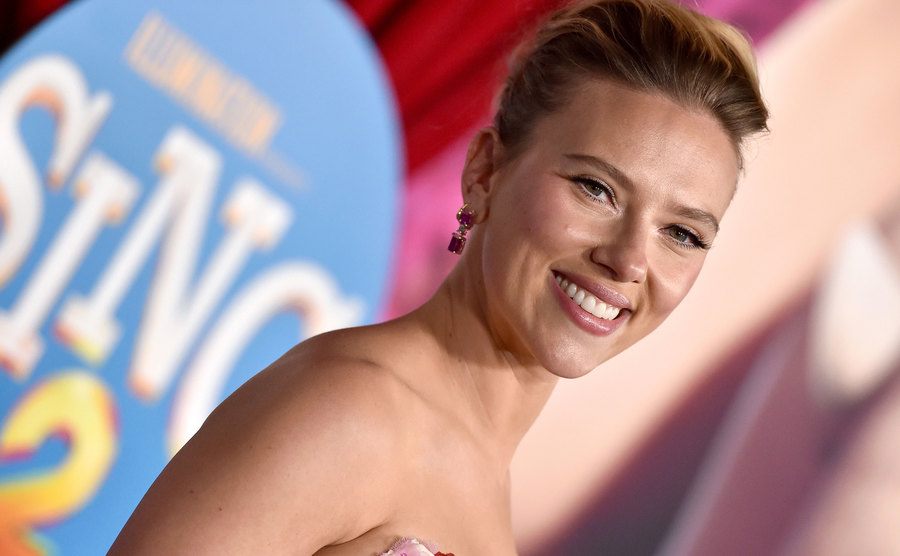 She thought her life was over because the talent agent wasn't interested in her. It was clear that she was more than passionate about acting, so her mom found her an agent, and she began auditioning for commercials. Johansson equated it to being in a beauty pageant.
Learning on the Job
Although she had some acting training, Johansson learned most of her skills on the job. She eventually stopped auditioning for commercials and only went for movie roles. It didn't take long for the naturally talented actress to land her first part. While on set, Johansson learned how to manipulate her emotions.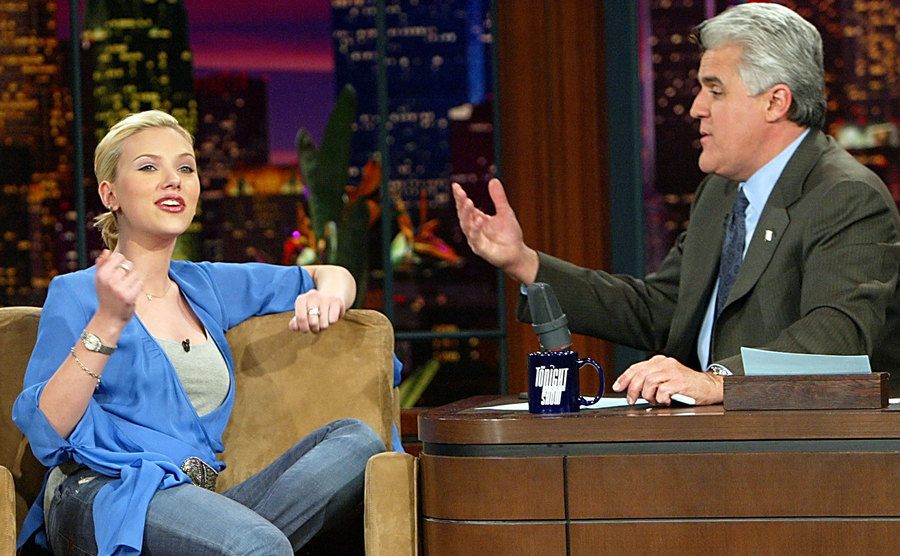 She has been called a method actor, but she relied on her own instincts instead of sticking to one type of training. Johansson said, "I've been hyperaware of human behavior and able to mimic it somehow." She trusted her gut to understand the right way to portray a character.
She Caught the Acting Bug Early
When Johansson was just eight years old, she appeared in her first feature film. The job gave her the hope that she could actually have a career in acting. Johansson remembers the feeling vividly, but it would be another four years until her career really took off. She had made about five movies by then.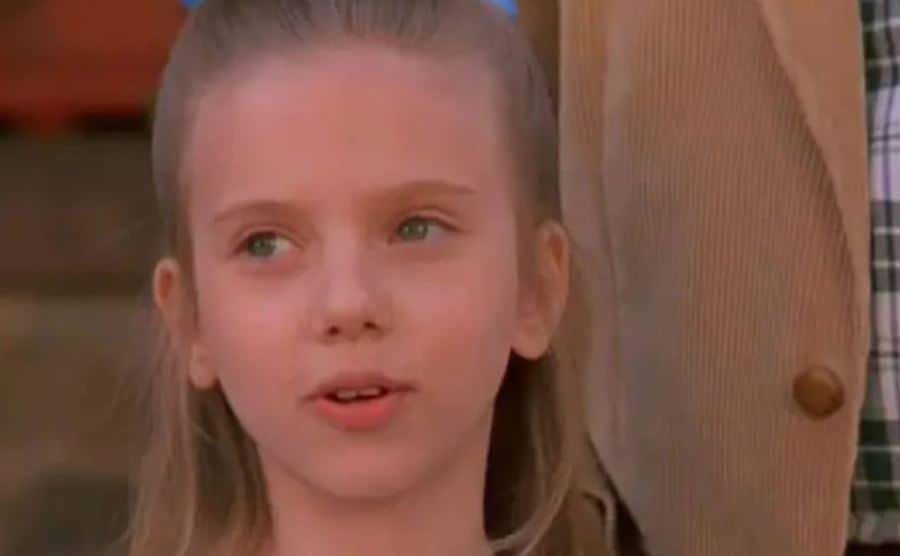 Most of her early work was very emotional, and Johansson started to understand the nuances of what went into giving a deep performance. Her portrayal in the film North garnered attention in the industry, which helped her get several offers for roles about young girls in emotionally complex scenarios.
Does Scarlett Johansson Have a Twin?
As the youngest in the family, Johansson and her twin brother, Hunter, were deeply affected when their parents got a divorce. They were only 13, and the family was torn apart because their mother moved to California while Johansson and Hunter remained in New York with their father.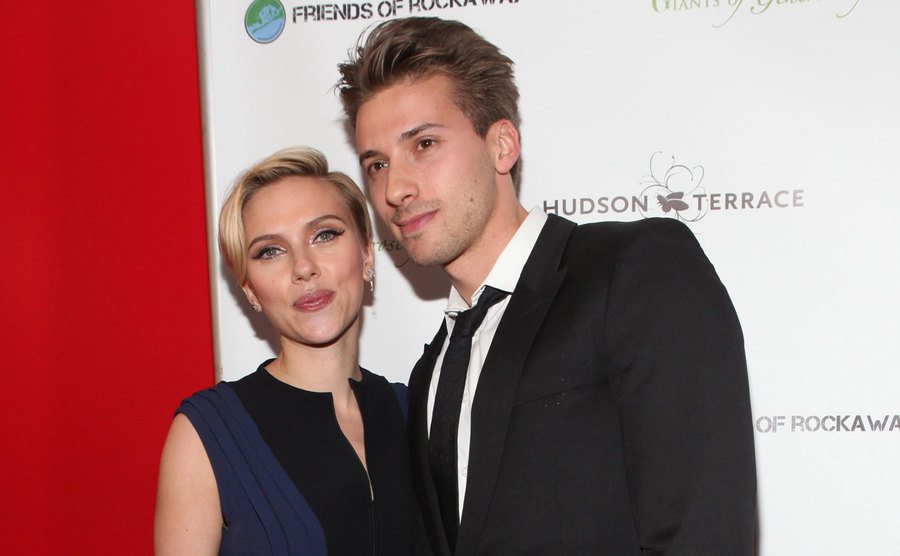 Johansson said Hunter was her rock at this time because their siblings were much older and not living at home. The two stuck together as their environment went through several changes. However, the divorce gave her inspiration for future performances.
She Was Mature for Her Age
With her deep, raspy voice and a fondness for complex roles, Johansson built a reputation for her maturity early in her career. She has an old soul, which makes her seem mysterious. At age 12, Johansson appeared in The Horse Whisperer, gaining praise from the screenwriter.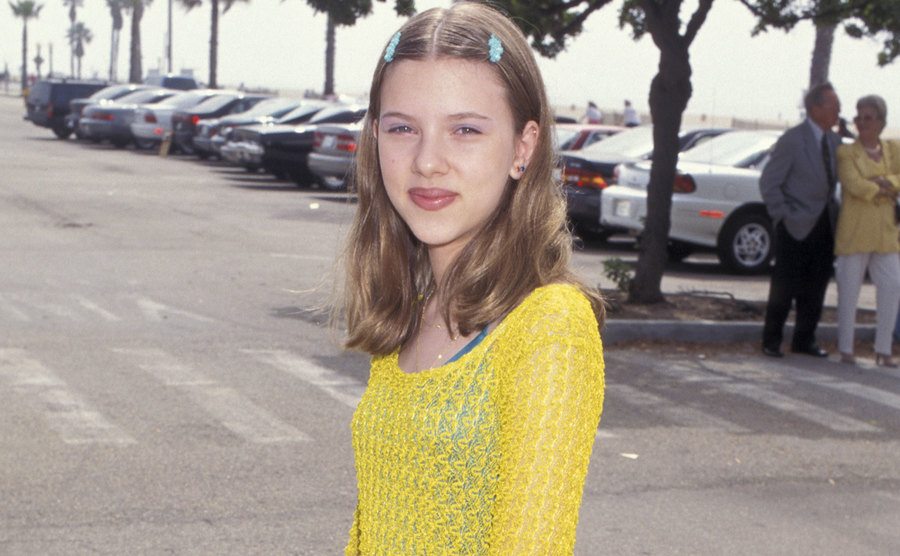 The film's screenwriter said Johansson "brought a heartache to the part that seemed to come from experience beyond her years." Later in her teens, director Sofia Coppola shared that the young actress "makes you feel like she has been around the world." It defined her early career.
This Film Launched Her to Stardom
Johansson had a busy childhood with several acting roles that were mature and multifaceted. But when she turned 17, she received a more "adult" part in 2003's Lost in Translation. She played Charlotte, a lonely young wife opposite Bill Murray, and her performance was critically acclaimed.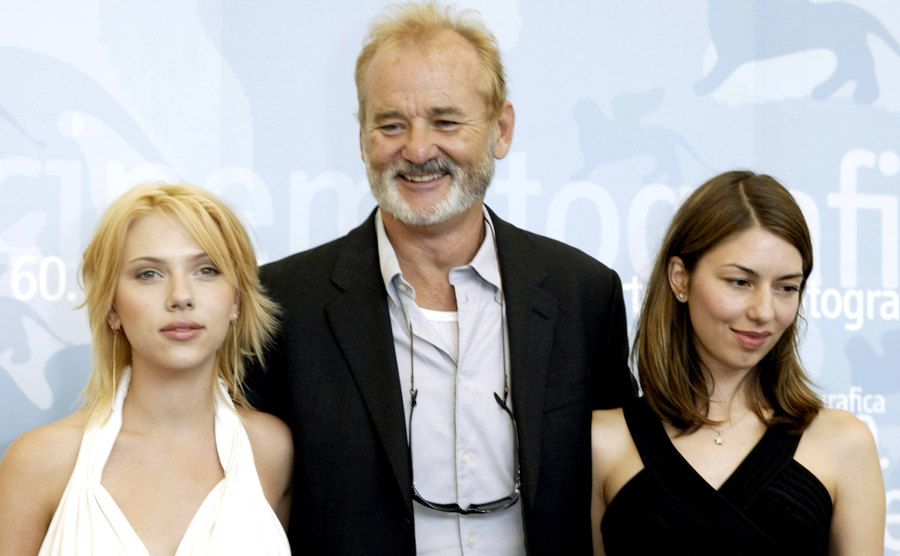 The film took her career to new heights, and Johansson was suddenly everywhere. The overwhelming media attention was hard to handle. Although Johansson felt out of her league while making the film, she rose to the occasion.
Taking a Different Approach
After beating out 150 other actresses, Johansson was cast as the lead in Girl With a Pearl Earring, based on the novel of the same name. Johansson found the character moving, but she decided not to read the book because she wanted to approach the story with a fresh take.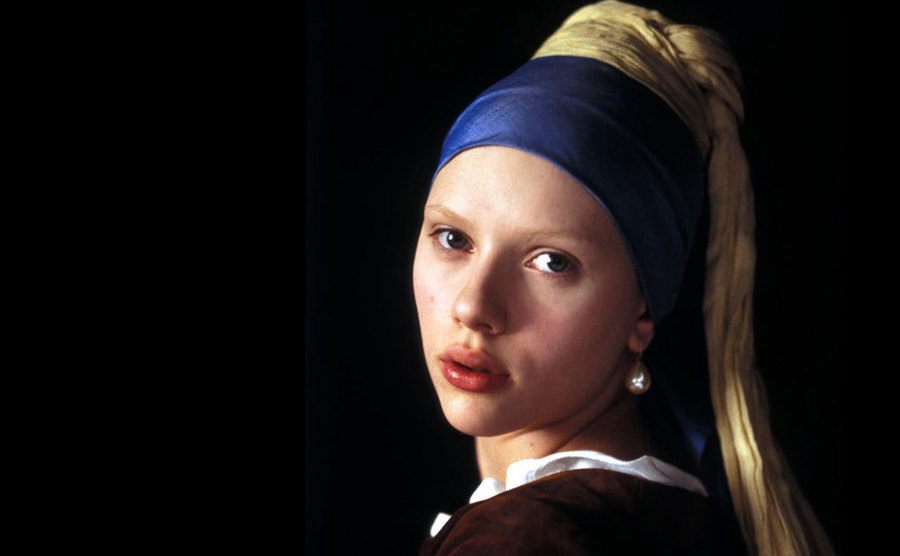 Her method worked because her portrayal received positive reviews. One critic wrote that Johansson kept the film alive. That year, Johansson was nominated for two Golden Globe Awards for Best Actress for her portrayal in Girl With a Pearl Earring and Lost in Translation.
Some Hits and Misses
Johansson had five releases in 2004, three of which were commercial failures. The Perfect Score, A Good Woman, and A Love Song for Bobby Long received negative reviews, but it didn't stop her from earning a Golden Globe nomination for A Love Song.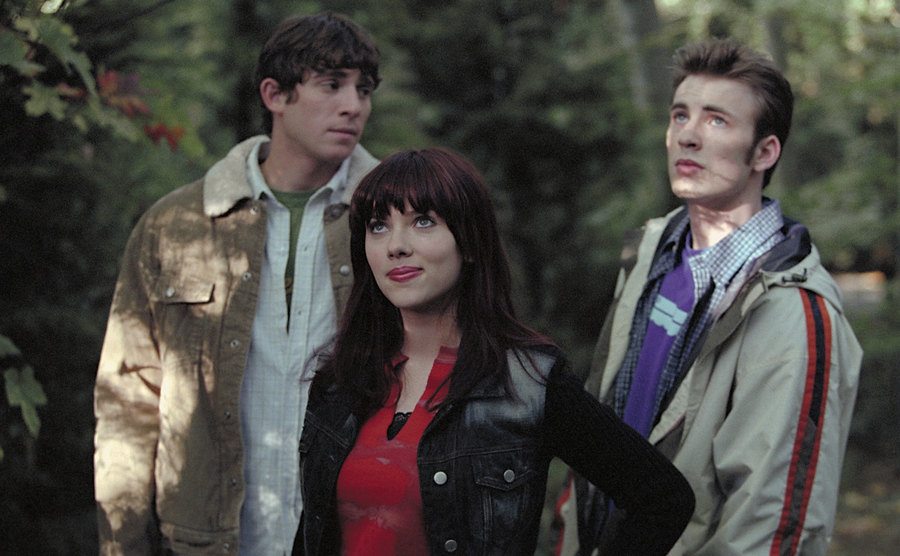 Critics said she and John Travolta's performances saved A Love Song for Bobby Long. Johansson then received a nomination for Best Actress in a Drama. Although she didn't win, it said a lot about her acting skills because the movie failed, and she still succeeded.
A Lover of Cartoons
Ever since Johansson was a child, she has loved cartoons. When she was approached to voice a character in The SpongeBob SquarePants Movie, she jumped at the opportunity. Johansson voiced Princess Mindy, and it was exciting for her to be in a cartoon.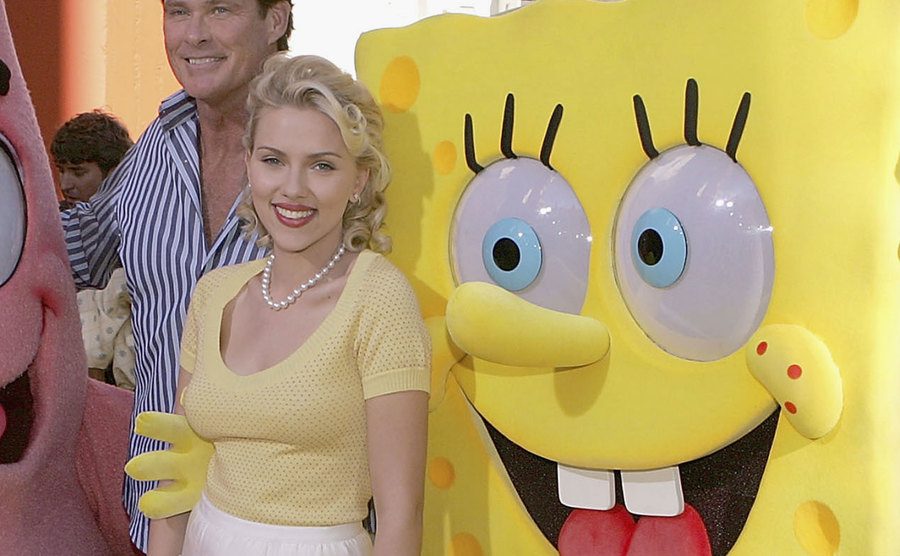 The 2004 film was a commercial success, and Johansson reprised the role in the video game adaptation of the movie. She followed it with In Good Company, which received positive reviews. Film critic Roger Ebert said Johansson "continues to employ the gravitational pull of quiet fascination."
A Dream Come True
Johansson might be known for her on-screen roles, but she has proven herself as a stage actress. In 2010, she took the Broadway stage to portray Catherine in A View From the Bridge. Many people thought it was a risky move because a failure could have hurt her Hollywood reputation.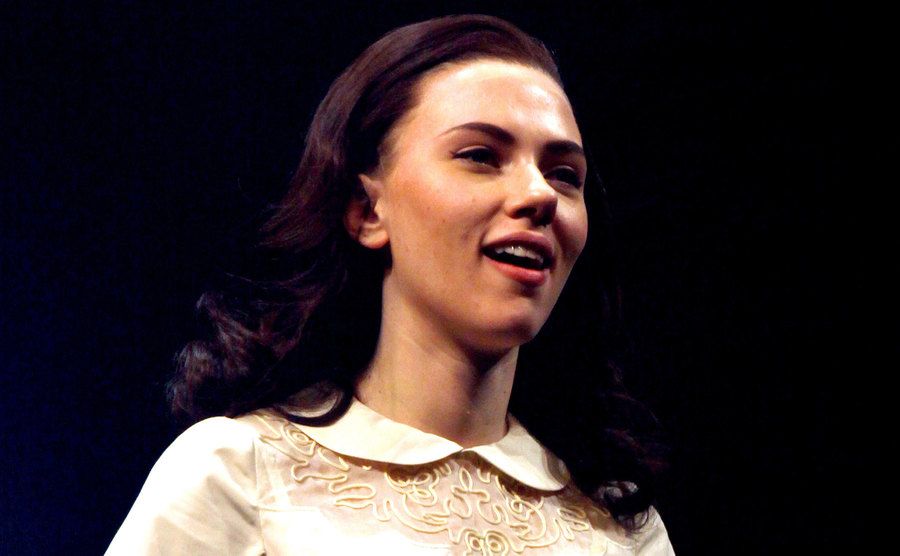 Luckily, it turned out to be a success, and critics were blown away by Johansson once again. The performance earned her a Tony win for Best Actress. As a New York native, being on Broadway was a dream come true, but stage acting was exhausting.
The Relationship Taught Her a Lot
In 2007, Johansson and Ryan Reynolds started dating, but they kept most of their relationship private. The following year, they secretly got married, but their marriage didn't last long. The couple decided to split in 2010, and the breakup made Johansson depressed.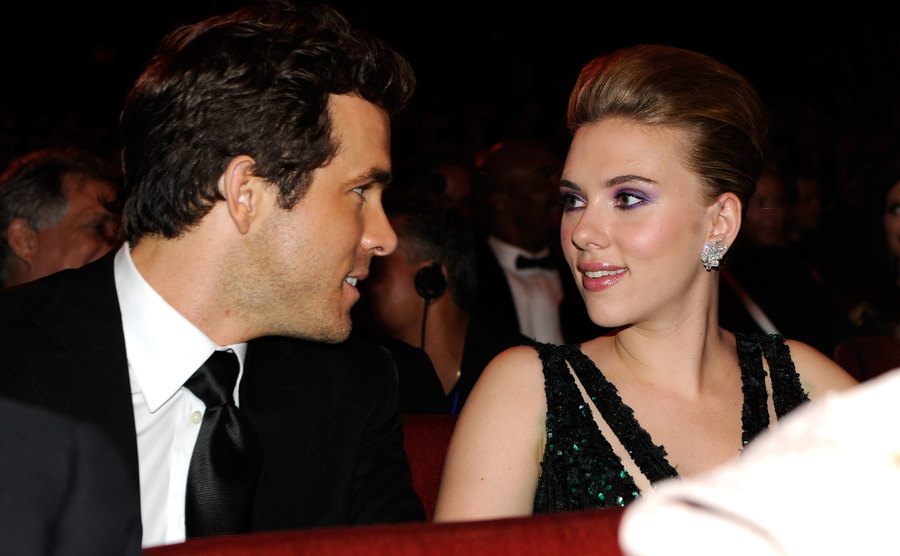 She had to lean on her friends, brother, and grandmother for support, but she learned a lesson from it. While reflecting on the relationship, Johansson said she learned a lot about herself and what she needs from a partner. She added that Reynolds gave her more tools to communicate.
Fighting for the Role
When casting began for the role of Black Widow in Iron Man 2, Johansson was determined to get the part. Although her impressive resume could speak for itself, she was up against stiff competition to play the superhero. She went out of her way to prove she was right for the part.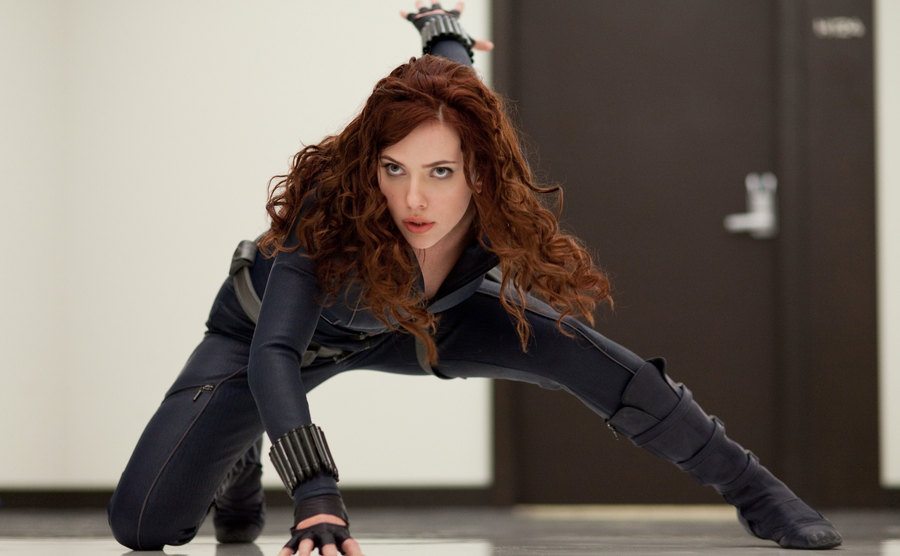 Johansson decided to dye her hair red to convince the producers that she would make the perfect Black Widow. Initially, the producers chose Emily Blunt for the role, but she had contractual obligations to another studio, so they went with Johansson.
Preparing for Black Widow
To get herself ready for the role of Black Widow, Johansson took stunt and strength training. She said she related to the character because she admired the Black Widow's human traits. Although the film received positive reviews, reviewers criticized how the character was written.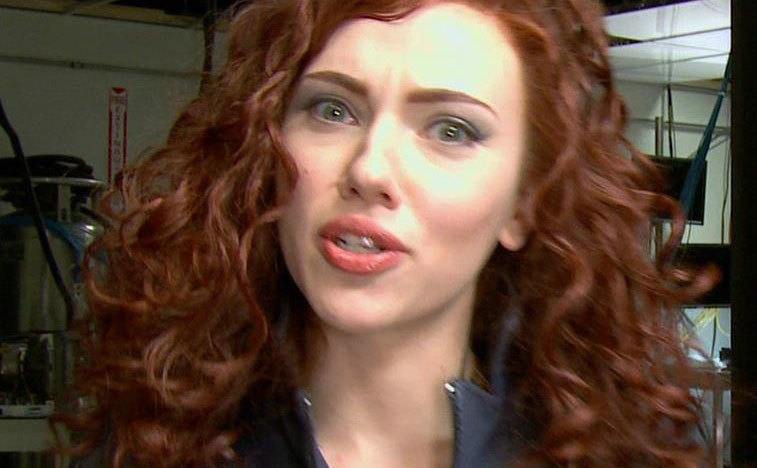 Some reviewers thought she had little to do other than look pretty. Despite what critics had to say, the film grossed over $623 million worldwide. Johansson's character then became a full-time cast member in the Marvel Cinematic Universe. It also helped her gain worldwide recognition.
Superhero Tryouts
Before she was cast as Black Widow, Johansson auditioned for several other superhero films. She tried out for the role of Sue Storm in Fantastic Four, but it went to Jessica Alba. She was also offered the part in Mission Impossible III that went to Keri Russell.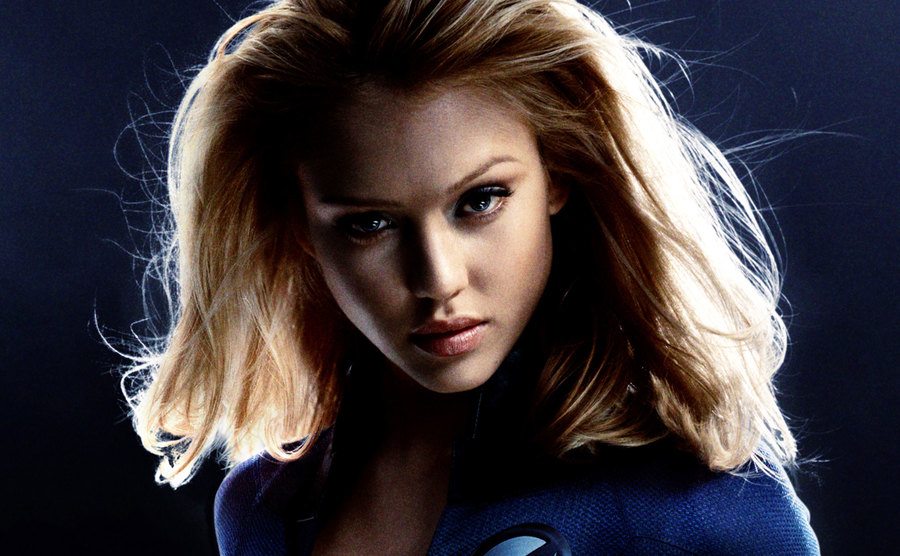 Not to discount the actors in Fantastic Four, but Johansson probably dodged a bullet when she lost the part because the film bombed. The perfect superhero role was just around the corner, and it was worth the wait. Her character has become a pop culture icon.
An Unforgettable Experience
Following the success of Iron Man 2, Johansson took on one of her most defining roles in the sci-fi film Under the Skin. The 2011 film, directed by Jonathan Glazer, was filmed in Scotland and used real people instead of actors as extras. It was an amazing experience for Johansson.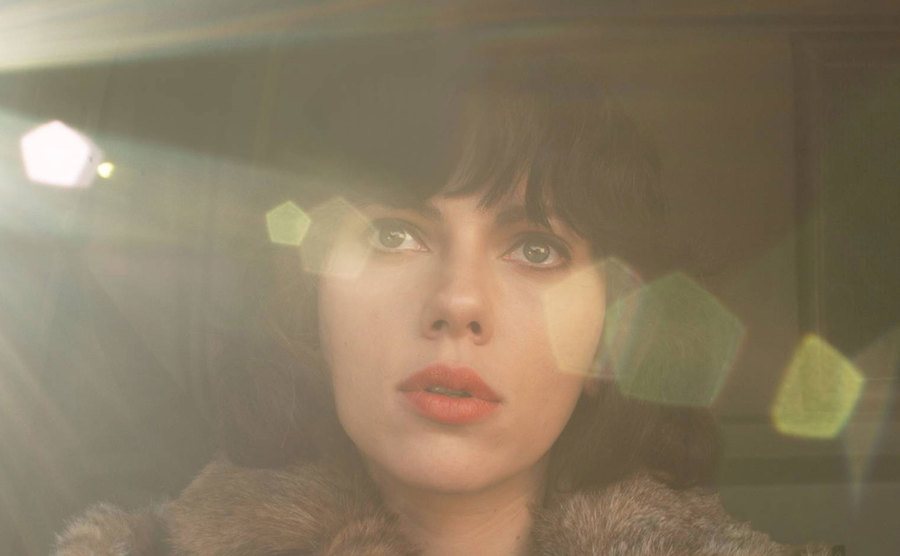 She improvised most of her lines, and Johansson said it took her a few weeks to figure out what she was playing. The film taught her many things and caused her to ask several questions. Johansson said, "When you get older, you start to get curious about yourself in different ways."
Does Scarlett Johansson Have Kids?
In 2014, Johansson announced that she was expecting a child with her then-fiancé, Romain Dauriac. At the time, she was filming Avengers: Age of Ultron, so they did everything to conceal her pregnancy. A mixture of close-ups, concealing costumes, stunt double, and visual effects were employed.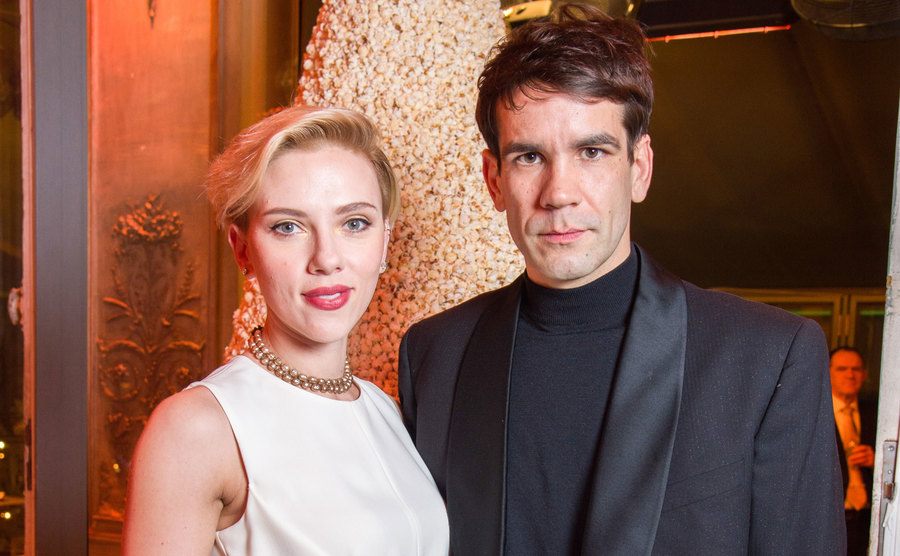 She then gave birth to her daughter Rose, and the couple got married shortly after. However, it was another failed relationship because they ended up separating in 2016. Their divorce was finalized a year later, but Johansson had already moved on by then.
Motherhood Changed Her
Becoming a mother was a life-changing experience for Johansson. She said, "I think having any kind of huge, life-changing event happen to you, such as having a child…is very, very inspiring." Becoming a single mother inspired her work in future films.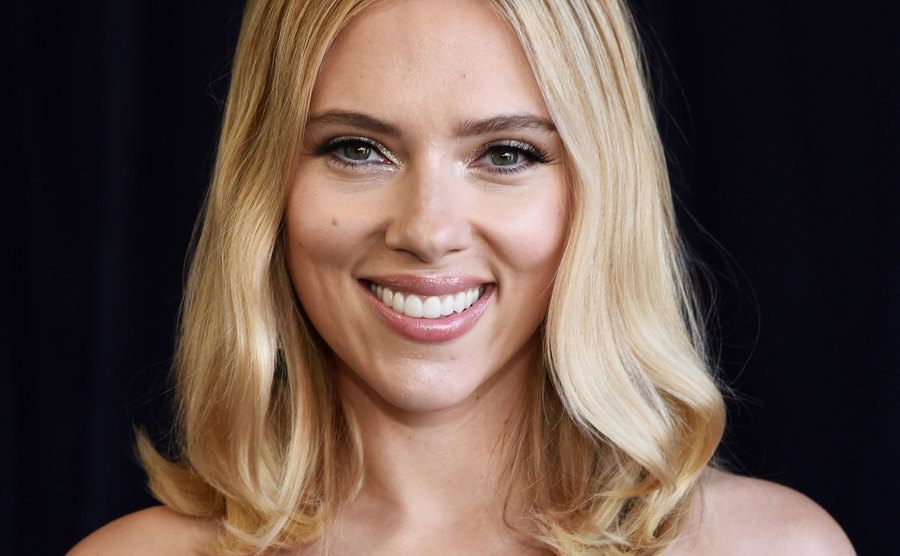 Johansson has shared that being a single parent can be lonely, and there is a constant feeling of doubt. Still, having her daughter has brought her so much joy. She added, "When I look at her, I feel full of hope and positivity."
How Much Is Scarlett Johansson Worth?
As of 2022, Johansson has a net worth of $165 million. She was named the highest-paid actress in 2018 and 2019, making $40.5 million and $56 million. Johansson was also the highest-grossing actress in 2016, with a total of $1.2 billion.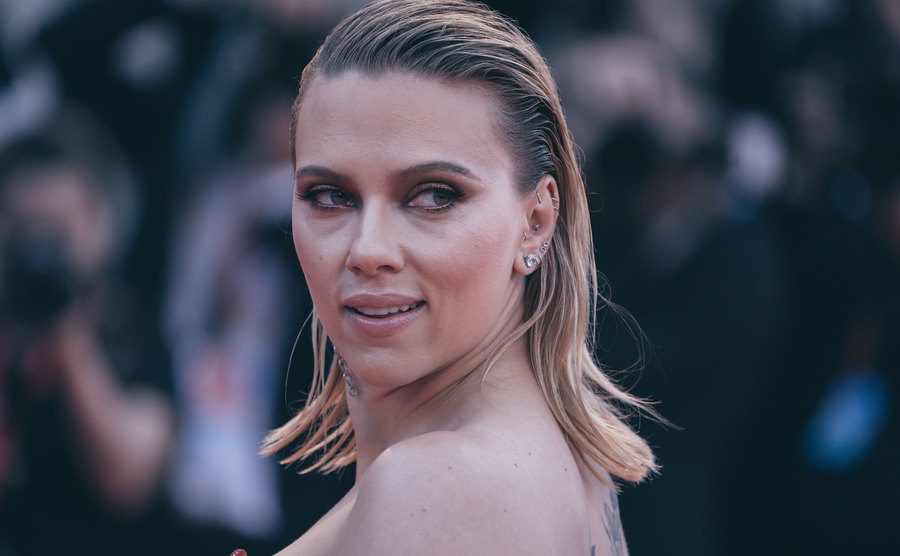 Most of Johansson's money has come from her work in the Marvel Cinematic Universe. As of September 2019, her films had grossed over $14.3 billion worldwide, making her the third highest-grossing box-office star of all time, domestically and worldwide. She was destined for greatness, and she exceeded everyone's expectations.
A New Love
Shortly after separating from her second husband, Johansson reconnected with Colin Jost on the set of Saturday Night Live. They initially met in 2006, but her first memory of him was from 2010. When Johansson hosted SNL in 2017, she and Jost started to get close.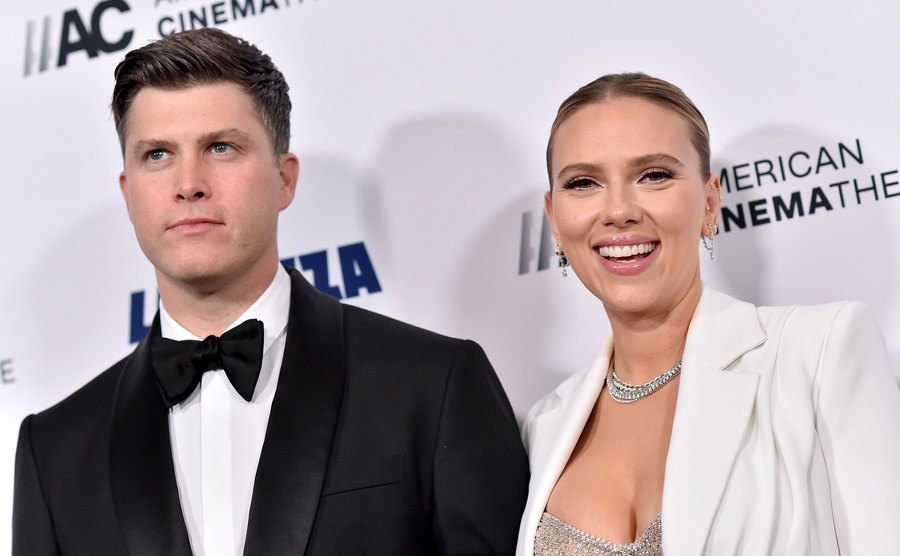 By July of 2017, they were an official couple. He gushed about her at the Emmy Awards, saying, "It's hard to have a lot of complaints… she's pretty awesome." Johansson and Jost made their red carpet debut at the end of 2017.
Who Is Scarlett Johansson Married to?
After two failed marriages, Johansson didn't want to give up on love. After dating for two years, she and Jost announced their engagement in May 2019. Although the pandemic hit, the couple didn't let it stop their wedding plans. They got married in an intimate ceremony in October 2020.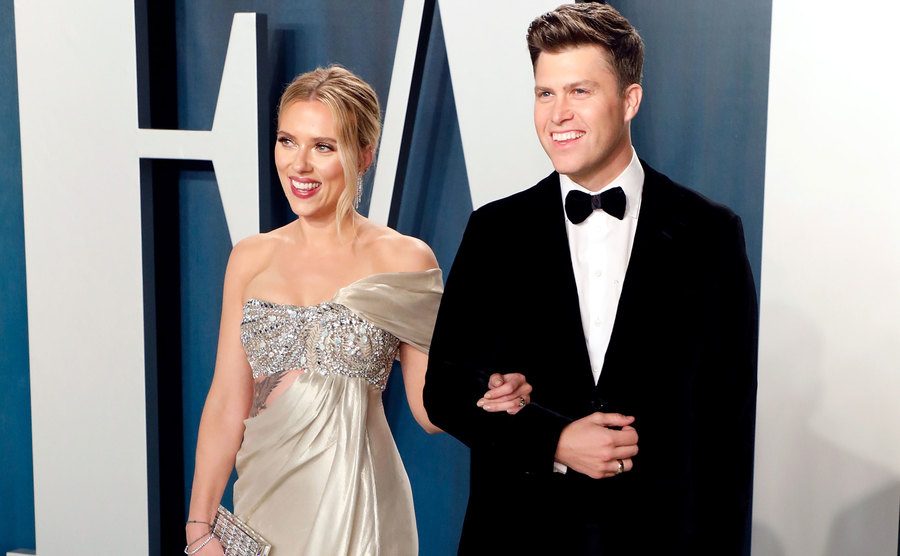 The following year, Johansson gave birth to their son in August 2021. Along with her daughter Rose, the four are a happy family. They split their time between New York and Los Angeles, and Johansson is the happiest she has ever been. We hope this is the one that sticks.
She Hid Her Pregnancy
Although she is one of the most famous women in Hollywood, Johansson hid her second pregnancy until a few days before she gave birth. She and Jost wanted to keep the news a secret because she wanted to avoid unwarranted opinions about her ever-changing pregnant body.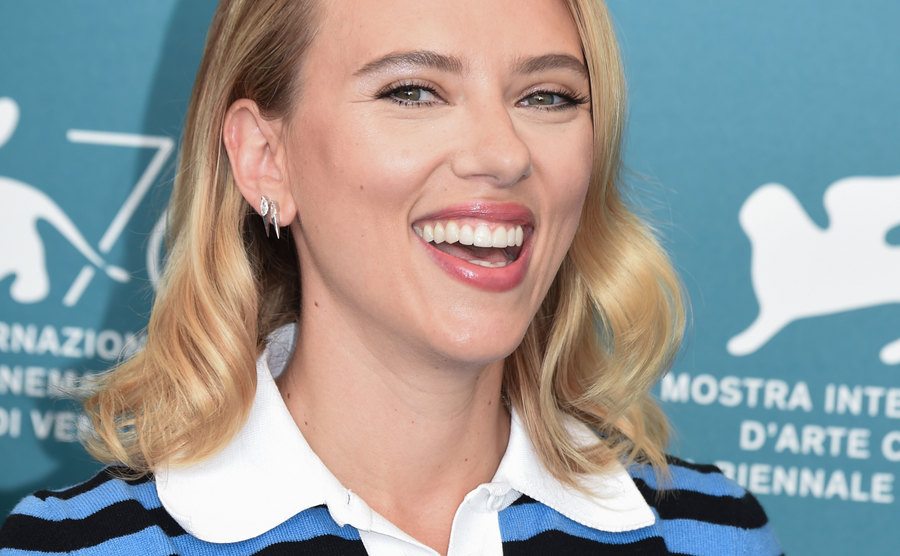 Johansson revealed that he wanted to have her own feeling about her body without people commenting. She also shared that announcing her pregnancy to her loved ones made her realize how much pressure women are under to look perfect. Johansson didn't want to be judged.
Leaked Pictures
One of the biggest downfalls of being famous is the lack of privacy. Johansson is a megastar, and although she tries to keep her personal life out of the spotlight, some people haven't always respected that. In 2011, her cell phone was hacked, and they leaked her nude photos.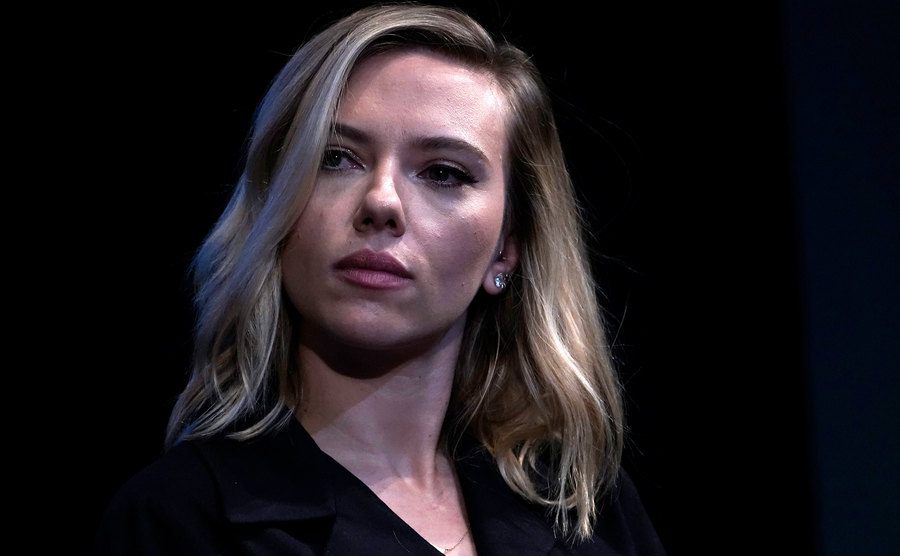 She said the pictures were sent to her then-husband Ryan Reynolds three years before the incident. After an FBI investigation, the hacker was arrested and sentenced to ten years in prison. Johansson was mortified that someone would share that with the world.
Promoting Unattainable Standards
Throughout her career, Johansson has become a sex symbol. However, many people have criticized her for promoting unhealthy diets and eating disorders. In an op-ed she wrote for The Huffington Post, Johansson encouraged people to maintain what she considers is the ideal healthy body.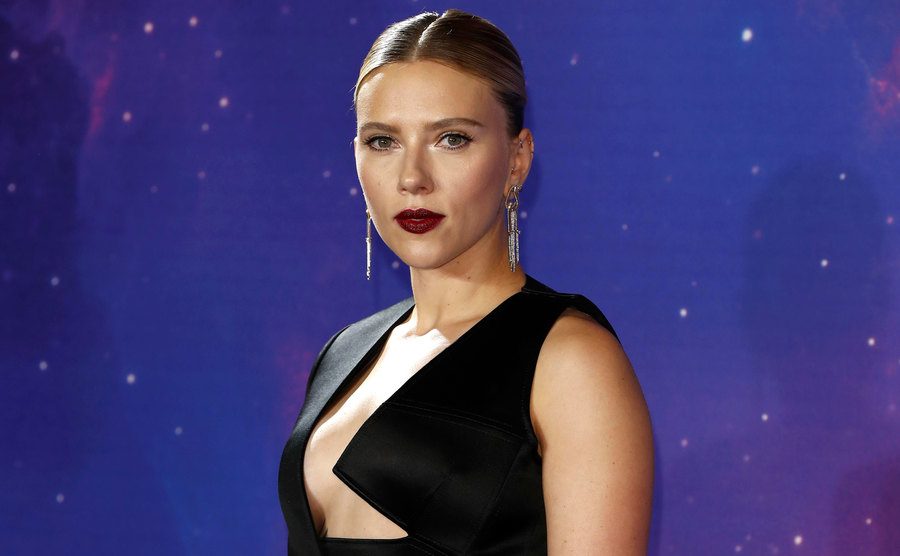 The actress had to clarify that she meant everyone should try to live a healthy lifestyle. Johansson also received backlash after posing nude for the cover of Vanity Fair. It sparked controversy because it made people feel that women are forced to flaunt their sexuality more than men.
Giving Back
As a celebrity, Johansson has used her platform to give to several charitable organizations, including Aid Still Required, Cancer Research UK, Stand Up To Cancer, Too Many Woman, and USA Harvest. The actress is passionate about helping organizations she believes in.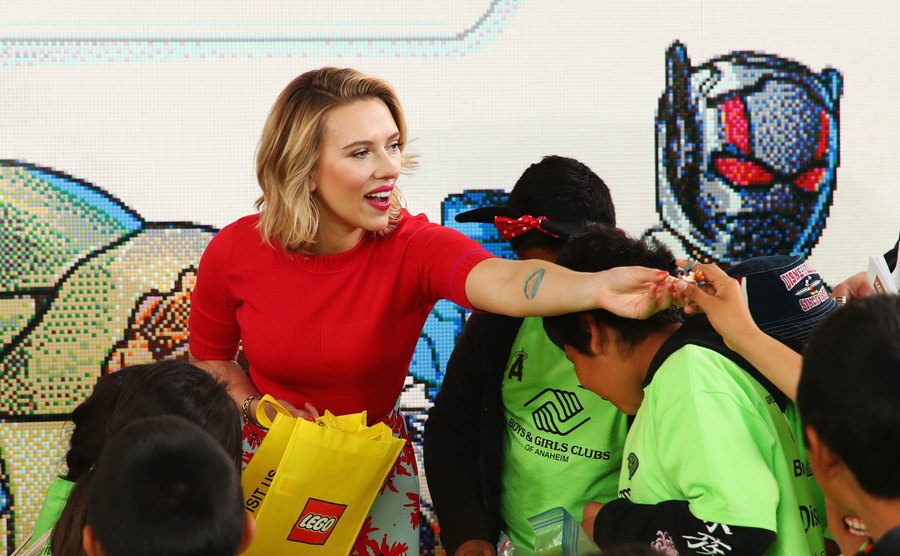 In 2005, Johansson also became a global ambassador for Oxfam, an organization working to end the injustice of poverty. She worked with them for nearly a decade before resigning from her position over Oxfam's criticism of her promotion of SodaStream. Additionally, she raised $500,000 for the victims of Hurricane Maria.
She Faced Backlash
Another organization that Johansson worked with was Time's Up. The initiative set up by women in Hollywood to protect women from harassment and discrimination was at the forefront of the industry in 2018. Johansson took part in the Women's March as part of the organization.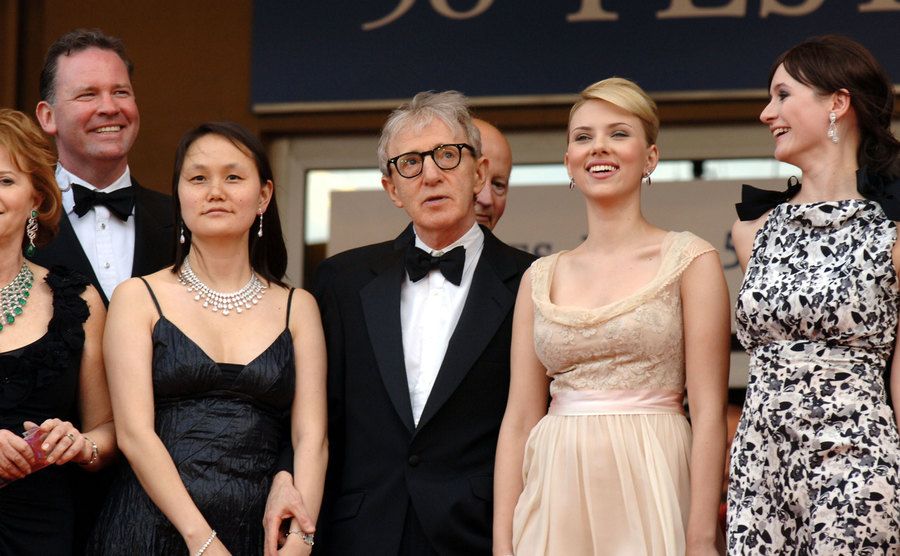 However, people criticized Johansson for previously defending Woody Allen but calling out James Franco for the sexual misconduct allegations against him. Johansson had worked with Allen a few times during her career but didn't speak against his actions.
Not a Fan of the Nickname
Johansson has been nicknamed "ScarJo" by the media and fans, but the actress doesn't like it. She said it sounds violent and reminds her of a pop star nickname. Johansson shared that "ScarJo" is "lazy, flippant, and insulting." She wishes her fans would stop using it.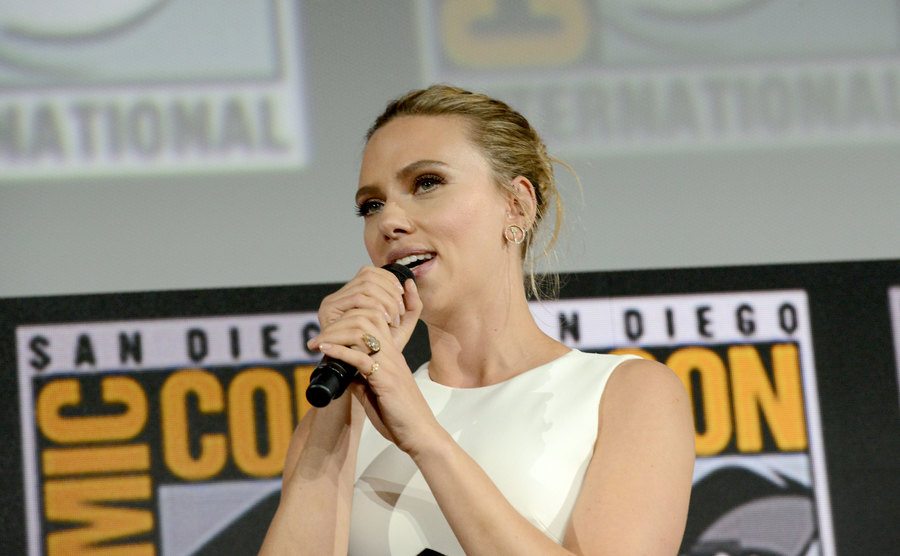 The star has complained about the nickname several times throughout her career. In 2011, she told USA Today that she found the moniker "awful." She wondered if people were too lazy to say her full name. However, that's not the only label she wants to shake.
Sexiest Woman Alive
In 2013, Esquire named Johansson the sexiest woman alive. While it was a great honor, she said she has struggled to achieve recognition for her body of work. Johansson was only 17 when she made Lost in Translation, and people have seen her in her "early twenties" for over a decade.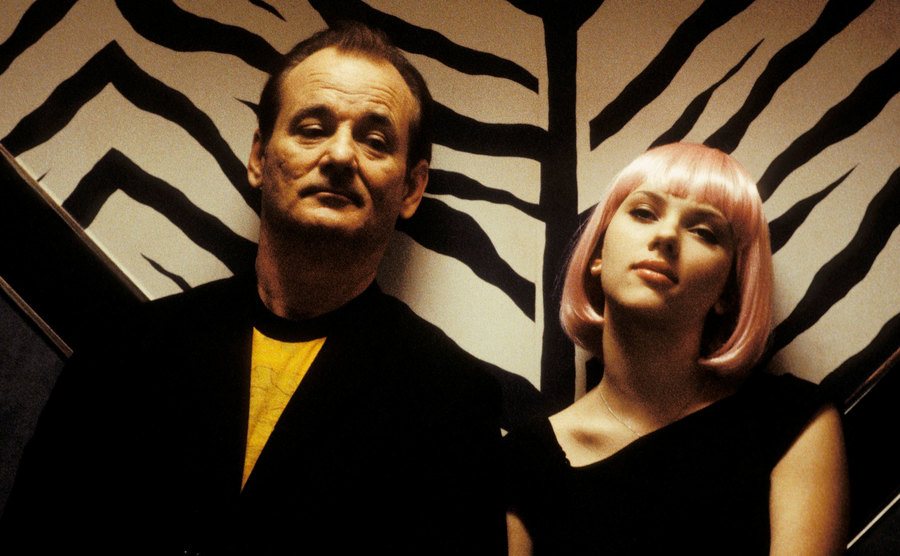 She said, "That's a normal side effect of being a young actor, you're captured in a certain time of your life, and it's hard for people to move past that." Johansson has done many things in her career, but people only see her one way.
She Sued Disney
In 2021, Johansson reprised her role as Black Widow in a solo prequel film. The movie received positive reviews, favoring Johansson's performance, but she decided to sue Disney. Black Widow was simultaneously released on Disney's streaming service Disney+ and in theaters.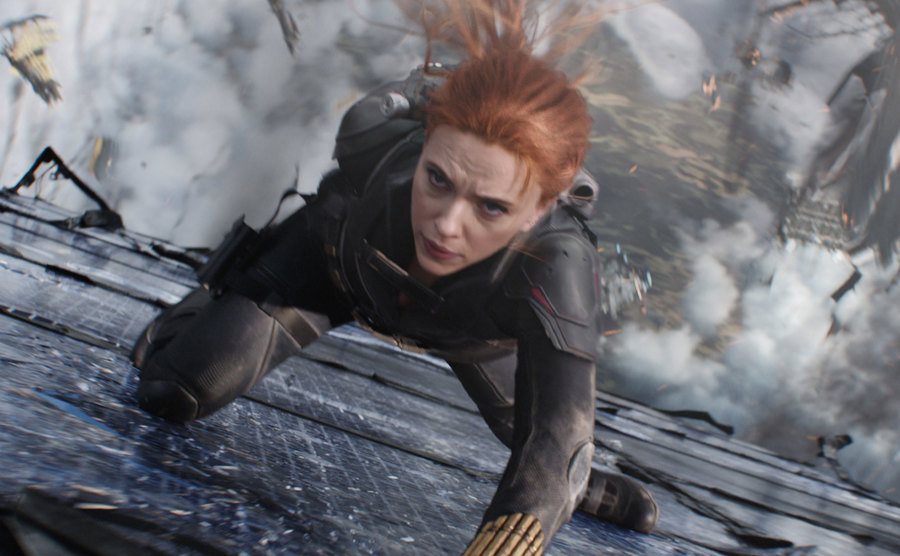 Johansson filed a lawsuit because Disney breached her contract that the film receives exclusive theatrical release. She alleged that the release on Disney+ exempted her from receiving additional box-office profits. Disney then fired back at her for ignoring the "horrific and prolonged" effects of the pandemic.
They Resolved the Lawsuit
Disney stated that Johansson had already received $20 million for the film and that the Disney+ Premiere Access release would earn her more money. The company's response was described as aggressive, and they falsely portrayed Johansson as insensitive to the pandemic.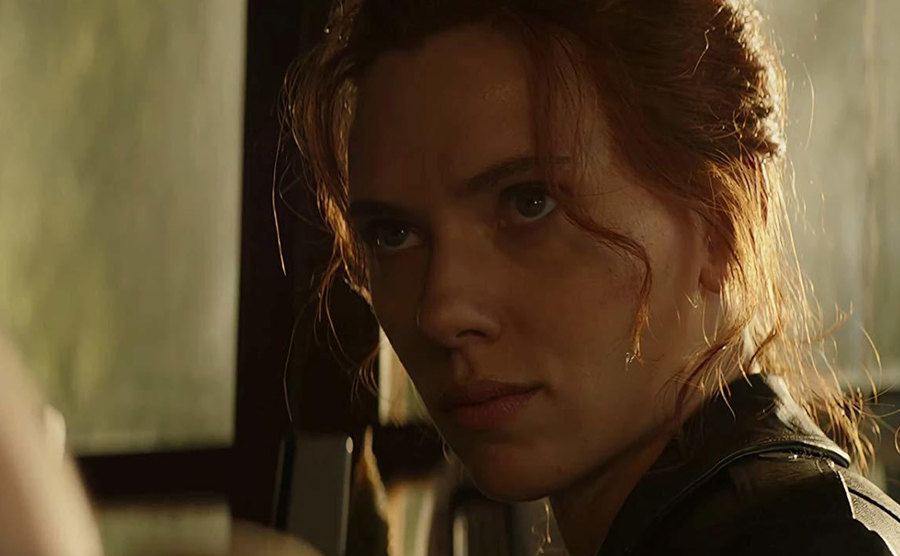 Disney weaponized Johansson's success by using her salary in their public statement. In the end, both parties announced that they had resolved their dispute in private. Johansson had also just given birth, and the stress of this must have been overwhelming.
She Fired Her Mom
Since her film debut in North, Johansson has been managed by her mother, Melanie Sloan. However, she decided to fire Sloan in 2009 because she wanted to be more independent from her family after her first marriage. Johansson felt like she needed to "cut the cord."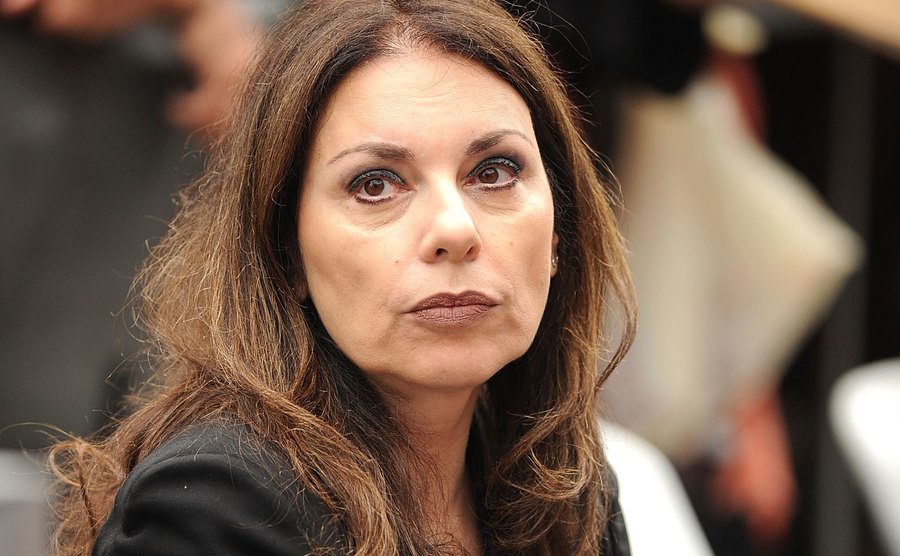 She provided her mother with an allowance and a decent severance package, but Sloan blew through her money quickly. Johansson then cut her mother off because Sloan's boyfriend wasn't pulling his weight because they relied on the money coming from Johansson.
They Are Still Close
Although she stopped giving her mom money, Johansson and Sloan are still close. In 2017, Sloan was her date to the amfAR New York Gala. Johansson said her mom has "been incredibly inspiring for her in many, many ways." Her mom also sparked her love of film and acting.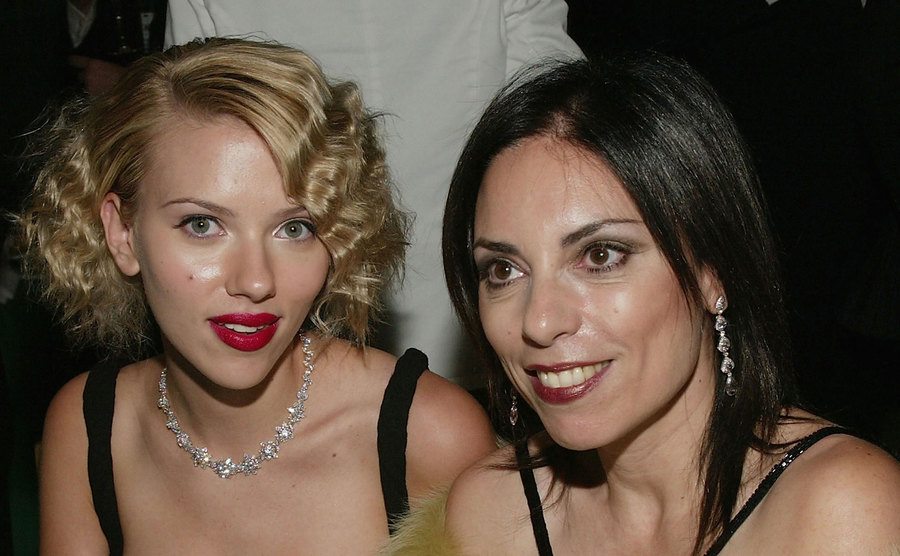 When Johansson was only seven, Sloan showed her Silence of the Lambs and Schindler's List. They might not have been age-appropriate at the time, but they made Johansson love movies. She saw all the classics and wanted to be like Judy Garland in Meet Me in St. Louis.
A Hard Habit to Kick
While her deep, raspy voice might be natural, Johansson did start smoking when she turned 15. She only quit when she got pregnant, but Johansson said it was a hard habit to kick. She recently shared that she is ashamed of her past smoking habit and hopes her children never find out.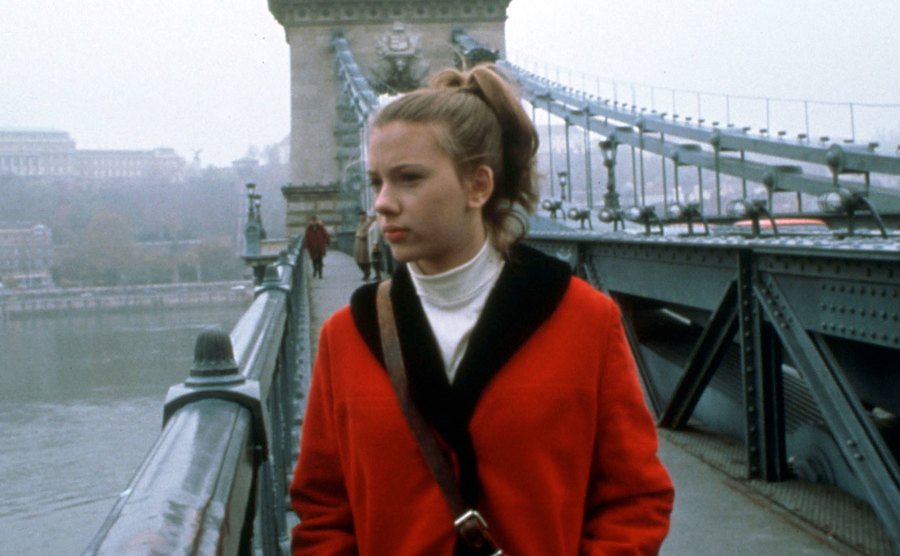 In a recent interview, Johansson said she wishes she could shield her kids from her smoking. She doesn't want her daughter to think that smoking is cool because "she can never, ever, ever smoke."
Living Abroad
In the early 2000s, Johansson relocated to Japan to prepare for her role in Lost in Translation. The film was set in Japan, so Johansson wanted to become acclimated with the culture before filming the movie. However, she didn't stay in Tokyo, where the film took place.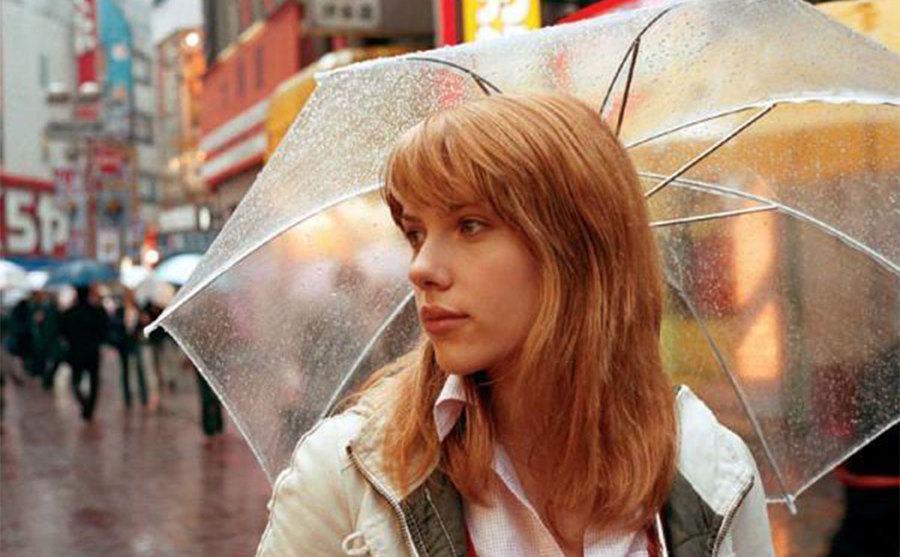 Johansson ventured to Hokkaido, the second-largest city in Japan. It is nowhere near Tokyo, but it was the right choice for her to head north. Her performance was exceptional, and people still say it is one of Johansson's best films.
A Big Disney Fan
Despite the lawsuit she filed against Disney, Johansson is still a big fan of their movies and parks. She might be a sophisticated adult, but she is a little girl at heart. Johansson said she loved the movie Frozen and always dreamed of playing a Disney princess.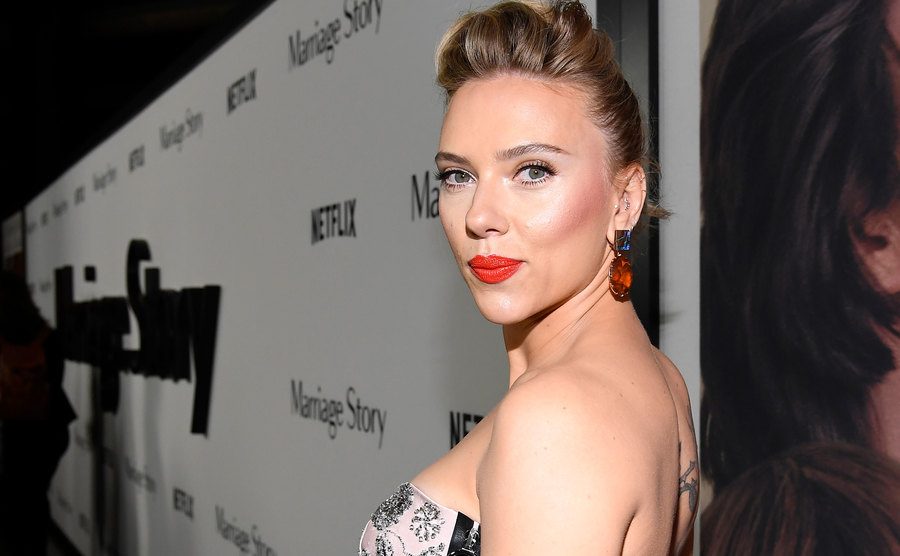 The actress also spent her 20th birthday at Disneyland and has been seen at the parks many times. Now that she has two children, Johansson will surely spend more time at the most magical place on earth. However, it must be hard not to get stopped by fans.
Too Pretty for the Part
Back in 2010, Johansson auditioned for the role of Lisbeth Salander in Girl With the Dragon Tattoo. However, the producers passed on her because they felt she was too beautiful to play Lisbeth. That seems like a compliment, but they could have made her look ugly with makeup.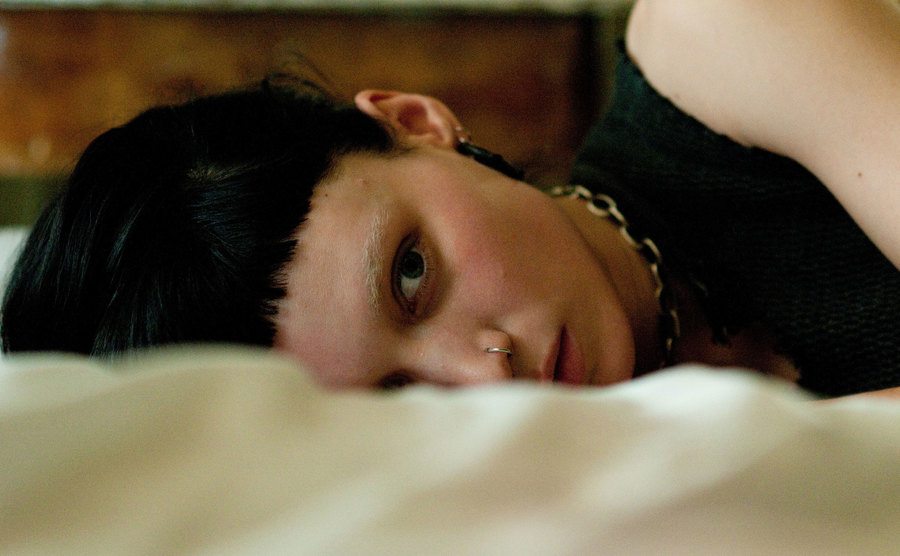 Instead, the role went to Mara Rooney. She must have felt insulted to know she was just "ugly" enough to play Lisbeth. Luckily, Johansson was busy with plenty of other roles, so it didn't matter that they didn't hire her.
Cheese Lover
Although Johansson sticks to a healthy diet and has a tough workout regimen to maintain her figure, she does have one vice. Johansson loves cheese, and she isn't afraid to admit it. It makes her much more relatable because everyone loves cheese.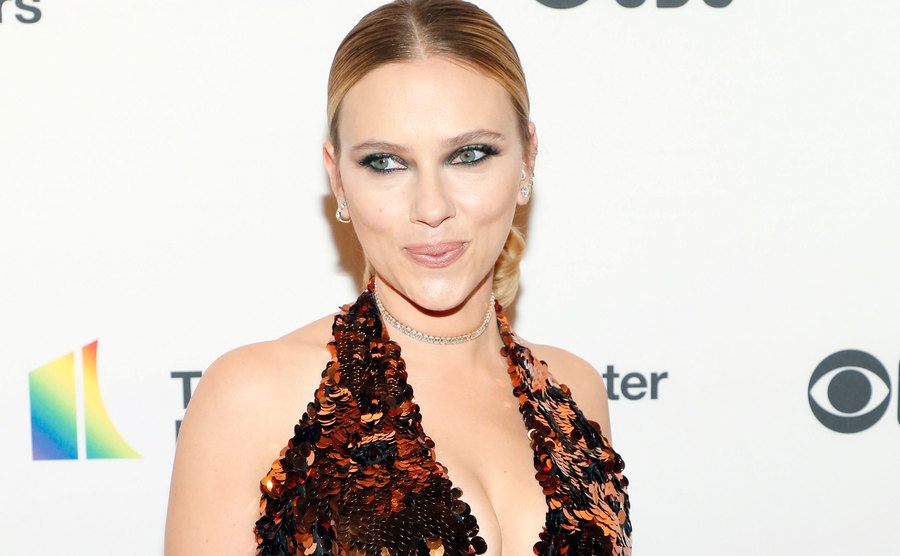 Johansson had to do all that running and jumping in her skin-tight outfit to play Black Widow, so she couldn't have too much cheese. However, she didn't cut it out of her diet entirely. Like smoking, cheese is also addictive, but she doesn't want to kick this habit.
Rejected By NYU
She might be talented enough for Broadway and Hollywood, but Johansson didn't make the cut at NYU's Tisch School of the Arts. When the actress was 18, she applied to the school, but they sadly rejected her. It didn't affect her successful career.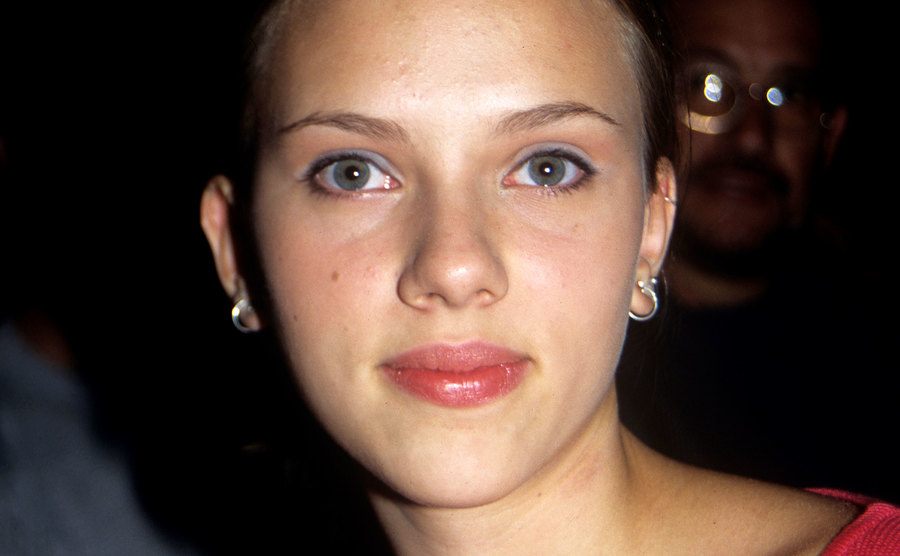 The school must have regretted that decision when they saw how successful she became. NYU has many notable alumni, but adding Johansson to that list would have been helpful for them. We wonder what her career would have looked like if she had taken four years off for college.
Sing It!
Just when you thought Johansson couldn't get any more talented, she stepped it up a level. She is not only an actress, but she can sing too. In 2006, she sang the track "Summertime" for Unexpected Dreams – Songs from the Stars, a non-profit collection of songs recorded by actors.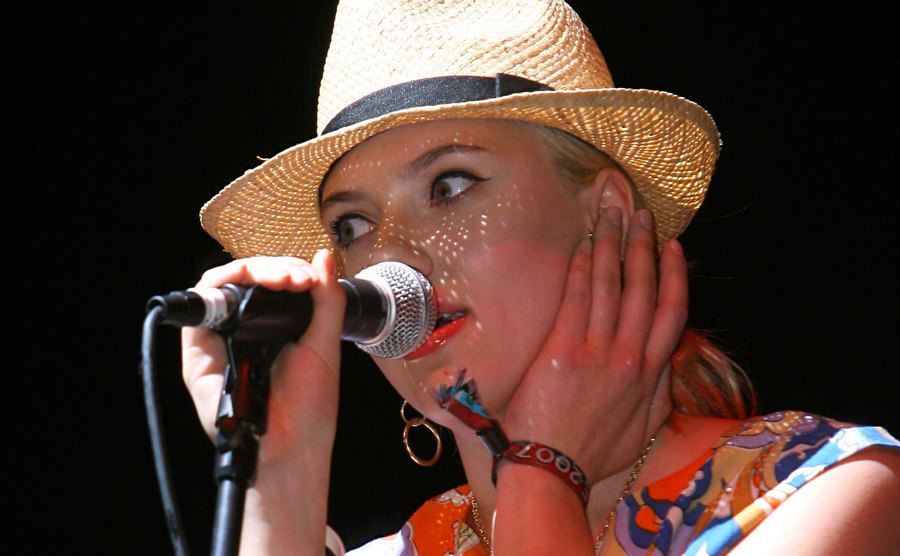 Two years later, Johansson released her debut album, Anywhere I Lay My Head. It had one original song and ten covers of Tom Waits songs. She is a huge fan of the artist and was excited to recreate his music.
Did They, or Didn't They?
In 2006, Johansson played the leading lady in Justin Timberlake's video for "What Goes Around Comes Around," which sparked rumors that they two were dating. No one knew if they ever got together, but things seemed steamy between them in the video.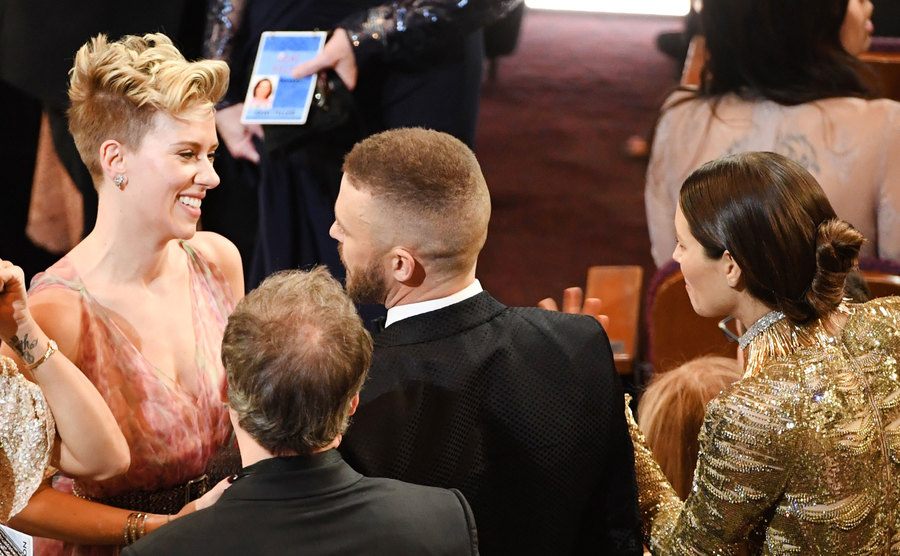 A few years later, the two were seen partying just days after her nude photo scandal. The two never confirmed their relationship, but they had both moved on to have serious relationships with other people. The two are still friends, but it will always be a mystery.
Interesting Family Members
Johansson might be the most famous person in her immediate family, but she has another notable relative. Her great-uncle, Phillip Schlamberg, was the last American pilot to have been killed during World War II. He went on a bombing mission with Jerry Yellin and didn't return.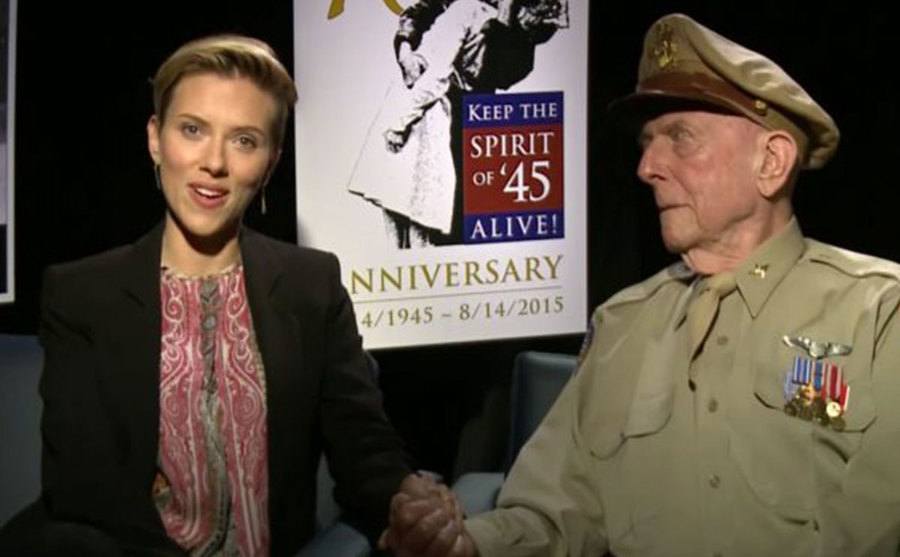 Yellin later founded Operation Warrior Wellness, which Johansson supports. She was honored to connect with her family and make a difference for those who have served their country. The organization is also part of the David Lynch Foundation, which helps veterans.