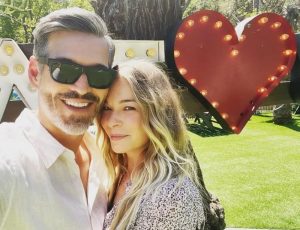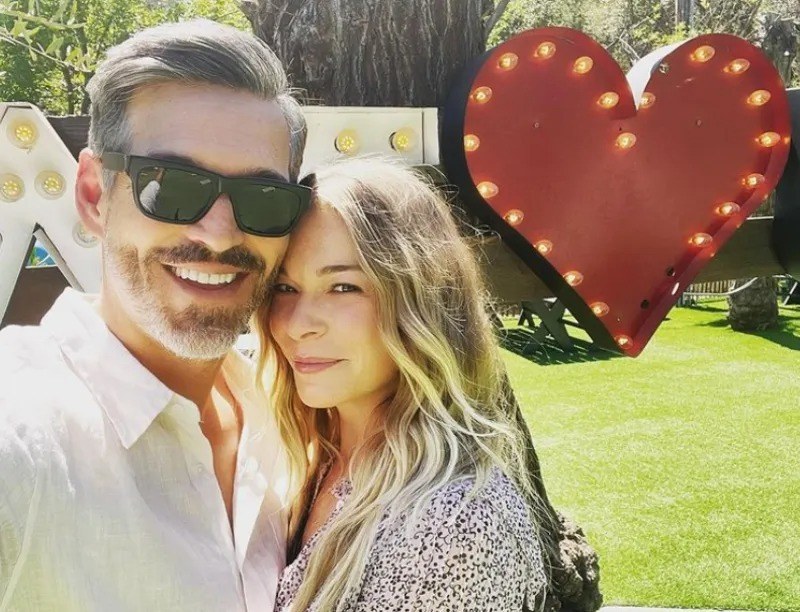 How LeAnn Rimes and Eddie Cibrian's Affair Led to a Happily-Ever-After Story
By Yuri S.
---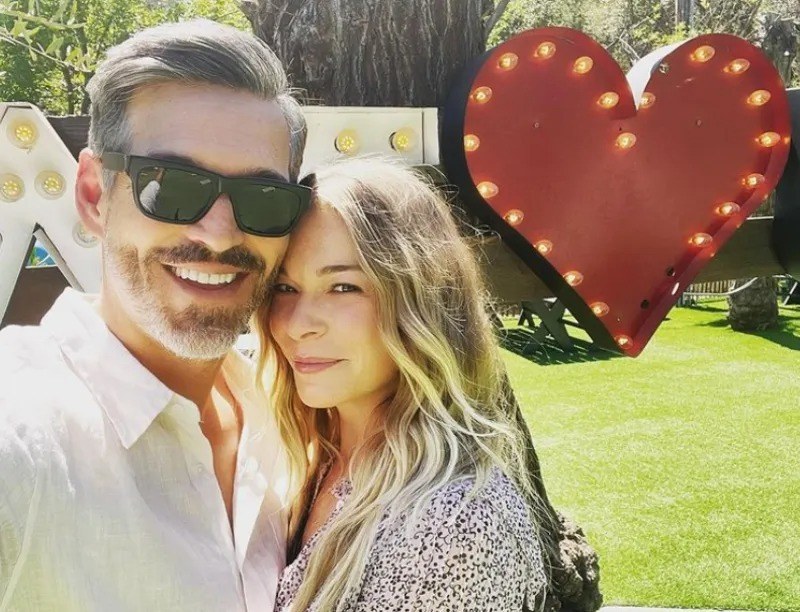 People meet the love of their lives in many ways. Some meetings are so coincidental that you wonder what if they hadn't happened. LeAnn Rimes and Eddie Cibrian's romance began as an affair. And for a long time, the duo was one of Hollywood's biggest scandals.
Unless you've been living under a rock, you know how Hollywood scandals end. They can be awful, especially for celebrities. But other times, like in Rimes and Cibrian's case, they somehow survive the media blowout. Their love prevailed, and their relationship is a true country music love story.
It Started as an Affair
Not every affair leads to a lasting relationship, and certainly not marriage. Most affairs don't even survive long, as you see from many examples in the industry. Once an extramarital relationship becomes public knowledge, the cheating partner usually retreats to their marriage, begging for forgiveness.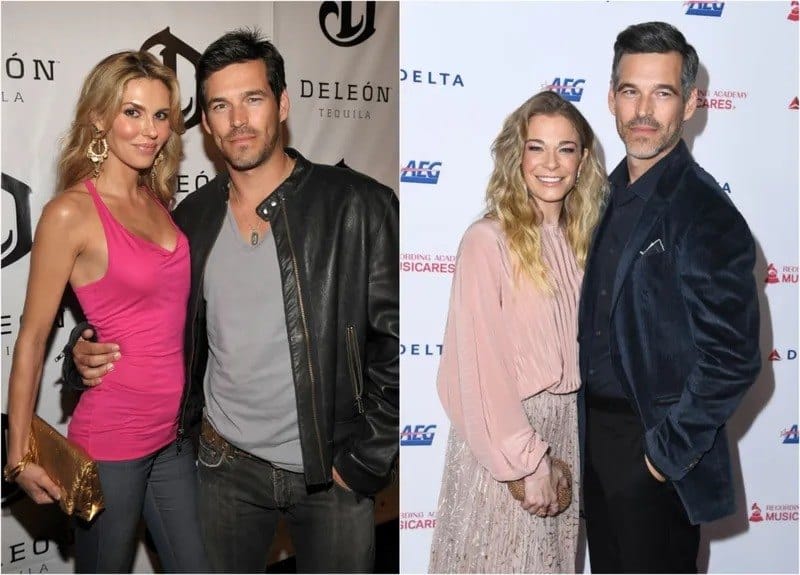 If you're a fan of numbers, only about 6 percent of affairs lead to marriage. So it's safe to say that Rimes and Cibrian defied the odds. They continued their affair, and it still ended up happily ever after. But the road was as difficult as you could imagine.
LeAnn Was Young when She First Married
Today, women take their time before getting married, but LeAnn was quite young when she tied the knot. She was only 18 when she met Dean Sheremet. At 21, Dean was also a youngster when he married this country music pop star a year later in 2002.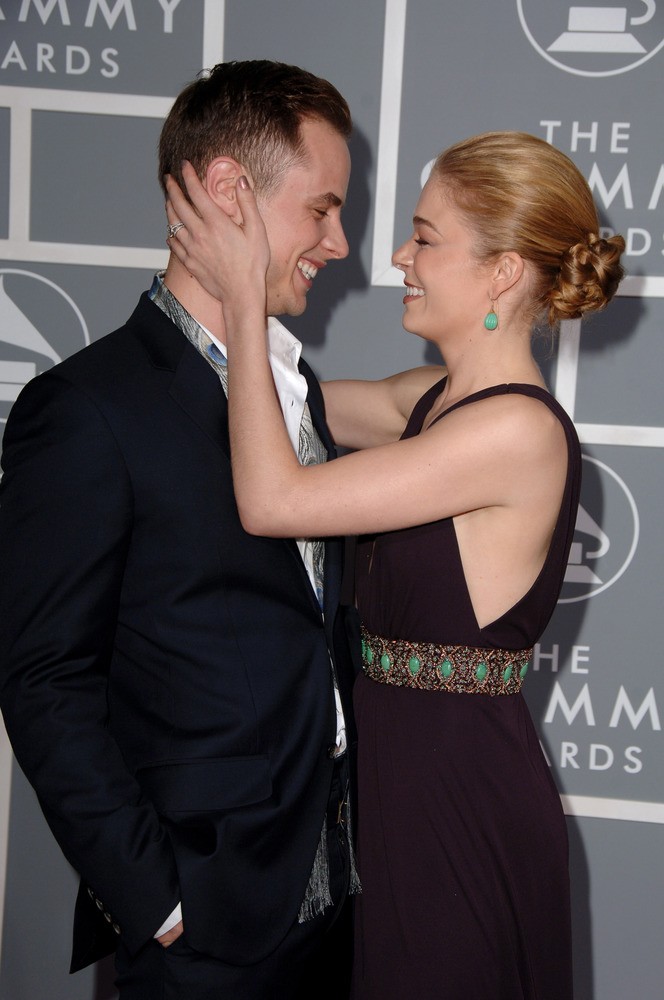 LeAnn was in love with Dean, who was her backup dancer at the time. She knew she wanted to marry him on their first date. Sadly, they divorced in 2010. Dean has blamed himself, claiming he was too obsessed about advancing her career, and it ended up "consuming us."
Her Future Husband in Another World
Eddie Cibrian and Brandi Glanville got married a year earlier in 2001. He exchanged vows with the reality TV star and model, and the couple welcomed two sons into the world. Eddie had roles on The Young and the Restless and Baywatch Nights when he met Brandi.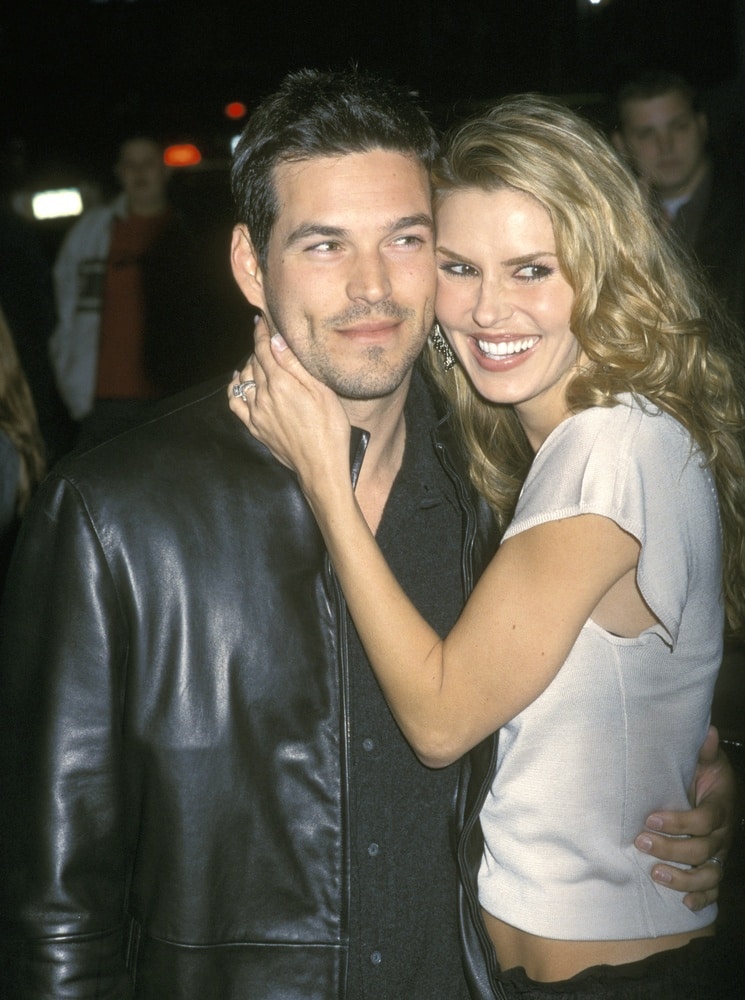 He and the pretty model hooked up at an LA nightclub. Eddie proposed with a three-carat diamond in hand on New Year's Eve in 1999—the dawn of the 21st century. Brandi said yes, and they got married at a lavish OC beach resort with 200 guests.
LeAnn and Eddie Play Onscreen Lovers
At the time when LeAnn and Eddie met on screen, LeAnn's career was booming. She told ABC News, "I did 500 shows in three-and-a-half years." She remained in demand even after recording and touring. LeAnn was chosen to perform the lead song for the soundtrack of Evan Almighty.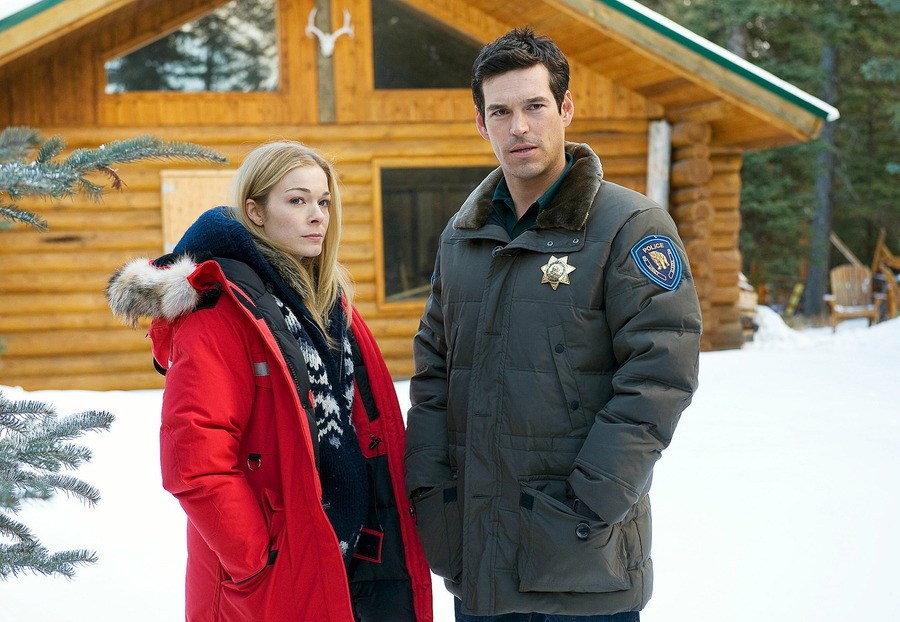 That same year, she appeared in Good Intentions. Eddie's acting career was also flourishing, and in 2008, the two were cast as a couple in the romance/mystery Lifetime TV movie Northern Lights. The movie was written by seasoned romance novelist Nora Roberts, so there were a few passionate scenes.
Their First Meeting Was a While Back
In 2016, Eddie found a photo while going through boxes in the garage. Actually, it was a picture of the couple. They had met a long time ago! Eddie was around 23 years old at the time the picture was taken, and LeAnn was 14.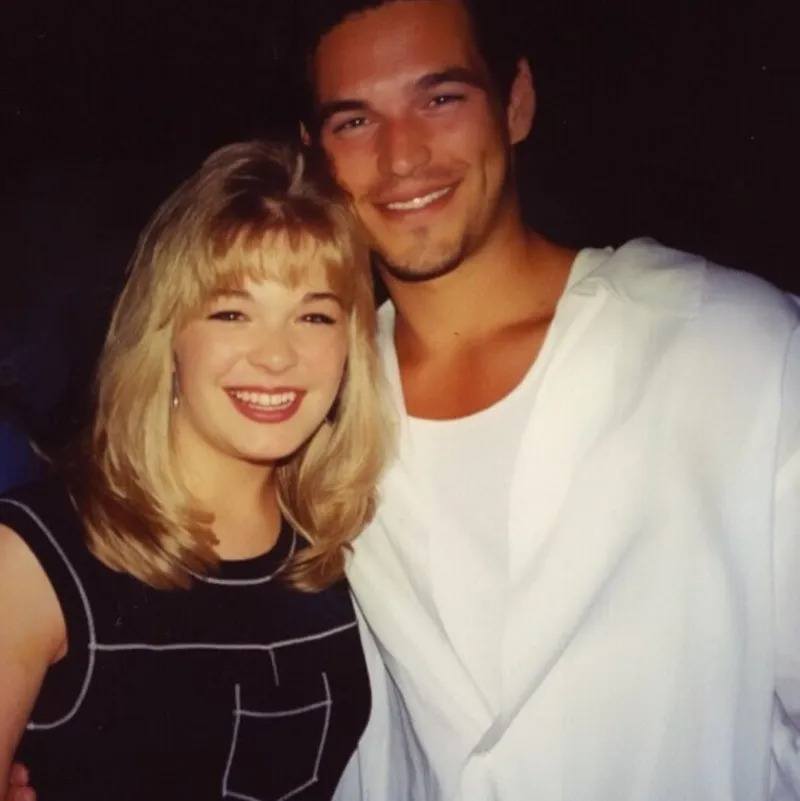 That was only a year after she shot to fame with her Grammy-nominated single, "Blue." Neither of them remembers their chance meeting, but thankfully, photos document things. So, they realized they had met 14 years before their careers brought them together again on the set of Northern Lights.
What We Learned from Northern Lights
Northern Lights exposed sizzling chemistry between the characters that LeAnn and Eddie played. It was clear for all to see. They played Meg and Nate, who met in Alaska where Meg is a pilot. Nate is the new guy in town and a former homicide investigator.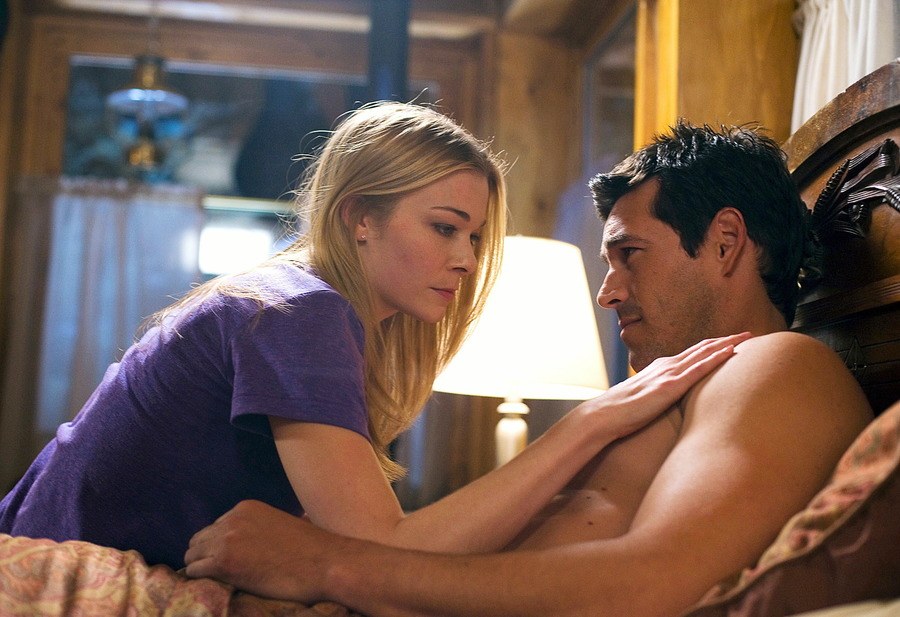 He was hired to lead the local police department. Their intimate scenes were so passionate that before they knew it, the rumor mill started in full flow. The celebs did their best to deflect the press questions as they trickled in one at a time.
From Rumors to Headlines
Before LeAnn and Eddie knew it, the rumors had become headlines. By March 2009, reports of the pair's behind-the-scenes affair had begun making the rounds. As expected, they first denied it. But the sensational news about their extramarital affair kept gaining traction no matter how they refuted the allegations.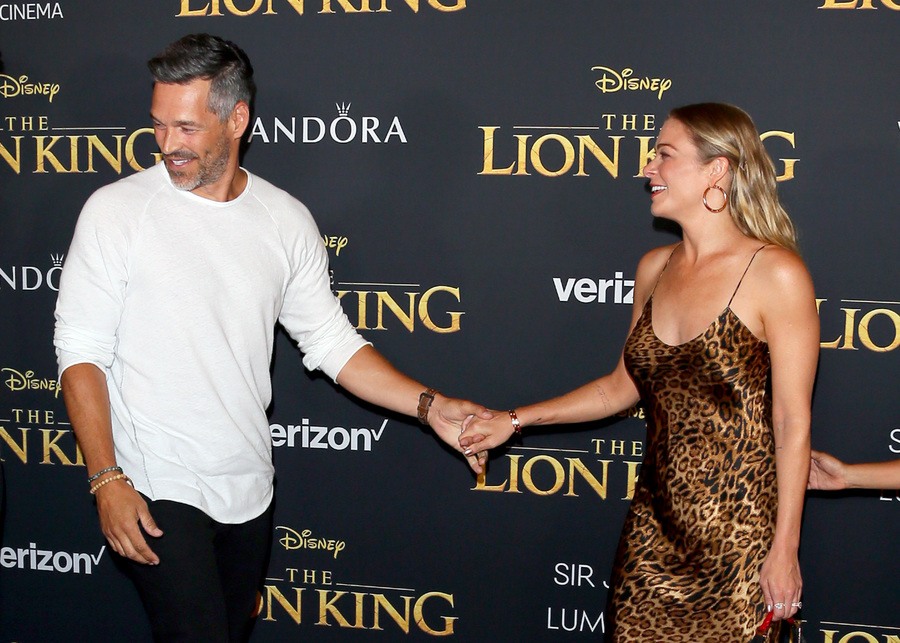 They held off for as long as they could. However, they had been photographed sharing what looked like intimate conversations and then ducking away in secret. Everything they did was captured by the paparazzi, and before long, they knew they had to confront the allegations.
How Eddie Denied the Allegations
When the story first broke, Eddie Cibrian's back was up against the wall. US Weekly had published a story about a secret Northern Lights romance, and it demanded a response. So, Eddie responded. He told the press he only went on a dinner date with LeAnn as friends.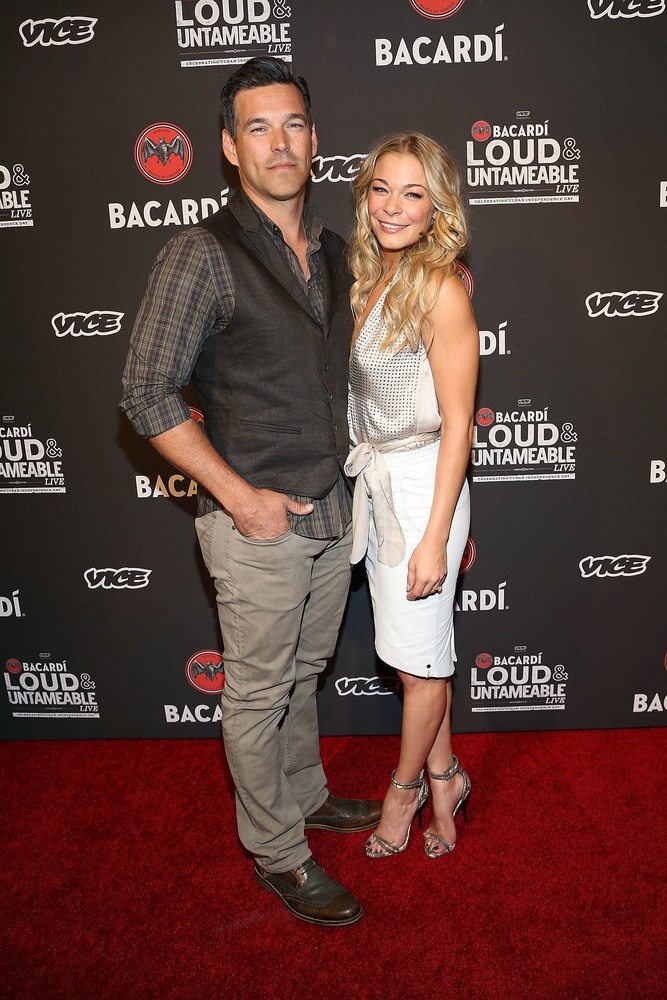 Eddie was flabbergasted. He said, "The ridiculous thing is that people believe I would do something like this, period. Much less do it in a public place. The false accusations are obviously causing a rift at home, but I and my family will get through this together."
It Was LeAnn's Turn to Debunk the Rumors
While Eddie was fighting tooth and nail to make the rumors go away, LeAnn unknowingly stoked the rumor mill. She couldn't tell a bold and unequivocal lie like her lover. LeAnn was heard making statements like this: "Not everything in our lives is always black and white."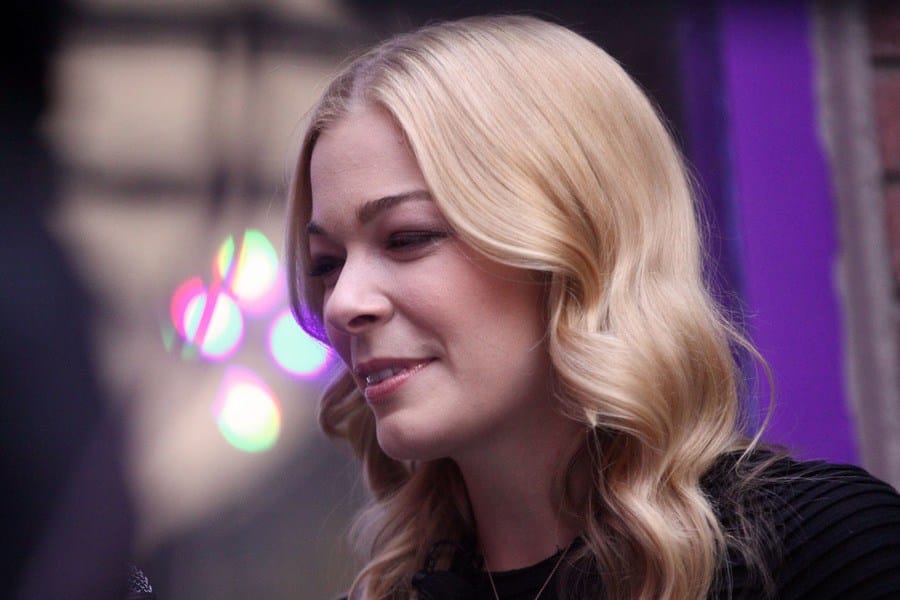 Although she said it was a "difficult time," she neither refuted nor confirmed US Weekly's claims of a scandalous affair. So, her delicate response revealed a little crack in Eddie's "just friends" version. You already know the press feed on things like that, and the response was exploited.
When Things Started Falling Apart
As you would expect, things were not going well in Eddie's household. Although he claimed he had done no wrong and stayed committed to the marriage, his wife, Brandi, wasn't having it. LeAnn's comments about the affair stoked the fires, and Brandi was furious.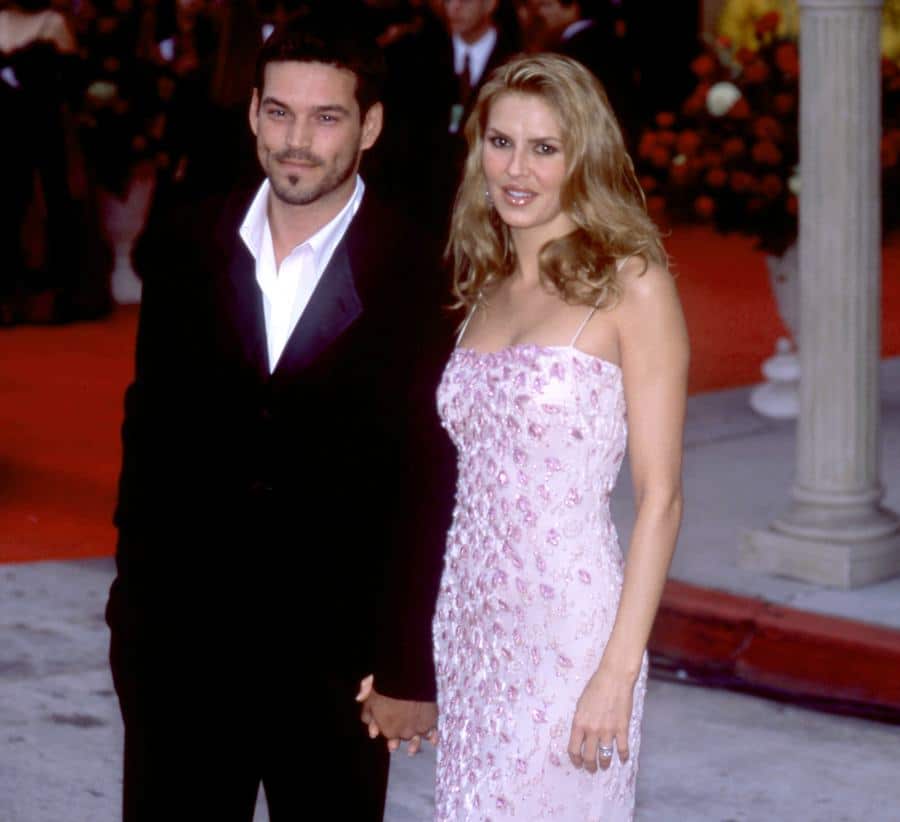 The model had long suspected that Eddie was cheating, and US Weekly's report of a cheating scandal only served as confirmation. Speaking to the magazine, a disgusted Brandi said, "Eddie and LeAnn deserve each other." Eddie and Brandi announced their decision to separate and co-parent their sons.
LeAnn Makes Her Move
On the other side of the coin, LeAnn's marriage wasn't faring too well either. Once Eddie and Brandi's separation was announced, news about LeAnn's marriage leaked out. Although LeAnn and Dean were supposedly trying to work on their relationship, People magazine reported she had moved out of their shared home.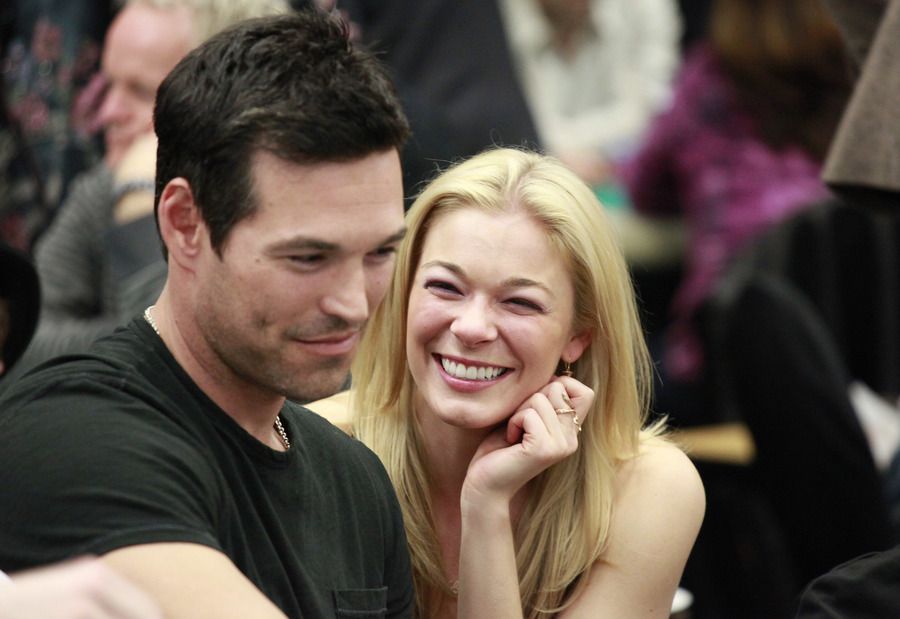 Eddie maintained that the rumors were false. According to him, the scandalous report was "a fabricated story that is using random snapshots as connective tissue to create a scandalous relationship." Just a few hours after, an intimate video of Eddie and LeAnn together was leaked. They were caught red-handed!
The Next Action Is to Divorce
After a turbulent week for both marriages and with rumors swirling around about LeAnn and Dean's marriage, the truth finally came out. LeAnn revealed that a divorce was pending. She announced in her statement that the split was amicable, and they would remain on good terms.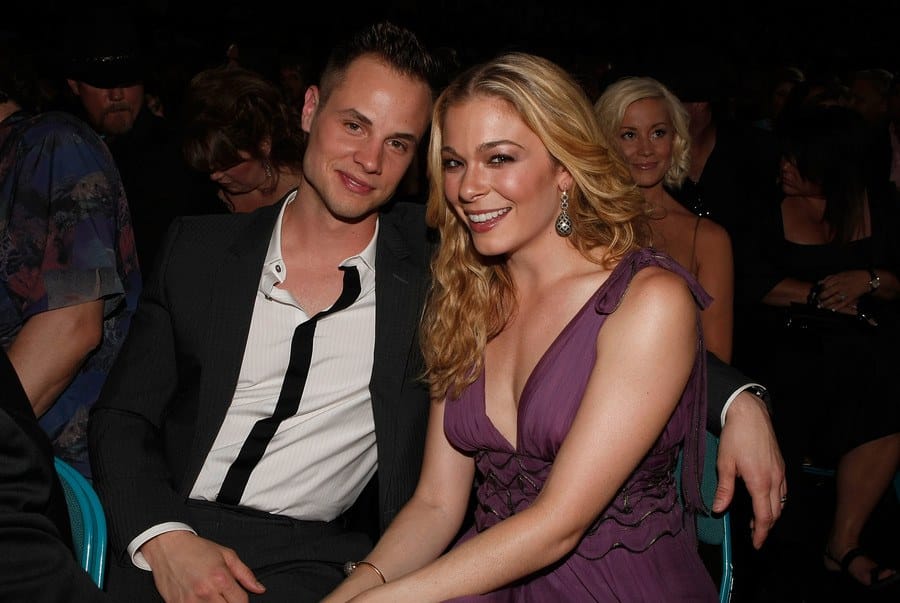 While filing the papers, Dean remained calm. However, at one point, he told the media that divorcing him was the dumbest thing LeAnn did to her career. Eddie, on the other hand, filed for divorce in August 2009. It was now official and clear that Eddie had, indeed, cheated.
An Escape to Cabos San Lucas
As plans for divorce were in process, LeAnn and Eddie finally felt free to be together without feeling guilty. So, the pair took a much-needed vacation to Mexico to celebrate LeAnn's 27th birthday. They knew they couldn't avoid the cameras, so the new lovers posed for a picture together.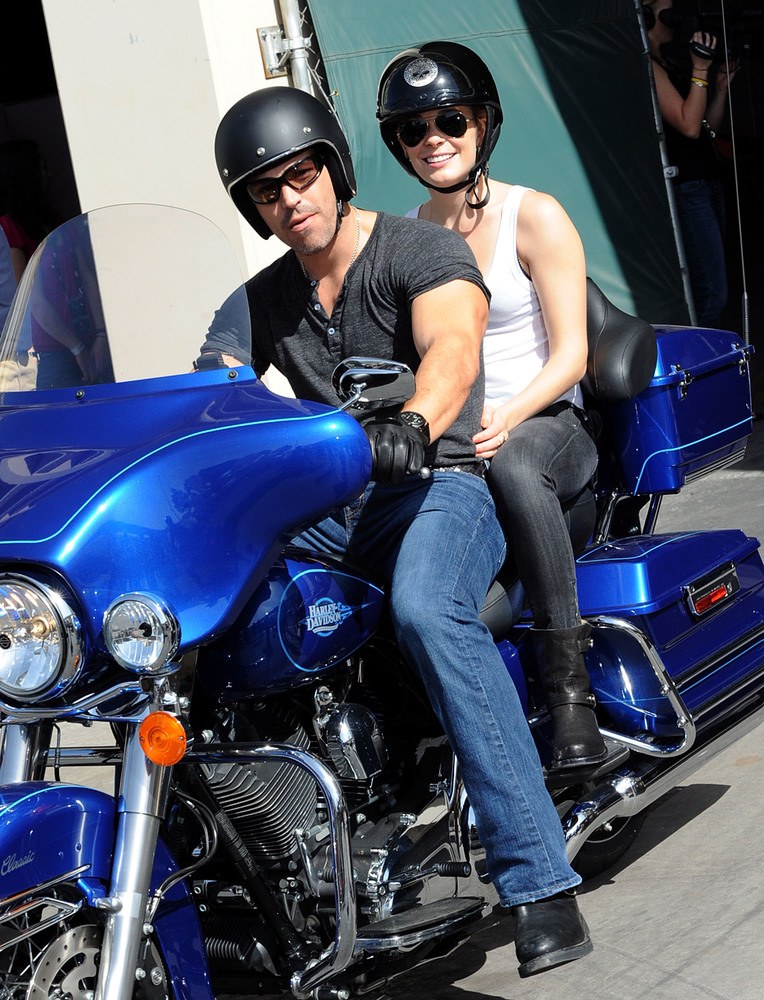 It was, indeed, a kick in the mouth for both Dean and Brandi who had loved their spouses so much. But as it would be revealed later on, neither Eddie nor LeAnn regretted the outcome. They were more than happy to finally be in each other's arms without guilt.
The Getaway Images to Cabos Were Well-Documented
As you would expect from such a high-profile story at the time, the news of their escape to Cabos San Lucas went viral. The media had a field day capturing the pair, and their images together were all over the Internet. However, LeAnn was quite fine with it.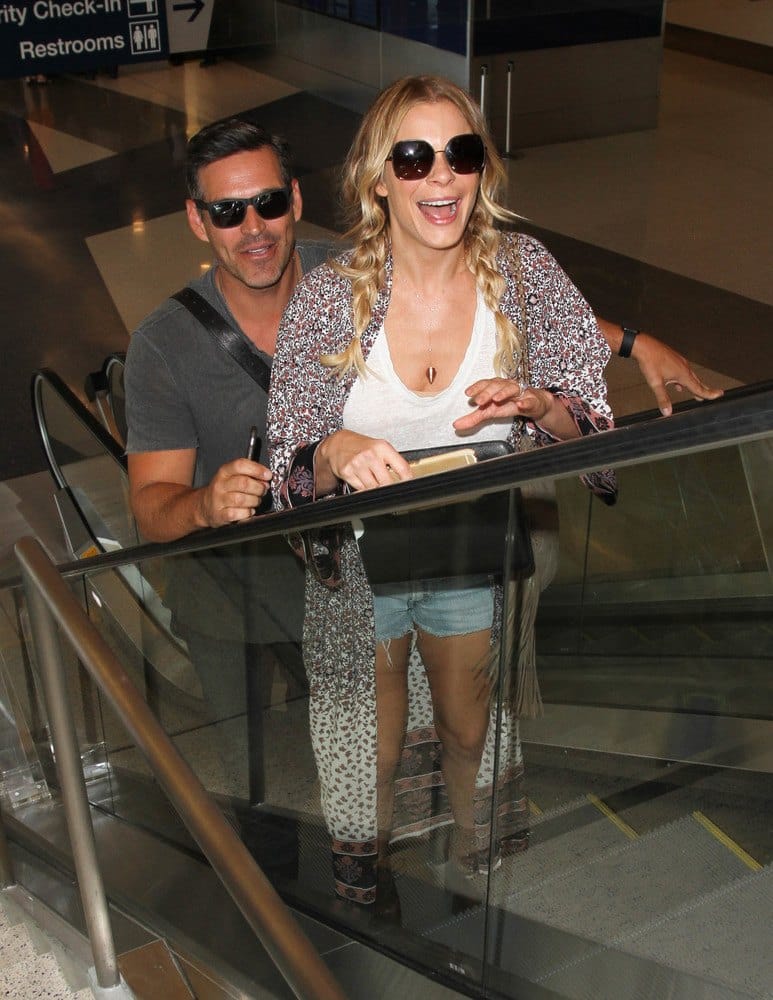 In fact, she revealed that she looked forward to the pictures coming out. Fans preferred pictures of the duo freely frolicking on the beach to the scandalous leaked pictures of their affair when they were at a Laguna Beach restaurant. The couple was in love and didn't care anymore.
Brandi Found Out New, Shocking Information
Brandi's situation was unfortunate. While the new couple flaunted their relationship in front of the media, Brandi was alone at her family's house processing a painful loss. The man she had loved for nine years had abandoned her, betraying her in the worst way. But there was a new twist.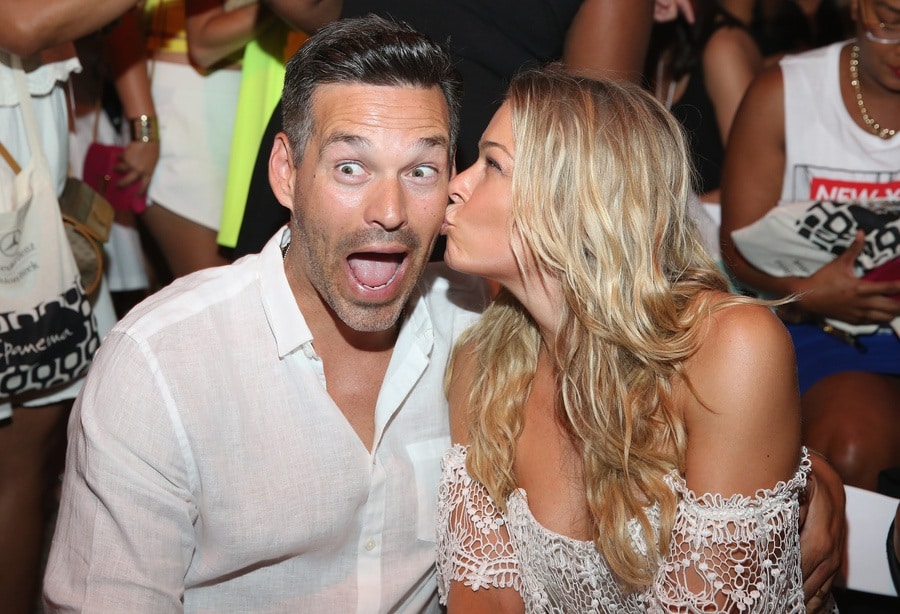 She discovered that he had also cheated on her with another woman! In a fit of rage, Brandi pulled out a knife and headed to the garage, damaging Eddie's Harley-Davidson. "Yes, I slashed his tires," Brandi said when E! asked about it. "It felt awesome," she added.
Eddie Proposes to LeAnn
Rumors of an engagement between Eddie and LeAnn began making the rounds in the fall of 2010. As expected, the media hounded the couple, asking questions. Finally, Eddie popped the question on December 24, with the news making headlines four days later the 28th.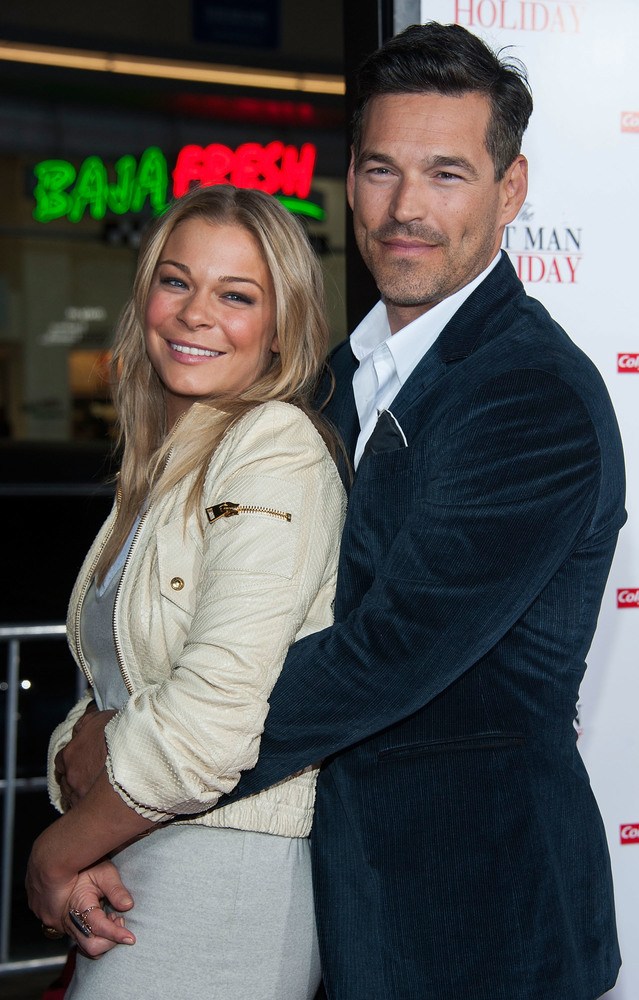 What a Christmas celebration they must have had! It was now more than a year since their affair went public, and the couple was on a path to normalcy. "Thank you for all your well wishes! We are extremely excited and look forward to a beautiful future," LeAnn tweeted.
How About Eddie's Other Affair?
Eddie Cibrian was already having an extramarital affair even before he met LeAnn. Brandi never knew about it and only learned about the relationship with Scheana Shay after she was interviewed by Access Hollywood. Scheana revealed she was called a homewrecker, but Eddie had lied about his marriage.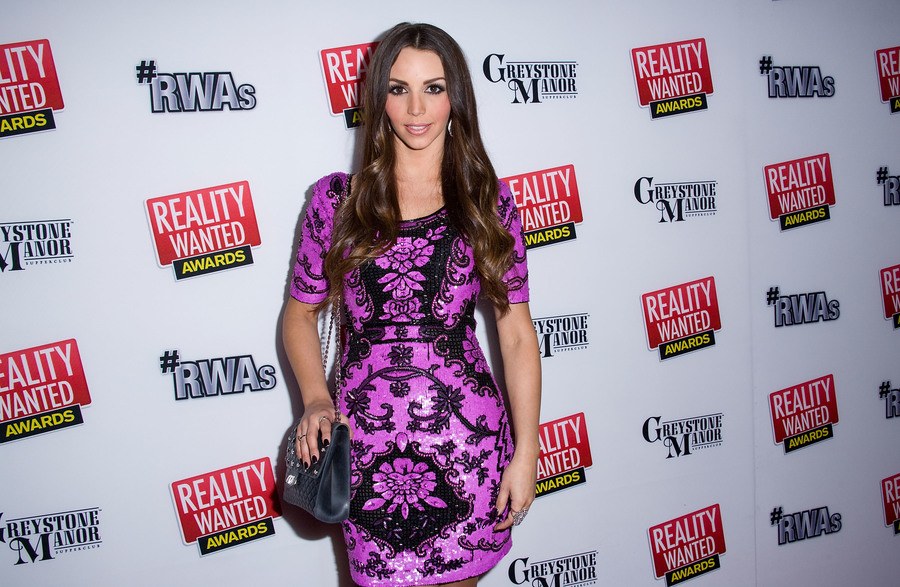 Scheana called it quits with Eddie when she heard about his other affair with Northern Lights co-star, LeAnn Rimes. When asked about her thoughts on this revelation, Brandi said she was relieved that her ex-husband had more than one affair because it reduced LeAnn's importance in her mind.
Vanderpump Rules Fans Defend Scheana
Scheana Shay starred in the Vanderpump Rules television series, and her performance got her many new fans. But after her affair with Eddie, she was labeled a homewrecker. Nobody seemed to care that it was because of LeAnn and not Scheana that Eddie divorced Brandi.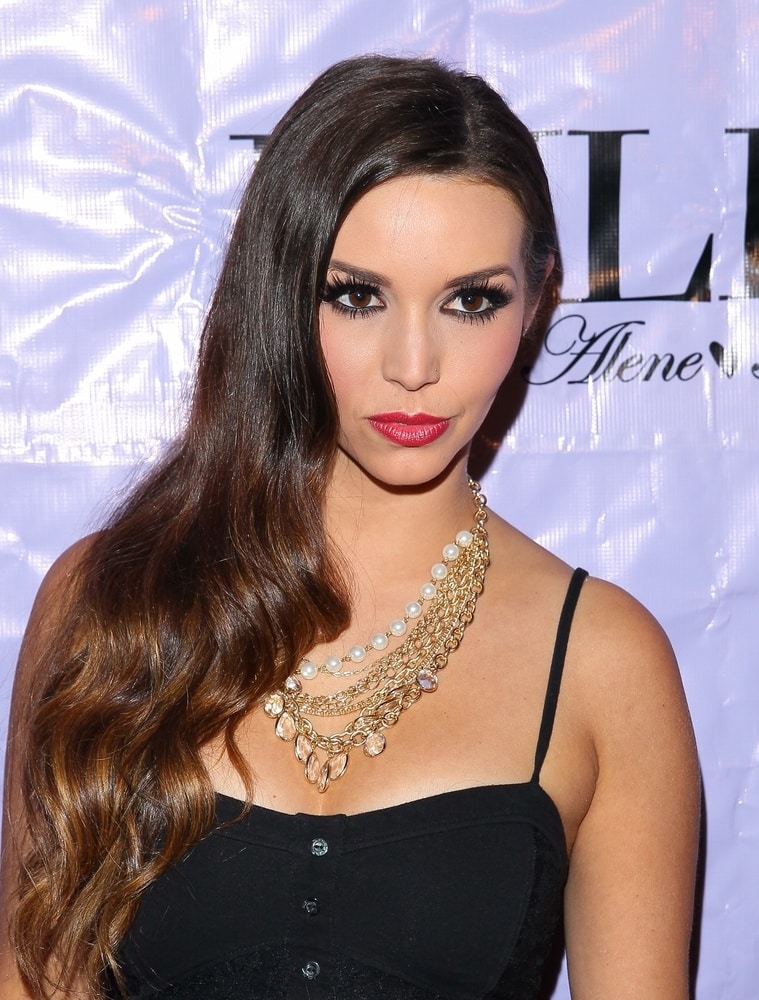 But Scheana's fans cared. One user defended her against the home-wrecker tags by tweeting, "Stop acting like @scheana forced Eddie to anything. HIS choice to CHEAT on HIS wife!!" Scheana replied, "Thank you. He wrecked his own home. I was a single 21-year-old who met a cute actor in LA."
Eddie Sues for Defamation
According to Life & Style magazine, Eddie kept seeing Scheana even until October after meeting LeAnn. The magazine even reported that Eddie had visited Scheana in her house in the middle of the night. Eddie was having none of it, and things got heated soon after that report came out.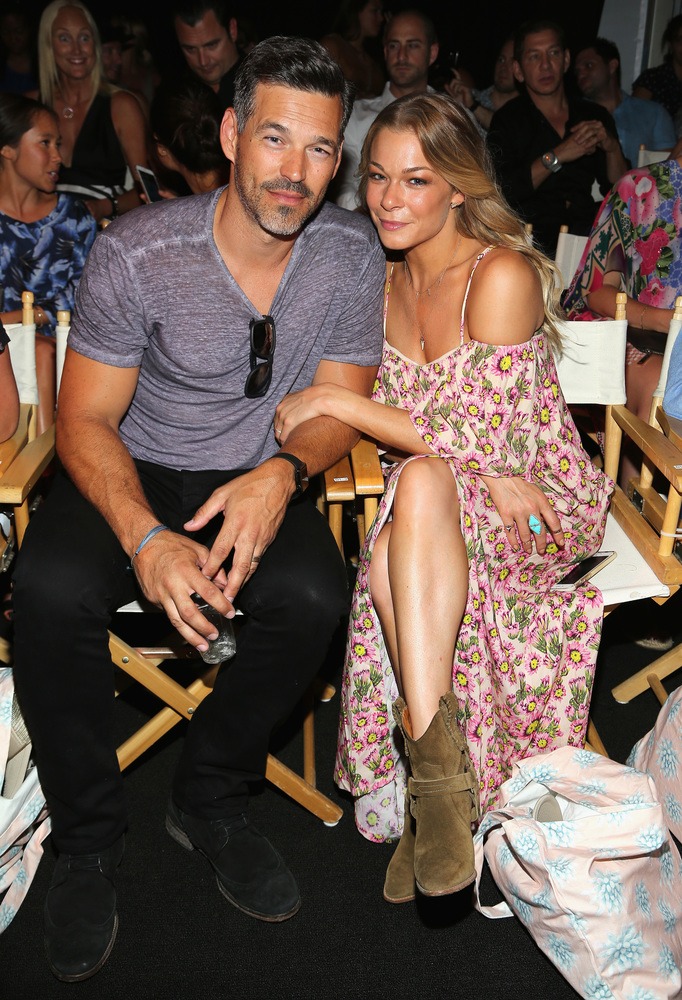 The actor filed a defamation lawsuit against the magazine, claiming that he never had a relationship with anyone else besides LeAnn since he left Brandi. Scheana also debunked the story as being false. Speaking to Access Hollywood in an interview, Scheana revealed she hadn't seen Eddie in months.
LeAnn Had to Go to Therapy
We've heard many stories of celebrities needing therapy, and we can understand due to the pressure they go through. That pressure was exacerbated for LeAnn due to her scandalous affair with Eddie. She had found true love in the actor, but she wasn't truly happy yet.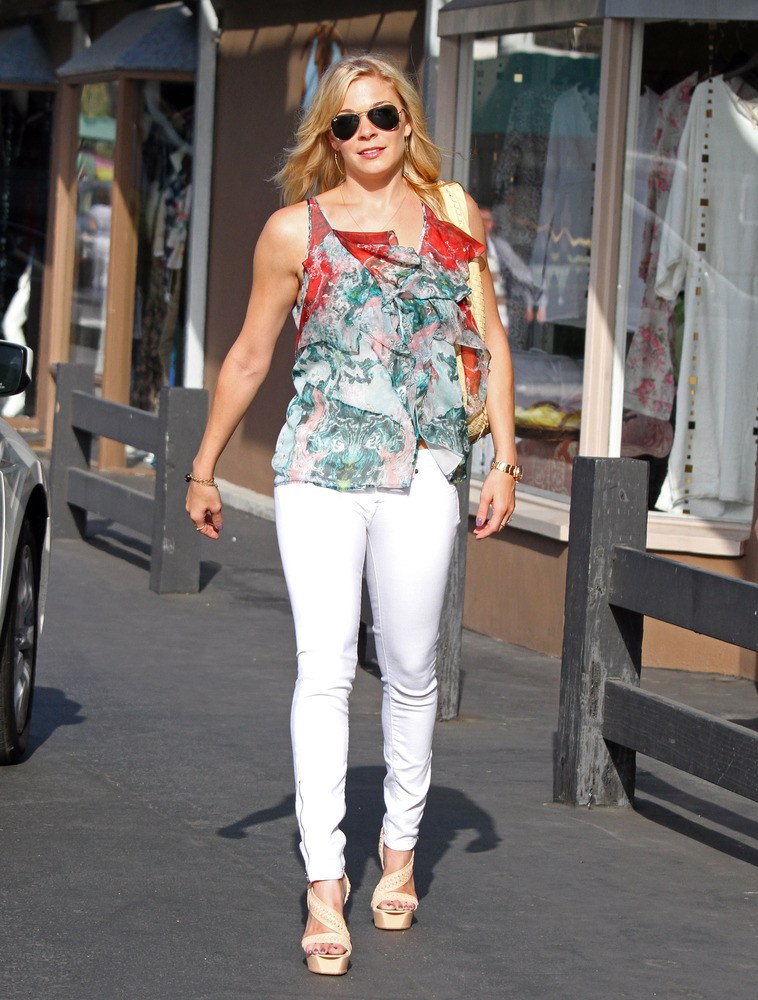 The stress of the affair and the media spotlight, plus new reports of Eddie's infidelity after meeting her, took its toll on her, sending her to a facility. LeAnn also cited online bullying as a reason. Brandi was in support of her rehab decision because her children love LeAnn.
Time to Make Things Official
Both marriages had already been dissolved by the end of 2010, and the lovers were looking ahead to better days. There had to be some normalcy, and to further foster the new relationship, Eddie and LeAnn tied the knot on April 22, 2011. It was a small event.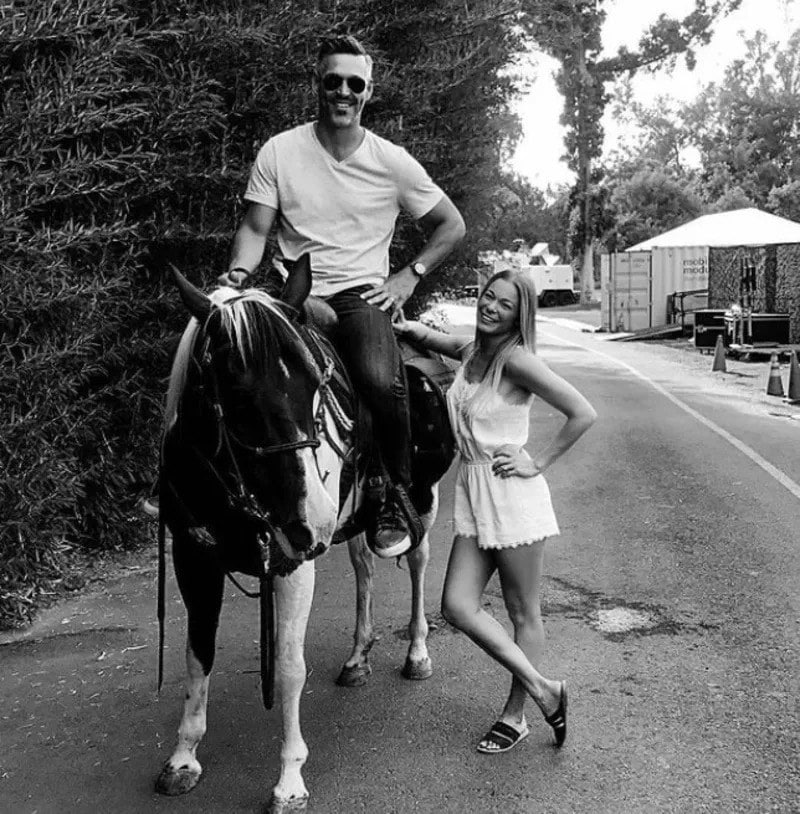 Only close friends and family were present. Eddie Cibrian's boys were also in attendance. However, their mom wasn't invited. We can understand why. The guests had been expecting an engagement party but got a surprise wedding instead. The couple had finally exchanged vows.
Fans Wanted to Hear LeAnn's Side of the Story
So far, Dean, Eddie, and Brandi had all commented extensively about the affair, but one person who hadn't said much was LeAnn. As rumors of the drama after Eddie's infidelity with other women started making the rounds, everyone wanted to know LeAnn's thoughts. People were curious about her side.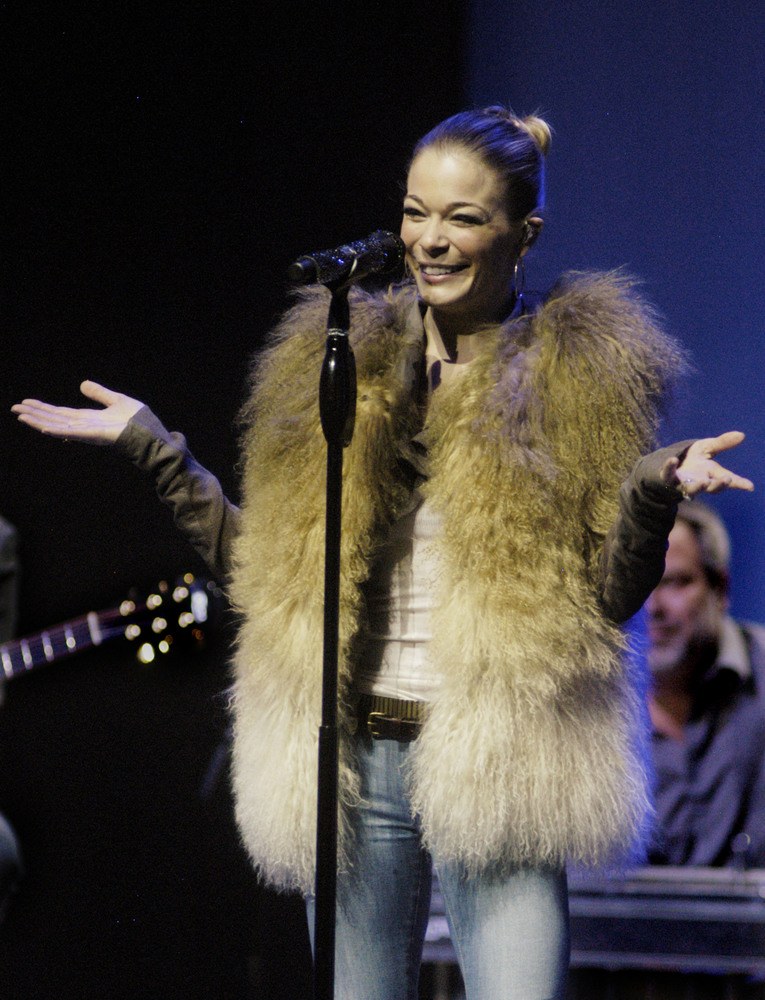 After putting this to rest in a tweet, the country music star seemed to respond in her single "Crazy Women." LeAnn sings that crazy woman "keep their crazy hidden till they're pushed off the deep end." Why? "Well, he cheats and lies, and then he plays the victim . . . Crazy women are made by crazy men."
LeAnn's New Stepmom Life
Although Eddie stood by LeAnn and showed nothing but happiness over how much LeAnn and his kids, Mason and Jake, love one other, Brandi began making demands. LeAnn referred to the boys in a tweet as "my boys," and Brandi was having none of it.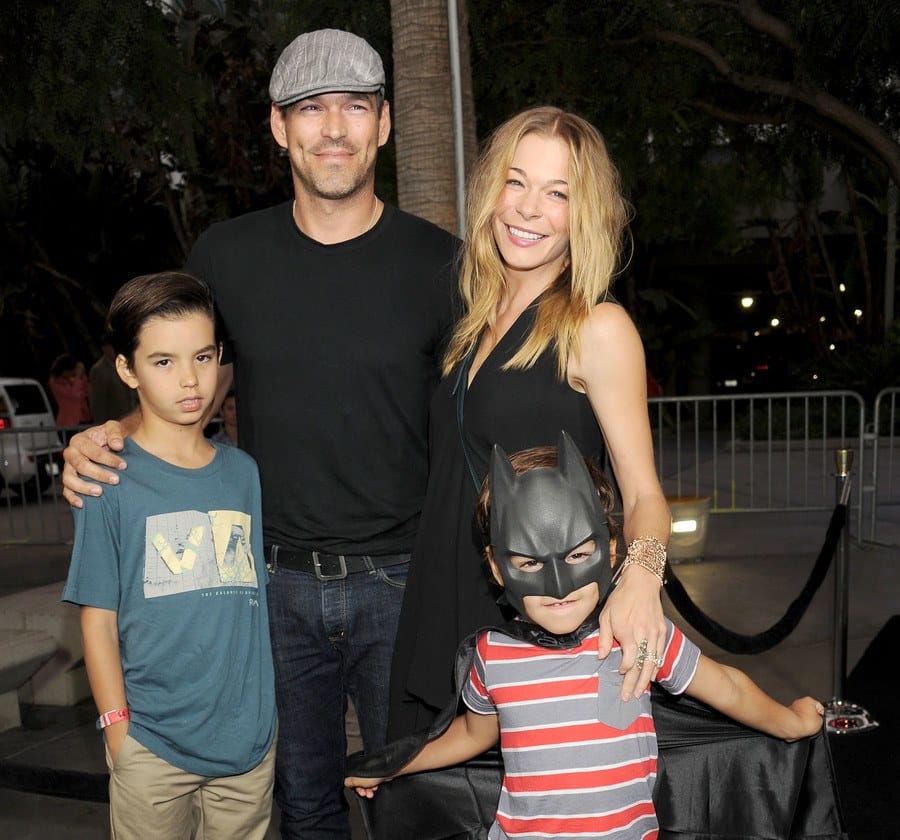 She told US Weekly in December 2012 that her son became ill after taking a laxative from LeAnn's purse. As a result, her concerns regarding LeAnn's rehab increased. "I, unfortunately, don't find her to be stable, and I don't want her around my kids when Eddie's not there," Brandi said.
Brandi Finally Writes a Tell-It-All
Although LeAnn wasn't willing to reveal her side of the story, Brandi had no problem writing a tell-all story. She titled it Drinking & Tweeting and Other Brandi Blunders. The book came out in 2013 and instantly debuted at #1 on The New York Times bestsellers list.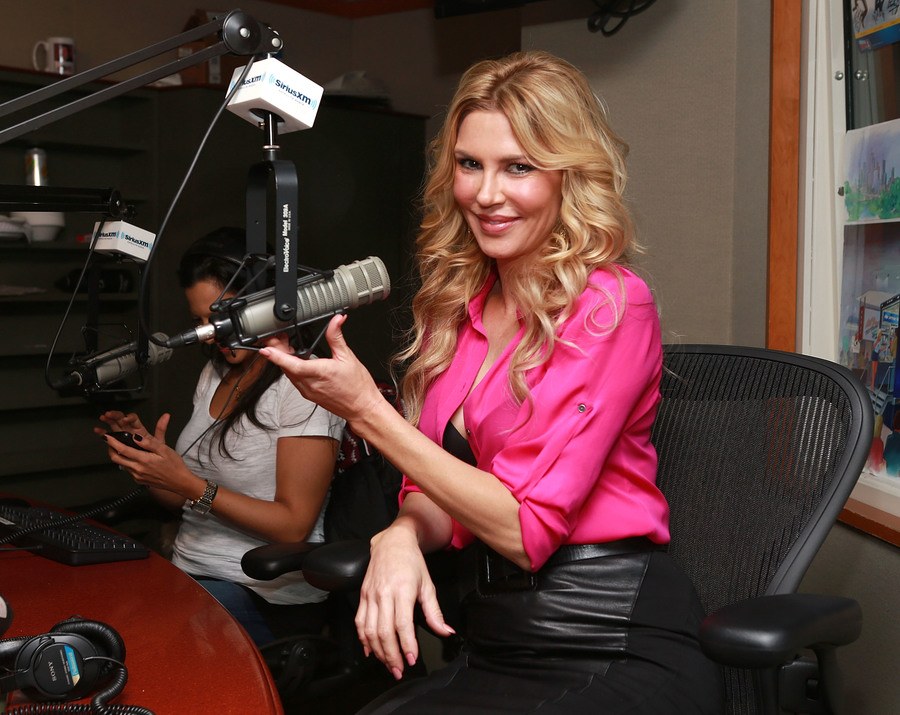 She got several positive views from critics for her book. In fact, LA Weekly labeled it the best celeb book ever. Brandi discussed her life after Eddie's affairs and how it affected her children and the family. She even revealed some juicy bits about her ex-husband's affairs.
She Sent a Message to Eddie
Brandi went deep into details about herself in Drinking & Tweeting. In it, the TV personality described her anguish intimately and related stories of how she suffered immensely from her ex-husband's actions. But in the end, she still made sure to "thank" Eddie. You may wonder why.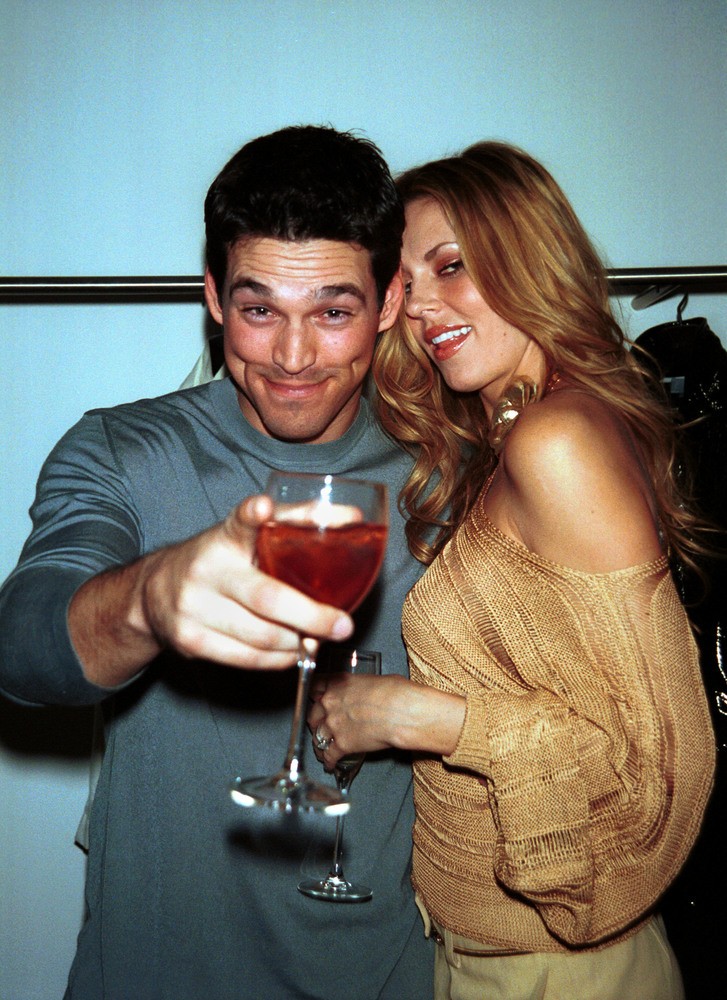 Brandi wouldn't write a tell-it-all without a petty jab. "I would like to thank my ex-husband, Edward Cibrian, for giving me all the material I could ever need to write this book and for helping me discover the strong independent woman inside of me," she wrote.
What Were the Juicy Details?
In her book, Brandi discussed details of Eddie and LeAnn's clandestine relationship. She described how she came to learn that he was cheating on her. She had even flown out to the Northern Lights set to see him, but instead, she saw LeAnn making out with him.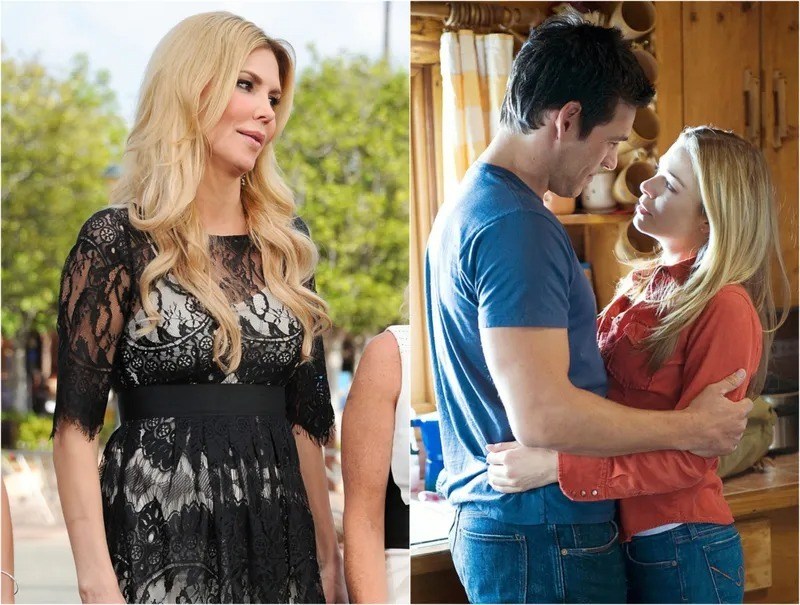 Eddie tried to comfort her at home. He promised and swore that he was faithful. Brandi believed this and his "countless lies" after he kissed her and assured her that there was nothing in his relationship with LeAnn, but she would soon suffer a betrayal.
Brandi Wasn't Stopping Soon
Brandi's book was certainly not the end of things. While we thought Brandi Glanville had shared all that needed saying, she went on social media kicking up dirt about LeAnn. She accused LeAnn of "stalking" her boyfriend, even labeling her as the "Coyote Ugly singer."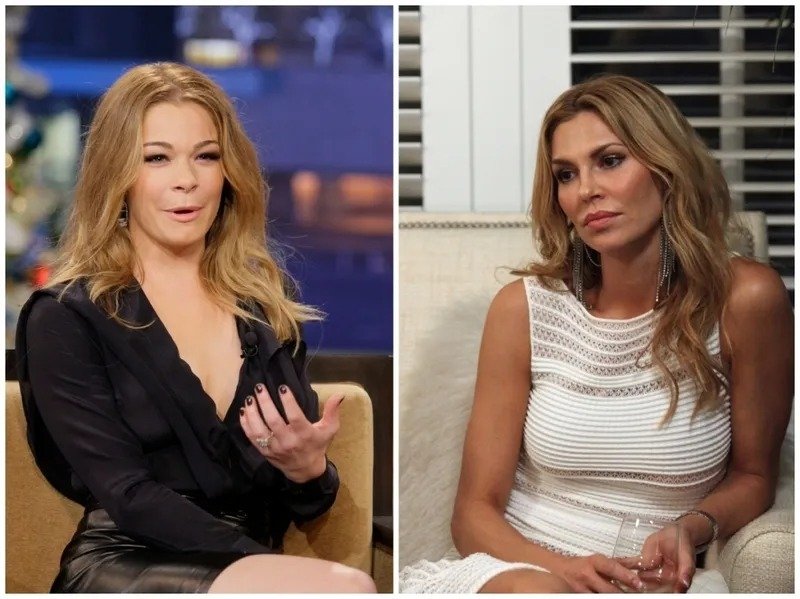 She claimed LeAnn was "going after" her boyfriend, Donald Friese, and "checking his stuff." Apparently, she concluded that because LeAnn had viewed some of Donald's Snapchat. Eddie got tired. He put out a statement, defending LeAnn as a great stepmom and that Brandi was only trying to "stay relevant."
Brandi Didn't Care about the Statement
After Eddie's statement claiming they were tired of Brandi's drama, one would imagine she would retreat. But the statement had no effect on Brandi. Next up on her antics was to come out with her prediction of Eddie and LeAnn's marriage. She wasn't stopping anytime soon.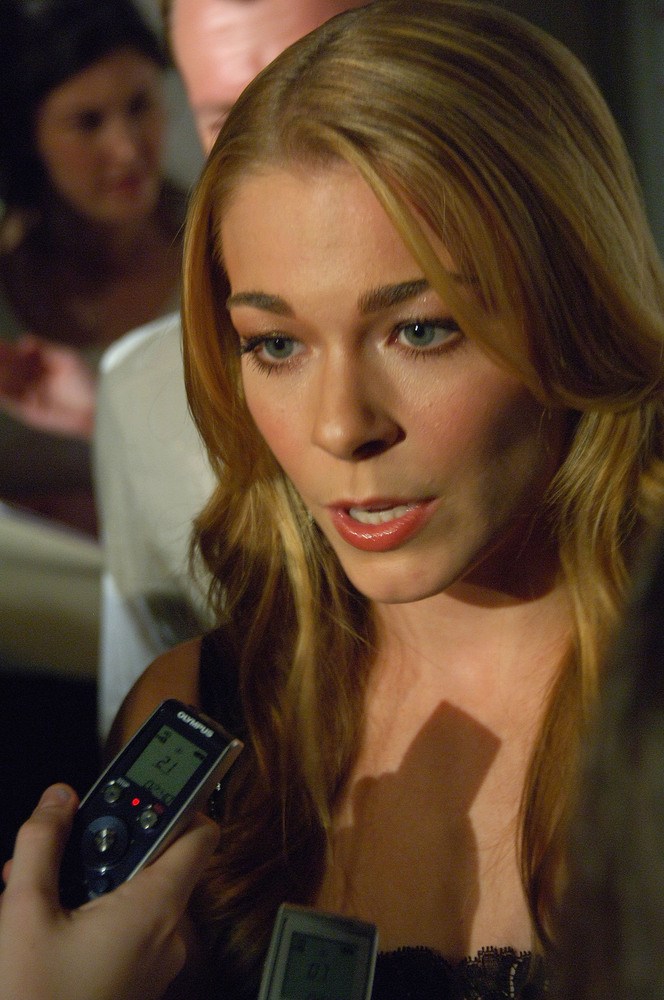 That same week, Brandi appeared on E!'s Daily Pop and shared her two cents about the statement. She even predicted that Eddie and LeAnn would be divorced after 10 years of marriage. Eddie responded by calling her behavior "sad" and "sick," and that he was "very concerned" about her health.
Eddie and LeAnn Star in Their Reality Show
In an attempt to weaken the effects of Brandi's publicity on television, her relentless social media jabs, and her two bestselling memoirs, Eddie and LeAnn teamed up with VH1 for their own reality show. They titled it LeAnn & Eddie, and it was billed to provide the "real truth."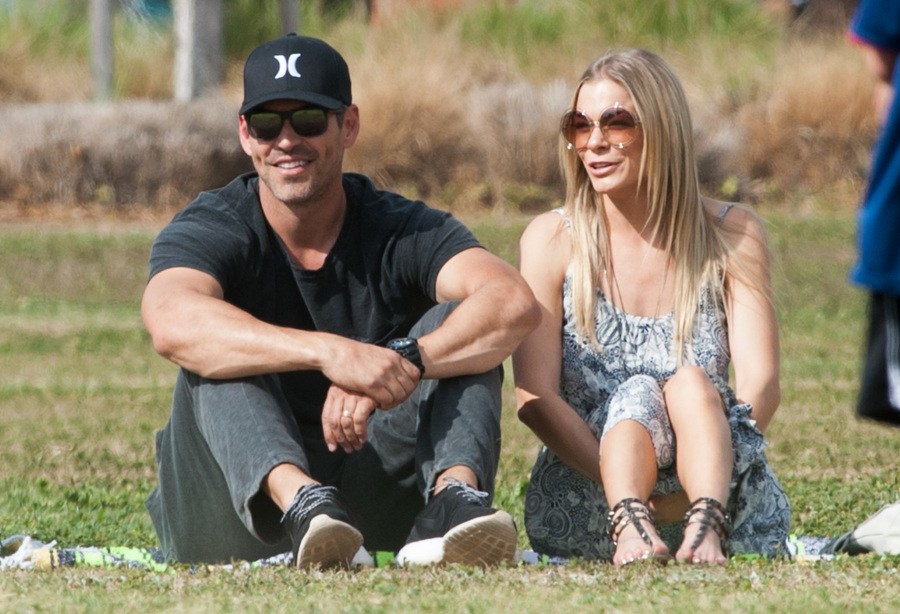 The reality TV show began airing in 2014. Sadly, the show was abandoned after just one year. They covered several topics, but it only had one theme—Brandi's antics and a few other awkward representations of "marital bliss." It didn't take long to lose its appeal and bore viewers.
LeAnn and Eddie Kept Going after Brandi
Just as if they wanted revenge, LeAnn & Eddie kept taking jabs at Brandi. At one point, Eddie even said that the possibility of his returning to Brandi would fall somewhere between "the existence of Bigfoot" and a "zombie apocalypse." Some of Brandi's jokes were also delivered with a self-deprecatory style.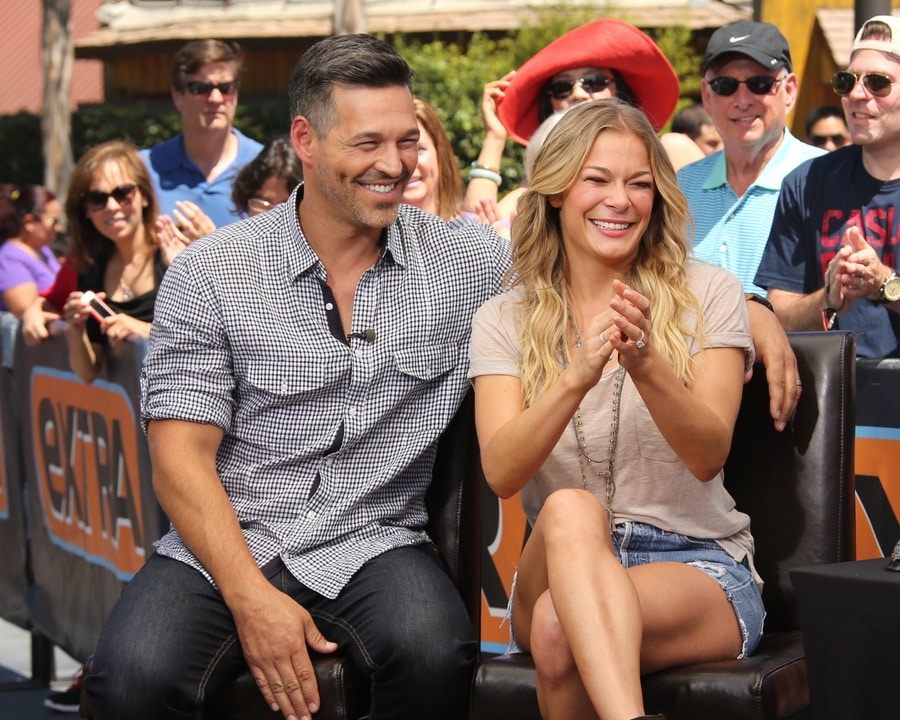 But even that didn't work out, and the approach failed miserably. In the reality show, there is a scene where the couple is snuggling on the couch as they discuss LeAnn being called a stalker and homewrecker. It missed being funny and came off as bitter to viewers.
The Couple Tried to Refute Rumors on the Reality Show
On the show, the couple still tried to debunk stories about their relationship in the media. For instance, LeAnn brought up gossip about Eddie cheating on her and that they were heading toward a divorce. The rumor even said Eddie was cheating because he didn't want kids.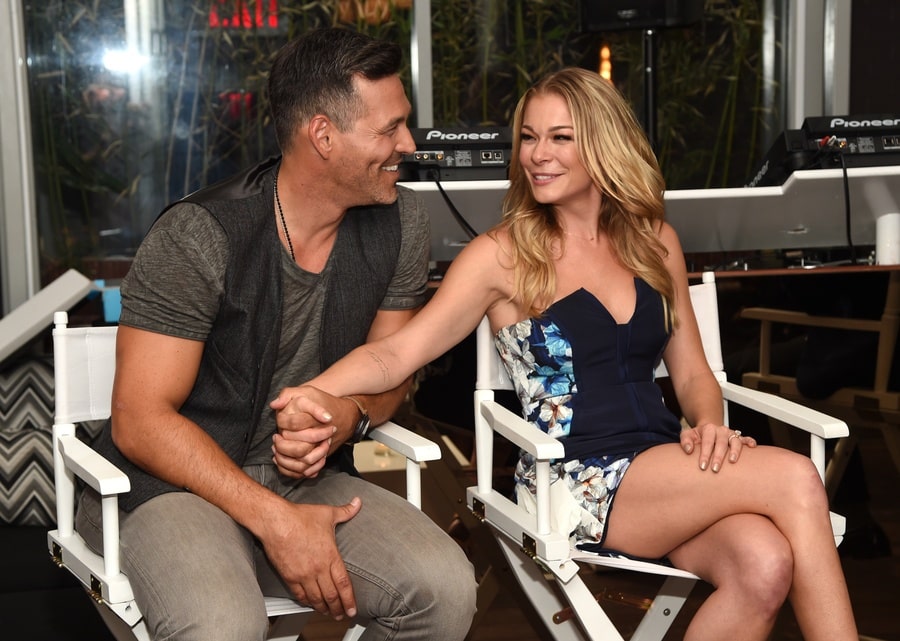 The couple constantly talked about how open they were to having kids and about their efforts to conceive. LeAnn clarified that she and Eddie were unconcerned by tabloid headlines. She laughed, saying that the stories in OK! and The National Enquirer probably suggested that there were "aliens involved" as well.
Brandi's Prediction about LeAnn and Eddie
In California, where they were married, 10 years of marriage is the legal threshold for a spouse to be entitled to half of the estate. Brandi stated her confidence that Eddie would divorce LeAnn soon before the 10-year mark. Brandi Granville spoke with Daily Pop and shared her prediction.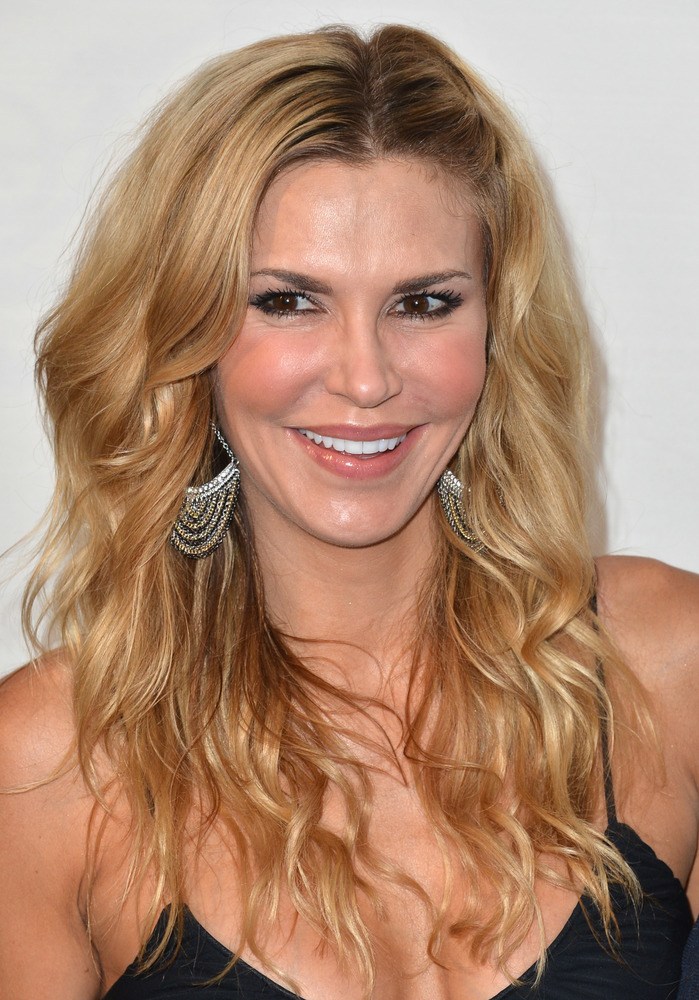 She predicted that Eddie would leave the singer and take half of her belongings. After that, everything would be okay because they wouldn't be related. Adding another twist, Brandi said, "If she doesn't have a kid with him, then we don't even have to see her again."
The Rumor Mill Wouldn't Stop Turning
After seven years of marriage and with an enduring front of solidarity, the rumor mill started turning again in 2018. This time it was about LeAnn and Eddie. According to the stories, Eddie had allegedly banned LeAnn from the set of his TV show, Take Two.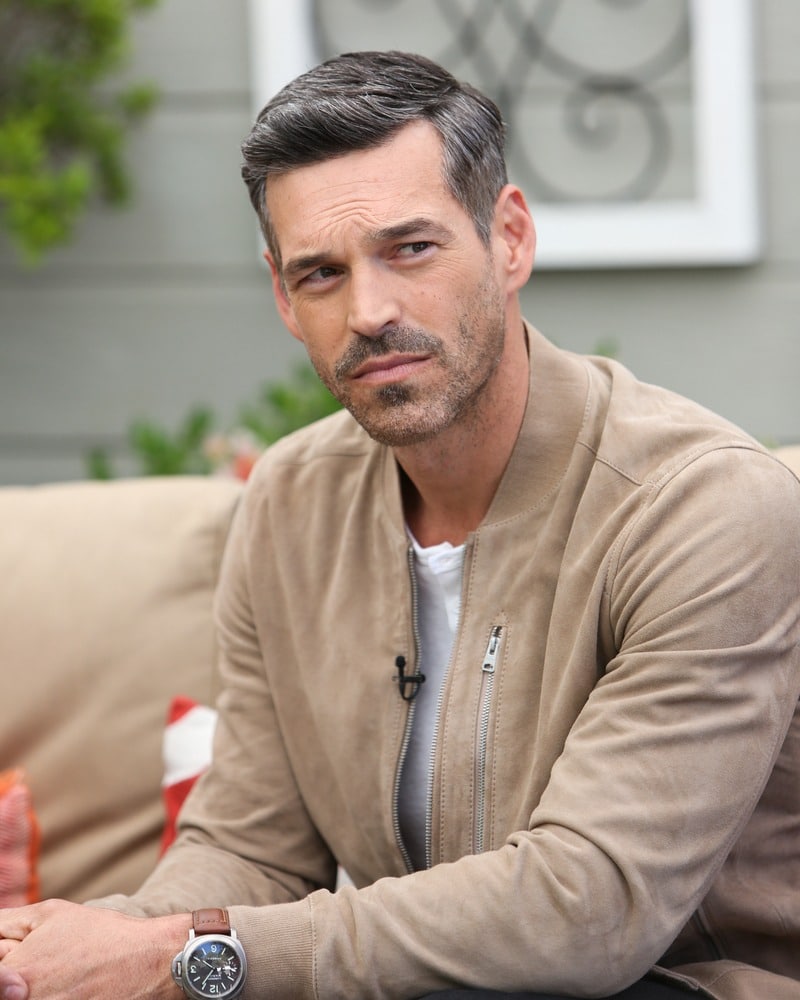 Sources even went on to say that the actor was tired of his wife's "diva" antics during the shooting of CSI: Miami. Of course, that was false. Eddie shared with reporters that having LeAnn close to him on set was an excellent way to spend quality time between their tight schedules.
One Big Happy Family
On Instagram, LeAnn shared the love she and Eddie had on their fifth wedding anniversary. The gushing post was what Brandi needed to be set off. These social media users were aware of one another's presence and effectively used the platform to speak their minds.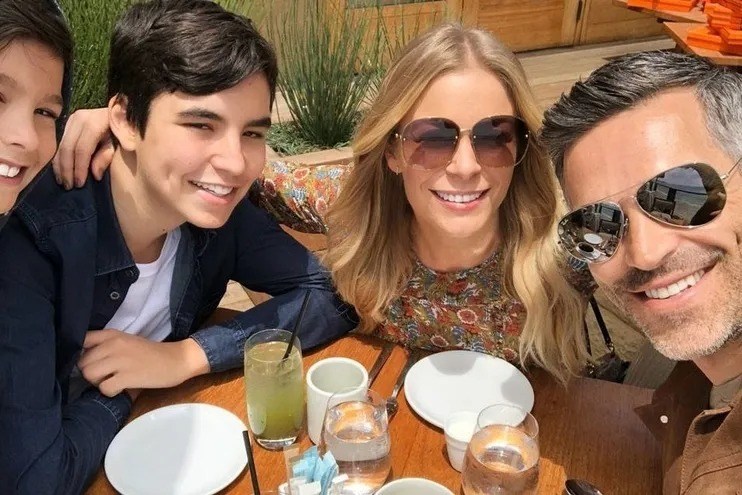 LeAnn has always been enthused about her husband. In 2016, she wrote, "Our bond is like no other." LeAnn doted on Eddie, calling him sweet names like "my lover, my friend, my heart, my everything." She also said that after all they've been through, she wouldn't change a thing.
There Are No Regrets
Considering how they started their relationship and the fact that their affair ruined two marriages, we might think the couple regrets their actions. But the couple has constantly made clear on social media and on their TV show that they don't regret falling in love and having an affair.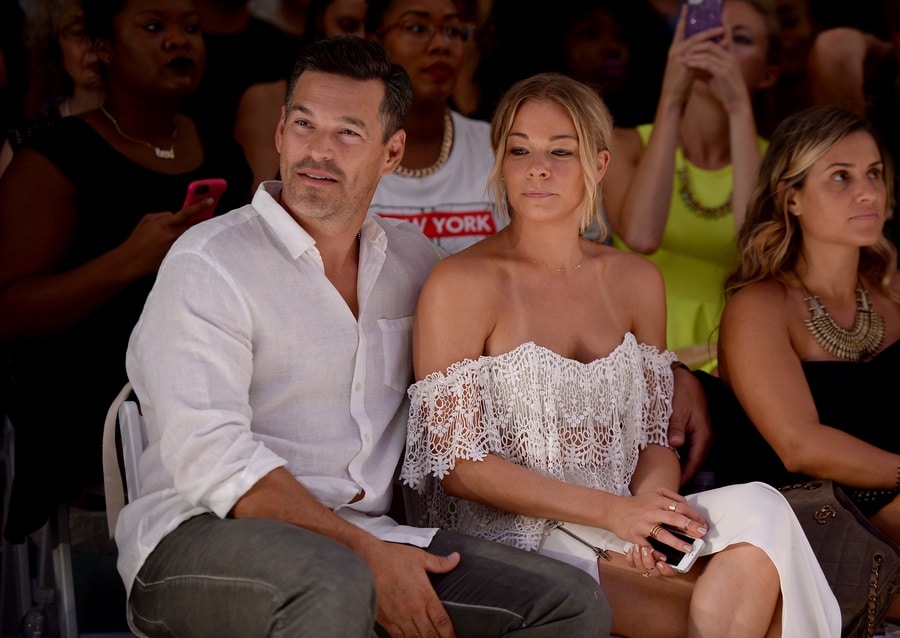 LeAnn disapproved of some of the ways it was handled, though. She acknowledged that it wasn't done properly. The singer described it as being "really messy." She even claimed that for the benefit of everyone concerned, she would change things if she could go back in time.
Another Special Christmas Eve
In 2018, LeAnn collaborated with the Hallmark Channel on the holiday movie It's Christmas Eve. She co-wrote three of the soundtrack's songs and played the lead role. The singer praised the project and expressed her delight at getting to take part in making it.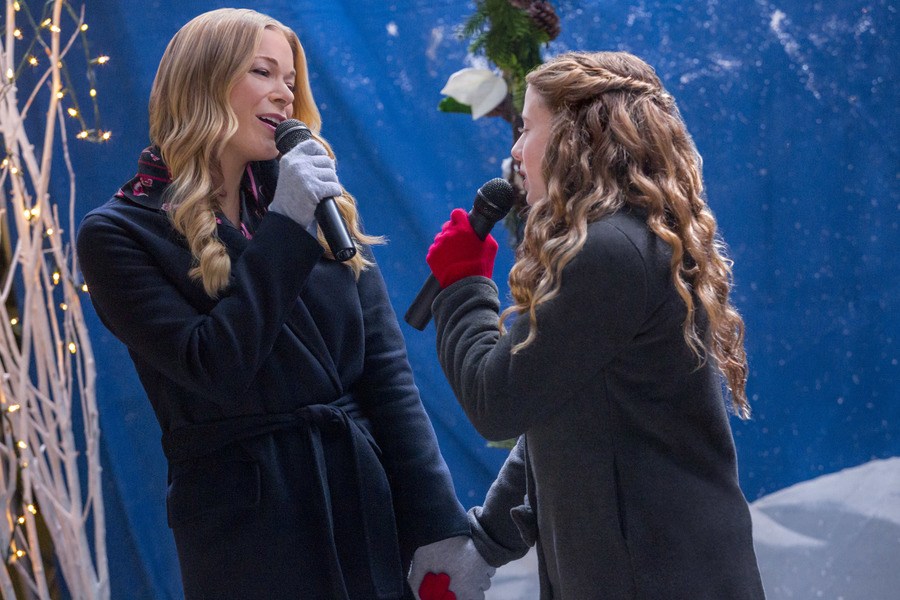 She really enjoyed how the movie heavily featured blended families. The blended family environment is something she felt strongly about bringing to light in a positive way because it isn't typically discussed, she told Fox. Considering she is part of a blended family; it was an excellent role for her.
More about Blended Families
After the Christmas movie was released, there was more to say on the theme. The movie provided an opportunity for discussion about blended families. LeAnn was glad to share her thoughts. Obviously, she said, having blending families is a challenge. We can certainly understand what she means.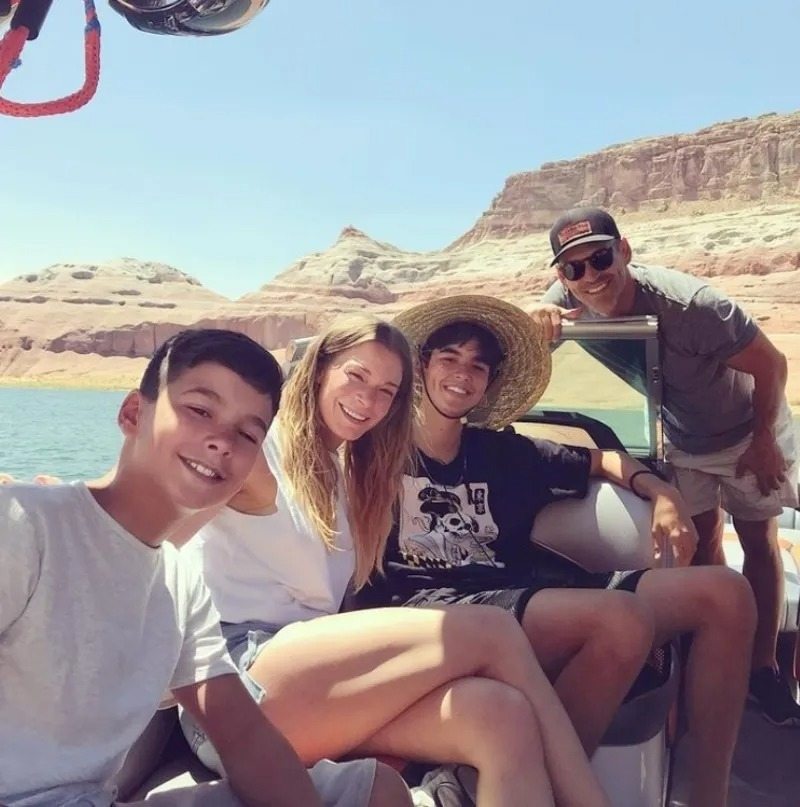 She also wanted to stress that she and Eddie had been married for seven years when the movie aired on television and that in her opinion, things were going well for them. After overcoming difficulties, the couple was living a very happy family life.
LeAnn Is a Great Stepmom
LeAnn actually enjoys being a mother, even if it's as a stepmom. She loves that Stepmother's Day exists and that her family spoils her on that particular day every year. She has been sharing it on Instagram to encourage other stepmoms because it falls on the Sunday following Mother's Day.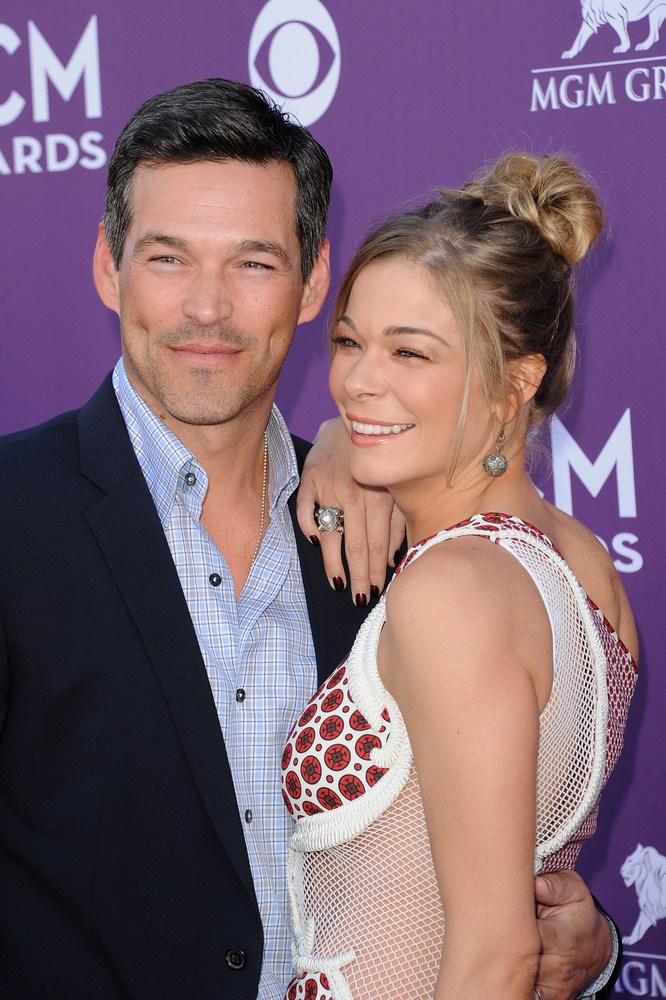 She was hoping for a baby last we heard, but there has been no news. The singer claims that raising children has been a really gratifying task. She and Eddie started co-parenting the boys when they were two and six years old. It's been a great ride so far.
Where Was Dean Sheremet through it All?
Dean Sheremet, LeAnn's ex, maintained a polite and calm attitude throughout the chaos LeAnn caused in his life. He would sometimes say he held no grudges against her. However, he eventually published a cookbook titled Eat Your Heart Out. It is a somewhat tell-all about their marriage.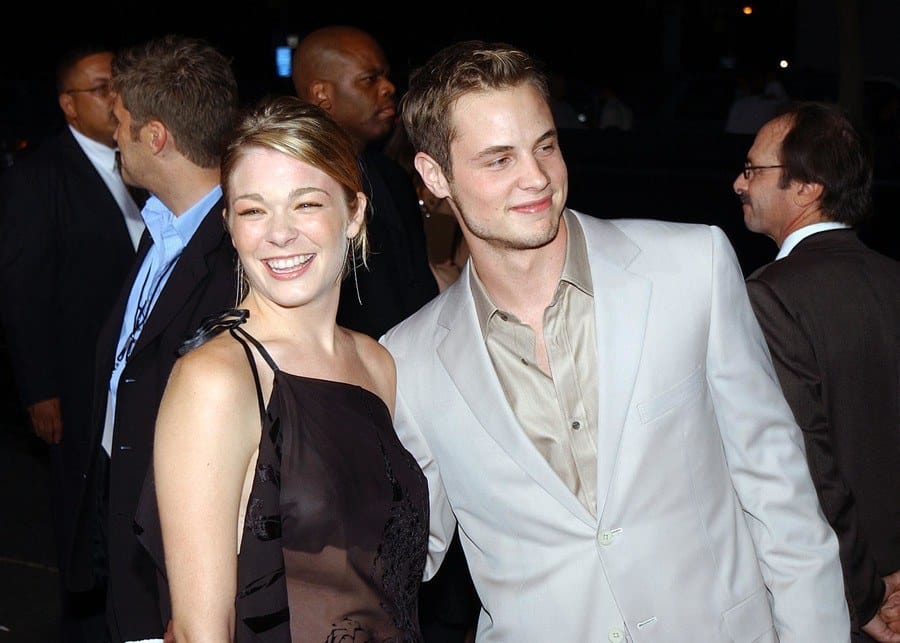 After that, Brandi and Dean collaborated on a podcast. Although LeAnn tried to stop the cookbook from being published, Brandi praised it as "classy." Well, Brandi started to chill out. She revealed in 2013 that things had gotten better. Their chance meeting at a soccer practice was even civil.
Smiling for the Camera
When this whole saga started, no one could ever imagine that Brandi and LeAnn would eventually become pals. Both mom and stepmom took a selfie at Jake's 11th birthday celebration. Brandi shared the photo on Instagram with the caption, "Peace in #calabasturd hanging for Jake's bday."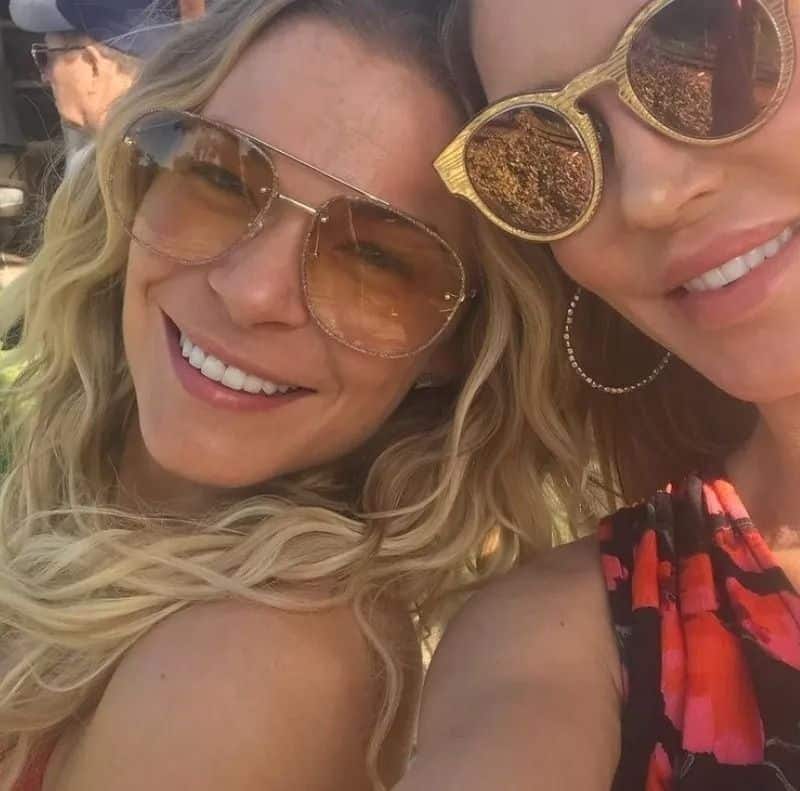 It looked like things were getting better. We get the feeling that they won't always agree but getting along together made her kids happy. Brandi even revealed in a People magazine interview that it was a good day, and she eventually got to enter LeAnn and Eddie's house.
LeAnn and Eddie Had Troubles of Their Own
Even though LeAnn and Eddie fell head over heels in love, they still faced some problems. But it wasn't just about the external drama from Brandi or the endless media stories and rumors; they had some couple issues to deal with also. It wasn't all smooth sailing, even for the lovebirds.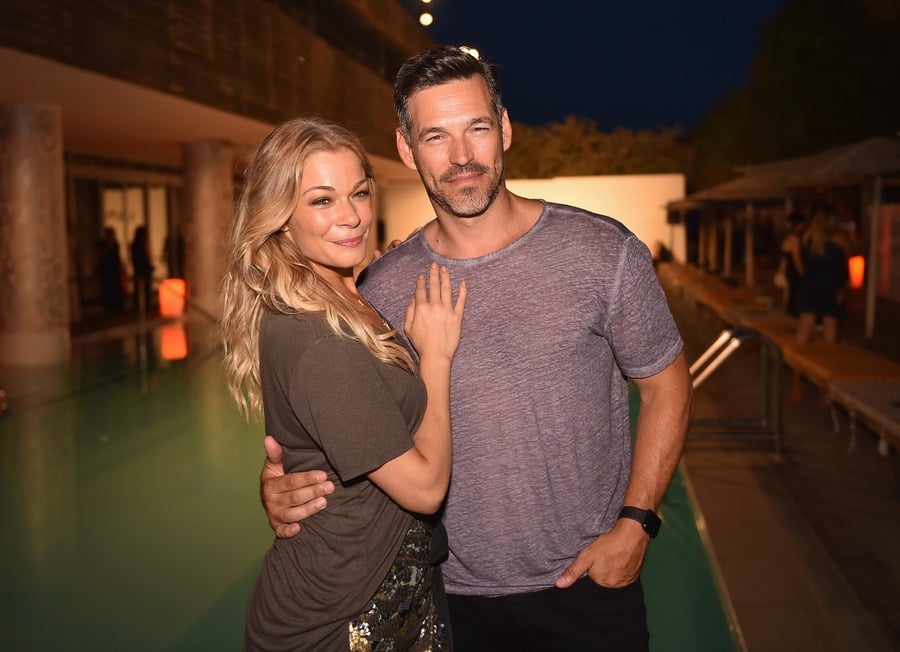 They had a lot to fight about. LeAnn even revealed to Star that they had attended marriage therapy. According to her, this made her marriage stronger and improved their communication. LeAnn also added that it was a good decision not only for them but for the kids too.
LeAnn Gave Some Relationship Advice
We're not judging, but we get the feeling not everyone would listen to LeAnn for advice, given how the relationship started. But after nine years of marital bliss in a blended family, E! asked LeAnn what the secret was. She replied, "The key to doing it, right? A lot of grace."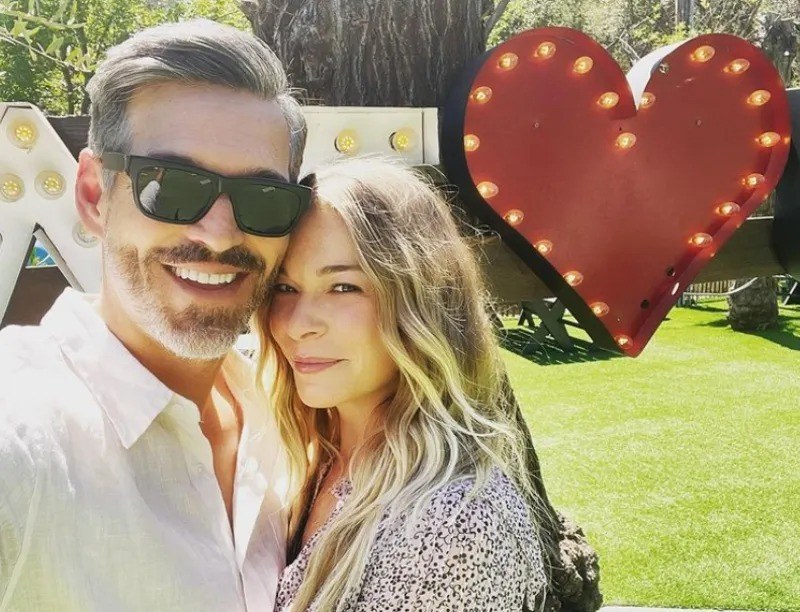 "A lot of grace," she reiterated. "A lot of not taking things personally. The kids are the most important thing," the country musician added. LeAnn stated that the best thing was for the boys to know that their parents would always love them and are committed to their growth.
There's Always Room for Quality Time
Given the nature of both parents' jobs, it's normal that they both have really hectic schedules. But the Cibrians always make time for each other. Regardless of how busy they get, there is always family time to bond and talk about life in general, which is fantastic.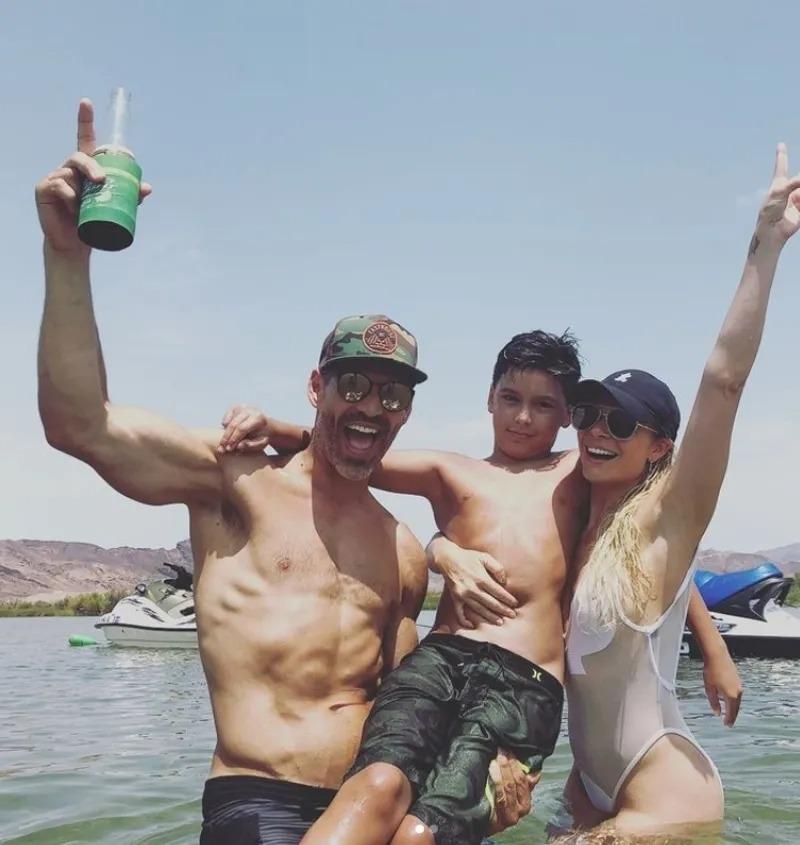 The couple plans romantic getaways as often as possible, traveling to places such as Mexico, Hawaii, and Aspen. Among some of the pictures she posts on Instagram, LeAnn posted this one and captioned it #desertlovers. They may have suffered a lot under the media spotlight, but their love prevailed.
A Chance to Have a Normal Christmas
If there's any family that has been thoroughly scrutinized by the media, it would certainly be the Cibrians. Hardly any year passed that they weren't under the media's prying eyes. It's incredible how they've managed to raise their kids without unwanted public attention.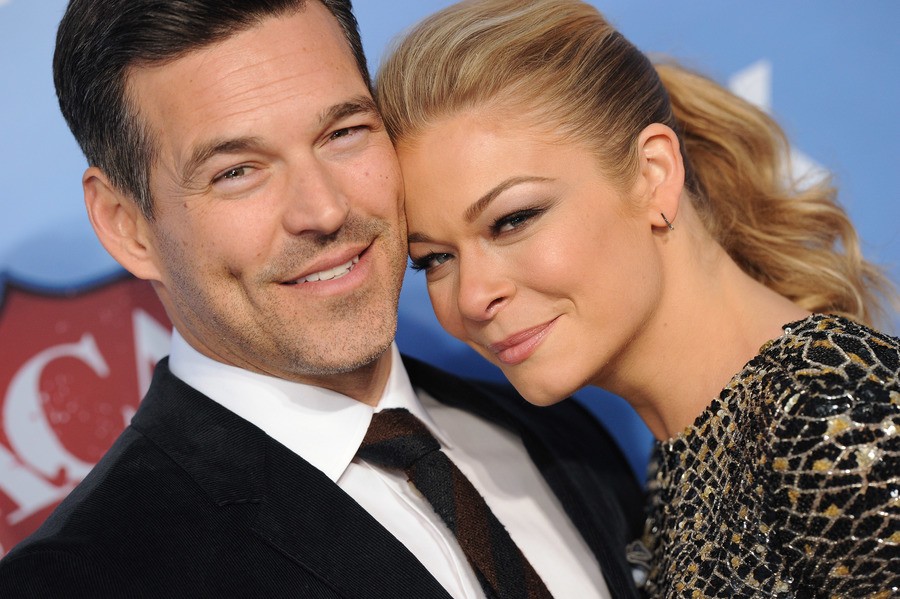 Christmas 2018 was a happy holiday for the family, the first in a while. As the greeting headlined, it was the "happiest." Finally, they could live like a normal, happy family. LeAnn was celebrating her Christmas TV movie's release, so the picture promotes that joyful accomplishment as well.
Her Husband Is Her Rock
LeAnn and Eddie's relationship has survived lots of hardships, and they had to be there throughout all the difficulties. LeAnn opened to People in an interview, sharing how Eddie is her rock. "We're stronger than ever," she said. You can always see the glint in her eyes.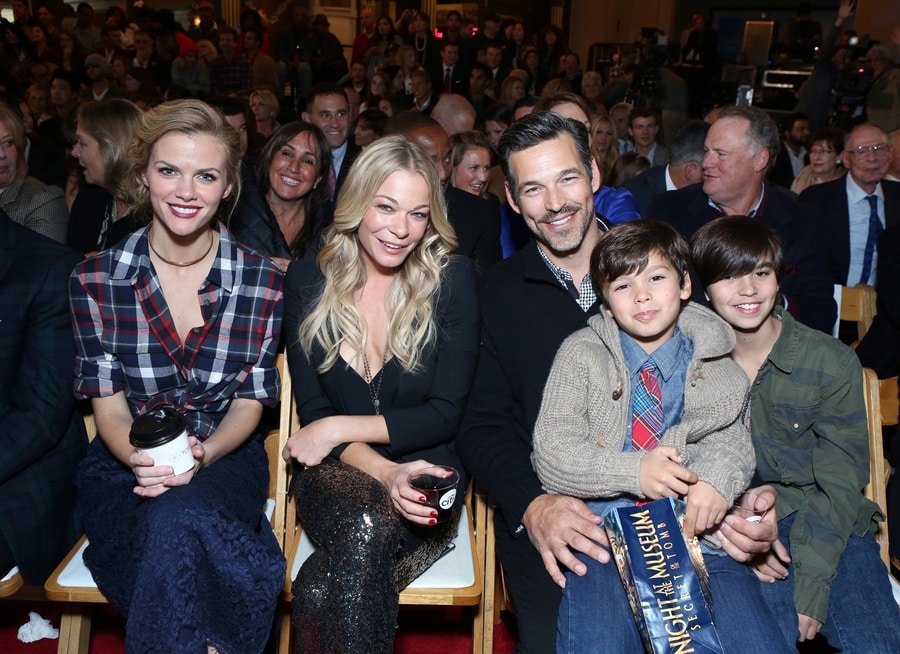 The couple's love story looks like the end of a Hallmark Channel movie. They can finally live outside the tabloid and rumor world and live in normalcy. LeAnn says they don't allow the little things to disturb their peace anymore because, according to her, it really doesn't matter.
Dean and Brandi in a Relationship?
Tabloids were titillating when word spread that Brandi would host Dean Sheremet on Unfiltered. The rumor mill started churning after seeing intimate images of the duo. The interview met expectations. The audience eventually heard Dean's story, and new details were revealed. Brandi asked about the celebrity chef and LeAnn's friendship.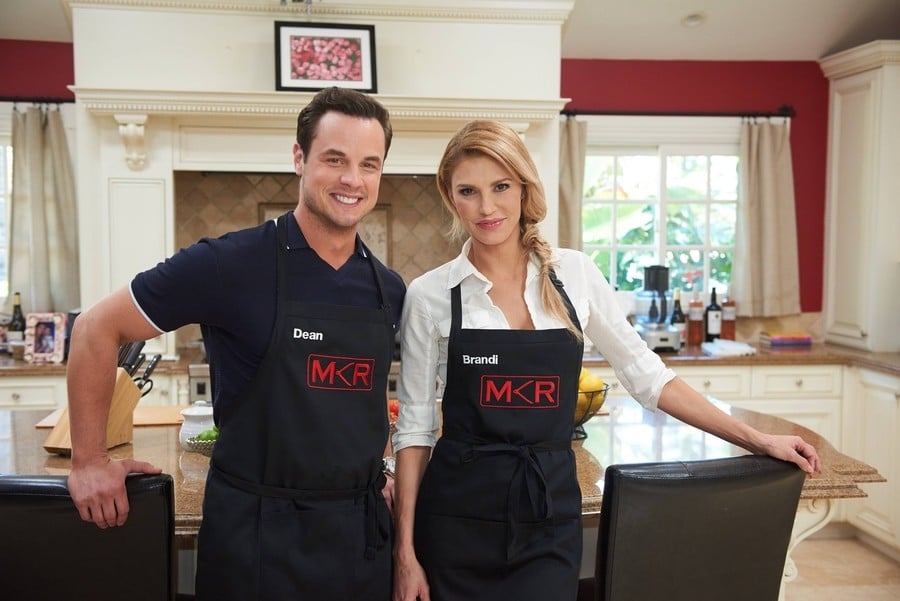 He claimed that although they tried, they were not friends. LeAnn had declined his offer to meet up for coffee and said she would only do so if Eddie could also come with her. Dean asked, "Why would Eddie come?" insinuating that she might not trust herself.
Finally Burying the Hatchet
Recently, Brandi Glanville proved that the drawn-out bad blood in the Cibrian blended family had been put to bed when she congratulated Eddie on the release of his new Netflix series. She has come full circle and now accepts her ex-husband's marriage and their co-parenting situation.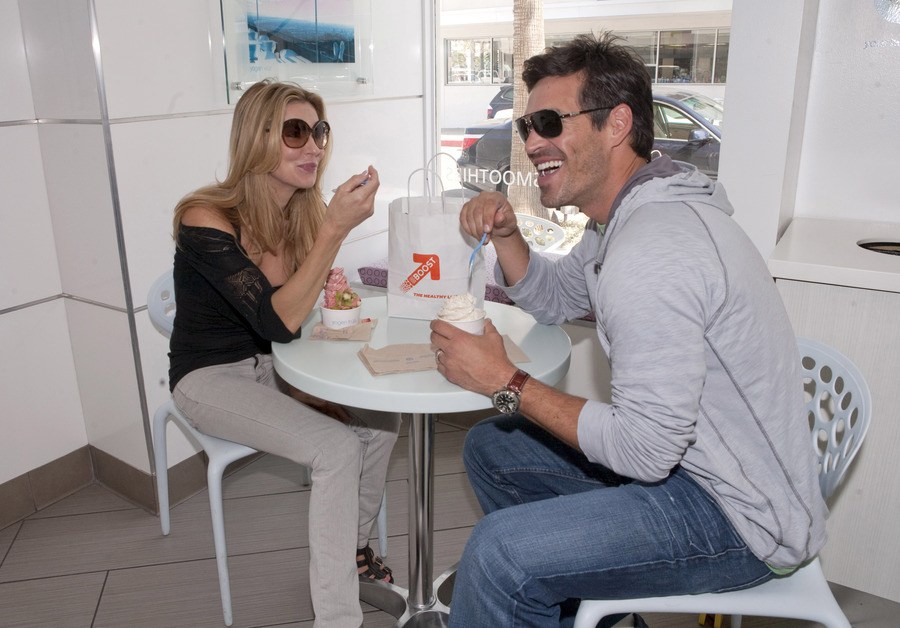 Since she's a very outspoken woman, we weren't surprised when she complained recently that the boys spent too much time at LeAnn and Eddie's and that she didn't get to see them. It was a good-hearted joke, and she's good with it. She appreciates LeAnn's stepmom role.