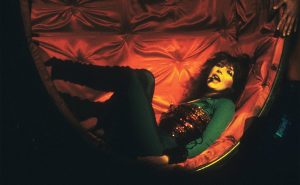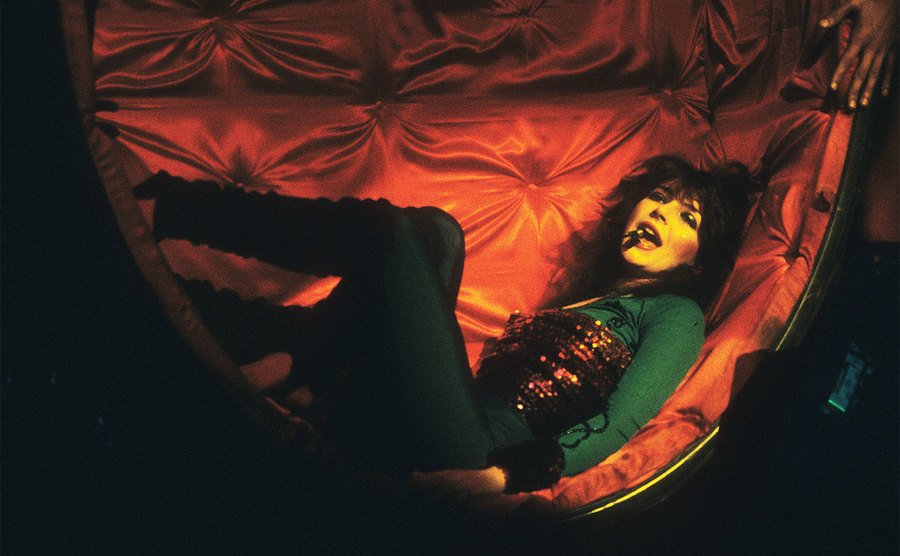 Kate Bush is Back on the Scene, Decades Later
By Yuri S.
---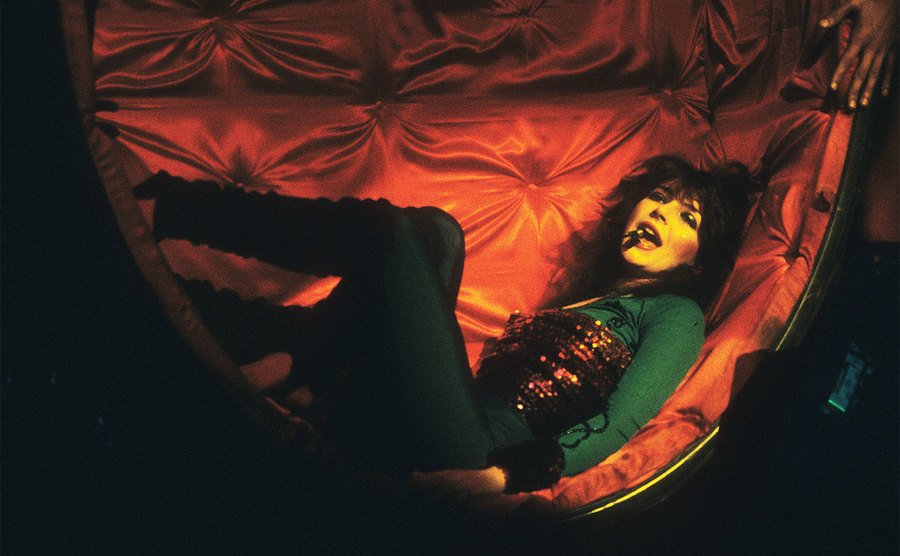 Known for her rendition of "Wuthering Heights" in the late 1970s, Kate Bush is one of the most renowned singer-songwriters of all time. During the 1980s, Bush consolidated her status as one of the most talented musicians of the time. She was an icon of the 80s and her music made her stand out.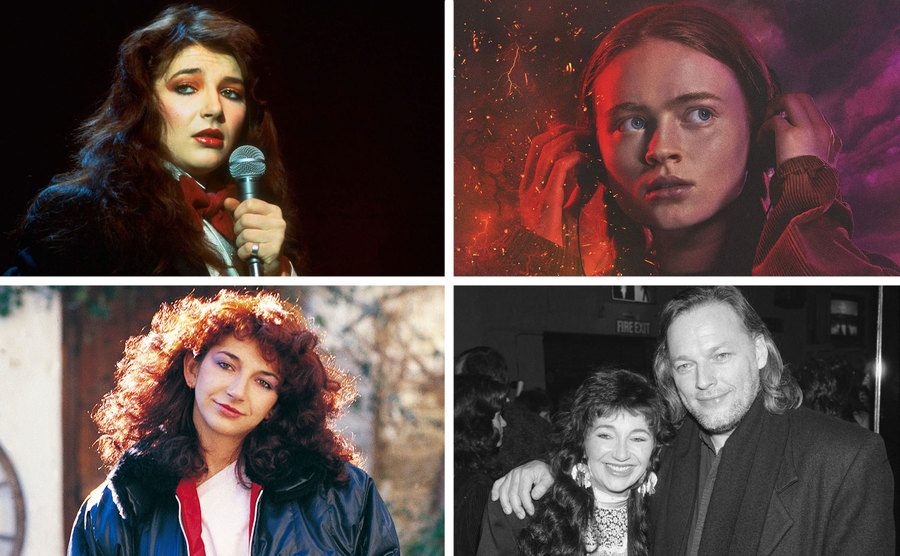 What the legendary star has been up to recently and all the major facts you need to know about her past and present are here. Take a journey with us back to the 80s, through the iconic life of Kate Bush.
Who is Kate Bush?
Kate Bush is an English singer, songwriter, pianist, and record producer. Her debut single "Wuthering Heights," which she wrote, reached number one on the UK Singles Chart for four weeks in 1978, making her the first female artist to achieve this feat.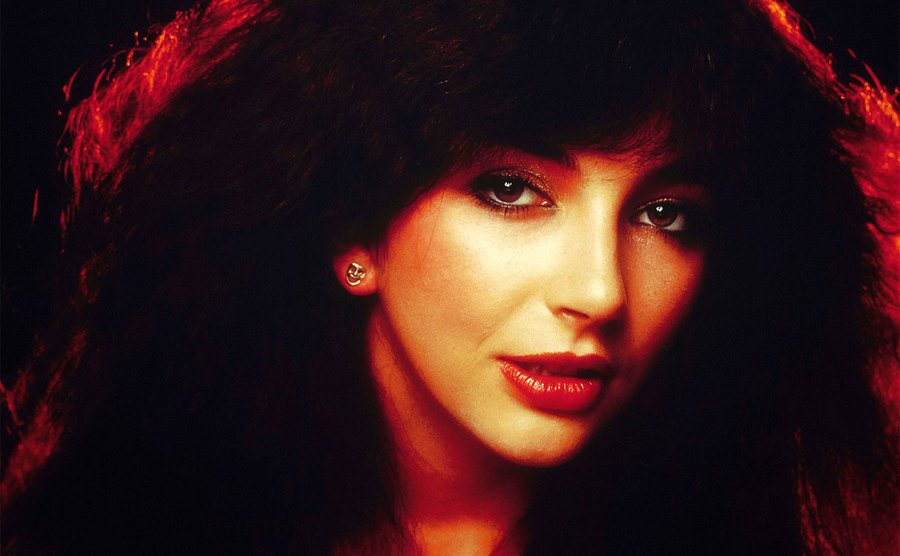 No doubt, she has received a lot of respect and adoration. In addition to collaborating with Prince, artists like Peter Gabriel, and Elton John, Tori Amos, Björk, Joanna Newsom, St. Vincent, Perfume Genius, and Mitski are all heirs to her legacy.
Known for Her Unique Sound
The video of "Wuthering Heights" gets people dancing around the world every year, a humorous and moving tribute to Bush's interpretive-style dance moves. Her front-of-the-line style, combining heavy bass with ethereal sounds, was ahead of its time in the 80s.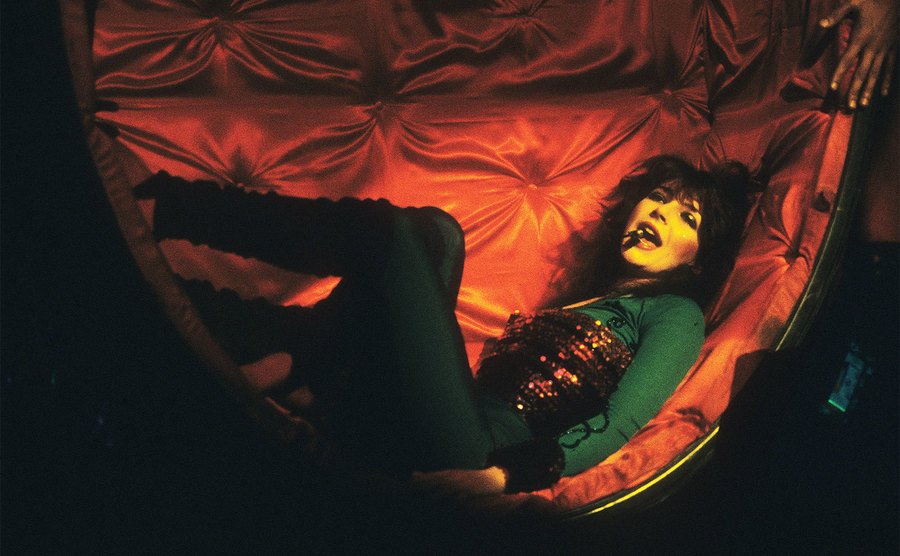 She used a headset microphone on stage and invented the Fairlight synthesizer. There has always been a fascination with this dark-haired, dark-eyed musician, and critics have always noticed that. Her sound and music were revolutionary for her time. She will always be remembered for her individuality and uniqueness.
Her Long Music Career
Bush has released 10 albums since the start of her career, including Never for Ever and Hounds of Love. She started at the young age of 11. A demo tape produced by Pink Floyd's David Gilmour got her a record deal where she signed with EMI.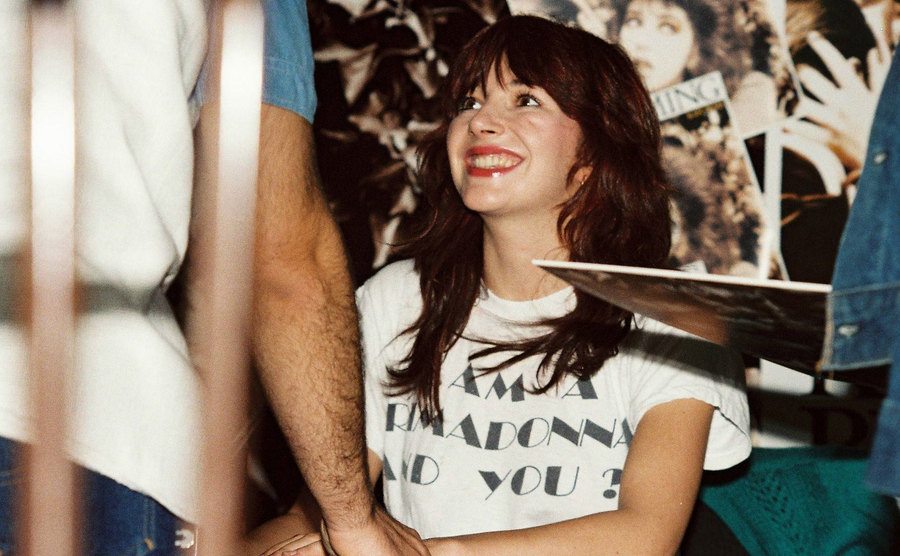 Between her 1993 album The Red Shoes and 2005's Aerial, she took a hiatus. After a long absence, she returned with her concert series Before the Dawn in 2014. For her contributions to music, she was appointed Commander of the Order of the British Empire in 2013.
Born and Raised
Bush was born on July 30, 1958. She is now 64 years old. The daughter of an English doctor, general practitioner Robert Bush, and an Irish staff nurse, Hannah Daly, she was born in Bexleyheath, Kent.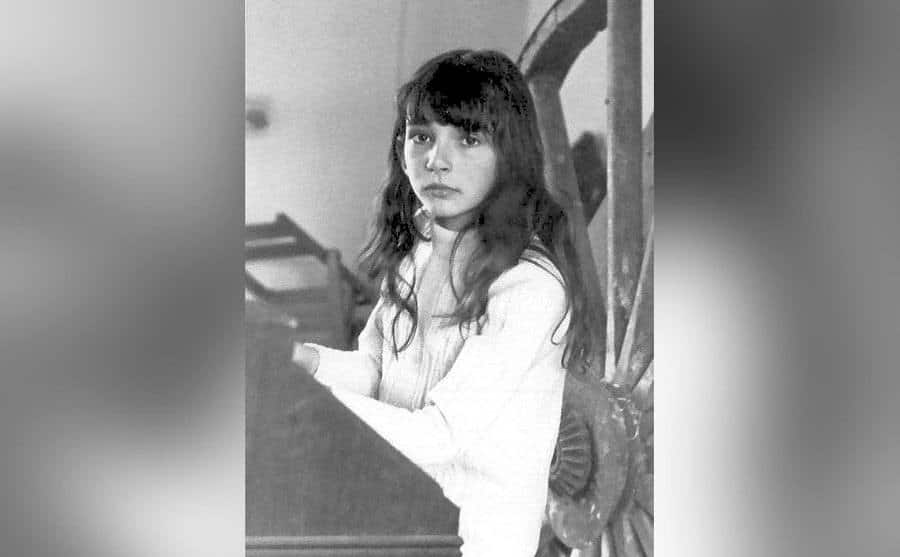 As a child, she lived in an old farmhouse with her older brothers, John and Paddy. Among her family members, her mother was an amateur traditional Irish dancer, her father was an amateur pianist, Paddy made musical instruments, and John was a poet and photographer.
Her Family Never Gave Up
A Catholic girls' school in nearby Abbey Wood, St Joseph's Convent Grammar School is where Bush went as a child. In this time period, her family produced over 50 compositions for a demo tape of Bush's work, but many record labels rejected them.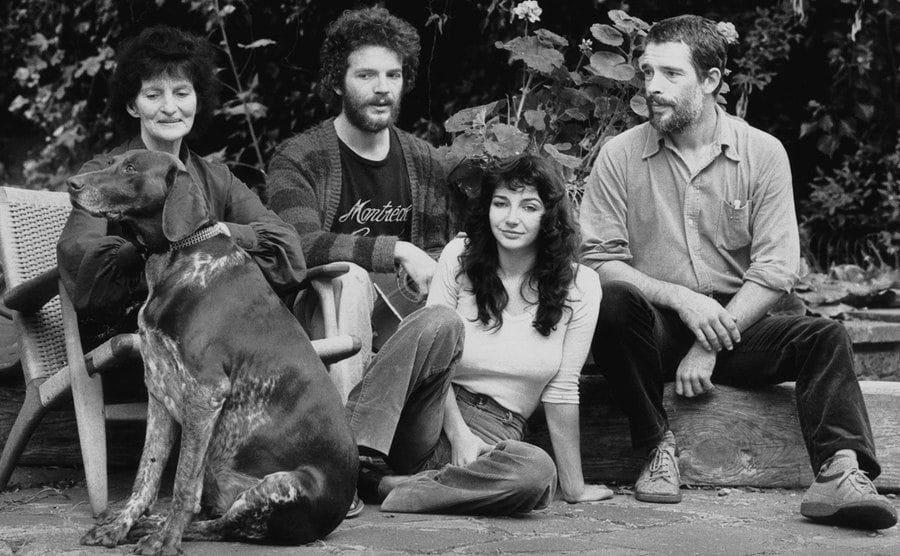 Her family never gave up on her music career. While Bush was busy in Catholic school her parents kept trying to propel her career forward. They knew she had the talent to become something great and they refused to give up on her.
A Shot in The Dark
A mutual friend of Gilmour and the Bush family, Ricky Hopper, delivered Bush's demo to Pink Floyd guitarist David Gilmour. Gilmour was so impressed by the tape that he helped her record it. Gilmour recorded and paid for three tracks so Bush could get a running start.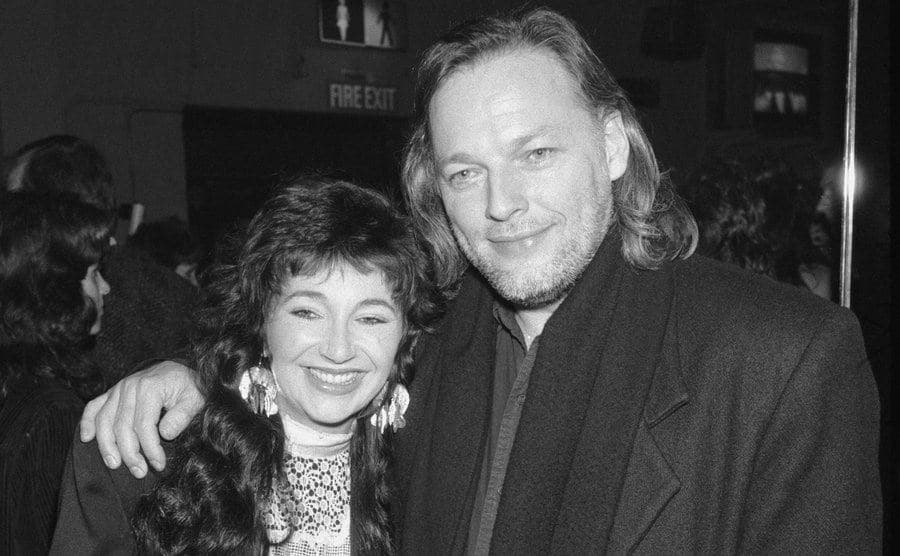 Andrew Powell agreed to produce Bush's albums. In addition to producing her first two albums, Powell produced this one as well. Terry Slater, an executive at EMI, signed her after hearing the tape she had created with Gilmour.
The British Music Industry
Record sales in the British industry were stagnant. Rock bands focusing on visuals were becoming more popular, so record labels looking for the next big thing considered experimental acts. EMI group-repertoire division managing director Bob Mercer put Bush on retainer for two years.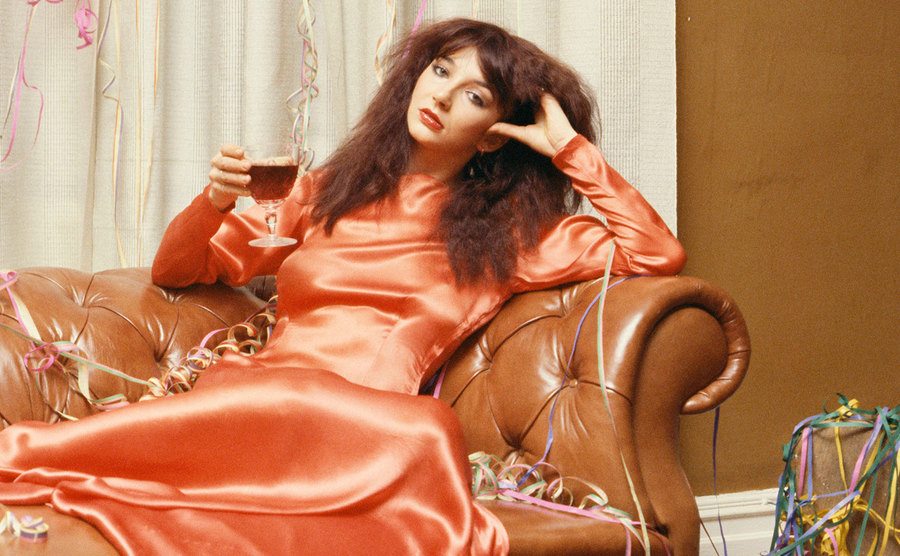 Mercer believed Bush's material was good enough for release, but felt a failed album would be demoralizing, while a successful album would overwhelm Bush considering her young age. Gilmour, however, denied this version of the story in a 1987 interview, accusing EMI of choosing a bad producer for Bush to begin with.
Finally Getting Signed
A large advance was given to her by EMI after her contract was signed, which she used to enroll in mime training and interpretive dance classes taught by Lindsay Kemp. Kemp was a dance teacher who formerly taught David Bowie.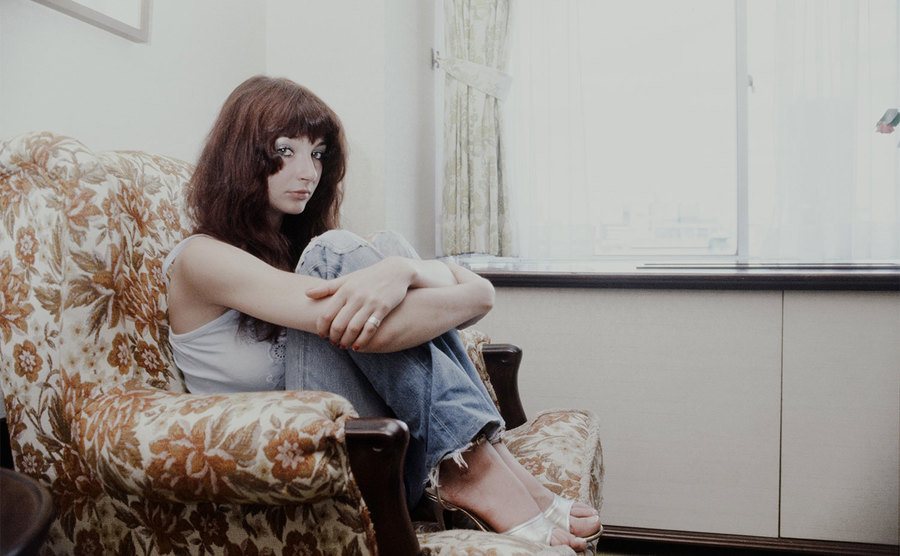 Bush was more focused on schoolwork than recording during the first two years of her contract. She was just a young girl. She didn't understand the capacity and scope of her talent. Her individual sound had the potential to drive her forward. Finally, she decided to go all in. And so, she left school.
The Start of Her Band
Almost 200 Bush songs were written and demoed, and some of them circulated as bootlegs. Those songs had not yet been compiled into any form of a record or album. They were just singles that had never been released. She went on to start her own band called the KT Bush Band.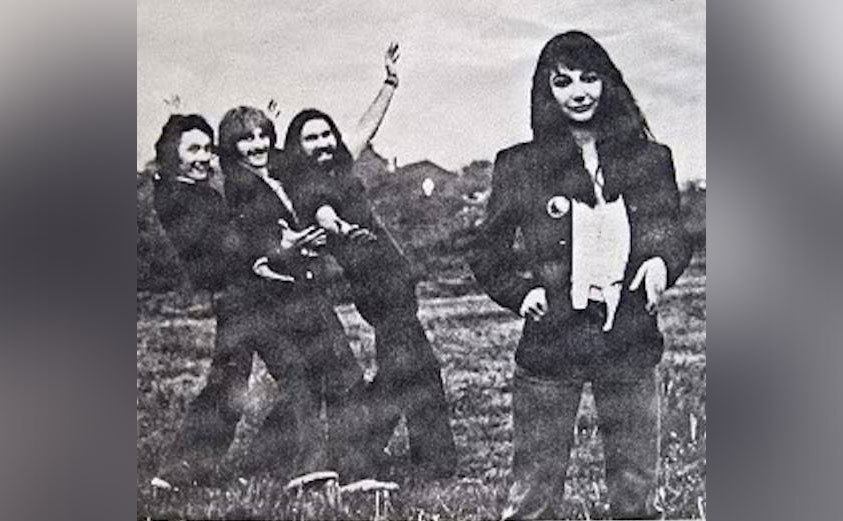 She performed with them at London public houses in 1977. The band included Vic King playing drums, Del Palmer playing bass, and Brian Bath playing guitar. In August 1977, she began recording her first real album.
Using Experienced Musicians for Recording
Instead of using the KT Bush Band, she used established musicians for her debut album, The Kick Inside, in 1987. She wanted to use her band members for her solo album, but the record label persuaded her otherwise.
They felt seasoned musicians could produce a better and cleaner sound. After all, this was the first time she would officially be heard by the world. This is not a bootleg or a rundown concert with an unknown band, it's an established album. She decided on a compromise. Despite bringing some of her band members back on board, she kept some of the established musicians.
Bringing Back the Band
She not only brought back part of her band, but she brought some family members on board too. She recruited her brother Paddy, who played harmonicas and mandolins. Stuart Elliott played some drums on her first album and became her main drummer on future ones.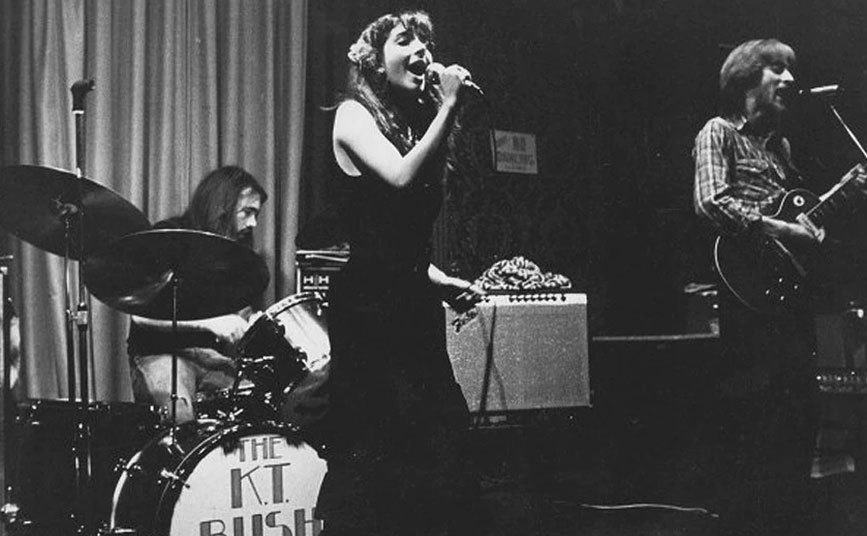 When Bush was 19, her first debut album was finally released. She had written some of its songs when she was 13 years old, when she was still in Catholic school. Looks like in between bible studies and recess, she was writing future hit songs.
Choosing The Album Single
There was some conflict over which song would be released as the single for the album. EMI wanted to release "James and the Cold Gun" as her debut single, but Bush refused. She constantly asserted herself creatively in decisions that were made about her work, and she was dead set on another single.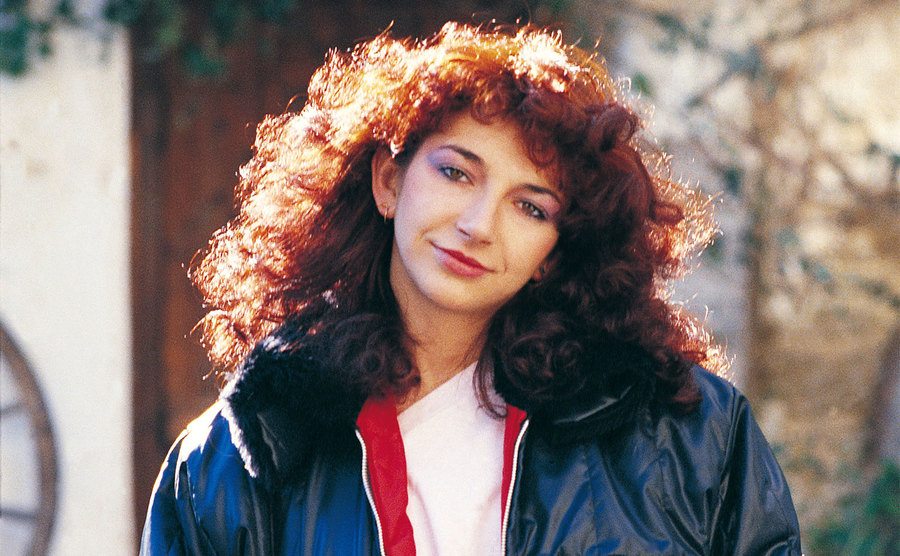 Once Bush had made up her mind there was no arguing with her. This was her music and her sound. She would not compromise for her label or anyone else. She decided on the track "Wuthering Heights."
The Success of Her First Album
Over a million copies of The Kick Inside were sold in the United Kingdom alone. "Wuthering Heights" became an international hit in the UK and Australia. With this song, she became the first British woman to reach number one on the UK charts with a self-written song.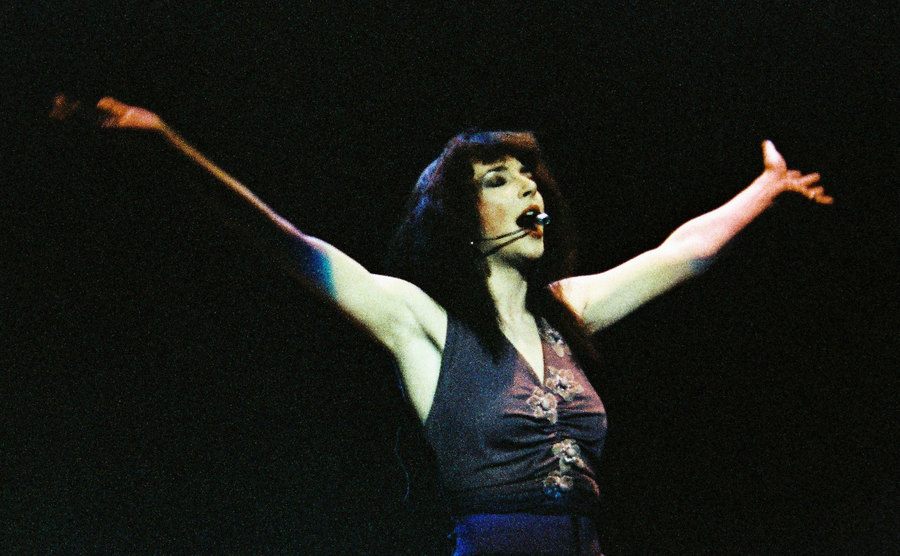 The album was a huge success in the UK. People were loving her sound and her music all across England and Australia. Bush was reaching worldwide popularity with her debut album. It was a monumental accomplishment.
Winning An Award for Her Music
In 1979, "The Man with the Child in His Eyes" reached number 85 on the American Billboard Hot 100. This was considered a great milestone for the album. It's a significant accomplishment to gain recognition in America and on the Billboard Hot 100.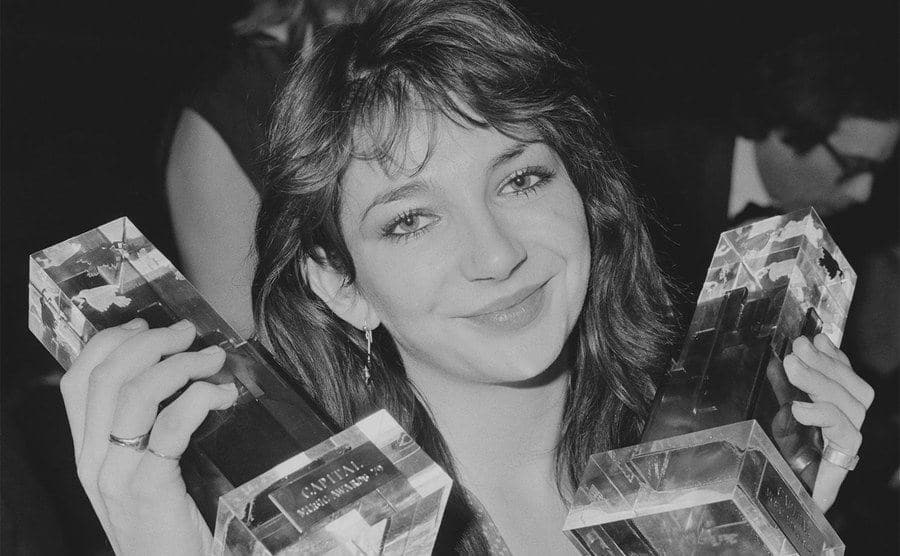 This accomplishment is what led to her being awarded the Ivor Novello Award for Outstanding British Lyrics. She was recognized for her lyricism and musical talents. According to the Guinness World Record, Bush was the first female artist to write every song on an album that sold a million copies in pop history.
Less Success in America
American radio formats, Bob Mercer said, were not suited to Bush's visual presentation. Mercer explained that this was the main reason for not succeeding as much in the United States. Bush did do well in America, though.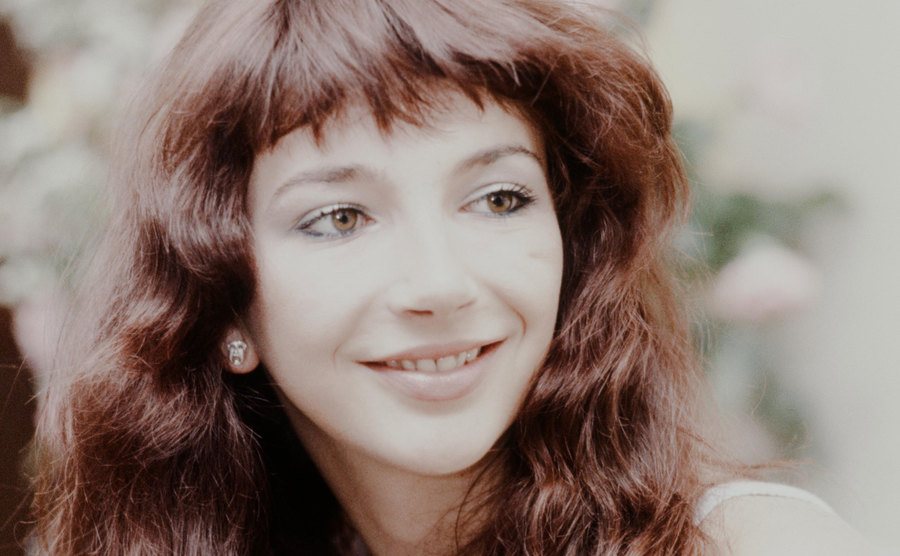 She reached number 85 on the Billboard Hot 100 chart; she just wasn't as big overseas as she was back at home. Her performance and style of music were all very performative and immersive. This was not something that could be properly translated by simply listening to the music on the radio.
EMI Capitalized on Her Appearance
EMI's poster promoting the album showed Bush in a pink top highlighting her figure. EMI took advantage of her appearance and the fact that she was a young woman. They capitalized on it and sexualized her.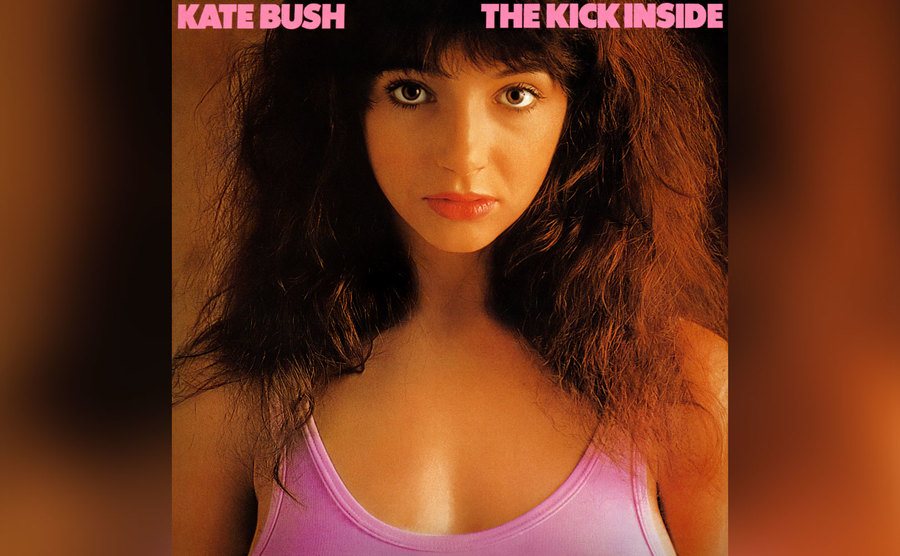 She shared in an interview, "People weren't even generally aware that I wrote my own songs or played the piano. The media just promoted me as a female body. It's like I've had to prove that I'm an artist in a female body."
The Release of Lionheart
In late 1978, EMI convinced Bush to record Lionheart as a follow-up album to The Kick Inside. This would be her second album with the recording company. Powell produced the album with Bush's assistance, the same as the first time around.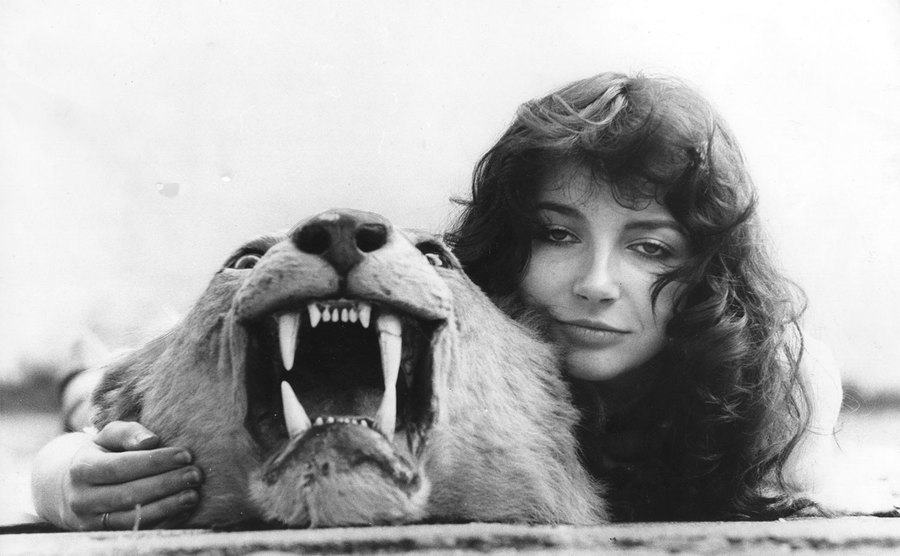 They were great collaborators and worked well together. The album hit number six on the UK album charts despite its high sales. The album also had a hit single called "Wow." Overall, it had not done as well as Lionheart. Later, she expressed her dissatisfaction with it, saying it needed more time to develop.
Starting Her Own Company
In order to maintain control over her work, Bush established her own publishing company, Kate Bush Music, and her own management company, Novercia. Board members included members of her family and Bush herself. After Lionheart was released, EMI required her to undertake an exhausting tour and heavy promotional work.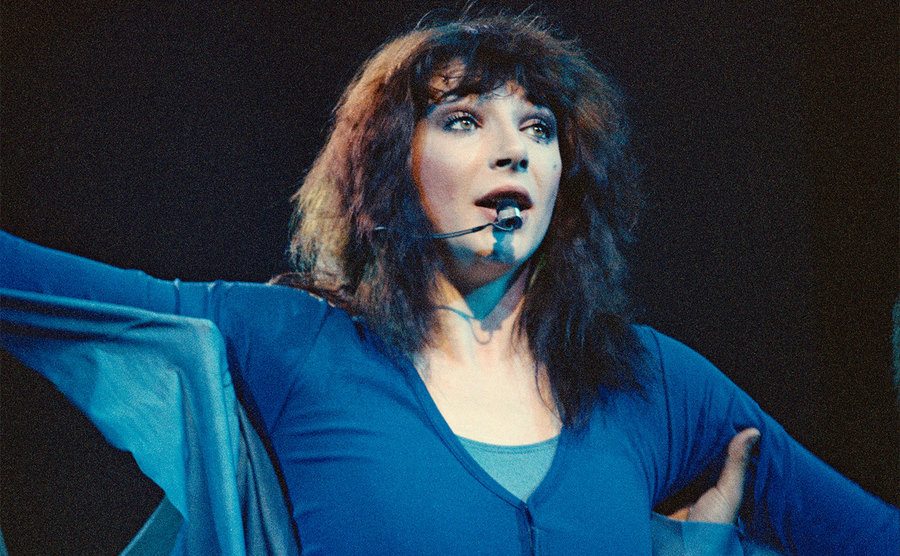 The tour was called The Tour of Life and it lasted for six weeks, beginning in April 1979. The Guardian described it as "a hydra-headed beast that combines music, dance, poetry, mime, burlesque, magic, and theatre."
The Tour of Life
The Tour of Life featured magician Simon Drake, who co-developed and performed at the shows alongside Bush. Bush was involved in all aspects of the production, including choreography, set design, costume design, and hiring. The tour was quite the production.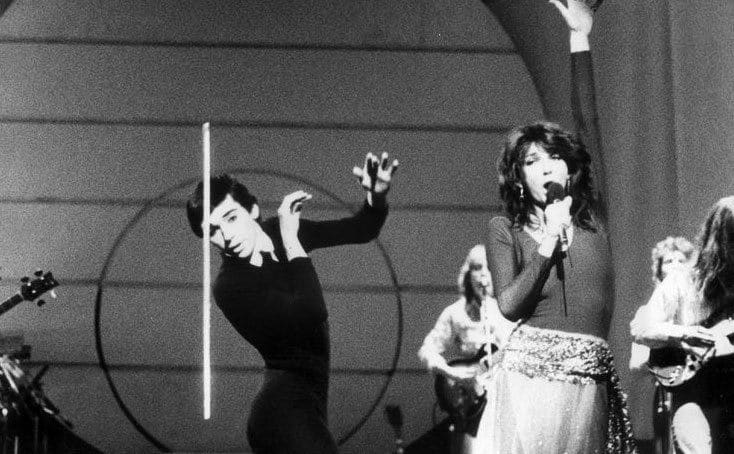 It was big, loud, and full of drama. Bush did not settle on any aspect of the tour. There were 17 costume changes during the shows, in addition to her dancing and complex lighting. Drake would perform magic tricks throughout the show, stunning the audience. It felt like more than a musical performance.
The First Headset Microphone
The Tour of Life was not only big but was very physically taxing for Bush. During the show, she had to sing and dance to all her songs. In order to do all of that she couldn't be holding a microphone, so something had to change.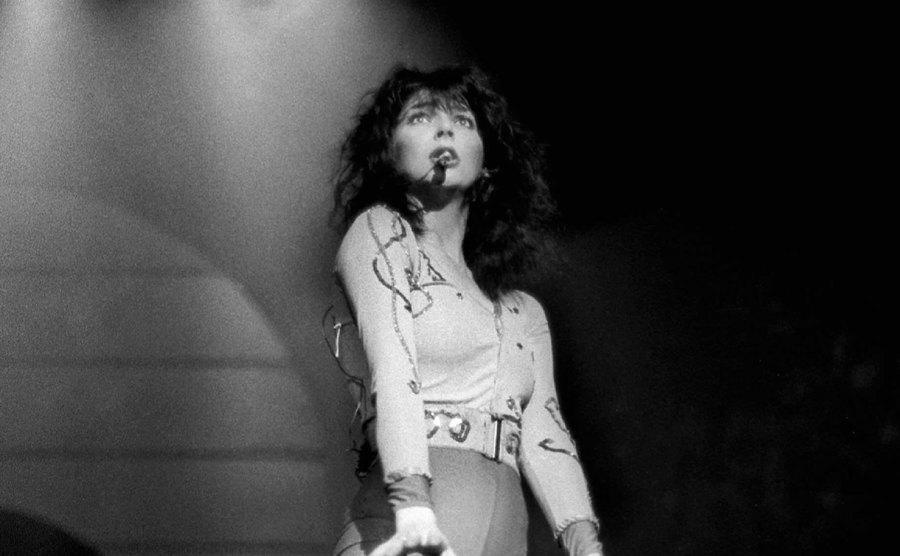 Using a wire coat hanger and a radio microphone, sound engineers fashioned a headset microphone to enable her to dance while singing. It was the first headset microphone to be used by a rock performer since the Spotnicks in the early 1960s.
Never for Ever Was a New Sound
Never for Ever was Bush's third musical album and it was released in 1980. This was Bush's second time producing an album. She was joined by Jon Kelly, the co-producer. After her tour a year earlier, she produced her Live On-Stage EP as her first experience as a producer.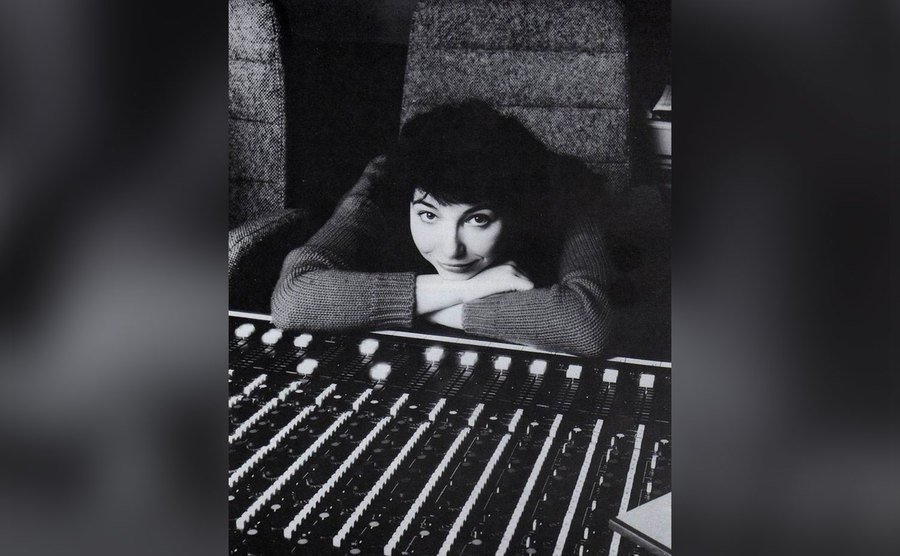 There was a distinct sound evident in every track of the first two albums, with orchestral arrangements complementing the live band sound. Compared to its predecessor, Never for Ever offers a wider range of styles, ranging from a straightforward rocker like "Violin" to a wistful waltz like "Army Dreamers."
Her First Time Using Synthesizers
She first used synthesizers and drum machines on Never for Ever. This was what made the album different from the first two. She also included the Fairlight CMI, a digital synthesizer she first became exposed to when providing backing vocals for Peter Gabriel's self-titled third album in early 1980.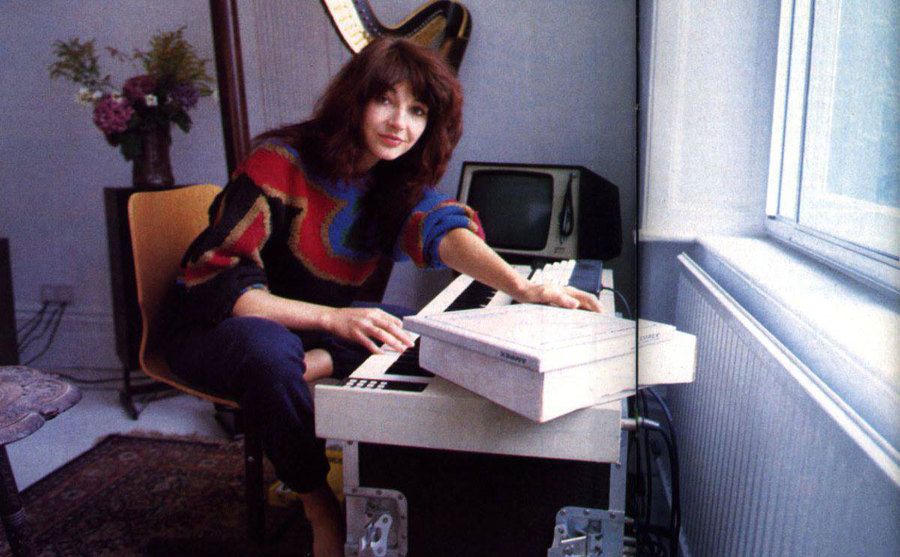 She saw the beauty and art behind using such instruments and wanted them in her own music. The use of synthesizers and drum machines gave the album a new sound. Instead of just a live band sound, she now provided a technological element.
Hitting the Top 10
The album Never for Ever became her first top 10 album on the UK chart. She was the first female British artist ever to achieve that status. This was a huge milestone in her career and solidified her as a music icon. "Babooshka" was the best-selling single on the album.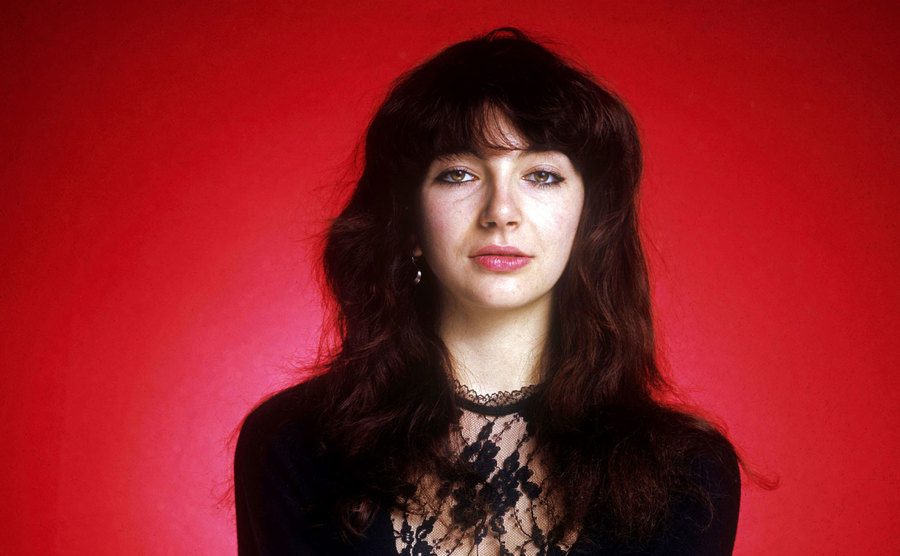 It reached number 5 on the UK Singles Chart. Additionally, in November 1980, the Christmas single "December Will Be Magic Again" reached No. 29 on the UK charts. The album was a huge success and pushed her career forward.
Her First Self-Produced Album
In September 1982, Bush released the first album she produced herself, The Dreaming. Since the album was self-produced, Bush found a new sense of freedom. Her musical composition was now fully under her control, and she really took the liberty of creating a new sound.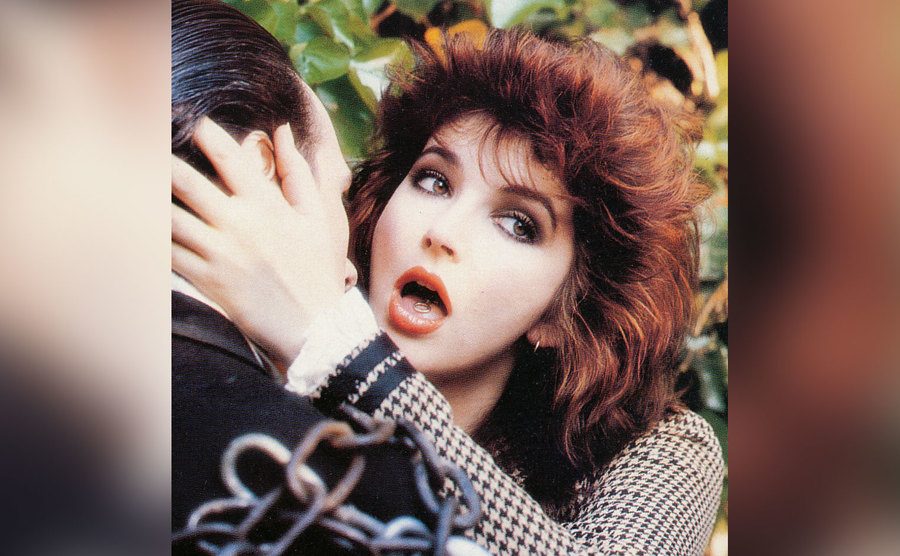 The Dreaming was a unique album that features a variety of musical styles and is known for its extensive use of the Fairlight CMI. The album received mixed reviews from critics in the UK who were puzzled by the complex and intricate arrangements Bush had created.
The Dreamer was a Creative Experiment
During a 1993 interview with Q magazine, Bush explained, "That was my 'She's gone mad' album." It was her chance to experiment and formulate a new direction. However, it only reached 157 on the US Billboard 200 chart.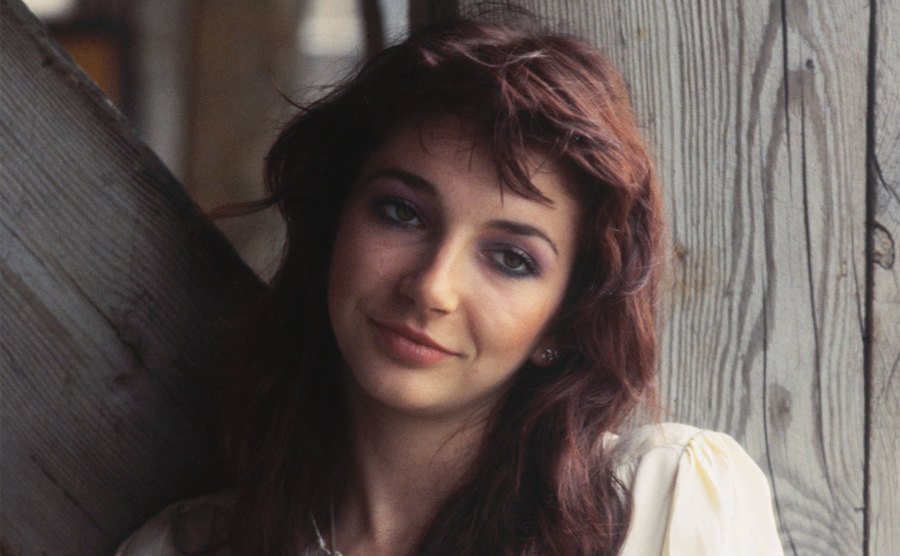 Although the album entered the UK album chart at No. 3, it is her lowest-selling album, and it only received a silver disc. It had not done well publicly, but for Bush this was an exploration of creative freedom. It was a chance for her to develop a new sound despite its criticisms.
The Album Had Mild Success
The first single from the album to be released was called "Sat in Your Lap." It predated the album by over a year. The song reached number 11 on the UK charts. A track with Rolf Harris and Percy Edwards was the title track of the album and it only reached number 48.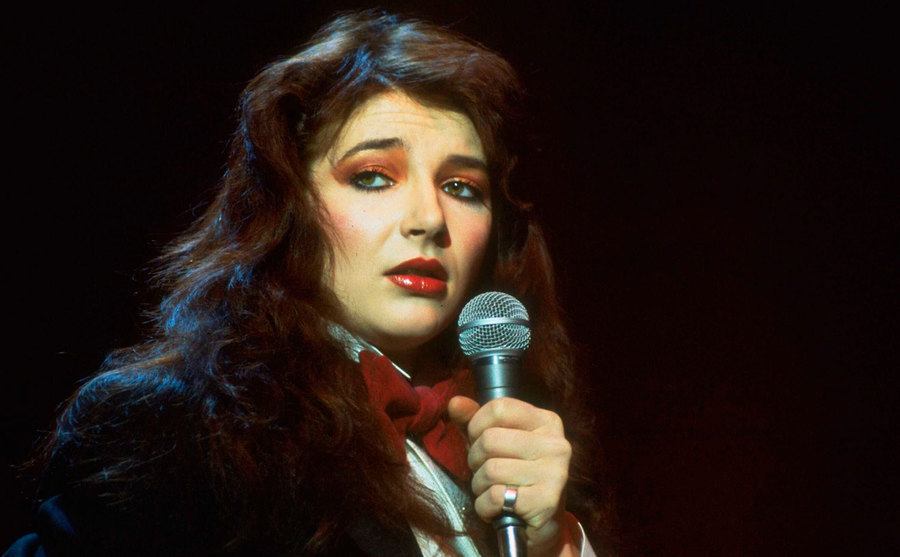 The song was projected to do far better. On top of that, another single titled "There Goes a Tenner", reached number 93, despite heavy promotion by EMI and Bush Records. In Europe, "Suspended in Gaffa" was released as a single, but not in the UK.
Inspiration From Books and Movies
Bush drew inspiration from sources far beyond her own experience, in her true storytelling style. She found inspiration in films, documentaries, and novels to help inspire her writing. A documentary about the Vietnam War inspired the song called "There Goes a Tenner," an Indigenous Australian story influenced "Pull Out the Pin," and an old crime movie gave rise to the song titled "The Dreaming."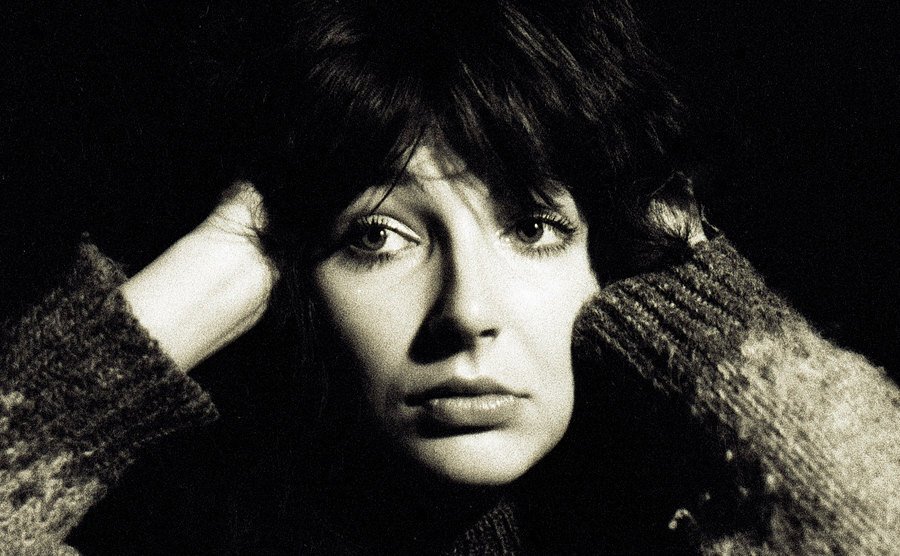 The death of the magician Harry Houdini is the subject of the song "Houdini," and Stephen King's novel The Shining inspired "Get Out of My House." She was writing music about experiences that were unrelated to anything she had ever experienced in her personal life.
Leaving the Public Eye
Kate Bush disappeared from the public eye after the release of the album The Red Shoes. Her seventh album was released in November 1993. The album earned Bush her highest position on the United States charts at number 28.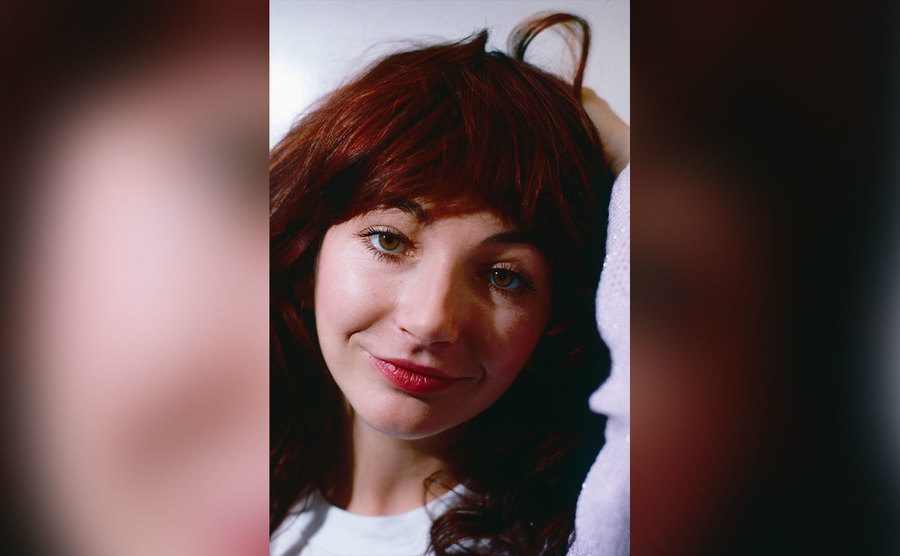 After such a success, it was her intention to take a year off, despite working on music for her next album. Shockingly, 12 years passed before she released her next album. Rumors of an upcoming album release occasionally surfaced in the media. Fans were hungry for more of her music and no one thought it would take over a decade to some.
Becoming a Mother to a Son
She lived an unconventional life and the press often compared it to that of Great Expectations by Charles Dickens. A year after meeting guitarist Dan McIntosh in 1992, Bush gave birth to Albert, also known as Bertie, in 1998.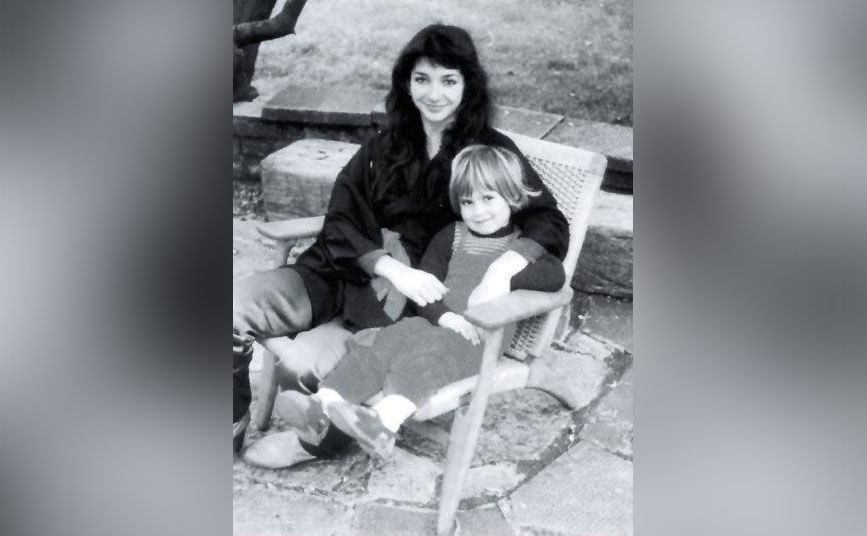 He was her first and only son. The Q Award was given to Bush in 2001 as Classic Songwriter of the Year. As part of David Gilmour's Royal Festival Hall concert in 2002, she received the Ivor Novello Award for Outstanding Contribution to Music for the song "Comfortably Numb."
Keeping Her Married Life Private
Bush keeps her personal life out of the spotlight. There is not much information about her marriage since she prefers to keep it private. In 1993, McIntosh played guitar on some of Bush's songs, including…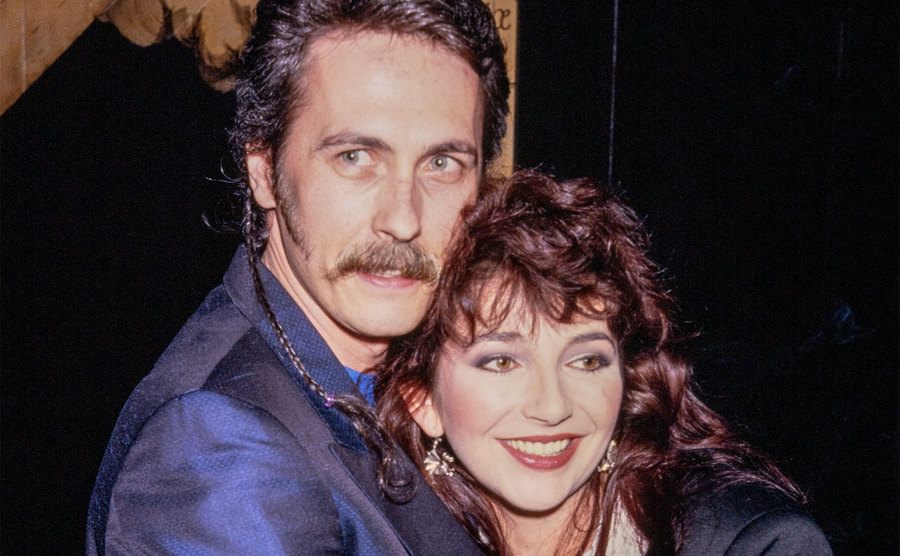 including 'Rubberband Girl', 'The Red Shoes', 'Constellation Of The Heart', 'Top Of The City', 'The Song Of Solomon', 'Lily', 'An Architect's Dream', 'How To Be Invisible', 'King Of The Mountain', 'Nocturn', 'Pi', 'Sunset', '50 Words For Snow', 'Misty', 'Snowed In At Wheeler Street', 'Snowflake' and 'Wild Man'.
Who Is Danny McIntosh?
McIntosh studied English Literature at university, but he is not known for his degree. He is better known for his ability as a masterful guitarist. He developed an interest in the instrument at the young age of 10.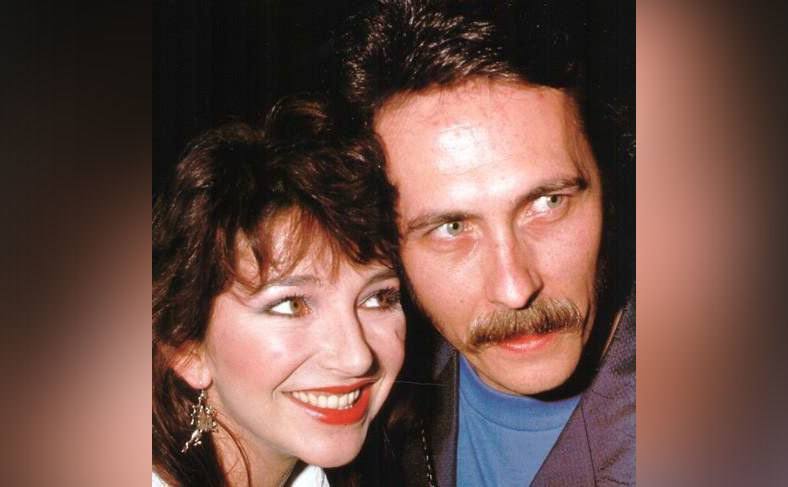 He began formal lessons in guitar at the age of 10. His music career only began after he finished his college career. In the 1980s, McIntosh played guitar with Bandit and The Quick, alongside band members Deniece Williams and Amii Stewart. This was the band that solidified his career.
Who Is Kate Bush's Son?
In 1998, Kate Bush and her husband welcomed their only child, Albert. He is now 24 years old. His mother gave him the nickname Bertie and it stuck. He has followed in his parents' footsteps and became a musician in his own right.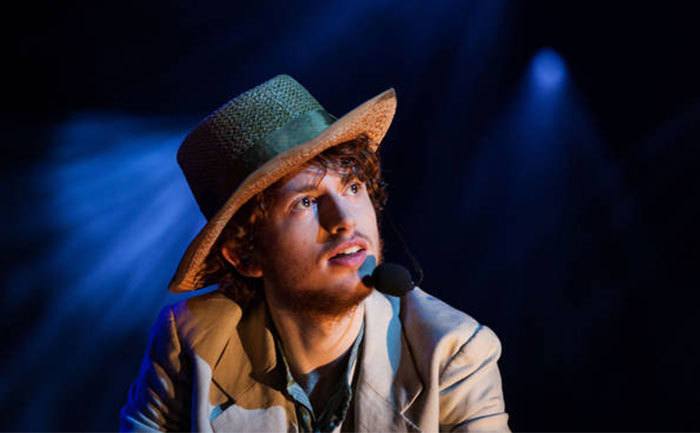 He performed on the Before the Dawn tour in 2014. In 2018, Bertie replaced Rolf Harris on several tracks of his mother's re-released album Aerial, including "The Painter's Ink." In addition to dedicating the song "Bertie" to her son, Bush credits him with encouraging her to play live again.
Gaining Success in 2022
The fourth season of Stranger Things was released in, 2022. The fourth season of the teen show heavily features Kate Bush's "Running Up That Hill." A 1985 track by the English singer-songwriter, Kate Bush, hit number 1 on the iTunes charts and number 106 on Spotify's top 200.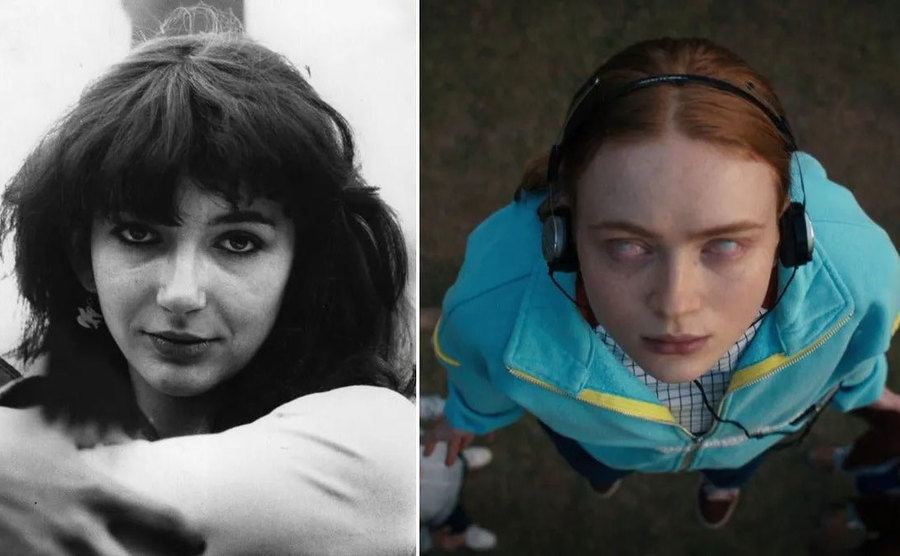 Since the first episode of Stranger Things premiered on Netflix, Google searches for the song have soared. Max Mayfield played by Sadie Sink, a member of Stranger Things' main ensemble of teens, first plays "Running Up That Hill" in the Season 4 premiere.
What is Stranger Things?
Throughout the 1980s-set series, Bush's emotional lead single, "Hounds of Love," plays a key role as Max's favorite song. Stranger Things premiered on Netflix in 2016 and has since thrived on '80s nostalgia while wreaking havoc on Hawkins, a small fictional town in Indiana.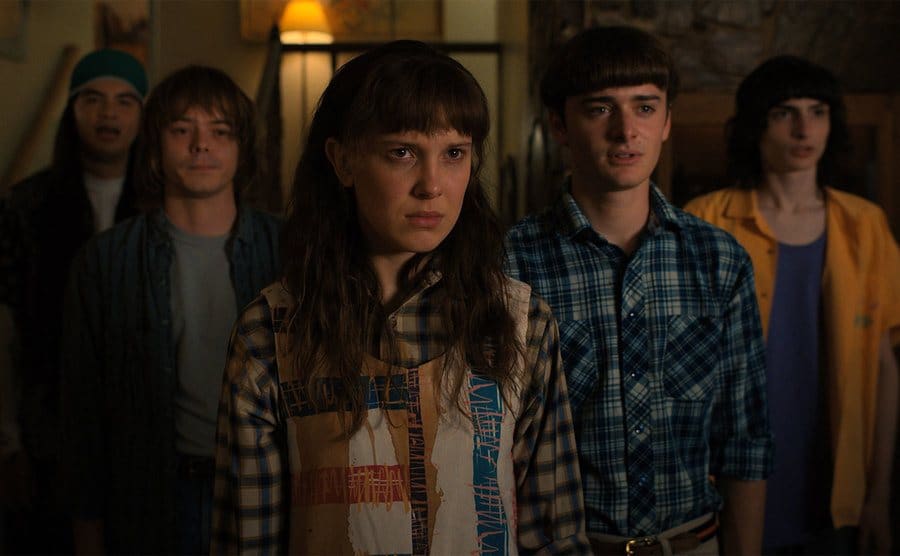 Season 4's soundtrack also includes the Beach Boys' version of "California Dreamin", the Talking Heads' "Psycho Killer", and Dead or Alive's "You Spin Me Round."
A New Generation of Fans
In the new season of Stranger Things, Max pushes through the high school hallways, the song is played through her headphones as a signifier for her emotional distress.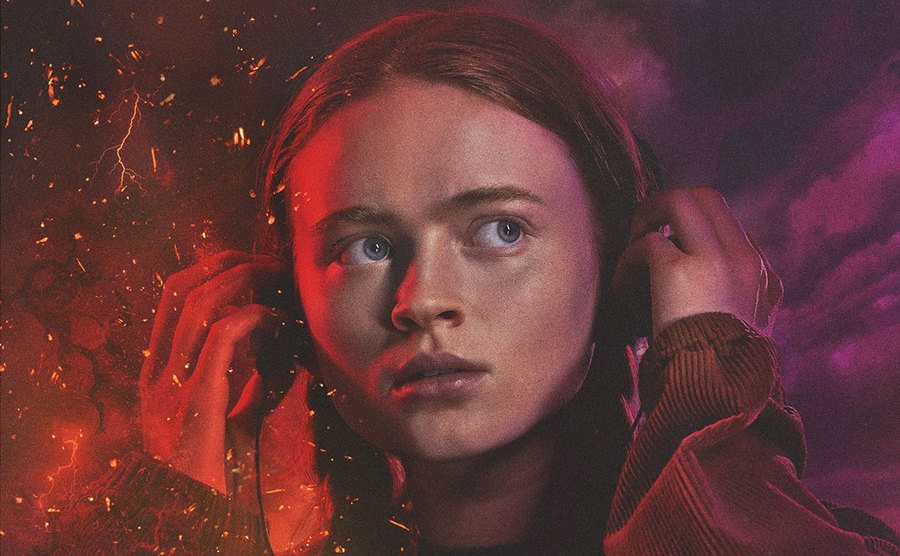 From this scene and on to Tik Tok, Kate Bush has made a comeback. And who are her new biggest fans? Gen Z. They are a new generation of listeners. They are inspired by her melodic and slightly eerie voice. Bush is a refreshing sound very different from popular music today.
A Viral Sound on Tik Tok
In addition to Bush's signature melodic chorus, the song also features a spooky keyboard arrangement and pounding drums. In fact, the opening riffs are well-known enough for the song to appear in video after video on Tik Tok.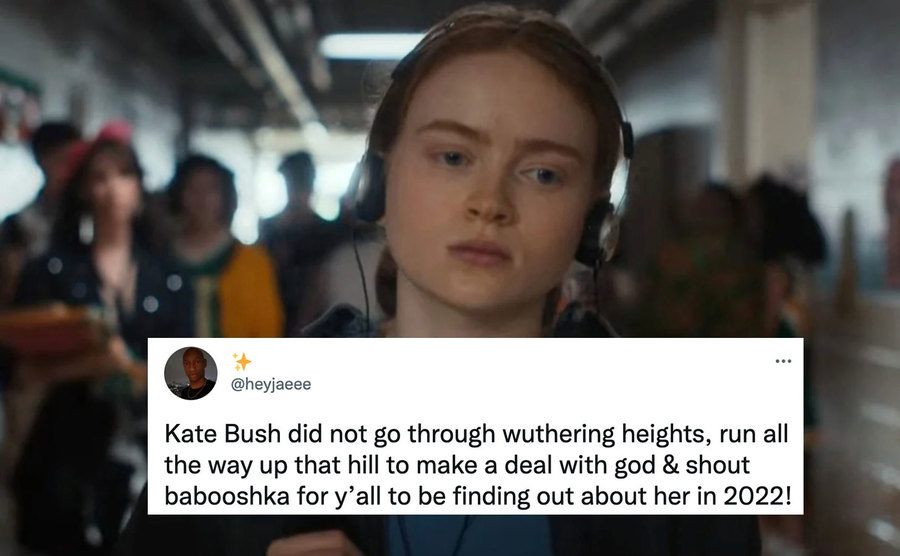 From outfit videos to Stranger Things parodies that song has played in the background of various Tik Tok videos. Kate Bush continues to be an icon long after she has stopped making music. Stranger Things has introduced her to a new audience, and they love it!
Huge Number of Streams
On May 30, Spotify reported an 8,700% increase in global streams for "Running Up That Hill" by Bush compared to the day before Stranger Things season four premiered on Netflix. During the same period, the song's US streams increased by 9,900%.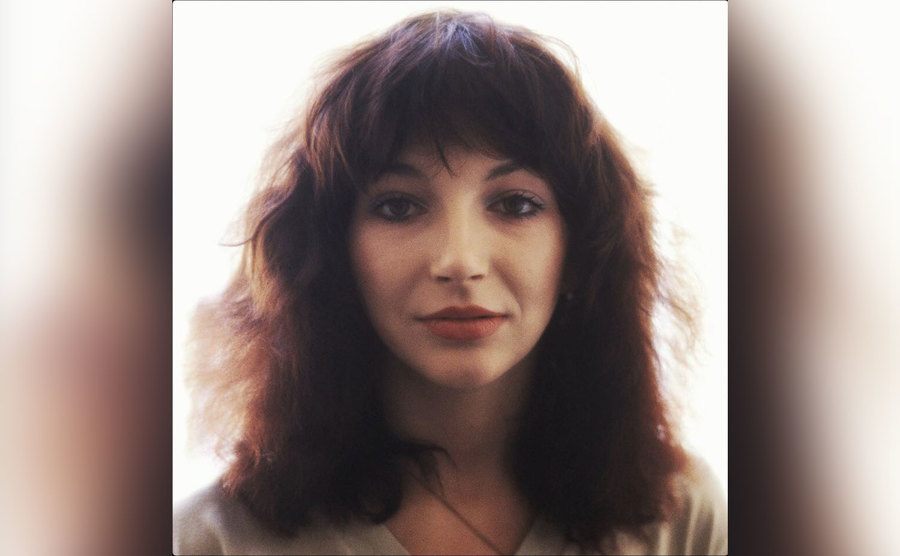 The song currently ranks at number 2 on Spotify's top 50 US chart and number 4 on its top 200 global chart. The premiere of the show skyrocketed the daily streams of the 80s hit song by an astronomical amount.