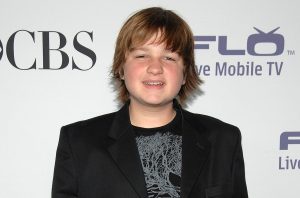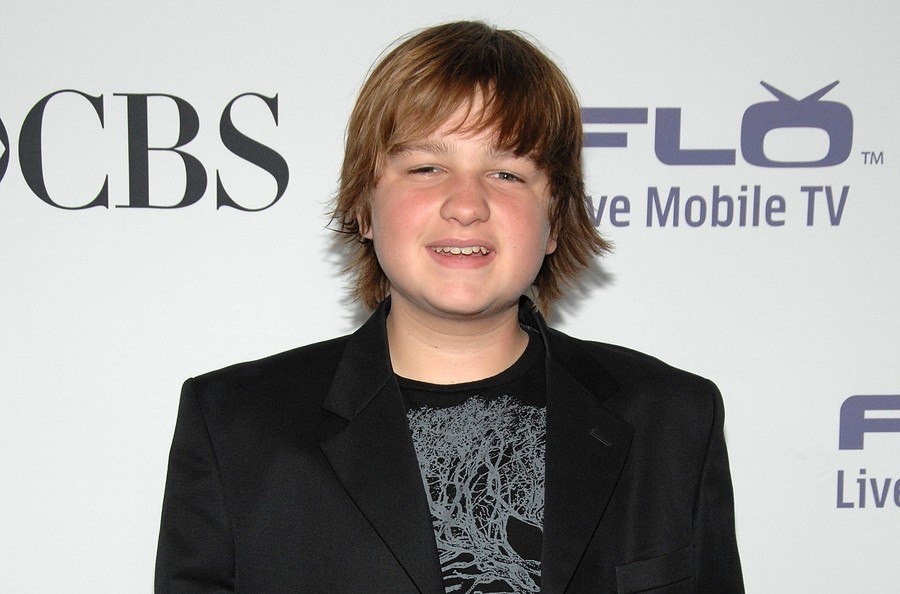 Unpredictable and Fearless: The True Story of Angus Jones from Two and a Half Men
By Yuri S.
---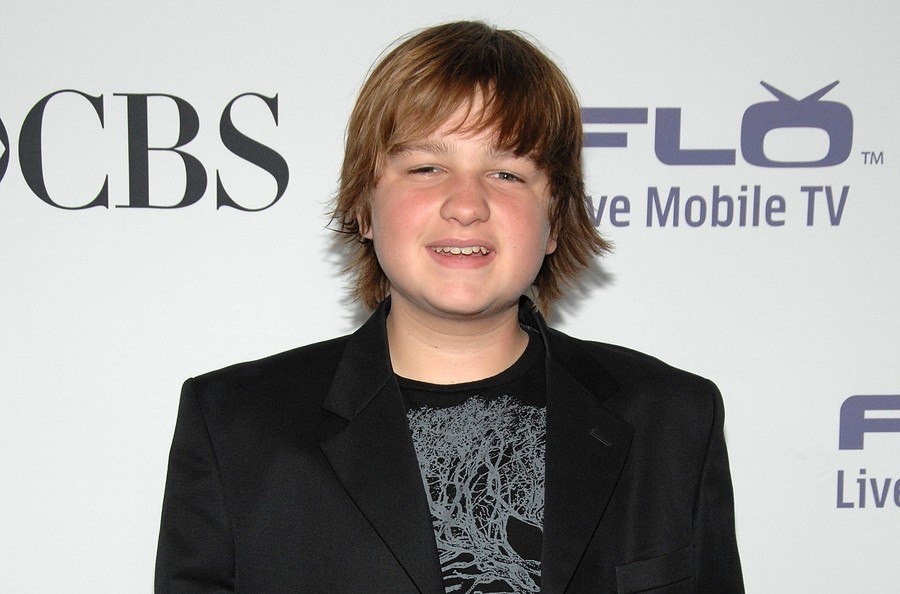 Some children come on screen and make it hard to forget them. One can't help but keep thinking about the incredible work and how they could become the next big thing in Hollywood. Angus T. Jones is one of those child actors with an unforgettable performance.
While playing the witty Jake Harper on the CBS top-rated series Two and a Half Men, everyone saw Angus staying in stardom, but he went out of sight after some years. If you ever wondered what happened, it's your lucky day. Time to get the full rundown!
The Chronicles of Another Child Star
Not every child in Hollywood can be an Emma Watson, who stepped into the spotlight as a child in Harry Potter, or a Ryan Gosling, who started his career in the Mickey Mouse Club, and both now have successful careers with numerous good works to their names.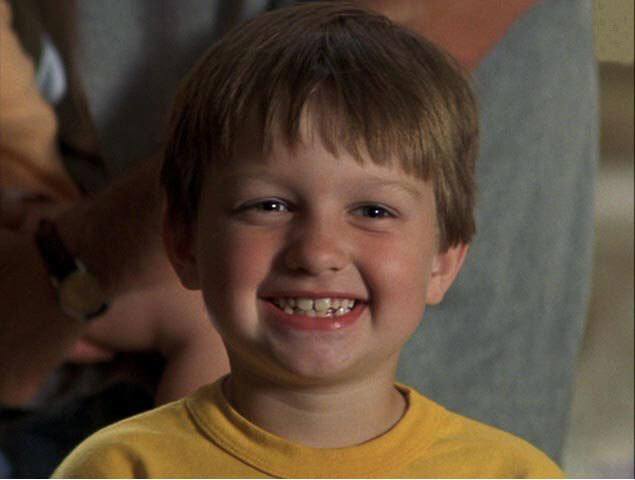 Many child actors were one-hit wonders. They may have played a major role in one good show or a movie, and that was it, or they probably couldn't secure better roles, or perhaps, they chose to go down a different path. For Angus T. Jones, it was the latter.
Taking It Back to the Beginning
According to a famous quote by Lauren Bacall, "Stardom isn't a profession, it's an accident," and this is mostly true. Angus T. Jones, as with most young actors, had a rather average life before he became the famous funny kid. He was born in Austin, Texas, in 1993.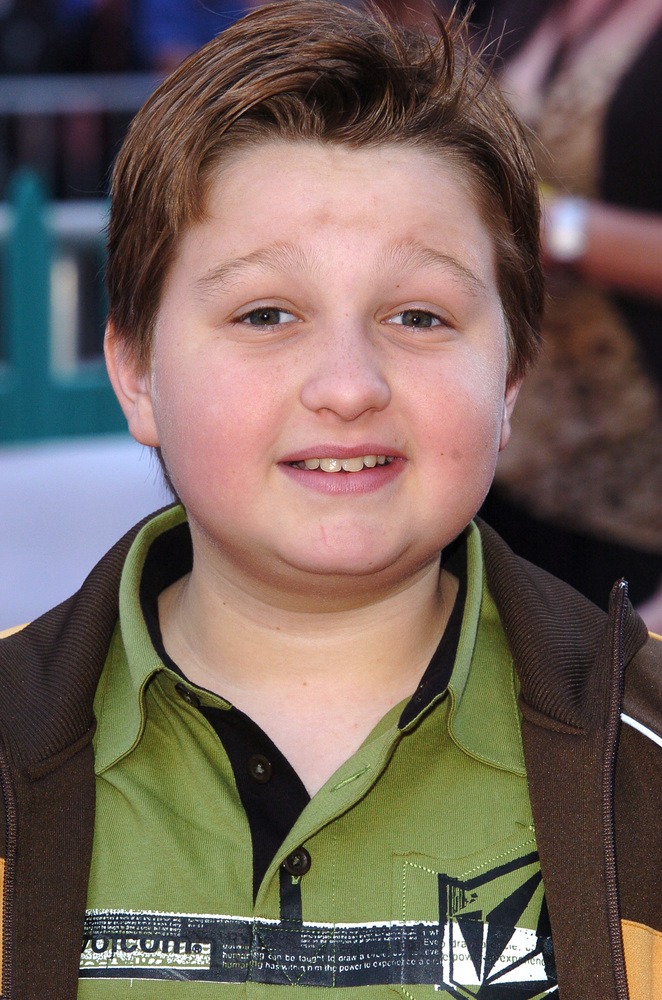 Angus probably loved his early childhood in Texas and enjoyed the ranch life until things changed dramatically when his family relocated to Los Angeles, California. The little kid faced new circumstances and experiences that would change his life forever. The move across cities was destined.
Mother, Mother, Fan My Fire!
A mother's instinct can never be undermined. Angus didn't see himself as an actor, but his mother, Caren Lynn Claypool, found a fire in his personality and decided to push him for greatness. Of course, he didn't want to be an actor at first, but his mother didn't back off.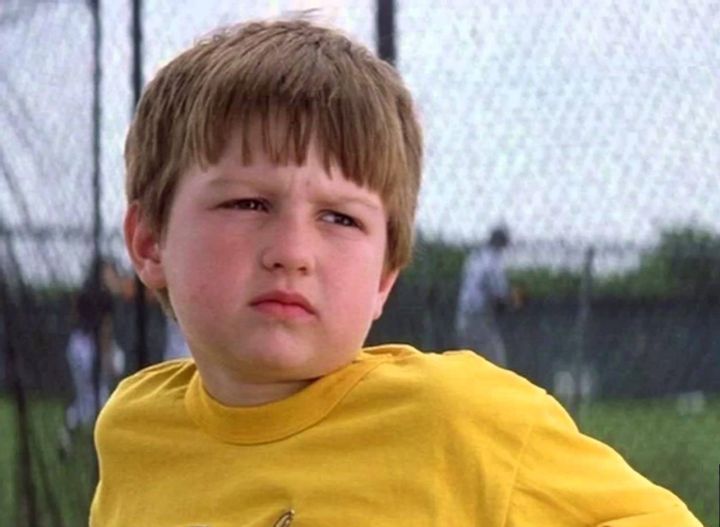 He was forced to attend many failed auditions before he finally landed a role. Angus was cast in a commercial that opened more doors. Next, he was cast in a minor role in Simpatico, a psychological crime heist film featuring big Hollywood names like Jeff Bridges and Sharon Stone.
A Better Opportunity. A Bigger Star
Like every other success story, after a couple of years of consistency, Angus finally landed a part that would seal his place in entertainment history forever. He was one of the main characters in the popular Canadian American comedy See Spot Run, which he co-starred in with David Arquette in 2001.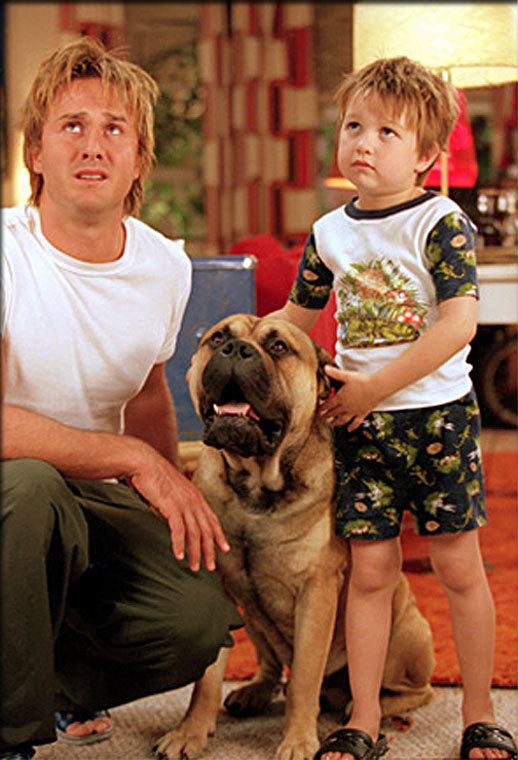 The story follows Spot, a supposedly wandering bullmastiff taken in by a mailman revealed to be an FBI dog enrolled in a witness protection program that a crime lord is pursuing in the film. The movie grossed about $43 million at the U.S. box office.
Everyone Wanted More of Angus
Angus was offered roles in bigger movie projects like Bringing Down the House and George of the Jungle after his hit performance in See Spot Run in 2001. He got so popular that he began making guest appearances in TV shows such as ER and Dinner with Friends.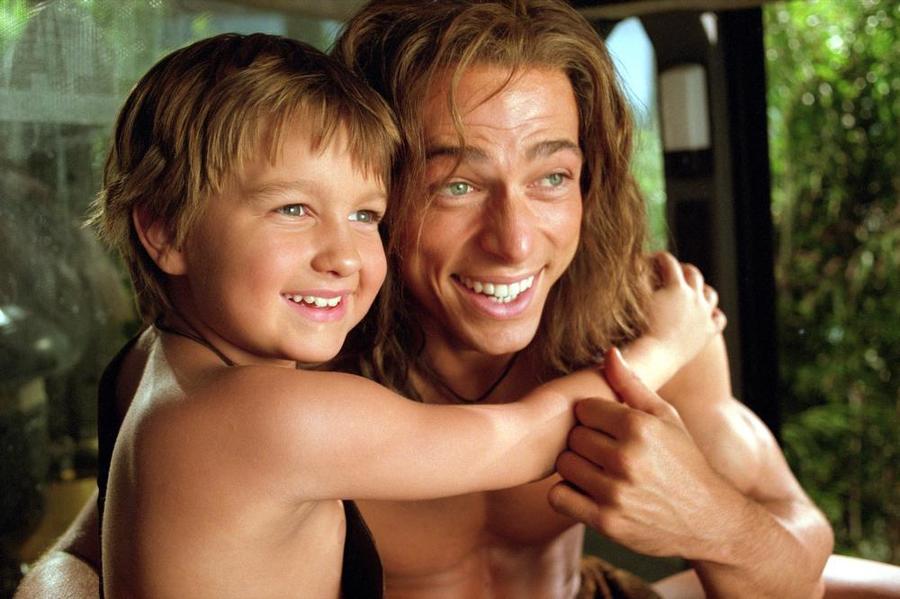 Despite these accomplishments, this was only the beginning. His popularity rose, and he became one of Hollywood's brightest child stars. He continued starring alongside the finest stars in the biggest blockbuster smashes, and the world knew there was more to expect from this star.
On Becoming the 'Half' Man
As Angus continued to do good works, he met Chuck Lorre, a writer, producer, and big Hollywood producer. Chuck was in the business of making Hollywood hits like Grace Under Fire, Cybill, Dharma and Greg, and The Big Bang Theory.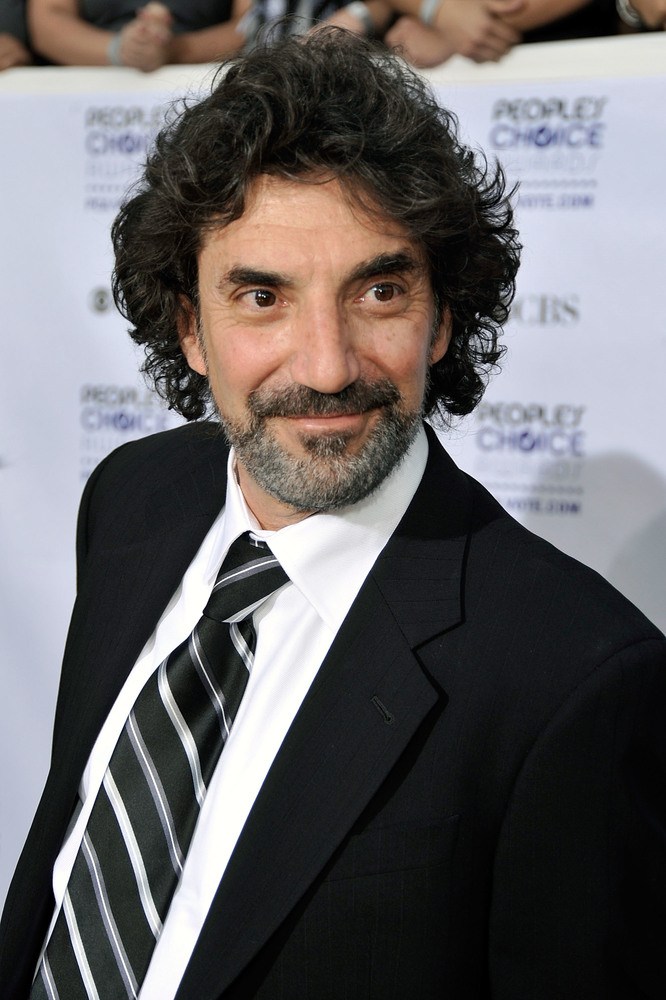 The big producer was looking for someone to star in his new project, the popular sitcom we all know as Two and a Half Men, after the success of another sitcom, Dharma and Greg. He brought Angus over for an audition after seeing him in The Rookie.
Beginning a New Journey
As expected, Angus' audition blew Chuck away, and he was cast in the role of Jake Harper in 2003. The sitcom was set to follow Charlie, a little boy who moves in with his divorced father and serial womanizer uncle. It was indeed a funny plot.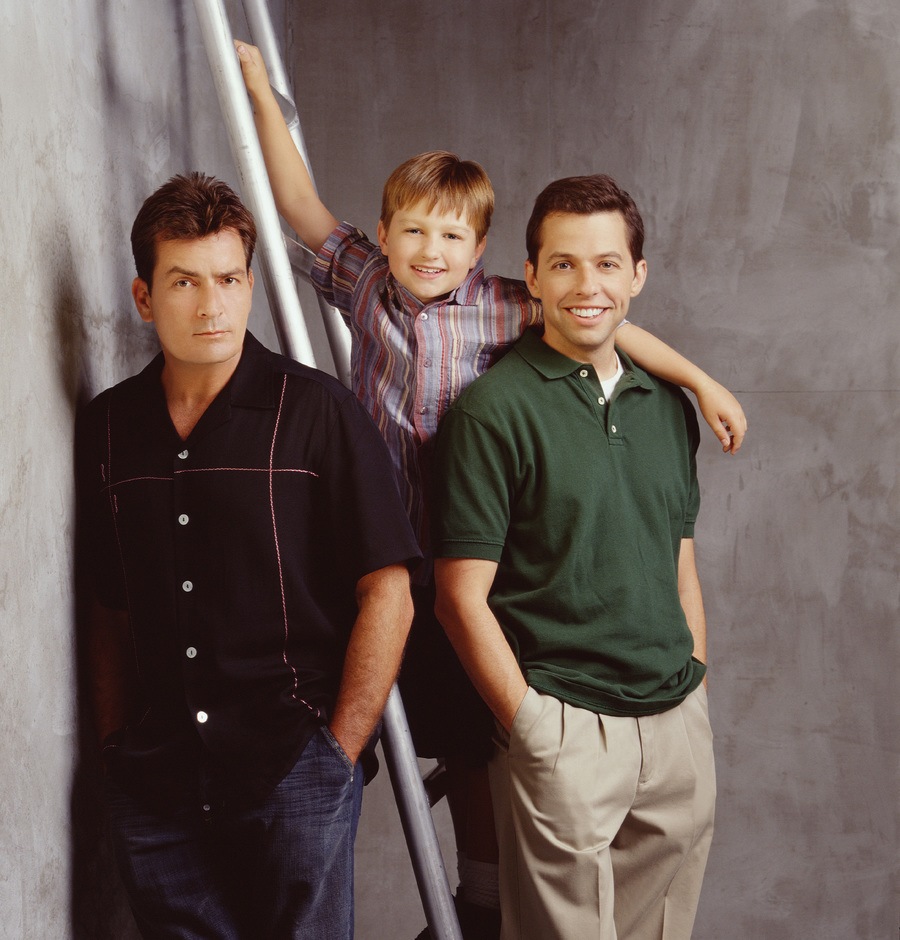 After a couple of seasons, we would say the series "blew up." It had a global audience, and no one expected this level of wide acceptance. The show was clearly going to be on for a long time, and the world would watch Angus grow up. His small beginning was worth it.
Breaking Records and Gaining Titles
The sitcom was a hit. It did well in all the charts and with the critics. Two and a Half Men was hailed as one of the most popular comedies of its time. The casting also had a role to play as the actors seemed to be made for their roles.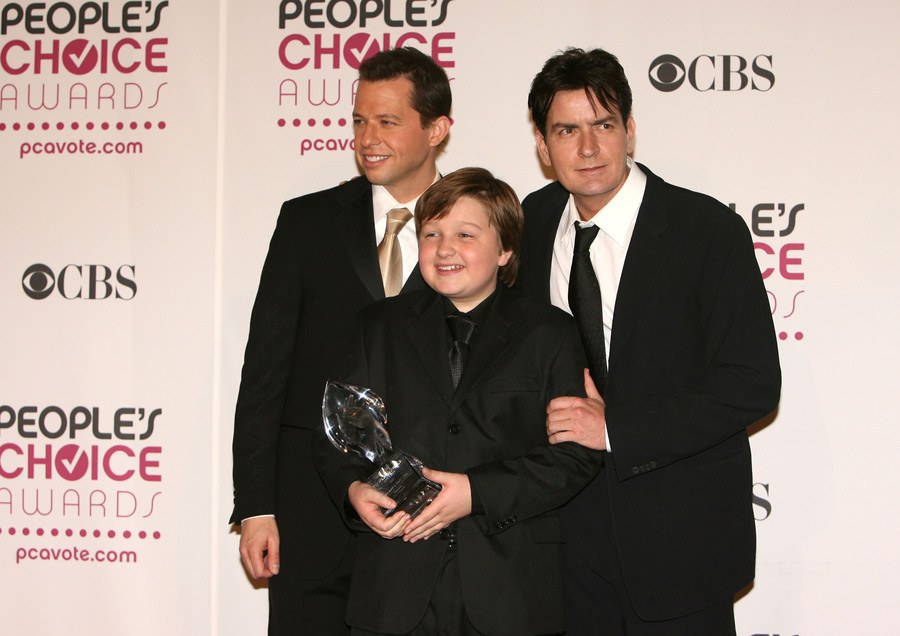 Alan's weirdness, Charlie's feistiness, and Jake's cuteness came together to make the perfect combo. Angus T. Jones' foot now seemed well placed in the Hollywood door as he was playing one of the most iconic roles in TV history, thanks to the show's over 15 million viewers.
Protecting The Child Actor
One thing the producers of Two and a Half Men made sure of was to keep Angus away from any age-inappropriate scenes or scripts, including the production. We all know the show had quite a number of "explicit" content moments as the humor frequently crossed lines.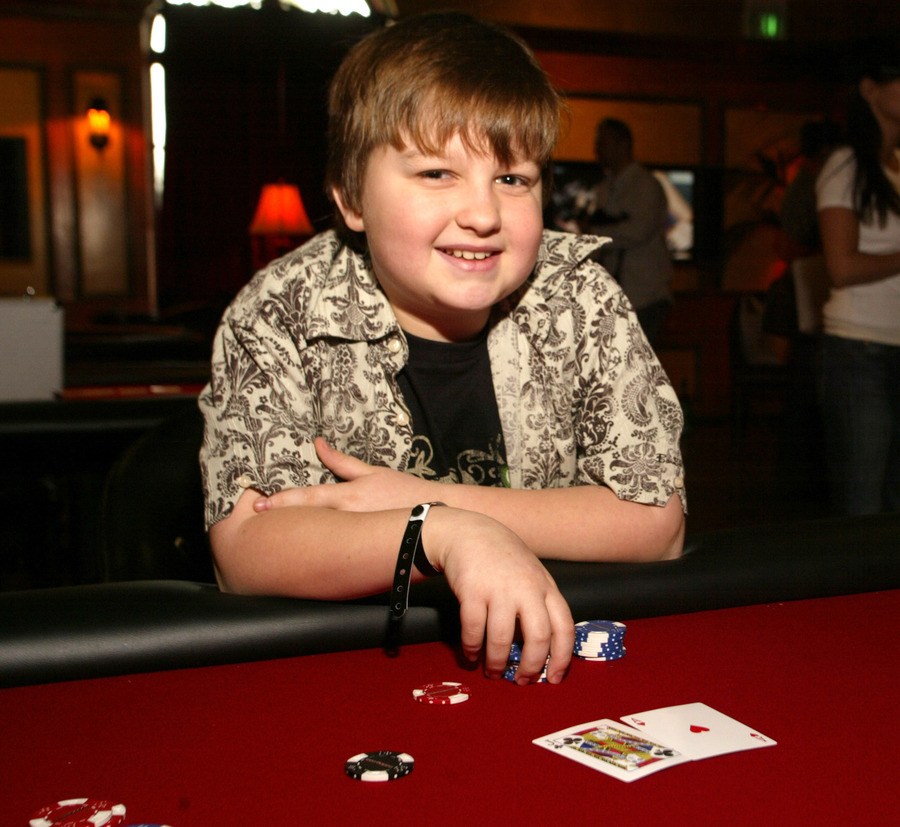 Still, the show ensured that Angus wasn't totally involved in the filming even though he played a major role. Angus' experience was censored because his parts were shot separately from the rest of the show's more… mature scenes if we're putting it nicely.
Never in a Hurry to Sign Endorsement Deals
As a kid on a show with worldwide coverage, Angus was recognized by brands and organizations as someone who could be associated with their businesses. This led to the young star getting many offers to be a brand influencer (as it is called these days), but no one expected Jones' reaction.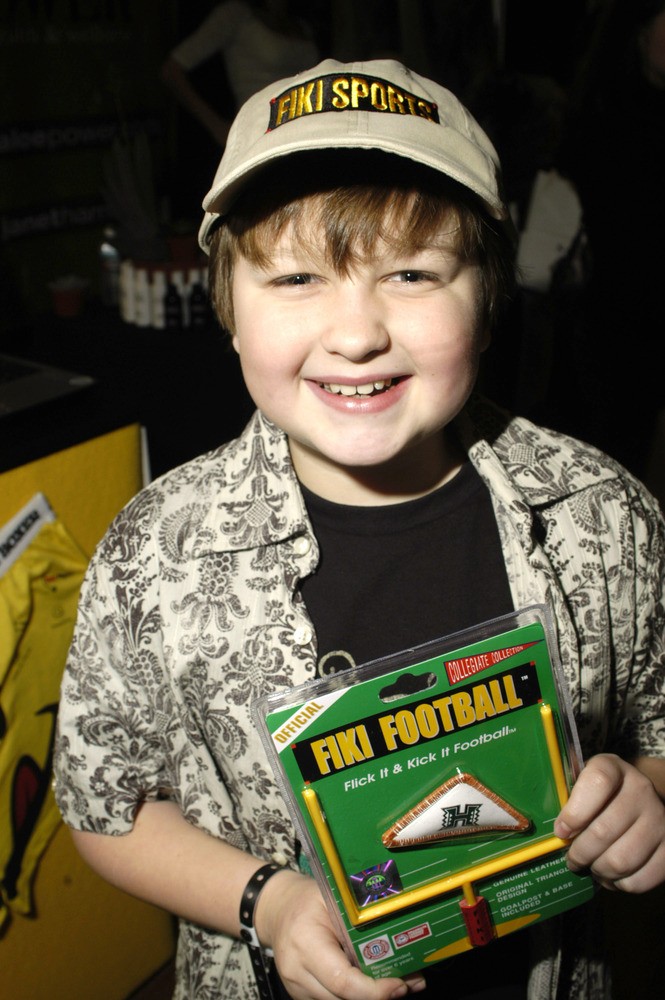 Angus was very selective about where he would put his name and face, and the world was taken aback by this level of intentionality from a little kid. He didn't sign every deal that offered him brand ambassadorship, and this made Angus more interesting.
Focused on Healing Humanity
Angus recognized that not many people were fortunate to have a life like his, so he turned down the majority of these offers and became a philanthropist. The child star dedicated a significant portion of his earnings to neglected or abused children.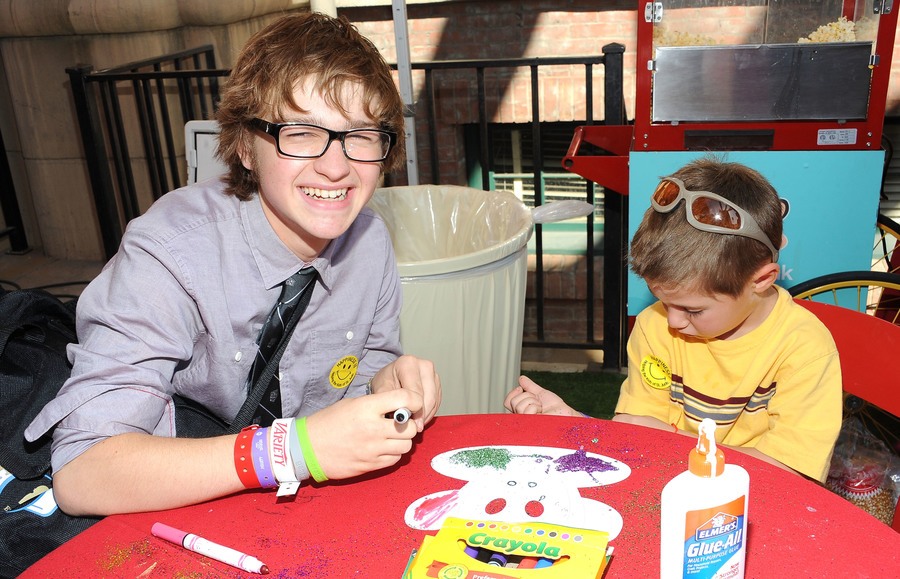 This was uncommon among child stars at the time. Most usually had managers or parents who made the decisions in their careers. However, Angus' altruistic decision, made at such a young age, demonstrates true character strength and a strong moral foundation and upbringing.
Being the Cool Kid on the Block
Not every famous person knows how to handle fame. What is meant to be a light or platform could quickly turn into a dark tunnel for other stars, especially child stars who are still trying to find and know themselves in life.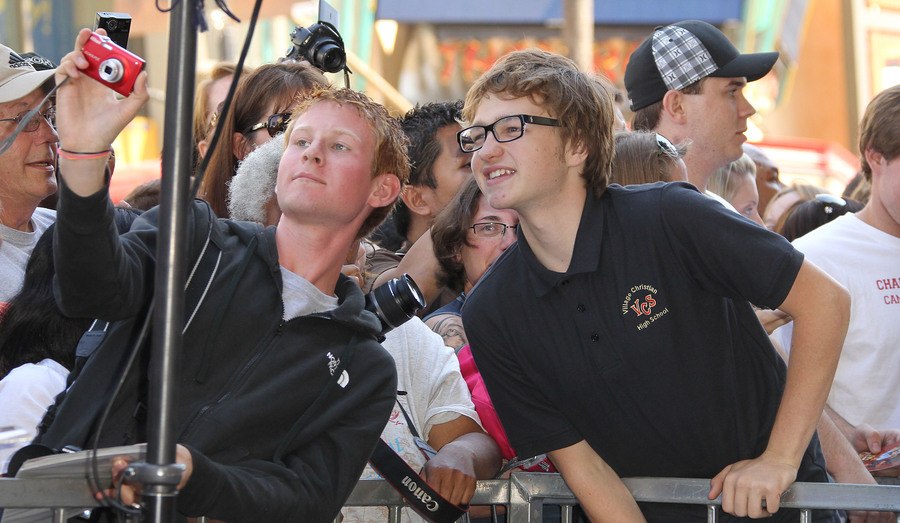 Being a child celebrity is difficult, and having a private life is one of the most difficult things about becoming a Hollywood star. Everyone knows everything about you, sometimes including the most personal details that could often spark controversies and land them in the headlines.
Managing Fame and Career
As if the drama in the life of Angus, a child celebrity, isn't enough, he still had to deal with it amidst a rigorous, grown-up filming schedule. But surprisingly, he handled the perks and downsides of being a child star fairly well, or at least it looked like it.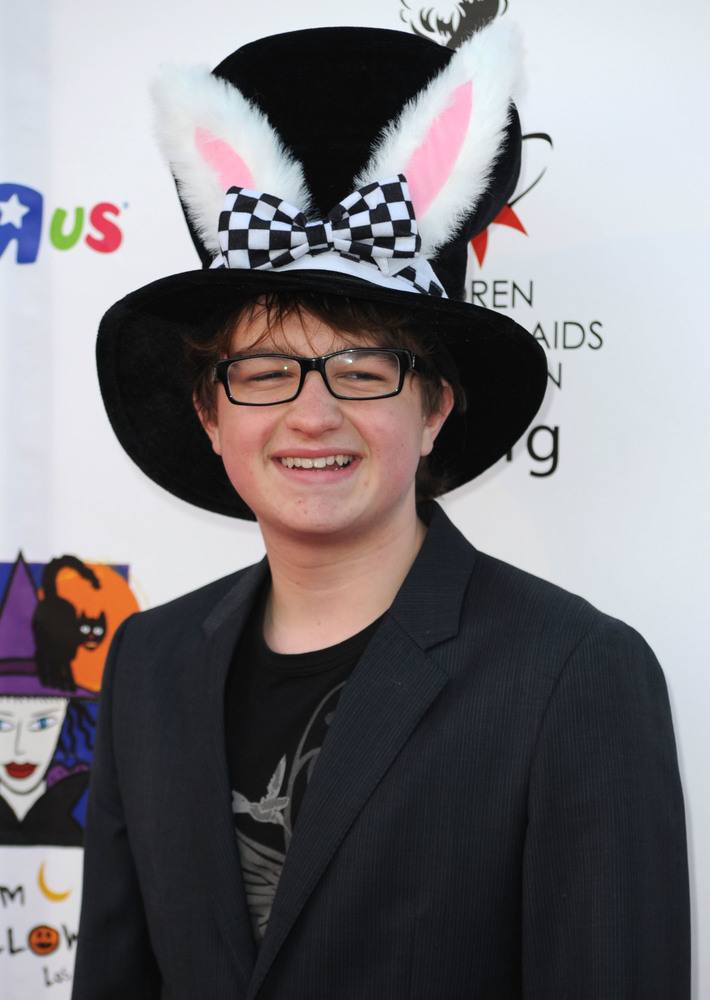 Despite his expectations, Angus still tried to lead an average life. He found time to play video games and outdoor sports and hang out with friends and other kids his age. We can't give him all the credit for this. His guardians must have played a role.
A Millionaire from Texas
We could say Angus was born in Texas and made in California. His role on Two and a Half Men was the highest-paid role he had at the time, and this isn't surprising given how well the sitcom did. The child star was working with a six-figure paycheck.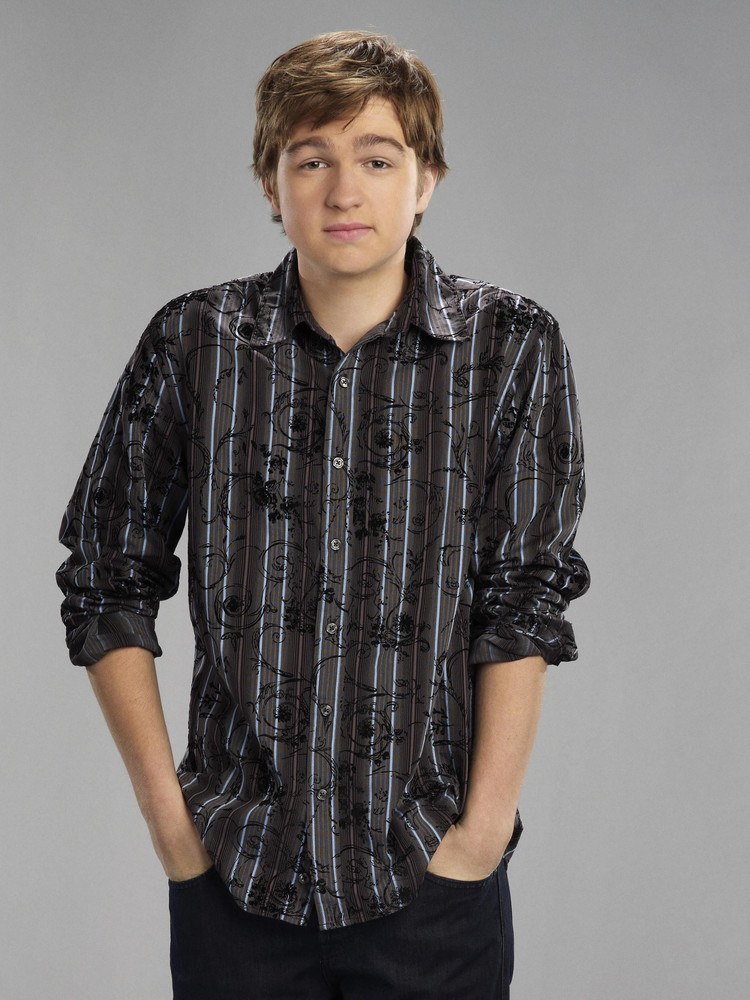 In fact, he signed an $8 million contract when he was just 17 years old, breaking a record that year. Angus was the highest-paid child actor of all time in 2010, earning $300,000 per episode, surpassing Macaulay Culkin and the Olsen twins from Full House.
Making His Own Silver Spoon
Normally, children born with a silver spoon in their mouths would have their parents to thank, but Angus' case was different. He could thank his mom for putting him on the career path and thank himself for always giving his best.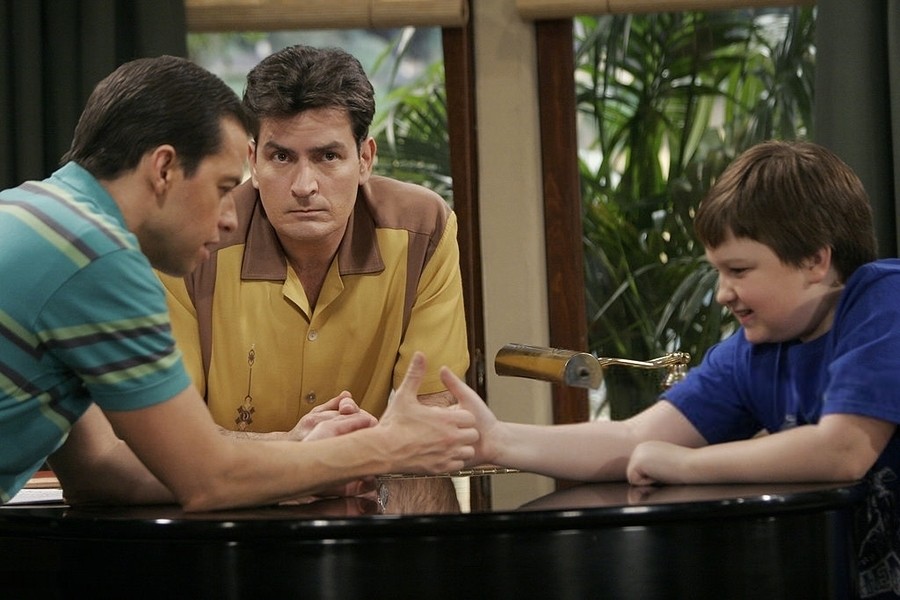 It must be lovely to have made so much money at such a young age and know that your financial future is safe, no matter what you do — like going to college or not. He could follow his career squarely after high school, and no one would raise eyebrows.
Something to Worry About
As great as things were with the show, life showed up as usual and gave the cast and crew problems to tackle. Things weren't going so smoothly behind the scenes. Charlie Sheen had always been a thorn in the production's side, even before the "big controversy" that erupted in 2011.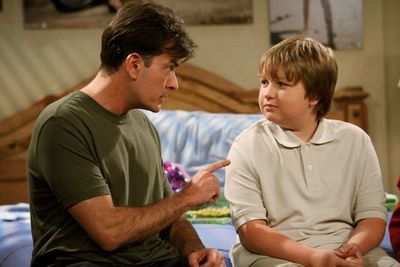 The actor was busted by the cops on several occasions and entered rehab for his addiction. Charlie doubted the show's future with an unstable actor, and both Angus and his parents were concerned about him spending time around an unstable adult.
Getting a Good Replacement
After Charlie Sheen was given many chances to get better and there was still no improvement, Chuck Lorre's faith in him did not last long. After a long controversy and many disagreements in 2011, Sheen was fired from his role as the show's star.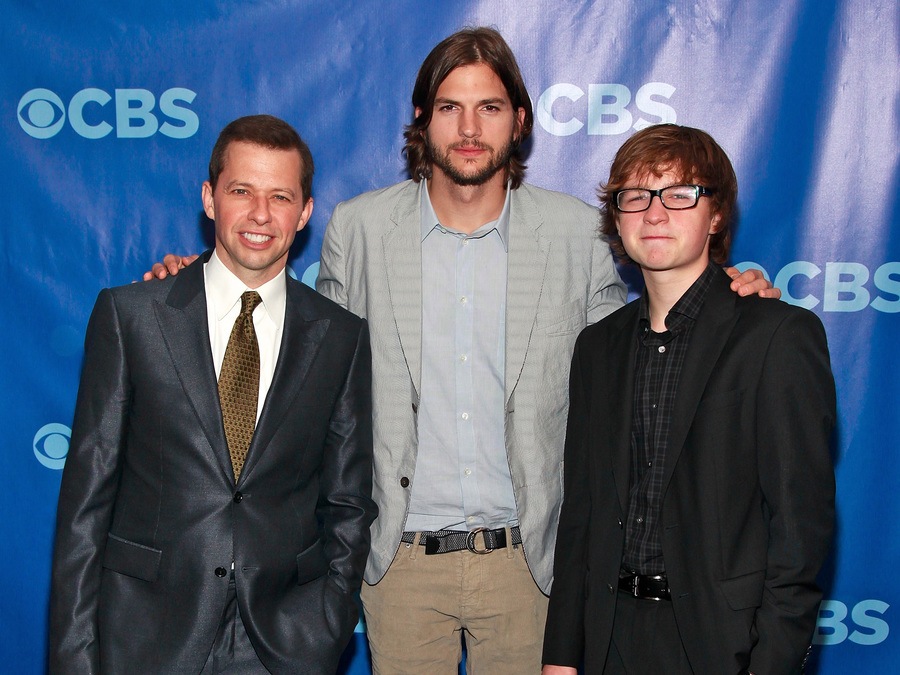 The show's producers were under pressure to find a befitting replacement, and Ashton Kutcher was hired. But as expected, it would take a lot of adjustments for both audiences and cast members to get used to him. Even though it was for the best, audiences still had mixed reactions.
On and Behind the Scenes
Angus had built a relationship with Charlie over the years as they worked together and was probably the most affected by Charlie leaving the show. He expressed some shock, and although he knew the reasons that followed the actor's dismissal, he didn't let go of their relationship.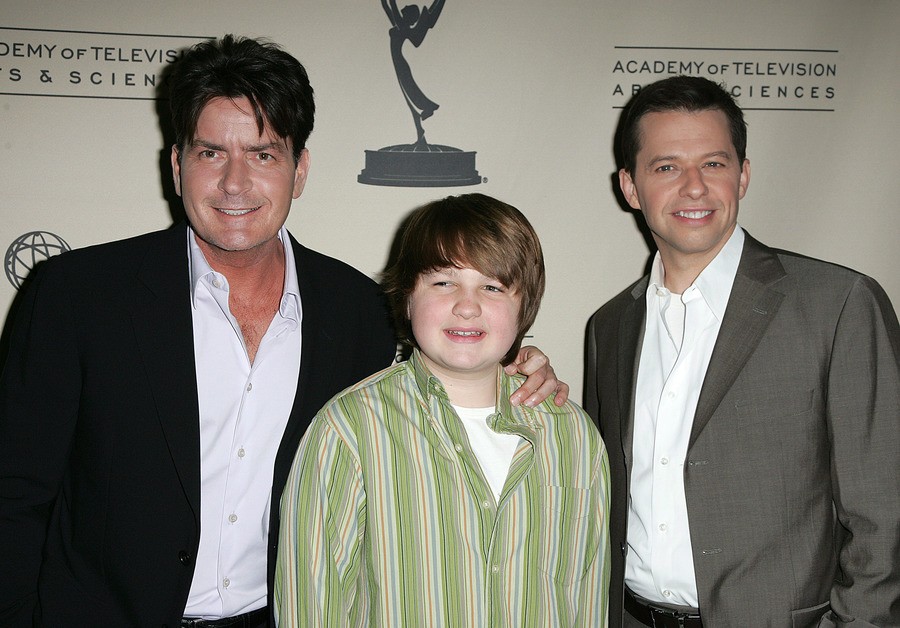 Angus acknowledged in an interview that he still spoke to Charlie often. It's logical; we can't blame him. Charlie literally saw Angus grow up before his eyes, and though he had some difficulties, it would take more than that to sever his ties with Angus.
How To Almost Hit Rock Bottom
No one expected things with Charlie to turn out the way they did. He was the show's main actor and went from a superstar to a controversial figure. The show stalled as a result of Sheen's turn, and its once bright future had become questionable.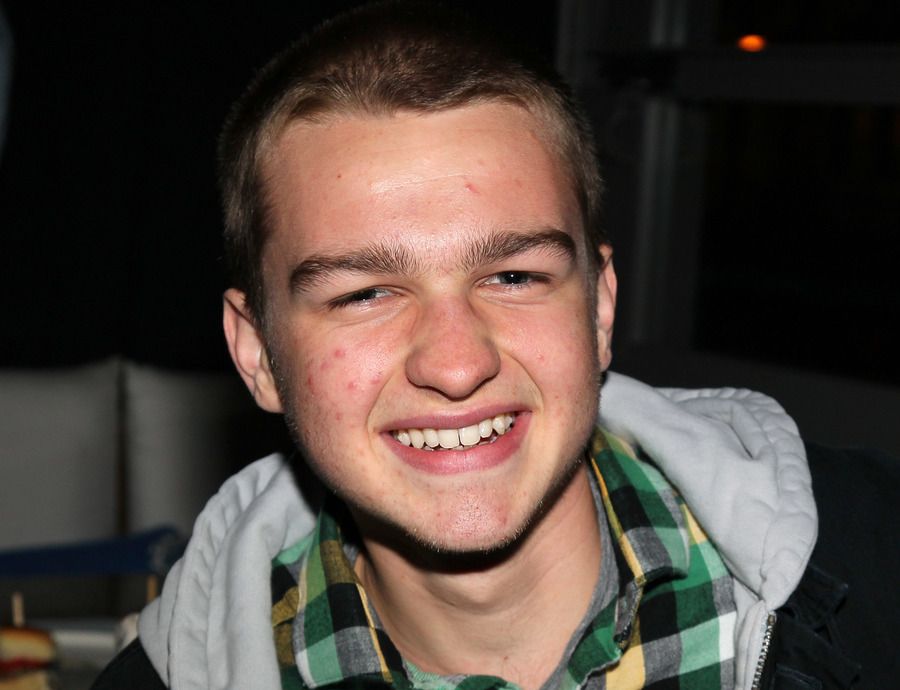 However, the rest of the cast was seen in other films or TV series during the show, but Angus had built his entire career around the Two and a Half Men, and no one knew his plans for after the show. He had to decide what came next.
A Change of Story
After Ashton Kutcher joined the main trio, Angus stuck around, but his character changed drastically. After a few seasons as an adorable kid, he played a troubled young adult who hangs around with the wrong crowd and has a string of unsafe amorous affairs.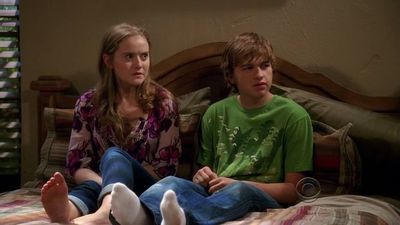 This was new for audiences, and it sparked a lot of controversy around the show. Some people had grown attached to the witty, innocent character of Jake Harper and thought it would stay that way, but the kid's character had evolved into a teenager who was almost a "playboy."
How Far Is Too Far?
The obvious truth is that Jake grew older both on and off-screen, and like a typical curious teenager, he was trying to explore and be adventurous. The show had to follow along in this line or would be using a script that the character had naturally outgrown.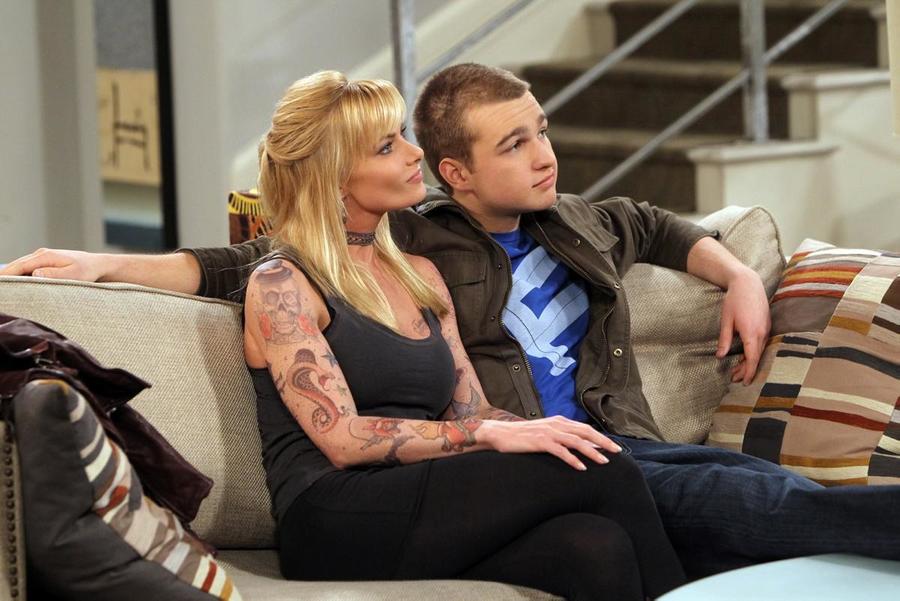 When Jake's evolved character had an affair with an older woman, many viewers had a lot to say about this. While some believed it was wrong, others thought it simply saw the reality of exuberant youth. These debates also kept the show trendy and increasingly popular.
Chilling With the Stars
Angus was not only known by stars but since he got to meet them. Miley Cyrus made a special appearance on the show and made dashing comments on how she felt about Angus. After sharing an on-screen kiss, she expressed her admiration for his dazzling looks and manners.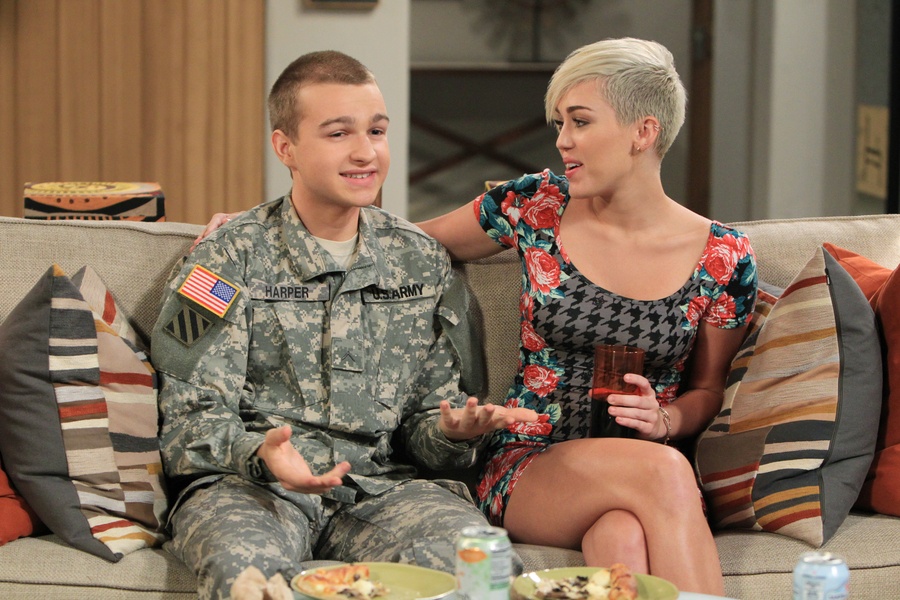 Angus seemed to have it all and was the coolest kid at the moment. He was wealthy and famous, and he got to do it by performing for the world and even kissing some of the world's most gorgeous women. Could things get any better? It sure did!
An Exception for Miley
Angus claimed not to want to be too involved in shooting any explicit content, but apparently, he had no issues with Miley. In an interview, he told E! Online that he had met her a few times before, and he was always delighted to work with her.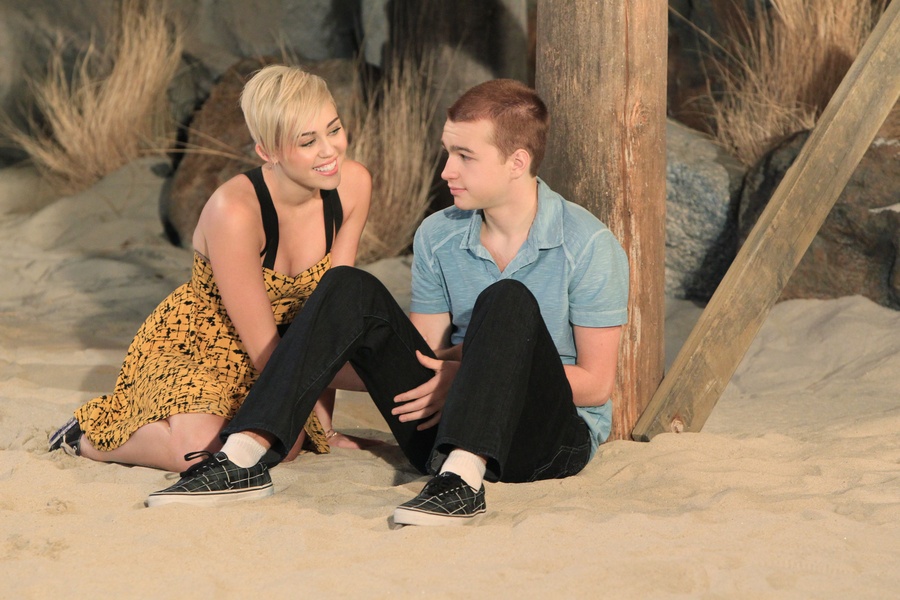 Fans of both stars seemed to be in support of whatever would spark between them, and the connection between Jake and Missy (Miley's on-screen character) didn't make the rumors any easier, but no one knew for sure if they were actually romantically involved.
Surprisingly Meeting Someone Divine
Perhaps Angus' relationship with Miley made him much more desirable by a lot of women, and he seemed to be on a dating spree. He was spotted with different women at the time and was termed a playboy, but no one knew he was undergoing a transition inside.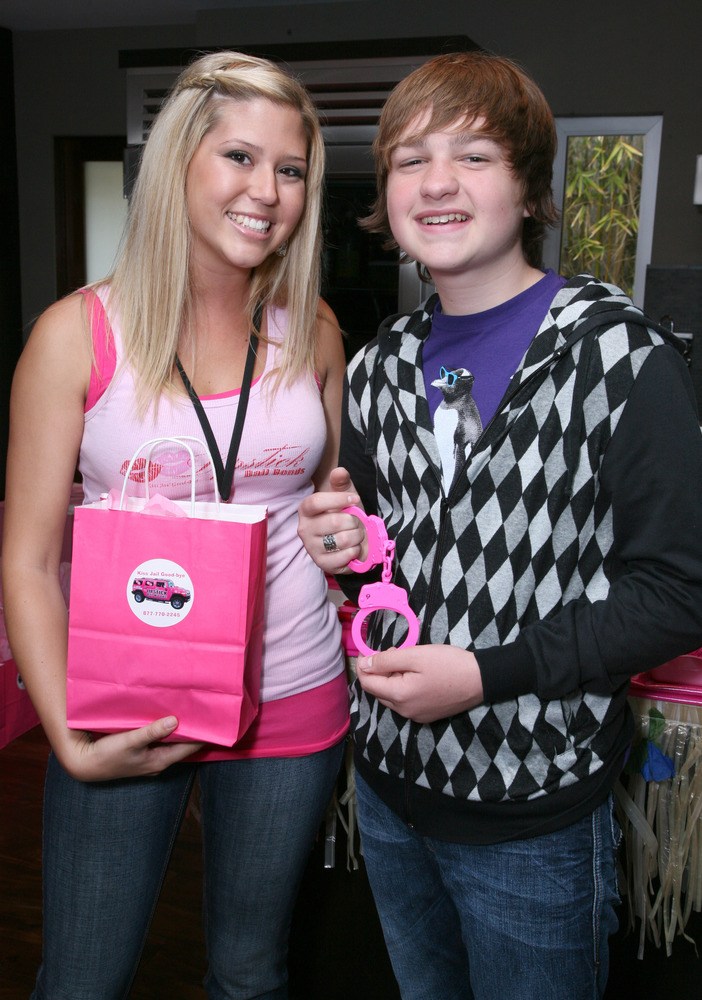 His love life was already the topic of popular conversation. The show was doing pretty well, and something unexpected happened to the star. He found a new love interest, but it wasn't human but a more divine connection this time. Angus declared he had discovered God.
Finding The One True Love
Since Angus was no longer particularly involved with any woman, ladies assumed this was the chance to take the Spot. He got a lot of attention as he became a public target of romantic affection. New rumors surfaced about his most recent passionate affair with Ariel Winter.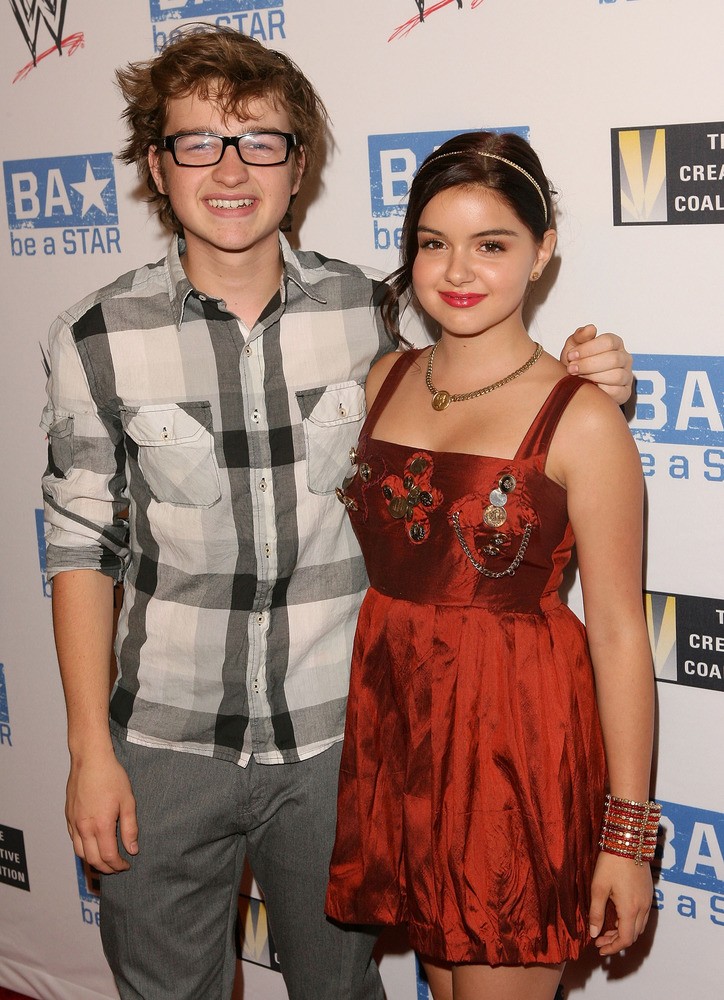 Ariel grew up in front of the cameras, so she was his colleague in the industry. She portrayed Alex Dunphy on the hit comedy Modern Family, and so the pair had something to connect on. Anyway, contrary to popular expectations, the relationship was completely platonic.
From Boys to Men
By the time the show entered its ninth season, Angus was already 18, both on and off-screen, and the young man had begun to mature. Jake Harper graduated from high school and enlisted in the army, but Angus' reaction to this storyline was surprising.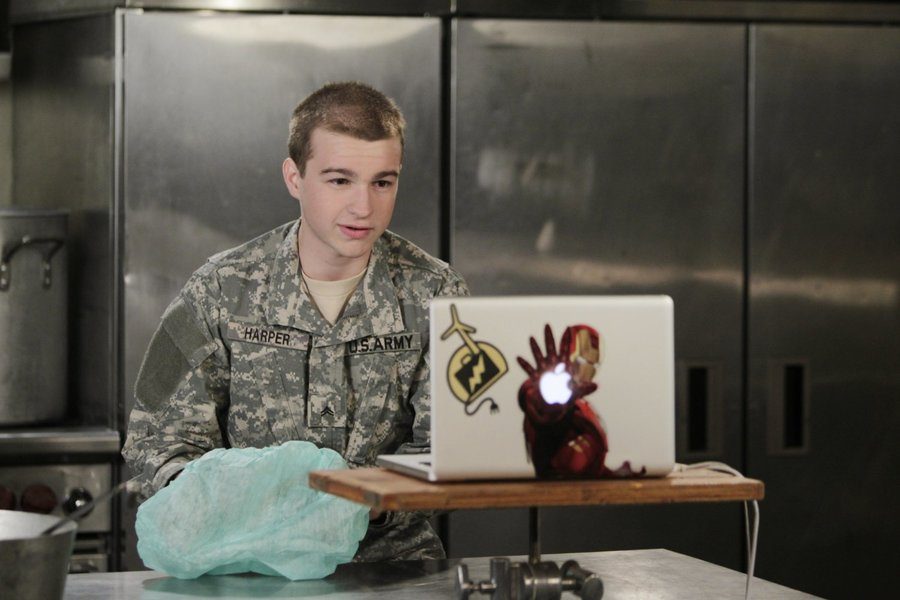 He believed he wasn't mature enough to deal with the portrayal of his role when he put on a uniform. It felt like the uniform symbolized something nobler that shouldn't be trivialized. Angus thought he wasn't yet ready as an actor to carry it out faithfully and honorably.
Finally, Moving on to Something
All this strengthened the rumors about Angus leaving the show soon enough, and it finally happened most dramatically. Jones announced in 2012 that he had found God and that he could no longer be a part of the show unless he was to be a "paid hypocrite."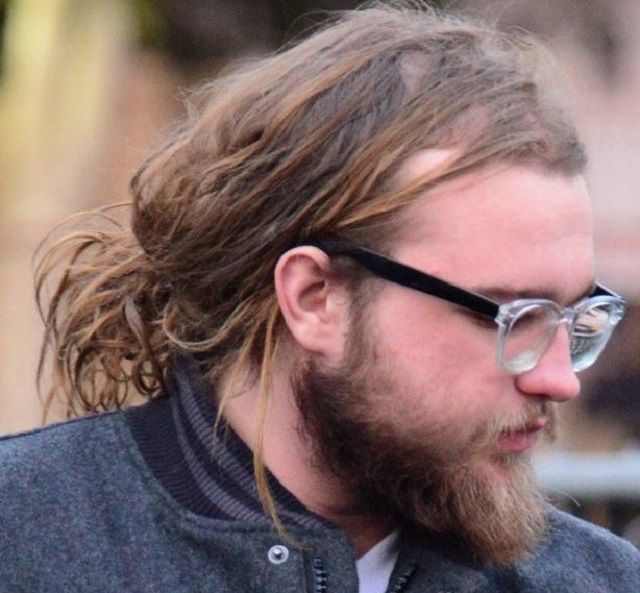 He chose to leave the program totally since he thought it didn't accord with the ways of his newfound faith. Angus spent a significant part of his career on the show, and this transition must have been a big move, especially if he considered the financial hit.
'Name Calling' With Angus
Once again, the world saw the picky side of Jones as he quickly made everyone know what he would prefer to be associated with. Angus called the Two, and a Half Men show "filth." He claimed that many things were morally "off" about the show.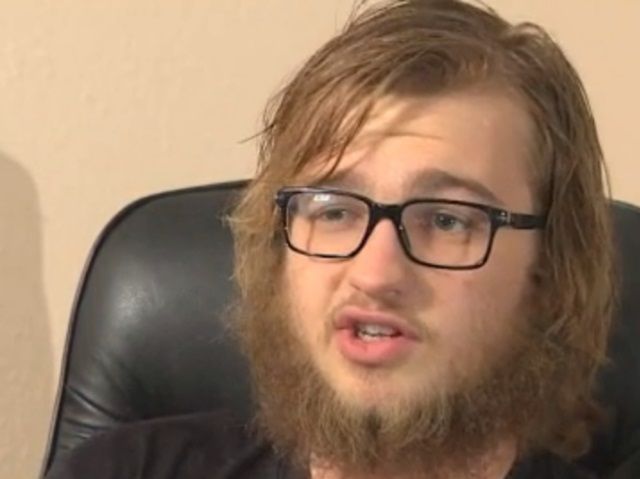 While Angus was being true to himself without caring about criticisms and speaking openly about his principles, he was stepping on many toes, especially for everyone who invested in the sitcom. The show producers were not amused, as this could easily hurt the show's ratings.
Point of No Return
Social media fussed about this, and everyone had something to say. However, most of the opinions could be divided into two sides. Some fans wanted Angus to return to the show; others backed his religious beliefs. Following that, he became a religious social media influencer.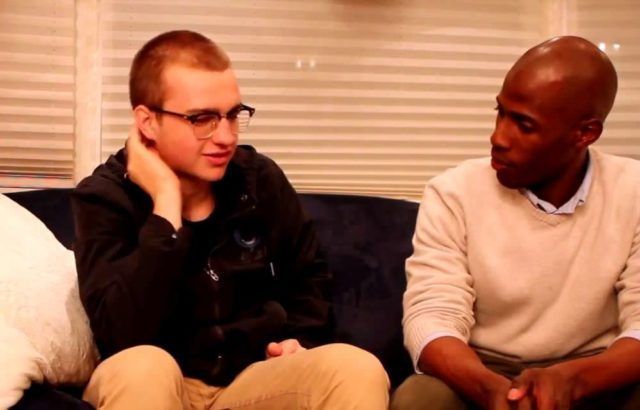 He had strong-willed followers, and they looked like an army that wouldn't back down. He also put out more well-thought-out content, and whenever he was interviewed, he buttressed his point and caused many people to rethink their attitudes toward Two and a Half Men.
A Very Tight Spot
How tight could things get for the producers of this show? They had already lost one of the main characters; now, they had to repeat the same process. One left for being too reckless, and the other left for being very holy.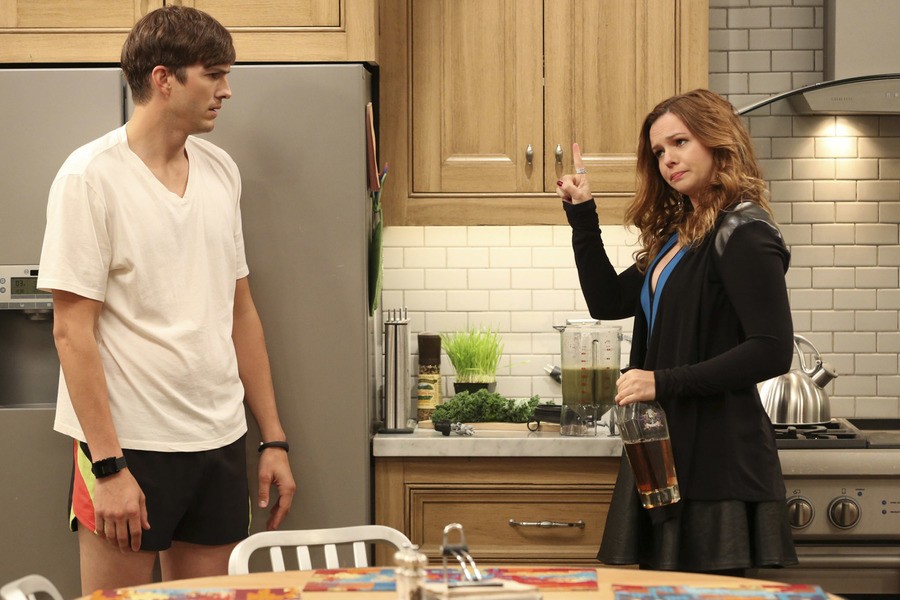 We're pretty sure if they had magic, they would turn back time because a lot of money and many years' worth of investment were on the line. Despite all that was going on, Jones was still required to finish the season before he bade the show goodbye.
The Search for Another Replacement
Since Jones wasn't going to keep shooting, they needed someone to take his place. Amber Tamblyn eventually took his place. She appeared in Season 11 as Jenny Harper, Charlie's long-lost illegitimate daughter. Of course, the audience had mixed reactions to this as well, but most were still hooked on the show.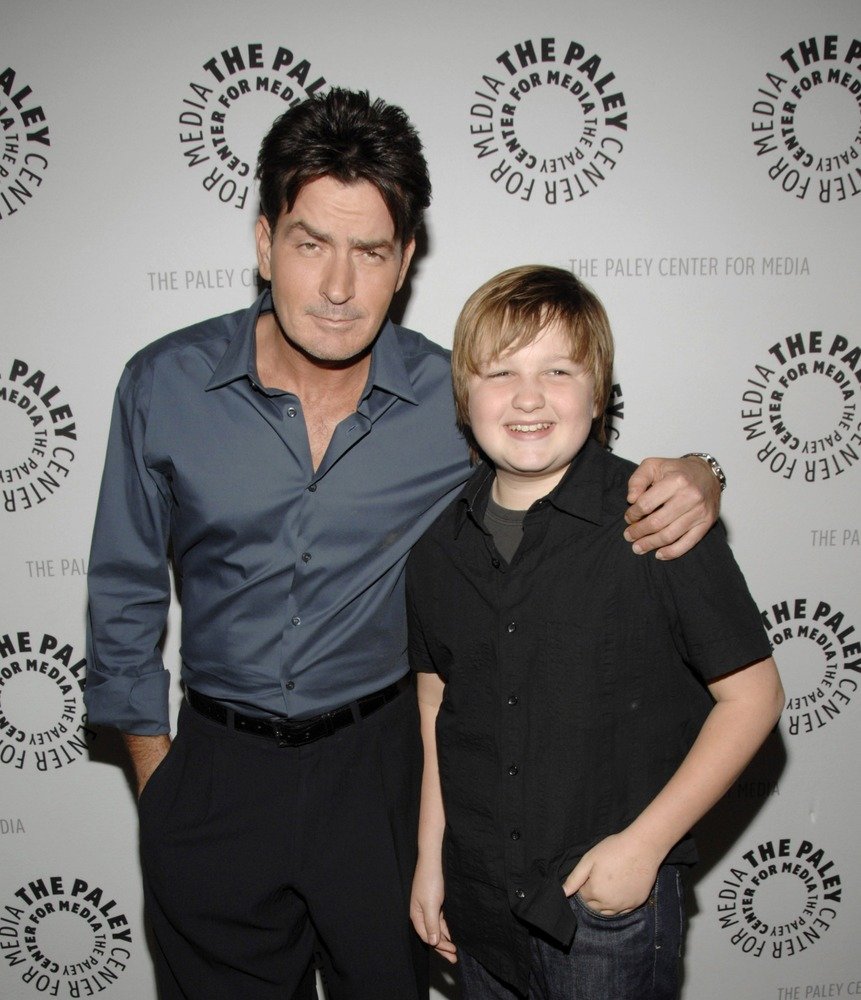 One of the fan reviews from IMDb said, "While the jokes have become cheesier with more clichéd characters, they are still really fun, the performances are fine, but Tamblyn's acting is outstanding, and the plot advancement over the season is fairly nice." This viewer definitely seems happy.
More Support for Angus
Angus' decision to leave the show was met with a lot of criticism, but he received support from Charlie, who had been permanently fired from the show earlier by the show's executives. They cited incidences of drug and alcohol misuse, assault, and rage outbursts, calling him "dangerously self-destructive."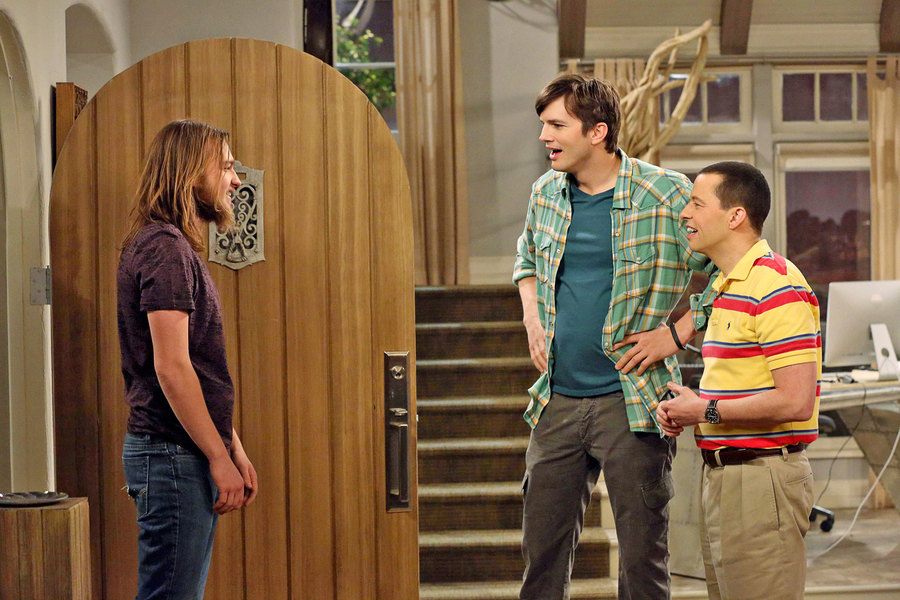 Charlie said he understood why Angus made a choice to walk away and stood by him. He seemed to be in the loop about something that others still close to Angus and connected with the show were unaware of because they had a similar experience.
On to New Things
The producers cleverly weaved the show's plot to justify Jake's disappearance. They said he went away to Japan on Army duty. While Jenny was killing it in her new role, Angus now had the time and privacy to do things he missed out on.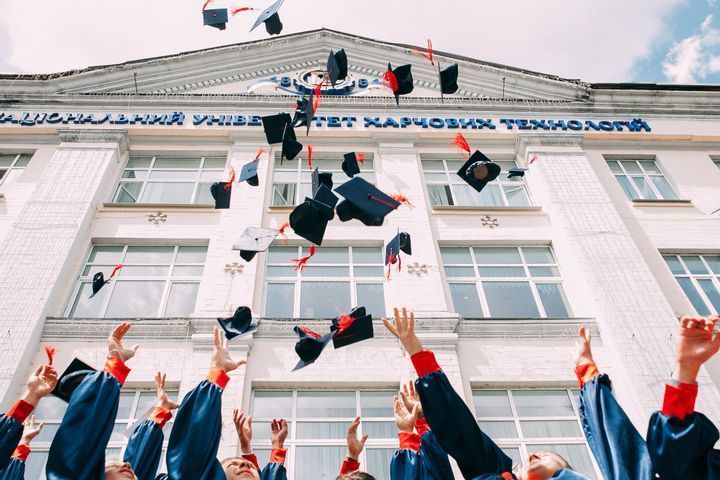 Since he was trying to lead a life like a normal adult, he began his education at the University of Colorado. Angus began as an environmental studies major, but by the end of his first year, he had changed his focus to Jewish studies, sparked by his interest in religion.
Making Unexpected Cameo Appearances
It appeared that Angus had moved on from the show as he continued to live a quiet and religious life, but he was seen in some more episodes, to everyone's surprise. Despite his harsh statements about the show being "filth," it seemed he had reconciled with the producers.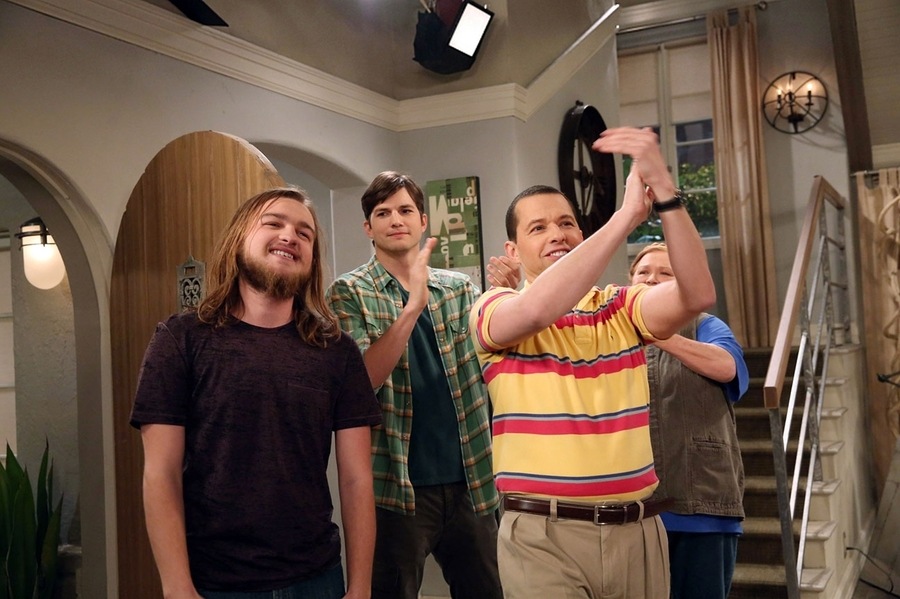 Angus made many guest appearances in the following season, including a quick surprise cameo in the show's final episode in Season 12, "Of Course, He's Dead," which aired on February 19, 2015. This was a nostalgic moment for true fans of the show.
No One Orders Angus Around
By all indications, Angus wasn't going to disappear from the public eye, and the media still kept their eyes on him. After some time, the actor declared his independence from organized religion. He didn't want to be a part of anything that dictated how he should be a Christian.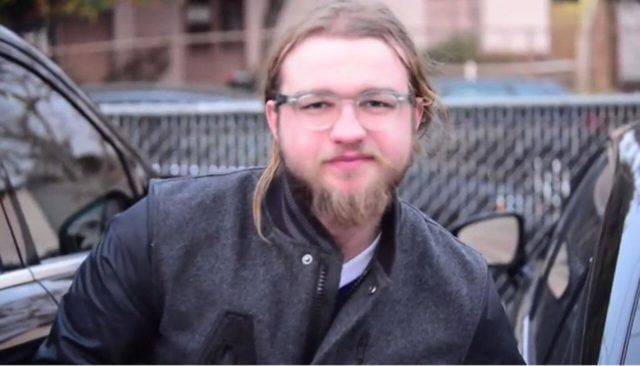 Angus is known to stick up for his beliefs. He sought to build his own path as a young man, and he experimented with different ways of life. Organized religion was one of them, and after experimenting with it, he was able to go on and pick a different path.
A Trip Down Memory Lane
This happened around the time he had just appeared in the last episode of Two and a Half Men. Perhaps being in front of the camera again sparked something in him, as he made moves that looked like he was reconsidering going back to his acting career.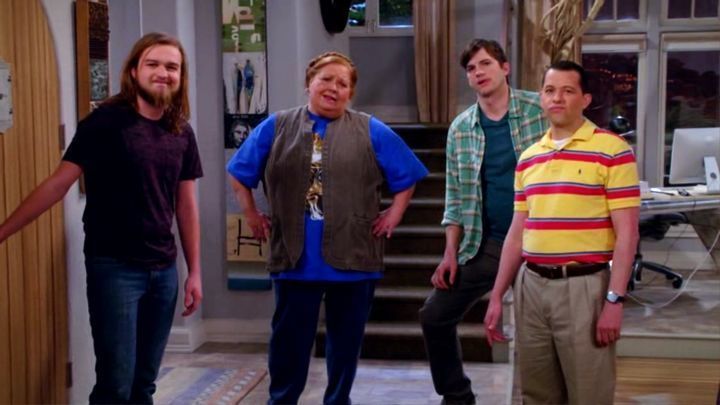 When his mother first saw this fire, was it the reawakening or just nostalgia and emotions playing games on the star? If he returned to acting, would he ditch college and leave his new life or accept scripts from producers of only Christian movies?
Showing Up Again and Again
When it comes to child actors, most of them are known to keep acting either out of passion or because they enjoy all things like fame and fortune. But Angus has differentiated himself. He was not afraid to take a step back and try new things.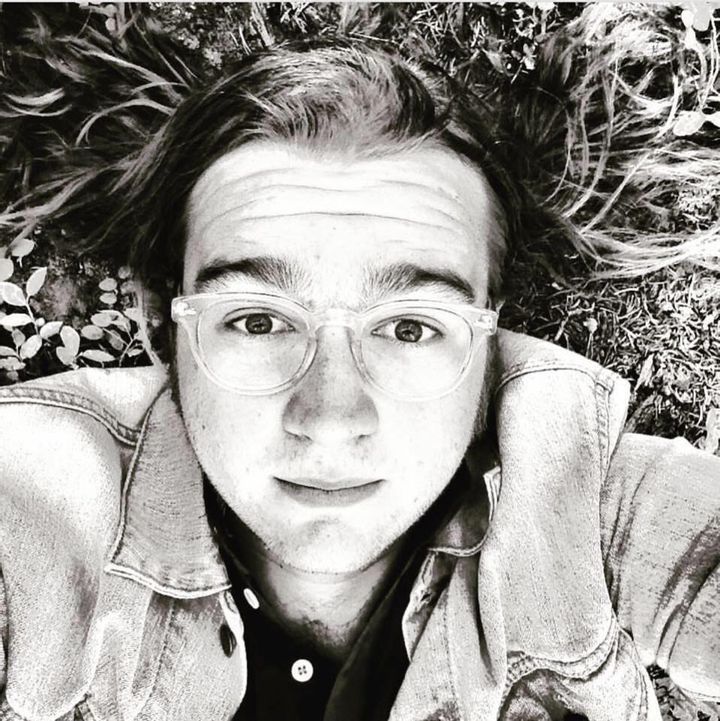 Angus transitioned in and out of acting and his come back to the screen was subtle. Although he wasn't doing much, fans would take anything they could get from Angus T. Jones. He starred in a short film directed by his friend, and fans suspected he was back in acting.
Living Each Day Fearlessly
People often say that variety is the spice of life. Trying new things and not caving into anyone's expectations was now associated with Angus, and the star was clearly enjoying his life even though he had just recently returned to acting. Angus was unbothered.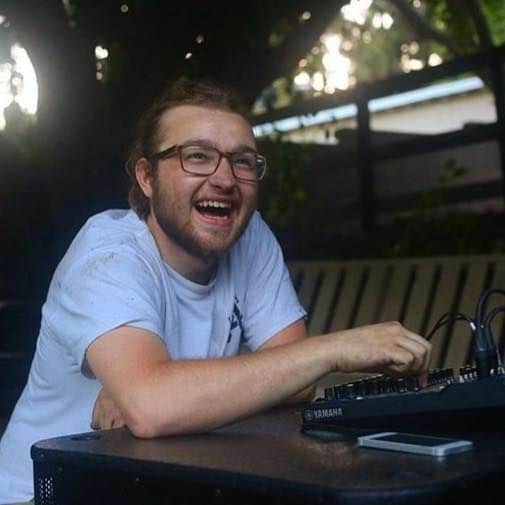 Coming from a place where his life was managed by agents to a place where he made his decisions and explored the world through his own lens, things would no doubt be very exciting. The biggest questions on his mind are presumably what adventures to take on next.
Getting the Real Talk
Angus wanted to dive deeper into what led him to seek something higher than himself and eventually leave the show that put him on TVs all over the world and made him a multimillionaire. He revealed that acting had a significant impact on his mental health.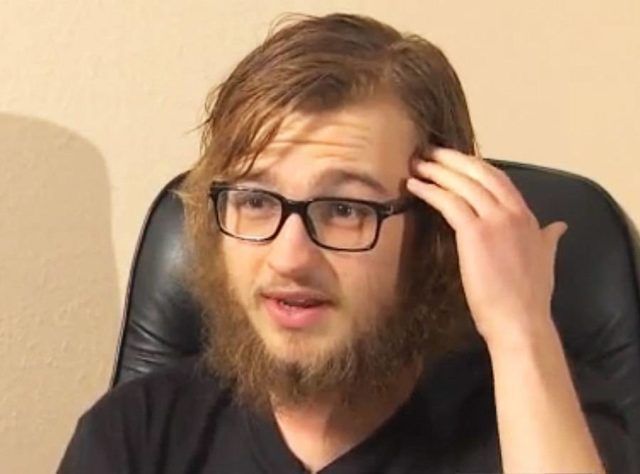 It can be exhausting to be exposed to millions of people who believe they know you despite only knowing the characters you portray on screen. Angus explained that amidst all the pressure, you still must show up every day, and this can mess with your mind.
Choosing to Live for Himself
As much as he might have wanted to keep putting on an appearance, Angus chose to do something for himself for once, hence the decision to leave the show and get a breath of fresh air. At the same time, he realized acting was a huge part of him.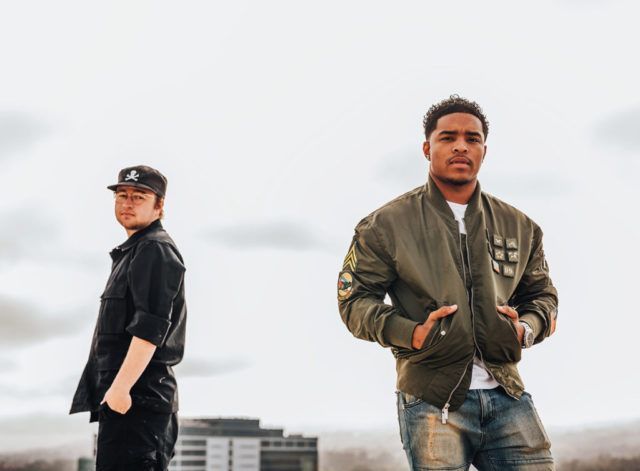 Despite his desire to complete college and live a regular life, Jones abandoned his studies and chased a new career in entertainment. In 2016, he founded Tonite, a multimedia and event production firm, with Justin Combs, the son of hip-hop tycoon Sean "Diddy" Combs (a.k.a. Puff Daddy).
A New Chapter and Character
Even if he isn't actively involved as an actor in any specific movies, Jones maintains a respectable standing in the film, entertainment, and music industries, and while at it, a new chapter opens in his life. Angus began dating Sarah M., a well-known internet celebrity.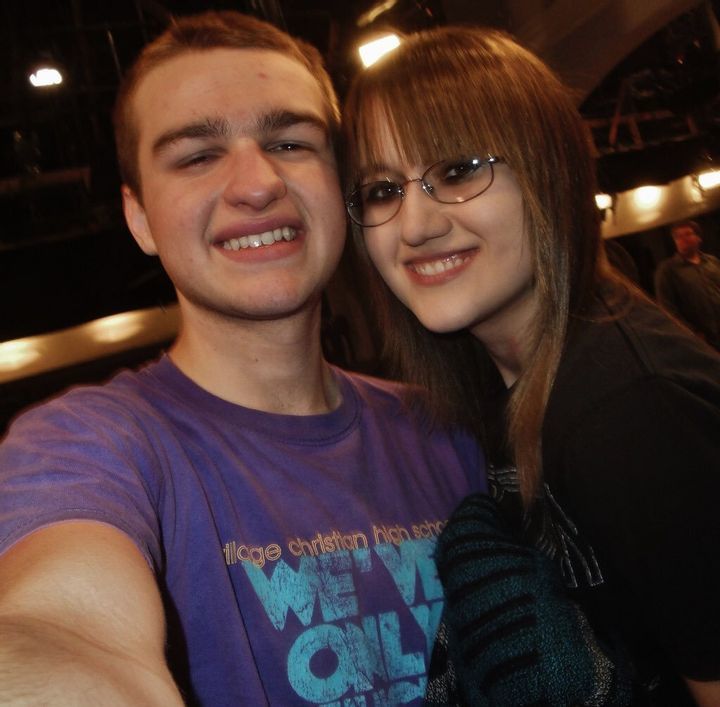 Sarah M. was popularly known as Stalker Sarah for her habit of chasing celebrities, taking photographs with them, and posting them on the internet. The pair met at church and discovered they had a lot in common. Following this, they hit it off right away.
More About Stalker Sarah
Sarah didn't become popular the conventional way. It wasn't from being an actress or a musician or fashionista or a model. But she became popular by associating with famous people. Stalker Sarah, if you haven't heard of her, isn't an "average" superfan.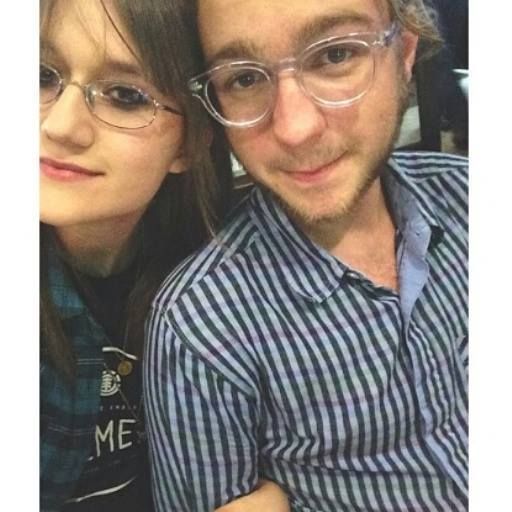 She travels long distances just to meet celebrities, hoping to hang out with them, but most importantly, to take photos with them. Angelina Jolie, One Direction, and Ben Affleck are among the stars that her "wall of fame" boasts of. After meeting many celebrities, one permanently captured her heart.
Finally, A Love Story
Obviously, Angus T. Jones is the one who has her heart. It seemed like something that was destined to happen, and the lovebirds became smitten. What was supposed to be another photo added to the collection became a serious relationship, and fans loved it.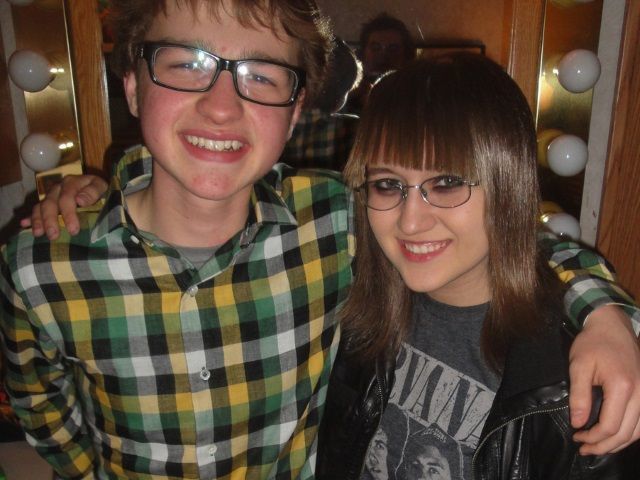 As mentioned earlier, people say they met in church. Others believe it was an arranged hangout, but don't rely on the internet for information like this. You'll only find different ridiculous explanations. At the end of the day, as long as they're happy, it's nobody's business.
A Real-Life Fairytale
Like every real relationship, they stuck with each other through hard times. In 2017, when they celebrated their fifth anniversary, Sarah shared it with her social media community. Fans praised the couple, and many people connected with their story as they found it inspiring.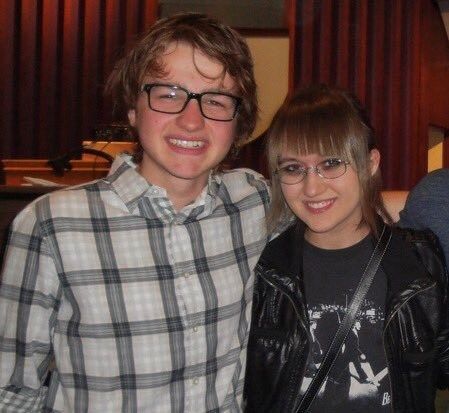 The young couple also looked adorable and beautiful together. When they were together, Angus still made it to the headlines once in a while, although he is no longer a renowned actor. At some point, it was suspected he was going into politics.
Not a Politician, Always a Humanitarian
The suspicions arose because he was spotted with Hillary Clinton, but it could have been unrelated. Although Angus is unpredictable, and a political move from him wouldn't be a shocker, he hasn't made any moves in that line. Until he does, we won't jump to conclusions.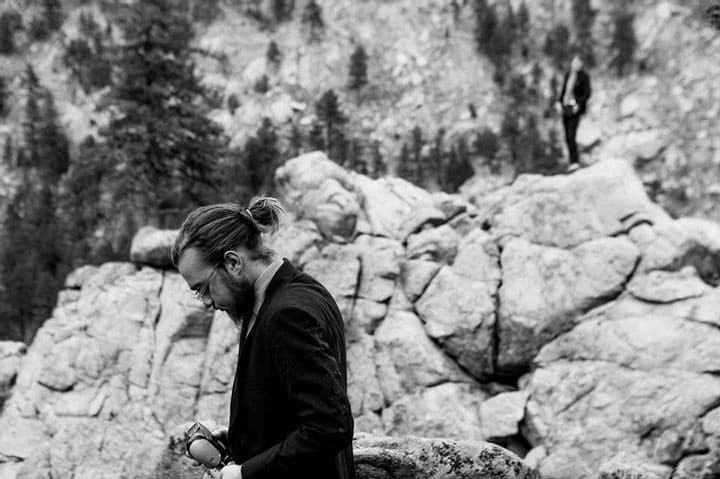 For now, Angus never stopped giving his time and resources to causes focused on protecting the interests of children. He is associated with the First Star Foundation, and he continues to make his mark in entertainment without being in the spotlight. An interesting way to live life! Don't you think?