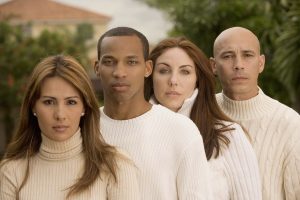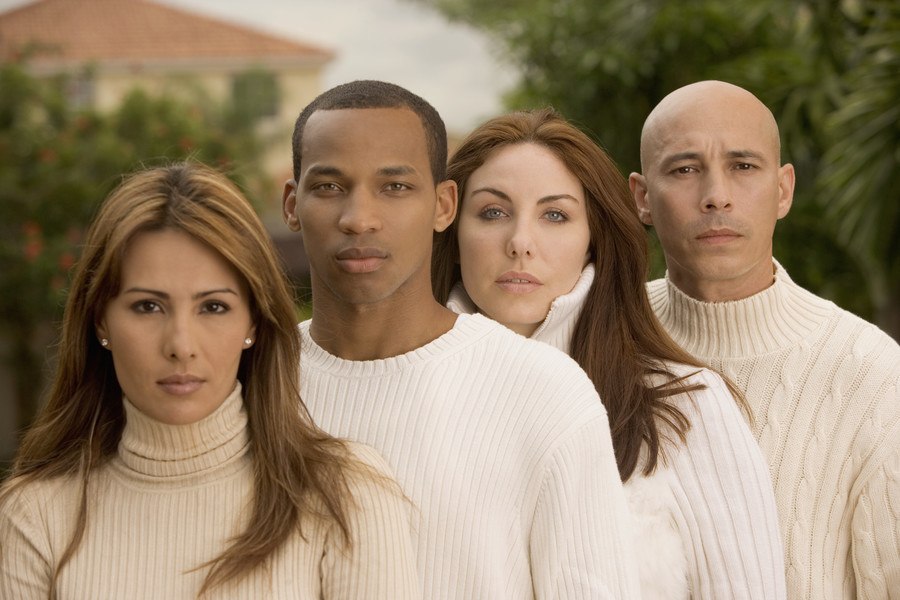 72 Fashion Blunders That You Need To See For Yourself
By Yuri S.
---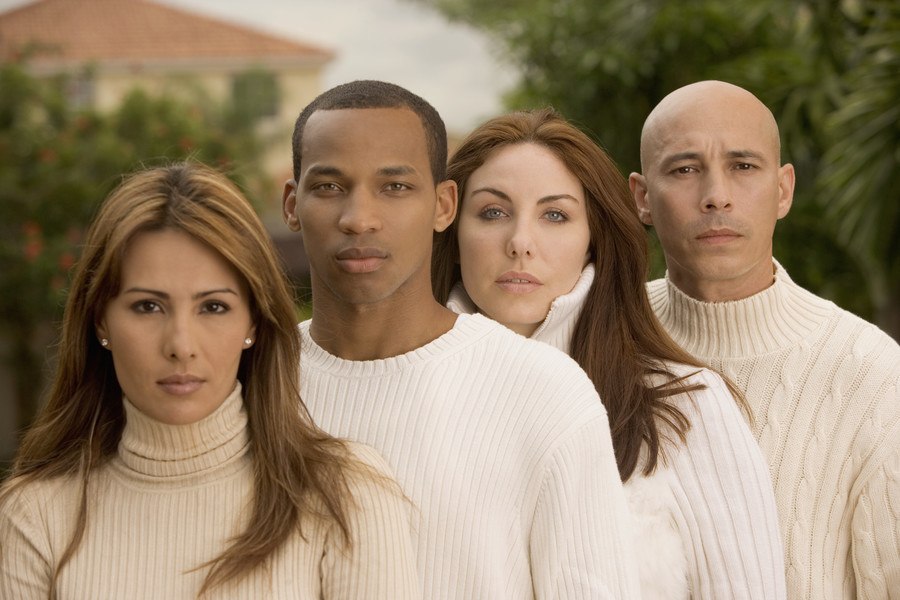 Quite frankly, many traditional fashion styles are outdated, from over-plucking your eyebrows to wearing stretchy jeans. This means we all must unlearn a lot of norms when it comes to looking our best. While doing what we've always done is convenient, it isn't in our best interests.
Besides the obvious rule of not wearing socks with sandals, keeping up with it all doesn't have to be hard. We've compiled a list of all the fashion gaffes that will age you. This is a long one, but don't worry, you'll surely get a few laughs out of it.
Straight From a Time Machine
You're bound to see the '80's haircut before you even look at this woman's face. And that's not because it's so attractive. It's because she has styled it so big that you won't be able to see anything else behind her. Talk about stealing your attention.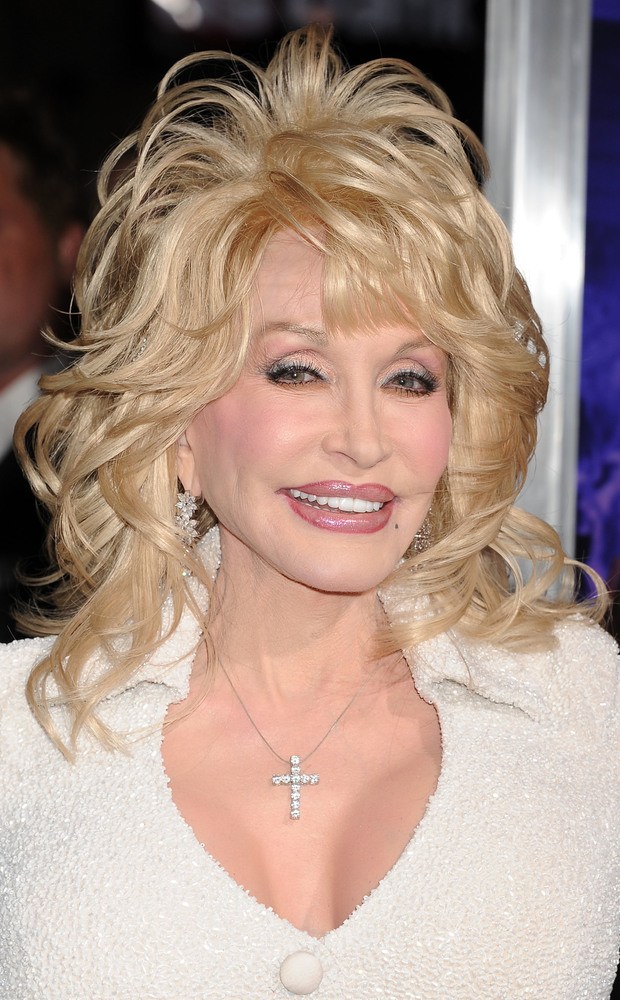 Her haircut would've been stunning in the 1970s and 1980s, but it now looks like she just came out of a time machine. Teasing, spraying, and over-styling your hair can cause it to become dull and lifeless. What you should truly be doing is keeping your hair hydrated and healthy.
It's Not a Funeral
Okay, Black Widow, could you tone it down a bit? Although black is a slimming color, wearing it every time might make you look boring and washed out. We're not saying black is terrible; in fact, we absolutely love it. But as you get older, black won't do you any favors.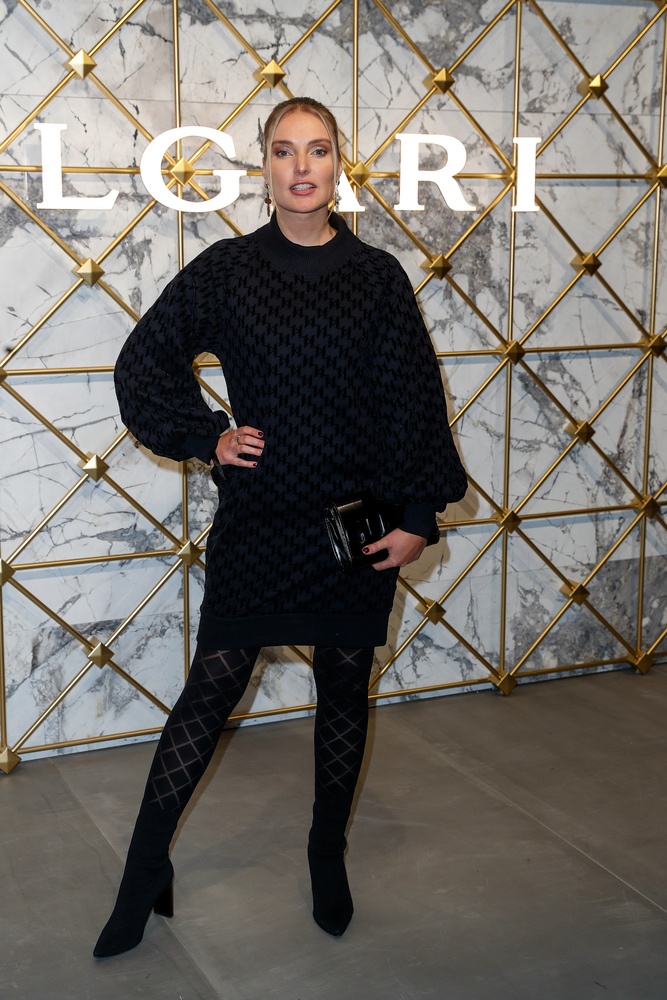 If you prefer to wear black, consider adding a bright accent to your outfit. If you're wearing a black skirt, pair it with a brilliantly colored shirt and some eye-catching jewelry. If you're wearing a black shirt, go for vibrant designs. But this one is just too off.
Wearing Skirts Over Pants
We regret to inform you that, for no real reason, this fashion trend from the mid-aughts is back. But don't be deceived by this maximalist style; it's essentially a gesture to power dressing that won't help you! We honestly don't know if this is a result of indecision or what.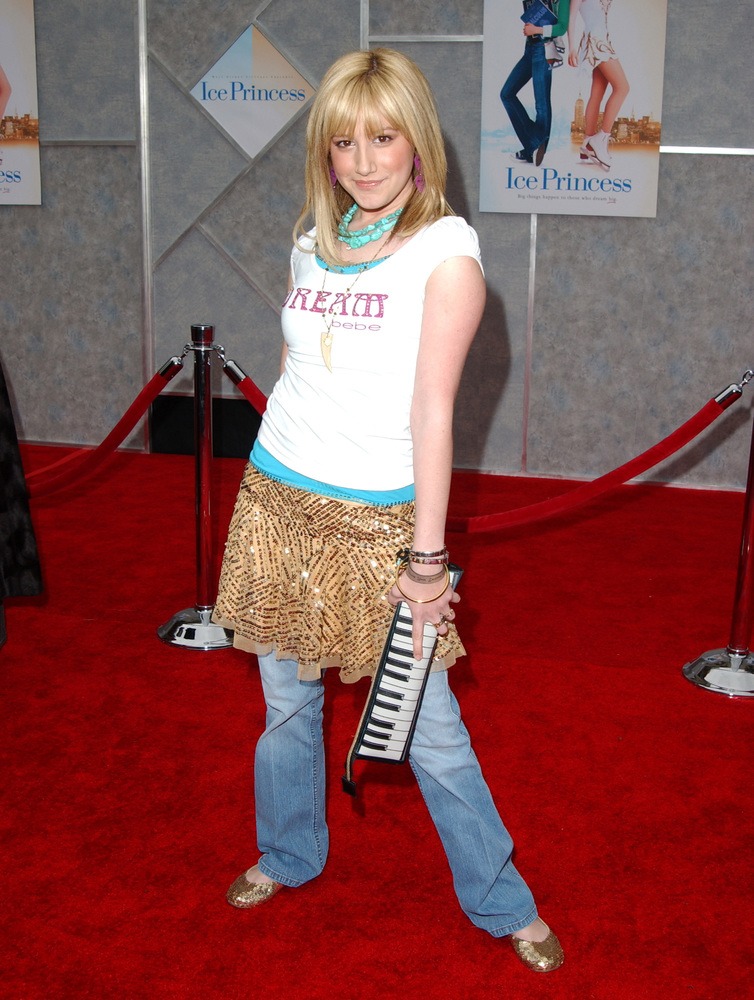 When you're wearing pants, there's no reason to wear a skirt. The first reason (and probably the most obvious one) is that it inhibits your mobility. That's not all; there's no way anyone is convincing us that this style is aesthetically pleasing to the eye. No offense, but we'll pass.
Thoughts on Capris
Capris have the uncanny ability to make you look both shorter and older at the same time. Capris make your legs appear shorter because the cut ends around your calves, making your legs appear wider, which isn't very appealing. Ditch these unattractive slacks for something trendier, e.g., wide-legged pants.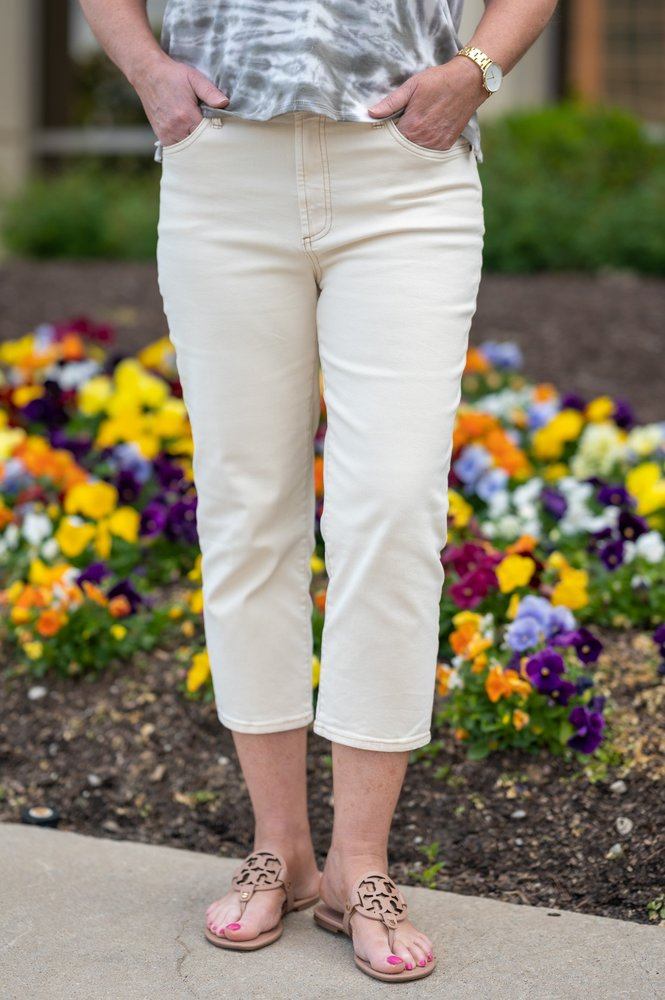 Regardless of the length of your capris, remember they're most appealing when hemmed at the spot where your leg narrows. If you have very short legs, then you might want to reconsider. Also, petite women will find capri pants that are in regular sizing are full length on them.
Fuller Lips Gone Wrong
Various trends have come and gone (we're happy to say most have been for the better), from brooches and tweed, to stretchy jeans and bright floral designs, but the worst of all is a dark lip liner that doesn't blend nicely with your lipstick.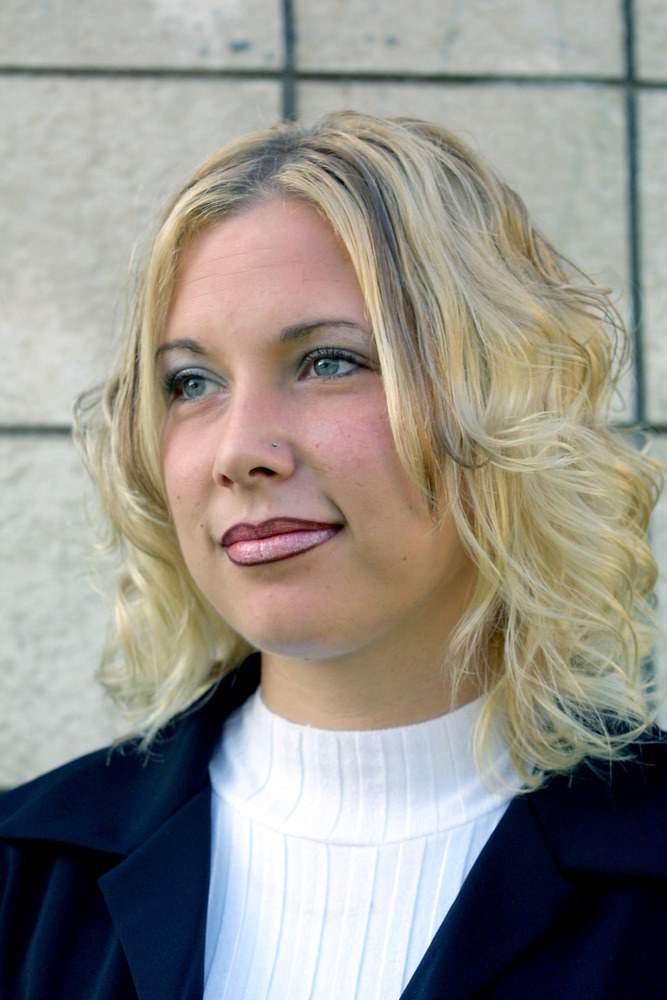 Since you almost always want fuller lips to make your face look younger, overdoing it with a lip liner just makes your mouth look smaller. If you want to use lip liner, go for a tint that is closer to the color of your lipstick rather than a dark shade.
Leaving Too Much Space
First, we love Billie Eilish. We're not proposing that you wear skintight clothes to appear more "youthful." Instead, we recommend that you wear clothing that is fitted to your body type. It's sometimes nice to dress in baggy clothes. These types of clothing can make you feel artistic.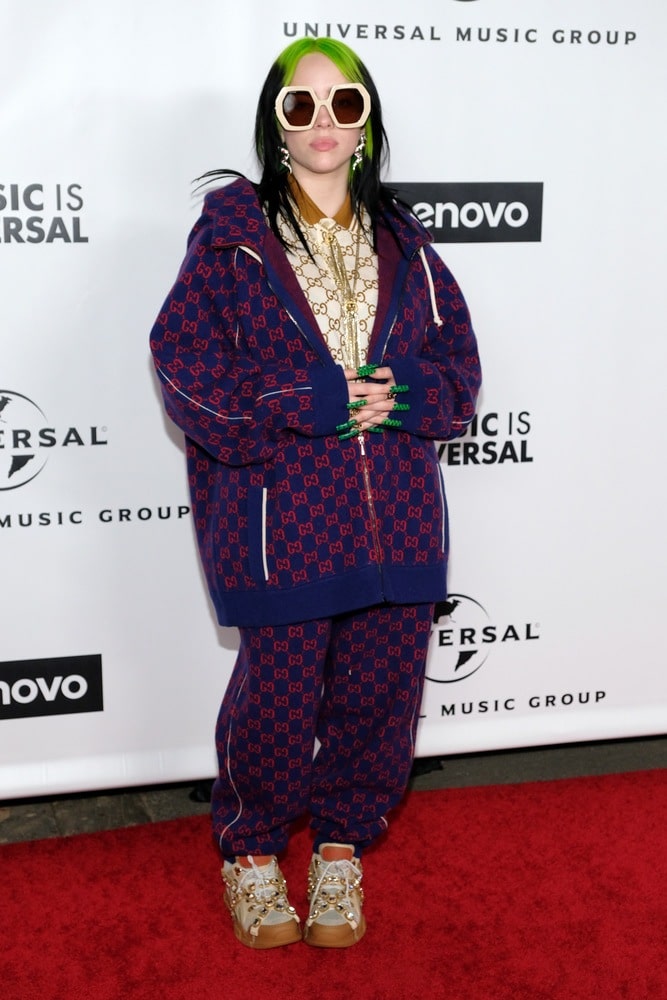 Such as a lovely loose summer tunic or a roomy dress. The main problem comes when you wear clothes that are a few sizes too big regularly. There's a considerable difference between wearing something that's meant to be loose and wearing something that's clearly a couple of sizes too big.
That's Not Good for Your Health
Bad posture, like ill-fitting clothing, can make you look older. You are more likely to look healthy, full of life, and even elegant when you square your body, and your back is straight. Fortunately for many people, we live in a time where you can buy clothes that correct bad posture.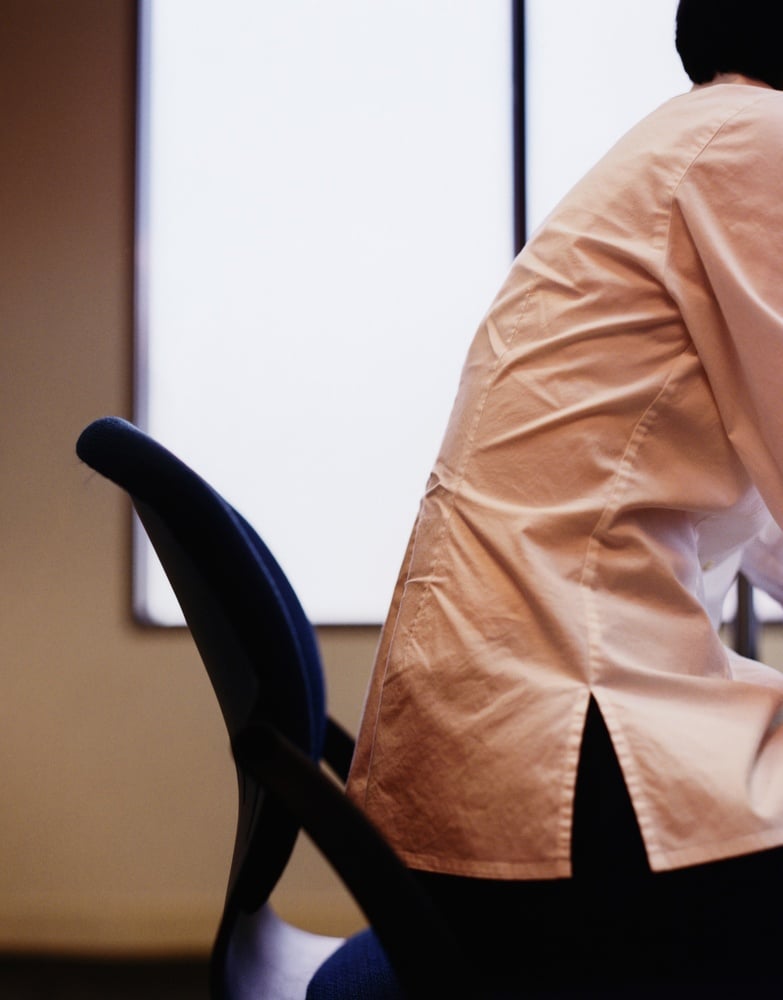 What a time to be alive, don't you think? We need help here; is this person trying to look stylish or have they just chosen to ruin their back? Someone needs to tell them there's nothing attractive about this pose. And they need to fix up quickly.
That Era Has Passed
Fashion trends come and go. And then come back again. There's nothing wrong with drawing from the past in the form of boxy blazers with shoulder pads and high-waisted trousers. But wearing old clothes just because you haven't upgraded your wardrobe in a few decades gives different vibes.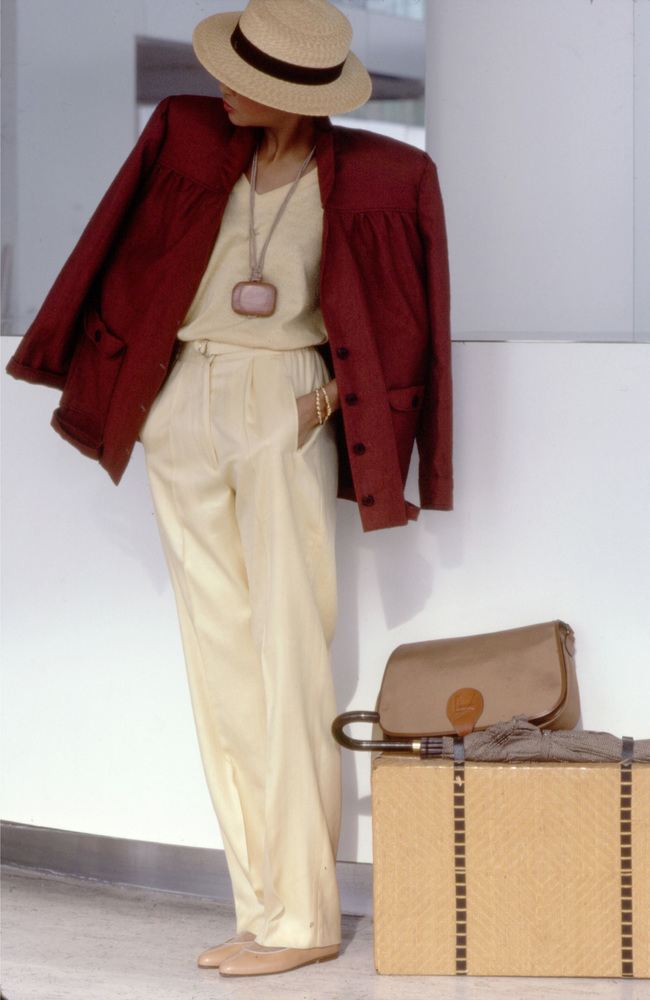 It starts to seem dowdy rather than vintage. If you enjoy wearing vintage styles but think they seem obsolete, recycle them and look for more modern versions. Are those bell bottoms still in your closet? Wear them with a button-down shirt that is tucked in.
Sunscreen Is a Thing, You Know?
Those days of laying out under the sun for hours, causing irreversible harm to our skin in the process, just to get a tan, is over. While we do not recommend avoiding the sun entirely, tanning is no longer as popular as it once was.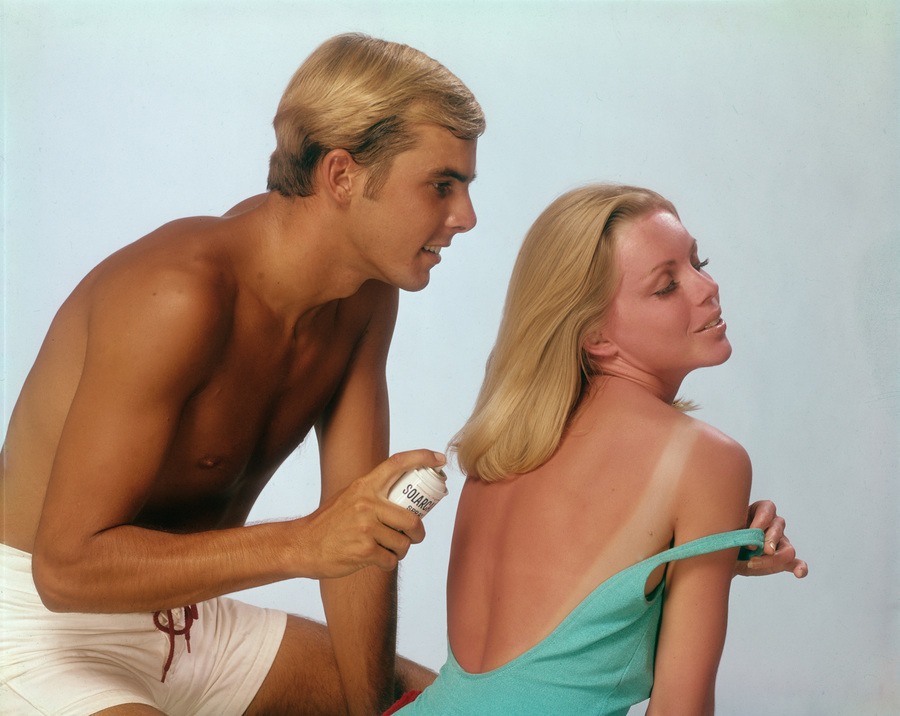 Nowadays, it's all about taking care of your skin. And this involves applying SPF sunscreen and sticking to a good skincare routine when you're outside. We get the feeling these women didn't get the memo though. Hopefully, they didn't cause too much harm to their skin.
Too Heavy on the Eye
Although you may only indulge in the occasional cat-eye look, heavy eye makeup was all the rage in the 1990s. You may think your style is unique, but wearing that much eyeliner just makes you look older and makes your eyes appear smaller. Do you want to look younger?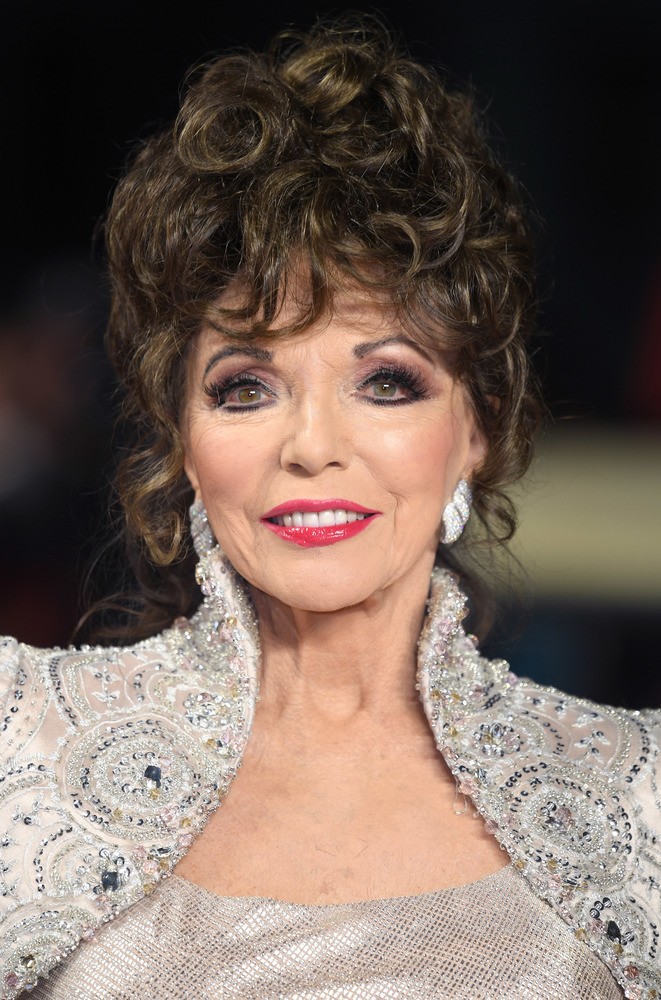 If so, go for a bare-faced, bright-eyed appearance. It's generally a good practice to brighten the inner corners of your eyes. Also, consider adding a pitchy flush to your cheeks. Impressed, right? Yeah, we're something of a fashion guru ourselves. Haha. But seriously, don't do this.
Who Is in the Garden?
Wearing floral clothes (like everything you're wearing) can make you look older or even make you blend in with the furniture. No offense, please. If you're just so into floral clothing, wear fitted pieces that you can match well with casual items like jeans or a plain white t-shirt.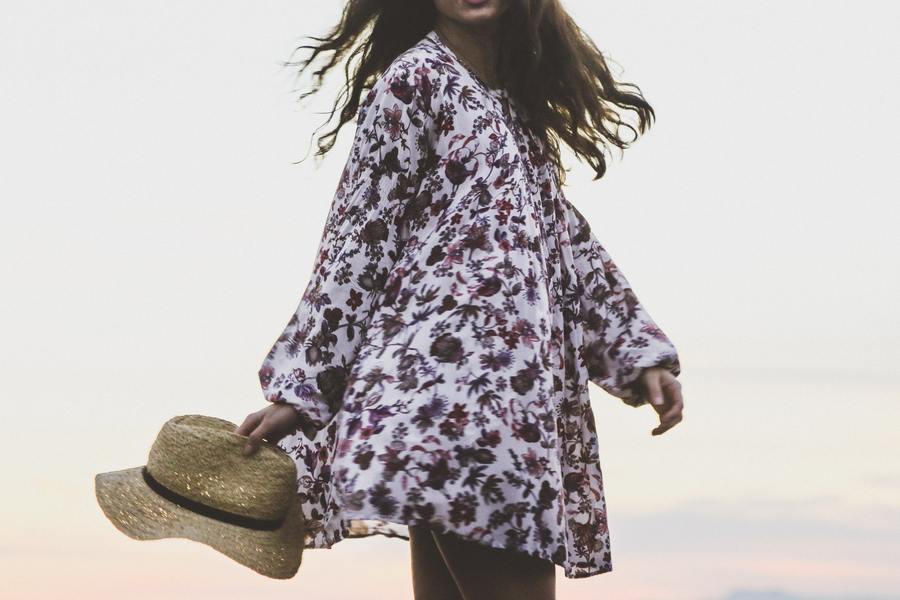 If you're looking for an alternative to florals, try a summer dress with a vibrant tropical design or a geometric pattern to freshen your look. Not to sound like we're bad vibes, floral dresses are great too. Just make sure you're doing it well. That's why we're here.
Do You Need a Handbag or Travel Bag?
There are many different types, colors, and designs to choose from when it comes to handbags and purses. So why carry that gigantic handbag that not will not only weigh you down but also make you look like Mary Poppins? Smaller clutch bags and purses are trendy right now.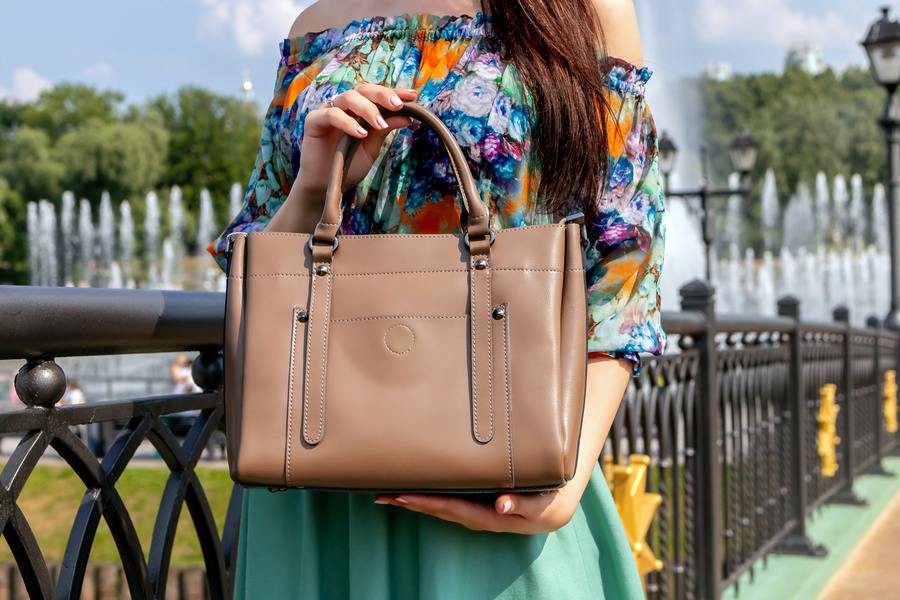 There are also tote bags and neat backpacks just in case you're interested in something more utilitarian. The point is, there are literally dozens of other options you can choose from besides this. We think this is too much stress just because you want to be fashionable.
Sunglasses or Windshields, We Can't Decide
You only have one face. Well, unless you're a shapeshifter. And your face will help you identify the best sunglasses for your face shape. Whatever style you choose, avoid wearing anything that weighs you down; e.g., thick, black frames with sharp edges. Instead, opt for delicate, light-colored frames.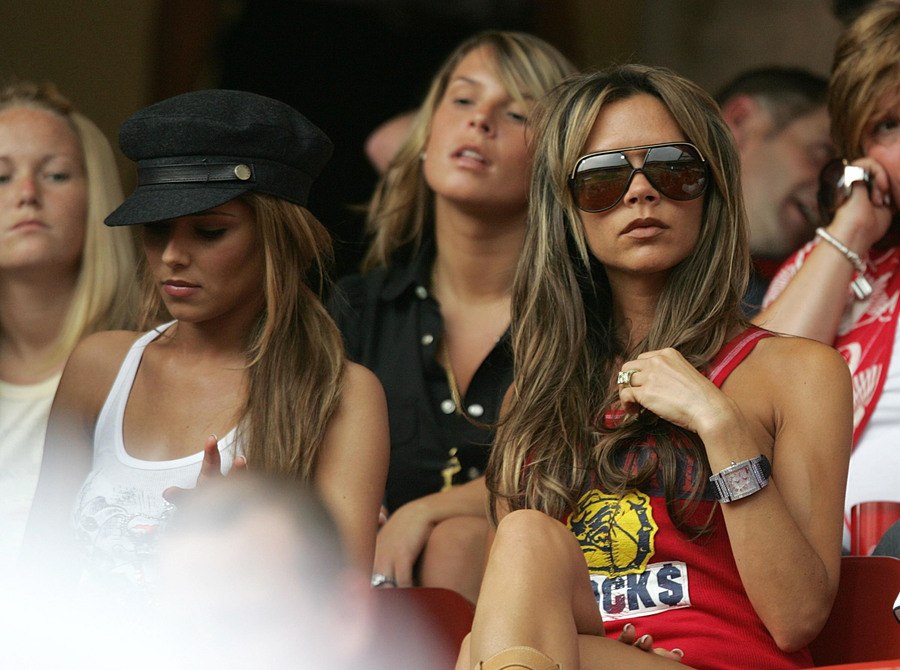 We're not sure when this picture was taken and if this particular style was in vogue then. Although we can't really think if it ever was. But there's a reason why this trend either didn't last long or never came back. Don't do this, people.
Darling, the Brooch Season Is Long Gone
This might sound controversial but hear us out. Firstly, there is a thin line between classic and antique. A brooch is outdated and not as timeless as you may think. Yes, brooches were fashionable once, but now it's best to save them for sentimental value rather than wearing them.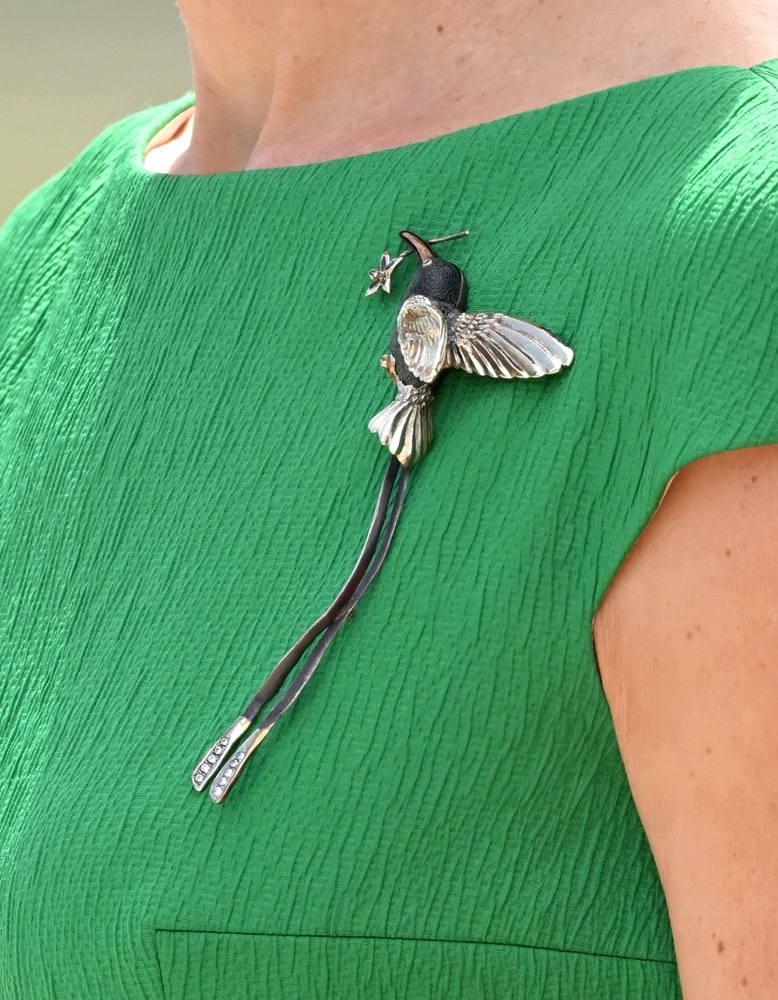 If you keep them in good condition, they might even appreciate in value! Apparently, this person didn't know it. And the result is wearing a brooch in the 21st century and not styling it well. We're not sure about this one and think they can do better. NEXT!
Fashion Gaffe and Health Risk
We're not sure we need to explain how important your eyebrows are. But just in case, and to have a better understanding of why this is a huge fashion faux pas, we will. Your eyebrows are important in framing your face and they draw attention to your eyes.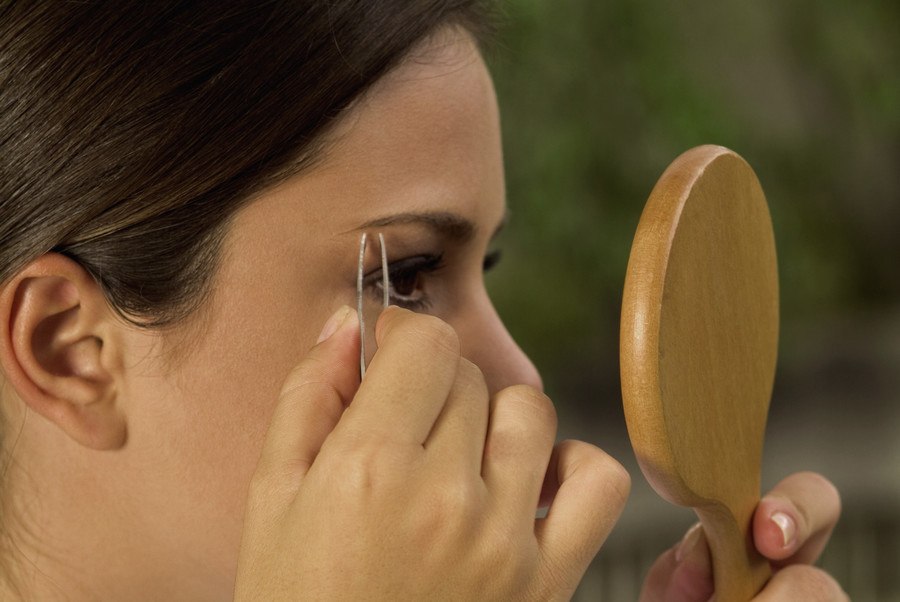 So, keep them well-groomed. But don't over-pluck them into thin lines that appear drawn on your face. Over-plucking your brows can damage or even destroy the follicles that develop and stimulate hair growth. Constantly plucking your hair will simply result in the brow hair not growing back.
Pantyhose Will Age You
Black or nude pantyhose that match well with your skin tone are now the only colors that we consider to be acceptable. Nothing else you wear will matter if you're wearing stockings that are clearly a few colors darker than your skin. Tights are no longer necessary.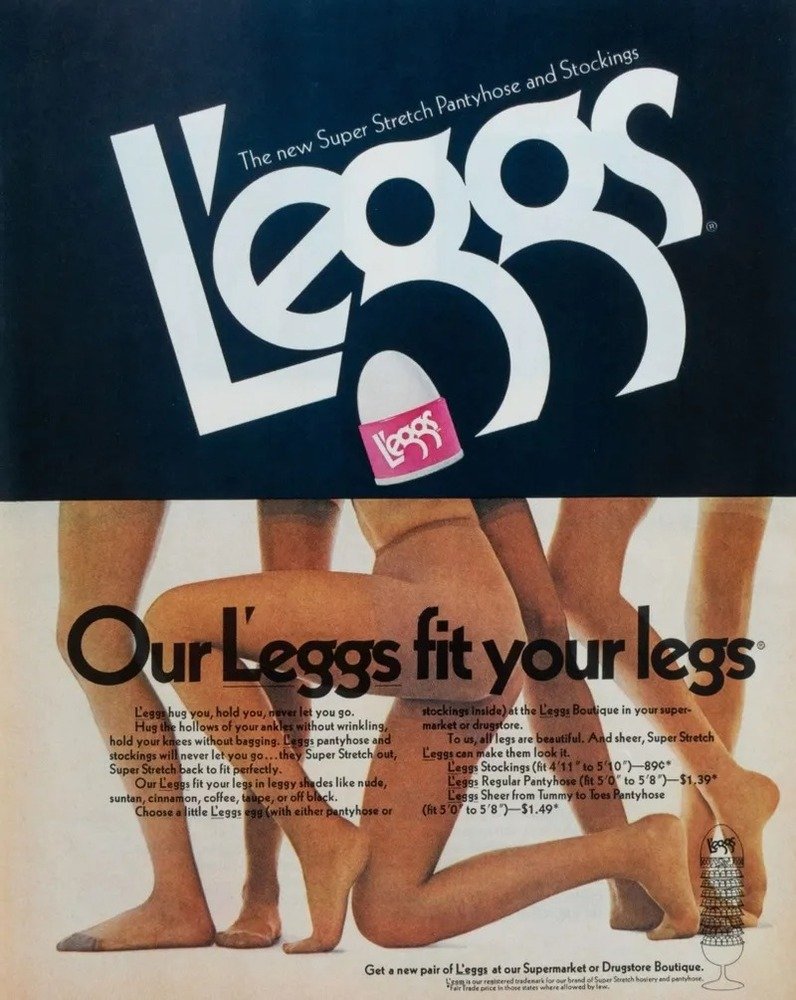 But if you choose to wear them, go ahead; they will just age you. While we're at it, other ways you can style your pantyhose to look stunning is with a plaid or pencil skirt and high heels. But remember; black and nude are the only acceptable colors.
Just Wear a Belt
We cannot overstate how influential our choice of clothing can have on how we look. Our fashion can literally add more years to our age or take out a chunk of it. Wearing well-fitting clothing will make you appear slimmer and younger. This means looser clothing could look unattractive.
So, why not add a belt to that boxy dress? Not all garments need to be fitted, but if you think you're looking a little shabby, slip on a belt, and voilà! You can now wear the clothing you've always wanted to wear without looking dreary.
Turtlenecks: Yes or No?
Turtlenecks are a common piece of clothing for many people. Regardless of the gender, it'll still look good. Well, not all the time. There are still some gaffes that people make. Don't worry – we're here to the rescue! But we'd like to say turtlenecks are a risky proposition.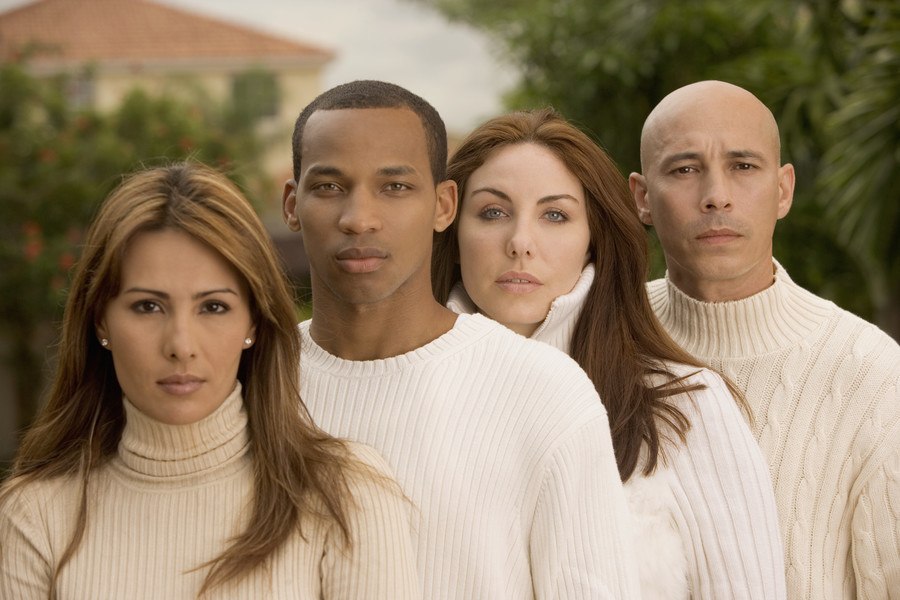 While they may be useful for concealing your neck, they may easily backfire, making you appear dated and drawing attention to your chin. Wear a turtleneck with a pair of jeans or a fashionable blazer for a classic style that is more timeless than current.
All the Glitz and Glamour
While it may seem instinctive for many people to wear as much jewelry as possible, going overboard can be self-defeating and weigh you down. It is preferable not to over-accessorize and to stick to a more modest choice of accessories.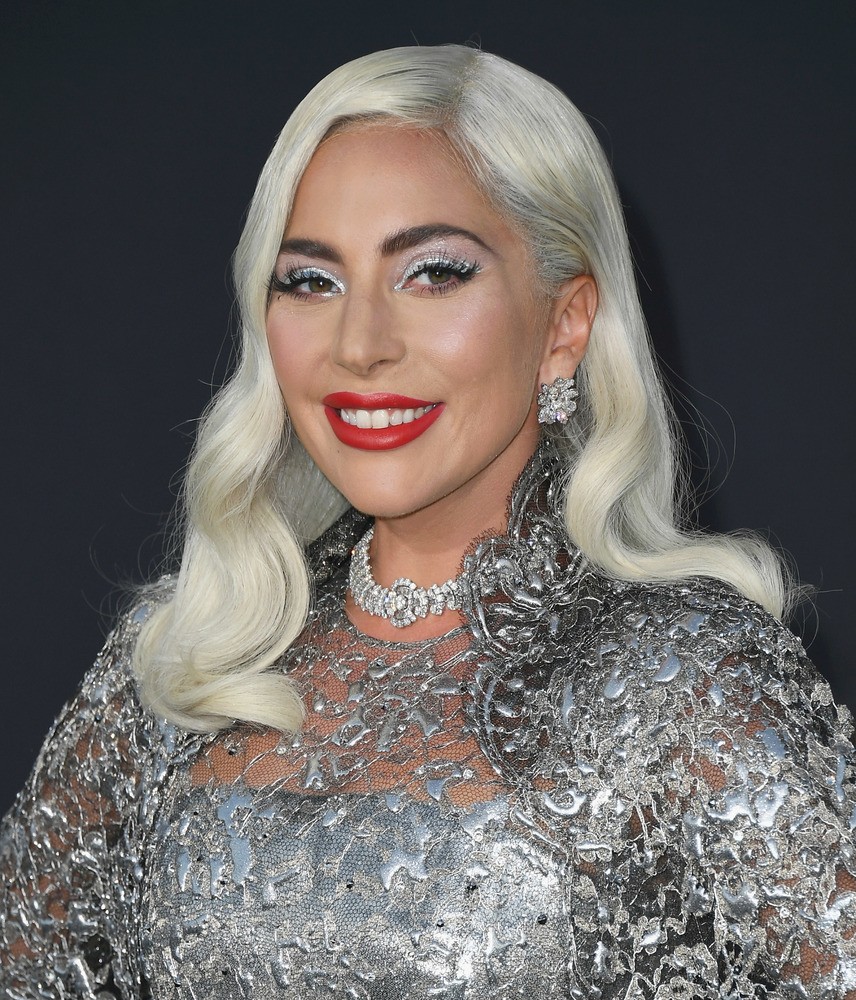 We understand that your plan is to steal the show. After all, who doesn't want all the attention? But you don't have to blind people's eyes while you're at it and at the same time also weigh yourself down. You will be better off without overdoing it, darlings!
Yellow Says Get Ready
There was a time when matching your outfits with the same color was a cool thing. But that time is long gone. And we don't think it's coming back any time soon. We understand that whenever you step out, you want people to know you've put in an effort.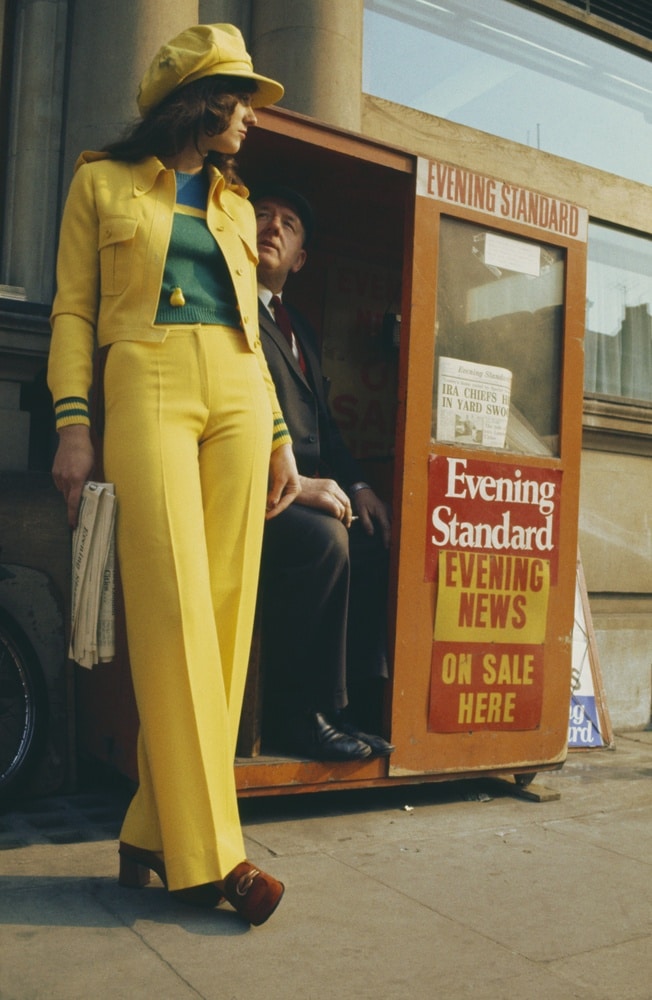 But wearing too many matched clothes will make you look like a candy wrapper. We're not saying you should never match, but always look out for alternatives and experiment with wearing pants that don't match your shoes. Get creative. It's fun that way!
The Blonde Streaks Are Past Their Time
Remember when chunky blonde streaks were all the rage? Of course, you do, as do we all! But we should all be aware that this style is past its prime. Hairstyles have come a long way, and today you may experiment with more subtle options such as balayage.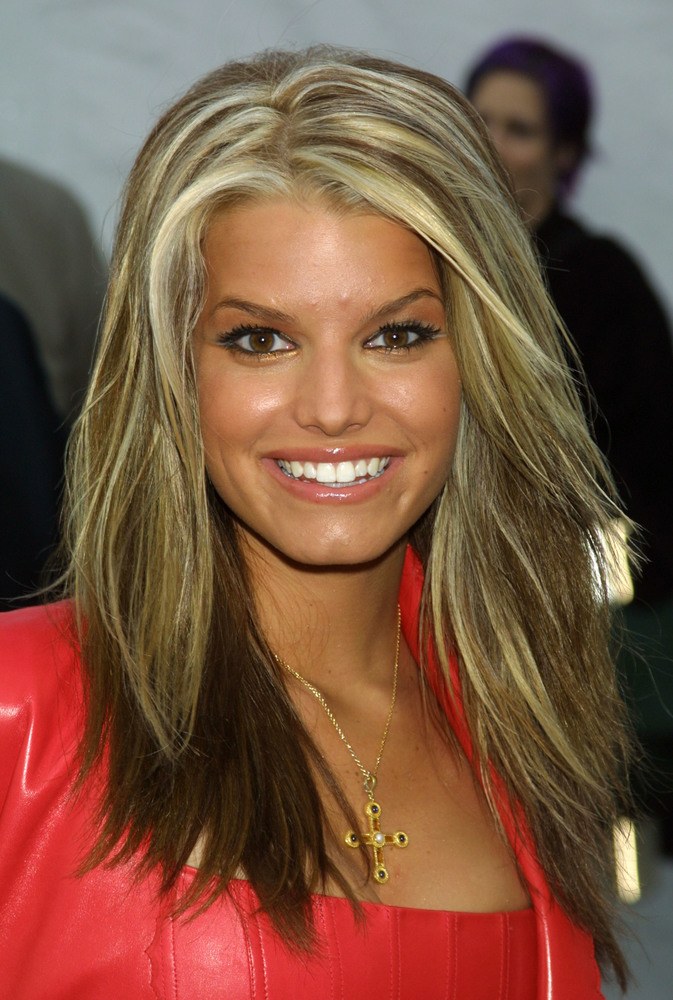 This is a process for brightening hair with a more progressive, natural-looking effect. We're not trying to ruin your style, especially if you've thought about rocking this style soon. We're just trying to save the day. Blonde streaks are done, buddy. Time to move on.
Longer Skirts; More Harm Than Good
We should all try to dress appropriately for our age, but a skirt that reaches all the way to your ankles may do more harm than good by making you appear frumpy. You don't want to give the vibes that you've been living under a rock.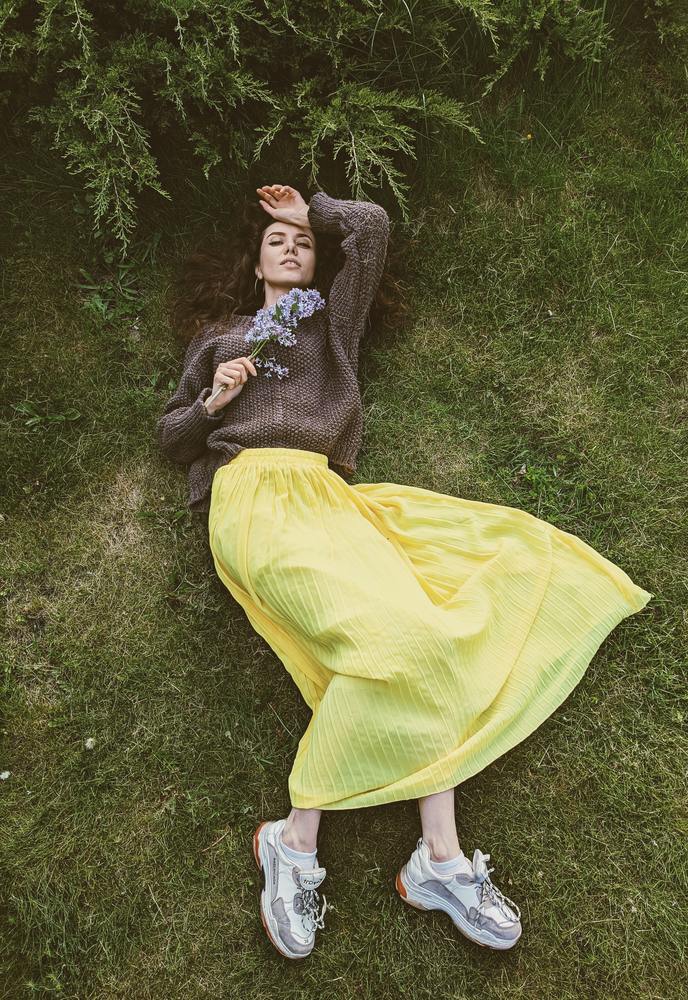 But if you must wear it, then we've got an idea. It's ideal to wear loose-fitting skirts with a tailored blazer or a fitted top if you like them. However, keep your proportions in mind because wearing a long skirt necessitates pairing it with something shorter on top.
Embrace Your Natural Hair Color
The fashion industry and aging are not exactly allies, and many people feel you should dye your natural hair rather than become gray. Going gray can be liberating, and gray is becoming a fashion statement; gray hair can even be appealing! We've seen tons of examples.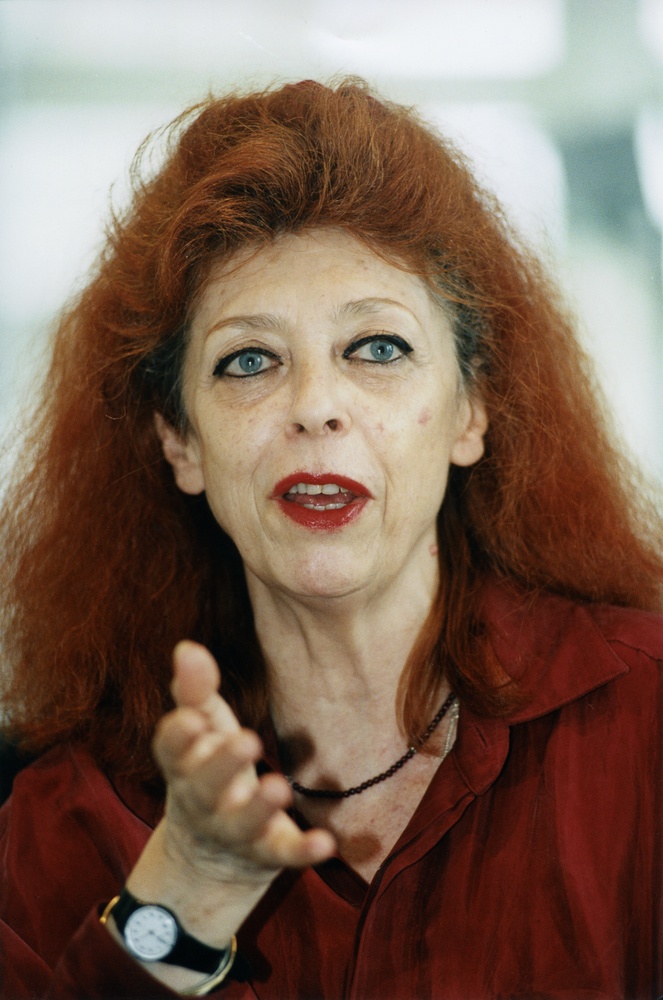 And we're sure you have too. As a rule of thumb, lighter hair makes you look younger. So, why not go for it? We feel it would have been perfect for this woman to have gone with her natural hair color instead of choosing to be red-haired on this occasion.
That's Too Many Pastels
Whether you love buying into trends or prefer to stick with the basics, you still need to add pastel to your wardrobe. But be careful, or you may overdo it. Wearing too many pastels can make you appear bland. But if you prefer pastels, we've got ideas!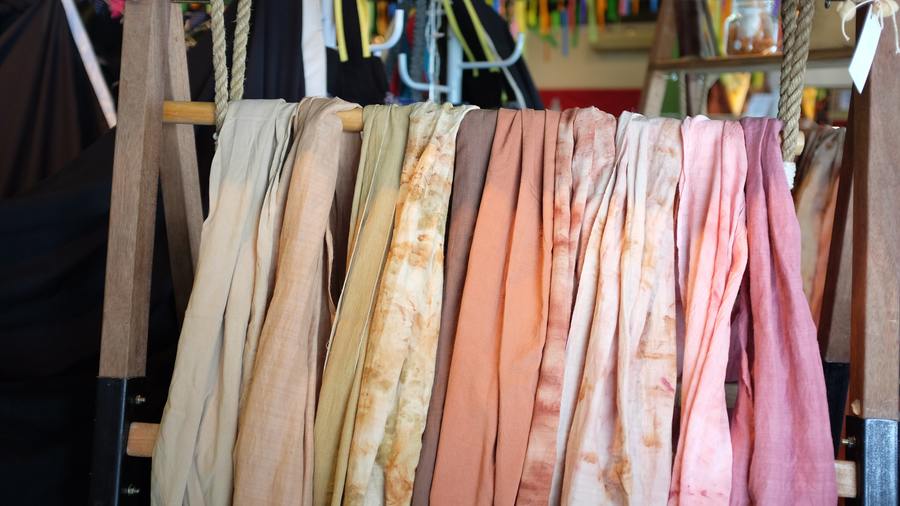 You can rock your pastels by combining them with other shades. Experiment with your wardrobe and be honest about which colors bring out your best features and which ones make you look boring. Reduce all the hues that make you look drab, and your closet will be a lot happier.
A Little Bit Too Conservative
Earlier, we mentioned that your fashion style can have a huge impact on whether you look older than your years or a little bit younger. Everyone wants to look younger – one of the reasons why we have many skincare routines. But a good style can help too.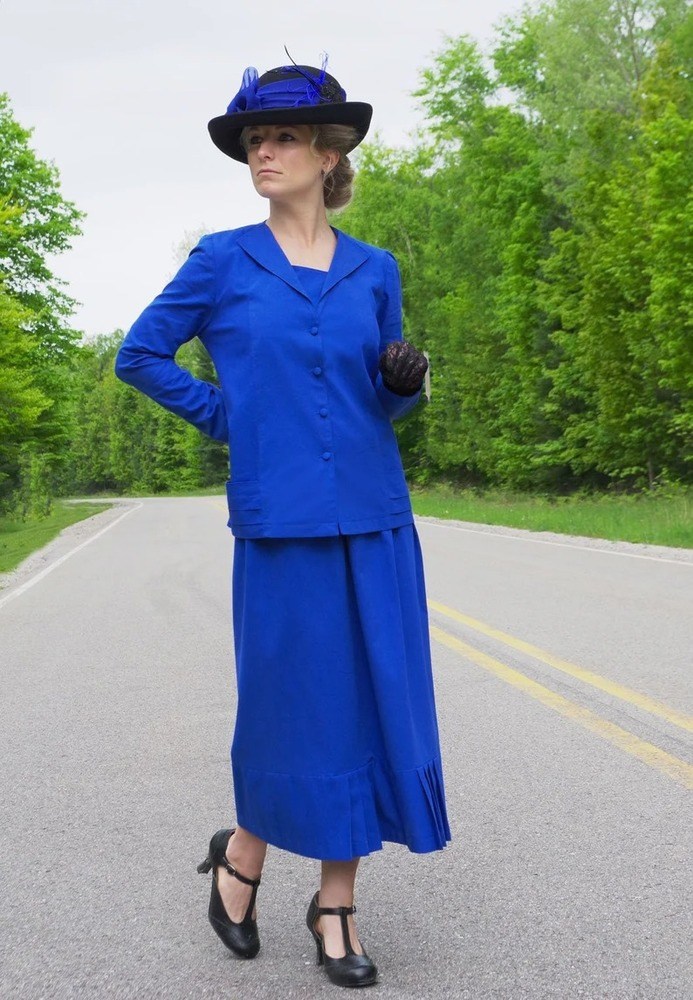 If you want to look younger, you might want to mix things up a bit if your style is more traditional. Pairing tweed with pearls is a poor example of dressing too conservatively – together, they're too much but worn separately with more current pieces, they'll look amazing!
Knitwear for the Weather
We always reach for our favorite knitwear as soon as the weather turns a little chilly, and why not? It's cozy and comfortable. But trying to look younger when your outfit makes you look like a teddy bear might be difficult. A good idea is to pair that wonderful crocheted sweater with something more stylish.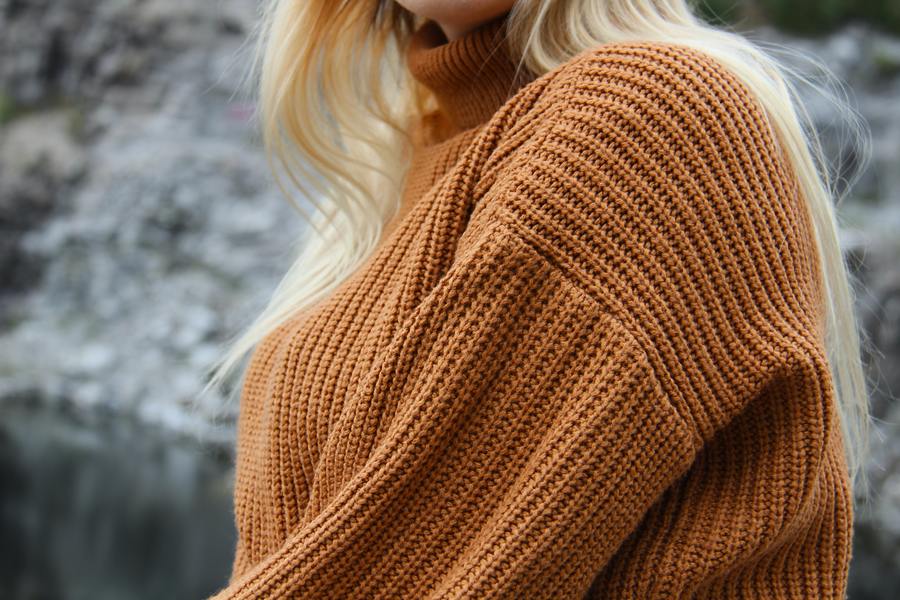 For example, a pencil skirt and boots make it simpler to wear. If you've got a crocheted top, then pairing it with a pair of denim pants can make you look casual and at the same time, younger. Don't forget; sleek and darker types of denim are great choices.
How to Style Your Tweed
Tweed is a rough-surfaced woolen material that originated in Scotland and is generally flecked with varied colors. Even though it is a gorgeous cloth, wearing too much of it might make you appear stiff and even smug. Wearing a two-piece tweed suit may be overdoing it.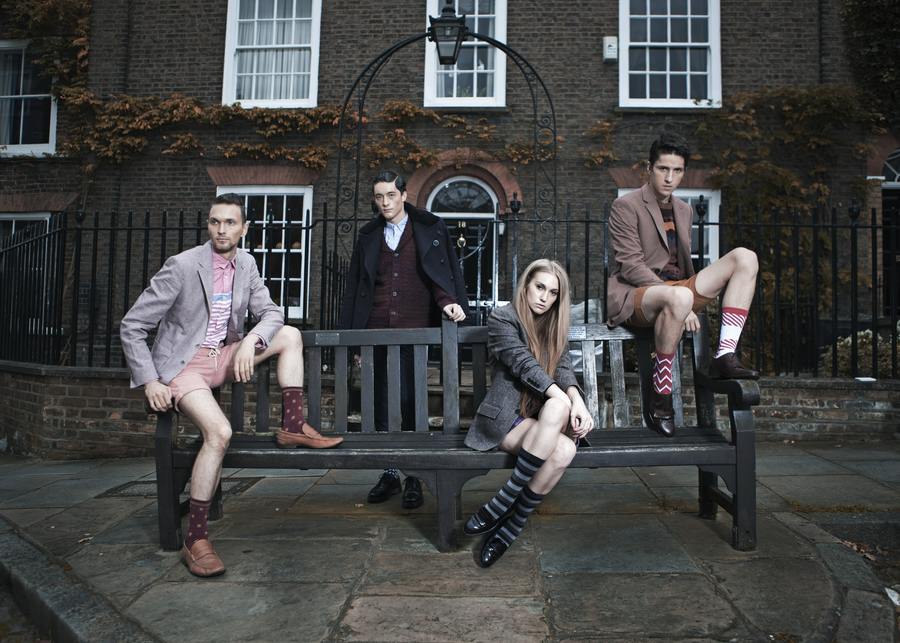 So, pair a tweed jacket with sleek black slacks and sharp heels to balance out any negative impressions. Tweed jackets can help you look younger because they're a little bit less formal. You can also pair them with corduroy or chinos for a great fit.
Don't Go Wrong with Monochrome
Dressing in monochrome colors can make you look taller and slimmer. That's because monochromatic colors create a seamless line from head to toe. But you don't want to go wrong with this style. Don't get us wrong: we love the appearance of a smart monochrome outfit.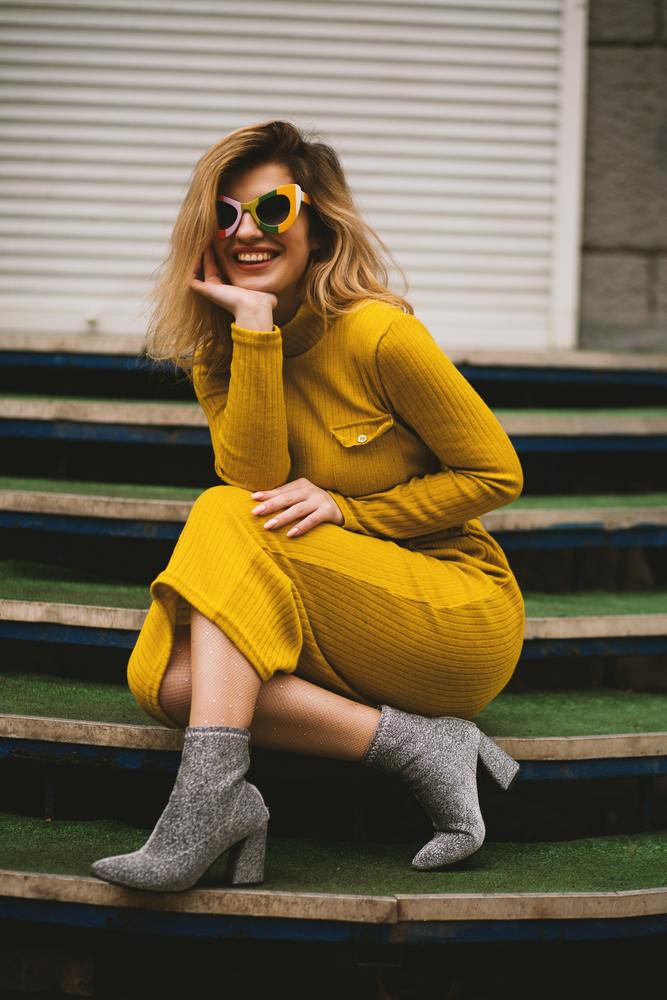 But there's something about it that makes you look older when it's too plain. If monochrome clothing makes you feel sleek and smart, go for it; however, we recommend adding some splash to your outfit with a colorful scarf or handbag. Monochrome is also great for petite women.
Let Your Hair Frame Your Face
If your hair is healthy and well cared for, it might look great, but as you get older, the vertical direction of your hair can cause your face to sag. Tie your hair up in a high ponytail for a quick and easy facelift. But some don't like a loose pony.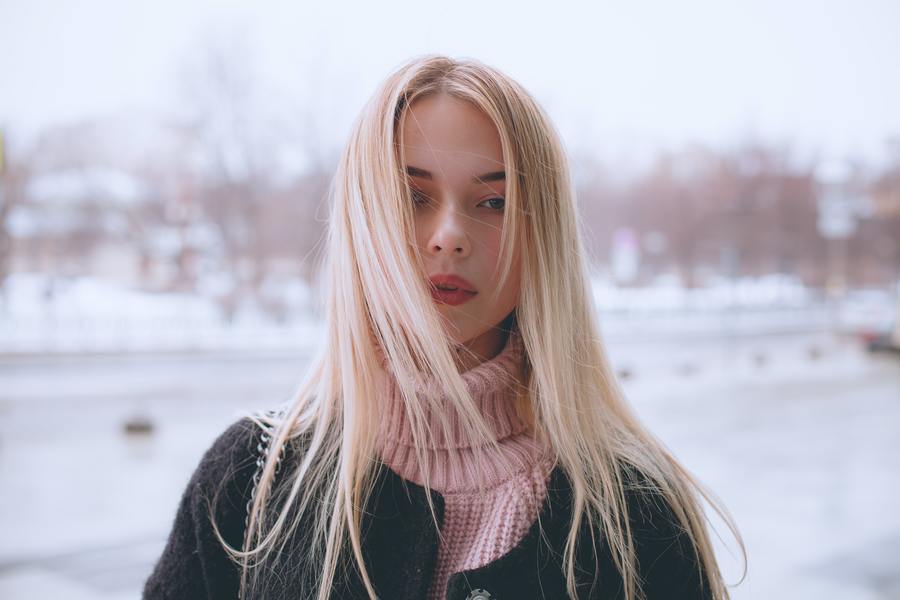 If you're like this, then roll it up in a bun. If you want to tie your hair up in a French twist, there's an idea. It's always a great idea to treat yourself to a hair clip for uncomplicated styling. You can also accessorize with hairpins and hairbands.
Don't Try Too Hard
It's important to remember that nothing is as old as trying too hard to appear young. Take Madonna and Andie MacDowell, for example. Madonna is frantically trying to keep up with her much younger peers to cling to her youth. Andie MacDowell is Madonna's age.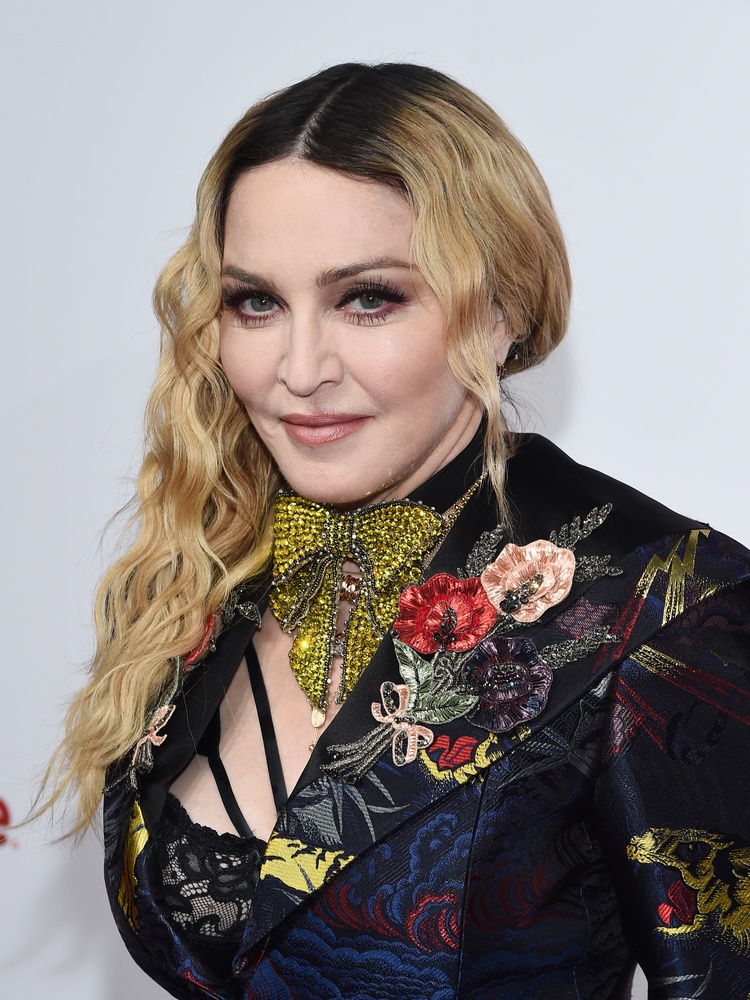 But she embraces her age and appearance, and she looks wonderful doing it! So, while there are many styles that can chop a few years off your look, embracing your real age isn't so much of a bad idea either. At least, it's better than trying too hard.
Aren't They Too Big?
Trendy blazers can be a stylish way to show off your style, but a jacket that is too big on you will make you look older. Although oversized power suits are all the rage right now, if your blazer is overly baggy, it might add years to your age unnecessarily.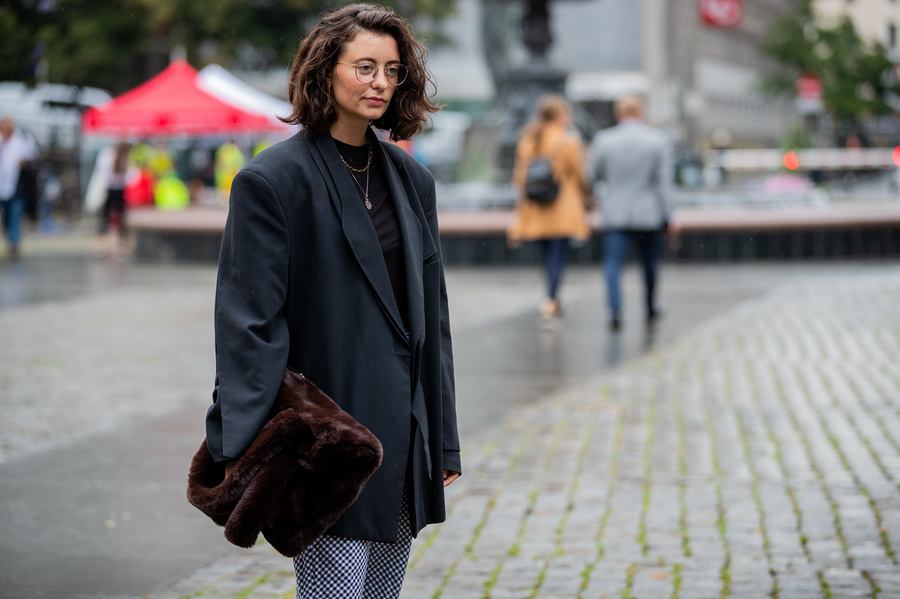 While it may not be as trendy, we recommend wearing a fitted blazer and accessorizing with bespoke jewelry if you want to follow trends. We should add that not all baggy clothes are bad, but in this case, just stick to fitted blazers if your plan is to look younger.
Good Reasons to Protest This
Remember how outraged women were when the midi made a comeback in the 1960s? They were completely correct in their assessment that it was an unattractive cut! It makes women of all ages appear old and frumpy. And since we're talking about looking younger, it's a big NO.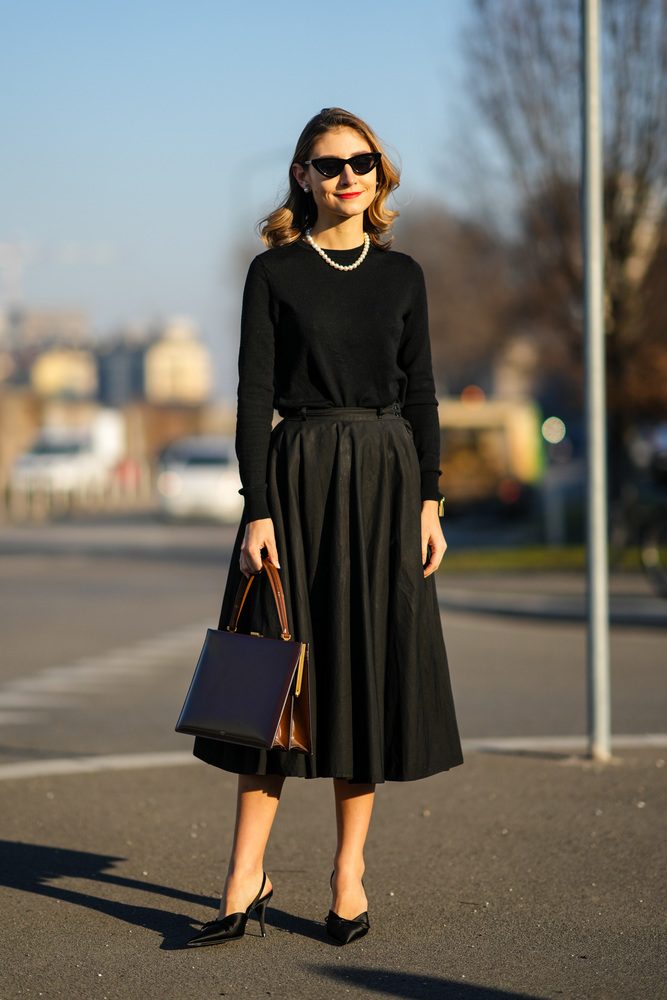 Pay great attention to where the midi lands on your leg to salvage your combo. The skirt comes in a variety of lengths, and you should pick one that hits your leg in a way that doesn't make you look stumpy. But maybe it won't hurt to just ignore them.
Walking Back to the Past
According to Who What Wear, round-toed shoes might make you look shabby, dowdy, and old. Peep-toe heels are no longer in style, and you should avoid them to stop looking archaic. Shoes can do a lot for you, so if you're going to splurge on something, it's always a good idea to spend it on shoes.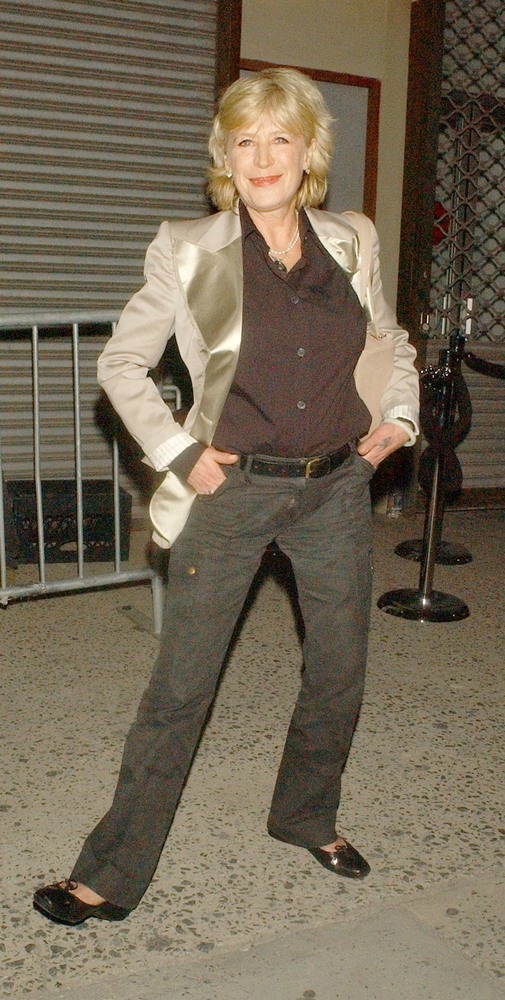 But if you're going to make an investment on your feet's best friend, then maybe it's a good idea to make it worthwhile. While vintage clothing can be great at times, if you don't inject a bit of contemporary style, you'll seem old-fashioned. And nobody wants that.
Please Let Air Circulate
Jeggings are a unique subgenre of hideous jeans. Is there anything more unattractive than stretchy jeans, and does anyone look nice in them? Stretchy jeans have been proven to prevent air circulation due to their tight fit. And you'll commonly find them on fashion faux pas lists like this one.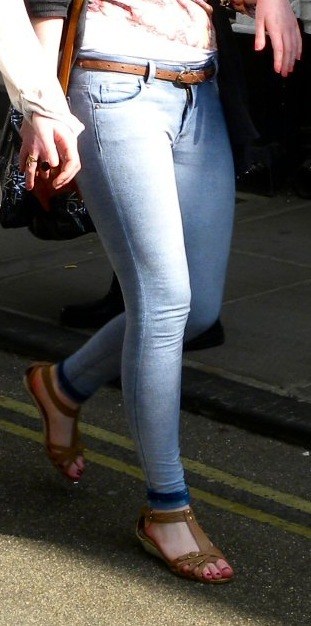 Even though we're all supposed to be a little smarter and more sensible about our fashion choices these days, these dreadful products nevertheless find their way into our closets. So, it's not only fashion advice, it's also health advice. Please let air flow and look good while you're at it.
That's Not the Point
A matte makeup look gives your face a matte finish by removing every bit of shine and gloss from your face. This will not only hide the imperfections of your face properly but will also give you a regal look. Now away from the Matte 101 class.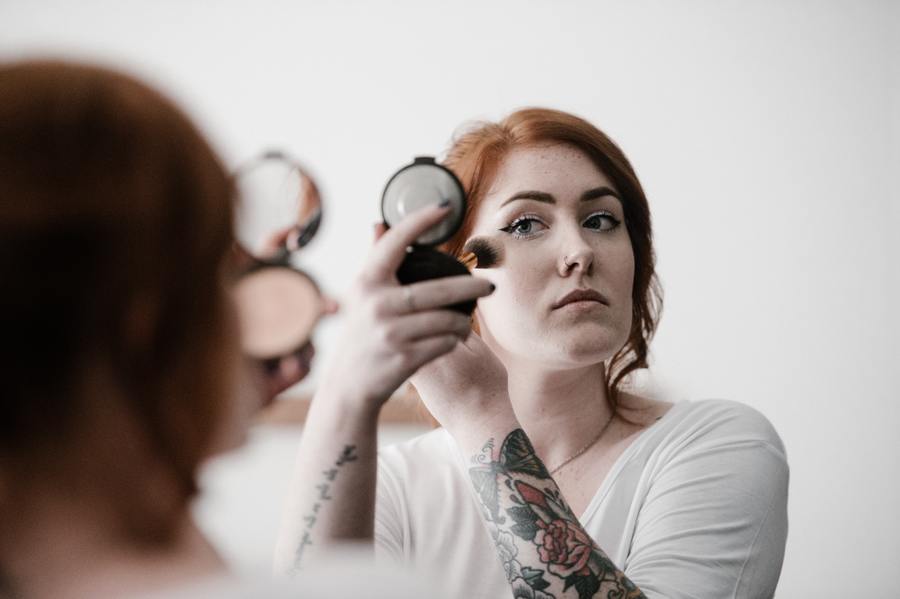 The goal of matte makeup is to add color to your face without any shine. This may have been stylish a few years back, but this trend is now done and dusted. Instead, opt for foundation, eyeshadow, and lipstick to give you a fresh-faced, dewy look.
You're Not Jennifer Lopez
We should all be aware of the worst fashion trend of the twenty-first century, in which women wear velour tracksuits and strut around like Jennifer Lopez. Simply put, if you ever wish to wear these pieces together, don't. And we've got very good reasons for saying that.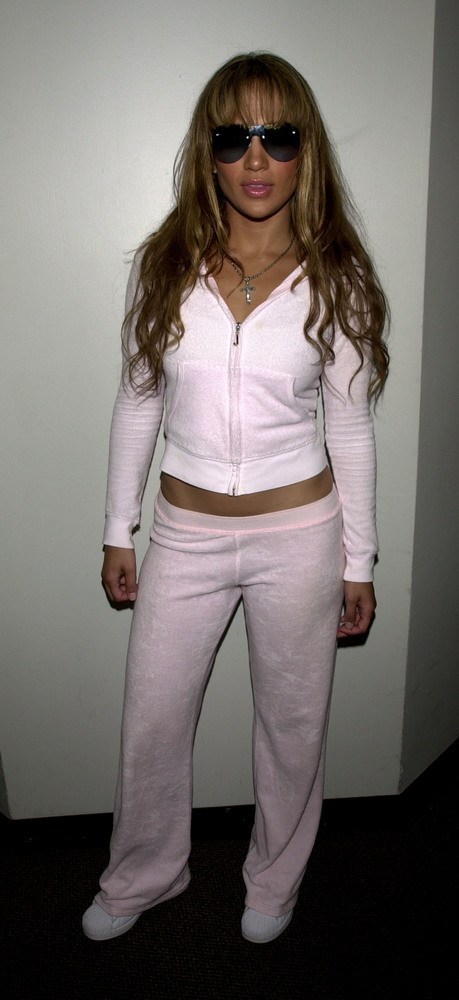 Velour tracksuits are difficult to pull off, so we recommend saving them for indoor use only. This plush fabric was a popular style in tracksuits for the better part of the '90s and early 2000s. Now, we're being told it's coming back. We're not fans.
Going Overboard With the Nails
We often get the impression that some people forget they actually need their fingers for real-life work. This person is one of those. No offense. The jury is still out on whether you can wear lavishly designed nails that dazzle almost as much as your diamond rings.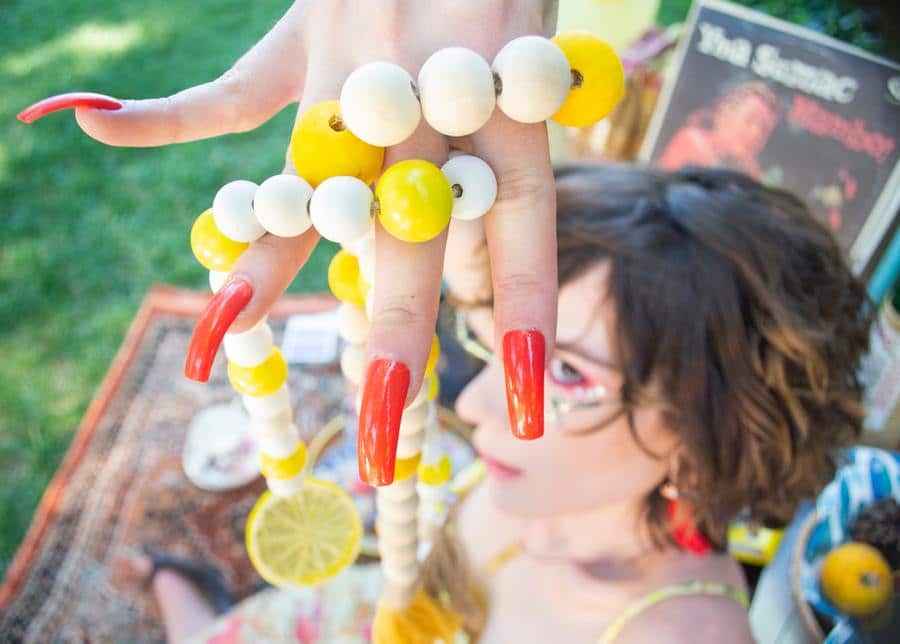 But one thing is certain: they won't make you seem any younger. Nails that are excessively prominent will bring attention to your hands, which you may want to tone down as you get older. And if you remember vividly, the plan is to make you look younger.
Those Are Weird Sleeves
The next rule is broken by more people than you would think. These trends have gone beyond our better judgment, from bishop or trumpet sleeves to the worst offender, off-the-shoulder tops. These tops are ugly even in the best-case scenario, so avoid them at all costs.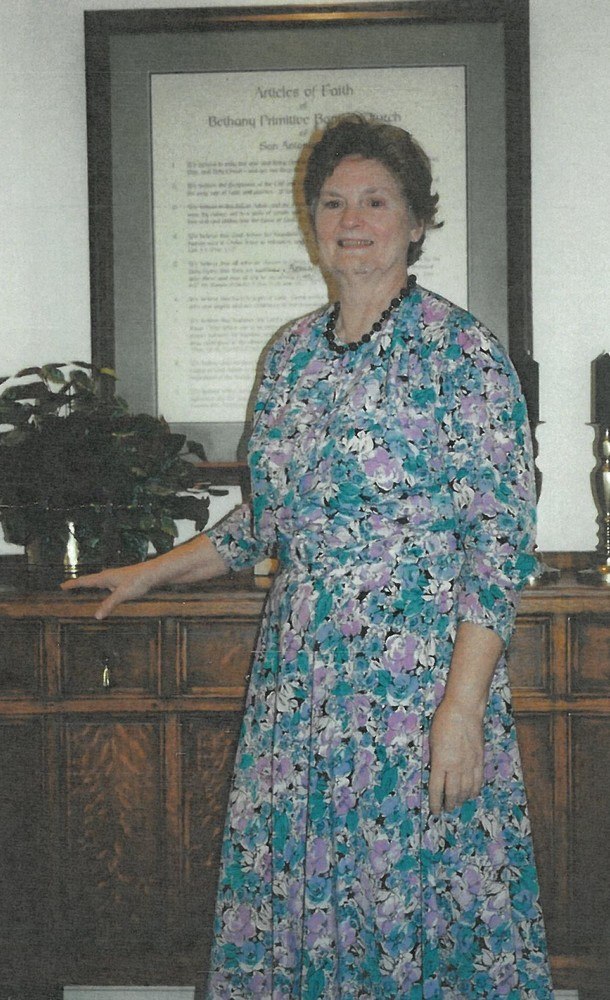 And wear something tailored instead. Without saying much, when you take a good look at the sleeves above, you already know the type of underwear we're talking about. We don't even need to say the name. But you already know. No, you don't want to dress like a grandma.
Button-up Cardigan Like Grandma
Now, don't get us wrong. We're not saying button-up cardigans are bad and should never be worn. But there's a certain frumpiness to them that we're not fans of. Our aim is to make you wear clothes that give you a younger look, not age you.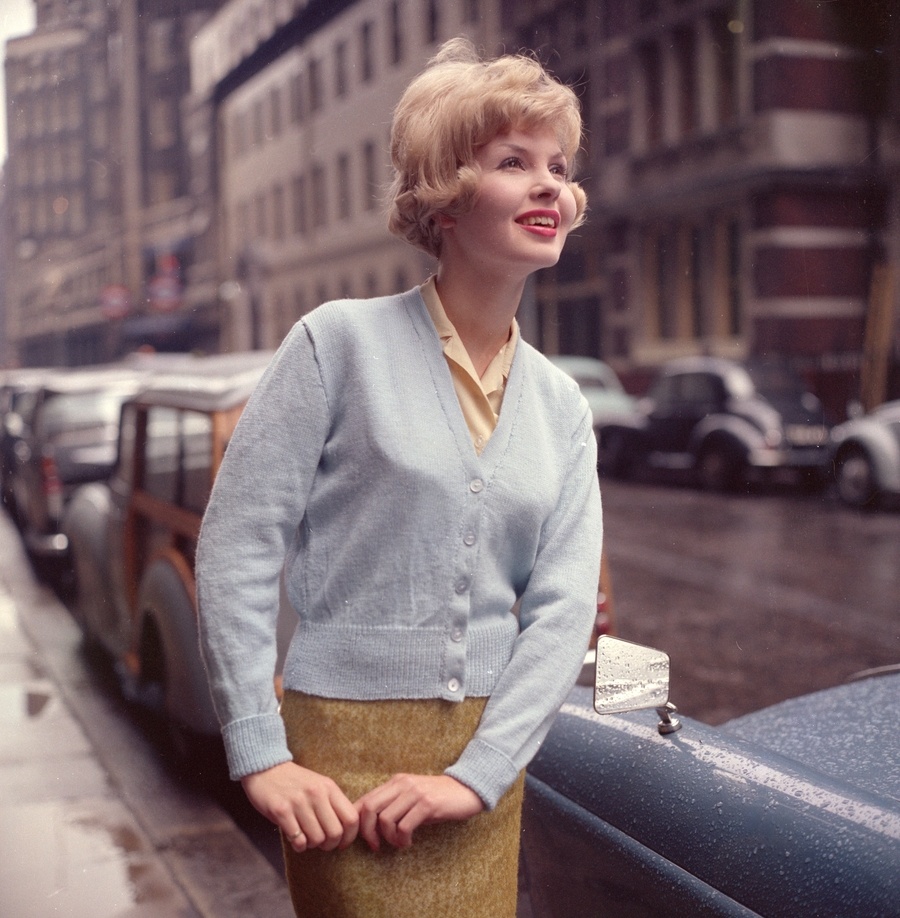 There are a lot of excellent cardigans out there, but button-up cardigans have a certain 'wizened old granny' vibe to them. Those woolly fibers and stitched-on buttons might be perfect when you're interviewing for a role at the library. Otherwise, they'll just make you look grandmotherly.
The Bohemian Aesthetic Look
We love the bohemian vibe, which is free-flowing and loose while being cool enough for those hot summer days. Regardless, dressing up as a '60s hippie can make you look like you're from that era. All power to you if this is your favored style.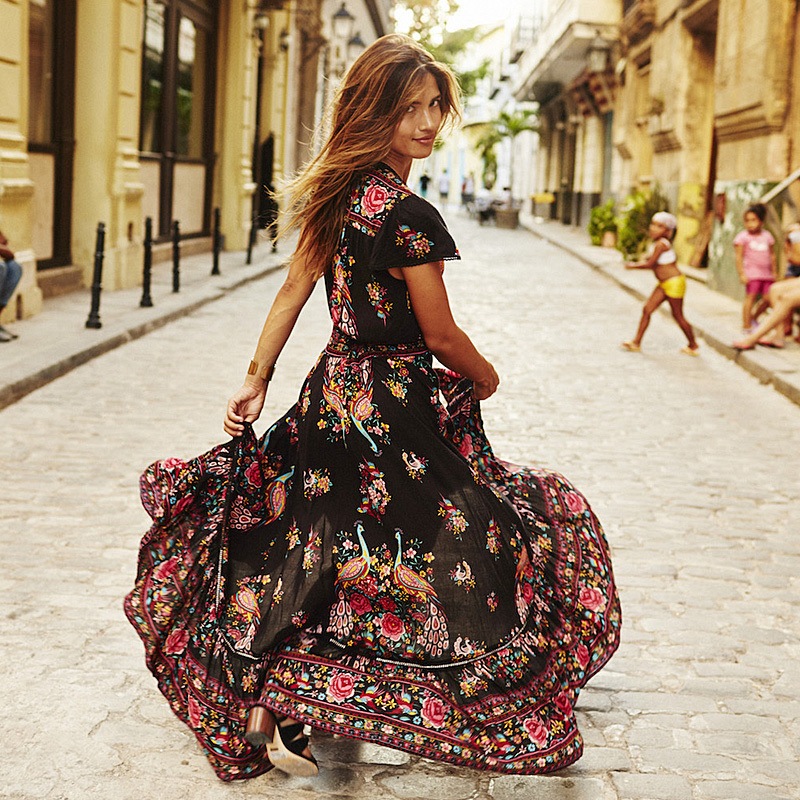 But for a casual-chic look, consider blending in other pieces like fitted pants or a casual T-shirt. Another way you can make it look contemporary is by wearing accessories and embellishments to upgrade your look. It's also a great idea to embrace earth tones or mix prints.
Choosing to Go Flat-Haired
Instead of worrying about getting that straight hair back from the '70s, just let your locks remain wavy. Our hair starts thinning out as we age. Even those with thick hair are likely to experience thinning and rocking certain styles will only make it more obvious.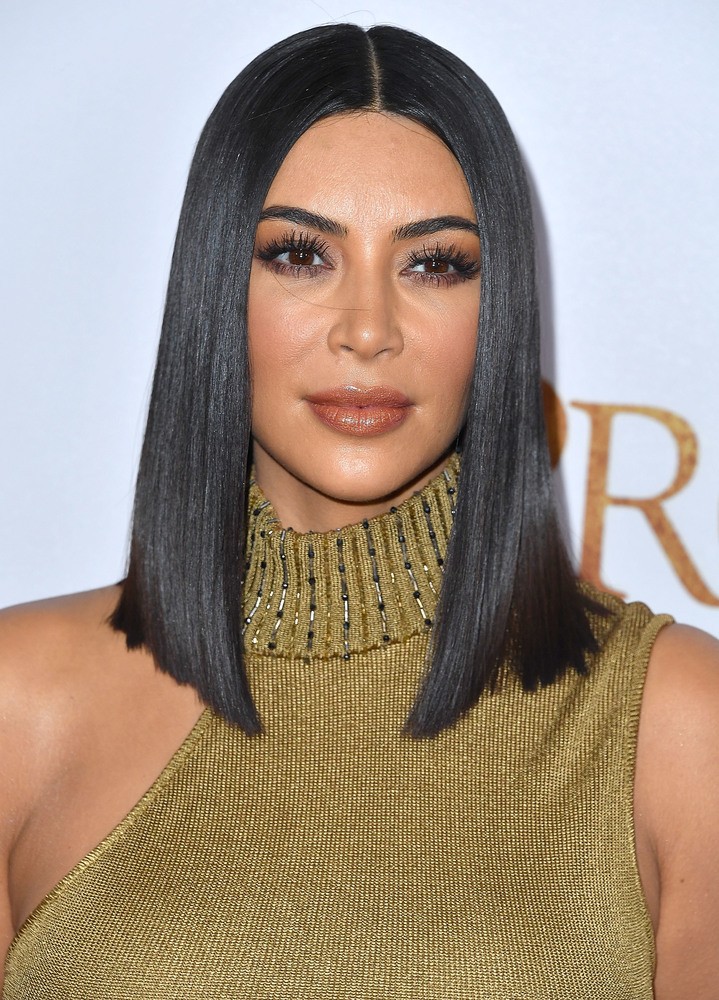 But that's not the only thing to note. You should know that wearing your hair parted straight through the middle isn't flattering. Instead, try to focus on boosting your hair's volume. This will not only complement your face better but also make you look younger.
From Blunt to Sharp Bangs
Blunt bangs were all the rage in Hollywood in 2012. But this is 2022. Bangs come in a variety of styles, including blunt bangs, wispy bangs, curved bangs, and side-swept bangs. If you're thinking of cutting your bangs, there are three things to consider.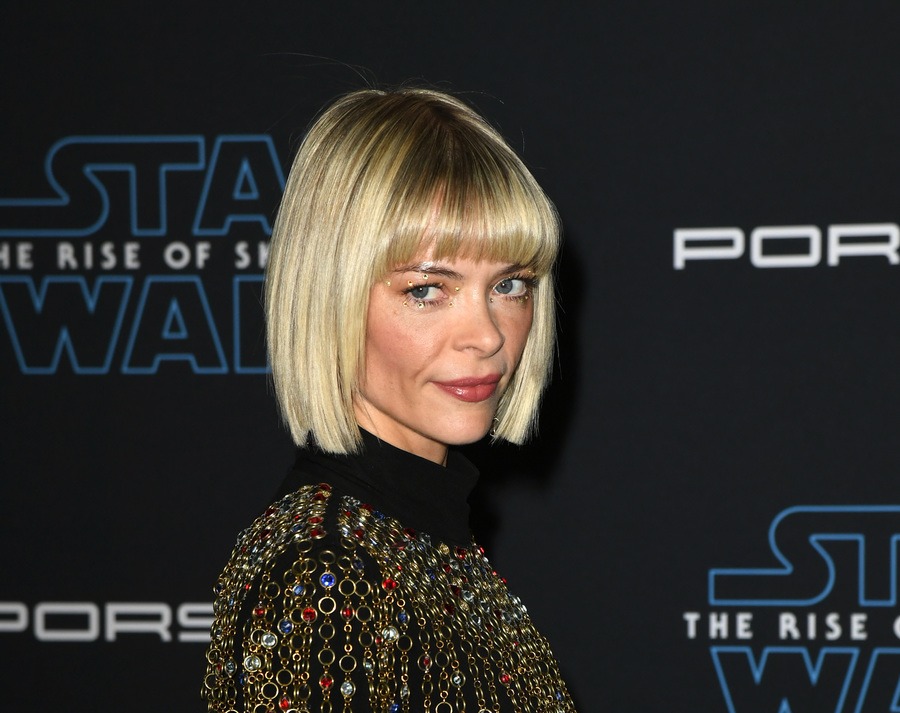 Get bangs that are ideal for you and your lifestyle—some bangs require cutting every two to three weeks. They should also complement your hair texture and face shape. For those with unruly textured hair, bangs are super-difficult to maintain. You may go through a mandatory daily time-consuming straightening process.
Not the Right Undergarments
Although most of the fashion trends that we've been talking about are outfits you wear on the outside, undergarments play a crucial role in a fashion faux pas that can age you too. So, it's important to choose right. Wearing ill-fitting undergarments, such as a too-tight bra, can age you.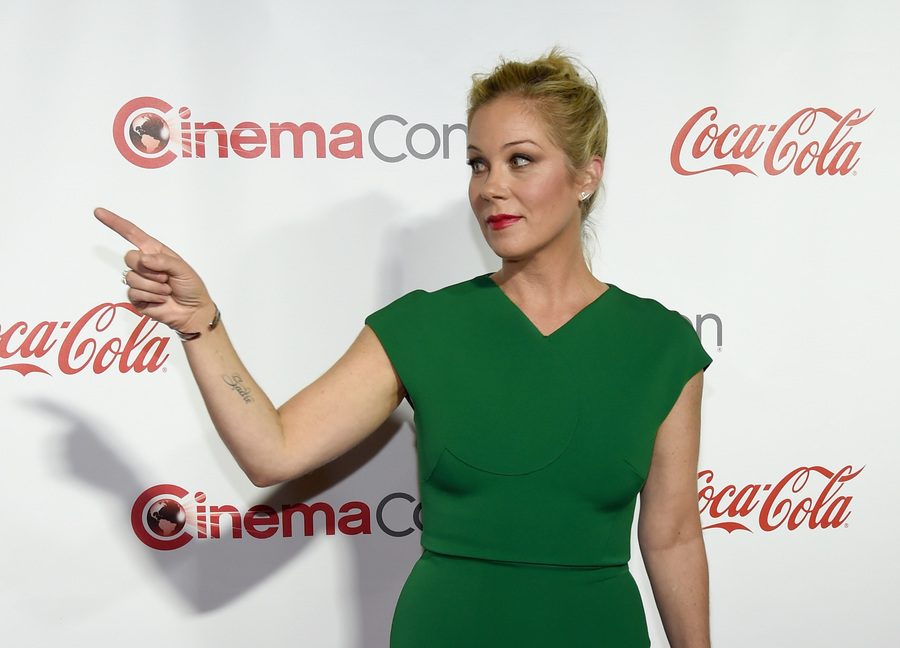 It's not only uncomfortable, but it can also impact the way your clothing fits you, causing you to slouch. It's usually a good idea to invest in high-quality, comfy underwear. By visiting a reputable outfitter, you can ensure that you are wearing the correct size.
The Hair Is Too Dark
Raven hair can look stunning, but hair that is too dark can look harsh and artificial after a few years, resulting in unwanted attention on your skin. If you don't want everyone's attention to be drawn to your fine lines and wrinkles, combine colors to get a more natural effect.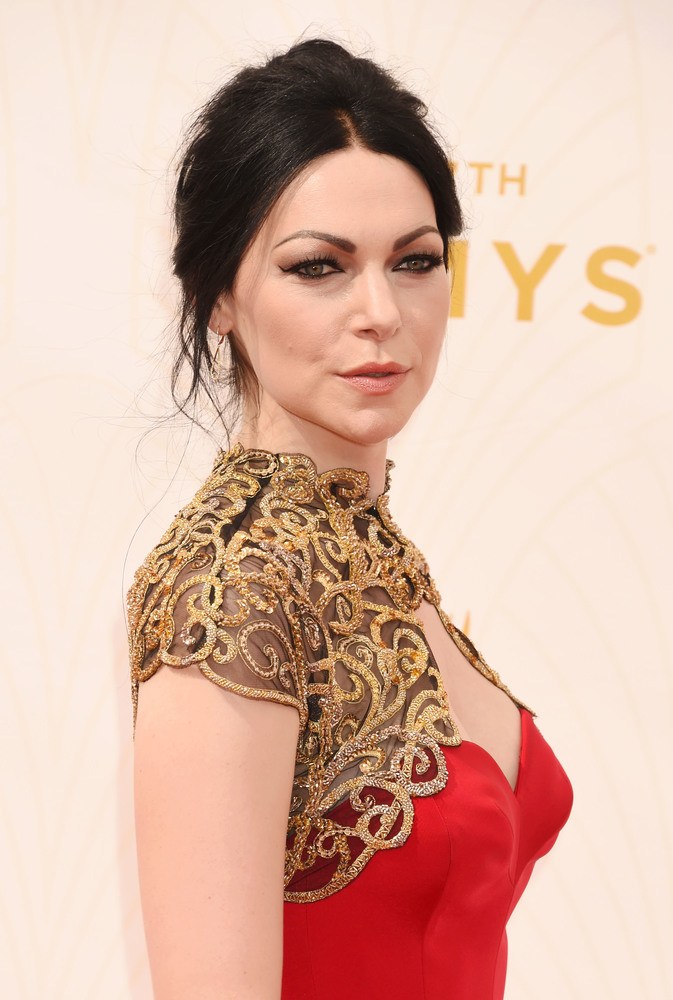 Hair that is overly black can appear flat and harsh. To look more youthful, opt for softer, more natural tones. This doesn't mean you have to go platinum blonde, but ashy chestnut, cinnamon, and light caramel colors can brighten dark hair. That way attention isn't drawn to your aging body.
Those Accessories Shout 'Age'
We hope nobody takes this as being sexist. We're all for wearing whatever makes you happy on the inside, whether that's bows, sparkling hair clips, or oversized headbands. However, if you want to wear something that won't age you, you'll need to ditch some of the girly accessories.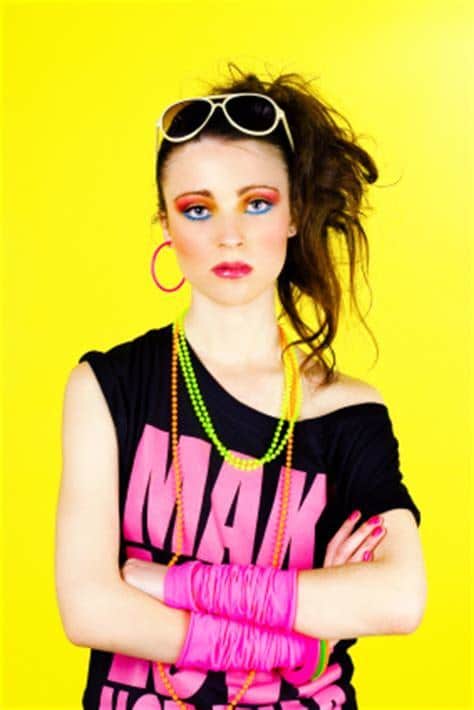 Of course, you can pull your hair up in a ponytail or wear a headband, but avoid the bright scrunchies and clips. Also, it would be more flattering if you choose simple, chic, and elegant accessories such as a simple pearl hair clip or satin headscarf.
Cutting Layers into Your Hair
Cutting layers in your hair is like eating a slice of cake. When you take a few bites, you enjoy yourself because it's delicious. But overdoing it can make you sick. In the case of your hair, overdoing it will lead to very thin ends.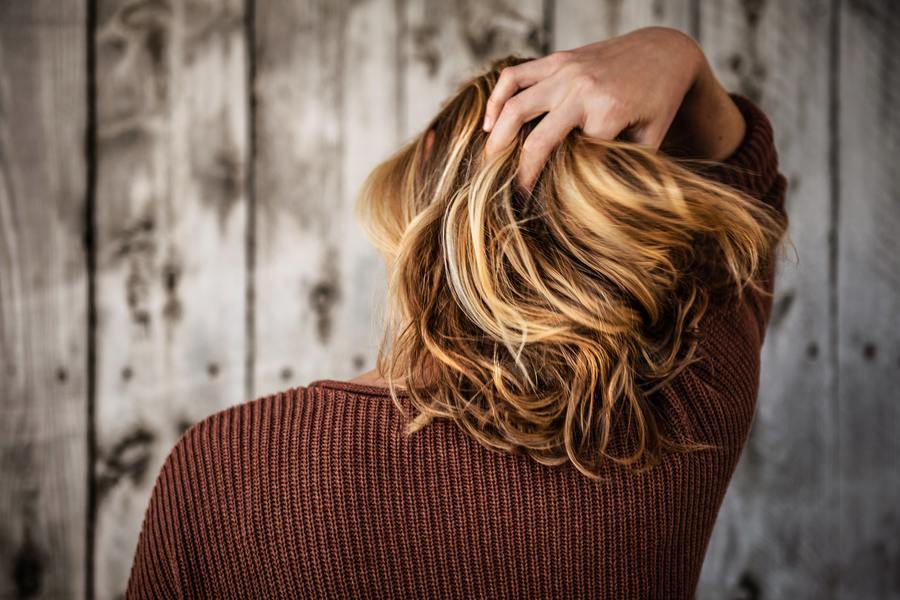 And this is no good for you unless your aim is to look like you've added a few years to your age overnight. Many women cut layers that are just too short to make it look like their hair is fuller. But it tends to look thinner when it's over-layered.
Thoughts on Wearing Clingy Fabrics
Although cotton textiles are smooth and comfy, elastic jersey fabrics cling to your body in all the wrong places, revealing ugly textures, bulges, and lumps, even if you don't have any! Double-knit fabrics, which provide more structure and a comfortable fit with a little elasticity, are a more flattering option.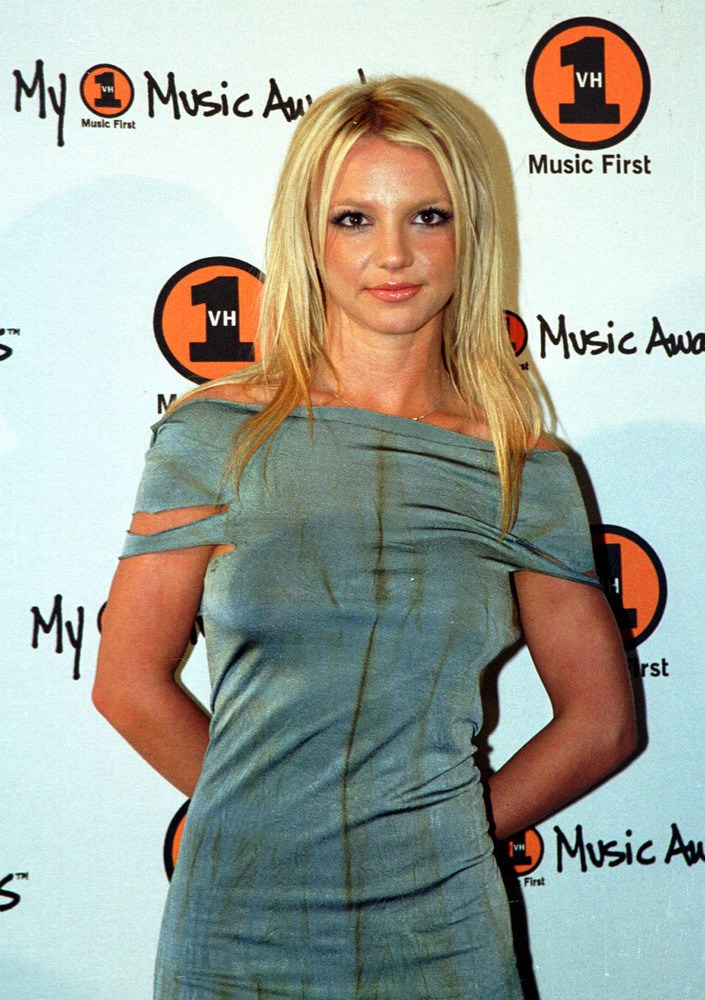 Double-knit textiles are much more stable and less likely to roll than their lighter-weight counterparts. This makes them simple to sew with, and they're also a good option when you want a crisp, structured, and aesthetic look with the stretch and comfort of a knit fabric.
Adding Extensions to Your Hair
When it comes to adding hair extensions, moderation is always important, even if the end goal is to increase volume. This is especially true when the issue of aging arises. Too thick extensions will make you look unnatural and will obscure and weigh down your facial features.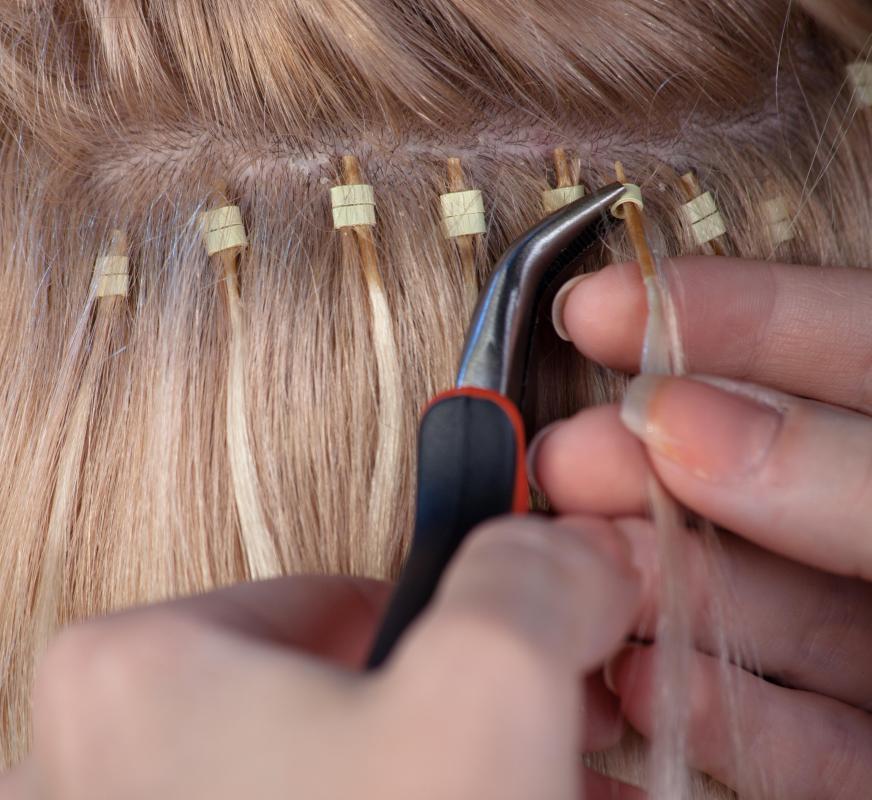 And we don't have to tell you that it will make you look older. Whether your hair extensions are clip-ins, tape-ins, or sew-ins, moderation is key. Overdoing it will maximize the impact of aging on your look. Also, don't skimp on quality because synthetic extensions usually look shiny and unnatural.
Shades of Blue on This Shadow
Not all eyeshadow shades are made equal, and some hues can do a lot of harm when it comes to prematurely aging your face. The lighter blues are the worst. The color of your eye shadow has a greater impact on your whole appearance than you may realize.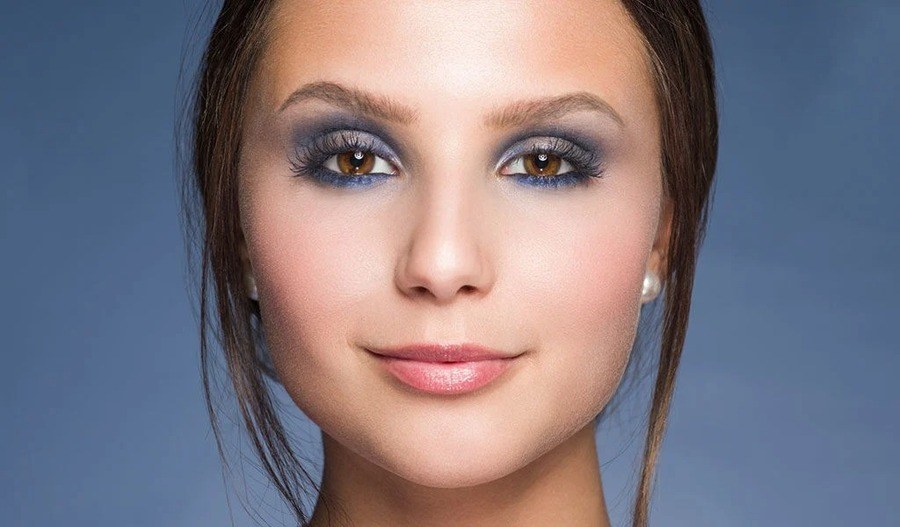 Go for something more natural and earthy. When it comes to makeup, swapping those vampy plum tones for more neutral shades is smart because plum looks harsh on already-aging skin. Neutral tones and subtle pinks can help you get a more youthful appearance. Your skin will look instantly brighter.
Wigs Are Great, But…
After years of being a part of many people's beauty routines, wigs have now attained widespread acceptance, thanks to celebrities and social media accounts that shamelessly promote them. However, as wonderful as they are, putting on a wig isn't as simple as just… putting on a wig.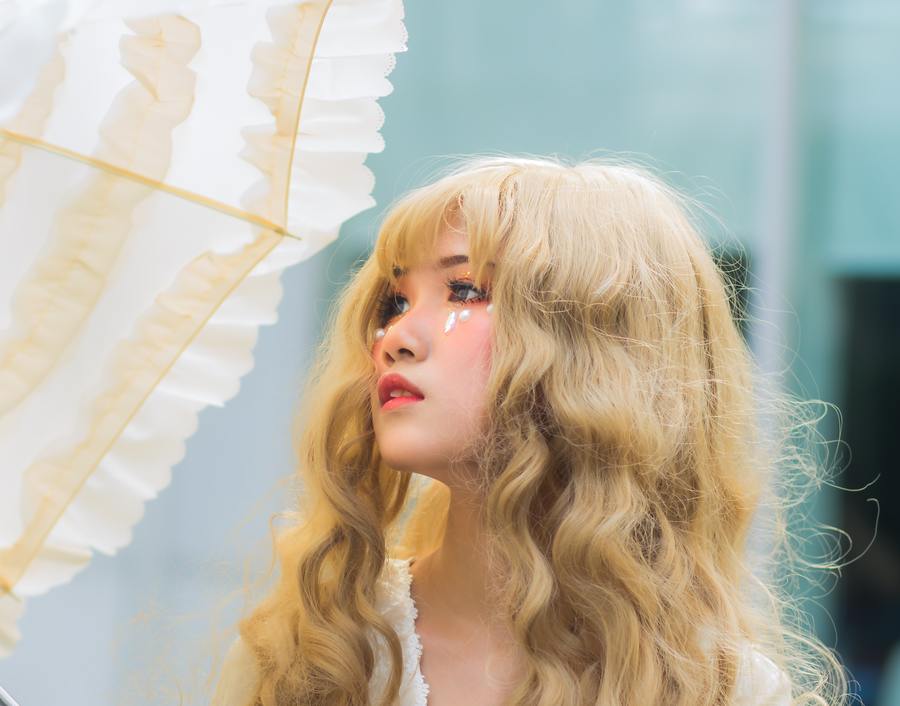 The most flattering wig should match the thickness of your natural hair and not seem or feel synthetic, and the greatest fit should be determined by your lifestyle. If you've had a wig for a while, consider changing it because as we get older, our faces get thinner or rounder.
Choosing the Wrong Hairstyle
Using magazine and internet images as a reference for your ideal hairstyle can result in 'hairesy'! Especially if your image of someone else's hair doesn't suit your face and hair type. If you look for someone with a similar shape to you, you're more likely to find a good fit.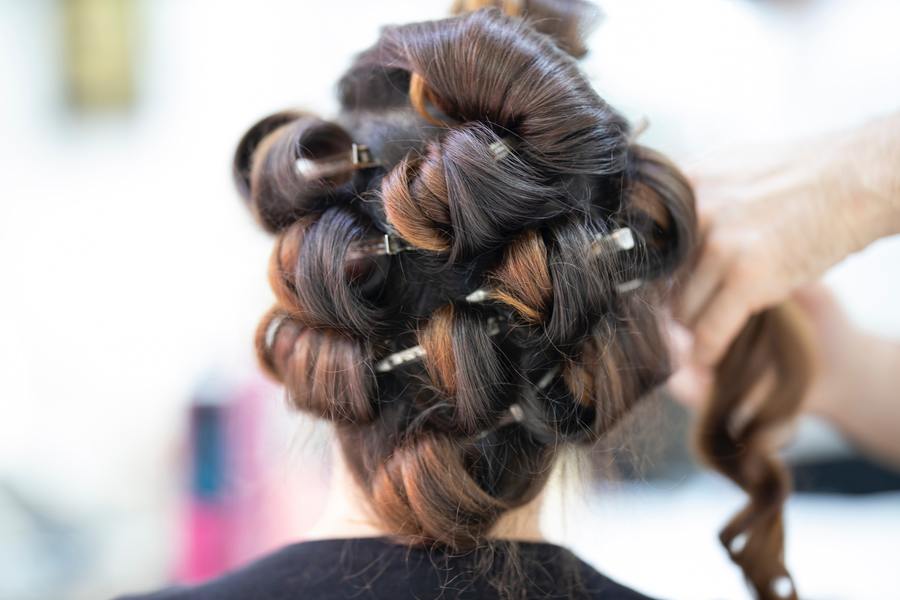 Besides your hair type and face shape, there are other things to consider when choosing the ideal hairstyle. Consider your lifestyle and routine. There are hairstyles that take time to maintain. An elaborate hairstyle is great, but are you willing to put in the work it requires?
That's Why They're Called Mom Jeans
We've been told that mom jeans are on their way back into fashion trends. That's alongside high-waisted jeans. But if you've noticed, you'll see they're not the same as the frumpy jeans from the '80s. These new ones are tighter around the waist with a straighter fit along your leg.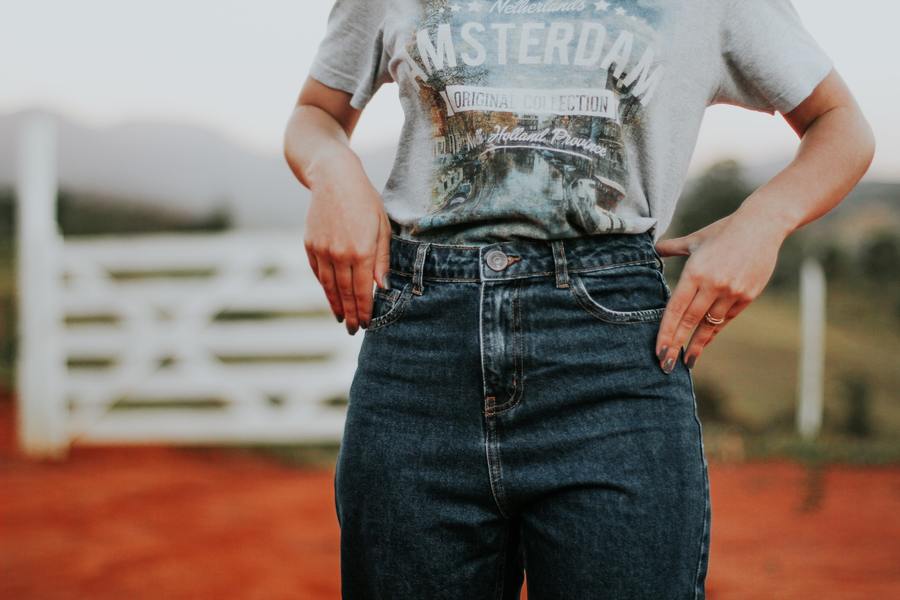 So, whichever style of jeans you choose to wear, make sure they're suited to your body shape and don't bag or droop in uncomfortable spots. You'll be surprised how different your body looks when you're not wearing jeans that are a size or two too big!
That's Too Much Blush
A few swipes of blush can instantly brighten your complexion and make your skin look younger. It is, however, one of the most confusing beauty products to use. We know it seems to be just a swirl on your cheeks, but it's not quite that simple.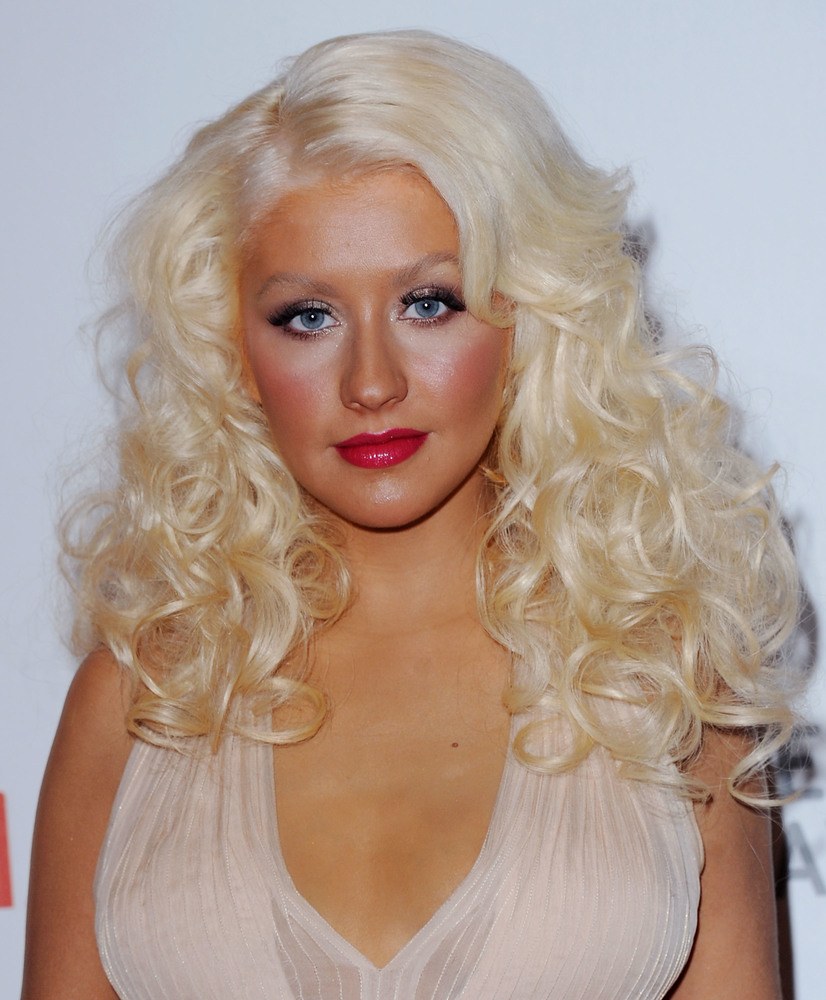 The jury is still out on how much blush you should use, but if you want to look younger, reduce your blush. Blush may be a terrific way to add color to your cheeks, but don't go overboard with it; instead, try to make it as natural as possible.
Going Overboard With the Contour
Contouring brings attention to your natural bone structure, slims your nose, and accentuates your face. Although it has been around for some time, there are still some mistakes to be made when using this beauty product. When a new cosmetic trend becomes popular, you start seeing it everywhere.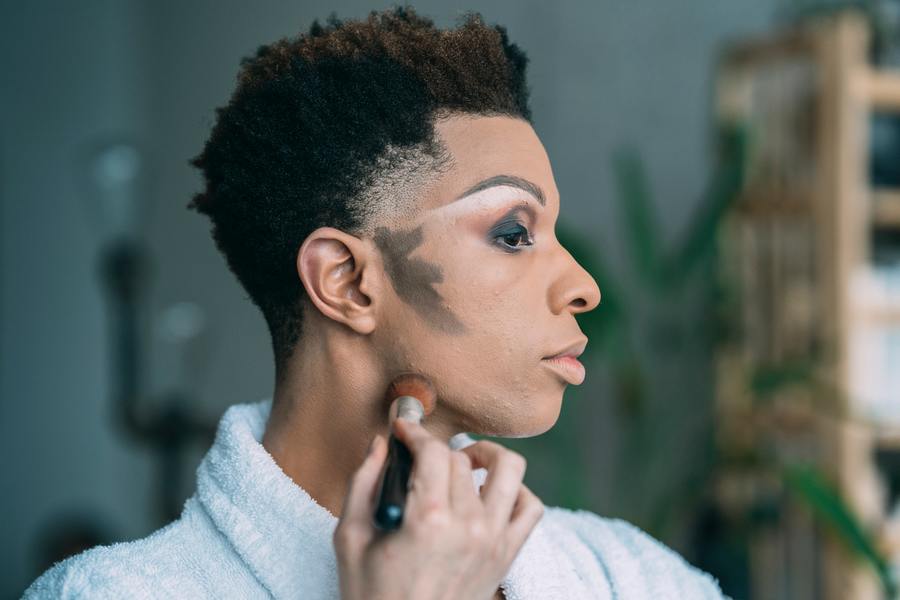 And contouring is no exception. Contouring defines your facial shape, but if you go overboard, you'll seem like you're wearing entirely too much makeup. There are a plethora of YouTube videos devoted to aging skin, and they all preach the same thing: less is more!
All That Glitters Is OLD
There are different eyeshadow types. And each of them has a place and a time. If you don't want to look like you just came back from the past, then steer clear of glittery shadows. Glittery shadows are a throwback to the 1990s, and they should most likely stay that way.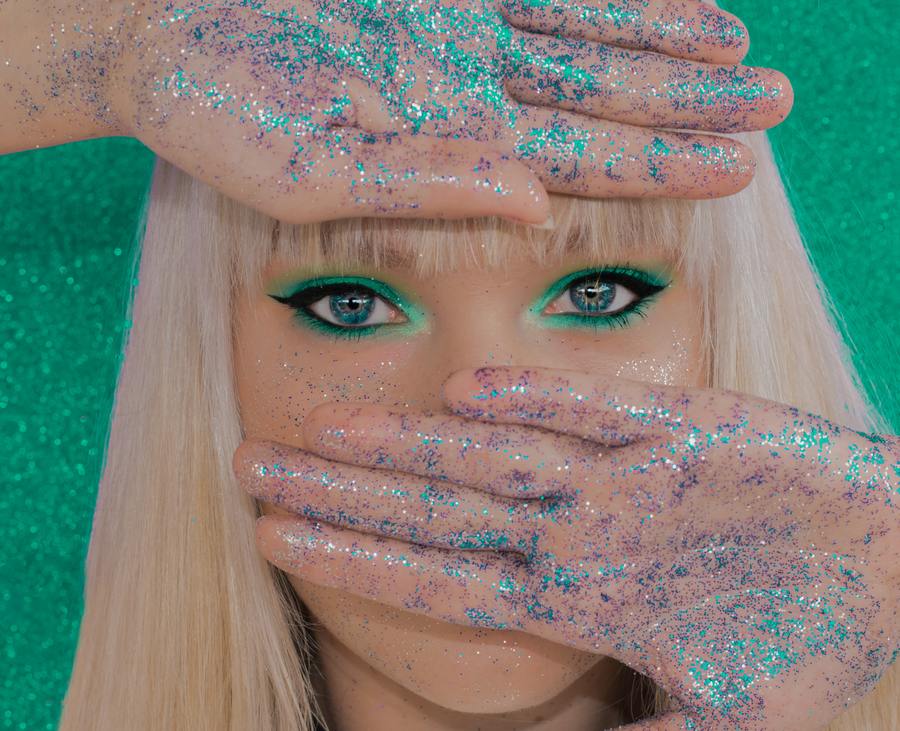 Glimmering makeup just draws attention to the contours of the face, and while it has its place, it can also accentuate wrinkles and fine lines. If you want to highlight your face, that's not the way to go. Instead, dab a little sparkle at the inner corner of your eyelids.
No to Bottom-Heavy Hair
A one-length, bottom-heavy hairstyle usually has flatness at the root area and wide volume throughout the ends. This is especially unflattering if you have a rounder face. But this isn't the only reason why this hairstyle is a huge no. It's also a fashion faux pas that can age you.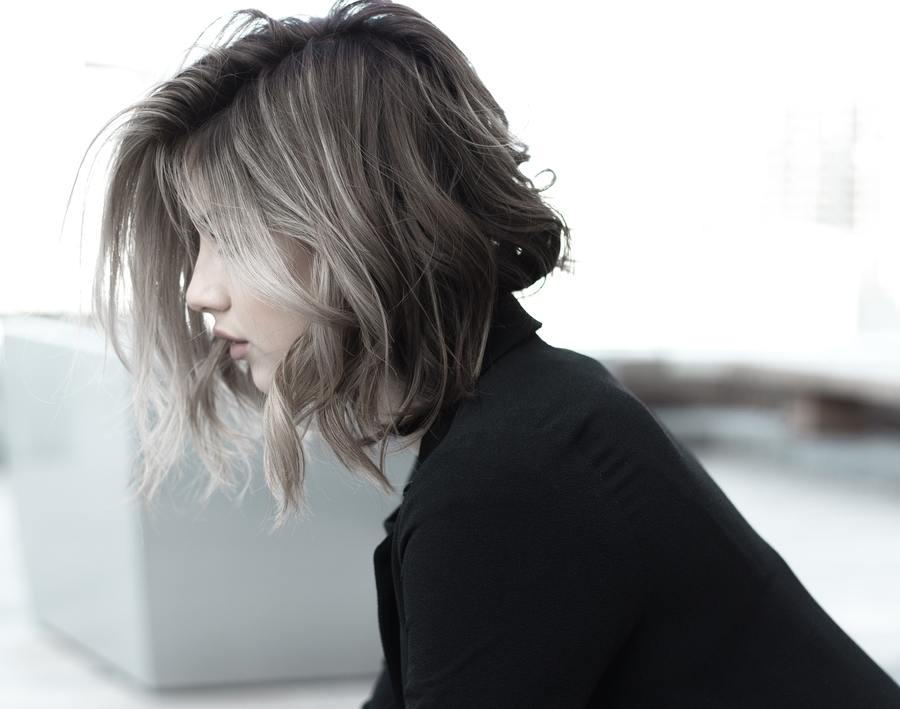 Hair that is heavy on the bottom tends to make your face look saggy and uneven. It's advisable to add a bit of all-over volume to boost your look and give your face a younger fullness. It will also make you look more youthful and maintain a trendy hairstyle.
Lining Your Waterline Is Great, but Not Always Great
Lining the waterline is possibly the most underappreciated makeup approach ever. It's a simple approach to brighten your eyes, make you look younger, and achieve a precise appearance. However, this will only happen if you choose your colors carefully. Otherwise, it could be a major fashion faux pas.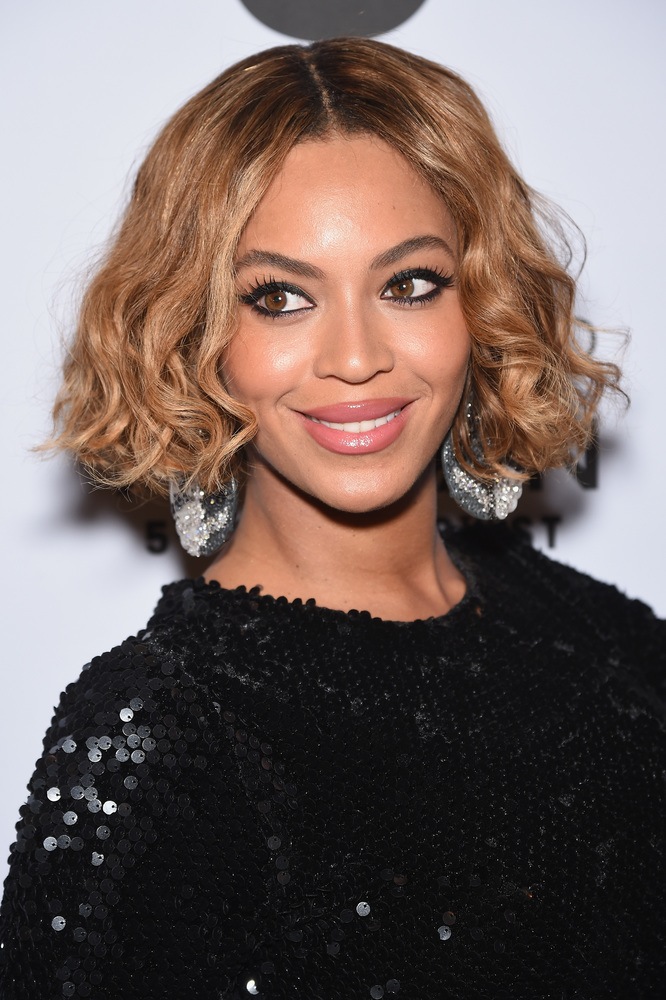 It's unfortunate that some girls still use kohl-black liner to line their lash line. We thought we'd passed this, as lining the waterline not only makes your eyes look smaller, but it also makes you look older. There is just one color we recommend for your waterline – nude.
Choosing Designer Flip-Flops
Not only are those branded flip-flops a cheap way for department stores to generate money, but they're also drab! Tacky logos and gaudy diamonds bring far too much negative attention to your feet. Most people can tell if a shoe is cute, and you don't need all these.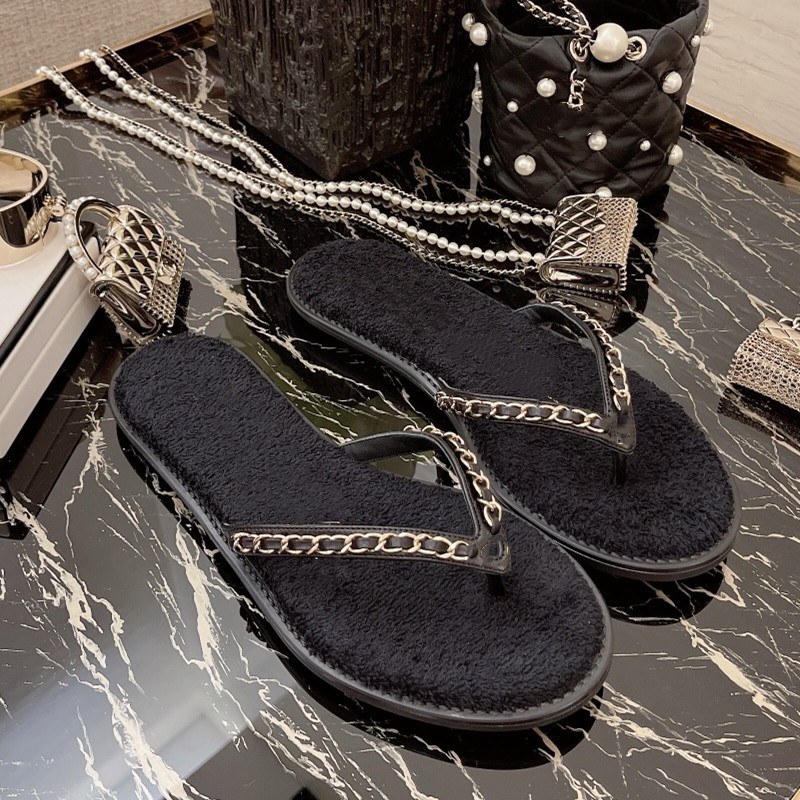 But there is just one demographic that likes these shoes. And we can confidently tell you that it's not the young one. So, if you're not trying to make people call you 'mom' (or 'grandma') at first sight, stay away from these sets. No, they don't make you look contemporary.
Dress in Outfits That Make You Comfortable
If half of your closet's contents are things you don't love, they will feel 'old.' If you buy clothes that are only 'fine' or 'age-appropriate,' your mood will mirror your feelings about what you're wearing. Only buy items that thrill you when you try them on in the dressing room.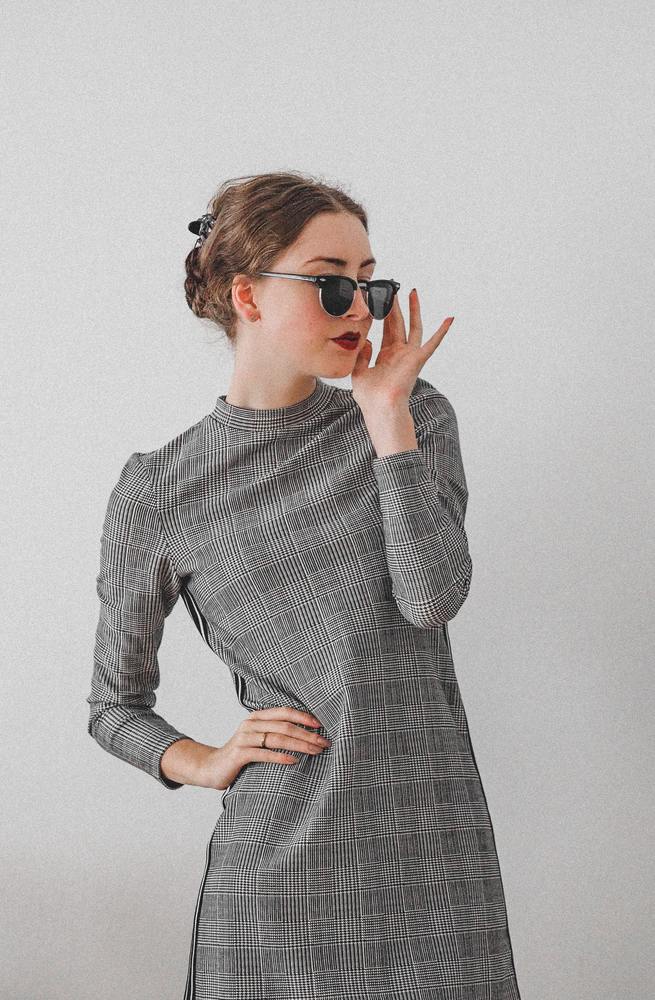 And leave the rest to chance. That way, you'll only put on clothes that make you feel good, and your attitude and confidence will reflect that. Every day will be 'nice clothes day,' and you'll never feel as though you're hiding or living in the shadows.
Why Would You Wear That?
Sometimes people want to look trendy and young so bad that they end up overdoing it. But wearing chunky shoes for your wedding is probably redefining the meaning of 'overdoing.' Some people will defend their decision claiming they're looking for something with more ample support. But, NO.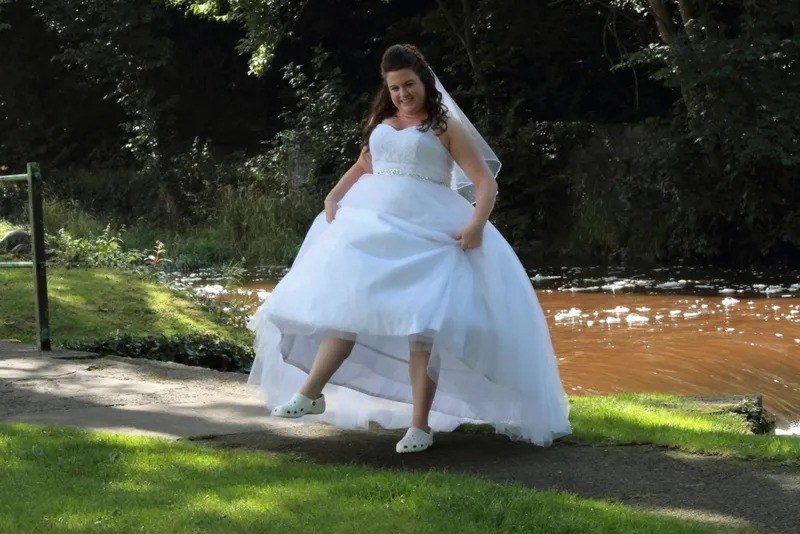 Crocs are an example of chunky shoes. They're not appropriate. If you want to look professional, avoid wearing chunky shoes because they will make you look like a clown. You don't have to settle for unattractive orthopedic footwear just because you desire a more stable shoe with enough ankle support.
That's Just Too Pale
We support embracing your pale skin, but don't go overboard by using foundation and powder that is two shades lighter than your skin tone. There's absolutely no reason why you should do that and you're only adding decades to your age with that single act.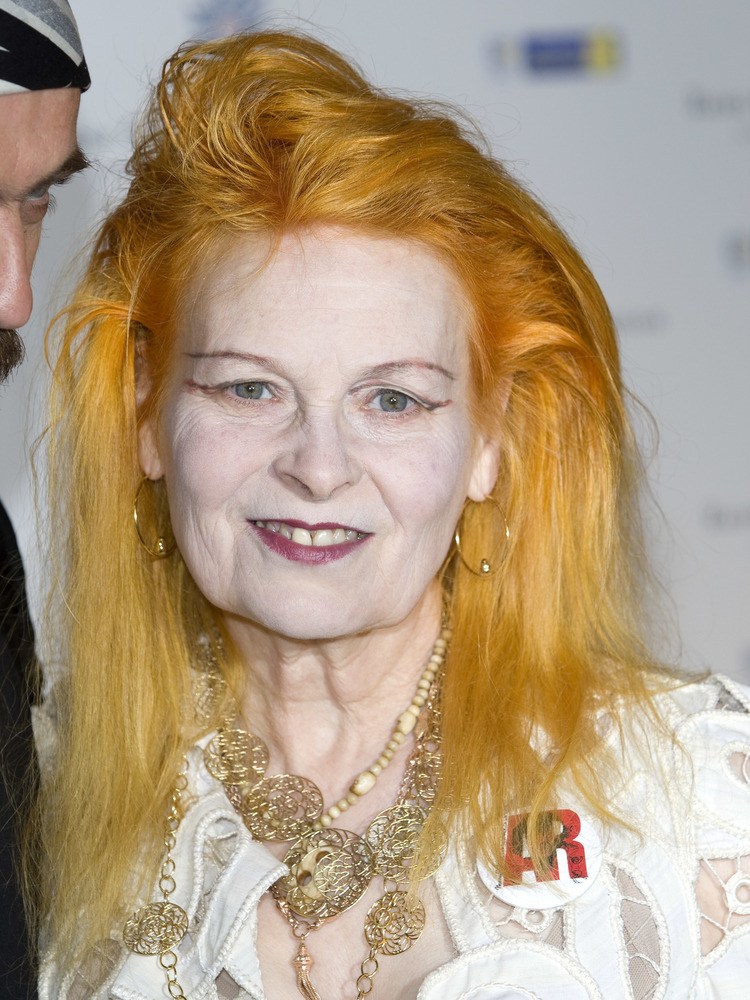 We've seen too many vampire movies to know that only brings more problems. If you want your face to appear as natural as possible, choose a foundation shade that is as near to your natural skin tone as possible. Then add some color with blush and lipstick.
Going Dark With the Lipstick
Lipstick hydrates your lips due to ingredients like aloe vera. It also enhances your smile and accentuates your lips. Wearing lipstick that is too dark can make your lips appear thin, while what you really want to do is make them look fuller. So, get rid of the dark colors.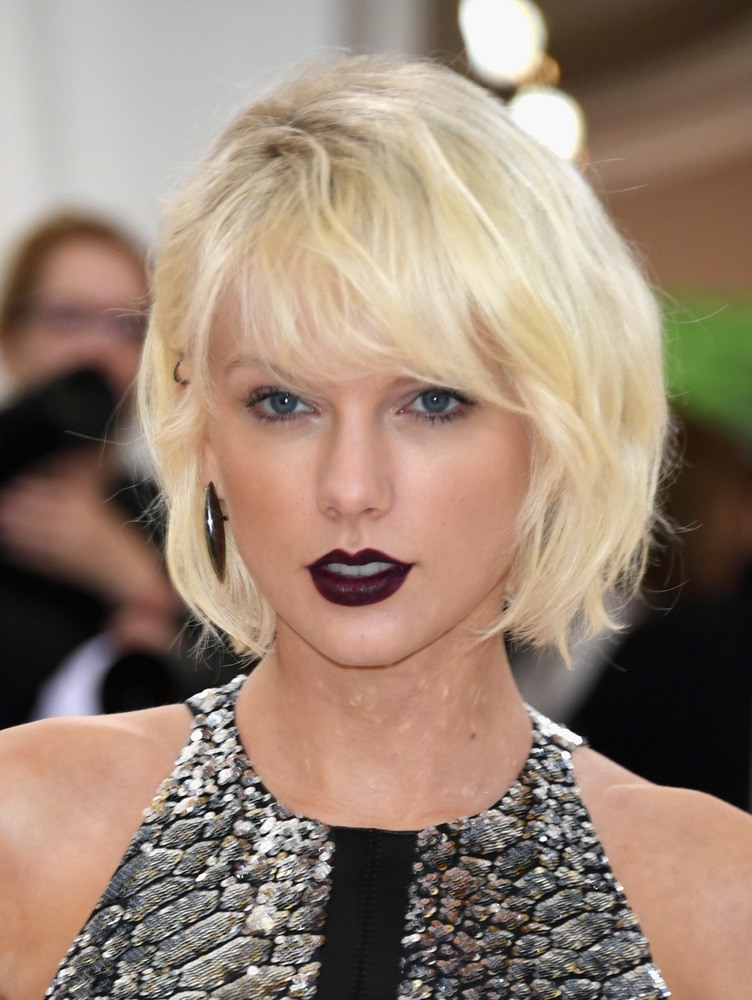 Instead, replace them with lighter hues. Wear lip gloss over your lipstick as your lips begin to weaken as you get older. That added sheen reflects light, making your lips look fuller than they are. You can even get volumizing lip gloss that works twice as well these days.
Wearing a Silk Scarf
Scarves differ in terms of material, texture, and quality, but the silk scarf is one of the best that we've seen in a long time. Silk is a tough material to create and is only produced on silk farms. Silk is a luxurious fabric.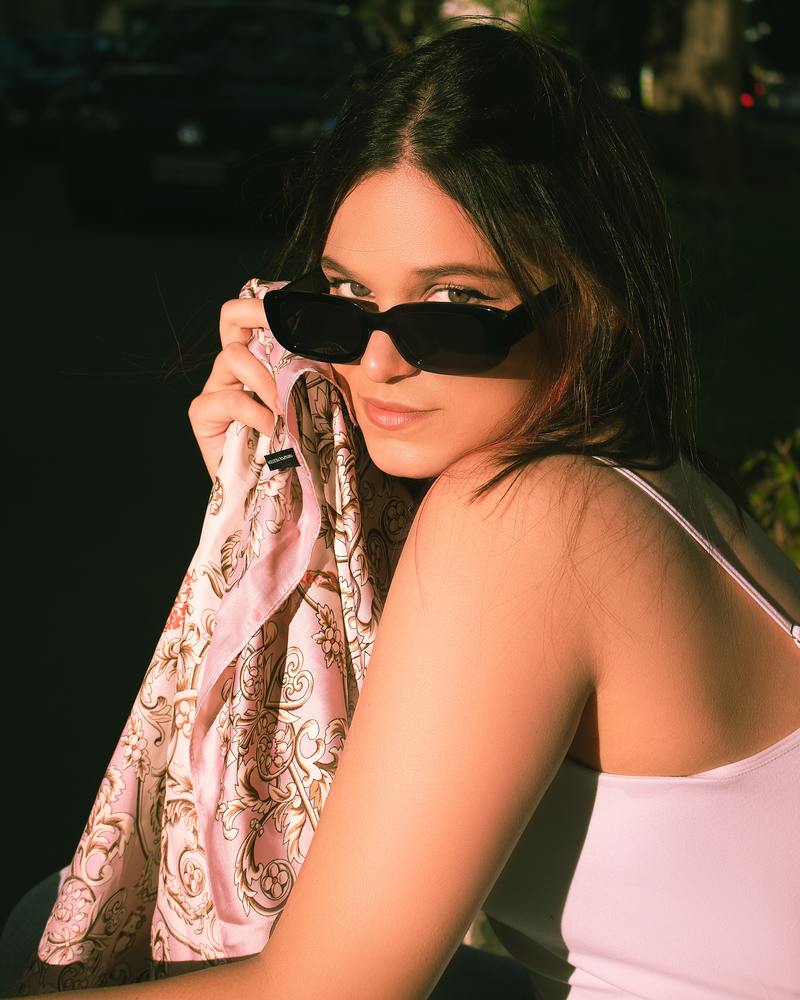 Wearing a silky scarf around your neck may feel elegant and chic, but it may draw unwelcome attention to your neck area, and you may be mistaken for a 1960s airline hostess. Instead, it's better to wrap your silk scarves around your shoulders or even your handbag.
Refusing to Use Collagen
Collagen creams are known as the "fountain of youth" for a reason. Collagen is your body's most abundant protein. It's the most important component of connective tissues, which include tendons, ligaments, skin, and muscles. Our collagen levels diminish as we age, and collagen is what gives our skin flexibility.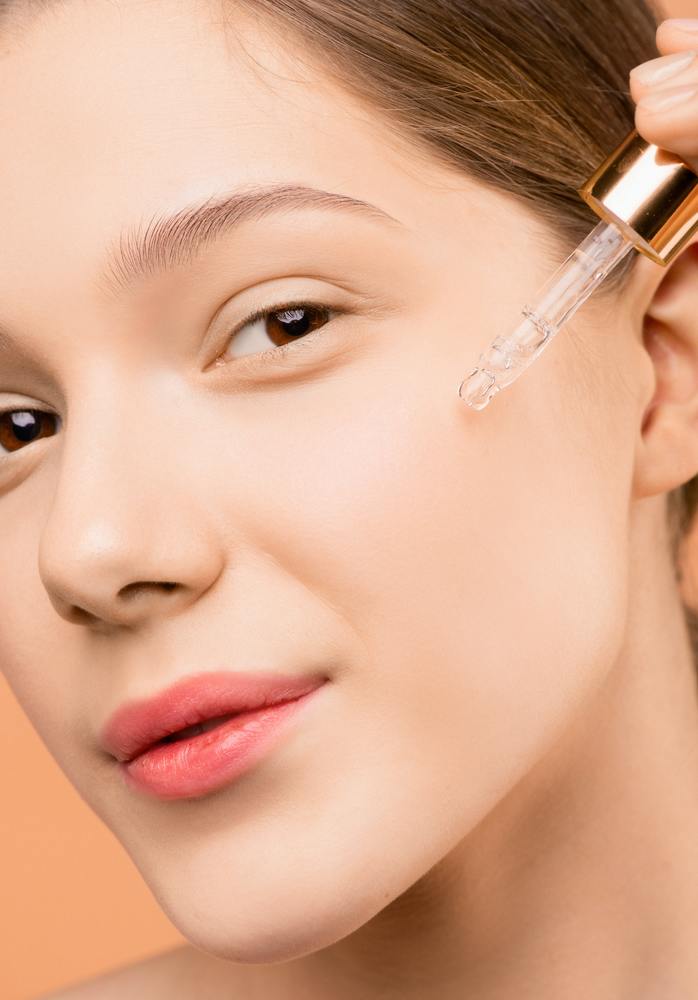 Therefore, we advocate that you make the most of collagen supplements, whether they come in powder form for your drinks or cream form for your skin. Collagen benefits skin, hair, and nail health, joint health, and gut health, according to research. Get some as soon as possible!
Refusing to Use Moisturizers
Not just collagen, moisturizers too. Moisturizer acts as a barrier between your skin and the elements, such as cold, dry air, which can worsen dry skin. This is perhaps the most vital tip, as well as one of the simplest. But it's equally important to do it properly.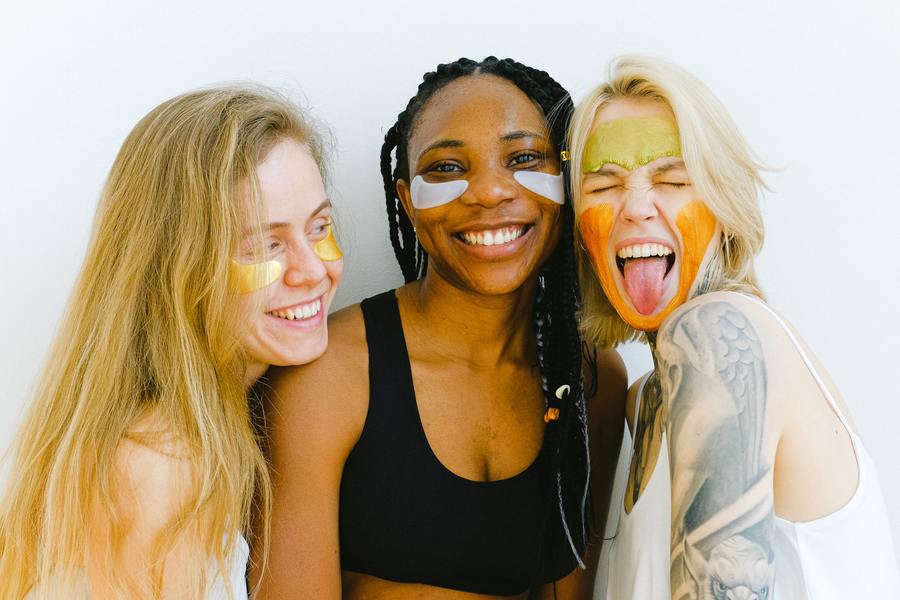 Remember to hydrate from the inside first, then from the outside. This entails drinking enough water and using moisturizers on a regular basis. Keep an eye out for hydrating cosmetics when shopping for makeup. Skin that has been well cared for will feel and appear smooth.
Don't Be Color Blind
See, understanding fashion trends isn't just about the clothes you wear. Identifying colors is also important. Not every color in the rainbow will go well with your skin tone. Finding out what colors fit one's skin tone is a smart investment that anyone can make for themselves.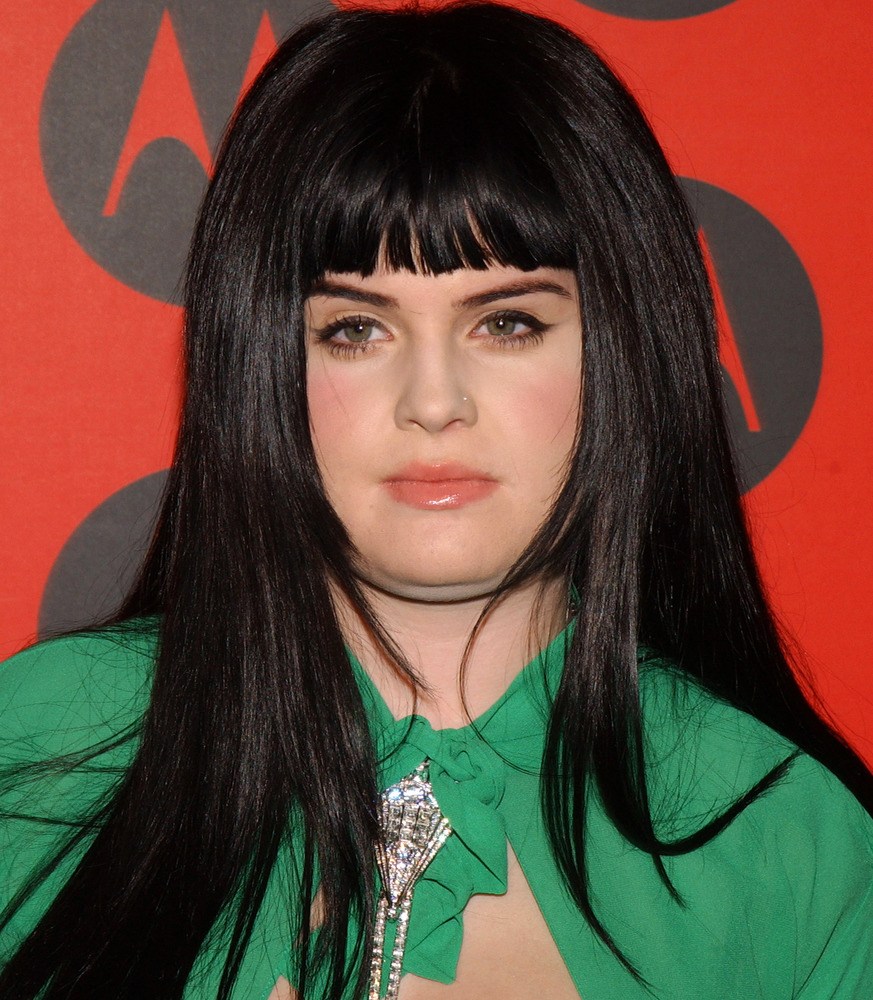 Warm undertones should be worn with warm colors, while cool undertones should be worn with cool hues. Once you've decided on your colors, all you have to do now is buy a few essential pieces in those shades and mix them in with your existing wardrobe.
Every Day Isn't for Flats
We never thought we'd endorse heels, but in this case, a small wedge can make you appear younger. So go for a pair of kitten heels that offer you a little lift while being comfortable. It's easy to go higher if you've become used to wearing smaller heels.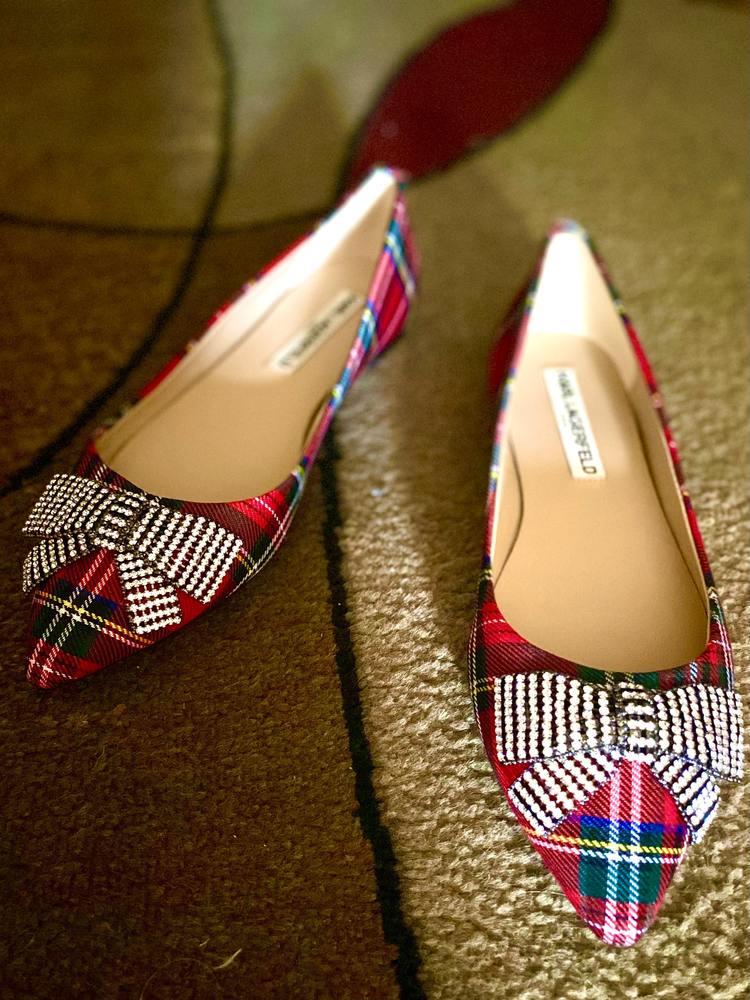 Your legs will look lengthened, and you will appear years younger. While wearing high heels surely enhances the appearance of your legs, we bet you never realized that they may also provide health benefits. So, this isn't just fashion advice, it's what the doctor ordered (kind of).
Jacket Around Your Waist
When it comes to jackets, you're getting both protective wear and fashion wear, depending on your needs. Jackets are made for a variety of purposes, but we know they aren't supposed to be tied around your waist. So, while it's a popular trend, it's hard to pull off.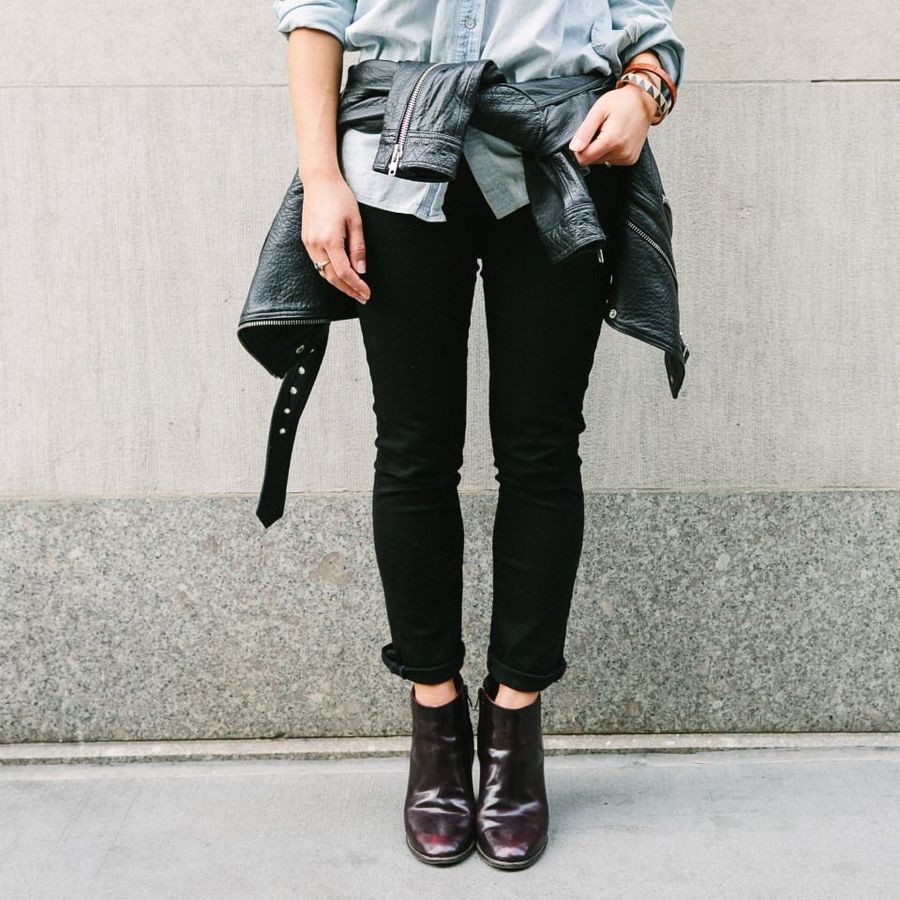 Even if most of us still have a childish side, acting so would make you appear out of touch. If you want to look younger, you should be cautious and avoid this informal trend, which will simply make your hips appear broader and your clothes appear sloppier.
That's Too Much Mini
As women get older, they face the question of how short is too short. Anything labeled "mini" is, in our opinion, off-limits. You may wish to show off your legs or wear a blouse that shows more around your neckline, but any item labeled "mini" should be avoided.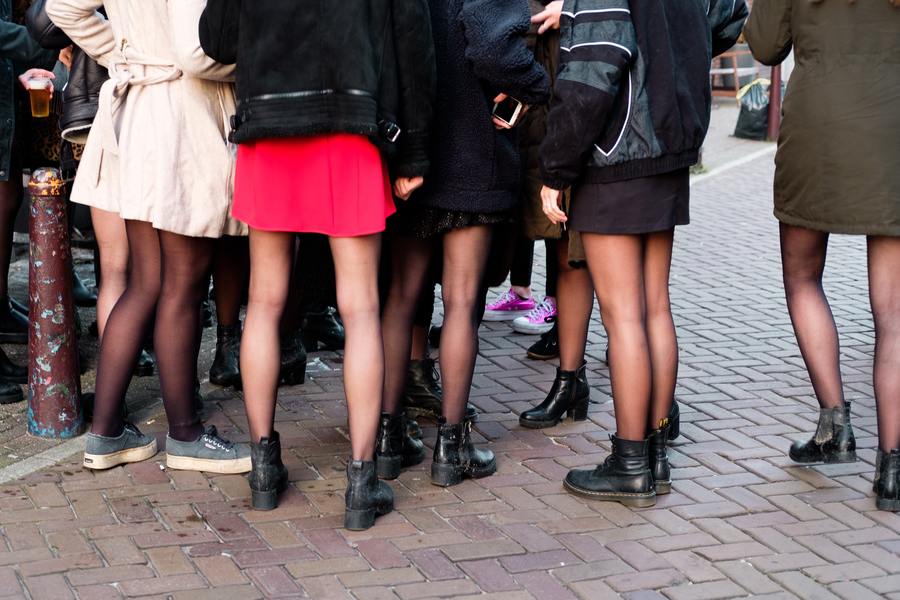 Not only are these skirts and dresses considerably too short, but they're also not as cute. Although we understand that the goal is not to wear fashion styles that age you, wearing mini is cringe and gives the vibe that you're trying too hard to look younger.
Refusing to Use Highlighter
We've talked about the importance of collagen and moisturizer. Now, we need to talk about how important the highlighter is. Highlighter is a type of facial cosmetic that attracts light and gives the appearance of brightness and height, giving the illusion of being lighted from within.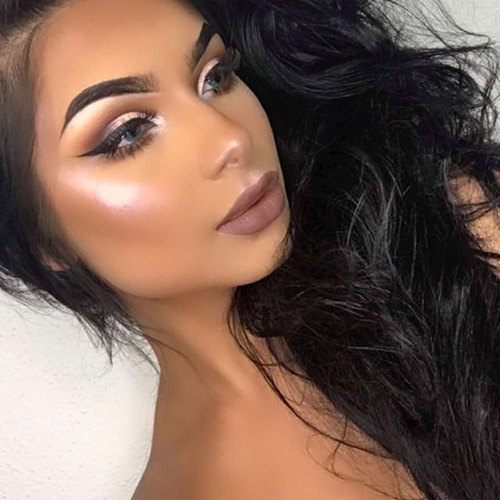 Highlighter has been around for a while, so if you haven't already jumped on board, now is the moment. Highlighting, also known as strobing, is the easiest way to create the illusion of younger-looking skin. If you're not highlighting, you're leaving a lot of young years on the table!
Trends Change Too Fast
The biggest issue with trends is that they change quickly, so if you stick to old ones, you'll appear out of touch and therefore older. Following current trends does not have to be difficult; instead, we recommend investing in classic pieces and items with a modern touch.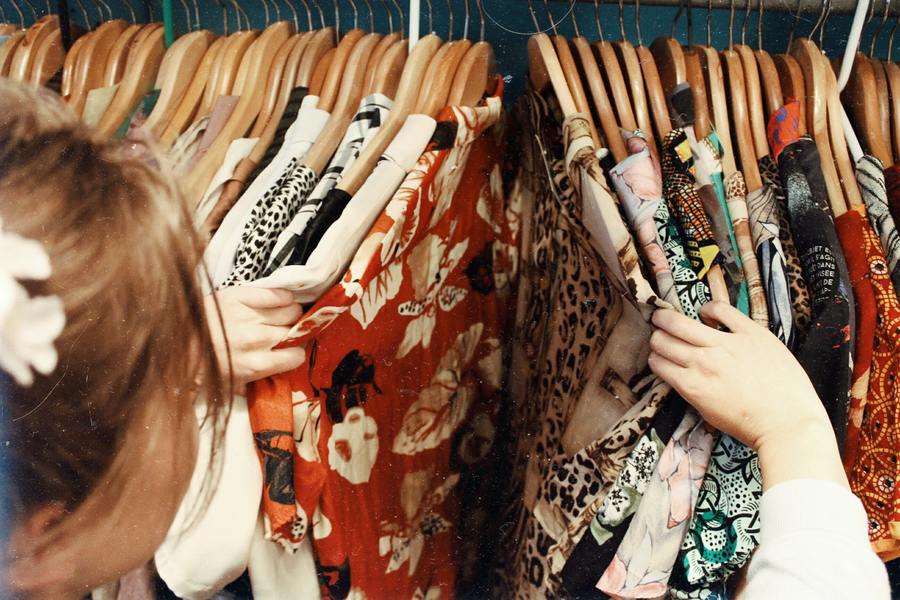 Regardless of the year, trend, or celebrity in fashion, you'll own a few select clothing styles that'll stand the test of time. Buying classics will not only help you to build a trendy wardrobe, but these essential pieces will also save you from spending thousands on unnecessary clothing.
Not Changing Your Style
Now, we've talked about hairstyles, skincare products, makeup kits, colors, and fashion trends from different eras, amongst many others. But it's important to point out the importance of being confident in your own skin. Truly, nothing beats that. This is more than just fashion.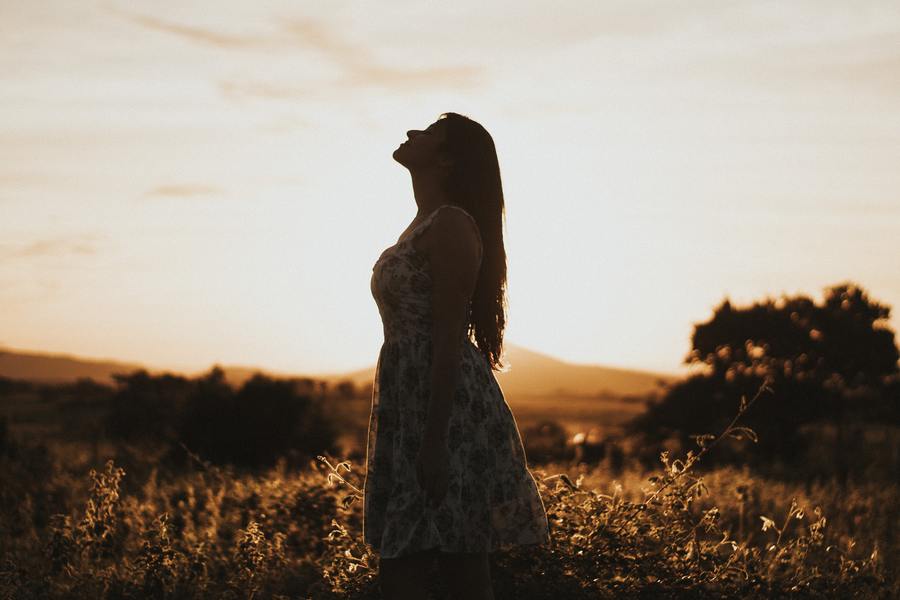 It's about how you feel. And if you are not comfortable in your own skin, people will pick up on that. Regardless of how much you spend on your makeup, hair, or wardrobe, if you aren't feeling confident in the style you've chosen, then you need to try something different.