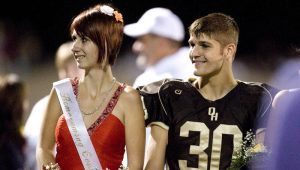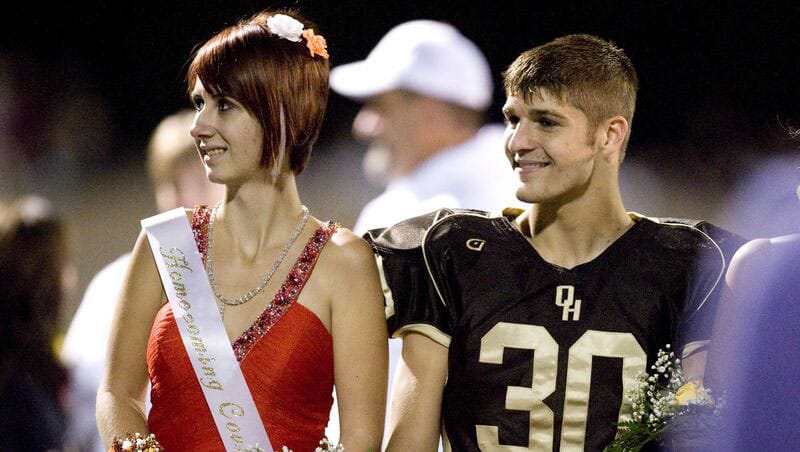 Here's How a Prank Ended up as a Platform to Protest Bulling
By Yuri S.
---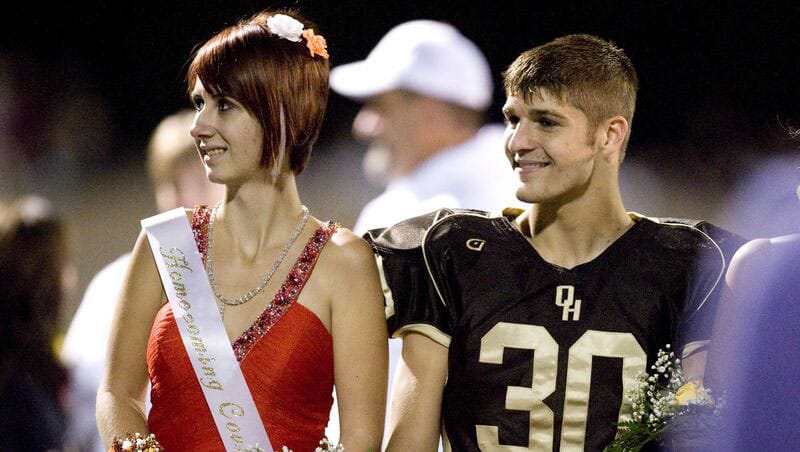 Teenage was a difficult time for everyone, what with the torturous transformation that everyone had to undergo from adolescence to adulthood. Things were no different for Whitney Kropp, an Ogemaw Heights High School student in Michigan. She was 16 years old and undergoing the same "transition of trauma" as other teens her age.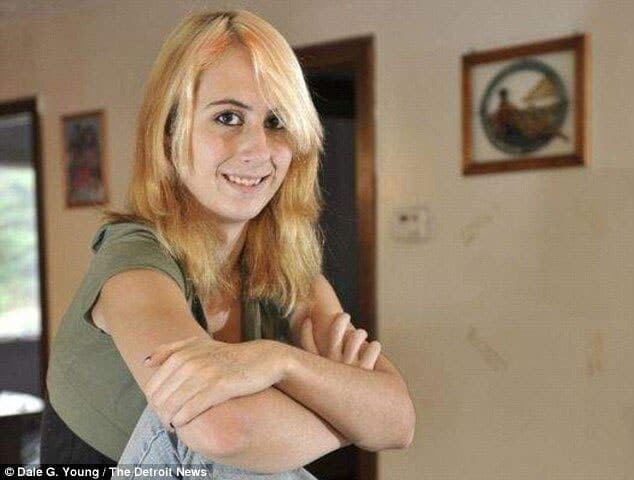 Teenage years bring several issues: self-esteem issues, peer pressure, dating, battling internet addiction, managing new-found independence in life, and so on. Whitney Kropp had to undergo most of these while she realized that she had been nominated for Homecoming Queen. A moment of celebration, for sure. But Kropp quickly started to second-guess her nomination. Not only did she not have too many close friends at school, but she felt like she never really "fit in."
Something Was Amiss
As things usually go, an announcement was made on the loudspeaker, announcing Kropp's nomination for Homecoming Queen. Kropp began to feel that something was just not right, mainly because many of her classmates broke out in a fit of giggles when they heard the announcement.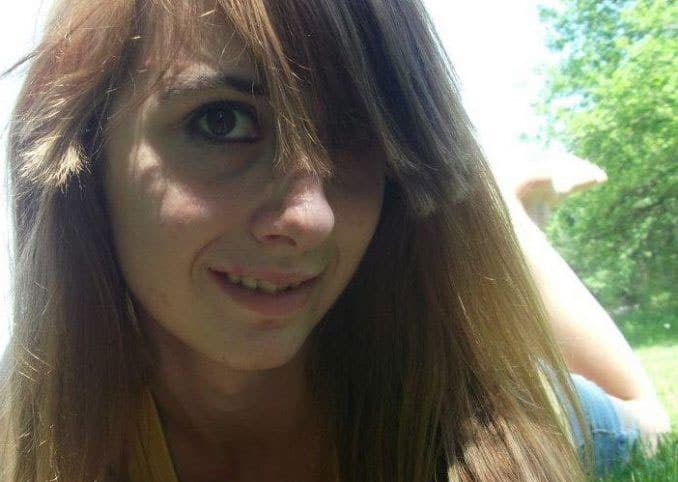 Kropp had been that student who had unfortunately been picked on in school. And to make matters worse, she overheard some of her classmates whisper amongst themselves that this was all a huge prank to embarrass her in front of the school. But Kropp did not wish to give way to the negative thoughts that were nagging away at her at that moment. She decided just to enjoy the present and celebrate the moment.
Letting Everyone Know
Whitney Kropp let her positive emotions take over when she went back home from school that day. She even put up a post on Facebook saying, "In the Homecoming Court! Little nervous, this is going to be fun." Her family was delighted to hear the news.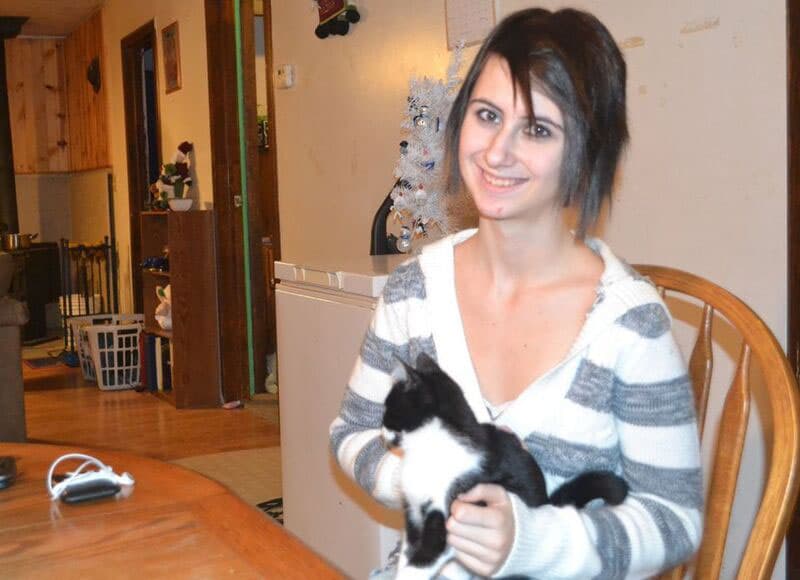 Kropp tried her best to be optimistic about the whole thing, and the encouragement she received from her family helped her stay on this path. Homecoming nomination is a brilliant opportunity for all the nominees, whether it was the result of a prank or not. However, she was just a normal teen girl, and she found it difficult sometimes to bat away those nagging "what if" moments.
Not a Surprise Anymore
Whitney had always known that she never fit in at school. Not only was she into music that her classmates had never heard of, but she also preferred offbeat colors to dye her hair with. Whitney made a statement once for a newspaper interview saying, "I was bullied as a kid for being tall, but then I wasn't picked on until high school."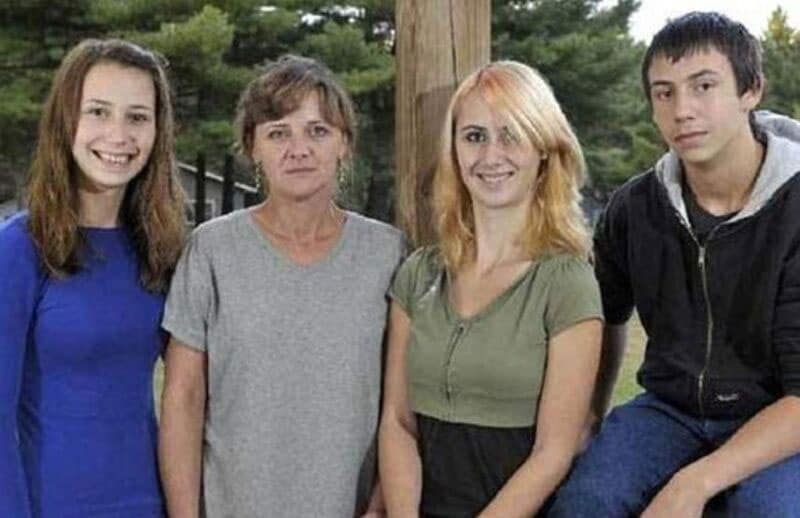 Unfortunately, Whitney's initial reaction was to second-guess her nomination as Homecoming Queen, but it definitely doesn't come as a surprise. It was clear that she was not popular with her classmates, and they were just setting up an elaborate prank to embarrass her.
Ganging up Against Her
Pranks in high school are generally those that one or two naughty classmates create with an eye for trouble and a couple of their friends cheering them on. This, however, was not the case with the prank that was being played on Whitney. It seemed that most of her class was involved in this prank.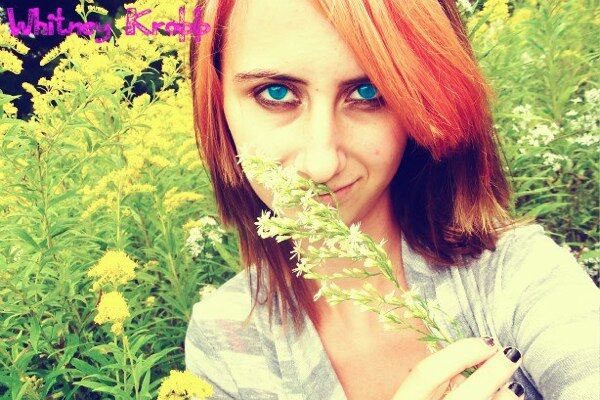 Whitney had already experienced damage to her self-image due to her past, where she had been shunned in school for being "different." Now, the fact that most of her class was ganging up against her was almost sure to deal some more psychological and emotional blows to this young girl's self-esteem.
The Laughing Stock of the School
Whitney heard some more nasty rumors flying about, where she learned that a male nominee refused the nomination for Homecoming King after finding out that she was to be his counterpart. This onslaught of negativity left Whitney miserable. "Why me?" she asked from the depths of despair.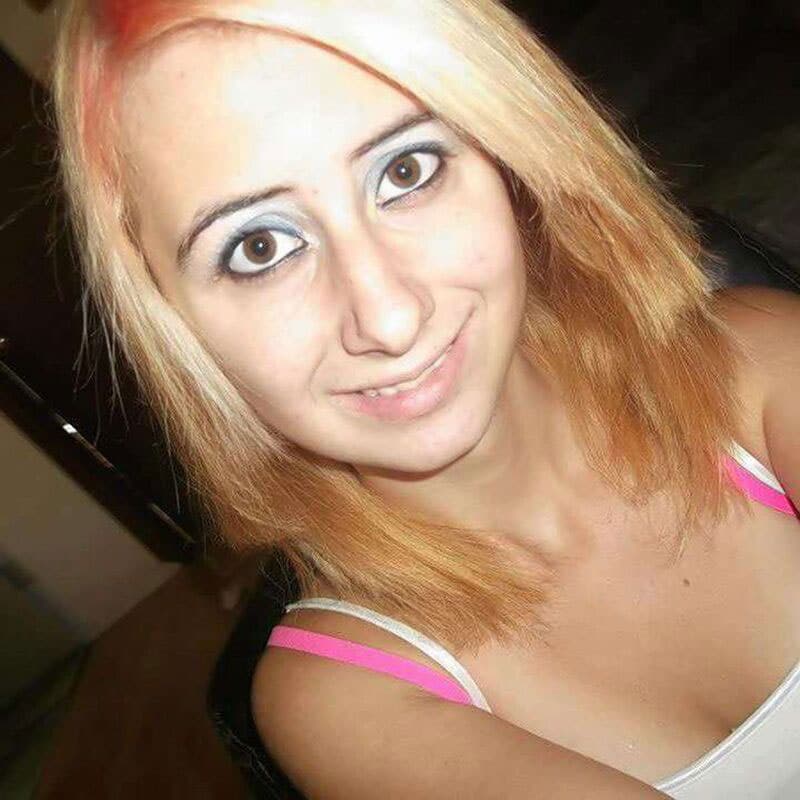 The slew of emotions that hit her after this was understanding, but there was one emotion that stood above it all. Hatred. For her classmates, her school, and sadly, for her herself and her own life. Why was she being singled out like this? What had she done? She just couldn't understand why she was being targeted.
Food for a News Story
Whitney interviewed with Detroit News regarding this prank, and she had one thing to comment on the reason behind the prank. She said that her classmates "thought it would be funny if the popularity contest was won by someone unpopular." She had always been a trusting girl, but she soon realized that she had been foolish to be that trusting towards people.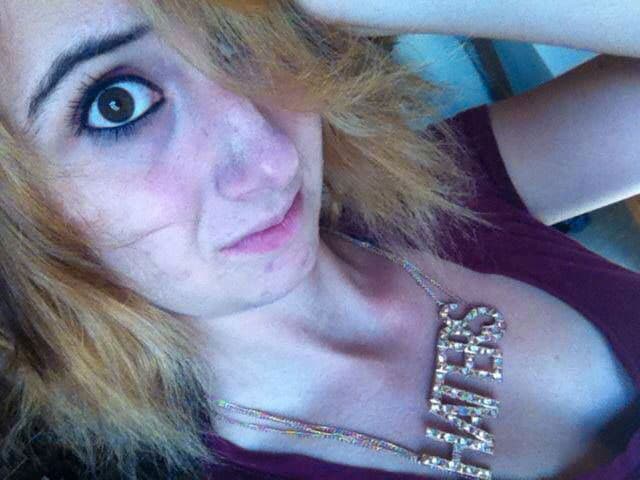 In another interview with a CBS affiliate from Saginaw, Michigan, Whitney commented, "I had actually reached a point where I had thought about suicide for how bad this case was in. I thought I wasn't worthy at Ogemaw Heights at all." Fortunately, however, things took a turn for the better.
A-Pillar of Support
Whitney had always been able to count on her family for support and encouragement. This is why she decided to open up about this prank and the emotions she experienced because of it. Her family came to the rescue.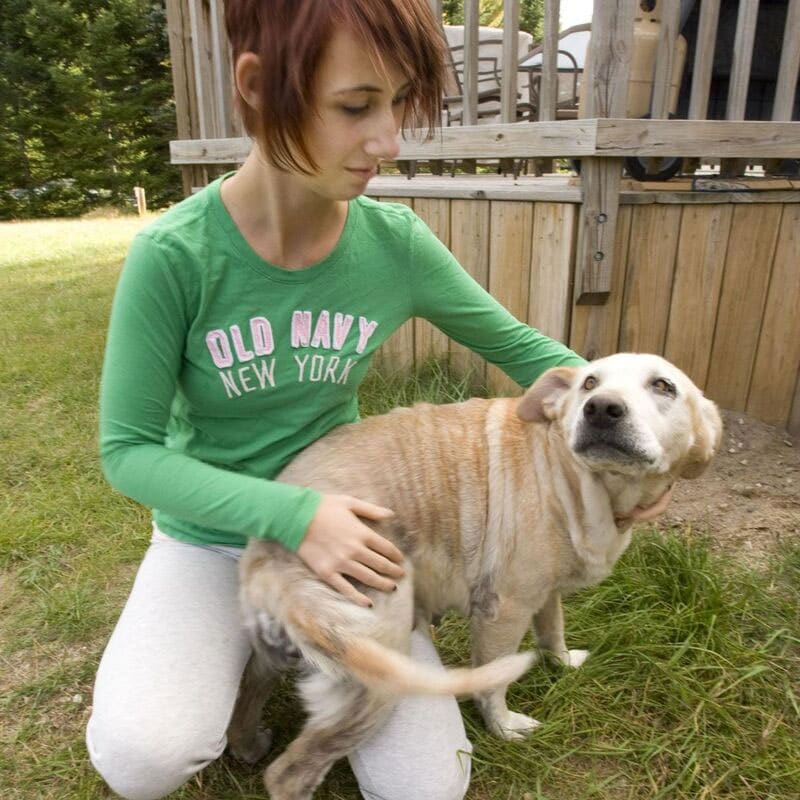 They left Whitney with some valuable advice. They told her to accept the nomination as an honor. Whitney, however, was not convinced. It wasn't until her sister, Alivia, added an extra idea to the plan that Whitney became convinced that this was the right thing to do.
A Platform to Rally
Whitney had thus far been feeling alone in her stance with accepting the nomination as an honor. Things quickly changed when a Facebook group known as "Support Whitney Kropp" cropped up. Of course, her sister was behind this group, but the group soon grew to a whopping 96,000 supporters, especially after the issue garnered the media's attention.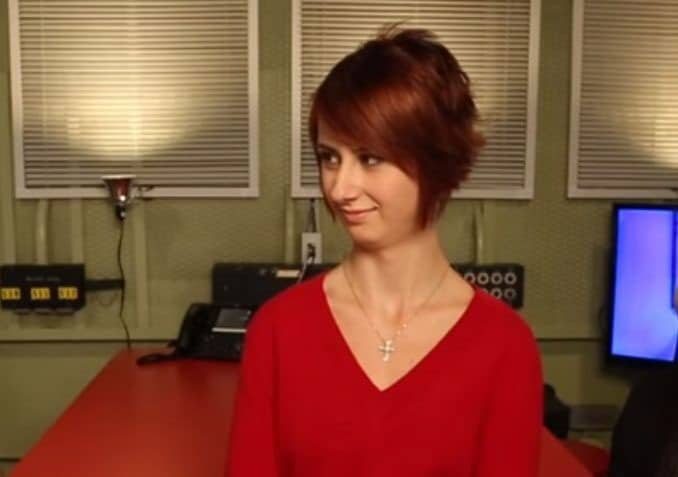 Whitney took center-stage on this platform to raise awareness about bullying. Not only this, but her family received a flurry of supportive letters, emails, and posts on Facebook, all of which only served to encourage Whitney in her journey. As it turns out, there were many genuine people out there who actually wanted to see Whitney as Homecoming Queen.
Picking up the Pace
The popularity of the Facebook group caught the attention of local businesses, who began to show her support in various ways. She has donated a pair of shoes as well as a beautiful orange dress. She also received a limo as a donation, which she could use to travel to her school the day of the coronation, as well as a homecoming dinner.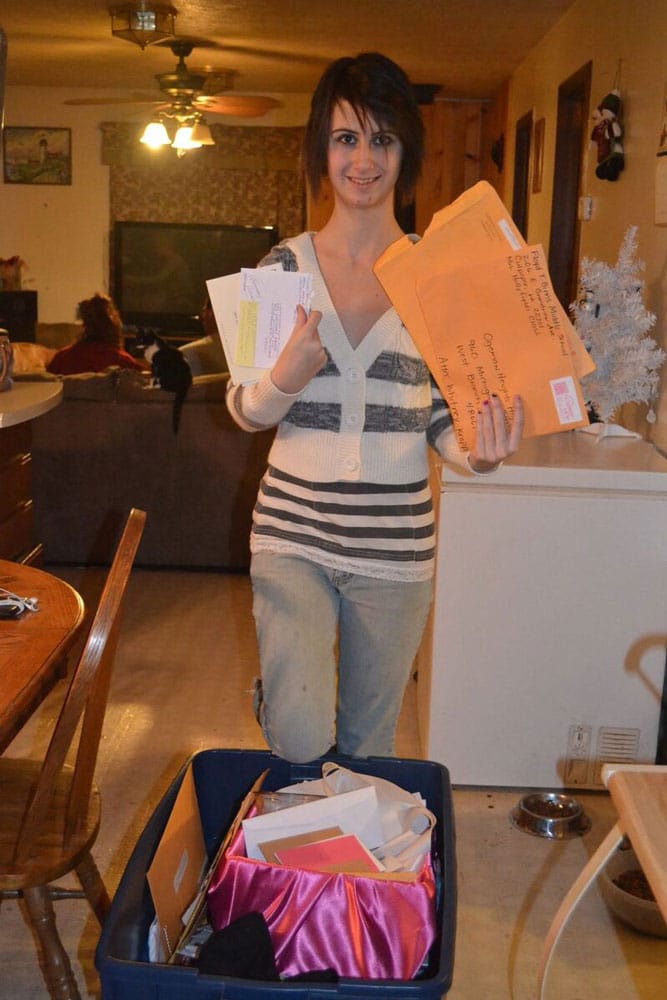 Schools typically tend to be "bubbles" that are rarely affected by the outside world's goings-on. This was not the case with Whitney. She broke out of the bubble and got Facebook and the media involved. Bringing in the outside world helped Whitney stay on track and strike up a balance in her life. Her family was a tremendous support to her as well.
The Light at the End of the Tunnel
Whitney had the best hairdo at the coronation, thanks to a local hairstylist called Shannon Champagne. Champagne had this to say about her donation to Whitney – "Every girl looks forward to being on the homecoming court and for her name to be called. For her to be so excited about that and then just to find out it was all a joke, it really touched me."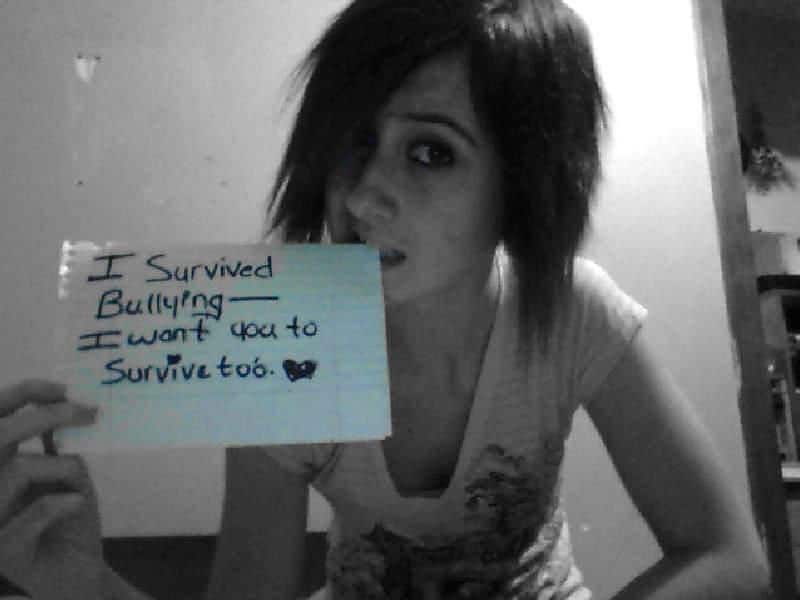 Whitney was taken aback by the flood of support she received. She used to think that no one really cared about her. She said. "I thought not even my own brother and sister care. But they're proving to me they do care. The world is proving they do, well not really care about me, but they care about the situation. So, I'm happy. I'm really honored."
A Night to Remember
Understandably, Whitney began to feel nervous about the upcoming homecoming event. Her coronation would occur during the halftime period of a football game. She had received so much support throughout this whole thing, but she had no idea how the evening would unfold.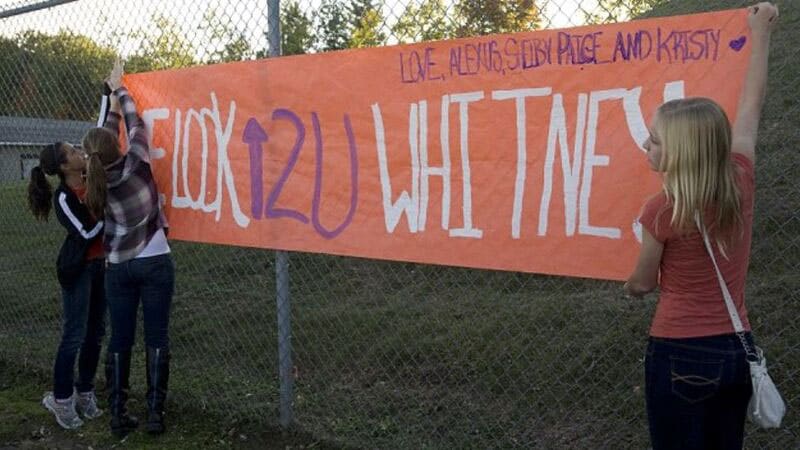 Whitney's supporters had found out that her favorite color was orange, and when Whitney reached the football stadium, she was met with a sea of orange in the stands. There was a slogan, "It's not cool to be cruel," lying about as well. Whitney reveals that this was a big night for her, and she even felt a little overwhelmed. She remarked, "It's just so much right now for me."
Enter: The Homecoming Queen
Whitney had definitely not been expecting supporters at her own school, let alone supporters from the opposing school as well. Both Ogemaw Heights High School and Cadillac High School rose as she walked out onto the field. She was met by her father, who took her by the arm. Thus began the march for the coronation ceremony.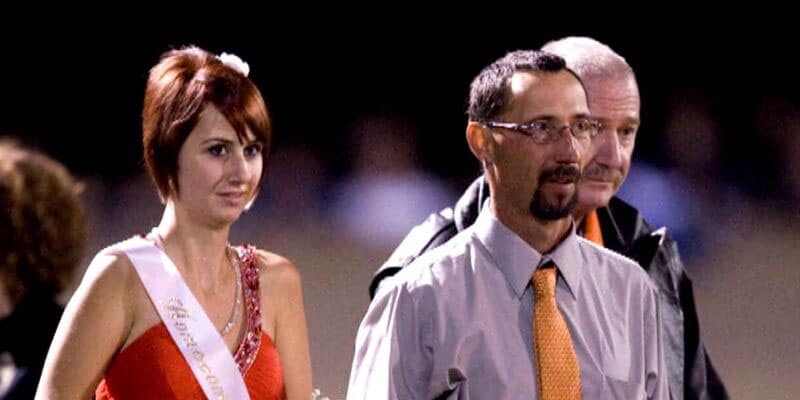 Ogemaw Heights happened to emerge victorious from their game 24-21, apparently in tribute to Whitney. Several of her supporters had positive things to say about the whole campaign. Alexis Dahlstrom, a junior from Cadillac, commented, "It wasn't right what they did to her," while Ogemaw Heights Sophomore student Heather Oyster remarked, "Whitney is strong. I don't know that I would have had the courage to go."
An Overwhelming Show of Support
The news got involved in Whitney's magical night, with both the local and regional news recording the night's events. Whitney was someone who thought that nobody cared about her, not even her own sister and brother. As such, it was overwhelming for this young girl to see thousands of supporters throng around her.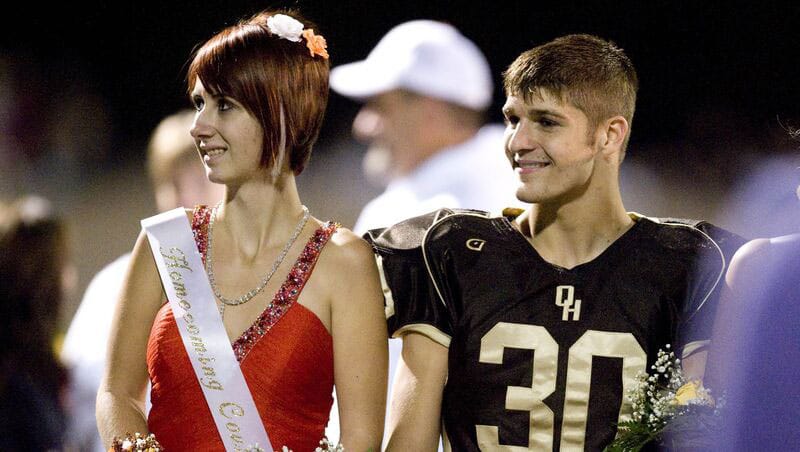 Whitney's support group on Facebook was blowing up. A supporter, Sharon Kotts, commented, "When I saw your story on the news last night, I cried tears for you and for those who hurt you. I pray that they will learn from the strength that you have shown. May you continue to show the world the wonderful person you are. Great job for standing up for yourself and for the message you have sent to others. You have touched many lives."
A Message for the Nation
Whitney realized many things throughout the night, and she had one message to give at the end of it. "The kids that are bullying, do not let them bring you down," she told the reporters that were present. "Stand up for what you believe in, and go with your heart and go with your gut. That's what I did and look at me now. I'm just as happy as can be."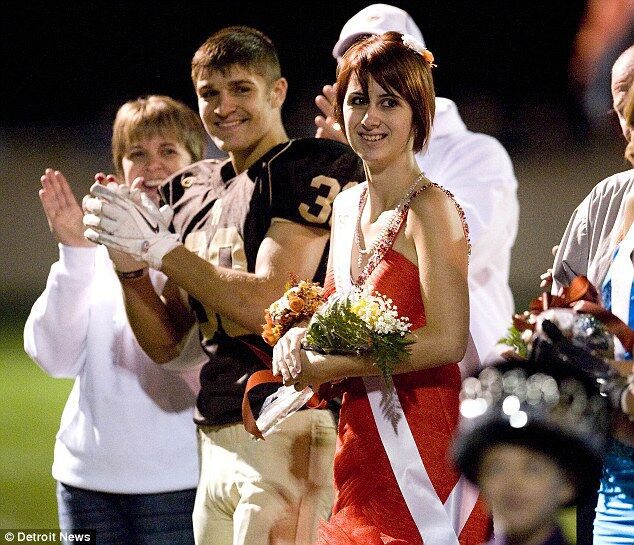 Surprisingly, Whitney only had praises to sing for her high school, despite what her classmates had done. "The school is fantastic. They treated me so well here, and I couldn't ask for more," she said. Whitney's support page on Facebook was growing by the minute, and it now stood at 126,000 likes.
Harnessing Her Inner Strength
Whitney's mother, Bernice Kropp, Whitney's supportive mother, told dailymail.com, "It is absolutely awesome to see her stand up. And it's so cool to see emails we're getting from parents and other students from all over the place telling her stories and how it helped them, and it touched them. My daughter is out there as an inspiration to a lot of people, and it's a really cool thing."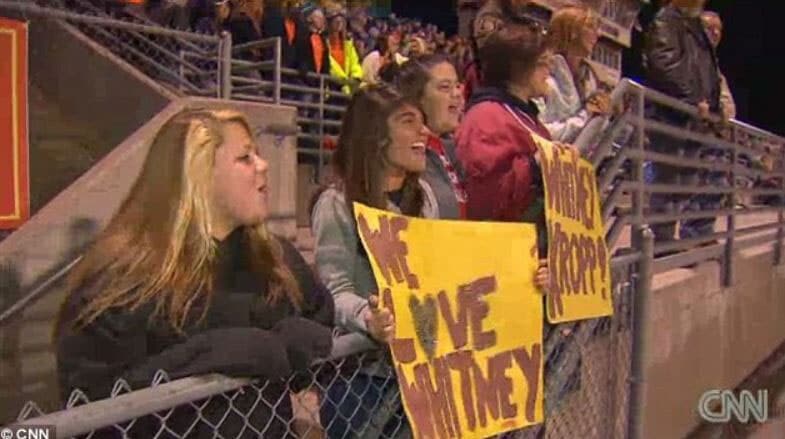 Whitney's sister was the one to stand by Whitney through it all. She had seen the emotional toll the prank had taken on her, and she remarked, "I told her … you've got the courage, you've got the strength to go do it, so go do it and have fun." Alivia had this to say as well. "It's tough to see someone hurt and upset, and you want to do everything in your power to make sure they're not that way."
The Ups and Downs of Fame
Whitney became an overnight sensation because of this campaign against bullying, and she became a shining beacon for others who were being bullied. There are even rumors flying about that she even received a movie deal from Hollywood for a chance to turn her story into a film.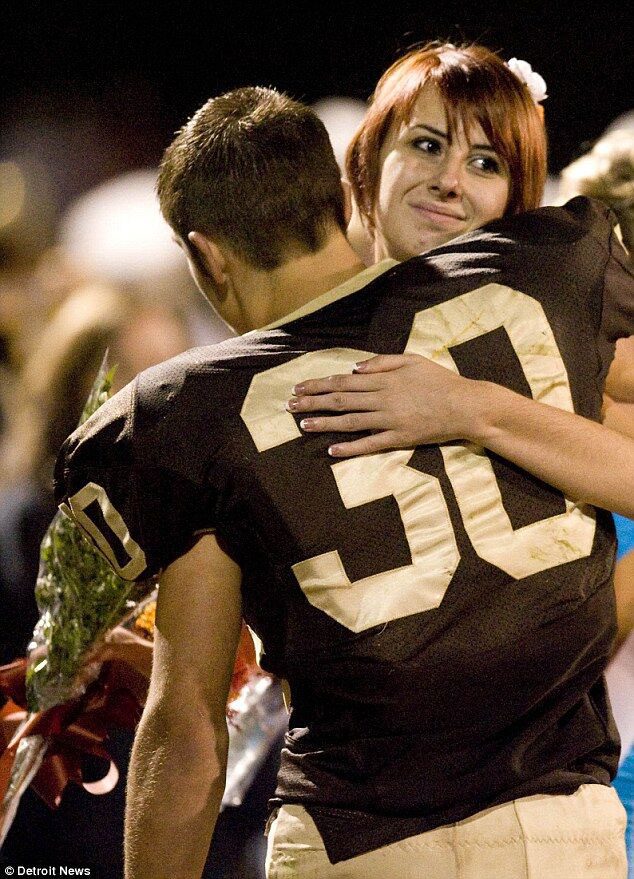 Whitney's family has never been those kinds of people who sought after fame and recognition, however. They were merely grateful that they were instrumental in raising awareness about bullying and its problems. Her family couldn't be happier about the fact this particular event helped Whitney stand up for herself and put her best foot forward.
Reaching her true potential
September 2012 saw Whitney Kropp as an unsure 16-year-old who had no idea who she was or what she was meant to do in life. In just a couple of months, however, Whitney underwent a complete transformation. She emerged in December 2012 as an assured young woman with a clear path ahead of her. With a huge national following, Whitney recognized what she wanted to do for the rest of her life, i.e., advocate for the anti-bullying cause.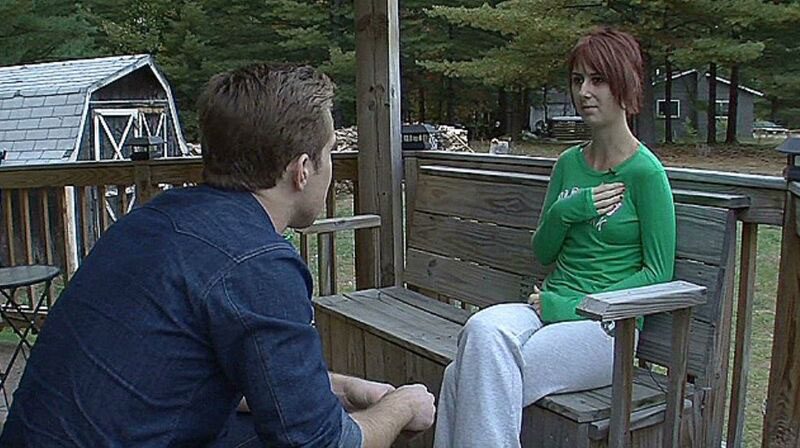 She emerged from her cocoon as a beautiful butterfly, but this was only possible because of the immense and overwhelming support she received, not just from her own family but from people all across the nation.
Working Towards the Anti-Bullying Cause
Adolescents usually face an onslaught of problems in their teenage years. It isn't uncommon to hear of teens and pre-teens tackling issues that are not just physiological but also behavioral and emotional. They are also faced with an immense amount of peer pressure, and some teens even fall into the trap of substance abuse and social problems.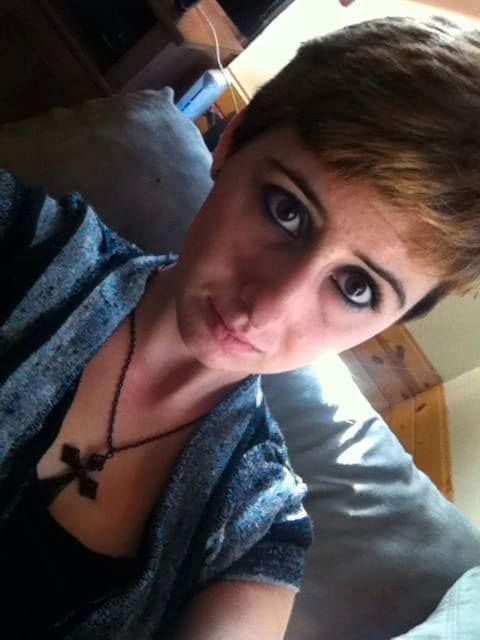 This is one case in which publicity actually helped a cause rather than make it worse. Recognition for bullying skyrocketed with Whitney's efforts, and people began to look for the solution. Whitney's story also acted as an inspiration for other people to voice their own stories of being bullied.
Steps to Take Action
Anyone who wishes to report bullying (or even suspected bullying) must first approach the school authorities to report it. If, however, the authorities do not act on this report, then you can submit a written report to the School Inspection Authority stating that you have not received any action from the school authorities. Professional counseling must also be provided to the one being bullies.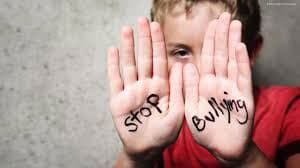 Parents should also be aware that the law makes institutions liable for the damages caused to children who are not of age yet. As such, they must make the institution accountable for the bullying. If all else fails, you are left with no choice but to file a legal complaint and withdraw your child from the school they are studying. If this inspired you, then perhaps you would also like to read about Kelsey Frederick, who returned home from school one day with a terrible haircut and tears in her eyes.
A Nasty Birthday Surprise
A child's 13th birthday is special. It marks their entrance into their teen years. Most young boys and girls try out some brand-new makeovers to celebrate the occasion. It was no different with young Kelsey Frederick, who decided to change up her look for the first time on her 13th birthday.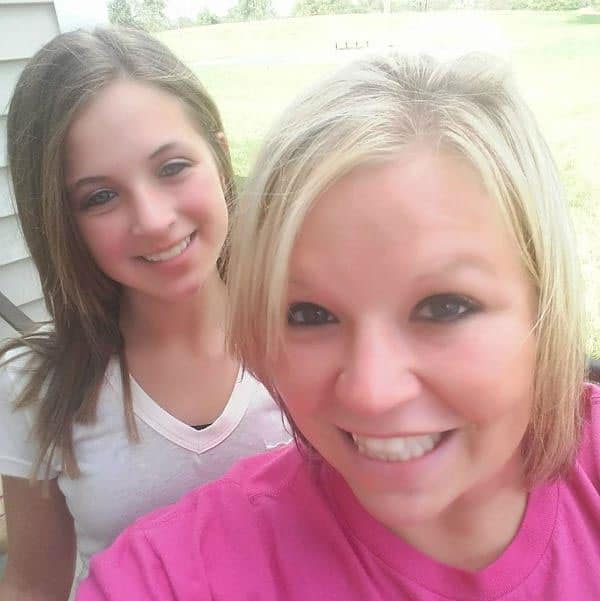 She received an exciting gift from her mother for her birthday. However, this gift quickly turned into one of the mortifying experiences that Kelsey had ever had in her life.
A Difficult Family Background
The divorce had torn asunder Kelsey's family, but her parents were determined to provide a stable life to their daughter, which is why they shared joint custody of their daughter. Any child with divorce will tell how most holidays and birthdays are either split between the parents or simply just celebrated twice.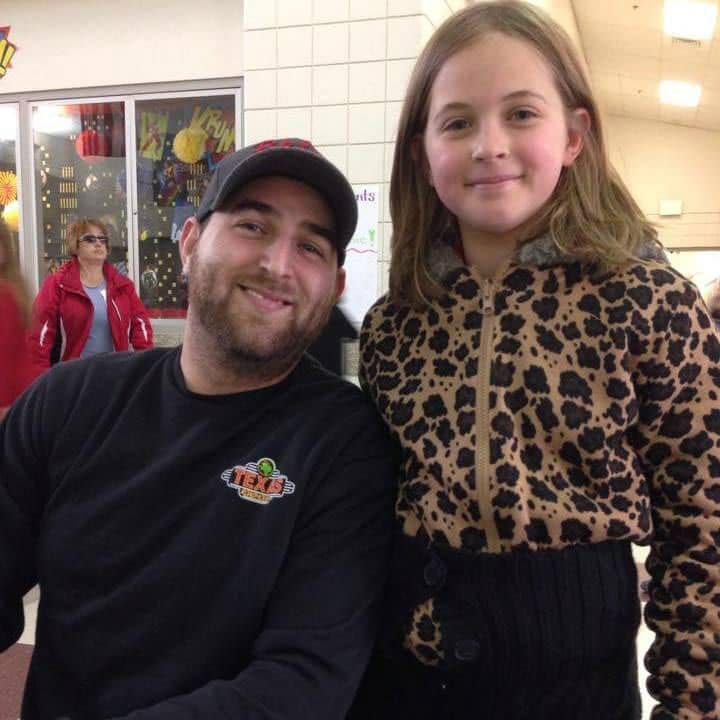 Luckily for Kelsey, she got to celebrate her birthday twice every single year. She was a happy child indeed. The year of her 13th birthday, however, proved to be drastically different.
A Sweet and Happy Beginning
Usually, children who come from divorced families are faced with several new challenges, including making adjustments with new members of the family, such as step-parents and step-siblings. Kelsey, however, got along famously with her step-mother, Sarah Murray.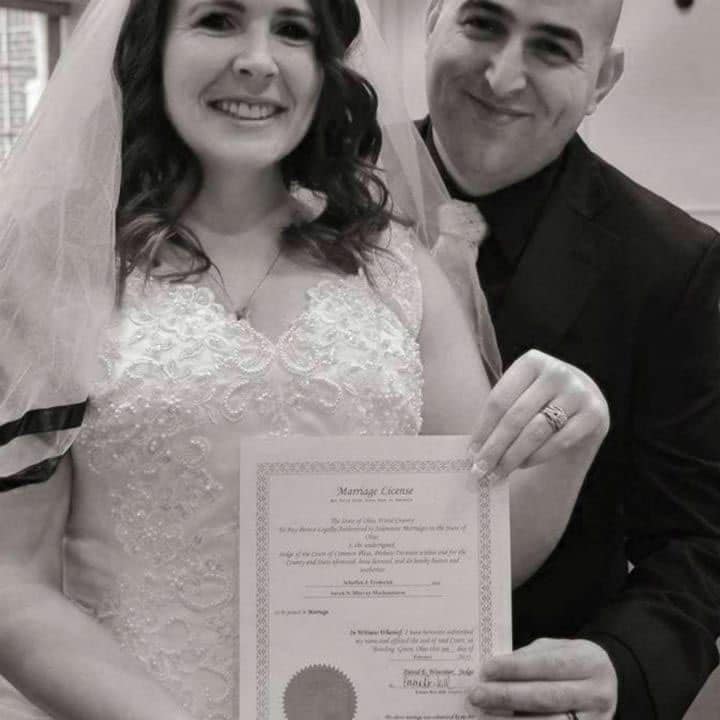 Kelsey typically celebrated her birthday first with her mother and then with her father and his wife. Her father and stepmother actually had a romantic beginning, as they met as volunteers at the local fire station and immediately fell in love. Kelsey loved spending time with them on her birthday, and that day when she left their house, she received an unexpected birthday present from her mother.
The Most Amazing Birthday Present
Christin Johnson, Kelsey's mother, had everything planned out. She knew that her daughter had been wanted to play around with the color of her long and luscious hair. Christin decided that Kelsey's 13th birthday was a good day to give her daughter the gift of self-expression by choosing a different hair color.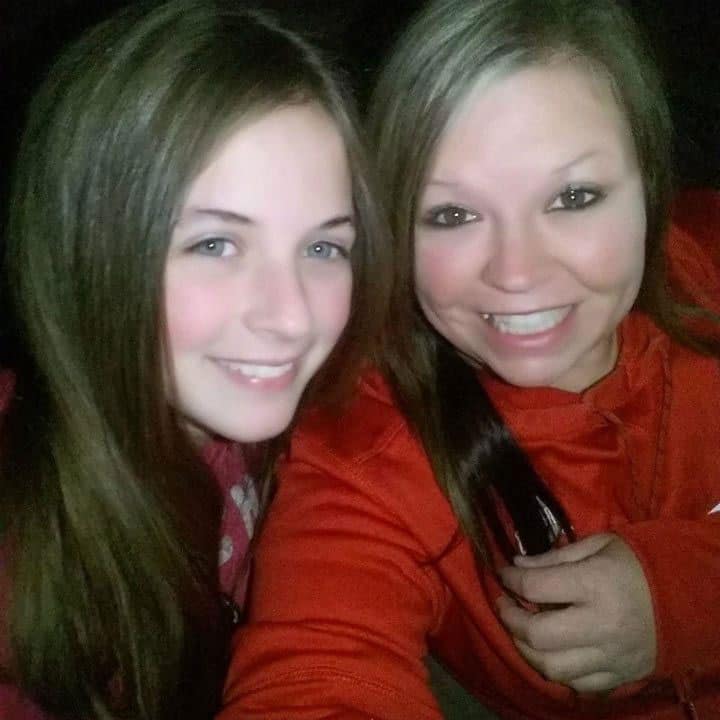 Needless to say, Kelsey was overjoyed at this present. Here was a chance to experiment with her hair, finally! The young girl was excited to show her friends this wonderful gift. Little did Kelsey know, however, what the future had in store for her.
A Heartbreaking Consequence
Kelsey immediately set out to the salon to get a new hairdo. She was excited to finally change her hairstyle from the same boring one she had had all her life. The hairstylist set to work on her hair, and her hair underwent professional styling and coloring. The results, needless to say, were marvelous.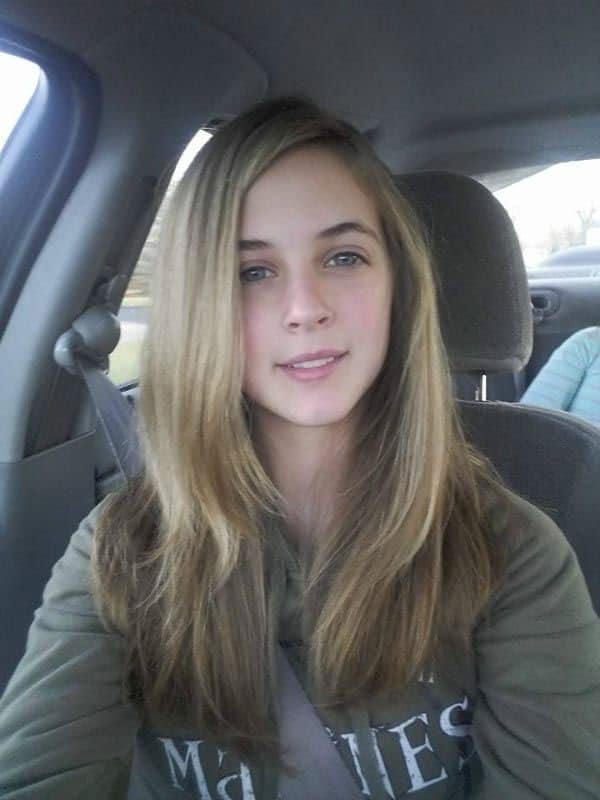 Kelsey always wore her brown hair in a medium length, but this time she decided to add some jazzy blonde highlights to her beautiful brown hair. Her mother was delighted with how her present had turned out and couldn't resist putting up a picture of her daughter's Facebook. Kelsey soon made preparations to head out to celebrate the rest of her birthday with her father and stepmother, but nobody had prepared her for what lay ahead.
A Fantastic Hairstyle Gone Horribly Wrong
When Kelsey headed over to her dad's house, she decided that she would stay there for a few days. Kelsey, however, returned to her mother's house sooner than expected. Christin was shocked to see her little girl crying her heart out on the doorstep. She knew something terrible had occurred.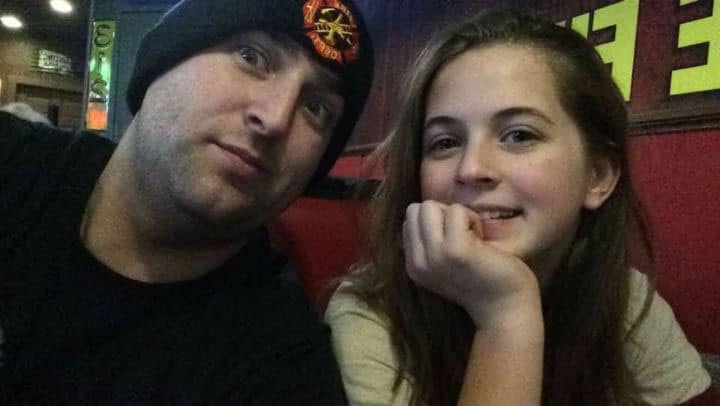 Kelsey was relieved to see her mother finally and threw herself into her arms. She was a mess, but she was nothing compared to the state her hair was in. It had been rudely chopped off entirely, and all that was remaining on her head was mere inches of her beautiful brown-and-blonde hair. Christin was horrified. She knew that Kelsey would never have chopped off her hair in a million years like this. So what was the explanation for this?
Different Ideas and Different Opinion
Divorce is usually an indication that the former husband and wife do not agree with each other regarding what is best for their children. Disagreements with how to raise children are not uncommon, and sometimes these disagreements might just be the cause of the divorce.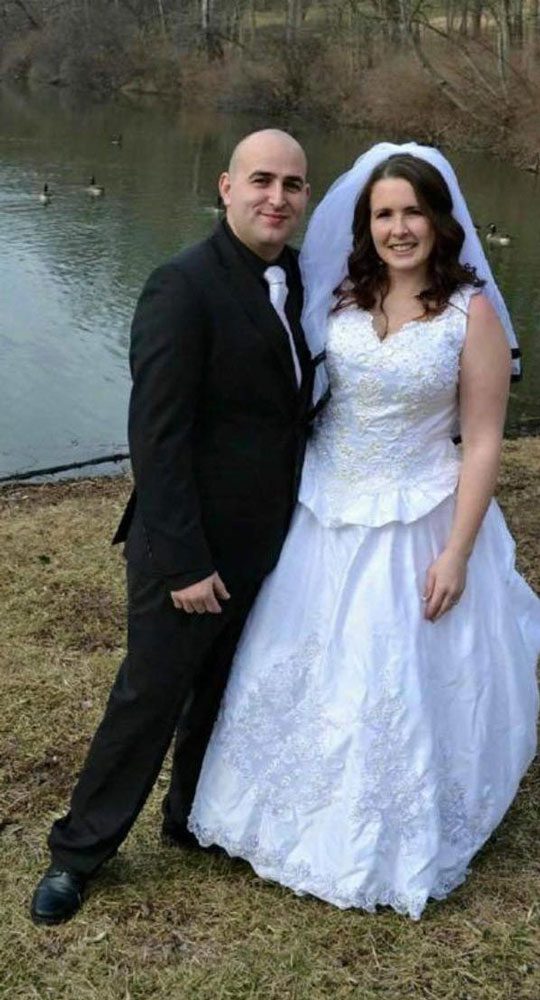 However, whatever the parents' differences may hold, that is no excuse for what Kelsey had to endure from her father and stepmother. The little girl was greeted with shock and unhappiness at her new hairstyle. Her father and stepmother were furious about this transition and decided to show what's right and what's wrong to Kelsey and her mother in the worst possible manner.
Cutting Hair and Cutting Ties
Kelsey's birthday turned into a disaster the minute her father and stepmother saw her dyed hair. The two believed that dying hair was a huge no-no for a girl of Kelsey's age, and so they decided to take care of the matter themselves.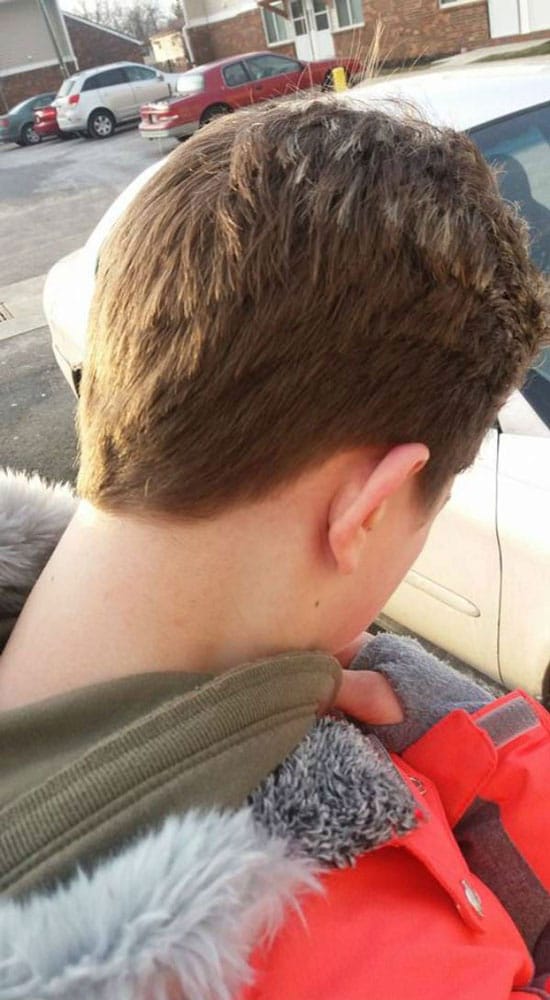 Kelsey was more than distressed when the two cut off all her hair. She ran back to her mother's house and left all her things behind. Of course, Christin was shocked and indignant for her daughter and decided that she would take some action to make this incident right.
Social Media to the Rescue
Outrages and disgusted by what her ex-husband and his new wife had done to her daughter, Christin decided to take matters into her own hands. She decided to use social media's power, and she posted "before" and "after" pictures of her young daughter for all the world to see. All of Christin's family and friends who were following her on social media would be able to see the atrocity that her little girl had had to undergo.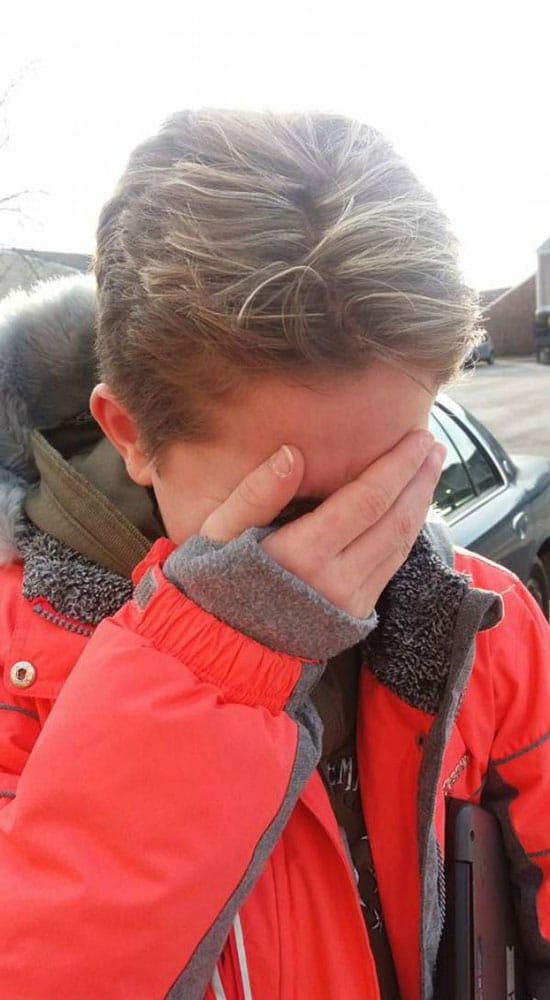 The before and after pictures were shocking in their differences. The before picture was a bright and happy Kelsey, sporting her new hairdo with a beaming smile on her face. The after image was a distressing image of Kelsey as she tried to hide her tear-stricken face and aggressively chopped hair from the camera. Much like the Whitney Kropp incident, Kelsey got her own support group on Facebook (started by her mother, of course), and the page immediately garnered immense popularity. In the meantime, Christin knew that Kelsey had to have another visit to the salon to set the disaster right.
Kelsey Feels Like Herself Again
No one can imagine the embarrassment and shame that Kelsey had to endure at the hands of her own father. However, she was surrounded by some exceptional ladies who were able to help her through this ordeal. Kelsey's godmother, Haylee Ann, helped her pick out a wig for herself at the salon named Lady Jane located in Toledo, Ohio.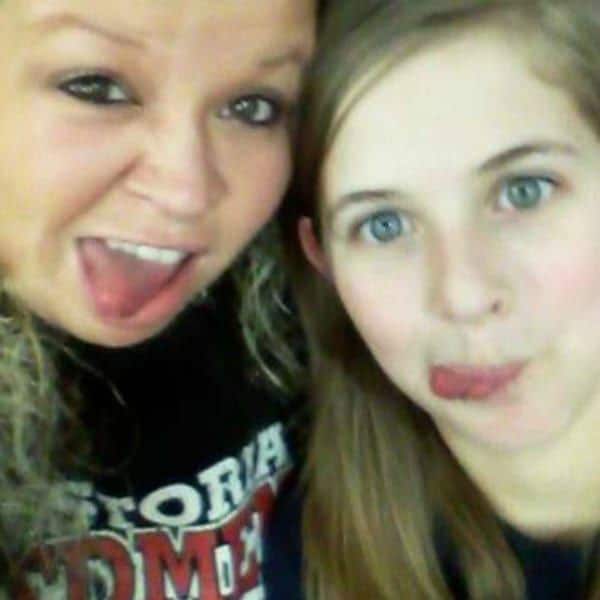 Fortunately for Kelsey, the staff she had to meet at the salon were extremely co-operative, as she took her time in choosing the right wig. Once her chopped-off hair had been covered up neatly, Kelsey began to feel like she had gained her dignity back. However, this was not the end of it. Kelsey's mother had every intention to keep fighting for her daughter.
Grateful and Happy Again
With a new wig on, Kelsey felt thankful to her mother and confident in her own skin once more. Christin once again turned towards social media, but this time, thank the salon staff who had been so kind and helpful towards Kelsey. She also made mention of the incredibly unique bond that Kelsey shares with her godmother.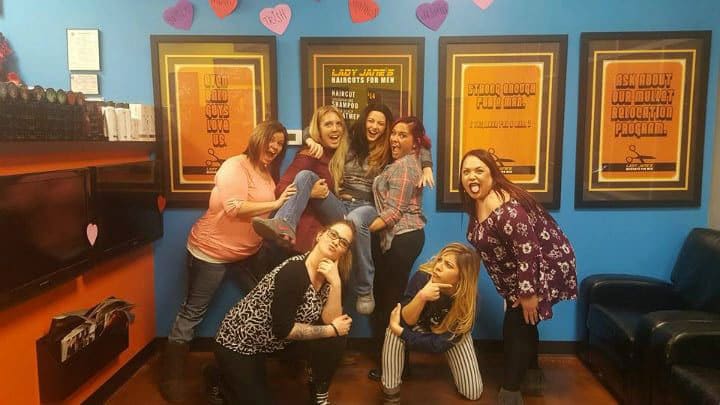 Christin posted all of the above and a group picture that the salon's staff had taken with Kelsey in her new wig. Kelsey finally found herself in a safer place, and she began to heal from the trauma that her father had put her through. Kelsey's mother, however, was determined that her ex-husband be dealt with the ethical consequences for his cruel actions.
Making Him Pay for What He Did
Kelsey's father, Schaffen Frederick, and his wife, Sarah Murray, could never have anticipated that Christin's movement would gain so much popularity on Facebook. In fact, the incident even began to catch the Wood County Police Department's attention, who immediately sent across local Child Services to deal with the matter.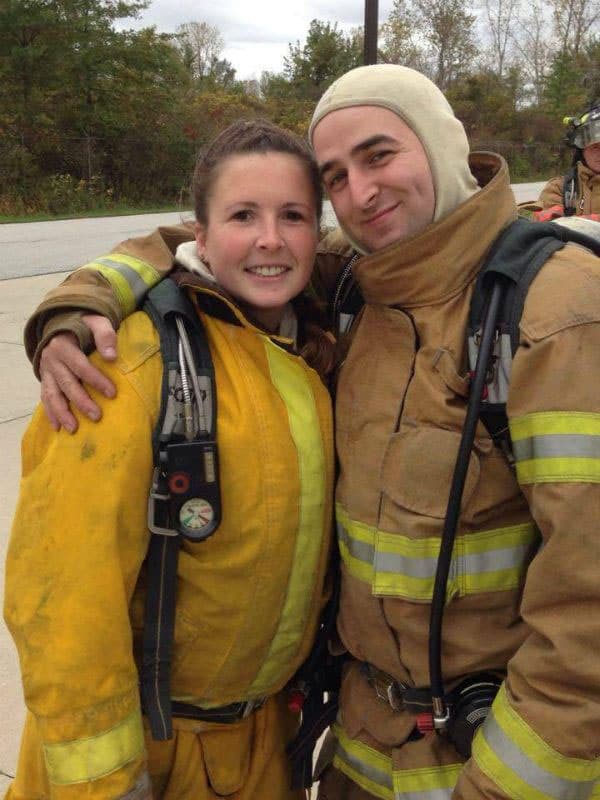 Needless to say, this was a serious matter, and an investigation into child abuse was launched. This investigation caused the two involved to quit their jobs volunteering at the fire station. In the meantime, Kelsey found that her fortunes had begun to turn once again.
Help From Kind Strangers
As we have already mentioned, Kelsey left all of her possessions behind in her father's house, and she understandably refused to go back and collect them. However, these were valuable items, and Kelsey needed to replace them. Kelsey and her mother came up with an innovative solution for this: A GoFundMe account.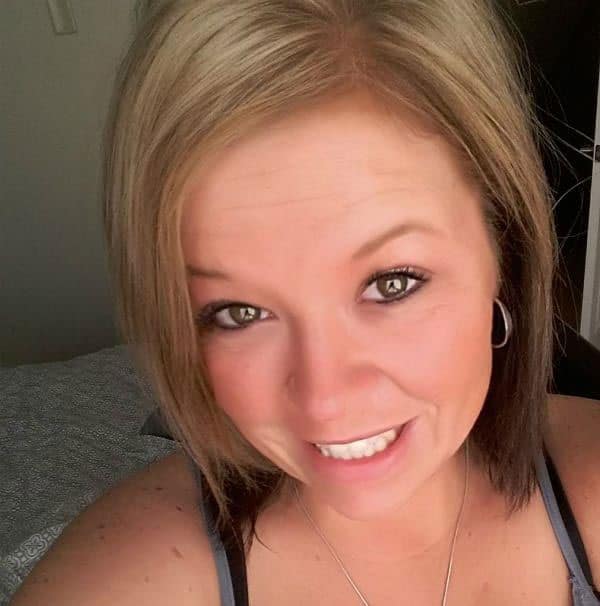 Unfortunately, GoFundMe accounts take a while to get going. In fact, the first two pages that Kelsey and her mother account were taken down on account of being "flagged" by some suspicious people. But as they say, the third time's the charm. The limit was set at $1,000, and things began to pick up.
An Immense Show of Support
Kelsey and her mother had decided that $1,000 would be enough to get Kelsey back up on her feet again after having gone through that terrifying ordeal. However, the online community that Kelsey's mother had gathered up began to offer much more than they had ever anticipated.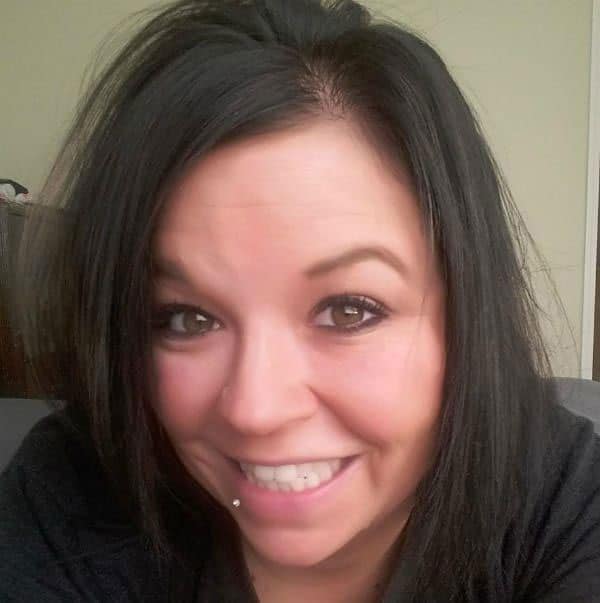 Monetary donations took center-stage, of course, but patrons were also generous in numerous appointments at the salon, hair extensions, and wigs for Kelsey. Some even made offers to pay for Kelsey's lawsuit against her father. The monetary goal of $1,000 was quickly achieved, and people began donating even more till Kelsey eventually received $3,738 from kind online strangers.
A Viral Time on the Internet
January 2008 was when Kelsey's mother posted the before and after images of Kelsey. Little did she know how much traction her post would actually gain over the coming days.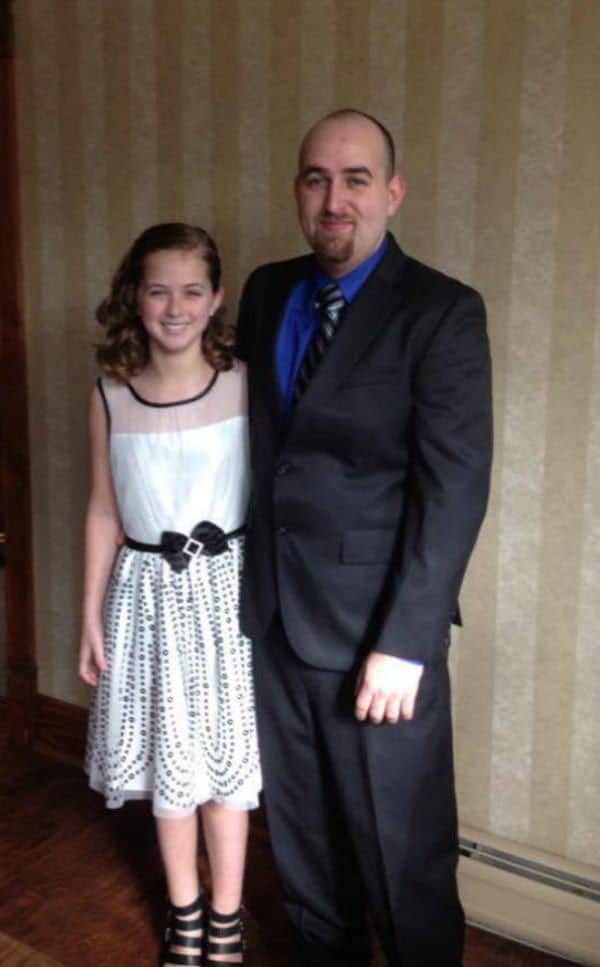 The post went viral in a matter of months, with more than 25,000 shares on Facebook and over 40,000 reactions and likes on the post. The post seemed to strike a chord for many, and they deeply related to Kelsey as a child of divorce. In the meantime, Kelsey was facing a challenge of her own.
Making Some Big Changes
Kelsey was determined to never return to her father's house ever again. This, however, proved to be a significant problem. This is because Kelsey mainly stayed with her father and stepmother. After all, her father's house was much closer to her school. But since she never wanted to step back into her father's house again, Kelsey found herself in a dilemma.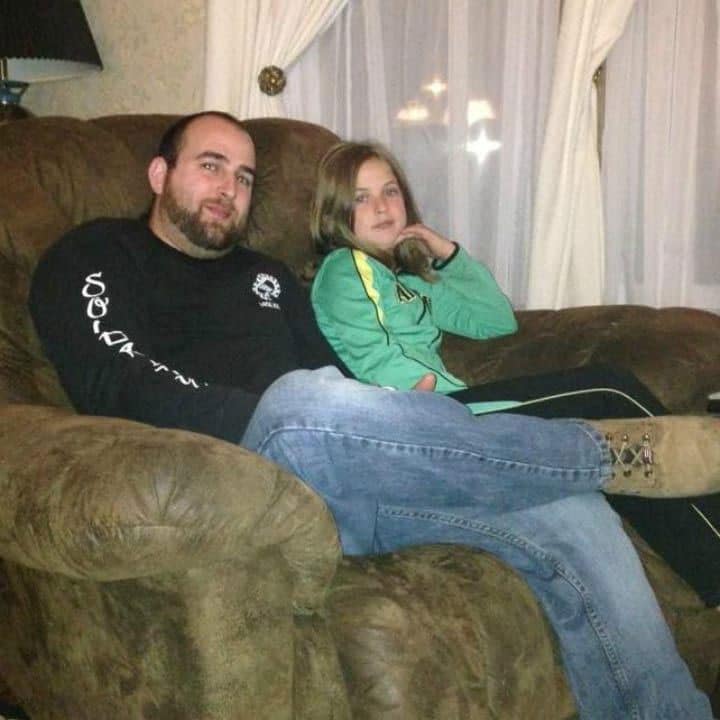 Christin had a solution ready. She revealed that one of the reasons she began the GoFundMe campaign was so that she would be able to pay for fuel expenses that she would need as she picked up and dropped her daughter to school. It definitely was costly, which cause Christin to worry to such an extent that she even attempted to find a closer school for Kelsey.
Silent and Unapologetic
What did Kelsey's father and stepmother have to say about all of this? Well, due to the nature of their lawsuit, they are not allowed to make any public comments on the matter until it has been settled. However, Sarah did seem to allude to the incident in one of her posts on Facebook.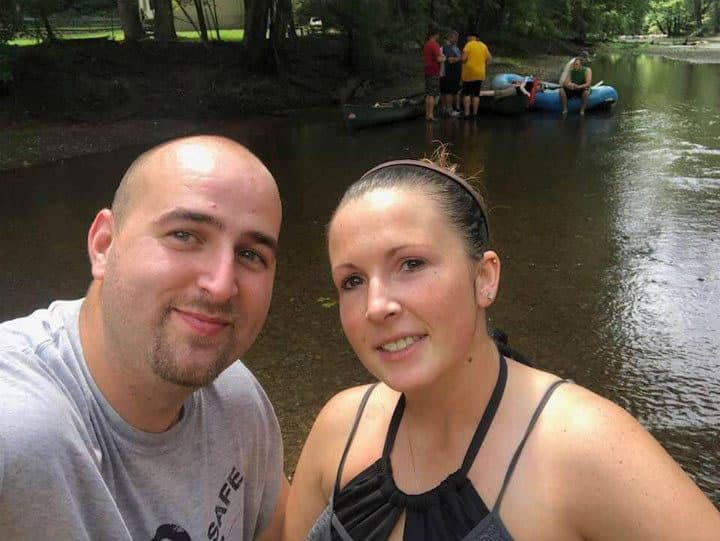 The post was a meme that read, "People talk about me behind my back, and I just sit here like, 'Damn. I got myself a fan club'." Sarah had received an immense amount of backlash from the online community, but she continued to maintain her stance on the matter and refused to give an apology.
The Bad and the Good
Kelsey and her mother received a flood of support for their cause, but the internet is a funny thing. Going viral exposes you to both the good and the bad, which meant that some negativity was in store for the mother-daughter duo.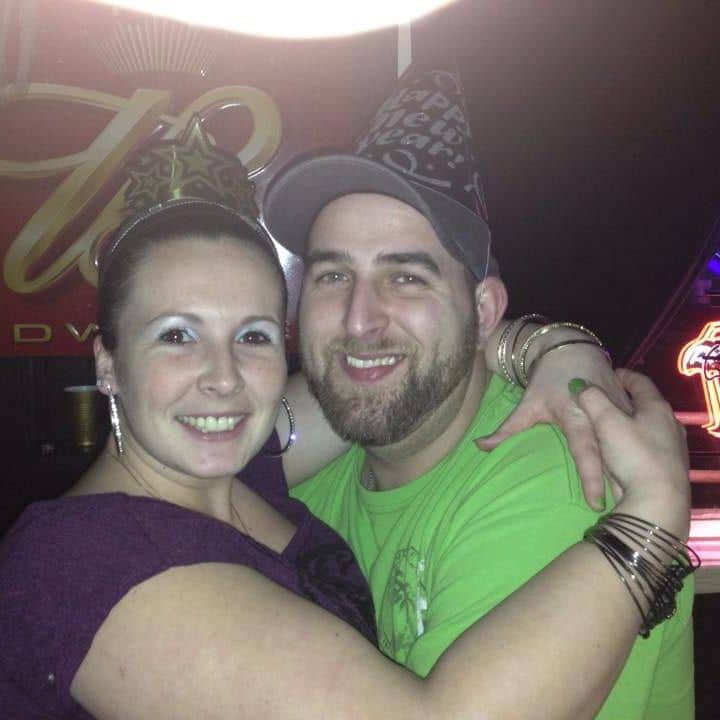 Many people expressed their opinion that Christin was in the wrong for publicly exposing her daughter in the manner that she had done. Comments called her "irresponsible" for providing a 13-year-old's private information with the rest of the world. And since Kelsey was a child, even though she gave her consent to this, it was still the mother's discretion to have put the pictures up.
Unkind and Negative Comments
The internet is a place where a lot of people find kindness and generosity. However, it is also a place filled with darkness and negativity, and unfortunately, some of it was even sprinkled onto Kelsey's GoFundMe account. Many people mocked Kelsey for her "traumatic incident," stating that it was "not that bad" after all.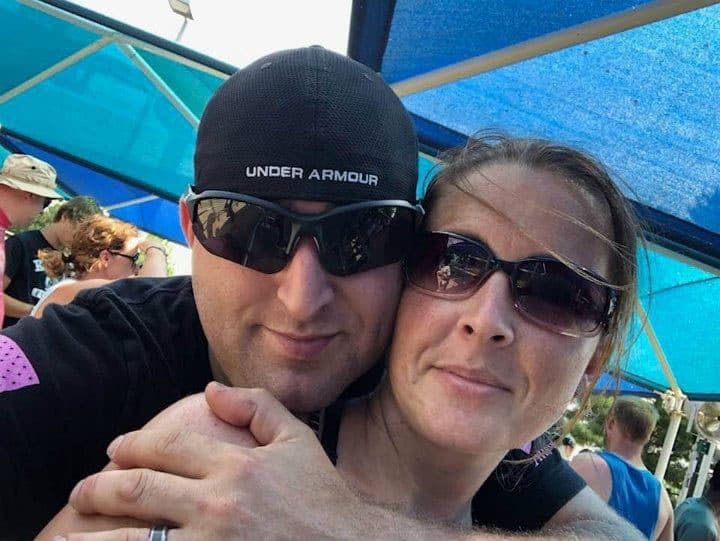 Unfortunately, these comments made their way towards Kelsey, as they lack awareness and sensitivity that should typically be shown towards such a traumatic incident such as this. These incidents that happen early on in life can not only be life-changing, but they can hold profound ramifications in terms of psychological and emotional health for the future. Not to mention that Kelsey also lost the love of her father in just a single day.
Love Conquers All
Most people find that it is in times of adversity that they emerge as better and stronger individuals. This was the same with Kelsey as well, and she was fortunate enough to have the support of not just her mother but also thousands of people in public.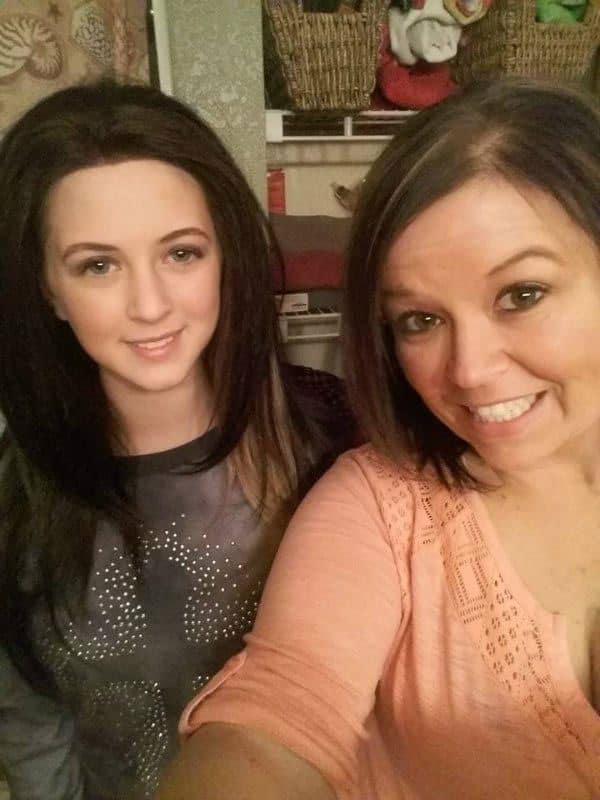 Many boys and girls are put through similar situations at a young and impressionable age, but most do not have a support system to help them get through it all. Luckily for Kelsey, she did not have to go through this alone, and thanks to the love and support she received, she emerged stronger than ever.