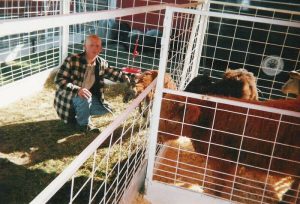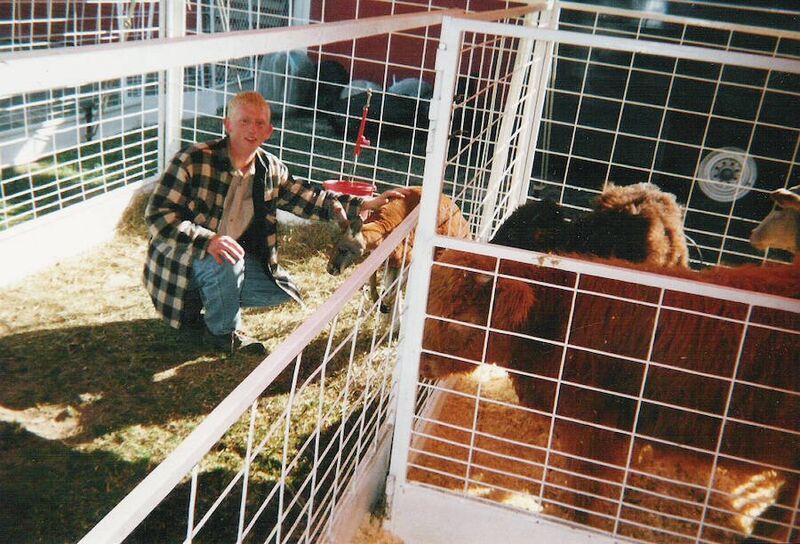 A Missing Person's Case: The Branson Perry Whodunit
By Yuri S.
---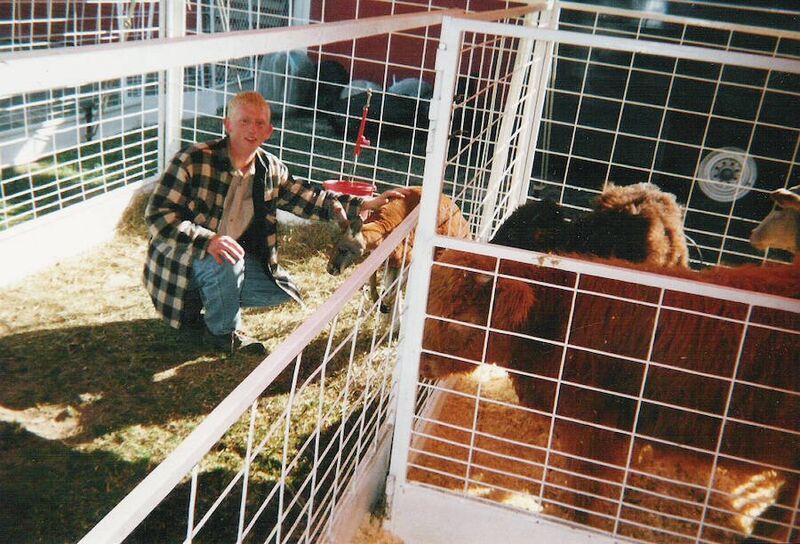 On April 11, 2001, 20-year-old Missouri local Branson Perry disappeared from outside his Skidmore home. The shocking case was shrouded in mystery. It started off as a regular day. Branson was going about his usual business when he vanished into thin air with no warning.
Branson's family and friends spent two years desperate for answers; they just wanted Branson home safe. Then, a likely suspect entered the picture. Although Branson has never been found, law enforcement refuses to give up on the case. Buckle up because this is going to be a crazy one! This is about the mysterious disappearance of Branson Perry.
Just Your Ordinary Kid
Branson Kayne Perry was welcomed into the world on February 24, 1981. He was raised in Missouri and attended Nodaway Hold High School. Branson grew into a handsome young man with blond hair and blue eyes. He was your ordinary kid, but every tragic story has an eerily normal beginning.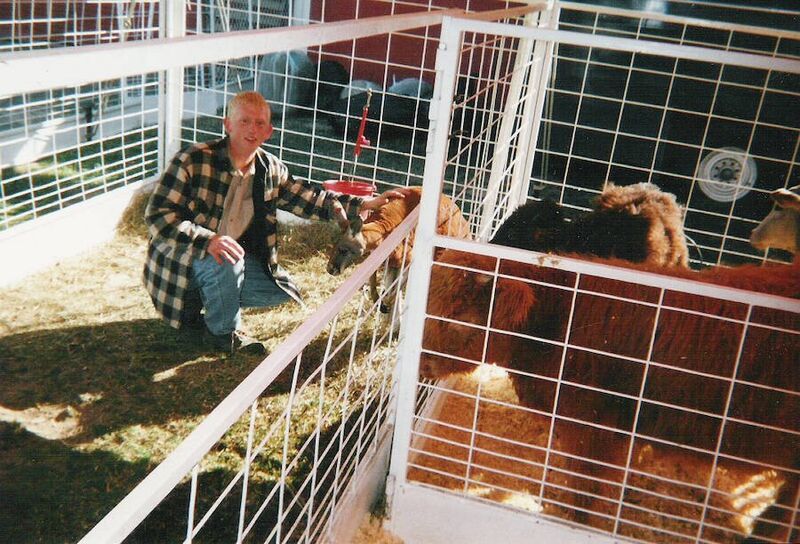 After his parents split, Branson decided to live with his father, Bob Perry. Branson suffered from a heart condition known as tachycardia. Despite his health concerns, Branson loved being active and lifting weights. He even earned a black belt in hapkido. After graduating, he worked a few jobs, including at a traveling petting zoo, but he was unemployed at the time of his disappearance.
The Sketchy Neighbor
As you might have guessed, spending too much time at home without a job to keep you occupied is a recipe for trouble. On April 7, 2001, shortly before his disappearance, Branson Perry knocked on his neighbor's door. Jason Biermann lived next door, and he was kind of a sketchy character.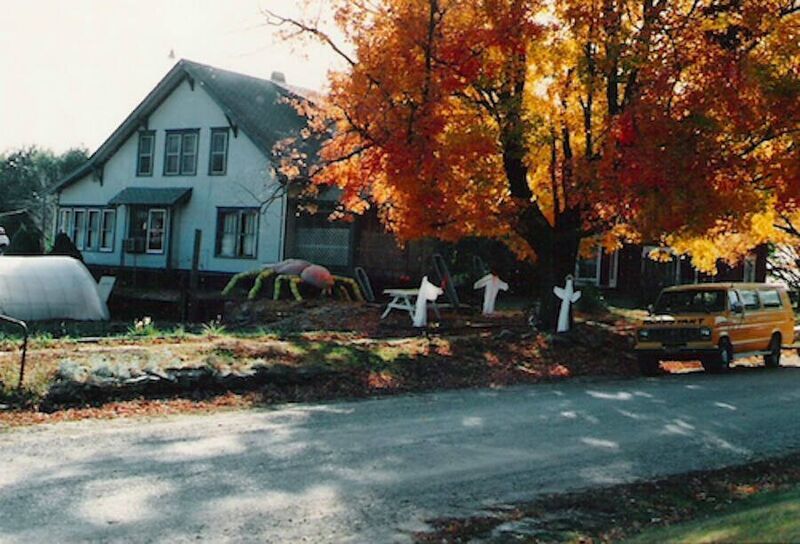 Allegedly, Jason gave Branson an unidentified drug that had a detrimental effect on his psyche. Instead of having a good, clean time, the drugs caused Branson to strip naked and dance around the house. Then, Branson shaved off his pubic hair and "participated in sexual activity" with Jason. When Branson sobered up and realized what had happened, he was distraught.
Telling His Dad
Most of us understand the challenge of getting carried away at a party and having to deal with the hangover the next day. Common symptoms are headaches, nausea, and exhaustion, but the feeling of shame can be overwhelming. That's exactly how Branson felt the morning after his rendezvous with his neighbor.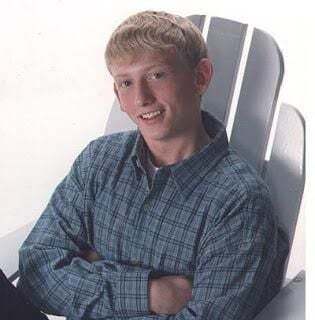 To cope with the humiliation, Branson decided to go to his dear ole dad for advice. He explained the situation to his father, but Bob responded with rage. He always had suspicions that Branson was gay, but Bob's anger was directed at Jason for taking advantage of his son by "drugging and using" him. Like any good father, Bob considered going over there and "teaching him a lesson."
There Was No Confrontation
It's every parent's job to protect their children, so it's not surprising that Bob was infuriated when he heard that Jason had drugged and used his son. He's just lucky it wasn't me because my dad shows no mercy when someone takes advantage of his little girl. Despite his threats to confront his neighbor, Bob didn't go through with it.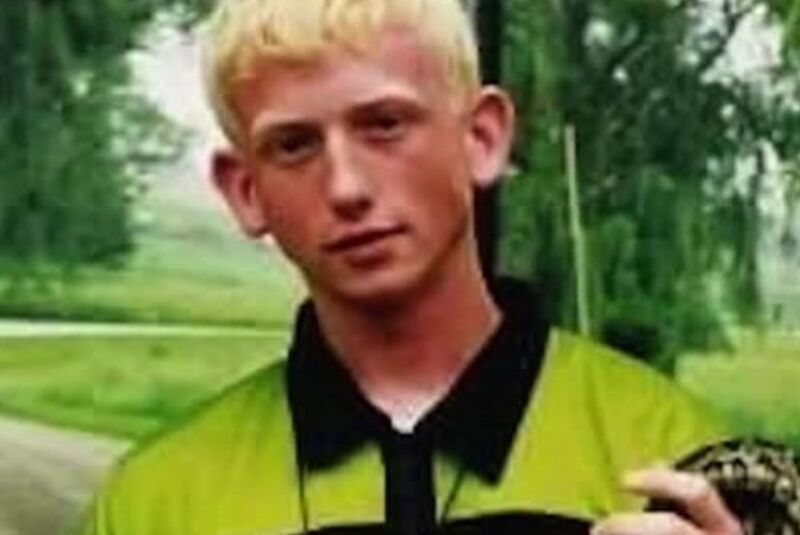 If Bob had challenged Jason, perhaps there would have been a suspect in Branson's disappearance. Unfortunately, since there was no confrontation between Bob and Jason, the neighbor was never a real suspect. But did that mean he was innocent?
What Happened That Day?
No one is a hundred percent certain about what exactly went down when Branson Perry went missing. There are only a few factual details. At the time of Branson's disappearance, his father was in the hospital.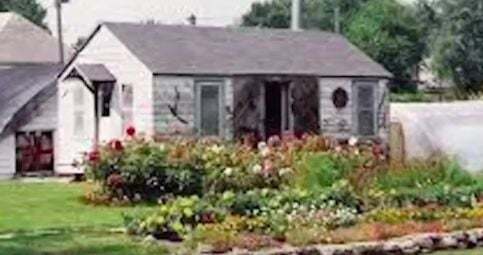 His son wasn't alone, though. There were two mechanics on the property replacing Bob Perry's alternator. Branson's friend Jena Crawford was also on the scene; she offered to help him do chores around the house. Although people were at the home, there were no witnesses to confirm what happened to Branson.
Jena Crawford's Account
Jena thought Branson seemed normal that day until he suddenly jumped up, grabbed something from the cabinet, and went outside. When he returned, he didn't tell Jena where he had gone (or what he had on his hand). Jena ignored it and jumped in the shower. She got dressed and planned to clean when she noticed something strange.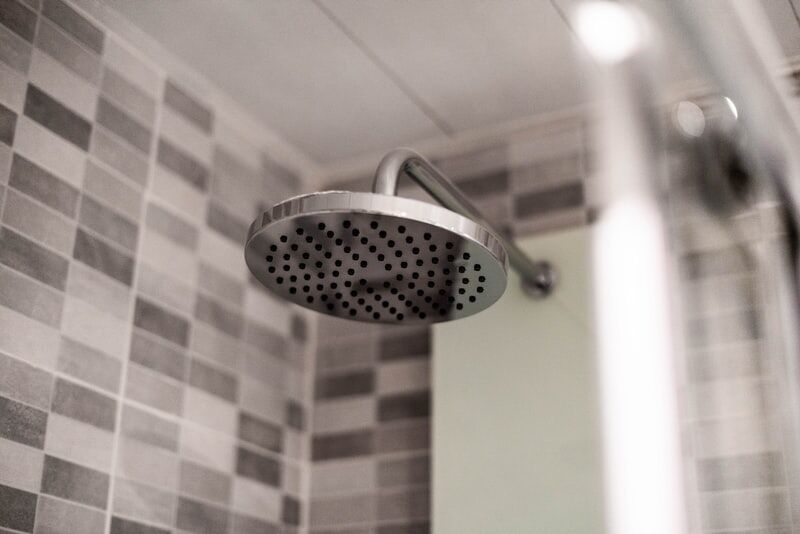 One of the mechanics was inside the kitchen, looking through a cabinet. When Jena confronted him, he retreated in silence and went back outside. After a day of helping Branson, Jena took a break and looked out the window at about 3 pm.
The Mysterious Jumper Cables
Jena was relaxing after a busy morning of helping her friend with her chores. When she looked outside, she noticed Branson. He was holding a pair of jumper cables. Confused, Jena yelled out, "Branson, what are you doing?"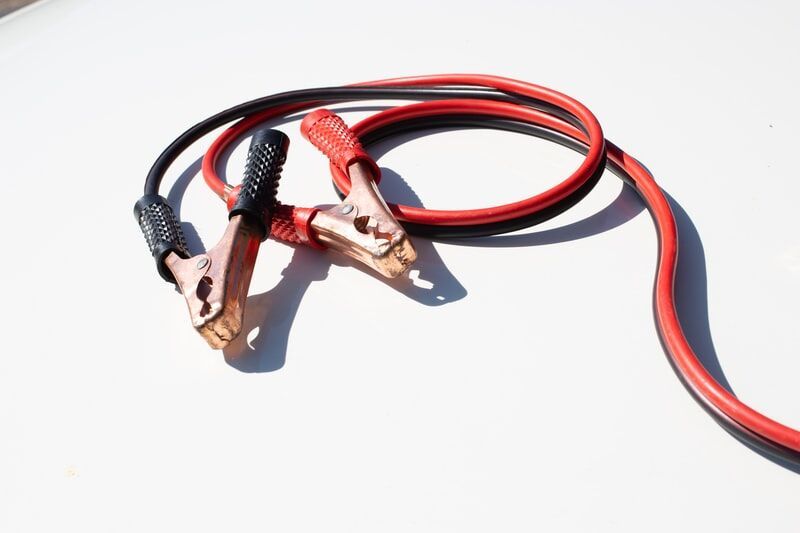 Branson responded, yelling back, "I'm going to put away the jumper cables, then run out for a bit. I'll be back in a few minutes." However… he didn't come back, and no one ever saw him again. This obviously begs the question: where did he go?!
A Concerned Grandma
Bob Perry left his son to care for himself while he was in the hospital for a few days. On April 12, Branson's grandmother, Jo-Ann Stinnett, stopped by the hospital to check on her son. She was surprised to find out that Branson hadn't visited his dad the night before.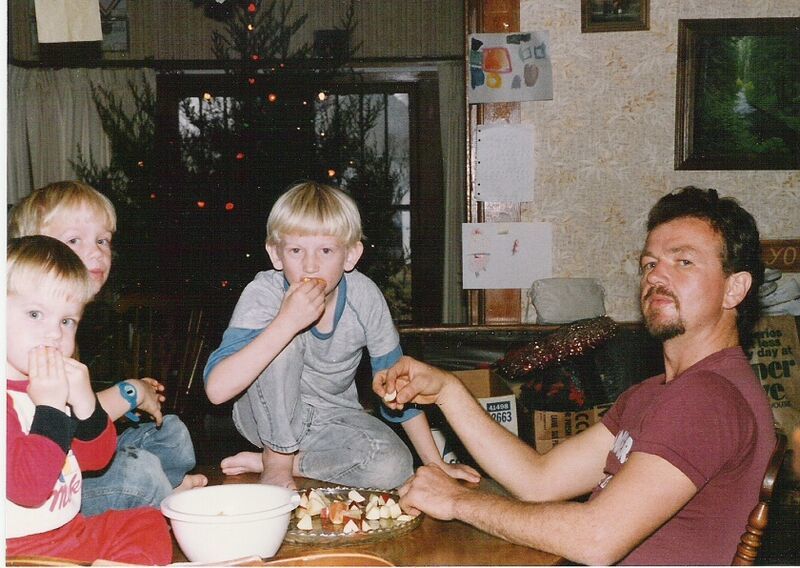 Bob and Branson were pretty close, and Branson came to visit his pops at the hospital every day. Jo-Ann shrugged it off at first but decided to stop by the house to check on her grandson. When she got there, the doors were open, and Branson wasn't there.
Reporting Branson Missing
As the days went on, Branson's whereabouts were still a mystery. Even though he was an adult, it was unlike him to just disappear without telling anyone. Plus, Branson left all his personal belongings behind when he vanished without a trace. On April 16, 2001, the family's concern intensified, and they filed a missing person's report.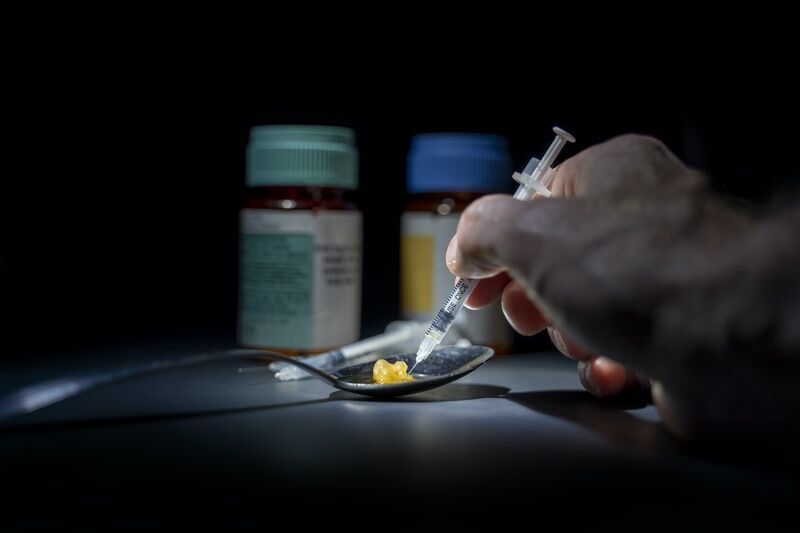 Police agreed that someone wasn't right and immediately suspected foul play. Their first step was to track down Branson's new "drug acquaintances" and see if they were involved. However, when their questions reached a dead end, they kicked their efforts up a notch.
And the Search Begins
With no leads, police had no idea where Branson Perry was. That's when they decided to launch a search party, led by Nodaway County Sheriff Ben Espey. Authorities searched the 15-mile perimeter of Skidmore, hoping to find a clue to Branson's whereabouts.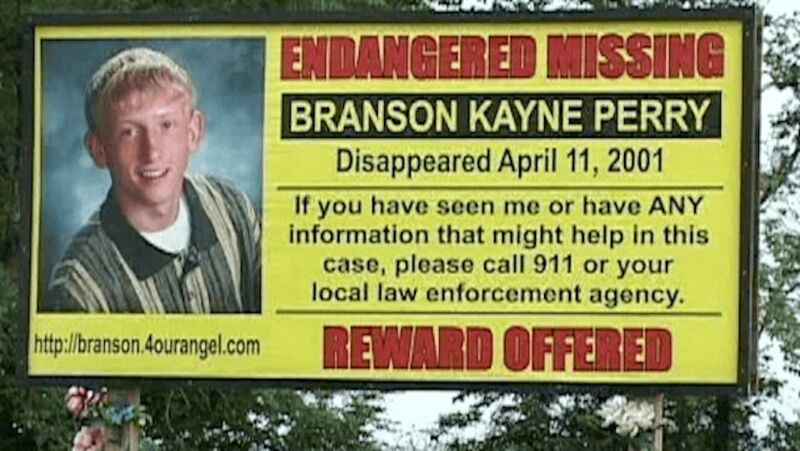 During the search, law enforcement interviewed hundreds of people in an attempt to gather as much information as possible. Branson's "drug acquaintances" were of particular interest; however, they were all cleared once they passed lie detector tests. It appeared as though no one knew a thing, so they revisited Jena's account.
The Working Theory
The search for Branson lasted six weeks. Police pulled out all the stops to investigate this case. They looked deeper and wondered about those mechanics working on the Perry property earlier that day. They claimed to see nothing, but could they have been hiding something?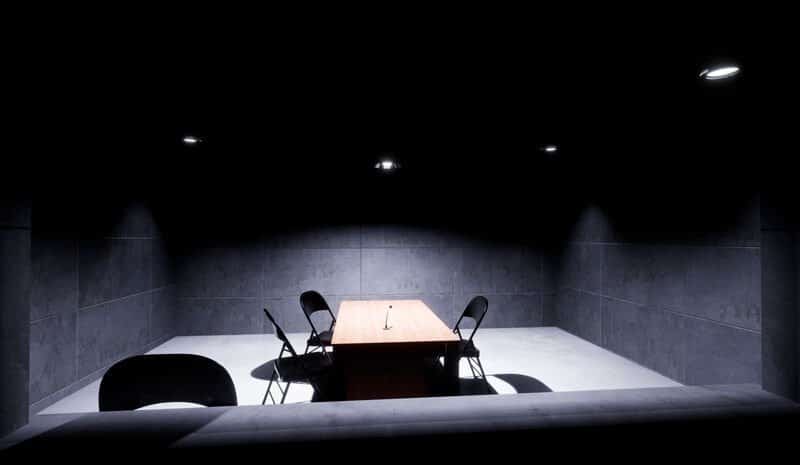 Jena was also interviewed again as a valuable witness. She admitted to the police that Branson had been experimenting with drugs. With the knowledge that Branson was dabbling with methamphetamines and marijuana, police suspected this was a drug-related disappearance. This was the theory for a while… but then, there was a big break in the case.
A New Clue
Two years went by with no progress on Branson's missing person case. But in 2003, a grisly clue came to light, and police shifted their attention to a new suspect named Jack Wayne Rogers. Rogers was a former Presbyterian minister and Boy Scout leader, but that didn't make him a good role model or mentor.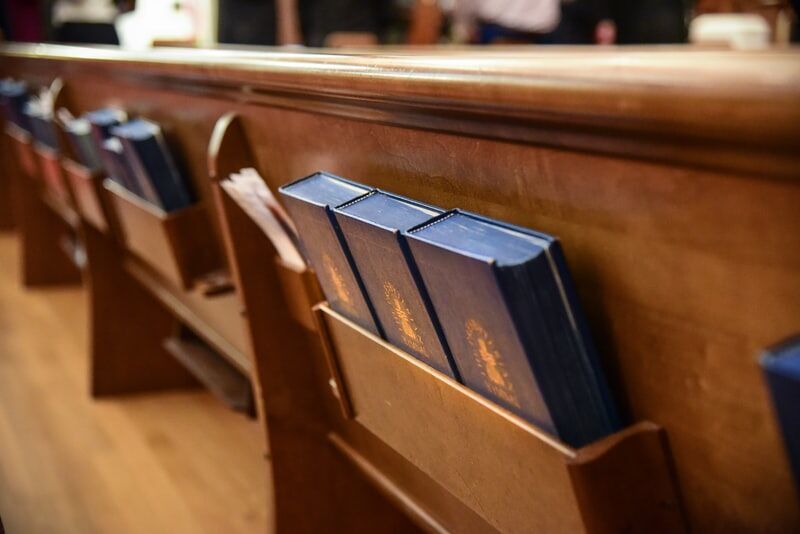 After being arrested for separate crimes, he was put on the police radar. The more investigators dug, the more they found unsettling posts online, written by Jack Rogers. These disturbing posts described the rape, torture, and murder of a blond male hitchhiker in great detail.
A Possible Suspect
On paper, Jack Rogers looked like a model citizen. However, he displayed violent and grotesque behavior. His sinister nature was first brought to light when he was charged with first-degree assault and practicing medicine without a license.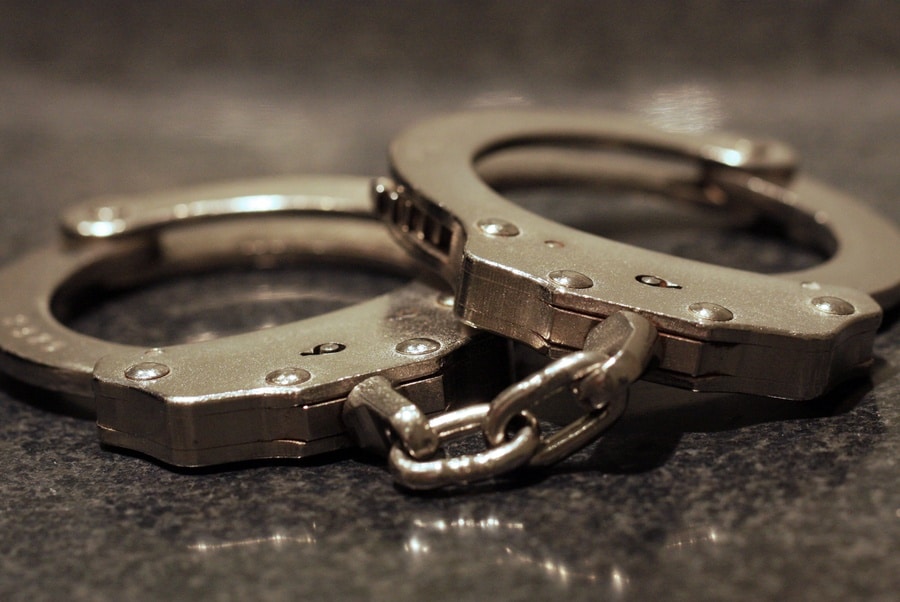 The exact crime? He attempted to perform sex reassignment surgery on a transgender woman who would not stop bleeding. While Jack Rogers was in custody, police searched his belongings for evidence. When they searched his computer, they found more than they bargained for, leaving them in shock.
A Shocking Discovery
When authorities investigated Jack Rogers, they knew they were dealing with a devious person, but they could never have anticipated the content he had on his computer. First of all, it contained a ton of child pornography. Additionally, he had a series of concerning posts created under the username "BuggerButt."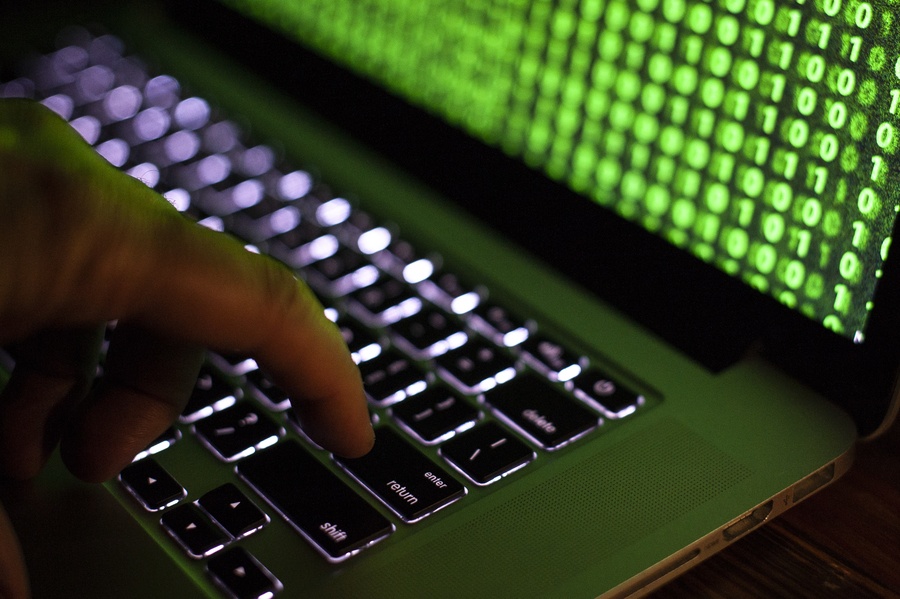 The posts went into detail about the rape, torture, and murder of multiple men. In more extreme cases, Jack wrote about eating the victim's genitals after mutilating them. Within this disturbing content, detectives came across a description of one of Jack's victims, who sounded eerily like Branson Perry.
Who Was the Blond Hitchhiker?
It takes a perverted monster to commit such vicious crimes. Even more heinous is when the individual chooses to document their evil acts. He knows this stored information is clear evidence against him if they were to ever get caught, so it just shows that the criminal must have a very strong connection to their crime. Strong enough to keep the evidence around.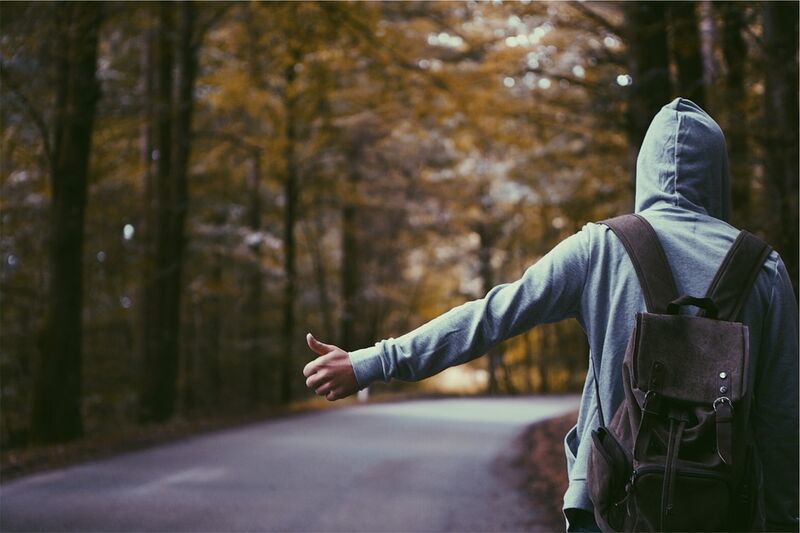 The post about Jack Rogers murdering a blond hitchhiker really put him in hot water. He wrote about raping, torturing, and killing the young man before burying him in the Ozarks. When the police asked Jack about the victim, he had an answer prepared. He claimed that the posts were all fiction, and he had never even met Branson Perry.
No Solid Proof
With Jack Rogers in custody, police truly believed they had made a break in the Branson Perry case. However, Jack wouldn't confess and insisted that he had nothing to do with Branson Perry's disappearance. Then, another piece of evidence surfaced.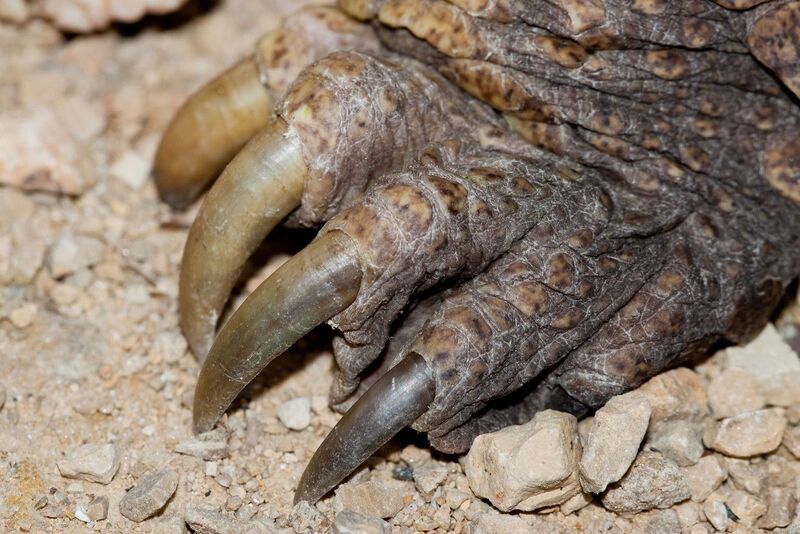 When police searched Jack's car, they came across a turtle claw necklace. You don't find such unique things like that every day. They were stunned to find out that Branson had a very similar necklace. As it turned out, similar necklaces weren't considered hard evidence.
Jack Rogers Is Convicted of Other Crimes
While there was no undeniable proof that Jack Rogers was involved in Branson's missing person case, there was enough evidence to charge him for other crimes. In 2004, Jack was convicted of assault, illegal surgery, child pornography, and obscenity.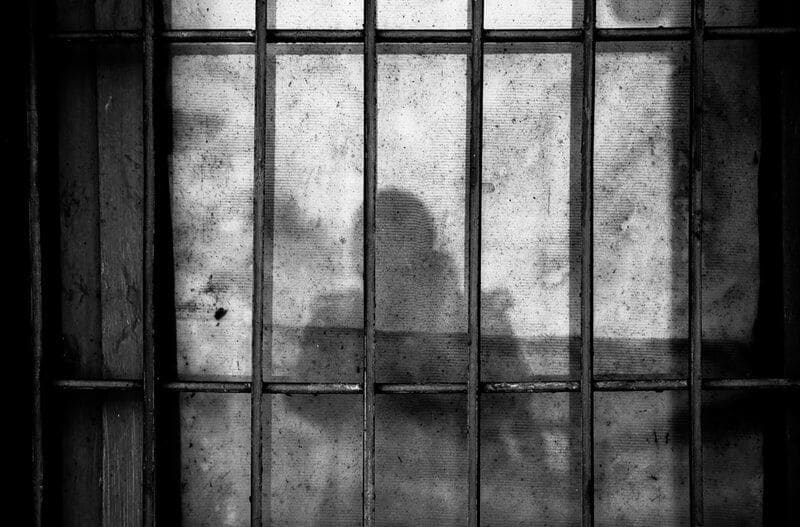 As punishment for his vicious crimes, he was given a series of prison sentences: he got 17 years for assault, seven years for illegal surgery, and 30 years for child pornography and obscenity. So, he was going to be behind bars for a long time and will most likely die in there. That still didn't get him talking.
Branson Perry's Mother Never Gave up
Even though Branson was living with his father at the time of his disappearance, his mother, Rebecca Klino, missed him dearly and was still concerned for her son's safety. She continued to hold a candle for him and pray for his safe return. She was patiently waiting for years, and when police considered Jack Rogers a suspect, she was hopeful.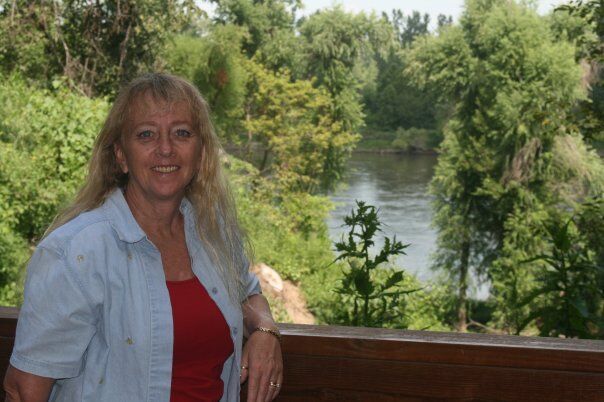 However, Rebecca eventually realized Jack probably didn't do it. The heartbroken mother said: "In my heart, I don't believe this suspect is responsible." Her motherly instinct is probably correct, but that didn't mean she stopped looking for answers.
Still No Closure
It's been over 20 years since Branson Perry was last seen. His friends and family still have faith and continue to hope Branson will come home – despite much progress on the case. There have been dead-end rumors and life events that only made this case more confusing.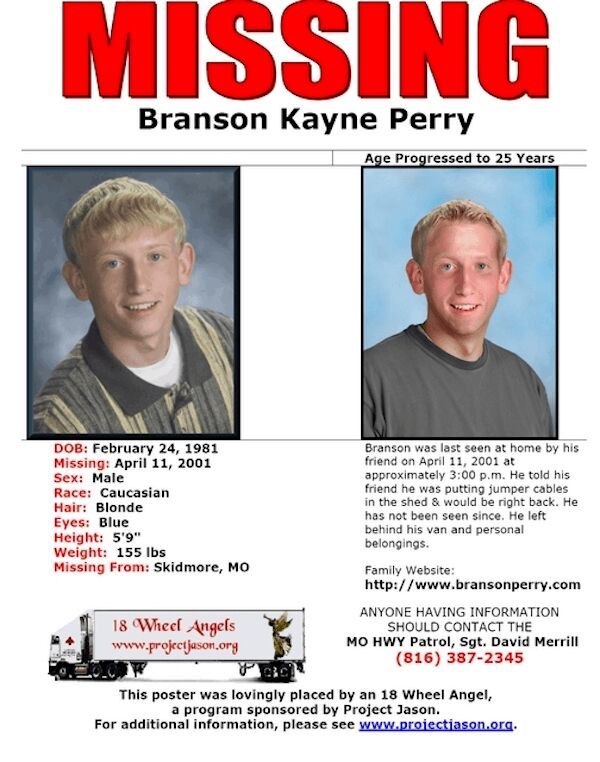 The sheriff's department continues to work this case along with several organizations fighting for justice to bring Branson home. The founder of the Community United Effort Center for Missing Children, Monica Caison, continues to look for Branson today.
A New Sheriff Takes Over the Case
Even though he hasn't been found, the Nodaway County Sheriff's office did not close this case. Today, Sheriff Randy Strong took over the missing person's case and confirmed that he thinks drug-related business and foul play were involved.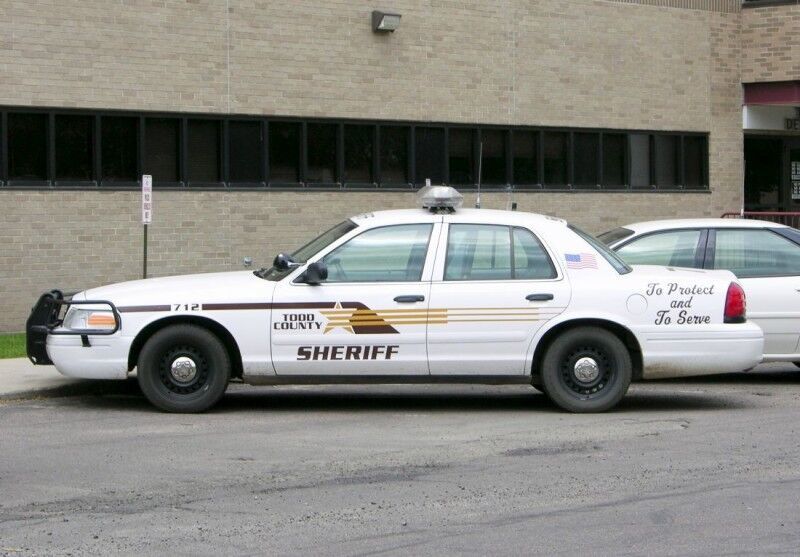 He said: "There have been some really good detectives that have worked on it in the past. I know, most of them from the highway patrol and different agencies that have come in and looked. They've laid a really good foundation, and I think they're on target, and it's up to us to pick up the ball and see if we can take it and finish." The sheriff's office still follows leads and welcomes any new tips.
Branson's Parents Never Got Answers
Even if the tips end up being helpful, there is so much sadness attached to this case. Over the past two decades, a few members of Branson Perry's family passed away, including both of his parents. Bob Perry died in 2004 without knowing what happened to his son.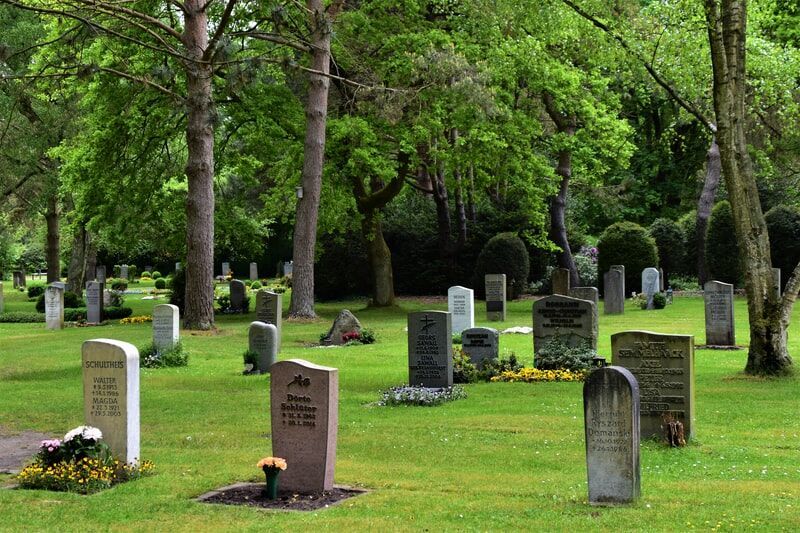 In 2011, Rebecca died of melanoma. Tragically, both parents never got closure which honestly breaks my heart. They never got to say goodbye to their son or tell him they loved him one more time. Still, they never gave up.
A Last Gesture of Hope
The sad truth is that Branson's parents died without answers, but that doesn't mean they gave up. Rebecca even reserved an empty plot next to her grave for Branson. Her dying wish was that police would eventually find her son and bury him next to her.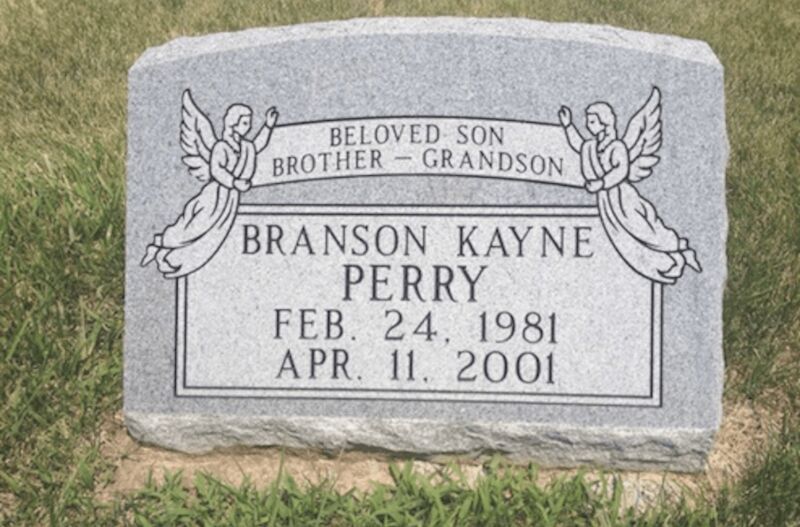 Even with Branson's parents gone, law enforcement refuses to give up on this case. Missouri State Highway Patrol Sergeant Roger Phillips says, "Just because she is not here doesn't mean this train is not going to keep moving. It's about getting to the truth."
Will Never Give Up
Sheriff Randy Strong and the Nodaway County Sheriff's office continue to work the case. Sheriff Strong says, "You go back through, and you review the reports and see if we've missed anything. The individuals involved continue to be a threat to the community. Second, it's the right thing to do. If it was a family member of mine or yours, you'd want us to work on it as much as we could."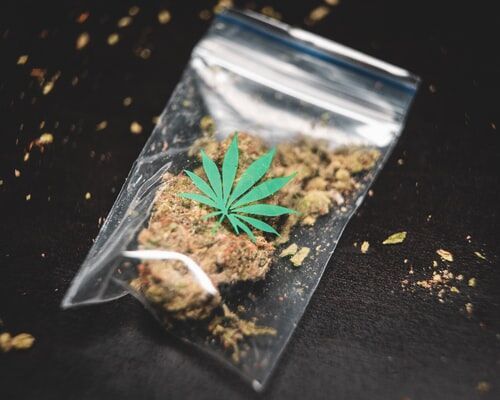 He went on, "I think it was, he was with a group of individuals that he knew when he was murdered, and it's pretty simple as that. The sticking point on this, I believe, is that we are dealing with a drug culture. They're not willing to give much information, and we don't know where the body is."
Solved After All These Years: DNA Evidence Cracked Nicole's Case
One ordinary day, teenager Nicole van den Hurk vanished, never to be seen or heard from again. Nicole didn't have it easy and was trying to balance her studies and her job at a bakery. She finally found some solace at her grandmother's house, where she lived with her stepbrother.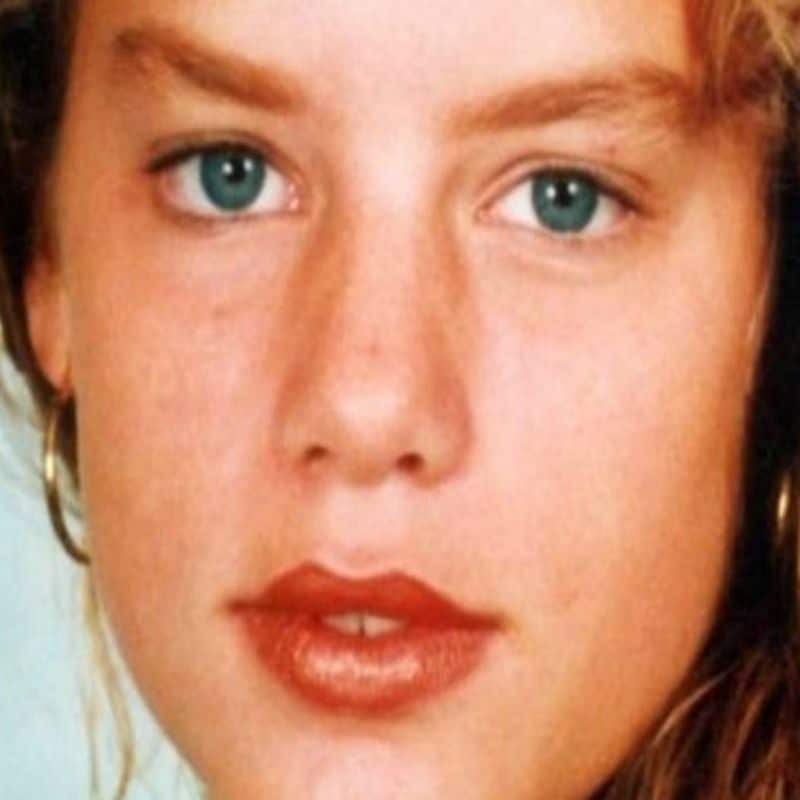 Investigations into her whereabouts went cold, and the case was almost forgotten. However, after two decades, a confession came up on a Facebook post that opened a whole can of worms, and we finally got answers. This is the story of Nicole van den Hurk.
A Rough Start
In July 1980s, Nicole van den Hurk was born in Erkelenz, a small town in Germany. She was raised by her mother, Angelika Tegtmeir, her stepfather, Ad van den Hurk, and stepbrother, Andy. When Nicole turned three, the family moved to the Netherlands. But her mother was dealing with some mental issues and usually stayed in her bedroom alone for hours.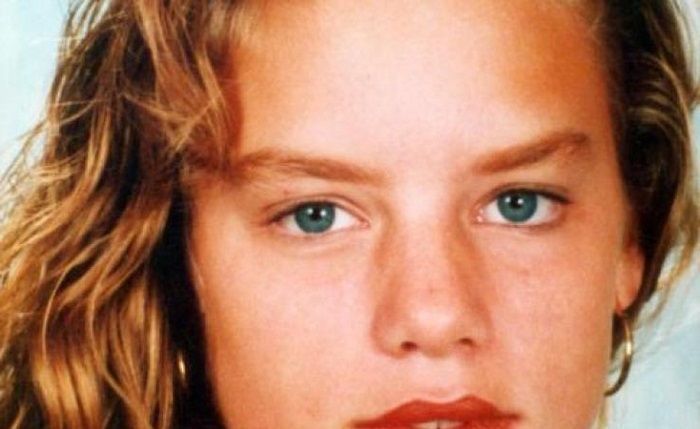 So, Nicole had a complicated and unstable family. As she grew older, Angelika and Ad were slowly growing apart, and Nicole was well-aware. When she was eight, her parents finally told her they were getting divorced. Nicole understood the situation, despite her young age. What she didn't know was that would be the last time she would ever see her mother.
A New Family Dynamic
During the court proceedings, Ad requested sole custody of Nicole. He wanted her to stay with him until she turned 18. Angelica was barely stable enough to take care of herself, let alone a child. The court agreed and awarded Ad full custody.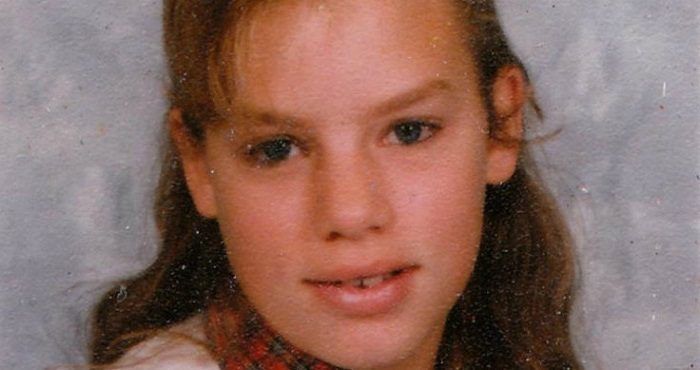 Although it came as a surprise, Nicole was thrilled to hear the news. Her parents' divorce made her scared that she was going to live with a woman who could hardly function on her own. She was grateful that she was going to be living with Ad.
Caught in the Middle
Ad found a house in the city where the kids grew up, and the family moved in. Ad had a busy career in the music industry and found it difficult to balance his family life and professional life, so he asked his mother for help. The kids loved her, and she lived just a few minutes away. They would even stay with her sometimes.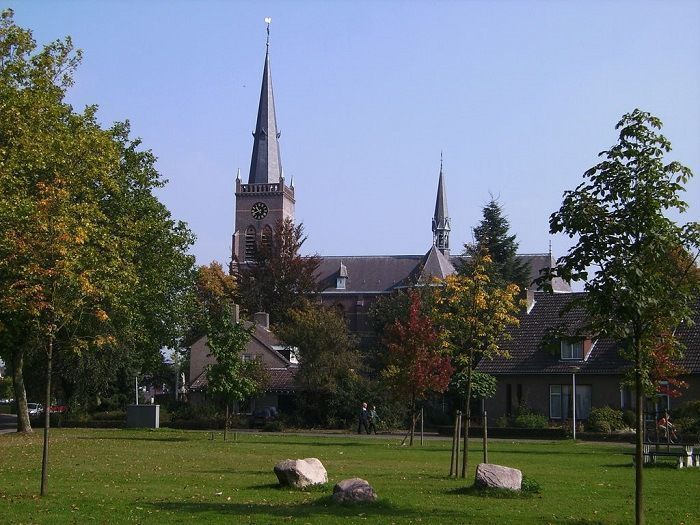 Everything was going great. Ad met a woman named Jolanda, who also worked in the music industry; he wanted to marry her. She hit it off well with Andy and Nicole, and before they knew it, Jolanda was part of the family. Both parents frequently traveled for work which meant they weren't around to care for Nicole and Andy, who were still young and needed love and attention.
Angelica Ended It
Angelica eventually heard the news of Ad's new wife, and she was devastated about it. She still loved Ad. Although she was trying to work on her mental health, things took a turn for the worst. Ad's marriage broke Angelica's heart, and she took her own life in April 1955.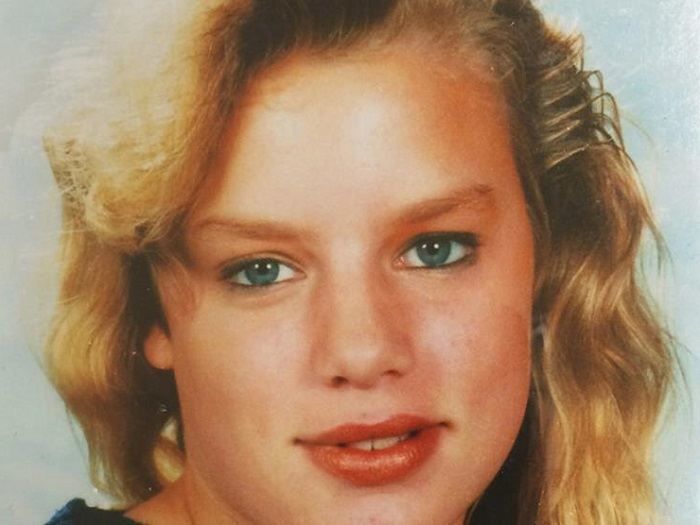 Nicole was devastated by her mother's passing. She never got the chance to be close to her mother because of her mental health issues. Ad took care of Nicole as she grieved. Meanwhile, Nicole grew up into a beautiful teenager and got started working at a bakery, just a short bike ride from her house.
A Strong Girl
Nicole stayed strong and really loved her job. She finally felt like she had a purpose. Although Nicole was back on her feet and living her life, the feelings of loss still lingered. Luckily, she had great friends who offered her support and distraction.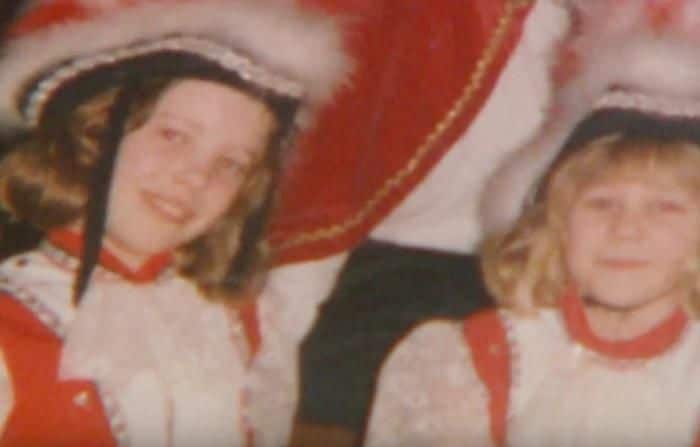 As part of her coping mechanism, Nicole was barely ever home; if she wasn't at school, she would be at work or with a friend. Since their parents were away, Nicole and Andy were free to do whatever they wanted. Their grandma wasn't very strict and left them unattended pretty often.
Off to Work
October 6, 1995, started off as an ordinary day. After school, Nicole went to her grandma's house to get ready for work. She grabbed her purse and keys and rode her bike to the bakery, as usual. She never arrived to work late, but this day proved to be far from ordinary. It was fifteen minutes into her shift, and Nicole wasn't there yet.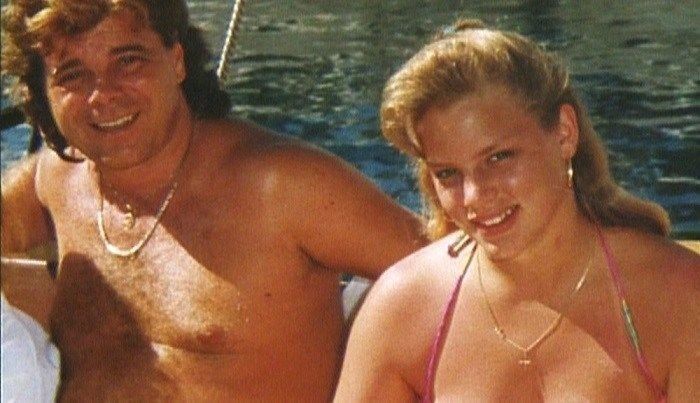 The bakery owner was worried and called the cops. They informed Nicole's grandmother, and then Ad. Investigators went around the area asking if they saw a girl who looked like Nicole. To their disappointment, no one seemed to have seen a thing.
Gone Without a Trace
A half-hour into the hunt, police finally found something: Nicole's abandoned bike along the banks of the Dommel River. Unfortunately, Nicole wasn't there. They searched for the teenager in the dark cloudy waters, but to no avail.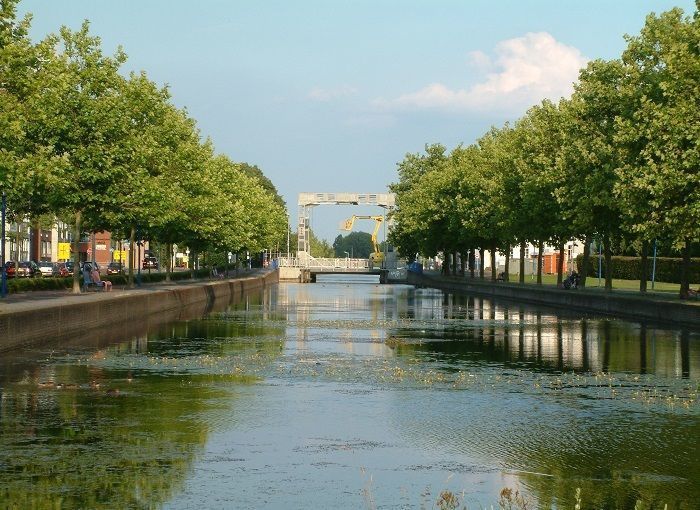 As soon as he heard the horrible news, Ad rushed home to be with his family. He knew Nicole wouldn't run away, so he immediately feared the worst. Then, detectives revealed that they found a canvas bag – the same purse that Nicole had with her on her way to work. Police found the bag next to a canal and planned to search the area the following day.
No Clues
The investigation went on. Police began accepting tips and put out a monetary award for any information leading to Nicole's whereabouts. Unfortunately, there were no clues to bring them any closer to finding Nicole.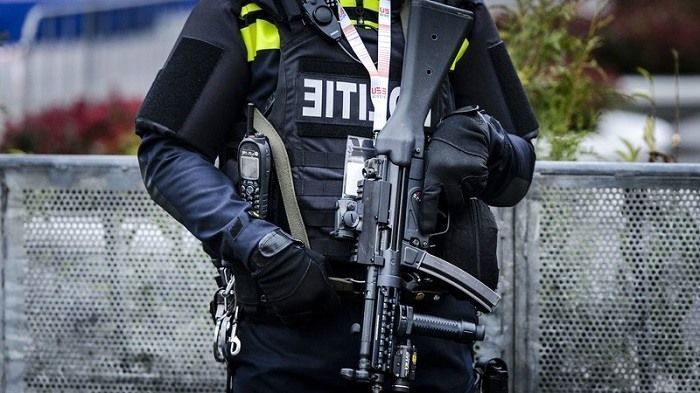 Nicole's grandmother and Ad were interviewed by the police repeatedly. As days and weeks passed, they were left with nothing, despite all the leads coming their way. As you might have guessed, Ad was getting increasingly frustrated. He thought the police weren't doing everything they could to find Nicole.
Help From a Psychic
Anyone who knew Nicole gave their statement to the police, including her ex-boyfriend and even strangers who had run into her. Ad's wife, Jolanda, stood by him during this difficult time. It was her idea to try and get help from a psychic. Completely desperate, Ad agreed. The psychic told them to search specific canals. Ad told the police, and they searched the area with K-9 dogs.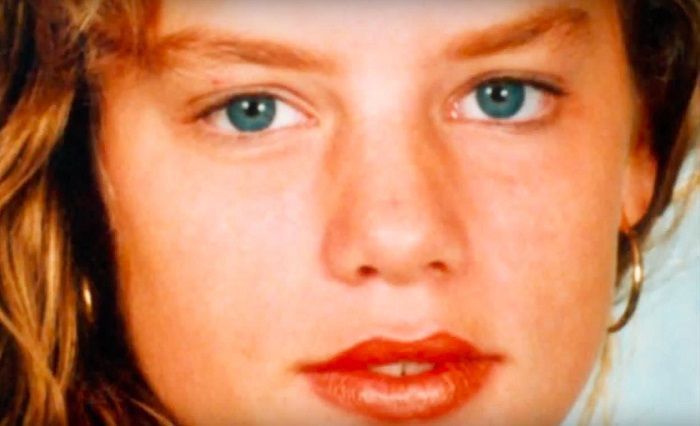 They were hoping the psychic was right, and maybe they'd find a clue. Unfortunately, nothing came up. The dogs couldn't find a single hit, so it was back to square one. They didn't want to give up on Nicole, but they were losing faith. The lost girl was simply nowhere to be found.
Finally Found
The days continued to drag on. Over two months after Nicole went missing, finally the search for her body came to a tragic end. In November, a hiker was exploring the woods when something caught his attention. He decided to take a closer look. As he walked toward it, he was shocked at what he saw: it was a body.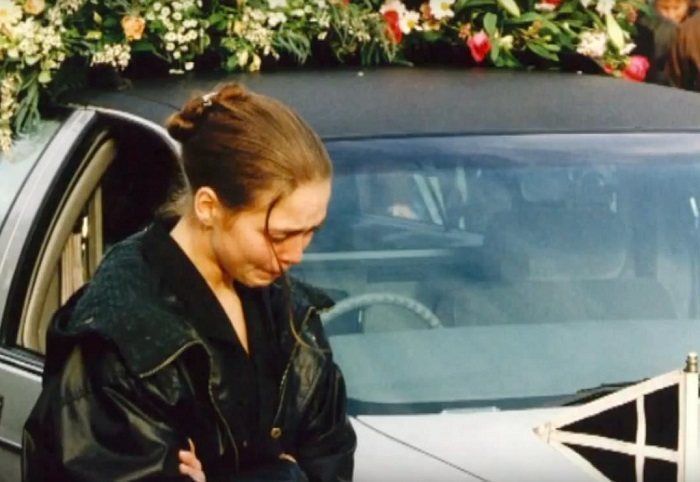 He called the police, who were on the scene within minutes. DNA evidence confirmed that the body was indeed Nicole's. She had two fractures around her jaw and likely passed away from bleeding after being stabbed in the ribs. Her family was heartbroken and speechless. They were hoping to find her alive, but she was murdered in such a terrible way.
Laying Her to Rest
After a couple of days, the police gave the body over to her family. Ad immediately planned to have Nicole's funeral that weekend. Examining her body, detectives found no leads. Now that they were looking at a murder case, they wanted to dig more into Ad and his mother.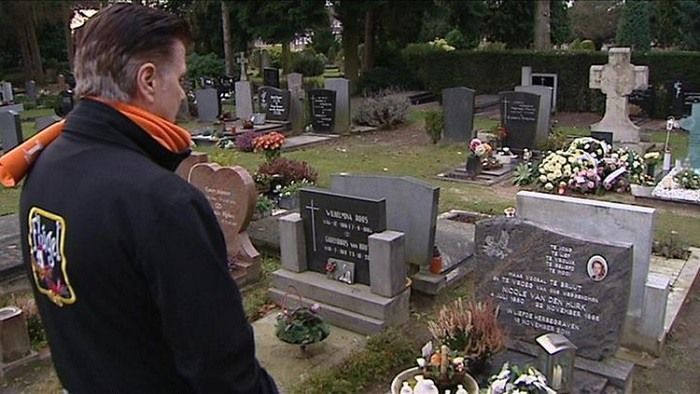 Police were unsatisfied with the lack of evidence on Nicole's body. Thousands of people came to the funeral to express their condolences and pay their respects. The determined police set their sights on Nicole's family.
This Is Now a Murder Case
Police shifted their suspicions toward Ad, Andy, and even Nicole's grandmother. Andy, who was five years older than his stepsister, had not been a person of interest until this point. After Nicole went missing, Andy moved back in with his dad. Everyone was stunned six months later when the father and son were considered suspects in the case. After hours of interrogation and no evidence, they were sent home.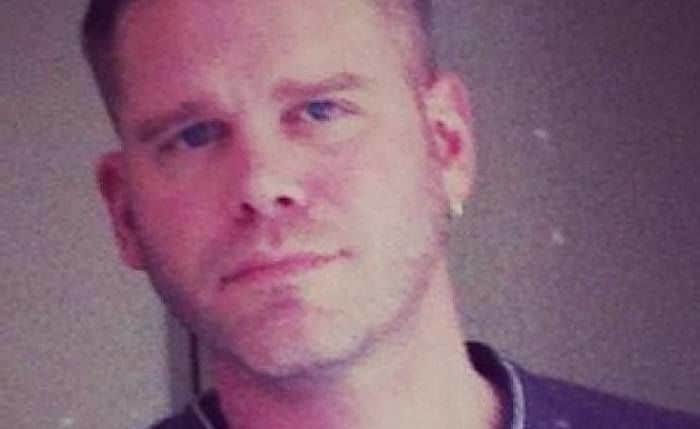 It looked like the case was going cold, but then something came up. A family friend was arrested for drug trafficking and said they had information about Nicole. She named people who worked with Nicole, claiming that they were responsible for Nicole's murder. However, police believed that she was trying to strike a shortened prison time deal. It was another dead end, leaving detectives more frustrated.
Moving On Isn't Easy
After coming up with nothing for years, Ad and Andy felt so emotionally drained. I can only fathom how defeated they must have felt after fifteen years. Nicole would have been in her thirties, but the cold-blooded killer who cut her life short still wasn't caught. There was nothing left to do but pray for a lead.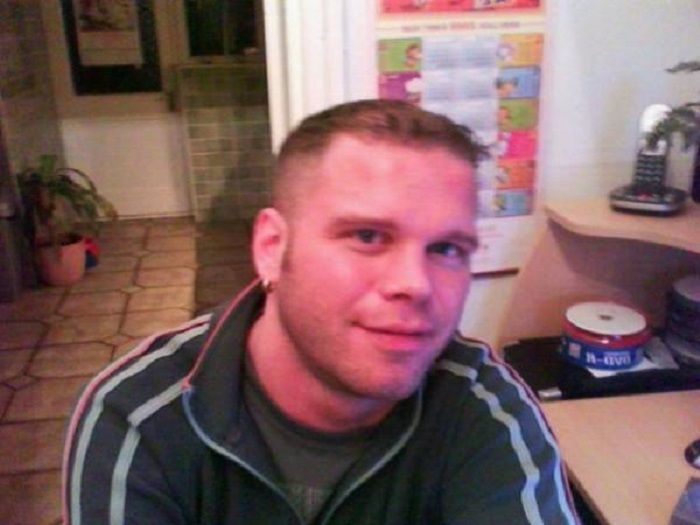 By 2011, Ad and Andy knew they had to move on. Ad went back to work and focused on his career but still resided in the Netherlands. Andy moved to England for a fresh start. Despite the distance, Ad and Andy remained close and talked to each other all the time. Soon enough, Ad accepted that he needed to let Nicole go. But Andy had a different idea and decided to go through with it…
A Shocking Confession
On March 8, 2011, Andy posted a shocking statement on Facebook for the entire world of social media to read. It was a confession: he told his family and friends that he was the one who killed his sister.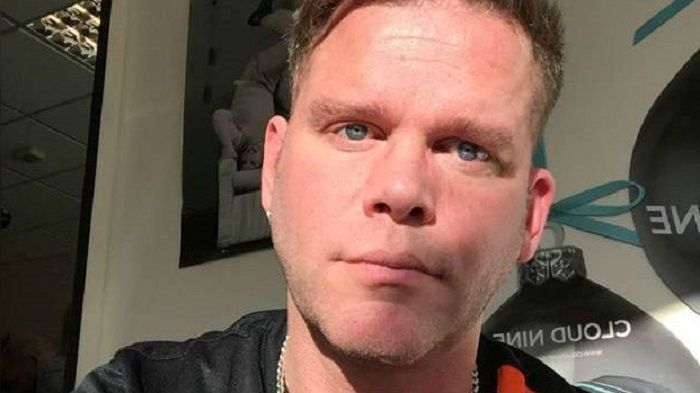 British police immediately arrested Andy, and he repeated his confession to the authorities. He claimed that he murdered Nicole and was sent to the Netherlands to stand trial. He was thrown in jail and had no contact with the outside world. He couldn't even speak to his father.
Is Andy Telling the Truth?
Andy's confession was a huge twist in the investigation. However, he was released just five days later. Apparently, his Facebook post wasn't enough evidence against him. Realizing that something fishy was going on, police interviewed Ad about his son's sudden confession. His answer was that Andy wanted attention after Nicole had been in the spotlight for years.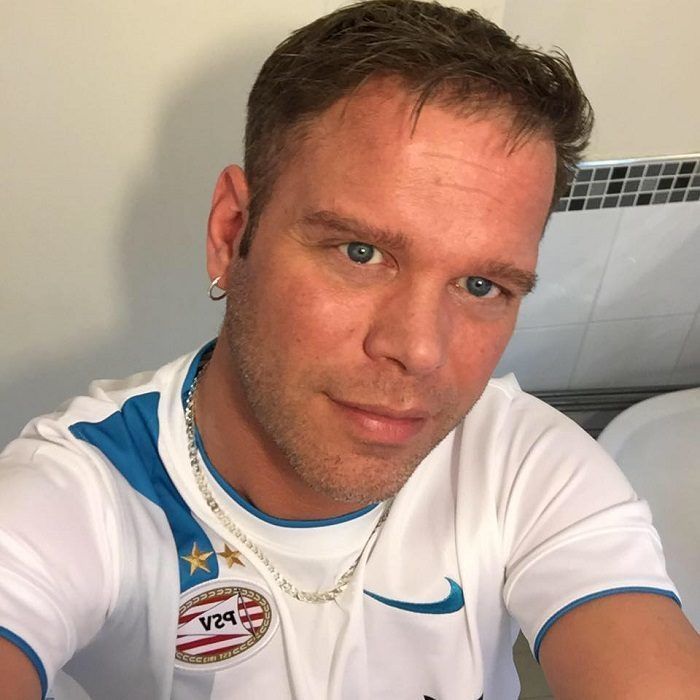 Ad had no way of knowing whether Andy was telling the truth, but he wasn't happy about any of it. Ad moved to Spain after he split up with Jolanda. He just wanted a break and to get some distance from the growing media attention in his hometown. Jolanda was also investigated, but she didn't have much to say, other than that Andy wouldn't do this without reason. If Andy was behind this vicious crime, there must have been an ulterior motive. That said, she knew Andy and didn't think he was involved.
A Serious Accusation
Little did Ad know, but there was plenty more to what Andy had done. Moments after Andy was released, he shocked the world yet again. In his first confession, he admitted to killing Nicole, but his next announcement said otherwise. Andy claimed that he didn't kill Nicole; the real culprit was his father, Ad.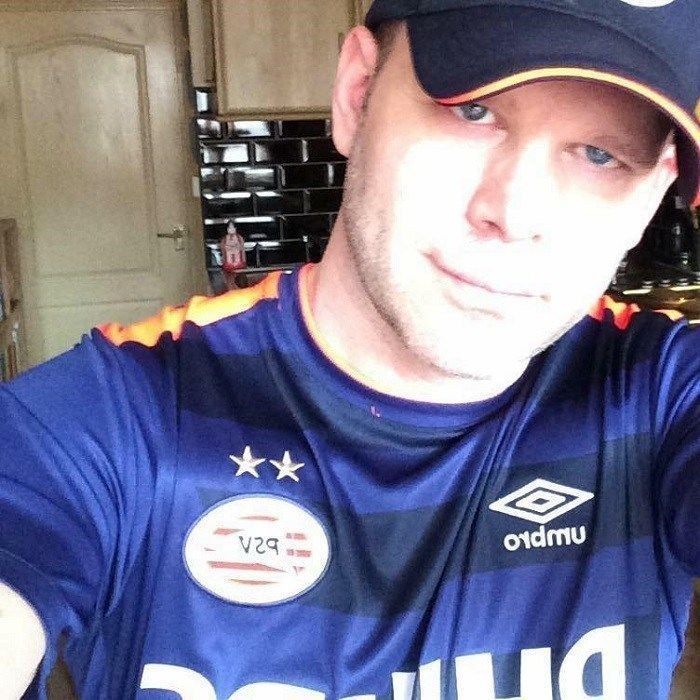 Andy accused Ad of raping Nicole and getting her pregnant. That's when he decided to kill her so no one would ever find out. Once again, everyone was stunned by the revelation. Ad, on the other hand, was dumbfounded.
Unearthed
Ad was shocked and disappointed that his own son would betray him like that. Eventually, Andy finally admitted that the reason he was saying all these strange things was that he thought a confession might lead to having Nicole's body exhumed. He thought police needed to check her body once again, and perhaps they'd find DNA that they had missed the first time.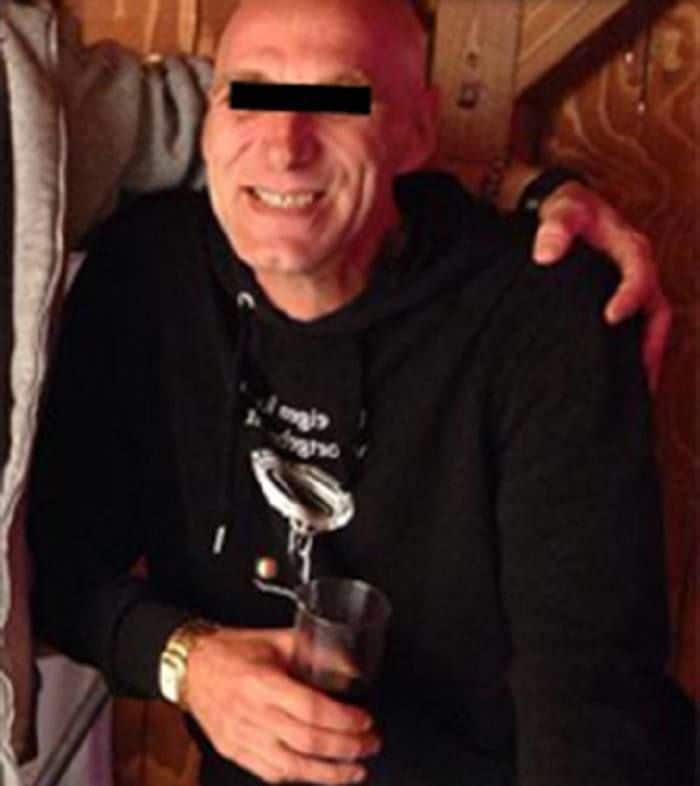 Now that police were forced into a corner, they didn't have much of a choice and sent a team to dig up Nicole's body and take it to the Netherlands Forensic Institute. This time, there was not a stone left unturned. What they discovered didn't just shock Ad and Andy, but the entire world.
No Trace of Ad's DNA
Nicole van den Hurk's body was dug up from the ground to be re-examined in September 2011. Ad knew his DNA wouldn't be found on her body, but he prayed the re-examination would discover something else. Ever since Andy's serious accusations, Ad hadn't spoken to him. He felt so betrayed and didn't know if they could ever move past it.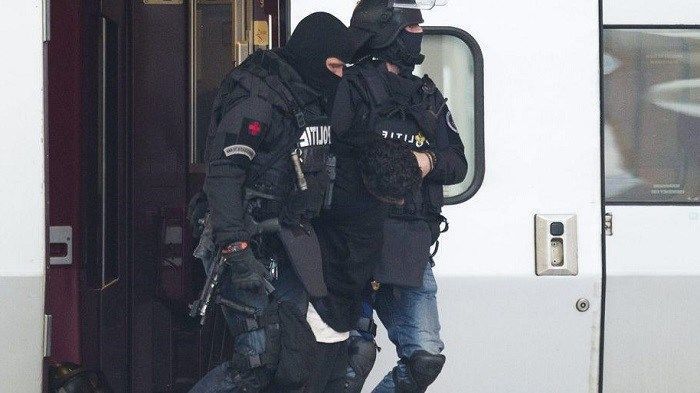 The DNA results came back, and sure enough, there was no trace of Ad. However, there was foreign DNA belonging to a male on Nicole's body. When police publicized the results, new leads began flooding in. They even increased the reward to find the murderer as fast as possible. A case that was deemed cold was now alive and burning once again.
A DNA Match
As soon as Ad heard the news, his heart stopped. This was the moment he was hoping would come for almost two decades. Now, he felt closer than ever to finding the monster who committed this horrible crime. Everyone was sitting at the edge of their seats, waiting patiently.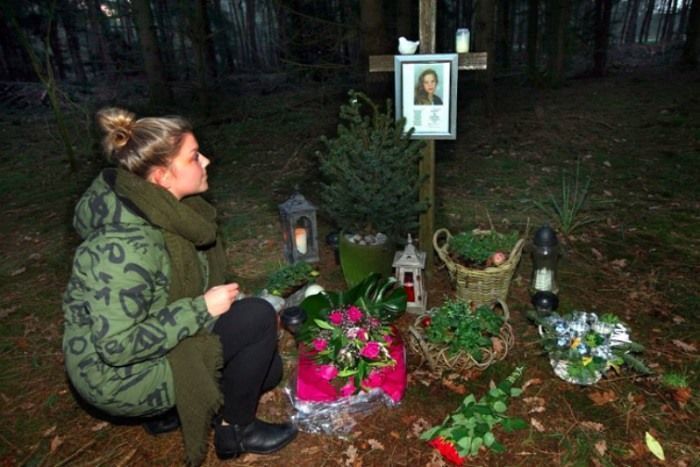 Finally, they got a major break in the case. The DNA found on Nicole's body was a match to someone already in their database. Andy's efforts, although extreme, were not in vain after all. This is the moment they'd all been waiting for.
The Prime Suspect
The foreign DNA on Nicole's body matched a man named Jos de G., a former psychiatric patient and convicted rapist. Although they found DNA evidence, police still needed to come up with a motive. They interviewed Jos, who said that he left his home the day Nicole went missing. He recalled an argument with his girlfriend before heading out.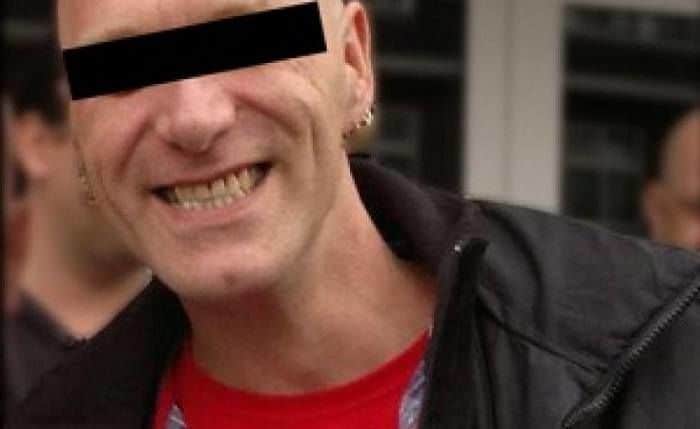 Jos de G. was already charged with other crimes. He was sentenced to three years behind bars for one of his convictions. But he found himself back in the courtroom thanks to these new findings. His trial was scheduled to begin in 2015.
Did Nicole Even Know Him?!
Finding Jos's DNA on Nicole's body was a huge step in the investigation, but apparently, there was more to it. His lawyer pointed out that other DNA strains – which didn't belong to Jos – were also found on Nicole. The other traces belonged to Nicole's ex-boyfriend and Andy.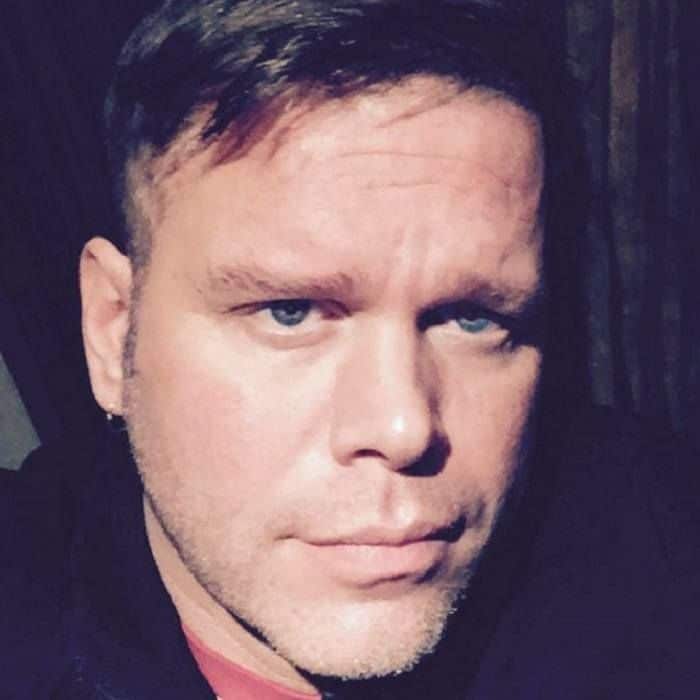 Jos's lawyer alleged that Nicole knew Jos and they were having consensual sex before Nicole died. But then, the prosecution countered the defense's argument. They didn't believe that Nicole was having a sexual relationship with this random man.
Victim of Opportunity
The prosecution counterclaimed that Nicole was simply at the wrong place at the wrong time when she encountered Jos. The mentally unstable criminal was still boiling from a fight when he saw Nicole riding her bike.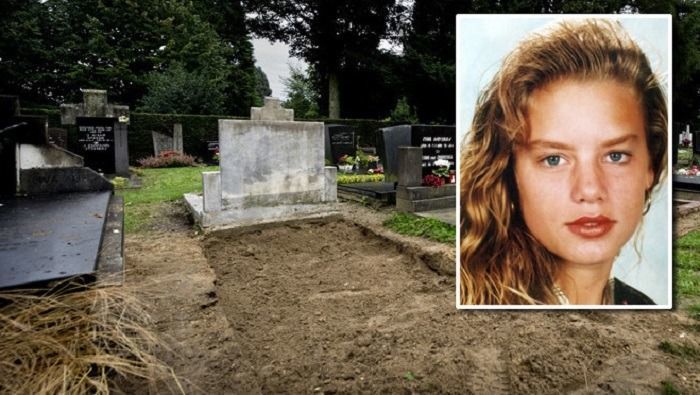 It was likely that Jos took out his frustrations on the innocent teenager. In one moment, Nicole's life was taken from her, and she had done nothing wrong. She was literally on her way to work. Jos's lawyer, however, stuck to his story. He kept trying to discredit the DNA evidence found on Nicole's body.
The Charges Were Dropped
After the persistent claims made by the defense, the court requested that the DNA samples would be retested. They clarified the fact that her body contained DNA from three separate people, so blaming Jos was not only unreasonable but wrong.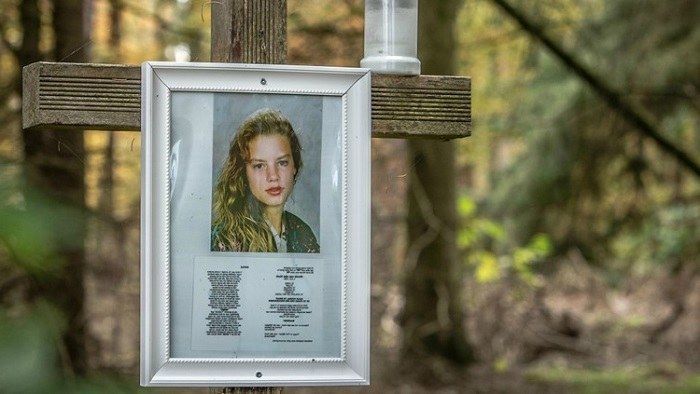 The court accepted the appeal and sent the DNA to be re-analyzed. After two weeks of testing, they returned with concrete evidence. A spokesperson for the health institute came to announce the new DNA results. It was determined that it was still a million times more likely that the DNA discovered was, in fact, from Jos.
The Prosecution Had Enough
The prosecution had heard enough by this point. They asked the court to sentence Jos to at least 14 years in the slammer. They simply did not believe that Nicole would have had consensual sex or a causal relationship with a guy more than three times her age.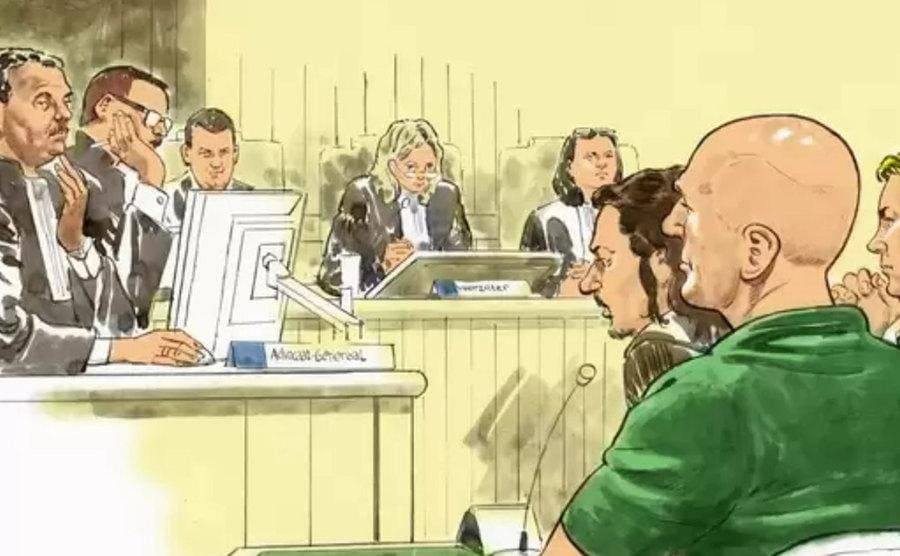 But Jo's charges were dropped from murder to rape and manslaughter. In November 2016, the trial ended, and the verdict was disclosed. Everyone was anxiously waiting for the sentencing, but they certainly didn't see this one coming.
Found Not Guilty
The long and exhausting trial lasted nearly two years, which is why it came as a huge disappointment that Jos was found not guilty of manslaughter. However, he was found guilty of rape and was given a five-year prison sentence.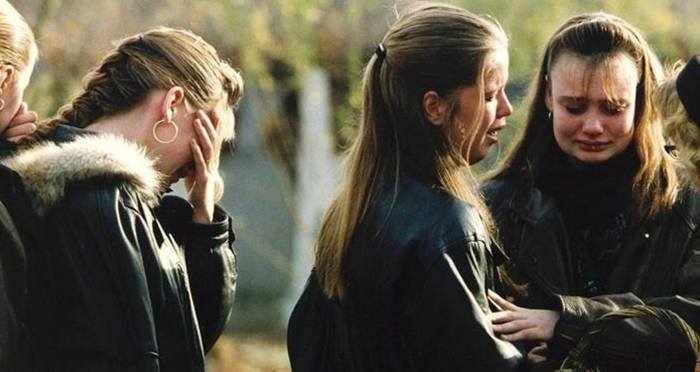 Obviously, this was a much lesser charge than what the public believed he deserved. Nonetheless, the judge didn't really have a choice other than to rule that Jos was legally insane at the time of the crime. Nobody was happy, and everyone hoped to watch him receive a heavier sentence.
Convicted at Last
Everyone was devastated especially Ad. He just wanted justice for Nicole; the news shattered his heart. He didn't even know what to believe anymore.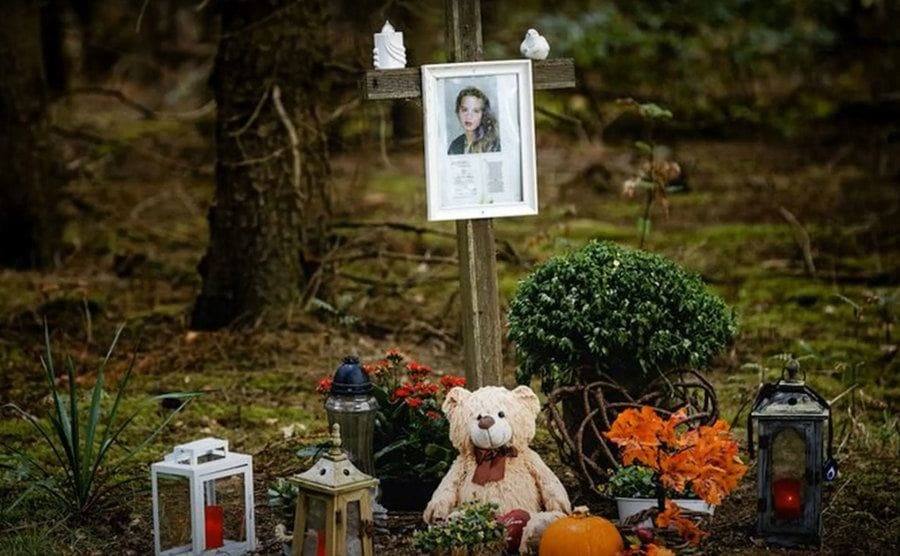 After being sentenced on appeal in 2018, Jos de G. was convicted of the rape and manslaughter of Nicole. His punishment was 12 years in the slammer. The court in Den Bosh decided that it had been proven that Jos not only raped Nicole but also killed her; they accused him of "forcing a young girl with her whole life ahead of her into sex and then killing her."
The Milk Carton Campaign
You may be saddened to hear that over 2,000 children go missing every day in America. While many of them are kidnapped by strangers, some children are taken by family members. With over 800,000 children vanishing into thin air every year, according to the National Center for Missing and Exploited Children, many initiatives have been launched to bring home as many of them as possible.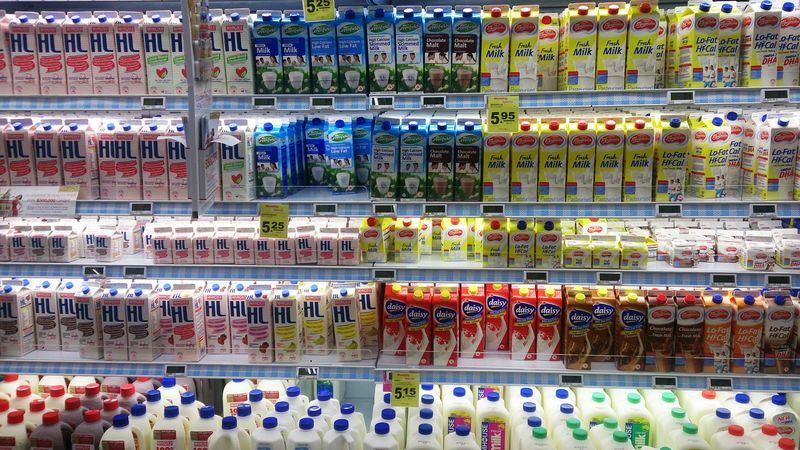 One of the earliest initiatives was the Milk Carton Campaign that stemmed from an agonizing case in the 1970s when a 6-year-old boy went missing on his way to the bus stop.
The Tragic Case of Etan Patz
Six-year-old Etan Patz disappeared on May 25, 1979, while walking to the bus stop in Manhattan. It was just two blocks away from his house, but sadly, he never made it there. As soon as his mother, Julie, found out that he hadn't arrived at school, she called the police.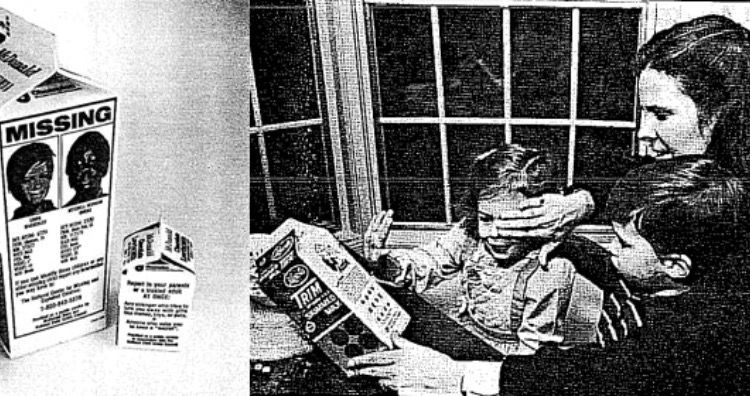 Etan was reported missing. As hours dragged on into agonizing days, Etan's photo was publicized on news reports, taped to telephone poles, and eventually, in 1985, his photograph was printed on the side of a milk carton.
Starting a Trend
In September 1984, Anderson & Ericson Dairy were the first to put the image of a missing child on the side of their milk cartons in Iowa after a paperboy named Johnny Gosch went missing. However, Etan's case went countrywide as more and more dairies printed missing children on their milk cartons.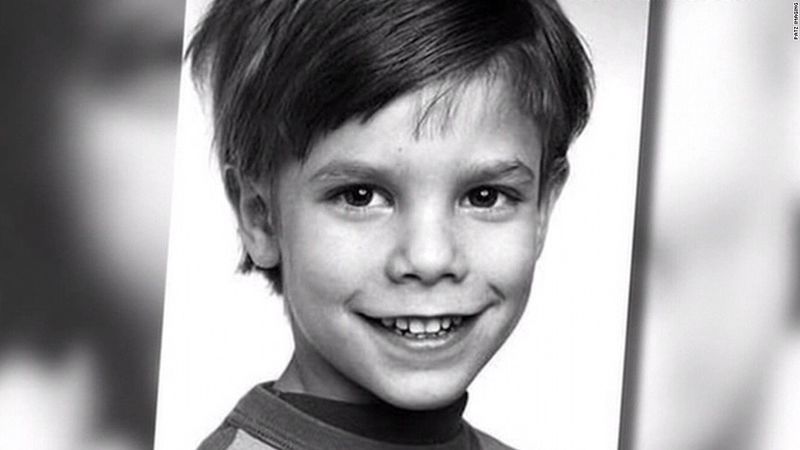 The police supported this campaign as hundreds of Americans were looking at photos of missing children every morning while enjoying their breakfast. There were 1,600 independent dairies in the country, and 700 of them were on board with the campaign by 1985. They did what they could to locate missing children.
National Missing Children's Day
President Ronald Reagan deemed May 25, the day that Etan disappeared on his way to school, National Missing Children's Day. Tragically, his story didn't have a happy ending, but justice was served in 2017 when his killer was finally convicted.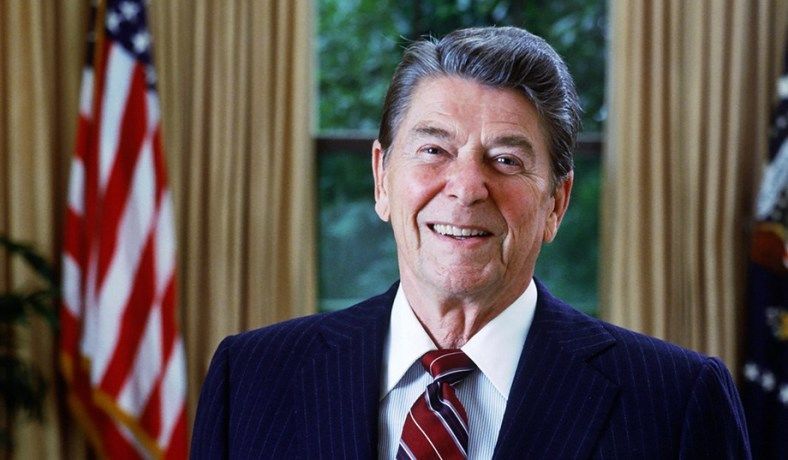 Bonnie's Unbelievable Story
This is the story of a sweet, seven-year-old girl named Bonnie Lohman. She lives a rather unconventional life with her mother and father. One day, her life was forever changed when she noticed a milk carton that left her baffled. Bonnie was a regular little girl who loved to play and was naturally curious. Unlike most of the kids her age, Bonnie had never been to school. Her upbringing wasn't conventional, but she was unaware of the fact that her life was unlike other children's.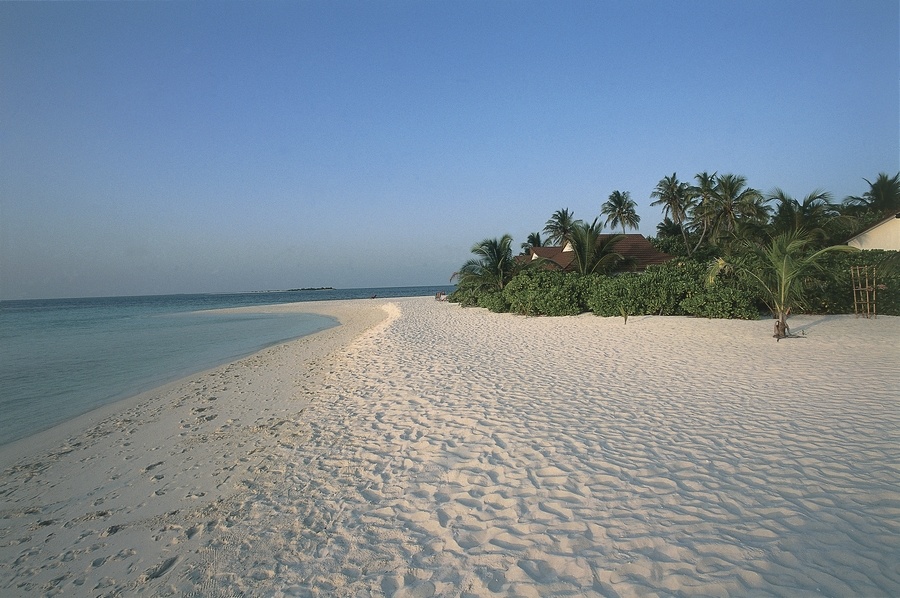 Her lifestyle was kind of nomadic. She lived in Hawaii on the small island of Saipan with her parents. This relatively unknown area, known for its mountainous landscapes and sandy beaches, has a small population of fewer than 60,000 residents.
Ignorance Is Bliss
After living in basic shacks and enjoying island life in her younger years, the small family eventually moved to Colorado, where they lived a quiet and humble life. Bonnie spent her days playing with her toys and games; usually, she played alone or with her parents.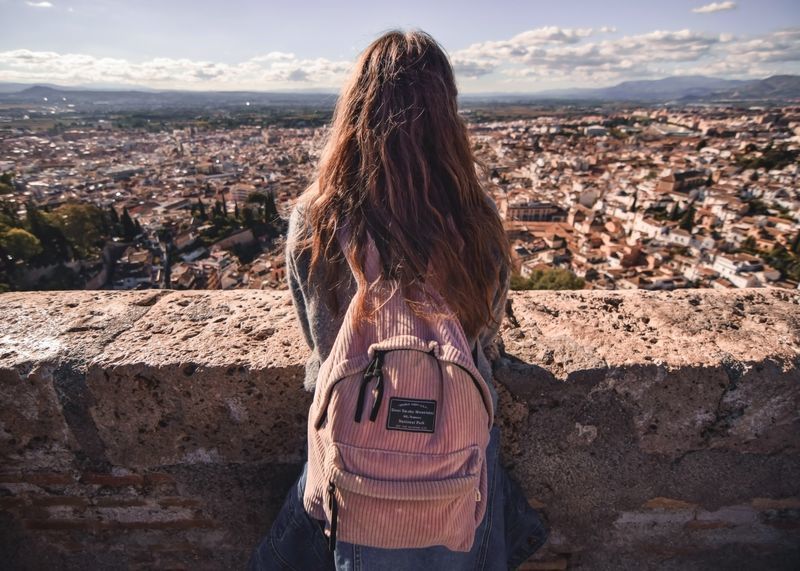 On rare occasions, she was allowed to play at a neighbor's house. It was a simple, stress-free childhood with no drama and barely any excitement. She was rarely ever allowed to go outside, but she didn't realize she was missing out by not going to school. She couldn't read, write, or do basic math.
A Trip to the Grocery Store Was a Special Occasion
Bonnie liked Colorado; she had fun there even though she missed the beaches on the island where she grew up. Her parents adored her and settled well in the new house. Even though she wasn't allowed to leave very often, she looked forward to the rare instances where her parents brought her along on a trip to the grocery store.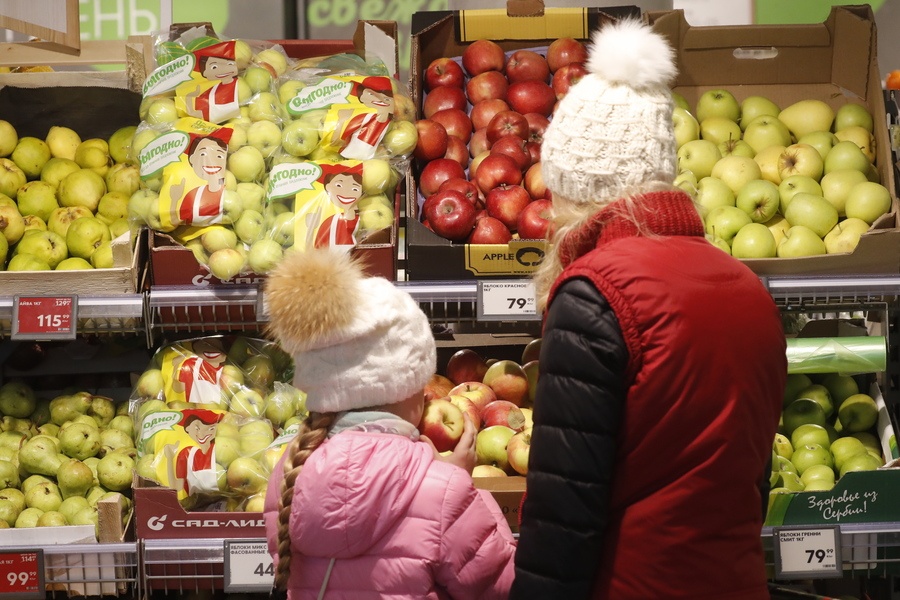 Bonnie was always excited to do things outside of her home. She spent so much time inside. At the grocery store, Bonnie would look at all the items. She loved the colorful packaging, despite not being able to read what was written on them.
She Had to Be Good
One day, Bonnie's father announced that he was headed to the grocery store, and Bonnie was allowed to join him. She was so excited and put her shoes on as fast as she could. On the way to the store, Bonnie took in the sights around her. After all, leaving the house was a rare occasion.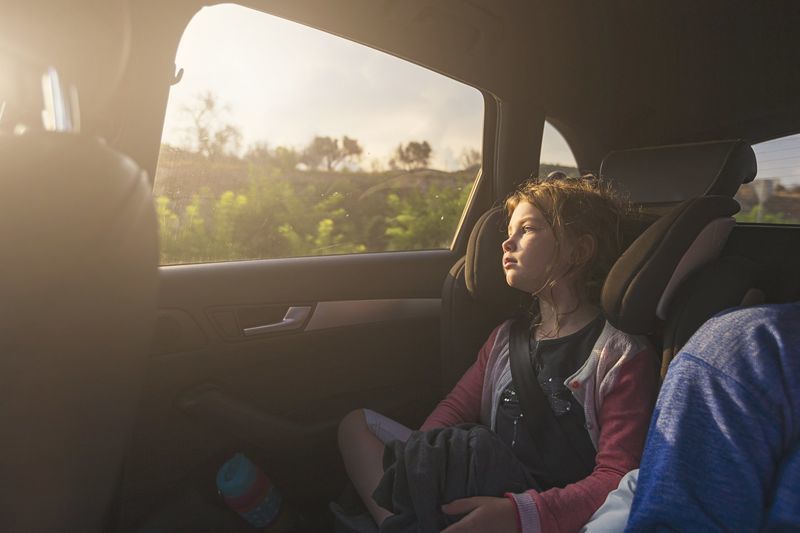 Bonnie loved these adventures, and since she didn't experience them often, she appreciated going out more than most kids. She took in every moment and knew she had to be on her best behavior if she wanted to come on a future grocery trip.
Face on the Milk Carton
As Bonnie walked down the various aisles at the supermarket, she noticed all the shapes and colors of the food and drink packaging. When she got to the cool refrigerated section, Bonnie stared at all the rows of yogurt, creams, and evidently, milk cartons.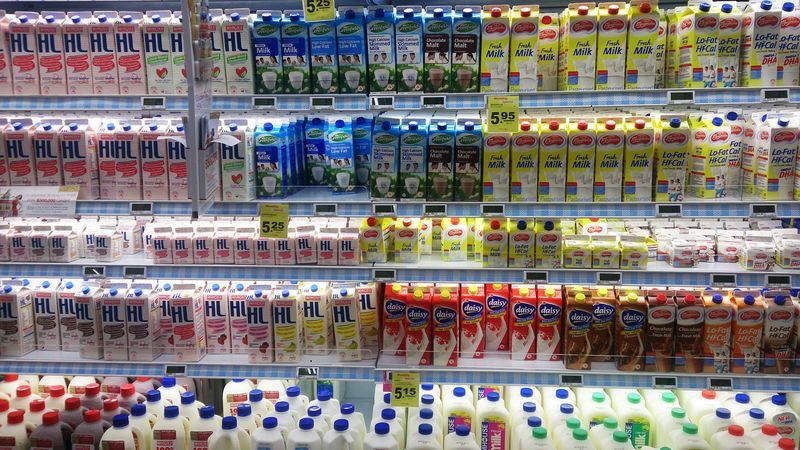 But her eyes were suddenly drawn to one particular milk carton. She just glared at it. There was a photograph of a little girl printed on the side that looked extremely familiar to her. It took her just a few seconds to recognize it.
Three-Year-Old Bonnie
The black and white photograph was of a little girl who was much younger than Bonnie. The girl in the image was only three years old. However, Bonnie quickly realized that this girl was a younger version of herself. She was captivated.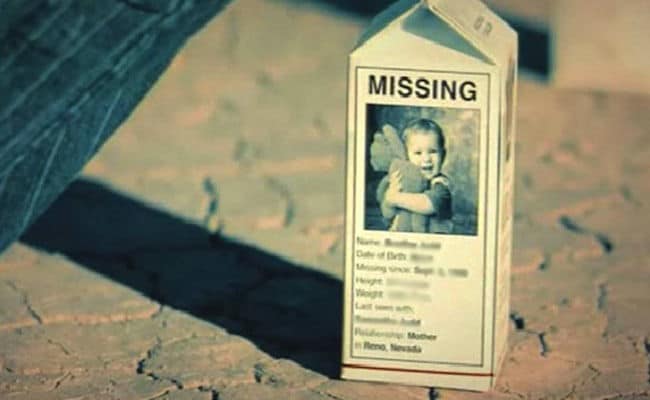 She patiently waited for her father to reach the dairy section and excitedly pointed to the milk carton. She hoped he would be just as delighted as she was by this incredible discovery. Bonnie wanted a closer look.
On One Condition
Her father didn't say a word and handed his daughter the milk carton. She really liked to see herself displayed on the packaging. It was an exciting moment, probably one of the most exciting things that had happened to Bonnie in her short life. She was overjoyed.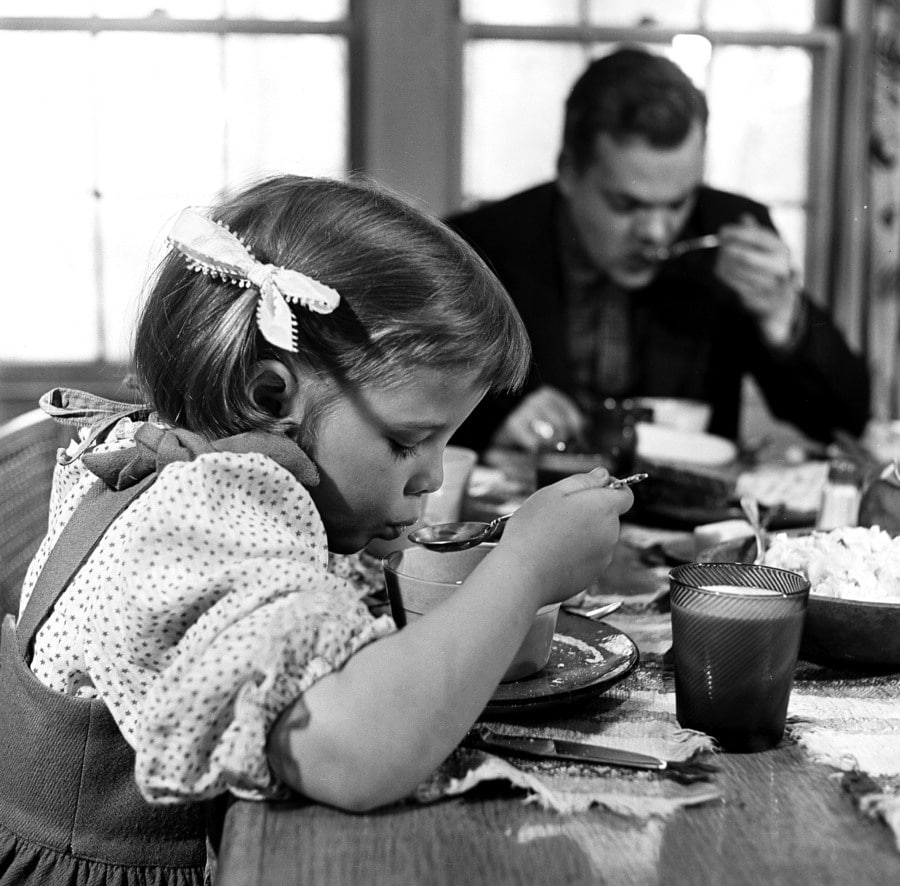 She begged her dad to buy her the milk carton. He looked at it for a while before coming to a decision. After what felt like hours, he smiled and told Bonnie he would buy it for her. However, it would come with one very strict condition.
She Made a Promise
When they arrived home, Bonnie and her dad sat in the kitchen and drank milk from that very special carton. Bonnie felt famous and couldn't stop looking at the photograph. Her father explained to her that he would cut the image for her to keep as long as she promised him one thing.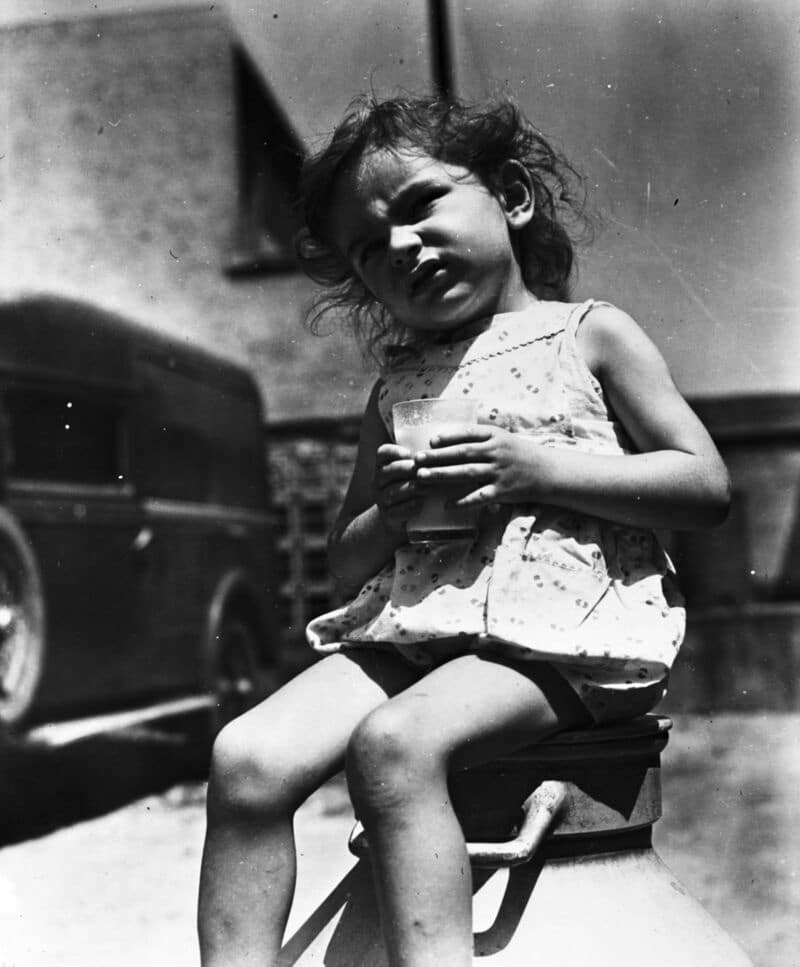 He would let her keep the photo as long as she swore to never show it to anyone – not even her mother. Bonnie was ready to do anything for the photo, so she promised that she wouldn't tell a soul. He gave her the picture, and Bonnie was over the moon.
Here Is Your Missing Person Photo
Bonnie was used to following rules and didn't have a problem keeping secrets. Her father was confident that if Bonnie made a promise, she would keep it. I mean, she had proved it multiple times in the past, so he had no reason not to believe her.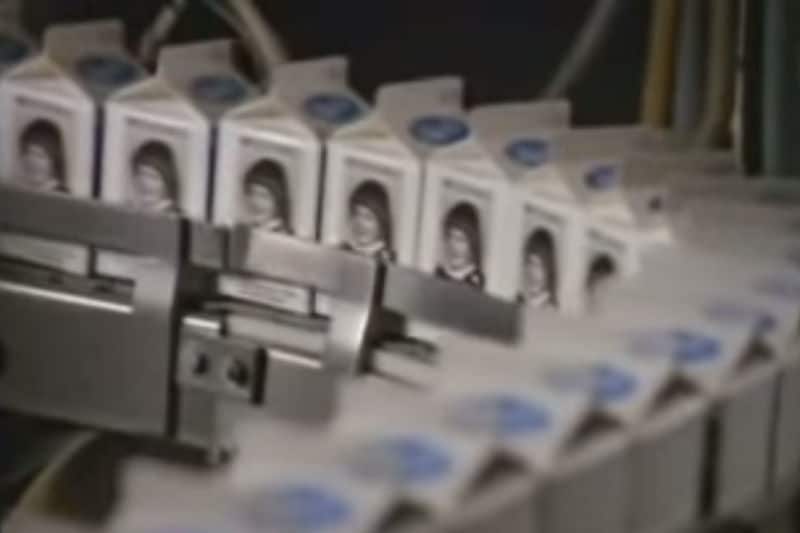 She didn't ask him what the words on the carton said but remained fixated on the photograph. When she finished the milk from the carton, her dad grabbed a pair of scissors and cut out the whole side of it for Bonnie. What she didn't realize was the word "Missing" was written on it.
Bonnie Treasured the Picture
Bonnie was too young to understand the milk carton campaign and that the children on them had been reported missing. She was just delighted that she got to keep the photo. She obeyed her father's wishes and didn't tell a single person. Not even her mom.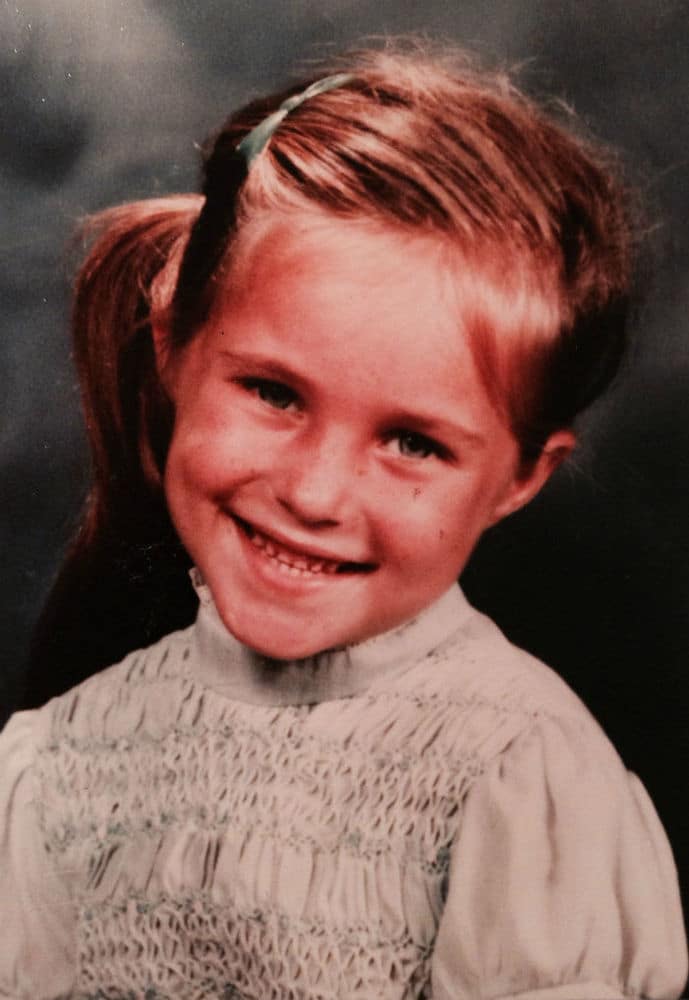 The young girl went back to her usual day of playing. She actually felt proud that she didn't tell her mother and knew her dad would be pleased that Bonnie was following the rules. However, Bonnie took that photograph everywhere with her.
A Special Day
One rare day, Bonnie was allowed to play at one of her neighbor's houses. She loved going over there, even though she wasn't allowed to very often. Her parents even let her bring some of her favorite toys to the playdate.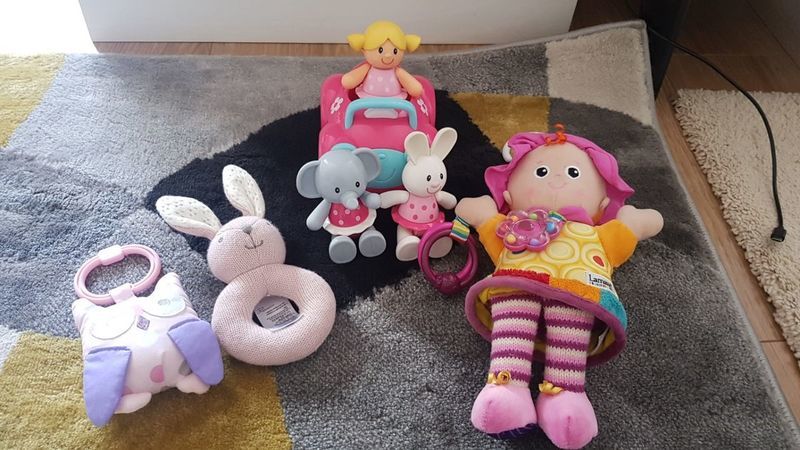 Bonnie put the toys she picked in a small box and went next door for a fun-filled afternoon. And, of course, she took her precious photograph with her. She hid it at the bottom of the box to keep her promise. She didn't want her friend to see it.
She Forgot the Box!
Bonnie had a great day at the neighbor's house. The change of scenery excited her; she would get bored staring at the walls in the house she lived in. Playing with other kids was so much fun, and the time flew by.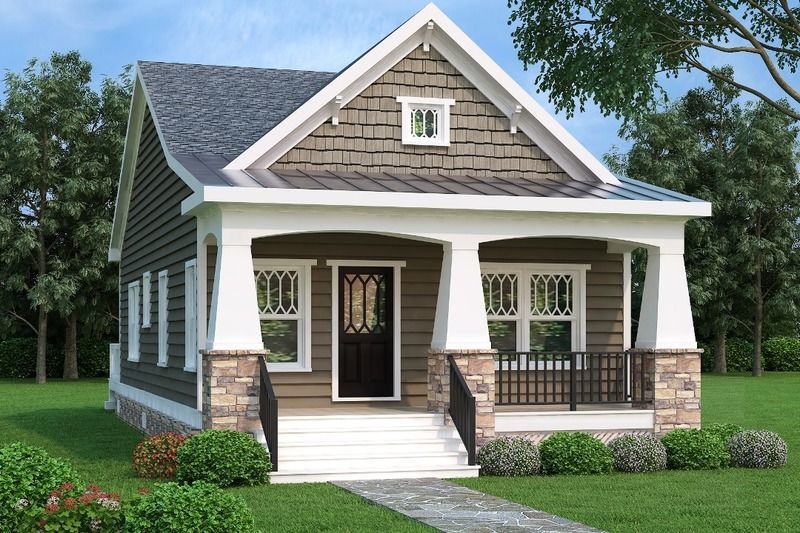 When it was time to go home, Bonnie said goodbye and headed back home to her parents. She had an amazing time and was grateful that her parents let her spend the entire afternoon there. However, Bonnie forgot to bring the box of toys back with her.
The Neighbor Figured It Out
The neighbor noticed that Bonnie had left her box of toys and was about to return it to her. That's when she suddenly noticed a black and white photo inside. She looked at the photograph and was stunned at what she was looking at.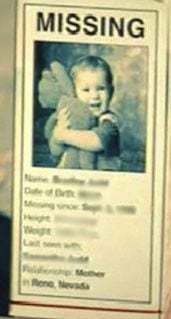 The photo looked like a younger version of Bonnie holding a teddy bear, but the world "Missing" screamed out at her. The description under the image gave Bonnie's name, height, weight, and date of birth. It also included the date she went missing. The neighbor was baffled.
Time Was Running Out
On the bottom of the photograph, there was a line that read: "Relationships: Mother in Reno, Nevada." As the situation began to sink in, the neighbor saw just one course of action to take. She reached the phone and began dialing.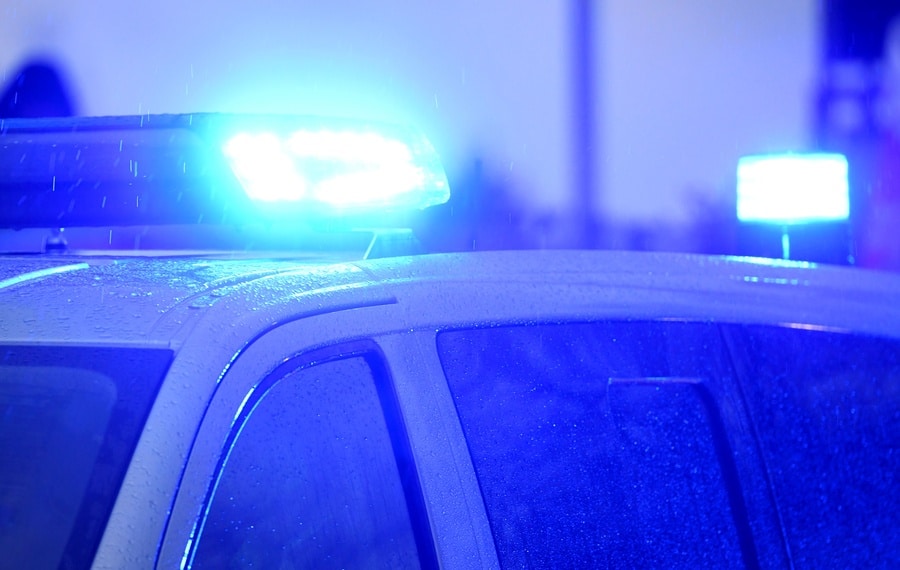 She was instantly connected to the police and told them everything. She scrambled to give them all the details as quickly as possible. She was so scared that Bonnie's parents would realize that the box with the photograph was still next door. It was a race against time, and Bonnie's life could have been at stake.
A Visit From the Police
Within a few minutes, the police arrived at her door to see the photograph in person. After they examined it, they went next door to talk to the husband and wife about their daughter. The police were cautious not to freak them out. They didn't want them to panic and endanger Bonnie.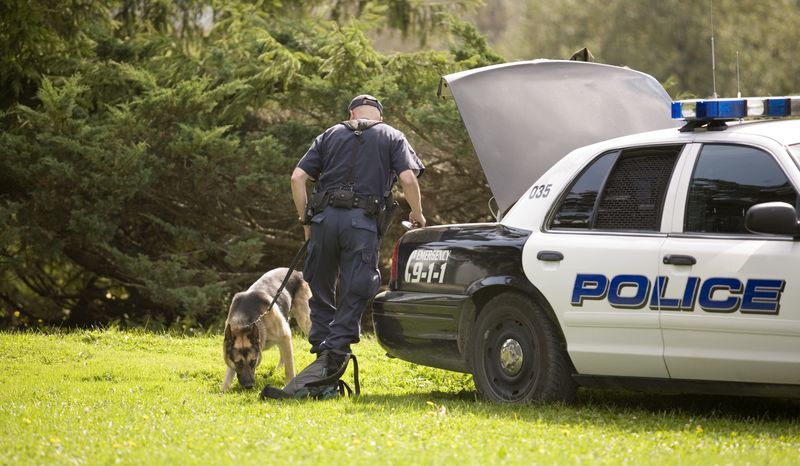 The police sat down with Bonnie's parents and calmly asked them a few questions about when they moved to Colorado and what they did for work. But the questions soon shifted to Bonnie, and the officers noticed the couple getting anxious and fidgety. The officers knew they had to take action.
Bonnie's Real Dad
The couple was arrested on the spot, and Bonnie was taken to the police station. One of the officers called the number on the milk carton and spoke to a man who identified himself as Bonnie's father. He was shocked to hear from someone in Colorado, and when they told him they were calling about a missing child, he was speechless.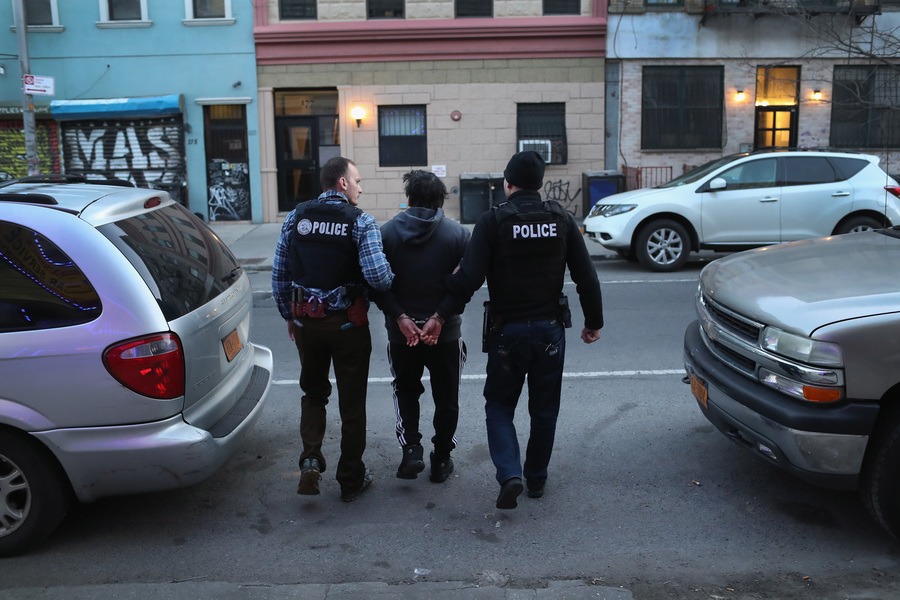 The man started crying hysterically and asked if Bonnie was okay. They informed him that she was healthy and safe. As the conversation went on, it became apparent that for most of her life, Bonnie had been lied to. The man she had called "Dad" wasn't her real father.
A Messy Divorce
It turned out that when Bonnie was just three years old, she had been at the center of a messy custodial dispute that her mother had lost. She refused to obey the court ruling and kidnapped Bonnie from their hometown in Reno and took off. Bonnie's distraught father put posters of his little girl everywhere, hoping to find her.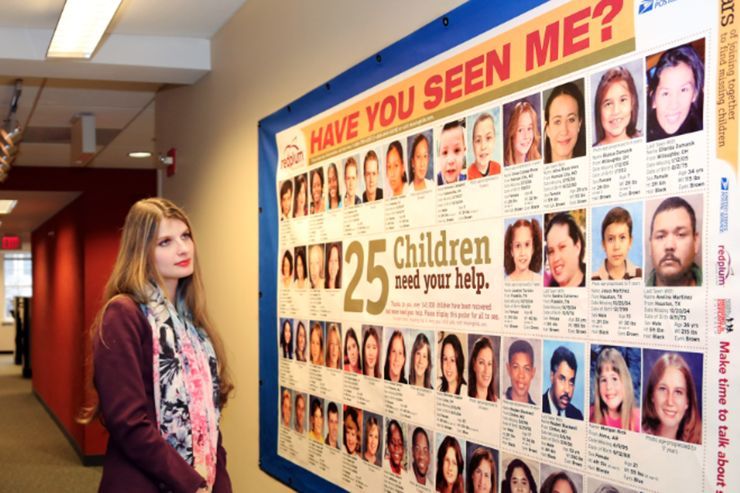 He asked law enforcement for help, but since it was a domestic dispute, they chose not to interfere. He was devastated by their decision and asked the milk carton campaign if they would put her photo and details on their milk carton. He knew it was a long shot, but he was willing to do anything to get her back.
An Incredible Coincidence
In general, they only put the photos of kidnapped children on the milk cartons, but he begged and pleaded for their help to make this one exception. Whatever he said worked. It was because of his perseverance and determination that he got her photograph on there.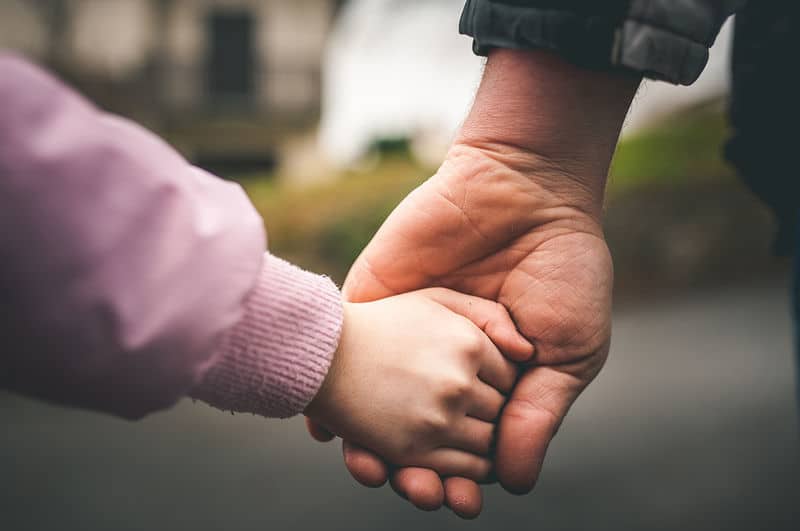 It truly paid off because Bonnie would have likely remained missing if she didn't see her face on a milk carton. However, it is still a little unclear as to why her father bought Bonnie the milk carton. He had to know something like this would happen.
A Milk Carton Miracle
Many assumed that it was a combination of confidence and arrogance. He assumed that Bonnie would never learn how to read and keep the photograph hidden. Ironically, Bonnie kept her promise. She didn't tell anyone about the photograph but was still found.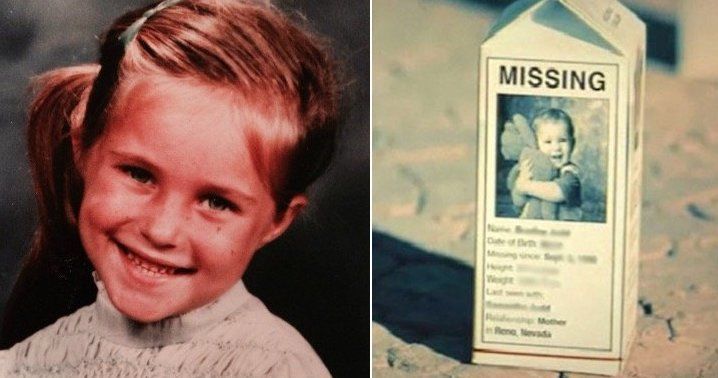 Bonnie was reunited with her father immediately. Four years after being abducted, it was a true miracle that those milk cartons were delivered to that particular grocery store in Colorado. It was a lucky fluke that Bonnie left the photo for someone else to find.
Bonnie Speaks Out
Years later, Bonnie was asked about her time with her mother and stepfather and the time she spent in Saipan and Hawaii. They also wondered if all the rules she had to follow were to prevent her from ever being recognized. She had no idea that her real father was searching for her.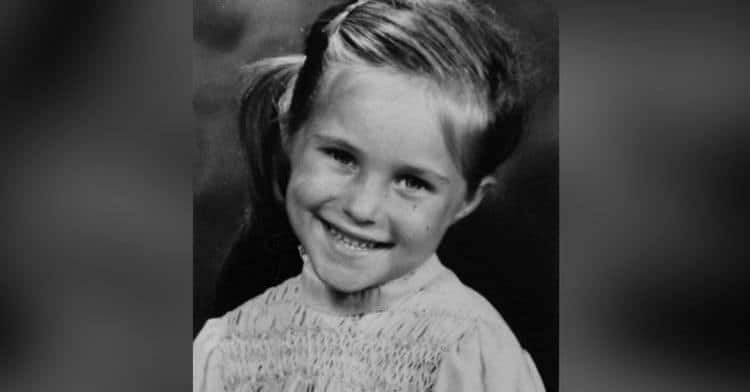 "I wasn't kidnapped by strangers; I was kidnapped by people that loved me," Bonnie said. Charges were filed against her mother and stepfather, but Bonnie wasn't really concerned. Now, her life is with her father and learning about him after spending so many years apart.
The Milk Carton Campaign Is Replaced by Amber Alerts
Her father explained how he never stopped looking for her. He prayed someone would recognize her photograph. In general, the Milk Carton Campaign has been surprisingly unsuccessful, bringing home just 200 children plastered on nearly five billion cartons! The missing children's photos were also printed on pizza boxes and envelopes.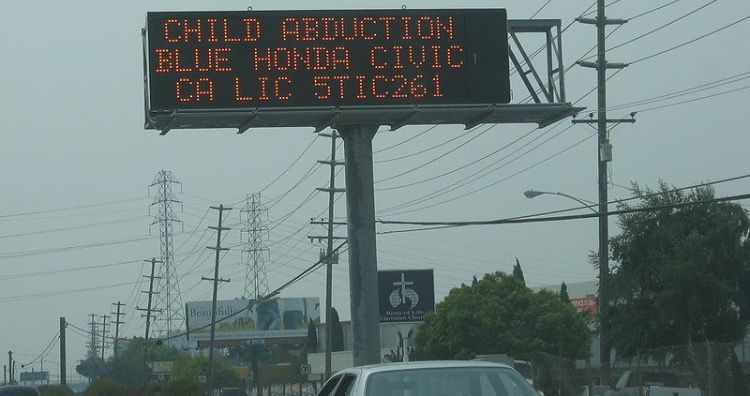 Bonnie got really lucky. Milk Carton Kids were eventually replaced by Amber Alerts in 1996. This new program sends texts and alerts for more immediate awareness. Amber Alerts have been proven to be one of the most efficient ways to notify people about missing children. However, Bonnie's father will forever be grateful for the Milk Carton Campaign.