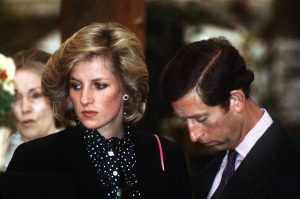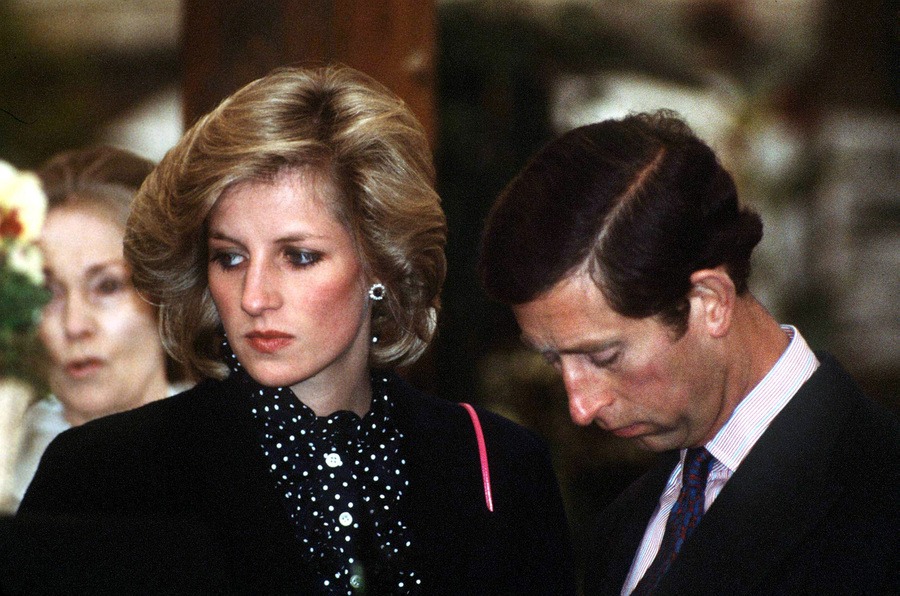 All the Dirt on King Charles III and Princess Diana
By Yuri S.
---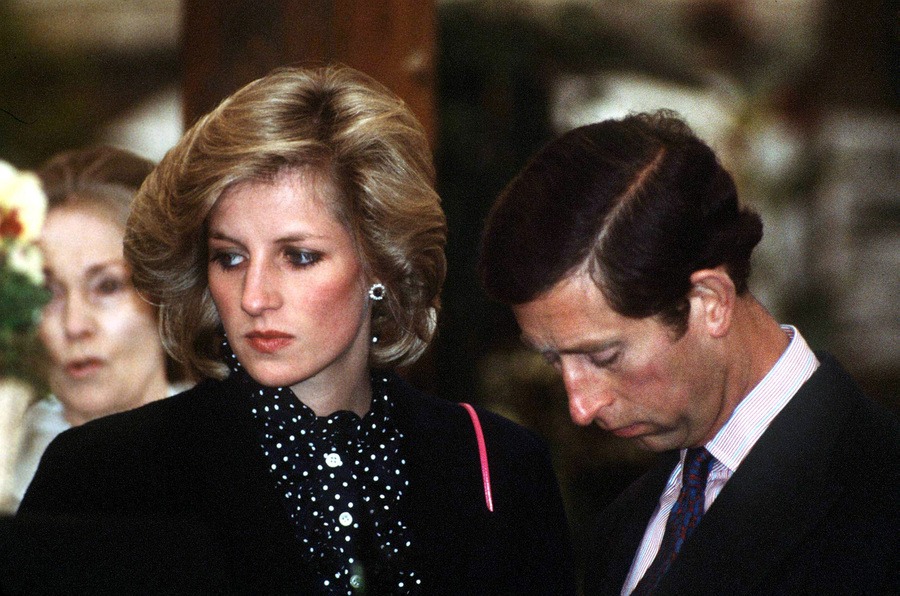 Back in the 1980s, before instant messaging, smartphones, and social media, we all believed in fairy-tale love. But now, in the 21st century, everybody knows that a royal's life isn't exactly the type of love we read in storybooks. Their reality is not always "happily ever after."
Although their marriage ended over 20 years ago, new light has been shed on King Charles III and Princess Diana's past relationship. Besides Meghan Markle's recent experiences, Netflix's The Crown was another eye-opener. However, the show isn't a documentary. Here is the truth about Charles and Diana and how things went wrong.
They Were Doomed from the Onset
In 1992, Buckingham Palace penned the final chapter of a fairy-tale union that tragically collapsed. In only seven sentences, the Crown announced that the marriage between the Prince and Princess of Wales was ending, 11 years after they exchanged vows as the world watched on.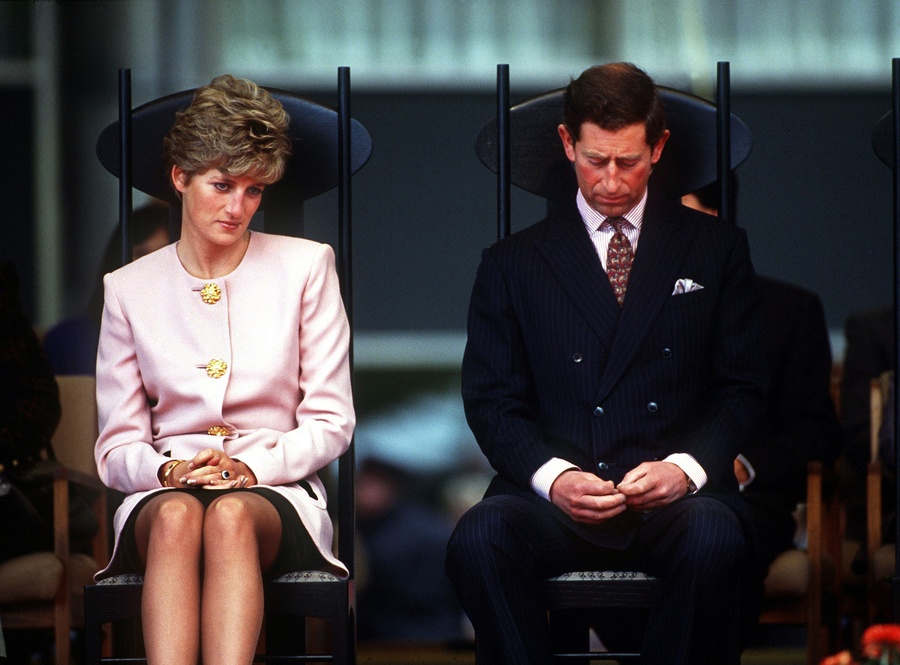 Although no one realized it at the time, we now know that their relationship was doomed from the start. But how could everything go so wrong? For starters, Diana wasn't the first Spencer girl Charles set his eyes on. The story dates back farther than we initially thought.
Charles and Diana's Sister Had a History
Charles and Diana's romance didn't start with them. Rather, Charles already had a brief relationship with Lady Sarah Spencer, Diana's older sister. The two had dated for a while before Sarah became a touch too open to the media and began revealing her demons to the press.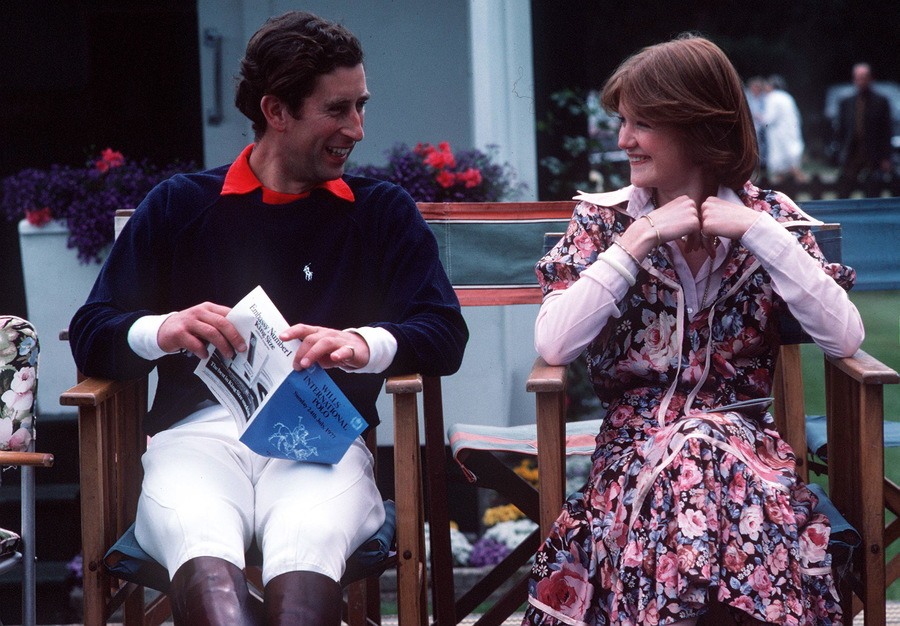 She infamously told reporters she wouldn't marry Charles, and it didn't matter if he was the garbage man or the King of England. Understandably disappointed and furious, Charles ended the relationship. However, he had visited the Spencers' residence, Althorp House, while they were together and met the 16-year-old Diana.
Everything Started with Light Switches
It all started innocently, not just because Charles was seeing her sister but also because Diana was still a teen in 1977 and he was 29 years old. Charles had visited the 1,500-acre Althorp House to hunt during the weekend and would later recall how "fun" Diana was.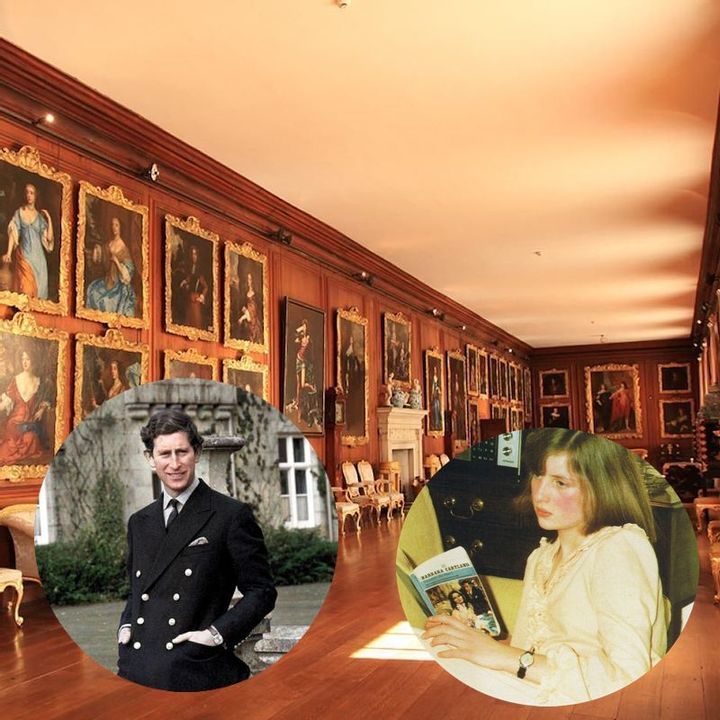 On the other hand, Diana was enamored and exclaimed, "I've met him at last!" to her piano teacher. She reportedly gave Charles a tour of the art gallery in Althorp because Sarah didn't know where the hidden light switches were. Charles would hold the memory for years to come.
Their Next Meeting Was in Uncomfortable Circumstances
Although they got on right away despite their huge age gap, Charles and Diana didn't see each other for three years after that fateful tour. It was 1980 when they met again, and the timing wasn't good. Lord Mountbatten, Charles's great-uncle and confidant, had just been murdered by Irish extremists.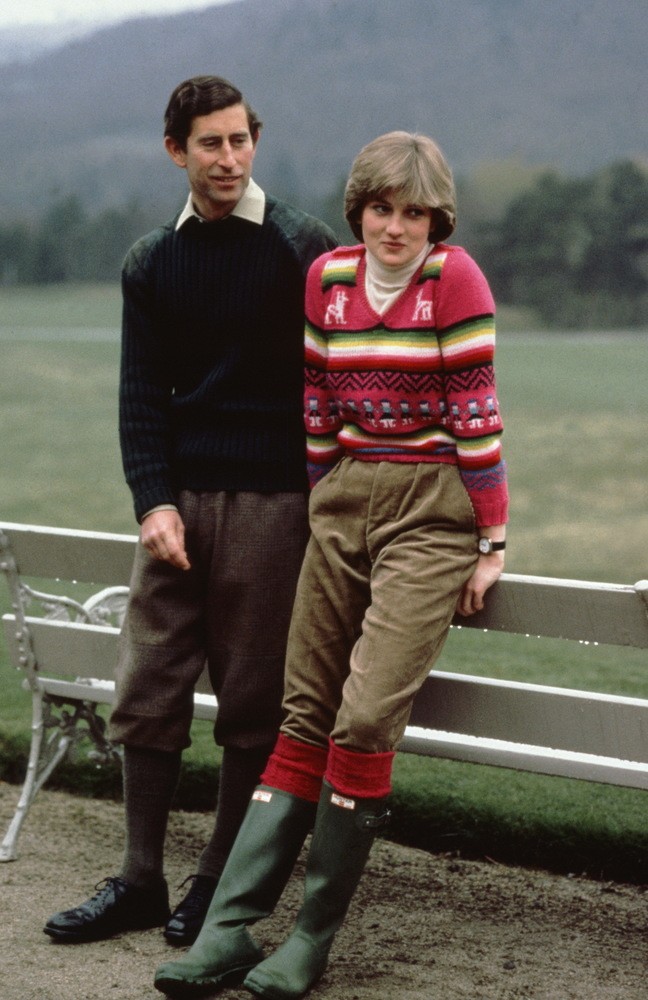 After she watched the burial and felt moved, Diana tried to comfort the king with kind and sincere words. According to Diana, Charles allegedly reacted by "leaping on her." Since she had never been in a relationship before, she recalled thinking, "This isn't very cool."
Their Courtship Was Awkward
Whether it was cool or not, it was at this point that the couple's relationship kicked off. They had a short but intense courting period, but Charles wasn't exactly a pro. Peter Settelen, a voice coach, recorded Diana speaking about her personal life while receiving public speaking lessons.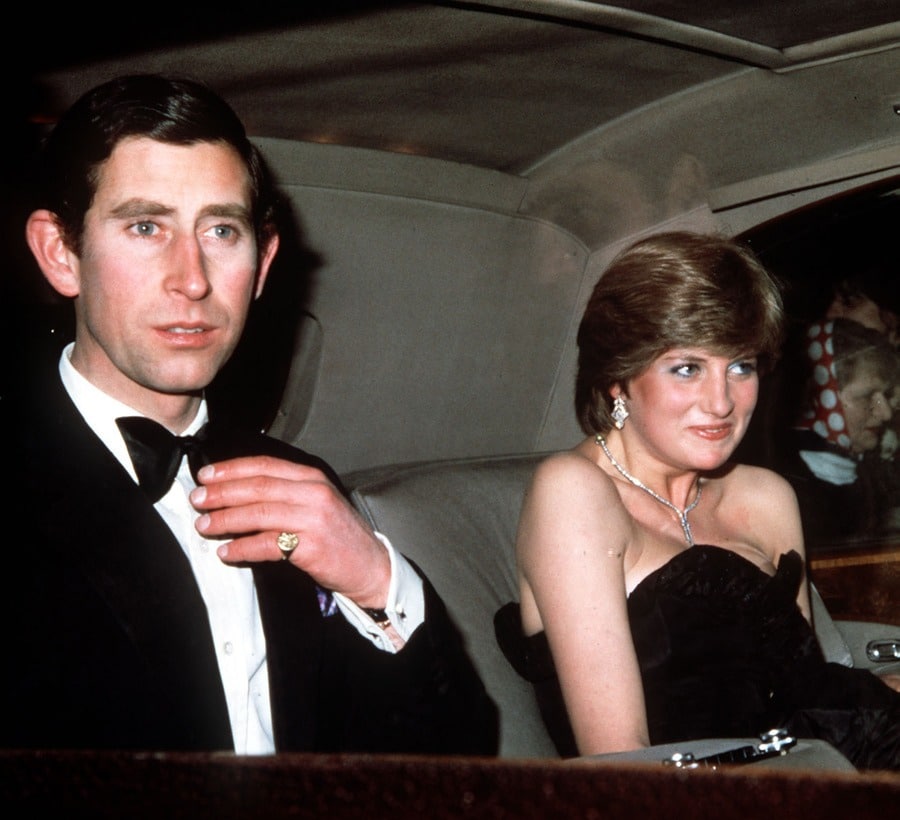 Excerpts from the recordings, which have never been made public, reveal how the future Princess of Wales rated Charles's courting skills. She stated that there were times when he would call her daily and other times when they would go three weeks without speaking. But she enjoyed every phone call.
"Whatever 'in Love' Means"
In 1981, the whole world rejoiced when King Charles III, announced his engagement to Diana Spencer. Diana, who was only 19 then, felt like she would breathe new life into the stuffy Royal Family. Everyone who looked at her saw the future Queen Consort – except possibly Charles.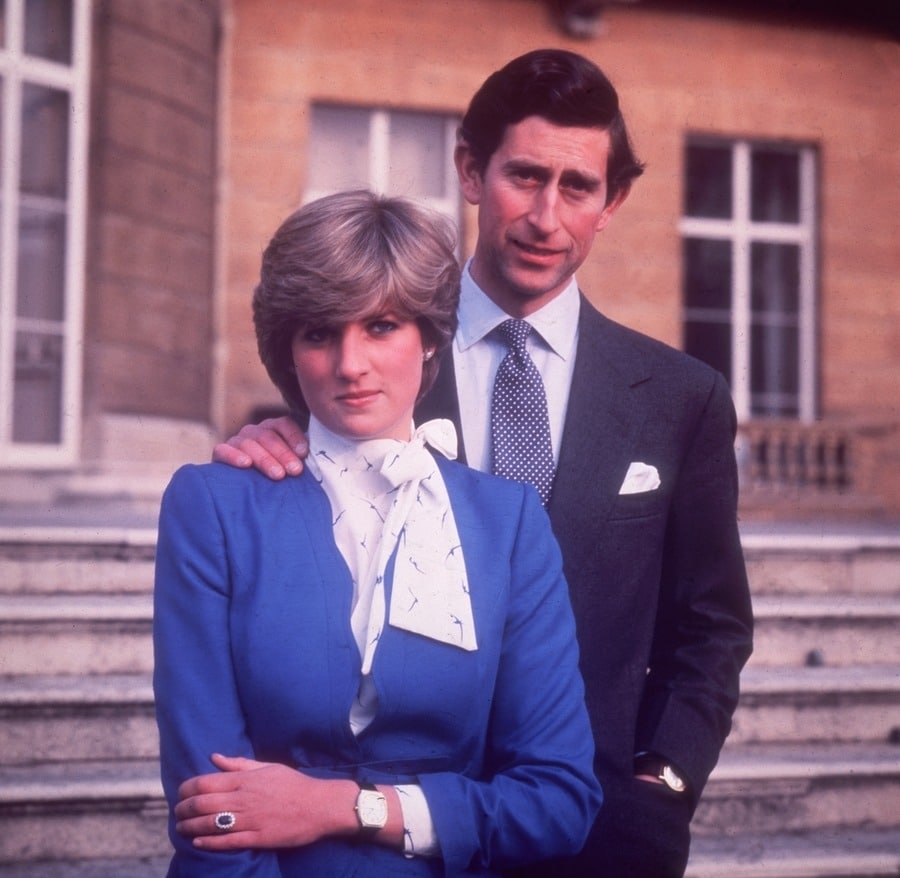 During the interview announcing their engagement, the interviewer asked them about being in love. Diana instantly replied, "Of Course," but Charles' response wasn't straightforward. He said, "Whatever 'in love' means," followed by a chuckle. Whether this was an awkward gaffe or not, it eventually proved signs of things to come.
They Had Contrasting Memories of Their First Meeting
There was another detail in the engagement interview that may have appeared trivial at the time. Every avid watcher of The Royal Family knows that engagement interviews can sometimes be awkward. Still, there was one conversation that, in hindsight, perfectly revealed the divide between the two.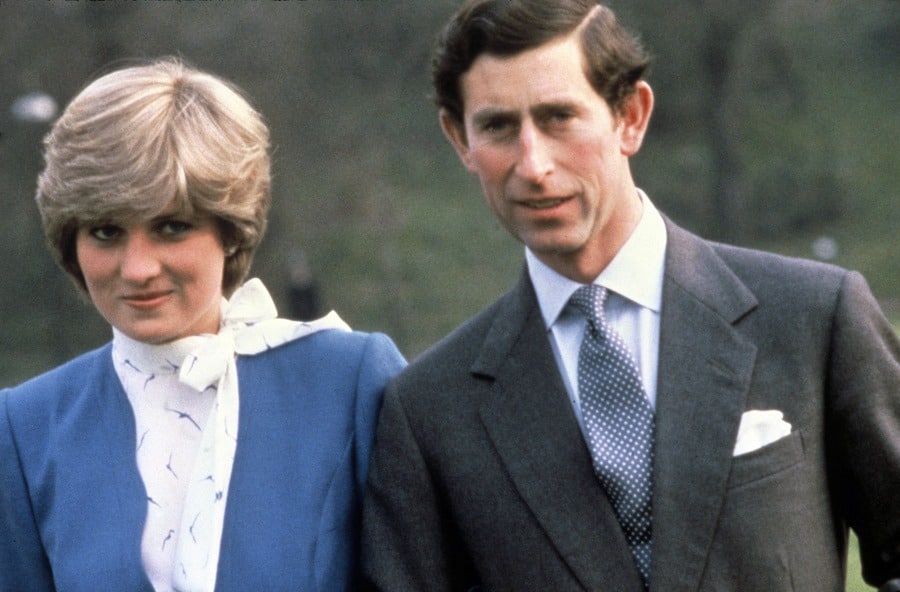 Diana described Charles as being "pretty amazing" when asked about their first encounter. Meanwhile, he thought she was "jolly and amusing." After some thought, he added that she was "great fun, and bouncy, and full of life and everything." Surely, how hard was it to think of good things to say about Diana?
Was He Pushed to Propose?
If King Charles III was still uncertain about his relationship with Diana and who she was, then why did he propose? Robert Jobson, a royal expert, provided the closest answer we might ever get. Jobson claims that Charles informed a friend that ending the relationship would have been "cataclysmic." Why?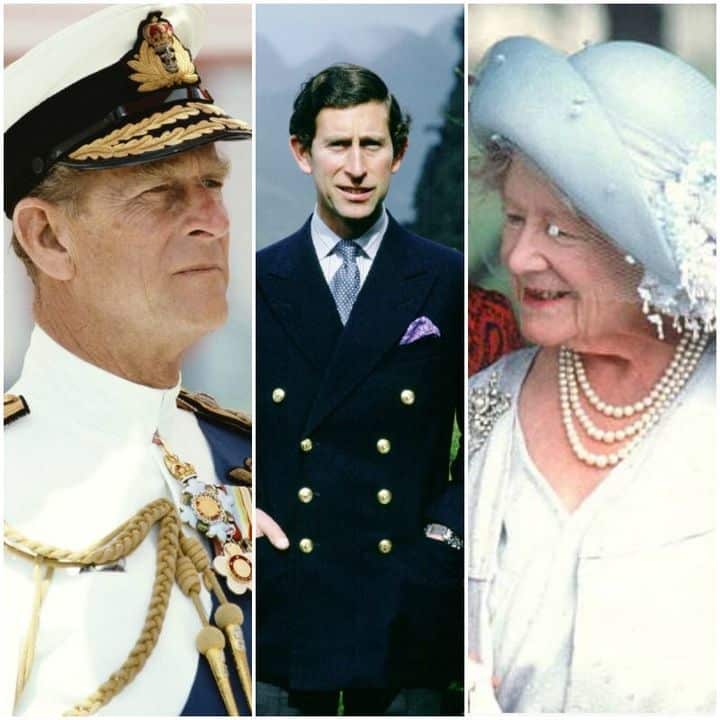 Well, he was over 30 and still single. Also, there were apparently external pressures. While his father, Prince Philip, allegedly "pushed" him to either propose to or end things with Diana, Charles' grandmother, the Queen Mother, apparently considered the reserved Diana as the ideal wife.
Charles Supposedly Told Diana He Did Not Love Her on Their Wedding Eve
A couple's wedding-night preparations are supposed to be spectacular. It's the last moment of gentle stillness before the celebrations and enthusiasm erupt. However, o One close friend claimed that Charles and Diana experienced the exact opposite. This was according to Penny Thornton, a personal astrologer for Diana.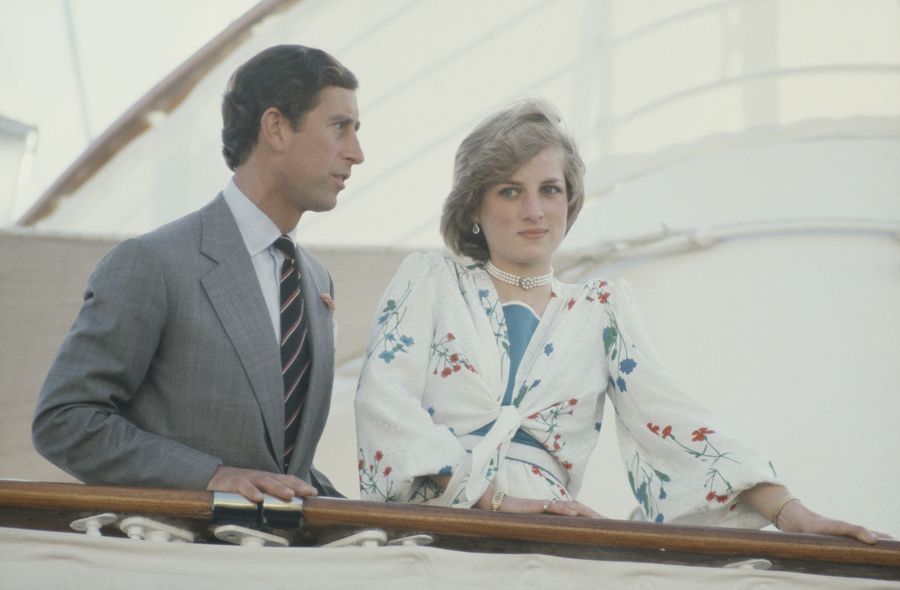 She revealed in a 2020 documentary that Charles told Diana he didn't love her on their wedding eve, which understandably saddened her. Some hours before the wedding, Charles reportedly told his friends that Diana was "a child" and didn't look old enough to have graduated from school, much less get married.
It Was Too Late for Diana to Back Out
Whether Charles revealed his true feelings to Diana or not, the future Queen Consort still had a lot to be worried about. Charles had a lengthy crush on Camilla Parker Bowles. She seemed to have been friends with Diana at first until some strange events started happening.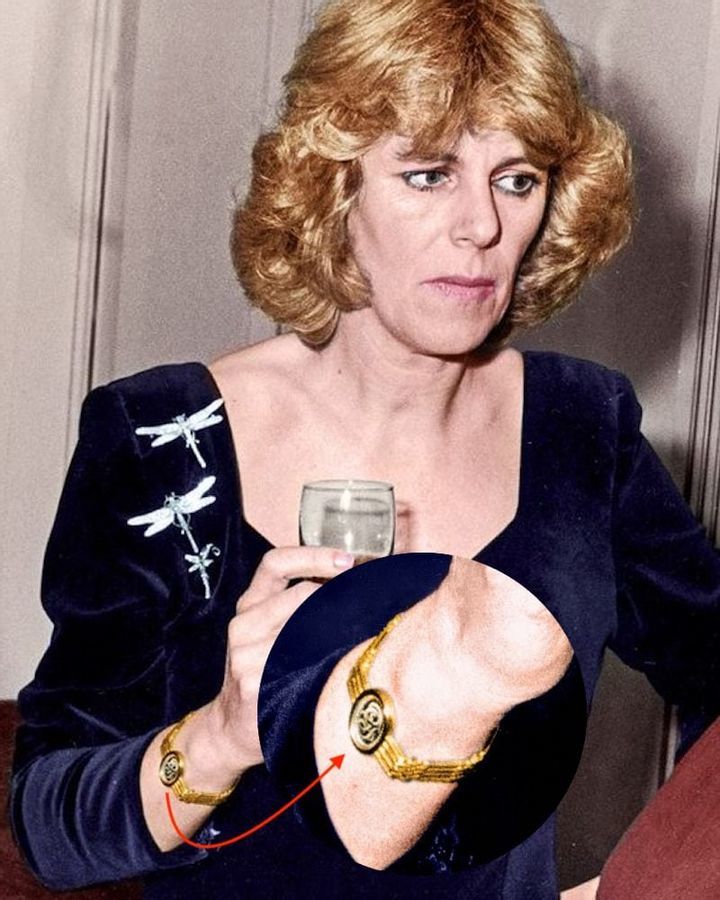 Charles reportedly gave Camilla a bracelet with the letters G and F two weeks before the wedding. G and F stand for Gladys and Fred, their nicknames for one another. Diana was so upset that she told her sisters the wedding couldn't hold. Their response? She had no choice.
Diana's First Encounter with the Paparazzi
Princess Diana died prematurely in 1997 due to the Paparazzi and, by extension, the world's obsession with her. Even if such widespread attention seemed unattainable in 1981, there were unmistakable early signs. One of them was the time Charles and Diana had spent together before marriage.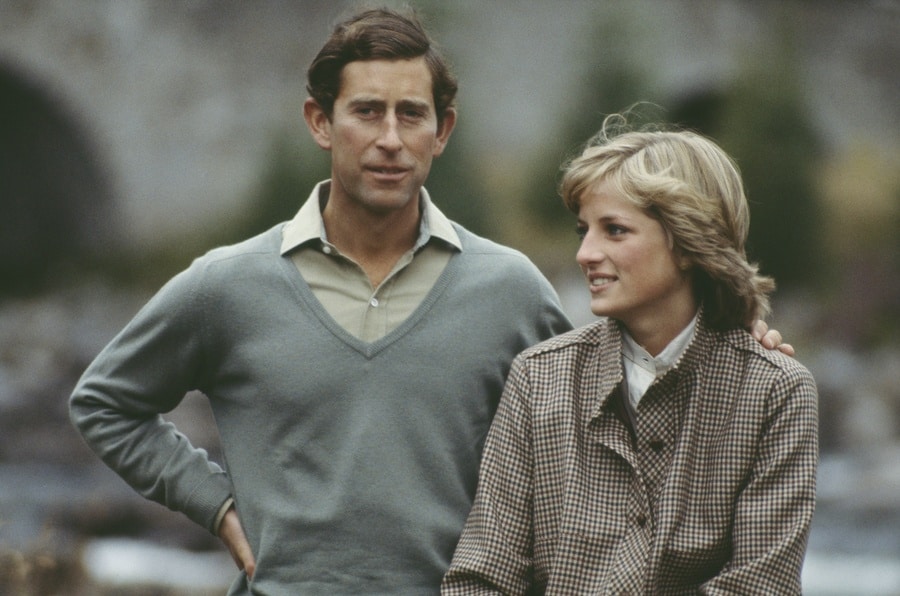 At the time of his marriage proposal, Charles and Diana had gone out just 12 or so times. Diana, who was still technically a teen, struggled to deal with stardom and reportedly started crying while driving. "I know it's (their) job, but sometimes I do wish they wouldn't," she said.
Diana Felt She Couldn't Compete for Charles's Love
As if being monitored by the media wasn't stressful enough, Diana herself recalled another instance that "broke (her) heart." Charles was preparing to embark on a five-week tour of Australia and New Zealand just one month after popping the question. Diana was reportedly in tears.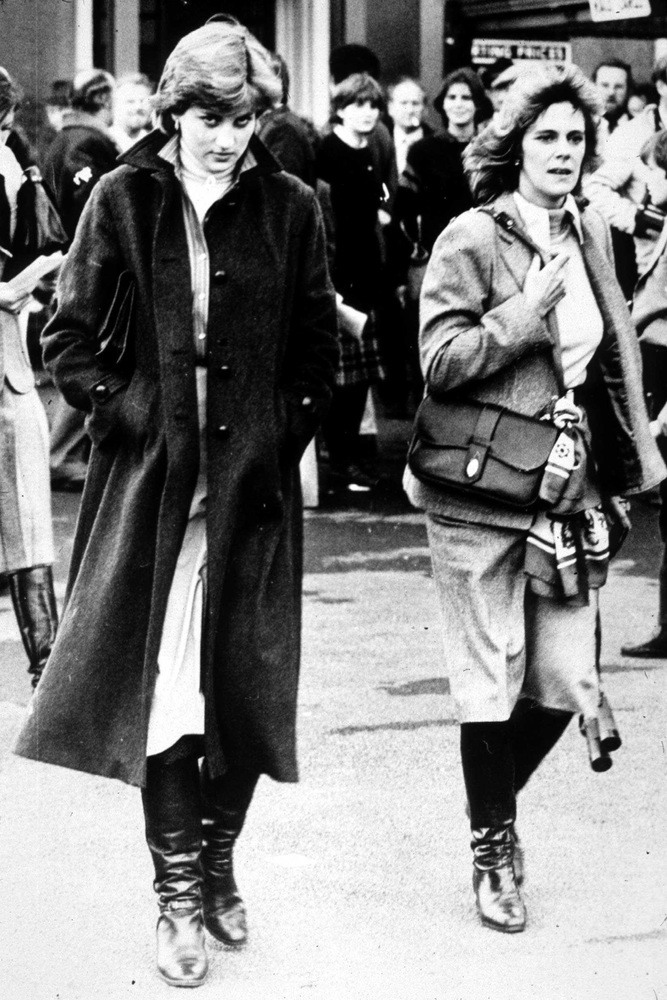 As she prepared to wish Charles goodbye, a phone call abruptly cut them off. It was Camilla. The phone conversation with Charles became so intimate that she was forced to leave the room. This was yet another instance in which she knew she could never compete for his love.
She Once Overheard Charles's Phone Conversation
After Charles and Diana announced their engagement, Diana moved into Clarence House, the royal residence of Charles, leaving her small apartment, which she shared with other roommates. She eventually moved into Buckingham Palace as well. Diana recalled that it was a place of "dead energy," and she was terribly lonely.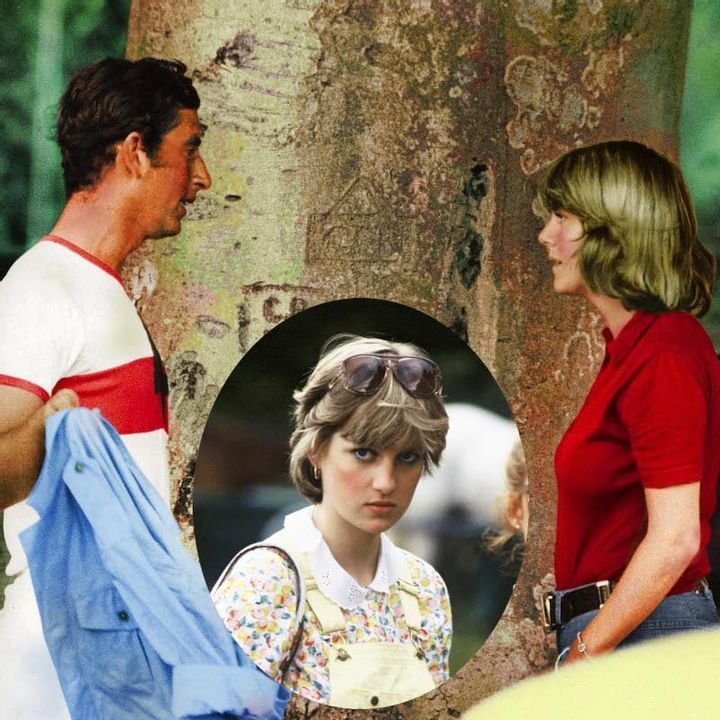 She once overheard Charles talking on the phone to Camilla while he was in the bath, which made her feel even more alone. She claimed he told Camilla, "Whatever happens, I'll always love you." Another time, she noticed a picture of Camilla falling from his diary. It wasn't looking good.
The Wedding Day Looked Blissful
The big day finally arrived on July 29, 1981. Diana Spencer became the Princess of Wales and married Charles in front of 3,500 guests and 750 million viewers worldwide. About 600,000 people gathered outside St. Paul's Cathedral to see this fairy-tale couple on their special day.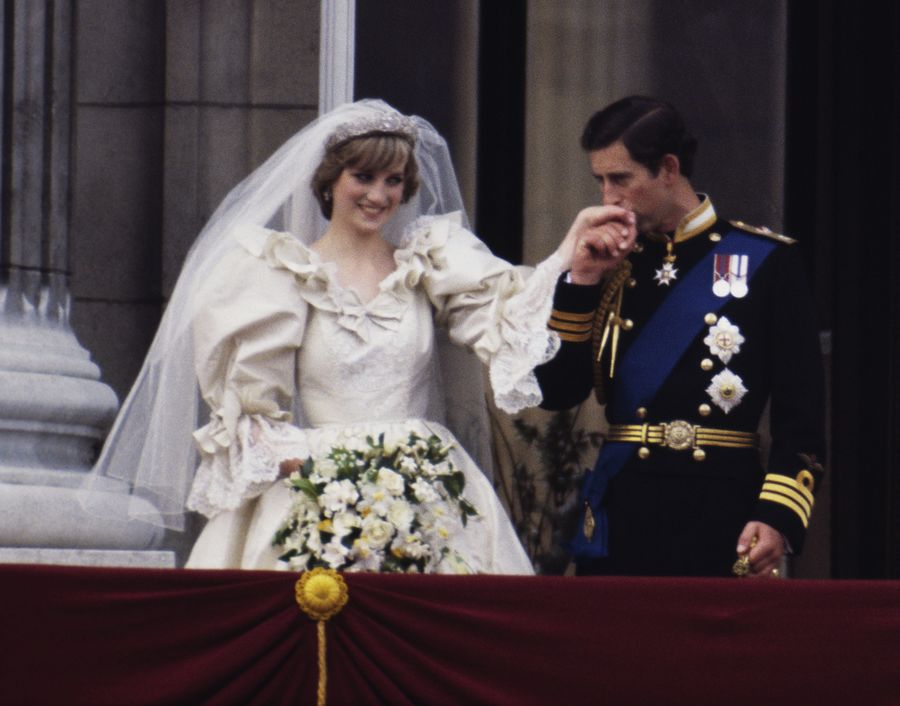 But they didn't know about the early signs of trouble in their supposedly flawless relationship. Diana said, "He Was going to look after me," and then she said sadly, "Well, was I wrong on that assumption." How heart-breaking is that? She had seen all the signs.
She Could Never Escape Camilla
It seems that even their wedding ceremony wasn't without heartache. Camilla was invited to the wedding. Diana not only knew Camilla was there but went out of her way to find her since she was already aware that something wasn't right in her soon-to-be husband's relationship with the married woman.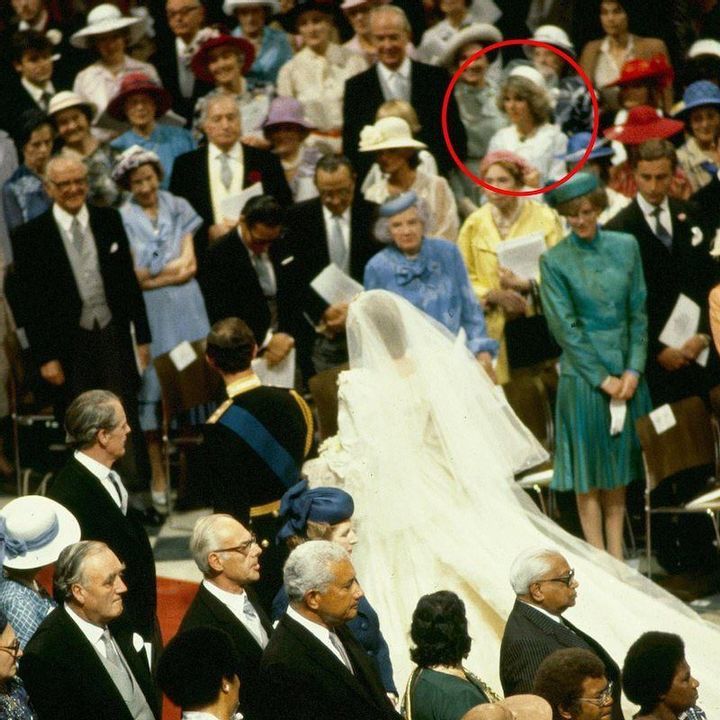 Years later, she could still clearly remember seeing Camilla sitting there in a gloomy state as she was proceeding down the aisle. Diana mispronounced Charles' name, calling him Philip Charles Arthur George rather than Charles Philip. Who knows? Maybe as a result of meeting her rival.
Her Fall While Pregnant with William
Less than a year after their wedding, King Charles III and Princess Diana had their first child, Prince William. You'd expect that the pregnancy and the birth of their first child would be one of the happiest moments in a couple's life. But that wasn't the case with Charles and Diana.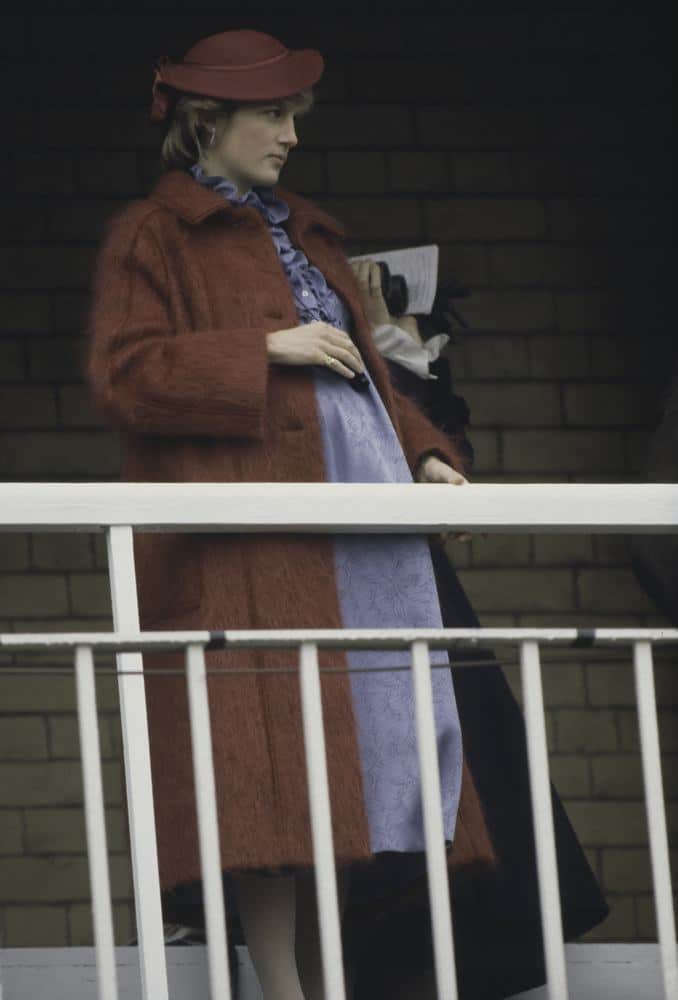 When Diana was four months pregnant, her butler Paul Burrell remembered the Princess fell halfway down a wooden staircase. He was certain that she did it deliberately. And in 1992, we learned she truly did. Apparently, Diana threw herself down the stairs as she was desperate for Charles's attention.
Diana Suffered Postpartum Depression
As it soon became clear, Diana's mood didn't get much better after having William. She suffered from postpartum depression, something many women experience, but few are willing to discuss. Even the Princess of Wales held back from discussing it at the time and finally revealed it 13 years later.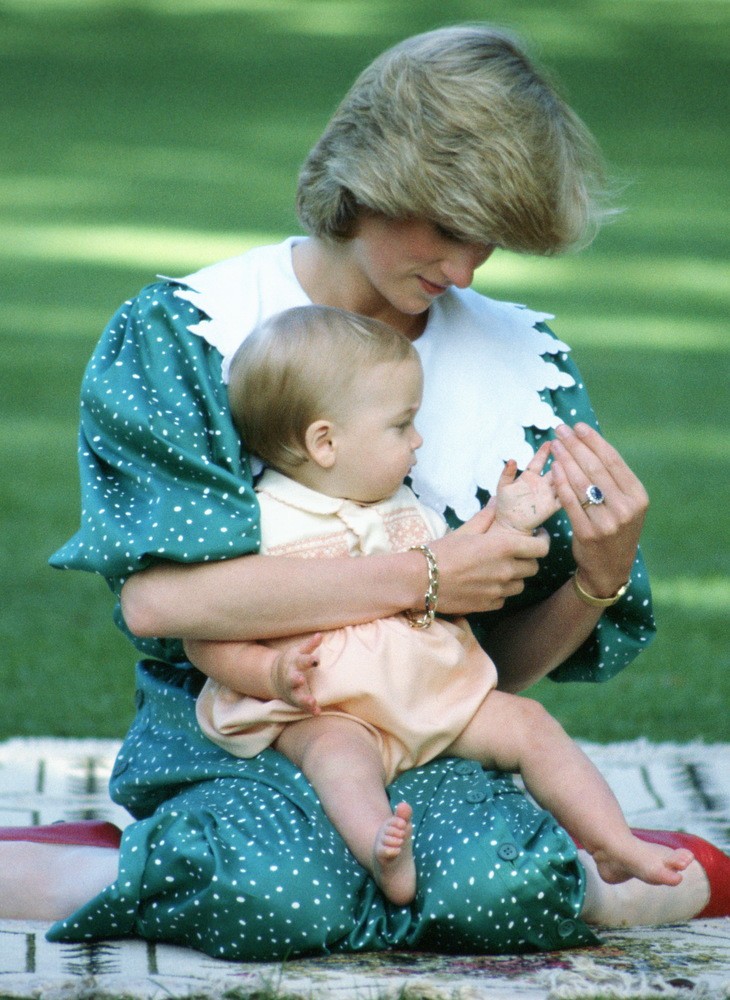 She recalled dreading getting out of bed in the morning and feeling misunderstood by many people. Diana complained bitterly that many had portrayed her as unstable during this time. She even felt her new family liked her better as a guest than their new daughter-in-law.
He Talks About Her Weight
Sadly, postpartum depression wasn't the only thing Diana was suffering from. The week after her engagement to Charles, she recalled him grabbing her waist and commenting, "Oh, a bit chubby here, aren't we?" Whether he meant it playfully or not, it was devastating for her.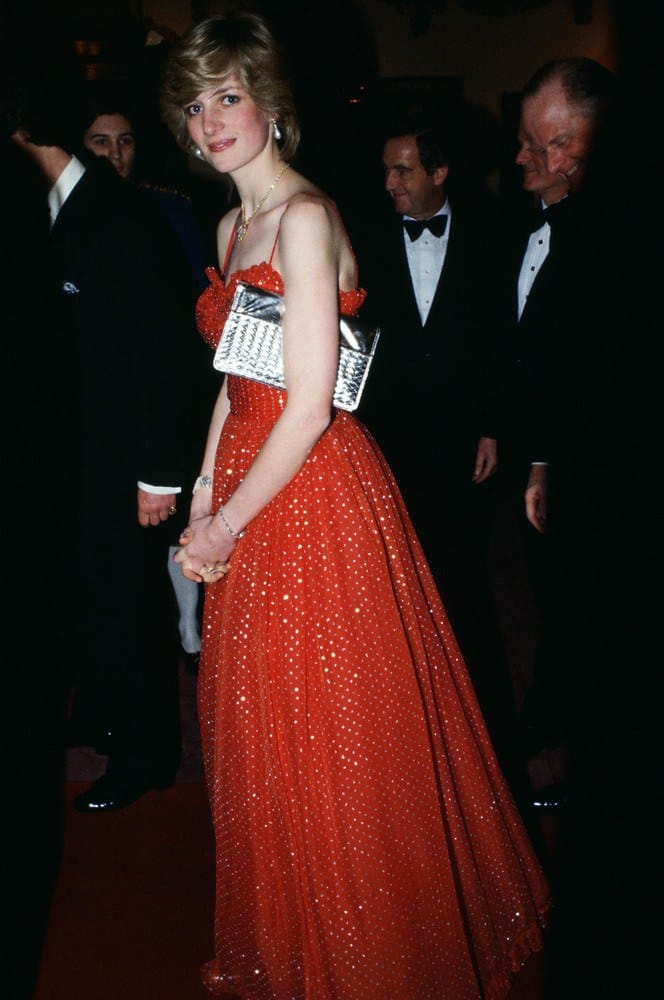 She suffered from an eating disorder due to being monitored by the public and her husband's involvement with Camilla. It would take her almost ten years to get over it. She even claimed that between being engaged and getting married, she shed five and a half inches off her waistline!
The Australian Tour Changed Everything
The Princess of Wales was only 21 years old in 1983 when she embarked on her first overseas as a new member of The Royal Family. It was also the first time she had ever been abroad. This tour was also recreated in The Crown's fourth season – and rightly so.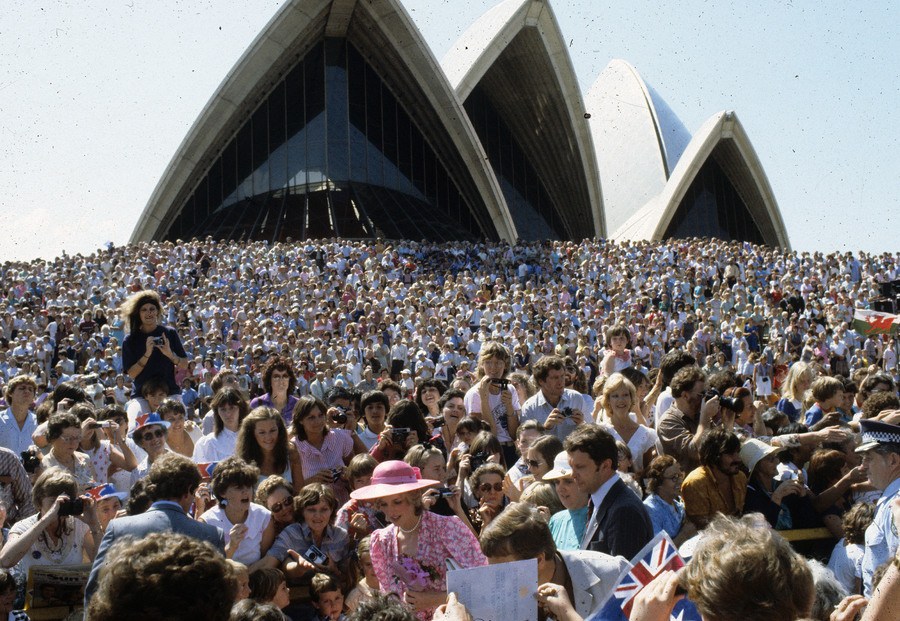 It was huge for The Royal Family and the couple. This was the biggest royal visit Down Under since Queen Elizabeth's trip there in 1954. Up to 40,000 people turned out to see them on each outing. However, a closer look revealed a significantly different picture…
The Distance Between Them Grew Larger
Before the tour was complete, it was obvious that Diana had fulfilled a lifelong dream by becoming the "queen of people's hearts." An expert estimated that Diana shook the hands of at least 6,000 people throughout the tour – and Charles also noticed her activity.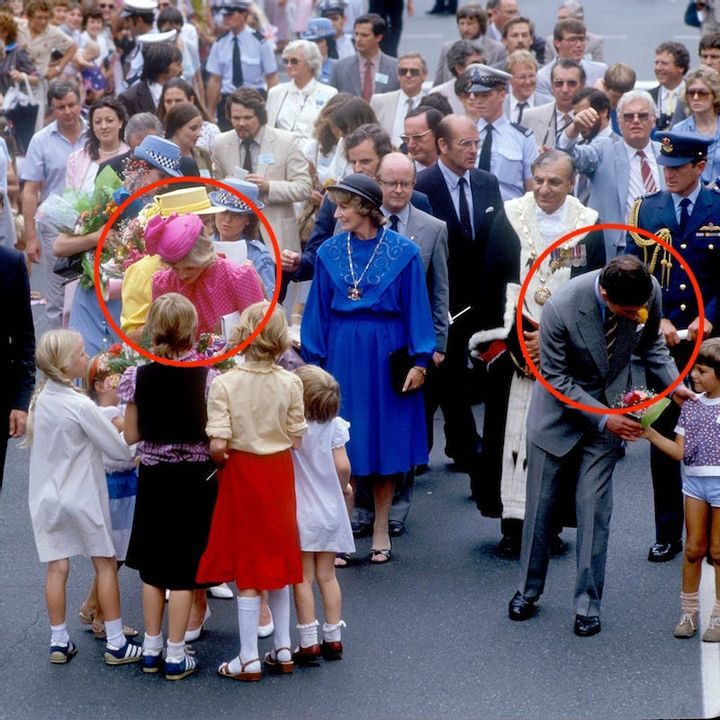 Crowds reportedly grumbled when they saw him coming to their side. During a formal meal as Charles praised his fortune in marrying her, and Diana was spotted making a goofy expression. He allegedly wasn't as amused in private. Diana even described the situation as "jealousy."
A Ray of Hope for Their Relationship
After Diana became pregnant a second time in 1984, it seemed for once there was hope for their relationship. Charles and Diana reportedly got "very, very close" weeks leading to the child's birth and began working harder on their marriage. But it seemed it was only going to be short-lived.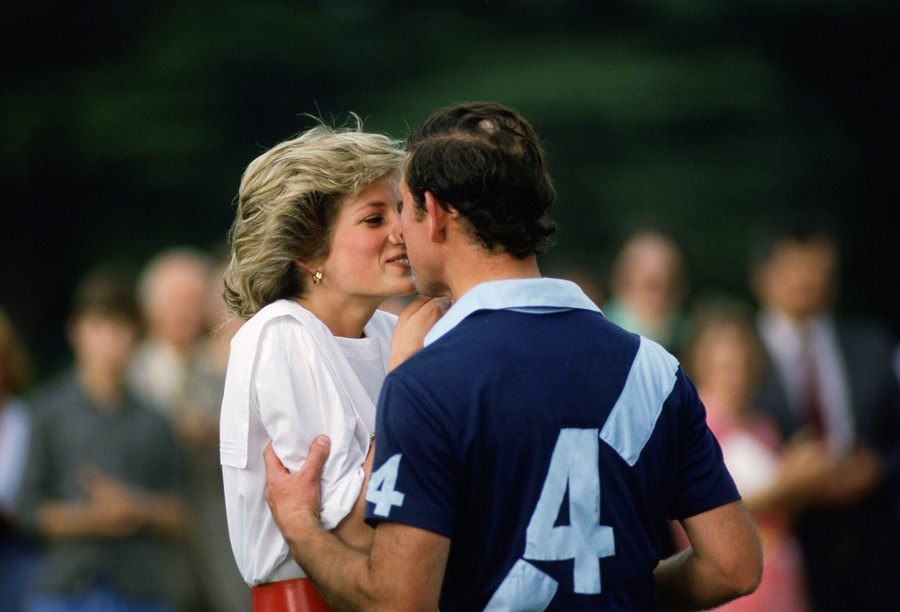 Since he now had a male heir, Charles was desperate for a daughter. Diana found out she was carrying a boy and hid it from him so as not to ruin their newly-found bond. She also hoped a healthy son would make Charles happy and he would forget his desire.
Charles's Terrible Jokes During Prince Harry's Birth
According to Diana, their new marital bliss lasted exactly as far as the baby's birth, who would be Prince Harry. Charles's first words after seeing Harry were, "Oh God, it's a boy." And he's even got red hair, he said, seemingly to add insult to injury.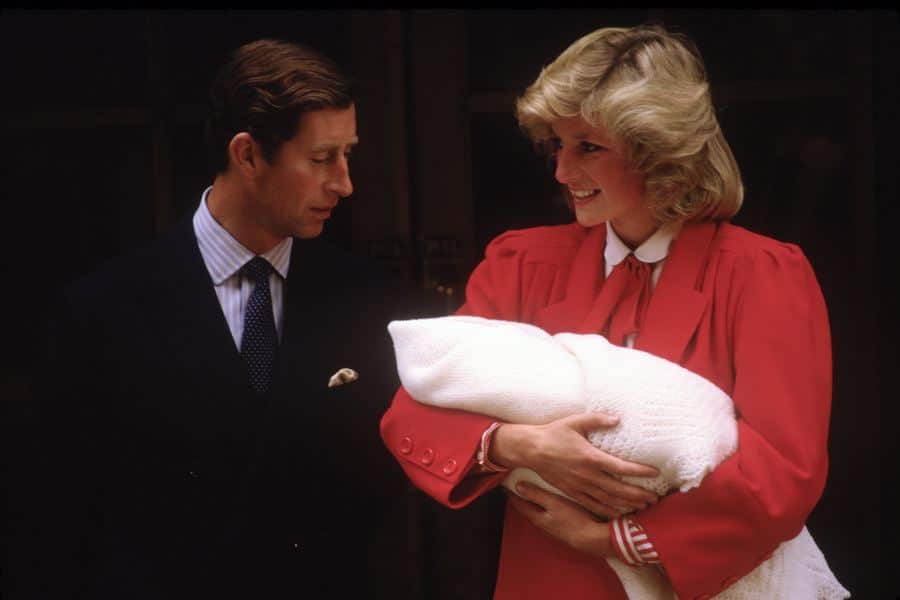 Although he later insisted that he was joking, Diana was deeply hurt by his comments. To begin with, she had just given birth to a healthy baby after a painful nine-hour natural birth. Second, she had a large redhead family, so she took that remark quite personally.
The Marriage Goes Down the Drain
Charles should have been a little more sensitive. Besides the gruelling nine-hour labor, Diana also experienced a miscarriage before conceiving Harry. Unfortunately, Charles continued to make disparaging comments. At Prince Harry's christening, he reportedly told Diana's mother that they were "disappointed" and "thought it would be a girl."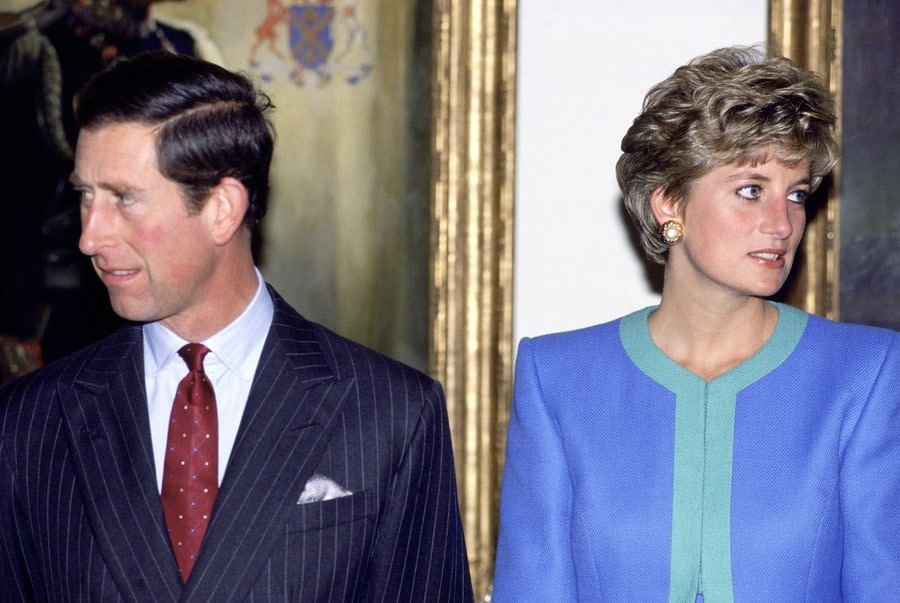 As expected, Diana's mother, Frances Kydd, wasn't happy about the remark and found it objectionable. She even reported it to her daughter. Speaking to her biographer, Diana said the event made something inside her "close off." After Harry's birth, the marriage "went bang," and everything "went down the drain."
They Began Simultaneous Affairs
In 1986, Charles and Diana both started having affairs, and the marriage was practically over. According to Charles's admission to his biographer, he had a long-standing relationship with Camilla, which had just been simmering, and was brought to a boil in 1986. Diana also had an affair with James Hewitt.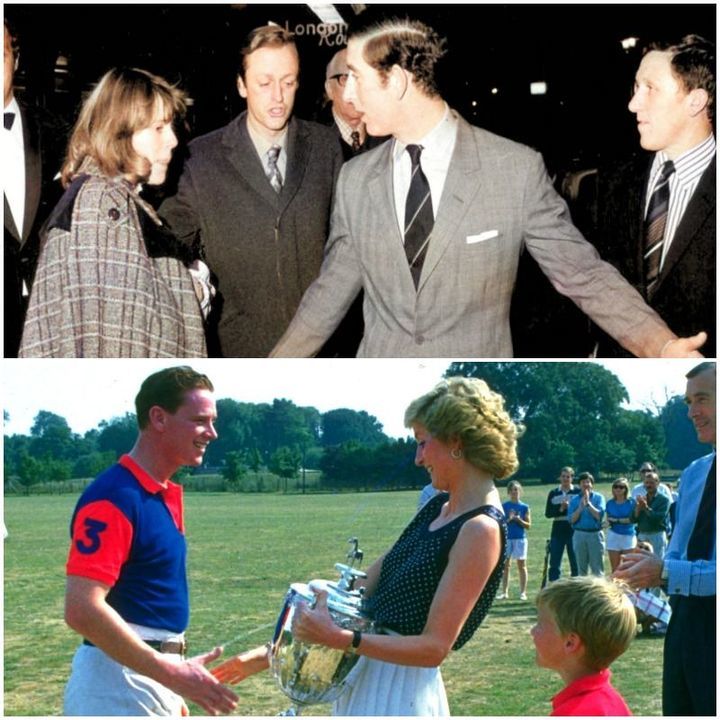 The former army captain had given Diana riding lessons. The redhead has been constantly touted to be Harry's biological father despite the timelines not matching their five-year romance. Charles said in a letter, "It has all the ingredients of a Greek tragedy…I never thought it would end up like this."
She Was in Love with Her Protection Officer
To be fair to Charles, there is little physical evidence of him being unfaithful to Diana, at least before 1986. But the same cannot be said of Diana, the Princess of Wales. She was allegedly involved with her married bodyguard, Barry Mannakee, from 1984 to 1986.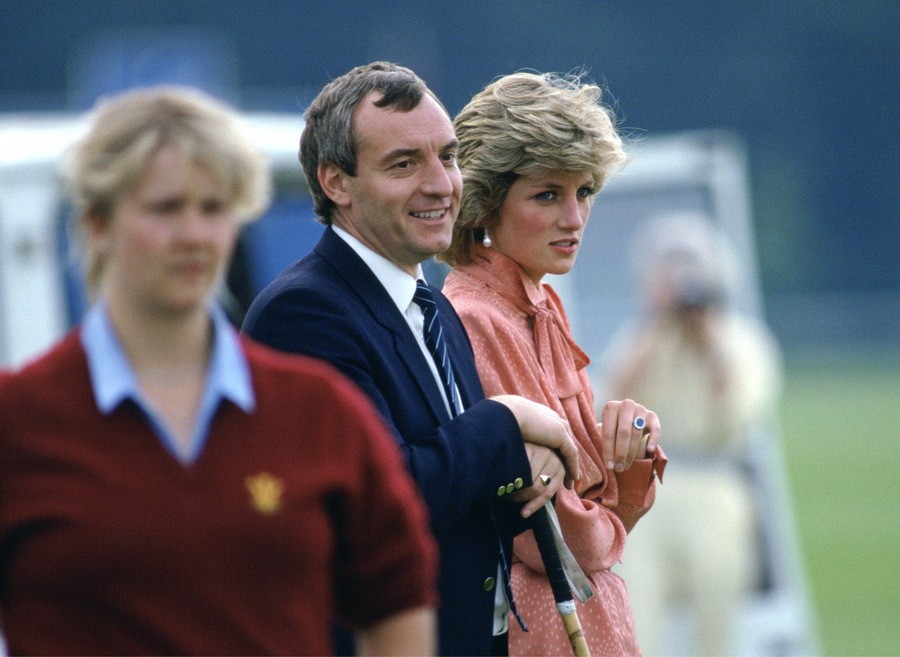 Diana claimed to be deeply in love with Mannakee, even though he was already married. She was rich and famous but claimed she would give everything up to be with him. When word of their illicit affair spread, Mannakee was transferred to other tasks, or "chucked out," as Diana said.
Prince Philip Had an Unsettling Conversation with Charles
What, then, led Charles to reportedly intensify his intimacy with Camilla in 1986? According to Princess Diana, Prince Philip, his father, was the perpetrator. Diana was open and truthful during a session with her voice coach Peter Settelen, which he taped, as we already mentioned.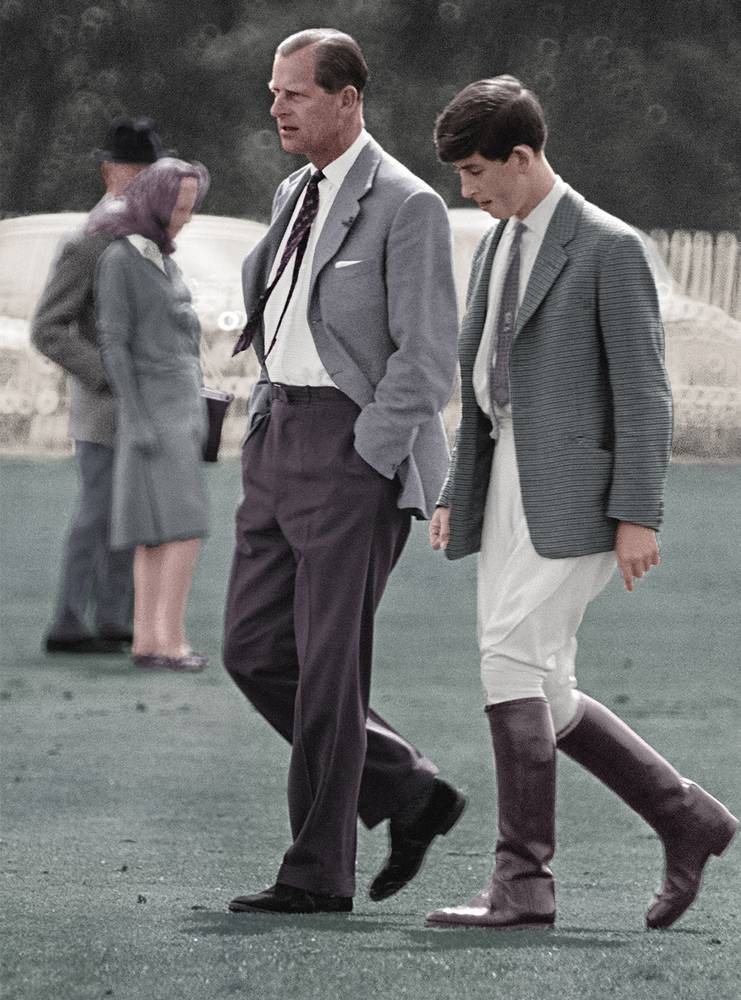 Diana recounted a story about an alleged conversation the two royals had. The Princess of Wales claims that Prince Philip advised Charles to go to Camilla if his marriage didn't work out after five years. Given that they were wed in 1981, 1986 was precisely five years after…
The Bolts Had Come Off
Diana was no longer the same person she was when she married Charles at the age of 20. She was a global celebrity who mingled with Elton John and danced with John Travolta at the White House; she was no longer the shy, mousy teenager he first met at Althorp.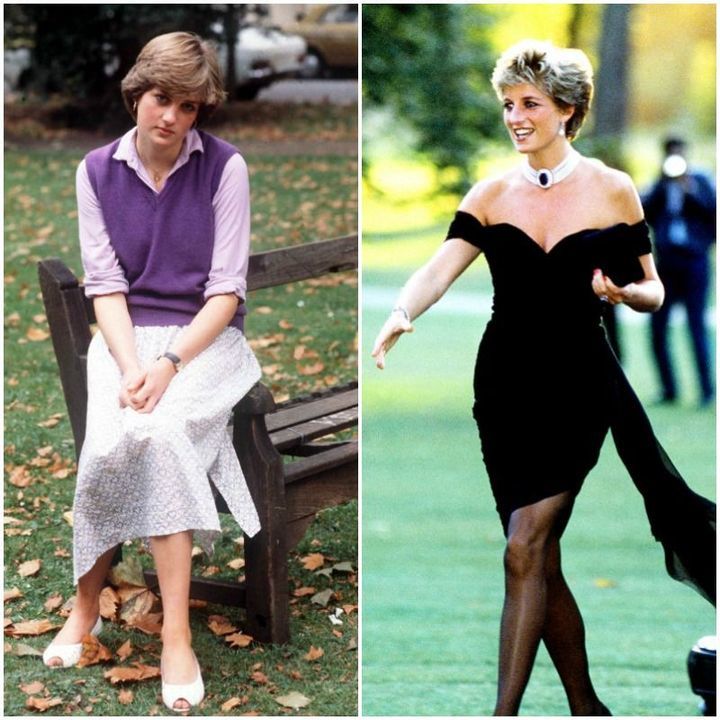 But to be honest, Charles wasn't quite the same either. He was a suave James Bond-type man of the world when Diana fell in love with him. But that had changed over the years. When their marriage fell apart, a magazine jokingly said he wanted to be a farmer.
The Courage to Confront Camilla
As time passed, Charles was either unwilling or unable to end his apparent romance with Camilla. But things finally reached a breaking point in 1989. Diana, who is generally quiet and reserved, summoned up the courage to speak during a celebration for Camilla's sister's 40th birthday.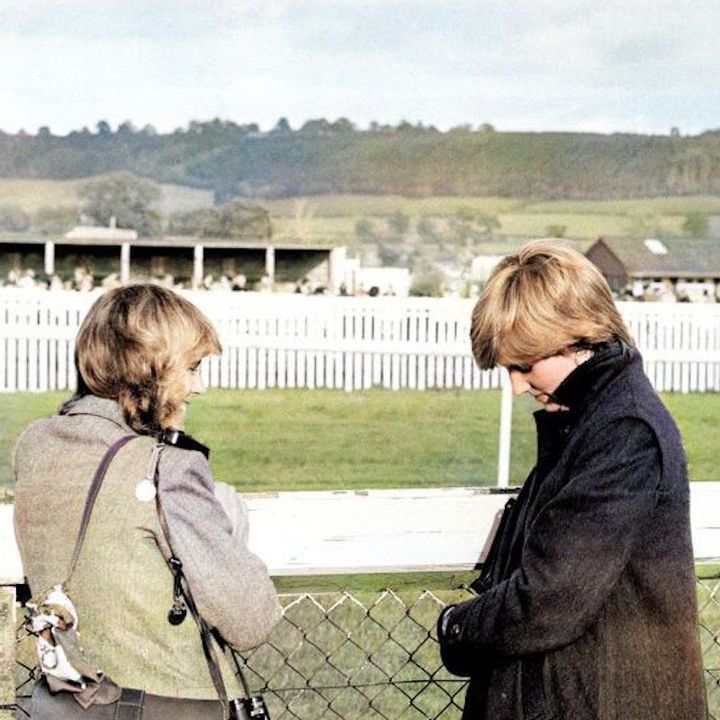 Diana interrupted a chat between Camilla, Charles, and a third man at the party after arriving unannounced, which was already shocking. Diana acknowledged in later-made public tapes that she had been "terrified" to approach Camilla for a private conversation. However, she maintained her "deathly calm" and carried out her plan.
She Told Camilla She Knew About the Affair
A voice inside Diana told her to "just go for it." And she did. She wasted no time in mincing words and went right for it. "I know what's going on between you and Charles," Diana stated. Camilla allegedly fired back, telling Diana she had "everything she ever wanted."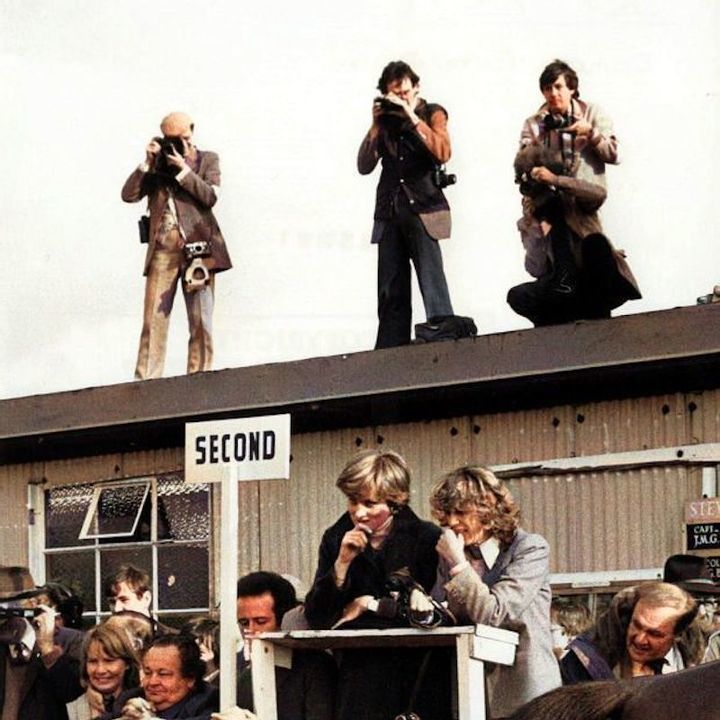 That is, every man was in love with her. "What more do you want?" she asked. Diana's reply was simple, "I want my husband." After the party, Diana claimed Charles questioned her about what she told Camilla. "That I love you…and there's nothing wrong with that," she replied.
Diana's Reported Emotional Abuse
Charles has endured an almost unprecedented barrage of criticism for his relationship with Camilla over the years, especially now that he is the only one who is still living. However, at least one royal source claims that Diana was the abusive partner. It comes as a surprise to many people.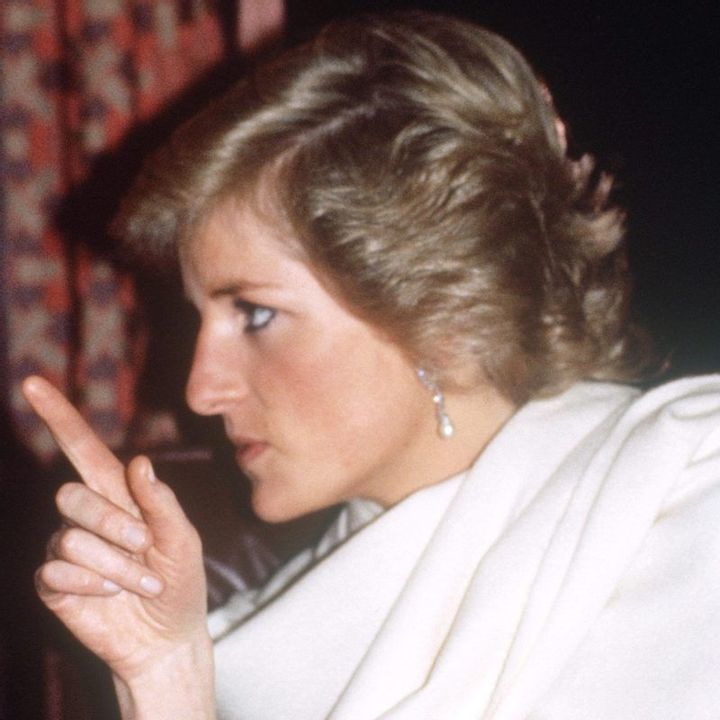 Author Sally Bedell Smith stated that the Princess of Wales derided Charles's ambitions and even taunted him by suggesting he'd never be King in her best-selling and contentious book about her. Despite what The Crown would want us to believe, Charles never returned the favor, she said.
Charles and Diana at the Taj Mahal
The world became aware that the Prince and Princess of Wales' union might be in trouble in early 1992. Diana was seen alone on a seat in front of the Taj Mahal, one of the most well-known romantic symbols, during a royal tour of India with Charles.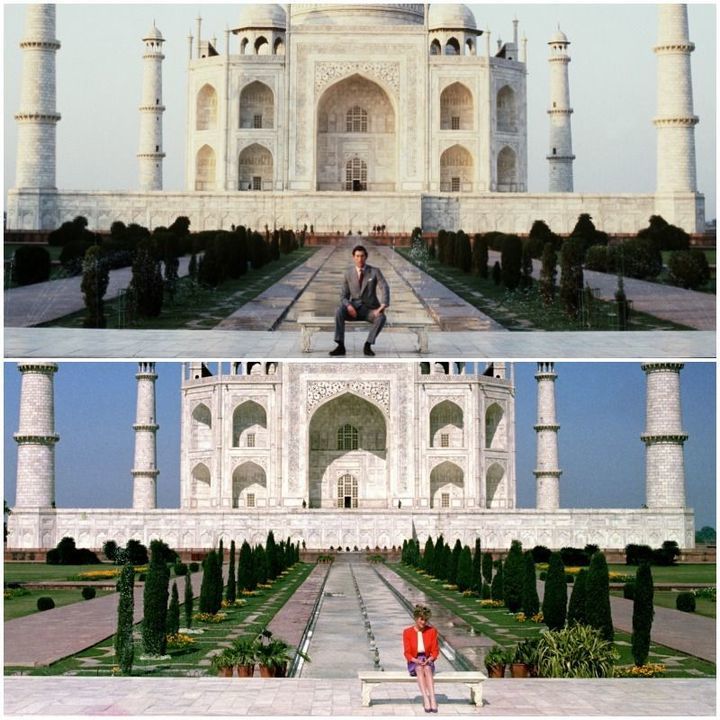 It was a moving reminder that romance was lacking in her marriage with Charles. Charles had been there twelve years ago. And while sitting alone on this same bench during his last visit, he vowed he would return one day with the woman he loved. But he never did.
The Kiss That Never Happened
When pressed about the visit later in the tour, Diana described it as a "healing experience." After reporters asked for clarification, she told them to "work it out for yourself." As you may expect, the media had a field day. And there was no shortage of symbolism during the tour.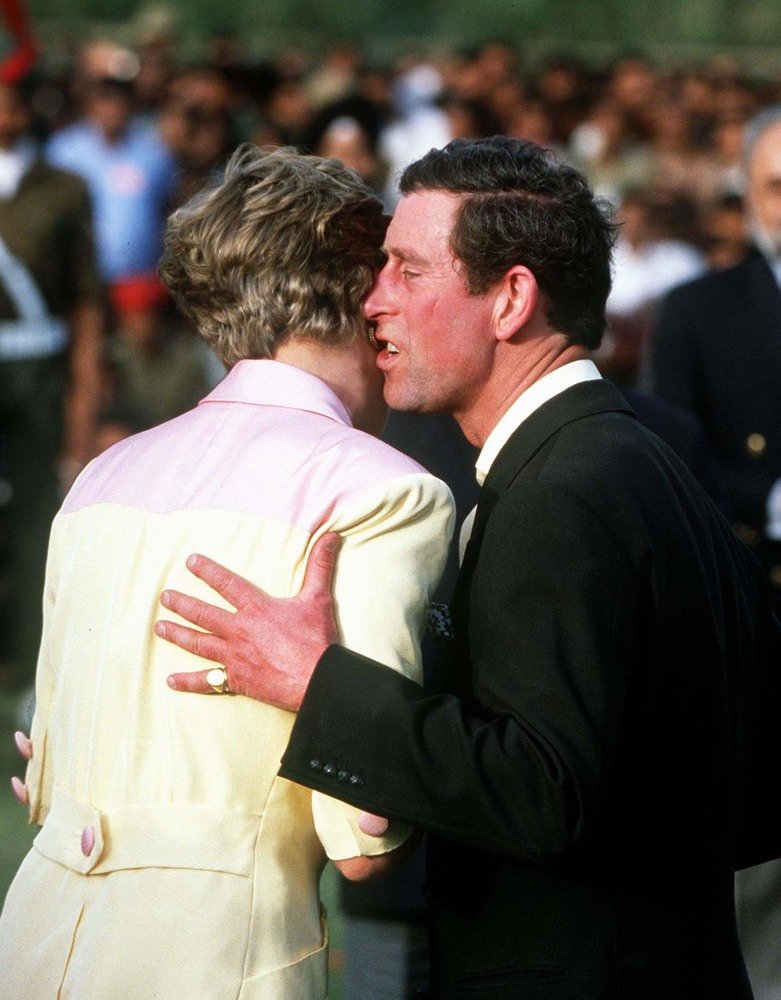 Charles won a polo match and went to receive his prize from his wife. Rather than giving her the conventional kiss, he simply turned and walked away. After recognizing his error, he went back and tried kissing Diana. But she also turned away – a move Diana confessed she did intentionally to humiliate Charles as he had her.
Diana's Clandestine Involvement in the Book That Eventually Ended Her Marriage
Whether Diana was truly abusive or not, Charles was – or maybe they both were. But one thing was certain – if she really wanted out of the marriage, then speaking to Andrew Morton would do the trick. And the 1992 tell-all, Diana: Her True Story, was indeed a bombshell.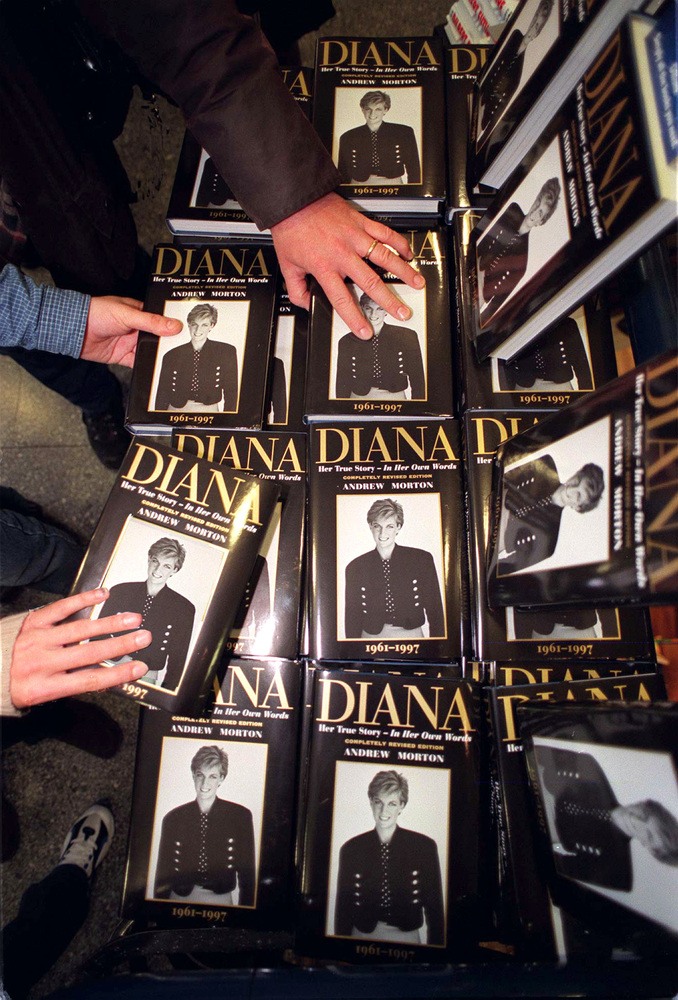 It revealed every detail of Diana's life and relationships. The book originally contained controversial information that was attributed to unnamed royal sources. Morton didn't divulge the real source until after Diana had passed away in 1997; Diana had participated in six covertly taped interviews without the Palace's knowledge.
Charles Continues to Joke About Having Two Wives
Six months after the book was released, Charles and Diana visited South Korea on official business. The British press renamed them "the Glums" because of how miserable they looked. Charles was probably making them feel worse by making the same insensitive jokes over and over.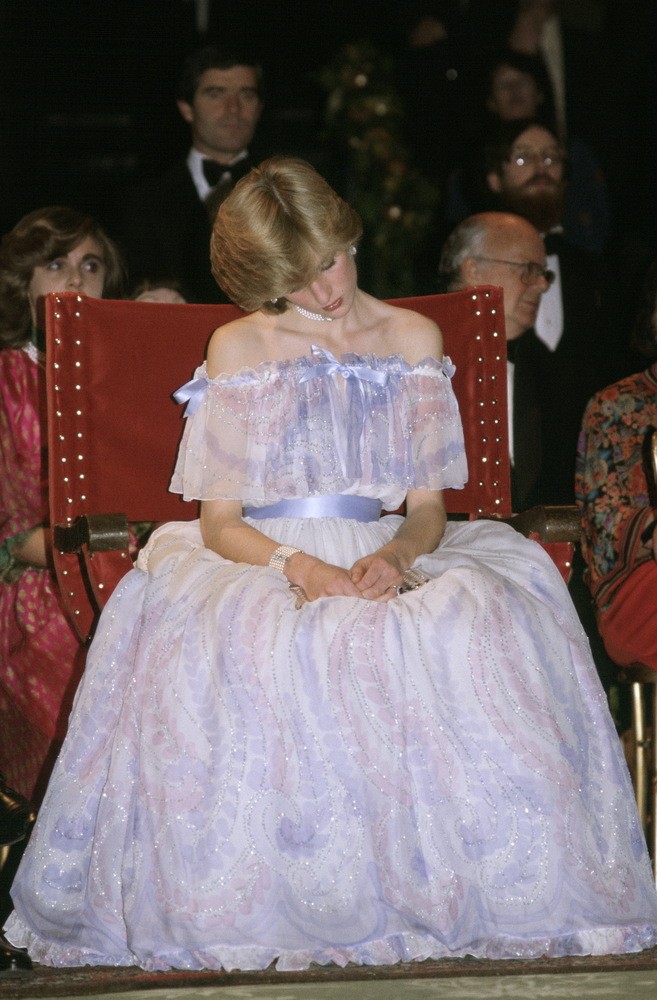 Charles "quipped" that it would've been better if he had two wives to cover each side of the roadway while he walked in the middle "directing the operation." Although the crowd laughed, Diana didn't. It was in poor taste considering the public knowledge of his ongoing fling with Camilla.
When the News Broke Out
One month after their disastrous trip to South Korea, Prime Minister John Major announced on the floor of the British parliament that the Prince and Princess of Wales were going separate ways. An unusual silence fell on the House of Commons while Major tried to cushion the shock.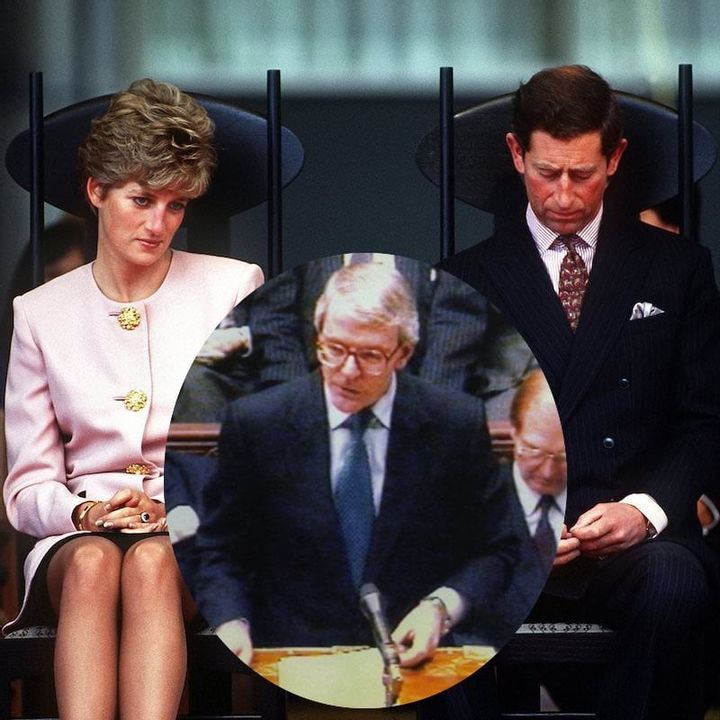 He continued by saying the pair wouldn't divorce but continue their royal duties separately. Another unprecedented silence descended upon the House of Commons. Nobody knew how it was meant to work, but it was appropriate that Charles and Diana weren't together when the announcement was made; neither made any comments.
Fruitless Efforts to Save Their Marriage
It appears that the choice to separate was not taken lightly. Diana acknowledged feeling "deep, profound sadness" about it all in a 1995 interview. She said that despite their efforts, they had eventually just run out of steam. Charles offered his viewpoint in an interview he gave a year earlier.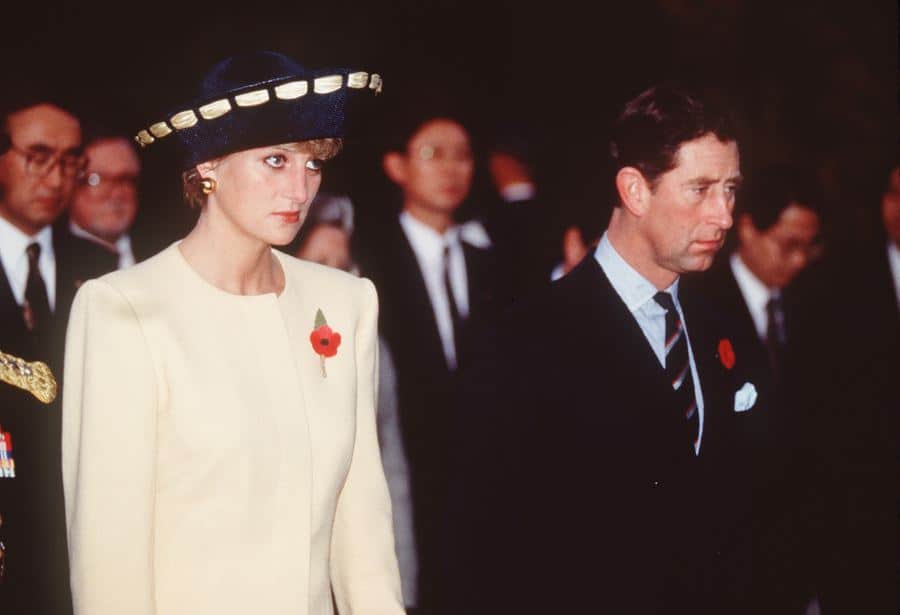 He said that his relationship with Camilla didn't start until after his marriage to Diana "irretrievably broke down, us both having tried." They could at least agree on that because there were many other issues they didn't agree on in the near future. More was to come.
The Crowded Three-Person Marriage
Diana addressed Camilla in a jaw-dropping BBC interview with Martin Bashir in November 1995. A member of the Royal Family speaking so openly about their struggles was truly unprecedented. Diana spoke about several issues, including her eating disorder (which she termed a "secret disease") and her estranged husband's mistress.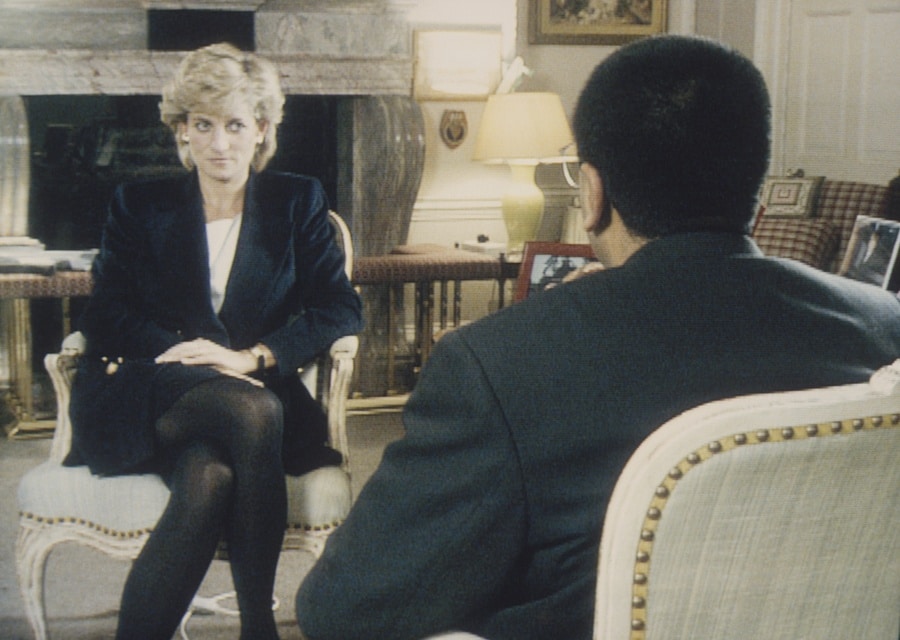 When asked directly if Camilla played a role in the breakup of her marriage, Diana simply said, "Well, there were three of us in this marriage, so it was a bit crowded." She had completely dropped the bombshell, and this was another explosive piece of information from The Royal Family.
Putting Pen to Paper on the Divorce
Although they separated in 1992, Charles and Diana didn't formally divorce until 1996. However, this wasn't for lack of trying – the pair had spent the years in that time fighting over the exact arrangement details, which wasn't a mean task, especially when the future King was involved.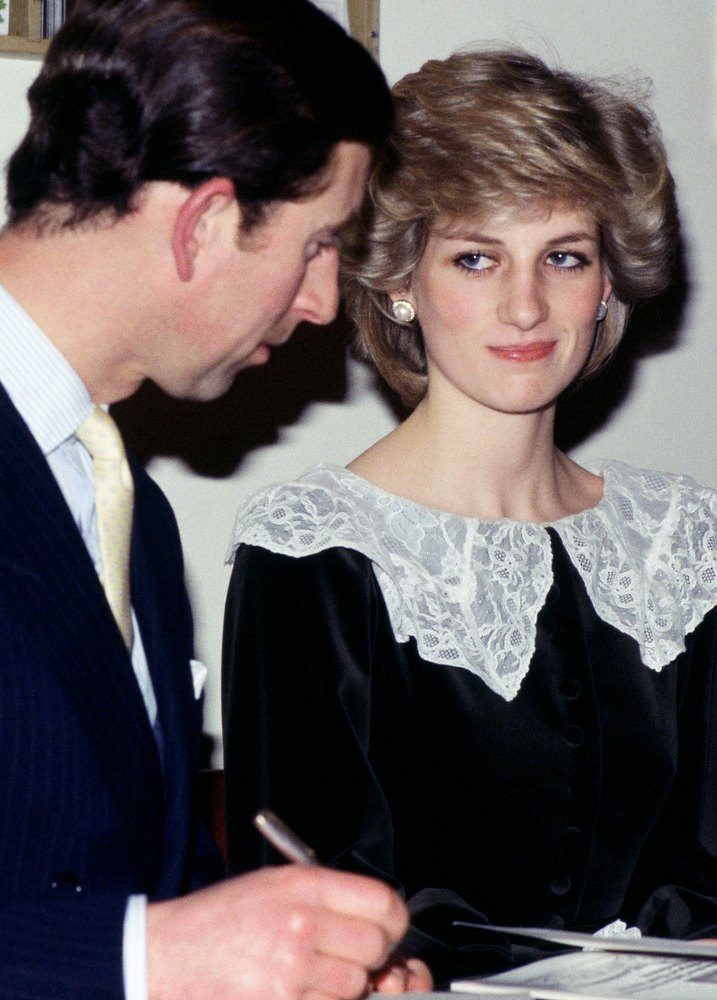 As for the financial side, King Charles III said he would no longer foot Diana's bills. Instead, she got a lump sum divorce settlement of at least $22.5 million. So, 40 of Diana's favorite stores got orders to send Diana their bills rather than Charles's. But it didn't end there.
Diana Kept Her Princess of Wales Title
Putting money concerns aside, titles were where the divorce's ultimate humiliation lay. Whether it was Charles or Queen Elizabeth, according to insider stories, Diana's "Her Royal Highness" title, which denoted her as an upper-level royal, was taken away. However, she was allowed to retain the title of Princess of Wales.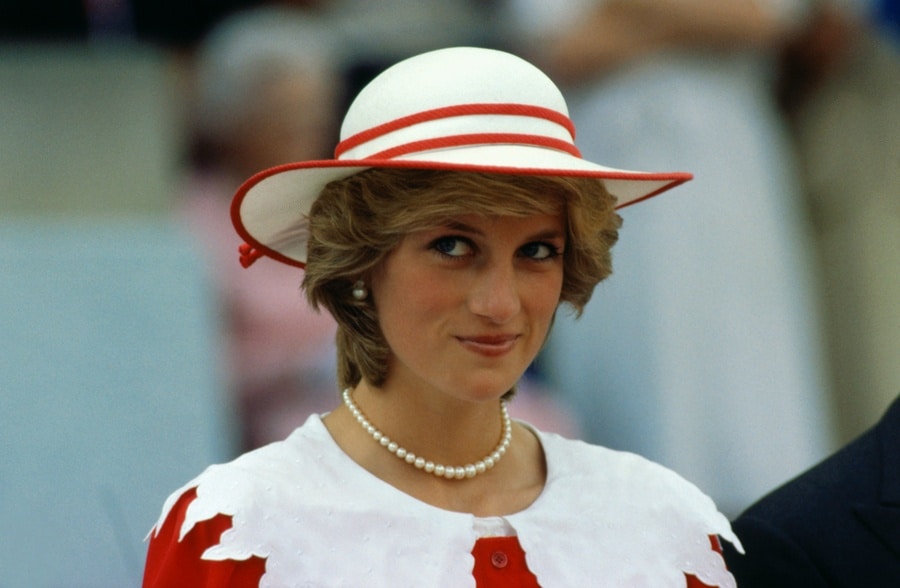 After all, she was still the future King's mother. After hearing the news, Prince William reportedly told his mother not to worry and that "I'll give [the HRH title] back to you…when I am King [of England]. However, the Prince hasn't had the chance yet.
What Will Happen Now?
It's been more than 17 years since Charles and Camilla brought their long-term affair to a logical end, and they have both undergone significant public transformations since then. The two were formerly considered the world's worst enemies because of their alleged involvement in Diana's brief and somewhat depressing life.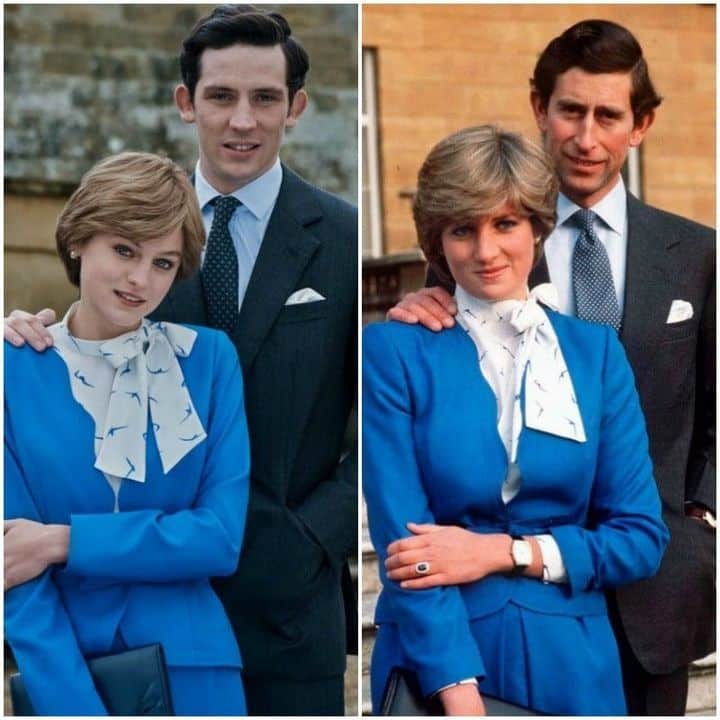 Well, the best spin doctors were made to fix this public conception. And it seemed it worked…until the fourth season of The Crown debuted in late 2020. Time will tell if Charles and Camilla's reputation can endure having old wounds dug up with the knife in their hands.
Princess Diana Regularly Attended Wimbledon
Diana was no longer the shy girl Charles had married, and it appears that the couple also had completely dissimilar hobbies and interests. Diana first went to Wimbledon in 1981, a month before she married King Charles III. She would frequently attend this tennis competition over the years.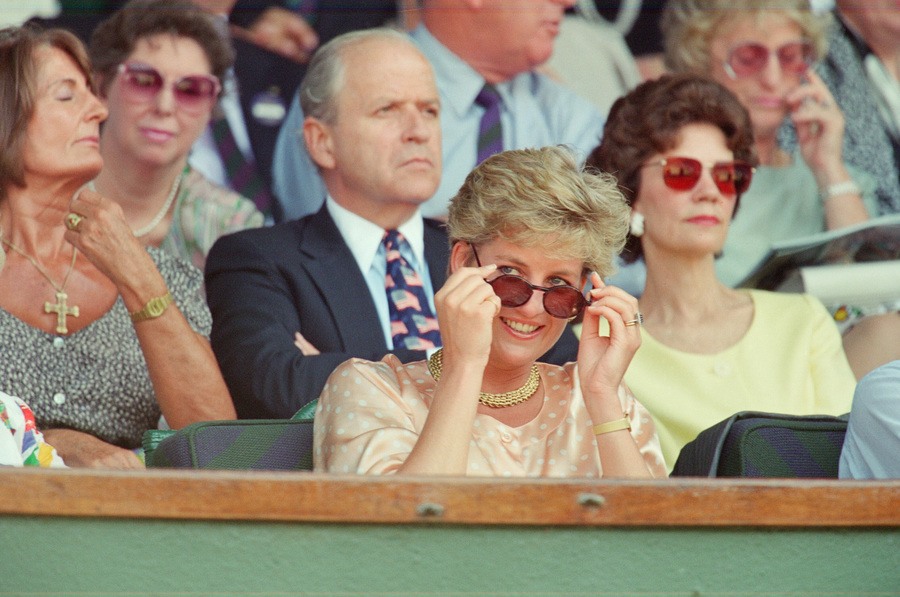 And she would hardly ever be joined by Charles. In fact, Sarah Ferguson, Duchess of York, and she were often spotted together. The pair would constantly joke around and laugh, which was regrettably uncommon in this unhappy and disastrous royal marriage. But there were more differences between them.
The Royals Had Different Educational Backgrounds
Diana wasn't very book sharp, although King Charles III would become the first heir apparent to receive a college degree. When asked about her education during interviews, she was incredibly open and even revealed that she had attempted the O levels twice and failed both times.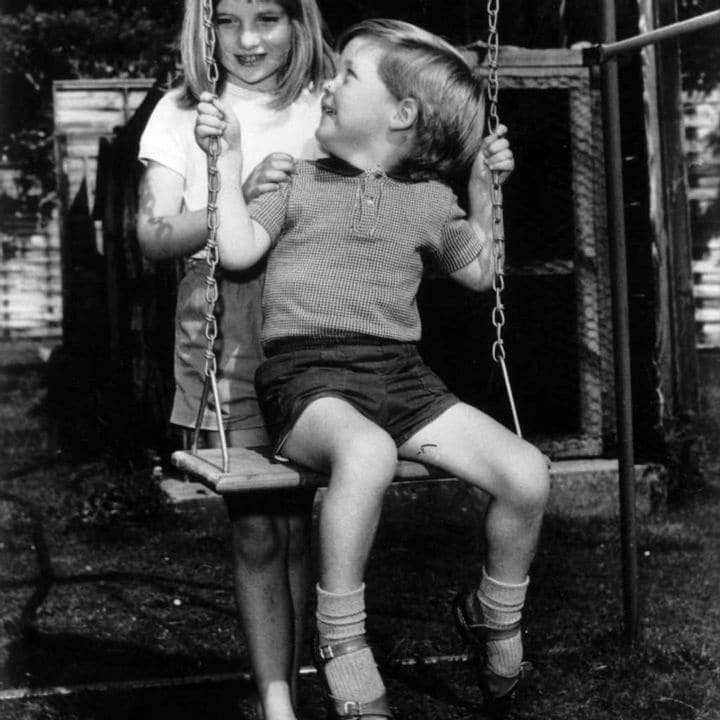 Even when she was younger, she took a month off from attending her English boarding school to study abroad in Switzerland. Diana, however, had a wide range of other interests and was thought to be extremely intelligent. She had a deep passion for dance, music, sports, and hospitality.
Charles Didn't Put Much Thought into Picking Her Ring
Considering how wealthy The Royal Family is, you would imagine that King Charles III would have been inspired to propose to Diana uniquely. But as you might already expect, this wasn't the case. The ring Charles gave Camilla belonged to a family member and had been handed down through several generations.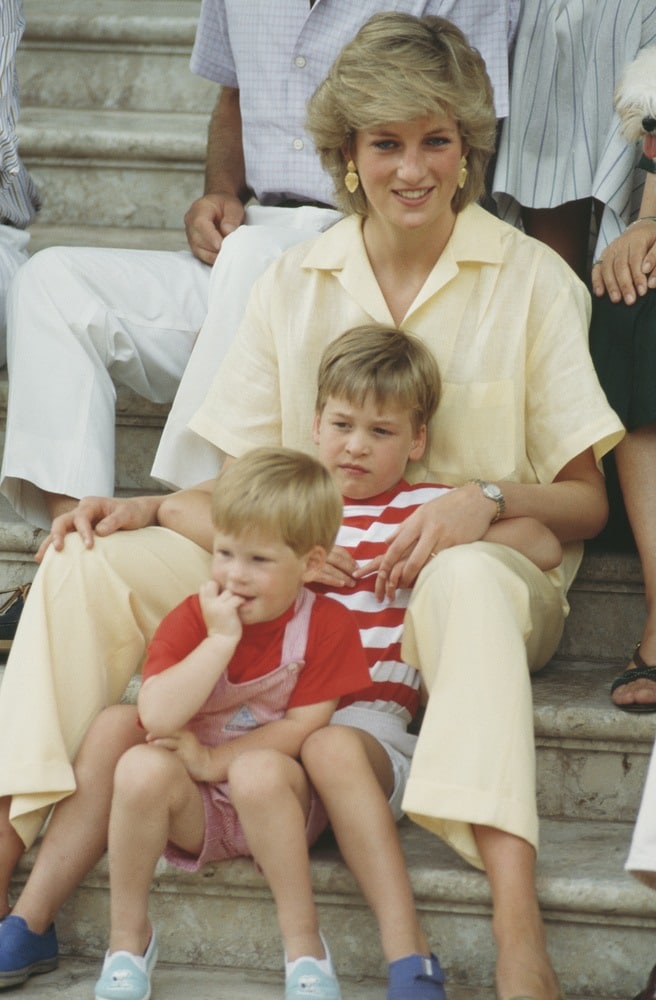 Diana's ring, however, wasn't the case. The fact that Charles chose Diana's engagement ring from Garrard's catalogue shows how much he cared about his marriage to Diana. In fact, a lot of royal experts even refer to it as a "commoner's ring." This was another eye-opener.
Diana Grew up With Royalty
The persistent worry that she is a "commoner" would be one of the strongest drivers for Charles and Diana. Despite not having any royal ancestry, Diana was raised in a royal family-oriented environment. She was impacted by the royal family and its customs even as a young girl.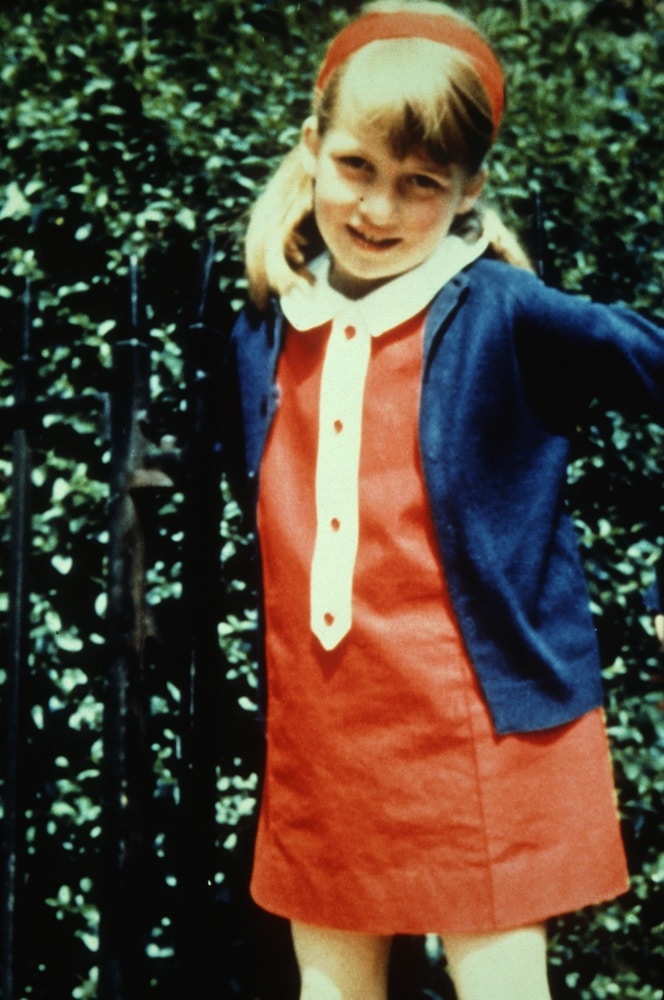 That's because both of her grandparents served as the Queen's ladies in waiting. In fact, she spent a lot of time on the Queen's estate when she was little, even playing with Prince Edward and Prince Andrew, Charles' younger brothers. So, she already had the familiarity from the onset.
Diana Was Always Camera-Ready
Diana knew that she needed to be vigilant about photographers seeking to capture embarrassing pictures of her. And she tried her best to be ready. She even devised the concept of "cleavage bags," which were essentially just handbags she would hold near to her bosom when exiting her car.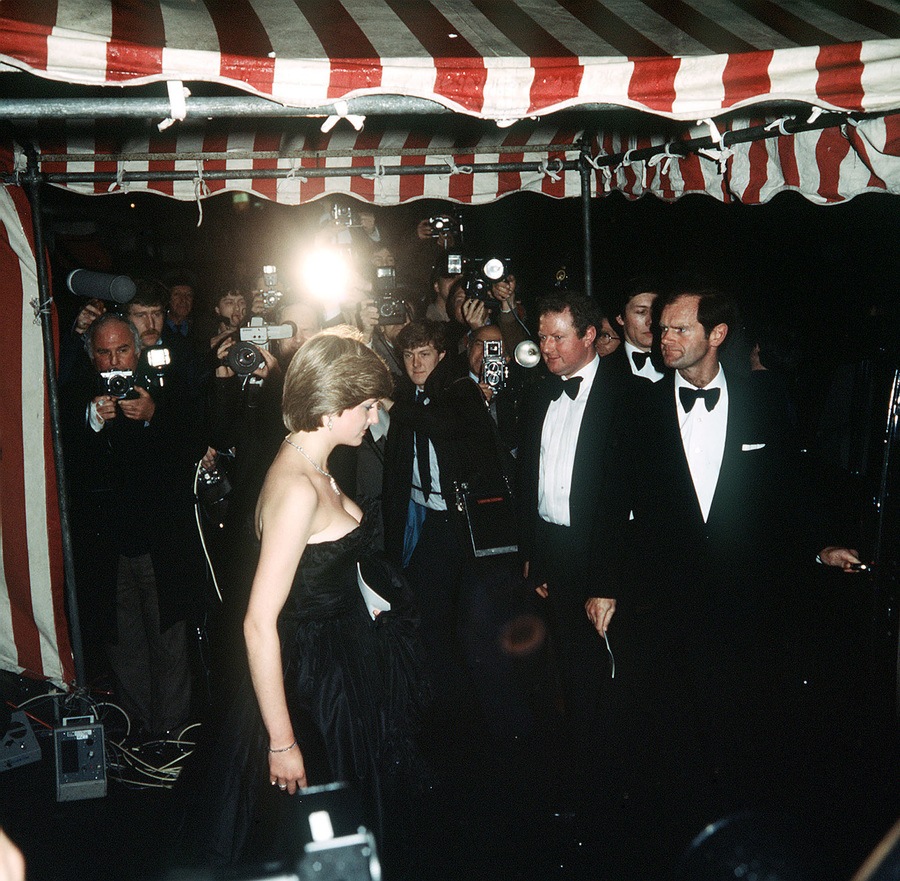 The Princess of Wales desired to be known as the "princess of people's hearts," and thanks to her charm and presence, she ultimately succeeded in doing so. She was regarded as being significantly more glamorous and stylish, so it is no wonder why Charles wasn't exactly delighted.
That Infamous Revenge Dress
The fact that Diana and Charles were miles different from each other was one of the reasons why royal experts think their marriage was doomed from the onset. They were just lightyears away from each other on many things. Their changes over the years also contributed to the uneasiness.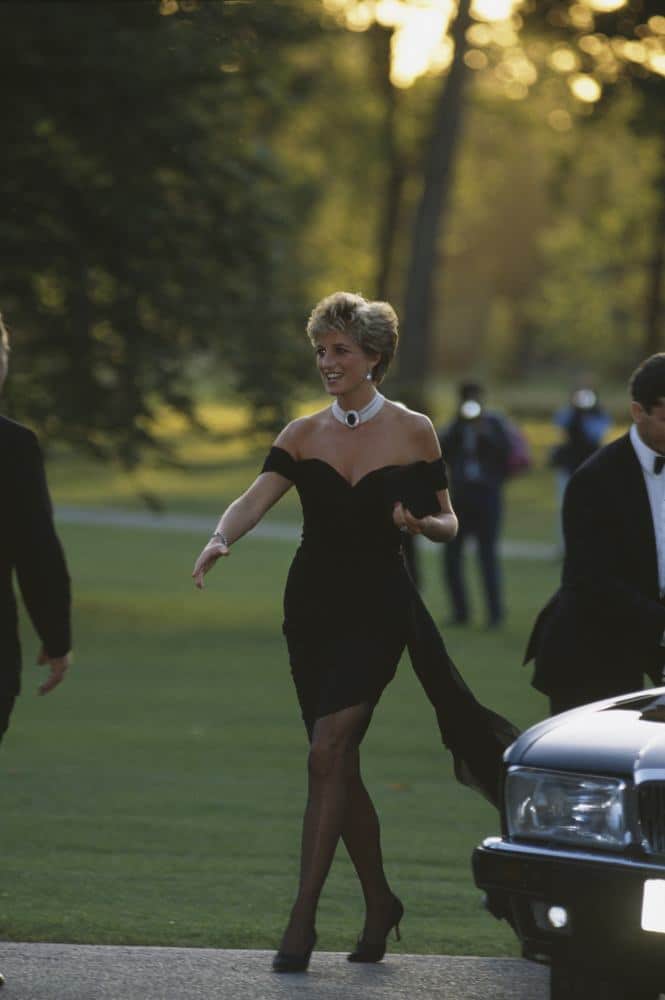 While Charles wasn't the debonair man Diana had fallen in love with, she continued to turn heads with her incredible fashion sense. She reportedly kept two wardrobes and remains a fashion icon today. She took a jab at Charles after their divorce, wearing what is now known as the "revenge dress."
She Wasn't a Fan of the Sandringham Holidays
While it may be a dream for many, adjusting to a new life as a princess is not easy. Although she grew up surrounded by The Royal Family, Diana struggled with adjusting to the constant public eye. The Family had a tradition of vacationing at Sandringham House in Norfolk, England.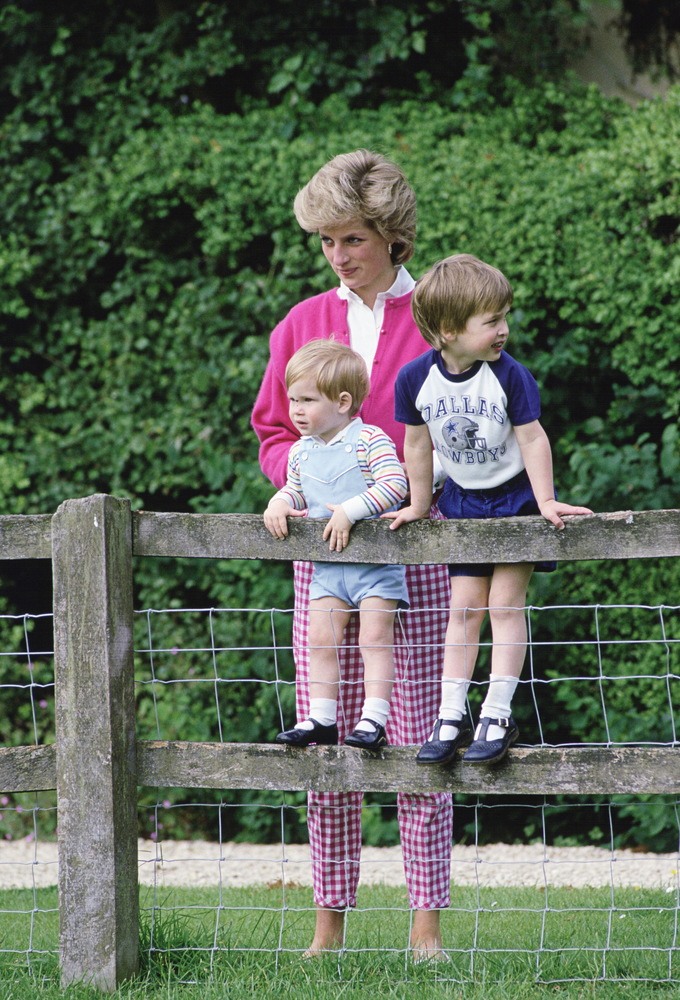 Diana would frequently go for walks to enjoy some alone time because she felt suffocated by the continual presence of visitors and staff. She even complained about how small the apartments were, which was surely not well received by other members of The Royal Family.
Charles Didn't Want to Confess Any Affair
The explosive interviews Diana and Charles gave about their relationships were among the most extraordinary moments in royal history. Charles was quite reluctant to admit he had cheated on Diana with Camilla, even though it was already clear their marriage was in trouble by 1994.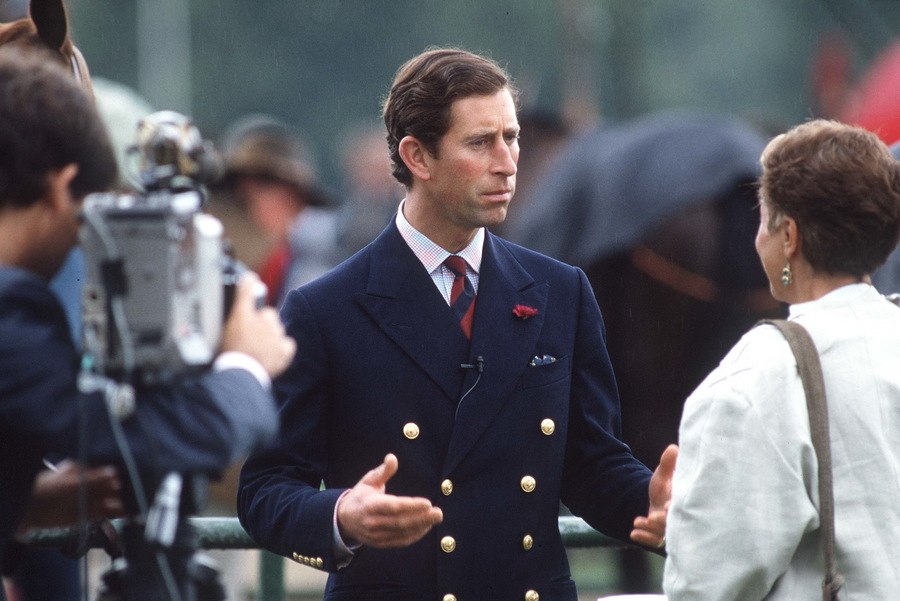 His staff had to persuade him to speak out about the relationship. Interestingly, this would spur Diana to give her tell-all interview, ending their union. The Queen was convinced by her interview that the two needed to get a divorce for the good of both parties and The Royal Family.
They Hardly Knew One Another Before Marriage
While there are many theories about whether Charles felt pressured to wed Diana, most people accept that the two hardly knew one another before tying the knot. Before getting married, the two had only 13 meetings, according to Diana. Of course, that wasn't nearly enough for a future couple.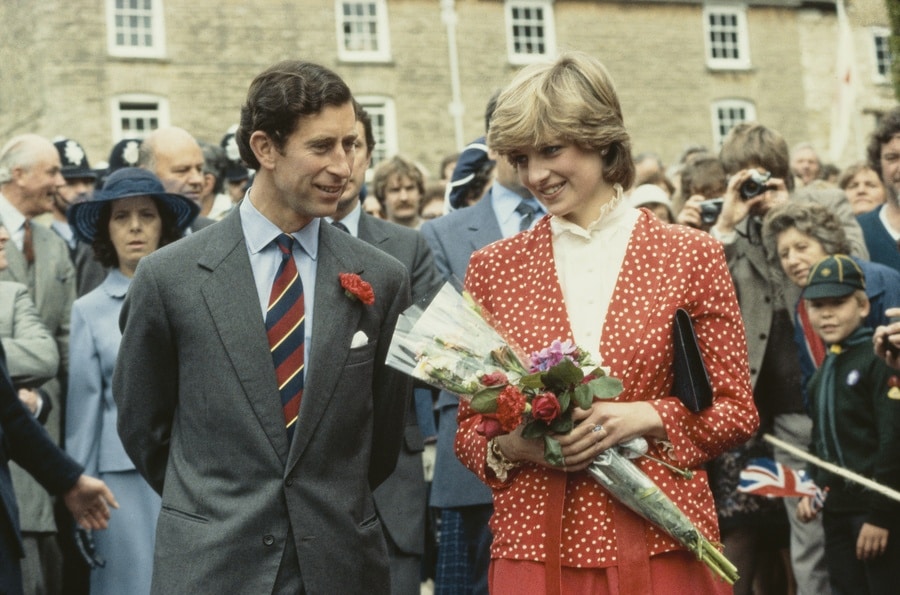 The pair didn't even spend much time alone while courting, contrary to popular belief that their relationship was more of an attraction-based obsession. In fact, according to royal analysts, Diana's initial meeting with Charles's family was more like an interview for the position of a future queen.
The First British Citizen to Wed the Heir to the Throne
Although The Royal Family saw Diana's background as a chance to shape her into the Princess and Queen Consort they wanted, the story is actually more interesting. Diana actually broke a 300-year tradition by becoming the first British citizen to wed the heir to the throne.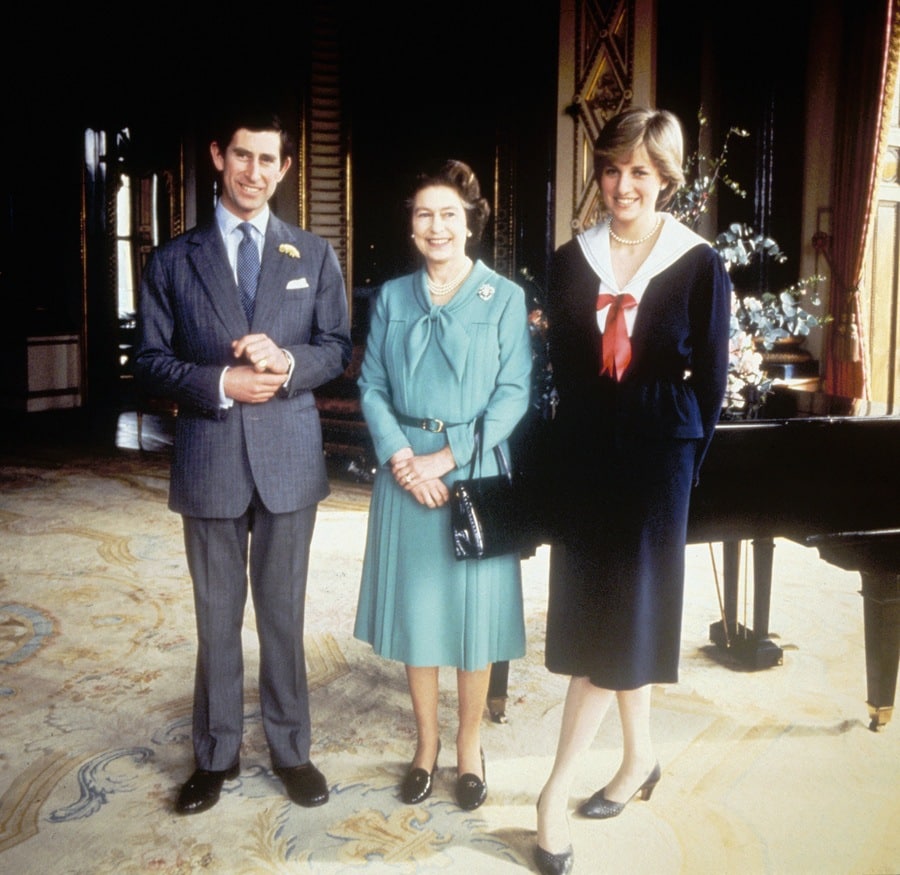 For example, Philip was a Greek and Danish royal when he wed Queen Elizabeth. In the past, royal marriages were only a part of agreements for business and peace. But the marriage of Charles and Diana demonstrates that love is now officially recognized as a valid justification for matrimony.
The Wedding Was Witnessed by 750 Million People
That Diana needed some time to get used to her new life as the Princess of Wales is not surprising. An already fragile marriage was put under a lot of pressure due to the extensive media coverage and the high expectations that the public had of them.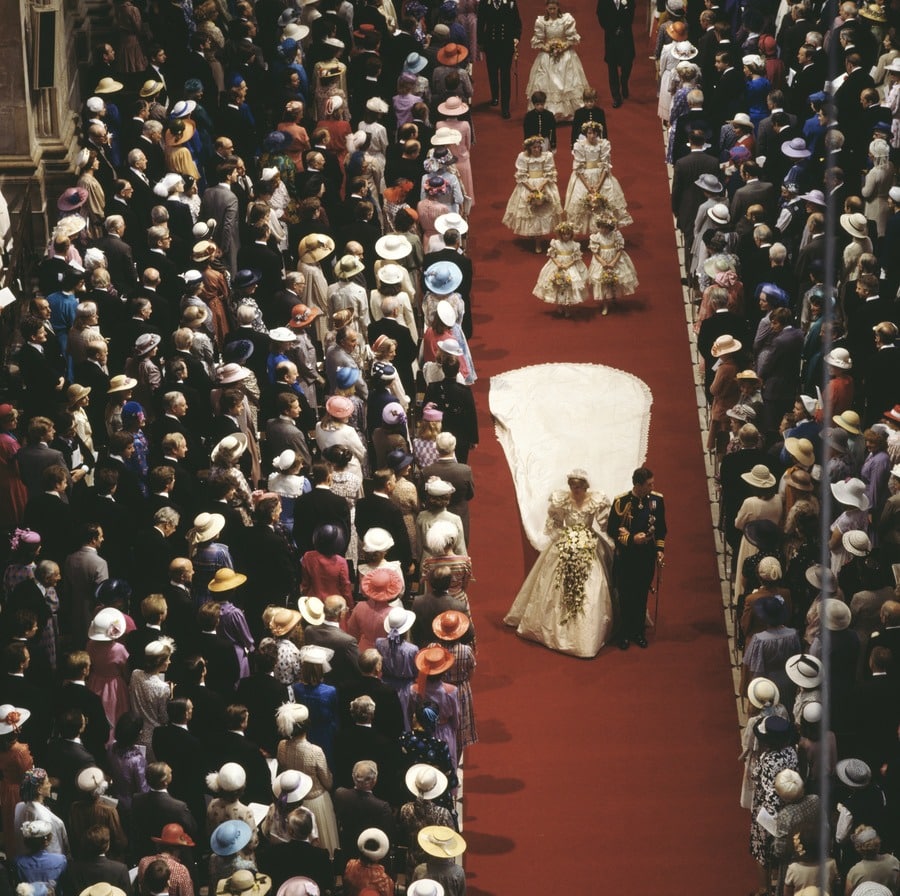 Some estimates have the number of viewers for what would turn out to be one of the worst royal marriages in modern history at 750 million from 74 different nations. This remains incredible, especially when you consider this happened at a time when the internet wasn't a thing yet.
It Was a Lavish Ceremony
The way Charles proposed to Diana by using a "commoner's ring" was one of the most shocking details about their wedding. But when it came to the wedding itself, The Royal Family went all out. In fact, it is believed that their wedding cost over $135 million.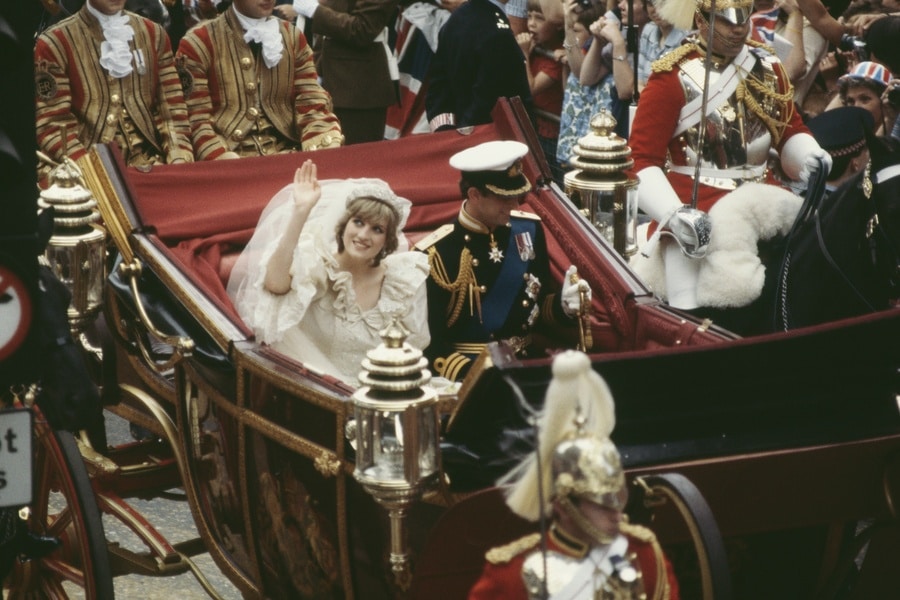 This is after accounting for inflation, making it one of the most expensive in recent memory. Even though they were both aware of the demands of being a member of the royal family, we can all understand the immense pressure they must have been under.
Charles Apparently 'Forgot' to Kiss Her
Understandably, Charles and Diana were under a lot of pressure because their marriage was one of the most televised and extravagant weddings. Charles was actually so anxious that he forgot to kiss his bride at the altar. It was one error that raised some eyebrows afterward.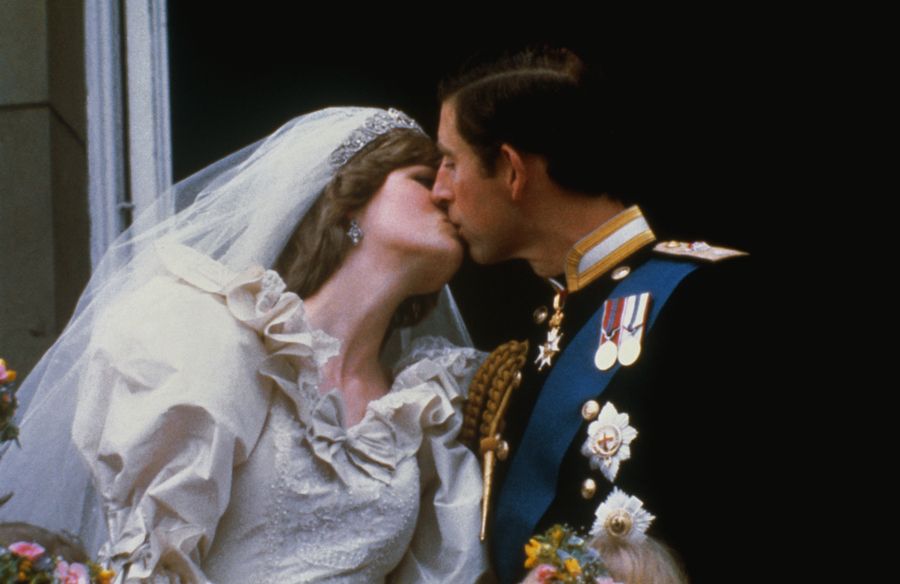 Many people think that this is only one of many warning signs that Diana would have to deal with during their marriage. Thankfully, the couple's famous post-wedding kiss on Buckingham Palace's balcony served as the official declaration of their marriage. Since then, royal nuptials have done the same.
Divorce Is Never an Easy Experience
Divorces are supposed to be relieving and the beginning of a new adventure, but when you're married to the Prince of Wales, things aren't always as straightforward. After her divorce from Charles, Diana would have to spend Christmases alone, according to sources. Can you imagine that?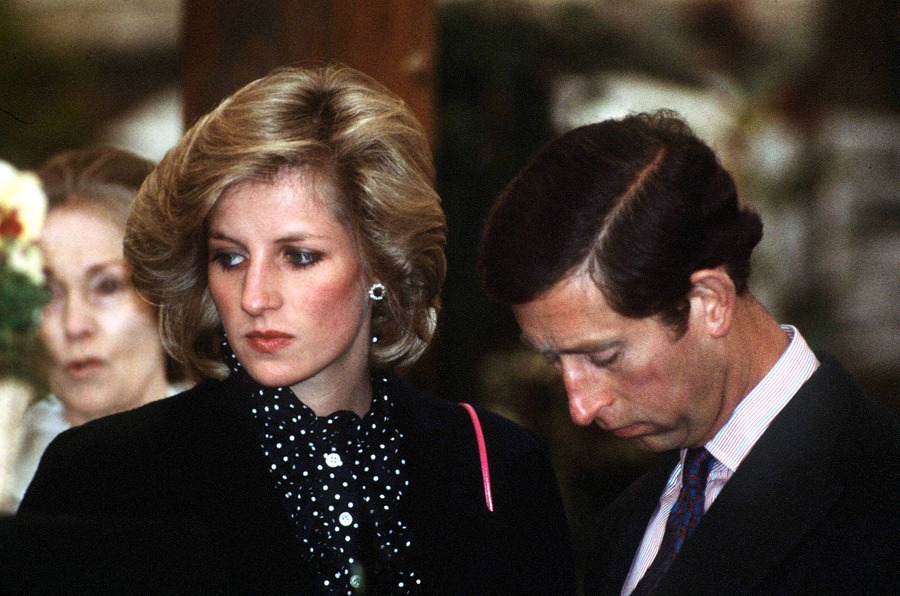 How about her kids? They would have to spend time with their father at Sandringham House while Diana was left all alone. According to her former staff, she wasn't a good cook, so they would have to make her meals before leaving her all by herself.
Princess Diana Struggled with Her Body Image
Diana was annoyed by Camilla's attendance at their wedding and by Charles's quip that Diana needed to lose weight. Many people claim that this marked the beginning of a protracted battle with bulimia. She also revealed that she had never thought of herself as beautiful.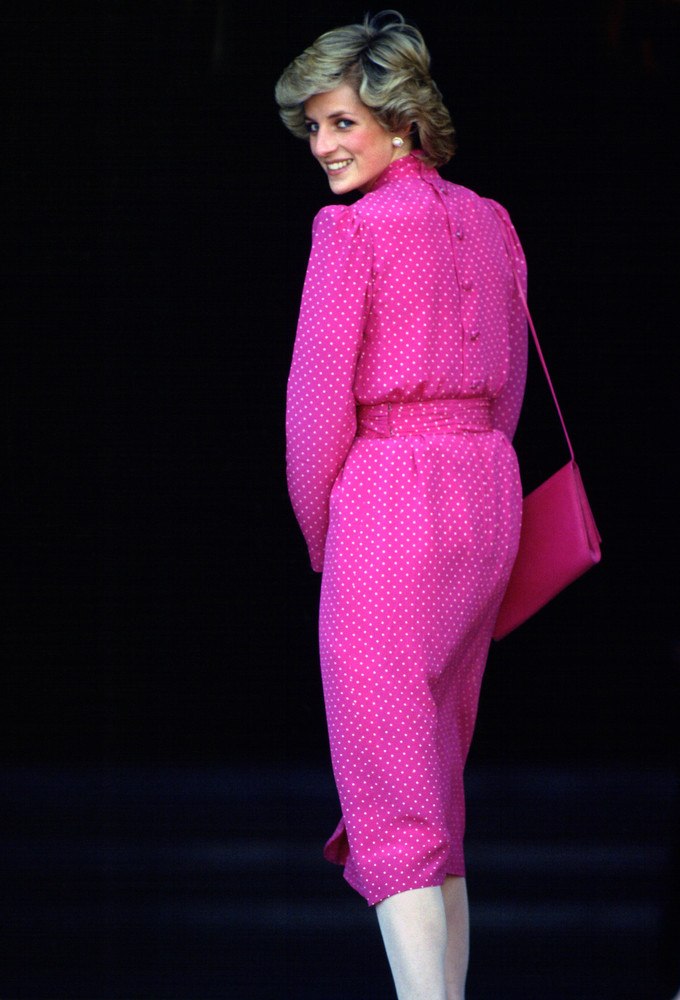 In fact, she had always felt quite insecure about her nose. She even went on a rigorous diet after pressure from her husband and the media. Diana would have her chef prepare healthier versions of her preferred meals, according to sources. In fact, tomato mousse was her favorite meal.