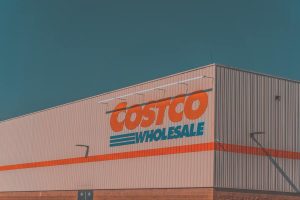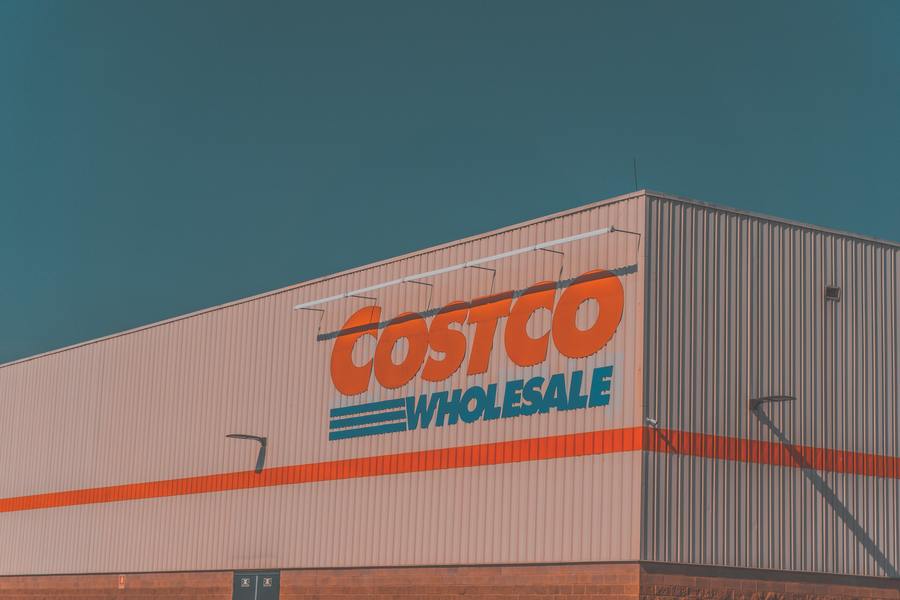 All the Things You Should Never Buy at Costco
By Yuri S.
---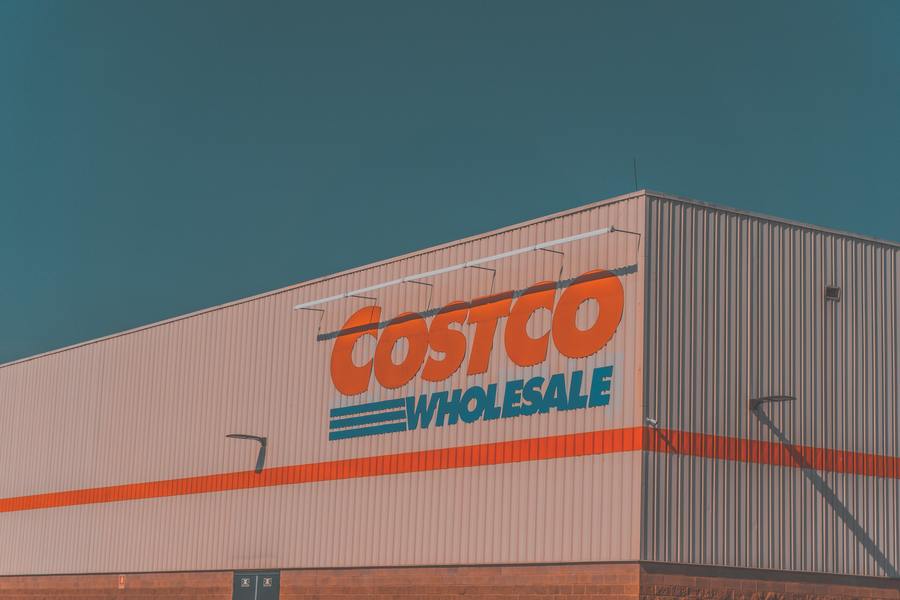 There's no doubt that Costco is a favorite among Americans. They grew to rely on it even more during the pandemic when they wanted to stock up on goods that other stores were out of. The company's sales for 2020 prove that. Making the voyage to Costco is often a full-day affair for loyal Costco fans who look forward to great prices, thrilling finds, appetizing samples, and even some surprises.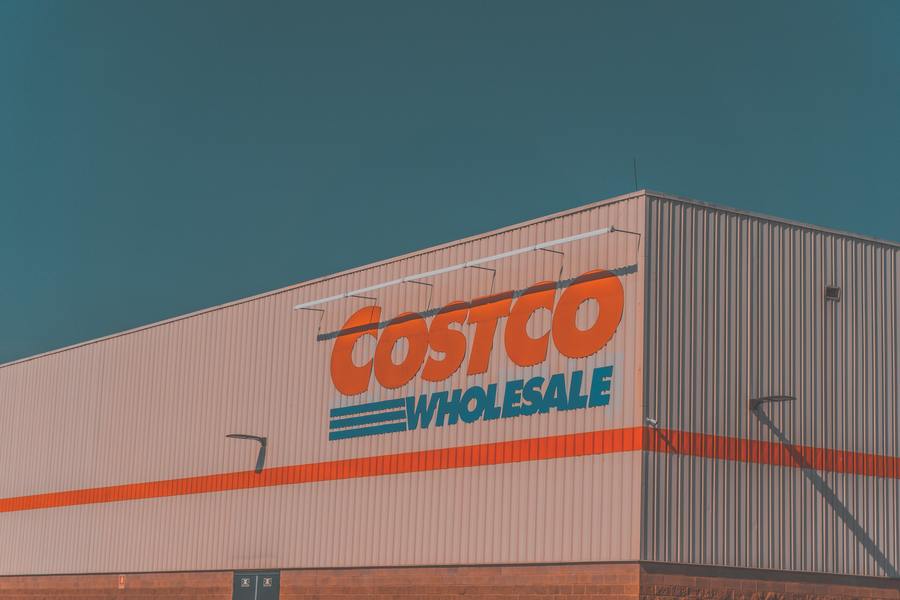 But no matter how much you adore Costco; it sometimes might be a confusing store and not your favorite place to shop. With all those choices, you may ask, "What brand should I buy? Do I really need that huge quantity? I didn't come for this, but it sure looks like a good deal." And then there's terrible stuff there you should avoid and never buy. Here's the inside scoop on the worst items at Costco. Think before you buy them!
Getting Your Favorite Condiments
Condiments are a terrific way to add taste to your meals while also potentially providing health advantages. But storing up tons of huge bottles and jars of condiments is not a good idea. Those big jars of your favorite dips and sauces may not stay good as long as you had hoped. You may keep ketchup at the back of your cupboard for around a year after purchasing it, but once it's opened, it only lasts six months before discoloring or losing its flavor (or molding?).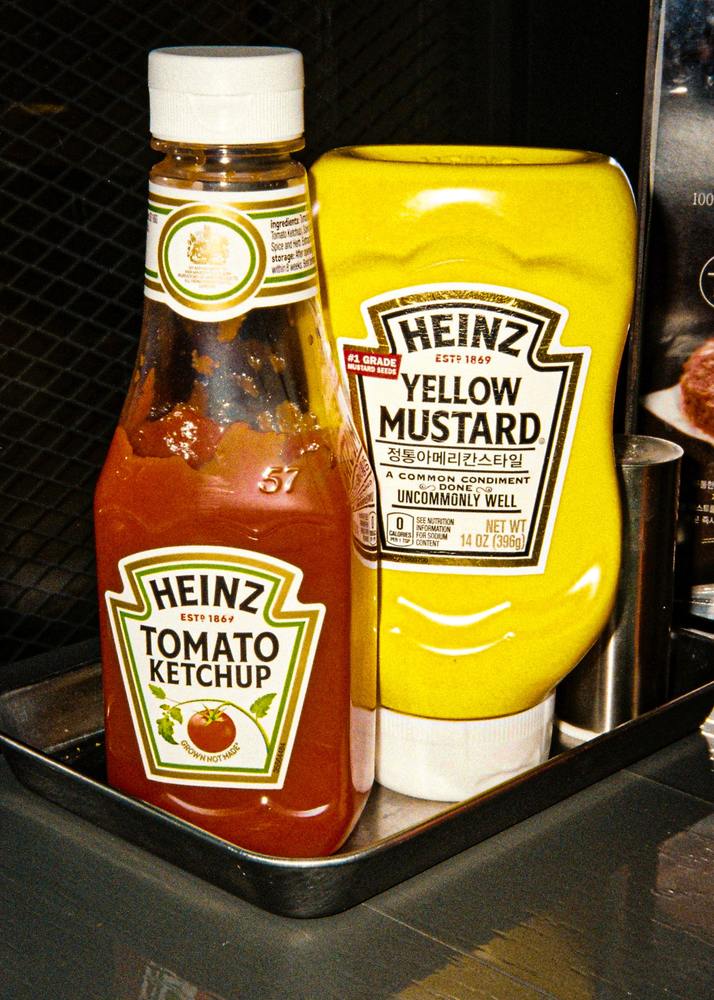 Mayonnaise has a three- to six-month shelf life, but as soon as you break the seal and start spreading it, you'll have two months left. Pickles may be stored in the pantry for up to a year, but once opened, they should be used within one to three months. Will all of those extra-large containers fit in your fridge? Before you go running to Costco to shop for condiments, be sure you've thought about this.
Baby Diapers
Diapers are a well-known regular infant expenditure that quickly mounts up. You can't just stop purchasing diapers, at least for the first few years, but you can shop wisely and find the greatest bargains to get the most bang for your buck. When you buy in quantity at wholesale outlets like Costco, you expect to save money, but does that apply to diapers?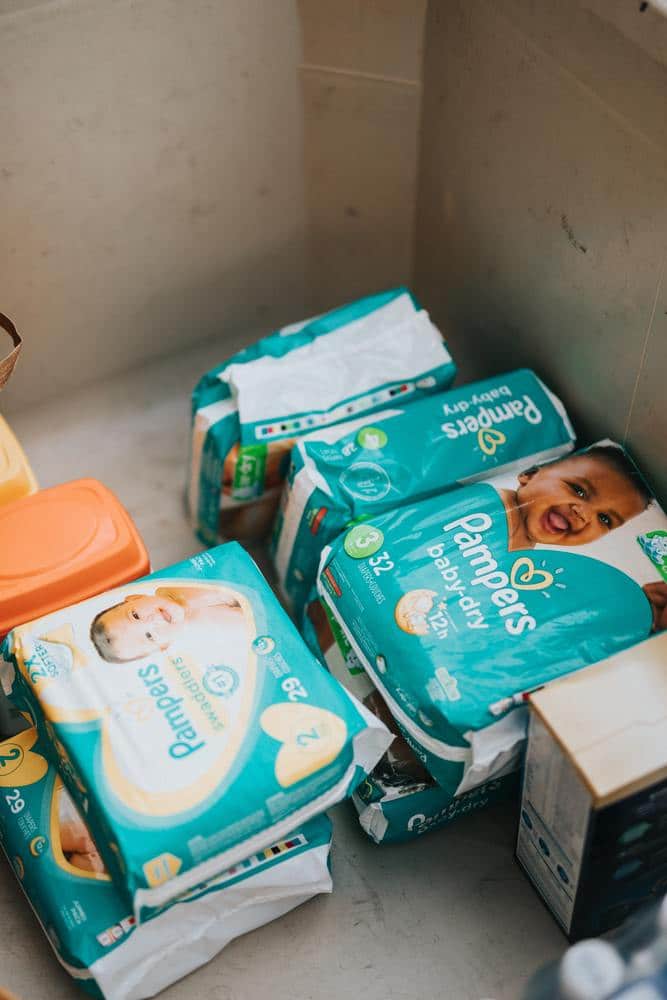 Before you pay for any bulk package, consider this: what happens if your kid has a growth spurt? When you stockpile giant boxes of diapers that are triple or double the size of a typical box, you may end up with hundreds of diapers that are too small for your growing baby. What a waste of money.
Produce with a Limited Life
When comparing prices for grocery items to equivalent products in a regular grocery store, Costco frequently comes out on top. But we're putting some of these items on the "do not purchase list" because (according to supermarket experts) of their size or quantity. You might not be getting the best value on food at Costco unless your family devours those large buckets of fresh fruit and vegetables before they start to liquefy in your fridge.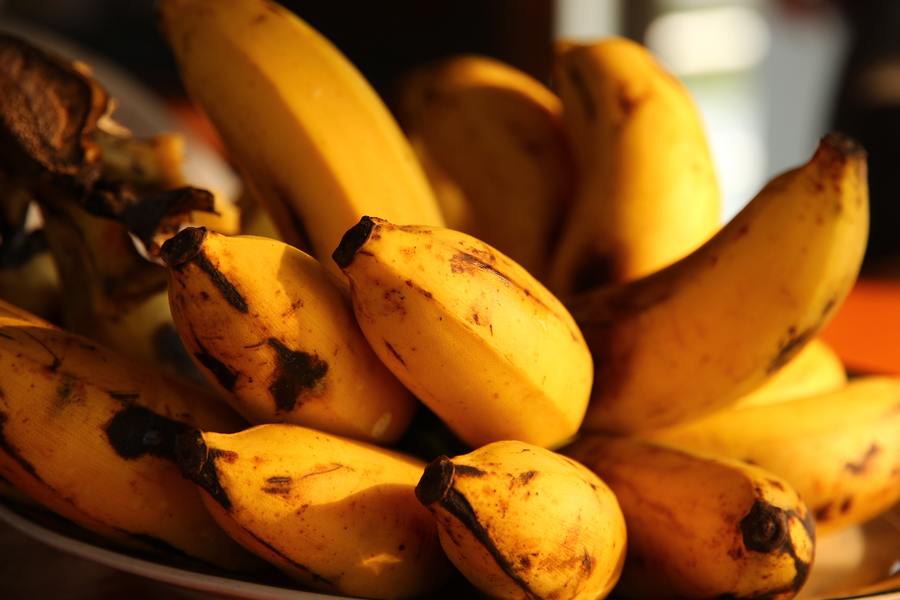 Are you truly saving money on that huge bag of potatoes if you're going to throw out half of them once the eyes sprout? Instead, go to your local grocery store or farmers' market and buy only what you need while it's in season. Buy a few new foods and get creative in the kitchen as you learn to cook with new ingredients.
Ground Coffee
You might believe that buying ground coffee in bulk will save you a few bucks and some trips to the store. It might also prevent you from running out of the stuff suddenly if you're one of those don't-talk-to-me-until-I-have-my-coffee types. While buying coffee in bulk can save you money, your cup of joe may get weaker as time goes on. Coffee beans lose their strength and taste as soon as they are ground.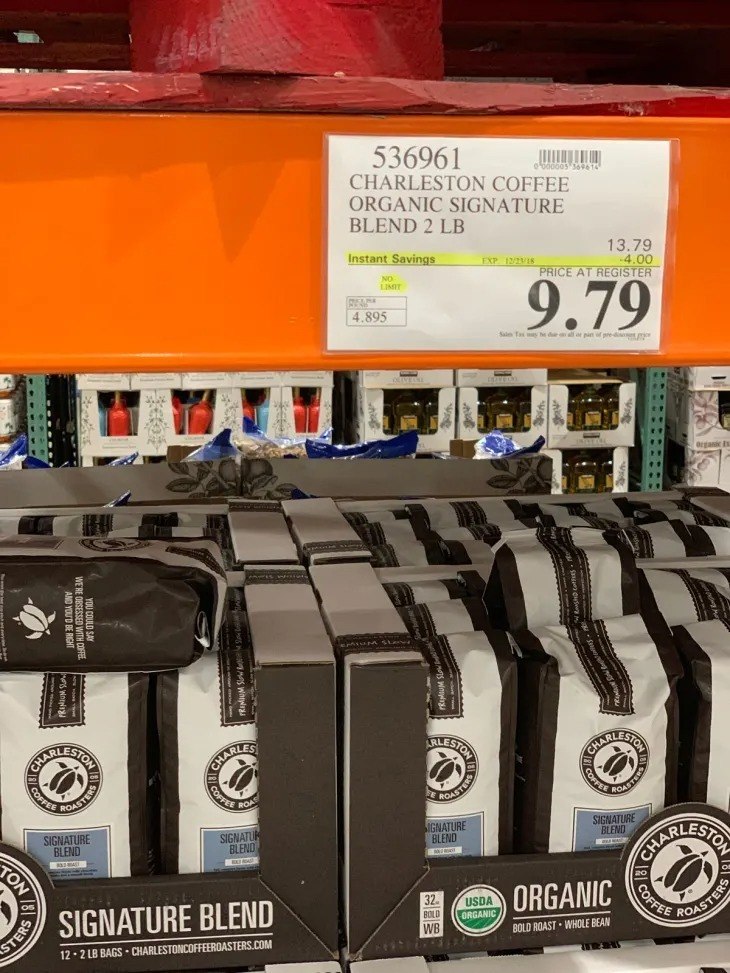 According to the website Coffee Confidential, beans lose up to 60% of their scent after 15 minutes of being ground. Buying whole beans and grinding them yourself is the best choice. What's more, guess what? On your next Costco trip, you can pick up an inexpensive grinder.
Clothing by Well-Known Brands
If you haven't shopped for apparel recently in Costco's middle aisles, you may be missing out. If we can steer you away from all those Kirkland brands for just a few minutes, take a close look at Costco's name-brand apparel. They may not be what you think they are. Most of the branded apparel you see at warehouses, outlets, and factory stores isn't leftover inventory.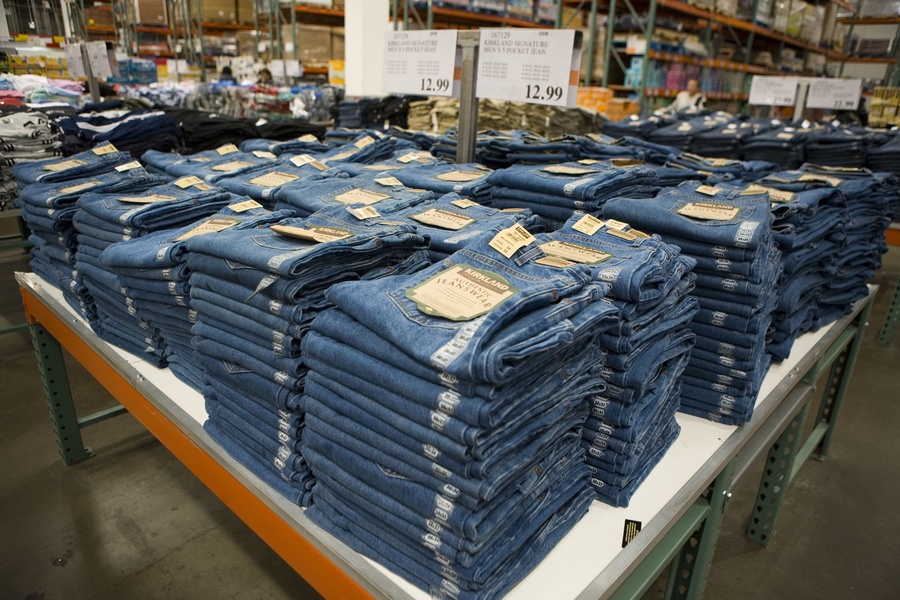 It's created particularly for merchants like Costco using cheaper materials and shoddy workmanship, according to Vox and other media. We aren't sure this is the case for Costco, but it's up to you if you want to take the chance. According to Kyle James' blog Rather Be Shopping, TJ Maxx, Ross, and Marshalls are better places to shop for quality apparel at bargain prices.
Printer Paper
Are 5,000 sheets of paper really necessary? You won't need the per-page cost breakdown of buying a whole case of paper unless you're running a printing company out of your garage. On Amazon, you can get 500 sheets of paper for $5, which comes out to less than a penny per page. That is without a doubt one of the greatest printer paper deals available.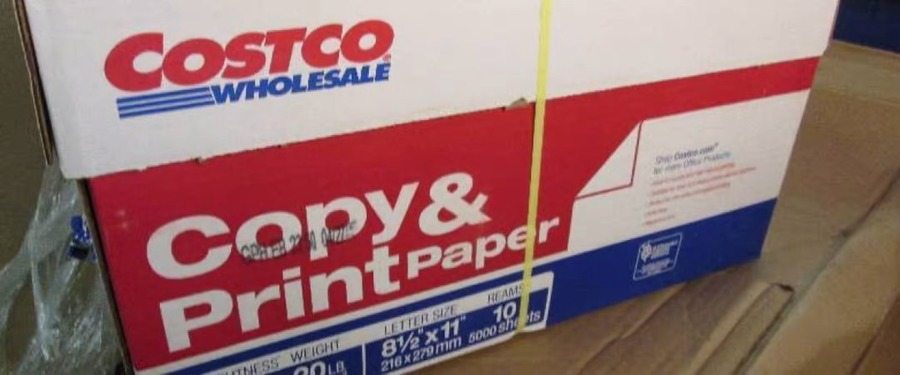 Staples has a couple of promotions on printer paper for a cent per page each year. Costco charges a lot more for similar-sized products. If you're looking for a bargain or looking for coupons, Staples, Office Depot, or even Walmart are good places to look. The same applies to a lot of other school or office supplies.
Purchasing Mattresses
Is your mattress really something you want to scrimp on since you spend a third of your life in bed? Mattresses come in a variety of textures and materials—soft or firm, memory foam or inner spring, normal or hypoallergenic—but when you buy from Costco, your options are limited to what they have on hand that day.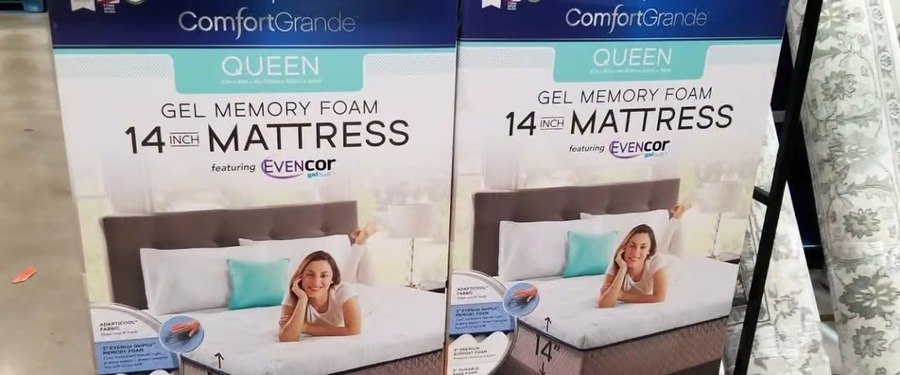 You may usually find a promotion or bargain if you go to a specialist mattress store or order online. A little research might help you locate a better fit for the same price as you'll get at Costco. And according to Consumer Reports, if you wait until May or Memorial Day before new mattress models are released in June, you can usually get a great deal.
Laundry Detergent
You don't have to spend a fortune on laundry detergent to get your colors to glitter and your whites to shimmer. Bringing those containers of laundry detergent home from the supermarket is a chore that no one enjoys. So why not save a few bucks and buy one huge container of detergent once a year?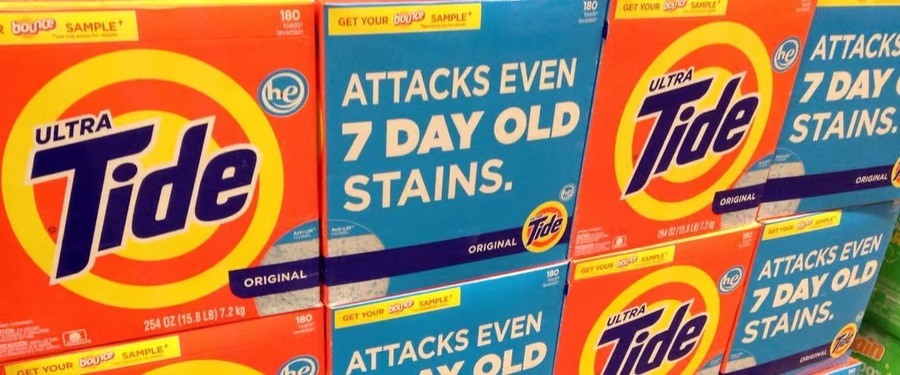 But wait! Laundry detergent has a limited shelf life. After opening a bottle or box, it will start to lose its potency after around six months. According to Good Housekeeping, using detergent that is past its expiration date may not clean your clothes as well as fresher soap. Unless you do laundry every day, you might want to buy several smaller bottles of detergent throughout the year. And watch for those good sales.
All Your Lotions, Potions, and Other Personal-Care Items
Costco's beauty section, it turns out, is just as packed as the rest of the store. And the products are plentiful. Costco is synonymous with bulk purchases and low prices in almost every regard, and that includes cosmetics. But the moment you open these products, the clock starts ticking, just like it does with detergent.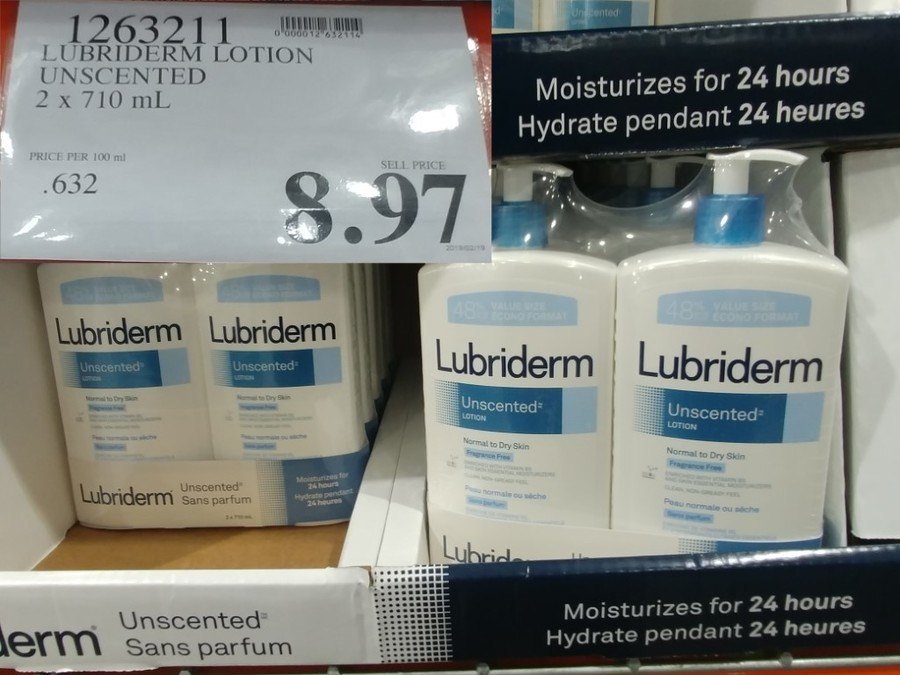 According to what Ni'Kita Wilson, a cosmetic chemist at Cosmetech Laboratories, revealed to Good Housekeeping, as soon as air touches these products, they begin to deteriorate. When you buy jumbo-sized shampoo or lotion, for instance, you'll be racing against the clock to finish them up in time. Maybe you should look for some good deals on smaller sizes of your beauty supplies.
Barbecues
You may already be designing your outdoor hideaway as summer approaches. And isn't it wonderful that Costco has everything you need? What about patio furniture? Check. Are you looking for landscaping supplies? Check. What is the best way to decorate your lawn and garden? Check, check, check. And what about a barbecue? While Costco sells a variety of them, you should approach this with care if this item is on your wish list. Why? Grills aren't all created equal. Take, for example, Bull's Urban Islands 4-Burner.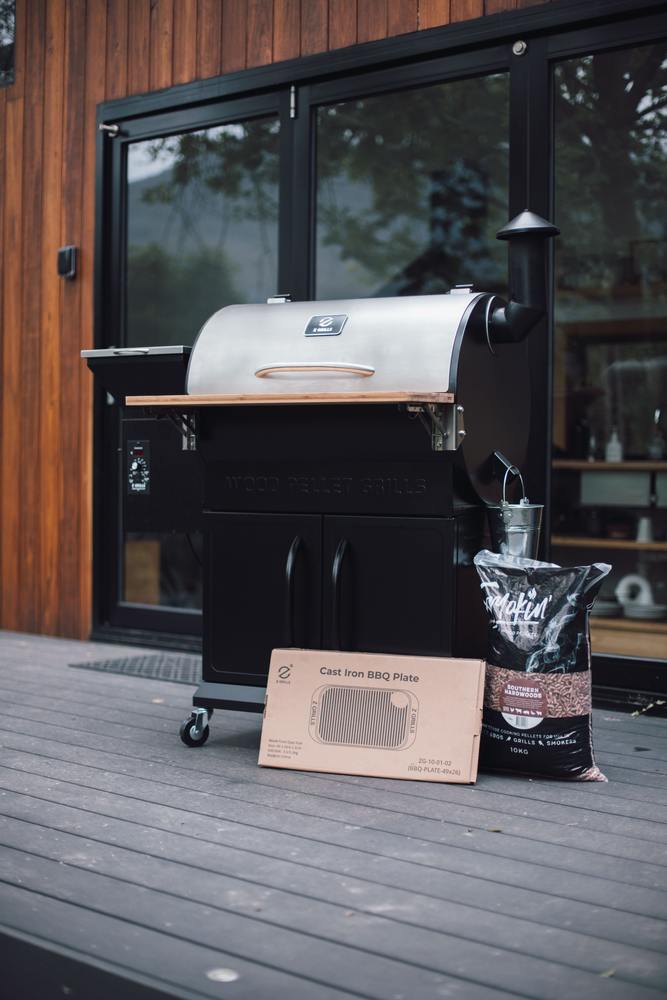 This Costco exclusive, according to Consumer Reports, is not only more costly than other grills they've examined but also not as good. "It's particularly lousy at keeping consistent heat at high temperatures, which is essential for nicely seared steaks," the report stated. Do some research on your own, or contact an expert salesperson at a specialist store to suggest a grill that suits your goals and budget. Don't spend extra for a grill that doesn't work well. Of course, if Costco has that grill on sale, you might think about taking advantage of it.
Cooking Oil and Jumbo Vats
It's easy to become overwhelmed by the huge selection of cooking oils available at the store. Unless you fry every day, you'll most likely not get to the bottom of those giant canisters of frying oil before they go bad. You'll be able to tell when your oil starts to change. First, smell it. Is it kind of funky? Then taste it to evaluate that bitter, sour, or stale taste of old oil.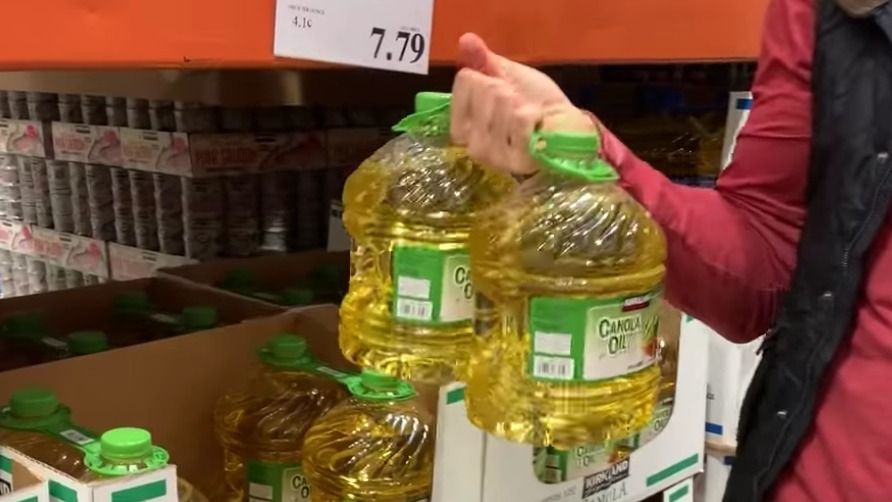 The North American Olive Oil Association recommends using olive oil within three months of opening a jar to avoid it turning rancid. According to the United States Department of Agriculture, unopened canisters of cooking oil can be kept on the shelf for four months. Consider that before rushing to Costco to stock up on their large containers of oil.
Baking Flour
In the early days of the coronavirus pandemic, making your own bread became a huge craze. So you may have bought some large bags of flour. If you still have some, you'd better check it to see if it's still good. That's right. Your ground-up grains will begin to smell bad, taste rancid, and change color after about eight months (depending on the sort of flour you have).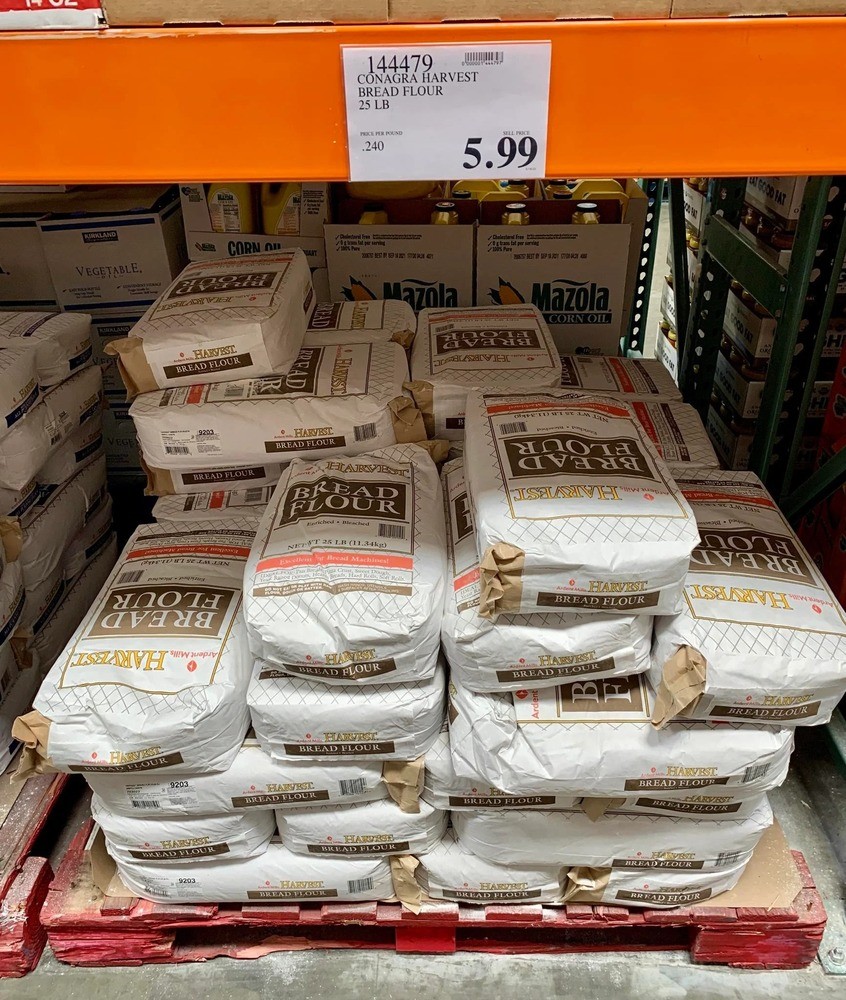 And did you know that gluten-free flours such as almond or coconut flour are generally heavy in oil? That makes them even more prone to spoilage than their white flour equivalents. Unless you need flour every day, it might be better and much more cost-effective to buy smaller bags as needed. Epicurious suggests keeping flour in an airtight container in a cold, dry location to keep it fresh and safe.
A Good Jar of Spices
Those who shop at Costco are familiar with the thrill of finding new items the warehouse has to offer. It's also an even greater thrill to track down a beloved product the store had discontinued but then brought back for one reason or another. It might be one of your favorite spices. And those gigantic containers make spices so affordable. But beware! Spices lose flavor over time, much like ground coffee. According to Bon Appétit, ground spices should only be kept for three months.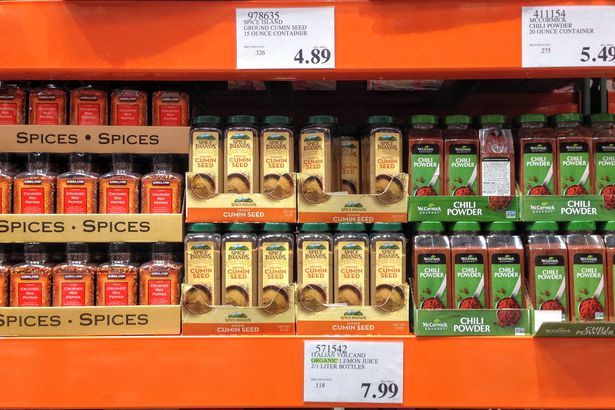 Do you believe you'll be able to finish a 10-ounce jar of cinnamon in a few months? Unless you're baking cookies for a high-school football team on a regular basis, you're unlikely to get to the bottom of the jar before it loses its power. While Costco spices may save you money per ounce, you'll most likely pay for it in flavor.
Books
Costco and other warehouse stores offer a one-stop shopping experience. Without question, checking everything off your shopping list in one trip at one store gives you a good feeling and a bit of joy. However, if you're a voracious reader, stay away from the tables stacked high with books. Not only will you probably get better bargains online (Amazon?) but you may not come across those brand new releases or books by up-and-coming authors.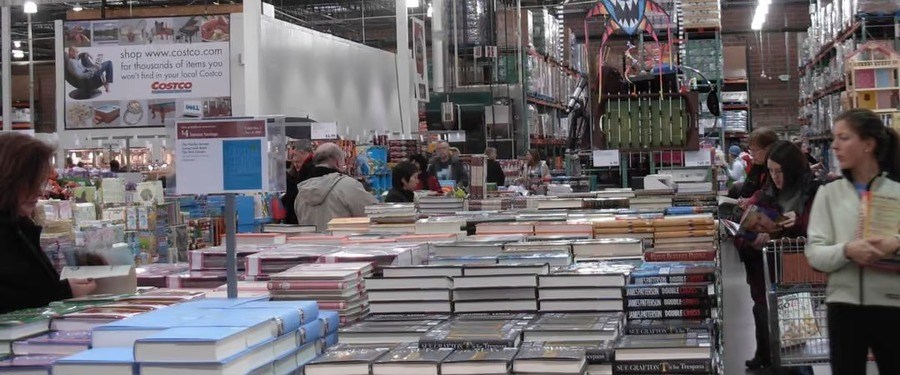 According to show NBC's Today, stores like Costco have found that tried-and-true bestsellers are the ones that sell the best and move quickly. Are you looking for authors such as John Grisham and Danielle Steele? Hey! Why not go to your local library if you truly want to get the best book deals? The finest things in life, as they say, are free.
Certainly Not Eggs
Every morning, Gaston from Beauty and the Beast consumes five dozen eggs. Shopping for his eggs at Costco might be a good idea with their big crates. But if you don't eat that many eggs, shopping at Costco may not be your best bet. The FDA recommends keeping eggs in the refrigerator and using them within three weeks of purchase. Many people in other countries keep their eggs on the counter, but not in the United States. And eggs must be fully cleaned before they're sold.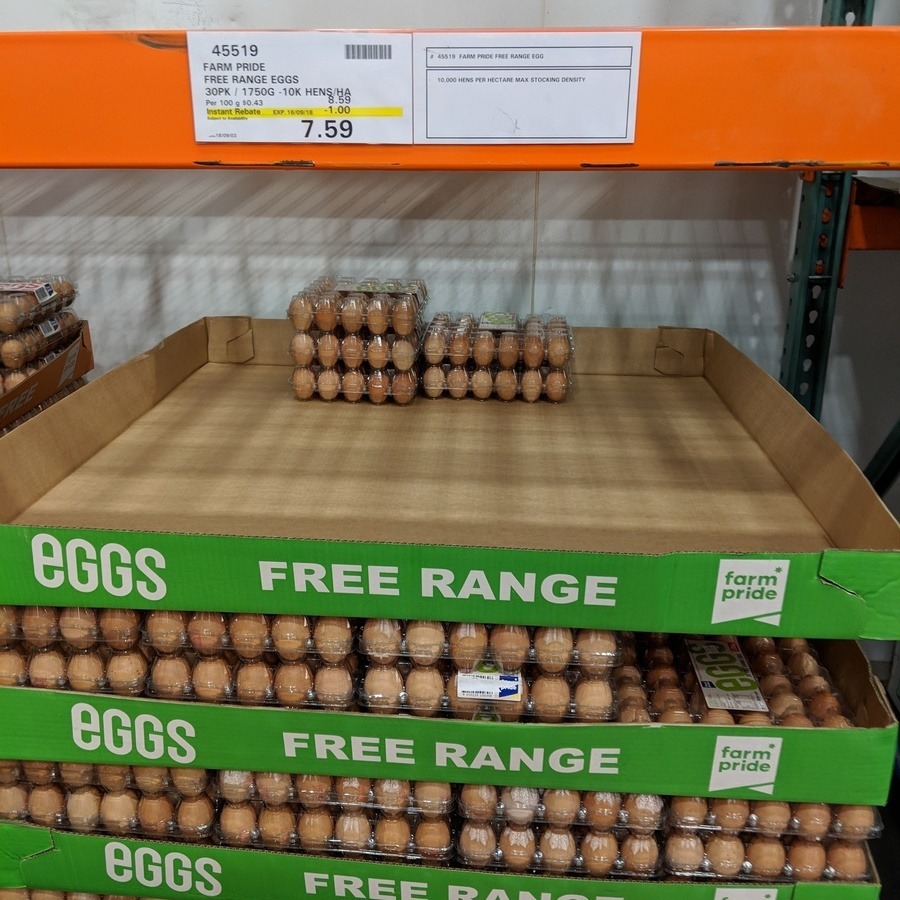 While washing eggs removes possible germs, it also makes the shells porous and more susceptible to spoiling. Keep that in mind while you're loading up your cart with two, three, or even five dozen eggs. How quickly can you eat them, and how much refrigerator room do you have?
Products That Are New to You
Investing in many quarts of kombucha is never a good idea if you've never tried the fermented beverage before. Even if the fancy packaging or trendy brand name piques your interest, be careful. You never know if you'll like it or even have an allergic reaction to it. That goes for anything you buy for the first time—snacks, frozen foods, junk food, even lotions. You don't want to waste all that money when you throw out some you don't like or have some weird reaction to.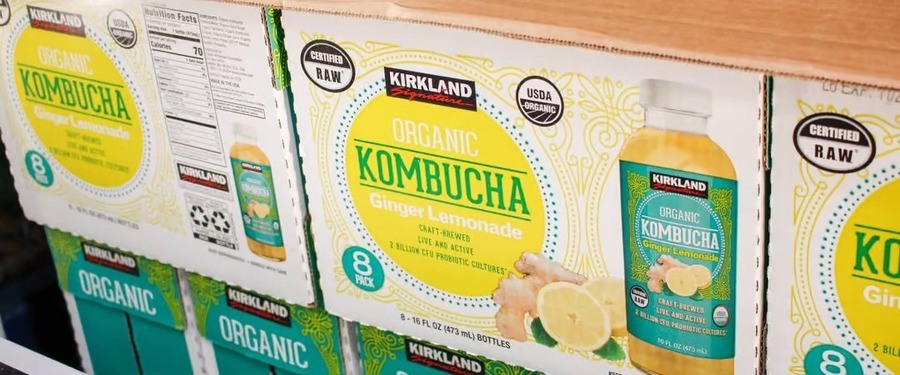 You could also be stuck with a large quantity of the product, feeling you have to drink it or eat it so you don't waste all that money. When you want to try something new, buy a small amount from a convenience store or something. If it's a hit with your family, you can always stock up the next time you're at Costco.
You Don't Have Enough Room to Keep Jumbo-Sized Products
Let's be honest. If you can't get your complete shopping cart's worth of goods into your car, how likely will you be able to fit everything into your kitchen? And can those gigantic containers of nuts even fit on your cabinet shelves?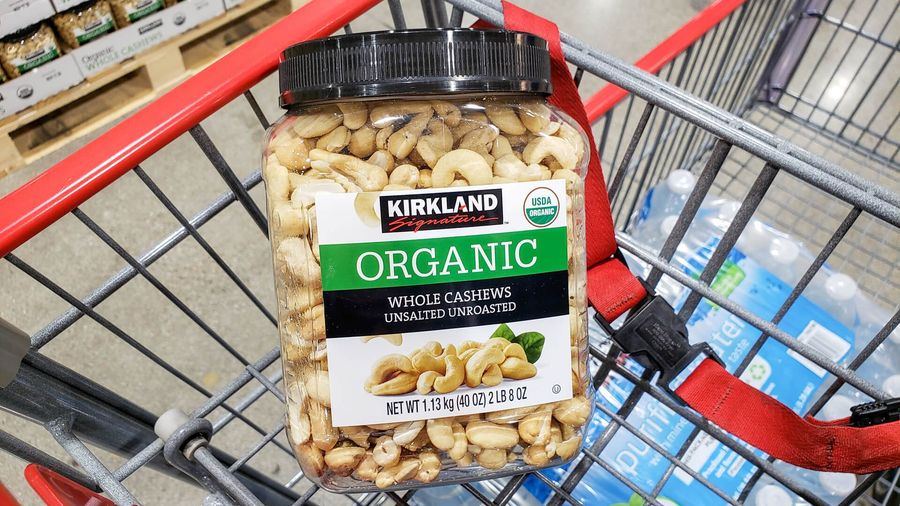 You may have to hide extra rolls of toilet paper under your bed or behind the sofa unless you have a spare pantry or garage space. If you want to avoid some worry and stress, maybe you should spend a few more dollars—or make one extra shopping trip each month—to buy yourself some peace of mind and enjoy your uncluttered house.
Buying a Bicycle Might Not Be a Great Idea
Purchasing a bicycle may be a daunting task. If you're new to riding or haven't ridden in a while, the options might be overwhelming. If you're on the market for a new bike, you might be ecstatic to discover one at Costco that will save you hundreds of dollars over your local bike store. But there is an issue with purchasing a bike from Costco. The personnel are not always biking experts.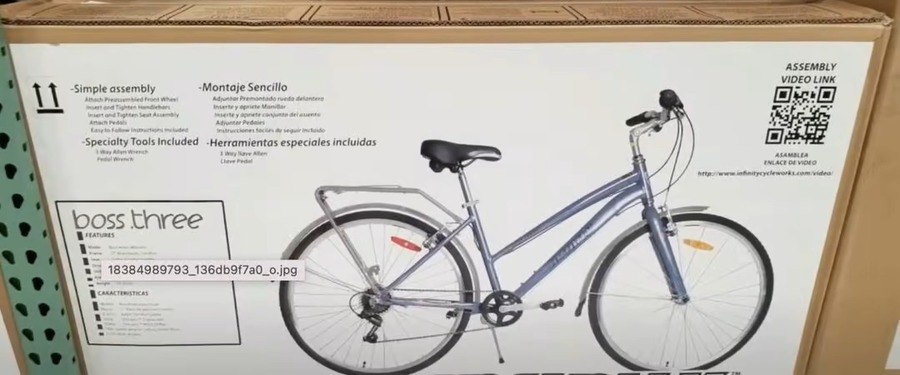 Costco's employees aren't properly trained to give advice on bikes or help you put one together. One bike expert pointed out on his blog MtnBikeRiders that employees occasionally install parts upside down, which could be dangerous. If you want to buy a new bike, the best (and safest) choice is to pay a little extra and go to a specialty bike shop.
That Pair of Running Shoes
Are you looking for a pair of running shoes to help you get in shape and lose that excess weight? But don't judge a book by its cover. Keep these points in mind when looking for a pair of shoes in Costco. And you just might want to stay away from the shoe aisle completely. It looks like Costco carries some name-brand running shoes but take a closer look. They may not be what they seem.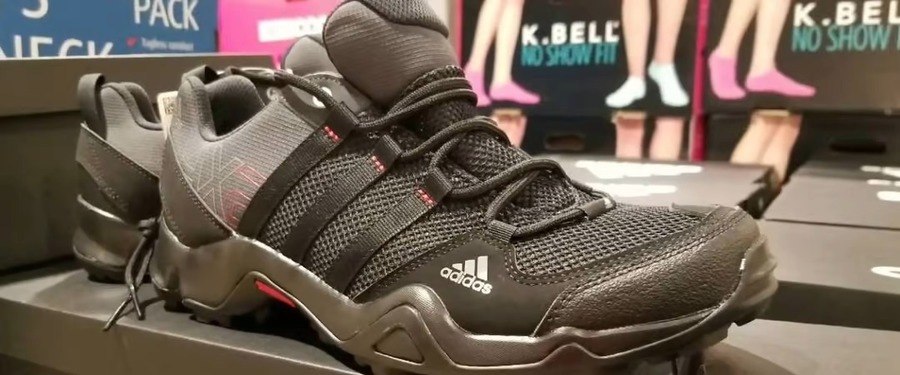 Running shoes at Costco are priced low, as some members of the RedFlagDeals forum have pointed out. They say the shoes look like low-cost knockoffs of high-end brands, similar to what you'd get in a factory outlet store. Remember, shoes are important. Getting the right shoe for your needs might help you prevent injuries. So, spend a few more bucks if you must.
Canned Foods
You don't have to be concerned about the shelf life in this case. Canned foods should survive 18 months to five years, depending on their content, according to the United States Department of Agriculture. When it comes to canned products, Costco is fine, although you can find some great coupons for canned goods and then purchase them at your local grocery store.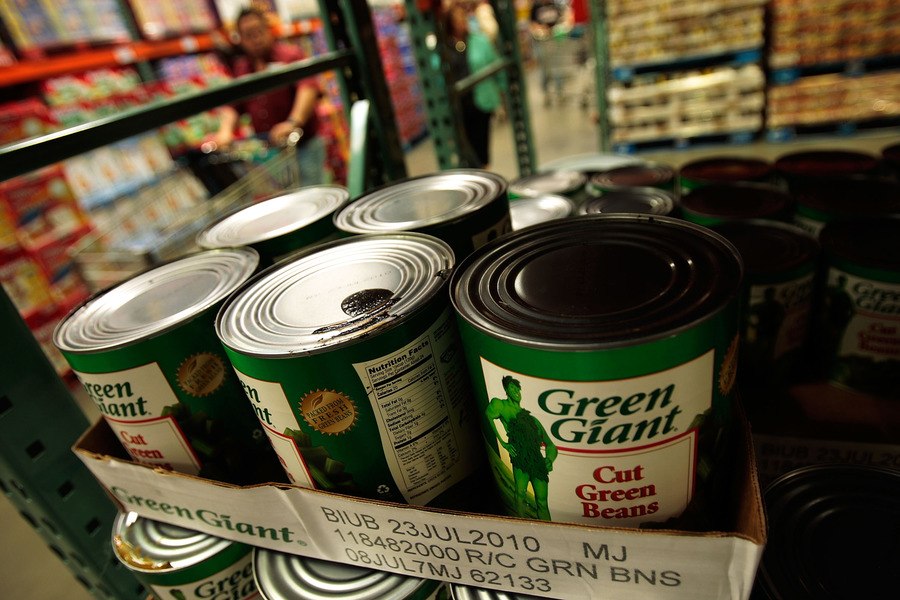 Don't forget to look online, through store fliers, or in your local newspaper for printable or cut-out coupons. You might even find some promo codes or how to accumulate points to get some discounts. With enough coupons, you just might find bigger savings on canned goods at the store around the block from you than at Costco.
A Good Bottle of Soda
For many people, buying soda is a tough habit to overcome. Should you buy a lifetime supply of your favorite fizzy beverage at Costco? What if you can get it cheaper elsewhere? By buying in quantity, you may not be getting the savings you believe you are.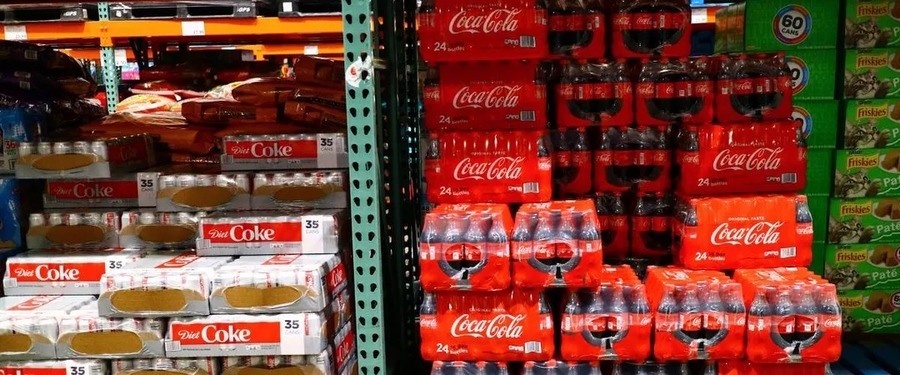 Because soda is frequently on sale at regular grocery stores, you could use some coupons or promotions and save a bunch of money. (Remember to use your coupon apps as well.) Just ask Moms Need to Know blogger Mindi Cherry. According to Mindi, customers can easily get a 12-pack of Coca-Cola cans for $2.50, which is a significantly lower price than $10 for 36 cans at Costco.
Milk
According to Kitchn, it's best to avoid Costco when buying perishable commodities such as milk, eggs, and other dairy products. Buying in bulk at Costco may appear to be cheaper, but it may be difficult to use everything before they spoil. You can wind up tossing half of your Costco milk, eggs, and cheese.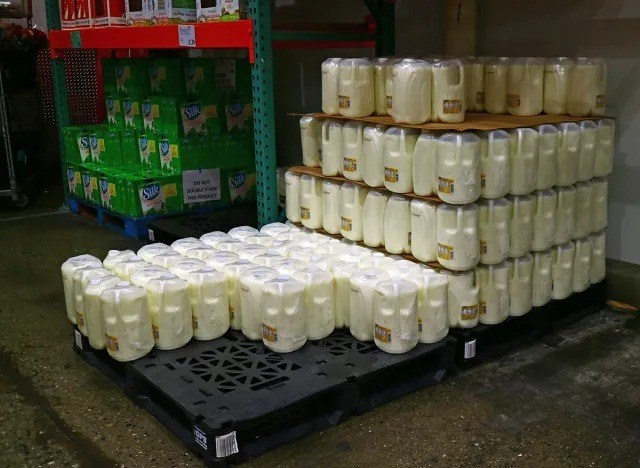 You're not likely to complete a gallon of milk in time, and Costco's milk jugs are also incredibly difficult to lift and pour from. You might want to go to Costco and get almond or soy milk. The cartons are available in multipacks so you can consume each one separately without worrying about the rest going bad.
Paper Towels
Watch out for Costco's store brand paper towels. Like Kirkland's toilet paper, they crumble under pressure. A team from Clark tested a variety of paper towel brands, including Kirkland's, by dumping a cup of water on a sheet and seeing how many quarters it could hold. Kirkland collapsed under 68 quarters, while Bounty held 120 and Viva endured 88.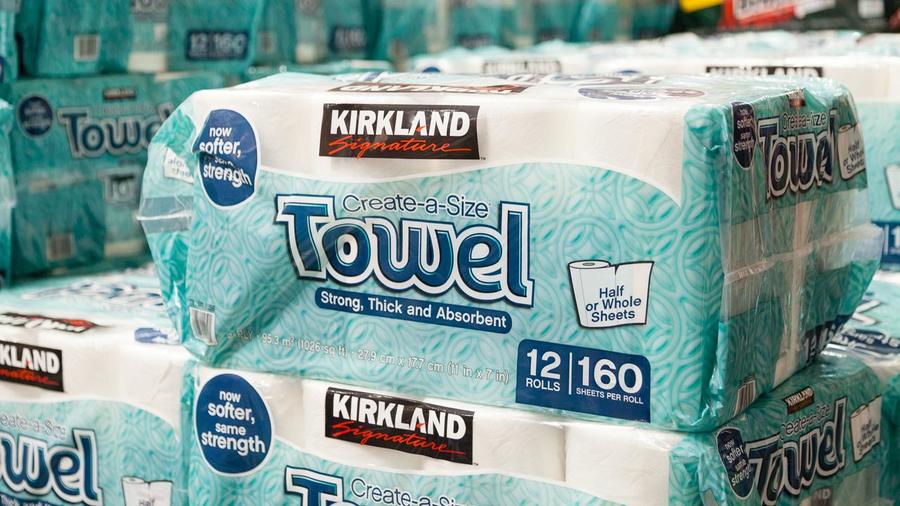 These paper towels aren't the deal you think they are if you have to use numerous sheets to mop up spills or other messes. According to Mashed, Costco is the best location to buy name-brand paper towels, citing a Business Insider survey that found pricing at Costco was approximately a third lower than other stores.
Brand-Name Booze
I've known for years that Costco had fantastic deals on groceries, trash bags, books, and dog beds. And there's a long-running Internet claim that Kirkland vodka is actually Grey Goose under a different name. While Grey Goose and its parent firm deny this, the alcohol's quality and flavor are comparable. Indeed, critics have long acclaimed Kirkland-brand liquor for its quality and flavor.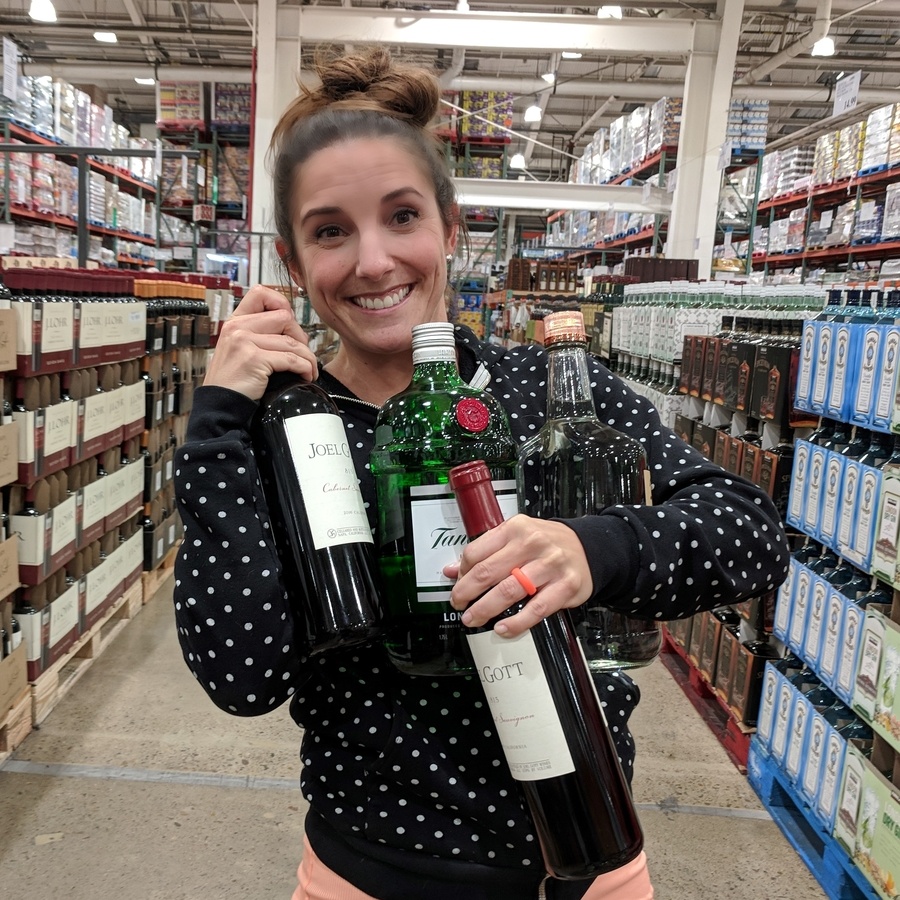 In a blind taste test, some tasters even preferred the Kirkland brand French vodka over Grey Goose. So instead of well-known brands, look for the Kirkland label when stocking up on your vodka. You probably won't be able to tell the difference in brands, but you will notice it in your bank account.
Electronics
Like Costco's name-brand clothes, its electronics may not be authentic. Some manufacturers work with warehouse stores to develop unique versions of their popular items such as TVs or laptops. But savings expert Andrea Woroch told Best Life that these products may not have all the features you're looking for. So, if you've been researching certain televisions and come across one in the electronics department at Costco, be sure it has all the features you're looking for. Buyer, beware!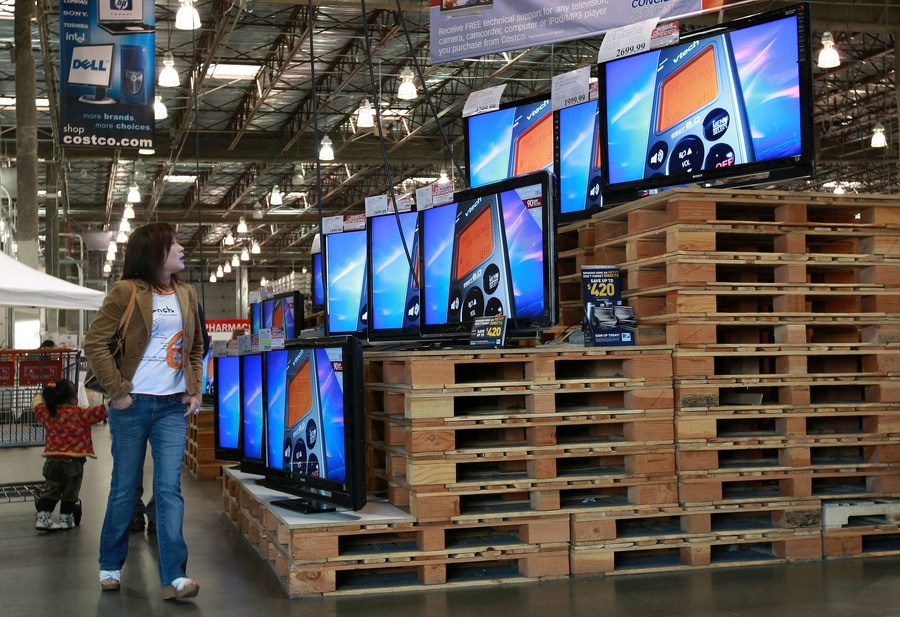 Woroch goes on to say that before you buy, do your homework and make sure you can't find a better price for your item somewhere else. You might find a reconditioned HDTV at Best Buy or a great sale at Walmart. Also keep an eye out for coupons or promotions that might help you save even more money and still get precisely what you want.
Great Pair of Batteries
If you're shopping for groceries for a large family, you already know that buying in bulk at places like Costco saves you money and time with fewer trips to the grocery store. But buying batteries in bulk at Costco may not be a good idea. Those batteries, it turns out, don't keep going and going forever. And over time, batteries can leak and corrode.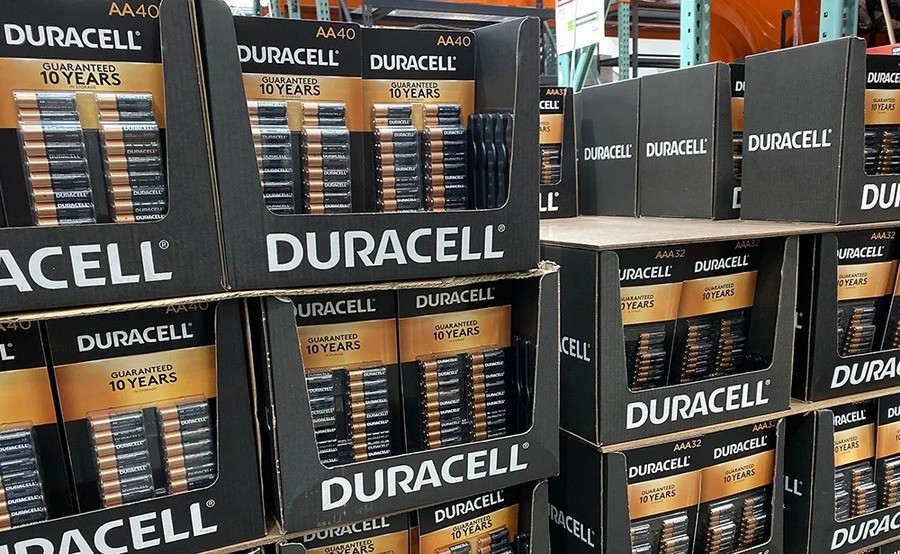 And some say to look out for these AA Kirkland batteries at Costco. They can be incredibly leaky. Some say they've damaged or destroyed many gadgets, including a thermostat, an infrared thermometer, remote controls, and tiny flashlights. It seems the AAA Kirkland batteries aren't any better. Cheap batteries that leak acid into your pricey devices might wind up costing you far more money than the bargain batteries saved you in the first place.
Disposable Razors
What could possibly go wrong if you buy disposable razors in bulk? They don't take up much room, and you can be confident that they won't go bad before you finish the box. Joanie Demer of TheKrazyCouponLady told Kiplinger that the trouble with Costco's Kirkland razors is that you can usually find a cheaper choice at a big-box store or pharmacy when they go on sale or with a little help from a manufacturer's coupon.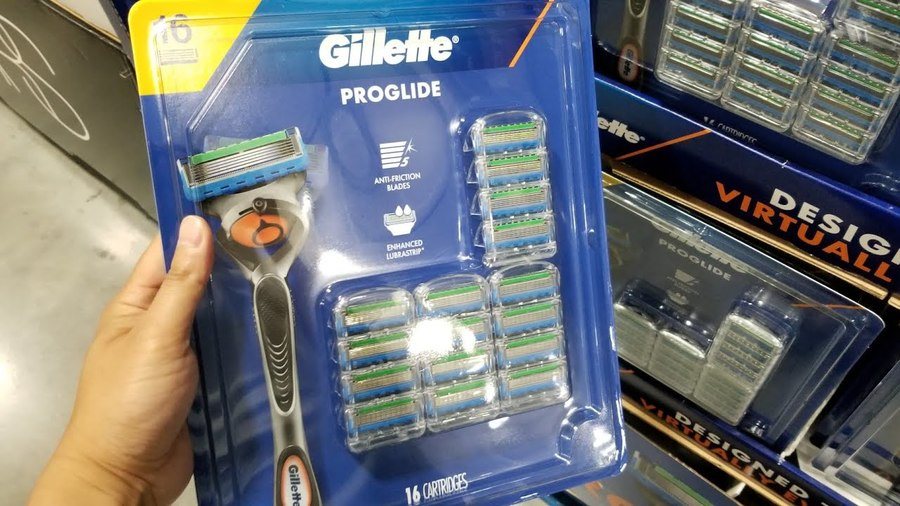 By comparing the Costco pricing of disposable BIC razors to the prices at Walmart, Kiplinger put Demer's promises to the test. While the razors were initially more expensive at Walmart, store staff were able to find some manufacturer discounts that reduced the price—a reasonable consideration before jumping at the Costco brand.
Medications Available Over the Counter
Costco Pharmacy may be able to help you when you're not well, but beware of expiration dates on over-the-counter pharmaceuticals such as Advil and Tylenol. Those dates might creep up on you if you buy in large quantities. Savings expert Andrea Woroch explains that "buying them in quantity doesn't make sense since you'll end up squandering them if you don't utilize them before the expiration date."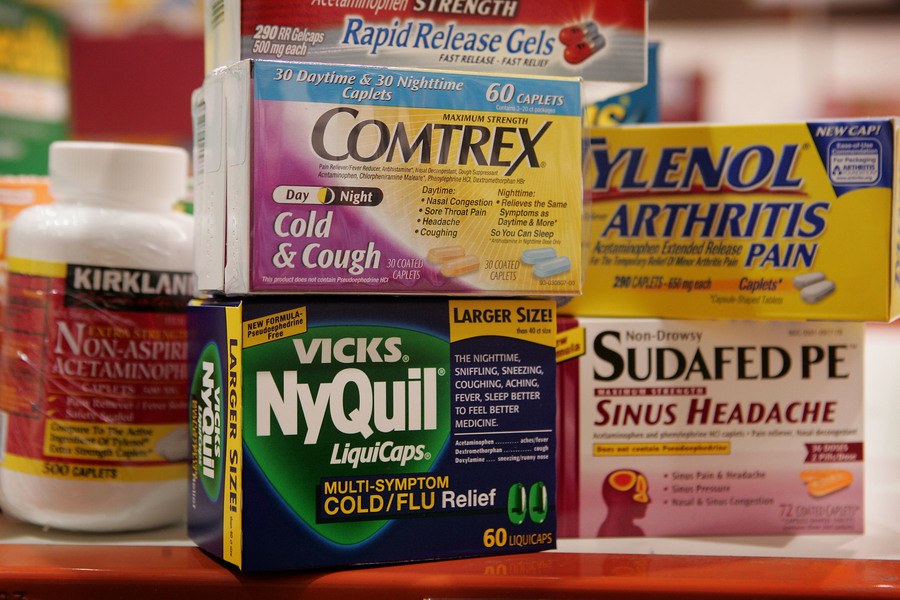 To save up to 30%, buy smaller quantities from a local pharmacy or retailer and stay with the generic brand. The FDA requires generic drugs to be as effective and safe as brand-name medicine, so it's a no-brainer to do this and save some bucks.
Pastries and Bread
The bakery section at Costco offers a plethora of goodies—bread, pastries, cookies, cakes, and muffins. However, this comes with a slew of dietary dangers since our hungry eyes might lead us to buy a whole bunch and make some rash decisions in the face of temptation. Fresh bread and pastries don't stay fresh for long, and if you buy them in quantity, you may not get to eat them while they're still fresh.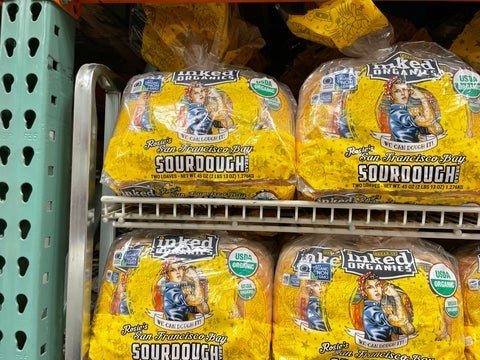 Furthermore, this warehouse merchant may not always offer the greatest price. "Unless you have a large family, smaller grocery store chains are preferable for bread and other pastries," says Gina Zakaria, the author behind the budget site Saving Whiz. "About every three weeks, they'll go on sale, and the bargain price is less than Costco."
School and Office Supplies
There are many reasons for kids, teenagers, college students, and even parents to be enthusiastic about a new school year. It might be that new outfit, new friends, crisp fall weather—and even school supplies. Despite the fact that these items don't have expiration dates, Costco may not be the best place for deals in this category.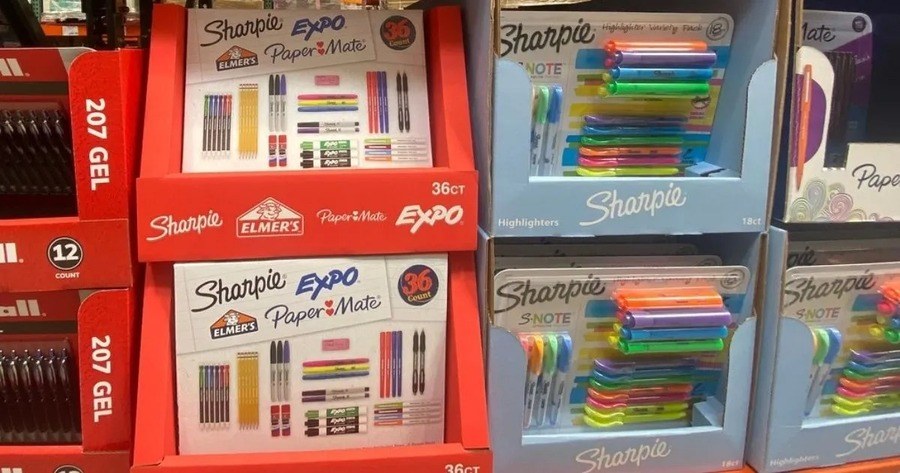 What items should you buy and which ones should you avoid with so many possibilities in such large quantities? "Costco has a lot of school and workplace materials," Zakaria explains. "Shopping at Target or Walmart during their back-to-school deals will get you a far better value."
Greens
Costco has a wide variety of fresh greens, including spinach, broccoli, cabbage, and several kinds of lettuce. But you sometimes have to buy a whole box of these greens, and if you aren't feeding a large group, they may wilt before you finish the entire box. At Costco, consumers are enticed by vegetables with their reasonable prices and excellent quality.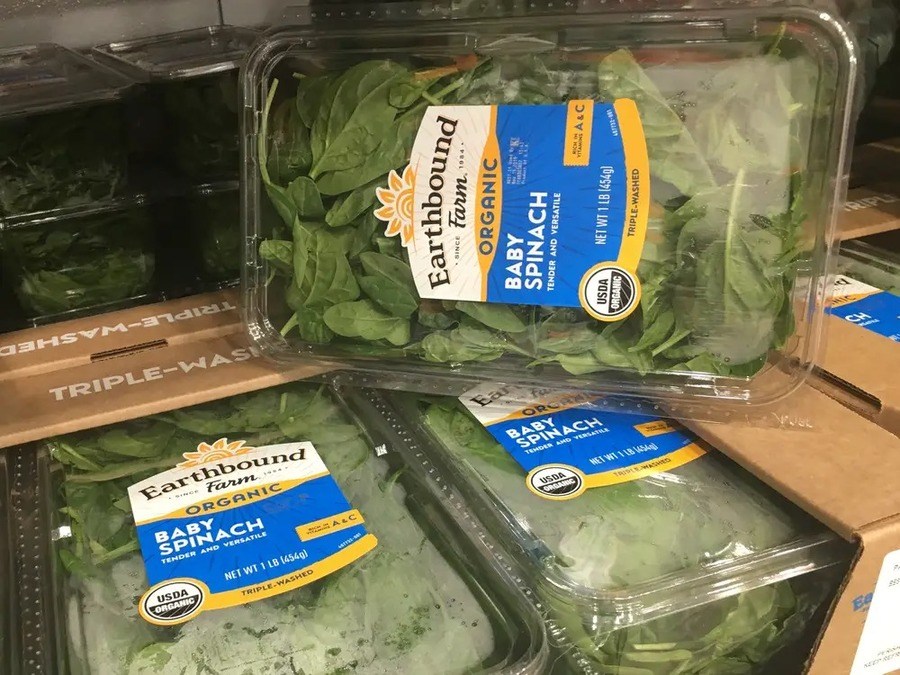 But be sure you're throwing a huge salad party, or those veggies could end up looking a little sad, and they could end up in the garbage. "Those Costco greens are lovely, but how many people are you feeding?" wonders Trae Bodge, a TrueTrae smart shopper. "Unless you're feeding a large group, the greens may go drooping before you've finished them."
Well-Packaged Veggies
Costco has a lot of good offers on everything from televisions to packaged snacks to milk and eggs. When it comes to perishable foods, however, Costco purchases are only worthwhile if you plan to consume them before they spoil. A former Costco employee, now a lifestyle writer who goes under the pseudonym Vivian T., recommends not buying fresh veggies at Costco, "particularly if you have a small family or dine out frequently."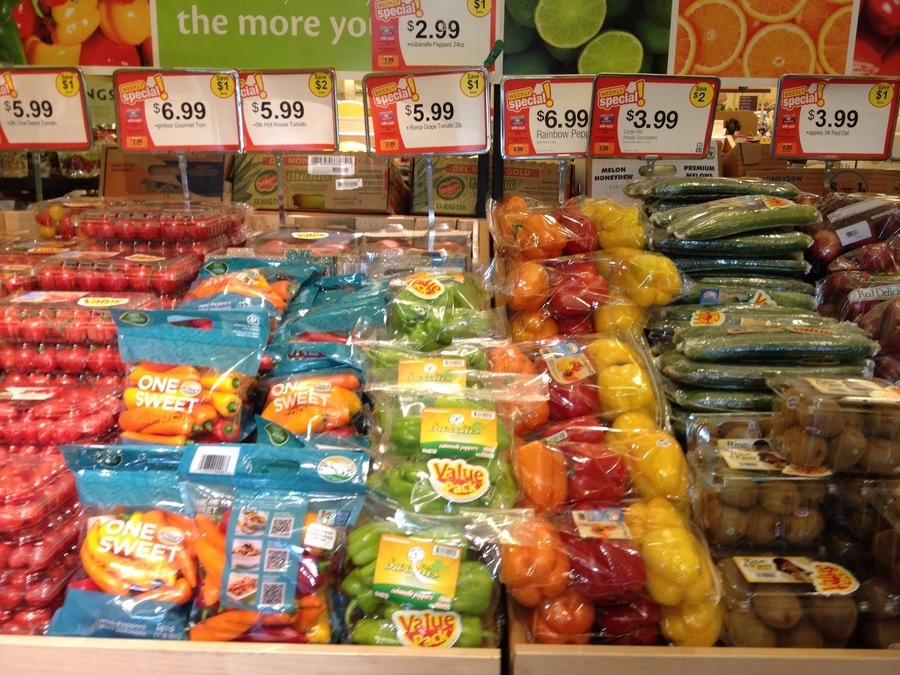 Vivian explains that while buying a large quantity of tomatoes for a reasonable price may appear to be a good deal at first, the product may often go bad before you get to it. "It works out better in the end if you buy smaller quantities elsewhere," Vivian advises.
Fruit
When you buy fresh fruits in bulk at Costco, you might as well be shopping for the compost bin, according to many buyers. Costco features a large fruit and vegetable area with a wide variety of fresh, healthy options. However, most homes are unable to cope with the large quantities of perishables. Fruits, like vegetables, is a hazard when eaten after they turn brown and mushy or grow some mold.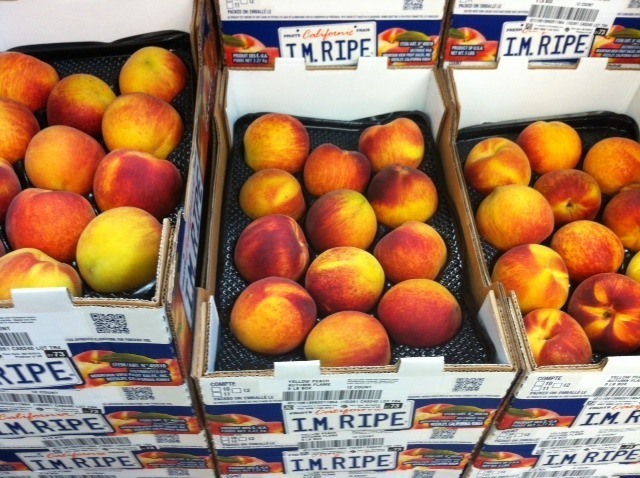 "It's not that it's not good produce—it may be fantastic—but unless you're going to be able to eat it all quickly, you risk it going bad," explains DealNews consumer analyst Julie Ramhold. Unless you have specific intentions for those 5.5 pounds of Pink Lady apples, forgo the bulk purchase and buy only what you need from your local grocery store.
Cleaning Agents in Liquid Form
Buying concentrates, as well as buying in bulk, is one strategy to save money on your most frequently used cleaning products. Fortunately, superstores like Costco make it simple. But watch what you're buying. Just because it's big doesn't mean it's green (environmentally friendly). And it may not have any scent.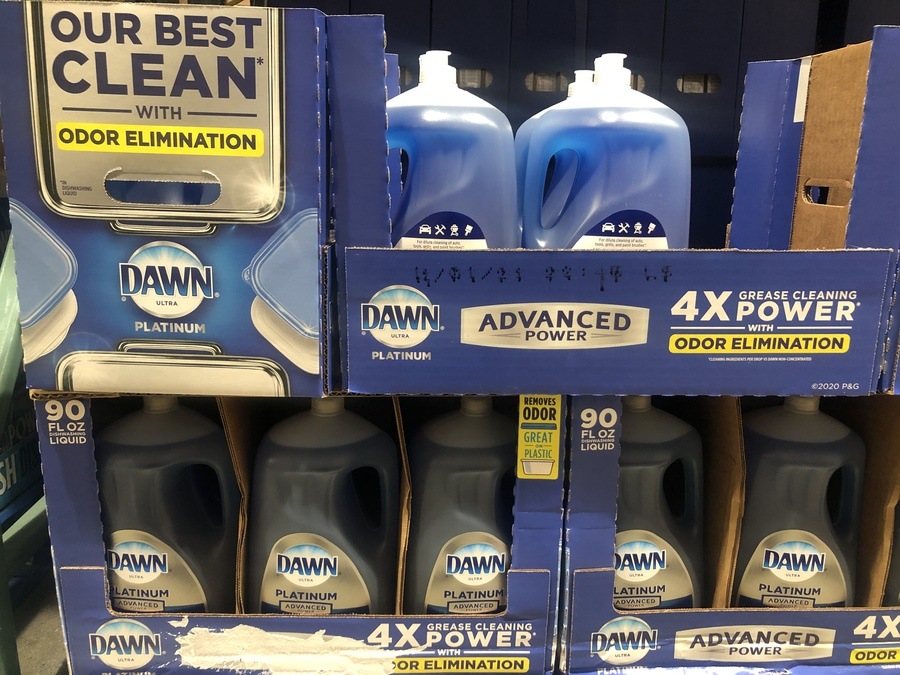 You might also be surprised to learn that household cleaning supplies have expiration dates. Buying in large quantities might mean you won't get your money's worth. "Liquid detergents deteriorate over time, so while that enormous container of Tide is a fantastic price, by the time you get to the bottom, you could be using an inferior product," Bodge adds. "Of course, you should be OK if you're doing laundry for numerous family members."
Cereal
Anyone who has a Costco membership knows that this warehouse store is a fantastic place to get amazing deals. However, even Costco can't win them all, and there are certain items—though not many—that you'd be better off purchasing elsewhere. Costco isn't the greatest place to stock up on cereal, according to savings gurus and wise Costco buyers.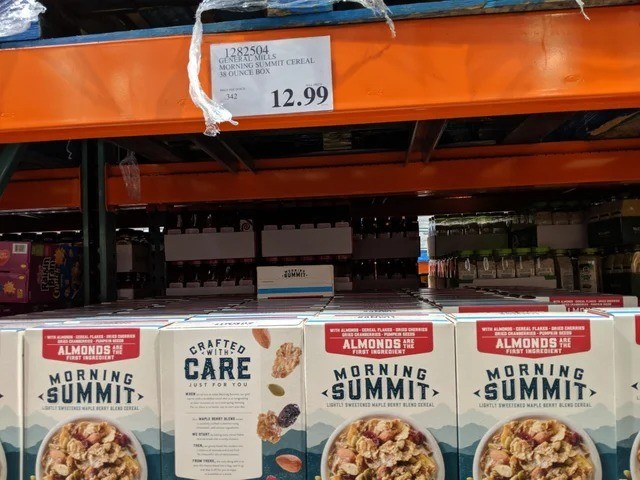 If you're cost-conscious—and you probably are if you're a regular Costco shopper—you'll want to check pricing before buying all your cereals there. "I've discovered that some cereals aren't always cheaper at Costco," adds Bodge. "Check the unit pricing at the grocery store before going to Costco to load up on cereal to make sure Costco has a better offer."
Salty Snacks
The snack aisles at Costco are absolutely fantastic. However, because they are continuously changing, it might be difficult to know what to buy. Salty foods are highly addictive, and it's easy to salivate when you see them in bulk at Costco. However, if you bring too many of these items home, you may find yourself eating stale food.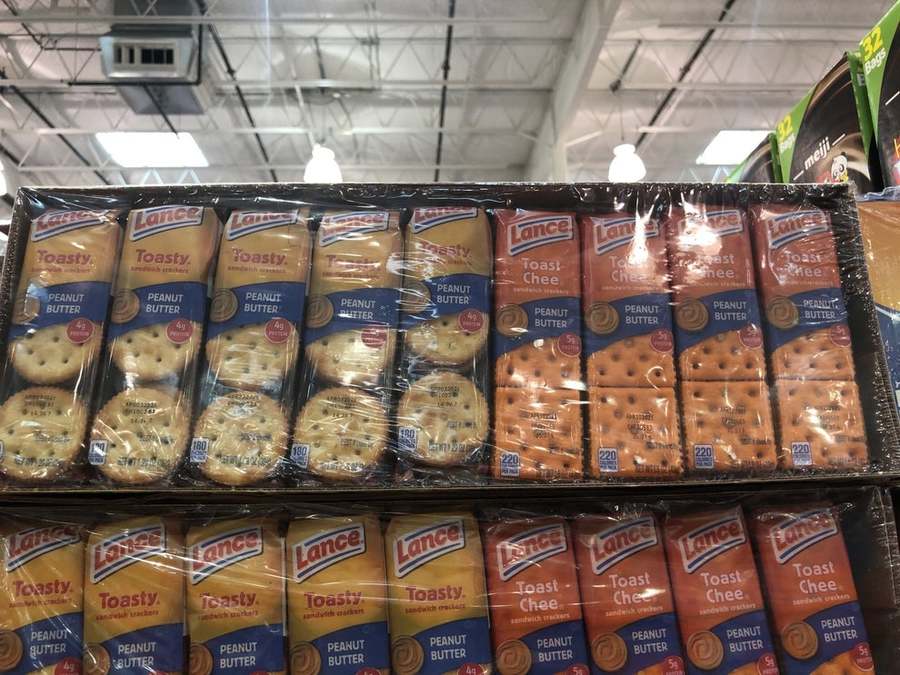 Or you might simply do some binge-watching to make sure those snacks don't get the chance to go stale. "These are certainly cheaper at Costco, but will you and your roommate eat that huge jug of cheese puffs before they get stale?" According to Bodge, "Before you make that purchase, consider how many people you'll be feeding."
Candy
There's always that one time of year when we can rationalize consuming an abundance of candy. And we might save some for trick-or-treaters. You've decided to buy in bulk because you'll most likely need a lot of sweets. At Costco, you might be able to save a lot of money on sweets, but is a large quantity of low-cost candy bars really what you need? The answer might be yes only if Halloween is just around the corner.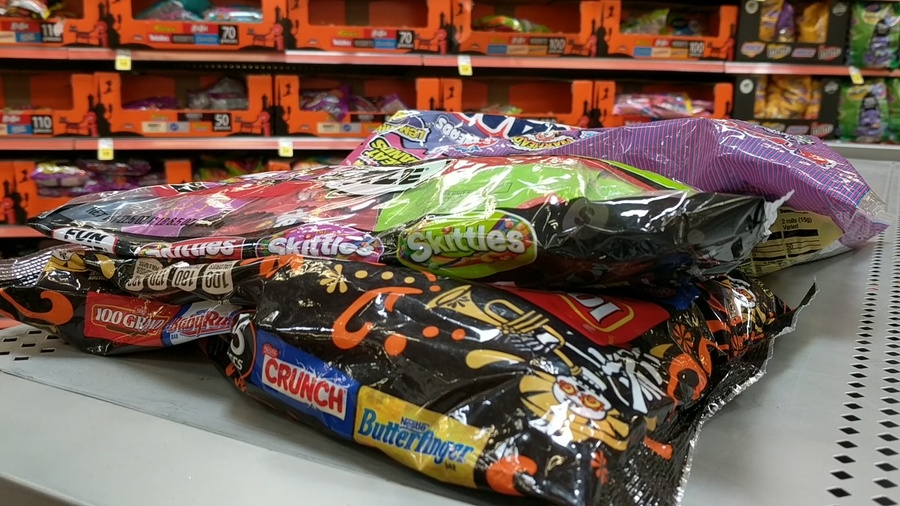 If this is for your family, though, you need to think about your health as well as your appreciation of a good deal. "Buying candy and unhealthy foods in bulk might be enticing, but portion control is difficult, so most individuals are better off buying smaller quantities when needed," said Kristen Gall of Rakuten Rewards.
Electronics
Costco is well-known for its low-cost chickens and extra-large bundles of toilet paper, but the discounts extend well beyond food and ordinary household items. That fantastic-looking electronics gadget offer might not be as good as it appears. "Make sure you go through all of the specifics of any device to make sure it has all of the features you want," Woroch advises.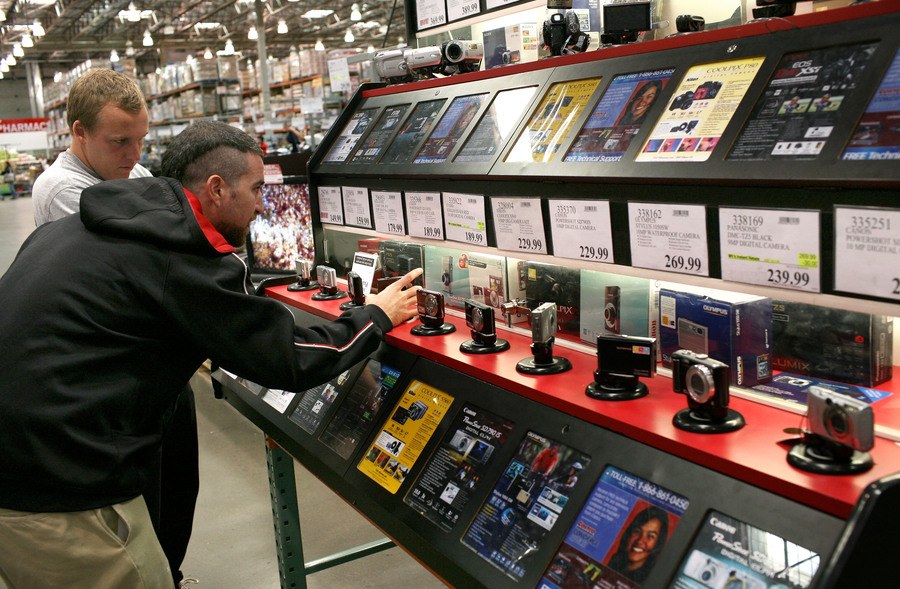 Manufacturers often work with big warehouse retailers to make special lines of popular TVs and computers so they can sell them at a reduced price. But these models may not have all the features of the originals. This doesn't necessarily make it a bad buy, but it's always a good idea to browse around, compare costs, and consider buying a reconditioned model from places like Best Buy or Amazon.
Frozen Produce in Bulk
There's a lot to say and a lot to like about frozen food. It's inexpensive and handy, and you can store it for months without fear of spoilage. Fresh produce lasts far longer than other frozen foods. However, consider how long it will take you to consume that 10-pound bag of frozen veggies since the quality and flavor will deteriorate.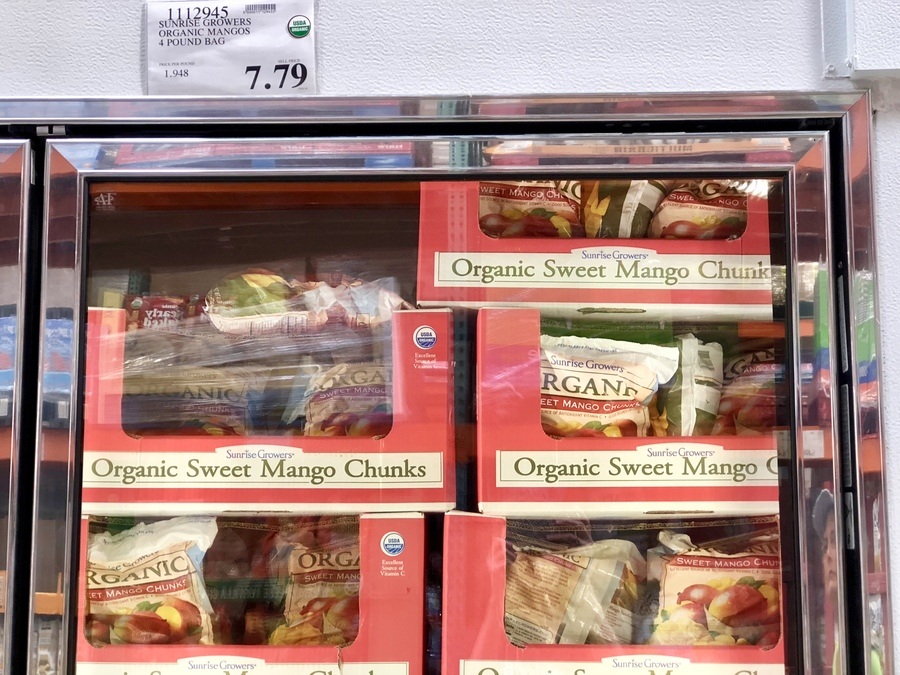 "Even huge packs of frozen berries aren't the best deal," Woroch explains, "since the food might acquire freezer burn if you keep opening and shutting the bag. As a result, I prefer to buy fresh vegetables as required during the week, limiting bulk purchases to pantry products with a lengthy shelf life."
When a Store Brand Is Available, Use It Instead of the Name Brand
A Costco membership provides access to a broad array of bulk-sized food and home products at deeply discounted prices. But buying potato chips and batteries in bulk is only the beginning. Tires, furniture, electronics, and jewelry are all available at the warehouse. However, with so many options, having a list is essential to prevent overbuying and even overpaying.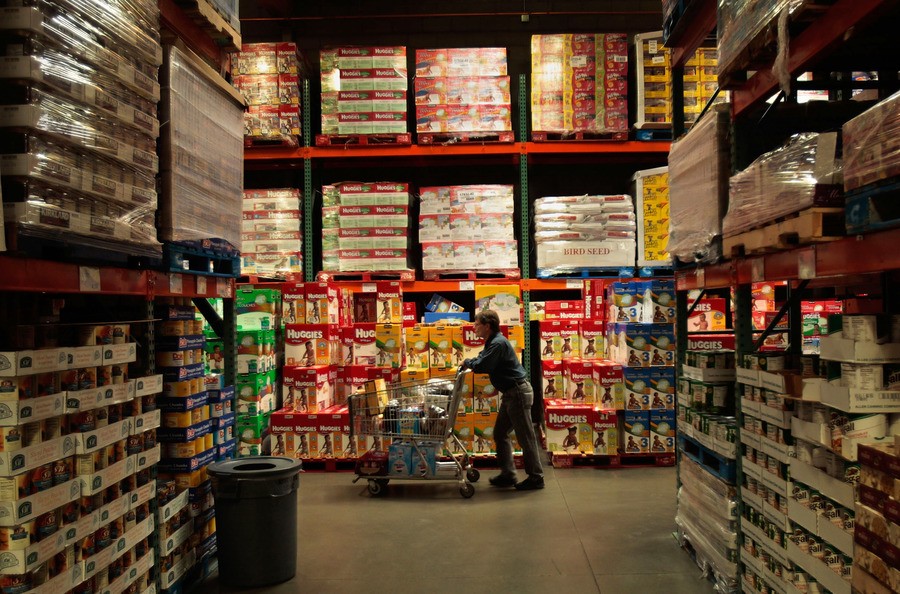 While there are a few exceptions such as toilet paper and paper towels, it's best to buy Costco's store brand whenever possible. "When Kirkland Signature goods are available, never buy name-brand stuff," Gall says. Kirkland Signature items are often of equal or higher quality than name-brand products, and they a fraction of the price.
Whole Grains
Costco and other wholesale warehouses can save you much more than your annual membership cost. Where else can you get a four-month supply of toilet paper for the price of two, a month's worth of frozen chicken breasts for the price of one, and three almond milk cartons for the price of two—all while nibbling on sweet, sweet samples?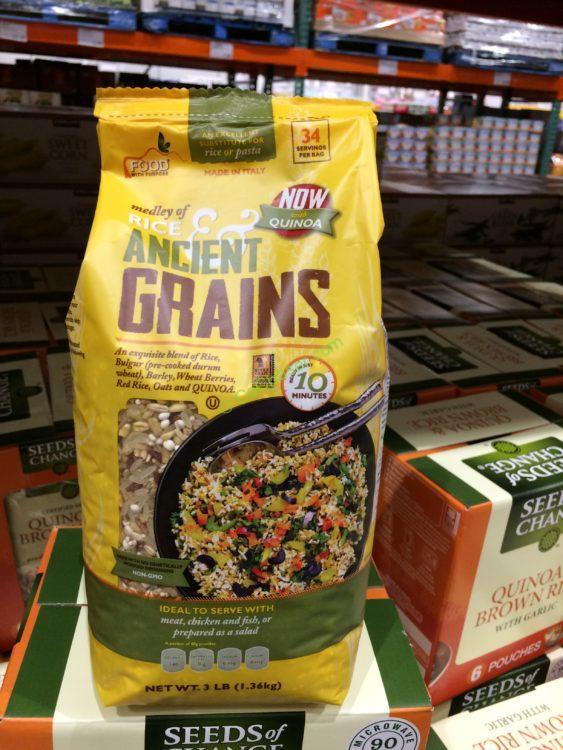 But think twice about buying grains in bulk. Did you know that whole grains have oils in them? They're present in the bran and germ of grains and, like nuts and seeds, may quickly turn rancid. Although the oils in grains such as white rice are removed during processing, they can still stay on the grain and cause it to spoil.
Jerky
Costco is a fantastic destination for best-price grocery shoppers who can quickly fill one of the largest shopping carts you've ever seen. But you also might feel completely overwhelmed in the store, even when buying something as simple as beef jerky. You'd assume that because beef jerky is preserved with salt and other spices it will last a long time. That's not the case. After opening, the meat snack, whether it's chicken, beef, or turkey, it must be refrigerated.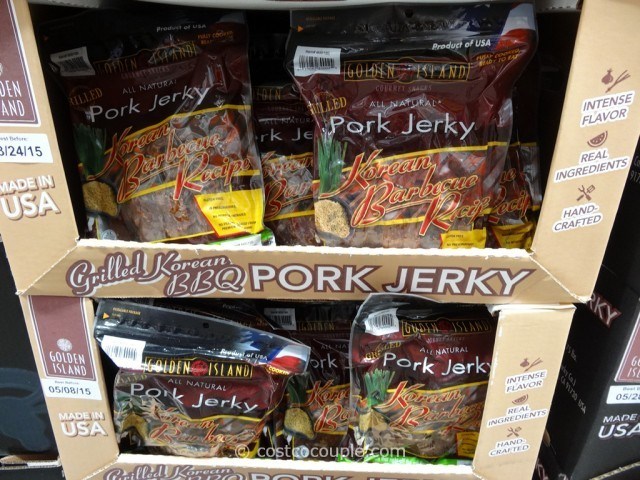 In fact, most jerky packets recommend eating it within three days of opening it and then storing it in the fridge. Jerky, however, barely lasts a week or two in the refrigerator. Unless you want to get fancy and vacuum seal it (in which case it can last up to two months), you should stick to smaller packages that you can eat in a day or two.
Fresh Produce
There's no denying that Costco has some of the best prices for many of the products it sells. A trip to Costco is like going on a field trip to a wholesale paradise. It's stocked with high-quality goods, including its own Kirkland Signature brand, which includes everything from toiletries and home cleansers to food and fine alcoholic beverages.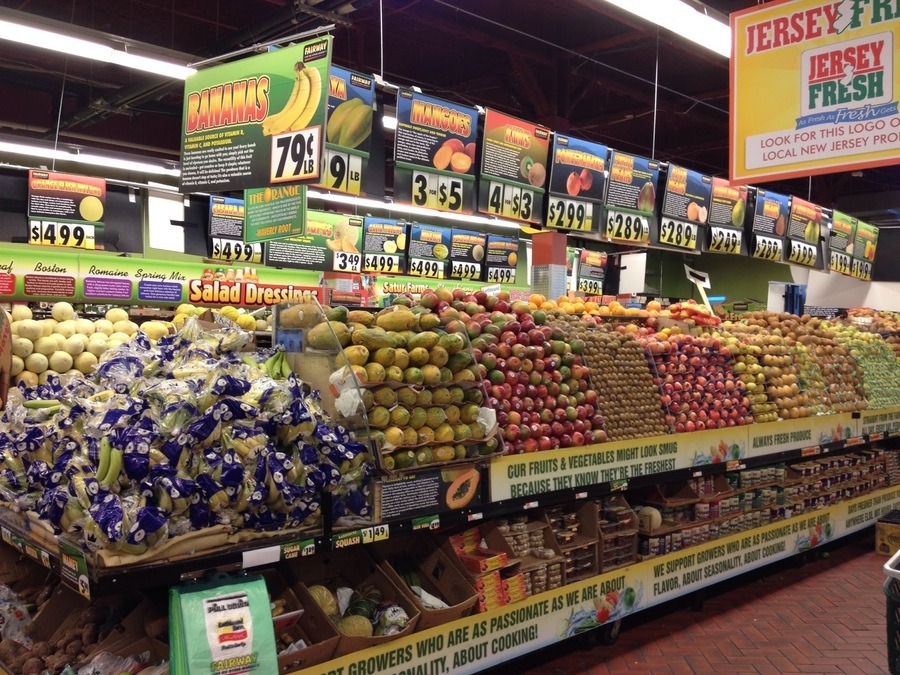 If you're looking for items in quantity or with a lengthy shelf life, the big-box warehouse is the place to go. Yes, Costco provides fantastic bargains on fresh produce such as potatoes. However, if you don't have a large family, you won't be able to use them all before they go bad.
Yeast and Baking Powder
There are a few places at Costco you should avoid before you start filling up your shopping cart. Baking powder, unlike baking soda, is prone to collect moisture, which is the same reason flour goes rancid. Unless you bake every day, it's doubtful that you'll use up a big tub of baking powder before it expires.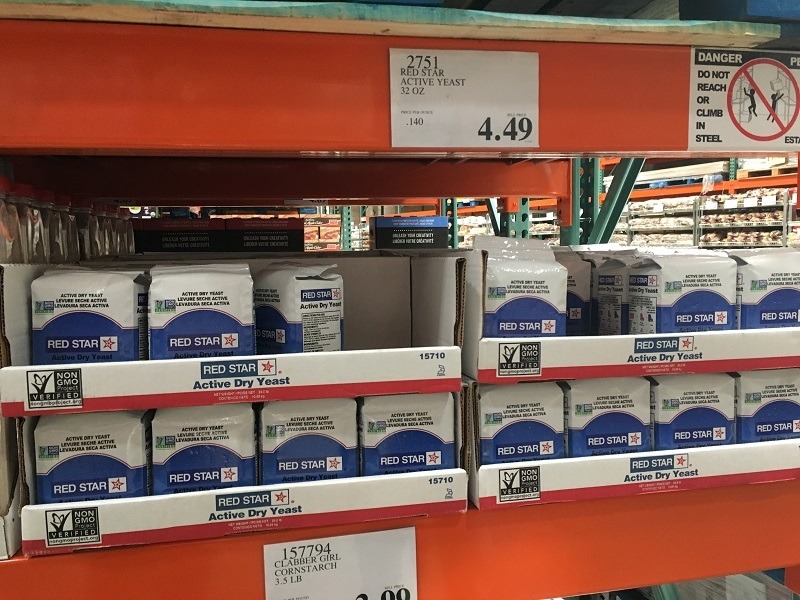 When stored in a cool, dry place, baking powder will stay fresh and active for six months to a year. For dried yeast, it may still work after six months, but fresh yeast may lose its oomph months sooner. For the best results, keep fresh yeast in the fridge and dried yeast in the freezer.
Butter
Costco's house brand, Kirkland, has been killing it in recent years. A few things to know about butter is that "better" butter—yes, that's butter with a greater fat content and a higher price tag—is occasionally the way to go, especially if you're using it straight up slathered on toast.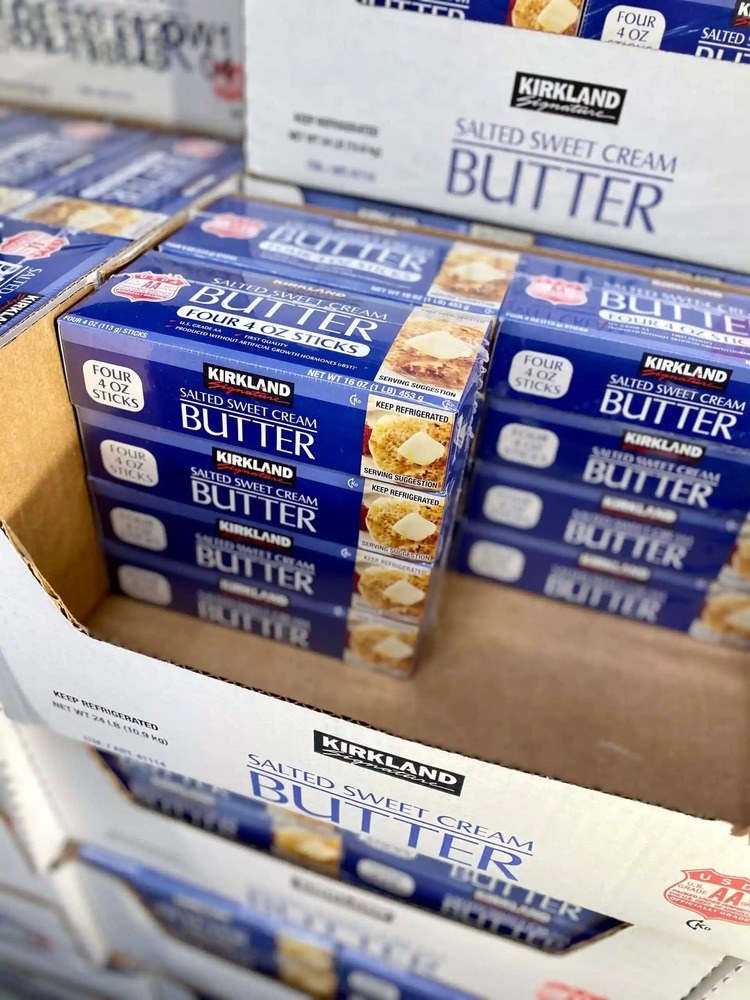 However, for daily butter—butter you may use to bake with, for example—stick butter from your local grocery store will suffice. For Christmas baking and other occasions when you'll need a lot of butter at once, Costco's organic butter is a wonderful buy at a great price. However, you won't need that much butter all at once for the rest of the year.