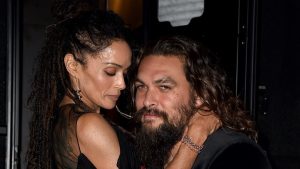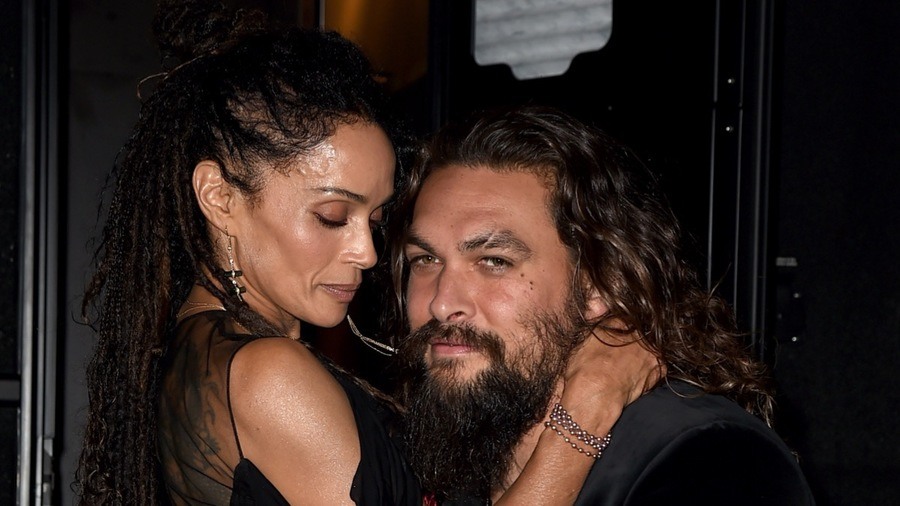 An Unlikely Love Affair: Lisa Bonet & Jason Momoa
By Yuri S.
---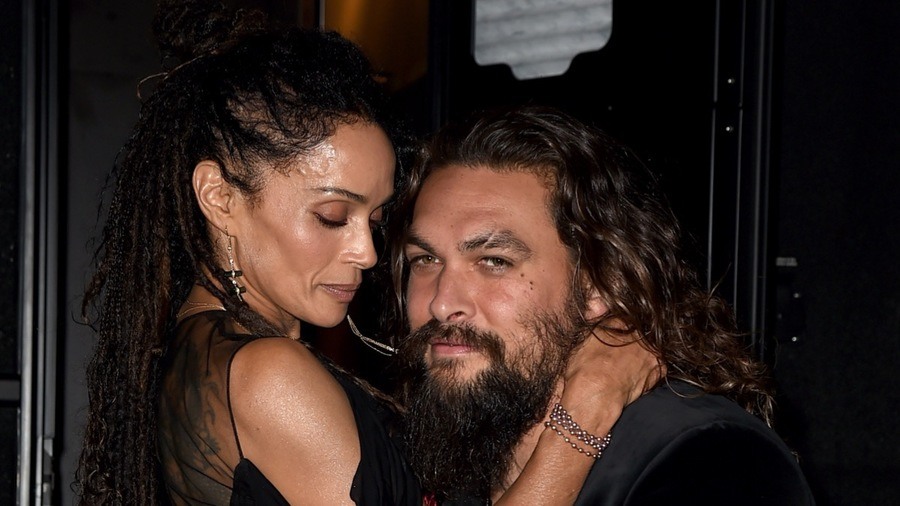 Lisa Bonet was famous long before she met her future husband. Playing Denise Huxtable on The Cosby Show, Bonet was one of NBC's biggest stars. So, when Momoa set eyes on her, it wasn't the first time for him. However, when they met in person, sparks flew almost instantly.
Lisa felt like she had met a caveman. Such was his masculine energy and his no-messing-around attitude. This is partly what she loved about him and what made her want to spend more time with him before she knew him personality-wise. MASSIVE UPDATE: In January 2022, the couple everyone loves announced that they are splitting up. Their words: "The love between us carries on, evolving in ways it wishes to be known and lived." And just like that, after 16 years together, it's the end of an era.
Early Years and a Big Break
Before landing her big break on The Cosby Show, Lisa Bonet trained at the Celluloid Actor's Studio. From there, she started exposing her skills to adverts, even though she was only young, at just 11 years old. It wasn't long before The Cosby Show came a-knocking!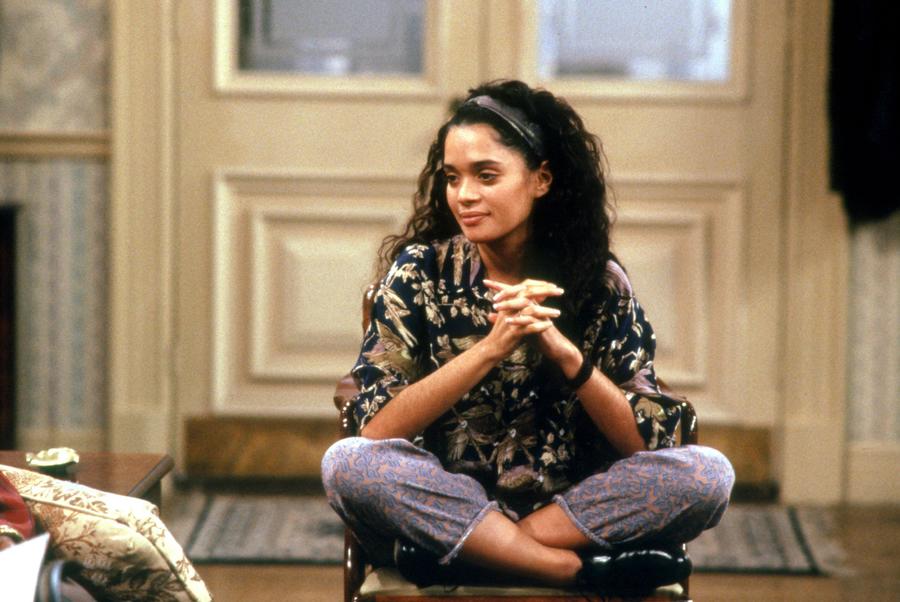 The character of Denise Huxtable saw her earn household name status, and her character was much loved. She starred in more than 100 episodes of the hugely popular show, and she was instantly recognizable from that point onwards. Life would never be the same again.
Denise's New Show
Long before the Kardashians and their endless spin-off shows, The Cosby Show had their own, following the story of Denise as she went off to college. 'A Different World' thrust Lisa into the spotlight even more than before. However, the show didn't last for long.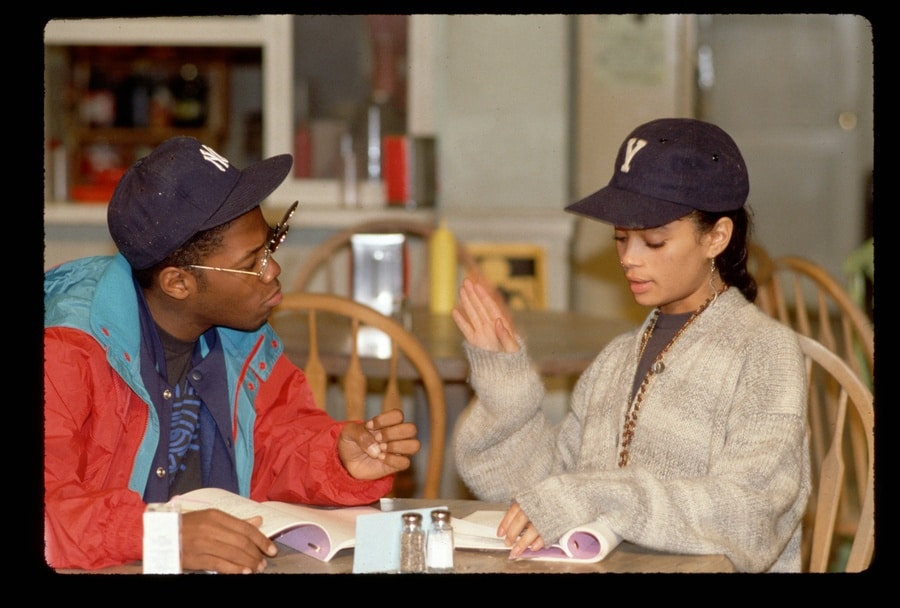 Even though the show was based on Denise, Bonet found that she was written out of the show! She had starred in just 20 episodes of A Different World, and nobody could understand what had led to the axing.
All Becomes Clear
There was much confusion around Bonet's axing, and fans wanted answers. However, the truth became apparent when it was revealed that she was pregnant and wanted some time to adjust and enjoy life as a new mom. So, the producers wrote Denise out of the show.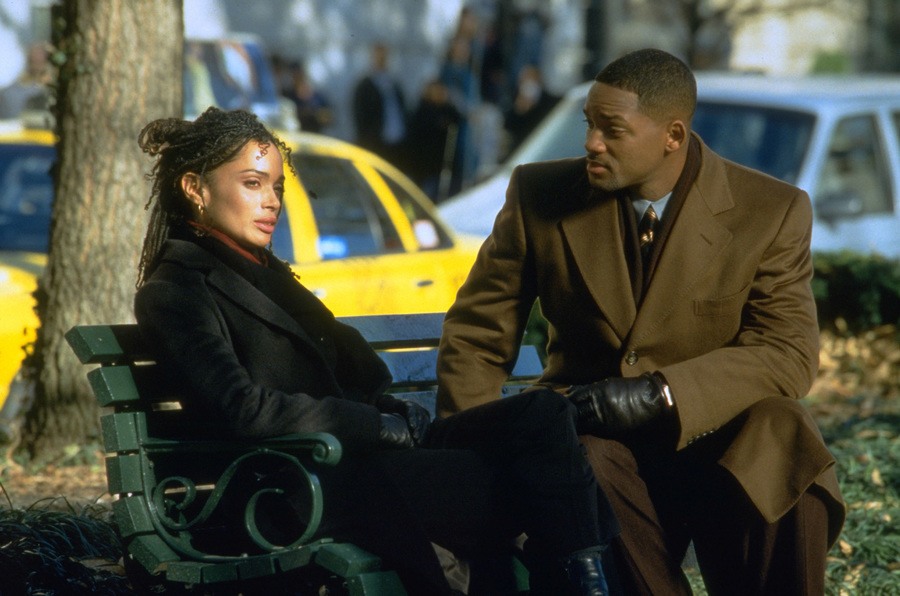 Zoe Kravitz, Bonet's first child, was born a little later the same year, and she took some time away from acting to enjoy motherhood. The year after, Dense reappeared on The Cosby Show but left again in the early '90s to work in Hollywood films instead.
The Big Screen Calls
Having made her big-screen debut alongside Will Smith in Enemy of The State, Lisa starred in High Fidelity, alongside John Cusack. She then went on to play a lead role in Lathe of Heaven and another role in Biker Boyz.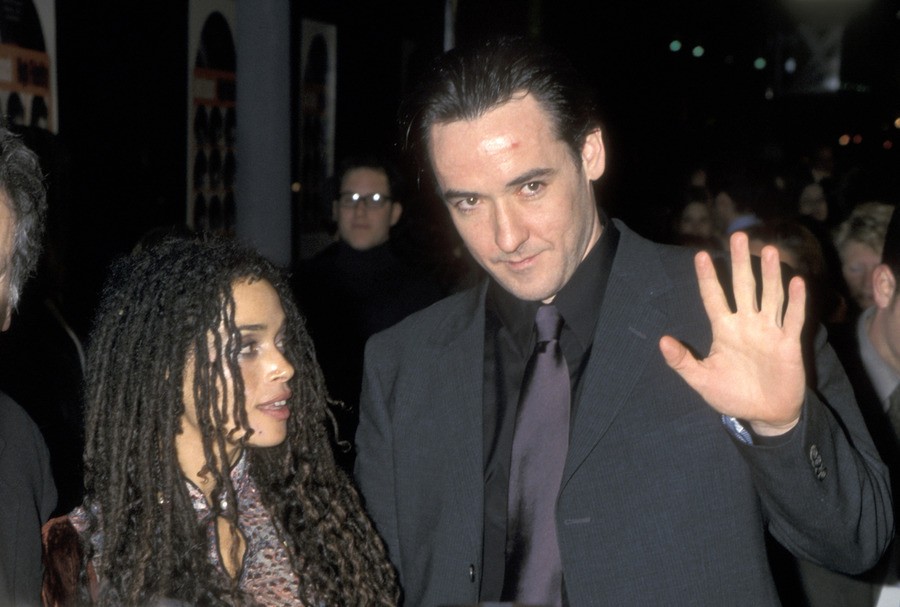 Despite her enjoyment of the big screen, she missed TV acting and decided to return to her roots. However, she didn't intend to close the door on big-screen acting, and she wanted to go back to the series instead for a while.
Living on Mars
Bonet's first foray back into TV acting was the lead role on Life on Mars. Playing Maya Daniels, she then went on to play a few other parts on TV. She also took another lead role on Ray Donovan on Showtime.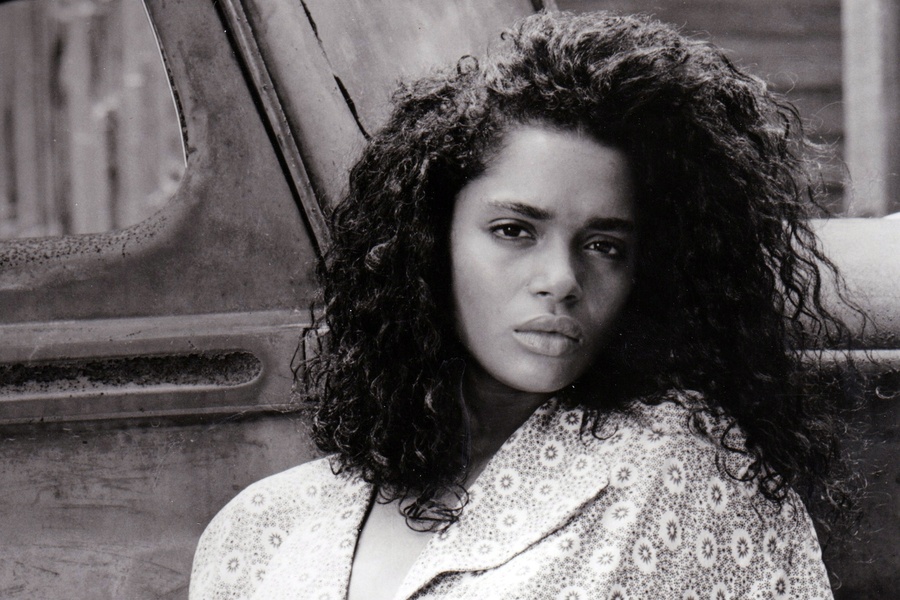 Nobody could accuse Lisa Bonet of ever being made for mainstream as her beauty and her desires to be artistic always shined through. She starred in indie films and shows, including Jelly wolf, based on the famous Chanel No five perfume.
We Can't Ignore Lenny Kravitz
Before Jason Momoa was on the scene, Lisa Bonet was married to another star, rockstar Lenny Kravitz. Sharing daughter Zoe, the couple were A list gold and were pictured whenever they stepped foot outside.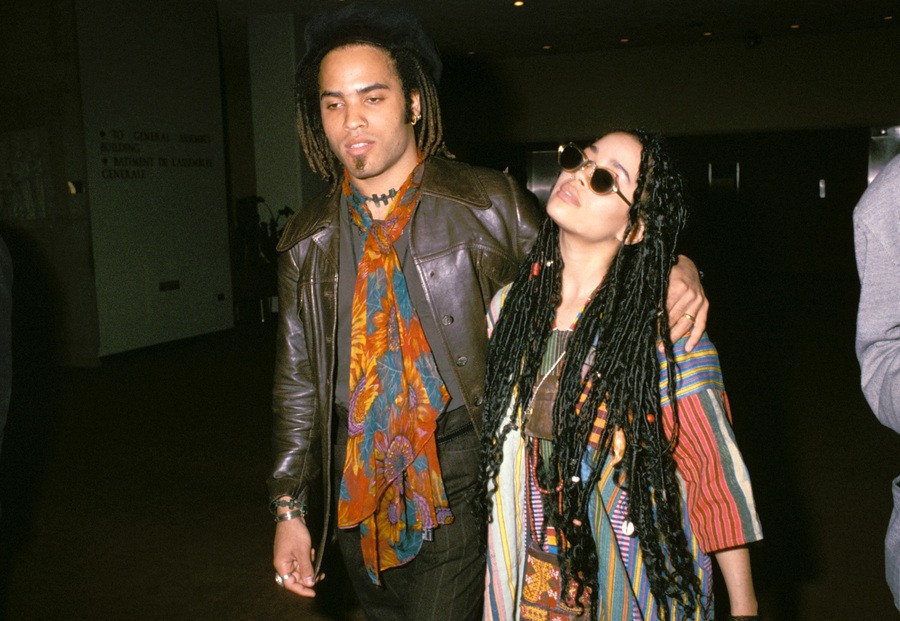 The couple was married, and in love, and despite Lenny's touring and Lisa's acting work, they made it work between them. Although pictured together a lot, Bonet declined to talk about her marriage too much and preferred to focus on work.
In The Days Before Rock Music
Kravitz was a rock god; he was just another struggling musician, trying to make it big. This was when he met Lisa Bonet. They co-wrote several songs together, which featured on his first album, and at that time, Lisa was the more famous of the two.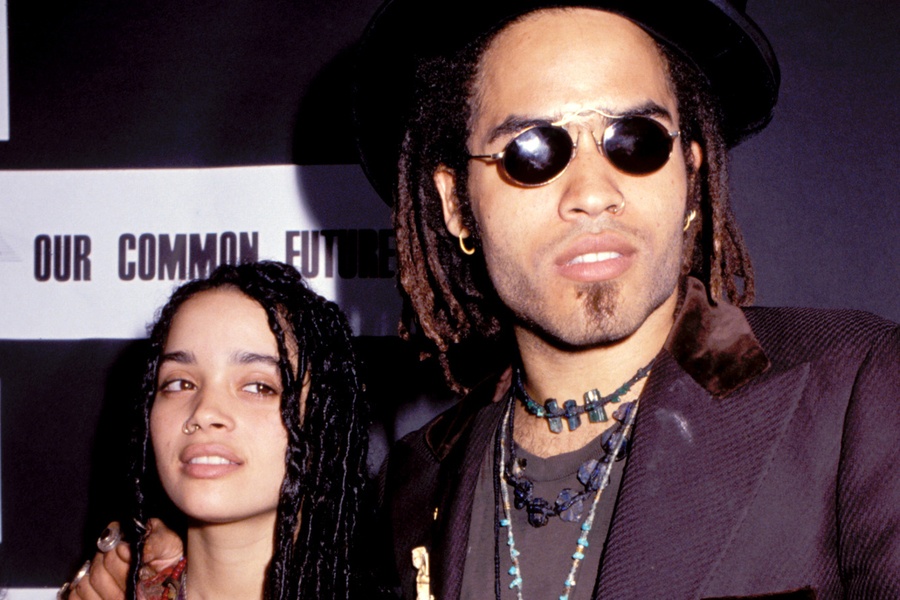 It seemed like they were completely and utterly in love. They were sharing a daughter, a passion for art, and being pictured everywhere. However, the path towards true love rarely runs smoothly, and they ended their marriage in 1993. Fans around the world were confused and heartbroken about the news.
Taking Things Too Fast
After the split, Bonet went on record to say that she married Kravitz too quickly. They were so caught up in the love and connection they shared and they rushed into marriage. She felt that was their downfall in the end.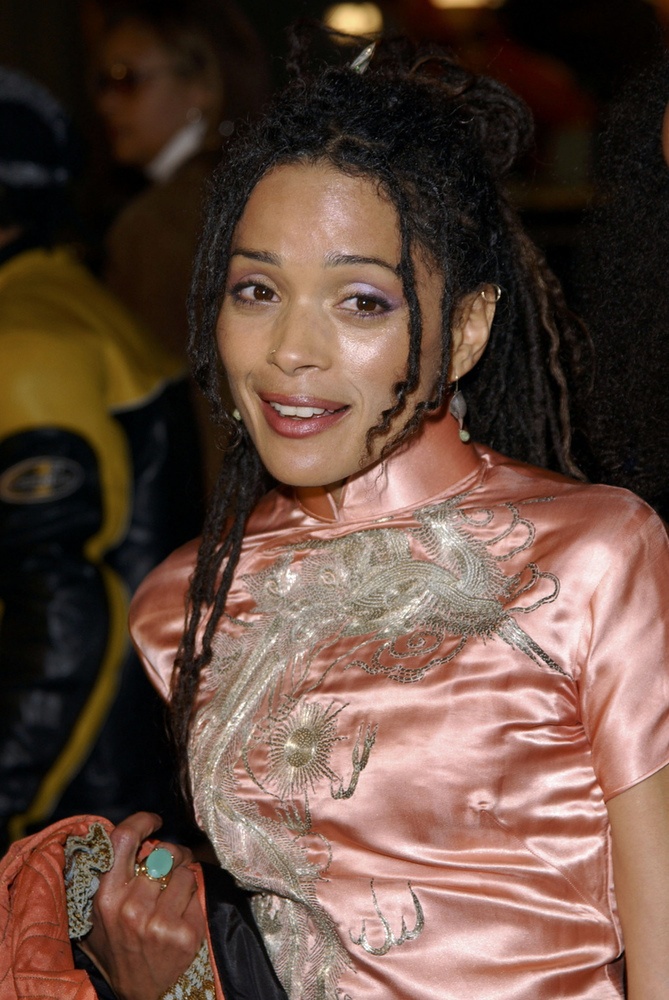 Perhaps that is why when she met Jason Momoa, she didn't consider marriage until 12 years of dating. Momoa says he knew from the start, but Bonet took her sweet time and made sure that she didn't make the same mistake twice.
No Bad Blood
Some Hollywood marriages end bitterly, with harsh words uttered, but the same cannot be said for Kravitz and Bonet. The two simply felt they rushed into things and had nothing but love and good words to say about one another. They also share a good connection for the sake of their daughter, Zoe.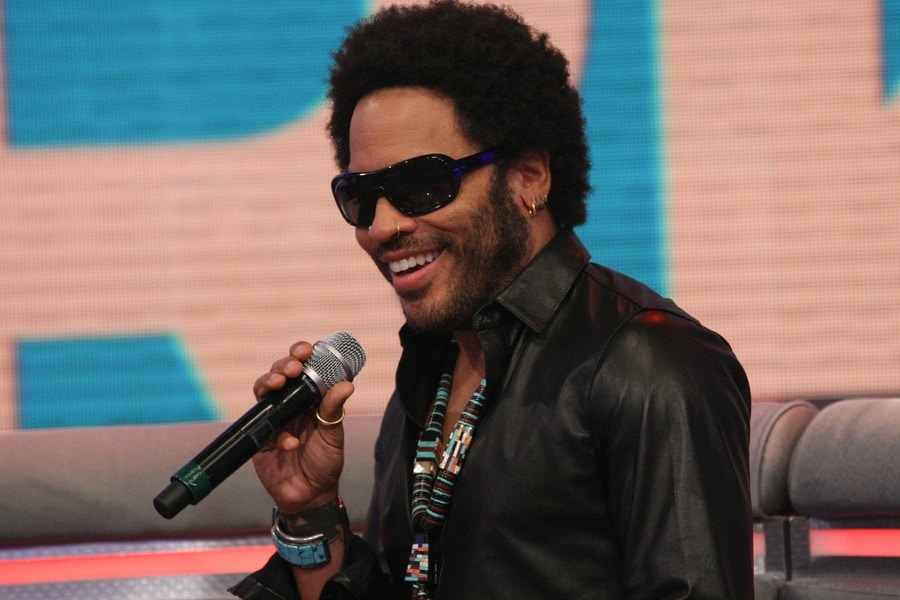 As Zoe grew and became an actress in her own right, she spoke out about her parents' close relationship, almost acting like siblings. This solid grounding and mutual love have allowed them to raise Zoe positively and lovingly.
Not Your Usual School Pick up
Not many children can boast of being picked up from school by a famous rockstar, but Zoe Kravitz had that to brag about from a young age. She often talked about how he would turn up in leather pants and sunglasses, with all the other parents staring!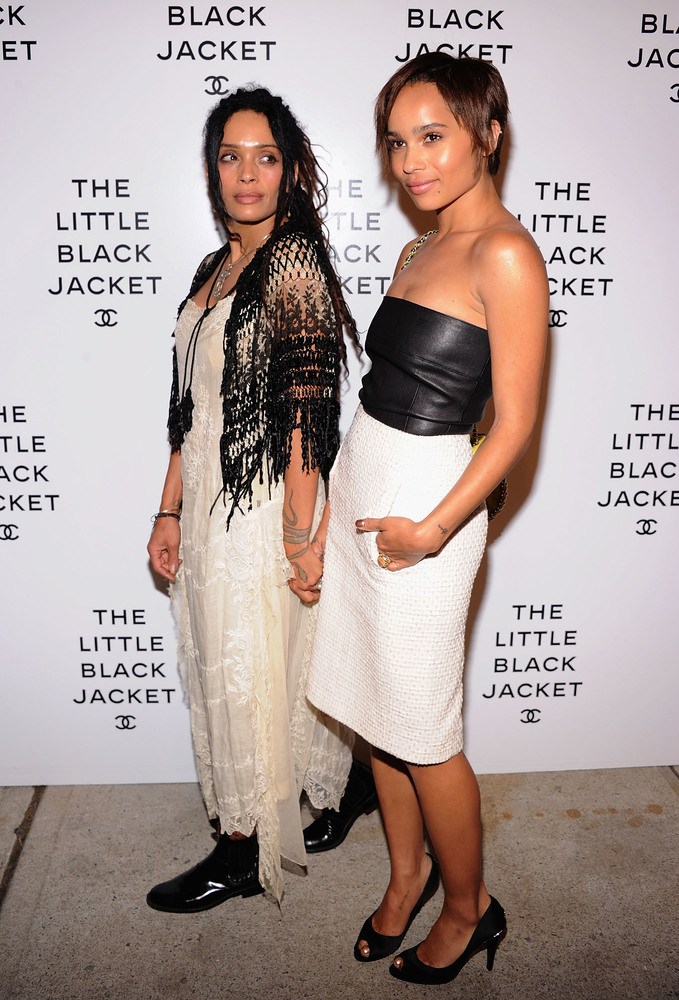 Zoe often had a fun and eclectic upbringing, which is probably why she is so level-headed and robust today. She often speaks about the time her father pulled her out of school for a month so that they could go on a trip to the Bahamas. That's special!
Forced to Adjust
Life is often throwing us curveballs, and it certainly did that to Lisa Bonet and her daughter when they were cast out onto the streets in 1994. A strong earthquake damaged their home and forced them out, but thankfully, her mother could put them up until the house was repaired.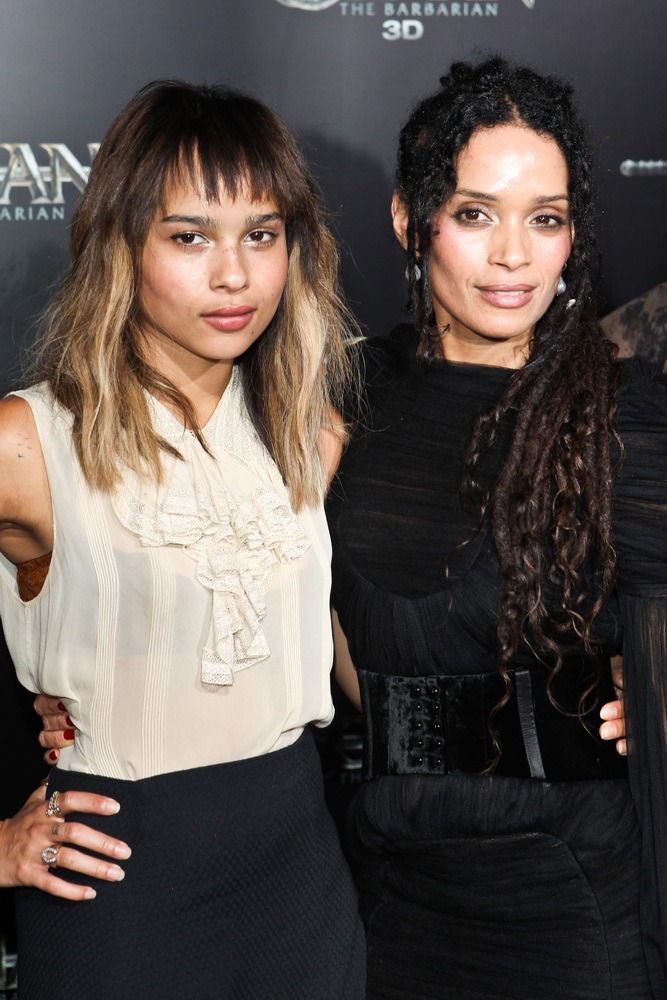 During times like this, you need to rely on your nearest and dearest to help you out, and Bonet is ever thankful to her circle for being there when she and Zoe needed it. With no home to call their own, she found out who her true friends were thanks to the natural disaster.
Sometimes It's Just Not Meant to be
Whenever Lenny Kravitz is asked about his ex-wife, he gushes about her. When speaking to Oprah in 2013, Kravitz again echoed the fact that the two simply met too young and rushed into things, but that they had a very passionate love for one another that took over everything.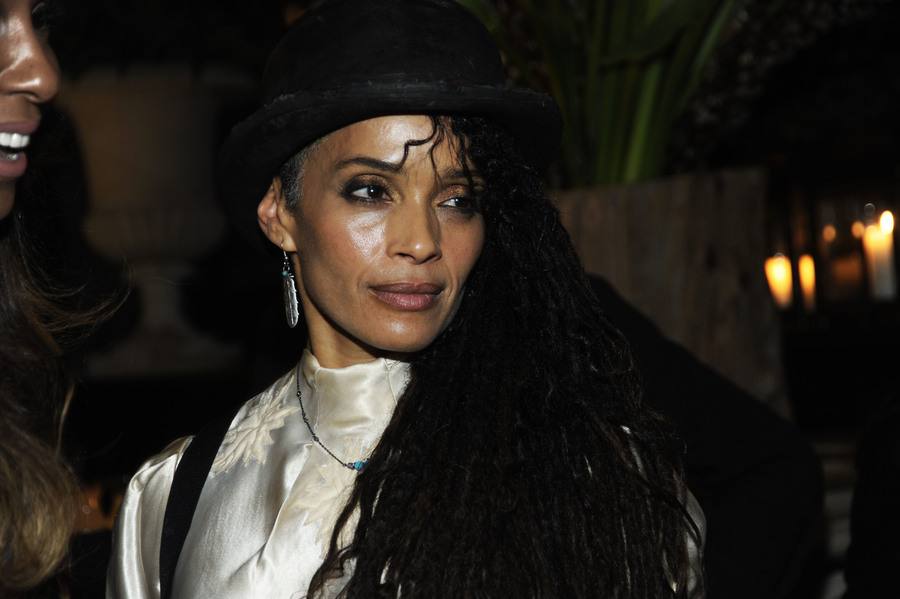 He also pointed out that their relationship was a gift because they had Zoe. The couple divorced in 1993, and the whole thing was amicable and mutual. For once, there were no dirty secrets aired in the middle of Tinsel Town!
History Repeating Itself
Perhaps Bonet has been able to navigate her way through having a former rockstar husband and an amicable divorce because her parents also had the same experience. Her father was an opera singer, and her parents divorced when she was still a child.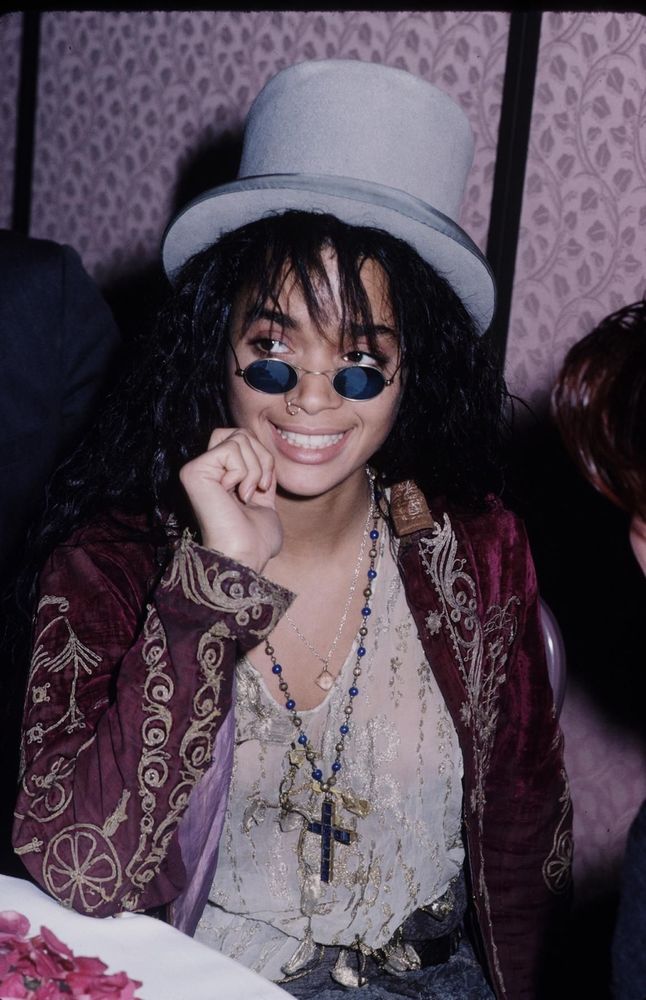 After her parents split, Bonet stayed with her mother in LA but often visited her father in New York; however, after her mother sadly passed away, she moved into her father's house in New York. These experiences helped shape who she is today.
Being Race in Hollywood
Lisa Bonet has made no secret of her struggles when being selected for roles in Hollywood. Having grown up as a mixed-race woman, she was often stereotyped by producers when auditioning for roles. This is something that has always caused her confusion.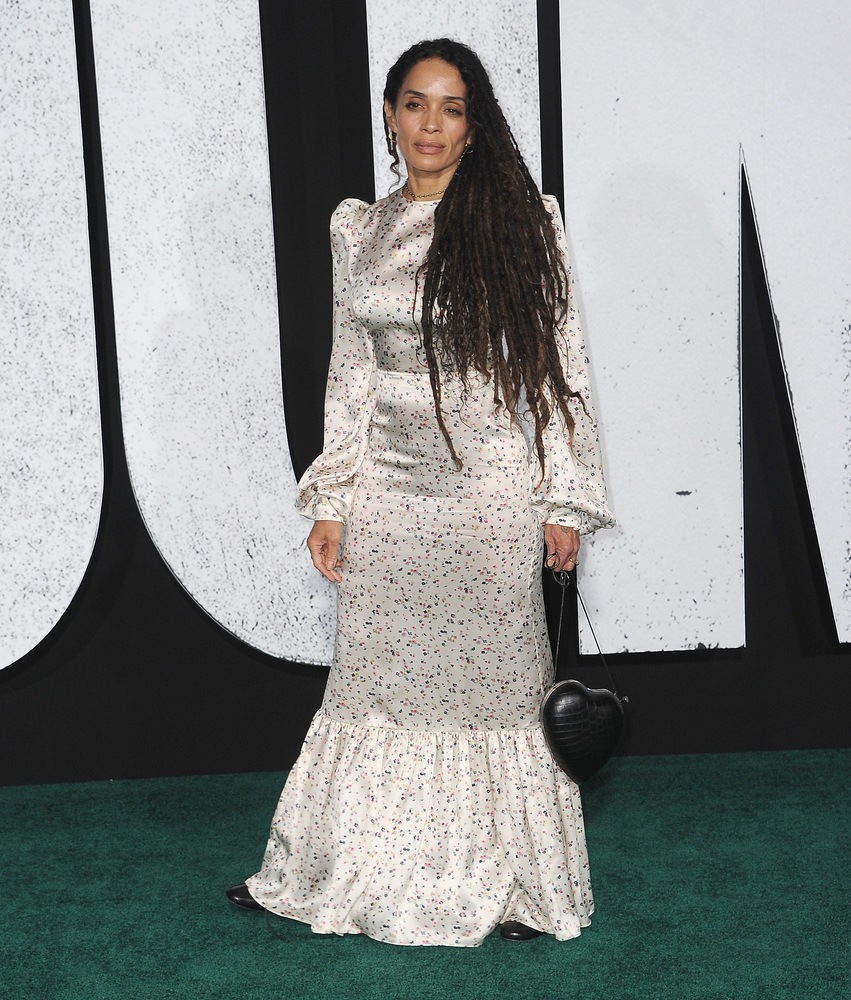 The most prominent example of this was when she auditioned for a part in The Dark Knight. She wasn't cast in the movie as the producers didn't want to move in a direction that could be classed as 'urban.' This caused Bonet a lot of upset and annoyance throughout her career.
Trying Not to Let it Bother Her
While Bonet tried not to allow her struggles as a mixed-race actress to bother her, she admits finding it difficult. She often kept everything bottled up inside, which caused her a lot of distress earlier in her career.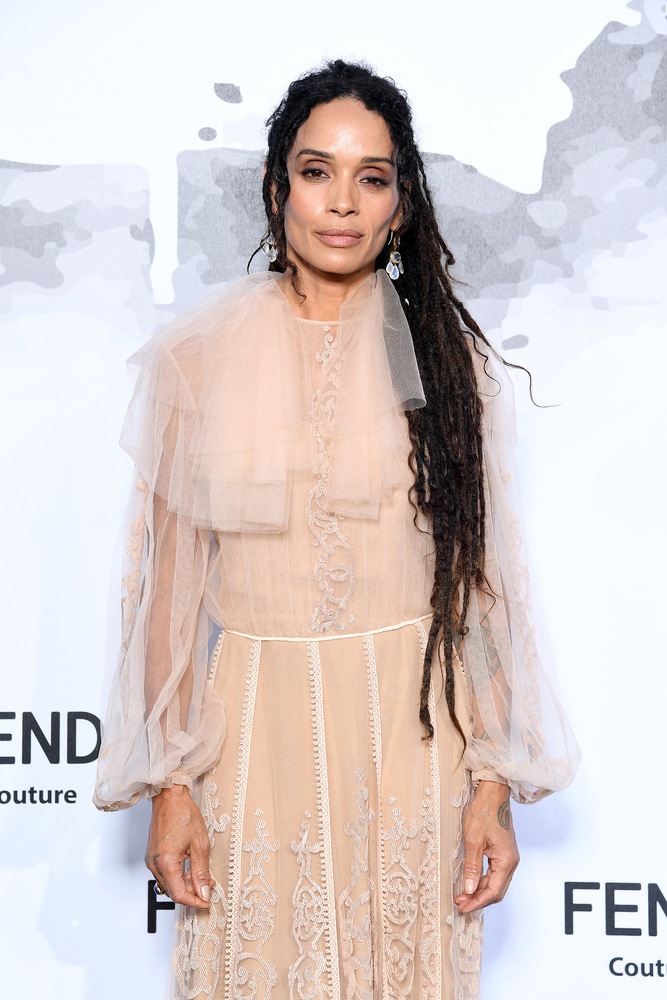 Even now, the same problem still arises occasionally. This still causes Bonet the same pain because there is no sense in the situation. A person can struggle with any issue, regardless of the color of their skin. This is something she has often put on producers but receives the same answer.
A Big Fan, a Future Husband
Even though Bonet struggled to achieve some of the Hollywood roles she wanted, she maintained her vast fan base from The Cosby Show. One of those fans was Jason Momoa, sitting at home as an 8-year-old boy, watching Denise on the small screen.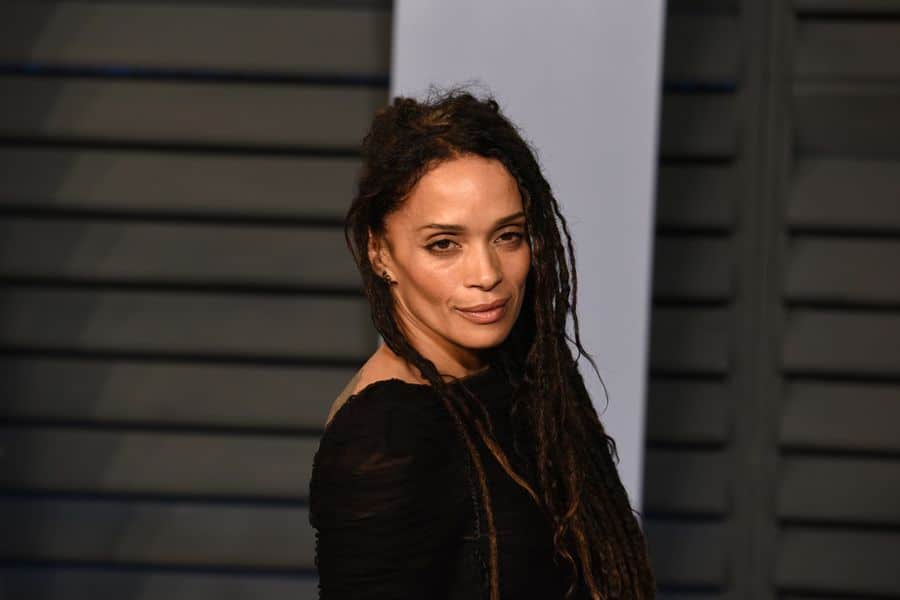 Of course, we now know that Bonet and Momoa ended up marrying but at the time, the young boy could only dream that one day he would be walking his very own Denise down the aisle. It seems that dreams really can come true!
A Change is as Good as a Rest
After her divorce from Lenny Kravitz, Bonet wanted to shake things up in her life. So, she decided to change her name legally. She became Lilakoi Moon. For her work, however, she kept Lisa Bonet to maintain her recognition.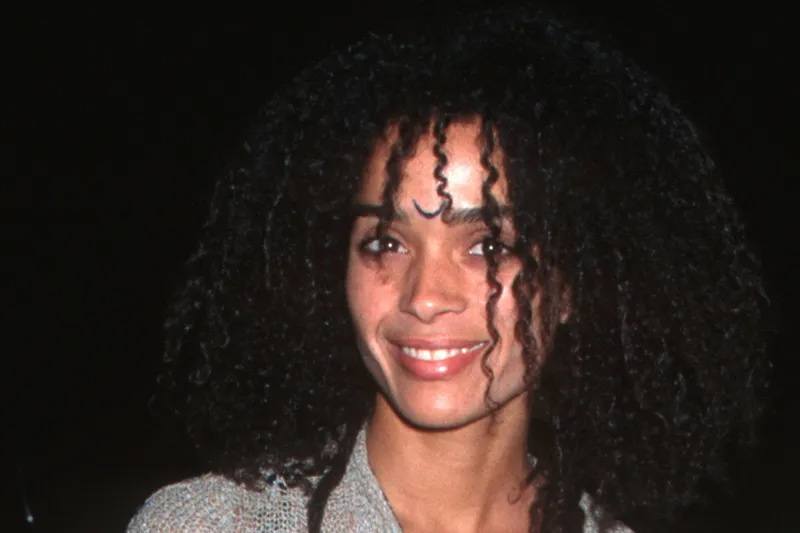 Bonet has never spoken out about why she decided to change her name to Lilakoi Moon. The only comment she has ever made is that it was a personal choice for a personal reason. Even famous people are allowed to keep their secrets!
A Twist of Fate
You could argue that Lilakoi Moon sounds a little Hawaiian, and that would point you towards one Jason Momoa, a Hawaiian. Did she have an inkling of her future? Maybe she had a crystal ball? We don't know for sure, but it's a bizarre twist of fate and one that links well with her future.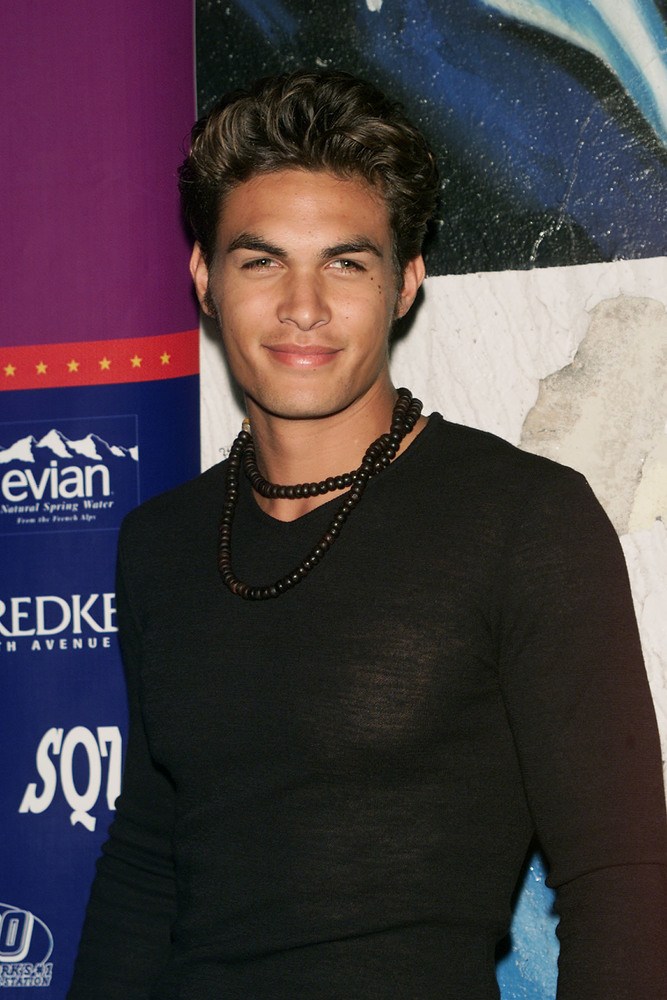 Momoa was a marine biology student before becoming an actor and moved to Iowa to continue his education. In 1999, he bagged a role on the famous TV show spin-off Baywatch: Hawaii and never looked back from that moment.
A Rising Star
The TV roles kept on coming. Momoa's acting skills and good looks won him a long-running role on Stargate Atlantis. In the show, he starred as a soldier named Ronon. From there, he was often cast in roles that required a rugged and manly persona.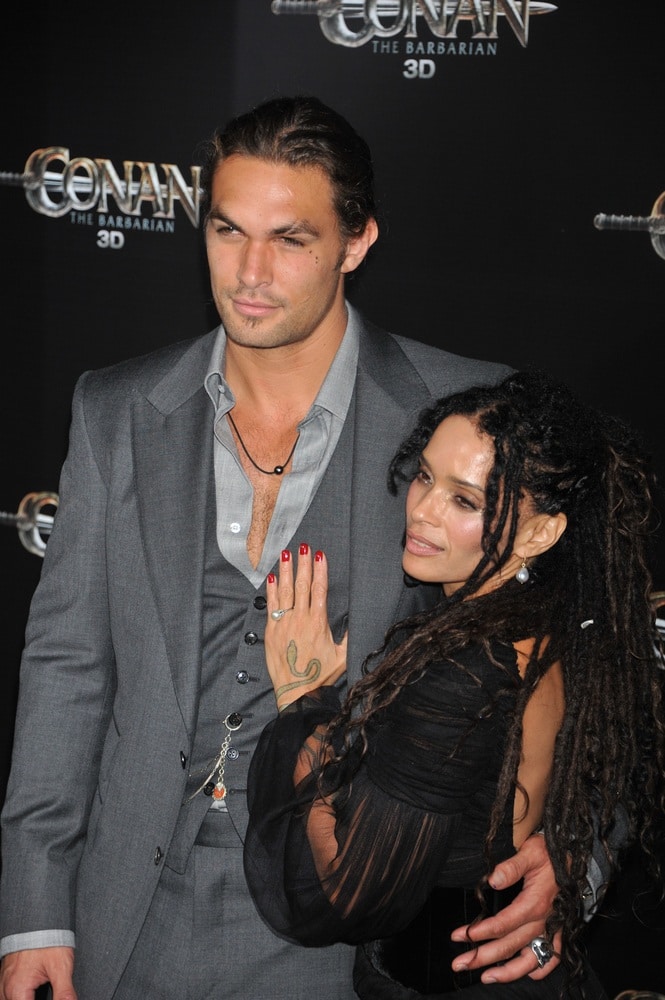 The same kinds of roles continued, and after leaving Stargate Atlantis, Momoa was successful in his bid to play Conan in Conan the Barbarian. This was back in 2011, and his star has continued to shine role after role, moving from the small to the big screen.
A Huge Break for Momoa
You might know Momoa for playing Aquaman, but he held a huge role, one with cult status before that. Cast as Khal Drogo in Game of Thrones, Momoa achieved superstar status and an army of adoring fans following him wherever he went.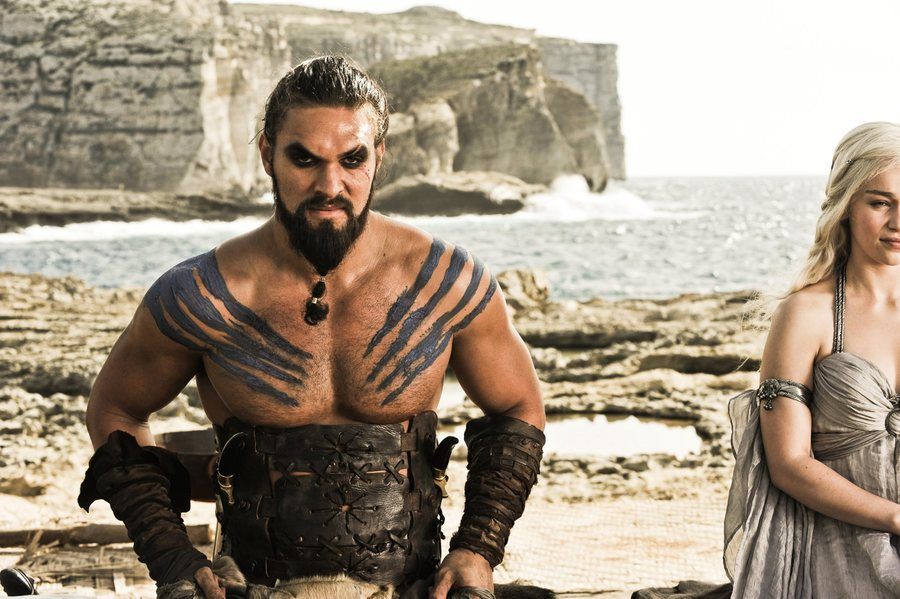 Up until this point, Momoa was being cast in the same kinds of roles which brought him some degree of frustration. So, following his Game of Thrones role, he decided to co-write a Road to Paloma and played a different position.
Here Comes Aquaman!
Momoa was thrust into the mainstream when he was cast as Aquaman. Having been introduced to the DC universe, he never looked back. His fan base grew to massive amounts from this role, and he became the heartthrob we all know today.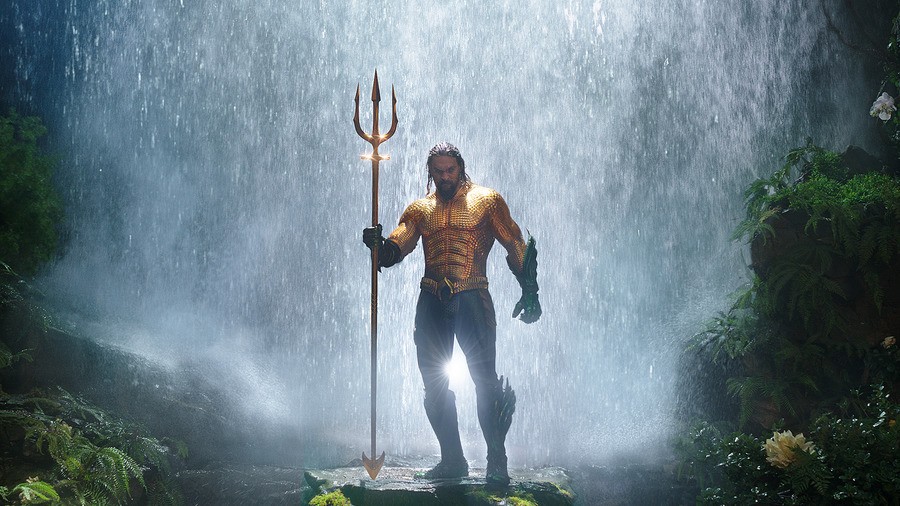 With the Aquaman film being released, Momoa seemed to be everywhere, which also shined a light on his marriage. However, Momoa has always been a laid-back guy, and he seemed to take everything in his stride, comfortably and confidently.
Plenty of Projects on The Horizon
It seems like the role of Aquaman has only helped Momoa's star shine even brighter. He has several projects in the works currently, and a notable one is a sci-fi film called Dune. This will allow him to showcase his skills differently and perhaps open him up to a whole world of new fans.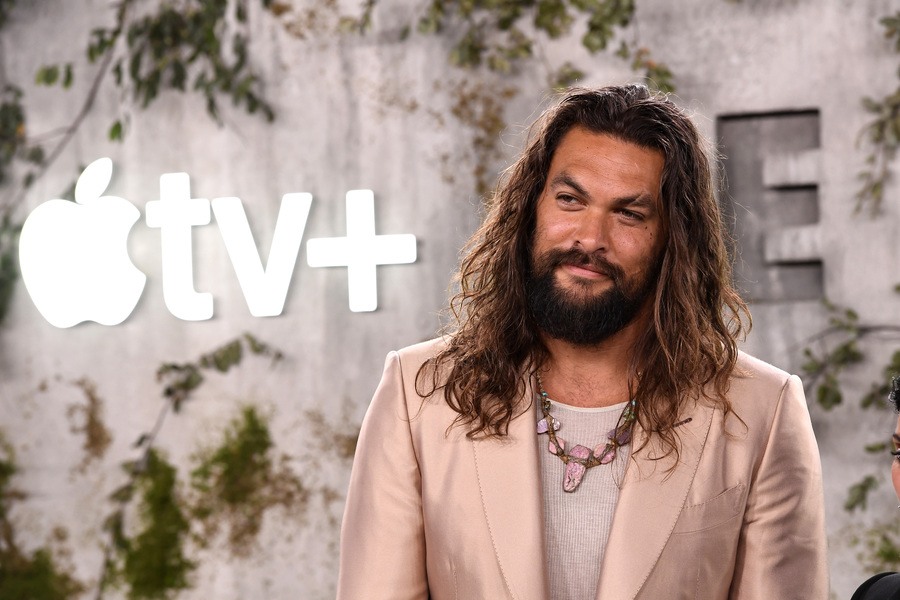 In addition, Momoa will take to the world of TV streaming as he plays a role in See, an Apple series. In this, he will play a warrior (another one) named Baba Voss. Set in the future, this role looks set to be grittier than his other previous characters.
When Hearts Collide
Jason Momoa and Lisa Bonet went public with their romance in 2005. Having dated for many years, there were rumors that the couple got married just two years after going public, but that seemed to be just that – a rumor. However, it was to come true soon afterward.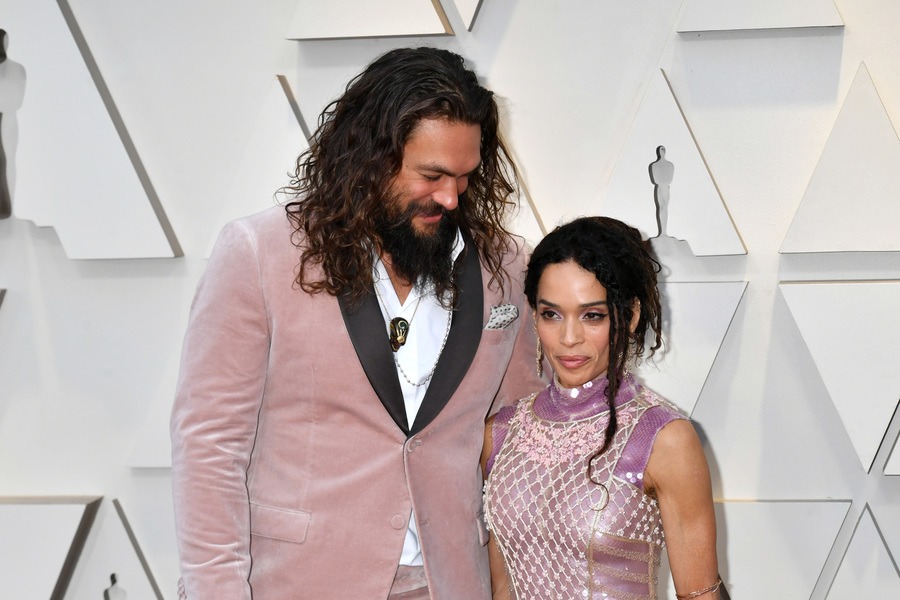 We had to wait for twelve years of dating before the two eventually walked down the aisle. You could argue that they were already unofficially married, having been together for so long. But Bonet wanted to take her time and make the right choices following her first marriage.
A Simple, Secret Ceremony
When Bonet and Momoa married, they didn't want a big showbiz affair. They tried to keep as much of the wedding out of the public eye. They're a very private couple! So, in 2017, they had a small ceremony in California with just their nearest and dearest in attendance.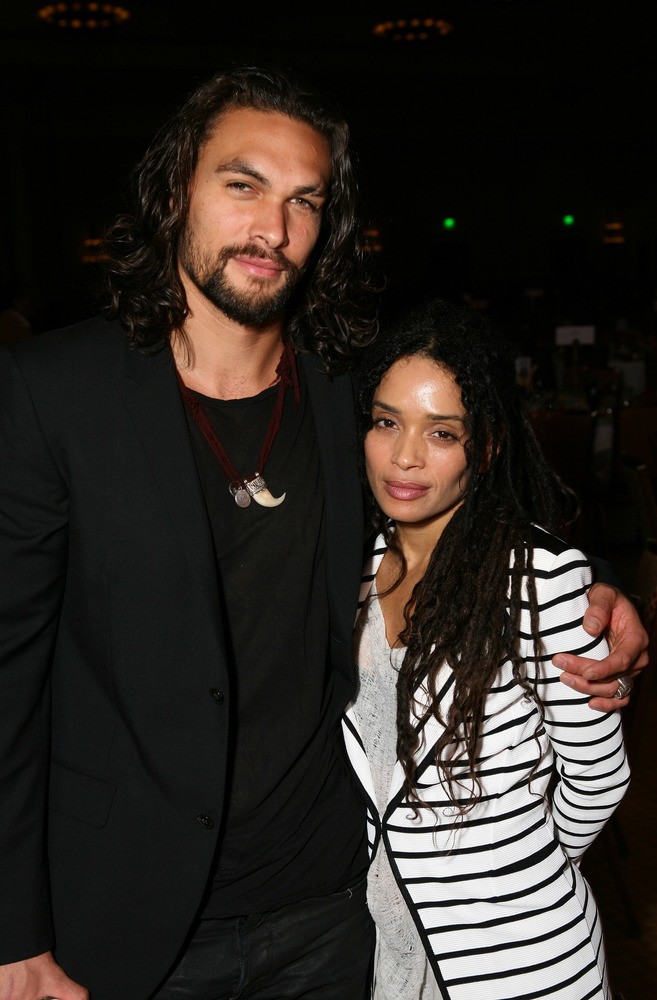 Of course, word soon leaked out that the couple was officially married. Some were surprised because, having been together so long, they thought they were already married. Of course, Momoa made no secret of his aim to make Bonet, his wife from very early on!
A Natural Approach to Parenting
Lisa Bonet likes to keep screens and devices out of her children's lives as much as she can. Instead, she wants them to go outside and play in nature. This is something that both she and Momoa agree on when it comes to raising their children.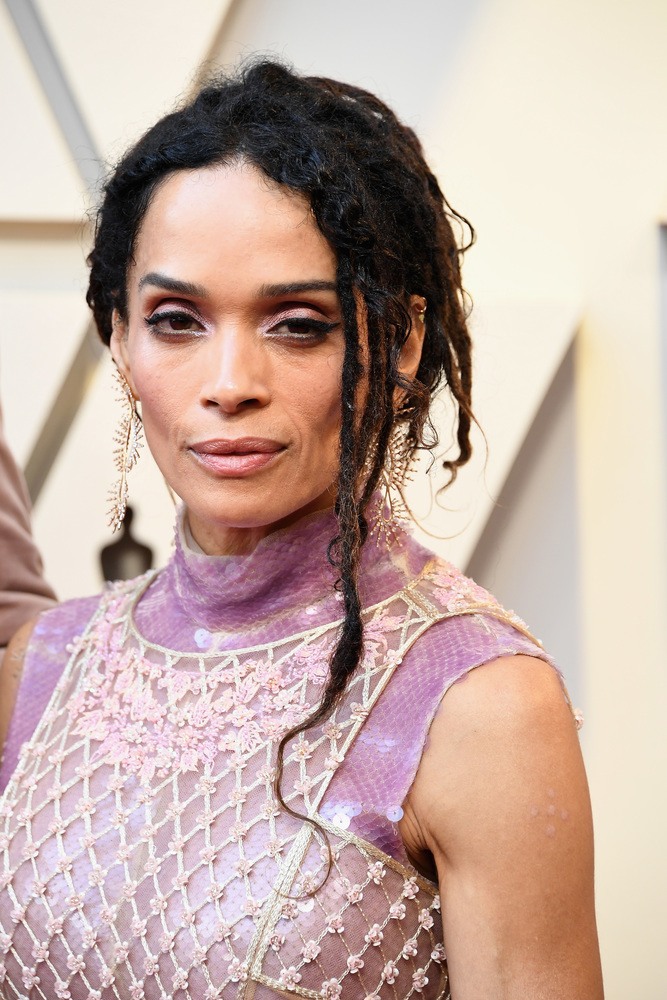 By heading outside to play, Bonet wants them to use their imaginations and dream up big new worlds for themselves, just as she did when she was younger. This is something we could all take a lesson from, don't you agree?
An Alpha Male with a Soft Center
Bonet loves Momoa because he is a strong alpha male character, yet he can still be soft, silly, and loving with her and their children. Having grown up with parents who split when she was young, Bonet appreciates how strong Momoa is.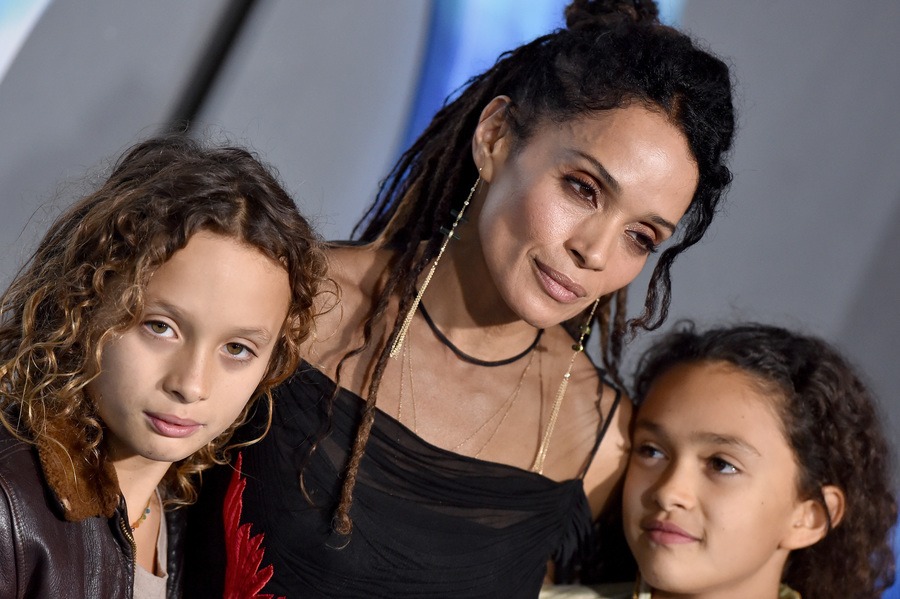 It's not just his muscular physique that makes him the alpha male type but his confidence, ability, and desire to look after his family. This is something which Bonet has often said drew her towards him and what keeps her by his side.
An 8 Year Old's Dream
We know that 8-year-old Jason Momoa sat at home watching The Cosby Show and fell in love with Denise. But did you know that he pointed at the TV screen and said "that's the one" when he saw Lisa?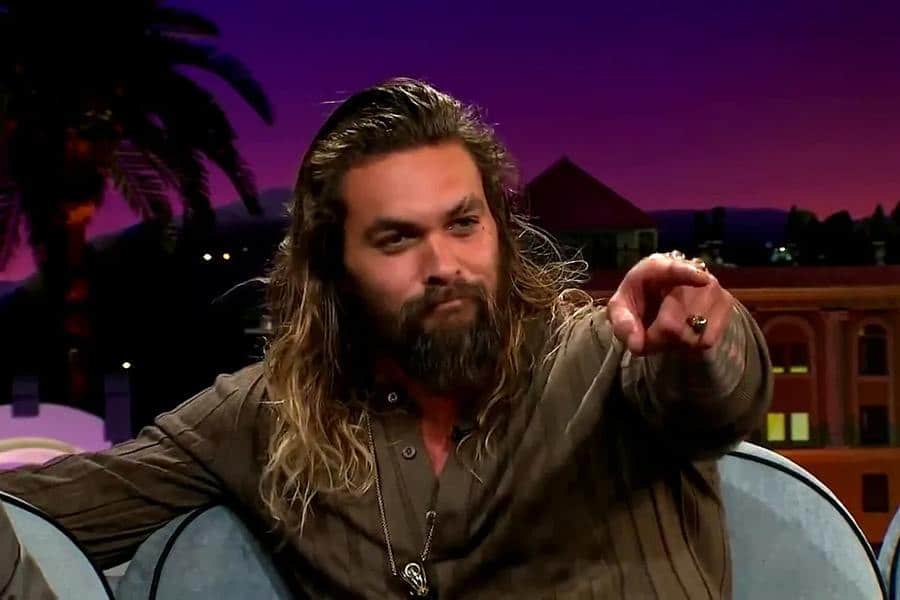 Not only did he make a point of stating his desire, but he told his mother and anyone else who would listen that he would meet, fall in love with, and marry Denise from The Cosby Show. Of course, that happened to be Lisa Bonet, and his predictions proved very true!
Saving His Blushes
Even though Momoa will openly tell you about his childhood crush these days, he decided to keep it quiet when he first met Bonet. He didn't tell her for quite a while. For sure, he feared that she would run for the hills if he told her!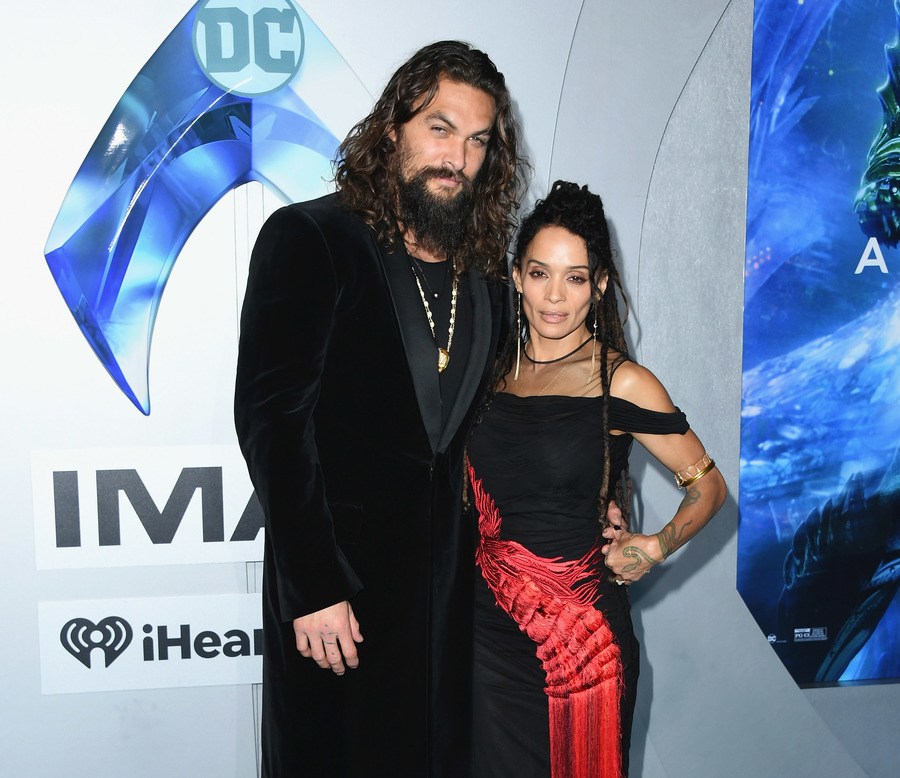 After meeting her in real life, he decided that he wanted to be with her and tried every trick in the book even more firmly. He didn't have to try that hard as Lisa Bonet fell in love with his rugged charm not too long after meeting him too.
A Jazzed up First Meeting
You're probably wondering how the two lovebirds met. Well, they set eyes upon each other in a jazz club in 2005 in New York City. At the time, Momoa was living in a hotel, and he said that after meeting, he got her to take him home. What that means, only he knows!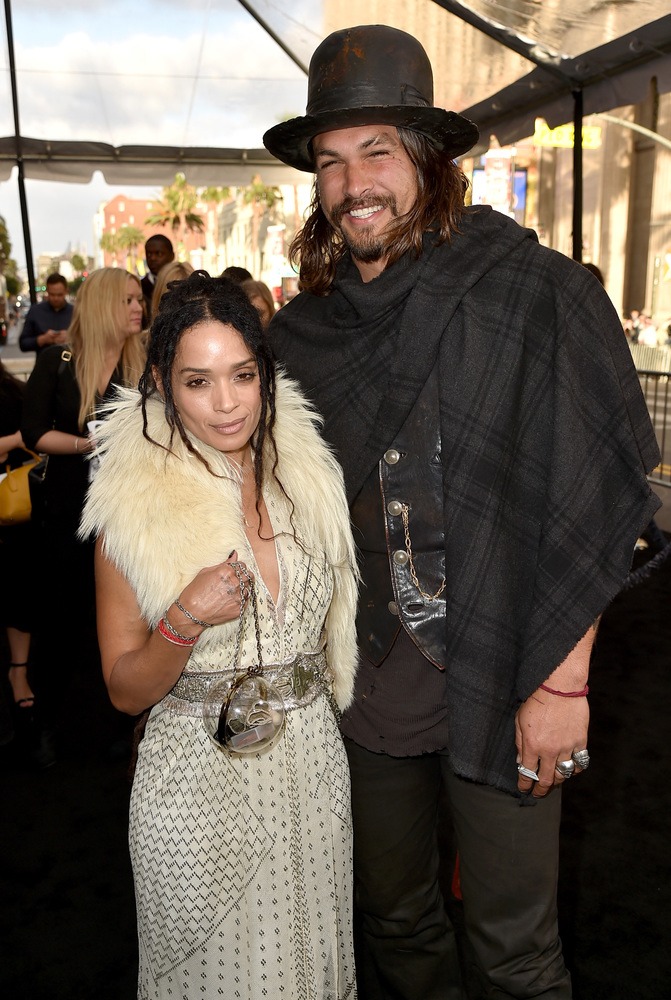 You can only imagine the sheer joy Momoa felt at meeting his dream woman in the flesh. It must have got even better when she seemed to enjoy his company and reciprocated his affection too. Maybe love at first sight does exist?
He Wasn't Cool
Jason Momoa was known as a cool, calm, and chilled person. But, when he first met Lisa Bonet, he was anything but. He tried to maintain his composure, but when her back was turned, he couldn't hold his smile in and waved his arms around like a child!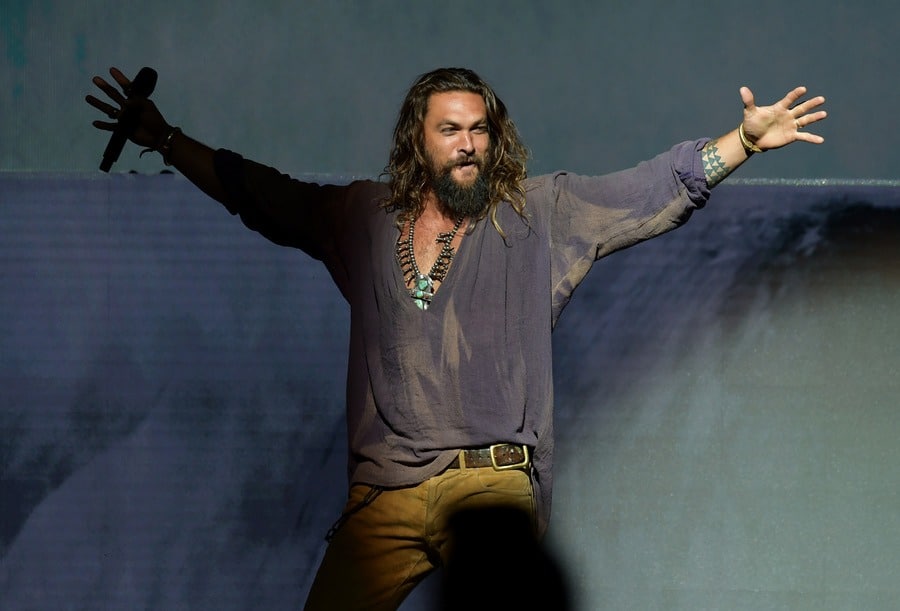 After their first meeting, the couple met several more times and seemed to hit it off every time. Things slowly moved towards romance, and Momoa finally got the woman he claimed at just eight years of age on the TV!
A Simple First Date
Momoa was keen to show Bonet just how laid back he was. After meeting at the jazz club, Bonet dropped him back at his hotel, but they first went to a cafe and ate grits, washed down with Guinness. Simple and effective!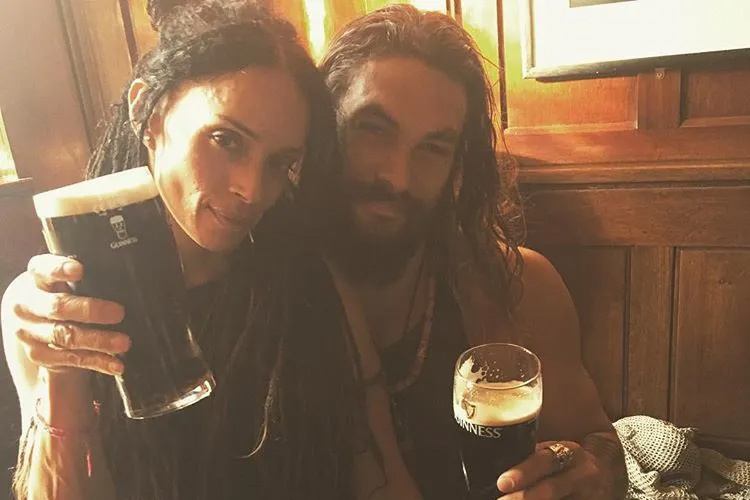 He was head over heels pretty soon after meeting her, but Bonet took a more pragmatic approach. Having been married before, she didn't want to rush. However, she did point out later that she loved his caveman vibes from the start.
A Slow but Definite Burn
Momoa was in love very quickly, but Bonet took her time. However, it didn't take long before the two were equally as in love. When love finally did come, it hit Bonet like a truck, and she found that she had finally met someone with who she wanted to spend the rest of her life.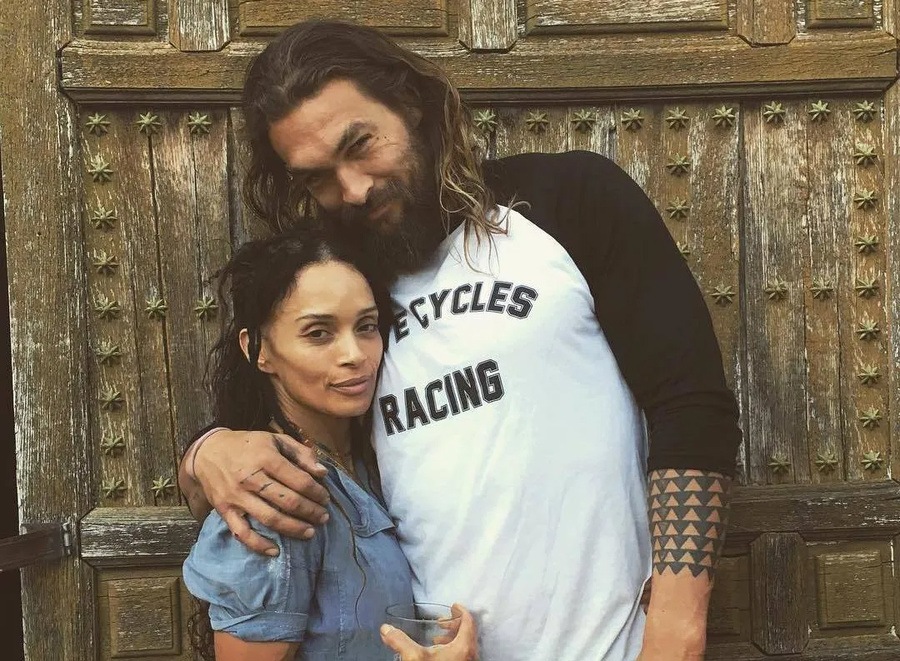 Perhaps it is Bonet's laid-back and sensible mind that has allowed her relationship with Momoa to flourish to the extent that it has and will allow her to remain good friends with her ex-husband and father to her daughter, Zoe.
Right Place, Right Time?
If you ask Jason Momoa, he believes there was some magic in their first meeting. He will tell you that he was in the right place at precisely the right time. However, he also noticed another cool feature about Bonet – the fact that they both had dreadlocks.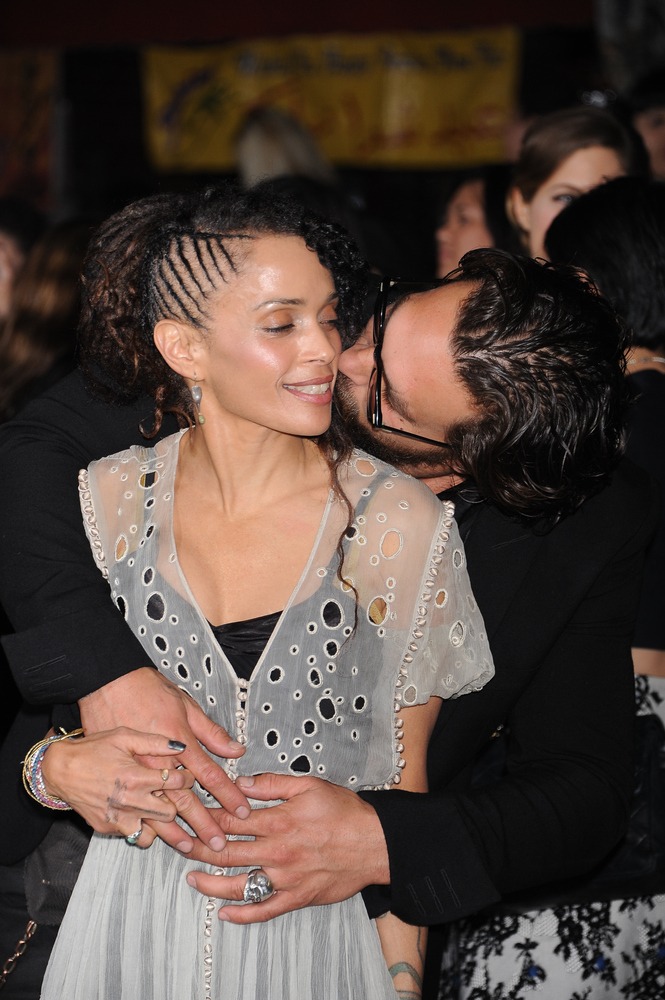 Could it be that couples who have the same hairdo are meant to be? Probably not, but it's just another reason why the couple gravitated towards one another and had so much in common. In this case, it was just a sidenote to something that was probably just meant to be.
A Strong Father Figure
The fact that Jason is such a strong father figure in her children's lives is what impressed Bonet. Having had a turbulent childhood, his alpha male stance gives her comfort and helps to add stability to their family lives.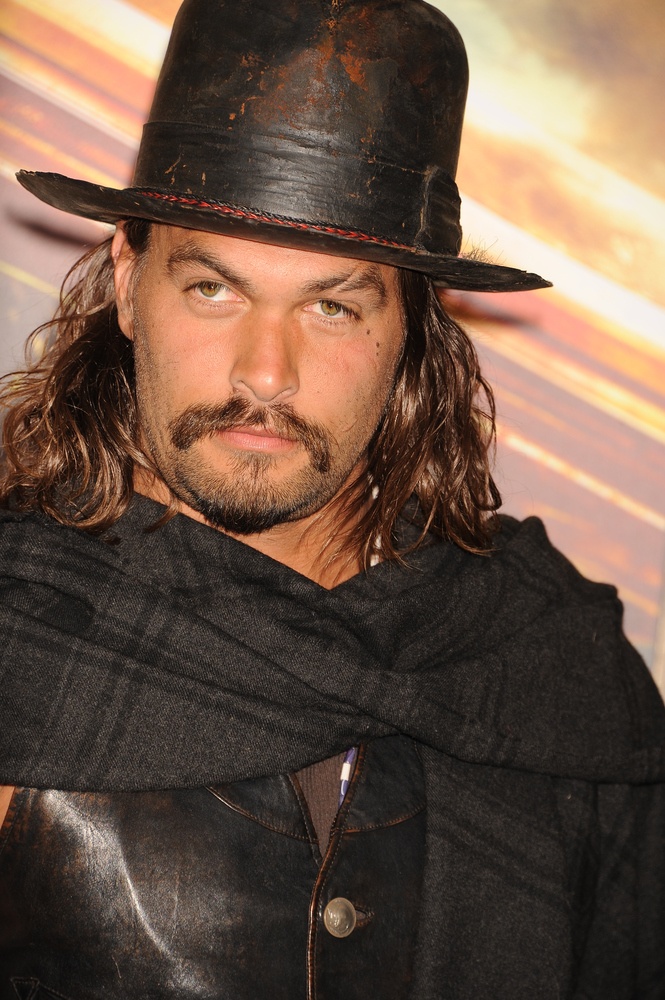 If you ask Momoa about his wife, he will refer to her as his "queen," such is his respect and love for her. The other great thing is that her ex-husband also gets along very well with Jason Momoa, and they all understand the importance of harmony.
A Family Blend That Works
Very few ex-couples get along like Lisa Bonet and her ex, Lenny Kravitz. As stated before, the pair had a lot of love for one another, and they moved too fast. That has led them to remain close friends.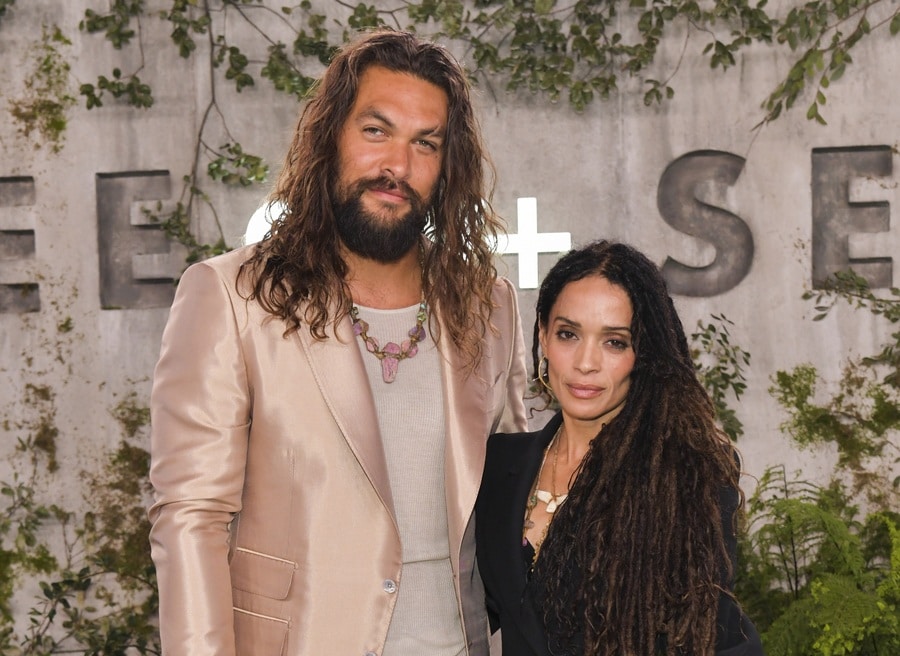 Momoa has no issue with Bonet's closeness to her ex-husband. In 2015, Bonet accompanied her daughter Zoe and Lenny to the Met Gala, showing their closeness despite having moved on romantically. Their respect for one another still stands strong.
Two Men, Two Friends
It's also very beneficial when your new husband gets along well with your old husband in this case. Momoa and Kravitz get along very well and have been pictured together at family events, such as the holidays.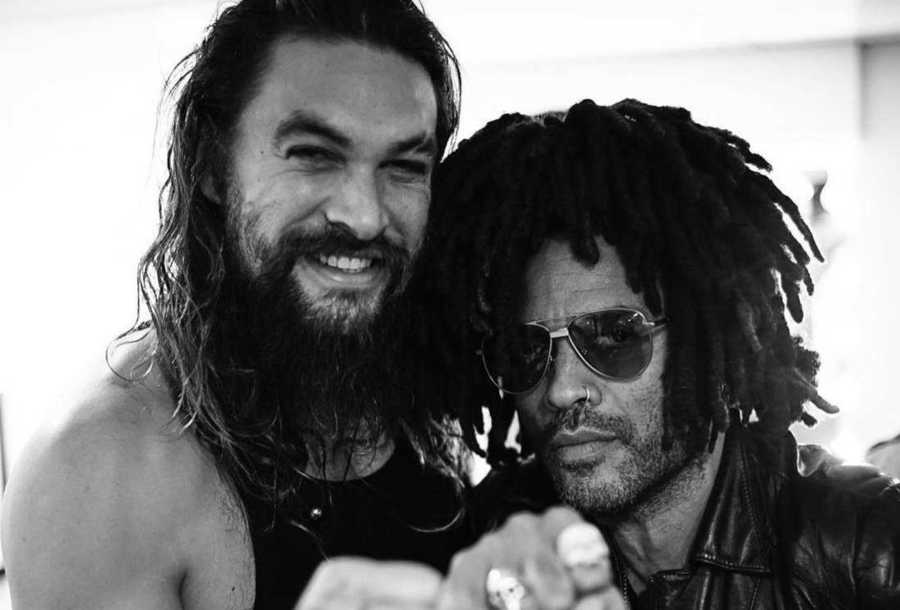 Momoa has also gifted Kravitz with a ring similar to one he owns as a sign of respect between the two men. That must give Bonet a lot of comfort and ease, knowing that the two men in her life get along well and respect one another.
A Close Family Connection
Kravitz has spoken out about his ex-wife's new husband. There is no bad blood, only love. He even commented that Momoa is like family to him. It takes a strong man to be this open and respectful towards his ex-wife's new husband.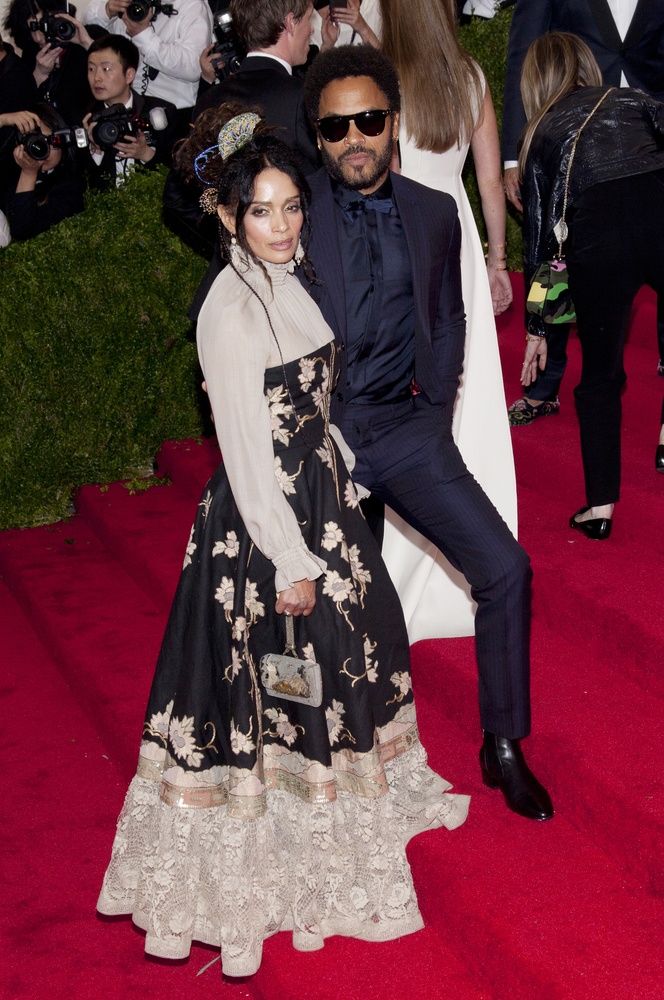 Kravitz has also spoken about how the split between him and Bonet was hard at first. Having loved each other immensely, the pain was difficult to bear. But over time, they have come to terms with what happened and can now look past it.
A Destined Connection
When appearing together at the Met Gala, Kravitz and Zoe kissed Lisa on opposite cheeks and showed their love and respect for their family unit. It may not be conventional for some, but it works well for them and brings love into their lives.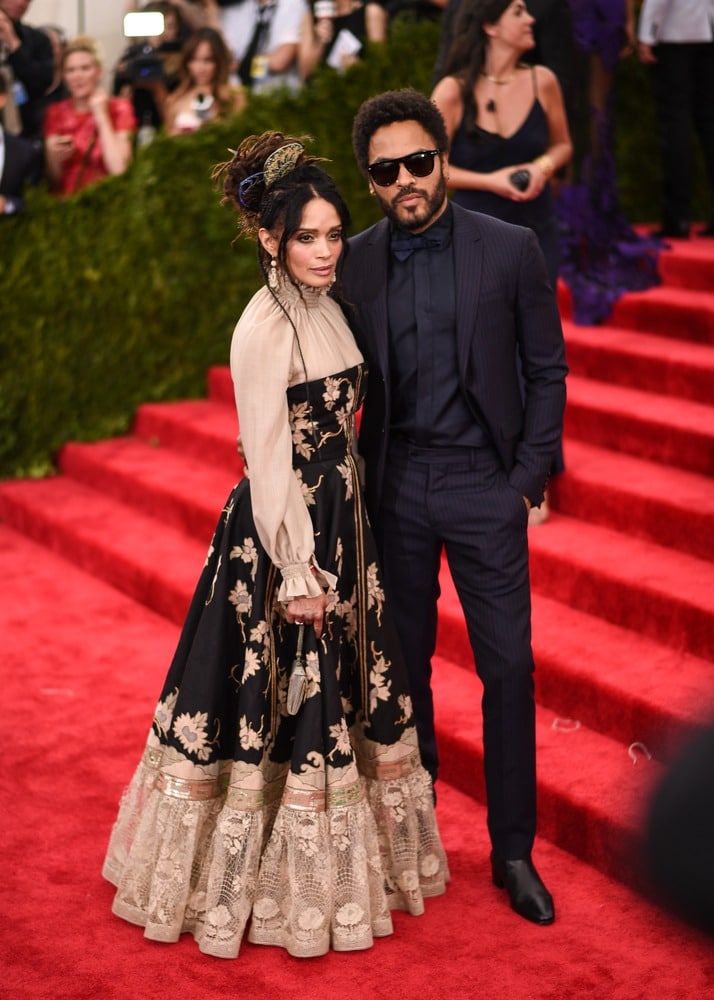 It works in the other direction, too, as Momoa is also close to Zoe. It seems that all elements of the family have managed to place aside any differences they may have had and simply focus on love and harmony. We could all learn something from that.
Nothing But Love
The family also supports one another in their working lives. Whenever one lands a new role or opportunity or needs advice, they call one another and listen to different views. This creates a support system that cannot be shaken or pulled apart.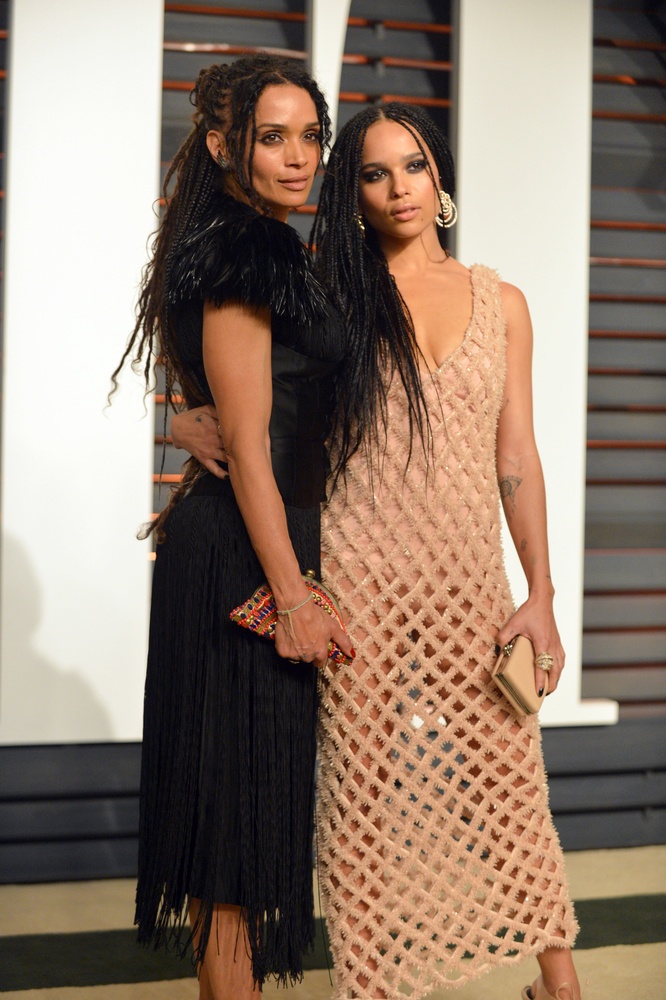 The family sees each other a lot, and they help and trust one another. You could say that they're not just blood, but they're friends too. It takes a lot to be that close with water under the bridge, but it's a beautiful sight to see.
Proud to be a Family
A genuine appreciation for one another flows from each family member, and when asked about his family, Momoa calls them his greatest achievements. When everyone supports each other so openly, it's a feeling like no other. Many of us can learn from them.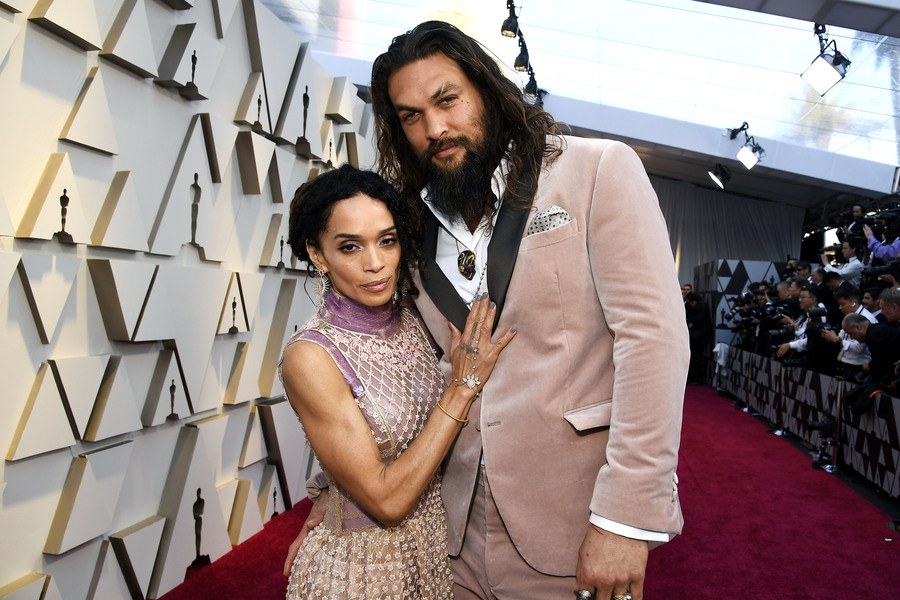 As his career strengthens, Momoa draws his main power from the family support system he has around him. Bonet agrees as the two look more in love than ever before and continue to support one another, come what may.
Showing Off His Love
Lisa Bonet has openly said that she's not the biggest fan of social media, but the same can't be said for Jason Momoa. The actor is regularly active on Instagram. He can't help but show off his love for his wife and posts pictures of her regularly.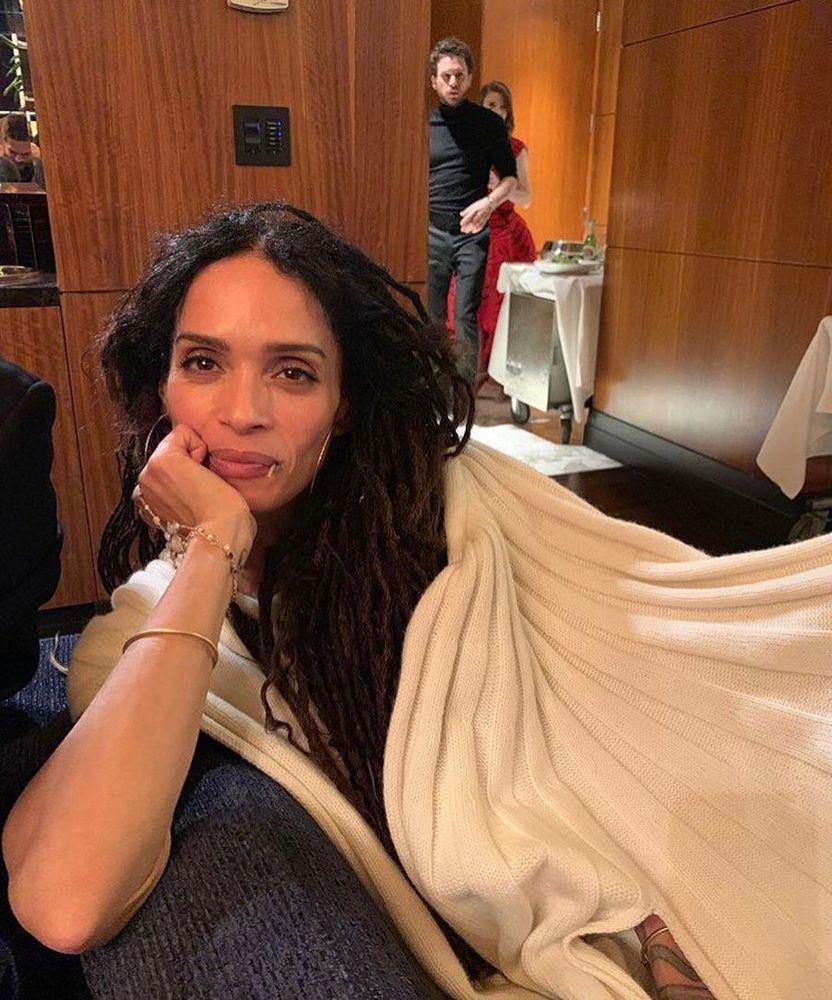 He's also very open about his feelings in his captions. This photograph was accompanied by words relating to how she looks at him and how it makes him feel. Fans can't help but sigh with contentment, and probably a little jealousy too!
A Successful Unit
Far too many couples split up, and the child gets stuck in the middle. We know that's not the case with Lenny Kravitz and Lisa Bonet. Their daughter, Zoe, has often talked about how everything is so harmonious, even with Momoa.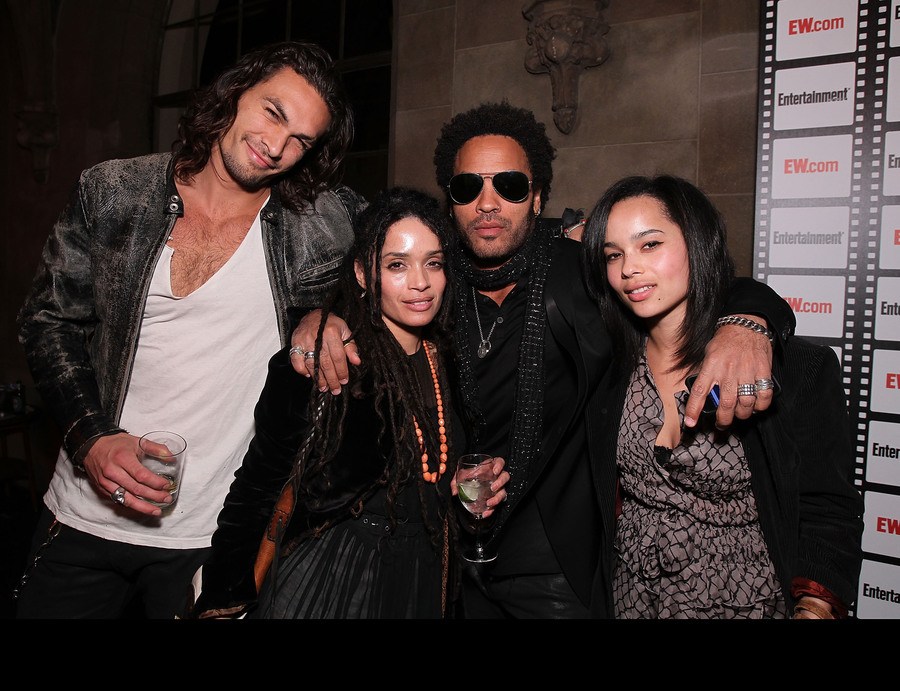 Whatever comes their way, they talk about it and work through it. That's the sign of a genuine family unit, and the fact that Zoe has been so unaffected by the split shows just how much everyone within the unit loves one another and wants the best for all.
Sharing The Screen
Both successful actors in their own right, it wasn't long before the couples decided to co-star with one another. In 2014, Momoa helped to write a film, and they decided to star together. The scene was a pretty intimate one, and Momoa channeled their first night together.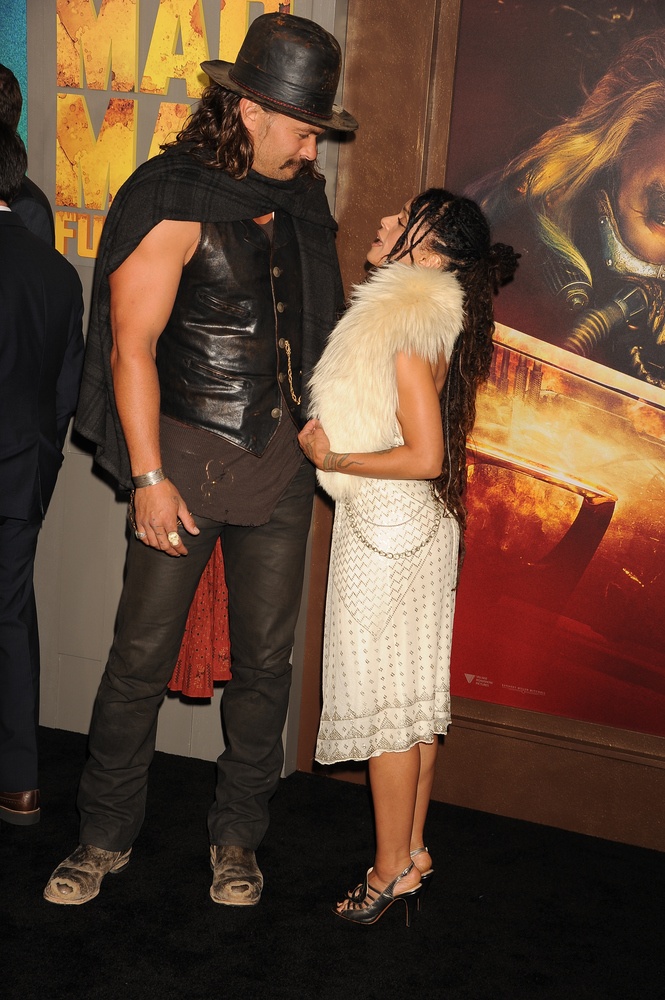 The scene was finished quickly and on the first take. Bonet didn't seem fazed at all by the scene, and although Momoa felt a little less comfortable, it was a success and showed their undeniable chemistry for all to see.
Keeping His Eyes Closed
At some point during any actor's career, they're going to have to do a love scene with another actor. That can sometimes make their real-life partner feel uncomfortable. Both Bonet and Momoa have had to do this, but Momoa refuses to watch!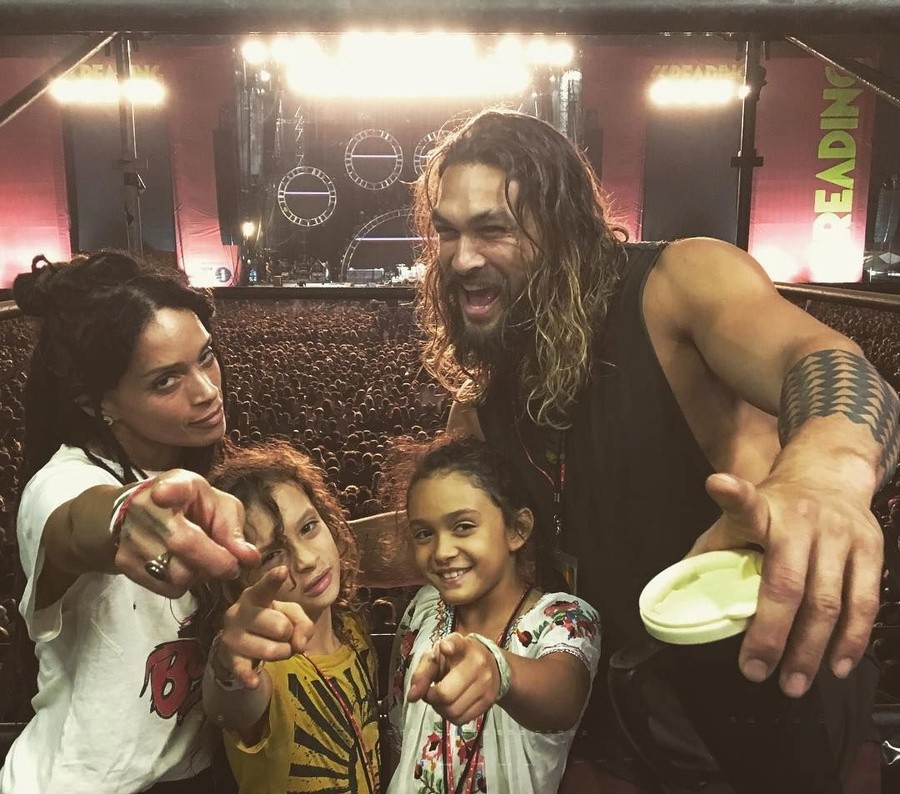 Bonet may not be so annoyed by it, but that doesn't stop Momoa from trying to stop her from seeing his more sexual scenes, especially those earlier in his career, in Game of Thrones. It's all just acting, right?
A Surprising Reaction to a Love Scene
Despite his attempts to stop Bonet from watching his love scenes, he didn't succeed. Lisa was keen to find out why everyone talked about Khal Drogo's steamy scenes with the Mother of Dragons. She wasn't disappointed and couldn't stop watching!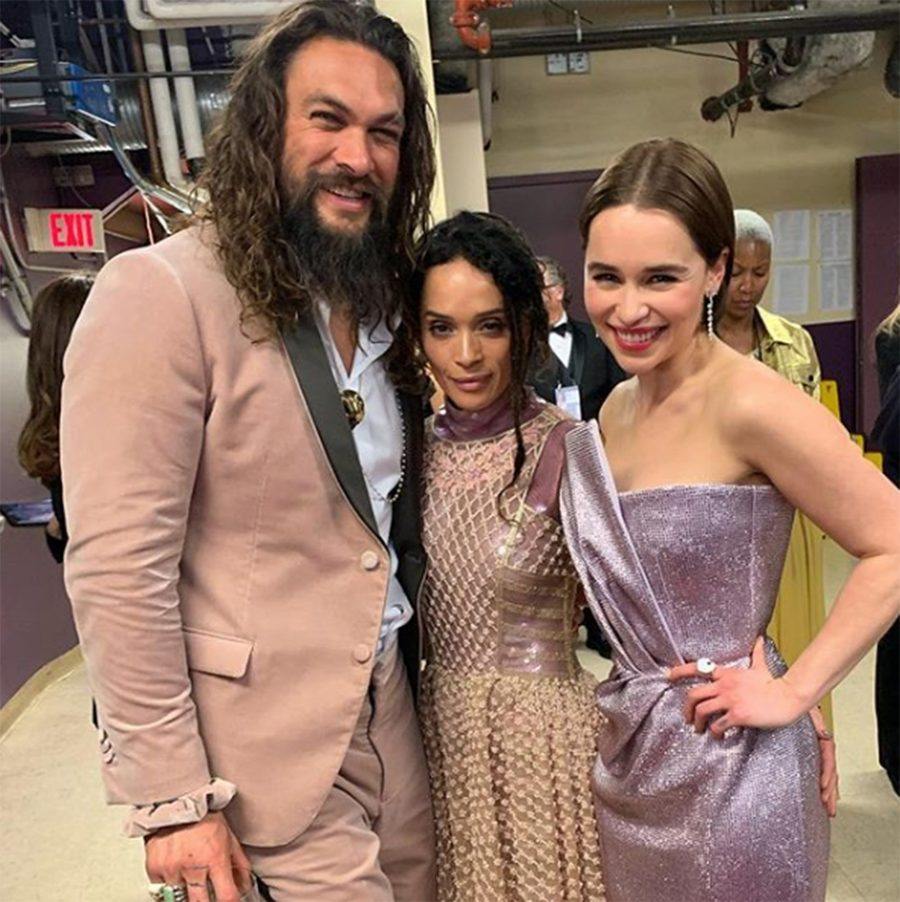 However, Momoa did find himself in trouble after making a rather offensive remark about his love scenes on Game of Thrones. He later saw sense and apologized for his words, stating that he didn't mean them in how they were taken.
Complex Love Scenes to Film
Although you could never really class the scenes between Drogo and the Mother of Dragons as true love, they were undoubtedly passionate. Momoa still states that they were challenging scenes for him to film, and even though he was in character, he didn't feel entirely comfortable.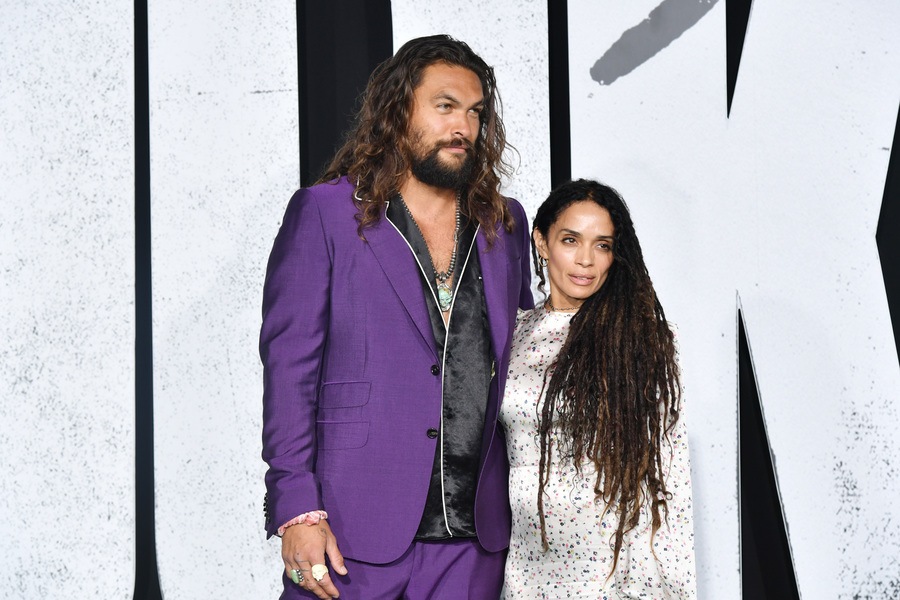 Drogo being such a brutal character meant that Momoa had to distance himself from his real character and get into the role. Despite that, he states that he has a lot of love and respect for his fellow actress in Game of Thrones.
Love For Her Stepfather
As she has grown up, Zoe Kravitz has become very close to her stepfather, Momoa. The two get along very well, and they even share matching tattoos. On their arms, they both have French writing, which translates to "always be drunk."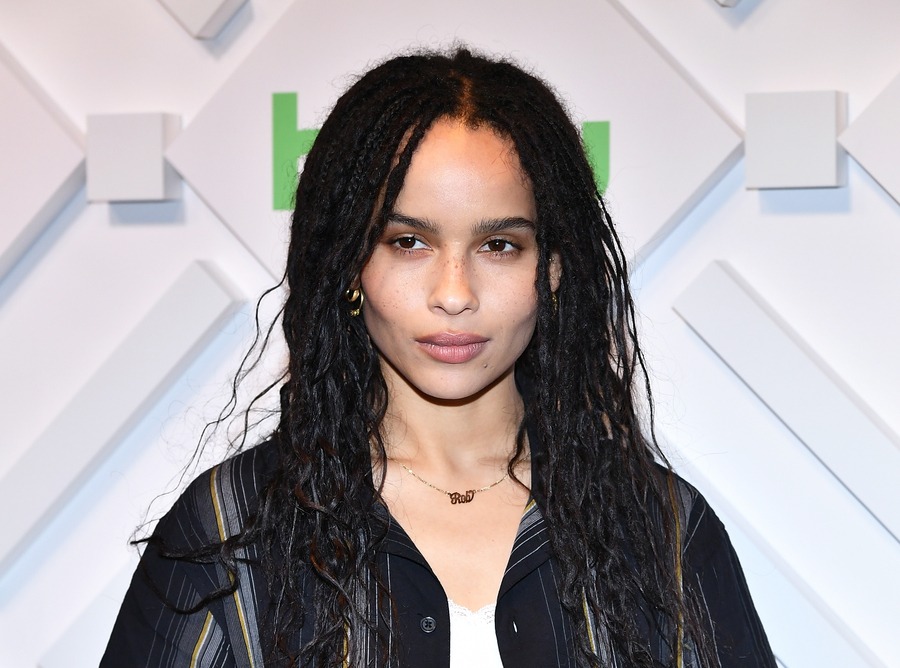 Why they chose to get those words remains a mystery. It has something to do with a line in a historical poem, and others think it's a nod to the famous singer Beyonce. However, we still don't know, and perhaps the only ones who do are Momoa and Kravitz themselves!
A Passion for Fashion
You can't deny that Lisa Bonet or Jason Momoa have a mainstream fashion sense. They dress according to their personality and what they want at the time. This means they have a unique fashion, all of their own, that often wows whenever they're seen together.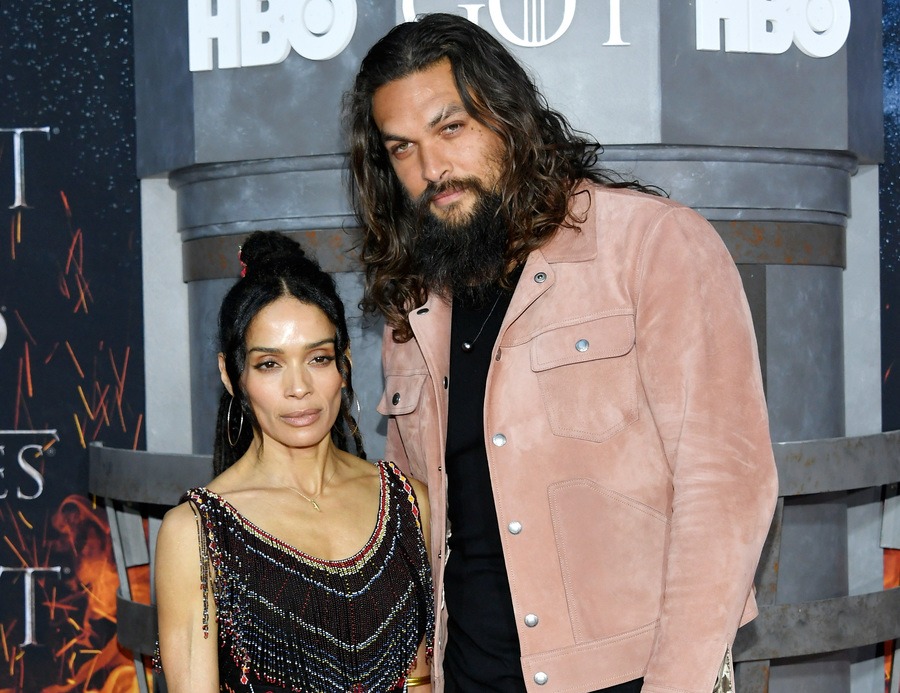 Owning their styles, they seem to complement one another very well. Perhaps this is another nod to the idea that they're simply meant to be and a true destined love match. You'll never see this pair looking anything less than fashionable!
The Younger Children Start to Shine
We know that Zoe Kravitz has become a star in her own right, starring in many big-screen films. However, the younger children in the family, Momoa and Bonet's, have started to appear alongside their parents on red carpets. Perhaps they'll become famous too!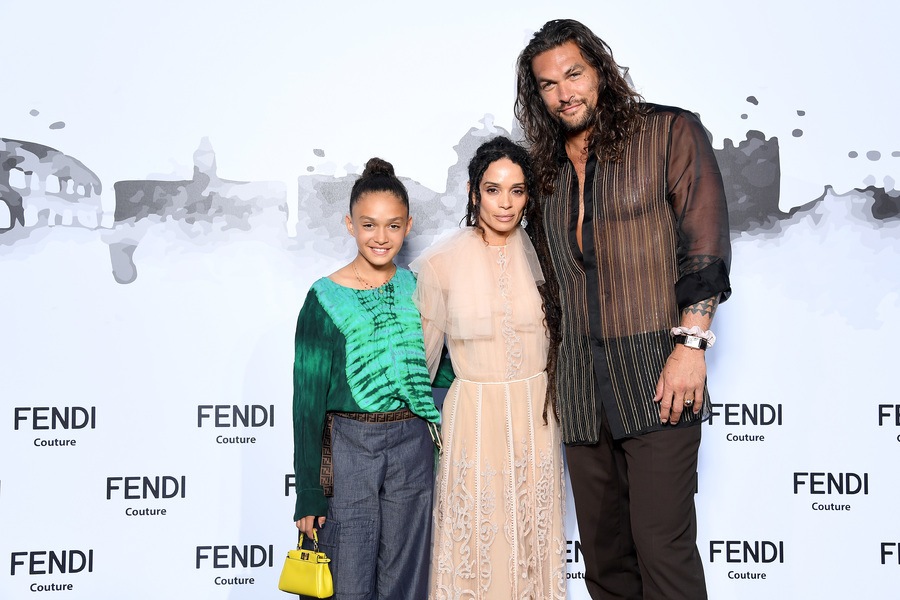 All of the children have been spotted on different occasions at film premieres, usually when their parents take them to see a children's film that the kids are desperate to see before anyone else. That must give their friends serious envy!
A Big Man with a Soft Center
Despite his alpha male and tough exterior, it seems that Momoa does have a soft center, which he showed at a private screening of The Lion King remake. Wowed by the film, Momoa teared up a little and showed his emotional side.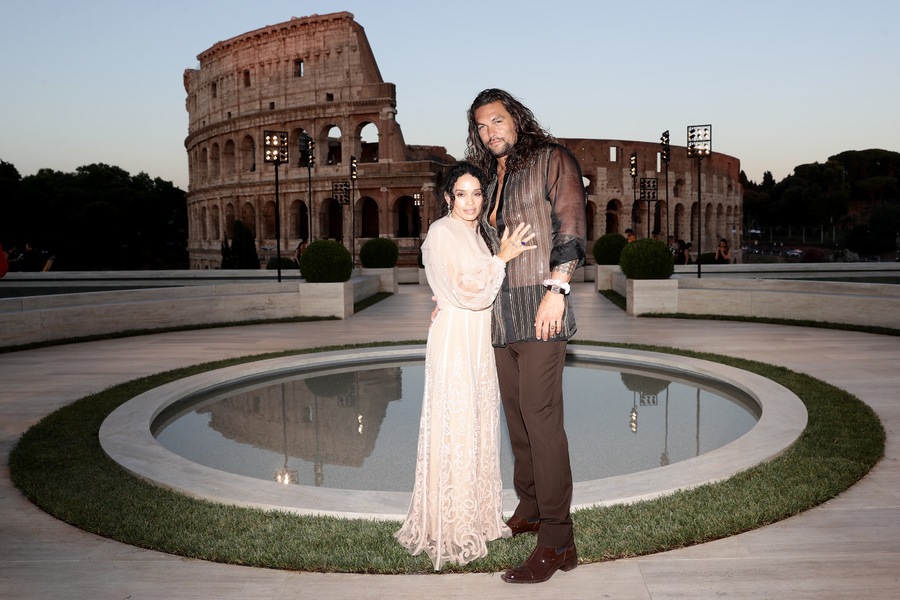 It seems that Mufasa's death got to Momoa a little more than he thought it would and the realness of the movie brought it home. He made no secret of his emotional outbursts, posting on Instagram about the fact it made him cry several times.
Just Joking Around
Appearing at several film premieres, Momoa attended a premiere of the film, The Joker, wearing a suit that looked very much like the one the lead character wears. Many took this as a nod of support to his DC Universe pals rather than a fashion mishap.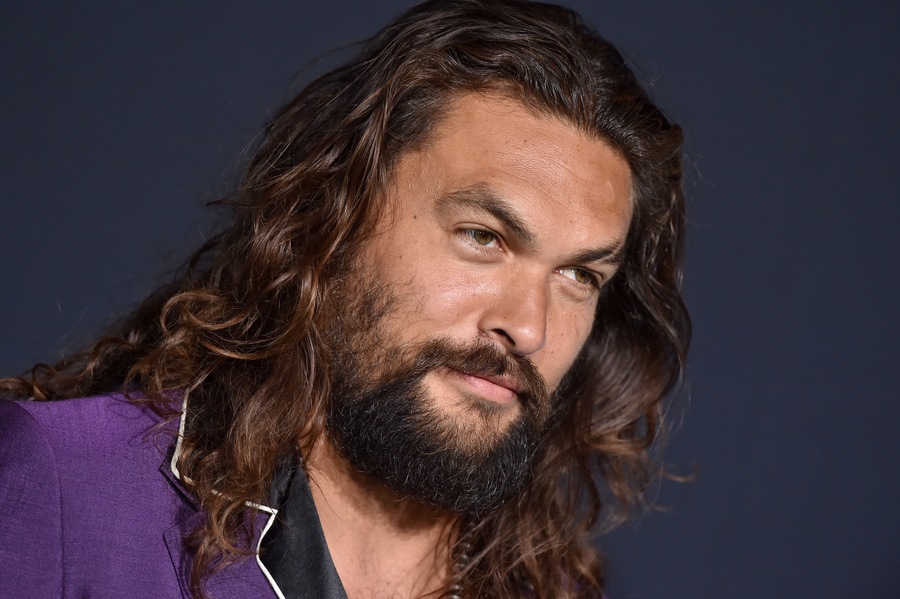 Sticking to his Aquaman roots, Momoa chooses to support his fellow DC actors, including his stepdaughter, who played Catwoman as part of the franchise. It looks like the family are true DC Universe fans too.
Raising The Issue of Climate Change
Supporting his Hawaiian roots, Momoa is passionate about raising awareness of climate change. He made a very impactful speech at the United Nations, hoping to spur on the action and help smaller nations deal with and sidestep the damaging effects of climate change.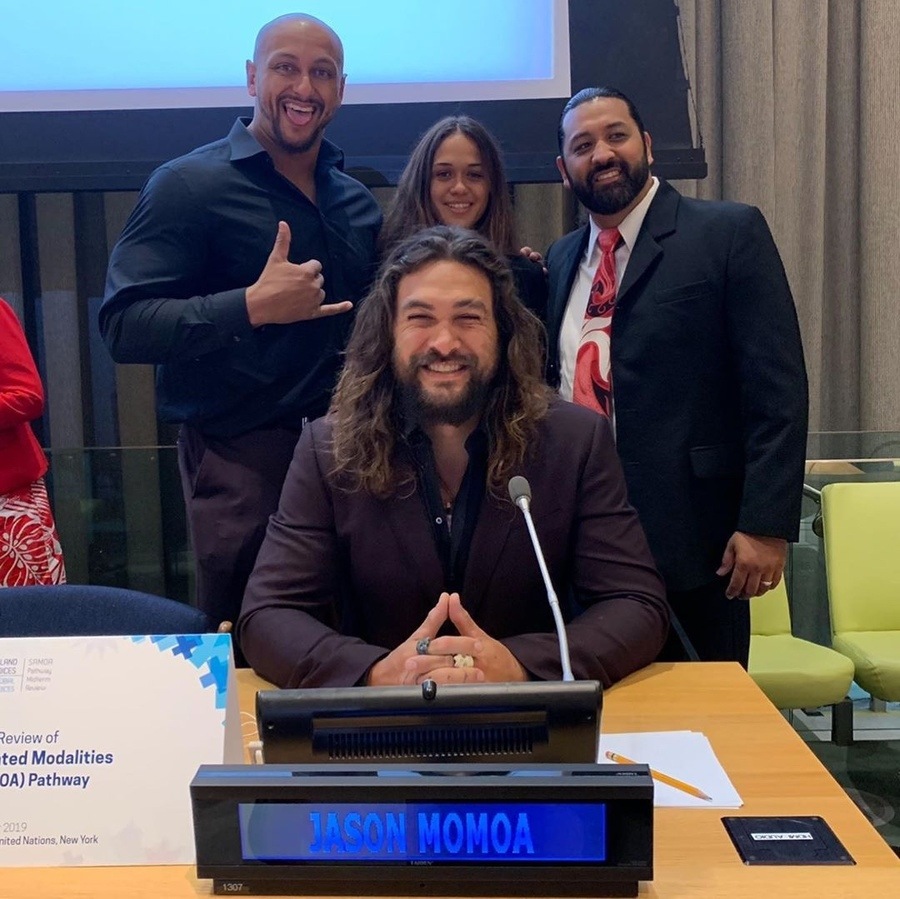 Momoa chose to immortalize this moment on Instagram as he posted a picture after the speech and stated how proud he was to have had the chance to stand up for small island nations in their battle to fight climate change.
Even Beyonce is a Fan!
Lisa Bonet has been a star from a very young age, and many haven't forgotten her role in The Cosby Show – even Beyonce! The superstar singer dressed up as Bonet when she was still married to Lenny Kravitz and holding baby Zoe.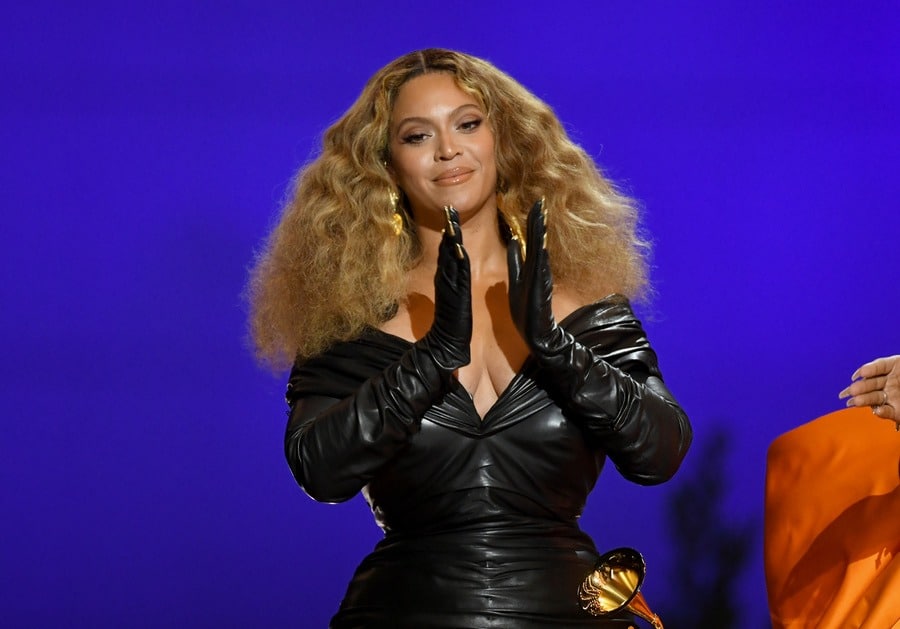 Lisa Bonet was amused by the photos and pretty happy that someone as famous as Beyonce had decided to choose her to dress up as. She responded with a funny remark asking if Beyonce was her mother!
Fame Reloaded
As Lisa Bonet found fame on The Cosby Show so long ago, it's possible that some of Momoa's younger fans may not know who she is. That changed when Beyonce decided to dress up as the actress and borrowed some of her signature styles.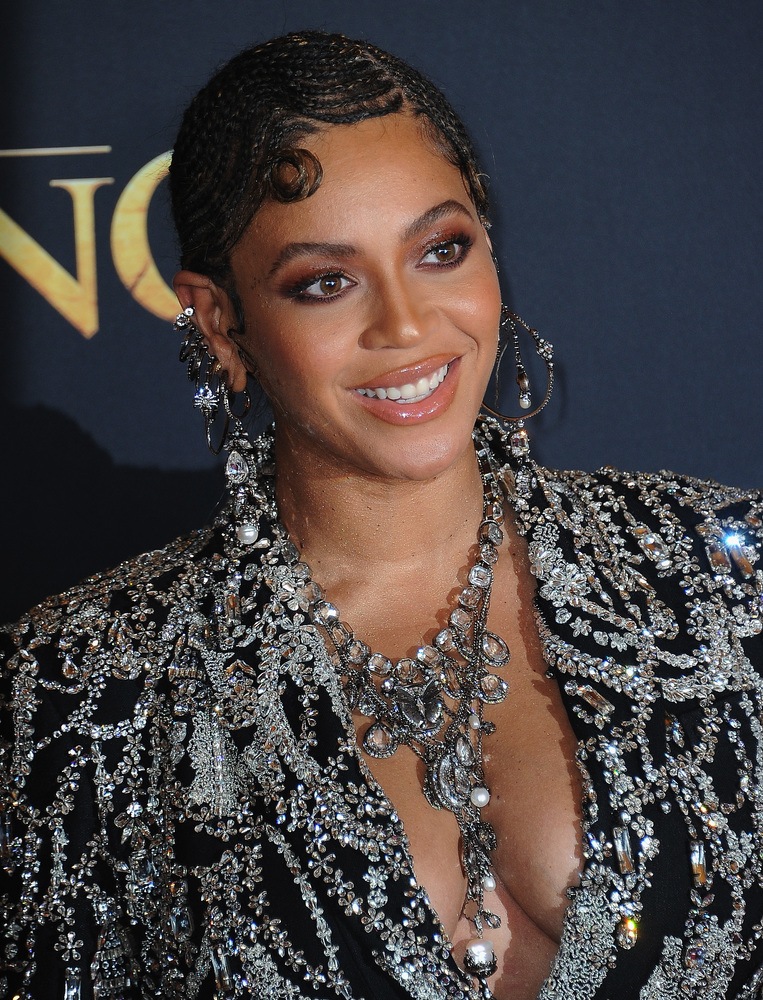 Many flocked to congratulate Beyonce for raising other black women in the entertainment industry. They also spoke about Bonet's unique and beautiful fashion sense, and many have copied her signature look as a result. It seems her fame has reloaded itself!
Learning Through Experience
Momoa is playing the part of a blind man as part of Apple TV's show 'See.' He has taken on the role fully and states that the experience of playing a blind man has made him understand the precious gift of sight. He also says it has made him more connected to Bonet.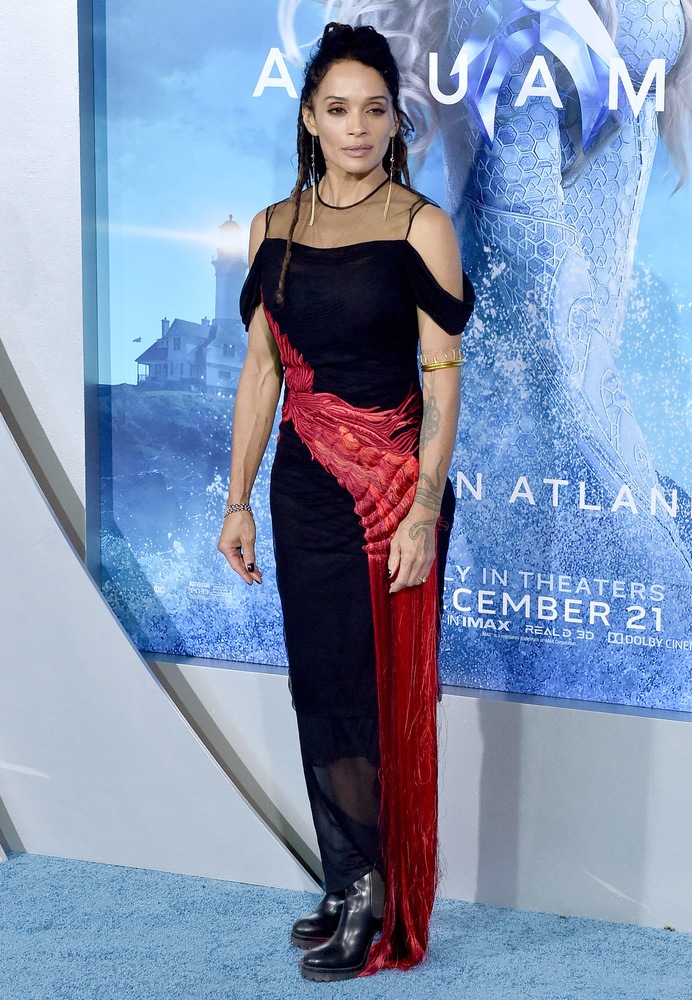 The experience has made him more aware of what is happening around him, and he feels more 'at one' to Bonet. He has turned himself into energies and the unique auras of his loved ones, all due to the experience of playing a man without sight.
Unique Names for a Unique Couple
Bonet and Momoa have chosen unconventional names for their children, all with definite meanings. Their first child was born Lola, aka Lolani. They also have a son named Nakfa-Wolf, but his real name is longer on his birth certificate.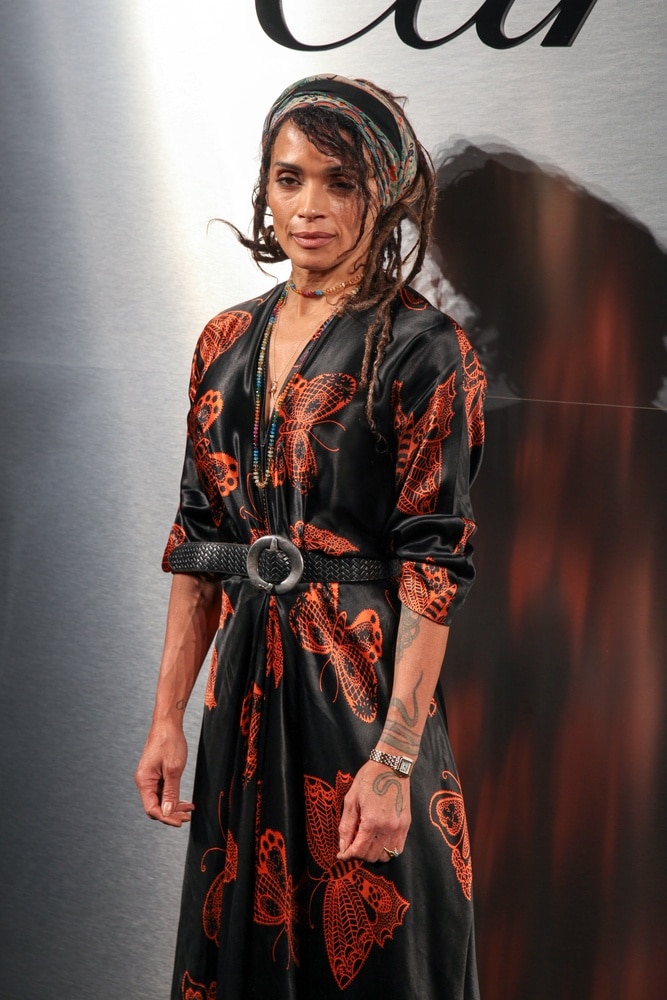 Rather than opting for mainstream names, the couple wanted their children to stand out and be able to let their personalities shine through. Names with meanings are undoubtedly special, and the children embrace their unconventional names.
Respectful, Even When Annoyed
Most red-carpet appearances featuring Momoa and Bonet go without a hitch. However, Ashley Graham asked if Momoa would do the Haka dance, referring to Game of Thrones at the Academy Awards. Both Momoa and Bonet were not happy about the comment.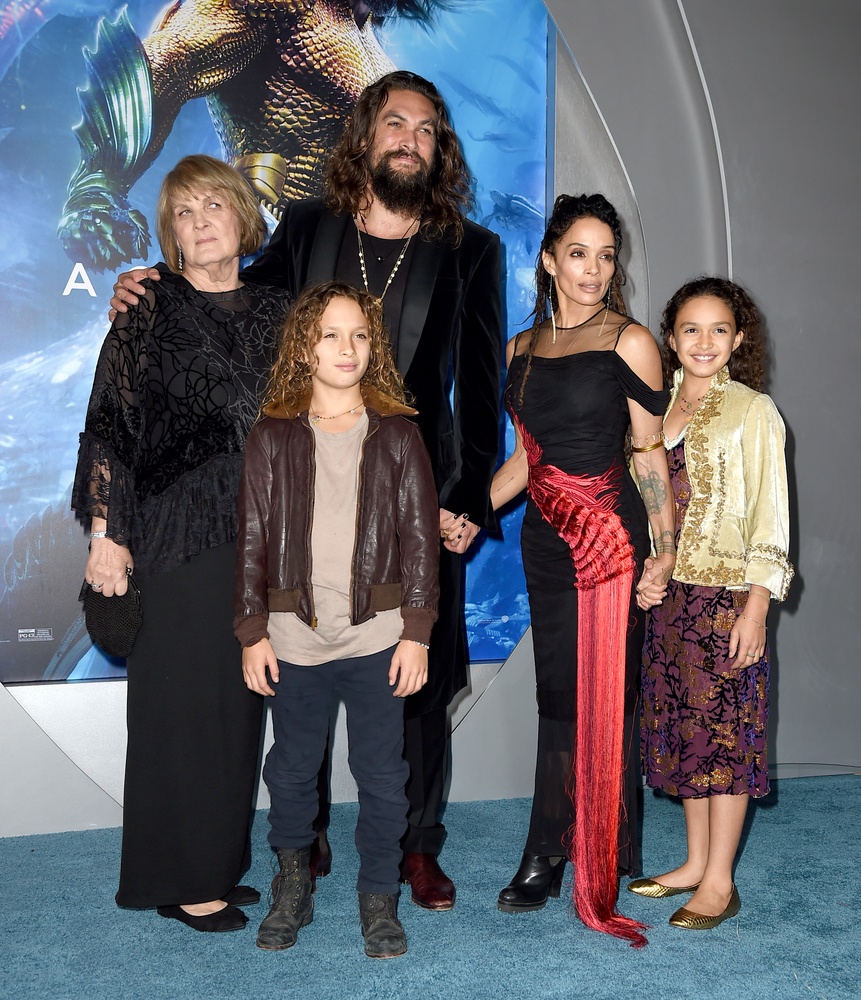 A look was shared between Momoa and Bonet, who both seemed annoyed with Graham's audacity. They were out enjoying a night, and Bonet stepped in and declined the request as politely as she could.
Taking a Step Back
While Jason Momoa's career as an actor is rising, Lisa Bonet has chosen to put hers on hold and focus on her family. She chooses a life of peace and serenity alongside her husband and children. Although she will never walk away from acting completely, she has chosen not to be active for now.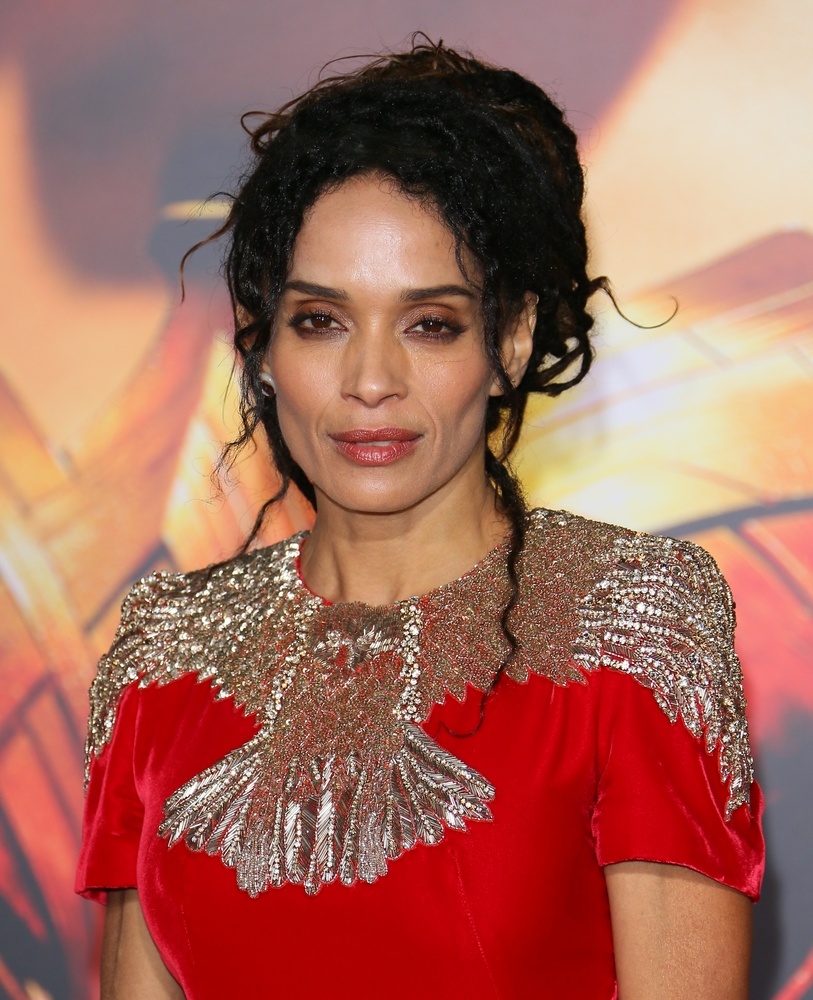 Instead, she chooses to support her family from the sidelines, especially as her daughter, Zoe, is about to hit the big screen as Catwoman, and her husband's career is constantly on the rise. This is a family that keeps on shining!