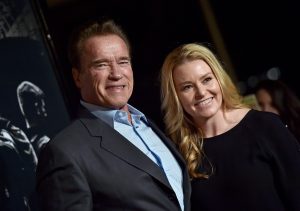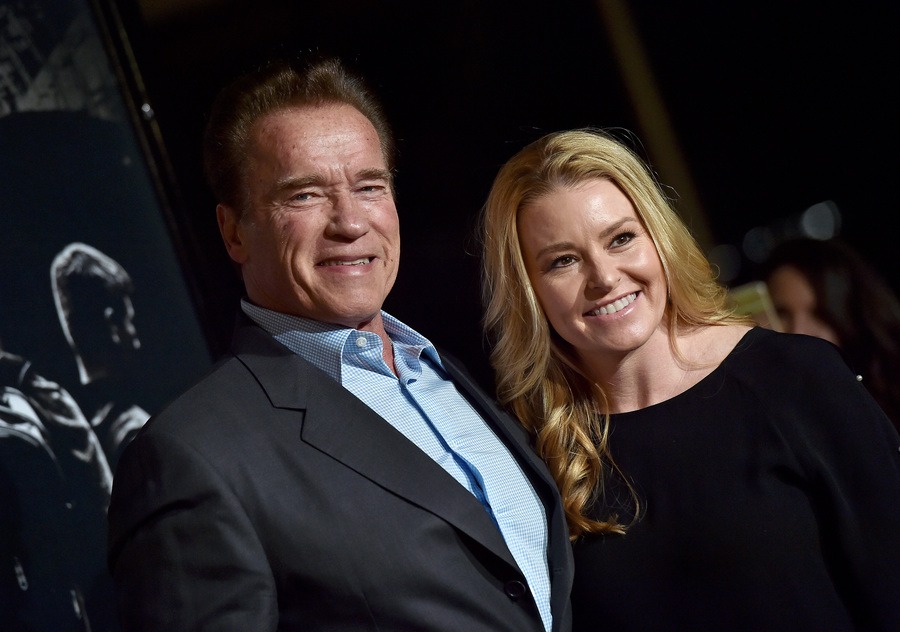 Arnie and Maria: The Good, the Bad, and the Scandalous
By Yuri S.
---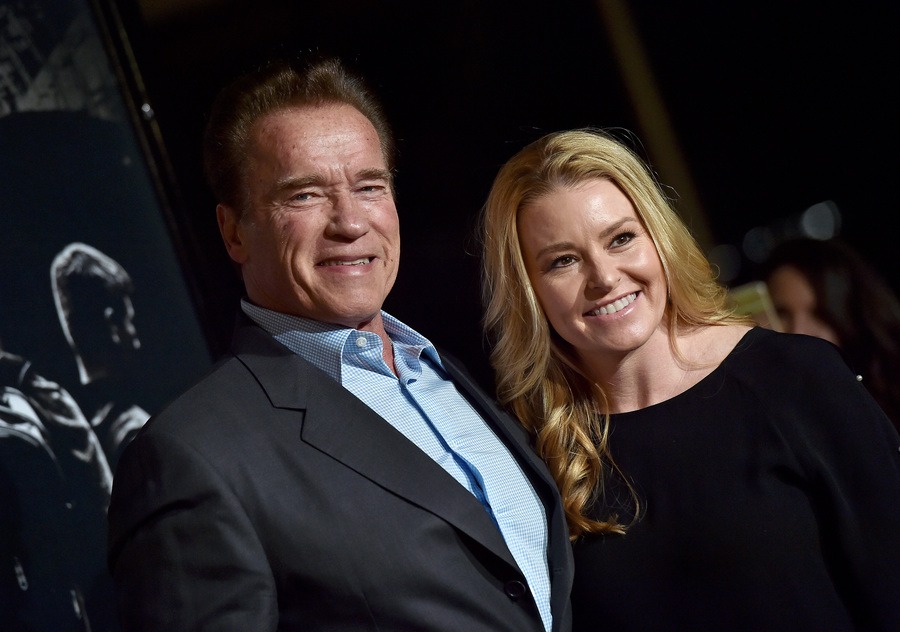 Arnold Schwarzenegger and Maria Shriver were one of those couples that both confused us and made sense at the same time: an über-muscly action star from the '80s marries the niece of John F. Kennedy? What the…
Either way, it worked out and the happy couple made some pretty kids together, and all was well… for a while. 25 years into their high-profile marriage, the couple called it quits. It was sudden and the nation wasn't ready for it. But then we heard the reason for the split. It turns out Arnie wasn't being a good boy.
Days After the Separation Announcement…
Days after the announcement of their separation, another juicy piece of information was revealed. Arnold had not just been having an affair with the family's housekeeper, Mildred "Patty" Baena, of 20 years; he had actually fathered her baby!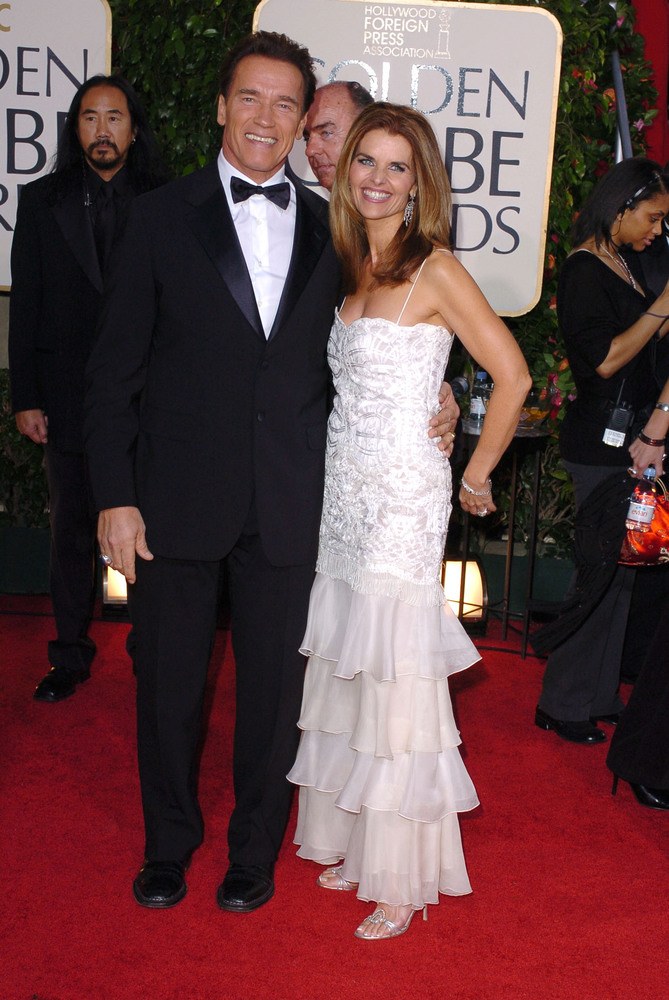 Naturally, people assumed that Maria was none the wiser. Wrong. As it turns out, the seasoned TV journalist knew months before the cheating scandal made the headlines. Let's face it – Maria is no fool. And she wasn't going to just let it slip under the rug, either. Maria wasn't going to let 25 years of marriage just wash down the drain without getting some answers – and dignity – first.
Are You ****ing My Husband?
Maria reportedly confronted her husband during a session of couple's therapy. Not only that; she chose to confront the housekeeper herself. Maria asked Mildred "point-blank" if Arnold was the father of her baby. To say the whole thing was a scandal would be an understatement.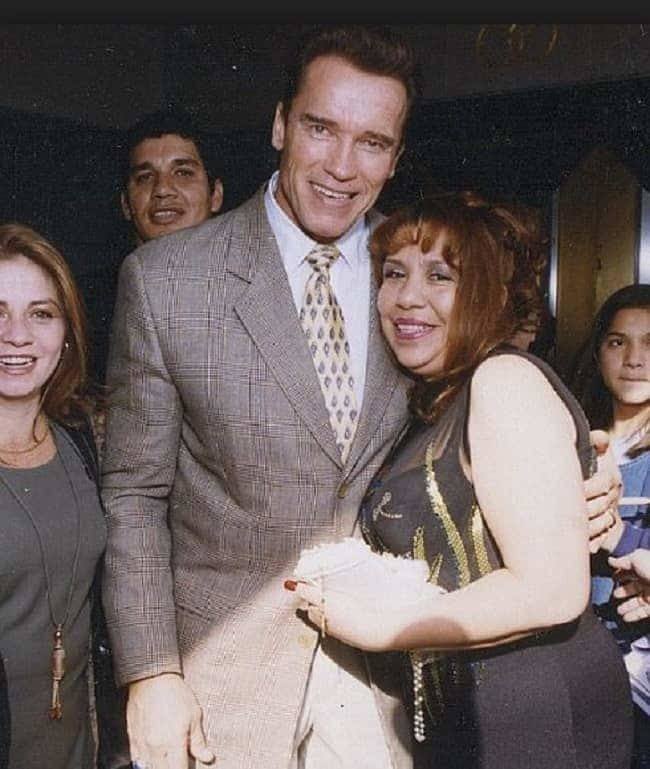 This was a high-profile disgrace. How could such an affair have taken place right under her nose – in her own house with her own housekeeper? How long were Arnold and Mildred sneaking kisses and grabs in that castle of a home? To have an affair is one thing. But a secret love child, too?
From the Court to the Aisle
To better understand the destruction of their marriage, it helps to know how it all began. So, let's start at the beginning. Arnold and Maria started dating after meeting at a charity tennis tournament in 1977. The two were introduced by journalist Tom Brokaw.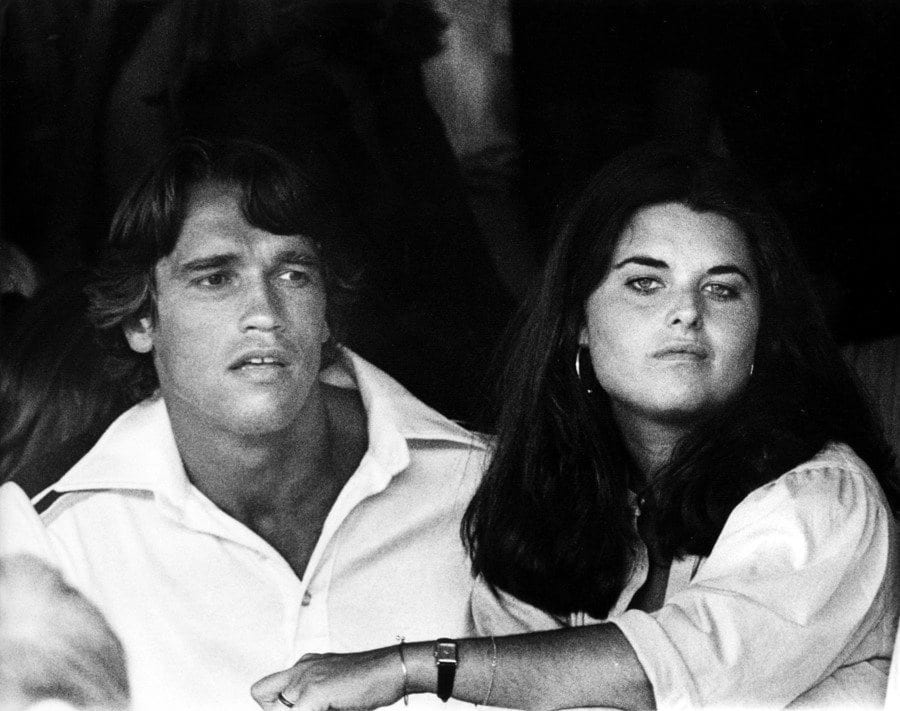 The former Mr. Universe champion and budding Hollywood action star was smitten with the pretty TV journalist with ties to the Kennedys (she's the daughter of Eunice Kennedy, JFK's sister). Almost a decade later, on April 26, 1986, Arnold and Maria walked down the aisle.
The Journalist and the Immigrant
At the time, Maria Shriver, born in 1955, was the co-anchor for the CBS Morning News in New York City. She was also a Democrat and a member of the country's most prominent political family. Aside from being JFK's niece, her father, R. Sargent Shriver, was the Democratic nominee for Vice President in 1972.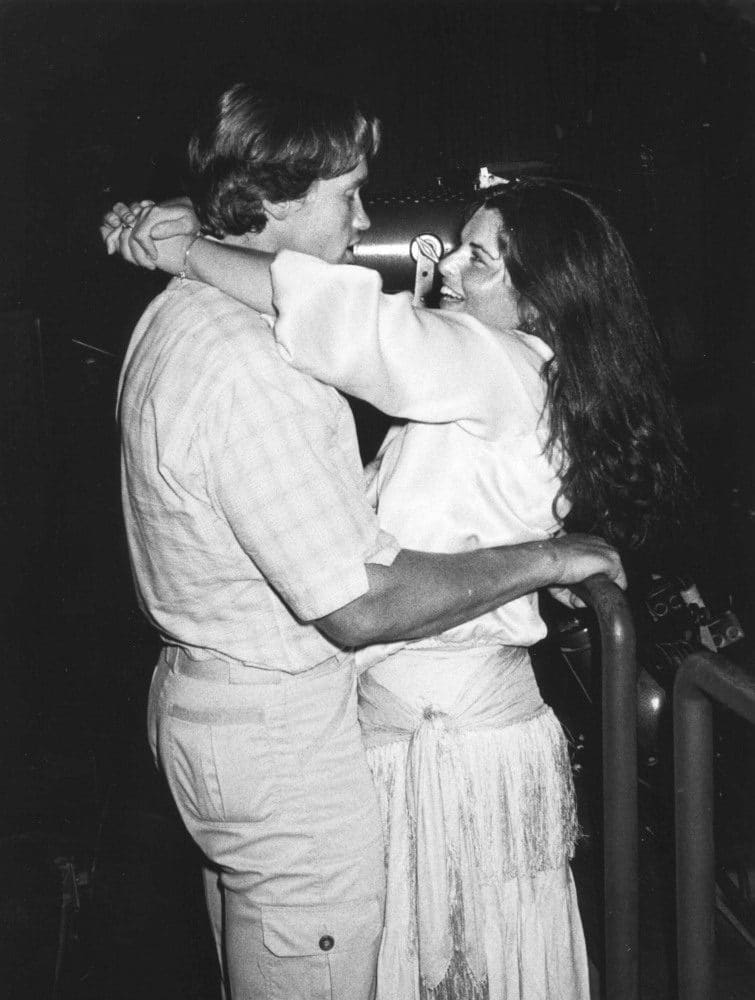 Arnold Schwarzenegger, born in Austria in 1947, came to America in 1968. By 1983, he was an American citizen. What that means is that for the first few years of their relationship, he was still very much an immigrant.
Like the Capulets and the Montagues
As soon as he became a US citizen, he began actively campaigning on behalf of Republican candidates. That's right – it was like the Capulets and the Montagues. Arnie was playing for the other team.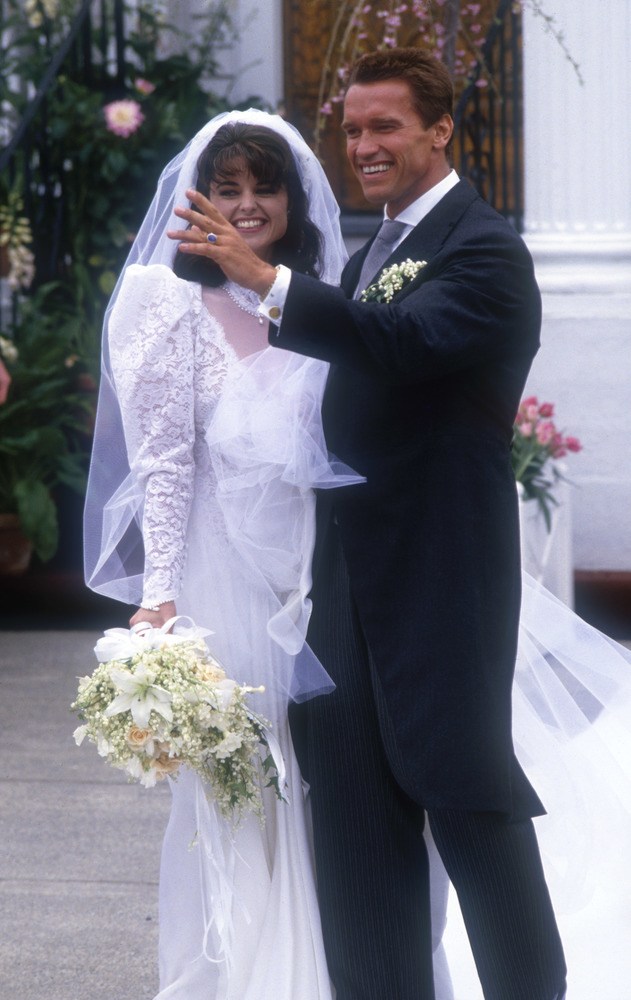 He was even named chairman of the President's Council on Physical Fitness and Sports by then-President George H.W. Bush. Despite the possibly problematic union, the two threw caution to the wind and made it official. They exchanged vows at St. Francis Xavier Church in Hyannis, Massachusetts, where 500 guests came to celebrate with them.
In the Public Eye
The maid of honor was Caroline Kennedy (the daughter of JFK and Jacqueline Kennedy Onassis), and former Mr. Universe, Franco Columbu, served as best man. Maria may have been used to living in the public eye, but Arnold had to work his way up to the top.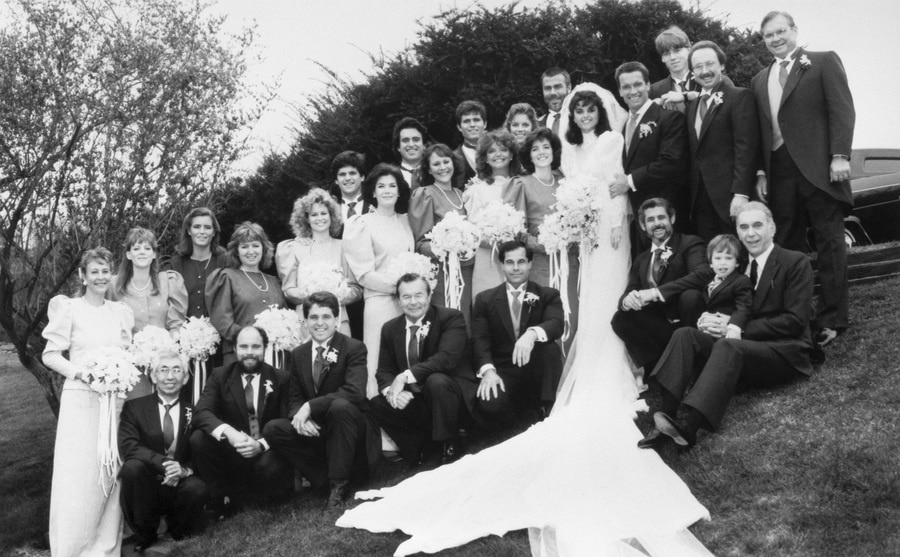 His story is one of "rags to riches." Raised in Thal, a small village in Austria, little Arnie began exploring bodybuilding and fitness at a young age. By 1968, at the age of 21, he made the big move to America.
Arnie in the '70s
His plan was to expand and build both his body and his career. Over the next few years, he was named Mr. Universe not once but five times. He went on to earn more Mr. Olympia titles. The thing is, though, that Arnold had more on his agenda than just fitness goals.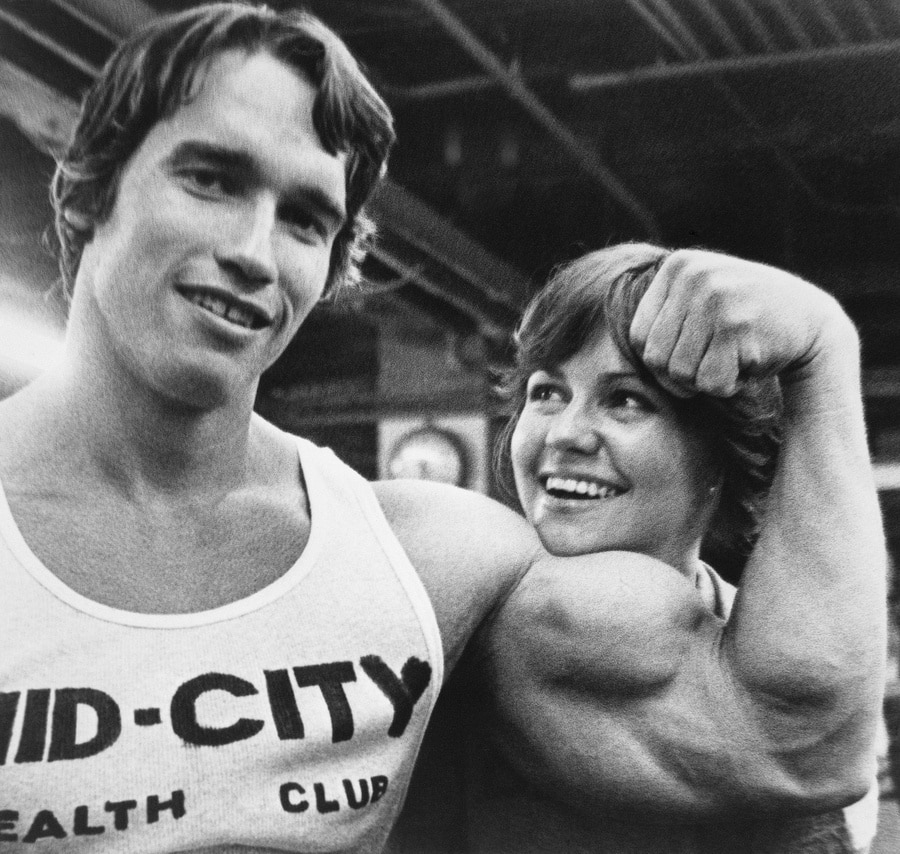 He wanted to embark on an acting career. His debut appearance was in 1970 in the film Hercules. A few years later he played Joe Santo in Stay Hungry. After that, he took the role of Lars in Scavenger Hunt.
Arnie in the '80s
The 1980s was Arnold Schwarzenegger's decade. He landed most of his iconic roles in those years, such as his 1984 role in The Terminator. Of course, it's the movie responsible for his infamous and forever parodied line, "I'll be back."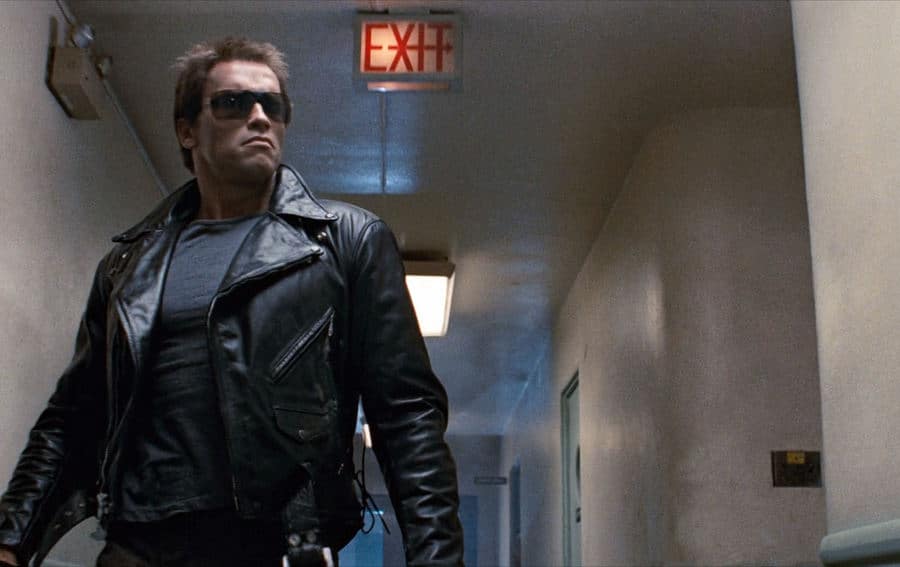 The action star then scored the role of Kalidor in Red Sonja. Predator and Kindergarten Cop were two more films he appeared in, with the latter showing the man could do comedies as well. Hollywood was proving to be the right move for this big guy.
A Raw Deal
In 1986, during the same year he married Maria, he starred in Raw Deal. Maria wasn't that far removed from his career, though, seeing as she was on TV. Whatever it was that brought them together to the point of wanting to make a family, it's beyond us.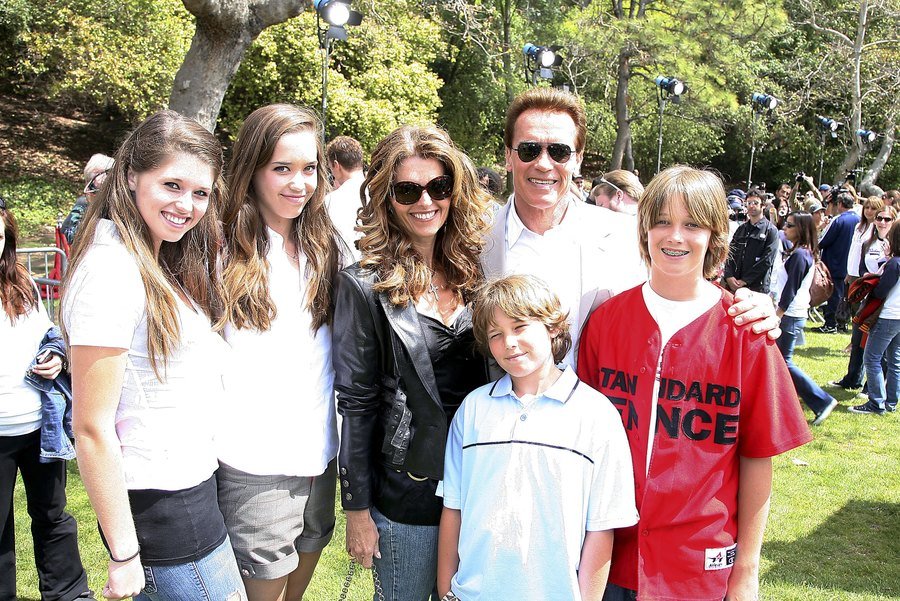 But that's what they did – they built a family together. While the world knows about the scandal that tore them apart, not much is known about the beginning of their marriage. And what about the women that came before Maria?
Before Maria There Was…
Barbara Baker met Arnold when she was a college student. The two hit it off right away. But after a few years, Arnold realized she just wasn't the right girl for him. He moved on and met a woman named Sue Moray, a highly respected hair assistant.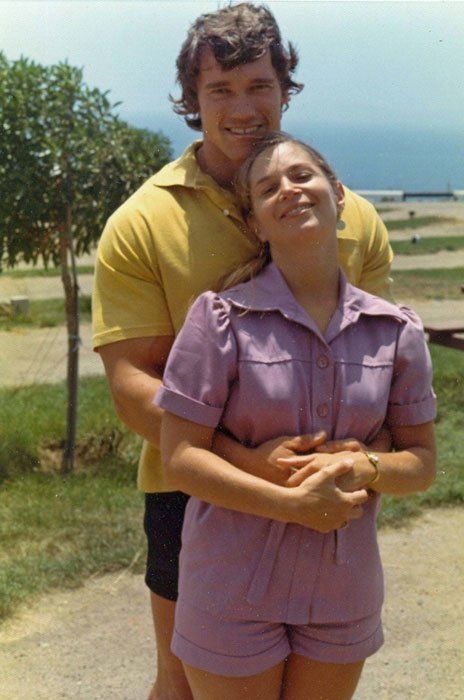 Arnold and Sue were dating in 1977 – the same year he met Maria. But apparently the two had an open relationship. And so, that summer, Arnie had his hands full when he started going out with Maria.
A "Hot" Affair With Brigitte Nielsen
In 2012, Arnold admitted to having had an affair with Brigitte Nielsen. You know her – she was Sly Stallone's ex-wife as well as Flavor Flav's reality TV wifey. It was revealed that Arnold was seeing Brigitte around the beginning of his relationship with Maria.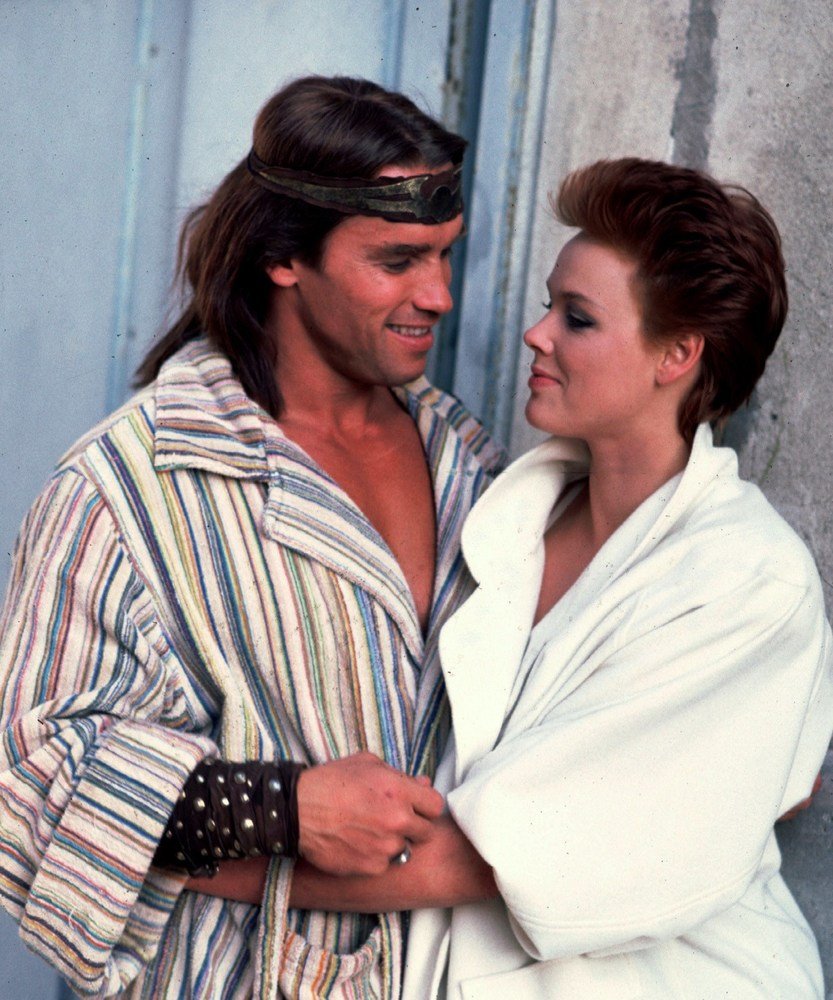 Many of Arnie's fans were just as surprised as Maria was to hear the details. He admitted to the "hot affair" with Brigitte at a time when he was dating and living with his fiancé, Maria, according to the Associated Press.
Brigitte Spilled the Beans
The two met during the filming of the 1982 blockbuster hit, Conan the Barbarian. They also co-starred in Red Sonja. Brigitte, the Danish model, was 21 at the time. In 2011, Brigitte spilled the beans in her memoir, You Only Get One Life.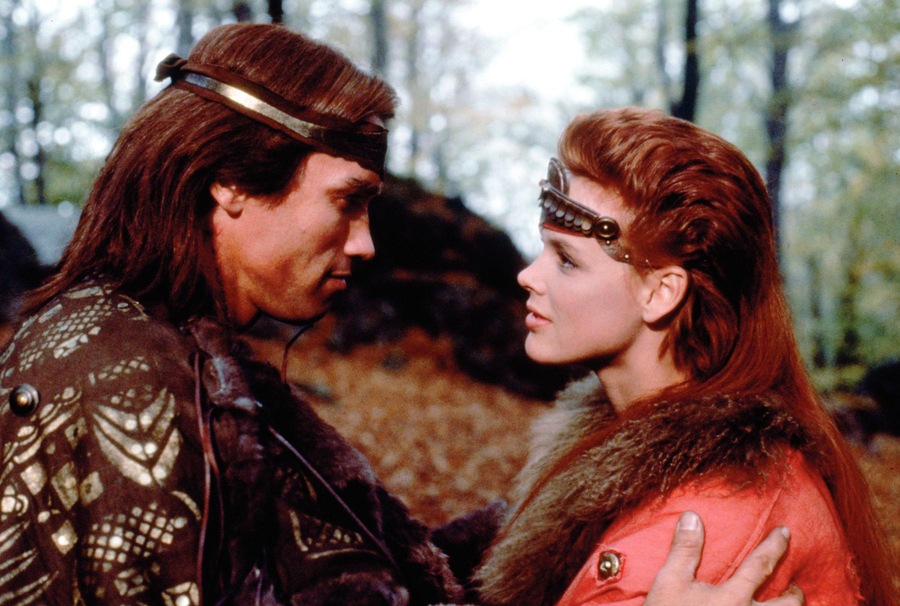 She wrote about the "outrageous affair" between her and Arnold while making the action movie. "We both knew that when the film was finished, so were we. Time was limited so we didn't hold back – we really made the most of it," she wrote.
Memoir Confessions
"The set lights would barely be off before we disappeared to do our thing," she wrote. "We wanted time to ourselves, and we wanted to try everything. And when we were alone, that's exactly what we did."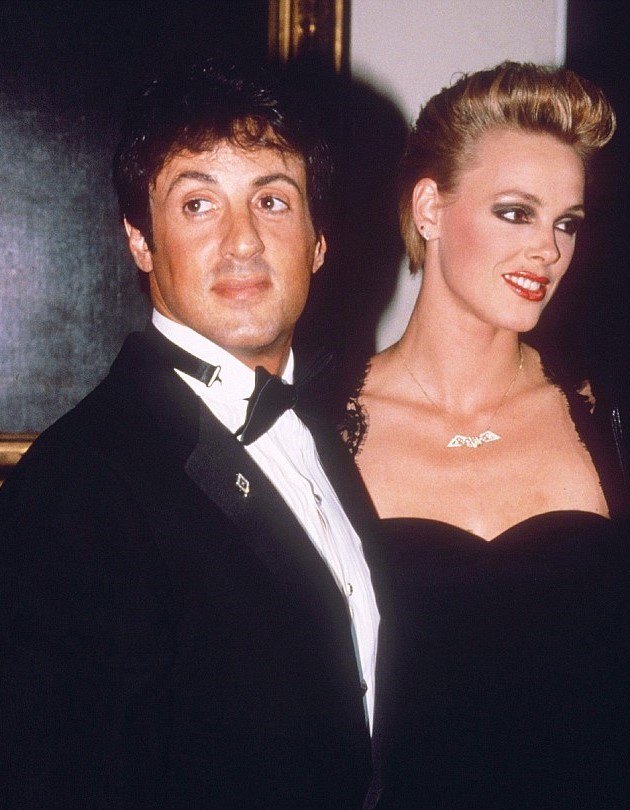 Nielsen claimed that she wasn't aware of Arnold's relationship with Maria until much later. As for Arnold, he admitted to his affair with Brigitte in his own memoir from 2012, Total Recall: My Unbelievably True-Life Story. He said that he knew it wouldn't last.
It's Her or Me
In fact, he said their "fling" only made him realize that Maria was the one he wanted to marry. It's not like Brigitte was upset about it – she soon married Arnie's fellow action star, Sylvester Stallone. For most of us, the idea of open relationships is just that – a concept.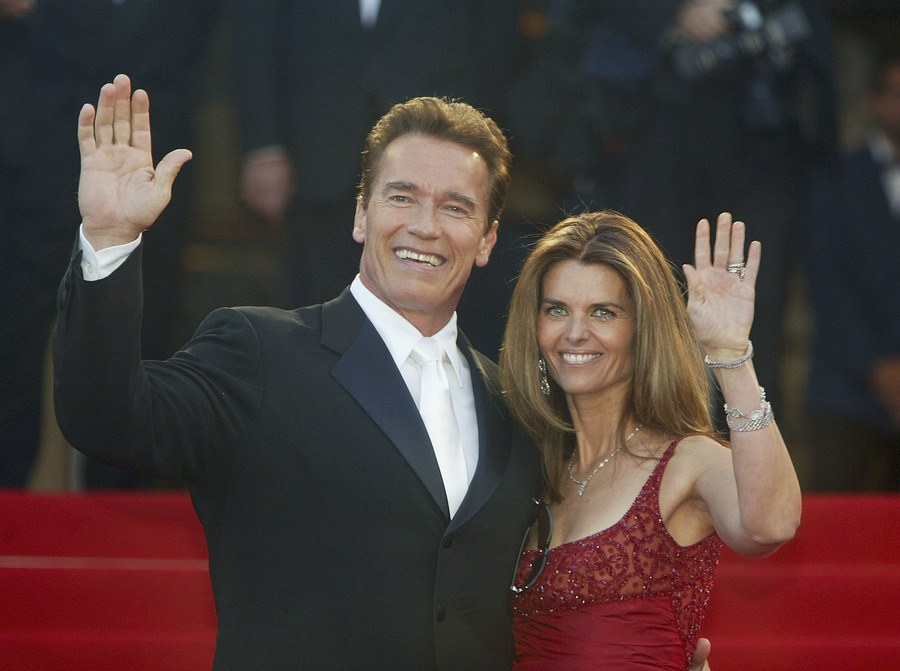 It's not so practical when it comes down to it. That's why it isn't surprising to hear that Sue – the one he was in an open relationship with – eventually got fed up. She eventually gave Arnold "the" ultimatum: it's her or me. And guess what? He went with Maria.
The Marriage Comes to an End
All this gossip came out a year after Arnold and Maria announced their separation in May 2011. "This has been a time of great personal and professional transition for each of us," they said in a joint statement at the time.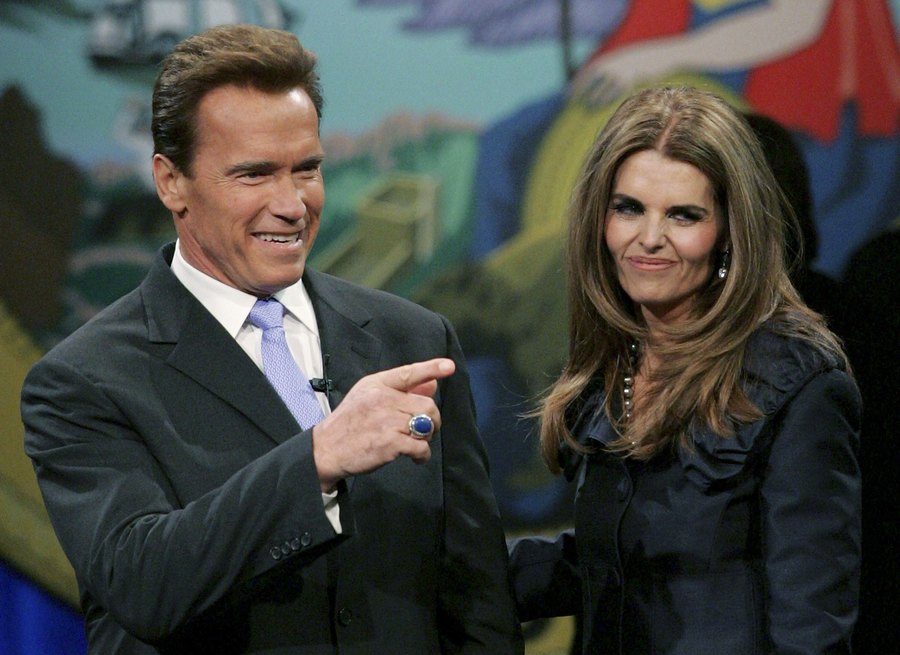 "After a great deal of thought, reflection, discussion and prayer, we came to this decision together. At this time, we are living apart while we work on the future of our relationship. We are continuing to parent our four children together." Their children were all grown adults by then.
Days Later…
At the time, Katherine, 31, Patrick, 27, Christina, 29, and Christopher, 23, were said to be the "light and the center" of their parents' lives. It was all very calculated, of course. It's always a matter of timing, too.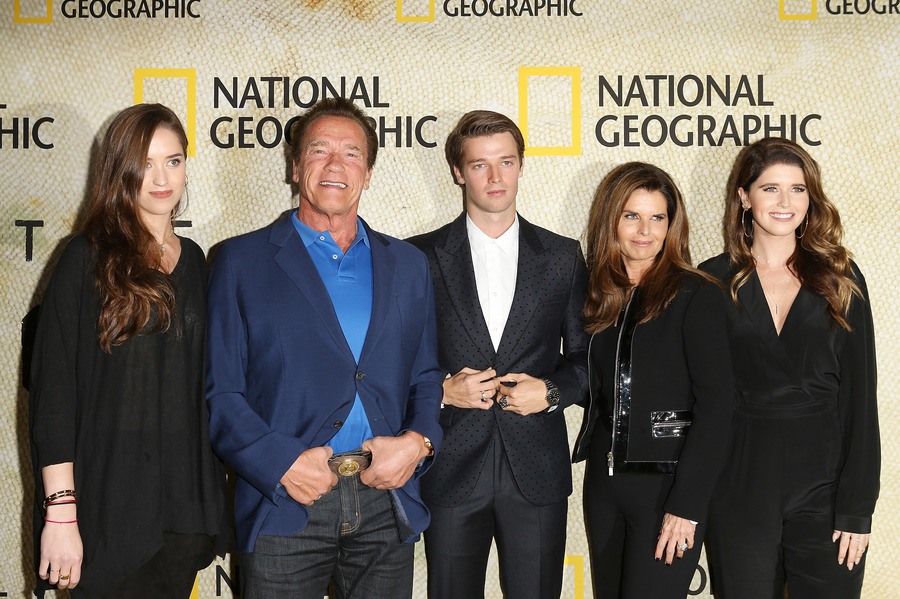 Days later, the scandalous affair with the housekeeper was revealed. Mildred Baena and Arnold Schwarzenegger had a secret son together — Joseph Baena – who is now in his mid-20s. In Arnold's memoir, he spoke of the time Maria confronted him during a session of couple's therapy.
A Routine Session, a Surprise Confrontation
It happened during one of their routine sessions, on January 4, 2011, only one day after his eight-year stint as Governor of California came to an end. Arnold recalled, "The minute we sat down, the therapist turned to me and said…"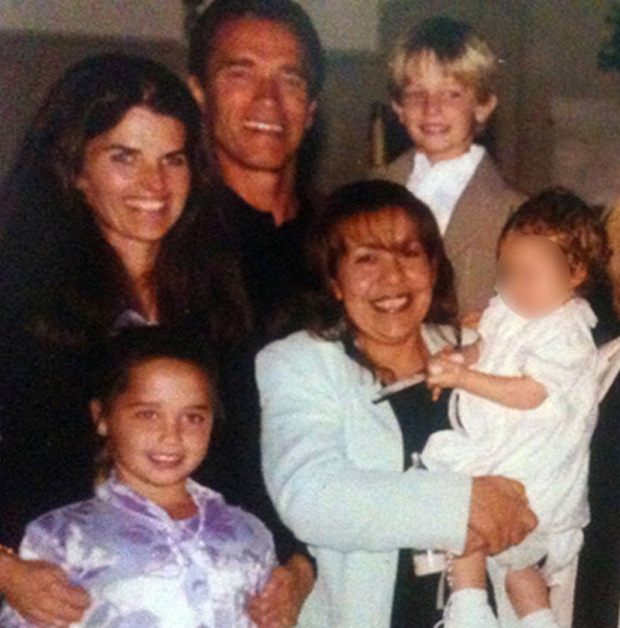 "Maria wanted to come here today and to ask about a child — whether you fathered a child with your housekeeper Mildred," is what the therapist asked him right then and there. He told the therapist, "It's true." According to Arnold, it wasn't the first time Maria had asked him that question.
The Jig Was Up
She had asked him before in previous sessions, but he adamantly denied the fact numerous times. This time, however, he came clean. The jig was up. Four months after the revelation in that therapy room, the 25-year marriage was officially over.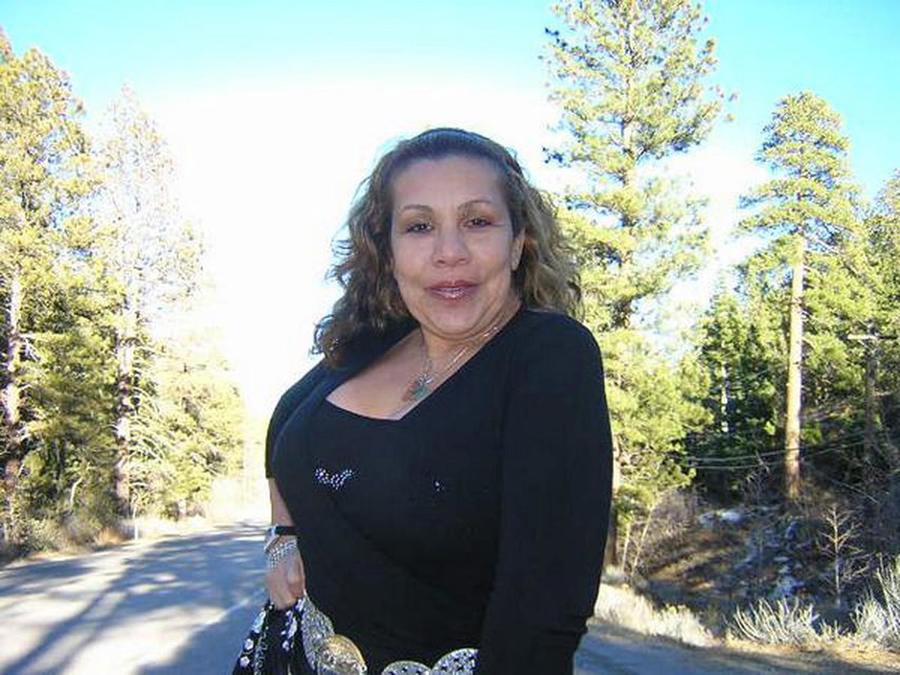 So, who is this housekeeper? Who is Mildred Baena? Well, she was employed by the Schwarzenegger-Shriver family for 20 years in their Los Angeles home before any of this came to light. This only made it worse since she was practically part of the family.
Two Babies, One Father
Back in the '90s, Mildred and Maria were both pregnant at the same time. The pair bonded over their pregnancies. Maria could never have guessed that their future babies were fathered by the same man – Maria's man.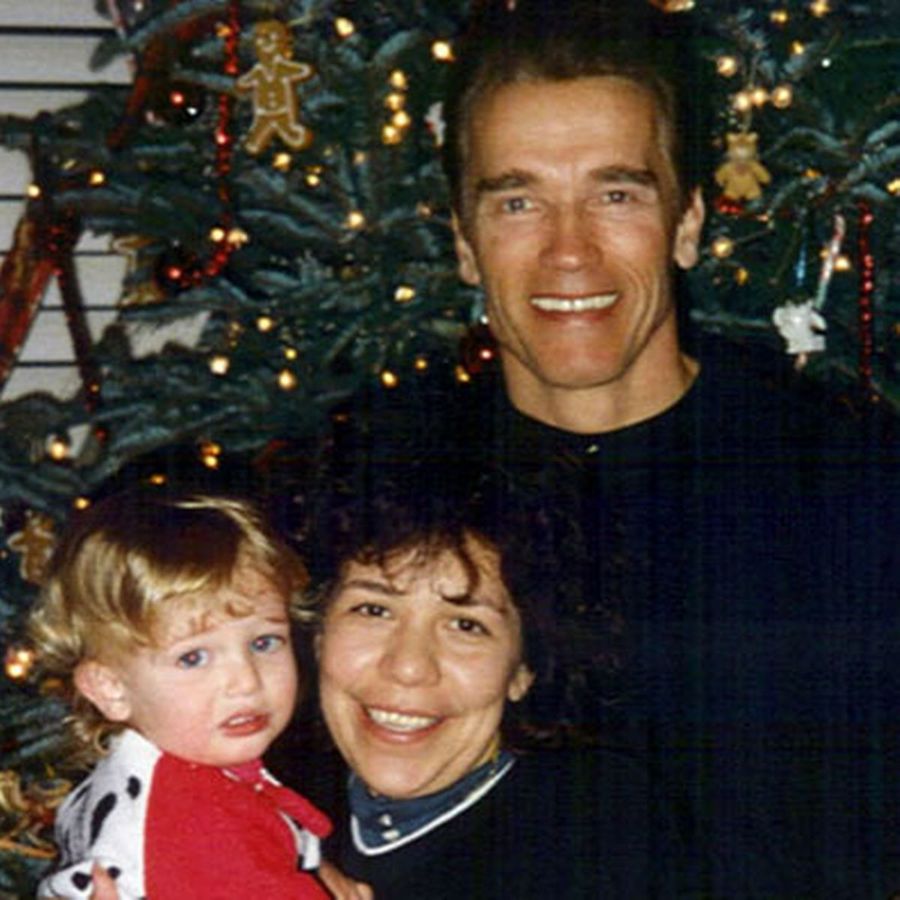 The women also gave birth around the same time, in 1997. Christopher Schwarzenegger was born on September 27, whereas Joseph Baena was born on October 2. The Schwarzenegger-Shriver family even went to Joseph's christening. To add another layer to the scandal, Mildred was also married at the time.
The Resemblance Was Uncanny
Mildred, now in her early 60s, was married to Rogelio Baena at the time. And for years, she maintained that her husband was her son's father. Unsurprisingly, Rogelio divorced her three years after Joseph was born.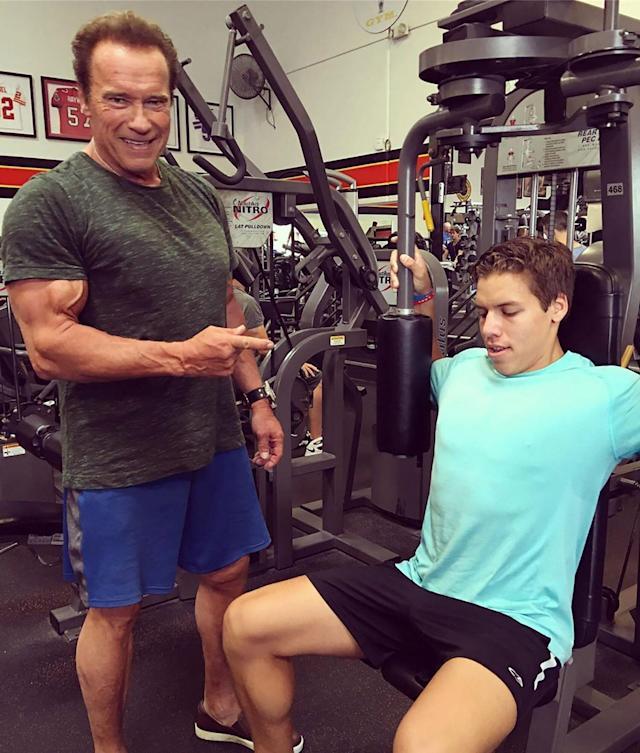 As the years went on, Maria couldn't ignore the growing resemblance between Joseph and Arnold. Maria decided to confront Mildred about it. Her longtime housekeeper and "friend" confessed to the affair but claimed that she never knew that Arnold was the father until recently.
It Takes Two
Mildred told Hello magazine in 2011 that Maria would say things like, "I'm here if you need to talk." Mildred said she could sense that something was up. "I have so much love and respect for Maria," she added. "Finally, she asked point-blank."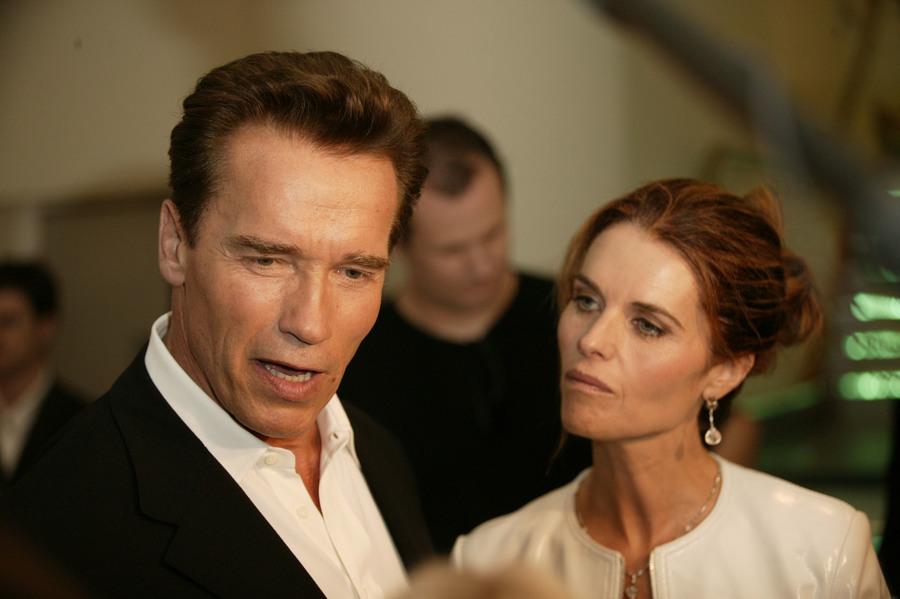 "She was so strong. She cried with me and told me to get off my knees. We held each other and I told her it wasn't Arnie's fault. It takes two." Mildred admitted that she too couldn't help but notice the resemblance as Joseph was growing up.
1996: The Guest House
"It was as Joseph grew and I started to see the resemblance that I wondered — but it became more apparent as time went on," Mildred confessed. She said that it was then that she knew Arnold was the father.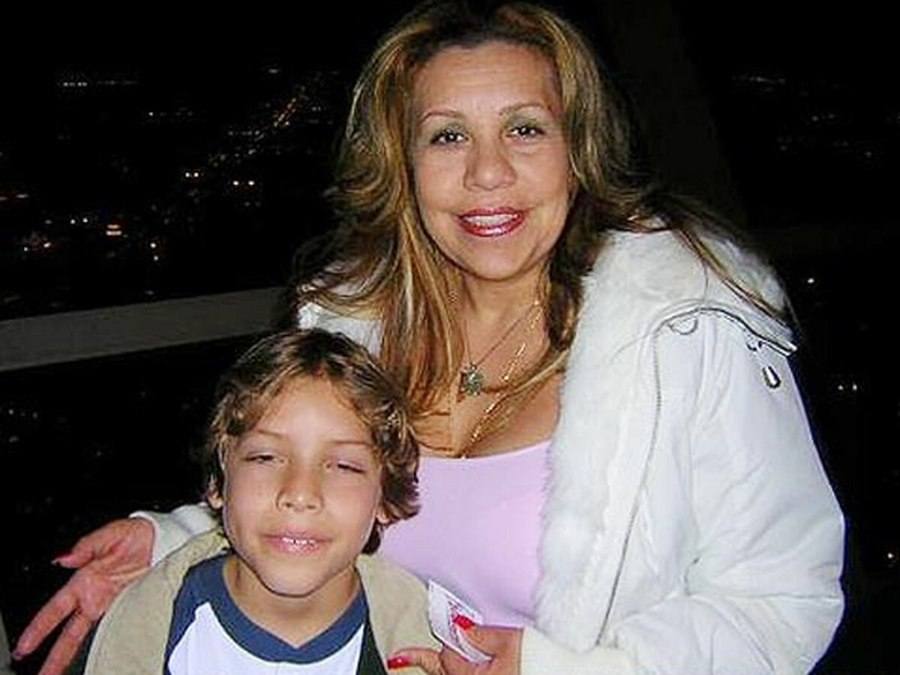 She said that she figured Arnold himself was wondering the same thing, but "he never said anything" to her. Arnold wrote about the time he and Mildred had sex in his book. It was in 1996 and it took place in the guesthouse of his Pacific Palisades home.
Deny, Deny, Deny
Maria was on vacation with their kids at the time. Arnold stayed behind in LA to film Batman & Robin. As time went on, he had a feeling Joseph was his son. But he tried his best to push his concerns aside – to deny, deny, deny – until one day, he couldn't lie anymore.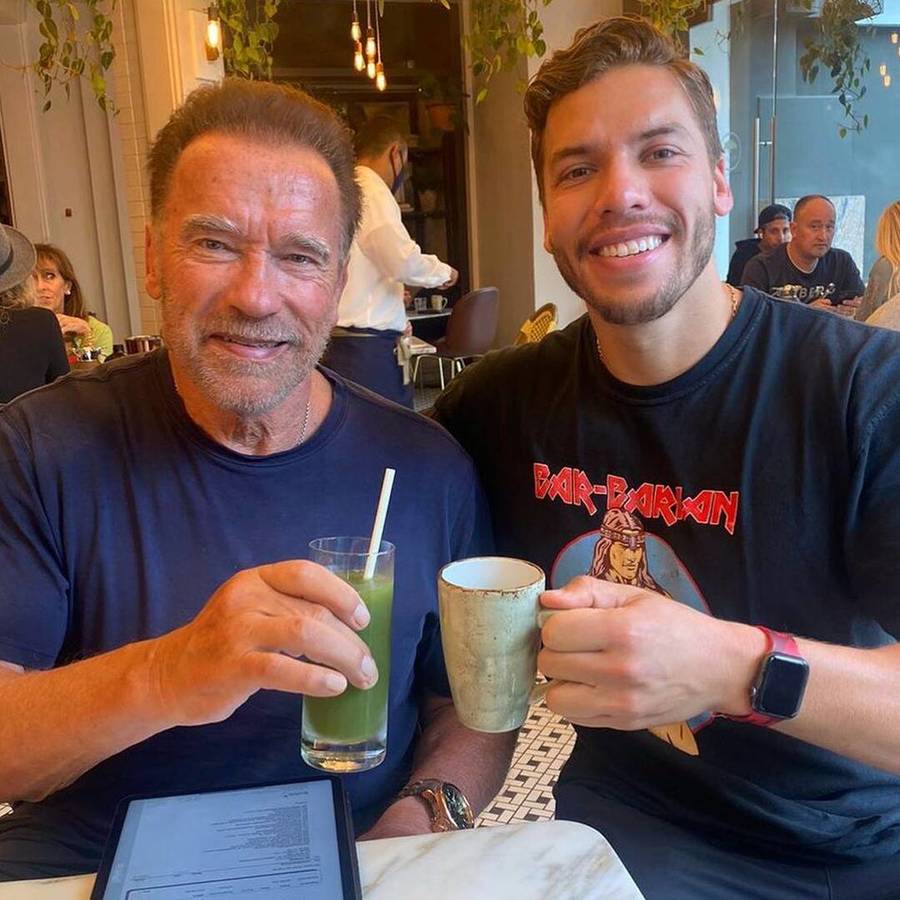 "Instead of doing the right thing, I'd just put the truth in a mental compartment and locked it up where I didn't deal with it every day," he wrote. "I realized there was little doubt that he was my son."
He Had His "Lame" Reasons
Arnold even admitted to having the same old "lame" reasons for not telling Maria about his affair with the housekeeper. It was cliché, embarrassing, and he feared the reaction from Maria's family, the might-as-well-be-royal family, the Kennedys.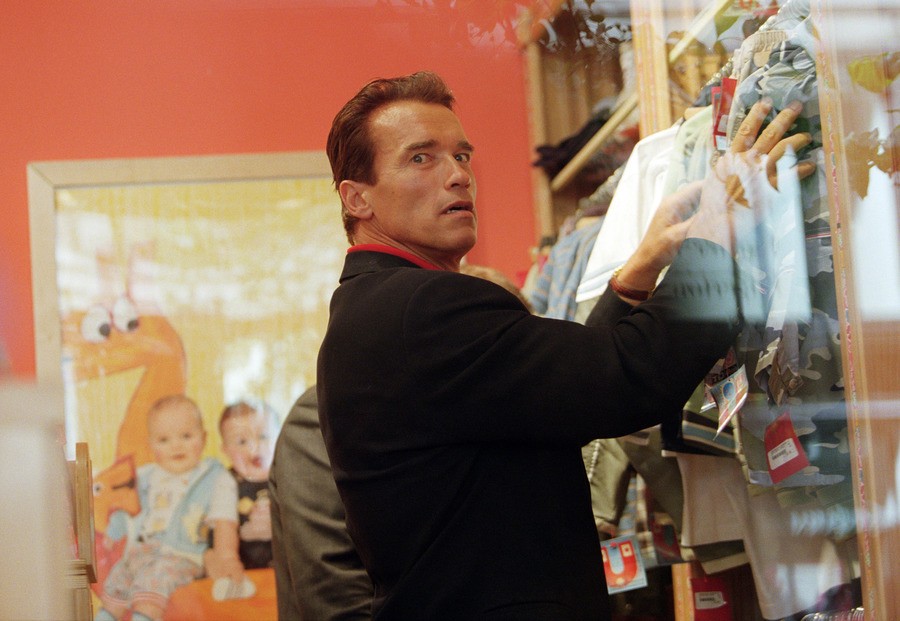 You might be thinking, why didn't he fire Mildred and essentially "remove the evidence"? Well, Arnold explained that, too. He decided to keep her as a housekeeper because he believed it to be the best way to "control the situation." Was it smart or foolish? You decide.
No Prenup? No Go
In 2015, during an interview with Howard Stern, Arnold said he couldn't blame anyone else but himself over how the whole scandal played out. "I had personal setbacks, but this was without any doubt, the biggest setback and the biggest failure."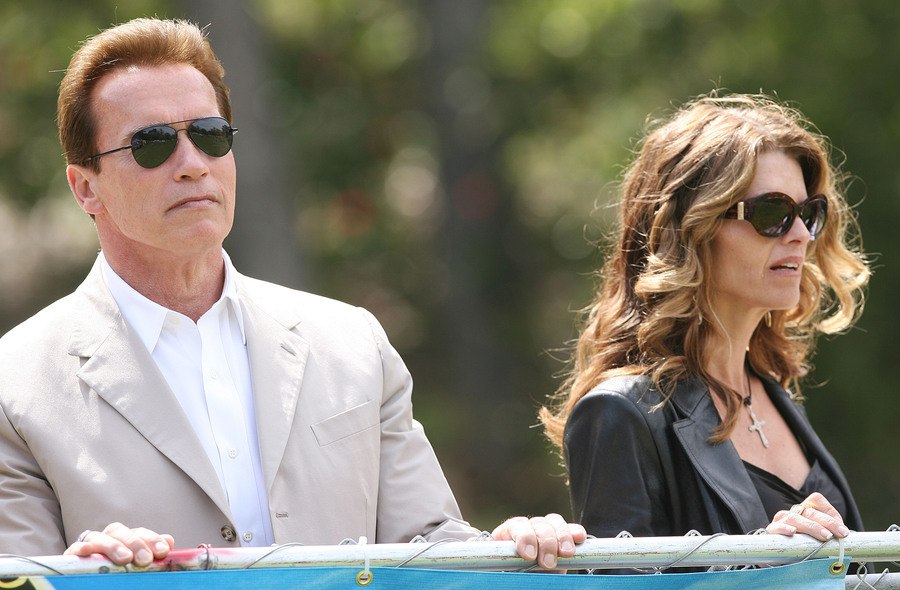 In July 2011, two months after they announced their split, Maria officially filed for divorce, citing irreconcilable differences. The divorce was no walk in the park. The problem for them was that they never signed a prenuptial agreement. They were also seeing joint custody of their two younger children, Patrick and Christopher.
It's Taking Way Too Long
Patrick and Christopher were just 17 and 13 when their parents split, while Katherine and Christina were already grown adults. Maria and Arnold were separated but still legally married for the last decade.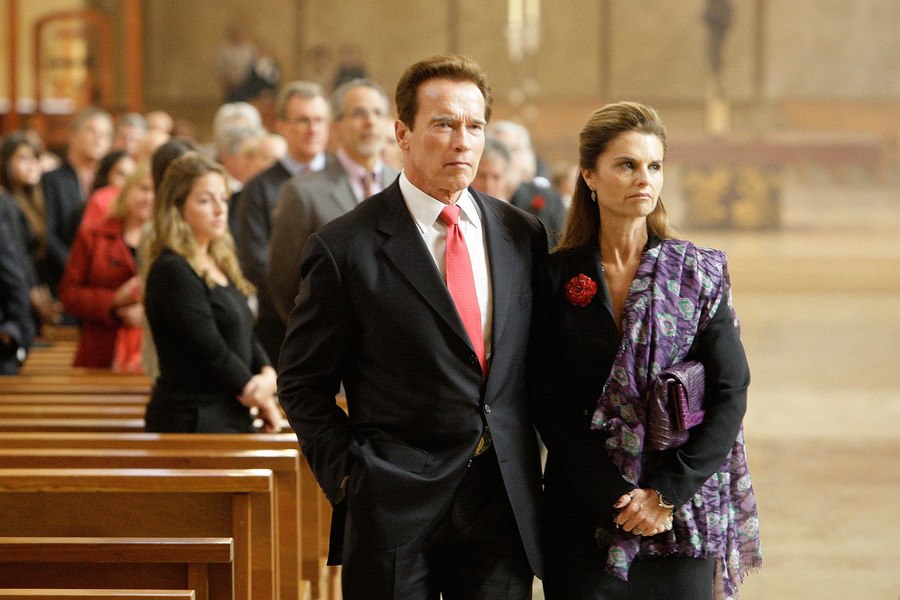 In November 2021, they decided to settle their divorce case in private, out of the public court system. According to new legal documents, Arnold and Maria signed a stipulation in their agreement to remove their ongoing divorce from the LA County Courthouse and to have it handled by a private judge.
The Private Route
Many A-list celebrities prefer to work with a private judge on their divorce cases. This way, the information is kept out of the public record. Typically, if a divorce is battled in a courthouse, the details are – by law – available to the public and the media.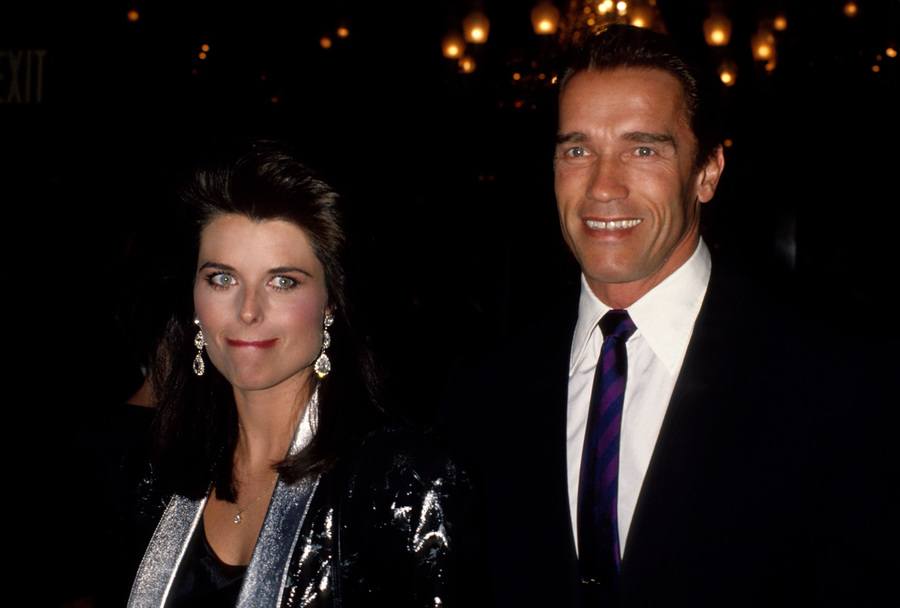 Brad Pitt and Angelina Jolie are one of the many star couples who chose to go that route. But for Maria and Arnold, their divorce hasn't been kept very private. It also has been taking way, way too long.
$400 Million on the Line
On the one hand, reports have surfaced that Arnold showed no interest in formally concluding the marriage. On the other hand, some reports suggest that Maria was the one who wavered on the subject and chose to stay legally married to him.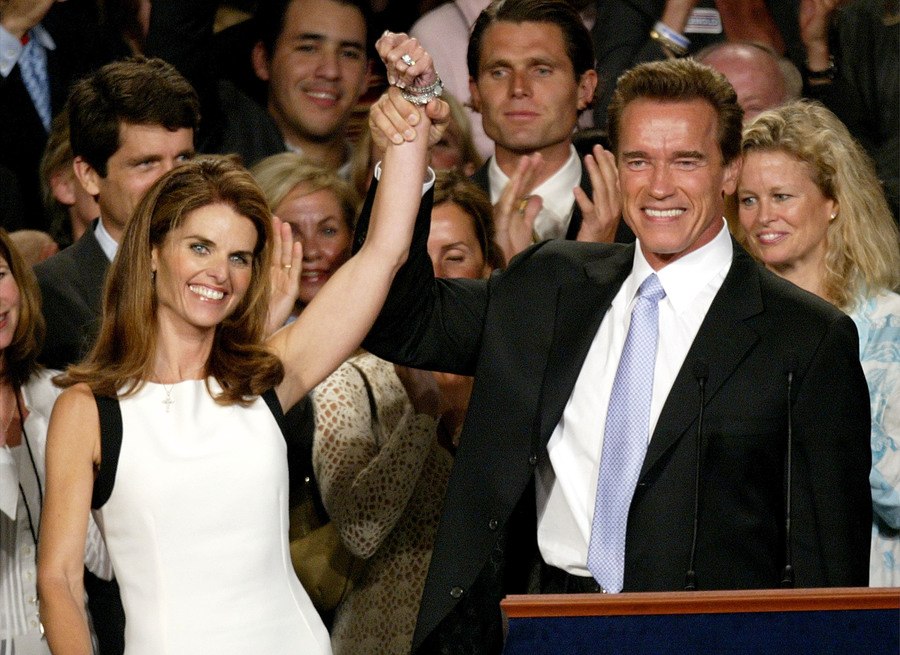 Let's face it: the stakes are high in this divorce. The couple has a reported estate of over $400 million on the line. It only makes sense that they both want it to be divided fairly. And when you're as rich as they are, it's not like you're hurting for cash.
For the Sake of Their Kids
Without that prenup, the law of California states that the wealth accumulated by a couple has to be split 50/50. Needless to say, Maria and Arnold are busy people. They're also grandparents. According to reports, the two are even friends, for the "sake of their children."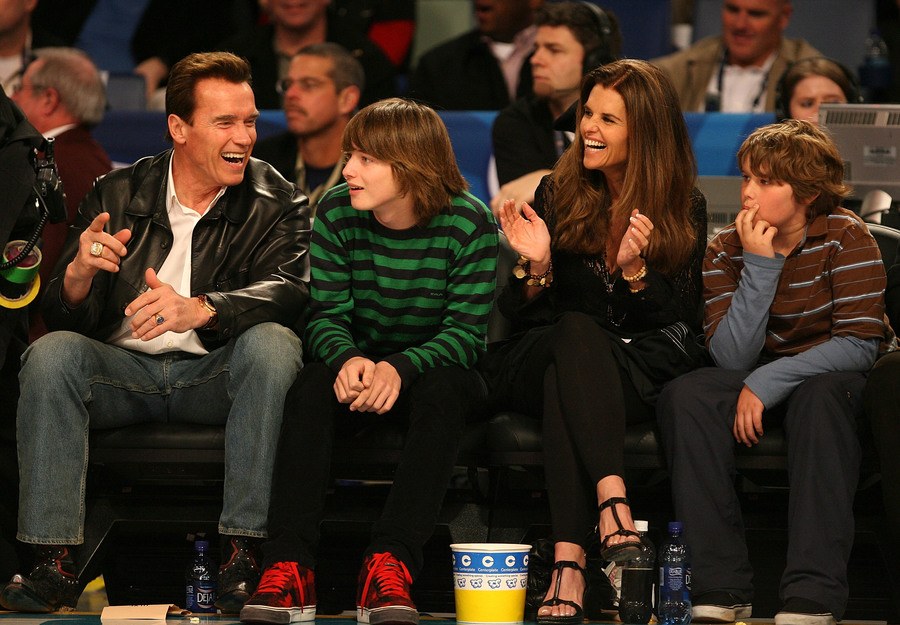 They celebrate their kids' milestones together, from their youngest son's graduation to their eldest's, Katherine's, wedding to actor Chris Pratt. Maria even posted a nice Father's Day message to Arnold online. Her 2018 self-help book is called I've Been Thinking: Reflections, Prayers, and Meditations for a Meaningful Life.
She Was Wrong
She wrote about living a new normal. "I grew up thinking divorce was a sin. I couldn't have been more wrong," she wrote. "I always thought people whose marriages didn't work out were quitters. I was wrong."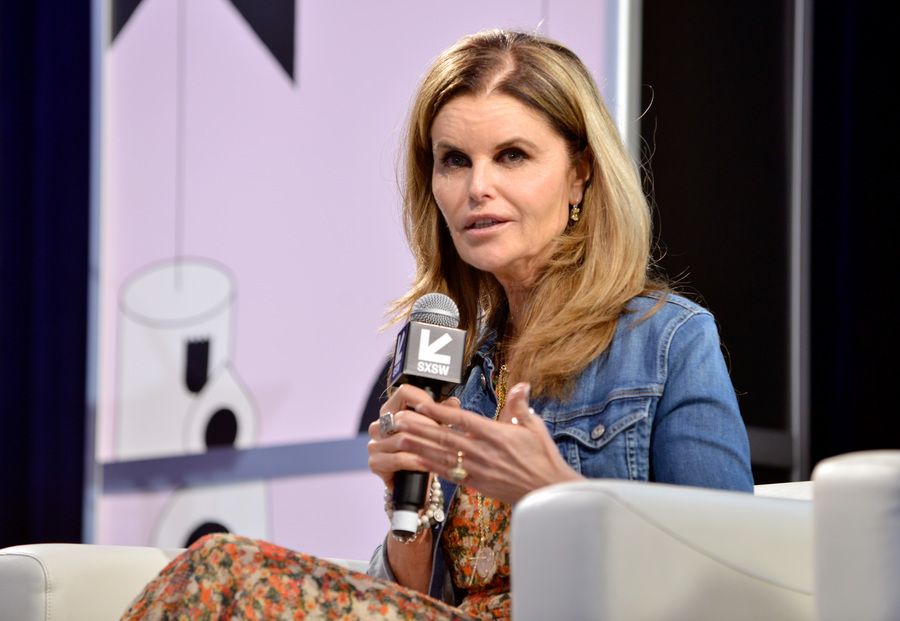 She wrote candidly about how while she admires those who work at their marriages, but she also respects and admires those who "chart a new way forward." And the couples who manage to go above and beyond and remain friends – they are the ultimate ex-couple goals.
Is Joseph Baena Close to His Dad?
Speaking of Father's Day, we can't forget that throughout all of this, Joseph is Arnold's, which begs the question: is he a good dad to him? Apparently, he is. He happens to be a present figure in all of his kids' lives.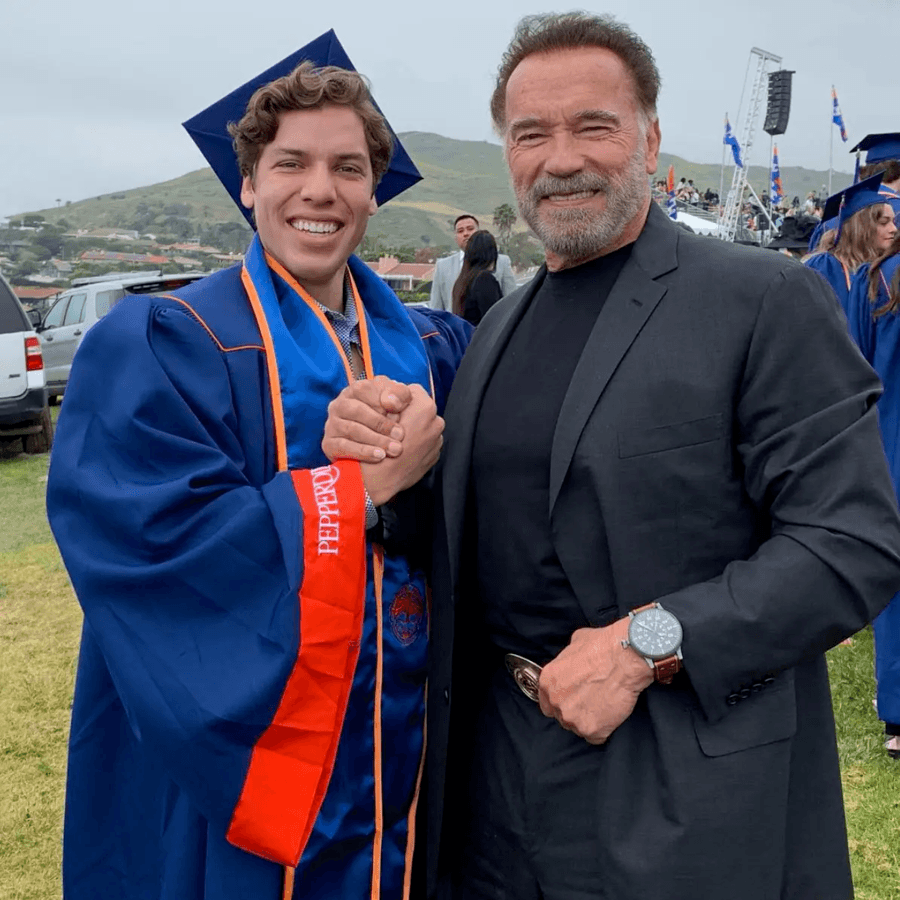 He's managed to develop a close relationship with Joseph, which also means that he and Mildred are friendly co-parents. Arnold reportedly bought her a four-bedroom house (with a pool) in LA for her and Joseph. He also reportedly paid for Joseph's college education and attended his graduation ceremony in 2019.
A Proud Dad
"Congratulations Joseph!" Arnold tweeted at the time. "Four years of hard work studying business at Pepperdine and today is your big day! You have earned all of the celebration, and I'm so proud of you. I love you!"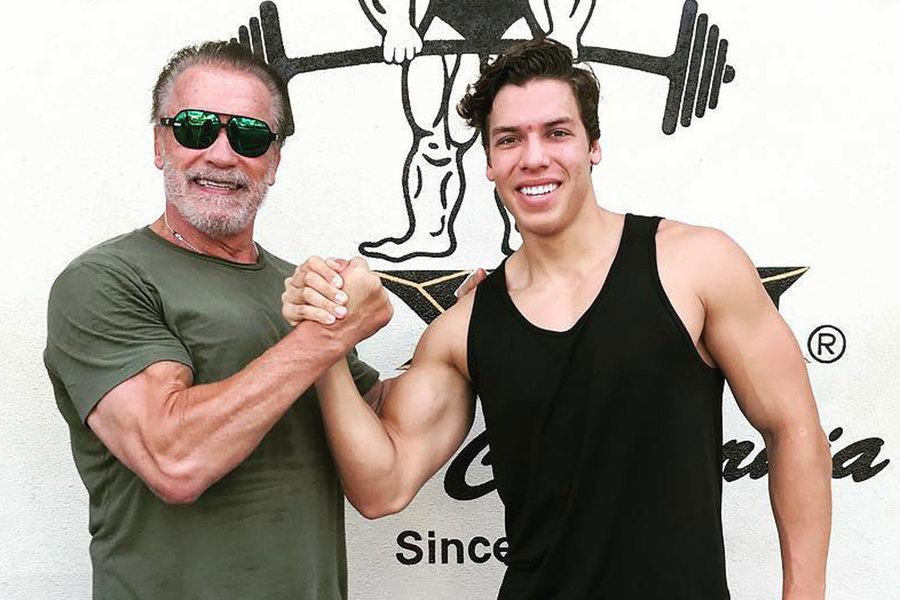 Joseph now works in real estate in LA. "Not your average realtor!" reads the caption of his online profile. It looks like the apple doesn't fall far from this tree as he also wants to be a bodybuilder like his dad. On Instagram, you can see him recreating his dad's signature Mr. Olympia poses.
The Other Kids Don't Like Him
While Joseph may be close with his dad, the same can't be said for his siblings. Unfortunately, the other kids aren't as gung-ho about their stepbrother's existence in their family unit. When Katherine and Chris Pratt married in 2019, Joseph wasn't even on the guest list.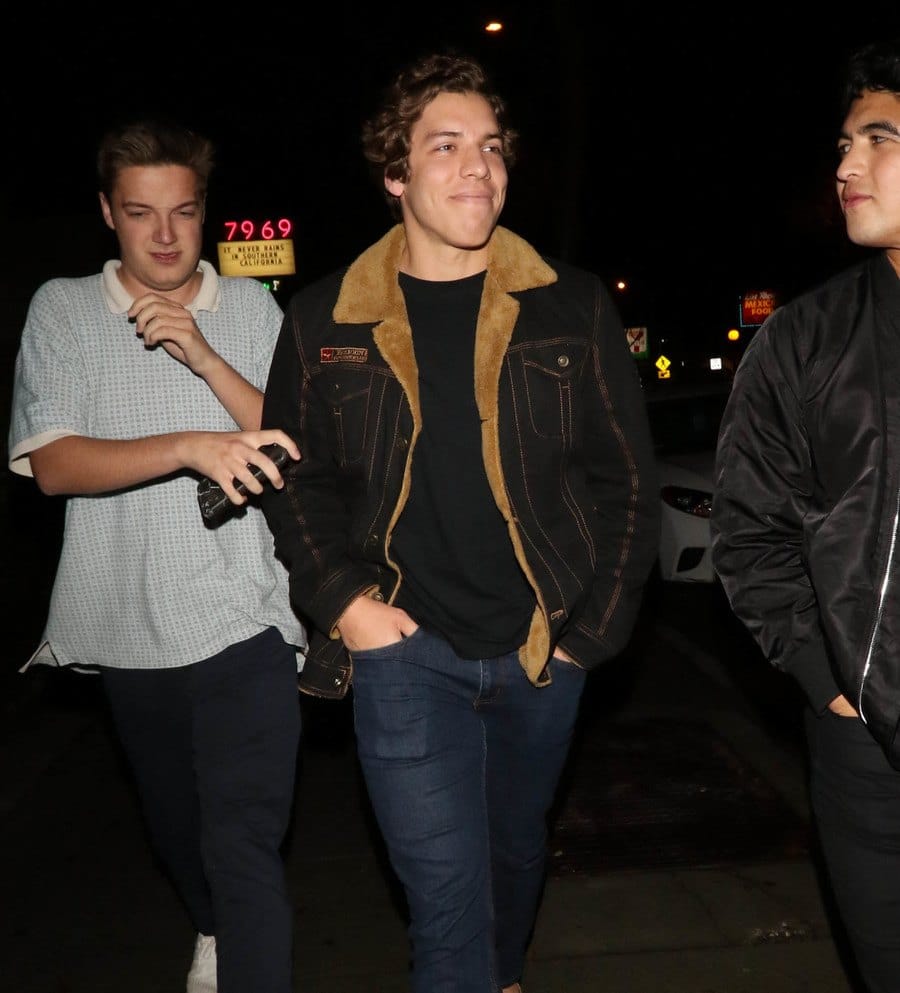 Like the rest of the world, he had to watch the events unfold on social media. But he's not a sore loser. He posted "Congratulations!" with a photo on Katherine's wedding day. In fact, he regularly comments on photos of his siblings, but his comments seem to be ignored.
Ignored on Social Media
In 2019, on National Siblings Day, Joseph "liked" a photo of Katherine on Instagram featuring herself and Christina, Patrick and Christopher. "I love them so much #national­siblingsday," she posted. A commenter noticed Joseph was being ignored yet again.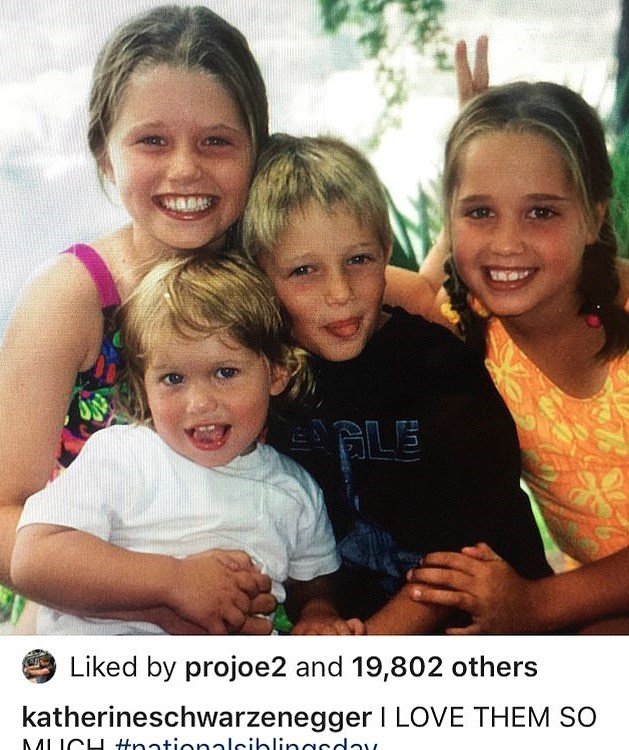 "They never acknowledge their youngest brother. Joseph always likes all of [his Schwarzenegger siblings'] photos and follows them. But they always like most of Arnold's photos except the ones with Joe in them." And let's not forget that Joseph is no stranger to these kids. They practically grew up together.
A Constant Reminder
Joseph was regularly at their home with his mom. But, of course, it's a lot more complicated than it may seem to us. The truth is that Joseph is a constant reminder of their dad's betrayal. For Katherine, it's a particularly touchy subject.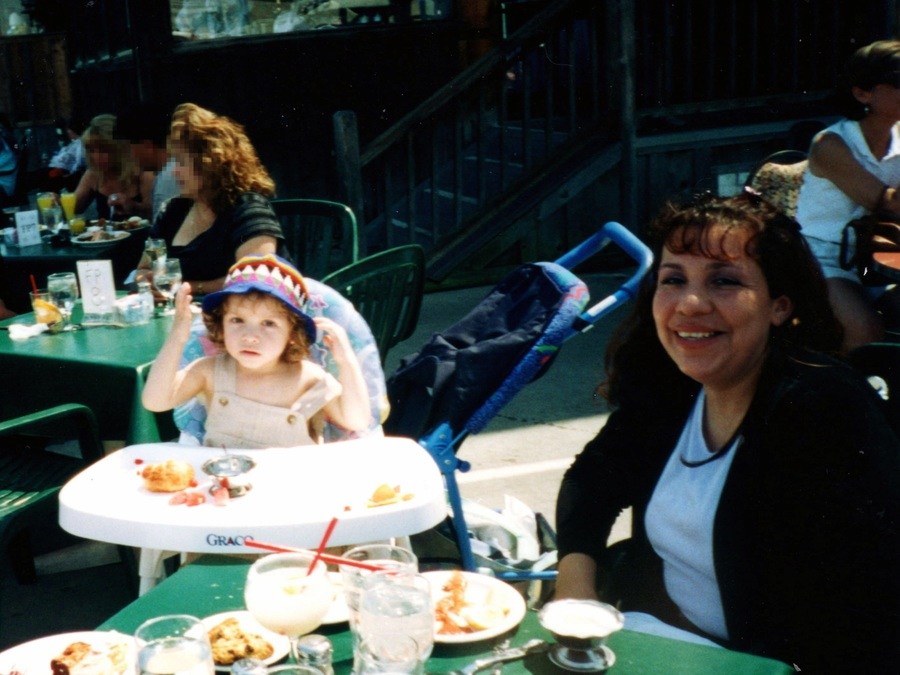 "Why should she have a relationship with this kid? Joseph is the product of an affair that Arnold kept hidden for years!" a source told Page Six. "This was a deeply damaging and shameful situation that destroyed her family. I can't say I blame her for not wanting to embrace this living­reminder of that."
Who Is Arnold Schwarzenegger Dating Now?
The 74-year-old is in pretty awesome shape, so it can't be hard for him to find a lady. He's been dating physical therapist Heather Milligan, a woman 27 years his junior, for a while now. The pair have been spotted riding bicycles together, shopping, or going for a ride in his jeep.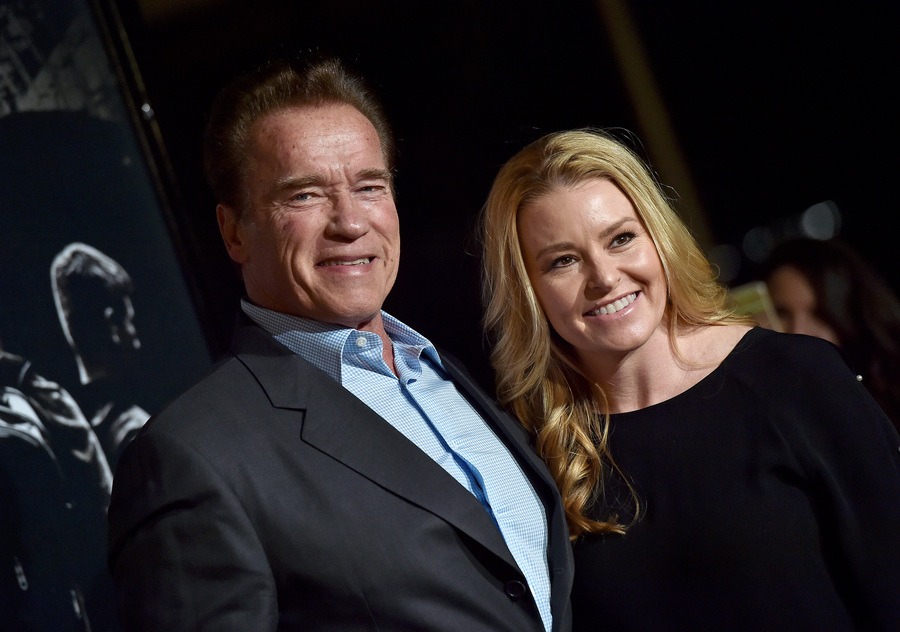 The two started dating not long after his marriage to Maria ended. They have been together for about seven years now and appear to be going strong. Call me cynical, but I wouldn't place bets on this one lasting too long.
Who Is Maria Shriver Dating Now?
The 66-year-old former First Lady of California has moved on from Arnie and has been dating the political analyst, Matthew Dowd. They met in 2006 when Dowd was helping Arnold with his election campaign. They started dating in 2014.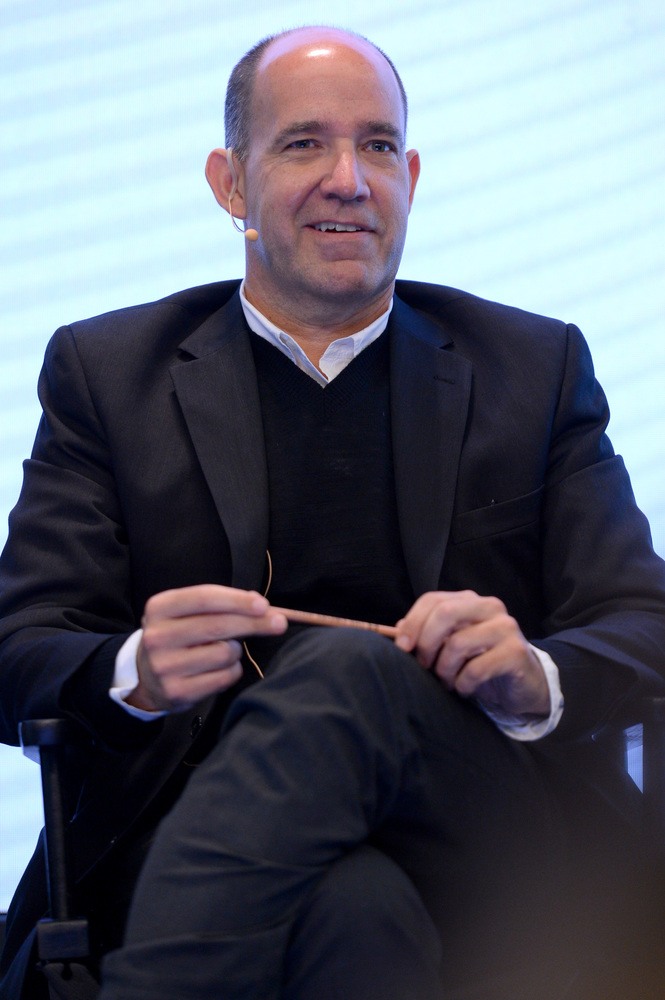 At the beginning of their relationship, Maria was still involved in all the hullabaloo surrounding the divorce. She and Dowd were seen kissing on the streets of California, and people seemed to accept the couple. At first, they didn't admit to their coupledom but eventually caved in and confessed.