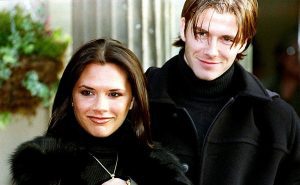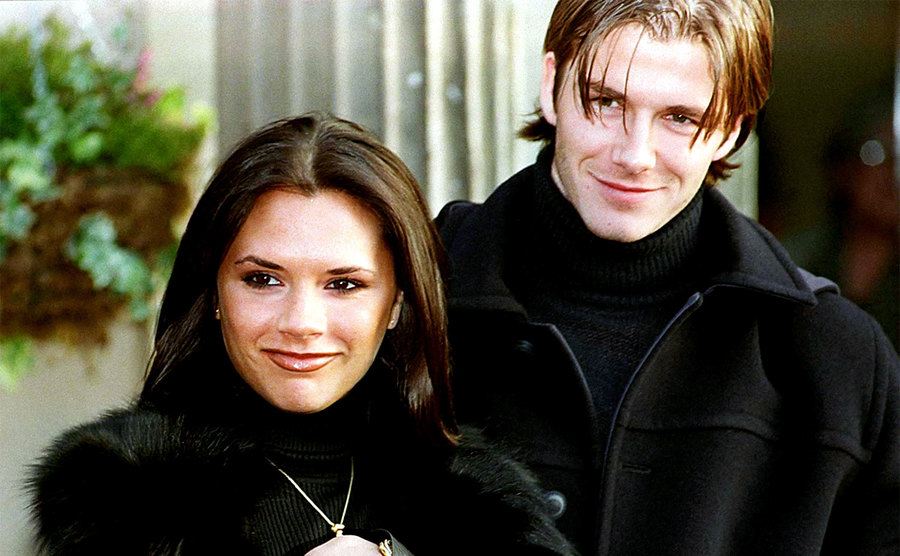 David and Victoria Beckham Keep It All in the Family
By Yuri S.
---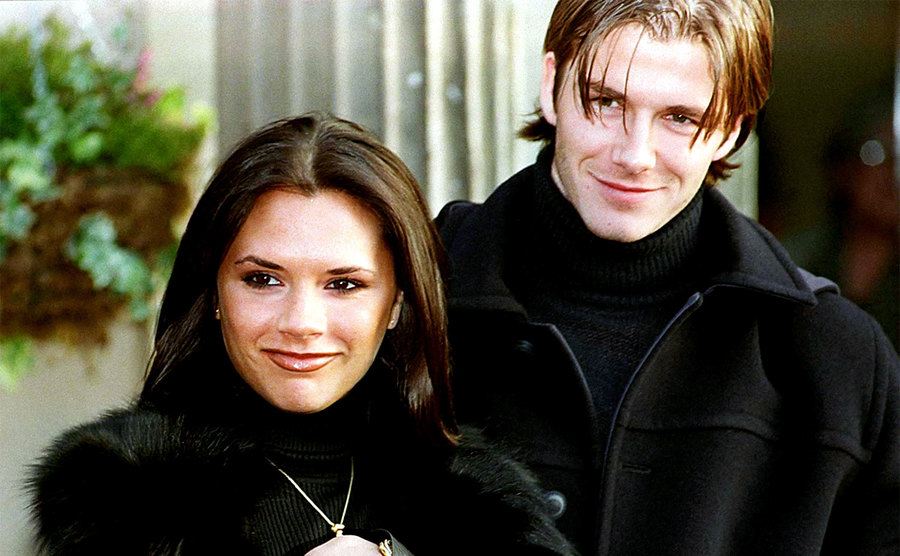 Ellen fans might remember the episode in 2008 when David Beckham told Ellen DeGeneres how he knew he wanted to marry Victoria when he saw the Spice Girls on TV. "I was in a hotel room with my best friend, who was my best man at my wedding," he told the talk show host.
"I remember turning around — before I'd even met Victoria — and said, 'I want to marry that one.'" The romantics out there are probably thinking 'awww' right now. The truth is, the Beckhams have been together for a long time now – over two decades – and seem to be going strong, despite all the rumors and whatnot.
Love at First Sight Does Exist, Victoria Says
David and Victoria married back in 1999 and the Beckham brood has four children: sons Brooklyn, Romeo and Cruz, and their daughter Harper. It's ultimately the effort and commitment that these two put into their relationship that got through the long haul, but if you ask Victoria, she'll tell you something else.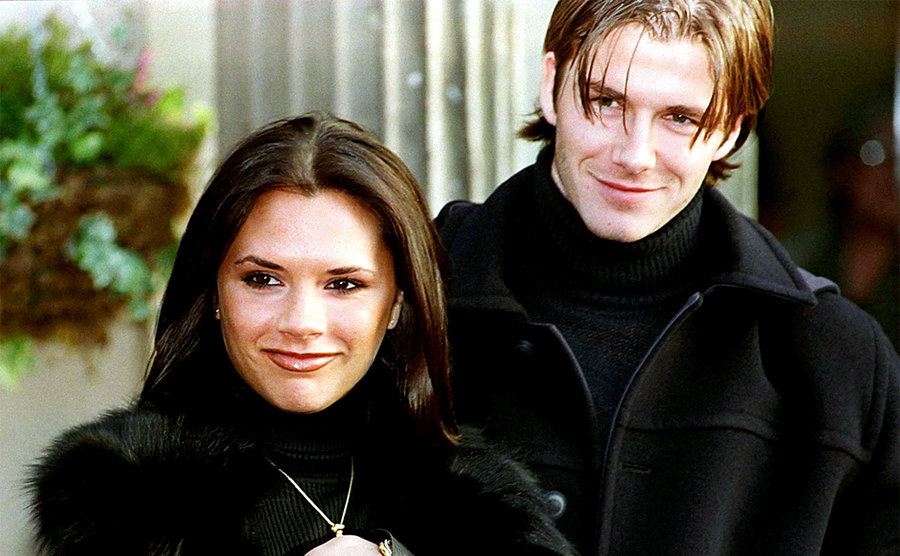 According to Victoria, "love at first sight does exist." To be more specific, she said that "It will happen to you in the Manchester United players' lounge," she wrote in Vogue. "Although you will get a little drunk, so exact details are hazy."
It All Began in 1997
The Beckham's fairytale began all the way back in 1997. And even though the two grew up within 15 minutes of each other in London, they never met in their home town. They did meet, however, when Victoria was already Posh Spice and David was already a star player with Manchester United.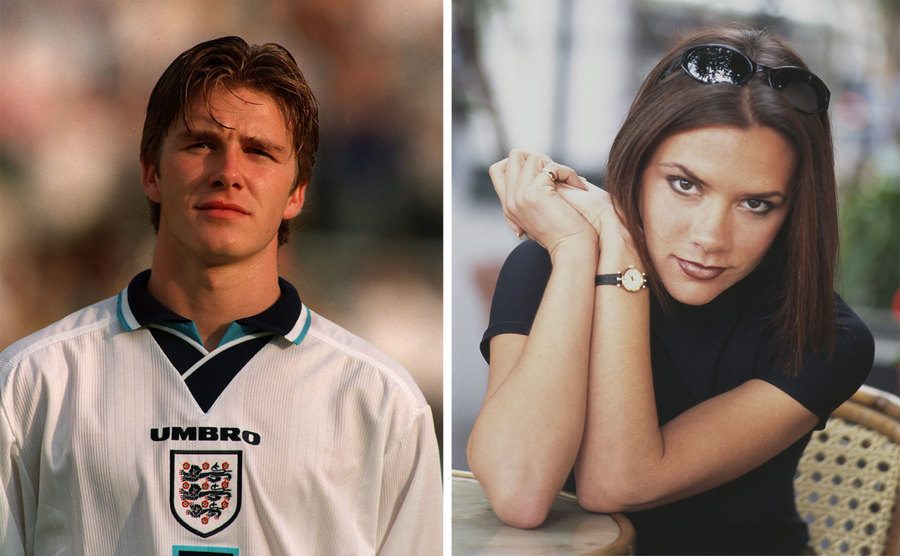 David talked all about it when he went on the Ellen DeGeneres Show. "She came to a football match — soccer match — and I said hi from across the room and that was it. I thought I'd missed my chance, and then a week later she turned up at another football match."
He Still Has the Train Ticket She Wrote Her Number On
The first meeting wasn't much of a meeting at all, it seems. Good thing their second meeting was. David shared explained what happened, this time to Jimmy Fallon on The Tonight Show. "We talked for about an hour in the players' lounge and then she actually got the train up that day."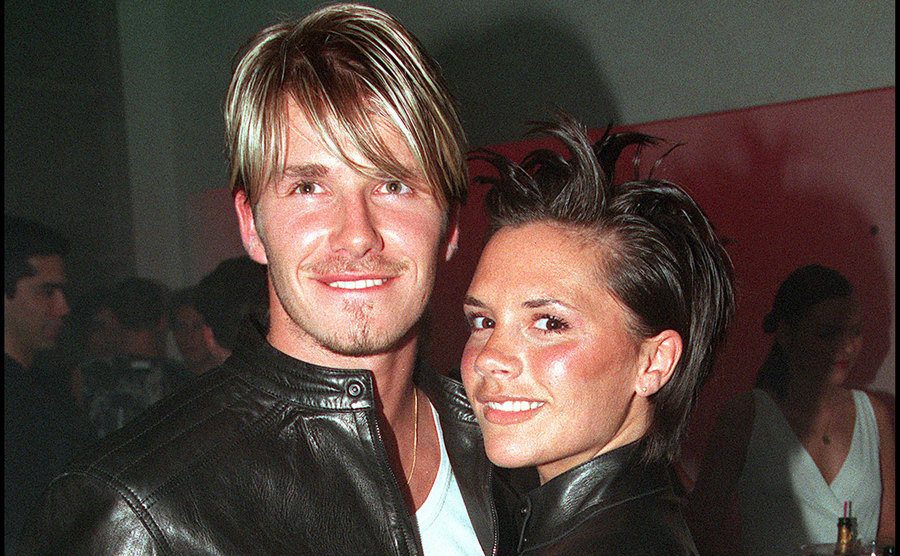 She wrote her number down on her train ticket, "which I still have," he admitted. As for Victoria, she said she was taken by David's family-oriented nature. "While the other football players stand at the bar drinking with their mates, you will see David standing aside with his family."
Their Very First Date
"And he has such a cute smile," Victoria wrote in that same Vogue piece which was about writing to your 18-year-old self. She continued: "You, too, are close to your family, and you will think how similar he feels to you."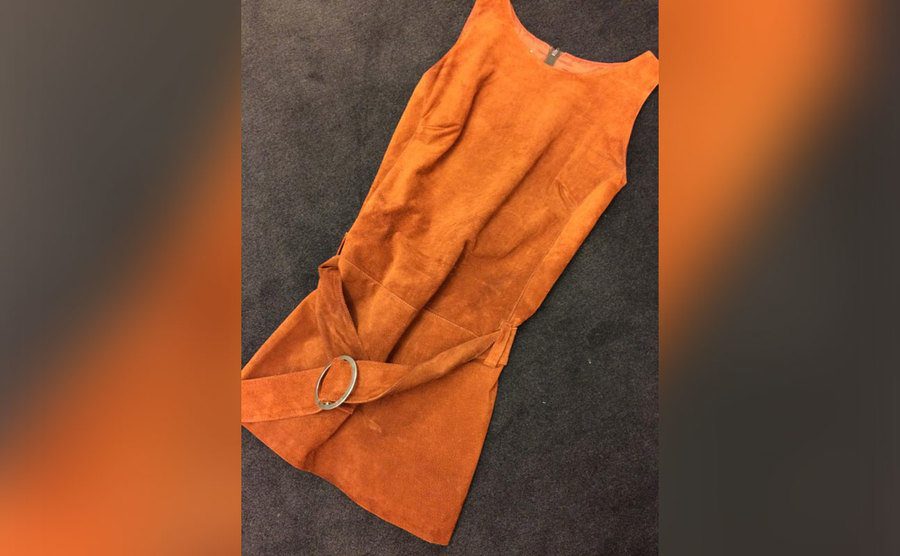 That same year, the two went on their first official date, which is something they've never really divulged on. I guess some things just have to remain private… Either way, in 2014, Victoria posted a picture of the dress she wore on that very first date — an orange sleeveless number with a belted waist.
First Comes Love, Then Comes Marriage
Within a year of their first date, the couple were already engaged. They kicked off the new year – 1998 – with a bang by ​​announcing their engagement. The wedding wouldn't take place until the summer of 1999, though.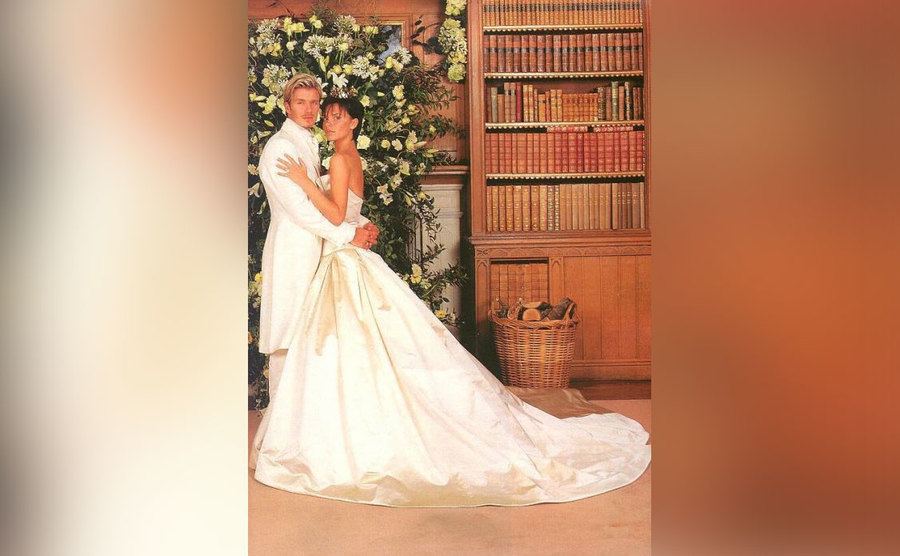 First comes love, then comes marriage, then comes baby in a baby carriage. Right? Well that isn't exactly how it went for these two. They would end up having a baby before the marriage. But who cares? In 1998, they had another surprise for everyone: they told the world that they were expecting their first child.
David and Victoria Become Mommy and Daddy
They went from two to three on March 4, 1999, as Brooklyn Joseph became their first born. In Victoria's 2001 autobiography called Learning to Fly, she addressed rumors about her baby's name – that he was named after the city he was conceived in.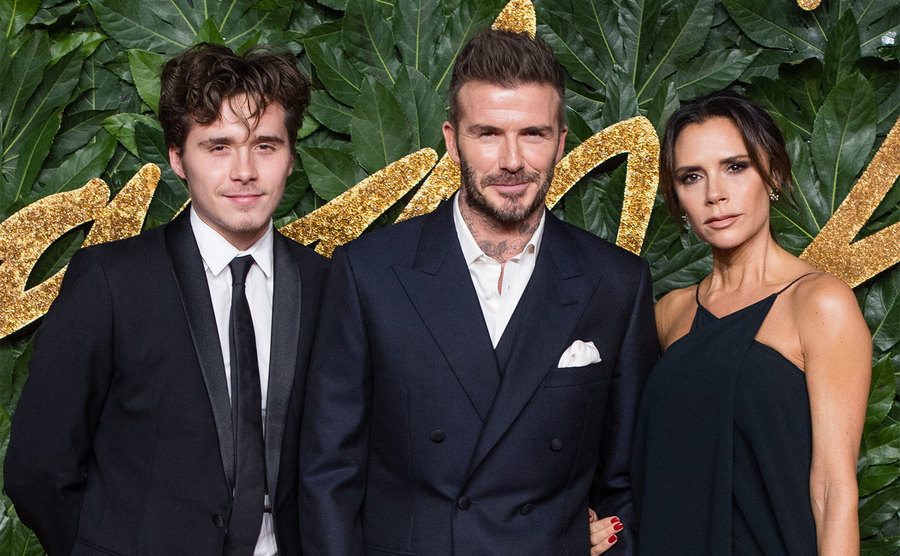 "It was when we were in Marbella, Spain, that we came up with the name Brooklyn," she wrote. "We already knew he was a boy and so I knew he could end up a footballer, so it had to be a name that was a bit blokey."
The Meaning Behind Their Son's Name
She explained how she had always liked the name Brooke, which then morphed into Brooklyn. She liked it as a place, and "it was only afterwards that I realized how appropriate it was because it was in New York that I found out I was pregnant."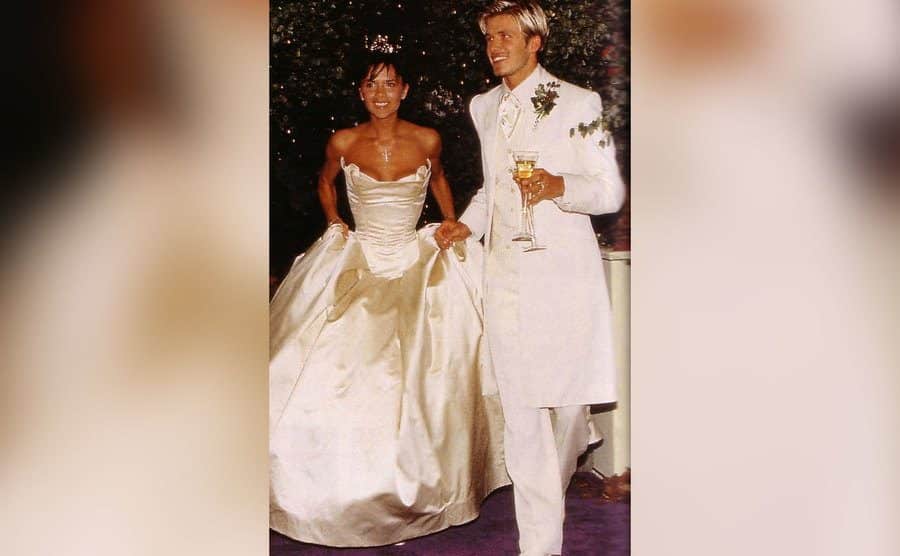 By July 1999, David and Victoria Beckham were officially a married couple. The wedding was held at Luttrellstown Castle, outside of Dublin, Ireland. Little Brooklyn served as the ring bearer and you better bet there were celebrity guests, such as the fellow Spice Girls, David's teammates, Elton John and George Michael.
Matching Outfits for the Reception
Victoria had to be stylish, of course, and she was. She wore a strapless Vera Wang gown with a 20-foot train. Oh, and let's not forget to mention her 18-karat gold tiara that was designed by Princess Diana's jeweler. Fancy shmancy.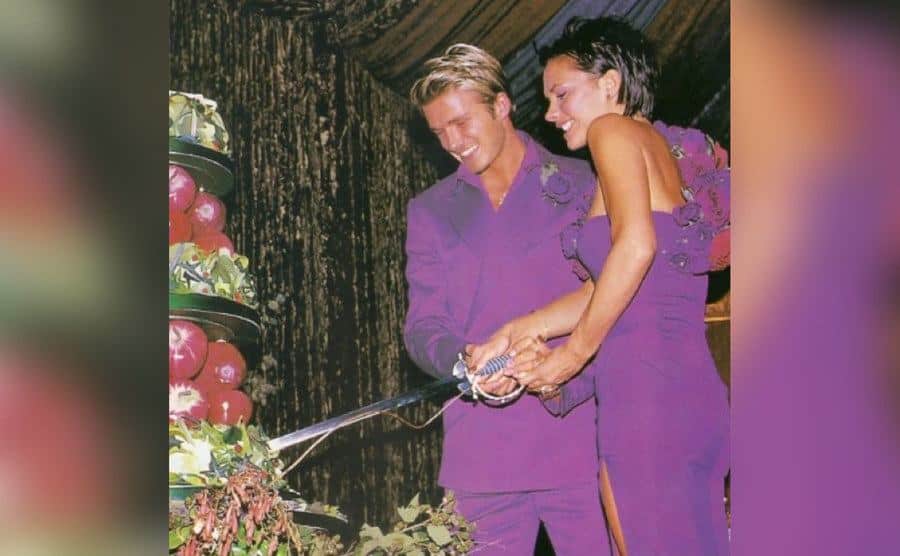 Then, for the reception, Victoria, David and Brooklyn changed into their color-coordinated eggplant purple outfits. The trio lived their perfect lives into 2002, when they welcomed yet another little one into their home.
Now a Quartet, They Move to Spain
In 2002, David and Victoria were expecting another child, their second son Romeo James, who entered the world on September 1 that year. After three years of married life, they were now a typical nuclear family of four.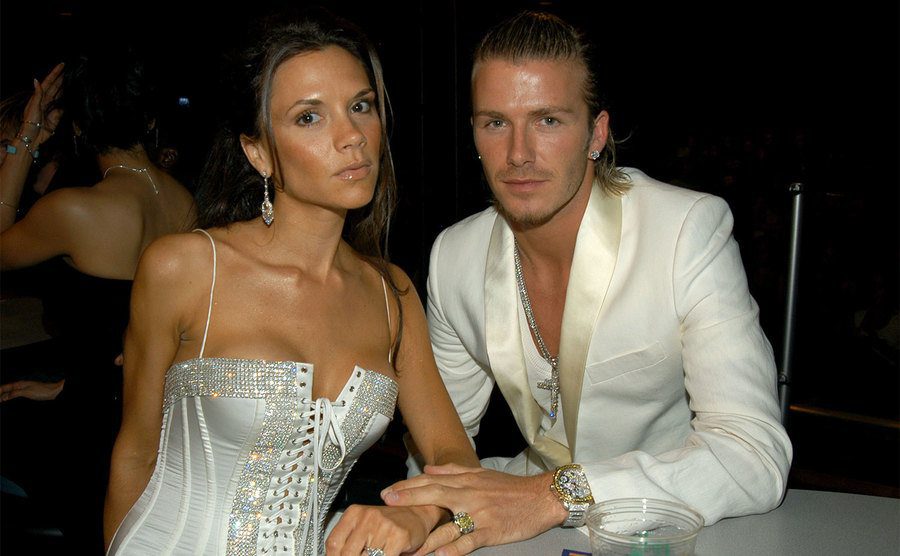 A year later, the Beckhams decided it was time to move out of England and into a sunnier region. The ex-Spice girl turned fashion designer and the soccer player chose to make Spain their new home. The reason was specifically because David signed to a four-year contract with Real Madrid.
When Four Becomes Five
The Beckhams didn't wait around. By 2004, they announced the upcoming arrival of their third child. In February of 2005, yet another boy was born. Cruz David was born on February 20, 2005, in the city of Madrid. "We've got a baby boy. His name is Cruz," David told reporters as he stood outside the hospital.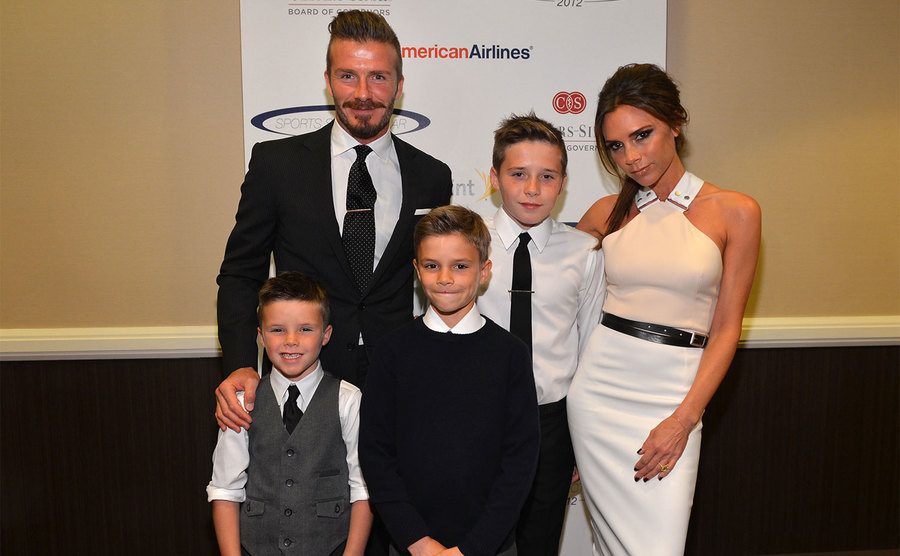 "He is beautiful. He is in there with his brothers now and he is very happy." After spending several years in sunny Spain, the family of five moved again, but not back to the UK.
Moving to Sunny California
This time, they were headed for an even sunnier place: Los Angeles. And this time, it was because of David's five-year contract that he signed with the L.A. Galaxy in 2007. "It will be especially nice for the children," Victoria stated ahead of their move.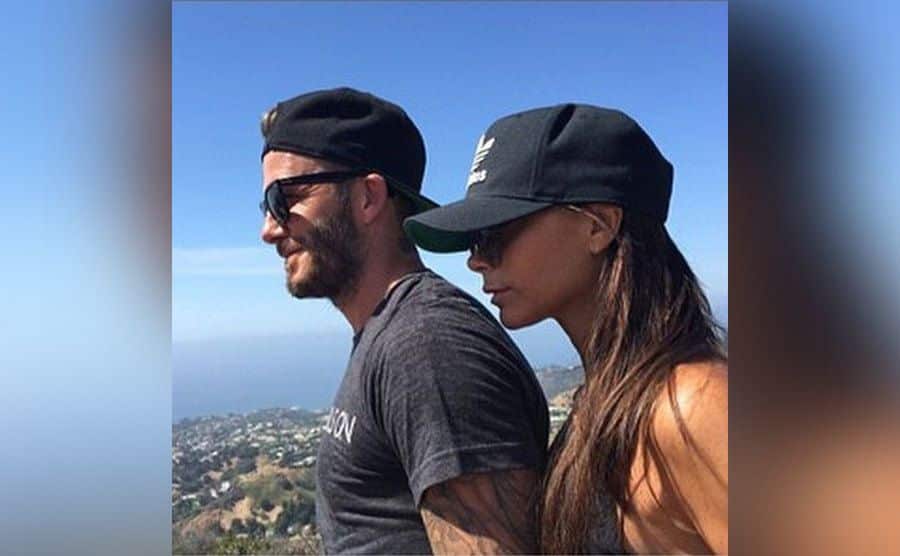 "To be able to be outdoors so much of the time will be wonderful." After their arrival in LA, the couple was busy making all their press releases and going out to nice dinners with the kids. They also moved into a $22 million mansion in Beverly Hills.
Becoming Part of the Hollywood Elite
Their housewarming party was hosted by none other than the then-married couple Tom Cruise and Katie Holmes. As the couple entered Beverly Hills, they were now a part of the Hollywood elite. And with that come the lights and cameras.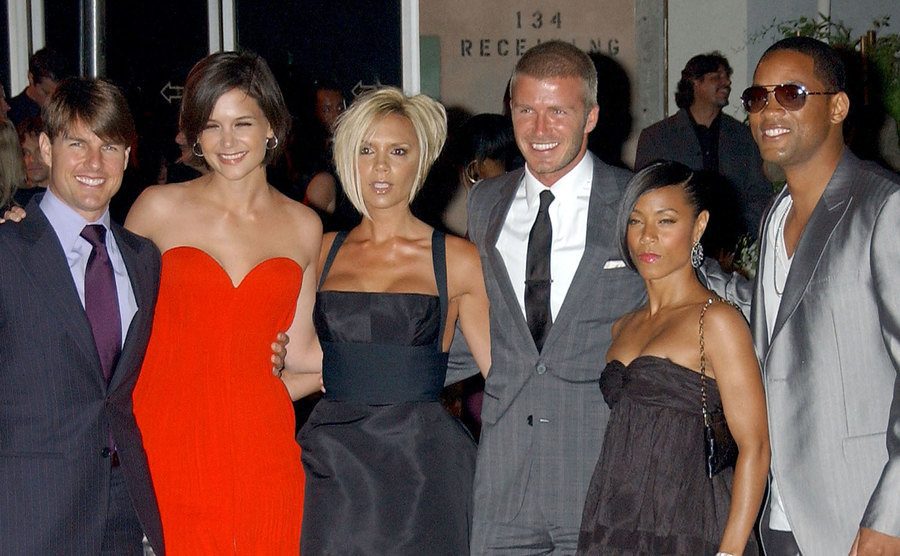 In the summer of 2007, David and Victoria Beckham pose for a sexy photoshoot for W magazine. It was for a piece in which they opened up about their relationship, detailing the obstacles in their marriage and how they overcame them.
David's Rumored Affair
One of those obstacles was the rumored affair that David was allegedly in, which dominated British tabloids three years earlier. "I'm not going to lie. It was a really rough time. David and I got through it together," Victoria told the magazine.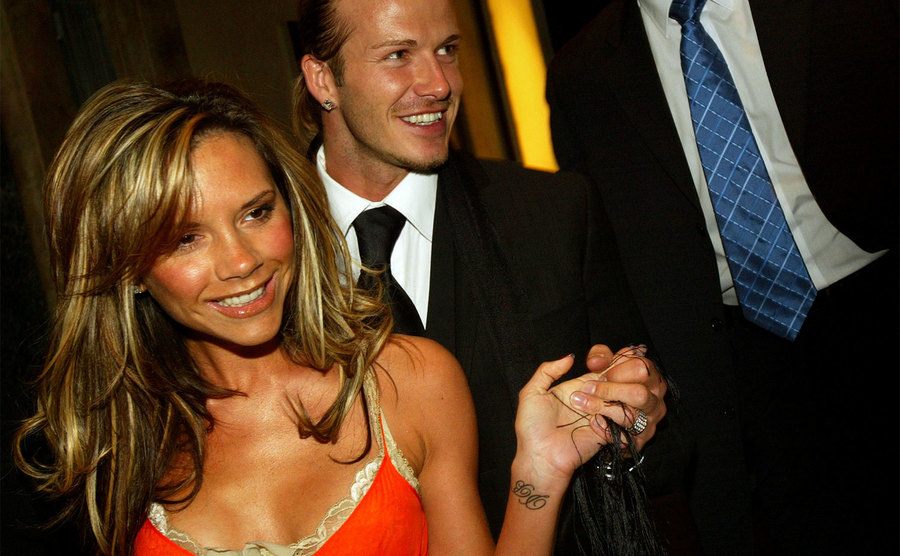 "No one said marriage was going to be easy," she continued. "Yes, there have been bumps along the road. But the fact is we've come out of everything we've been through stronger and happier. It's even better now than when we were first married. After all these years, we can just come home and have a laugh together."
She's His Priority, He Says
Back to that Ellen interview from 2008, David talked about how he made Victoria a priority. He explained how they make it a priority as a couple to carve out quality time with each other, which isfar from easy with their busy schedules.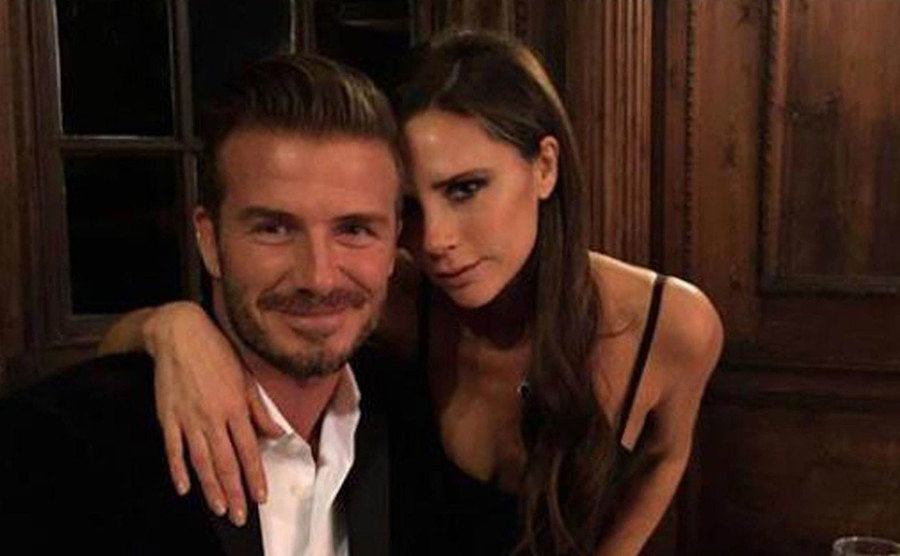 "In a marriage, you make it work, and you have to make time for each other," he said. "And we do that. So I think that's important." Also that year, people heard Victoria refer to David as her "muse" in a letter posted to her label's website.
David Tattoos Victoria's Name On His Arm
Apparently, her husband inspired her fashion label's menswear line. "The dVb mens collection has just launched, and who better than David to be my muse!" Victoria wrote on her website. Speaking of paying homage and getting inspired, in 2009, David commemorated Victoria by getting her name in ink.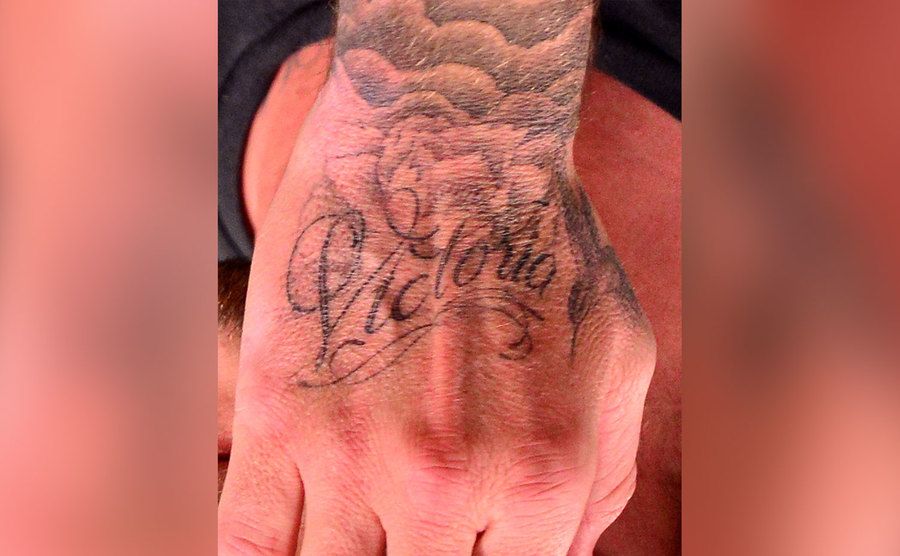 For their 10-year anniversary, he put his heart on his sleeve. "I had 10 roses 'round my arm, for the 10 years," he said. He pointed out that they always "try and do things special." Getting a tattoo of your wife's name is pretty special.
He's Perfect, She Says
In 2010, Victoria applauded her husband in an interview with Marie Claire, calling him "perfect." When she was asked about his "high voice," she said, "I don't really notice that he's got a high-pitched voice. I just think he's so god damned perfect that people have to find something wrong with him."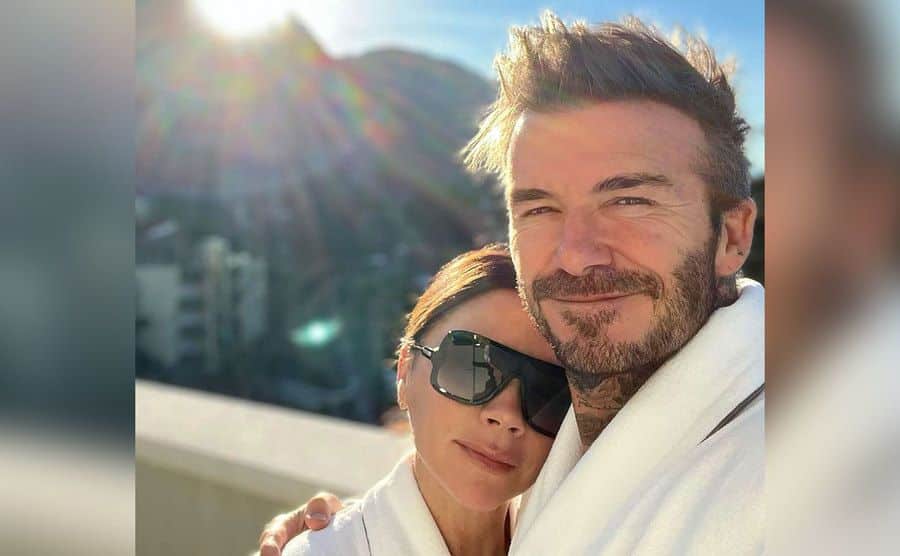 Apparently, she still catches herself in awe of him. One day, as he was sitting at the end of the bed, "and he had no clothes on whatsoever," she thought to herself, "You done good, girl." And she added, "I sure wasn't thinking of his high-pitched voice!"
Time for One More Baby
In January 2011, the Beckhams revealed they were expecting their fourth child. In July of that year, they finally welcomed a daughter to brood. Her name is Harper Seven. David had told Ellen on her show that he intended to have a big family.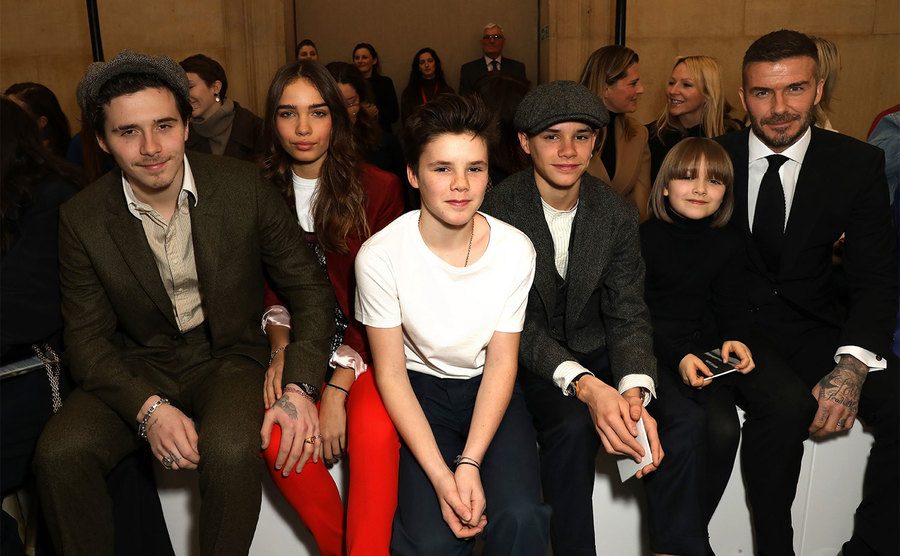 "We've always wanted a big family, which was weird because when we first got together, we never even discussed how many children we wanted, but it just, it's worked out that we want a big family."
Moving Back to London
In November 2011, when she was accepting her designer brand award at the 2011 British Fashion Awards, Victoria got emotional. Through tears, she made a point to acknowledge her husband. "Without David, I wouldn't have had the courage to do what I am doing."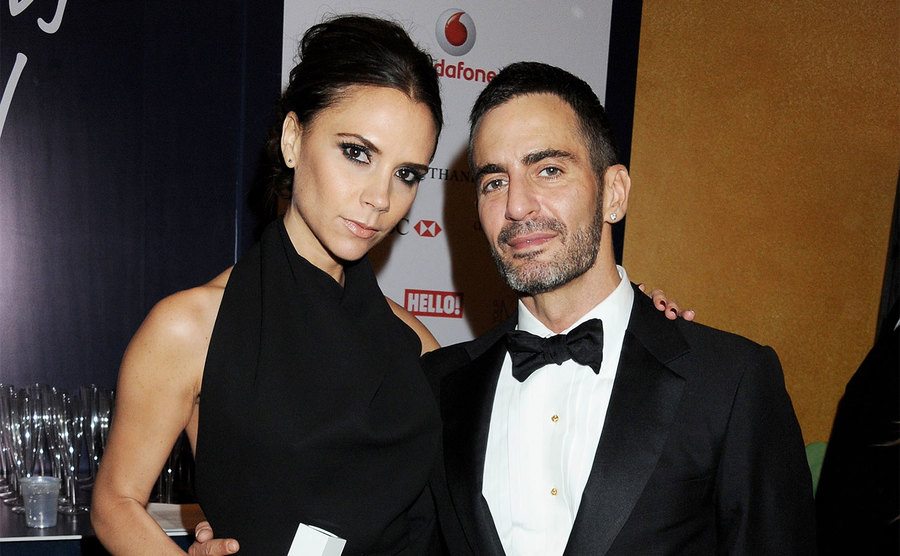 The couple really have supported each other through thick and thin. And in 2013, when David decided to retire, they moved the fam back to London. After leaving LA, Victoria was spotted house hunting in London.
Squashing the Marriage Troubles Rumor
Come 2014 and the couple celebrated their 15th anniversary. Victoria posted some throwback photos from with the caption "15 beautiful years," she tweeted. "We feel so blessed and thankful for your love and support over the years. Such a special day."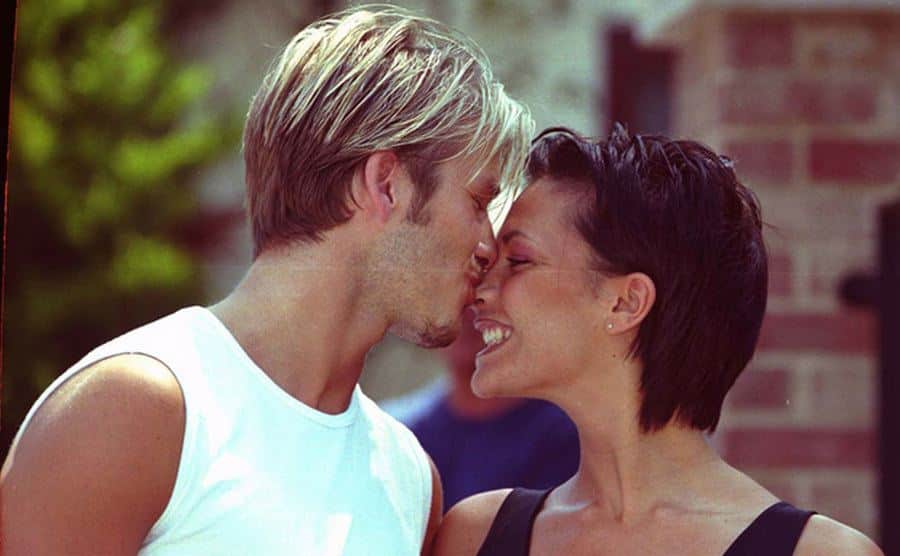 The following year, new rumors started to float about them having marriage troubles. Rumors will always be swirling around and it doesn't seem to phase Victoria, who told Grazia, "David and I have nothing to prove. We love each other, look out for each other and are strong as both partners and parents."
More and More Praise for David
"My husband constantly inspires me and guides me," she announced. "He has done so much good work, I look up to him and have the utmost respect and admiration for all that he has achieved." When it came time for her to receive the Glamour Women of the Year award in 2015, she again pointed out her husband's role.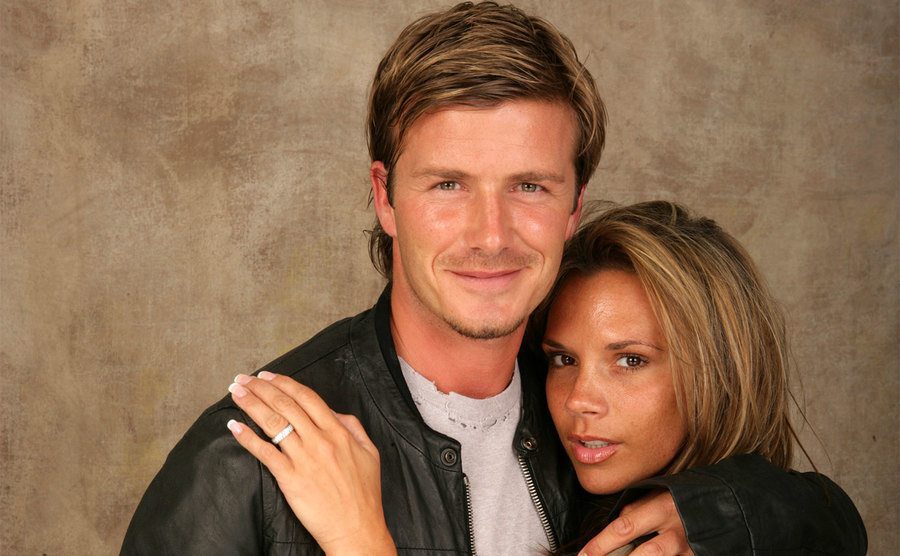 "Running a business, my work with UNAIDS and most importantly, being a mum, wouldn't be possible without David," she stated. "Not only is he the most incredible father, but he's supportive and someone who loves and inspires me every single day."
Renewing Their Wedding Vows
In an interview with BBC Radio, David revealed that he and his wife got married for a second time, but it was far more intimate than in 1999. "It was a lot more private, about six people there in our house."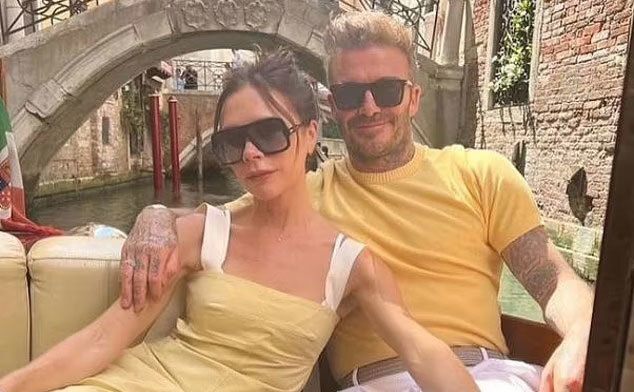 He also squashed another rumor that their long-term union was merely a business decision. "Do we stay together because it's a brand?' Of course not. We stay together because we love each other, because we have four amazing children." Going through tough times, he said, is a part of any marriage.
Putting the Divorce Rumors to Rest
By summer 2018, new rumors surfaced about the couple – that they were going to split. "There is no impending divorce!" the couple's representative told PEOPLE. The following month, Victoria told British Vogue, "People have been making things up about our relationship for 20 years."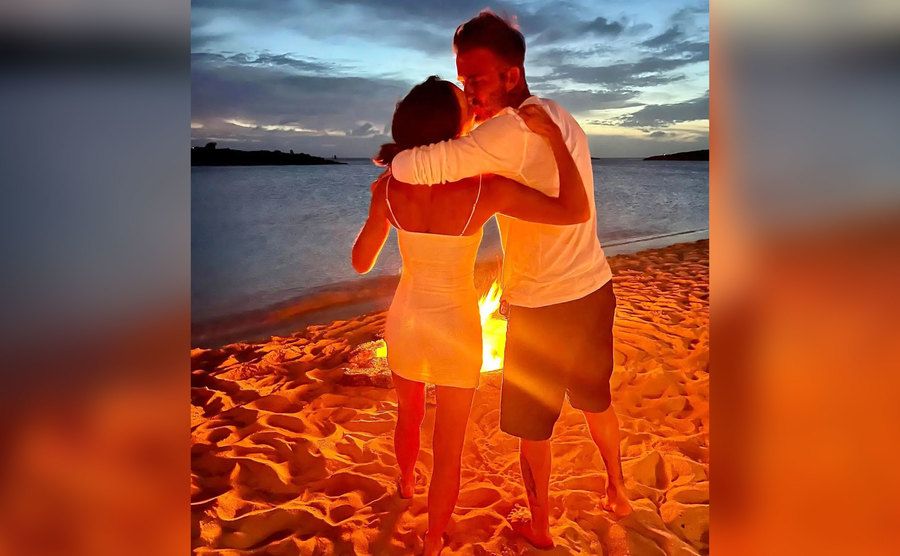 She stated that she and David are used to "ignoring the nonsense and just carrying on as normal." And to make a point that there is no divorce in their plans, she said how they were stronger as a unit than as individuals.
On the Cover of Vogue
Later that same year, David opened up about his marriage with The Sunday Project's Lisa Wilkinson. "I think marriage is always about hard work," he said. And he, too, took the time to praise his wife like she tends to do.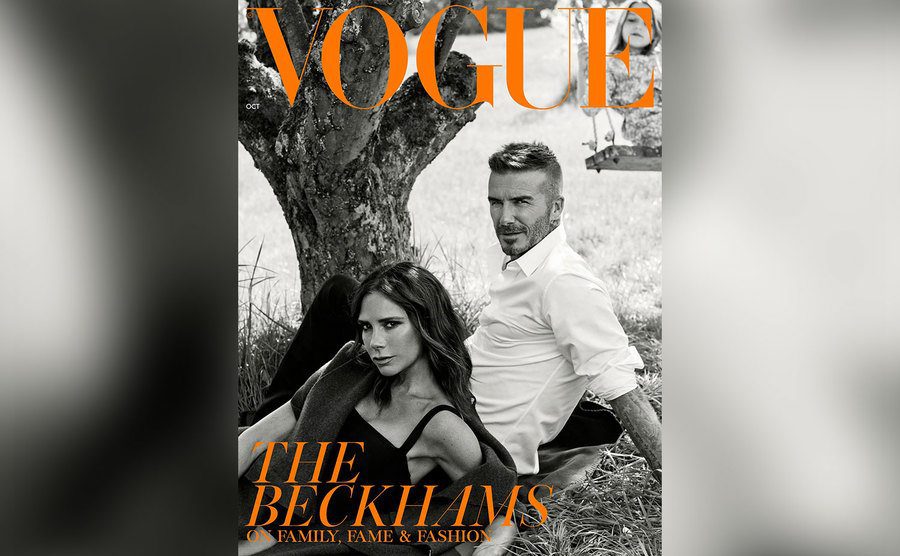 They had recently done a Vogue front cover about Victoria's 10 years in fashion. "The amount she's achieved in such a short space of time with four beautiful young children," he said, "but obviously her business world, you know, to be on the front cover of Vogue, was a huge thing."
The Two-Decade Milestone
For their 20th anniversary in 2019, the pair tributes to each other on social media. David shared photos from their wedding day: "WOW 20 years, look what we created. Love you so much." As for her post, she uploaded photos from over the years: "20 years today. I love you so much."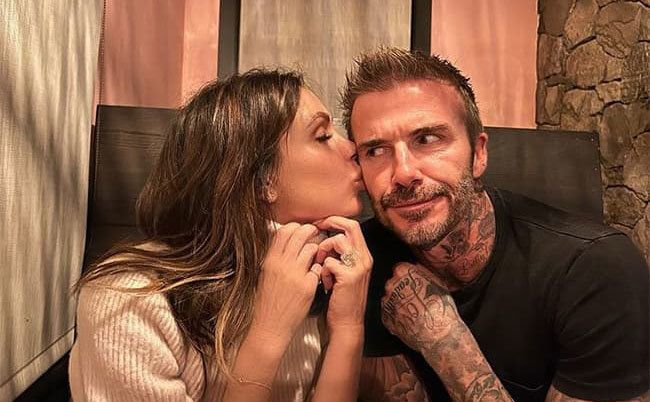 Also that year, Victoria took their already picture-perfect relationship to the next level and called David her "soulmate." In January 2020, they were spotted showing some serious PDA in New York at Victoria's Reebok x Victoria Beckham collaboration.
A Throwback to Their Early Years
In May 2020, Victoria shared a photo from their early days as a couple for David's birthday. "Remembering our walks with Snoop and Puffy in Manchester all those years ago. Still dog walking together 23 years later. Love you so much," she wrote in the caption.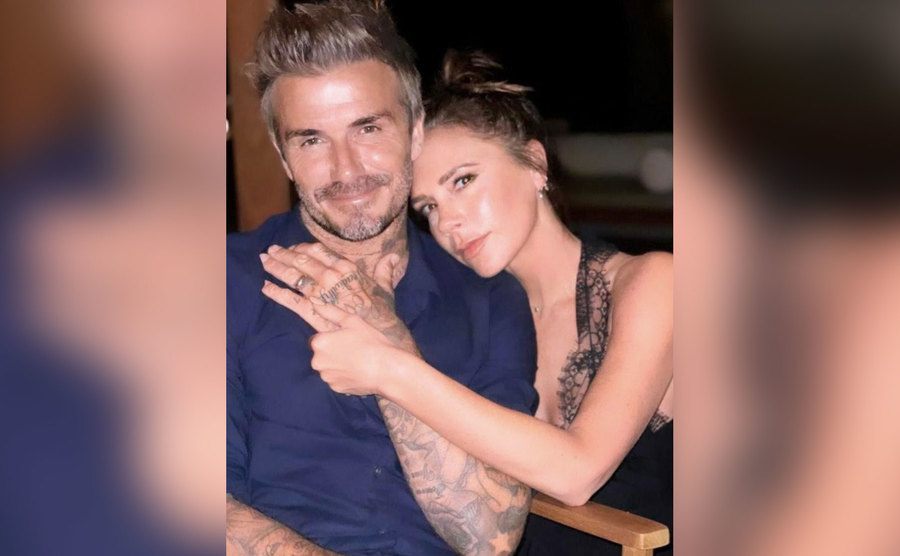 Similar to her 2017 letter to her 18-year-old self for Vogue, she wrote an open letter to her future self for the same magazine. This time, she revealed one of the secrets to her long-time marriage: a bit of mystery.
David Takes On a New Role
In 2021, David became the director of a Victoria Beckham Beauty campaign. When they were in Miami, filming for the event, Victoria told the cameras as they panned to David, "My director for the day who is going to be filming me."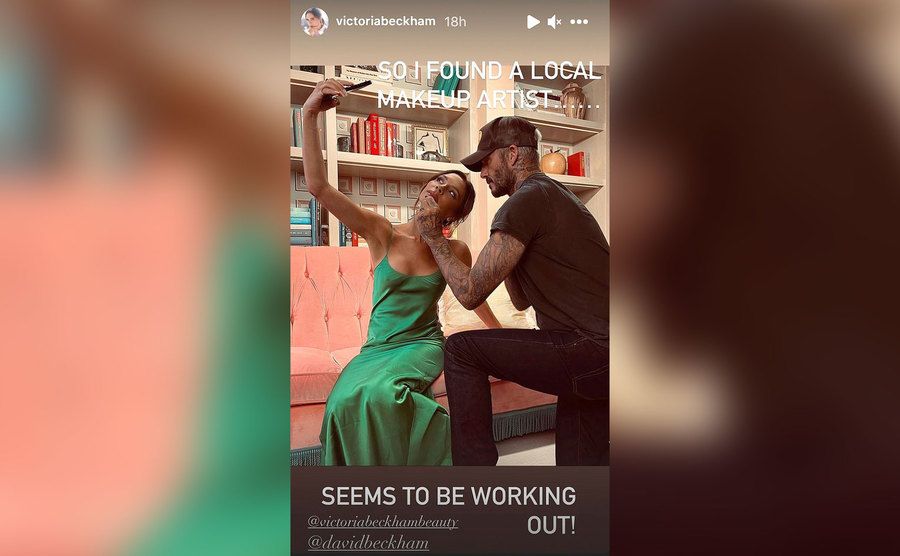 That August, David even helped her with her makeup for another campaign. "So, I found a local makeup artist," she joked. "Seems to be working out!" Despite the stress of Covid, the twosome still get goofy and go on dates.
Their First Born Gets Hitched
In April 2022, Brooklyn exchanged vows with his girlfriend of two years, Nicola Peltz. David and Victoria, proud parents, walked hand-in-hand down the aisle. She wore a metallic piece from her own line and a diamond that David gave her for Brooklyn's christening.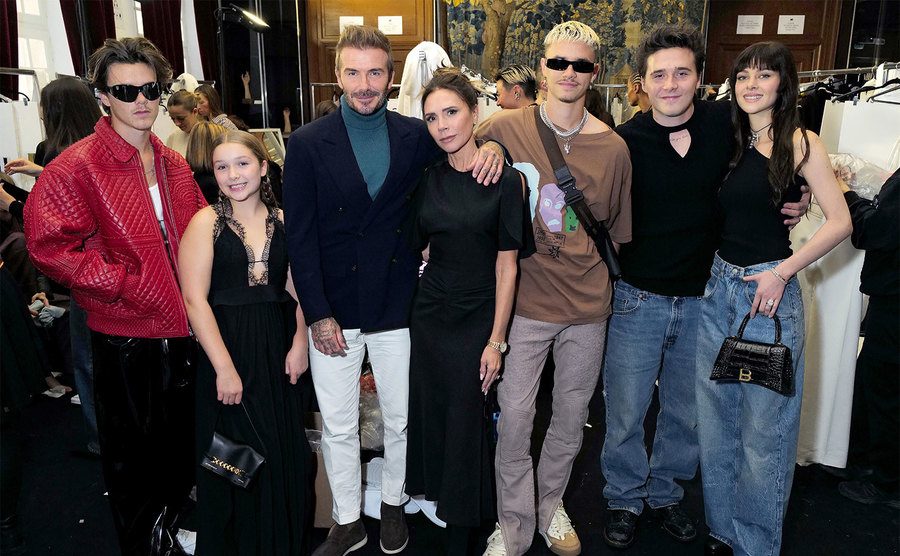 That same month was Victoria's 48th birthday, and to honor it David posted a shot of the pair kissing in front of a beachside bonfire. "Happy Birthday to the most amazing wife, mummy & Business woman," he captioned it.
Her "Masseur" is Hot
In August 2022, Victoria posted a photo on Instagram of David sitting on a massage table all dressed in white. "My masseur has just arrived and he is HOT," she wrote, adding the flame emoji. As for the latest update on the happy couple, it was from October 2022.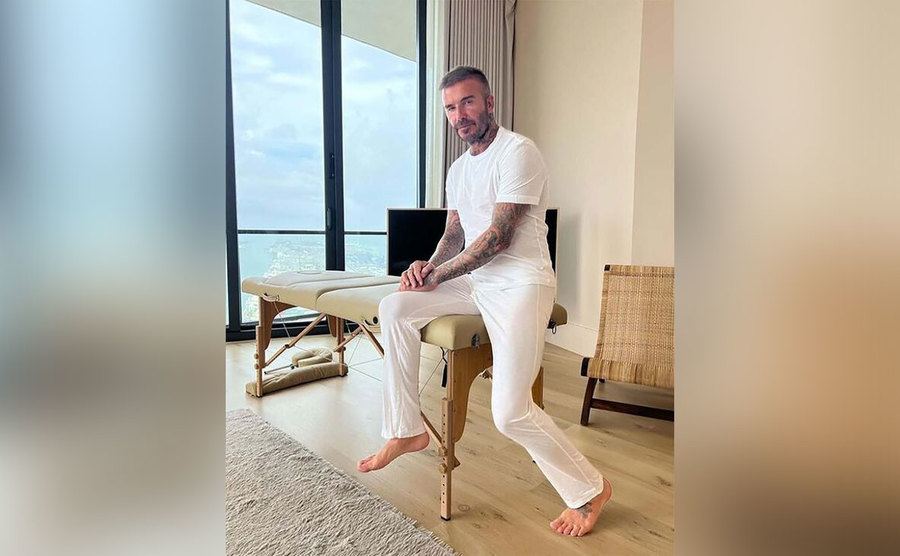 Victoria presented her Spring/Summer 2023 line during Paris Fashion Week and later posted on Instagram, thanking David and their kids for supporting her. "I love you all so much x."
Victoria Vs. Her Daughter-In-Law
So, apparently Victoria and her daughter-in-law, Nicola Peltz, have been involved in something of a feud. But why? For some reason, news outlets have been reporting on their beef ever since Brooklyn married the actress.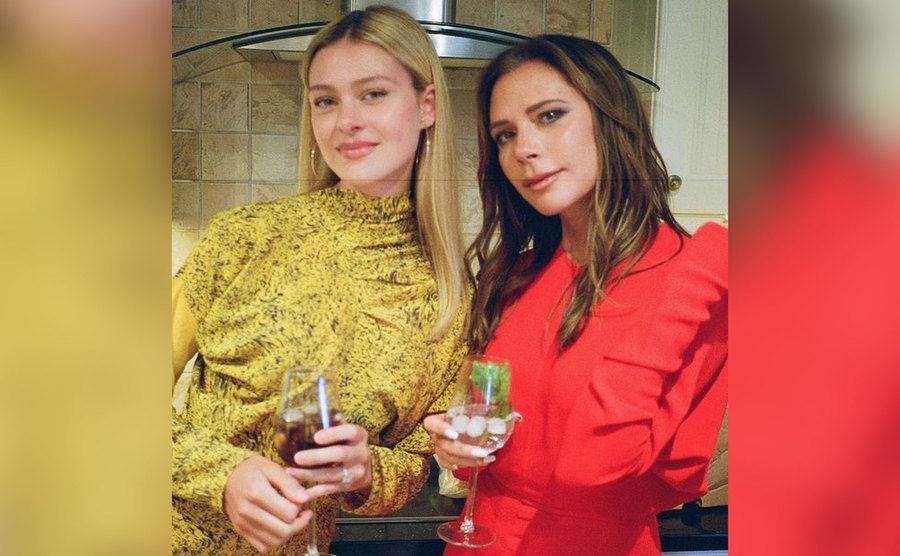 Nicola and Brooklyn happened to get married pretty fast, similar to his parents. They had met in October 2019 and made it 'Instagram official' in January 2020. Within a year, they announced their engagement. At the time, it seemed like Victoria was a happy camper. "Nicola is just wonderful," she said in December 2020.
They Were Friendly at First
"She's sweet, she's kind, she's such a lovely, warm, wonderful, wonderful woman" Victoria stated in a TV interview. "We couldn't have asked for Brooklyn to meet a more adorable, lovely lady. We are very happy. We love her. He's so happy."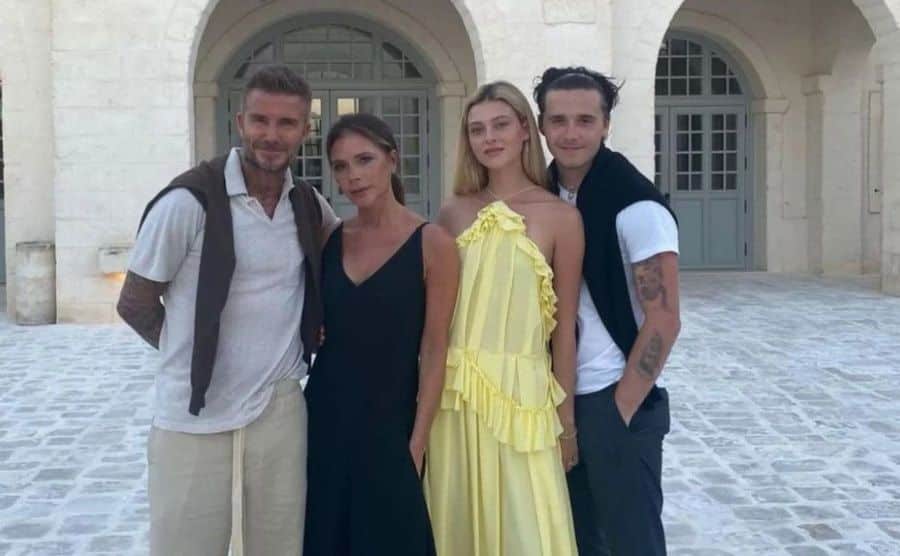 There was a time when the two women would mention each other on their Instagram accounts, replying to comments and whatnot. But everything changed as Brooklyn and Nicola's wedding started to near its head.
Family Is Everything, She Says
People were quick to notice that during all the events that led up to the wedding, Nicola didn't wear a single design by Victoria. Nicola put up a series of wedding photos, none of which featured the Beckhams, other than her new husband, of course.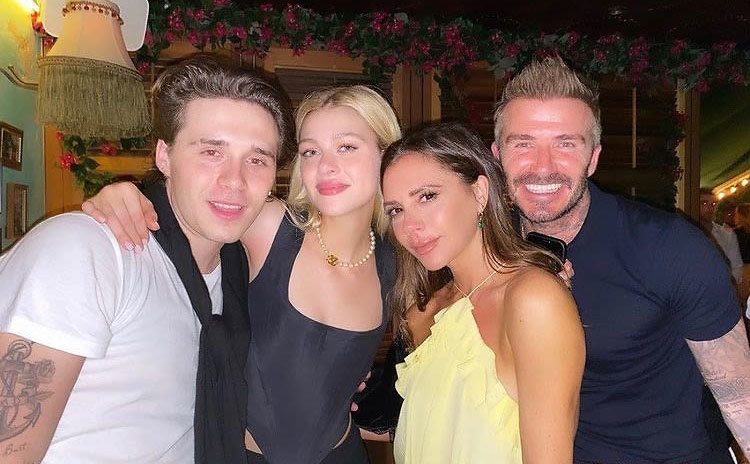 And she captioned it: "Family is everything to me." It's a little suspicious, though, considering none of his family appeared in the photos. Then, Victoria posted something that could easily be called passive aggressive…
Oh, the Passive Aggression
Victoria decided to caption a wedding photo with "Congratulations to Mr. and Mrs. Beckham," which raised some eyebrows. Why? Well, it's because she clearly ignored the fact that Brooklyn and Nicola both – yes both – took the name Peltz Beckham.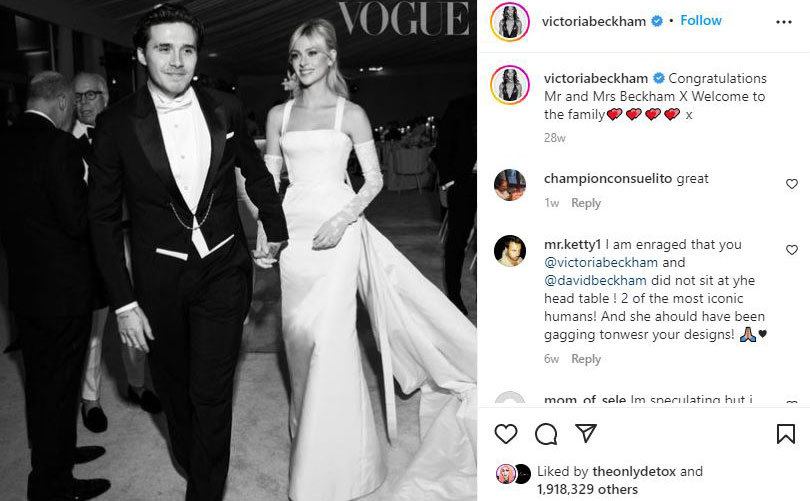 It didn't take long for people to start whispering about the supposed feud. And how cliché is it, after all, for a bride and her mother-in-law to be at odds. At one point, in an in interview with Variety, Nicola addressed the rumours…
All Is Good, She Says
She told Variety that she thinks the problems began when she didn't wear one of Victoria's designs at her wedding. "I was going to, and I really wanted to, and then a few months down the line, she realised that her atelier couldn't do it, so then I had to pick another dress," Nicola explained.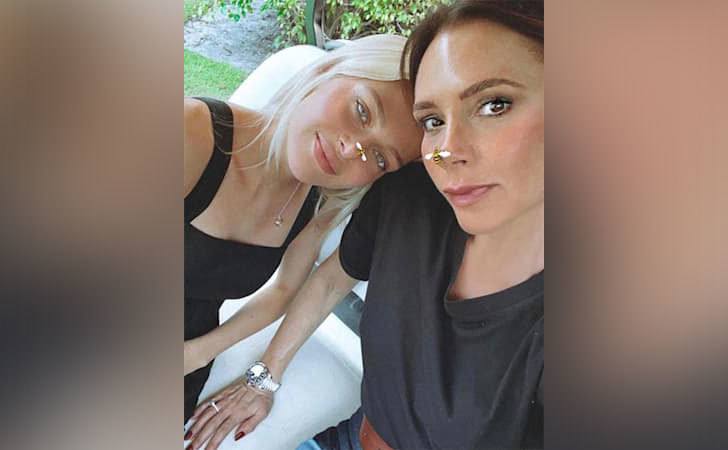 "She didn't say you can't wear it; I didn't say I didn't want to wear it. That's where it started, and then they ran with that." But according to Nicola, all is good between them.
David Reads His Son the Riot Act
Still, we're not convinced. And the fact that David Beckham had to step in makes it apparent that something really is going on. It was reported in October 2022 that David told Brooklyn "We don't do this in our family," referring to the public feud.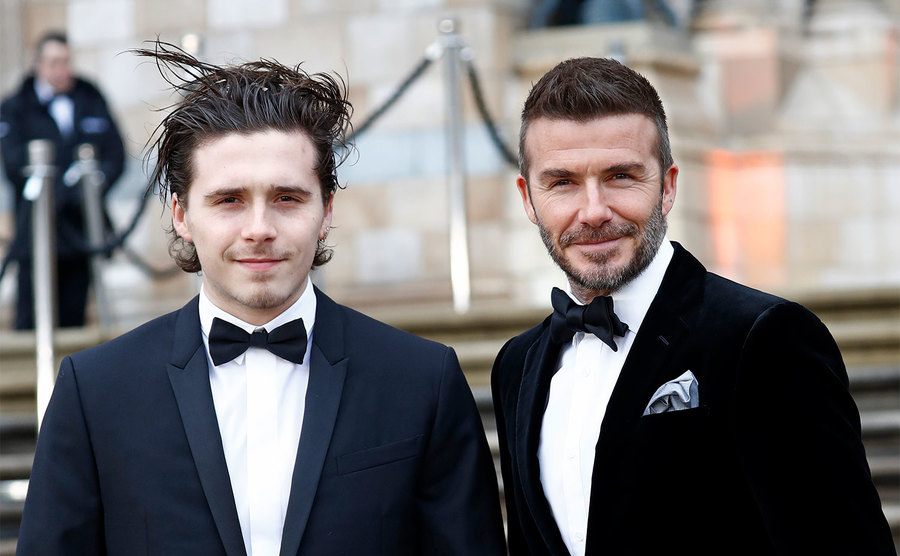 He supposedly read his son the riot act after hearing that his daughter-in-law was speaking publicly about her issues with his wife. Nicola claimed that Victoria had been "blanking" her attempts to reach her about the wedding dress.
No More Drama
David was left "appalled" by the whole thing, and his other sons, Romeo, 20, and Cruz, 17, were also said to have been hurt by the interview Nicola gave with Grazia. Moreover, David reportedly lost his temper with son Brooklyn, and pulled him aside for a talk.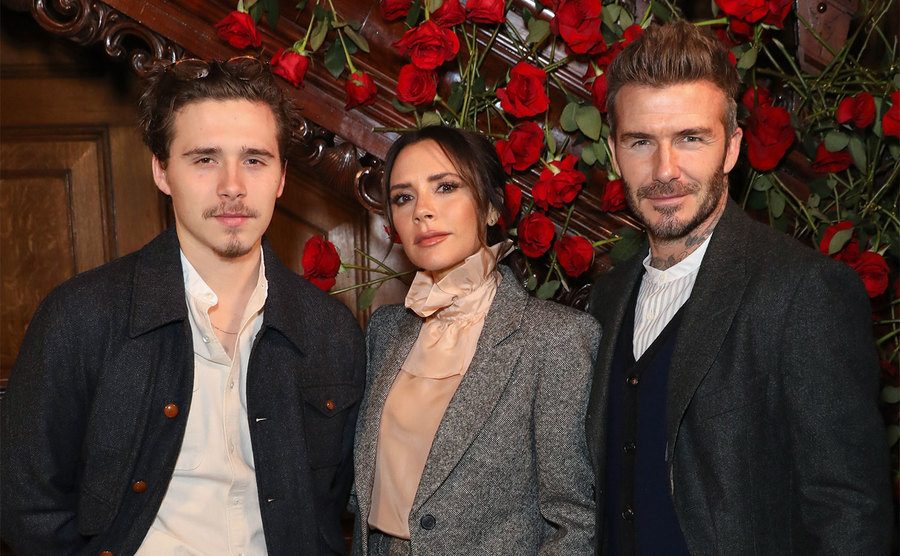 A source told The Daily Mail, "I don't think David has ever lost his temper with Brooklyn or had cause to talk to him harshly, but that has now finally happened." He was also heard telling his son, "What happens next is up to you, but we are done with the drama."