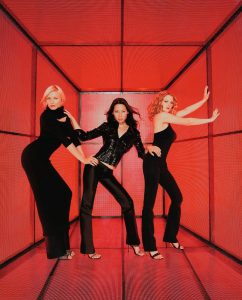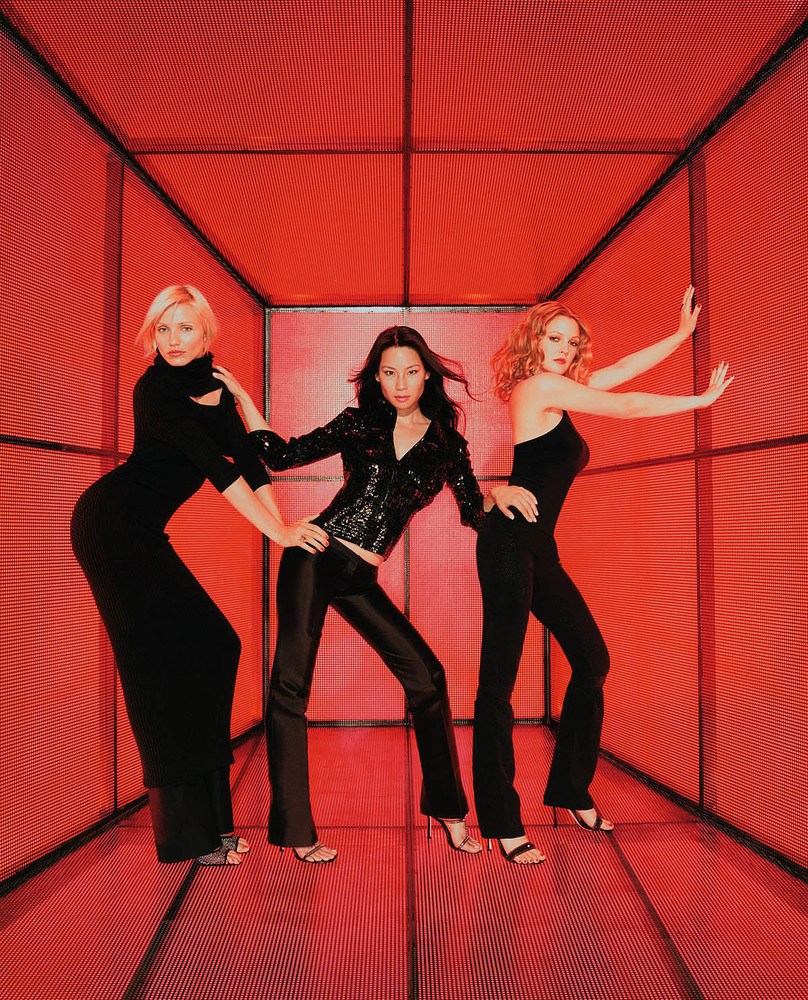 From Britney to Brangelina: the Best of the 2000s
By Yuri S.
---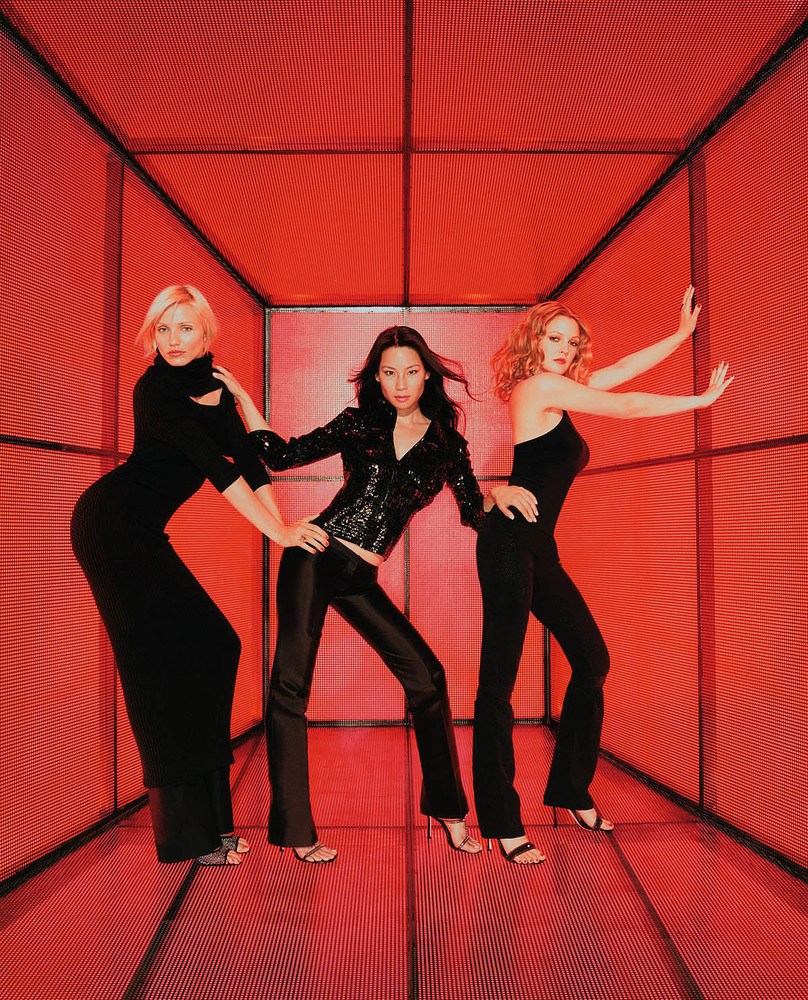 It's hard to believe, but it's been 22 years since the year 2000 – where has the time gone? Although we'd like to deny it, we have to accept the fact that the 2000s have been added to the list of nostalgia decades, and for reasons that are not farfetched. While it seems like only yesterday they were discussing how many silly bands they could put on their wrists or how they inadvertently murdered their Tamagotchis, 2000s youngsters are now getting married and having babies.
It feels like a simpler period, and we're not sure if that's due to the absence of cell phones and the constant need to document every second of the day on social media, or just because they were children. These images show some of our favorite celebrities from the 2000s.
A 28-year-old Angelina Jolie in her role as Lara Croft
When you think of the early 2000s, a few famous faces are almost certain to spring to mind. Leonardo DiCaprio, Kate Winslet, Matt Damon, Brad Pitt, and, of course, Angelina Jolie, who is breathtakingly lovely. In 2003, Jolie earned the coveted role of Lara Croft in the film adaptation of the blockbuster computer game Tomb Raider.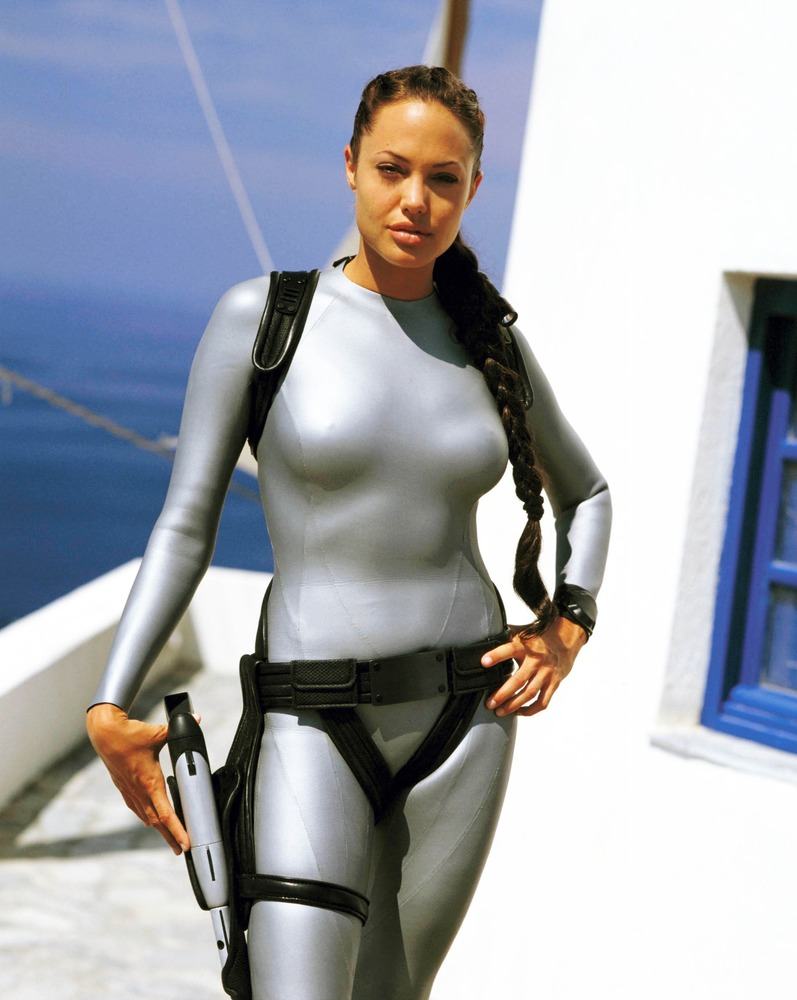 Physical preparation for a job has become standard procedure in today's film industry. Jolie was one of the first females to adopt this approach, with intense training sessions, a nutritionist, the whole shebang. It worked. She looks stunning in the silver bodysuit.
From Braniston to Brangelina
Just like you, we are continually startled by the most unexpected celebrity breakups each year. Brad Pitt and Jennifer Aniston were and always will be the ideal early 2000s power couple. Pitt and Aniston were once known as America's sweethearts, so their divorce came as a shock to the public after reports of a relationship between Pitt and "Mr. & Mrs. Smith" co-star Angelina Jolie surfaced.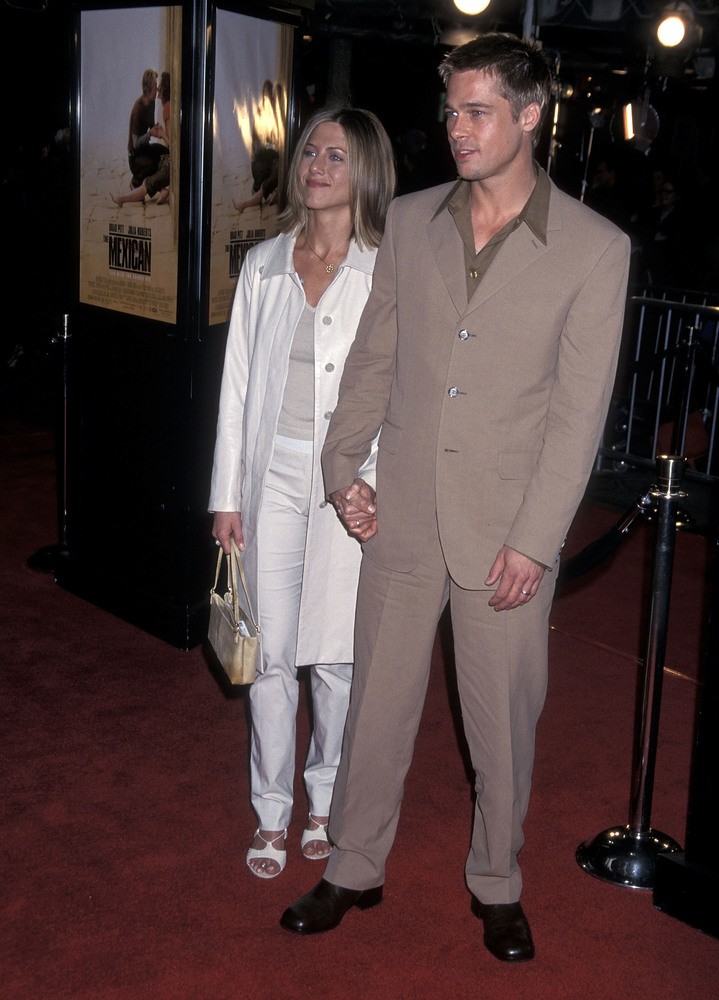 In 2005, the couple announced their divorce on the grounds of irreconcilable differences, kicking off the story that earned Pitt and Jolie the label "Brangelina." They married in 2014 and went on to have six children. Most Hollywood romances are fascinating, but Pitt and Jolie's relationship history is particularly intriguing.
The Birth of Tyson's Brand – 2003
Mike Tyson had a formidable reputation both inside and beyond the ring, and his notorious facial tattoo is linked to his career. Tyson, a boxing superstar and total wild card, made a remarkable comeback in the early 2000s following a several-year hiatus. His renowned facial tattoo, which has become his most recognizable symbol, came from a self-destructive place.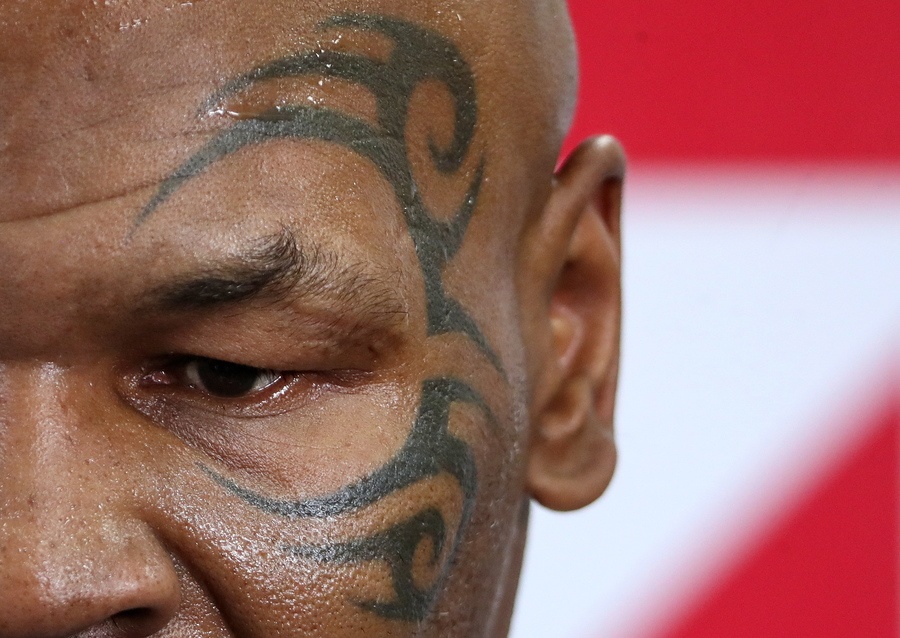 He got a tribal tattoo on his face just days before his 2003 bout with Clifford Etienne, and it is still one of his most recognizable traits to this day. In a way, Tyson was spared by an artistic vision while attempting to ruin his image by tattooing his entire face. Tyson's tattoo artist recommended the Maori tribal pattern, which has become synonymous with the boxer and his brand to this day.
A Kardashian/Jenner Moment of Normalcy
In a world inundated with the Kardashian/Jenner clan's lives and deeds, it's difficult to recall a period when the world's most-watched and followed family was significantly less in the spotlight than it is now. When E! premiered "Keeping Up with the Kardashians" in October 2007, the Kardashian-Jenner family didn't look anything like it does now.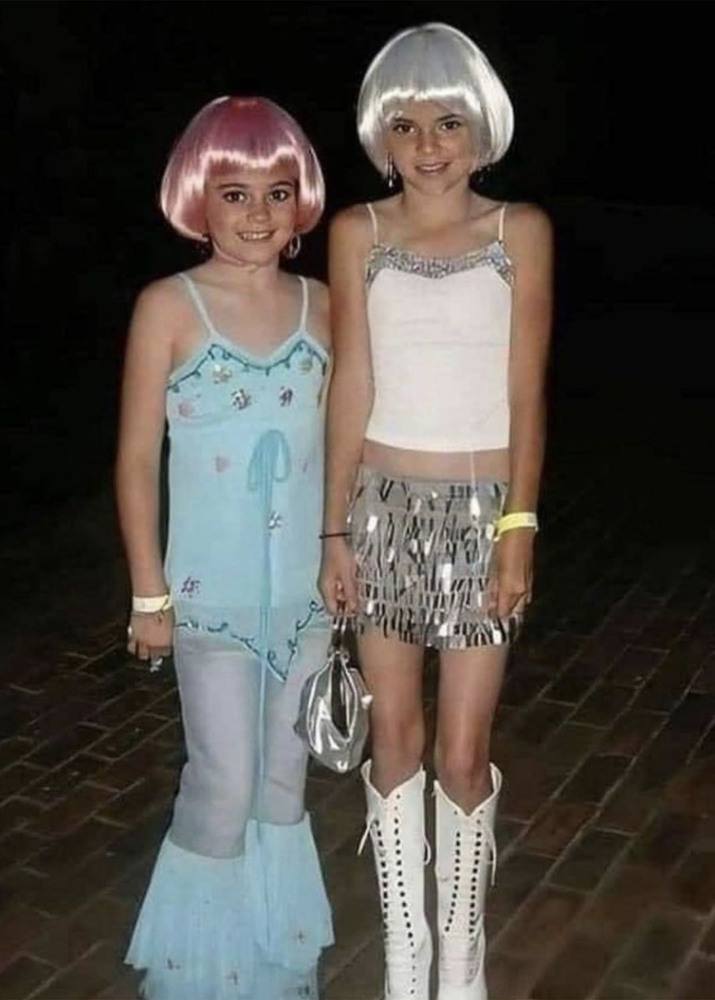 They were basically a bigger-than-average, louder-than-average family who liked to be in the spotlight back then. Even though nothing about their childhood corresponds to ordinary Americans, we found moments of normalcy in a life that is far from normal. Here, Kendall and Kylie are seen dressing up for Halloween before growing up to become the famous businesswomen and models they are today.
An Unlikely Duo in DiCaprio and Spears – 2001
This image comes as a bit of a surprise. Not that it rang a bell for us, but it did happen, and Britney Spears confirmed it. The "Baby One More Time" singer posted an adorable Throwback Thursday photo of herself with Hollywood star Leonardo DiCaprio on Instagram with the simple message "TBT", and they are both too precious for words.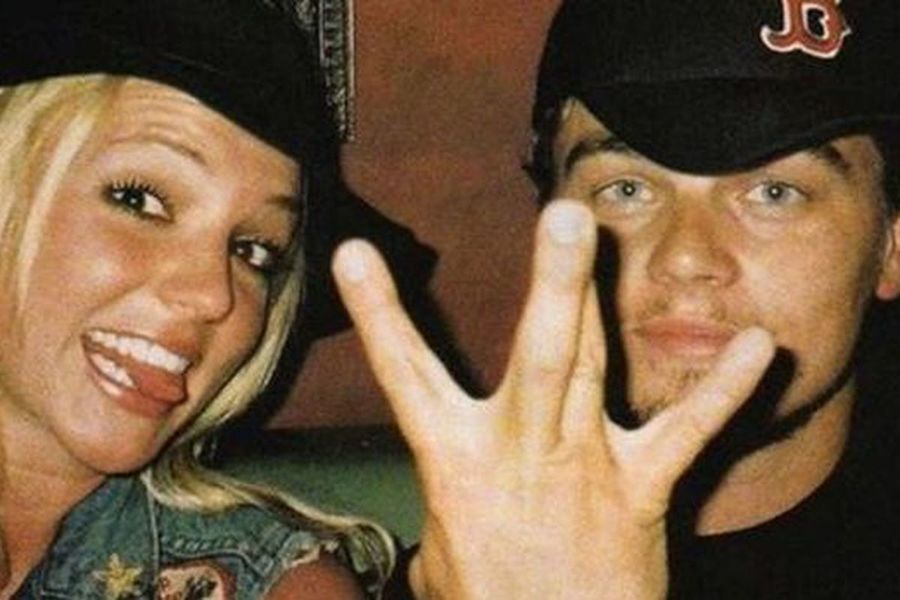 Though they appear to come from entirely distinct Hollywood circles, the two young stars may have crossed paths. Spears was at the height of her fame with the breakthrough song "Baby One More Time," and DiCaprio was an adolescent heartthrob following the release of "Titanic" in 1998 when this photo was shot. This strange combination, we believe, perfectly encapsulates the early 2000s.
Heath Ledger: A Gift You'll Never Forget – 2008
When we're feeling down, we like to remember all the times Heath Ledger was the ultimate early-aughts infatuation. This may seem silly or even absurd but believe us when we say that it works. Of course, Ledger was attractive and personable, but he was about so much more than that. Please join us in remembering the wonderful and extremely attractive Ledger, who left us far too soon.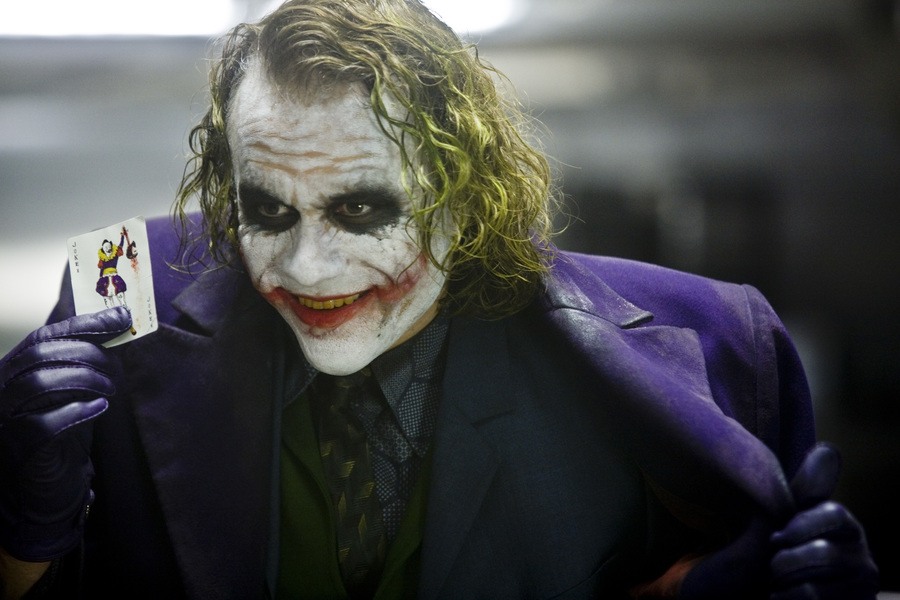 After wowing viewers with his very grim rendition of The Joker in Christopher Nolan's "The Dark Night," we tragically lost Ledger in 2008. His performance was truly memorable because he probed deep into his character's soul. As much as we like his work as The Joker, we'd prefer to remember him in our very favorite scene in "10 Things I Hate About You," when he sings "Can't Take My Eyes Off You" to Julia Stiles on the high school bleachers.
'The Office' First Table Read – 2004
"The Office" is without a doubt one of the most successful comedies of the 2000s, yet no one could have predicted how popular it would be during pre-production or even during the first season's shortened run. It is a hilarious, touching, and enlightening comedy that provides fans and pop culture junkies a front-row seat to the incredible events that catapulted "The Office" to fame, forever altering the face of television and how we all view our office lives.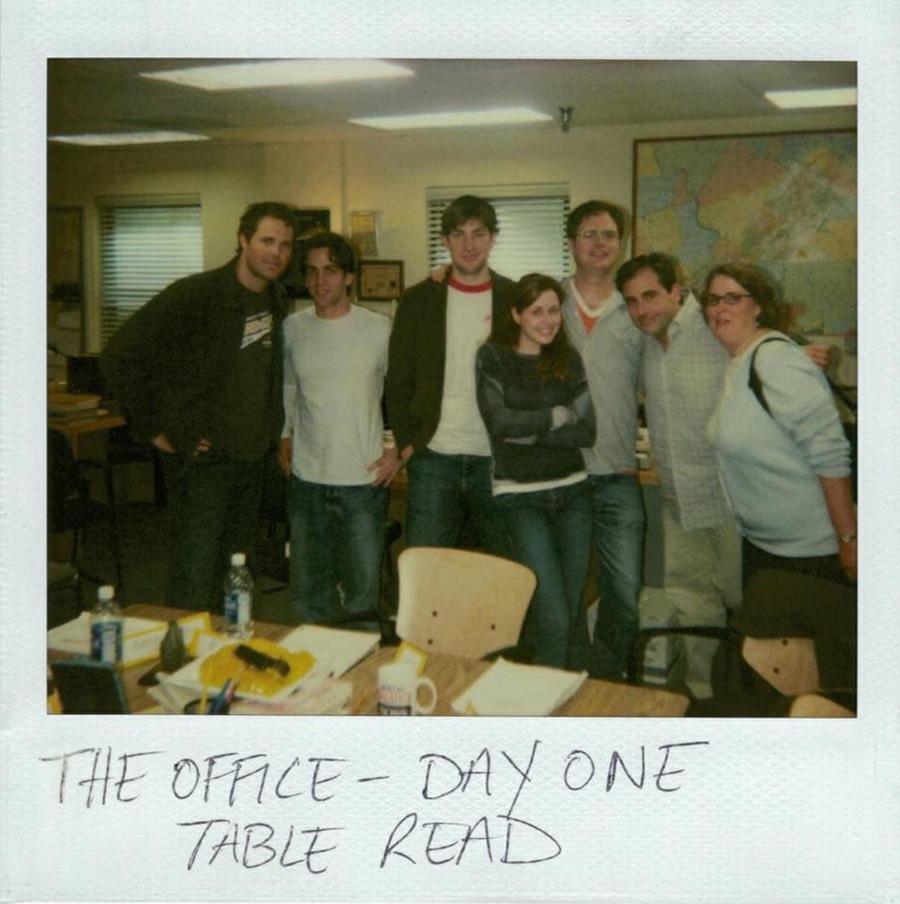 Despite being based on a popular British sitcom, the American adaptation became an instant classic that will be referenced for years to come. Some of the performers (such as Steve Carell, John Krasinski, and Mindy Kaling) became instant celebrities as a result of the program, and the cast became TV aristocracy. This makes us want to go revisit the entire series—pardon us while we go binge-watch!
Pamela Anderson on The Tonight Show with Jay Leno – 2002
Pamela Anderson is one of the few A-listers who has had a long-lasting cultural effect. The Canadian actress has clearly left her stamp on Hollywood, from her iconic role as C.J. Parker on "Baywatch" to her trendsetting fashion choices. Anderson is best remembered for playing the busty blonde from "Baywatch" who would run in slow motion while dressed in the classic red swimsuit.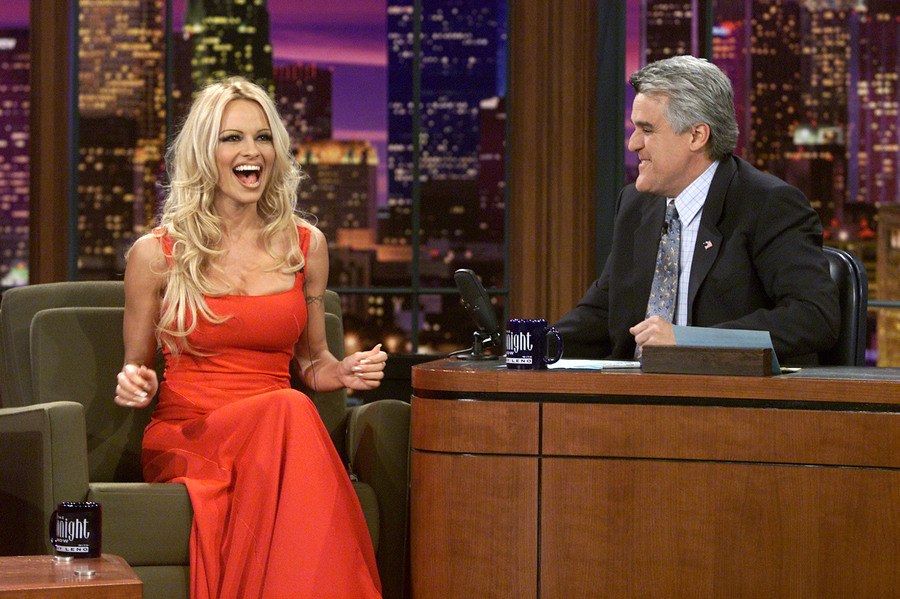 Following her enormous success as a centerfold and an extremely famous TV celebrity in the 1990s, Anderson decided to slow down in the early 2000s and focus on raising her children. Anderson, who wanted to be a present parent rather than constantly jumping between projects, found that slowing things down and taking a step back from her work was great. This was an excellent choice on the part of the well-known celebrity.
A Grinch On and Off Screen: Jim Carrey
If you grew up in the 1990s, you had the pleasure of seeing both the original animated version of "How the Grinch Stole Christmas" and the hilarious Jim Carrey live-action remake in 2000. One of Carrey's enduring qualities is the delicate sensitivity hidden behind the flailing limbs and facial contortions, as well as the abrupt melancholy that might emerge from his strange characters.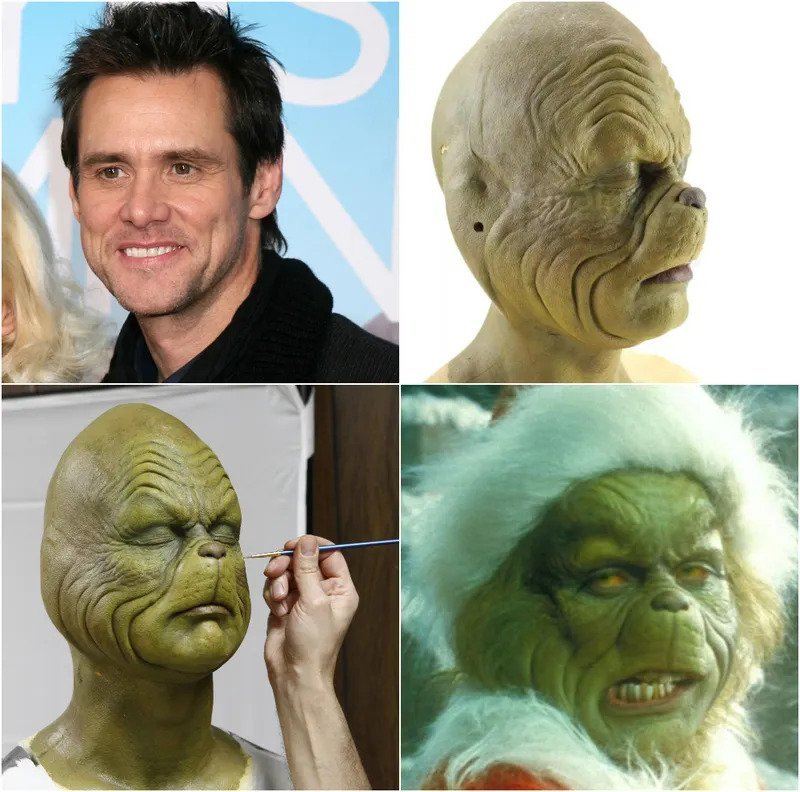 The Grinch's crazy makeup was hyper-realistic and required several hours to apply. Carrey's makeup artist, Kazuhiro Tsuji, said the lengthy procedure had taken a toll on him, and that he had multiple disagreements with the angry actor. But, in the end, the finished product was rather remarkable. Carrey sped into the 2020s by playing the famous villain Dr. Robotnik in "Sonic the Hedgehog" after a quiet decade of personal interests and mediocre movie work.
Girl Power and Girly Power: Charlie's Angels – 2003
'90s ladies will always remember Drew Barrymore, Cameron Diaz, and Lucy Liu, even if they don't recall the original "Charlie's Angels" (we're still trying to figure out how Farrah Fawcett kept her hair that way). Although the film's quality should have been better, it still has a lot of sentimental value, and there is a bit of a breakthrough here.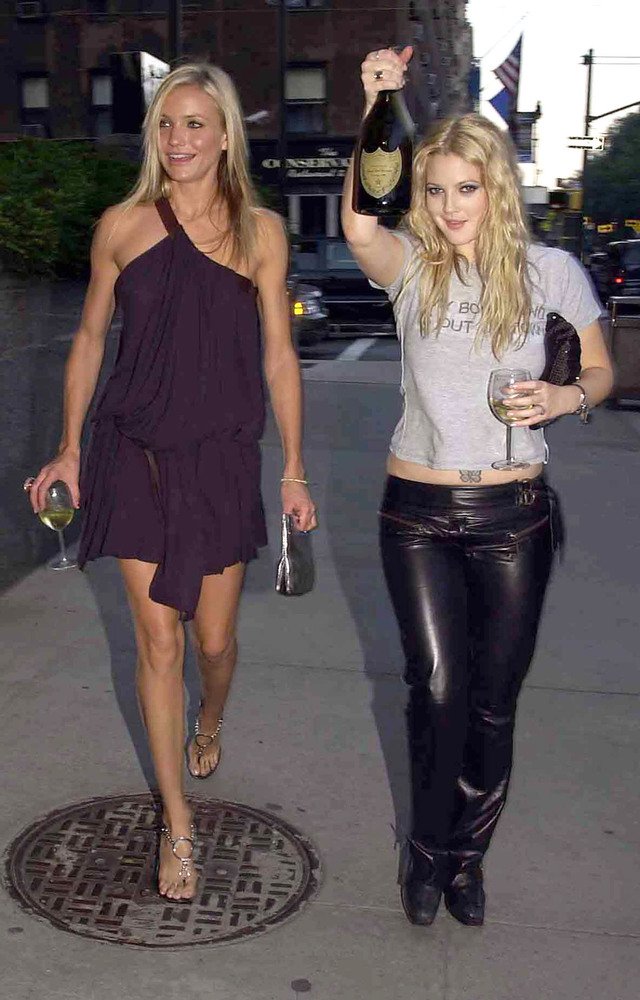 "Charlie's Angels", which cost $93 million to make, debuted at No. 1 in November 2000 and went on to make more than $264 million worldwide, proving that female-led action pictures could be successful. The film, which was produced by Barrymore, showed the contrast between strong female empowerment and the frilly side. It appears the two are not mutually exclusive. It's humorous, action-packed, and packed with A-list stars, making it a true classic.
Hollywood Entrants, Cruz and Depp on Set – 2001
Penélope Cruz admitted that when she came to the United States to pursue a career in film, she only knew two sentences in English, one of which was, "I want to work with Johnny Depp." In 2001, the film "Blow" was released, featuring a youthful and dashing Depp as George Jung, a small-town boy who evolves into a big-time drug dealer.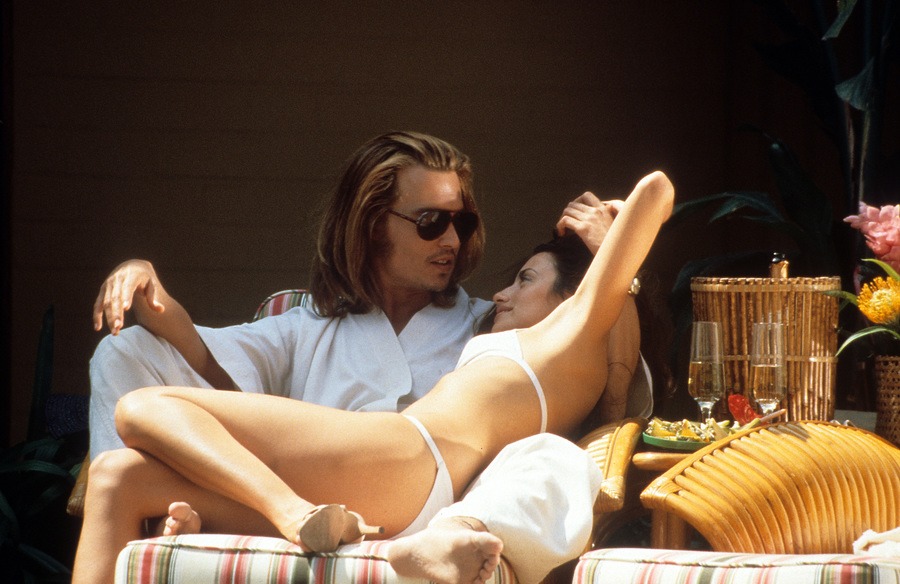 Depp co-starred with the newcomer Cruz, who had recently emigrated from Spain and had already achieved some success there. The film's success gave Cruz her first genuine taste of Hollywood. She became a household name in the 2000s and continued to perform with A-list celebrities until she became one herself.
Blondes (Clearly) Have More Fun – 2004
We can only speculate on what it was like to party in Hollywood during the early 2000s. There were no Instagram stories, live updates, or 1,000 photos a minute. However, we'd like to imagine that it was a blast. Even if the imaginations at work aren't at work, this image insists that blondes have at least as much fun as we do, so it's no surprise that they seem just as tired as we would have been after a recent party.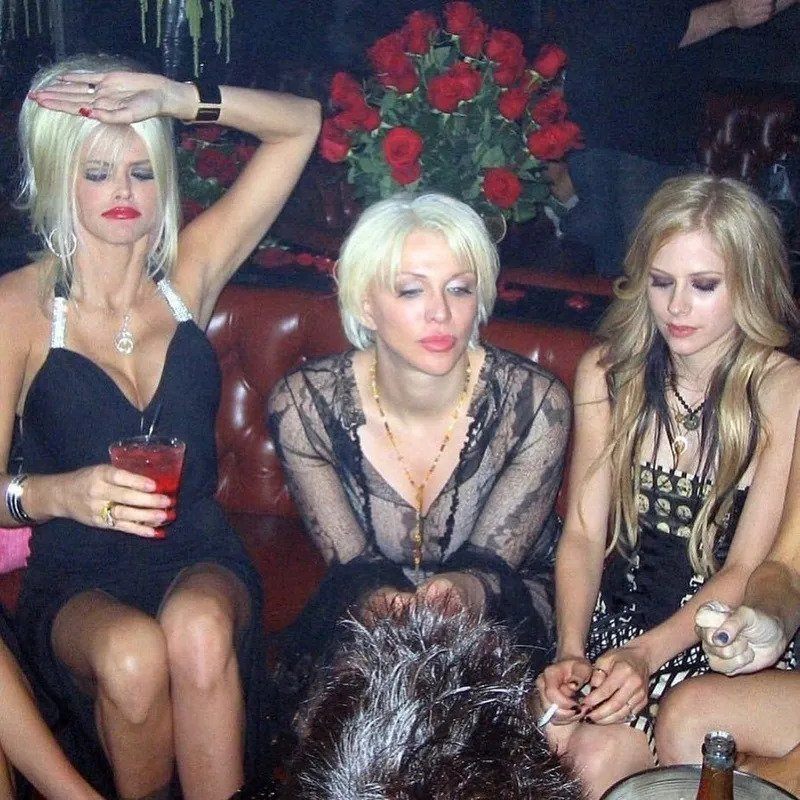 This photo was taken in Las Vegas in 2004 during the World Music Awards after-party. At the height of her fame, Avril Lavigne was rejoicing over her Grammy awards for World's Best Pop/Rock Artist and World's Best-Selling Artist: Canada. Who didn't adore the middle-part hairdo back then? The three blondes (Anna Nicole Smith, Courtney Love, and Lavigne) are the essence of early-aughts style.
What a View: Keanu Reeves in Paris – 2003
Some photographs from the 2000s make you want to look deeper and learn more. Is it too hot for TV? It's up to you to make that decision. Keanu Reeves had a phenomenal start to his career, starring in everything from "Bill & Ted's Excellent Adventure" to "The Matrix."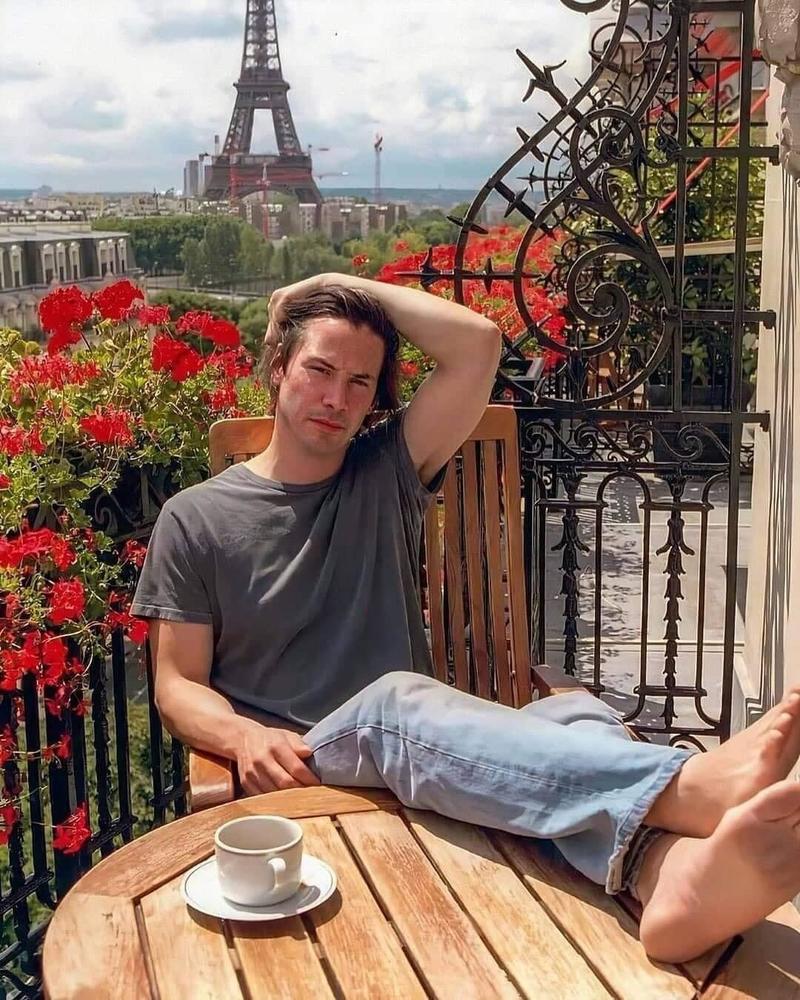 From 1998-2003, the young actor filmed three high-intensity action pictures, culminating in a much-needed sabbatical from Hollywood after a lot of hard work. Reeves was put through a similar training program to that of Jackie Chan or Bruce Lee. Here, Reeves is shown resting in Paris shortly after the release of the final Matrix film before beginning the next season of his career, which has kept him an A-lister over the years.
Ever Glamour Beyoncé – 2004
If you grew up in the late 1990s, you should be familiar with Destiny's Child, particularly Beyoncé. If you were born in the 2000s and grew up in the decade that followed, you will have the same experience. Even today, Beyoncé is essentially the same. As the outstanding member of the well-known all-female group Destiny's Child, Beyoncé drew the attention of fans from the outset.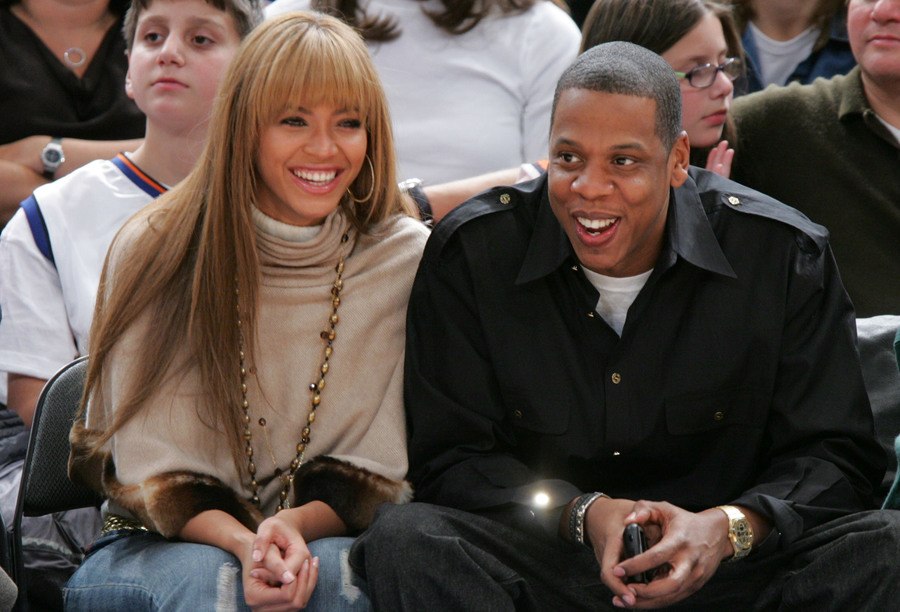 "Dangerously in Love," her debut solo song with now-husband Jay-Z, was released in 2003. The song was and continues to be a huge hit. When Queen B. eventually broke through as a solo artist, her career took off, and she became the pop/R&B phenomenon we know today. Jay-Z and Beyoncé are as close to American royalty as you can get. That's something you can quote us on.
Basketball Star-Turned Wrestling Fan: LeBron – 2003
LeBron James was just a fresh-faced youngster out of St. Vincent-St. Mary High School when he made his NBA debut in 2003, hoping to live up to the huge hype that surrounded him as soon as he declared for the NBA Draft. He was the future of professional basketball, already on magazine covers, and he didn't exactly fail to live up to those lofty expectations.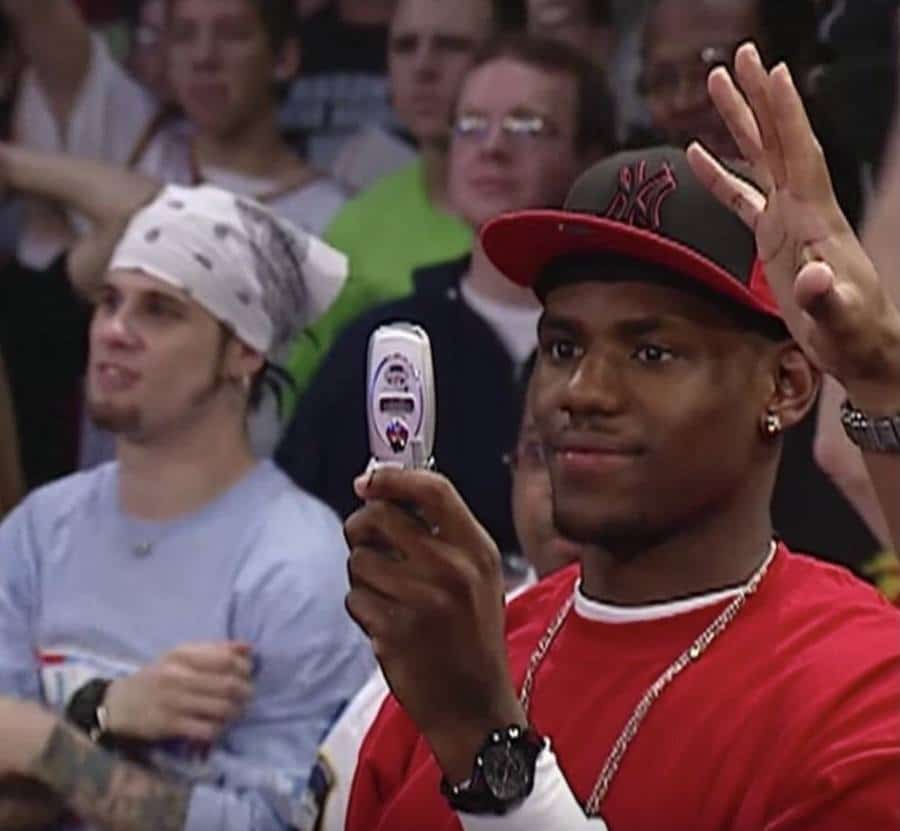 Despite his status as a basketball superstar (literally and symbolically), James is a huge wrestling enthusiast. After several years of declining ratings, the sport's popularity soared again in the early 2000s. James even collaborated with Nike on a limited-edition shoe modeled after Ric Flair's attire. In this photo, the basketball player is seen carrying what we're guessing was the newest cell phone technology at the time, a sturdy ol' flip phone.
Who Said Hello Kitty Was Only for Kids?
The early 2000s were all about low-rise jeans and, of course, some wonderful music acts, before high-waisted jeans became popular again. Mariah Carey is a whistle-tone phenomenon and the singer of the most popular Christmas song in the world. In the late 1990s and early 2000s, the young vocalist rose to fame. Who hasn't seen the great film "Glitter"? We're amazed it didn't receive an Academy Award nomination!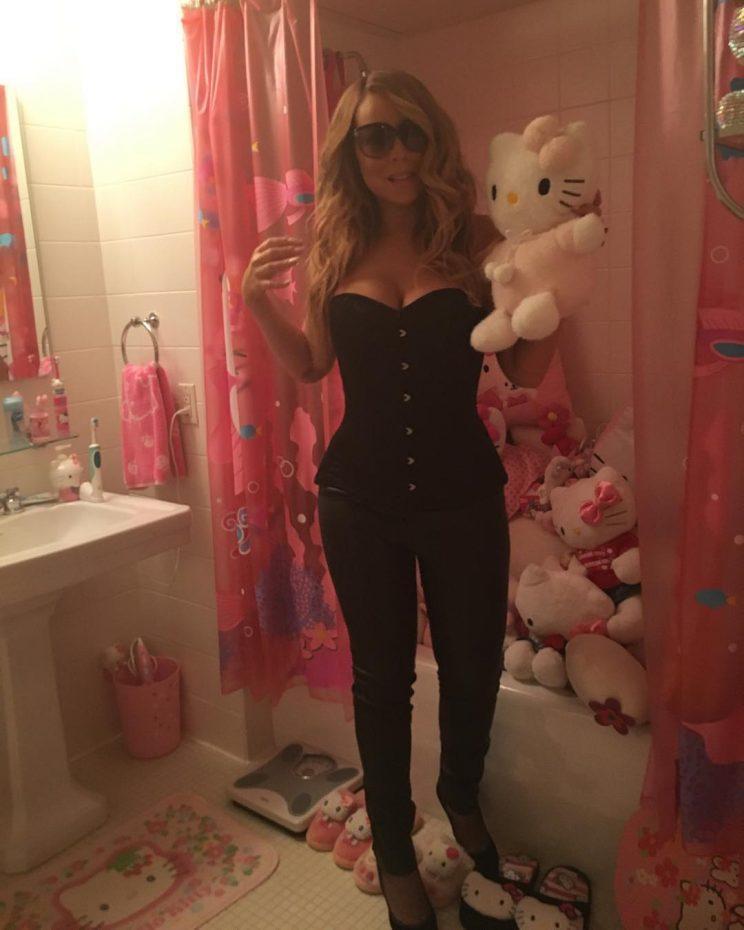 The hugely popular singer purchased a triplex penthouse property with a gold and pink motif. From the photo, it appears that this is her daughter's Hello Kitty-themed bathroom. We're here, though, to correct the record. This photo was taken before the twins were born, indicating that she made this design decision as a lady in her early 30s but who are we to judge?
Heartthrobs in Hollywood – DiCaprio, Depp, and Pitt
Leonardo DiCaprio, Johnny Depp, and Brad Pitt's dashing good looks were previously aligned for them to exploit in big-budget blockbusters. They did just that, and this first "it guys" photo proves it. In the 2000s, these heartthrobs were all the rage (though we'd venture to say Pitt has aged like a fine wine and remains at the top of the list).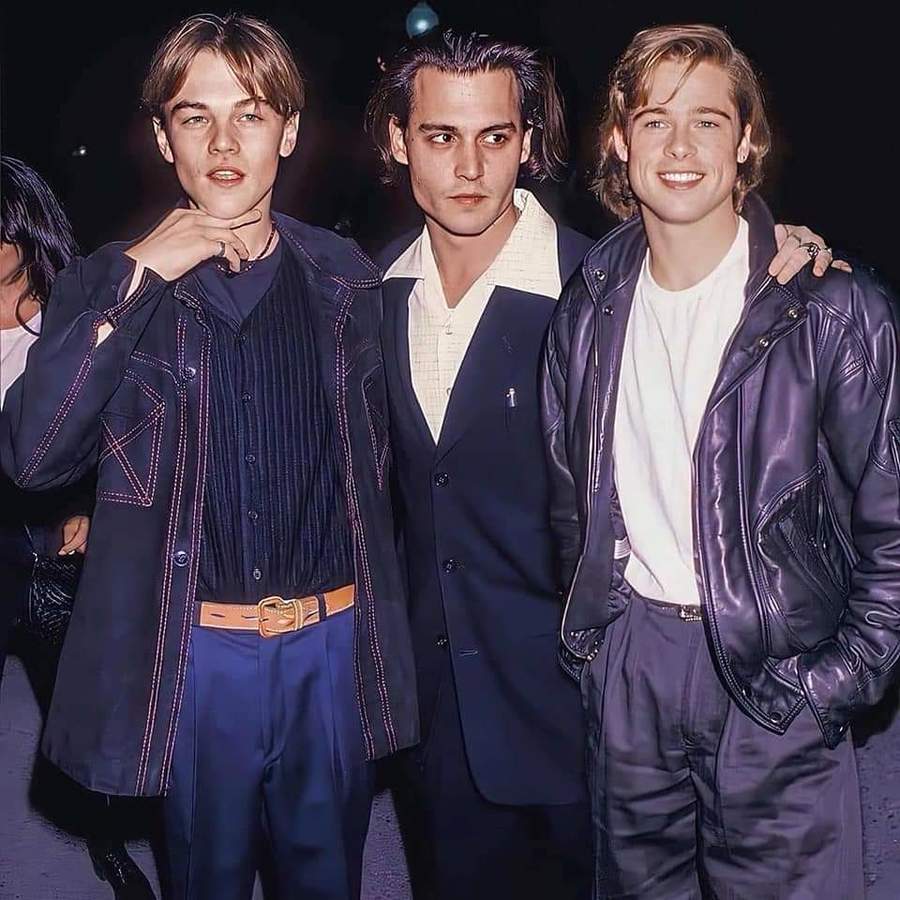 As Depp flaunted his charming "Benny & Joon" look, DiCaprio was basking in the glow of "Titanic" and its huge triumph. We can't handle all the chiseled jawlines and glossy, floppy hair in this photo. We might as well be staring at a Calvin Klein advertisement right now.
Beyoncé or Wonder Woman Selling Pepsi? – 2003
Beyoncé and Pepsi have established themselves as big brands, but when they join forces, something extraordinary occurs. Pepsi made a huge push in the early 2000s to overtake Coca-Cola as the most popular drink. The plan was to sponsor the biggest talents in the world at the time.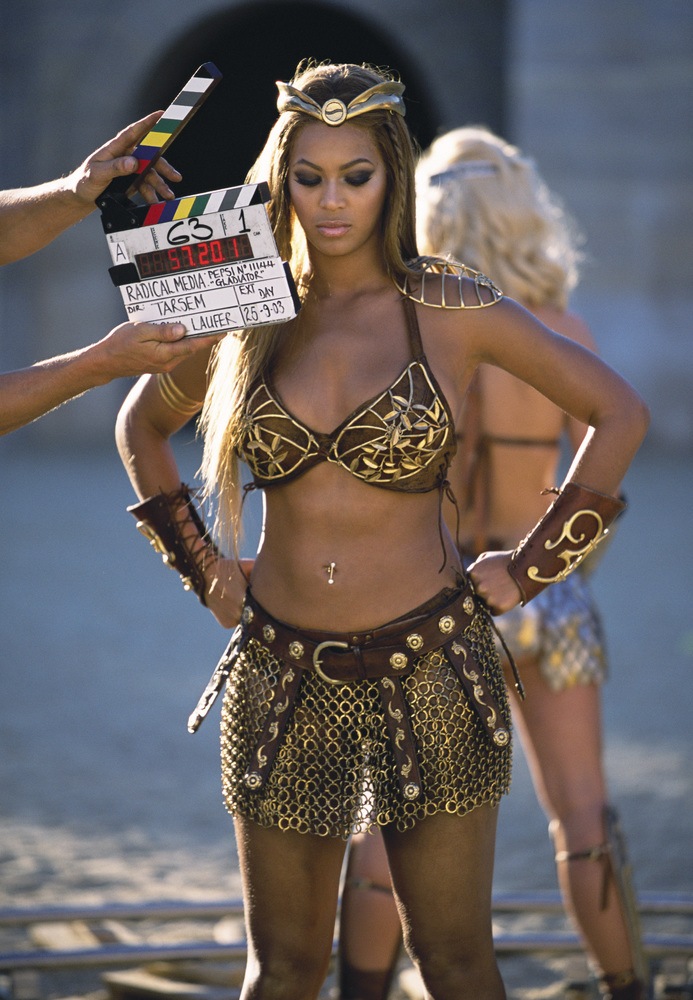 Britney Spears, Pink, and Queen B herself formed the "Pepsi Gladiators." The commercial was expensive ($3 million to be exact), but it did wonders for Pepsi's popularity. We could definitely see a relaunch with Beyoncé if we didn't have the wonderful Gal Gadot as Wonder Woman today.
Fashion Queen of the Early 2000s
Britney Spears was the reigning queen of early-aughts fashion. During this period, she had some of her most memorable fashion experiences. We're talking about the notorious identical denim costumes she and then-boyfriend Justin Timberlake wore to the 2001 American Music Awards, the sultry set she wore to the 2001 Video Music Awards—during which she sported a live python around her neck—and, of course, lots of throwback street style moments.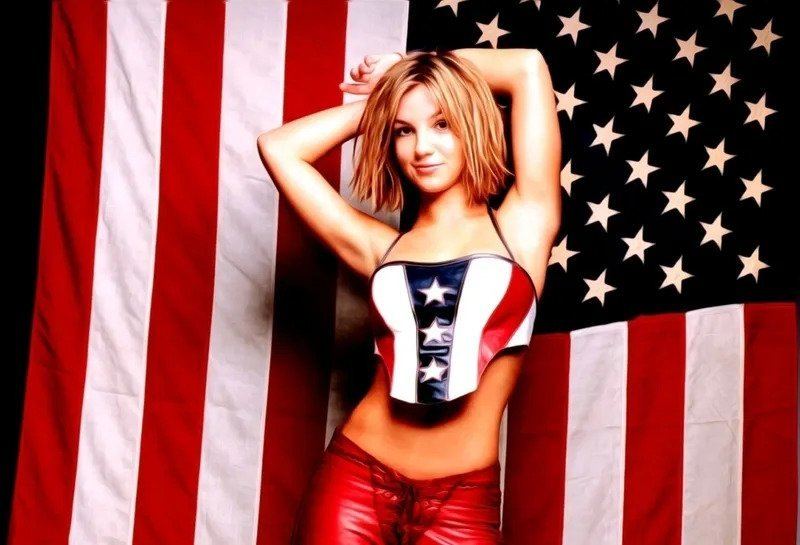 Spears proved in 2000 that she was more than just a bubble-gum pop dream with "One More Time." The pop diva then released "Oops!… I Did It Again" with her trademark school-girl attire and a tight pleather jumpsuit, showing that she had more hits in her arsenal. Her status as a pop star was reinforced by the album and its four songs. Let's be honest, who else could pull off an American flag crop top and red bell-bottoms?
A Beautiful Moment: Heath Ledger and Matilda – 2007
Away from a great career to remember, Heath Ledger also left behind a 2-year-old daughter, Matilda Rose, whom he had with ex-girlfriend and fellow actress Michelle Williams. Ledger and Williams met on the set of the highly acclaimed 2005 movie "Brokeback Mountain", but they broke up in September 2007.
Here is a heartbreaking portrait of Ledger and his daughter. Before he passed away in January 2008, the 27-year-old was at the pinnacle of his profession and about to start a family.
Photo Booth Style: Lil' Kim, Britney Spears, Mariah Carey – 2001
One of the most important aspects of life is creating unforgettable memories. Even years later, these recollections endure. TRL and photo booth photos are the epitome of the 2000s. We're not talking about a Mac-based photo booth; we're talking about a real photo booth, and it is safe to say everyone loved them.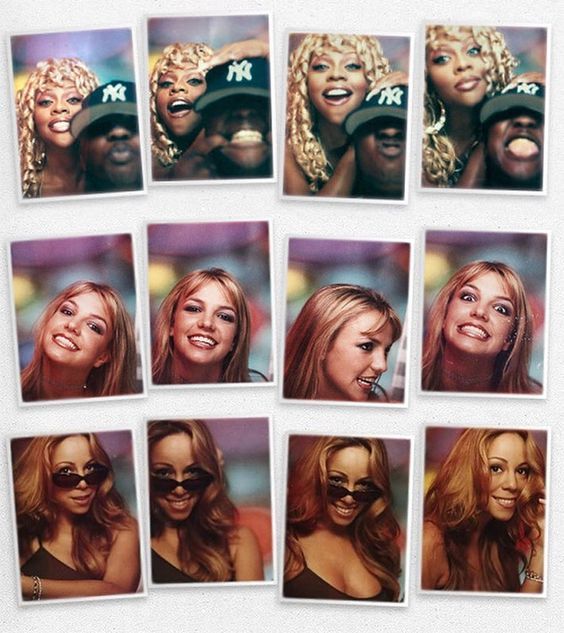 When celebrities appeared on the MTV stage in Manhattan, it was customary for everyone to get a strip of photos. Viewers were enthralled by images of celebrities who, for a little while, appeared to be ordinary people. They are ordinary folks, but let's face it: the typical person could never comprehend their celebrity.
From Amsterdam to Fashion Week: Doutzen Kroes – 2003
Doutzen Kroes appears to be in better shape than ever. The supermodel recently shared an astonishing photo that demonstrates how she's only gotten better with age. Kroes, a natural beauty, stormed the modeling industry when she sent photographs to Paparazzi Modeling Management in Amsterdam. Despite having no intention of establishing a modeling career, Kroes soon earned a name for herself, becoming a Victoria's Secret Angel by the age of 23.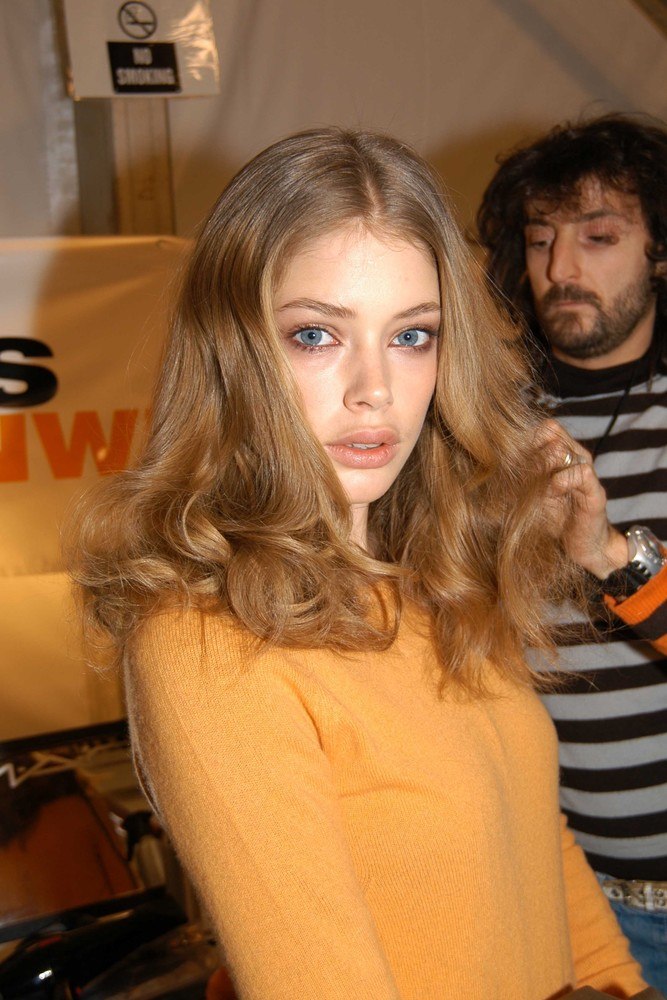 When asked about her fitness regimen, the former Victoria's Secret model remarked, "I work out three or four times a week." Kroes is still active in the fashion sector and has dabbled in acting as well. Nonetheless, the high-profile model makes it a point to emphasize the value of education in her children's lives.
Sassy, Spanish and Slaying the Red Carpet: Hayek – 2001
It's time to admire Salma Hayek's beauty! We couldn't think of a better way to pay tribute to the renowned actress than to take a look at her evolution. Hayek first appeared on the scene in the early 1990s, and audiences have adored her ever since. Our favorite Mexican actress has been working in Hollywood for almost 30 years.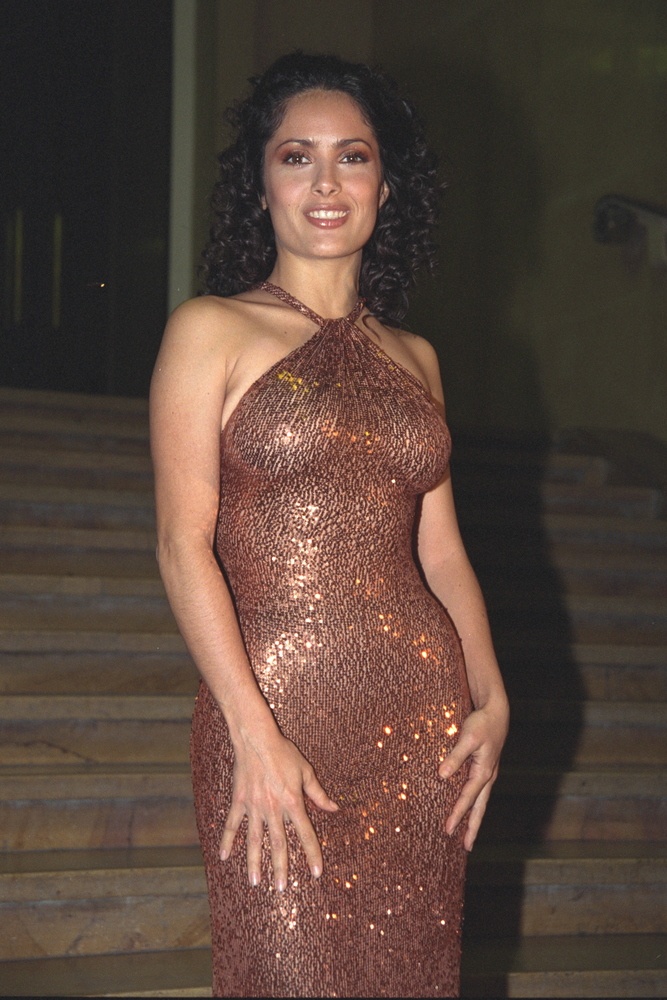 Hayek made her mark onscreen and on the red carpet in Mexico, from "Frida" to "Once Upon a Time." Hayak considers "Frida" to be her best achievement, not only as an actor but also as a producer who worked relentlessly to see the project through. Hayek, who stands just 5-foot-2, looks stunning in this tight halter, proving that real women do have curves.
Winslet and Carrey Break Stereotypes – 2003
If memory serves us correctly, "Eternal Sunshine of the Spotless Mind" made a lasting impact as many people are still affected by the film years later. This movie, starring Jim Carrey and Kate Winslet, was released in 2004 and showed that although love has the power to break us apart, every heartbreak has a purpose. One can't help but adore the people they love.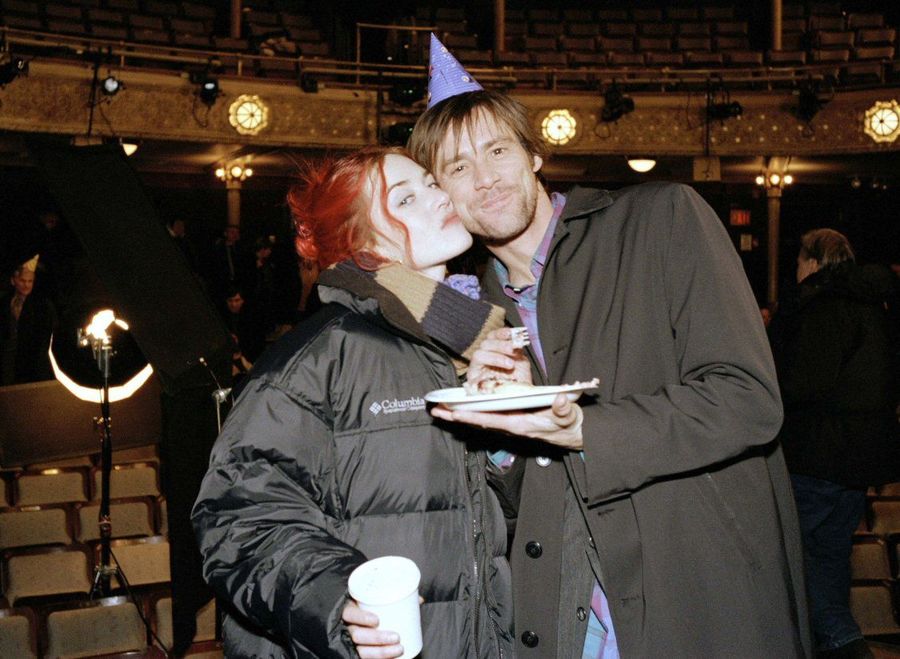 Carrey, who has primarily acted in comedies, was able to demonstrate his serious side, while Winslet was able to break off from her stereotype as Rose from "Titanic." The film was a smash hit since it was relatable and bizarre at the same time. Winslet thinks that the opportunity to star in Eternal Sunshine helped her obtain roles in more tragic films like "The Reader" by demonstrating her flexibility as an actress.
A Young Adriana Lima – Rising in Ranks
Adriana Lima is still one of the most beautiful models ever after a successful modeling career spanning two decades and 18 Victoria's Secret catwalk shows. Even if you don't recognize the name, you're sure to recognize the face. Lima, a Brazilian beauty who is now a Victoria's Secret Angel, has left her mark on the modeling industry throughout the years.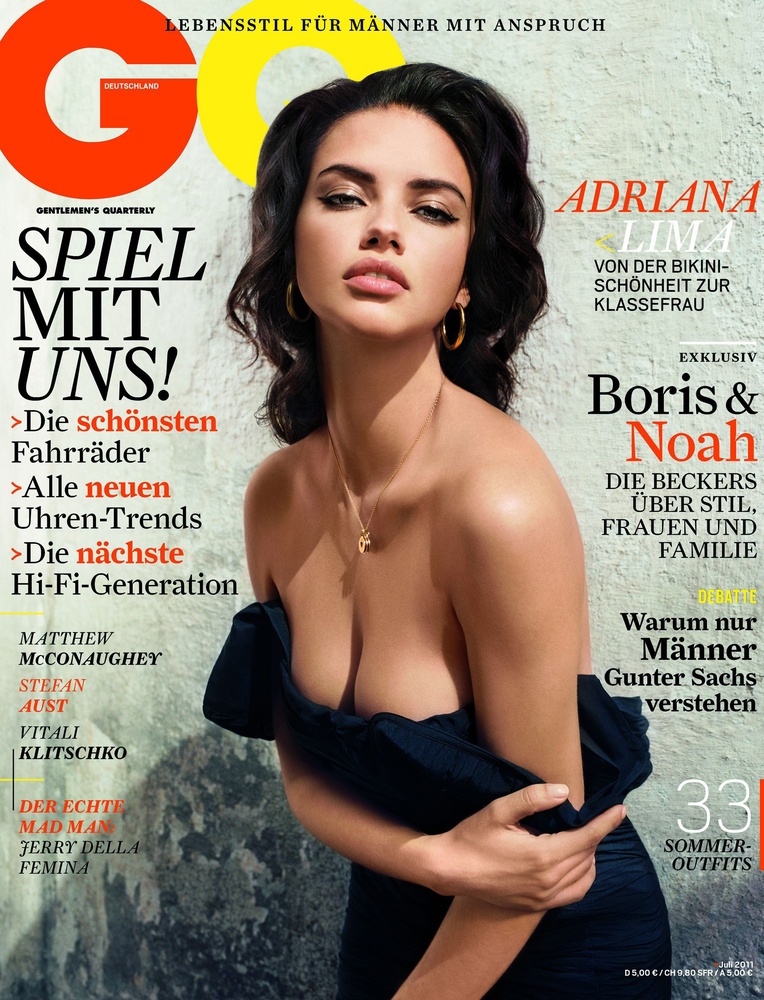 Despite her announcement that she was spreading her wings and leaving the popular lingerie company, Lima remains one of the most well-known faces among the industry's top models. In 2008, the stunning beauty made history by becoming the first woman to appear on the cover of "GQ." Thriving on many levels, Lima is a face from the 2000s.
Look No Further for 2000s Fashion Inspo
Let's talk about the cinematic masterpiece that is "10 Things I Hate About You" for a bit. Based on William Shakespeare's play "The Taming of the Shrew," the film stars Julia Stiles as Kat, a clever but feisty high school student who is eventually seduced (and justifiably so) by the gorgeous bad boy Patrick, played by Heath Ledger.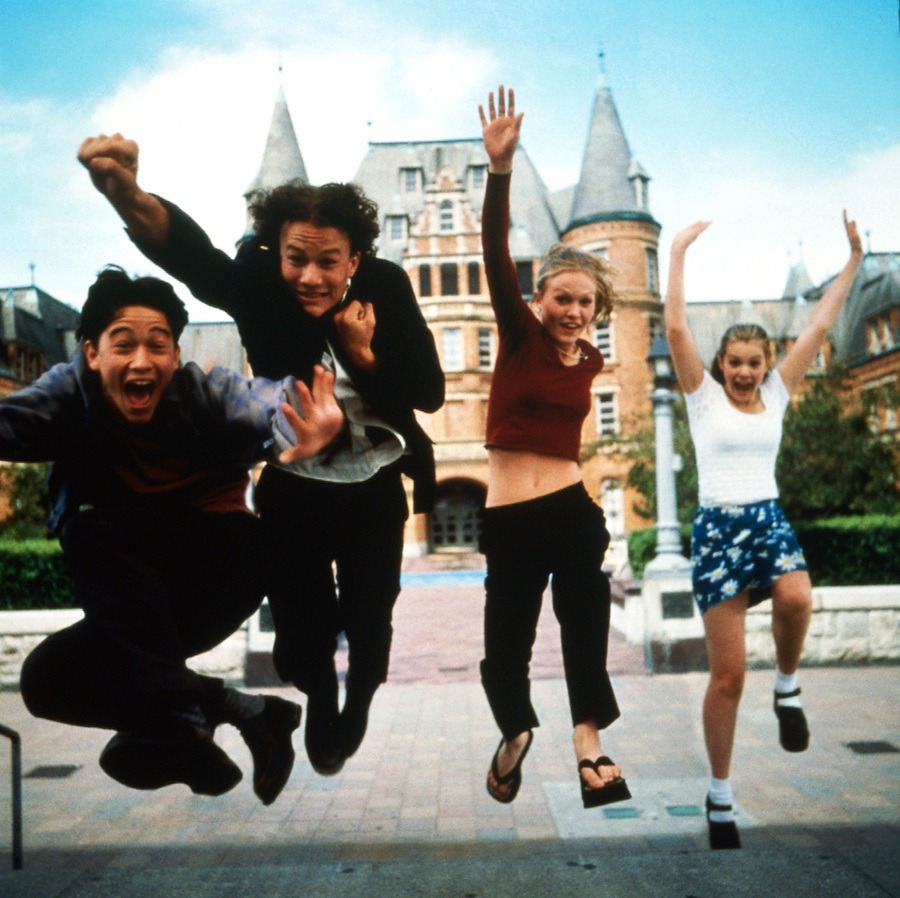 This was our first encounter with Ledger and boy, did he make an impression. The picture is jam-packed with 2000s gems, such as a young Joseph Gordon-Levitt, who finally made the transition from television to film. Larisa Oleynik is shown here wearing what can only be characterized as the finest 90s/early 2000s fashion we can imagine.
Brangelina at the Height of Coupledom – 2008
From costars to parents to husbands to exes, Brad Pitt and Angelina Jolie have had a long and winding road. Brangelina is a household name. Pitt's divorce from Aniston was followed by his marriage to and the birth/adoption of six children in the early 2000s.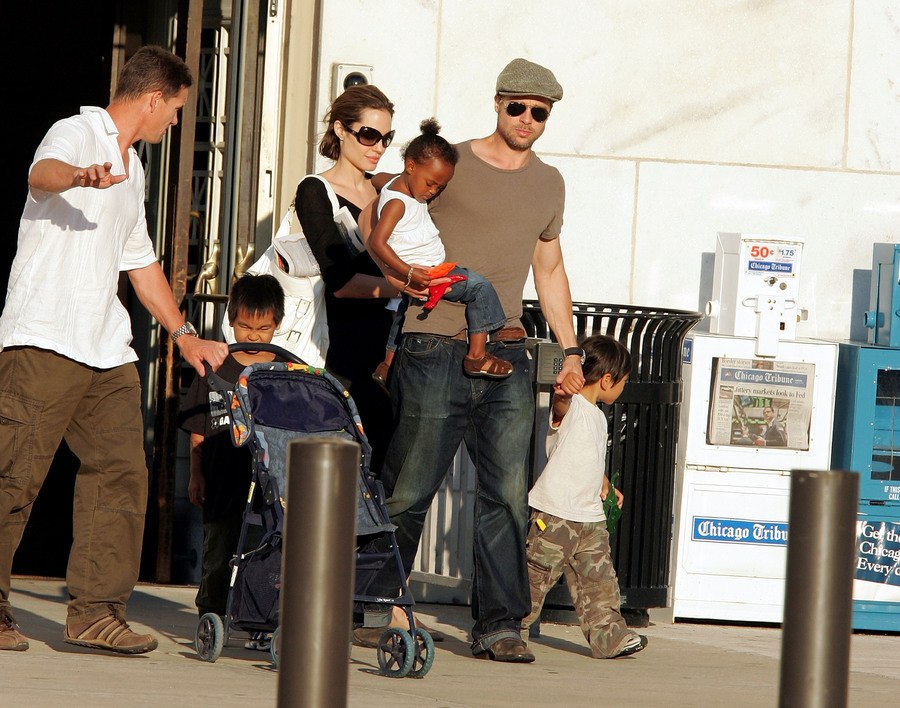 Both stars are recognized for their stunning looks, but the pair showed us they were beautiful on the inside, too, when we learned that helping children in need was a calling they shared. The parents allegedly sold images of their twins, Knox and Vivienne, to "People" magazine for $14 million while on vacation in Nice, France, and used the money to start a charity that aids children in need throughout the world.
Britney and the Tiger King – 2001
During Britney Spears' 20-year career, names like Justin Timberlake, Madonna, and Christina Aguilera may have been popularly connected with her, but there are a few other superstar links that have gone unnoticed. At the 2001 VMAs, Spears performed her new single, "I'm a Slave 4 U." The performance was loud and massive, as we've come to expect from the pop sensation.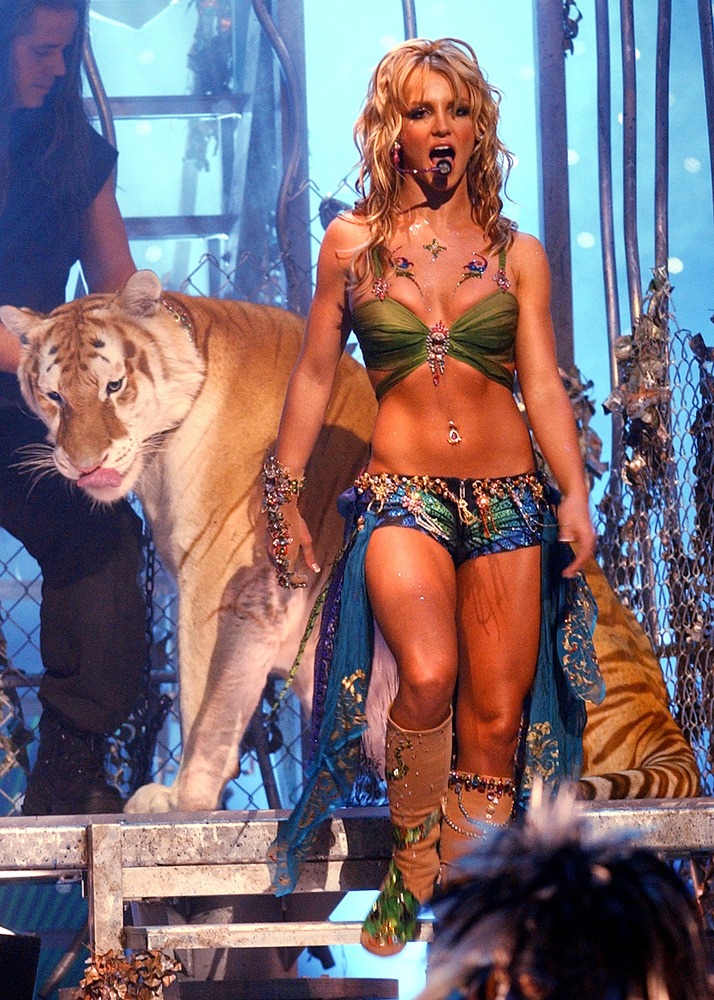 Spears had live tigers on stage with her throughout the number as part of the show. In addition to playing a tiger trader on the hit Netflix series " Tiger King," Doc Antle was in charge of the tigers on Spears' set. While we wait for her new song, let's enjoy this incredible performance in the meantime.
Brittany, Keep Smiling
Brittany Murphy was undoubtedly one of those actors who, despite their brief careers, made an everlasting impression on Hollywood. The actress' popularity exploded in the mid-90s following the success of the iconic teen love comedy "Clueless". Murphy's debut in that flick was followed by a string of dramatic and humorous roles in films such as "Sin City", "Uptown Girls", "Happy Feet", and others.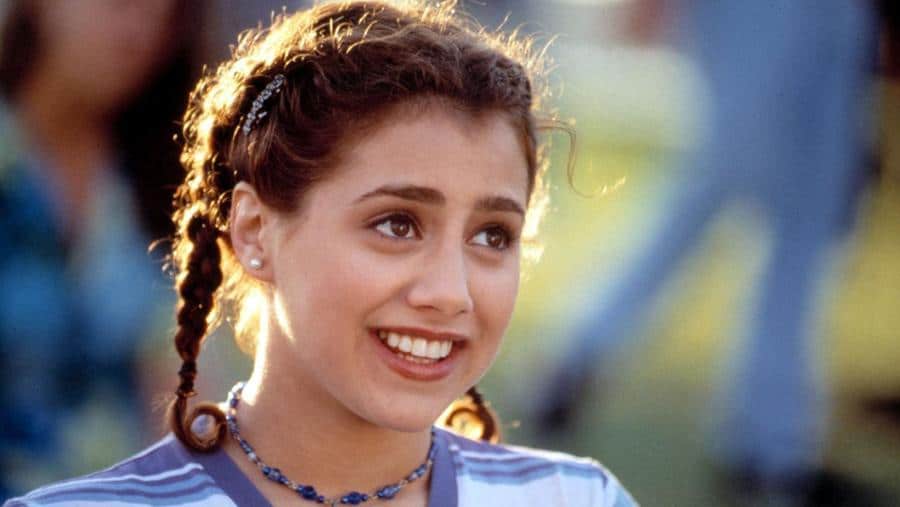 "Clueless" provided us with a moment in our lives that had anthems like "Riding in Cars with Boys" and Eminem's "8 Mile." Without a doubt, we all wanted to see where her career took her. But, because we can't, this is how we'd want to remember her: young, lovely, and upbeat.
The Unusual Gryffindor and Slytherin Union – 2002
The most bitter rivalry at Hogwarts is between Gryffindor and Slytherin, although the two houses may be more alike than they acknowledge! In 2001, the first Harry Potter film was released. It's easy to forget that the performers, who are now adults, were only 11 or 12 years old at this point.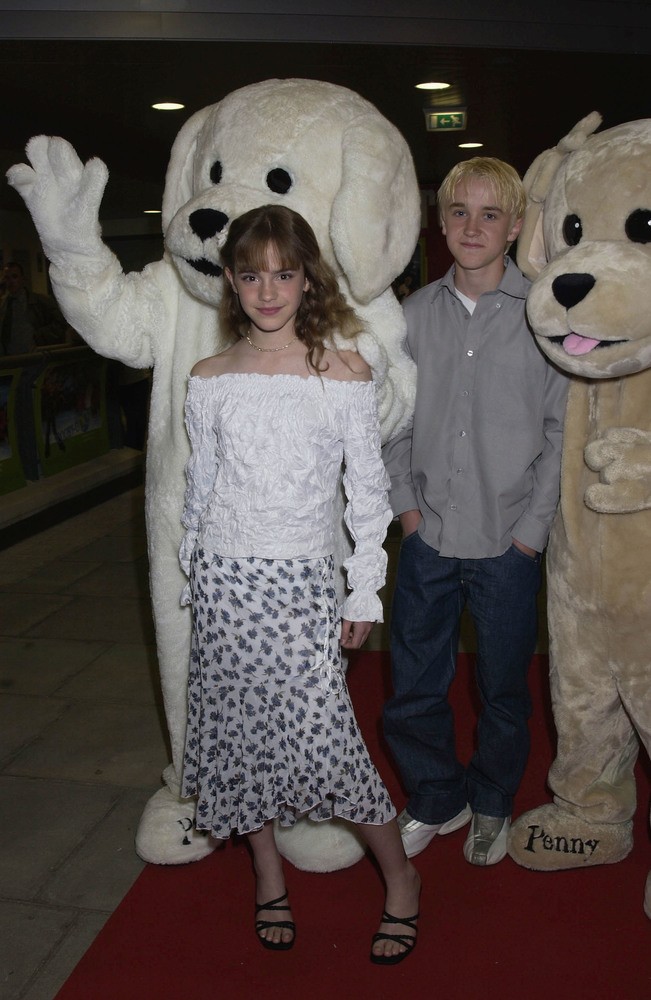 While being a celebrity brings with it a plethora of red-carpet events and spectacular premieres, it also comes with a loss of anonymity. The cherished Harry Potter films took nearly a decade to make, and while they were important to our childhood, they also had a lasting impact on the young actors' lives.
Costume Check on Charlie's Angels Drama – 2000
As a youngster from the 1990s, Drew Barrymore, Cameron Diaz, and Lucy Liu come to mind when you think of "Charlie's Angels." The film, directed and produced by Barrymore, was action-packed and, while some may disagree, we believe it didn't take itself too seriously. Charlie's Angels in the 2000s continued the lengthy history of the popular 1976 TV program that came before it, and it was as intriguing.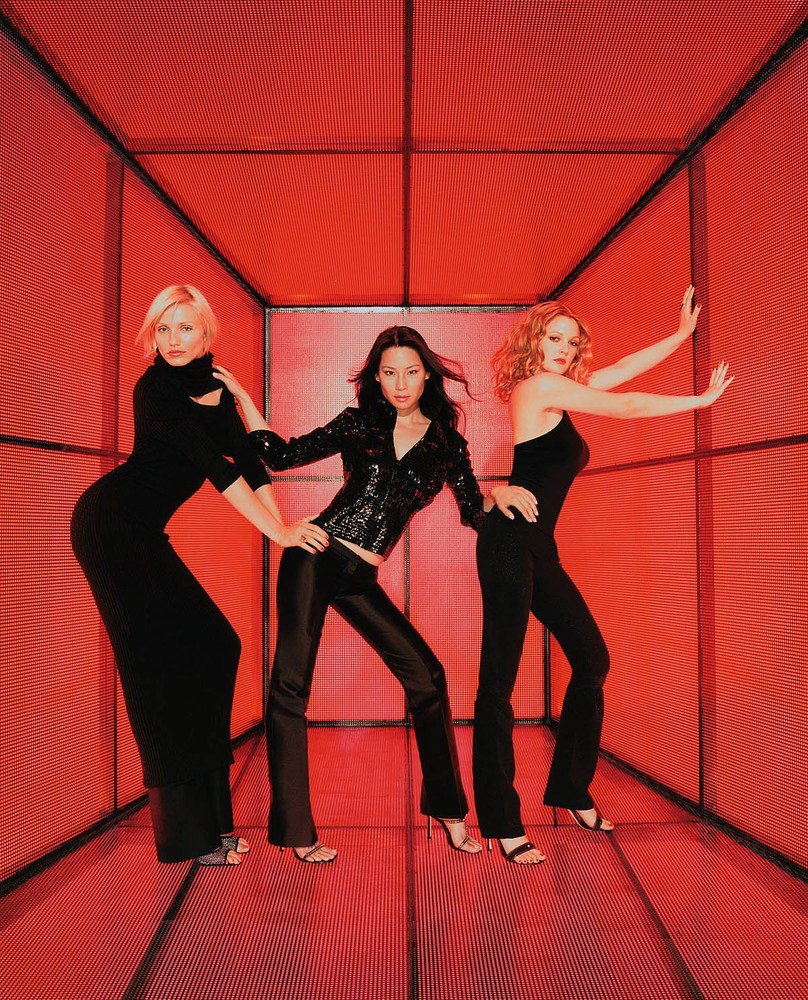 In the opening ten minutes of the 2000 film Charlie's Angels, Cameron Diaz, Drew Barrymore, and Lucy Liu transform into 28 distinct outfits in the opening ten minutes. For a brief moment, wigs, bikinis, astronaut suits, and a Mission: Impossible-style latex mask convert Barrymore into LL Cool J. The Charlie's Angel remake, which came out more than 20 years ago, is a picture with a lot of flair and extravagance. Though it received mixed reviews and had a dismal box office performance, the more you look at it, the more you realize it was a magnificent piece of art.
Paris Hilton Channeling Twiggy
When it comes to the 2000s, one name that surely comes to mind is the one and only Paris Hilton. Hilton's style served as a major source of inspiration for many young women, earning her the title of "fashion guru of a generation." Hilton, an heiress to the Hilton hotel company, was a famous public personality during the 2000s, reminding us of Twiggy circa 1966. Whether you like her or not, there's no denying Hilton established a brand and stayed true to it.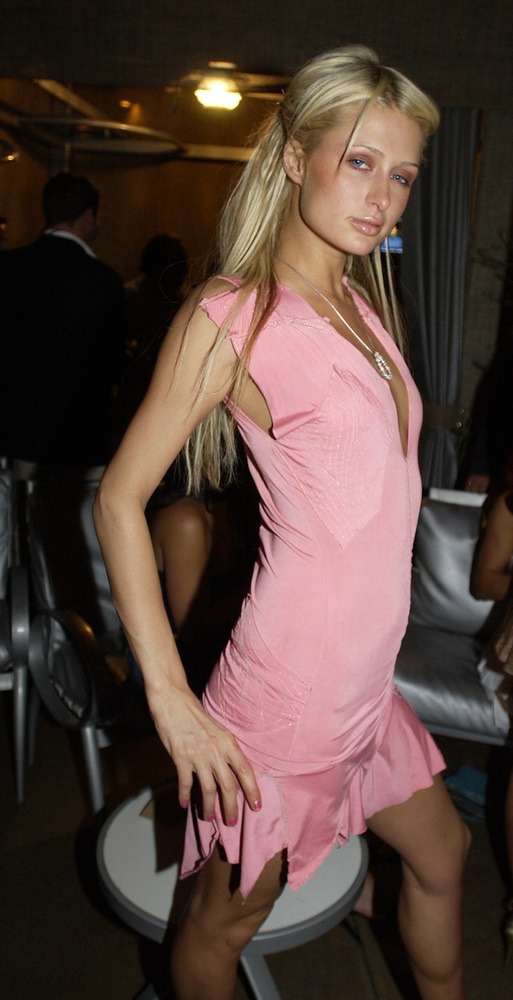 The socialite was the embodiment of youthful chic at that time, and she undoubtedly made her mark in Hollywood. It's difficult to know what to make of "The Simple Life," a show that Hilton co-starred in alongside BFF Nicole Richie, but if you want an insight into the early days of reality television, we recommend viewing at least one episode. Totally insane.
Kanye West's Serving Face in the Early 2000s
Kanye West is one of music's greatest artists, with a long history as a sought-after beatmaker. He created massive singles for Ludacris ("Stand Up") and Alicia Keys ("You Don't Know My Name"), as well as contributing to Jay-Z's iconic sound on "The Blueprint." West made a permanent impression on the rap industry with his debut album "The College Dropout," followed by the highly lauded album "Graduation."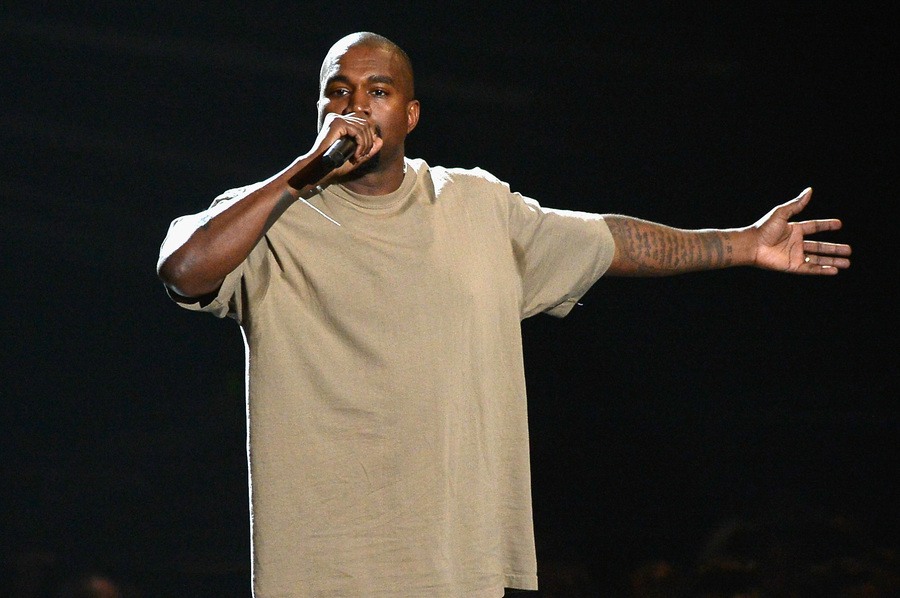 The teenage rapper had lyrics, rhythms, business acumen, and an ego that would not allow him to fail. Though many people now know him as a member of the Kardashian family, the, dare we say, extremely gifted West began as a force to be reckoned with, and we'd do anything to have another album from his early days. It was pure brilliance.
When McAdams and Gosling Were the Dream Couple – 2008
"The Notebook", ahh. The film singlehandedly set unreasonable expectations for a generation of people. What comes to mind when you think of romance movies? If the first film isn't this prestigious movie from the 2000s, we respectfully request that you drop everything, make a bowl of popcorn, and give this flick another whirl.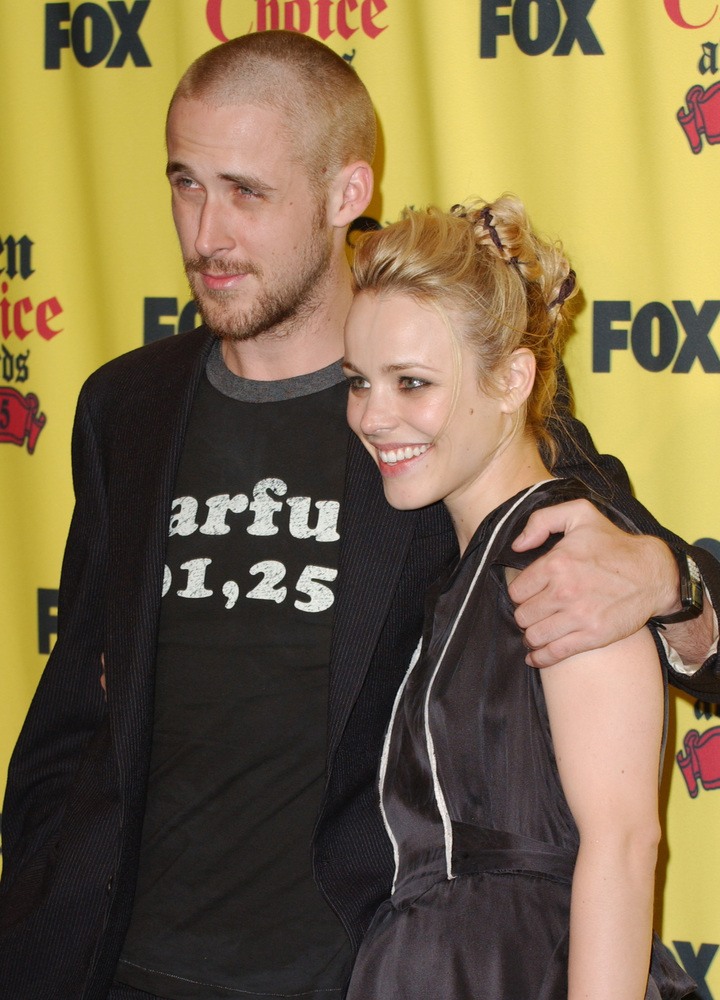 This film was not only beautiful and painful but co-stars Rachel McAdams and Ryan Gosling, who had a passionate on-screen romance, brought their connection to life. The duo soon rose to prominence as one of the most popular couples of the 2000s. Though their relationship didn't endure, the parting was cordial, and you can rest easy knowing that each has since married and started a family.
Classic Michael Scott (Carell) – 2009
We'll wait while you think of a more legendary TV boss. Throughout his final season of "The Office," the brilliant Steve Carell demonstrated his comic talent. "The Office" has been a show that improved with age, much like excellent wine. The mockumentary-style sitcom has only increased in popularity since its series finale in 2013, and it continues to be binge-watched throughout the world.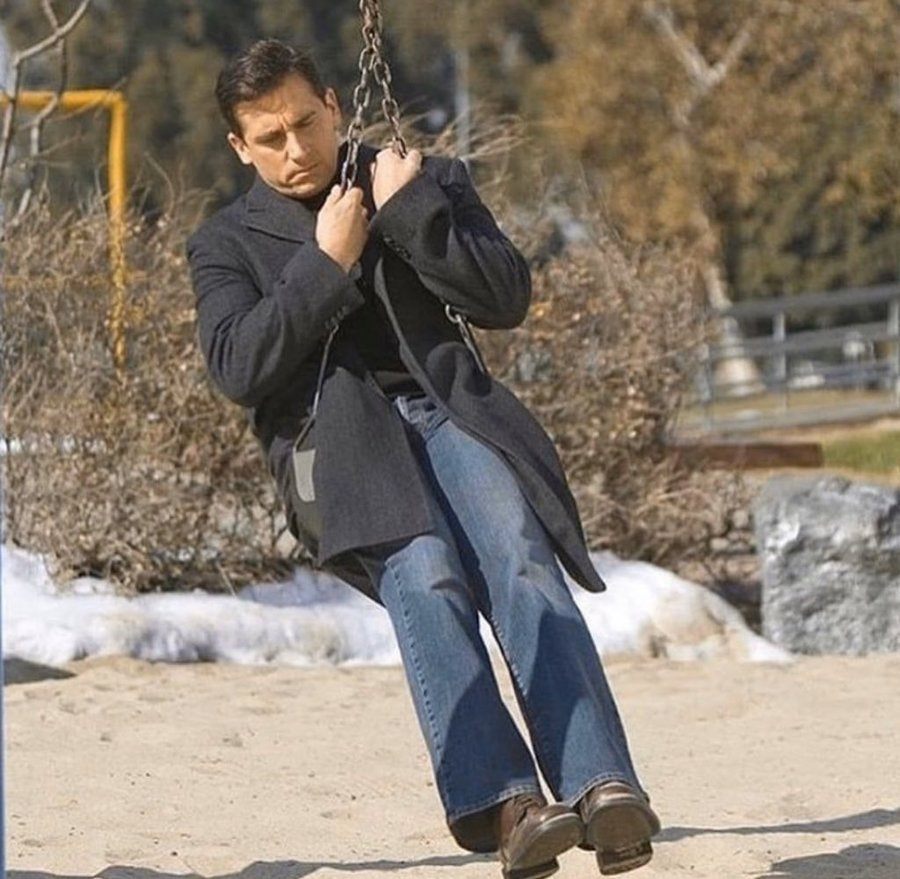 With so many new viewers, "The Office" has sparked a fresh debate among its supporters. Carrell's subtle performance turned a dimwitted figure who was frequently out-of-touch into a charming character that viewers cheered for. Even though Carell did not complete the last seasons of the program due to a contract dispute with the network, we can still watch entire seasons of his legendary humor.
The Wayans Take on Hollywood – 2000
It's hard to discuss the world of comedy without mentioning the Wayans brothers. This 10-member family has transformed the entertainment industry as we know it, both in front of and behind the cameras. It seemed only logical that a parody would be developed after a series of bad (but also sort of amazing?) slasher films like "Scream" and "I Know What You Did Last Summer," and thus, "Scary Movie" was born.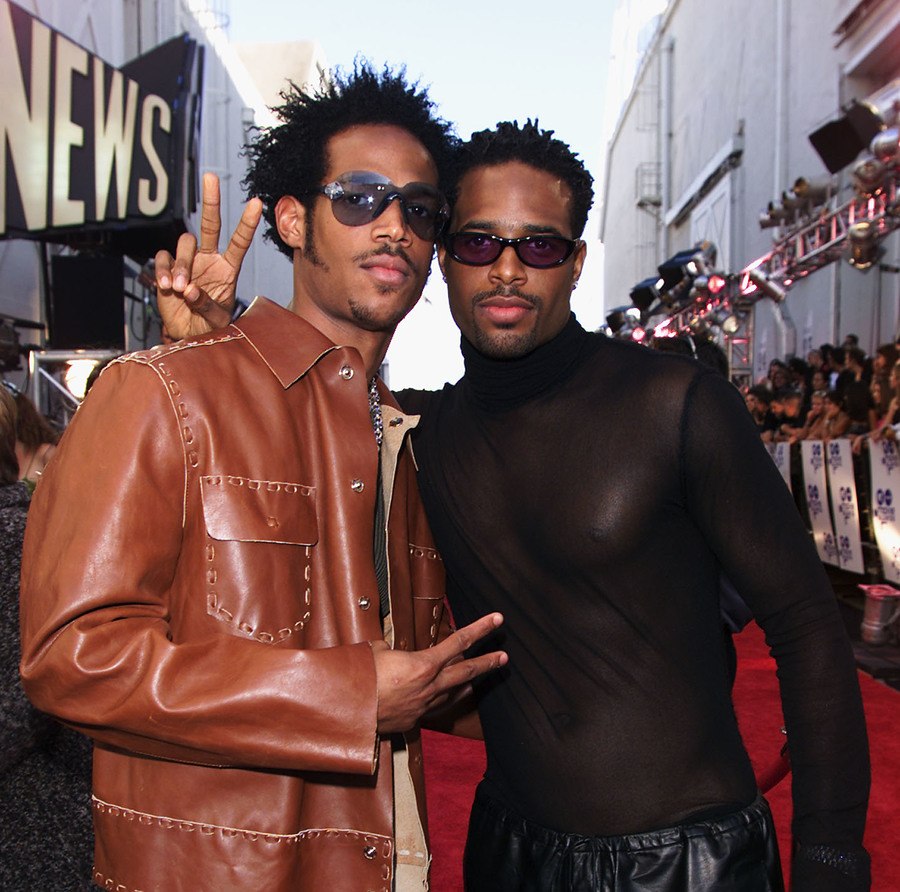 Anna Faris, David Cross, and, of course, the Wayans brothers appeared in the cult classic, which starred numerous newcomers who went on to hugely famous careers in Hollywood. Although the comedy team is hilarious, we'd like to speak to their stylists. An explanation is necessary for that mesh turtleneck!
Trash Bags with a Fashion Twist
With a career that spans decades, Missy Elliott is one of the most influential people in the music industry. She is, to put it bluntly, a force to be reckoned with. Elliot began providing us with ground-breaking singles in the late 1990s and hasn't let up since. Each song is accompanied by a look that only Elliot, the genuine queen that she is, could pull off.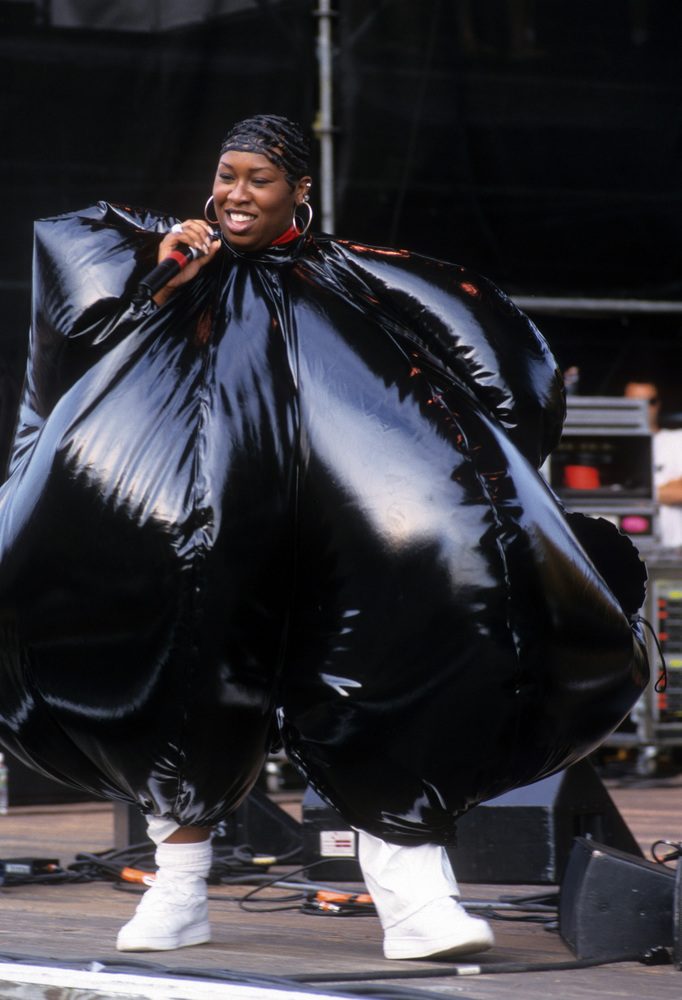 Each time out, the four-time Grammy winner pushed music and flair to a new level. We'd say that her garbage bag outfit from "The Rain (Supa Dupa Fly)" is one of her most memorable looks. Even though we're pretty sure she simply grabbed a few Glad bags immediately before she headed to the shoot, she still killed the look.
Pink Perfection: Halle Berry – 2000
Halle Berry's beauty is undeniable, both inside and out. Her talent and composure on-screen are unmistakably representative of her star status. Berry's acting abilities, however, are only part of what makes her such a powerhouse. On the outside, she has always been stunning, but her inner strength and beauty have also always shown through.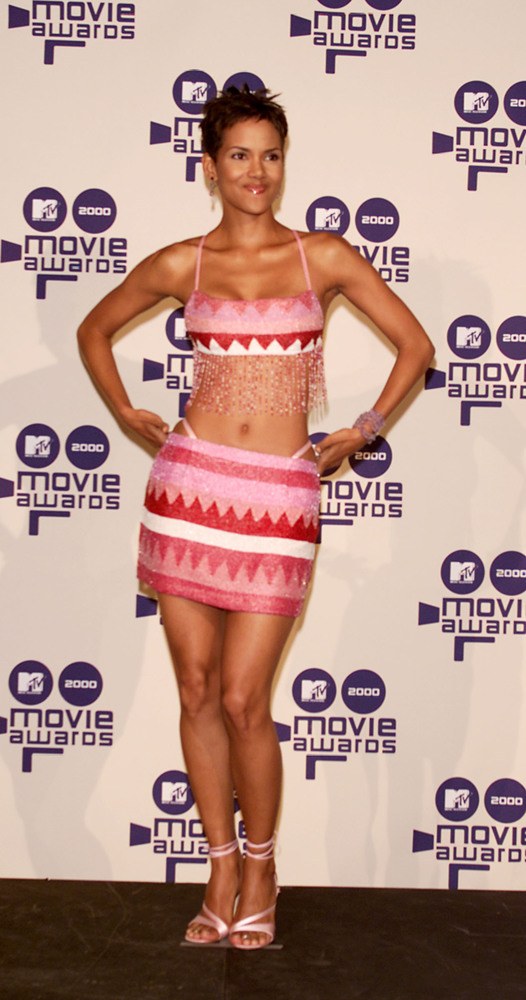 The MTV Music Awards gave musicians and Hollywood celebrities alike the chance to dress unconventionally. The red carpet was a little more relaxed in 2000, allowing Berry to sport a stunning pink ensemble. A lot is going on here, from the bralette to the beaded fringe to the sequins, and we have no doubt that few people could pull this off. But, well, if anyone could do it, our lady Halle could.
Kylie and Kendall: Tweens to Tycoons – 2007
In 2006, the Kardashians dominated television with their smash hit reality show, "Keeping Up With the Kardashians." There have been marriages, divorces, newborns, selfies, glam squads aplenty, a controversy or two, and a whole lot of contrived drama since the series premiered. Growing up under a microscope can't be easy.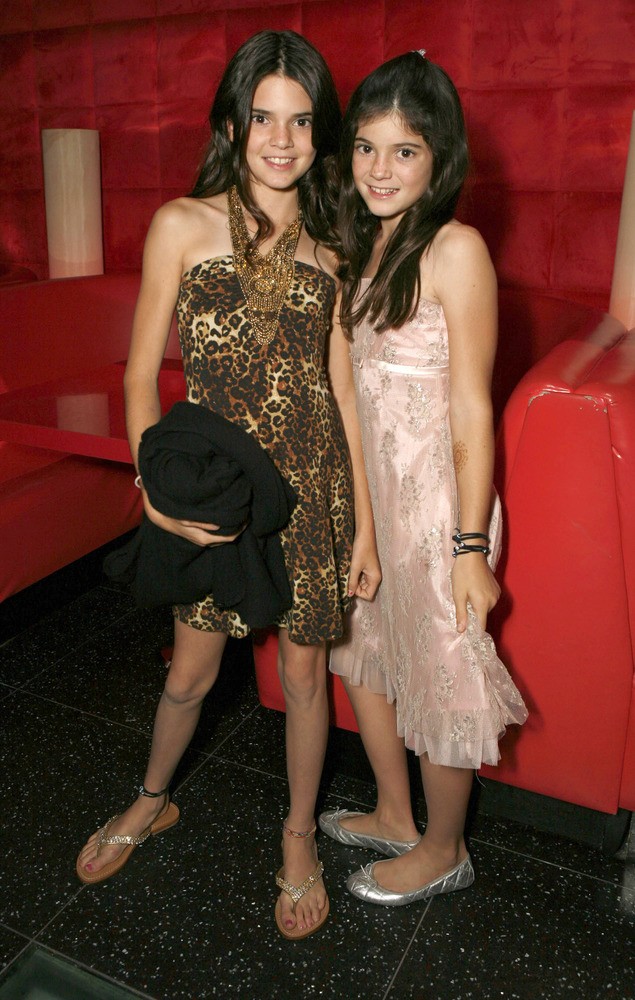 Though Kendall and Kylie weren't originally the center of "Keeping Up With The Kardashians," as the world saw them grow, they became increasingly more important. The girls had only known life in front of the camera. While the series concluded in 2021, the young entrepreneurs have continued to build their brand, becoming some of the world's youngest millionaires.
An Up-and-Coming Lil' Bow Wow
Bow Wow may not be on your radar these days, but he made a name for himself as a lyricist, actor, and superstar when he was just 13 years old in the early 2000s. The females in middle school were completely enthralled by his whimsical style. When Lil' Bow Wow released his debut album "Beware of Dog" in 2000, he was on his way to becoming a huge sensation.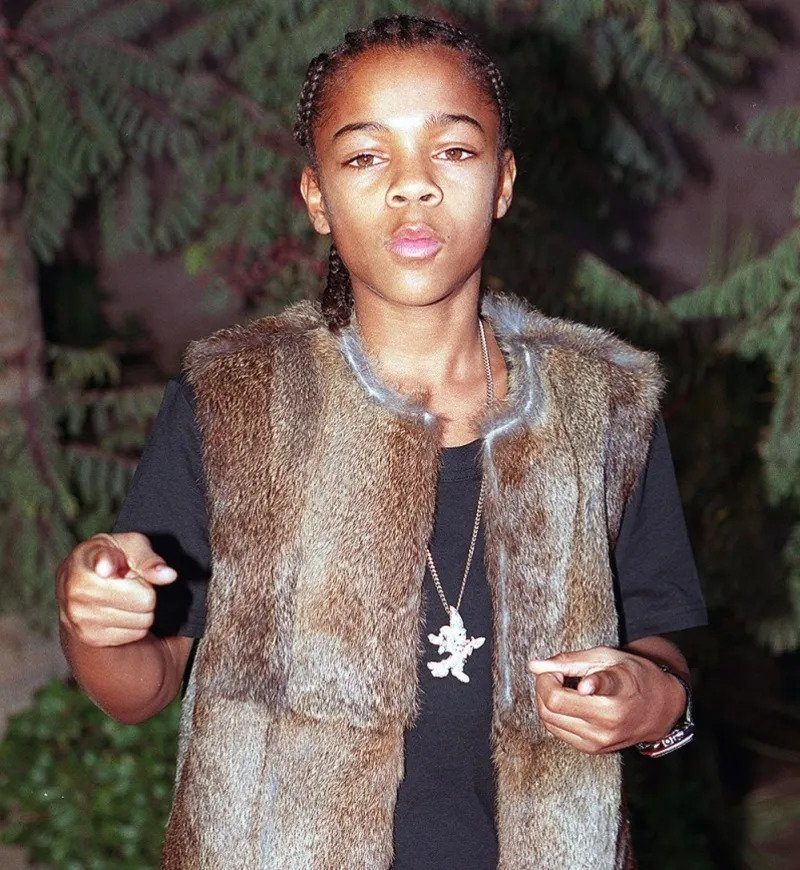 Jermaine Dupri produced the record, which went double platinum, and the teenage rapper went on to work with Snoop Dogg and star in "Like Mike" and "The Fast and Furious: Tokyo Drift." He dropped the "Lil'" from his name after releasing his second album, which also went platinum. Who's to say if this had any impact on his professional life? Oddly enough, he seemed to fade away after that.
Sweet and Wholesome Miley at 16
Miley Cyrus has come a long way in the last quarter-century, from tween obsession to pot-smoking, tongue-wagging rebel. What do you call the current stage of her development? A country singer with a mellow and romantic tone? Whatever you label you choose, Cyrus has grown up in the spotlight and managed to keep her head above water.
Cyrus is probably best known as the rebellious, tatted singer who causes controversy in the media, yet she was once a sweet Disney star. Cyrus was exposed to the business through her father, musician Billy Ray Cyrus, when she was a child. The little Disney star handled her profession like a career from the start, which is unusual for a child celebrity. We're only guessing, but this might be why her adult years carried with them the childish rebelliousness for which she's become famous.
Walker and Alba Serving Full 2000s Realness
During the Fast and Furious film franchise, Paul Walker had numerous moments with a select group of actors and actresses. Following the news of Walker's death, several of his co-stars shared their sympathies. The fast-paced action film never goes out of style; it evolves with time. Extreme sports films, such as the Fast & Furious trilogy and a flurry of surfing films, dominated the 2000s.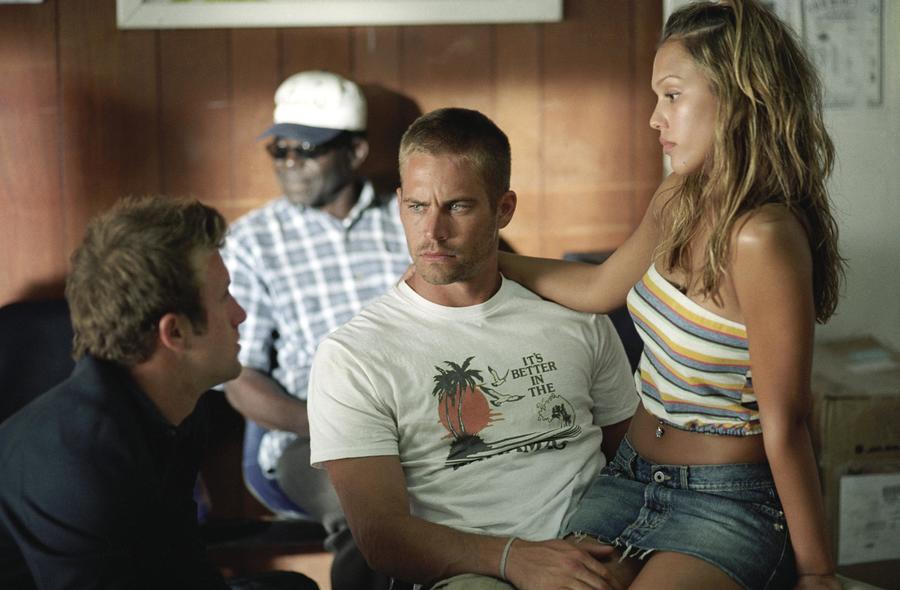 Walker was at the peak of his career at the time, and he was often cast in these kinds of pictures. The handsome actor embodied the rugged/pretty boy look that audiences desired. Walker and Jessica Alba were featured in "Into The Blue," which was also a must-see at the time. The surf film was not nominated for an Academy Award.
A Decadent Penelope Cruz – 2009
In terms of talent, filmography, and style, Penélope Cruz is unrivaled. Cruz has scarcely aged in her 30-plus-year career, displaying the same timeless sense of style and radiant skin as she did when she first appeared on TV. On set, the film "Broken Embraces" focuses on the creation of a film inside a film.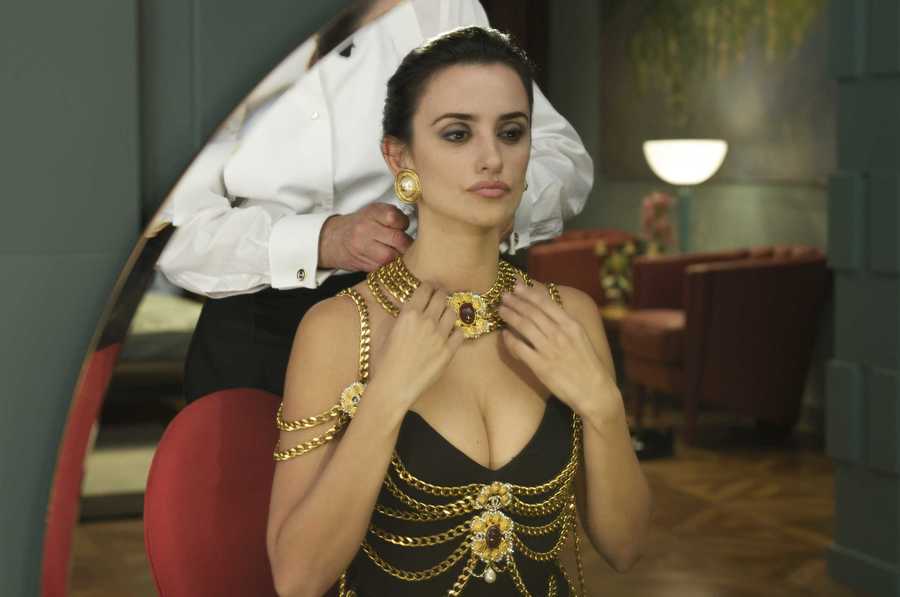 Cruz plays Lena, who is entangled in a relationship with her former boss, Ernesto Martel. The former secretary is transformed into a successful actress by Martel, a rich billionaire and control freak. Cruz described the process of creating a movie within a movie as perplexing at first, with cast members being mistaken for crew members and vice versa.
Vanessa and Kobe Bryant – 2000
In 1999, while he was 20 and she was still in high school, Kobe met Vanessa Cornejo Urbieta. Urbieta snatched up a young Bryant, who went on to become one of the NBA's most successful and highly regarded players, when she was just 18 years old. They met on the set of a hip-hop video and were inseparable almost immediately. They married a year later.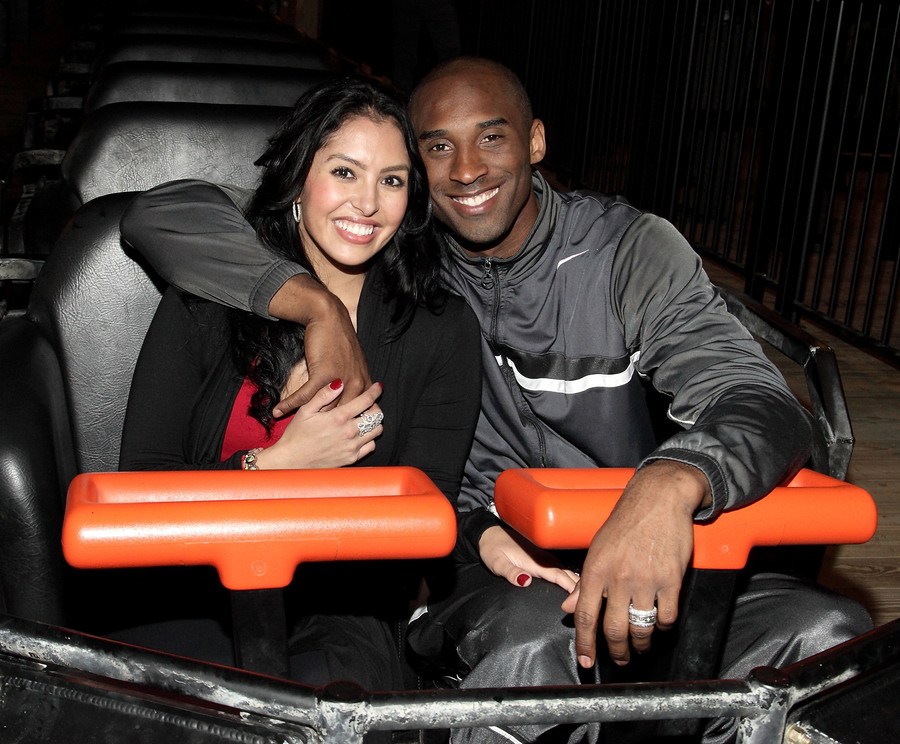 Kobe won the first of his five championship rings soon after. Before Kobe and his daughter, Gianna, died in a tragic accident in 2020, the pair had four children together. His legacy lives on, and we savor this image of young love that endures.
Classic Cuddling: Ray J and Lil' Kim
Ray J is a modern-day jack-of-all-trades: he's a singer, actor, composer, reality star, business entrepreneur, and family guy. When an erotic tape of him with reality star Kim Kardashian was leaked years after they had broken up, his celebrity skyrocketed. Ray J enjoyed his 15 minutes of fame (and maybe a little more) in the early 2000s, despite being best known as Brandy's brother.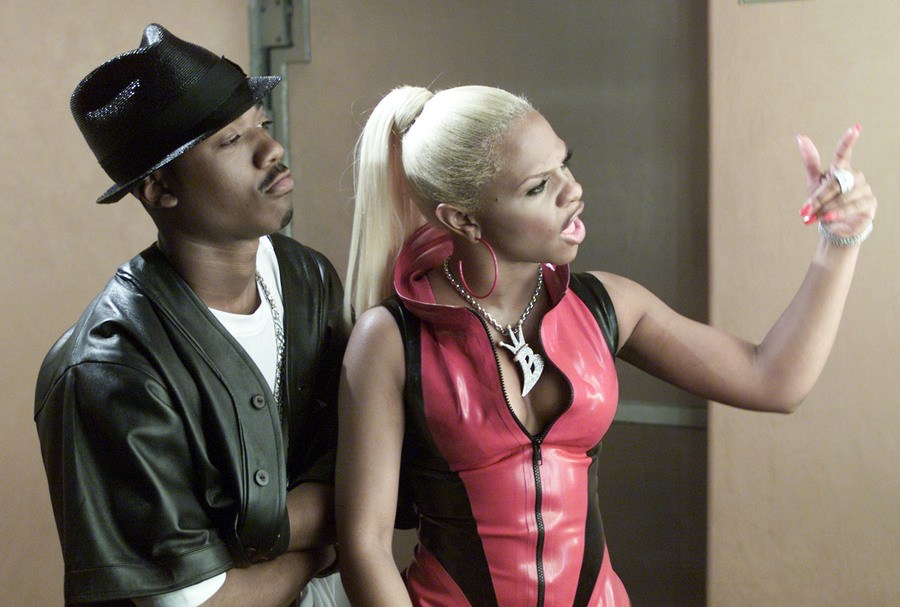 The Neptunes produced the Lil' Kim duet "Wait a Minute," which was expected to be a smash hit for the rapper and reality star. Lil' Kim's work ethic pleased Ray J. Even though the song was eventually his single, Lil' Kim was described by the rapper as dedicated, motivated, and someone to learn from.
The Start of Hollywood's Purest Couple – 2000
Freddie Prinze Jr. and Sarah Michelle Gellar have come a long way since their cinematic debut, from a horror film meet-cute to a married couple with two children. Gellar and Prinze, one of the most famous 2000s couples, are still together after more than two decades.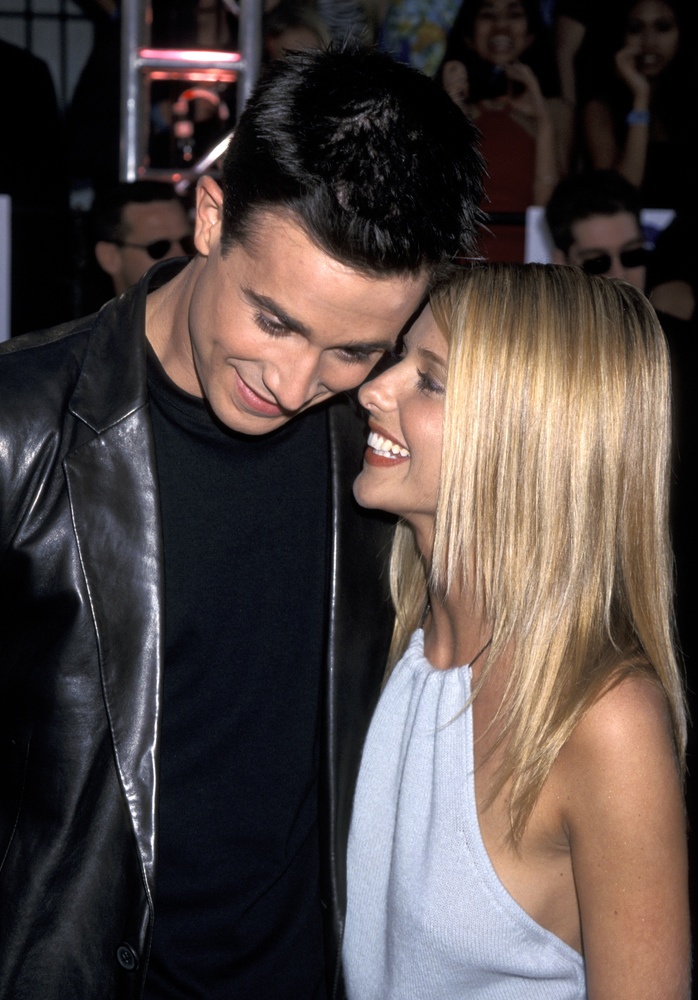 They fell in love while filming "I Know What You Did Last Summer," and the rest, as they say, is history. While many Hollywood couples have split up, Gellar and Prinze remain together. What's their secret? Keeping out of the spotlight. Still, we were able to grab a peek at one of Hollywood's most successful couples, who don't want to flaunt their love.
A Surreal Moment Captured in Time – 2001
On September 11, 2001, professional skateboarder Jason Dill was in New York City when the Twin Towers were attacked. As may be stated for most of the city and even some of the words on that unexpected day, the stunned boarder is depicted here in front of the horrific spectacle, almost bewildered. Mike Piscitelli, a friend of Dill's, caught the bizarre scene, not quite comprehending the gravity of what had just occurred.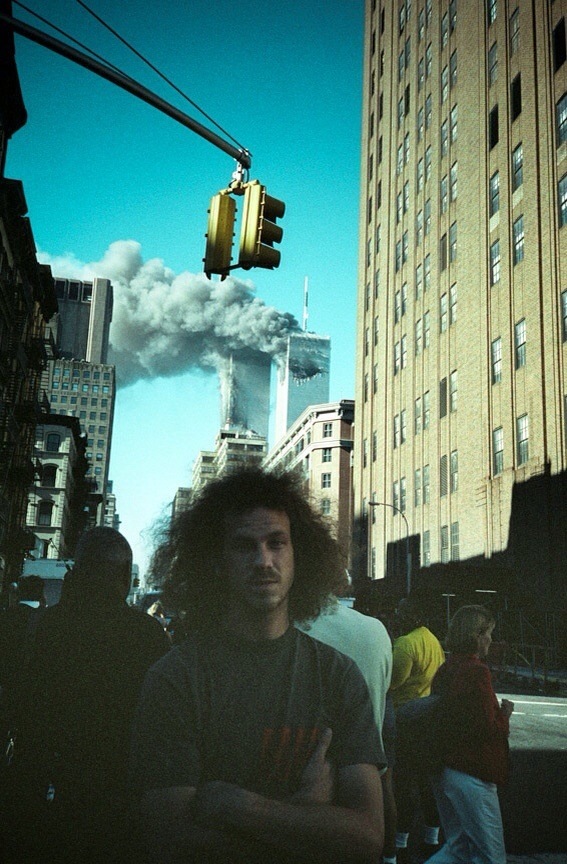 When the first plane hit, the two were just waking up to the spreading shock and dismay across the city. Dill is now one of life's genuine explorers, following his crazy intuition up mountains that have pushed his body to its limits—both as part of the athleticism necessary to pursue a violent sport and for the recreational enjoyment of being messed up.