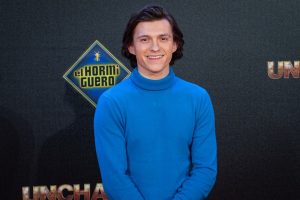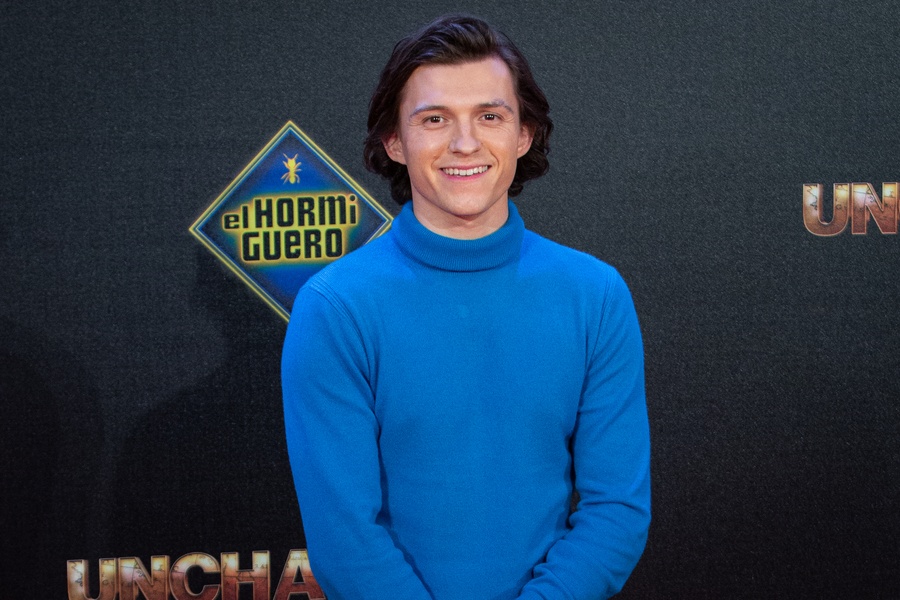 From Dyslexia and Bullies to Becoming Spider-Man: Tom Holland's Incredible Rise to Fame
By Yuri S.
---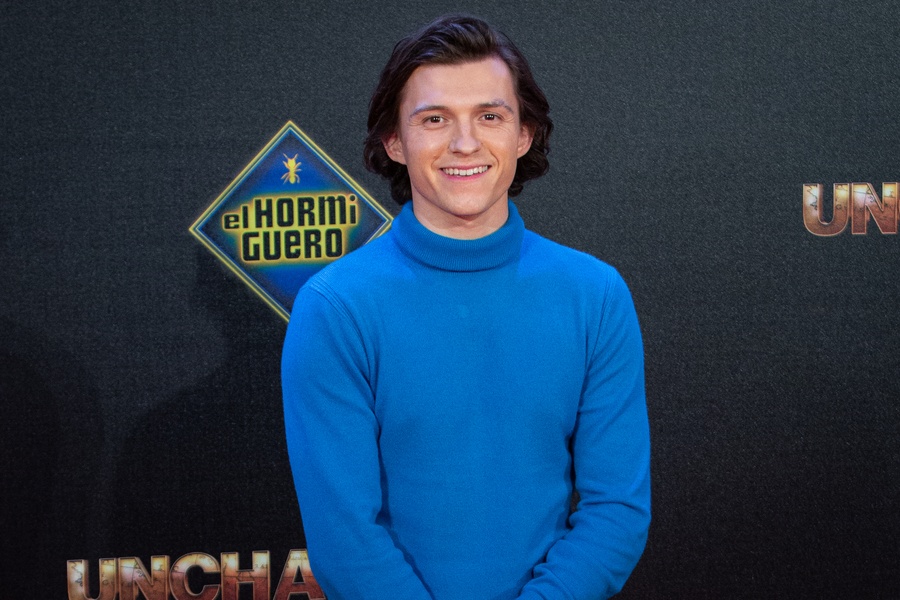 Although it seems like he's been around for a while, Tom Holland has barely begun his delightful career. But the likable British lad has made a terrific and lasting impression on the industry already. Holland is young and can still play a high schooler, but he's already a household name.
Nowadays, we see many entertainers involved in a variety of public scandals who end up disappointing their fans, but what makes Holland stand out? He's been relatively out of any scandal and has stayed in the spotlight. Here are some details you didn't know about Tom Holland's life and career. THWIP!
He Has Creative Parents
Thomas Stanley Holland was born in 1996 in the southwest part of London. He celebrates his birthday every first day of June. All Geminis reading this proudly put their hands in the air! Holland is clearly talented, and his affinity for acting and dancing came from somewhere close.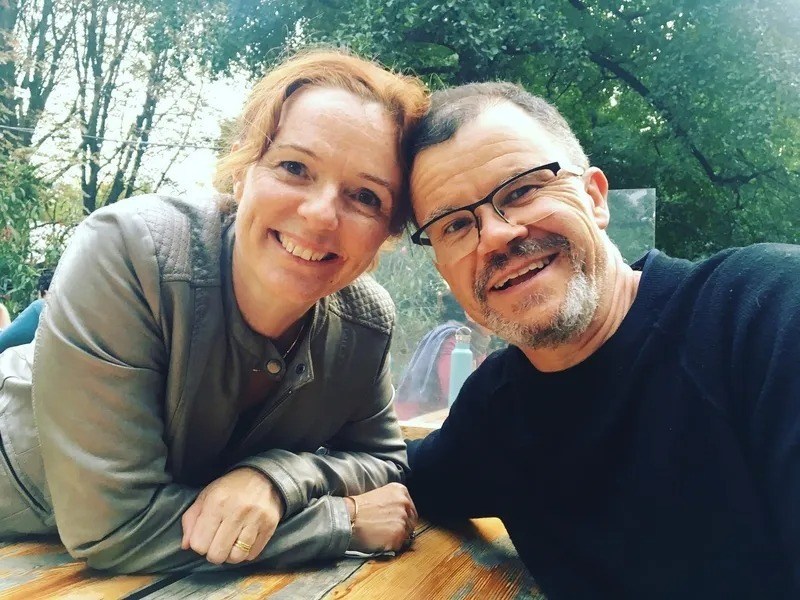 Where? His family. Tom is from a family of creative minds. His father, Dominic Holland, is a comedian and author, while his mother, Elizabeth Frost, is a brilliant photographer. And Tom has admitted that he draws inspiration from his folks. Aww! Who knew he could be more adorable!
His Father Was His First Manager
Many entertainers, especially those who start young, usually have one of their parents or a close family member work as their manager or agent. That is often called a "momager." Unfortunately, it doesn't always end in the best way, with grim disputes and damaged relationships being the result.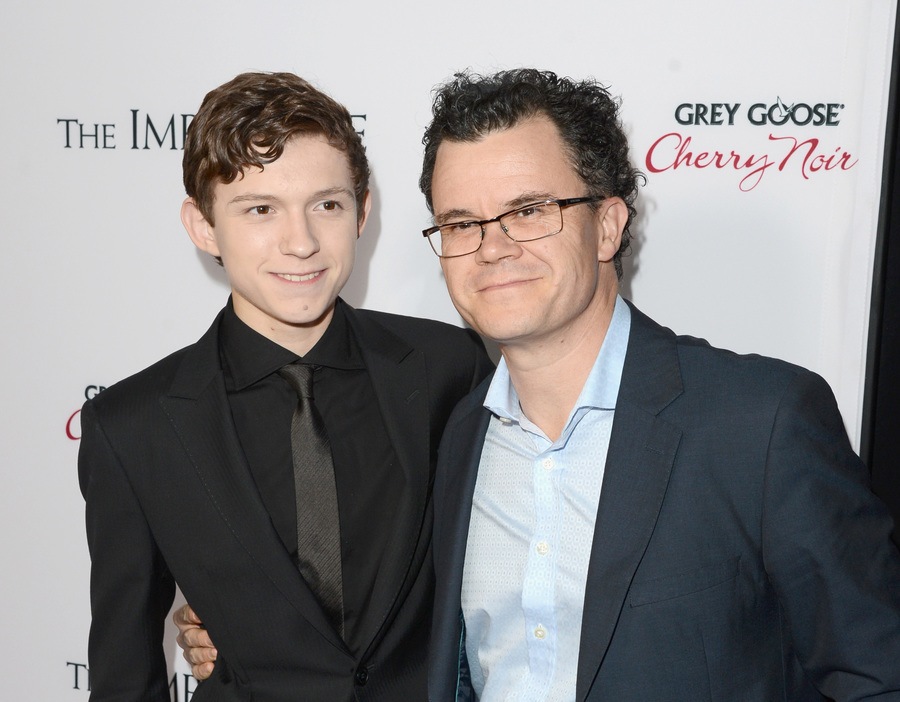 Well, the momager-like moment didn't skip the Holland family. When Tom started acting, his dad served as his manager. It made sense considering the senior Holland already had industry experience and knowledge. Thankfully, this phase didn't negatively affect their relationship. Holland junior and senior have a great relationship.
His Father Is Envious of Him
Did we just say great relationship? Hold on a minute. Jealousy and envy in families, especially between parents and children, is as old as time. If you think that's false, just look at Greek mythology, for example. Although it's not as serious, it seems that envy didn't skip the Holland family.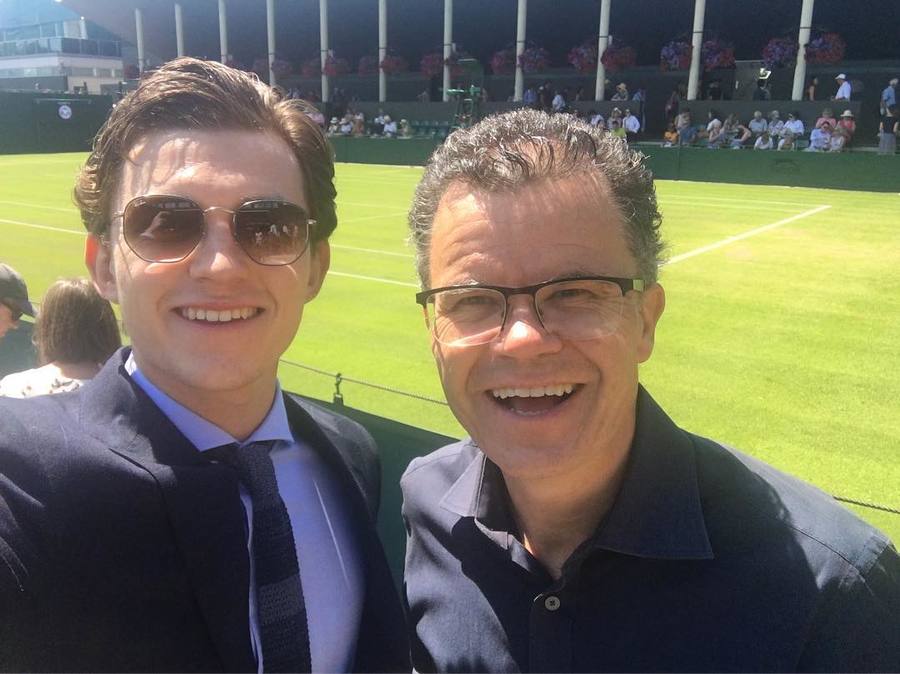 Tom's father revealed his envy in a column for The Daily Mail titled "I'm So Envious of My Son, the Movie Star!" Dominic admits in it that he tried to become a household name throughout his life, but it was his son who made the family famous. Ouch!
Spider-Man Keeps His Family Close
Tom is already rich and successful. With all that money, he can pretty much live anywhere he wants to on earth. On earth? He probably could afford a trip to space if he wanted. But the boy from Kingston on Thames remains a family guy.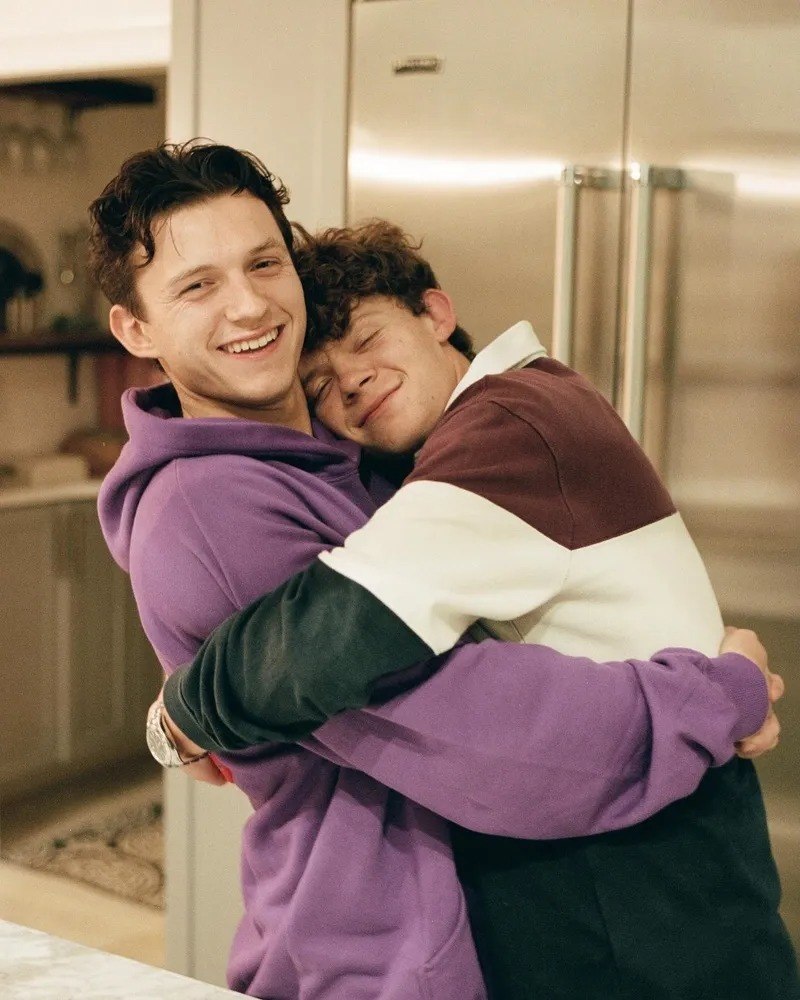 Although he has moved from his parents' house, he didn't stray far away and chose to stay close. Tom still lives in the same town where he was born and not far from where his immediate family stays. We're not even surprised; he seems to be that guy!
Tom Comes from a Religious Background
Tom, like many other famous people, has never discussed his faith or religious affiliation in public. Since the subject tends to alienate fans, many people try to keep their credence under wraps. Even so, we believe we can make an educated guess about his religious beliefs.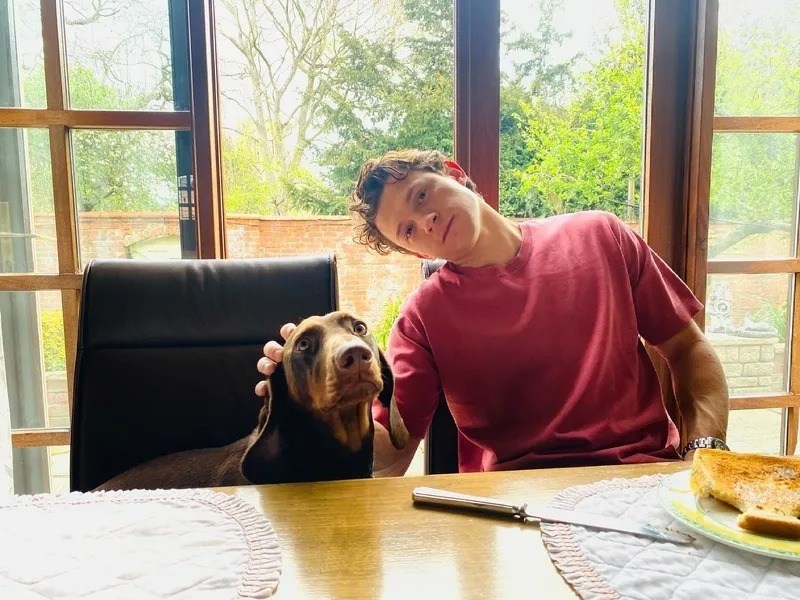 We know that he was raised by Catholic parents and attended two all-male Roman Catholic schools as a young boy. But when it was time for college, he decided to enroll in the renowned BRIT School for Performing Arts and Technology in Croydon, South London.
Sounds Like a Movie
This story from Tom's childhood sounds like something that could be made into a movie. Well, not yet anyway. Tom was diagnosed with dyslexia when he was seven. To ensure he didn't fall behind in his studies, his parents sent him to a private school.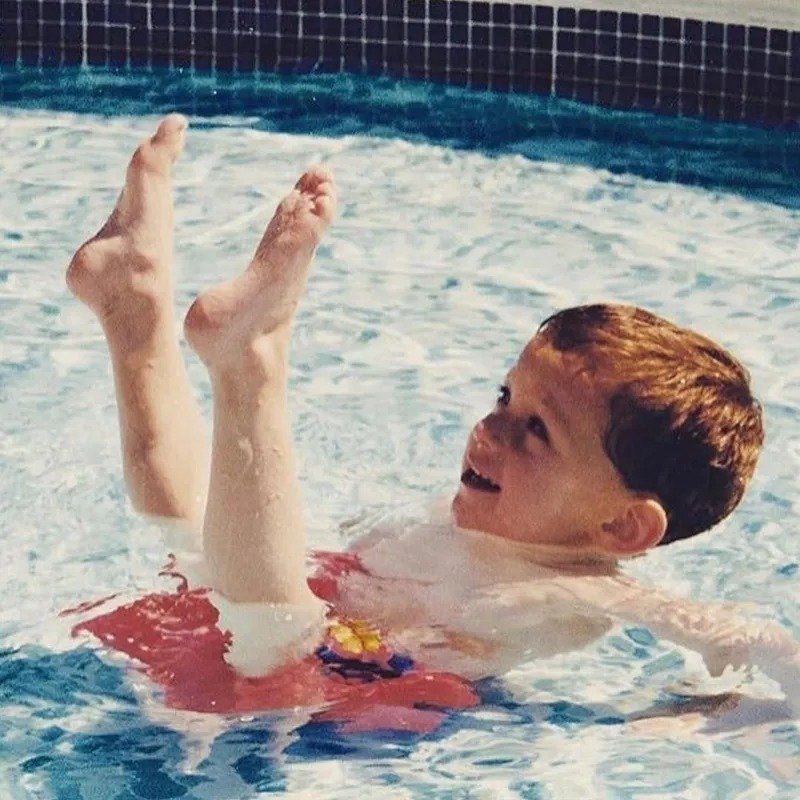 The tuition was quite expensive for the family, but his parents were determined. While it drained them financially, it was this school that gave Tom a career that has made him millions of dollars. Tom joined a dance class in the school, and that led him to the West End.
Tom Wanted to be Many Things, Even a Teacher
When you look at him now, it seems like he was destined to be an entertainer. But when Tom was young, he wasn't sure what he'd become. Long before he became Spider-Man, Tom pursued various career options, even attending a carpentry school when he was a teenager.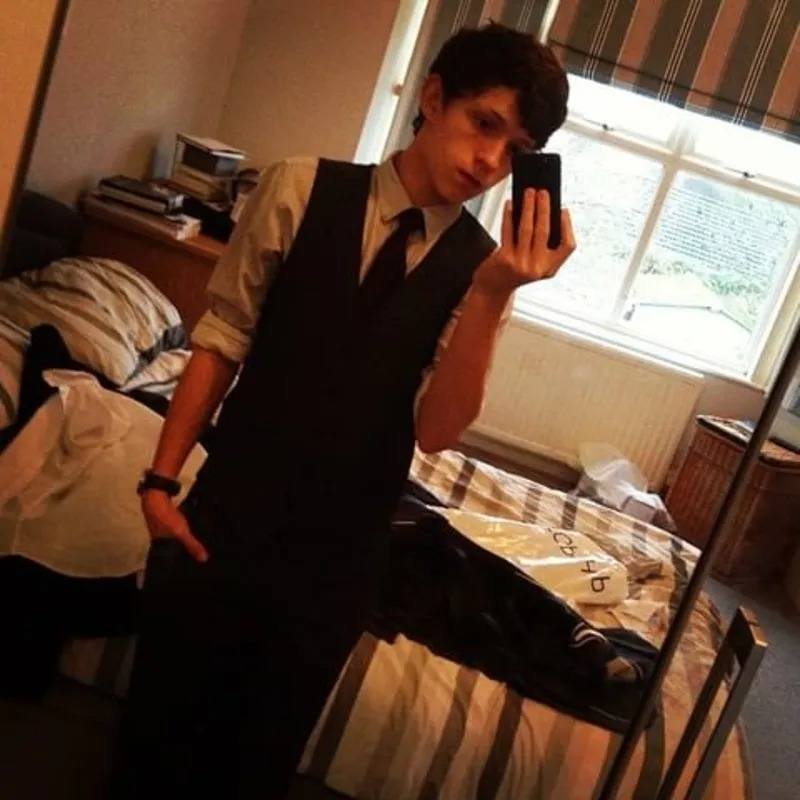 But he realized quickly it wasn't for him and left. His varied career options didn't stop there. He also considered becoming a teacher. Tom specifically wanted to teach in a primary school due to his love for kids. In the end, he's making kids happy now as the friendly neighborhood Spider-Man.
He Is a Big Janet Jackson Fan
Tom Holland may have several idols, but Janet Jackson was quite probably the biggest influence on his career. He grew up loving her music and was what you'd call an active listener, rocking back and forth as the music played. Little Tom's mother enjoyed seeing him dance.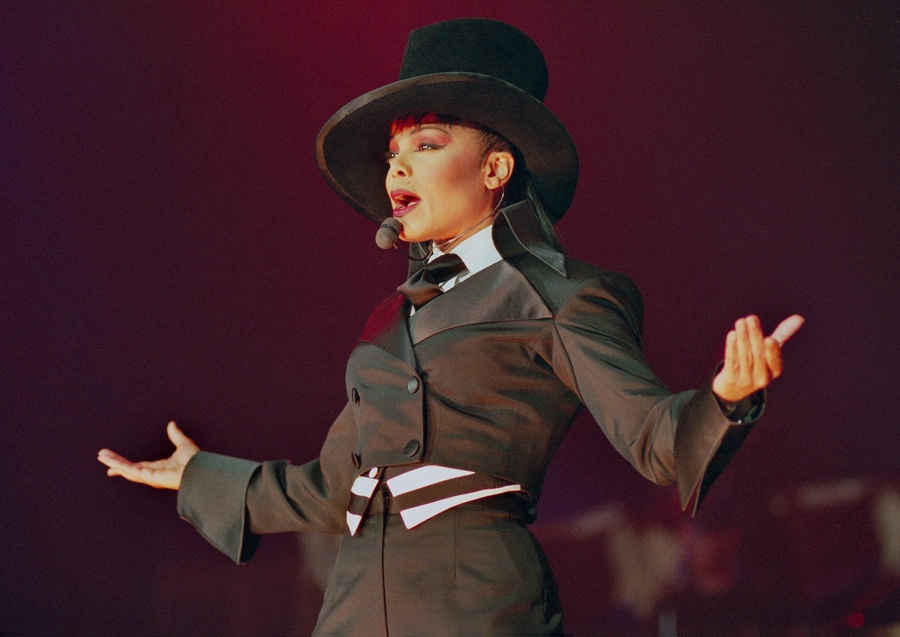 She was impressed by her son's dancing skills. One day while Tom was at his school, his mother saw a dancing class ad and decided to enroll her son in it. The next time you think about how much you love Tom Holland, remember Janet Jackon's contribution to his career.
How Tom Holland Was Discovered
Tom began dancing at a hip-hop class. That was where an observant choreographer noticed that the little star had some qualities. Luckily for Tom, the choreographer was connected and even knew the choreographer of Billy Elliot the Musical. How incredible! So he asked Tom to audition for the play.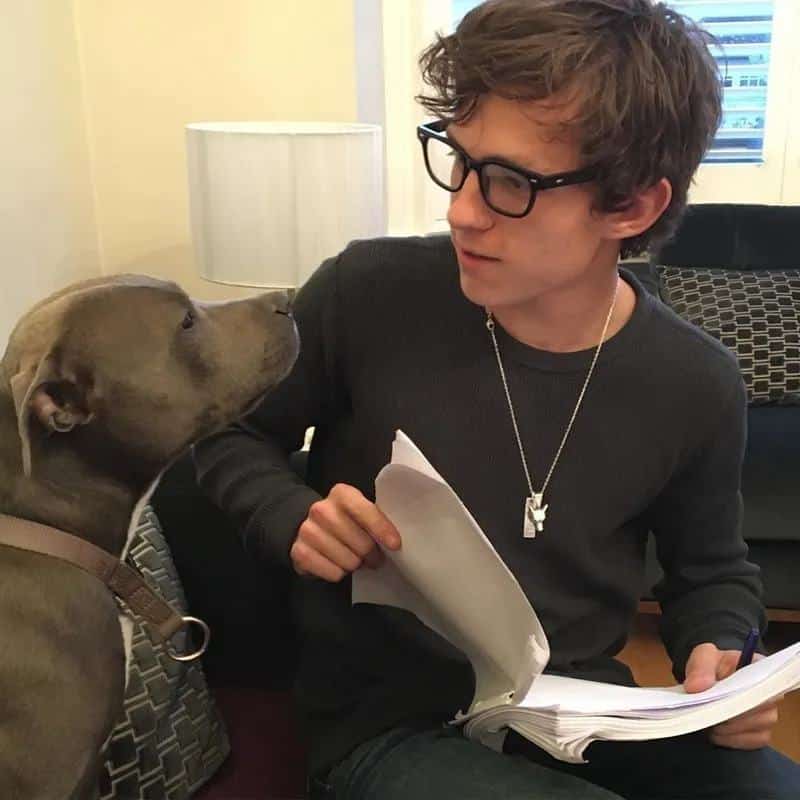 Since he was considered a kid with lots of potential, Tom was sent to train in acrobatics, ballet, and tap dancing for two years. He got a role in the musical in 2008 but didn't get to play the lead because his best friend did.
The Stress That Came with Billy Elliot the Musical
After Tom landed a role in Billy Elliot the Musical, something amazing happened. He was promoted and became one of the few kids who would play the titular character. But at such a young age, opening a show like that comes with stress that many kids can't imagine.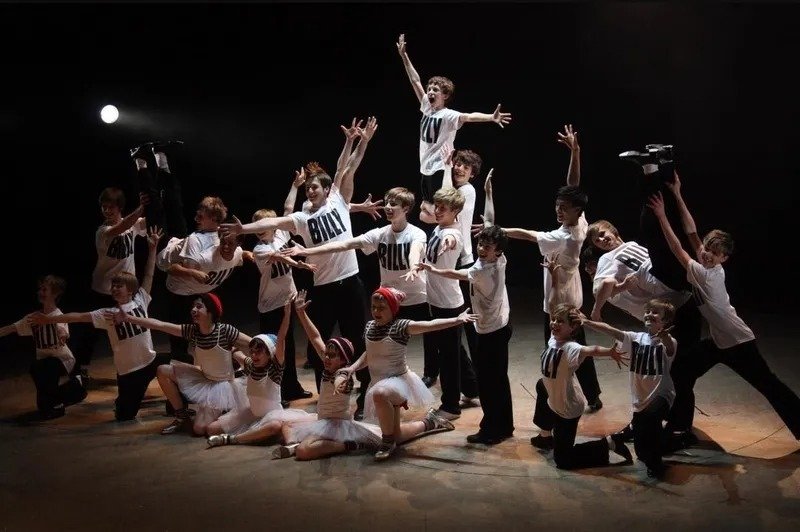 And that's why on his first day as Elliot, Tom got tonsillitis! Although it can take up to two weeks to get better, Tom wasn't backing down. Although most 12-year-old kids would take a break to get better, Holland still performed. His performance even earned him great reviews.
He Was Bullied a Lot in School
Although he is obviously likable and looks like he's always been popular with his peers, it wasn't always like that. Tom was bullied a lot by his schoolmates. That happened because of his interest in dancing. That's why he was able to relate to Billy Elliot.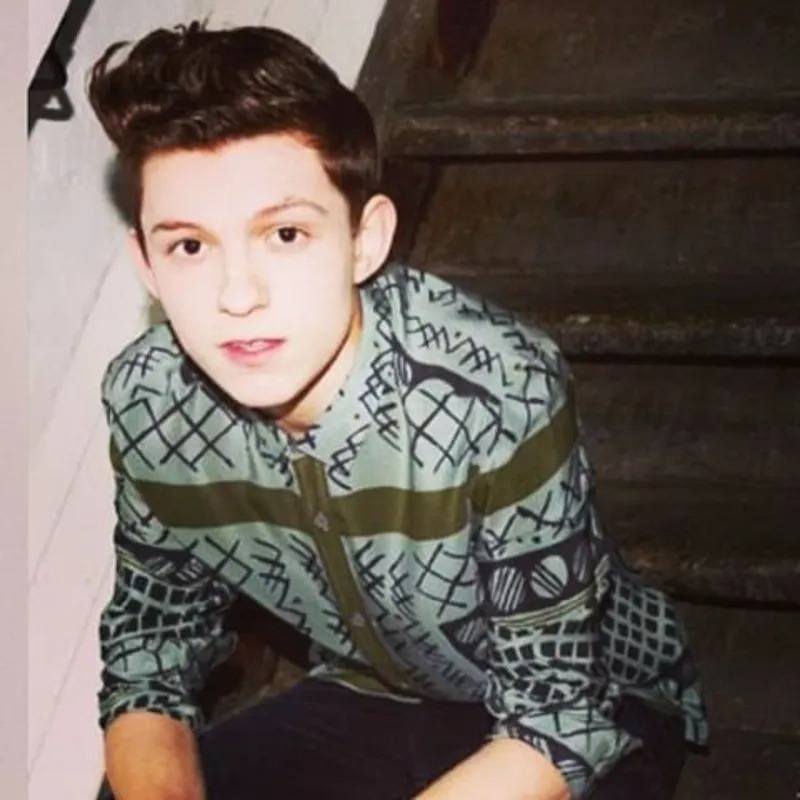 After having great success on the show, Tom thought the other kids would see his potential and accept him. But that didn't happen. He also had a difficult time fitting in with kids his age because he had been exposed early to the professional environment.
Saying Goodbye to Billy
Toward the end of 2010, Tom's time on Billy Elliot the Musical was drawing to an end, and he had to think about what he would do next. So he voiced a role in the fantasy film Arrietty in 2011. It was the British dub of the Japanese version.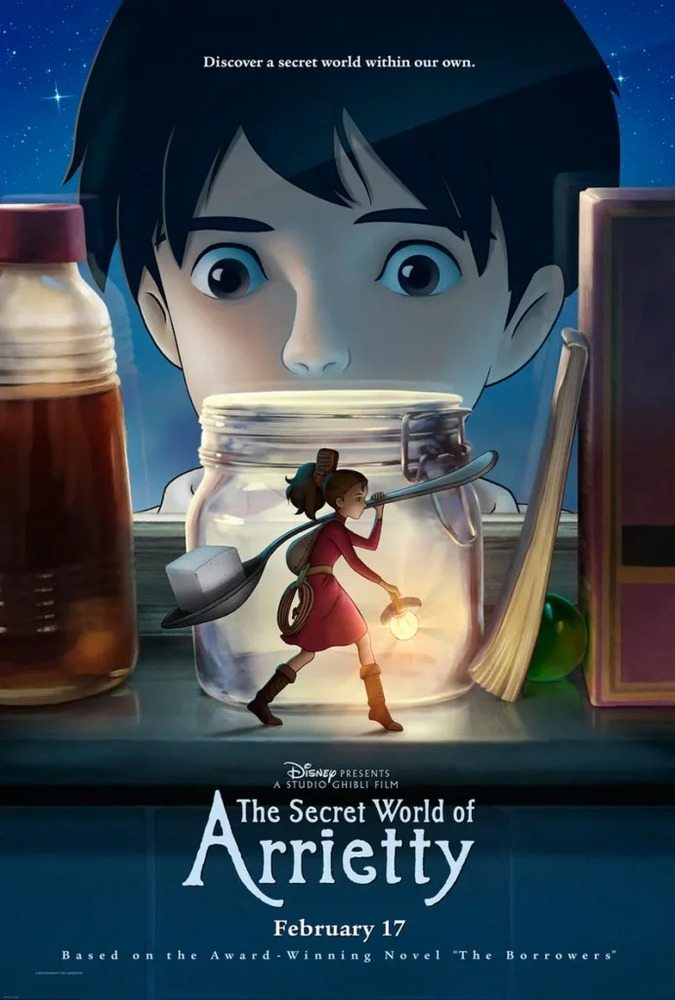 After completing that project, Tom wasn't prepared to stop anytime soon. He chose to audition for a new movie called The Impossible. His talent was clear to see, and after impressing the director, he got the role in the film. He was only 15 at the time.
His First Film Was a Disaster Drama
We don't mean the movie was a disaster because it wasn't. It was just filled with disaster. The Impossible, released in 2012, was Tom Holland's first feature film, and he played a teenager who was trapped in a tsunami. Although this was Holland's first time appearing in a film, he had a wonderful performance.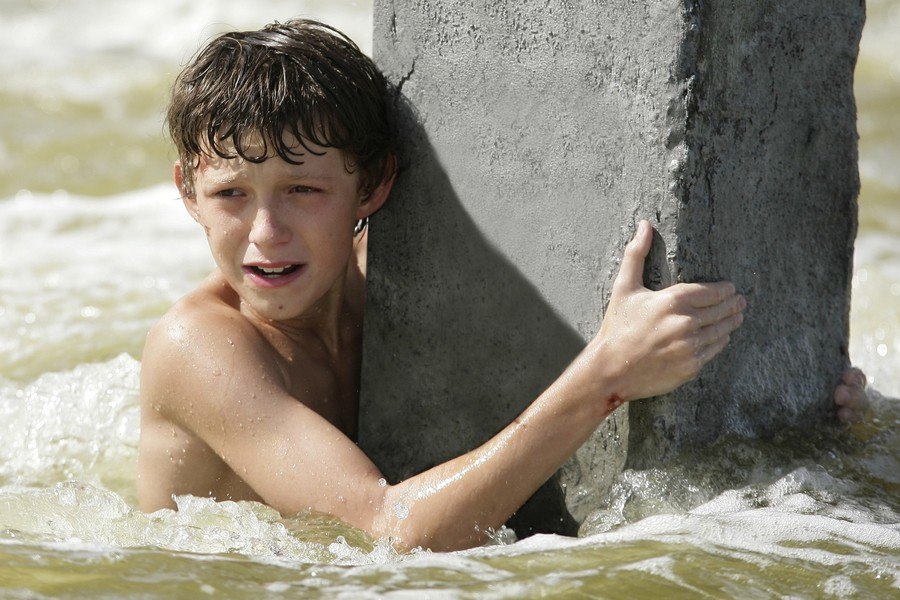 Holland played his role as Lucas so well that he even won an award for it—and not just any fan-voted award. It was one voted by critics—the London Film Critics Circle Award. This was a star in the making, and the recognition gave Holland renewed belief in his talents.
He Got Help from Naomi Watts
While it may seem to some people that Holland has had whatever he wanted and was great at it, he had a difficult time acting on camera. After overcoming his stage fright, he still wasn't comfortable with camera action, despite already winning an award. But that wasn't all.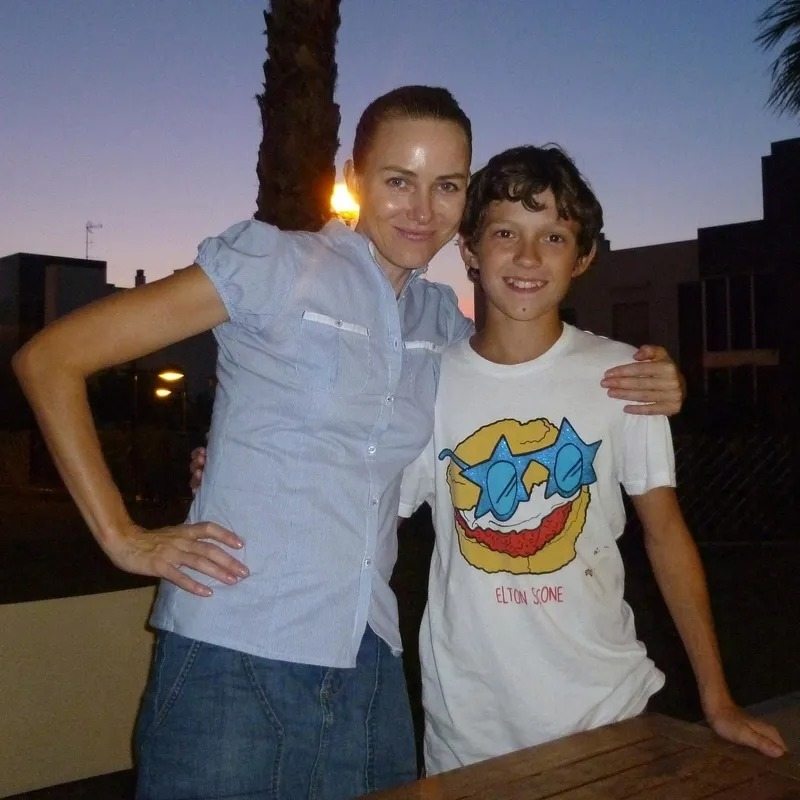 Since The Impossible was a disaster-themed movie, the young teenager had to shoot lots of difficult scenes that no doubt took several takes. One of these scenes was in a 35,000-gallon water tank! Luckily, Holland claims that working with Naomi Watts inspired him to keep going despite the difficulties.
The Exciting Premiere of The Impossible
Although actors enjoy doing their work, they also like the recognition and attention that comes with being a movie star. At this point, Tom was still relatively unknown and young. The premiere of The Impossible was his first premiere, and we bet the teenage starlet was incredibly excited.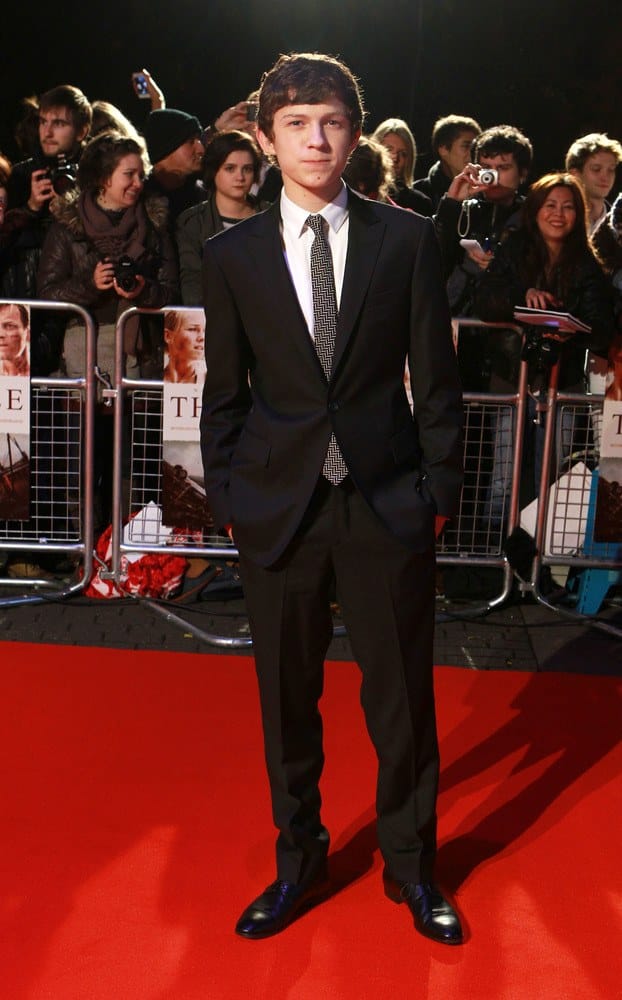 He probably never thought about how big he would become and was just seeing where his career would take him. Even though the movie was successful, grossing nearly $200 million at the box office, it was only the first of many. The praises he received were just the beginning.
He Got Busy in 2013
After his critically acclaimed role in The Impossible and huge positive reviews from fans, 2013 was about to get busier for him. Next in his career was the short film Moments where he portrayed a boy saying his last goodbyes to his girlfriend and talking about the moments they shared together.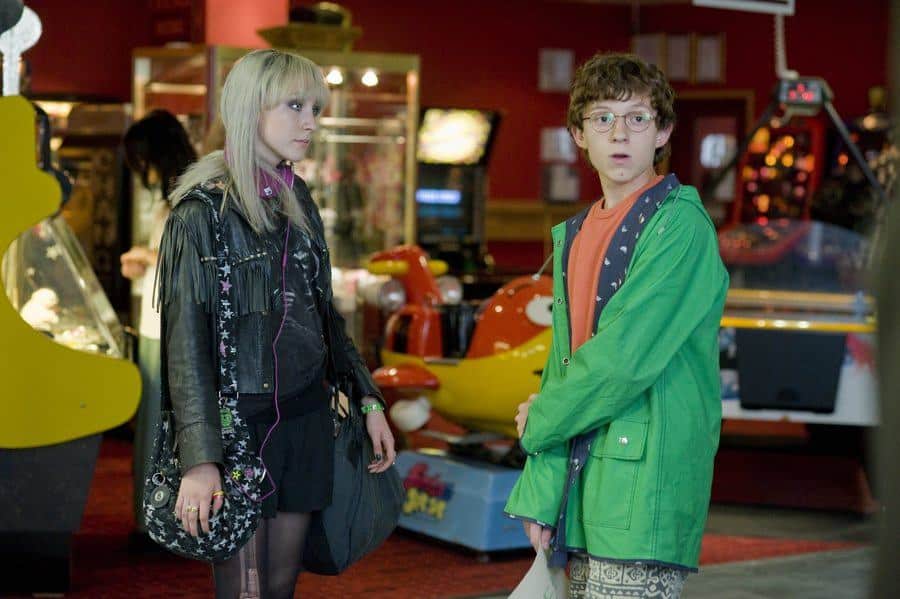 This was a short film, and it even took place in one day. Next up, Holland contributed his voice to the movie Locke as a character named Eddie. However, his biggest role that year was in How I Live Now, starring alongside a then-anonymous 19-year-old, Saoirse Ronan.
When the Billys United
The Billy Elliot Musical Live, directed by Stephen Daldry and Brett Sullivan, was a film released in 2014. Holland was already too old to star in the production at this point, but he did appear in the movie. Many people who watched it would probably say they didn't see him.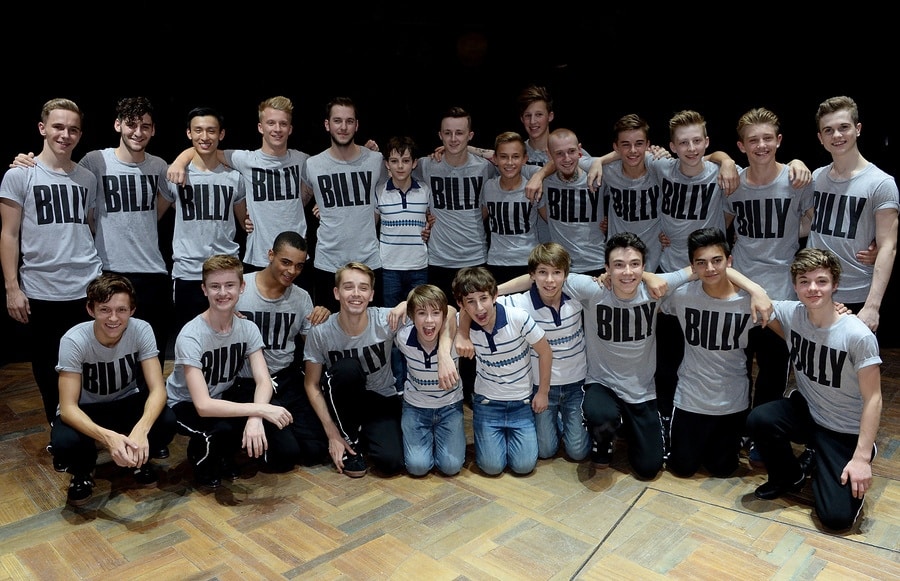 That's because he was a member of the encore, dancing with all the former Billys. But you'll only see him if you pay close attention, so we won't blame you if you missed him. Holland was there dancing beautifully in a delightful way that only he could.
Time to Make History
Holland's burgeoning career had begun, and he decided to pursue acting as a full-time career. The star loved the idea of playing historical figures. So in 2015, he was cast as Gregory Cromwell in the BBC historical miniseries Wolf Hall. But he didn't stay long.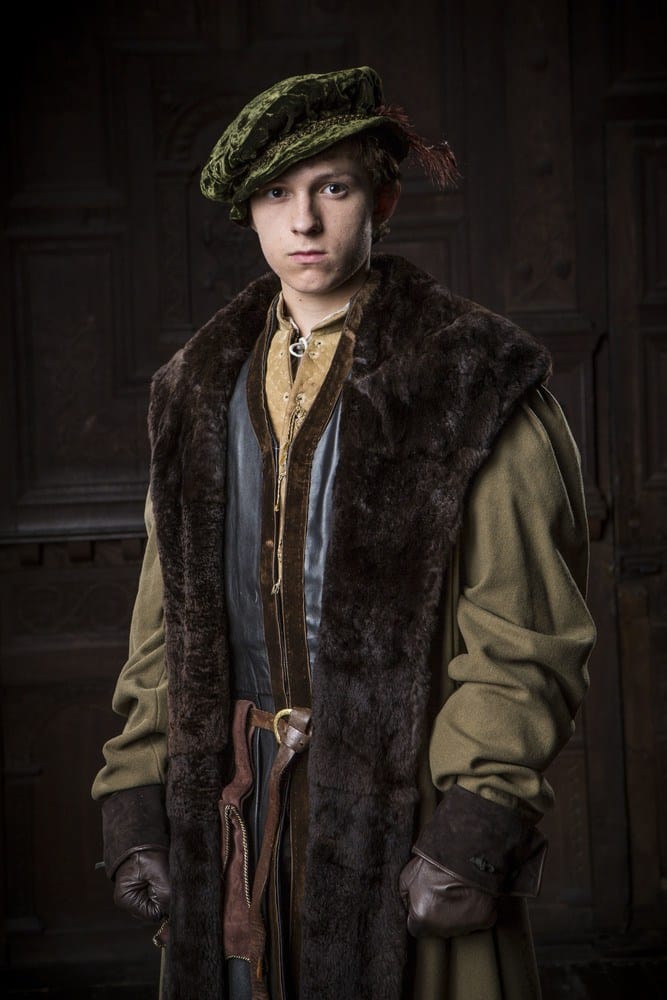 Holland appeared in only four episodes as the protagonist's son. Mark Rylance played his father, Thomas Cromwell, and it's incredible that Holland could land a role like this at such a young age. He has rarely played a minor role. If he has, his talents made it major!
In the Heart of the Sea
Holland seems to love history. Following his appearance in Wolf Hall, he wasted no time being cast in something historical. In fact, he played two roles in historical movies in 2015 alone. He appeared as a teenage sailor, Thomas Nickerson, in the drama In the Heart of the Sea.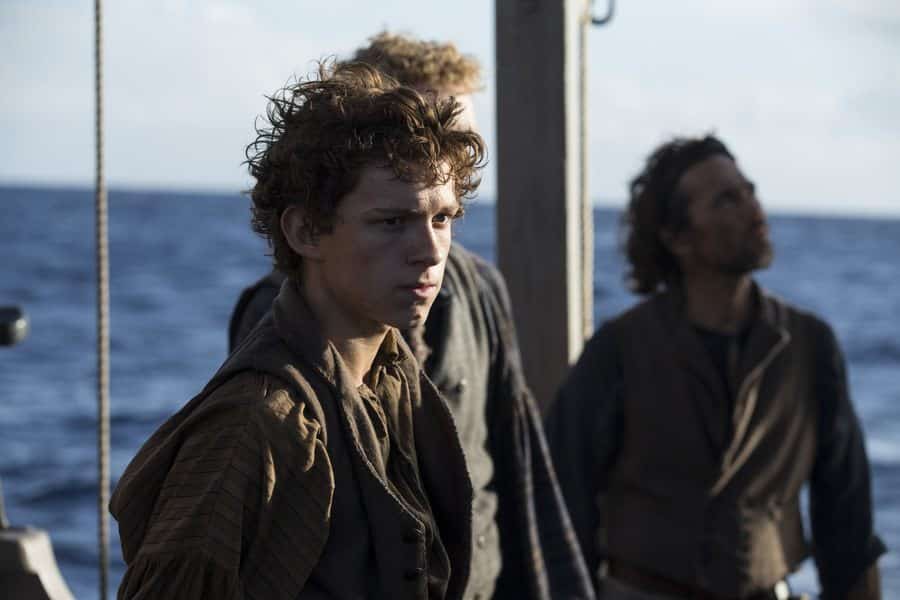 The movie is based on a book of the same name, which is an account of the events that inspired the classic novel Moby Dick. Although the movie had mixed reviews, Tom Holland shone and was praised for his acting as well as for performing his own stunts.
A Directorial Debut as a Teenager
Directorial debut? Yes, you read that right. The average age of a first-time director is around 40 years old, but Holland was only 18 when he went behind the scenes for the first time. If that alone isn't a testament to his incredible talents, we don't know what is.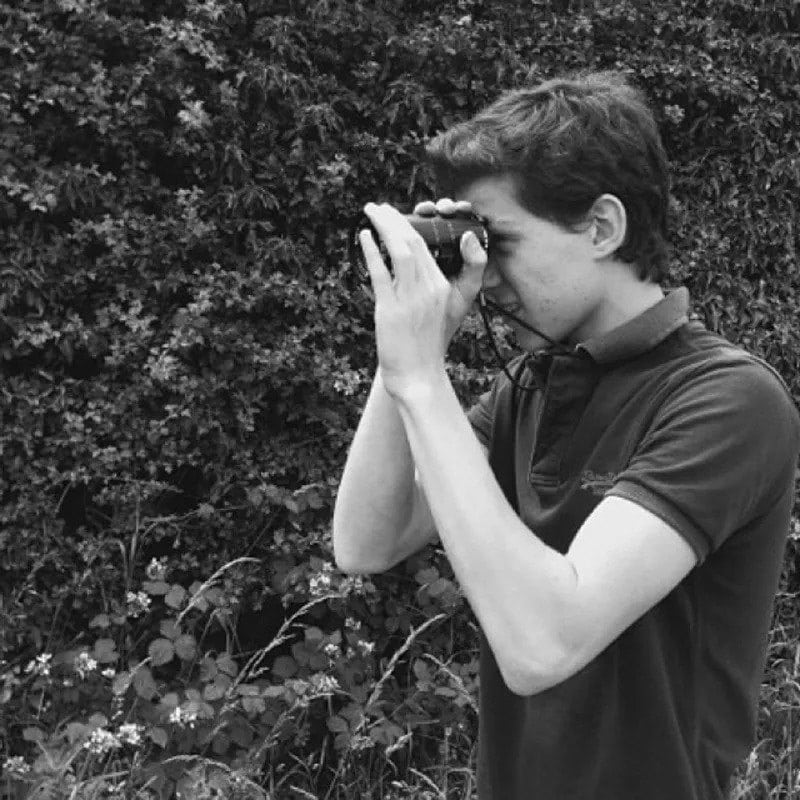 Although it was a short film called Tweet (2015), it was an impressive achievement. The film is about a man who builds his grandfather a birdhouse. Okay, maybe we should call it brief, not short, because it only lasted three minutes. But we all start somewhere, right?
No Need to Ask for Permission
By 2016, Tom had already acted in a number of roles, but it was clear he was destined for great things. The thriller Edge of Winter was unique. It was the first time Holland was in a movie without telling his parents about it!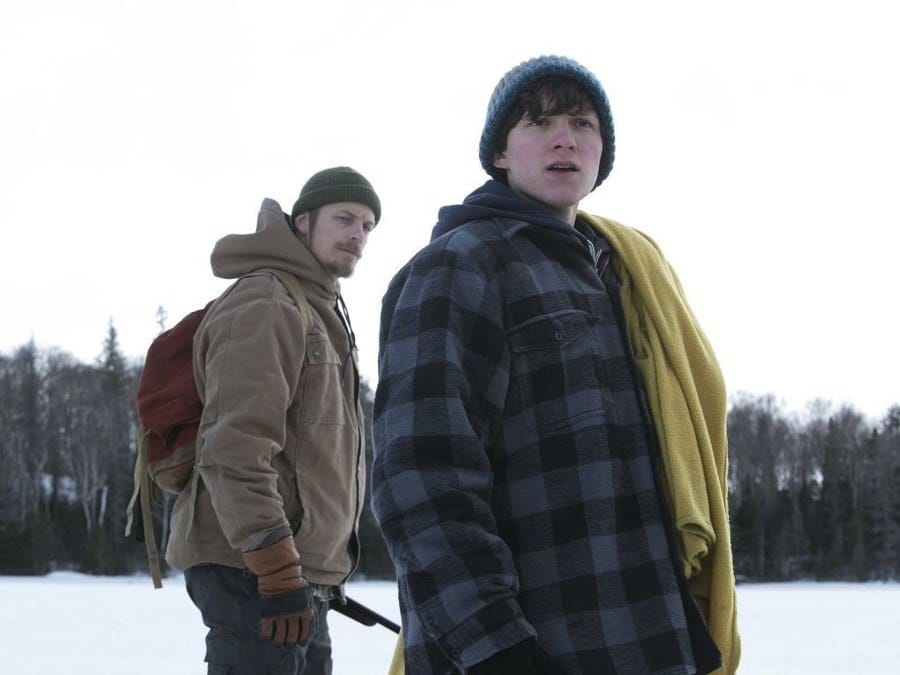 Quite frankly, he was already a grownup at that point. So, he didn't need to report every move to his parents. It made sense, considering he would be featured in countless movies in the years that followed. In Edge of Winter, Holland starred alongside an international cast, including Joel Kinnaman and Percy Hynes White.
He Broke His Nose on Set
Holland isn't just an incredibly talented actor; he's an amazing athlete too. As a trained acrobat and gymnast, the movie star has great physicality and has been known to perform his own stunts. But his enthusiasm and willingness to do his own stunts can come at a cost.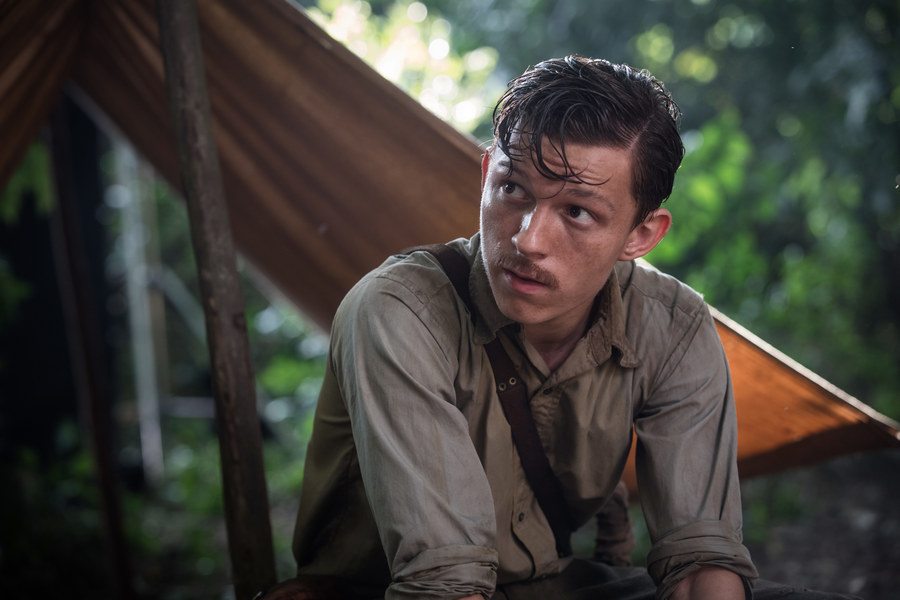 For Holland, the cost came in the 2017 film The Lost City of Z. On the last day of filming, things took an unexpected turn when the actor broke his nose after a failed back flip. Thankfully, his snout is good now, and he's still handsome!
When Your Dreams Make You Money
As expected, being cast as one of Marvel's most important heroes, Spider-Man, was not an easy feat, not even for the talented Holland. And just like many of us, Holland was obsessed with Spider-Man when he was just a kid. He even had bed sheets covered with the superhero!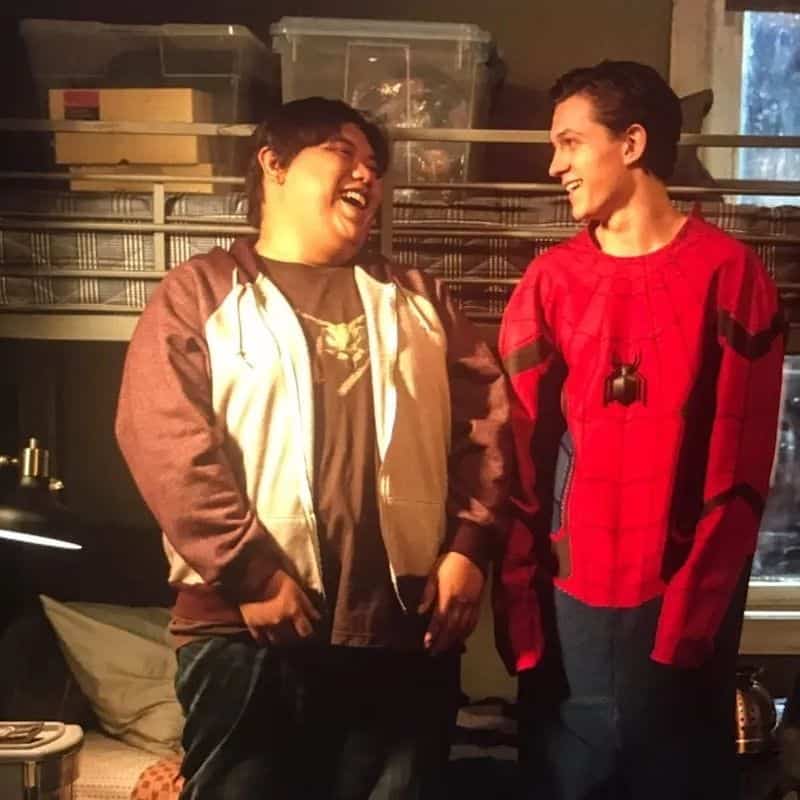 That way, he went to bed dreaming that he was the friendly neighborhood Spider-Man. Holland had a vast collection featuring over 20 Spidey costumes! It's safe to say he was prepared. But even he, with all his talents, could never imagine his obsession would become a lucrative job.
When Stan Lee Gave His Approval
Casting for a multiple-installation movie, especially for a company like Marvel, would not be easy. Such an actor would also appear in other Marvel Cinematic Universe films. It would certainly take the approval of more than just one person to get the role. Spider-Man's producers were highly impressed by Holland.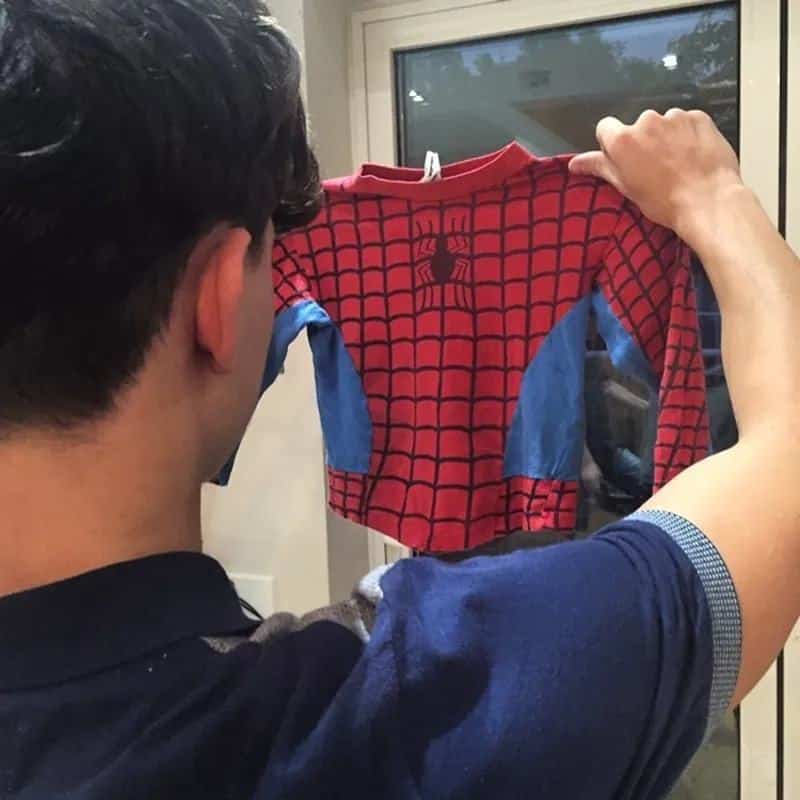 The Russo brothers were even more impressed by his gymnastic abilities. But there was one person whose seal of approval mattered the most—Spider-Man's creator, Stan Lee. When Lee saw Holland, he said he looked just like the Peter Parker he always envisioned. And Holland was cast.
Holland Didn't Know He Got the Role
Tom Holland learned he would be the next Peter Parker at the same time we did! While speaking with Ellen DeGeneres, the actor revealed he heard nothing from Marvel for two full months after his last audition—well, not until an Instagram post announced that he would be the next Spider-Man!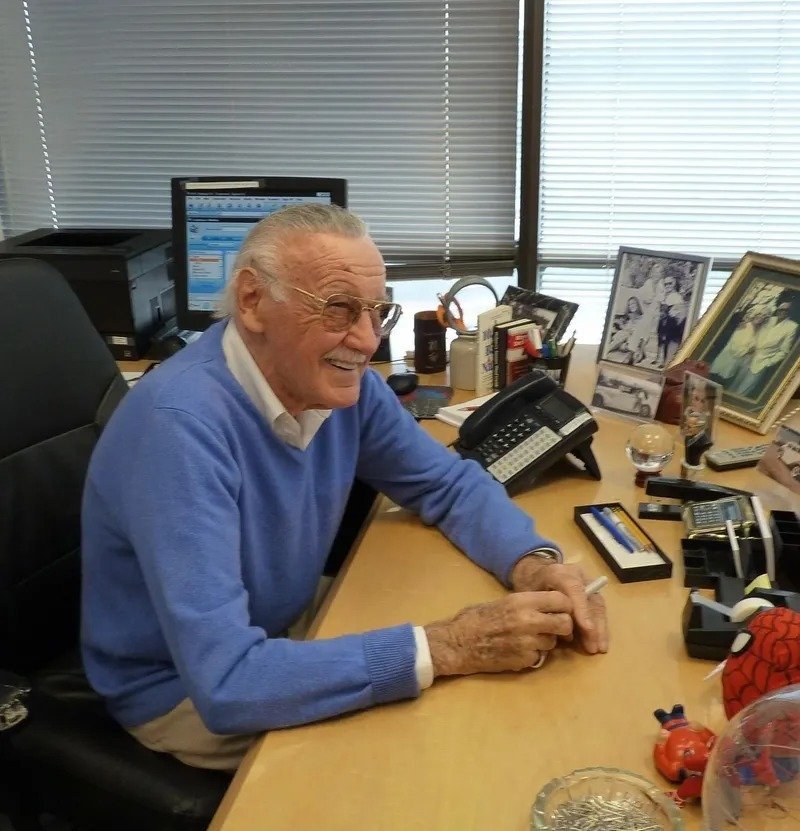 He had probably lost all hope, and this announcement was unbelievable. Even his brother didn't quite believe it was real at first. He told Tom that it could be an elaborate prank by a hacker because he felt a company as big as Marvel would've informed him in advance.
Putting Pen to Paper on a Six-Movie Contract
The brothers were about to realize this was real. Tom ended up on a phone conversation with the then Marvel president, Kevin Feige. The boss confirmed that the news was correct and that he had gotten the role, to which Holland responded, "I know, Kevin, you posted it online!"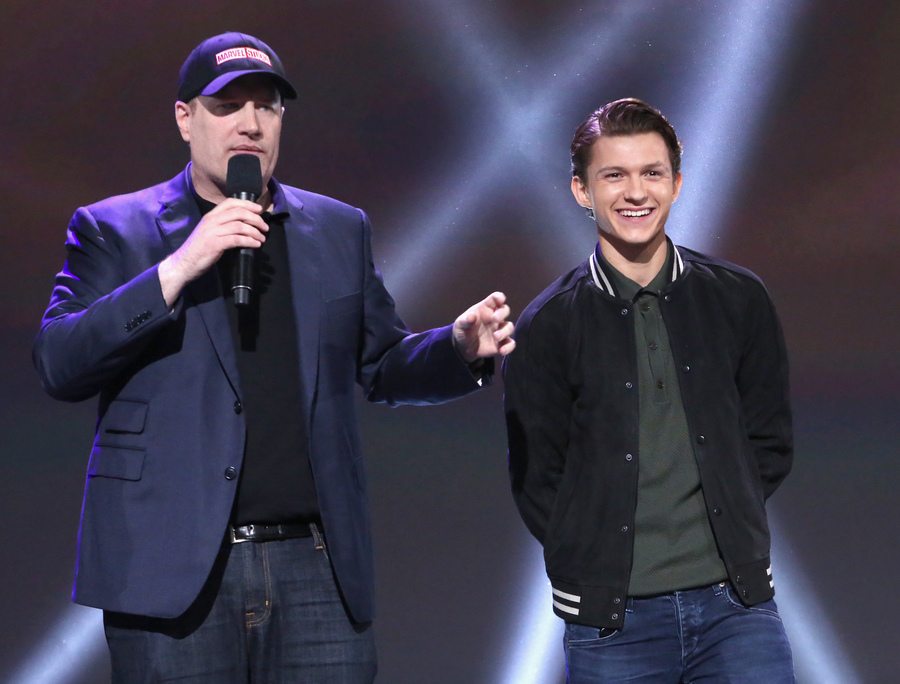 It was in June 2015 that Holland finally put pen to paper on a life-changing contract. With such a mammoth contract, we're sure it was incredibly long to read. Well, that's why we have lawyers, but the contract stated that he would appear as Peter Parker in six Marvel movies.
Holland's Special Approach to Spider-Man
Taking on such an iconic superhero character that means so much to people can be quite taxing. Considering two incredible actors had already played Peter Parker before him, Holland knew he had big shoes to fill. But Holland wanted to bring his special take on Parker.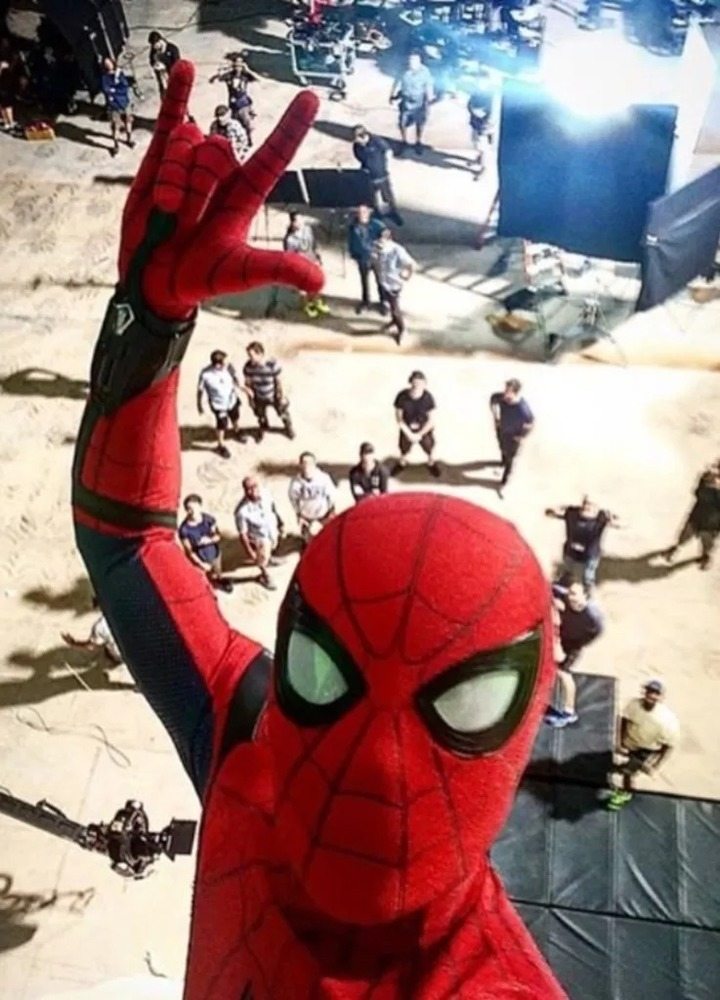 It would make him more like Back to the Future's Marty McFly. Well, from the look of things, it certainly worked out for the best. After his first Marvel appearance in the 2016 movie Captain America: Civil War, Holland was now ready to take on his first full Spider-Man role.
His Role in Captain America: Civil War
When you really think about it, getting the opportunity to first feature in Captain America: Civil War as Spider-Man was a blessing. In a way, it gave Holland the opportunity to play the character in a minor role before he had to film a whole movie about him.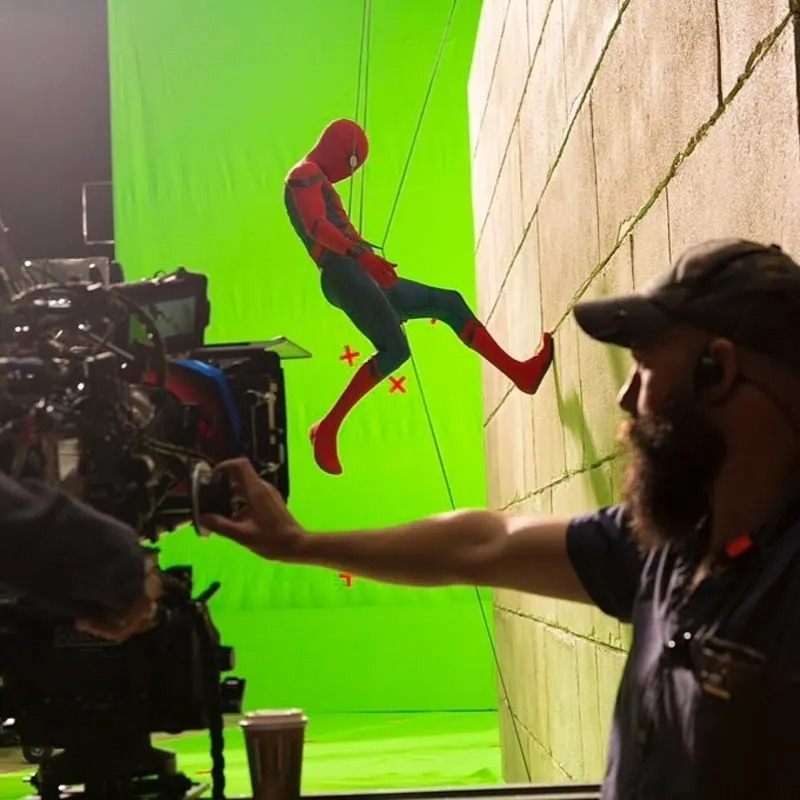 Although Holland was already a professional, this was his biggest gig ever. He must have been nervous on his first day filming Captain America: Civil War. Starting like this helped him get acquainted. The movie grossed over $1 billion on a $250 million budget. Tom was in good hands with Marvel.
Tom Holland's Method Acting
To prepare for his ground-breaking role as Peter Parker, a student who studies in the Bronx, Holland did some research on what it was like studying at the Bronx High School of Science. Part of his research was pretending to be a student at the school for a few days.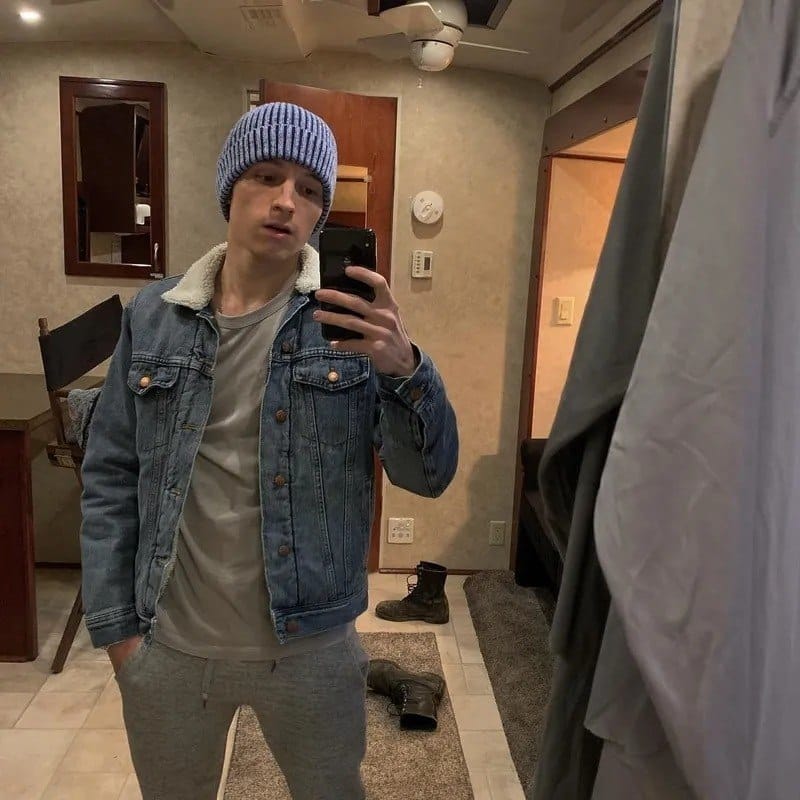 Holland told the students he was there because he would be the next Spider-Man. Of course, they didn't believe him. According to Holland, that helped him prepare for the movie as well as Spider-Man: Homecoming because nobody knows he is Spider-Man. We bet the kids wish they had gotten an autograph!
Time for Spider-Man: Homecoming
The first movie in Holland's six series was Spider-Man: Homecoming, released in 2017. It portrayed a teenage Peter Parker trying to balance the normal life of being a high school student with the taxing after-school activity of being a superhero. Peter Parker was up for the job.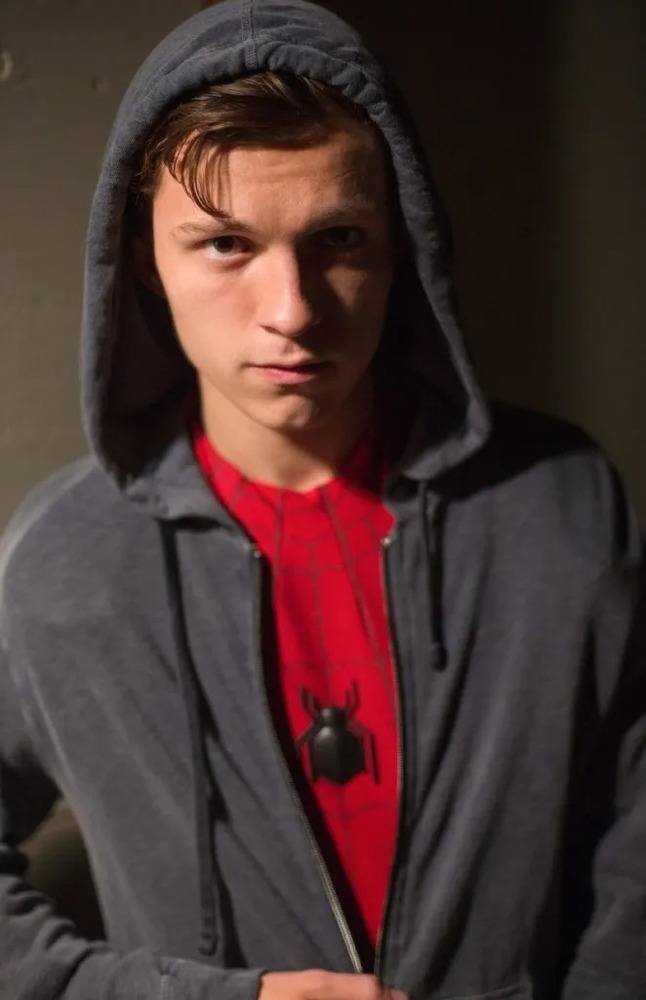 And Holland was up for the role. He had a great performance, earning both the movie and him lots of praise. The movie did incredibly well at the box office, grossing over $800 million on a $175 million budget. But that was only the beginning.
How Does It Feel to Wear a Thong?
We've all heard about the things actors do to play their roles effectively. It's usually more demanding for actors playing superhero movies because they need to be in skin-tight superhero suits for much of the shooting. For Holland, he had to get used to wearing a thong.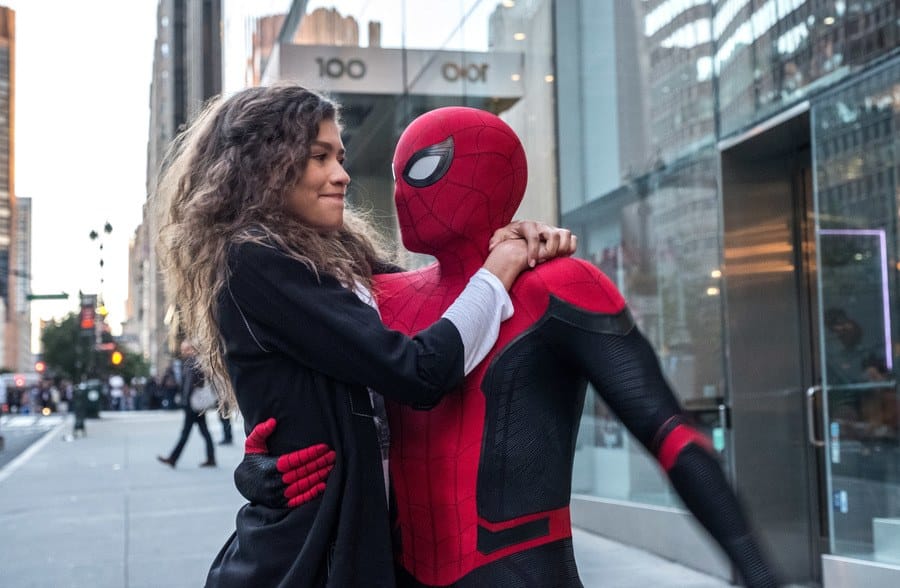 That's because his Spider-Man suit was so tight that it was impossible to wear any other type of underwear. Holland revealed he was shocked when he first saw how tiny the underwear was and initially refused. But we're sure he's gotten used to it by now. He had to.
Holland and John Hughes
John Watts, who directed Spider-Man: Homecoming, was inspired by John Hughes' movies Sixteen Candles and Breakfast Club. That's why the Marvel film features several references to these classic 1980s teen movies. To prepare for his role and understand what his director wanted, Holland watched many John Hughes movies.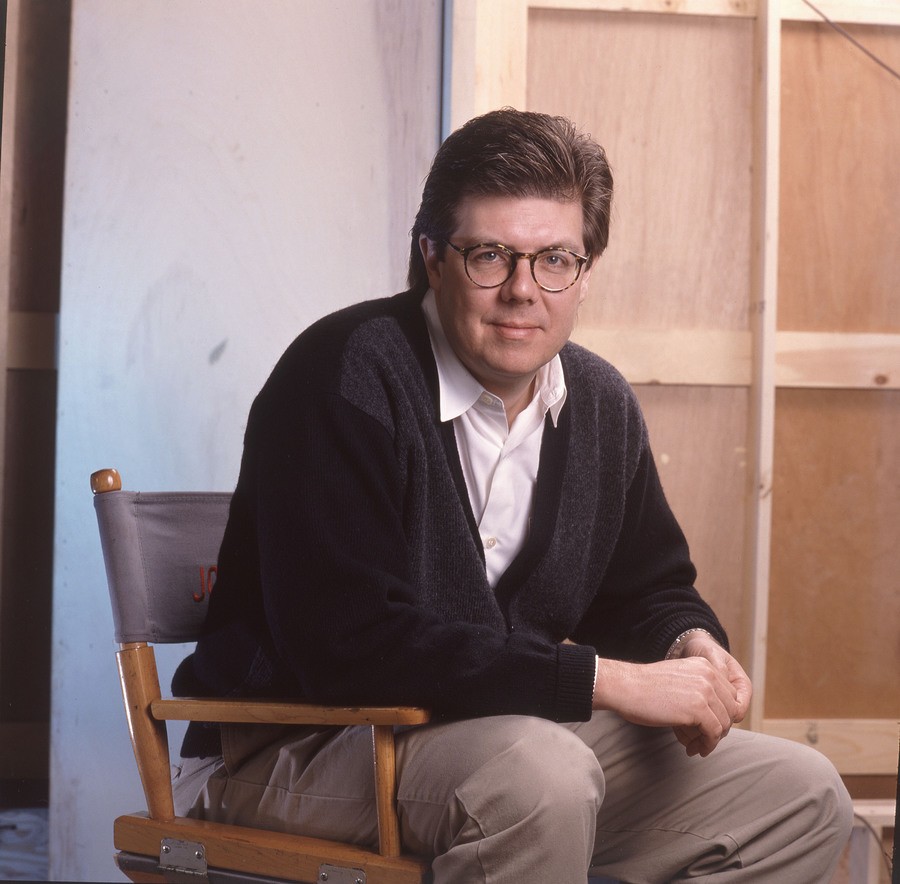 Although Tom Holland is talented, it's incredible that he still puts in a lot of preparation for his role. First, it was going to the Bronx High School of Science to know what it feels like to go to school there, and then watching these classic movies. Such a delightful way to prepare!
The Best Actors Improvise
We bet you've heard at least one actor or actress say they once went off-script and improvised, but it was still featured in the movie. It's usually the best actors who say that, and Holland is up there with the most brilliant entertainers. Something similar happened in Spider-Man: Homecoming.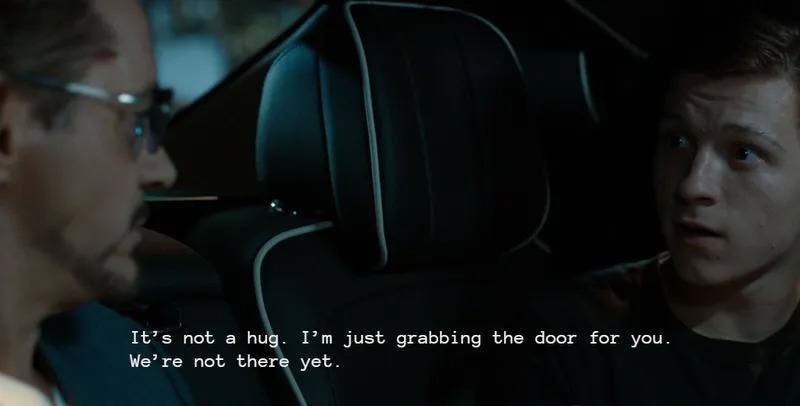 According to Holland, he veered off-script in one scene. Peter Parker went in to hug Tony Stark as Stark leaned across. Stark responded, "It's not a hug. I'm just grabbing the door for you. We're not there yet." It was hilarious, and the director went with it.
The Awkward First-Time Meeting with Zendaya
We already know that Tom and Zendaya are dating and have been for a long time. But every couple has its meet-cute moment. However, it wasn't exactly as cute as Holland would've wanted it to be. According to him, their first meeting was mortifying for him.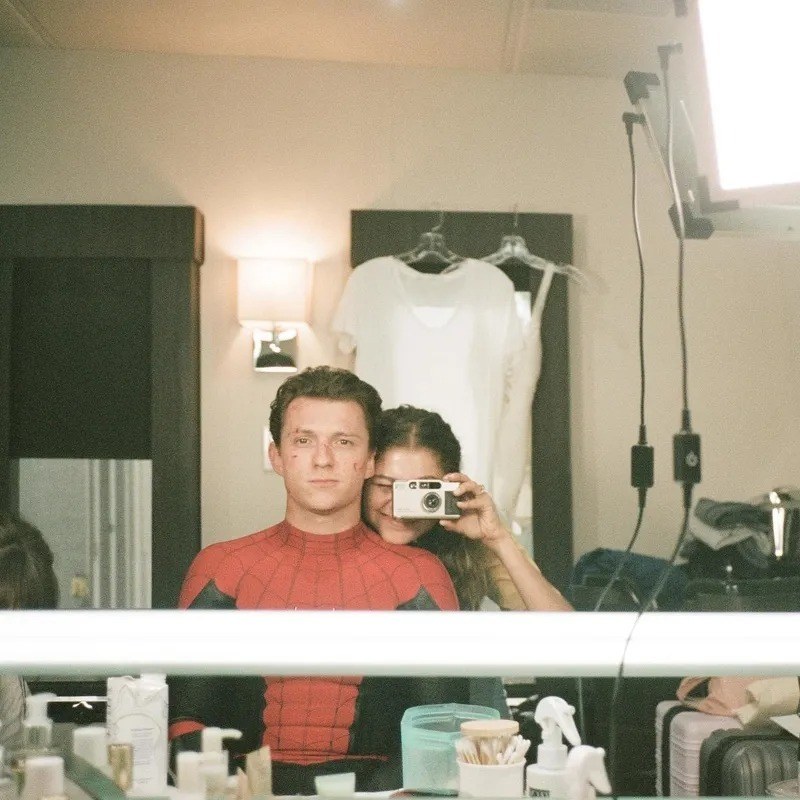 According to Holland, their first meeting was embarrassing because when he first saw her, he didn't know whether to shake her hand or hug her. That resulted in something awkward in the middle. Luckily for him, the couple managed to get over the weird first meeting.
The Couple Was Warned against Dating
After getting over the awkward first meeting, Holland and Zendaya began working together on the set of Spider-Man: Homecoming. Everyone on set noticed the duo had a chemistry that was beyond what their roles called for. There was something more. And everyone in the production crew could see it.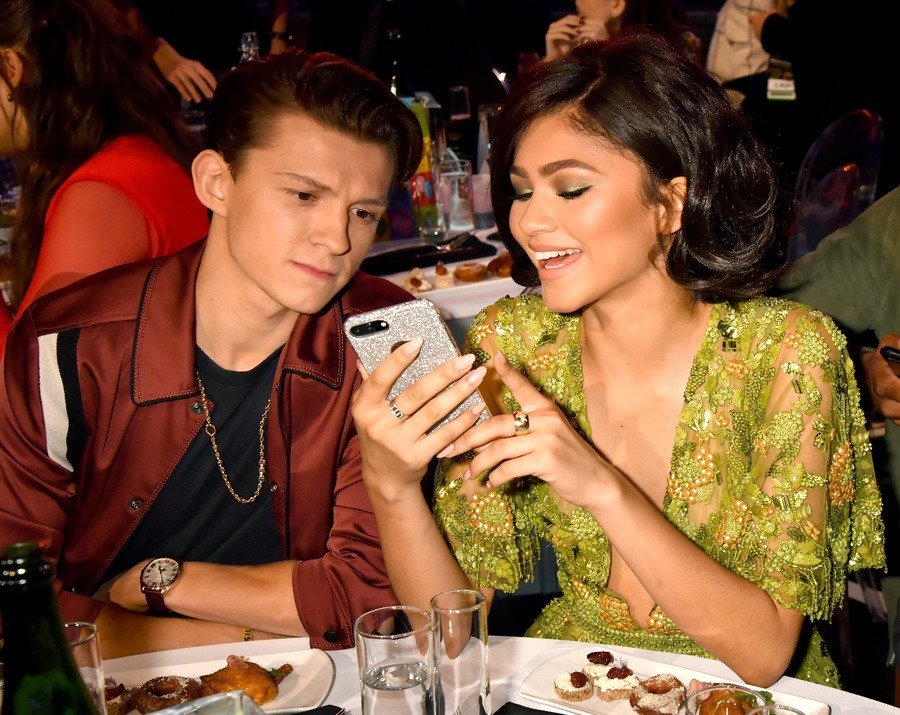 Apparently, producer Amy Pascal also noticed it and spoke with both actors separately, warning them to avoid dating at all costs. She didn't have anything against them, but she knew romance could complicate things during production. Pascal also advised Andrew Garfield and Emma Stone of the same thing, and all four actors ignored her.
Going on a Pilgrimage
When some actors play a certain taxing and lucrative role, they take a break from doing a lot of movies. Not Holland. You'd think Spider-Man was enough work for the year, but the actor's relentlessness shows in his career. Rather than resting on his laurels, he took another role in 2017.
Holland returned to his love for historical movies when he appeared in an Irish film Pilgrimage set in the 13th century. The movie follows a group of monks escorting a sacred relic through perilous territories. Holland had a good performance, but the movie had a mixed reception.
Holland's Lip-Sync Battle against Zendaya
We all love Tom Holland as Peter Parker and being the friendly neighborhood Spider-Man. But the real highlight of his career was during his lip-sync battle against his co-star and girlfriend, Zendaya. Holland started his performance in a suit by performing "Singing in the Rain" by Gene Kelly.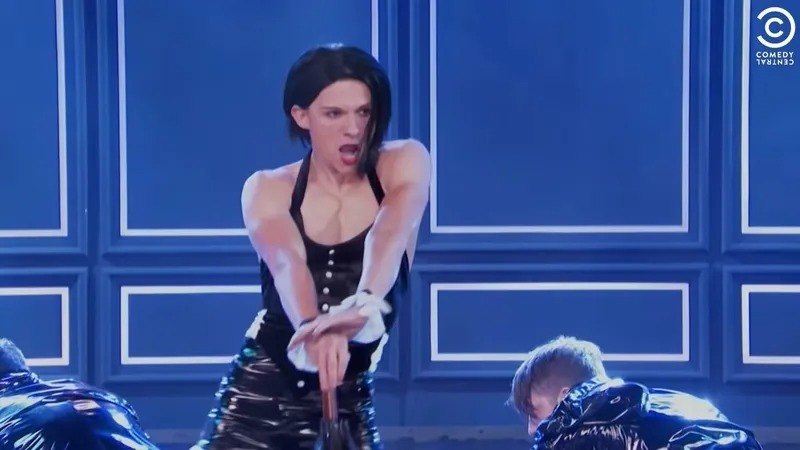 But the part that got people off their seats was when he stripped to reveal a look straight from Rihanna's wardrobe. He lip-synced to "Umbrella" wearing lipstick, a wig, and a leotard, complete with an incredible dance number in the rain. It remains one of pop culture's amazing moments.
Avengers: Infinity War and Avengers: Endgame
Although Avengers: Infinity War and Avengers: Endgame were released in 2018 and 2019, respectively, there's one twist you may not know. We're sure you'll be surprised to learn that both movies were shot back-to-back to save time and money. Like other heroes, Holland appeared as Spider-Man in both movies.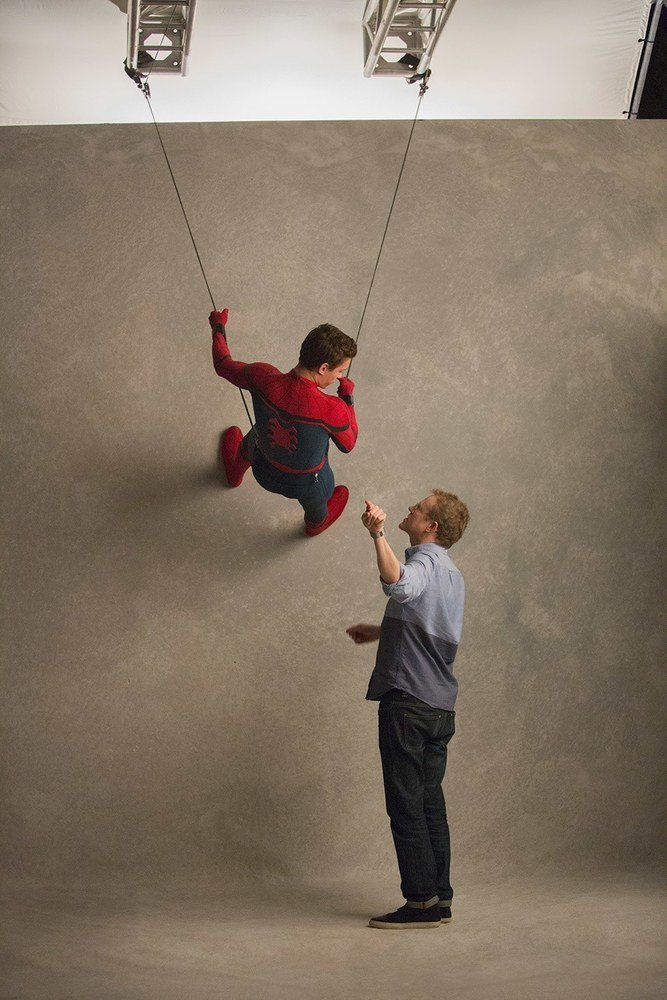 Each Avengers film grossed more than $2 billion at the box office! Endgame was briefly the top-grossing movie of all time. Well, as Tom Holland's fans, we do hope he got compensated handsomely considering his performances and how much these movies made—or else he's just getting robbed!
Another Improvisation in Avengers: Infinity War
Earlier, we mentioned how Tom Holland veered off-script and provided a funny moment in Spider-Man: Homecoming. Well, he did it again in Avengers: Infinity War. As the movie comes to an end, Thanos has destroyed half of the universe, including Spider-Man. But Spider-Man's final words were unscripted.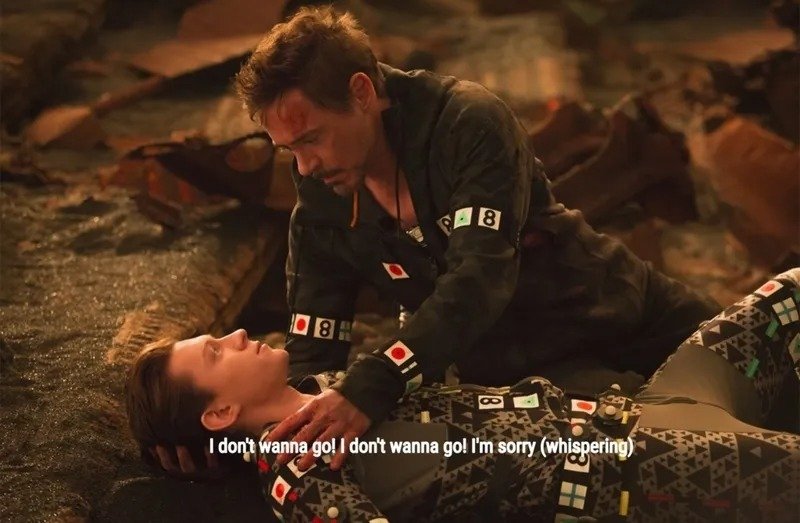 During that emotional scene when Spider-Man is in Iron Man's arms, Spider-Man says, "I'm sorry." The directors, the Russo brothers, were not very happy about it. So they asked Holland to improvise. Holland then said, "I don't wanna go." None of us wanted him to go either.
Spider-Man Was Close to Home
The young American Peter Parker was seen in London in Spider-Man: Far from Home. And as you'll recall, London is Tom Holland's home. So he was, in fact, not far from home but at home! Haha. The movie was a huge success grossing over $1 billion.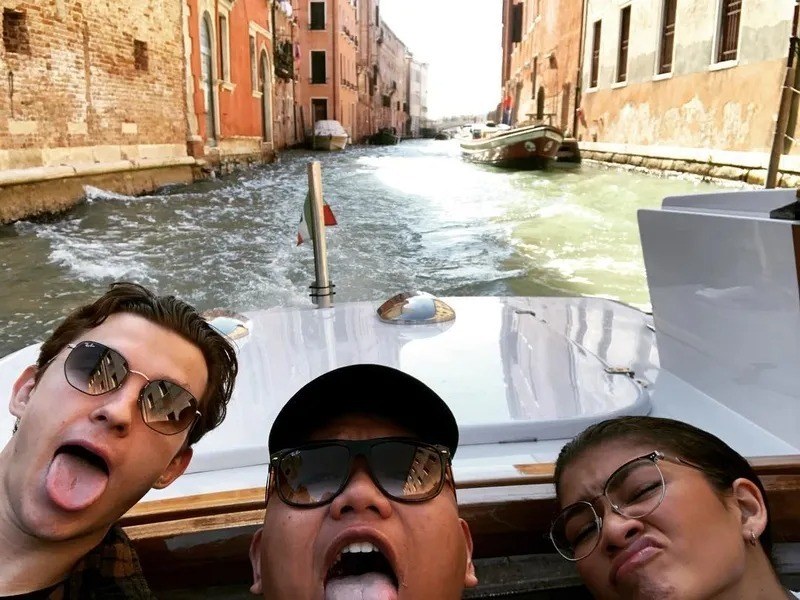 It was the first Spider-Man film to gross over a billion! Fans and critics praised Holland's performance, noting that Holland's Spider-Man is far younger and more believable than his predecessors, Maguire, and Garfield. He won the Saturn Award for Best Performance by a Younger Actor—his third year to win the award.
Don't Tell Tom Your Secrets
Many of us know at least one secret, and we swear we'll never tell anyone. Some people keep their promises, while others don't. Tom Holland doesn't look like the best person to tell your secrets to. That's because he doesn't know how to zip it sometimes.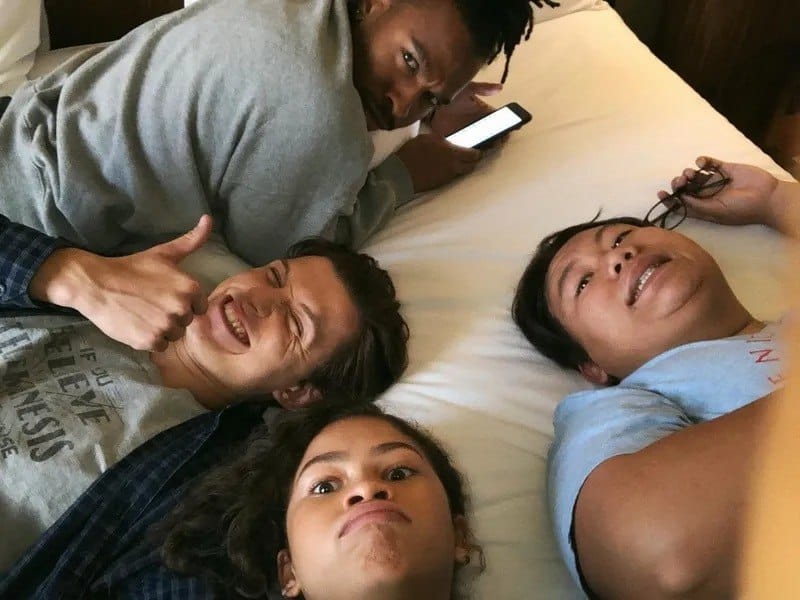 He has let slip some spoilers in the past, notably revealing the title of Spider-Man: Far from Home. Holland also revealed that his Spider-Man instalment would be a trilogy before it was announced. He's lucky he's not easily replaceable, and Marvel would just have to forgive him.
Debunking Rumors of a Relationship
Rumors of Tom and Zendaya being in a relationship started filtering into the news from the first moment the first Spider-Man movie featuring the duo came out. One of those reports even claimed that the couple goes on vacations together, which Zendaya replied to on Twitter.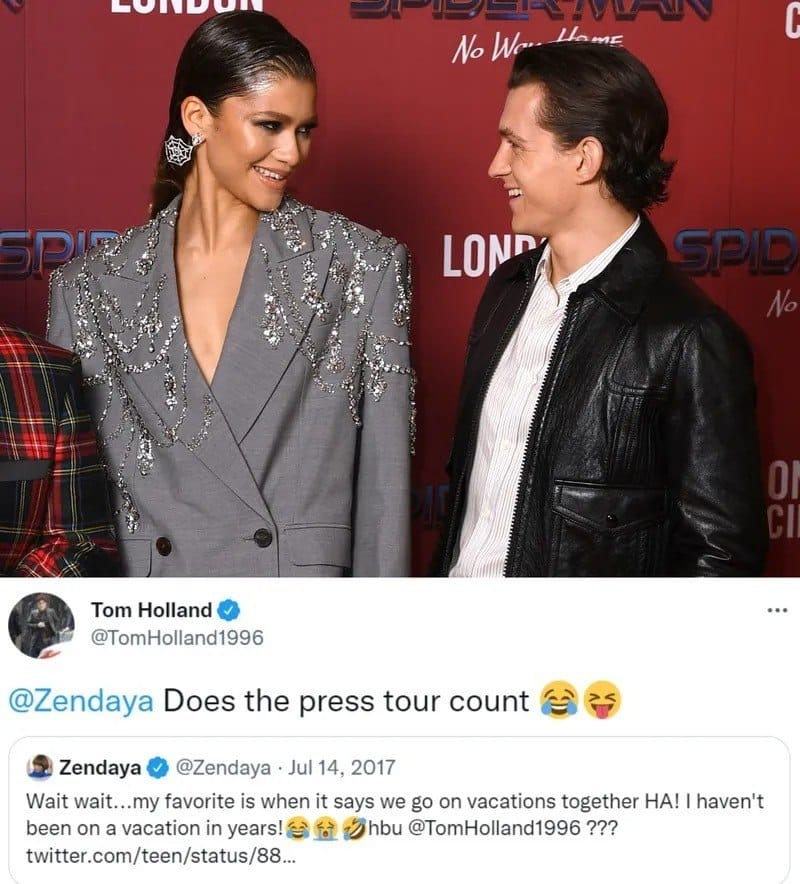 Zendaya denied the report at that time. Well, they aren't doing much of denying now because the truth is out there. Back then, the duo kept saying they were just good friends and nothing more. Maybe it was true then . . . maybe not. But they're in love with each other now.
Letting His Demons Out
By now, we already know Tom Holland is a talented actor who can play several roles. After being in the public eye with his role as Peter Parker, Holland wanted a change. He was willing to prove he could be a lot more than the friendly neighborhood Spider-Man.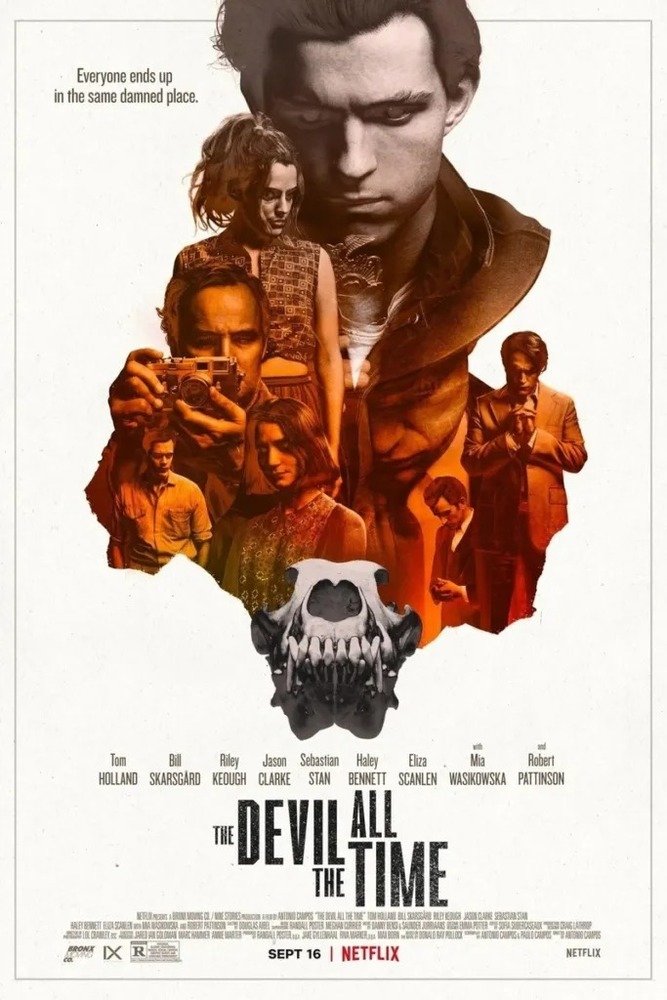 He could be the terrible neighborhood demon too. So he was cast in the 2020 movie The Devil All the Time. As usual, Holland loves historical movies. This one is set after World War II. In it, Holland plays a kid who goes on a killing spree after losing his parents.
He Was Unsure about Playing a Complicated Role
Holland was initially unsure if he could play such a role. But it was a challenge for him, and he took it on. The actor revealed that although he enjoyed playing the character, such a tragic and complex role affected his mental health. Unfortunately, many critics didn't like the film.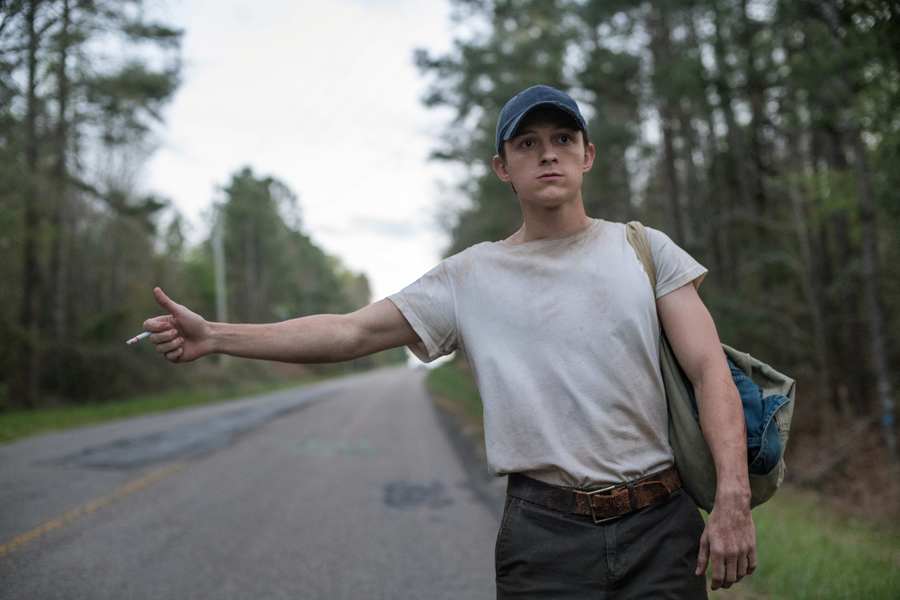 However, it was no fault of Holland because the script was much to blame. Critics lauded Holland, saying the role revealed how much he could play a wide range of roles. Although not critically acclaimed, the movie was in the 30 most-watched streaming titles of 2020. Not bad, right?
More Complicated Roles to Come
While he admits that The Devil All the Time affected his mental health, Holland was relentless in proving his range as an actor. He was still interested in taking on complicated roles, and the next one came in the film Chaos Walking, starring alongside Daisy Ridley.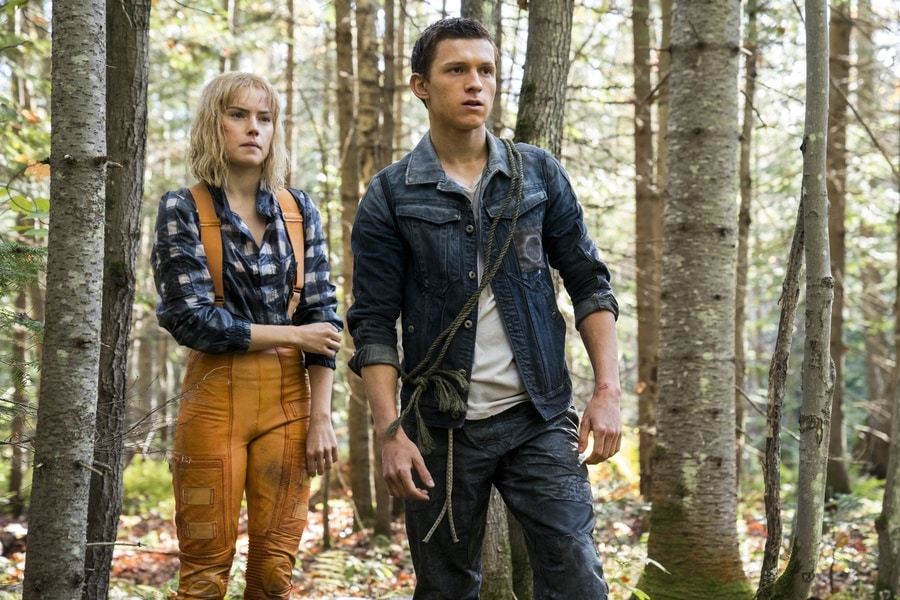 Unfortunately, the movie encountered several problems. One of them was that some scenes had to be reshot, which inflated an already huge budget. Not only that, it received negative reviews when it came out. Even Holland couldn't save the movie since some critics weren't happy with his performance.
Cherry-Picking the Dark Roles
It was now clear that Holland was trying desperately to prove to everyone he could be a villain and not just a hero. So, in 2021, he took on another dark role when he appeared in Cherry. The movie was directed by the Russo brothers from The Avengers.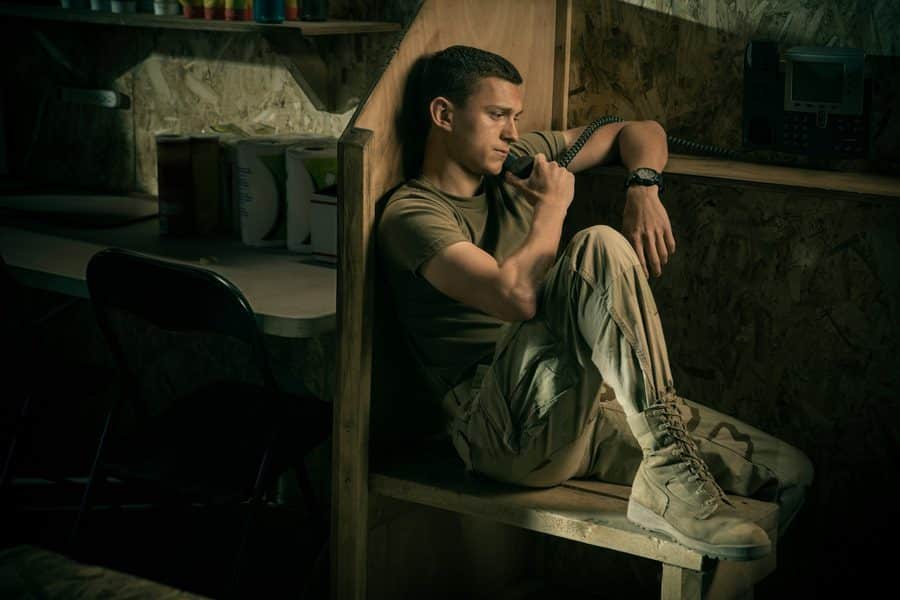 Cherry is based on the novel of the same name by Nico Walker. In it, Holland plays a student suffering from PTSD due to his past in the Army. His character also robs a bank to deal with his drug addiction. Holland changed his cheery personality for the role.
The Cherry on Top
Due to the nature of this role, Holland shaved his head and had to lose a significant amount of weight. He even spent lots of time with veterans suffering from disorders like his character. Talking to veterans really made a lasting impression on the young actor.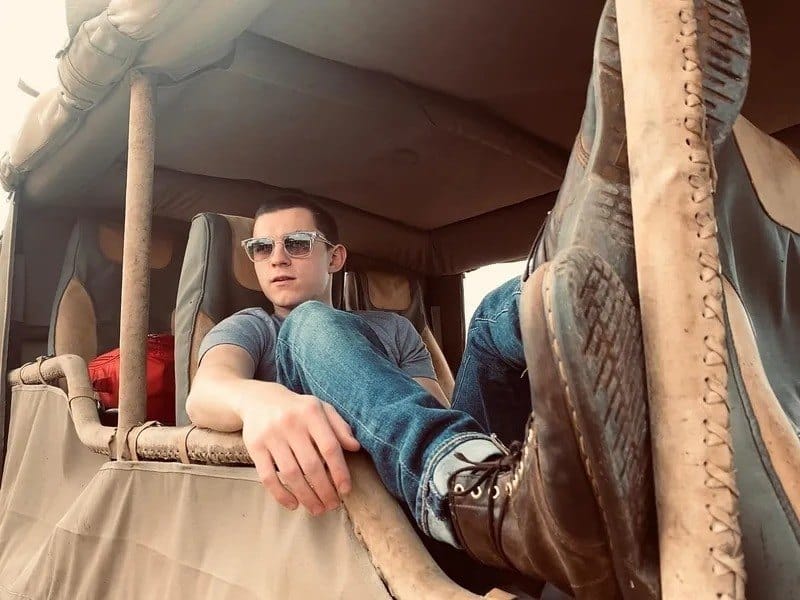 But unlike the veterans, the movie didn't make a lasting impression. It hit the cinemas in February 2021. Although fans and critics were initially impressed with the handsome actor's switch in roles as well as the performance, Cherry was out of people's minds as soon as they left the cinema.
You Can't Hide Your Feelings Forever
Tom Holland and Zendaya denied their chemistry and romance for a long time. But if you've ever been in love, you'll know how difficult and impossible it is to hide your feelings. The rumors about them dating were soon confirmed in 2021 when they were photographed kissing in a car.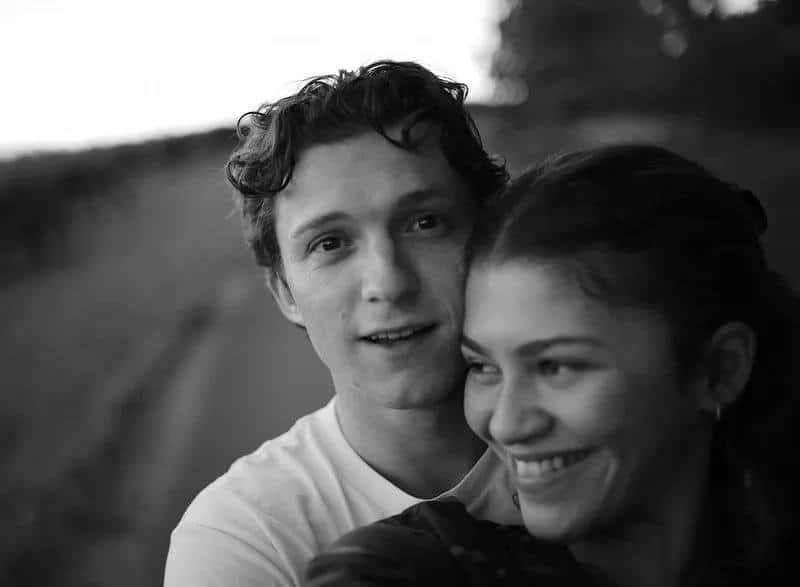 As you'll expect, the couple didn't like the forced outing since they would've preferred to reveal the relationship themselves. But it was already out, and they couldn't do anything about it. Soon after, they began posting pictures of each other on Instagram. And now, we're all enjoying the cute romance.
Spider-Man: No Way Home
The much-anticipated Spider-Man: No Way Home was finally released in 2021. Holland admitted that it was difficult digging into himself to find Peter again after he had spent so much time playing dark roles. Suddenly, playing a charming, naive, and cheery character seemed like a challenge to him.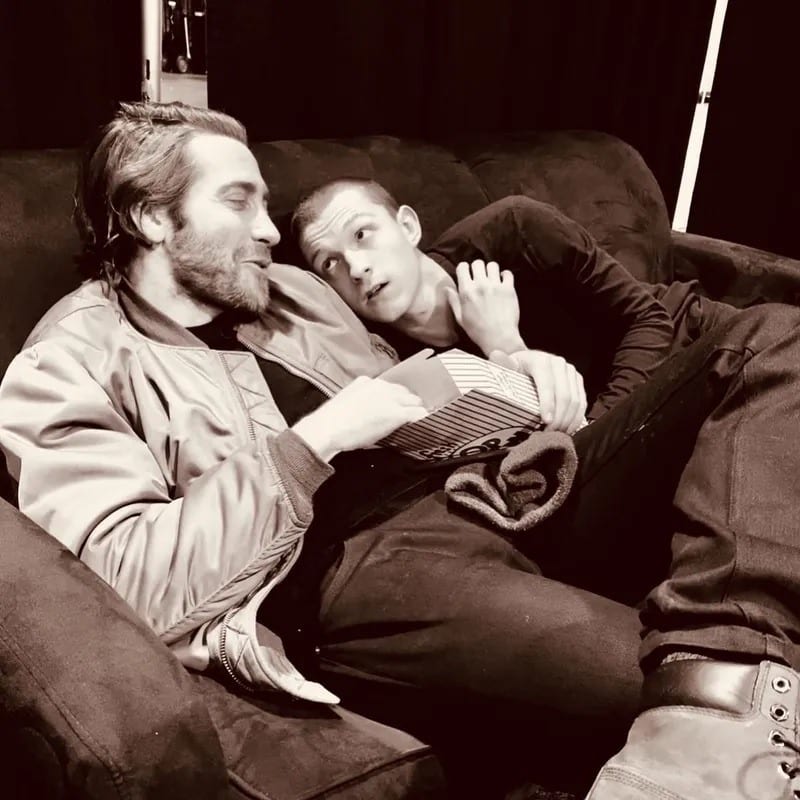 Spider-Man: No Way Home premiered during the global pandemic and health crisis, but that didn't stop the movie from breaking ridiculous records. The movie became the sixth highest-grossing movie of all time as well as IMDb's highest-rated film. Not bad for someone who had to learn to be charming again!
Holland Spilled the Biggest Surprise
Nobody likes spoilers. But we all have that one friend who revels in ruining movies. Or maybe we're the friend. Haha! Before Holland's final installment of Spider-Man was released, rumors had already begun circulating that Tobey Maguire and Andrew Garfield would also star in the movie. Everyone denied it . . .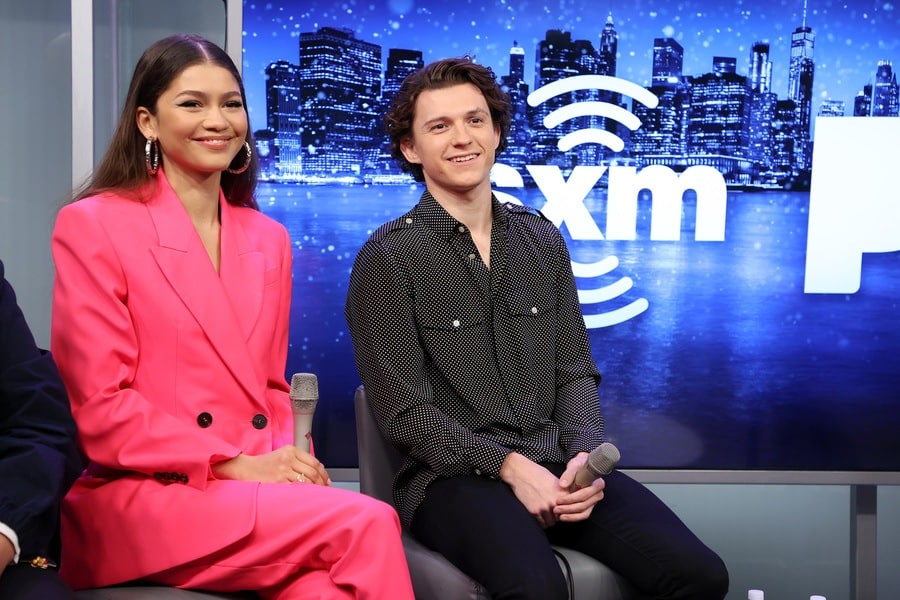 . . . except Holland. In an interview with BBC's Ali Plumb, Zendaya discussed a trick she pulled with Spider-Man. Tom then said he wasn't there. Plumb didn't comment, but after the movie's release, he showed the funny moment to Garfield, who made fun of Tom for being a terrible liar.
The Ad-Lib Moment in Spider-Man: No Way Home
Spider-Man: No Way Home is a good watch, isn't it? The movie also did some crazy things with its characters that have won the infamous red and blue suit. Although Holland already let loose that there could be more than one Spider-Man, the confirmation still got us excited.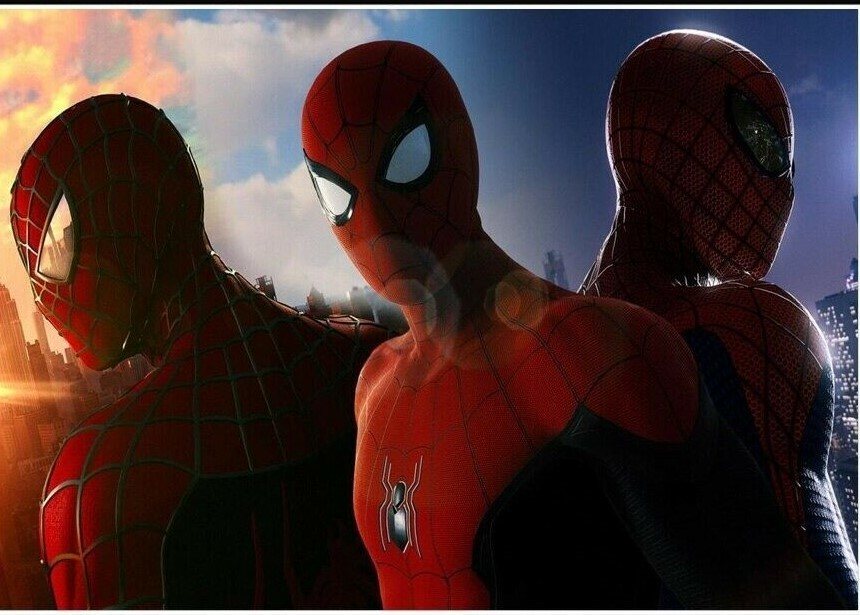 But there was a moment that was improvised. Right before the climactic fight, Andrew Garfield's Peter Parker tells the others that he loves them even though he had only known them for a few hours. As expected, the other Peters didn't respond because Garfield had ad-libbed it!
Spider-Man Has a Fake Butt?
It was interesting to see three Spider-Mans standing next to each other in Spider-Man: No Way Home. We bet everyone was too invested in the movie to notice anything out of the ordinary. We already know that Holland had to get used to wearing a thong for his suit.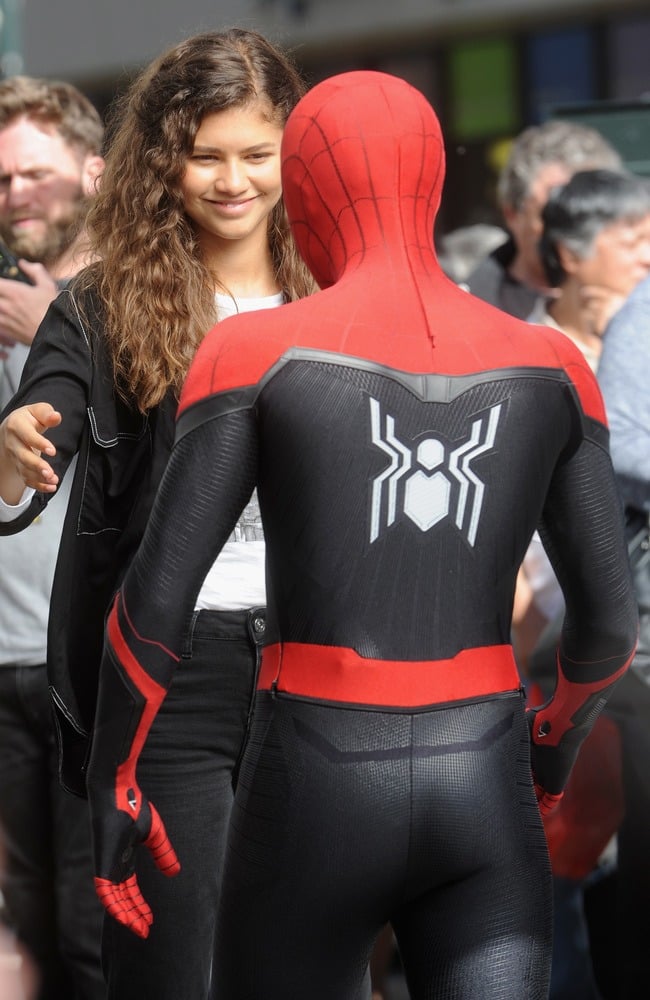 However, it seems he wore something else. According to Holland, one Spider-Man wore a fake butt underneath their suit. He wanted to incriminate that Spider-Man, but after a closer look, it looks like this guy was trying to cover up for himself!
Will We Ever See Another Spider-Man?
The Marvel Spider-Man trilogy is over, but there's one question on all our minds. Will Tom Holland ever play Peter Parker again? Well, according to GQ, Holland wasn't especially ecstatic about another Spider-Man. According to him, he is unsure of any Spider-Man role in the future.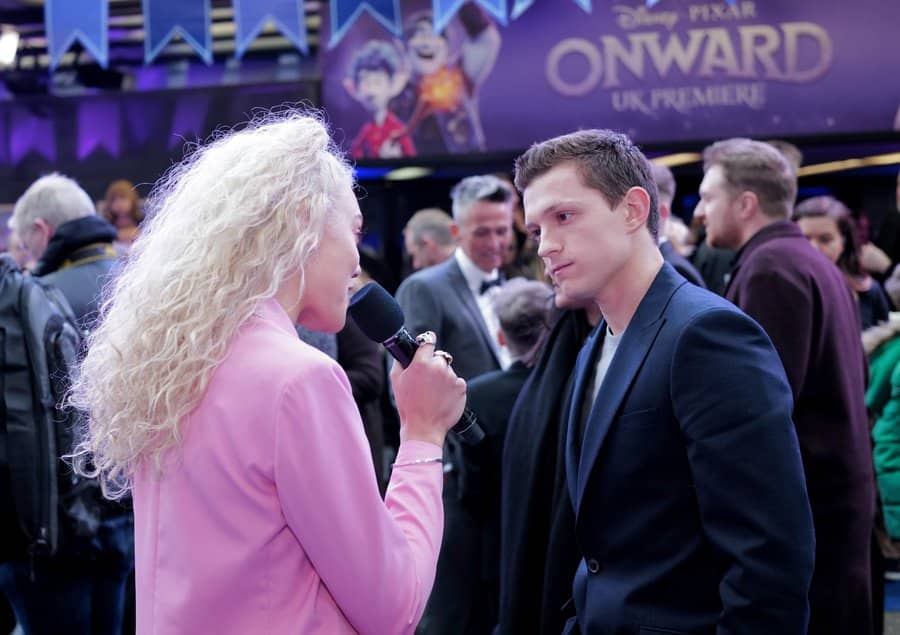 Why? Holland thinks he's getting too old to keep playing a teenager and is unsure about reprising the role. However, Marvel producers still want Holland to play the role one more time. Holland, on the other hand, believes Miles Morales deserves this live-action film. We're here for it!
Getting Ready for Uncharted
If you've come this far, you already know Tom Holland isn't one to rest on his laurels. That's why we already saw him in a new movie in 2022. Holland stars as a bartender alongside Mark Wahlberg in Uncharted, his first movie after completing the Spider-Man trilogy.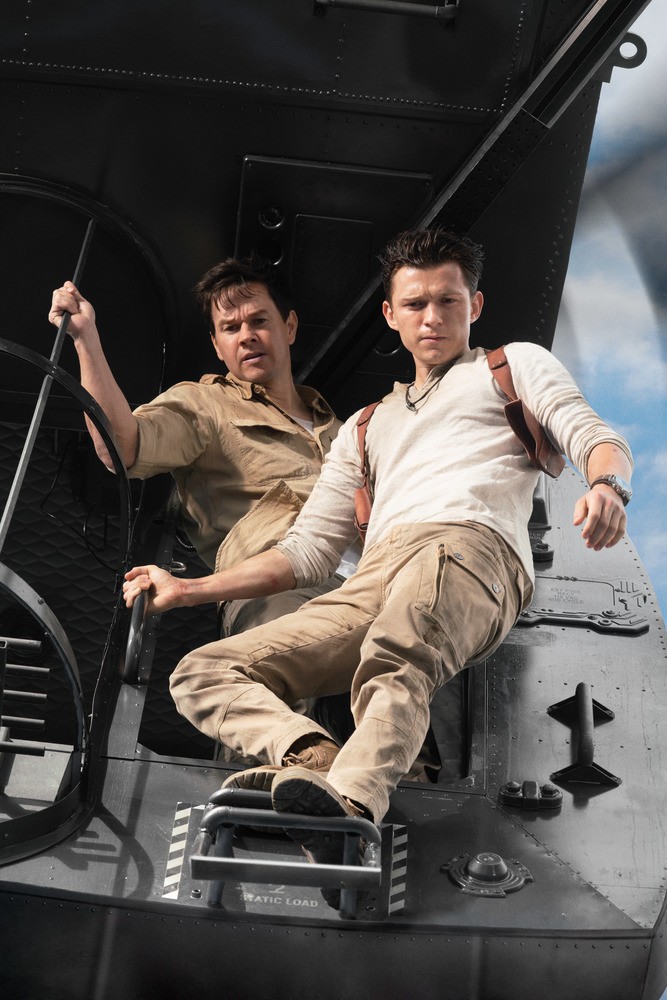 Holland's character, Nathan Drake, isn't only a bartender but also a fortune hunter. As expected, he spent some time working in a London pub to get ready for the role. Imagine Spider-Man serving you a beer. Unfortunately, the film's shooting was postponed multiple times due to that virus we all know about.
Holland Wasn't the Right Bartender or Fortune Teller
After its premiere in February 2022, Uncharted received mixed reviews. Although the film did well at the box office, some critics believed Holland wasn't the right person for the role. According to them, he was cast only because of his ability to pull crowds to the cinema.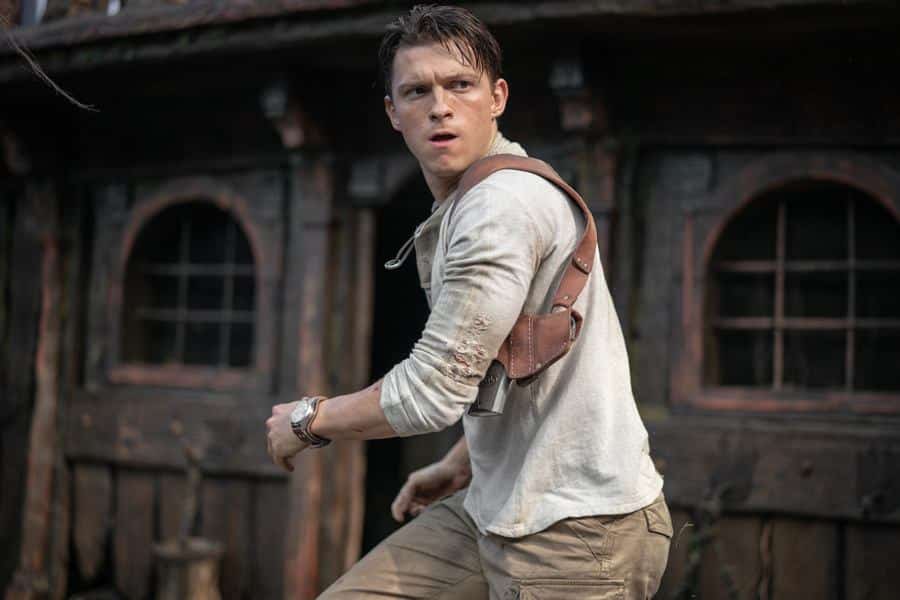 They also claimed the film had little merit. Film reviewer Brian Tallerico was especially critical of Holland's suitability for the role of Nathan Drake. He felt it should've been someone else. He claimed that Nathan should have been someone who was bulkier, bigger, and grimmer than the charming Holland.
What Did Wahlberg Give Holland?
While acting alongside each other in Uncharted, Mark Wahlberg and Holland got close. One time while the pair was hanging out, Mark gave Tom a massage gun. Since Tom didn't know what those devices looked like, he felt the thing looked more like a self-pleasuring device.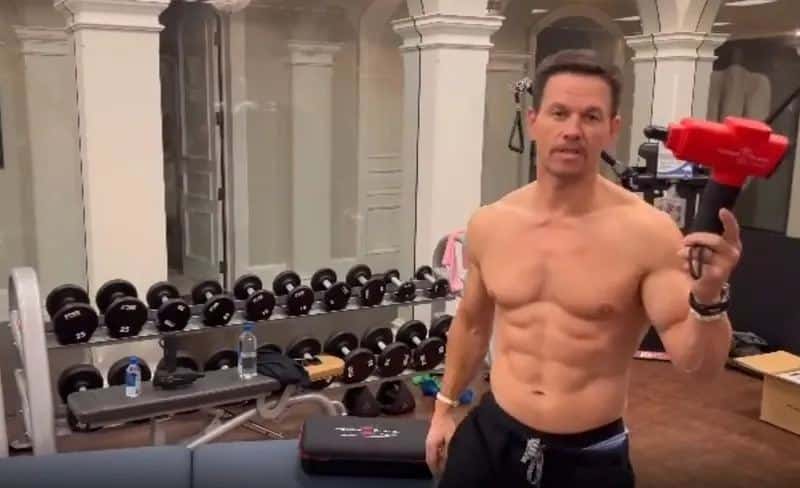 The two eventually talked and laughed about it. Maybe Mark Wahlberg laughed harder because Holland didn't find it funny at the time. While recounting the story, Mark said Tom should "Get his mind out of the gutter." We're sure it was just friendly chatter and nothing serious.
What He Thinks about Zendaya
Tom and Zendaya's relationship interest many people. Both stars have millions of fans around the world who worship them, so there are usually many questions thrown their way. Holland has been asked several times what it feels like dating Zendaya. And the lover boy's responses are always spot on!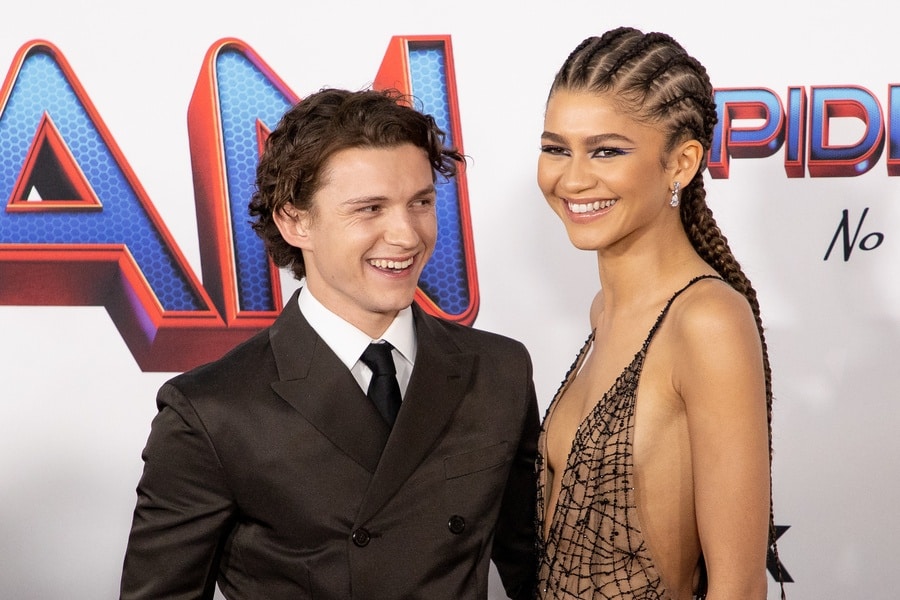 According to him, Zendaya is his best friend and also the most incredible person. He added that while he loves her dearly, he respects her too much to discuss their relationship in public before first getting her approval. While we're eager to learn more, we respect his decision.
Holland Thinks He's a People-Pleaser
Tom Holland is undoubtedly a charming young man. He's also a superstar actor, and with his status, it's easy to think he could do anything he wants. But that assumption is far from the truth. According to the star, he still considers himself a massive people-pleaser.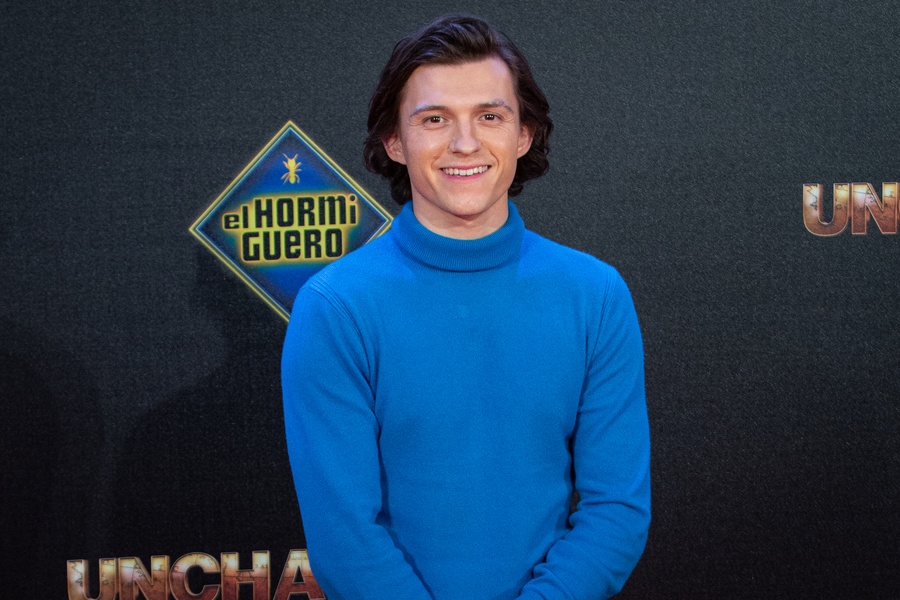 Our cute boy just wants to make everyone happy. There couldn't be a more suitable, friendly, neighborhood Spider-Man. However, this sweet tendency has led to unnecessary burnout. Rumor has it that he once threw up after an interview because he was exhausted. Sometimes it's okay to put yourself first, Tom.
Tom's Thoughts about Diversity in the Industry
Tom Holland has become socially and politically involved, commenting on social issues, and agitating for change. Although actors stayed silent in the past to protect their careers, entertainers who don't use their voices today aren't respected as much as those who use their platforms to seek social change.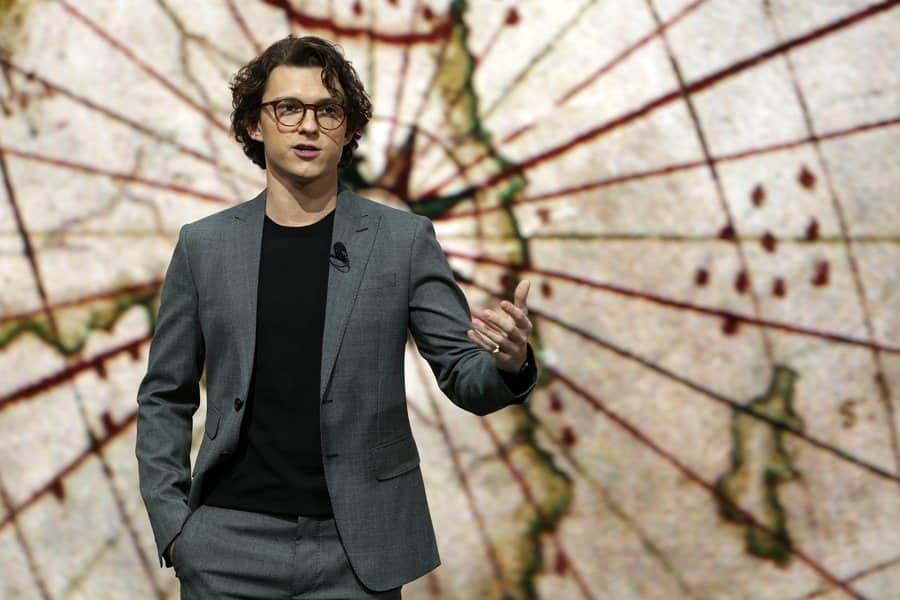 When asked about his thoughts on today's movie industry, Holland was quick to note that it still lacks diversity in representation and inclusion. According to him, the industry needs to include more people from the LGBTQ+ community and people of color. We love hearing that, Tom!