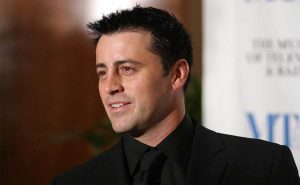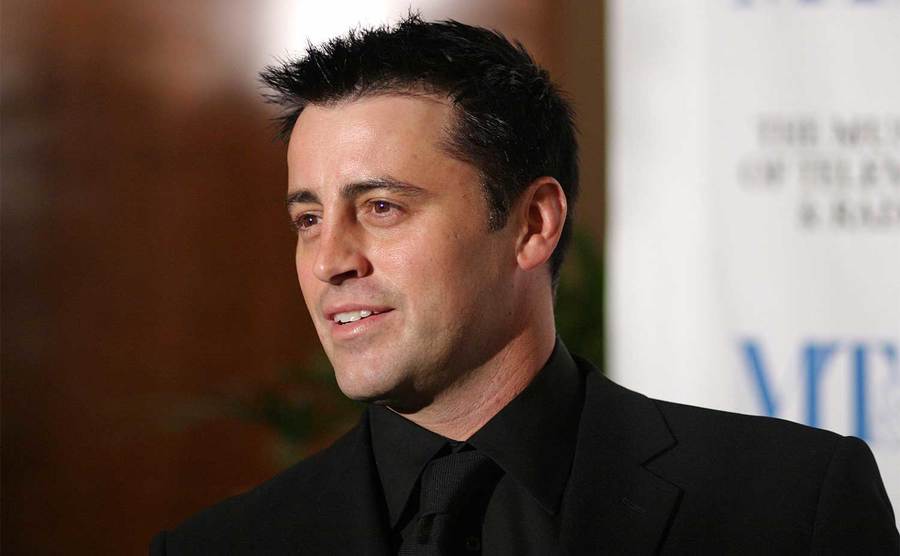 How You Doin': The Story of Matt LeBlanc
By Yuri S.
---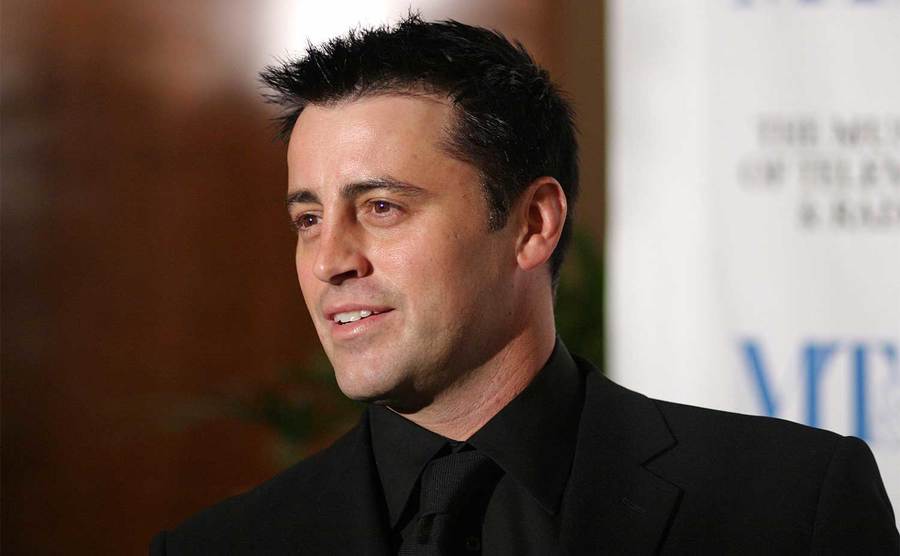 The world first came to know and love Matt LeBlanc when he starred in Friends as the lady's man Joey Tribbiani. For ten seasons, fans enjoyed laughing with and at LeBlanc's character, but his career post-Friends has been shaky. After the cancellation of his spin-off series Joey, LeBlanc took a five-year hiatus.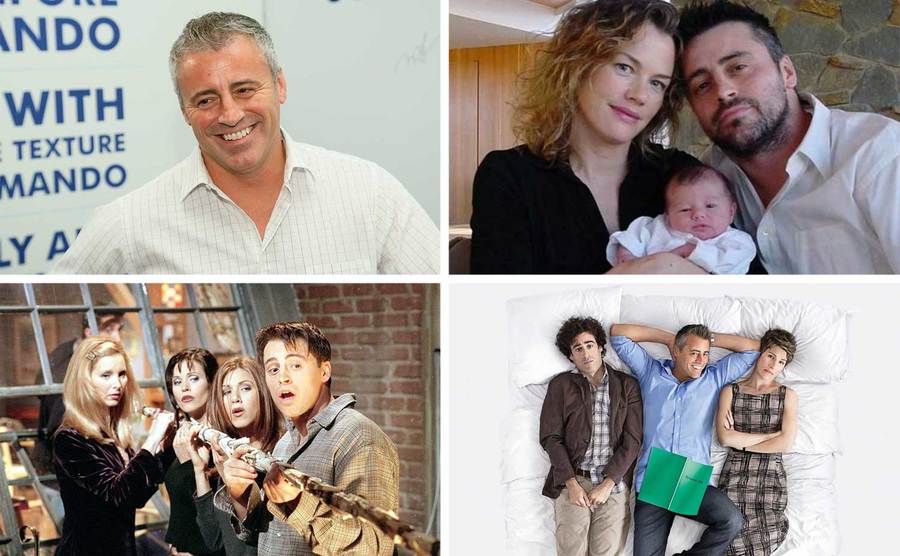 After his hiatus, LeBlanc had a career revival with lead roles in series like Episodes and Man With a Plan. Although his projects haven't been as big as Friends, he has shown his range as an actor and skill as an entertainer. Here's how Matt LeBlanc became the loveable actor we know and love today.
Is Matt LeBlanc Italian?
Born in Newton, Massachusetts, in 1967, Matt LeBlanc was the son of Patricia and Paul LeBlanc. His mother, an office manager, was of Italian descent, while his father, a mechanic, was of French-Canadian descent. While he portrays a first-generation Italian on Friends, LeBlanc is only half Italian.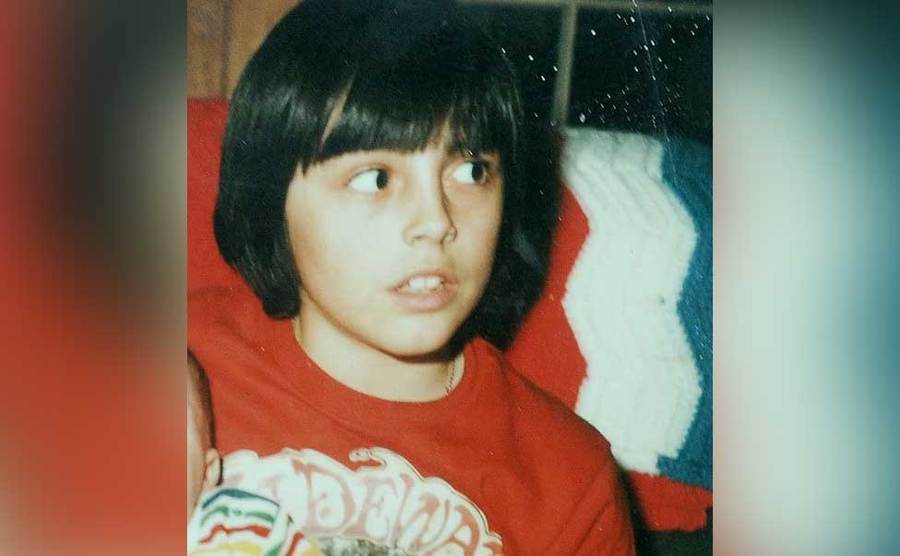 As a kid, LeBlanc never dreamed of becoming an actor. He was a regular teenager who grew up around a family of everyday workers. After attending Newton North High School, where he graduated with Louis C.K., he decided to attend Wentworth Institute of Technology in Boston.
He Almost Took a Different Path
While studying at WIT, LeBlanc focused his studies on carpentry. He made a complete kitchen and installed it in a house. He also took carpentry classes at Boston College but ultimately decided to drop out because he was learning things he already knew how to do. So he decided to try his hand at modeling.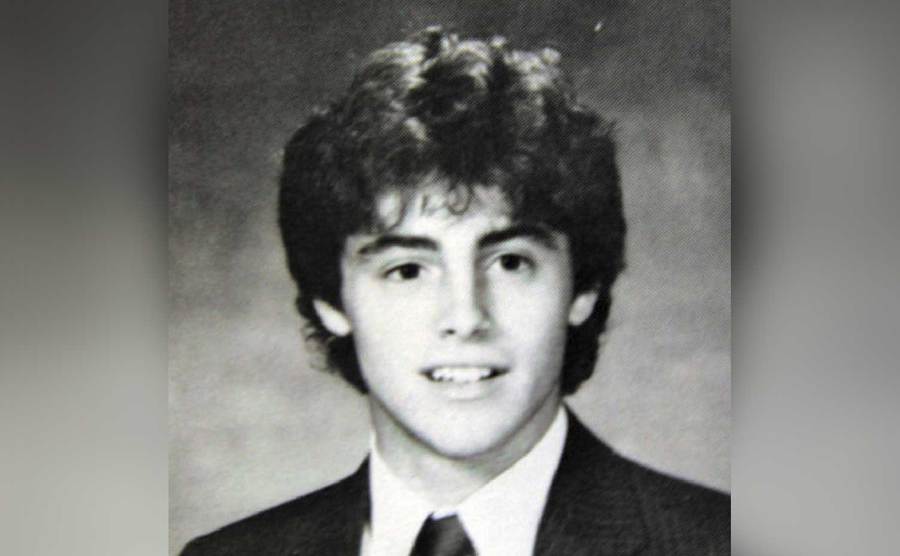 LeBlanc moved to New York to pursue a modeling career but was told he was too short for the industry. Shortly after, he was checking out a woman on the street who happened to be on her way to a soap opera audition. She invited LeBlanc to meet her manager, who signed him.
A Commercial Actor
Initially, LeBlanc mainly booked commercial roles. He appeared in ads for Heinz Ketchup and Coca-Cola. He didn't land his first TV role until 1988 in a series called TV 101. However, the series only lasted one season. LeBlanc continued to go on several auditions, finally landing a recurring role in 1991.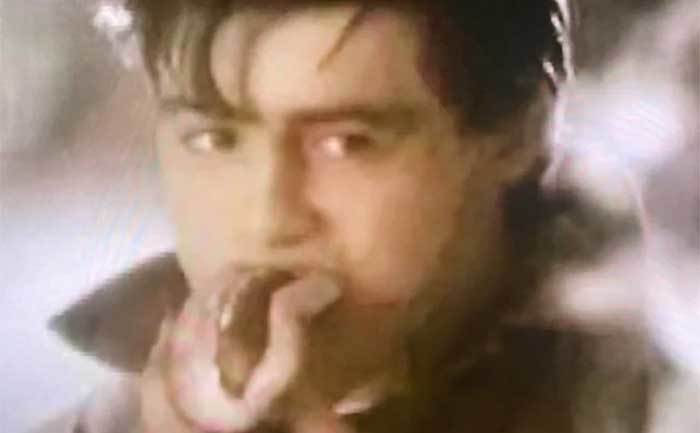 LeBlanc played Vinnie Verducci on a few episodes of Fox's Married… with Children. He also appeared in music videos for Bon Jovi, Alanis Morissette, Tom Petty and the Heartbreakers, and Bob Seger before landing his breakout role in 1994. Despite his many acting roles, LeBlanc was almost broke.
Nearly Penniless
Before landing his role on Friends, LeBlanc was down to his last dollar. He said he had $11 in the bank because he thought he could hold out until his next gig. LeBlanc said he would have starved if he hadn't landed the role of struggling actor Joey Tribbiani in the iconic TV series.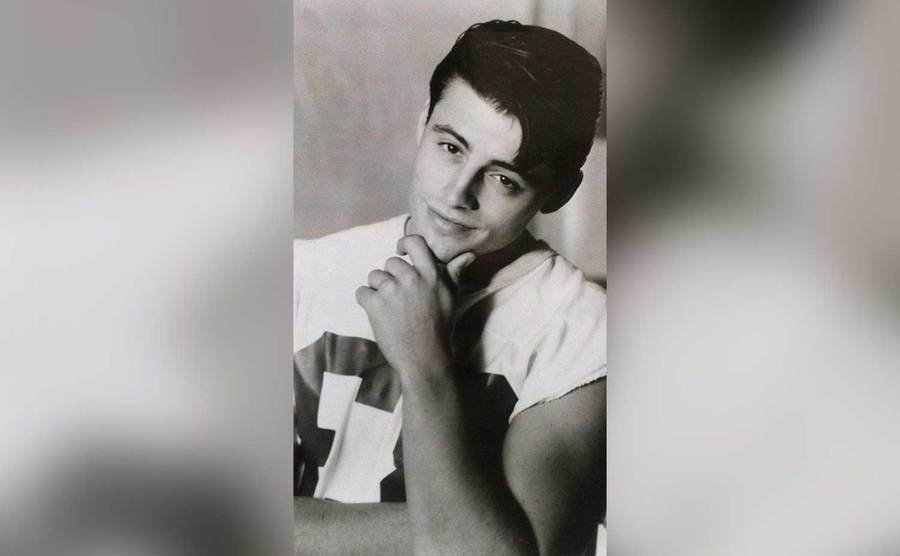 Until then, LeBlanc did whatever he could to save money. A photographer told him to have his tooth filed, but he couldn't afford the procedure. Instead, he went to the drugstore, picked up a pack of emery boards, and filed his tooth at home. Just thinking about that makes my teeth hurt.
He Was Unknown
The creators of Friends, Marta Kaufman and David Crane, already knew David Schwimmer, Matthew Perry, and Jennifer Aniston before casting them for the series. A colleague recommended Lisa Kudrow, but the two had never heard of LeBlanc. He was a fresh face with little experience.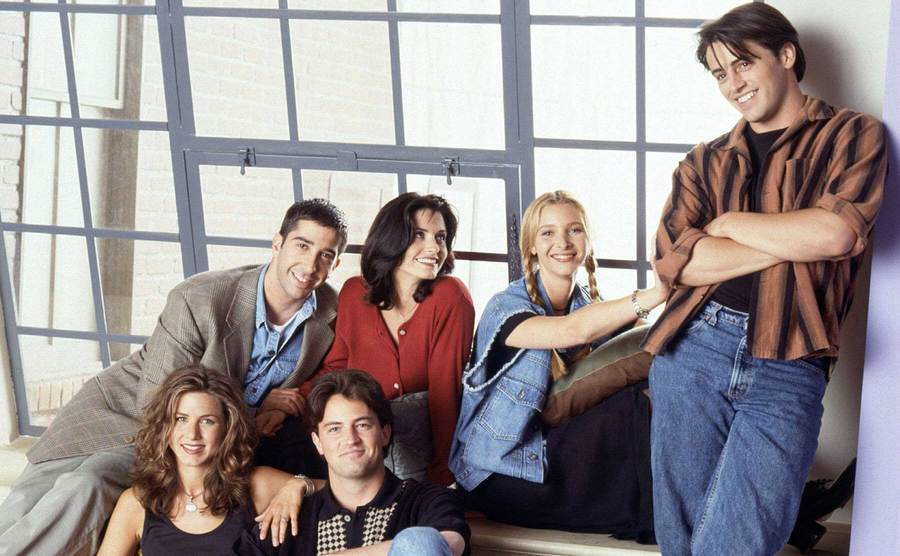 Kaufman and Crane said many actors had the right mannerisms to play Joey, but none were funny. However, when LeBlanc read for the part, he made them laugh. The auditions came down to LeBlanc and Louis Mandylor (who played fake Joey in Season 6), with the part ultimately going to LeBlanc.
His Big Break
When LeBlanc got the part of Joey, it changed his career. He was meant to be Joey, and many aspects of his life paralleled his character. LeBlanc and Joey were both struggling actors with no money, so LeBlanc didn't have to act too much.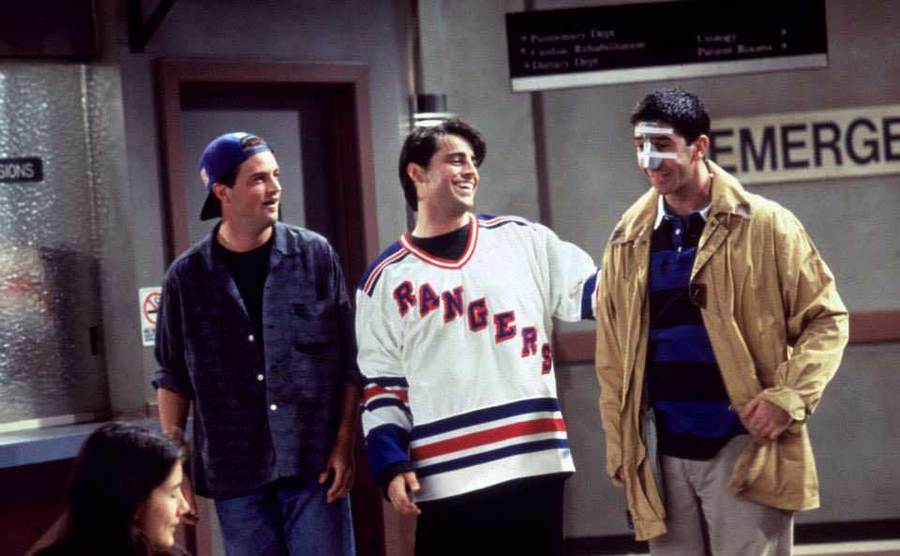 As Friends became a hit, LeBlanc turned into a household name. In just a few months, he went from being an unknown actor to one of the biggest stars on TV. Season 1 Joey was more of a clueless heartthrob, but we quickly realized he was simply hilarious.
A Career-Changing Role
For ten seasons, LeBlanc starred in Friends, earning several awards, including three consecutive Emmy nominations, three Golden Globe nominations, and a Screen Actors Guild Award. LeBlanc made Joey a fan favorite because he was so loveable with his iconic line, "How you doin'."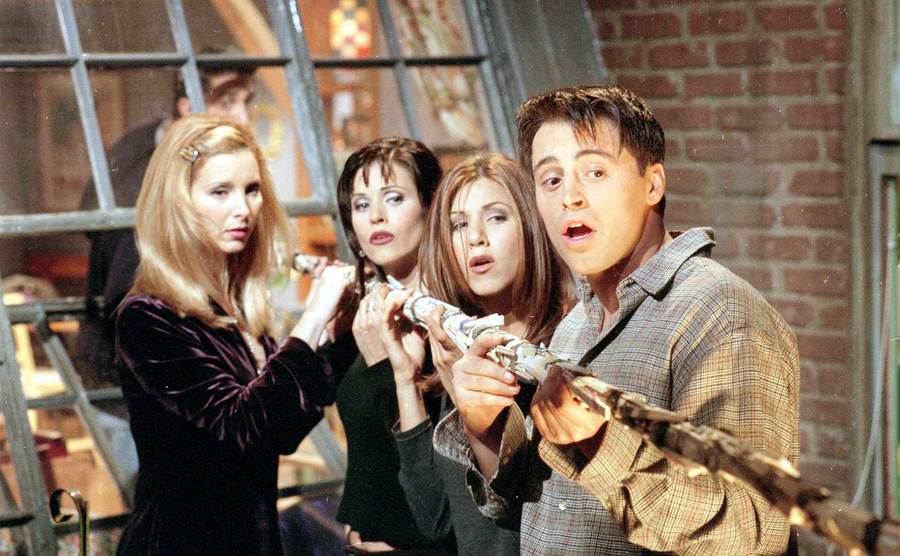 LeBlanc loved working on the show. He said, "That was the best ten years of all of our lives. I was the last to leave the stage at night. It was the best gig in town, and the beer was free down there."
He Was Against Their Romance
As many fans of Friends remember, Joey and Rachel have a short-lived fling during Season 9. If you were one of the many people against this romance, you aren't alone because LeBlanc didn't like it either. He was firmly against the idea when producers pitched it.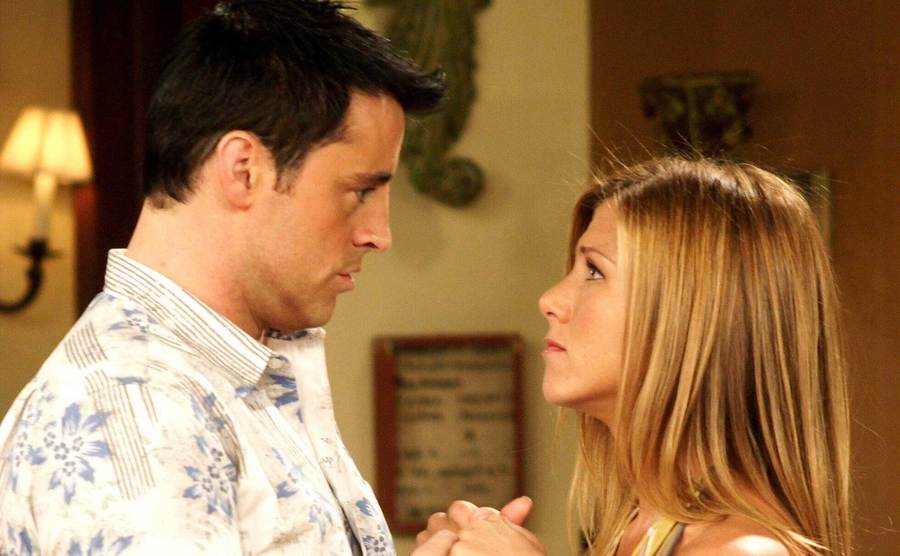 He felt the decision was not something his character would do as Ross' friend. Like many fans, LeBlanc said, "Joey would never take someone else's girlfriend." The evidence of that is how he felt when Chandler took his girlfriend in Season 4.
He Convinced Her to Stay
Friends wouldn't have been the same if one of the six cast members was missing, and LeBlanc was well aware of that. After Season 3, Lisa Kudrow threatened to quit, but LeBlanc talked her out of it. Kudrow was simultaneously filming Mad About You and Friends, leaving her feeling burnt out.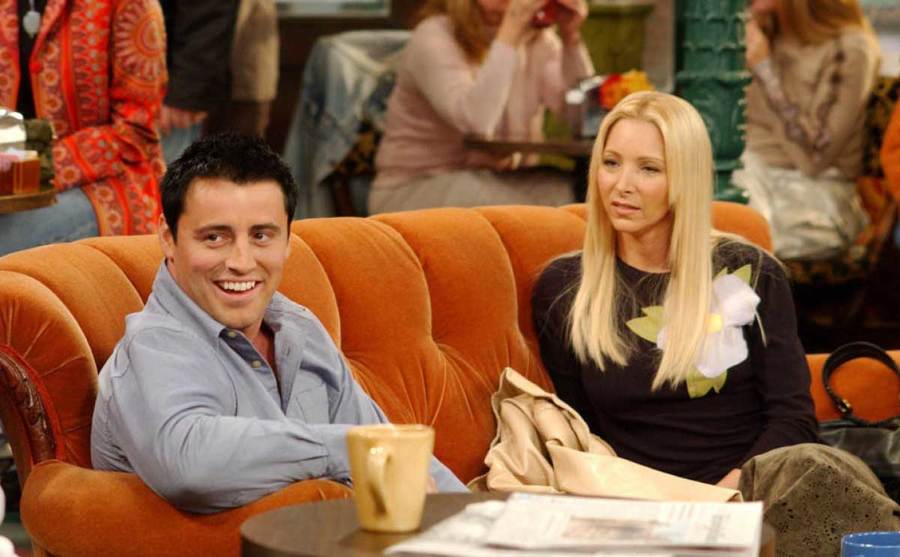 LeBlanc noticed some was off with Kudrow, so he gave her some words of encouragement. She said she thought she didn't have it in her to keep going, but he told her, "You're her, relax, you got it. You don't need to work this hard. Relax." LeBlanc's speech helped her continue.
They Wanted This Plotline
In a joint interview with Entertainment Weekly, LeBlanc and Kudrow said they pitched an ending to the producers about Phoebe and Joey having a secret love affair. The two shared that they thought it would be funny for everyone to find out they were sleeping together the whole series.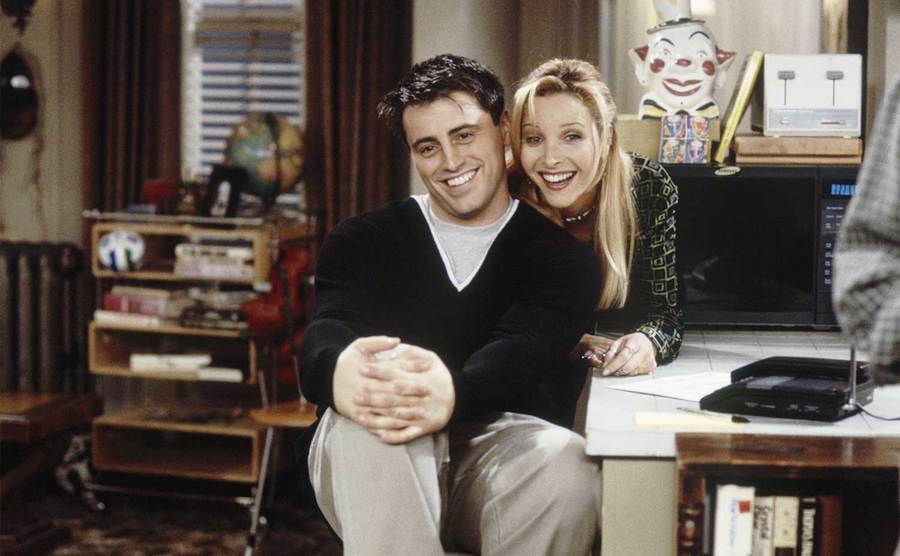 LeBlanc revealed, "We'd go back and shoot all the historical scenes, and just before a moment that everyone recognizes, there's Joey and Phoebe coming out of a broom closet together." Unfortunately, the producers passed on their idea.
It Had to Be Added
When actors get hurt in real life while they are in the midst of filming, producers sometimes have to write the injuries into the plotline. During Season 3, Joey fell off his bed and had to wear a sling. In real life, LeBlanc dislocated his shoulder while filming a different episode.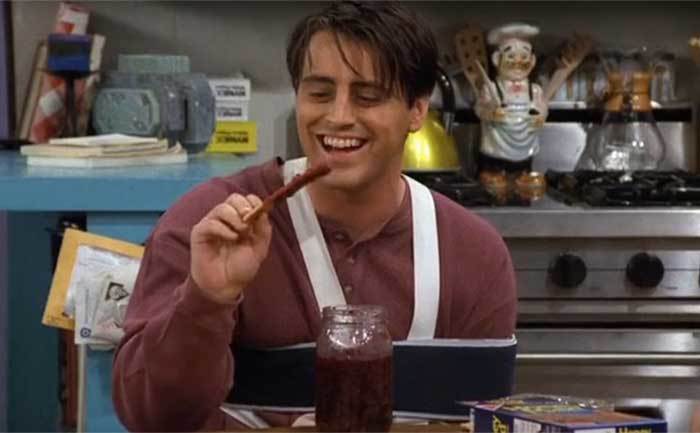 LeBlanc hurt his shoulder while taping "The One Where No One's Ready." He tripped over the coffee table, and his shoulder came out of its socket. He said it was incredibly painful, and writers had to add the injury into the plotline.
A Failed Spin-Off
After a decade on the air, LeBlanc's costars were ready to move on to other projects. However, LeBlanc was the only one of the six who wasn't ready to leave the building. Since his character was a fan favorite and he wanted to keep it going, producers wrote a spin-off series.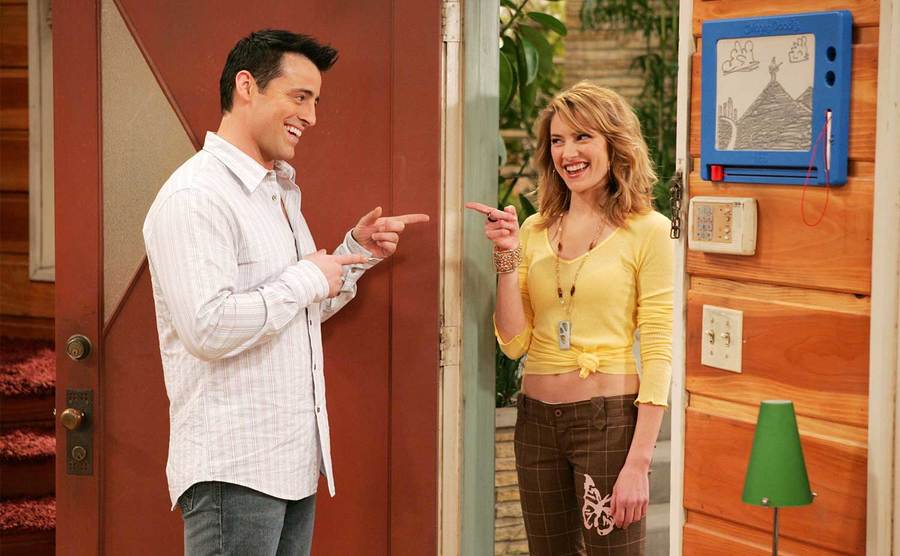 The series, called Joey, was about LeBlanc's Friends character moving from New York to LA. Unlike Friends, Joey wasn't a successful series. It received poor reviews from critics and audiences and was quickly canceled after two seasons.
No Regrets
Although critics and audiences never warmed to the spin-off, LeBlanc didn't regret making the show. He said, "If that were a stand-alone show, we'd probably still be on the air. It doesn't matter who wrote that show or what we wrote about. It was doomed to fail because five people were missing."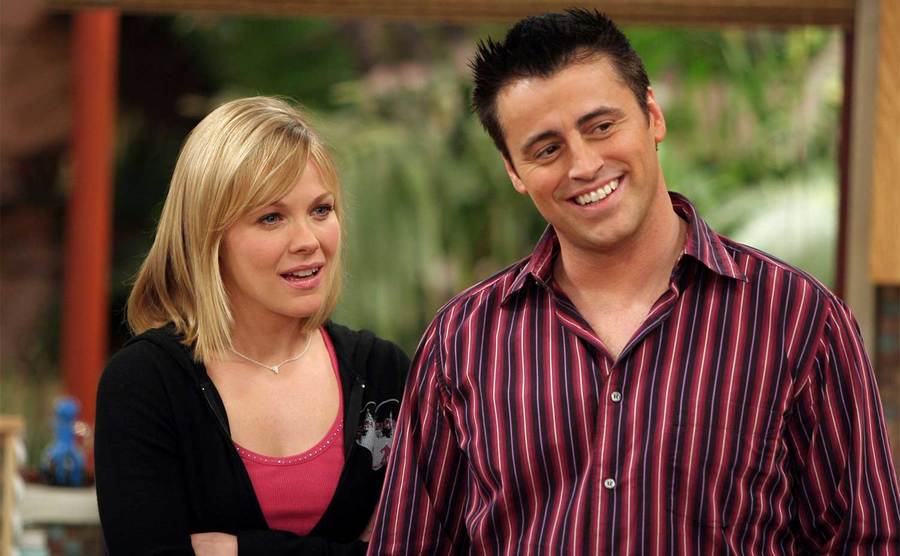 LeBlanc felt audiences didn't like the show because it was missing Chandler, Ross, Monica, Rachel, and Phoebe. While the show was failing, LeBlanc was also facing problems in his personal life. It was almost a blessing that the show ended.
They Fell in Love
In 1997, Kelly Phillips introduced LeBlanc to Melissa McKnight. The model and divorced single mother of two children quickly won over LeBlanc's heart. Within a year of dating, LeBlanc proposed to McKnight, and they married in 2003. However, things started to break down.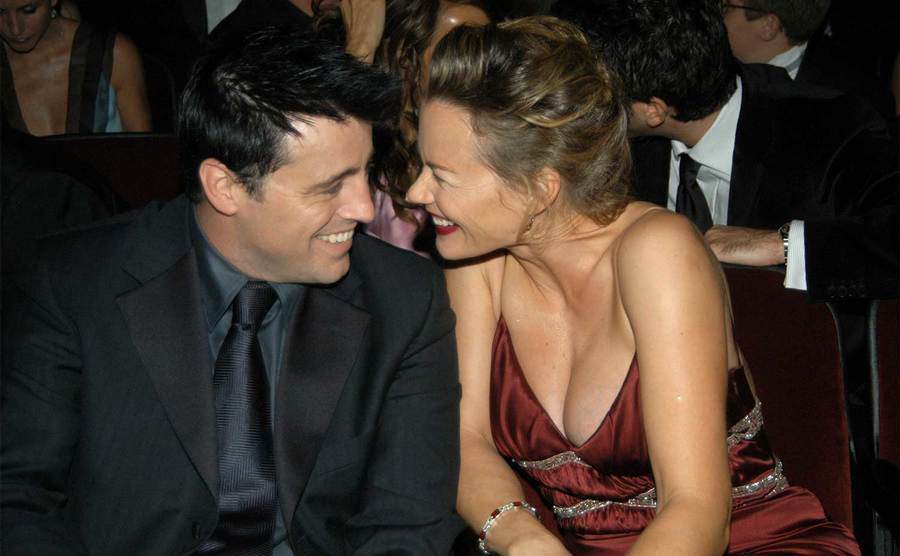 A year after their wedding, LeBlanc and McKnight welcomed their only child together, Marina Pearl. He said, "I remember when my daughter was born. The second I laid eyes on her, I was in love, and I had never felt that way before."
A Stressful Time
Sadly, Marina began suffering seizures at eight months old. It put a strain on LeBlanc and McKnight's marriage because they were stressed about their daughter's health. While his spin-off series came to an end in 2006, rumors began circulating about his impending divorce.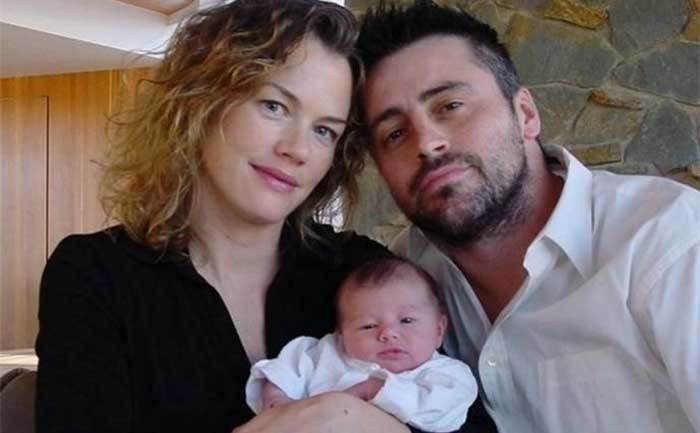 It was a stressful time, and LeBlanc shared: "The expectation on Joey was so high, it was so stressful. And then to go home and be like, 'What's happening with our daughter?' It was a very hard time. I almost had a nervous breakdown."
She Was Sick
LeBlanc remembered watching his daughter fall on her left side while crawling and start seizing. His little baby was soon diagnosed with a form of dysplasia, and it was a very dark period in his life. Although he was busy finishing Friends and starting Joey, LeBlanc was there for his daughter.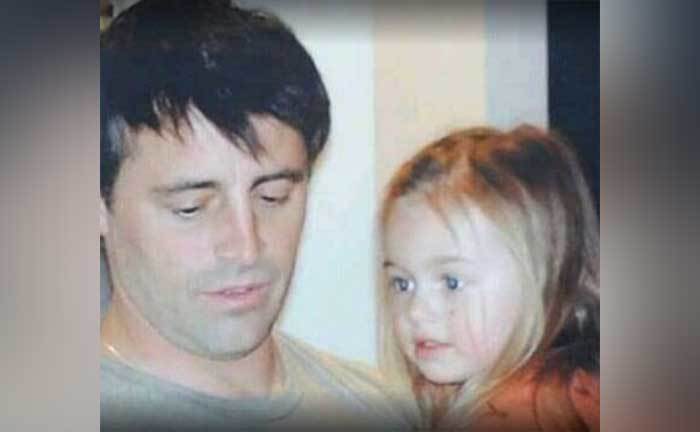 He devoted all his free time to Marina because he didn't know what the future would hold. LeBlanc expressed, "My daughter was diagnosed with a problem with her head. It was a very dark period, but I got through it. Don't they say what doesn't kill us makes us stronger?"
Stories of Infidelity
A year before their divorce, rumors of infidelity hit the tabloids. LeBlanc issued a public apology to McKnight after he was caught drunkenly groping a dancer at a nightclub. He said, "She was all over me, took off her top, and wanted to perform a private dance."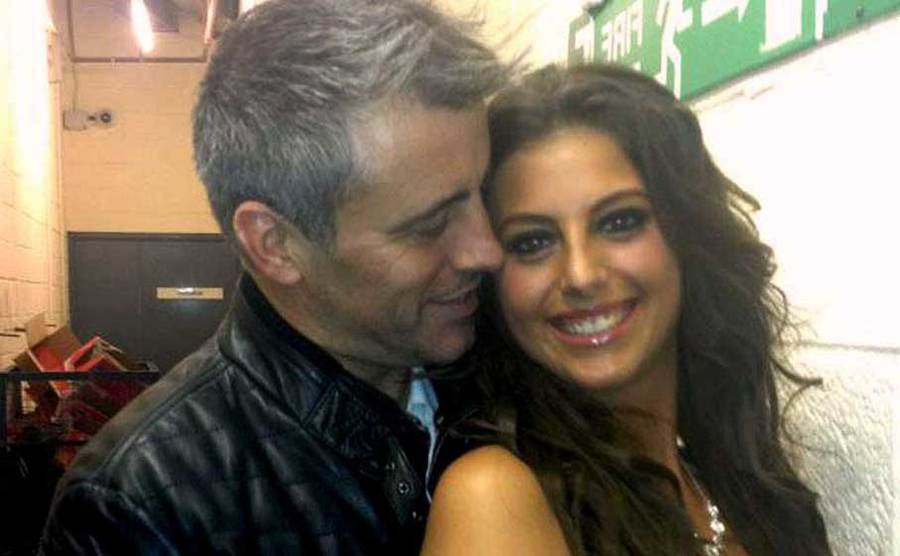 He admitted that drinking played a role in the incident. LeBlanc admitted, "If I had been sober, perhaps I would have acted quicker, but I was drunk. I know I was wrong." It was the final straw that ultimately led to the end of his marriage.
A Failed Marriage
Although LeBlanc and McKnight got a handle on their daughter's dysplasia, their relationship had already crumbled. After three years of marriage, the couple filed for divorce in 2006. Because he was at the peak of his fame, their divorce was discussed in every tabloid.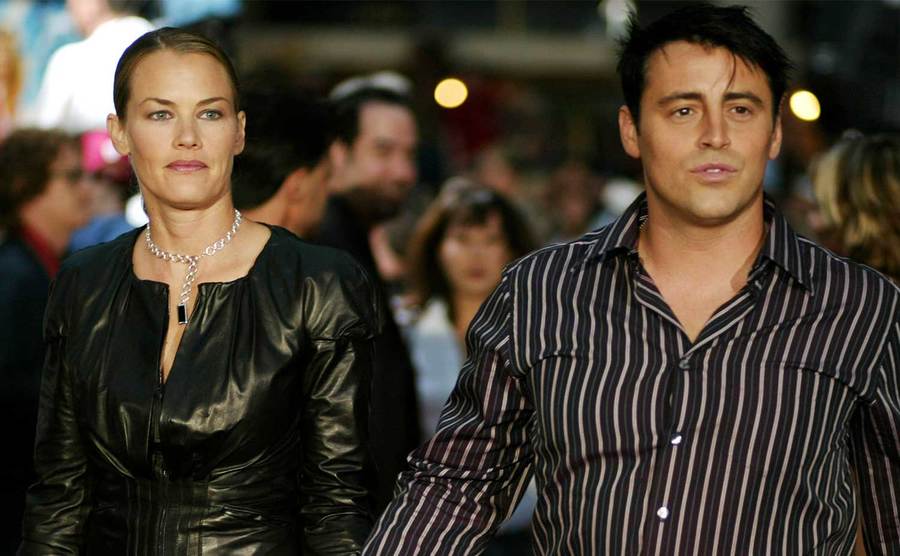 There was too much stress in their relationship, and it wasn't working. Everyone wanted LeBlanc to talk about the divorce and explain it, but he wanted to keep that part of his life private. The two separated amicably and got joint custody of Marina.
He Needed a Break
Marina started to outgrow her condition, but LeBlanc wanted to spend more time with her. When Joey ended, LeBlanc called his agent to hold calls for a year. He had been working for 12 years straight and needed a break from the limelight.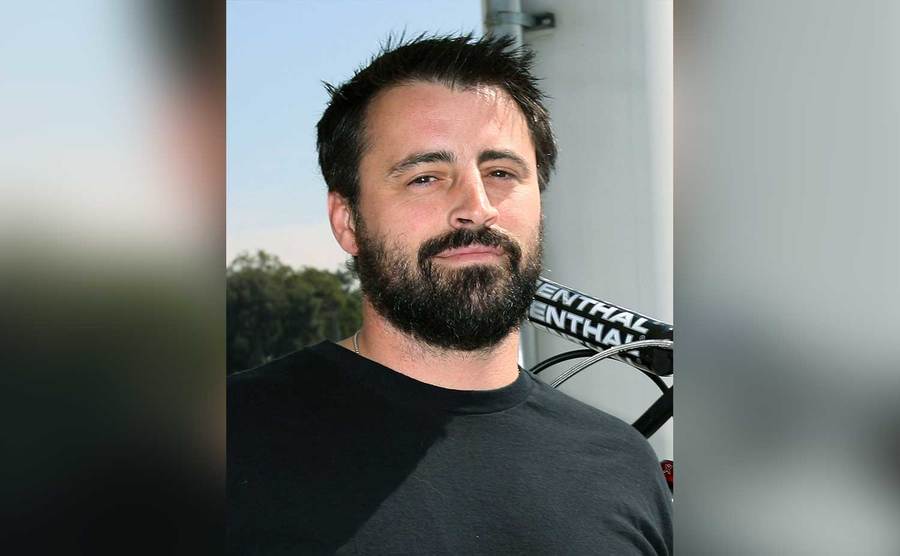 LeBlanc needed time to deal with the turmoil of his divorce. He felt burnt out and didn't want to have a schedule. Because he made almost $1 million per episode of Friends, LeBlanc was in the position to take some time off.
It Lasted Longer Than a Year
During his year-long hiatus, LeBlanc fell into the rhythm of leisure. He enjoyed a quieter life and barely left the house. One year quickly turned into two, then four, and he turned down offers to star in other sitcoms. LeBlanc spent those years on his ranch in Santa Barbara County.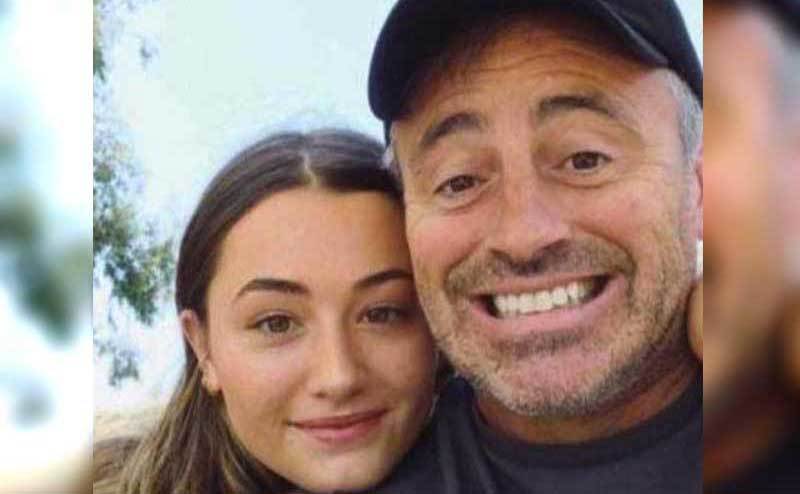 LeBlanc rode horses with his daughter and hung out with girlfriends. He cruised on mountain bikes and motorcycles, herded cattle, hunted pigs, and even cut his own hair. It was a quieter life than he was used to, and he loved it.
An Insurance Policy
LeBlanc liked the seclusion of his ranch. He didn't want to be in the public eye. He gave himself a mohawk as an insurance policy to stay out of the limelight because he didn't want to be seen like that. Although he enjoyed his break, others wanted him to work again.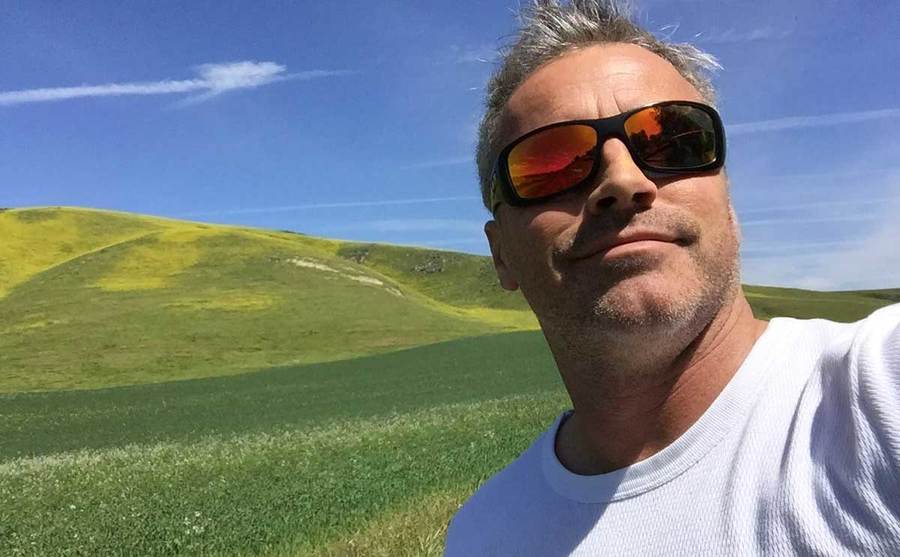 Friends co-creator David Crane and Mad About You writer Jeffrey Klarik hatched a plan to bring him back to acting. The two were creating a sitcom for the BBC that would become Episodes. They thought LeBlanc would be the perfect person to star in the show.
Return to Hollywood
Crane and Klarik wrote the show about LeBlanc's persona as a buffoonish actor starring in a crassly Americanized remake of a British sitcom. If LeBlanc turned down the offer, they would scrap the idea. In 2009, the duo called him and invited LeBlanc to lunch.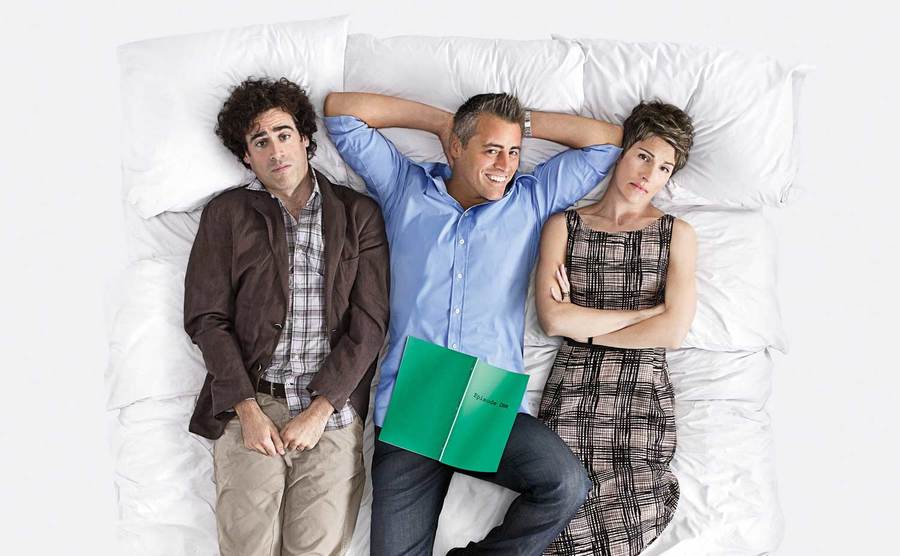 The two told LeBlanc about the first season, and he surprisingly liked it. He didn't mind being the brunt of the joke and only questioned how closely the show would mirror his life. LeBlanc wanted to clarify that the character was just the public perception of him.
He Had Fun With It
Once LeBlanc understood the idea, he was excited about it. The three began brainstorming his character over lunch. In a nod to the fuss surrounding his million-dollar-a-week Friends paychecks, LeBlanc pitched the idea that his character would have billions and a personal jet like Bill Gates.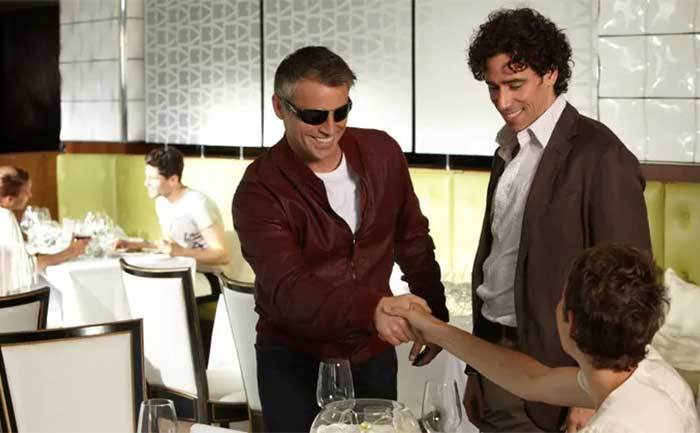 LeBlanc clarified that it wasn't his idea to make his character well-endowed in the nether region. Although the amount of LeBlanc in his character varies per story, inspiration came from many aspects of his life. It was a lot of fun to film and create.
He Trusted Them
LeBlanc admitted that he only signed on to star in Episodes because of his friendship with Crane and Klarik. He said, "I feel a sense of security with them. If it was someone I had never worked with before, I would never have said yes to this."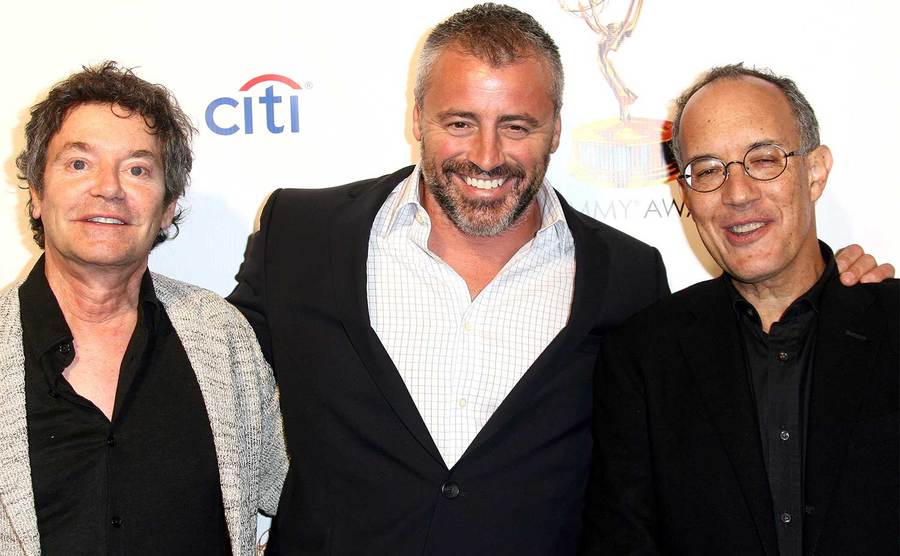 Working with Crane and Klarik made LeBlanc feel nostalgic because they worked with him on Friends, making it seem like Friends wasn't really over. Working on the series also allowed LeBlanc to show another side of himself. His character was kind, intelligent, and crass.
He's Not Dumb
Although his character was always thought of as the dumb one, LeBlanc insists Joey was not dumb. The actor told the Hollywood Reporter, "For me, he was never 'dumb;' he was always just incorrect. He had his own sort of parallel-universe stream of logic."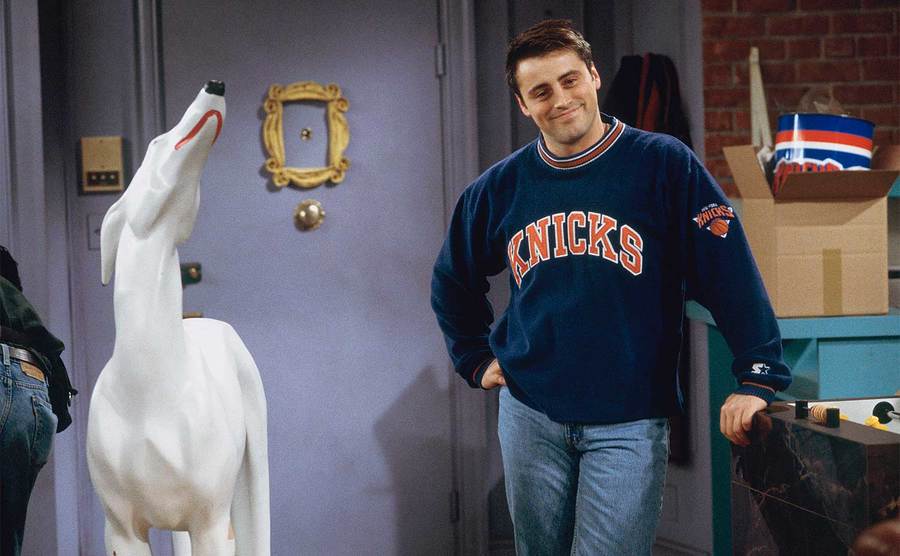 LeBlanc's thoughts on the character make sense because Joey operated in his own reality, usually failing to understand the basics of adulthood. Although LeBlanc didn't think the character was dumb, the reputation caught on, and people started to believe LeBlanc was also unintelligent.
People Made Assumptions
After playing Joey for many years, people started to believe LeBlanc was as dumb as his character. He said fans would approach him on the street and speak slowly because of Joey. To show people he could do more than that, LeBlanc made his character on Episodes pretend to be dumb.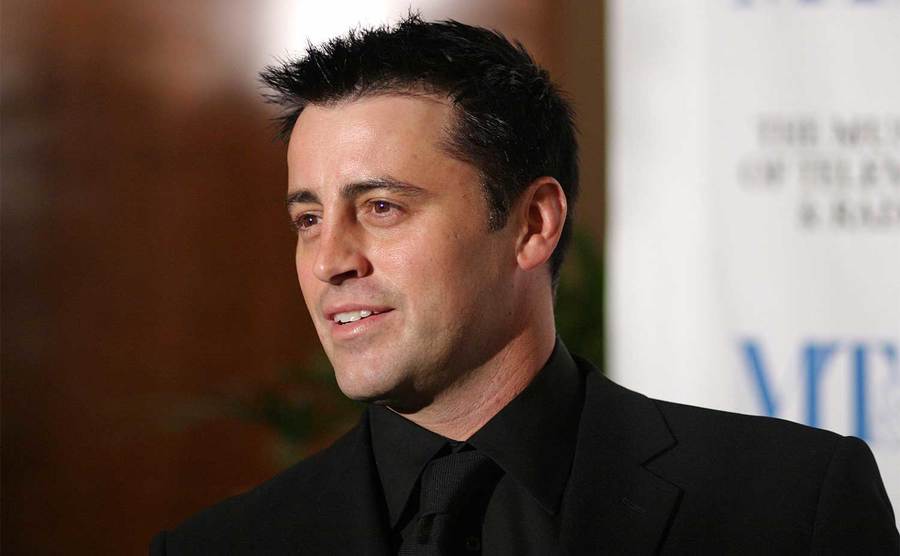 He shared: "We said, 'Let's make 'Matt LeBlanc a guy who uses that thing where people assume he's dumb to manipulate situations to his advantage whenever he wants… I don't do this in my personal life. Honest to God."
He Was Committed
In the early years of Episodes, LeBlanc said he would stay committed to the show "for as long as David and Jeffrey want to do it." He starred in the BBC series from 2011 to 2017, earning himself a Golden Globe Award for Best Actor in a TV series in 2012.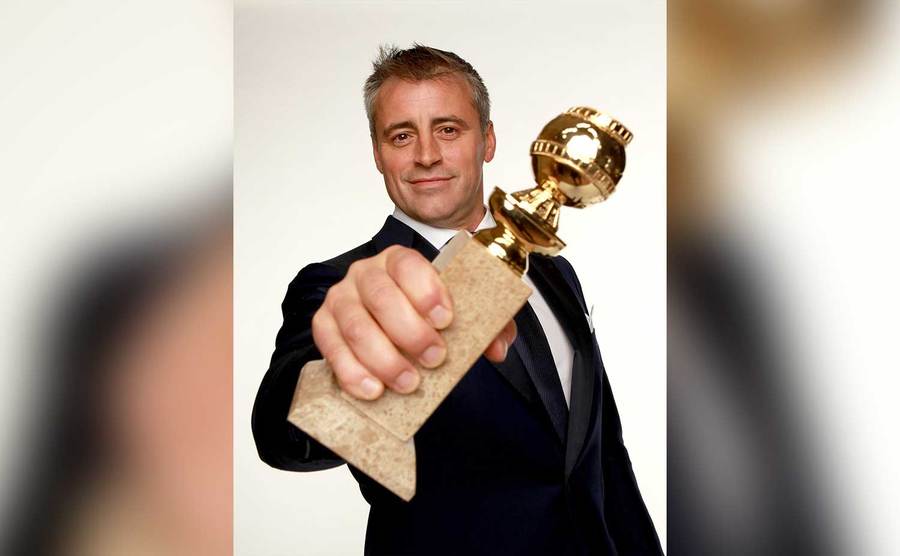 LeBlanc also earned four Emmy nominations for his work in the series. Simultaneously, LeBlanc was working on other projects, including a guest role on an episode of Top Gear in 2012. While filming the episode, LeBlanc met the show's producer, Aurora Mulligan.
A New Role and a Budding Romance
Four years after his one-episode appearance on Top Gear, the BBC announced LeBlanc would be the show's new host. He signed a two-year contract, and around the same time, romance rumors swirled about him and Aurora Mulligan after they were seen out on a date.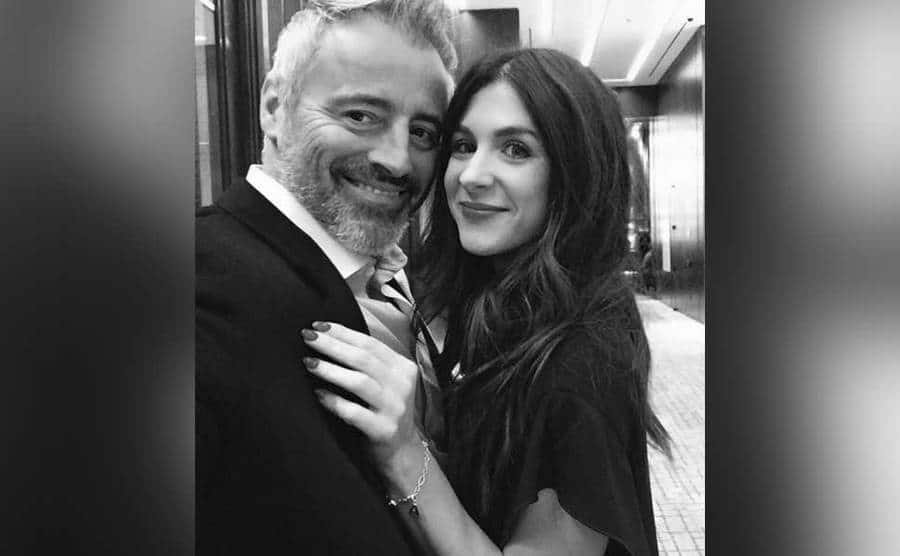 Although LeBlanc decided to retire from his hosting duties in 2018, he and Mulligan decided to stay together. They only went public with their relationship at the UK launch party for Top Gear in 2018. Despite their large age gap, the two quickly fell for each other.
Is Matt LeBlanc Married?
After nearly six years together, LeBlanc and Mulligan ended their relationship. When he stopped hosting Top Gear, he moved back to LA. However, Mulligan was based in the UK. The two loved each other, but they weren't able to spend much time together.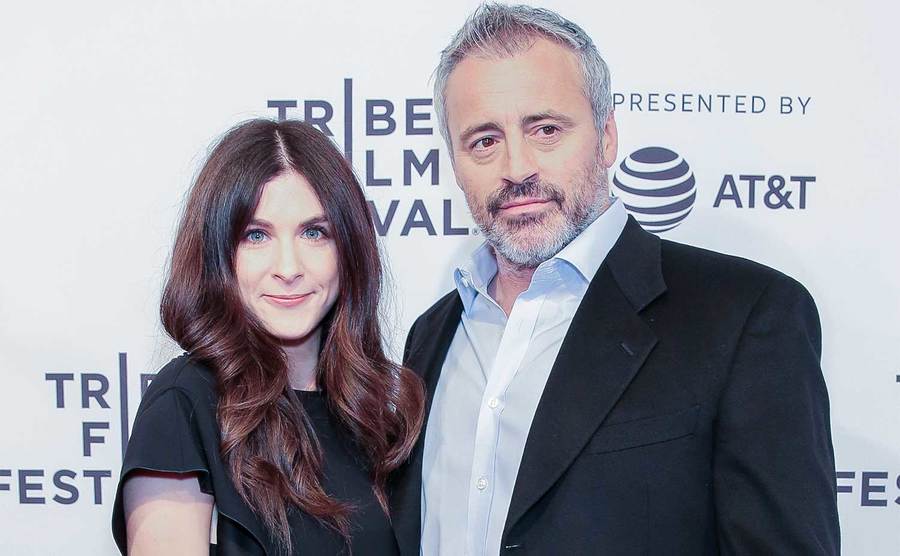 The two broke up in 2020 but waited till 2022 to announce their split. Their breakup was low-key and private. LeBlanc and Mulligan appreciated being able to deal with their feelings out of the public eye. Since the breakup, LeBlanc has not been in a relationship with anyone else.
He Moved On
LeBlanc enjoyed hosting Top Gear, but he said, "The time commitment and extensive travel takes me away from my family and friends more than I'm comfortable with." He was ready to move on to focus on another project that he had been filming since 2016.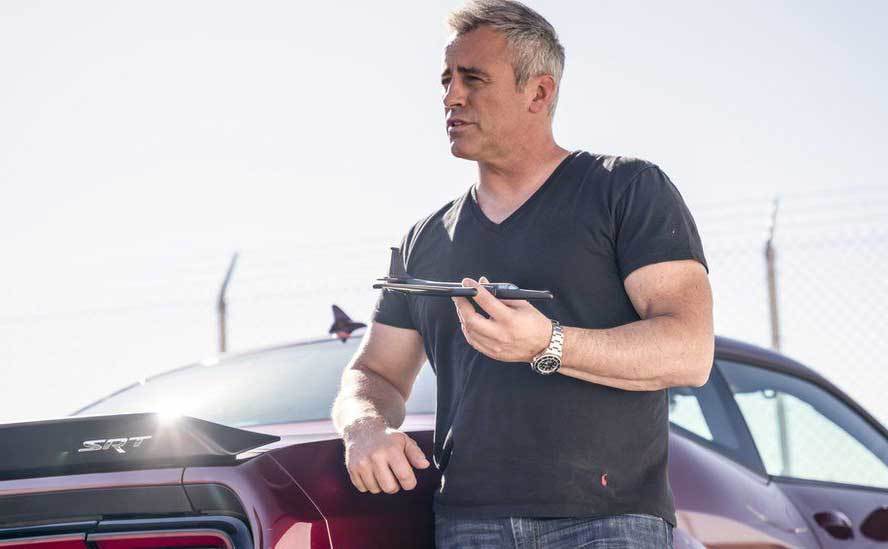 In 2016, LeBlanc landed the lead role of Man With a Plan on CBS. Without his hosting duties, he had more time to focus on filming the show. The show starred LeBlanc and Liza Snyder as a married couple dealing with the challenges of parenting and career changes.
It Didn't Test Well
Initially, Jenna Fischer, aka Pam Beesly from The Office, was hired to play LeBlanc's on-screen wife. The two filmed a pilot, but it didn't test well with focus groups because people couldn't envision Pam Beesly marrying Joey Tribbiani. They couldn't get audiences to see outside their iconic characters.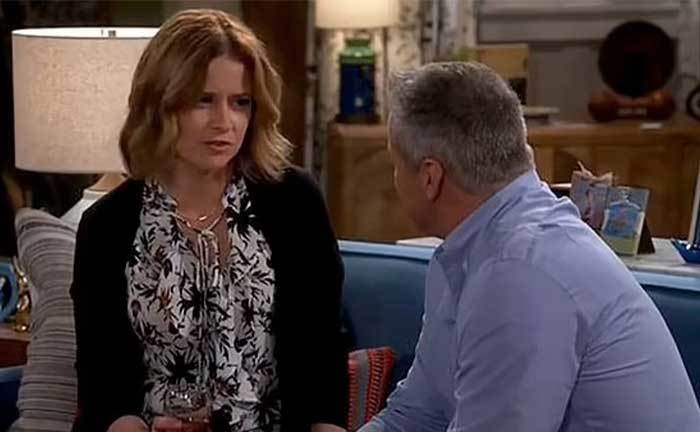 Fischer was told the show would move on without her, and Snyder replaced her. She wasn't upset, but tabloids claimed she and LeBlanc didn't get along. She was more annoyed about the rumors than about being fired. Ultimately, she understood the reasoning, and everything was fine with LeBlanc.
His Daughter Is Better
Although LeBlanc's daughter Marina was sick as a baby, she grew out of her condition. Dysplasia can hinder the ability to talk, but LeBlanc said his daughter has a beautiful voice. He has made sure to be there for her as much as possible throughout her childhood.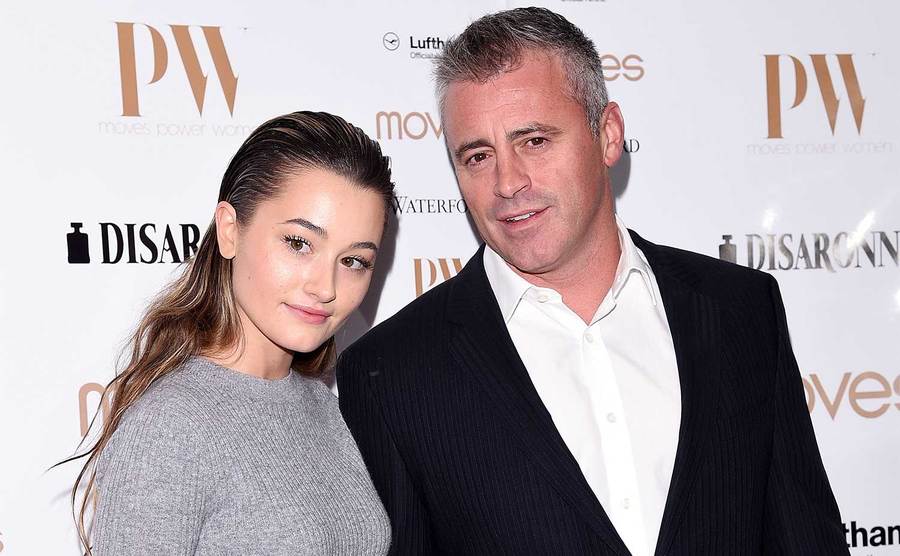 LeBlanc worried his daughter wouldn't survive as a baby, so he has always dedicated his free time to her. He might be neighbors with Kiefer Sutherland and Oprah Winfrey, but he prefers to host week-long sleepovers for his daughter and her friends rather than socialize with stars.
Very Different Than His Childhood
While he has given his daughter a privileged life, LeBlanc's childhood was very different. When he was a baby, LeBlanc's parents divorced, and his father left. His mom, Patricia, raised him in a small apartment outside of Boston. LeBlanc didn't meet his father until he was eight.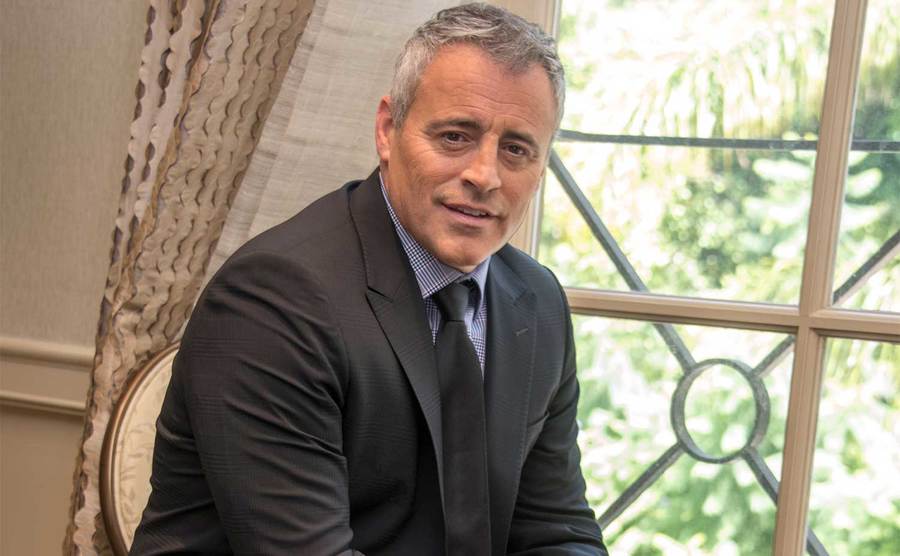 His mom had to work long hours to pay the bills, so LeBlanc spent much of his time outside. He sometimes found himself in trouble because there was no one to supervise him. LeBlanc and his father never formed a close bond, even when they met each other.
Bad Blood
LeBlanc always had lingering resentment towards his father, Paul, because he wasn't around for his childhood. The two don't speak because Paul sold stories about LeBlanc when he became famous. His father claimed LeBlanc would "make out" with Jennifer Aniston while she was married to Brad Pitt.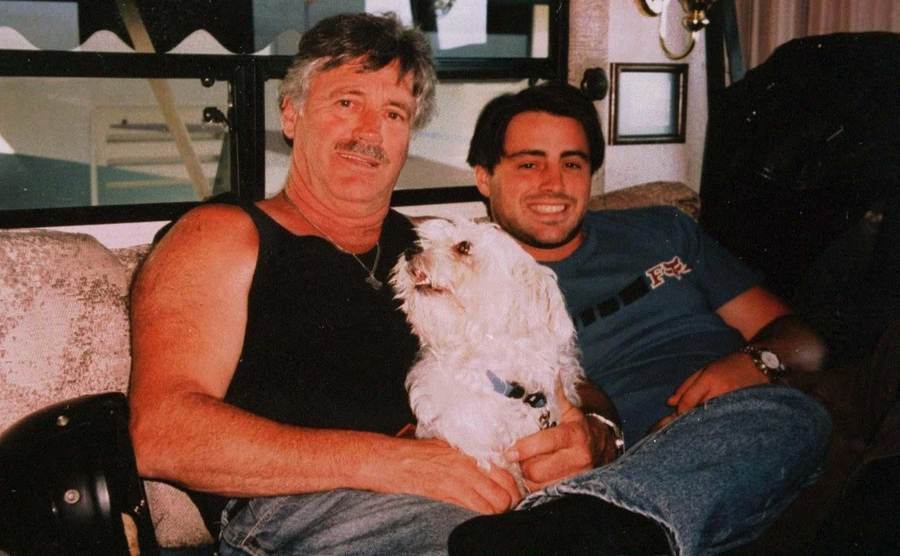 The stories were fiercely denied, and LeBlanc, Aniston, and Pitt knew they weren't true. It made LeBlanc angry that Paul tried to use his fame to make money. While they didn't get along, the two shared some similarities.
A Lady's Man
Both Paul and LeBlanc seem to share an insatiable appetite for the opposite sex. LeBlanc was only married once, but his father has wed several times. LeBlanc said, "My dad has been married eight, nine, ten times. He's a lady's man. Now he's old, and I don't talk to him."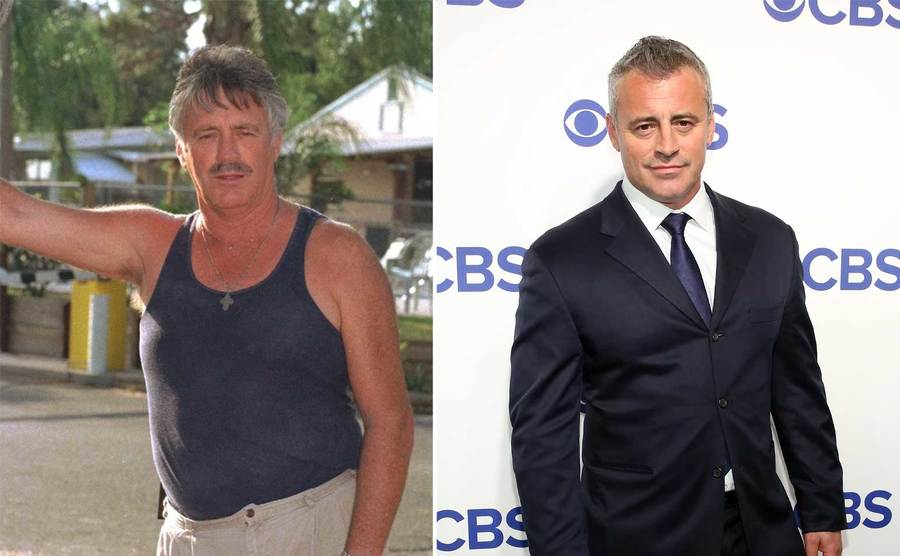 LeBlanc may not have been married as many times, but he has had many girlfriends. Besides McKnight and Mulligan, LeBlanc has been linked to several women, including Holly Magrath. The two were rumored to be hooking up.
Famous Flings
Before he married McKnight, LeBlanc was linked to other famous ladies. Former Real Housewives of Beverly Hills star Brandi Glanville revealed she went on a date with LeBlanc in the '80s, but it didn't work out. He also dated Teri Copley in the late '80s as well.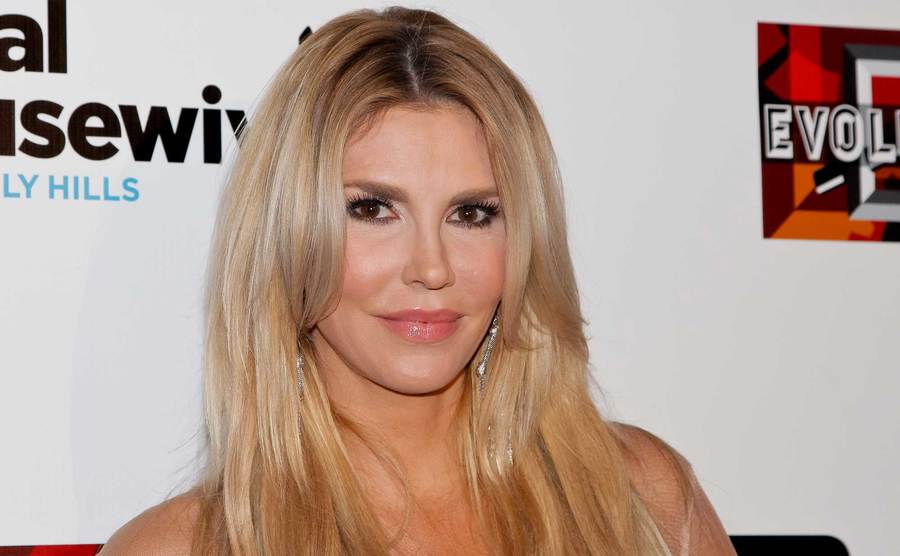 Shortly before he was introduced to McKnight, LeBlanc was rumored to be dating Kate Hudson in 1996. She was only 17 at the time, which would have made their relationship quite scandalous. LeBlanc was also in a relationship with Andrea Anders after his divorce.
He Stays in Touch
When LeBlanc married McKnight, he became the stepfather of her children, Tyler and Jaquelyn. Although the couple divorced in 2006, he made sure to keep in contact with her kids. Tyler followed in LeBlanc's Hollywood footsteps, not by acting but by working in a recording studio.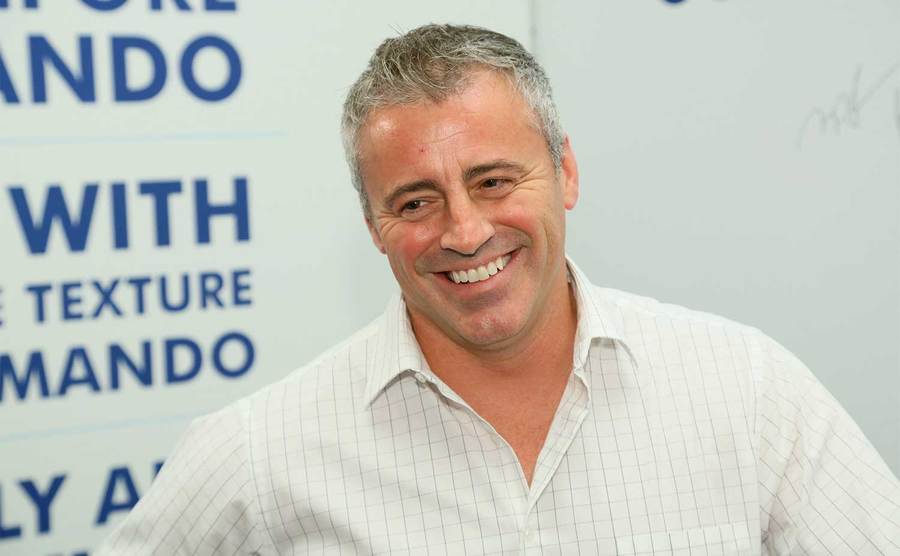 Meanwhile, Jacquelyn followed in McKnight's footsteps by pursuing a career in the fashion industry. She attended FIT to study fashion design. LeBlanc said he was proud of his stepdaughter, sharing, "She's a really hard worker, and I'm proud of her. She's doing fantastic."
A Need for Speed
When LeBlanc isn't acting, he spends time focusing on his love of cars. LeBlanc is a dedicated Formula 1 enthusiast. He has significant knowledge of life behind the wheel and has even raced on a track. His love of cars helped him land the hosting role on Top Gear.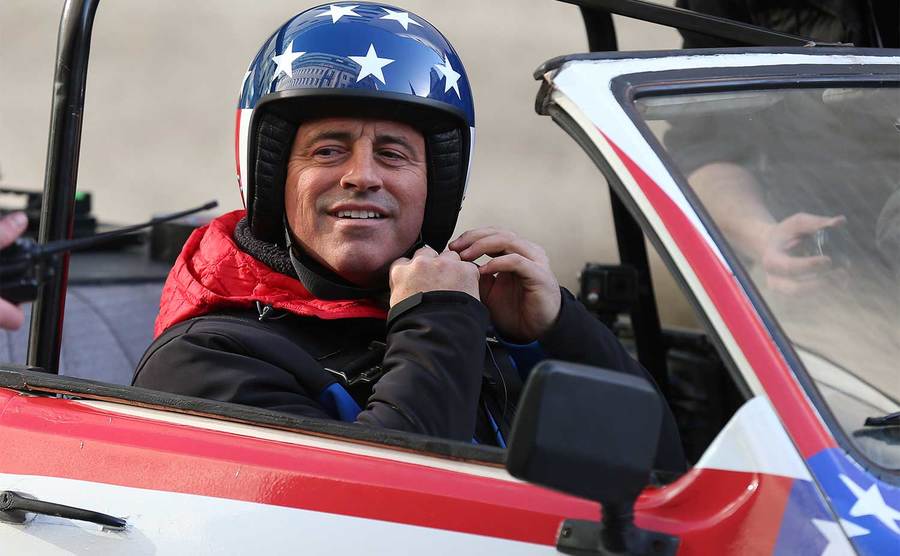 Although he isn't hosting the show anymore, LeBlanc hasn't abandoned his passion. He has a collection of fast cars to take to the race track. LeBlanc's garage is home to a Ducati 1299 Superleggera, Suzuki GSX-R, two Ferraris, a few Porsches, and some vintage vehicles.
How Much Is Matt LeBlanc Worth?
As of 2022, LeBlanc is worth about $85 million. He has earned millions from his many roles despite taking a five-year acting hiatus. During the first season of Friends, LeBlanc earned $22,500 per episode. His salary increased as the seasons continued until he earned $1 million per episode.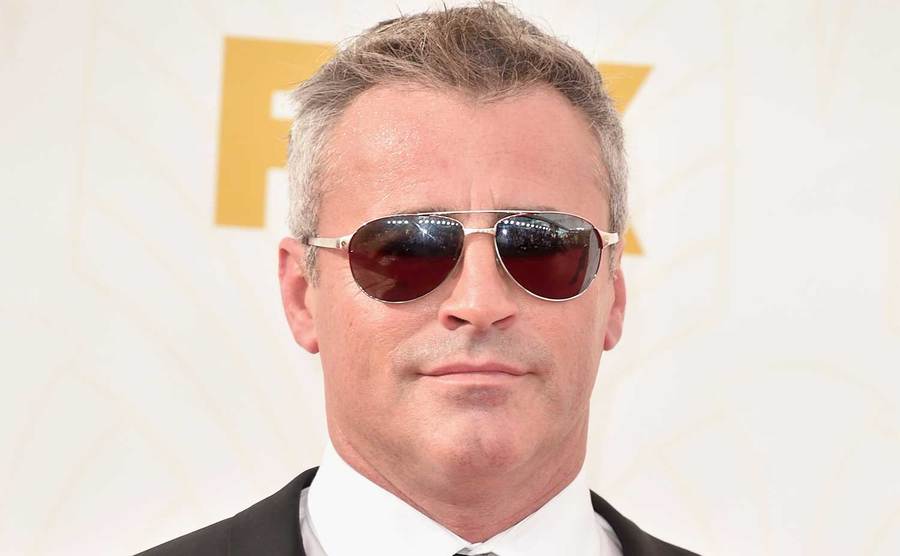 As Joey, LeBlanc made about $90 million for ten seasons. Although the series ended in 2004, LeBlanc earns money from the show's royalties. It has been reported that each cast member can earn $10-20 million in royalties each year. Reruns of Friends are always on TV, so he rakes in the money.
He's Okay With the Association
When LeBlanc looks back on his career thus far, he doesn't think of Friends as the "f-word." LeBlanc appreciated his time on the series and wouldn't change the past. Some actors don't like to be pigeonholed because of a character they played for several seasons, but he embraces it.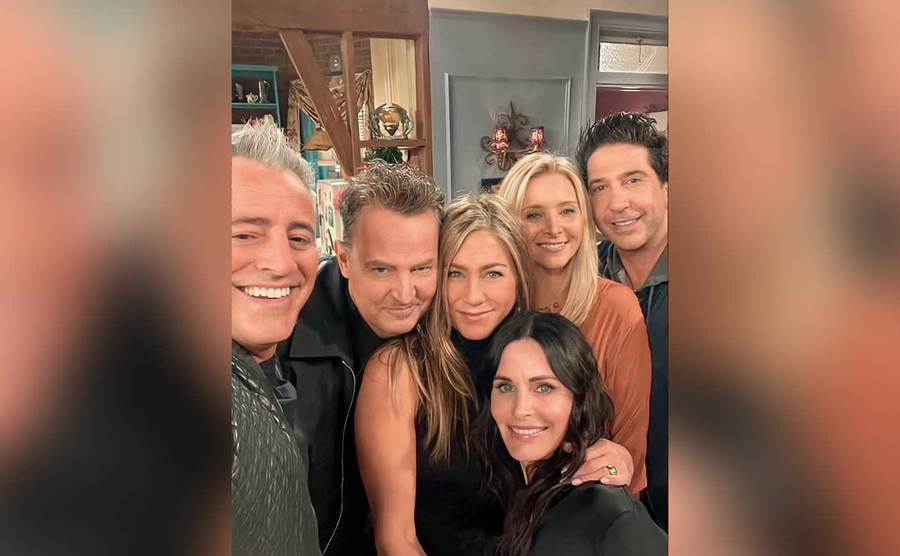 LeBlanc understands that he couldn't spend ten years playing an iconic character and not have that remain in people's heads. Everyone will always associate him with Joey, but that's okay with him. It gives LeBlanc more motivation to show he is a more complex actor.