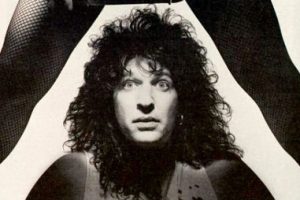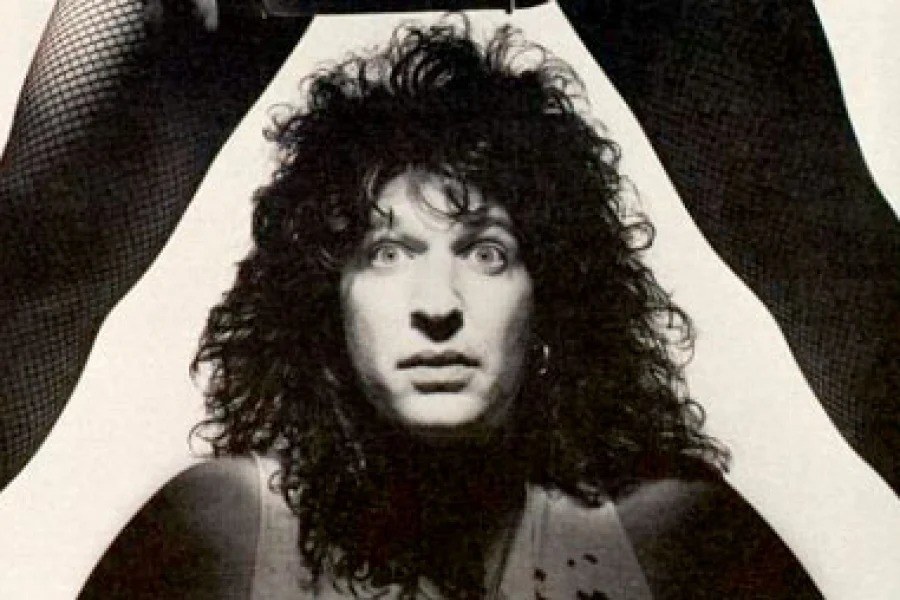 Howard Stern: The Good, the Bad, and the Ugly Side of the King of All Media
By Yuri S.
---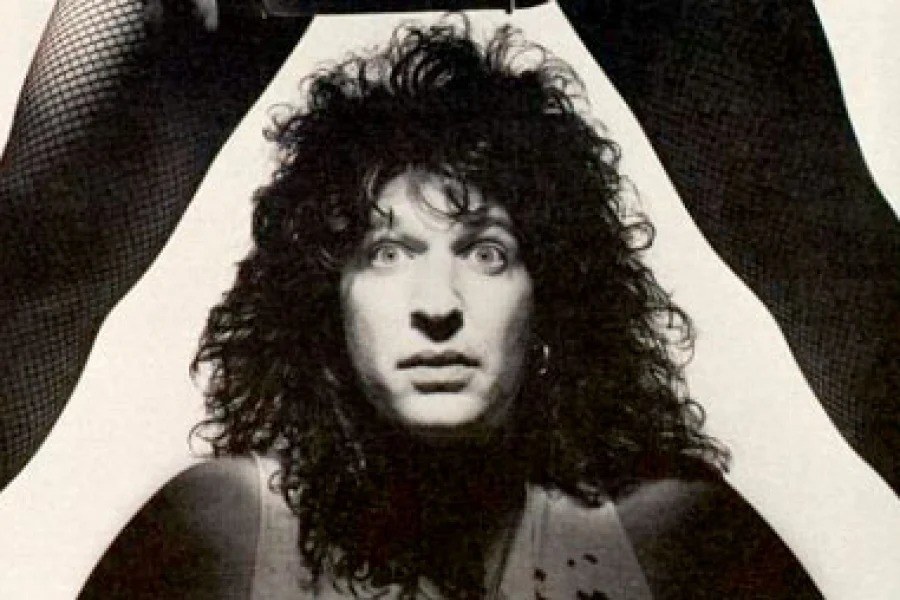 Stern has always been carefree. He's that guy who doesn't sugarcoat anything and is perfectly blunt. It's the personality that made him enjoy a successful career in radio. Ask Stern, and even he agrees that he didn't realize he would gain notoriety and become famous. But, his wife saw something in him that others didn't.
And she has had an enormous influence on him. Sounds good, right? Okay, but Stern was also a total jerk. He has bullied and offended many people through the years. But he's a lucky guy, too. How else would you explain the fact that he still has a lot of devoted fans?
The Unimaginable Things We'll Tell You
Even Stern had no idea what success he would enjoy. His wife's unique role in unraveling his life's events remains a mystery. While venting his rage and frustration, he bullied a lot of people. Fortunately for him, despite his despicable behavior, he has a sizable fanbase.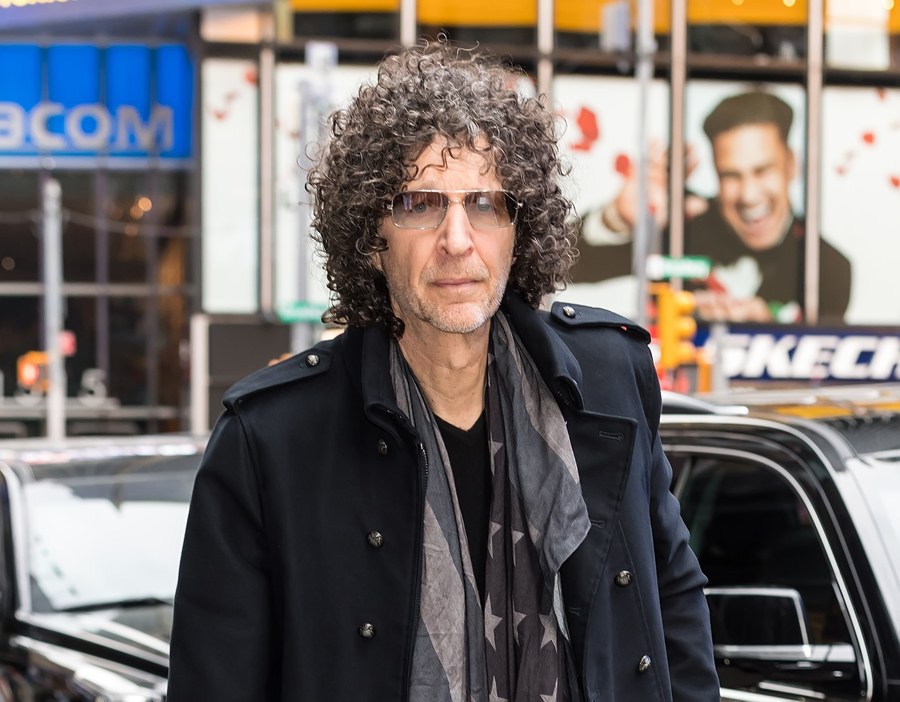 His devoted fans have remained faithful to Stern and his shows throughout the years. However, some shocking discoveries have been made about his life and the things he has done, and we couldn't be happier to be the ones to share them with you! We're ready when you are!
Alison, Stern's First Wife
Stern met his first wife, Alison Berns, at Boston University through a mutual friend. Alison had captured his heart, and according to Stern, he knew she'd be his wife within a week. They married in 1978 at Temple Ohabei Shalom in Brookline, Massachusetts, when they were both 24 years old.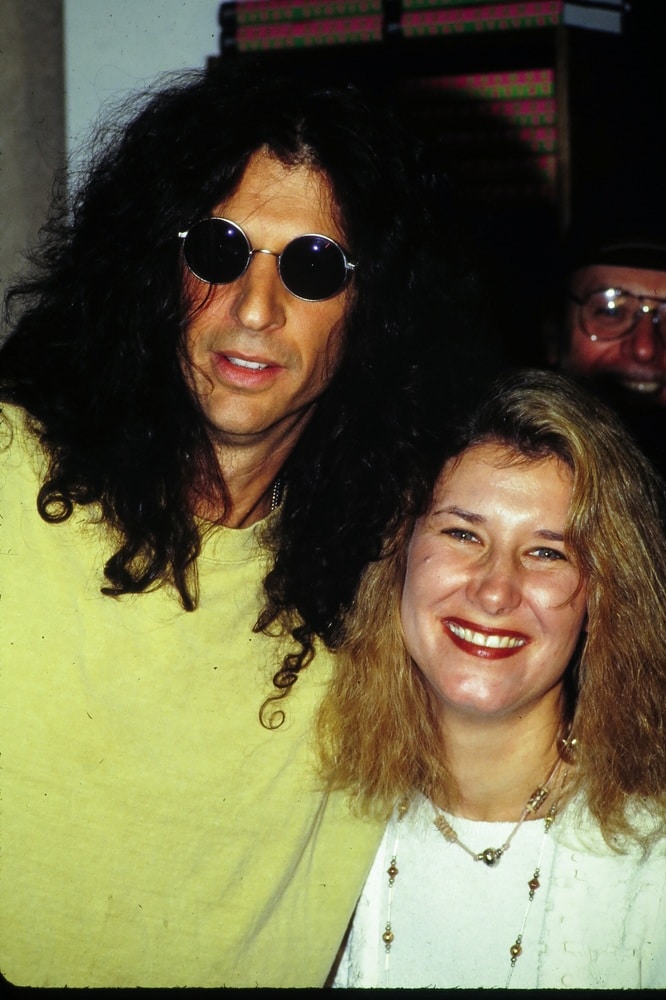 Unfortunately, the pair ended their relationship in 1999 before divorcing amicably in 2011. Stern blamed his work for the couple's divorce. He acknowledged being "totally neurotic and sort of consumed with work" and that he saw work as "the most important thing and the only thing."
Stern Has Three Daughters
Stern and Berns had three daughters, Emily Beth, Debra Jennifer, and Ashley Jade. They also practiced transcendental meditation. Emily, an actress and singer, blames her father for her single status at the age of 35. She stated that Howard's "emphasis on sexuality [in his career]" kept her "out of the dating ring."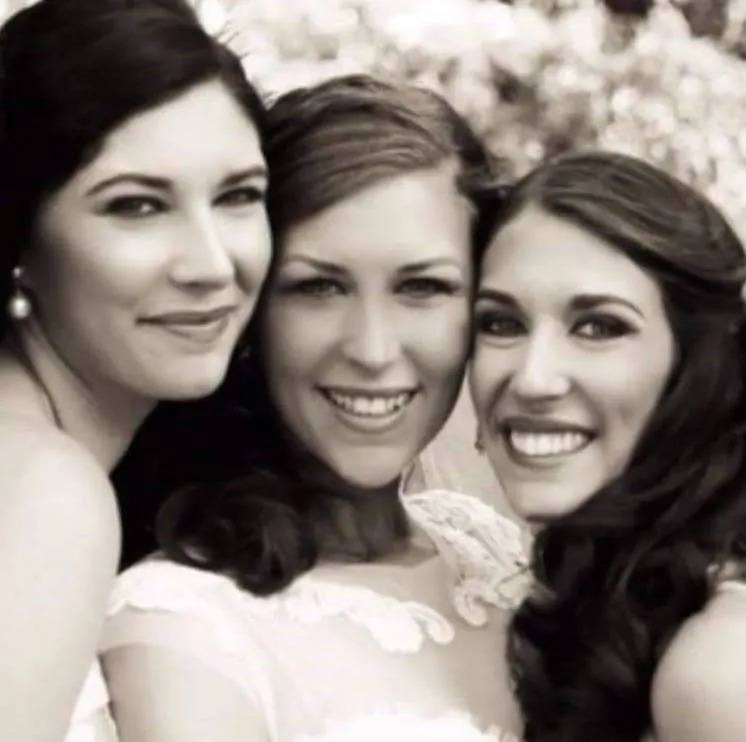 "I believed that my parents were very much in love," Emily says. "I felt like the divorce came out of nowhere. I thought that sacred bond was so strong…and then he marries a model." She is referring to his second wife, Beth Ostrosky, who is 18 years his junior.
So, Who Is His Second Wife, Beth Ostrosky?
After his first marriage ended, Howard dated actresses and models Robin Givens and Angie Everhart. Then, he began dating Ostrosky, a TV host and model who subsequently became his second wife. Before getting engaged on February 14, 2007, the couple had been dating for seven years.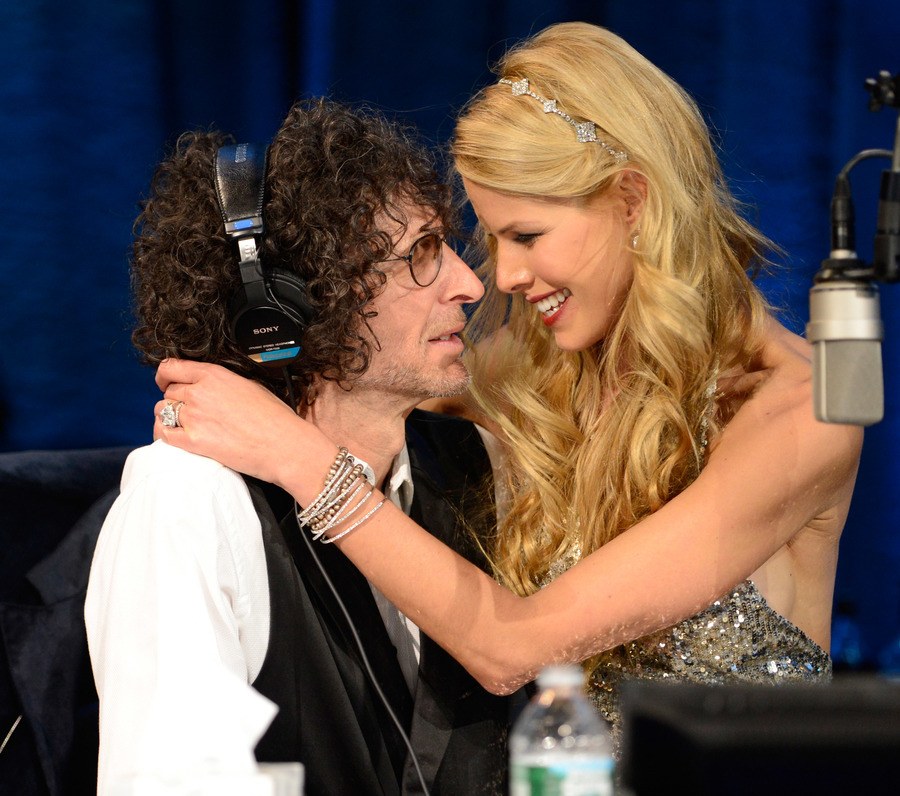 Stern and Ostrosky married in 2008 at New York City's Le Cirque restaurant, and the ceremony was officiated by Kelly Ripa's husband, actor Mark Consuelos. Ostrosky is 18 years younger than Stern, yet the couple is still together today. They love animals and have reportedly fostered and adopted 75 cats.
Emily Is a Stern Woman
Emily Stern, Howard's eldest child, is quite honest about her relationship with her father, which she sees as "unhealthy." It goes without saying that she has some harsh criticism for how her father raised her and her sisters. "My dad always instilled in us, 'Everybody's watching you,'" Emily said.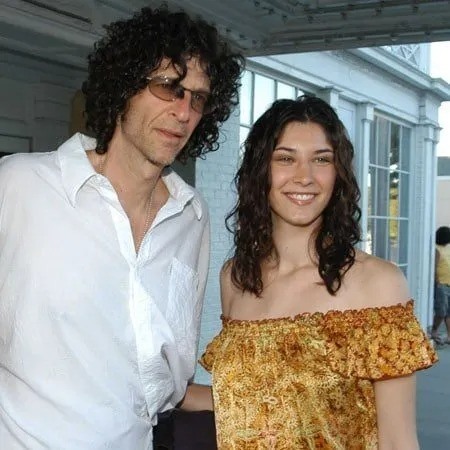 Despite Howard's claim that it was for their own benefit, she sees his warnings as narcissism, stating, "I was alone. The belief that we were so different made it unhealthy. Maybe because he was disconnected from the world, he experienced so much shame about who he was."
Suspended From a Radio Channel
Howard Stern has been on the radio for over 40 years. We've heard him on many radio stations. But, he was fired from Clear Chanel Communications in 2004 after broadcasting obscene material. "Clear Channel drew a line in the sand today with regard to protecting our listeners from indecent content."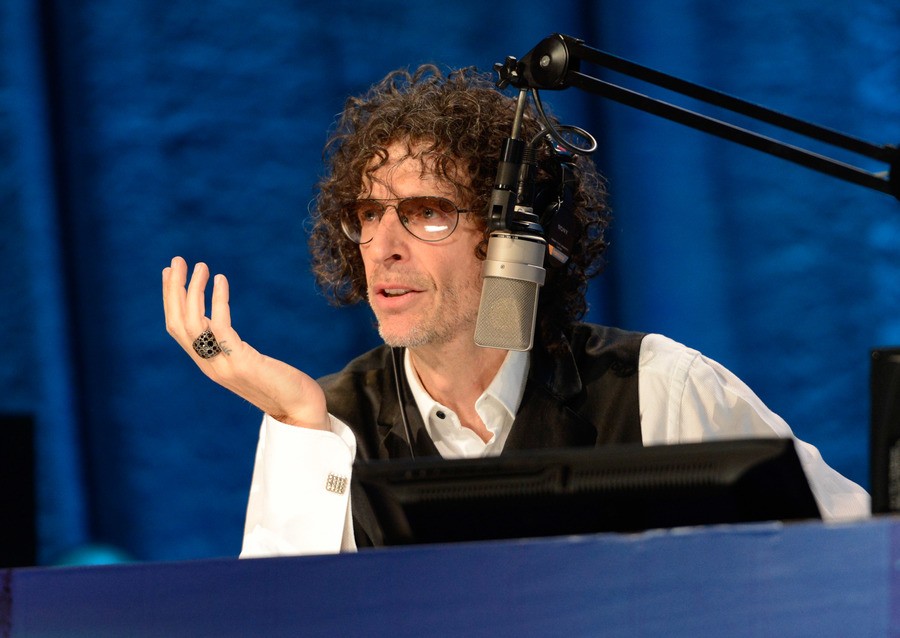 "And Howard Stern's show blew right through it," John Hogan, the radio's president, stated. Stern's interview with Rick Salomon about his controversial tape with Paris Hilton contained sexually explicit stuff that cost him his job and credibility. Their thorough description of the content resulted in a $495,000 fine.
As One Door Closes, Another Opens
Following his dismissal from Clear Channel Radio in 2004, Stern announced that he would be heading to Sirius Satellite Radio for a five-year, $500 million contract. Sirius is a subscription-based satellite radio service; hence, it is exempt from the FCC's broadcast laws, meaning Stern can say whatever he wants while live on the show.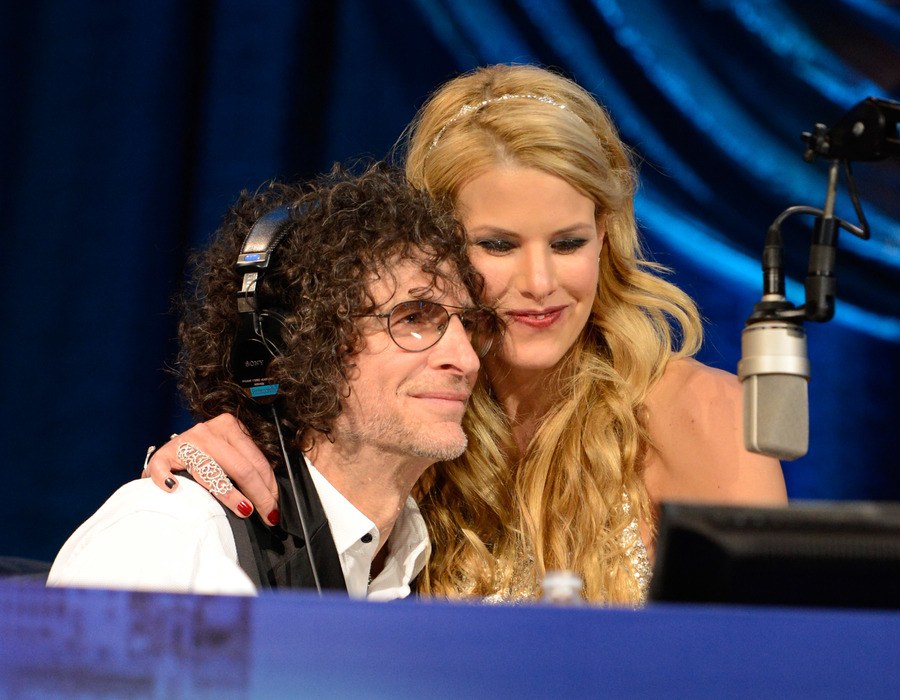 Penalties and other consequences wouldn't be an issue with Sirius. Given Stern's personality, the change was clearly advantageous to him. And, because of his popularity, it was also ideal for the satellite radio station. Despite this, he still caused an uproar with management regarding his paycheck.
He Hurled Discriminatory Words at Spaniards and Selena
In 1995, Stern created one of the most contentious issues for himself. He mocked Tejano queen Selena Quintanilla and her songs after her death. "Spanish people have the worst taste in music.… This music does absolutely nothing for me. Alvin and the Chipmunks have more soul," he said.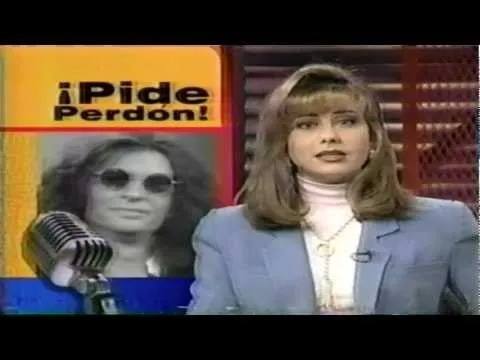 His racial remarks infuriated Selena's supporters, prompting Hispanic officials in Texas to boycott all the radio stations that broadcast Stern. He apologized for his cruel words before a warrant was issued for his arrest. It was too late to make up for disrespecting the passing of a well-known musician.
Making Money and Paying Fines
Stern went too far and was unconcerned by his improper behavior. Not only was he in trouble, but an arrest warrant was issued due to his belligerent conduct. The Federal Communications Commission (FCC) penalized the stations that broadcast "The Howard Stern Show" for $2.5 million between 1990 and 2004.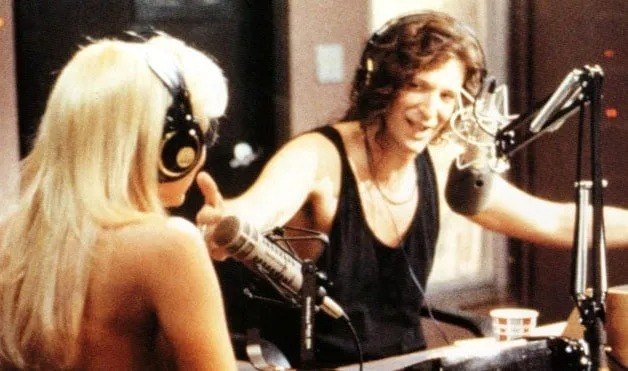 With these occurrences, Stern became America's most-fined radio presenter. Not a great record, thanks to his disrespectful attitude. Stern didn't believe the problem was his. He faulted President George W. Bush's administration for broadening the FCC's authority to fine him in 2004. Nonetheless, the sanctions were warranted.
A History with Illegal Drugs, Too?
Stern's fascination for illegal substances prompted him to experiment with Quaaludes and LSD in the 1970s. In an interview with the iconic rock band Aerosmith, he openly admitted to using illegal narcotics. "I hadn't done drugs in a long time, and then I started smoking some weed," he confessed.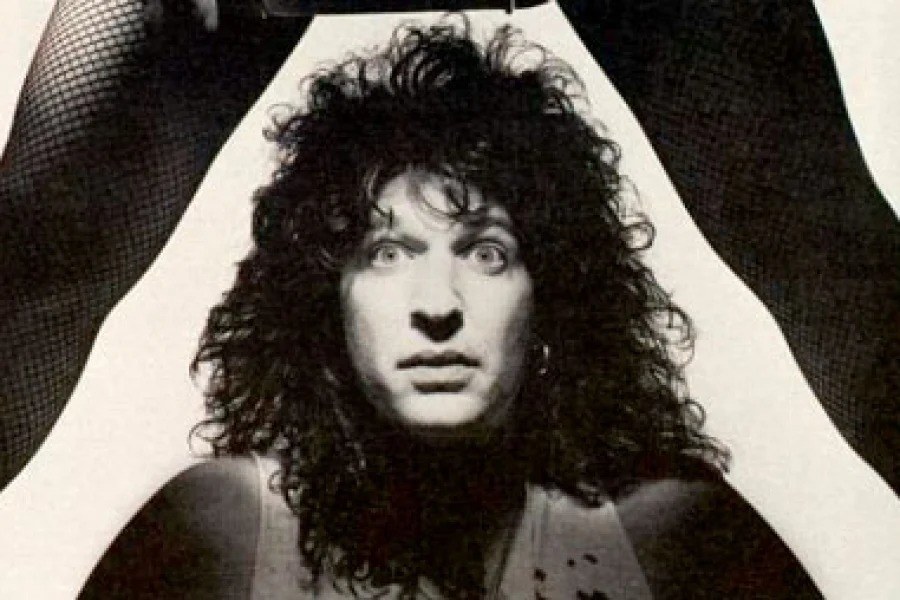 "Well, I'll tell ya, what happened with me is, you know, I figured, well it's been like 20 years since I smoked weed, and weed was not very powerful back then," he continued. A nightmare trip while high on LSD pushed him to stop using the illegal narcotics.
Some Success Stories for Stern
July 1990 heralded the beginning of Howard Stern's era. During this time, he was hired to host his own show, "The Howard Stern Show," on WWOR-TV. The Saturday night variety television show aired in 65 regions within the United States and regularly outperformed "Saturday Night Live" in the ratings.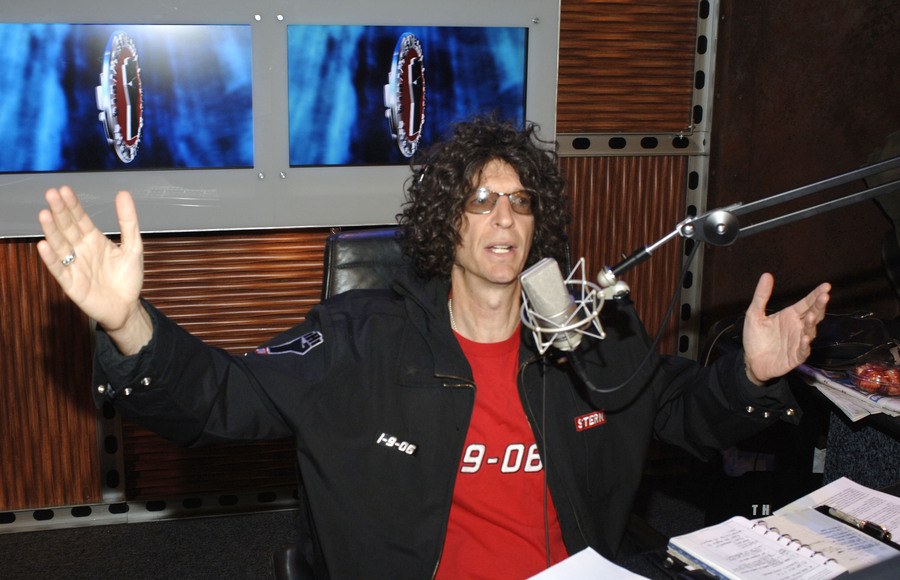 Stern's worldwide acclaim earned him the moniker, "King of All Media." However, the show was canceled after two years and 69 episodes due to escalating fines for inappropriate material. Stern didn't let it go unchallenged, organizing a protest against the FCC by releasing a collection of his filthy radio segments.
He Is Also an Author
When he's not being an opinionated and abrasive radio broadcaster, Stern writes, and he's an accomplished author. His two books, "Private Parts" and "Miss America," were both New York Times best-sellers. His first book, "Private Parts," was an instant hit, as the first batch sold out within hours after its release.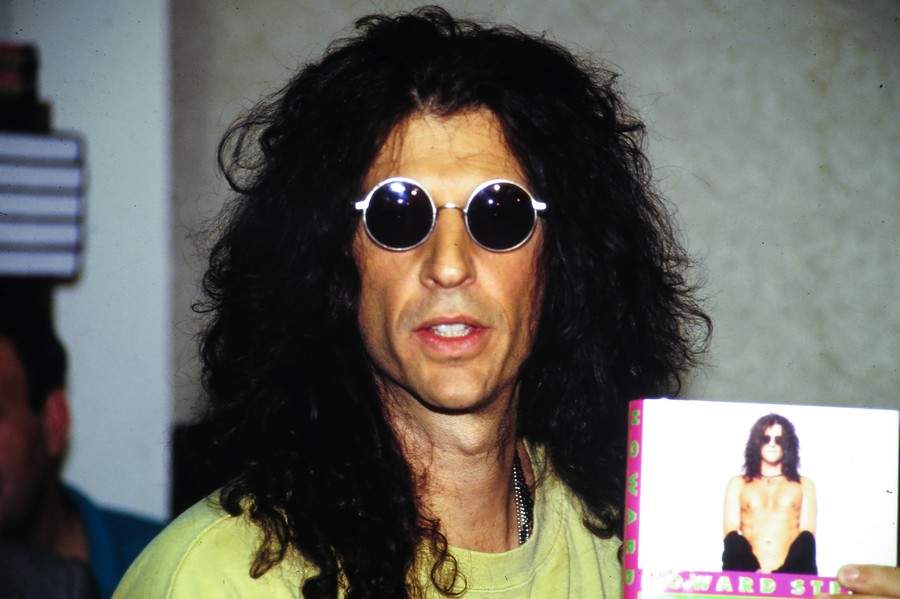 Stern called his writing experience "the most challenging thing I've ever done in my career." It just goes to show that, despite his big tongue, Stern is a well-known talent in both radio and books. To be fair, his direct personality serves him far more than it hinders.
Miss America – The Story
In 1995, Stern signed a $3 million deal with ReganBooks to publish his second book, "Miss America." Stern's cybersex adventures, as well as his secret meeting with Michael Jackson, were among the themes explored in the New York Times best-seller. He explained the title of his book.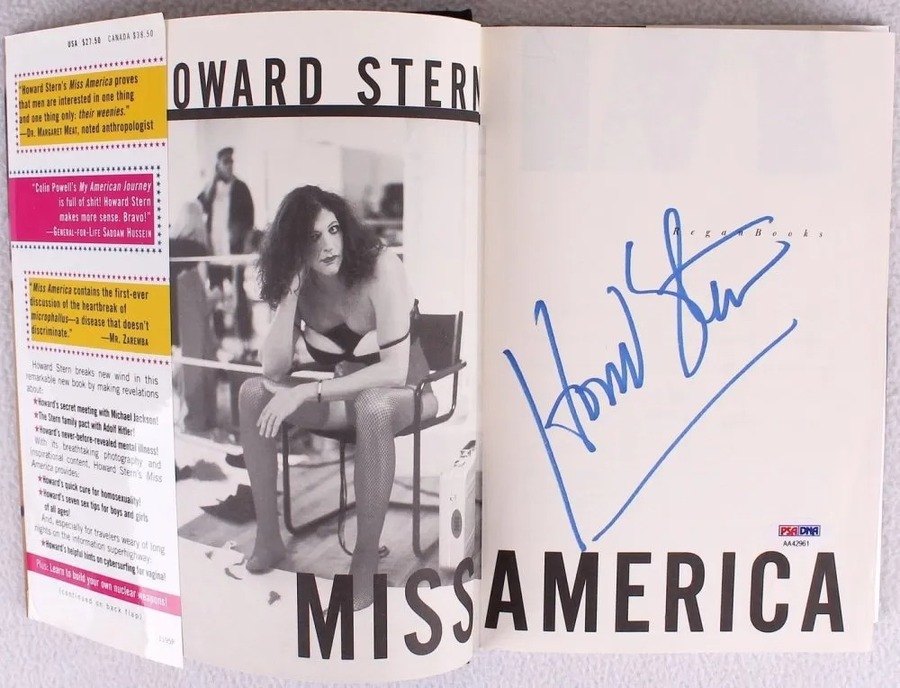 "When I was…in high school…My parents were disgusted by me. I had started this growth spurt. I looked like a big, hairy pencil…My father would look at me, and I'd be in my underpants. He'd looked down at 'his son who was sprouting with facial hair,' and he'd go, 'Oh, look. There's Miss America.'"
Howard Stern for Governor
Stern declared his intention to run for Governor of New York in 1994. His political objectives included the elimination of highway tolls in order to enhance traffic flow and the reinstatement of the death sentence. But he withdrew after being mandated to provide his full home address and personal finances.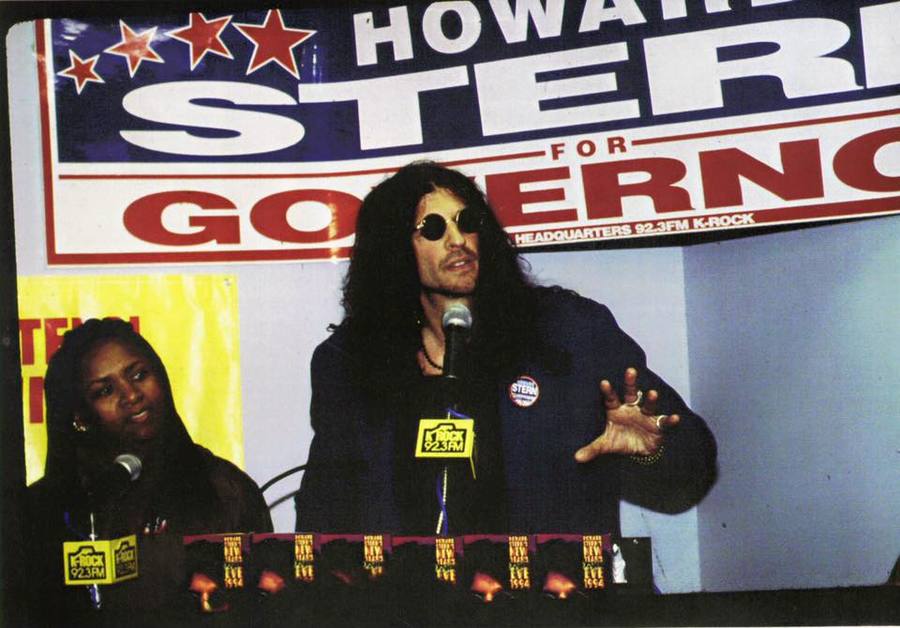 Stern said in a statement that although he reveals intimate things about his life, information about his life is "none of your business." Trust him to be controversial! In Stern's honor, New York Governor George Pataki signed the Howard Stern bill, banning road building in New York and Long Island.
His Father Was Brutally Honest
Many people would say Stern got his fatherhood style from his father. Maybe a little bit too much of it. While speaking about his experience with AGT and how much he loved the experience, Stern gave us an idea of what it must have felt like growing up with his dad.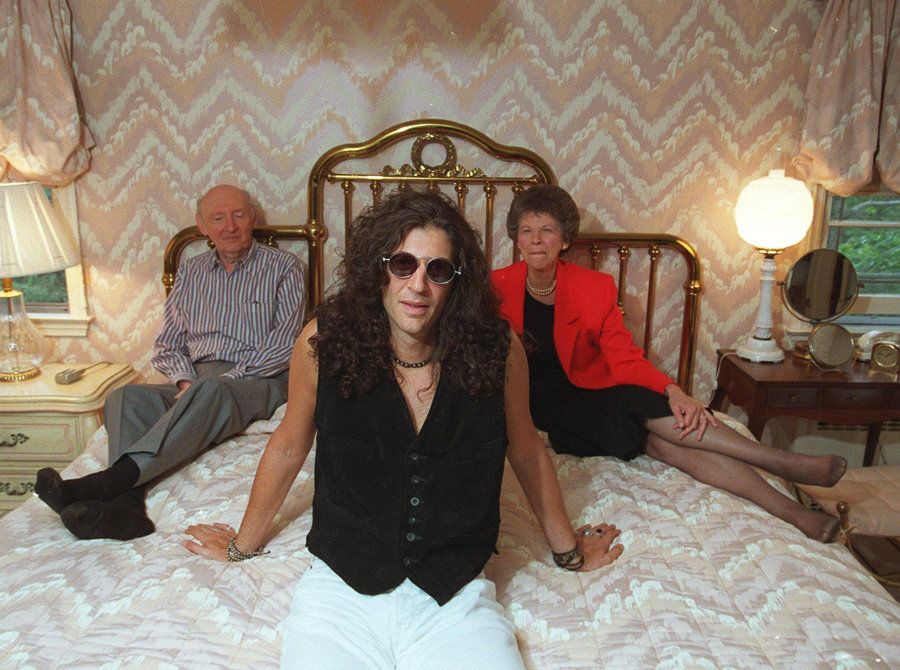 "I was told over and over again that I had no talent. I was on college radio. I sent a copy of my show to my father; my father wrote me back a five-page letter and was brutally honest… It wasn't harsh. I think it was out of love."
A Professional Karateka to Boot
He's not the most pleasant person in the world, but Stern has done some pretty impressive stuff with his life. Stern is a proud brown belt holder in Shotokan karate, a martial arts form that he practiced for several years. Shotokan is a dynamic martial art that originated in Japan.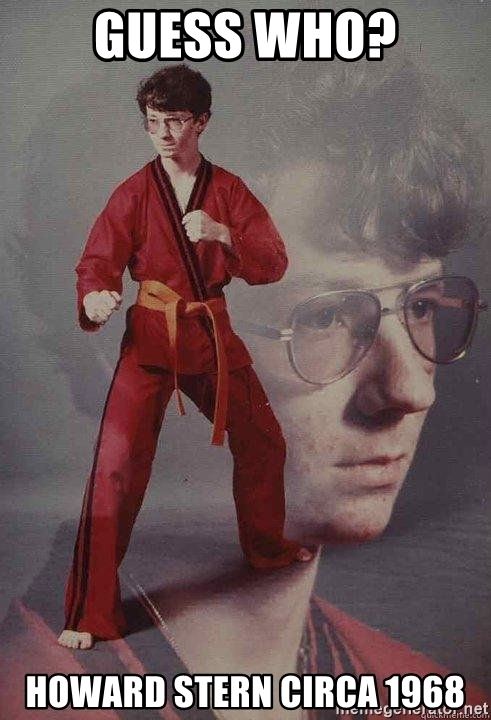 It is known for its forceful techniques that improve one's speed and agility. Those who have advanced to brown and black belt levels are reported to have developed a more fluid style that incorporates grappling and throwing. Could that be why Stern does these unimaginable things without considering the consequences?
Be Careful with Stern
Anyone who wants to mess with Stern should probably not do so unless they want a broken bone. Shotokan karate takes a lot of work to master! Could this be Stern's strategy against his critics and detractors? If that's the case, he's doing himself a huge favor.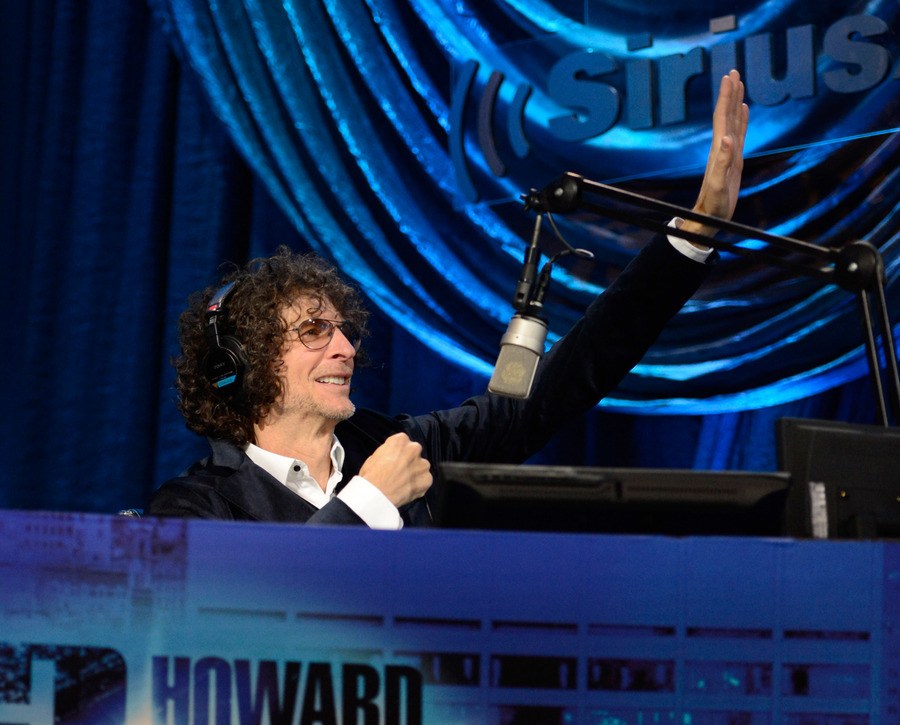 While we'll agree that Stern isn't the most impressive person and has said really horrible things while continuing to bully people, he doesn't seem to be a lazy person. He is goal-oriented and is focused on his targets. So focused that he might have lost his daughter.
A Different Guy on the Air
Who knew Stern had a different personality when he was on the air? His coworkers, who have watched him in action, have stated that Stern is in a completely new 'zone' when he's not on the air. One colleague explained, "his eyes go back and forth like a mile a minute."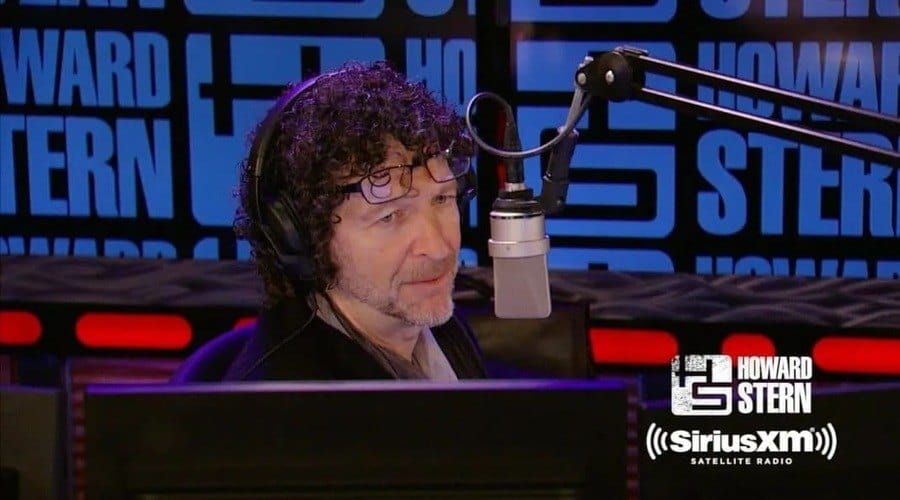 We don't quite understand what's going on here, but the man himself has added, "It's almost like my eyes roll into the back of my head, and four hours later, the show's over." Strange, but considering what we know about Stern's shenanigans, this strange 'zone' is not unusual.
Filthy Words from a Filthy Rich Man
Stern signed a $500 million contract way back in 2004. We're sure you'd expect him to be wealthy. He has a net worth of $600 million, given his incredible annual pay of $90 million from his Sirius Satellite Radio career, among numerous endorsements and investments.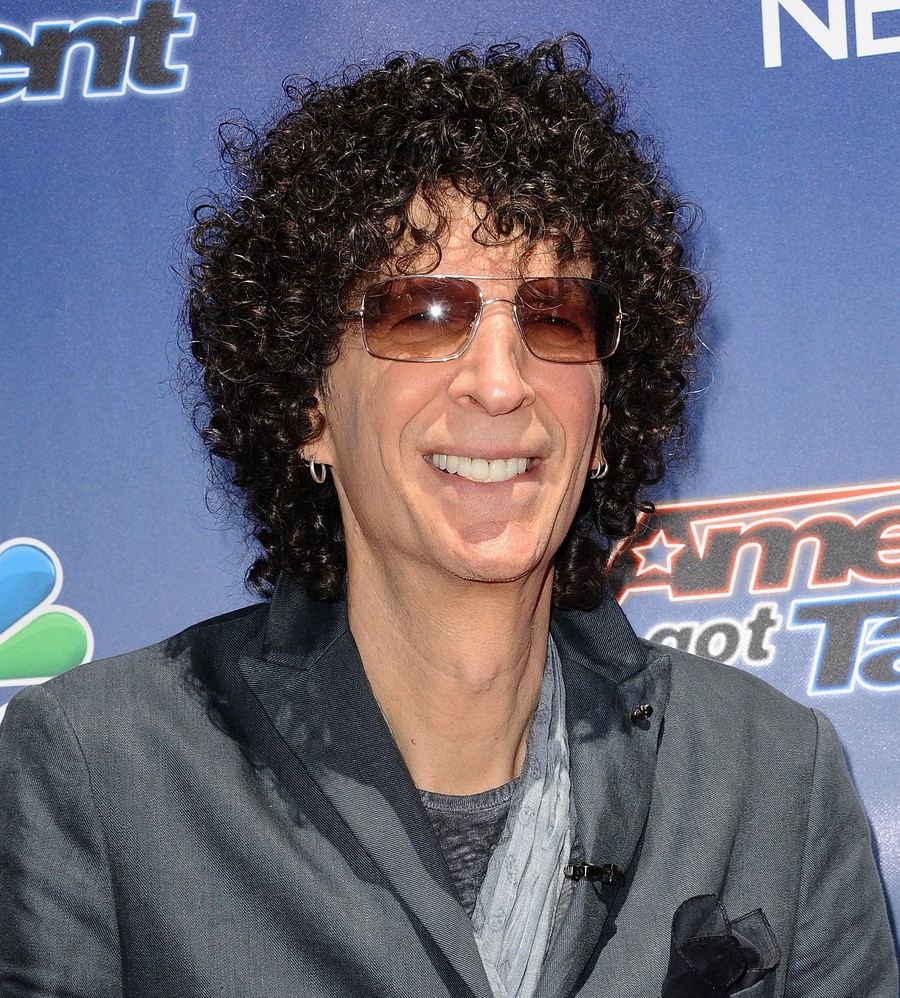 Despite being the subject of numerous scandals, he has sold himself in the entertainment world. Stern has proven to his critics that he is doing well as a radio host, judge, and author. That is, except for the several occasions that he put his foot into his mouth.
Can't Influence Everyone, Stern
David Bowie, the iconic singer/songwriter, did something that upset Stern. Stern was fortunate to have Bowie as a special guest during his early years in radio. The English artist wowed Stern with a few of his iconic songs, but he denied Stern an interview, which disappointed Stern immensely.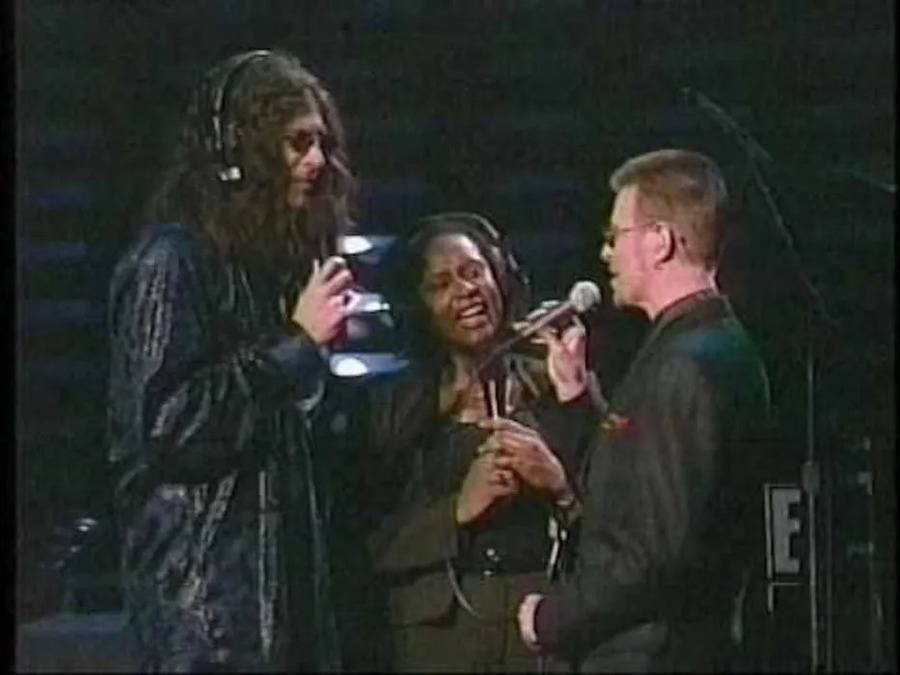 Stern would have loved to talk to Bowie about his music at the time. But, apparently, Stern's influence doesn't work with everyone. The good news is that Bowie patched things up with Stern by giving an excellent performance on Stern's birthday in 1998.
Struggling With Obsessive-Compulsive Disorder
Stern revealed his struggles with obsessive-compulsive disorder in an interview with David Letterman. Stern stated that he was unaware of and overlooked his anxiety difficulties for a long time. He cited a specific pattern where he would spend at least an hour in a restroom just touching things.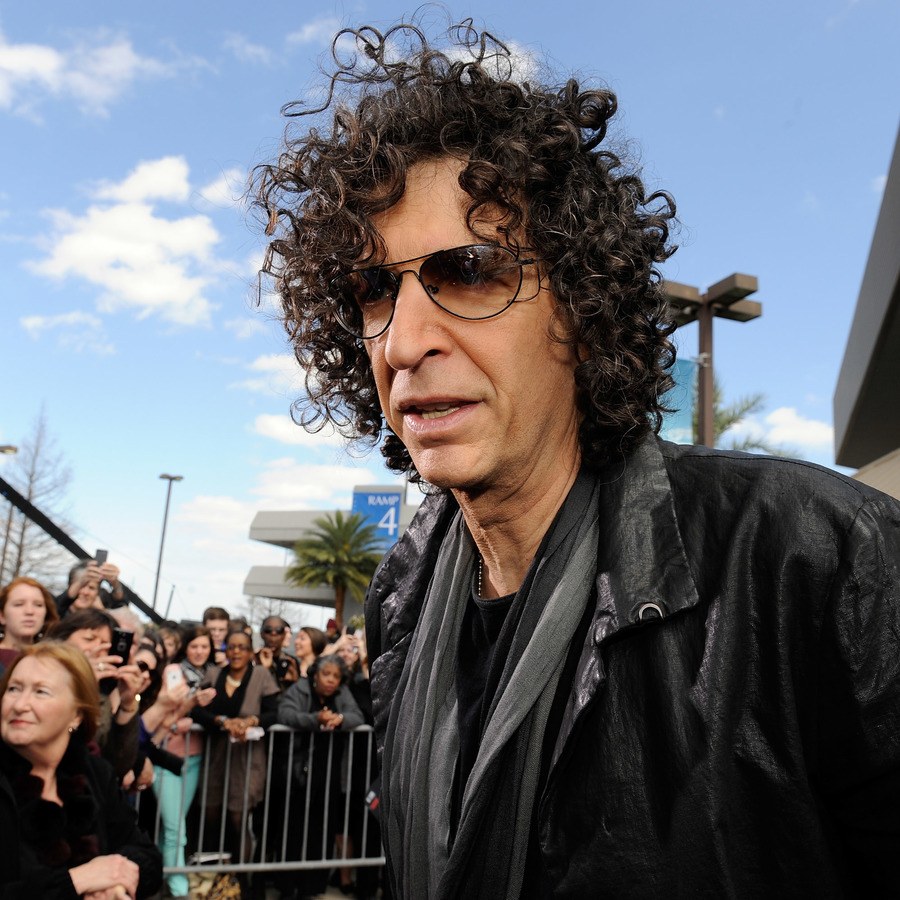 Stern has said that practicing transcendental meditation helps him manage and control his OCD. This is the same meditation that assisted his mum in overcoming depression. He is still suffering from the effects of his anxiousness, but he is coping well.
An Ally to the President
Stern is reportedly a friend of Donald Trump, the 45th President of the United States, who attended his wedding. Stern knows how to make sound decisions and distinguish between friendship and politics. He actually voted for Hillary Clinton in the 2016 presidential election. Stern's decision was crucial.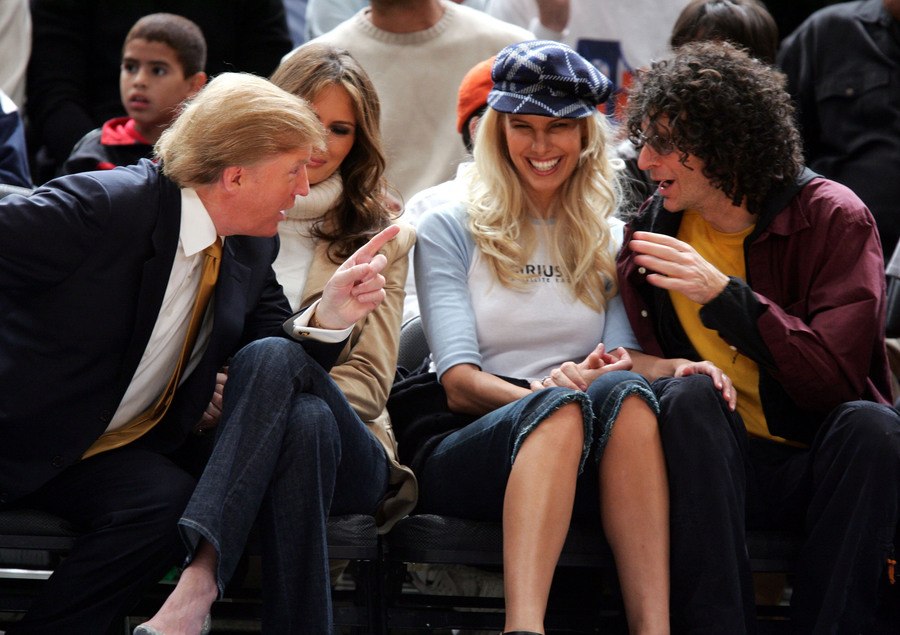 It served as a reminder to others not to let friends or other unimportant external pressures influence their voting decisions. It's challenging to stick to your political beliefs when you know the opposing party is one of your closest friends, isn't it? Good one, Mr. DJ! We like this.
Not Stern to Animals
Howard loves animals. He and his second wife, Beth, raise funds for the North Shore Animal League America in New York. The organization is one of the world's biggest animal shelters, and it has been active in the rescue of animals in the aftermath of Hurricanes Katrina and Rita.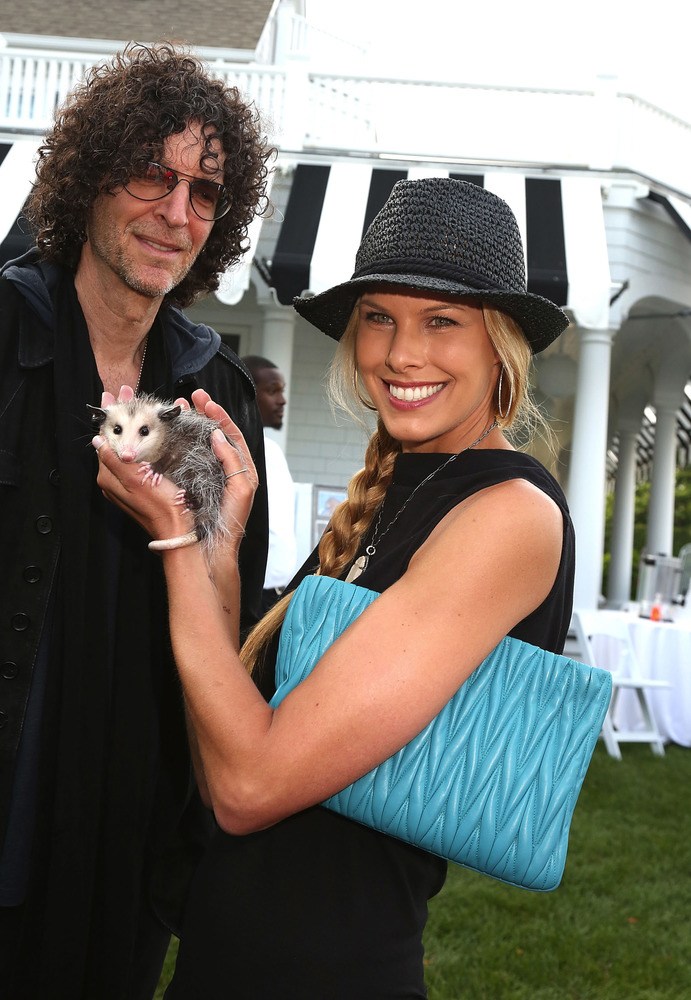 Stern disclosed in an interview that he had embraced a pescetarian diet (all seafood) as part of his lifestyle. This demonstrates that even a man with a big mouth like Stern can have a tender heart for animals in need of love and care. Not bad, Mr. Stern.
The Battle of Kings
Stern's rivalry with Larry King is one of the most well-known entertainment feuds. Their spat began when King claimed that Stern wouldn't be a good fit for his show if he were to leave. "No, I wouldn't want to be compared to Howard Stern," King said.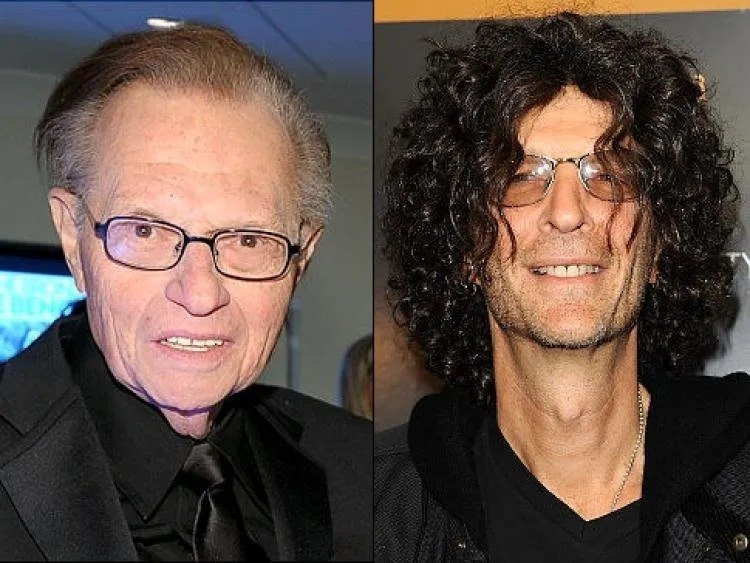 He also added that the radio host is "not tasteful at all." To be frank, everyone who understands who Stern is would realize that this wouldn't sit well with him. And not only will it not sit well, but he's also certainly coming for King's head.
If You Come at the King, You Best Not Miss
Of course, Stern hit back. The feud was between two kings – Larry King vs.The King of All Media, and the battle line was drawn. When Stern learned of the remarks, he retorted that King had only been successful because he was given control on primetime night discussion.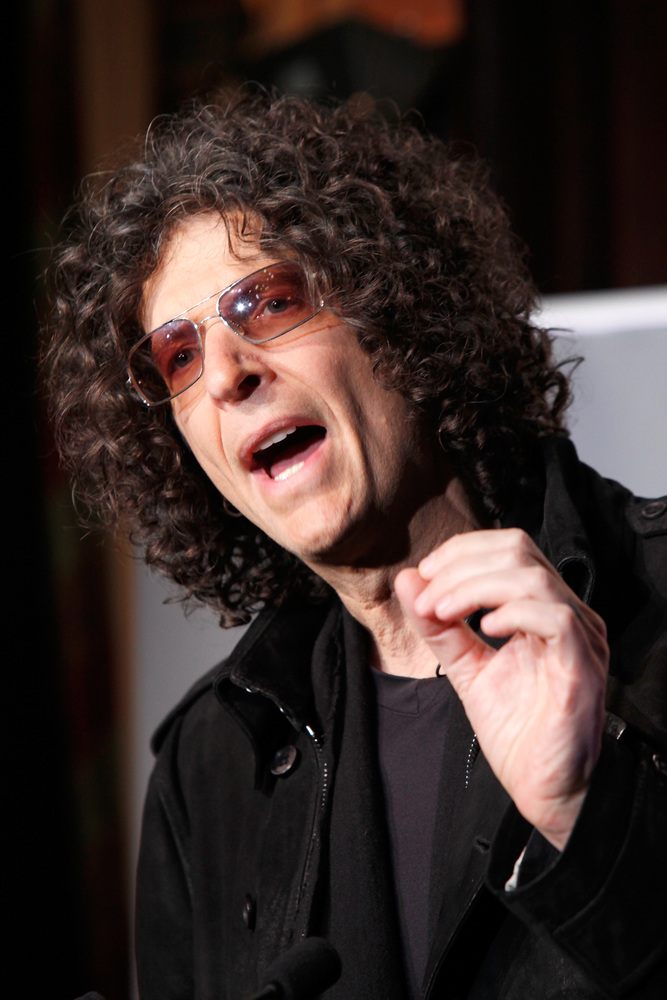 "Larry King did overnight radio. He got no ratings," said Stern. "He moved to CNN where he had no competition. As soon as MSNBC and Fox News gave him a little bit of competition, the cards folded," Stern retorted. Oops! A sharp-tongued reply. We expected no less.
Stern Practices Transcendental Meditation
Yes, we all agree that Stern isn't exactly one you'd refer to as 'calm.' But he still knows when to take things easy and relax. He does this best through meditation. In an interview with Jerry Seinfeld, Stern revealed that he started meditating when he was just 18 years old.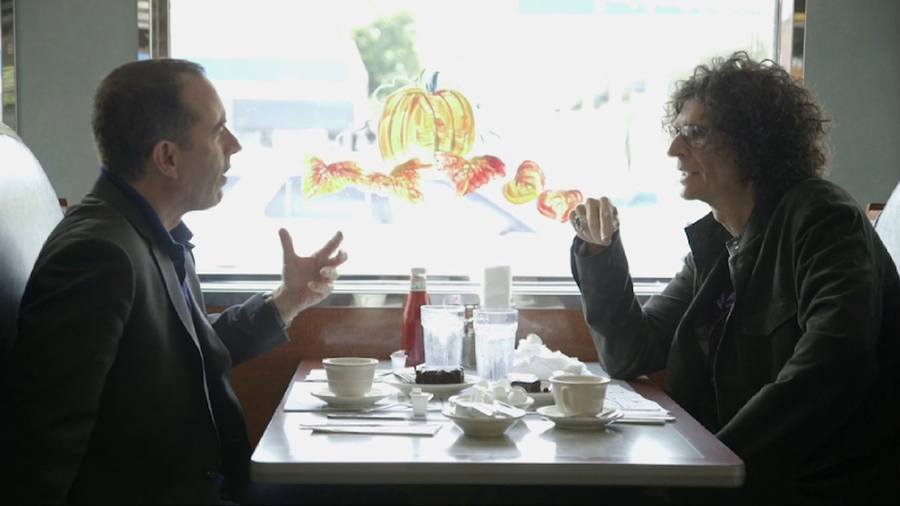 He also attributed transcendental meditation to improving his mother's mental health when she was depressed. "My freshman year, I get a call from a woman who sounded completely different! – I could sense that my Mum was profoundly different!" Howard remarked. It also helped him quit smoking and manage his OCD.
He Called Kathie Lee Gifford for Forgiveness
The feud between Stern and Kathie Lee Gifford lasted 30 years! When the "The Today Show" host was asked about the dispute, Gifford said, "Howard Stern had a feud with me going on 30 years. I never met him. I never listened to his show. He hated my guts for 30 years."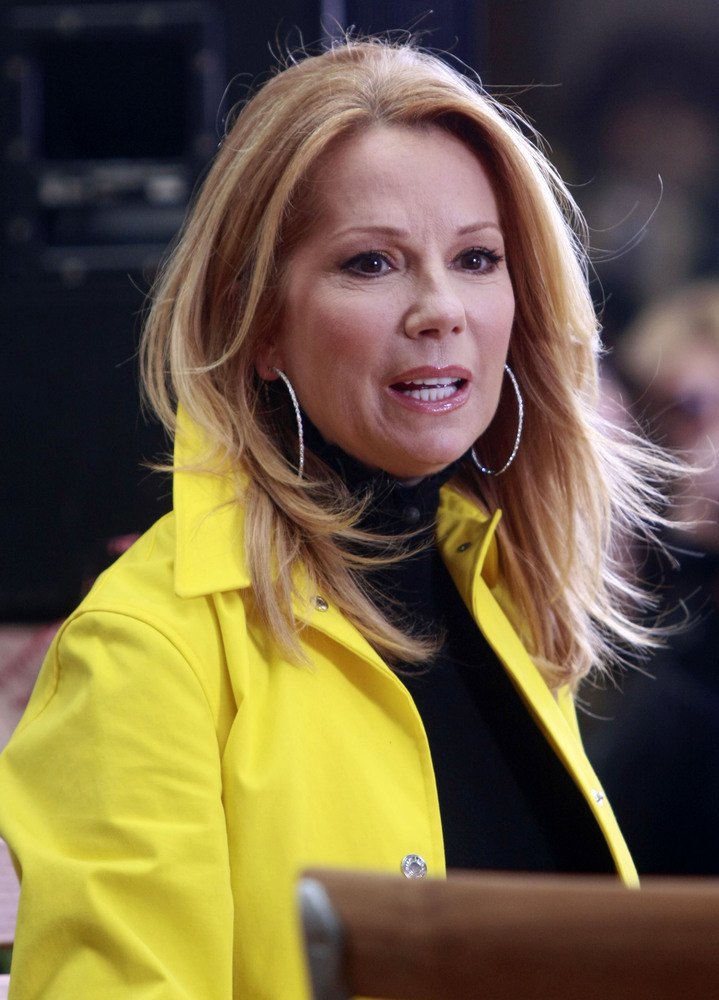 Sounds like Stern. Gifford also claimed that Stern hated everything about her. Whether it was her family or opinions, the man just didn't like her. But she always returned his hate with kindness. After 30 years, something profound happened, and she forgave him.
Stern Apologized…Yes, He Did
Gifford revealed that even after all the hatred shown to her by Stern, she had nothing but love and kindness for him. She also said he came to her and apologized, and she forgave him. Howard Stern? Apologized?! Wonders never cease! So, how did this happen?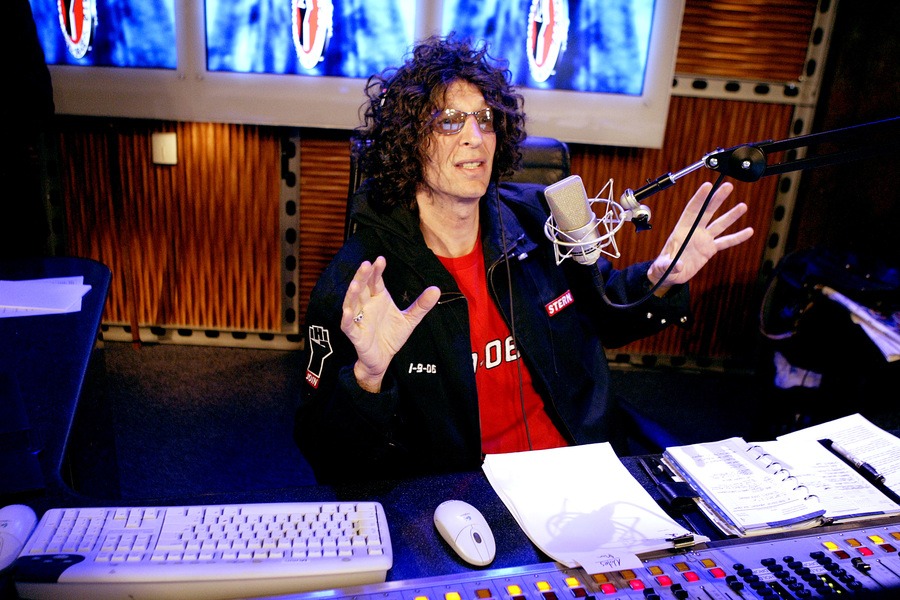 "There's a message from him, a voicemail…'will you call me?' He calls again during dinner. 'Will you forgive me, Kathie, please? I'm doing some hard work on my life. I know I hurt you. I'm so sorry, and I need to ask you to forgive me,'" Kathie revealed.
His $52 Million Mansion Is Everything You Dream Of
In 2013, the radio personality and "America's Got Talent" judge reportedly bought a house in Palm Beach, Florida. Stern paid $52 million for the gorgeous mansion, which has large and lavish amenities and services for his family. A quick glance at the image below, and you realize Stern isn't playing.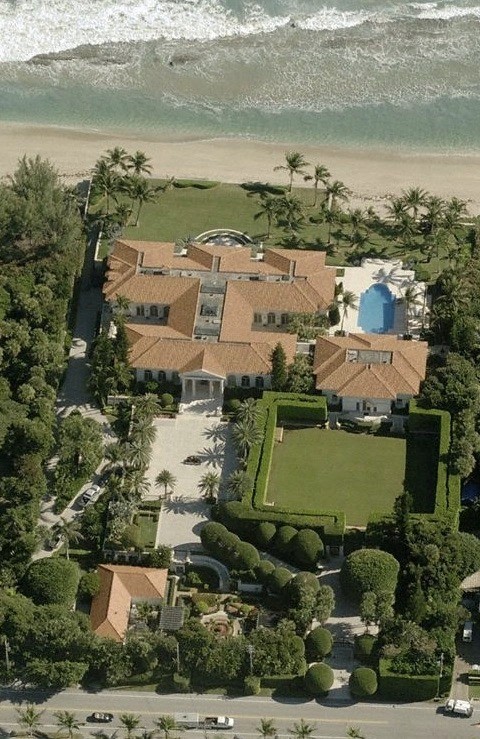 After all, his decades of hard work, perseverance, and dedication have earned him this lovely beachside home. He deserves this lush abode. In addition to his massive Palm Beach mansion, he also owns gorgeous property in New York City, where he does his radio shows.
Going Under the Knife
Stern is somewhat ironic in that he pays close attention to other celebrities' appearances and makes disparaging remarks about them, while he is unhappy with his own. In 2006, the well-known radio personality made a shocking announcement: he had undergone surgery which included a facelift and chin liposuction.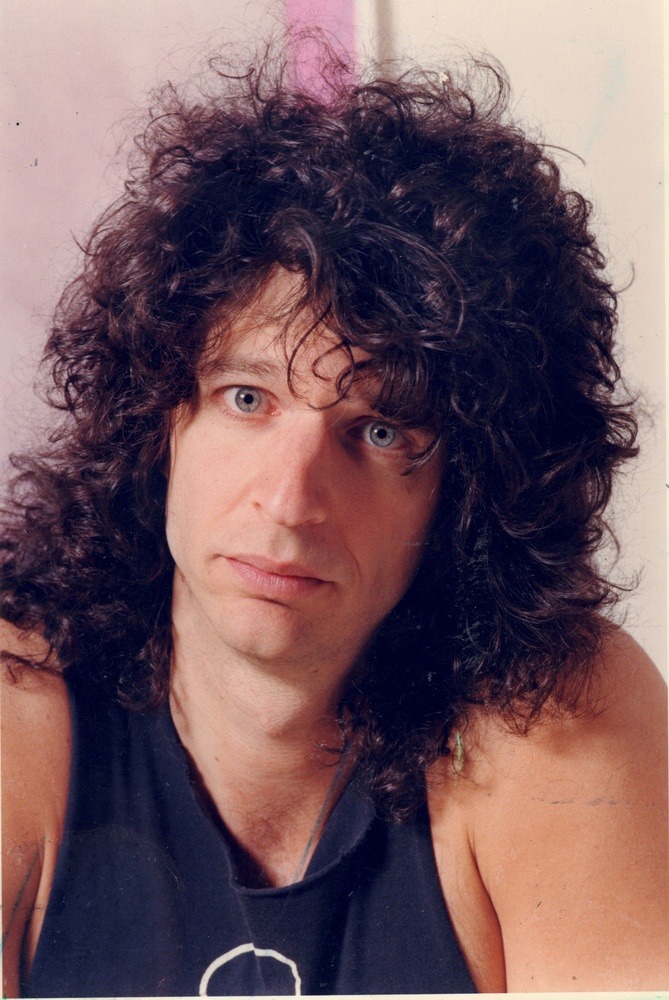 That's not all; he also had a nose job. As a bit of advice, maybe he should avoid making derogatory comments about other people's appearances in order to avoid getting a dose of his own medication. We can't fathom how he'd react if his worst haters came for him.
It's the Nature of the Beast to Be Fired
It almost feels impossible to string three or four positives about Stern together without mentioning another controversy. It follows the man. Or, maybe he chases it; you figure that one out. Howard Stern, the legendary radio host, was sacked from Washington's DC101, causing him much more controversy.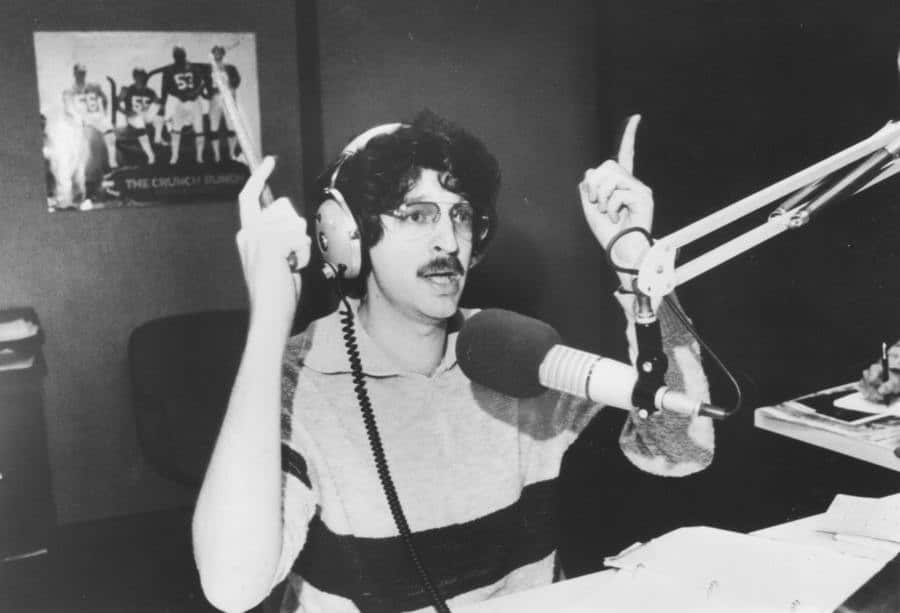 Stern (who was 31 years old at the time) was stunned and dismayed by the news, saying, "I never lead a dull life, but I'm pretty shocked at this one. We just had our highest ratings ever. I guess it's the nature of the beast to get fired."
What Did He Do Again?
When you hear Stern has been sacked, you already know it's got something to do with what he's said once again. Hasn't he learned anything? So, what led to Stern's dismissal? In 1982, a jet carrying Air Florida collided with the 14th Street Bridge, killing 74 passengers.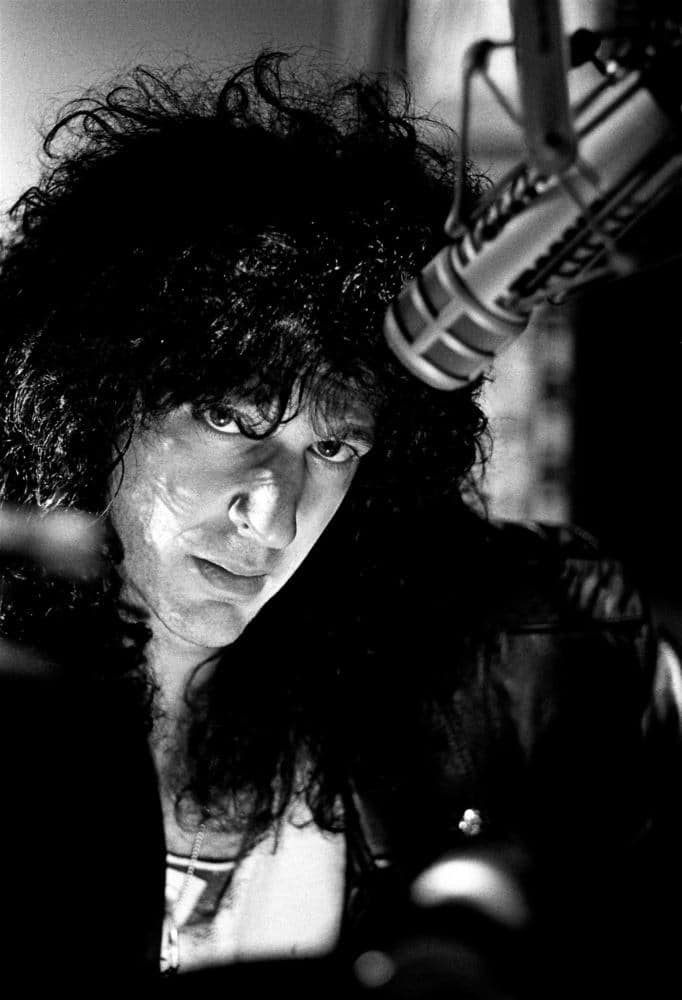 Rather than expressing his sympathy for the tragedy, Stern called the airline live and inquired about the cost of flying from the airport to the 14th Street Bridge. The management of DC101 did not appreciate such an inappropriate statement, and as a result, he was fired.
Mocking Other People Isn't Funny, Howard
Earlier, we told you how Stern loves bullying people, saying harsh words just to make himself feel good. Well, as if we haven't given you enough examples yet, here's another one. One of Stern's greatest joys is insulting other people, and John DeBella of WMMR was no exception.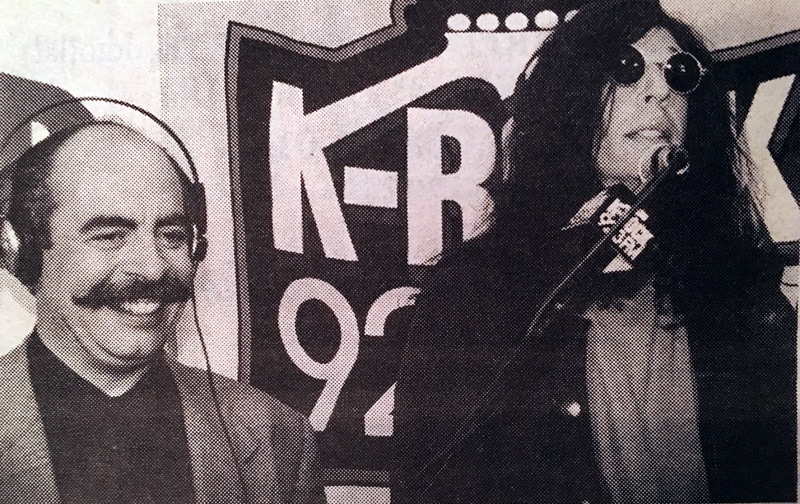 DeBella had the highest ratings in Philadelphia before Stern surpassed him. On May 10, 1990, Stern arranged a mock burial for DeBella to commemorate his victory. Can you imagine how weird that is? Who does that? But apparently, he ended up apologizing for his strange and classless behavior.
So, How Did He Apologize…Again?
Stern's apology didn't come after 20 years. At least he was a decade earlier than his apology to Kathie Lee Gifford! He has the balls to talk down on people but can only apologize through calls. DeBella revealed Stern had left him a voice message. He recounted: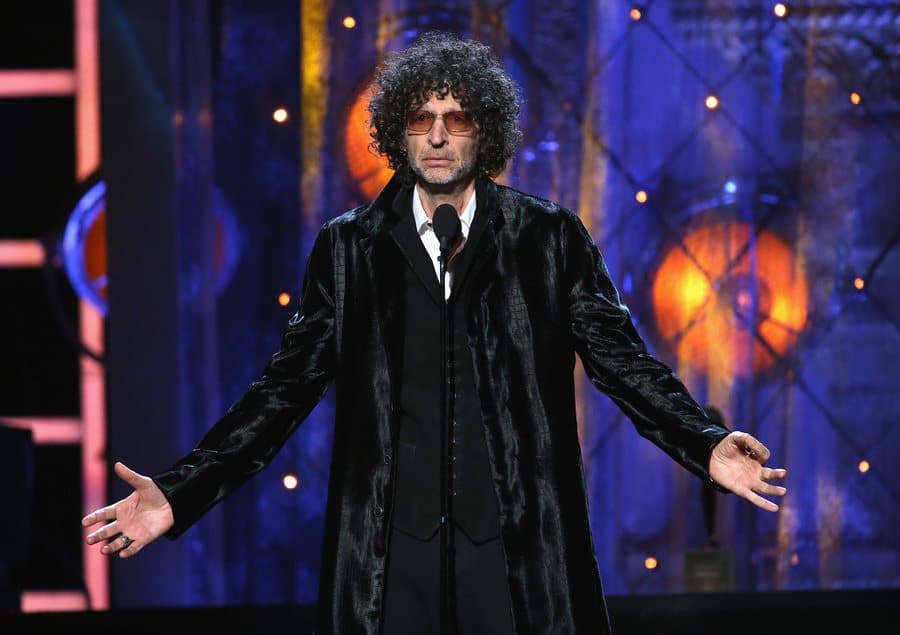 "I come home one day, and there's this message…and it's Howard." "And he says, 'I can't thank you enough for being part of this. I could have never done this. You are a bigger man than I could ever be, and looking back, I'm ashamed of what I've done."
Another Ludicrous Remark on the Columbine Shooting
He didn't learn his lessons. And quite frankly, we don't think he ever will. He'll probably just keep inflicting more damage and apologize after 10, 20, or 30 years. Here's another example. Despite several fines and dismissals, he continues to attack others with his nasty mouth.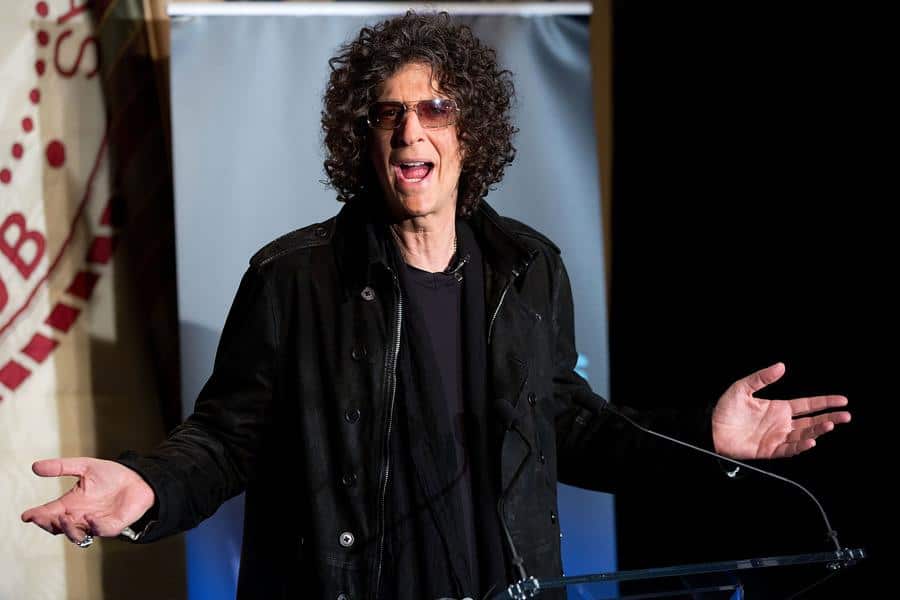 Stern let his dark side show the day after the tragic Columbine High School massacre, delivering horribly disparaging comments. Continue reading to find out precisely what he said. It was genuinely shocking, to put it candidly, and you sometimes wonder how he's survived as a radio host this long.
Howard Stern's Disparaging Comments
"There were some good-looking girls running with their hands over their heads. Did those kids try to have sex with any of those good-looking girls? They didn't even do that. At least if you're going to kill yourself and kill the kids, why wouldn't you have some sex?"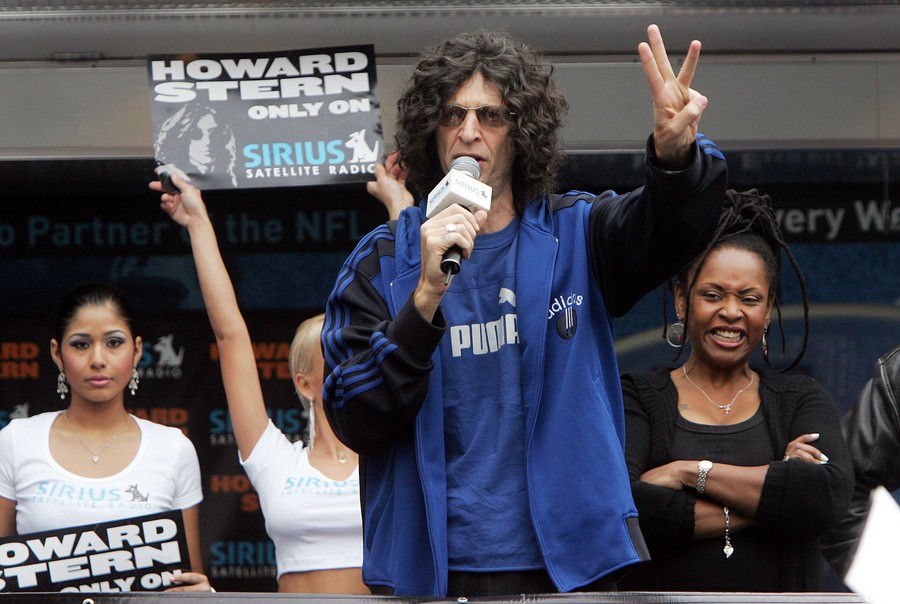 For real?! Is it possible to be any more inappropriate than this? Who is this guy? Sometimes you wonder what goes through some people's heads before they say things. This was a sensitive issue with many families in pain. And a well-respected radio host says this!
The King of All Media?
Stern didn't think being dubbed the "King of All Media" was enough. In 2006, he filed a trademark for the name to ensure that he kept this illustrious title. Maybe his daughter wasn't wrong when she labeled him a narcissist, eh? However, his application was denied at first.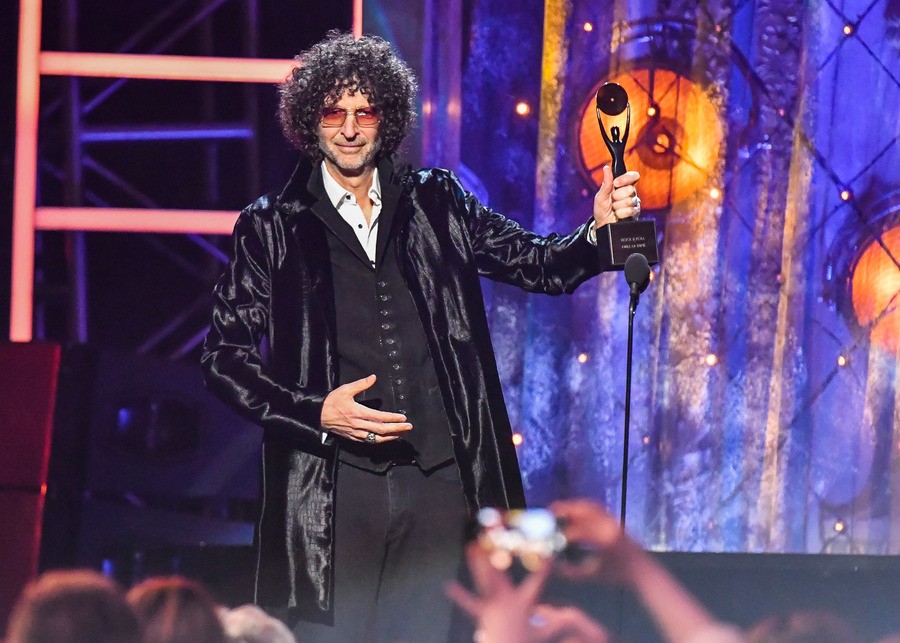 It then went through a lengthy and stringent process before being approved on August 1, 2013. Yes, he waited THAT long. This means Stern now has legal ownership of the trademark and has the right to sue anyone who attempts to use the moniker "King of All Media."
A Man of Many Talents
A quick glance at Stern's life-to-date, and you know he was destined to be a man of many roles. He not only worked as a radio and television personality, but he also recorded three albums. Yes, we're not even kidding – three studio albums. He isn't here to play.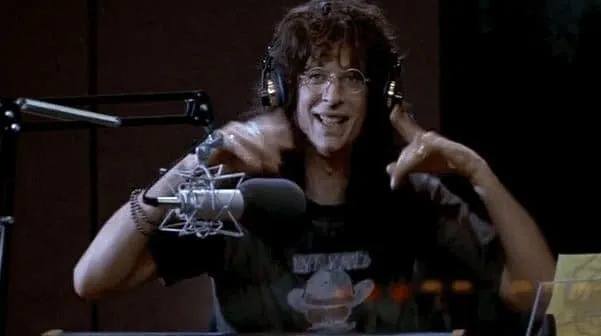 Stern released his first album in 1982 while he was still a DJ and titled it "50 Ways to Rank Your Mother." The album features some weird titles, which is no less than we expected from Stern. Some of them are "I Shot Ron Reagan," "Howard Stern Is A God," and "Richard's Family Feud."
Crucified by the FCC
"Crucified By the FCC," Stern's second album was released in 1992 under the label Infinity Broadcasting and featured a compilation of his many scandalous moments from "The Howard Stern Show." His third album is the soundtrack of the 1997 film "Private Parts," which is based on his life.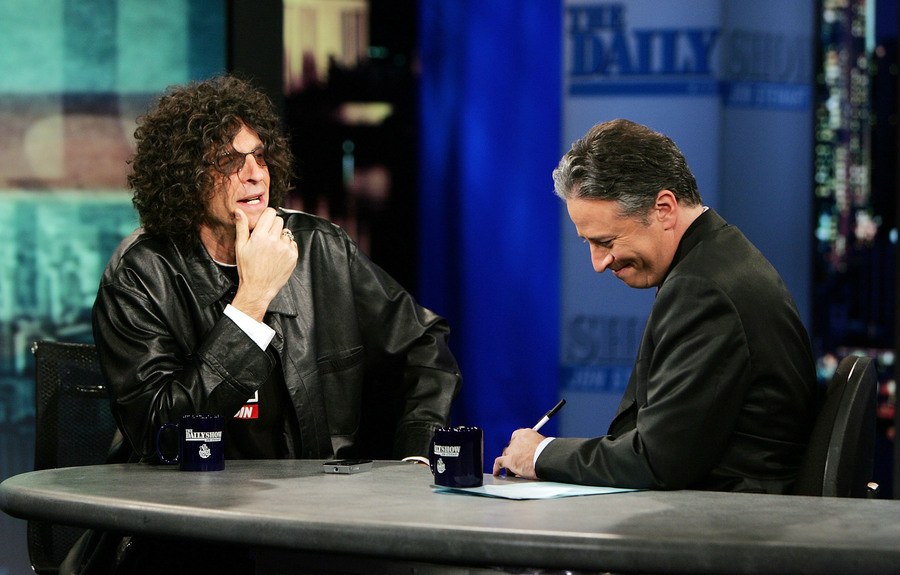 Stern's third album reached No.1 on the Billboard 200 chart and was certified Platinum! Despite being a radio host, this is more than many artists today can boast about. He must be incredibly proud of his achievements so far. His first album was also re-released in 1994 as "Unclean Beaver."
No Respect for the National Radio Hall of Fame
Stern has been vocal about many things, and his hatred of the National Radio Hall of Fame is one. Therefore, it was shocking when they announced in 2021 that Stern was to be inducted as their newest honouree into the Chicago institution. But trust Howard to be Stern…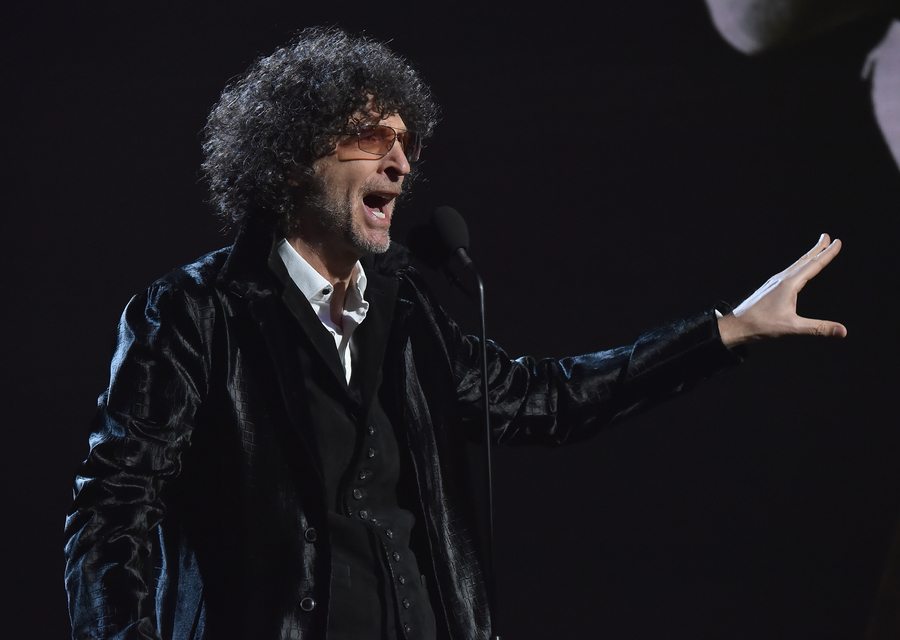 Faced with such adulation, Stern went on air for the ninth time to attack Bruce DuMont, the hall's director. He claimed that the only reason he was inducted was that they realized they needed to raise the profile of the "little-known Hall of Fame." Yet another controversy.
When Does It Stop?
From one controversy to another, that's the life of Howard Stern. So, we ask yet again, when will it stop? We get the feeling that it won't be anytime soon, though, with the way Stern is. And, it appears that he is unconcerned about the consequences of his awful behavior.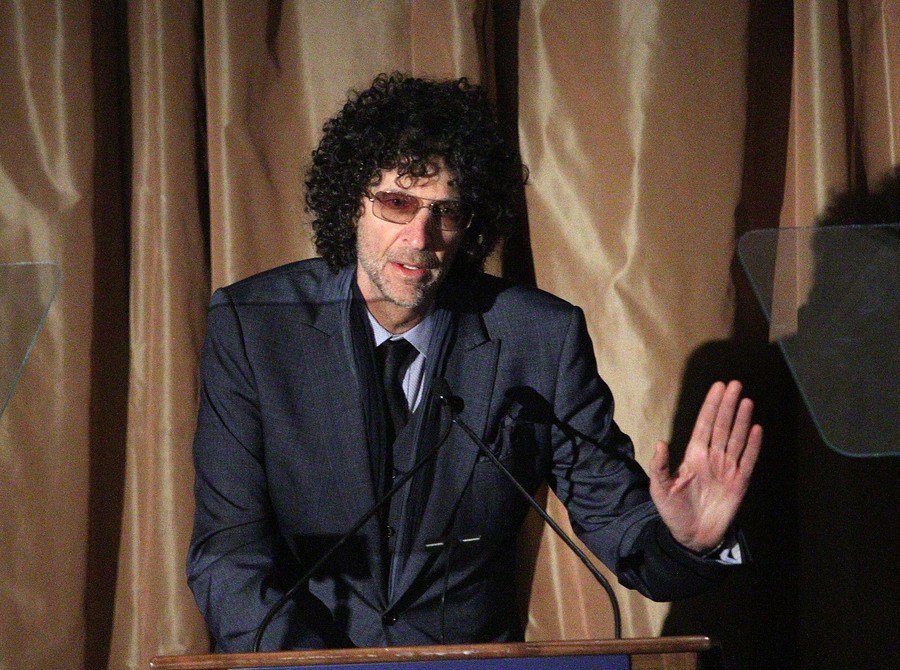 On May 19, 2015, Judith Barrigas, a Massachusetts taxpayer, had a private call with IRS agent Jimmy Forsyth regarding her taxes. In an odd turn of events, Stern broadcasted the private chat (live!) on SiriusXM, which contained Barrigas' phone number. But that wasn't the end of it.
Howard Stern Gets Dragged to Court
When Forsyth dialed into the "The Howard Stern Show," he was put on hold until Stern could take calls. Forsyth accepted a call from Barrigas while on hold. They had no idea that the show's producers and Stern were listening to their chat, and they decided to air bits of it.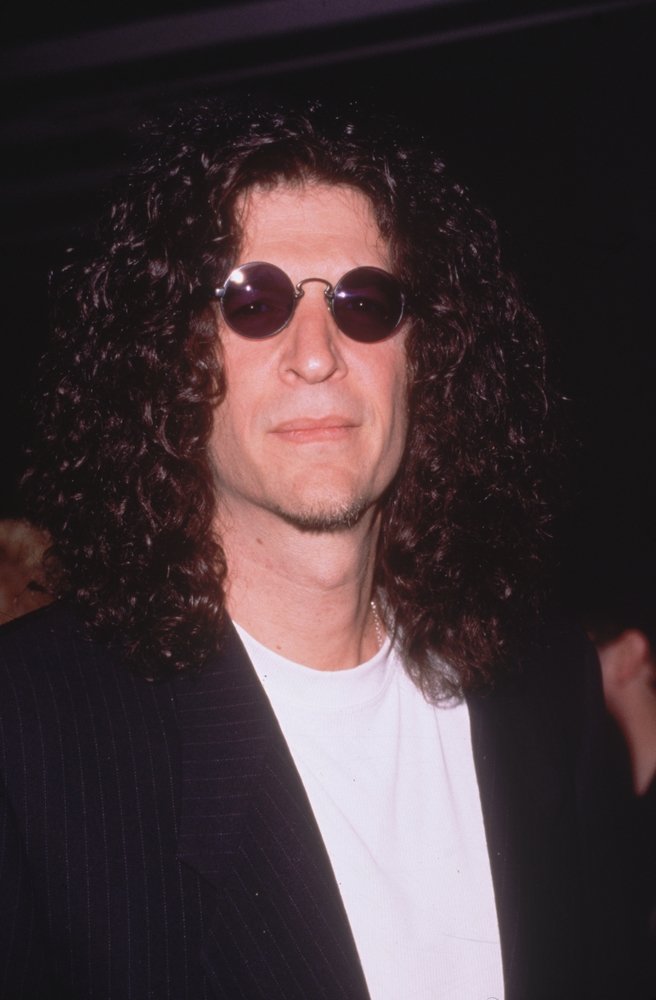 As expected, Barrigas didn't appreciate that and took the matter seriously. Barrigas sued Stern and the IRS in February 2016 for invasion of privacy and negligence. Fortunately for Stern, he won the case as the court thought the conversation wasn't "sufficiently personal or intimate in nature."
Take Time to Take Care
Stern is a workaholic. He's so committed to his job that it's almost impossible for him to take some time off. But he did something unexpected. So unexpected that it got millions of his fans worried. It was when he cancelled his radio show for a "personal day" in May 2017.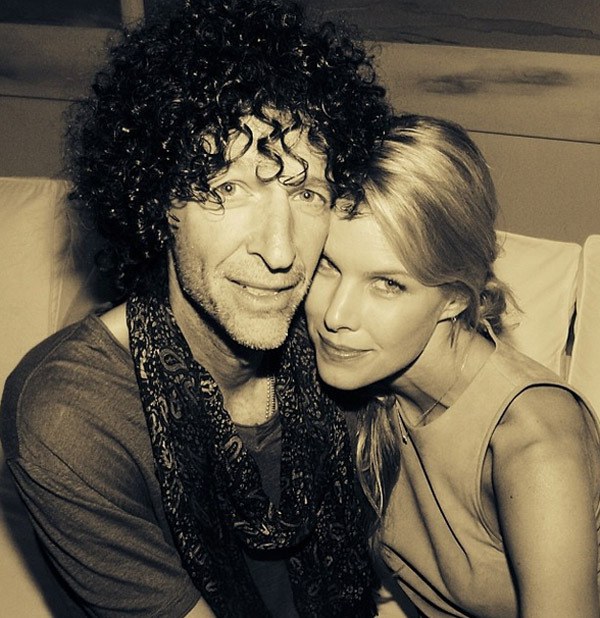 He sent the internet into a frenzy with no explanation and speculation filled social media. Was it really a personal day? Or marital issues? Did someone die? To clarify, he sent a message that he just wanted to take a break. And it was "bigger news than James Comey."
Mother Nature Is Catching Up
Stern has stayed active in radio throughout his career, and it doesn't look like he intends to retire anytime soon. However, in an interview with David Letterman in August 2017, the self-acclaimed "King of All Media" and radio host hinted that he might hit the brakes soon.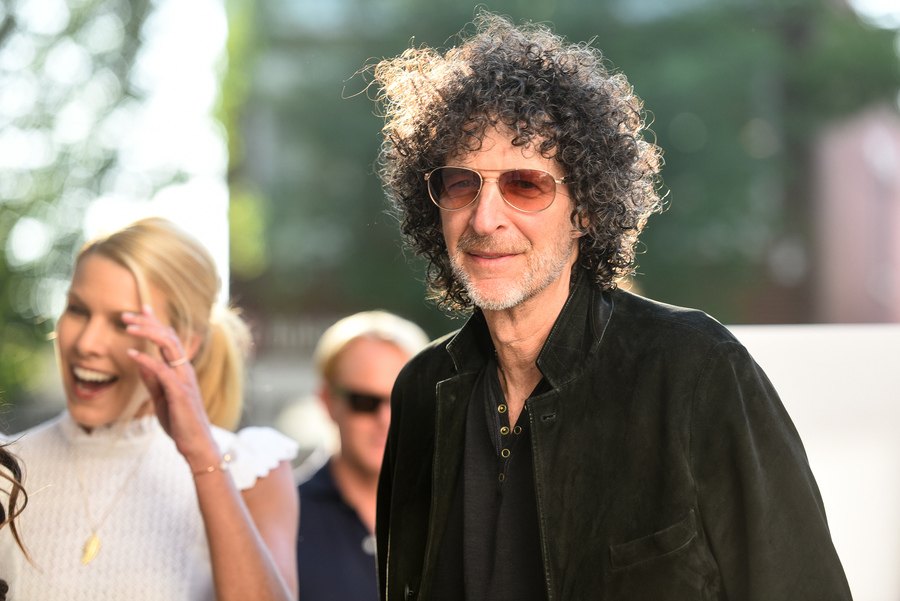 "I fantasize that if I retire, I will have this youthful look," he said. "I feel a bit burned out." With his hard work, it's only natural that he takes a weekly vacation or a "personal day," but millions of fans will undoubtedly miss hearing him on the radio.
He Knew What He Wanted to Do from Age 5
"When I saw my father as a recording engineer, I was enamoured. Looking at how my father was so reverential to those people, I thought that maybe he could look at me with that kind of respect if I could get behind a microphone," Stern said of his father, Ray.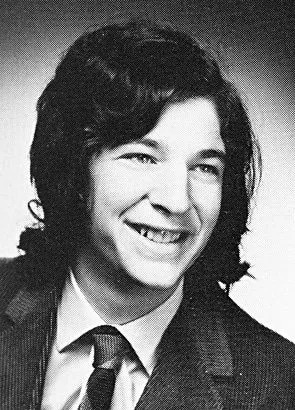 Stern aspired to be a part of the radio elite since he was five years old. Young Howard was influenced by his father, who co-owns a recording studio in Manhattan specializing in commercial and cartoon voice-overs. He visited frequently and was inspired by the work done there.
It All Began in College
In his second year at Boston University, Stern got his first taste of radio. He worked at WTBU, a university radio station, where he played records, read the news, and hosted interview shows. Subsequently, he and three other students co-hosted "The King Schmaltz Bagel Hour," a weekly comedy show.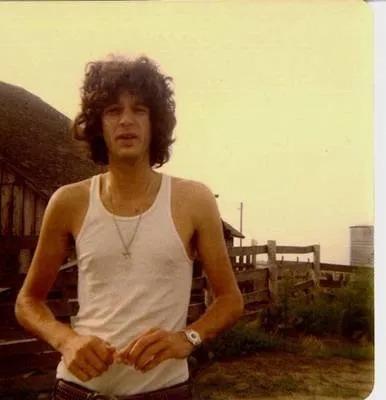 Even then, he was already getting himself and the station in trouble with offensive comments. After only one episode, the show was quickly terminated because of a controversial sketch titled "Godzilla Goes to Harlem." We're not surprised, given what we've learned about Stern. We're not surprised at all.
Howard Stern Goes Pro
Alison Berns, Howard's first wife, left a lasting impression on Stern. While they were still together, she convinced him to work for WRNW, a rock radio station in Briarcliff Manor, New York. He began as a member of the station's production team before progressing to the program director position.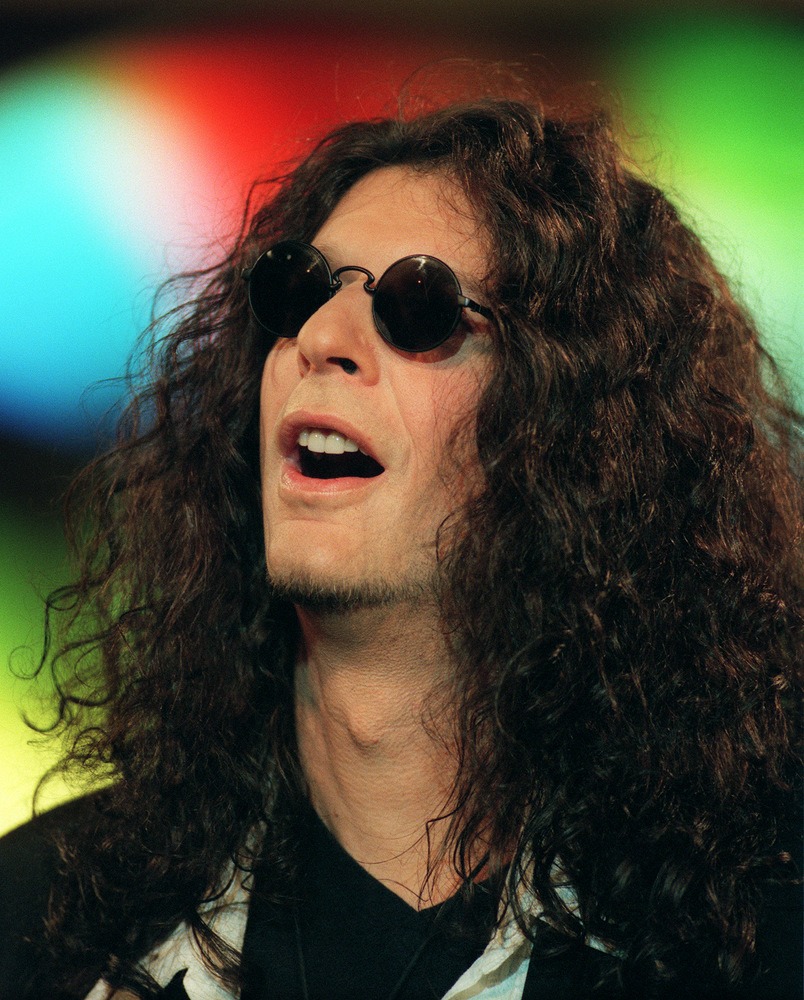 His hard work earned him a weekly pay of $250, a boost from $96 per week. As they say, the rest is history. Stern is undeniably one of Hollywood's most coveted personalities, as proven by his remarkable achievements and history in the radio and entertainment industries.
Bad Mouth, but Higher Ratings Matter
Stern went from one radio station to another because of his controversial outbursts. WNBC, impressed by his ability to raise ratings quickly, offered him a 5-year contract worth $1 million, which he accepted. They even hired a lawyer to switch his microphone off if he started talking about forbidden topics.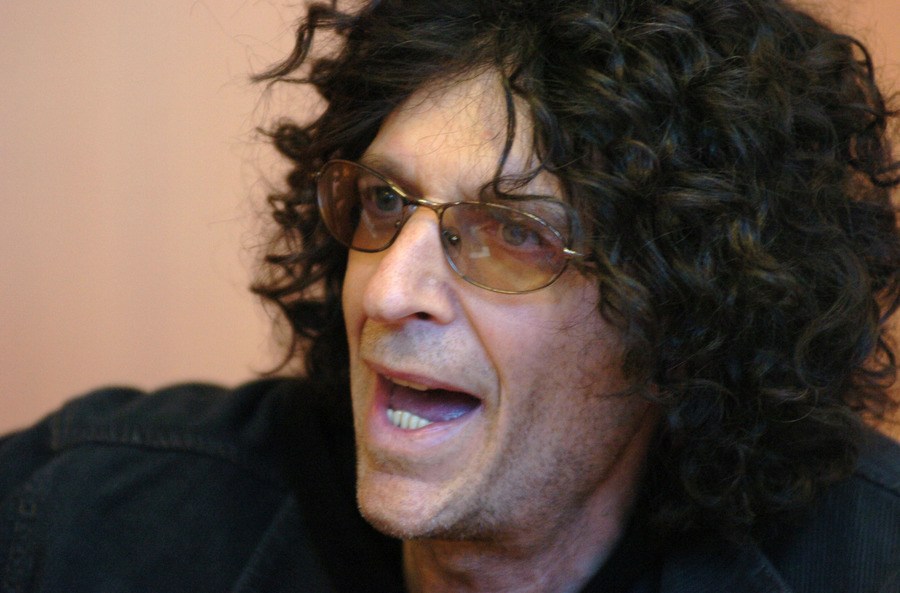 This was after becoming aware of his intentionally disrespectful behavior on-air. Being the shock jock he is, Stern followed his own set of rules and had a tense relationship with management and other DJs. In 1985, he was fired from the station owing to "conceptual differences" with the show.