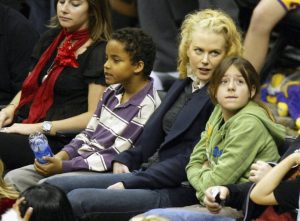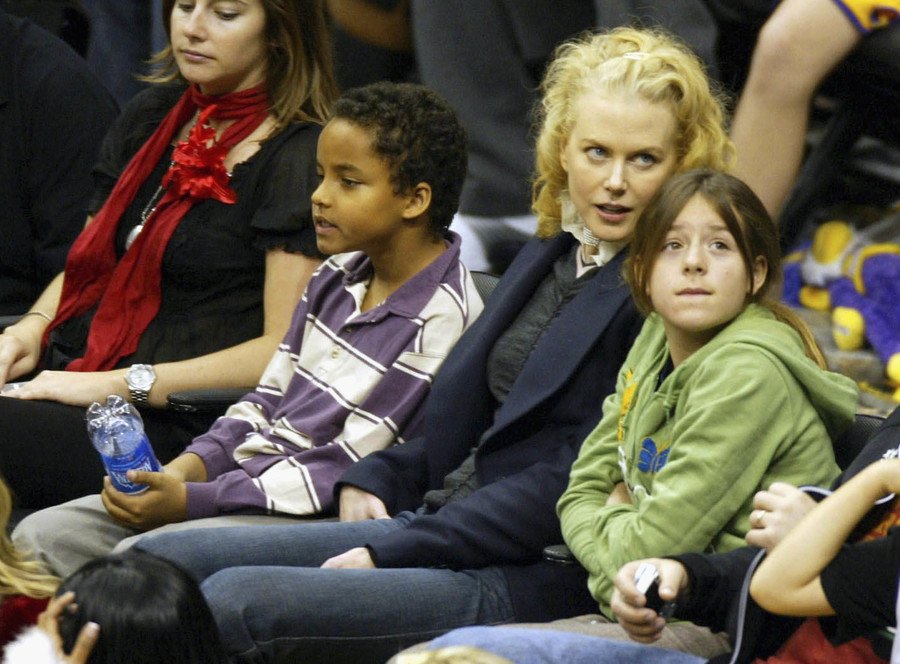 Inside the Lives of Hollywood Nannies and Their A-Lister Employers
By Yuri S.
---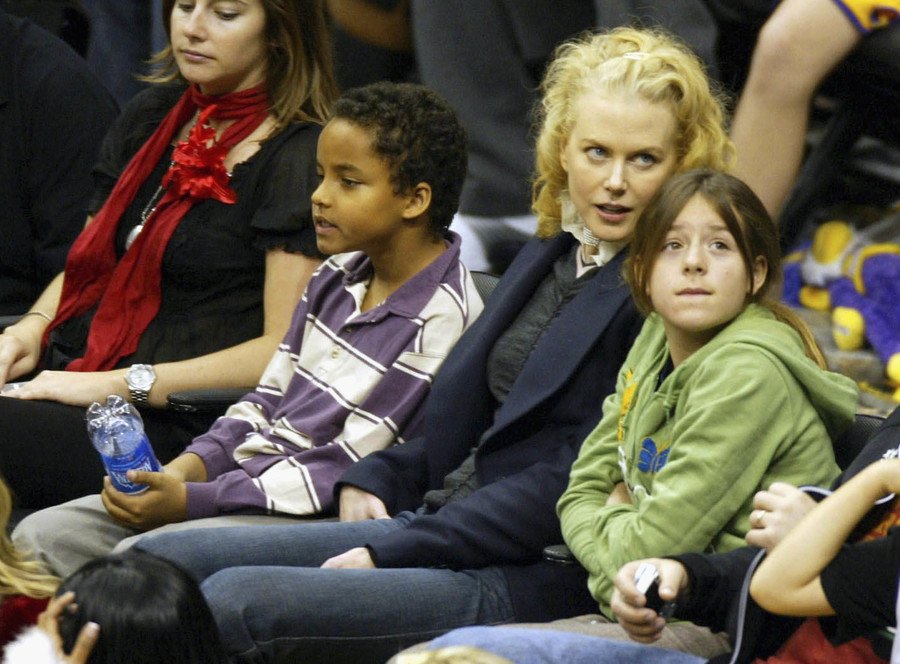 When it comes to children, the rich elite requires a helping hand. Royal moms handed their newborns off to wet nurses in the Victorian era, long before baby formula. Employing aid within the abodes of the affluent and powerful, both then and now, produces complicated and convoluted entanglements. Nannies and demanding employers don't always get along. But sometimes, they get along too well.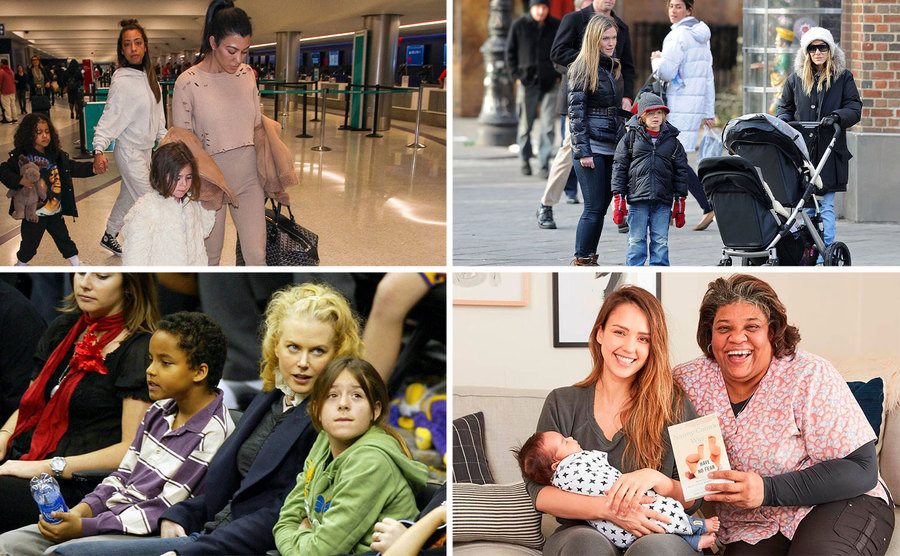 Indeed, stories of Hollywood scandals have grown so common that celebrities are shying away from employing beautiful nannies under the age of 35. Some domestics are expected to be multilingual and have a degree in child development. Compensation can be as high as a six-figure income. Finally, although required confidentiality agreements are frequent, so is the nanny tell-all. Let's take a look at the safe havens of celebrities and their nannies.
A Bachelor's Degree in Becoming a Royal Nanny
These new workers must complete a bachelor's degree in childhood development and another year in food nutrition at the famous Norland College, which was founded in 1892. Emily Ward started the institution because there was no official childcare training at the time; instead, domestic employees were expected to care for children as part of their job.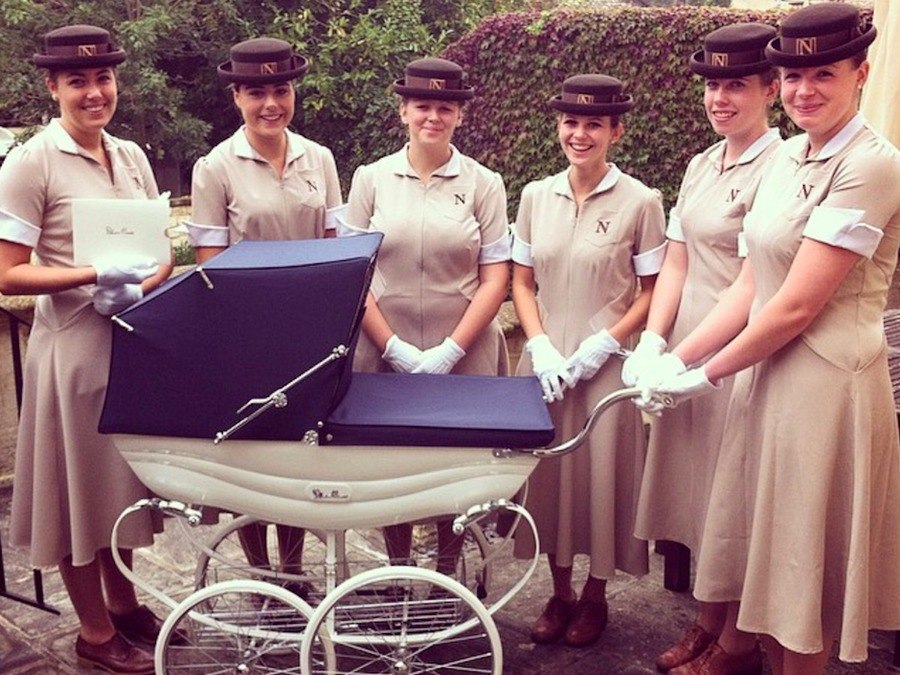 They are trained in martial arts and defensive driving in order to combat paparazzi and kidnappers, both of which pose real hazards to royals. The royals like to choose nannies who don't have children, which is another sacrifice that nannies are required to make. These specially-trained nannies are handsomely compensated, earning around $100,000 per year.
Maria Is the Diva
Fans have always noted the enormous number of Hollywood A-Listers who have children as their mini-me. However, some are more prominent in the news than others. Mariah Carey's name frequently appears in the news. The singer has high standards and even demands that her staff and children remind her every day that she is lovely. She despises nannies who are overly affectionate with her children.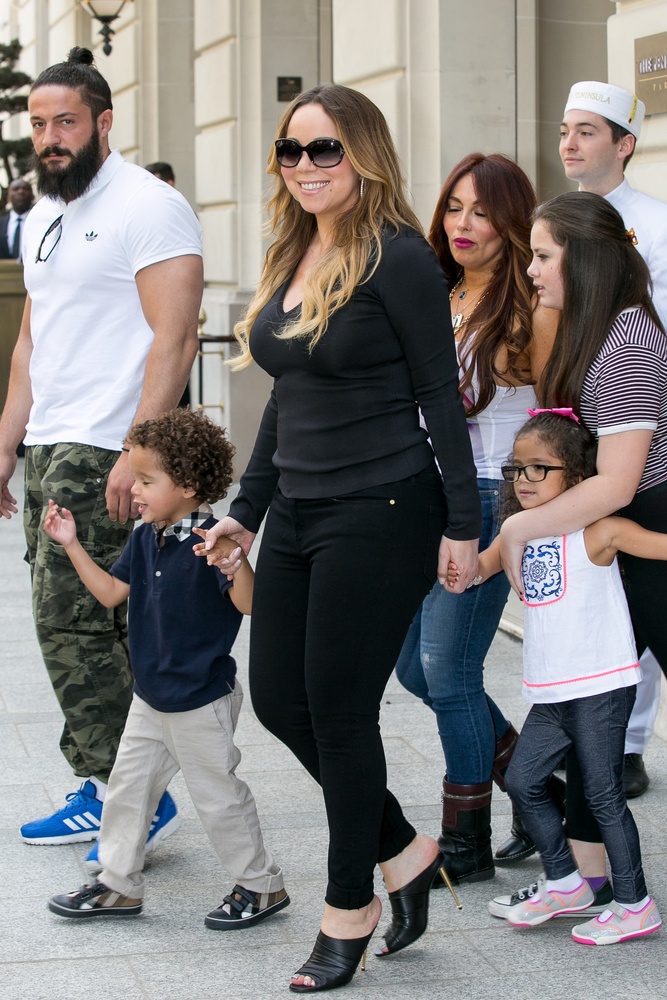 She claims she fires them right away. If a nanny tries to become more significant in the eyes of the infant than a pop star, it's game over. She is the queen, and her subjects are her subjects. She claims she despises doing it but makes no apologies for it.
Madonna's Dietary Limits
Madonna is another pop icon who is at ease in her position as a diva. One nanny who left in 2009 stated that she was required to be on call 24 hours a day, seven days a week. Madonna, a control freak, demands that everyone follow her stringent "macrobiotic" vegetarian diet, a Japanese-originated cuisine that prohibits all sugar, salt, preservatives, and dairy.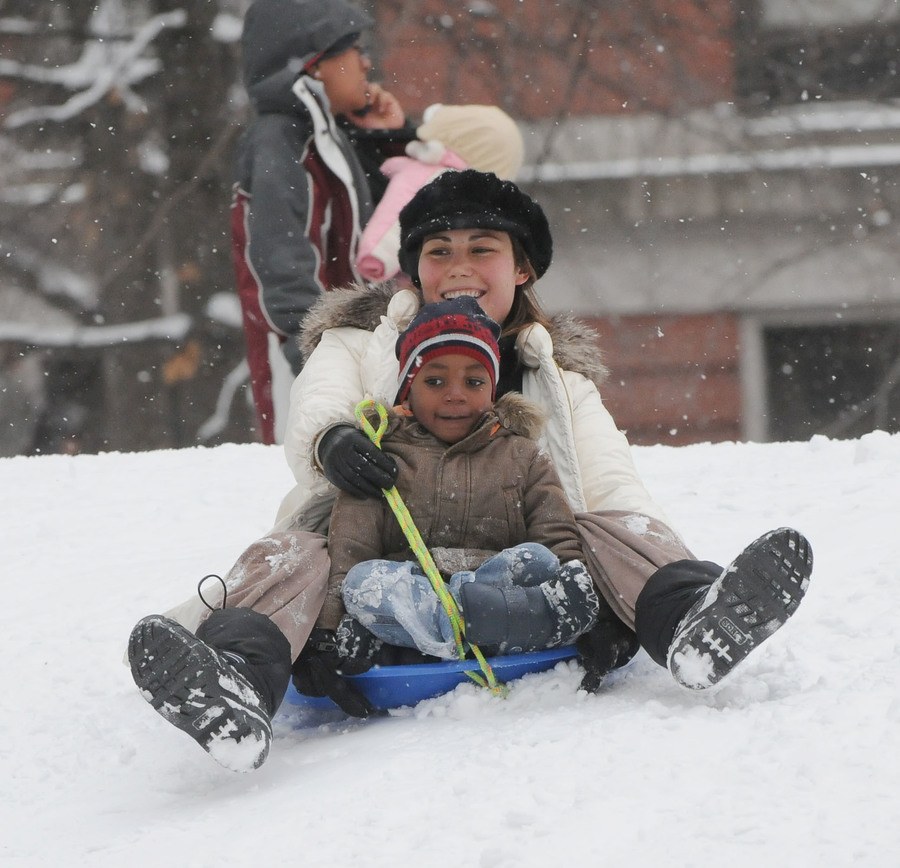 Madonna adheres to a rigorous macrobiotic diet that forbids the intake of wheat, eggs, meats, and dairy products and extols the virtues of "sea veggies." You expected this woman to be a jerk? She isn't one to play around with. Everyone, even the nanny, must eat this way. Her ex-husband, Guy Ritchie, was also required to adhere to the regimen.
Nanny Confidential
Philippa Christian has revealed some of the perks enjoyed by her high-profile family, including extravagant gifts provided to the youngsters in her care. Christian is a famous nanny who has been babysitting celebrities since she was 11 years old. She discusses the intricacies of celebrity life behind closed doors but always anonymously.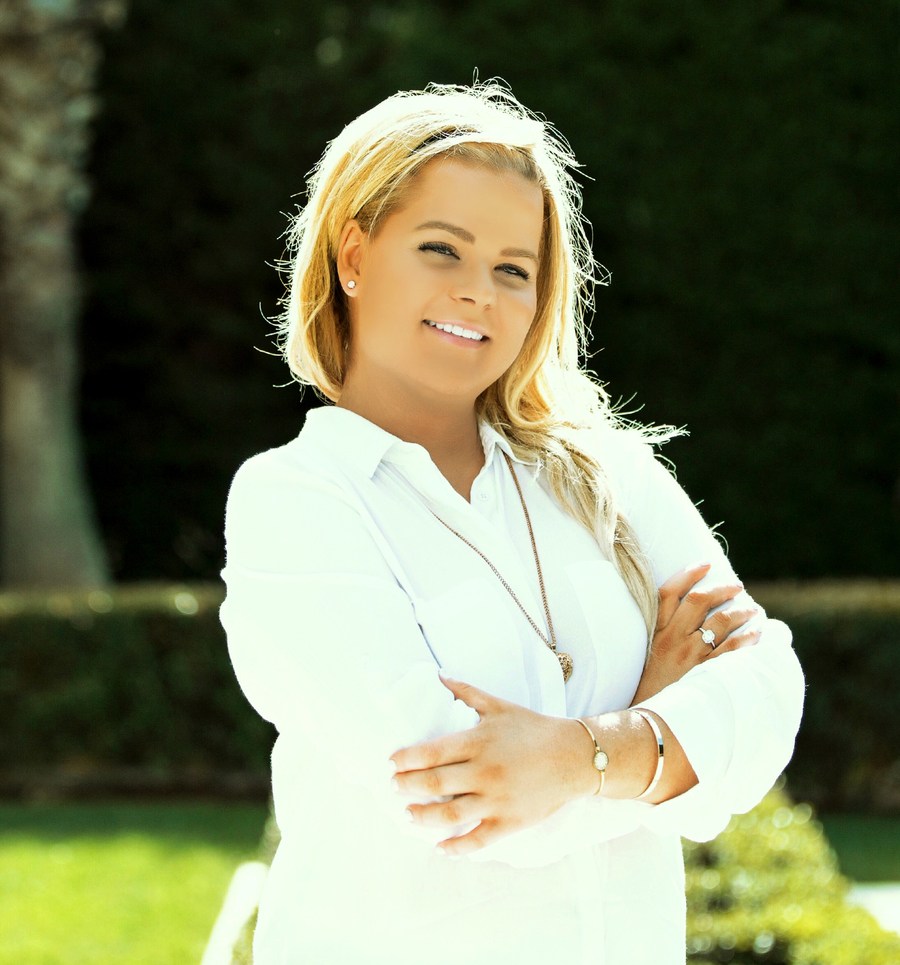 The lovely Australian nanny has worked for a diverse range of rich elites, including famous performers and Middle Eastern monarchs. She tells these tales in her best-selling book, "Nanny Confidential." One client didn't allow her to have a boyfriend or go out after 10 p.m. She was also not permitted to consume alcohol, even on her own time. However, with a salary of $500,000, she was good with it.
The Kim Way or the Highway
Some celebrities' nanny experiences are more hilarious than others. Kim Kardashian charged her nannies $2,000 a night if she or Kanye West were awakened. To be fair, the Wests rewarded nannies who could get the kids to sleep through the night with prizes. Kim's coordinated walking was one of her more specific requirements for nannies.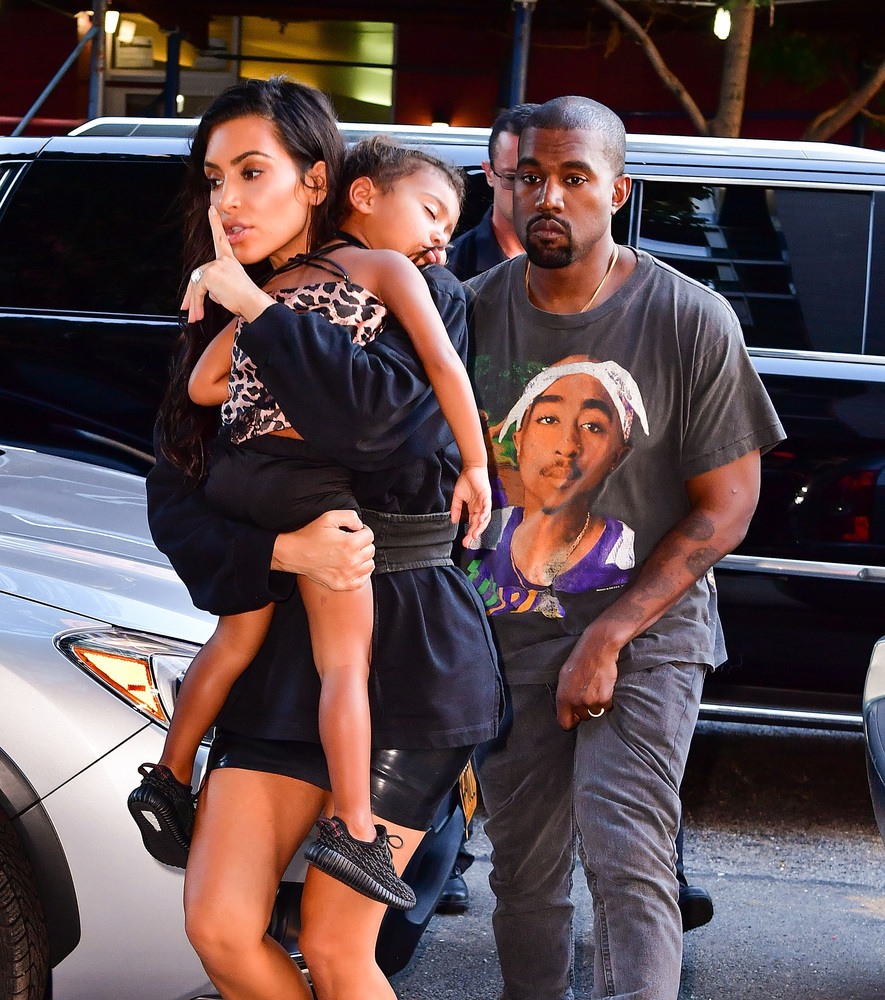 On trips, the reality star diva required the youngsters to walk in an organized fashion. Because paparazzi photos are a constant concern, she preferred the V-formation, with mom in front and her ducklings following in rows. Kim managed her daughter North's clothing with a "digital organizer" to ensure that garments were only worn once in the West household.
Without a Doubt, There Was a Scandal
Nanny scandals inevitably blow up in the face of the duped husband. Gwen Stefani said it this way. Gavin Rosedale, Stefani's ex-husband, had an affair with the nanny for years, even while Stefani was pregnant with their third child. He initially disputed it but then revealed it had been going on for three years at the family's house.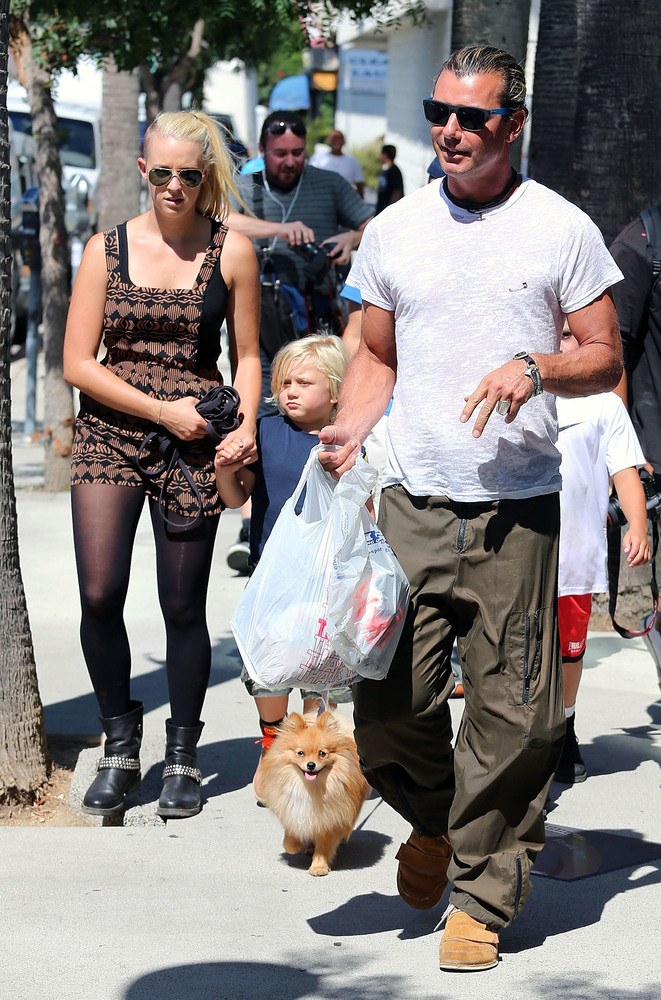 Mindy Mann, Stefani's babysitter, found text exchanges between her and the musician in 2015. Knowing that the iPad was linked to Rosedale's iPhone, she showed it to Stefani. That, according to the No Doubt singer, was the day her life fell apart. Some experiences are simply too horrible to be remembered.
Gwen Modifies the Game Rules
Gwen Stefani's children are obviously very important to her, but the "Rare" singer's hectic schedule prevents her from spending as much time with them as she would like. Stefani claims she examines hundreds of nannies to guarantee her children receive only the greatest care when she is unable to be with them.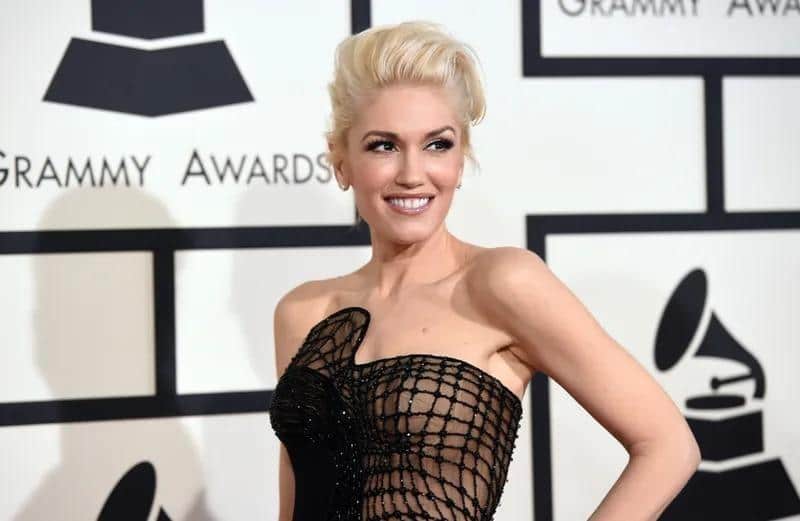 Stefani now employs male nannies. She claims this is due to the fact that male nannies look better in spandex. It's significant because they have to dress up as superheroes. According to one previous babysitter, he dressed up as Batman, Superman, Spiderman, and other characters. She recruited her first assistant after the divorce, a 46-year-old plain-looking overweight woman. She will never make the mistake of employing an attractive female nanny again.
Jessica Keeps It Real
Over the years, Jessica Simpson and her former NFL star ex-husband Eric Johnson have documented many wonderful moments with their three children. When it comes to choosing a nanny, Simpson takes a proactive approach. According to reports, the nannies she chooses are unappealing. Is it to avoid a nanny controversy with Johnson? We have no idea.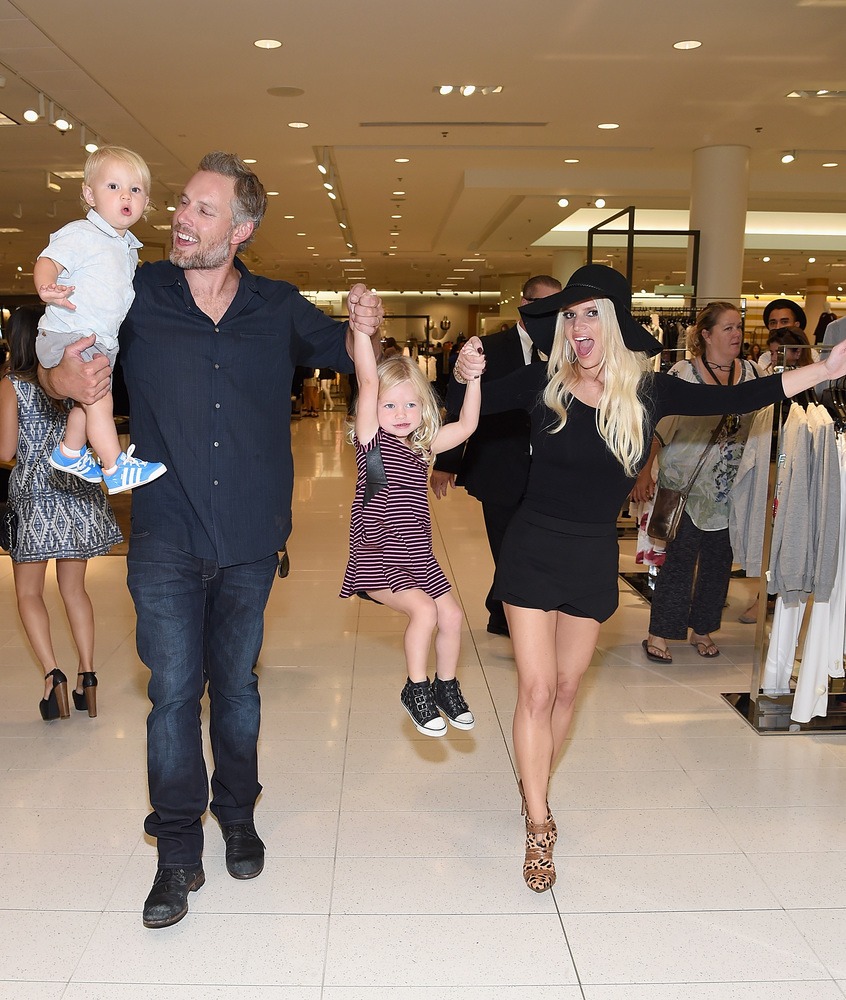 But her first impulse was to do parenting on her own, without the help of a nanny. In 2002, she declared, "I want to be a mother, I don't want a nanny to take care of everything for me." In May 2018, Simpson told Us Weekly, "Being a mother is the finest chance and struggle I've ever been blessed with in life."
Making Use of Nanny Excuses
The affair between Ben Affleck and nanny Christine Ouzounian made headlines. Ouzounian was Affleck and Jennifer Garner's nanny for a few months, but her connection with Affleck swiftly grew far more intimate, according to insiders. According to many reports, Ouzounian told pals she was having an affair with Affleck. After Garner fired the nanny, the phrase "Nannygate" became popular.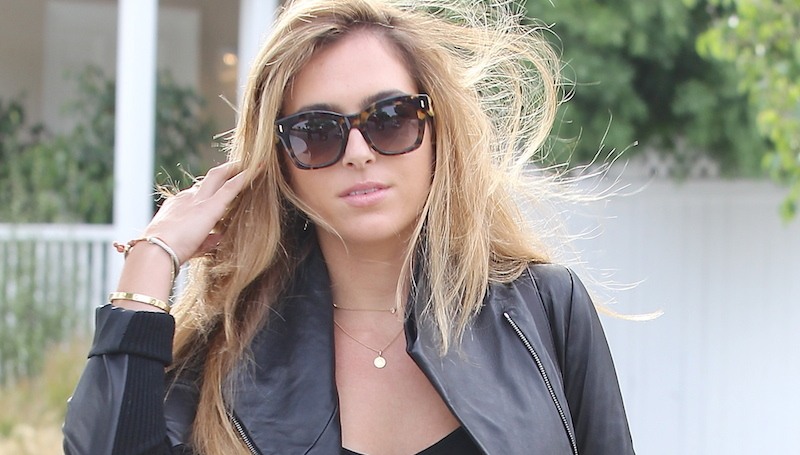 The babysitter was fired the day after the celebrity couple announced their divorce. Ouzounian allegedly provided the paparazzi with advice in order to get a shot of the star. Garner stated that the nanny was not the cause of the breakup. She claims she was unaware of Nannygate until several months after they decided to divorce.
Spice up Your Life
A nanny controversy engulfed Mel B and her ex-husband, Stephen Belafonte. Mel B accused the nanny of getting pregnant by Belafonte, prompting Lorraine Giles, the nanny, to initiate a defamation lawsuit. Mel B's ex-nanny is accused of wrecking her marriage to Belafonte by assisting him in purchasing expensive property in Los Angeles.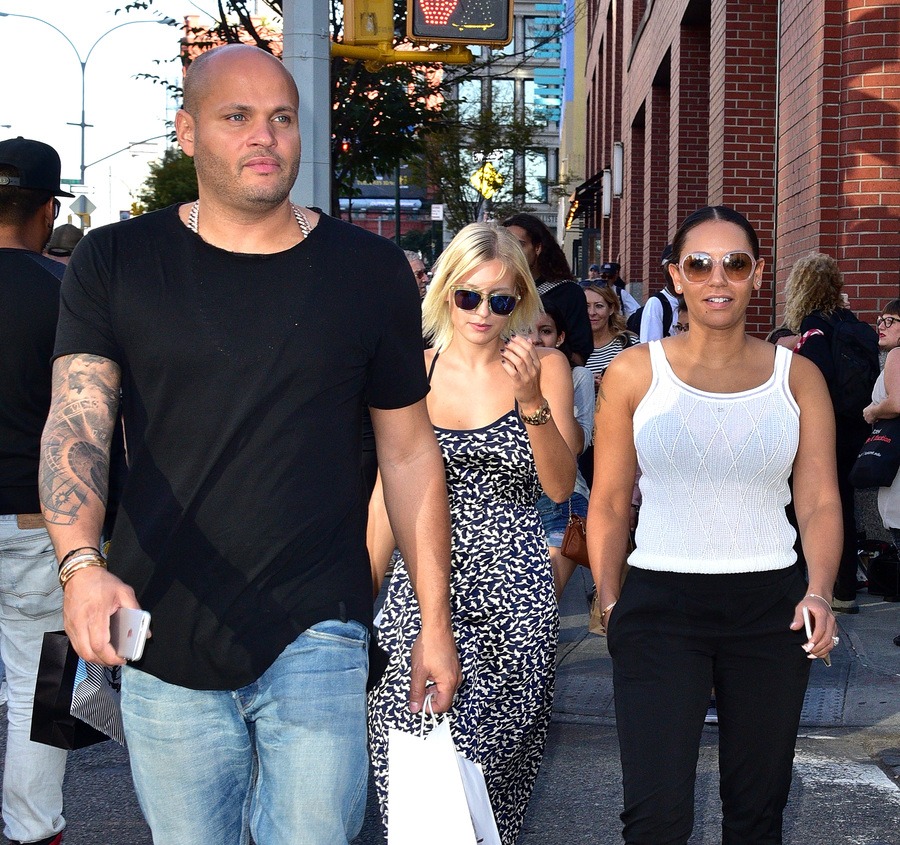 After making the charges in her divorce decree against Belafonte, the singer consented to an out-of-court settlement. Mel B and the nanny reached an agreement for $2.35 million. In an apparent ironic twist, Giles stated that her friendship with the former Spice Girl was more significant than her relationship with Belafonte.
Contact Jo
Victoria and David Beckham's marriage was on the rocks, according to a former nanny who leaked the news to the tabloids. In 2006, the couple sued the nanny in a high-profile lawsuit, earning a large payout from the now-defunct tabloid "News of the World." The Beckhams said in a statement: "We are sick and weary of individuals attempting to make money at our family's cost."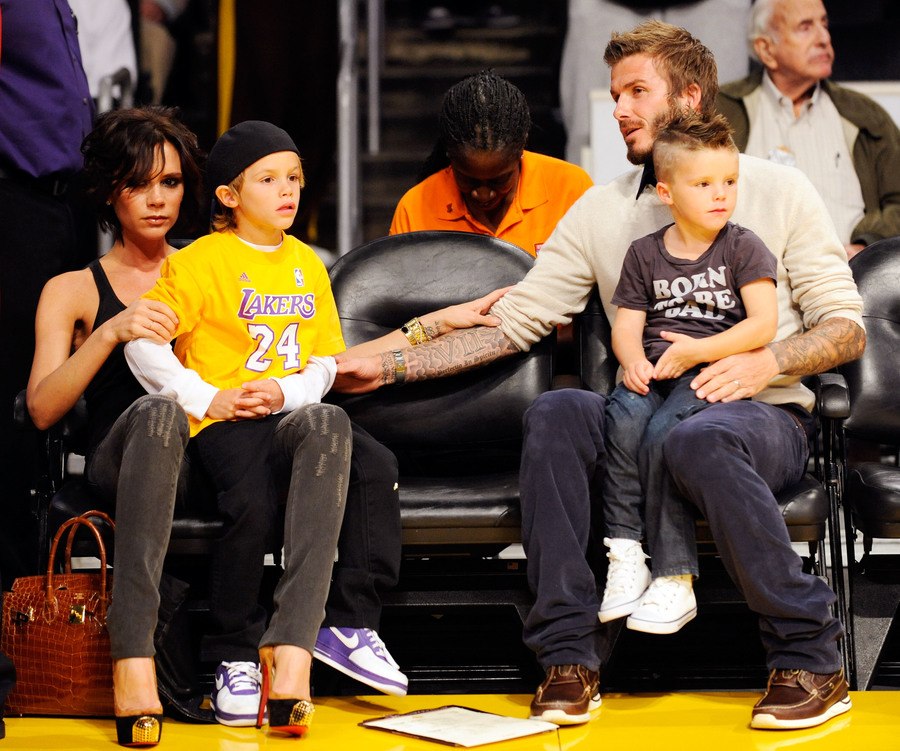 The former Posh Spice is now picky about nannies. She won't let them talk to anyone outside of the family. And nannies had to consent to be dubbed "Jo," after a cherished previous nanny who had gone away. Abigail Gibson was sacked when she was seen talking to a family hairdresser.
Each Child Has One Nanny
Zoe Saldana appreciates her nanny for allowing her to work while raising her children. She credits them with assisting her in raising her children and allowing her and her Italian artist husband, Marco Perego, in enjoying successful lives. When asked how she manages her business and personal lives, the actress stated: "We have an assistant, a nanny, and a maid. They are practically parenting our children alongside us."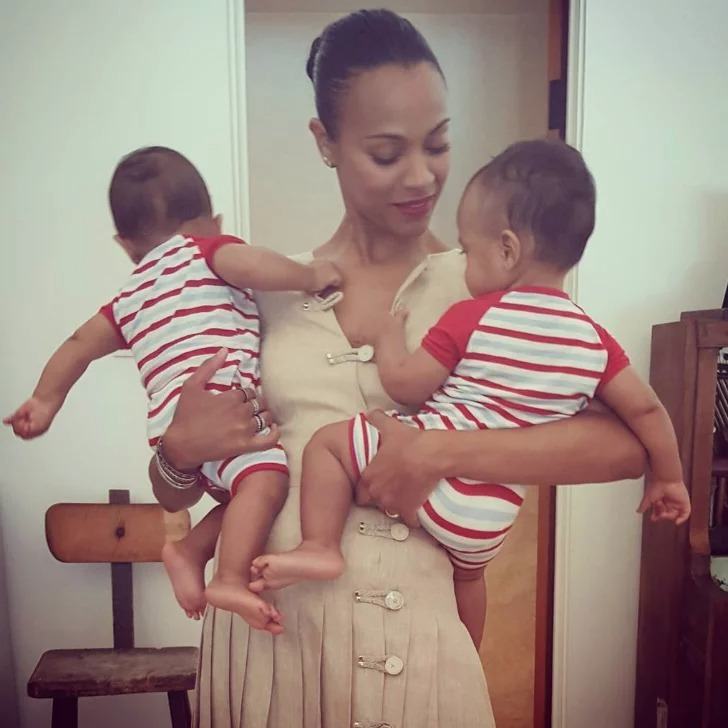 According to the "Guardians of the Galaxy" actress, she hires three household assistants, one for each of her children. The assistance allows her to be away on-site while simultaneously helping mom and dad in dealing with the sorrow of being separated from their children.
Mr. Hay Postmasn
Charlize Theron appears to be the sweetest lady on the planet, yet she has some strange habits when it comes to her nannies. Theron is irritated when her crew hassles her in any manner. She likes that nannies cannot be seen or heard. Because of Theron's strict privacy policies, nannies are not permitted to gaze at or talk to the supermodel.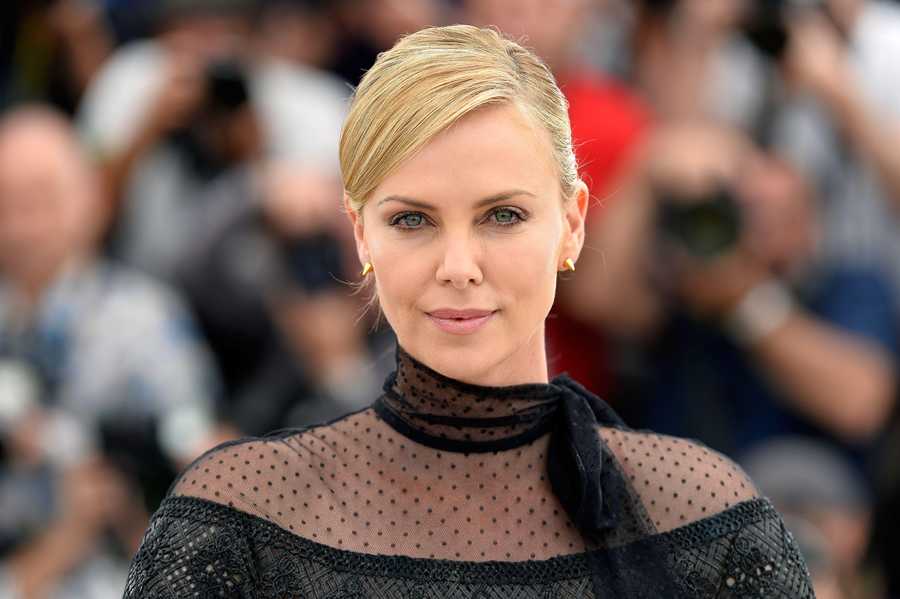 To communicate with Theron about the children, the nanny must write a message, which she reads in her leisure time. An ex-nanny for Theron said she was also obliged to keep a pen and paper log of the day's happenings with the children. Her stringent "no-look" and "no-talk" policies are a two-way street; Theron refuses to look at or speak to them, according to the anonymous ex-nanny.
A Life Coach
Jessica Alba has a vital message for mothers everywhere: You don't have to go through life alone. Alba was so grateful for nanny Connie Simpson's assistance that she promoted the caregiver's book on Instagram. Alba used the cover photo of "The Nanny Connie Way" to help new moms discover much-needed infant assistance.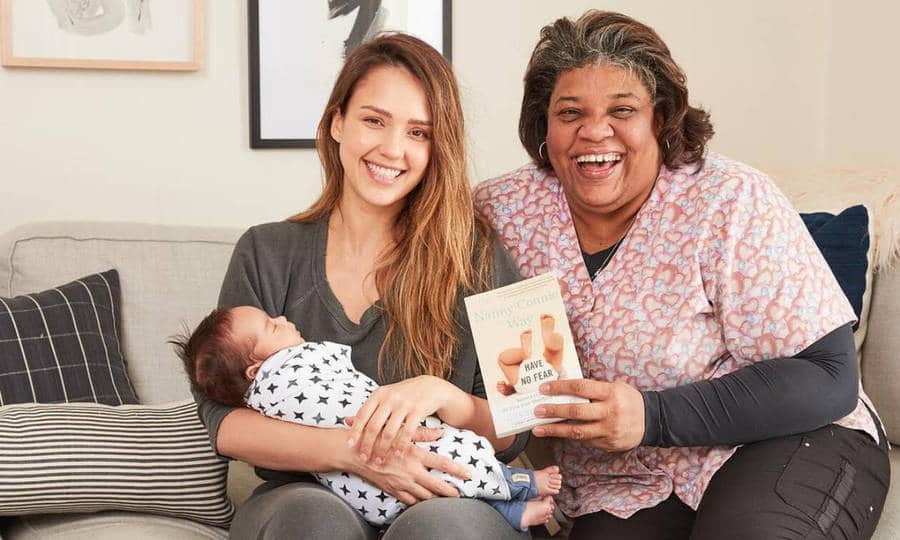 Alba stated that Simpson was there from the start to mentor her as a new mother. She said the celebrity nanny assisted her with nursing and showed her how to wash and calm her child. Alba was overjoyed to report that Nanny Connie had returned to her house for the birth of her newborn son, eleven years after she initially requested her assistance.
Parenting's Little-Known Secrets
Being a mom or dad isn't the most glamorous profession, as many first-time parents can attest. As new parents, Jessica Biel and Justin Timberlake provided their nanny, Connie, with consolation. She assisted them in dealing with sleep loss and putting the baby to sleep. She advised drinking a beer to increase breast milk production, preferably a black beer.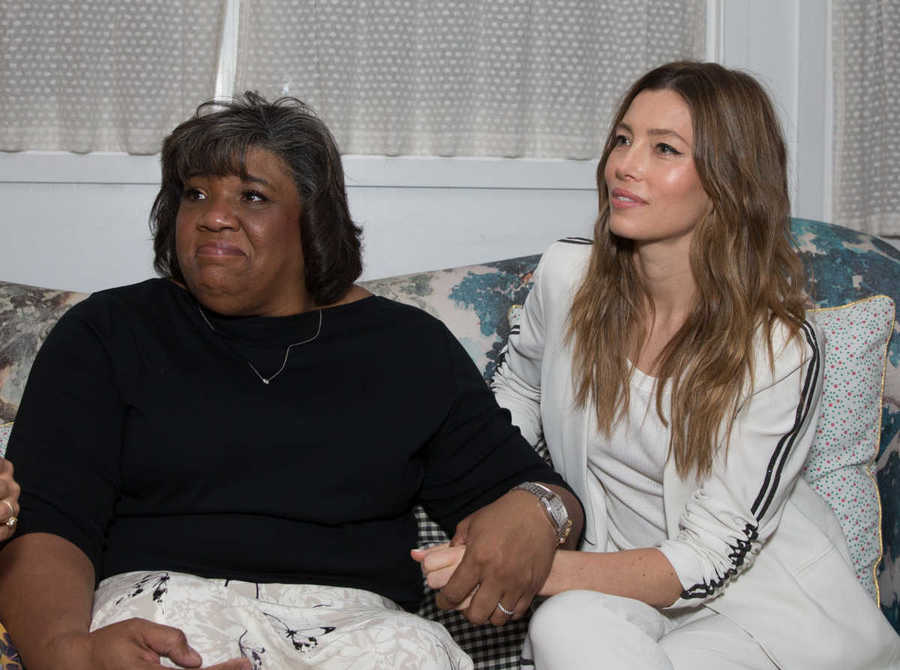 Biel also noted being urged to consume a lot of butter when nursing since she learned it's an important element of the baby's brain development. Nanny Connie's book, "Secrets to Mastering the First Four Months of Parenthood," was gifted to Biel and Timberlake. Another piece of advice from the nanny that Biel valued was to go on evening dates. Noted.
Bedtime Routine Choreographed
An inside peek at the renowned five-person family! Since becoming parents, Beyoncé and Jay-Z have been gushing about their three children. When you're a celebrity like Beyoncé, you can ask for pretty much anything. Beyoncé insisted on her nannies learning the dance choreography to her popular song, "Single Ladies."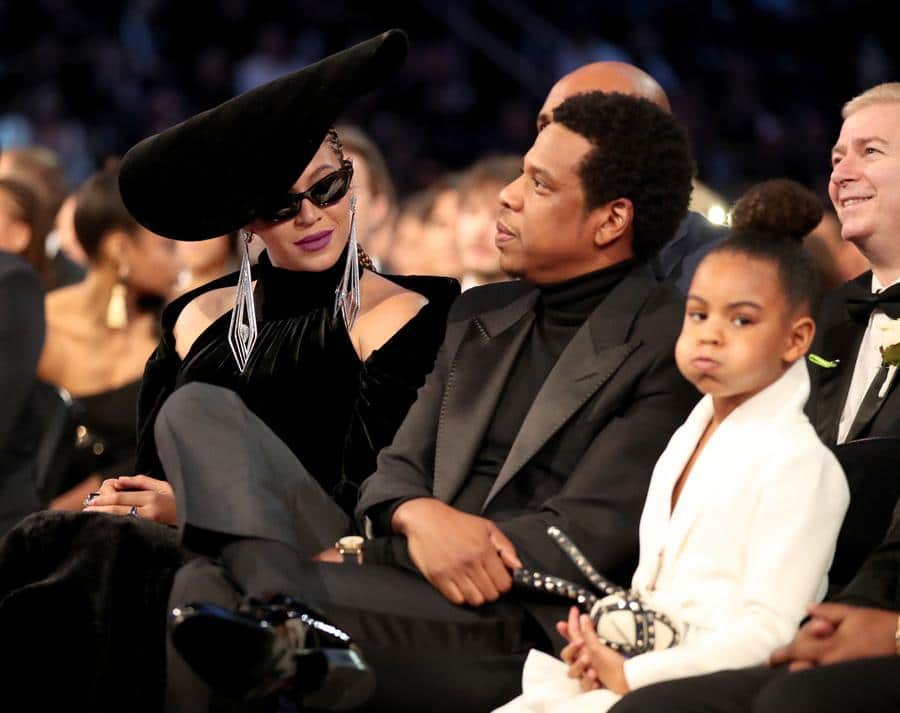 The performance was intended to pacify Beyoncé and Jay-Z's daughter, Blue Ivy, when mom was unable to execute the bedtime dance routine. We can't imagine how these nannies, who probably can't sing or dance, compared to the pop diva herself. The couple engaged six nannies to handle their three children during 8-hour shifts. At $100,000 per year, their total compensation adds up!
Move Like Mick Jagger
Mick Jagger is a living icon with a fascinating background, including an episode in which he seduced his children's babysitter and cheated on his then-wife, Jerry Hall. Jagger flirted with his son's nanny, Claire Houseman, and slept with her within two days. His wife was sound asleep in the hotel suite's adjoining bedroom. Hall is the mother of four of Jagger's eight children.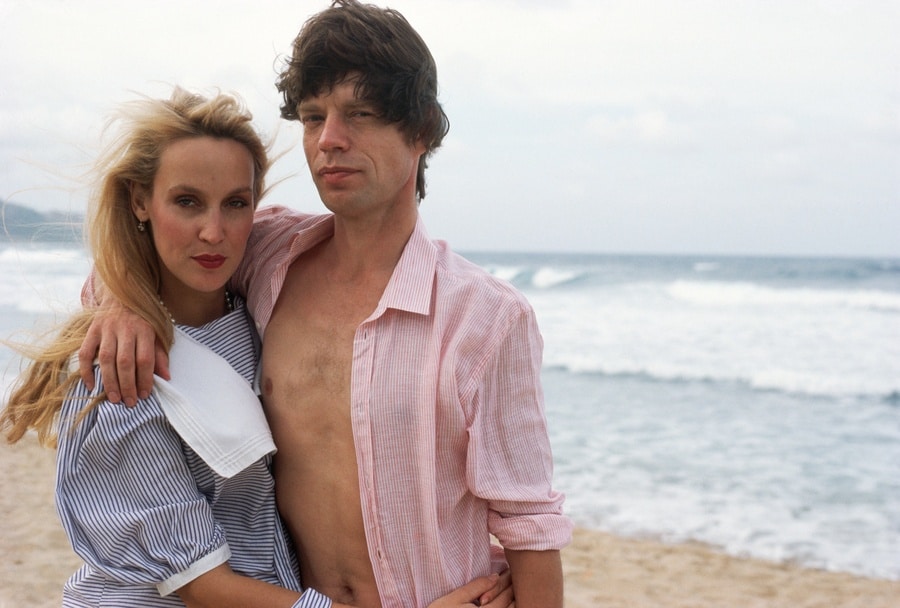 The babysitter had only just been employed when Jagger walked into the room dripping wet and nude after a shower. Houseman said she fell in love with the iconic musician, who is regarded as an epic womanizer, in an instant. In a tell-all interview, she described the romp. Hall eventually divorced Jagger.
Do You Speak Spanish?
Chris Hemsworth and his wife, Elsa Pataky, are hands-on parents with high standards for their nannies. One condition is that they speak Spanish to their children before bed every night. Pataky is from Spain, so their three children must be fluent in the language. They do not, however, rely on nannies to care for their children. The two signed a parenting agreement in which they agreed that at least one of them would be with the children at all times.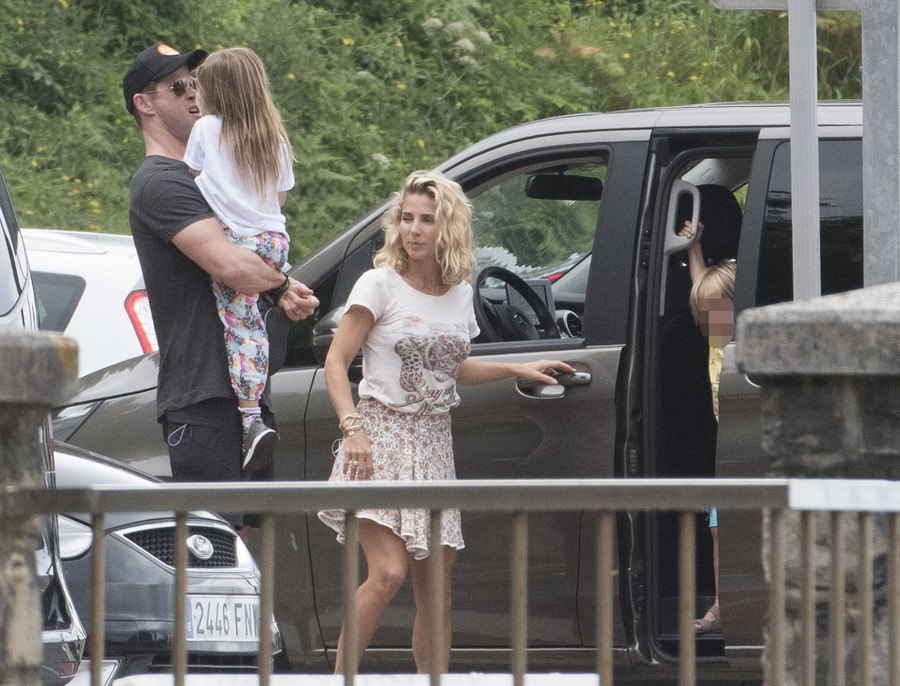 Despite their hectic schedules, the couple has a parenting pact that means one of them is always around to look after the brood, so they don't have to respond to their busy schedules. They have a daughter, India, six, and four-year-old twin sons, Sasha and Tristan.
Raindrops' Song
Sarah Jessica Parker has disclosed that she and her husband, Matthew Broderick, do not employ a live-in nanny for their three children. But when they did,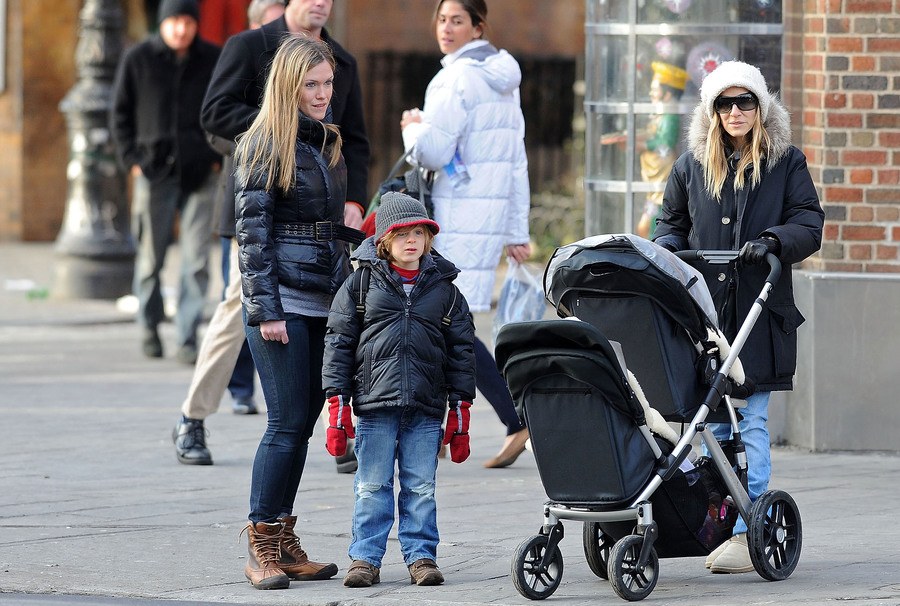 When her children were little, Parker and Broderick were highly concerned about them, refusing to have a live-in nanny. They did, however, use three, one for each child. An uncommon request for assistance was that they carefully replace bottles of body wash or shampoo with particular sanitizing instructions.
The Terminator, Indeed
One of the most high-profile nanny scandals in history occurred in Arnold Schwarzenegger and Maria Shriver's household. The Terminator ended his marriage by cheating on his wife with the housekeeper for 20 of their 25 years of marriage at the time of the divorce. When it was revealed that Schwarzenegger fathered a kid with their nanny and a former confidante of Shriver, Mildred Baena, the marriage's death bell rang.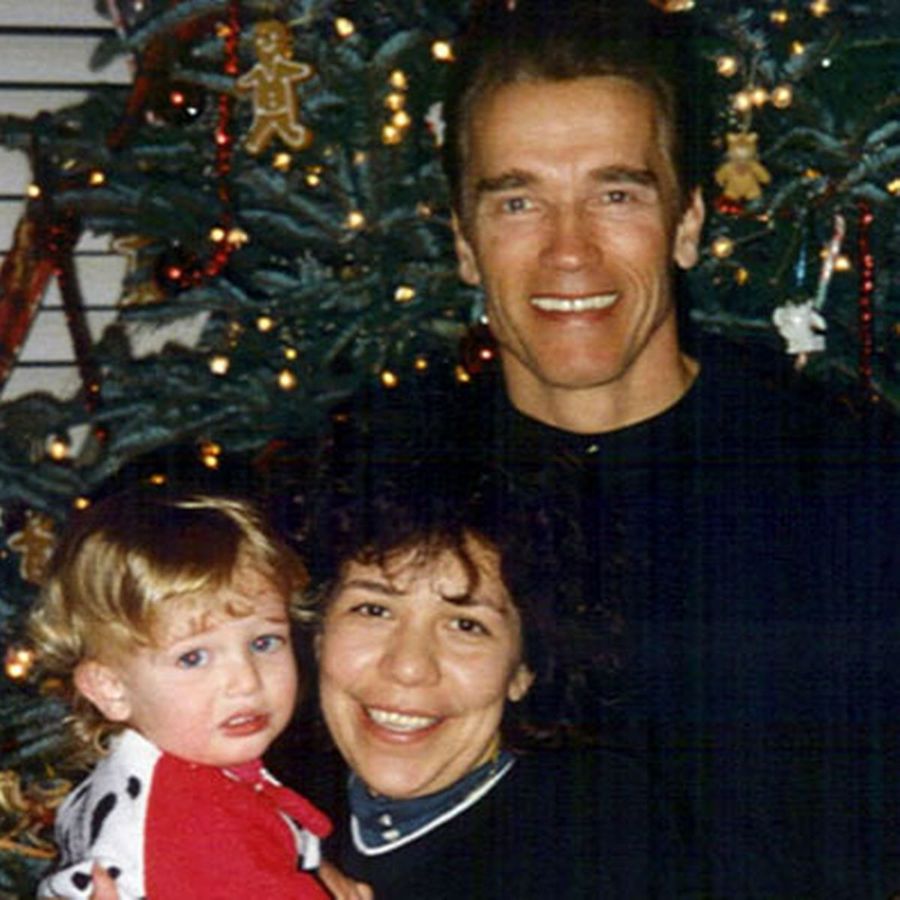 The incident apparently occurred when the family was on vacation, and the star was working on a film. The celebrity/political power partnership disintegrated the day after Schwarzenneger's California governorship ended. Shriver's therapist inquired about whether Joseph Baena was Schwarzenneger's child during couple counseling. "It's true," he said.
Spoons of Gold
What is required to raise happy children? Elena Mincheva, a high-end Chicago nanny and Russian native, maintains that it's not about money. The 35-year-old is excited to have her own children and spent over a year working for one of Chicago's wealthiest couples. Mincheva contributed to this nanny story and authored a memoir called "Millionaire Nanny" based on her experiences. She spilled the drama anonymously, revealing the unbelievable day-to-day events of an affluent but poisonous family.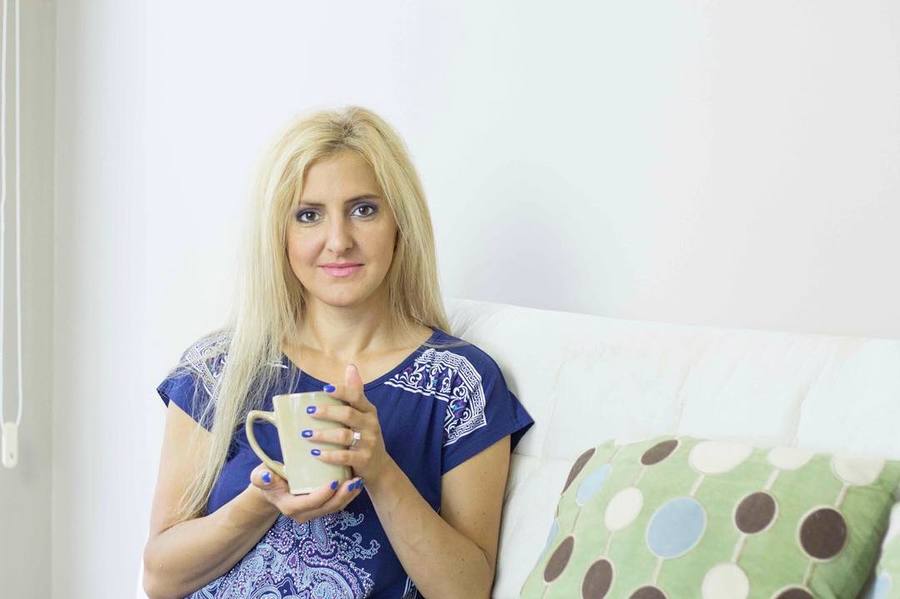 A wife once fired her and yelled that was no longer welcome in her home, only to have the husband scream back that Mincheva stay while his wife could come and go whenever she pleased. Another bizarre anecdote she tells is about how the wife insisted on her feeding a 7-year-old kid with a spoon.
Some People Want It All
Celebrity divorces caused by adultery are all too prevalent, and it's even more shocking when the nanny is involved. Several high-profile celebrities, like Joe Piscopo, have supposedly been discovered with a home worker in the last few years. He had an affair with his nanny, Kimberly Driscoll. It began as a serious affair and progressed to marriage.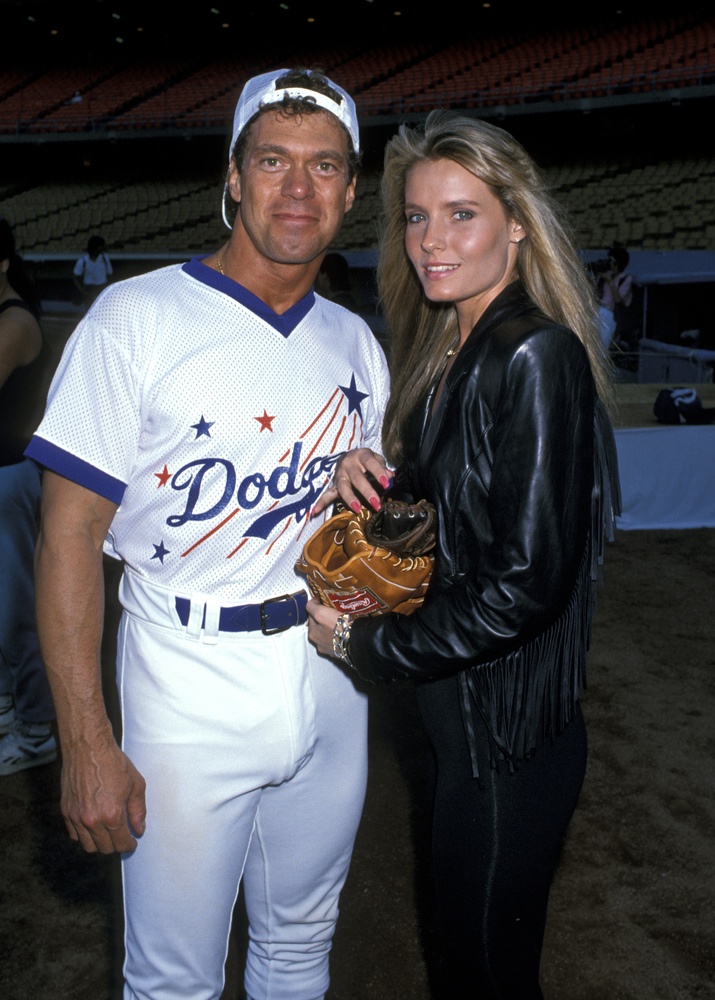 The "SNL" star divorced his wife, Nancy Jones, and began dating Driscoll, who was caring for their kid at the time. Their marriage lasted ten years, and Driscoll gave birth to three children. Piscopo then moved on to Jessica Nasoff, his personal assistant. Nasoff clocked him in the jaw during an episode of "Celebrity Wife Swap."
All-Year-Round Halloween
Julia Roberts is one of Hollywood's most well-known actresses. But what can we learn about the "Pretty Woman" star from her colleagues' comments? Roberts had an unusual request. As part of the evening routine, she demanded the nannies wear long red wigs fashioned just like her own hair. She did this in an apparent attempt to get one over on the infant.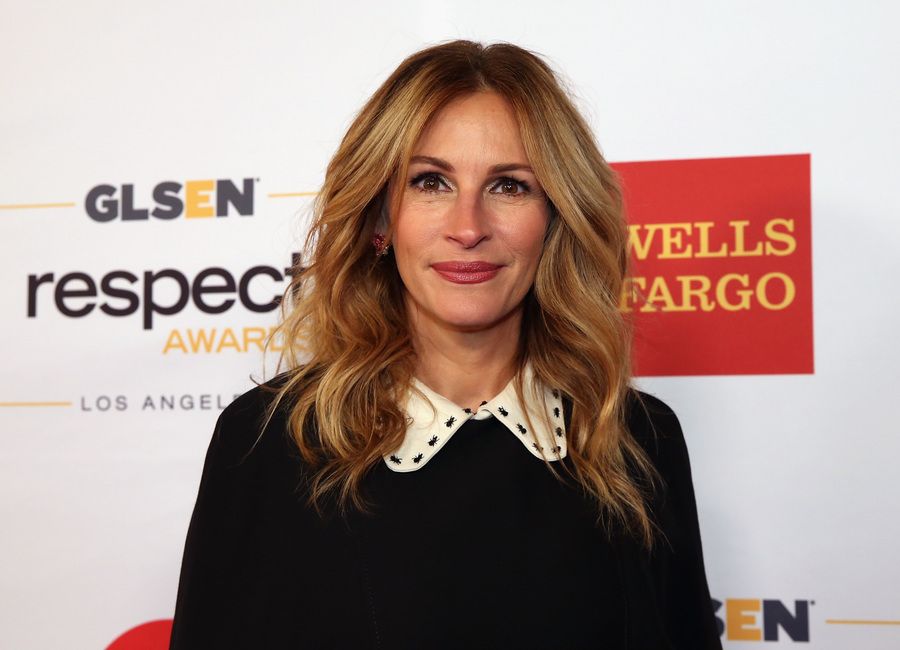 "It seemed a little strange, but I get it," a former nanny of hers remarked. She hoped they'd assume it was her, not the sitter, who was putting them to sleep." Her assistants adore the A-lister. She is regarded as one of the most pleasant celebs to work with.
Periodic Phone Checks
Keeping up with the Kardashians is becoming challenging. The Kardashians like to pretend that their nannies are treated like family, but Kourtney Kardashian has her own approach. She refuses to be addressed by her first name by caregivers. Instead, nannies are to address her as "Madam." One nanny inadvertently called her Kourtney and survived to tell the tale.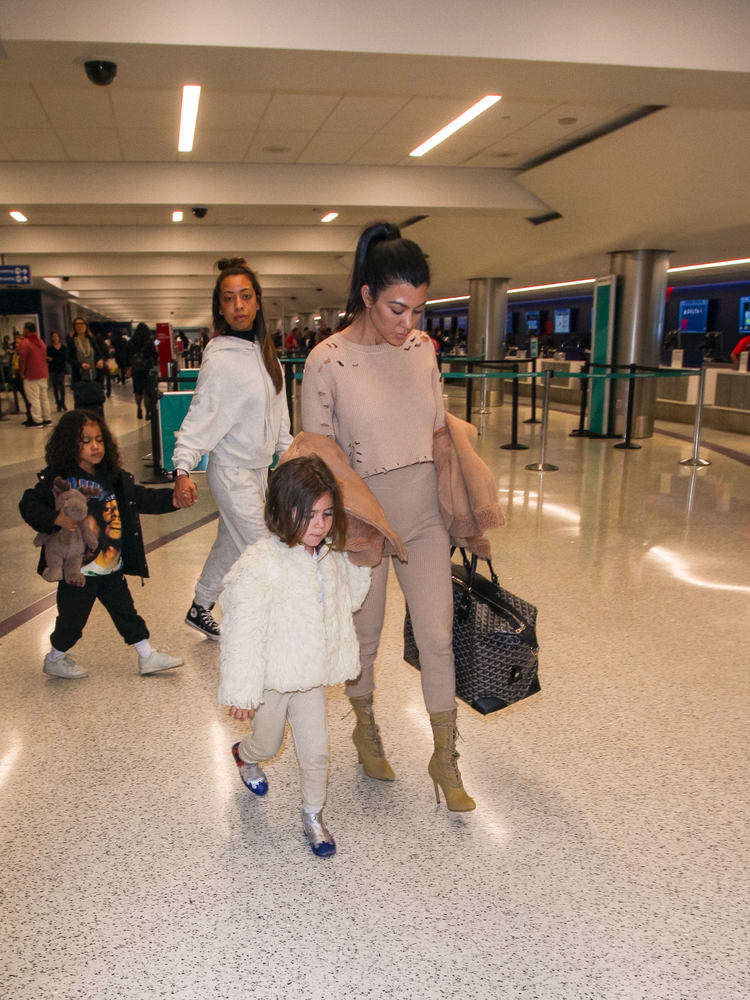 Cell phones must also be checked at the entrance to stop images from making their way to the tabloids. Having said that, it is a genuine threat. One unnamed nanny to the stars revealed that the paparazzi paid $250,000 for a single shot of her big boss, with the price increasing each week.
Please, No Touching
Don't you ever wonder what it's like to work with celebrities? It sounds pleasant, but we have no idea how bizarre life may be for individuals who work for celebrities. These domestic employees are frequently subjected to unrealistic requirements. Halle Berry's work description for a nanny was one of the toughest. She forbade her caretakers from hugging, kissing, or snuggling with the youngsters.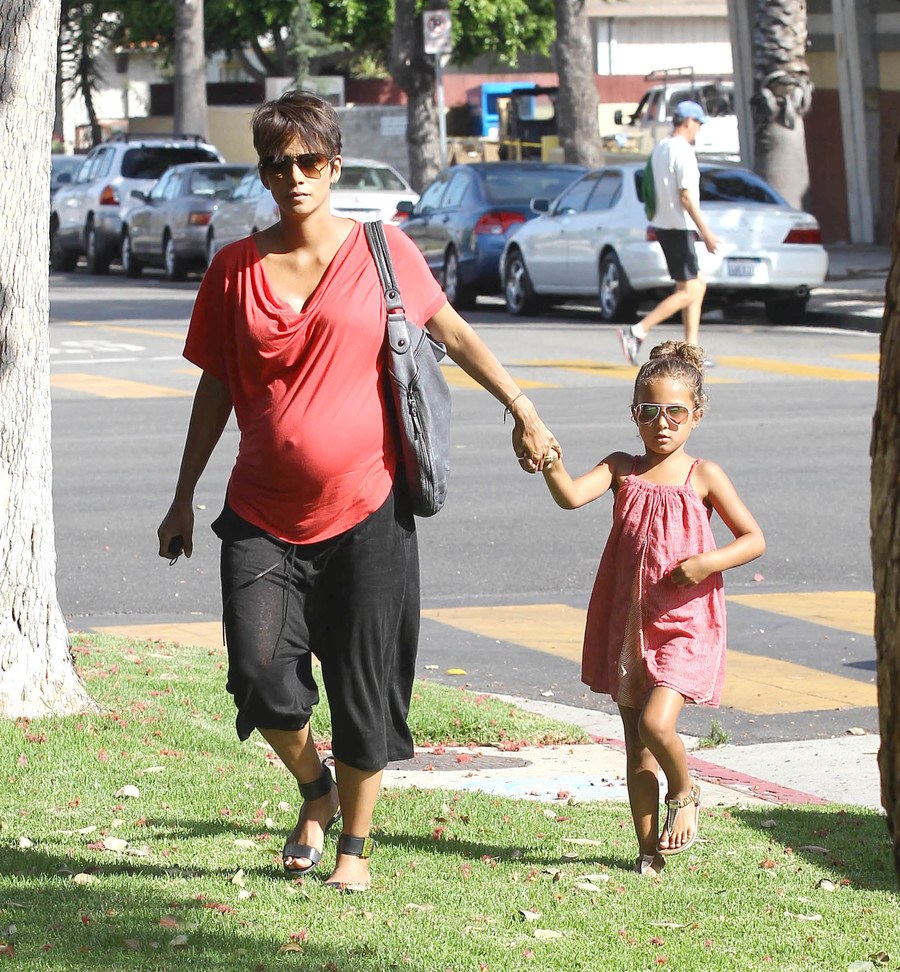 Simply put, the actress did not want Nahla and Maceo to be more devoted to the nanny than they were to their mother. But it's so out of the ordinary for nannies who adore children. Berry is extremely protective of her children, not allowing their faces to be shown on social media until recently. On Maceo's ninth birthday, she shared an Instagram snapshot of him with his face half-hidden.
You Must Be Fluent in the Language
Celebrities aren't usually pictured with their nannies, and occasionally, they look more like pals than nannies. Angelina Jolie has an army of nannies to look after her children. Since becoming a single mother, she prefers to live without restrictions or procedures. She also does not allow any unpleasant feelings or emotions to be shown in the presence of youngsters.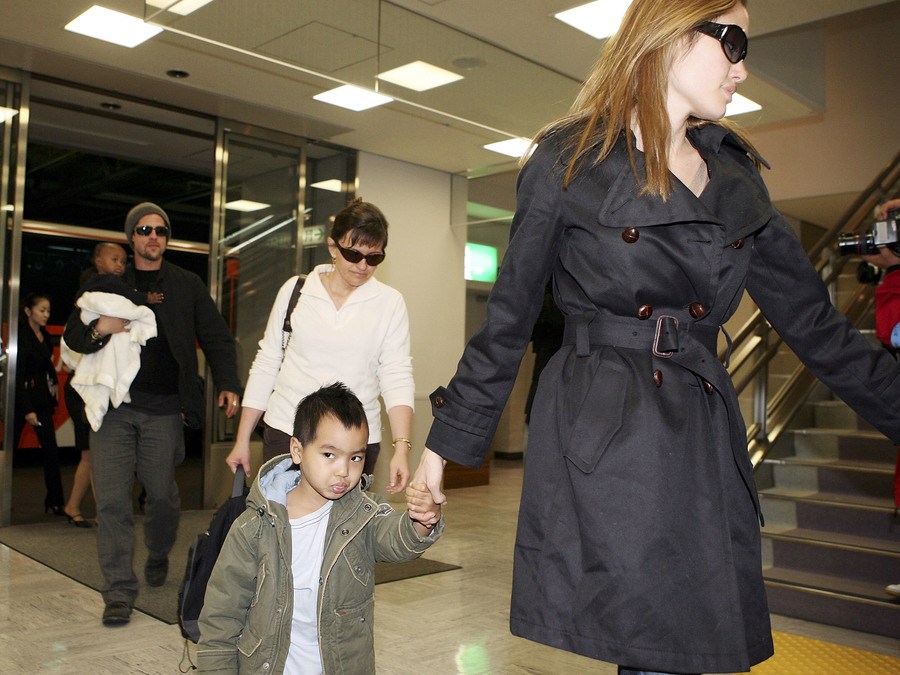 Nannies for the Jolie children must have a four-year degree in childhood development and be proficient in many languages. Each adopted child's nanny must be fluent in the native language of the country from where the children were adopted. Nannies for Angelina Jolie and Brad Pitt's children make up to $150,000 per year.
Several of My Favorite Things
Ryan Hawke worked until 2005 as a nanny to Ethan Hawke and Uma Thurman's children. That is, until the truth was revealed. During their seven-year marriage, which began in 1998, Hawke and Thurman had one daughter and one son. Ethan and Ryan Hawke are the parents of two girls. Ethan eventually remarried, this time to Ryan.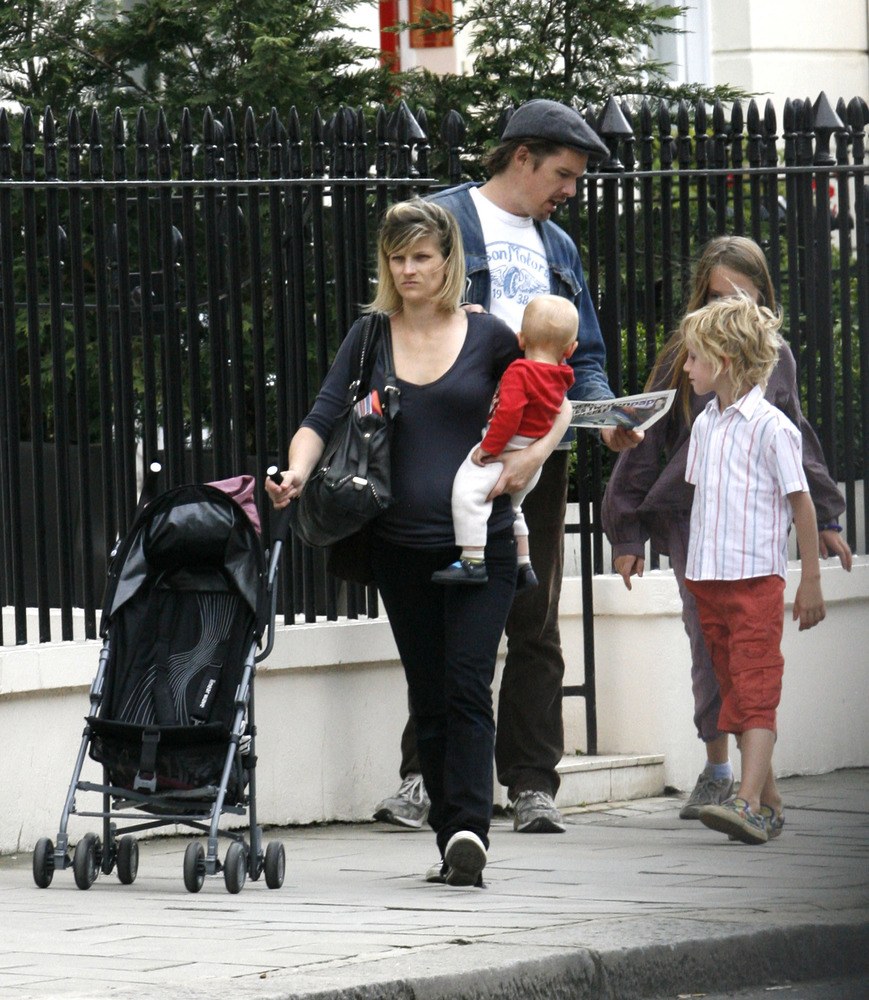 "I wasn't prepared for this to be a public thing," Ethan said when questioned by New York Magazine. "But I'll tell you something: my circumstances are more like those in "The Sound of Music" than in Jude Law's." On June 19, precisely a month before Ryan gave birth to Clementine, the couple married in a low-key ceremony in New York. It's hardly surprising to see Ethan back on the big screen after remarrying, becoming a parent, and filming his current picture.
A Million-Dollar Story
As an A-list actor, Jude Law has made his fair share of headlines. But, it's hasn't always been for the best of circumstances. Fans will recall when it was revealed that he had an affair with his children's babysitter. Law and nanny Daisy Wright had been having an affair for a month. It came to an end when Law's fiancée, "Alfie" co-star Sienna Miller, found out about it through a youngster in Wright's care who informed Miller about seeing Law and Wright together.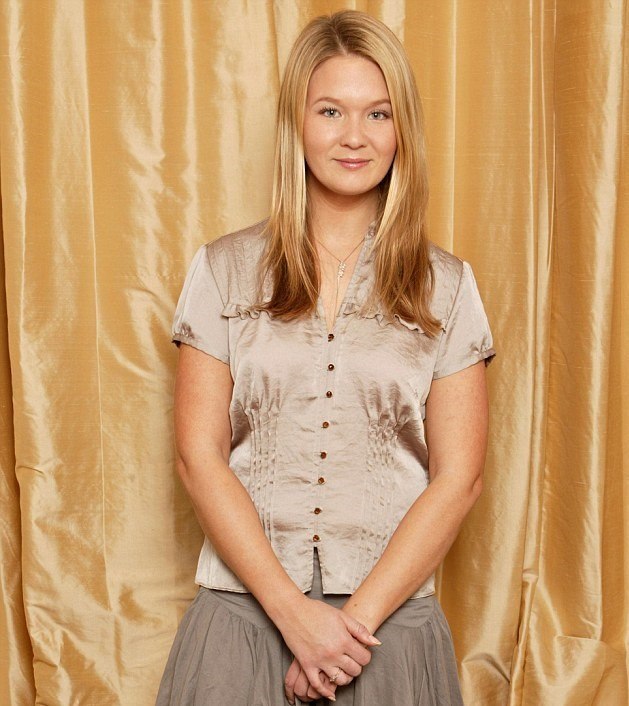 Miller sacked the nanny, who then went to the British press with the story. She revealed extensive, intimate details about the connection, transforming it into one of Hollywood's most infamous relationships. On his part, Law blamed Miller for his unfaithfulness. The pair met on the set of "Alfie," parted in 2006, then rekindled their relationship in 2009, which terminated again in 2010.
Mummy on the Weekend
When celebrities split, they often wax poetic about their wish to stay friends and emphasize their willingness to undertake some wonderful co-parenting together. For example, Australian beauty Miranda Kerr always sends her preferred nanny when her children are with their father, Orlando Bloom. She claims she is only trying to assist him.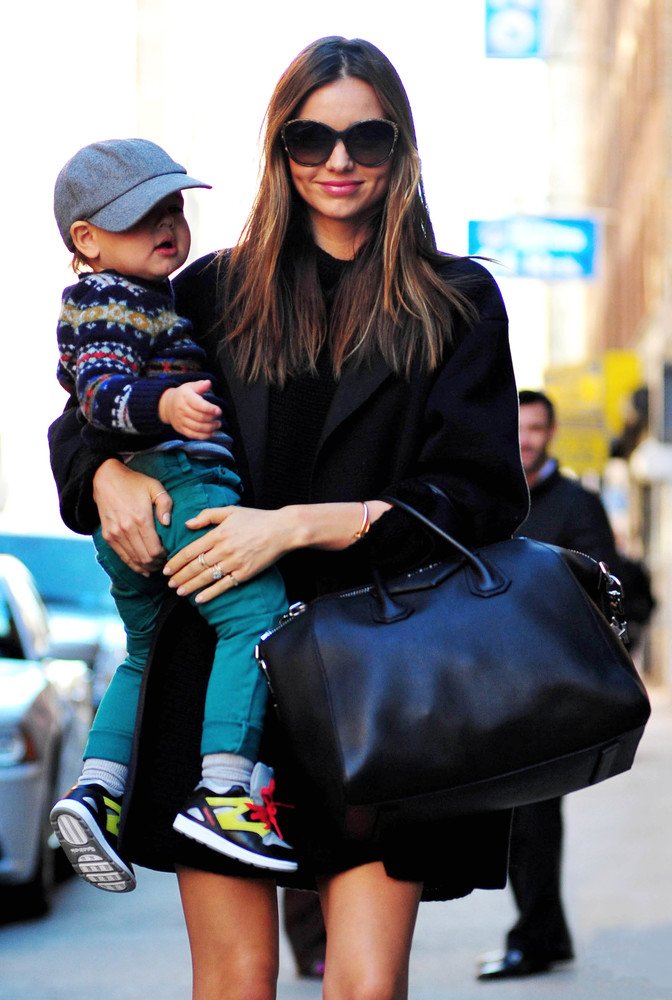 When she remarried Snapchat founder Evan Spiegel, their combined net worth was $10 billion. Kerr's nannies have reaped some opulent benefits. Shada, a former nanny to Kerr's children, said she was given a Range Rover. Kerr said that she employs full-time nannies, although they are given weekends off. That leaves her with three children to look after for the rest of the weekend. "It's a lot," she remarked.
The Truth Will Always Triumph
Rob Lowe and his nanny, Jessica Gibson, filed countersuits against each other. He allegedly made vulgar approaches and was disloyal to his wife, Sheryl Lowe. Gibson also promised to reveal everything if the Lowe's did not pay her a $1.5 million blackmail price. Rob Lowe promptly filed a defamation suit, alleging that the nanny was plotting against him and uttering lies.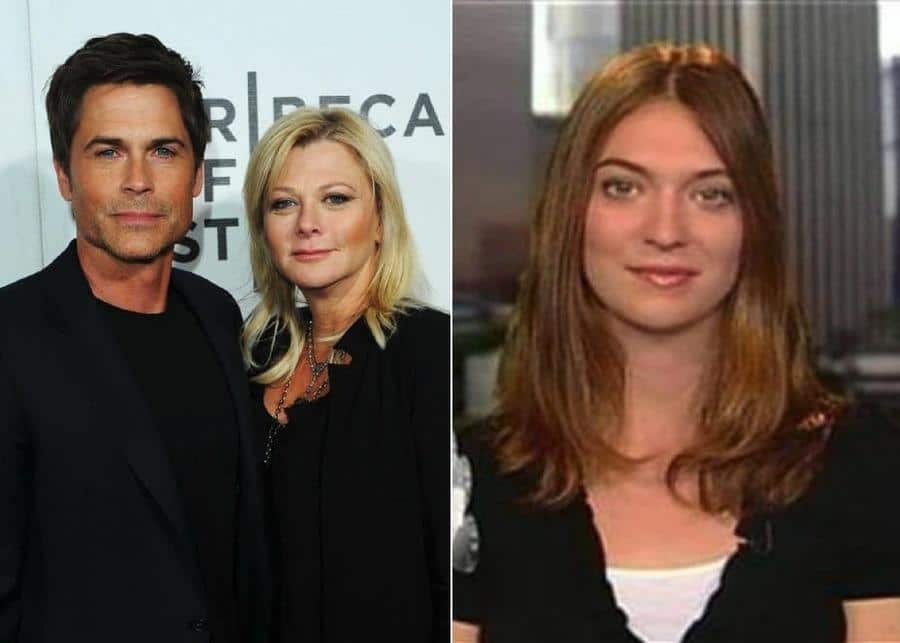 The he-said-she-said saga concluded only when both parties decided to abandon their complaint. It was a glimpse inside the lives of the wealthy and famous. The babysitter said she loved the Lowes' two youngsters but was tired of being harassed on a regular basis. The truth has been revealed. According to court documents, the feud between Lowe and Gibson has concluded, with both parties requesting that their cases be dismissed.
The Third Time's a Charm
When Archie Mountbatten-Windsor was born, Meghan Markle and Prince Harry, like other royal couples, hired a nanny to help them out—but they didn't have a good experience. At first, Markle appeared to rely on her mother, Doria Ragland, to care for baby Archie. However, after two weeks, the Duchess's mother left Frogmore and returned home. It was then revealed that three nannies were employed during Archie's first three months.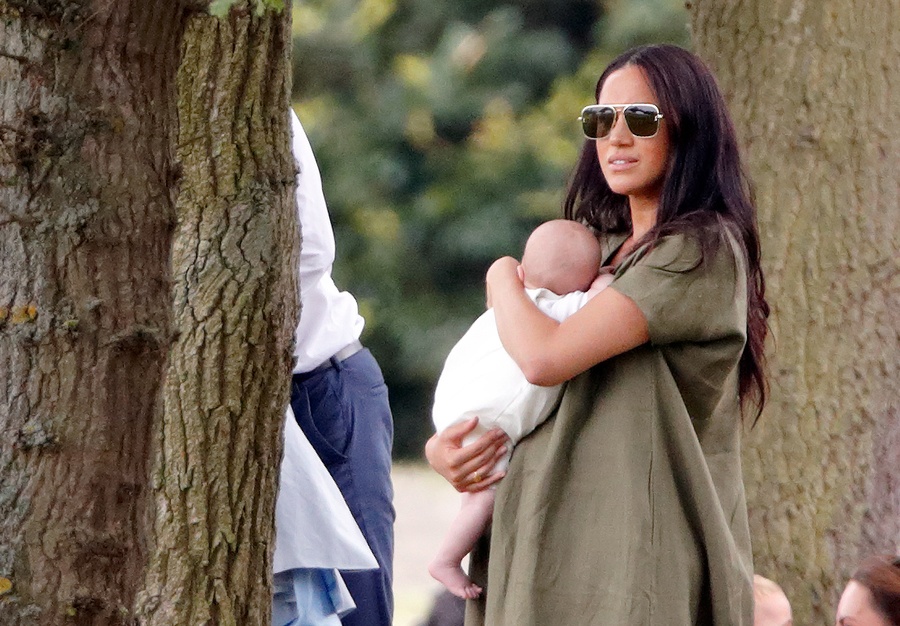 The third is reported to be a royal match and is regarded as a "godsend." The first two nannies were said to have resigned because Markle was too protective of the baby, refusing to let anybody else be alone with her child. Finding the proper nanny match is a delicate balancing act.
Klum Comes to the Rescue
Heidi Klum is well-known for hiring a team of three nannies to care for her four children. She is a hands-on parent, yet she welcomes assistance. Klum once came to the rescue and rescued the day. During a spring break trip to Oahu, the former supermodel was rescued from a violent riptide with her baby and two of her nannies.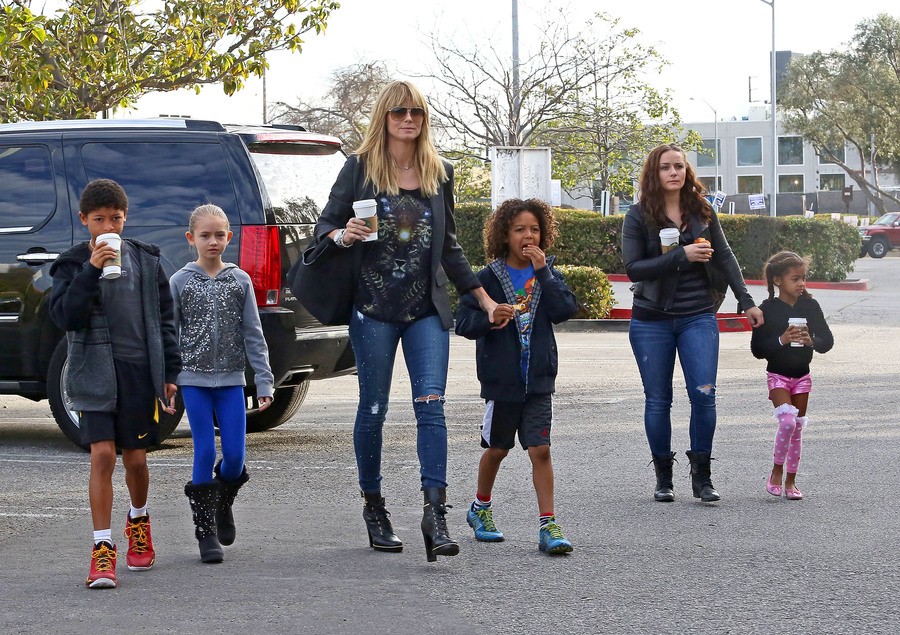 The 39-year-old was resting in Hawaii when their vacation took a terrifying turn. When her seven-year-old son Henry and two of the family's nannies were carried away in the water, the supermodel and her bodyguard lover were forced to rescue them. Her boyfriend, Martin Kristen, dove into the sea with her as soon as they heard Henry and his nanny pleading for assistance.
Pay the Penalty
A babysitter at "Southern Charm" actor Thomas Ravenel's house found herself in a perilous scenario. At the time, she was caring for his little daughter. According to the nanny, who values seclusion, the star arrived home from a party drunk and locked her inside his bedroom.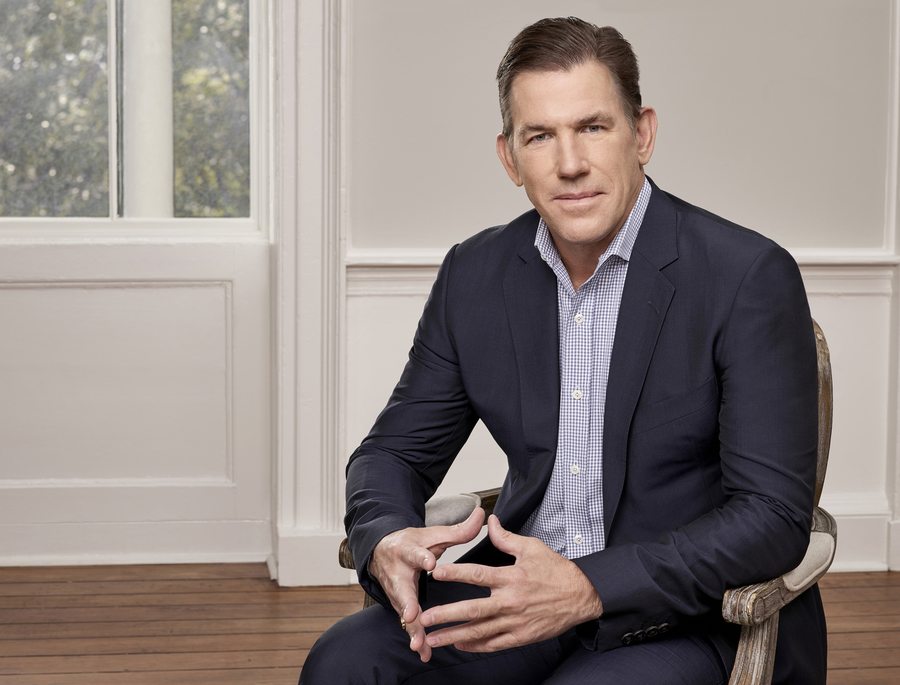 The has revealed how the "Southern Charm" actor choked her, took off her clothing, and raped her as his baby daughter slept nearby in another room. She said she had scratches on her arms, back, throat, and between her knees. Ravenel pleaded guilty to assault and battery and was sentenced to 30 days in jail and a monetary settlement.
Set a Curfew of 9 p.m.
Kate Gosselin, star of "Jon & Kate Plus 8," is famously difficult to work with. Gosselin runs a tight ship at home, enforcing rigorous regulations for her children and the servants who care for them. Caring for eight children, including one pair of twins and sextuplets, is no easy task.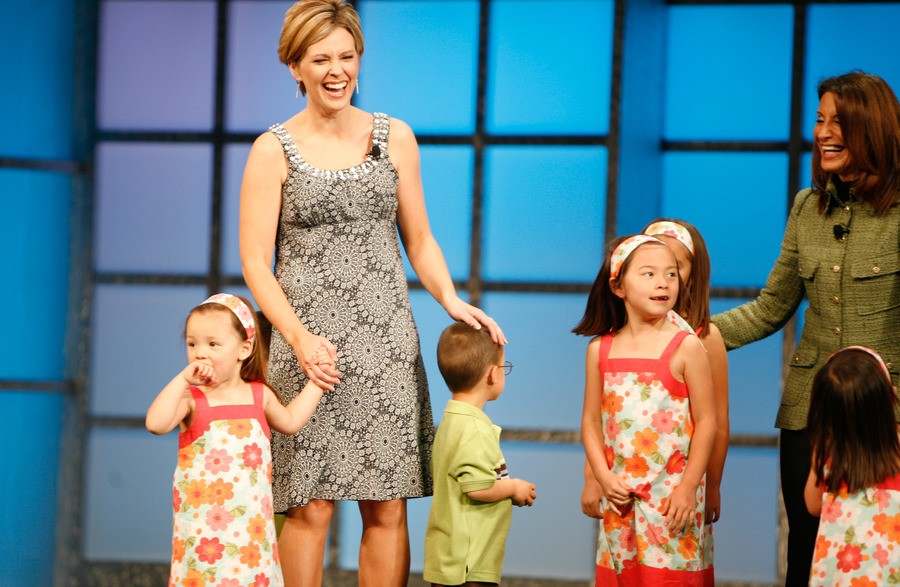 However, Gosselin's demands exacerbated the situation. There was a pet peeve-inspired housekeeping rulebook to follow, which specified what could and could not be done in the residence. She doesn't allow anything to be set on the floor, and everything must come to a halt at nine o'clock, even if you're in the middle of washing dishes.
Concern About social media
John Legend and Chrissy Teigen already have a number of nannies on hand to clean, feed, and love on their two lovely children, four-year-old Luna and one-year-old Miles. However, busy A-list celebs could always use more help around the estate. Teigen adores her nannies, but she does not hire attractive nannies. Teigen revealed on Twitter that she and Legend had four nannies caring for their two children.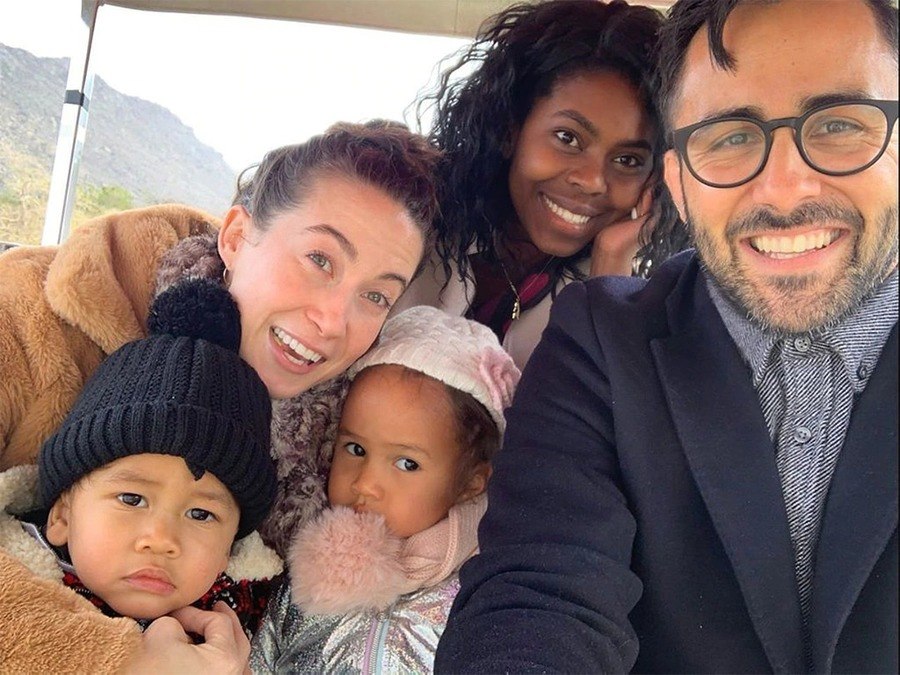 "We have four amazing individuals, but not all at once," she wrote. One will rotate and stay all night. She expressed her appreciation for her housekeepers and nannies on Instagram. She's frank about it because she doesn't want to take credit for handling it all by herself. She also has her mother living in the house, helping out.
Suri Bluze, Creative Side
Whether you like Katie Holmes or not, one thing is certain: seeing her as a mother is fascinating. It's just as delightful to see her gorgeous little baby, Suri, grow up. Holmes once dismissed a babysitter for allowing her daughter Suri to blacken her bedroom wall. But, it wasn't entirely on the nanny's shoulders.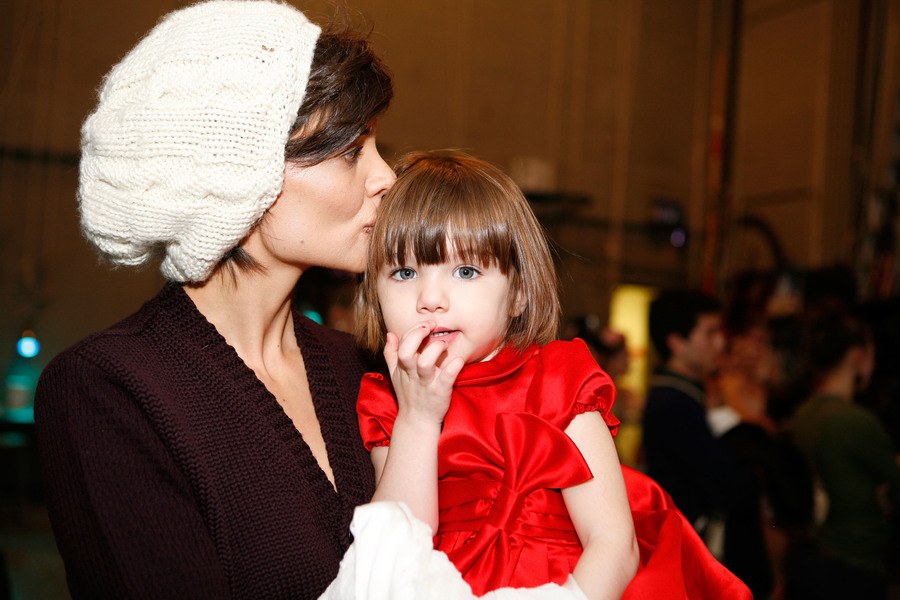 Tom Cruise's ex-wife stated that she could decorate her bedroom walls with whatever she chose. She allowed her complete freedom to exhibit her artistic side. Holmes, expecting a vibrant painting, was taken aback by Suri's apparent fondness for modern art, and the nanny was furious.
It Doesn't Get Any Worse
Sara Evans said in an interview with "Dancing with the Stars" that her marriage ended traumatically. It was another instance of Nannygate. "Things significantly went south at 100 miles per hour," she claimed. Everything came to light after the cases were filed. She accused her husband, Craig Schelske, of cheating on her with Alison Clinton, their three children's babysitter, and Evans' friend. But it's not that simple.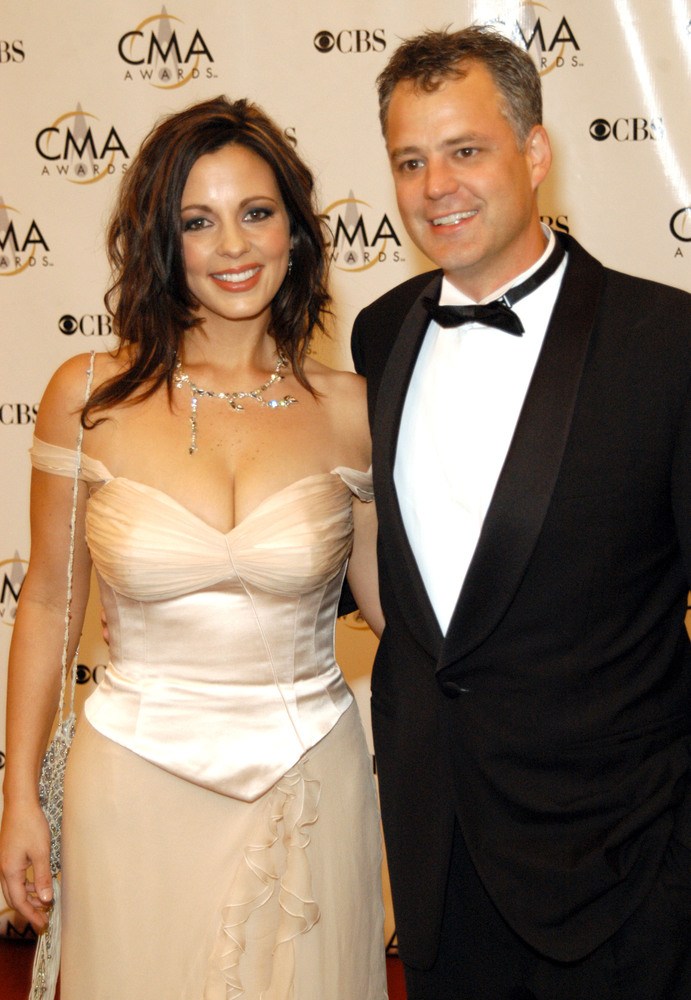 Schelske, a Republican fundraiser, responded with a lawsuit accusing Evans of cheating on him. The nanny launched her own defamation claim. It's one of the most messed-up nannies-involved scandals ever. The woman who accuses Evans of having sex with her husband claims that the country singer had "an exhausted breakdown."
Three Is a Crowd
After his divorce from Kate, Jon Gosselin of "Jon & Kate Plus 8" was not at ease. Stephanie Santoro, a former babysitter, revealed details regarding her connection with Jon. Santoro claims she had a connection with Jon shortly after he filed for divorce from Kate in June. Despite the fact that it didn't last long, Santoro said that they were "extremely close." After he filed for divorce, the month-long narrative began. However, he was still disloyal to someone.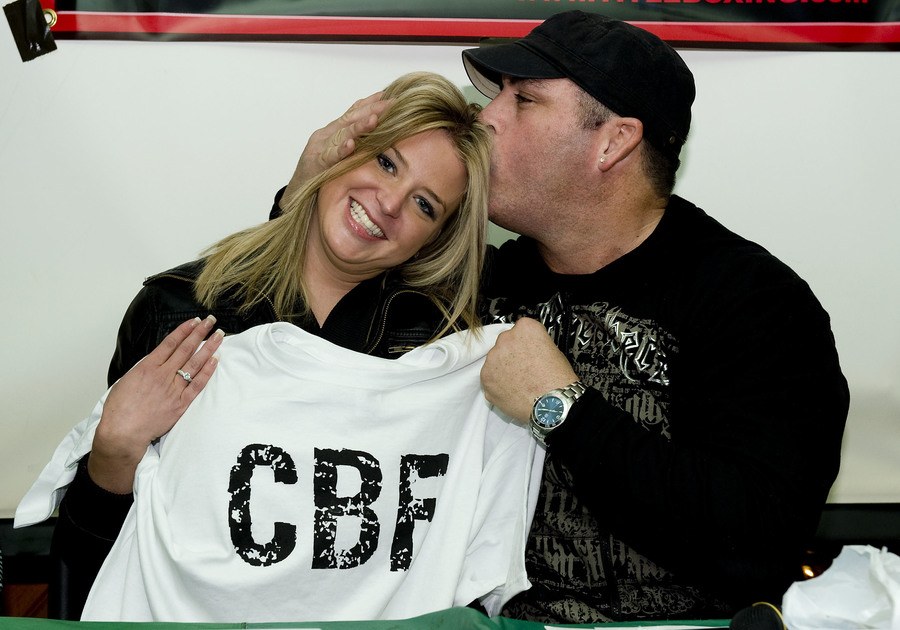 Jon was seeing Hailey Glassman at the time, and he even urged Santoro to lie to her in order to keep Glassman from leaving him. Simultaneously, the babysitter said that Jon had informed her that Glassman was not the woman he wanted to spend his life with. Non-disclosure agreements were thrown into the breeze.
Daddy Makes the Rules
Being a celebrity involves a wide range of feelings and activities, and Nicole Richie is relishing the fact that she is no longer living a simple life. Richie's nannies must maintain her strict no-sugar guidelines. The youngsters must also be kept away from processed meals. There are several rules, such as no battery-operated toys or plastics. The only person who can give the kids off-menu things is their father.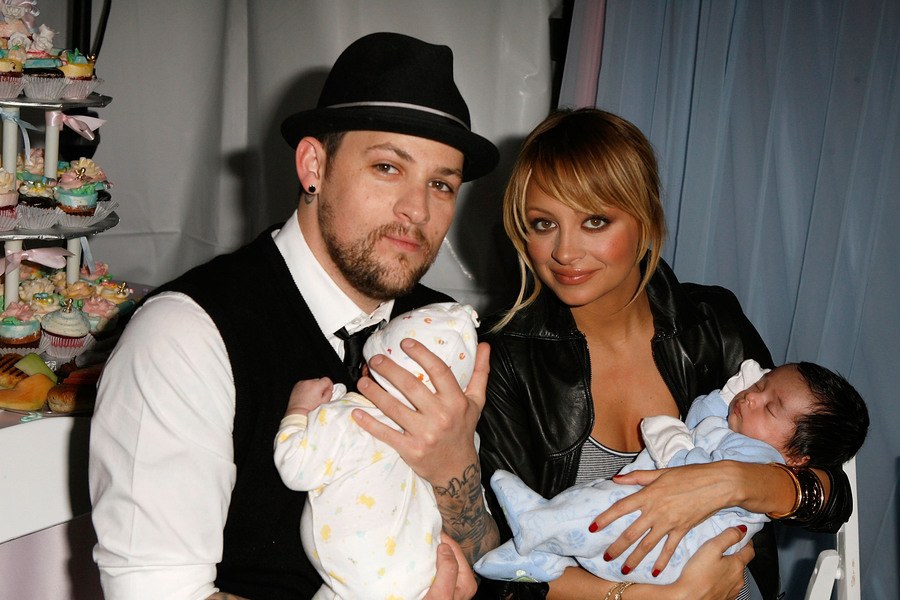 Joel Madden treats them to pizza on occasion, and she is fine with her father singing his own song. According to Richie, there is no one better method of being a mother. "The most important thing I've learnt is to not criticize other women and to be open and honest with them."
The Way Things Are Done Down Under
Nicole Kidman appears to be down-to-earth and humble, but what do her co-workers think of one of Hollywood's finest actresses? Kidman's nannies greeted the children in the morning with, "Good morning, pal!" Never, ever say, "Good morning." It's one way the actress keeps her Australian origins alive in her children.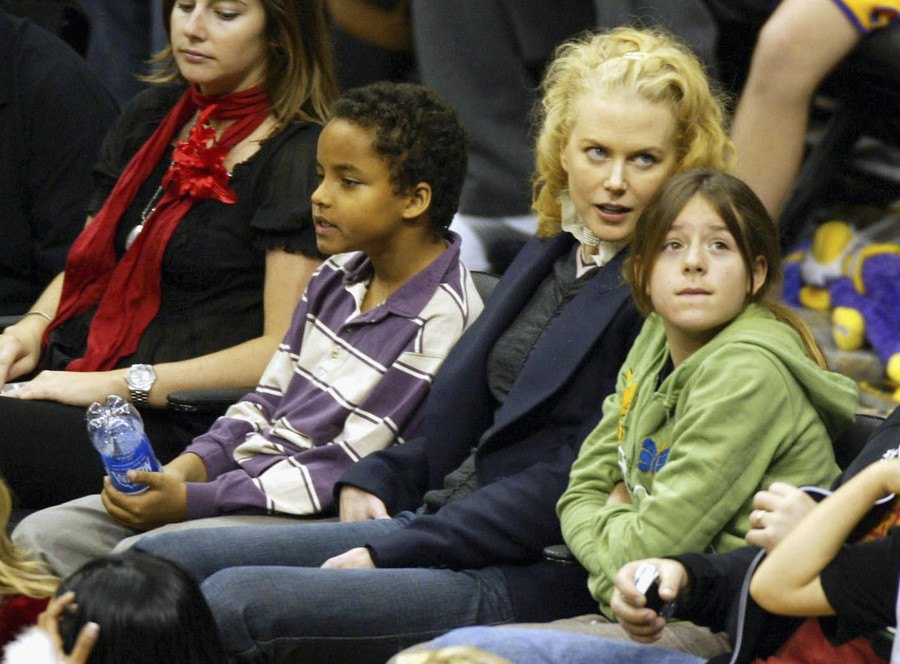 One nanny who worked for Kidman and Tom Cruise during their marriage stated that the pair were so busy that she never saw the couple's two children with Kidman. Suzanne Hansen claimed in her book, "You'll Never Nanny in This Town Again," that she performed most of the labor in parenting the A-listers' two adoptive children. From Kidman's point of view, they are responsible parents who made certain that one parent was always there.
The Child Whisperer
When Stormi Webster was born on February 1, Kylie Jenner insisted that she would not need to employ a babysitter. But it turns out that being a new parent isn't so easy, and she's had to rely a lot on others for assistance. Initially, Jenner merely wanted a family to care for her newborn daughter. That all changed when she was awake for three nights in a row with the baby.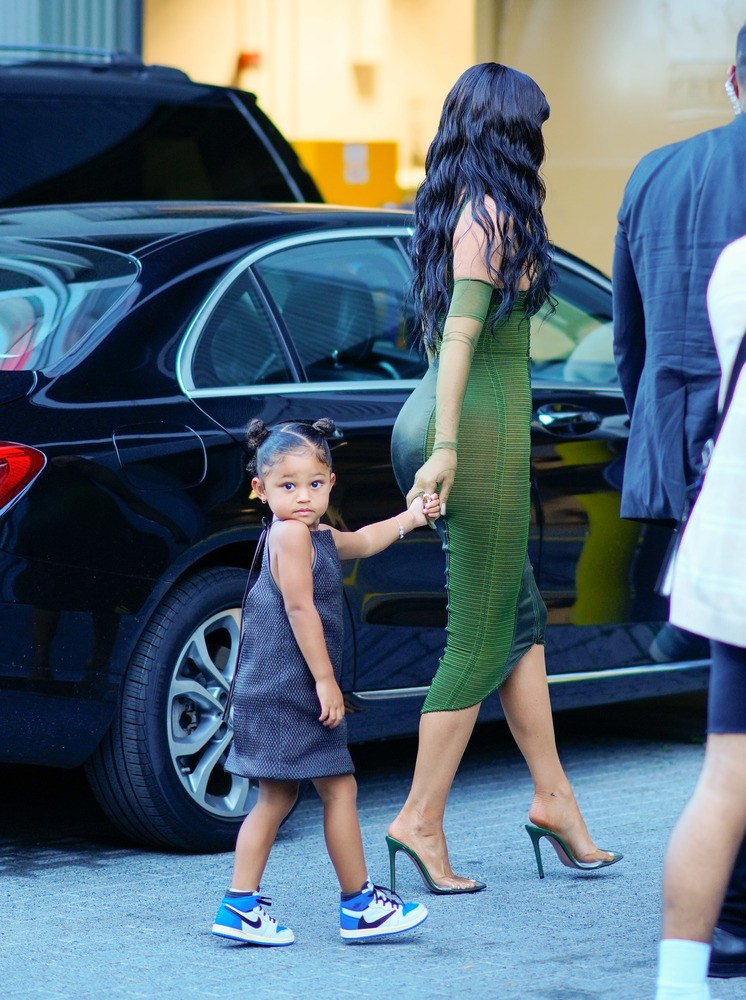 But when she chose to ask for assistance, she had a lot of ground rules. Apparently, Stormi needs a babysitter who is trendy, decorous, and a baby charmer. Nannies must also never, ever take a photograph. She or he must also be a dog whisperer in addition to being a baby whisperer. After passing all background checks and nondisclosure agreements, a nanny for Jenner must pass an audition.
On-Screen Nanny
We can't help but wonder whether some individuals just have a talent for parenting when we witness our favorite celebs sitting for photoshoots with peaceful newborns or sharing Instagrams of their immaculate houses. Amy Poehler is another A-lister who isn't ashamed to acknowledge the support she receives. In an essay for "Elle," the comedian stated, "I'm successful at work because of my nanny."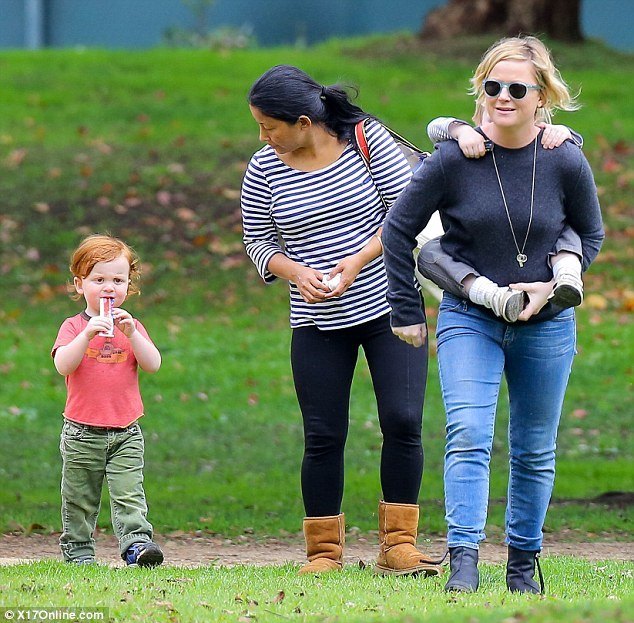 Poehler's two children are cared for by two nannies. One is from Trinidad, while the other is from Tibet. Poehler predictably makes fun of her reliance on nannies. In an "SNL" spoof of Taylor Swift's music video, she used her own nannies to play the pop queen's nannies in "Bad Blood."
Mike the Magician
Thankfully, there are honest celebrity parents out there who share the truth about how they do it all: with the aid of really competent nannies, babysitters, and night nurses. Jenna Dewan enjoys nanny compliments on her post-baby physique. She claims it's not fair to other mothers who believe they can bounce back so quickly.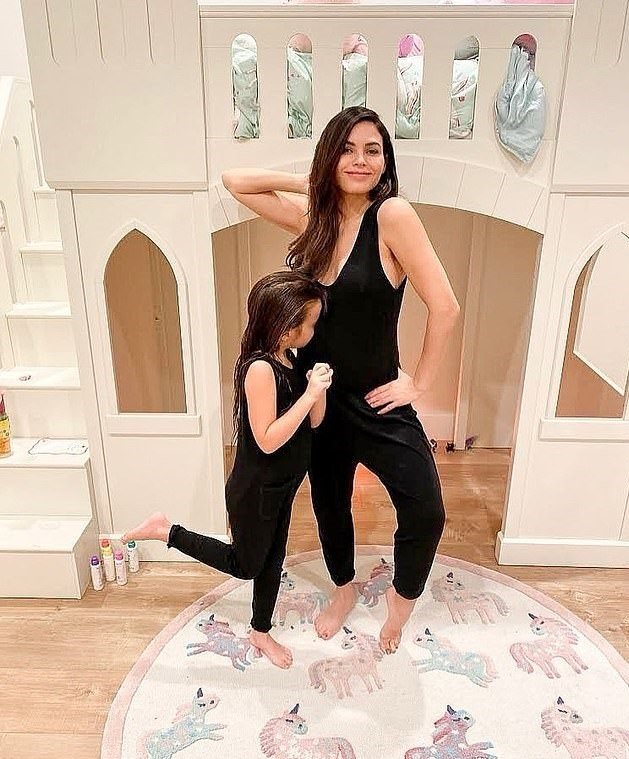 She is a single mother, although she receives a lot of assistance. When Channing Tatem mentioned that he was sleeping more than most individuals who don't have a nanny, he recognized his baby's nanny. According to Dewan, it took him a few weeks to come around to help with the baby because of his "Magic Mike" commitment.
As Long as You Bring Broccoli
One of Kris Jenner's nannies said that the family matriarch was incorrect. She is known to be a tough boss when it comes to her employees, and given the size of her empire, we can't disagree with that. Pam Behan said she was on the verge of quitting when Jenner went off on her for forgetting to pick up some vegetables. Jenner had a rigorous "no excuses" attitude and was quite dictatorial.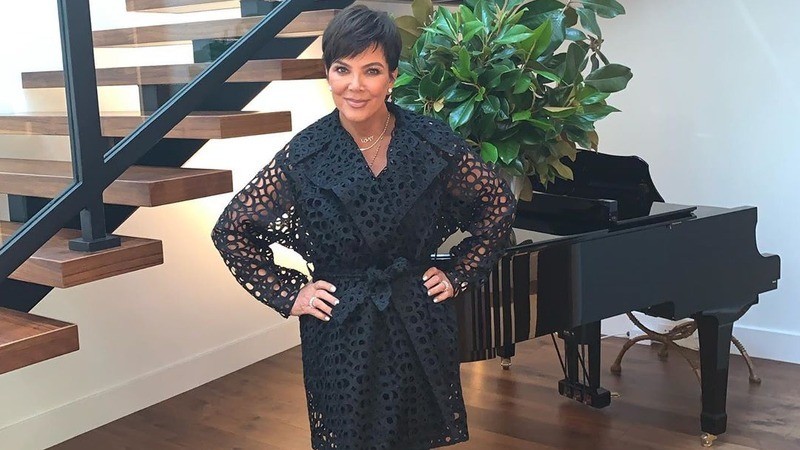 Behan persevered and can now say she helped raise Kourtney, Kim, Khloe, and Robert. There were some advantages. Behan dated Kardashian pal Sylvester Stallone and had access to the Kardashians' credit card. She had some great times with her family. Behan published a book about it called "Malibu Nanny: Adventures of the Former Kardashian Nanny.".
Allow the Beatles to Perform
Heather Mills, who was formerly married to Paul McCartney, discovered her daughter's nanny was taking her to court. This is another example of how hiring home assistance could become problematic. The nanny filed a case alleging unjust dismissal and discrimination, but the court dismissed it. The nanny said she was exploited and forced to perform chores other than childcare.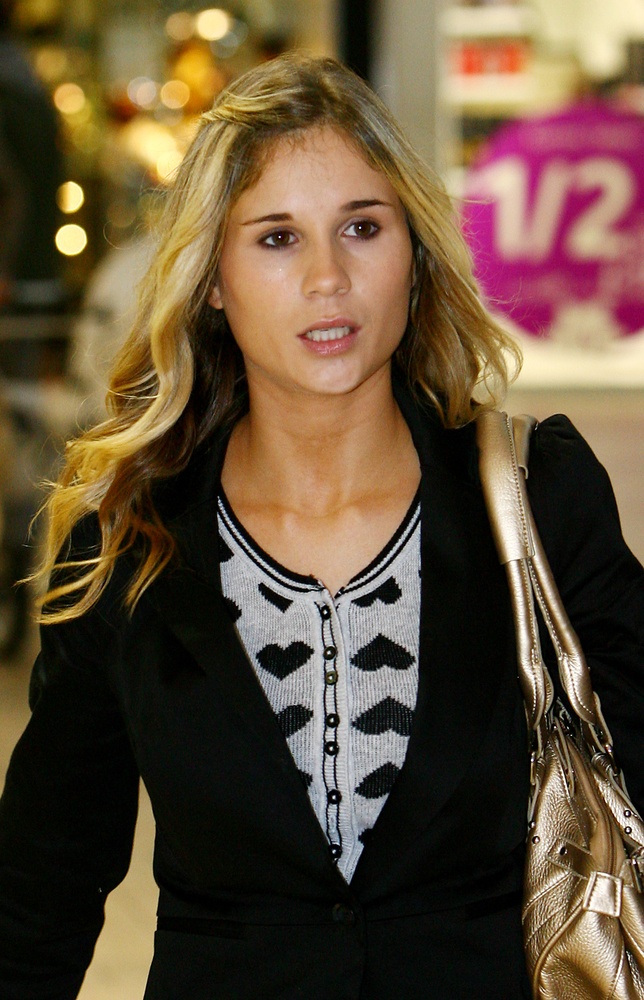 Mills' former nanny claims that Mills pushed her employees to say nice things about her to a film crew, made her work long hours without compensation, and made her feel uncomfortable by complaining about her ex-husband. Mills was distraught since she had treated her like a daughter, even purchasing a vehicle to demonstrate her appreciation at one time.
An Error or an Intended Take?
Watch out for nannies, especially if you live in Hollywood. Eva Amurri let go of a nanny for a good cause. Amurri had a child with sportscaster Kyle Martino. The babysitter texted Martino by mistake. Amurri mistook it for a message to a girlfriend.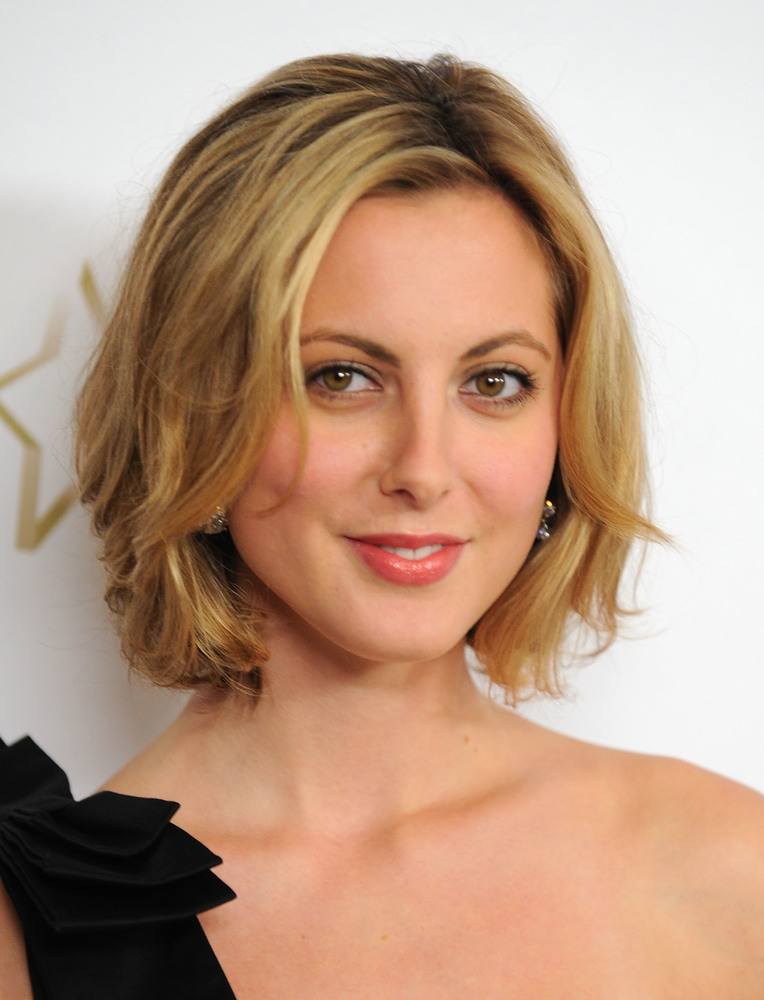 Martino had recently texted her to check when she would arrive to watch the child, and she had responded incorrectly. The message intended for her girlfriend was quite provocative, with intimate information about how much she was drawn to the father. He presented it to his wife, and Amurri dismissed the nanny for inappropriate behavior.
There Is No Gain Without Pain
Blac Chyna is fine with hiring nannies to help her maintain her opulent lifestyle. According to the Kardashians, this is quite true. Because they hire nannies, Chyna apparently co-parents her children with "zero hiccups." Because she is such a busy mama, she employs three assistants to handle her two children. She not only has a busy social life, but she also manages a cosmetics business and a salon in Los Angeles.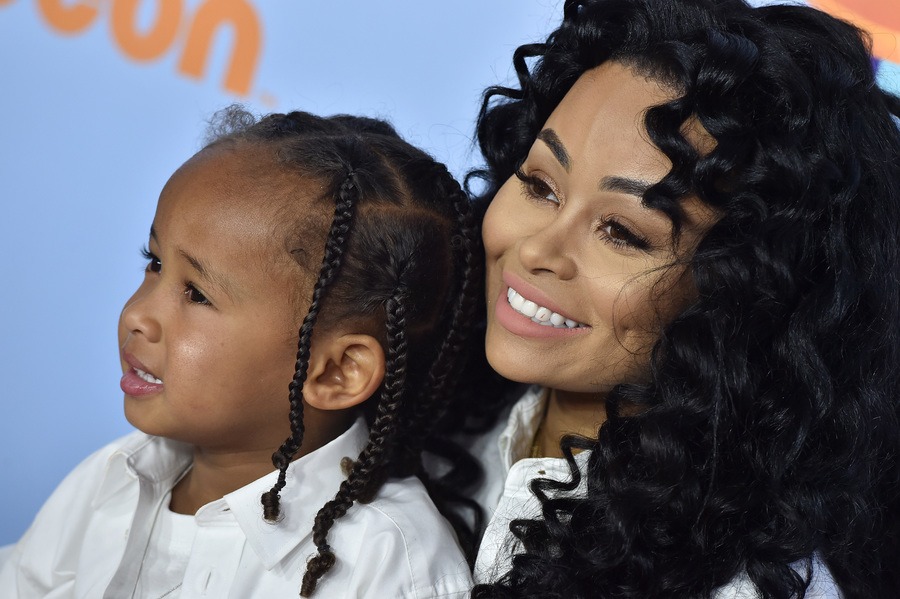 This attractive lady manages to keep up with her kids. She filed a lawsuit against Dream's father, Rob Kardashian, and his nanny after she was burned for the second time. According to Chyna's legal attorney, the 3-year-old suffered "serious" burns on her legs while in Kardashian's custody on two separate occasions.
There Are Two of a Kind
Trying to raise a family while also maintaining a profession is challenging enough for many women. Anna Friel is the envy of other women because she manages to achieve a successful family and professional life while also finding time to look stunning in picture sessions. Friel, the star of "Marcella," likes her nannies. She even mentioned that she would not be able to pursue her entertainment career without their assistance.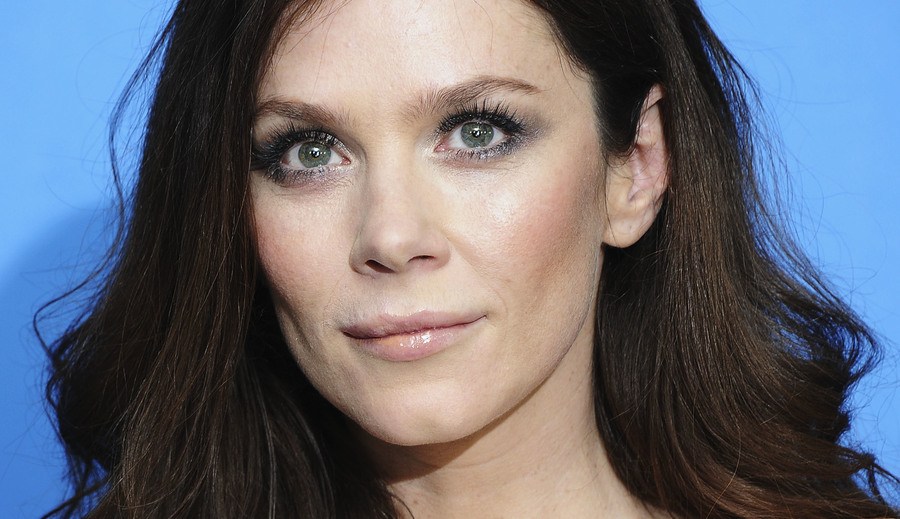 Her child is cared for by two nannies, one on the night shift and the other on the day shift. She claims she isn't responsible for making lunches, reading bedtime tales, or bathing children. They've provided me with everything. "I admire those two ladies more than anyone else I can think of." For a single mother, Friel has it all together.
A Way of Life for Comedians
In the HBO documentary, "Come Inside My Mind," Valerie Velardi, his first wife, spoke up about the late brilliant comic. Williams' wife of ten years opened up about his adultery and how she tolerated an open marriage. In 1988, he divorced her and married Marsha Garces, a former nanny. They married when she was pregnant, and they went on to have two children.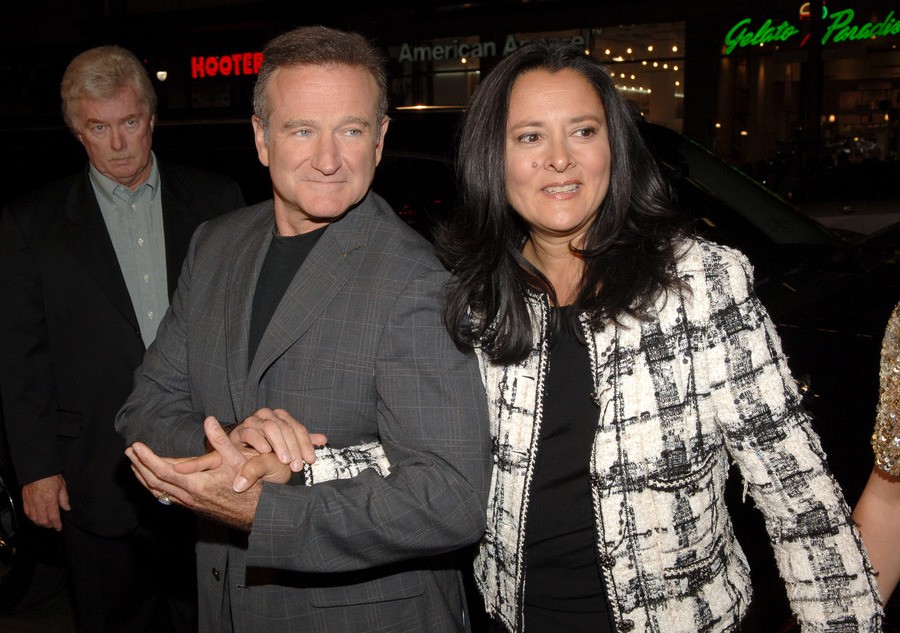 Marsha Garces, his son's former nanny had a long-term connection with Robin Williams. Williams' eldest son, Zak, whom he has with his first wife, Valerie Velardi, introduced them while she was working as a nanny for him. After 19 years of marriage, the pair divorced in 2010, and he married again the following year.