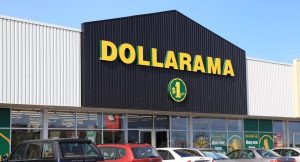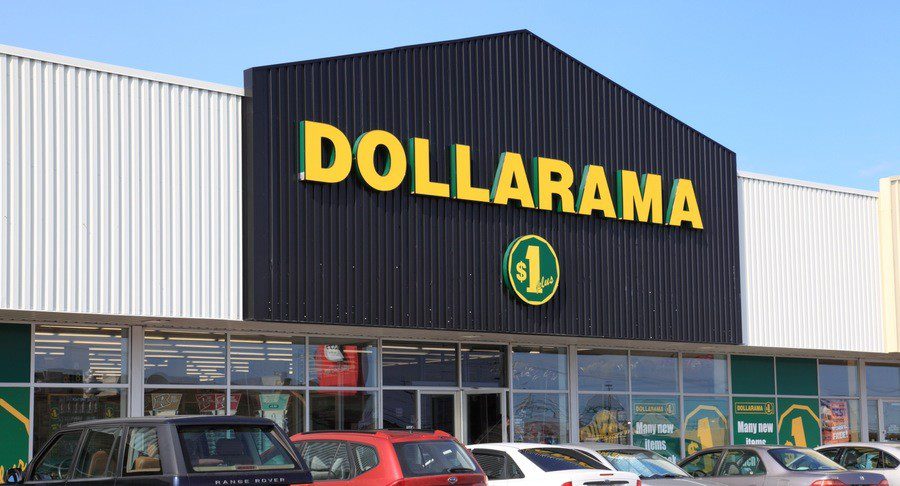 Items That Must Be Added to Your Dollar Store List
By Yuri S.
---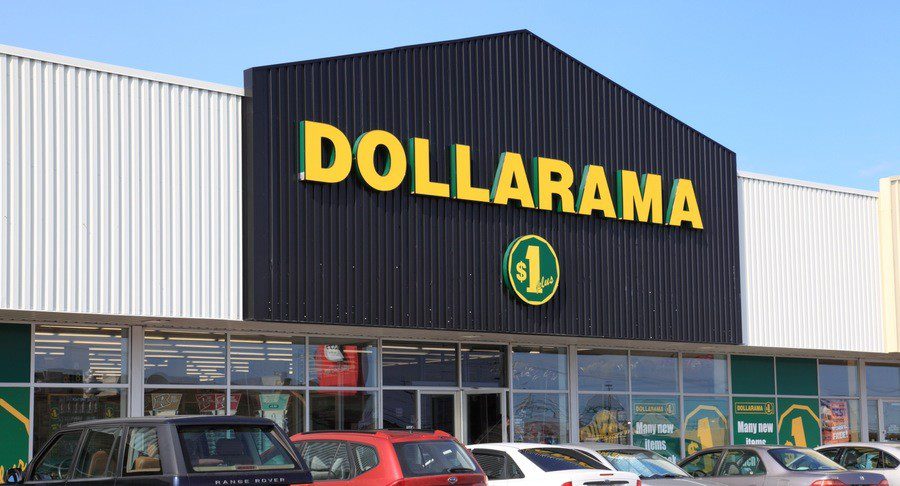 Shopping in a dollar store like Dollar Tree can be fun if you know what to buy and what not to buy. You may stumble upon some great offers here where you cannot resist the temptation to pull them into your shopping cart.
But there are quite a few things you should avoid getting from a dollar store, like certain medications and electronic goods, as the quality may be poor. For all other items, there is a dollar store with a huge collection of daily-use items.
Earn You Bread Wisely
Keep your eyes open for Dollar Tree's offer of selling bread at unbelievable prices. There are days when they have their bread delivered before the stock finishes. If you want Wonder or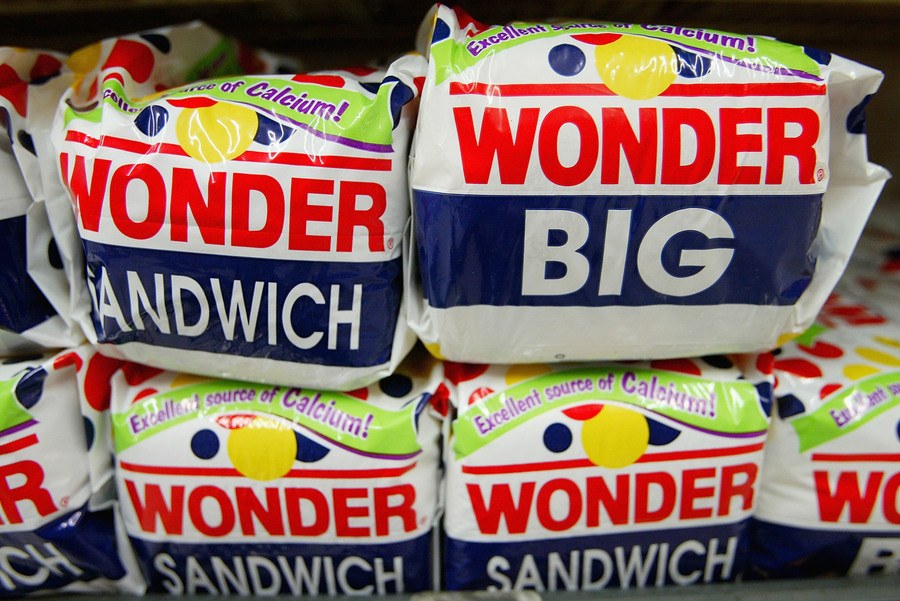 It will be a good idea to stay in touch with your local store to know when they get their deliveries. Go to the store around that time so that you don't miss out on your favorite deal of the day – a loaf of bread for just $1.
Stock Up on Your Water Supply
Bottled water for $1? It must be a small bottle or something, right? No, it's a pack of 6 water bottles we are talking about. Bottled water has never come this cheap except in Dollar Tree.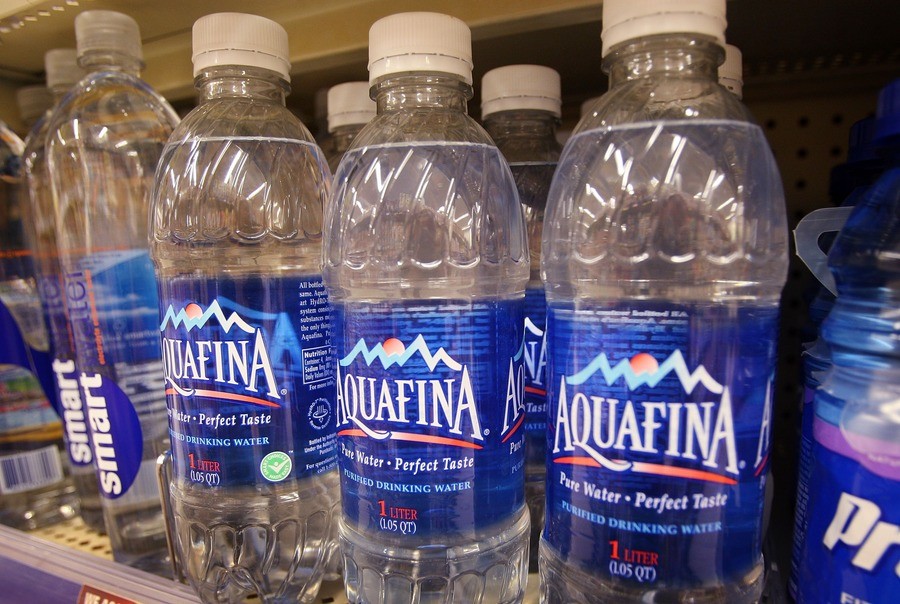 If you are off to a trip in the coming days, stocking up on your water bottles will save a lot of time – no last-minute rush in search of water. The bottles can also come in handy if there is an emergency like a bad storm.
Art Supplies That Will Last
Are you a serious artist or just get into some arts and crafts in your free time? If you fall into the latter category, the dollar store is for you. Here you can find all basic art supplies.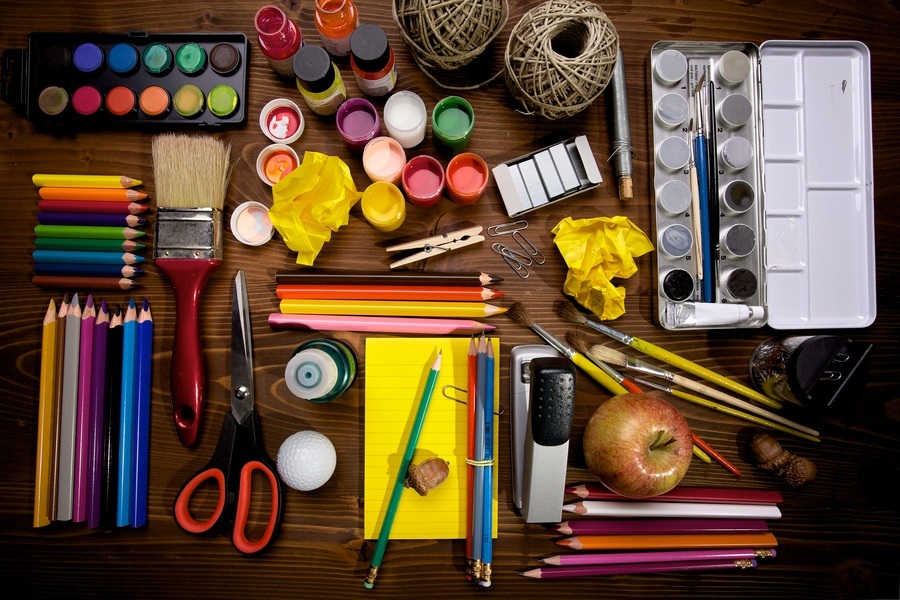 Colored pencils, glue, paintbrushes, glitter, crayons – the dollar store has it all. A walk through the colorful craft aisle is in itself soothing, with all the colors popping out at you. Even if you are serious about art, it doesn't hurt to check out the collection.
Have Some Candies Like a Kid
You can find good collections of mouth-watering candies at the Dollar Store that cost up to $1. Some branded ones come in mini packs, unlike the big bars found in other stores.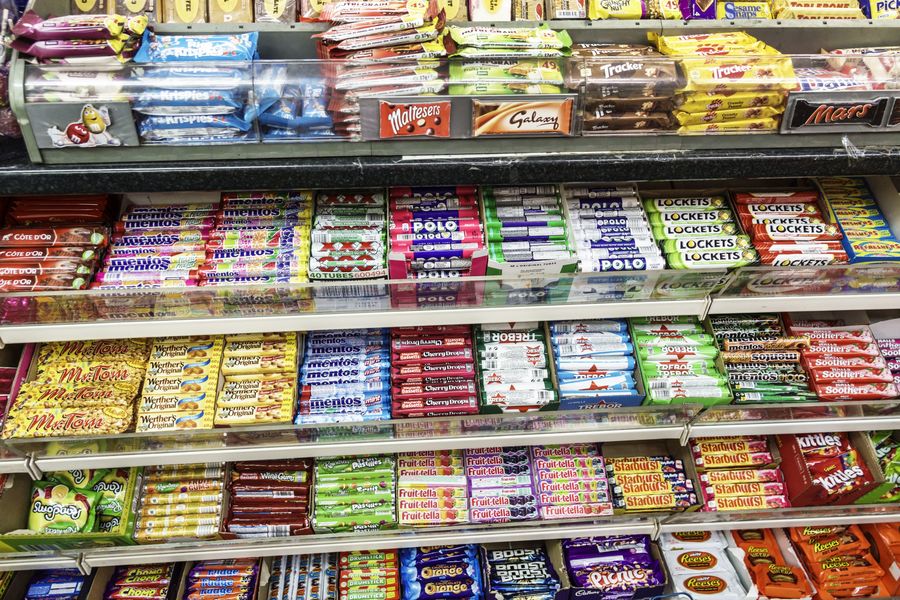 The store is famous for selling six-packs of fun-sized Milky Ways and the like that will attract not only kids but adults too. You will feel that the candy collection is too good to be true. So, there is no going out of the dollar store without a few candies.
Envelopes, If You Write Letters
If you are a letter person, there is no way you should miss the offers on envelopes. You will get between 40-80 Mead envelopes for $1, depending on what size you would want to have.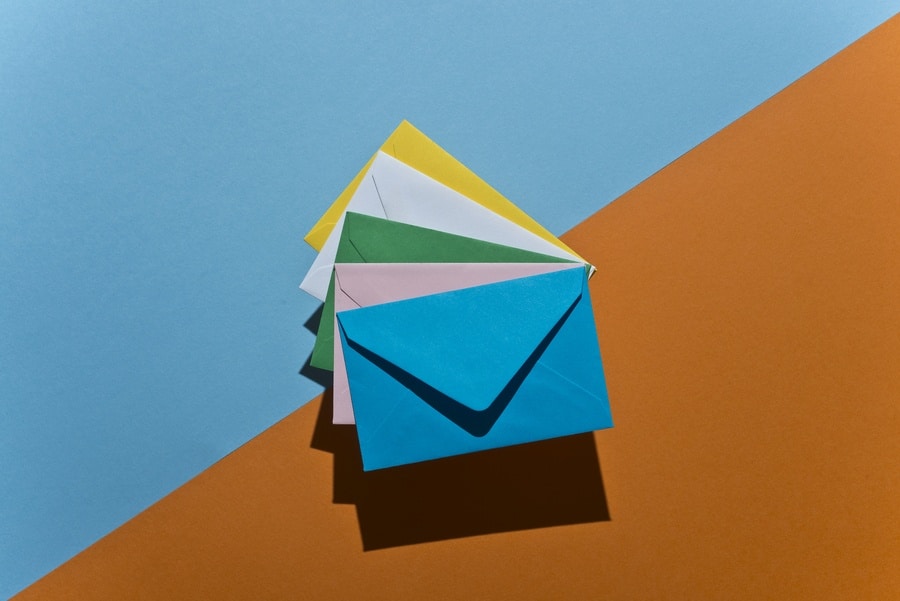 It is not just envelopes you will find here. A whole lot of mailing supplies, including bubble mailers, are also sold in the store. The deal is so attractive because it is rarely found elsewhere. The next time you go to a dollar store, don't miss this section.
Soothing Cough Drops for Your Throat
You might have heard this a hundred times: Do not buy medication from the dollar store. But a close look will tell you that a few branded medicines in the store can give relief from certain conditions.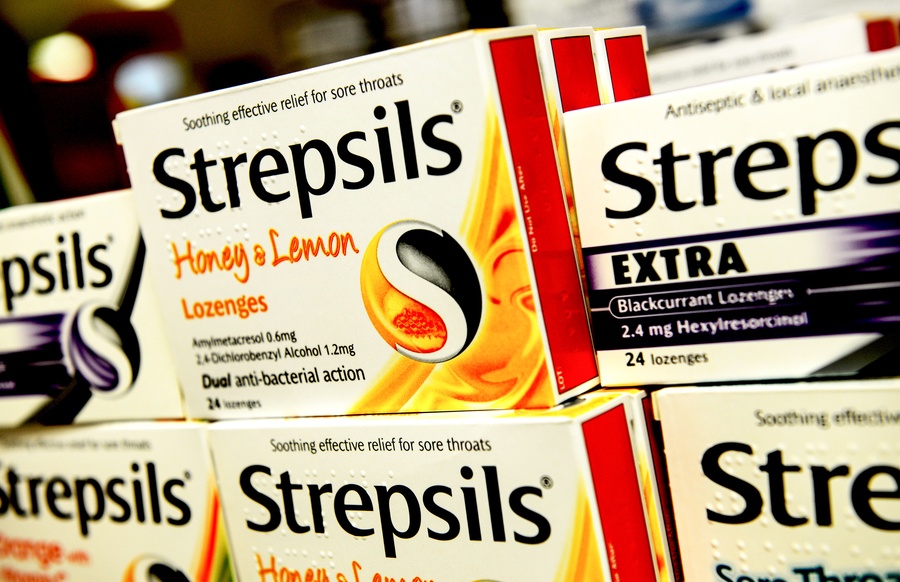 Halls cough drops are one such medication that comes in small packs for just a buck. This is very handy as it can be stocked in your pocket or purse. You can also consult a physician before you make the buy.
Make Your House Sparkling Clean With Bleach
Even though bleach comes in bottles of varying sizes, shapes, and brands, its properties will not change across different brands. In a dollar store, you will get 2.84 liters (96 ounces) for $1. Now that's a deal!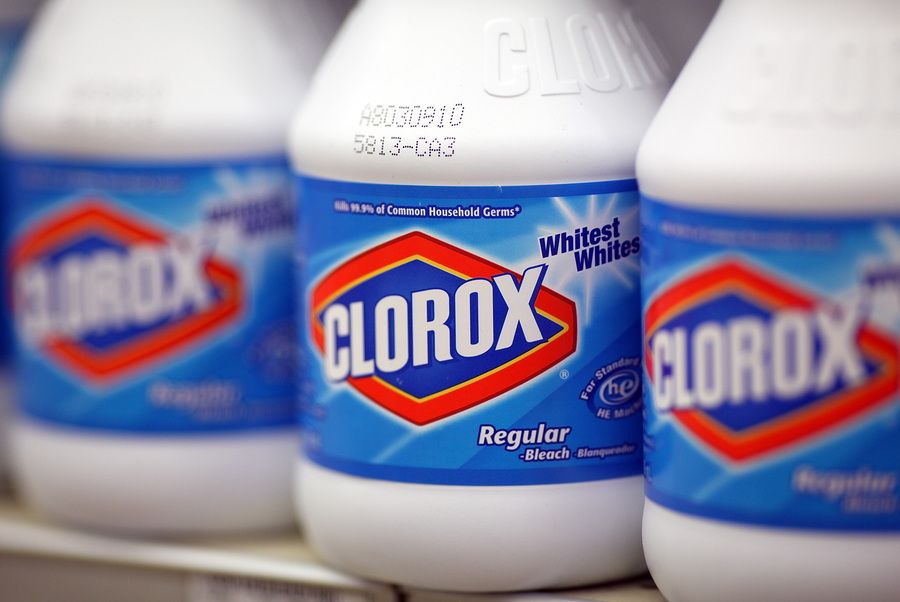 In this case, you don't have to think twice because the quality of bleach will be more or less the same whether you buy it from a dollar store or any other regular store. When you are there, check out other cleaning supplies too.
Storing Food Made Easy With These Containers
Dollar stores keep stock of good-quality plastic containers that can be used to store food. These are good picks if you are not really a person who is obsessed with branded items.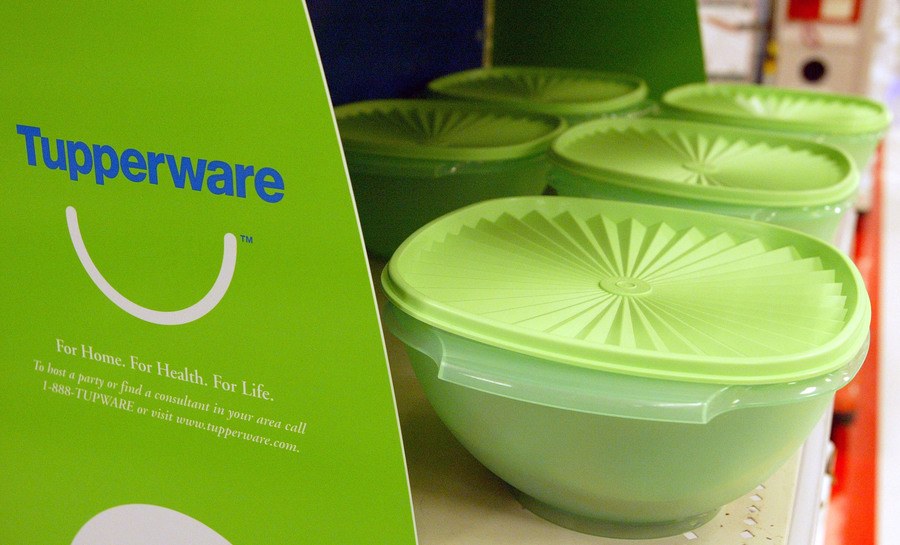 Depending on the store and the time you choose to shop, you may also find some branded stuff from Ziploc or Betty Crocker. Most stores sell food containers of different styles and sizes to suit your needs. Dollar Tree has different sizes of packs like the mini 10-pack Sure Fresh storage container.
Dine The Dollar Store Way
Plates can cost you a lot if you are very particular about where you buy them from. For everyone else, there is a dollar store. These days, pretty plate sets are available in dollar stores at prices that are pocket-friendly.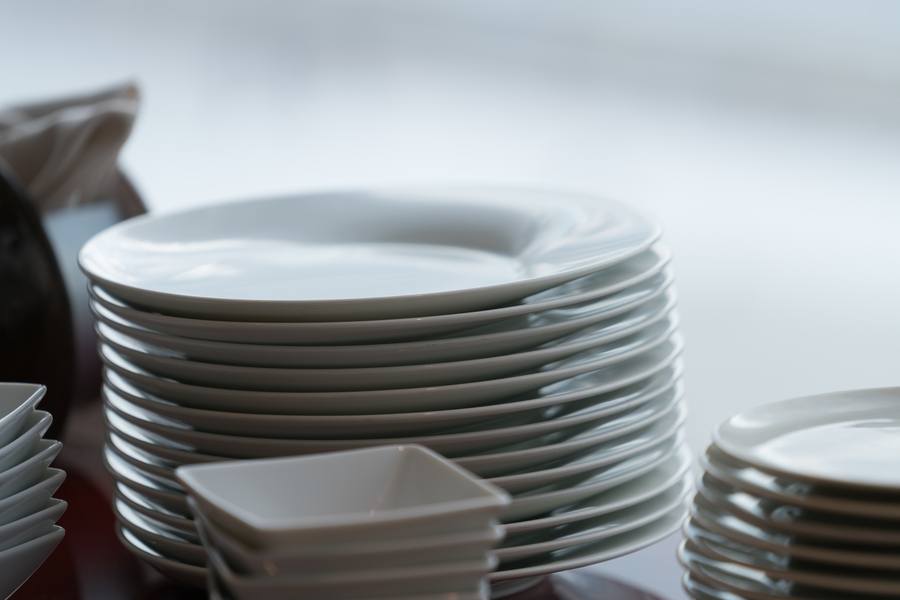 Usually, every dollar store has huge collections to cater to different customer needs. Some may want the sober, some the bright ones. You may even find the colorful Santa Fe collection or the Paisley Dinnerware Collection if you hit the right store at the right time.
Buckets For Every Occasion
A bucket is a bucket wherever you buy it from. So why pay a fortune if you can get it at the dollar store? The plus is that here you can choose from various styles, sizes, shapes, and colors, one for each occasion.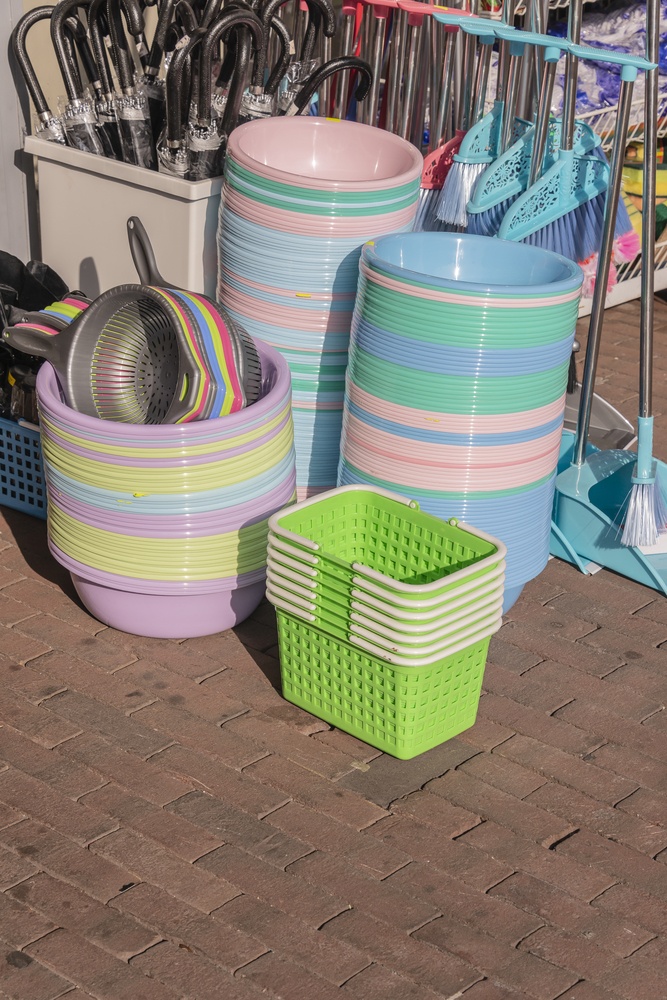 Buckets for washing car, taking out for picnics, or molding into Easter baskets to stuff goodies, the dollar store is your one-stop destination. Deciding to buy from these stores will save you a lot of money when compared to buying from regular stores.
A Dollar Store Can Give You Good News
How about buying pregnancy tests from a dollar store? We know you will doubt its quality. At the end of the day, pregnancy tests must be reliable than any other. The good news is that they are over 99% accurate, just like tests from a drugstore.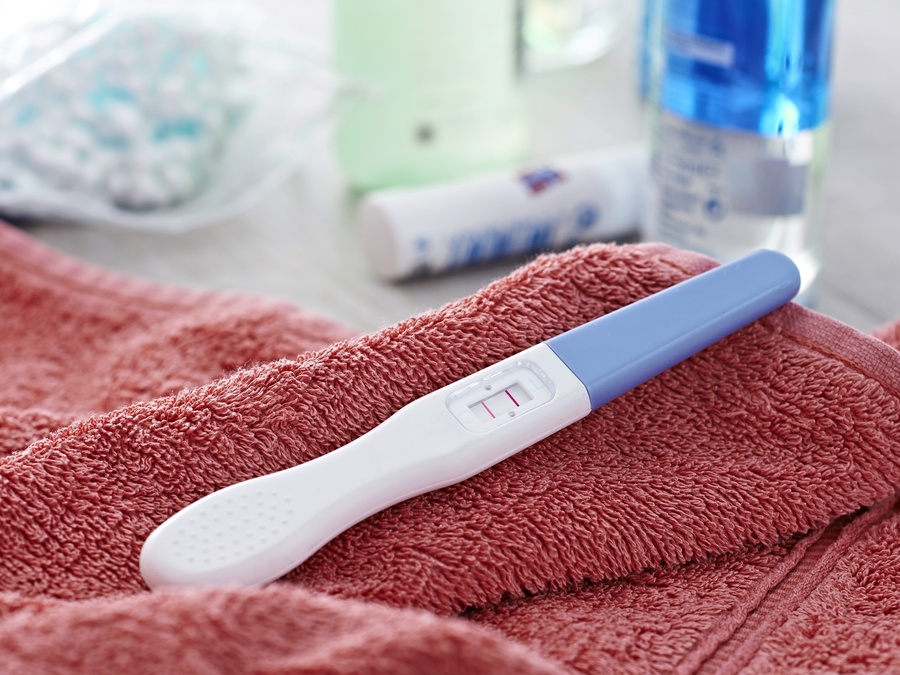 When you get a positive test result, you can be happy that you saved a few dollars while getting to hear some good news. And don't forget to buy candies from the same store to celebrate your pregnancy.
Cotton Rounds To Keep Everything Clean
Cotton rounds can have umpteen uses in a house if you really think about it. You can clean your ears, clear make-up, clean wounds, and the list is never-ending. Dollar Tree offers 80 cotton rounds for just a dollar. Isn't that worth buying?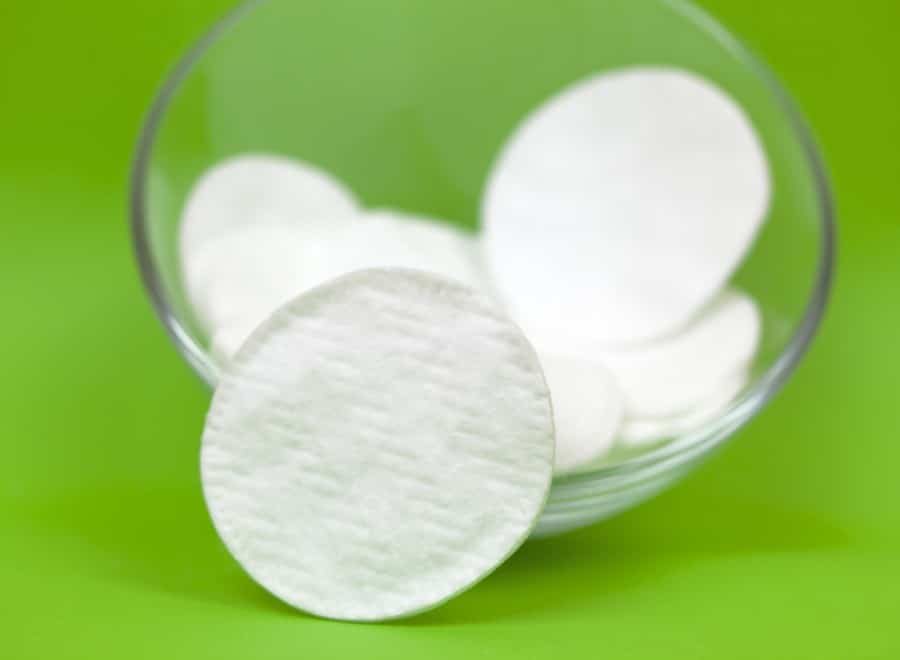 Imagine buying something expensive and throwing it in the dust bin after a single use. Yes, they are cotton rounds. You should get them from the dollar store than spend $3 for the same stuff with the same quality.
Let The Hair Bands Flock
It can be difficult for people with long hair to manage their tresses without hair bands. These bands can be a bit on the costlier side than they are worth it in regular stores.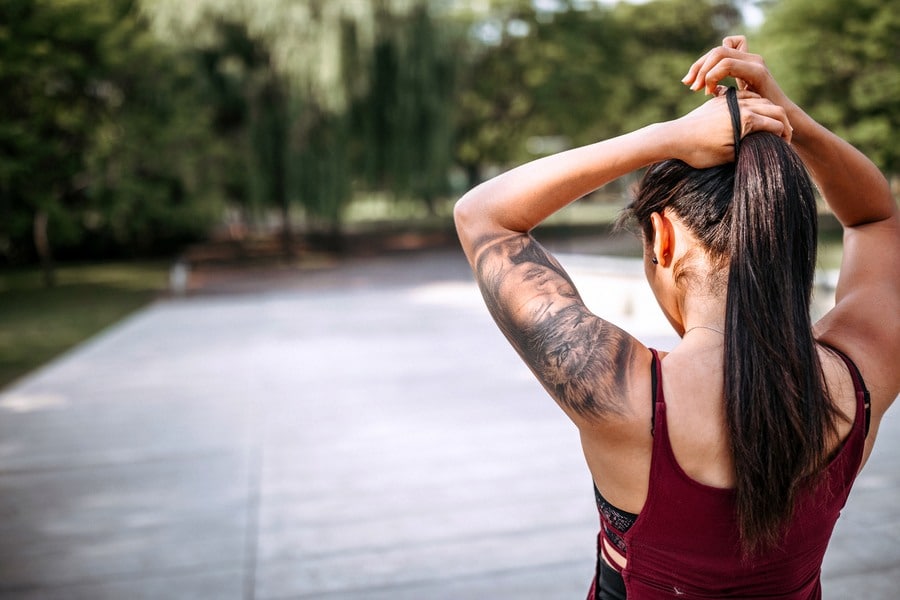 Dollar stores give you a pack of 30 hairbands in just a single dollar. It is just amazing because you never know when the one you are using will snap and when you will require a new one. Don't forget to walk the hair accessories aisle on your next trip to the store.
Store All Your Items For Just a Dollar
Plastic storage boxes are super handy to store all your personal belongings. Be it in closets, drawers, or the dark corner in your bedroom, these boxes find a place everywhere. So you should buy a few in one go.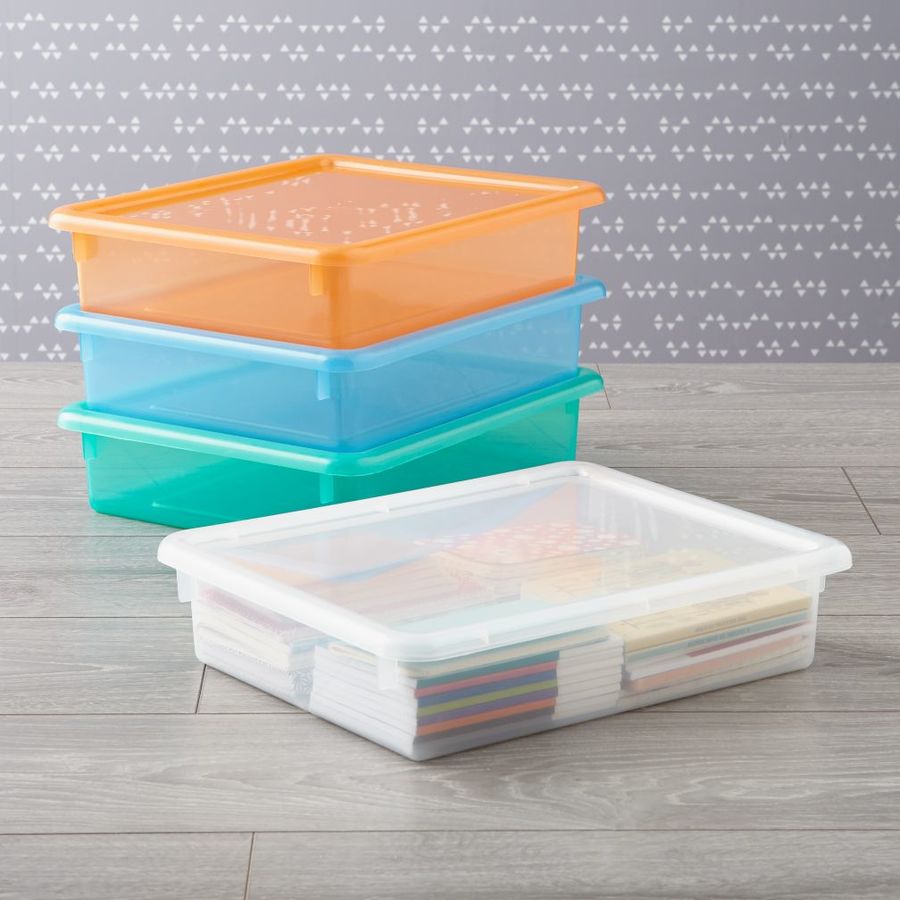 Fill up all the empty spaces in your house with these colorful and attractive storage boxes from Dollar Tree that cost just one dollar for a piece. Now you also have an option to order storage boxes from the website of Dollar tree.
Reading Has Never Been So Much Fun
Nothing can match the joy of holding a book in hand and traveling to far-off places where the timeless stories happen. Dollar store gives you the privilege to buy books for their popular prices all around the year.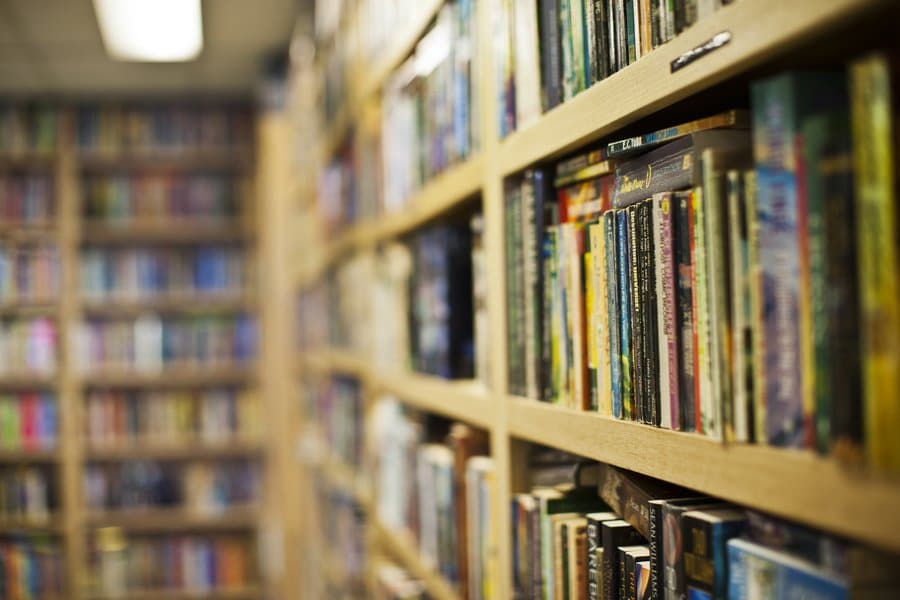 Most stores stock paperbacks and hardcover copies for readers who are not satisfied with the online versions of the same stories. While a regular store may cost you a lot of money, the dollar stores keep books for meager prices targeting avid readers.
Trash Bags That Are Meant For Garbage Cans
Wherever you buy trash bags from, eventually, they belong to the garbage can. So, why do you have to buy the expensive ones when the dollar store has them at the lowest prices in town?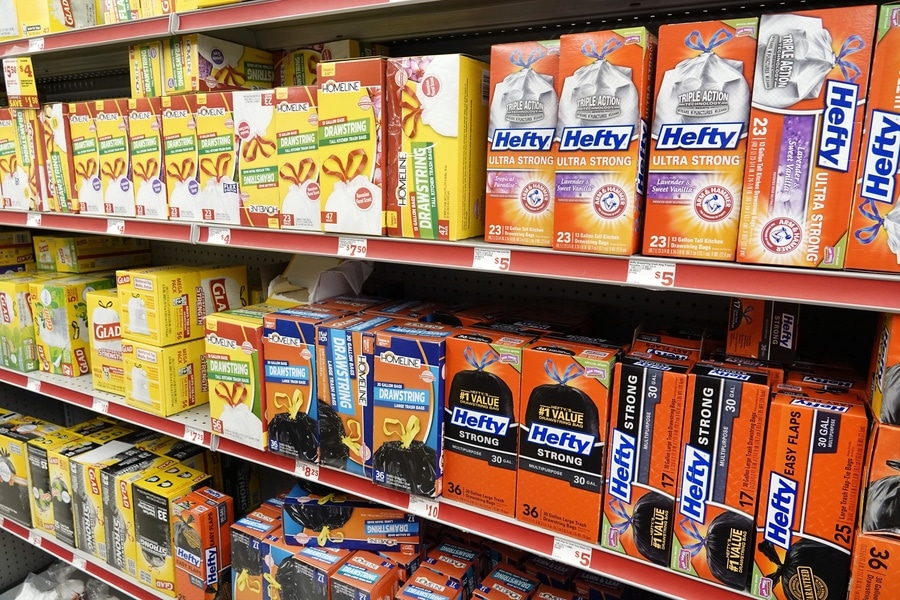 For those of you who like the name-brand ones, the dollar store sells these too, apart from the store brand. You will see that you will get smaller quantities here than the other stores, but they make way for good savings at the end of the day.
Have Bed Coffee in Style
Coffee mugs constitute an inevitable part of crockery, and these are the first things you wake up to every morning. Whether you drink coffee or tea or want to microwave soup, coffee mugs from the dollar store are ideal.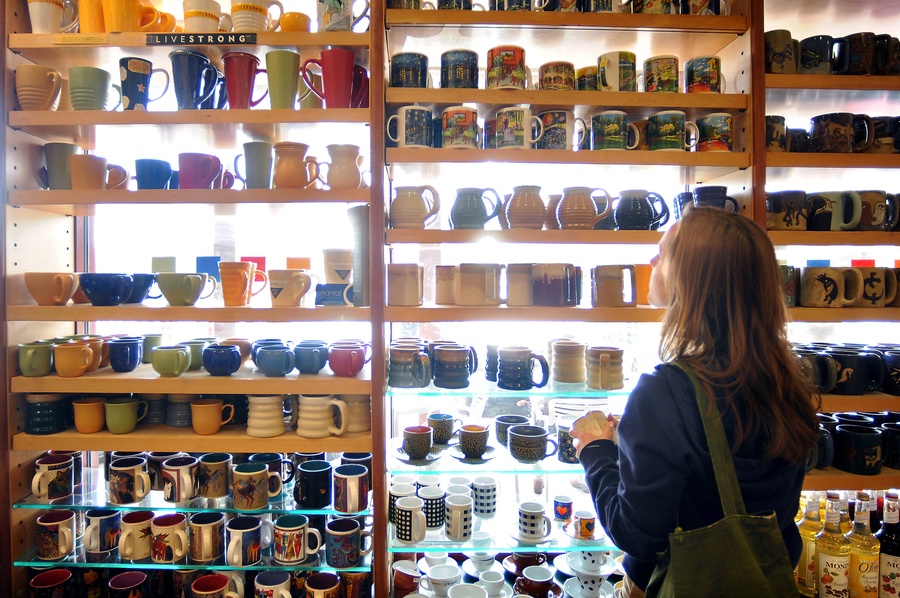 The store offers coffee mugs at great prices that are not heavy on your pocket. You can choose from a variety of colors, some even with graphics. A sip of coffee or tea from these mugs in the morning is sure to make your day enjoyable.
Caramels For Sweet People
If you have a sweet tooth, you must be a frequent visitor of the candy aisle in the dollar store. This is exactly where you can get caramels too. So the next time you are there, explore the caramel boxes.
Caramels are excellent for that extra sweetness in your cookies and other baked items. So you can always keep extra caramel boxes handy for times you have that craving for something sweet. And when you get it in a buck, it doesn't hurt your pocket also.
Reading Glasses to Read Without a Stop
If you thought you needed an eye doctor's appointment before you could buy a pair of reading glasses, you are wrong. Try getting a pair from the dollar store that will cost you way less than any other store.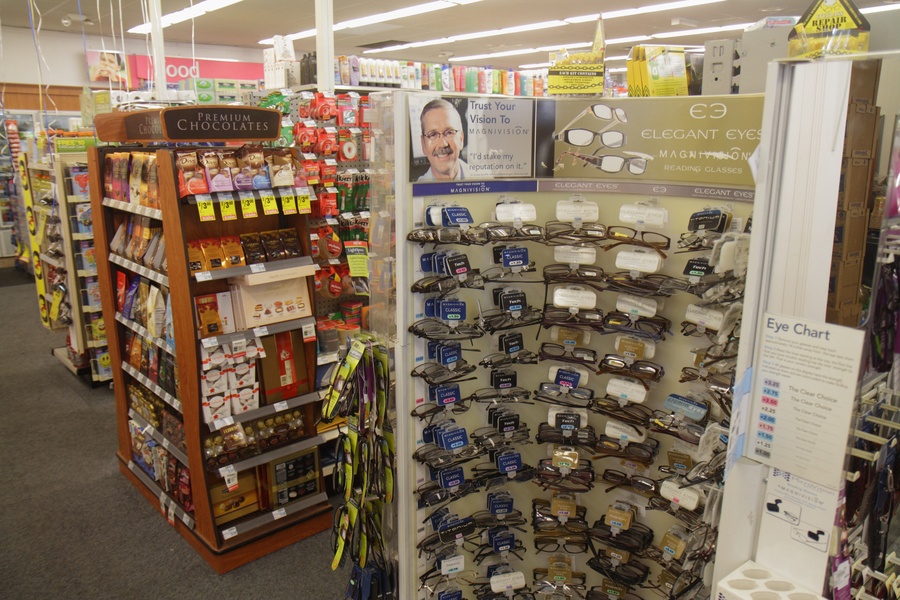 They have reading glasses of varying strengths from 1 to 3.5 dioptre. You can choose the one that suits you both in strength and looks. If you liked the collection, you could also have an extra pair in case you misplaced this one.
Gift Wrapping Papers For All Your Gifting Requirements
Are you a person who loves gifting? If yes, take a look at the gift wrapping papers for sale in the dollar store. You will be confused about whether to buy the sparkly, solid or printed ones available in the store.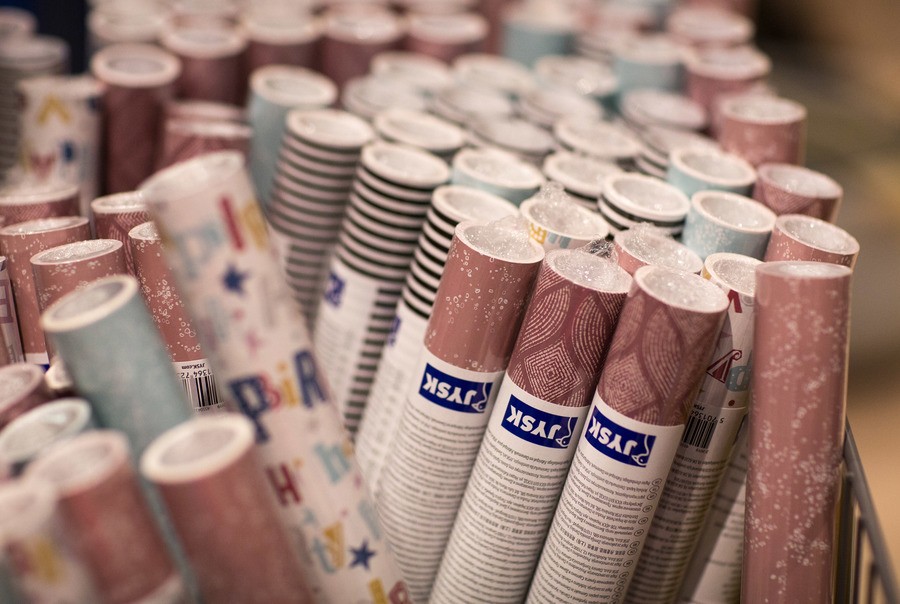 Here you get a 20-foot roll for just $1, whereas you may have to pay $5 elsewhere. While in the store, browse through the gift bags and gift boxes and grab a few if something caught your attention.
Paper Plates For Your Next Party
Disposable plates find use in several small occasions like birthday parties and other small gatherings. Dollar store will give you a pack of 40 plates for just a dollar which is a great deal to miss.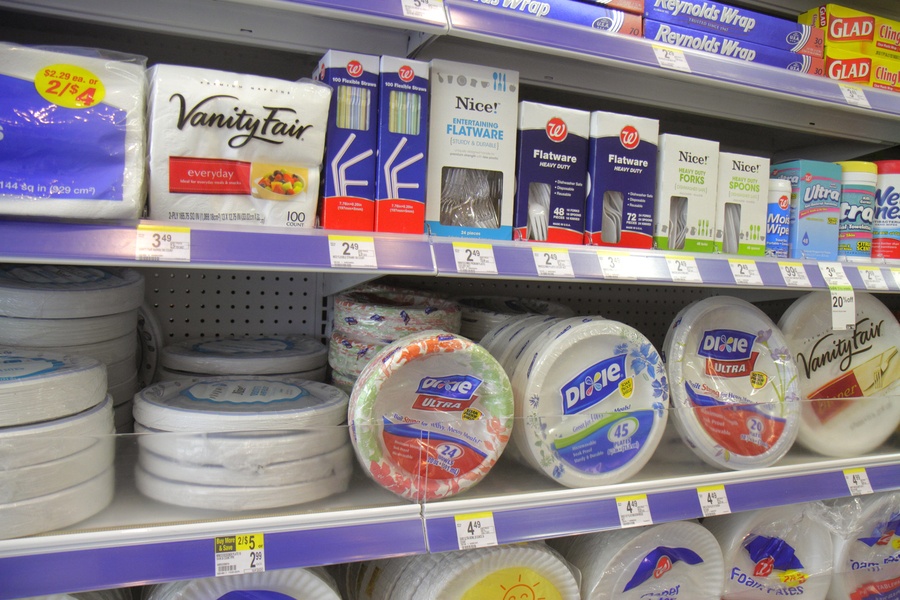 Stores like Walmart will charge $5 for a single pack of paper plates. When you want to have about 100 plates, the price you have to pay is $10. So it is better to get them from a dollar store where three or four packs cost just $3 or $4.
Keep Your Food Warm With Foil
Foil paper is used extensively in households. Be it for storing food, wrapping vegetables when grilling them, or covering the baking surfaces, the use of foil paper is inevitable. Dollar store comes to the rescue when you want to buy it in bulk.
A 25 to 50 ft pack of the store brand will cost only $1, as is the case with an 18 ft pack of Reynolds Wrap. This is cheaper than the other stores that sell a 50 ft pack for about $3.
Movie Candy That Makes Your Movies Worth Watching
If you have ever taken movie candies to watch a movie, you might know how well the movies and candies go with each other. In a dollar store, you can find a box of candy for a single dollar.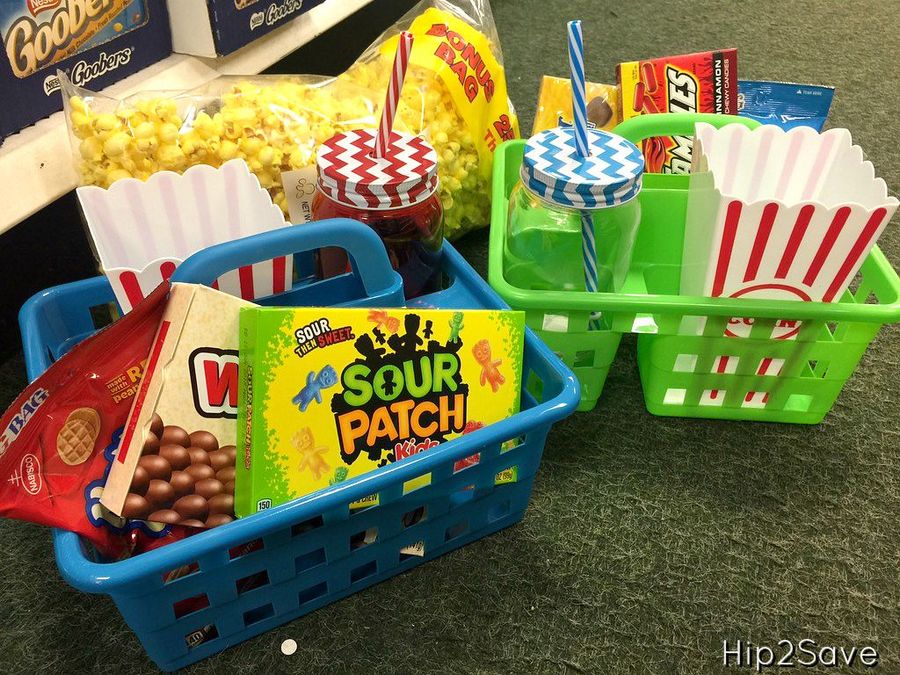 It is not necessary that you have to be in a movie hall to enjoy these candies. You can do it at home too. But remember to carry a big bag to the store when you go shopping as you will not take just one box.
Birthday And Holiday Cards to Show You Care
Once you are done sending a batch of holiday cards and trying to relax, there comes the birthday of a loved one. There is no end to occasions that demand at least a card.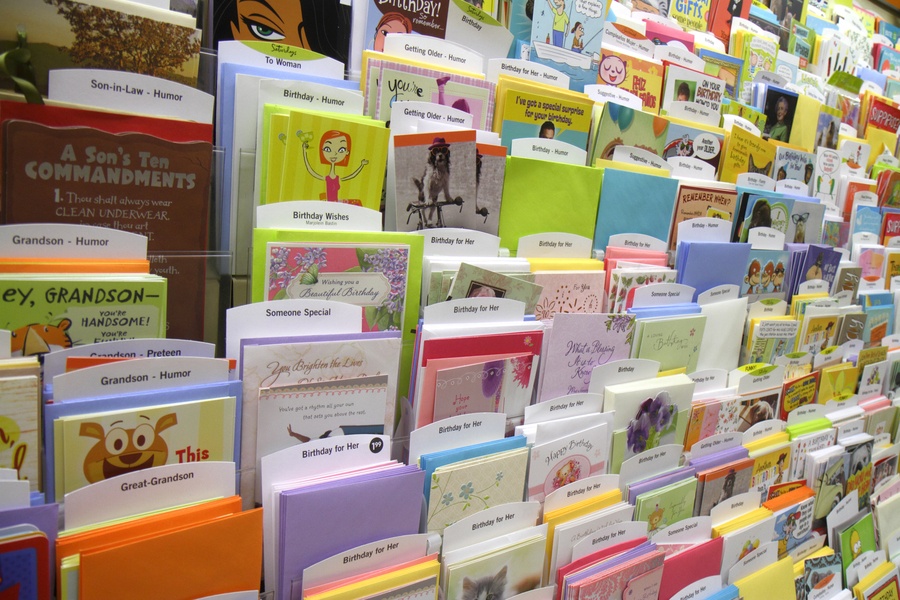 Dollar Tree offers a massive collection of cards, including that of Hallmark. So keep a bundle ready for you may need them year long. Each card may cost around $5 or $6 in a normal store, while a dollar store gives the same card for less than a dollar.
Journals and Notebooks to Write Your Heart Out
It helps when there is a notebook kept handy at different corners of the house. You can start writing the moment you get some thoughts. And dollar store is the best place you can pick some quality journals and notebooks.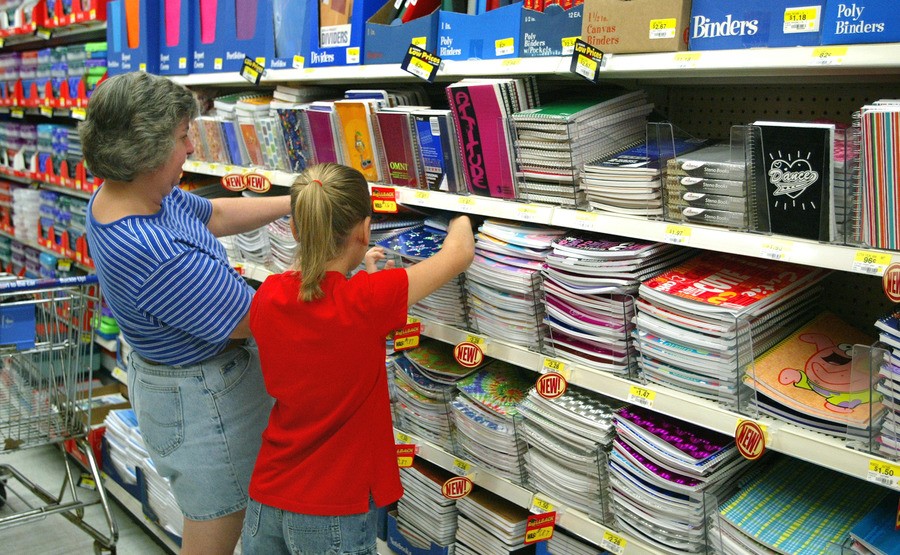 Several kinds of journals are available here, including mini, spiral-bound, composition, and PVC covered. When you are there, try different types to see which one is good for writing. After all, you have to spend only a dollar for each.
Make Your Dishes Shine With These Dish Soaps
Dish soaps will never be enough, how much ever you buy. Dishes are going to pile in the kitchen sink no matter what. Dollar stores have kept dish soaps, especially for people who want things clean.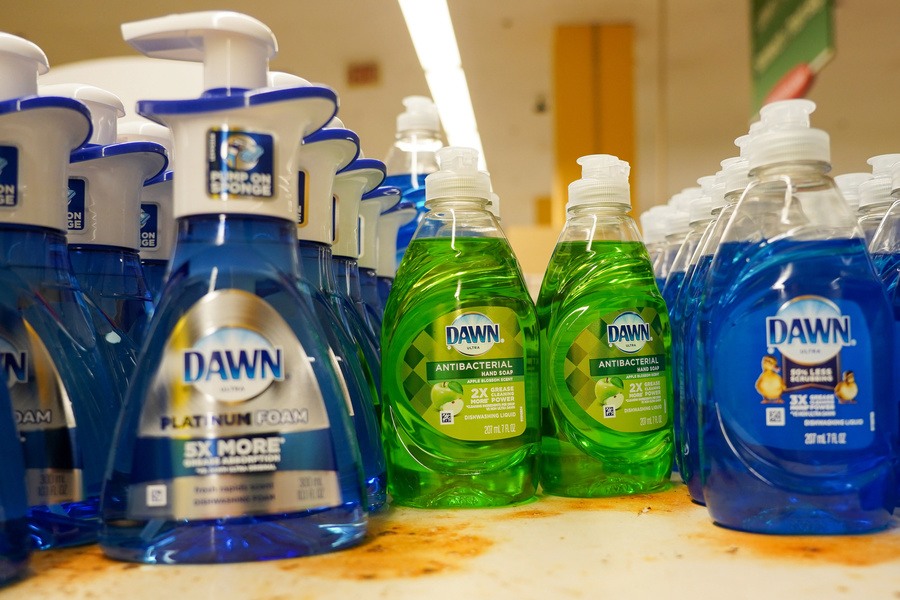 Here you can grab an 8-ounce bottle of Dawn dish soap or a 14-ounce bottle of Ajax for just $1. You may find the same offer for Ajax in other stores too. It doesn't hurt to buy a few bottles if you are anyway making a trip.
Attractive Paper Clips In Different Colors
Do you always feel that you run out of paper clips when you urgently need some for your work? Not anymore. Dollar stores have loads of office supplies stacked in neat cupboards, including colorful paper clips that never go unnoticed.
Surprisingly, the store is selling them in packs of 80 colorful paper clips for a dollar. If you don't want to be so loud, you can go with the silver paper clips that come in a pack of 250. This again costs you just $1.
Clean Your Teeth Without Spending Too Much
Anybody would agree that tooth cleaning supplies get used up very fast, especially if there are more members in the family. And stores will charge you way too much for them but not the dollar stores like always.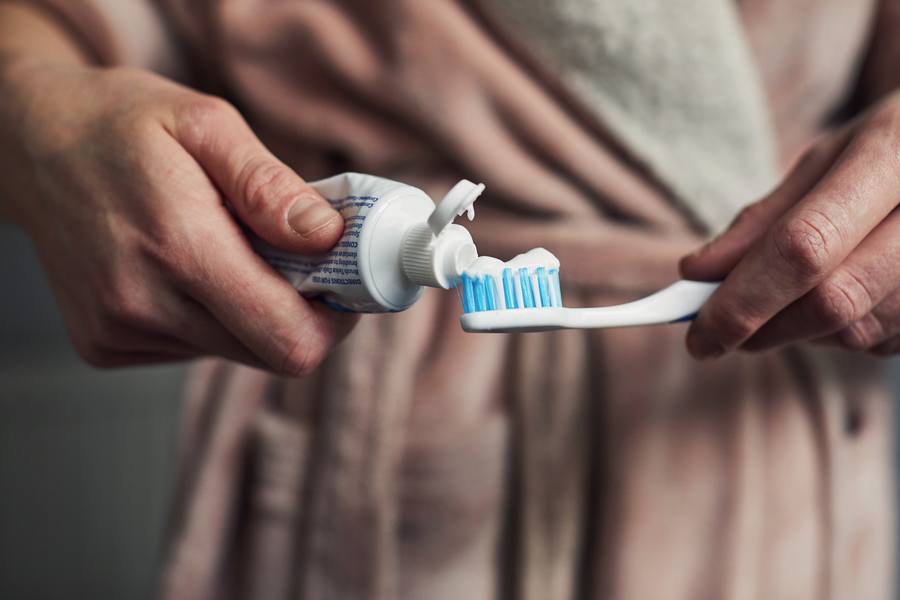 Like all items discussed, it is worth trying to buy brushes and toothpaste from the dollar store. You will get a brush and a small tube of paste or two packs of brushes for just a dollar. The choice is yours.
Scotch Tape That Comes In A Pack Of Two
How often do you use transparent cello tape at home? We say too often. It is something that has multiple uses. But when you buy a tape, you have to search for a scissor every time there is a use, but not again.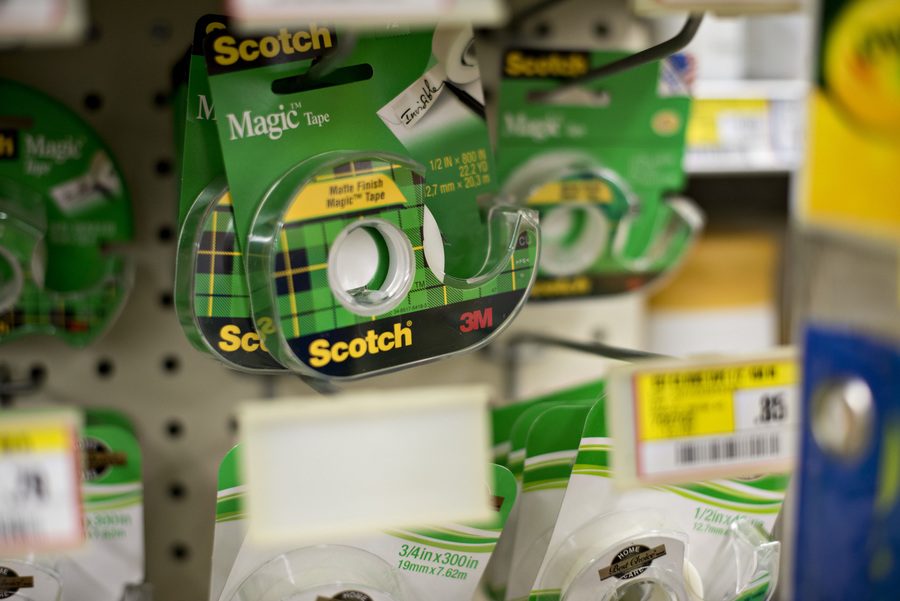 The scotch tape available in the dollar store comes in a pack of two, and you don't have to find a separate scissor. It has one in-built. So get your scotch tapes for $1 before the stock ends.
Use and Dispose of this Cutlery
It is definitely an owner's pride to have expensive cutlery flaunted in front of guests. But it does good to sometimes invest in cheap and cute cutlery that can be disposed of after use. Saves time and money.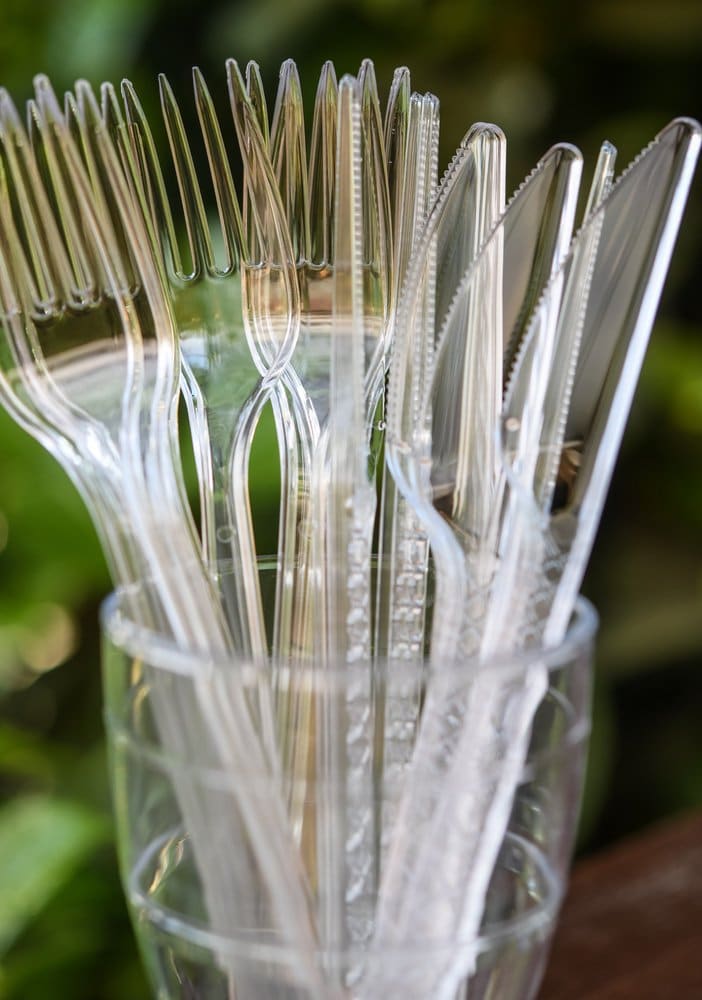 Dollar stores present disposable spoons, forks, and knives that come in 48-count packages. These are available in various colors like pink, purple and red. When you visit the store the next time, choose your favorite color cutlery and pay just a dollar for them.
Flowerpots to Liven Up Any Area
If you love plants, you will know how much they are worth. It is a good idea for everyone to have at least a few plants at home. Plants instantly add life to any area. So get some flower pots now from the dollar store.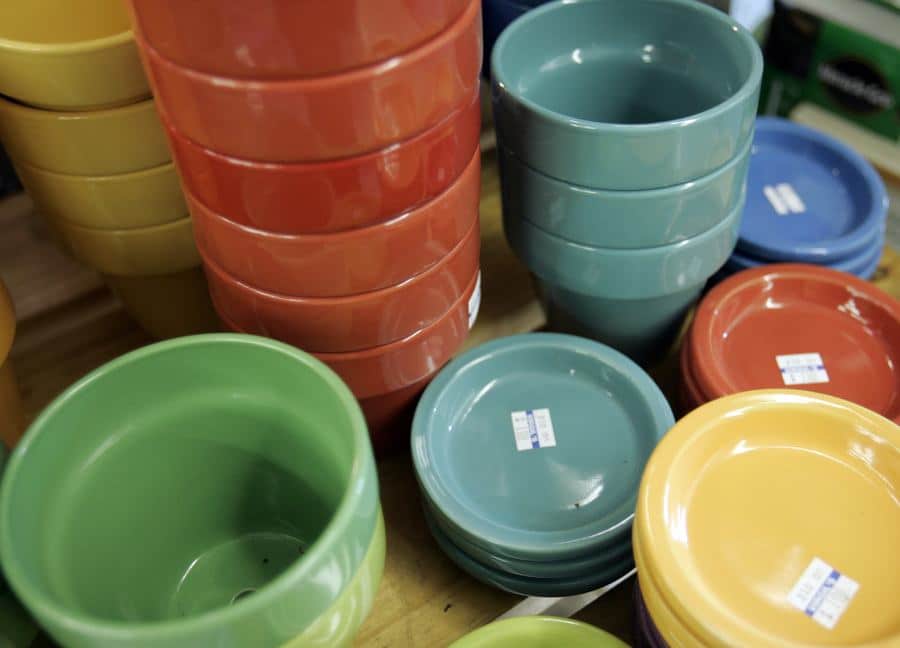 The store offers packs having two to three smaller terracotta vases and a larger vase for just $1. If you have kids, involve them in gardening as the way forward is only possible by nurturing plants and trees. They will thank you for that.
Women, Attention, Please!
Feminine hygiene products like tampons and pads can be very costly if you shop for them in regular stores. The fact remains that you cannot skip buying them even for a single month. Don't worry. The dollar store is here for you.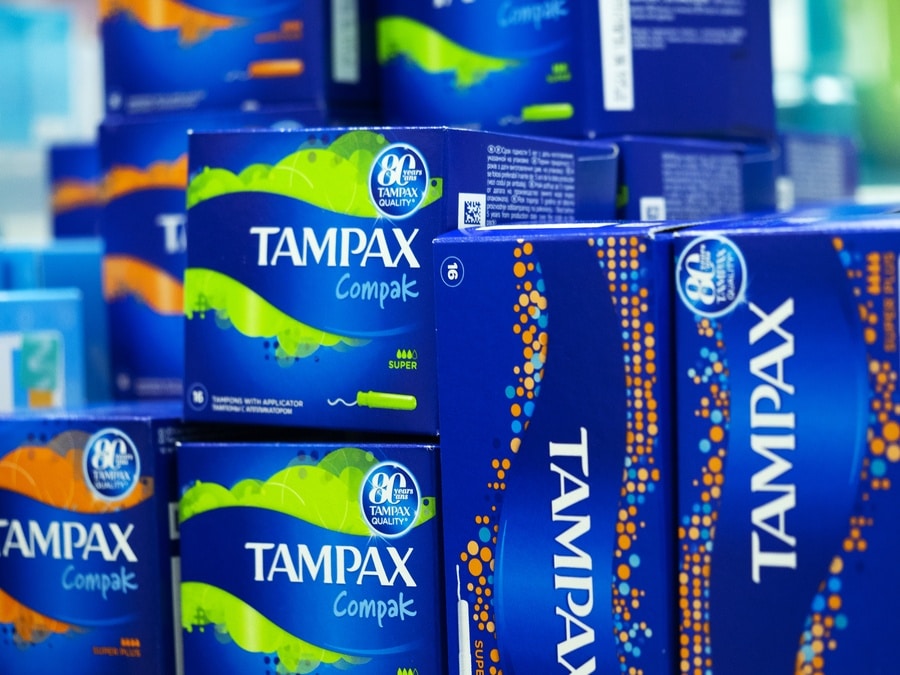 You will get 16-count of store brand pads and 8-count of store-brand tampons in dollar stores. When they are so cheap here, why waste money in other stores? You can buy a few extra packs also so that there is no need to rush every time.
Go Green With Reusable Shopping Bags
You sure have heard the slogan 'Go Green' but have you tried to apply it? Dollar store gives you a chance to make this true by buying their reusable shopping bags. These are wonderful to have around when you are out shopping.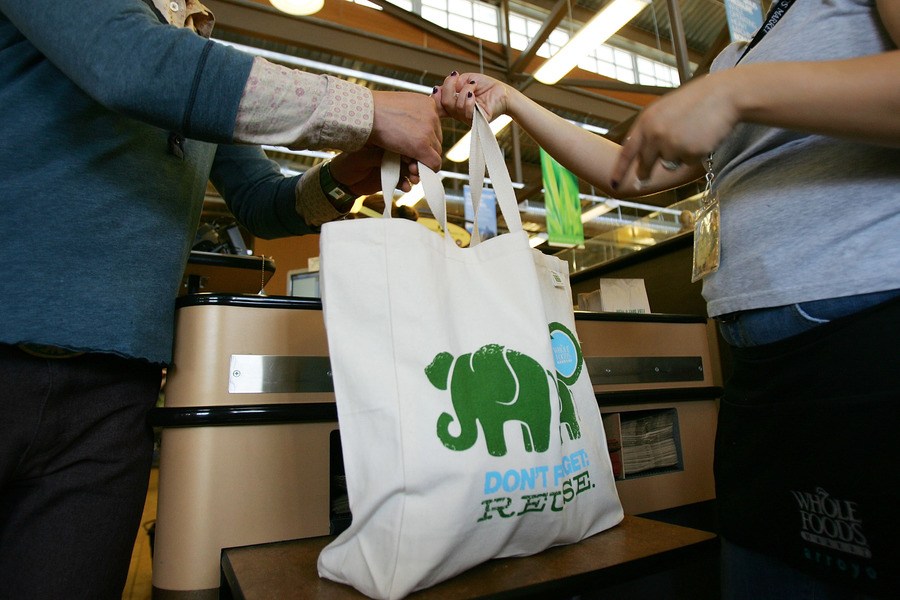 Having these bags is an asset that reduces plastic waste to a large extent. You can invest in a few totes and use them for all your shopping needs like groceries, clothes, or other supplies. Let the planet be green once again.
Sock Up, You People
There will rarely be anyone who hasn't lost socks in the laundry. It is like an unwritten rule that you cannot wear the same socks more than a few times because at least one of them will be missing sooner. Dollar store has an answer to this.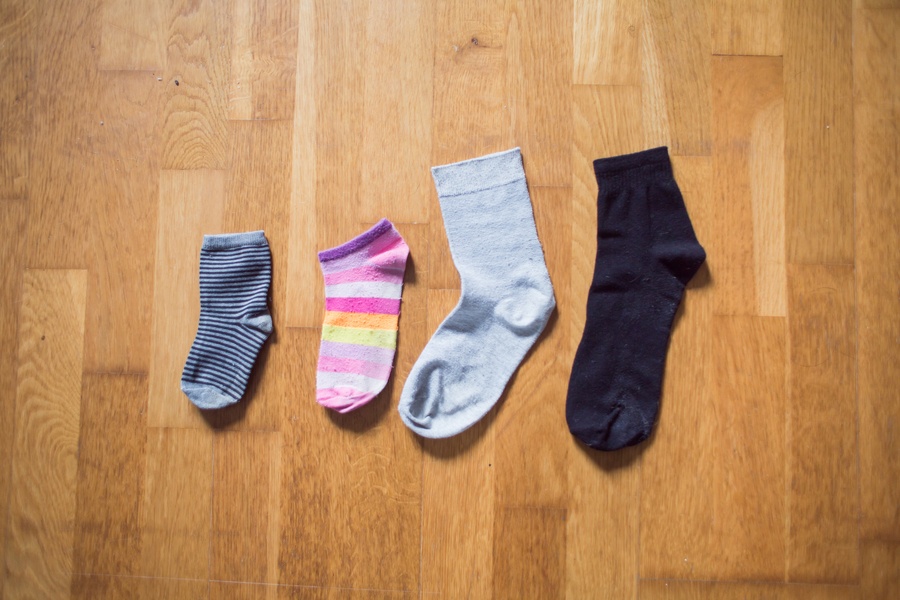 You will get two and three packs of white socks for just a dollar here. If you are lucky, you can find some printed ones too for the same price. After all, these are going to be lost.
Frame Your Precious Memories
The more pictures you click, the more you will feel like framing them. Paintings and photos look even better when the frames are attractive. Dollar stores offer frames for just a dollar that goes easy on your wallets.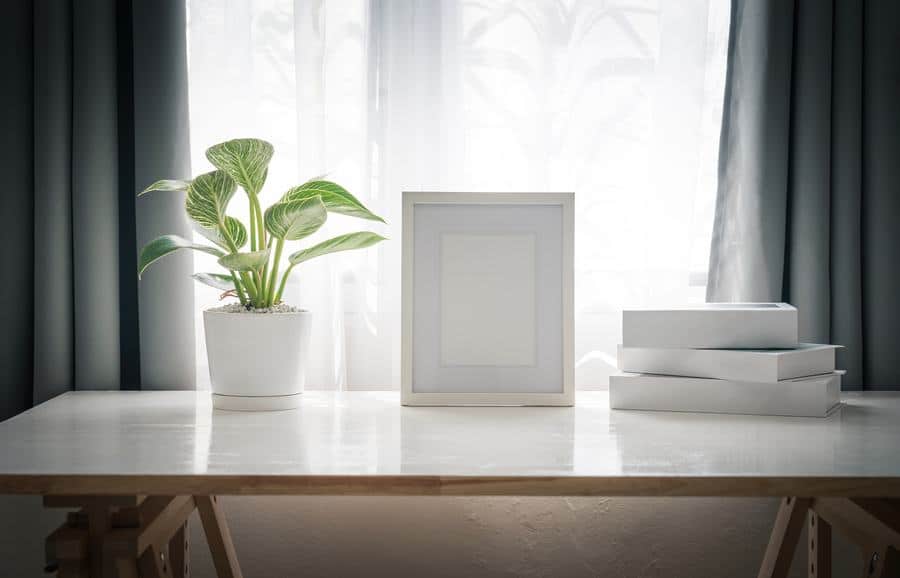 They keep an unbelievable assortment of photo frames of varying materials, types, and sizes to match the huge collection of photos you own. If you don't find any that catch your attention, you can go back on a later date for the collection to be updated with the trendiest selection.
Chewing Gums For Your Free Time
There are very few who don't like chewing gums. They can be had during breaks and even when you are into something essential and feel bored. Like candies, dollar stores offer an array of chewing gums.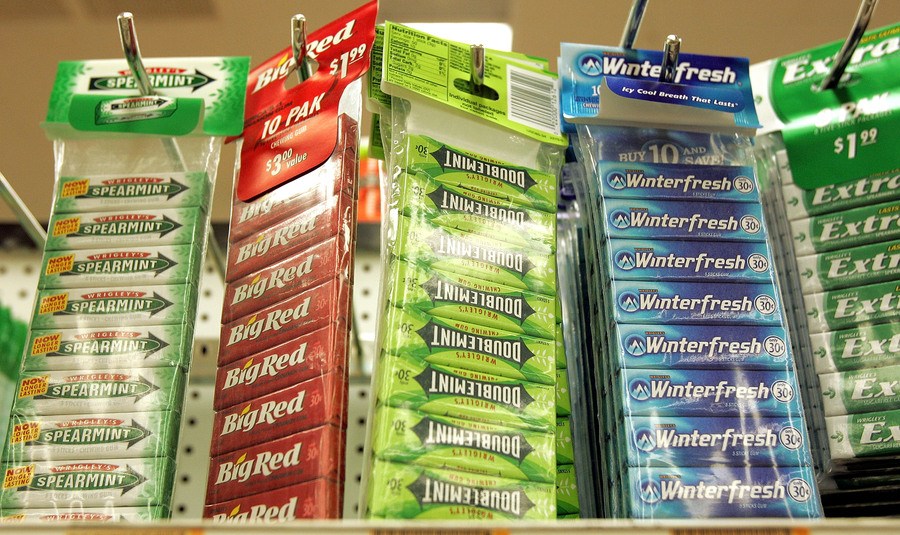 All types and sizes of chewing gums are found here, including Dentyne Ice, Dubble Bubble, Wrigley's, Juicy Fruit, and Eclipse. Studies suggest that chewing on gum can boost your concentration. So next time you buy a pack, remember that it is not just for fun but has a purpose too.
Coffee Filters For Coffee Fans
Any coffee fans here? No, we are not talking about buying coffee here. The Dollar store has no stock of coffee powder. But it does have coffee filters that will be very useful where the normal filters do not work.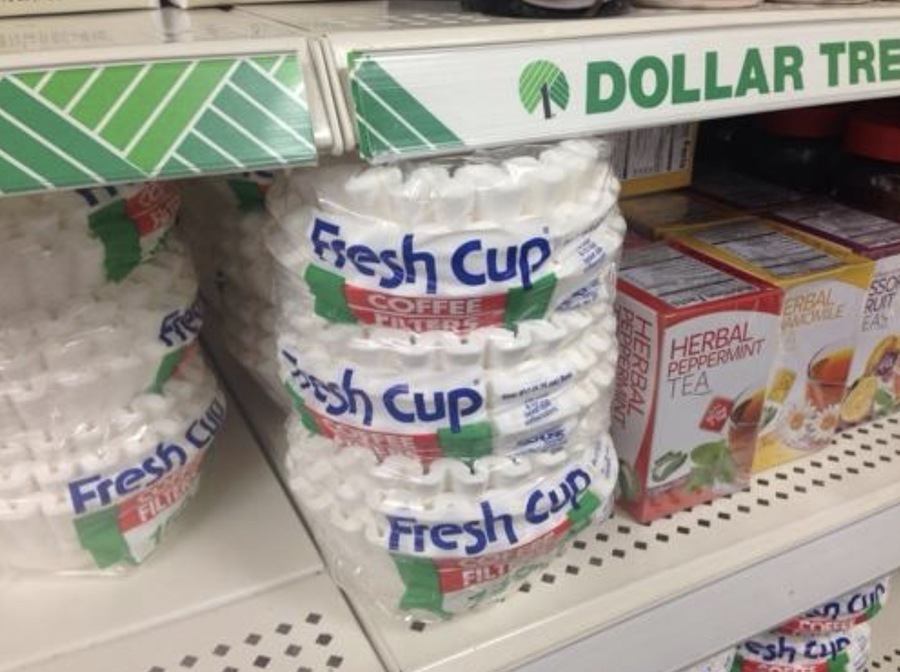 You will get the standard 150-pack ones for just a dollar. Most other stores sell the coffee filters at $1.5-$2. Though there is only a slight difference in the price, you can grab the offer if you are out there to buy some other stuff.
Touch Up Your Eyes With a Little Eyeliner
Eyeliners add beauty to any eye, and they are indispensable items in a cosmetic bag. Even though most ads boast of being smudge-proof, we know what the reality is. So, dollar store it is.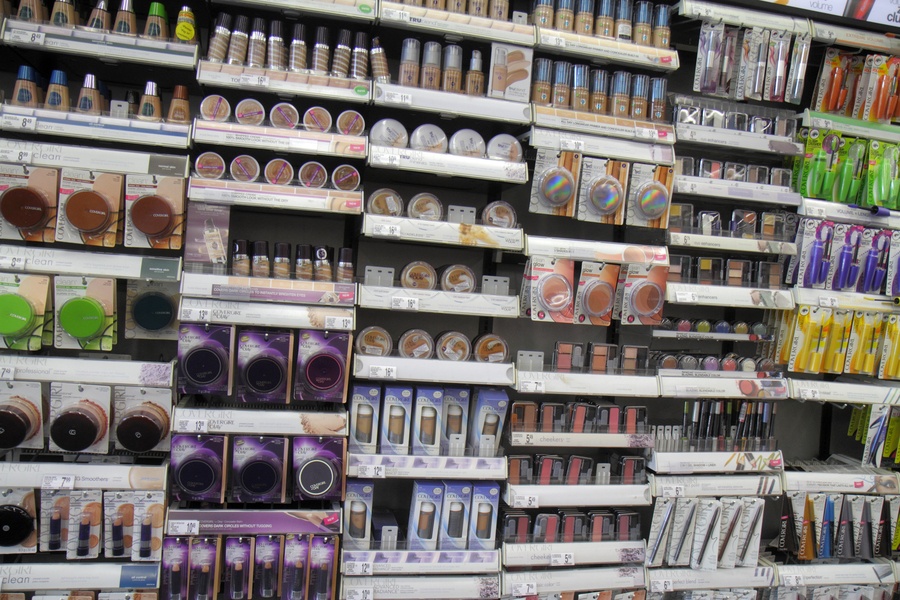 Dollar store has a brand called E.L.F, a cruelty-free brand of cosmetics worth the price. They also have LA Colors, which is a favorite among women. So when it spreads, be happy that you didn't spend a fortune on it.
Go Out For Halloween in Style
Halloween is a time when most of us go hunting for costume accessories. Looking at the right place can get your hands on some really funky accessories that make you stand out.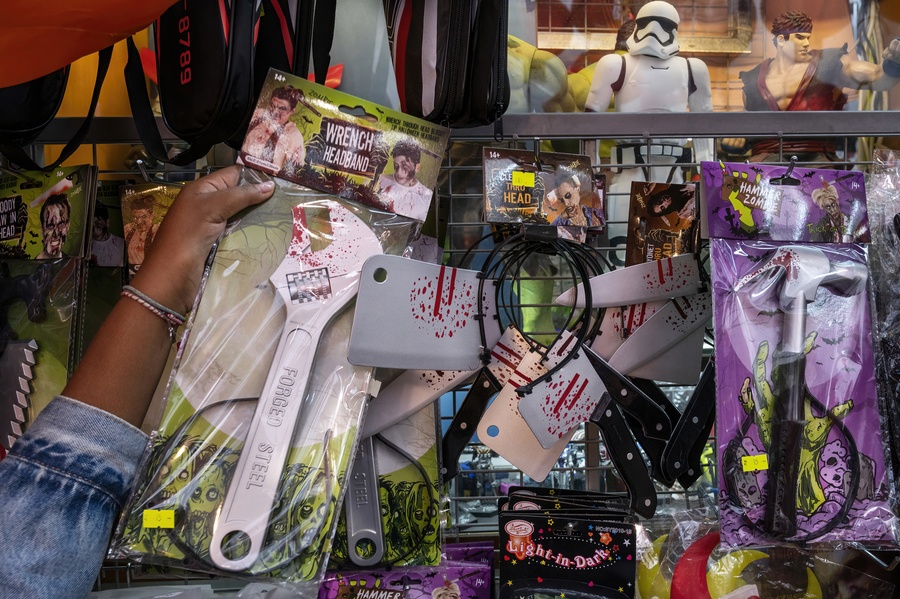 You will get accessories for both kids and adults in dollar stores. But these vanish from the stores in no time due to heavy demand. So don't wait too much before going to the store. In fact, it will help if you go a week before to see if the stock has arrived.
Take Your Food Outside in These Disposable Pans
Disposable pans are good for storing food or taking your homemade food outside. Whether it is for a party big or small, the advantage is that you can just dispose of it. No time and water is wasted in washing them.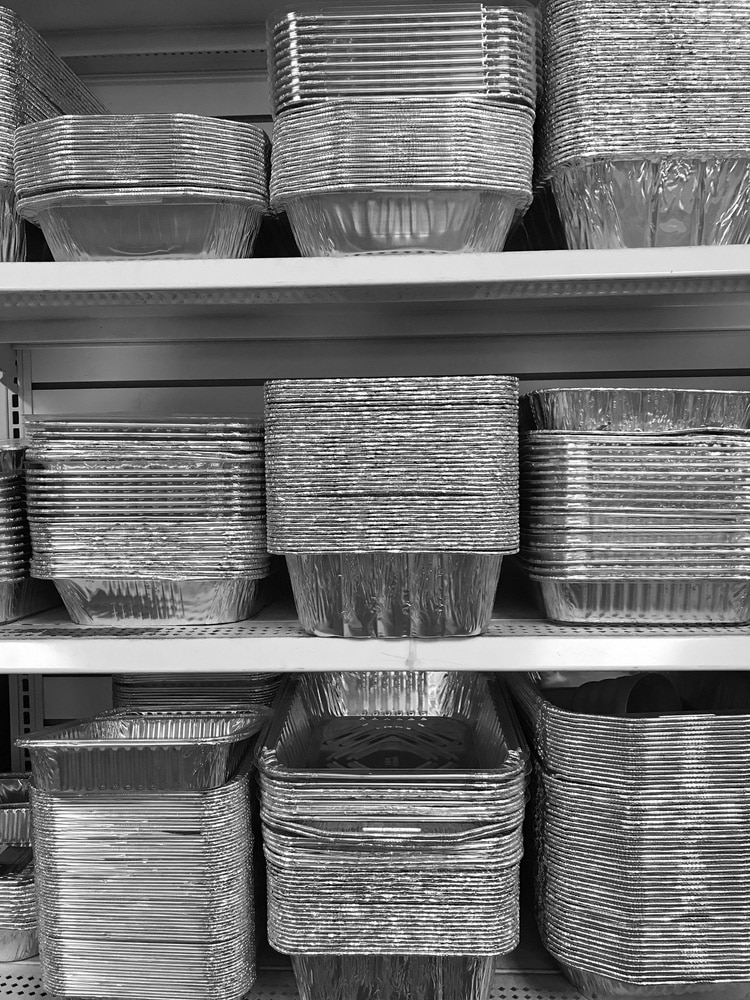 Dollar store has a good collection of such disposable pans that come in different sizes. The number of pans you need decides whether you get one or two for a dollar. You can find sizes starting from small loaf pans to large roaster pans.
Decorations For a Memorable Holiday
Dollar stores keep a lot of items as holiday decorations. But you may have to be there yourself to find out what things are available in your local dollar store. It is worth buying these items for a dollar or less.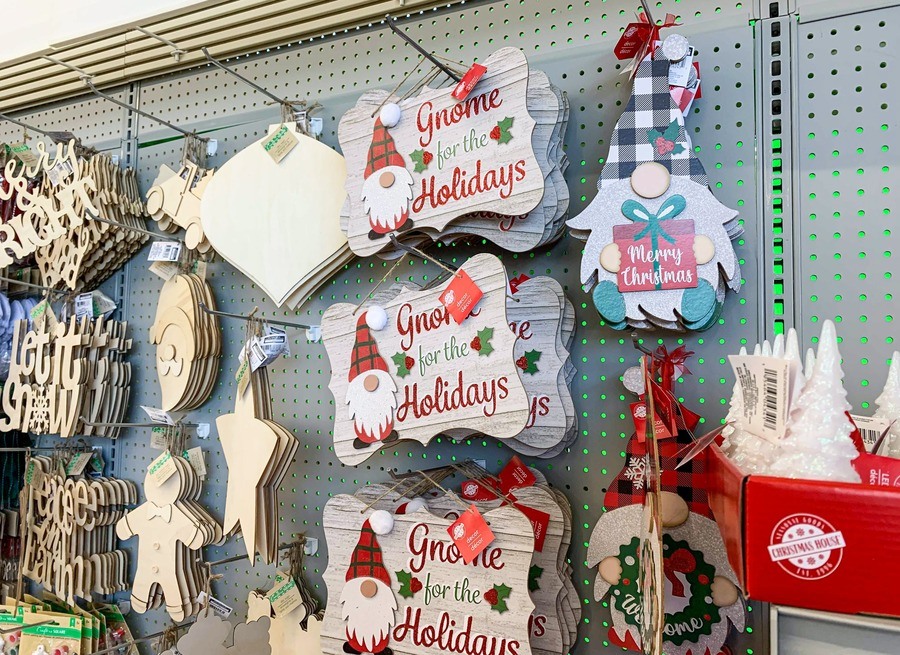 If you go at the right time, you may find mini Christmas trees with decorative items. But then it is hard to say what you can expect there. A lot depends on what the store chooses to sell and what is in demand in the area.
Call it a Day With These Wine Glasses
How many times have you got a wine bottle, forgetting that you don't own trendy wine glasses? Don't worry. We have all had wine in normal glasses some time or the other. Head to the dollar store to take a look at their wine glasses.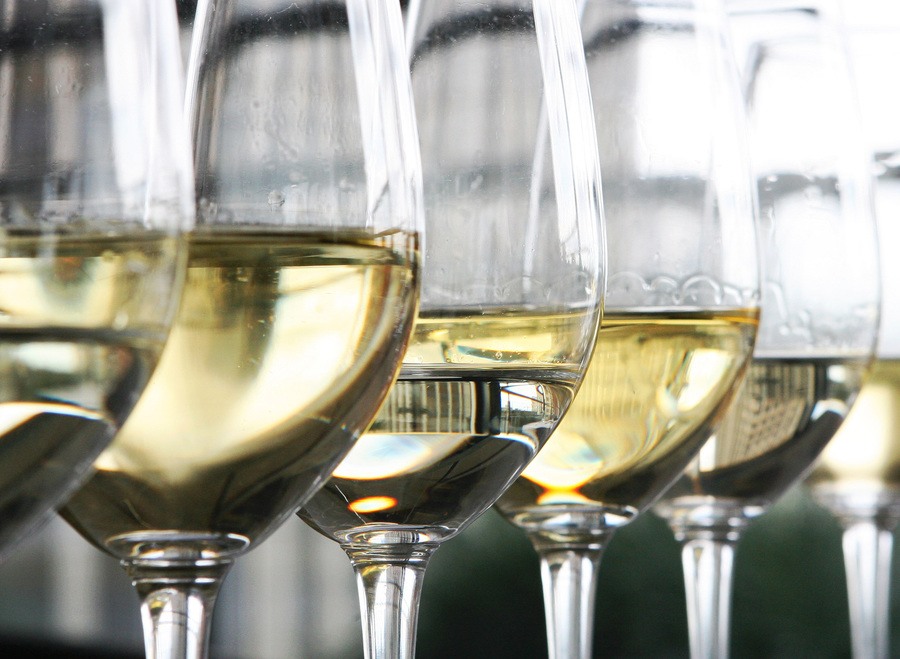 They do stock up on good-looking wine glasses for the lowest prices. Dig deep to find the right size and shape because they usually have all sizes and shapes of good quality glasses.
Buy a Whole Set of Silverware
Silverware is never going to be enough how much ever you own it. There is always a spoon or fork missing from your much-loved cutlery set. Dollar store has come up with an offer just for you.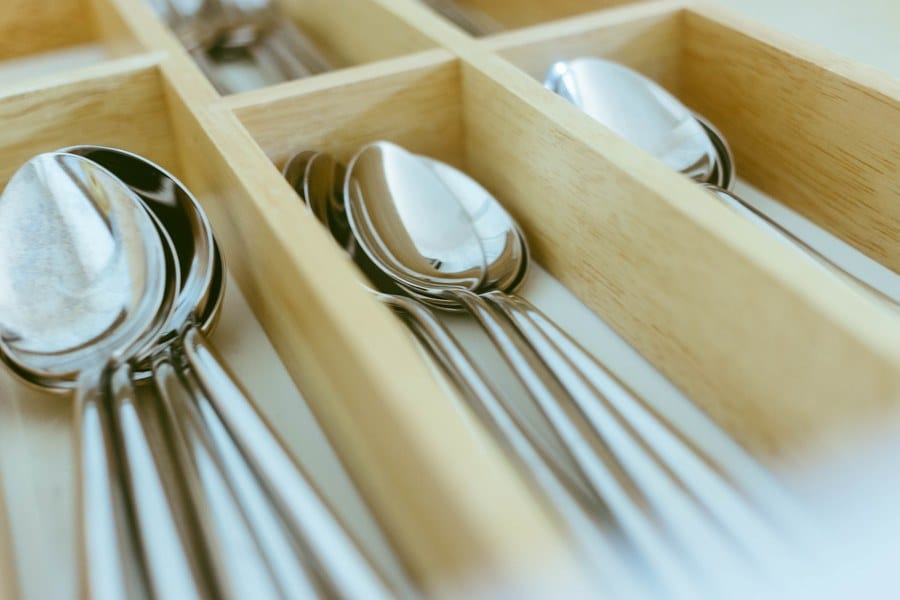 Here you will get a whole set of silverware for $1. Next time you lose something from the set, don't be sad. Run to the dollar store that will welcome you to a great variety of silverware. Come back with a whole set and not just one piece.
Kitchen Towels for Different Purposes
Shopping in a kitchenware shop is incomplete without buying a few kitchen towels. It is a rule for people who like to keep things clean. But these shops can charge you too much, unlike the dollar store.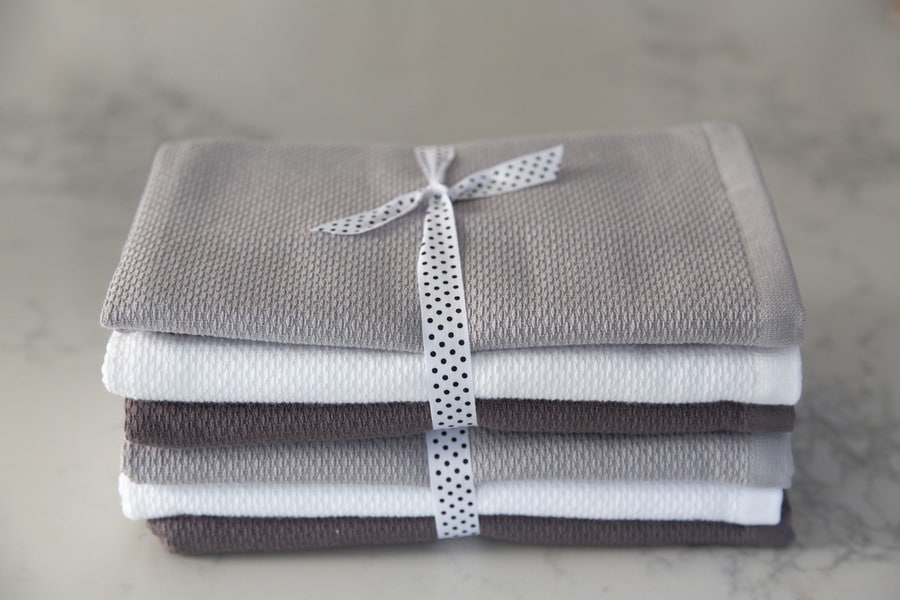 The store has kitchen towels that come in various colors, sizes, and textures. You will get soft towels to wipe your hands and rough-textured ones for the countertop. Buy some extra towels in the store because you never know when yours will be all dirty.
Display Your Favorite Flowers in These Vases
Some people just don't feel satisfied with the number of flower vases they possess. Glass vases are too beautiful not to buy. The next time someone brings you flowers, or you buy them for yourself, these vases are going to come in handy.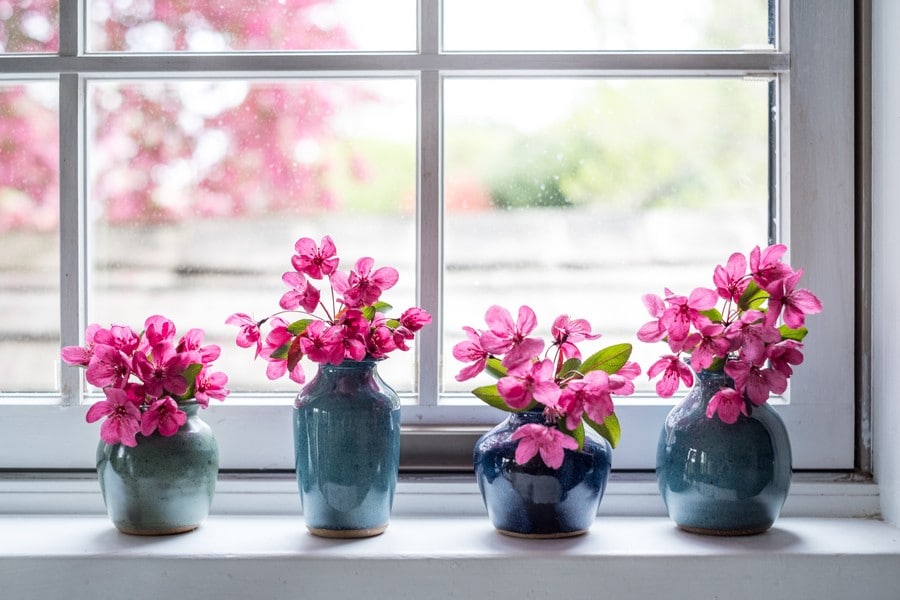 Buying glass vases from regular stores can be costly. Like many other items you find in dollar stores, you can select from different sizes, shapes, and designs. You will feel happy that you decided to buy them from here because they are very cheap.
Artificial Flowers That Look Real
When you have to choose between artificial and real flowers, real flowers win. But it is not always possible to have real flowers around. It could be your pet destroying the real ones, anyone at home having allergies, or any other reason that creates hindrance.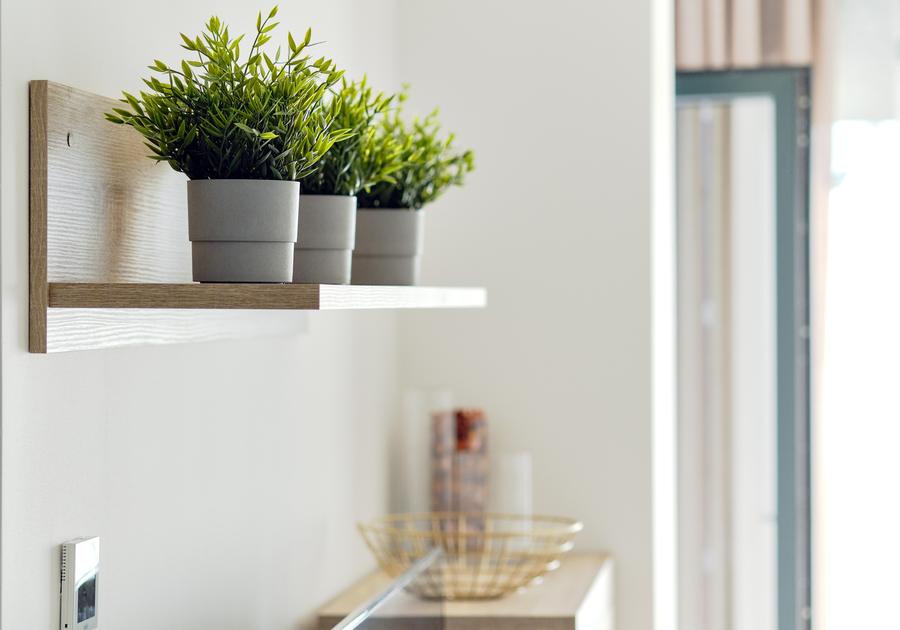 Artificial flowers from dollar stores look as pretty as the real ones. You will get a variety of flowers in different sizes and colors. You just have to choose the ones that win your heart and pay just a dollar.
Candle Holders for Those Special Occasions
If you are like any of us, you will like to light candles for no reason. No, you may not get good candles in the dollar store, but you will definitely find candle holders. You have to visit to believe the kind of variety they have.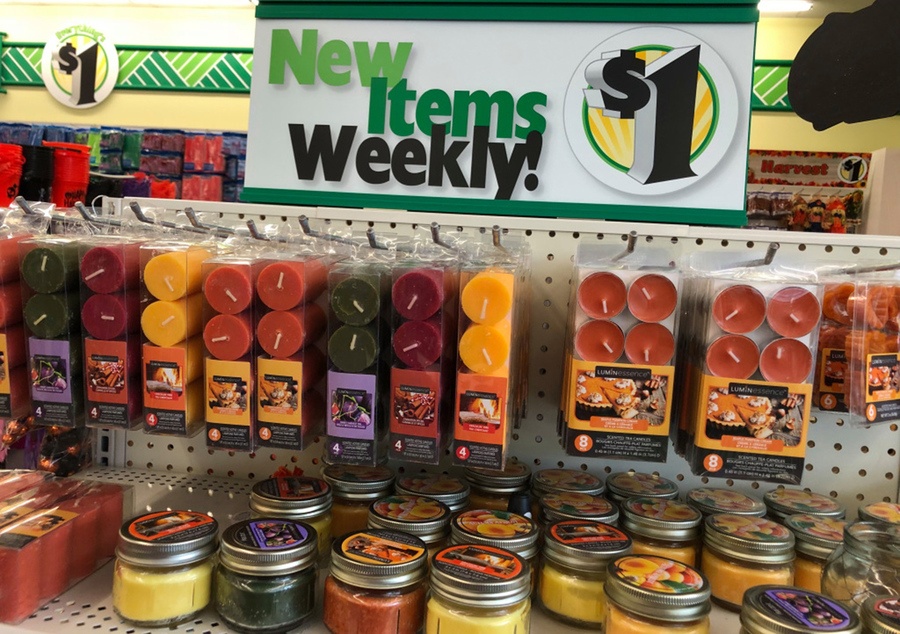 You will get every type of candle holder for prices up to $1. The plus point is that candle holders make your home cozier as they are great add-ons as home décor. Don't wait. Just light your way to coziness.
One Garbage Can For Each Room
Garbage cans or wastebaskets are much-needed household items that need to be present in every room. Whether it is for office, kitchen or study room, dollar store provides a wide variety to choose from.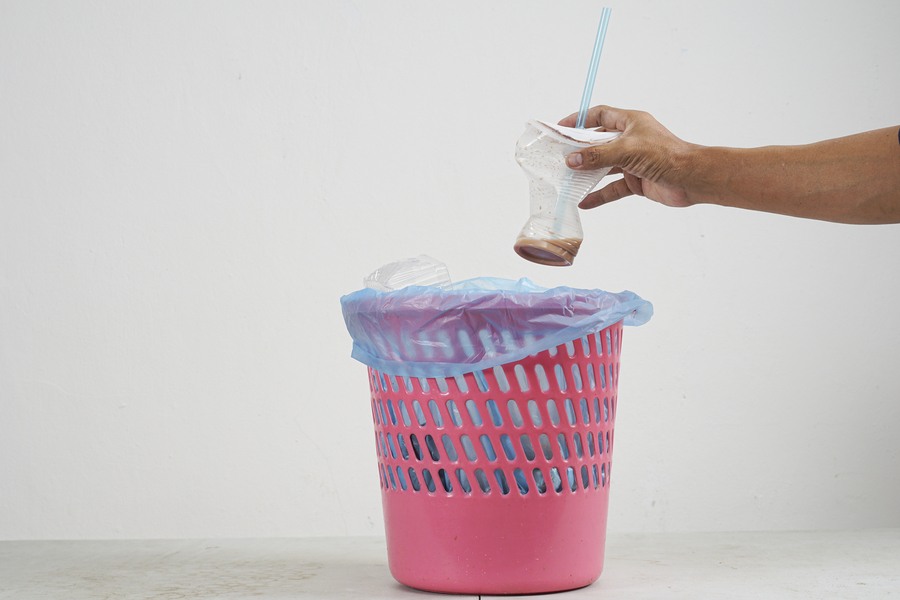 There is no point buying costly garbage cans from the expensive store in town. A trip to the dollar store is enough to bring home the best cans. You will find here garbage cans of all sizes, designs, and colors. You can even match them with the color of the room.
Large Snack Bowls to Snack While Working
Surprisingly, you cannot get your hands on the larger snack bowls whenever you need them. Either they are in the kitchen sink unwashed or are with any family member who is snacking.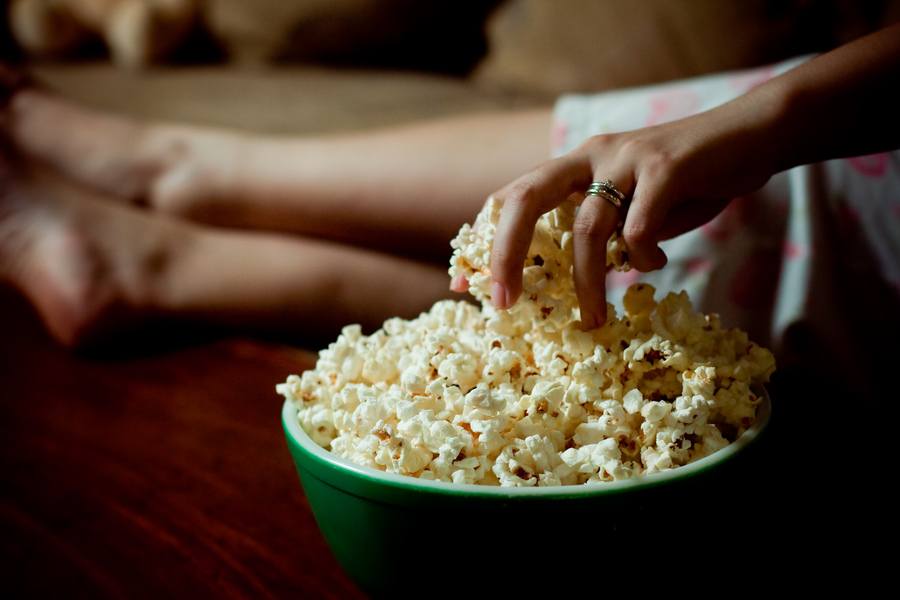 Dollar store offers packs of large snack bowls for prices under $5. While larger bowls can be expensive in other stores, dollar stores have made them pocket-friendly. If you have a party or just feel short of snack bowls, run to the kitchenware section of the store.
Let The Kids Pour Their Hearts By Coloring
Kids need something or the other to engage in all the time. And coloring is the best thing that helps in their development. But the problem is it just takes a few hours to complete one coloring or activity book.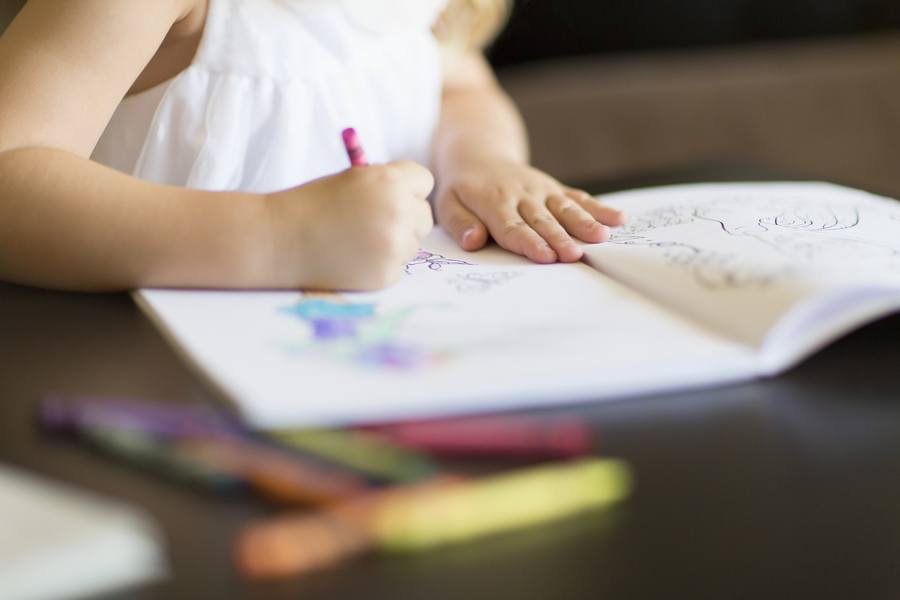 You can find hundreds of books in the dollar store that engage kids like never before. They have got different types for kids of all ages. Since they are affordable, it doesn't hurt to buy a handful each time you visit the store.
Cute Stickers For All Ages
Everyone loves stickers. Young or old, there are stickers for every age. Kids especially need stickers for their school activities, hobby classes, and a lot of them when they are bored at home. Dollar stores will never disappoint you when it comes to art supplies.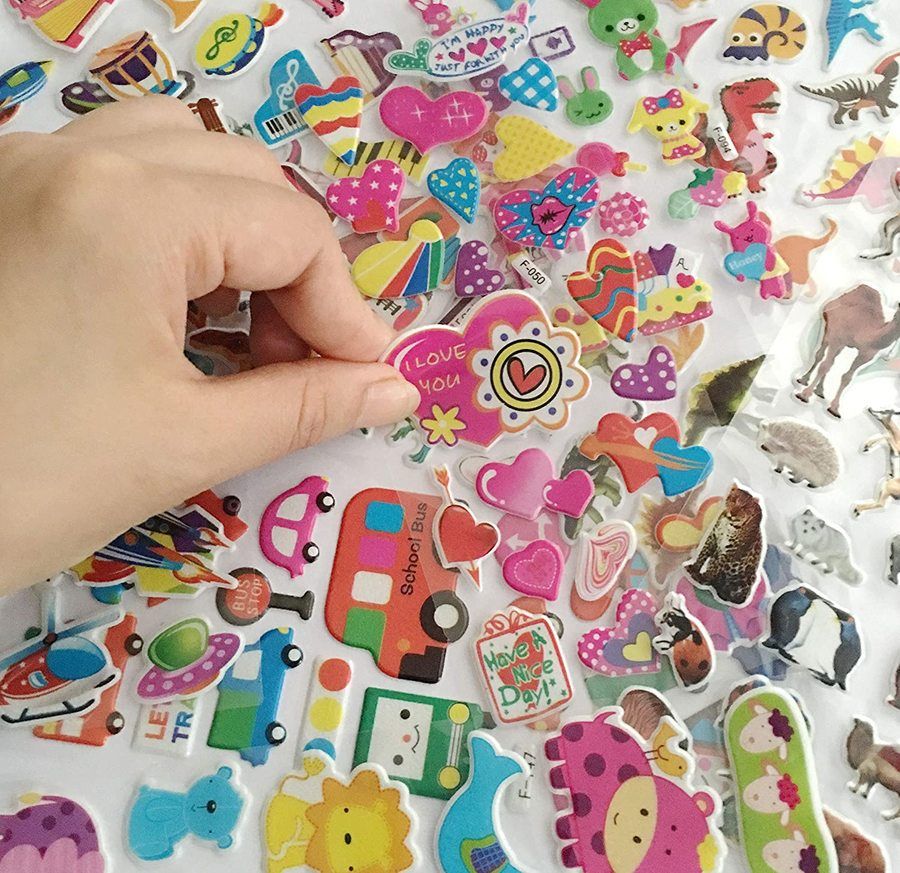 They have a pretty big collection of stickers tailored to the taste of both kids and adults. You can get stickers of different sizes and themes, and they come in packs that cost just $1. Have fun pasting them.
Pets Want Toys Too
Just like us, cats and dogs get bored too, and the perfect way to engage them is with pet toys. Like kids, they play a lot with toys but find them less attractive after a few days. Dollar store has the best pet toys in town.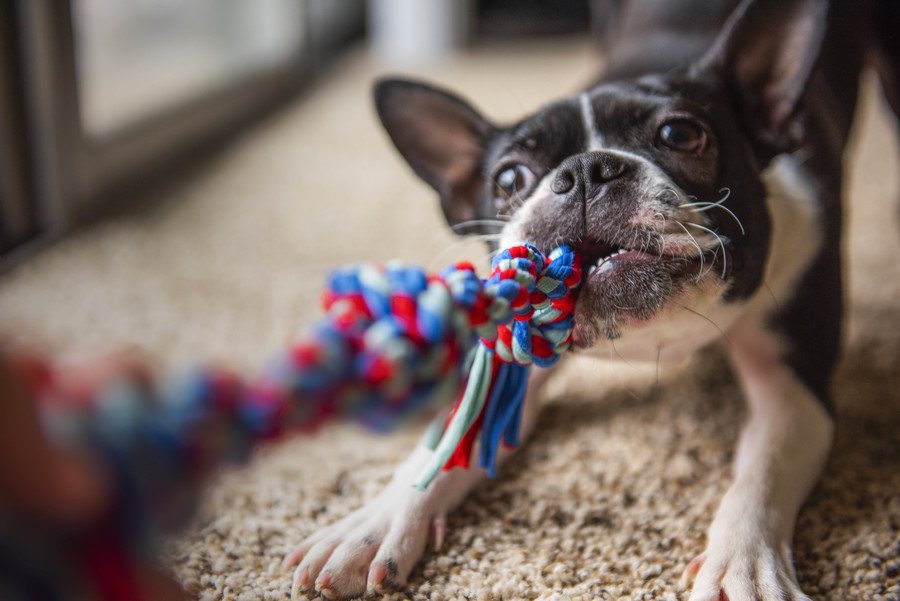 They have squeaky dolls, catnip toys, rubber duckies, and many other varieties of toys to keep your pets busy for hours. When you purchase from a dollar store, you can get a whole collection of pet toys for just $5.
Outdoor Décor That Never Goes Out Of Trend
Did you think that home décor is just for the indoors? That's not the case with modern homes. Outdoors are equally beautified and sometimes look more elegant than indoors. The Dollar store stocks up pretty wind chimes and other stuff for reasonable rates.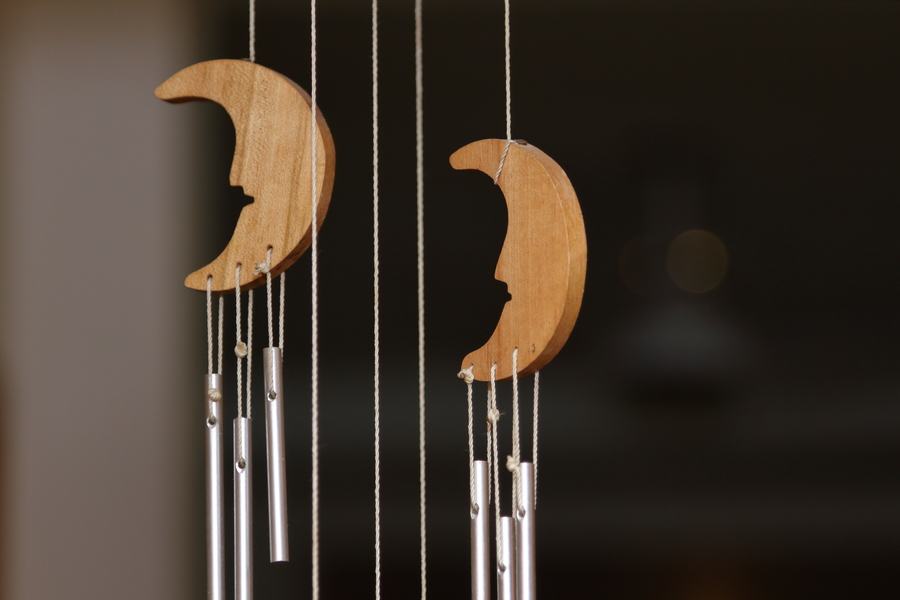 There is a section called 'Outdoor Decoration' dedicated to outdoor décor. Check out the wind chimes that cost less than $5 if you love the jingling sound they make during breezy days. There could also be other interesting things in the section.
Never Fall For Cheap Power Strips
It is better if you don't think small when it comes to buying electrical gadgets. Dollar stores have got very cheap power strips that are light on your pocket. But these have to be avoided at any cost.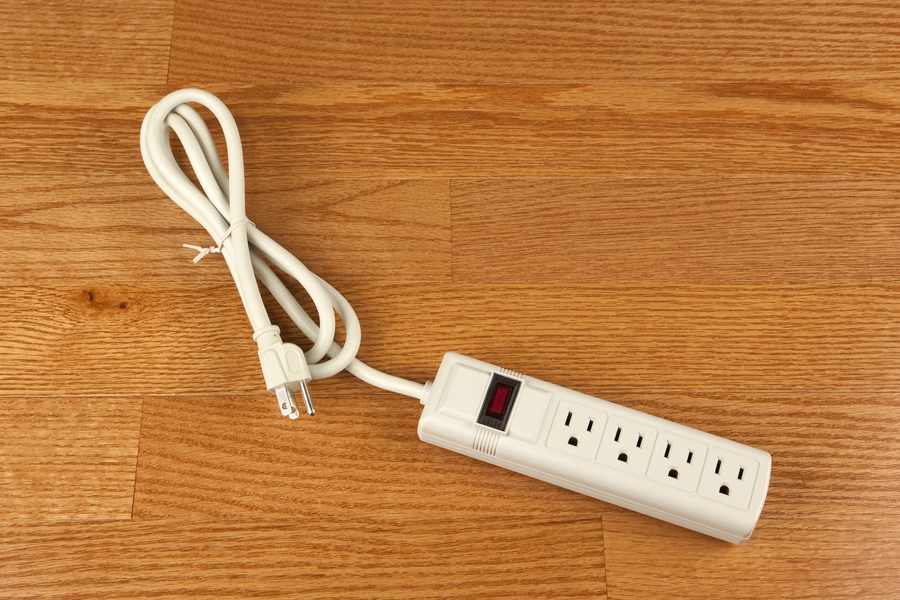 An excellent electrical supply shop can provide you with good quality power strips that never stop working like the cheap varieties. These are bad not just because they may not work after a few uses but also because they can cause harm to your electronic gadgets.
Electrical Cords That Could Cause Fire
Do you think that the electrical cords available in dollar stores come cheap for no reason? They are usually of low-grade quality that easily breaks and, in some unfortunate instances, have even led to fire hazards.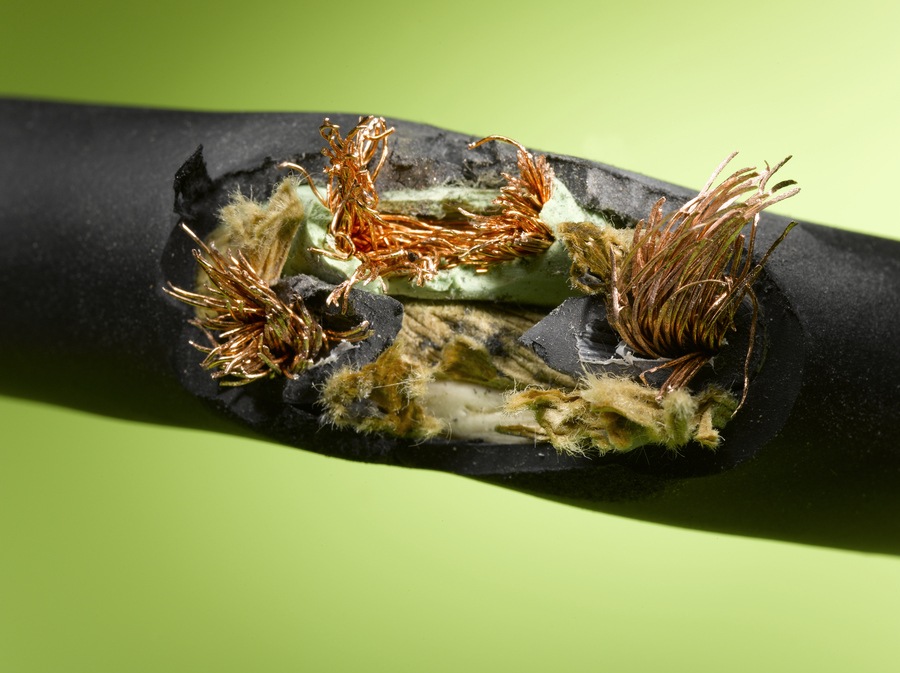 It is advisable to buy electrical cords from trusted retailers that never compromise on quality. Ensure that the cords have the CSA sticker of approval. It is natural to be tempted to buy from the dollar stores but better be safe and think twice before you purchase.
Cheap Electronics Can Cost You More
The rules that apply to electrical supplies apply to electronic goods too. Never buy from dollar stores. You may search for mobile phones, laptops, or kitchen appliances, but the dollar store is not the right place to look.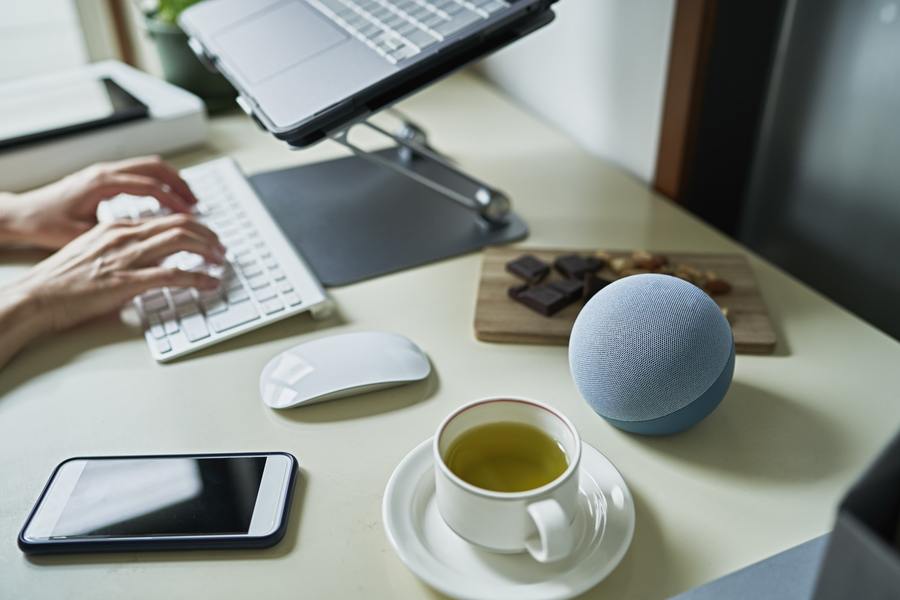 The electronic items at the dollar stores come very cheaply as they are made of low-quality materials. The result could be improper functioning of the devices or sometimes electrical fires. You sure don't want to invest in cheap electronics and welcome bad luck.
Don't Wrap With This Plastic Wrap
You might think that the plastic wraps found in the dollar stores are the best you have ever seen. But that is not so. Experts say never buy wraps from dollar stores. You guessed it right, it is the quality that we are concerned about.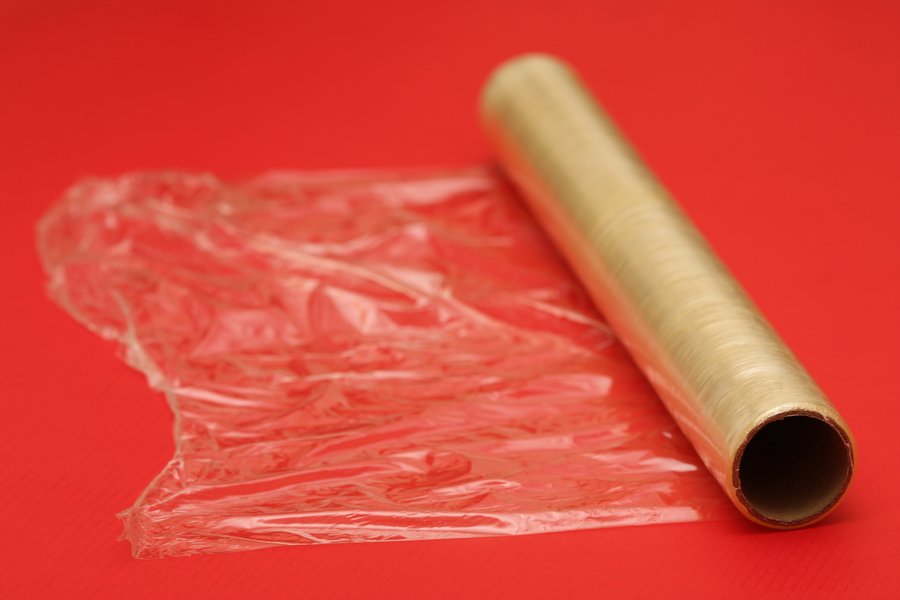 It will do you good if you make this particular purchase from a regular store that sells plastic items. The quality in a dollar store could be too low that the wrap rips in the middle while using it.
Oven Mitts That Not Safe For Skin
This is a no-brainer. You must stay clear of oven mitts that don't serve their true purpose. The ones you get at the dollar store are usually not of excellent quality. So buy from reputable kitchenware shops only.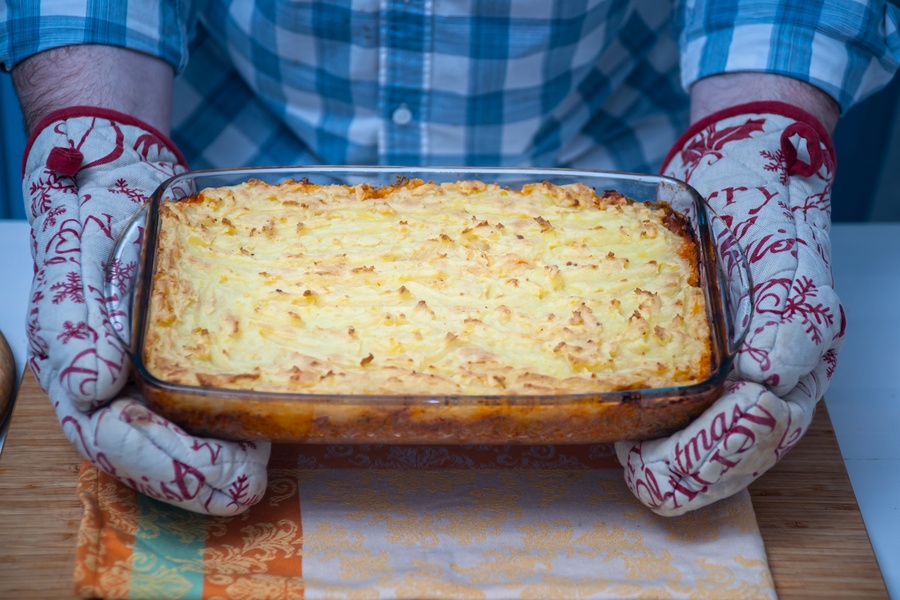 We insist on buying good quality mitts because the cheaper ones can easily cause skin burns if the material used to make them is low grade. So, better stay away from the pretty ones that may deceive you with their looks.
Knives May Not Be As Sharp
If you want some cheap knives to use while you go for a trip, dollar stores can offer you a lot of variety. But these are found to be bad for regular use. Go to a nice kitchenware shop if you want your veggies to be chopped perfectly.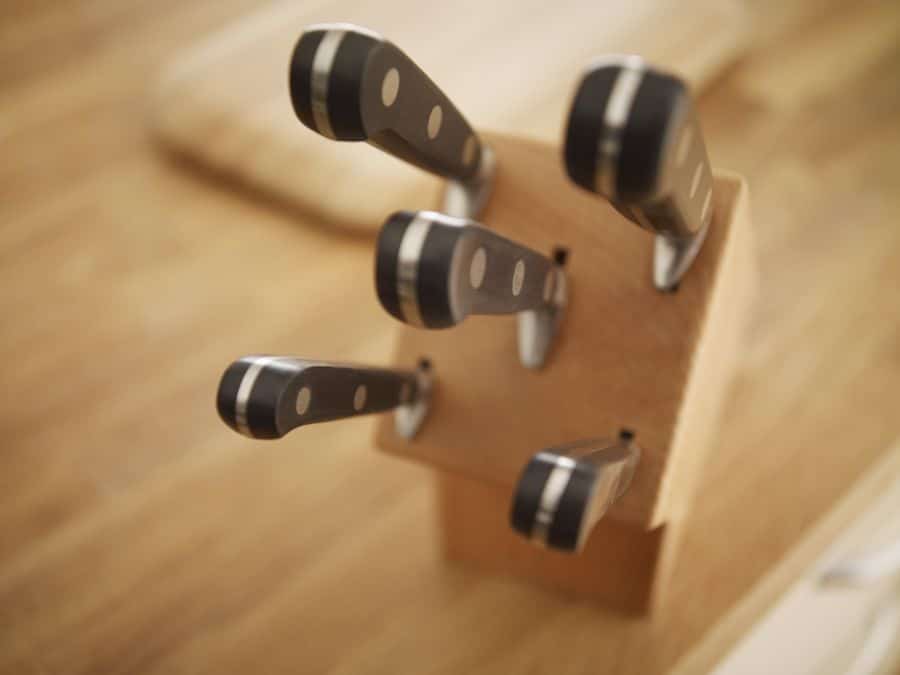 The problem with the dollar store varieties is that they look very sharp and professional but are not true to their appearances. They cannot do the fine chopping that is indispensable for some dishes you try at home.
Get Pet Food From A Pet Store Only
If you really love your pet, never buy them food from the dollar store. To be precise, buy pet food only from pet stores. These stores keep some branded food products that are healthy for your pets.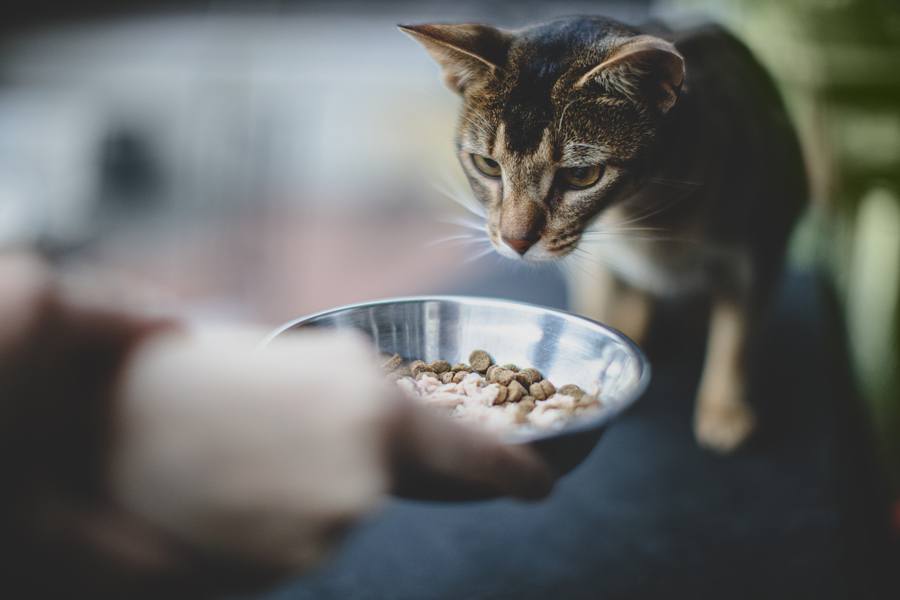 Pet food in dollar stores is infamous for containing lesser quality ingredients that might negatively affect your furry family members' health. Even if you want to buy from dollar stores, read the ingredients and expiration dates carefully before you make a buy.
Let The Kids Float Safely
Floaties are one thing for which we tend to overlook the safety factor. They are available so easily in dollar stores that we are tempted to get a few. But beware of the quality of these floaties when you buy them for lesser prices.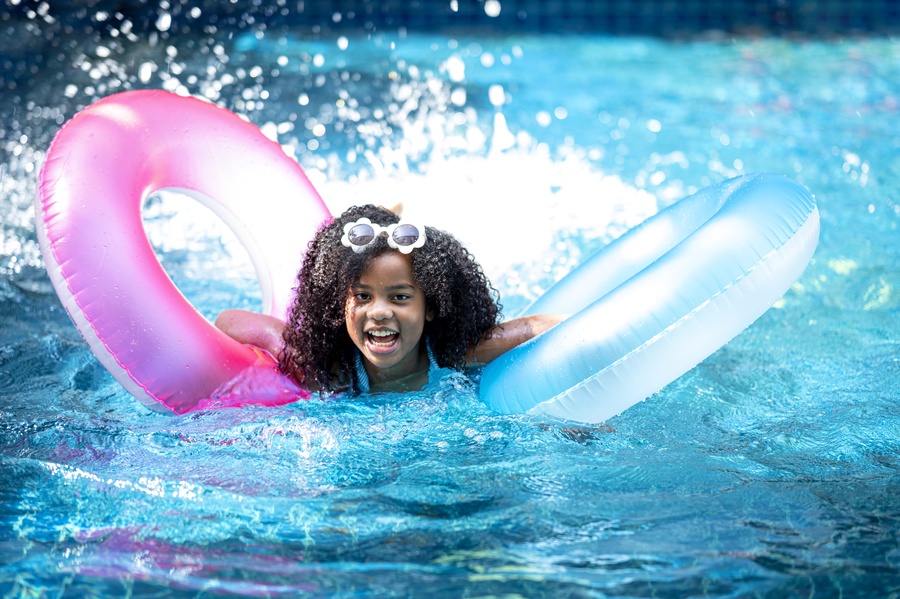 Floating devices should be strong and durable, and dollar stores don't guarantee these. So go to a store that sells swimming accessories to purchase good quality floaties. It is a bad idea to ignore the safety of kids and save a few pennies.
Candles That Don't Last Long
We have already discussed how pretty and good the candle holders in dollar stores can be. But never make the mistake of buying candles from these places. They are so cheap here, and you can guess the quality of them.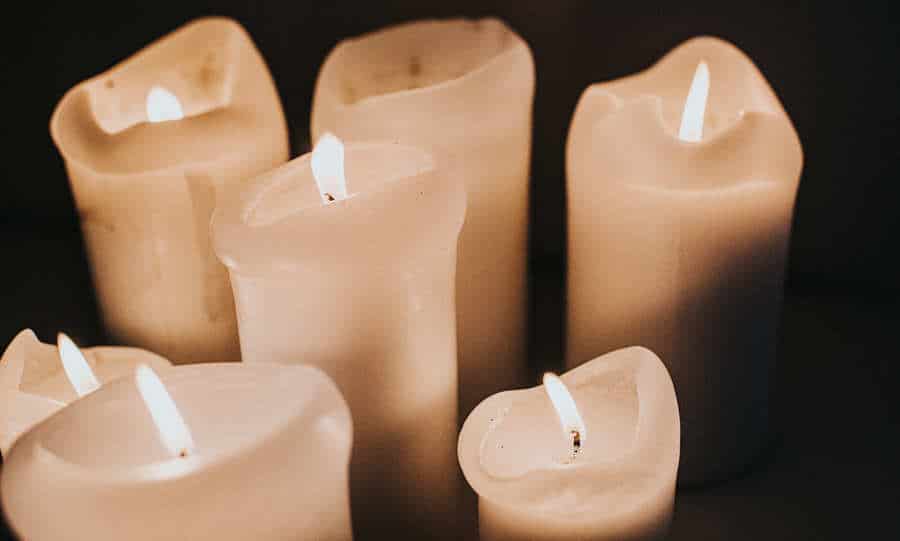 The candles are so bad that they hardly last for 20 minutes or less before completely burning down. Whether it is for a house party or a romantic dinner, 20 minutes is too little a time to enjoy the soft light of candles.
Deodorants Are Not Very Organic
Dollar stores have a number of name-brand deodorants kept for sale. But if you examine closely, you will understand that they are of smaller sizes. If you spend a dollar or two more, you will get a larger bottle at drug stores.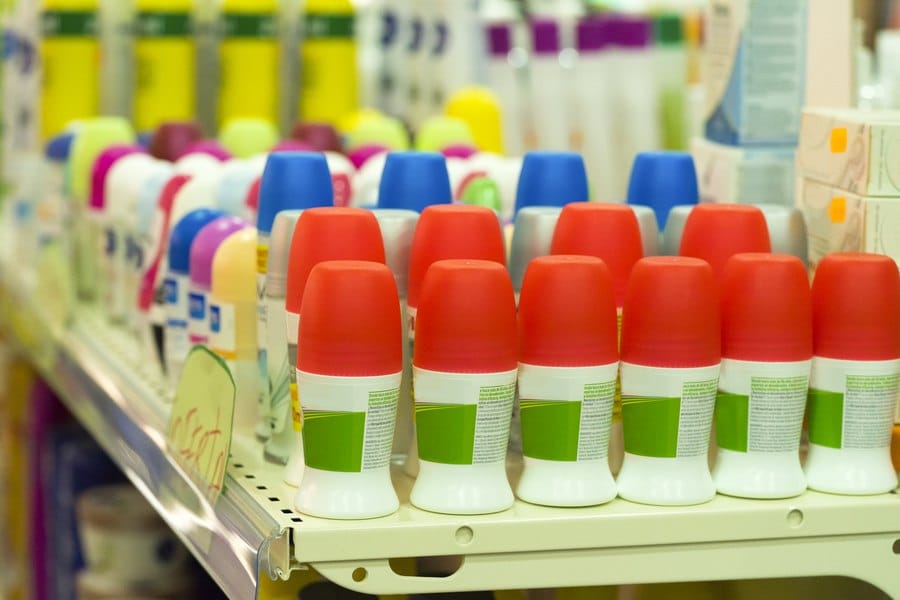 Another fact about deodorants is that many sensible people have shifted to organic deos that do less damage to the skin. It is less likely that you will find a good organic brand in the dollar store. It seems like they have not switched to organic.
Small Toys May Not Be the Best
The toys sections of dollar stores are so good that kids are drawn to them instantly. If you are looking for bigger toys, this is the best place to look. But smaller toys rarely last long like we expect them to.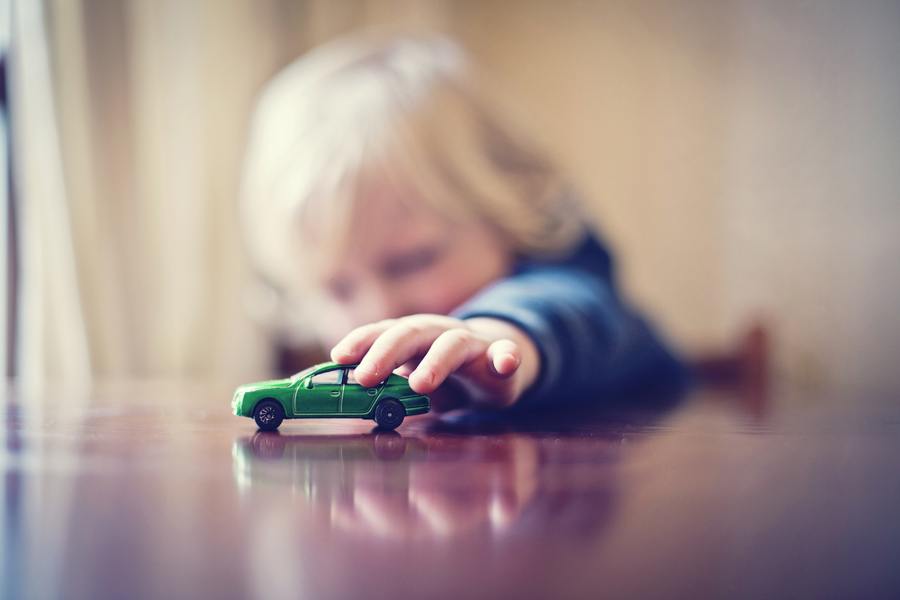 Cheaper toys that are small in size are not good for toddlers who might just don't know how to play the right way. The toys may have parts that come off easily and cause a choking hazard. Better to avoid this possibility.
Save Your Ears From These Earbuds/Headphones
Most dollar stores keep earbuds costing $5 at the checkout counter just to attract the attention of customers. While it is tough to bypass them, it is what you should actually do. As usual, the quality of these is not up to the mark.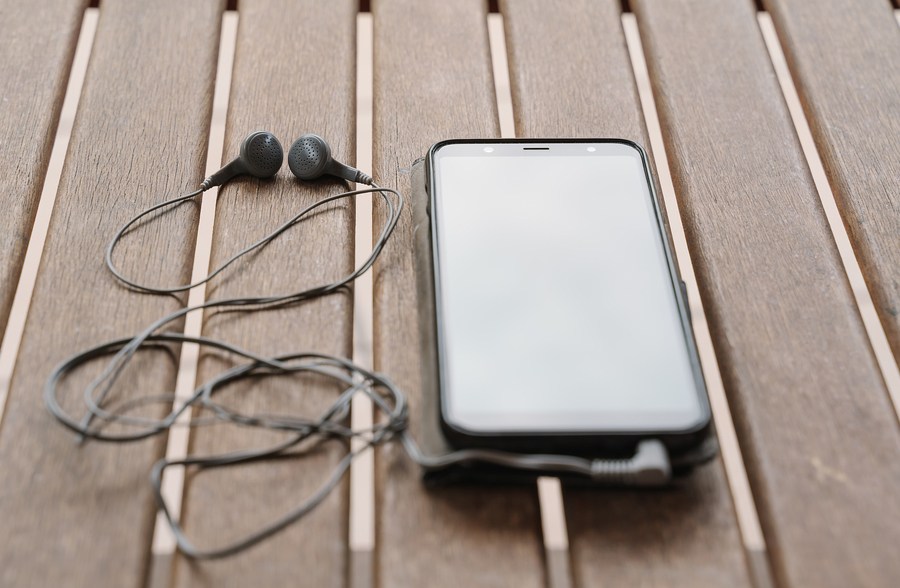 You should buy earbuds from a proper electronics shop as the sound quality of the cheaper ones are very poor. A pair of good-quality headphones will cost you around $15-$20, and these are guaranteed to give you the best sound.
USB Chargers That Charge Slow
You can choose to buy USB chargers from the dollar store depending on what device you want to charge. For old devices, the ones available at these stores are good enough. In fact, buying from here will save you a few dollars too.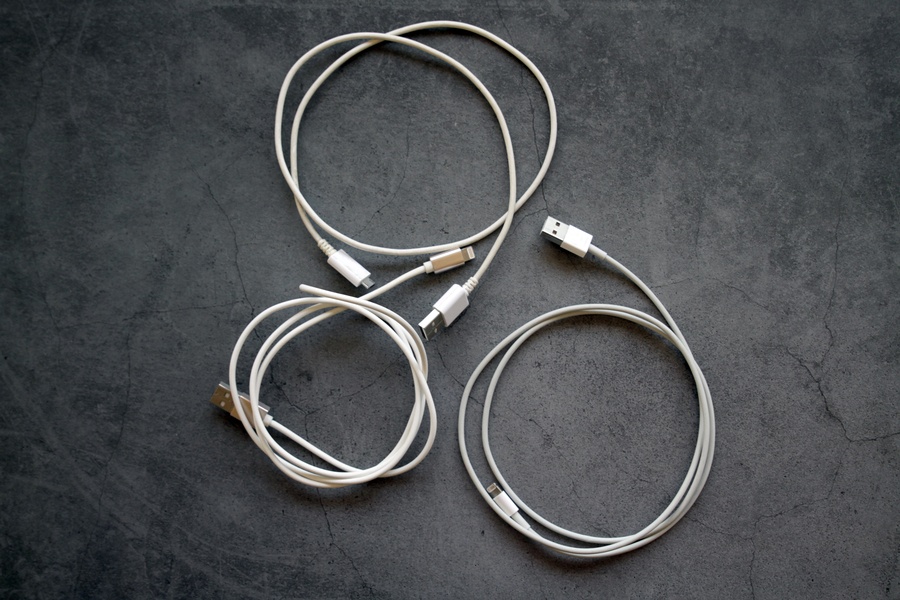 If you want to charge newer devices like the latest tablet or smartphone, you may search elsewhere for good-quality chargers. The ones you buy from the dollar store will take a lot of time to charge, making them unfit for regular use.