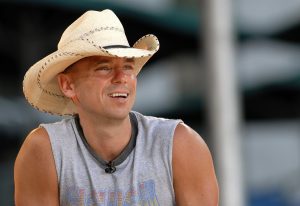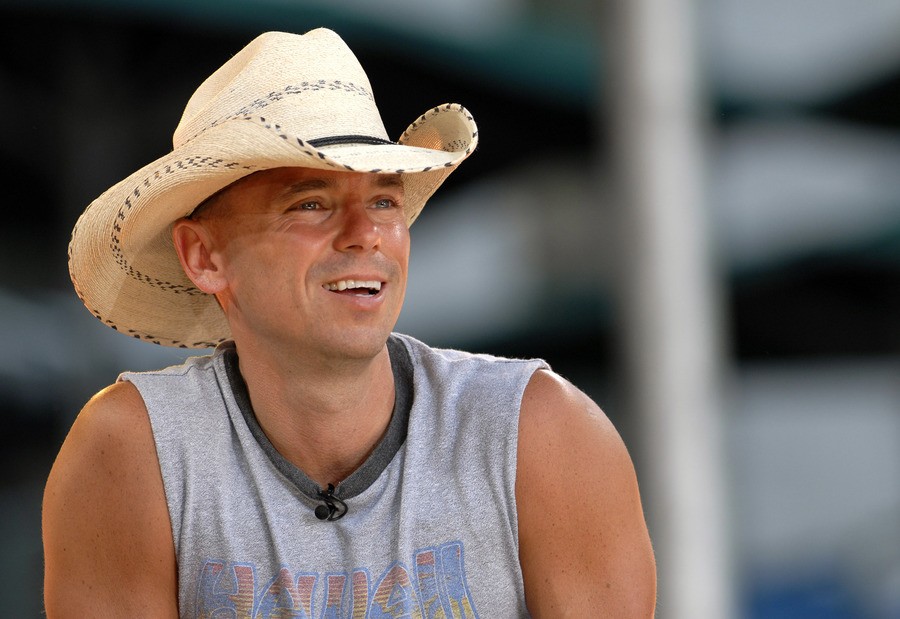 Kenny Chesney Lost His Island Mansion After Hurricane Irma
By Yuri S.
---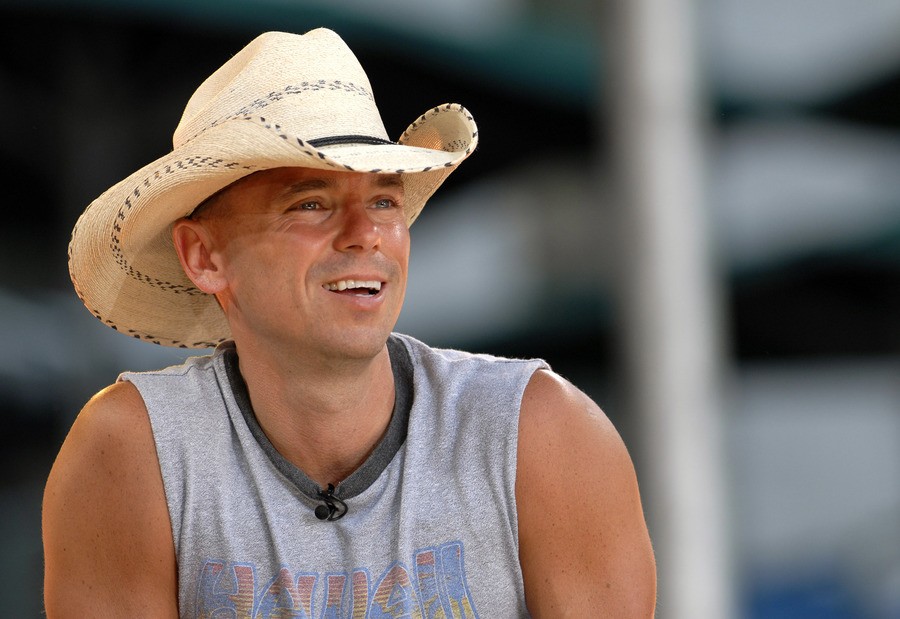 Have you ever wondered what would happen if a hurricane destroyed your home? While this is something most of us only imagine, other people are forced to experience it. Country music legend Kenny Chesney discovered first-hand that being wealthy and famous doesn't prevent the weather from impacting your life.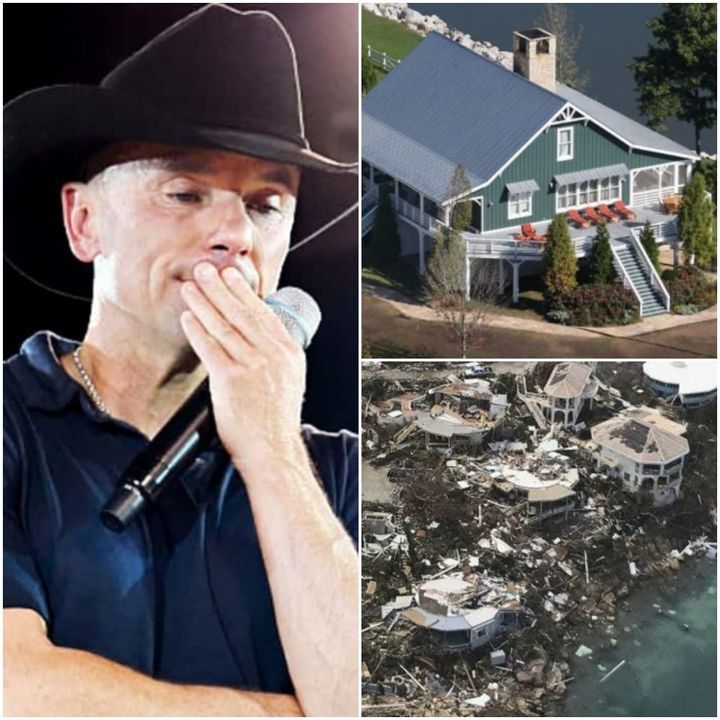 It's never nice to lose property, and it can even be worse when it's your home. After all the memories and good times you've had can go away in a blink of an eye. Here, we detail the tragic experience of Kenny Chesney with pictures.
The Home Took a Direct Hit
In 2017, Kenny Chesney's luxurious Caribbean mansion on the island of St. John, a part of the Virgin Islands, was destroyed by Hurricane Irma. The havoc left its mark on the celebrity's home. Can you imagine what kind of impact it must have had on him and his mental health?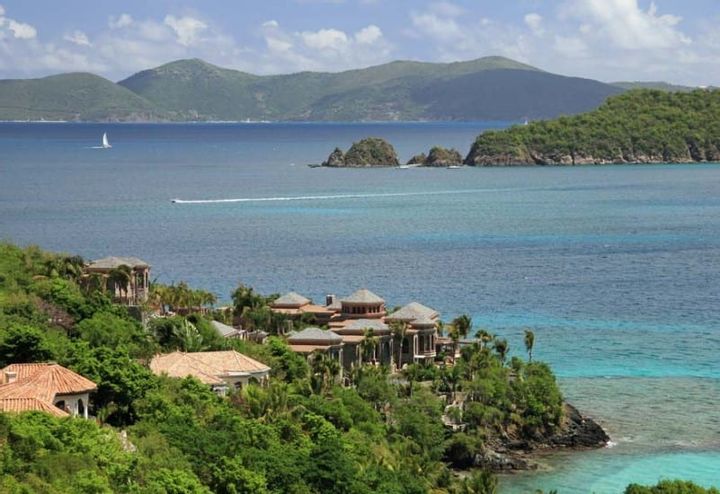 Chesney has always been open about his love for the beach. We often see him hanging out on the beach or in the water. And when he made enough money, he made his dream come true. Chesney bought himself a lush house to live in while soaking up the sun.
The Home's Luxurious Interior Was to Die For
Chesney's home was something of true beauty, not only from the outside but also from the inside. This was the main room before the storm blew the house to pieces. The doors and the windows opened directly facing the pool area, so Chesney was instantly transported to the beach life.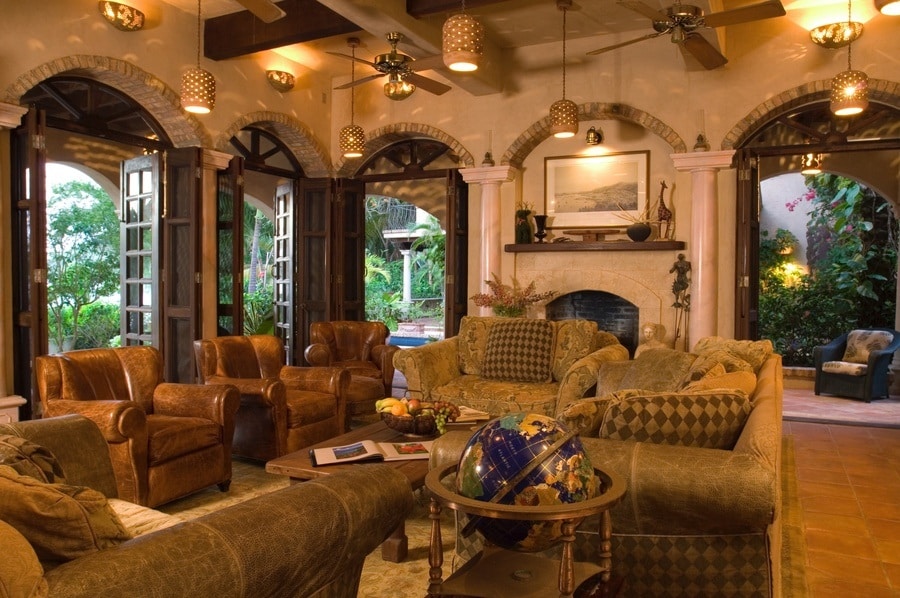 This was where Chesney relaxed when he came to the island and watch a movie or read a book before going out to the pool area. The room was massive, so he could host parties at his retreat in St. John, whether inside or outside.
This Wasn't His First Home
Chesney is rich and famous, so he can afford a luxurious mansion, but this wasn't his first. He lived on the island before the destroyed mansion. This Caribbean Sea island holds a special place in his heart. In fact, he supposedly sold houses on the island even earlier.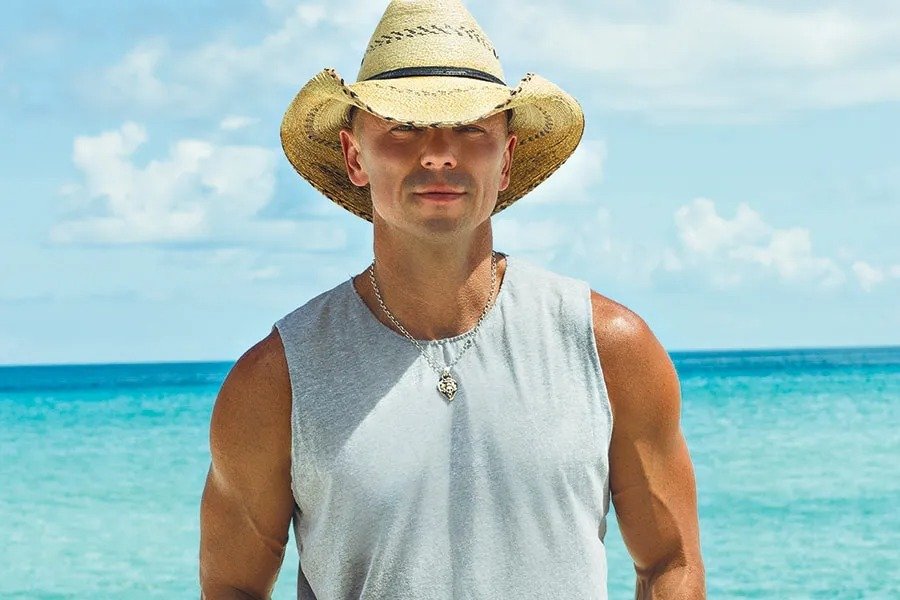 One of his properties was up for sale as far back as 2010! It seemed he wanted a change of scenery. Since there are many breath-taking sights in and around St. John, he presumably wanted to wake up in the morning with a different view. But nothing too drastic.
His Backyard Was Straight Out of Paradise
Imagine if Chesney didn't feel like staying inside his luxurious mansion. He had somewhere to go to relax and forget about his troubles. Chesney could take a hammock down to the sand and rock himself to sleep while listening to the waves crashing and lulling him to sleep.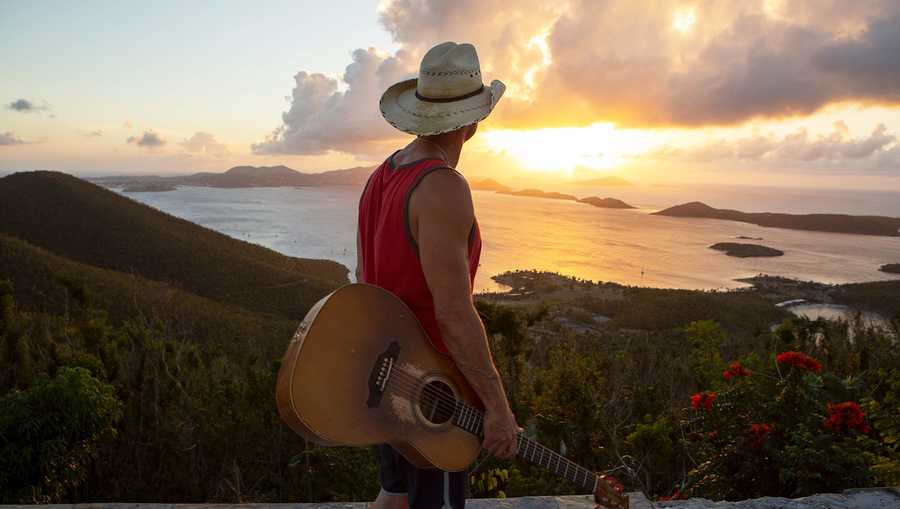 That's because his backyard was a picture-perfect island paradise. We're not even kidding. It was a far cry from the fuss and busyness of the music industry. It was the ideal getaway for this music star to unwind after being on the road for most of the time.
His Home Was Built for the Storm
Fortunately for Chesney, he was away from his mansion in St. John when Hurricane Irma hit the Virgin Islands. But unfortunately, some of his friends were still there. Chesney's home was built with stone and storm-proof windows, so he thought his friends could seek shelter from the storm there.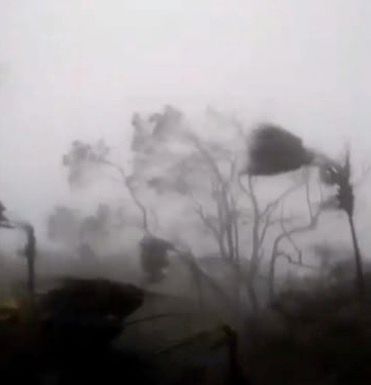 Video footage even emerged on social media showing several people hiding in Chesney's home as the trees around the home outside were practically doubled over. It got heated. According to the music star, people taking refuge in his home found a stable closet to hide from the hurricane.
It Was a Full House During the Storm
Not only were these people hiding in the stable closet in Chesney's home away from the storm but there were also people in the basement! According to Chesney, 17 people sought refuge from the storm in his mansion. But that number could be more.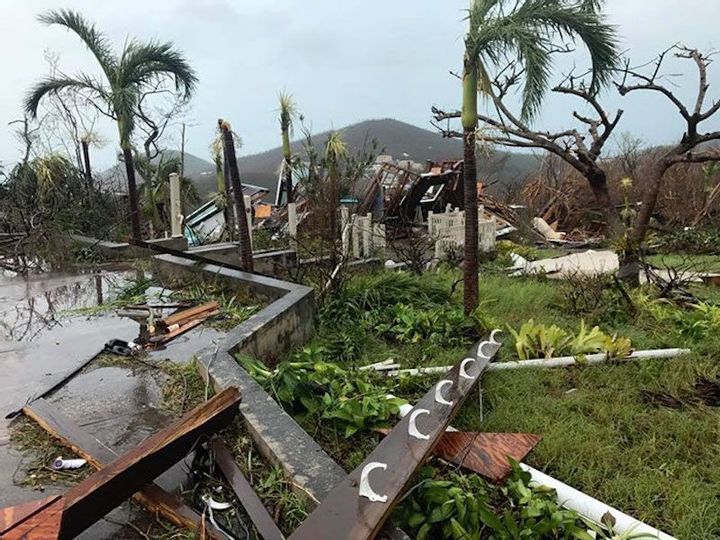 Considering some of the people in the house had their dogs with them, it's safe to say that the star's mansion protected the lives of more than 20 people. Not only did Chesney build his home to be a beautiful masterpiece, but he also made sure it was extremely functional!
There Was Nothing Left After the Storm
Hurricanes are arguably the most destructive natural disasters in the last 40 years. It was fortunate that those who sheltered from the storm in Chesney's home found something sturdy to keep them safe. There wasn't much left standing after Hurricane Irma swept through the Virgin Islands.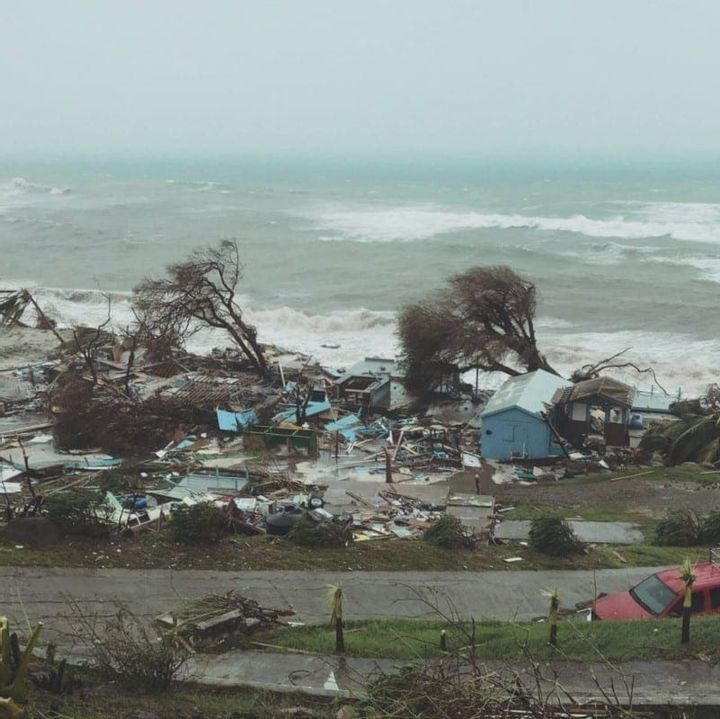 That included Chesney's home, which the violent weather essentially flattened. Chesney responded that the destruction was "biblical in nature" and that his house was "just simply gone" when asked about it. He thought his house was storm-proof, but Hurricane Irma was simply too destructive.
What Was Hurricane Irma?
Unfortunately for Chesney, Hurricane Irma destroyed his perfect island home. Irma, a Category 5 storm, devastated people's lives and was one of the fiercest storms to hit the Caribbean and the United States in recent memory. The storm claimed the lives of around 100 people from different parts of the region.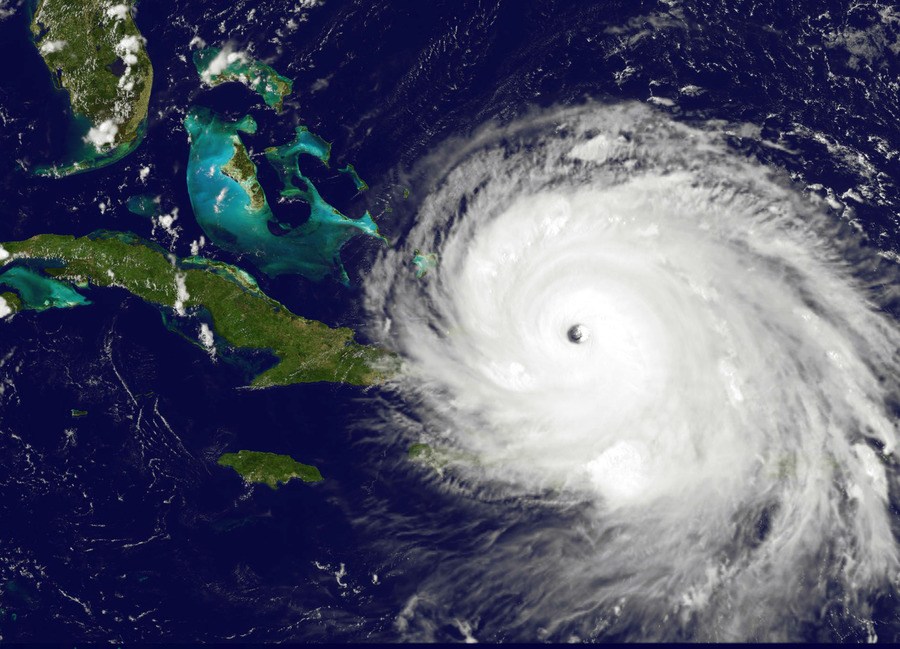 Several people were left critically injured due to Irma's impact. The hurricane also affected the rest of the United States and forced the closure of certain areas in Florida. Hurricane Irma's damage totalled over $50 billion, making it one of the costliest hurricanes in U.S. history.
He Didn't Care About the House
A hurricane destroying your beloved house, especially one that costs millions of dollars, would undoubtedly be heart-breaking. Understandably, Chesney was upset that his house had been destroyed, but after learning about the storm, he had more urgent problems. Chesney claims to have a connection with the Virgin Islands' residents.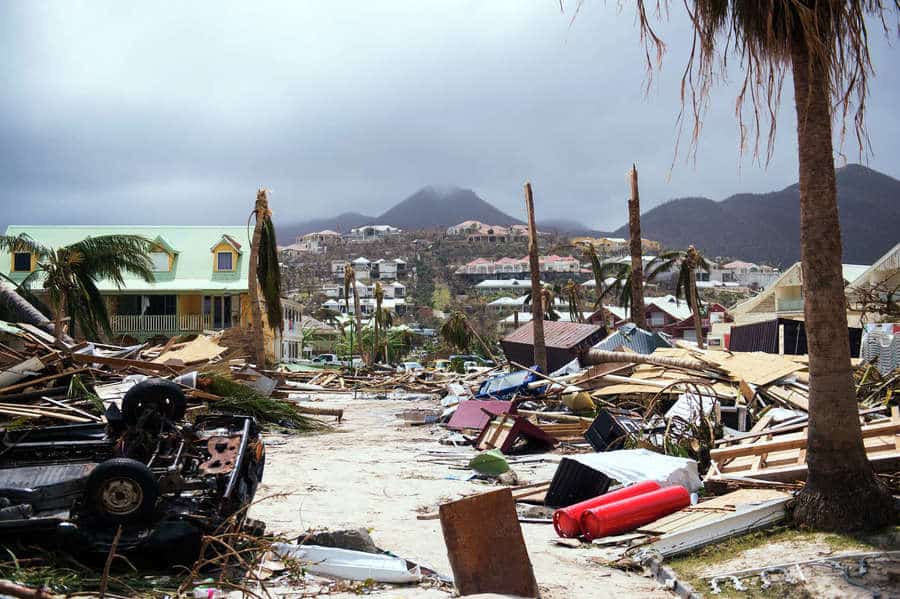 The place and the people there, in the country singer's opinion, mean much more to him than his home ever could. Even though the situation appeared dire from the safety of the mainland, Chesney realized he had to act once he arrived at the ruins of his former residence.
A Rallying Cry for Support
After Hurricane Irma passed and wreaked havoc, it was time to rebuild. Chesney committed to doing everything in his power to assist the neighborhood in its attempt to recover following the incident. He created the Love for Love City Foundation with the primary purpose of rebuilding St. John.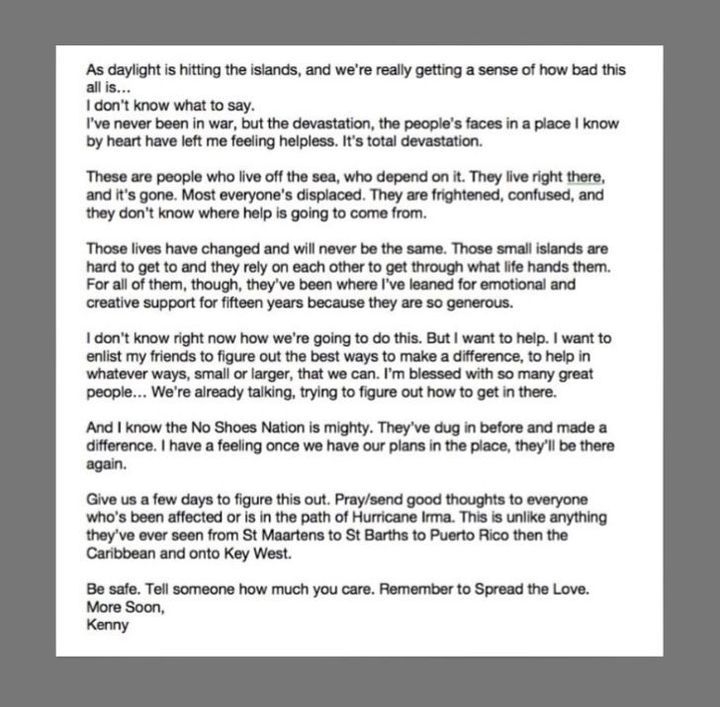 The celebrity welcomed donations. Chesney wanted to completely assist the residents of St. John and the Virgin Islands in any way possible in their reconstruction. In the wake of Hurricane Irma, the singer sought to find a means of easing some of the tension that people felt.
Kenny Had to Go Against Self
It's not every day you hear that a famous country music singer is shy, especially one that has been on several tours in front of huge crowds. Chesney would have to be in the media spotlight if he wanted to use his platform to achieve something good for St. John.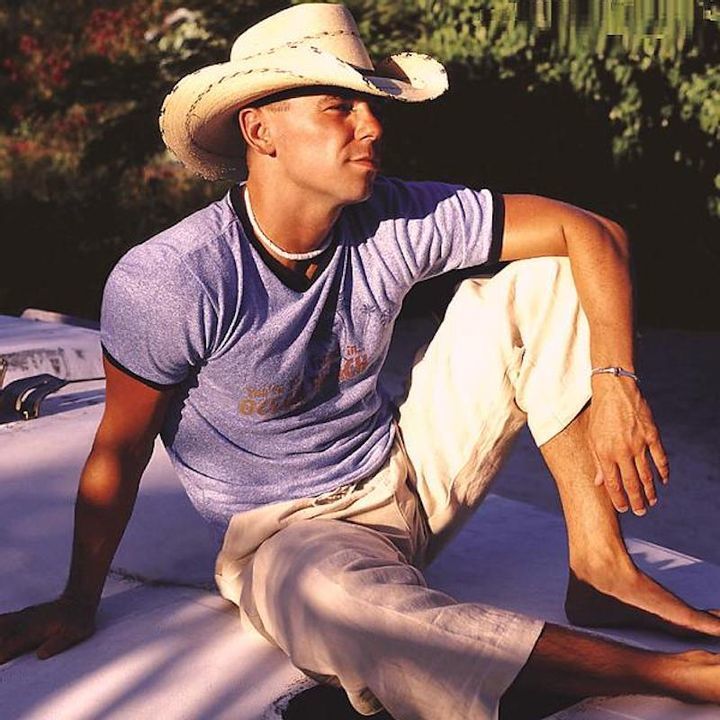 Given that he normally prefers to stay private, he found it particularly challenging to do this. But he realized that now was not the time to be concerned about his privacy. Chesney was determined to do everything he could to help those who desperately needed his assistance.
He Started to Raise Awareness
Chesney knew the first step to getting help was raising awareness. He wanted as many people as possible to be aware of just how severely the Virgin Islands had been impacted by Hurricane Irma. He began garnering publicity and used news outlets to spread the word about his foundation.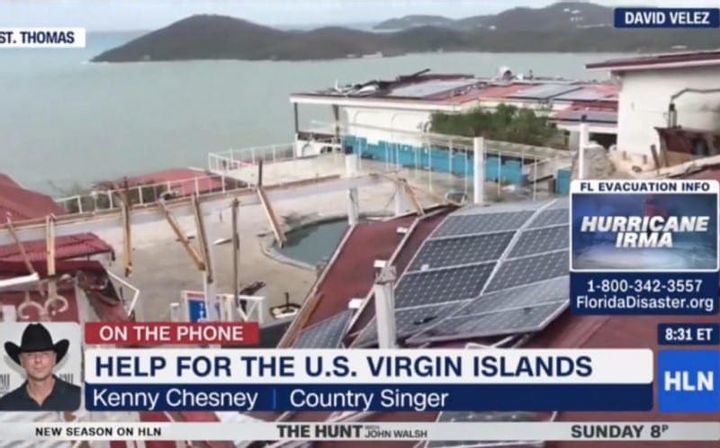 The singer-songwriter made a rallying call for donations. No matter how much or how little he was able to raise, all of it would go toward helping the islanders. The aftermath of Hurricane Irma left the region in ruins, and the impacts can still be seen on the islands.
When Reality Finally Hit
Chesney had owned property in St. John for many years, but following the storm, he claimed he felt helpless. Despite never having been in a war, Chesney stated he could feel the hurricane's complete devastation. He said he couldn't control his tears as the helicopter reached the island.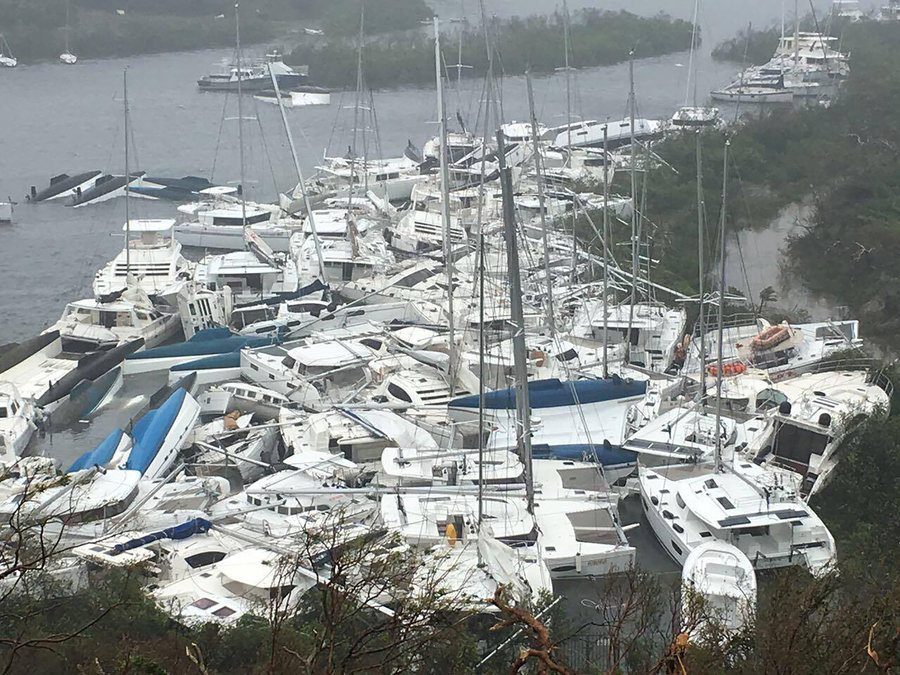 Of course, he saw all that happened in the news, but getting up close was an entirely different feeling. The destruction was simply too much for him to bear and witnessing how many lives had been lost made him feel as though his heart had broken.
It Was Time to Lend a Hand
After seeing the damage first-hand, Chesney knew it was time to get started. At that point, Chesney decided to personally assist in the community's reconstruction rather than just donate money to the cause. He released an emotional album titled "Songs for the Saints."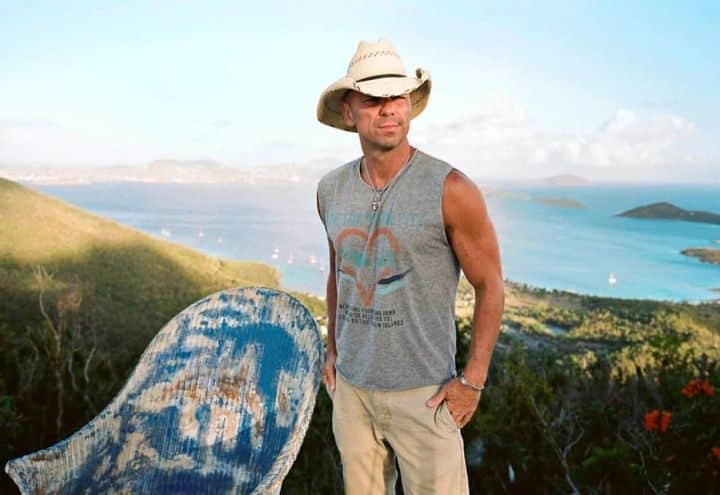 Chesney also got his hands dirty during the reconstruction. The singer pitched in and helped to clear out collapsed structures. He also put his chopper to good use as soon as he was given the all-clear to land, flying supplies "three or four times a week."
Born on the Beach
Before he ever achieved fame, Chesney said he lived on the island for a long time. He claims to have many island friends who knew him before he became well-known and wealthy. Chesney is so close to those friends that he even sees them as members of his family.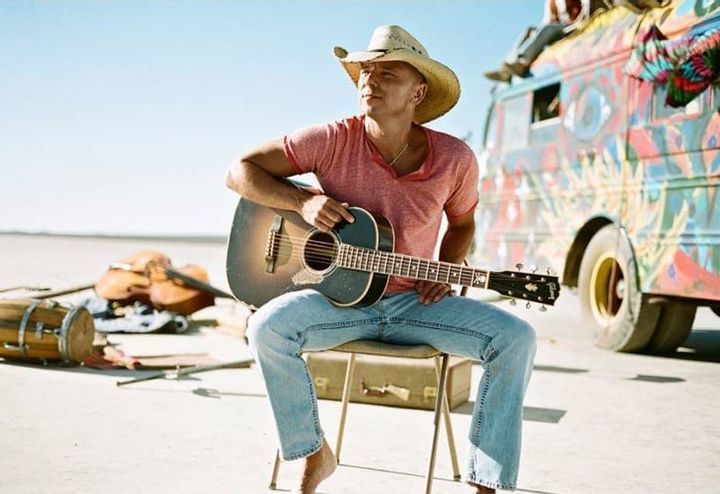 This explains why he had so many properties on the island and was ready to let his friends take refuge at his house when word of Hurricane Irma's arrival reached them. The laid-back lifestyle of the area seemed to suit Chesney well, and he's really connected to the island.
Saving Man's Best Friend
Not only were the St. John residents affected by the hurricane, but animals also suffered from the destruction. Chesney revealed that his dog Cookie had passed away just a few days after Hurricane Irma blew through St. John. She was 18 and had spent her entire life on the island.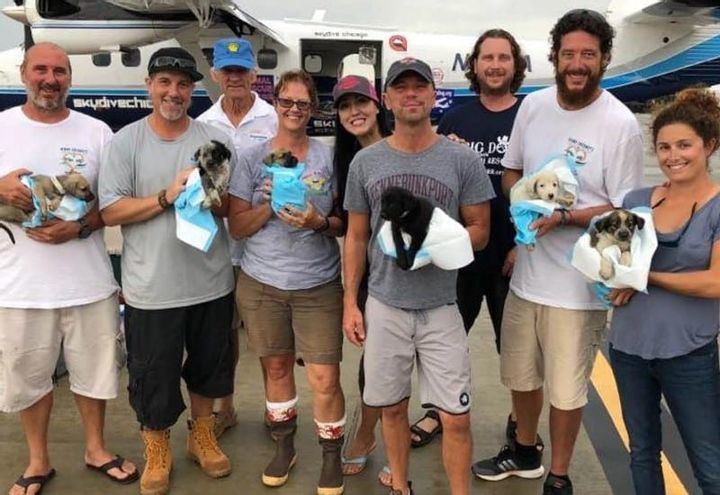 The singer was determined to help as many animals as he could. Chesney felt that the island wouldn't be safe for dogs for a while, so he contributed to moving more than 1,400 dogs to the mainland so they could find new, committed homes.
Kenny Found a New Family in St. John
After visiting his mansion on the island of St. John to spend most of his holidays, Chesney had spent lots of years getting to know the residents of the area. But it was the time and energy he put into fixing the neighborhood after the destruction that really endeared him to the community.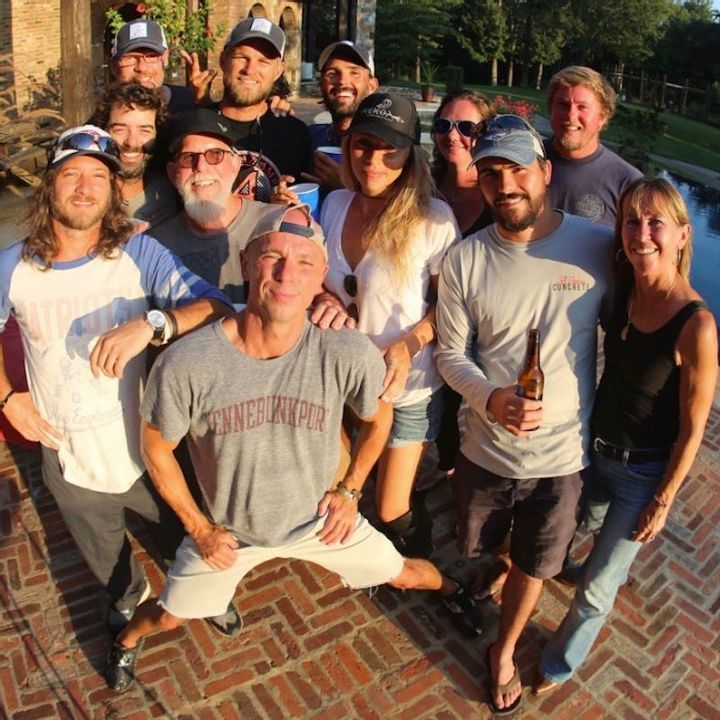 He was now more or less family to the locals. Asserting his commitment to the island and becoming an official member of the St. John family, Kenny helped the islanders gain access to supplies, save their pets, and repair their homes. Just look at the picture above!
His Home Was Down to Its Foundation
Chesney spent so much time helping other people that he completely shelved plans for his home. His sole focus was getting other residents back on their feet through his foundation and the donations. But after he had helped as many people as he could on the Virgin Islands…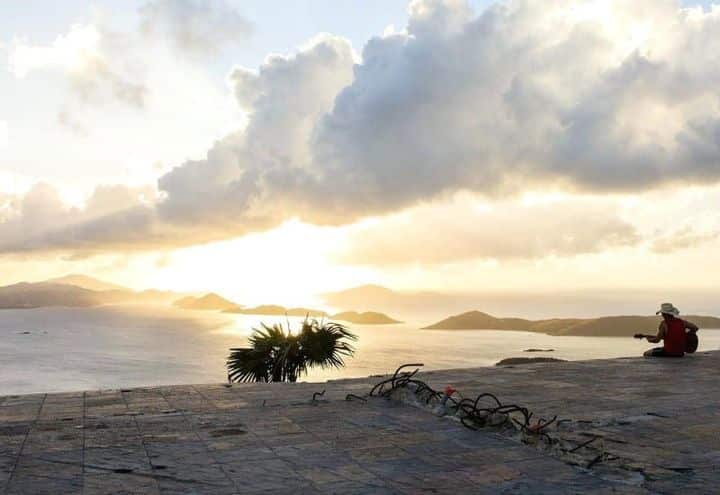 …the star turned his attention to his property. Every part of the house was destroyed, and the only thing left was the foundation. He sat there and took time to reflect on all that had happened not only to him but to the people who were in the storm.
He Could Have Stayed in Nashville
Chesney's St. John property wasn't his only home. While some regions of the U.S. and the Caribbean were destroyed by Hurricane Irma, Chesney was safe in his home in Franklin, Tennessee, a suburb of Nashville. He could've stayed safely in Nashville, away from the ruins, until it was time to rebuild his home.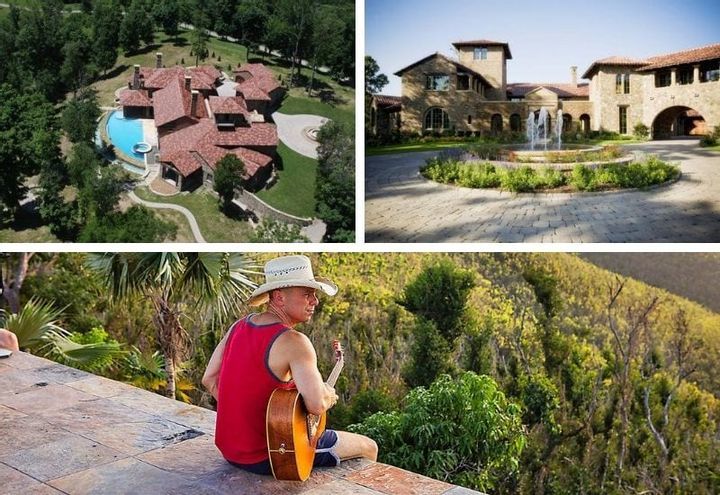 However, while in Nashville, all Chesney thought about was how he could reach St. John as quickly as possible to help. As much as he wanted to go to the island, he was told he couldn't until the runways had been cleared of debris.
Living a Life of Luxury
Chesney didn't have to leave the comfort and safety of his Nashville mansion. From the pictures of the bathroom of Chesney's Nashville mansion, it's obvious that he was at least able to live comfortable throughout Hurricane Irma. However, the singer was too preoccupied worrying about his friends in the Virgin Islands.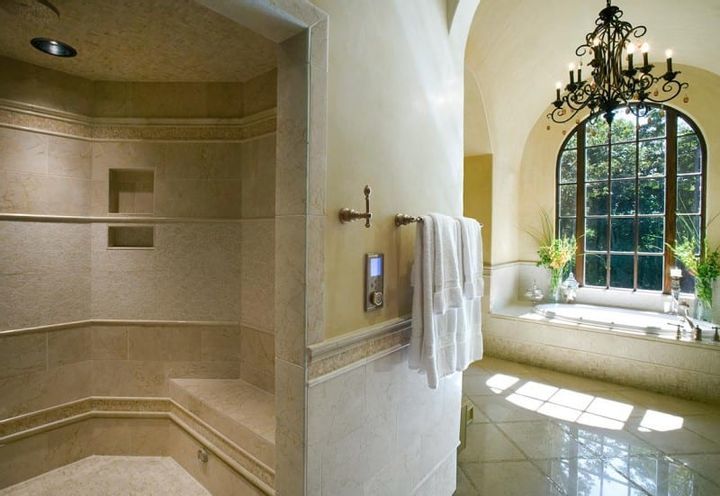 There was no way he could enjoy the comfort of his Nashville home. Chesney knew his friends were hiding at his house, but he heard nothing from them for six days. The power and phone lines had gone down, and he had no means of knowing if they were OK.
Another Lovely Home in Nashville
We've already stated how comfortable Chesney would've been during the hurricane if he refused to care about the house in St. John. Besides the home in Franklin, Chesney has had other properties in Nashville throughout the years. And his first residence was here, on the waterfront.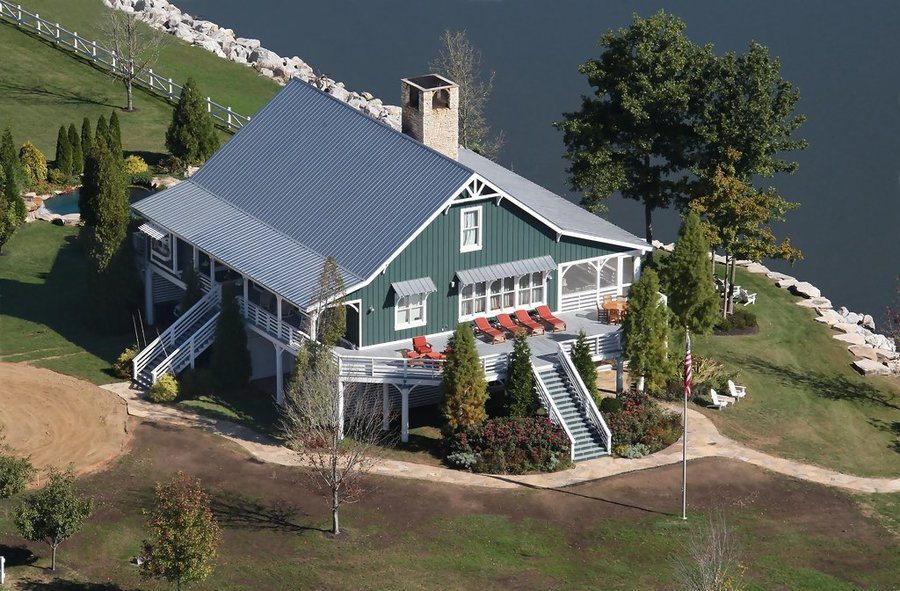 The house had stunning water views, but reports said the neighborhood was seriously prone to flooding. In fact, Chesney's publicist believed this home would eventually be destroyed. This may have been the first home Chesney lost to nature because the water level had gone above the ground floor.
A New Home in Malibu?
Although Chesney hasn't confirmed it, the word on the street is that the country music star has bought another home in Malibu! We are inclined to believe the rumors, though! That's because this property is close to the water and is, in fact, right next to the beach.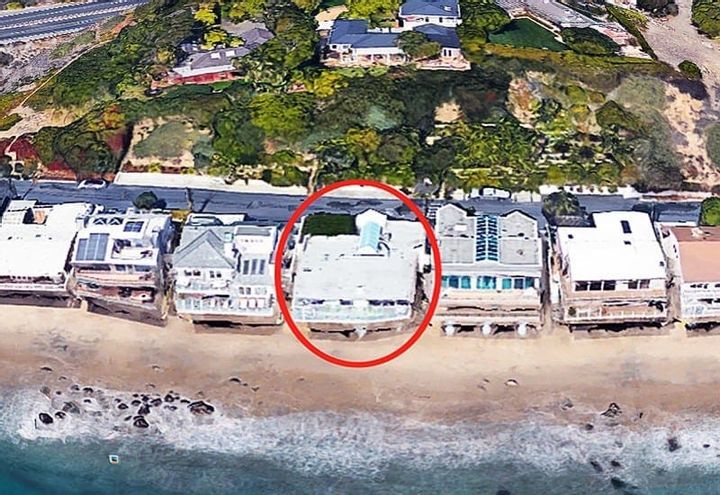 We already know how deeply Chesney loves the beach, so this place looks like the ideal vacation home for him, especially since his home in St. John is gone. It's unclear whether he will try to rebuild his home in the Virgin Islands or if he'll move on.
A Music Star Born for the Spotlight
Chesney might have many homes in different parts of the United States, but the one place he undoubtedly feels at home is on stage. He is at his best when performing in front of large crowds of loving fans. And it's clear he was born to entertain.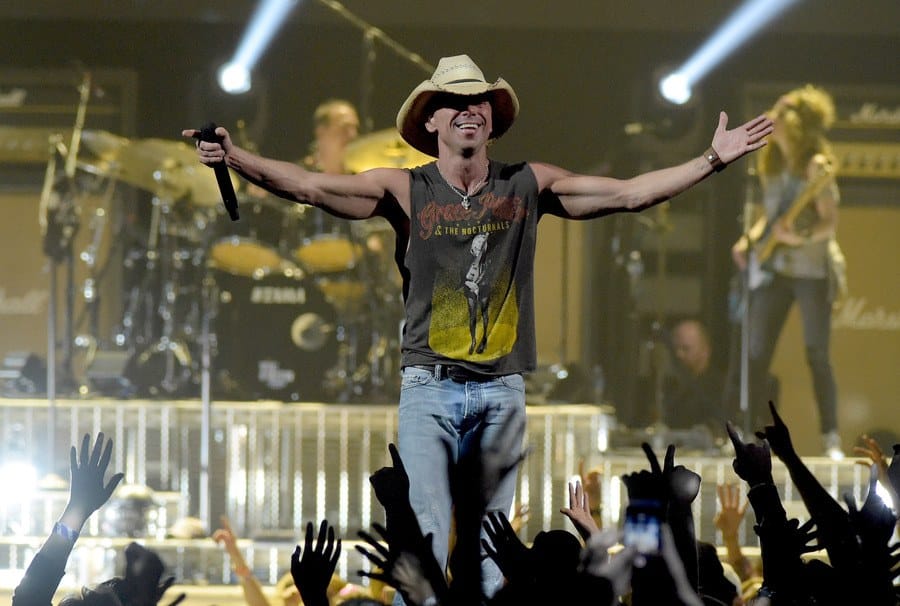 People genuinely love and adore the country music star, and it seems that the longer his career lasts, the more popular he becomes. His album "No Shoes, No Shirt, No Problems" perhaps best captures his "good vibes" vibe because it seems to thoroughly embrace beach life.
Up Close and Personal for Free
We thought it was impossible to like Kenny Chesney even more, but we were wrong. This guy is the absolute best. In 2014, Chesney took his love for beach life to a new level when he hosted a huge beach party on the Florida-Alabama border.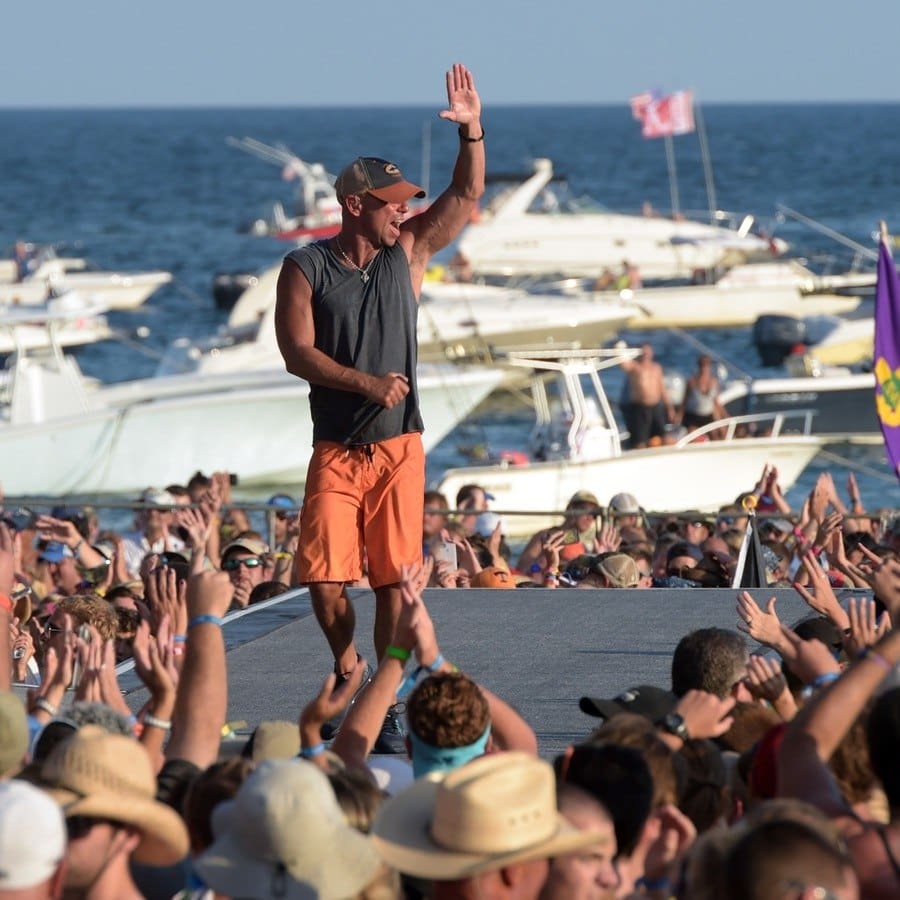 Around 40,000 people attended the party — one of the most popular beach parties ever thrown. People even camped overnight just to watch him perform his biggest hits, and no one was disappointed. The best thing was that this surprise live performance was free for everyone who showed up!
It Was Like the End of the World
The entire island of St. John appeared to be some sort of post-apocalyptic planet after Hurricane Irma hit the area. Although he desperately wanted to visit the island, Kenny Chesney had no chance of taking a trip to his house any time soon.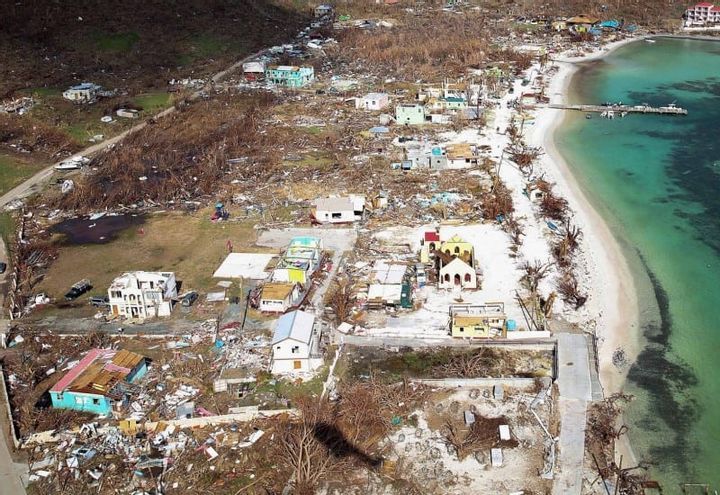 Instead, he put all his efforts into helping the neighborhood where his former home once stood in reconstruction. For the most part of his rescue mission, he didn't care about his home. His main priority was to assist the people and their dogs before worrying about his wrecked property.
The Mission to Revive St. John Continues
In the wake of Hurricane Irma, efforts are still being made to restore St. John and the entire Virgin Islands to their former glory. While things are better than before, some homes continue to rely on blue tarps to keep the rain out as the reconstruction projects grind on.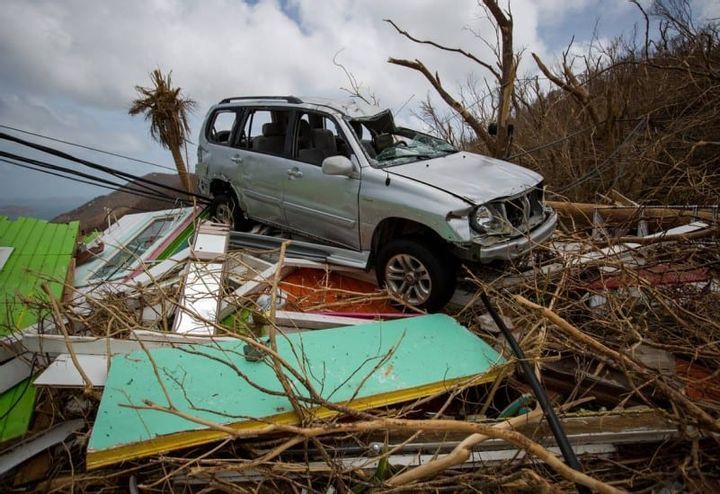 Chesney continues to struggle to get the islands back to where they once were despite his best efforts. The singer's holiday home was destroyed, but fortunately, he has other places to live. Unfortunately, the same cannot be said for those who live permanently on these islands.
Did He Suffer from Survivor's Guilt?
Survivor's guilt is a psychological term that refers to the emotions of guilt that victims of accidents or violent crimes may experience because they lived while others did not. Chesney has occasionally been questioned since the catastrophic hurricane if he suffers survivor's guilt.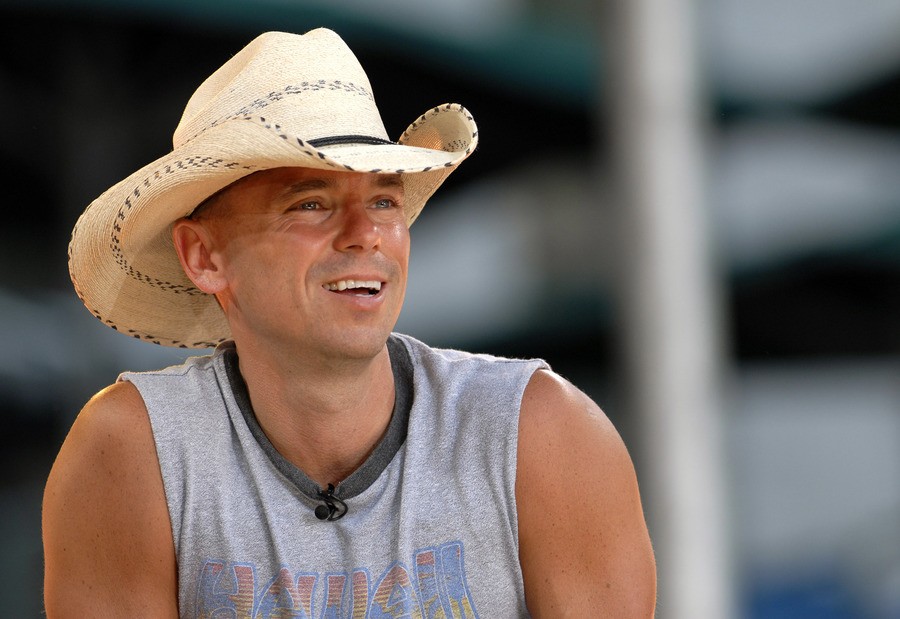 And he finds it a little challenging to respond to that question (quite frankly, we do, too). It would undoubtedly have been difficult for him. Chesney has acknowledged that he has experienced this to some extent, but he also understands that his only course of action is to move forward.
He Wished He Was There
While many people would be delighted that they weren't on the island when the hurricane hit, Chesney didn't feel the same. The country music star's guilt mainly came from not being there when Hurricane Irma hit. He wished he was there fighting through it all with the other people.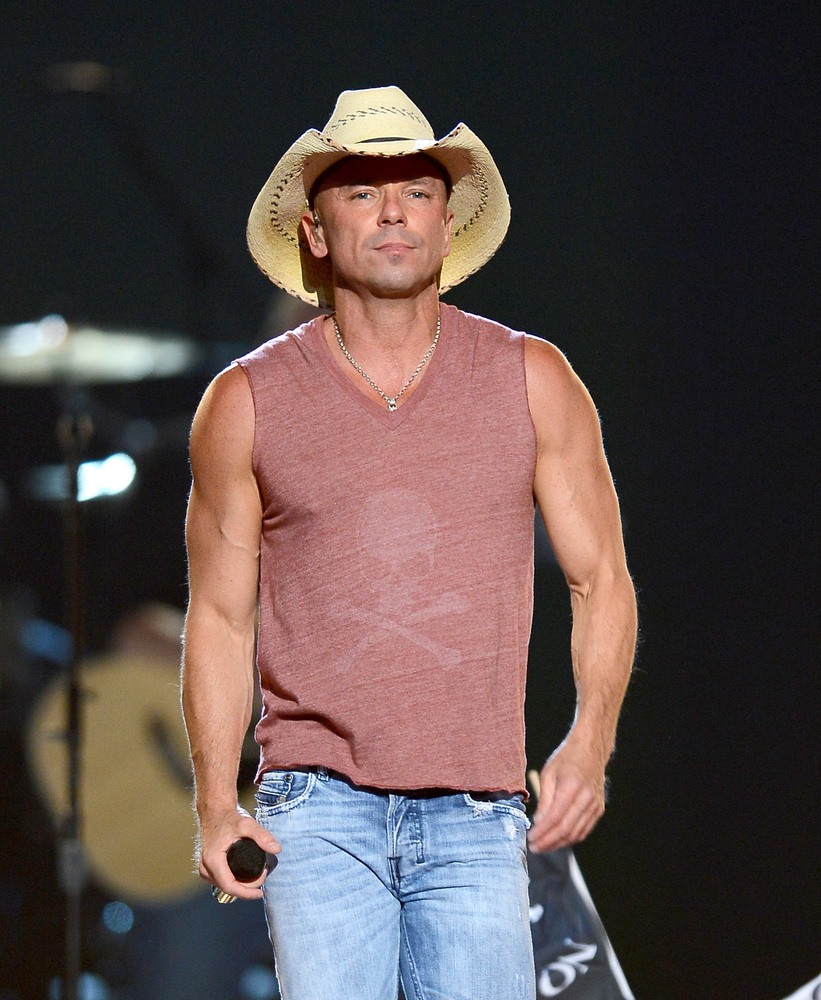 Chesney wanted to be side by side with his friends. But the past is what it is, and he is conscious of how fortunate he is to have avoided the fear of experiencing a hurricane. On camera, these storms may appear cool, but in real life, they are much different.
There Are New Threats to the Island
Thanks in great part to Chesney's Love for Love City and other initiatives of a similar nature, St. John and the Caribbean have begun to gradually regain their previous splendor. His efforts and rallying cry for help have significantly influenced the progress that has been made so far.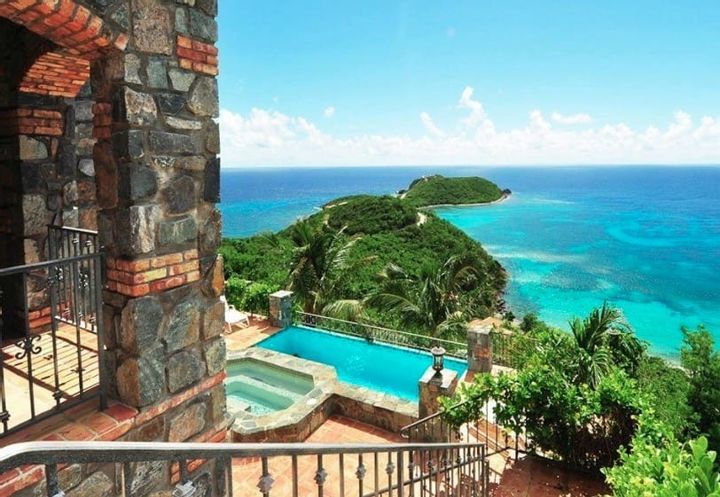 But he is fully aware that it will take more than a few years for the affected areas to recover completely from the devastating events. However, it is even more nerve-wracking that there is always a chance a new hurricane will reach the islands and do further destruction.
Building on Slow and Steadily
The anniversary of Hurricane Irma is observed yearly, especially by the islanders and those who were heavily affected. Five years on, and those terrible days still seem recent for Chesney and other islanders. It's difficult to forget the apocalyptic reality that everyone woke up to for several days.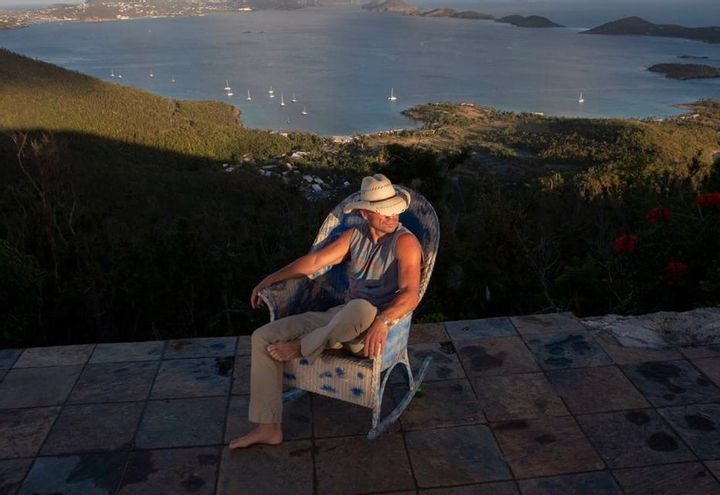 Additionally, the great progress that has been made since Hurricane Irma passed by is always in danger of being undone by the prospect of new hurricanes. But if Chesney took anything away from the catastrophe, it was to value community and never give up on the future.
Moving on to New Things
Natural disasters are terrible things that we don't wish on anyone. We hate to admit it, but they also bring people together. Despite all the trauma, sadness, and destruction, disasters also have a way of bringing out the best in people. That's what Chesney learned through the ordeal of Hurricane Irma.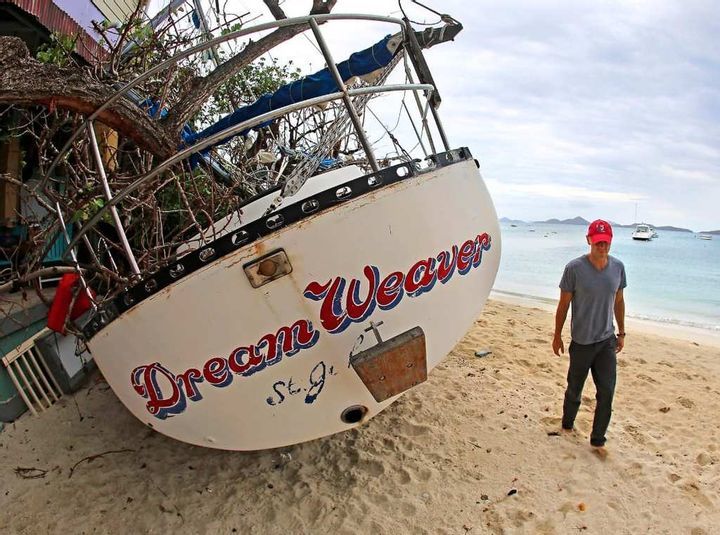 His experience and hard work with the Love for Love City volunteers make him grateful for the lessons he learned. And he continues pouring his heart into his music. He even co-wrote his single "Tip Of My Tongue" with a new friend in the music industry, Ed Sheeran, in 2020.
He Won't be Gone for Too Long
After Chesney completed his 2019 music tour, two years after the unfortunate incident, it was clear he needed a vacation. While there were no reports that he had gotten himself a new vacation home in St. John, he clearly found a new holiday spot for the time being.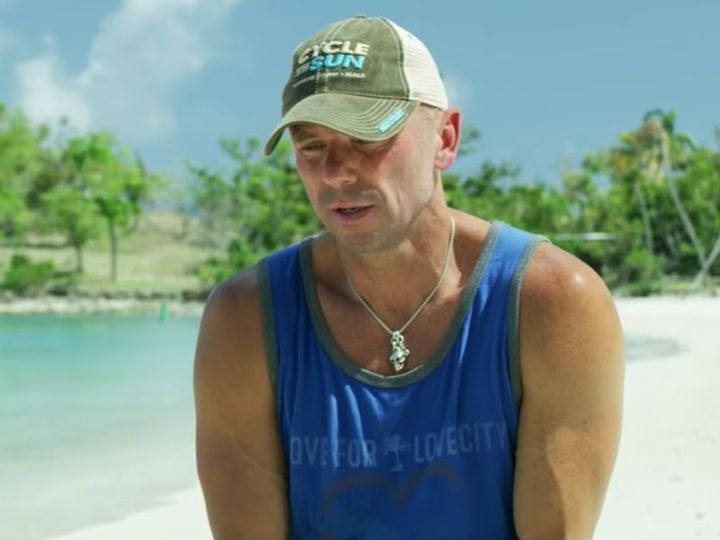 Although there are more important things for him to do in St. John, such as helping those who still need help and rebuilding properties, we're sure that he'll be back in the place he calls his second home soon enough. After all, home is where the heart is.
Kenny Chesney Is an Inspiring Performer
Chesney's 2019 tour held a lot of significance. After the 2019 tour was over, Chesney's fellow performer Caroline Jones, who occasionally shared the stage with him, had nothing but praise for the artist. Everyone can sense that Kenny maintains positive energy both on and off the stage.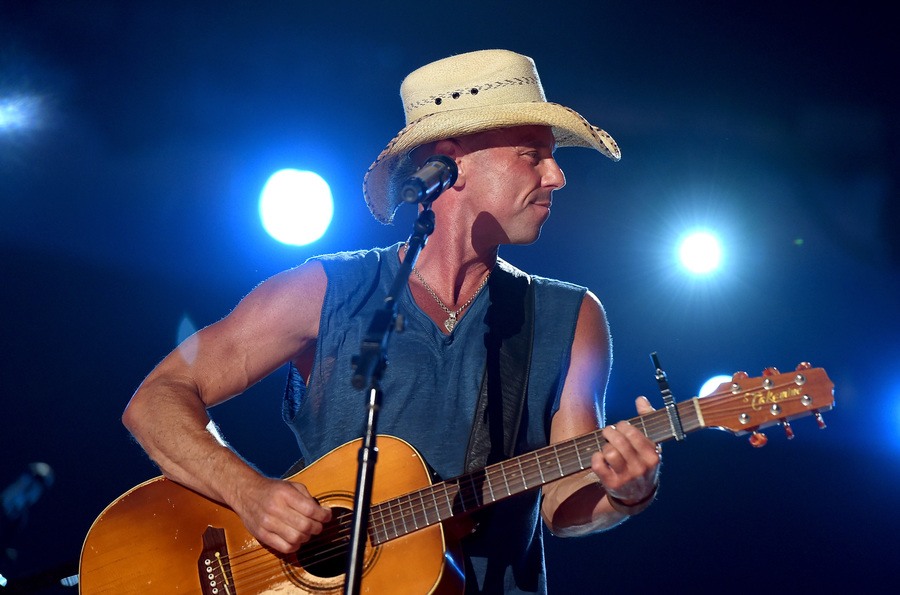 In a recent interview, Jones stated that she found Kenny's "constant energy" inspiring. Looking at him from the side, she claimed, one could definitely sense "how hard he works behind the scenes." She continued to praise him, calling him "one of the best performers [she has] ever seen."
A Heart-to-Heart Discussion of the Horrific Period
In an open-heart interview he had in 2018, Chesney described the aftermath of Hurricane Irma as "a chaotic time for everyone." The songwriter reportedly began writing the songs for his most recent album, "Here and Now," as he tried to make sense of all this mayhem.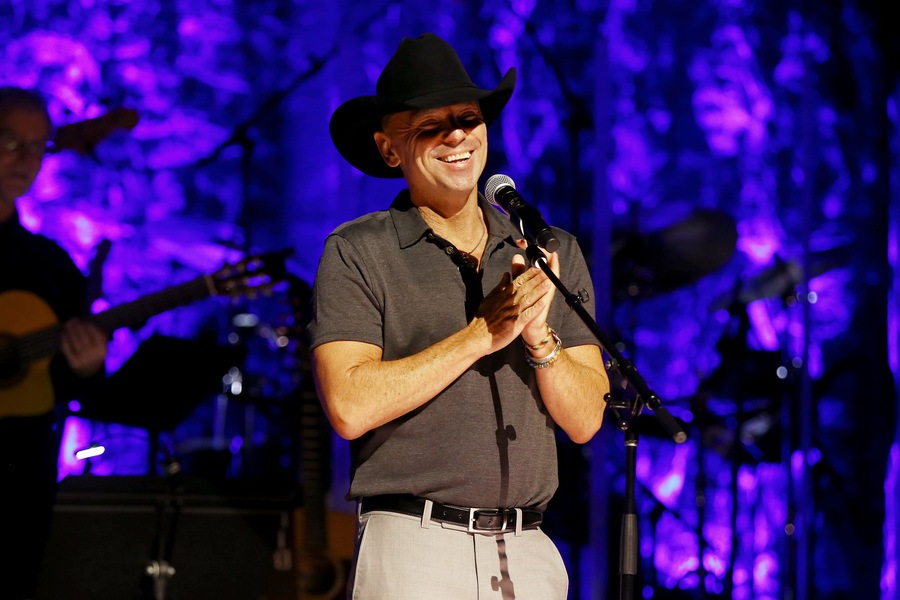 Pointing to his heart, he claimed he simply needed to "get it out" and let "whatever was in here out." The artist claims that he had no intention of ever recording the album in the first place. He began writing after the storm "lit a fire" in his heart and spirit.
Trying to Heal from the Trauma
He believed that the lyrics of "Song for the Saints" contributed to the healing process following the tragedies. He constantly considered what the victims of the tragedy needed and what he wanted to say to them through the songs as he made the album in the studio.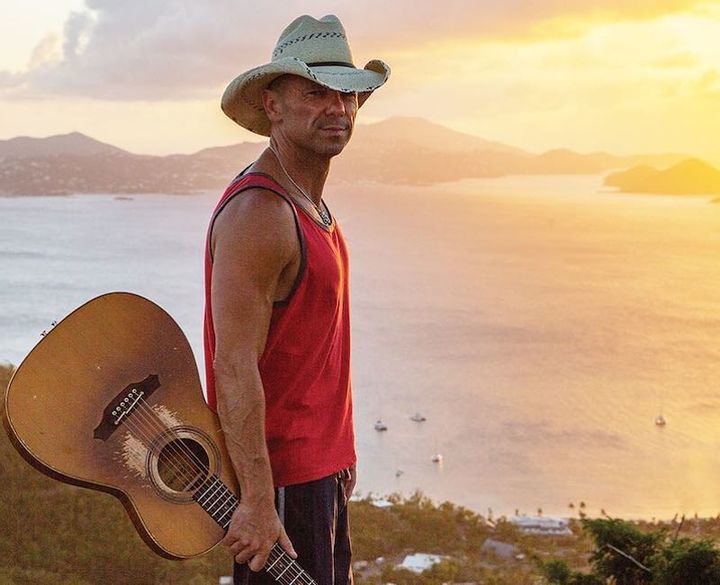 He said that the fact that these songs would contribute to the "healing that they deserve" was "so important" to him. He shared the interview on social media, where it was met with enthusiastic appreciation from fans who said he is an inspiration to everyone.
The Wide-Open Heart
In a different interview about the lyrics from "Song for the Saints", Chesney talked about the important people in his life. He acknowledged that the lyrics, "What good is living a life if all you do is stand in one place," reminded him of when he moved a lot.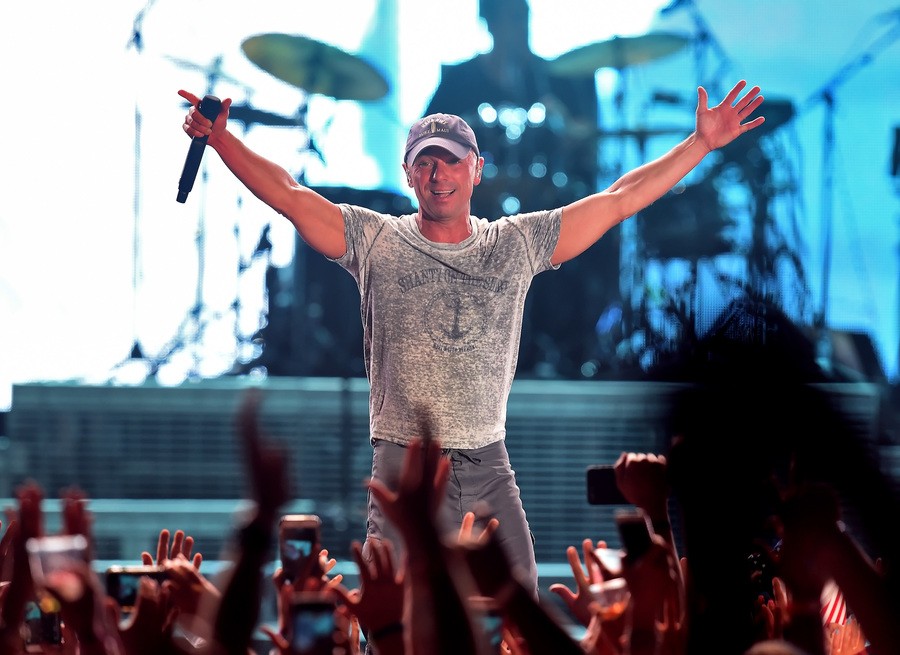 And the fateful decision to settle in St. John. He claimed that because of the "nature" of his lifestyle at the time, his heart was "wide open" to meeting and letting in new people. In the end, he surrounded himself with wonderful people who made him feel at home.
Kenny Chesney Loves His Fans
Ironically, a storm caused one of his gigs in late May 2019 to be postponed. The stadium went completely dark for 15 minutes, with just soft "Kenny" chants emanating from the area. But being the man he is, Chesney was determined not to let his eager fans down.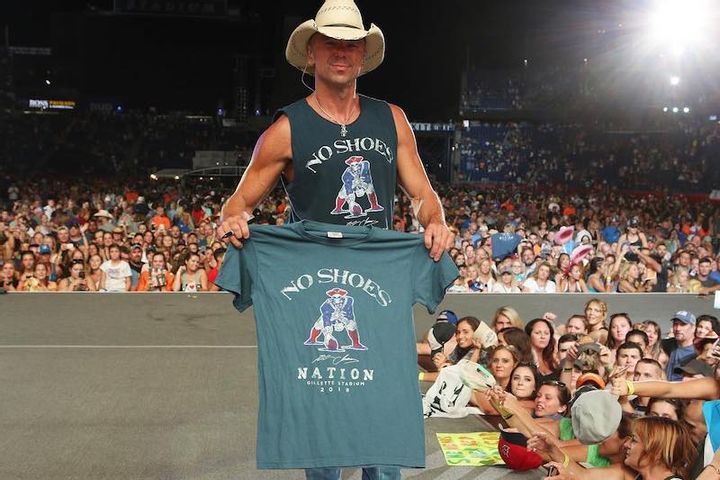 He entered the stage with his contagious enthusiasm and electric vibes, said a little apology for "the delay," and then gave it his all as only he could. Despite everything he has been through, Kenny knows the support of his followers is an important part of his healing process.