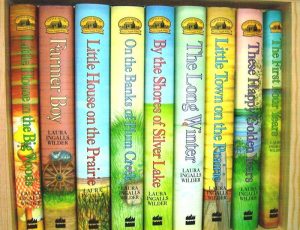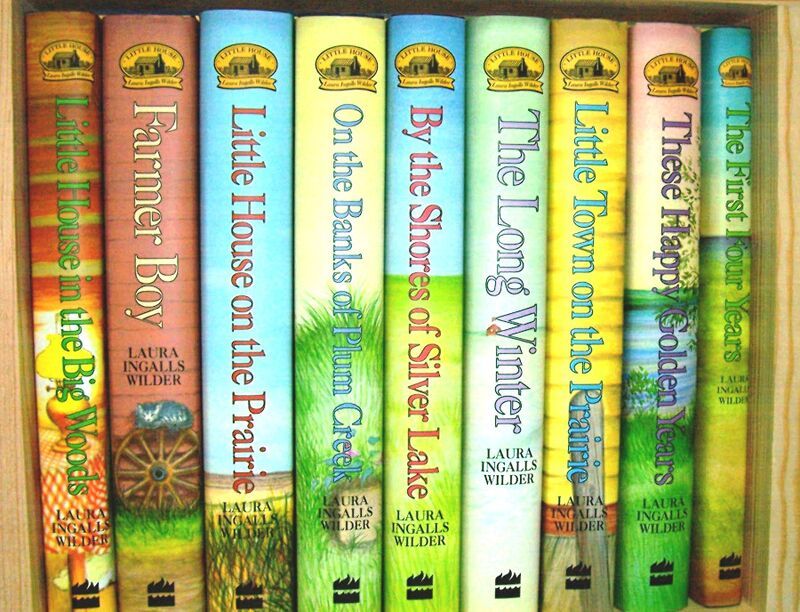 Laura Ingalls Wilder's Little Life in the Midwest
By Yuri S.
---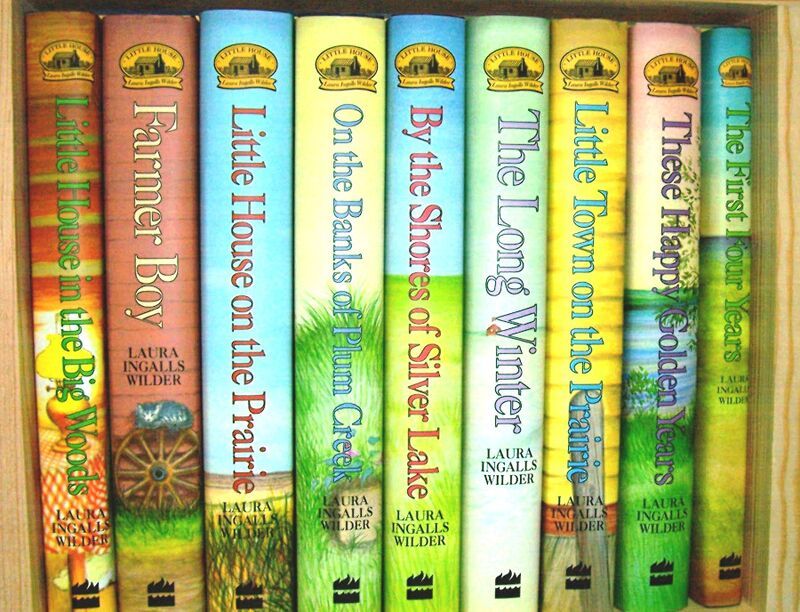 Published in 1932, Laura Ingalls Wilder's Little House in the Big Woods became a great success and launched the beloved Little House book series. The eight novels would become an American sensation and inspire plays, movies, and a hugely popular TV show.
Since the first installment's release until today, the Little House books continue to capture children's hearts. The series' renowned author, Laura Ingalls Wilder, was born on February 7th, 1867, in Wisconsin. Most people don't know that the books are autobiographical to a great extent and based on her family and childhood in the Midwest.
A World Long Past
Ingalls Wilder's books are fascinating in their portrayal of the American homestead lifestyle in the second half of the 19th century. Her beautiful stories depict a world long past that continues to captivate readers.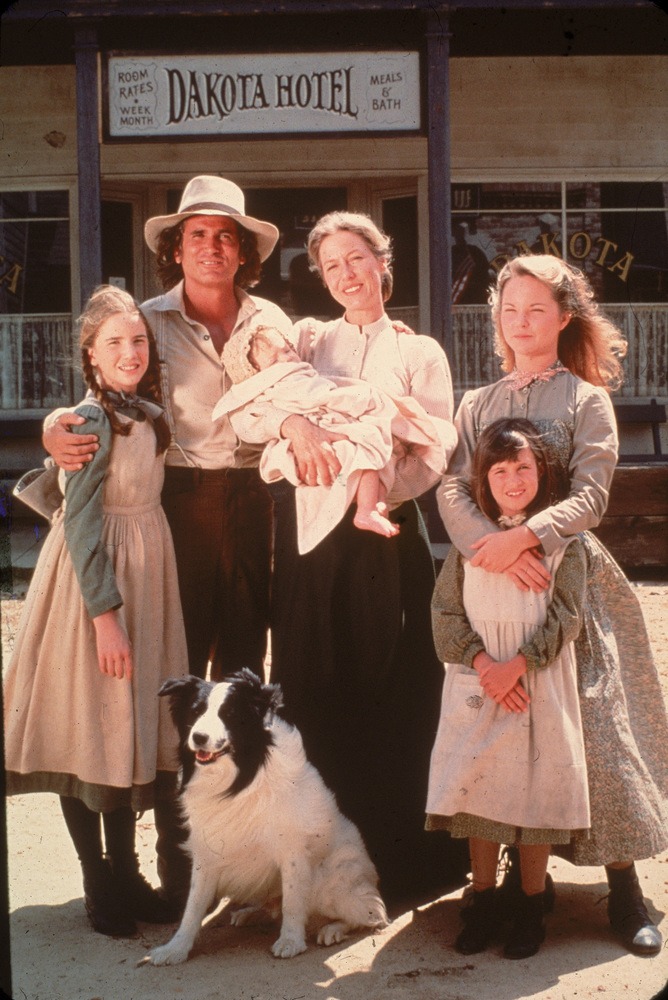 The author's legacy is impressive. Even today, the Little House books are considered among the most remarkable American young adult novels of all time. We have delved into the life of Laura Ingalls Wilder to discover how much of the seminal series is really based on fact and how much is fiction.
The Real Ma and Pa
Laura's actual parents, on whom she based Ma and Pa, got married on February 1st, 1860. On their wedding day, Laura's father, Charles Ingalls, was twenty-four and her mother, Caroline Lake Quiner, was twenty-one.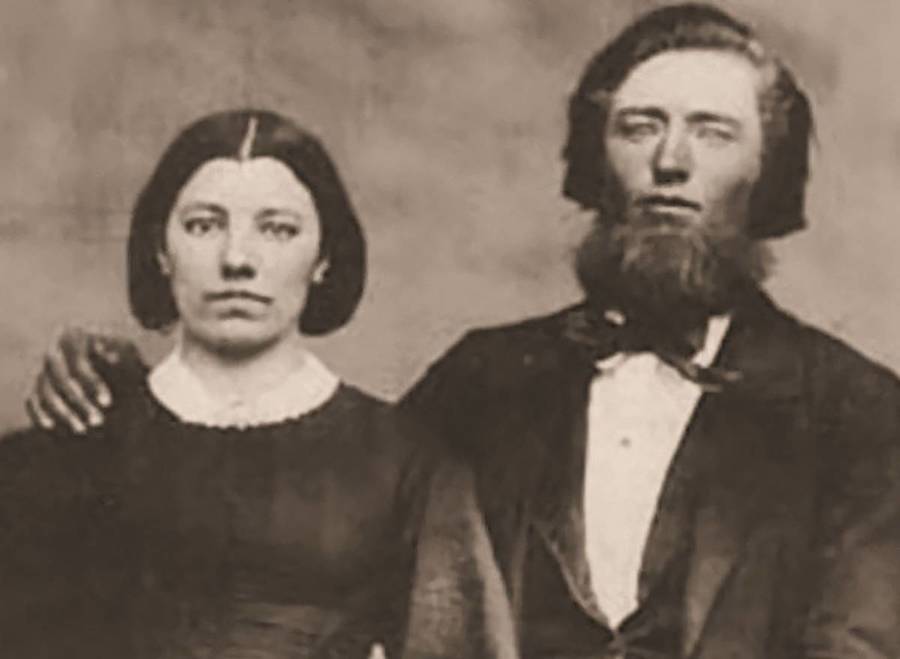 Charles was born in New York but grew up in the state of Illinois, where he learned to be a carpenter, hunter-trapper, and farmer. Caroline, on the other hand, was a schoolteacher. They made a home together in the Big Woods area of Wisconsin, where, in January 1865, Caroline gave birth to their first daughter, Mary Amelia, followed by Laura in 1867. Soon the Ingalls family left Wisconsin.
The Osage Reservation
In 1869, Laura's family moved to Rothville, Missouri, and then to Kansas. They made their home on the Osage Indian Reservation in Kansas under the mistaken impression that white settlers could legally live there. However, they quickly learned this was not true, and they were evicted.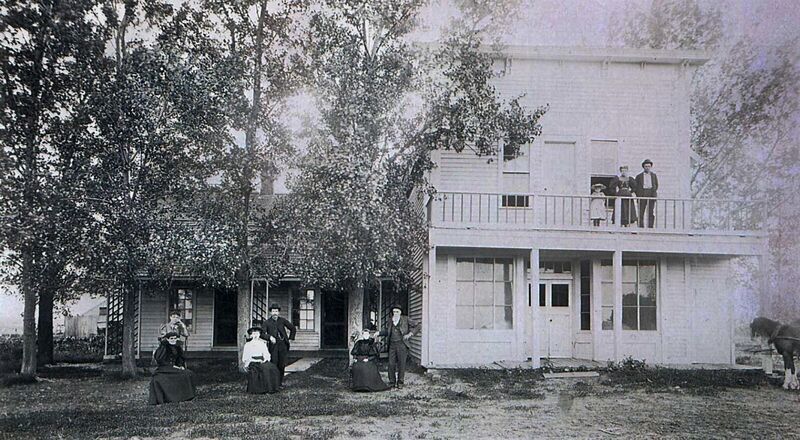 Laura's sister Carrie was born on the reservation in 1870, and the family moved back to Wisconsin in 1871 after the man who bought their previous home walked out on his mortgage. Laura's memories of the wilderness of Wisconsin were the basis for her first book, Little House in the Big Woods.
Plum Creek's Banks
After three years in the Big Woods, the Ingalls family packed their covered wagon and moved to Walnut Grove, Minnesota. There, they lived in a dugout lodge on Plum Creek's banks. Meanwhile, their family kept growing, and they welcomed their fourth daughter, Grace Pearl, in 1877.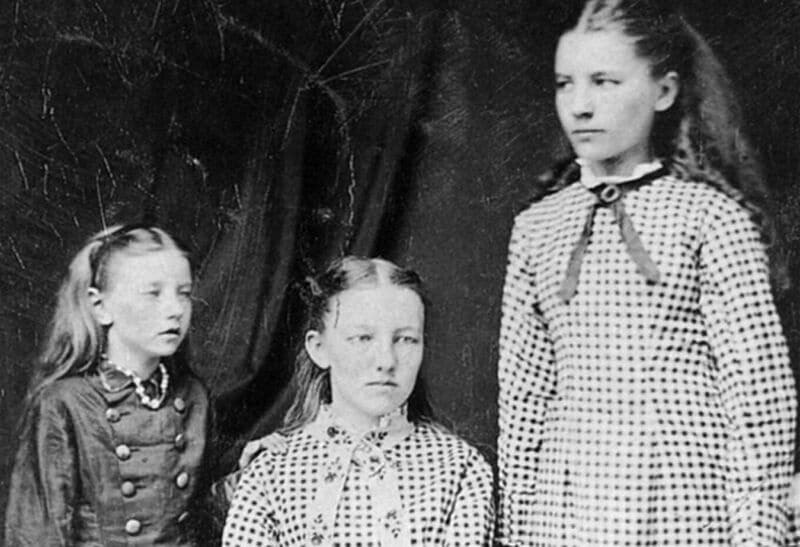 They built a new house on Plum Creek and spent two years there, but their crops didn't do well, and soon they moved to South Troy, Minnesota, where they stayed with Charles Ingalls's brother, Peter. It was there in 1875 that Caroline gave birth to their only son, Charles Fredrick, known as Freddie.
A Death in the Family
Sadly, young Freddie didn't survive long, and after a harsh winter in Minnesota, he passed away in August 1876. Soon afterward, the family moved on again to live in Burr Oak, Iowa. In Iowa, they helped run a hotel, and on May 23rd, 1877, Grace, the youngest of the girls, was born.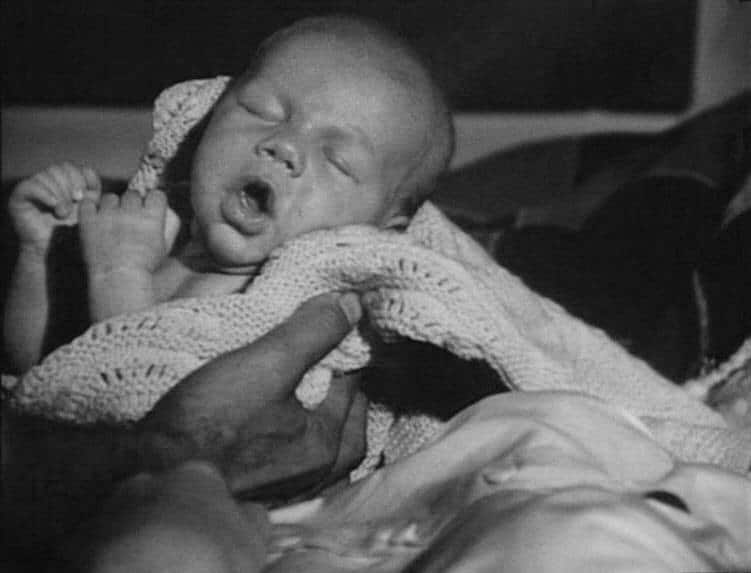 Their time in Burr Oak wasn't depicted in the Little House books. Instead, Laura skipped ahead to when her family moved back to Walnut Grove, where Charles spent his time working as the town butcher and a judicial officer.
Seen and Lived It All
In 1879, Charles Ingalls moved his family out to the Dakota Territory, where he got a job for the Chicago and Northwestern Railroad as a clerk and bookkeeper. Ingalls filed for a homestead after promising Caroline that he would finally find a place to settle down and stop all their moving around.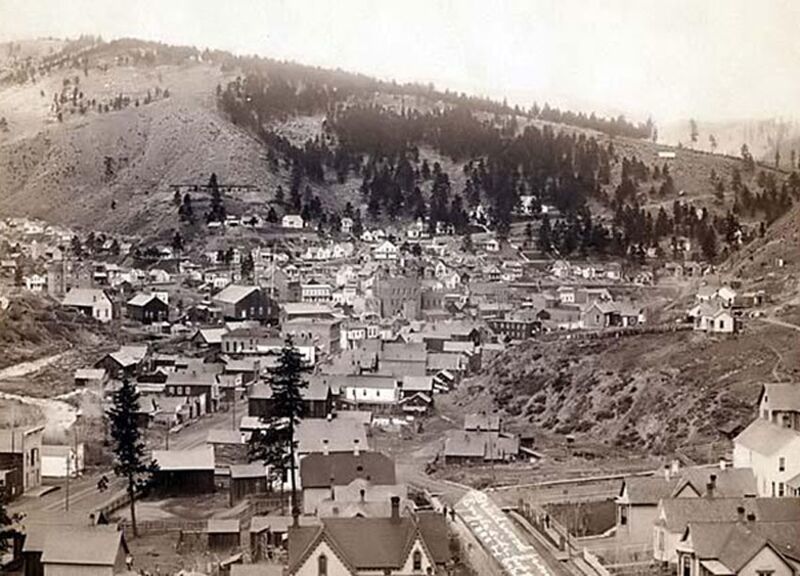 "I realized I had seen and lived it all – all the successive phases of the frontier, first the frontiersman, then the pioneer, then the farmers and the towns," said Laura. She had been through so much during her childhood, and her experiences would later inspire her to write.
The Shores of Silver Lake
So, Charles kept his promise, and the Ingalls family settled down in De Smet, South Dakota. First, they lived in the surveyor's house and then moved to a farm outside town, on the shores of Silver Lake, where they tried to make their living off the land.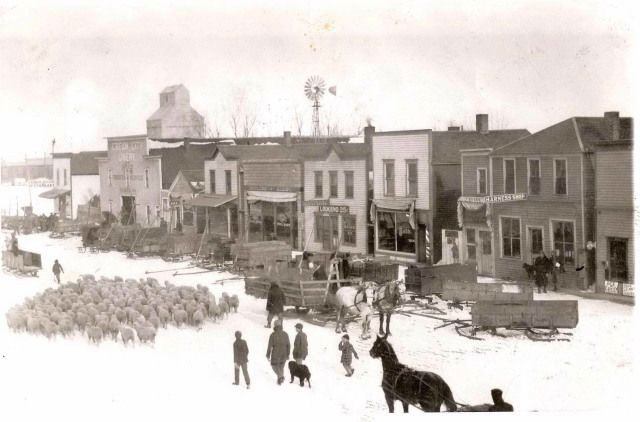 Laura had to take on more family responsibilities around that time, both in the books and in real life. Her sister Mary had gone blind after contracting scarlet fever. Laura had to help Caroline care for Mary and do more farm and household chores.
The Long Winters
The Ingalls family suffered through many long brutal winters in De Smet. The cold stayed with Laura, who based her book The Long Winter on her experiences. During their second year in South Dakota, a terrible blizzard had them fighting to stay alive.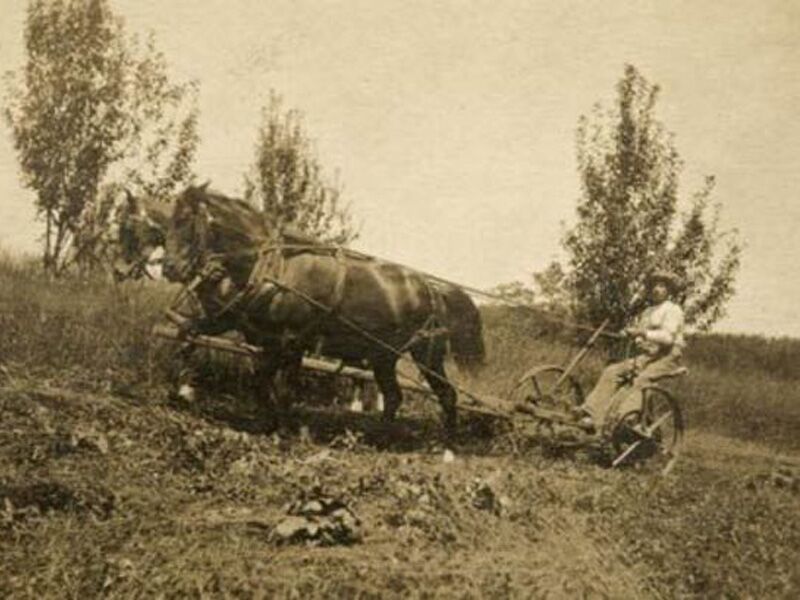 Food supplies ran low, and they didn't have enough wood, so they were forced to burn hay to stay warm. It would snow so hard that they couldn't see. When Charles left the house, he had to follow a path made of string leading him to the barn. Otherwise, he would've gotten lost and frozen to death.
An Early Bloomer
After winter came spring, and Laura proved to be an early bloomer. As the town of De Smet grew out of the prairie, so did she. Laura was very bright and excelled both socially and academically. In her formative years, she learned the skills that would later become her livelihood.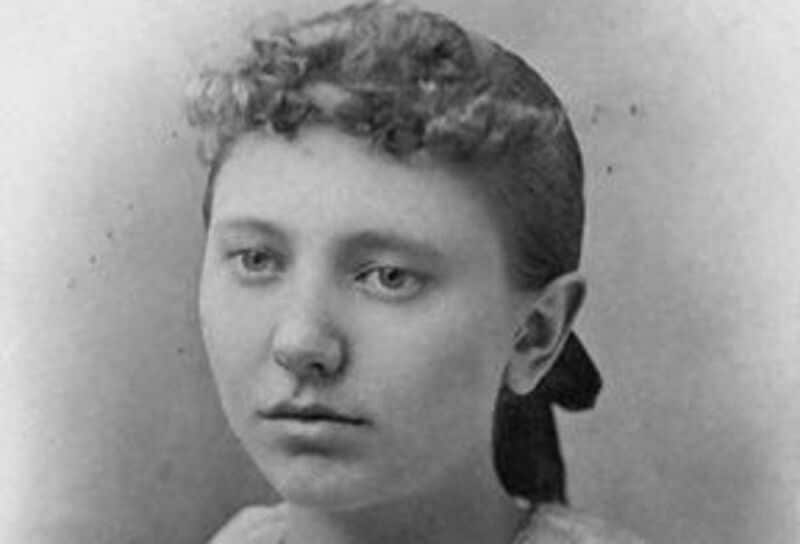 Long before Laura became an author, her love for academics got her a job. Following in her mother's footsteps, Laura studied to gain her teaching certificate at the young age of fifteen. By 1882, Laura was a teenage career woman and fearlessly ready to stand before an entire classroom.
An Avid Reader
Despite Laura's achievements and great intelligence, she didn't even graduate high school. The education system in De Smet was lacking, and the town didn't have a high school, so she had to find her own way. Luckily, that didn't stop Laura, who was an avid reader and a natural educator.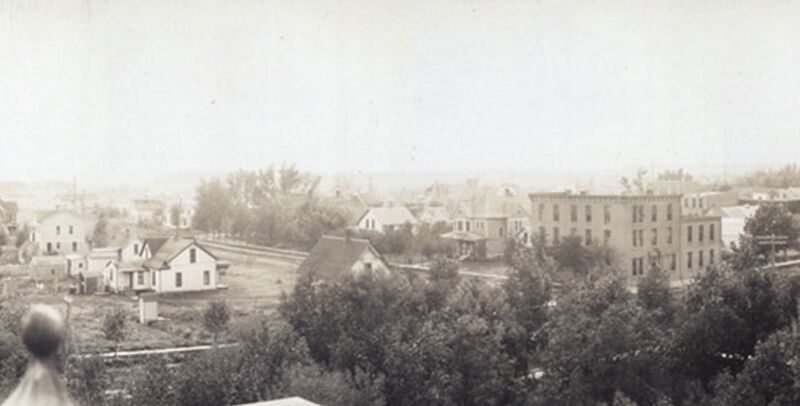 The fact that her mother was a schoolteacher helped Laura as well. Caroline did her best to help her children become well educated. So, when the local school was ready to hire another schoolteacher, Laura was the obvious choice.
The "Manly" Almanzo
Though Laura began teaching when she was just fifteen, she was very mature for her age. Soon, a man ten years her senior fell for the bright young woman. Her admirer's name was Almanzo Wilder, though Laura would later nickname him "Manly."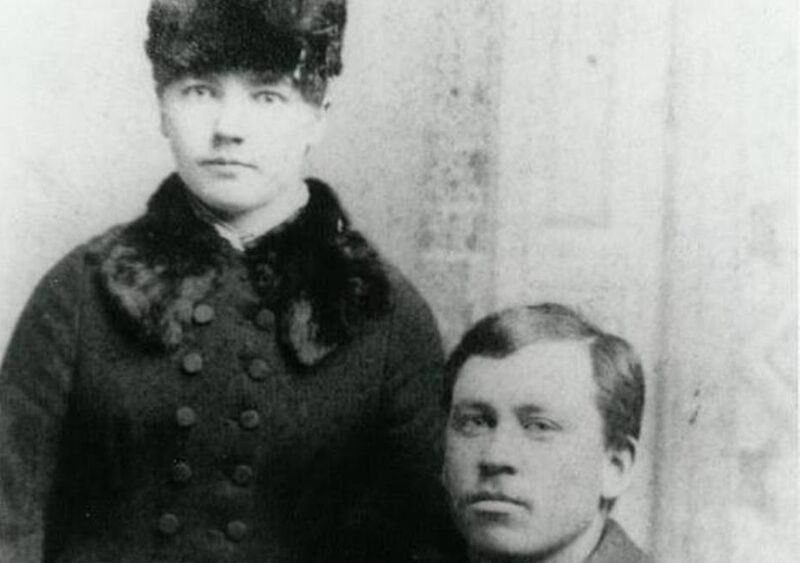 At first, Almanzo would show Laura his devotion by escorting her the 12 miles to and from the schoolhouse in his horse and buggy. Soon they became close friends and then fell in love. In 1885, when Laura was eighteen, and Almanzo twenty-eight, they tied the knot.
Times Were Hard
Laura took Almanzo's name and became Laura Ingalls Wilder. She moved onto her husband's land and began life as a farmer. In 1886, Laura gave birth to her daughter Rose. However, times were hard, and many severe burdens plagued their life.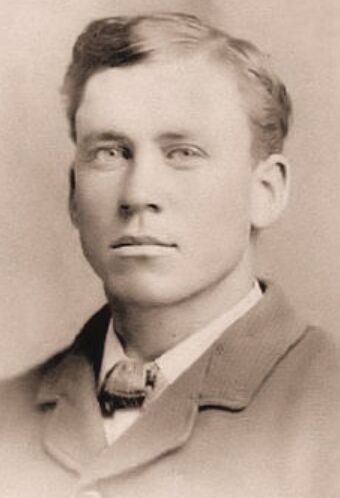 Laura and Almanzo were infected with diphtheria, a disease that's been almost completely eradicated now, but back then, could ruin a person's life. Manly went from being a strapping, healthy man to becoming temporarily paralyzed and needing a cane to walk for the rest of his life.
Trials and Tribulations
Their troubles only worsened after that, when a drought struck South Dakota and Almanzo could not farm due to his paralysis. More trials and tribulations were ahead. In 1889, Laura gave birth to a son, but the baby died after just two weeks on earth.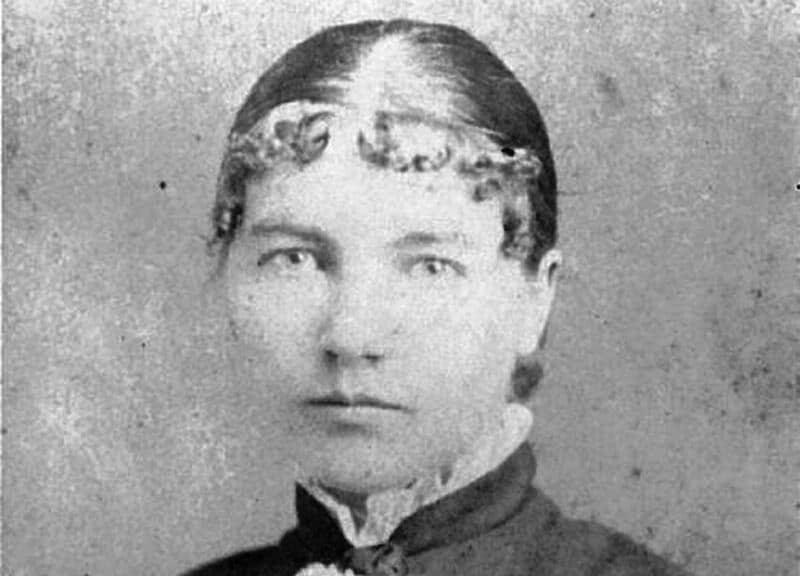 Soon after the death of their son, the Wilders' house burned down in a fire. They were left with no crops, no home, no income, and desperately wanted to start fresh. So come 1890, Laura, Almanzo, and Rose moved to Spring Valley, Minnesota.
Sunnier Skies Await
The couple moved in with Almanzo's parents on their Minnesota farm, where they had time to recover from their traumas. While in Spring Valley, Laura learned about her husband's upbringing on their original farm back in New York and their move West.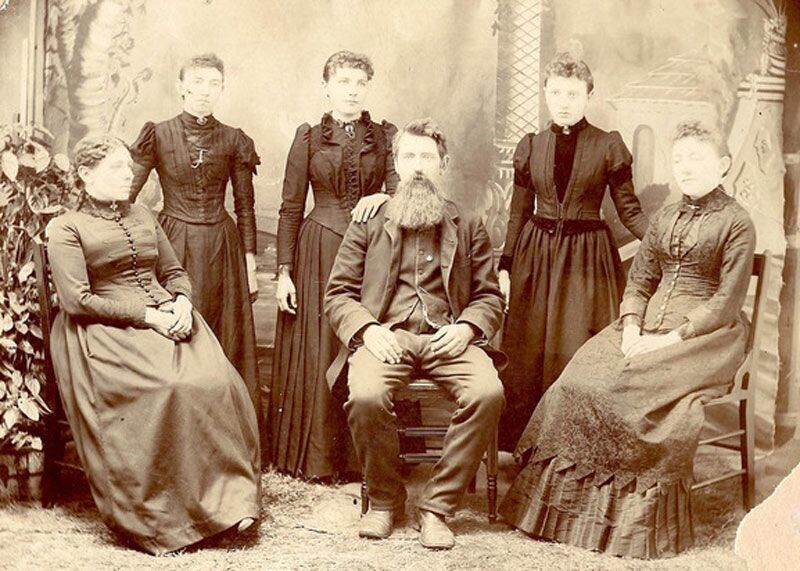 She would later document the stories of his family in the book Farm Boy, another installment of her Little House series. In 1981, after almost a year of rest, they picked up and moved to Westville, Florida, hoping the warm climate would help Almanzo heal and regain strength.
A Long Journey Ahead
The warm climate aided Manly's recovery; however, Laura couldn't stand the humidity or the culture and customs of the locals. So, the Wilders moved back to De Smet, South Dakota, in 1892, where they rented a small house in town.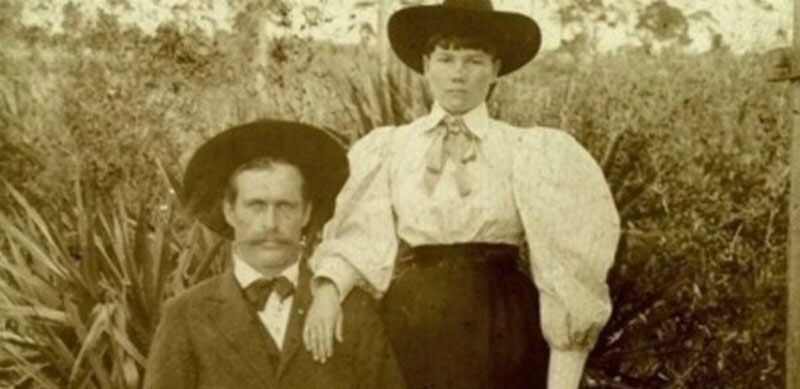 During that time, the couple saved the money they earned from Laura's work as a seamstress in a dress shop and Almanzo's as a carpenter and day laborer. By 1894, the Wilders were back on their feet and ready to move again, this time to Mansfield, Missouri.
Starting All Over Again
Laura and her husband were ready for a new start and used their savings to buy a 20-acre piece of land on the outskirts of Mansfield, where they started Rocky Ridge Farm. Making money by selling 50 cent firewood, the Wilders began to rebuild their lives and sow their seeds.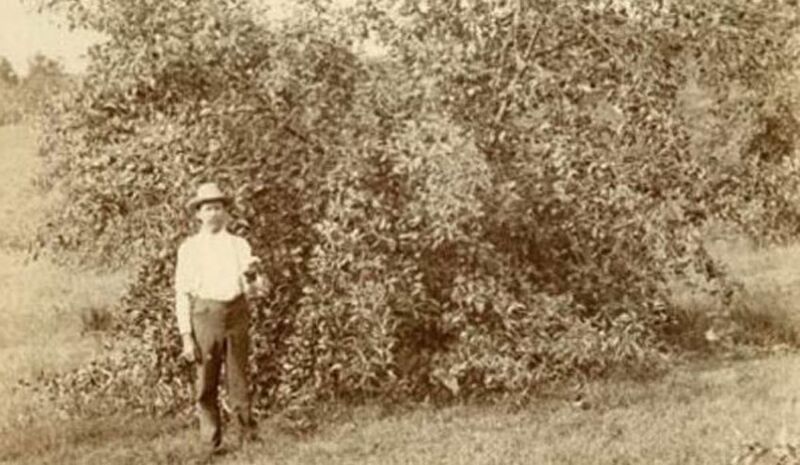 Seven years after planting apple trees, their orchard began to give fruit, which brought in some money for the frugal couple. Meanwhile, Almanzo's parents helped them pay rent for their apartment in town. Things were finally starting to look up.
200 Acres of Land
The happy couple bought another 160 acres to farm and finally started making enough money selling their fruit to move onto their farm and stop renting in town. Over the next twenty years, their farm became successful, and the Wilders sold poultry and dairy in addition to apples.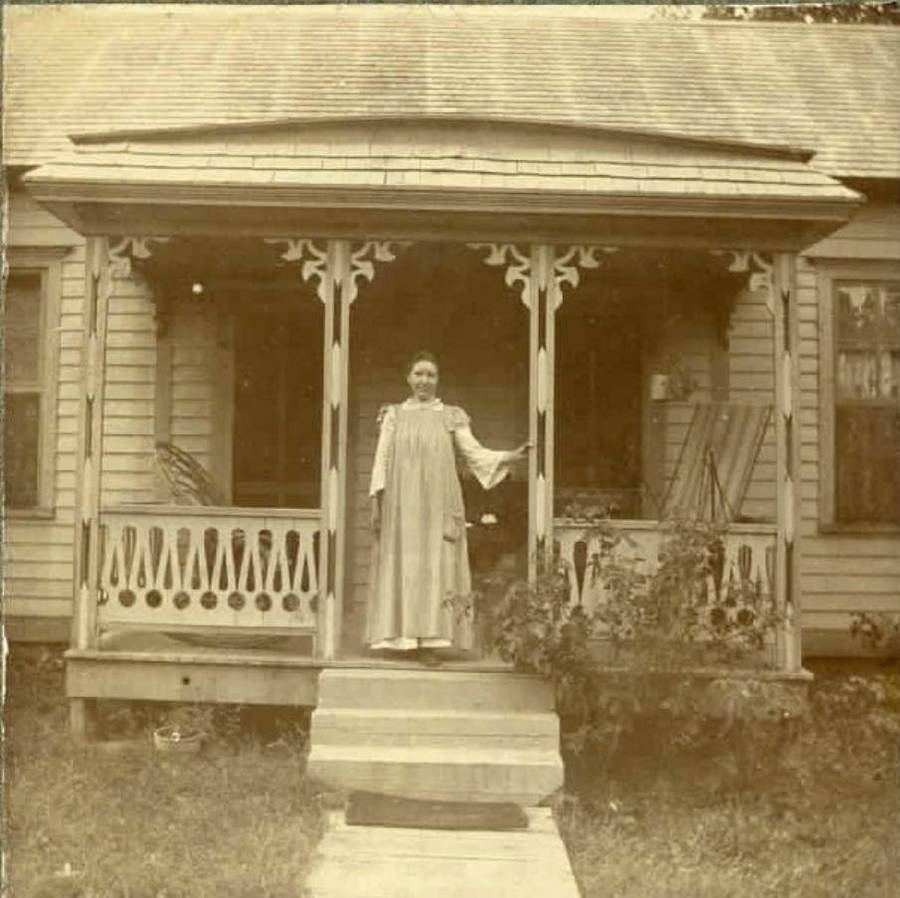 Rocky Ridge would be their final home, where Laura would settle down once and for all. Almanzo built Laura her dream house, complete with ten beautiful rooms. He custom-made the kitchen cabinets so that Laura, who was five-foot-tall, could reach everything.
A Whole Period of American History
The state of Missouri was known for its beautiful apples, and the Wilders were able to cultivate their orchard and reap its fruits successfully. Despite the significant risk they'd taken in moving again, their hard work paid off. By that time, Laura had done and seen so much.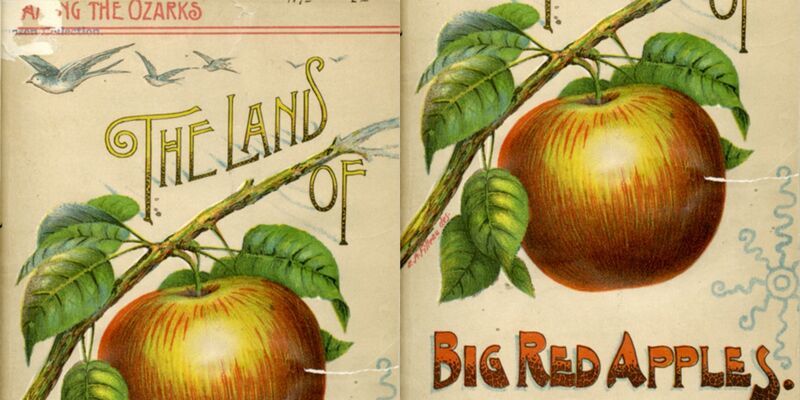 She later recalled, "I understood that in my own life, I represented a whole period of American History." Laura knew that even though she'd been through many hardships, she'd earned life experiences that no other writers could rival, and the time had come to share them.
Sharing Her Knowledge
Once Laura settled into her life on Rocky Ridge Farm, she began to enjoy stability and success and soon became an integral part of the community. She joined many clubs and became the speaker for various farming associations. Laura had considerable knowledge when it came to farming and poultry and would often teach others her ways.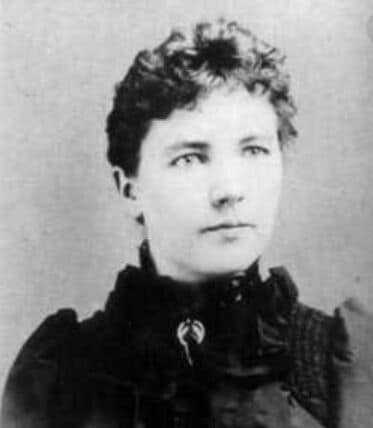 She had always had the itch to teach and wanted to share her knowledge. After overcoming all her hardships, Laura became a renowned writer. Her rich life experience contributed significantly to her writing.
As a Farm Woman Thinks
In 1911, Laura Ingalls Wilder wrote her first article after sending a piece to The Missouri Ruralist newspaper. She took her urge to teach and channeled it into print, which paid off. Laura's article was well received, and she soon gained a regular column and an editing job.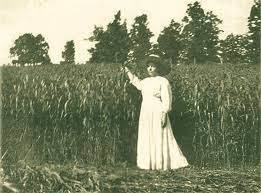 Her newspaper column was called "As a Farm Woman Thinks." From 1911 until the 1920s, Laura would relay various matters related to rural farm life, as well as stories about her family, her travels, and the events of WWI.
Rich Life Experience
While working at the newspaper, Laura also had a job with her local Farm Loan Association. But her main passion was writing, and the topics she covered were broad. She shared her experiences traveling around the US, which was rare and exciting in her day.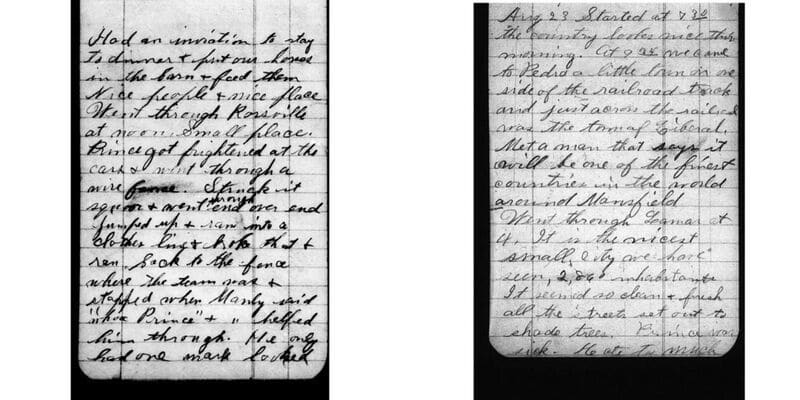 These days, every person has the chance to broadcast their lives online. However, back then, it was extraordinary to have such a public platform. Laura was great with words and knew how to make her readers identify with her many experiences.
The Pioneering Author
Laura's daughter, Rose Wilder Lane, became a successful writer in the 1920s. Rose knew that her mother was an incredibly gifted writer and believed that Laura would be hugely prolific if she focused on books. So, with Rose as her cheerleader, Laura wrote her first book, Pioneer Girl.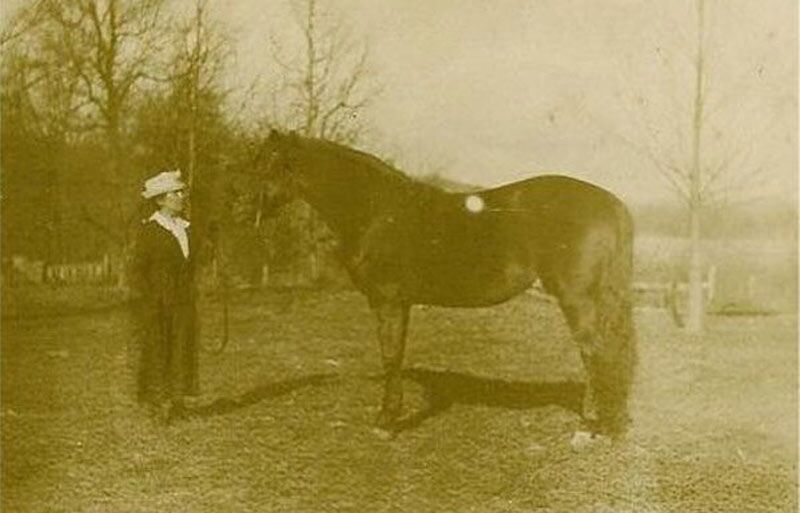 Unlike her later young adult fiction, Pioneer Girl was a memoir geared towards adult readers. It covers many of the same experiences depicted in the Little House series but goes into more depth about her life's disturbing violence and hardships.
Rose Edited Her Work
Pioneer Girl was completed in 1930 when Laura was sixty-three years old. Rose edited her mother's autobiography and took it to New York in search of a willing publisher. However, she was rejected at every turn, and the memoir went back into the drawer.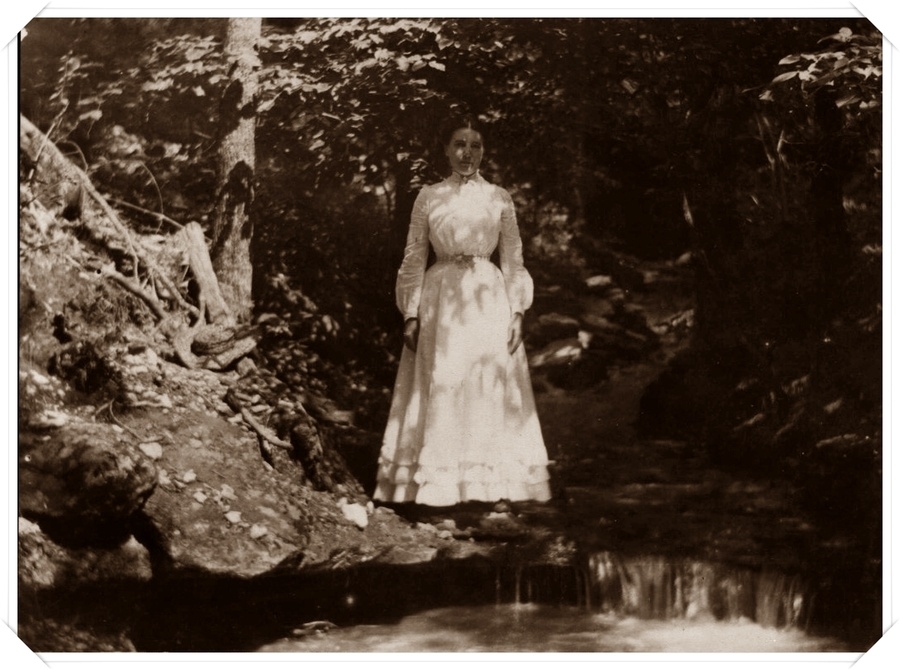 Pioneer Girl would first be published by the South Dakota Historical Society Press in 2014. Despite the lack of enthusiasm over her first book, Laura wasn't deterred, and she continued writing. It was her subsequent attempt that would gain her great acclaim and success.
The Great Depression
Tragedy struck the Wilders again in 1929 when the stock market crashed and the Great Depression started. They lost all their saving, and Rose had to lend a hand on the family farm. The Depression struck the whole country hard, but thankfully, Laura's family didn't lose Rocky Ridge Farm.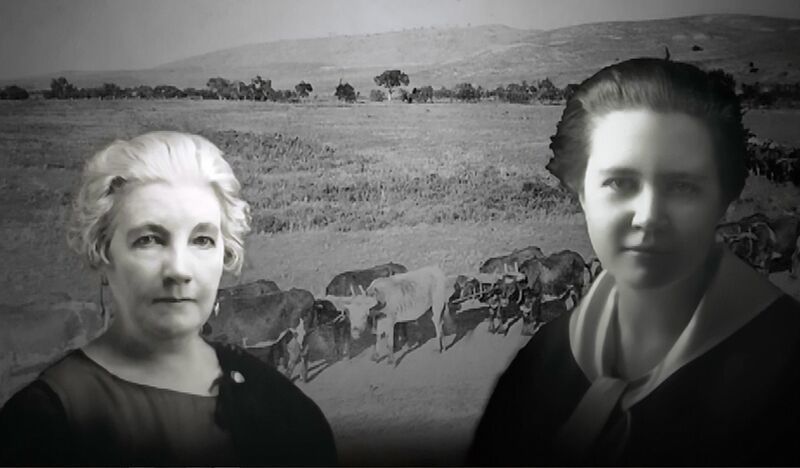 Despite the tough times, Laura threw herself into her craft and continued to write. Rose's help on the farm alongside her inspired Laura, and Rose convinced her mother to rewrite her life stories to make them suitable for children.
When Grandma Was a Little Girl
Ingalls Wilder first gained attention from publishers for the novel she was composing, based on her life, but directed towards a young audience; it was called When Grandma Was a Little Girl. The editors in New York who took interest asked her to take the story further.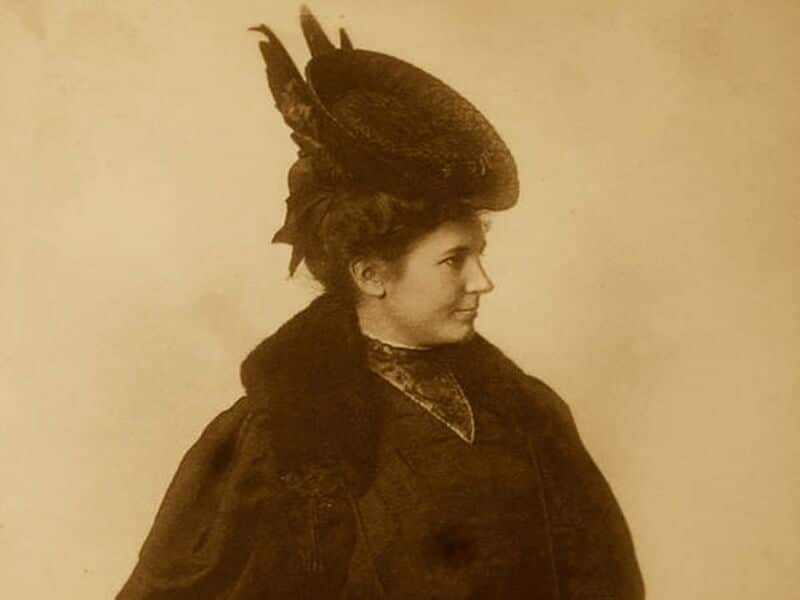 It seemed that a fictional retelling of her life story was Laura's forte. With her daughter's help, the author managed to get her book published by Harper & Brothers in 1932. The book was given a new title and became Little House in the Big Woods.
Fame and Fortune Ahead
When Little House in the Big Woods was released in 1932, Ingalls Wilder earned a royalty cheque of 500 dollars (worth the equivalent of $9,000 today). It would be the smallest royalty cheque she would ever receive. The book was instantly successful and never went out of print.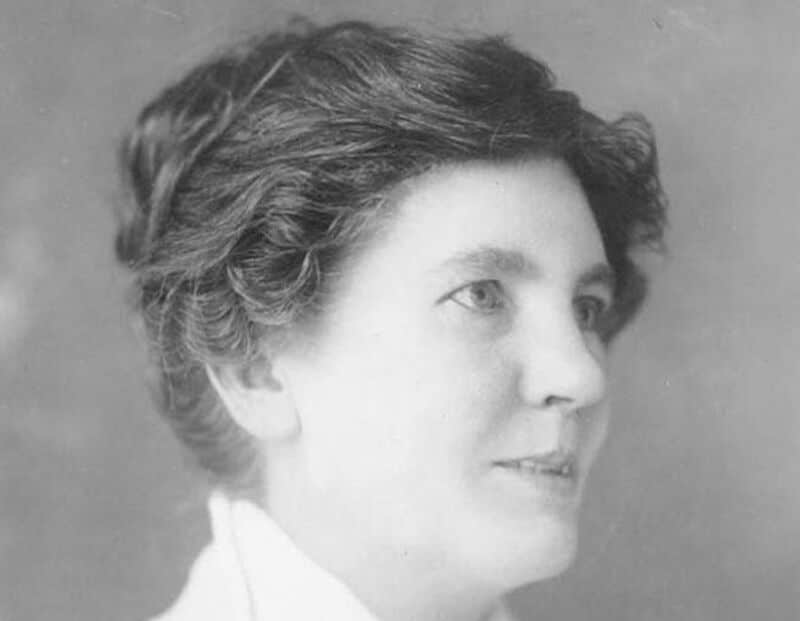 Life smiled on the Wilder family. Their hard work had paid off, and Laura's books would soon be released worldwide and translated into 40 languages. Even throughout the Depression, the Wilders did better than most, thanks to Laura's newfound fame and fortune.
A New Chapter in Laura's Life
The time after the release of Little House in the Big Woods was a whole new chapter in Laura's life. It is rare for a woman in her sixties to publish her first novel to such great acclaim and even more so after a life of constant struggle and woe.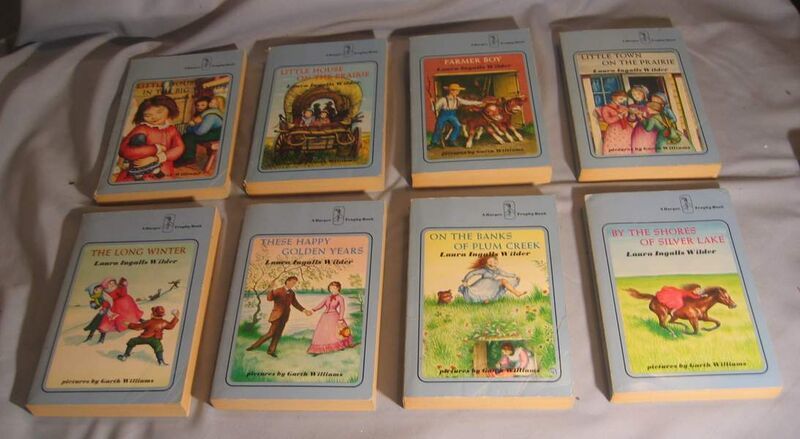 The Wilders' hard labor and humility was finally proving fruitful. Their story was being told to the world and helping to inspire and excite readers everywhere. The girl who had moved around her whole life was now a successful novelist.
The Little House Series
Little House in the Big Woods was just the beginning. The entire Little House series lived up to the first book's promise. In Farmer Boy, the story even jumps to Almanzo's upbringing in New York.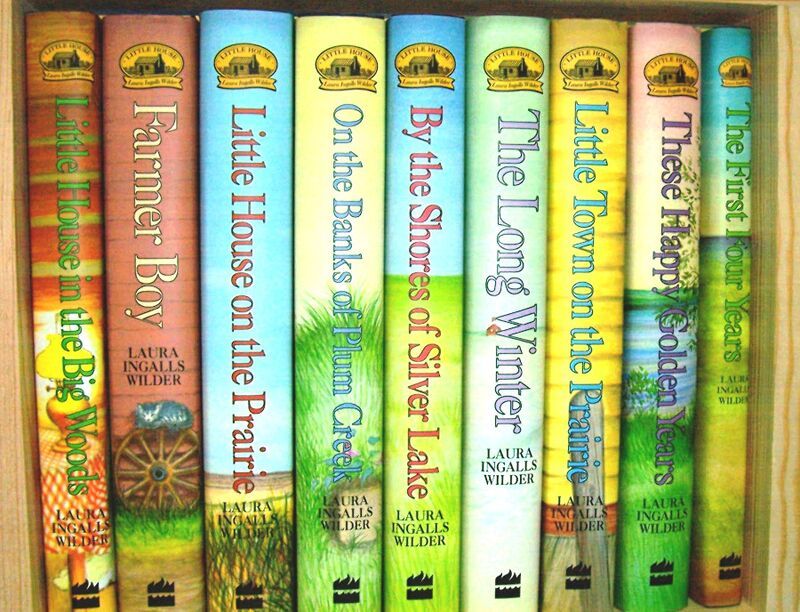 In Little House on the Prairie, the Ingalls family moves to Kansas and leaves behind their cabin in the Big Woods. In On the Banks of Plum Creek, the family moves to a farm in Minnesota. They then go to the Dakota Territory in the book By the Shores of the Silver Lake.
The Other Sequels
The Long Winter also depicts their time in the Dakota Territory and the horrible blizzard that they survived there. The period after the storm, when Laura starts working as a schoolteacher, is shared in Little Town on the Prairie.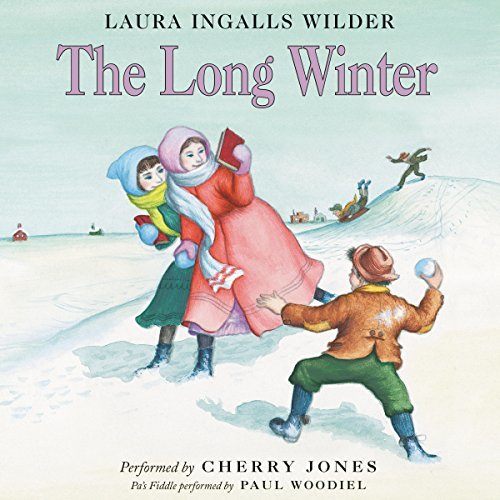 The book recounts how Laura worked hard to make money for her sister Mary to attend a school for the blind. However, in real life, Mary didn't go to a school for the blind. Finally, the beginning of Laura and Almanzo's courtship is told in the novel These Happy Golden Years.
The Spirit of the Frontier
The Little House series combines fiction and non-fiction. Laura tells her real childhood memories through the perspective of herself as a child, aside from the book Farmer Boy, which is told from the perspective of a young Almanzo. Her naïve retellings make for a compelling read.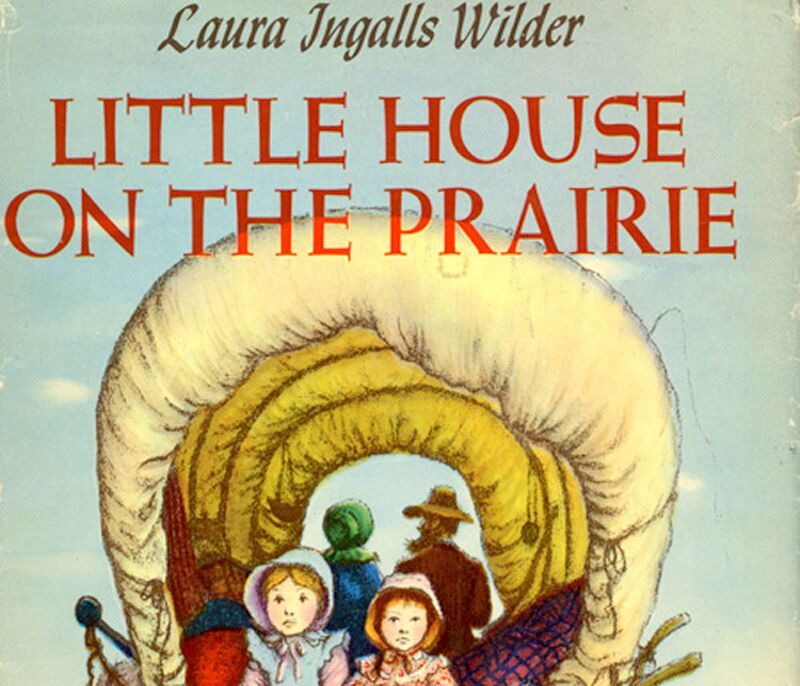 According to Laura, because of the childish point of view, "The spirit of the frontier was one of humor and cheerfulness no matter what happened. It shines through all the volumes." The books are excellent, whether readers treat them as fiction or non-fiction.
Growing Up With Laura
The beauty of the books is that they aren't simply chronological, but they depict what Laura was going through during each period, depending on how she saw the world as she grew. Each installment retells a different period of her life, and she grows up over the course of the books.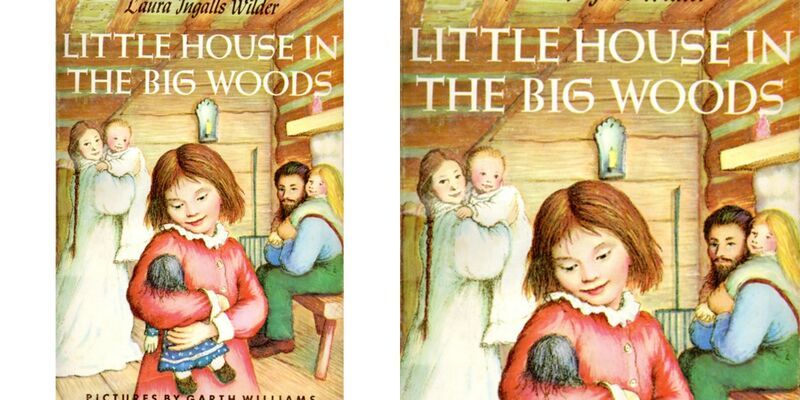 Back when the series was published, readers grew up alongside Laura and empathized with her. This added to the books' charm, making them timeless. Though life then differed significantly from today, we learn that some experiences are universal parts of growing up.
Not All True
As accurate as the Little House books feel, they're not wholly autobiographical. Laura made her tales more thrilling by changing some details of her life. Another reason for the changes was the fact that the books were aimed at young readers, and Laura didn't want to disturb or bore them.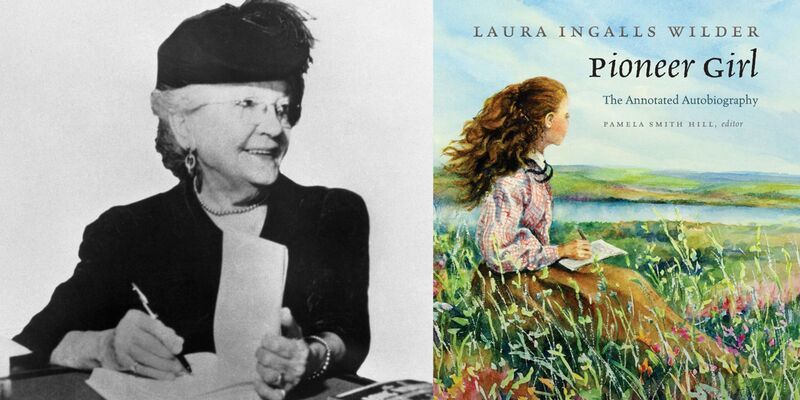 Her letters and autobiography contain all the information needed for those interested in an accurate, historical account of Laura's life. The Little House books can nevertheless act as a semi-factual account of life on the American frontier.
Like Mother, Like Daughter
Laura and Rose influenced one another greatly. In 1906, Rose married Claire Gillette Lane and took his name, becoming Rose Wilder Lane. She continued to write under that name even after they divorced. Rose and Claire moved around a lot, just as she had as a child and Laura had before her.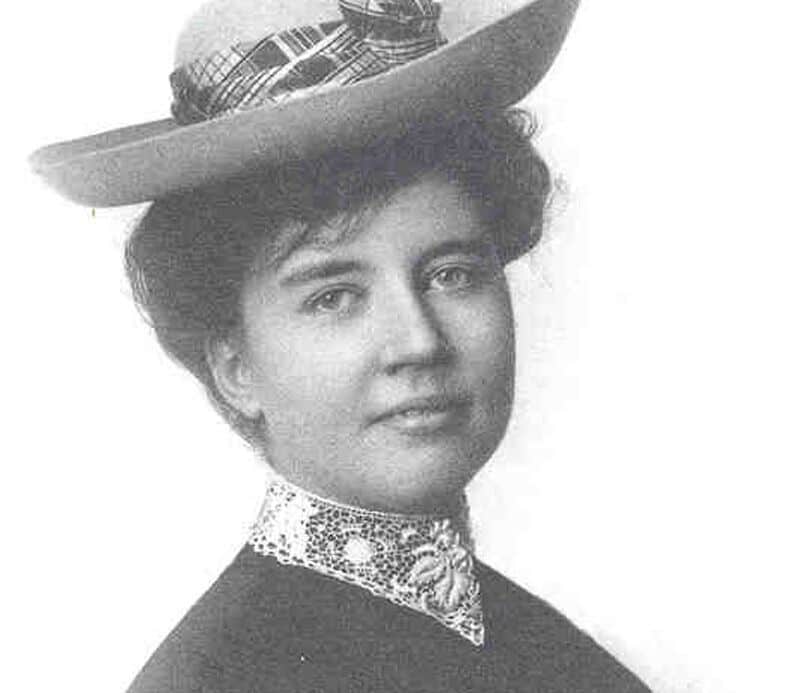 Rose mostly worked as a newspaper journalist, which later grew into a successful writing career. Her writing kicked off when she began working for The San Francisco Bulletin as an editor and writer before progressing to book writing.
Rumors About Rose
Some people believe that it was actually Rose who authored the Little House books, not Laura. Others think that Rose took Laura's first drafts and rewrote them into the novels we know and love. There is evidence of their collaboration in letters and documents the two women exchanged.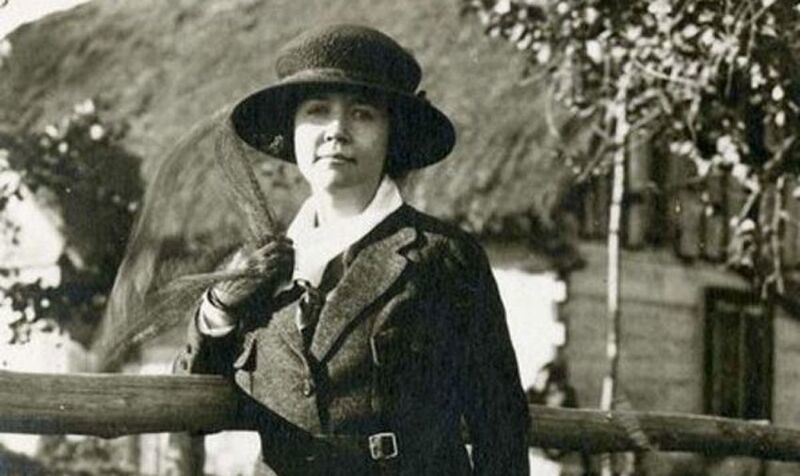 However, it is impossible to know who is genuinely responsible. All we can say for sure is that both Rose and Laura were extraordinarily talented and that the 1930s were busy and profitable years for them.
Let the Hurricane Roar
In the 1930s, Laura published the majority of the Little House books, while Rose also released the most acclaimed books of her writing career. In 1932, Rose released Let the Hurricane Roar, and in 1938 she published Free Land.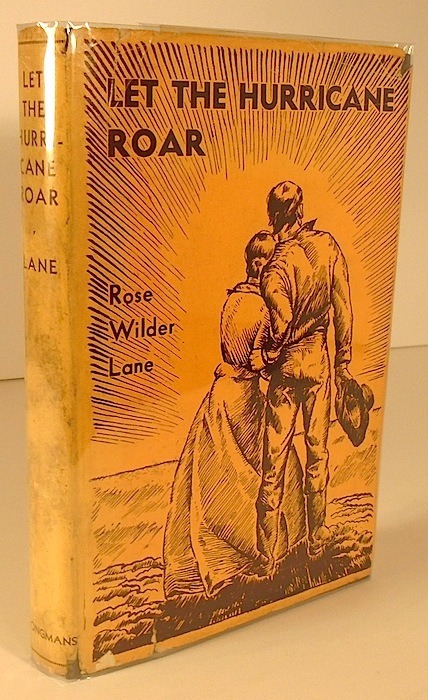 Her books were on similar subjects as her mother's but aimed at an adult audience. Free Land's plot is almost identical to Laura's books. It is about a couple who moved to the Dakota Territory in the 1880s and endured isolation, cyclones, droughts, and harsh blizzards.
Rose Wilder Lane's Story
Though Laura Ingalls Wilder may be the more famous of the two, Rose Wilder Lane was an important and well-known figure, and her story is just as interesting as Laura's. After finishing high school, Rose moved to San Francisco, where she got married and began writing.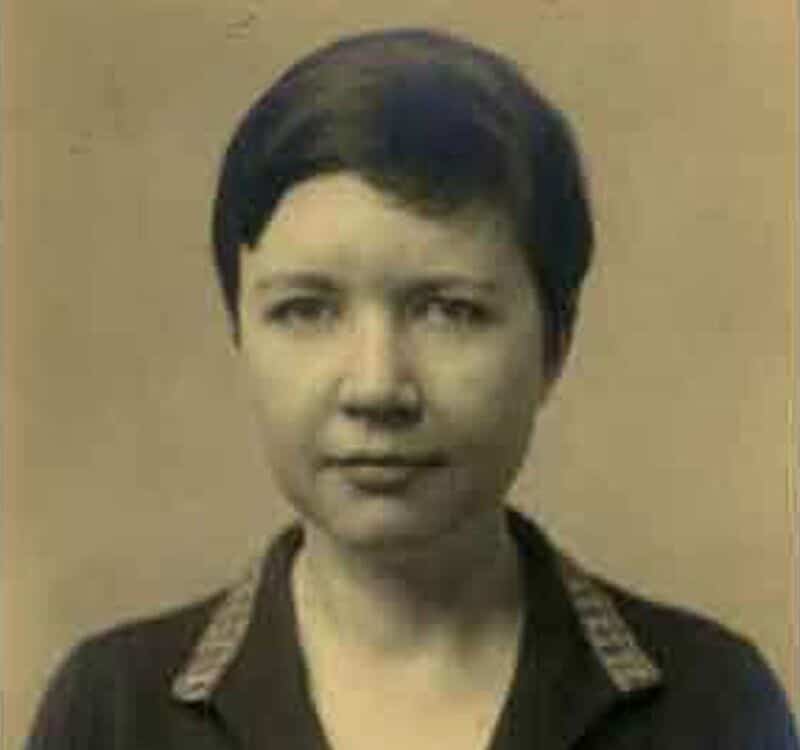 She thrived in San Francisco's exciting artistic community and grew a political awareness. At first, Rose believed socialism was the way, but after visiting Europe, she discovered libertarianism. She identified with libertarian beliefs and became the founder of the movement in America.
Freedom of Human Spirit
Rose's politics were what helped her go down in history. In 1935, Wilder Lane wrote, "I am now a fundamentalist American; give me time, and I will tell you why individualism, laissez-faire, and the slightly restrained anarchy of capitalism offer the best opportunities for the development of the human spirit."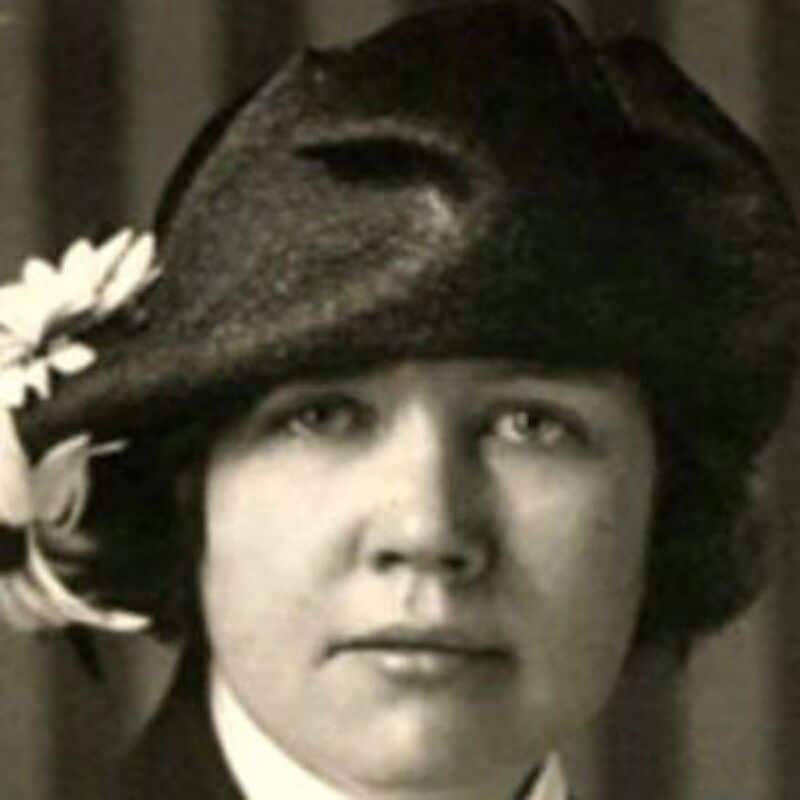 According to Rose, "the relative freedom of human spirit is better — and more productive, even in material ways — than… any other rigidity organized for material ends." Her life's hardships inspired Rose's views, and she developed an independent spirit.
Rose's Influence on American History
Wilder Lane's ideological books were broadly influential on the political theory of her time. Her praise of libertarianism contributed to the growth of the movement in America. Rose was among the leading voices advocating for libertarianism in the early 20th century.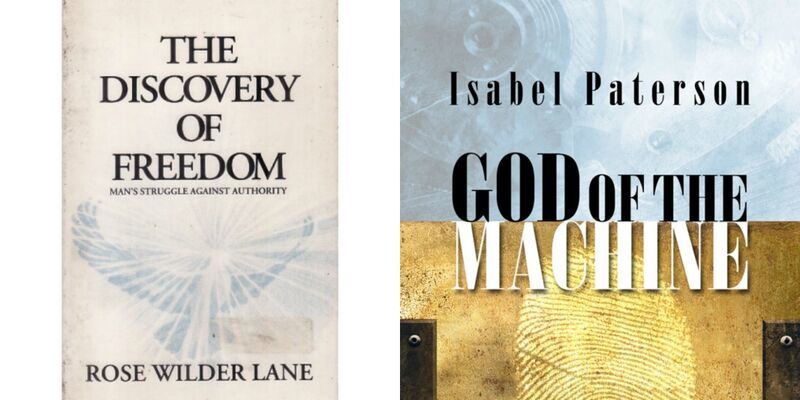 Her work was deemed extremely important in retrospect, and Rose has been mentioned alongside other prominent female writers of her era, such as Ayn Rand and Isabel Paterson. The three women are credited with singlehandedly rekindling the old American philosophy of personal liberty and hard work.
The Famous Illustrations
Although Laura's books were profitable from the beginning, they truly triumphed after 1953, when illustrated editions were released. The artwork was drawn by Garth Williams, a children's book illustrator famous for Charlotte's Web and Stuart Little.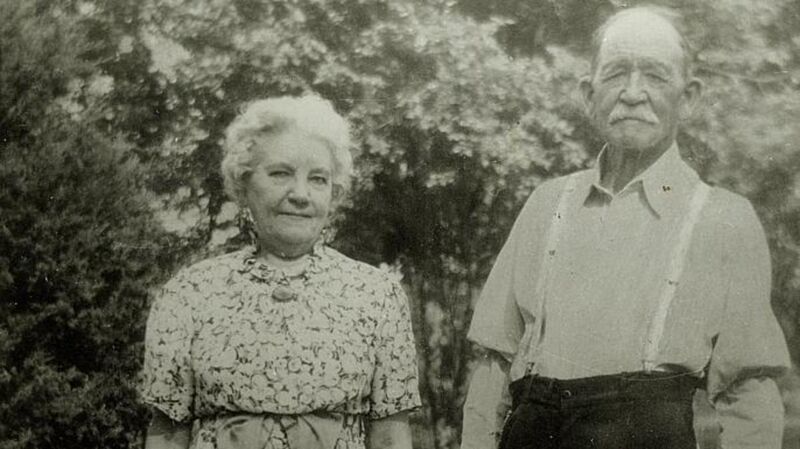 Laura was content with her success and no longer wanted for anything. But she shared, "I have thought that I would spend what is left of my life living, not writing about it, but a story keeps stirring in my mind, and if it pesters me enough, I may have to write it down."
Rocky Ridge Farm
After so many years of struggle, it was miraculous that she had published eight beloved books within a little more than a decade. Laura continued writing, and some of her work was released posthumously. The last book of the Little House series came out in 1943.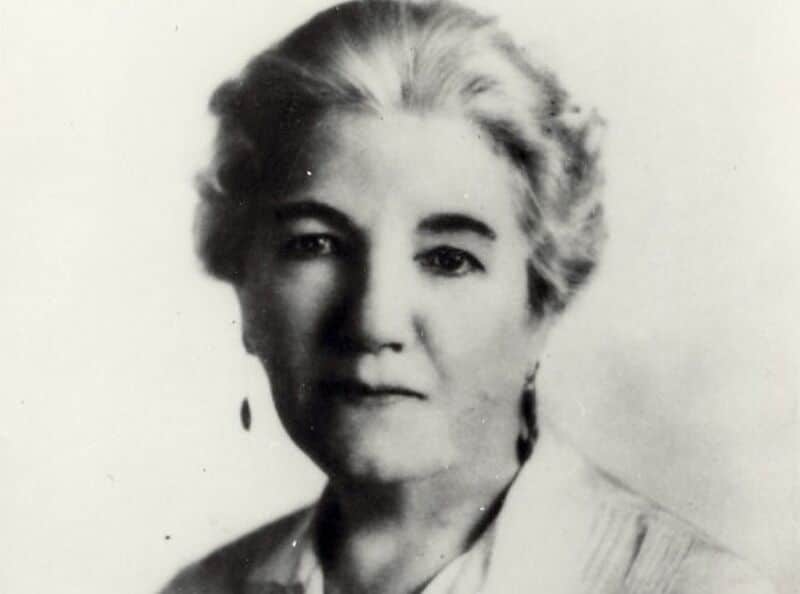 Laura lived until 1957, but her husband Almanzo died eight years earlier, at the age of 92. They lived on Rocky Ridge Farm, gardening and keeping farm animals, until their deaths. Laura was well taken care of by her community after Almanzo's passing.
Her Memory Lives On
On February 10th, 1957, three days after her 90th birthday, Laura Ingalls Wilder passed on and was buried beside her husband. The wonderful author had made quite an impact on her readers' lives. Those who grew up hearing her stories wanted to express their love for her writing.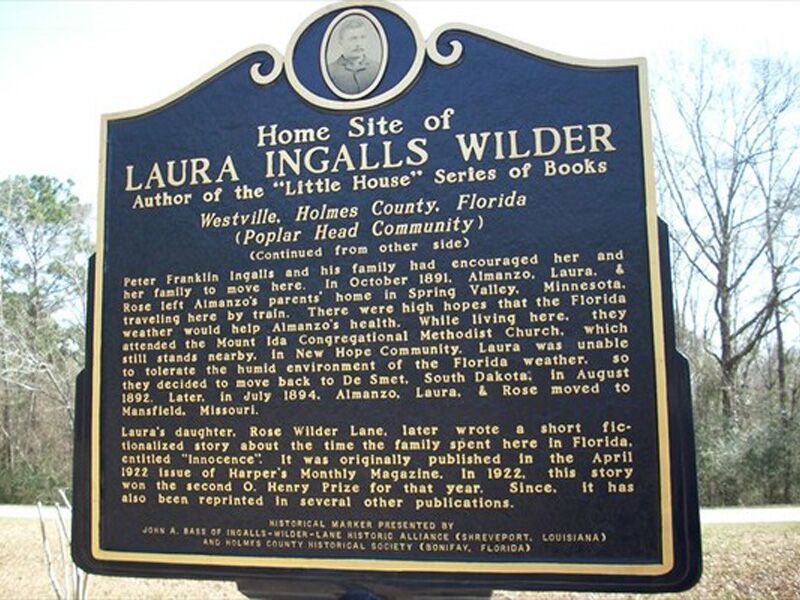 Before her death, Laura shared, "The children send me their pictures, Christmas cards and presents, valentines, birthday cards, and gifts. I think I had letters from every state." Even today, readers can visit the different sites in her life, marked across the nation.
Her Later Work
In Laura's final years, she suffered from undiagnosed diabetes and heart problems, but she didn't stop writing even then. Her last work, which she never thought would be published, was the story of her and Almanzo's complex and tragic experiences during the first four years of their marriage.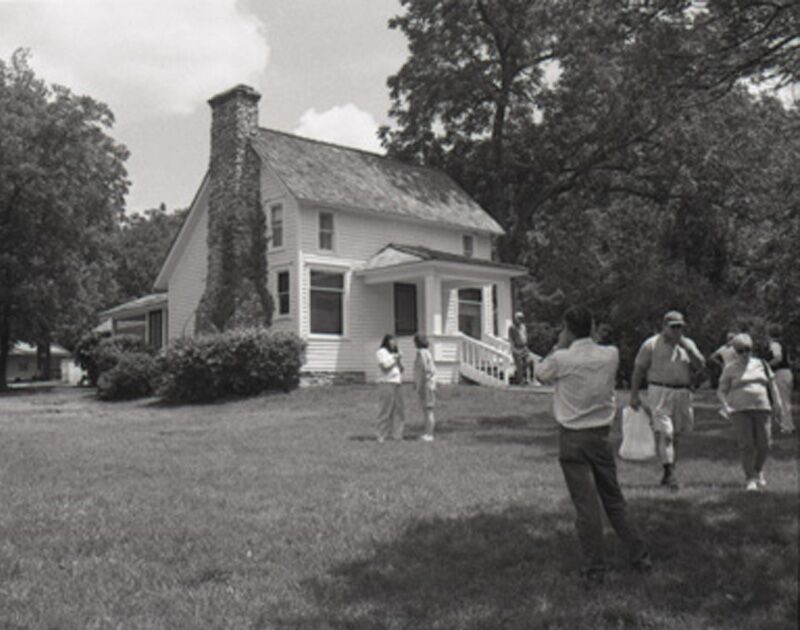 The manuscript stayed in the drawer until after Rose passed away in 1968, and it was found by Rose's literary executor, Roger MacBride. MacBride knew that the book would be exciting for fans of Ingalls Wilder and sought to have it published.
The First Four Years
Laura's final manuscript was published in 1971 under the name, The First Four Years. The book was about her adulthood and gave readers a more mature perspective on Laura's life.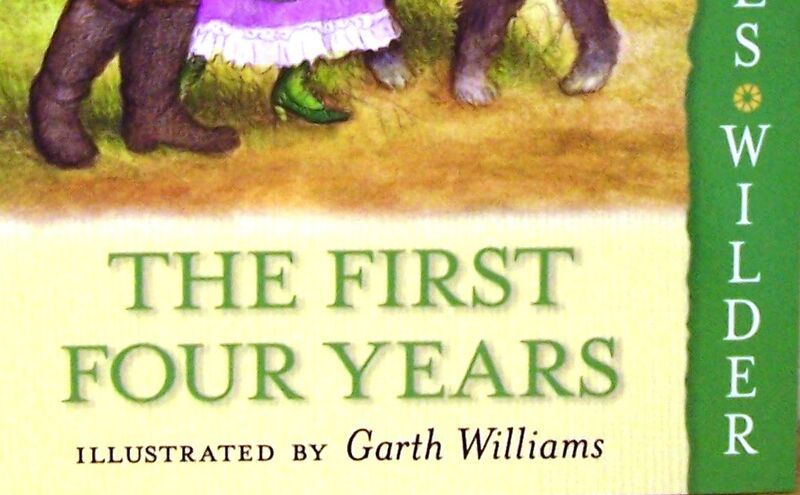 Since The First Four Years begins where the last Little House book stopped, fans consider it the unofficial ninth book of the series. Whether or not that was Laura's intention is unknown. However, despite being less happy and golden, the book certainly acts as a sequel to These Happy Golden Years.
West From Home
Another posthumous work of Laura's is West from Home: Letters of Laura Ingalls Wilder. The book is made up of letters that Laura wrote to her husband while visiting San Francisco in 1915. She had gone to see Rose and attended the World's Fair, and the letters depict her experiences traveling in middle age.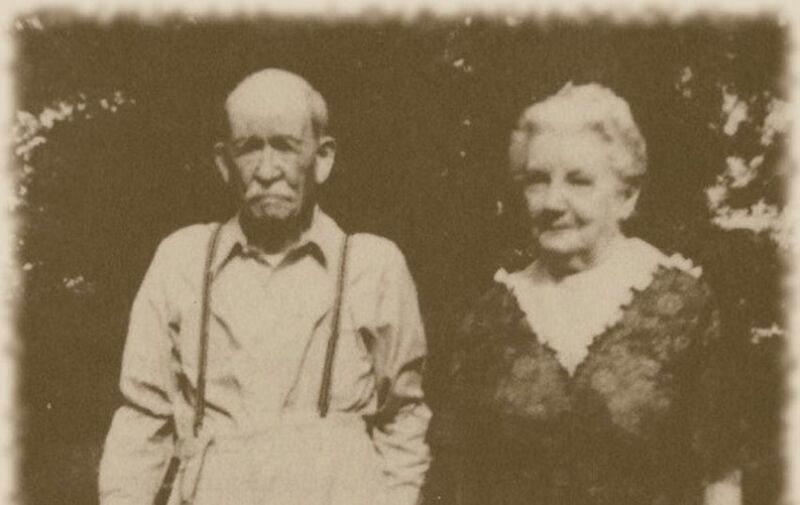 Furthermore, the letter collection documents the time when the Wilders took their journey from South Dakota to Missouri. Therefore, some admirers feel it deserves a place with the rest of the Little House books.
Movies, Plays, and Shows
Ingalls Wilder's adoring fans never ran out of related content to love, from Laura's posthumous work to the many markers across America that anyone can visit and see where and how she lived. Furthermore, her work spread to other mediums and was picked up for TV in 1974.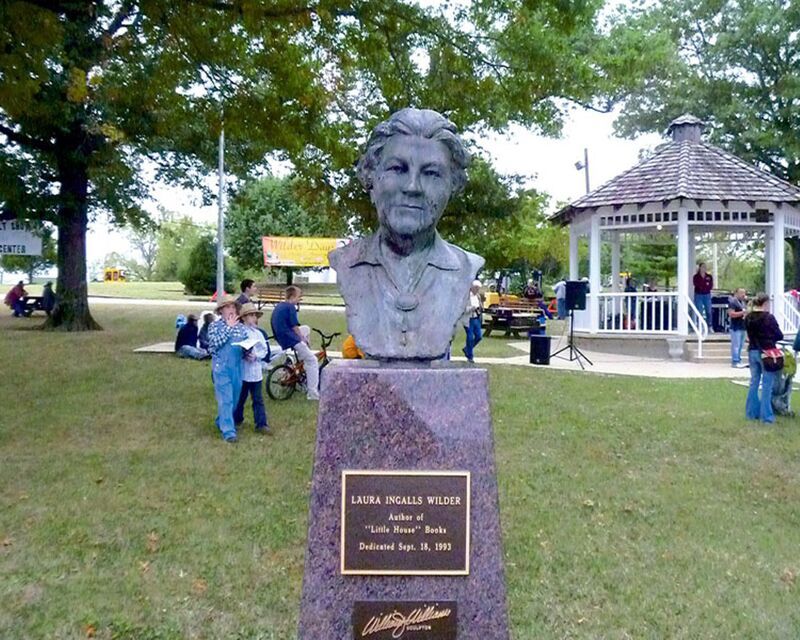 Aside from the television series, there's a Japanese anime show from 1975. Plus, there are made for TV movies from the early 2000s, an ABC miniseries from 2005, a musical play from 2009, and a documentary about Laura's life from 2015.
Little House on the TV
The 1974 series Little House on the Prairie is considered the best of all the screen productions. Fans love to see screen adaptations of their favorite books if they are made well. Luckily, NBC's series was exceptional. It ran for nine whole seasons and amassed more than 200 episodes.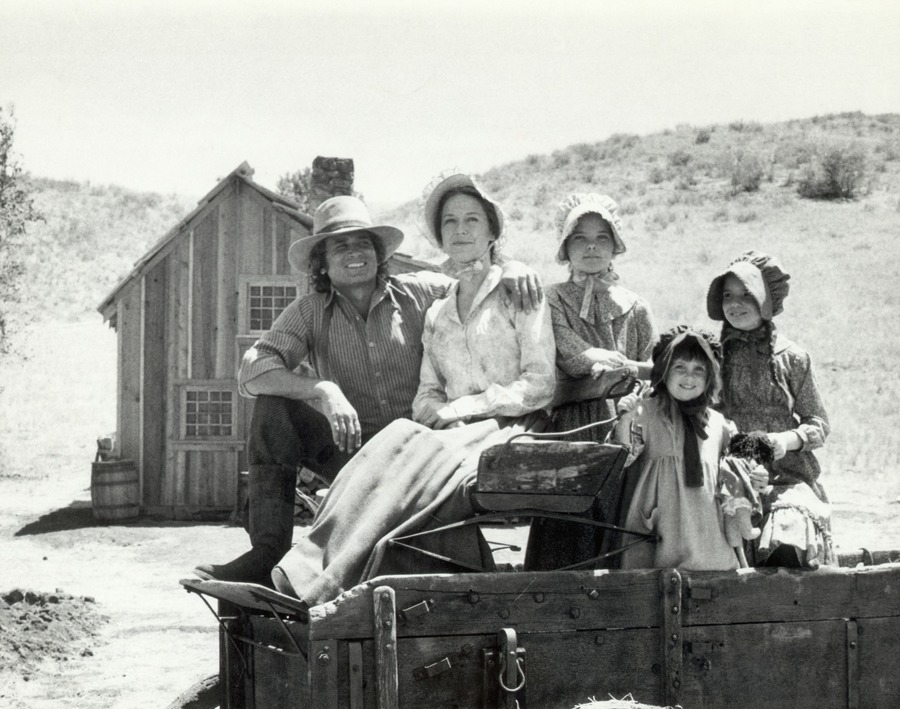 The show's final episode premiered in 1983. Little House proved an enormous success, even garnering a few Emmy nominations. It was popular outside of the US, too, especially in Spain. Michael Landon directed the series and starred as Charles Ingalls.
A Lifetime Achievement Award
Laura Ingalls Wilder gained great acclaim while she was alive and even became a five-time runner-up of a children's literature prize called the Newbery Medal. Laura may never have won the Newbery, but she had another award named after her.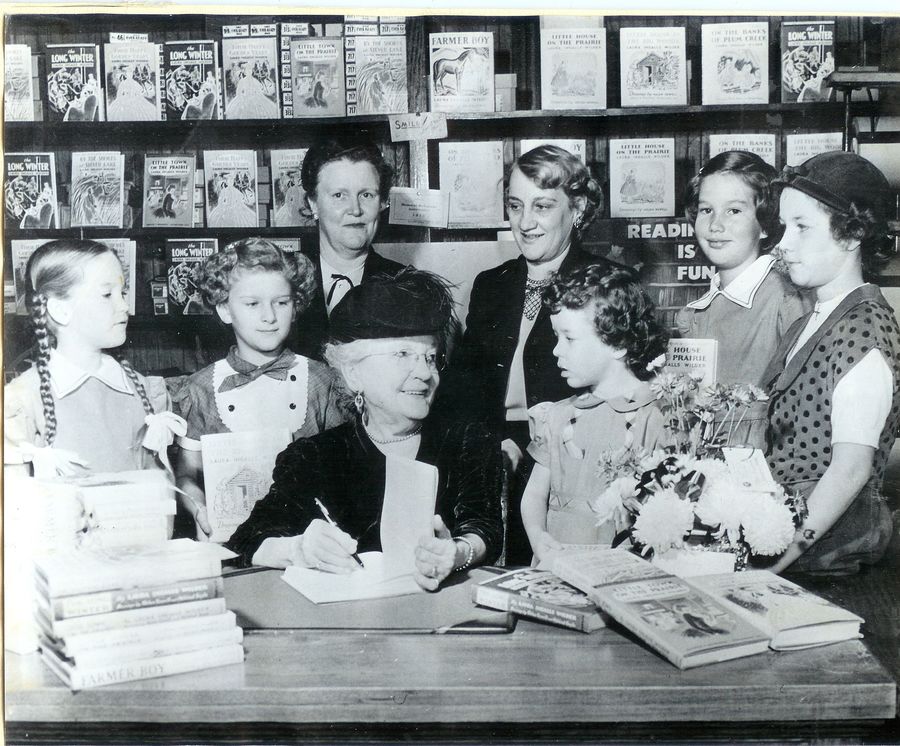 After the American Library Association gave Laura a lifetime achievement award in 1954, they started a new award called the Laura Ingalls Wilder Medal. The prize was meant for living American authors and illustrators, who have made "a substantial and lasting contribution to literature for children."
Times Have Changed
But times have changed, and nowadays, few works can avoid controversy. Wilder's writings are no exception. Her books reflect the age in which she lived; therefore, it is no surprise that not everything in them is compatible with contemporary values.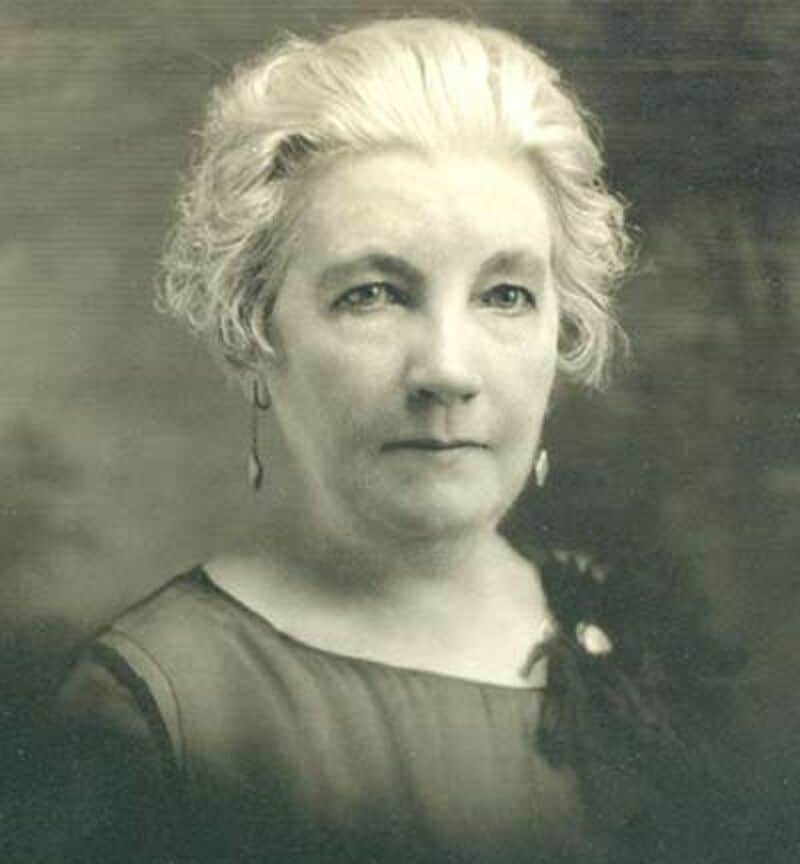 Some questionable content in her books caused the Laura Ingalls Wilder Medal to be renamed the Children's Literacy Legacy Award. The ALA explained, "While we are committed to preserving access to Wilder's work for readers, we must also consider if her legacy today does justice to this particular award."
These Happy, Golden Memories
Regardless of the controversies that have been raised, Laura Ingalls Wilder's Little House books have succeeded in lasting the test of time. Her books serve as a testament to the homestead lifestyle on the frontier and remain an essential historical document depicting the American past.
The Little House books are valuable and significant literary works. They will, no doubt, remain a beloved legacy of a time long past for many generations to come, leaving children everywhere with happy golden memories of a little family.