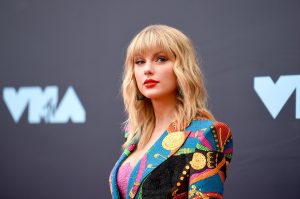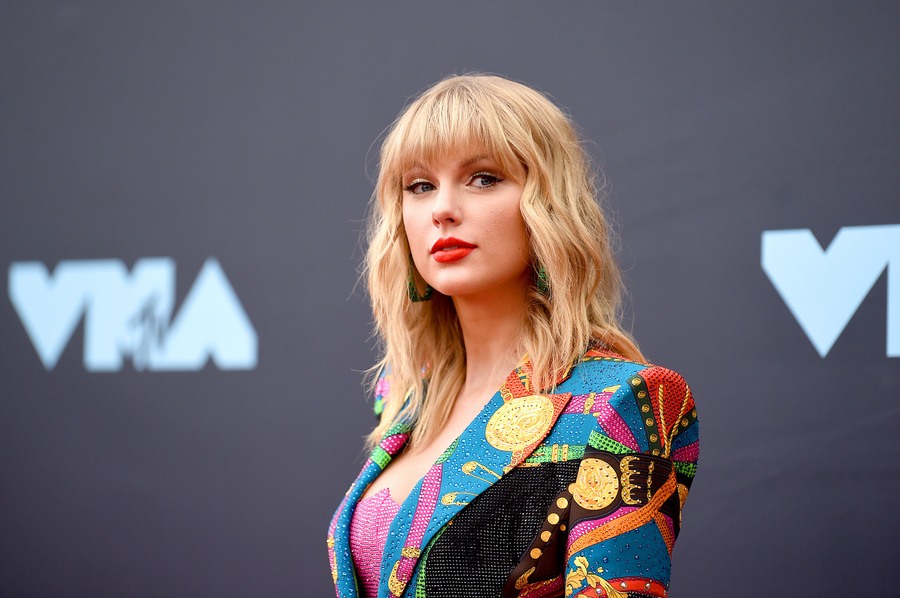 Let's Take a Look at the Most Beautiful Women in the World. Because Why Not?
By Yuri S.
---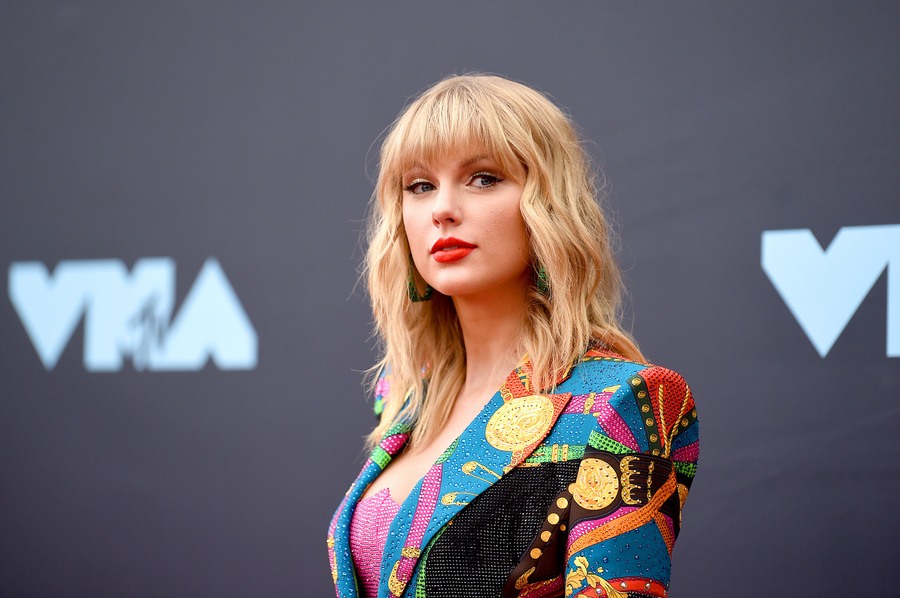 There are various heartfelt quotations that state beauty is in the eye of the beholders, that beauty is a virtue within, and that beauty is also in the way we view it. Despite all of these lovely ideas, no one can deny that visual beauty attracts everyone. People are drawn to physical beauty no matter where they see it. When it comes to beauty, you can't avoid talking about God's most beautiful creation, women.
The word "beautiful" is commonly used to describe someone's appearance on the outside, but we believe it also refers to who they are on the inside. We've chosen the most astonishingly beautiful ladies in the world for this list, who are equally as wonderful on the inside as they are on the outside. Continue reading to learn about the contributions these ladies have made to the world.
Beyoncé
Beyoncé Giselle Knowles-Carter, popularly known as Beyoncé or Queen B, is a global celebrity singer, actress, and dancer who is also an amazing career woman and a wonderful mother. We've decided to put her at the top of our list because, after all, who else could it be? It's easy to argue that she's the most attractive woman on the planet.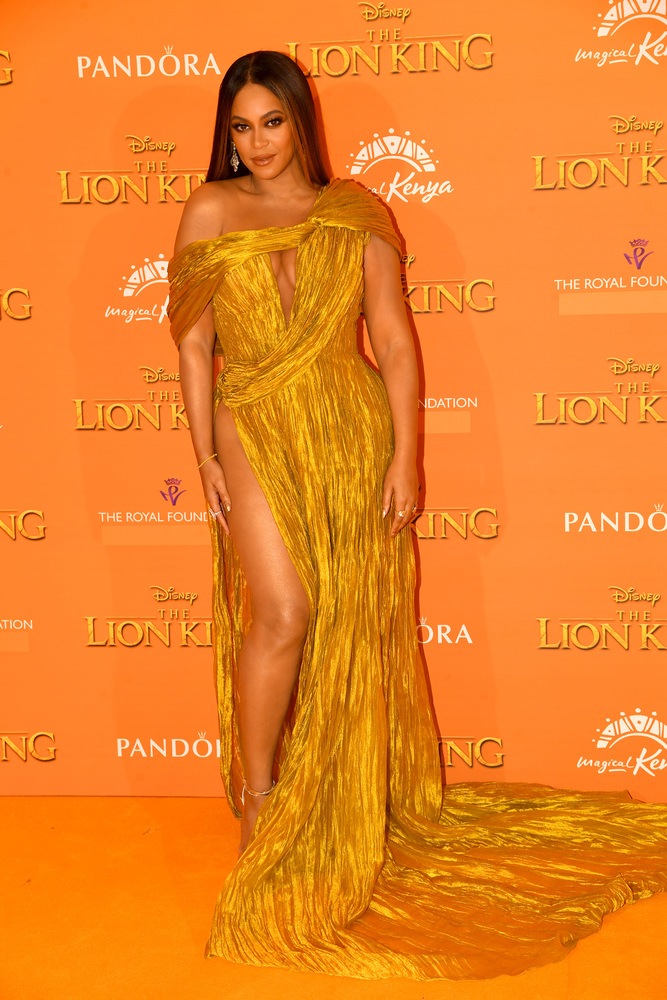 Beyoncé has come a long way since her debut in 1998 as the lead singer of Destiny's Child. For the second consecutive year, Queen B was named to Time's list of the World's 100 Most Influential People. On Forbes' 2015 and 2017 lists, she was named the most powerful woman in Hollywood.
Blake Lively
Blake Lively is an actress who has been in films such as "Green Lantern," and "A Simple Favor," and is most recognized for her role as Serena van der Woodsen in the sitcom "Gossip Girl." Lively is a mother of three children and an accomplished American actress. She is currently married to the handsome actor Ryan Reynolds. She met Reynolds in 2010 while they were filming "Green Lantern," and the two married two years later.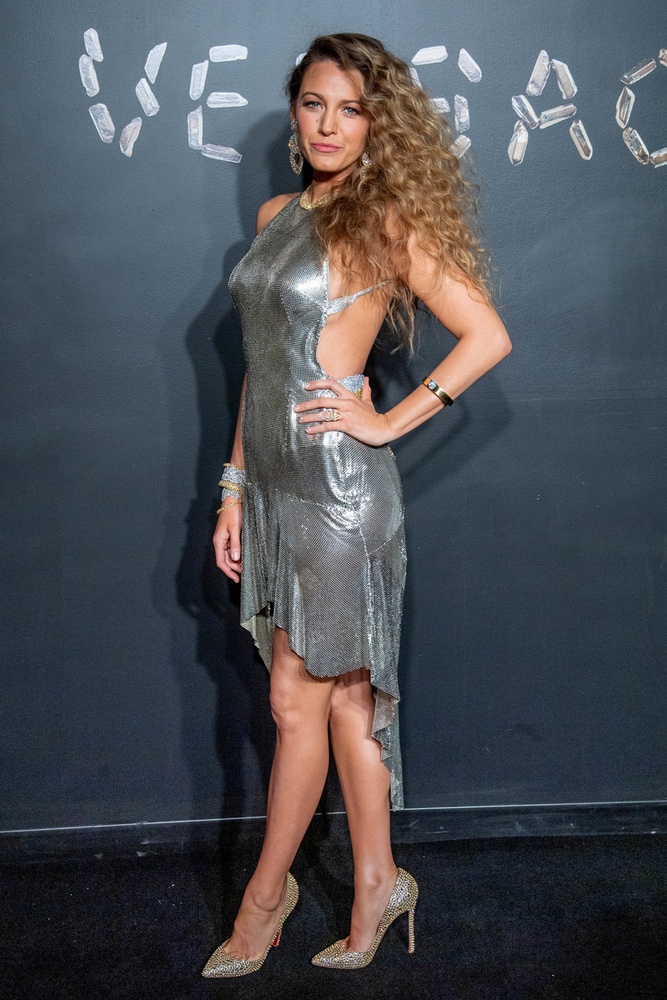 The actress is politically engaged, having appeared in a pro-Obama commercial during the 2008 United States presidential election. Due to her obsession with "colors, textures, and layering things," Lively is considering starting her own interior design company. She's also a self-proclaimed foodie, claiming Martha Stewart as her "hero" in the kitchen.
Priyanka Chopra
Priyanka Chopra Jonas has established herself as an A-list star in Hollywood over the past several years. Chopra is noted for being modest, despite winning Miss World 2000 and becoming India's highest-paid and most popular female star. She has won several prizes, including one National Film Award and five Filmfare Awards.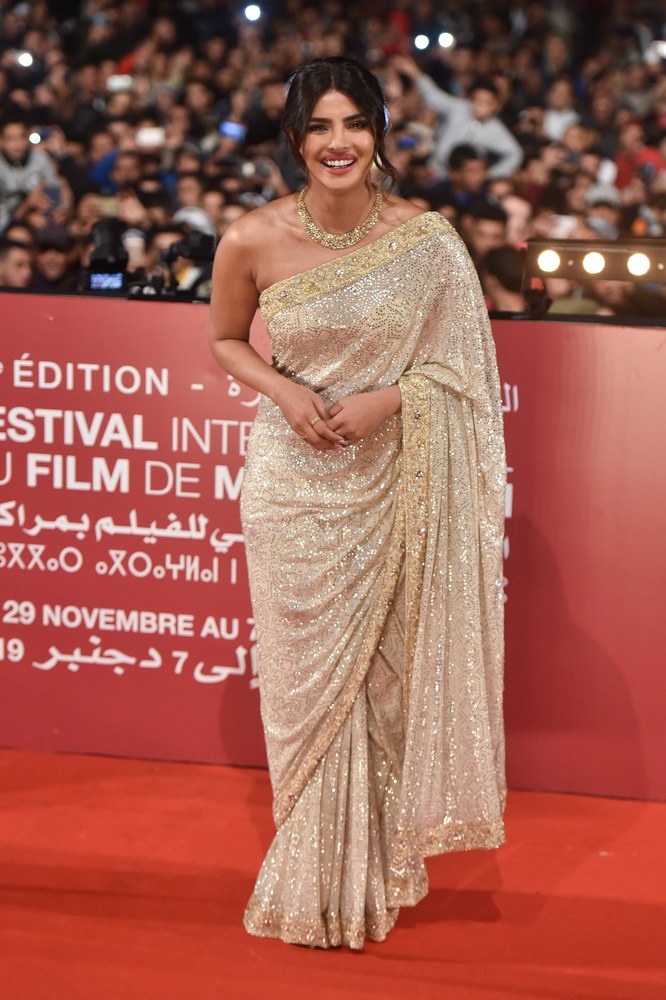 Chopra also advocates for environmental awareness, improved education, gender equality, and women's rights, and in 2010 and 2016, she was named the national and worldwide UNICEF Goodwill Ambassador for Child Rights. She is also an outspoken feminist. She married American singer and actor Nick Jonas just a year ago.
Emily Ratajkowski
Emily O'Hara Ratajkowski, a London-born model, designer, and actress, rose to prominence in 2013 after appearing topless in Robin Thicke's music video "Blurred Lines," which went on to become the year's most popular song in multiple countries. Fans and reviewers have both praised and criticized Ratajkowski's bold and sensual style, as well as her feminist ideals and lifestyle. Both of these things eventually elevated her popularity and landed her on our list.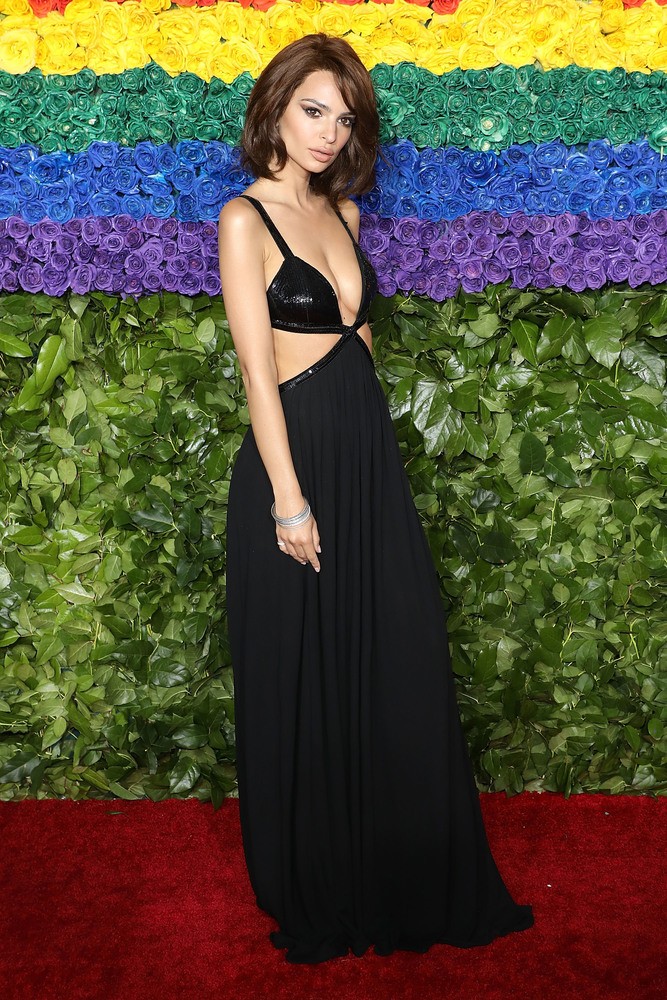 Ratajkowski is a Bernie Sanders supporter who just donated to his campaign. She is also a strong supporter of Planned Parenthood and is frequently at odds with pro-life groups like the National Right to Life Committee. She has appeared in films and television shows such as "iCarly," as well as commercials for video games such as "Call of Duty: Advanced Warfare."
Rihanna
With a net worth of $600 million, despite being only 31, super-successful singer and entrepreneur Rihanna is one of the world's most popular and richest celebrities. Despite her wealth and lavish spending on beauty products, clothes, and accessories, Rihanna maintains that helping others is her favorite way to spend her money.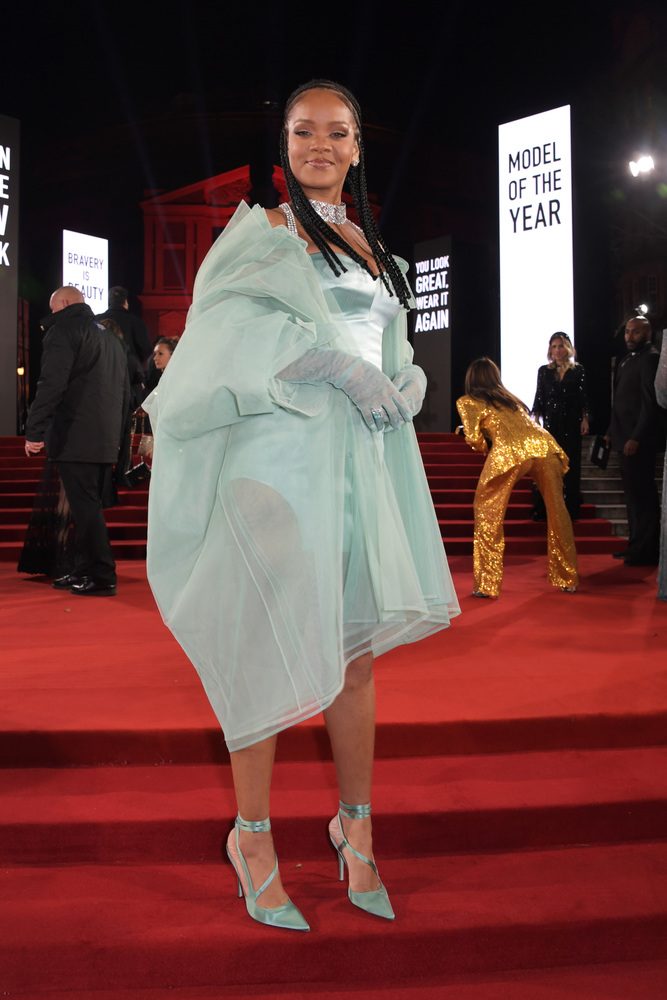 RiRi is well-known for her contributions to a variety of humanitarian issues. Her remarkable music career earned her several honors, including nine Grammys, and she is now the world's sixth-best-selling music artist. We couldn't resist including her on the list because of her beauty, dance movements, voice, and personality.
Emilia Clarke
Daenerys Targaryen, Mother of Dragons and Queen of the Andals, must be included on any list of the most beautiful women in the world. Emilia Clarke, better known as Dany, rose to international prominence thanks to her long-running role in HBO's "Game of Thrones," for which she has garnered several awards and critical praise. Every week, viewers tuned in to witness the actress's long blonde hair and stunning form.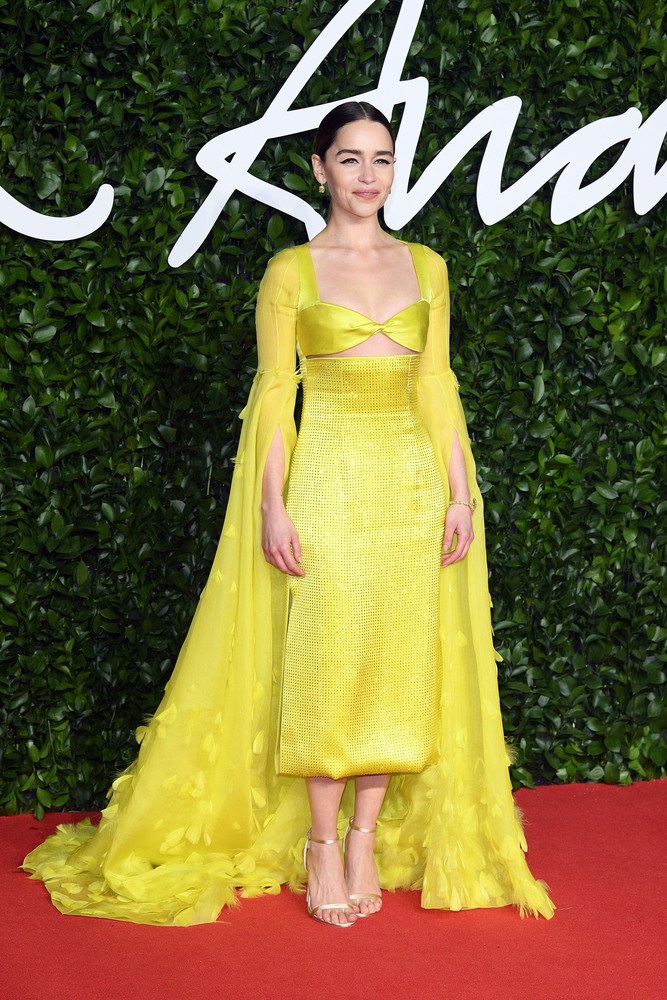 Clarke allegedly earned £2 million for each episode of "Game of Thrones" in 2017, making her one of the highest-paid actors on television. Since then, she has starred opposite Arnold Schwarzenegger as Sarah Connor in the film "Terminator Genisys." Clarke was approached about playing Anastasia Steele in "50 Shades of Grey," but she politely declined, owing to the film's explicit nudity requirements.
Mozhdah Jamalzadah
Mozhdah Jamalzadah was born on December 7th, 1985, in Kabul, Afghanistan. At the height of the Afghan civil war, Jamalzadah and her family relocated to Vancouver, Canada. Her family escaped when she was 5 years old, and Jamalzadah took advantage of the opportunity and rose to fame as a pop singer, inspiring many young Afghan women.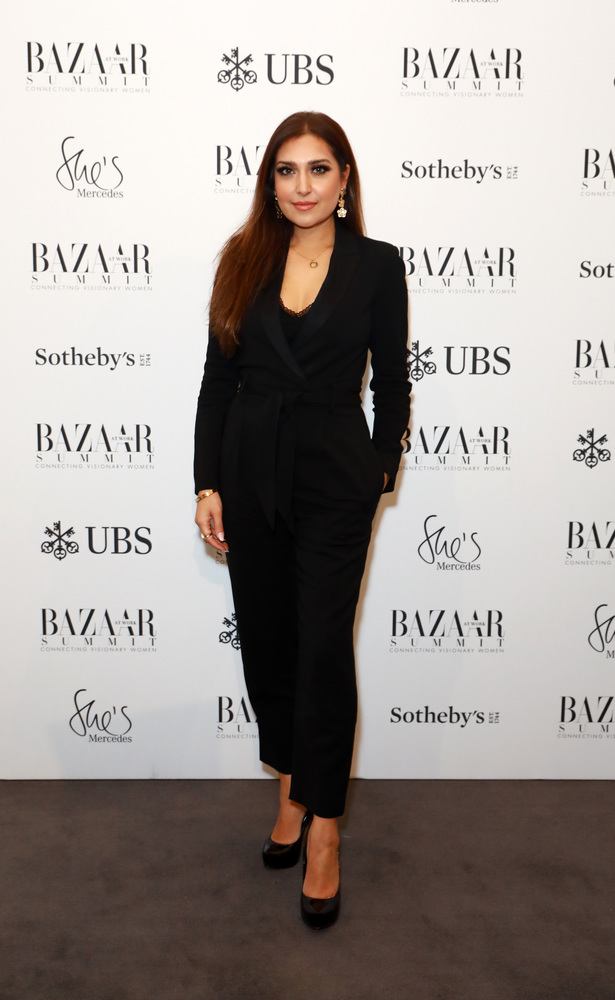 On International Women's Day 2010, the 37-year-old actress and singer was asked to be the first Afghan to play at the White House for the then-president and his wife, Barack and Michelle Obama. "Dokhtare Afghan," properly translated as "Afghan Girl," was Jamalzadah's legendary ballad about Afghan women's fortitude. It was really motivating.
Anne Hathaway
Anne Jacqueline Hathaway is one of Hollywood's highest-paid actresses, with her films grossing $6.8 billion worldwide. "The Princess Diaries," "Brokeback Mountain," "The Devil Wears Prada," "The Dark Knight Rises," "Interstellar," and others are among Hathaway's most lauded and highest-grossing films. Basically, all of the recent big-budget blockbusters.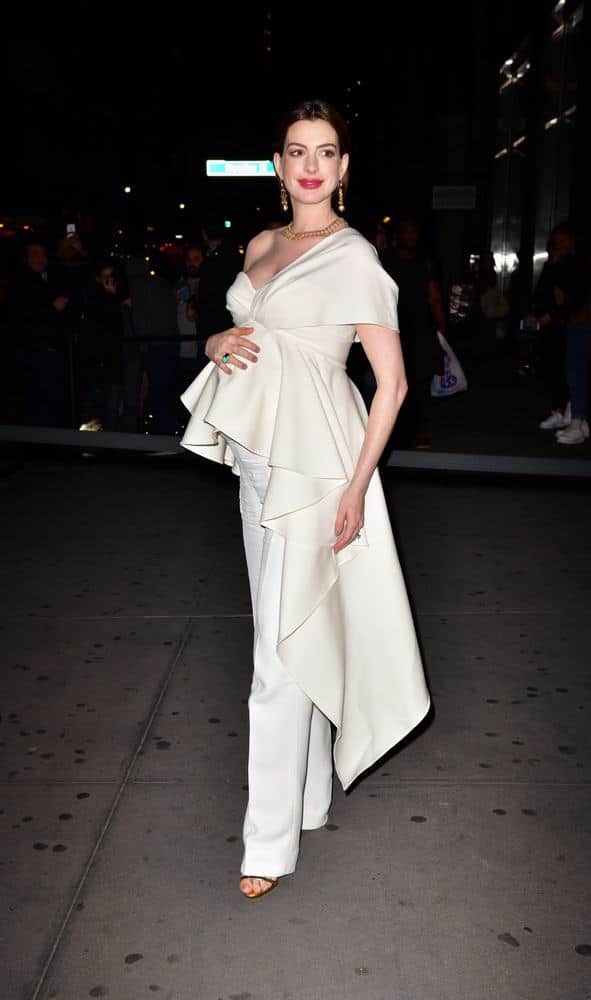 She has won an Academy Award, a Golden Globe, a Screen Actors Guild Award, and a BAFTA Award for Best Supporting Actress. For her services to the film business, she was also honored with a star on Hollywood's Walk of Fame in 2019. She is married to Adam Shulman, a businessman and jewelry designer. They have two children.
Haifa Wehbe
Brilliant and beautiful Lebanese singer and actress Haifa Wehbe looks a lot like a middle-eastern version of Avril Lavigne, but she has a lot of characteristics and attributes that set her apart. Wehbe was named one of People Magazine's 50 Most Beautiful People in 2006, and it's easy to understand why.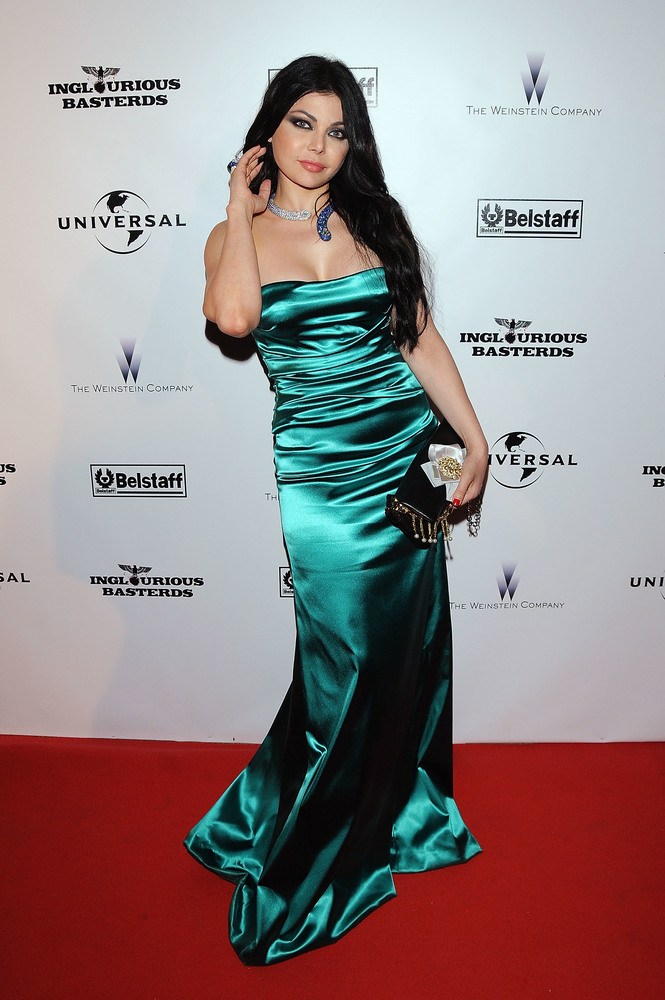 The singer was also No. 8 on AskMen.com's Top 99 Most Desirable Women in 2006. Unfortunately, certain traditional Arab countries have attempted to stop the outstanding singer from touring owing to her provocative costumes. In these nations, Wehbe was able to put a halt to the efforts by performing in more modest attire.
Rania Al-Abdullah
Jordan's queen consort is Rania Al-Abdullah. Her father is from Tulkarm in the West Bank, and she is the daughter of a Palestinian couple. This stunning Palestinian activist was born in Kuwait and then relocated to Jordan, where she met Prince Abdullah at the time. In Jordan, the Queen has made it her personal goal to improve the lives of children.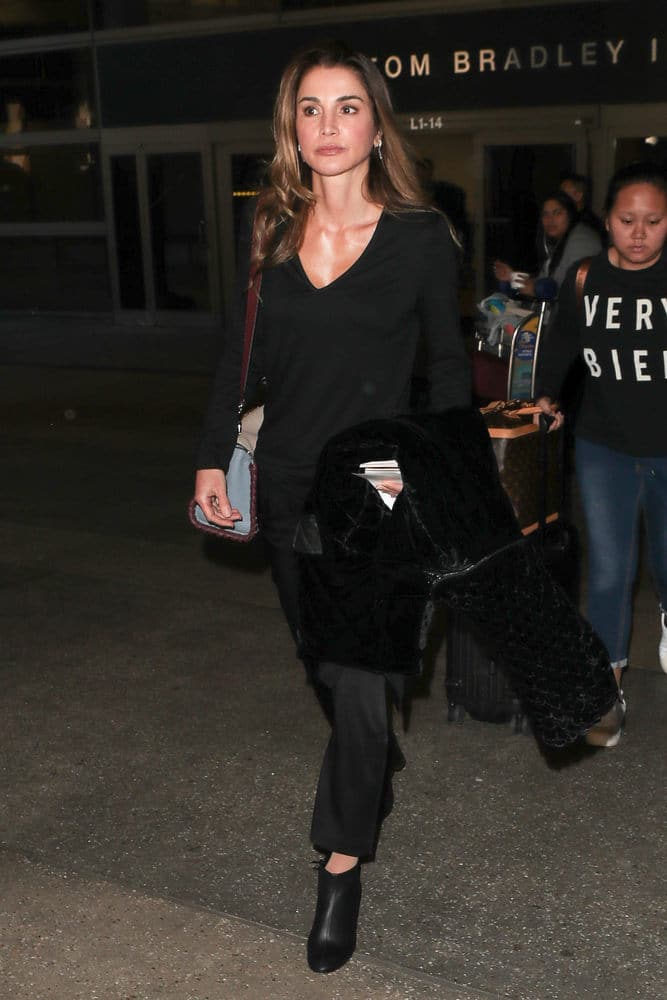 Al-Abdullah went on to become Jordan's queen consort and began advocating for improved education, health, cross-cultural interaction, and other issues. Al-Abdullah is also a huge influencer on social media platforms including Facebook, YouTube, Instagram, and Twitter, making her the queen of social media in Jordan! She has two lovely daughters and two sons, and she has received numerous accolades and awards for her political activities.
Kat Dennings
Katherine Victoria Litwack's beauty stuns us every time she walks onto the screen. Kat Dennings made her acting debut in HBO's "Sex and the City" as an unpleasant 13-year-old who employs Samantha to handle her Bat Mitzvah publicity. In real life, Dennings is Jewish and states that Judaism "is a significant part of my background," although religion is not a major part of her life.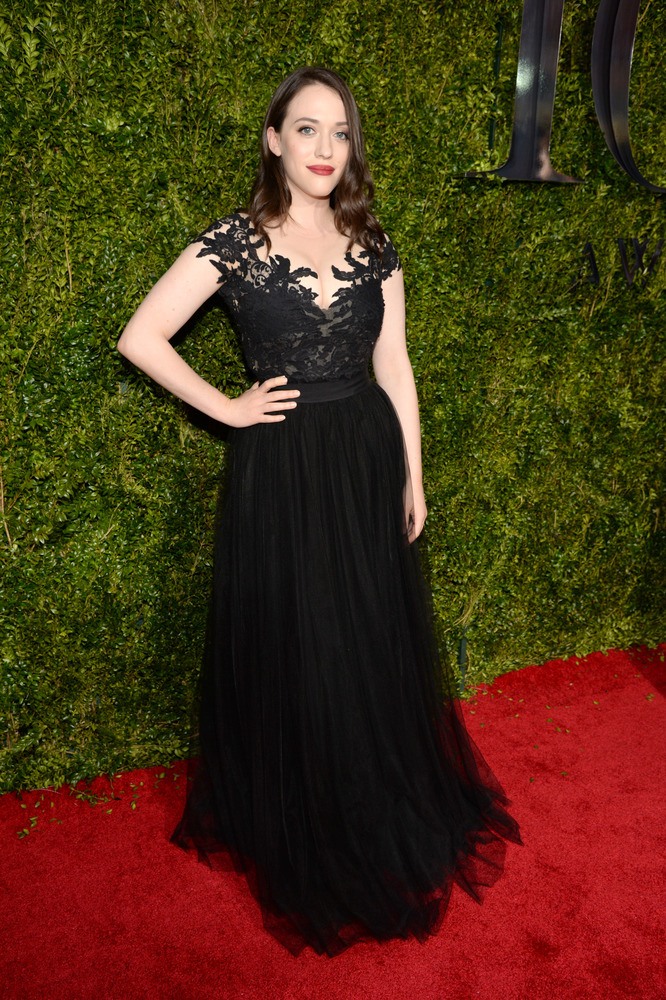 Dennings' acting career began three years before her appearance in "Sex and the City," when she was barely 10 years old. Her debut advertisement was a potato chip commercial. Today, we are more familiar with her for her role as busty waitress Max Black in "2 Broke Girls." Between 2008 and 2014, the outstanding actress was nominated for four acting awards.
Shay Mitchell
Shannon Ashley Garcia Mitchell is a Canadian-born actress, model, businesswoman, and author who demonstrates to women in positions of authority how to be bosses while looking great. Mitchell's moniker, "Shay Lo," comes from her admiration for Jennifer Lopez. She rose to fame as Emily Fields in the mystery thriller drama series "Pretty Little Liars."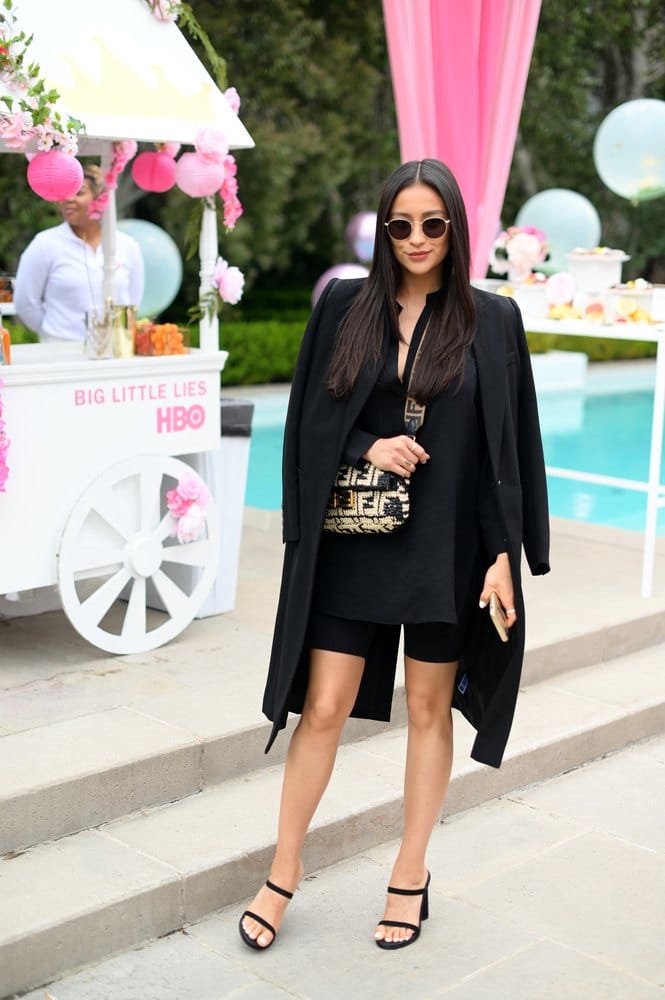 Mitchell also starred in "The Possession of Hannah Grace," a horror thriller released in 2018. Her YouTube channel, which has more than 4 million subscribers, is worth checking out. She provides daily fashion, hair, and cosmetic advice, and much more on her website.
Cobie Smulders
In CBS's renowned comedy "How I Met Your Mother," we've all dreamed about the gorgeous Canadian Robin Scherbatski and Ted Mosby's romance. Since then, the adorable girl-next-door actress has been on our minds, and she's landed a major part as S.H.I.E.L.D. agent Maria Hill in multiple Marvel films.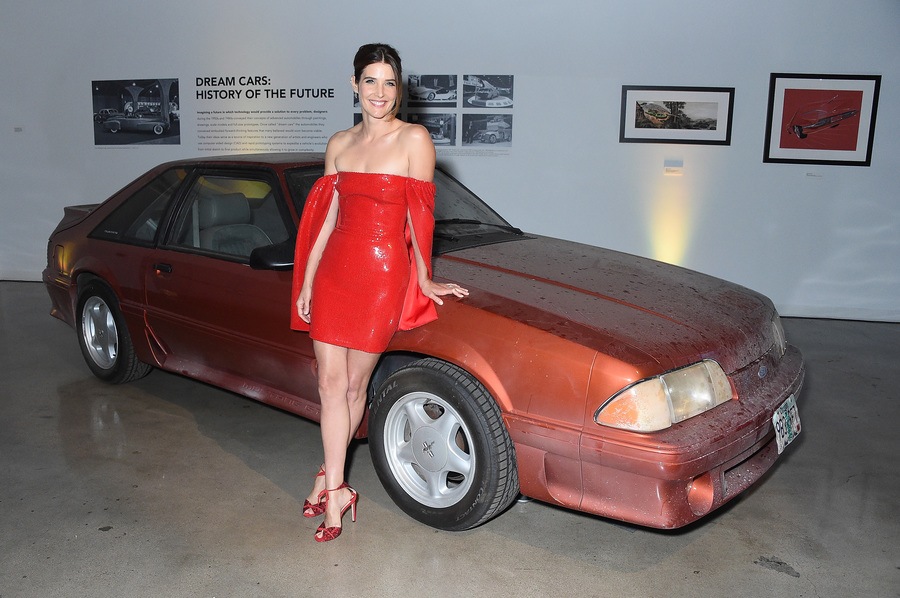 Smulders is of Dutch-British descent, despite her many Canadian roles, and was named after her great-aunt. As a child, Smulders aspired to be a marine scientist or a doctor. She didn't start acting seriously until high school, after appearing in several school plays. Smulders married Taran Killam, an American actor, comedian, and writer, and they have two gorgeous children.
Emma Watson
Emma Charlotte Duerre Watson was born to British attorneys Jacqueline Luesby and Chris Watson in Paris, France. When we first saw Emma Watson in the role of Hermione Granger, we knew she was an actress to keep an eye on. Watson did not disappoint, growing into a well-known actress, model, and campaigner who won British Artist of the Year in 2014.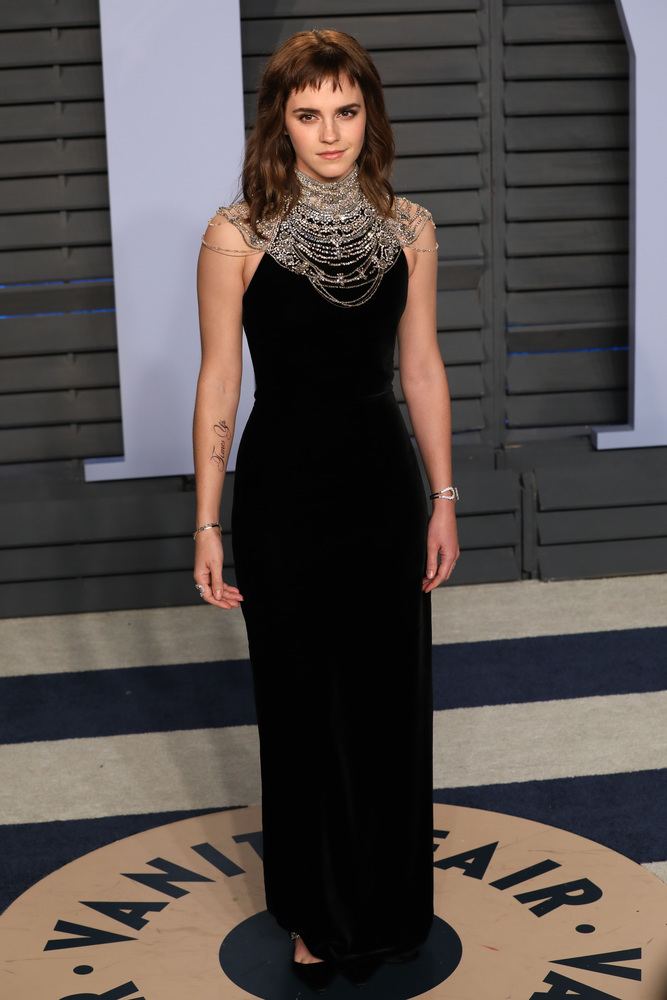 Watson is a remarkable example of how beauty and intelligence can coexist, and she has fought tirelessly to advance women's rights. When questioned about the influence of her role as Hermione, she stated, "Young girls are told you have to be a delicate princess. Hermione showed them that they, too, could be warriors."
Aishwarya Rai
Aishwarya Rai, a 45-year-old actress, model, and Miss World 1994 winner, might not be included in any ranking of the world's most attractive women, but she is regarded as one of India's most popular and powerful celebrities. Take a peek at her "smile" for proof! Rai was born Nov. 1, 1973, into a middle-class family in the southern state of Karnataka. Her father was a merchant navy officer.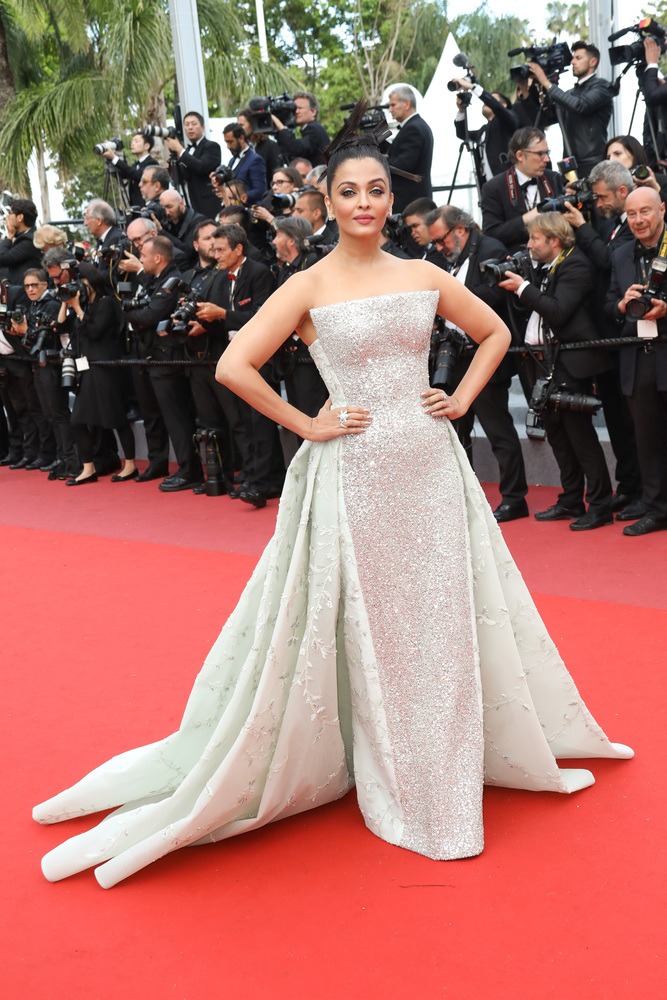 She succeeded at school, rising to the position of head girl before deciding to pursue a career as an architect. Even while in college, this stunning young lady realized what she was up against and began applying for modeling jobs. Her subsequent victory in the Miss World pageant led to a successful and award-winning acting career.
Sofia Vergara
Sofa Margarita Vergara Vergara, a Colombian beauty, was the highest-paid actress on American television in 2012. Her engaging demeanor and Latino accent made her stand out among a sea of aspiring actors. Vergara was found by a photographer while wandering along a Colombian beach. She was then approached about being a model and an actor.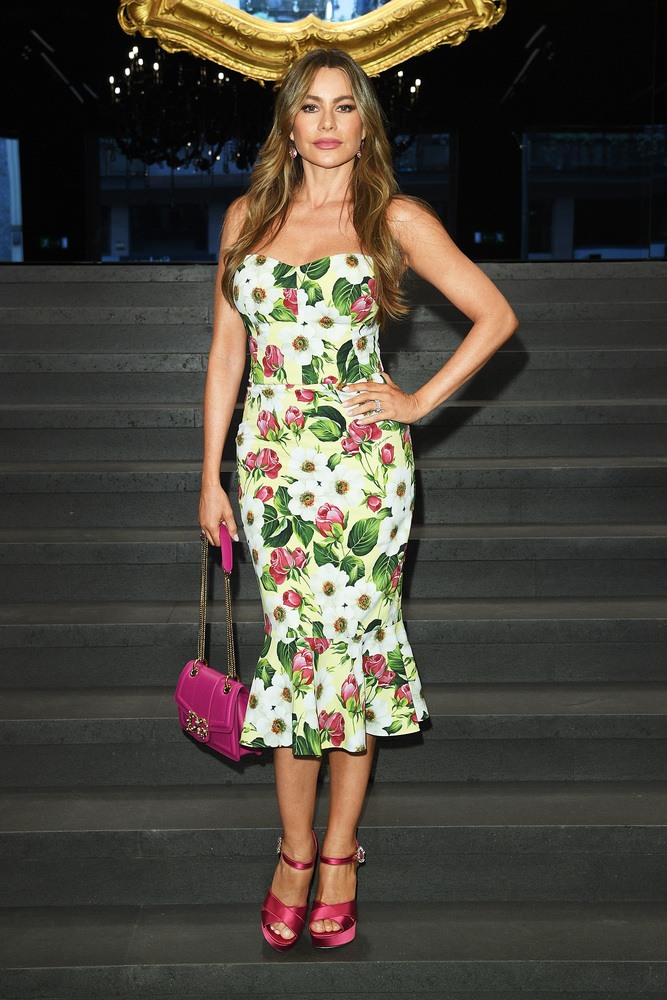 Most people are unaware that Vergara was diagnosed with thyroid cancer in 2000 and has recovered remarkably since then. During an appearance on Jimmy Kimmel in 2014, the actress disclosed that she had become a U.S. citizen after passing her citizenship exam with flying colors.
Rachel McAdams
Rachel McAdams was a competitive figure skater as a kid before discovering her love for acting at the age of 12. In her breakout performance in the 2004 smash film "Mean Girls", she played an adolescent diva. In 2004, the Canadian activist and actress gained prominence in the comedy "The Hot Chick," and the renowned tear-jerking romantic drama "The Notebook."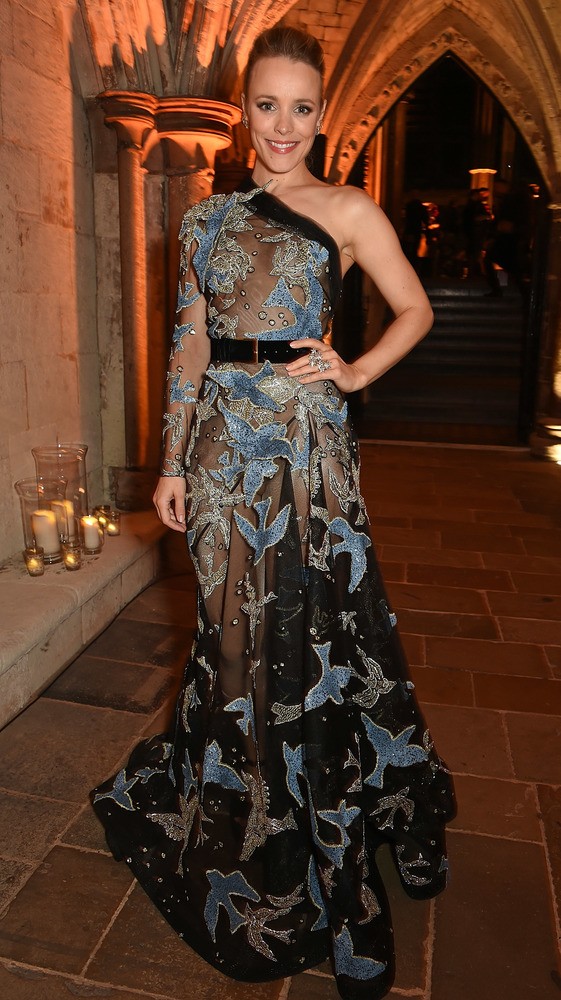 Despite her parents' misgivings, she has now performed in many popular films, realizing her childhood ambition to be an actor. McAdams claims to be an activist and operates an eco-friendly-lifestyle website. She also favors immigration and has backed Bernie Sanders in his presidential campaign in 2016. Throughout her career, the outstanding actress has garnered countless accolades and nominations.
Emma Stone
Emily Jean Stone, the American actress who now goes by the name "Emma," was named one of Time's 100 Most Important People in the World, making her perhaps the hottest redhead on our list. The actress rose to prominence after portraying Gwen Stacy, Spider-Man lover, in Andrew Garfield's "Spider-Man" flicks in 2012 and 2014.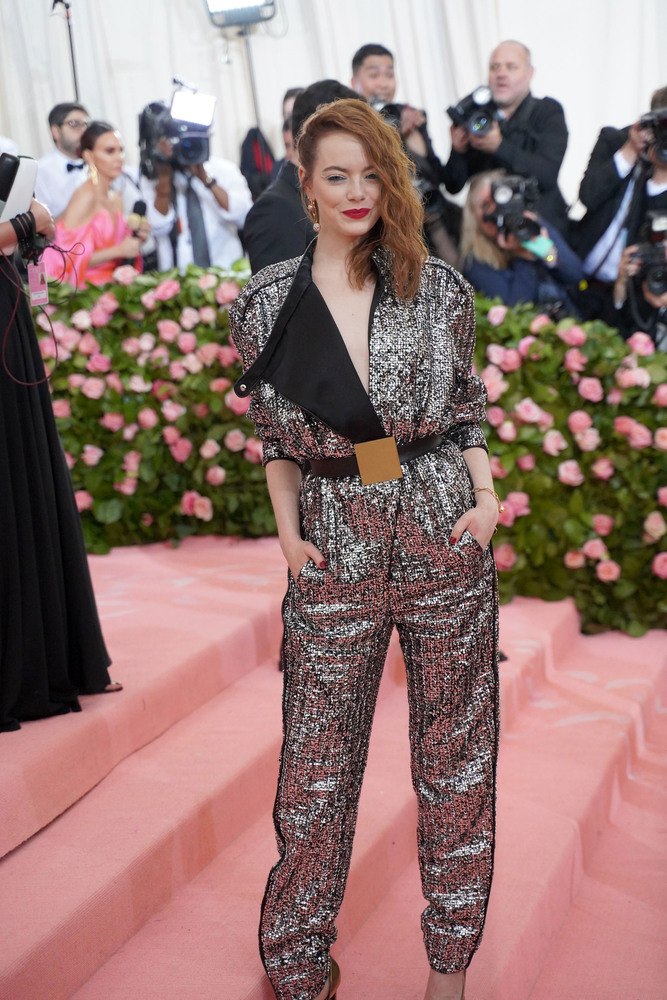 Stone has starred in several major films since the Spider-Man trilogy. Her most well-known role to date was as Mia Dolan, an aspiring actress in Ryan Gosling's film "La La Land." Her performance earned her an Academy Award for Best Actress for the 30-year-old. Many reviewers and fans consider Stone to be one of the most talented actors of her time. Kirk Honeycutt of The Hollywood Reporter even named her "one of our very best young performers."
Lupita Nyong'o
Lupita Nyong'o, a Kenyan-Mexican beauty who was born in Mexico City and raised in Kenya since the age of 1, is probably the most ethnically varied woman on our list. The Hollywood actress began her career as a production assistant before starring in the award-winning historical drama "12 Years a Slave" in 2013, for which she won critical praise and multiple honors.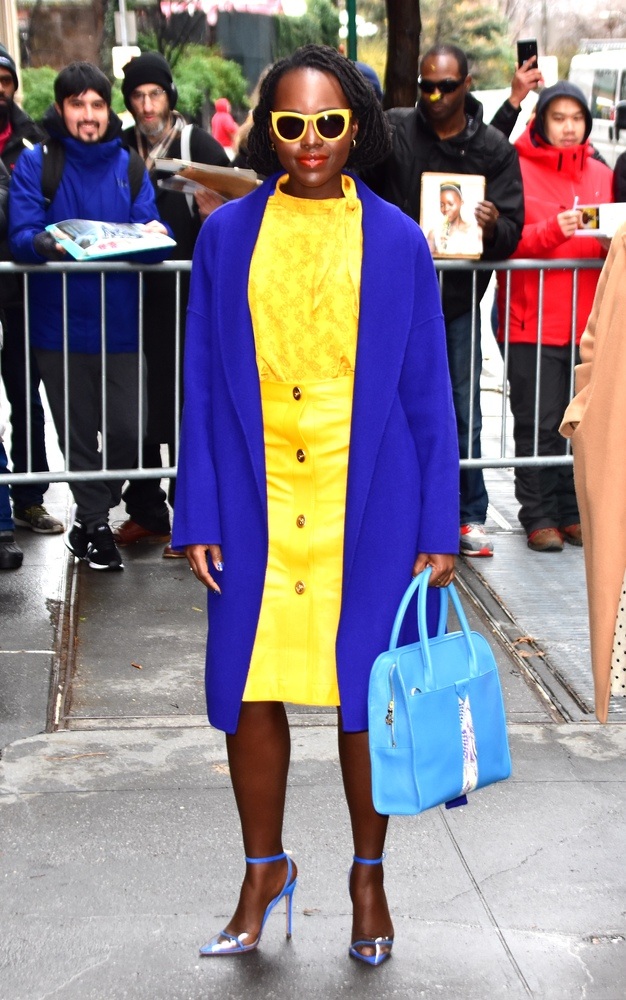 Since then, Nyong'o has been in many critically lauded films, including "Black Panther" and Jordan Peel's 2019 horror picture "Us." The actress is a strong supporter of historic preservation and a strong advocate for women's and animal rights. She was even named the Most Beautiful Woman in the World by People magazine in 2014.
Miranda Kerr
Miranda Kerr was born in Sydney, Australia, and has had a successful modeling career since a young age due to her beauty and intelligence. Her modeling career began when she was 13 years old, causing "concerned anger" among some owing to her vulnerability at such a young age. This arouses some concerns about the appropriateness of the fashion industry's celebrating young females. Kerr, on the other hand, didn't allow any of that to stop her from becoming a Victoria's Secret Angel, launching a line of organic skincare products, and writing a self-help book.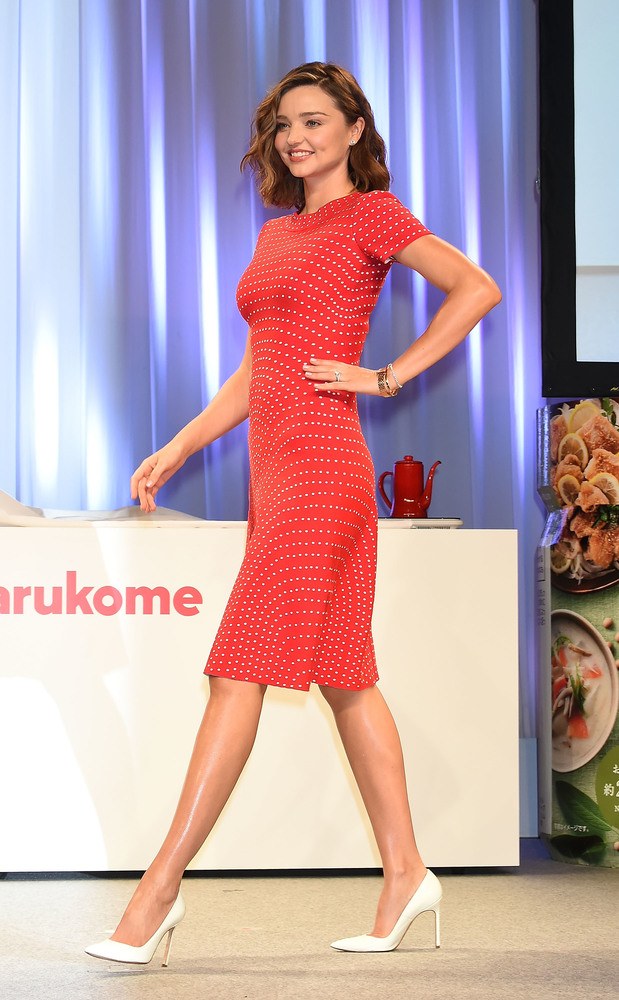 As if that wasn't enough, this stunning woman was also married to heartthrob actor Orlando Bloom from 2010 to 2013. Kerr has expressed a desire for a simpler existence before becoming a world-class model on several occasions. She recalls her youth in the Australian outback as being idyllic. "It was extremely grounded, there was no pretentiousness, and no one cared what you wore. It's possible that you're just you. "
Scarlett Johansson
Scarlett Johansson, or Black Widow as you might choose to call her, is an American actress and singer who is well-known among geeks all over the globe. She was the highest-paid actress in 2018 and has won several honors, including a Tony Award and a British Academy Film Award. Johansson wanted to be an actor since she was a child, and she made her film debut at the age of 10.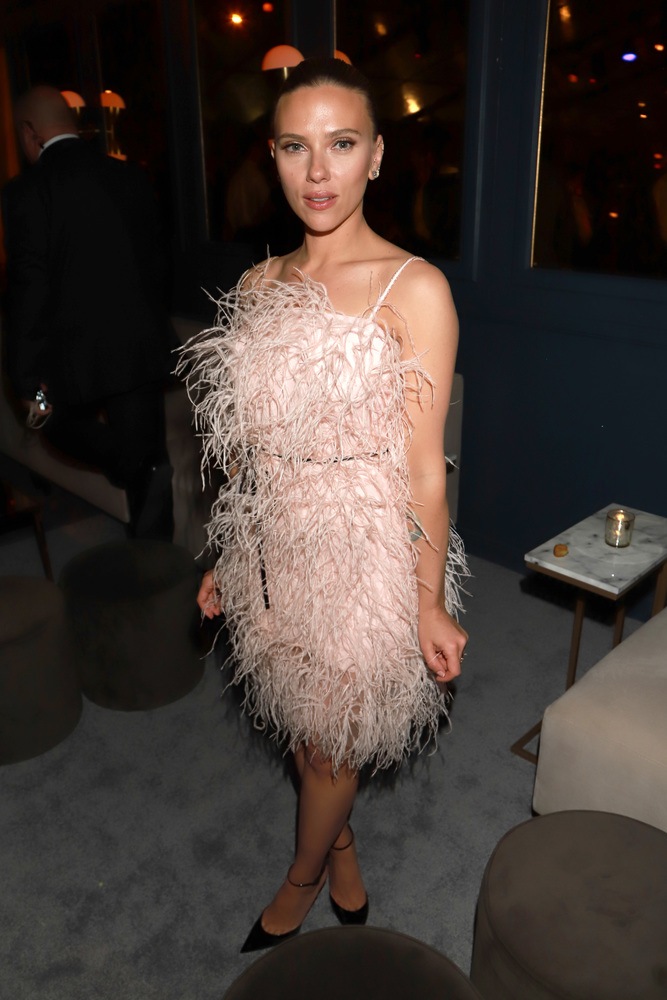 Many see Johansson as a sex icon in Hollywood. She is an all-American sweetie to us. Between 2008 and 2011, the successful actress was married to Ryan Reynolds. She knocked it out of the park in 2021 as Black Widow in Marvel's standalone prequel film of the same name.
Jourdan Dunn
She belongs to an elite club of this generation's supermodels, with 3 million Instagram followers. Jourdan Dunn, a 29-year-old British model and actress, already has a burgeoning career that is only likely to improve with time. Dunn was named an icon by models.com magazine in 2014.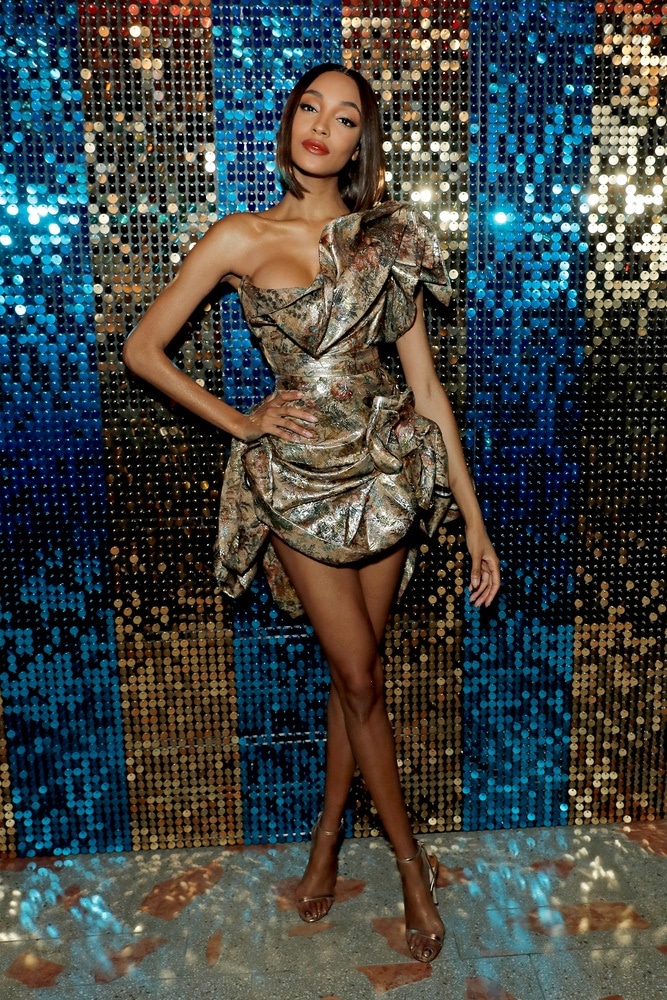 Dunn, who is 6 feet tall, believes she has always been self-conscious about her stature. She alleges that people told her she should be a model when she was younger. Fortunately, she was discovered by an agency while shopping at a London clothes store at the age of 15. Since then, Dunn has won Model of the Year in 2008, 2013, and 2015, as well as Entrepreneur of the Year in 2017. She has also landed some modest TV and cinema appearances.
Irina Shayk
Irina Shayk, also known as Irina Sheik, was born on Jan. 6, 1986, in the Soviet Union as Irina Valeryevna Shaykhlislamova. The stunning Russian model gained international attention when she landed on the cover of the 2011 Sports Illustrated Swimsuit Issue. Shayk credits her dark-skinned Turkish father for her South American appearance.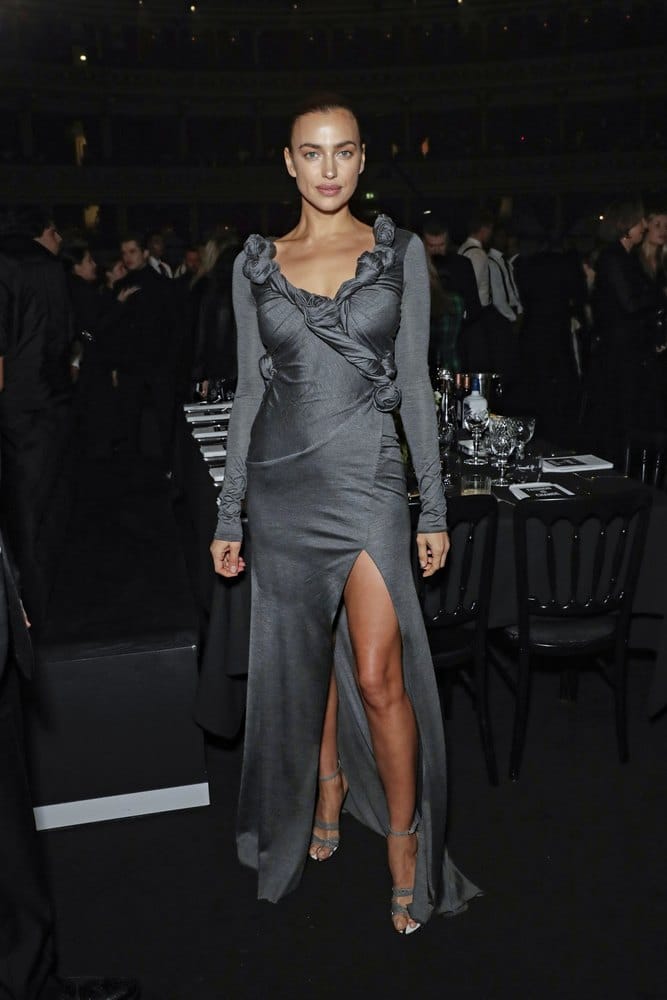 Shayk was encouraged to enter the "Miss Chelyabinsk 2004" beauty pageant after graduating high school, and we're delighted she did. She went on to star with Dwayne Johnson in the 2014 action blockbuster "Hercules" as Megara, Hercules' wife. In the hit 2011 videogame "Need for Speed: The Run," she also voiced Mila Belova.
Elizaveta Boyarskaya
Elizaveta Mikhailovna Boyarskaya is a Russian actress who has been on stage and in films. Boyarskaya is widely recognized as one of the most beautiful women in the world, with her hypnotizing emerald eyes and seductive smile. She was born in the Russian city of Saint Petersburg, and in 2010, she married actor Maksim Matveyev.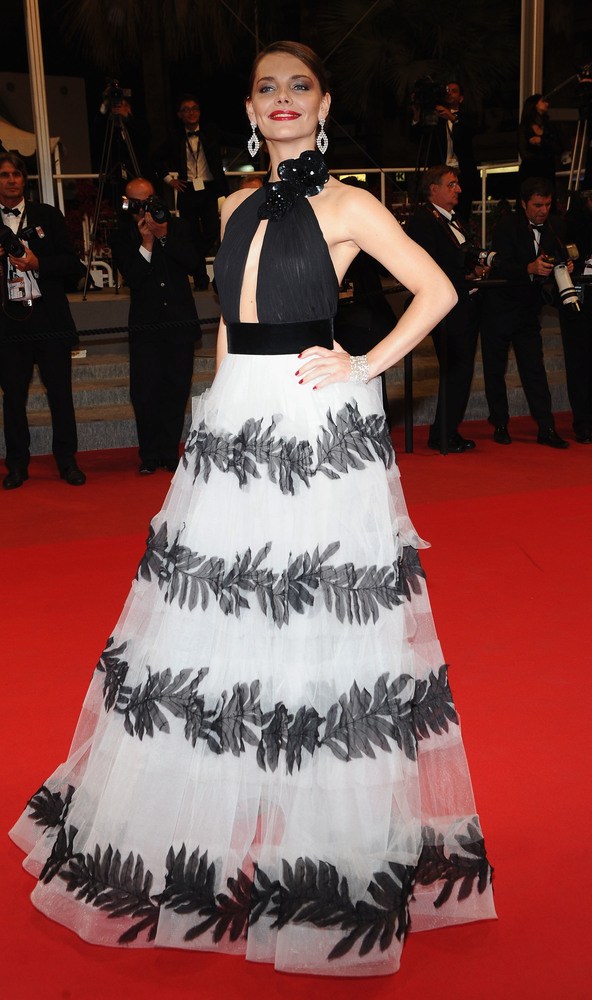 The mother and multi-talented actor, who is beautiful enough to be enshrined in Russian art, continues to push the limits. In 2016, the actress was featured in six films, including a direct-to-TV drama version of the 1878 Leo Tolstoy classic Anna Karenina, in which she played Anna Karenina.
Deepika Padukone
Deepika Padukone is a Hindi-language actress from India. Her accolades include three Filmfare Awards, making her one of India's highest-paid actresses. Padukone is a role model for young Indian girls around the world. Not only is she skilled and beautiful, Time magazine just identified her as one of the World's Top 100 Most Influential People.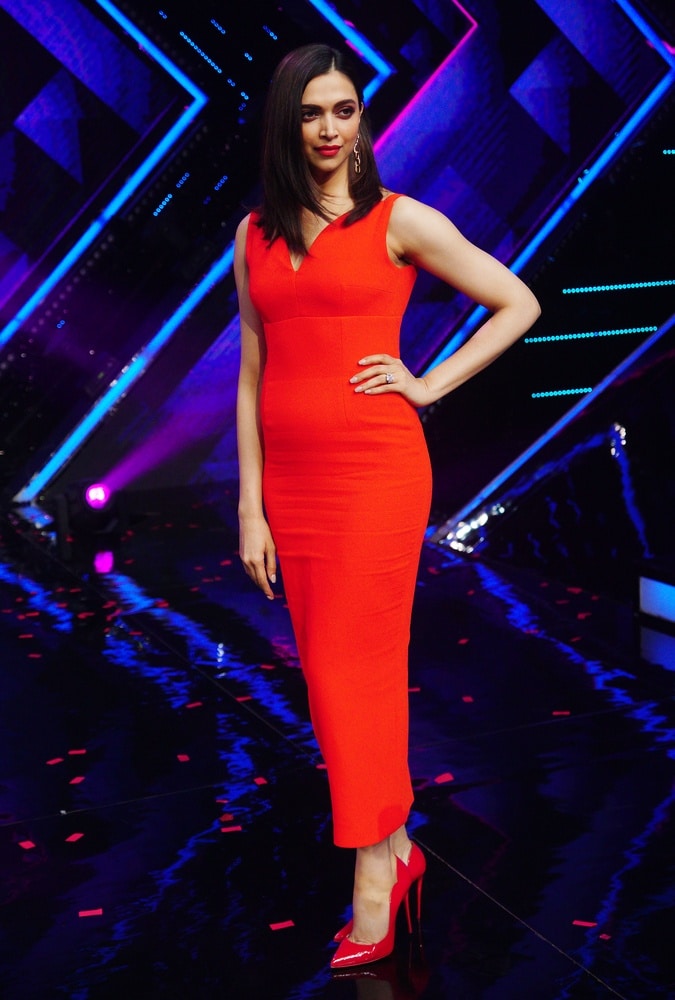 Padukone is presently based in Mumbai, where she is separated from her family. "I miss them," she said, "but I'm fortunate in that I have my own life, which stops me from becoming homesick. I don't want them to leave Bengaluru only to be with me." Besides, with her hectic job schedule, she appears to have little time for friends and family. Padukone is a committed Hindu and believes religion to be a vital aspect of her life.
Taraneh Alidoosti
Taraneh Alidoosti, voted the greatest Iranian actress of the decade by Sanate Cinema Magazine, is a Persian beauty you don't want to miss. Alidoosti began her acting career at the age of 17 and has received a lot of praise since then. The 35-year-old actress has a stable body of work in movies and is recognized for being picky about her jobs, only taking on difficult, dramatic roles.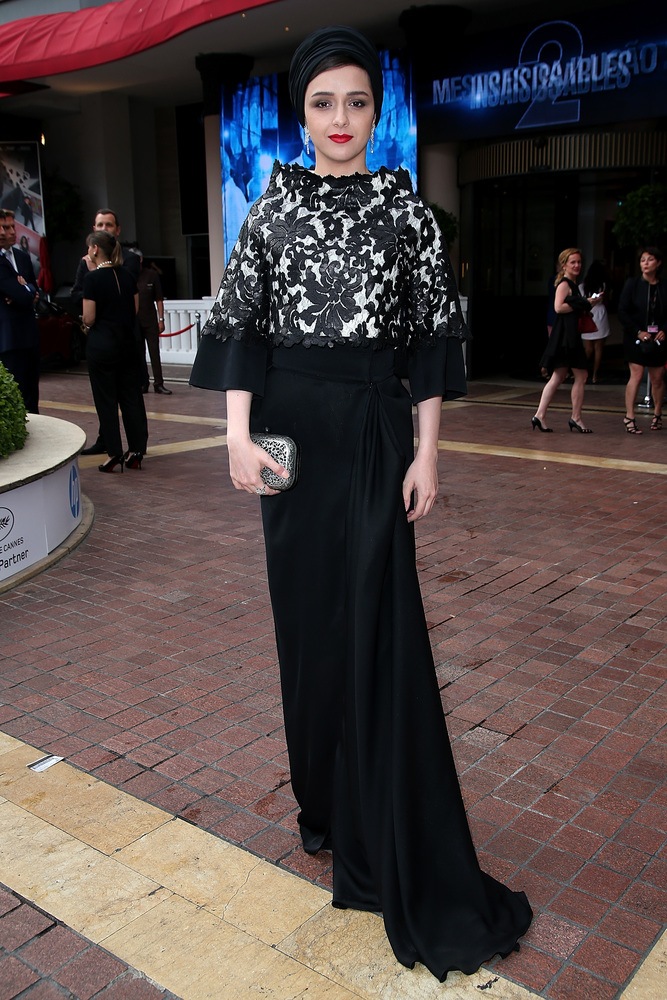 Alidoosti said in early 2017 that she would skip the 89th Academy Awards ceremony owing to the Trump administration's tough immigration restrictions on Iranians. Her stunning looks and ability did not make it to the Academy Awards, but they did make it to our list.
Zoë Kravitz
You may know Zoë Isabella Kravitz as the daughter of Lenny Kravitz, a well-known artist. Zoë's enthusiasm for and interest in acting grew out of lessons she took in high school. Kravitz wasted little time in getting started on two films during her final year of high school. The actress made her film debut in 2007 in the romantic comedy-drama "No Reservations," but it wasn't until 2011 that she broke through as the mutant Tempest in "X-Men: First Class."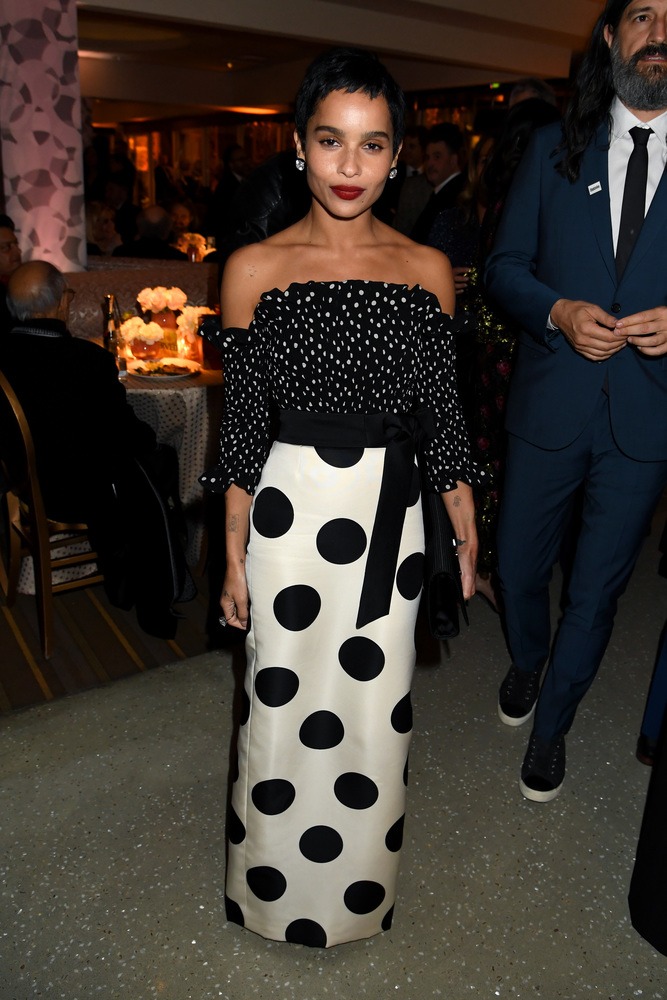 Kravitz will play Catwoman in the highly anticipated picture "The Batman." Halle Berry, who played Catwoman in the past, gave Kravitz a thumbs up, calling her an "intense badass." "Divergent," "Mad Max: Fury Road," and the Harry Potter spinoff "Fantastic Beasts and Where to Find Them" are among her other notable films.
Fahriye Evcen
Fahriye Evcen, a German-Turkish actress, captivated audiences with her beauty and acting abilities. She was even named ninth on Buzznet's list of the World's 30 Most Attractive Women, alongside supermodel Gigi Hadid, actresses Emma Watson and Angelina Jolie, and other powerful women of today.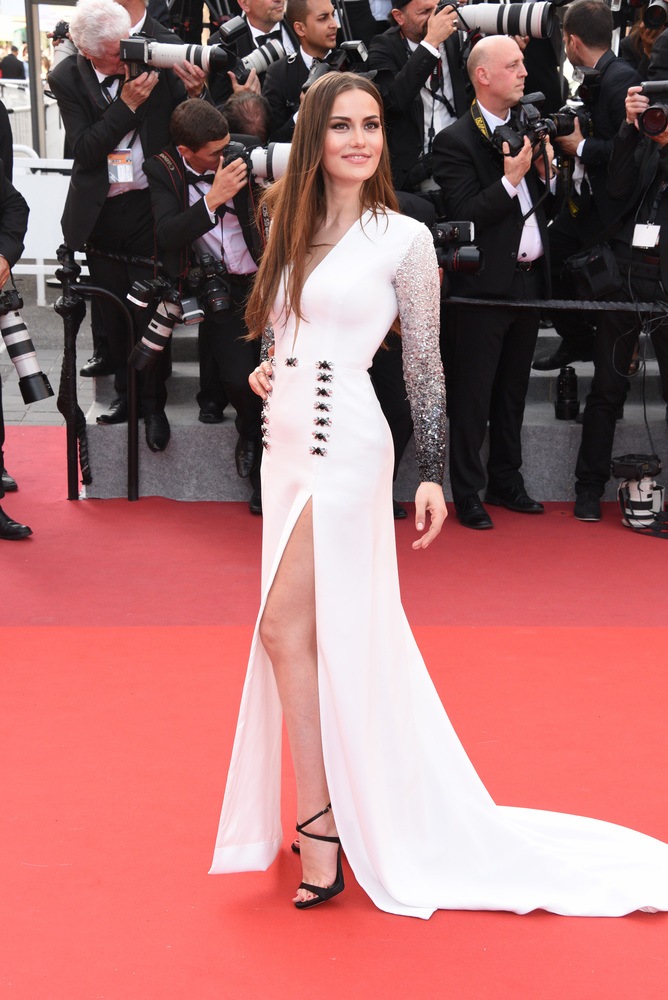 She is most known for her performances as Necla Tekin in the TV series "Yaprak Dökümü", which is based on the novel by Resat Nuri Güntekin, and Feride in the TV series "Alikusu," also based on a Güntekin novel. There's no question that this actress will continue to dazzle audiences worldwide with her stunning beauty and lovely smile. The 33-year-old is married to actor and model Burak Zçivit; they have a son named Karan.
Kate Upton
Depending on their inclination, everyone secretly wishes Kate Upton was their lover or closest friend. For the first time in 2011, the Sports Illustrated Swimsuit Issue included American models and actresses. Upton has been featured in several magazines and ads, and Models.com named her the sixth sexiest model.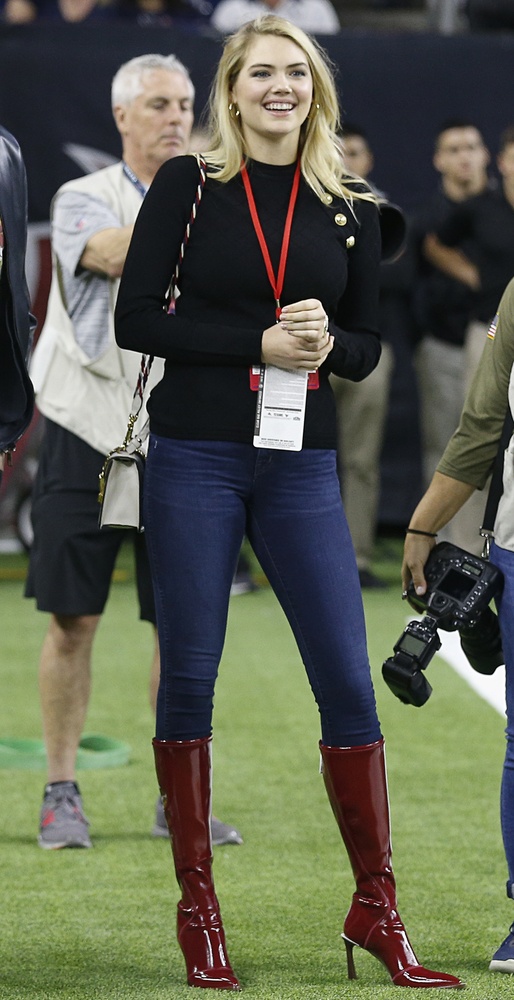 The actress is a devout Christian who states that her faith in God is very important to her. After being teased for wearing a cross necklace, she decided to get one tattooed on the inside of her finger. She presently resides with her baseball star husband, Justin Verlander, their 1-year-old daughter, Genevieve, and Harley, their boxer dog.
Margot Robbie
Margot Elise Robbie was born in Dalby, Queensland, Australia, on July 2, 1990, to Scottish parents. The majority of us first saw Robbie in her breakout appearance as the wealthy and alluring Naomi Lapaglia in "The Wolf of Wall Street" in 2013, and we've been obsessed with her ever since! Later in her career, the Australian actress portrayed Harley Quinn, who is both gorgeous and crazy.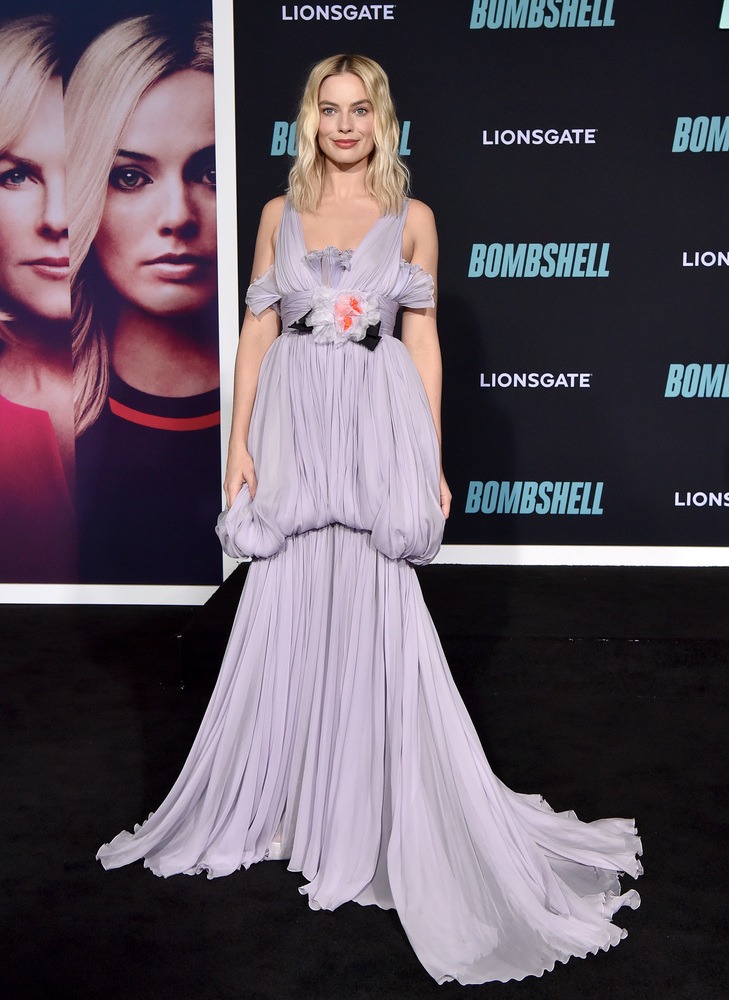 Robbie is now filming the "Suicide Squad" sequel, "Birds of Prey," in which she reprises her role as the femme fatale and once again makes our eyes pop, jaws drop, and mouths water. Robbie gained great praise in 2017 for her depiction of disgraced figure skater Tonya Harding in the biographical picture "I, Tonya," for which she was nominated for seven awards. She would have won them all if it had been up to us!
Angelina Jolie
Angelina Jolie dazzled us in roles like Lara Croft ("Lara Croft: Tomb Raider"), Mrs. Smith ("Mr. & Mrs. Smith"), and most recently, the titular role in "Maleficent" before Jennifer Lawrence and Scarlett Johansson captured our hearts and drove us to the cinemas. In addition to her outstanding acting and directing career, Jolie is known for her humanitarian initiatives, for which she has garnered several accolades.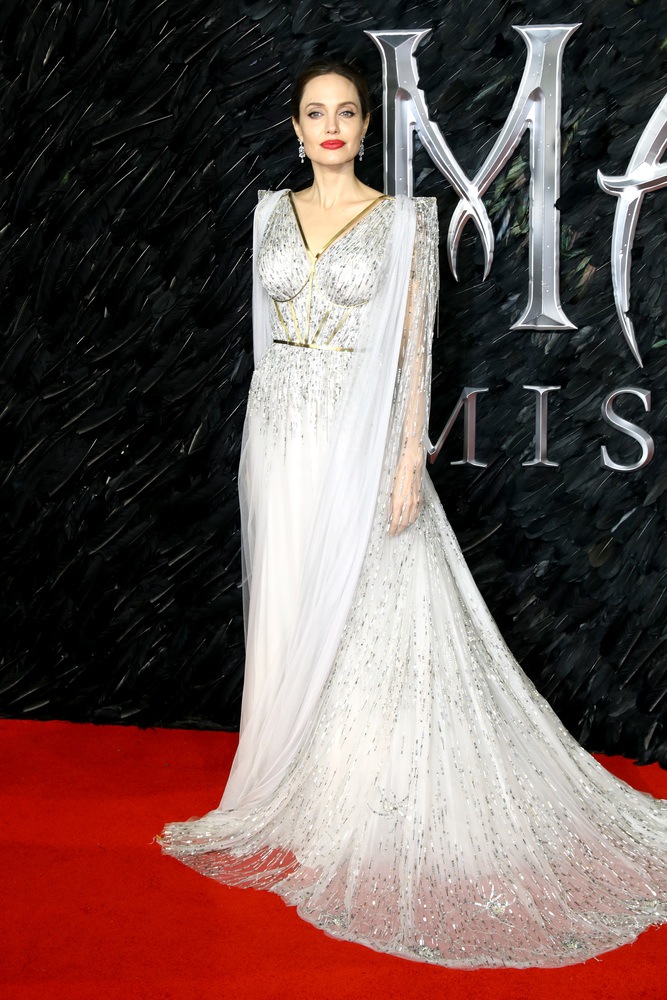 For many years, Jolie was regarded as the most beautiful woman in the world, as well as one of the most prominent and powerful figures in the American entertainment business. We've been cheering for her to find her prince charming since her breakup with Brad Pitt, but no one comes close to this American hottie. For the time being, she'll just keep wowing us on the red carpet.
Ronda Rousey
Ronda Jean Rousey is the only woman on this list who can actually kick butt. Rowdy Roddy Piper, a former professional wrestler, gave her the moniker "Rowdy" when she was little. Rousey is a retired mixed martial artist and professional wrestler from the United States. She is presently contracted with WWE. Her work with the UFC and WWE is her most well-known. She has previously held the RAW Women's Championship.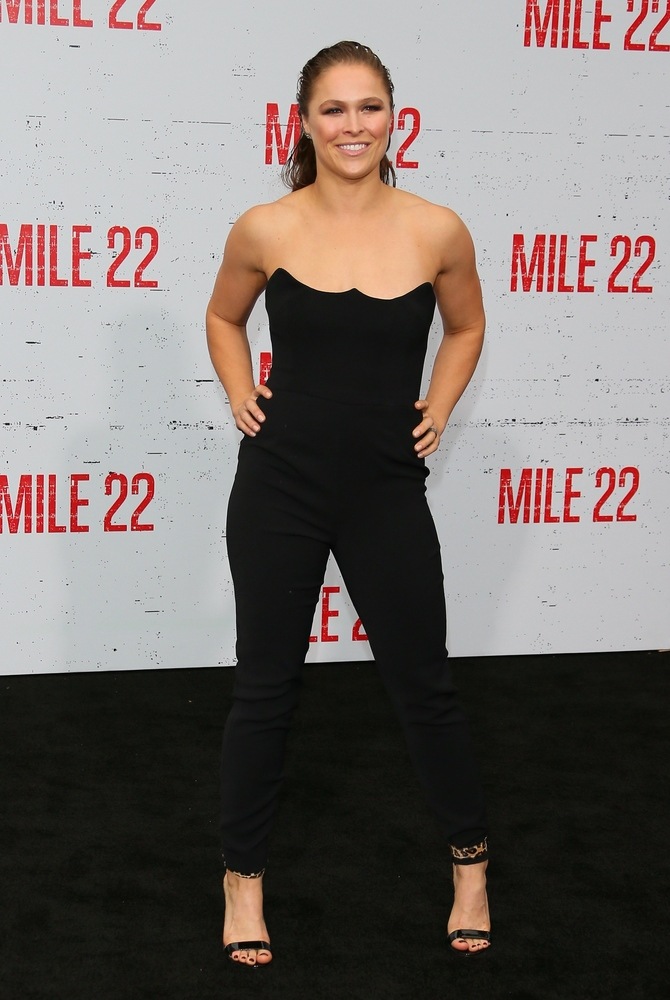 The former MMA fighter shows women all over the world how powerful they can be while also looking stunning and possessing superior intelligence. In the 2008 Summer Olympics, Rousey became the first American woman to win an Olympic Judo medal. She went on to win the MMA Women's Championship, launching a remarkable career that included starring roles and becoming the cover athlete for UFC videogames.
Ashley Graham
Ashley Graham is without a doubt the most attractive plus-size model on the planet. Her modeling career began when she was seen by an agency while shopping at a mall in Omaha, Nebraska, at the age of 13. Graham, who debuted on the cover of SI Swimsuit in 2016, is a strong proponent of body positivity and inclusiveness. Her debut book, published in 2017, is titled "A New Model: What Confidence, Beauty, and Power Really Look Like".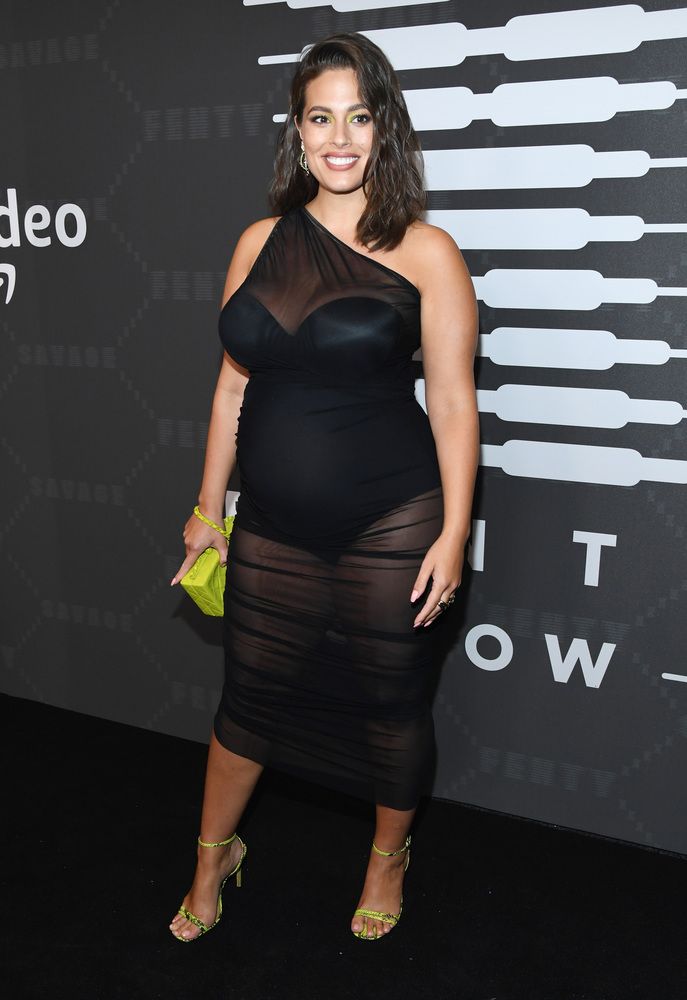 Graham's book details her experiences as a plus-sized model and body acceptance campaigner. Graham also presented a TED Talk about self-acceptance during which she looked in the mirror and said things that many young (and adult) women may relate to, such as: "Back fat, I see you bursting over my bra today. That's OK, though. I'm going to make the decision to adore you." She could teach us all a thing or two about self-acceptance.
Halle Berry
In 1985, Halle Berry was 17 years old when she won the Miss Teen All American pageant, representing the state of Ohio, and a year later, in 1986, she was the first runner-up in the Miss United States pageant. The actress went on to win the Academy Award for Best Lead Actress, making her the first and only woman of African heritage to do so. Berry rose to become one of Hollywood's highest-paid actresses in the 2000s.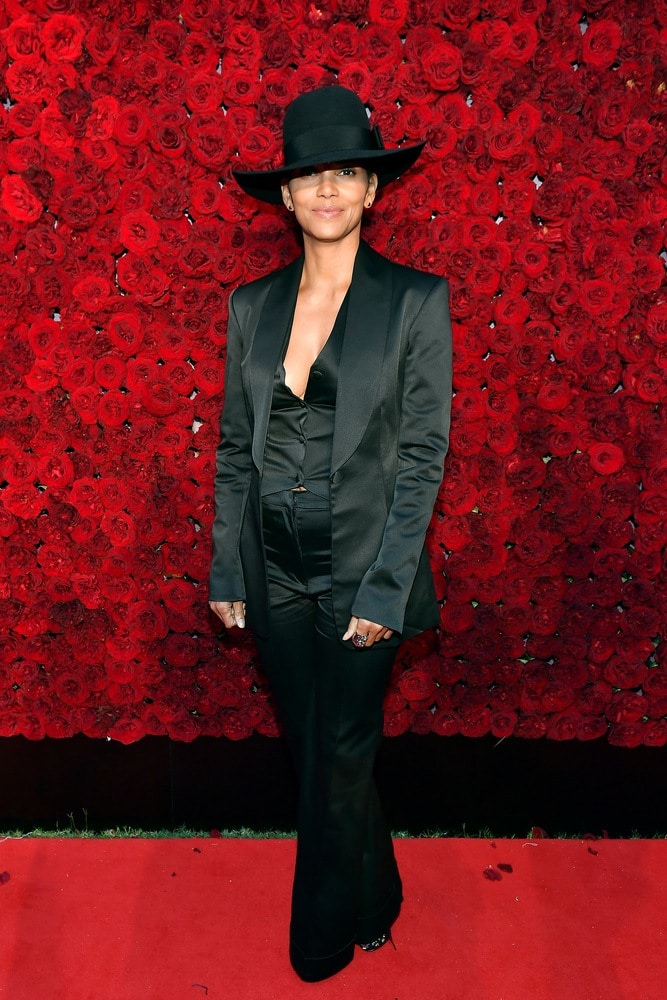 Nobody was shocked when she was named one of the 50 Most Beautiful People in the World by Time magazine in 2003 (note that she also beat the males!). Berry was also Esquire magazine's Sexiest Woman Alive, a great accolade for the 42-year-old actress who had just given birth.
Taylor Hill
Taylor Marie Hill is a model from the United States. She was a Victoria's Secret Angel from 2014 to 2018, appearing in the brand's annual fashion show. Ralph Lauren, Michael Kors, and Carolina Herrera are among the labels with which she has worked. She's also been featured in Vogue, Elle, and Harper's Bazaar magazines, among other publications. Hill also loves to post adorable images of her puppy Tate to her 13 million Instagram followers.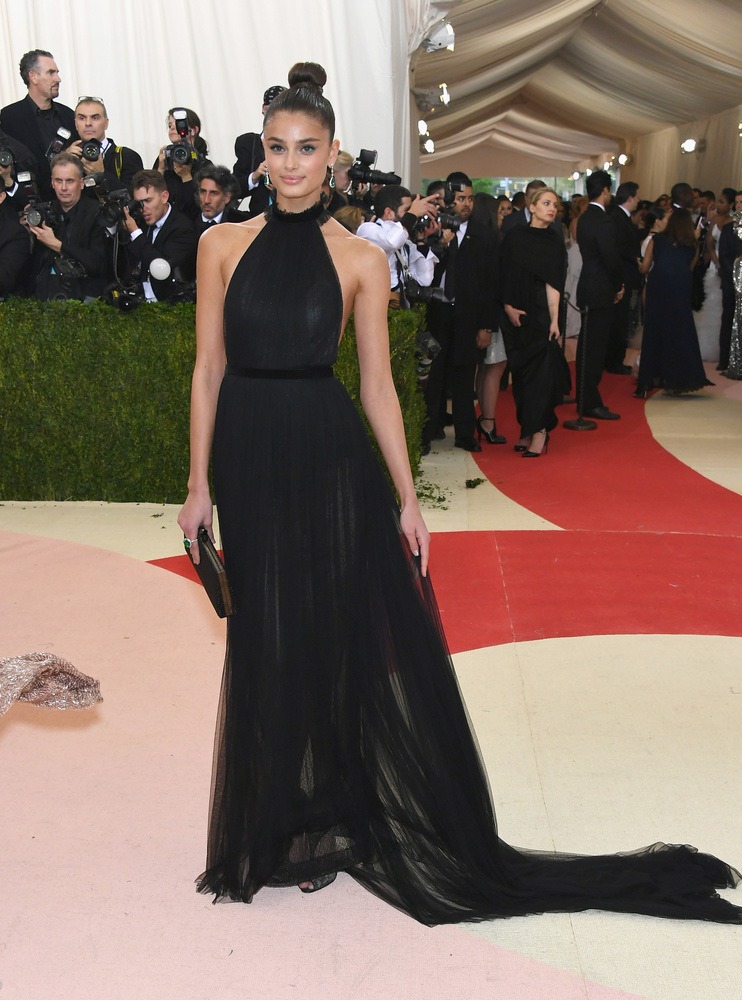 Hill was a gymnast before becoming a model, and she was born in Palatine, Illinois. She was also discovered when she was quite young, 14 years old, in a barn near Granby, Colorado. Those piercing eyes and attractive grin can ensnare you in any situation. The model also had a cameo in the 2016 psychological horror film "The Neon Demon," and she makes it a point to watch the Victoria's Secret Fashion Show every year on television.
Dakota Johnson
Dakota Johnson, a third-generation celebrity, is a gifted actress who seems to have inherited her family's acting prowess. Following her modeling career, Johnson secured a tiny part as Sean Parker's (Justin Timberlake) lover in the Oscar-winning drama "The Social Network" (2010), which also garnered her and her co-stars a flurry of Best Ensemble awards from film festivals.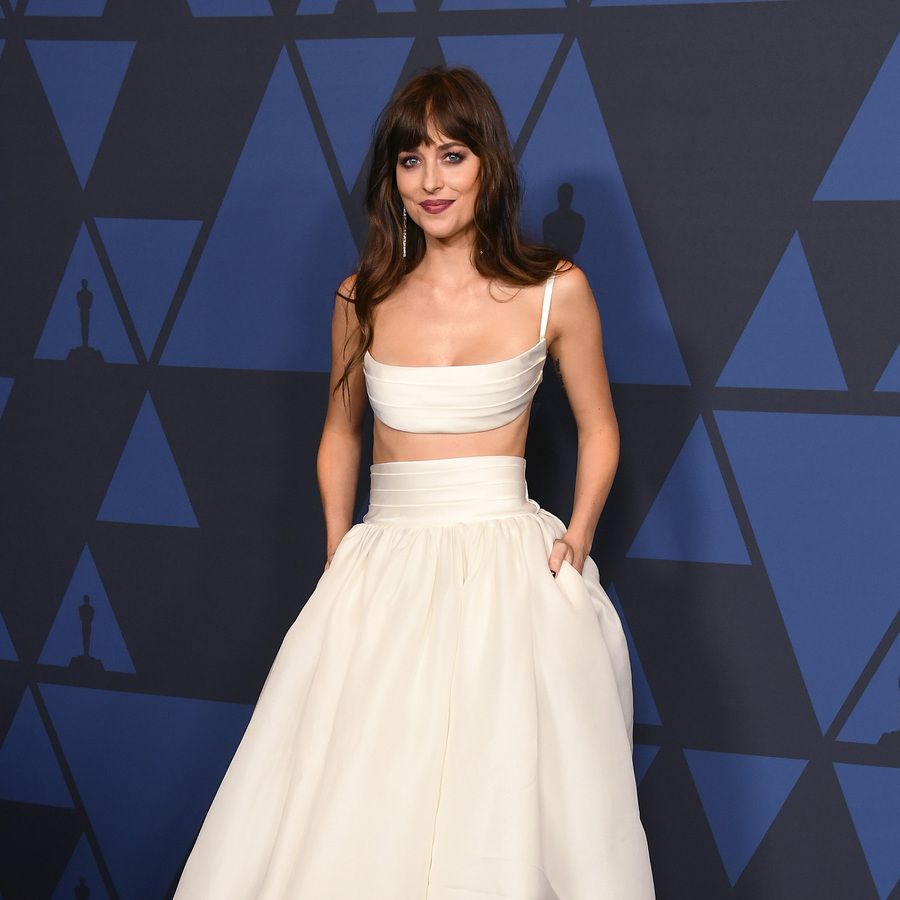 Despite having minor roles in numerous short films, this actress is most known for playing Anastasia Steele in the "50 Shades of Grey" trilogy, which has made over $1.3 billion. The gorgeous actress went on to receive more fame and exposure than she could have imagined, earning her a nomination for a BAFTA Rising Star Award in 2016. Since October 2017, Johnson has been in a relationship with musician Chris Martin.
Pia Wurtzbach
Pia Wurtzbach was born Pia Alonzo Wurtzbach on Sept. 24, 1989 in Stuttgart, Germany. She is most recognized for her role in Gandarrapiddo: The Revenger Squad. This Filipina-German beauty is the 2015 Miss Universe winner, and we couldn't have a list without her. The 30-year-old model, actress, and beauty queen is also a social media influencer with over 9 million Instagram followers.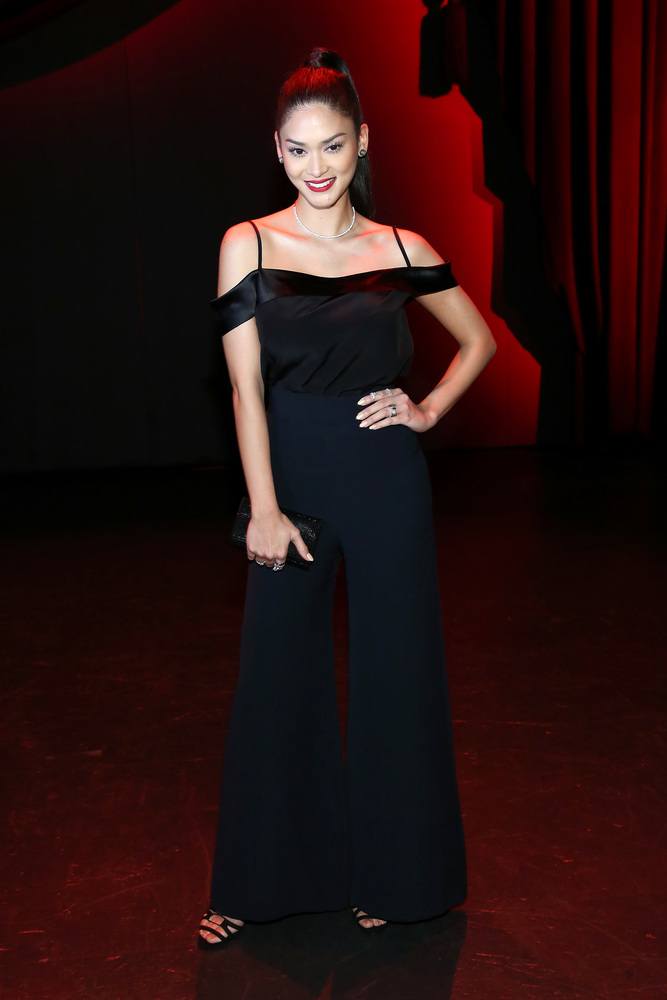 When her parents divorced in 1998, Wurtzbach became the family's breadwinner by focusing on modeling and acting. In the Philippines, she is a strong proponent of reproductive and LGBT rights. Wurtzbach is a strong supporter of gender equality and claims she wants to stay childless and unmarried. She believes we all ought to have that option.
Adriana Lima
From 1999 until 2018, Afro-Brazilian beauty Adriana Lima was most recognized for her remarkable modeling career as a Victoria's Secret Angel. Lima is now the world's longest-running model, due to her ageless appearance and strong business sense. In 2017, Lima was dubbed "the most valued Victoria's Secret Angel."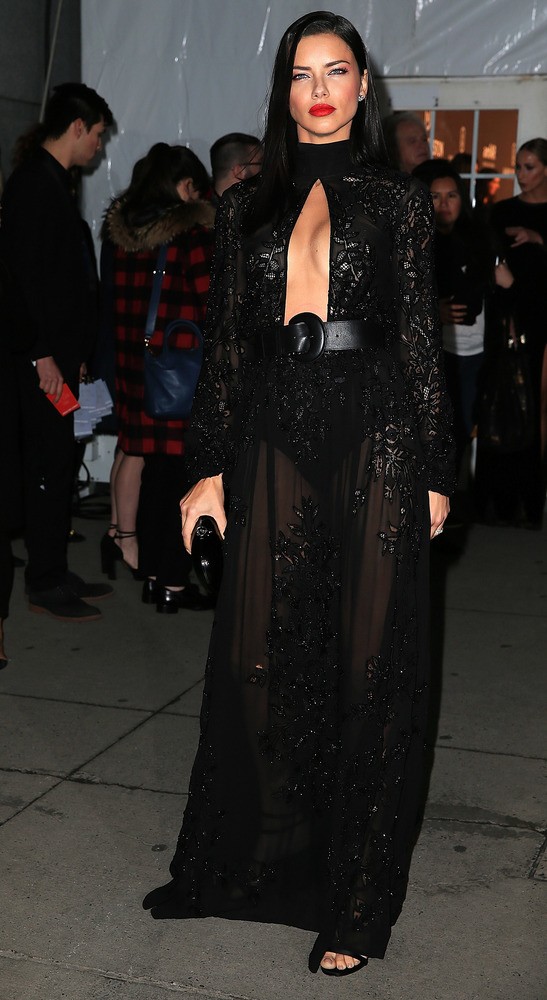 Lima was born in the Brazilian city of Salvador and is fluent in Portuguese, English, Italian, and Spanish. Her Victoria's Secret ad from the 2008 Super Bowl was the most-watched commercial of the game, with over 100 million viewers. According to The Huffington Post, "One of the primary aims of every advertisement is to attract the viewer's attention, and by this measure, Teleflora.com's ad featuring supermodel Adriana Lima was most definitely effective."
Niki Karimi
If you feel that a woman does not have to be half-naked to be lovely, look no further than Niki Karimi, a 47-year-old Iranian actress, director, and playwright. Karimi, who was born in Tehran in 1971, is Iran's most recognized and globally regarded actress and filmmaker.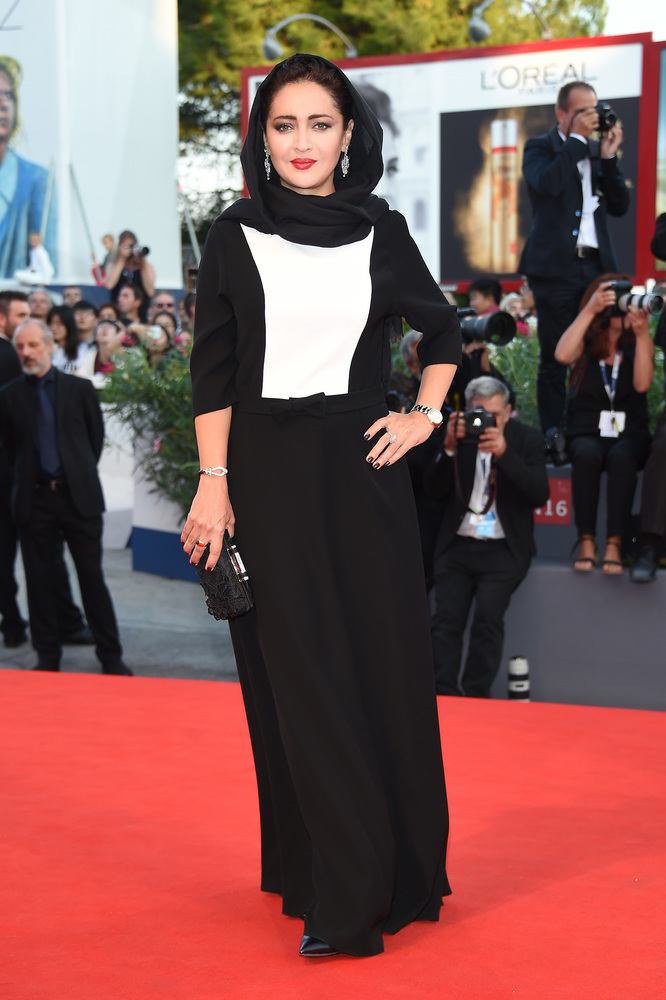 Karimi began her acting career in Dariush Mehrjouii's "Sara," for which she received best actress awards at the San Sebastian and Nantes film festivals in 1992. She is unquestionably Iran's most well-known actress and director, and she even translated Marlon Brandon's biography from English to Persian. She was just honored as the best director, actor, and producer for her most recent picture, "Night Shift," and she doesn't appear to be slowing down anytime soon!
Gigi Hadid
Gigi Hadid was born Jelena Noura Hadid on April 23, 1995, in Los Angeles, California. Her father, Mohamed, was a real estate entrepreneur, and her mother, Yolanda, is a former model. Gigi Hadid, the 2016 International Model of the Year, has a massive Instagram influence, with more than 50 million followers, making it one of the most popular on the platform. She has Palestinian-Dutch heritage.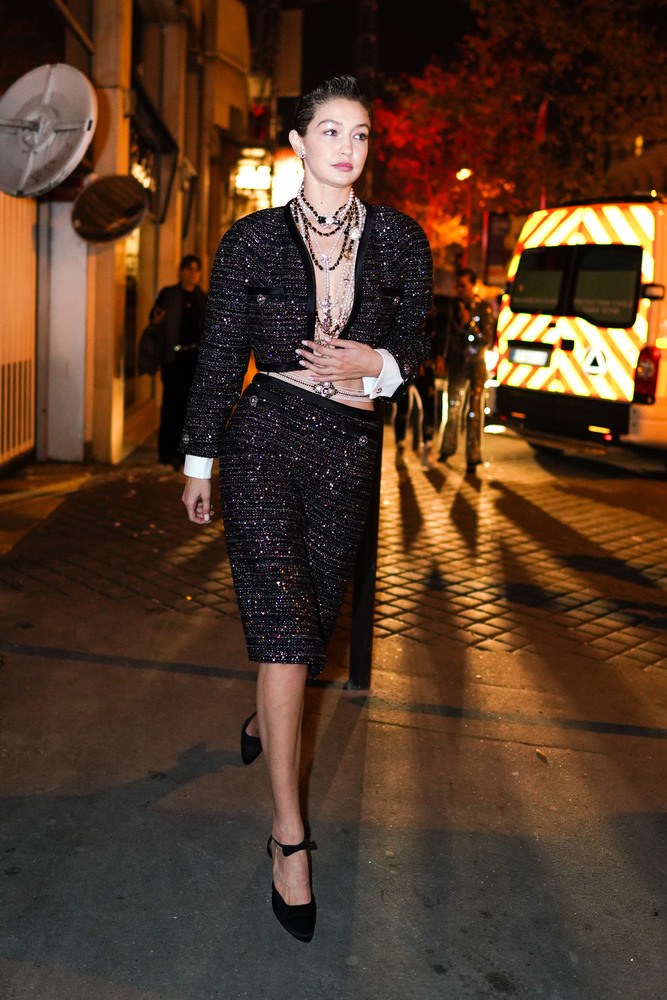 Most people are unaware that Hadid started modeling when she was just 2 years old. She began modeling with Baby Guess and returned to it when she was 16 years old. She attempted to come to China in 2017 to participate in the Victoria's Secret Fashion Show, but was denied a visa due to allegations of "racism towards Buddha." Yikes!
Mahira Khan
Mahira Khan has surpassed 5 million Instagram followers, making her the first Pakistani star to do so. The 34-year-old actress is most known for playing Khirad Ehsan in Momina Duraid's "Humsafar," for which she won many awards, including the Lux Style Award for Best Television Actress. Khan is one of Pakistan's most well-known and well-paid actresses. She has also been dubbed Pakistan's Most Beautiful Woman.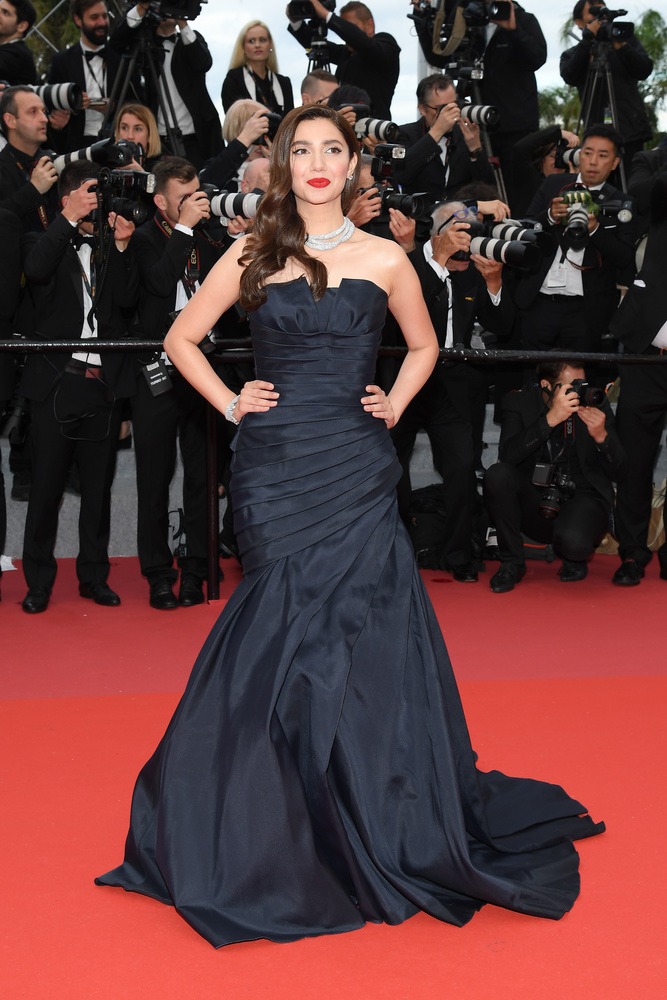 Since 2012, the Pakistani actress has consistently won Best Actress accolades, and in 2018, she was named Style Icon of the Year. In 2017, she also launched her singing career. Khan is also a brand ambassador for Lux, Huawei, Veet, and L'Oréal, among others. Her smile is quite appealing.
Amanda Cerny
This Playboy Playmate of the Month is now a well-known comedian with a YouTube account where she posts comedic sketches. Cerny's success came when she started producing and sharing 6-second comedic videos on the Vine app, where she amassed a following of over 4 million people. She was even just seen in Cardi B's "I Like It" music video.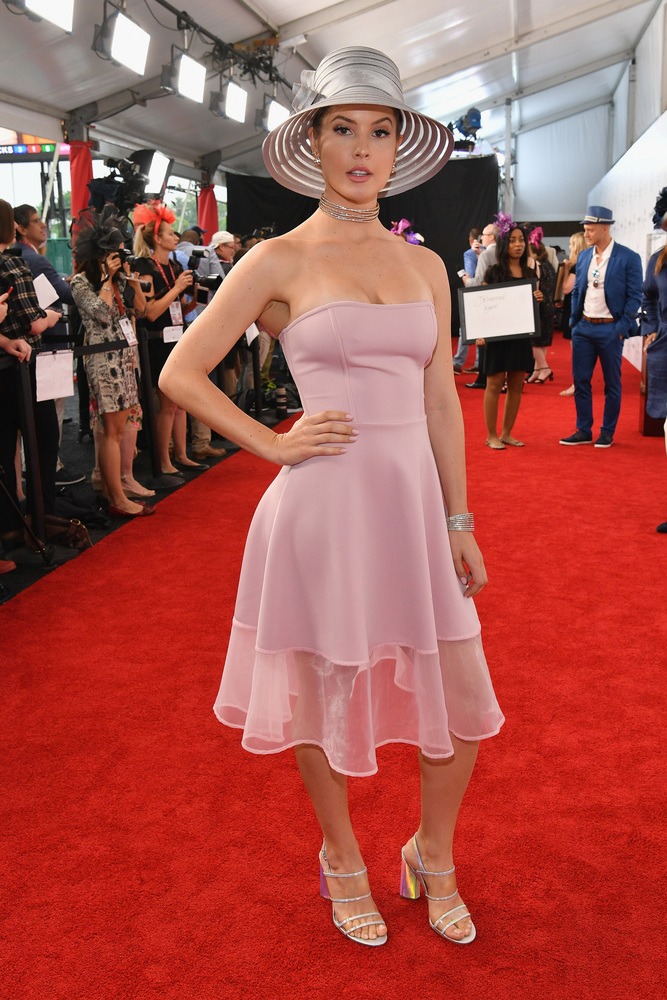 Cerny was born in Pittsburgh, raised in Florida, and eventually relocated to Los Angeles. "Your daily dose of happiness," she says on her Instagram account, which has over 25 million followers. Indeed, it is! "The Deleted", "Dead House", and "Shane & Friends", to mention a few, have all included the small-time model/actress.
Alexandra Daddario
Alexandra Anna Daddario was born on March 16, 1986, in New York City, New York, to Christina, a lawyer, and Richard, a prosecutor. Alexandra Daddario's eyes are enough to make anyone fall in love with her right away. When you throw in a successful acting career and a following of over 13.5 million on Instagram, it's easy to understand why we're all excited to see where this 33-year-old beauty will lead us.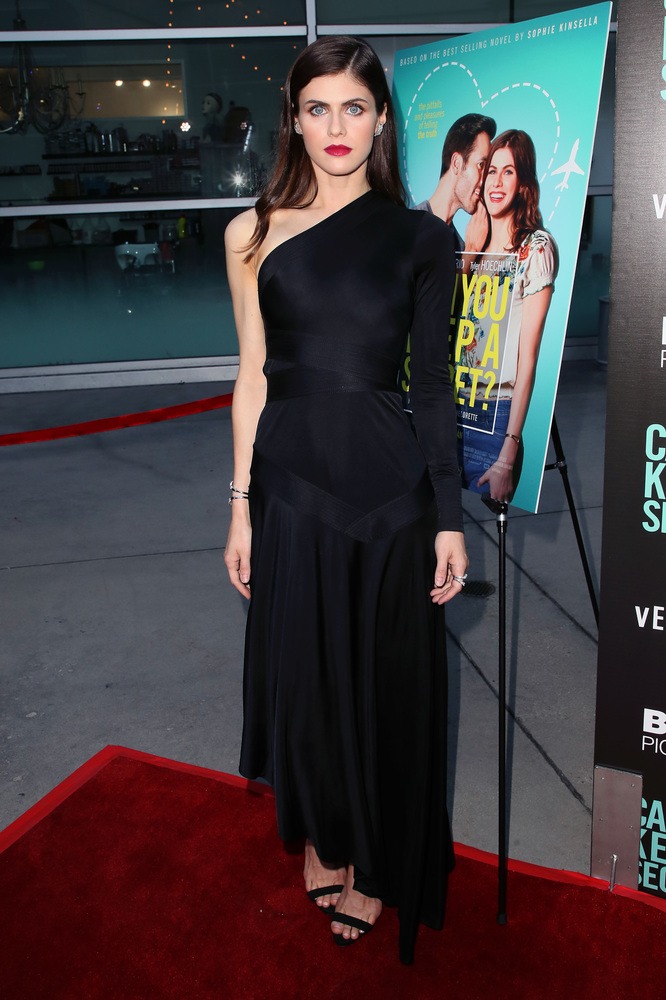 Many times, the actress has been urged to try modeling as a side job, but she has so far been unsuccessful. That's something I'm sure we'd all like to witness! In the meantime, watch Alexandra in the Imagine Dragons' "Radioactive" music video and be blown away by her beauty and grace.
Manuela Arcuri
Manuela Arcuri is an Italian actress, model, and television presenter who received her training at the Accademia Nazionale di Arte Drammatica in Rome. In 1995, she made her acting debut in the films "Black Holes" and "I laureati". Arcuri, a real Italian beauty, was born and reared in Latina, Italy, and has featured on the covers of tabloids since she was a child. Because she holds a black belt in karate, it's best not to get on her wrong side.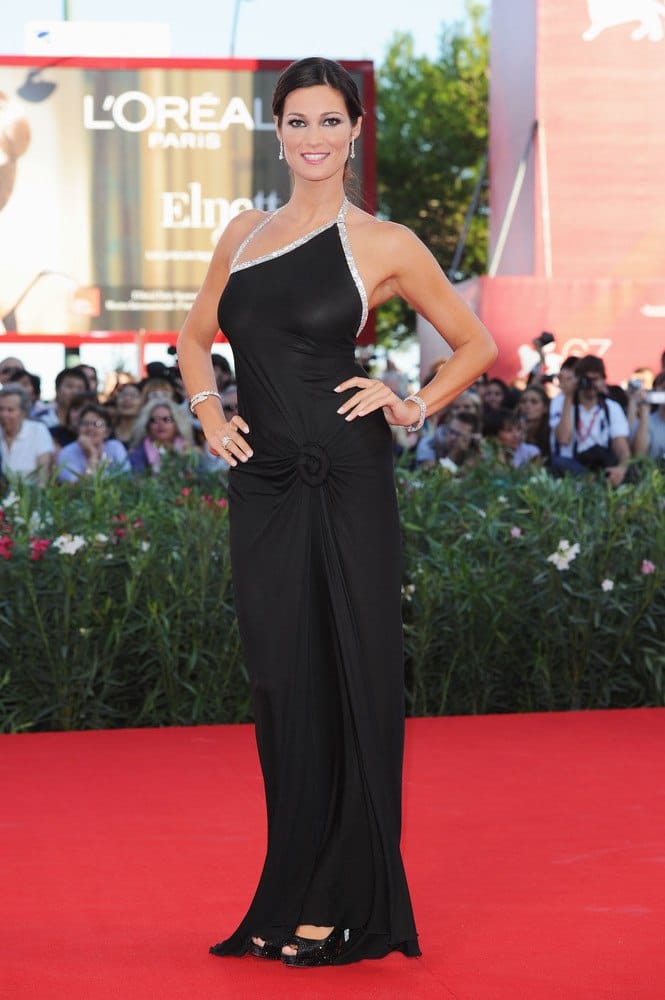 Her most difficult performance was in the TV drama Io non dimentico in 2008. Arcuri is a sex symbol in Italy, and she has been interested in show business since she was a child. The actress has been in many soap operas and films, and she now lives with her partner, Giovanni di Gianfrancesco, and their child.
Anne Curtis
Anne Curtis, a 34-year-old Filipino-Australian actress, model, television personality, VJ, and recording artist, is one of the most beautiful and gifted individuals Australia has ever produced, according to both us and Curtis' 13 million Instagram followers. Did you know she also wrote a popular children's book?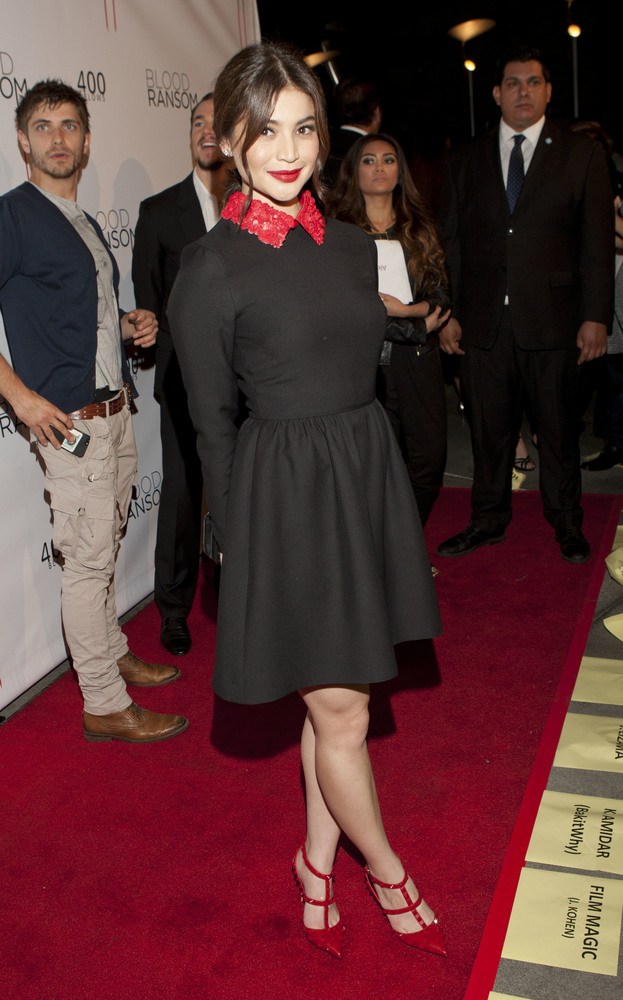 The stunning actress has garnered several accolades and honors, and she has even created her own cosmetics brand, BLK Cosmetics. You don't develop a body like that without regular training and nutrition, which is why we were thrilled when Curtis announced the "Heroes for Children Run," a marathon to raise funds for UNICEF's 1,000 Days of Life program.
Mila Kunis
Mila Kunis was born in Ukraine but immigrated to the United States with her family when she was just 7 years old. Kunis has become a household name as a result of her stunning attractiveness and memorable appearances in a variety of TV series and romantic comedies. Her portrayal in the 2010 psychological thriller "Black Swan" earned her her first critical accolades.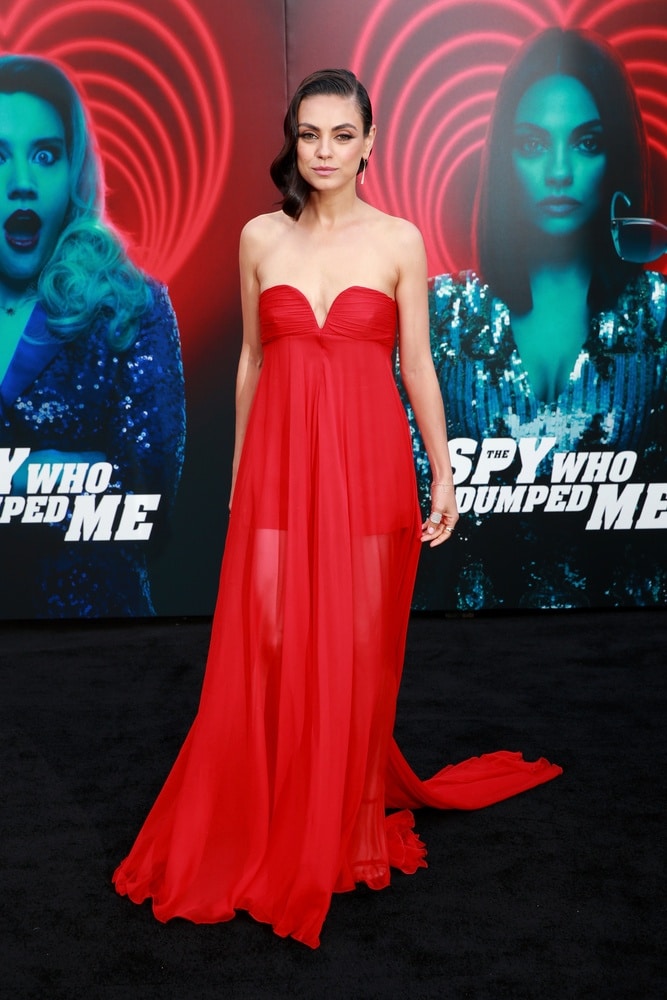 Soon after enrolling in after-school acting courses, Kunis was spotted by an agent and won her first important part as Jackie Burkhart in the American comedy "That '70s Show" at the age of 14. She met her current husband, Ashton Kutcher, on the set. Among her other notable credits are "Max Payne" and "The Book of Eli," the fantasy drama "Oz the Great and Powerful," and comedies such as "Ted" and "Bad Moms."
Naomi Campbell
Naomi Campbell rose to prominence as one of the world's most popular and sought-after models in the late 1980s and early 1990s, and was one of six women of her period dubbed "supermodels" by the fashion industry and press. The model has also appeared in several films and television series and released an R&B album.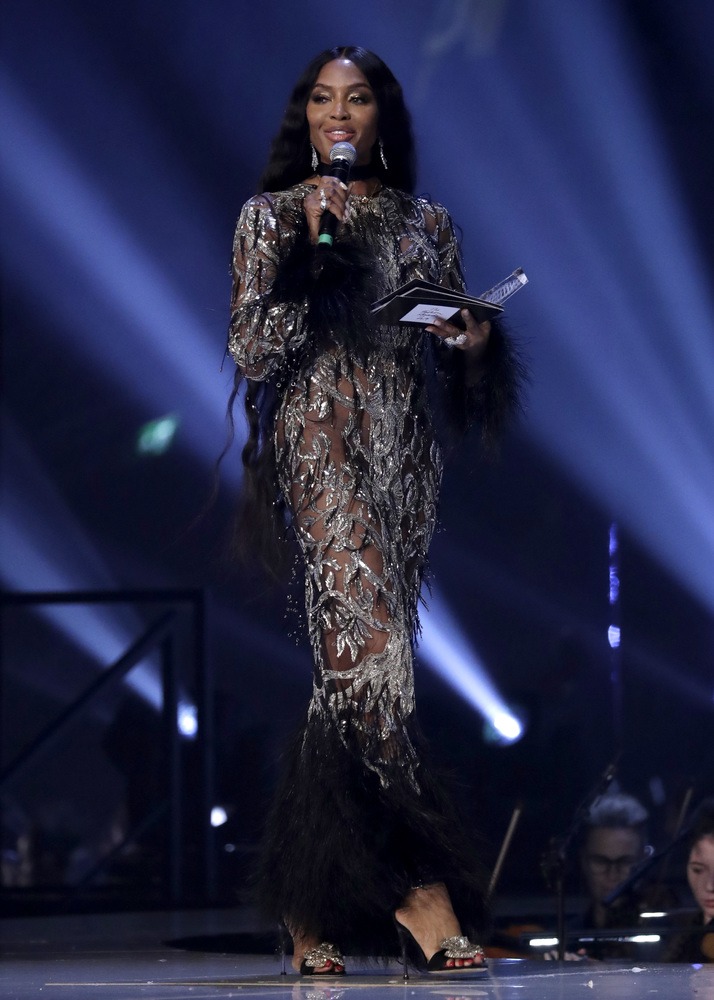 Campbell began engaging in politics after discovering that she was paid less than her Caucasian model colleagues (despite being the most-recognized African-American model of her period). Between photoshoots, the now-49-year-old is an activist and philanthropist, advocating for racial equality. "I may be considered one of the best models in the world," she stated in 1991, "but I in no way make the same money as any of them." As a result, she has devoted most of her professional life to combating racial prejudice.
Natalie Portman
Natalie Portman, probably the finest actress in the world, is our second Israeli beauty on the list. Neta-Lee Hershlag was born in Jerusalem and came to the United States in 1988. In addition to two Golden Globes, Portman has garnered a slew of accolades, including two Academy Awards. Portman has been in far too many blockbusters and award-winning films to mention, with her most recent projects generating hundreds of millions of dollars in their first month of release.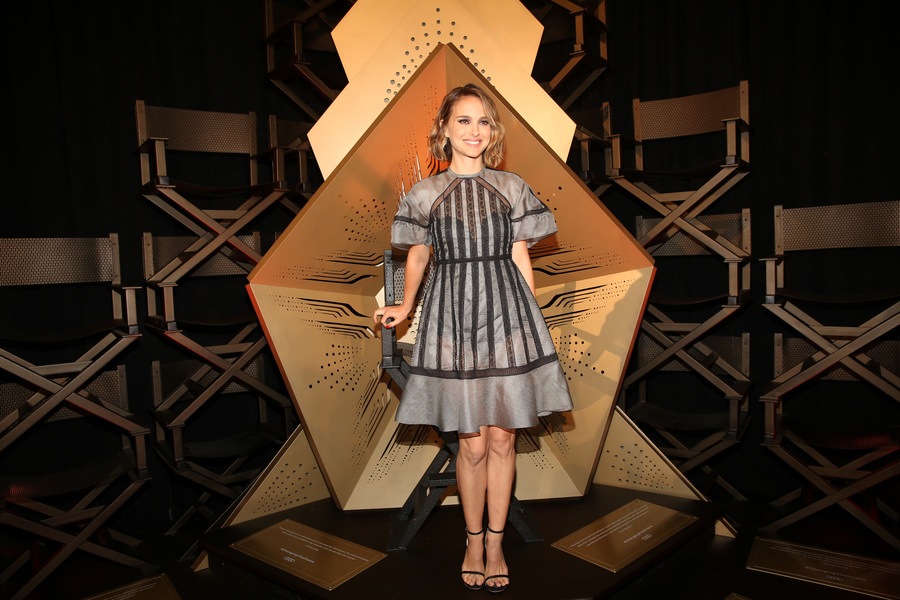 Portman is a staunch Democrat who has campaigned for many candidates. She recently spoke about the "sexual terrorism" she encountered in Hollywood during the Women's March in Los Angeles. "Even as a 13-year-old, I saw right away that expressing myself sexually would make me feel uncomfortable. And that men would feel entitled to talk about and objectify my body, much to my chagrin," Portman said at a #MeToo event.
Alicia Vikander
Actress Alicia Vikander couldn't go undetected for long, thanks to her brilliant performance and pure Swedish beauty. Alicia received her big break in the science fiction picture "Ex Machina," in which she played an artificially intelligent humanoid robot and was nominated for Best Supporting Actress. Vikander is a Swedish actor who was born and raised in the country. She began performing as a youngster and began ballet training at an early age.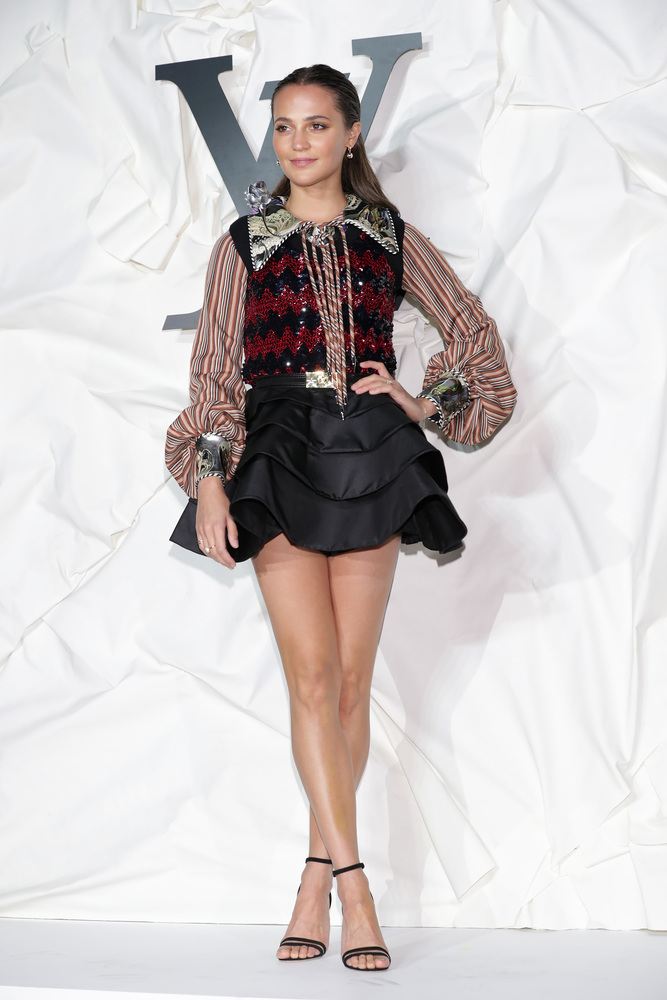 Vikander considers herself a feminist and advocates for gender equality in the movies. "I'd just finished five films in a row, and [Tulip Fever] was the first one where I had a scene with another lady," she said in an interview with The Guardian. "There's a shift taking place, and I want to be a part of it. Films like 'The Hunger Games' and 'Insurgent' have proven that a female lead can carry a successful blockbuster."
Gal Gadot
Gal Gadot, a 34-year-old Israeli actress and model, stunned the globe when she donned the Amazonian armor in "Wonder Woman." She made her big-screen debut in the film "Fast & Furious," in which she appeared just five years after winning Miss Israel in 2004.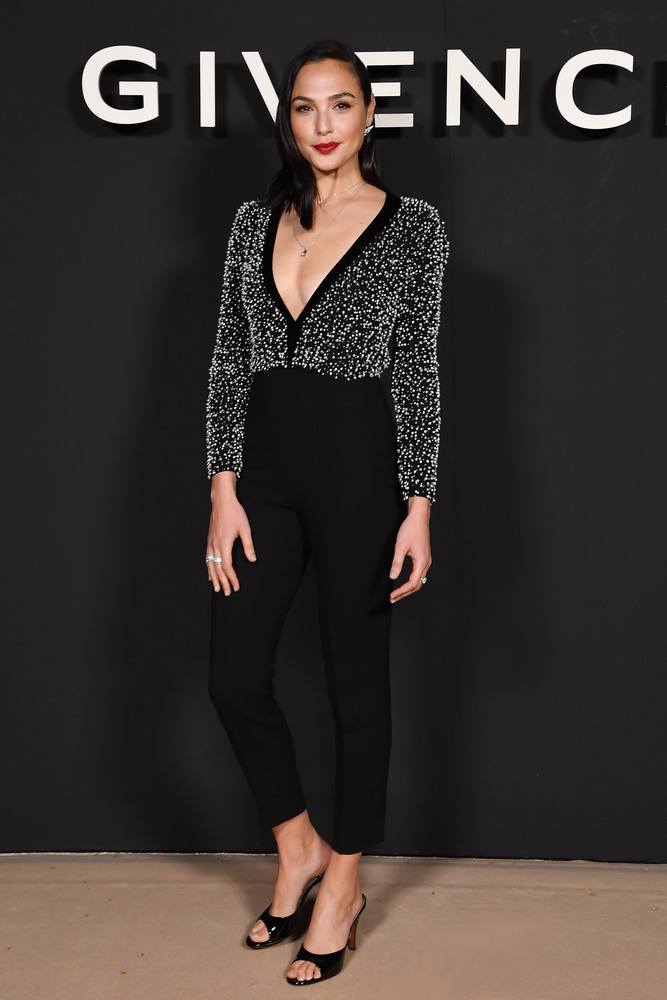 Her Hebrew name means "riverbank wave," and she served in the Israeli army as a combat instructor for two years, which she believes helped her land the breakout part in "Fast & Furious." When questioned about her service, she expressed her gratitude by saying, "It's not about you if you devote two or three years. You learn respect and discipline."
Angelababy
Angela Yeung Wing's stage name is "Angelababy." According to the half-Chinese, half-German model, actress, and singer (triple threat!), she is "The lady with the world's most beautiful face." Angelababy was born in Shanghai to a Shanghaiese mother and a Hong Kong-born father.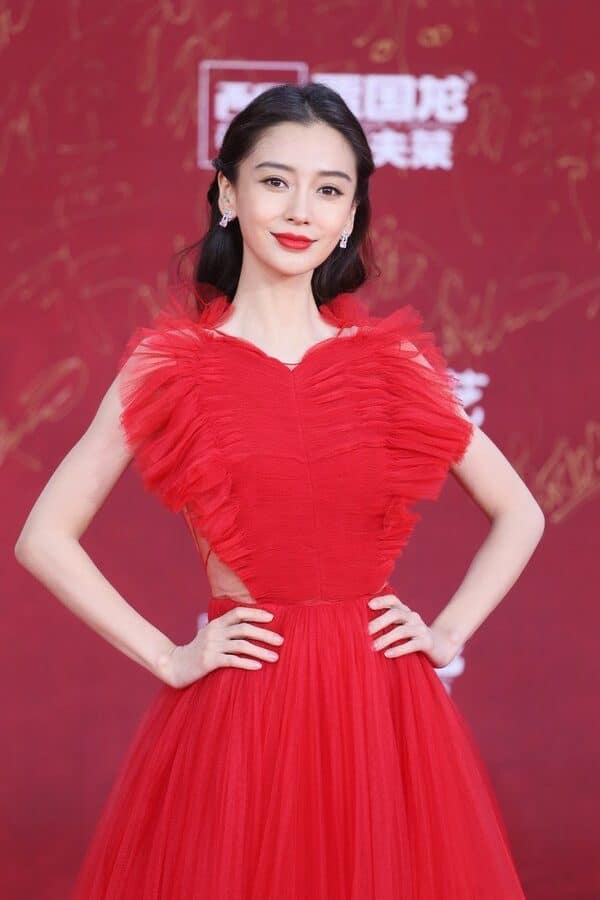 Her father runs a design firm in Shanghai. Under his influence, she developed a passion for fashion as a child. Aside from appearing in a spate of Hollywood blockbusters, the attractive actress was named one of the New Four Dan Actresses in 2013, a title developed to identify the four most bankable film actresses in mainland China.
Charlotte McKinney
Charlotte Ann McKinney is an American model and actress who rose to prominence as an Instagram celebrity before gaining national notice for her role in a Carl's Jr. ad that aired during Super Bowl XLIX in 2015. The Florida native, who was born in 1993, tried unsuccessfully to get into the modeling industry at first.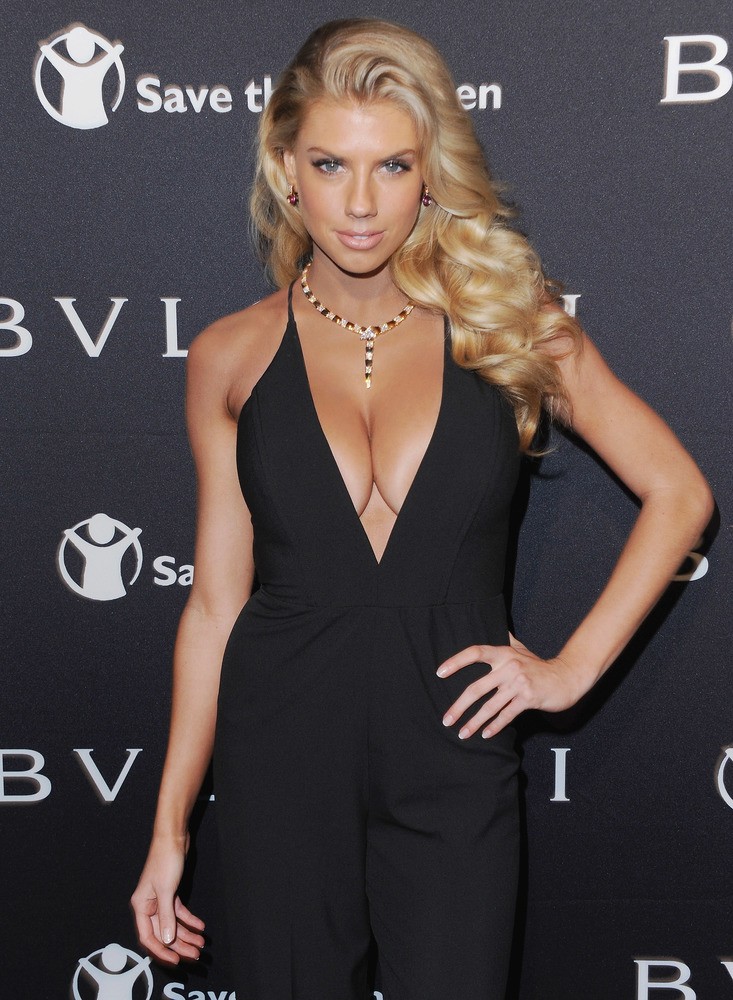 Launching an Instagram account to display her style led her to receive significantly more attention than she had anticipated. The offers started rolling in after that, and she's worked with Esquire Magazine, had a memorable cameo in Carl's Jr, and even appeared on TV shows like "Dancing With the Stars" and "Baywatch."
Ariana Grande
Ariana Grande-Butera is an actress, singer, and composer from the United States. Grande, today's ultimate pop diva, possesses incredible singing abilities, a superstar quality, and, of course, stunning beauty. Thanks to her beauty and sweetness, Grande is one of pop's most famous faces. If we didn't highlight her successful acting career, we'd be remiss.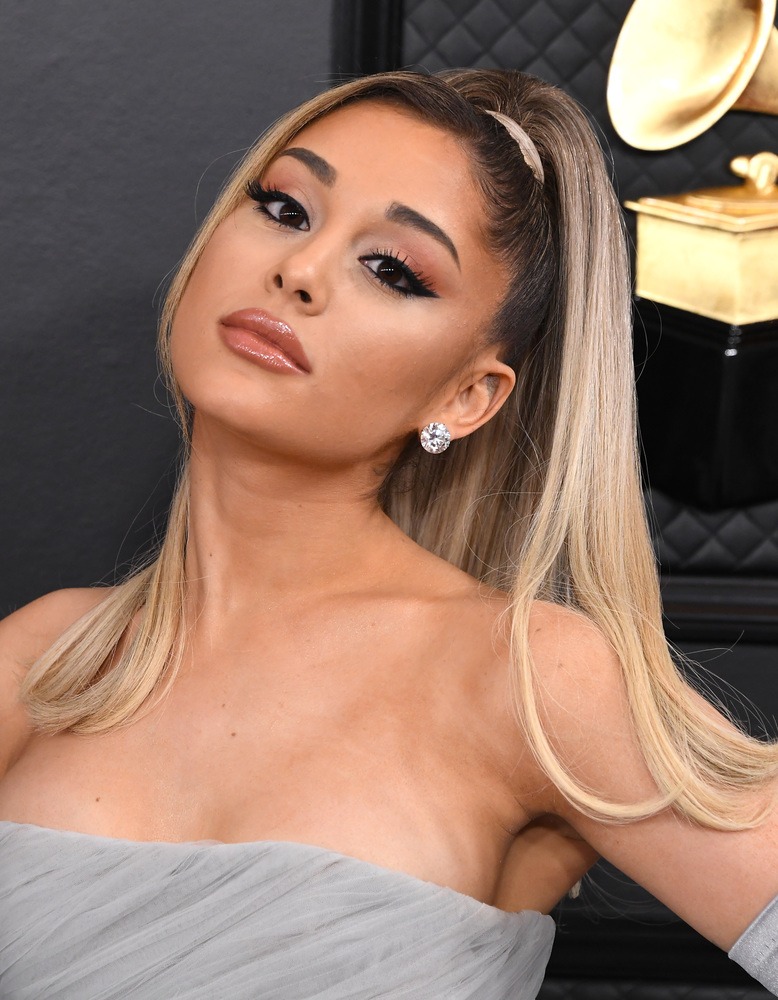 The vocalist got her start on stage, performing in numerous well-known musicals, including "Annie" and "13." She was also a part of Nickelodeon's "Sam & Cat" series. Her stunning and hilarious performances on The Tonight Show, where she exhibits her voice impersonation, are perhaps one of the finest things about late-night talk shows.
Charlize Theron
Charlize Theron was born in Benoni, South Africa, the only child of Gerda and Charles. It's no surprise that she was the long-running face of Dior, with her steely blue eyes and statuesque figure. But she isn't only concerned with her appearance: Theron is a multi-talented actress who seamlessly transitions between Hollywood blockbusters and independent films.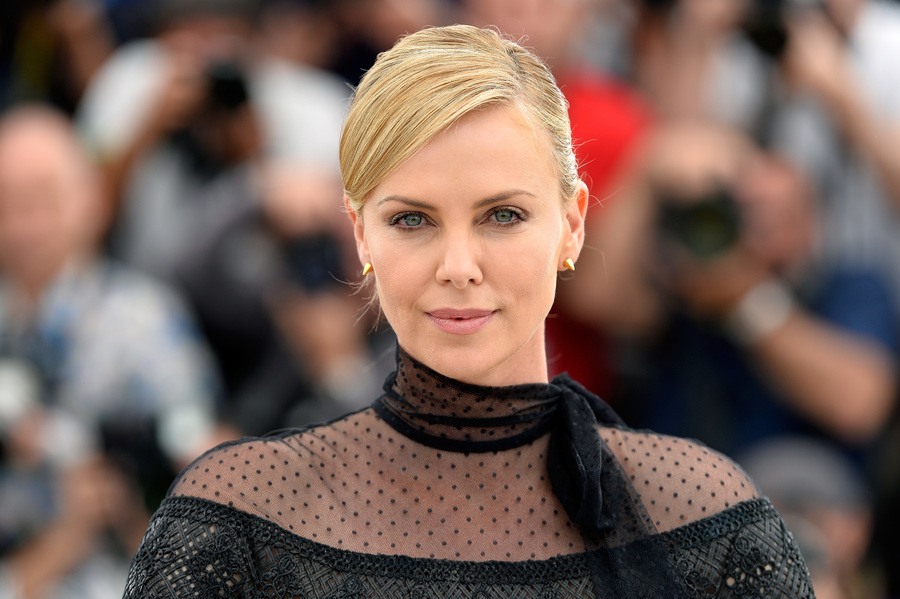 Theron's mother bought her a one-way ticket to Los Angeles in 1994, where she began contacting all of the agencies on Hollywood Boulevard. In films such as "Mad Max," "Bombshell," "Prometheus," and others, she has fascinated us. With parts in films like "Monster" and "Tully," the actress isn't afraid to shed the glitz and dazzle.
Hannah Jeter
Hannah Jeter (formerly Hanna Davis) is not a stranger to anybody familiar with the Sports Illustrated Swimsuit Issue, since she has appeared in five issues of the magazine. Retired MLB megastar Derek Jeter is one lucky man to be married to one of Sports Illustrated's most successful models.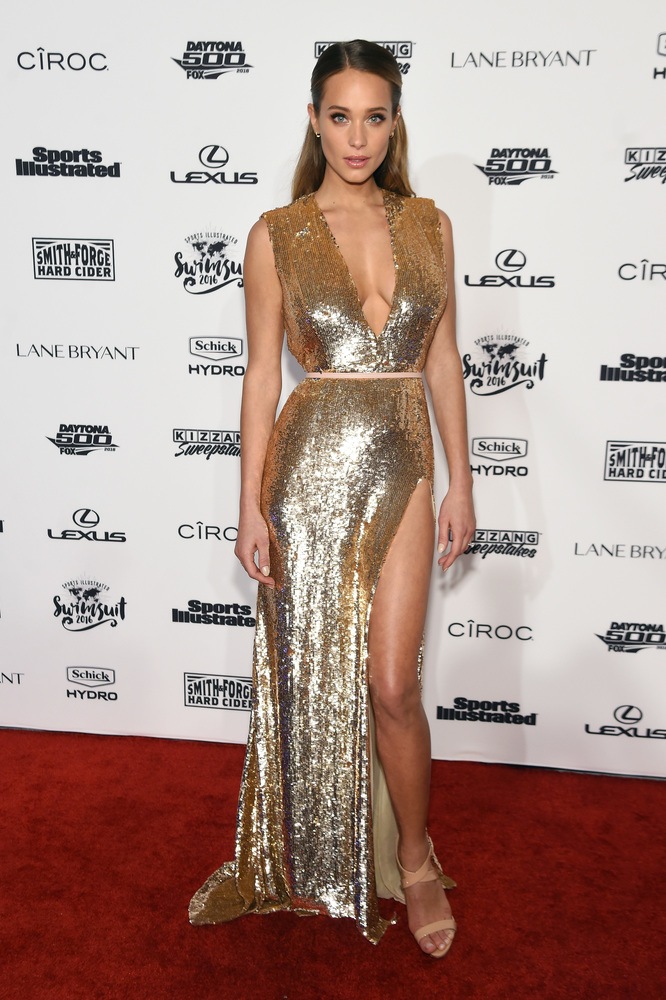 Born in the Virgin Islands, the model and TV personality rose to fame after appearing in ads for Victoria's Secret, Tommy Hilfiger, and Ralph Lauren. She now lives quietly with her former baseball champion husband and their two children. From 2015 to 2017, the model demonstrated her on-screen charisma as presenter of "Project Runway: Junior," where she showed the girls how it's done.
Taylor Swift
Taylor Swift began her career as a country music performer at the age of 16. Her early songs like "Love Story" and "You Belong With Me" appealed to both country and mainstream audiences, and helped propel her albums, notably the Grammy-winning Fearless, to multi-platinum status. Since 2006, the country-pop sensation has wowed fans with her catchy "makes you want to jump on your bed" tunes.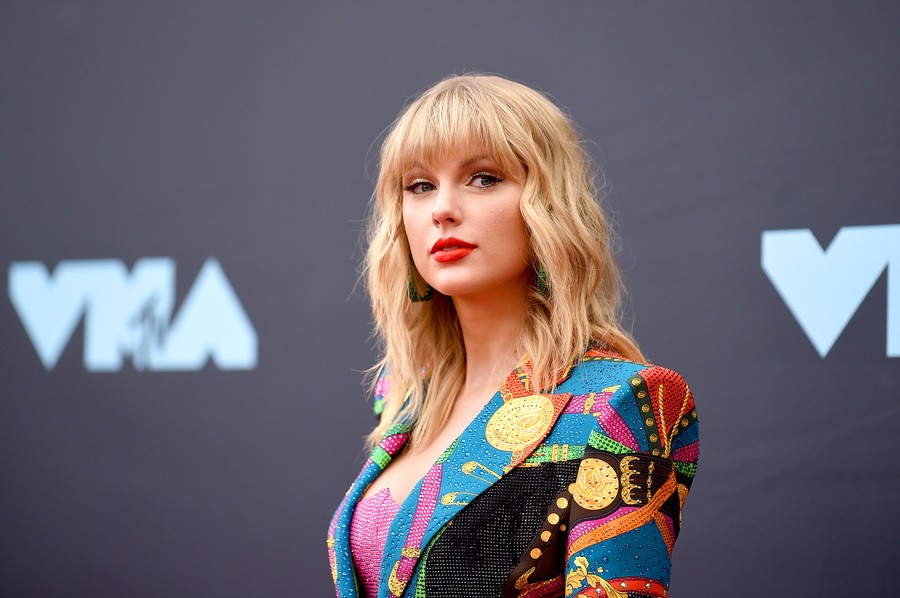 There's nothing quite like singing your heart out about your relationships, and Swift does precisely that. Her musical abilities have earned her several accolades, including American Music Awards, Grammy nominations, and even a Guinness World Record for Most No. 1s On The U.S. Digital Song Sales Chart." That's quite an accomplishment.
Isla Fisher
Isla Lang Fisher was born in Muscat, Oman, on Feb. 3, 1976, to Scottish parents Elspeth Reid and Brian Fisher, the latter of who worked for the United Nations as a banker. She grew up in Bathgate, Scotland, before migrating to Perth, Australia, in the early 1980s with her family. Fisher, an accomplished Australian actress, demonstrated her comedic abilities early in her career.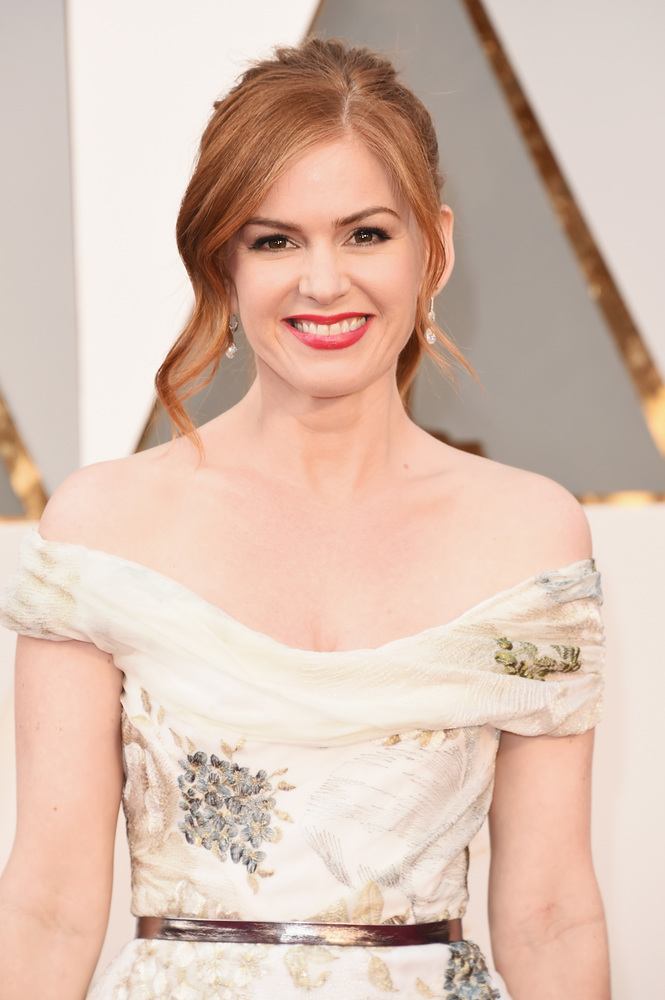 In 2002, she made her debut with "Scooby-Doo." She has since made us laugh out loud in theaters with films like "Wedding Crashers," "Keeping Up With the Joneses," and others. There's also "The Great Gatsby" and "Nocturnal Animals," two of her more serious flicks. In case you didn't already know, the actress married Sacha Baron Cohen, a fellow comedian and great mimic, in 2002.
Olivia Wilde
We'd be astonished if the name Olivia Wilde didn't conjure up images of the Irish poet and playwright Oscar Wilde. In reality, Olivia Jane Cockburn borrowed the author's last name for her stage name. The actress has a strong connection to Ireland and wants to do something to honor her writing relatives (many of whom used pen names.) If that isn't lovely, we don't know what it is.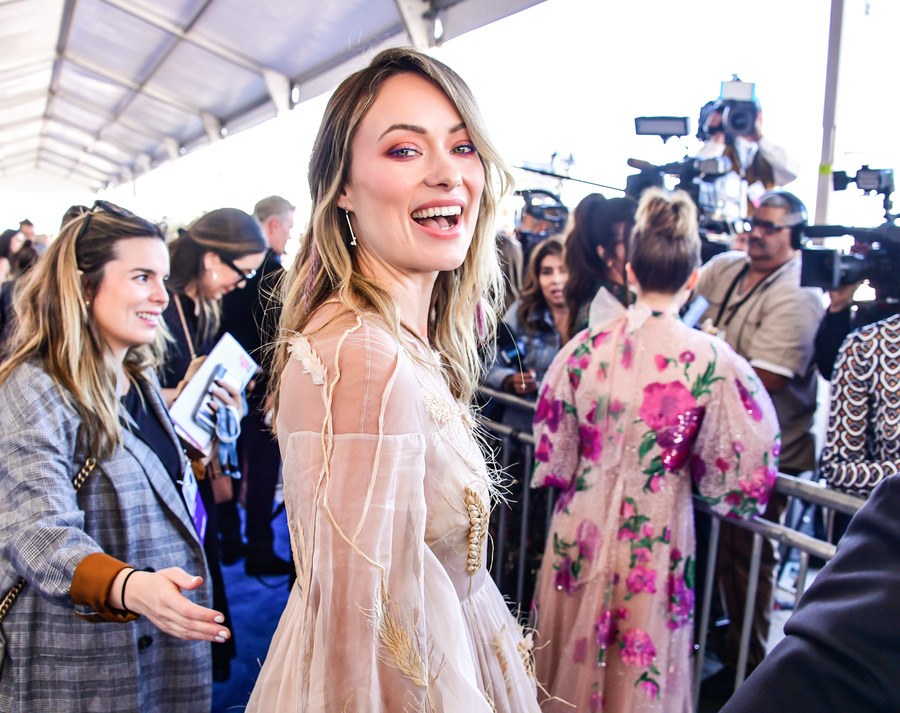 Wilde began her acting career at Dublin's Gaiety School of Acting. From then on, it was all uphill. She rose to fame after appearing in films such as "Tron: Legacy," "Cowboys and Aliens," and "Rush." She made her television debut in the smash medical drama "House," and went on to act in a number of films. With the flicks "Booksmart," "Wake Up," and "Don't Worry, Darling," Wilde has also demonstrated her directorial abilities.
Jennifer Lopez
Jennifer Lopez is one of the most well-known actresses in the world. After playing the titular character in "Selena," the singer, actress, and dancer shot to fame. Of course, there were more hits in the years that followed, including "Let's Get Loud," "Jenny From the Block," and "Medicine." Not to mention a slew of romantic comedies.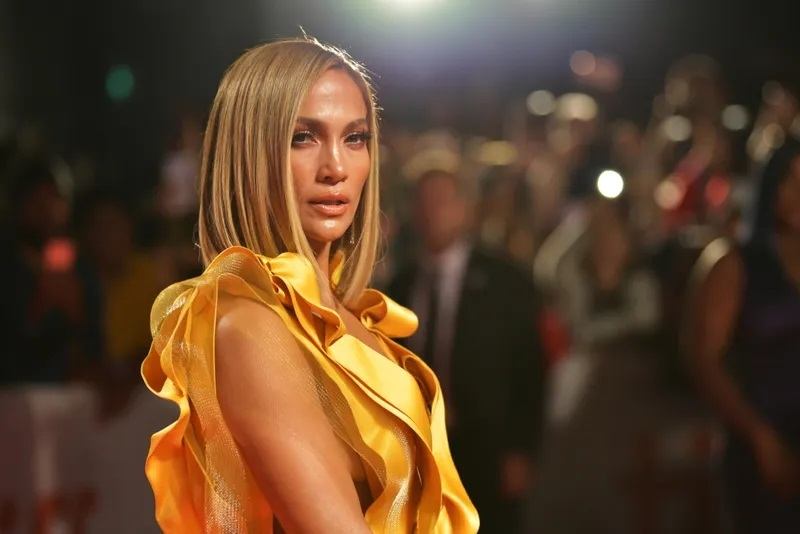 Aside from her enduringly successful film and music careers, J.Lo has had a tumultuous love life with a long list of notable names. The amazing woman has seen it all, from dancers to sports, fellow performers, and singers. Hopefully, she and her first love, Ben Affleck, are getting back into things now.
Emily Blunt
Emily Blunt was born on Feb. 23, 1983, in Roehampton, South West London, England, the second of four children in the family of Joanna Mackie, a former actress and teacher, and Oliver Simon Peter Blunt, a barrister. We all fondly remember the day we witnessed the lovely Emily Blunt as the uptight assistant to Amanda Priestly in "The Devil Wears Prada." Her talent landed her in much bigger roles after that, proving that she had a lot to offer.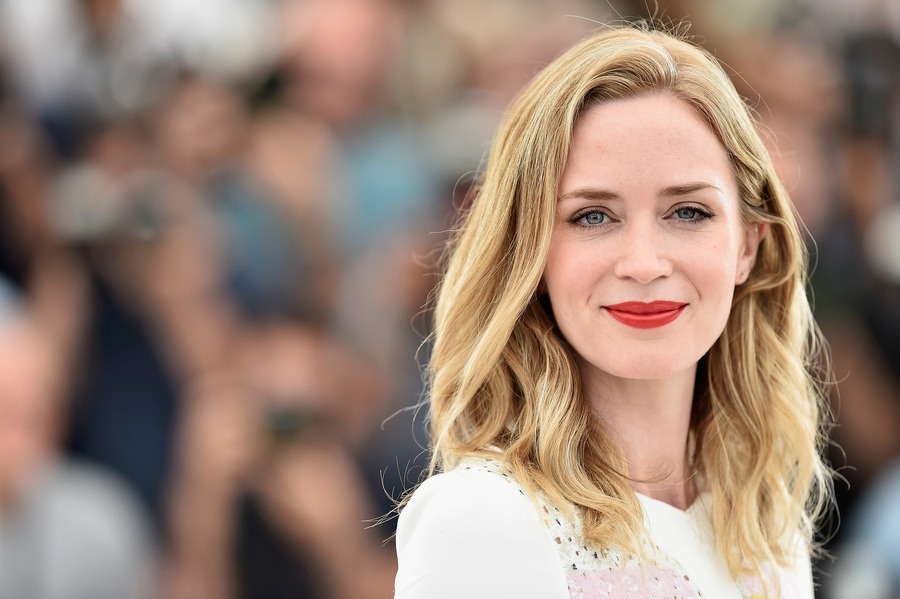 With films like "A Quiet Place," "Sicario," "The Five-Year Engagement," "Mary Poppins Returns" and so much more, Blunt has become a household name. She's got quite a few awards to prove it, too. With a few BAFTA nominations, a SAG, and a Golden Globe, Emily is no doubt an accomplished actress.
Nina Dobrev
Nina Dobrev is a Canadian actress who was born in Bulgaria. Mia Jones on "Degrassi: The Next Generation", and Elena Gilbert and Katherine Pierce on "The Vampire Diaries" are among her most well-known television roles. Dobrev was born in Sofia, Bulgaria, and relocated to Toronto, Canada, with her family when she was 2 years old.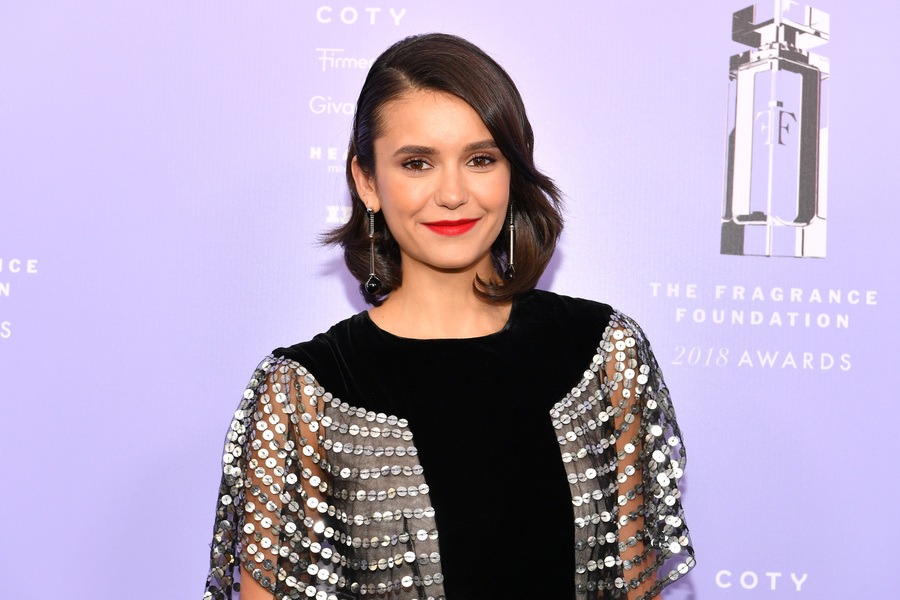 Dobrev demonstrated a strong interest and skill in the arts from an early age, including dance, gymnastics, theater, music, visual arts, and acting. She portrayed a charming girl caught in the center of a love triangle involving two handsome vampire brothers. She did, however, have some substantial screen time in another Canadian teen soap before that! That's right, we'll leave it to you to figure out which one it is … "Degrassi: The Next Generation" is a television series set in the United States.
Selita Ebanks
Selita Ebanks was born in Georgetown, Cayman Islands, on Feb. 17, 1983. She is most recognized for being a Victoria's Secret model and for appearing in the 2007 Sports Illustrated Swimsuit edition. She was a Victoria's Secret Angel from 2005 until 2009 and participated in six Victoria's Secret fashion presentations. Ebanks makes sense to be on this list as a model, but not all models are in the same league as her!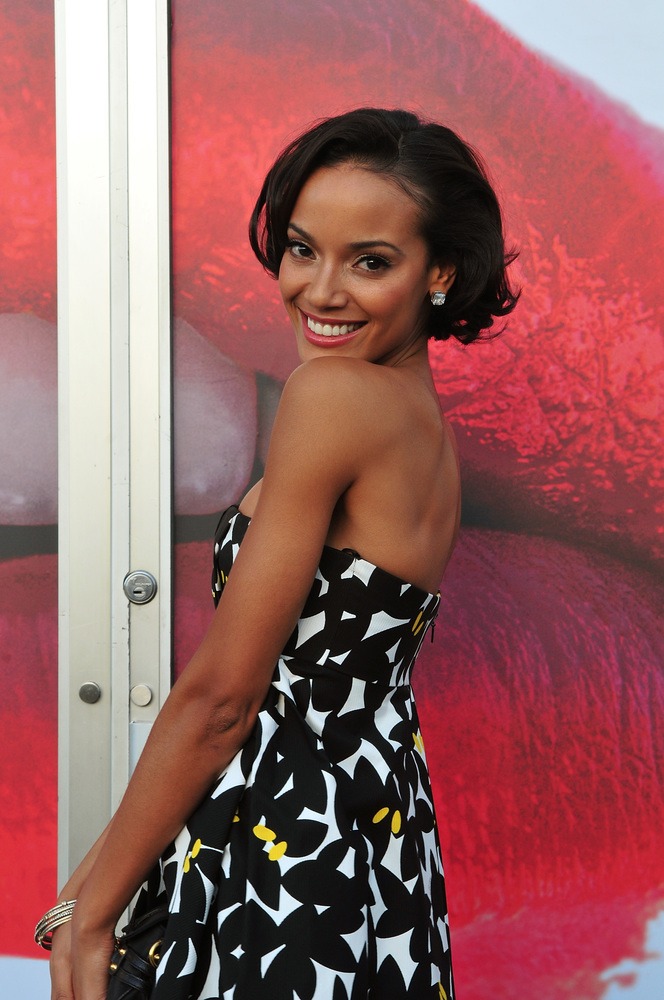 Some of today's most well-known fashion labels are represented by the international style icon. Some examples are Betsy Johnson, Tommy Hilfiger, and Victoria's Secret Angel series. The Caymanian model has appeared in Vogue, worldwide editions of Elle, Marie Claire, Sports Illustrated, and other publications. She has launched her own clothing business.
Noa Kirel
Noa Kirel is a singer, actor, and television personality from Israel. Between 2017 and 2019, Kirel won the MTV Europe Music Awards for best Israeli performer. She debuted at the age of 15 and has been wowing her fans ever since with her catchy pop tracks and outstanding TikTok presence (her nickname is Noa Killer, after all.)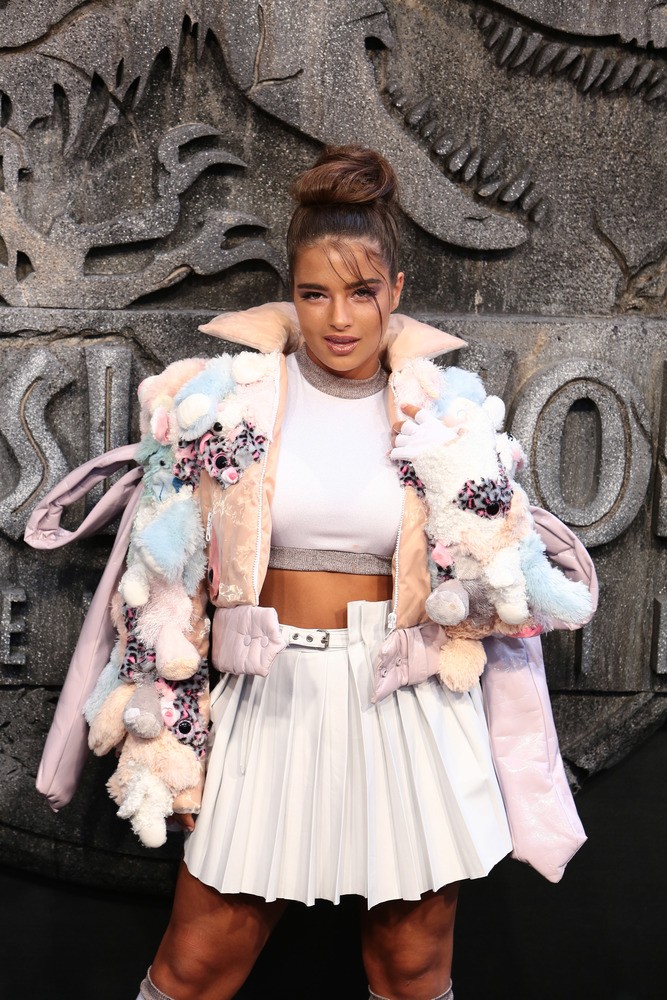 Kirel rose to fame after appearing in the HOT documentary series "Pushers" that follows parents who push their children to achieve success in various areas and featured Kirel and her father, who was financially supporting her leisure career development. While her big break in the music industry in the United States is on the way, she's already one of the most bankable stars in her hometown.
Carmen Soo
Carmen Soo began modeling at the age of 17 and relocated to Hong Kong at the age of 20 to continue her career. However, because her diminutive stature makes her unsuitable for catwalk modeling, the majority of her shoots are for print and television ads. Along with Malaysian theatrical star Paula Malai Ali, Soo is a spokeswoman for Longines, an international watch brand. She is also the Uniqlo Malaysia Brand Ambassador and the Celcom spokeswoman, with Singaporean musician JJ Lin.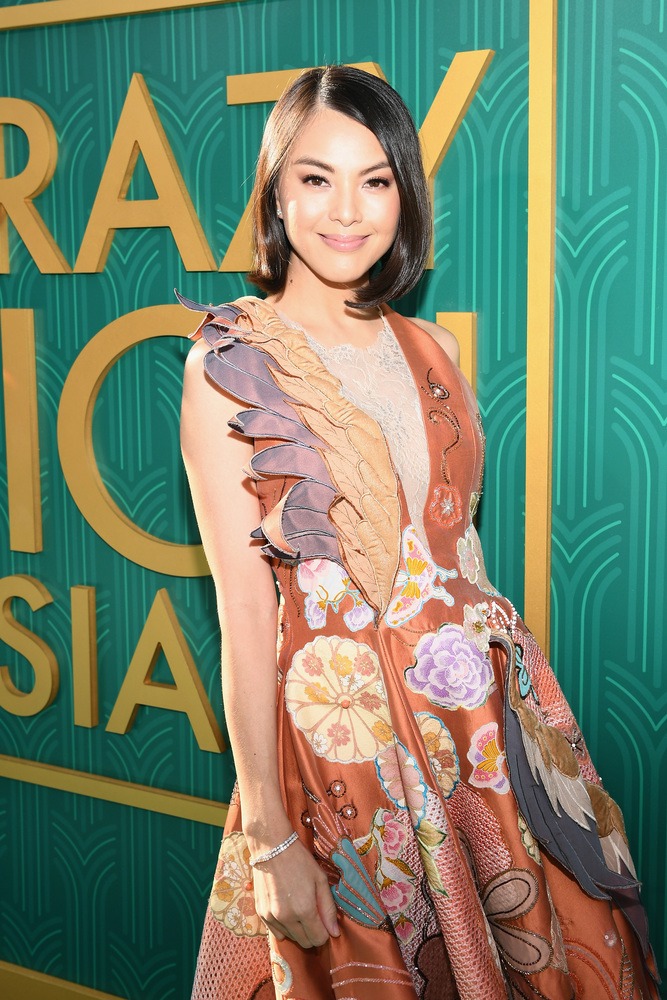 Soo is Malaysia's most famous model. Her classic beauty and excellent business talents have landed her in Hollywood, where she has performed with stars such as Jackie Chan. The Malaysian beauty has also been a judge on "Asia's Next Top Model." Outside of Asia, it's clear we'll be seeing her in a growing number of American films.
Selena Gomez
Gomez was born in suburban Dallas, Texas, and named after renowned Tejana singer Selena Quintanilla-Perez. Gomez is a Grand Prairie, Texas-based actress, singer, and songwriter. She began her career as a child actor on the Disney Channel in 2002, with one of her first appearances on "Barney and Friends." Since then, the world has been charmed by Gomez's allure.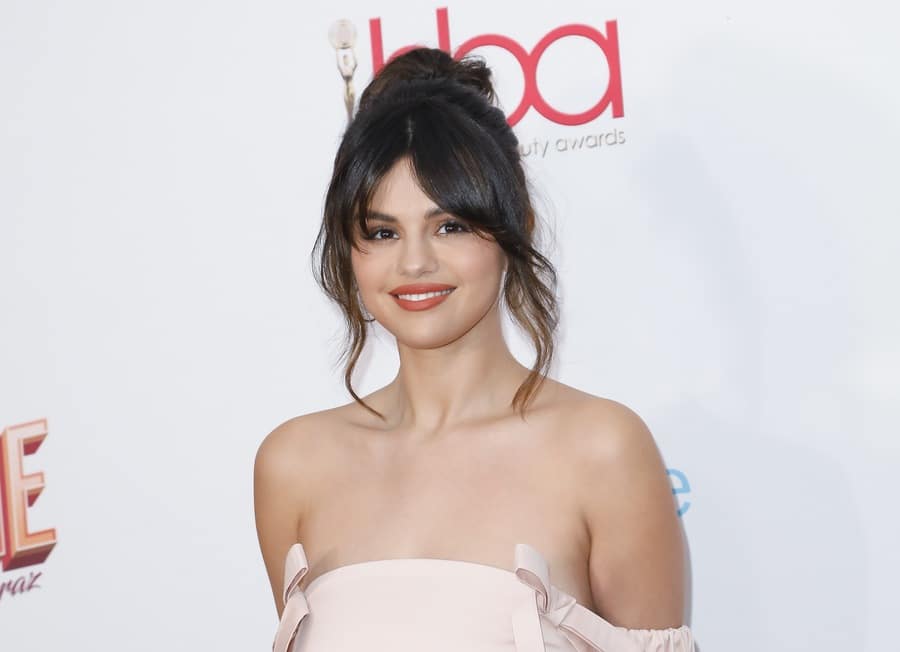 She went on to pursue a singing and songwriting career after her stint with Disney, and she has written over 40 songs. She has an estimated net worth of $75 million. As Gomez grew into an adult, her celebrity was surely boosted by her connection to pop musician Justin Bieber.
Im Jin-ah
Im Jin-ah is a South Korean actress, model, and idol singer more popularly known as Nana who rose to notoriety as the visual and face of Pledis Entertainment's Korean Pop (K-Pop) girl group After School and its sub-units, After School Red and Orange Caramel, for which she was awarded TC Candler's most beautiful face of the decade. Nana is arguably South Korea's most well-known face. She has been named one of the Top 10 Most Beautiful Women for the past three years.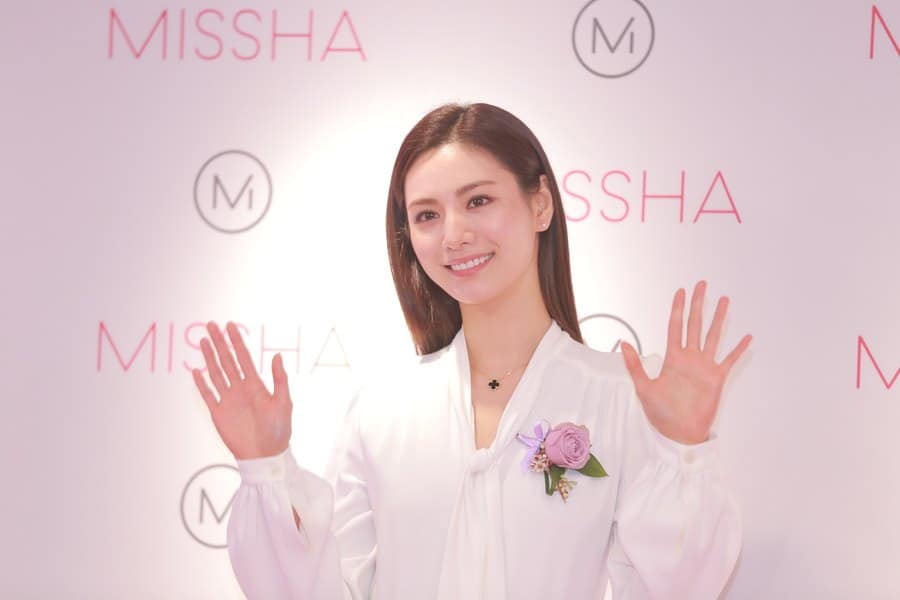 She's also at the top of the Independent Critics' List of the 100 Most Beautiful Faces. She is a vocalist in the popular South Korean pop groups in addition to being one of the most gorgeous women on the planet.
Janelle Monáe
Janelle Monáe is a recording artist, actor, and model from the United States who is signed to both her own label, Wondaland Arts Society, and Atlantic Records. Janet, a janitor, and Michael Robinson Summers, a truck driver, raised her in Kansas City. The ArchAndroid, Monáe's debut full-length studio album, was released in 2010.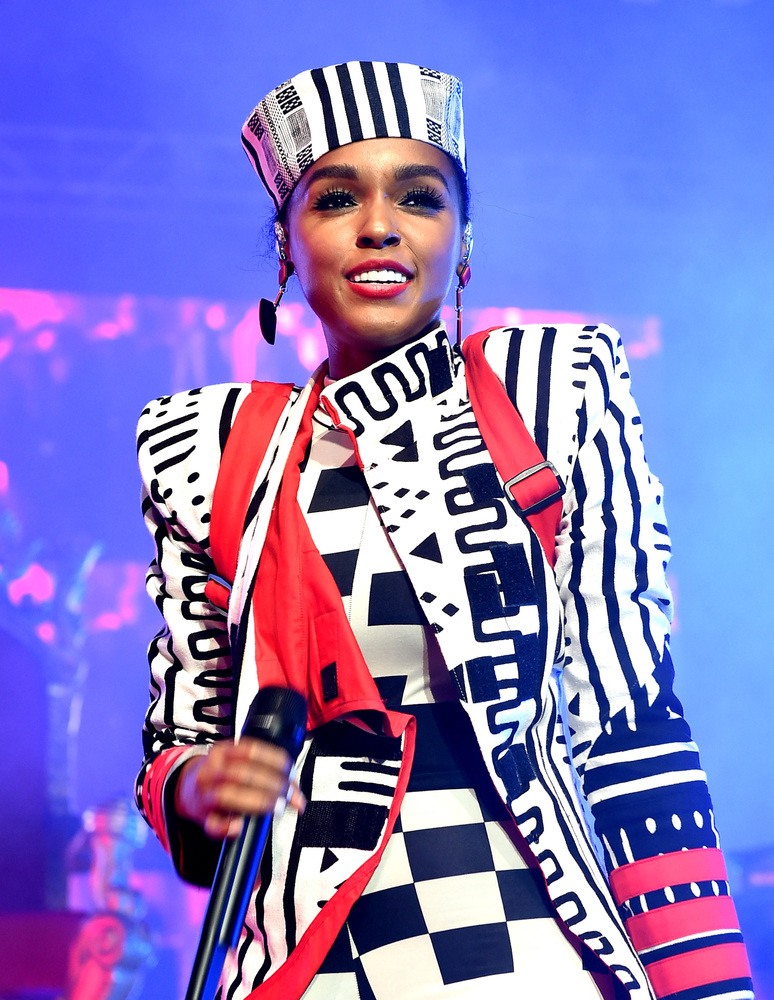 To be honest, Monáe has it all. She has a flawless voice that can soar to incredible heights, as well as amazing rap abilities, dance routines, and that X-factor attitude that makes her a true sensation. It's a pity she's not much bigger than she is now. The performer is well-known for scoffing at labels. Monáe incorporates a diverse range of influences into her music and identity, resulting in a distinct and colorful style.
Jennifer Aniston
Jennifer Aniston was born to actors John Aniston and Nancy Dow in Sherman Oaks, California. Her mother was of English, Irish, Scottish, and Italian ancestry, while her father was Greek. Jennifer and her family spent a year of her youth in Greece. She is without a doubt our favorite buddy, and we admire her in any part she plays.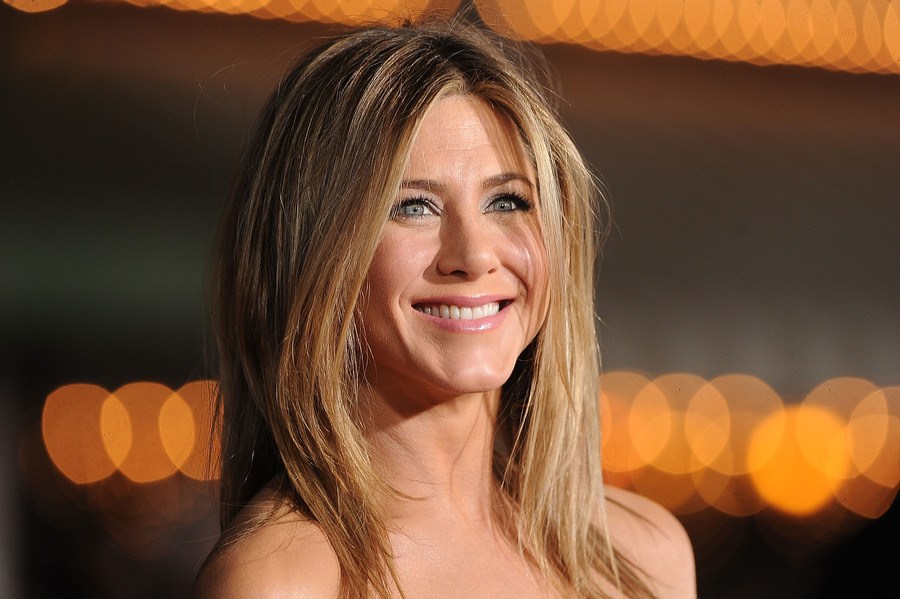 The stunning film and television actress has had a long and illustrious career in front of the camera. Aniston has a slew of Emmys, Golden Globes, and MTV Awards under her belt. Her latest program, "The Morning Show," in which she co-stars with Reese Witherspoon, confirms that she is still our all-time favorite that she only gets better with age.
Christina Hendricks
Christina Rene Hendricks grew up in Twin Falls, Idaho, and was born in Knoxville, Tennessee. Her father, Robert, an Englishman, worked for the United States Forest Service, and her mother, Jackie Sue, worked as a psychologist. Between the ages of 18 and 27, Hendricks worked as a model and began acting in school. Her character Joan Holloway, Don's fiery secretary-turned ad executive on the smash program "Mad Men," was just spellbinding.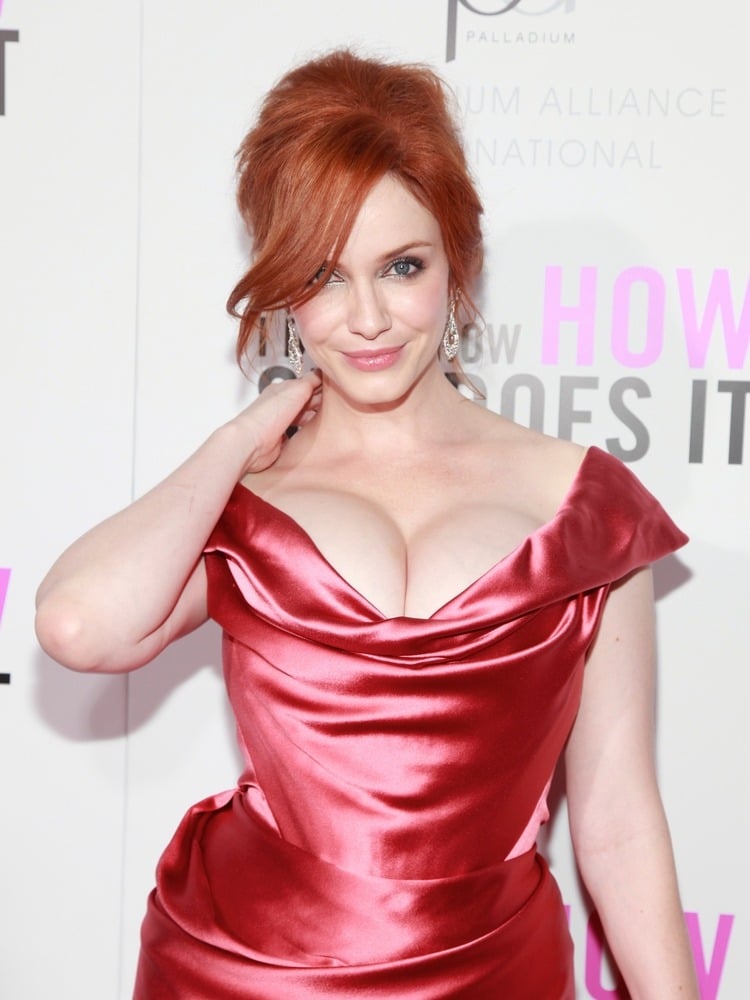 The long-running sitcom gave Hendricks a lot of fame, and she went on to star in many more films and shows, including "Good Girls" and "Fist Fight." Hendricks has been hailed as one of the finest TV actresses of today, having received a Screen Actors Guild Award and a Critics' Choice Television Award, as well as six Emmy nominations.
Christina Aguilera
Christina Maria Aguilera is the daughter of artist Shelly Loraine Fidler Kearns and U.S. Army soldier Fausto Wagner Xavier Aguilera Monge. She was born on Staten Island, New York City, on Dec. 18, 1980. Her father is Ecuadorian, while her mother was born in the United States and is of English, Scots-Irish, and German descent. Aguilera is the definition of a pop diva.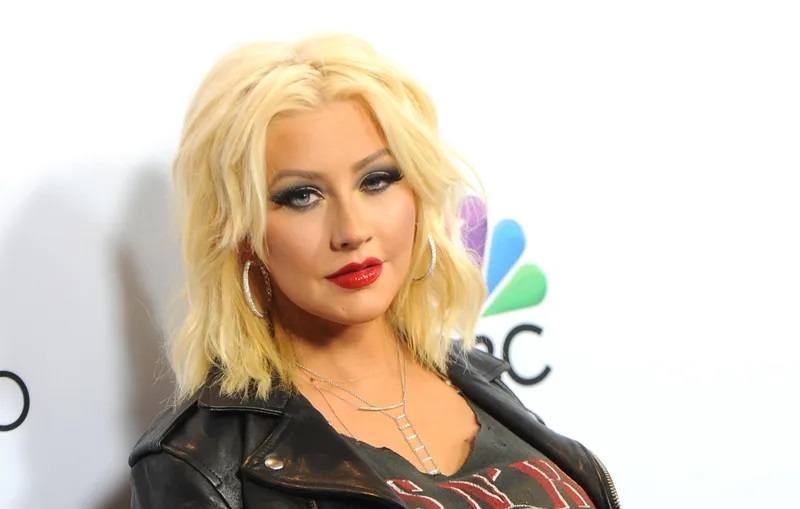 With "Genie in a Bottle," Aguilera erupted in the 2000s and hasn't looked back since. She is one of the cornerstones of today's music industry, having received several music awards and served as a judge on "The Voice." Oh, and she's been in over 40 films and can still belt out a tune like no one's business. Aguilera will always be a favorite of ours.
Shakira Isabel Mebarak Ripoll
At the age of 13, the Colombian singer, composer, and dancer made her recording debut! Shakira is recognized for her yodeling-style singing and hips that "don't lie." Shakira was highly-liked in the Spanish-speaking world before breaking into the American market, but as she began translating her songs into English, she was well-liked in the western markets as well.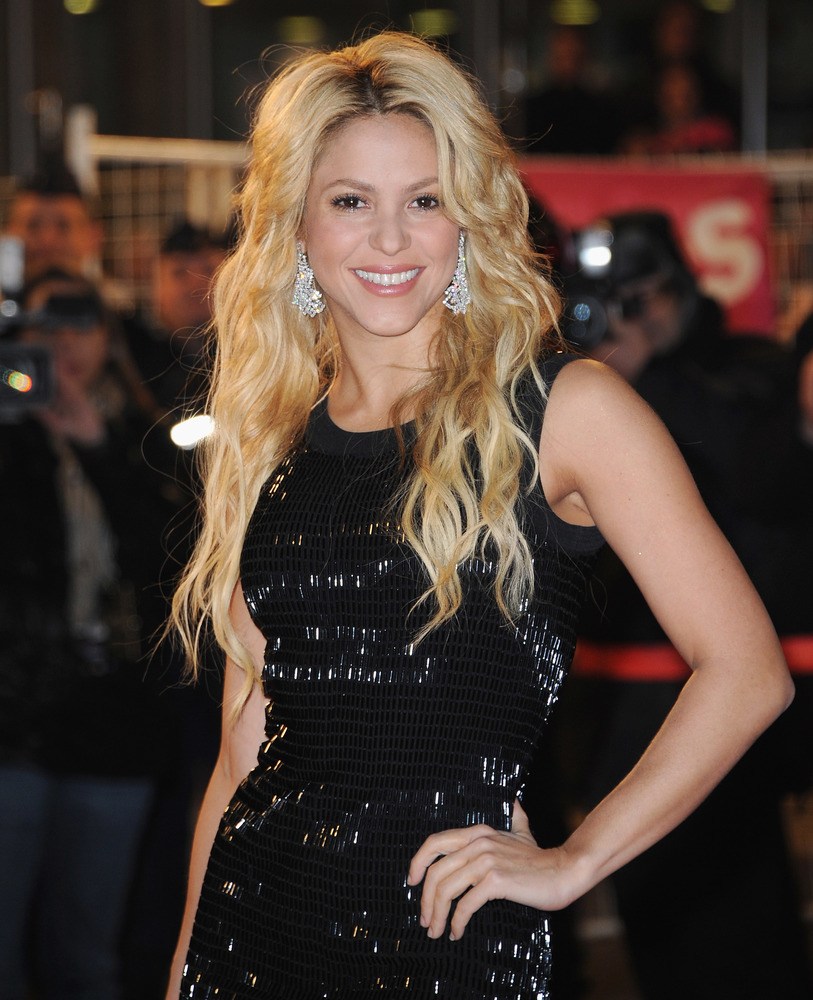 She has created 11 studio albums and composed over 70 songs as of today, and alongside Jennifer Lopez, you can see Shakira is showing no signs of slowing down. She still has a lot of music and dancing skills to share with the world at the age of 43.
Cara Delevingne
Cara Jocelyn Delevingne is the daughter of Pandora Anne and Charles Hamar Delevingne, a property entrepreneur, and was born in London, England. Her parents are from famous upper-class families, with Viscounts (Greenwood), Baronets (Hulton, Faudel-Phillips), Majors, and Lord Mayors of London among her forefathers. Cara Delevingne graduated from high school in 2009 and immediately began a successful modeling career.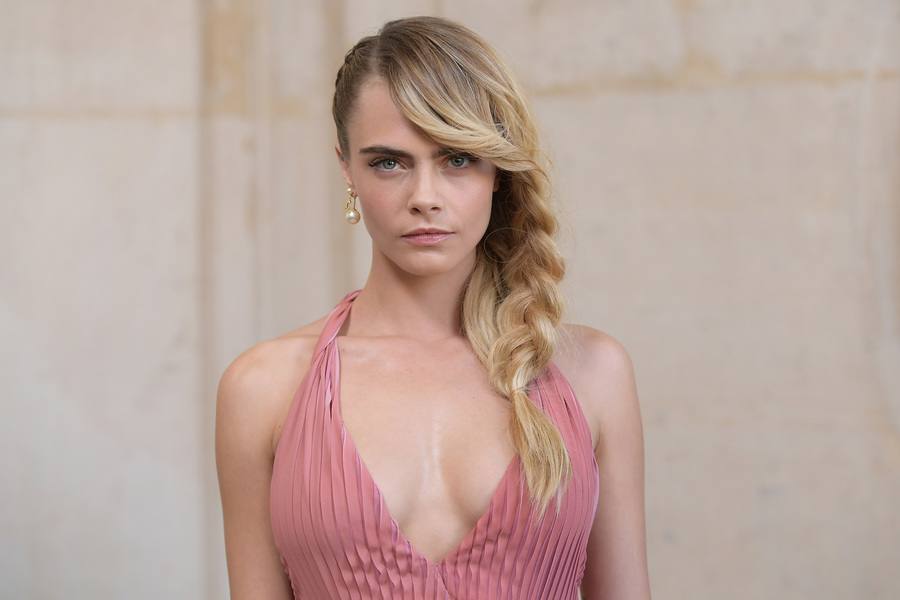 Burberry's Christopher Bailey saw her during London Fashion Week in 2011, and she attended all four of the "big four" fashion weeks the following year. Delevingne is now a household celebrity, and she's even dabbled in acting in films like "Anna Karenina," in which she co-starred with Kiera Knightly, "Paper Towns," a novel turned film, and the TV drama "Carnival Row."
Eva Mendes
Here we have the stunning Eva Mendes, who would undoubtedly make this list. The Florida native was born in 1974 to Cuban parents and discovered her passion for performing while studying business in college. Mendes made her debut in the smash hit "Training Day" (2011) opposite Denzel Washington, following a spate of corny action flicks.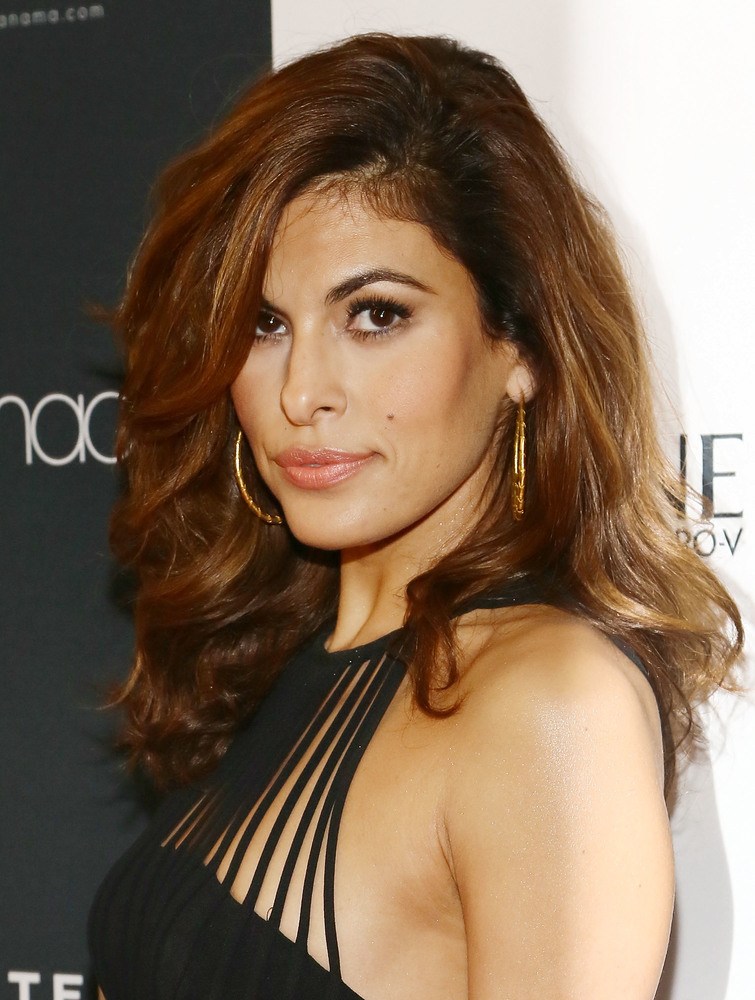 Since then, the stunning actress has been in scores of films, ranging from tragic indie parts like "The Place Beyond the Pines" to comedies like "The Other Guys" and major studio releases like "We Own the Night" and "Ghost Rider." The actress is currently taking a break from acting to raise her two children with her equally stunning husband, Ryan Gosling.
Solange Knowles
Solange Piaget Knowles was born on June 24, 1986, in Houston, Texas. Some of her acting and directing credits are "Bring It On: All or Nothing," "Johnson Family Vacation," and "Solange: Almeda". Since Nov. 16, 2014, she has been married to Alan Ferguson. Daniel Smith is her ex-husband.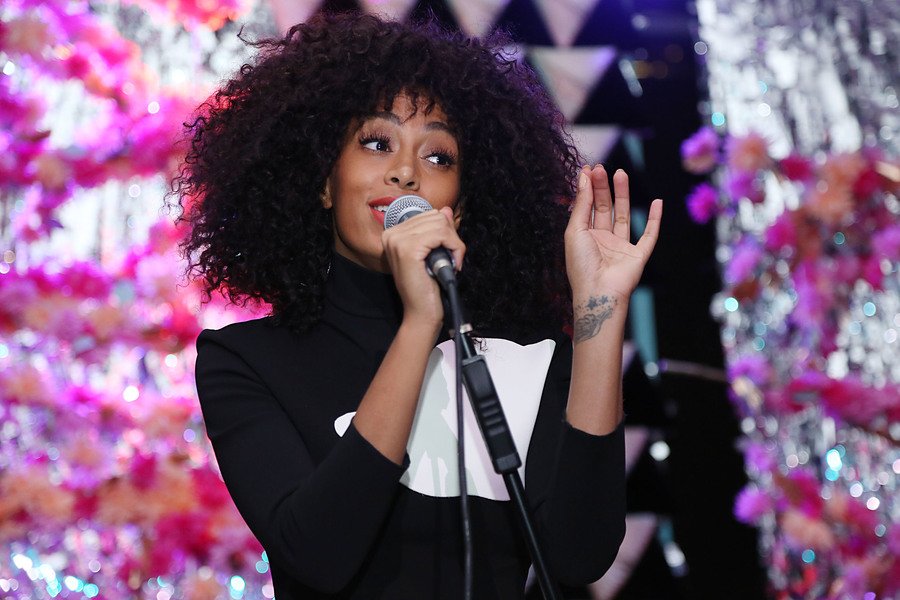 Beyoncé, step aside. You aren't the only Knowles in town. Solange, her younger sister, has risen to prominence in recent years with her own distinctive style. While the two are frequently compared, Solange has developed a sound that is distinct from her sister's and far less commercial, yet in the best possible manner. She is the 100th most popular dance performer of all time, according to Billboard.
Megan Fox
The Tennessee-born actress and model rocketed to stardom with Shia LaBeouf on the set of "Transformers." She began theatre and dance instruction at the age of 5, and at the age of 10, she went to Port St. Lucie, Florida, to continue her education and training. Fox began acting and modeling when she was 13, after winning multiple honors at the American Modeling and Talent Convention in Hilton Head, South Carolina, in 1999.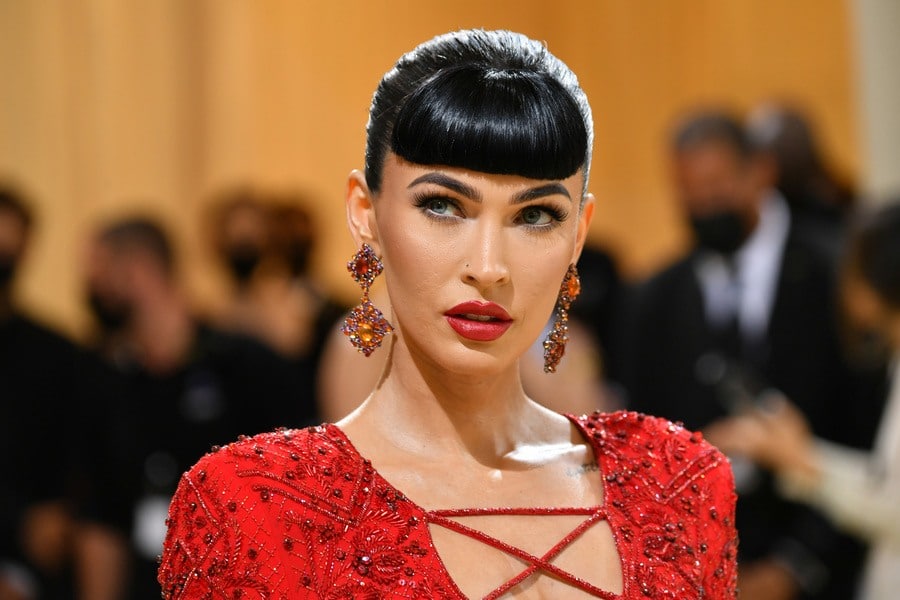 Fox has since been a mainstay in action films such as the "Teenage Mutant Ninja Turtles" trilogy, "Rogue," and others. The stunning actress is married to rocker Machine Gun Kelly and has three children, resulting in a tabloid-worthy relationship. Her most well-known role is as Mikaela Banes, Sam Witwicky's love interest in "Transformers".
Billie Eilish
Billie Eilish rose to fame as a pop sensation thanks to her distinct musical and fashion tastes and songs like "Ocean Eyes," "Bad Guy," and "Therefore I Am." Eilish has accomplished incredible things! As a singer and composer, this five-time Grammy winner has had a lot of commercial success thus far.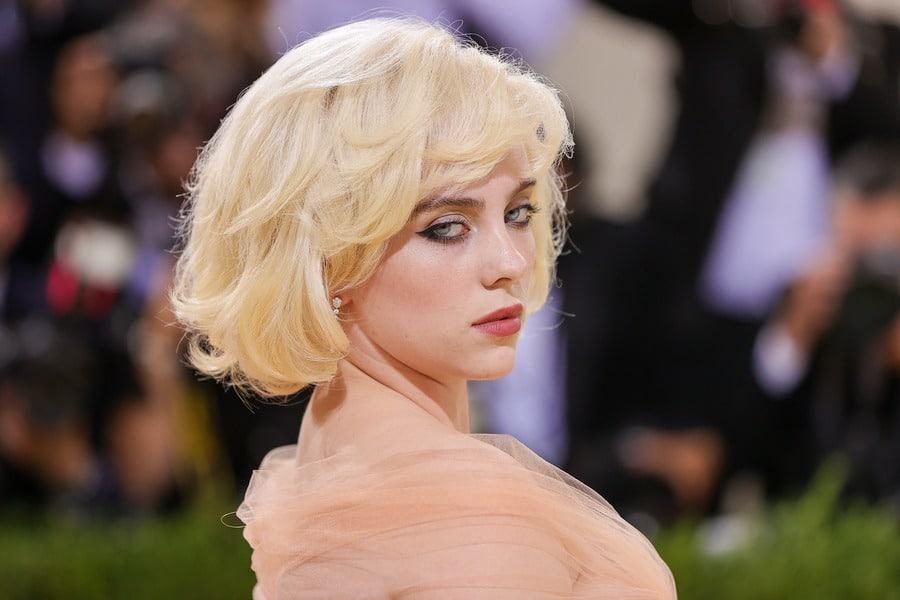 Since she was just 16 years old, Eilish has proven herself to be not just an outstanding vocalist with a distinctive voice, but also a tremendously gifted songwriter. Her voice has a quiet feel to it, and her substance is solemn. She also has an unusual sense of style, and fortunately for her, a bank account that can support her extravagant tastes. Her net worth is believed to be over $25 million.
Bella Hadid
Bella Hadid is the daughter of "Real Housewives" star and model Yolanda Hadid, and Mohamed Hadid, a real estate entrepreneur. Bella Hadid, like most reality TV stars, is enviably beautiful; after all, why do we watch these shows if not to ogle at the lovely stars and their wealthy lives? But it was a long time ago.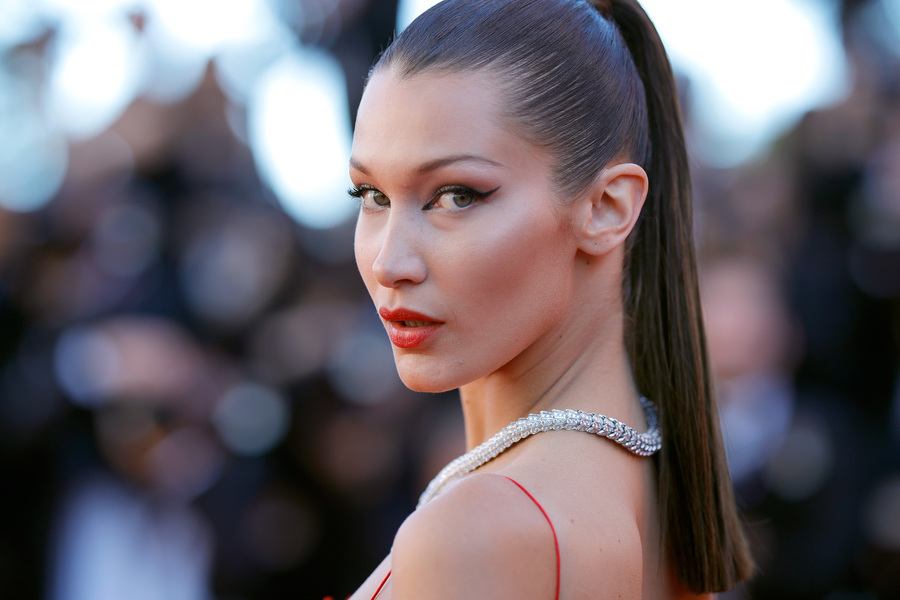 Of course, Hadid's career took off in 2014 when she signed a deal with Models agency. Since then, she's worked with some of the world's most prestigious companies, including Marc Jacobs, Tommy Hilfiger, and Diane von Furstenberg. Just look at her flawless jawline and dazzling eyes: She's a sight to see.
Kim Kardashian
If that isn't the legendary Kim K, then who is it? Apart from the former president, who, for many, is considerably more intriguing, she might be the most renowned person in America. To achieve that level of celebrity, you must have a mega-popular TV program about your life, be a shrewd businesswoman, marry hip-hop's top star, and shatter the internet with a shot of your booty.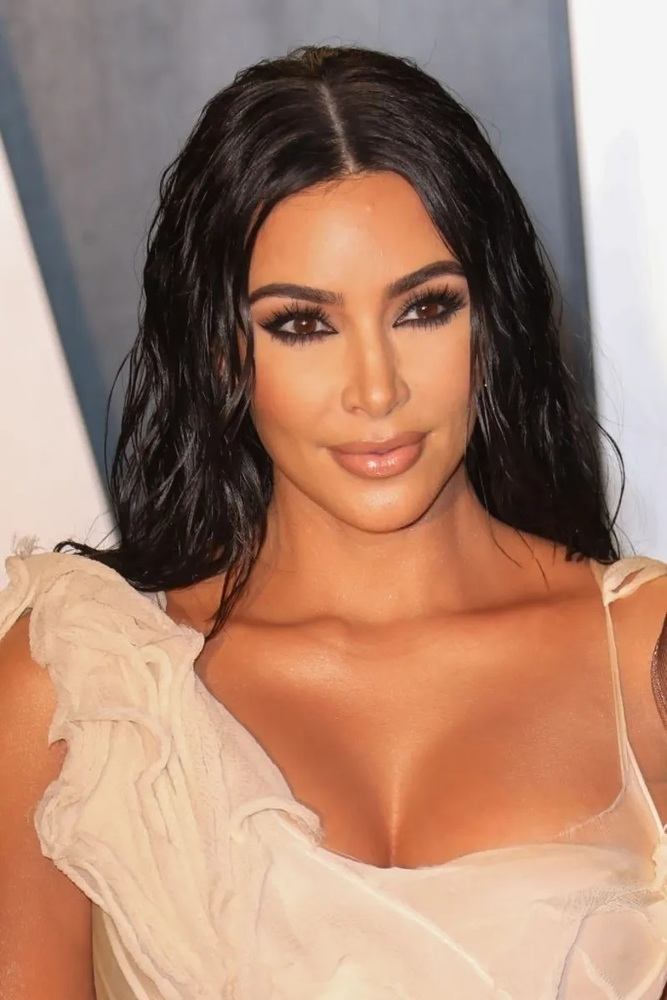 She accomplished it all in a magical way and did it all while looking gorgeous. Recently, the media queen has moved her emphasis to more serious political problems, with a particular focus on jail reform. Isn't it lovely? Kim is one of four Kardashian children, with an older sister, Kourtney, and younger siblings, Khloé and Rob.
Kendall Jenner
Kendall Jenner is an American socialite, model, and television personality. Along with the rest of her family, she is featured on the E! reality TV show "Keeping Up with the Kardashians." She is a successful model who has been in advertisements for the Sherri Hill dress line, which specializes in prom and pageant gowns. She was also included in the "Beautiful People" issue of People magazine. Jenner is also a runway model who makes public appearances. She made her runway debut at Sherri Hill's spring 2012 fashion show.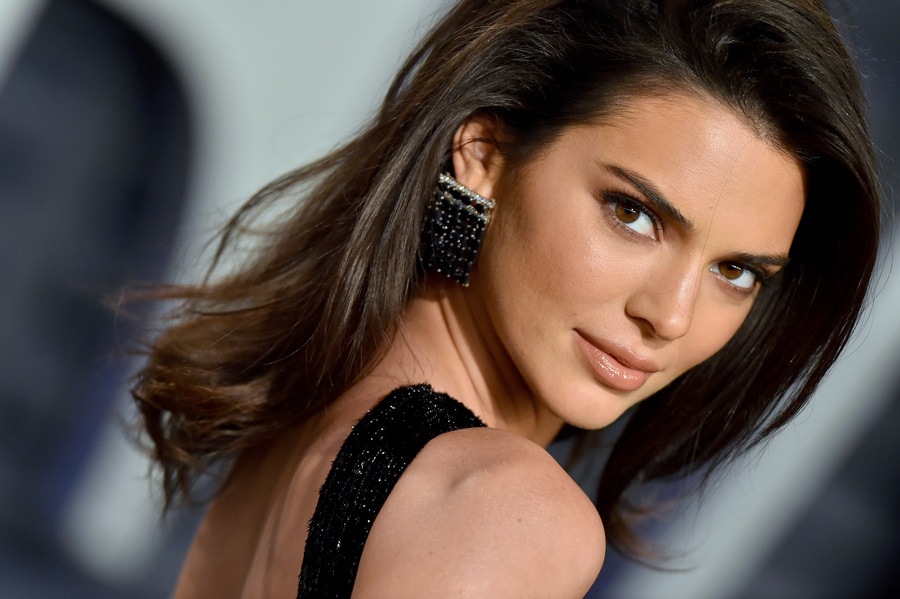 Jenner, who comes from American nobility, hasn't made a living on just her reputation. According to Forbes, the stunning television personality is also a clever entrepreneur and the highest-paid model in the world. She also runs many profitable businesses, including a clothing line with her sister (Kendall + Kylie), an oral care line, and her own tequila firm.
Jasmine Tookes
Since beginning her career at the age of 15, former Victoria's Secret Angel Jasmine Tookes has risen to become one of the world's most influential models, and she shows no signs of slowing down. According to the New York Post's Page Six, when Oprah Winfrey spotted the supermodel, she complimented her flawless, creamy complexion and asked the model to "rub your cheek against mine."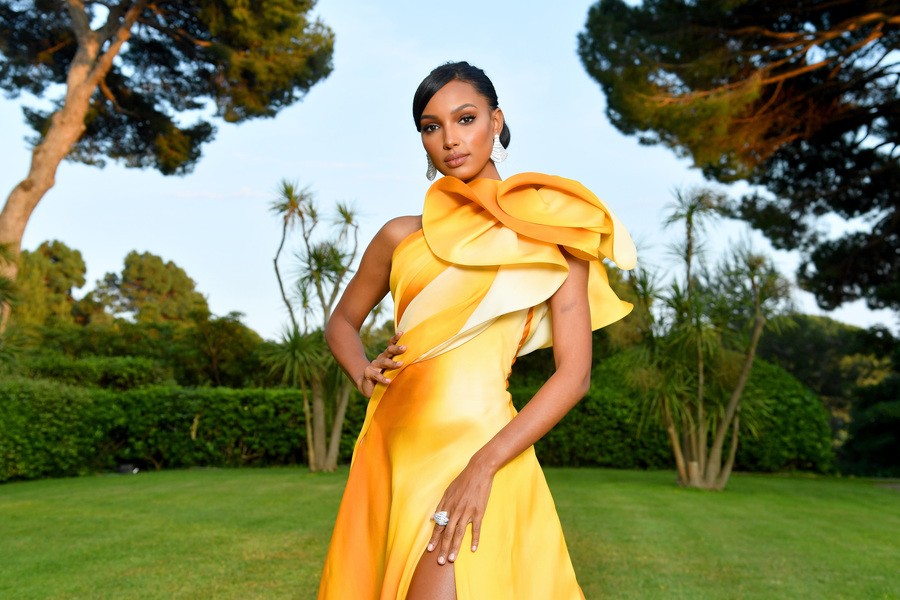 We all know that earning Oprah's seal of approval means you've made it. Tookes has appeared in several fashion magazines, including Elle France, Vogue, and Harper's Bazaar, and has walked the runway for Jason Wu, Oscar de la Renta, and Vera Wang.