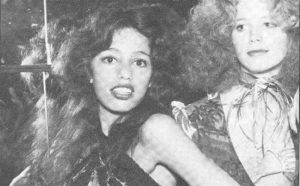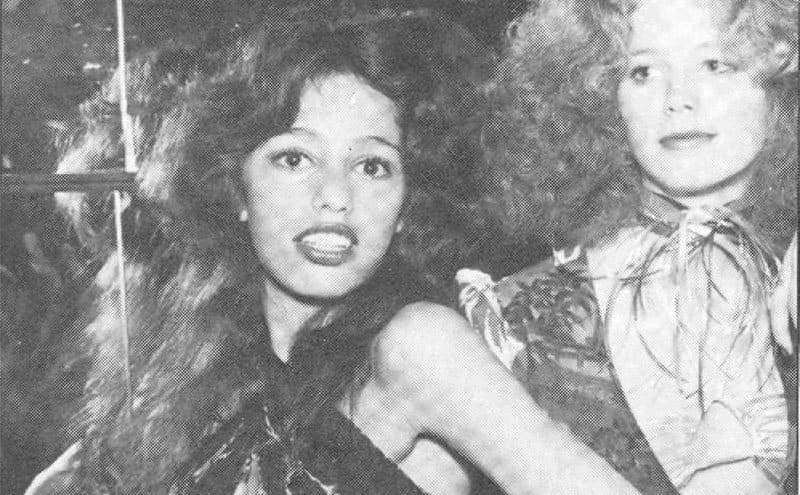 Lori Mattix and the Groupie Scene Would Never Fly Today
By Yuri S.
---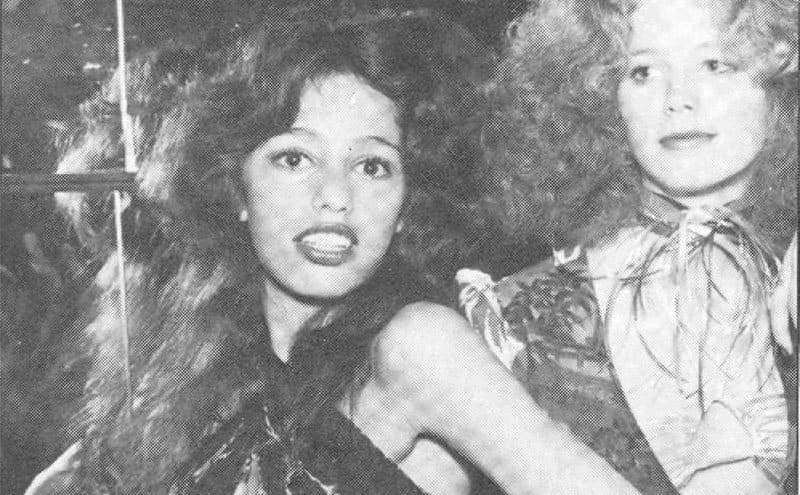 At an age of 60 plus today, Lori Mattix is a partner at Glam Boutique in West Hollywood, a position as uninteresting as can be. Who would have thought that the teenage years of Lori were wilder in the 1970s than anything that can be imagined now?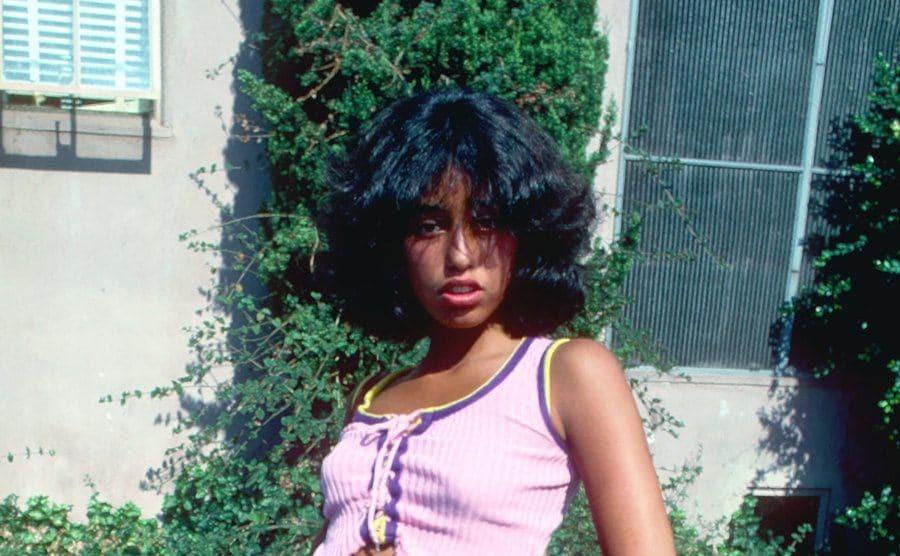 As a "baby groupie," Lori had relationships with music icons of those times, including David Bowie, Jimmy Page, Mick Jagger, and Iggy Pop. These flings with an underage fan were kept under wraps for decades, until Lori went public a few years ago.
The Initiation of Lori Mattix
Lori was initiated as a groupie by Sable Starr, who was already known as the queen of the groupie scene. Both girls were only 14 then. The brunette beauty went by several other names, some of which were Lori Maddox and Lori Lightning.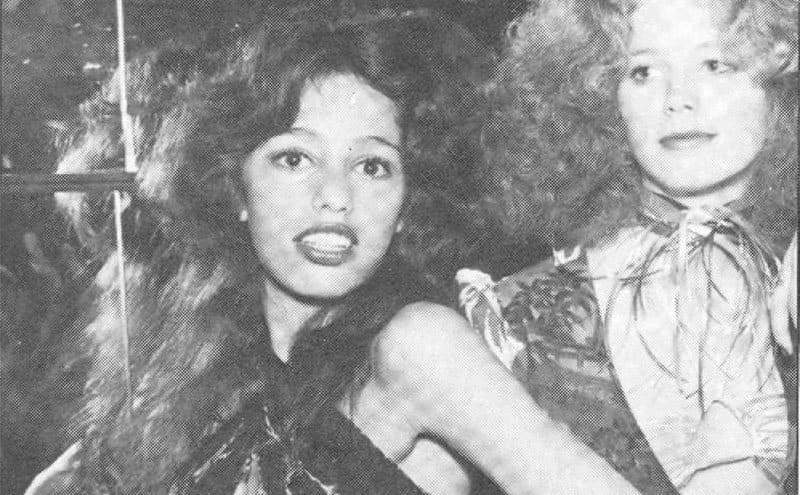 In her infamous interview with Thrillist, Lori described her mentor as "… glamorous, totally one-of-a-kind, wearing scarves for shirts and going topless without hesitation." Lori lost her virginity to David Bowie, who was then in his twenties, and there was no looking back for the baby groupie.
How It All Began
Lori, Sable, and their friend Queenie would frequent the clubs on Sunset Strip during weekends. Lori's mother would be working so it would be easy for the teenager to slip out. This was the best place for a groupie to catch the attention of rock stars, who were not averse to meaningless flings.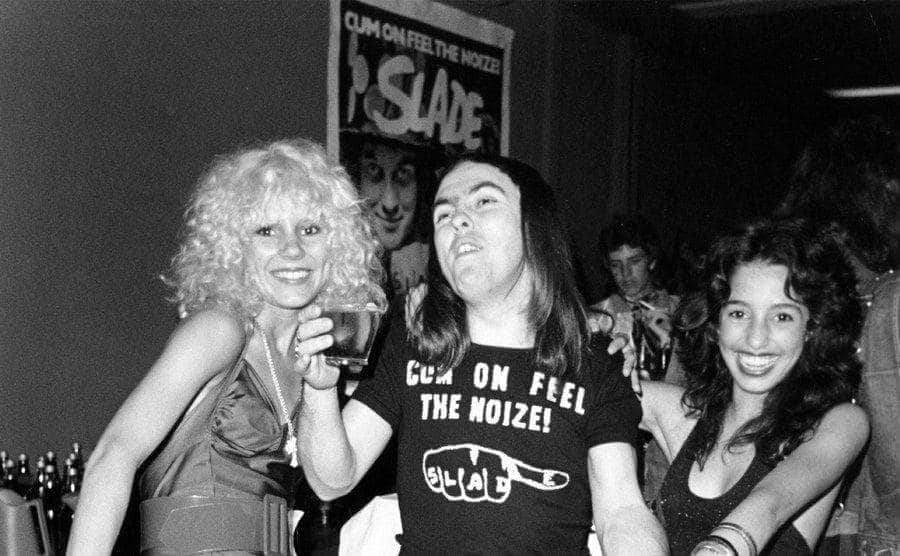 It was not difficult for these bold and beautiful girls to turn heads, even with the competition around them. Lori soon caught the attention of David Bowie and blurted out that she was with the club owner, Rodney Bingenheimer.
Up Close with David Bowie
Like all girls of her age, Lori was awestruck by Bowie's appearance. The bright orange hair, face without eyebrows, and white skin was audacious to the point of being magnetic. Bowie was in Los Angeles for the Spiders from Mars tour.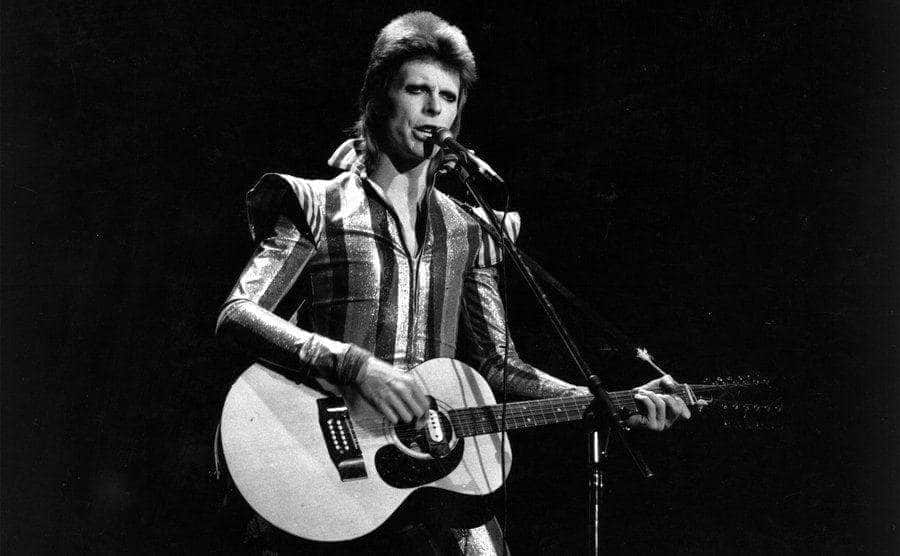 Bowie asked Lori to come to his hotel room. Lori did not know what to expect and probably was just going with the flow when she accompanied the legendary singer. After all, this was the reason she was hanging around these joints.
Nothing Happened During the First Night
That evening did not go as expected. It was a group scene where everyone was chilling out. There was nothing personal and nothing intimate between the groupie and the rock star. Maybe, Bowie thought that Lori was not ready for the next step yet.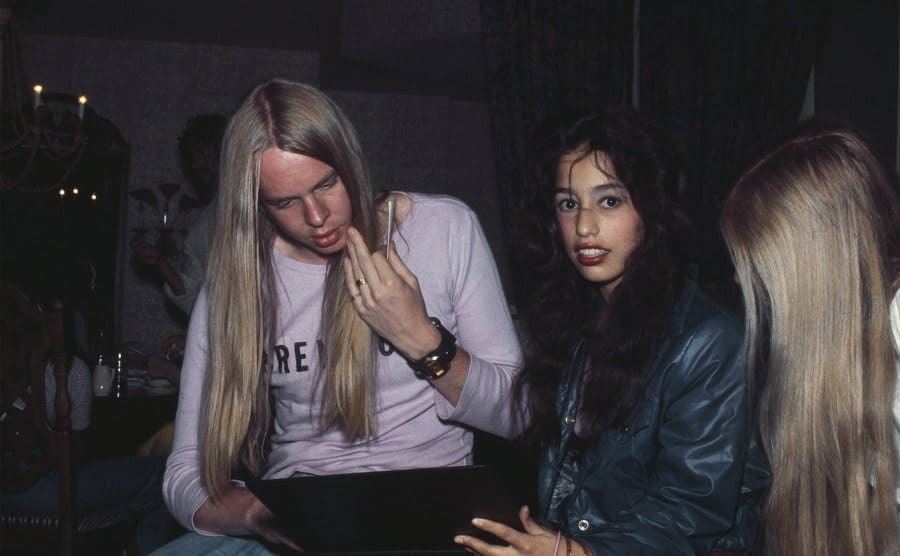 However, Lori did not give up either hope or resolve. She was on Sunset Strip whenever David Bowie performed there. Fate was preparing the scene for their next encounter, which was to happen sooner rather than later.
Five Months Later the Two Meet Again
It happened in March 1973 on the night before Bowie performed at the Long Beach Arena. Bowie's bodyguard Stuey called saying that his boss wanted to take Lori out for dinner. It was not an invitation to his hotel room like the last time.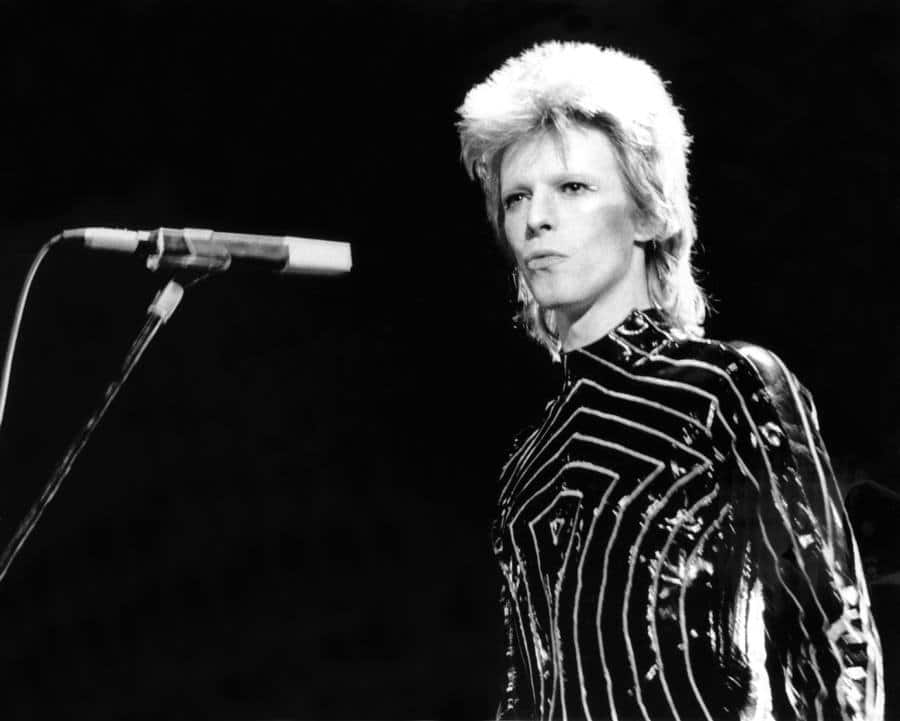 Lori imposed a condition that Sable would accompany her. Maybe she was uncomfortable going alone or maybe she wanted to do a favor for her friend, who fantasized of a fling with Bowie. The rock star agreed, and the scene was set for the best night in Lori's life.
A Quiet Dinner Before the Action
On the way, Sable warned Lori, "If you touch David, I will kill you." This was a bit steep since Sable was dating Iggy Pop and she was in the limo because of Lori. These details were revealed by Lori in the Thrillist interview.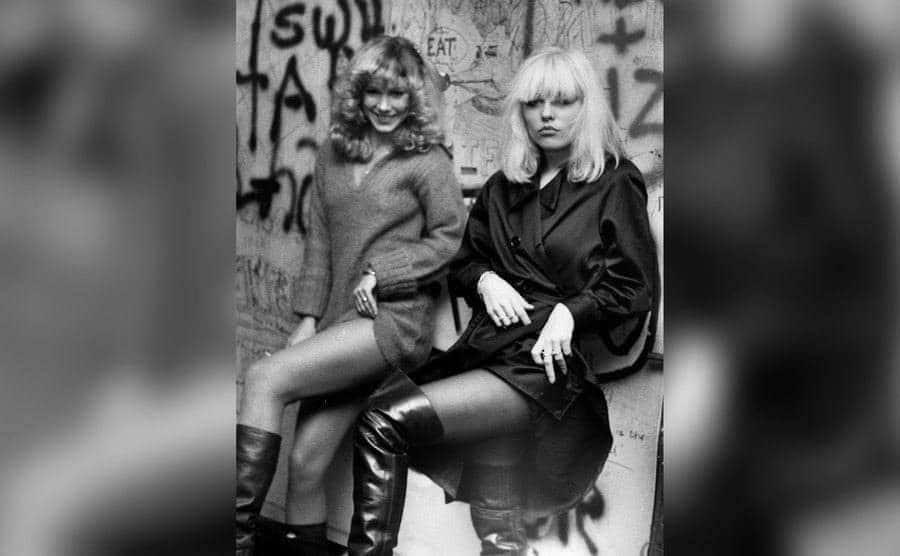 Bowie had a private corner table at the Rainbow Bar. There were joints floating around with the cocktails. John Lennon and girlfriend Yoko Ono came over to the table for a chat. It was when they were discussing what to order that the action started.
A Forced Change of Scene
A guy walked up to the table and screamed at Bowie, "You flaming f***ing fa***t. Kill Bowie!" The rock star's security procedure immediately kicked in. Bowie's manager pinned the guy down, and all the guests were shepherded outside through a side door to a waiting limousine.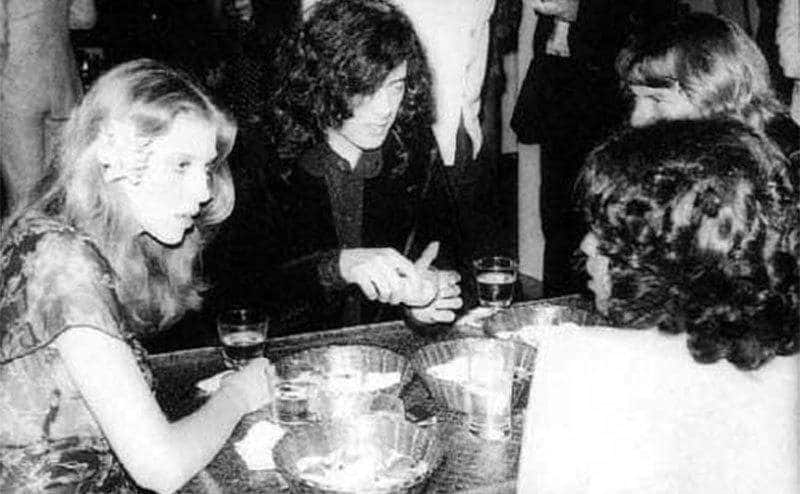 Lori remembered the ride out in every detail. "Danny's Song" was playing on the radio and Sable was singing, "We ain't got honey/ but I'm so in love with your money…" Her body language made it clear that Sable was in love with much more than Bowie's money.
What Happened in Bowie's Luxurious Suite?
The girls were smoking hash and drinking champagne in Bowie's suite. The shag carpet and the positive vibrancy of the room was also helping Lori become more comfortable. The drug started taking effect and the groupie could sense what was coming.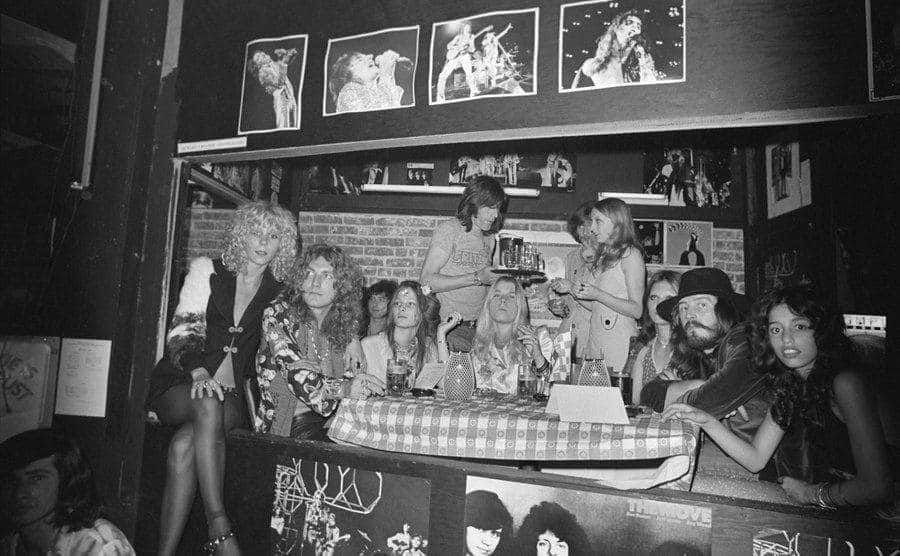 Bowie suddenly left the room without saying anything to anyone. He soon emerged from his bedroom dressed in nothing but a multi-colored kimono. Lori later said that she remembered the scene vividly. Everything she had desired since her first meeting was about to come true.
Lori, Darling, Can You Come with Me
These were the words that Lori recalls Bowie saying as he stared directly at her. As if in a trance, the girl walked to Bowie and the two went through the bedroom and into the bathroom. Lori recounted to Thrillist that she and the rock star bathed together.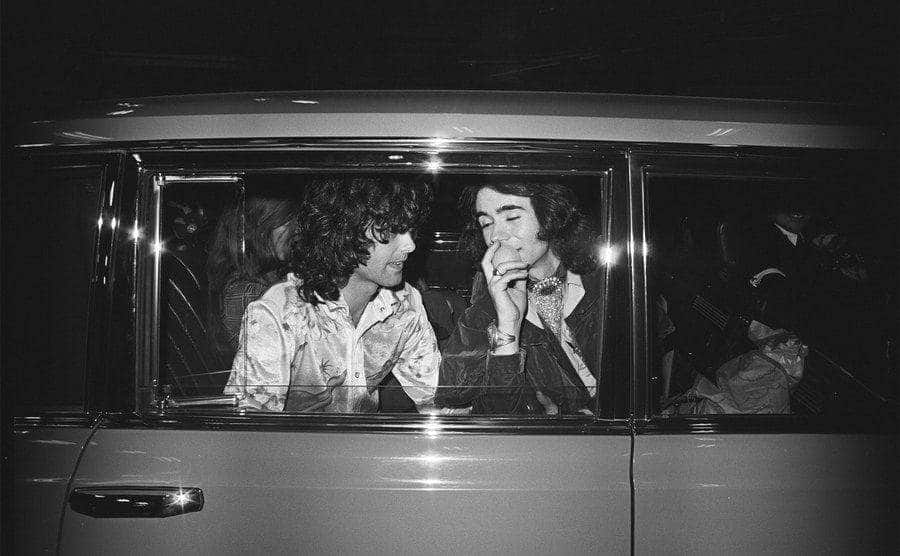 A while later, Lori thought about her companion and went out to check on her. As expected, Sable was terribly upset that the girl she had introduced to the circuit was making out alone. Lori got Bowie to ask Sable to join them in the bedroom.
Bowie's Wife Enters the Bedroom
One of the most provocative parts of the Thrillist saga read, "[Bowie] de-virginized me…That night I lost my virginity and had my first threesome." Afterwards, when the three were asleep, someone banging on the door woke them up. That's when Angie walked in.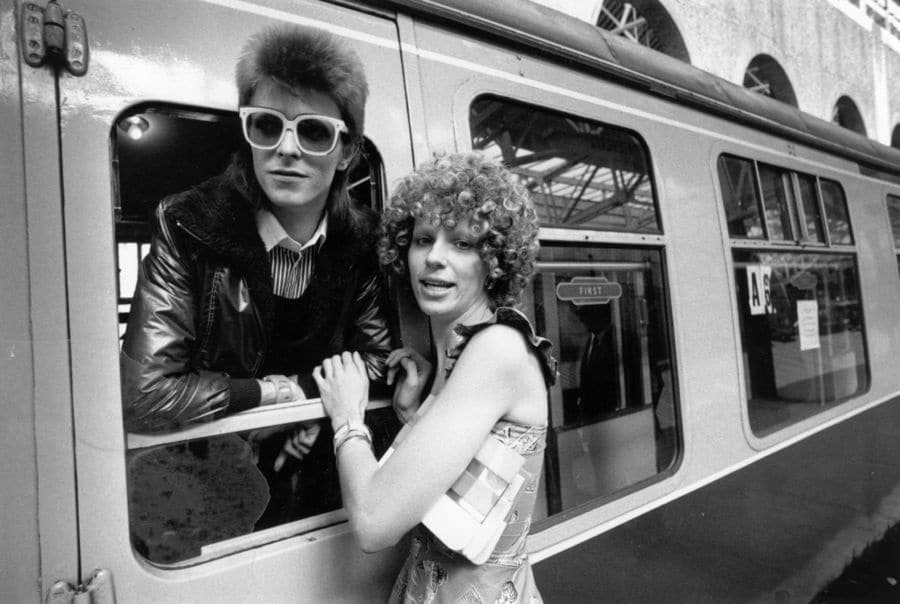 Angie was Bowie's wife and her presence in the room frightened the teenage girls. Bowie calmed them down, telling them this intrusion was nothing to worry about. Though Angie normally had her separate bedroom she knew of her husband's flings and often joined in.
David Bowie Was Not the Only One
Lori Mattix wanted more and more. She was a regular at Sunset Strip, exploiting photo-ops and swinging on the dance floors. She would do anything to catch the eye of famous rock 'n' rollers. Studies and assignments were not a part of this teenager's life.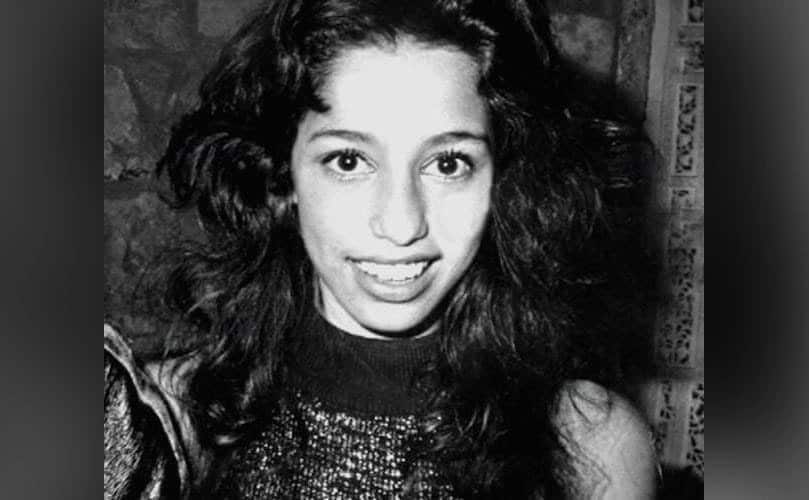 Lori told Thrillist that she felt that she was special. And because of that she was not destined for the humdrum life being led by other girls of her age. Just to keep the record straight, Sable had a slightly different version of the Bowie affair.
The Second Affair Was with Jimmy Page
Everyone in the LA rock scene had heard of the groupie that was willing and available for a "fun night." It was hardly surprising that soon after her night with Bowie that Lori got a call from Jimmy Page. Jimmy was the lead guitarist of Led Zeppelin, arguably the most popular rock band of the time.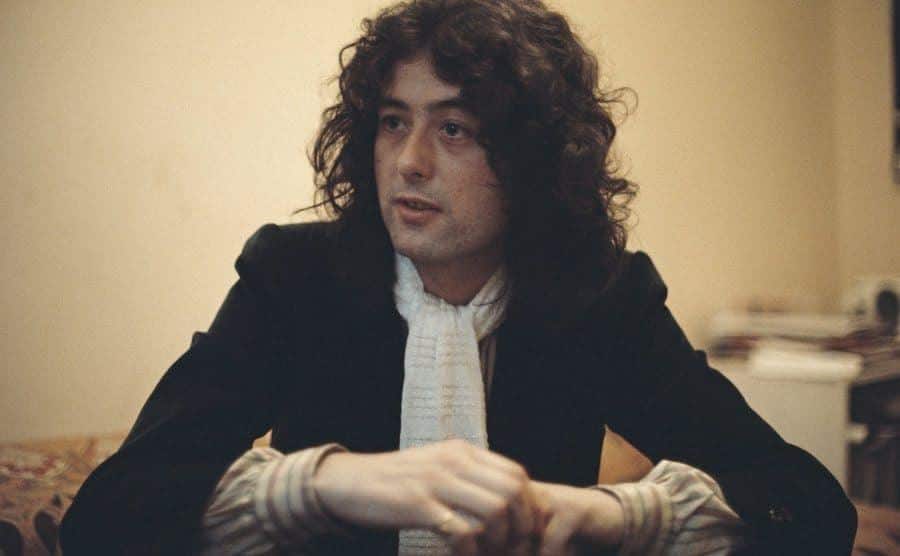 Led Zeppelin was in the City of Angels for its 1972 North American tour. While the Lori-Bowie relationship was pretty much out in the open, Jimmy preferred to maintain an element of secrecy, as we shall see later.
Did Her Mother Know about the Groupie Scene?
Although Lori never directly informed her mother, the groupie admitted, "I think she knew." There are no accounts of any interaction Lori may have had with her mother about her sex-capades. Lori commented, "But what could she say? My older sister was sleeping with lowriders and surfers."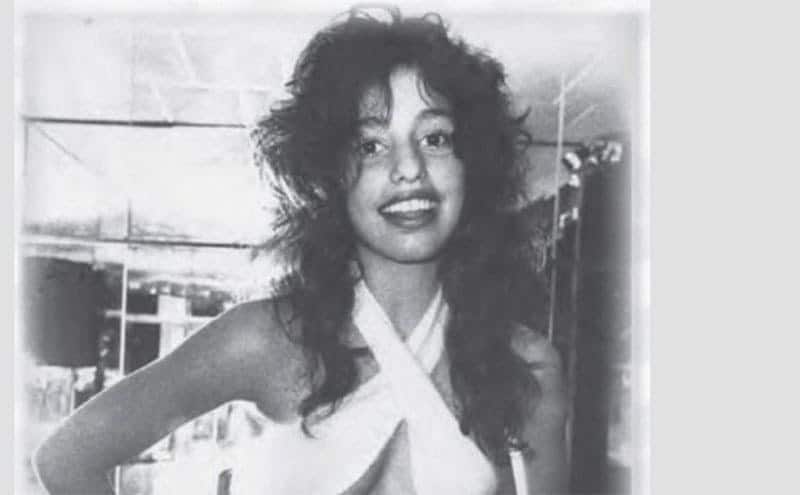 Lori's father had passed away and it was not easy for a single mother to raise two teenage girls in those wild times. So, Lori was able to do her own thing without any maternal hindrances or controls.
The First Meeting with Jimmy Page
Lori and Sable were chilling with Iggy Pop when the call from Jimmy Page came through. Today, Page is a respected OBE, but then there was a wild streak to him. At that time, Led Zeppelin occupied the entire ninth floor at Hyatt House.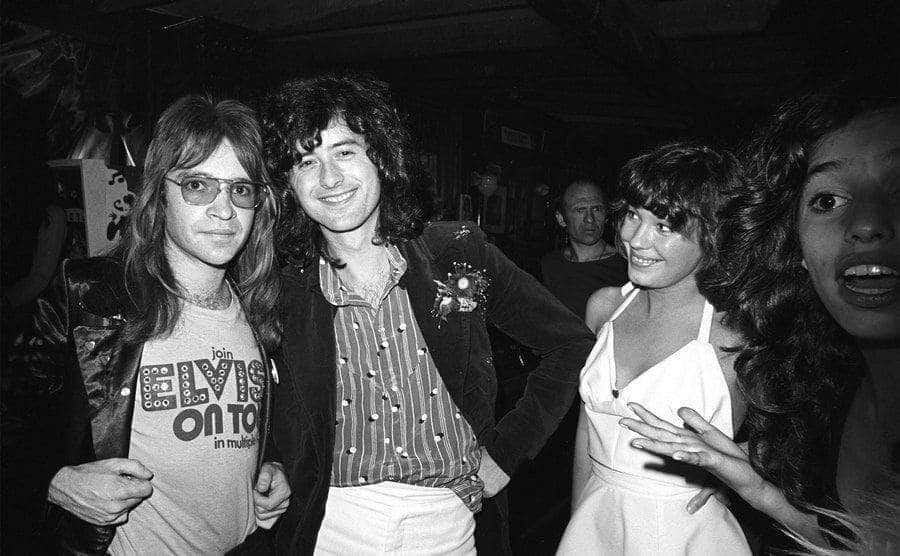 The beginning was so much like the Bowie incident that it was almost déjà vu for Lori. During the limo ride to the hotel, Sable again stressed that she alone would have Jimmy. Lori didn't mind because she was in it for the thrills.
Page's Manager Takes Charge of Lori
Jimmy, who was 32 to Lori's 14, was waiting by the pool. He introduced himself, "Are you Lori? I'm Jimmy. I told you I would be with you." The star-struck girl could not believe her ears. The gang then moved to the Rainbow.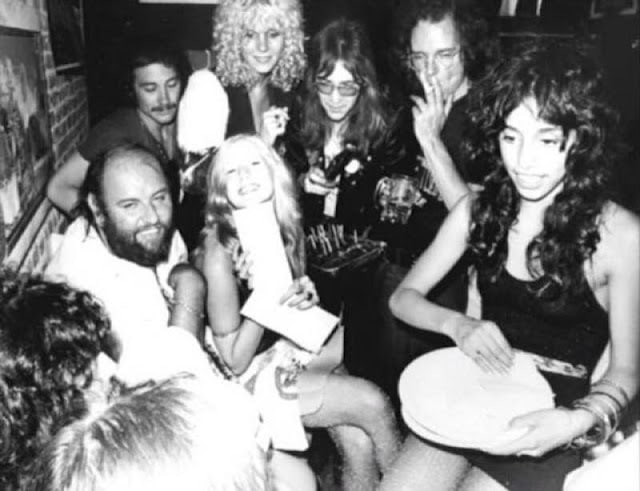 Peter Grant, the manager of Led Zeppelin, feared that Page might get involved in accusations of statutory rape. The big man accosted Lori and said, "you're coming with me, young lady." Before the groupie knew what was happening, she was whisked away in a limo.
A Long and Secretive Relationship
Grant took Lori to a room in the Hyatt Hotel where she met the founder of Led Zeppelin. But Jimmy Page, sporting a wide-brimmed hat and carrying a cane, had a mesmerizing effect on the impressionable girl. She would later tell Thrillist that she fell in love instantly.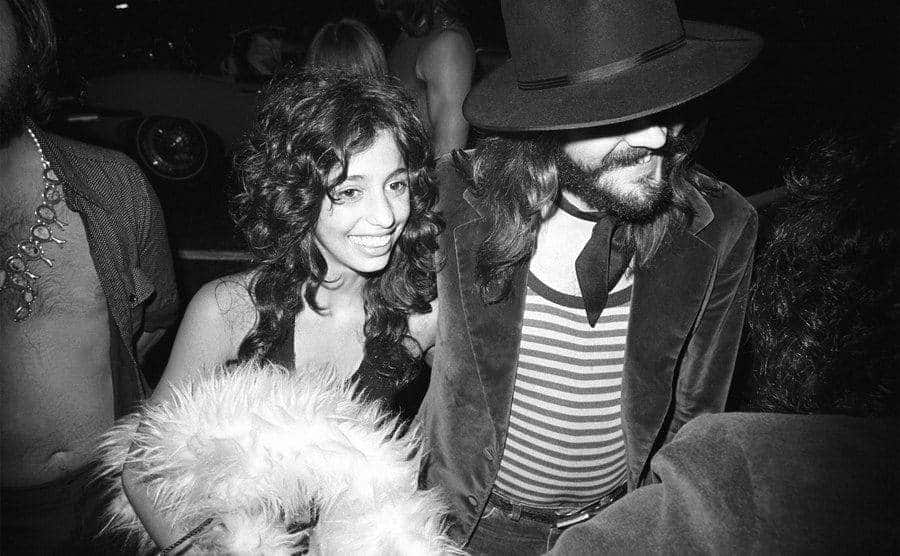 That night was the beginning of a long relationship between Lori and Jimmy. Each day, the feeling of love increased but could not be expressed publicly. Under orders from Grant, the couple had to meet away from prying eyes.
The Feeling of Being Locked Up
Lori was underage and Jimmy was at the peak of his fame. Any scandal would lead to severe legal repercussions and that would be disastrous for Led Zeppelin. The duo was constrained to meet under such severely restricted conditions, that Lori felt she was imprisoned.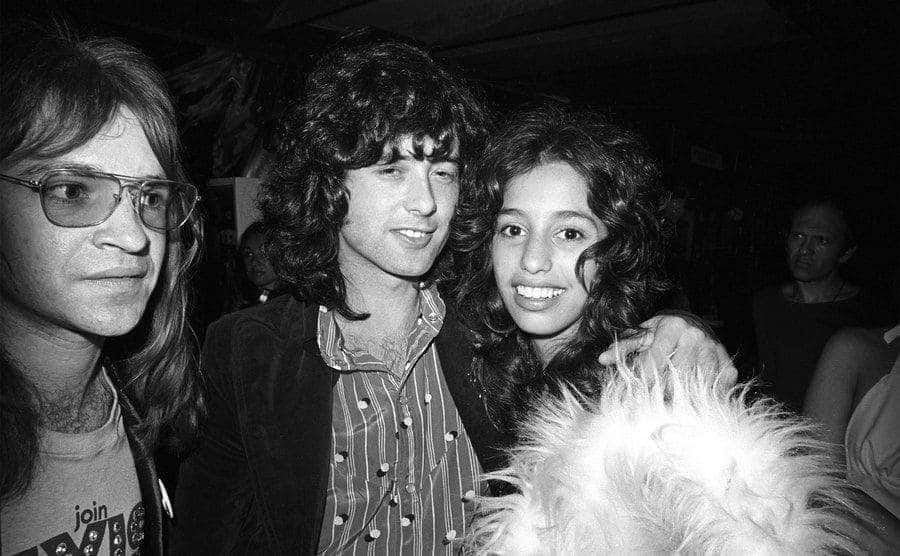 The lovelorn groupie was confined to a hotel room with a guard posted outside during the band's next US tour. Page would fly back to Los Angeles in his private jet, The Starship, between concerts to be with Lori. The young girl bore the travails stoically for the sake of love.
The Incident at Drake Hotel
There was some private partying, but for most of the time the lovers stayed closeted in hotel rooms and had become accustomed to that sort of life. Then an incident at Manhattan's Drake Hotel brought Lori face to face with the risks that were being taken.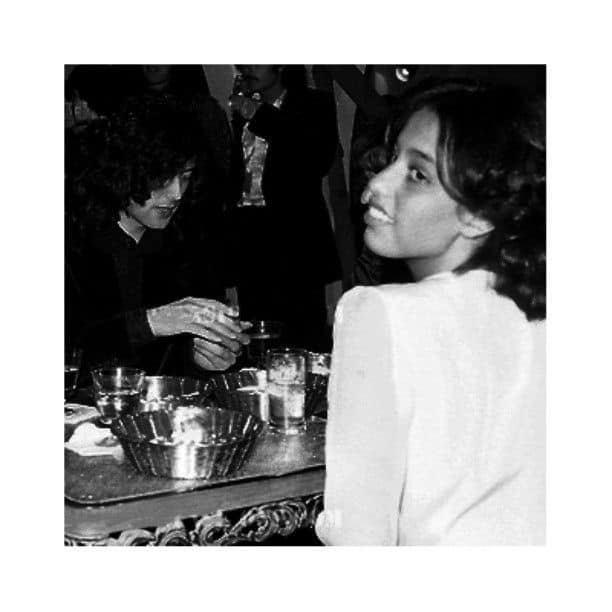 Led Zeppelin was playing at Madison Square Garden and Lori was put up at Drake's. $200,000 were stolen and the hotel called the FBI. Grant pointed out that Lori was underage and could go to jail if caught. She was forced to leave the hotel immediately.
The End of the Relationship
Lori was definitely in love with Jimmy, and she thought that Jimmy was in love with her. But being prosecuted for having sex with an underage girl was a concern that could not be wished away. Lori knew that something had to give.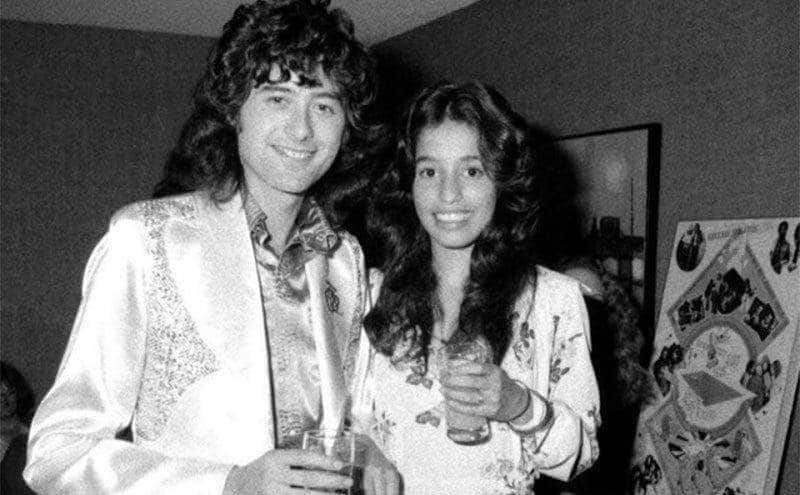 At first the groupie thought that Jimmy would speak to her mother and move the relationship forward. Soon it dawned on her that the Led Zeppelin star had another reason for ending the relationship. There was another groupie on the horizon.
Bebe Buell Enters the Scene
Bebe has many claims to fame today. She is the wife of Steven Tyler, the lead vocalist Aerosmith. She is the mother of Liv Tyler – actress, producer, singer, and model. But back then she was just another groupie on the circuit.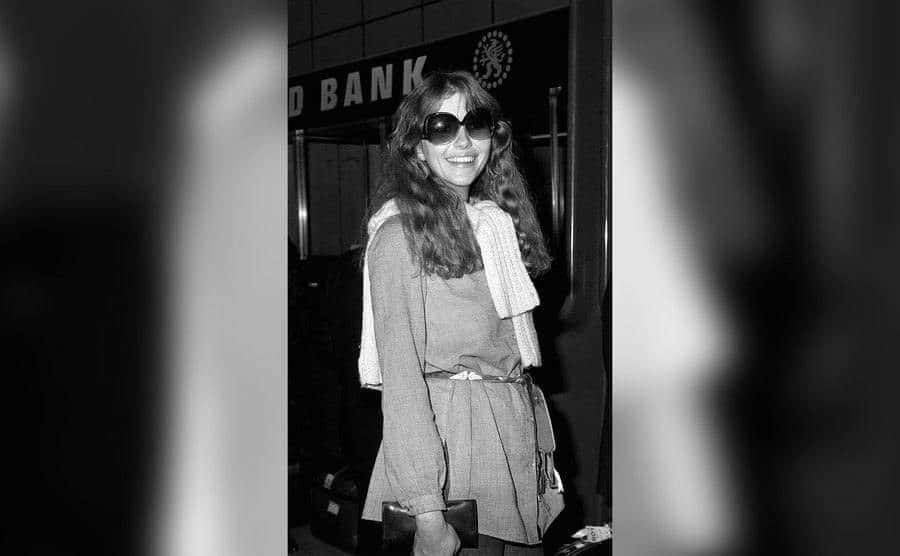 Led Zeppelin had just finished recording Swan Song and the launch celebrations were in full swing. Lori was at the peak of her affair with Jimmy Page and in a fit of generosity she let Bebe have the room next door. It was the biggest mistake of her life.
Bebe in Bed with Jimmy
Lori entered Page's suite that night with her private key only to find him in bed with Bebe. In an instant she was heartbroken and realized that this was the end of the road as far as Jimmy was concerned. All she could utter was, "What did you do to me?"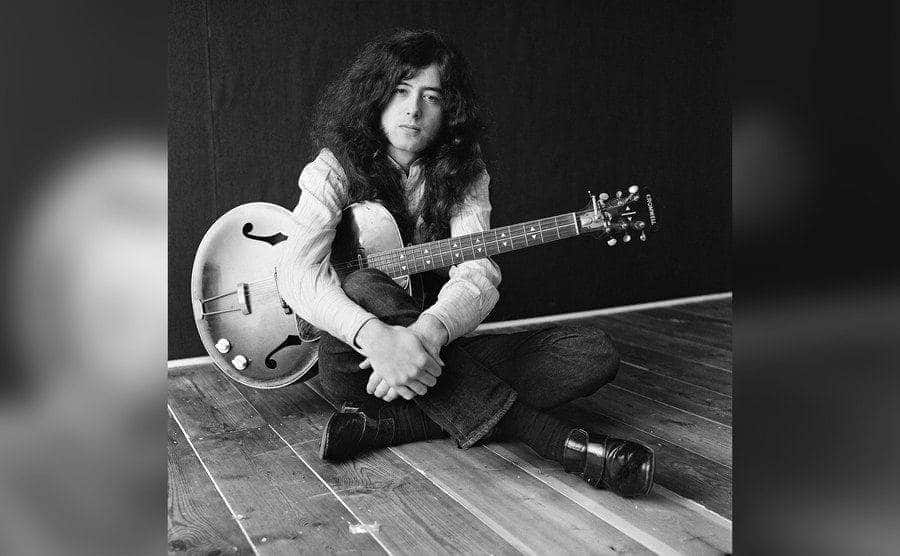 Lori felt some nostalgia when she revealed this part of her life to Thrillist. "He was like a god to me and instantly destroyed this whole image I had of him," she said. However, Bebe Buell had a different story to tell.
The Bebe Buell Version of the Tale
Buell's version of what happened that night is etched in her memoir Rebel Heart: An American Rock 'n' Roll Journey. She and Jimmy were intimate in the rock star's room when they were disturbed by a hysterical Lori wanting to enter.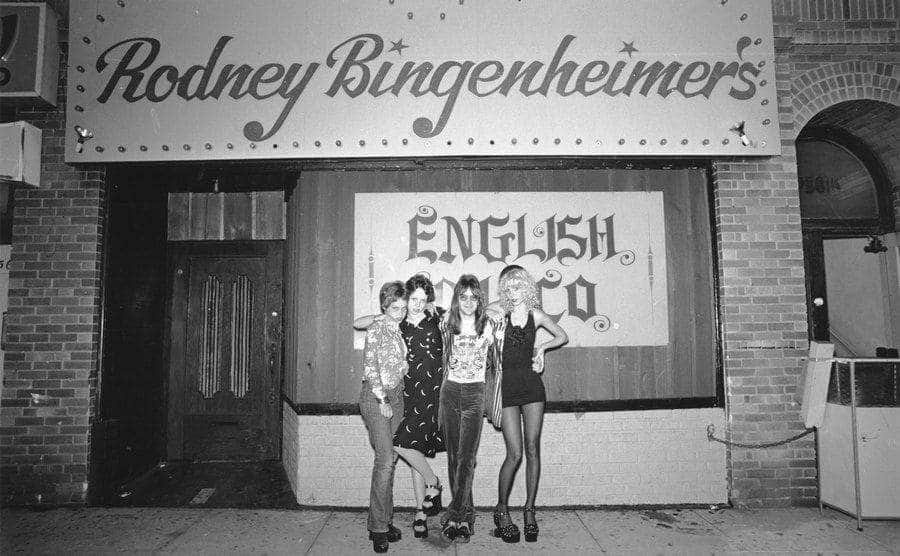 Bebe recounts that somehow Lori had found Page's room and desperately tried to force her way in. After many failed attempts, Lori was unceremoniously dragged away by Page's manager, Richard Cole. Undeterred, Lori returned the next day and then there was the infamous fight.
Bebe Buell Contradicts the Popular Version
When Bebe opened the door, Lori pulled her hair. Then a free for all followed in which the girls punched, kicked, and scratched each other. All the while, Jimmy had a good laugh over the two contenders slogging it out.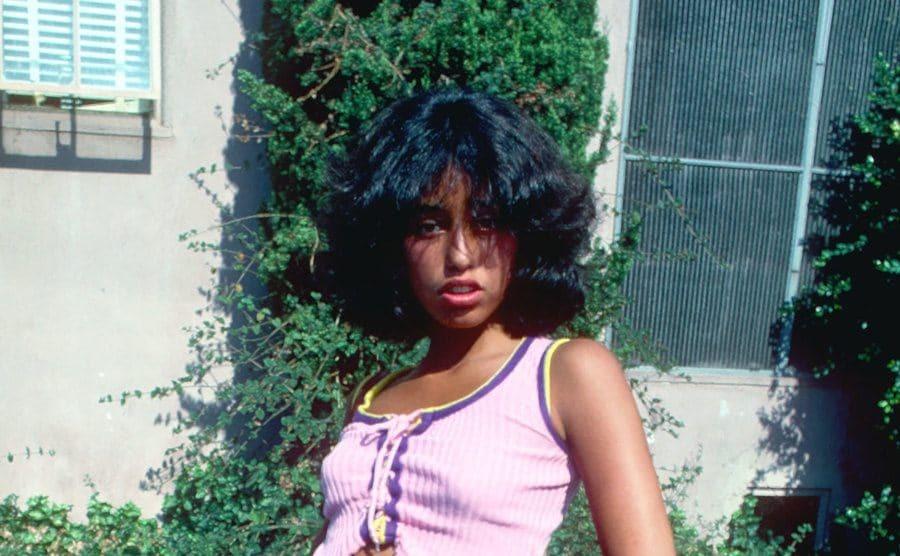 Buell's memoir does not match up with this. It reads, "Jimmy did not sit back and laugh as Lori ripped my hair out – that is not the kind of man Jimmy is. He was extremely upset. And it was BECAUSE Lori hit me that he cut her off."
And Then There Is the Mattix Version
This is what Lori told Thrillist: She was at a party thrown by Led Zeppelin at Bel-Air Hotel that night. She was high, probably on a Quaaludes, and the next thing she recalls was a bloody nose and her white dress with blood all over it. "That was an awful night," Lori recalled.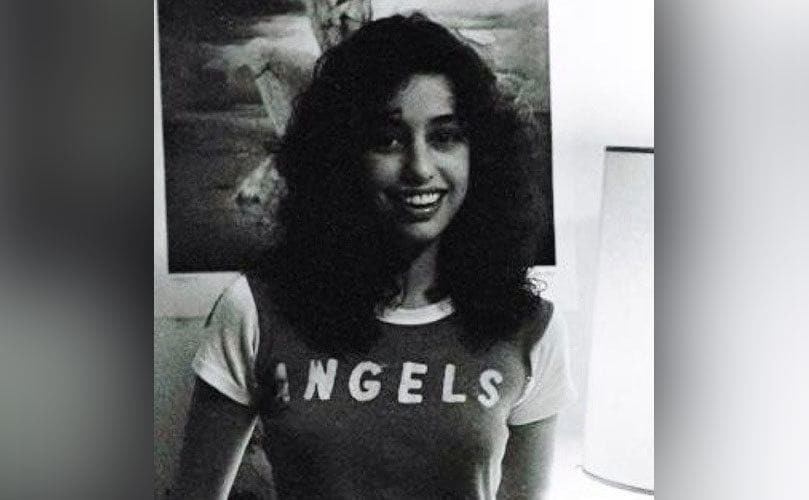 As with everything that Lori has recounted, contradictory versions exist. There is no denying, however, that the Swan Song party was the "swan song" for Lori and Jimmy. The groupie was barred by his security from seeing the rock star again.
The Groupie Captures Mick Jagger
Lori Mattix was not done yet. It was back to the grind on the Sunset Strip, hanging out with the rock 'n' rollers, waiting for the next catch. It did not take long and it was the biggest one of her life – Mick Jagger of The Rolling Stones.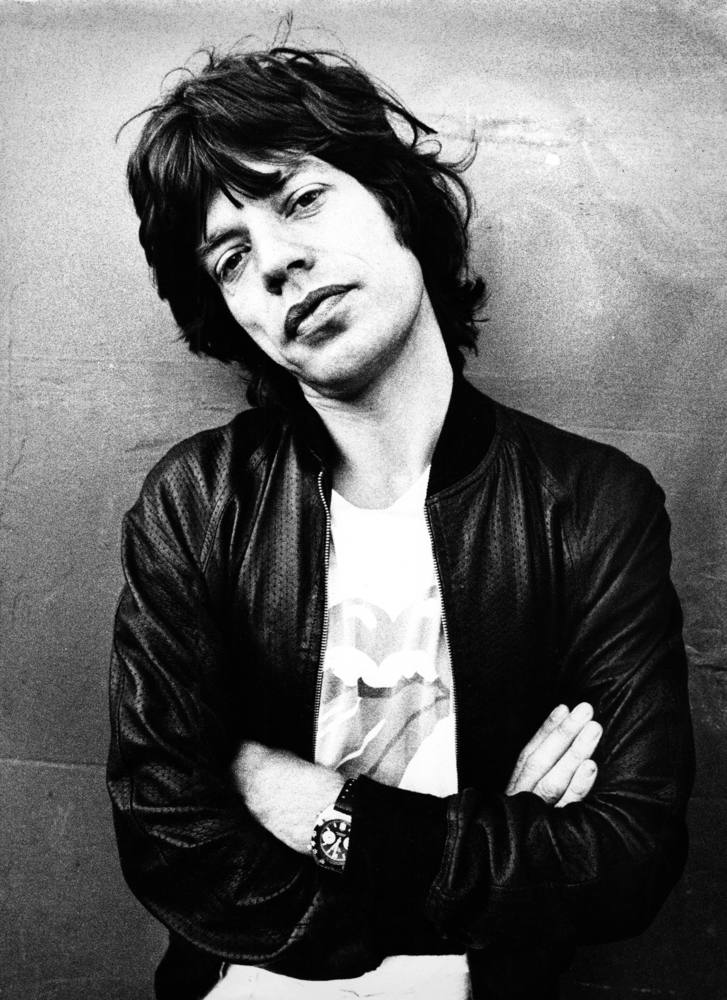 Lori was at Record Plant in Los Angeles. Mick Jagger had just fought with McCartney and Lennon, and he took the groupie to a hotel room. The two tried to get intimate but it did not work out because they were too high.
Was Lori's Story Real or Make-Believe?
Though the groupie world may seem surreal to outsiders, it did exist. The details of Lori's account to Thrillist have been contested by other groupies, but it is evident that her story is not totally fabricated. We acquaint you with some of the inconsistencies and then you can make the call yourself.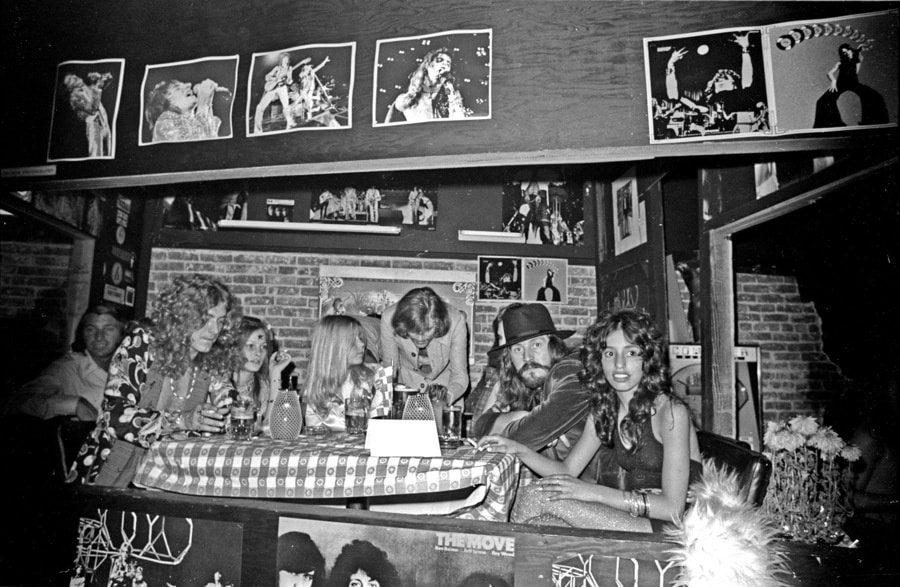 It is indisputable that Lori was in a relationship with Page because many photos of the two together provide testimony. One cannot say the same of Lori and Bowie. What raises doubts is that her story has changed across the interviews given over time.
Who Was First – Bowie or Page?
Though Lori claims that she lost her virginity to David Bowie, her timeline suggests that she knew Jimmy Page much earlier. Led Zeppelin's 1972 North American tour came to Los Angeles several months before Bowie's Ziggy Stardust Tour. Another groupie, Pamela Des Barres, has claimed that Lori was with Jimmy Page before her fling with Bowie.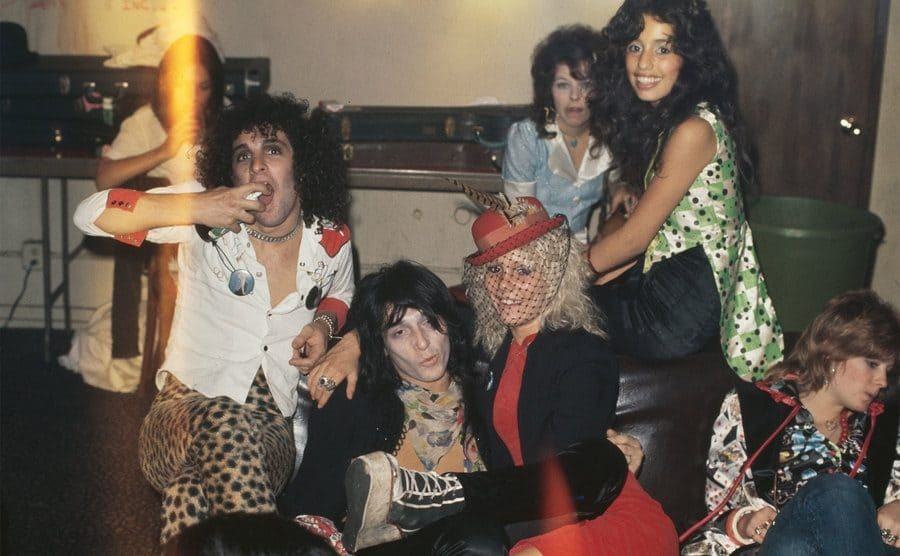 And there is a statement attributed to Lori in a Zeppelin documentary: "I was terrified, because first of all, I was still a virgin — I mean, I was a baby! — and this was Led Zeppelin."
Does Lori Regret her Escapades?
The answer is a clear and equivocal negative as explained to Thrillist. "I saw the greatest music ever. I got to hang out with some of the most amazing, most beautiful, most charismatic men in the world. I went to concerts in limos with police escorts."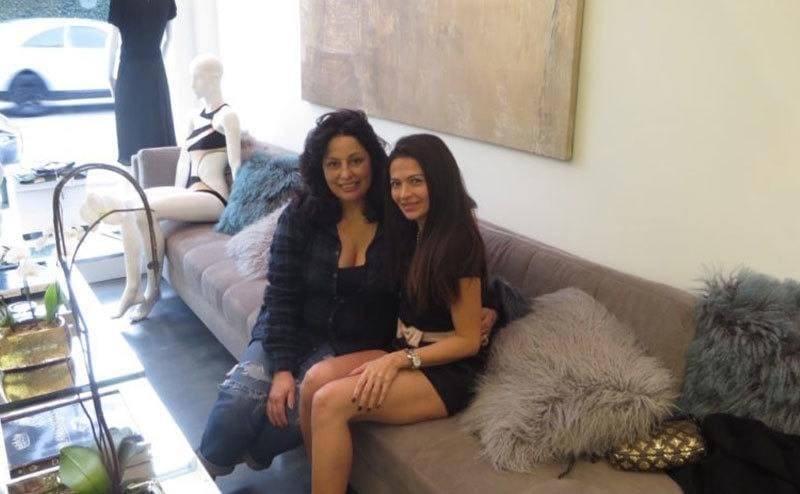 Lori Mattix still lives in Los Angeles. Her present life as a partner and buyer for the Glam Boutique in West Hollywood is far removed from the crazy teenage years. Though she has no regrets about her past, she would not want the current generation to take that path.
What Brought about the Change of Perspective?
The #MeToo movement went viral in 2017 with the popularity of social media platforms. The aim was to bring to light the sexual abuse and harassment women face in the workplace. Celebrities like Gwyneth Paltrow, Ashley Judd, Jennifer Lawrence, and Uma Thurman have contributed.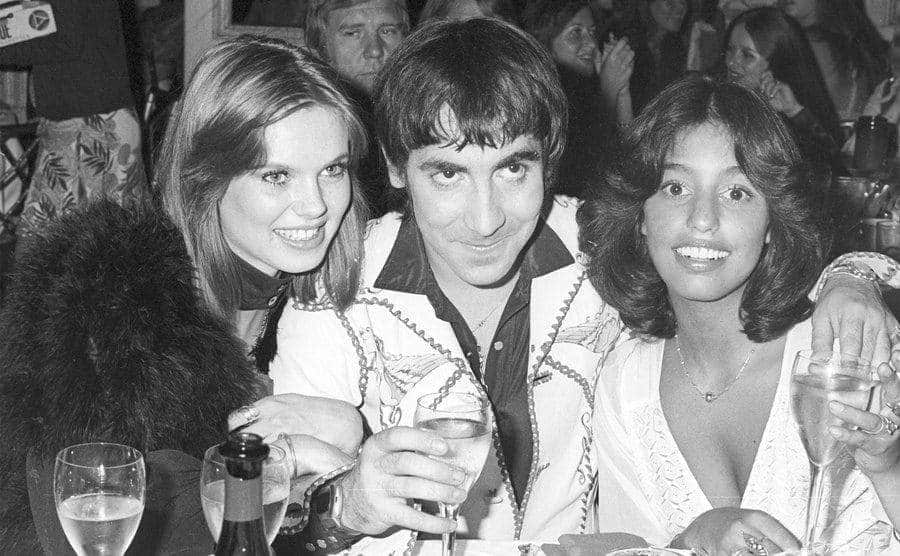 While Lori does not see herself as a victim of the movement, she confessed in The Guardian, "I don't think underage girls should sleep with guys. I wouldn't want this for anybody's daughter. My perspective is changing as I get older and more cynical."
It Is a Different World Now
The kind of flings the groupies had in the 1970s are not possible now, even if desired. Celebrities are hounded by the press, and it is impossible to hide liaisons from them. Then there are social media platforms like Instagram, Twitter and Facebook and the lure to reveal one's life on them is irresistible.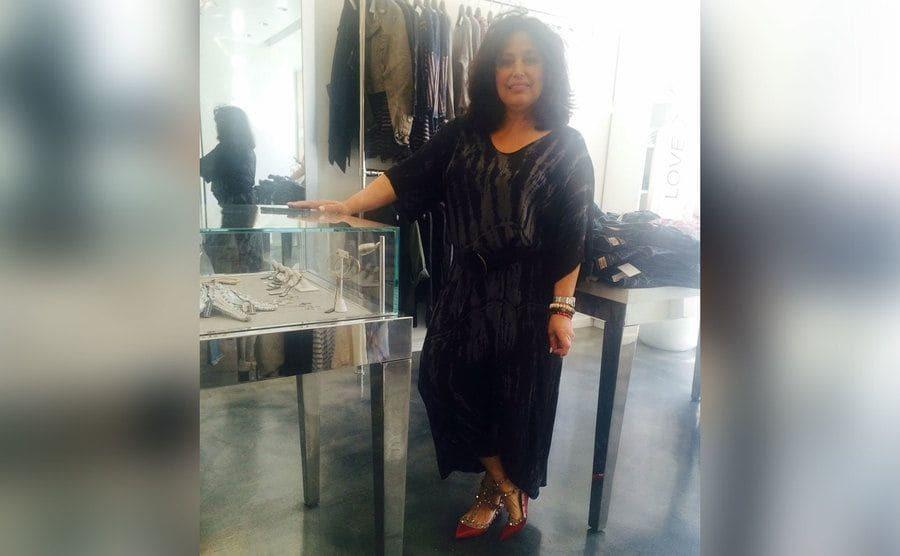 Commenting on the entire groupie scenario, journalist Stereo Williams said that it is incompatible in a modern era where society has a greater focus on "protecting victims and holding celebrities accountable."