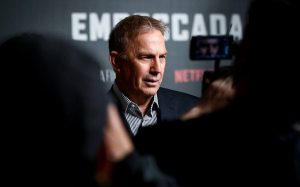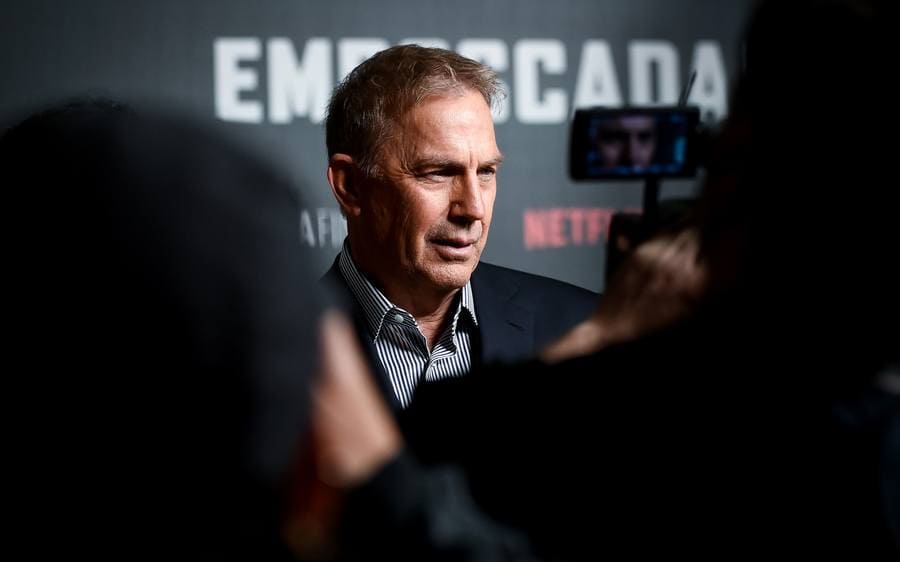 Love Has Arrived at Kevin Costner's Door
By Yuri S.
---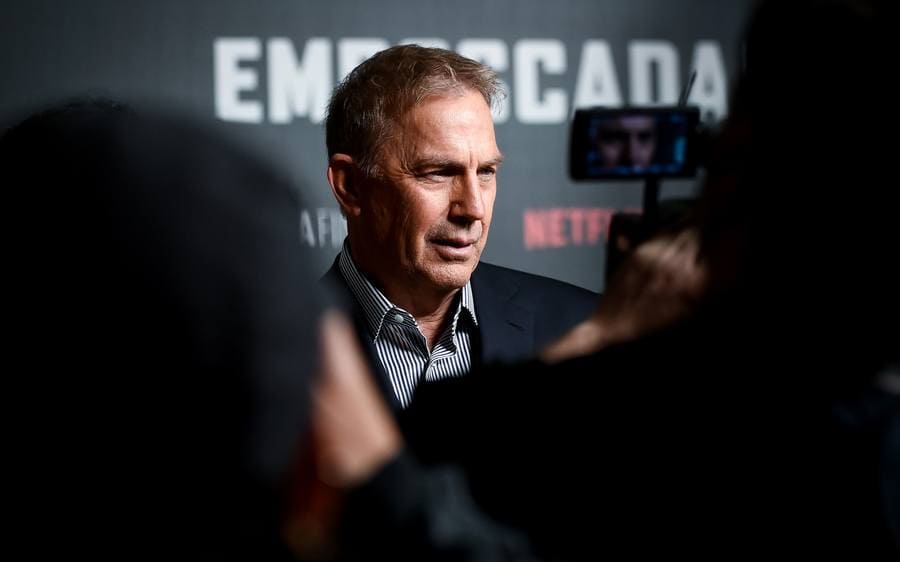 Kevin Costner has starred in some of the biggest Hollywood blockbusters around for the last 30 years and counting. A true Hollywood heartthrob, Costner is a household name for films such as The Bodyguard and Field of Dreams, to name just two. With his career far from over, who knows how many more blockbusters he will star in.
However, one thing which Costner struggled to conquer was his love life. He might be a leading man on the screen, but he found it hard to find his leading lady and settle down to a life of calm and collection. Yet, as with all good stories, the ending turned out to be a good one – Costner finally found the lady of his dreams, and he's settled down to a life of domestic bliss. Let's look at how he got there and document the ups and downs that formed his rather interesting story.
Appearances Aren't Always What They Seem
You might not be aware of it, but Kevin Costner was married back in 1978. The lucky lady was Cindy Silva, a Disneyland starlet and California native. They met at university and fell firmly in love.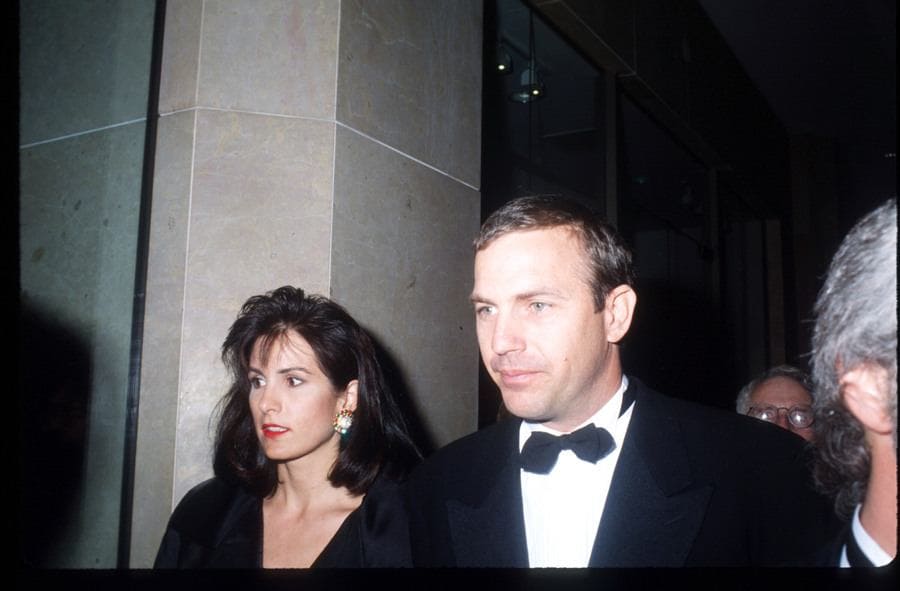 The couple went on to have three children, two girls, and one boy, but unfortunately, they didn't stay on the best of terms and split a little later on. Costner always spoke very highly of his first wife, calling her 'beautiful' and 'smart.'
A Man Who Needs His Freedom
On the outside, Costner seemed to have the ideal marriage, and he and Cindy showed themselves in many photographs smiling for the lens. They also owed a racehorse as a couple. However, on the inside, it seemed that Costner was thirsting for extra freedom and his interviews gave nods to this.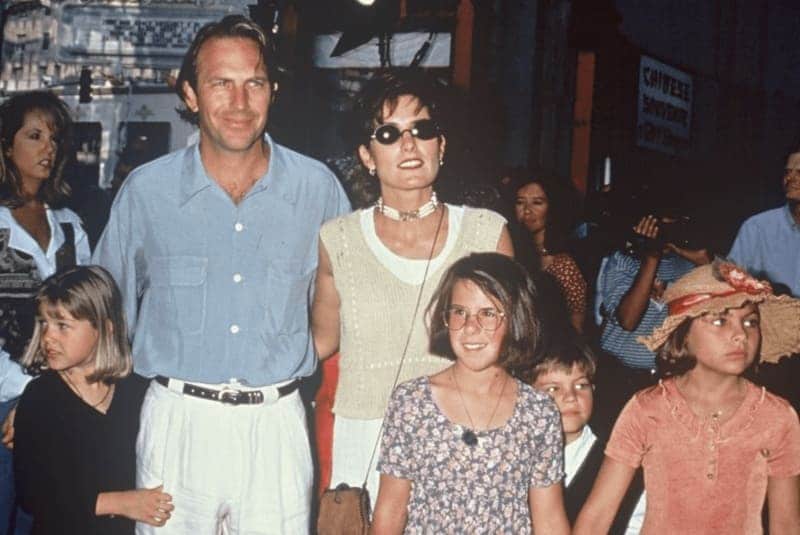 Despite the bliss that appeared on the outside, Costner constantly made references to having "missed out" on something, and many took that to mean that married life wasn't quite what he had hoped it would turn out to be.
Working Together Didn't Help
The couple worked together on the critically acclaimed movie "Dances With Wolves," with Cindy working in the background while also being a full-time mother to their three children. However, it didn't work out the way they planned, and the marriage soon came to an end.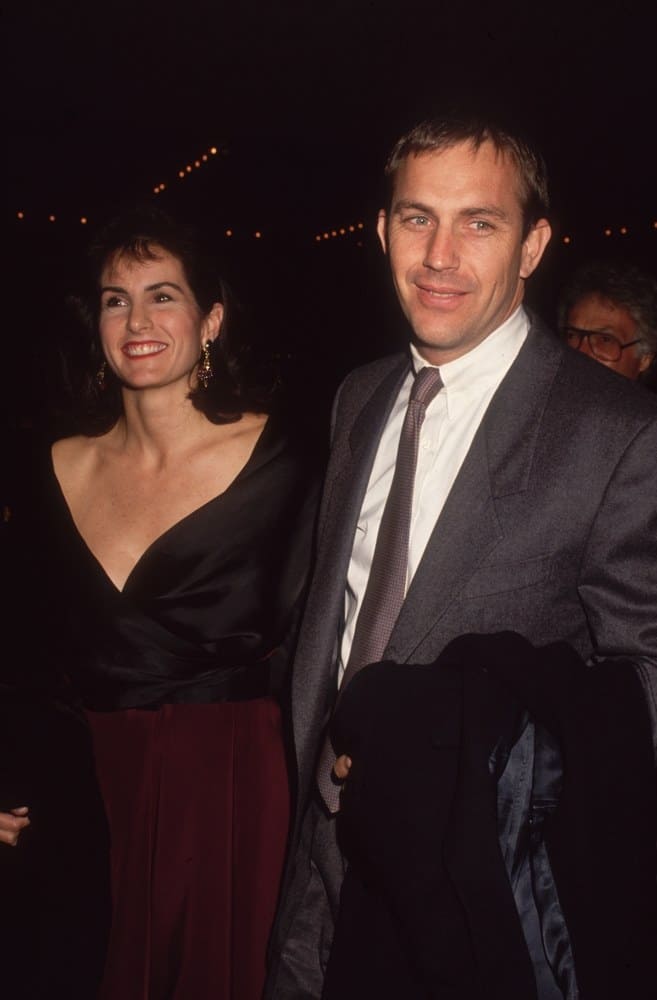 After 16 years of marriage, the couple split amid rumors that Costner had been unfaithful. The divorce was announced in 1994, and they vowed to co-parent their children and continue to have a loving friendship, despite their troubles.
Costner's Thinly Veiled Admissions
Before the couple split up, Costner did several interviews in which he talked about his appreciation for women and how unexpectedly hard marriage had turned out to be. Was he hinting at his infidelity at this time?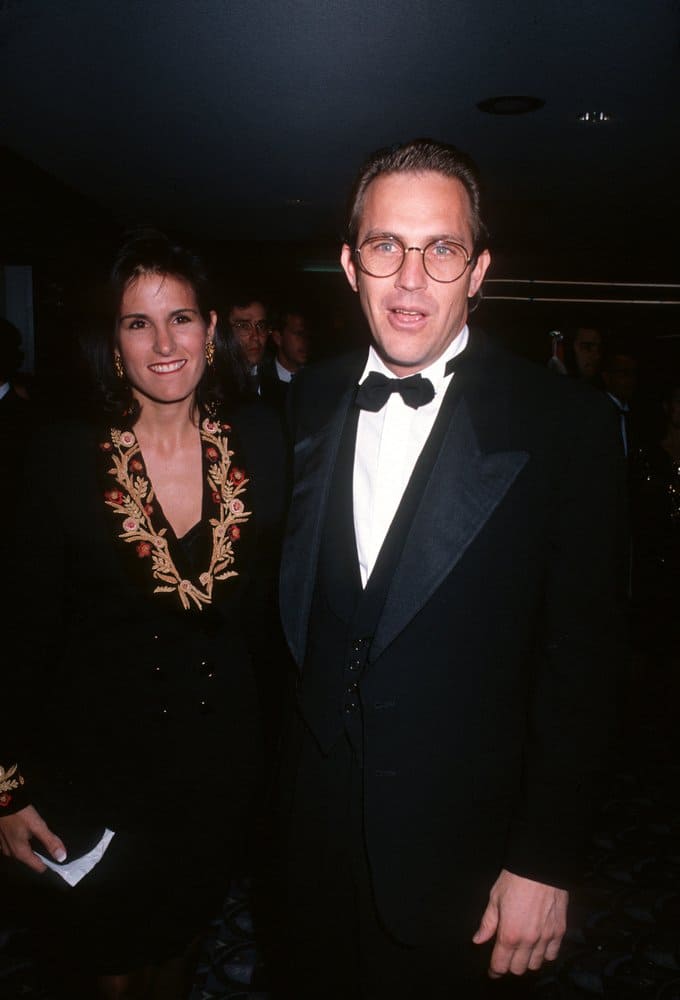 It's true that marriage is hard and even more so under the harsh glare of the Hollywood spotlight. It seemed that Costner's wandering eye cost him dearly, and he knew it was going to just before the split was announced publicly.
An Unexpected Surprise
Bridge Rooney claimed that she had carried and given birth to Kevin Costner's child, Liam, in 1996. At first, Costner refuted the claims, but a paternity test proved that he was indeed Liam's father, who was born two years after Costner's divorce.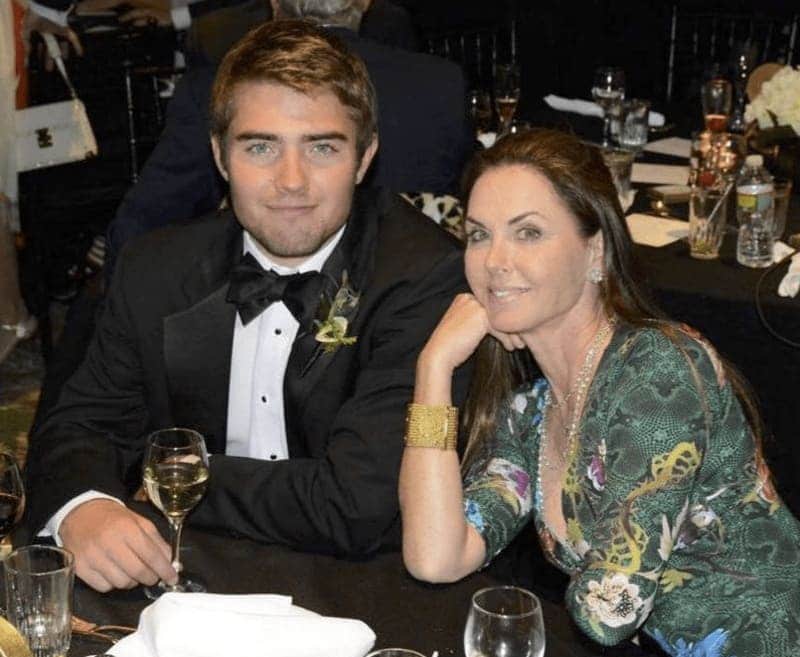 Despite the difficulty in accepting that Liam was his son, Costner set up a trust fund for his fourth child and started to visit him occasionally. Costner took responsibility for his son after the paternity test had proven without a doubt that he was indeed the child's father.
Several Affairs Were Unearthed
Rumors of several affairs in the latter part of Costner's marriage started to swirl, and one involved Hollywood starlet Halle Berry. This was at the time when Berry was just starting out and was a little-known actress in the industry.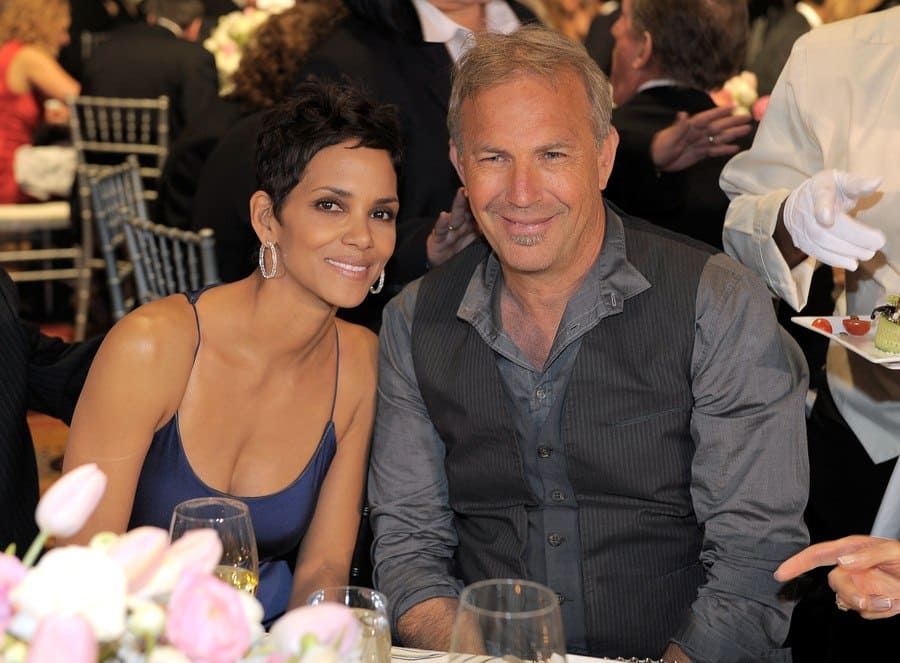 The two actors are friends to this day but don't speak of anything that happened between them. Following his divorce, Costner was catching up on lost time and sewing his oats, as any bachelor would do. Many of these appeared in the newspapers.
Another Dangerous Liaison
Prior to his marriage's finalization, Costner hit the tabloid headlines after it became clear that he had been romantically involved with Michelle Pfeiffer. The newspapers were alive with the possible news that two of Hollywood's biggest actors were hooking up.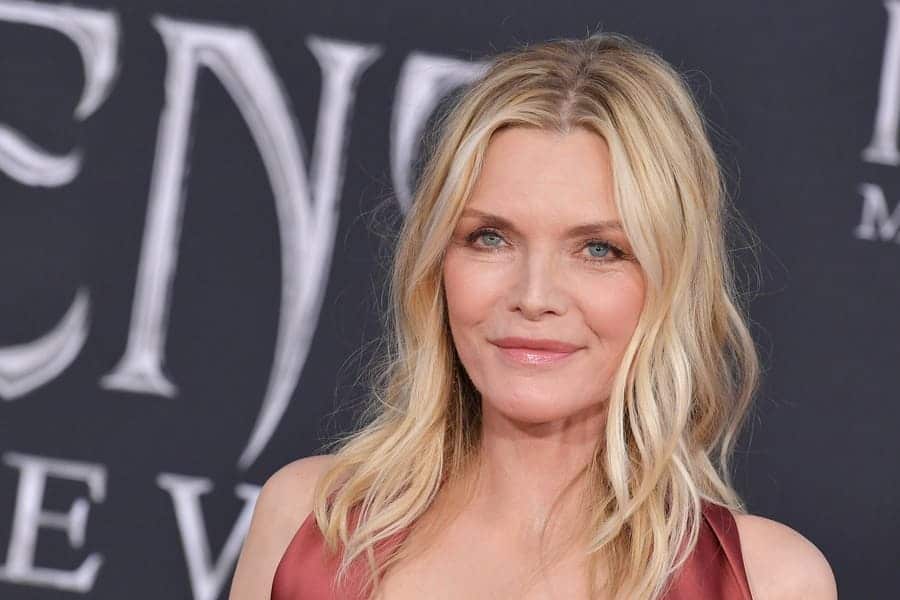 It's interesting to realize that Bridgett Rooney also played Catwoman, a role made very famous by Pfeiffer herself. Did Costner have a thing about women playing cats? Who knows, but the two were embroiled in rumors with Costner himself.
Another Famous Fling Unearths Itself
Costner's love life appeared once more when it was reported that he had a fling with Bobbie Jean Brown, who once dated Tommy Lee. Having appeared in several music videos, Brown was reportedly on the arm of Costner, and the tabloids went wild once more.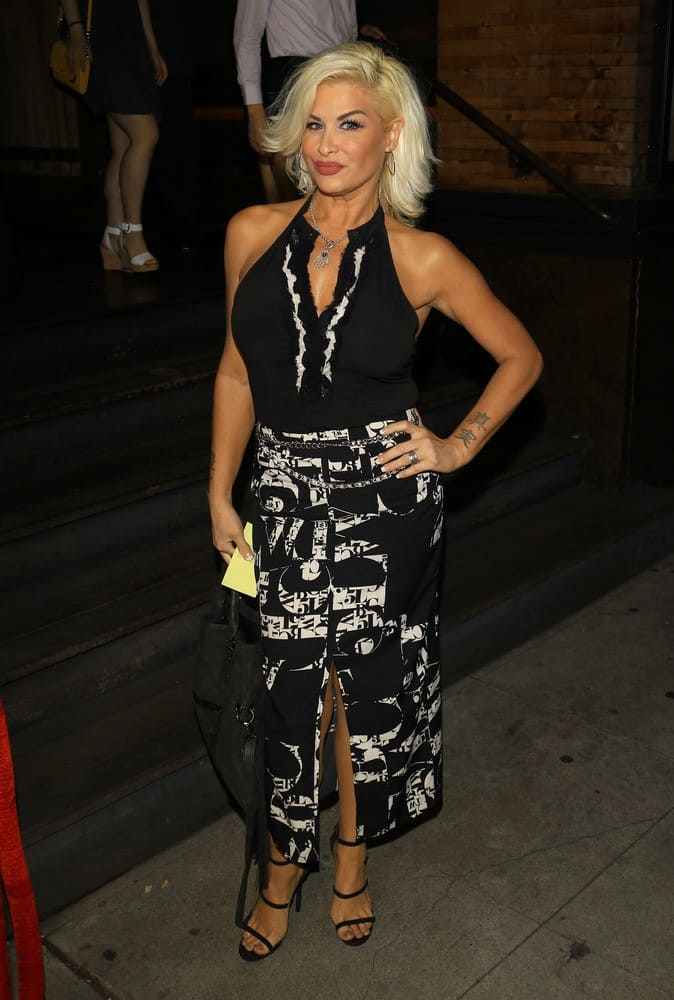 After her well-publicized split from Tommy Lee, Brown wrote a tell-all expose of the men she had dated in Hollywood, and one of those was none other than Kevin Costner. If he had hoped to keep the fling quiet, it didn't quite work out.
Gaining The Reputation of a Womaniser
Actress Peggy Trentini exposed another fling when she told the world she had spent time with Kevin Costner. However, she made it clear that she never took him seriously and knew she wouldn't fall in love with him, thanks to his womanizing reputation.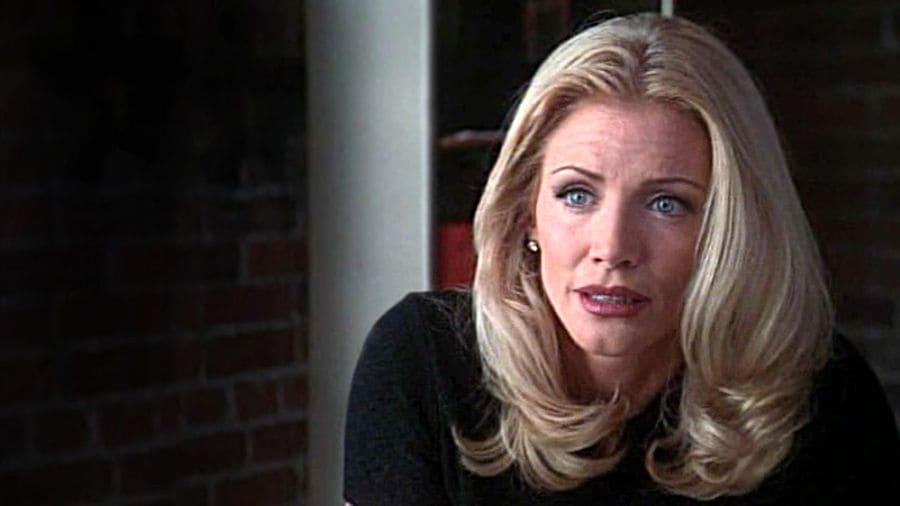 Trentini's memoir also told of Costner's friends who would bring several women to Costner's house and let him choose from the group and find the one he wanted to woo for the night.
The Affairs Roll-On
After watching the 1995 film "Mighty Aphrodite," Kevin Costner was instantly taken by Mira Sorvino, a young actress who was starring in her biggest role to date. Not only was she a newcomer to the scene, but she was also very pretty to boot.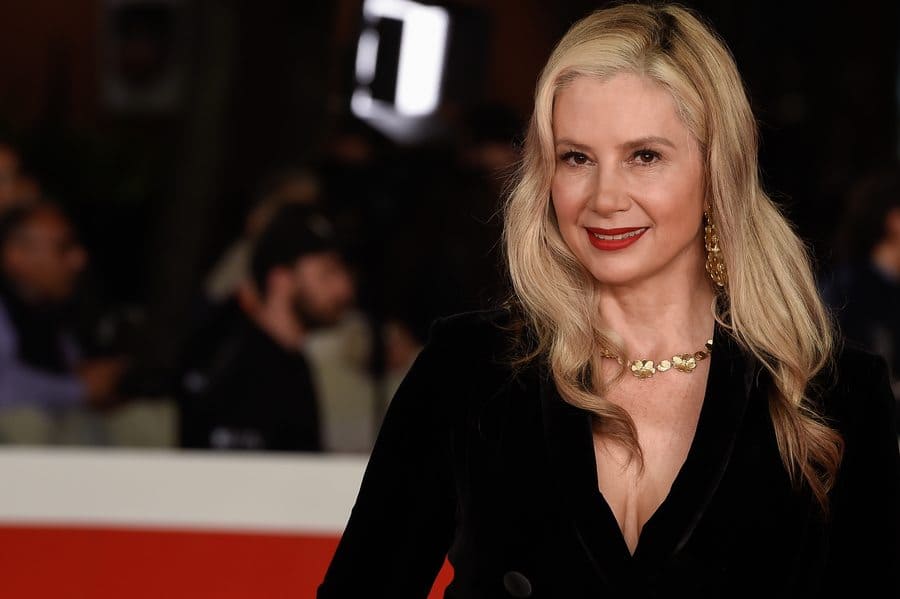 Just one year after Costner's affair, newspapers were alight with Costner's latest fling. It seemed not a new month went by without stories (true or otherwise) about Costner's love life.
Going From Strength to Strength
It seems that being linked with Kevin Costner does wonders for your career in some ways as the actress was suddenly finding many new roles heading her way and plenty of tabloid attention at the very same time.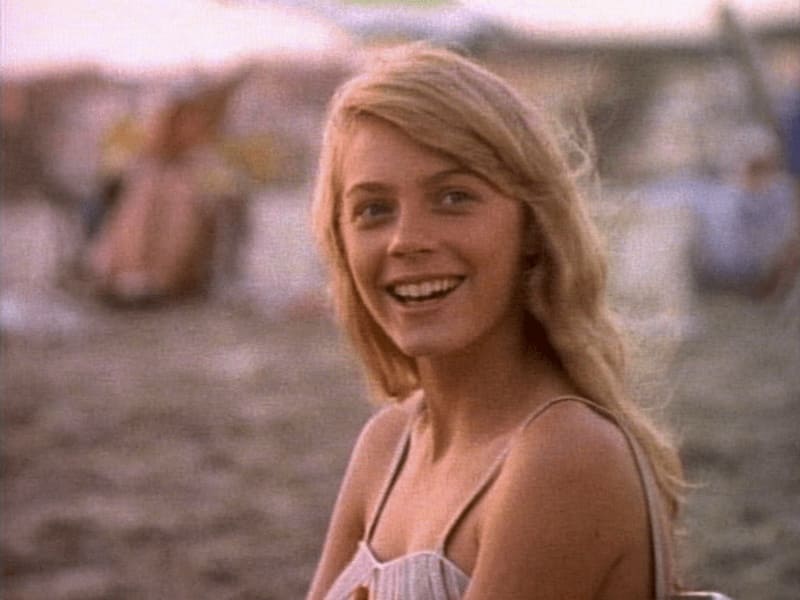 It seems that mainstream movies just weren't enough for the actress as she started to show her face in adult films from 1998 onwards. At the time, she went under an alias, often going by "Nicolette."
Affair After Affair
After Costner's divorce was finalized, he was clearly in a rush to make up for even more lost time, and that's when probably one of the most well-publicized affairs hit the headlines. One Naomi Campbell had fallen under Costner's spell.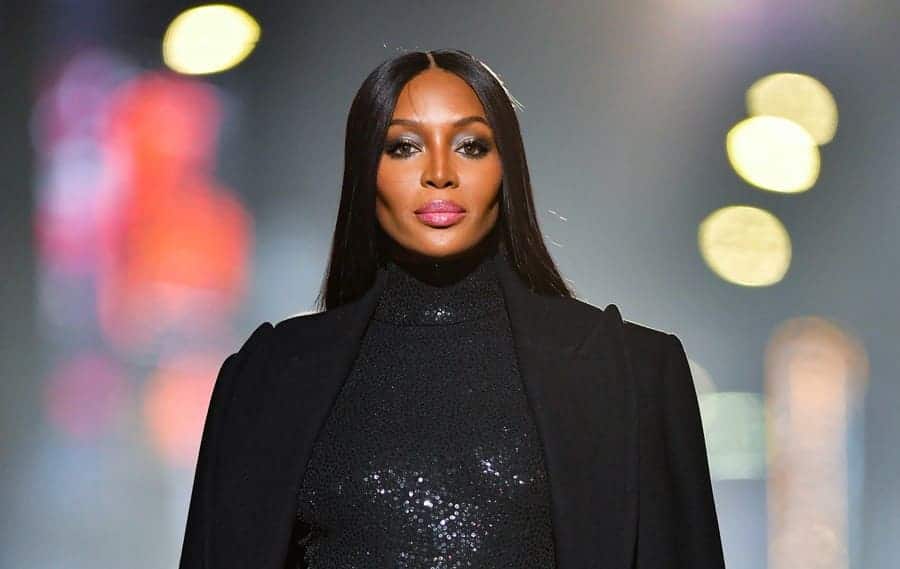 Campbell quickly earned her stripes as a top supermodel, but she was also hitting the headlines for many wrong reasons. After a failed relationship with F1 driver Briatore, she had to check in to anger management to handle the stress.
The Rumour Mill Grinds on
Another story, another Hollywood starlet! Not long after the Naomi Campbell rumors began, another lady was taking Costner's attention. This time it was Lindsay Clubine. Having hit the big time just recently, the headlines certainly didn't harm Clubine's budding career.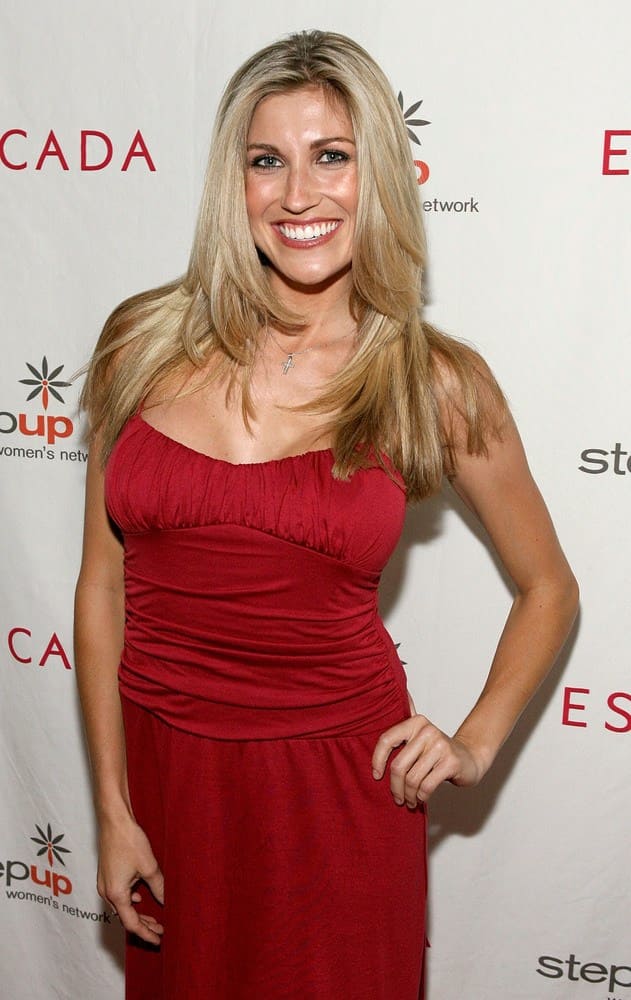 Those in the know suggest that Costner actually got together with Clubine before his divorce was finalized and possibly even while he was married, yet nothing has been confirmed. This is all down to the fact that he and Clubine's first husband knew each other well.
We All Need Good Friends
Not all of Costner's affairs and flings ended negatively, and a short dalliance with Brigit Cunningham ended in friendship, despite the fact that the two didn't work out. Cunningham was previously married and had plenty of experience when it comes to life after marriage.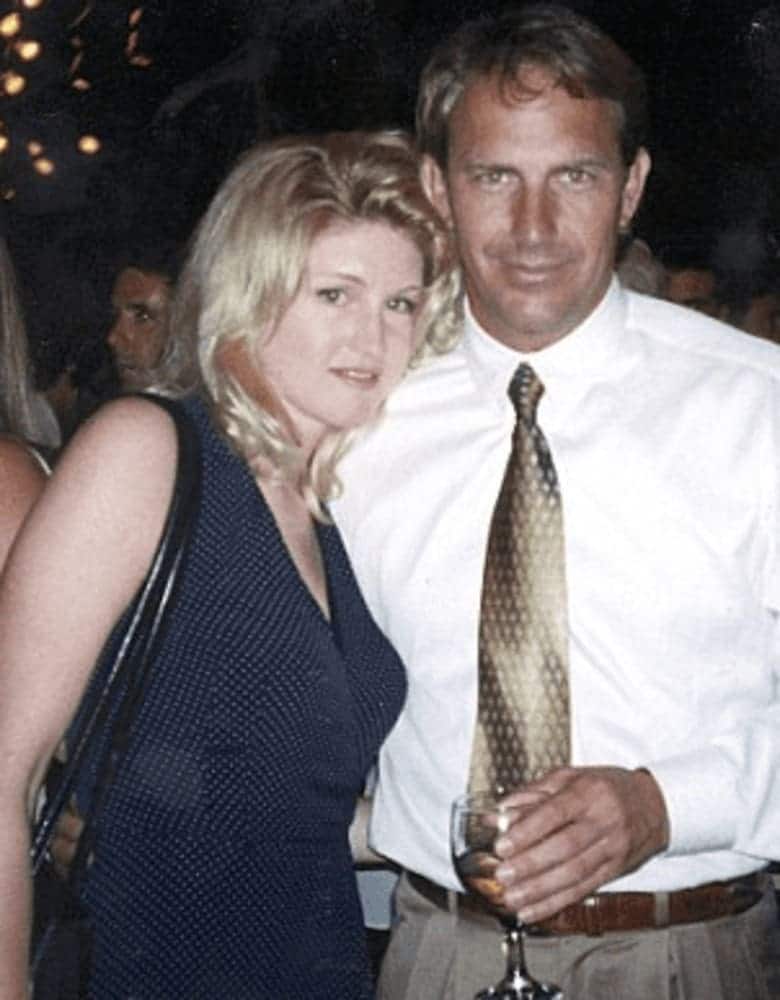 After a few skirmishes with the press, Cunningham came forward to stick up for her friend, acting as a character witness whenever he needed it. It goes to show that perhaps Costner wasn't quite the love 'em and leave 'em type we all thought.
Costner's Affair With Pretty Women
Costner's love life continued to tick on, and he started spending time with yet another top model. It became apparent that Costner had a true love affair with pretty women as Angie Everhart was a swimwear model at the top of her game.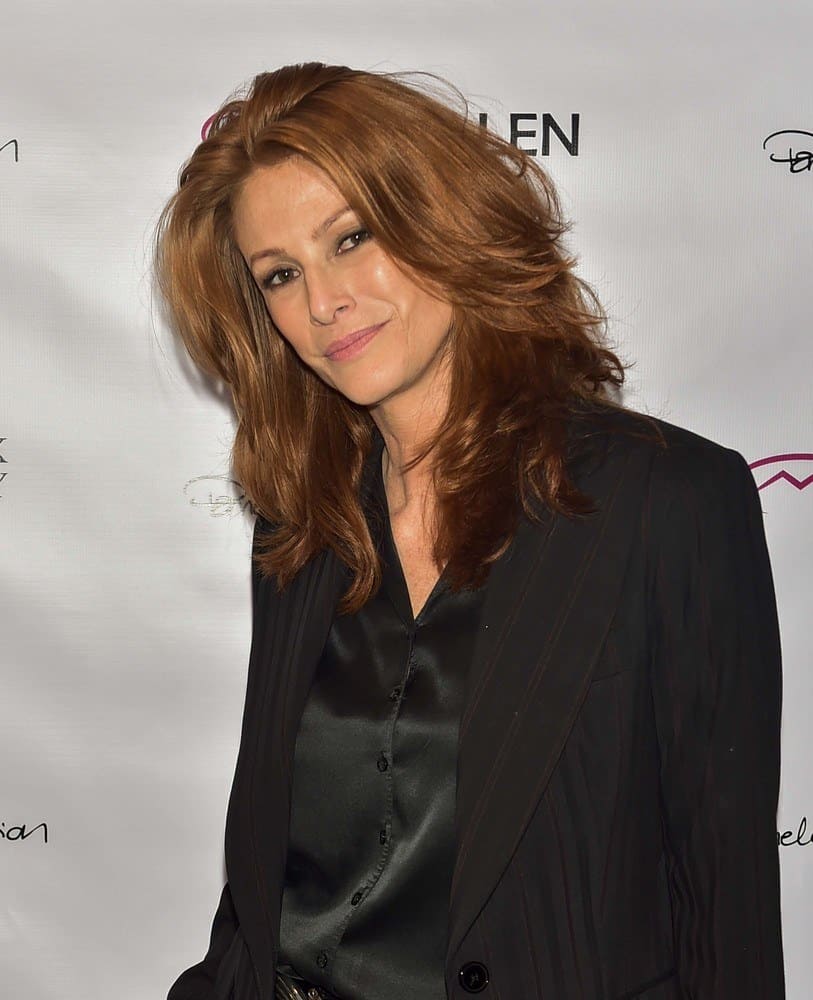 The rumors of his latest fling started swirling at the same time as rumors about Costner and his wife, that perhaps they were starting to try again. It seemed that the latter rumor never came to fruition.
Obviously More Than Just Friends
Not many people know about the dalliance between Kevin Costner and Friends actress Courteney Cox. However, the two had a brief hook up in the mid-90s before joining up professionally in 2001 for the film "3000 Miles to Graceland".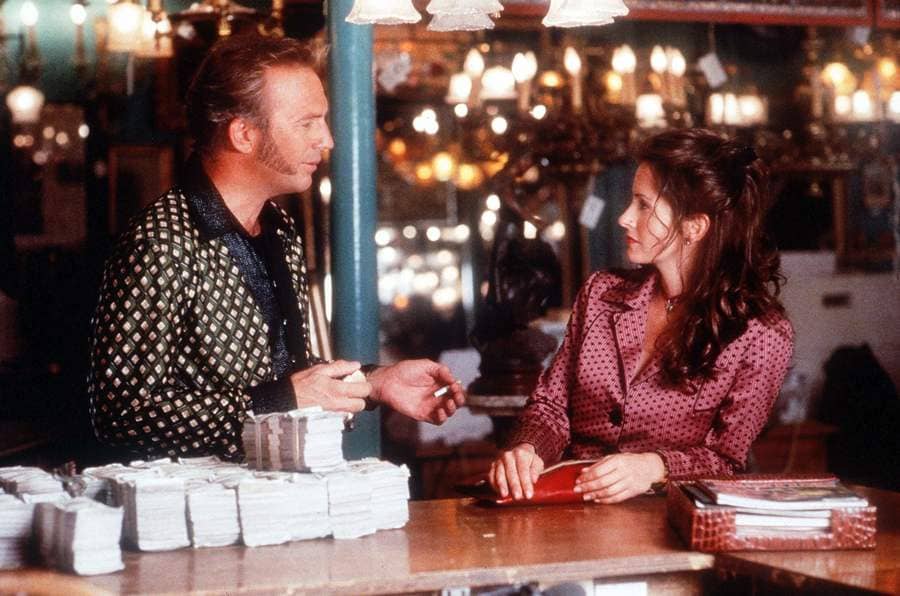 By the time the couple met up again, however, Cox was clearly not interested in any moves Costner might have tried, as she was about to marry her long-time love, David Arquette. Despite that, the two worked together very well on the big screen.
Another Supermodel Falls For Costner's Charms
Costner's obsession with supermodels moved to yet another level as rumors started to swirl that he was spending plenty of time with top model Cheryl Tiegs. Yet another Sports Illustrated model to add to his growing list!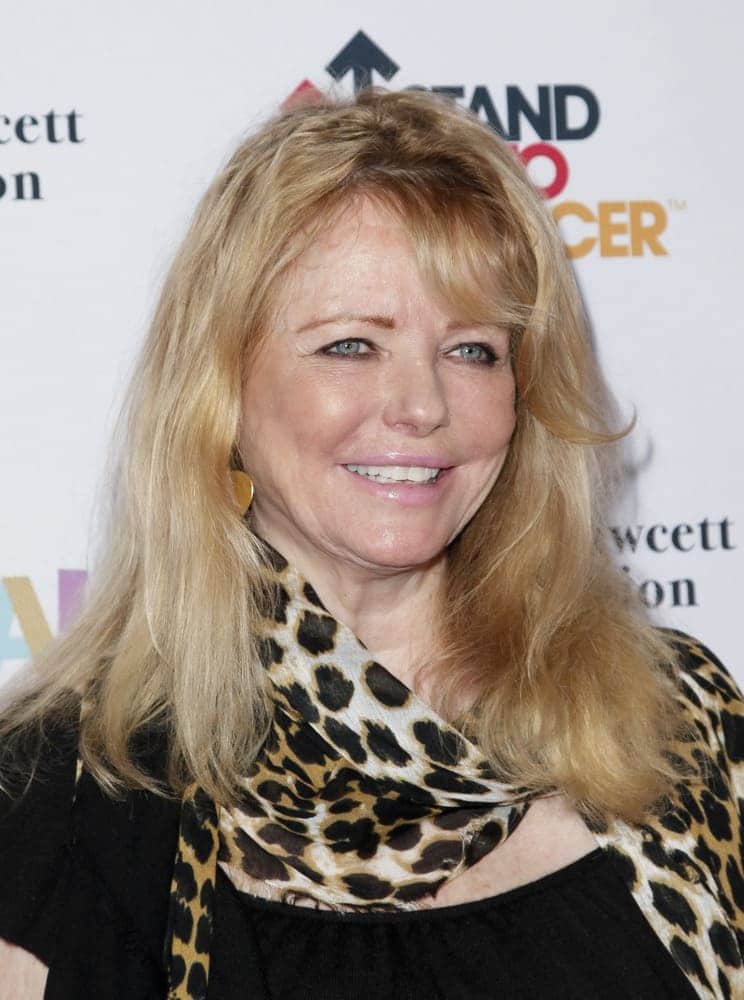 Including his first wife, Costner seemed to love the attention of women who fell into the model profession, and Tiegs was another woman to fall for his charms. The list was ever-growing by this point, and Costner was obtaining a reputation.
A Public Fall Out
Costner's tabloid attention moved slightly away from his love life for a moment, and rumors began to swirl about a fall out with a sportsman. Cal Ripken was hitting the highlights in the late 90s, 1997, to be precise. However, he suffered a breakdown, and his team, Baltimore Orioles, called the game, blaming a lighting malfunction.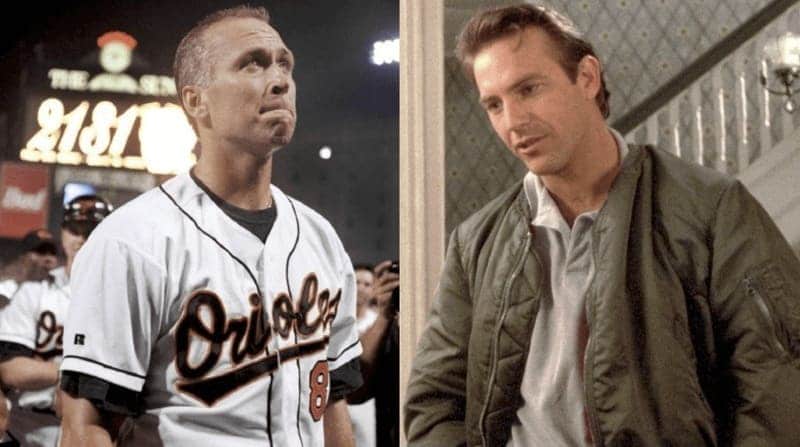 Costner was a friend of the sportsman at the time, and the breakdown he suffered seemed to coincide perfectly with having apparently caught Costner in bed with his wife. The fallout was extremely public.
Good Morning Costner
Just as Costner's star was really starting to shine its brightest, during the "Water world" era, he found someone special. Joan Lunden, the presenter of "Good Morning America," was seen on the arm of Costner more than once. However, the press focused on them a little too intensely.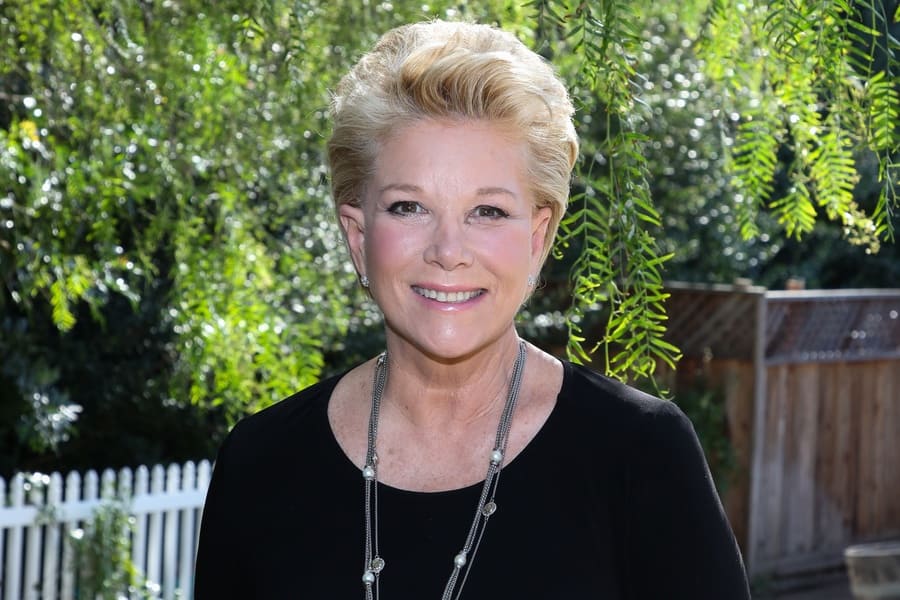 Perhaps Costner really fell for Lunden as he wined and dined her to the max. Lunden herself claims that had the media attention not been quite so intense, they may have stayed together longer.
Things Get Serious
After his relationship with Lunden fell apart, Costner started to see Australian model Elle MacPherson. The couple became quite serious and media attention obviously piqued once more. They quickly moved into serious territory, surprising followers of Costner's love life.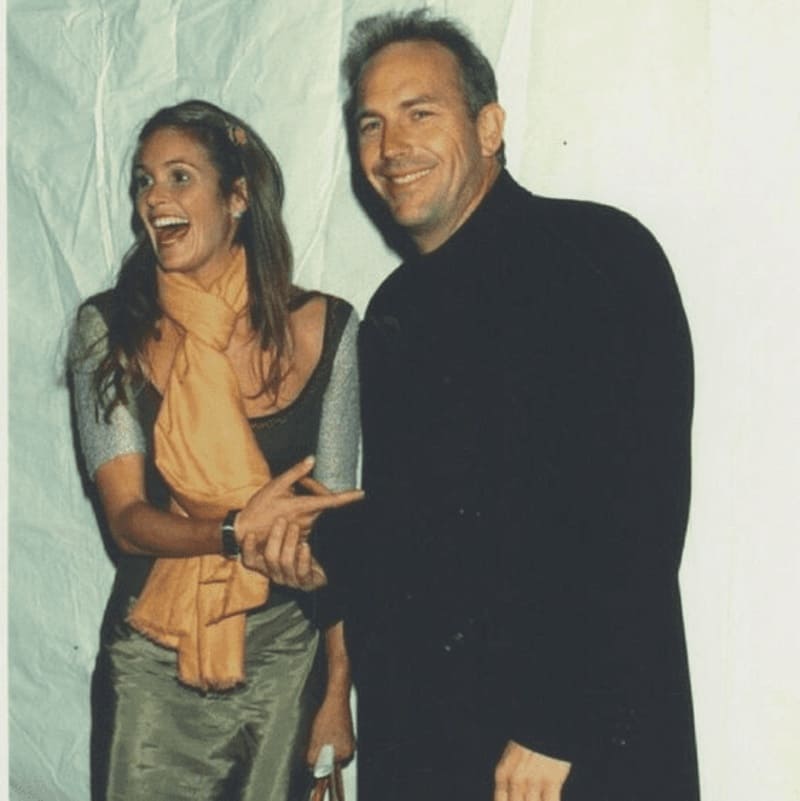 They quickly moved in together, and everyone was ultimately shocked. However, by the end of that year, the couple split and moved back out again. It seems that Costner just wasn't yet ready for domestic life.
Dating Goes International
It seems that Costner wasn't kept down for too long after splitting up with MacPherson as he was seen wooing Carla Bruni, France's former first lady and French/Italian model. With a dating history almost as colorful as Costner's, they seemed a good match.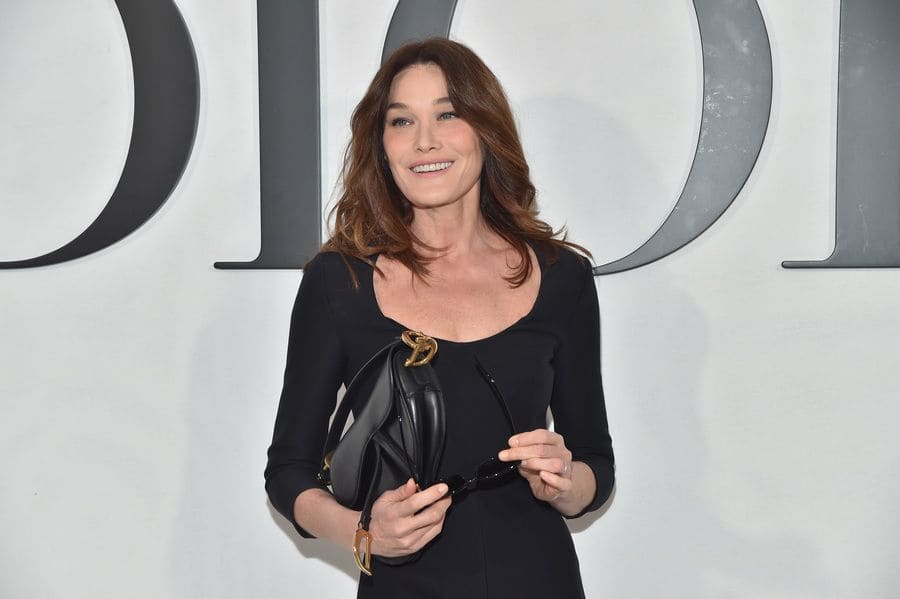 The couple seemed to be heading towards serious territory once more, but as with MacPherson's dalliance, Costner slipped back into his old ways and remained a bachelor for a while longer still.
Professional Success Continues
1997 was a serious hit for Costner, with awards coming left, right, and center. With nominations for serious awards and winning some big hitters, Costner's star was still shining, despite his questionable private life.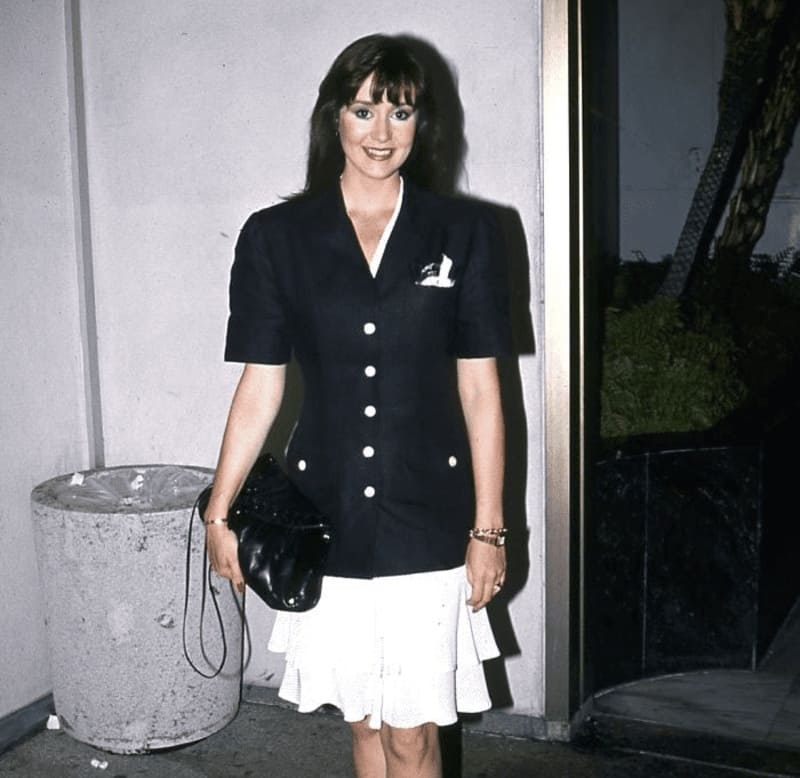 Tawny Little, a Miss America winner, dated Costner for two years on the down-low, and again it seemed that Costner was starting to look for something a little more serious. As with all of his other relationships, things ended abruptly.
Don't Mess With Travolta
Costner is no stranger to enraging men after stories swirl that he has had affairs with their wives, whether the story turned out to be correct or not. This time, it was John Travolta's turn after the tabloids reported an affair between Costner and Travolta's wife.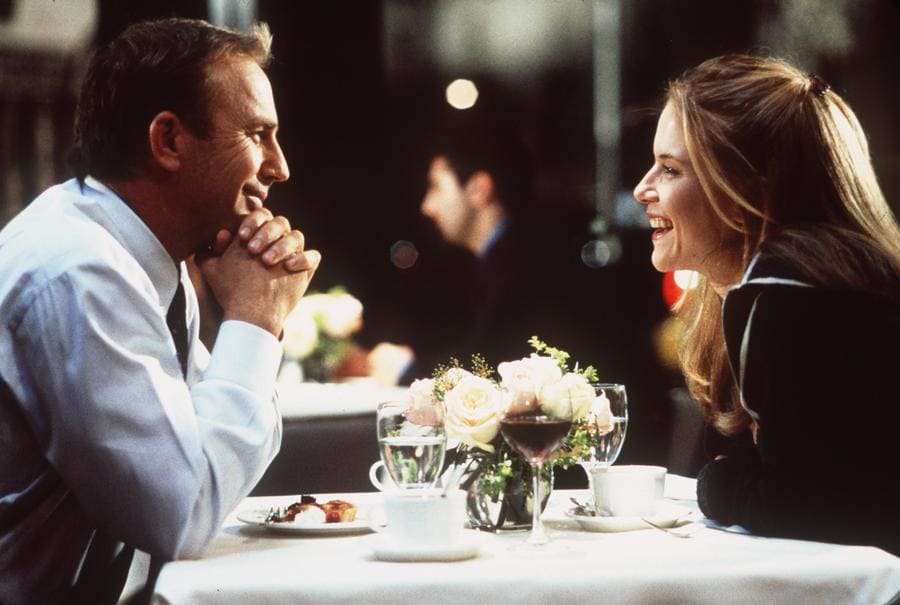 Neither Costner nor Kelly Preston confirmed or denied the rumors, and she remained married to Travolta whether it was true or not. However, it didn't really cause Travolta to want to embrace Costner.
Has He Finally Met The One?
Costner's love of models continued as he met Christine Baumgartner, handbag designer and runway favorite. Costner was instantly smitten with the model, who was also a student at the same university that Costner went to years earlier.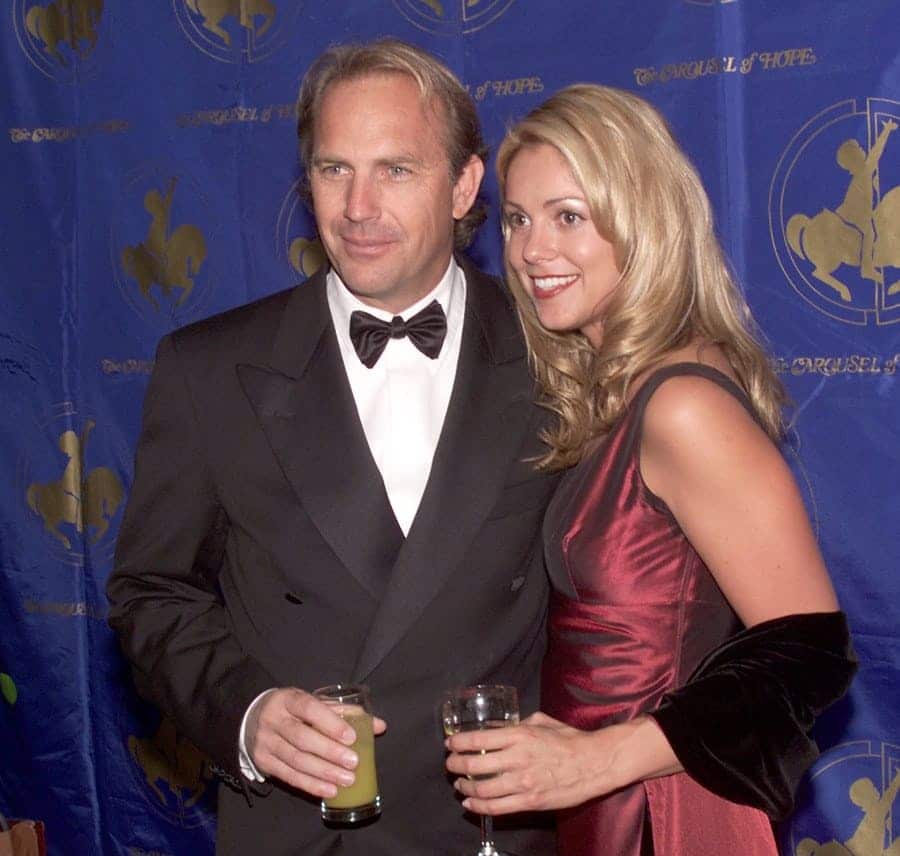 The couple had a 20 year age gap, but this didn't seem to bother either of them. They met previously, a few years earlier, but nothing ever happened. However, when Costner bumped into her again in 1998, he started to fall in love.
Has Costner Finally Been Tamed?
Costner admitted that he would date woman after woman during his bachelor years and never even think about taking things to a serious level. However, with Christine Baumgartner, he couldn't help himself.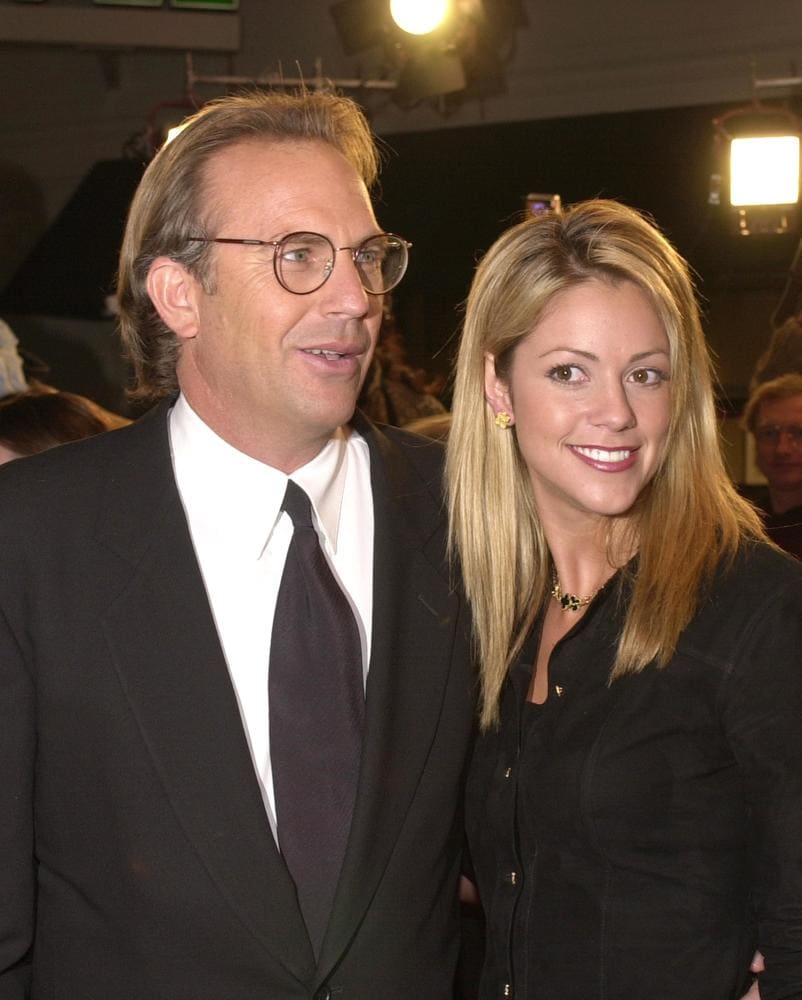 The couple dated for several years but hit the rocks and temporarily split in 2002 after Christine stated that she wanted to have children. After splitting, she told Costner she would wait for him to return to her, as long as he didn't wait for too long.
Worries Get The Better of Him
Costner didn't take Baumgartner's warning lightly and managed to head back to her before she gave up on him. The temporary split had been down to Costner's worries around having more children.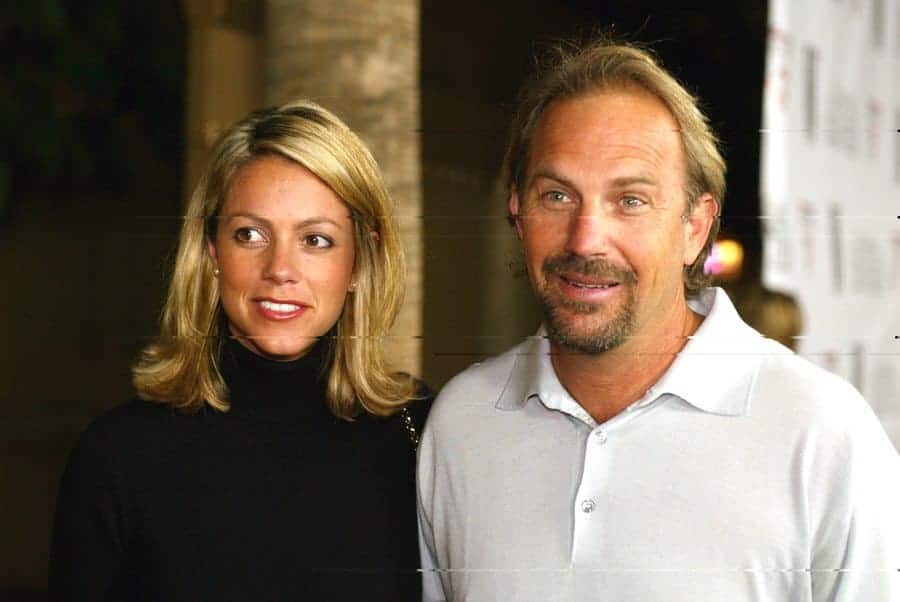 After four years of dating, he realized that children were a natural step for a woman younger than him who had shown a desire to start a family. He questioned whether he was ready to walk away and realized that he wasn't.
Wedding Bells Ring Once More
Costner popped the question, and the couple married on 25 September 2004. Taking place at Costner's huge Colorado estate, the wedding was scenic and star-studded. Many Hollywood and music stars turned to celebrate the couple's union.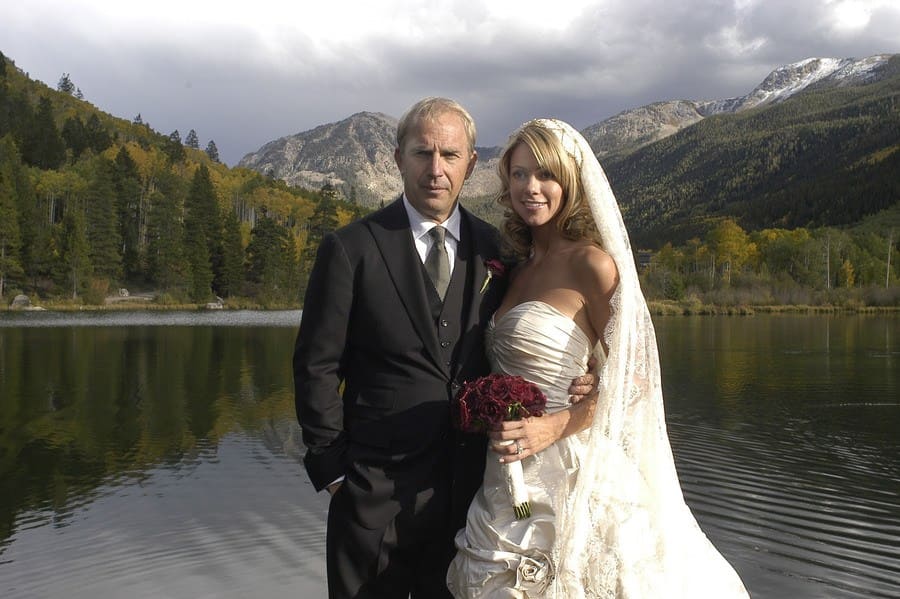 Despite Costner's colorful dating life, he vowed that his second marriage would be his last and that he wouldn't go back to his bachelor-style ways again. Many of their close friends and family agreed that the two were "meant to be."
Costner Becomes a Father Again
Three years after marrying, the couple welcomed their first son together, Costner's fifth child. Cayden was born in May 2007, and Costner's attention turned to becoming the ultimate family man, toning down his acting career a little.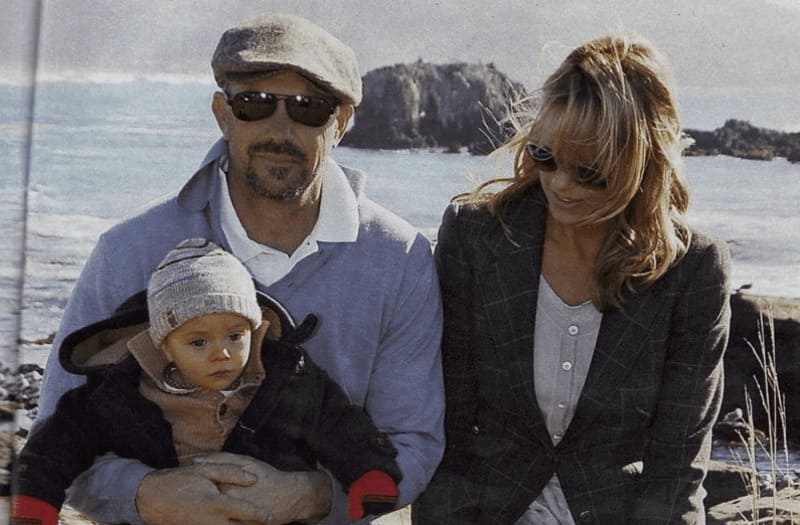 With a few music-related dabblings, his acting career took a back seat, and it appears that Costner's main focus is on becoming the ultimate family man once more. He seems to have clearly left behind his tabloid front page ways.
More Children to Add to The Brood
Costner's worries about becoming a father again seemed to have been left behind as the couple welcomed two more children in quick succession. First came Hayes, another boy, and then Grace, their first daughter.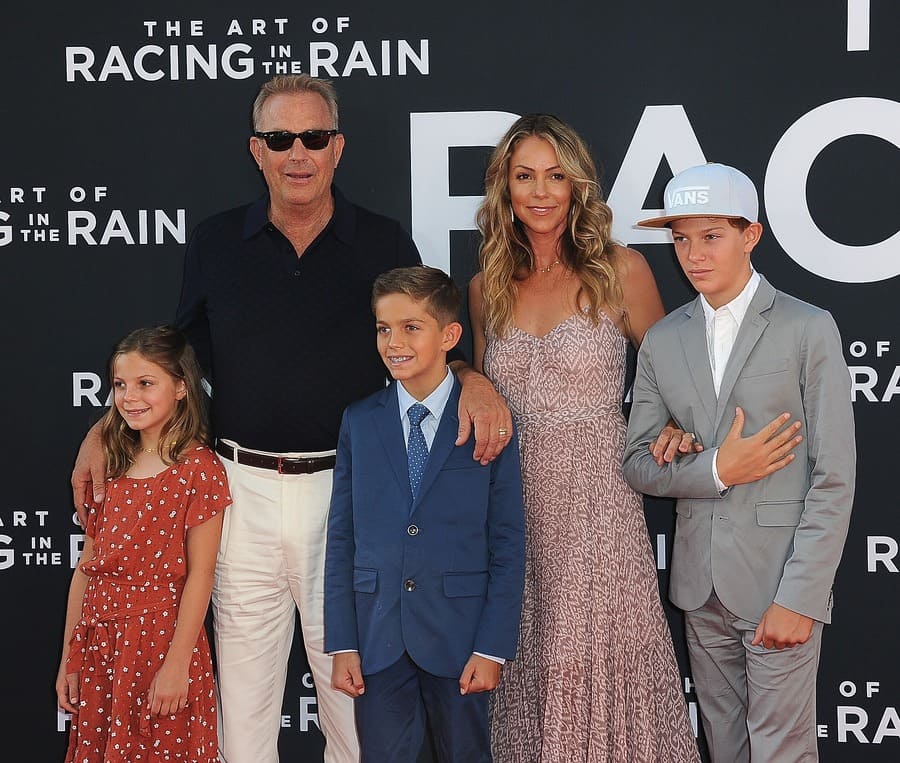 With his children from his first marriage and his son with actress Bridge Rooney, Costner became a father to seven children. He seems to be enjoying family life once more and is often seen pictured with his brood.
A Wise Father
The fact that Costner is older than his wife and is now in his 60s means that he worries about being around for his children. He has stated that he wants to be the one to teach them everything there is to know about life.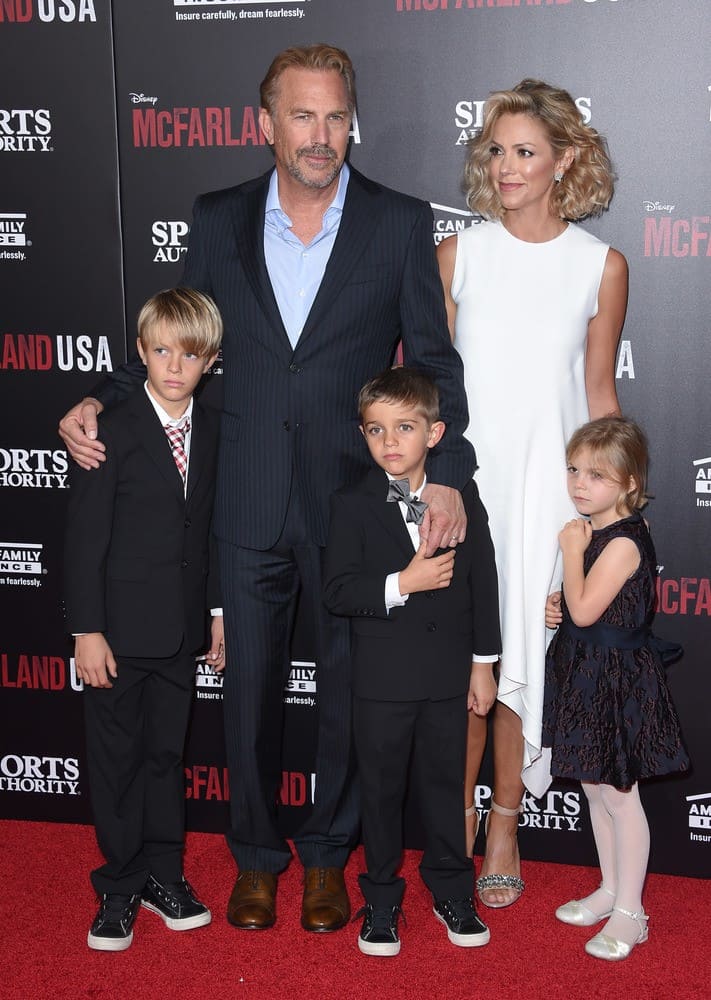 His behavior these days seems to have turned full circle, and he has left behind his womanizing ways. Costner seems to be revolutionized family man and dotes on his children from both marriages.
A Reformed Character For His Family
For Costner, it took meeting his second wife to turn his life around. He has left behind his tabloid ways, and he's now a devoted family man. He often talks about his childhood in interviews and boasts about the things they're doing and what they've learned.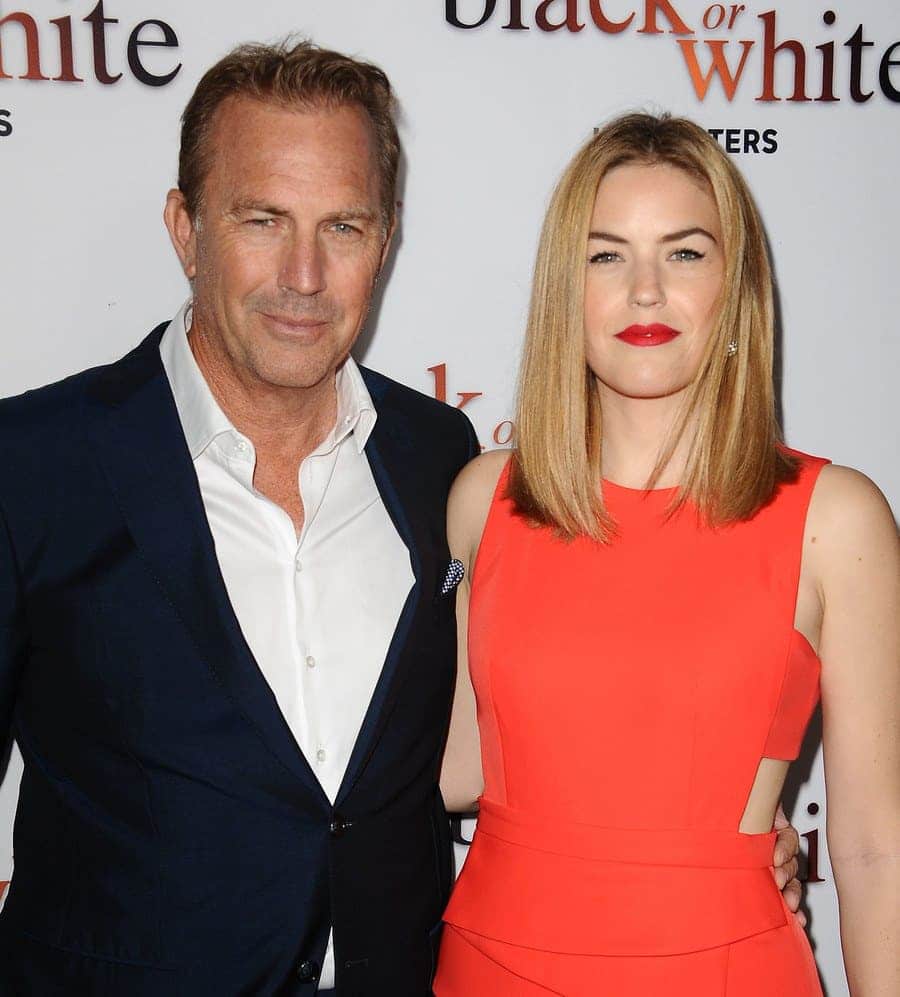 It seems that all of Costner's worries about becoming a father again were in vain as he is now considered the model father. Spending time with children from both marriages and his son, Costner dotes on his offspring.
Heading Back to Hollywood
After spending the children's early years at home, Costner decided to tip his toe back into the Hollywood pond when he took a role in "Man of Steel" in 2013. He had vowed not to take another role until it was the right one.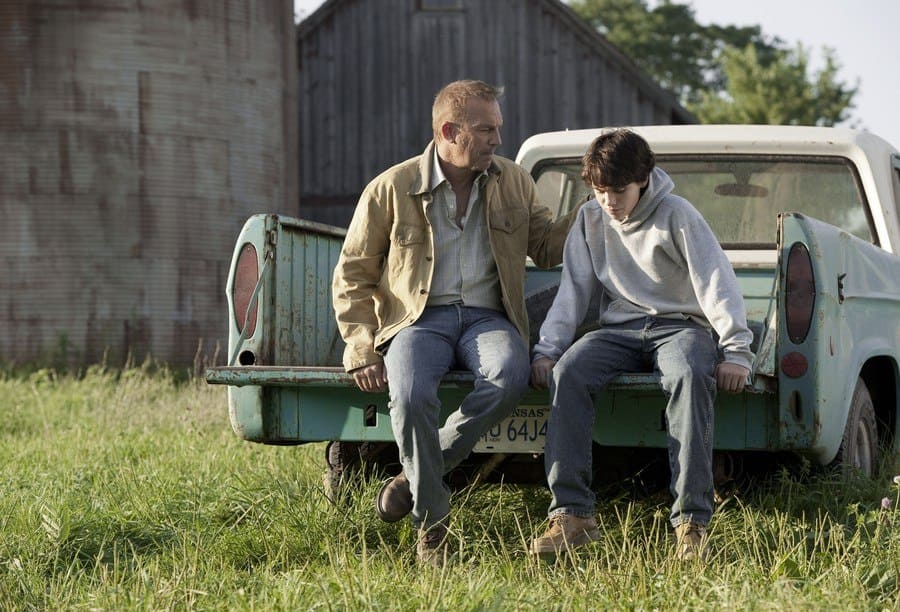 These days, Costner has earned the right to be choosy with his roles. He can opt for movies that show him in the best light, allowing him to show off his acting range to the fullest possible amount.
Father First, Actor Second
Perhaps Costner needed those years of being a bachelor to get it out of his system, and it seemed to have worked as he's now the doting family man. He also states that he is now a father first and foremost and an actor second.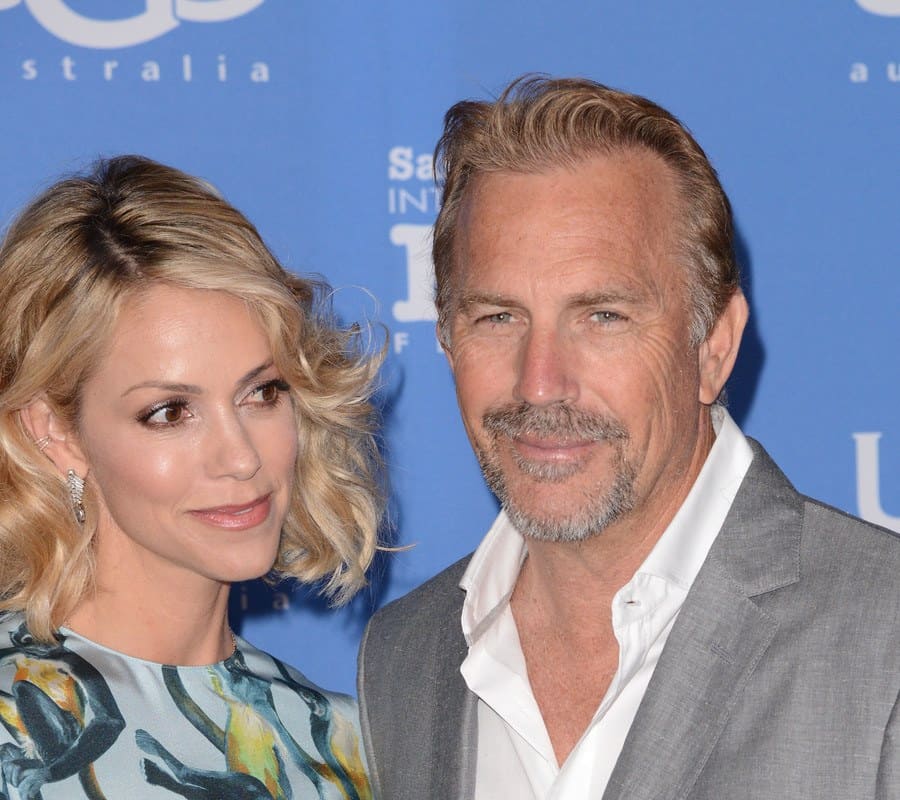 Despite the fact that being a father doesn't come with a salary, Costner says that his role as a father is the most rewarding one he could possibly have. He will continue to take movie roles, but only those which call out to him on a personal level.
Opening up About His Divorce
After finding happiness, Costner talked about his earlier life experiences and told the world that he had found his divorce so painful that he didn't know which way to turn. Perhaps it was that pain that fuelled his womanizing behavior?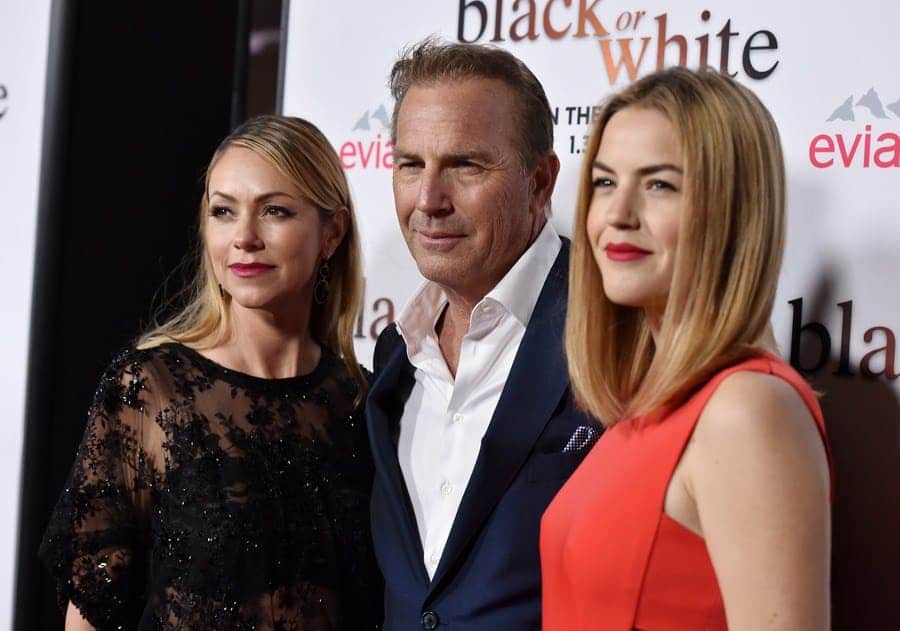 After more than 20 years with his second wife and after welcoming more children to the brood, it appears that Costner's pain has evaporated, and he's now learned the deep life lessons he needed to learn.
Learning About Christine Baumgartner
We tend to focus on Costner himself, but what about the woman who caused him to drop his womanizing ways and made him want to settle down in the way he has? Who is Christine Baumgartner?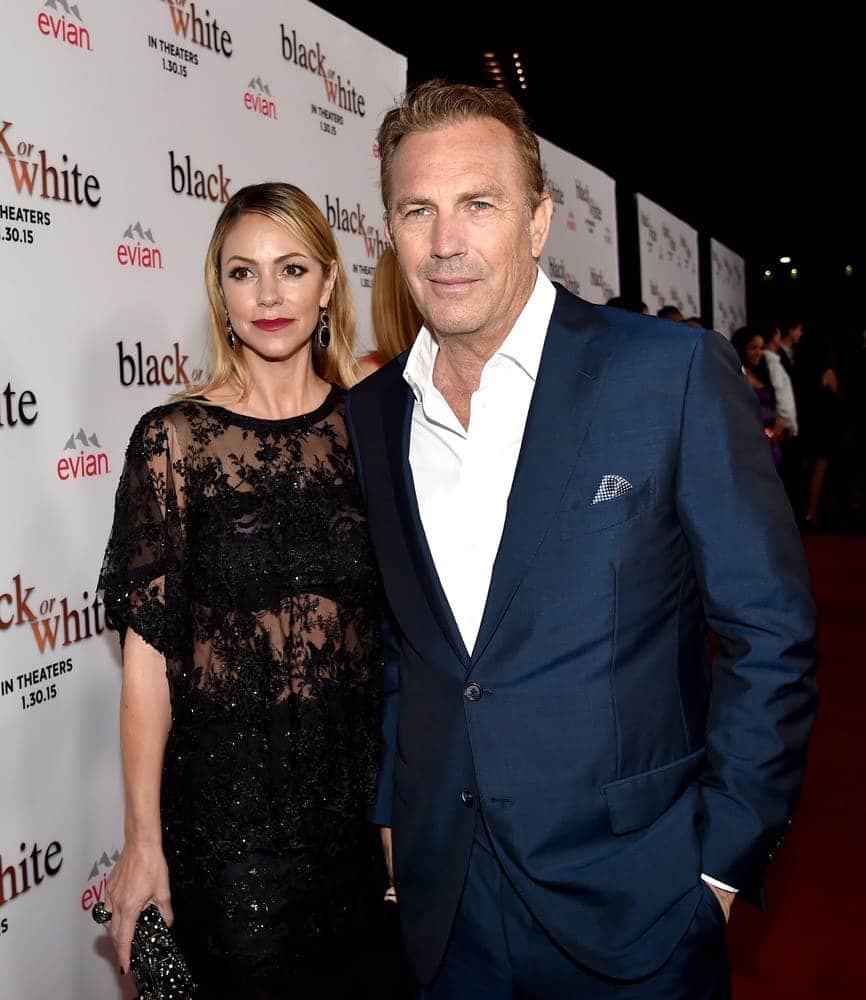 Not only is Baumgartner a wife and mother, but she's also a very successful businesswoman and was a businesswoman before she met Costner. Her charm seemed to have captured Costner's attention and hypnotized him to the max.
A Thriving Career of Her Own
When Costner met Baumgartner, she was a successful model and handbag designer, but she had also starred on TV a few times, most notably on red carpets as part of the E! Team at major events. She wasn't a huge household name, but she was certainly successful.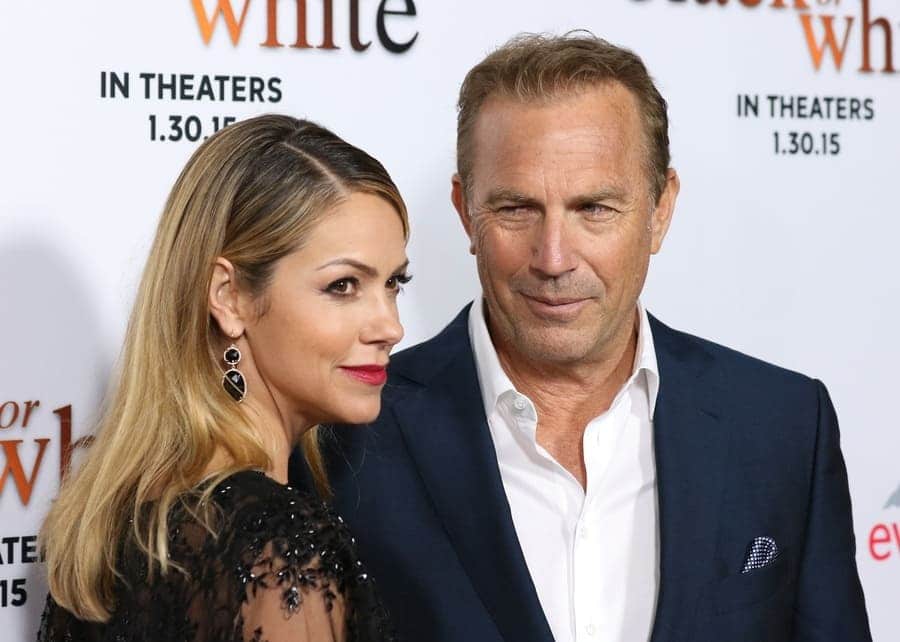 When Baumgartner met Costner, she let her privacy go and found herself thrust into the limelight. It seems that she felt privacy was a small price to pay for being with the man that she very clearly loved.
She's Got The Looks And The Brains
Baumgartner is a smart woman, having graduated with a degree in Business. Upon graduating, she teamed up with Tamara Muro, a close friend, and created her handbag designing business.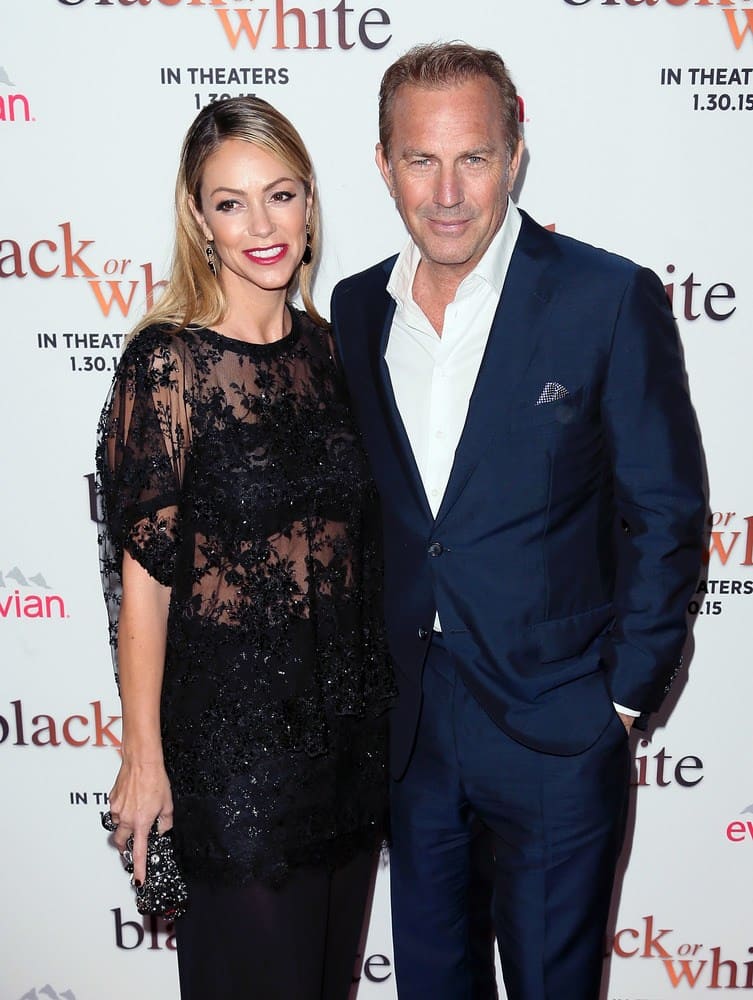 Her business mind clearly shows that she is a woman who knows exactly what she wants and how to get it. She's not one to mess around with things that waste her time, and she's certainly not going to allow anyone to walk all over her.
A True Handbag Lover?
Was it just handbags that caused Baumgartner to start up a handbag designing business or something else? Despite the fact she obviously likes handbags, it was the goal of owning her own business which pushed Baumgartner.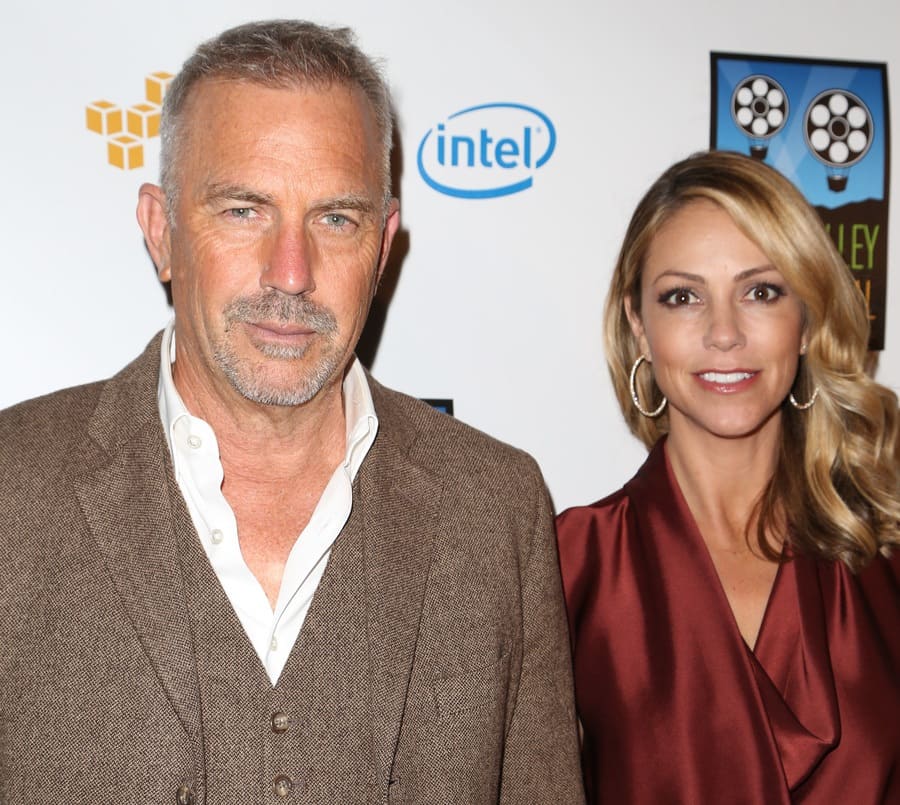 The journey started when Baumgartner was looking for a bag for her laptop computer. She couldn't find anything stylish that she liked, and that inspired her to start designing bags for people just like her.
A-One Woman Show
Despite the fact that Baumgartner originally started her business, Cat Bag Couture, with her friend, she ended up running the business alone. She now runs the business with the help of several dedicated employees.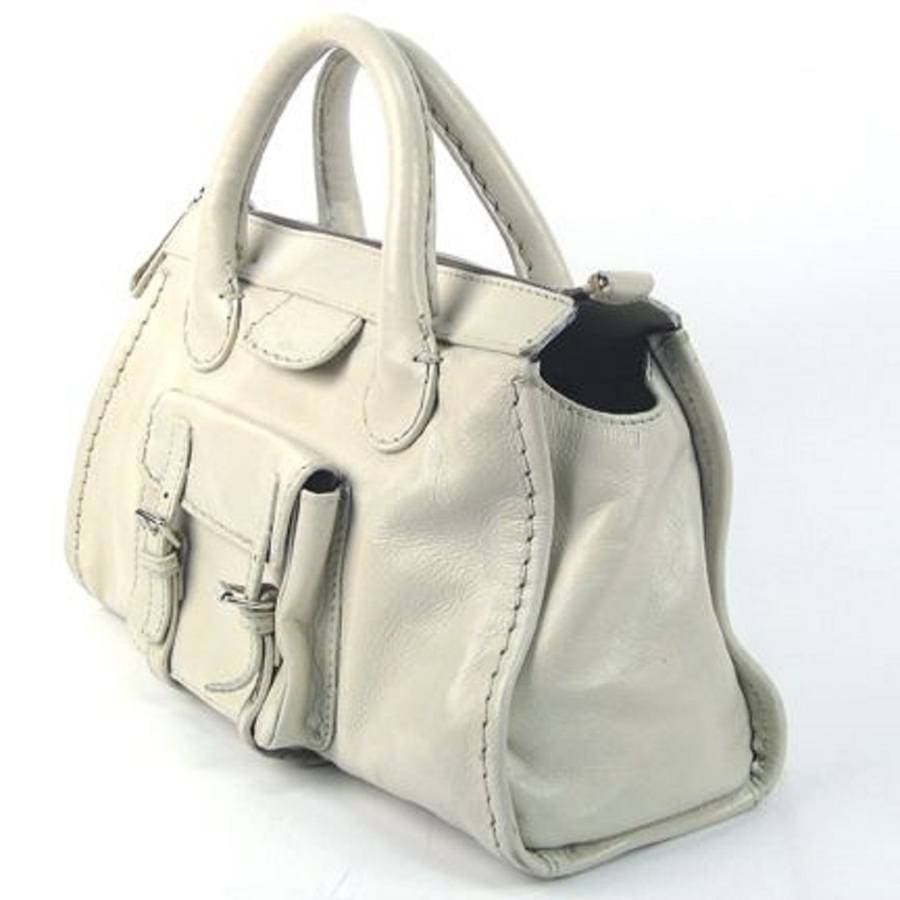 Her handbags are sold online and in many stores too. They are designed to be functional and beautiful, allowing people use to look good and get what they need out of the products at the same time.
Following in Her Father's Footsteps
Costner's oldest daughter from his first marriage, Annie Costner, has followed in his footsteps and starred in several films, including "Dances With Wolves." It seems that she has inherited the acting gene from her famous father.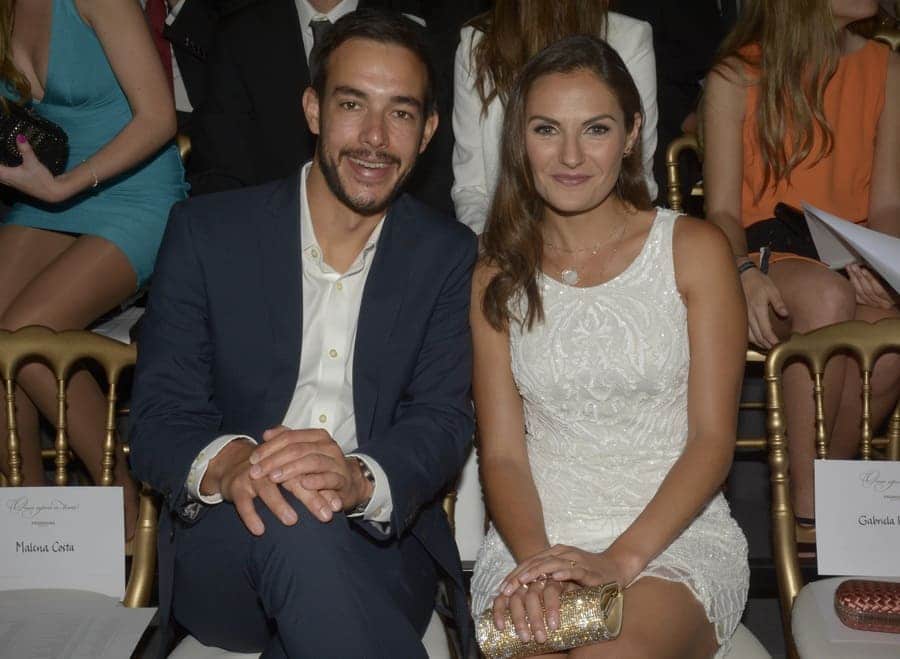 Having married and now working as a producer in Hollywood, Annie Costner is certainly doing very well for herself, and nobody can accuse her of profiting from her famous name – she graduated from Brown University.
Another Famous Daughter Doing Well
Costner's second daughter from his first marriage, Lily Costner, also starred in a few films with small parts and has since been chosen as a Golden Globe Ambassador. She shies away from the limelight but works hard.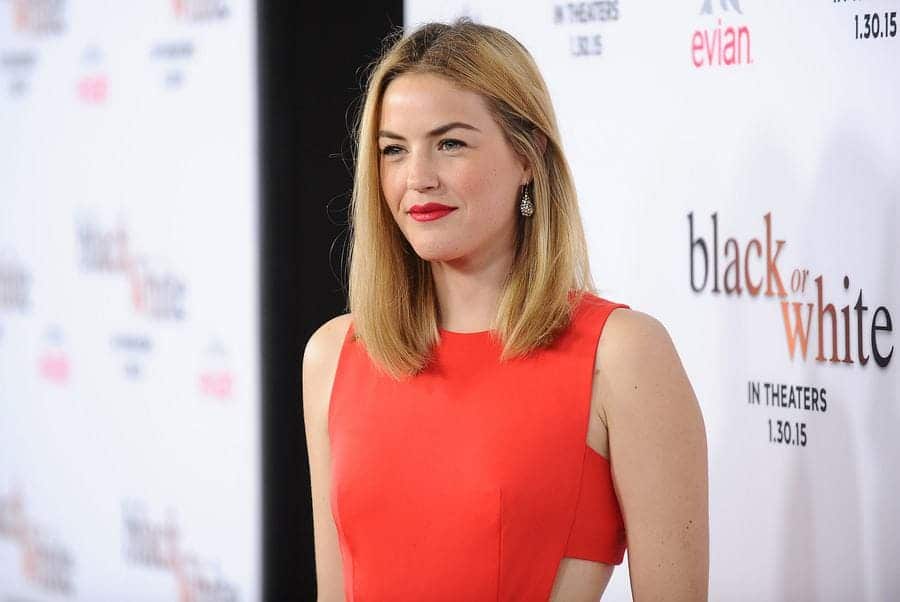 Lily Costner seems to prefer music over acting, having collaborated with a few large acts and also focuses on the behind-the-scenes action, such as producing and working with other artists.
Like Father, Like Son
Joe Costner, his third child from his first marriage, also starred in a few films and starred alongside his sister, Lily, in "The Postman." Having inherited his father's movie star good looks, he went to have a few small parts in movies.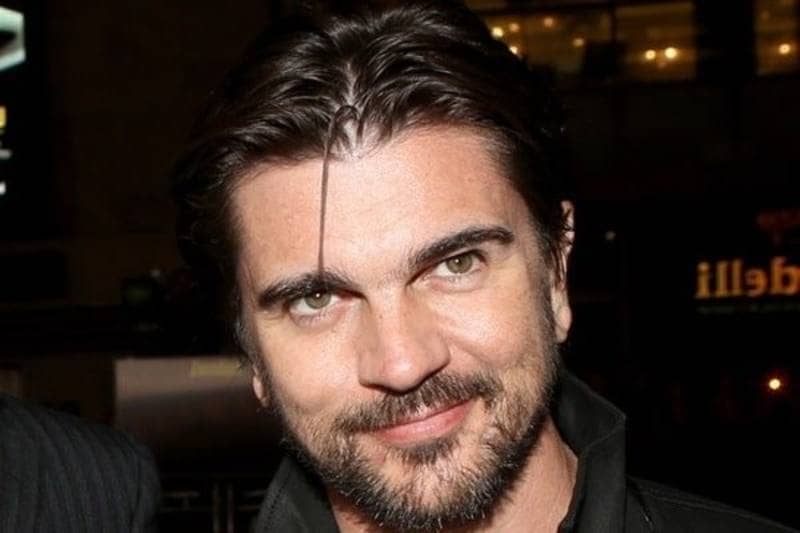 However, since that time, Joe prefers to live the quiet life and shies away from the limelight instead. He hasn't had any active roles for a few years now and instead lives a family life away from the cameras.
Who is Liam Costner?
We know very little about Liam Costner, his fourth child and only child with actress Bridget Rooney. After taking a paternity test, Liam was proven to be Costner's biological child, and at that point, he set up a trust fund for the tot.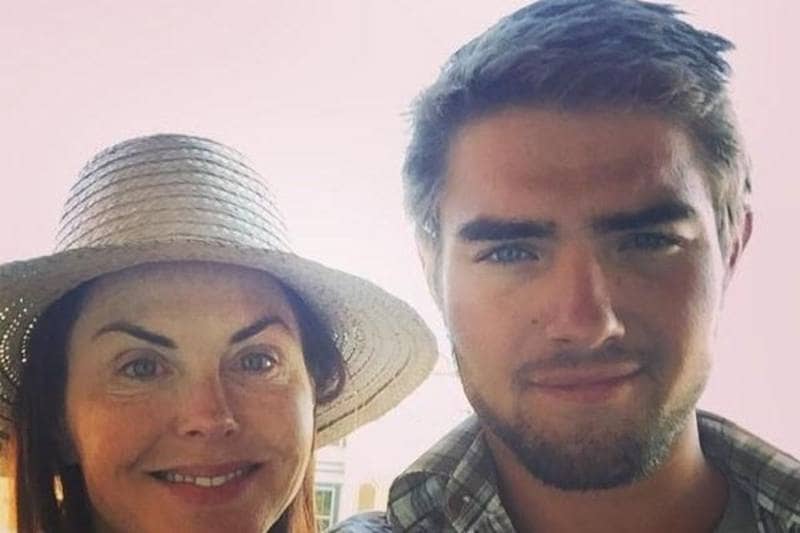 Liam hasn't had any notable movie roles or had any career in the limelight, preferring to live a quiet life away from the cameras. However, with two famous parents, who knows what he might choose to do in the future.
Costner's Love of Music Shines Through
After many years of acting, it's normal to want to try something different, and that seemed to be the case for Costner as he moved into the music world. Kevin Costner And Modern West were formed, and they even went on tour.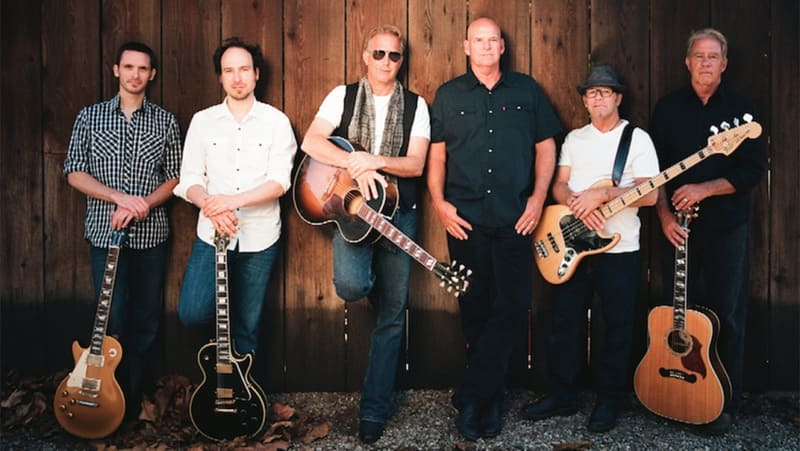 Having toured and appeared on several large shows and events, the group continues to play occasionally, but Costner's work and family life often pull him away from the group as a full-time role.
Costner is a NASCAR enthusiast
Alongside everything else in his life, Costner is also a NASCAR fan, and he was named Grand Marshal in 2007 of the Nextel Cup Series Auto Club. Is there anything this man isn't known for and anything he can't do?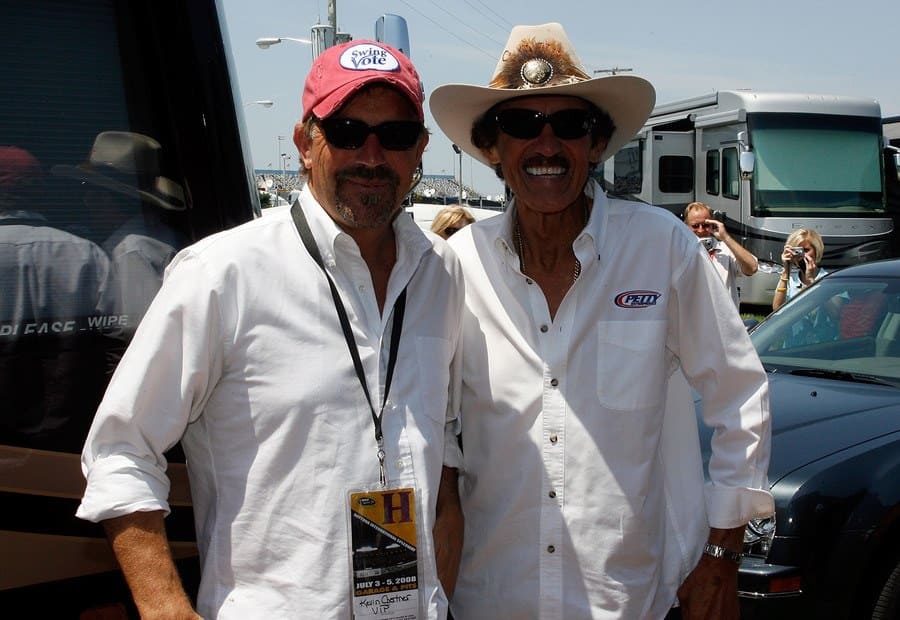 In 2008, Costner also produced a TV show about NASCAR and appeared to be a big fan. He might not be a driver (yet, but who knows), yet he shows his passion via attending many races whenever he can.
A Big Fan of Westerns
Many of Costner's films have shown a love for the west, and his band also specializes in country music. Costner has opened up about his love of western music and still plays whenever he has the time.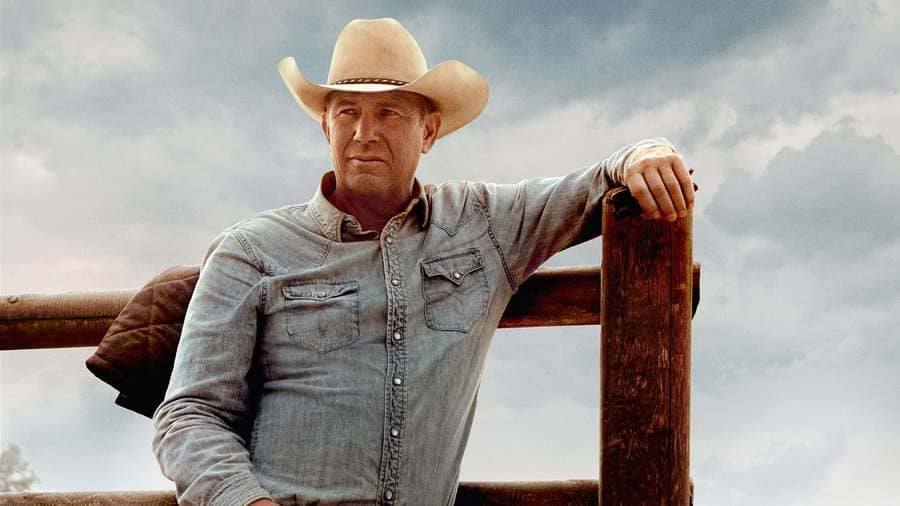 In "Dances With Wolves," Costner also did all of his own riding scenes and has developed a true love for horse riding over the years. Again, this is something else to add to his ever-growing list of talents!
Costner's Latest Role
Costner's latest role is in the show "Yellowstone." This show follows a family who are fighting to hold on to their land in the west, bordering a national reserve belonging to Native Americans and a national park.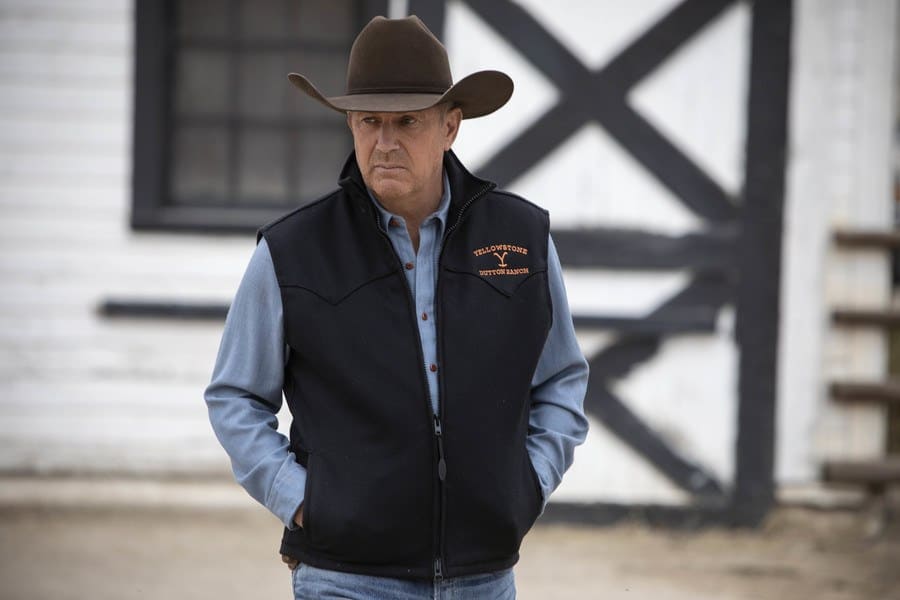 Costner is the main character and the oldest member of the family in the show. He has to face endless challenges throughout the show, helping his family to hold on to their land and survive whatever life has to throw at them.
He Also Loves Baseball
You might not have noticed, but Costner has also starred in several shows which have a baseball theme. This isn't by accident, as it turns out that Costner has a passion for the sport too.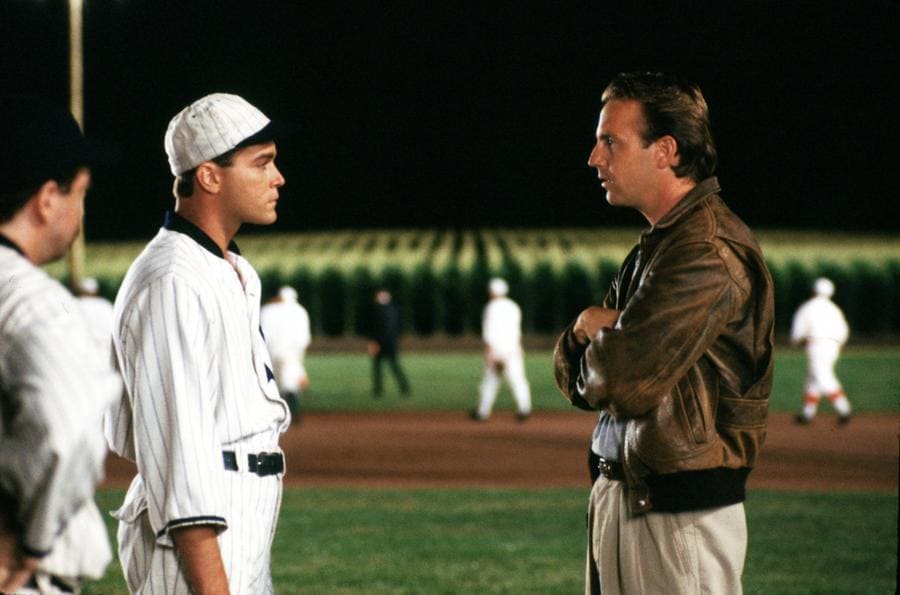 All this means that Costner has cemented himself as the All-American Hero for many and a top actor for generations to come.
Costner's Many Homes
Kevin Costner has many homes, and most of them are ranch-style. He has the ranch on which he married Christine Baumgartner, along with another huge home close to the Rocky Mountains, with endless rooms.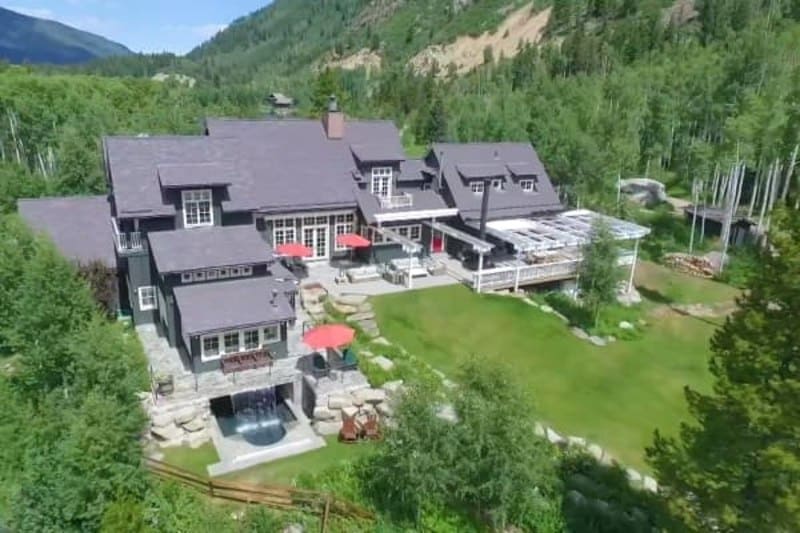 All of his homes are packed with space and give his children plenty of room to run around freely and play. With all that fresh air and open space, it's no wonder that Costner chooses these massive outdoor areas to call home.
Reconnecting With Nature
Perhaps the fact that Costner calls ranches in the Great Outdoors home means that he's also reconnecting with nature. At a young age, Costner created his own canoe with his own hands, and he continues to do so even now.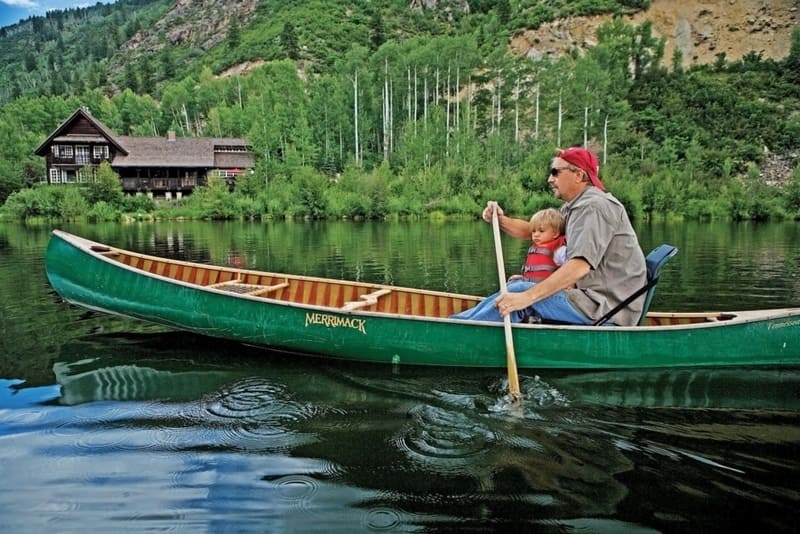 These days, Costner continues to enjoy canoeing and the fact that his homes all huge border lakes mean that this is an easy pastime for him to enjoy whenever he has a little downtime away from work.
A Budding Producer Career
Costner also has a budding career as a producer, and he's worked behind the scenes on several films, including "A Little War of Our Own." It looks like Costner is combining his time in front of the camera and behind it.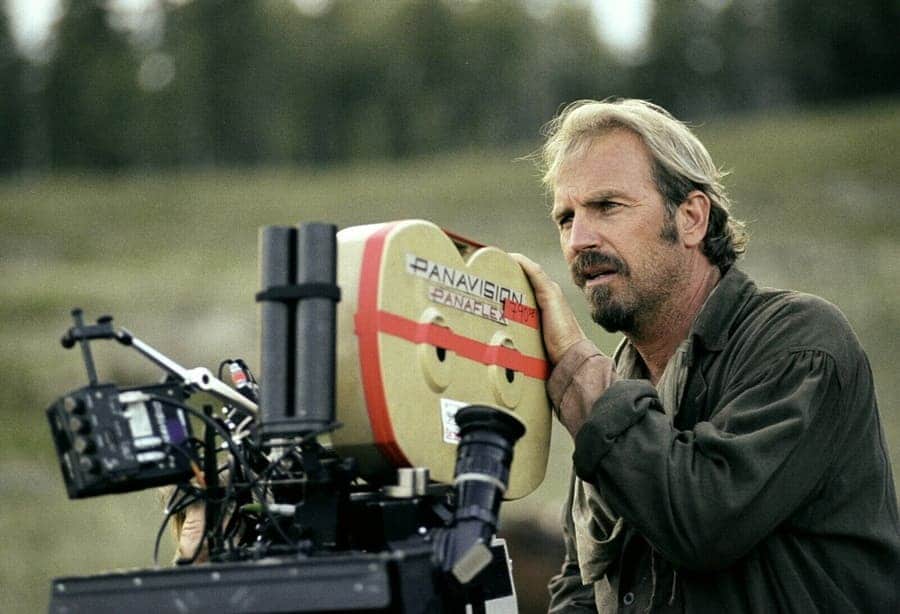 Perhaps this is the direction in which Costner's career will go in the future. However, he hasn't ruled out the possibility of continuing to act for many more years to come; he's simply picky about the roles he opts for.
An Award-Winning Man
Throughout his career, Costner has won many awards. At the start of his career, his womanizing ways hid his talent, but now we see that Costner is a truly talented man in many ways.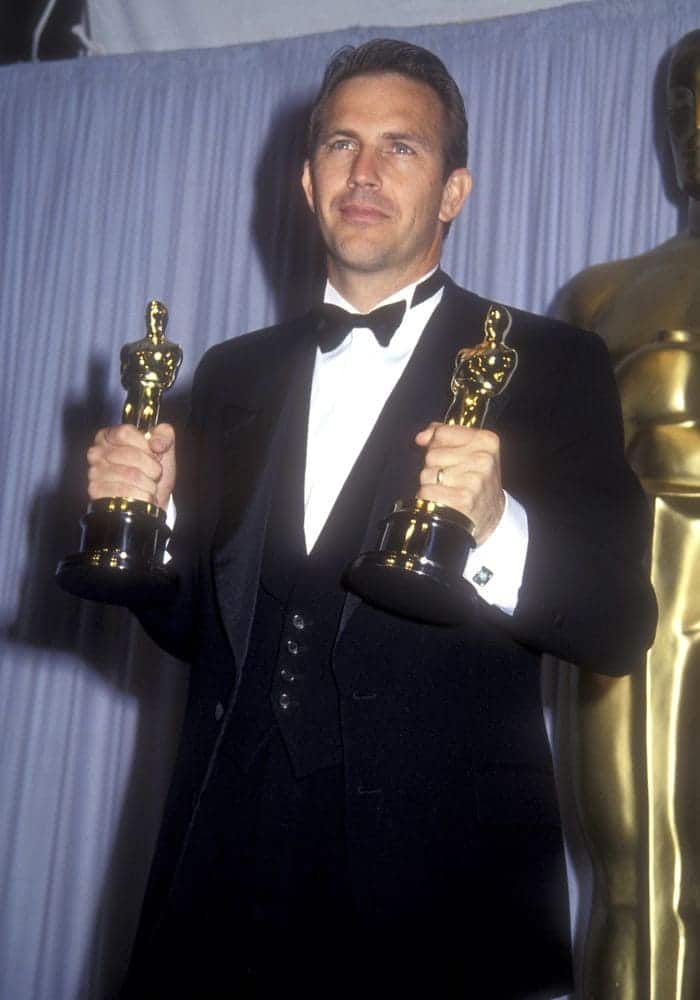 Golden Globe, Oscar, BAFTA, and Emmy awards have all been nominated and received by Costner, and his award cupboard must be bursting full by this time in his long and illustrious career!
Water World The Washout
Everyone has their own opinion, but many point to Water World as the worst film in Costner's career. At the time, Water World was the most expensive film on record, but it failed to pull in viewers.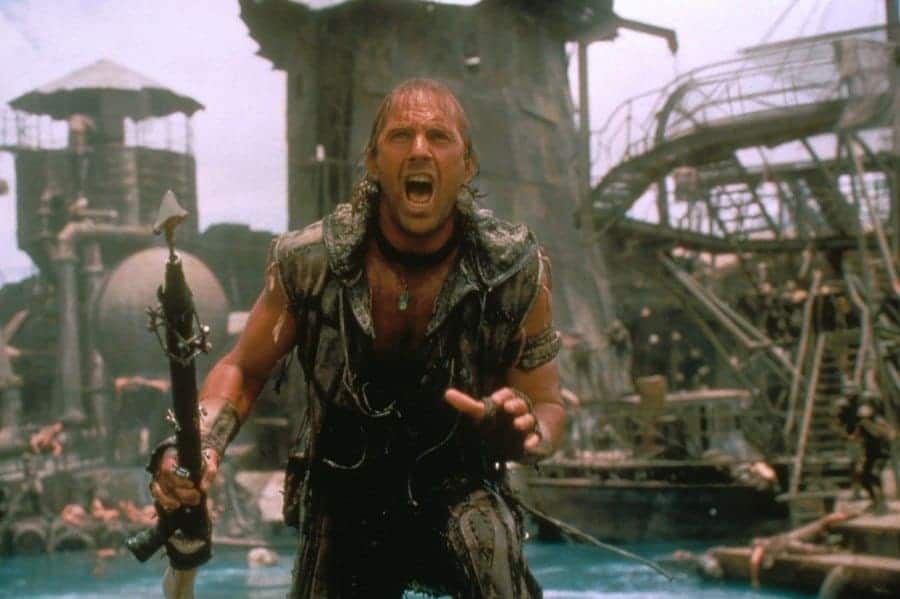 The storyline and a lot of infighting and problems meant that the film never really had the best chance at the start. Did you see it? What did you think? Many people panned the film, and the reviews were terrible.
Brushes With The Law
Costner filed a huge multi-dollar lawsuit against his former business partner recently, claiming that his partner didn't do what he was supposed to do as his business partner. The outcome is still pending.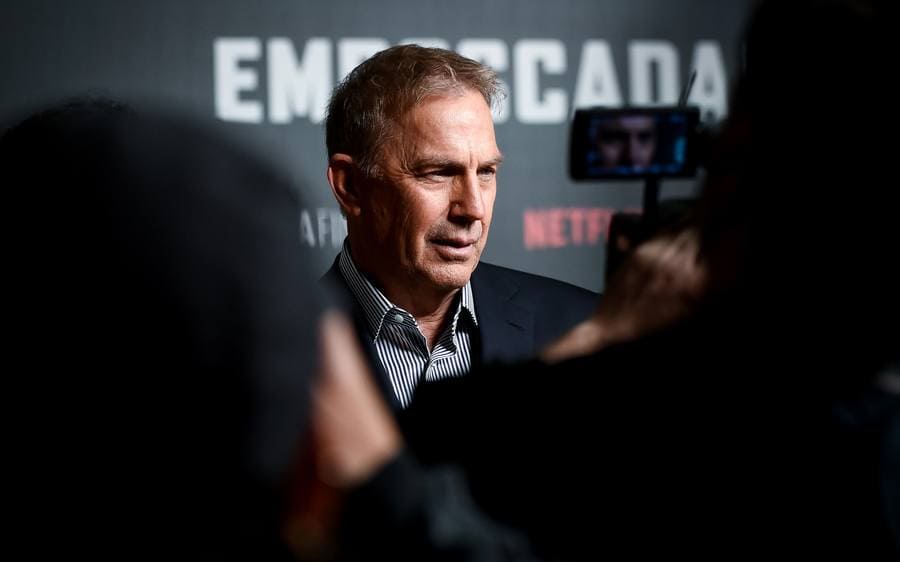 This, of course, pushed Costner back into the limelight and reignited the public's endless interest in what is going on in Costner's private life and what he's up to on the big screen at the same time.
Strictly C-Stars
Costner and Octavia Spencer have collaborated twice. The first time was in the 2014 film, Black and White. The second was in Hidden Figures. Their work on the latter overlapped by eight days. "Kevin's like me, he's all business," Spencer said of her co-star "He comes to town, he gets to work. I knew the type of commitment he'd bring to the role. We have similar [working] styles."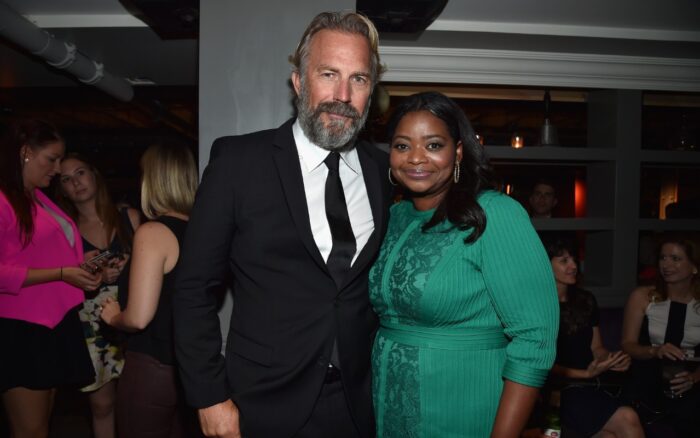 We can see that these two are strictly professionals who collaborated on films. Despite some rumors that there was possibly something beyond that, it's simply not true. The actors are pictured here at the 2014 Toronto International Film Festival for their first film together, Black and White.