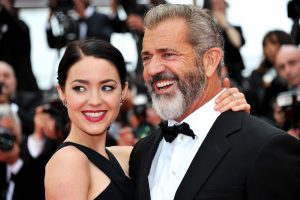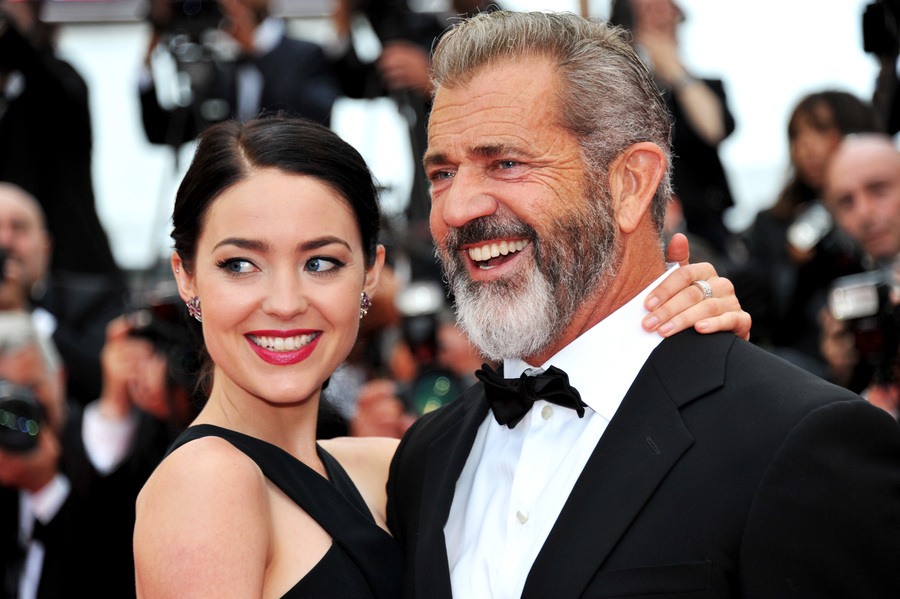 Male Celebrities Dating Women Decades Younger Than Them
By Yuri S.
---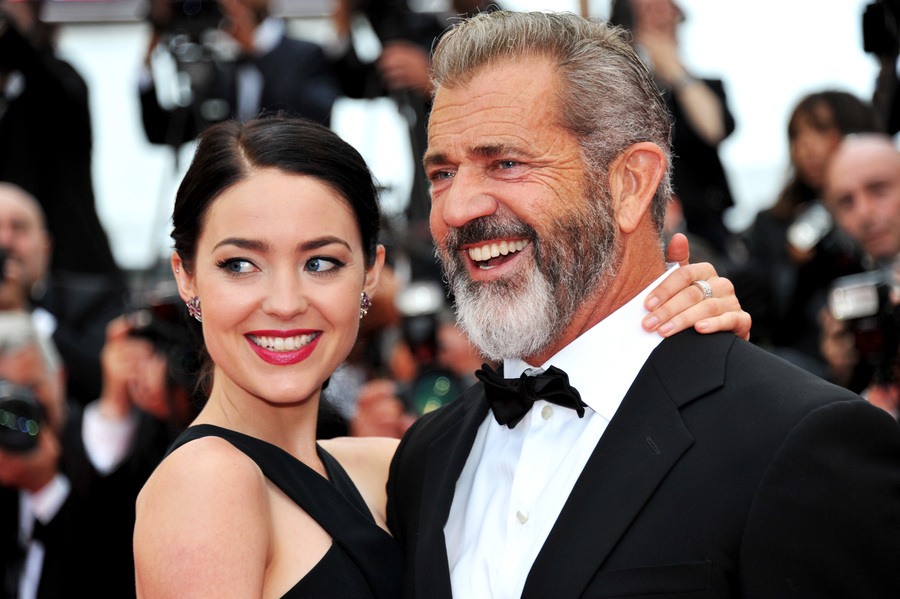 There are plenty of different aspects that go into a couple's chemistry. It makes little to no difference if you're just an average citizen or one of the numerous celebrities who we see on the covers of newspapers and magazines around the world.
Having the same interests or passions is never a bad thing and typically points to both parties being around the same age. But, as it turns out, there are a bunch of male celebrities whose girlfriends and wives are considerably younger than them. Here are some notable Hollywood age gaps!
Aimee Ann Preston and Steven Tyler: 40 Years
Steven Tyler is one of the most recognizable and notorious rock 'n' roll stars of all time. During the years that he's risen to fame with the band Aerosmith, he has received numerous awards and a ton of attention.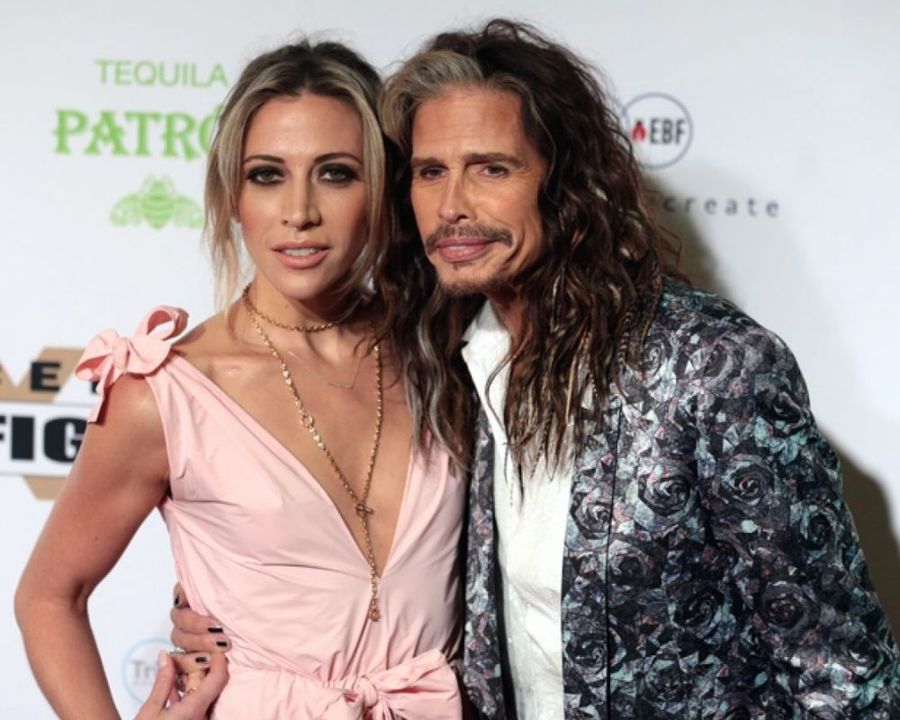 Less of this attention comes from his music and more from the women that he walks around with in public. One of those lucky ladies happens to be his assistant, Amy Ann Preston. Despite their 40-year age difference, the rockstar and young professional seem happy in their relationship.
Camila and Morrone and Leonardo DiCaprio: 23 Years
Leonardo DiCaprio has been working in show business from a very young age, and because of this, media outlets have been following him throughout his entire dating life. With his acting talent on screen, it's not surprising that Leo has found himself involved in a number of public relationships.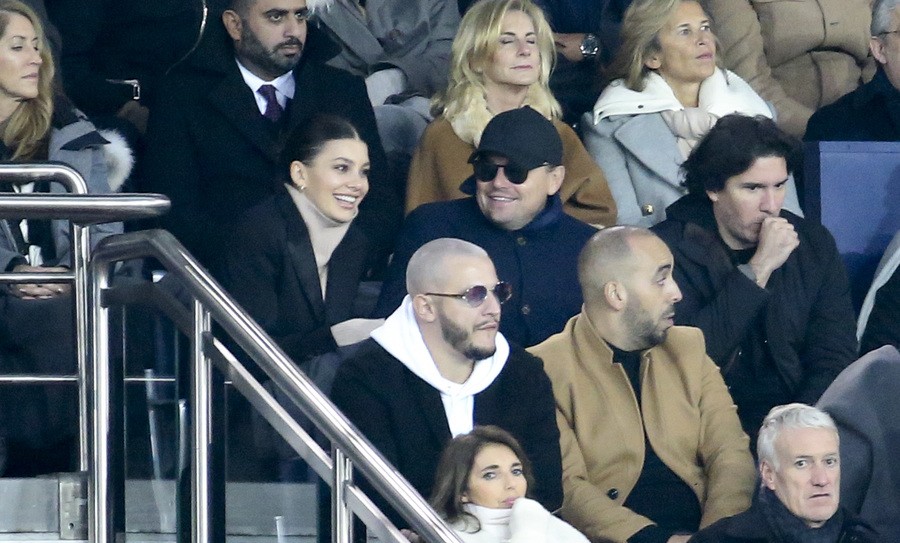 One of those public couples is with the lovely Camilla Morrone, who has been photographed hanging out with him. This pair has a 23-year age difference, but it doesn't seem to affect their feelings for each other.
Laura Savoie and Dennis Quaid: 39 Years
Dennis Quaid yearned for a meaningful and loving relationship despite already having gone through three failed marriages. All of those divorces were incredibly public, so the actor figured out a way to keep his dating life more private.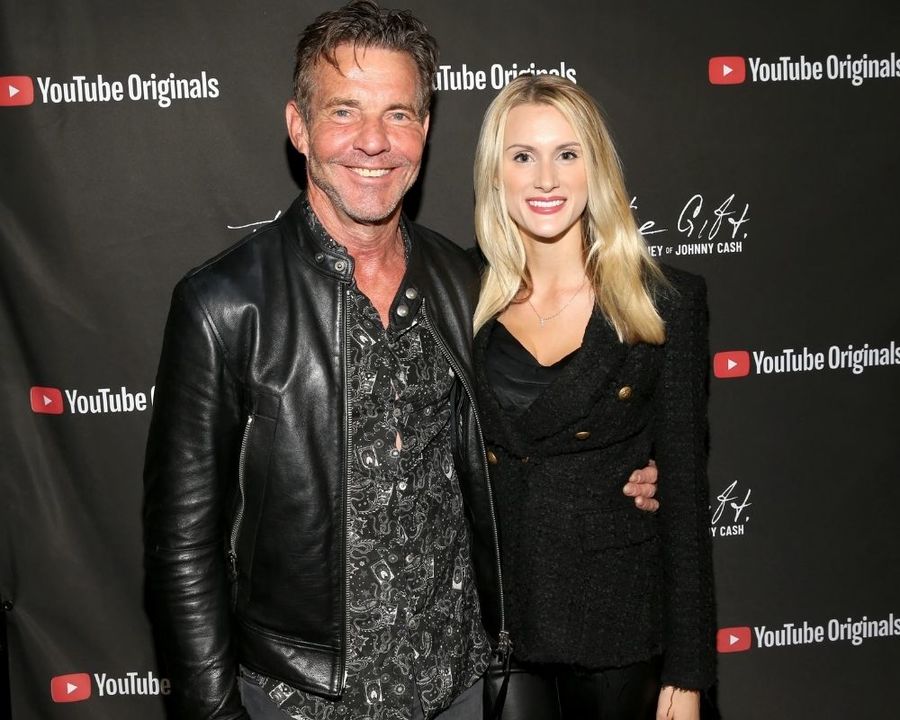 Eventually, Quaid ended up popping the question to a much younger woman. He met the beautiful Laura Savoie and asked her to marry him only four months after their first date. Despite a sizable age gap of 39 years, the couple has tied the knot and seem happily in love.
Alba Jancou and Peter Cook: 39 Years
Pete Cook may not be the most recognizable name, but this architect had his time in the spotlight and in the tabloids when he married Christie Brinkley. After the two of them finalized their divorce, Pete began going out with women a few years younger than his ex-wife.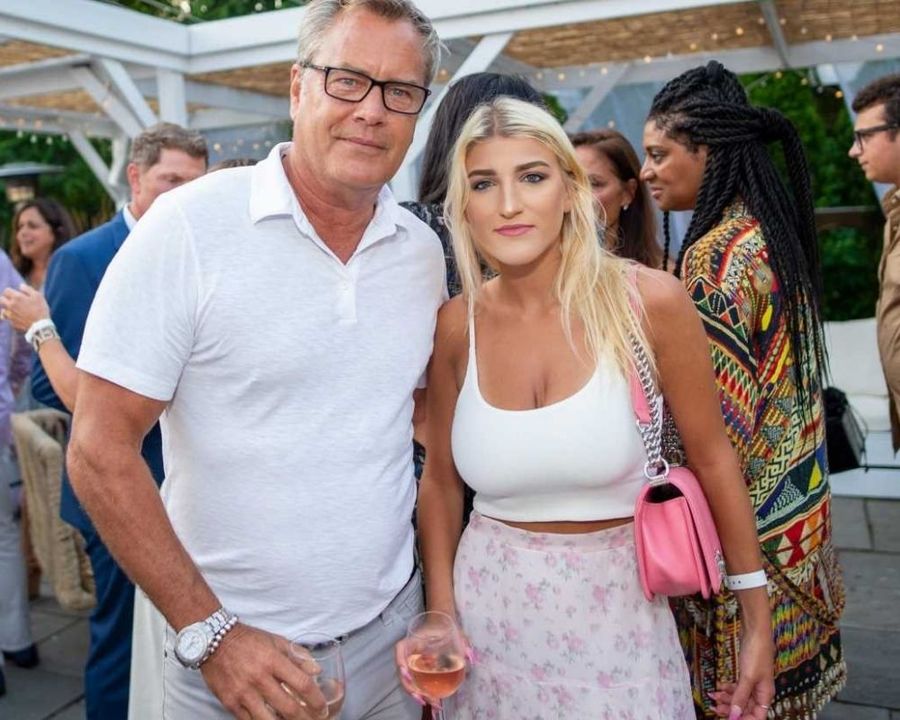 As a matter of fact, he fell for then-student Alba Jancou. The couple has a 39-year age difference between the two of them. Despite his girlfriend being about the same age as his daughter, Cook happily proposed to her.
Florence Pugh and Zach Braff: 21 Years
Zach Braff was best known for starring on Scrubs but seemed to have made tabloid headlines more recently for his relationships with younger women. This wasn't always the case as he dated other actresses his own age like Drew Barrymore and Kirsten Dunst.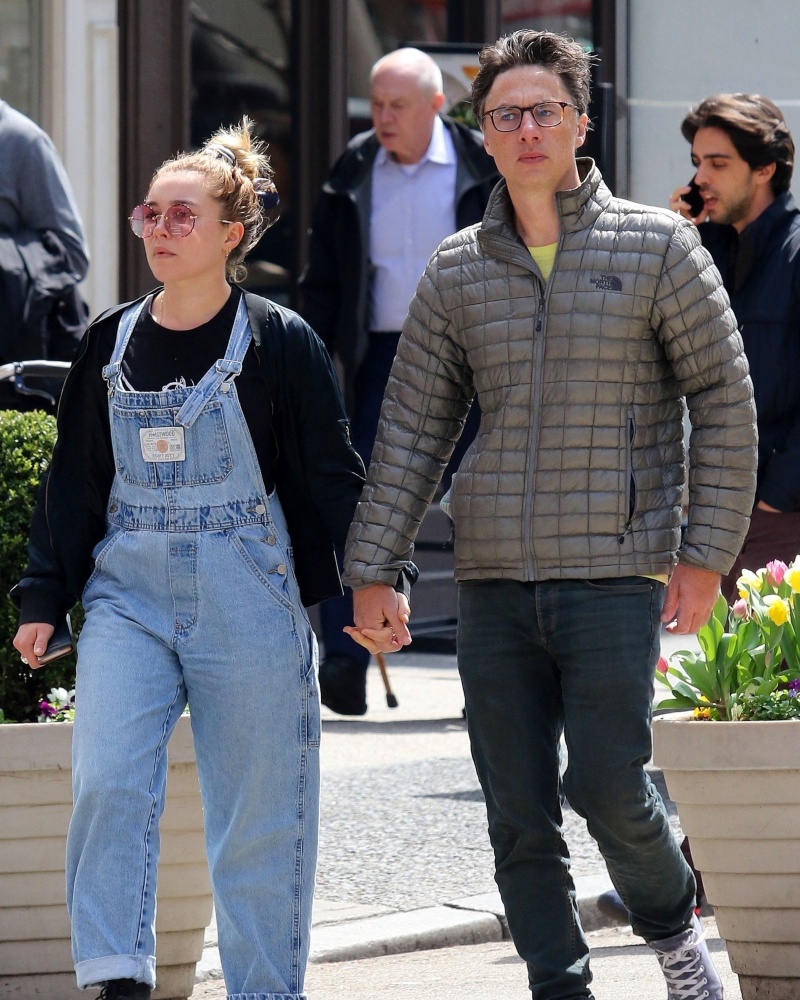 But they didn't work out, and he found love with a younger actress. Zach Braff has been dating actress Florence Pugh since 2019, and the two have 21 years of age between them. Braff and Pugh have both had to defend their relationship multiple times, but they appear to have a strong connection.
Anna Lundberg and Michael Sheen: 25 Years
Michael Sheen has had his fair share of relationships with beautifully talented women. After a failed marriage to Kate Beckinsdale and a four-year relationship with comedian Sarah Silverman, Sheen quietly began seeing a woman named Anna Lundberg.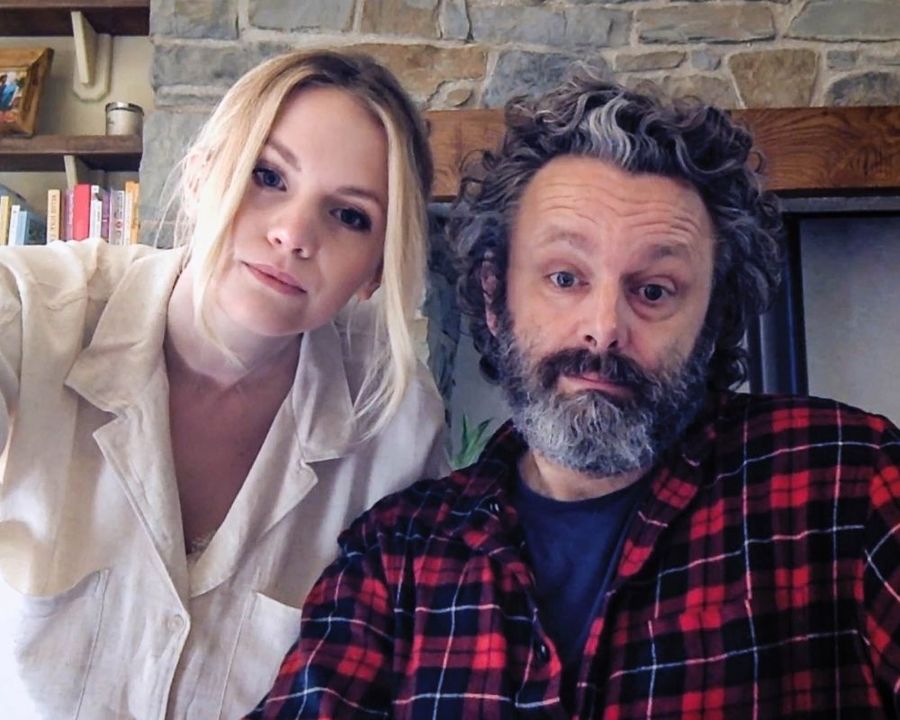 Seemingly out of nowhere, Sheen and Lundberg publicly announced both that they were dating and expecting a baby together in 2019. Fans were surprised by the 25-year age difference and the pregnancy news. The couple welcomed a baby girl in September of that year and seemed to be a happy family unit.
Kayte Walsh and Kelsey Grammar: 26 Years
After a public falling out, some celebrities just want some peace and quiet. Kelsey Grammar went through a highly publicized divorce with Camille Grammar on the Bravo network TV show Real Housewives of Beverly Hills. After dealing with that circus, Kelsey wanted a more private love life.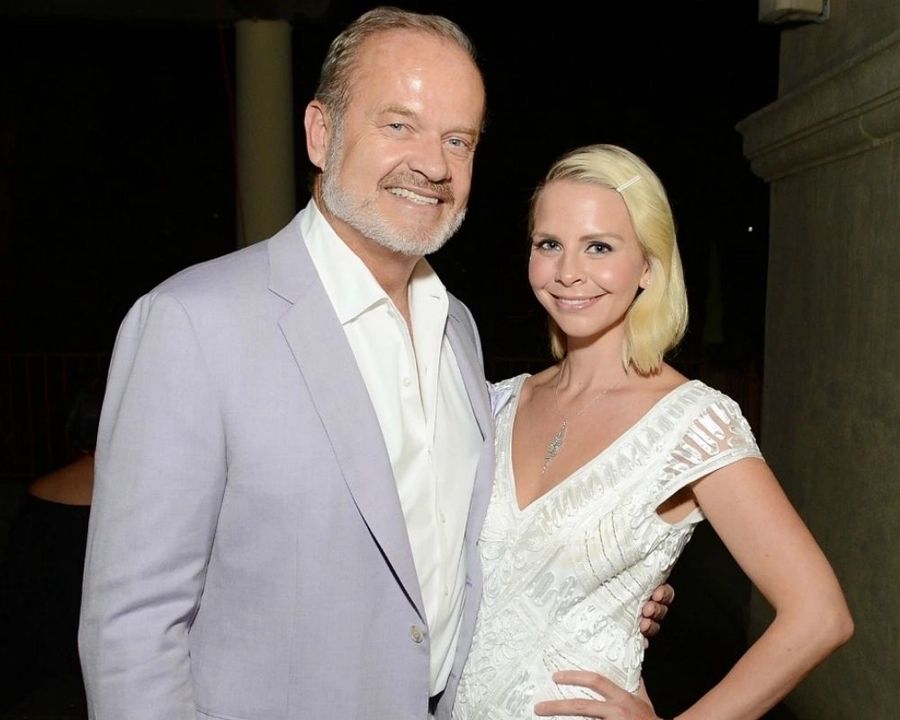 After some time passed, Kelsey met and fell for Kayte Walsh. The couple developed real feelings for each other despite their 26-year age difference. The two were happily married in 2011, and so far, this marriage looks to be the one!
April Love Geary and Robin Thicke: 17 Years
It looks like many Hollywood celebrities, after having a bad breakup, are pulled towards partners that are completely different than their ex. That's exactly what happened with singer Robin Thicke, who had a pretty tumultuous breakup with his ex-wife, Paula Patton.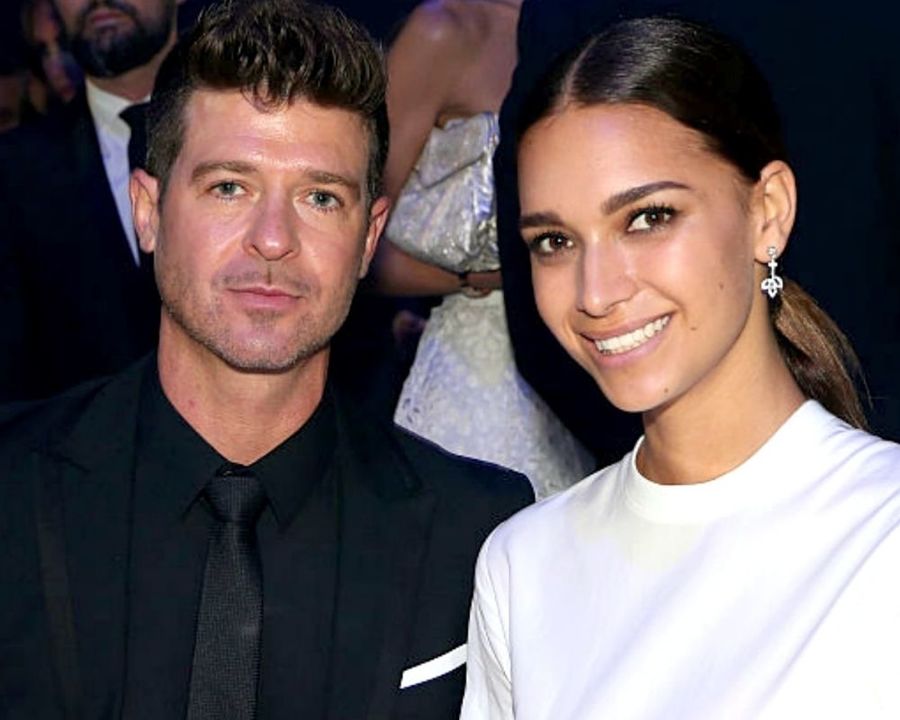 Despite a tough divorce, Thicke seemed to bounce back quickly with a model 17 years younger than him, April Love Geary. They welcomed a daughter together in 2018 before announcing their engagement. Since their engagement announcement, Thicke and Geary have welcomed two more children.
Kelsi Taylor and Dane Cook: 26 Years
Dane Cook is a well-known and successful comedian who has more recently made headlines for controversial moves rather than his stand-up comedy. Perhaps that explains why he started a relationship with a woman 26 years younger than him, Kelsi Taylor.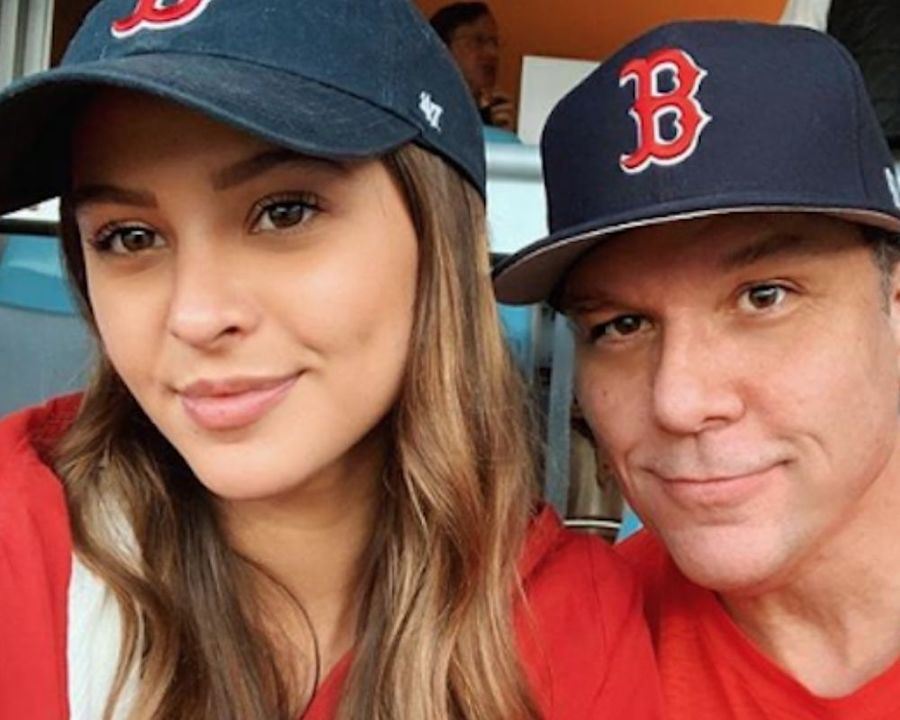 Although, despite naysayers, the pair has been together for a couple of years now. After first meeting each other at a game night hosted by Cook, the pair quickly developed a relationship, and even with the notable age difference, they appear to have a lot of shared interests.
Katharine McPhee and David Foster: 35 Years
There are plenty of fascinating stories when it comes to romantic relationships and how couples meet. Katharine McPhee and David Foster first met when she was competing on the fifth season of American Idol. Katharine was preparing to sing a song that was originally written by David, so he dropped by.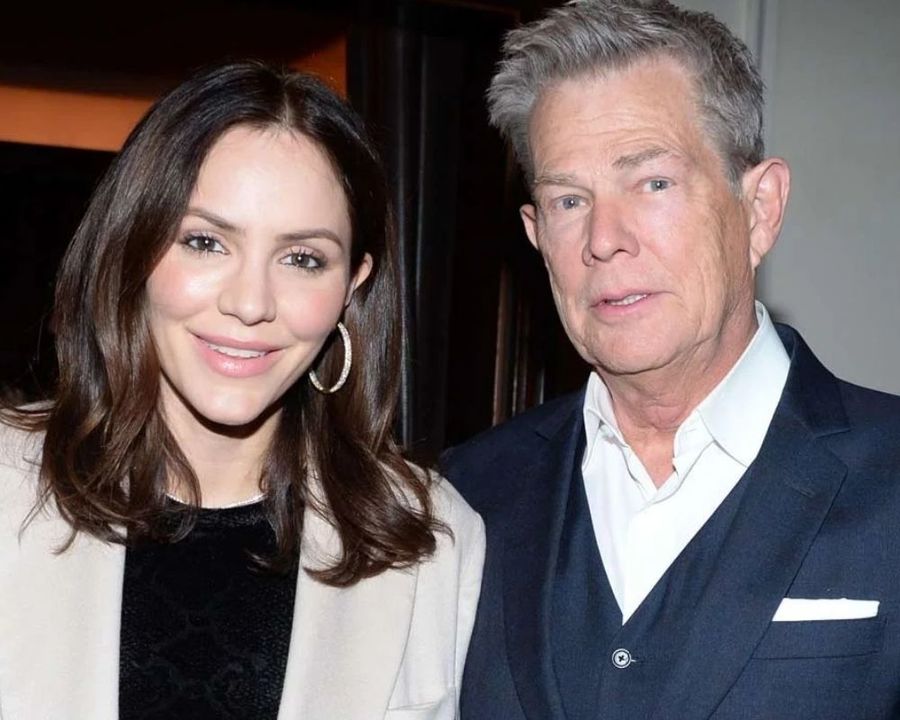 David acted as her mentor, and the two formed a friendship. In 2018, Katharine and David announced that they were engaged, but the media paid more attention to the size of their age gap. They've since married and had a son together.
Jennifer Flavin and Sylvester Stallone: 22 Years
When someone mentions Sylvester Stallone's name, most people will automatically think of a sweaty boxer sending jabs into a slab of meat. Maybe his most memorable role, Rocky Balboa, also introduced him to his wife — who he's been with for more than 20 years!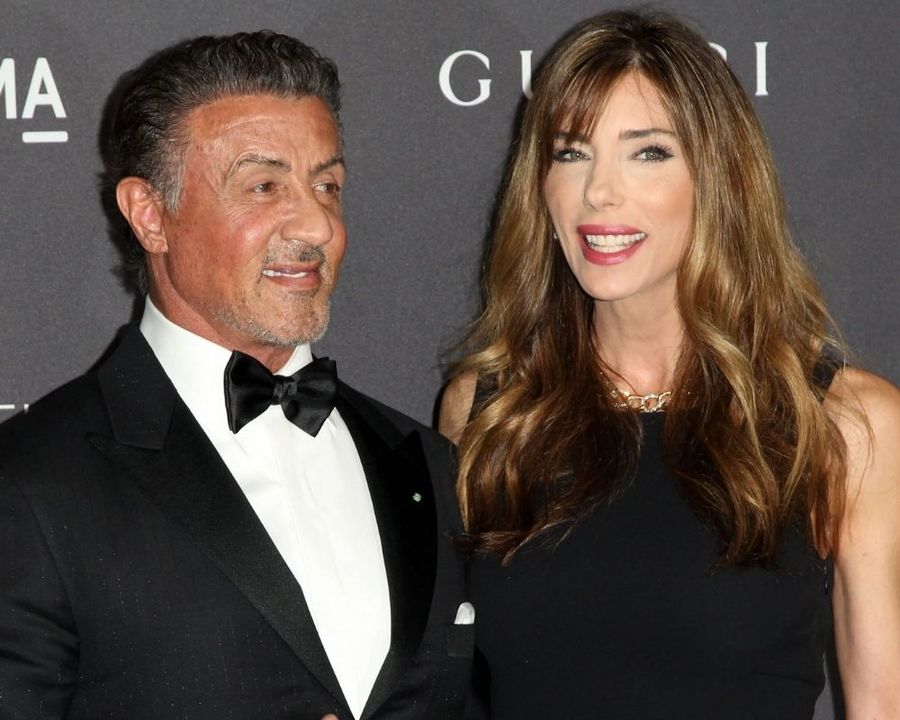 Stallone met his sweetheart Jennifer Flavin on the set of his movie Rocky V when he was 42 years old, and she was only 19. After more than two decades and three children together, they appear not to care about their 22-year age difference.
Rosalind Ross and Mel Gibson: 35 Years
Mel Gibson has had more than his fair share of controversial moments over the last few decades. In recent years, this has overshadowed his acting work and iconic movies. Other things that often overshadow his craft are his romantic relationships because of his Hollywood reputation.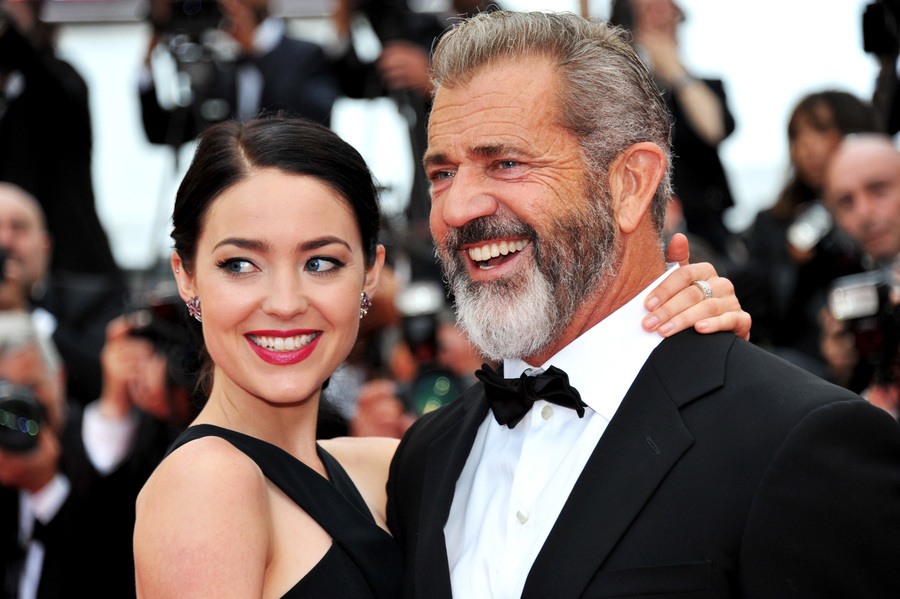 And when it comes to relationships, dating someone 35 years younger than him, like Rosalind Ross, is definitely going to draw media attention. However, Rosalind and Mel seem to have no issue with the age gap. The two have been together since 2014 and have one child together.
Katherine Schwarzenegger and Chris Pratt: 10 Years
Ten years can make a big difference, an entire decade's worth. But that's the age gap between Chris Pratt and Katherine Schwarzenegger, and they seem to make it work. Chris Pratt has turned into quite a leading man in the past couple of years, and this has led to his relationships making more and more tabloid headlines.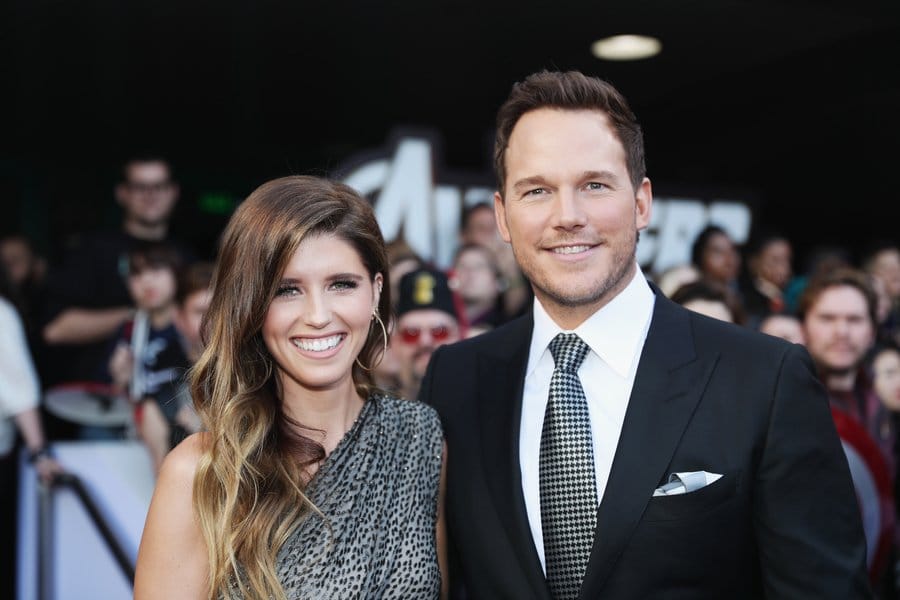 After his divorce from Anna Faris, Chris found a younger woman to share his life with. Katherine Schwarzenegger and Chris Pratt exchanged vows and were married in 2019. Since the wedding, the couple has welcomed a daughter.
Alexis Roderick and Billy Joel: 33 Years
Billy Joel has had a fair number of marriages that didn't work out, but he never lost hope that he'd one day find "the one." After three marriages, three divorces, and a daughter, Billy Joel finally found true love with a fourth wife.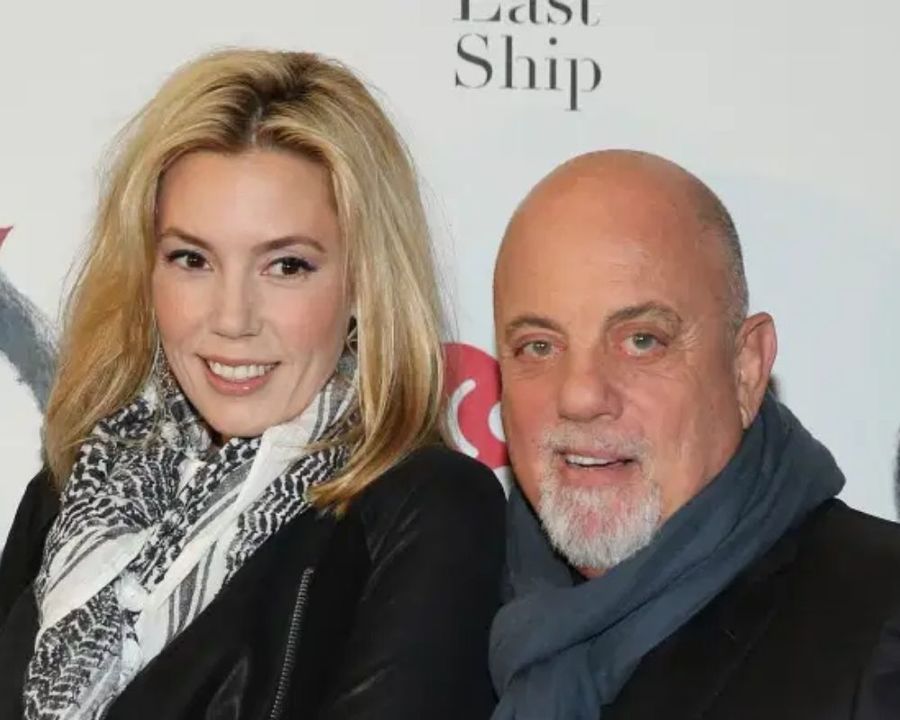 Being with a woman 33 years younger than him seems to be his secret to a happy marriage. The musical legend started dating Alexis Roderick in 2009, and the two exchanged vows in 2015. Since getting married, Billy Joel and Alexis Roderick have welcomed to children together.
Hilaria Hayward-Thomas and Alec Baldwin: 26 Years
The Baldwin brothers have been in Hollywood for years, and Alec has been the most commercially successful one. Because of this success, he has been part of several publicized relationships, namely his turbulent relationship with ex-wife Kim Basinger.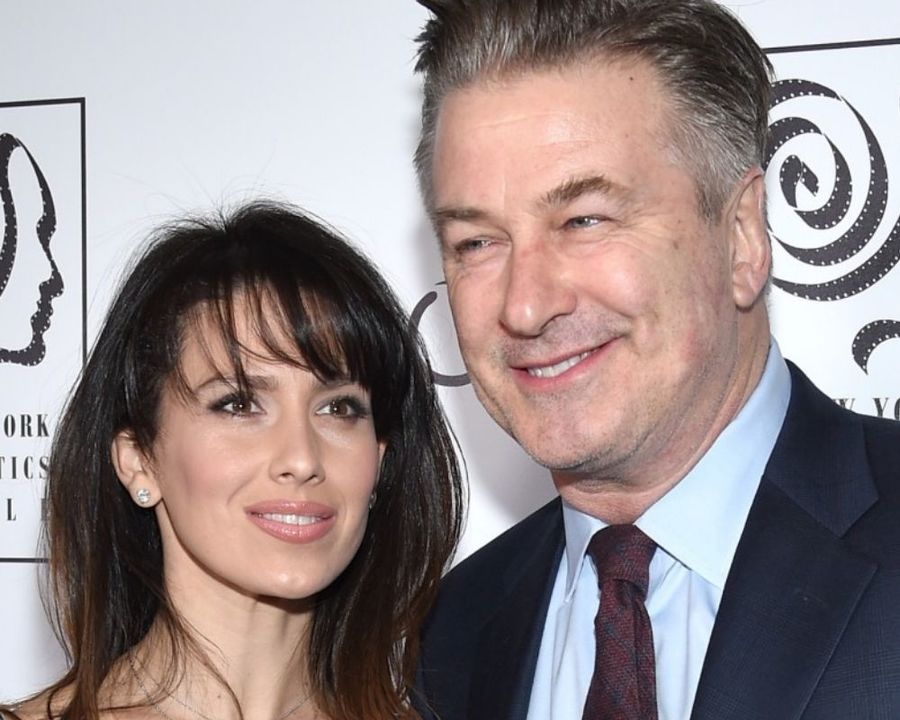 When that marriage officially ended, many fans were curious to see who the next woman to date him would be. The answer would come when Alec clicked with Hilaria Thomas even though they had a 26-year age difference. The two got married in 2012 and share six children.
Audra Mari and Josh Duhamel: 21 Years
We've seen it time and time again in Hollywood when celebrity couples start out strong and then slowly drift apart due to the pressures of the spotlight. Josh Duhamel and Fergie were married for eight years and had a son before they filed for divorce.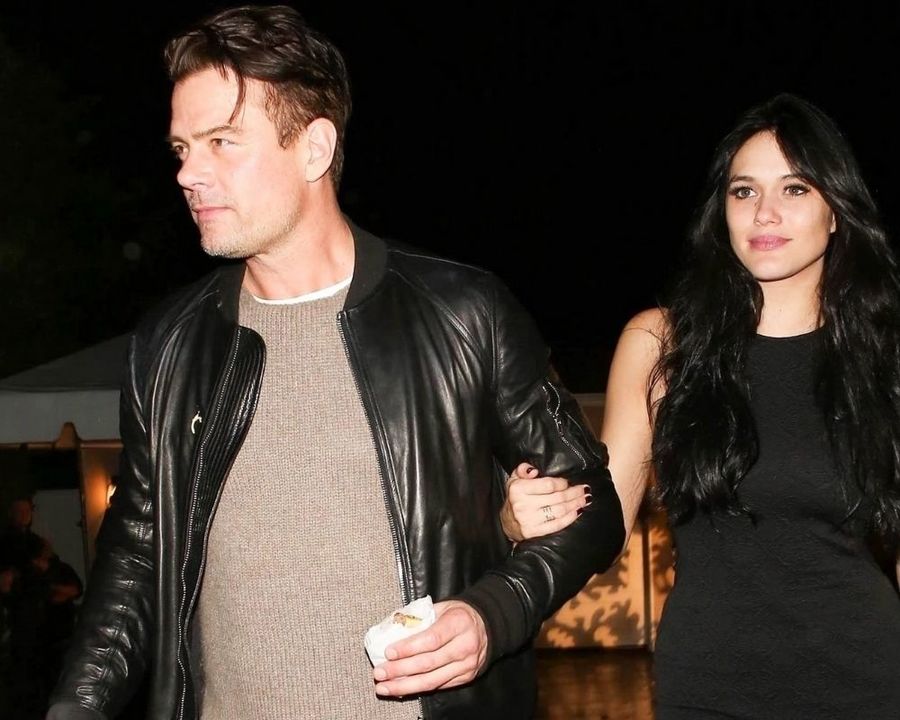 Since the divorce was finalized, Josh went on a number of dates but in 2019 started being seen with a model and former Miss World America by the name of Audra Mari. Despite the 21-year age difference, the two lovebirds seem to be going strong.
Calista Flockhart and Harrison Ford: 22 Years
Harrison Ford has played plenty of memorable parts throughout his acting career, but none as iconic as Han Solo in the Star Wars franchise. Such a megastar is bound to jump through hoops with the tabloid magazines and his romantic relationships.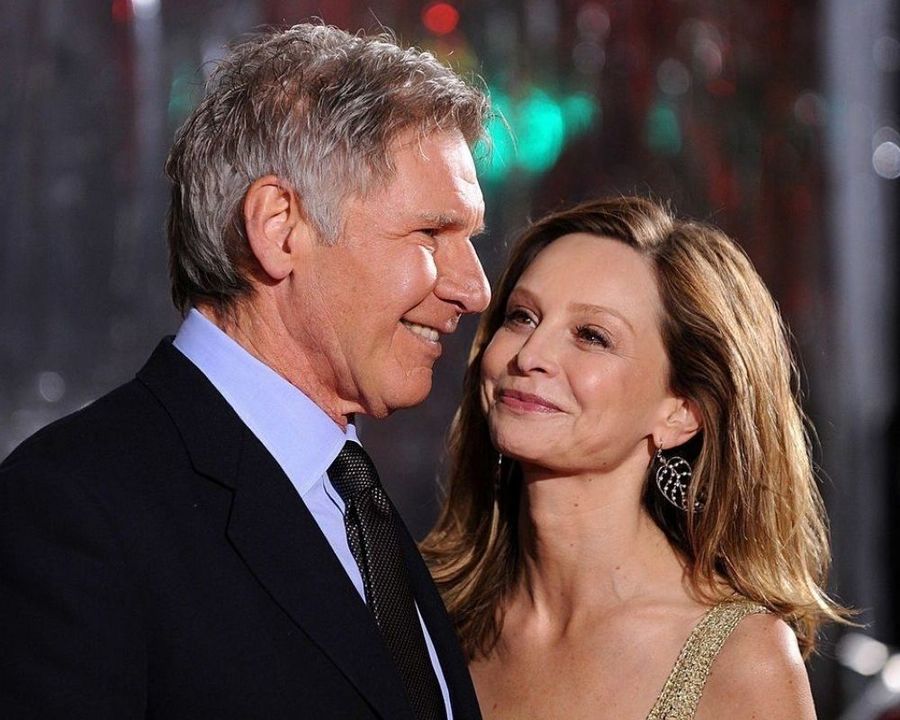 One relationship of his that continues to make headlines is his marriage to Calista Flockhart, who is 22 years younger than Ford. The pair have been seeing each other since 2002 and seem to have found their other half. The couple share one child and got married in 2010.
Emilie Livingston and Jeff Goldblum: 30 Years
The '80s were a crazy time for everyone, but Jeff Goldblum had a very specific experience in that decade. Goldblum was breaking box offices with his roles in movies while also having his heart broken with two failed marriages.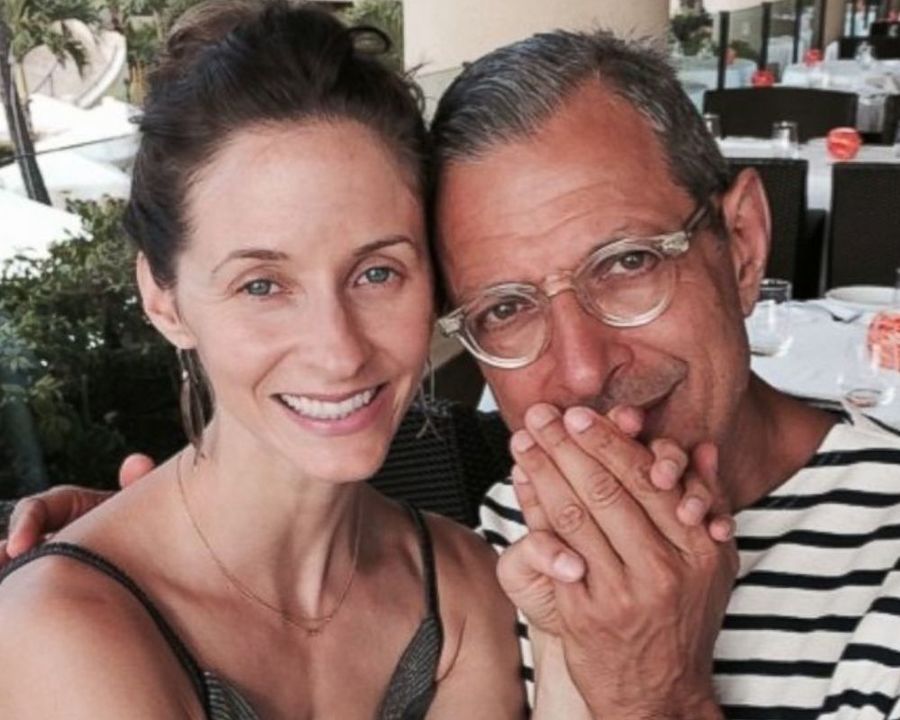 Though each divorce was recorded as being for different reasons, Goldblum just seemed that he was out of luck when it came to romantic relationships. Then, in 2014, Jeff Goldblum got engaged to a woman 30 years younger than him, Emilie Livingston. The couple got married in late 2014 and welcomed two sons.
Emma Heming and Bruce Willis: 23 years
When Bruce Willis was married to Demi More, they were one of the most memorable couples of the '90s. Though the two have a strong friendship today, their marriage did come to an end, and the two went their separate ways romantically.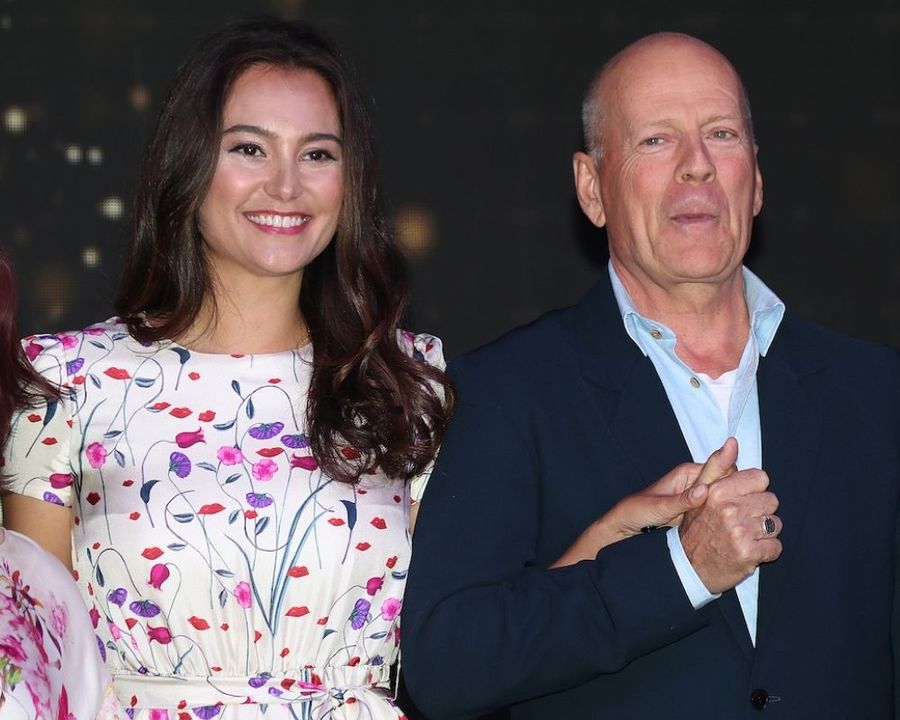 About ten years after their divorce was finalized, Bruce found love with Emma Heming. Even though he's 23 years older than her, the couple fell deeply in love and got married in 2009. Bruce and Emma welcomed two daughters into their blended family.
Kenna Nicole Smith and Lorenzo Lamas: 27 Years
Lorenzo Lamas might not be the most well-known star that we've included on our list, but he is famous in his own right after appearing on TV shows like Falcon Crest. Lorenzo wasn't as lucky with his love life after he went through five separate divorces.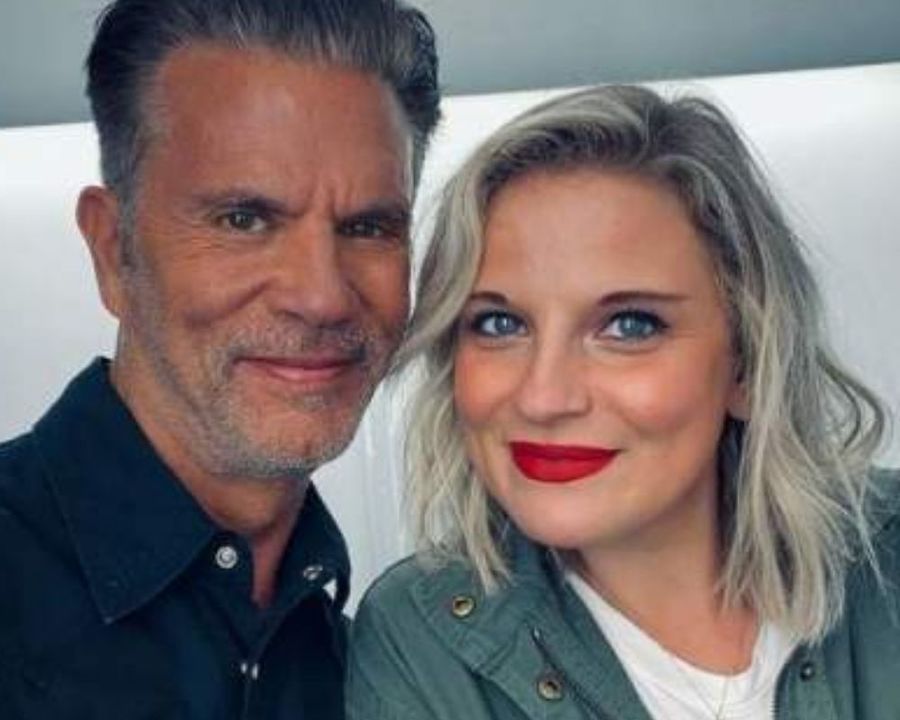 Most people assumed he was destined to be single, but then he met Kenna Nicole Smith. Having met through Lorenzo's godmother, the pair started dating despite the 27-year age difference. They were eager to share their engagement with the world in 2021.
Sara Miller and James Woods: 42 Years
Being in the spotlight because of romantic relationships is nothing new for 74-year-old actor James Woods. Having gone through and ended two marriages, it looked like he was giving up looking for another wife. Due to being 42 years younger than him, Sara Miller was an unlikely candidate to capture Woods' heart.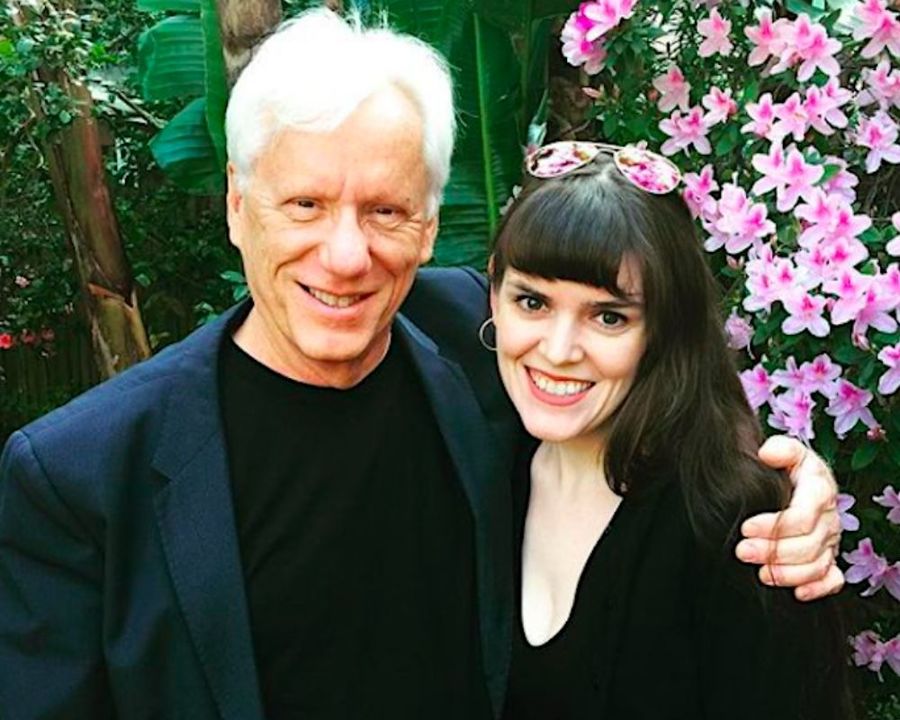 But yet, she managed somehow! The couple sparked engagement rumors during the summer of 2021 when they were spotted at a restaurant, and Sara was wearing a large diamond ring on her left hand!
Riko Shibata and Nicolas Cage: 31 years
As many Hollywood stars on this list prove, sometimes it takes a few tries to get the whole marriage thing right. Nicolas Cage should know, as he had four failed marriages by the end of 2019. Something he was doing wasn't working, so Nicolas figured it might be worth opening up his age limit of the women he was dating.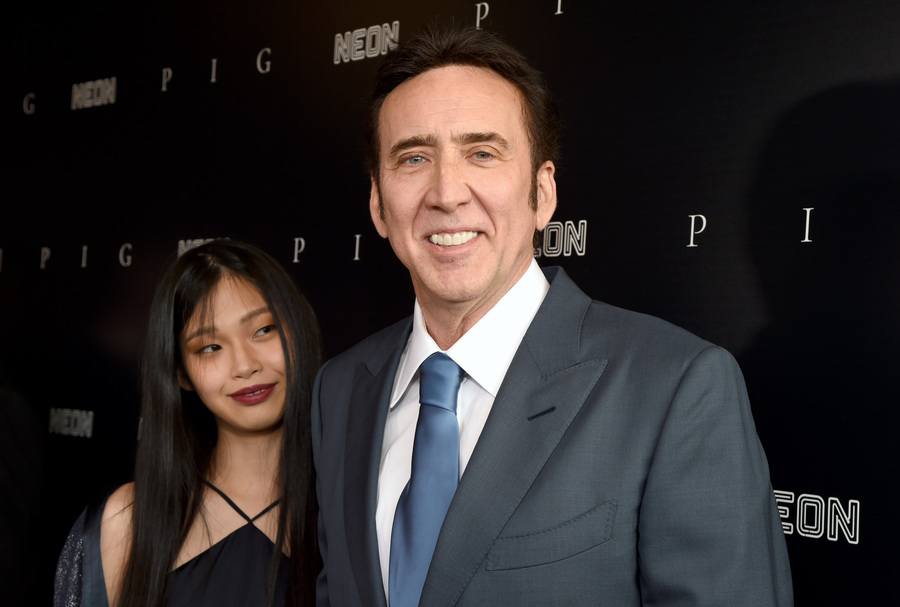 At the 2020 Independent Spirit Awards, he and Riko Shibata went together for their first public outing as a couple. The pair got married in 2021, so clearly, their 31-year age difference doesn't affect them.
Lisa Parigi and Lionel Richie: 40 Years
Lionel Richie is best known for his crooning voice and sultry lyrics. He has been singing romantic tunes for years, and, naturally, numerous public relationships come with that. But, back in 2014, when Lionel started a relationship with Lisa Parigi, he managed to keep it out of the tabloid headlines.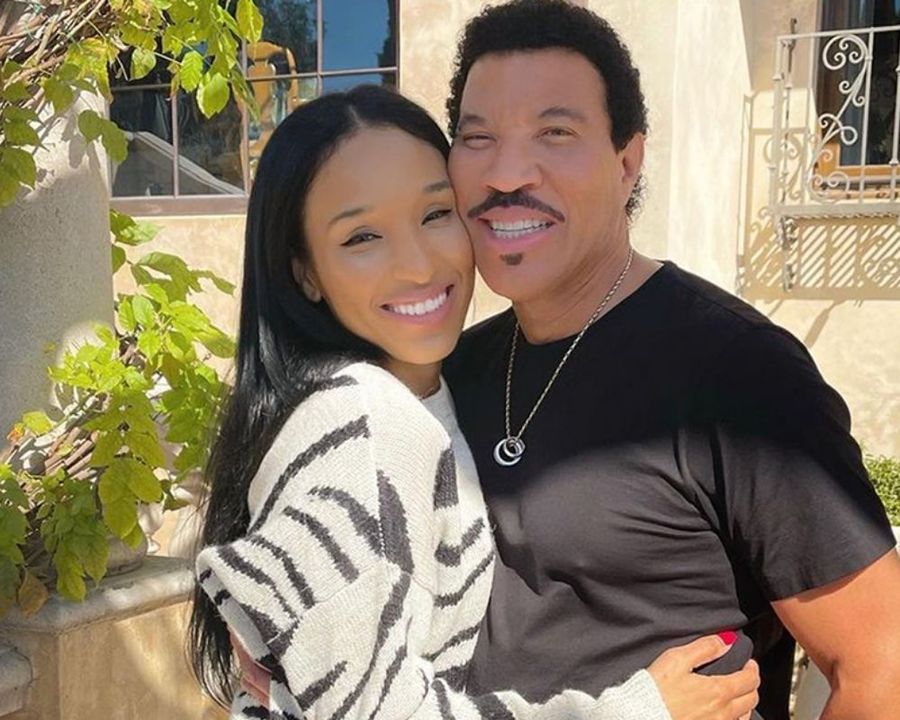 It wasn't until 2021 when the couple was suddenly met with negative backlash, and people started pointing out the 40-year age difference. Despite all of the online backlash, the pair remain just as in love as ever.
Emma Krokdal and Dolph Lundgren: 39 Years
Dolph Lundgren made his film debut in the movie business as a Russian boxer in the fourth movie in the Rocky franchise. Since that first movie, he has continued to act and has been cast in several other movies.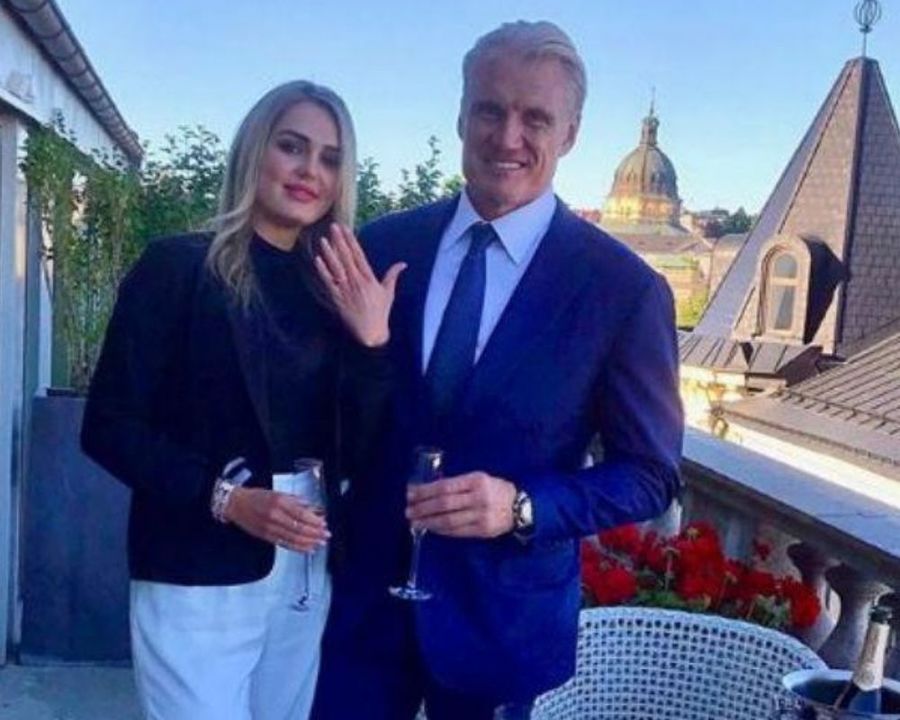 Although, he managed to keep his romantic relationships under wraps until his latest leading lady in his life, Norwegian personal trainer Emma Krokdal. The couple's 39-year age difference drew the attention of media outlets everywhere, and that attention was heightened when the couple got engaged in 2020.
Tina Kunakey and Vincent Cassel: 31 Years
Vincent Cassel is an actor from France who is best known for his memorable roles on both television shows and in films. Some of his most recent work has included the Ocean's 12 film and Westworld. He's not only famous for his film roles, even though he borders on being typecast as the tough guy.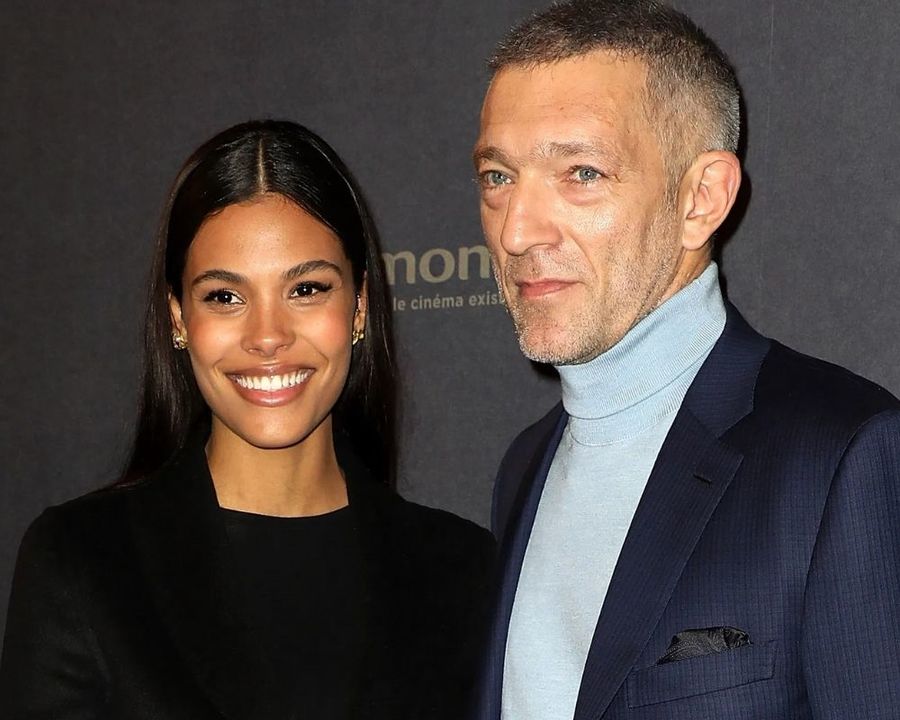 Cassel's romantic relationships are also causing a stir. Cassel and his current wife, Tina Kunakey, have a 31-year age difference between the two of them. After the couple's 2018 wedding, they welcomed a daughter!
Caitlin McHugh and John Stamos: 23 Years
John Stamos shot to stardom when he played Uncle Jesse on Full House. Despite his character finding love on the show fairly quickly, John took a bit longer to find a life partner in real life. The eternal heartthrob and his wife were introduced in 2015 while filming an episode of a TV series.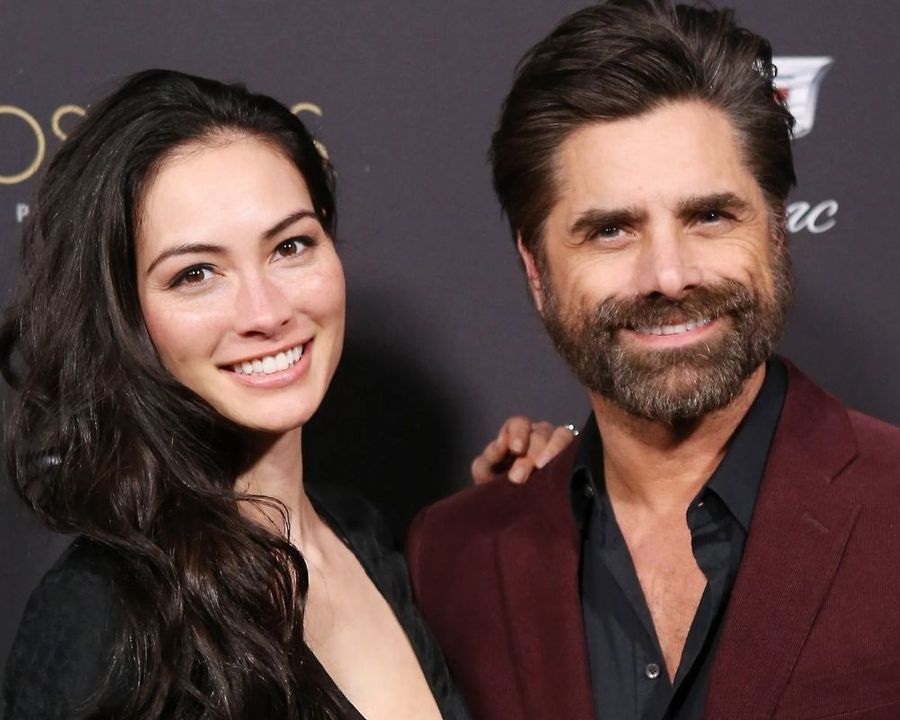 Soon after that first meeting, they started dating despite doubt spewing at them because of their 23-year age difference. In 2017, the couple announced their engagement and tied the knot less than four months later. The couple shares a son.
Alejandra Silva and Richard Gere: 34 Years
Richard Gere is one of those Hollywood stars that nearly every person on the planet has had some level of a crush on at one point in their lives. Unfortunately for those people at home pining over him, Richard Gere was taken by Alejandra Silva in 2015 when the pair started dating.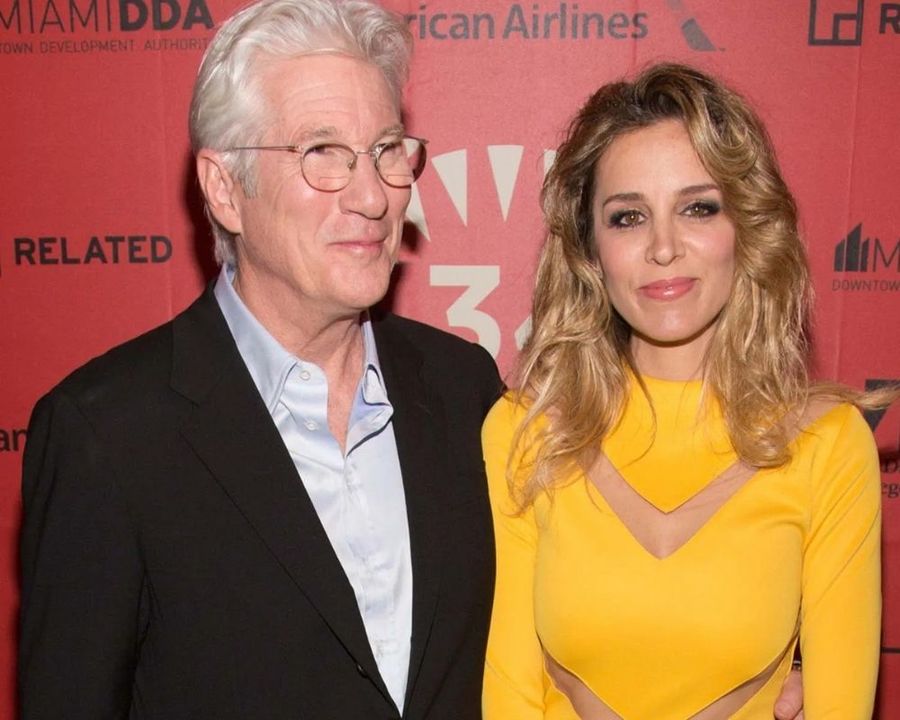 Many believe that their 34-year age difference was one reason that they kept their relationship a secret for so long. After a few years of dating, the couple got married in 2018 and welcomed two children since the ceremony.
Camila Alves and Matthew McConaughey: 13 Years
If we were to judge Matthew McConaughey solely off of the characters he chooses to play in movies, it'd be safe to assume that he was a classic ladies' man. But in real life, McConaughey was taken off of the market in 2007 by a striking woman that caught his attention in a bar.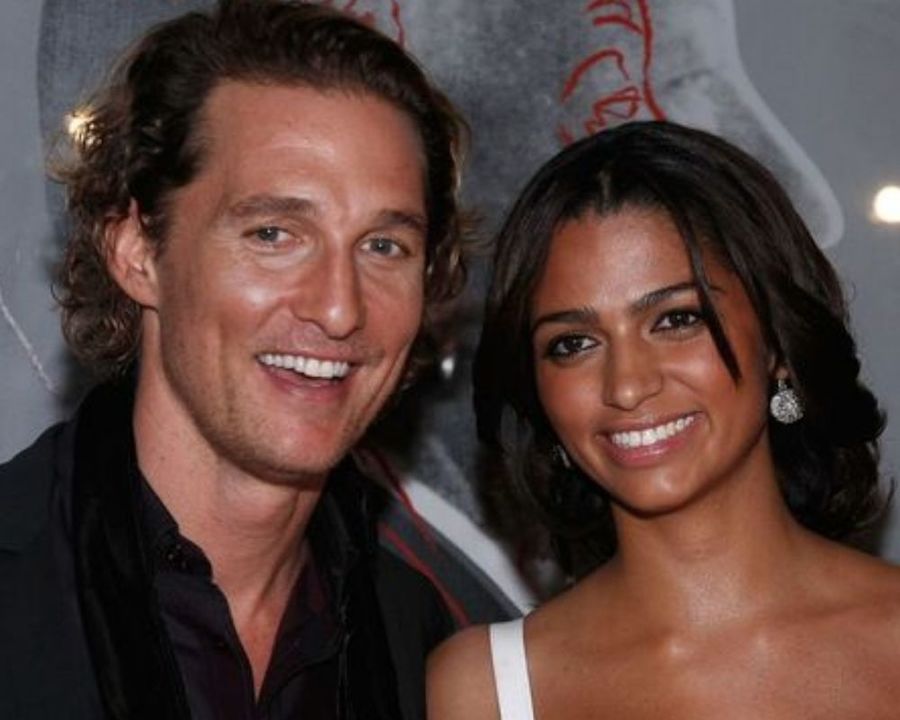 Camila Alves and McConaughey are 13 years apart in age and come from two different cultures. But this dream team makes it all work! The couple got married in 2012 and share three kids together.
Susan Crow and Tony Bennett: 40 Years
Though Tony Bennett's glory days have come and gone, it appears that he's still able to produce quite the sensation by tying the knot for the third time. Bennett had first met Susan Crow at one of his performances when she was in her 20s.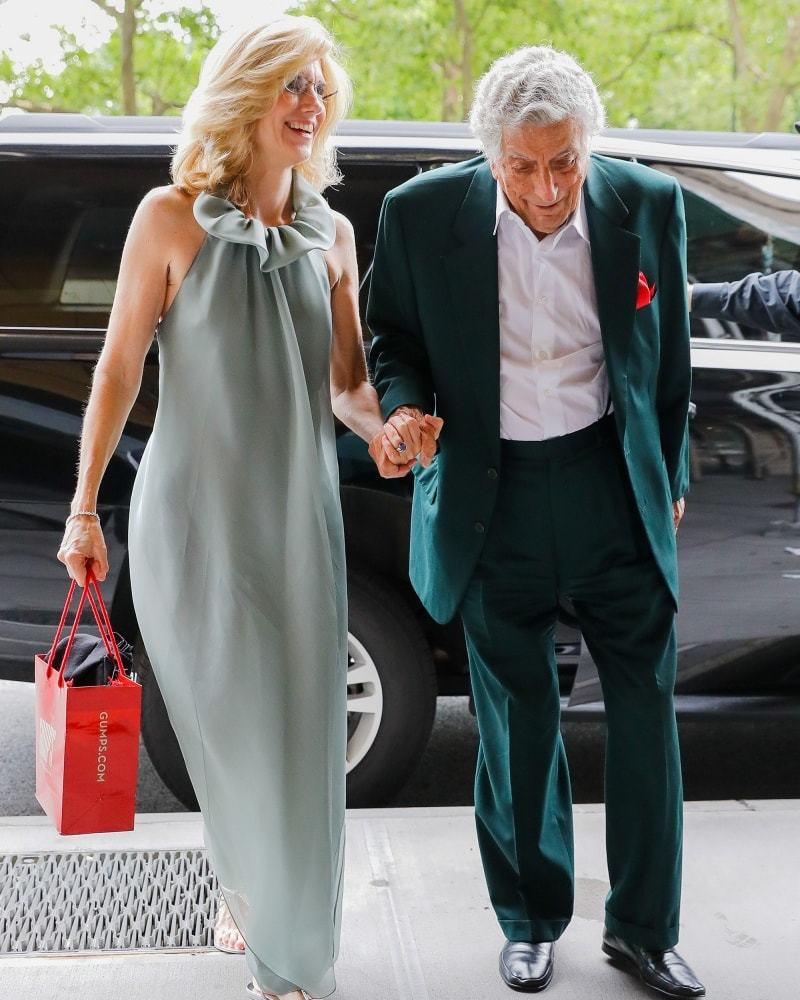 Susan's mother actually went to a Tony Bennett concert when she was pregnant with Susan, which would explain the 40-year age difference! Bennett and Susan got married in 2007, though many speculate that they had been dating for almost 20 years before finally sealing the deal.
Rosie Huntington-Whiteley and Jason Statham: 20 Years
The iconic Jason Statham is married to Rosie Huntington-Whiteley, a woman 20 years his junior. The couple met while on the set of the movie Transformers: The Dark Moon. It would take them a year after the meeting to make their relationship official.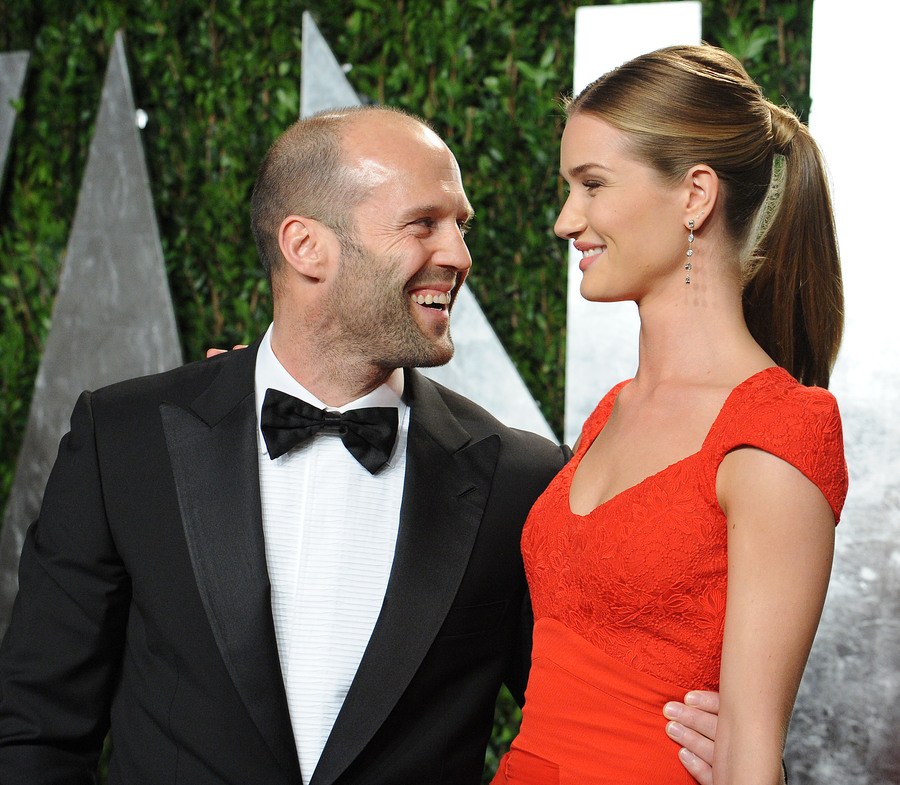 Their large age gap obviously makes no difference to these two, as they made their romantic intentions crystal clear with an engagement announcement in 2016. They've been engaged for a few years now, so we wouldn't be surprised if a wedding was in the works soon.
Beyoncé and Jay-Z: 12 Years
Did you know that the most famous musical couple, Jay-Z and Beyonce, had such a sizable age gap? They met in early 2000 but only began dating a year later. They kept their 2008 marriage under wraps but have since been plagued with rumors.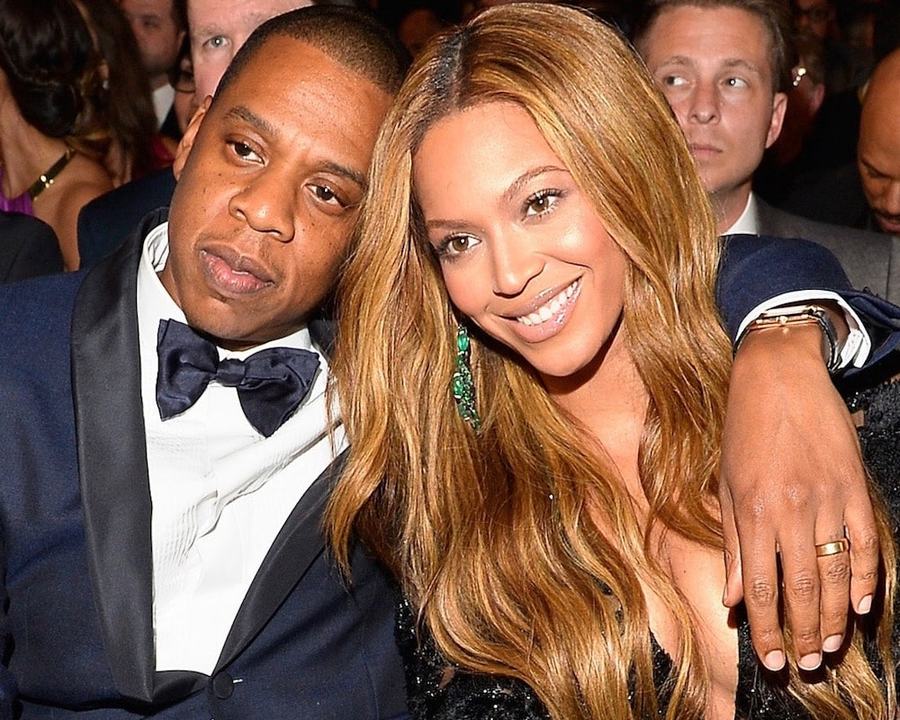 They dealt with cheating allegations, video clips involving other family members, and other scandalous incidents that tainted the couple's relationship. Through all the hardships and media scrutiny, the powerhouse couple managed to work through things together and also welcomed three children.
Scarlett Sabet and Jimmy Page: 45 Years
Jimmy Page hit the big times as Led Zeppelin's lead guitarist. Once he hit it big, Page drew in a lot more media attention when it came to his personal affairs. After two divorces, the rock legend wasn't looking for love when he went to a poetry reading at a London bookshop.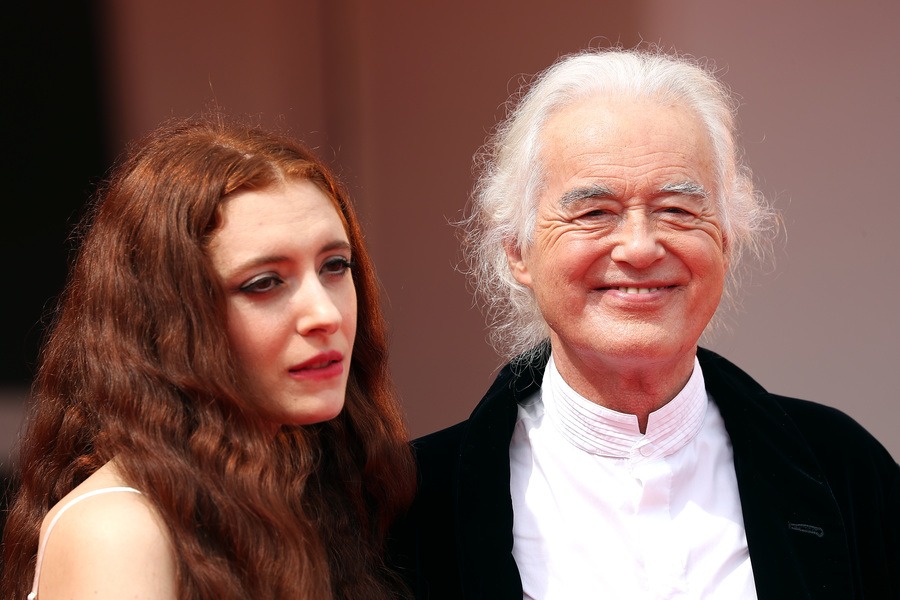 Scarlett Sabet, a woman 46 years younger than Page, caught his attention in 2014, and they've been together ever since. The tabloids are outspoken about their doubts, but the couple seems just as smitten as the day they met.
Miya Dickey and Marques Houston: 20 Years
Marques Houston, who is best known for playing Mark Evans on Sister, Sister, got married in 2020. It was a typical ceremony, minus the fact that his wife was only 19 years old. Miya Dickey is twenty years younger than her husband and was excited to marry young.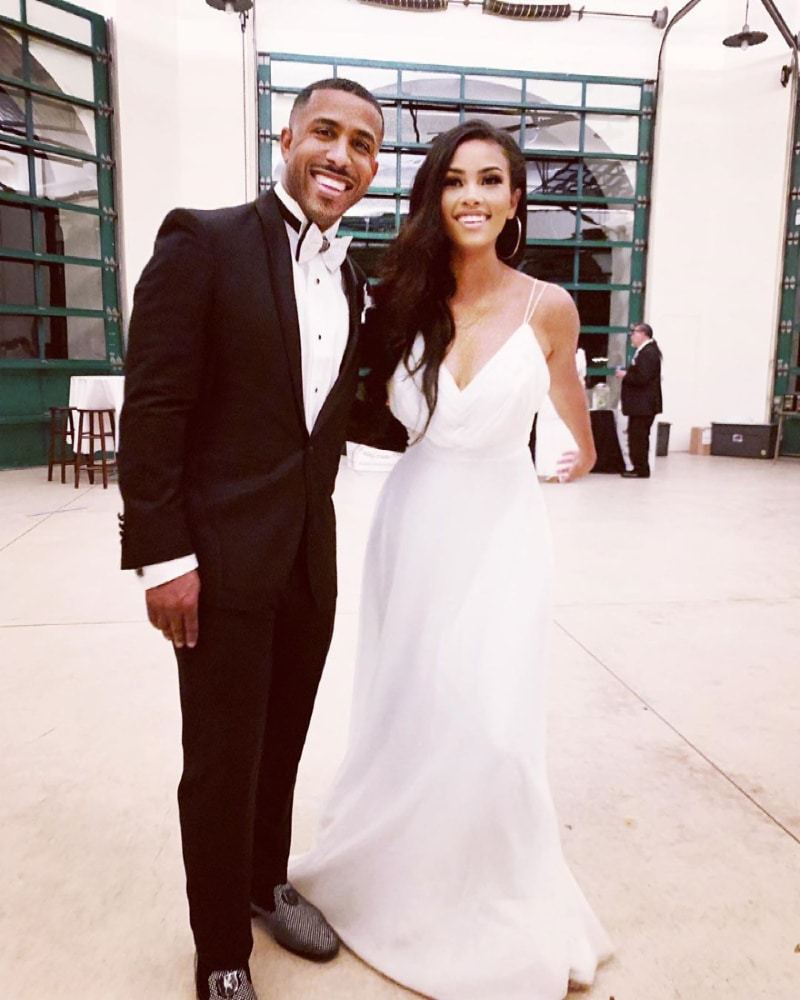 Because of that, their relationship has garnered ugly rumors. There were claims that they started dating before Dickey turned 18, but Houston adamantly denied them. We hope that the two decades between them will only enhance their relationship.
Viola Davis and Julius Tenon: 12 Years
Julius Tenon began his career as a college football player and ultimately found himself in the film industry. He met his now-wife Viola Davis in an incredibly serendipitous way. They were both at an event, and he just happened to pass her at the exact moment that she was telling a friend that she wanted to meet a "special" someone.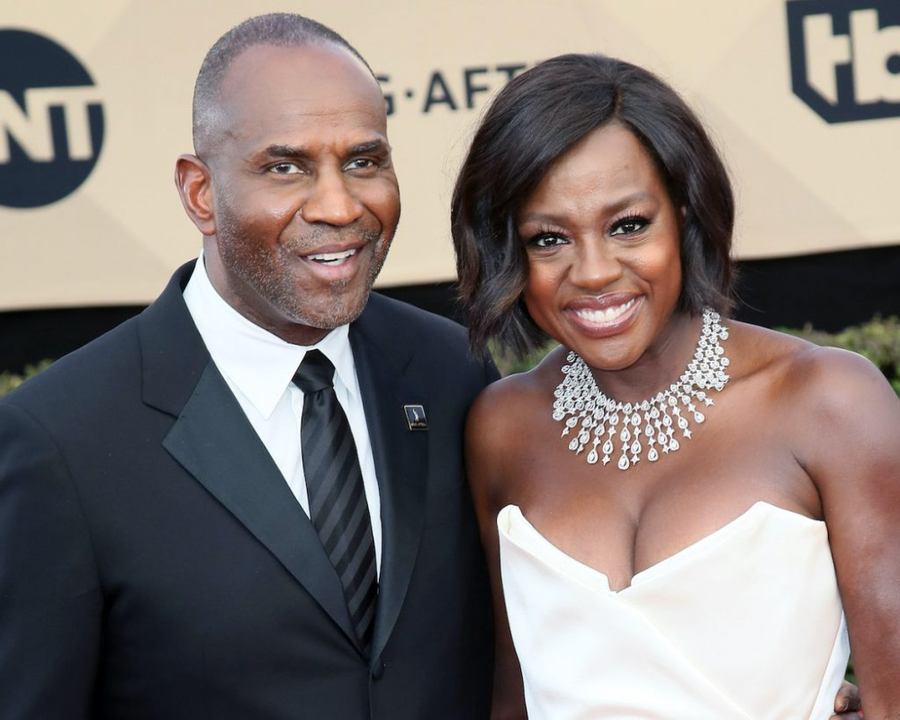 The couple got married in 2003 and adopted a daughter in 2011. Compared to other couples, Viola and Julius don't seem to get that much attention for their 12-year age gap.
Sunny Ozell and Patrick Stewart: 38 Years
The critically acclaimed Sir Patrick Stewart has been happily married to Sunny Ozell since 2013. Many were happy to see the actor so happy but couldn't help but take notice of the 38-year age difference.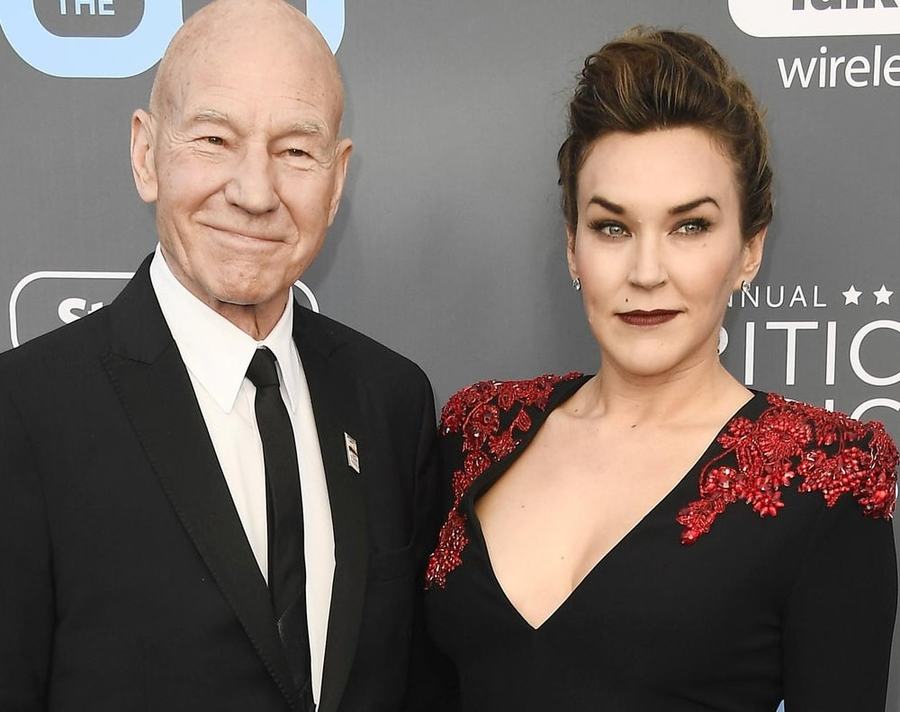 Not to mention the fact that Sunny is pretty close in age to Patrick's children from his first marriage, though it doesn't seem to make much of a difference to them. The jazz singer was working as a waitress in 2008 when she and Patrick met. He gave her his number, and the rest is history.
Amber Tamblyn and David Cross: 19 Years
Even though Amber Tamblyn and David Cross have a sizable difference in age, the pair have been happily married since 2012. The actors actually had a meet-cute moment in 2007 while flying from Houston to Louisiana.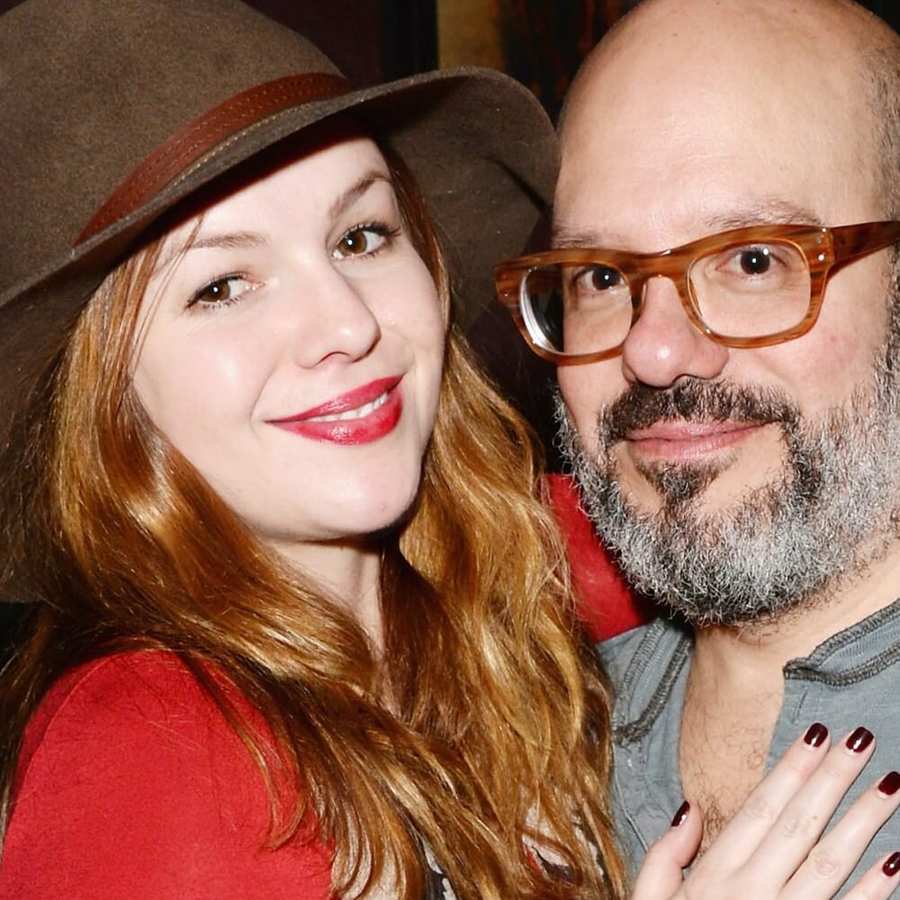 Tamblyn was a big fan of Cross' work and got excited when she realized that she was sitting so close to the actor. Despite their nearly 20-year age gap, they soon started dating after that, and in 2011 they announced their engagement. The couple welcomed a daughter together in 2017.
Annette Bening and Warren Beatty: 21 Years
Warren Beatty did a complete 180-degree switch when he cast Annette Bening in 1991's Bugsy. Though he promised Bening that he'd wait until after the movie wrapped to ask her out, Beatty wasn't able to keep his promise and took her to dinner.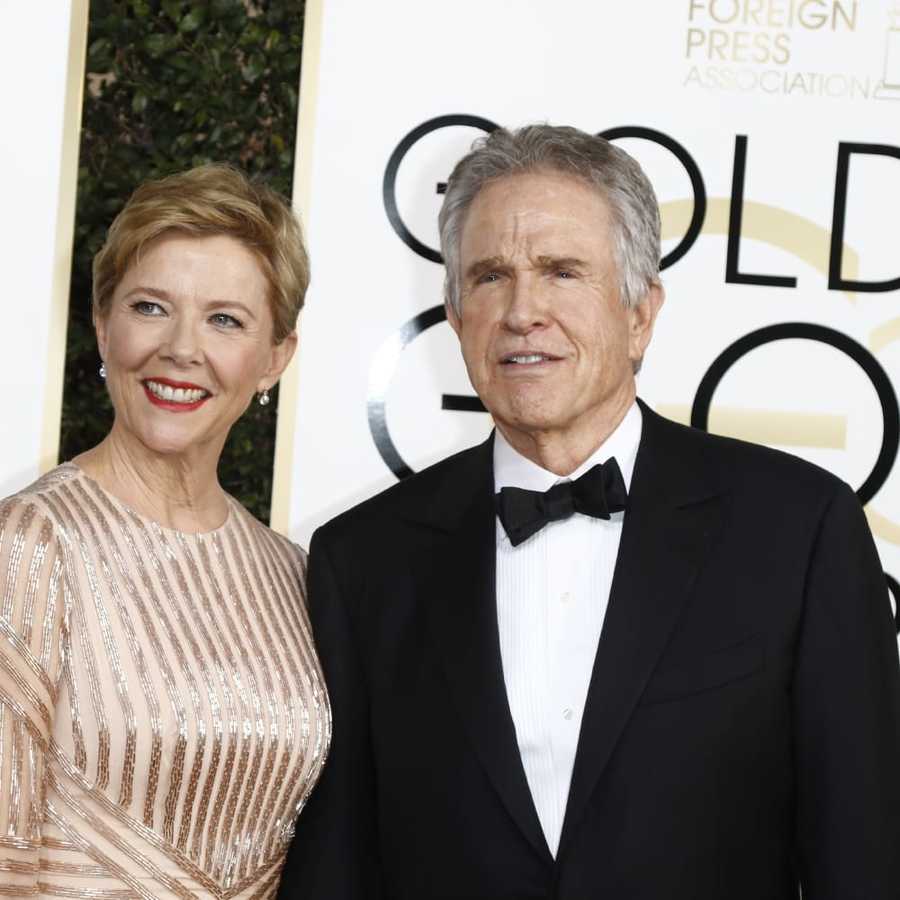 The once-notorious bachelor was smitten, and the couple got married only a year later. Their 21-year age gap seems to have little effect on their relationship as they've stayed happily married after nearly three decades together. Beatty and Bening have welcomed four children together.
Kelly Rizzo and Bob Saget: 23 Years
Bob Saget rose to fame by playing America's dad, Danny Turner, on Full House. In real life, Saget has been happily married to Kelly Rizzo since 2018. Rizzo is a travel and food blogger who hosts a streaming series called Eat Travel Rock.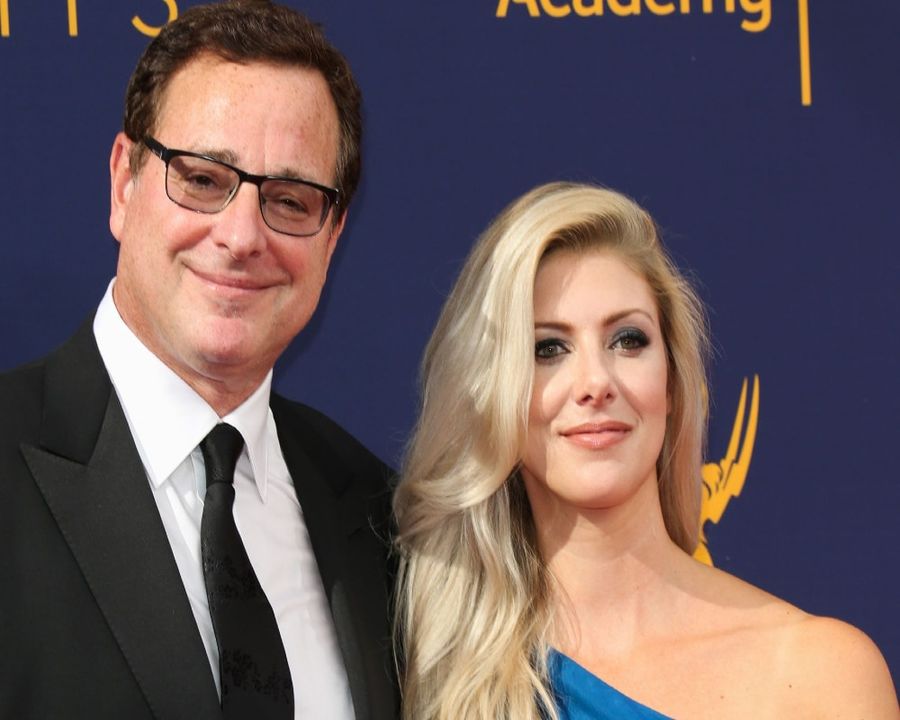 The couple met in 2015 through a mutual friend, and then Saget slid into her Instagram direct messages. It looks like the 23-year age difference they have between them wasn't as big of an obstacle as most people would assume, and that includes Rizzo's relationship with Saget's children.
Amal Alamuddin and George Clooney: 17 Years
Hollywood hunk George Clooney had been recorded saying that he had no intention of ever getting married. He figured that living out his days as a Hollywood bachelor would be the way to go. But in 2013, George met Amal Alamuddin, and everything changed.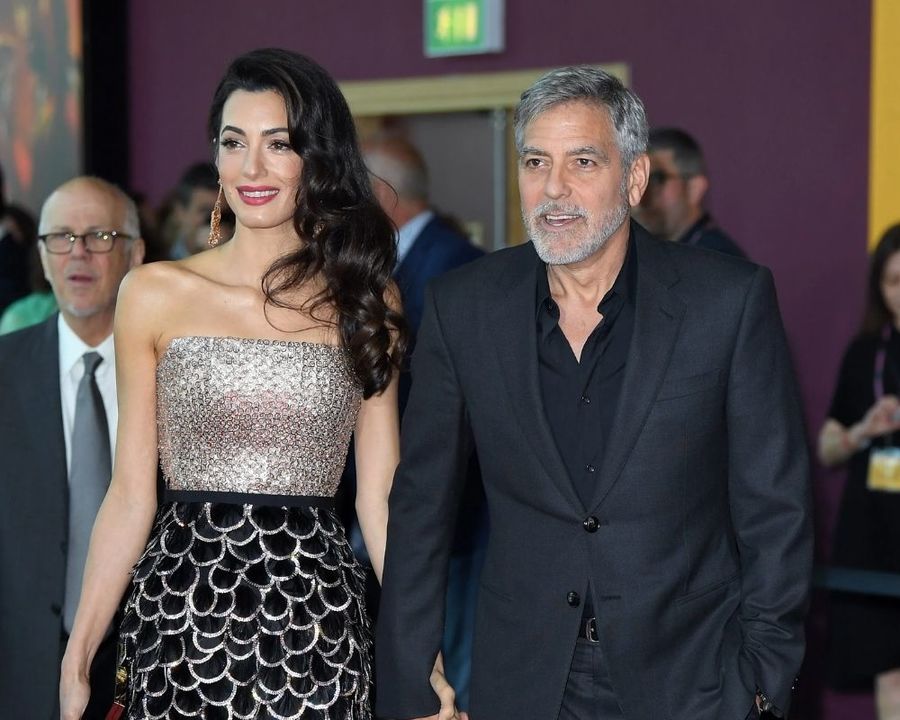 The human rights lawyer made the Hollywood actor switch his tune as they dated and then got married in 2014. The 17 years between them haven't played too large of a role in their relationship as they welcomed twins in 2017.
Alicia Vikander and Michael Fassbender: 11 Years
Sometimes Hollywood serves as the perfect backdrop to real-life romantic moments. Many actors have found love on set, but few have made the commitment to marry their partner. But that's exactly Alicia Vikander, and Michael Fassbender's story went.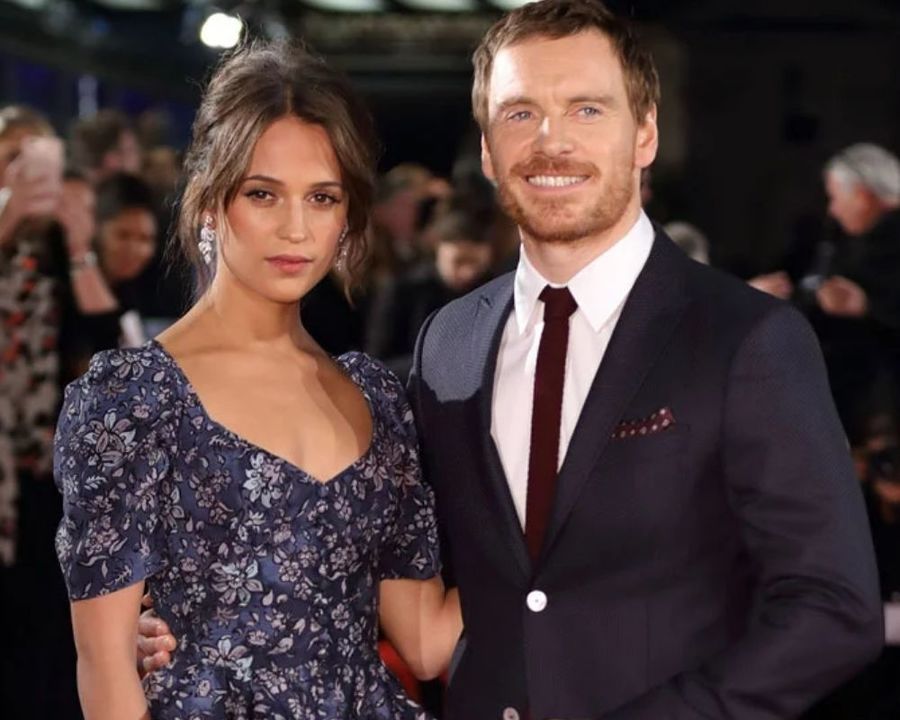 The two actors appeared in the 2016 film The Light Between Two Oceans, where they played a married couple. A year after the movie came out, the couple got married. Their age difference is just over a decade, but that hasn't affected the happy couple who welcomed a child in 2021.
Hilarie Burton and Jeffrey Dean Morgan: 16 Years
Jeffery Dean Morgan seems to just be everywhere in Hollywood. From a recurring role on Grey's Anatomy to starring in The Walking Dead to playing Sam and Dean's dad on Supernatural, what hasn't he done?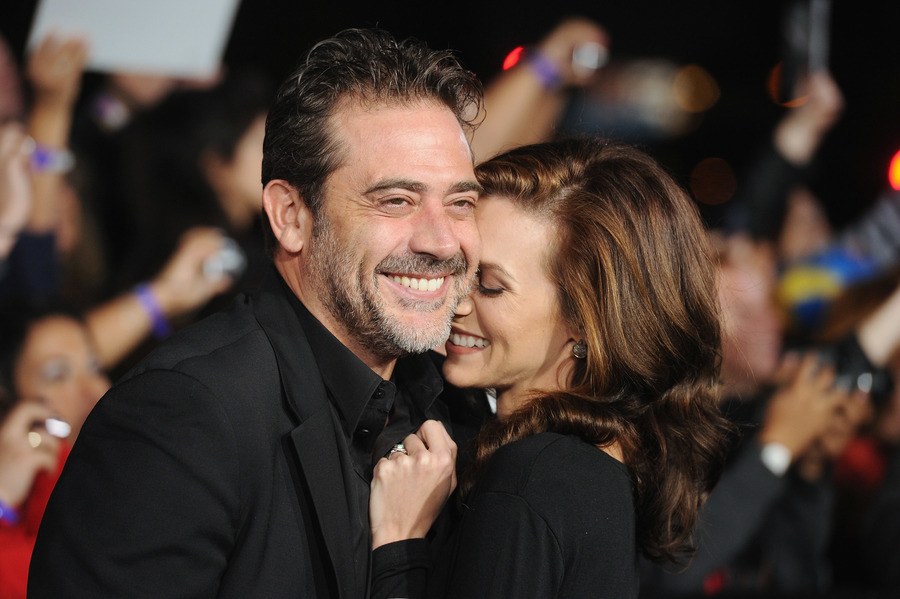 But what really made headlines was when he started dating One Tree Hill actress Hilarie Burton in 2009. They were set up on a blind date by mutual friends who didn't pay any mind to the 16-year age difference. Ten years later, the couple tied the knot after having already welcomed two children.
Catherine Zeta-Jones and Michael Douglas: 25 Years
Having a large age difference is one thing but to also be together for a long time is another amazing feat. Catherine Zeta-Jones and Michael Douglas are that Hollywood couple to prove that age is but a number. They started dating in 1999 and drew attention for their 25-year age difference.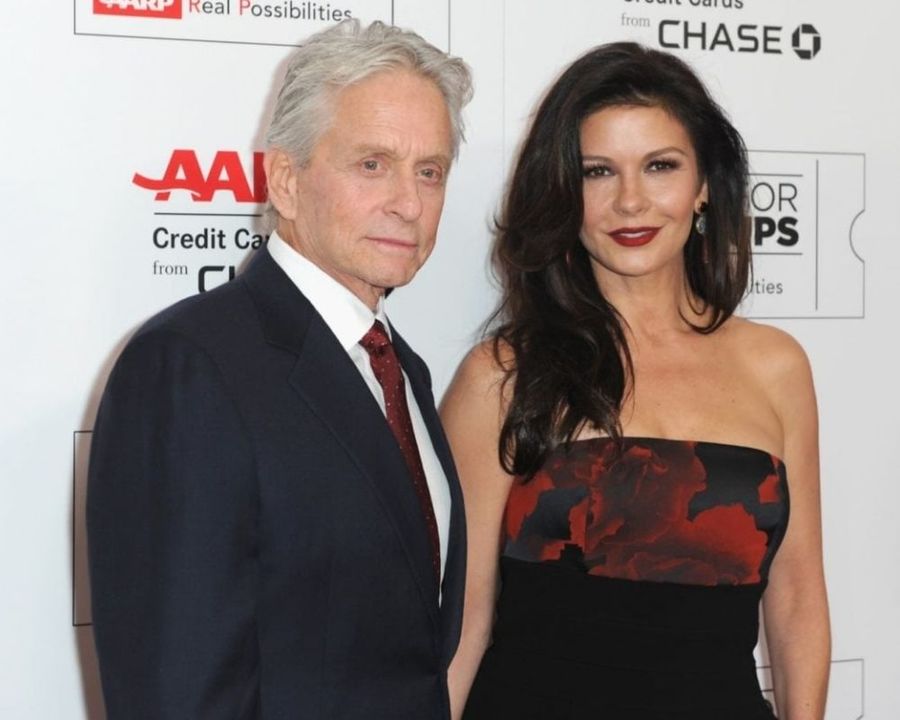 A year and a half later, the actors were married and are still together today. Catherine and Michael have worked through mental health and cancer diagnoses with each other's support. The couple has welcomed two children together.
Al Pacino and Meital Dohan (39 Years)
For decades, the name Al Pacino has been a relatively consistent fixture in the show business world. The actor had built a reputation for himself as a perpetual bachelor and had been linked to many famous actresses when it came to his dating life.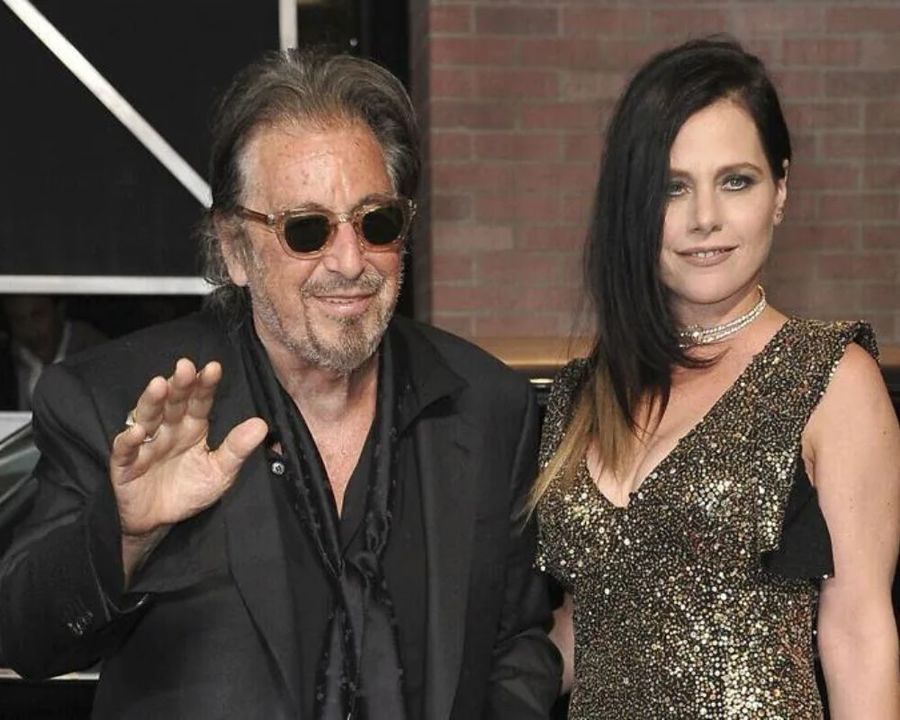 Taking a look at his relationship history, a majority of the women he dated were around his age. Although, this wasn't the case with Israeli movie star Meital Dohan. The actress was 39 years younger than Pacino, which may have had something to do with their split in 2020.
Sean Penn and Leila George (32 Years)
Over the course of his iconic and long film career, Sean Penn has been married a number of times. These women, like Robin Wright and Madonna, are famous in their own right but were even more talked about when they were with Penn.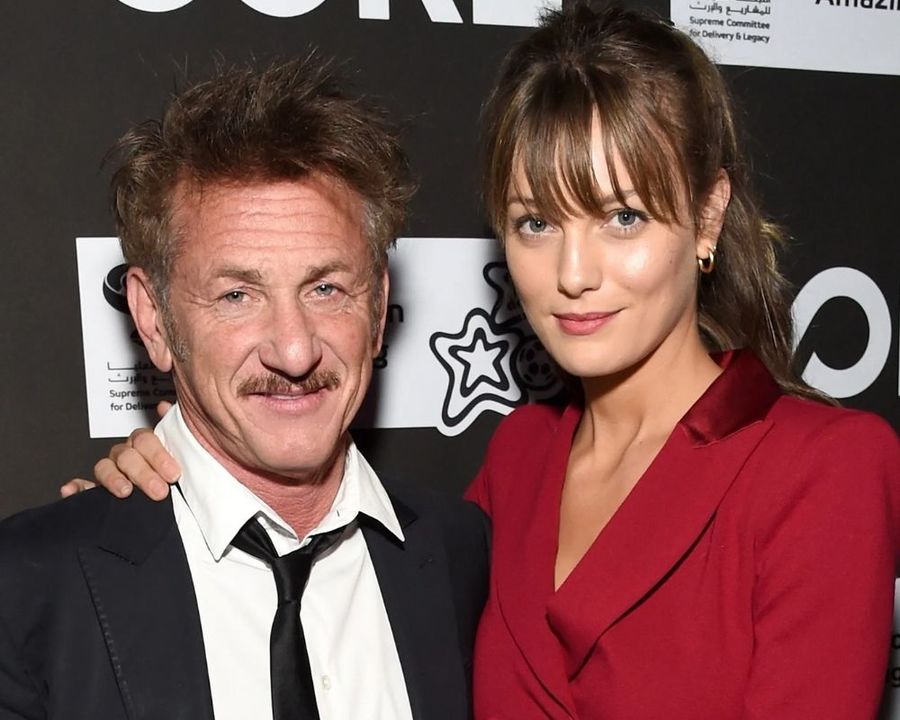 Since those relationships ended, Penn was drawn to a much younger crowd. Leila George drew his attention in 2016 when the pair started dating. In 2020, Penn married Leila without paying any mind to their 32-year age gap. Unfortunately, it wasn't meant to be, as the couple filed for divorce in 2021.
Tom Cruise and Katie Holmes (16 Years)
When Hollywood couples come together after each reaching their own fame, the media attention is wild. Both Katie Holmes and Tom Cruise found their successes in Hollywood — in both television and blockbuster movies. The two actors got together after Tom had already divorced Mimi Rogers and Nicole Kidman.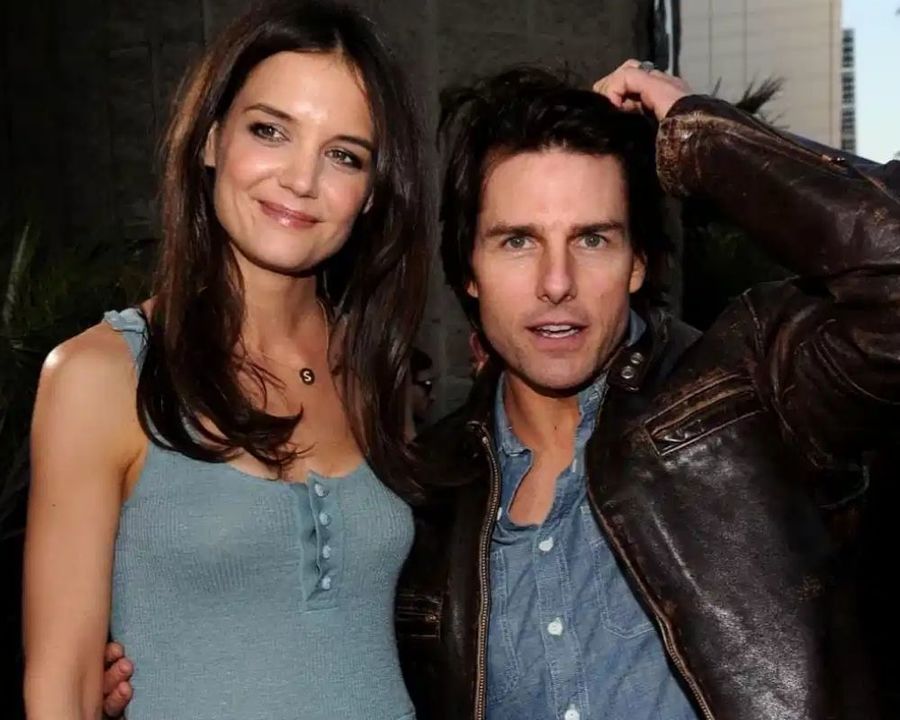 Katie and Tom were married in 2006 despite talks about their 16-year age difference. Even though their age difference was sizable, it was the reason that the couple didn't work out and finalized their divorce in 2012.
P. Diddy and Lori Harvey (27 Years)
Musicians have an even bigger reputation than actors for having countless romantic relationships. So, it should come as no surprise that Sean Combs, who has been in the industry for decades, has had more than his fair share of high-profile relationships with famous women like Kim Porter.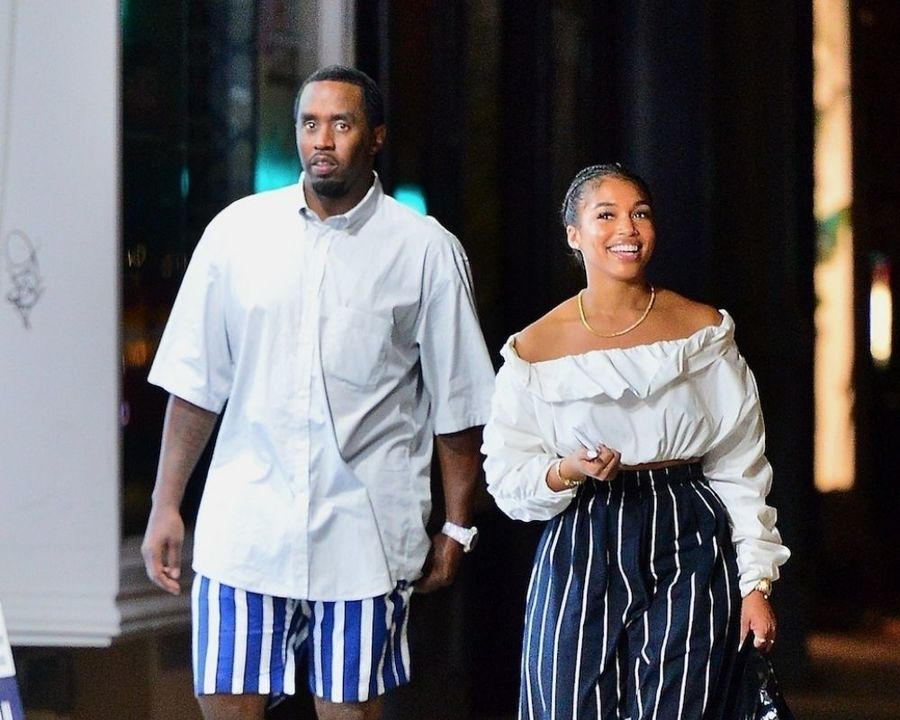 When Diddy's relationship with Cassie Ventura officially ended, the entrepreneur started dating Lori Harvey. The 27-year age difference between the two wasn't an initial problem but might help explain why the couple was only together for three months in 2019.
Wilmer Valderrama and Demi Lovato (12 Years)
It has been a few years since we saw these two stars together, but one takeaway is that Wilmer Valderrama certainly goes for younger women. While they were still dating, this pattern got the attention of tabloids, specifically when it came to coverage of his relationship with singer Demi Lovato.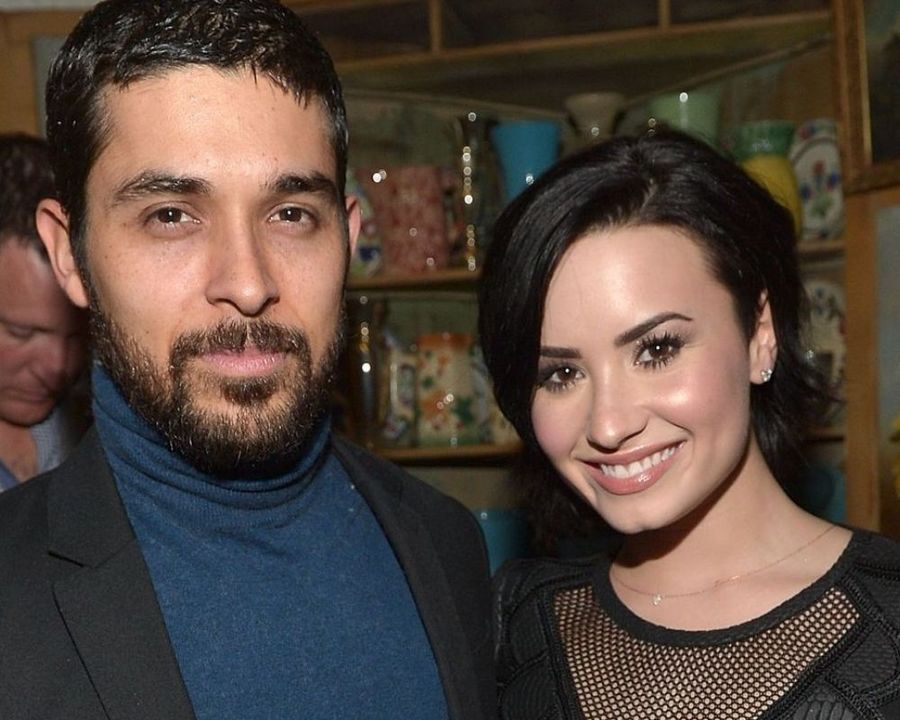 The pair had a 12-year age difference but seemed able to make it work for the six years that they were together. However, Valderrama and Lovato officially called it quits in 2016 but remain good friends.
Ben Affleck and Lindsay Shookus (8 Years)
Ben Affleck has recently resurfaced on the front page of magazines for getting back together with Jennifer Lopez. The couple appears to be happy, but since the last time the two stars were together, Affleck has been involved with several women, many of whom were noticeably younger than him.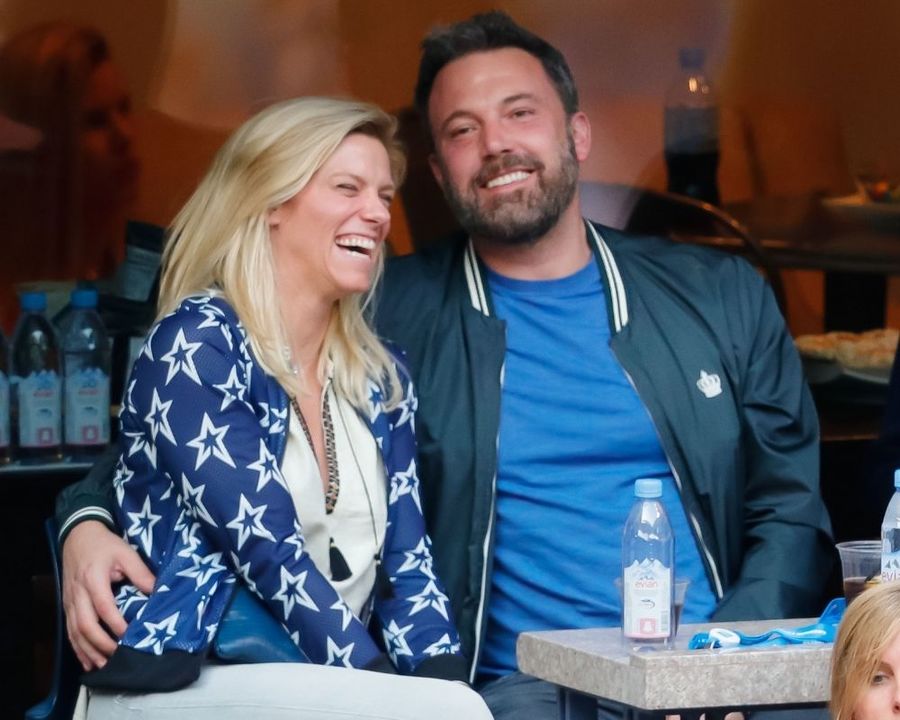 One of those women was Lindsay Shookus, a producer on Saturday Night Live. Granted, their age gap wasn't astronomical, being just eight years apart, but it must've played some role since the couple split up in 2019.
Ben Affleck and Ana de Armas (16 Years)
What a surprise! We are back with another Ben Affleck relationship! After his and Jennifer Garner's divorce was finalized in 2018, the star had numerous romantic relationships with younger women. Now we know that none of them worked out since Affleck and J.Lo are back together.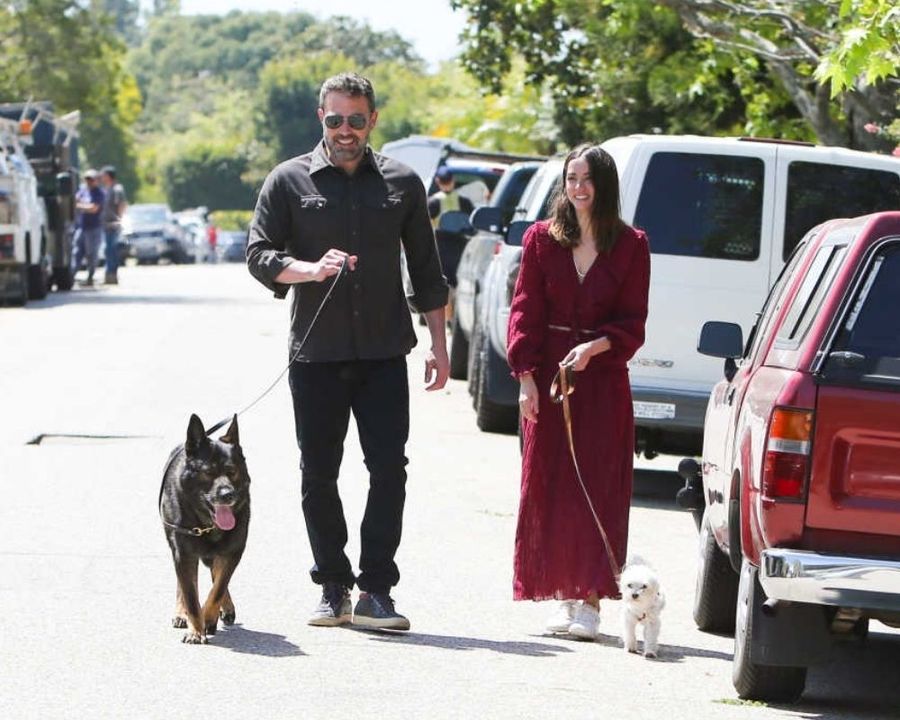 But what about the girlfriend he had right before reuniting with Lopez? Ana de Armas was 16 years Affleck's junior when the two began seeing each other romantically. They dated for about one year before breaking up in January 2021.
Scott Disick and Sofia Richie (16 Years)
Scott Disick became a celebrity figure when he dated Kourtney Kardashian and appeared on the reality TV show Keeping Up With the Kardashians. After three children and explosive fights, Scott and Kourtney officially ended their relationship, and Scott started dating again.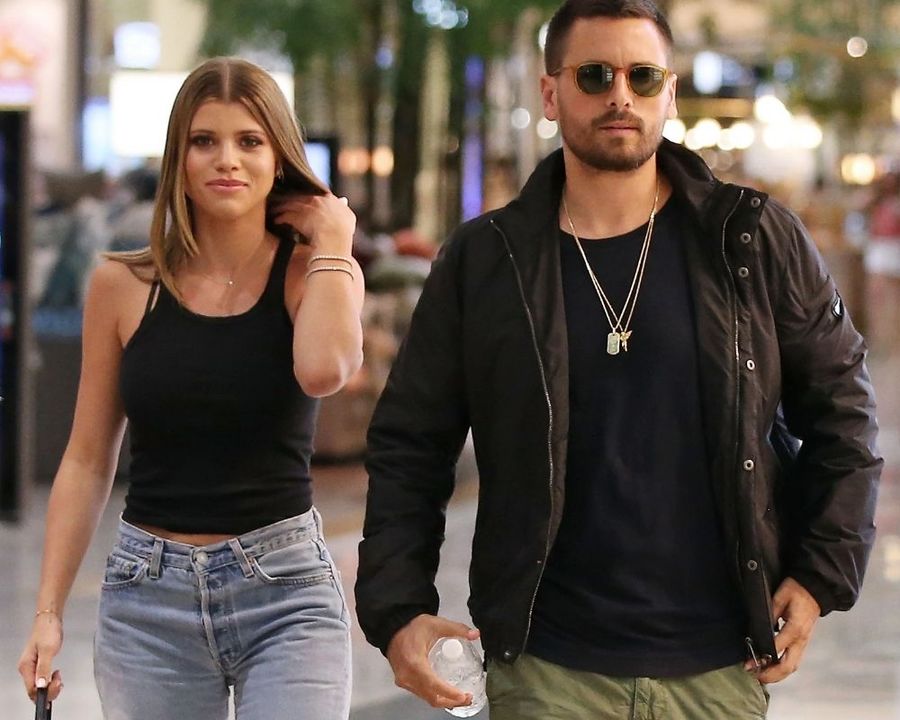 In 2017, Disick made it known that he was dating Sofia Richie, Lionel's daughter. Their 16-year age gap was even more notable since Sofia was good friends with Kourtney's youngest sisters. Scott and Sofia were together for about three years before parting ways in 2020.
Nicolas Cage and Alice Kim (20 Years)
Nicolas Cage had already gone through two marriages and divorces by the time that he finally met Alice Kim. Little did they know that she was soon going to become his third marriage. Cage and Kim met each other at a sushi restaurant when Kim was working as a waitress.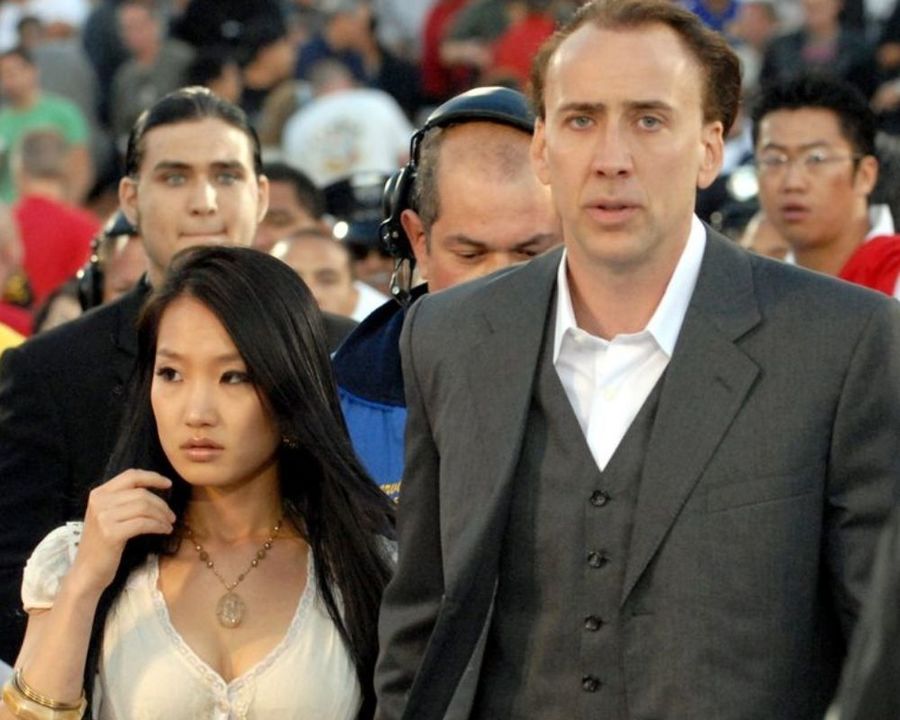 They hit it off right away and eventually tied the knot. Though it wasn't made explicitly clear if it was due to the 20-year age difference or some other issue, but the couple finalized their divorce in 2016.
Brad Pitt and Nicole Poturalski (29 Years)
Even though it happened years ago, Brad Pitt has continued to get media coverage because of his divorce from Angelina Jolie. With so much exploitation by media outlets and tabloid magazines, you may assume that Brad would avoid any kind of romantic anything to not be publicly scrutinized.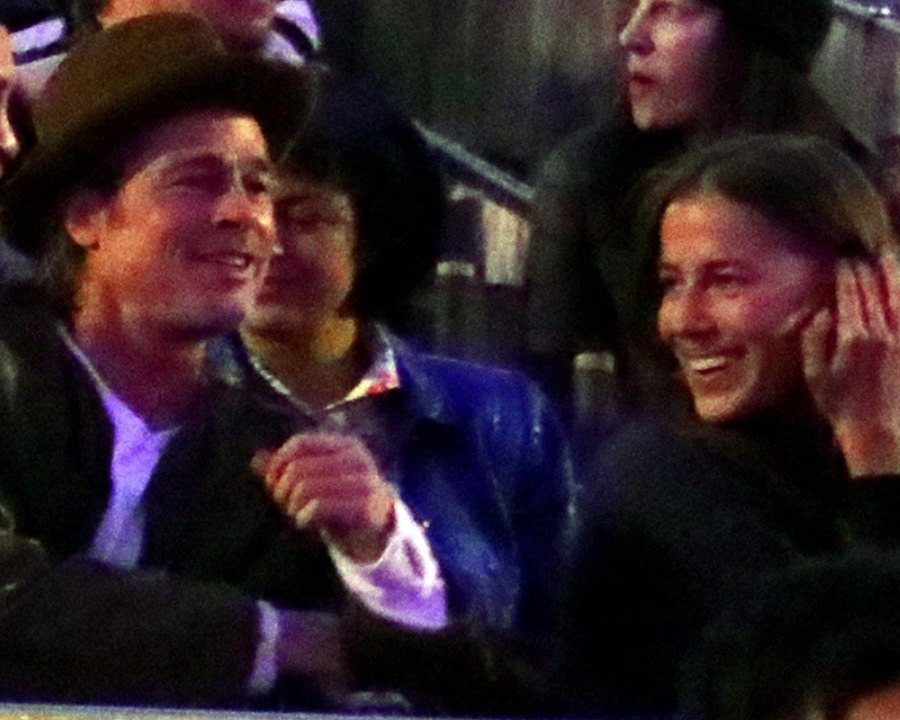 But, in 2020, he was spotted several times with a new woman. Nicole Poturalski, a German model, looked to be smitten with the actor despite their 29-year age difference. But alas, the couple broke up in 2020.
Gavin Rossdale and Sophia Thomalla (24 Years)
Gavin Rossdale went through an incredibly public and rollercoaster divorce with his ex-wife, Gwen Stefani. But despite the messy public display, he didn't spend any time waiting around before getting back out into the dating scene.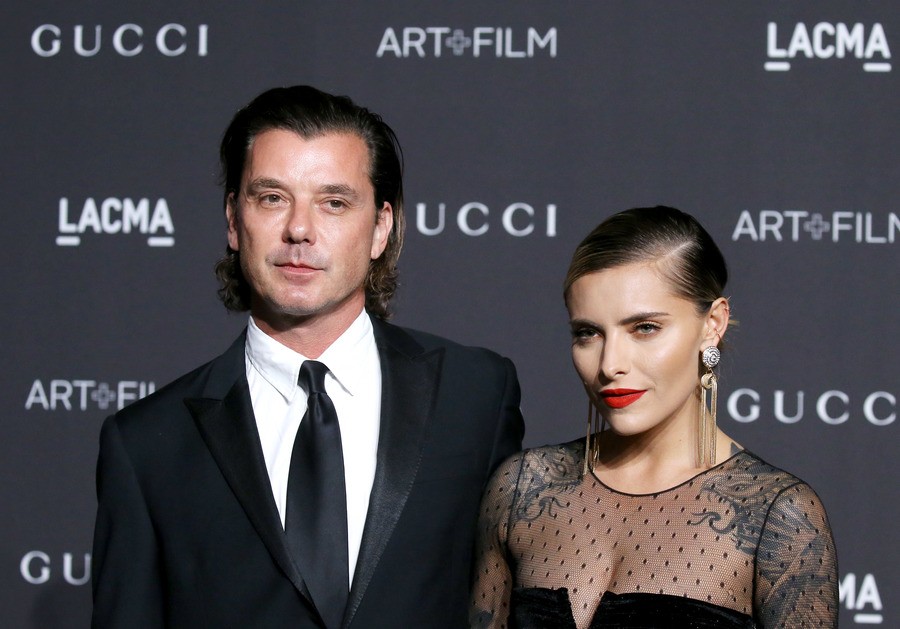 In 2017, he started going out with a German model named Sophia Thomalla. Things started off great, but it didn't last past 2018 when they broke up. Eyebrows raised when people realized that Sophia was not only 24 years younger than Rossdale but also a year younger than his eldest child.
Randy Jackson and Simone (35 Years)
Randy Jackson was a famous and respected music producer before he joined the judge's table on American Idol, the popular musical competition show. The show thrust him into the spotlight and put him in a vulnerable position. With all of this extra attention, Jackson opened himself up to love once again.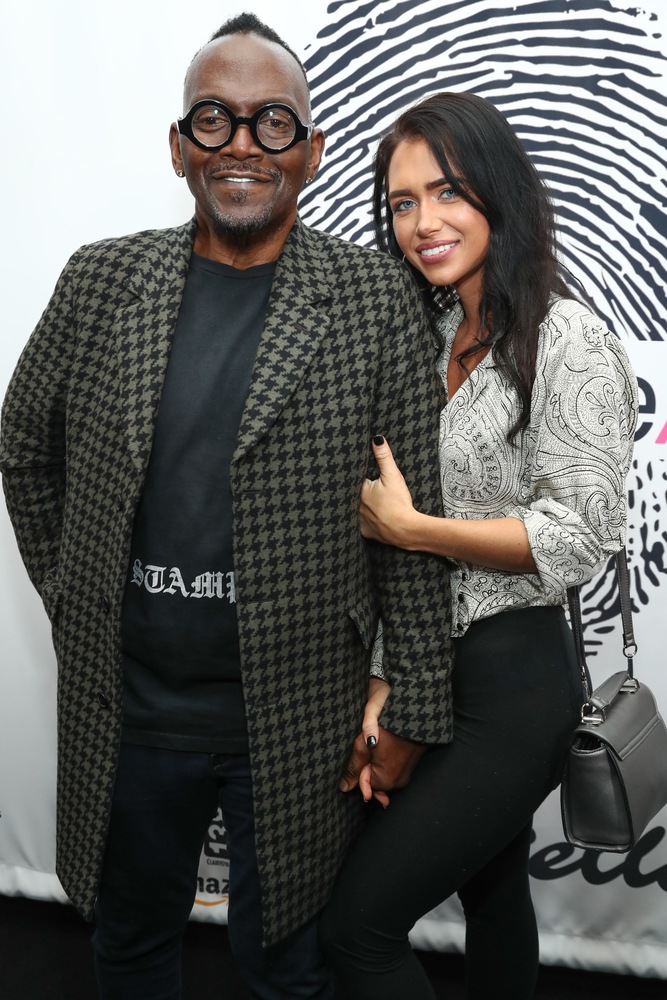 And that's what he found with a musician named Simone. The couple had a 35-year age difference which didn't seem to keep them from enjoying their time together. However, sources suggest that the couple broke up in late 2020 or early 2021.