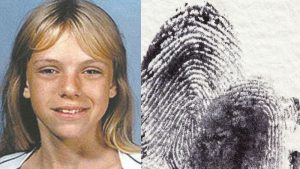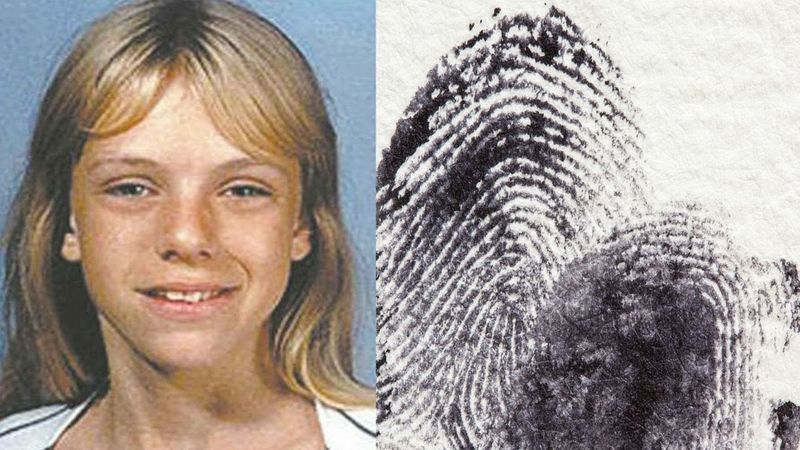 Martha Jean Lambert and Jonelle Matthews: Two Girls Gone Missing
By Yuri S.
---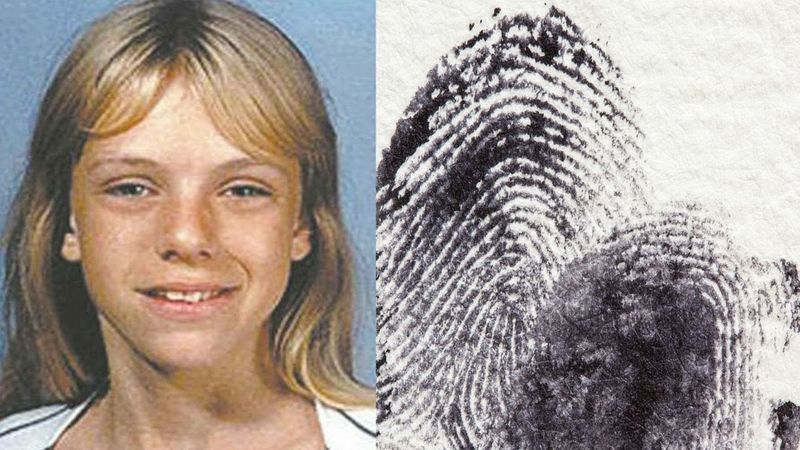 When a teenage child goes missing in a family, most people think they were rebellious and ran away from home and will come home after a few days. For Martha Jean Lambert, that wasn't the case and her death became a mystery with some wild twists.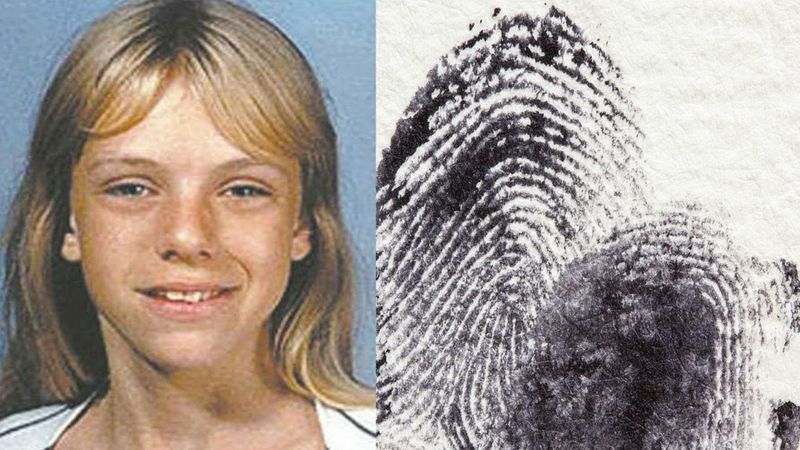 Another missing child who never returned was Jonelle Matthews. She was dropped off at her home and never seen again. Here we look at both of these incredible stories and how two innocent girls passed away in mysterious circumstances. Read on to find out more.
The Confusing Brotherly Confession
The mystery of Martha Jean Lambert's disappearance centers on her brother, David. After many years of denial, he showed up at a police station in Florida to confess his sins. The new information that he brought was shocking but it left detectives wondering if it was even true.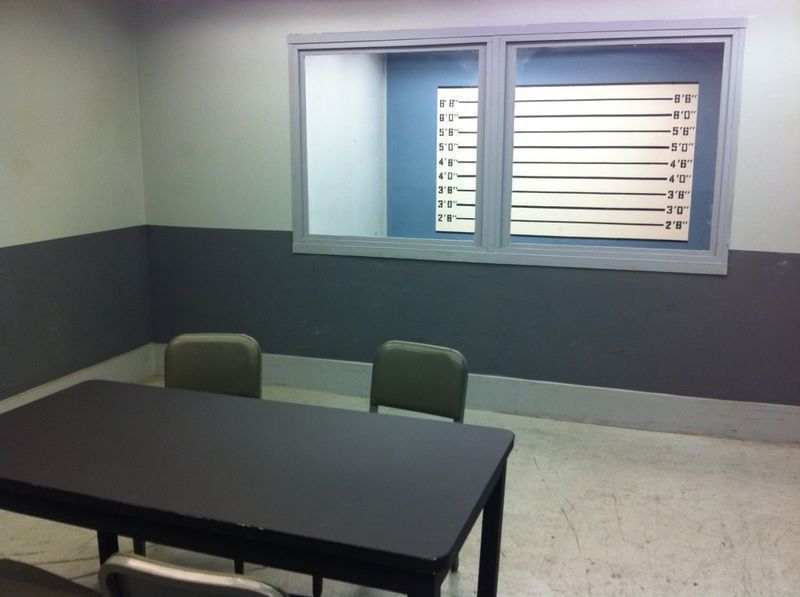 Throughout the whole process it seemed as though David was hiding a dark secret, but when was it going to come to light? When he finally came forward, it left people with a lot more questions than answers. Before we get to his confession, let's go back to the start.
A Beautiful Trailer Park Childhood
The Lamberts were a small family of four. David, Martha, and their parents lived in St. Augustine in 1985. The low-income family lived in a semi-rural area, in a trailer home. They didn't live too far from the beach, and it was probably a nice place to grow up for the children.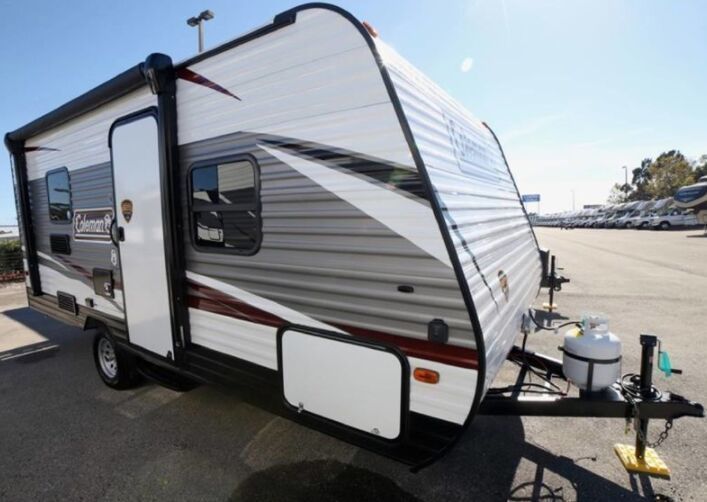 The family was held firmly together by love, and they also had a loving and supportive community. Many of their neighbors were in a similar position as themselves. St. Augustine is a popular Florida spot for tourists, but this idyllic place was where the Lamberts called home.
Martha Jean Was a Tough Little Kid
Martha was still a tiny girl weighing only 70 pounds in seventh grade. However, her small stature did not define her. David says that she was a force to be reckoned with. She was generous but tough, and she could stand up for herself.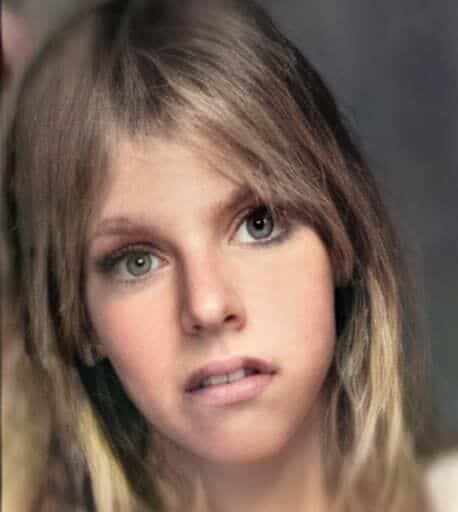 Martha attended the city's Keter Linus Junior High School at 12, and David was there at the same time, aged 14. Despite her young age and small stature, her fellow students knew that she could not be bullied. She was mature and tough for a little girl.
Escaping Their Father's Anger
The story begins on Thanksgiving Day, a significant and unique American celebration. The Lamberts celebrated in their tiny trailer home, and they would eat turkey for the festivities. While cooking, the turkey burned, and Howard Lambert was enraged.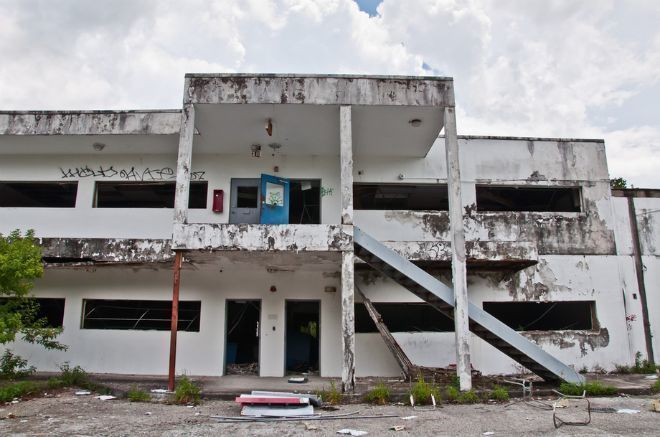 David and Martha found a way to hide from their father's anger by escaping to the local neighborhood. As they walked around, David gave Martha some money to spend. They got to the abandoned Florida Memorial College, and they entered to explore as kids might do. The campus was dark but they still went in.
Walking around the Deserted College
The abandoned college was a popular place for young children to play. It was deserted and had broken glass all over. It resembled the Disney theme park in the movie, The Florida Project. It was the type of place where we'd all love to explore as kids.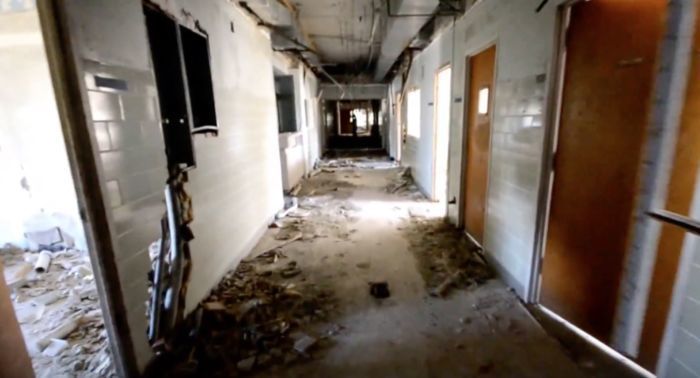 Children played in the deserted building because while deserted, they thought it was safe. Sadly, it was not a safe place on that fateful day, but the teenage boy and his almost-teenage sister did not know. The worst happened after they left.
Martha Jean "Went off to Play"
David related how he did not see his sister's disappearance coming. Martha vanished when she went somewhere else to play and David didn't see her again. Investigations began immediately, but despite the police efforts there seemed to be no sign of her.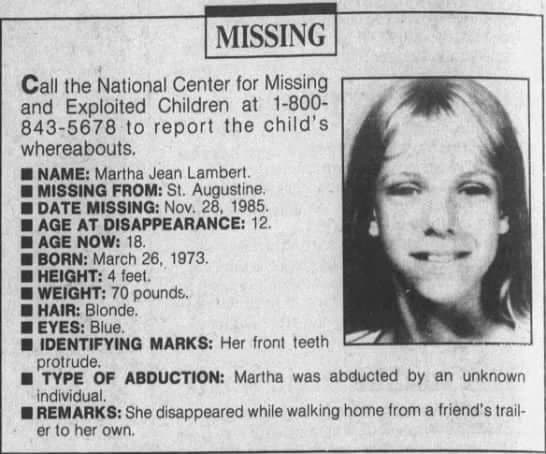 David was the only true witness to his sister's disappearance, and he seemed to be omitting some important information. It still didn't make sense how the girl disappeared in seconds. Detectives started suspecting that David knew more than the information he was giving, but he remained true to his story.
Police Only Found Dead Ends
The police could not take any action without proof. Although there were no signs that David fought with his sister, his information about her disappearance was not satisfactory. When their efforts for the search bore no fruits, the investigators had to apply their plan B approach.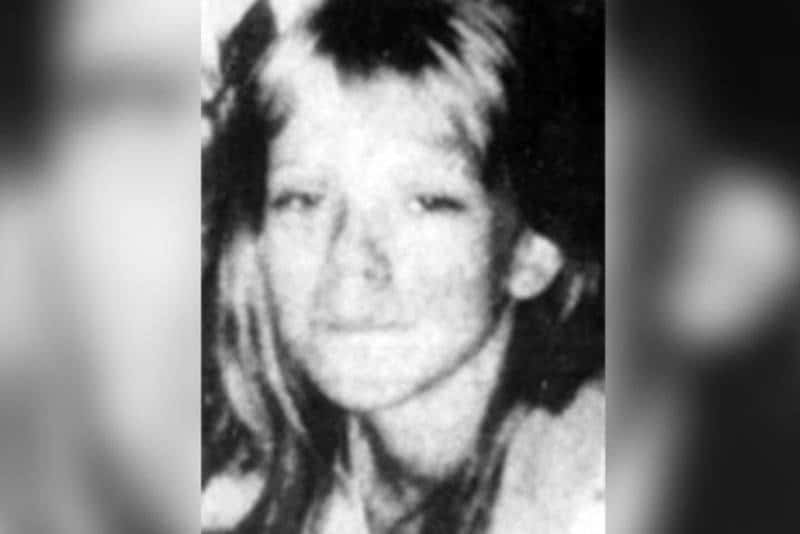 They started by interviewing the locals and neighbors, and they investigated the family's past—but all these were a failure. Police did all they could, but there were no answers. David was holding on to vital pieces of information. But when would he reveal it?
Investigators Turned to Technology
Years elapsed, and if Martha was still alive, she was now all grown. The detectives had to age-progress her photographs to estimate how the young girl looked because it would be hard for people to identify her from her photographs as a kid.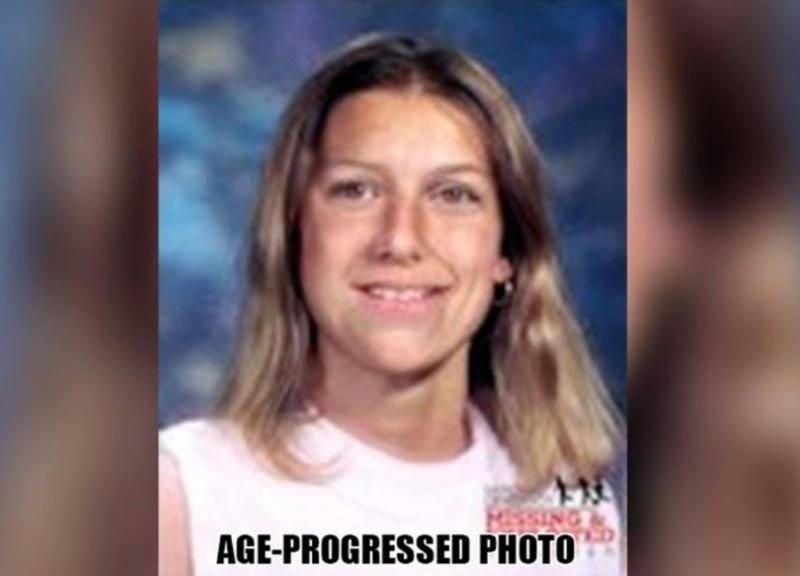 Although the age-estimation technology was not perfect, it had to work because that's all they had. The photos released were impressively done, especially for the time. Despite the hard work of everyone involved, there were still very few clues as to what could have happened to her.
The Family Fell Apart
Losing a family member is not easy for the parents and siblings. Margaret and Howard's marriage was significantly affected by the loss of their daughter. They fought more and could not solve their conflicts, as they were reminded daily of their daughter's disappearance. This fighting was partly caused by Howard losing his temper.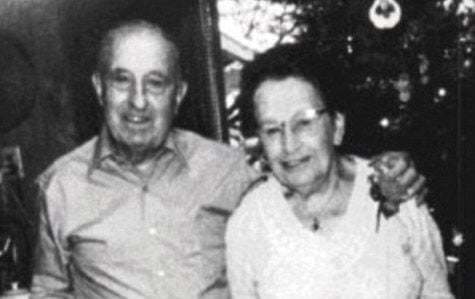 In 2000, David was arrested for allegedly writing a bad check, which led to him giving the strange confession. Later on, in 2010, a detective named Shawn Tyson revealed to a news website that David had confessed to knowing what happened to his sister.
David Begins to Struggle with the Truth
David's secret of what happened to Martha kept wearing on him. His sister got lost in his care, and he felt responsible for the loss. However, he feared that people would hold him accountable. It was a painful memory that he kept for far too long.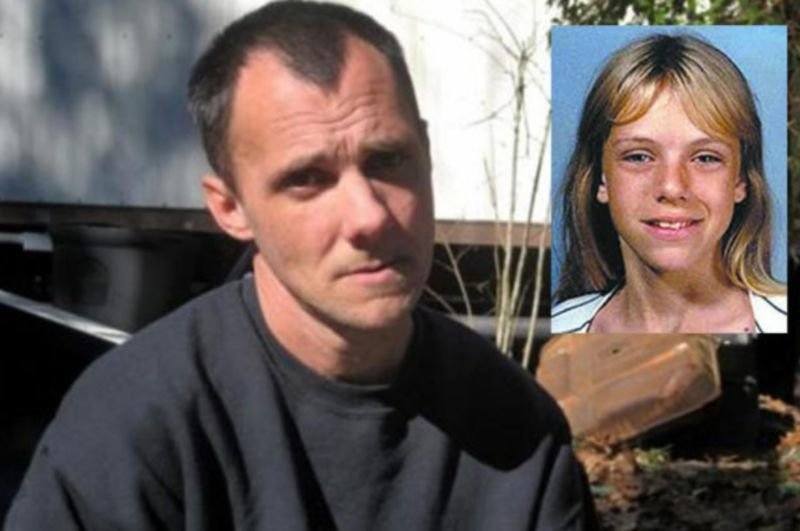 The secret must have weighed so much on him because he decided to let it out. But why did he let this destroy him for all those years? If he just told the truth at the start then it would have been better for everyone involved.
David's Confession Made Things More Confused
When David walked into the police location for the confession, his first statement was, "I need to get this off my chest. I'm responsible for my sister's death." He told the police that he buried Martha at the Coquina mine. The police took action immediately.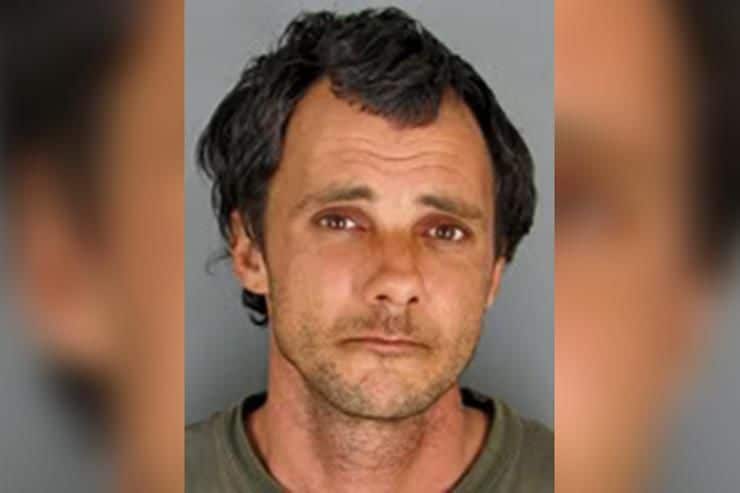 They dug the mine, but they did not get to Martha's corpse. They could therefore not bring charges against David with no evidence of the body. But this raised many questions of why he would lie about a sensitive matter like his sister's loss, or if it was even a lie at all?
Trying to Finally Solve the Case
Martha's being missing was one of the longest cases the country had ever seen, and the detectives had put many years of effort into it. In June 2010, detective Tyson was determined to end the case, and he and another colleague made a final attempt to solve it.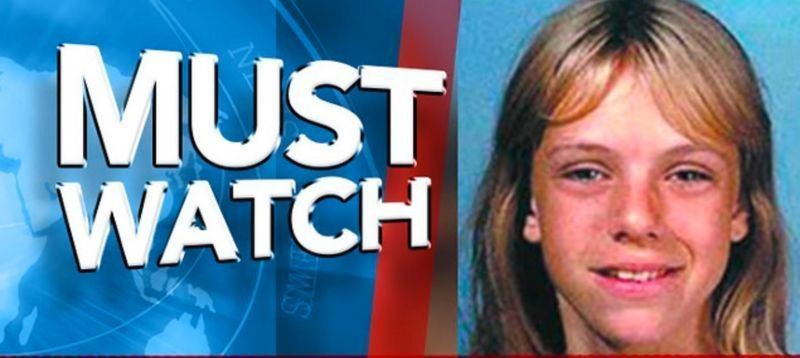 They had to find a logical explanation for what happened to Martha. David's confession brought some light and hope into the case. However, the police had already done a lot of investigations and searches, and they did not know where else to search.
Interviewing David Once Again
The investigators drafted questions differently and interviewed the friends, family members, and neighbors of the Lambert family. The new way of setting up their questions ensured they were not missing out on any possible information on Martha.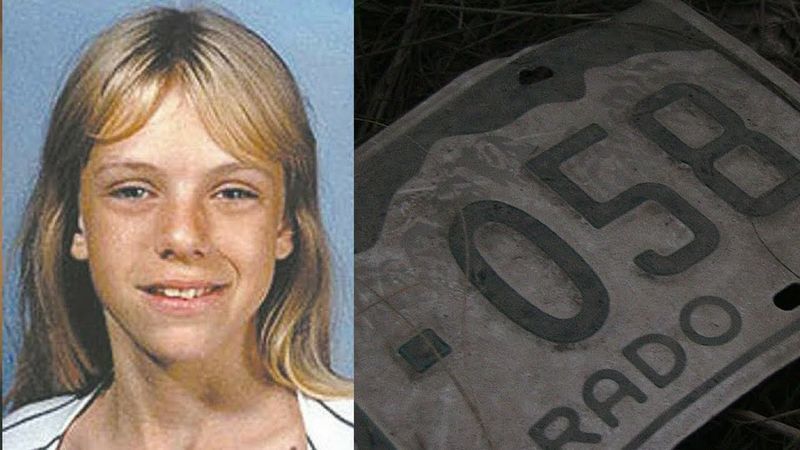 Most people suggested to the investigators to take a closer look at David's story. This led to the summoning of David to the interview room by investigator Tyson in 2010. During these interviews, the man confessed about the disappearance of his sister.
The Truth Eventually Came Out
On their small adventure locally, Martha asked her big brother for more money to spend at the kiosk while they were at the Florida College. David refused to give it to her, but Martha would not take a no for an answer. She was mad at her brother, and she hit him out of anger.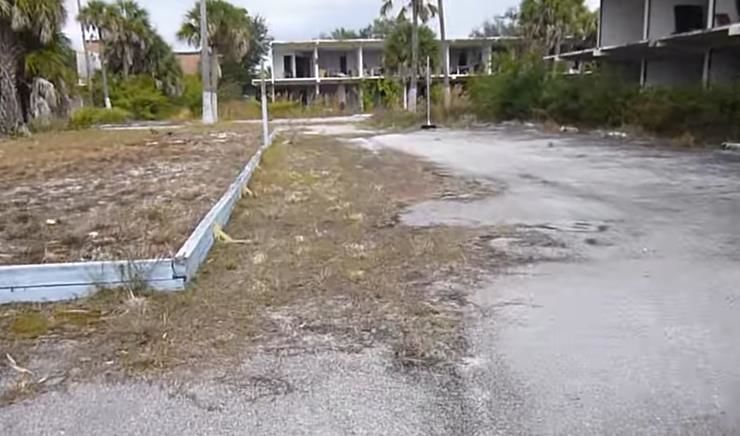 David retaliated by pushing the small girl away. Unluckily, she fell backwards on the ground and hit her head hard on metal. However, the falling was an accident because David didn't intend to hurt her, but he did then cover it up.
He Called for Help
The metal pierced the little girl's skull. Although David caused his sister's death, it was not on purpose. He told the investigator that he had tried to help her get up when she fell, but it was too late. When he lifted Martha from the ground, there was a hole at the back of her head and she was bleeding heavily.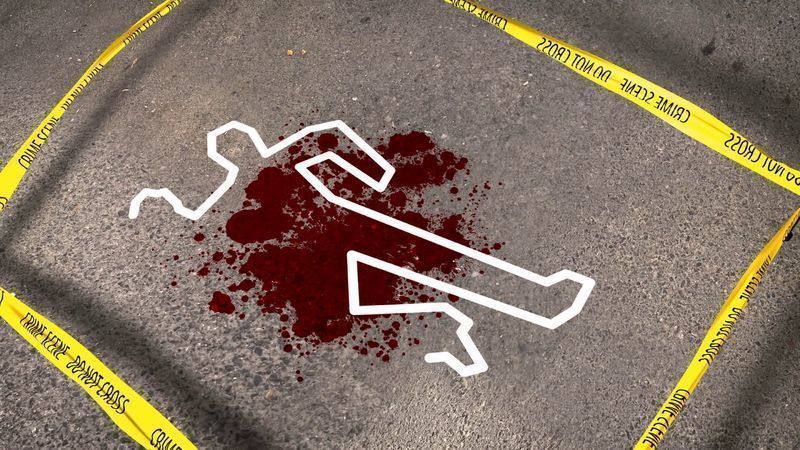 David said he sought help by screaming to see if anyone walking by would hear and help, but he was not lucky enough. That's when reality dawned on him that he had a huge responsibility for his sister's death.
He Dug a Grave with a Road Sign
David was very terrified by what had happened. Since he did not want people to know, he used a road sign as a shovel to dig a grave and bury his sister. He was scared of his parents' reaction, the reason he kept the truth to himself.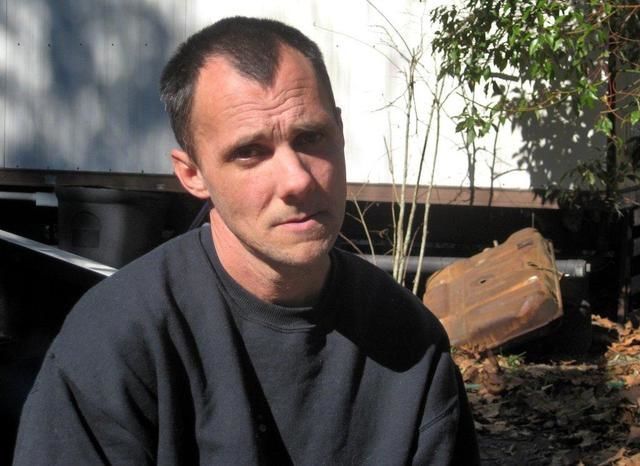 David felt too guilty to admit the truth. Tyson's notes read that David was afraid of his mother. However, when he saw his mother's picture on the table, the suspect then admitted to accidentally killing his sister and trying to hide the evidence.
Nothing Was Found Again
David drew a map of where he had buried his sister and gave it to the investigators. Martha's grave was where Florida Memorial College stood, and her remains were supposed to be there still. Trying to find the spot after so many years was always going to be tough.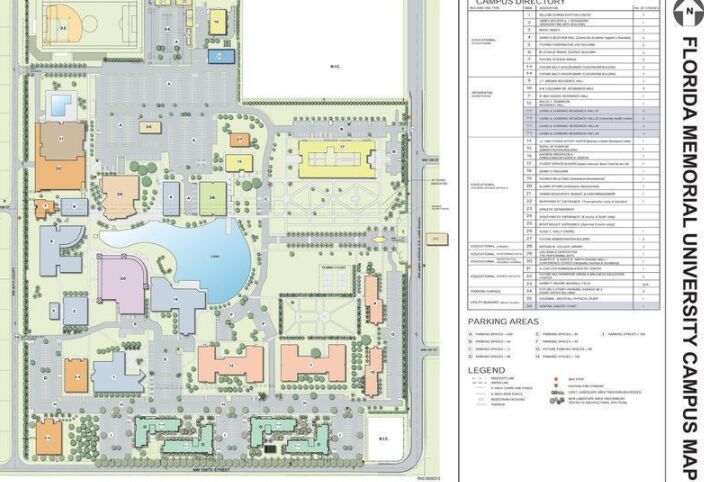 A team plus a K-9 unit and their police dogs went to the spot to find the remains of the little girl, but there was nothing to see. Was David's story true? Maybe he'd forgotten some of the details, as no body was found at the scene.
It Went from Clear to Confusing
When asked, David's mother said that she did not believe her son. He is known to come up with stories to seek attention. Then how could the police believe the young man? This made it difficult for the investigators to move forward because they did not know where else to search.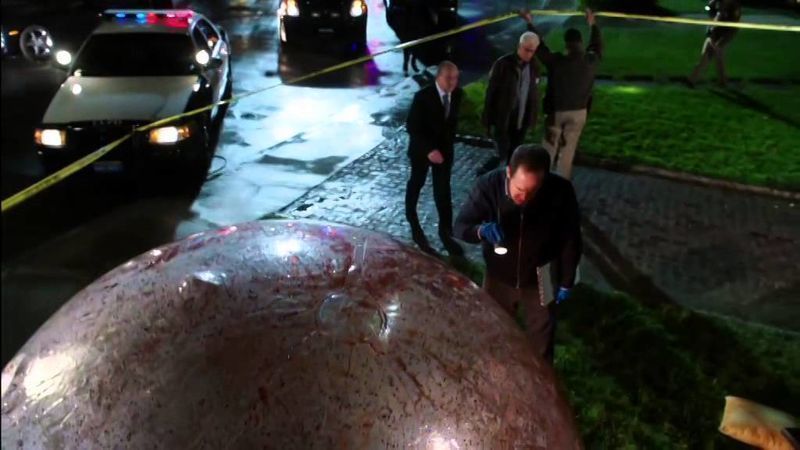 Margaret Lambert thought that Martha was kidnapped while she was playing. David's confession is more confusing because he later withdrew his statement saying that he told the officers what they wanted to hear. The family had seemed to be getting close to the closure they always wanted, but then it kept getting difficult.
No Good Ending to the Story
Besides Martha's mother's many protests, the case was closed. The police believe that David is guilty of his sister's disappearance, but they don't have enough evidence to press charges. According to the law, David's age at the time of Martha's disappearance would prevent the police from pressing charges. The case of missing Martha Jean Lambert is now closed.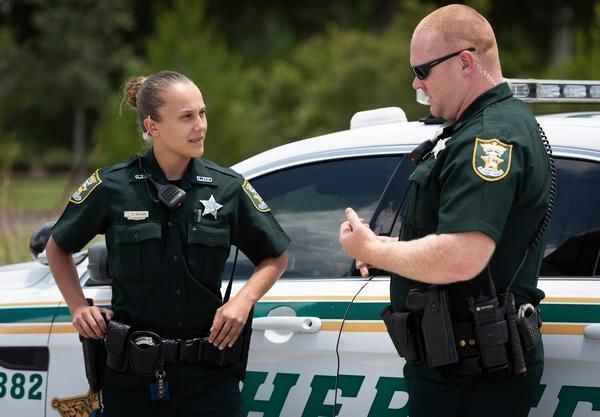 Next is a story of a little girl's disappearance just before Christmas. In 1984, 12-year-old Jonelle Matthews went missing. The search went on for years, and later, the case was blown wide open. Read on to find out what happened.
A Case Closed after 37 Years
As the other people made merry during the festive season in 1984, the Matthews family was agonizing over the loss of their 12-year-old daughter. Jonelle Matthews disappeared in the winter of 1984, just before Christmas. Her family reported it to the police, and then the investigations began.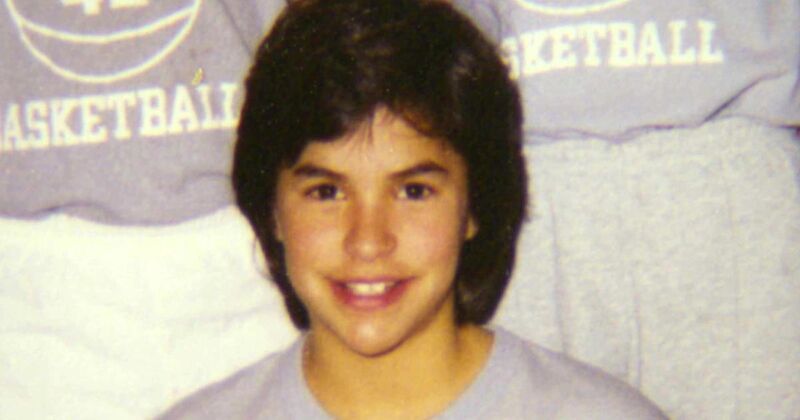 In the 1980s, photos and info of missing children would be printed on milk cartons, and Jonelle became one of the milk carton missing children. However, the search was fruitless. In 2019, some oil and gas site workers discovered human remains. They belonged to the 12-year-old girl. Investigations were done, and a suspect was arrested.
Jonelle's Parents Adopt Her
The story begins five decades earlier when Jim and Gloria Matthews fell in love and married. They welcomed their firstborn, Jennifer, 18 months after getting married. Jonelle joined the family three years after, when she was adopted at six weeks old from her thirteen-year-old mother.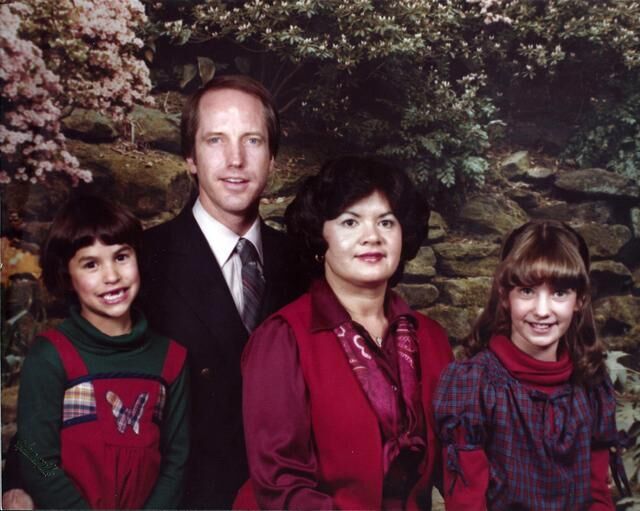 Later, in 1978, the Matthews family found a home in Greeley, Colorado. Jim also started his new job at Dayspring Christian Academy. He later became the principal at Platte Valley Elementary School in Kensey. The community they had moved to was very safe. The neighbors trusted each other, and children could also ride their bikes on the street freely. No one thought a child would ever go missing.
Jonelle as a Young Child
While describing her child, Jonelle's mother says that she was stubborn and had a strong personality. Jonelle was a strong-willed child and one who always knew and said what she wanted. Her mother clearly loved the adoptee very much.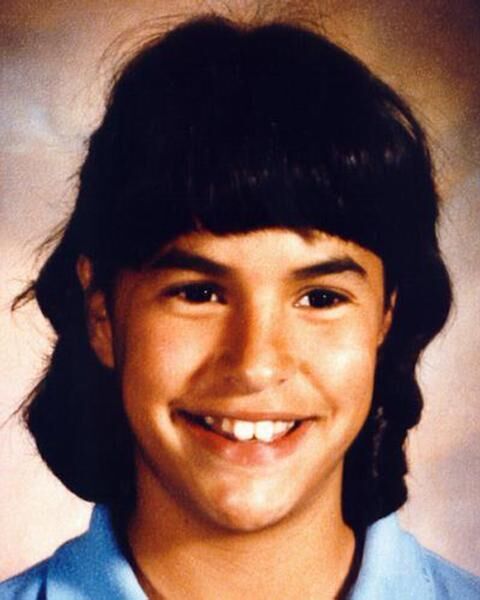 The mother remembers one time Jonelle had a birthday party, and she was specific about a strawberry cake. She also stated that the cake should be pink. After that birthday passed, the little girl started preparing for the next one.
A Childhood Friend Fondly Remembers Her
Jonelle's closest friend was Deanna Ross. Deanna described their childhood to be fun and normal. She remembers how they enjoyed riding a bike during summer and how they would do many sleepovers. Deanna met Jonelle in 1980, when they both moved to Greeley. The girls attended the same school and their families attended the same church.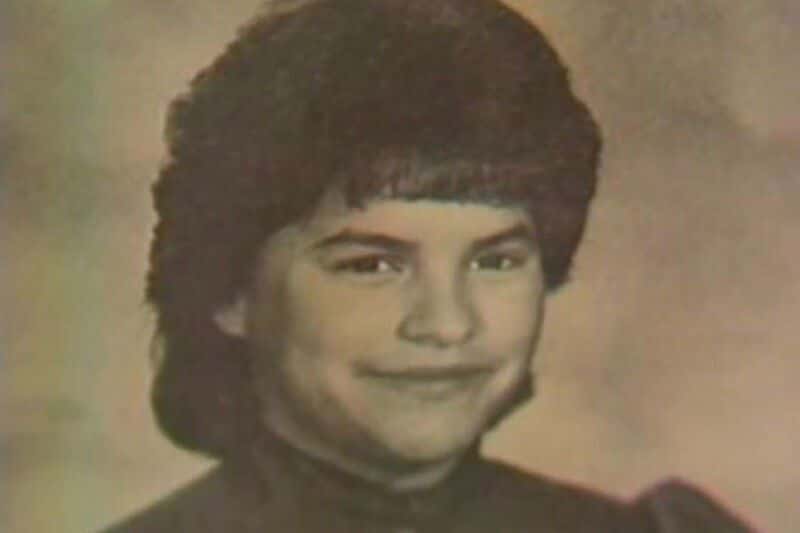 Deanna said that they complemented each other well. Jonelle was the opposite of her because she was loud and outgoing, while Deanna was shy and quiet. The little girl also recalled how she and her missing friend joined the choir together and how they spent her and Jonelle's last night together, in 1984, participating at a live Christmas music performance.
The End of a Perfect Day
Everybody seemed busy on the night of the Christmas carols. Jim watched his daughter Jennifer playing basketball, while Jonelle's mother, Gloria, went to visit her father. Russell Ross, Deanna's father, dropped Jonelle at home after the choir's show.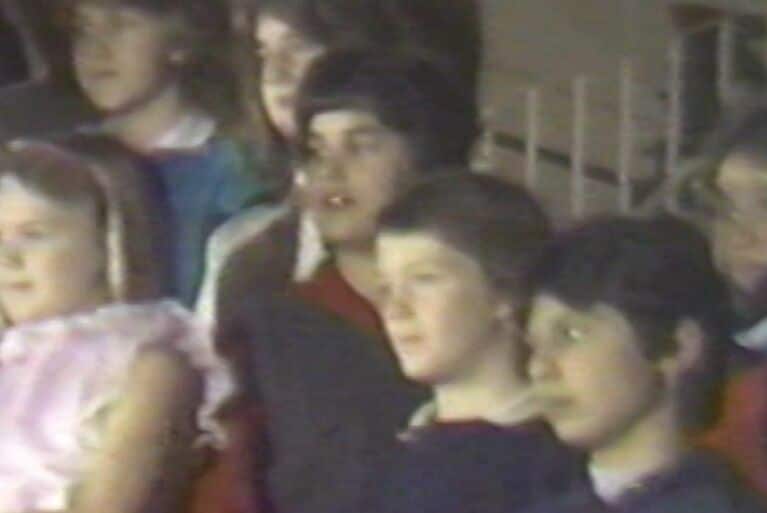 Russell recalls how Jonelle's talk was all about Christmas and how she was excited about the holidays. When they got to her home, Jonelle bid Deanna goodbye, telling her that they would meet the next day, but sadly that never happened. Everything had been usual that night and it seems like Jonelle had a perfect day with her friend.
Russell Wishes He Looked Twice.
The house was empty when Russell dropped Jonelle off that fateful night, but the garage door was open. Jonelle switched on the lights after bidding Russell goodbye at around 8 pm. These memories kept playing in Russell's mind to see if he possibly missed something unusual.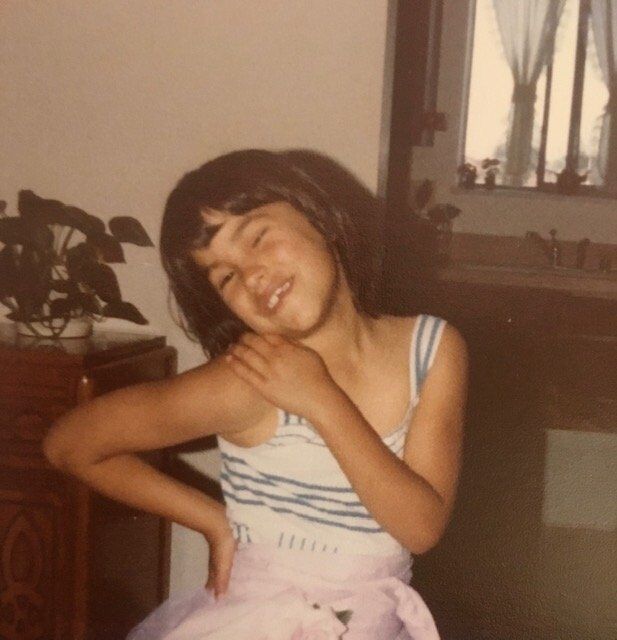 The missing girl's father returned home an hour and a half after Jonelle's arrival. Jim remembers how everything looked normal, and the girl seemed to be in the house. He had come back from the basketball game expecting Jonelle to be there, home already, as would be expected.
Calm Soon Turned to Panic
Jim called his daughter, but she did not answer. He figured that she could have gone upstairs, but he wrapped a Christmas gift before heading there. He called to her room and the kitchen, but still, Jonelle was not there. Jim noticed that his daughter had written a note after a phone call from one of his friends.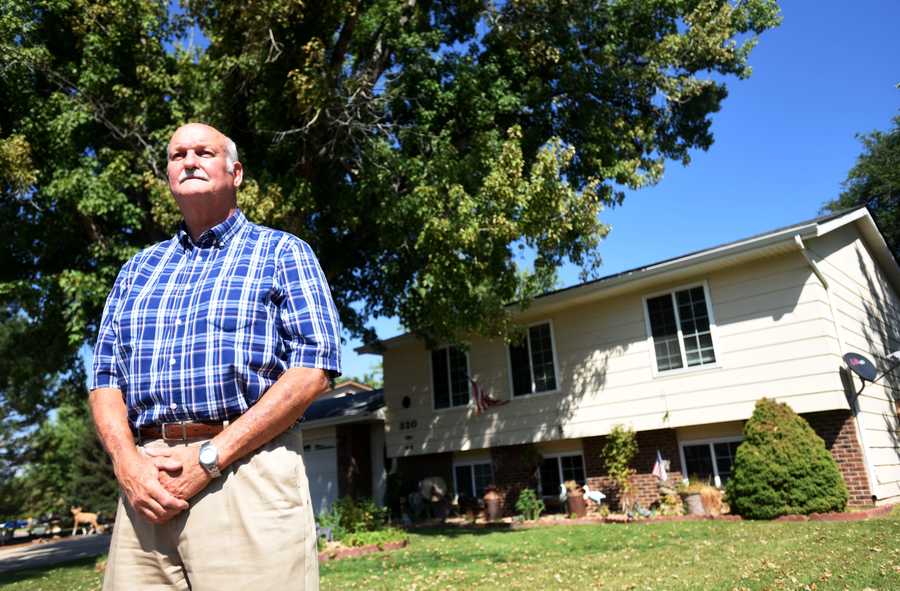 The panic hit deep when Jennifer, Jonelle's sister, walked in at 10 pm, not knowing her sister's whereabouts. Jim's children always communicated where they were and if they would change any of their plans. He started calling some friends.
An Immediate Search Had No Results
Among the people Jim called was Russell Ross, Deanna's father. He was shocked to hear that Jonelle was missing and immediately woke his daughter up to ask if she knew where Jonelle was, but she didn't. Jim also called the family pastor, Jim Christy, who advised him to call the police.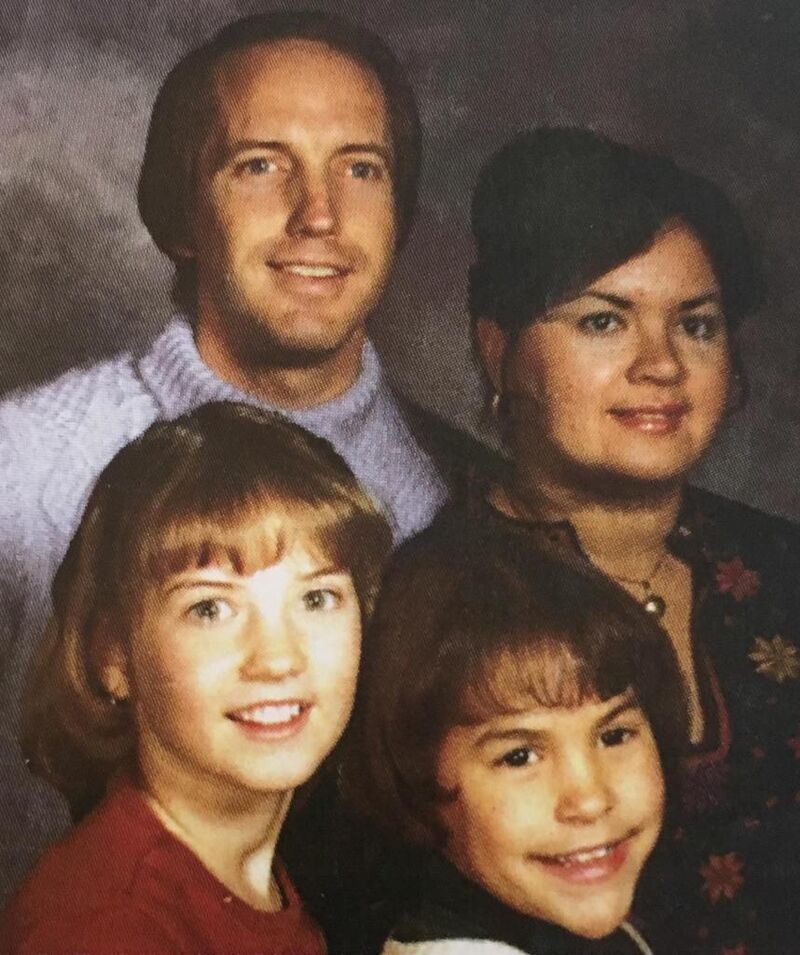 The police in Greeley acted fast. They searched all over at the Matthews house and in the neighboring streets. Jennifer remembers how people raided her room. When she went to school the following day, her sister's disappearance had already become a headline story.
She Became a Milk Carton Kid
The community in Greeley combined their efforts to find Jonelle. Posters were made and stuck everywhere. The people did not mind the cold weather, and they even searched in the muddy cow pastures to no avail.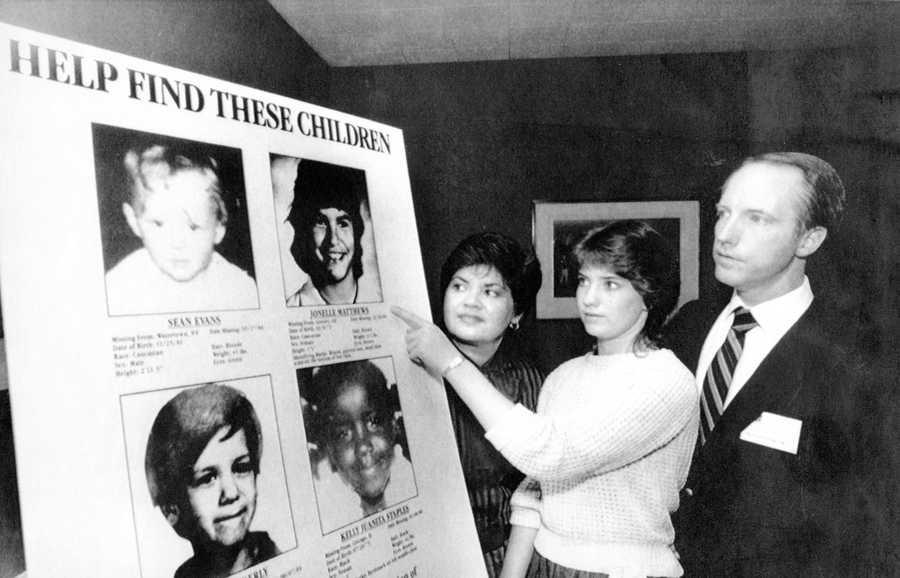 The family was still hopeful. But Christmas came and passed, and then years passed without a sign of their daughter's return. Jonelle's face was printed on the side of milk cartons for a while. It was a trend for finding missing kids. None of this seemed to work as the young girl was still missing.
Clearing the Family Members as Suspects
The police considered everyone in the family a possible suspect, until the police ruled them out. Jennifer and her parents were interviewed on Jonelle's disappearance and submitted to a polygraph test. It must have been difficult for them, trying to process their pain.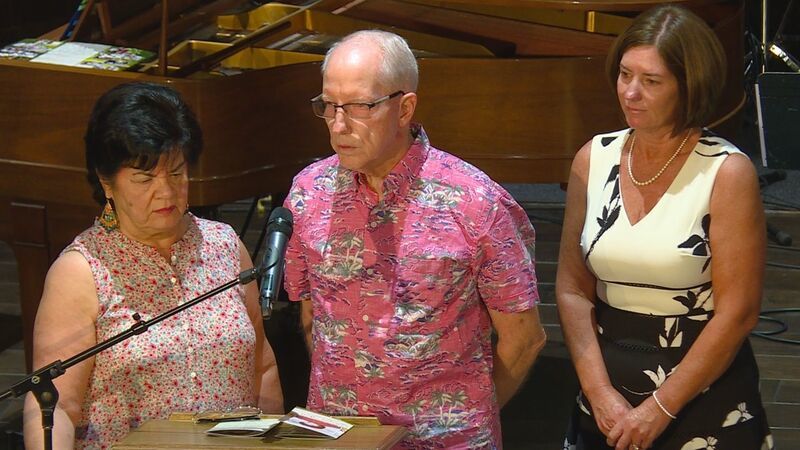 However, although the family cleared with the police, Jonelle was still missing. The family were no longer suspects and the police were struggling to find any leads. People wondered whether or not she was ever going to be found. The chances of a good outcome looked increasingly slim.
A Reporter Took a Huge Interest
Jonelle disappeared when Mike Peters worked as a crime reporter for the Greeley Tribune. He would look for the reporting-worthy stories on crime at the Greeley police station. On December 21, 1984, Mike spotted many police cars at one of the homes in Greeley.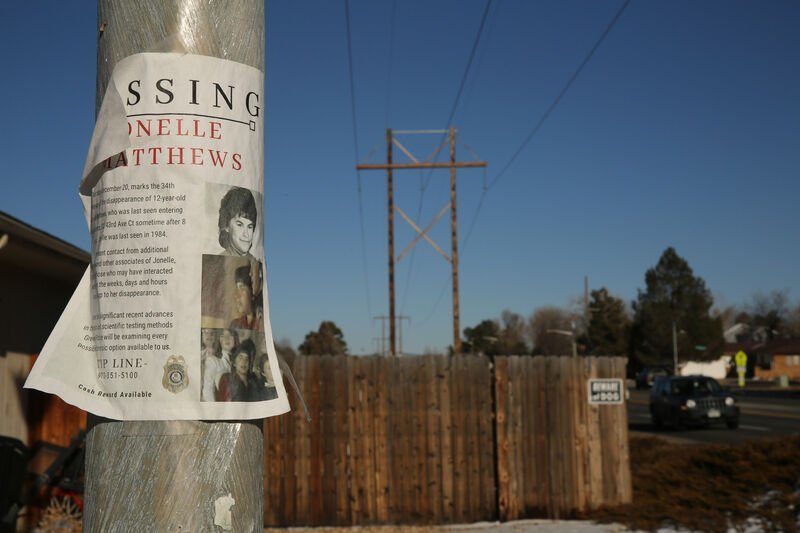 The journalist asked the police why they were there, and they said they were looking for a missing girl. He reported on Jonelle's disappearance and even involved his 8-year-old son in the search for Jonelle. As years passed, the police seemed to be giving up, but Mike was still reporting on the saga.
Mike Peters Continued Writing Articles
Days, months, and years passed without any word about Jonelle's whereabouts. The family was still hopeful for their daughter's return, police were still searching, and Mike always wrote an article about Jonelle on every anniversary.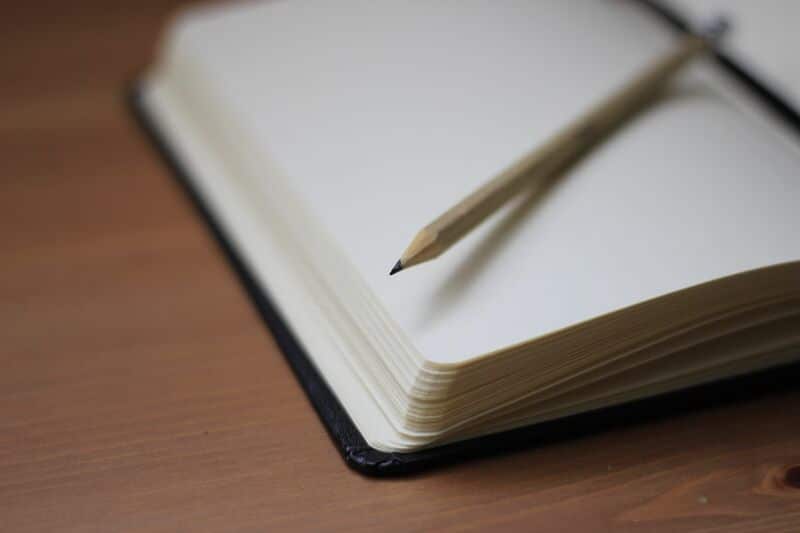 Mike felt for the Matthews's loss because it affected the whole community. Jonelle's disappearance changed things in many, if not most, communities across the nation. Before, parents would leave their kids to walk to school and back home on their own. They became afraid, now, and every parent started taking the kids to school and then picking them up later. It was a sad change after years of peace and happiness.
Things Warmed Up 34 Years Later
Over three decades passed, and in December 2018 the police announced that they would start the investigations again. Videos were posted for several groups to watch, and the reporting class of Colorado State University took an interest.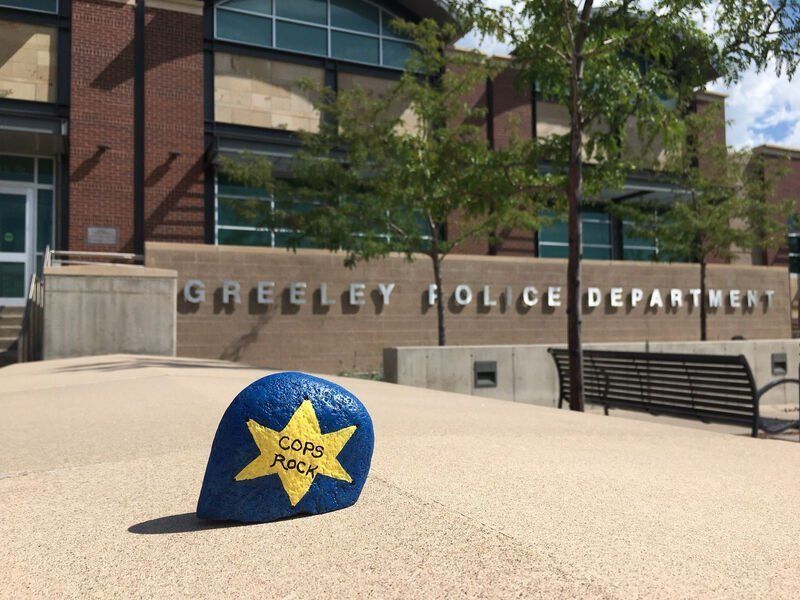 The group of classmates started their investigations as part of their school assignment. They spoke with investigators and went through Mike's folders. One of the things that was noticed was Jonelle's odd language in a video of her singing in the choir. The renewed interest in the case sparked hopes that there would be a breakthrough.
The Class Had Some Observations
The journalism students were keen on every detail. One of the seniors at CSU, Austin Fleskes, said that small details like the open garage door were not to be taken lightly. They would also investigate if there were footprints in the snow and everything that happened before the Matthews girl got home.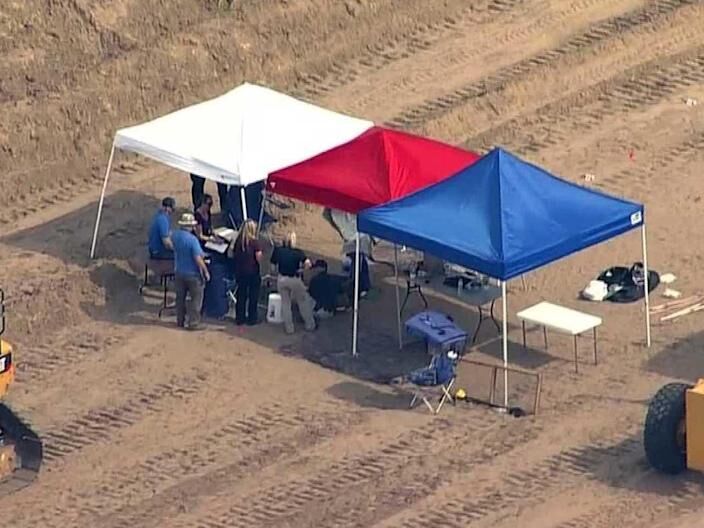 The students discussed the closed case. Later, Mike Peters got a call asking if he knew Jonelle Matthews. A recent discovery had happened, and it seemed to be shedding some light on the case. Hope continued to increase that there would be some solid evidence.
A Grim Discovery Was Made
However, not much progress happened. The more time moved on, the colder the case got. Jim Matthews lost hope in finding the truth about his daughter's disappearance. He stated with sadness that he thought they'd never find out the truth.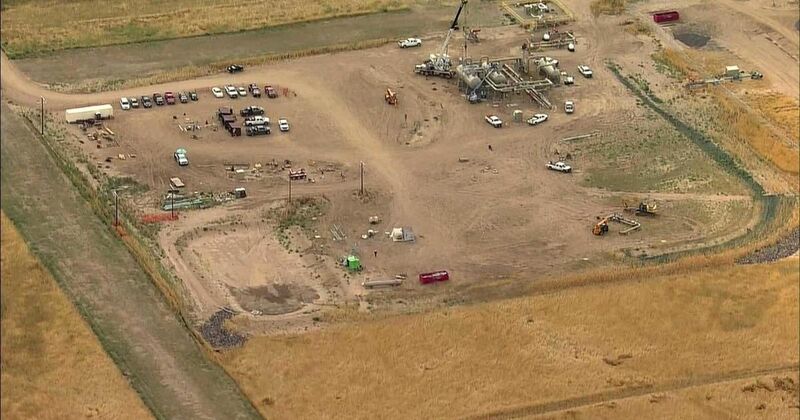 But 34 years later, in July 2019, oil site crews were assigned to dig a pipeline. During the digging, they found human remains. There was a gunshot wound in the head, and the mouth had braces. The remains included blue and red fabric, the exact description of Jonelle's clothing at the time of disappearance.
Greeley Police Restarted Investigations
When the excavation team reported the case to the police, they found that the body was that of Jonelle Matthews. The long-running missing persons cold case had just changed its status. It was now a live homicide case.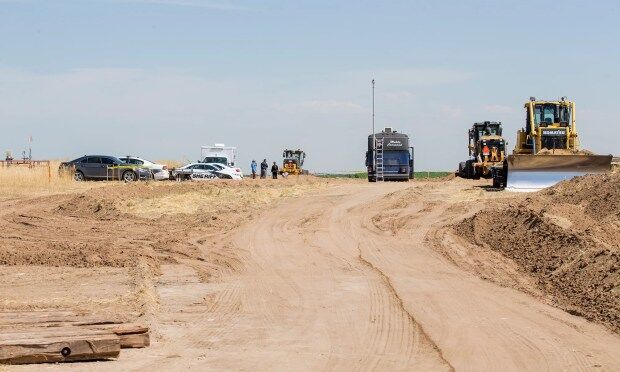 When Jonelle went missing, that land was empty. There were no developments and it was just unused land, but that eventually changed. Over time, houses had been built nearby, and then they started to develop an oil field. This further development led to even more discoveries than just the body of Jonelle.
The Family Was Desperate for Answers
As a local from the area, Vance Gilliland, said, the land was used as a dumping site. The news about their daughter's body being buried at the site was hard for the Matthews family to process. Jonelle's mother was sad, but the family hoped at least to get more answers.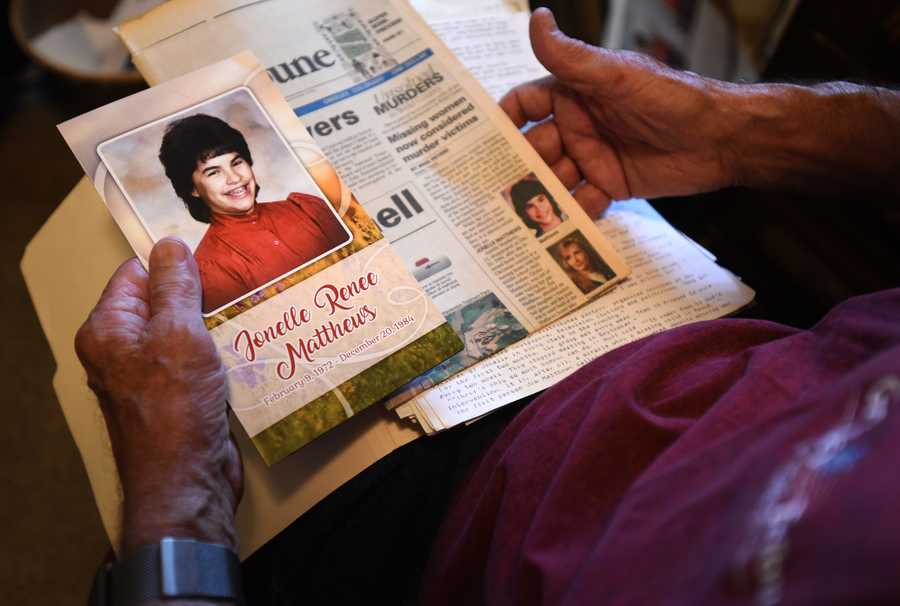 Gloria got depressed when she thought about how brutal her daughter's death was. She comforts herself by remembering that Jonelle is in paradise. The questions about what happened to her before she died would haunt any parents. The Matthews family were no different.
Attentions Turned to Steve Pankey
The hope for the family to know who killed their daughter started rising. Investigators found a connection to 68-year-old Steve Pankey, who became the prime suspect for Jonelle's murder. The police found that Steve's home was two miles away from the Matthews when the daughter disappeared.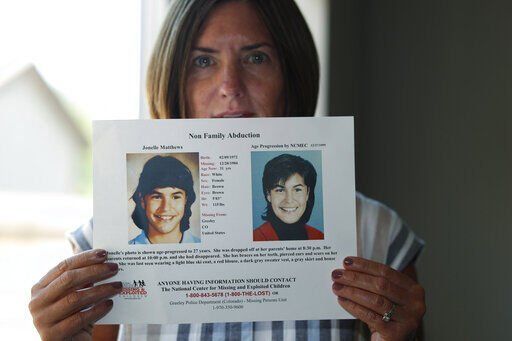 He had lived 10 miles from where Jonelle's remains were found before moving closer to the Matthews family. As suspicions rose, the police started to wonder whether he was directly involved in the murder.
Steve Pankey Was Arrested
The Matthews family did not know much about Steve until he became a suspect. It also turned out that he lied about going to church with the Matthews family. He didn't give any good answers to questions posed, and the police started to believe that he'd committed the murder.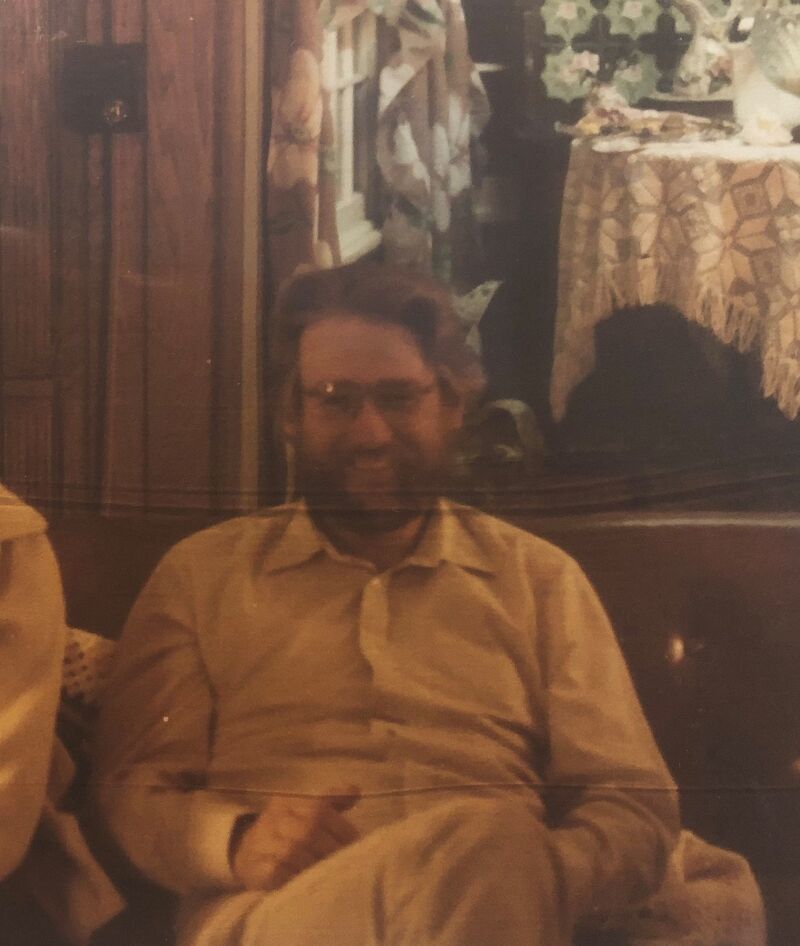 He gave his DNA to the police even though there was no DNA link to be made due to the state of Jonelle's body. Even though there wasn't a lot of solid evidence, he was arrested for felony murder and kidnapping charges. The police believed they had the right man.
Indicted by a Grand Jury
After a grand jury indicted Steve in 2020, he was taken from Idaho, where he resided, and brought back to Colorado. For more investigation time, his trial date moved from July to October. They wanted more time to be able to conduct a competency evaluation before they proceeded.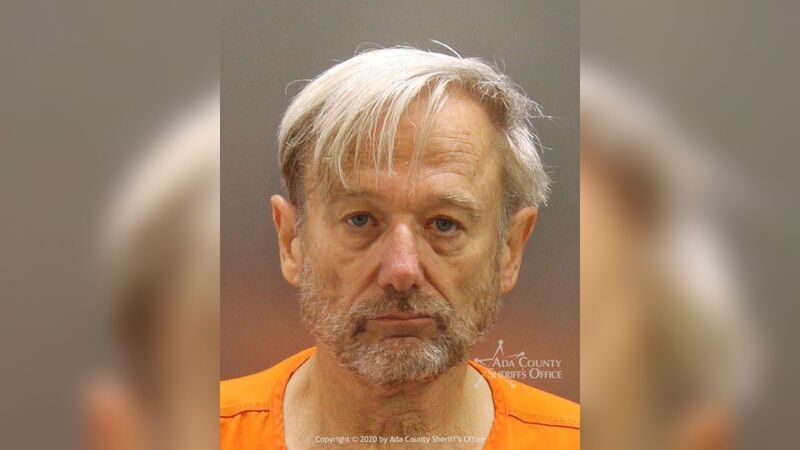 Pankey also waived his right to have a fast trial. Timothy Kerns, the Weld County District judge, confirmed with Steve that he wanted this, as it was unusual for defendants. Steve said that the state had to put up or shut up. He seemed confident of a positive outcome.
Did Steve Pankey Do It?
Everyone knew about Steve's arrest as the news spread throughout the area. He would be held in Ada County Jail in Boise, Iowa, while waiting for extradition. He had been indicted for by the grand jury for murder and kidnapping charges, and two violent crime sentence enhancements.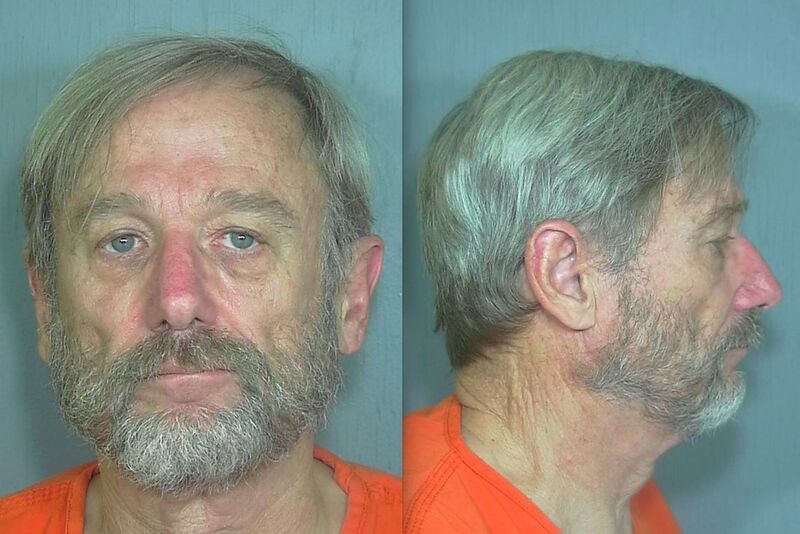 Steve was suspected of kidnapping Jonelle when she was home alone during a small window of time. He then, was thought to have, killed her and buried her remains. It seemed to many that justice was surely going to come after so many years of pain and wondering what happened. Was Pankey going to be found guilty?
Face to Face with Pankey
The Matthews were finally getting close to closure on their daughter's disappearance. Finding themselves in the same room with their daughter's alleged killer came with many emotions. Jim Matthews described Steve as a defeated man.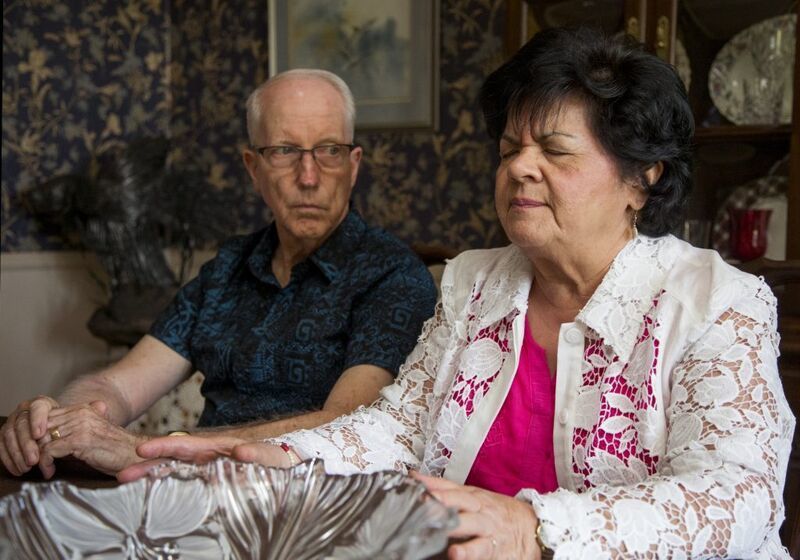 He looked older than his age, more like 90 instead of his 70. The family's finding their daughter's body and arresting the "presumed" killer was like a miracle to them. They'd dealt with the pain for those long years… and it seemed as though they were finally going to be able to start processing it.
Coming to Terms with It
Although her sister had been found, it was hard information for Jennifer to deal with. She says that the legal procedure taught her many things that she has to process. Hearing all of the details of the murder laid out in court would have been difficult for any loved one to absorb.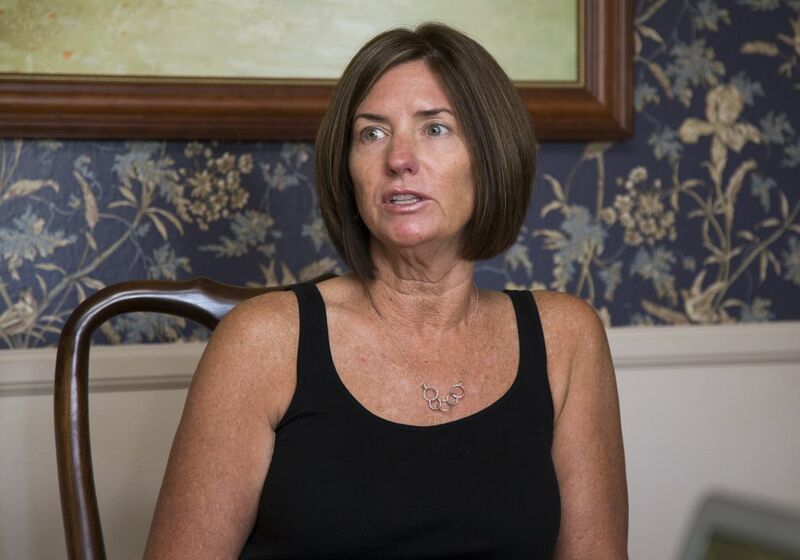 She is also grateful for finding her sister. She and the entire family are anxious to find more answers soon. They can also now, peacefully, lay Jonelle to rest. The journey has been a very long one, but all of those years of wondering what happened are now over.
They Were Finally Able to Bury Jonelle
Finding out what happened to Jonelle started with first discovering the history of the land tract. They found who owned it and performed forensic testing. At the same time, the Matthews were coming to terms with their daughter's death.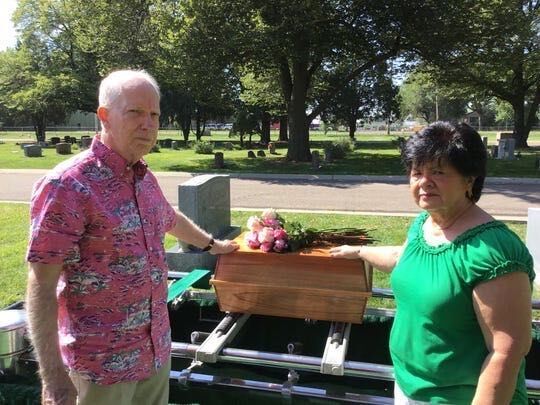 They planned a community memorial to bury their daughter. Jonelle Matthews was buried at Greeley's Linn Grove Cemetery with a beautiful gravestone. It was a sad moment for the family, but they were happy that the journey to getting justice for Jonelle had begun. The case against Pankey, at present, remains open after a mistrial, the jury not having been able to reach a unanimous decision on the more severe charges.