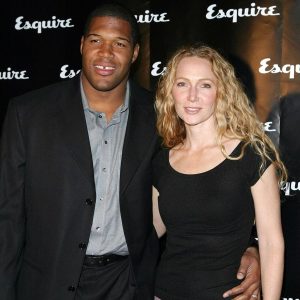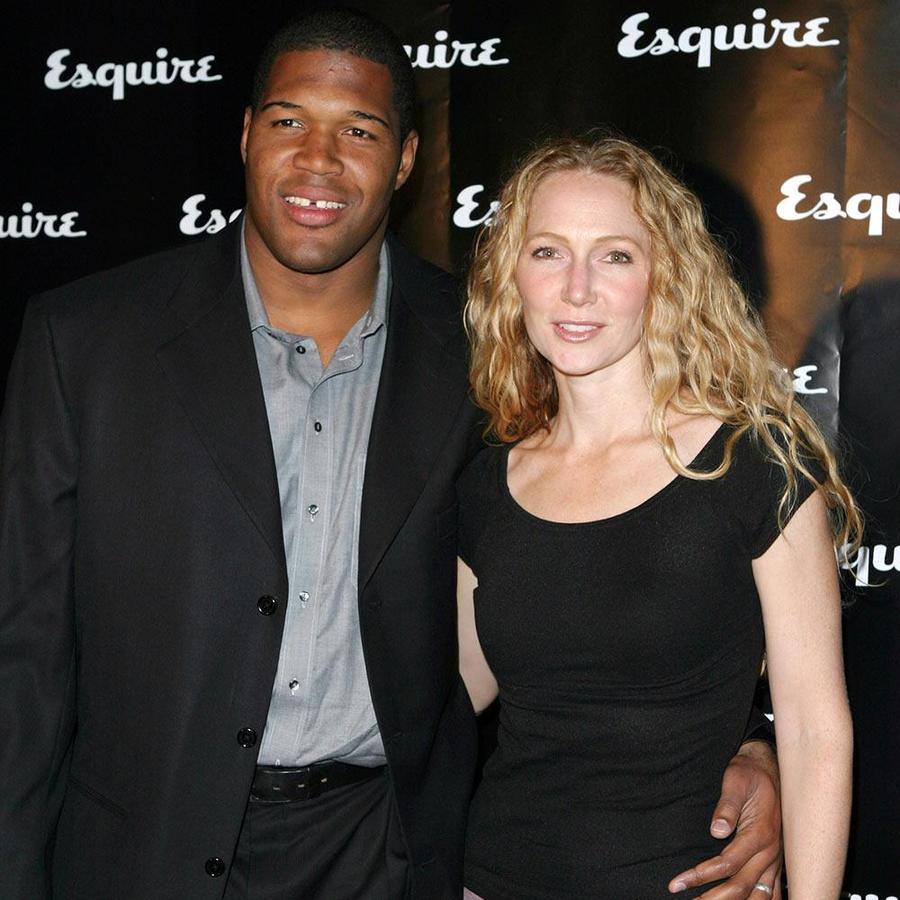 Michael Strahan's Relationship with His Ex-wife Has Gone from Bad to Worse
By Yuri S.
---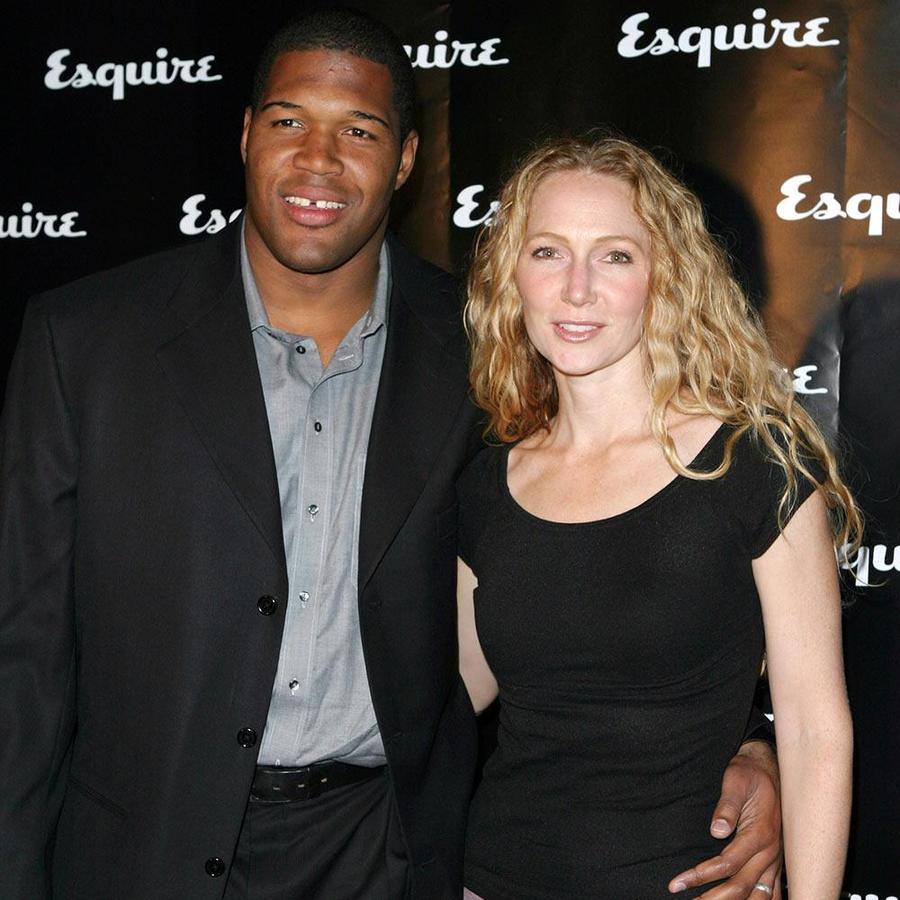 Michael Strahan is a famous America-born TV personality, journalist, and former professional American football star. He has been in the limelight since his early twenties, following his breakthrough in the National Football League. Michael Strahan met Jean Muggli, who became his wife, when he was playing for the New York Giants. After a massive fallout, Michael Strahan's interaction and then attraction and eventual marriage to his wife, Jean Muggli, led to his eventual downfall.
Michael Strahan's personal life is headlined by career-wrecking allegations, problems, and scandals, despite having a successful career since retiring from American football in 2007. From sports to TV personality, Michael Strahan became a household name by co-hosting notable shows like Good Morning America. Below is a deeper insight into the whole drama between him and his ex-wife, Jean.
Michael and Jean Created Something from Nothing
The relationship between Michael and Jean appears to be an unlikely match from the start. The spark started when Jean and Michael met at a skincare salon in the late '90s. Jean worked at the skincare salon while Michael repeatedly bought expensive shower gels from the place.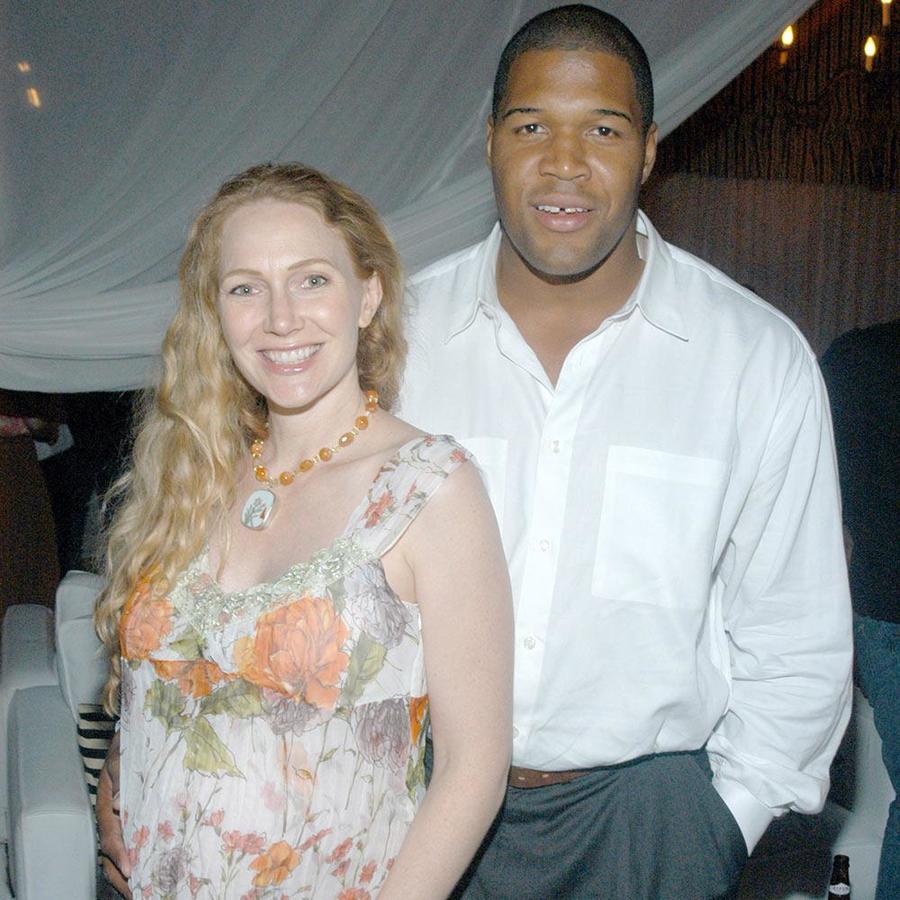 Jean once admitted that she understood that Michael's repeated patronage could either mean he is the cleanest man on earth or he wanted to ask her out. Michael being a pro football player and Jean being a salon worker who hailed from a farm in North Dakota suggests they are an unlikely match from the start.
Finding a Match Where There Is None
The professions of Michael and Jean were a world apart. "I was not into athletics," Jean admitted, but noting that things were still good between them as she understood him pretty fast. The idea of understanding Michael's personality marks the beginning of this unlikely match.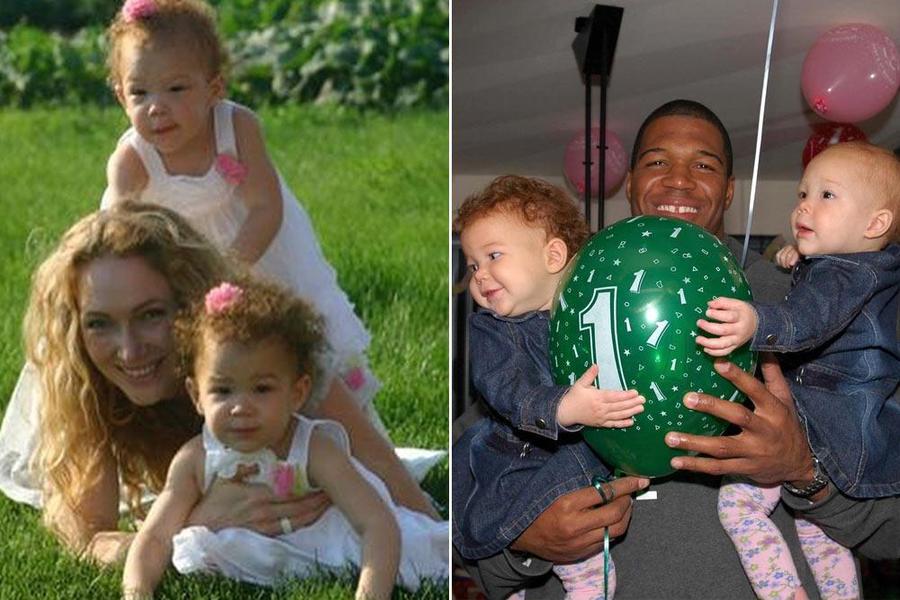 "But I learned very fast that he is not your typical macho kind of athlete." Jean noted this about Michael as they progressed into the relationship. It became clear that something was going to sprout between them, and it was also the beginning of the end.
Marriage Was the Beginning of the End
Michael and Jean finally tied the knot in 1999, without halting or adjusting their careers. Both parties advanced in their jobs despite the marriage. However, there was a prenuptial agreement at the time of marriage, which proved to be a significant factor down the line in their relationship.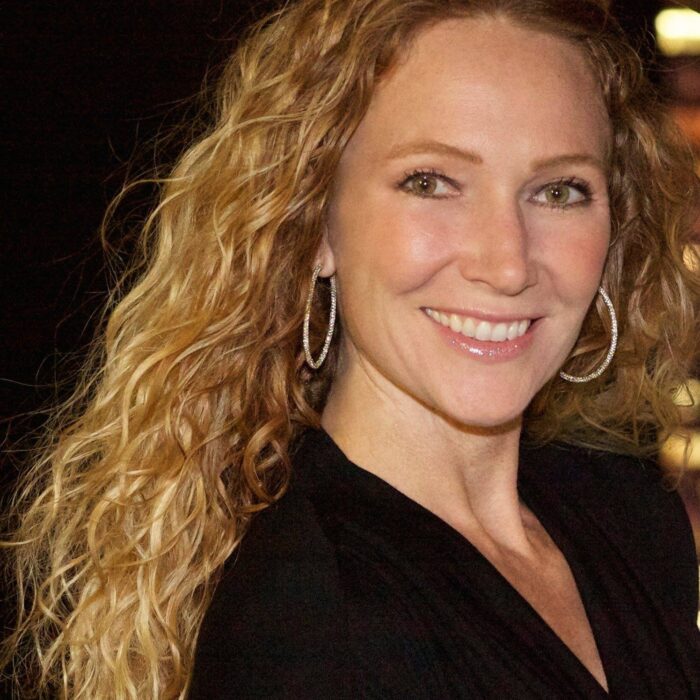 The content of the prenuptial agreement was explicit enough, and both parties seemed to be aware of its implications. The agreement stated that Michael would set aside 20 percent of his annual earnings, which Jean is entitled to walk away with if there would be an eventual divorce.
Pregnancy Spiced Up the Marriage
It was apparent the honeymoon was over when Jean got pregnant in 2004. The pregnancy produced two beautiful fraternal twin girls, which appears to be the only good thing springing out of their marriage. These girls, Sophia and Isabella, became the highlight achievement of their wedding until things fell apart.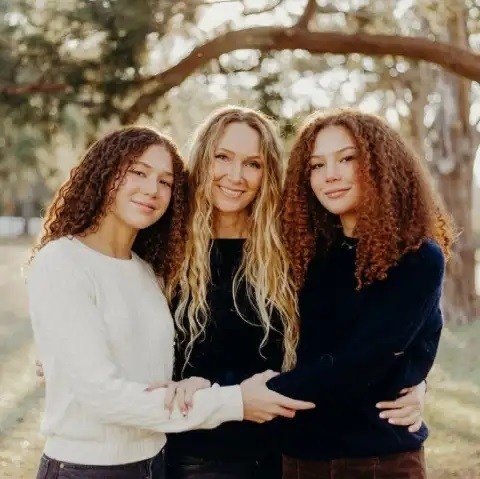 Michael and Jean moved into Manhattan's Upper West Side shortly after the birth of their twins. This move offered another central talking point about their marriage and raised questions concerning the state of their marriage. Answers to these questions were not apparent until later.
Jean Claims Domestic Violence after Money Fight
Money was the reason behind the first notable fallout in the marriage. The troubles escalated in 2015 when Michael filed for a divorce. On her end, Jean gave it hotter than she received by filing a lawsuit about domestic violence against her husband, only a few days after receiving the divorce papers.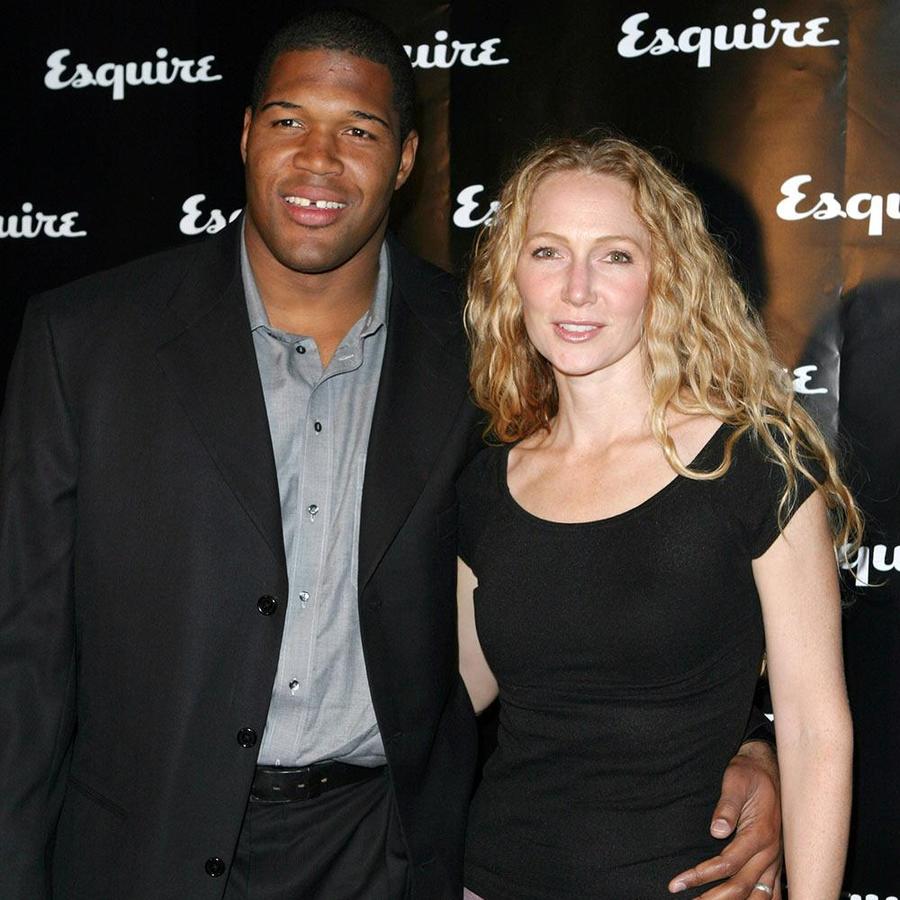 However, Michael vehemently denied the allegation of domestic violence made by his wife. He stated categorically: "I would never physically or psychologically harm any of my loved ones, especially my wife. That's simply not the man I am. I will continue to respect Jean's privacy and not contribute to a public spectacle of an extremely private matter."
Faceoff in Court: Jean Insists Repeat Domestic Violence Happened
The relationship between Michael and Jean kept deteriorating and became messier as both parties faced off in court. Michael's good name was on the line, but that was not all the allegations would cost him if found guilty. His public reputation would be rubbed in the mud, and he could lose access to his daughters.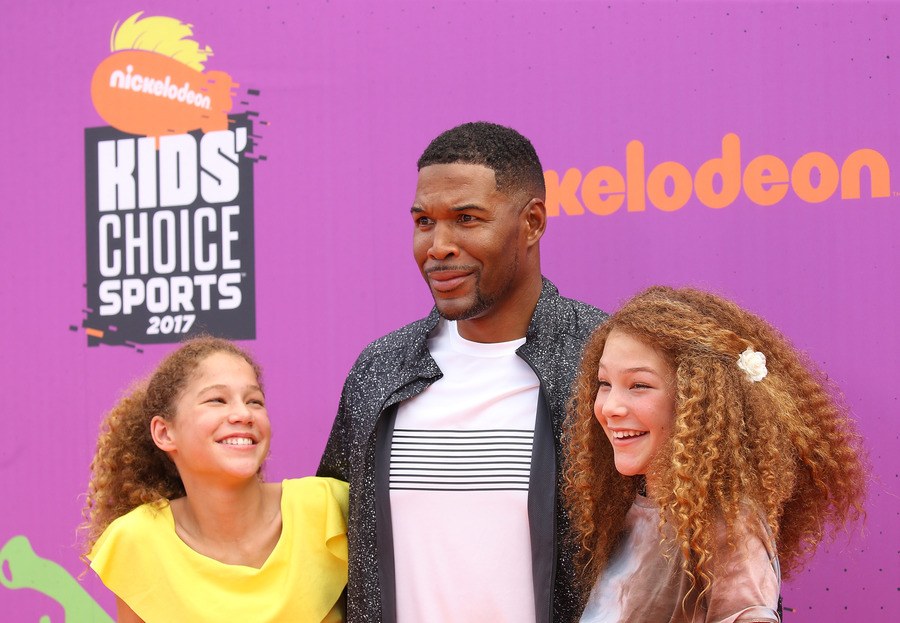 Jean argued that the domestic violence started years earlier when the couple lived in Germany. She shared various scenarios of physical abuse, including when Michael punched her in the face in 1996. However, there was mystery about the truth, as Michael noted that "It's unfortunate that some marriages don't always work out for both parties, but that's a painful reality of the times we live in."
Jean Gives Her Account of the Abuse
Jean opened up that Michael's abusive behavior did not start inside the marriage. She insisted that it started about three years before both parties tied the knot, stating: "On Easter 1996, he punched me in the middle of the face, and I fell to the ground and knocked my teeth on the floor. He continued to beat me, mostly focusing on my body."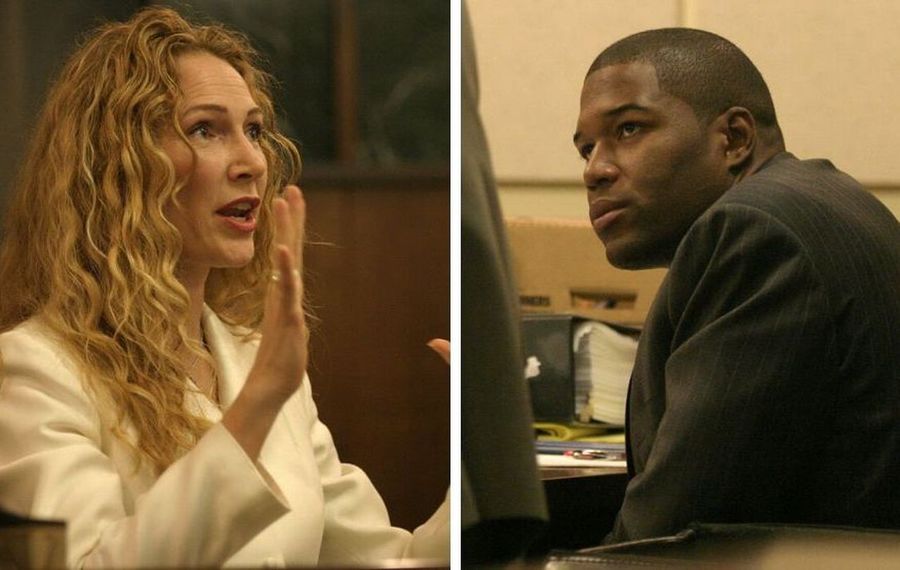 The allegation and confessions in the courtroom were very shocking for members of the courtroom and the public who had looked up to their marriage for inspiration. Jean added, with teary eyes, that Michael once punched her in the kidney on this same occasion of domestic violence.
Jean Claimed They Found a Solution That Changed Nothing
According to Jean, speaking in the courtroom, the couple moved to end the physical abuse by having therapy sessions. She claimed that the therapy sessions lasted until their daughters were born. However, her claims proved that the therapeutic solution didn't change much, as the violence still took place after their daughters' birth.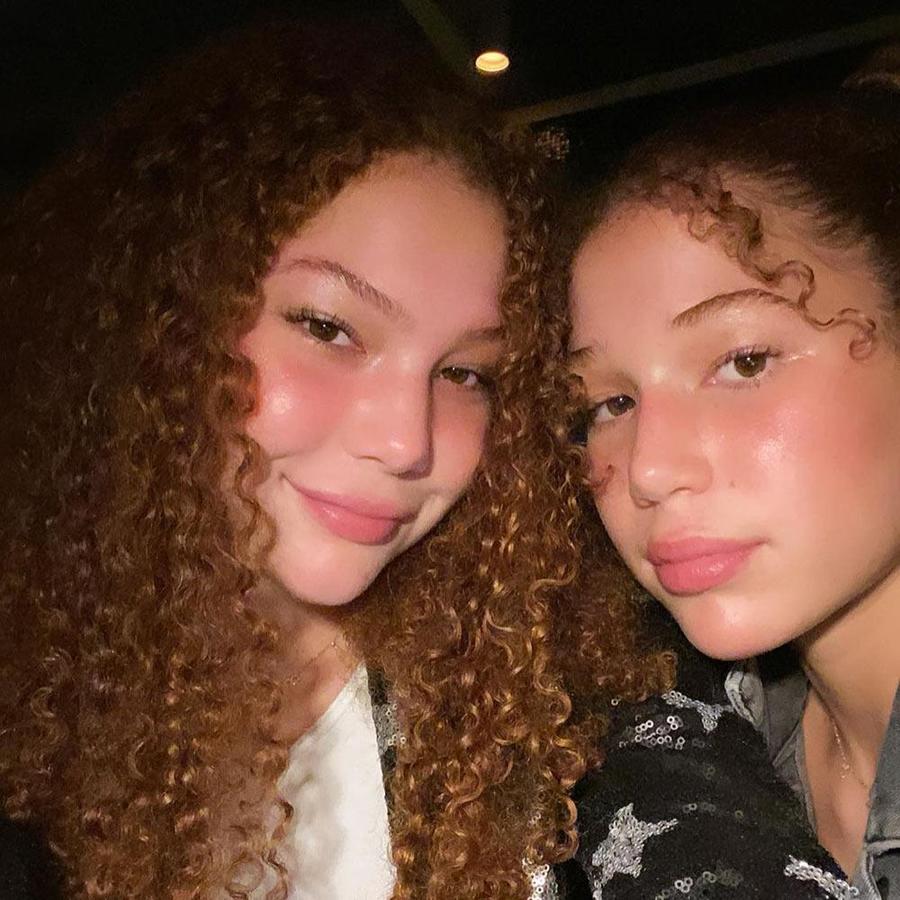 There were questions and more profound mysteries about the therapy and its use. Did the therapy happen and did it last for the stated duration? Was the therapy aimed at putting an end to Michael's abusive behavior? There were more questions to unravel in and out of the courtroom.
Controversy: Jean's Claim—Did It Actually Happen
More questions were raised when Jean retracted her claims of domestic violence that occurred following an argument about money. She admitted in the courtroom that Michael did not lay a finger on her, neither during nor after the intense disagreement over money. Therefore, the sitting judge, Thomas Zampino, quickly dismissed the claim stating that the specific incidence was the only one in question.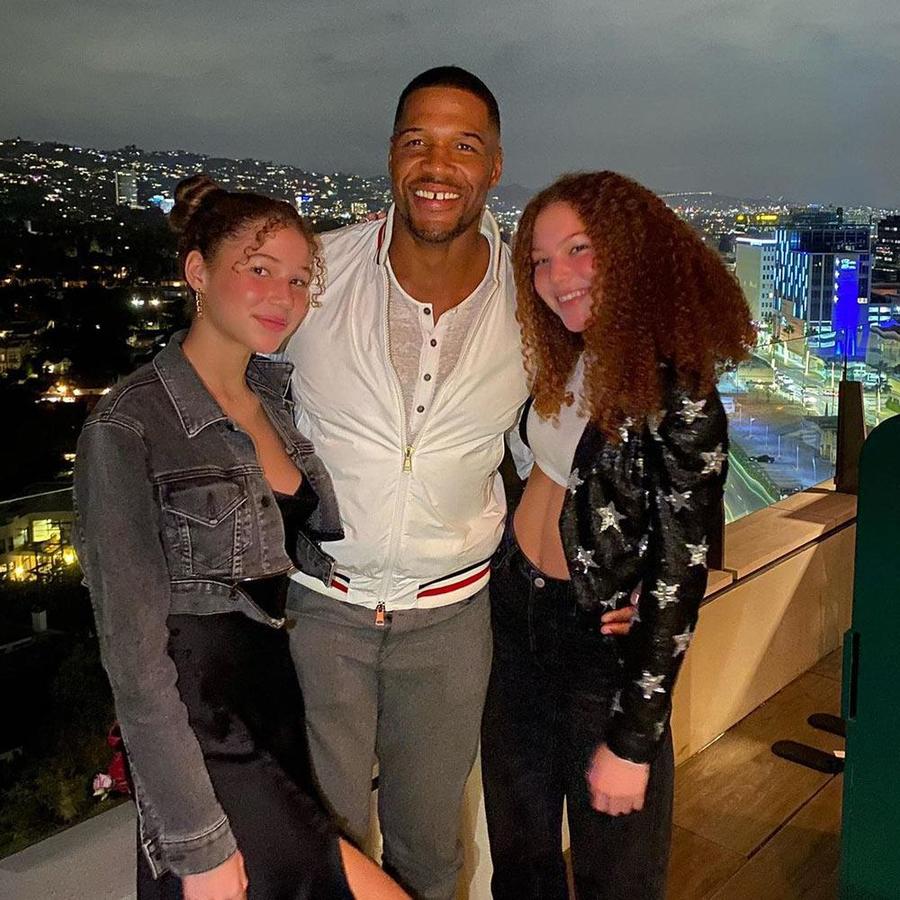 Nevertheless, the court restricted Michael from entering their family home where Jean and their daughters lived. He was allowed to see the children outside the home every other day, and the nanny would bring out the girls for him to see them, but he wouldn't enter the house.
Jean Had Transferred $1.7M from a Joint Bank Account into Her Personal Account.
According to details revealed, an intense argument over finances happened after Jean had moved about $1.7 million of the couple's joint money into her personal account. While giving testimony, Jean stated that "Michael came charging in, saying, 'Where's my money? Give me my f****** money back…' He was yelling so close that spit was hitting my face."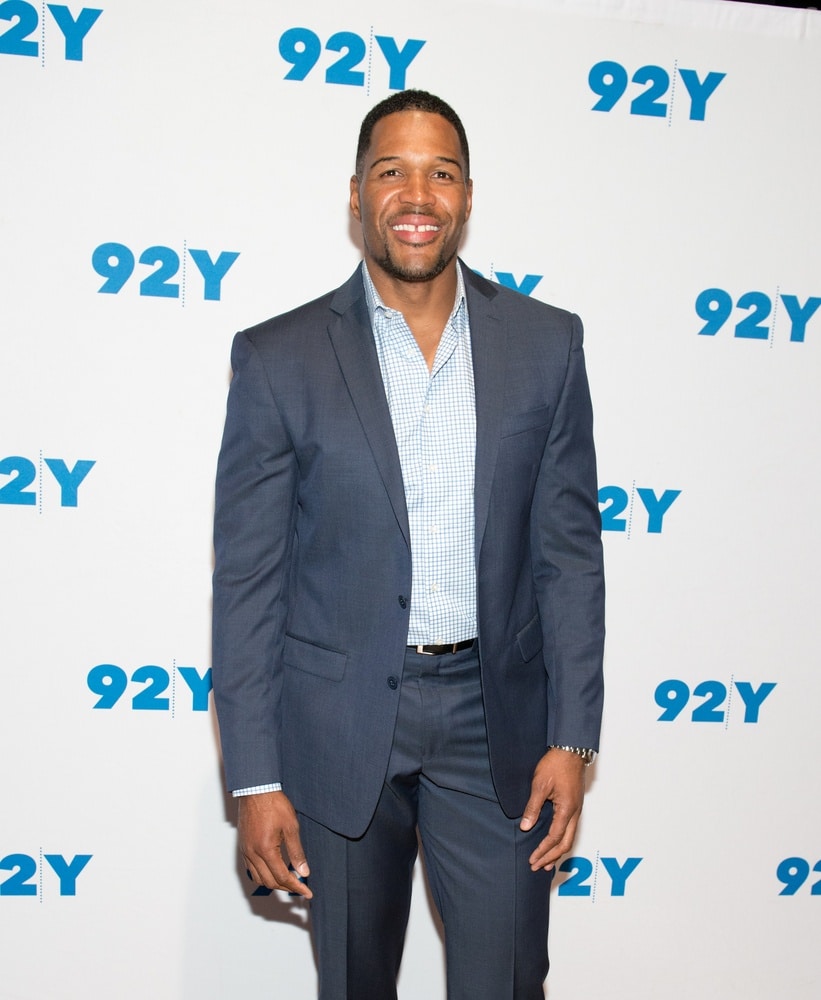 Jean defended this act by claiming it was retaliation, as Michael had also transferred some money into his personal account, and he had also cut her off of some of her credit cards. It was not clear if Michael indeed transferred a certain amount of money and why.
Another $1.6M Transferred into Her Personal Account.
Following further testimonies, it was revealed that Jean had also moved an additional $1.6 million into her personal bank account from the couple's joint account. However, she gave fear as the primary reason behind her action. The second transfer came after the heated argument about the initial $1.7-million move.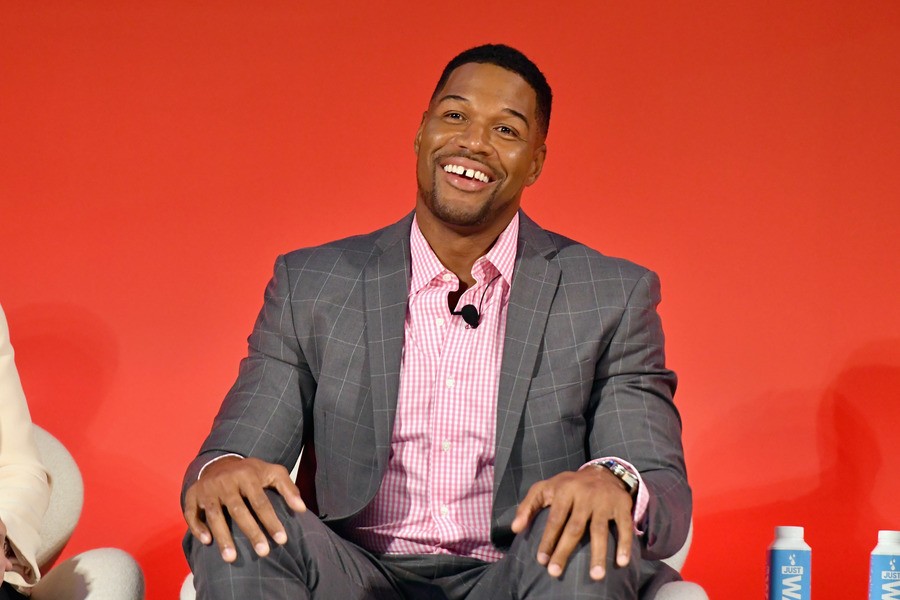 Jane stated, "I was afraid at this point; he looked at me with such hate." However, things became more unclear as Jane noted that Michael had not touched her. Michael also backed this claim saying, "I was never in her face. I raised my hand at the end of the discussion and said, 'Put the f****** money back into the account.'"
Court Demands Michael Give Jean $15M+ Per Prenup Agreement.
Michael and Jean eventually settled for a divorce in 2006, but it did not happen without a massive cost on Michael's end. Months after the divorce, he received a court order to pay Jean over $15 Million, which was more than half of his net worth as of then.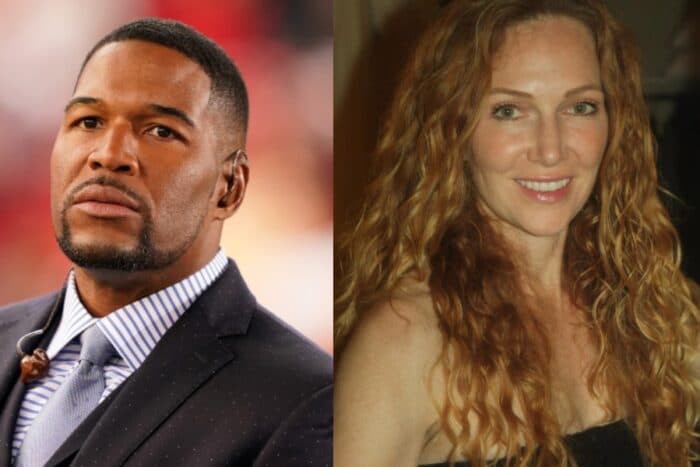 The court order was based on the prenup agreement that stated that Jean would walk away with 20% of his annual earnings for every year they have been married, in case of divorce. This cost became a massive blow to Michael, plus he had to pay a sum of $18,000 a month to Jean for child support. Although Michael tried to fight his payment of the prenup sum, it didn't go anywhere.
Michael and Jean's Divorce Makes Headlines
Michael and Jean couldn't avoid going to the papers after their divorce was settled. While speaking to People magazine after the divorce, Michael couldn't hold back on how he felt about both his divorces, stating: "Getting divorced is probably one of the toughest things I've ever gone through." He added: "It was also a learning experience, and I learned a lot about myself and I learned a lot about a lot of the people who were around at that time and some aren't around anymore."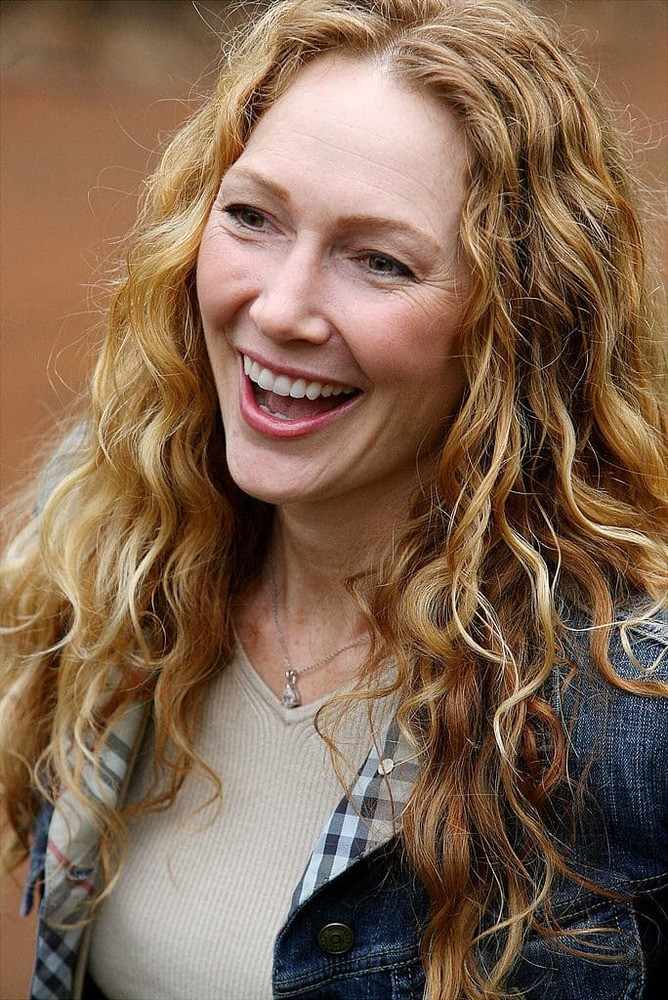 Jean also let out her own side of the story to The New York Post after the divorce. She stated that "It pays to tell the truth, and I told the truth. I never asked for a penny more than the prenup that Michael and his lawyers wrote and made me sign. And all I ever asked for was that to be upheld."
Divorce Was Not the End between Michael and Jean
Many expected that the divorce would end the drama between Michael and Jean. But this was not the case, as things got even messier later on. The interviews and statements in the paper were not the final words between these two, and it appeared like there were more scores to settle.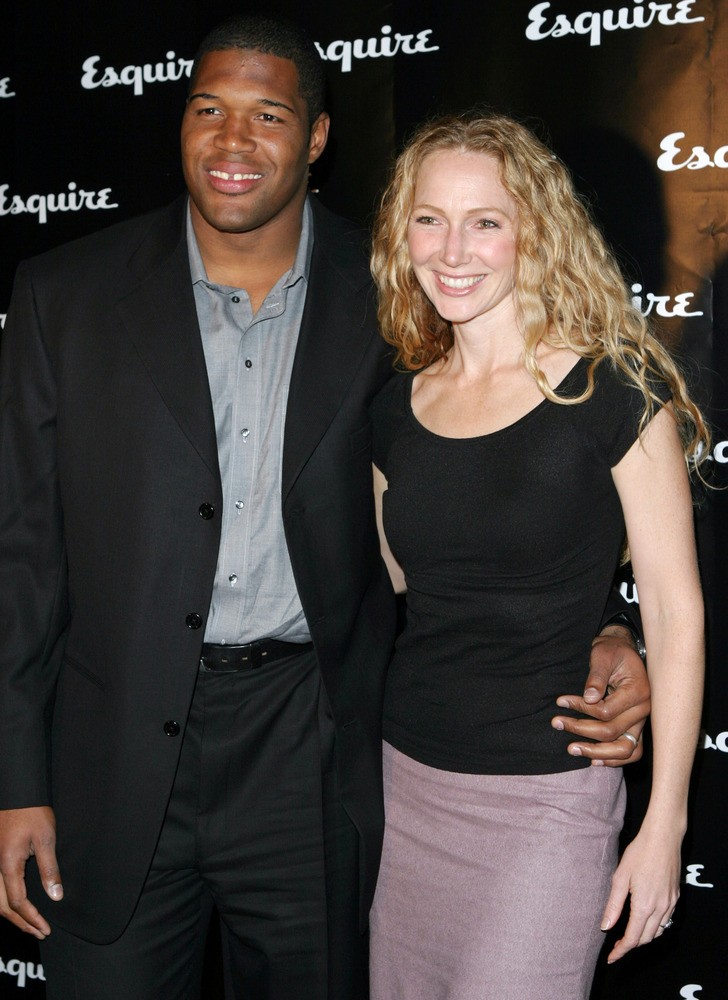 However, life went on for both parties, and Michael moved to rebuild his fortune and have a fresh taste of love life. On the other hand, Jean also sought a happy life with her daughters as she forged ahead with life after her marriage with Michael.
Michael Finds Love with Eddy Murphy's Ex-wife, Nicole
Michael moved on from life with Jane real quick. He found love with Eddy Murphy's ex-wife, Nicole Mitchell, a gorgeous actress and model. This created a new family from two existing ones, as Michael has his children with Jane and two other kids from his initial marriage… and Nicole also boasted five kids from her ex-husband and funnyman, Eddy Murphy.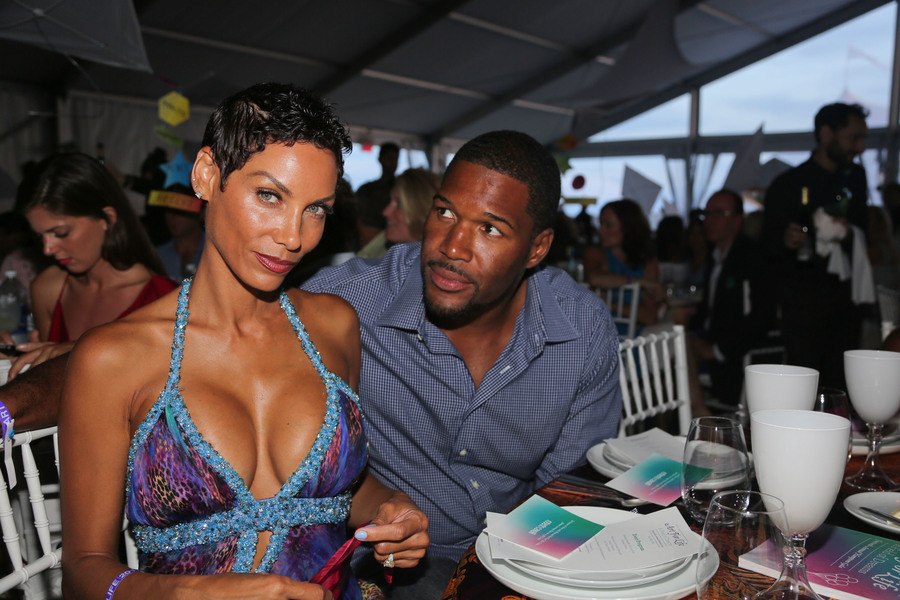 Both acted like fire sparks hitting fuel and followed a similar story of divorce. Michael and Nicole eventually got engaged in 2009. Despite previous experience with Jane, Michael was willing to risk it all again with his new love but with a better prenup agreement.
The Ship of Engagement Sailed 5 Years, Then Crashed
Michael and Nicole appeared glamorous together and were pictured at several public events. The engagement seemed promising until days turned to months and months into years. They remained engaged for five years without setting a date for the wedding. His relationship lasted for seven years, with two years of dating and five years of engagement.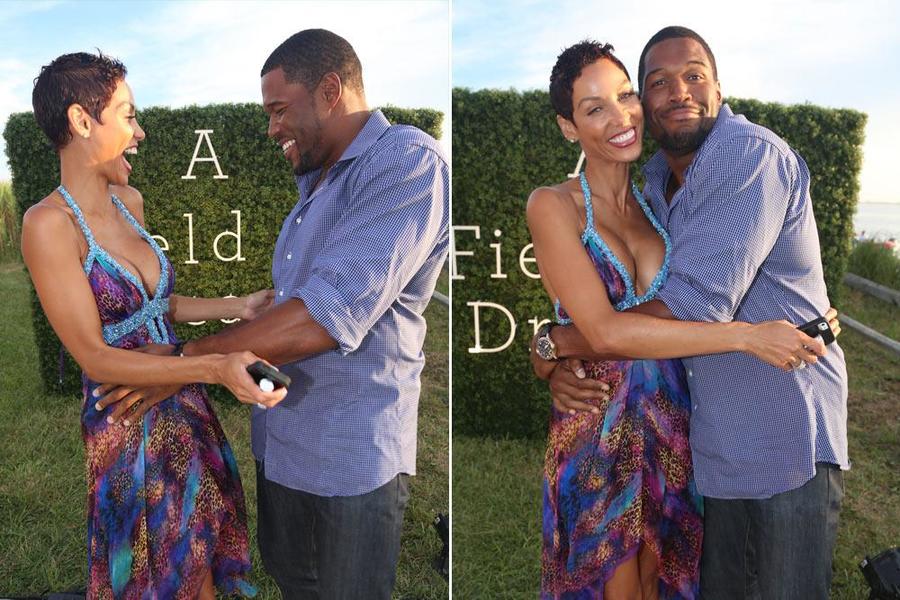 The relationship between Michael and Nicole eventually ended in 2014, but it wasn't certain until Nicole moved out of their shared home. However, Nicole refused to give details about the breakup, and she simply stated, "We will always be friends," as she moved out of their shared home.
Circulating Rumors about Michael Cheating on Nicole
Following several attempts to unravel the significant reason behind the breakup, rumors circulated that the couple was fighting over another woman. According to sources that exposed this dirty side of their relationship, Nicole had been seen shouting at the former athlete about spending time with another woman, yelling: "I know you're in there with some b****."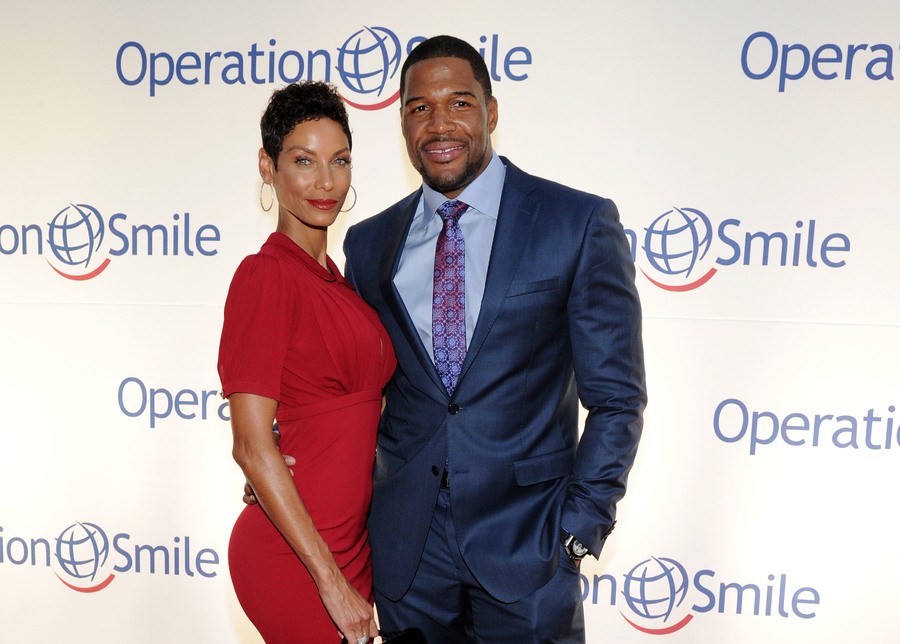 Sadly, Michael and Nicole refused to comment on the situation despite the rumors and public guesswork. There were speculations that Michael's co-host on the show Live with Kelly and Michael, Kelly Ripa, was the source of tension in the relationship. This speculation boomeranged when Michael publicly addressed Kelly as his TV wife.
Another Love: Michael with a Much Younger Model, Kayla Quick
Michael never gave up on love despite his failed attempts in his previous relationships. This time he found love in a much younger model, Kayla Quick, gorgeous with her brunette hair and big blue eyes. Their relationship got sailing in 2015, barely a year after his calling off his engagement with Nicole.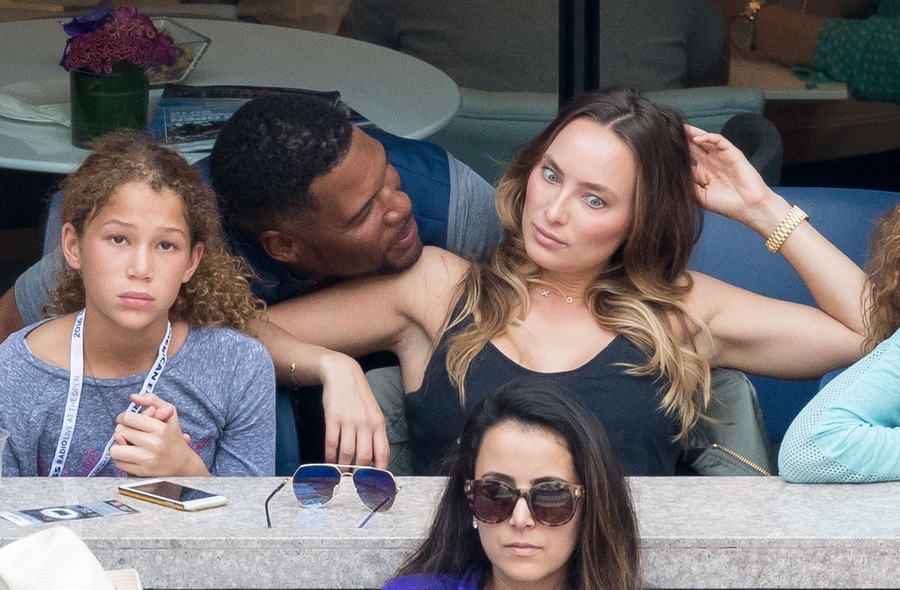 Unlike previous relationships, Michael preferred to keep his relationship with Kayla as private as possible. Kayla and Michael were rarely spotted together in public despite years of relationship. It wasn't clear why the couple decided to have solely a personal life.
Beautiful Relationship Dented with a Sprinkle of Ugly Past
One of the most attractive aspects of this relationship is that Kayla got friendly with Michael's twin daughters, Isabella and Sophia. Sadly, this beautiful picture was dented by Kayla's sketchy past. Apparently, she had a pretty controversial life before Michael came into view.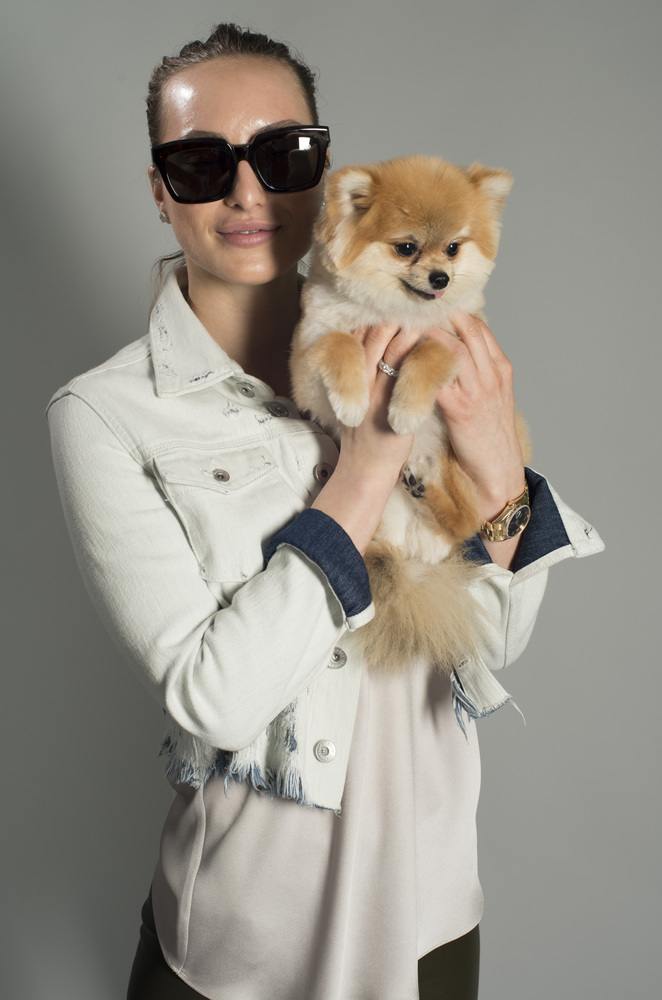 The controversial past of Kayla Quick did not come into the limelight until recently. The Florida-born beauty had a racy former job, and some individuals speculated that this controversial past was one of the primary reasons behind this couple's private life.
Kayla Used to Work as an Exotic Dancer and Had Arrests
Although now in her early thirties, Kayla was arrested more than once. The first time was when she was 14, and the second stint came four years later. Kayla's sick grandmother accused her of making away with $6,000, and she was also arrested with her then-boyfriend for breaking and entering and robbery.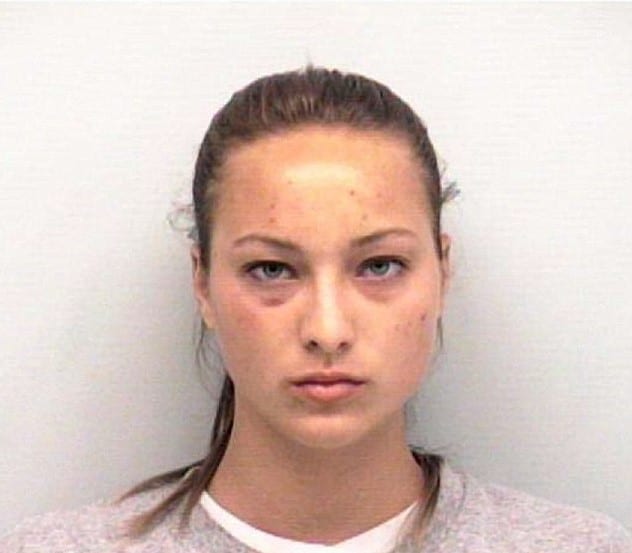 The arrests are not all there is to tell about Kayla's sketchy past, and she also loves to party so much that she worked as an exotic dancer at a club in Tampa, Florida. Interestingly, no one could figure out where or how she met Michael, but we all love to see Michael happy in a relationship again.
Michael Drags Jean Back to Court Again
Many would think the drama between Michael and Jean was over after almost a decade and two relationships since. But that doesn't seem to be the case when Michael filed a lawsuit against Jean in 2020. The suit details stated that Jean has shown a pattern of physical and emotional abuse towards their twin daughters for years.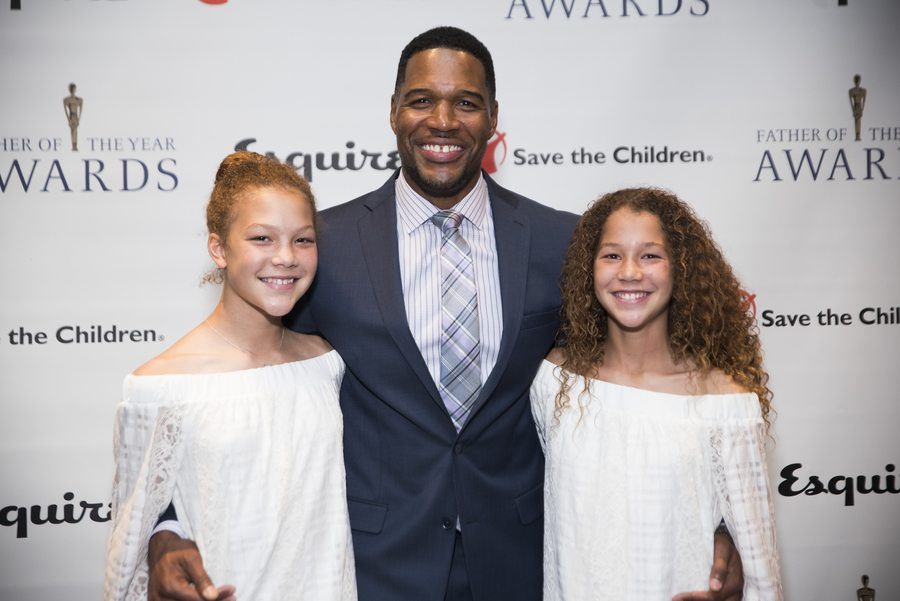 Michael demanded full custody of his kids, with Jean restricted to only visitation rights. Although both parties refused to make a public comment, with the case back in court and memories of the first episode, few would expect the case to go down without being messy.
Jean in Disbelief as Details of the Suit Were Read in Court
The suit's details described a pattern of abuse which included Jean's failure to take Sophia and Isabella for the court-ordered therapy sessions. He also claimed that Jean withheld their daughters' passports and prevented them from attending volleyball matches and equestrian events.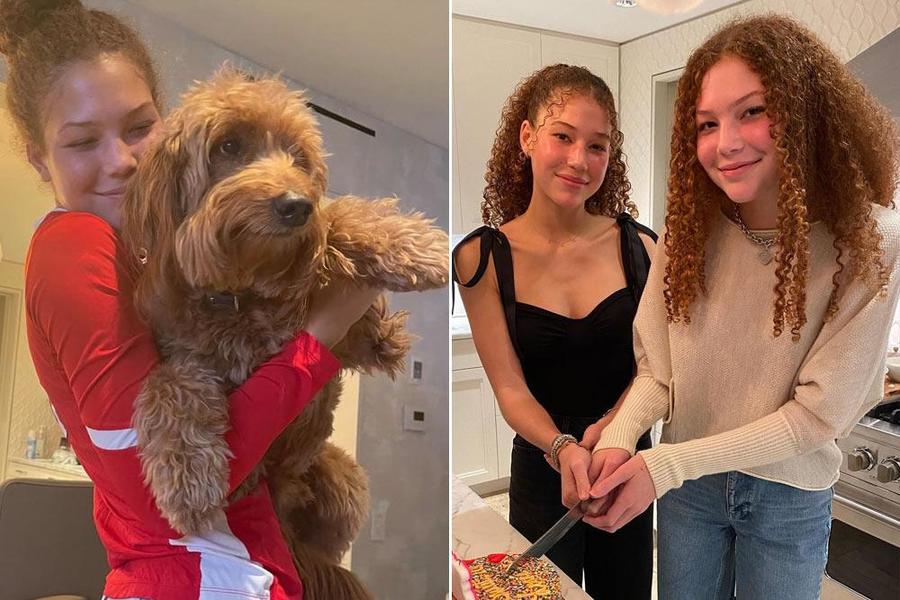 Michael revealed that he was supposed to be taking the twins out on a daddy-daughter trip to Europe but couldn't do so when Jean withheld their passports. However, the suit didn't go as planned, as Jean fired back that Michael hired a private investigator to keep a tab on her all around the clock.
Finally, Michael Wins Joint Custody, and Twins Move Back to Manhattan.
Per court order, Sophia and Isabella were living with their mother in North Carolina while Michael continued to live in Manhattan. Jean now chose to comply with Michael's demands, which saw Isabella and Sophia move back to Manhattan, where they had earlier lived and schooled.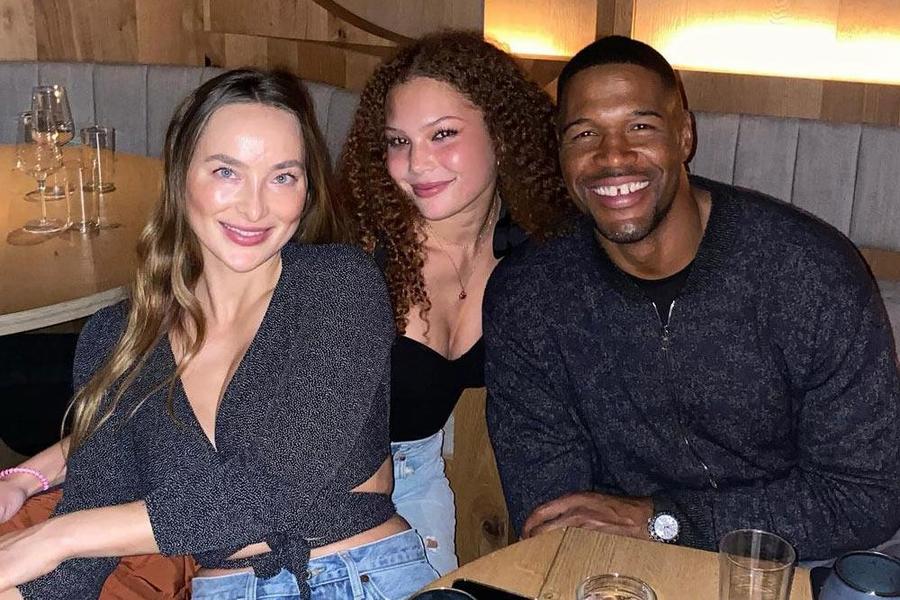 Michael and Jean agreed to share custody of the twins while Michael also dismissed the abuse suit. But the saga was not over, as there was a new suit over child support, and a new date set when both parties would meet in court to settle the latest issues of contention.
Jean Found Harassing Former Girlfriend despite Restraining Order
Jean and Marianne Ayer were in a romantic relationship that did not end well. Jean was taken into police custody in June 2021 after Ayer reported her breaking the court's no-contact order. It wasn't clear why the relationship ended, but it was apparent that things became sour.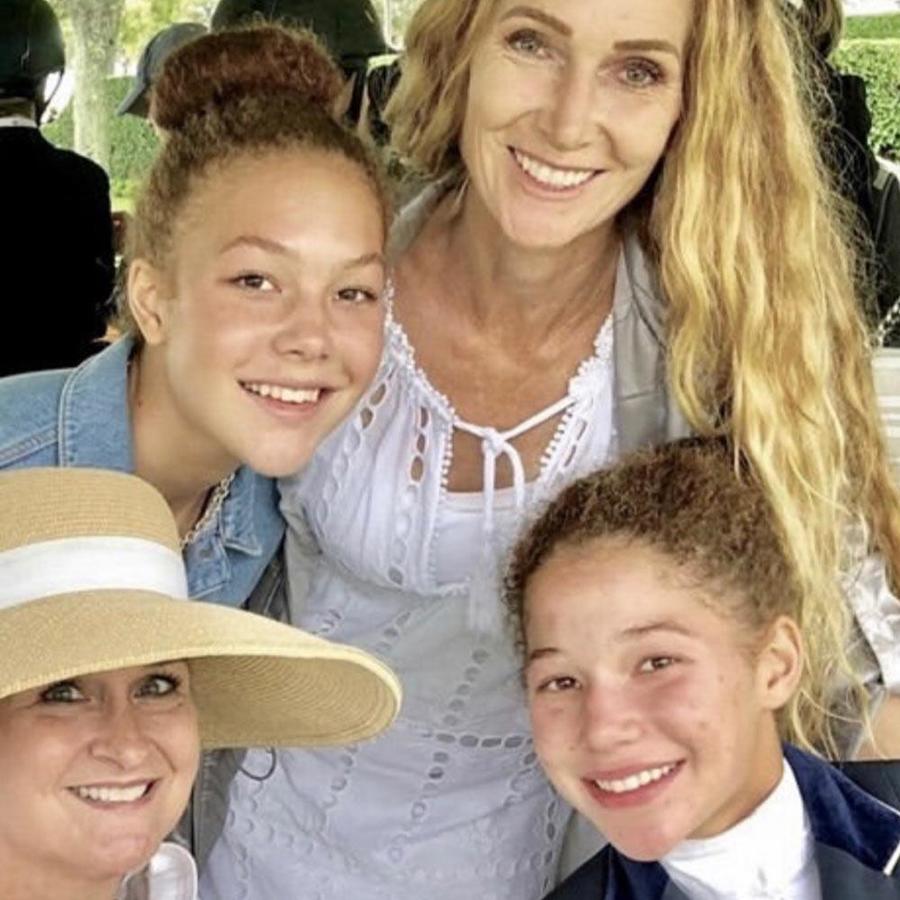 Marianne did not hold back on her claims, stating that Jean had committed several crimes towards her since their breakup. The crimes include harassment, which warranted getting a court restraining order. Jean was found outside Marianne's home when the cops took her away.
Marianne Calls Ex a Sociopathic Narcissist After Jean Caught Sharing Photos
Jean had retained some of Marianne's topless photos she took while still in a relationship. Marianne stated that Jean kept using the images against her and told The Sun: "On the day I was moving, she came to my new home with topless photos of me, which is obviously not what any of us want being passed around when we're new to a neighborhood!"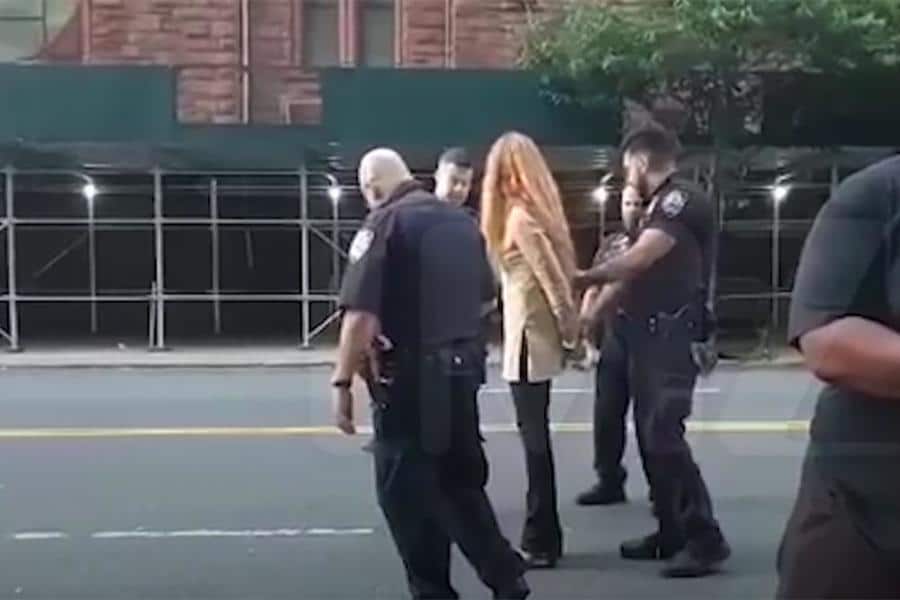 Marianne pressed forward by saying, "She was handing them out to passersby. She wanted to harass and humiliate me." She warned people about Jean's character, saying: "She [Jean] is a sociopath and narcissist. If you get in her path, she will say and do anything; she does not care… She is very scary, evil, and vile. She is vindictive, dangerous, and mad."
Michael Faced Accusations of Recording His Future Sister-in-Law Undressing
The controversy between Michael and Jean was not pleasant at all, as she accused him in 2006 of recording her sister while undressing. Jean noted that the incident had happened in 1997, two years before they married. No one understood why Jean took so long to reveal the incident, but it was still a significant cause for concern.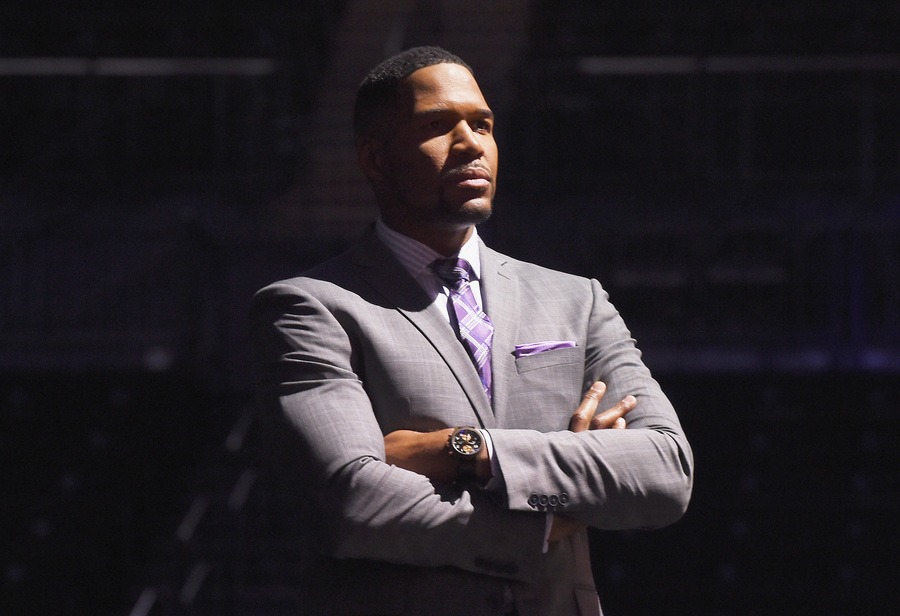 Jean told the Superior Court in Newark, NJ, that "I had found video equipment in my bedroom. He had been taping my sister undressing." On top of that, she claimed her ex-husband "wired $30,000" (supposed hush money) to a personal bank account of hers that sat in North Dakota.
Jean Accused Michael of Lying about Sexual Gender Preference
Sometime during the divorce proceedings, a surprising and nasty narrative about Michael being homosexual came out. Jean alleged that Michael was underperforming his "duties" due to his homosexual affinity. She stated the scenario, saying: Michael moved into Ian's one-bedroom apartment… And you can tell an alternative lifestyle sprouted."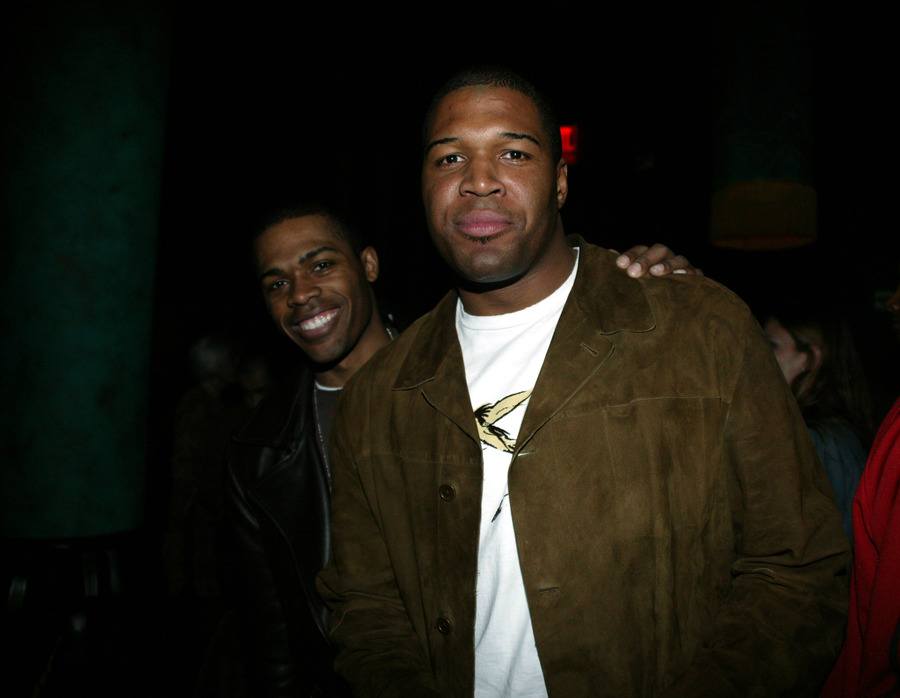 Michael and Ian had been friends and were sometimes out together in public. The Daily News reported that her lawyer stopped Jean before proceeding, as the man in question is highly admired and known. He is notable for his appearance on shows like The View, The Doctors, and Celebrity Fit Club.
Michael Talks about Jean's Allegation on Wendy Williams Radio Show
Michael did not take the accusation of being gay very lightly, unlike other previous allegations. Together with his lawyer, Robert Penza, he vehemently denied the claims and even proceeded to appear on Wendy Williams's radio show to further discredit the claims. He stated on the radio show that "If this were true, it would hit the fan from the get-go; I have plenty of friends that are bi or homosexual. It's fine with me."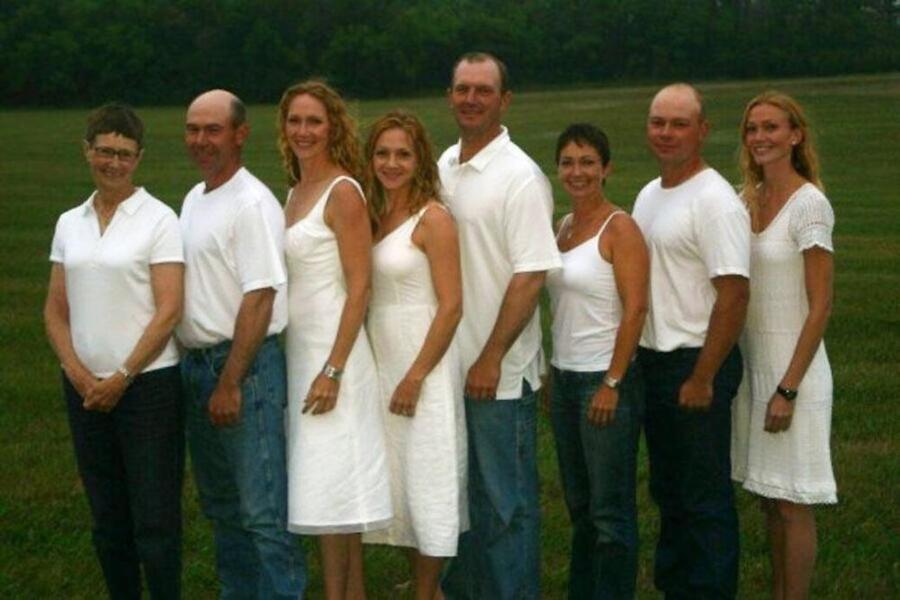 Michael made further clarifications, stating: "This is New York City. If you can't accept people for being people, then you have no business being here." Michael added: "I don't frown on anybody for that lifestyle, it's not my lifestyle. And you know, I just laugh. All that matters is that I'm gonna take care of my kids."
Ian Responds That He is a Happily Married Man and Was Never a Thing with Michael
As many would expect, Ian followed Michael's steps to publicly debunk the claims of being gay. Although he admitted to living with the TV actor for several years, he insisted that Jean's accusation was invalid. In his words, Ian explained himself as a generous host, stating that "When I had to stay somewhere, he opened his door. It's not that I couldn't stay at any hotel I want."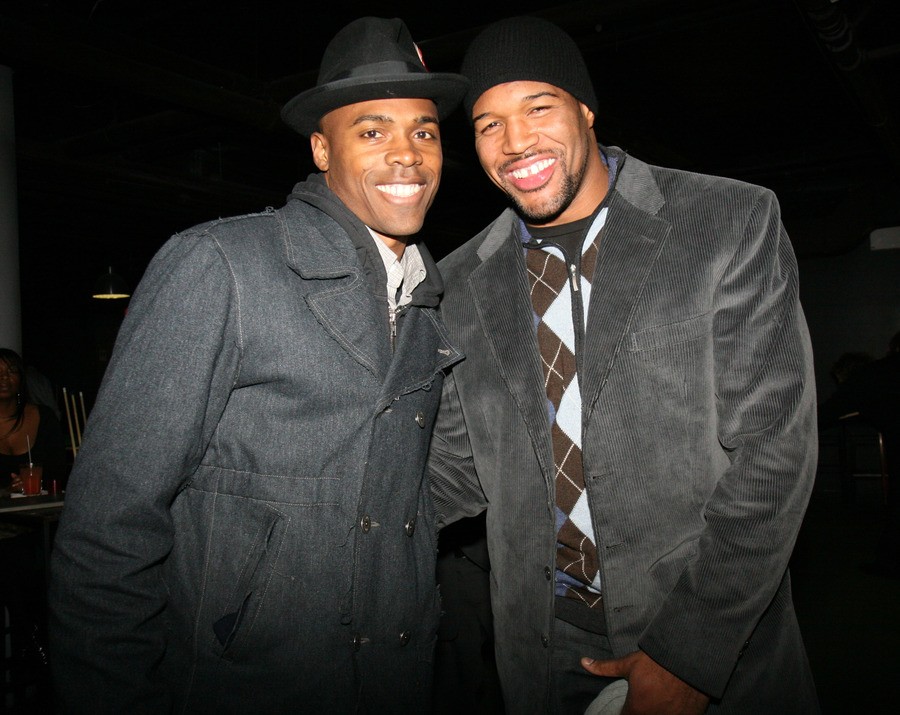 Ian cited marriage as one of the primary reasons it is not reasonable for anyone to think he was a thing with Michael. He said he is "a happily married man now," which makes it practically impossible for them to be in a sexual or romantic relationship.
Michael and Kayla: A Rare Sighting of Their Relationship while on Vacation.
Michael and Kayla have done really well to keep their relationship away from the public. But we got a glimpse of how much they are in love with their sunny vacation pictures at St. Barts. It appears like Michael and Kayla have found happiness in their new relationship.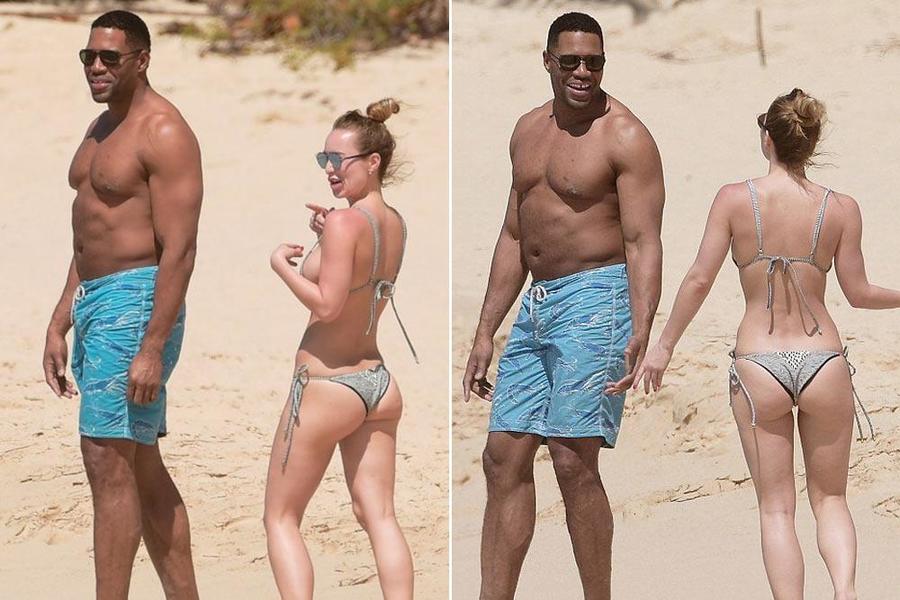 Speaking with People magazine the same year he started dating Kayla, Michael stated that: "A lot of people ask me, 'Okay, how did you go from football to commentating to morning TV? You seem so happy.' I truly am happy. I respect waking up every day and feeling fortunate to do what I do and having the people in my life that I have, but it's something you have to train yourself to do."
Kayla's Place in Michael's Life Threatened by Someone New?
From an outside perspective, it is clear that Michael and Kayla are in a serious relationship. They have been spotted with each other's family, and Michael gets invited to Kayla's family gatherings. In fact, Michael and Jean don't even see each other, despite their co-parenting arrangement.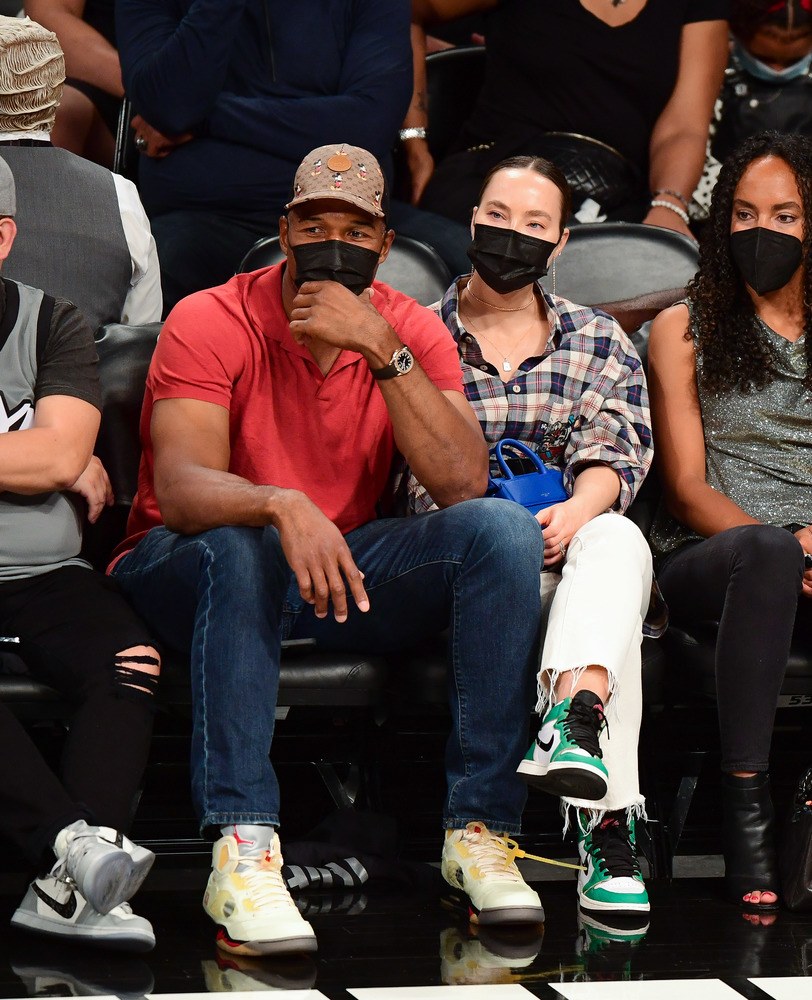 The public and media are all looking forward to Michael and Kayla's tying the knot. However, it is unclear how far the six years of relationship will go before it finally ends in marriage. There are more controversies, as Michael was pictured out on a date with a lifestyle blogger, Marianna Hewitt, in the summer of 2021.
Michael Reveals How It Feels to Work with Kelly Ripa
Kelly is a notable character in Michael's life even before his proclaiming her as his TV wife. They often show great on-screen chemistry as they co-hosted Live with Kelly and Michael. They worked together until 2016, but Michael never spoke about their working relationship.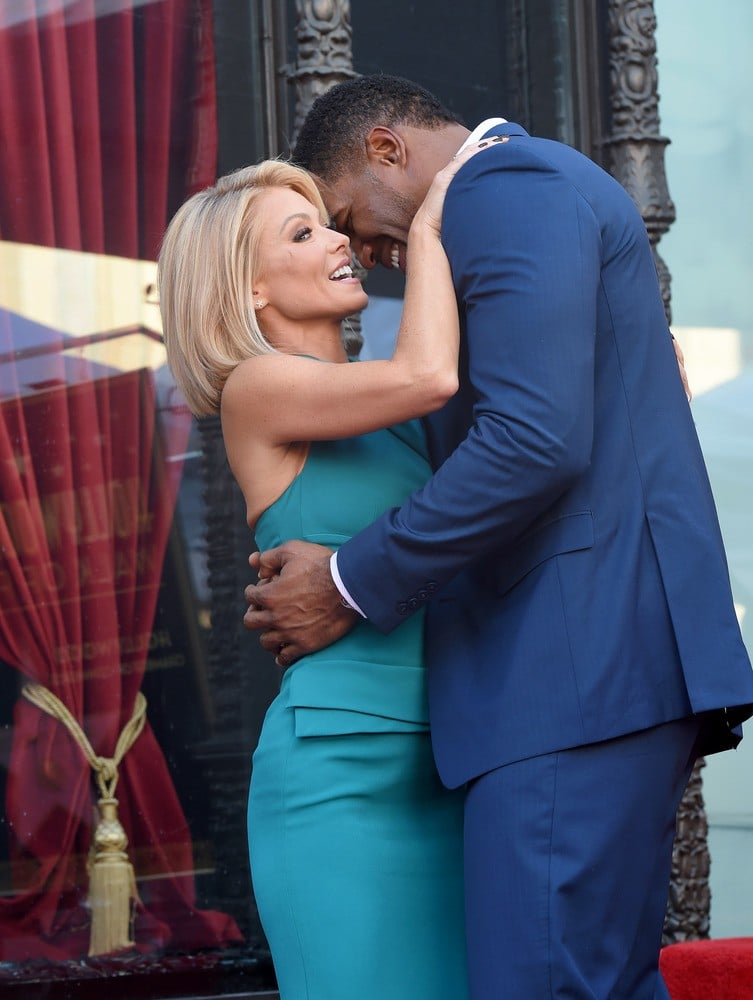 Michael controversially left the show in 2016, and the controversy was further fueled by Kelly's decision to take an unplanned week off following Michael's departure. It became evident that they had a strained relationship, when Michael stated, "When it was time to go, it was time to go. Certain things that were going on behind the scenes just caught up."
All Efforts to Have Kelly and Michael Work Better Seemed Ineffective
Michael did not hold back on stating how he tried to make the working partnership with Kelly smoother. He was quoted saying, "One thing I tried to do is have a meeting every few weeks with her. We met a few times, and that was fine. But then eventually she said she didn't need to meet… Can't force somebody to do something they don't want to do."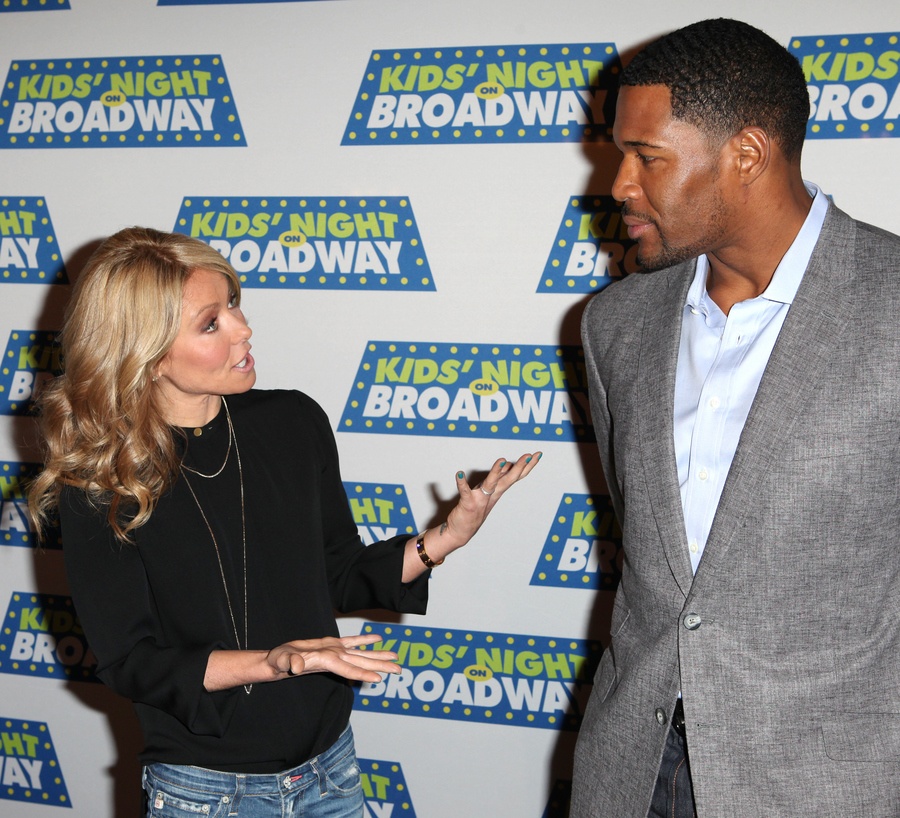 In his words, Michael spelled out that he does not have hard feelings towards Kelly. He said, "If people think, 'Oh, he hates her' – I don't hate her. I do respect her for what she can do at her job. I cannot say enough about how good she is at her job." But Michael claimed that Kelly showed him her selfish side.
Michael Now Shifts Focus to More Important Part of His Life: His Kids and Family
During his interview with People magazine, Michael stated that it is time for him to move on from his drama-filled past and focus on what's ahead. He gushed over his twin daughters and said he would be more committed to them. "My kids give me strength. I love being with the kids. To me, it's all about family, now more than anything."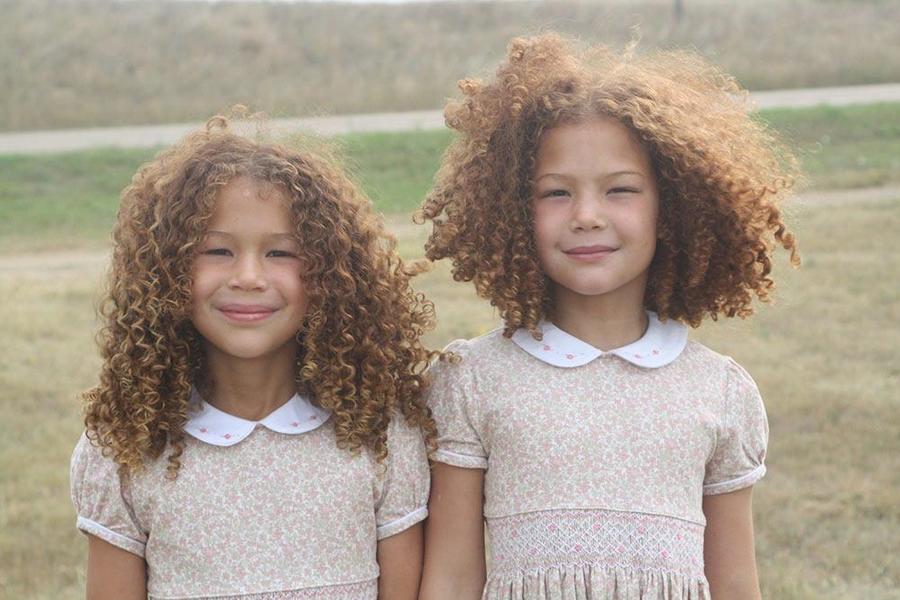 Michael also commented on living in the Upper West Side area of New York: "I like the Upper West Side, because, being a father, I like the family feel to it. You see mothers with strollers, people walking their dogs. One thing I love about the neighborhood, when you go into places, it's not like, 'Michael!' I'm another person who's just there."