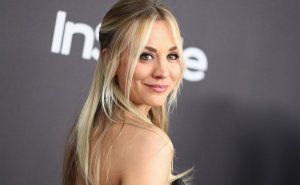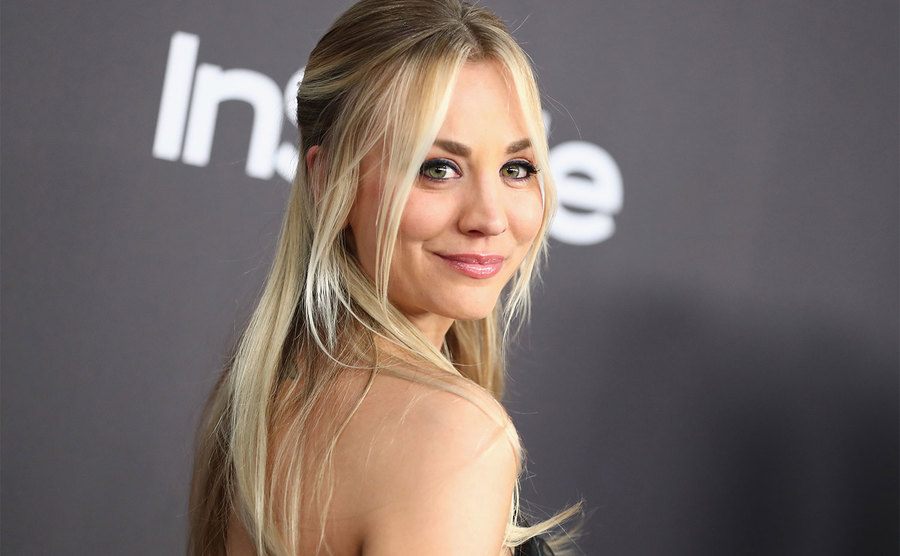 More Than Just the Girl Next Door: Kaley Cuoco
By Yuri S.
---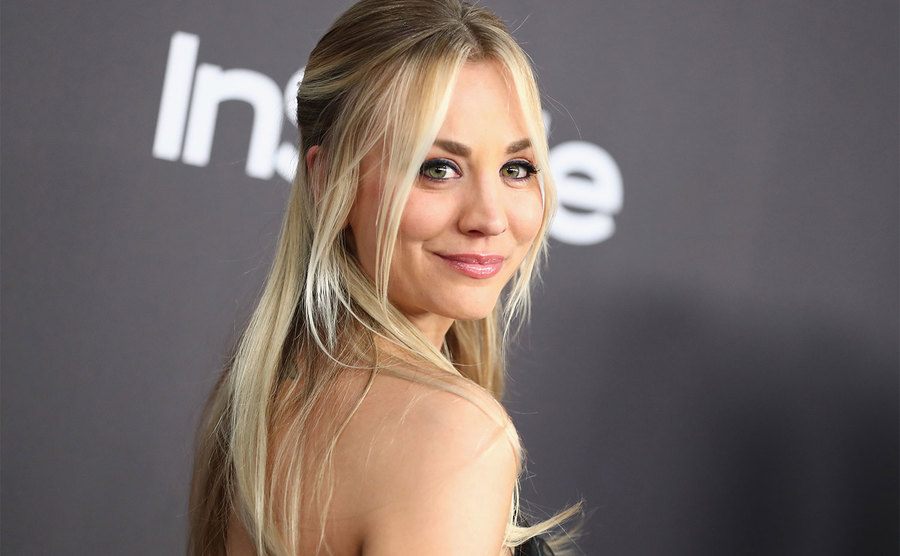 Some know her as Bridget Hennessy from 8 Simple Rules, and others know her as Penny Hofstadter from The Big Bang Theory, but the world knows her as Kaley Cuoco. The actress usually plays the hot, token, dumb blonde; however, she can do much more than play the girl every guy lusts for.
From being homeschooled and graduating early to ranking nationally as an amateur tennis player, Cuoco has accomplished many things in her life before becoming a household name. From her very public love affairs and occasional media scandals, here's everything you wanted to know about the beautiful and talented Kaley Cuoco.
Barbie Girl
Born and raised in Camarillo, California, Kaley Cuoco had an average childhood. Her mom, Layne Ann, was a stay-at-home mom, while her father Gary was a realtor. Cuoco's parents realized she had star potential from a very young age and would take her to any and every audition.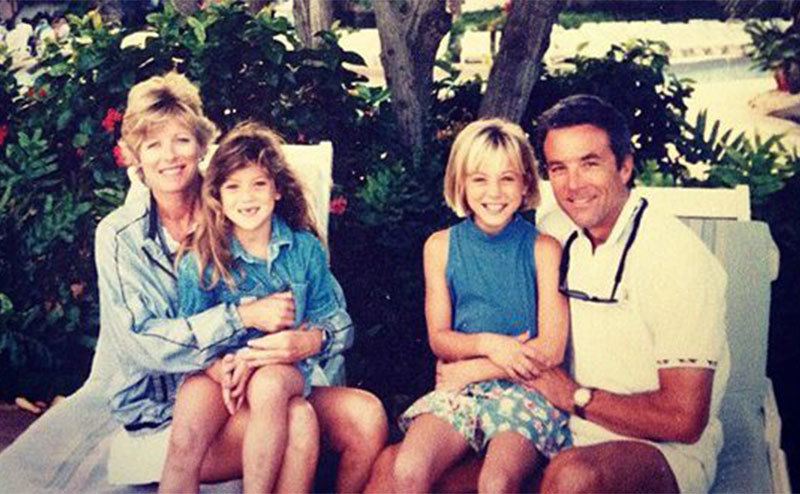 Cuoco started acting as a child. She had many minor roles on television and in commercials throughout the '90s. Cuoco's blonde hair was an asset to help her get parts, and she appeared in about six Barbie commercials. Hopefully, Cuoco got to take home some of the dolls.
Not a Ditzy Blonde
As Cuoco started to get booked for more roles in her teen years, attending regular school became challenging with her busy schedule. While she had plenty of friends in class, she wanted to pursue acting as a serious career. Therefore, Cuoco and her parents decided to do homeschooling.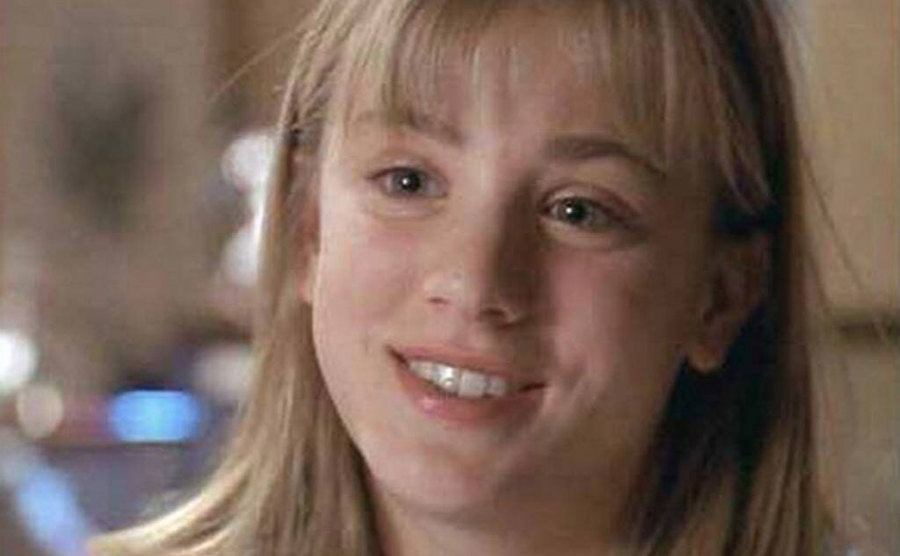 She might play a ditzy blonde on TV, but off-screen, Cuoco is a smart cookie. She finished her high school degree when she was just 16, which allowed her to focus more on her acting work. Her high school experience might not have been a normal one, but she was invited to prom by Ashley Tisdale.
Doubles or Singles?
Before making her mark on Hollywood, Cuoco almost went down a completely different career path, into the world of professional sports. Instead of rubbing elbows with David Spade and Courtney Cox, she might have been hanging out with Serena and Venus Williams because she wanted to be a tennis player.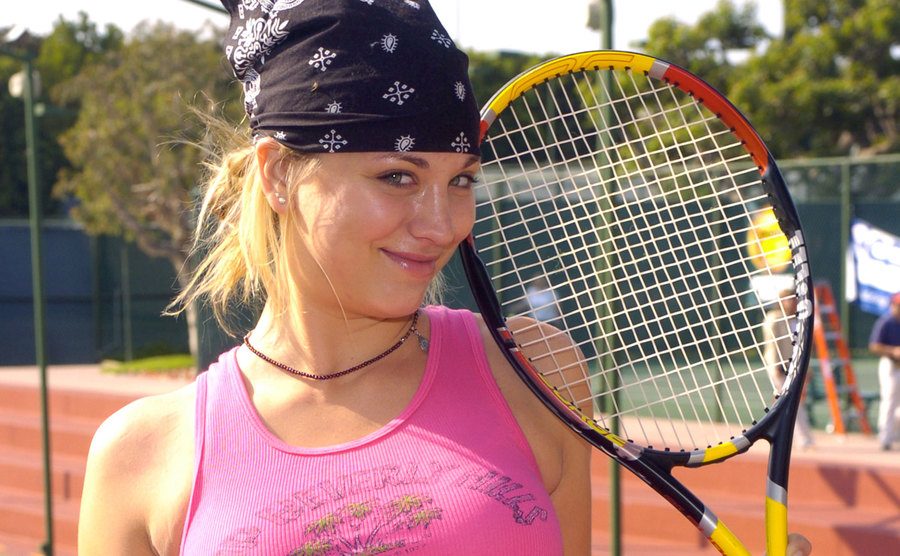 Since she was three, Cuoco played tennis, and she wasn't half bad. As a teenager, she competed in tournaments, ranking in the top ten for the National Open Championship as a junior. While Cuoco might have gone pro, she decided to take a different life path, but she still plays for fun.
Not a Quick Start
Cuoco's first feature film role was in the 1995 action thriller Virtuosity starring Denzel Washington and Russell Crowe. She played Kelly Lynch's character's daughter. While she appeared in a TV film two years prior, her part in Virtuosity put her name on the map. Cuoco was just ten at the time.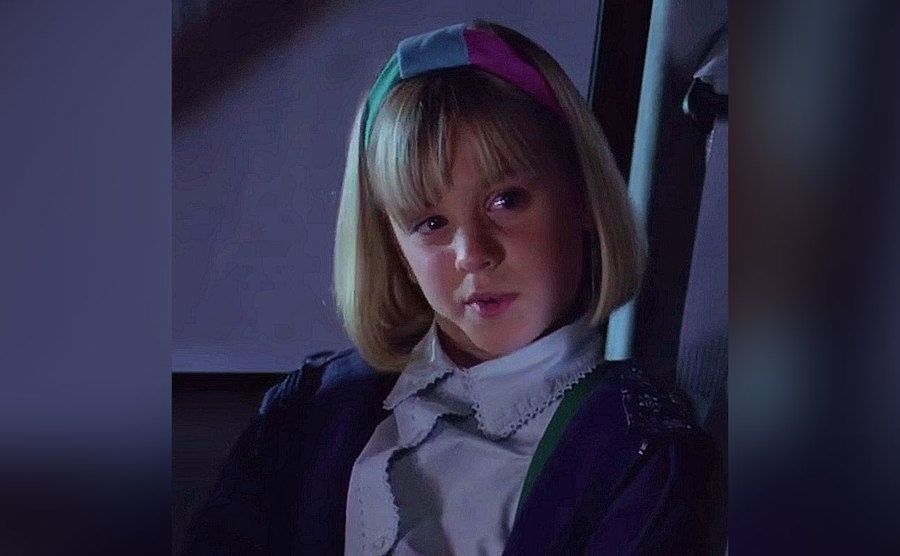 After working with some of the biggest names in the industry, it took Cuoco a few years to get her career off the ground. She had some minor roles, but as the 2000s approached, she started to get noticed more. Cuoco was in her early teens, and she still had a lot to learn about the industry.
Almost a Disney Girl
If Cuoco hadn't gotten a recurring role on a sitcom, she might have been another Disney Channel star. In 2000, she starred as Elisa Bowers in the Disney Channel Original Movie, Alley Cats Strike. Shortly after, Cuoco had a recurring role on the CBS sitcom Ladies' Man.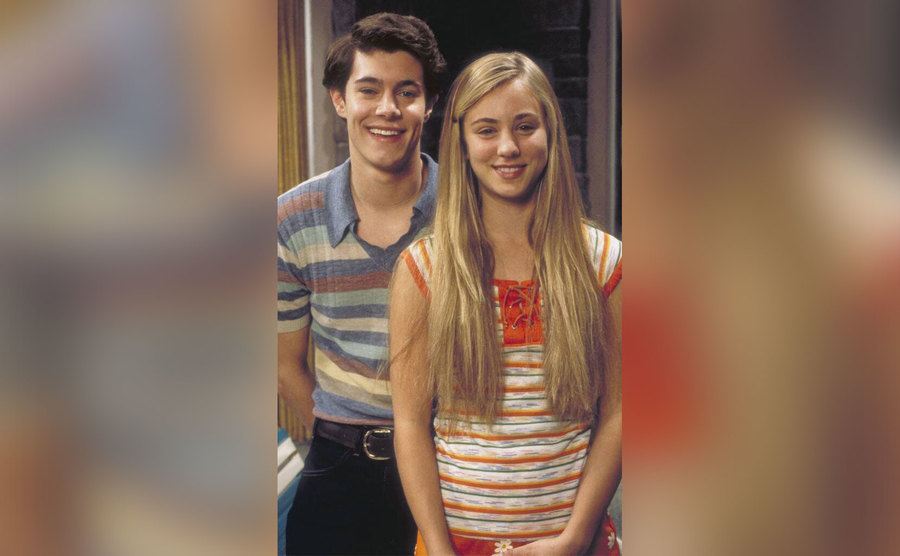 Cuoco started to gain traction in the industry, and in 2002, she landed her breakout role on the ABC sitcom 8 Simple Rules for Dating My Teenage Daughter (afterward 8 Simple Rules). Cuoco starred as Bridget Hennessey with Katey Sagal, John Ritter, David Spade, and Amy Davidson.
Age Is Just a Number
In 8 Simple Rules, Cuoco's character Bridget is beautiful yet dim-witted. While she might have been the oldest of the Hennessy children, Cuoco was actually six years younger than Amy Davidson, who portrayed her younger sister. Their characters are only one year apart in age.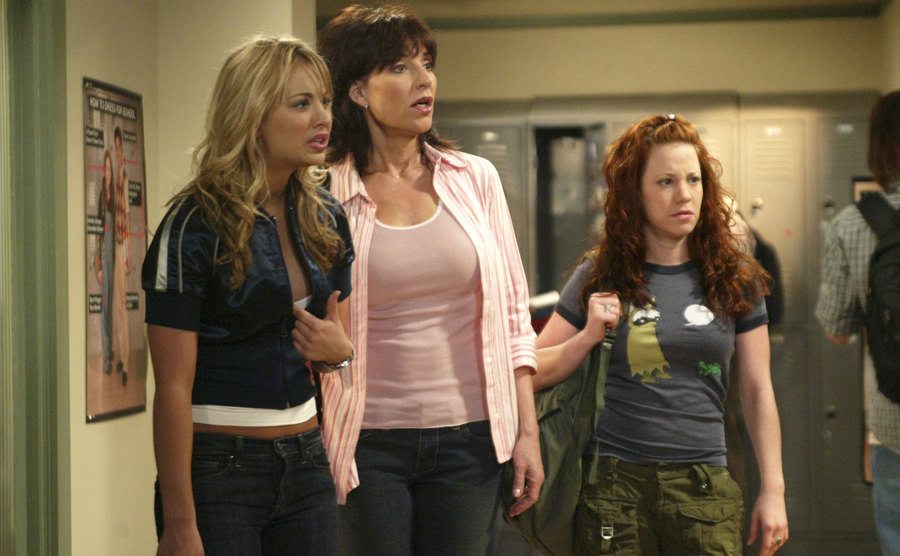 Cuoco has always looked a little more mature for her age. When 8 Simple Rules began, she was just 17 years old. The 5'5" actress underwent some plastic surgery between the second and third seasons of the show, which made it look like she developed during the series.
Best Friends
In some instances, actors will leave a set and never stay in touch with their costars. However, that wasn't the case for Cuoco and Amy Davidson. The 8 Simple Rules on-screen sisters are actually best friends in real life. The experience created a close bond.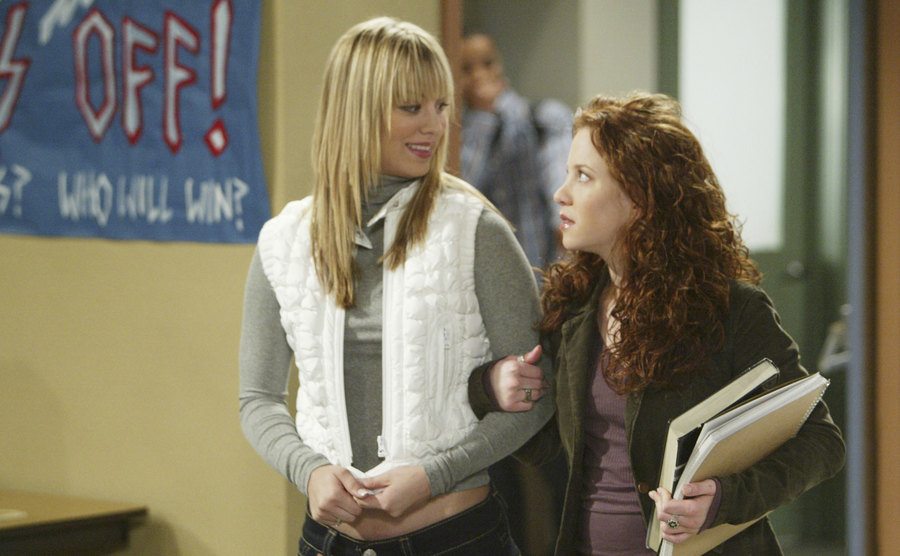 Though the show has been off the air for over a decade, Cuoco and Davidson are as close as they were in the 2000s. Davidson and Cuoco attended each other's weddings, and Cuoco threw Davidson's baby shower. This friendship is forever.
Nothing to Hide
Cuoco has never been one to be secretive about her body or the work she has had done. When she was 18, Cuoco got breast implants and never tried to hide the truth. She said it was the best thing she ever did because it made her feel more confident.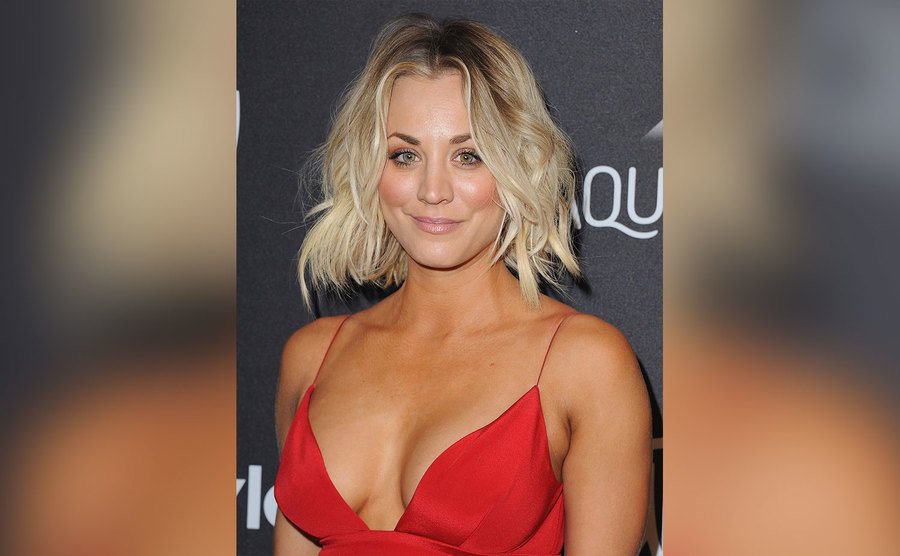 In an interview, Cuoco said, "As much as you want to love yourself, you also want to look good. I don't think you should do it for a man or anyone else, but if it makes you feel confident, that's amazing." More power to her!
Long List of Ex-Lovers
Cuoco's long list of ex-lovers might not be as long as Taylor Swift's, but she comes pretty close. One of her first public relationships was with Thad Luckinbill, known for The Young and the Restless. The teens dated for a few months in 2002.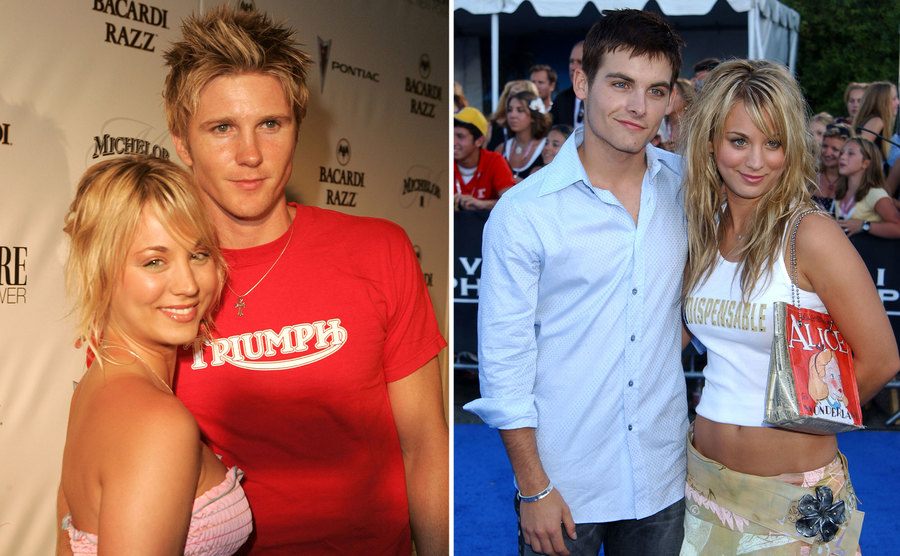 While filming The Hollow, Cuoco struck up a romance with Kevin Zegers, aka Damian Dalgaard from Gossip Girl. The two dated for a year before they broke things off. She was also connected to Jaron Lowenstein and Al Santos, but her first few relationships didn't last long.
The New, Hot Neighbor
When 8 Simple Rules ended in 2005, there were talks of a spin-off about Bridget going to college, but it never made it out of development. So, Cuoco started looking for her next role. In 2007, she landed the part of Penny in CBS's The Big Bang Theory (TBBT).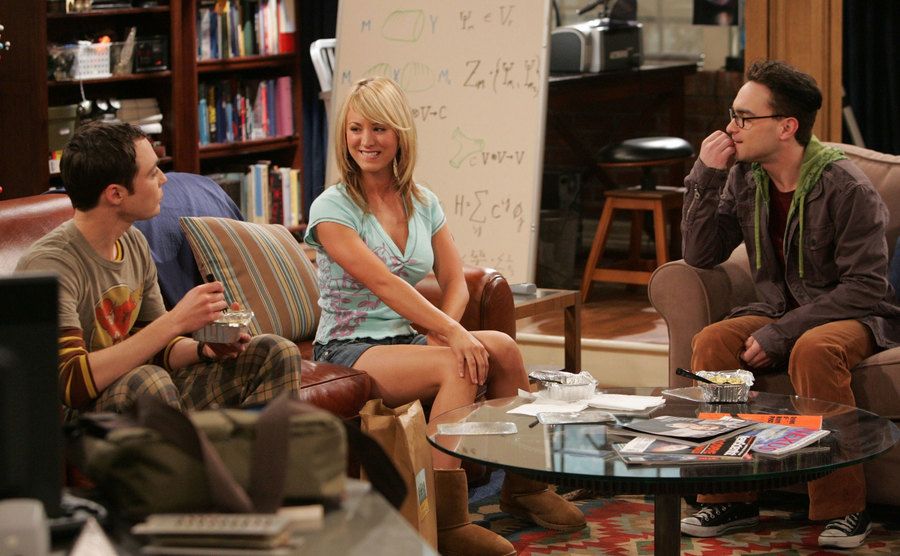 Cuoco's character is an aspiring actress who moved from the Midwest to California, where she lives across the hall from Leonard and Sheldon and works at a Cheesecake Factory. In the pilot episode, Cuoco's character first speaks to Johnny Galecki's character, and they end up dating in the show.
Secret Love Affair
Not only did their characters date on-screen, but Galecki and Cuoco also dated in real life. During Season 2 of TBBT, the two actors struck up a secret relationship. They kept their relationship hidden for two years because they didn't want it to affect the show.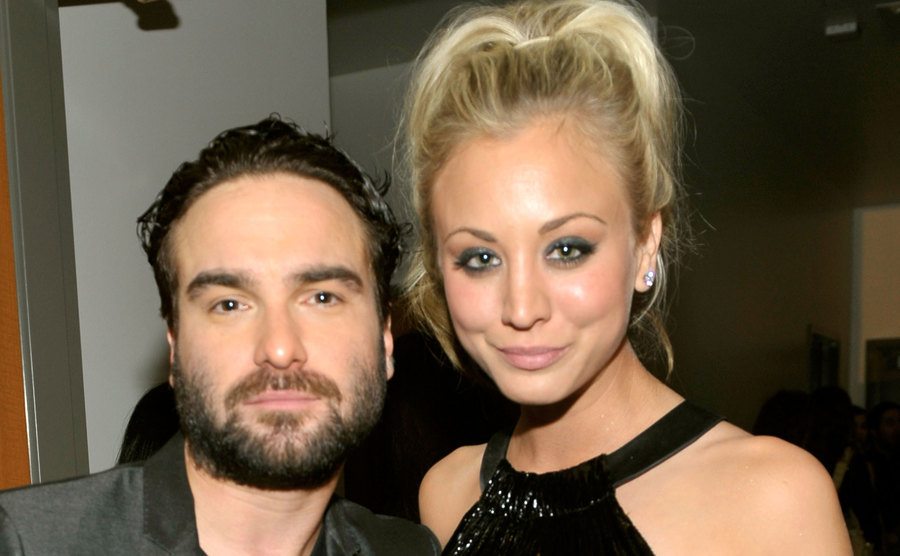 However, in 2010, Cuoco and Galecki called it quits. She admitted that hiding and not being able to go anywhere together took a toll on their relationship. It wasn't as fun as they thought it would be. Luckily, they ended up being best friends and are still close today.
Not the First Pick for Penny
After watching Cuoco play Penny for 12 seasons, it's hard to imagine anyone else in the role. However, Cuoco wasn't the producers' first pick for the part. Initially, Amanda Walsh was cast opposite the brainy men and played a completely different character.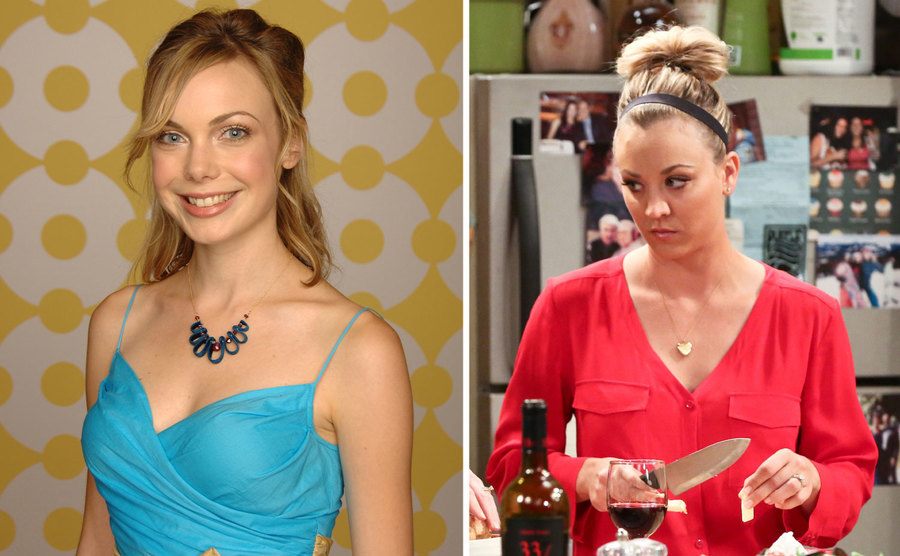 After some more thought, the writers and producers didn't love the character. They fired Walsh and rewrote the part. Cuoco was the perfect fit for the new role of Penny The producers liked how she interacted with the men. Cuoco was the perfect amount of sexy to balance out their nerdiness.
Close to Her Character
Cuoco and her character Penny share a few similarities. Cuoco and Penny are both Sagittarius. Cuoco was born November 30, 1985, and Penny's birthday is December 2, 1985, making them the same age. Cuoco is just as generous, funny, and free-spirited as Penny.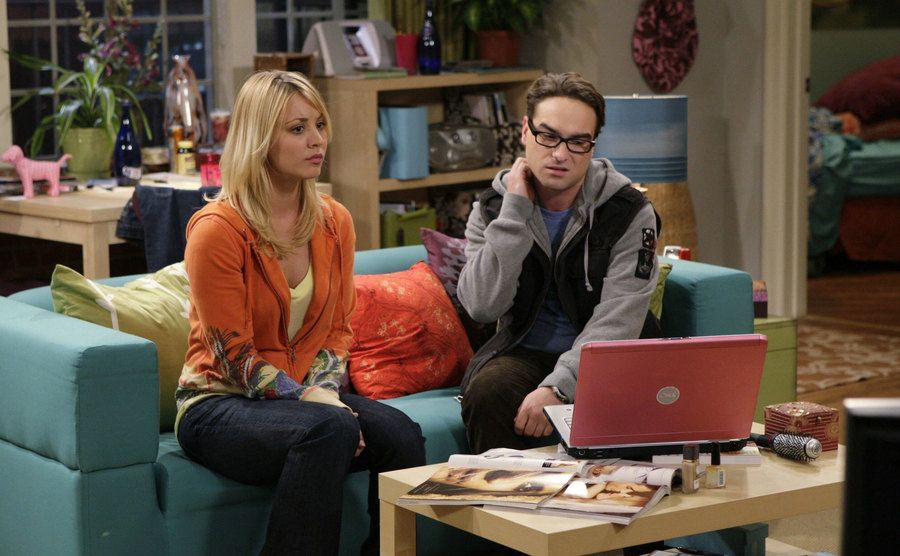 Cuoco's only qualm about Penny was that she was oversexualized in the first few seasons. She was all about booty shorts and revealing tops. As the show progressed, her character grew up and flourished into more than a sex symbol.
Bringing In the Big Bucks
When shows bring in millions of viewers and get multiple season renewals, actors can negotiate significant raises. That's exactly what Cuoco did on TBBT. Cuoco's character was in 279 out of 280 episodes, putting her on the same level as her male counterparts.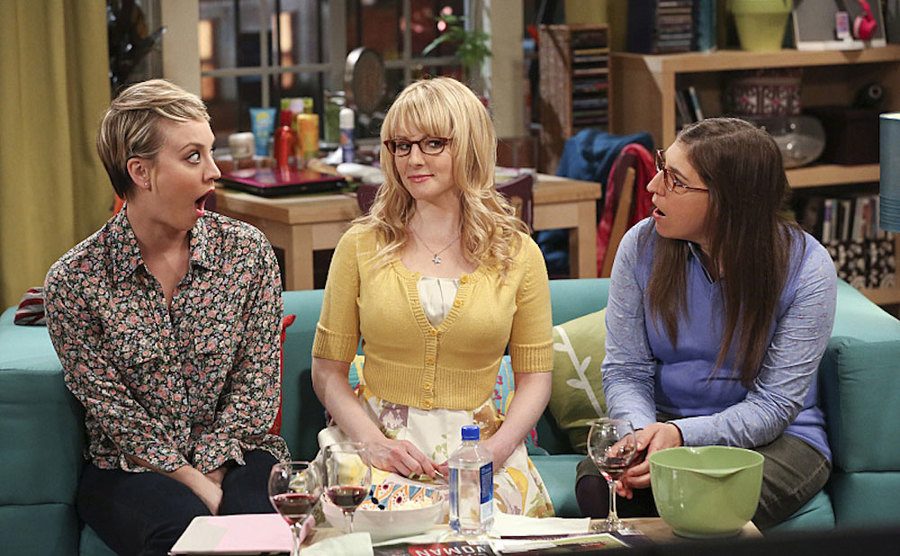 Cuoco managed to get $1 million per episode starting in 2014 for Seasons 8-10. However, when the show was renewed for a 12th season, Cuoco took a pay cut to help her costars, Mayim Bialik and Melissa Ranch, receive pay raises. Cuoco made around $130 million during the 12 seasons.
Horse Girl at Heart
If you follow Cuoco on social media, you've probably noticed her obsession with horses. She's loved them since she was young and even married an equestrian, Karl Cook. Though she is a skilled rider, Cuoco hasn't been able to avoid the occasional accident.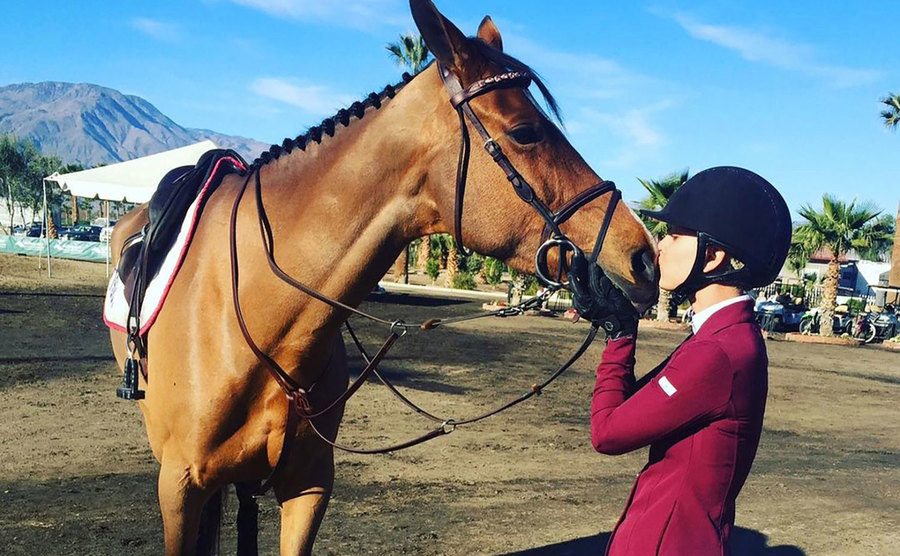 In 2010, her horse got spooked and stomped on Cuoco's foot and leg. The damage was so bad that she almost had to have her foot amputated. She had surgery, which caused her to miss filming two episodes of TBBT. In her first appearance back, they only shot her standing behind a counter.
Finding Her Horse Man
In March 2016, Cuoco hinted that she was in a new relationship with professional equestrian Karl Cook. The two met at a horse show shortly after she ended her previous relationship, and she was happier than ever. They packed on the PDA for social media, and it was clear they were official.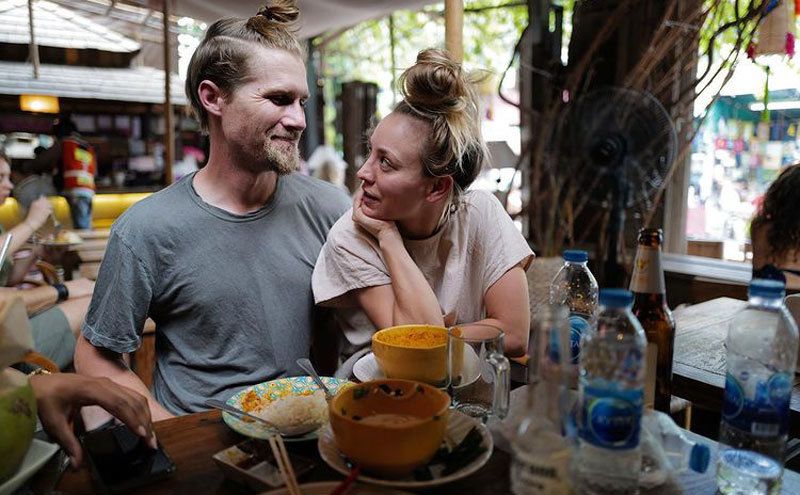 After nearly two years of dating, Cook asked Cuoco to marry him on her 32nd birthday. She posted a joyful video of the aftermath full of happy tears. They celebrated with friends and a trip to Disney. It seemed like Cuoco had finally found her Prince Charming.
Unconventional Relationship
The couple married less than a year after their engagement in a stunning ceremony. They exchanged vows in front of a giant floral horseshoe, and it was a horse-lover's dream. Although they were now husband and wife, the couple didn't move in together.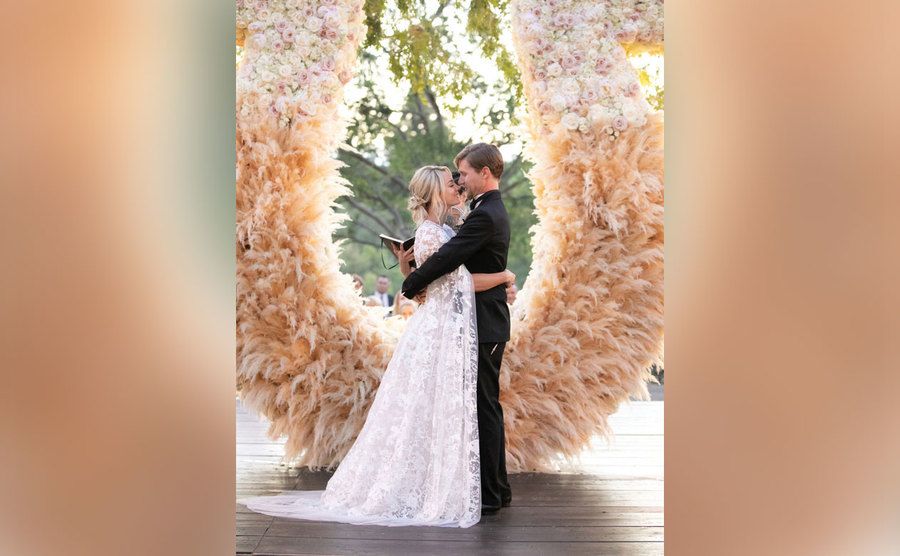 Cuoco said that although they had their separate lives, they were pleased. Despite being married, they wanted to take things slow. After almost four years in their relationship, they only moved in together because of quarantine. Cuoco shared that it was a temporary situation.
Joyous Times
Cuoco and Cook seemed blissful. They started discussing children and moving to a ranch with horses for a simpler lifestyle. Even though they were resistant, moving in together was actually working out for them. Cuoco said, "We like each other, we realized."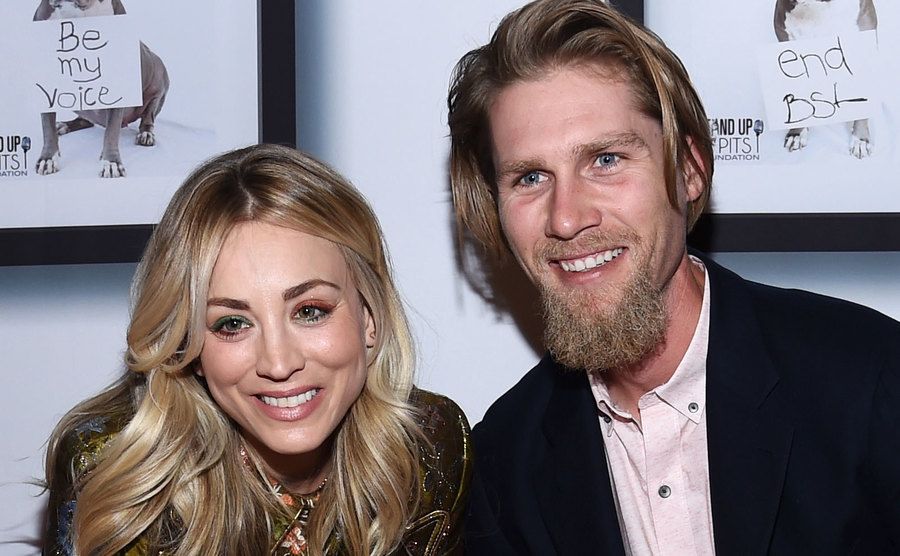 For the virtual 2021 Golden Globes, Cook was supposed to be away at an equestrian event. Cuoco didn't mind that he would miss it, but she was surprised when he returned the day before the show. They seemed like they were as happy as ever, but something had changed.
A Shocking Announcement
After a little over three years of marriage, Cuoco and Cook announced their separation in September 2021. In their joint statement, the couple said, "Despite a deep love and respect for one another, we have realized that our current paths have taken us in opposite directions."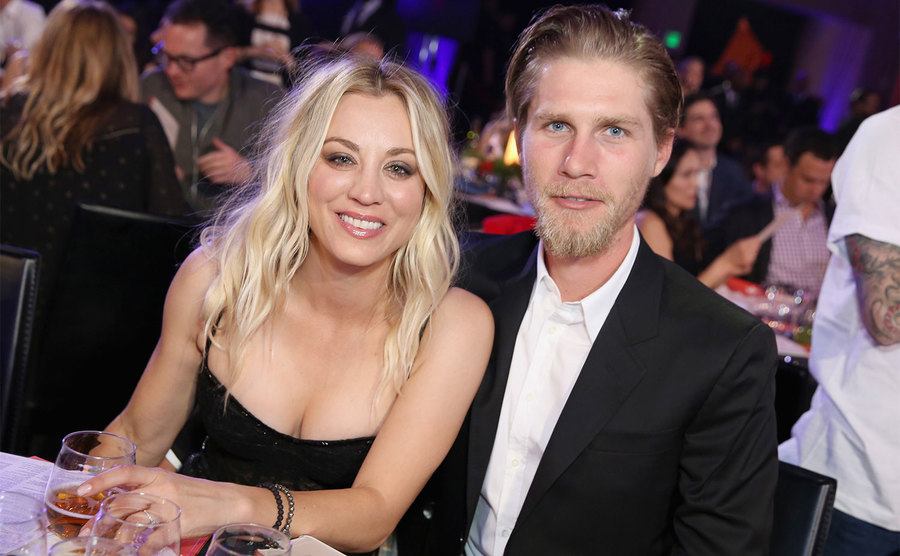 Everyone was shocked to hear that they were splitting up because they seemed so happy just a few months earlier. Maybe living together made them realize they weren't meant to be married, so they decided to end things. However, this isn't Cuoco's first divorce.
Rushing Into Things
In 2013, after just three months of dating, Cuoco married tennis player Ryan Sweeting. She said, "We got married in, like, six seconds." Shortly after their wedding, she felt like Sweeting had drastically changed, and he wasn't like the man she had fallen in love with.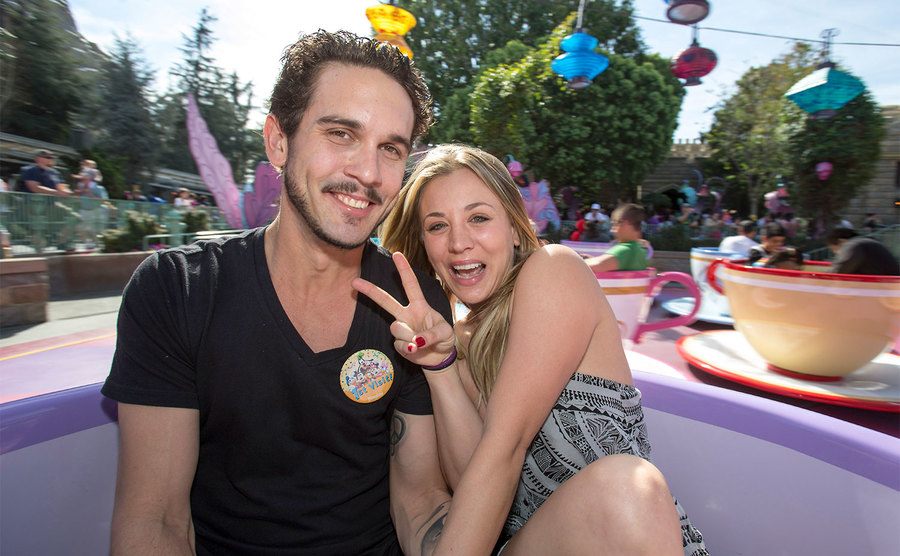 After just 21 months together, Cuoco filed for divorce from Sweeting due to irreconcilable differences. She didn't know if she would ever walk down the aisle again after rushing into her relationship with Sweeting. But she found a new love, which didn't work out.
Finding Comfort in an Animal Friend
Shortly after her split from Cook, Cuoco found some comfort by rescuing a baby rooster. This rescue is just a small addition to her animal family. She is a full-on animal lover, and her house is overflowing with furry friends like dogs and rabbits.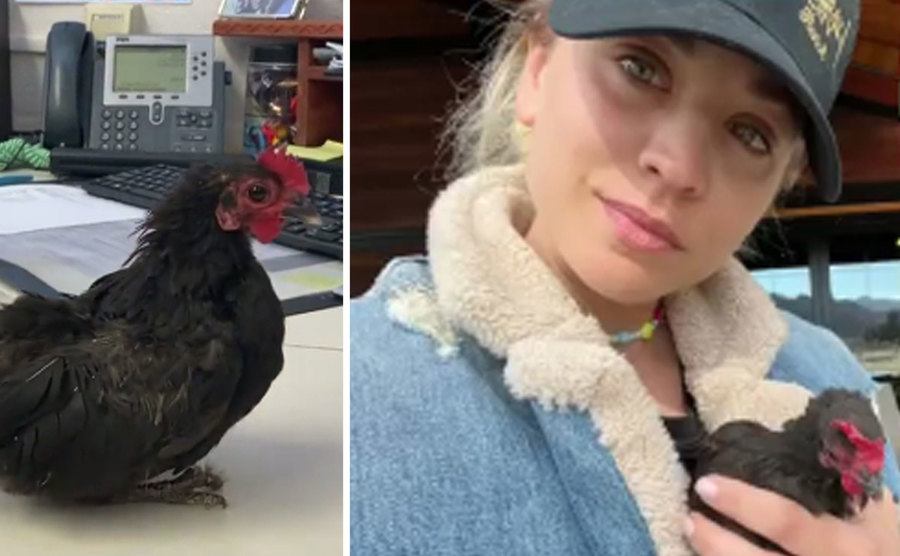 Cuoco also has 25 horses, including one named Shmooshy. She also has a goat and two piglets. She regularly shares pictures of her animals on social media; it's like she is running a small farm. Cuoco would do anything for her loveable furry friends.
Jumping in the Producer's Seat
Cuoco has been on the acting side of the industry for over two decades now, and she wanted to flex her creative muscles. In 2017, she went behind the camera to open her own production company, Yes, Norman Productions. Her first project is already off to a great start.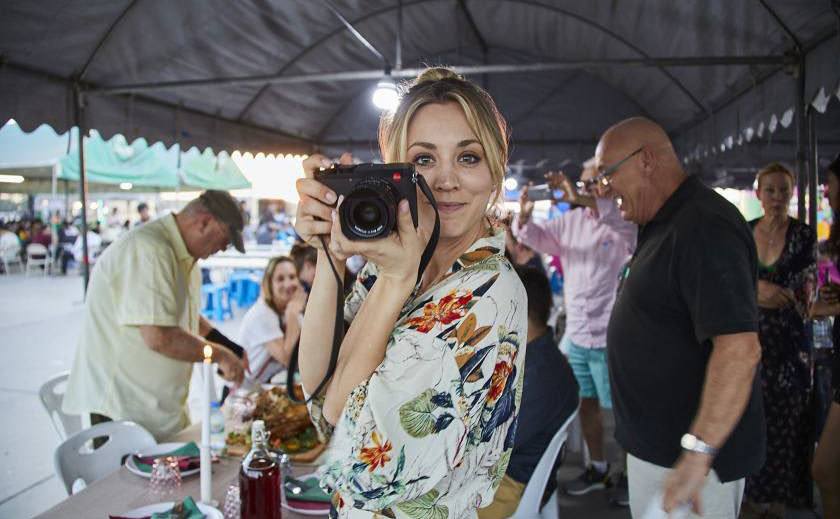 Based on the book of the same name, Cuoco's production company created the series The Flight Attendant. She not only helped produce it, but she is also the star. The HBO series premiered in November 2020, and it has already been renewed for a second season.
An Underrated Hit
For children growing up in the 2000s, Brandy & Mr. Whiskers was a classic Disney cartoon. Surprisingly, Cuoco was the voice of the snobbish dog Brandy. With a voice as expressive as Cuoco's, she is perfect for voiceover work.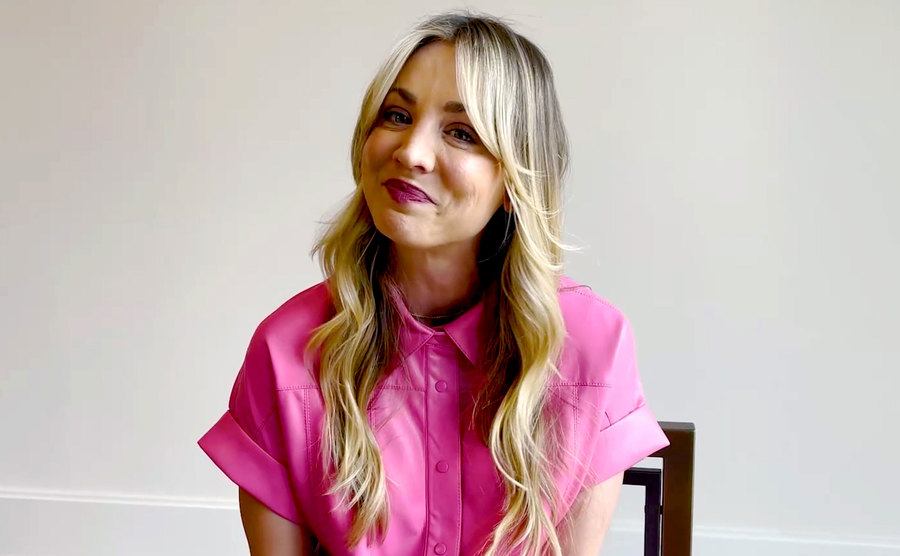 Cuoco has lent her voice to other animated characters, including Kirstee in Bratz and Harley Quinn in the Harley Quinn animated series. She can do a lot with her voice, and most people don't know that she is the actress behind these cartoon characters.
A Bold Flirt
When Cuoco was a young, single starlet in Hollywood, she told Playboy in 2011 that she doesn't wait for a guy to make the first move. Cuoco confessed that she has always been bold and not afraid to flirt with guys.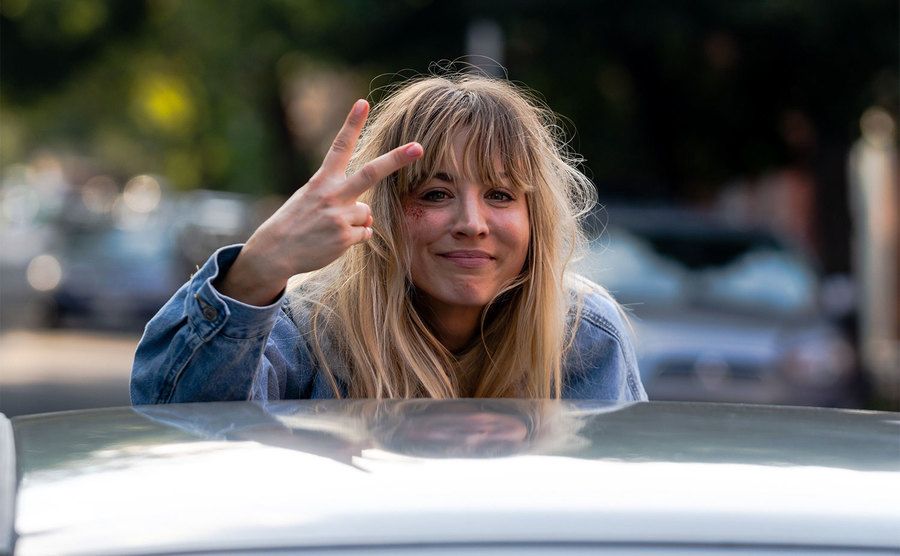 That must have been how she found her way into the hearts of Christopher French, Josh Resnik, and Henry Cavill, whom you might know as Superman. However, she isn't ready to get back into the dating game after her two recent marriages.
A Secret Singer
While she hasn't recorded an album or sung in one of her roles, Cuoco is a surprisingly talented singer. While she was dating her former boyfriend, Christopher French, Cuoco recorded a duet of "Somewhere Over the Rainbow" to benefit the Humane Society.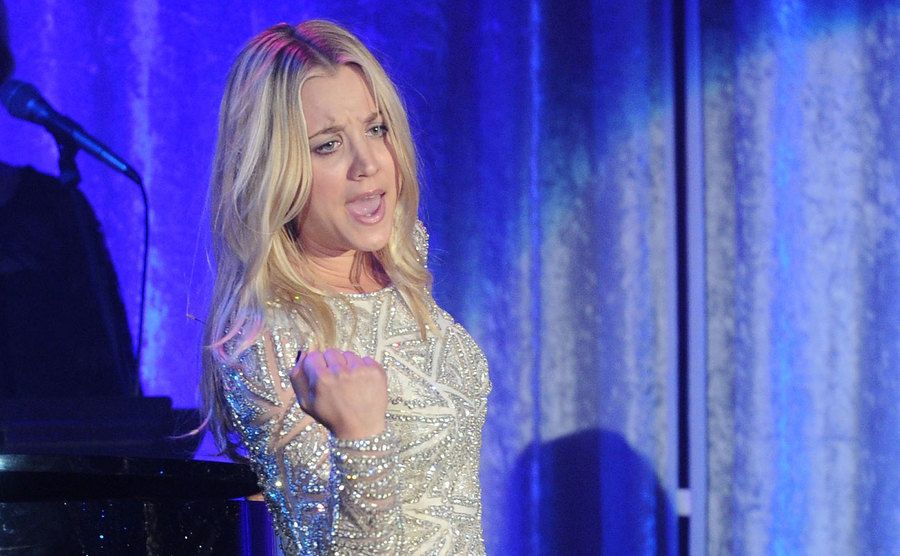 Cuoco needs a chance to show off her pipes because most people think of her as just a ditzy blonde. Maybe one of her future roles should be as a singer or rock star. It seems that singing runs in her family.
Sister, Sister
While her younger sister isn't a household name yet, Briana Cuoco is working her way to the top. After competing on Season 5 of The Voice, Briana appeared on an episode of The Big Bang Theory with her sister.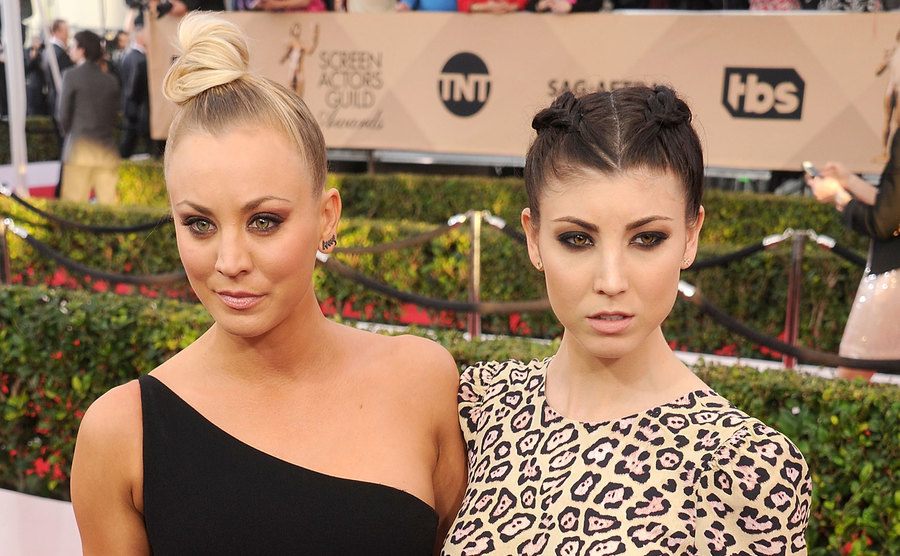 When casting for The Flight Attendant, Cuoco made sure to give Briana a role because that's what sisters are for. In The Flight Attendant, Briana played Cecilia for three episodes. Maybe she will be back for the new season if she isn't too busy with other projects.
She's a Vegetarian
Given her love for animals, it only makes sense that the actress is a vegetarian. You won't find Cuoco captured by the paparazzi eating a burger or sitting at a steak house because she wouldn't think about hurting animals for food. She would never hurt anything that she calls a pet.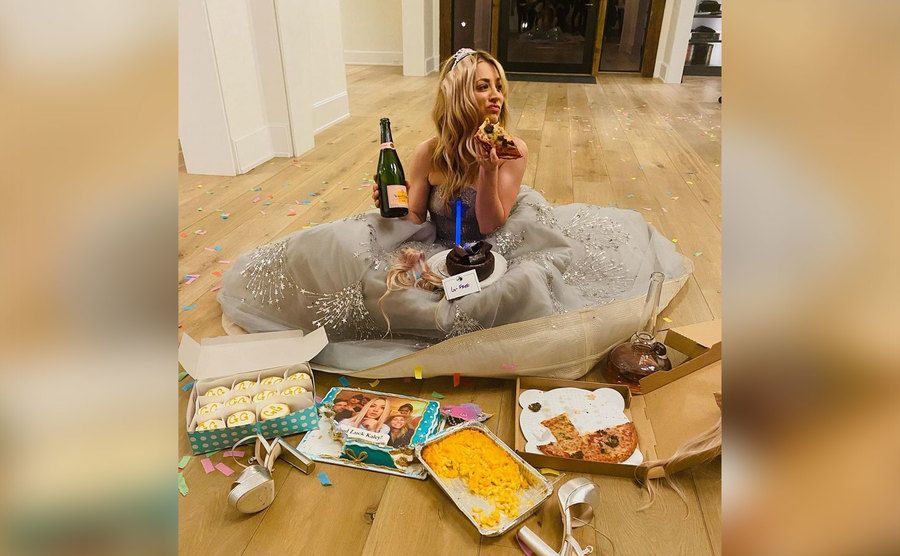 While it may make eating food on set a little more challenging, Cuoco is a big enough star to request special vegetarian meals. She probably doesn't even go near the food they have available for the crew and smaller cast members.
Finding Her Zen
Cuoco has a stressful life with her pending divorce and hectic work schedule. While people have different ways of dealing with stress, Cuoco's solution is to hop in a hot bubble bath and let her problems melt away. She says they are a great way for her to relax.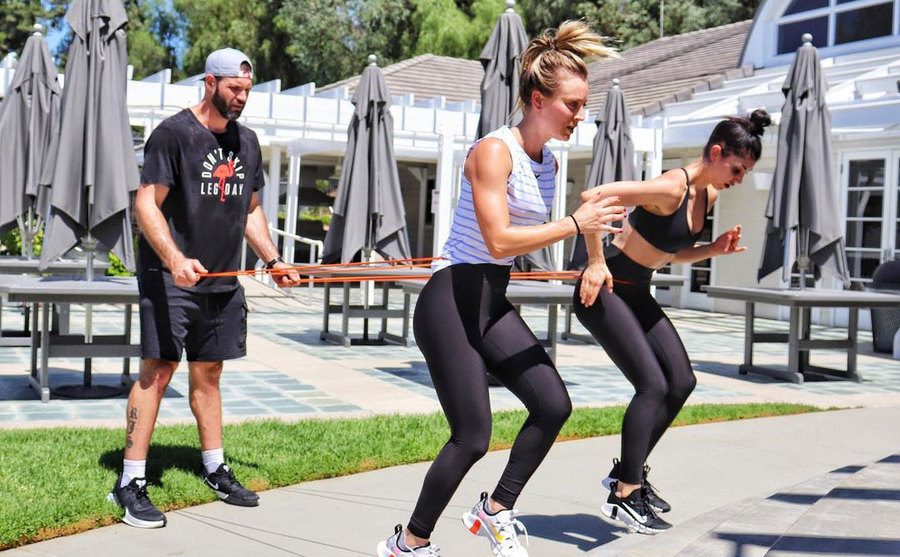 Besides her bubble baths, Cuoco also relieves stress with killer workouts. She sometimes shares her fitness routine on Instagram, and she doesn't take her gym time lightly. From working with ropes to riding her horses, she finds ways to release her stress.
Mourning a Great Loss
It has been 18 years since the loss of John Ritter, who played Cuoco's TV dad on 8 Simple Rules. Although they only worked together for less than two seasons, Cuoco has honored Ritter on the anniversary of his death each year.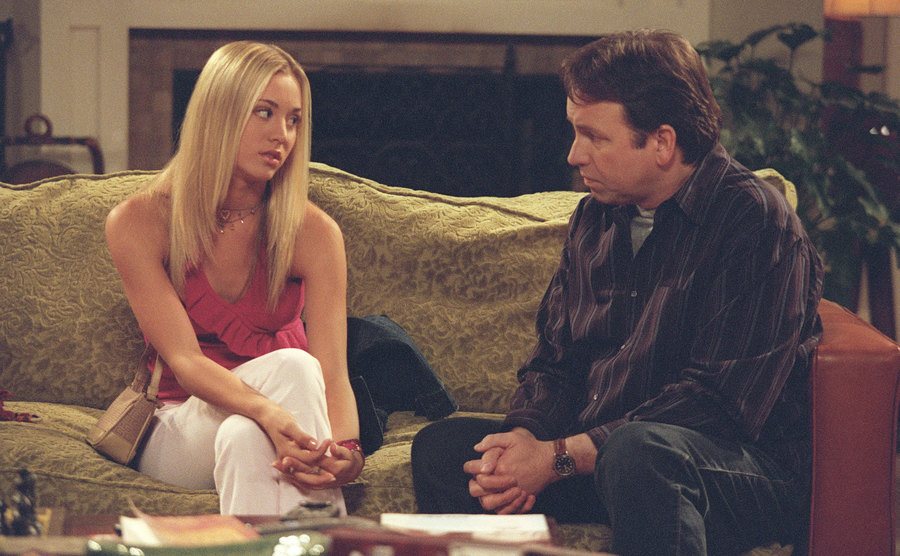 Cuoco shared her memories of Ritter in an interview. She remembered, "When I was 15, John said, 'You have to remember when you are on set, it's like a tree. Any way you act is all trickling down that tree.'" He was like a real dad to her when they worked together.
Media Backlash
While Cuoco was still married to Sweeting in 2014, she made a comment in an interview that had everyone up in arms. When asked if she considered herself a feminist, Cuoco said, "Is it bad if I say no? I was never that feminist girl demanding equality." She added that she liked feeling like a housewife.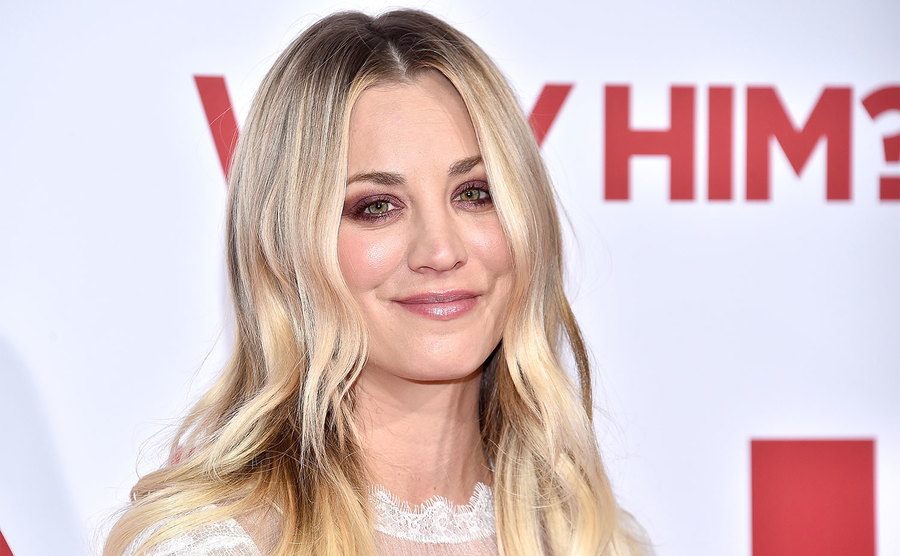 Cuoco corrected herself two years later, saying, "I bleed feminism: I get equal pay to my male costars on a big show, I have my own home; I'm as independent as you could possibly be. Maybe I didn't understand the question, but for me, that's feminism."
Fan-Girling
Two of Cuoco's biggest celebrity crushes are Jennifer Aniston and Britney Spears. When Cuoco was a teenager, Friends was one of her favorite shows, and she looked up to Aniston. The feeling is mutual because Aniston admitted that she is a huge fan of Cuoco.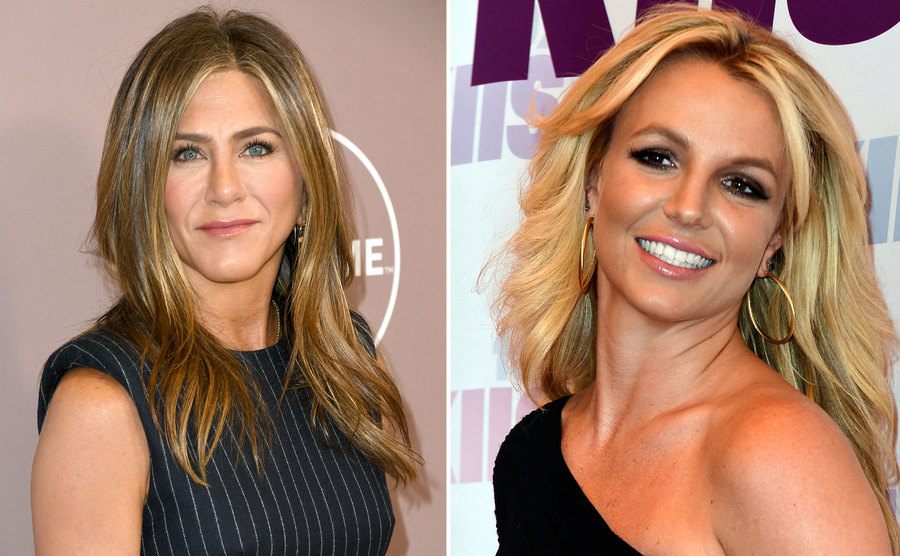 Cuoco also said that she used to blast Britney Spears' music on her way to auditions for a confidence boost. It's hard to find someone who wasn't a fan of the pop princess in her prime. We wonder if Cuoco still listens to her music to get pumped up for auditions.
Raking In the Awards
Throughout her career, Cuoco has been nominated for and won many awards. In 2003, she won the Teen Choice Award for Choice TV Breakout Star for 8 Simple Rules. She has also won a few Emmy awards with the cast of The Big Bang Theory.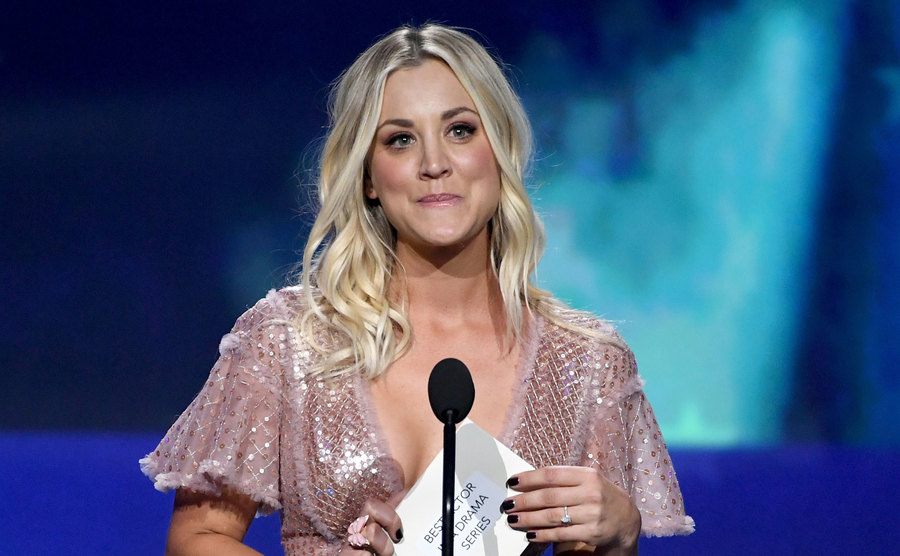 Unfortunately, Cuoco has also won a Golden Raspberry Award for the Worst Supporting Actress for The Wedding Ringer. However, her new show, The Flight Attendant, was nominated for several awards, including two Emmys and two Golden Globes. She keeps bringing in the awards.
Little Ellen
When Cuoco was just starting out in her career, she worked with Ellen DeGeneres on her old show, Ellen. Cuoco played a younger version of Ellen in a 1996 episode titled "The Bubble Gum Incident." When she became a household name, Cuoco sat down to talk to DeGeneres.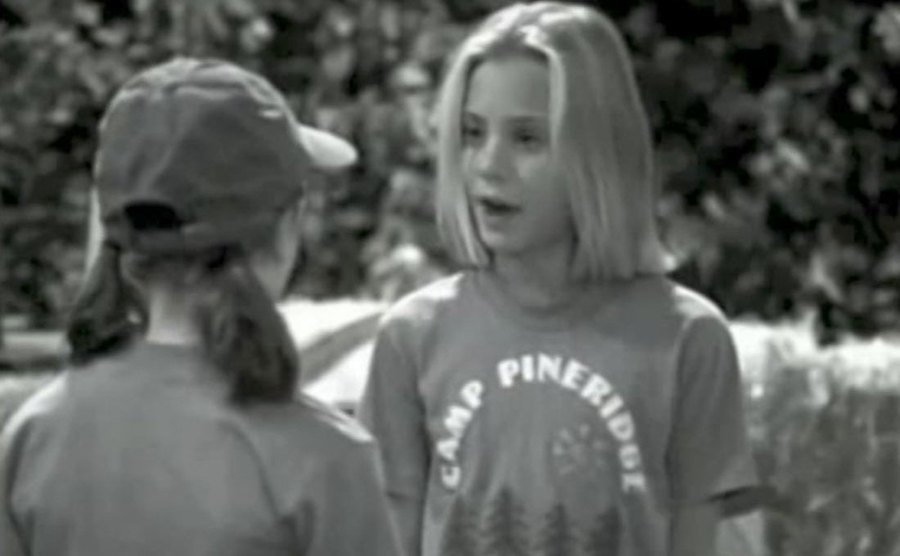 Cuoco has been on The Ellen Show several times alone as well as with the cast of The Big Bang Theory. She also opened up to DeGeneres about her divorce from Sweeting in 2016. Cuoco talked about the tough time she went through after ending her first marriage.
What Is Kaley Cuoco's Net Worth?
As of 2021, Cuoco is worth $100 million. Before landing the starring role of Penny on The Big Bang Theory, she was receiving paychecks from recurring parts in 8 Simple Rules, Charmed, and TBBT. For three seasons, she got $1 million per episode.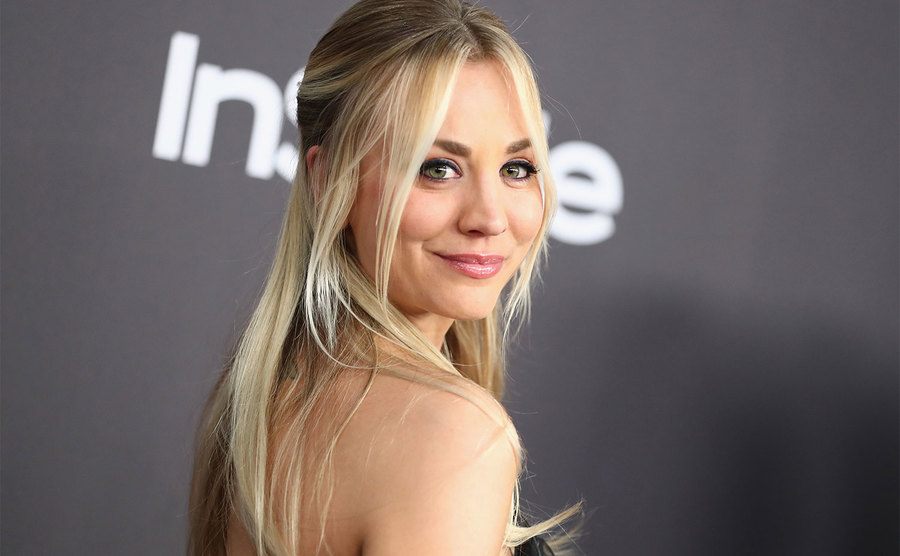 Throughout her time on The Big Bang Theory, Cuoco earned a total of $130 million. She took a pay cut during the final season, but she was still making six figures. During the first three seasons, she was only making $60,000, and her salary jumped to $200,000 during Season 4.
A Daddy's Girl
Cuoco and her father have always been close, and he is her number one supporter. While she had many roles before The Big Bang Theory, the show boosted her to international fame. She has always credited her parents for her career, and her father has been there every step of the way.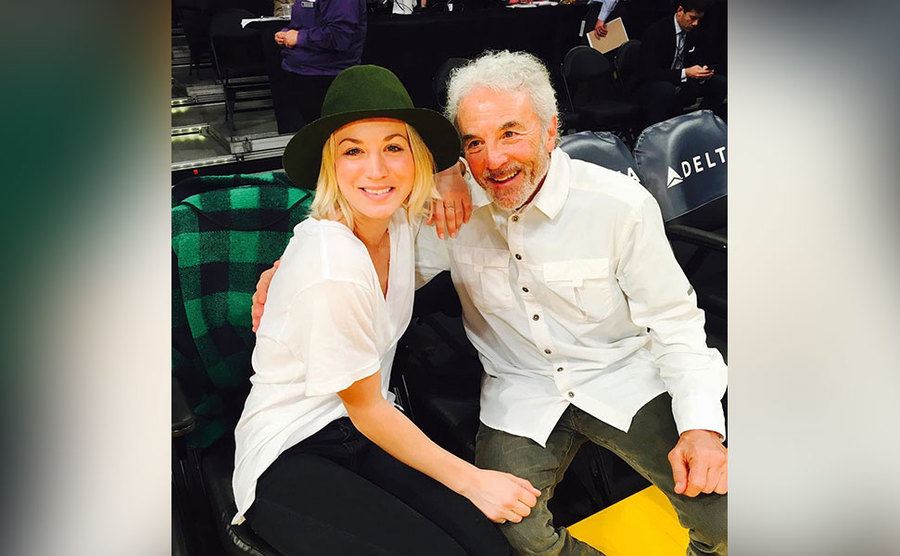 It was reported that Cuoco's father attended every taping of the show's 279 episodes that his daughter starred in. If he doesn't win Father of the Year, we don't know who should. He must have been the resident dad on set for everyone to talk to.
A Surprise Flash Mob
Not only did Cuoco's sister Briana appear on The Big Bang Theory a few times, but she also choreographed a special flash mob that the cast and crew performed for a live audience and the program's showrunners. In 2012, the cast came together for this exceptional performance.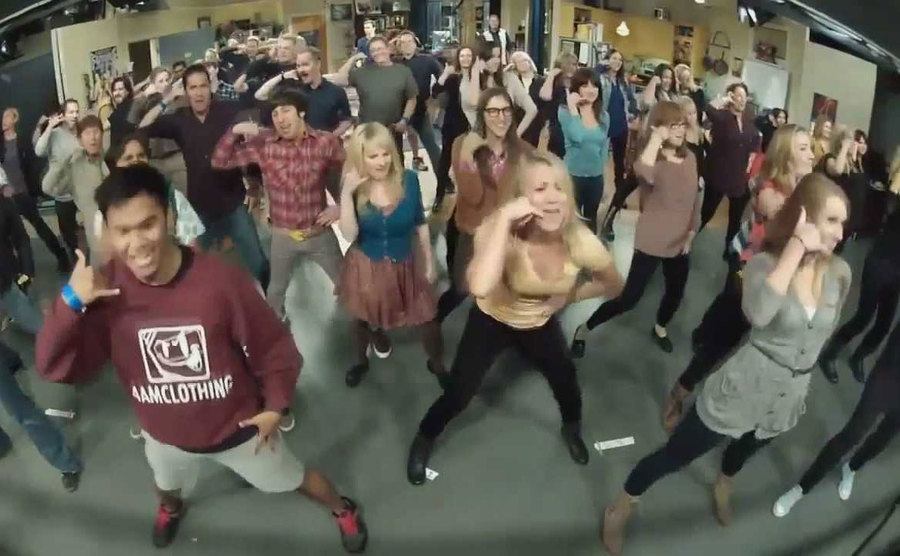 Cuoco and her costars danced to "Call Me Maybe" by Carly Rae Jepsen, and a video of the performance went viral. It was also featured on a late-night show when Cuoco was a guest. She had fun learning it with her sister as the teacher.
Everything Comes to an End
After working with the cast and crew of The Big Bang Theory for 12 years, Cuoco felt like they had become a family. She started the show when she was just 21. When she found out the show would end after the 12th season, she was speechless.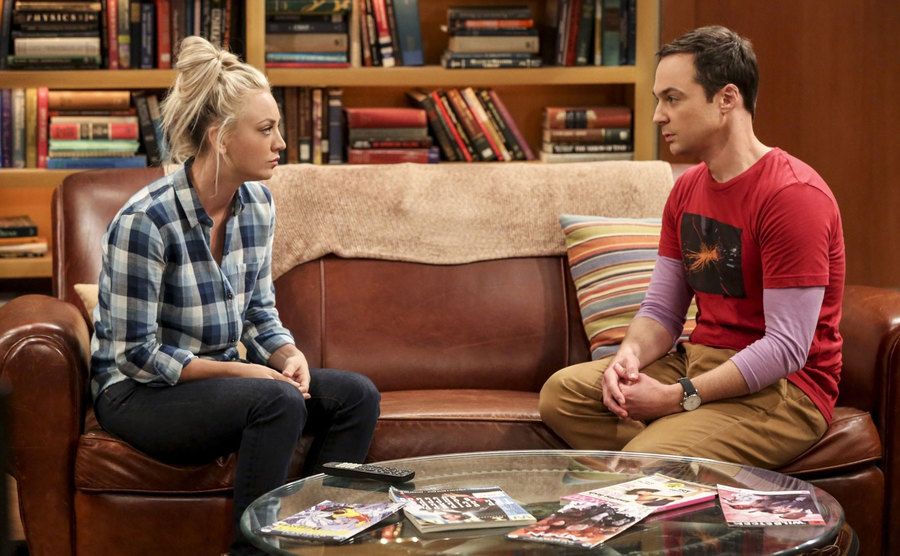 Although she and Galecki wanted to continue for a 13th season, Jim Parsons wanted to move on, and they weren't going to continue the series without him. Cuoco said she cried a lot, but she now sees it as a blessing.
Forever a "Sitcom Girl"
While working on The Big Bang Theory, Cuoco started to think she would be a sitcom girl forever. Some of the most significant roles in her career have been on sitcoms, and it seemed to fit her well. However, The Flight Attendant changed everyone's view of her.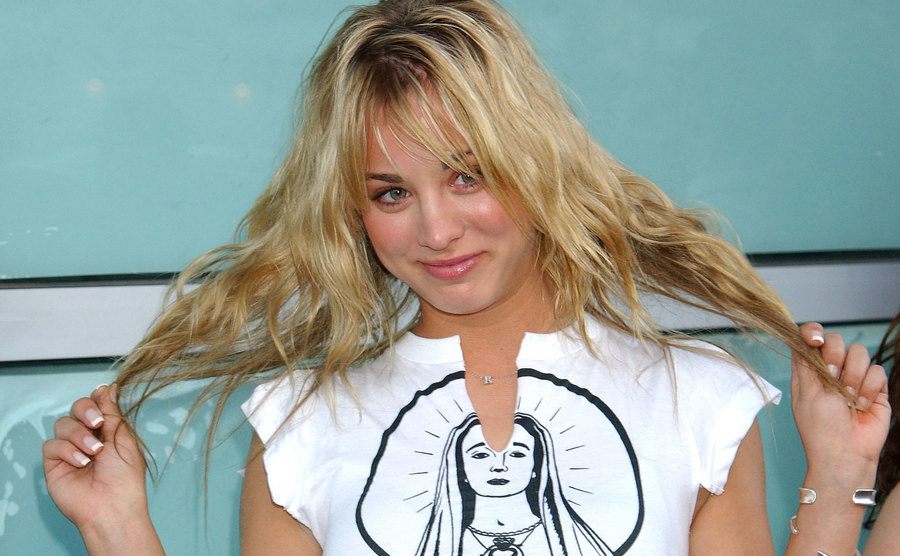 While she is still playing a comedic role, she is also the executive producer. Cuoco has branched out into other positions in Hollywood besides acting. Her production company is working on a limited series about Doris Day, and they signed a three-year first look deal with Warner Bros.
Everyone Remembers That Haircut
Whether you loved it or hated it, Cuoco's drastic 2014 haircut was a shock to everyone. When Season 8 of The Big Bang Theory premiered, Cuoco sported her fresh chop. As Penny started a new career, her haircut was supposed to be a way to renew herself.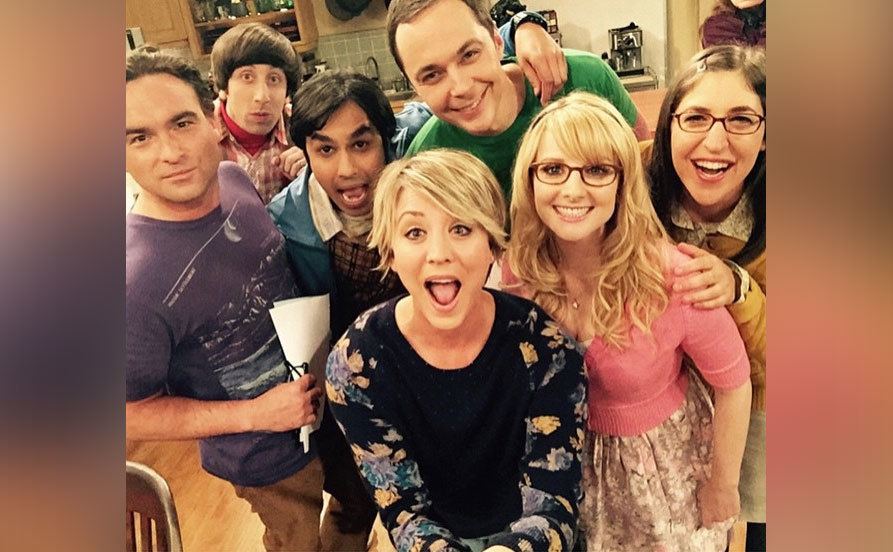 However, the real reason Cuoco cut her hair was for the indie drama Burning Bodhi. After chopping her locks, she offered to wear extensions for TBBT, but the producers were "on her side" and wrote it into the storyline. We prefer her long blonde hair over the pixie cut.
An Awkward TSA Encounter
When Cuoco traveled to Australia with her then-boyfriend Karl Cook, they had an awkward moment with TSA. Cuoco told Jimmy Kimmel that Cook is always stopped for a pat-down, but she was the one being called out for something in her purse this time.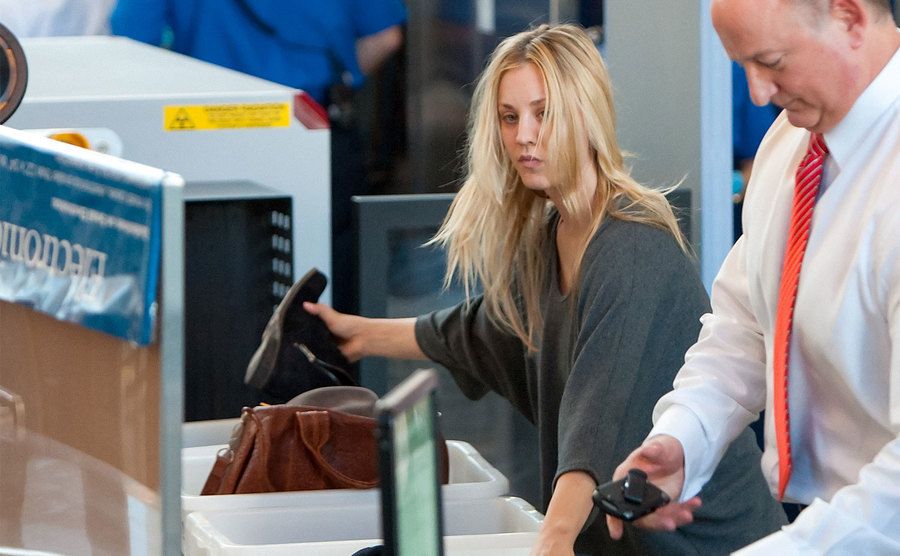 Cuoco thought the TSA agent was complimenting her bag, but she was flagged because she had a full-sized wine opener in her purse. Then, they search the rest of her bags and found a second wine opener in her makeup bag. She was so embarrassed, but, hey, she's always prepared.
A Second Surgery
While many celebrities lie or hide their plastic surgery, Cuoco lays it all on the table. Besides her breast enhancement, she has also had a nose job, and she recently got filler in her neck. She admitted that having her surgeries was the best thing she ever did.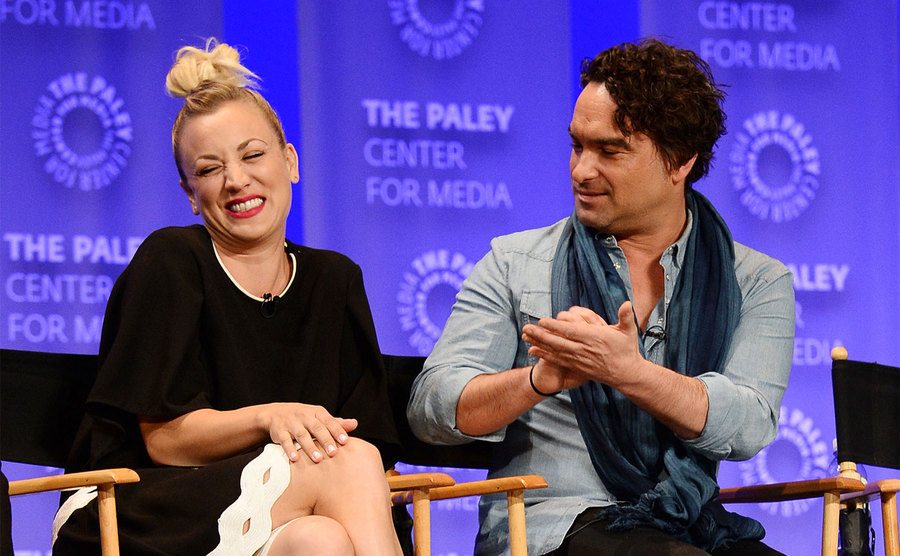 Cuoco said she had filler in her neck to fix a line that had bothered her since age 12. At 35, the actress looks fabulous, but she works hard. Cuoco said she works out and eats healthy because "she is not 21 anymore."
Big Dreams
While Cuoco has already had a very successful career, she has big goals for the future. After starring in TV roles for most of her career, she hopes to be the lead in a movie. Cuoco said she hopes to be the key player that holds the film together.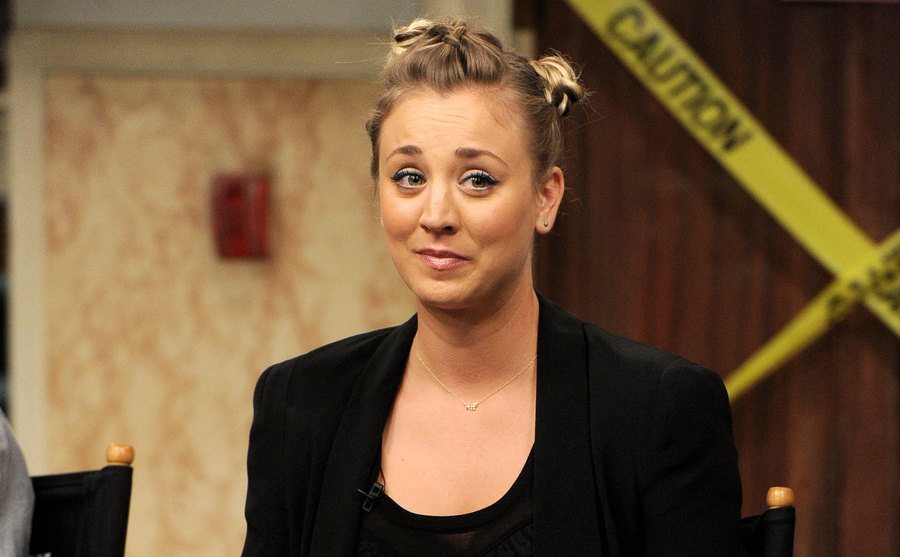 If she finds the right part, a starring role in a film could change Cuoco's career. It would be nice to see her as a more dynamic character in a drama rather than a comedy. Who knows? She might win an Oscar someday.
That Dream Is Closer Than She Thinks
In March 2021, it was announced that Cuoco would play Doris Day in the upcoming limited series based on A.E. Hotchner's 1976 biography, "Doris Day: Her Own Story." Cuoco will also serve as the executive producer of the series. This is an important role for Cuoco.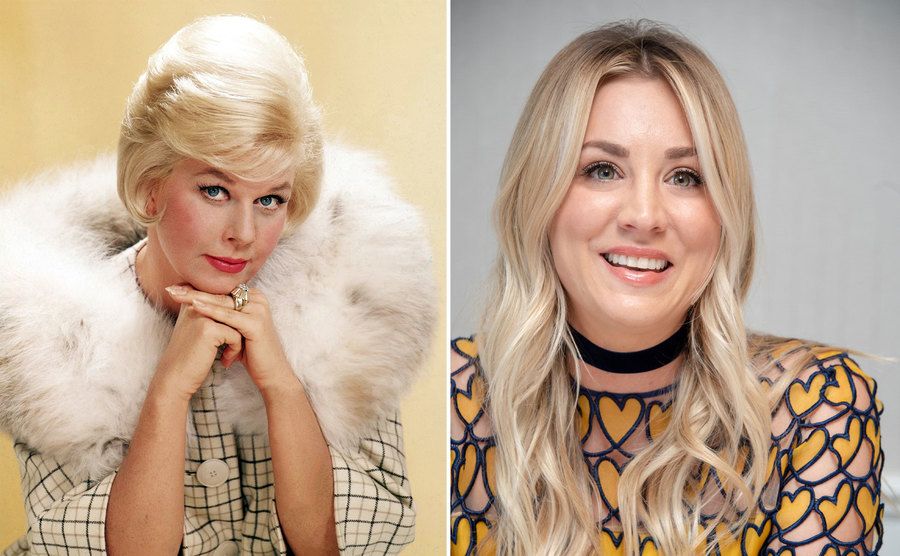 Although it isn't the film role she dreams about, it differs from Cuoco's past parts. It will be a more serious character for her, but she relates to Day because she was also an actress and an animal welfare activist. We can't wait to see how Cuoco performs.
Just Getting Started
Cuoco has been acting for almost three decades, and she has so much ahead of her. Not only does her production company already have two successful HBO Max series, but she has many more projects in the works. She is currently working on Season 2 of The Flight Attendant.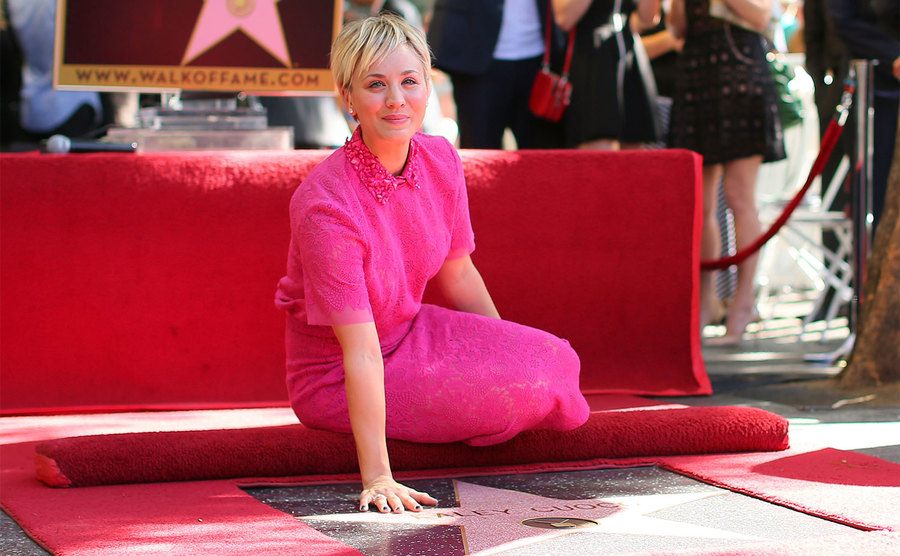 Cuoco's production company's three-year pact with Warner Bros. TV Group means that they will continue to develop original programming for all platforms, including streaming services (HBO Max), cable, and broadcast networks. Cuoco is going to do big things in the future.