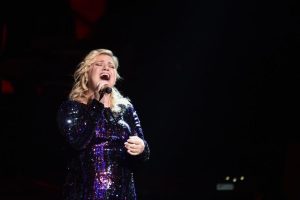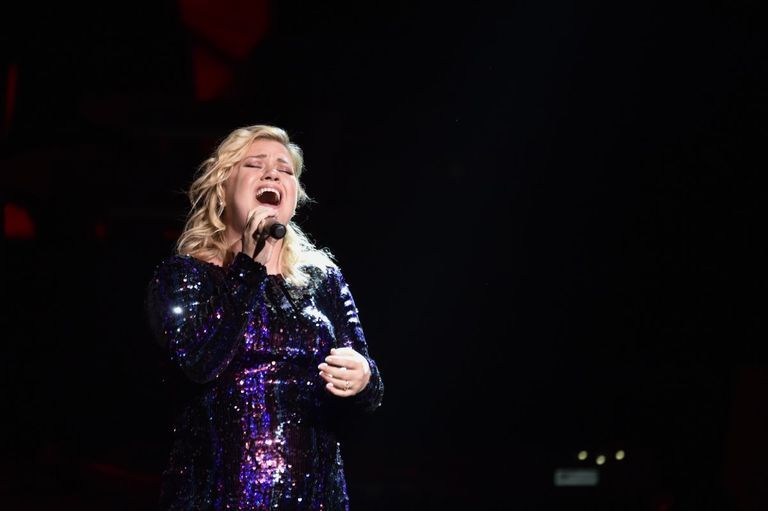 No One Expected Kelly Clarkson to Share This Marriage Update
By Yuri S.
---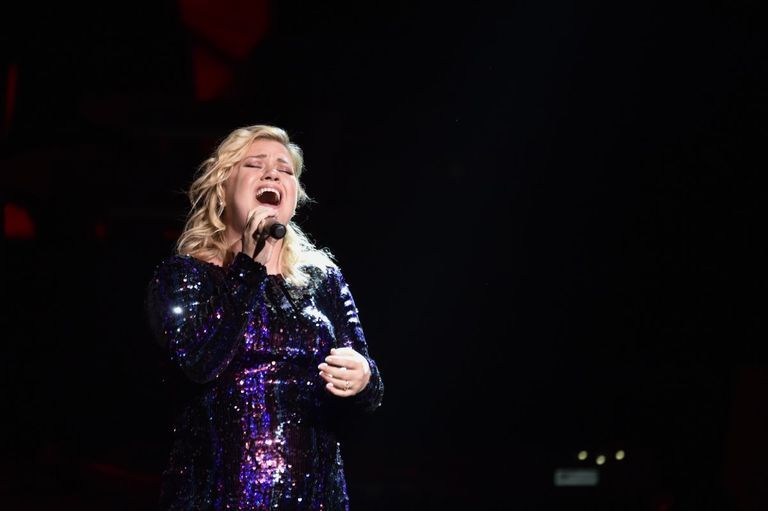 It's hard to believe it's been nearly two decades since this pop rock icon sang her way into our hearts and lives. We're grateful to have this powerhouse vocalist and superstar, as well as her chart-topping hits, from America's sweetheart to American Idol. This multitalented lady can't seem to stop winning, from unforgettable songs like "Since U Been Gone" and "Stronger (What Doesn't Kill You)" to her new, totally charming talk show.
Kelly Clarkson appeared to be living her happily ever after from the outside looking in. It looked like she had it all: a perfect marriage with her manager Brandon Blackstock, a successful career, and two lovely children, River and Remington. But things were far from picture-perfect behind the scenes. In 2020, the superstar singer gave her fans a shocking update.
The Pandemic Troubles Hit
When faced with a stressful situation such as an infectious disease outbreak, everyone reacts differently. It's perfectly normal to feel a variety of emotions. As we all know, the pandemic has affected many people in various ways, and the American Idol winner is no exception. Clarkson talked about how difficult 2020 had been, saying that it was "challenging, overwhelming, and sometimes it feels like hope has been lost."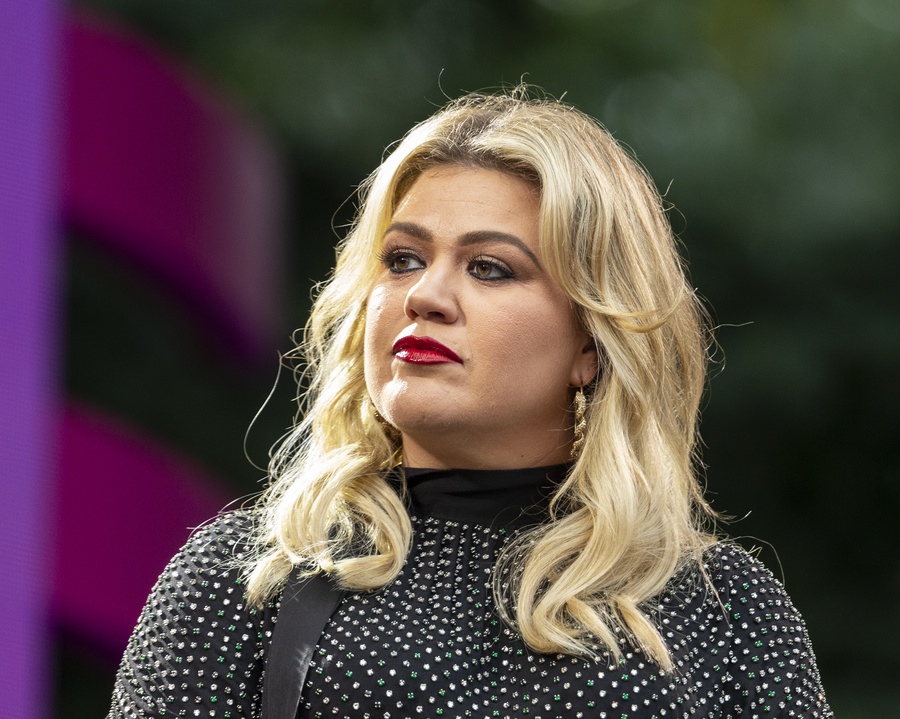 An interview conducted just before the announcement suggested that things in the Clarkson-Blackstock household were not going well. The Voice coach spoke with the magazine show Glamour Unfiltered in June 2020 about spending time with her family during lockdown. And it was clear that she was a little frazzled after the interviewer asked, "How are you coping right now?"
Emotional Roller Coaster
Even if they live with friends and family, people who stay at home for long periods of time may feel lonely. Indeed, the COVID-19 pandemic's effects of staying at home all of the time was difficult due to an increase in loneliness and social isolation, as well as, in Kelly's case, increased mothering demands that were far from easy.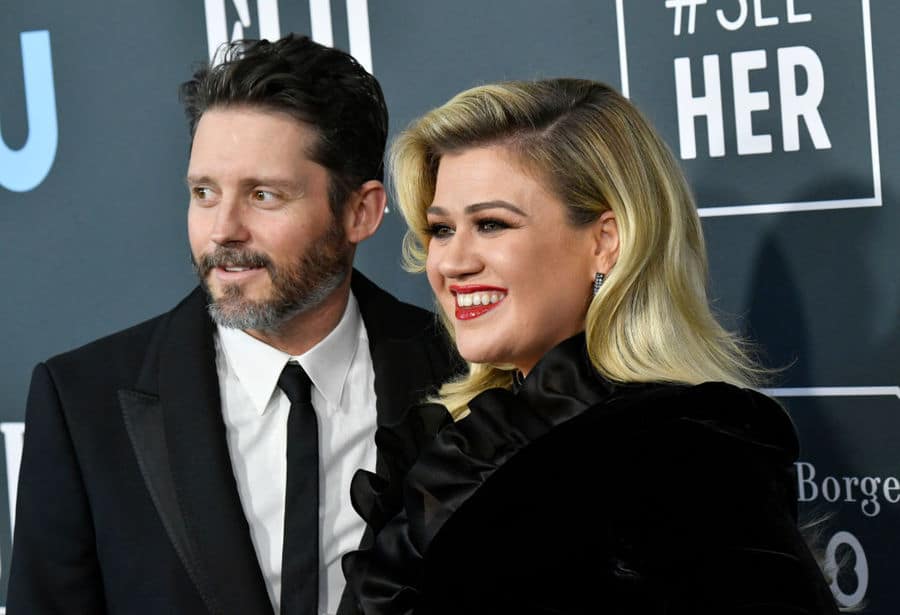 "Honestly, I've been on an emotional roller coaster," Clarkson said. As a working parent, this has been particularly difficult because I'm still doing all of the same tasks. Cooking every meal and cleaning nonstop after toddlers and teenagers has been exhausting! Everyone is now learning from home, including the teachers! So far, everything has been a whirlwind."
Parenting Pressure
We understand how exhausting it is to spend all day with children. Getting a young child to listen and obey is a common complaint of many parents, just like us and Kelly. It's difficult and can test even the most seasoned parent's nerves. So, for a few moments, imagine yourself in your worst parenting situation. What does it look like? Are you wailing? Do you want to run away and hide? Hey, no one will judge you here. Those moments happen to anyone who has ever been a parent.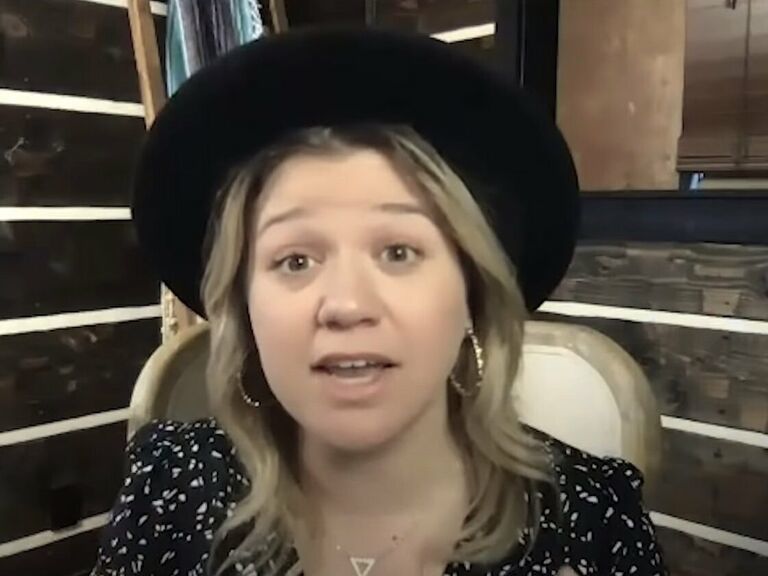 "What's so interesting about this time is that there's so much pressure on you to be this 'amazing' stay-at-home mom while also being a working mom," the singer continued. Clarkson, on the other hand, had been forthright about her limitations. "Especially at this time," she said. "I've definitely reminded people I work with that I'm doing the best I can."
Kelly's Struggle to Hold Onto Her Marriage
We understand everyone's dissatisfaction and sense of hopelessness, particularly during the pandemic's peak. It's difficult for most creatives who also happen to be parents, like Kelly, to keep their emotions in check. The pandemic provides additional time to spend with those who matter most, but it also causes unnecessary strife.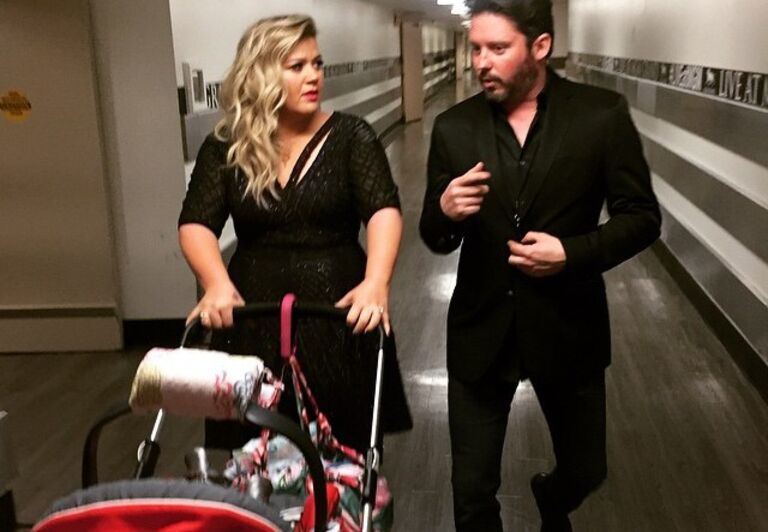 Clarkson's marriage may have suffered as a result of the added stress. "I'm literally holding down so many things right now," the star admitted candidly. "Not just jobs, but even things where we had a lot more help in the past. We're fortunate, so I'm not complaining in that regard, but I've had to tell people at work, 'You hired a mom, and I'm not an absentee mom.' I'm a full-fledged mother.' I don't want to pass on my abandonment issues to my children."
Happily Ever After Is a Choice
Celebrities staying married seems to be more newsworthy these days than celebrities getting married. There is no such thing as a perfect relationship. This is something we should keep in mind at all times. Happily ever after is a choice, not a fairy tale. In other words, people have to make their marriage happy, not the other way around.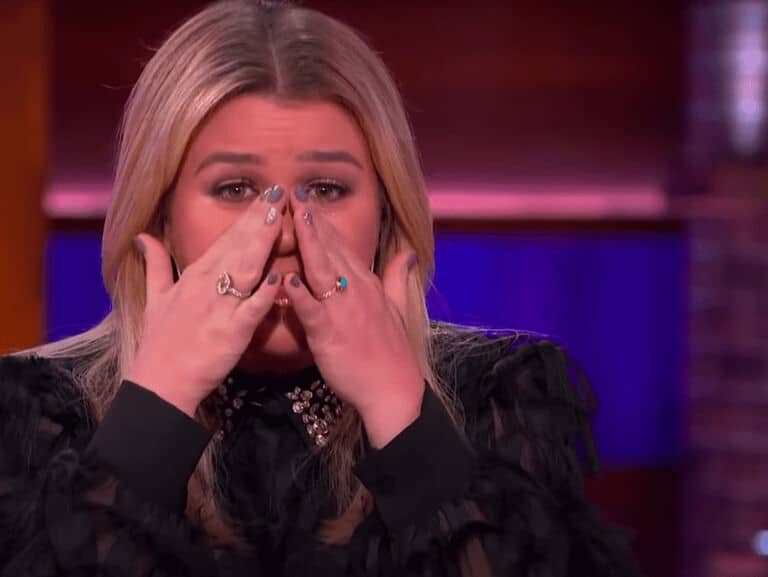 "I don't think you get rid of that," Clarkson said when asked about her issues with abandonment. "There are people in my life who are addicted to certain things, and it is a problem that will not go away. It is always present. It's just a matter of navigating your life around that presence. You don't wake up one day and say, 'OK, I'm totally cool with the fact that I have major abandonment issues,' because terrible things have happened."
How It All Began
We can't say what it's like to be married to a celebrity, but no union is without its problems. Celebrities aren't gods in reality. They are just as human as the rest of us, if not more so. Consider them to be ordinary people who have been amplified. They have more money and larger homes, but they also have more breakdowns, blowups, and pain. They are life, exaggerated, and when they fail, it all happens in front of the camera.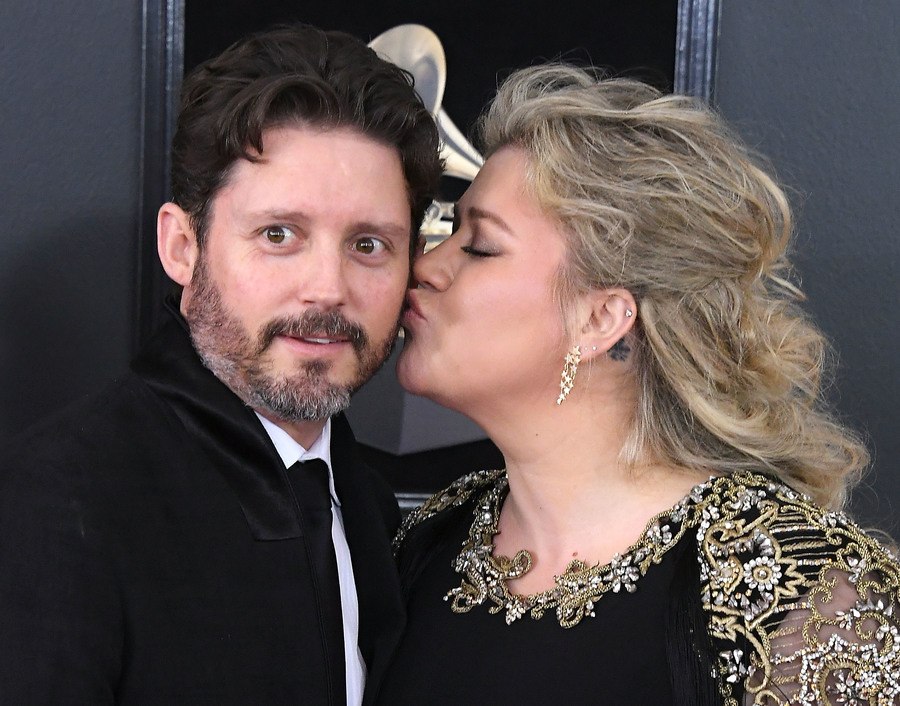 Was there any unrest in paradise? Clarkson and her husband were not strangers to each other. They met for the first time at the American Country Music Awards in 2006. Clarkson was performing with Rascal Flatts, and Blackstock was their manager. It was only natural for the two to become acquainted. Brandon's father, Narvel Blackstock, was Clarkson's manager at the time.
The Progress
Kelly Clarkson and her husband, Brandon Blackstock, have had a long journey. As reiterated earlier, Narvel Blackstock used to be Kelly's manager. Despite the fact that the "Miss Independent" singer and Narvel's son first met through him in 2006, the producer reintroduced the starlet to Brandon during Super Bowl XLVI in 2012.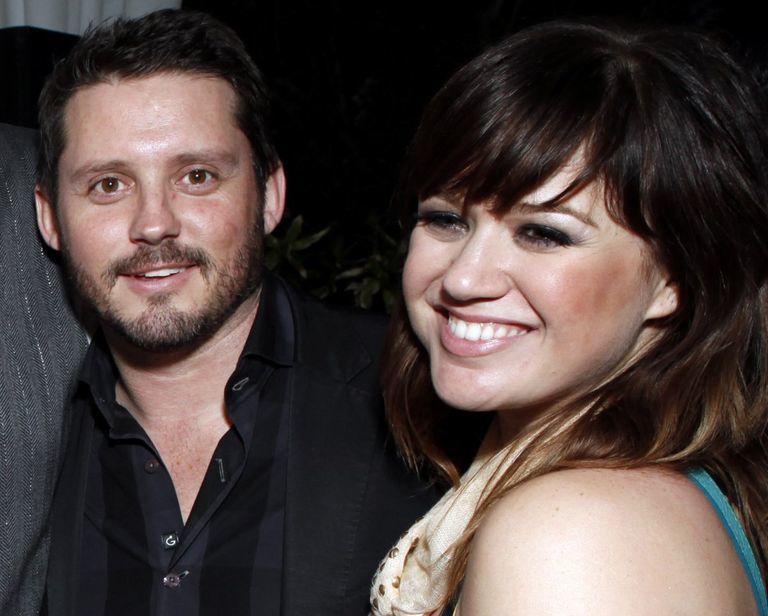 After Clarkson and Blackstock started dating, the singer informed Ryan Seacrest about their first meeting. "I met [Brandon] years ago when I was working with Rascal Flatts, and he used to tour manage with them," she explained. "It was strange because I had no idea he was [my manager's] son. 'Dude, I've got to know that guy,' I said."
They Were Totally Smitten
Clarkson and Blackstock's down-to-earth and somewhat clandestine affair enthralled audiences for years, but in the mid-2000s, the two pushed their relationship to the next level. The manager and the American Idol alum started dating in 2011 and things proceeded rapidly after that. According to Clarkson, it was clear that the two shared something unique.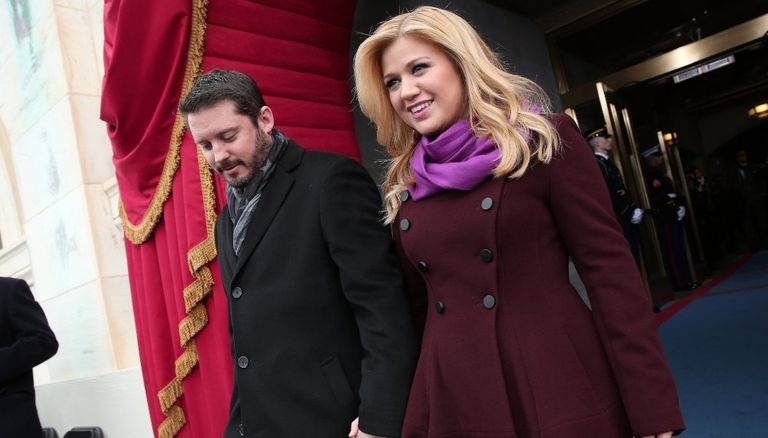 "We were simply in the same room," Clarkson recalled, "and then he comes up to me and said he was from the same hometown as me. Because I was that girl, I was like, 'Oh, we're certainly getting married.' When he became single, I was on the watch." Even back then, she had to have known!
Throughout History, the Same Story Has Been Told
True love can be a bittersweet experience. Couples in love have sparked wars and controversy throughout history, created masterpieces in writing, music, and art, and grabbed the public's hearts through the power of their relationships. From Cleopatra's allure to the Kennedys' magnetism, these love romances have served as historical markers.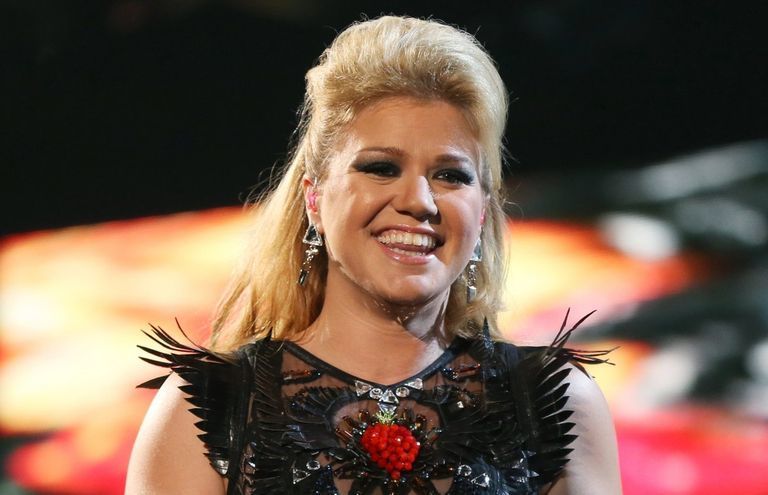 The adolescent singer appeared to be in love as well. Clarkson told Ellen DeGeneres on The Ellen DeGeneres Show in late 2012, "I'm not alone for the first time for Thanksgiving and Christmas, and I'm quite thrilled. I've been praying for a long time, and he's incredible, so I get to spend it with him."
Announcing Their Union
"We're totally getting married," Clarkson added. "We are in love with each other." And once again, she was correct. Brandon proposed with a stunning yellow canary diamond after only 10 months of dating. "I'M ENGAGED!!!!!" she revealed on social media a month later. "I just wanted to let you know!! Last night was the happiest night of my life! I am really fortunate to be in the company of the finest man that has ever lived."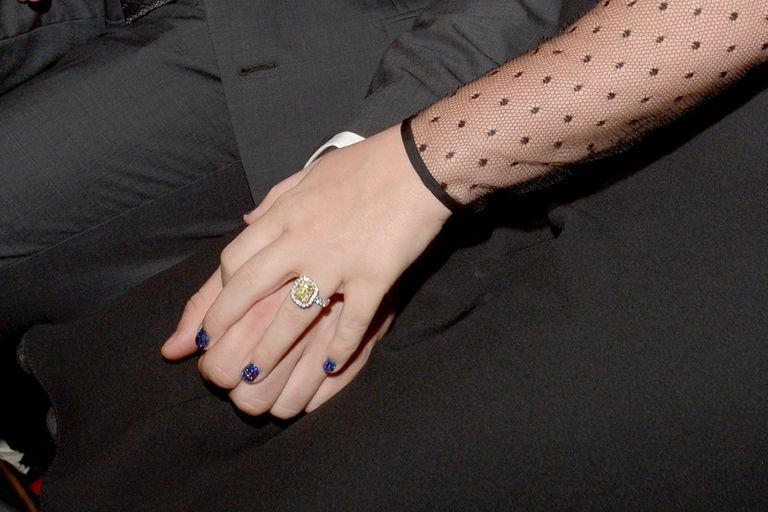 Clarkson recently looked back on her wardrobe growth through the years while reflecting on the beginning of her romance with Brandon. Just over a year after they met (again), she told Cosmopolitan in June 2013 that she was convinced she would spend the rest of her life with her fiancé. "Brandon is the one," she declared. "I've never been happier in my life."
Mrs. Blackstock, With Pride
At the time, it might have appeared to the star that nothing could possibly go wrong. In December 2012, the pair announced their engagement, and less than a year later, they were married. In any case, Clarkson and Blackstock made it down the aisle amid whatever else others might have had to say. The former American Idol contestant announced the happy news on Facebook, writing, "I'm officially Mrs. Blackstock :)" We got married at Blackberry Farms in Tennessee yesterday, and it was the most gorgeous place I've ever seen!"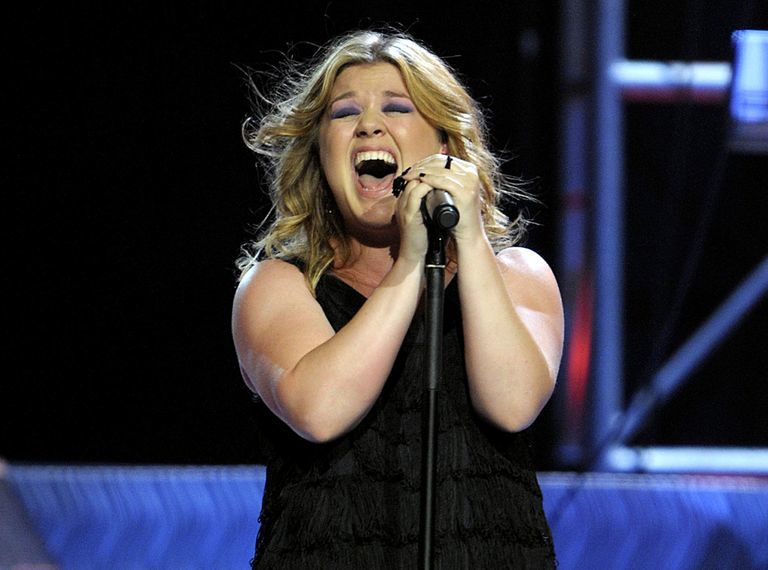 What she didn't tell her followers was that she and her new husband had signed a prenuptial agreement days before the wedding. On her talk program, the singer revealed further information about the wedding, saying that she and Brandon "absolutely ended up eloping."
Then Kids Came Along
The singer also shared a touching video of their wedding, set to Patty Griffin's "Heavenly Day" with her fans. Clarkson then became a mother not long after, giving birth to their first child, River Rose Blackstock, on June 12, 2014. "Brandon and I are on cloud nine!!" she tweeted.
Clarkson announced the birth of the couple's second child, Remington Alexander Blackstock, on social media two years later. Kelly had already taken on the role of stepmom to Brandon's children from his first marriage. Seth and Savannah, Blackstock's children, formed a blended family with them.
A Beautiful Beginning
It goes without saying that no one wants to quarrel with their partner, but the reality is that disagreements are unavoidable in any relationship. Even if you adore your partner and are happy in your relationship generally, all couples suffer from some common relationship issues. Clarkson's relationship didn't start with troubles; it was actually beautiful.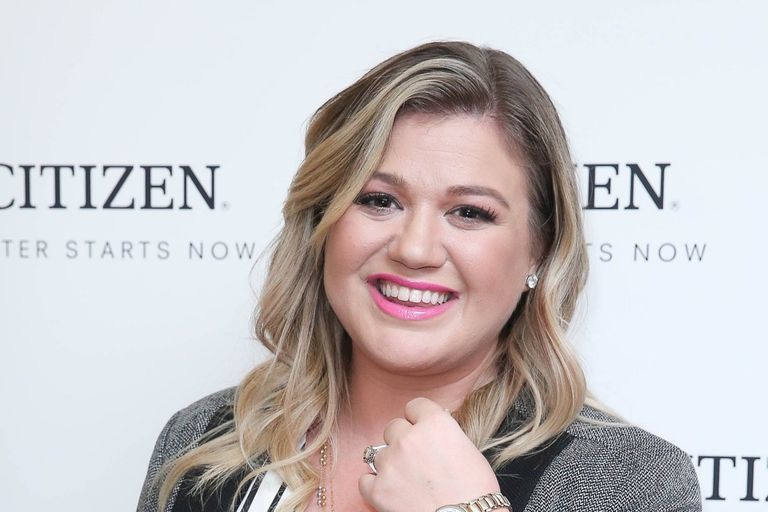 Clarkson was definitely enamored with this way of life. "Brandon is not my other half," she told Redbook in 2015. "I'm a whole, and he's a whole, too. I've never trusted anyone to look after me, which is possibly due to my upbringing in a poor home with no stability."
Celebrity Dad
What does it mean to be both a celebrity and a father? As society and the conventional family change, so does the art of fatherhood. Dads can use these positive parenting strategies to help their children develop confidence and self-esteem while also learning how to be an engaged, supportive, and loving father to their children.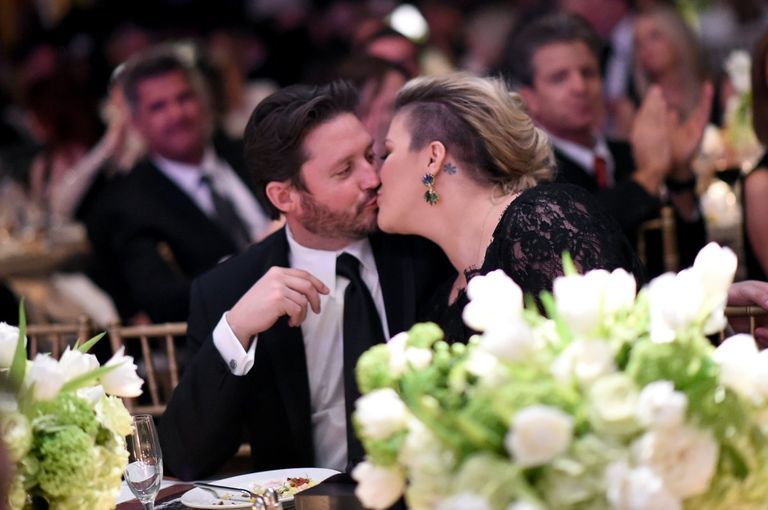 Brandon was one of the few great celebrity fathers, according to Clarkson, who appeared on Ryan Seacrest's radio show in 2016 to praise Blackstock's fatherhood. "Watching my husband love on his daughter all of the time, going to her events and just being there and being present is, like, hard to watch, but beautiful to watch," she said. "That's something I'm sure my kids will have."
Work Strains on the Relationship
In this day and age, we all know that it takes a lot of hard work to make anything that can withstand the test of time. This is especially true when the couple isn't actually doing anything different. This means that if you are a busy person, you will need to put in more effort in order for your relationship to flourish.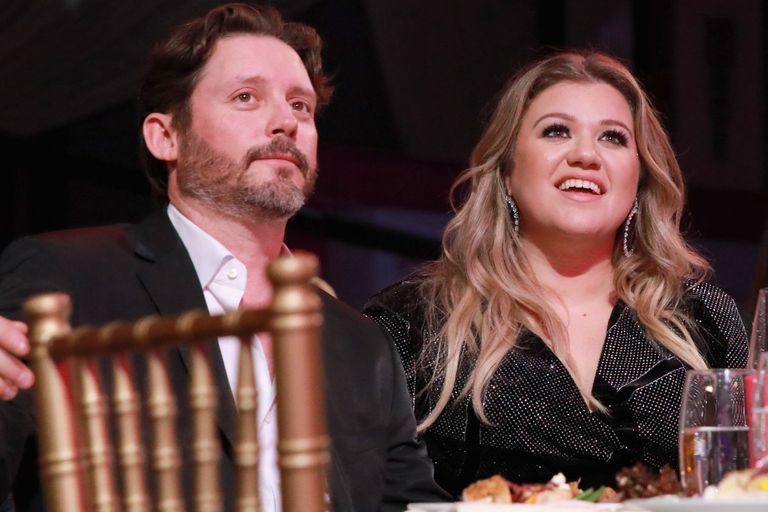 Despite all of the positive aspects of this couple's family, there was a major issue. Clarkson and Blackstock were both extremely hard workers, which meant they didn't always have time for one another. "We have forgotten two out of four of our anniversaries," Clarkson admitted to Entertainment Tonight in 2017.
Both Acknowledge Their Lapses
The resilience displayed is an important ingredient that every relationship requires to thrive, despite the difficulties faced by both parties. Whatever the case may be, couples must put their feet down and fight for their love. Yes, it will be difficult, but brighter days are ahead, and they will only be able to see them if they do not give up.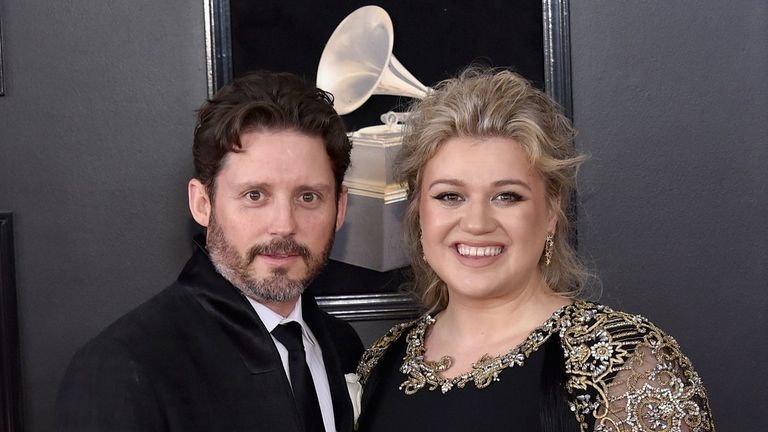 At the very least, the pair took responsibility for their actions. "But the nice thing about us is that we do it together," Clarkson continued. "It's not as if one of us forgets and the other recalls everything. We both fail spectacularly. We are always quite busy. We only remembered our anniversary while we were both on vacation. When we're working, we lose track of time."
It Takes Effort to Make It Work
Don't be fooled into believing that couples can't reverse what happened in the past. They are capable of making up for all of the times they missed a memorable occasion. Lovers could compensate by surprising their loved ones with a romantic dinner at home or at a location they both enjoy. They do something that communicates that they genuinely care about the other and don't take them for granted.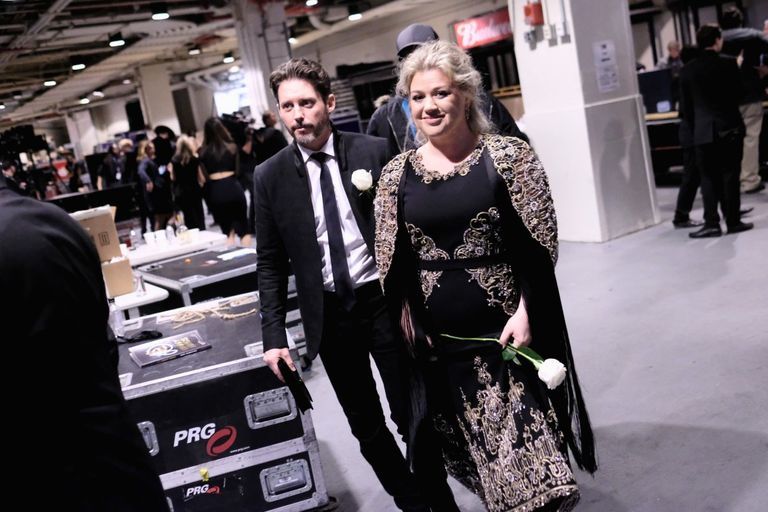 Even if they did epically fail from time to time, Clarkson and Blackstock looked to have a good relationship. At least that's what the singer said before the couple had to declare they were no longer together. "My husband and I, we absolutely try to make each other better and call each other out… but… I believe we do really well," she said on Entertainment Tonight. "We're extremely fortunate."
Relationships Need to Constantly Grow
It is possible to make a relationship function by thinking of it as a living creature. To continue to grow, every relationship needs all of the care and attention it can get. Couples don't want to go back to where they started. They want to improve, and the only way to do so is to embrace change and incorporate new activities on a regular basis.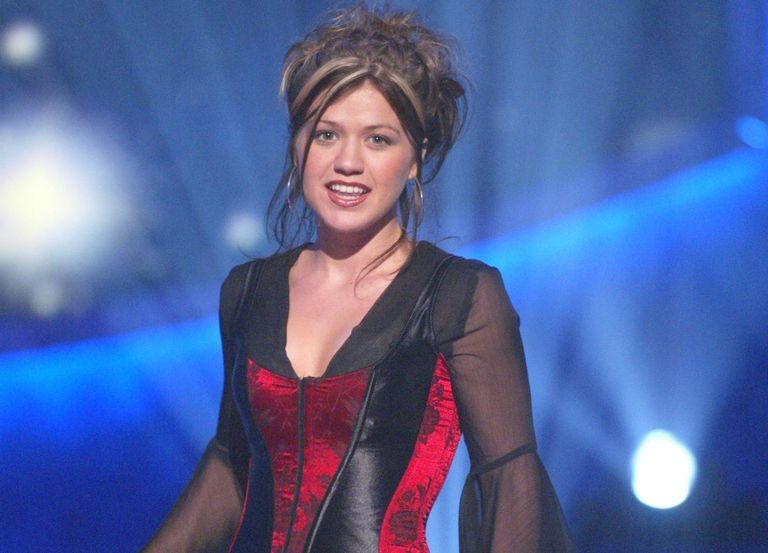 "We're a blended family, but we believe in the same kind of discipline for our children," Clarkson continued. "We have extremely similar life goals in terms of what we want to achieve personally. We're different, and we work on it because we're coming together from two different backgrounds, but it's working."
Spurring Periodic Changes
To make every moment in a relationship original and intriguing, you must learn to flip roles and modify patterns. While they are gone working hard, partners could establish daily or weekly entertaining projects to accomplish together. Discussing the union's strengths and flaws can provide a source of comfort and encouragement as they go through the transformation process.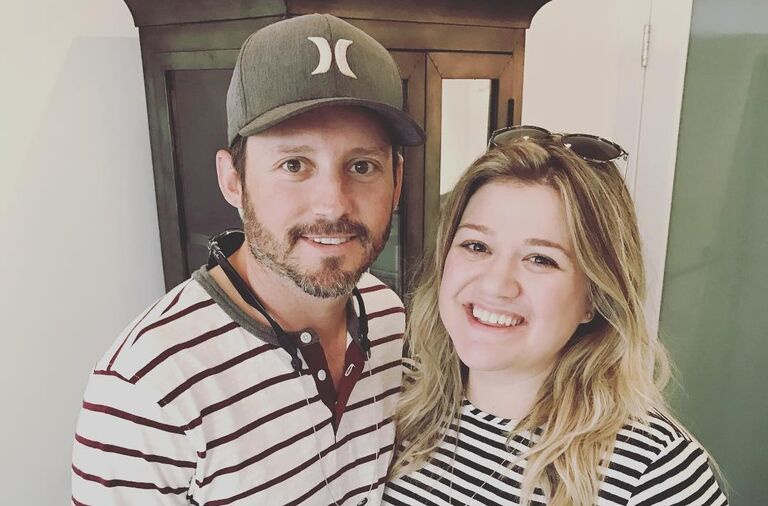 "The biggest piece of advice I can give people is that you really have to – and this is going to sound really strange, but it's an intimacy vibe – like, you've got to be intimate with each other on a regular basis," the singer said. That might seem overly personal, but Clarkson had been in that situation before. Before meeting Blackstock, for example, she'd stated that she thought she was asexual.
Sexuality Must Not Be Overlooked
One certain reality about every human being is that they require constant attention and care, regardless of how sexual that may feel. Partners should be inventive and include something personal and truly sweet. They often say how much they enjoy kissing each other or how wonderful their last time together was and how they can't wait to do it again. Every day, increase the amount of excitement in the relationship to keep it growing.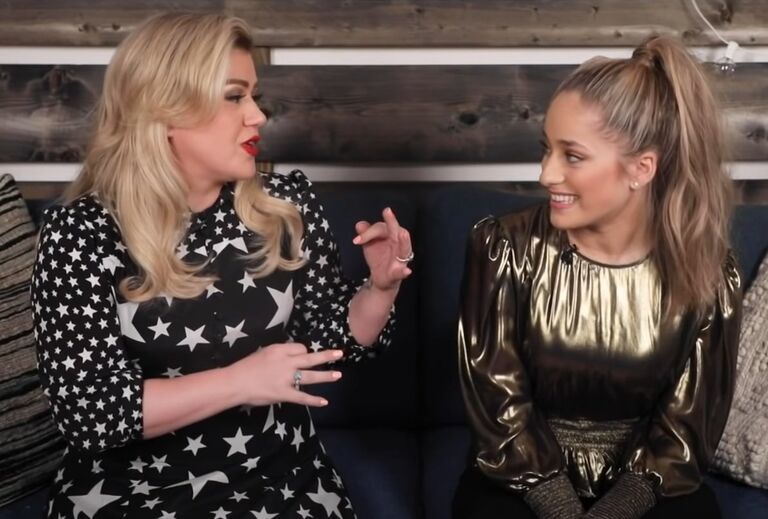 On her talk program, the star hasn't been shy either. Clarkson's mentee, Brynn Cartelli, asked her what she did before bed during one episode, which aired in December 2019. "Well, Brynn, I was unmarried for long years so…" Clarkson replied sarcastically. "I have children, and what one does before bed is usually how one makes children. That is not a fabrication. "
Parenting Troubles
Everyone has the potential to become overly reliant on others at times. There are days when people come home from work frustrated and exhausted, and it's difficult for them to recognize that someone else needs to be cared for. To communicate with their loved ones at these times, partners must use a little sweet talk and care. It necessitates a great deal of listening and comprehending their feelings. More empathy and compassion, rather than blaming, are required to improve communication.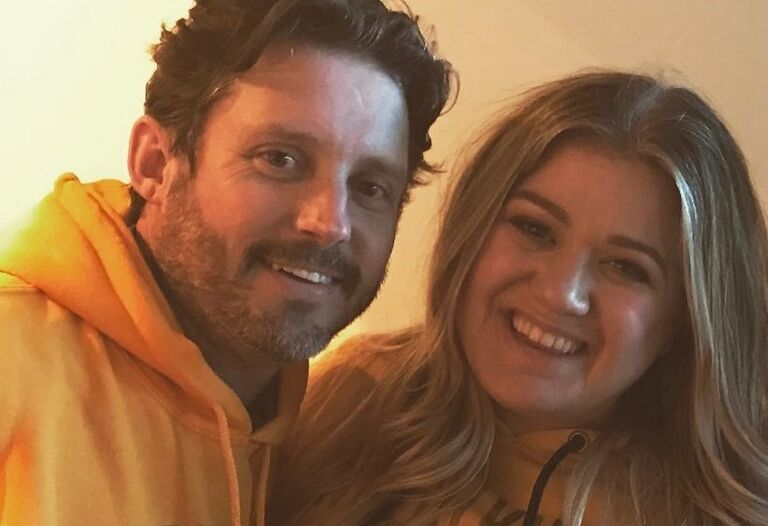 Clarkson enjoyed a happy love life, both in and out of the bedroom. However, she and her husband were still dealing with the ups and downs of parenting. During an online baby shower event in May 2020, Clarkson discussed a medical issue that she and Blackstock had been struggling to deal with. Remington, who was 4 years old at the time, appeared to have speech and hearing problems.
Remington Blackstock's Speech Impediment
Every parent's child will face certain difficulties in some form or another. We don't always know what's at the root of the problem, but we do know that we want to help in any way we can. Fortunately, there are some practical things parents can do right now to start improving things for their children in ways that promote resilience and teach them that hardship is natural.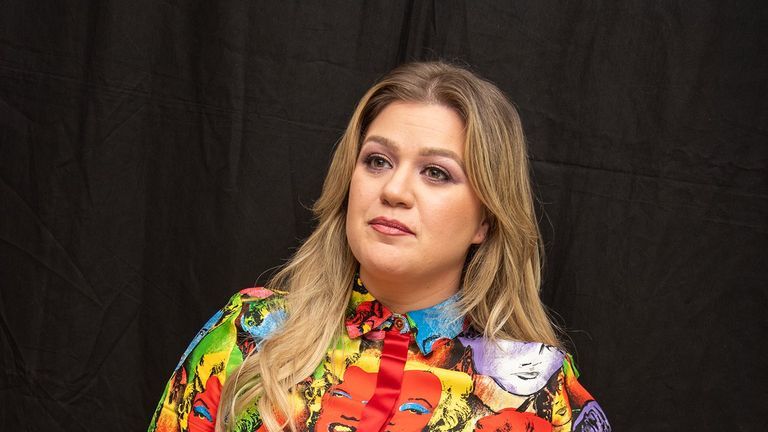 "[Remington] had a speech problem because he had ear trouble when he was a baby," Clarkson said on the show. "We had no idea. But, deep down in his ears, he became blocked with a ton of wax to the point where we felt he was practically deaf because he spoke as if he were underwater. We discovered it was a small issue, but it set him back nearly nine months. "
Helping Him Cope
We don't have to tell you that parenting can be exhausting. Meeting the needs of a troubled child who is angry, disturbed, or fearful necessitates a great deal of patience. Using parenting practices that bring out the best in your child is the best way to tap into this patience and be the kind of parent you want to be.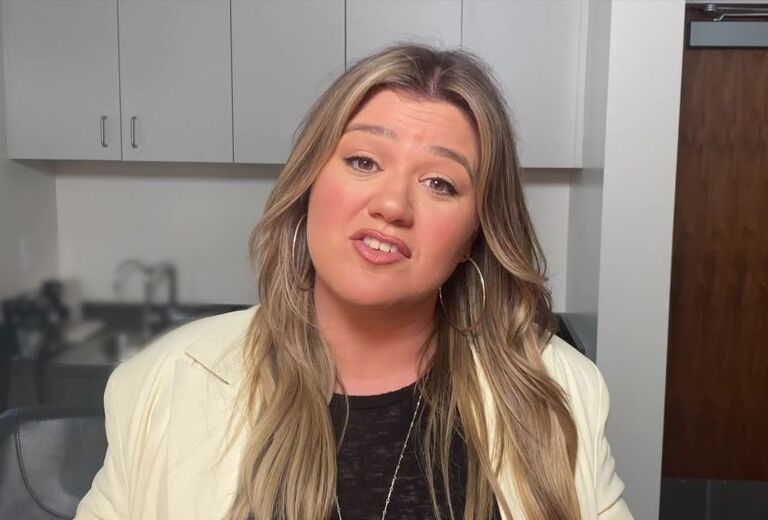 "So we've been working really hard with [my son's] speech, and he's still doing his speech therapy via Zoom," the actress continued. "Remy is finally starting to discover his own personality and identity, which has been distressing for him because he hasn't been able to fully express his emotions. It's a critical issue, and it's difficult for both them and us that we can't communicate all of the time."
Irreconcilable Differences
Through their child, two people actually become one. According to one parent-child relationship specialist, having a child can help you get closer to your partner. On the other hand, being a parent can put a strain on existing relationships, regardless of how good they were before. Part of the issue is that they're exhausted and have far less time with their partner than they did before the baby was born.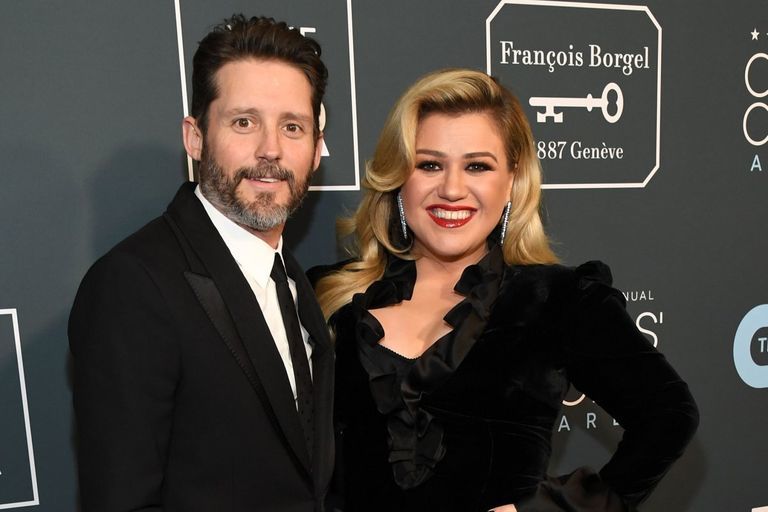 Perhaps dealing with Remington's health concerns had harmed Clarkson's marriage, since a major bombshell came not long after. Clarkson filed for divorce on June 11, 2020, according to various news outlets, citing "irreconcilable disagreements" as the cause of her decision.
Fans react on Twitter
A lot of celebrities and fans alike were deep in their feelings after learning that Clarkson had filed for divorce from her partner, Blackstock, and they took to the Internet to try to process their many emotions. There is usually a split of emotions whenever people make comments on topics like this, and this was no exception.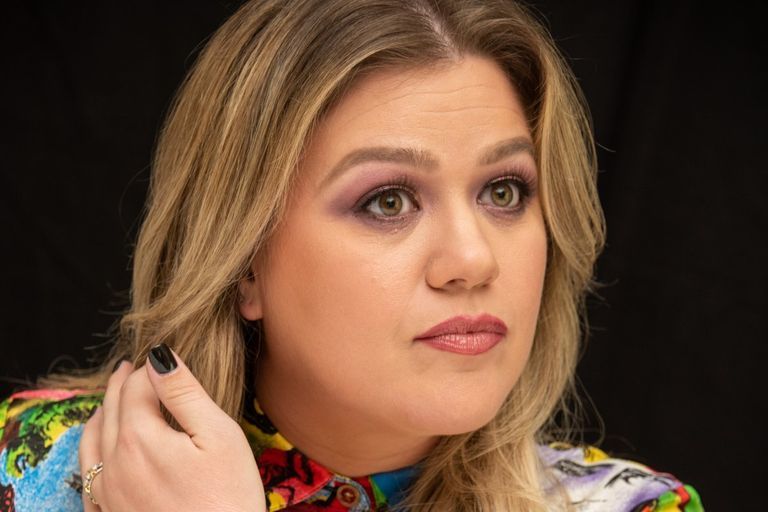 "Really thought Kelly Clarkson and Brandon Blackstock would endure," one Twitter user expressed in surprise at the news. Others wrote to Clarkson directly on Twitter, saying things like "Your fans will always be with you," and "Stay optimistic, girl, and don't let the media get to you."
Insider Information is Leaked to the Media
Ending a marriage is stressful for both parties, but a well-written divorce announcement can assist newly divorced couples in informing people of their decision to separate. When there are no children involved, it is even easier to convey the news without divulging details or assigning guilt. Having children in a relationship, on the other hand, necessitates extra prudence.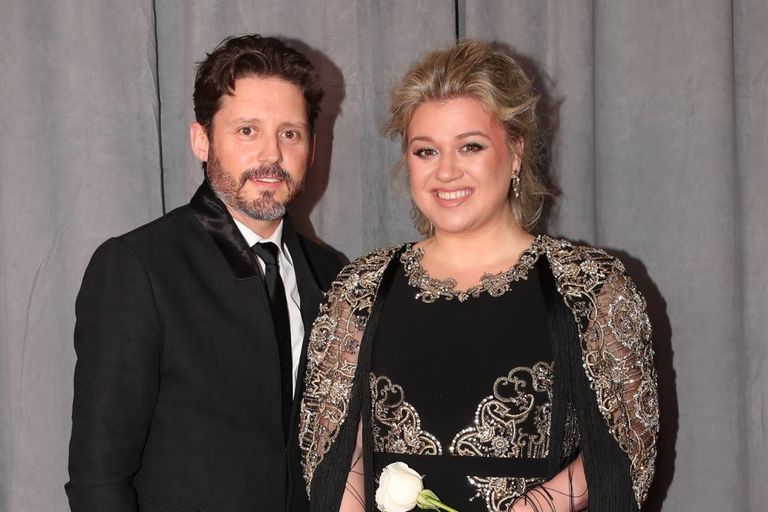 When the pair remained silent, insiders stepped in to speak to the media on their behalf. A source told E! News that "it came out of nowhere. It's just really tragic for the children. They had always been such a close-knit family. They didn't seem to have any problems." Clarkson and Blackstock had always seemed "quite loving towards one another," according to another.
Different Narratives Sprung From
The couple's decision to remain silent about their divorce might have been motivated by a desire to protect their children, but it also resulted in different narratives about the reasons for the split. Some folks prefer to wait until the divorce is official before making any decisions. It's always up to them. However, if they decide to announce their divorce before it is finalized, they should consult with an attorney beforehand, as social media postings are frequently used as evidence in divorce and child-custody battles.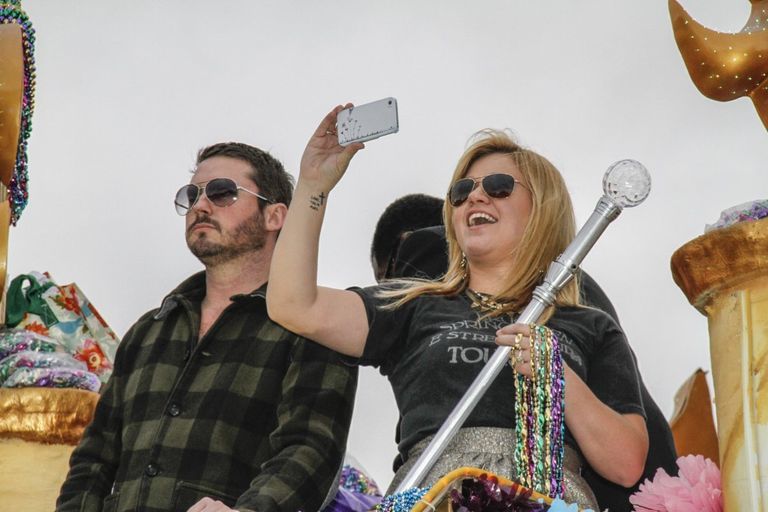 At roughly the same time, several sources spoke with Entertainment Tonight. One source told the website that Clarkson and Blackstock had resorted to divorce after realizing the relationship hadn't been working for some time. "Kelly and Brandon work together nonstop," they explained, "and it became a point of difficulty in their relationship."
Possible Disagreement Over Kids
Differences of opinion do arise in real life, so compromise is a crucial element of every relationship. Couples are probably used to negotiating things like which takeout to order for dinner, what to watch on TV, and even more significant matters like what to name their child, but what if they disagree about how many children to have? When one partner wants additional children and the other does not, tension might occur.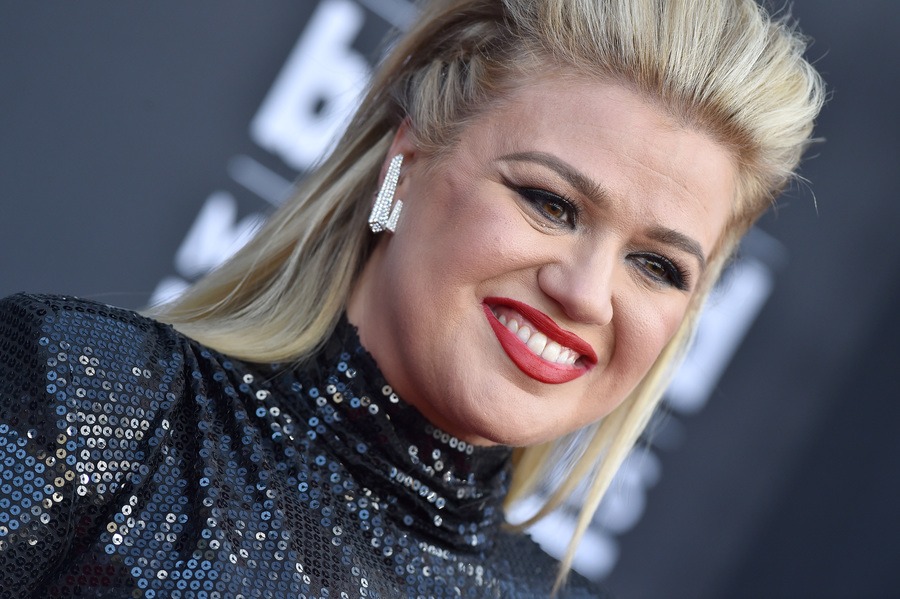 There could have been another significant difference as well. "Kelly has always brought up wanting more children, which Brandon does not," the Entertainment Tonight insider continued. "I so want another child, and my husband is like, 'No! We have four!'"
The Pandemic Added to the Chaos
As people get older, they marry young, enjoy good and bad moments, start a family, dispute, and have sex less frequently. When they are with their partner, they suddenly feel lonely. What went wrong? It takes two to make a marriage work, so it might be difficult to save a marriage if one spouse has walked out the door. There were also the challenges of 2020 to consider in this marriage between Clarkson and Blackstock.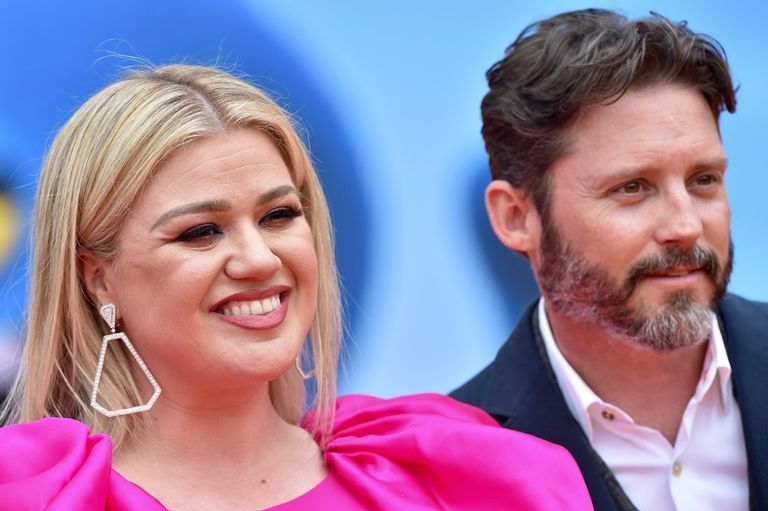 Clarkson and Blackstock said that hunkering down in quarantine with their children "exacerbated" the flaws already existing in their relationship. It was understandable that living in such tight quarters had strained things, and Clarkson had previously stated that the couple worked best when they had time apart.
Two Distinct Personalities
In their married lives, almost every couple battles with personality differences. Even though the events appear insignificant, they can have a significant impact on crucial relationship components such as compatibility, emotional support, cooperation, and intimacy. The characteristics that attracted and pulled these couples together in the first place can eventually appear as defects that need to be addressed within the marriage.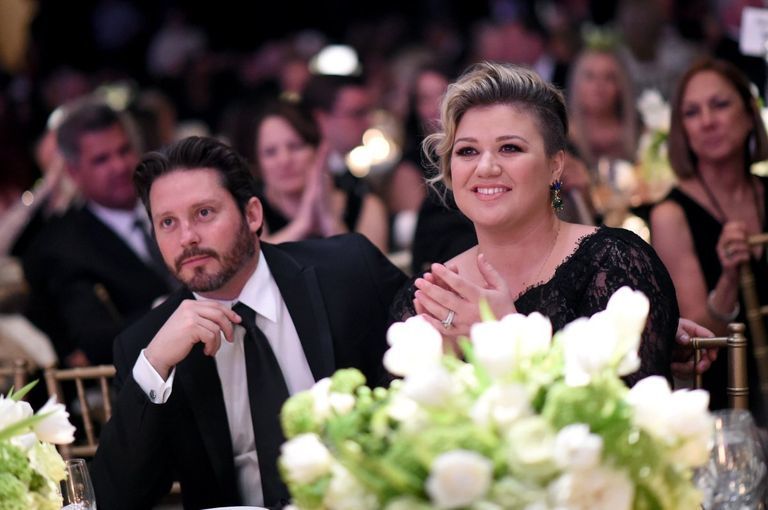 "What's weird about Brandon and I is that we have, like, the same temper, the same amount of, 'OK, OK, I was wrong,'" Clarkson told People in August 2019. "'I was the one who did it.' He goes off and does things with the kids," she continued, "and I'll do something else with the other two. We're pretty adept at saying, 'I need some alone time.'"
Personal Spaces Disrupted by the Pandemic
By avoiding activities that may injure or disrupt the connection or build distrust, good "me" time respects the partnership and the spouse. "Me" time can help partners reconnect with what matters to them, as well as strengthen the relationship. That "me time" would have been hard to come by in 2020. Changing locations didn't seem to help them either.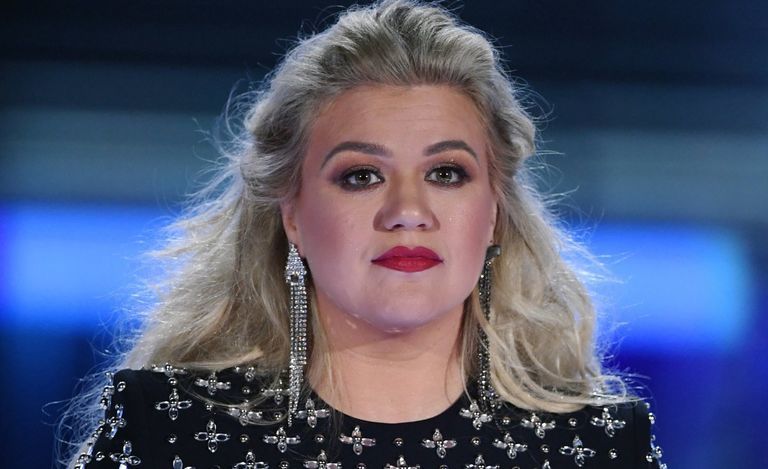 One Entertainment Tonight insider stated that Kelly and Brandon had experienced troubles for several months and were making a conscious effort to work things out. They anticipated that being quarantined in Montana away from LA would help them work things out in their marriage, but the change in atmosphere was ultimately harmful."
Less Time to Reflect
There are numerous ways in which people prefer to spend their own time. For some, the best way to spend their valuable alone time is to curl up on the couch and watch TV or movies. Others may benefit from reading books, listening to podcasts, or exercising. These routines are undoubtedly altered by children roaming around that require less solace.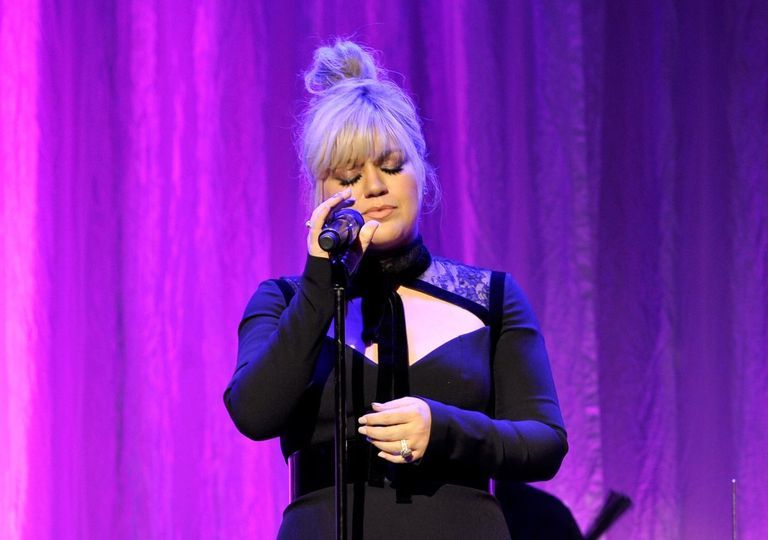 "The regular time together seemed to make an already difficult situation worse," the person continued. "This recent pause provided [Clarkson] with the opportunity to reflect on her life and marriage." Despite the fact that Clarkson had been "dreading" the breakup with her spouse, she "knew she just needed to follow her heart." Sadly, the singer had "finally understood [that] divorce was her only option," according to the unidentified source.
They Maintained a Cordial Relationship Nonetheless
Whether to stay friends after a divorce is primarily dependent on the circumstances of the parties involved. Not every relationship after a divorce will be amicable. This is particularly true for couples who have been through a tumultuous divorce process. Transitioning to friendship after a divorce is usually not a smart option in relationships where there was abuse or manipulation.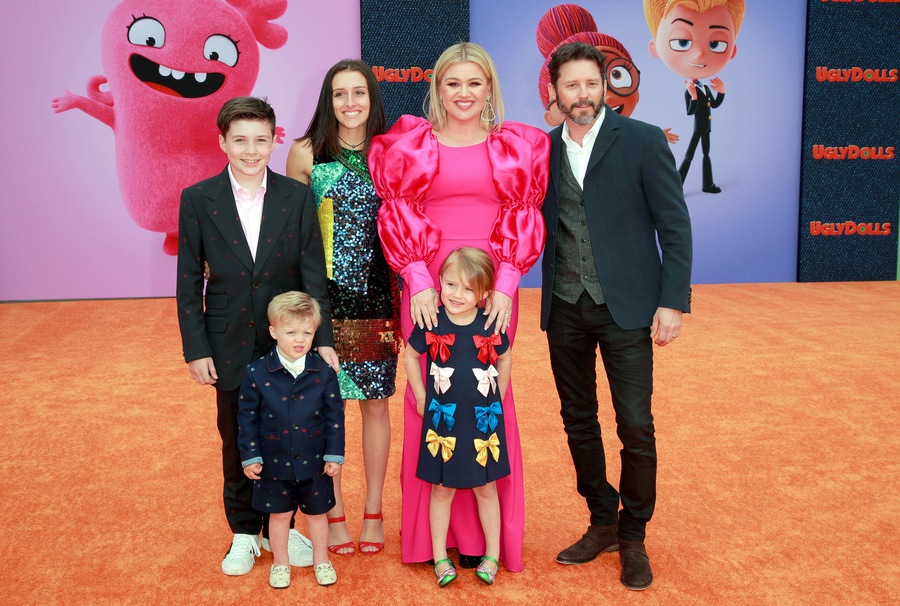 It appeared that the breakup was at the very least amicable. The insider said, "Kelly and Brandon haven't shut each other off; they're still communicating with each other. They are both upset, but their strategy is to prioritize the children. They're concentrating on co-parenting and going forward because this is the last place they expected to be. Kelly and Brandon both understand that divorce is difficult for children, yet they are excellent parents. It'll simply take a little while. "
Plans Ahead of Time
Divorce is something many millennials are thinking about. Despite the fact that many people are still hesitant to ask for a prenup because they are afraid of backlash from their partner or family, embarrassing financial revelations, attorney disclosures, or even unresolved relationship issues, the number of millennials requesting prenuptial agreements has increased.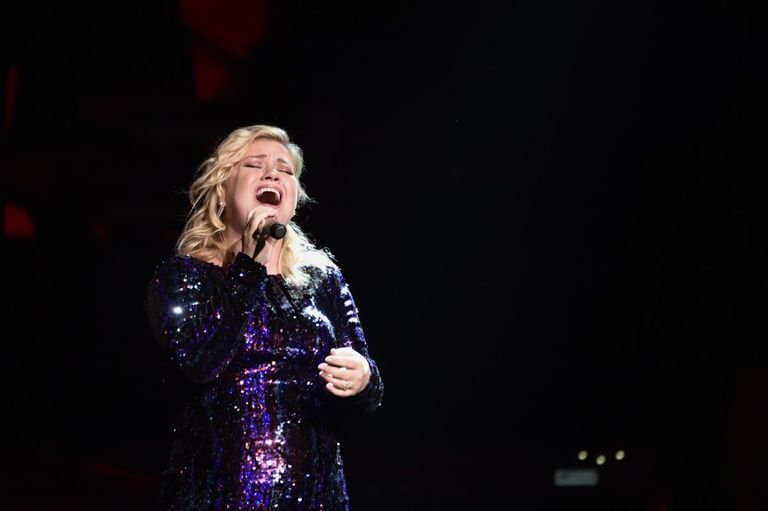 "[Clarkson] has always been a very organized businesswoman, so her decision to get a prenup only reflects that and protects her profits," the insider added, referring to the prenup Clarkson and Blackstock signed just days before their wedding. "Kelly is a wonderful person who is generous and giving, so Brandon will be OK."
Their Relationship Had Become Strained
Marriages are frequently strained from several perspectives. Marriage strains are common and can affect each spouse differently. These pressures tend to show up at different times. Individuals are confronted with various parts of their lives as life evolves. As a result, you may develop dysfunctional coping mechanisms to deal with your pressures. It's critical to recognize the warning signs and work through them as a team.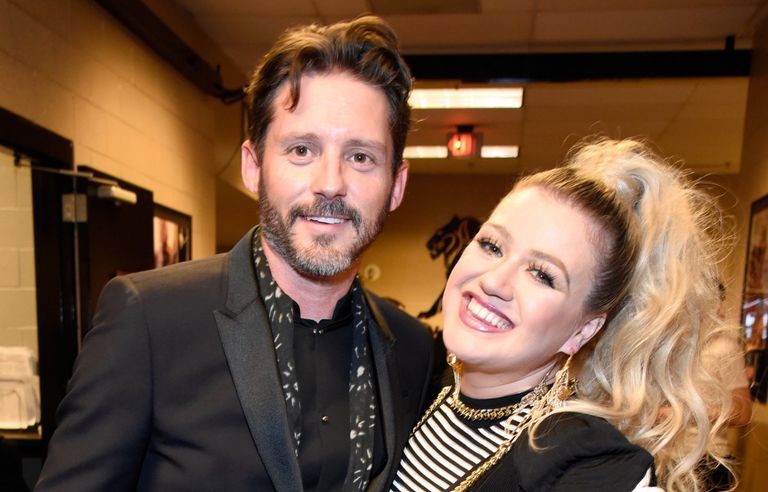 "Things had changed in [Kelly and Brandon's] marriage, and the split was a long time coming," another insider told People. "They both put in a lot of effort. It's nearly impossible to appreciate each other, especially when the kids require constant supervision." Kelly had been through a lot, the insider said, and she thought Brandon was her happily-ever-after. "It's an extremely tragic situation."
No Hope for Reconciliation
It's difficult for couples to keep the spark alive after a long time together. It could take a little more work than it used to. When a relationship is neglected, it may come to feel like roommates sharing a bed. It's difficult to maintain a loving relationship, especially when life gets in the way. Making date nights a routine or making meaningful gestures might show your partner that you value and adore them.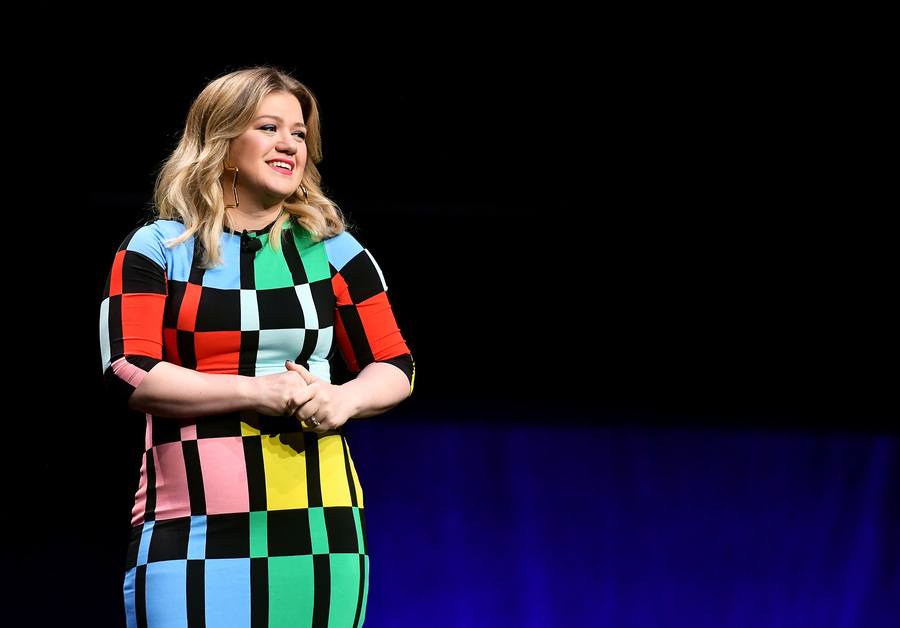 Was there any hope of Clarkson and Blackstock reconciling? Probably not. The media reported that Clarkson stopped wearing her wedding ring. "Kelly was spending time in LA with her kids," a source told People on June 13, as the diva seemed to handle the breakup in stride. "She has kept a low profile and has spent most of her time at home. She appears to be in good health."
Clarkson's Personal Sacrifice
Marriage can alter a variety of facets of a person's life. Having a family can accelerate those transformations. Individuals' lives will no longer be suited for one alone. This may necessitate making personal sacrifices. Many people come to regret their decisions. Through open communication and trust with your partner, you may be able to devise a strategy for achieving your life goals.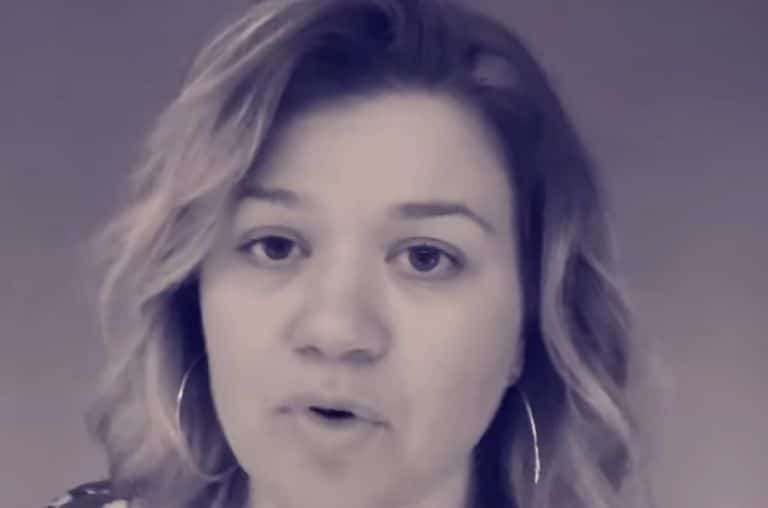 Even still, Clarkson's performance a few days later seemed to reveal just how much pain she was in. At Juneteenth celebrations, the performer played Etta James' "I'd Rather Go Blind," and fans observed that she sang the lyrics "So you see, I love you so much/That I don't want to watch you leave me, darling" with tremendous emotion.
She Won Primary Custody
Even if a parent loves their children unconditionally, children require a significant amount of time and energy from their parents. Parents must constantly be there for their children. This can be mentally and emotionally draining for both spouses. Children might put a strain on the relationship, especially if the partners don't take time for themselves. Regardless of how Clarkson felt at the time, she went still ahead with the divorce.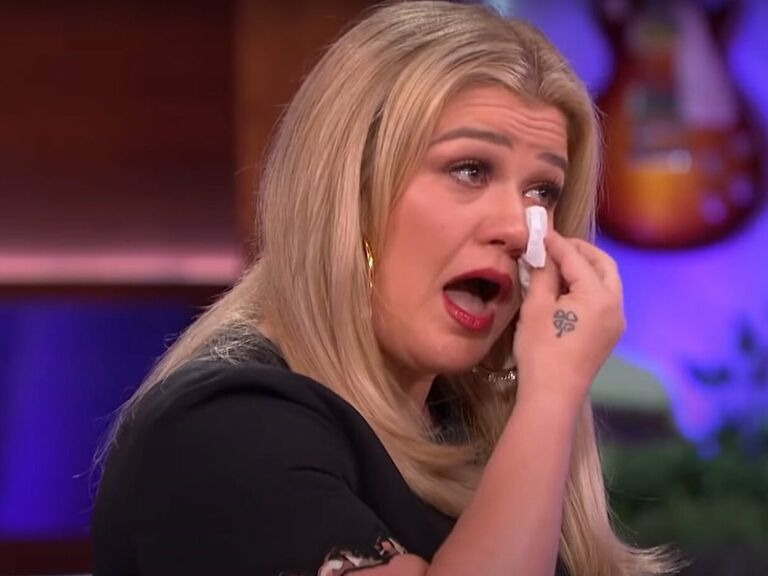 The singer was also awarded primary custody of her and Blackstock's two children in November 2020. According to court documents, "The amount of confrontation between the parents has escalated," implying that the split couple is at odds. "Due to trust concerns, the parties are having a tough time co-parenting."
Their Marriage Runs Out of Magic
Boredom in marriage is a possibility. It's generally because partners may take each other's connection for granted. Everything has become too normal, and you must once again take a chance. Chasing the butterflies you once felt can add excitement to your marriage and lead to new adventures.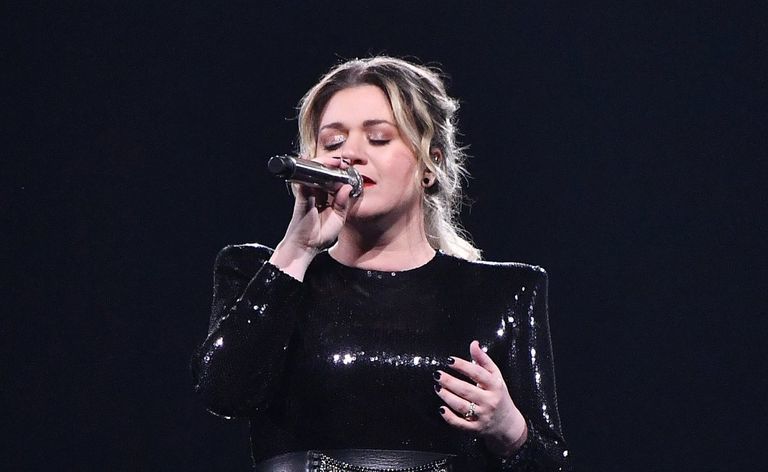 What does Clarkson's future hold? She said in a Glamour Unfiltered interview that was conducted as her marriage neared its conclusion, "You just accept the cards that you're dealt, and you do the best you can with them." So, whatever happens next – and who knows, she might still reconcile with her husband – Clarkson appears capable of handling it.
She Sang Her Emotions
Music has a unique quality. Some refer to it as a universal language, while others refer to it as a portal to the soul. We used to give mixtapes (cassettes) to people we secretly liked or had crushes on because we couldn't convey our sentiments with words. We used music to express our feelings. And, at least in Clarkson's case, not much has changed.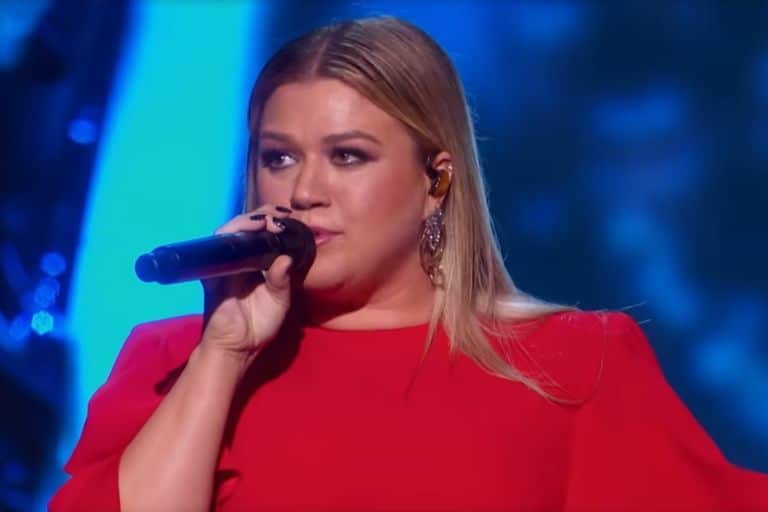 Clarkson may be able to express her emotions through her music as well. The American Idol winner is known for both her intensely personal song lyrics and her willingness to share her soul on stage. And as she paid tribute to Reba McEntire, the singer certainly played true to her reputation for wearing her emotions on her sleeve. Clarkson could barely fight back tears during a performance of McEntire's hit "Fancy."
Music Is a Pure Form of Emotion
Most of us can agree that meeting someone who shares our musical tastes is one of the best things that can happen to us, resulting in a stronger bond and, in most cases, an emotional attachment. But what is it about music that moves us and evokes our deepest feelings? What musical aspects have a part in this interaction? What if you're the one who wrote the music in the first place?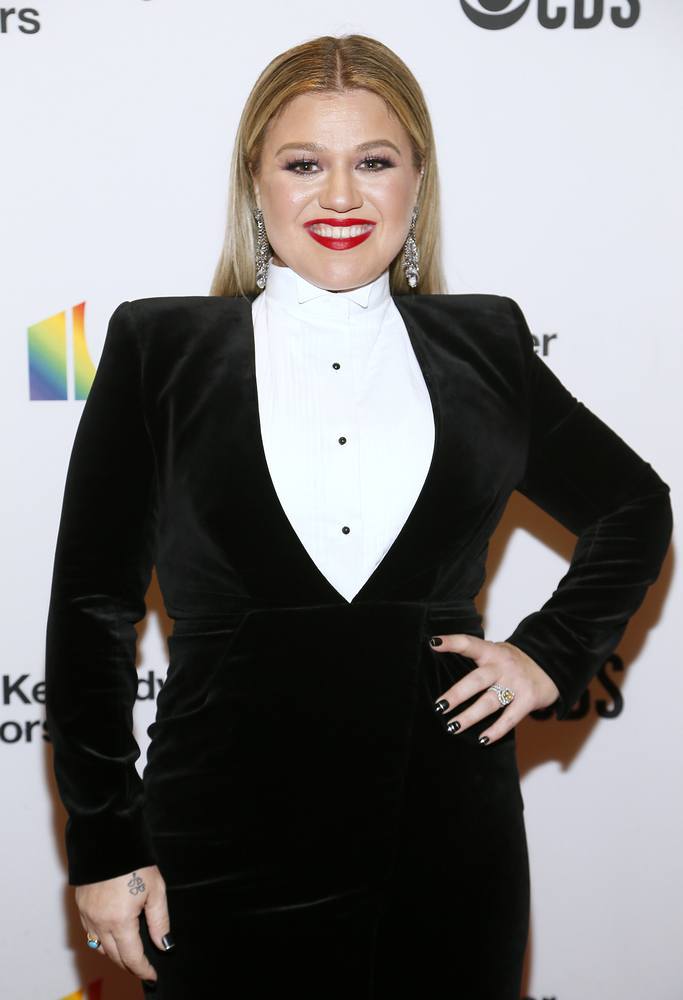 Clarkson gave a moving performance at the Kennedy Center Honors, which pays tribute to people who have made significant contributions to the entertainment industry. Since the ceremony's inception in 1978, hundreds of prominent faces have been recognized. McEntire was honored in 2018.
A Role Model in Reba Mcentire
Reba McEntire is the most successful female country performer of her time, and practically every successful woman who has followed in her footsteps has cited her as a role model. She has more No. 1 country albums than any other female performer, with more than 50 Top Ten singles. McEntire has received four CMA Female Vocalist of the Year awards and was named CMA Entertainer of the Year in 1986.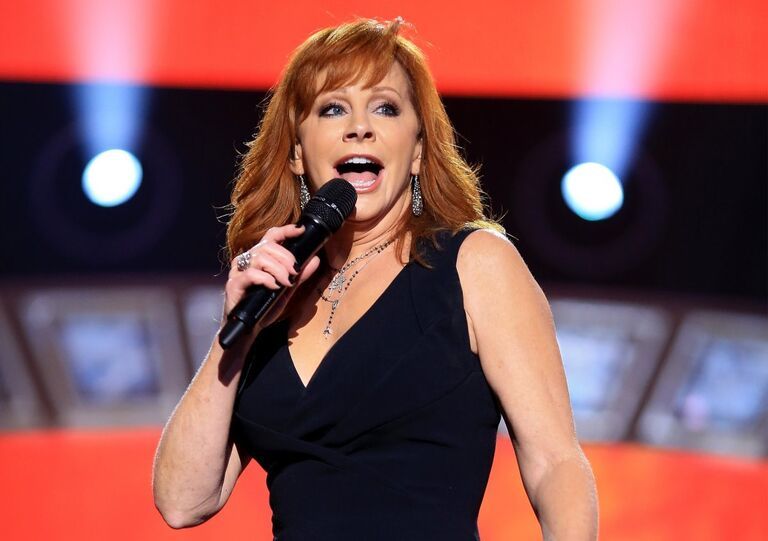 McEntire's great career has also spanned decades, indicating that she has more than earned the moniker "Queen of Country." But Clarkson's friendship with McEntire extends beyond music. As a result, it's no surprise that the younger vocalist broke down in tears while paying tribute to the legend.
How Her Music Journey Began
Clarkson was born Kelly Brianne Clarkson on April 24, 1982, in Fort Worth, Texas, and later moved to Burleson. This Greek-American family includes a mother named Jeanne, a stepfather named Jimmy Taylor, a brother named Jason, and a sister named Alyssa. When Kelly was 13 years old, she was approached by a teacher at her Pauline Hughes Middle School about joining the choir after the teacher heard her singing in the hallway.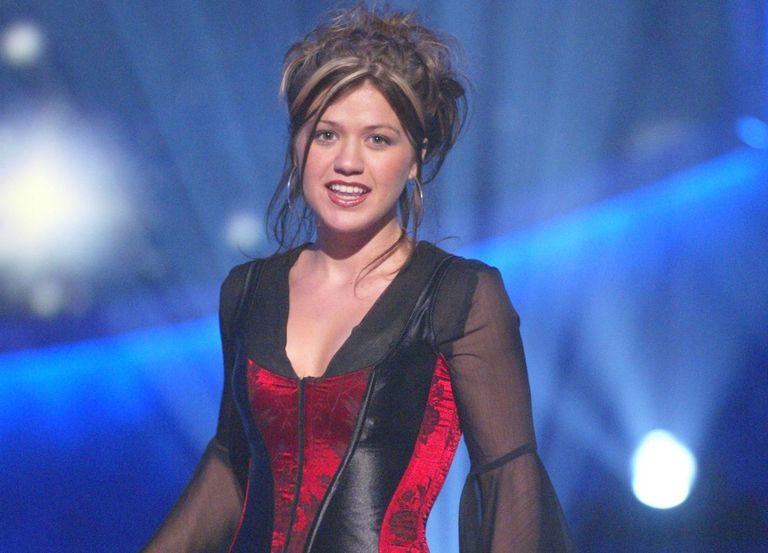 Clarkson, of course, rose to fame after winning American Idol in 2002. And the singer's uplifting rags-to-riches story was presented to the entire country on the show. Clarkson had been struggling to break into the entertainment world before entering the talent competition. In 2001, the Texas native relocated to Los Angeles in the hopes of launching a career, but she failed miserably.
She Had a Rough Start
Just like many upcoming acts, Clarkson struggled a bit in her early days. She served as an extra on the WB's "Sabrina, the Teenage Witch" and briefly collaborated with songwriter Gerry Goffin in an attempt to achieve her dream. A catastrophe forced her to return to Texas in despair, but she was still determined to pursue a career in show business.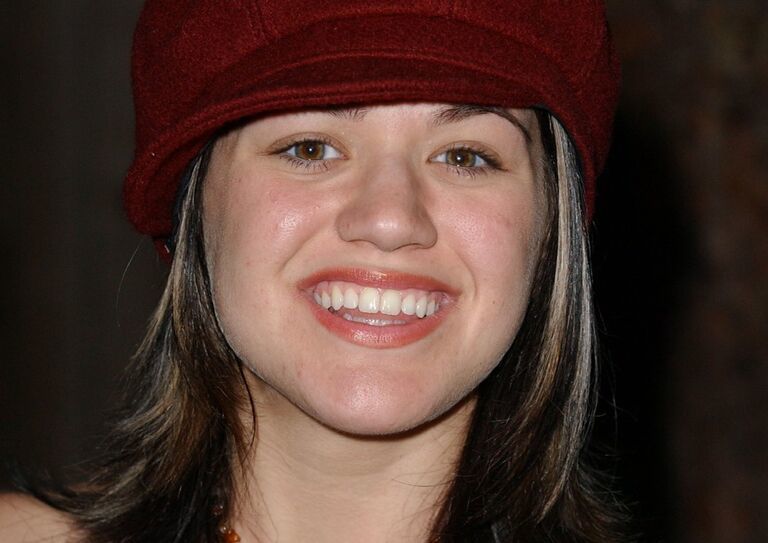 Clarkson had more than her fair share of bad luck in Los Angeles. The ambitious singer was not only turned down by many record labels, but a fire in her apartment forced her to return to Burleson. While Clarkson had to take odd jobs to make ends meet, such as waitressing, promoting Red Bull, and working at a movie theater, she still yearned to be a performer.
Auditions for American Idol
Clarkson's luck, though, was about to change. In the midst of her despair, one of her friends, Jessica, encouraged her to remain calm and audition for FOX's new show "American Idol," which was looking for a new superstar. Like tens of thousands of others, Kelly auditioned for the show in 2001.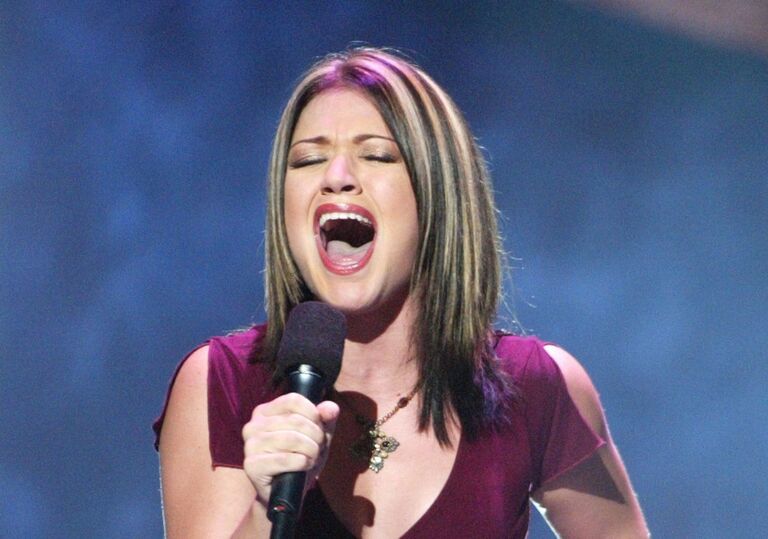 She claimed she had no prior knowledge of the show and was simply trying it out for fun. "I was one of those dumb individuals who was simply like, 'Where do I sign?'" Clarkson told Jimmy Fallon on his show in 2018. "It could've gone horribly wrong." However, as we all know, the experience did end badly at all.
She Came Out a Winner
Clarkson not only made it through the American Idol auditions, but she went on to have a tremendous amount of success on the show. And in September 2002, she won the competition after defeating her closest competitor, Justin Guarini. She was picked as a finalist, and she sang "Respect," "Natural Woman," and "Without You" live for 10 weeks in front of an estimated 25 million viewers.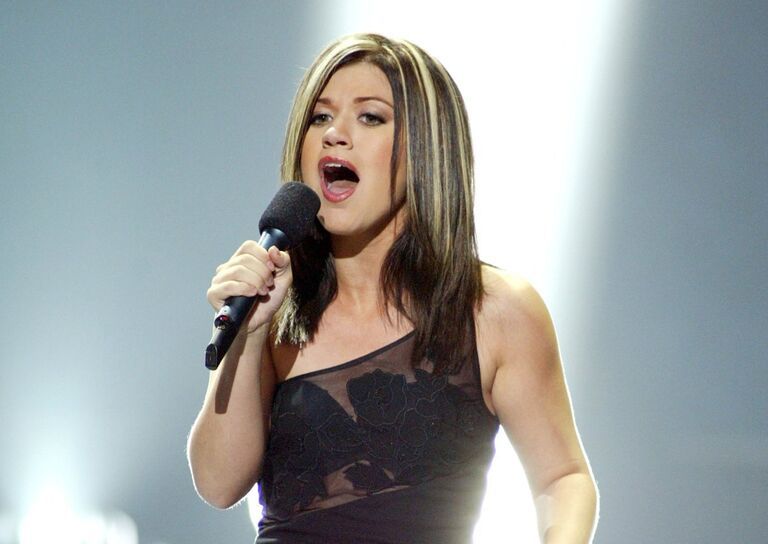 Due to her powerful voice and gentle demeanor, Clarkson was chosen as a favorite among voters. On Sept. 4, 2002, Kelly gave the final performance of "A Moment Like This," a song written exclusively for American Idol. Clarkson was suddenly the singing celebrity she'd always wanted to be, and her first record became the year's best-selling single in the United States.
A Chance to Meet with Reba McEntire
Clarkson, the first-season winner of the revolutionary singing competition in 2002, has come a long way from living out of her car before her "Idol" audition when she was 20 years old. The three-time Grammy Award winner currently hosts "The Kelly Clarkson Show," her own talk show. She also celebrated her second week of events with former "American Idol" judges who helped catapult her to fame.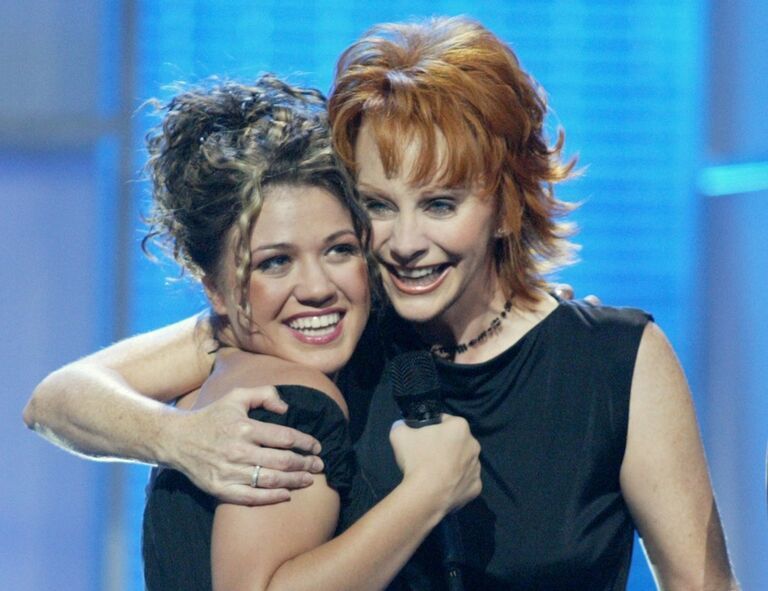 Furthermore, Clarkson's victory on American Idol meant that she was now rubbing elbows with other celebrities. McEntire was one star in particular whom the singer had always wanted to meet, having long idolized the country music legend. When the Texas native was given the opportunity to choose a duet partner for a concert in 2002, she naturally chose McEntire.
Like Two Peas in a Pod
It's easy to see why Clarkson admired McEntire so much. They're like two peas in a pod! Kelly Clarkson and Reba McEntire have a tight bond that is too adorable for words. After all, the career of the country great is undoubtedly something numerous young musicians aspire to. Her celebrity, however, did not come without effort. For one thing, McEntire trained herself to play the guitar, and she learned to sing to win her parents' attention.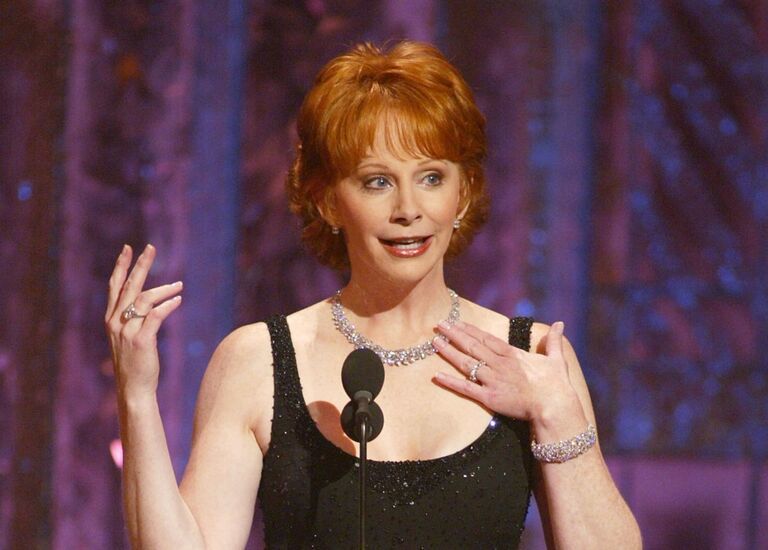 After performing together on the Season 1 finals of American Idol in 2002, Clarkson and McEntire became friends. Years later, The Voice judge started dating Brandon Blackstock, the stepson of Reba due to her marriage to Narvel Blackstock. As we know, Brandon and the "Love So Soft" singer married in 2013, and they have two children: River Rose and Remington Alexander.
Clarkson Had Always Been a Fan
During a speech in her honor in 2018, Clarkson shouted the "Fancy" singer's praises. At the Kennedy Center Honors, the American Idol alum remarked, "I've been a fan of Reba since I was a small child. I've always found her voice to be nostalgic. Even as an adult, she has a tone and a way of presenting stories that makes me feel at ease."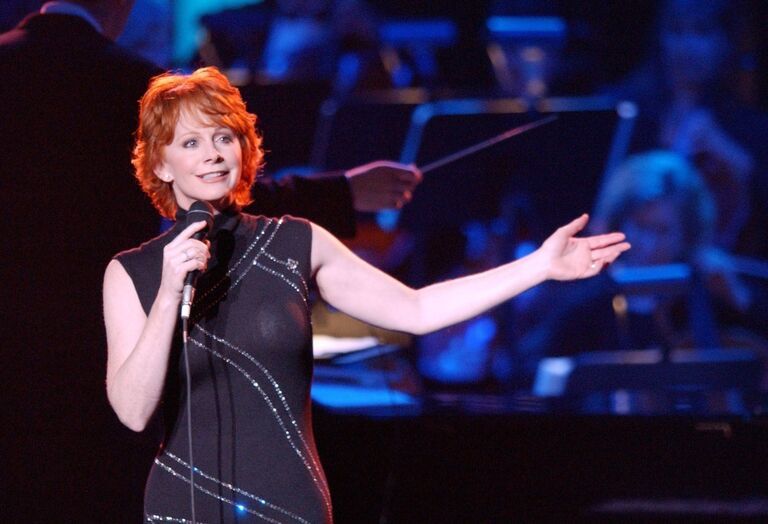 Indeed, McEntire thinks that it is dedication and passion, not aptitude, that propels a performer to the top of the charts. "There are a lot of individuals, a lot of lady vocalists, who are 10,000 times better than me," she told The Washington Post in 2018. "They don't have the motivation or the work ethic, though. They don't have the desire to do it, and they don't care as much about it as I do."
Relationship That Goes Beyond Music
It's understandable that McEntire warmed up to Clarkson, given that the younger performer had clearly put in the effort. When the two first performed together in 2002, McEntire had nothing but admiration for Clarkson. "I am really proud of you," she told her admirer on stage. "I have to say, I am overjoyed to be able to sing with you tonight."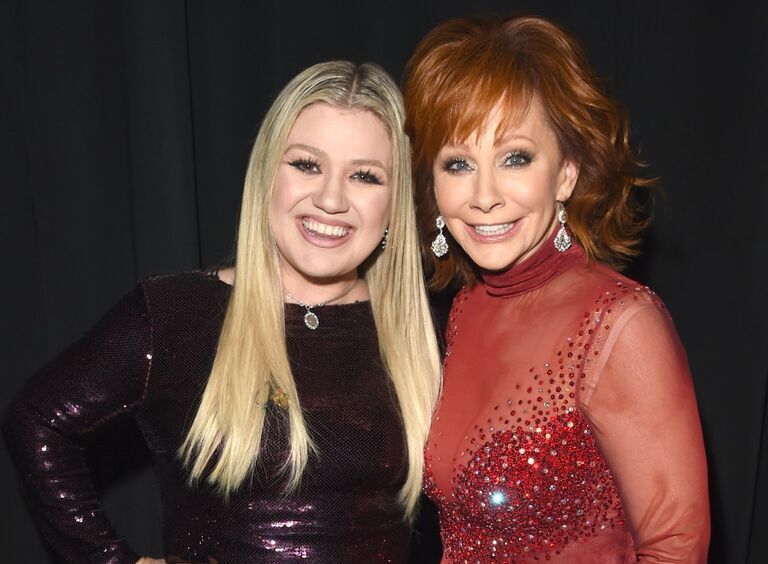 This wasn't the last time McEntire and Clarkson met through music. While on tour in 2003, Clarkson sang a cover of McEntire's song "Why Haven't I Heard From You." Three years later, the Texan sang "Does He Love You?" on a CMT special honoring McEntire's distinguished career.
The Ties Grew Stronger
Then, over the next several years, Clarkson and McEntire looked to get closer as colleagues and friends. For example, in 2007, the two collaborated on a song called "A Lot Like You." On multiple occasions, the stars performed together, including at the Ryman Auditorium, on The Oprah Winfrey Show, and at the ACM Awards. Not only that, the pair also recorded a cover of Clarkson's "Because of You" for Reba: Duets, McEntire's album.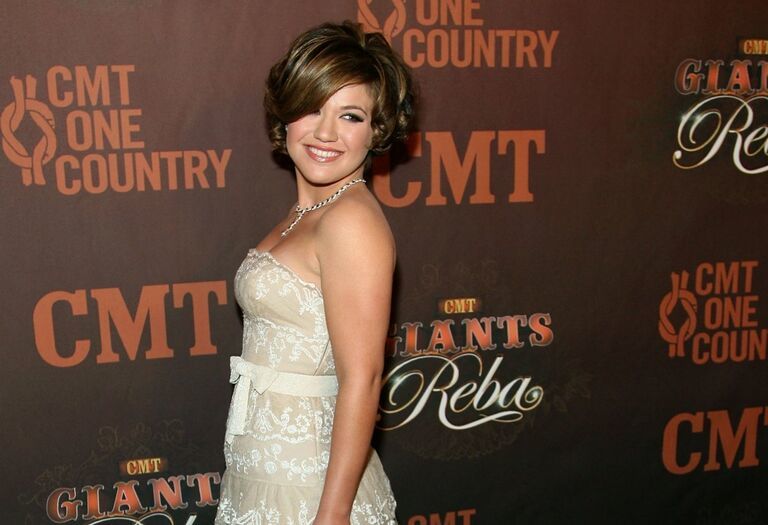 In 2008, McEntire and Clarkson's professional relationship took an even bigger step forward. That's right, they went on tour together, performing each other's hits across North America. And country music lovers came out in droves to watch the event, dubbed "2 Worlds, 2 Voices," with the first leg's 15 cities selling out.
Their Collaborations Were Fruitful
It appeared that Clarkson and McEntire's teamwork was paying off. However, according to USA Today, not everyone would have associated the two performers. In a 2007 story for the journal, Robert Deutsch wrote that, "It's one of pop music's most unusual couplings: the 52-year-old country music grandmother and the original American Idol, who's less than half her age."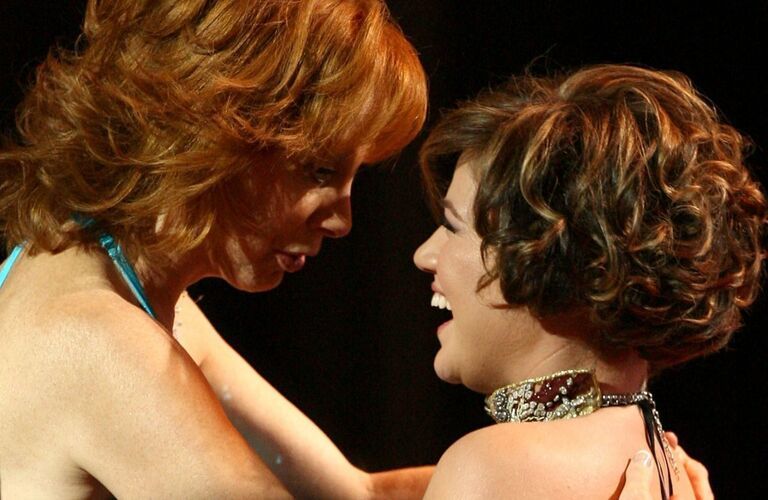 The bond between McEntire and Clarkson, on the other hand, might be beneficial to both. Meanwhile, Chet Flippo, then-editor-in-chief of CMT.com, acknowledged that while Clarkson and McEntire's pairing should not work, it did. "It's a weird but warm friendship," he told USA Today. "Reba's musical daughter is Kelly. They're absolutely devoid of deception when they're together."
Each Other's Sources of Inspiration
Clarkson and McEntire appear to be both professionally and personally inspired by each other. "[McEntire] has that huge, soulful, sort of feisty voice but can still pull off a lovely ballad," Clarkson told USA Today. "She is, without a doubt, the ray of hope at the end of the tunnel. Every young singer should have someone to look up to in order to model their careers after."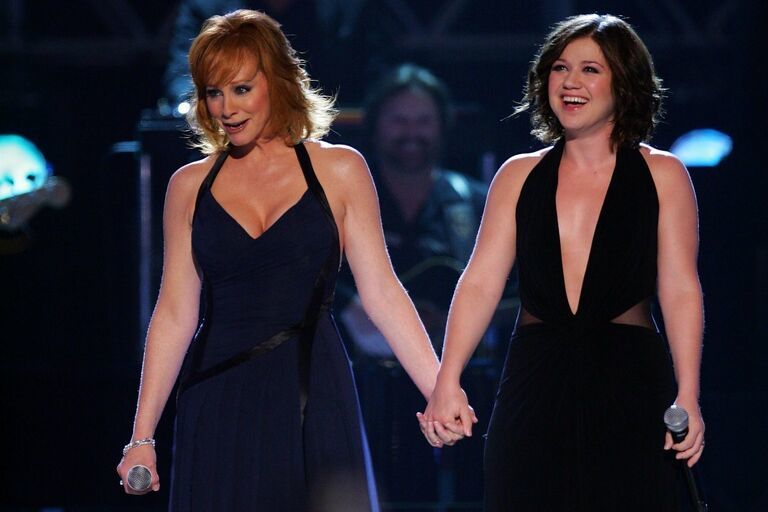 But Clarkson and McEntire's friendship went beyond the stage. Narvel Blackstock, the country icon's now ex-husband and manager, is said to have assisted Clarkson a lot. "When you're hanging out together, you chat about the industry," McEntire told USA Today. "When [Clarkson] asked for my opinion, I always told her, 'The greatest advice I can offer you is to go ask Narvel.' That's exactly what she did."
It Turned Out That They Were More Than Just Co-Artists
Surprisingly, McEntire and Clarkson become much more than friends; they became family. Clarkson also signed Narvel as her manager, and it was through him that she met her future husband, Brandon Blackstock, Narvel's son, who was married to Melissa Ashworth at the time.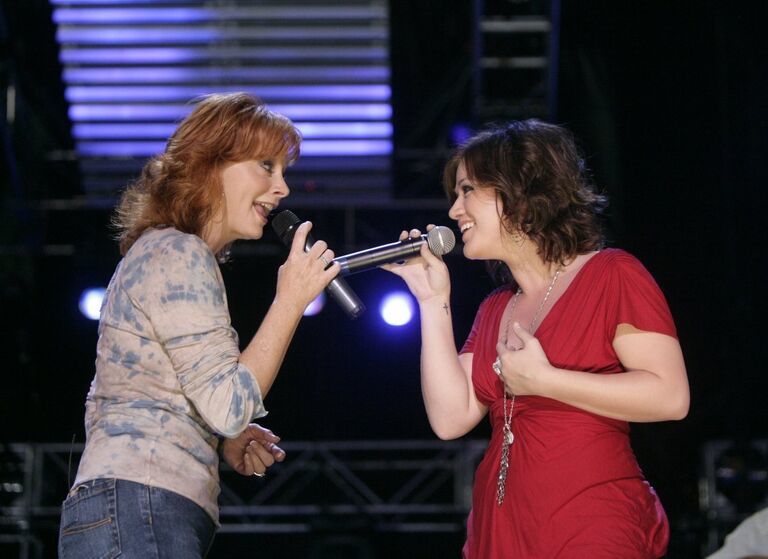 After Blackstock's divorce, romance seemed to be in the works with Clarkson. The singer was said to have had a crush on him for some time, and the two met up again at the 2012 Super Bowl. While Clarkson was performing the national anthem on America's biggest football stage, something equally exciting was going on behind the scenes. "Suddenly, there [Blackstock] was at the Super Bowl, and he was single," the actor told the Daily Mail in 2012.
She Met Blackstock There
Clarkson and Blackstock began seeing one another after the Super Bowl, where sparks appeared to fly. However, things at the beginning weren't all roses. "This is the funniest [and] saddest thing ever," Clarkson told Cosmopolitan in 2013. "One of my superhero inspirations is Whitney Houston, and the day she died was [my] first date [with Blackstock]. 'This is a horrible sign,' I thought."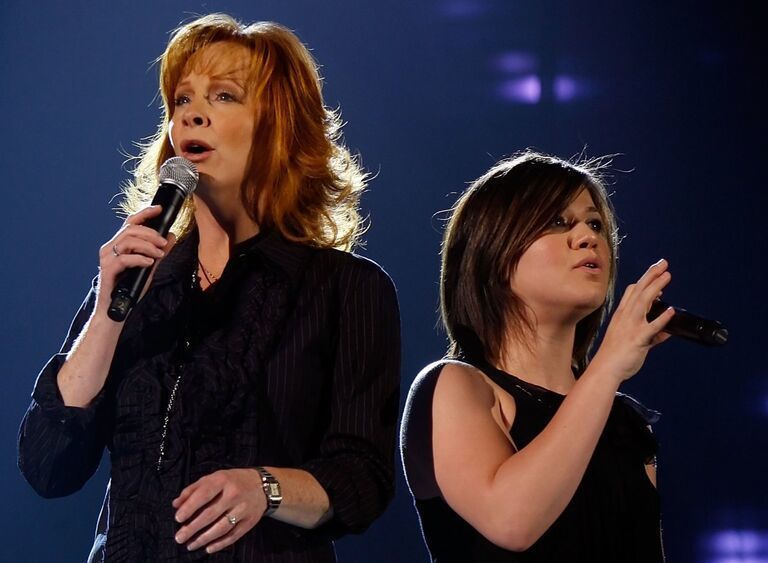 However, it appears that the cosmos were on Clarkson and Blackstock's side after all, since the couple was engaged before the end of 2012. In December of that year, Blackstock proposed to Clarkson and presented her with a stunning canary yellow diamond ring. "I'm engaged!" the singer exclaimed later on Twitter. "I just wanted to let you know! Last night was the happiest night of my life! I feel really fortunate to be in the company of the finest man that has ever lived."
After That, They Got Married
McEntire, obviously, was ecstatic to learn of the engagement. "To have my pal as my daughter-in-law – I mean, who could want more?" she told Katie Couric in 2013. In addition, the country star indicated that she and her then-husband would lead by example rather than words in inspiring the young pair.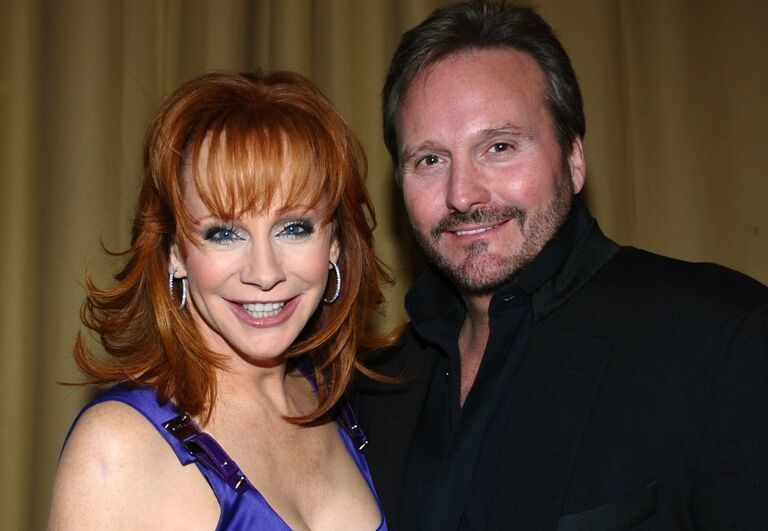 Clarkson and Blackstock were married in a small ceremony at a lodge in Walland, Tenn., in October 2013. Clarkson, of course, informed her fans of the good news through Twitter. "I'm officially Mrs. Blackstock," she wrote. "We were married at Blackberry Farms in Tennessee yesterday — it was the most gorgeous spot I've ever seen!"
Stepmother to the Blackstock's Children
Then, after walking down the aisle, Clarkson became stepmom to Savannah and Seth, Blackstock's two children. In June 2014, the couple brought their first child, River Rose, into the world. And McEntire was ecstatic to hear the good news. In 2015, McEntire revealed all about her new grandson to Entertainment Tonight.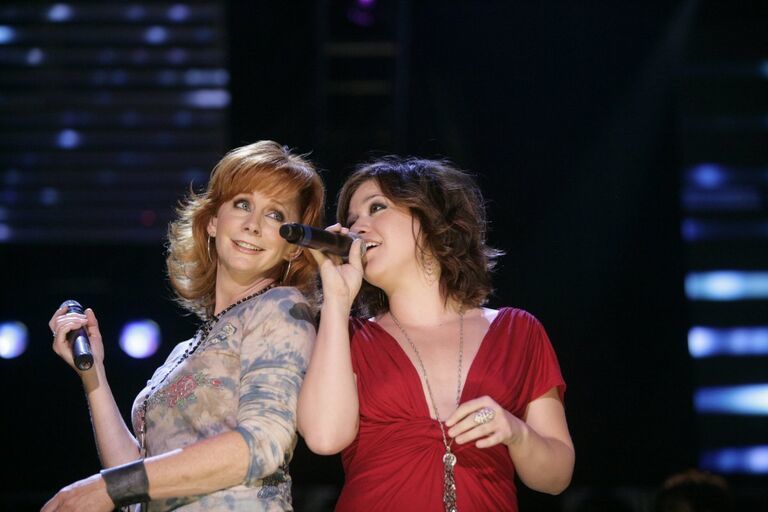 "She's a doll," the artist stated of River Rose. "Because my husband handles me and Kelly, she's been in London with her mother, father, and grandfather. As a result, they've been quite busy, which has allowed Narvel and River to spend a lot of time together. And he's having a blast with it. Every day, he sends me videos and photos."
The Feelings Were Mutual
McEntire also expressed her admiration for Clarkson. "I'm incredibly proud of her," the singer continued. "She's a kind, kind, and brilliant young lady with a large heart. Everyone recognizes her brilliance, but they don't always recognize her as the warm-hearted, caring person she truly is. And I'm overjoyed for her. I've never seen her so happy as she is today."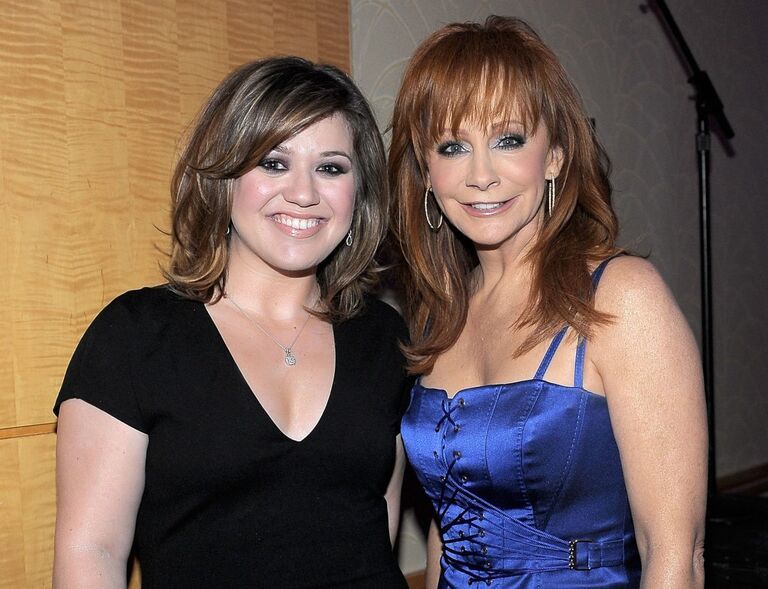 In 2016, Clarkson and Brandon welcomed a boy named Remington into their family. The next year, McEntire told Rare Country about Clarkson's parenting experiences. "I don't think [motherhood] has altered [Clarkson]," said the experienced performer. "She is so full of love and so full of vitality that it's simply spilled over. She hasn't changed as a result of it. She's just recently bloomed. She's a wonderful mother."
McEntire Maintained Contact
Despite the fact that McEntire and Blackstock divorced in 2015, the country singer affectionately refers to Clarkson as her daughter-in-law – and even "daughter-in-love" on occasion. When she appeared on The Talk in April 2018, that was just one of the nice names she used to refer to Clarkson.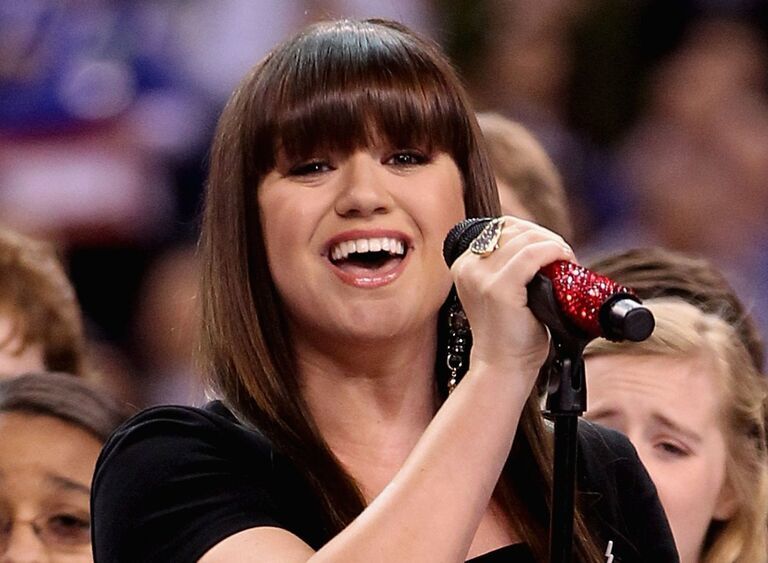 "[Clarkson] and I got to tour together in 2008, [and] it was one of the most exciting, wonderful tours I've ever been a part of," McEntire enthused about the partnership. "You know how much I adore her. Since I met her in 2002, she's been one of my closest friends, and now she's my daughter-in-law."
She Continued to Sing Clarkson's Praises
"She's a beautiful person, big-hearted [and] always full of pleasure and happiness," McEntire added, praising Clarkson. Clarkson had the opportunity to return McEntire for some of her kind remarks in 2018. The depth of the singers' bond was revealed to the entire nation when Clarkson paid tribute to her idol at the Kennedy Center Honors.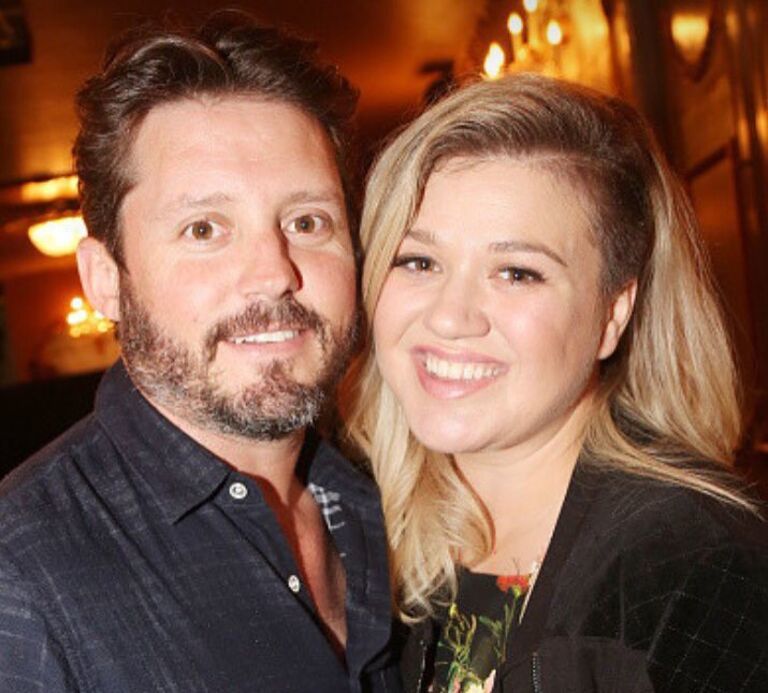 The Kennedy Center Honors for the Performing Arts in 2018 offered plenty of highlights as well. Cher, Wayne Shorter, and Philip Glass were among the recipients of honors. Lin-Manuel Miranda, one of the creators of Hamilton, received a special award for his contribution. Despite all the fanfare, Clarkson's musical tribute may have stolen the show.
Clarkson's Musical Tribute Was Heartfelt and Touching
Viewers knew they were headed for an emotional trip even before Clarkson started singing. "I've been a fan of [McEntire's] since I was a small child," the now-superstar stated, standing on stage in a stunning crimson gown. "Her voice has always made me nostalgic. Even as an adult, she has a tone and a way of presenting stories that makes me feel at ease."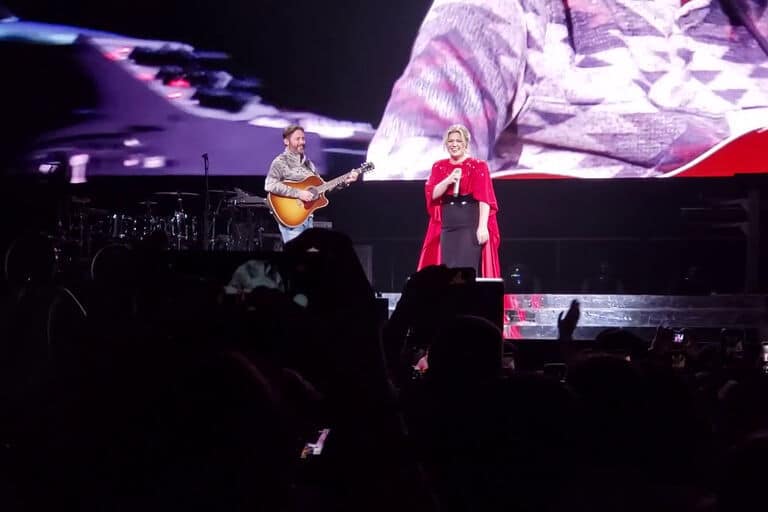 Clarkson began to cry a little more as she went on. "Sometimes when we meet our idols, things don't always go as planned," she explained to the audience. "But meeting [McEntire], getting to know her, and finally becoming family with her has been one of the most memorable experiences of my life."
It Was a Great Way for Her to Close Her Performance
"Thank you so much for listening to me rant as an artist," Clarkson said directly to McEntire. "Thank you very much for calming me over the phone as though you were a friend while I was crying. Also, thank you for being a fantastic grandmother to my children. I'm in love with you. I hope you love this song. Please don't pass judgment on me!"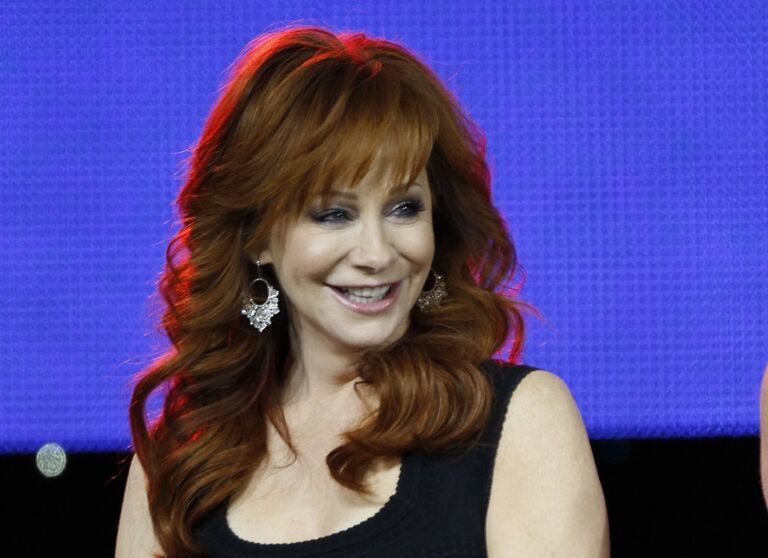 After her heartfelt comments, the celebrity then performed the song "Fancy," one of McEntire's biggest successes in the 1990s. Clarkson regularly begins her shows with what she considers her trademark song, screaming out the first half under a coat before removing it to reveal a red dress, similar to the one she wore for her performance.
They Remained Family Nonetheless
When Clarkson finished singing, McEntire was overjoyed. Yes, McEntire sprang to her feet and cheered Clarkson right away. She also offered her "daughter-in-love" two thumbs up from her seat in the crowd, which was a lovely gesture. And hopefully, the two buddies will have many more moments like this in the future.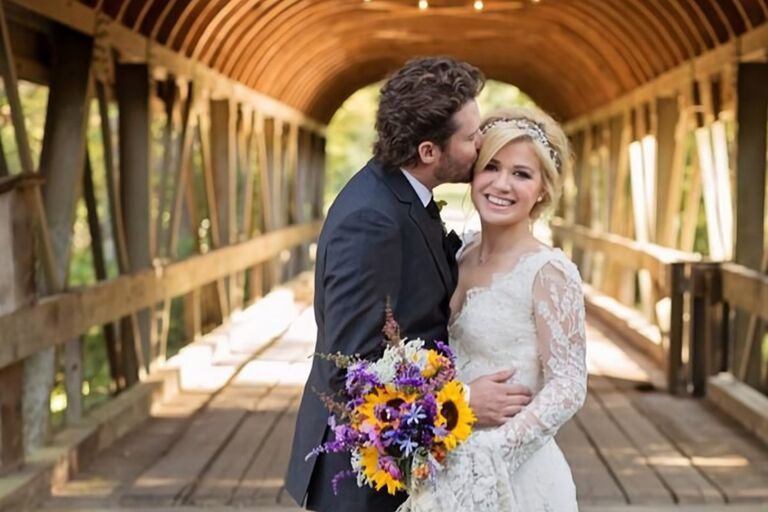 After all, the next year, McEntire and Clarkson were still praising one another's praises. McEntire spoke to US Weekly in March 2019 about her tight friendship with Clarkson. "We're family," the country music star remarked proudly. "She married my eldest son, Brandon, but we're also excellent friends, so having a wonderful friend as part of your family goes a long way."
The Duo Has a Special Relationship
When asked if she and Clarkson would work together again, McEntire said, "I hope [so]. Right now, though, we don't have anything scheduled. She's got a full boat!" Fans, on the other hand, didn't have to wait long for the famed combo to perform together again.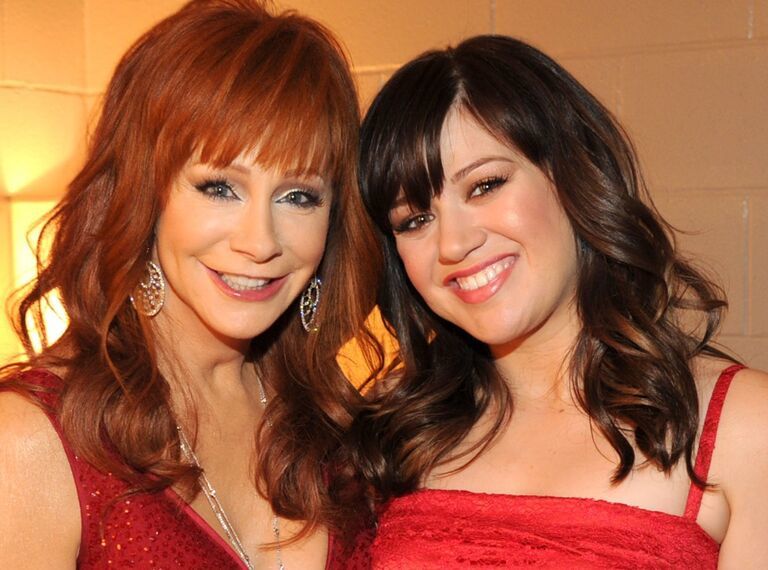 McEntire made a surprise cameo during Clarkson's Meaning of Life tour in April 2019. They sang "Because of You" and a handful of McEntire's biggest hits, including "Fancy," to the delight of fans. And with a poignant remark on stage, Clarkson summed up their special friendship. She explained that it's simply an incredibly unusual thing to meet your idol and have them live up to it.