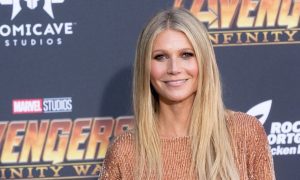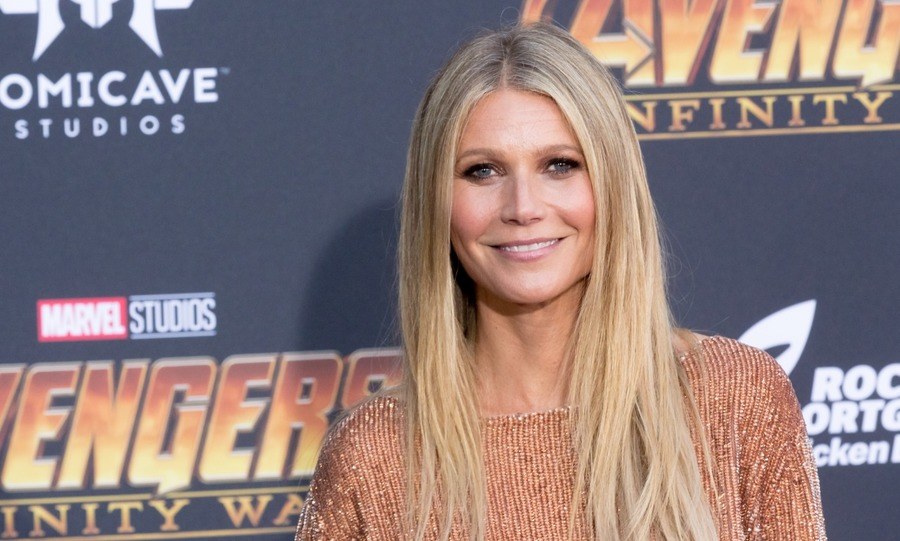 Red Carpets and Goop Products: All Things Gwyneth Paltrow
By Yuri S.
---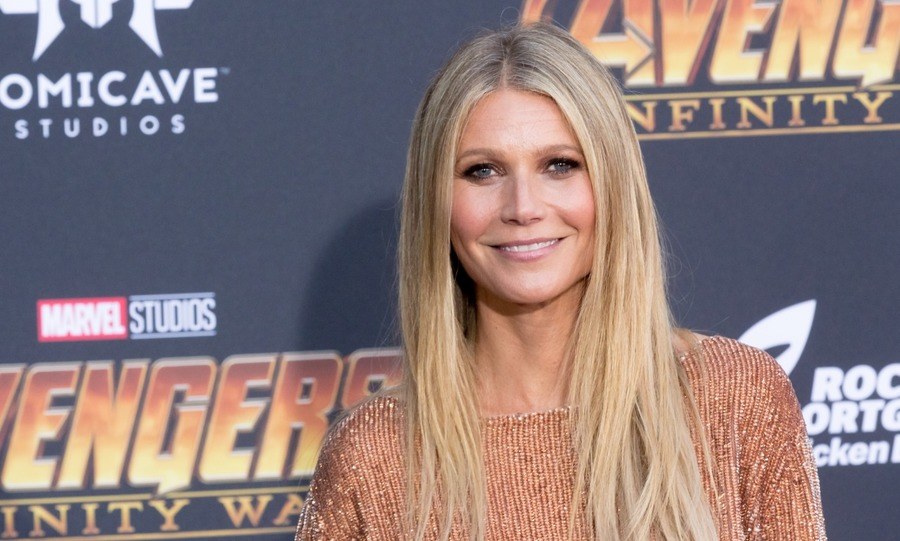 Gwyneth Paltrow is one of those stars that has appeared in plenty of movies but is better known for her work outside of acting. She single-handedly created a lifestyle brand and culture that fascinates millions of people. Paltrow grew up in the heart of the entertainment business and has maintained a distinct identity throughout the years.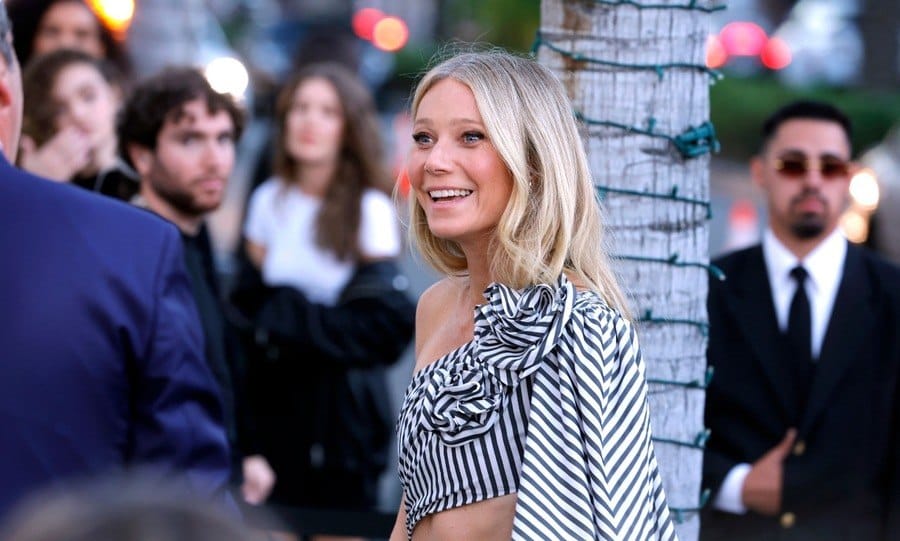 Many forget Paltrow is two awards away from joining the esteemed EGOT winners list. She has been portrayed in many different lights because of her beliefs and lifestyle choices, but there is more to Paltrow than Goop and her lady-part candles. Here's everything you might not know about Gwyneth Paltrow.
Born Into the Business
Gwyneth Paltrow was born in Los Angeles in 1972 to actress Blyth Danner and film producer/director Bruce Paltrow. From the moment she came into the world, Paltrow was surrounded by people in show business. She was destined to follow in her parents' footsteps and showed a love for acting at an early age.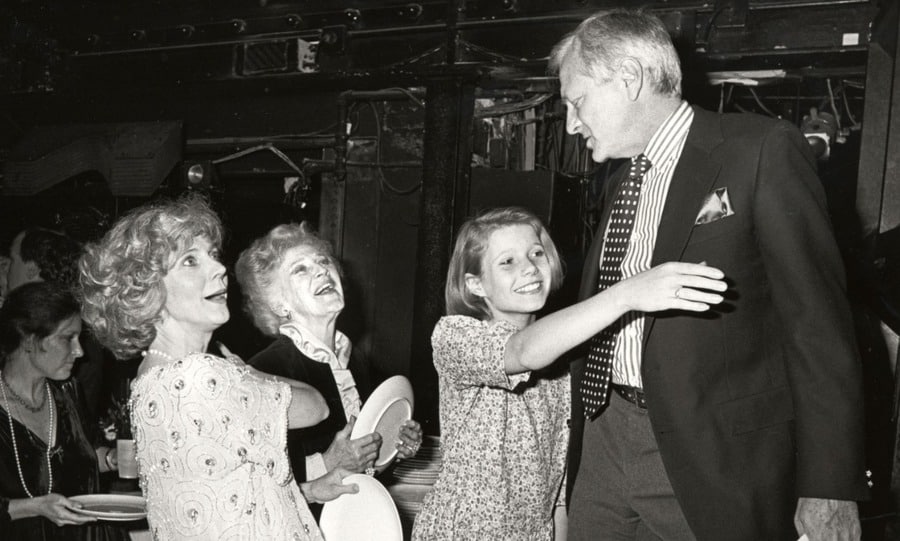 Paltrow and her younger brother Jake were raised in a wealthy household and lived in Santa Monica for most of their childhoods. She attended Crossroads School for the Arts & Sciences before enrolling in the Spence School, an all-girls private school in Manhattan. Her life was anything but normal.
Famous Godfather
With parents in the entertainment industry, Paltrow grew up around some of the biggest names in Hollywood. Some were so close to the family that she considered them family. For instance, Paltrow's parents were very close to Steven Spielberg and named him Paltrow's godfather. He helped her land her first major film role.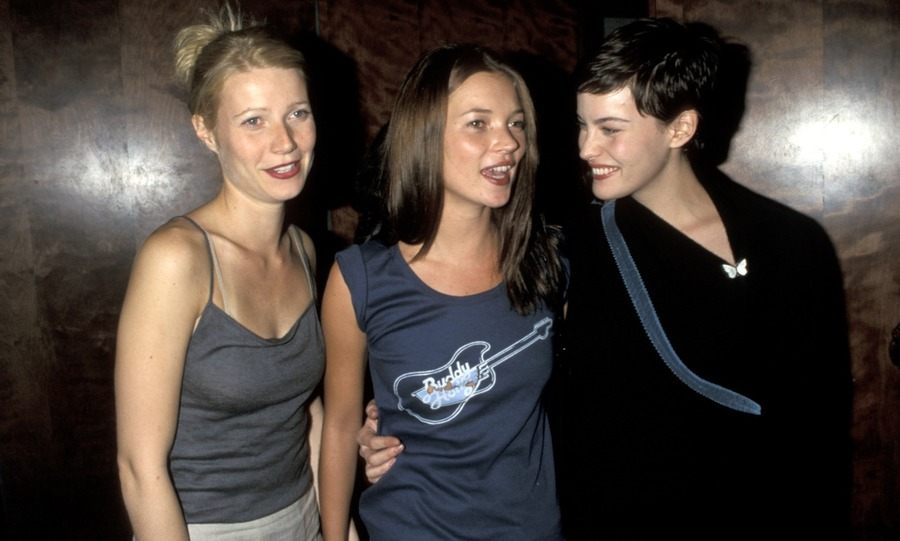 Paltrow's upbringing was far from average, but she still went through a rebellious phase like every other teenager. At 15, Paltrow spent an exchange year in Spain, where she learned to speak Spanish. It must have been an interesting year living in a foreign country away from her parents.
Getting Into Acting
Paltrow got into acting because of her parents. When she was 17, Paltrow made her acting debut in the TV film High, directed by her father. She had watched her mother perform at the Williamstown Theatre Festival in Massachusetts for several summers and made her stage debut in 1990.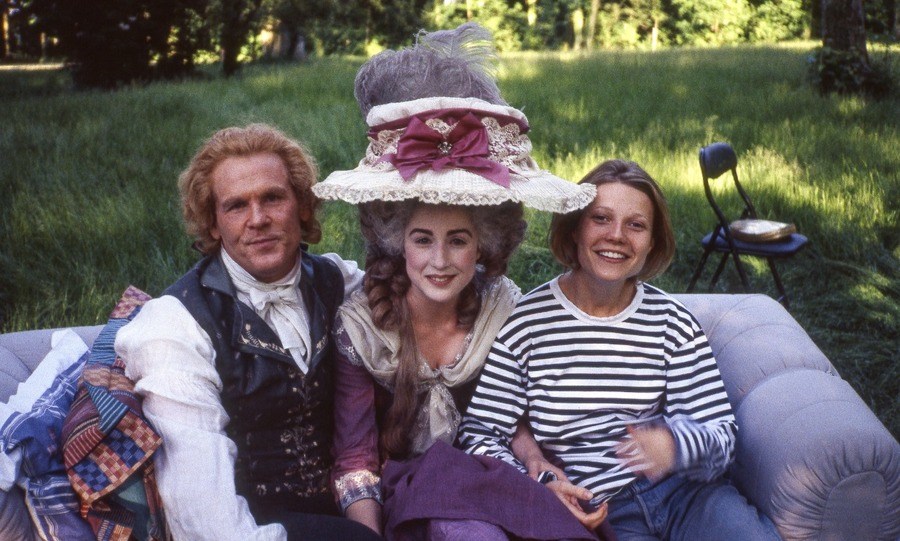 It wasn't hard for Paltrow to find jobs because she had many connections in the entertainment industry. In 1991, she appeared in the musical romance film Shout with John Travolta. Paltrow wasn't a big name yet, but she was slowly getting more opportunities than most people who had worked for years.
Thanks, Uncle Steve
Paltrow had appeared in a few projects, but her first big acting role wasn't until 1991. Spielberg was walking around with the Paltrow family after watching Silence of the Lambs, and he had recently started filming Hook. It struck him that Paltrow would be perfect for playing a young Wendy.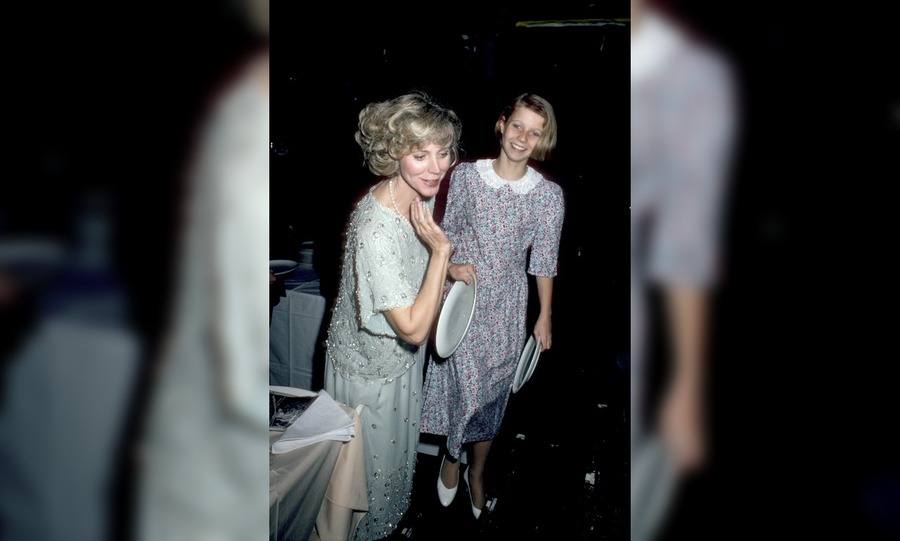 Hook was a commercial success, and Paltrow started to get noticed for other projects. Her role might have been small, but she was a natural scene stealer. After appearing in the noir drama Flesh and Bone in 1993, the New York Times said Paltrow had her mother's way of making the camera fall in love with her.
Falling for a Co-Star
In 1995, Paltrow appeared alongside her then-boyfriend Brad Pitt and Morgan Freeman in David Fincher's Se7en. She played Pitt's young wife and earned a nomination for the Saturn Award for Best Supporting Actress. But her biggest win from the film was meeting Pitt.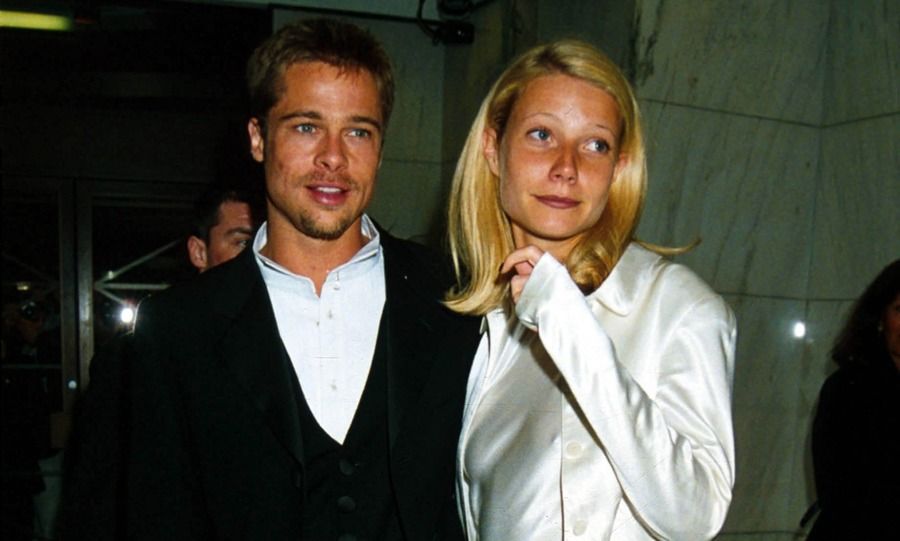 Pitt fell in love with Paltrow "immediately" and proposed to her after two years together. Their relationship was very public and the subject of constant media attention. Paltrow said she was initially "oblivious" to Pitt's flirting but developed a crush on him.
Breakthrough Role
In 1996, Paltrow landed her breakthrough role in the period film adaptation Emma. Director Douglas McGrath decided to cast her to play a young English girl because he knew she could do a perfect Texas accent. Paltrow's ability to do accents meant she had theatre training and could carry herself.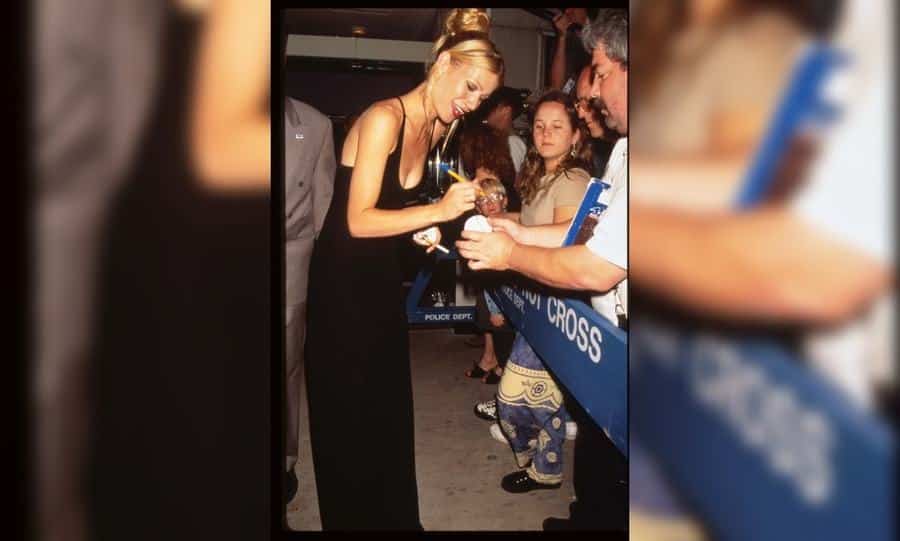 Many big names auditioned for the role, but Paltrow was the perfect choice. She spent a month researching for the part, studying horsemanship, dancing, singing, archery, and manners. The film was a commercial success, and Paltrow received rave reviews.
They Split Up
As Paltrow gained success, her relationship with Pitt was the subject of every tabloid. Paparazzi captured them doing everything from sporting matching outfits to taking romantic Parisian getaways. The publicity was overwhelming by the time they got engaged in 1996.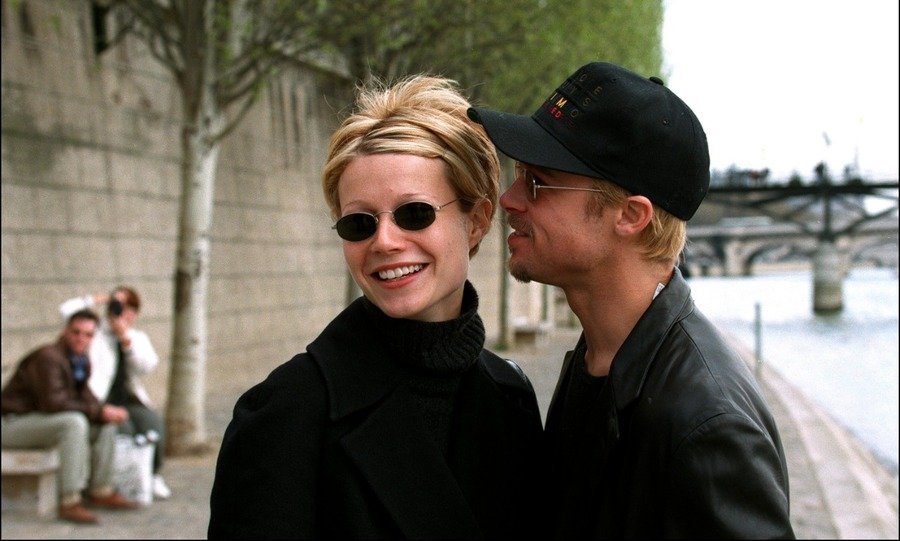 However, six months after announcing their engagement, Paltrow and Pitt broke up. Their representatives said it was not because of a specific event. The two had issues like any other couple, and it didn't work out. Pitt then dropped out of the film they were supposed to star in together.
Too Young
After some time passed, Paltrow openly reflected on her relationship with Pitt. She said, "I think I was just a kid, and I wasn't ready when we met." She added that Pitt was "too good for her." Paltrow was only 22 when they met and didn't know what she wanted.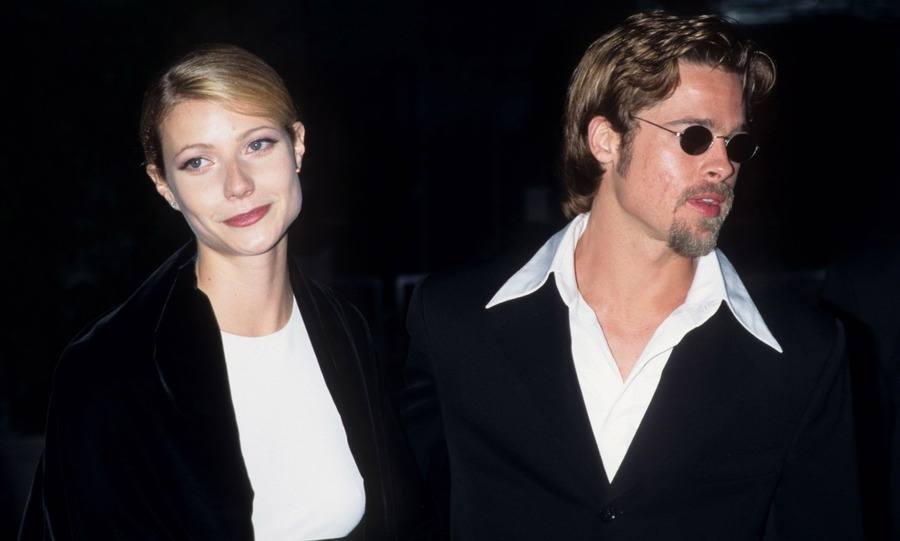 Paltrow said her parents were devastated when she and Pitt split. Her father thought of him like another son. Paltrow shared that her dad was so sad. The two didn't have hard feelings for each other; it was just the wrong time.
A Turning Point in Her Career
Although it was a tough time due to her split, the late '90s were a turning point in Paltrow's career. She had leading roles in five high-profile films in 1998, including Great Expectations, Sliding Doors, Hush, A Perfect Murder, and Shakespeare in Love.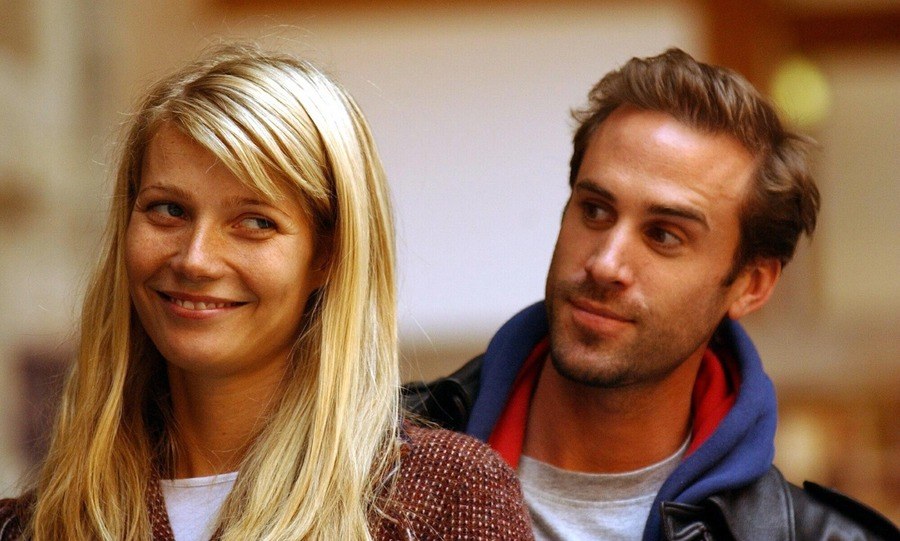 Shakespeare in Love was Paltrow's most critically acclaimed role of the year. She starred as the fictional lover of William Shakespeare, opposite Joseph Fiennes. Entertainment Weekly said, "Best of all is Gwyneth Paltrow, who has a movie to star in that's as radiant as she is."
Award Winner
The New York Times summed up Paltrow's performance, saying, "Gwyneth Paltrow, in her first great, fully realized starring performance, makes a heroine so breathtaking that she seems utterly plausible as the playwright's guiding light." The film was a tremendous success, and she earned two major awards.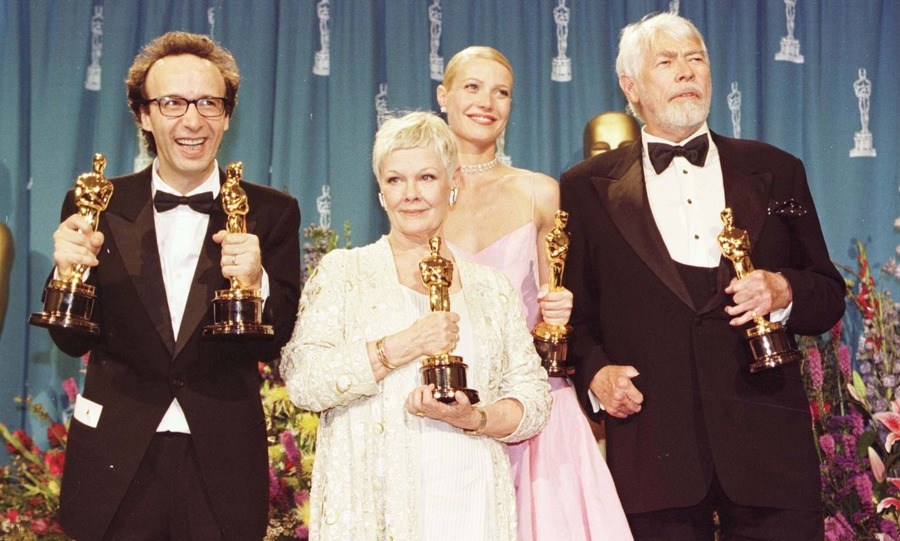 For the role of Viola, Paltrow took home a Golden Globe and an Academy Award for Best Actress. She also won a SAG Award, which changed the trajectory of her career. People finally noticed Paltrow as a credible actress outside her mother and father's shadows.
It Was a Myth
Around the time that Paltrow won her first Academy Award, there was a rumor involving her and Winona Ryder. It was said that Paltrow first saw the script for Shakespeare in Love on Ryder's coffee table, and she decided to audition.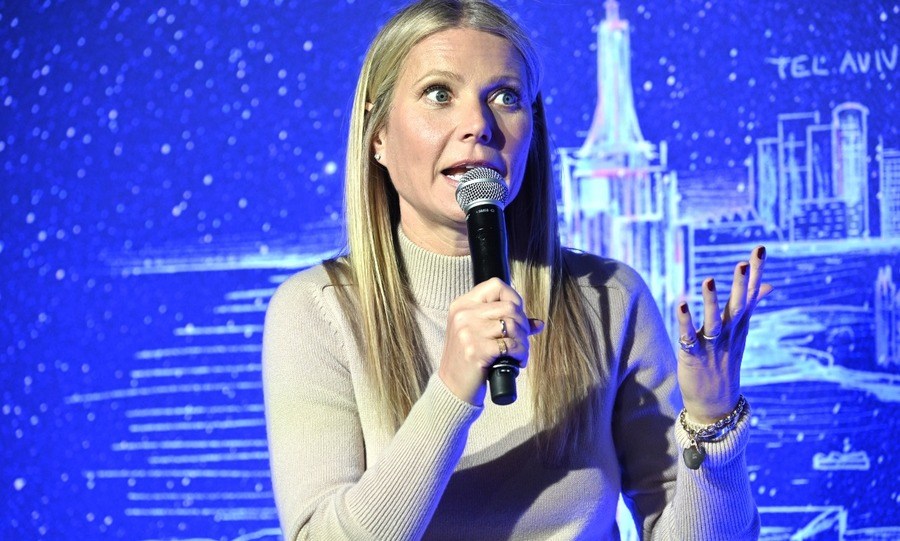 Paltrow cleared up the rumors years later, saying, "No, that's an urban myth." She swore that never happened, but others wondered if Ryder would say the same thing. When Paltrow shared her side of the story, she added that she hadn't seen Ryder in years.
Showcasing Her Vocals
Although it was a bit of a flop, Paltrow showed off her vocal skills in 2000's Duets. Her father directed the film, which was supposed to feature Pitt, but he dropped out when he broke up with Paltrow. She played the daughter of Huey Lewis' character.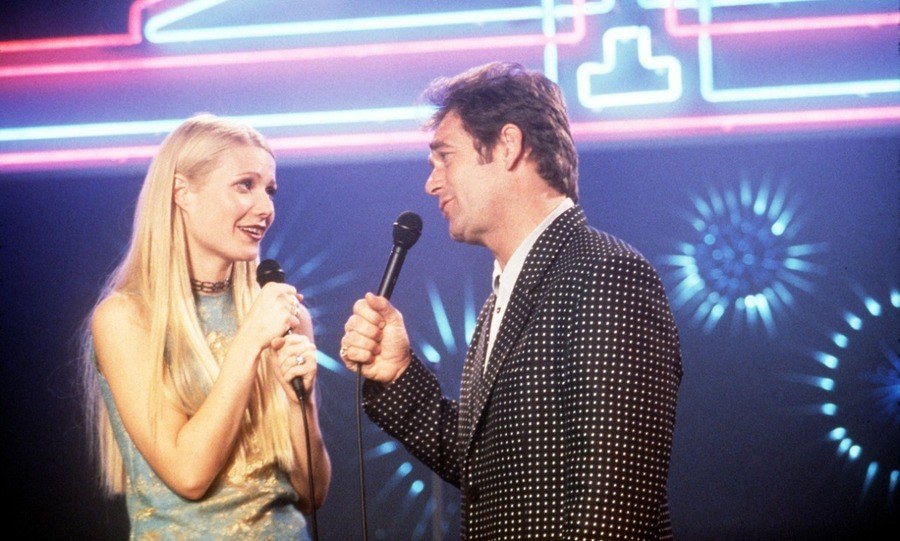 Paltrow never seemed interested in pursuing a singing career, but she later used her vocals in the 2010 movie Country Song. In Duets, Paltrow performed a cover of Smokey Robinson's "Cruisin'," which was released as a single and went to number one on the Australian charts.
She Turned It Down
During an interview with Howard Stern in 2015, Paltrow revealed that she was up for the part of Roller Girl in 1997's Boogie Nights. The part eventually went to Heather Graham, but Paltrow admitted that she "really wanted to do it."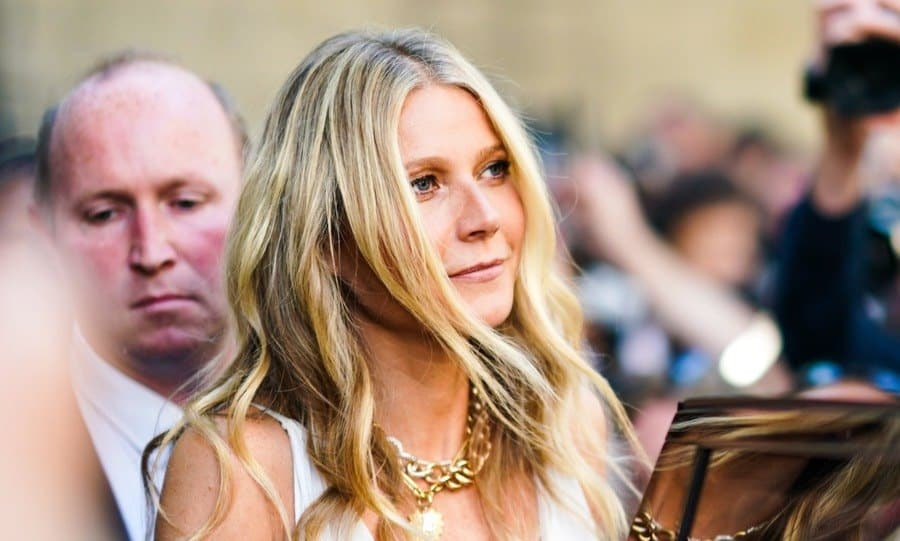 In the end, Paltrow had to turn down the part because it involved a naked scene and oral sex. She said she couldn't do it because her grandfather was very conservative, and she didn't want to kill him by doing something so revealing. Paltrow admitted that Graham was perfect for the role.
Not the Right Time
After meeting on the set of Miramax in 1997, Paltrow started dating Ben Affleck. The two also worked together on Shakespeare in Love. Paltrow later realized that Affleck wasn't "in a good place in his life to have a girlfriend." But she thought he was smart and funny.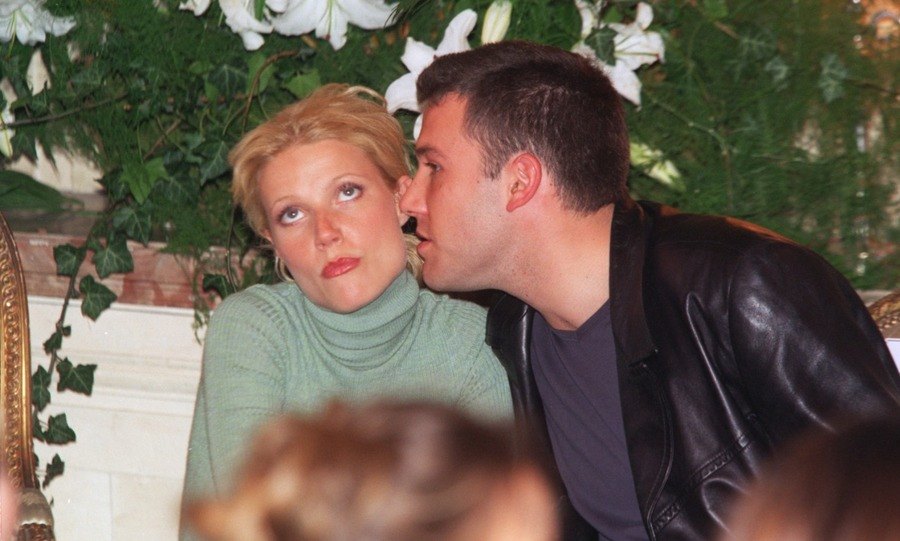 Paltrow and Affleck dated for a little over a year and split in 1999. A few months later, she convinced him to co-star with her in Bounce. It helped them rekindle their relationship. However, they broke up again in October 2000. Paltrow remained friends with him throughout the years.
She Learned a Lesson
After two pretty high-profile romances, Paltrow learned the value of privacy and keeping her personal life out of the spotlight. Although she continued to date well-known stars, she refused to talk about them on the same level she had before.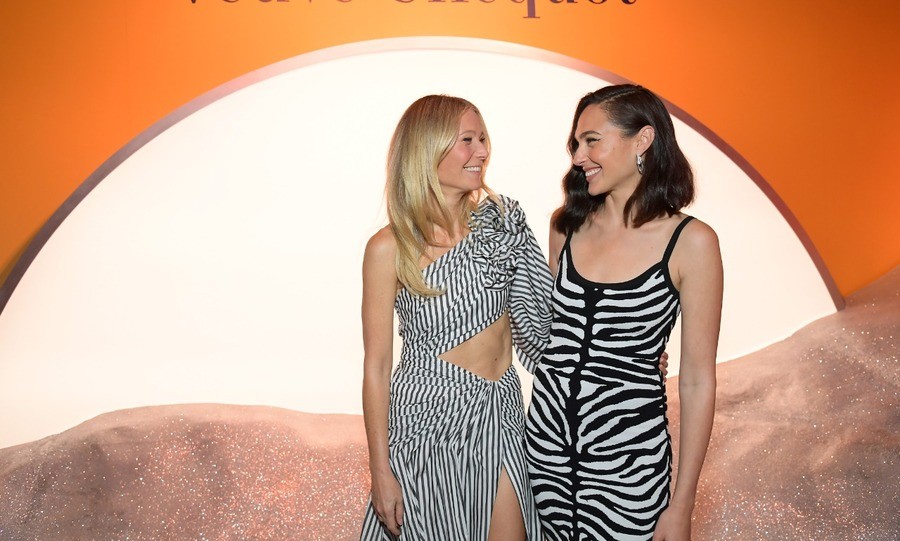 Paltrow went to great lengths to avoid having her private life come up in the media. She frequently attended events without her significant other or would not take pictures with them on red carpets. Paltrow wanted to prevent people from making speculations about her relationships.
The Loss of Her Father
In 2002, Paltrow's father passed away after being diagnosed with throat cancer. Paltrow was 30 at the time, and she was devastated by the news. Her father was only 58, making it even harder for her family. Paltrow said her grief was so physical.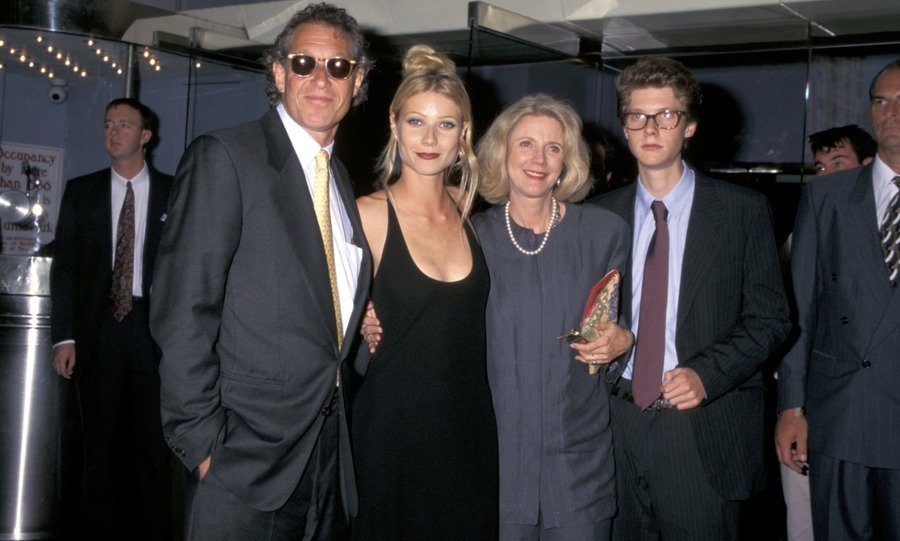 The actress shared, "After the funeral, I was living in London, and I woke up one night and thought I was having a heart attack." Paltrow admitted that she didn't know how she got through that period because she was so sad that her dad was gone.
A Chance Meeting
Three weeks after her father's death, Paltrow met Coldplay frontman Chris Martin backstage at a concert. The two quickly fell for each other, and she leaned on him to get through her grief. Paltrow was amazed that Martin stuck with her through those tough times when she was a wreck.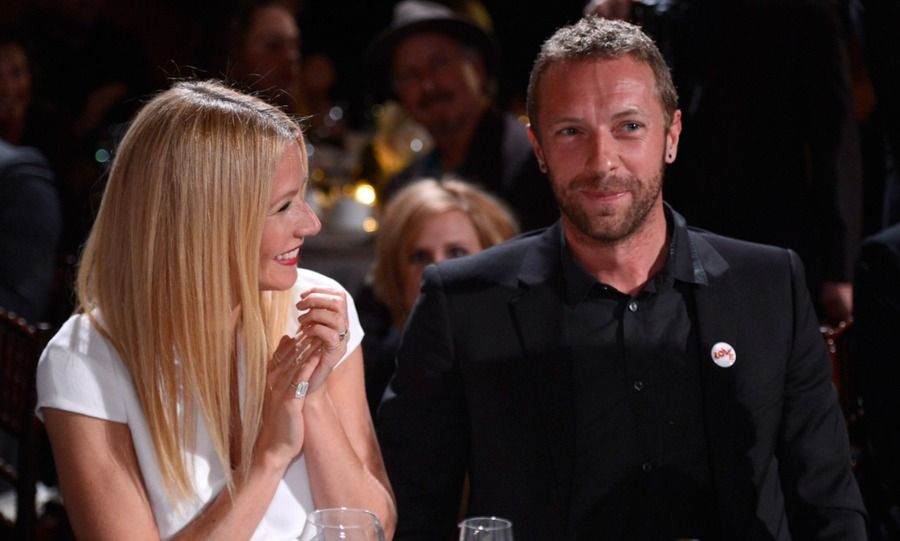 Martin wrote the song "Fix You" to help Paltrow get through her grief. Although the two were big names in the entertainment industry, they kept their relationship as private as possible. It was a whirlwind romance, and the two were married by the next year.
Apple of Her Eye
In December 2003, Paltrow and Martin tied the knot in a secret wedding. It was so private that no family members, including Paltrow's mom, attended their nuptials. It surprised everyone, especially because Paltrow appeared on The Tonight Show the night before and didn't mention the wedding.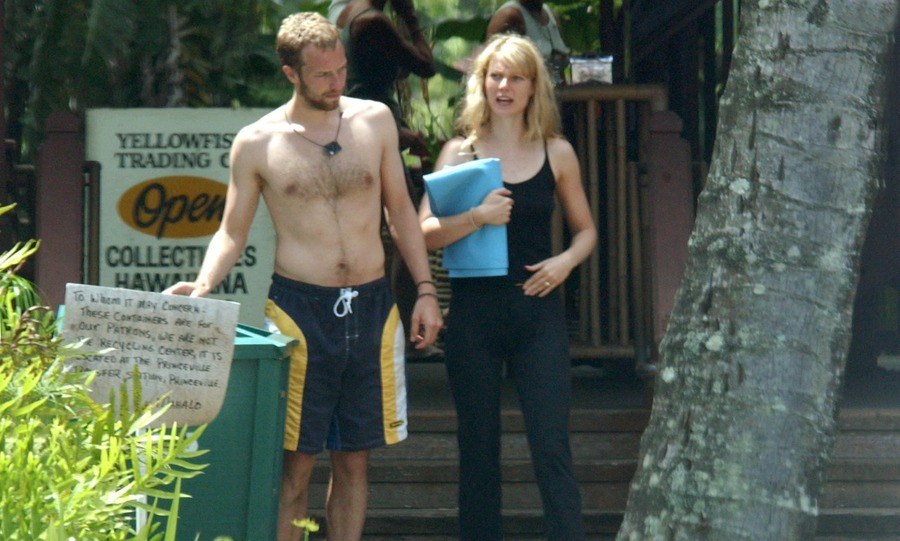 Their quick wedding came just two days after the pair announced they were expecting their first child. Paltrow and Martin tied the knot at a hotel in Southern California and welcomed their daughter Apple a year later. Paltrow chose the name because it was "sweet" and "clean."
She Suffered
In 2006, Paltrow and Martin welcomed their second child, Moses. Paltrow suffered from postpartum depression after his birth, sharing, "I went into a dark place." She never expected to feel that way because she was so euphoric after the birth of Apple.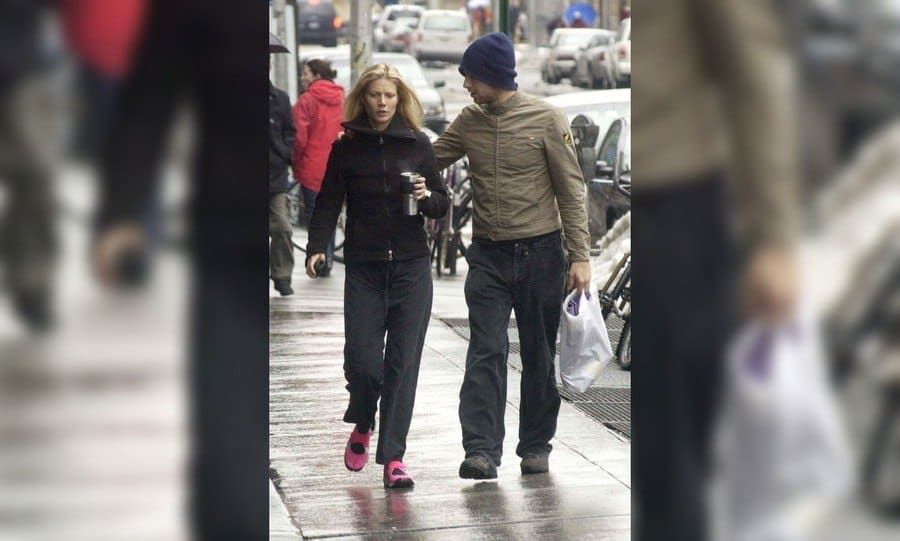 Paltrow's doctor wanted to prescribe her antidepressants, but she chose an alternative route. Instead, she started going to therapy, exercising, and stopped drinking alcohol. She said it helped her get out of the dark period. It took Paltrow a while to fix her mental health, but she got back to a better place.
Cutting Back On Work
After becoming a mother, Paltrow slowed down her work schedule. Although she tried to take a step back, Paltrow appeared in several movies, including the Iron Man trilogy, between 2008 and 2013. She wanted to be home to care for her children during their early years.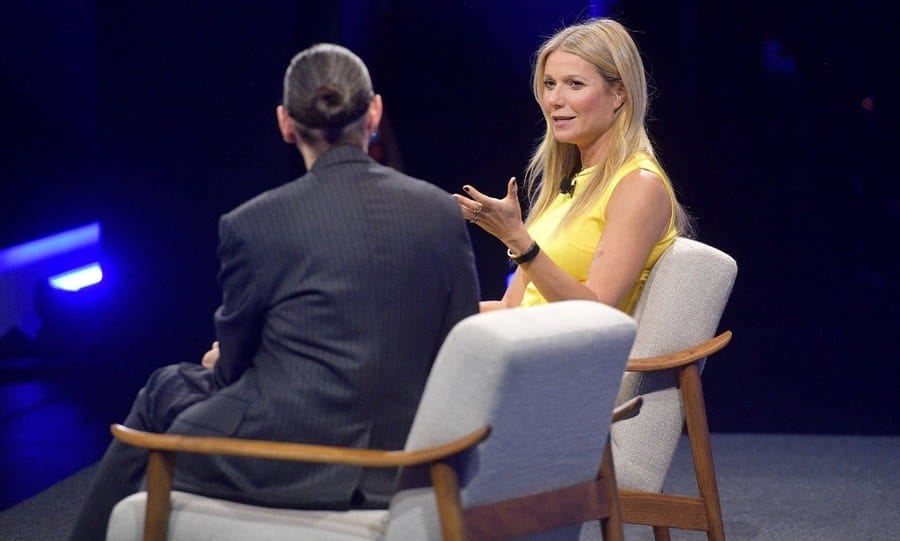 Besides trying to take a step back, her career hit a rough patch after she starred in a few flops. Paltrow appeared in Sky Captain and the World of Tomorrow, Running with Scissors, and The Good Night, to name a few. None of them did that well.
The Beginnings of Goop
In September 2008, Paltrow launched a weekly lifestyle newsletter called Goop. She encouraged readers to "nourish the inner aspect." The newsletter initially touched on subjects like mothering anecdotes and a graphic regimen for detoxifying the body. Paltrow also recommended expensive hotels and restaurants that don't take reservations.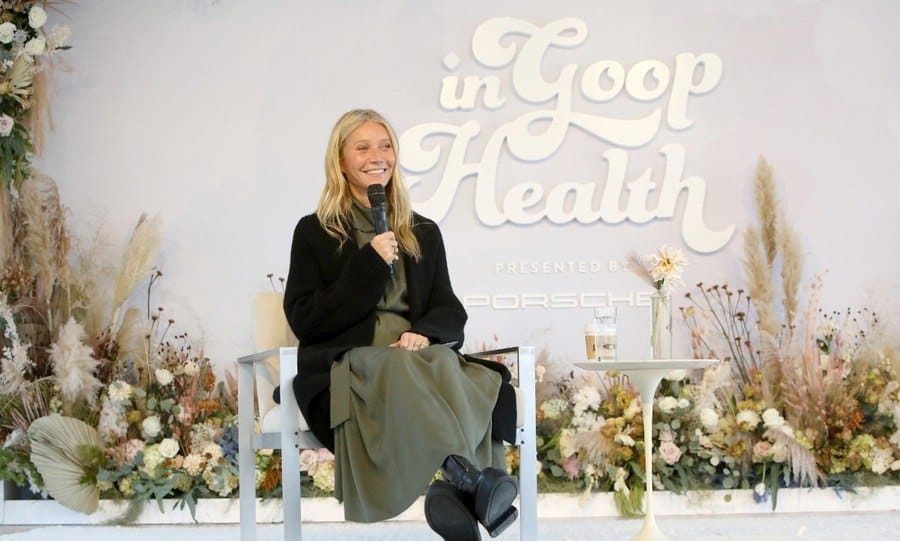 It attracted a lot of media attention because people criticized found the website absurd and puzzling. Paltrow also shared some recipes, and critics questioned whether she was qualified to tell people what to eat and avoid. Despite the criticism, Paltrow gained a loyal following.
Rumors About a Rough Patch
In 2009, rumors circulated that Paltrow and Martin had hit a rough patch. The pair were rarely seen in public together, which led people to believe they had broken up. Paltrow cleared up the misconceptions in an interview with Elle magazine.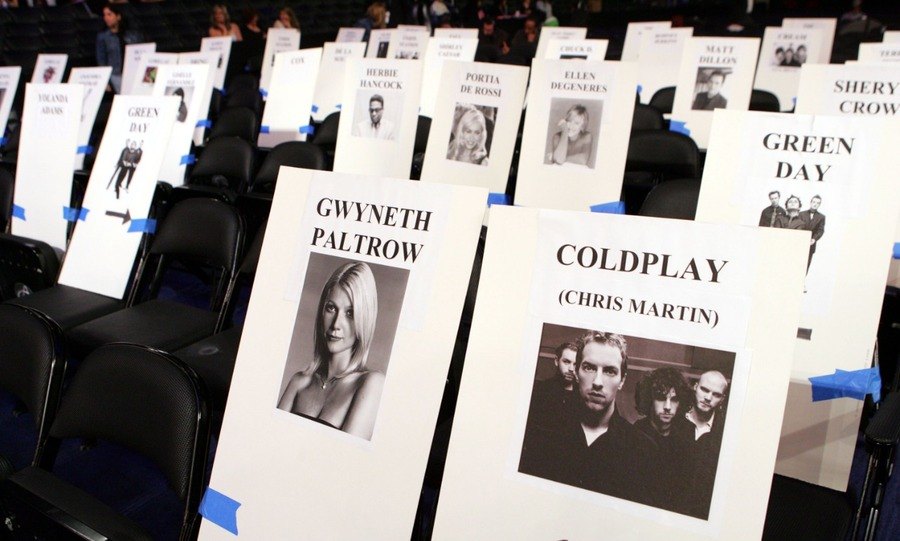 Paltrow clarified, "It doesn't behoove us to be a public couple." They wanted to keep their relationship private. Paltrow and Martin had never walked a red carpet together, but that didn't mean they weren't a couple. Just because they weren't seen together had nothing to do with the state of their marriage.
Inventor of Avocado Toast
Paltrow started her food journey in 2008 when she co-wrote the book Spain… A Culinary Road Trip with Mario Batali. She followed up with a second and third cookbook in 2011 called My Father's Daughter: Delicious Recipes Celebrating Family and Togetherness and Notes From the Kitchen Table.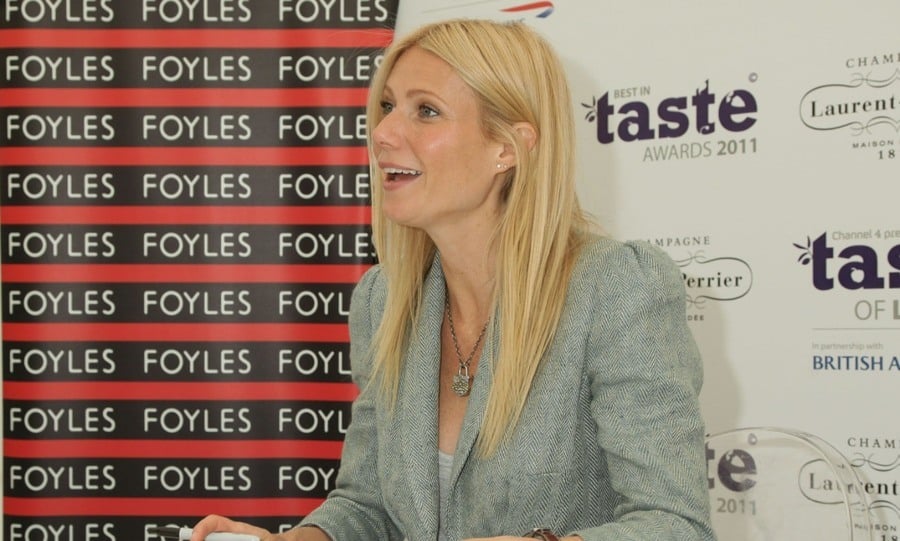 In 2013, she released It's All Good: Delicious Easy Recipes That Will Make You Look Good and Feel Great. The cookbook included a recipe for avocado toast, which was widely copied and adapted into one of the biggest food trends of the 2010s. Did Paltrow invent avocado toast?
A "Conscious Uncoupling"
After a decade together, Paltrow and Martin shocked fans when they broke up. The two called it a "conscious uncoupling" because they didn't hate each other; they simply grew apart. Paltrow released a statement on Goop saying she and Martin decided to separate after a year of trying to make things work.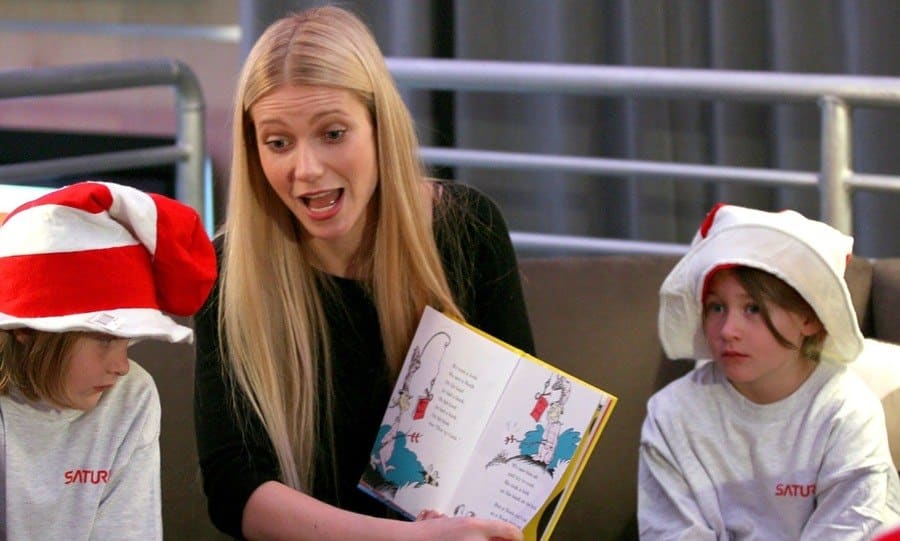 Because they share two children, Paltrow and Martin have remained close. Most thought they were still a couple because they were so comfortable and open with each other even after the divorce. They continued to go on family vacations even when she moved on.
Goop Grew
Although she faced backlash, Paltrow put all her efforts into growing Goop. It was her passion, which she expanded from a newsletter into an e-commerce, collaborating with fashion brands, launching pop-up shops, a wellness summit, a print magazine, a podcast, and a Netflix docuseries.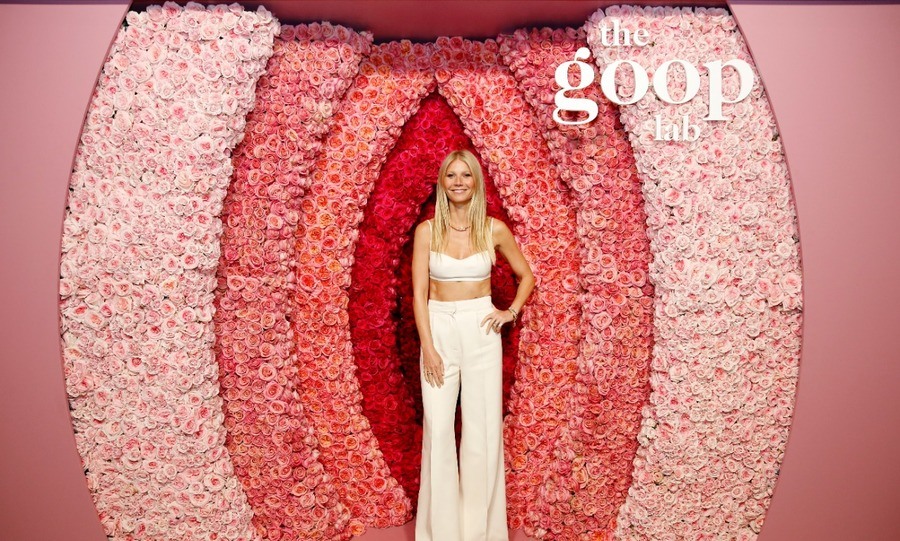 As the company expanded, it faced widespread backlash for highlighting expensive products and promoting medically and scientifically impossible treatments. Paltrow was criticized for promoting the use of jade eggs, a dangerous coffee enema device, and stickers that claimed to "rebalance energy frequencies in our bodies."
She Has a Sense of Humor
People can make fun of and criticize Goop all they want, but Paltrow is the only one laughing. The backlash strengthened her brand and drew her customers closer. Even Paltrow knows some of it is ridiculous because she appeared in a Late Show sketch making fun of Goop.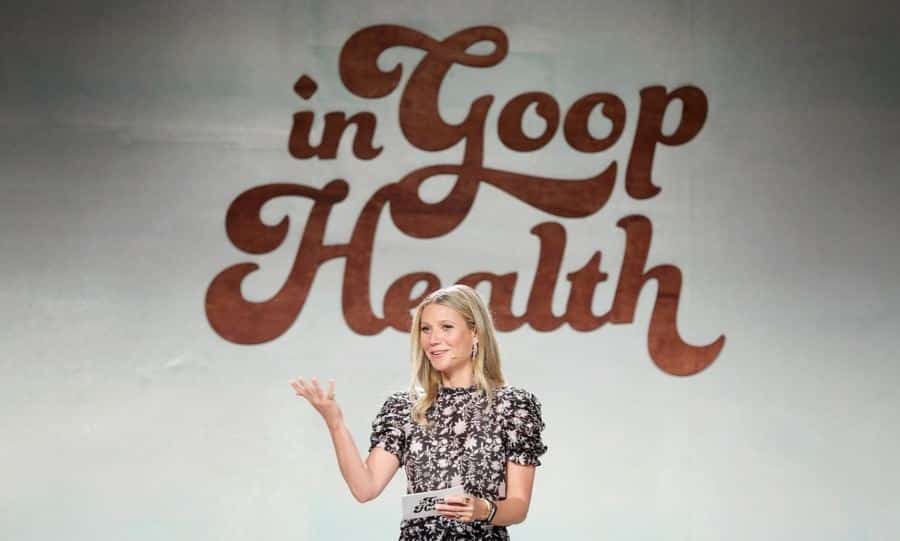 Paltrow has a great sense of humor and can laugh off whatever people say about her or the company. Goop has dealt with lawsuits about false claims, but the company is still valued at $250 million. Paltrow is laughing all the way to the bank.
One Step Closer to EGOT
Paltrow made her first scripted television appearance on Fox's Glee as substitute teacher Holly Holliday. Co-creator Ryan Murphy suggested her for the role so she could showcase her vocal and dancing abilities ahead of her film Country Song.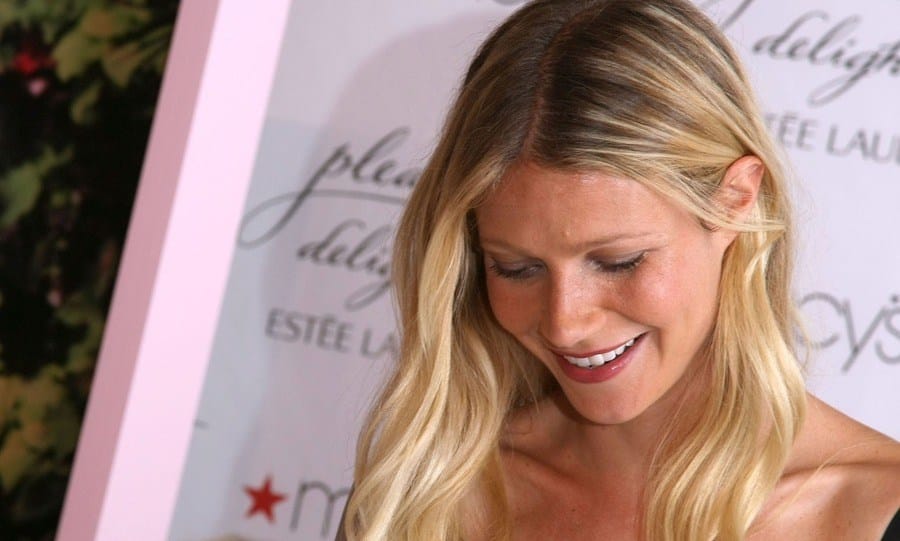 Paltrow sang and danced her way through the role, which attracted plenty of positive buzz. As a result, Paltrow won an Emmy for Outstanding Guest Actress in a Comedy Series. Now she has an Emmy and an Oscar. All she needs is a Tony and a Grammy to be an EGOT winner.
She Won Something Else
While appearing on Glee, Paltrow met producer Brad Falchuk. At the time, she was married to Martin, but she and Falchuk reunited after her divorce. Paltrow and Falchuk went public with their relationship in 2015. After three years of dating, Paltrow and Falchuk got engaged in 2018.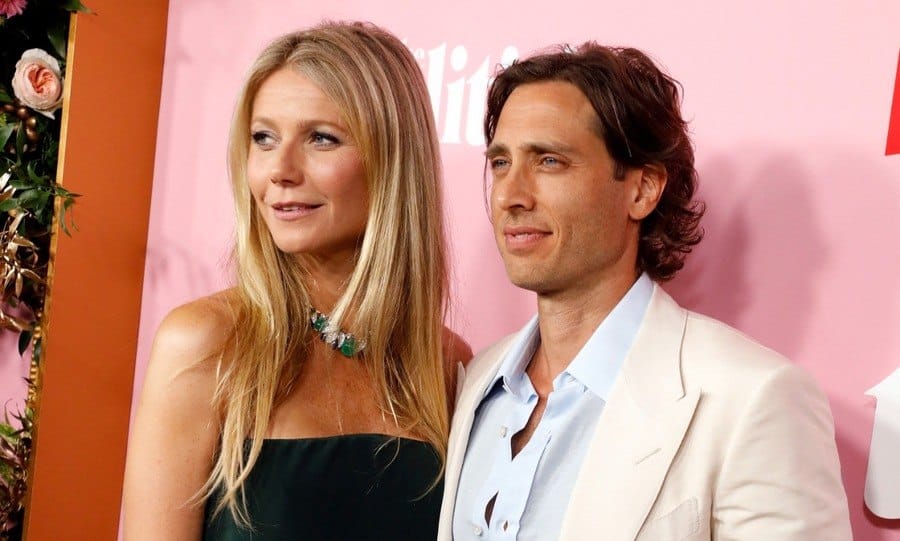 The two celebrated their wedding a few months later in the Hamptons. Despite getting married again, Paltrow and Martin are still great friends, and he has become close with Falchuk. Martin even went on Paltrow and Falchuk's honeymoon with them.
An Acting Hiatus
Between 2010 and 2017, Paltrow was a busy actress. She reprised her role of Pepper Potts in The Avengers, Iron Man 3, and Spider-Man: Homecoming. Meanwhile, Paltrow also appeared in Mortdecai opposite Johnny Depp and narrated Man in Red Bandana.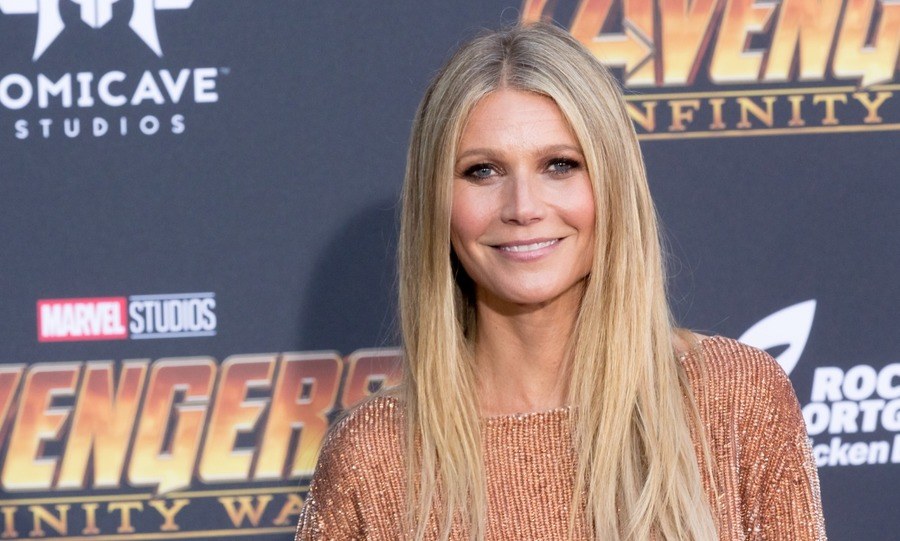 However, around 2017, Paltrow announced that she would take a break from acting to focus on her business, Goop. She said, "I'm still going to do a little bit here and there, but the company really requires almost all of my time." She still had a few major acting roles.
Not a Full Break
Although she said she would take a break from acting, Paltrow was featured in Avengers: Endgame in 2019. She also had a supporting role on Netflix's The Politician as Ben Platt's character's mother. Her character was like an exaggerated version of her real-life self.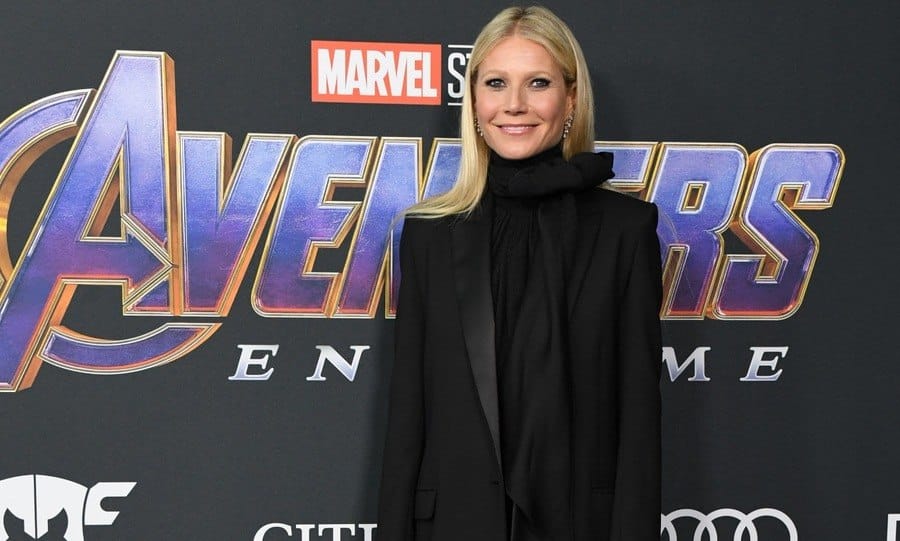 In October 2021, Paltrow starred and produced Netflix's Sex, Love, and Goop, a sex therapy-themed series. However, she has not appeared in any other projects since 2021. Instead, Paltrow has doubled down on her work with Goop because it is her main priority.
Lending Her Voice
In between running a multi-million dollar company and her acting career, Paltrow found the time to record an audiobook. She lent her voice to read the children's book Brown Bear & Friends, which is available on Audible. It was the first of a series of children's audiobooks that she narrated.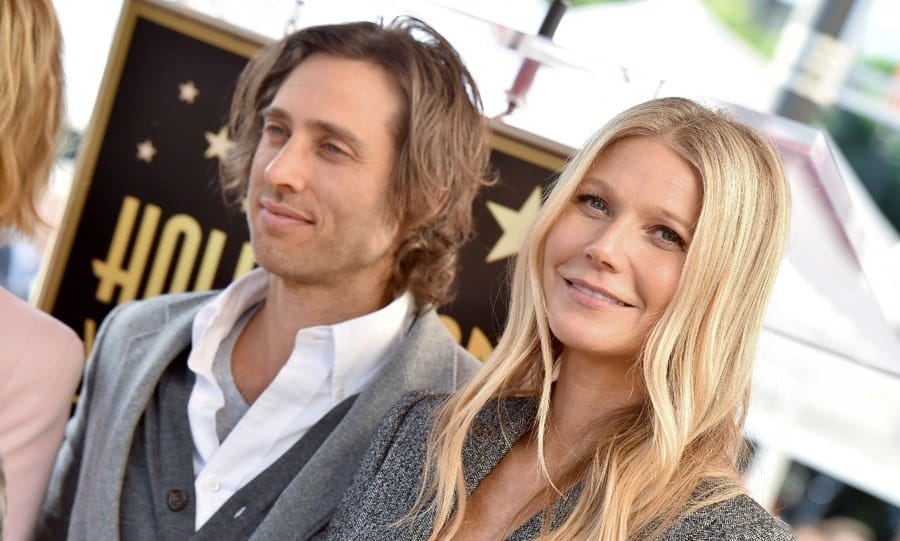 People loved Paltrow's narration because of her soothing voice. As a result, Paltrow earned a Grammy nomination for Best Spoken Word Album for Kids. She has also narrated several other books by Brown Bear & Friends' author Bill Martin Jr.
Giving Back
Aside from energy cleansing and jade eggs, Paltrow is also enthusiastic about giving back. She is a Save the Children ambassador and on the board of the Robin Hood Foundation, which works to alleviate poverty in New York City. In 2005, she also became the face of Estee Lauder's Pleasures perfumes.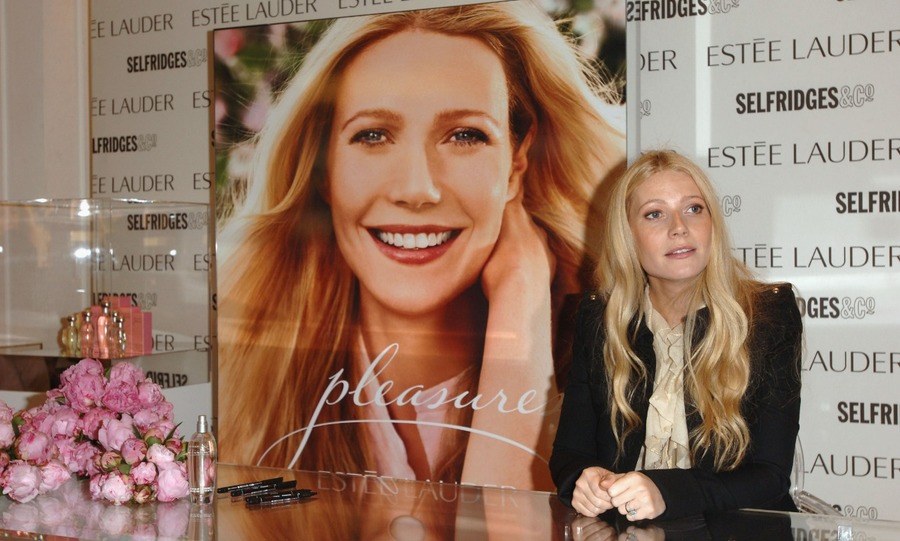 Paltrow was proud to partner with Estee Lauder because most of the proceeds from the sales went to breast cancer research. Additionally, Paltrow is an advocate for better legislation for clean and responsible products used in food, makeup, and skincare.
The Story Behind That Candle
Paltrow knows that certain things about her life are a little ridiculous, but she laughs about it. In early 2020, Goop released a candle that reportedly smelled like Paltrow's lady parts. She said it started as a joke but sold out within minutes.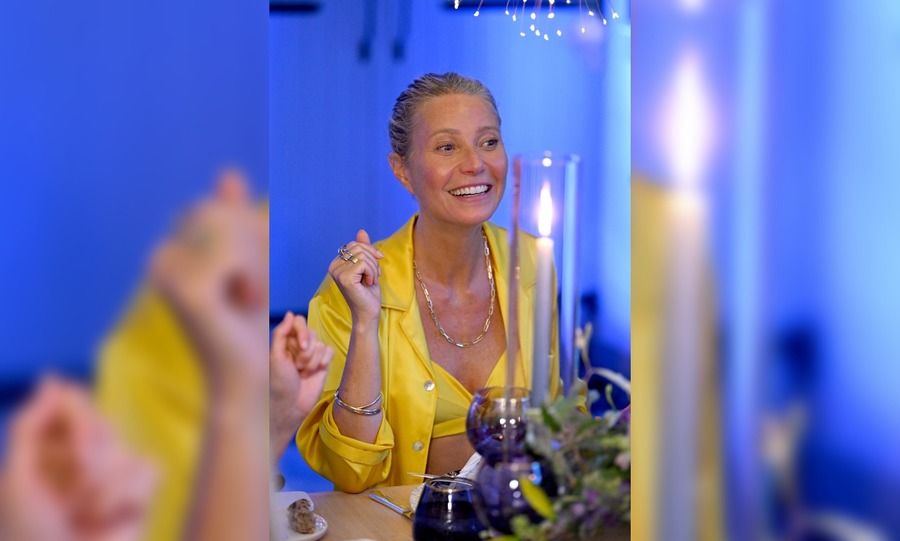 Paltrow explained that she was at an event for Heretic with the owner Douglas Little when she smelled something beautiful. She told Little, "That smells like my vagina." She was joking, but it became a top-selling item, leading to a collaboration with Kourtney Kardashian.
No Rivalry Here
Many people have pitted Paltrow and Kourtney Kardashian against each other because their brands are very similar. Kardashian runs her lifestyle brand Poosh, often compared to Goop because they have similar product ideas and blog posts. But there is room for everyone in the lifestyle industry.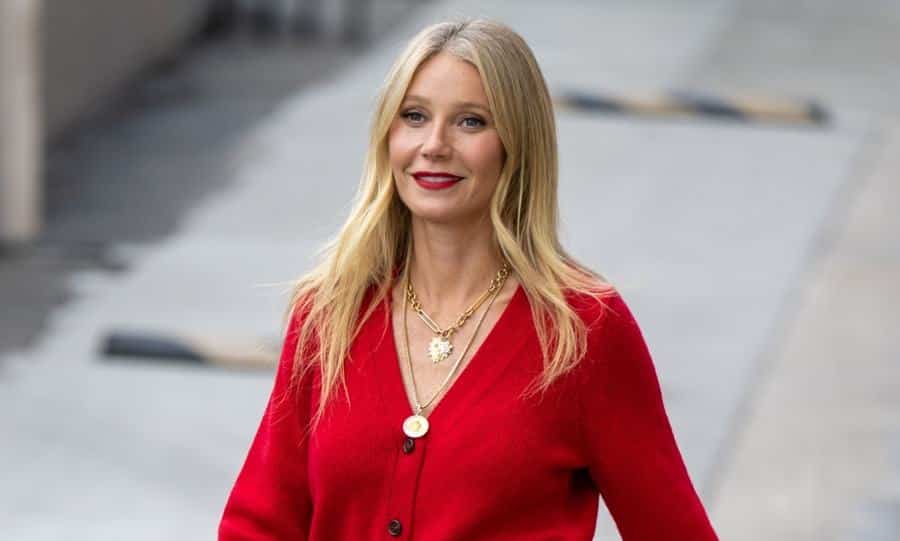 Everyone thought the two lifestyle enthusiasts hated each other, but they recently cleared up the rumors. On an episode of The Kardashians, Paltrow and Kardashian sat down at Goop's headquarters to discuss a collaboration. They released a candle called "This Smells Like My Pooshy."
Hit With a Lawsuit
Paltrow has been sued a few times for false advertising at Goop, but this lawsuit was different. In 2019, Terry Sanderson sued Paltrow for $3.1 million, claiming that she collided with him on a ski slope at Deer Valley Resort in Utah three years earlier.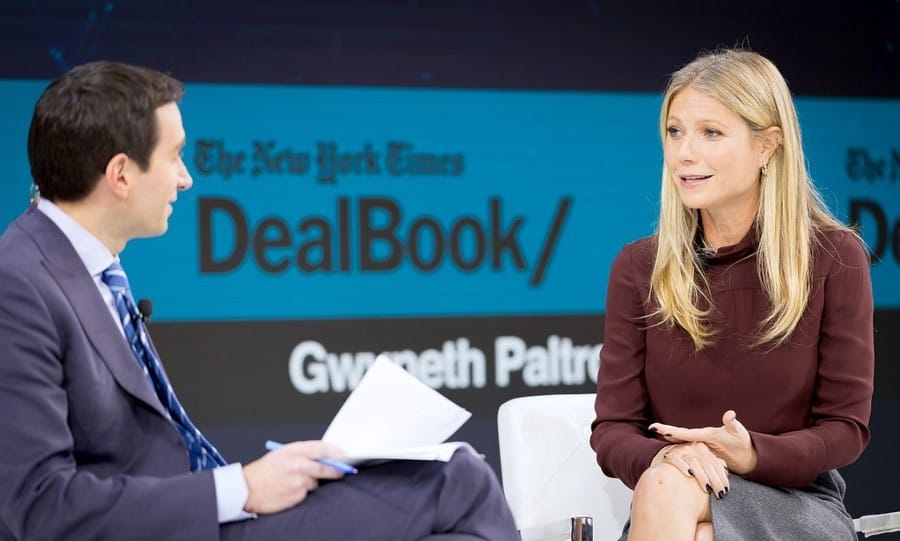 Sanderson said the accident caused him permanent traumatic brain injury. Paltrow counter-sued him, stating he was the one who crashed into her. She sought a symbolic one dollar in damages and repayment for her legal fees. A judge dismissed the case in the end.
She's Worth a Lot
As of 2022, Paltrow is worth an estimated $200 million. From her acting jobs to her multi-million dollar business, Paltrow has raked in the money over the years. Although her part in the Marvel Cinematic Universe wasn't as big as others, the movies made hundreds of millions.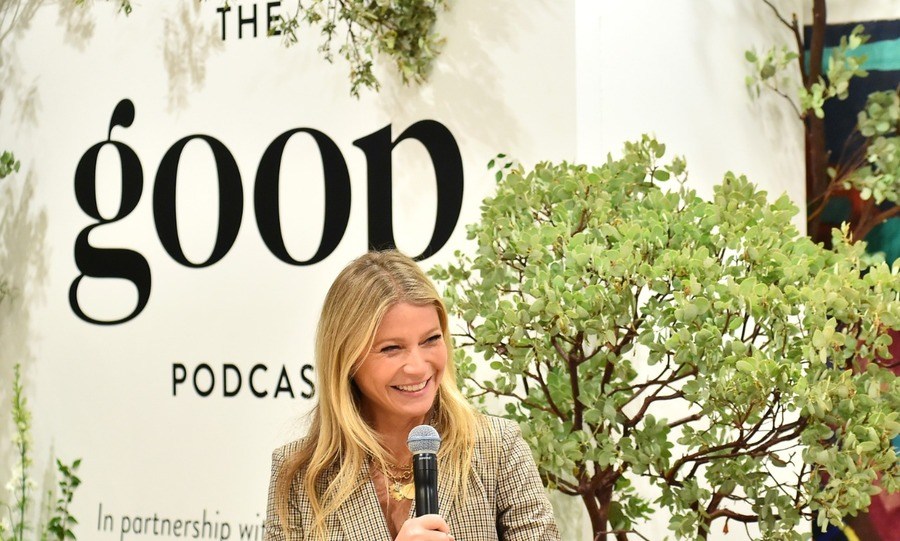 Paltrow's paper stake in Goop is worth $75 million before taxes. She also has a wide real estate portfolio. Paltrow has properties in LA, New York, and London. Paltrow announced in 2021 that she was an early investor in Thirteen Lune, which is already worth $3 million after one year.
Science Moms
Paltrow has been outspoken about mandatory labeling of food containing genetically modified organisms (GMOs). In 2015, there was a negative reaction from a group of scientists and science communication mothers about Paltrow's video pushing for mandatory labeling. People did not like her stance.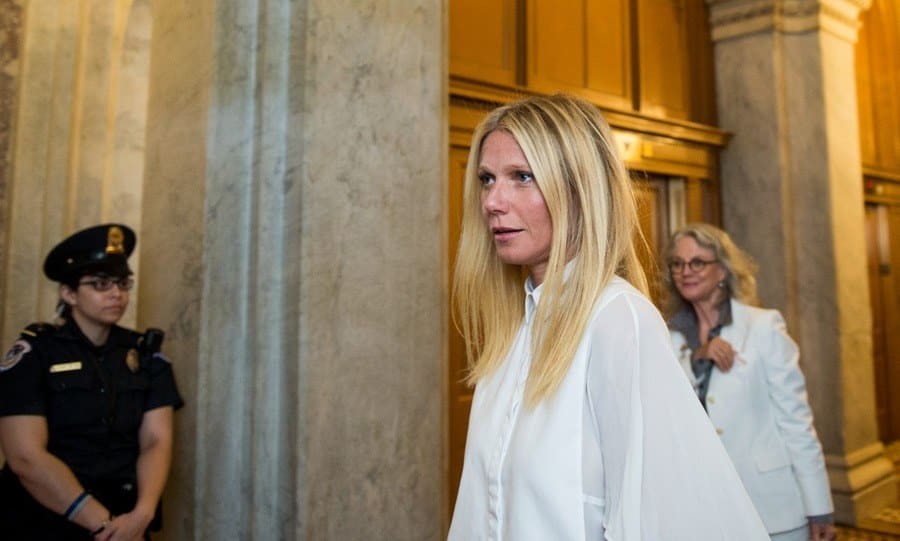 As a result, the group of moms created a documentary called Science Moms. It was about moms who advocated for science-based decision-making concerning the health and nutrition of children. They spoke out about Paltrow and others using their fame to spread false information.
What Could Have Been
While we can't imagine anyone else playing Rose in Titanic besides Kate Winslet, someone else was offered the role. Paltrow was offered to play the part of Rose in James Cameron's iconic romance-disaster film, but she inevitably turned it down.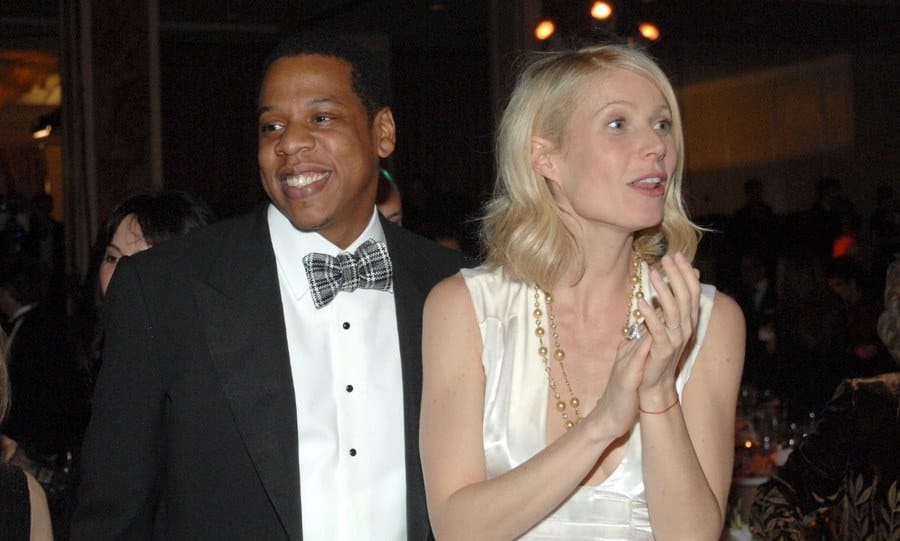 Looking at how successful the film was, we wonder if Paltrow had regrets. However, no one will ever know if the film would have had the same success if she had played rose. Also, the movie wouldn't be the same if Winslet wasn't opposite Leonardo DiCaprio.
No More Kids
When Paltrow and Falchuk married in 2018, Paltrow was 46. She could have had another child, but the two decided they wouldn't have more kids. Paltrow wished she had a third child, but it wasn't the right time when they got married.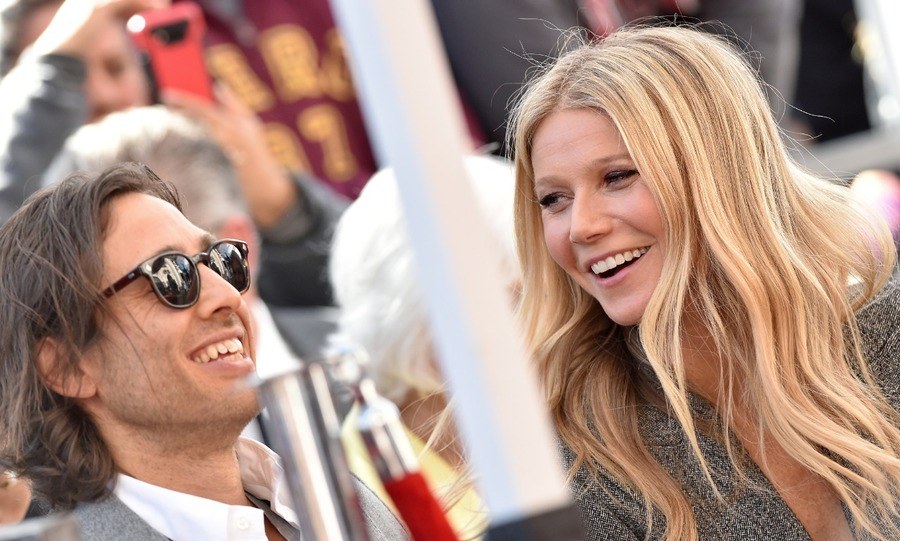 Her children from her first marriage were already 14 and 12, so it would have been a large age gap. When Paltrow was married to Martin, they decided two children were enough, but she looked back and regretted not giving Apple and Moses another sibling.
50 and Fabulous
In September, Paltrow turned 50 and celebrated the milestone birthday with a trip to Italy. The notoriously private star shared selfies, pictures of tasty food, and an evening with fashion designer Brunello Cucinelli. Paltrow also posted a scandalous photo for her followers.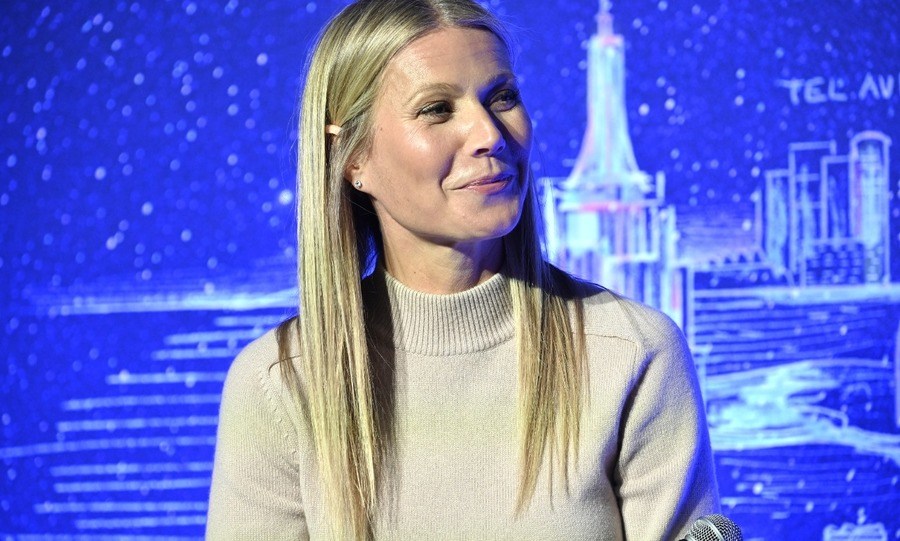 She shared a picture of herself wearing nothing but gold body paint. Paltrow said, "All I know is that they're painting me gold and that I have to be naked. I feel so good turning 50, and this is about expressing that sense of energy and optimism."