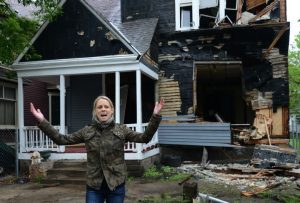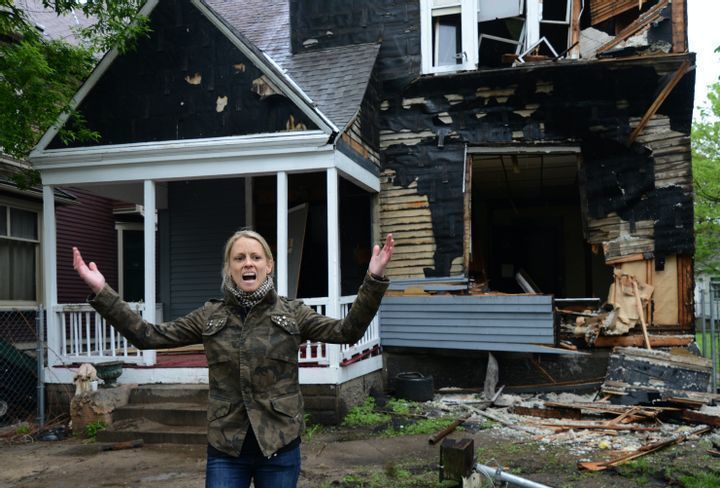 Revealing the Truth Behind These HGTV Reality Show Scandals
By Yuri S.
---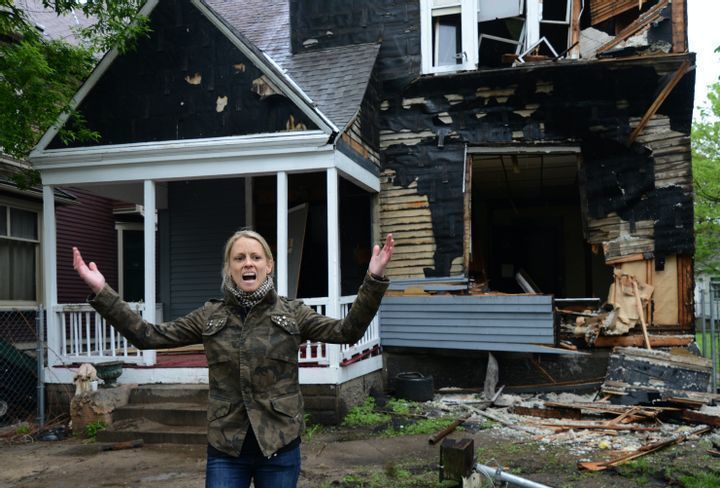 We all enjoy an evening in bundled up in front of the television, watching shows that are really wholesome and laid back—and HGTV's collection of property and home improvement shows are the perfect gratification for this. Plus, they're on all the time, so there's never a bad time to tune in.
But even with the channel's stars and programs having come to be associated with comfort TV, what actually happens behind the scenes is typically much more twisted and grimmer. Let's pull back the curtain on some of the most talked-about behind-the-scenes scandals from HGTV.
No Closure on These "House Hunters" Rumors
House Hunters is one of the most-watched programs on HGTV. The show follows future homebuyers as they try to find their perfect house. Many viewers are moved by the ups and downs that were shown on TV—but rumors came up that everything wasn't authentic.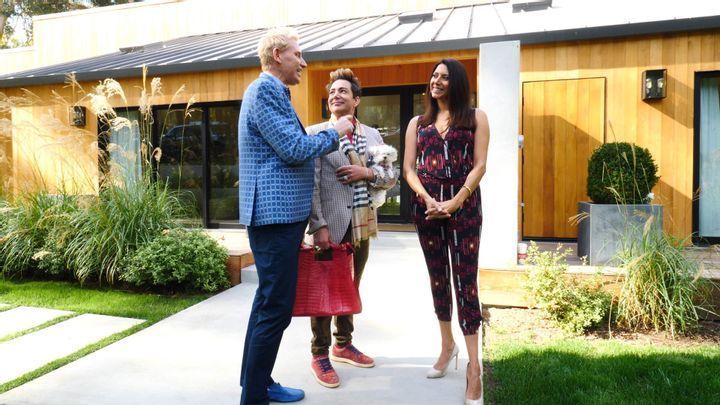 One internet blog, Hooked on Houses, even made a post that claimed that what happens on the show is generally scripted. This claim has been made by multiple outlets, and each time hasn't been denied by the channel. We can't help but be curious, what they could be hiding from us?
"Love It or List It" Went Completely Rogue
Love It or List It is another show that has come under fire for its alleged lack of authenticity with participants and viewers. We enjoy watching homeowners' houses go through a transformation into an updated property—but it doesn't always work out that way.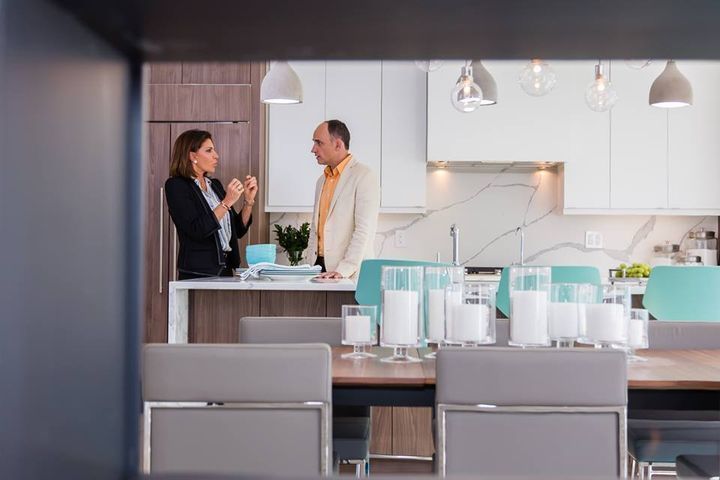 One North Carolina couple alleged that the show was scripted and phony. According to Timothy "Sully" Sullivan and Deena Murphy, the producers didn't contact them about any of the big decisions, leaving them with a home they recognize or like at all.
Flip It Backwards Thinking
Remember the reality TV show Flip it Forward from 2014? Neither do we because it was canceled after one episode. HGTV was presented with evidence that David and Jason Benham, the show's hosts, made some homophobic statements and were involved with a 2012 anti-LGBT rally.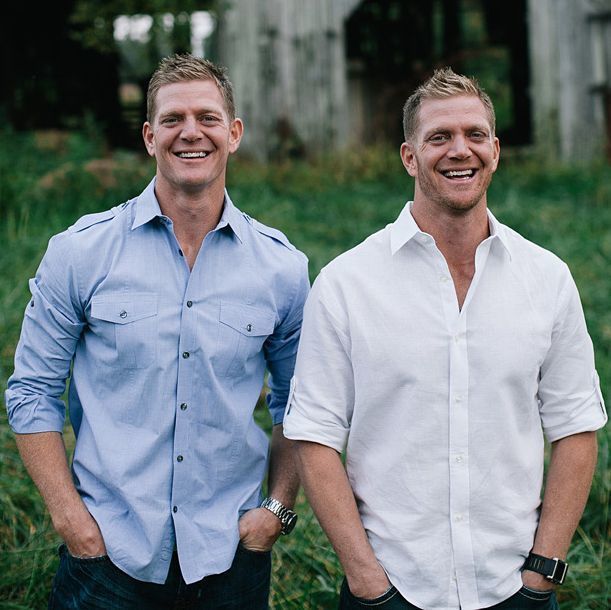 Though the show didn't have anything directly to do with the controversial information, HGTV went ahead and shut down the project. The Benham brothers understood that from a business standpoint, HGTV had to make a decision that supported its network.
Dream Home, Nightmare Taxes
Every year on HGTV, viewers from all over are glued to their televisions to watch the annual Dream Home competition? People dream of winning this prize every year—a beautiful new house, newly built and modern. Who wouldn't love this prize?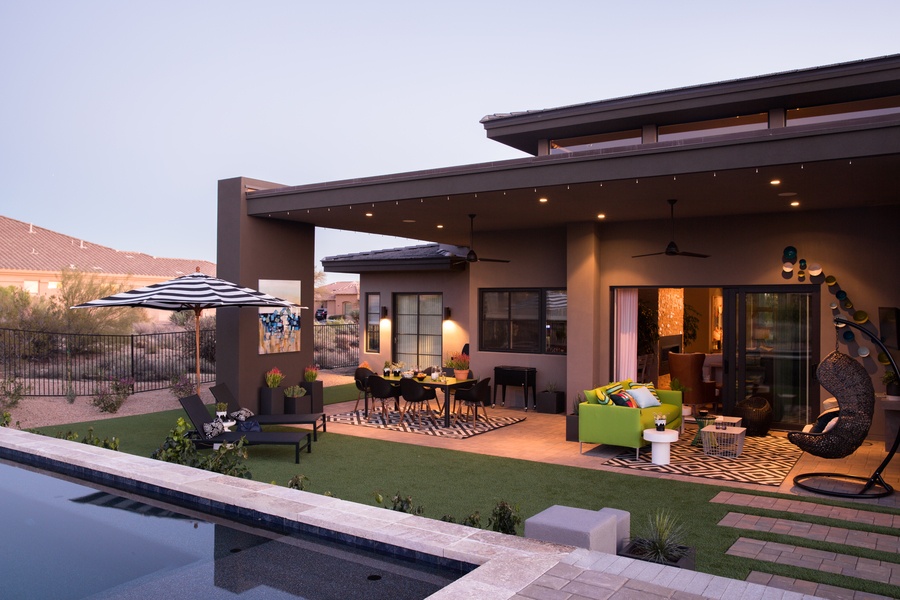 But in reality, were you aware that the overwhelming majority of winners who get these homes don't last for longer than a year with them? It's because despite winning it for free, they're still responsible for all of the property taxes—which never add up to an affordable amount.
Fixer Upper to a Court of Law
Chip and Joanna Gaines are one of TV's most beloved husband-wife hosting duos. The couple host HGTV's popular house-flipping show, Fixer Upper. Most viewers would be surprised to learn that Chip and Joanna's neighbors weren't big fans because of a land dispute.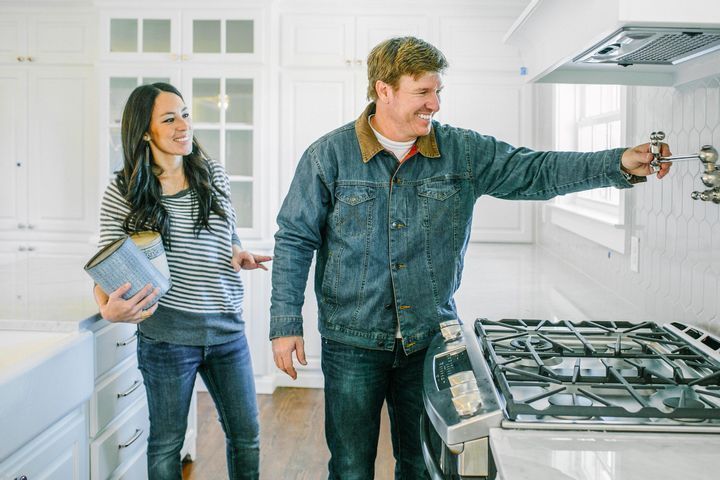 They had used an area, with permission, for their customers to park right next to the Magnolia Market. Everything was good until they got new neighbors. These new neighbors weren't agreeable with this arrangement at all and sued the Gaineses for $1 million.
Ellen's Winner Found Guilty
We are all aware of the most recent controversies surrounding Ellen DeGeneres, but way back when she was just the dancing show host, she still managed to get connected to a controversy with Ellen's Design Challenge on HGTV. Tim McLellan was the winner in 2015 and walked away with $100,000 in prize money—but his win was short-lived.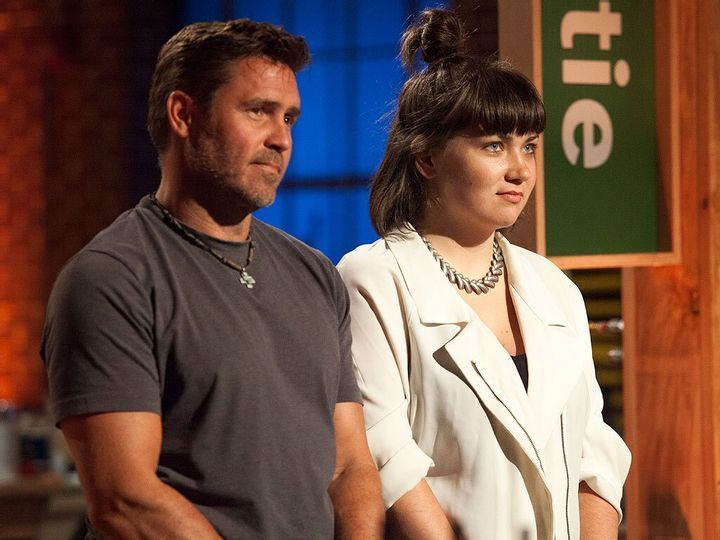 Days after winning, McLellan was found guilty of plagiarism—and first place winnings were handed to the contestant who finished in second place. He went on to defend himself on Ellen's talk show by claiming it was a coincidence.
A Bump to Rehab Addict's Ratings
Millions of viewers at home tune in to watch Nicole Curtis host Rehab Addict. She took houses that were falling apart and restored them to their former glory. Unfortunately, her private life started overshadowing her professional endeavors.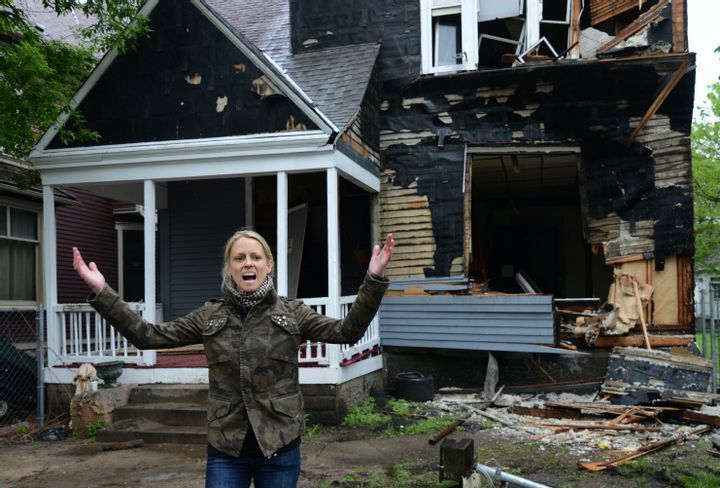 Rumors were swirling that Curtis was hiding a pregnancy while filming the show in 2015. This was confirmed when she welcomed a child later that year. What was her reasoning for keeping it under wraps? Curtis didn't want her newborn baby's face posted to the internet or made into a meme.
"Flip or Flop" Star Pulls Out a Weapon
First, Tarek and Christina El Moussa shocked fans of Flip or Flop when their seminars turned out to be non-existent scams. Then, as if that wasn't enough, they kept making it into tabloid headlines for even more not-so-great reasons.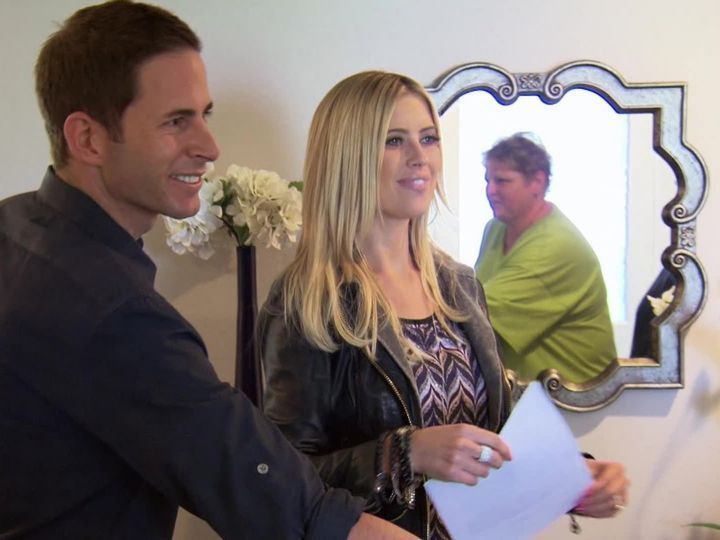 In 2016, it was officially reported that the married couple was involved in an incredibly public fight that ended in Tarek pulling out a gun. Someone called law enforcement officers, but he wasn't formally charged with anything. Christina and Tarek announced their split soon after the altercation.
Disrespecting the Nation's Flag
Seems like HGTV's property and real estate programs cause the network a lot of grief, but they aren't the only ones. Sometimes, it's as simple as their segments in between shows that cause such a ruckus. Take what happened in 2013, for instance.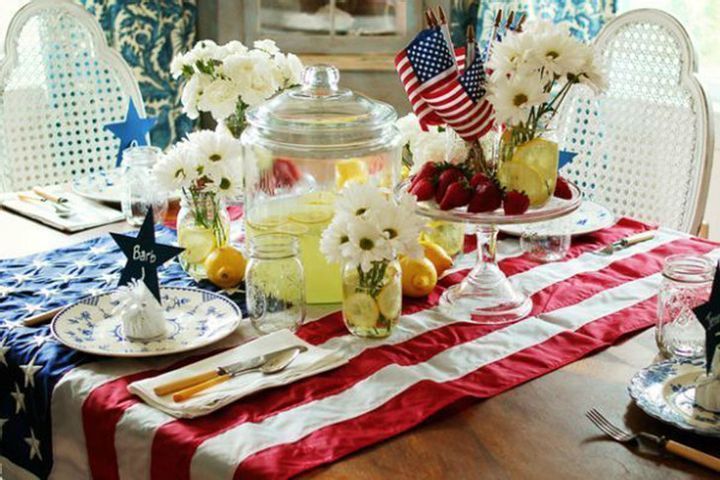 The channel aired a special in honor of Fourth of July that focused on table setting designs and ideas. One of their designs used a United States flag as a table runner. Many viewers were shocked and outraged to see the flag with food all over it. HGTV got enough complaints that they issued an official apology.
"Fixer Upper" Drops the Ball
The world was shocked when the married hosting team of Fixer Upper, Chip, and Joanna Gaines, were brought to court over a land dispute by their neighbor, but that was minuscule in comparison to other allegations against them.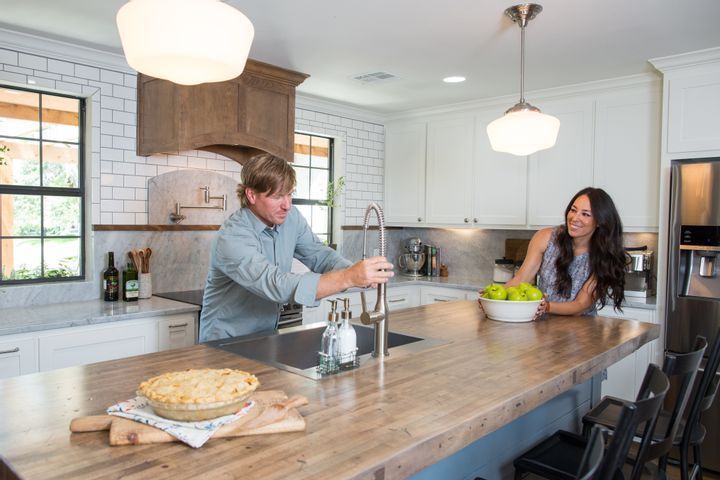 In 2016, sources revealed that the Gaines belonged to the controversial Antioch Community Church, which rigidly condemns gay marriage and advocates for the use of conversion therapy. Viewers were so upset that HGTV was compelled to issue a statement assuring the public that the network did not support these views.
Sued For Less-Than-Perfect Staging
Meredith Baer is a legend for staging homes, which led to her hosting gig on Staged to Perfection. She is notorious for her very satisfied and admiring clients, plus her millions of fans all across the United States. But in 2016, one customer was left less than happy with her services and destroyed the illusion.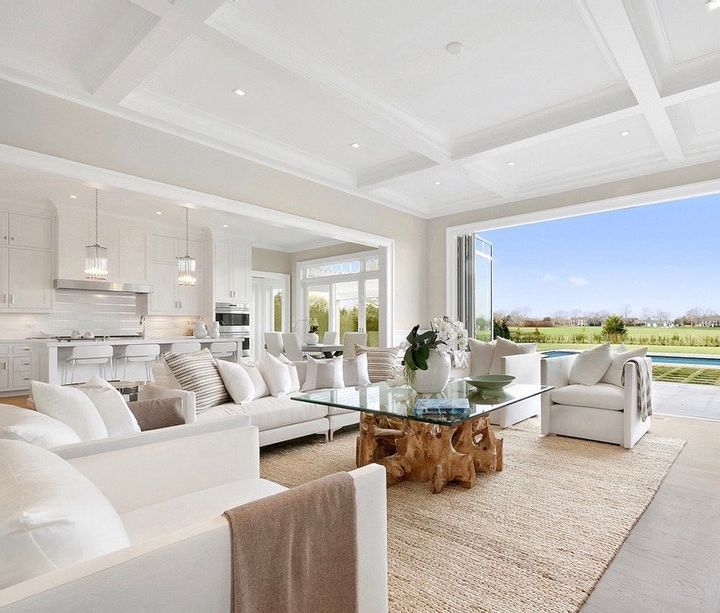 He made claims that when she renovated his apartment, she made things worse and used broken furniture. Baer didn't reply to his comments and complaints, so he turned around and sued her for more than $1 million.
Can't Take the Heat, Sue "Kitchen Cousins"
When dabbling with the pricey business of renovating homes, you have to be confident that you're doing it correctly. John Colaneri and Anthony Carrino were the stars of HGTV's Kitchen Cousins. The real-life cousins had to come to terms with the fact that they royally messed up.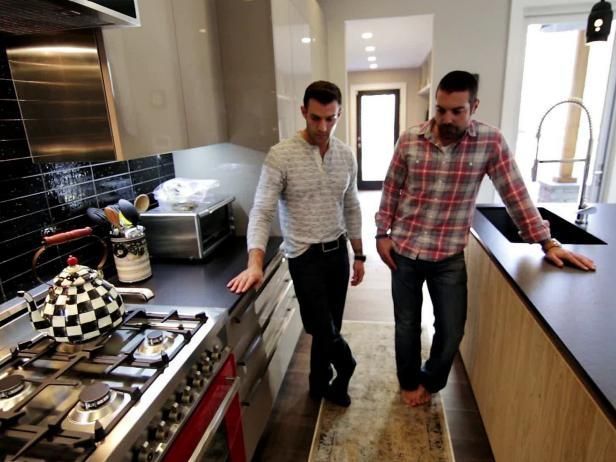 Robert and Peng Avery were clients of theirs who ended up suing Anthony and John. The Averys claimed that the renovation was sloppy, unfinished, and totaled more than $800,000 in damages. The court case forced the cousins to pay, which completely obliterated their finances and forced them to declare bankruptcy.
Rock the Mic Like an Actual Vandal
Though everyone likely knows the lyrics to the '90s song "Ice Ice Baby," most people don't know about Vanilla Ice, the HGTV real estate tycoon. If that wasn't mind-blowing enough, it came out that Ice, actual name Robert Van Winkle, had been accused of stealing from a home close to the set of his show The Vanilla Ice Project.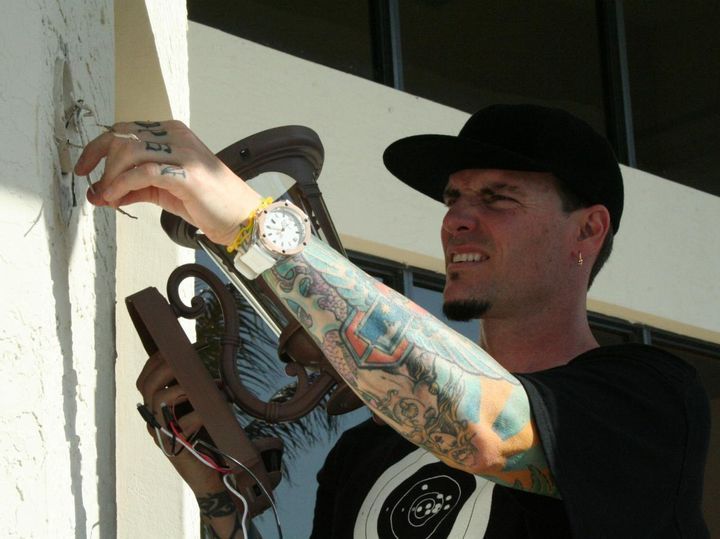 He was charged with grand theft and burglary residence. What was truly surreal about the case was Winkle's defense that he assumed that no one would care if he took the large valuable items because they were in the garbage.
In-Fighting and Lawsuits in the Windy City
It's pretty bad when a show or celebrity host has run-ins with the law, but it looks like everyone on the Windy City Rehab team has encountered a lawsuit or two. Even during the first season, Alison Victoria, the show's host, and two of the builders were sued by a couple who had been on the show.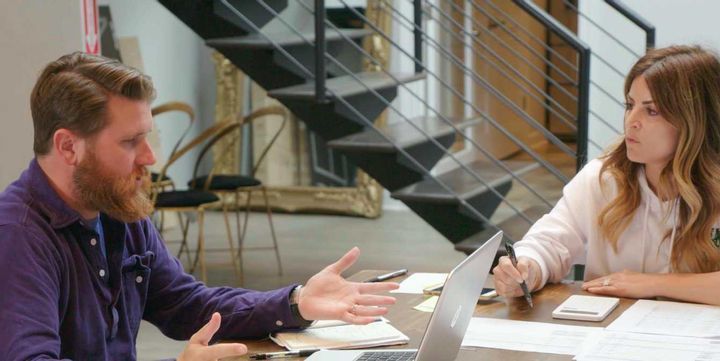 They alleged that they had been left with windows that didn't work properly, issues with the roof, and a problematic bathroom. In addition, the show's contractors Donovan Eckhardt and Ermin Pajazetovic sued one another over an argument about property fees.
Sometimes Less is More
You may think that you recall all of the most popular and best shows to have been on our screens thanks to HGTV's multitude of real estate shows, but do you recall the short-lived show House Full of Spouses from 2019?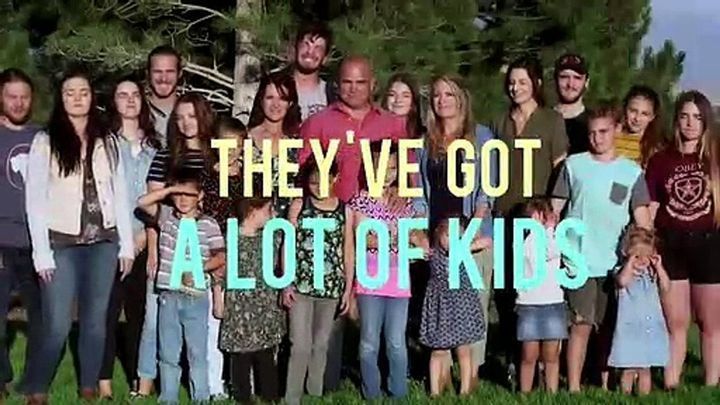 You'd be one of few as it was taken off the air pretty swiftly. This program focused on home renovations for polygamous families. Super niche audience. Where do they train for that? Unsurprisingly, conservative Americans erupted in anger, and the show was quickly canceled.
El Moussa's Steroid Use
Another week, another controversy involving Flip or Flop and Tarek El Moussa, its scorned host. When he's not running down the road with a gun aimed at his wife or being sued for fraud, El Moussa is also battling the anti-aging process by going to some illegal extremes.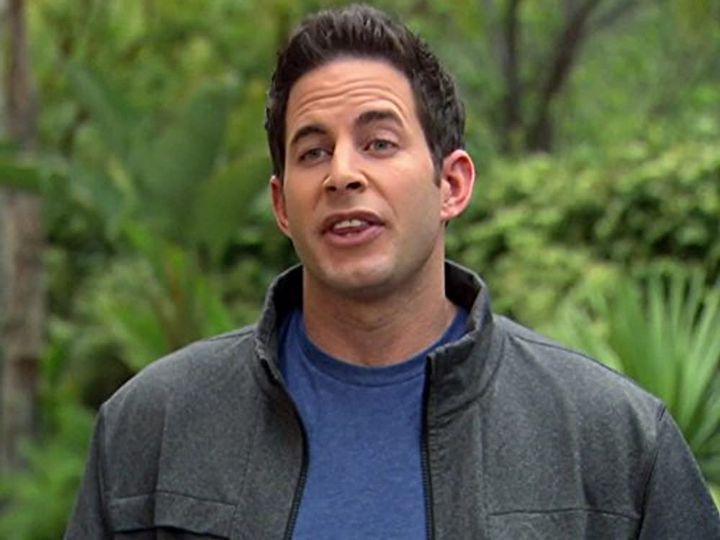 In 2018, he openly shared that he had been using steroids in an effort to maintain a firm and muscley appearance. He disclosed that the steroid use had made him feel depressed and unwell during an interview on The Dr. Drew Podcast.
The Scotts Finding Themselves in Debt
Drew and Jonathan Scott might be beloved real estate TV personalities, but the twins and hosts of Property Brothers publicized in 2020 that they had suffered catastrophic financial setbacks before they found success with their reality show. In their book, they wrote how they lost about $100,000, and Jonathan filed for bankruptcy.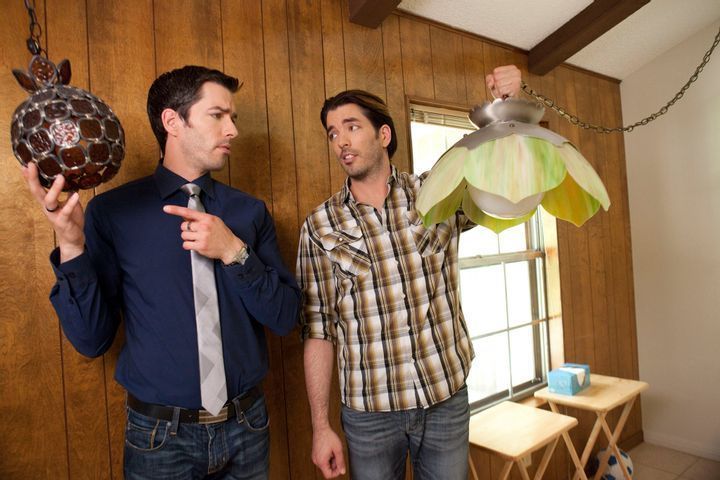 The Scotts also focused on the positive takeaways from their experience. They wrote that it changed everything for them and that they strengthened their finances to ensure neither of them had to file for bankruptcy again.
Never Too Many Lawsuits
Rehab Addict star Nicole Curtis is famous for being a real estate developer on television, but she should consider being a court reporter as a second career path. She would be a natural based on how often she seems to spend in the system.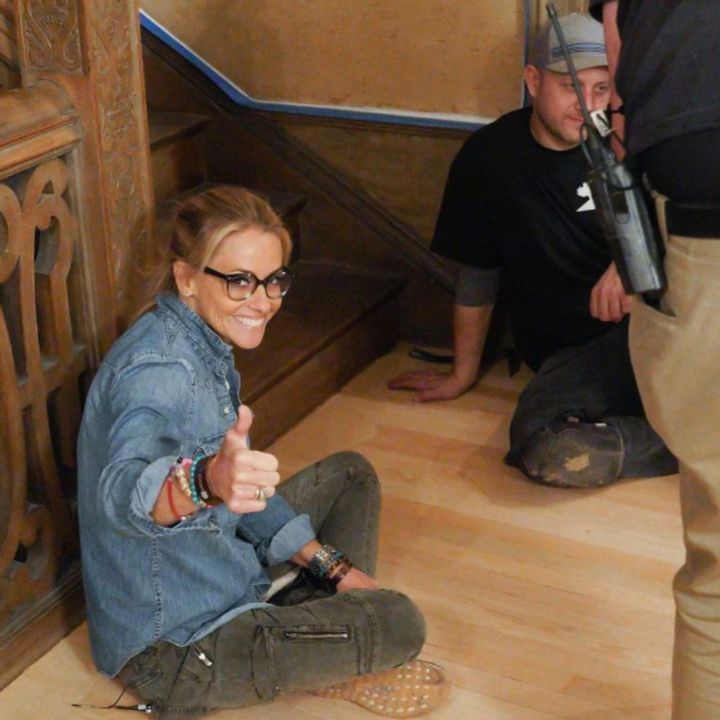 Curtis has been locked up in jail for both legal issues concerning custody with her ex-Shane Maguire, and because of lawsuits filed against her. One of those suits was even filed by her own mother! Even the city of Minneapolis, Minnesota sued Curtis, which is pretty impressive for one person to do.
The Messy El Moussas
There's something slightly addicting to following our favorite reality TV stars as they hop through legal hoops. Christina and Tarek El Moussa, the hosts of Flip or Flop, are some of those stars!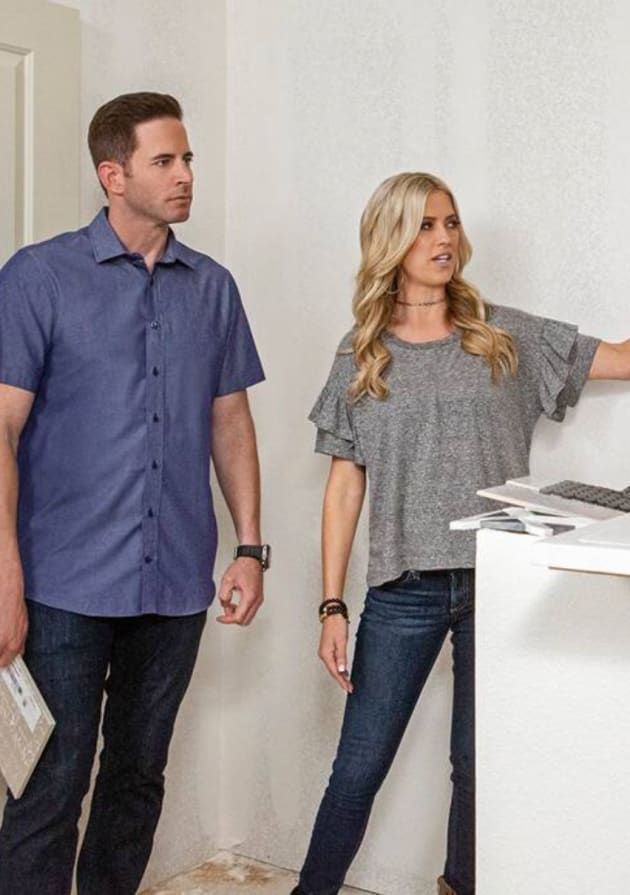 They once again found themselves in legal trouble after a realtor from North Carolina sued the couple after he was hired to flip houses but was never paid for his work. The couple denied these claims and even went as far as to say that they had never met this man. Only those involved know how reliable these claims are.
Improper Use of Lead Paint
Joanna and Chip Gaines have been controversial throughout their hosting reign of Fixer Upper, the real estate reality show. They're so well-known that even the Environment Protection Agency (EPA) knew who they were when they pointed out a legal issue.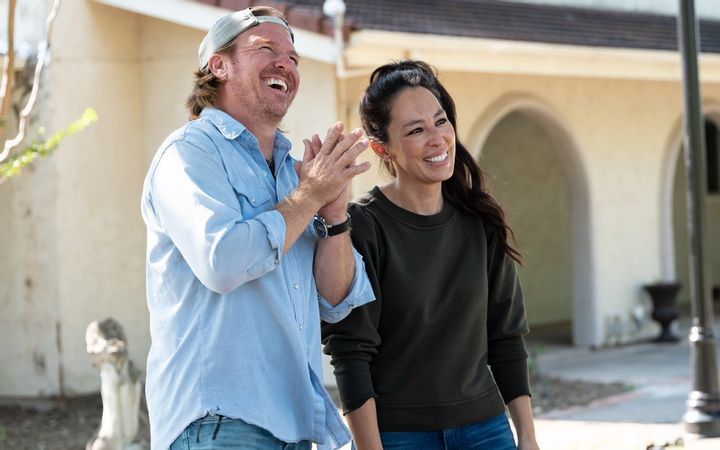 An EPA member was watching the show at home and noticed that they were using lead paint. This is something that the organization heavily tracks and can result in large fines. The Gaines ended up having to pay a $40,000 fine and issued a statement.
Suing His Own Show
Windy City Rehab made headlines as recently as 2021 for an additional argument between co-hosts Alison Victoria and Donovan Eckhardt. Rumors swirled that the two didn't like each other, which led to Eckhardt's departure. But drama ensued even after he left the show.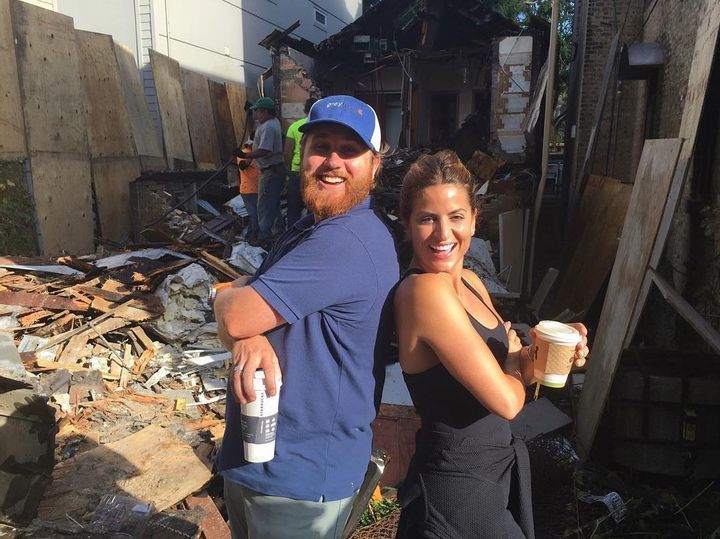 Eckhardt filed a lawsuit against the show for more than $2 million, citing defamation and unfair portrayal as the "bad guy." The suit claimed that the broadcasting of the second season, in particular, was traumatic and detrimental for Eckhardt and his family.
Fixer Upper Minus the Furniture
We all fantasize about being one of the homeowners on Fixer Upper, getting a new renovation on our house to make it appear really modern and updated. But did you have any clue that the lovely gifts given to the clients are generally taken away after the cameras stop filming?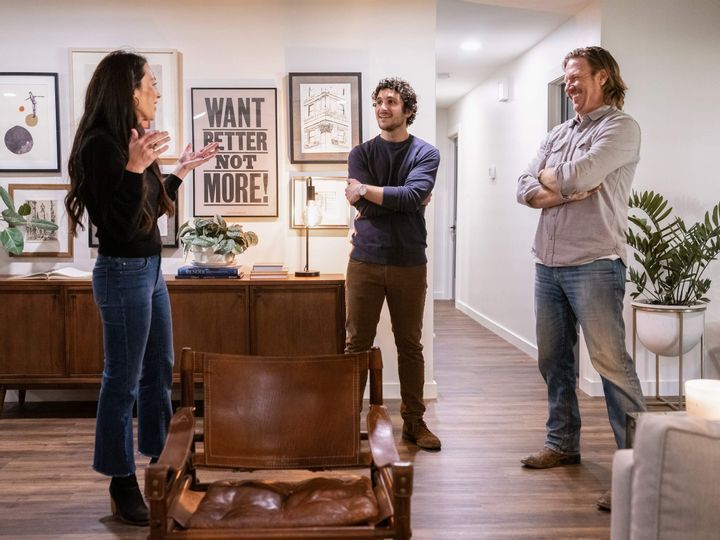 That's correct—the furniture viewers see rarely stays in the renovated house. Gaines shared in a blog post that the clients come onto the show with actual budgets, which typically didn't include furniture. Although, some of them enlarged their budget after seeing the furniture.
You Gaine Some; You Lose Some
The Gaineses have endured parking and furniture controversies while hosting Fixer Upper. But that's nothing compared to Chip Gaines being accused of fraud by two of his business partners in 2017. Gaines was sued by John L. Lewis and Richard L. Clark for purchasing shares in Magnolia Realty but not telling them about his plan for TV fame.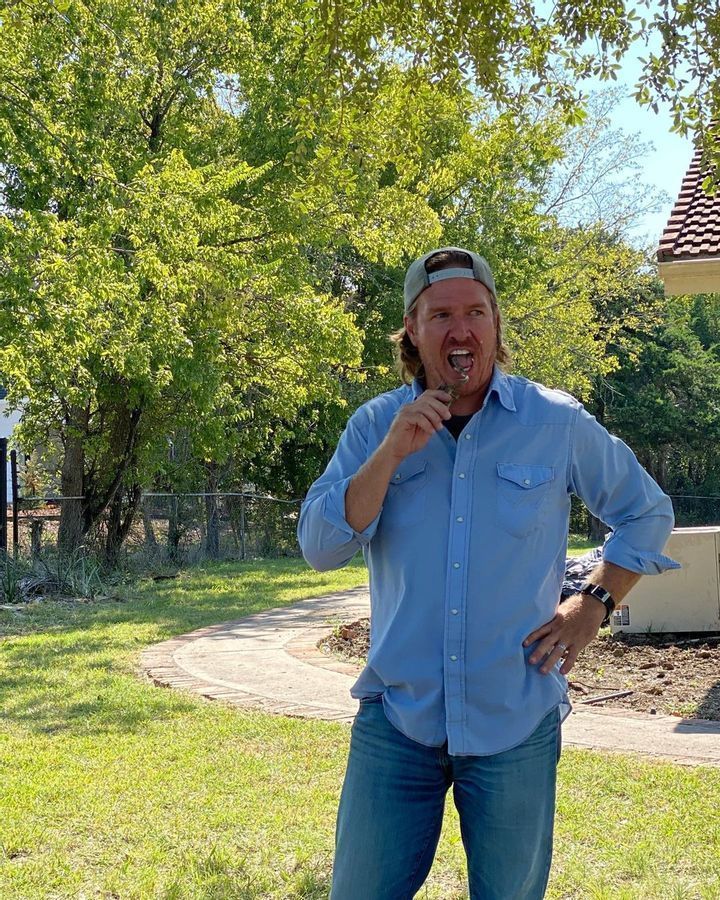 The lawsuit claimed that Gaines was trying to get rid of his business partners, despite their long friendship, so that he could make sure that he would be the only one to make money from Magnolia Realty's role with Fixer Upper.
True Colors Shining Through
The world was surprised when David Bromstad, The Color Splash host, shared that after eleven years, he was breaking up with his boyfriend, Jeffrey Glasko. But they were downright shocked when Glasko turned around sued Bromstad for allegedly spending their entire joint savings on his partying lifestyle.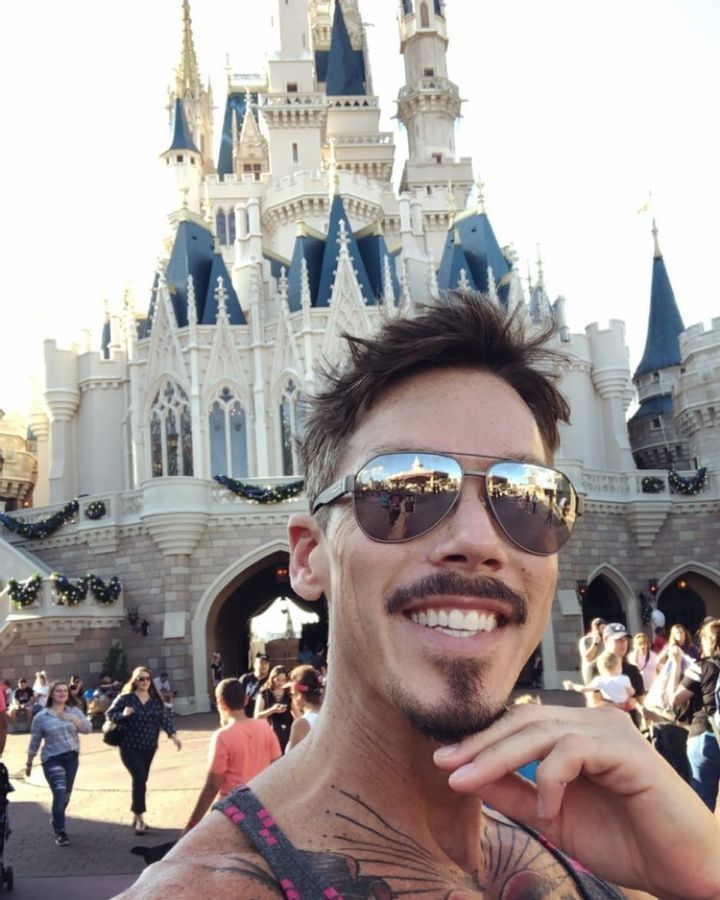 Bromstad's lawyer answered these claims by stating that they were empty claims in a move out of desperation. Apparently, the claims were part of a larger lawsuit against Bromstad. But all's well that ends well, and the entire case was dismissed.
Allegedly Keep Information From Clients
Though Joanna and Chip Gaines are famous for renovating houses on Fixer Upper, a lawsuit in 2017 begged to differ. A former client of theirs, Kelly Downs, filed a lawsuit against the couple. Downs alleged that the Gaineses purposefully lied to her about her new house's neighborhood. Apparently, the neighborhood was crime-ridden and tough to live in.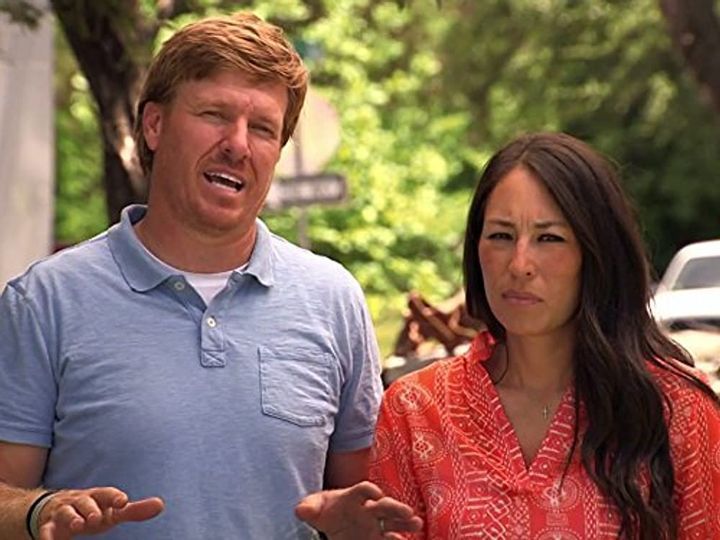 Downs believed that the couple was fully aware of this information but actively decided not to share it with her. When Downs was interviewed about the case, she told reporters that the problems were clear from the beginning.
A Little Too Over-the-Top
We all enjoy the dramatics on the renovation and real estate show Property Brothers, but how much of the antics are real? We ask because many fans of the TV show suggest that a majority of the reactionary moments are over-exaggerated than how they are naturally.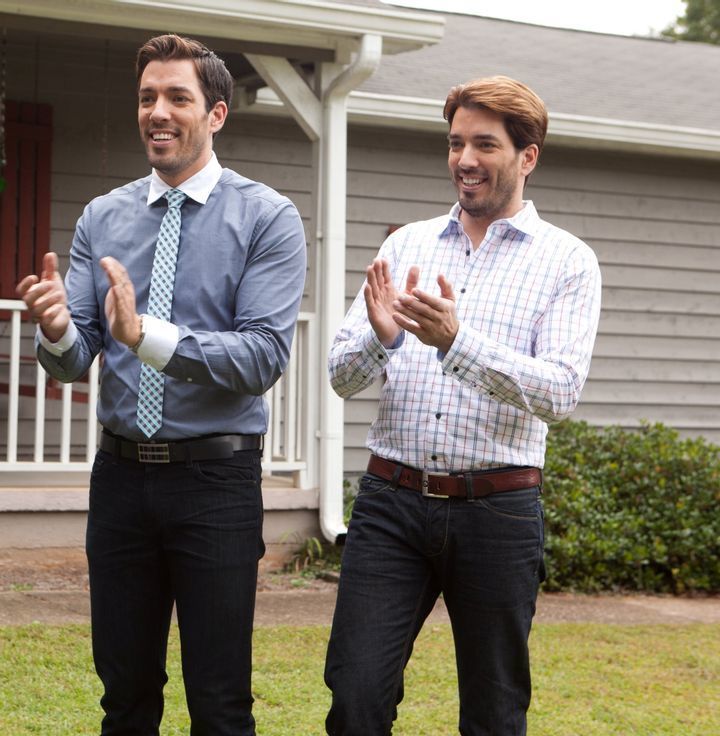 For instance, there have been times where they pretended to be shocked by something that they were already aware of. Jonathan Scott has gone on the record saying that their show needs to be engaging for the viewers at home.
Scott Brawls Out in North Dakota
The Scott brothers, Drew and Jonathan, host the show Property Brothers and are two of the most loved hosts on television. But away from the cameras, Jonathan was accused of doing something that didn't match his television persona.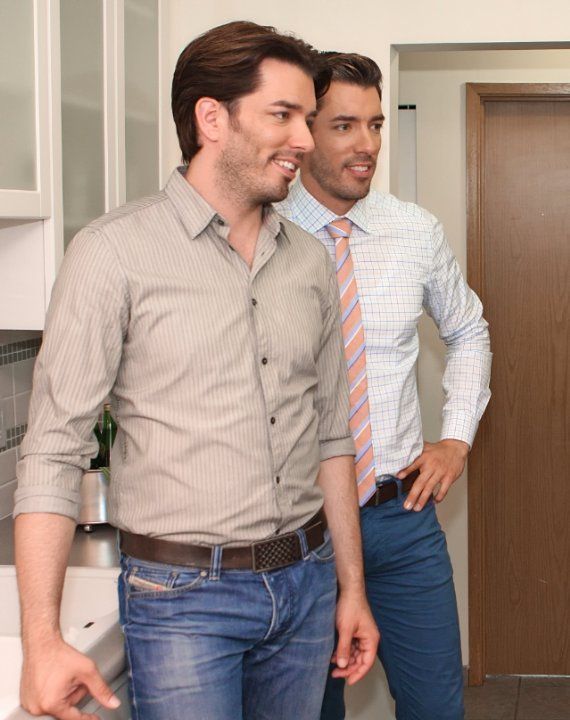 Scott was in North Dakota hanging out at a local bar when a fight broke out. By the time someone had broken it up, Jonathan was being held in a headlock by the bouncer. Security footage later proved that Scott wasn't at fault for the brawl, and he ended up suing the bouncer for assault.
Another El Moussa Mess
The married team of Tarek and Christina El Moussa became stars thanks to the popularity of their show Flip or Flop. Their popularity was so vast that the couple started some property seminars so that they could impart real estate wisdom to their fans.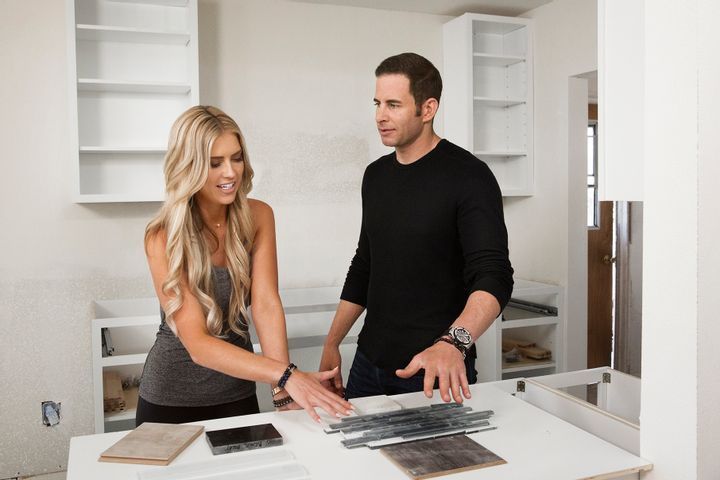 What could've been a really great initiative quickly soured when the celebrity hosts never showed up to their own seminar. Instead, other people presented and tried to get their own sales. After the shameful fiasco, HGTV released a statement clarifying that they shouldn't be affiliated with the scam.
The Show is Fixed
Property Brothers isn't the sole HGTV show that's been through the wringer for fabricating what happens on its show to improve show ratings. Fixer Upper is another show that had a former participant bring this claim to the press.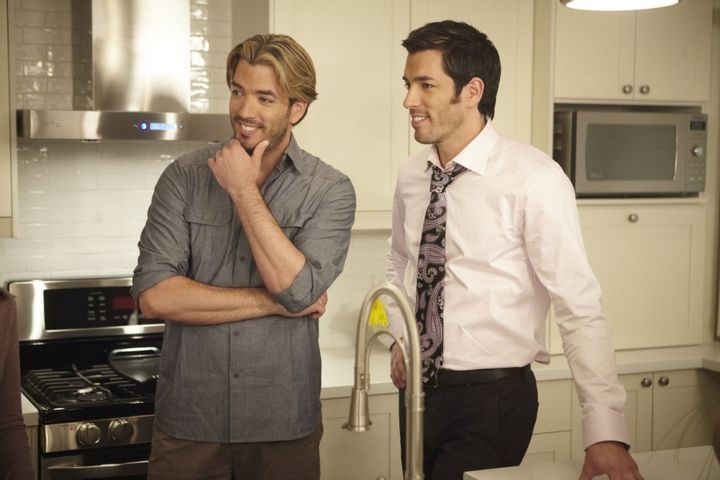 In 2016, someone who had been on Fixer Upper claimed that most of his time on the show had been scripted. He said that the producers show you several houses despite already having one. Only when you've been chosen, do Joanna and Chip come with their design team.
Blog Blows the Cover on House Hunters
For many years, rumors have called out the HGTV show House Hunters that what takes place on camera isn't always completely authentic. In 2012, a former contestant revealed in a blog post that her time on the show was strongly orchestrated by producers.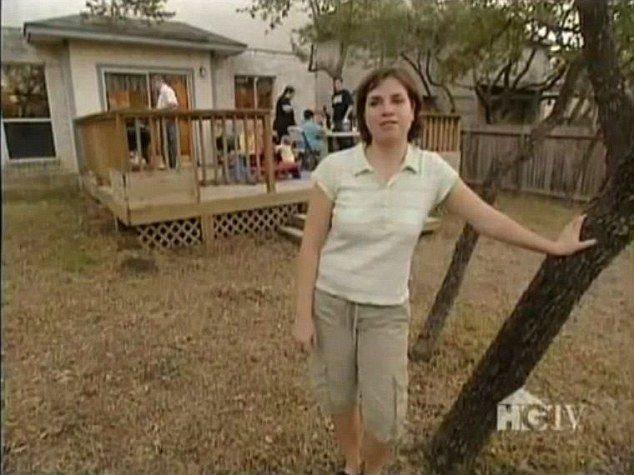 Bobi Jensen claimed that the show's producers didn't vibe with her ideas for the house, so they just switched it out with their own plans. Additionally, they forced her to tour other properties, even though everyone knew they had already picked—and bought!—their home.
The New Girl in Jonathan Scott's Life
Even big celebrities like the Property Brothers hosts Drew and Jonathan Scott want to keep some things to themselves. They still attempt to retain some privacy and keep news about their personal lives secret.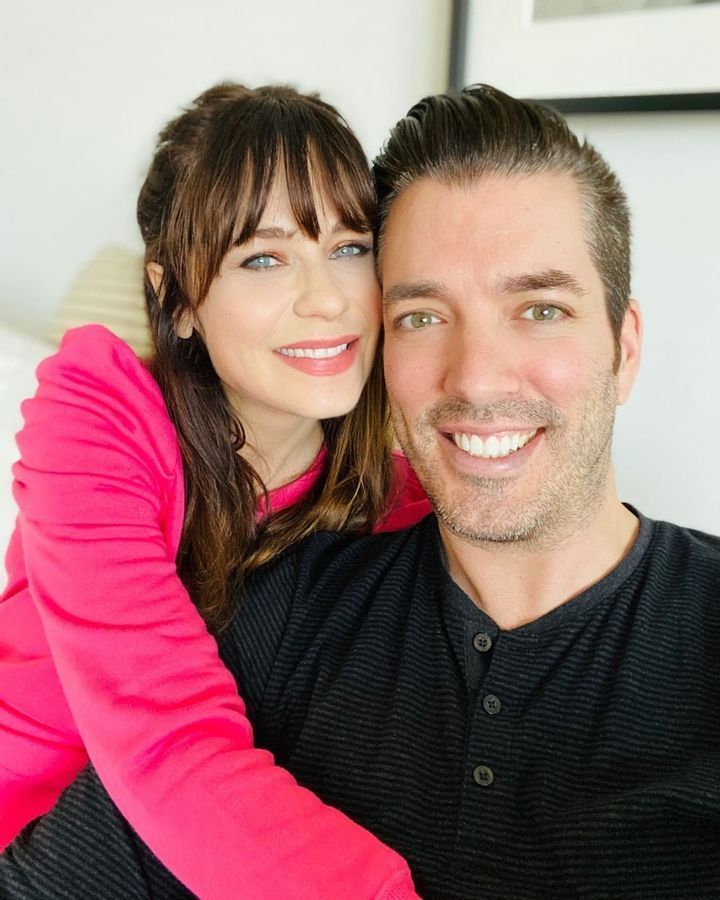 That's the reason Jonathan Scott was hesitant to share the name of his then-new girlfriend. He admitted to magazines that he was dating someone special but that he wanted to keep details out of the tabloids. Less than a week later, though, news broke that his girlfriend was the New Girl herself, actress Zooey Deschanel.
She Took the Cash Over the House
Emily Muniz appeared on HGTV in 2018 and won a four-bedroom house in Gig Harbor, Washington. It also had three bathrooms and was worth nearly $2 million. But in real life, she, like several contestants, actually decided to go home with the house's cash value rather than move in.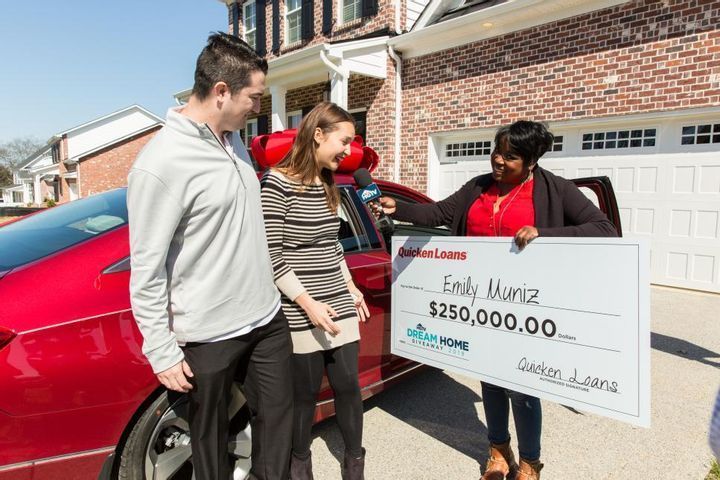 In an interview, Muniz said how much her family would have loved to live in the house but that they didn't have the finances to maintain the property. Plus, she didn't want to switch jobs or make her daughter change schools.
Reality of Reality Realty
Believe it or not, going home with the cash value rather than the prize itself isn't the sole way that the reality of winning a dream home can turn out to be drastically different from what we picture at home.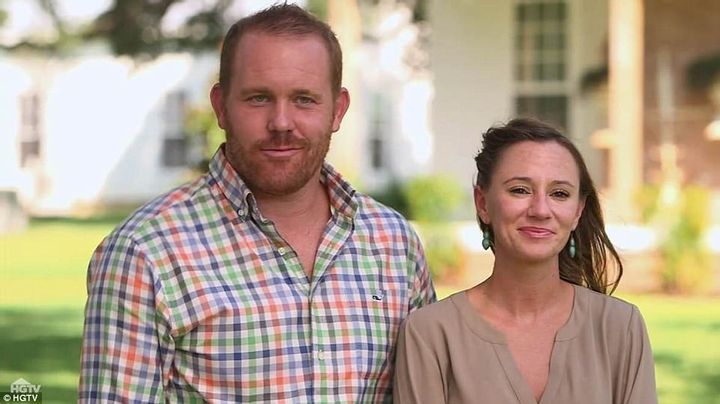 In 2016, Jessica and Cameron Bell were on Fixer Upper to take a remodeled shotgun home from the Gaineses. After a year, they weren't living in the home anymore and, instead, rented it out on Airbnb. Obviously, these houses come with more baggage than viewers can see.
From Dream Houses to Tourist Attractions
Unsurprisingly, reality shows like Fixer Upper have thousands of fans across the country and even have a global fanbase. So, it's normal that dedicated viewers yearn to go and see these renovated homes in person—but they may not think about what that means for the people living there!
In 2014, for instance, David Morrow was on the show. He revealed that his front lawn is always overflowing with Fixer Upper fans who wanted to see his home. Morrow told an interviewer that they're mostly middle-aged women.
Less Than Happy Neighbors
The people who move into these dream houses are the only ones affected by the tourism and foot traffic in the neighborhood. Joanna and Chip Gaines' reality show brings a lot more attention to the areas in which they're doing renovations.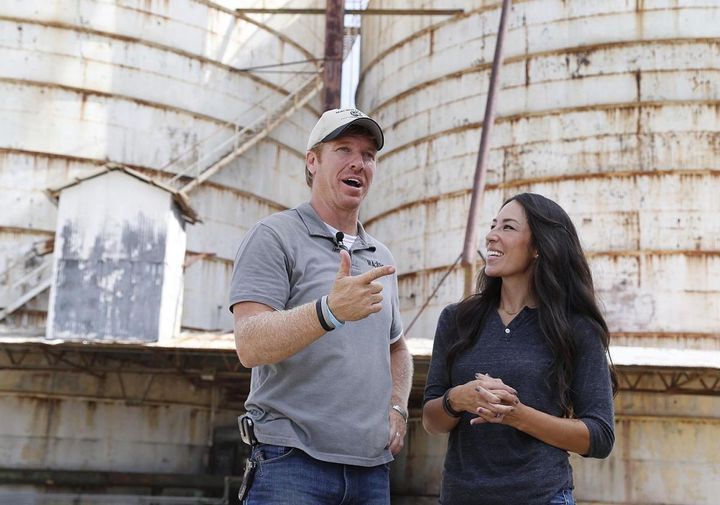 Many of the neighbors of these new houses have been outspoken about their disdain for the aftereffects of these Fixer Upper projects. Most of the homeowners, specifically retirees, don't like the effect that Joanna and Chip's projects have on the increase in property taxes.
Dream House Causes Neighborhood Rifts
The anger that comes from the neighborhood changes also causes a rift between the people moving into the new houses and their neighbors. There have been cases where the entire community starts to resent the newcomers.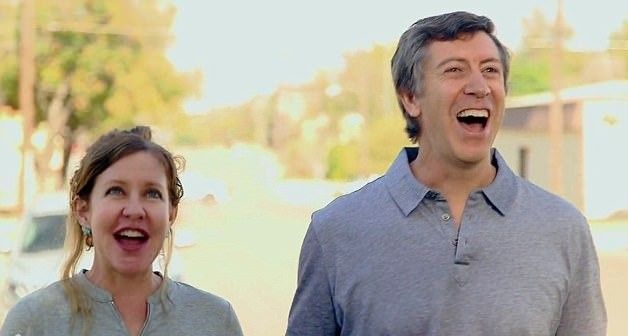 For instance, there was a couple that had appeared on Fixer Upper and moved into their new house. But they were so unhappy because of how mean their new neighbors were to them. Their neighbors, and even local store owners, complained directly to the couple about the tax increase.
Left in Worse Condition After the Renovation
We are generally fascinated by the remodeling and improvements that we see being used in these reality TV dream houses. And HGTV's Curb Appeal: The Block was one of those shows—but things weren't as great when cameras stopped rolling.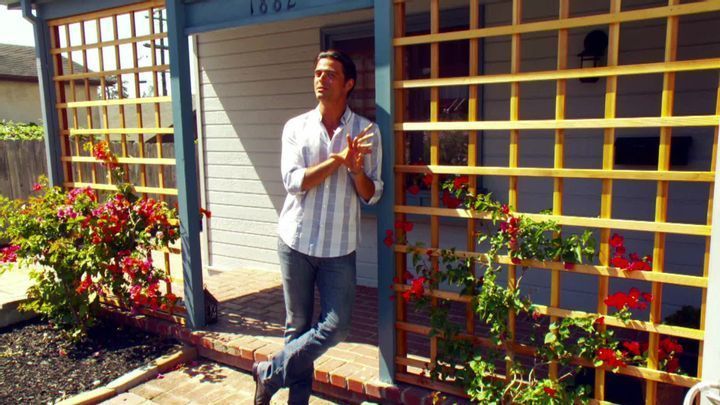 Cenate Pruitt was a former client who actually shared that a large amount of the upgrades that were supposed to improve his home actually made it much worse. Pruitt had to turn around and use his own money to fix all of the issues that were left behind.
Staged by Production
Bobi Jensen isn't the lone contestant on House Hunters who exposed the house-hunting process for being staged by producers. Elizabeth Newcamp also came out that she had purchased her house before they filmed the segments of her looking for said house.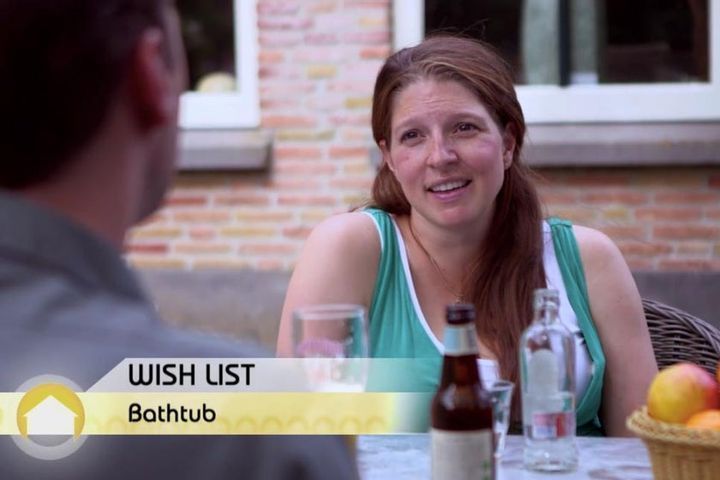 HGTV responded with an admission that sometimes they make certain clips or scenes more dramatic than they play out in real life. In an interview with Entertainment Weekly, the network representatives admitted that they actively look for people who are far in the house buying process.
A Slim Pay Day
When we consider how extravagant the budgets are that are behind the expensive home-buying and remodeling shows, we'd also assume that the HGTV production would have the funds to give generous fees for guest appearances. Apparently, that isn't the case, according to Kim Christenson.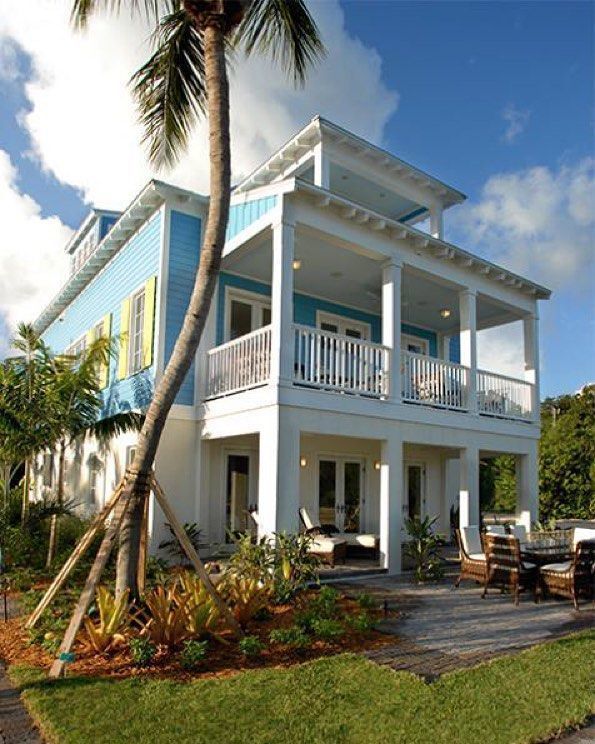 She appeared on one of the network's shows and was quickly disappointed when she and her family were only given $500 for their episode. Keep in mind that the show's total budget is about $50,000, so $500 is next to nothing in comparison.
Intensive Interview Process
You may assume that being on shows like Property Brothers will result in a free dream house, taking care of all financial issues. But what actually plays out is different. Apparently, potential contestants are thoroughly investigated before being given the green light to go on the show.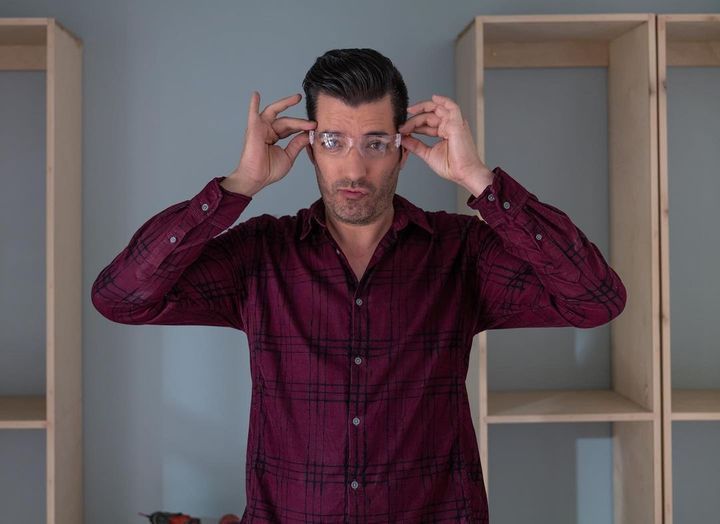 This process is to make sure that the contestant can actually afford what the show financially asks of its participants. Past contestants have borrowed money from family members, opened lines of credit, or even used a cash down payment.
Deceptive and Dishonest
Like several of the contestants who were on HGTV, Bobi Jensen wasn't especially dazzled by the treatment she was given while she appeared on House Hunters. Unlike other contestants, Jensen decided to go public with the deceptive representation and dishonest treatment.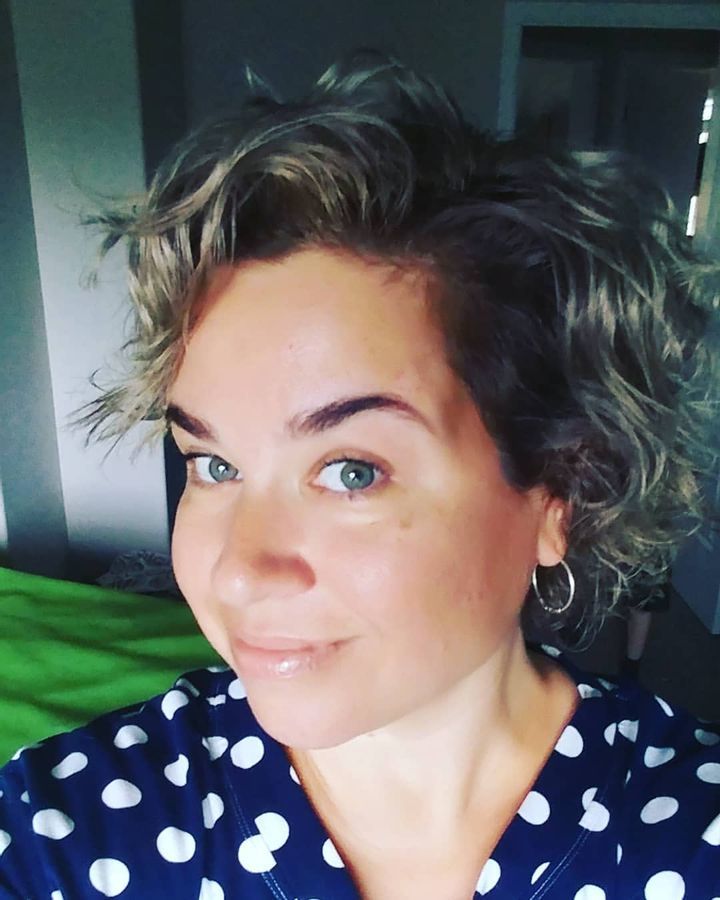 She took to an online blog to reveal that she and her husband had gone on the show for a specific reason, but producers thought that it was a storyline they'd seen before. So, they invented an entirely fake reason, and that's what made it onto the show!
Pressured Into a Larger Home
Bobi Jensen and her husband weren't that upset about the slight change to their story. The producers really pushed the emphasis on how little the Jensens' house was and how desperate they were to find a larger one.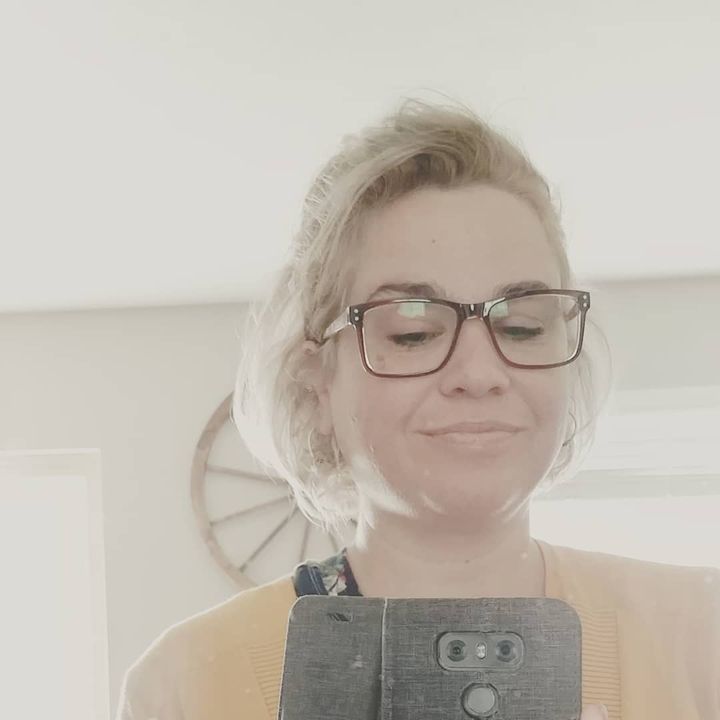 This was false, but it was a tinier home than the house that they bought, so the Jensens went along with it. Since the episode has aired on TV, Bobi has seen it. Apparently, she cringes every time she watches it because her family has comfortably dwelled in smaller houses since then.
A Last-Minute House Tour
The Jensens just can't catch a break because their whole home-buying process was entirely made up. We already shared that she had to participate in several fake house tours even though she had already bought a house, but the full truth is even more surprising.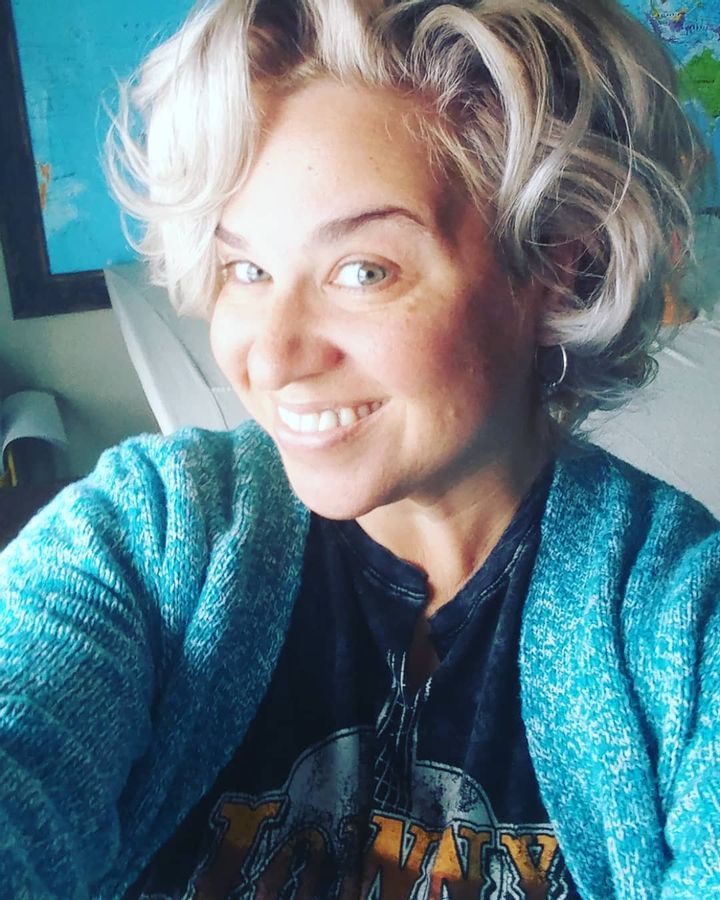 Apparently, the show producers didn't accept the Jensens for the show until they had officially signed on their house. When they were told they were moving forward with an episode, they had to scramble at the last minute to put together fake house tours to act like they were still searching.
The Lies Pile Up
If that's where you thought the deception ended, you'd be incorrect. If false potential house tours weren't enough, the additional facts behind those viewings are even more absurd. Not only were the Jensens aware that they had zero interest in buying these homes, but they weren't even on the market.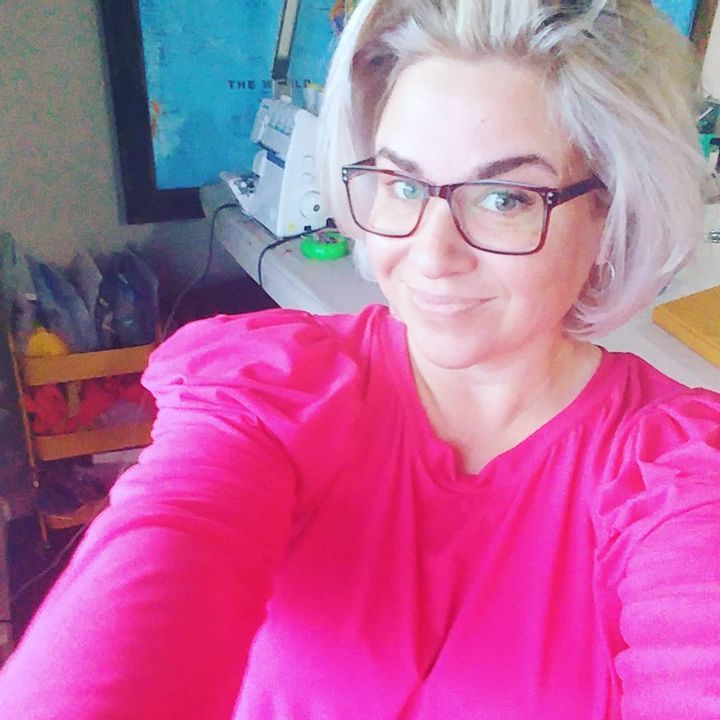 Turns out that the houses that they "toured" actually belonged to some friends of theirs who were generous enough to lend their homes to production to be filmed. The whole thing was just one big elaborate lie.
Obvious Clues to an Insider
Now that Jensen has experienced firsthand just how much of what goes on throughout the show is false and set up, she has the eye for clues. When she tunes in to newer episodes, Jensen can pick out which house is going to be purchased from how it's filmed.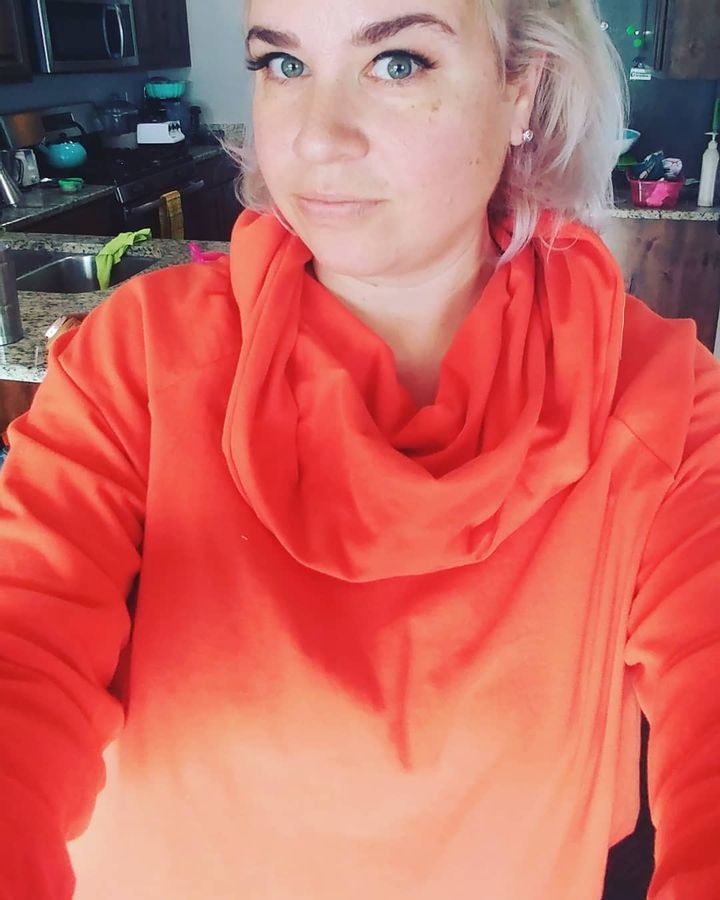 One of the tells that she's picked out from watching the show is the hairstyles of the clients. Since she's been on the other side of the camera, she sees a lot more than the average viewer.
Passage of Time
One strategy that Jensen employs so that she can easily decipher what is truth and what is being fabricated is that the program doesn't film all on the same day. Sometimes, long periods of time have passed between filming sessions.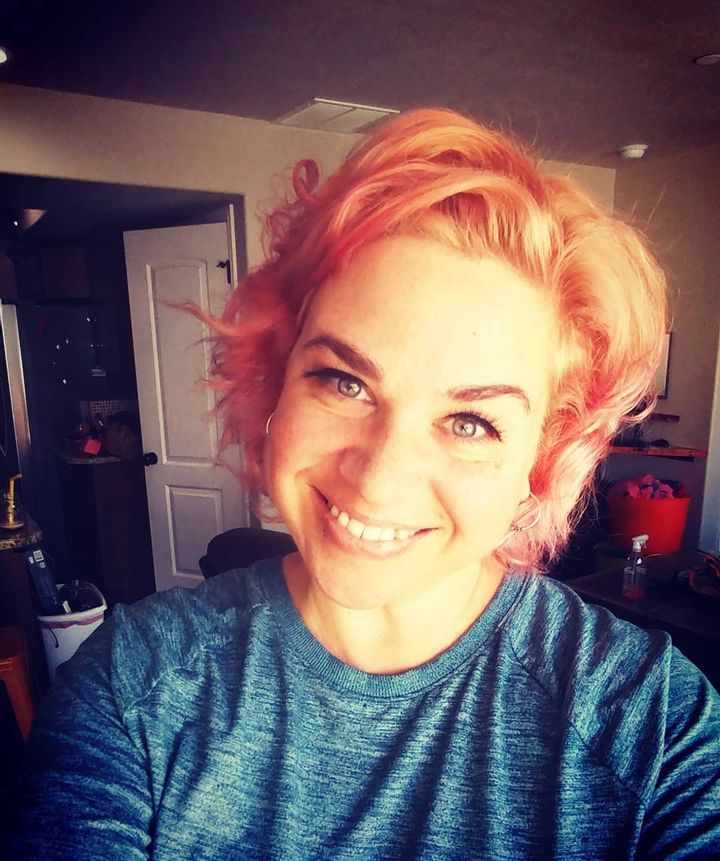 This makes it abundantly clear what took place during the house-hunting period and what happened much later. According to Jensen, there were scheduled days to film the new house as well as the newly bought one. Months after the fact, they film the other potential homes.
Familiar With the Inside Scoop
Jensen was able to see past the deception of the show for the same reason that HGTV chose her to appear on the show, to begin with. It turned out that her husband worked in real estate, so producers found humor in that premise.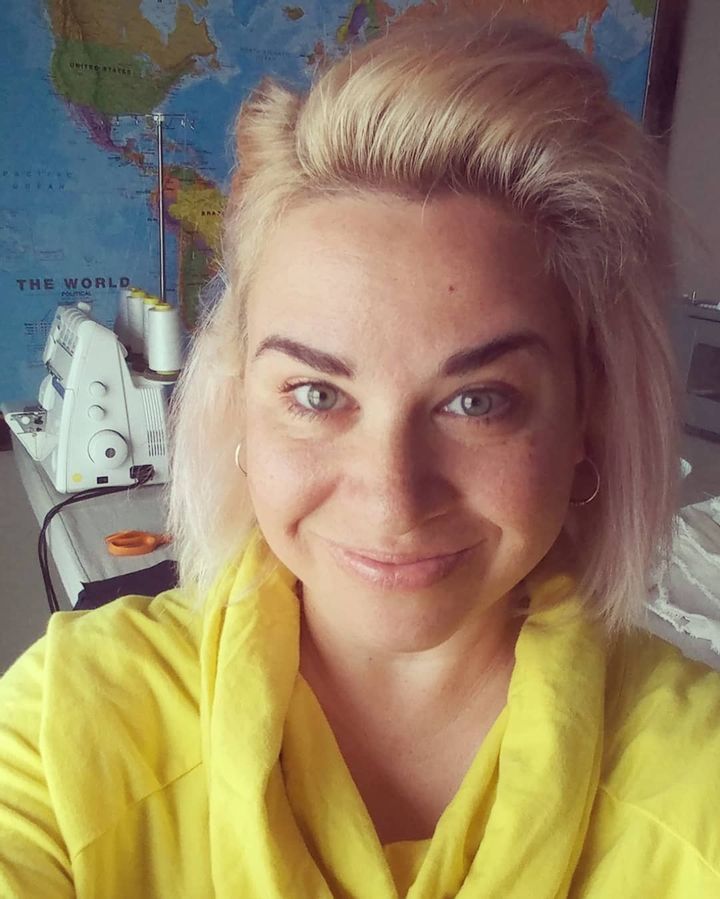 They figured it might be funny to watch his work goals set in a personal setting. But there wasn't any thought about how this setup might put the show in an exposed position. At least her husband got some free advertising out of the appearance!
Take It From the Top
If it wasn't clear by this point, House Hunters is clearly not as authentic of a show as some viewers might have assumed. Bobi Jensen was disappointed in the amount of deception that took place on the show.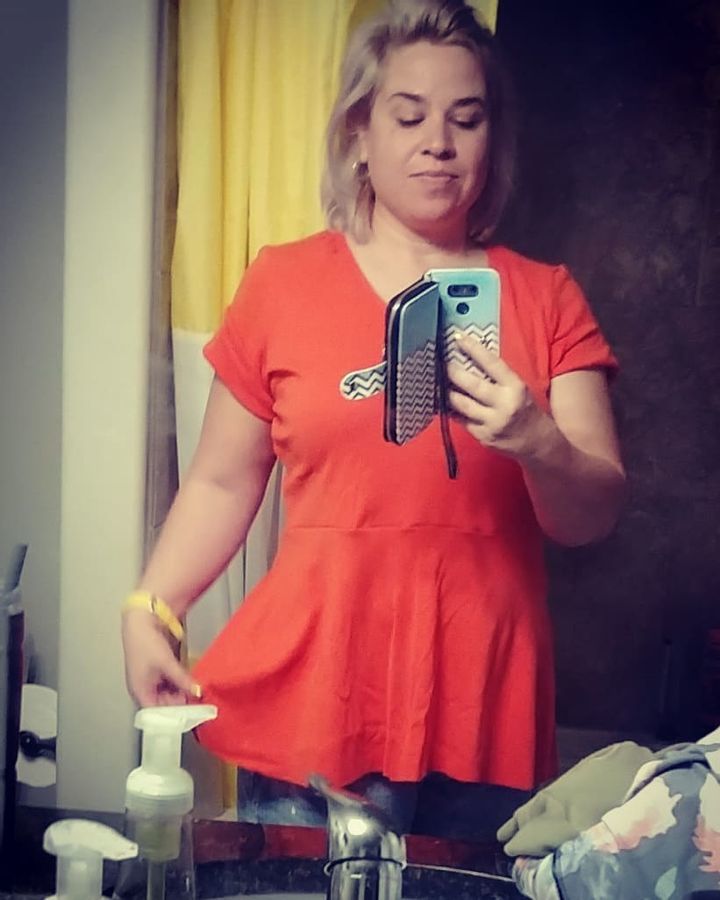 This was especially heightened when they had to film specific scenes multiple times. The strangest part was that the scenes that were done over and over again were the ones that were supposed to be the most natural ones. Some of the Jensens' scenes were redone five or six times!
Shocking Viewers and Fans
If you're a big fan of something, it's devastating when you read stories that discredit it. Many fans were surprised and deeply disappointed by what they learned from reading Jensen's story. Her experience really resonated and sent opinions of the show to an all-time low.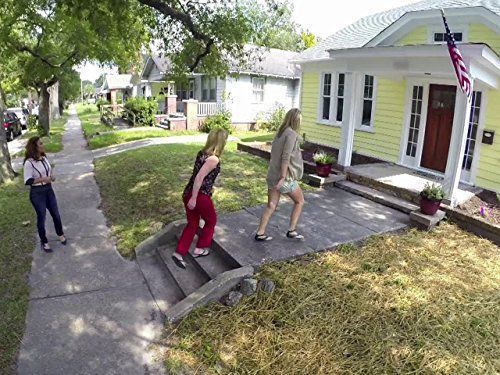 Jensen received numerous comments, many of them from fellow viewers of the show who didn't realize how bad it was. One woman commented that she knew that there were false elements but didn't realize just how fake it all was.
The Tip of the Iceberg
Once Jensen had exposed what her experience was like on House Hunters, other past participants on similar shows started speaking up about their own experiences. Heather had been on Property Virgins and saw a lot of herself in Jensen's experience.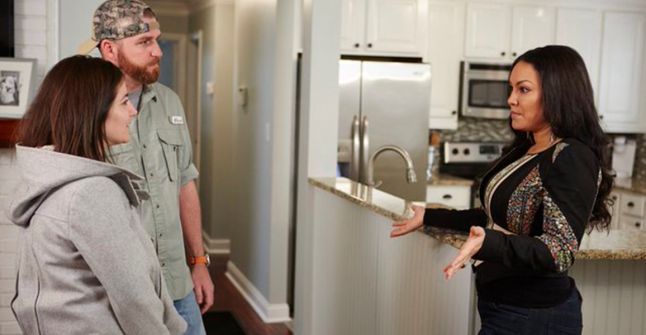 Heather shared that most of her episode was faked and far from the truth. She said that sections of her episode were recreated after they had already finished filming. As if making stuff up wasn't bad enough, the reason that the network faked it was even more shocking.
Not Abiding By the Seller's Wishes
Heather continued to address what really went on when she was filming her HGTV episode. As she dove deeper into the falsities, people reading her claims were shocked at the stunts that producers would just to improve show ratings.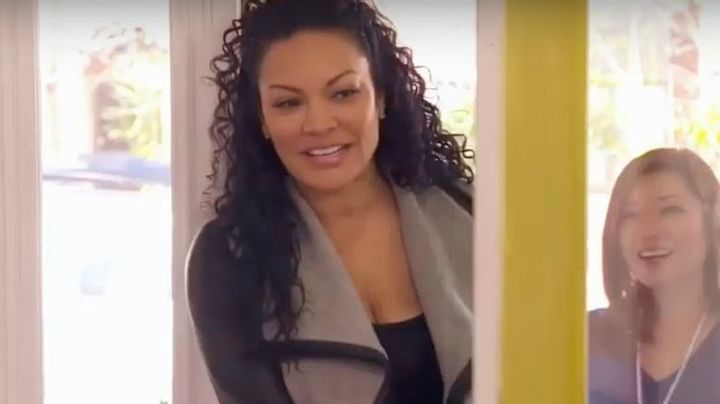 The production team's ethics were on the line with Heather's episode because the person selling the home didn't allow cameras inside. Apparently, they had to do a bunch of barely legal things to work around the seller's wishes. Yikes, it's a wonder how nobody got caught.
Not Everything Was False
It took a lot of courage to come forward with the truth, and Heather certainly didn't hold anything back. After she blew the top off of the number of elaborate falsehoods that HGTV had built, Heather also shared that there were some truths to her episode.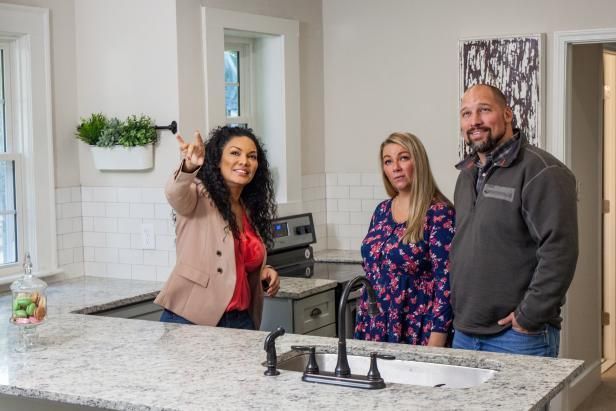 Although even the parts that were true were planned to make sure it unfolded just right. Even the scene where Heather found out that she had gotten her dream house had some elements of orchestration, though this time it was to make sure she was genuinely surprised.
The Fake First Timers' Club
But Heather wasn't quite done yet! In addition to appearing on House Hunters, she was a contestant on Property Virgins, and there were some truthfulness issues with this show as well. The production team behind the show Property Virgins was even more dedicated to getting good ratings.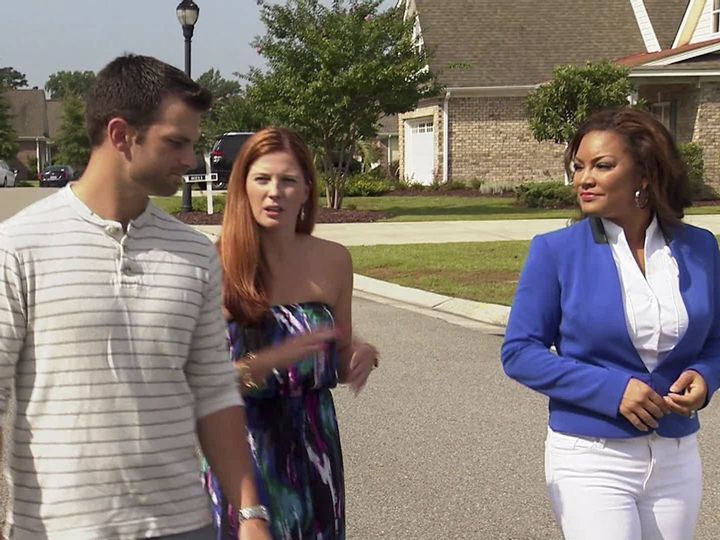 They were so dedicated to this goal that they went so far as to just fabricate total lies. The houses that Heather and her family viewed on the show were the same ones she had viewed during her house hunt, but she had to pretend she'd never seen them before.
Only the Second Biggest Liars
It's pretty surprising to learn that so many facets of HGTV are based on things that aren't true. But what's even wilder is that the network and producers have figured out a way to convince each other that what they were doing was fine and genuine.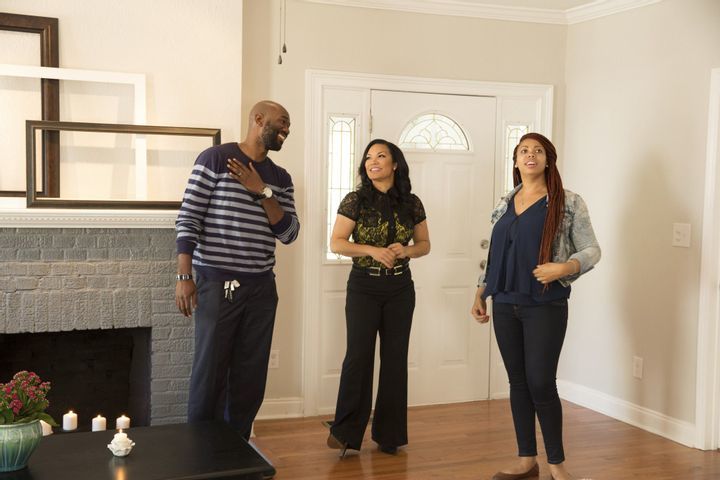 Heather said that the crew of Property Virgins were proud of the fact that their show was considered less deceptive than House Hunters. The lack of awareness or moral compasses leaves us absolutely astounded, especially since they were both lying.
Managing Her Own Surprise
Much like Bobi Jensen's post, Heather's behind-the-scenes secrets seemed to never end. She went on to disclose that even the huge cash moment at the end of the episode, the large surprise, was all fabricated for television. Heather was the one who put it all together herself!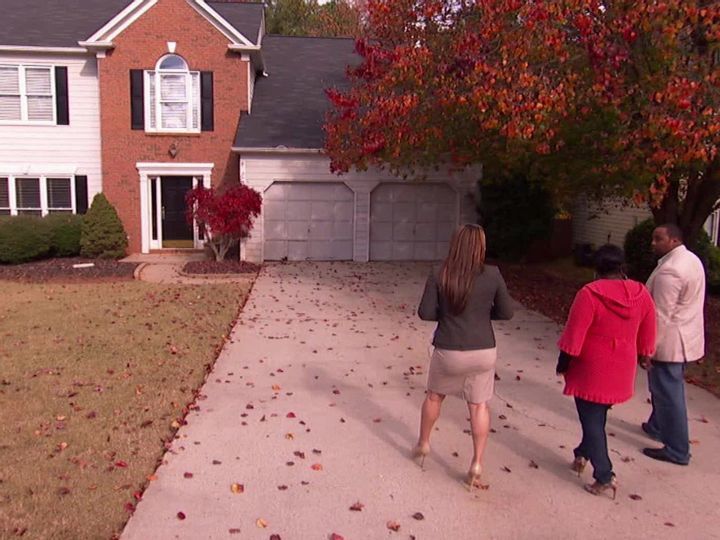 She admitted that her type A personality and low budget were the biggest reasons that she micro-managed her own present. She did some shopping at discount stores and sent producers photos of furniture that she liked so that they had some options.
Their Own Makeup Artists
Bobi Jensen learned the hard way just how fake these shows were, but it wasn't just the sale or viewing setups that disappointed her. The treatment that she got for being a cast member was not at all what she expected.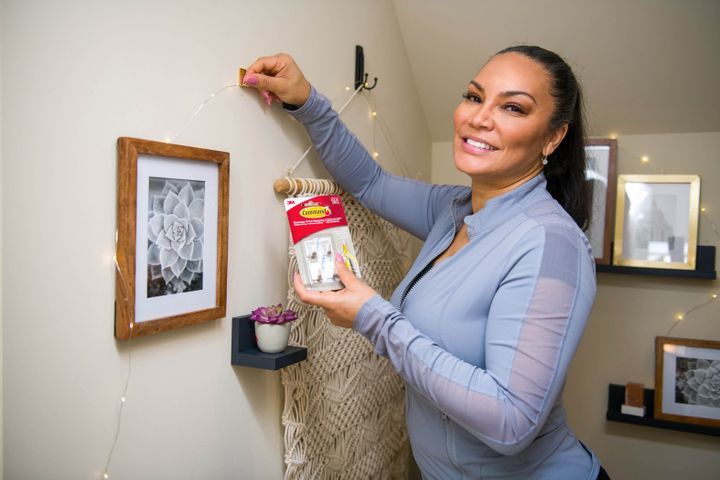 Cast members were told that they were in charge of getting themselves ready for shooting when it came to wardrobe, hair, and makeup. So anytime a camera operator or producer told them that their faces were shiny, cast members would have to powder their own noses.
Fed Negative Lines From Producers
One detail that you might have noticed about several of the house-hunting programs on HGTV is that most of the contestants seem very tough to please and are often caught uttering really negative comments about the houses they view, even if the homes are actually fine.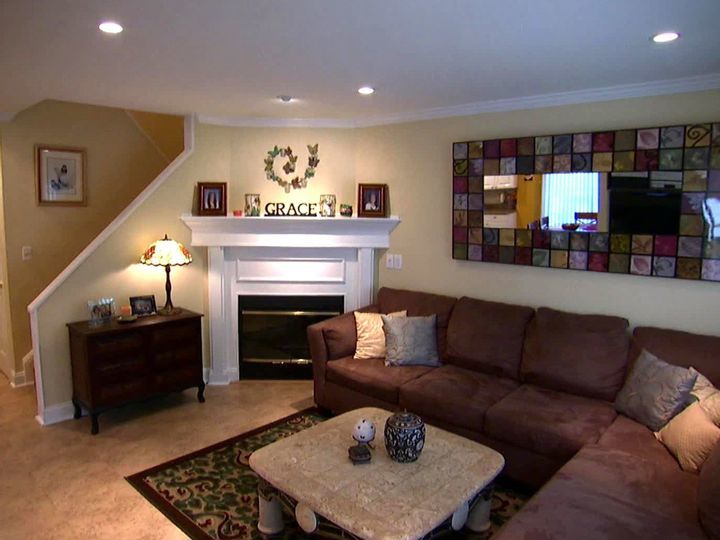 Well, not even that detail was authentic! If families looking at houses couldn't find something wrong during their tour, producers would stand off-camera and mouth negative lines. The lengths that these production teams would go for ratings are shocking.
Disconnect Between Producers and Editors
Bryan Haines was another past contestant who had a similar experience with the HGTV network when he appeared on their show. After he appeared on House Hunters International in 2012, he discovered that much of his story was falsified and amended so that their ratings would be better.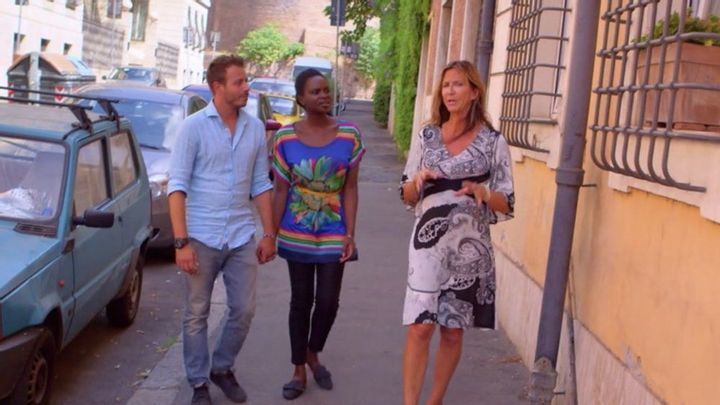 Some of the major facts were false, and it was partially due to the yearning for better ratings. However, some of the issues were due to a lack of communication between the editing department and the production team.
Real World Impacts
The viewers aren't the only ones who are disappointed by the falsehoods surrounding these successful HGTV reality shows and the fact that it's coming to light. An interior designer revealed how much the network's fabrications affect her business.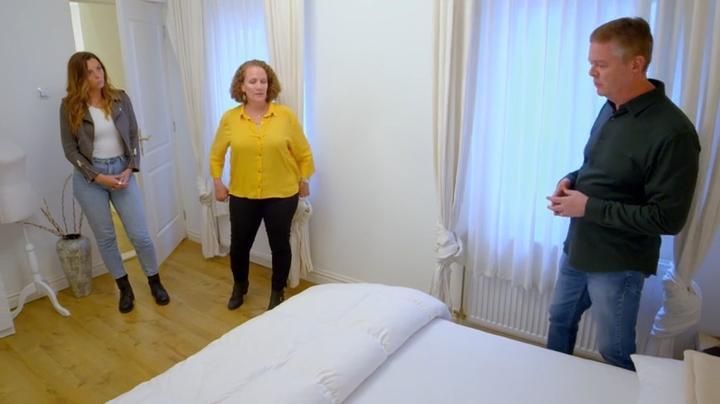 Most of the shows that assign a monetary value for "re-dos" make it tough for those in the interior design field. Many of their clients have watched these shows and are taught the wrong things. On top of the misinformation they provide, the shows don't mention the labor fees.
One Last Disappointing Finish
As a fan of HGTV shows, it can be devastating to discover that what you're watching at home isn't as authentic as you had thought it was. It's hard to like it as much once you know that it's rooted in lies.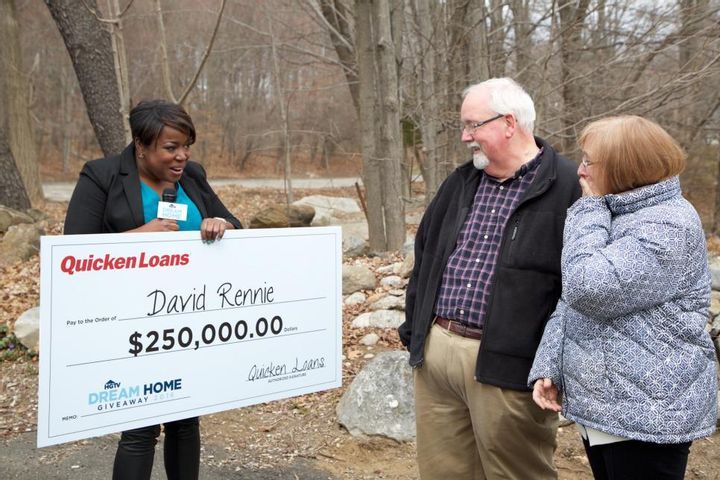 An additional example is when David Rennie won his dream house in 2016. On television, everything seemed so wonderful. But in reality, the house wasn't all it was cracked up to be, so Rennie decided to go home with the cash value prize rather than live in the house.