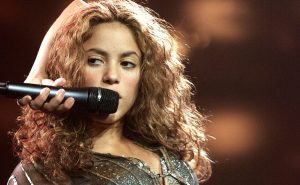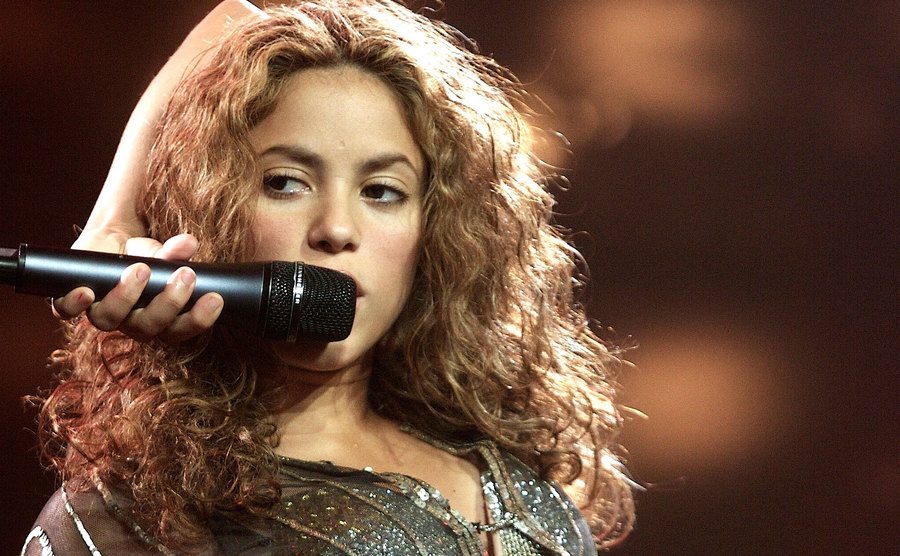 Shakira's Hips Don't Lie, and Neither Does Her Heart
By Yuri S.
---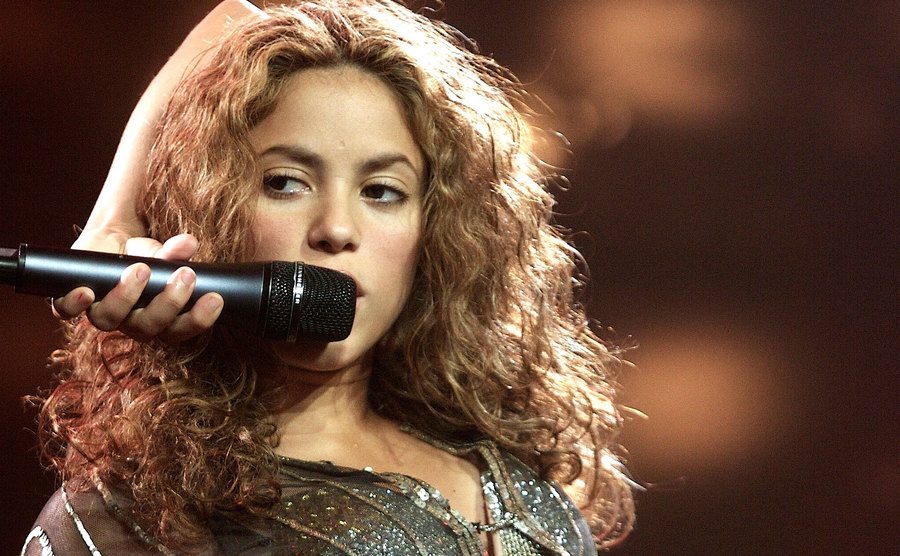 Shakira is all over the news lately. And if we're being honest, it's mainly because of her love life. Her relationship with Gerard Pique has always interested the public ever since it kicked off in 2011. But nowadays, everything is seemingly falling apart.
To understand what's going on, let's learn a bit about Shakira's past. This talented Colombian singer has defeated all odds and managed to overcome all the hardships and heartbreaks she has had to endure over the years. We're sure this time won't be any different.
If Shakira Weren't a Musician
Celebrities often seem like they are so suited for their particular job that it's hard to picture them doing anything else. Can you imagine Shakira working at an office? Or as a cashier? Hard, right? Shakira agrees. Because she herself wouldn't want to be anything but a performer.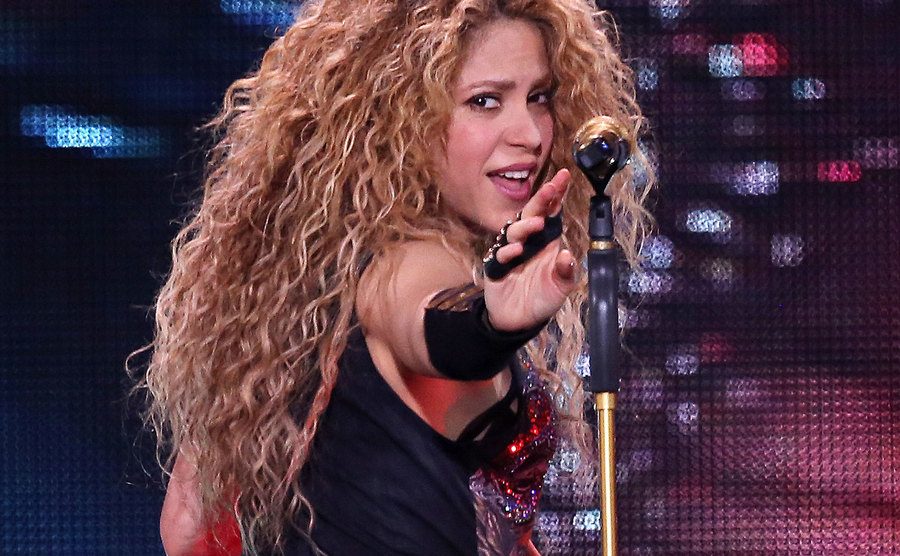 But if she absolutely had to choose, Shakira told the press that the career path she would have likely chosen would have been either psychology or astronomy. We have to admit, having a one-on-one therapy session with Shakira doesn't sound too bad at all.
Where is Shakira From?
Shakira, born Isabel Mebarak Ripoll, is from Barranquilla, Spain, and is the youngest child in a big family of eight kids. However, one was taken way before his time. When Shakira was just two years old, her oldest sibling was killed by a drunk driver.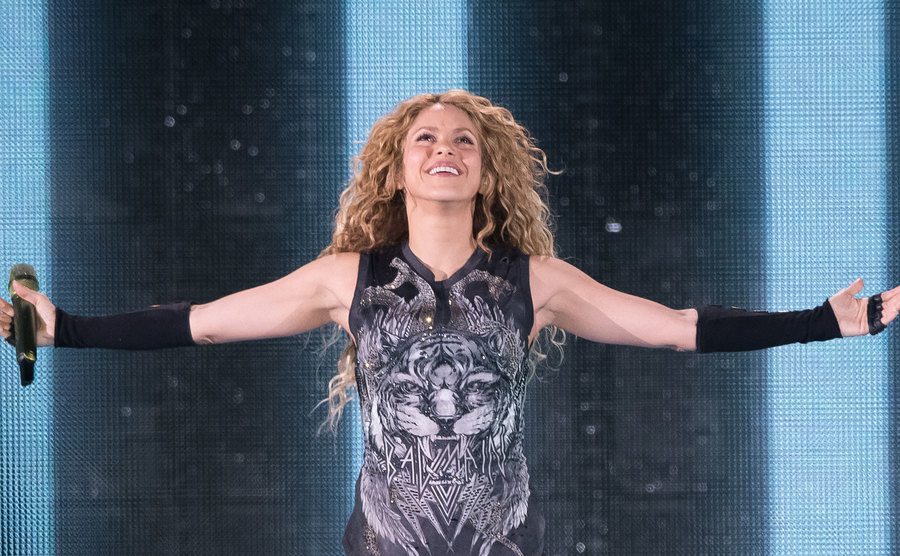 In fact, the song "Your Dark Glasses" centers around the tragic incident. The accident was a motorcycle crash, and after her brother died of his wounds. Afterwards, her dad wore these big dark glasses to hide his grief. Sad, sad…
She Got a Record Deal at 13
Some are late bloomers; others arrive at the scene fairly early. When it comes to Shakira, this phenomenon wrote her first song ever at the young, young, young age of eight. Can you imagine? Eight! What does one even write about?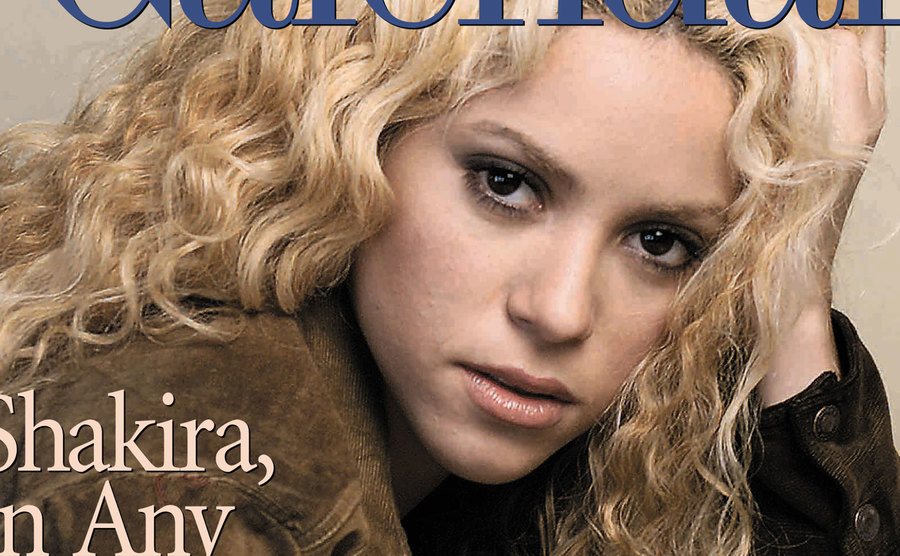 With her first song at eight, Shakira landed a record deal just a few years later, at the tender age of 13. Another fun fact about the artist – her first album in English was titled "Laundry Service." Why did she call it that? Because she loves the smell of laundry. Her song "Whenever, Wherever" was on it.
A National Hero
Needless to say, Shakira is one beloved artist. She's considered to be the most successful Colombian musician in history, selling more records than anyone else in the country. How many has she sold, you ask? More than 140 million worldwide.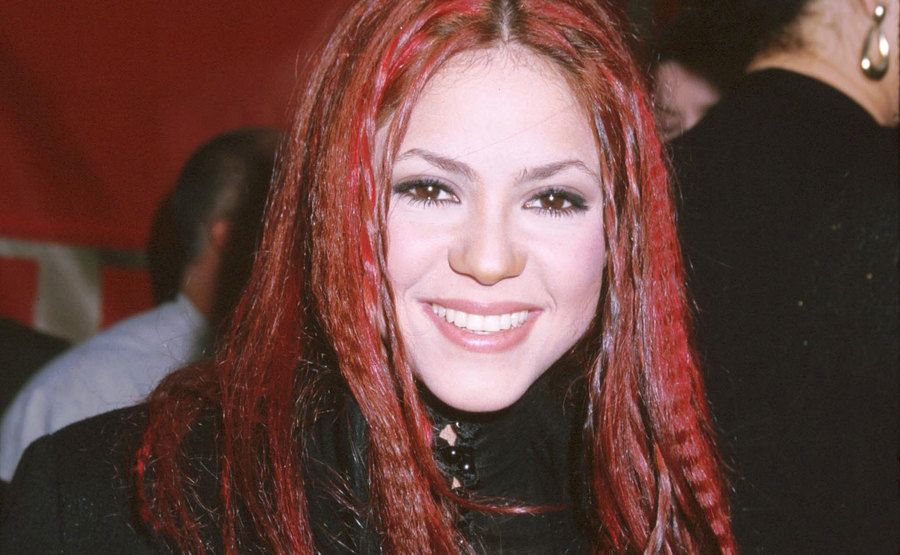 In 2011, the singer got her much anticipated and well-deserved star on Hollywood's Walk of Fame. She's also won two Grammy Awards and has been nominated a whopping five times. As if all that isn't enough, in 2014, she was named by Forbes Magazine as the 58th most powerful lady in the world.
Remember Me
Shakira is so adored by her country that there's actually a beautiful metal statue of her in Barranquilla, Colombia. Inscribed on the statue are the words "When you look at me, think that you too can accomplish what you want."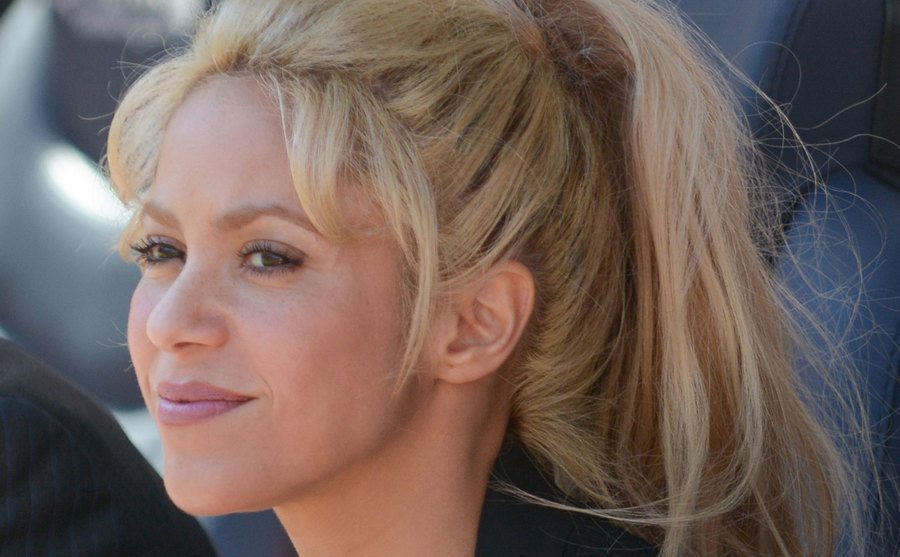 This statue is pretty popular, with hundreds of tourists taking pictures in front of it every day. There's a good reason why the people of Barranquilla love her. She once donated a hefty sum of money to a school of arts in one of the city's poorest neighborhoods.
Unmasking
Shakira hasn't appeared only in her music videos. She's starred on several talk shows as well as voiced characters in animated films. Still, she doesn't agree to every role she's offered (and she's offered a lot, for obvious reasons).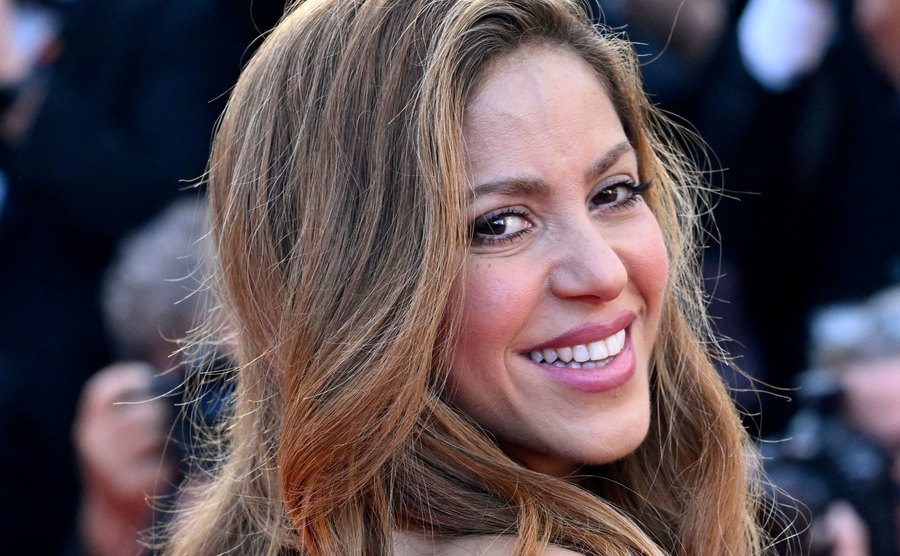 In 1998, she was offered a leading role opposite Antonio Banderas in the movie The Mask of Zorro. While the producers wanted her to join the crew, Shakira's insecurities got the best of her. She passed on the movie for fear that her English wasn't good enough.
She Made a Lot of Money on The Voice
In 2012, Shakira graced our screens when she joined the judges of the TV show The Voice. Adding the successful singer to the show boosted its ratings. As more and more people tuned in, Shakira's salary grew as well. Apparently, she's made a total of $12 million for starring on the show.
Even though it seems like everyone loves Shakira, that's not always the case (you can't please them all, right?). In one incident, some angry person tried attacking her with an actual bag of cement! Luckily, she wasn't hurt.
A Zootopia Starlet
Shakira decided to bless us with her fun voice in 2016, when she voiced a celebrity Gazelle pop star in the animated movie Zootopia. In the film, she sings a song called "Try Everything." Shakira's voice is one of a kind, so there's no way you missed it.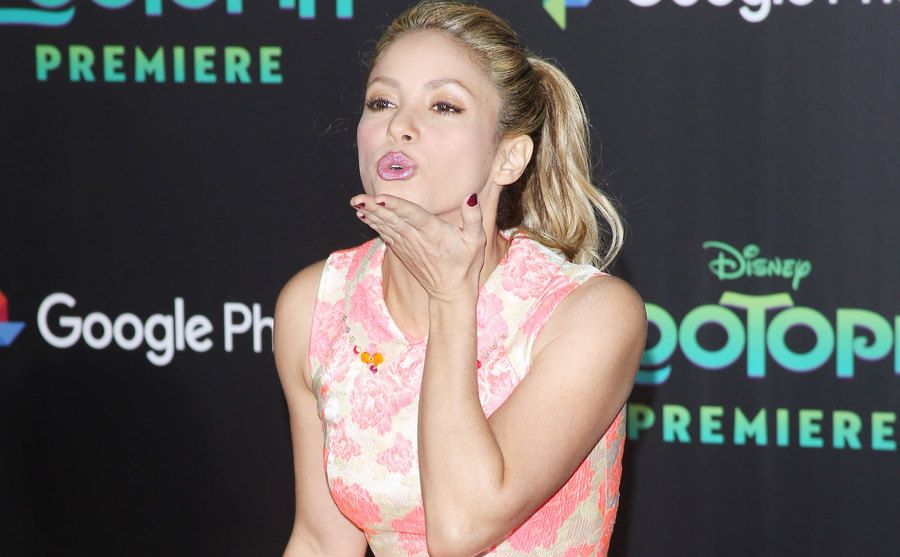 Fun fact: Shakira had a role in how her character would look in the animated film. When Disney showed her a picture of what her Gazelle character would look like, she asked that they give her wider hips, and they did exactly that!
Engaged to Royalty
Not many know this, but Shakira used to be engaged to someone truly important in South America, Antonio de la Rua. At the time of their engagement, Antonio was the son of the President of Argentina. The pair was together for 11 years.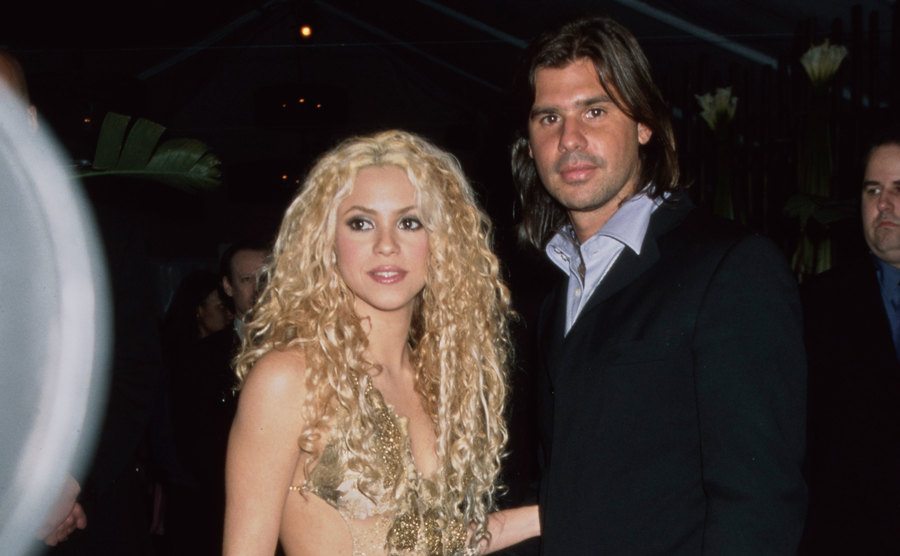 How did they meet in the first place? Shakira and the Antonio, who worked as a lawyer at the time, met at the start of the decade. Antonio was busy working on his father's electoral race, when he met the singer and helped her promote her new album and prepare for her Anfibio Tour.
Her Mentor
One of Shakira's idols is Gloria Estefan, a Cuban American musician, actress, and businesswoman. Gloria's career kicked off when she became the lead singer in the group the "Miami Latin Boys" which was ultimately named Miami Sound Machine.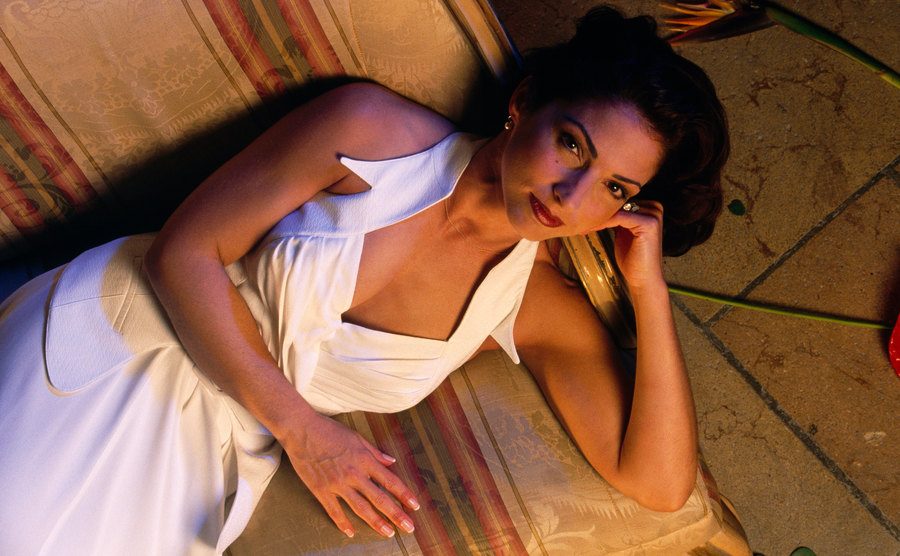 Another fun fact: Shakira's favorite song in the world is U2's "With or Without You." Who would have thought? We tried to find out what her favorite song is from all the albums she has recorded; however, we haven't found a definite answer yet!
She Cleaned Out Her Closet for Others
In 2007, the singer decided to take a drastic step and wipe out nearly 40 costumes she has worn over the years in concerts. She auctioned off 40 of her famous outfits in order to raise money for her charity – The Barefoot Foundation.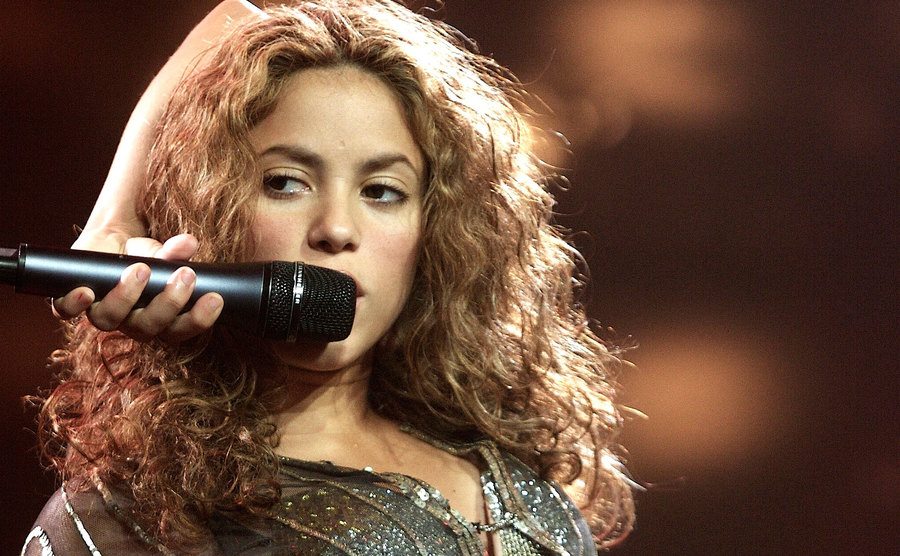 Her charity is named Barefoot for two reasons: One, it's the name of the record that kicked off her international career. And two, it's a reference to children who are living in such poor environments that they can't even afford shoes.
How She Met Gerard
In 2010, Shakira surprised fans when she started dating Gerard Piqué (for those of you who don't know – he's a professional soccer player from Spain). Gerard is 10 years younger than the singer, and funny enough, their birthdays are on the same day – February 2nd!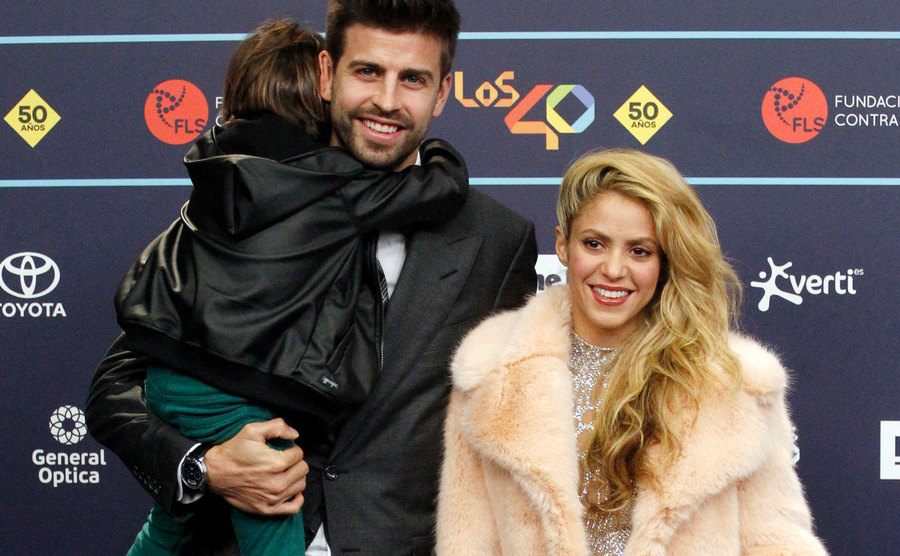 Shakira met Gerard after she recorded the song "Waka Waka," the theme song of the FIFA World Cup. When shooting the video together, Gerard told the singer: "I'm going to win the World Cup just so I can see you again at Finals." And he did!
Could This Be a Rumor?
We're not sure if this is a rumor or not, but a few sources had mentioned that during the 2014 World Cup, Shakira and Gerard were banned from sleeping together, because sex is considered a distraction for the professional athletes.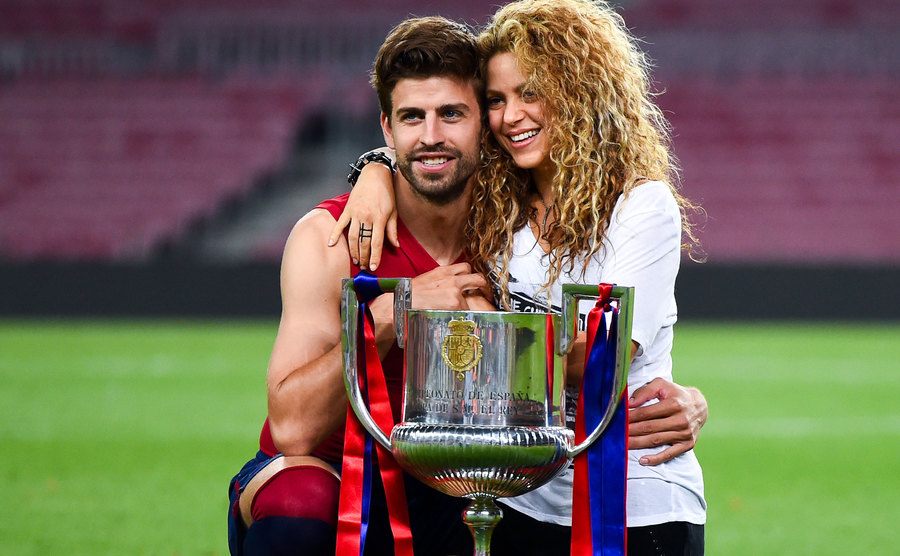 Fun family fact: Shakira and the soccer player have two sons, Milan and Sasha. When her first child was born, she joined forces with UNICEF to host a virtual baby shower in order to give items to those in need.
Gerard Is the Jealous Type
Rumor has it that Gerard used to get a little jealous, so much so that he actually told the singer that she wasn't allowed to bring in "hot guys" into her videos anymore. We can see an example of that in the music video for "Can't Remember to Forget You," where she flirts with Rihanna instead.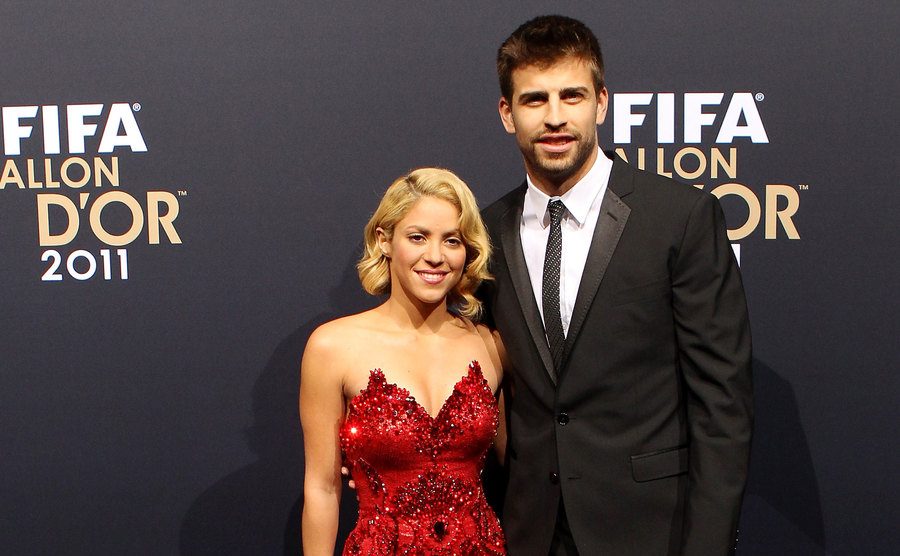 Shakira later told the press that she isn't letting Gerard dictate what she should or should not do – it was actually a mutual decision. She went on to inform people that their relationship is balanced and that the soccer player also "isn't allowed" to do photo shoots with models.
Why Did the Two Split?
Following Gerard and Shakira's split, various questions have circled around the possible cause of the split: the athlete's new love. TV shows and other media outlets tried to give fans answers. Many sources claim that there is a young new woman in Gerard's life.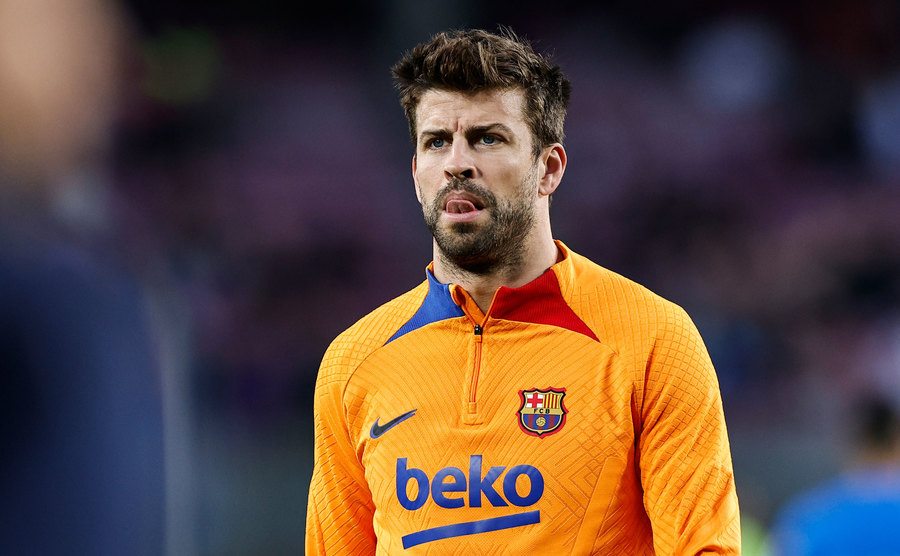 Supposedly, Gerard cheated on Shakira with a young woman who worked as a hostess and waitress for one of the athlete's companies. The 22-year-old woman is allegedly the one who ended his 12-year relationship with Shakira.
Her Initials are C.M.
In a 15-minute phone call, the young waitress and hostess, who goes by the initials C.M., had a one-on-one chat with the Telecinco show. "She is overwhelmed with all this, she did not think that the information could come to light," said Laura Roige, the program's correspondent. According to the media outlet, C.M. wants to "tell her truth."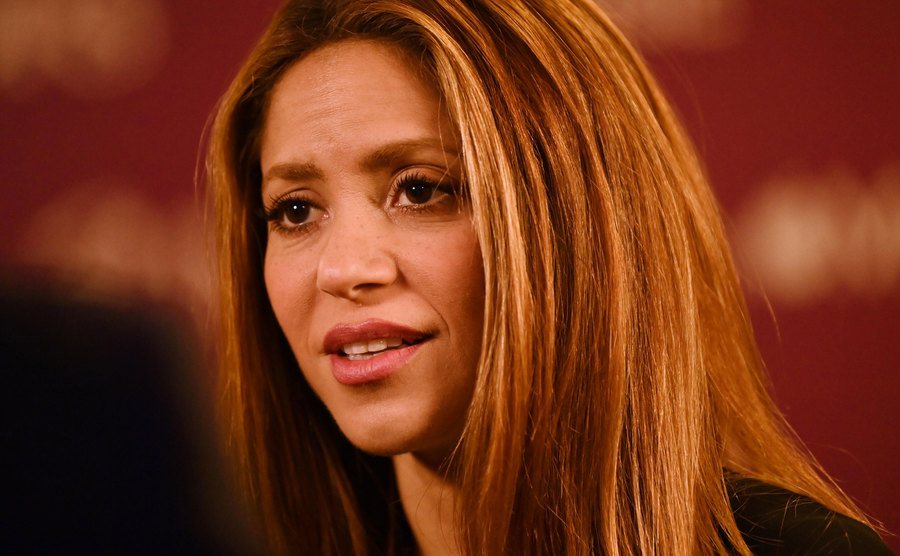 "She has been involved in this story without wanting to and wants to make her truth clear, she wants to remain anonymous but has given us permission to transcribe the conversation we have had with her," one journalist added.
In Her Words
"I would like to clarify that I do not know Gerard Pique at all, they have linked me to him without meaning because of the description of the supposed girl and they have awarded me the role taking advantage of the fact that I do not have social media because I am doing my final exams," C.M said.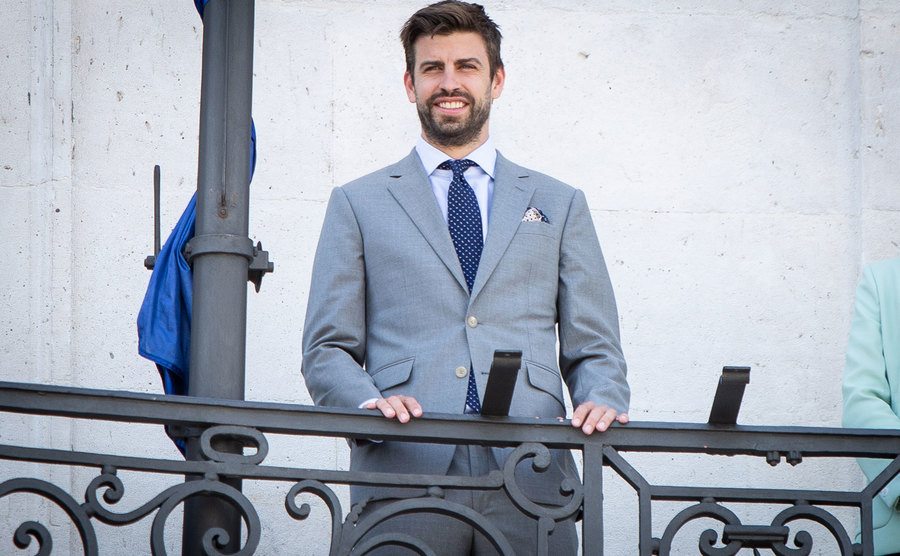 "It's not me and I don't know her, so please leave me alone, people are blasting me for things I haven't done, anything that comes out with my name will be met with a lawsuit (…) I don't understand why they've gotten me in the way. "I guess because they need someone to change the subject and confuse everyone, although what they've told me is that the real girl is going to come out soon, I hope that's how they leave me in peace and be able to go back to studying calmly, which is what matters to me."
So, It's Not C.M., It's Actually C.C.
According to the news, the young woman, whose initials are C.M., is speaking the truth. She's actually been bait all along. The identity of the person who is really involved has been hidden all along. The initials are actually C.C. and not C.M.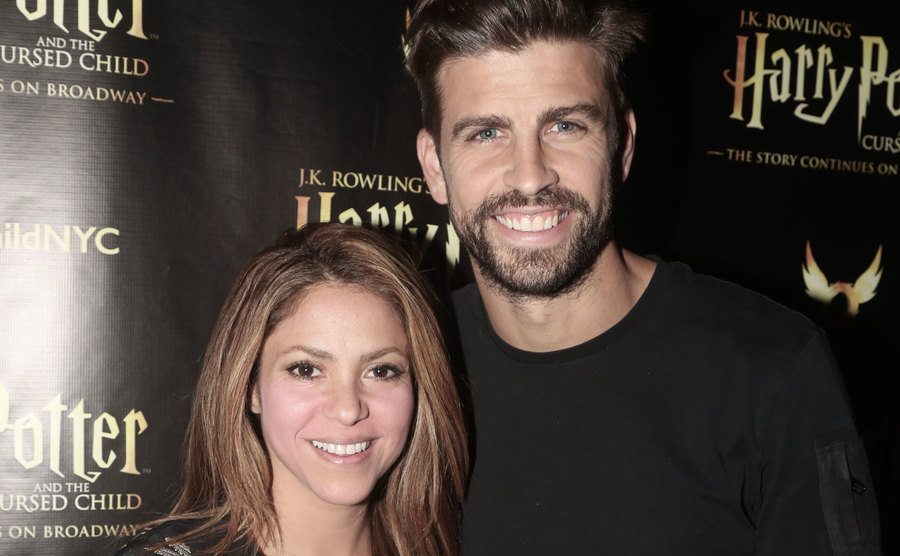 We believe that the full name of the real woman in question will come out shortly. A reporter mentioned: "This girl, the real one, is a young woman from Barcelona, very nice and who actually met Pique in the place that has been talked about, and according to what I am told this girl has been to see him in more than one football match."
It Shocked Fans
Shakira and Gerard Pique's break-up left both soccer and music fans shocked with massive rumors circling around the alleged infidelity by the soccer player. But recent reports have stated that the affair isn't really all there is to it.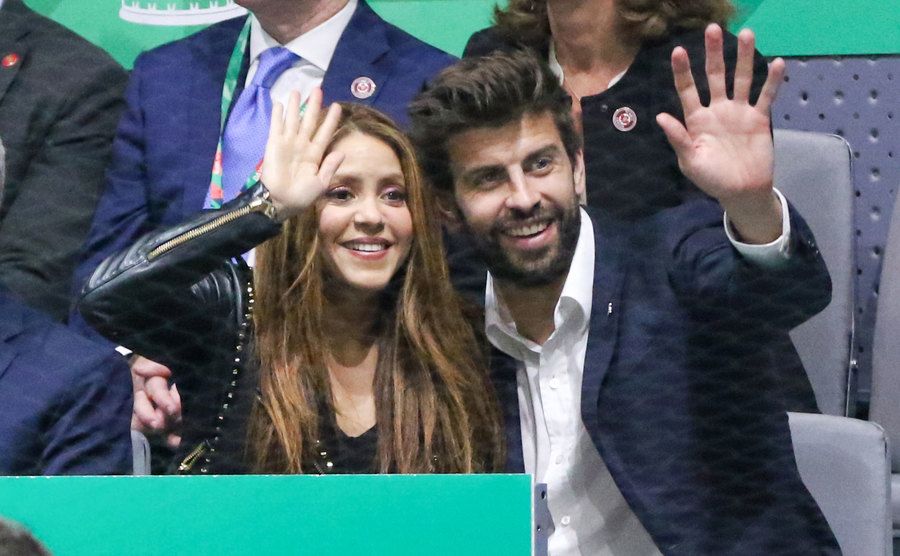 The couple's relationship has been on the rocks for a while now, and there were many, many issues with their relationship that just kept growing over the years. "Both had many problems and affected the couple," stated one news outlet, adding: "Being married to a footballer is not easy. There are cases of women who marry very important footballers, and they tell you that they think they are God."
Diplomatic
In 2011, Shakira was appointed by former President Barak Obama as an ambassador in the White House Initiative on Educational Excellence for Hispanics. Shakira is extremely proud of her Latin origins and believes that there is no place like home – Colombia.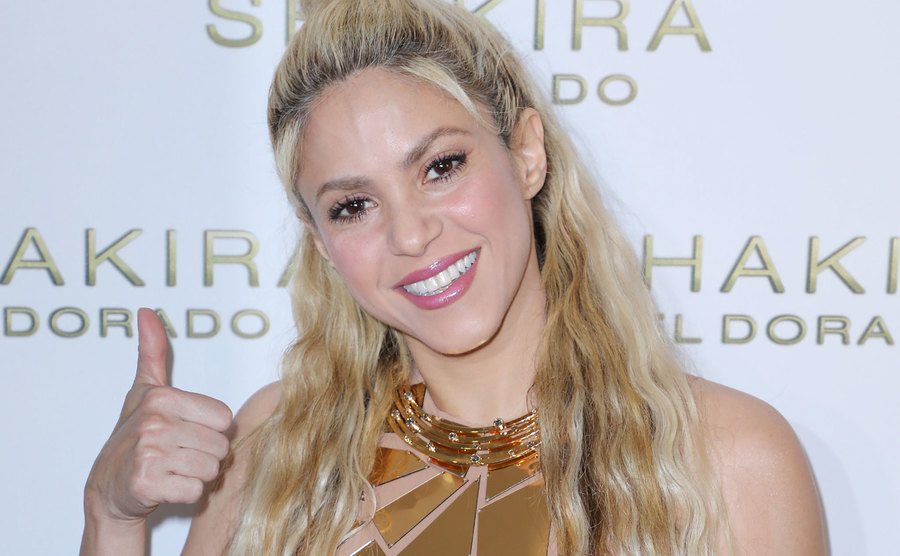 But even though Shakira adores her hometown, she still has houses all around the world. Some of her homes are located in the Bahamas, in Barcelona, in Miami, in Punta del Este and, of course, Barranquilla.
Perfumes and Barbies
Shakira has her own line of perfume, three scents to be exact! S by Shakira, Love Rock and Dance. Apart from fantastic smells, Shakira also collaborated with the company that manufactures Barbie in order to produce some Shakira dolls.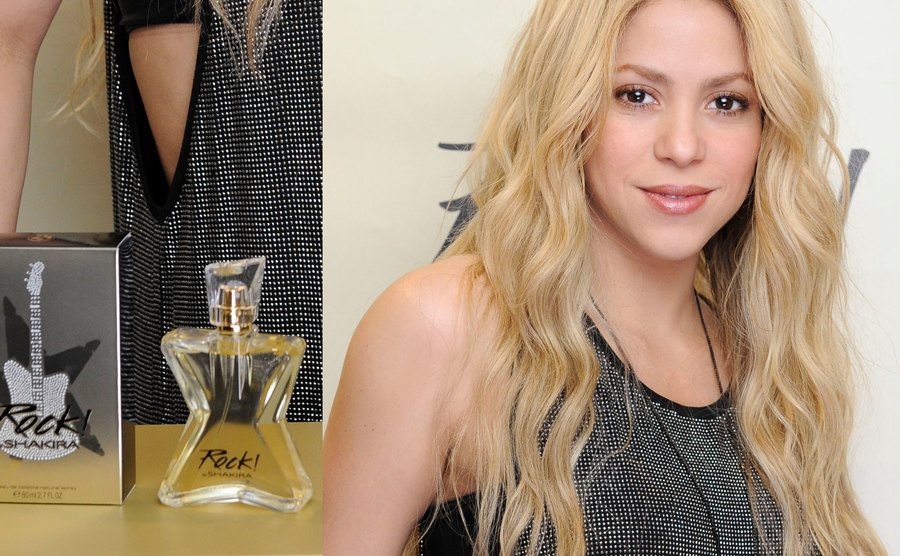 She has also worked with the company on a TV show for kids in her image. Incredibly, instead of keeping all the money she has made, Shakira has donated all of the money to child charities.
Mercedes Benz and Her Own Private Island
Shakira donates a whole lot of money and still has enough to buy several houses and a collection of her very own Mercedes Benz cars. Now that she's a mom, she's admitted that her so called "soccer mom van" is also pretty luxurious – a Mercedes SUV.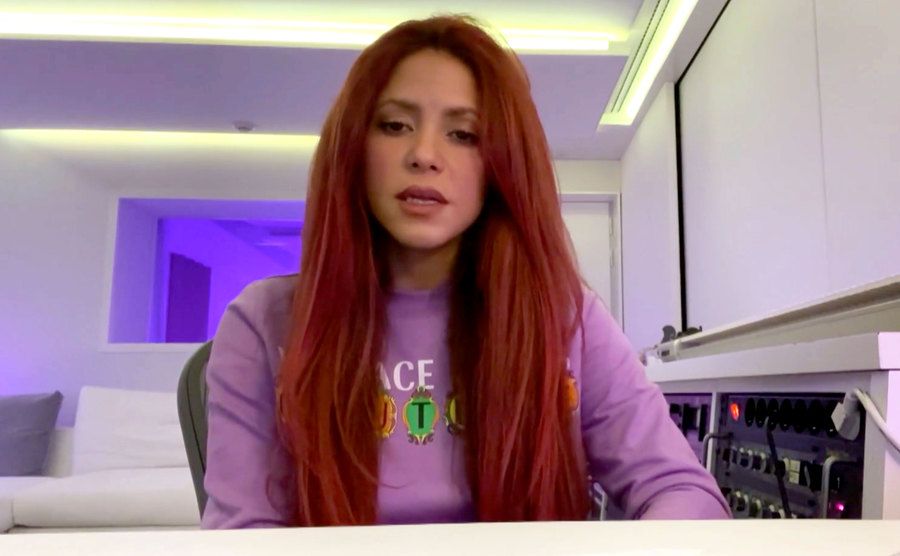 Oh, and by the way, we forgot to mention before, but Shakira doesn't just own a house in the Bahamas. The singer has her own private island named Bonds Cay Island. Her private paradise is a whopping 700 acres! She actually bought it to build a vacation resort but plans fell through for unknown reasons.
She Loves Giving Children Love
Talking about motherhood, Shakira mentioned that she loves teaching her sons, and she enjoys showering her kids with plenty of love. "I have like a little teacher in me and I really love and enjoy reading to my kids and they like learning too," she told the news.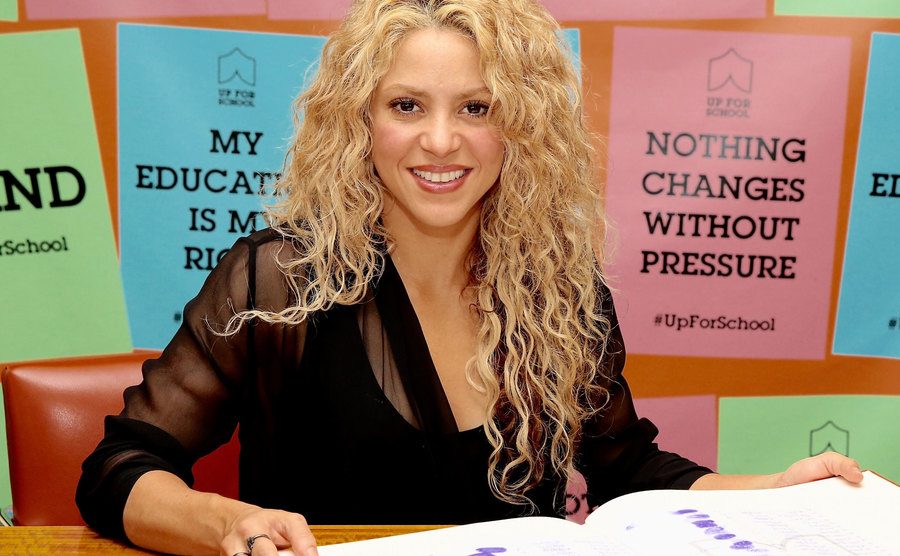 "It's a good relationship," she added, "because Milan at least very eager to learn. He loves letters, he loves numbers, and I think every kid does if you present it to them as a game, if you present it with joy."
Her Newest Show – Dancing With Myself
Shakira's new show – Dancing with Myself, hopes to be the newest big thing in the field of dance competition shows. It follows normal people as they try to replicate dance moves in each challenge which is designed by celebrity guests and judges.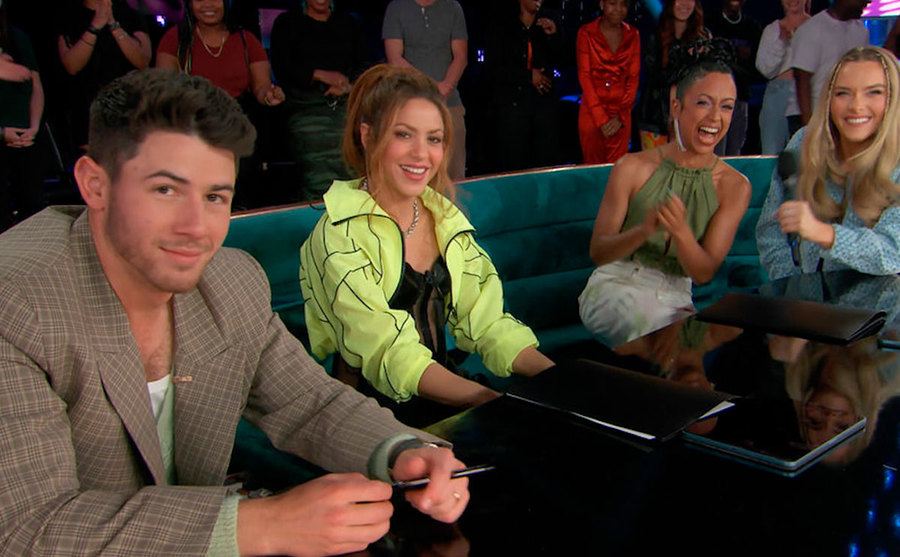 The premise of the show centers around the fact that each week, people are trying to study whatever new dance craze is trending across Tik Tok. If you want an example, just look at comedian Kevin Hart's "Aye Bay Bay" TikTok Slide Challenge.
Jennifer Lopez Slammed Shakira's Collab
Jennifer Lopez was quoted saying that their Super Bowl collaboration was the worst idea ever. This led to a bunch of Shakira fans speaking up for their beloved singer. Soon after Jennifer Lopez was heard saying that sentence, the fans of both starlets have been at each other's throats. One fan stated: "Shakira was never bigger than J Lo EVER in her career.. and I love Shakira."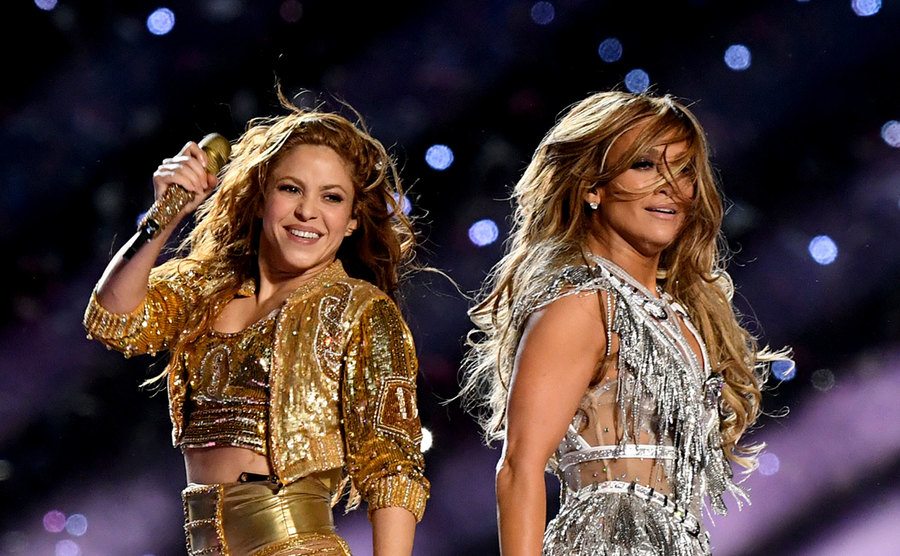 But Shakira's fans are of the view that the star is a true global phenomenon with a fan-base scattered in all countries over the world. So, what exactly did J-Lo say? "This is the worst idea in the world to have two people do the Super Bowl … worst idea in the world…If it was going to be a double-headliner, they should have given us 20 minutes. That's what they should've (expletive) done," she added.
Scared to Be the Wife
Shakira is someone who values a good long-term relationship. However, she also isn't one to jump headfirst into marriage. Shakira has always been honest about the fact that marriage isn't for her. Whenever she was asked how come she hadn't tied the knot yet with Gerard she explained:
"To tell you the truth, marriage scares the sh*t out of me. I don't want him to see me as the wife," she once admitted in an interview. "I want him to see me as the lover, the girlfriend. I want to keep him on his toes. I want him to think that anything's possible depending on behavior."
Who Else Has Shakira Dated?
Apart from Pique, Shakira has dated many other impressive men: including Osvaldo Ríos, whom she dated between 1996 and 1997. Osvaldo is a Puerto Rican actor and 16 years older than the Colombian singer. The two broke up over rumors that he was being terribly abusive to her.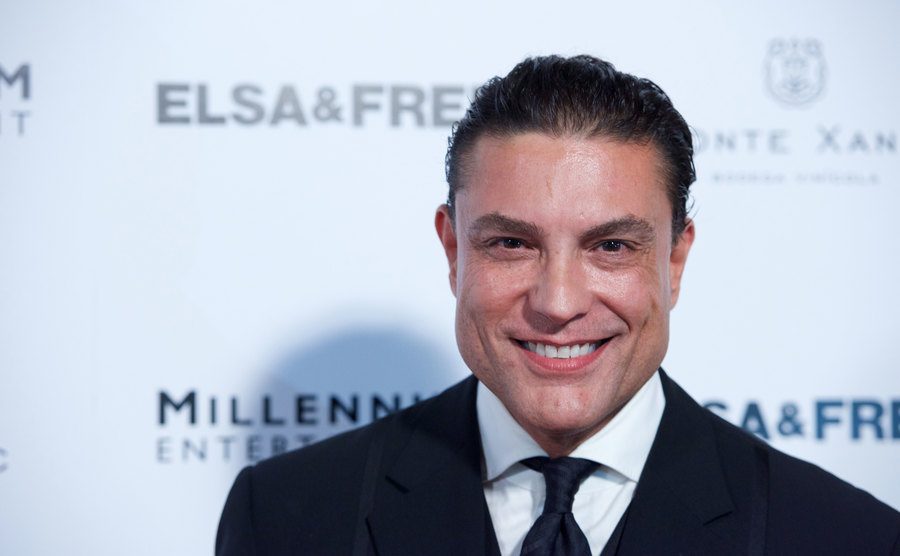 Osvaldo has faced domestic violence charges – twice! Even though Shakira as denied it, her diehard fans are still mad at him and still accuse Ríos of posting videos of the singer just to get some attention.
Her First Boyfriend – Oscar Pardo
Oscar Pardo was Shakira's childhood friend from the neighborhood where she grew up in Barranquilla. Oscar had spoken up about their love and told the Colombian press that it was naïve and sweet.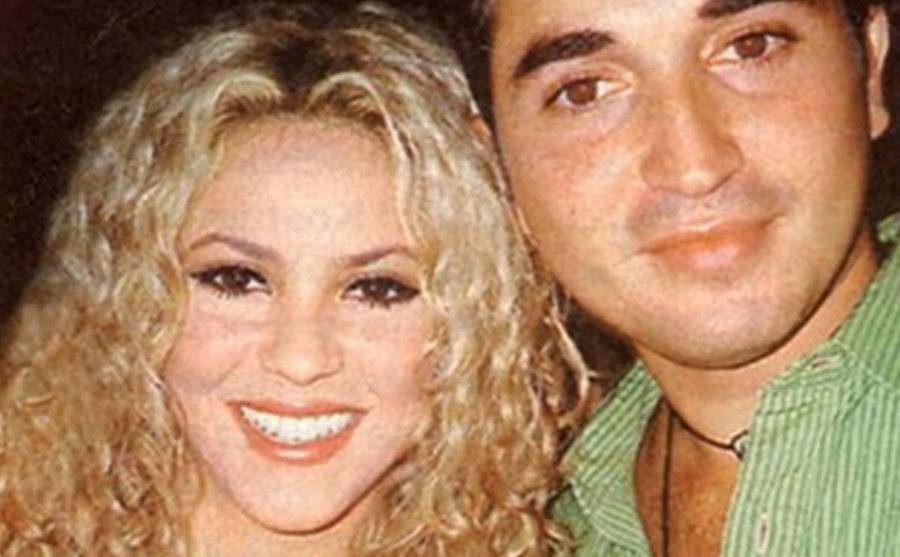 Shakira, however, has told a different story. For her, it wasn't a naïve puppy love that just fizzled out. Shakira spoke about this young affair and explained that she was consistently cheated on by the guy! Poor thing. Can you imagine having your heart broken at such a young age?
On to Oscar Ulloa
Shakira met her next boyfriend, Oscar Ulloa, on the beach while playing volleyball. He ended up becoming her first official boyfriend but they broke up over a year later when she moved to Bogotá to go after her dream of being an artist.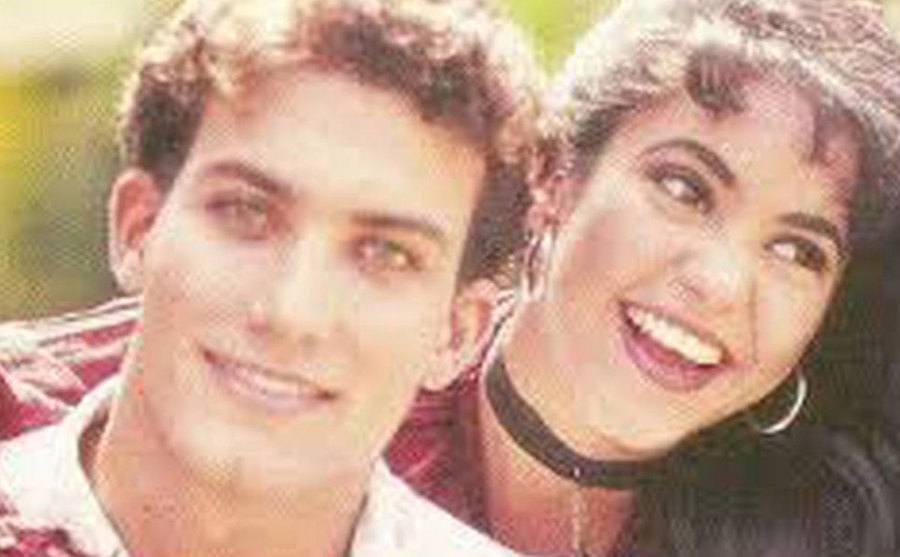 "We broke up on a Valentine's Day. I felt she needed to be free to walk her path and I wasn't wrong. She has reached the stars," Oscar said during an interview. While he's happy for her, he surely wishes he had followed her and insisted on making their love work.
She Dated Gustavo Gordillo
At the time they dated, Gustavo was the singer of Colombian rock band Poligamia. The two, coming from the same industry, met at the start of 1996 through their share record label – Sony Music Colombia.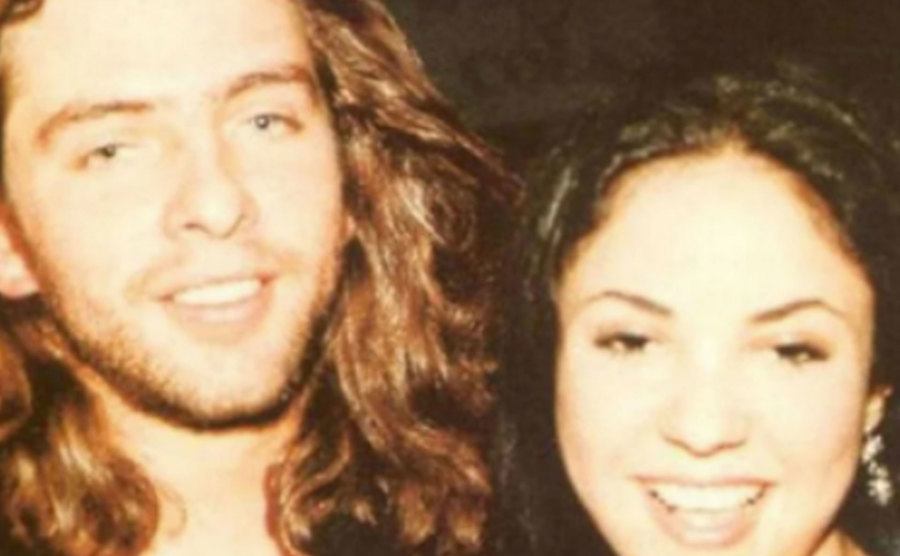 In one interview, Gordillo shared that it took him three months to give Shakira a kiss. According to the papers, the two broke up after he cheated on the singer (how dare he?) Luckily, after him came another, better one.
A Long and Painful One
Shakira and Antonio, the son of Argentinian ex-president Fernando de la Rúa, were together for a whopping 11 years. Even though neither of them has discussed the official reasons for their breakup (announced in 2011), it's clear that it didn't end well.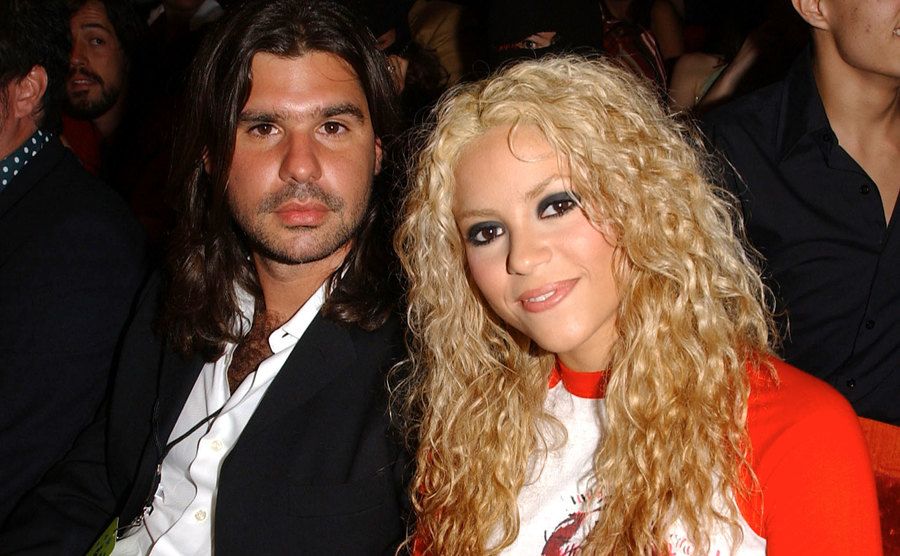 Shakira and Antonio said that they split ways in the summer of 2010. In fact, Piqué revealed that she was still with her ex when the two met. There was also talk of a six-year infidelity on Antonio's part, and many legal fallouts that went on for years. They never officially tied the knot, but De la Rúa has claimed to be partly responsible for her international success. For that reason, he has tried (and failed) to get a hold of her riches.
Let's Talk About Pique
Let's talk a bit about Gerard. Nowadays, he's a legend in Barcelona's club. But it hasn't always been that way. He firstly joined Manchester United in 2004 at the age of 17. In 2008, before moving back to Barcelona, he won the Champions League!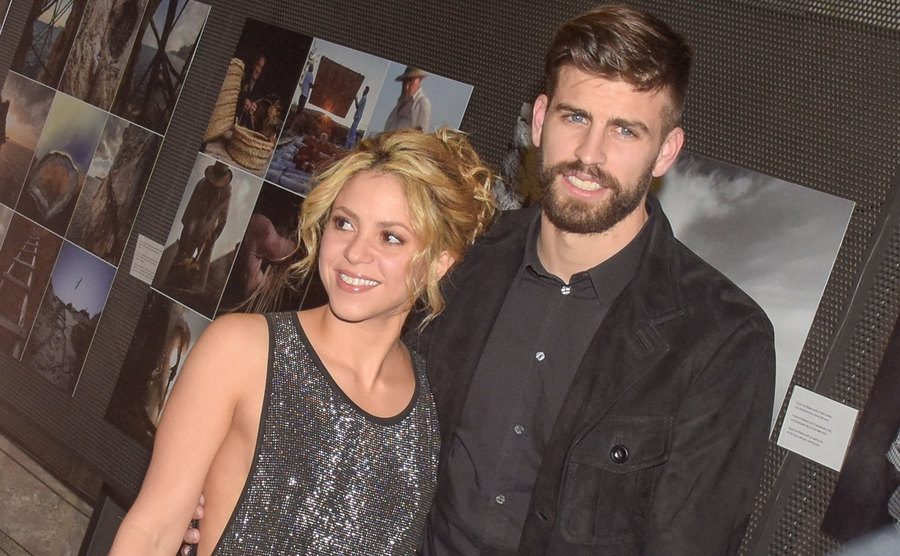 He won it again in 2009 and became the only player in history to pull that off after Marcel Desailly and Paulo Sousa. Over the years, he has added two more Champions League titles – one in 2011 and another in 2015.
Friends With Messi
Gerard Piqué and Lionel Messi have been two supporters of the Barcelona senior side ever since the centre-back's comeback from Manchester United back in 2008. However, their relationship goes way back, as far back as 2000.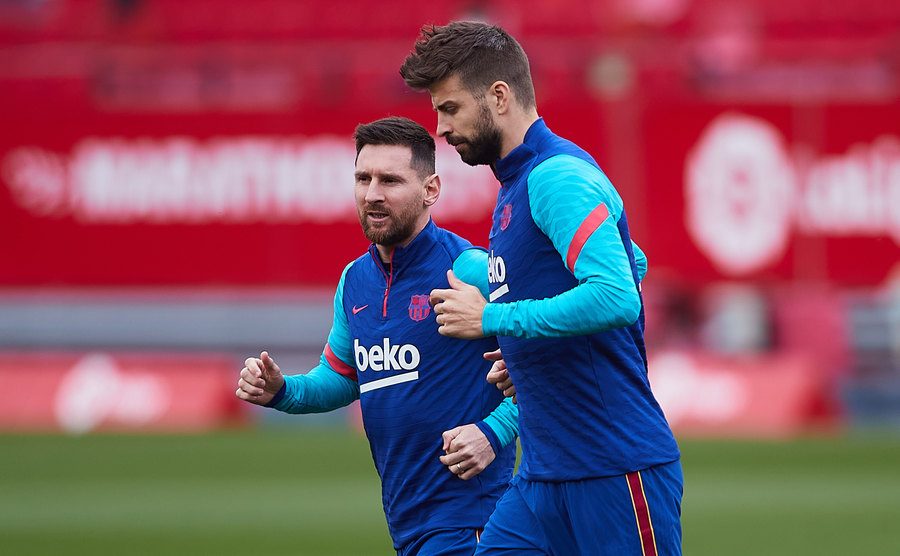 Both were born in 1987, and both started playing the sport as kids. They met in the early 2000s, when placed in the same age group, along with Cesc Fabregas, dominating youth football in the same region.
A Proper Businessman
Apart from being one of the most talented centre-backs in the world of soccer, Piqué also developed himself in other fields. He has plenty of hobbies and interests that keep him occupied and inspired.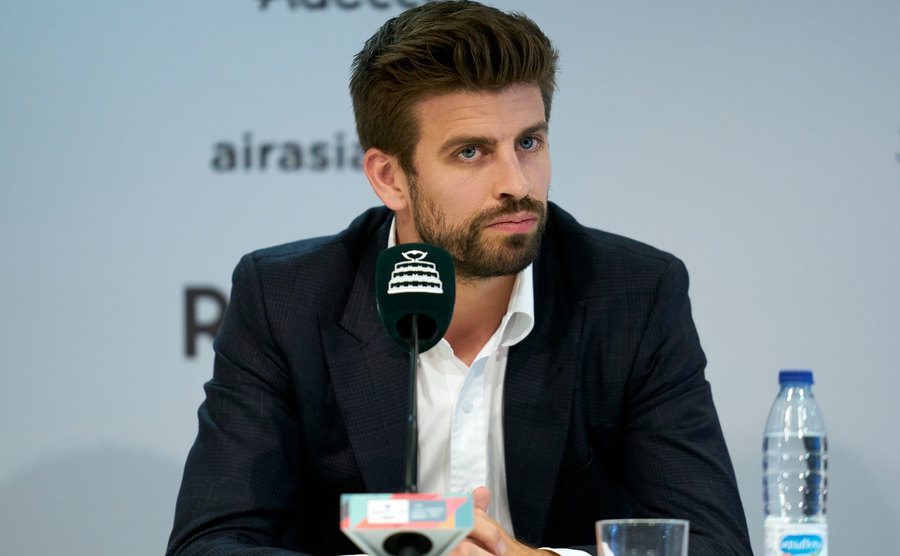 Gerard is the president of the group Kosmos Holding, a sports investment group responsible for restructuring the world-famous tennis tournament Davis Cup. He also owns the third-tier side FC Andorra.
He and Shakira Have the Same Birthday
Gerard and Shakira met in 2010 at the World Cup in South Africa. Pique was a member of Spain's winning team and Shakira was the voice of the World Cup's official song. Even though the two are ten years apart, it was love at first sight.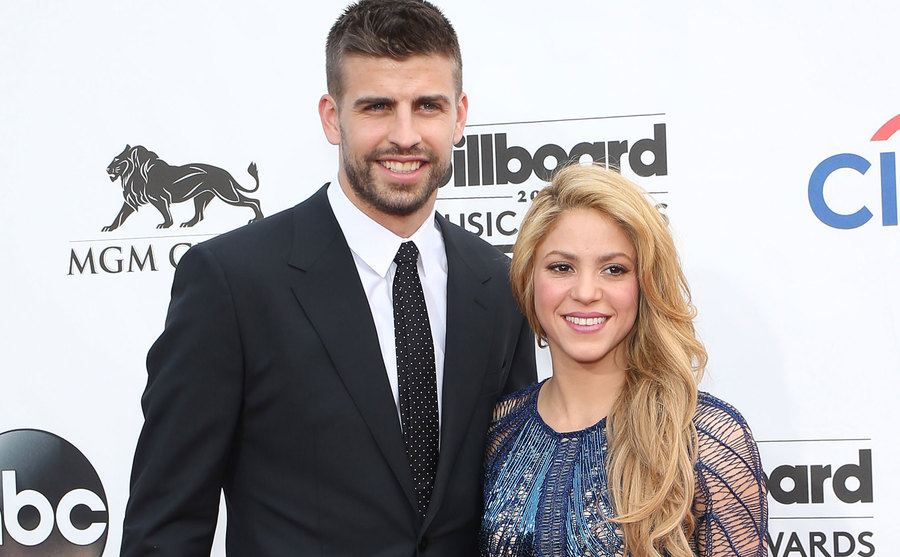 Fun fact: Even though there is a ten-year gap between them, the soccer player and Colombian singer share the same birthday! What are the odds? The happy day on which they both came into existence is February 2nd. It's also the inspiration between Pique's famous "double-V" goal sign.
Early Life
Gerard Pique, born Gerard Piqué Bernabeu, came into this work on February 2, 1987. He was born in Barcelona, Spain, and raised in a nice Catalan family – his dad, mom and his younger brother Marc. His dad was a businessman and his mom was the director of a hospital department.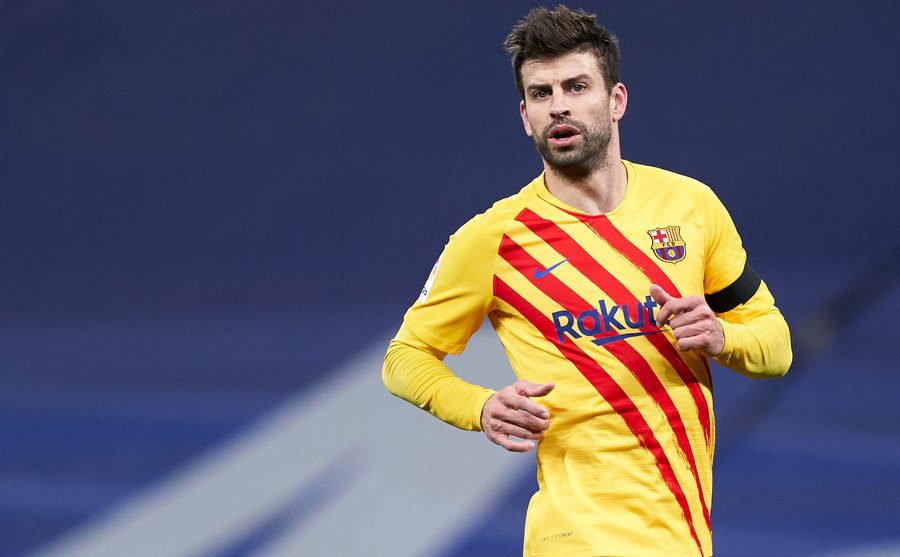 Another fun fact about Gerard Pique, the soccer player is actually the grandson of a really famous person in Barcelona. He's related to Amador Bernabeu, the former vice-president of Barcelona!
He Fell Into a Coma
Gerard Pique was destined to become a footballer player from a really young age. Everyone knew how talented he was. He started running around the field when he was really young, but this sporty passion wasn't always fun and games. In fact, it nearly cost him his life.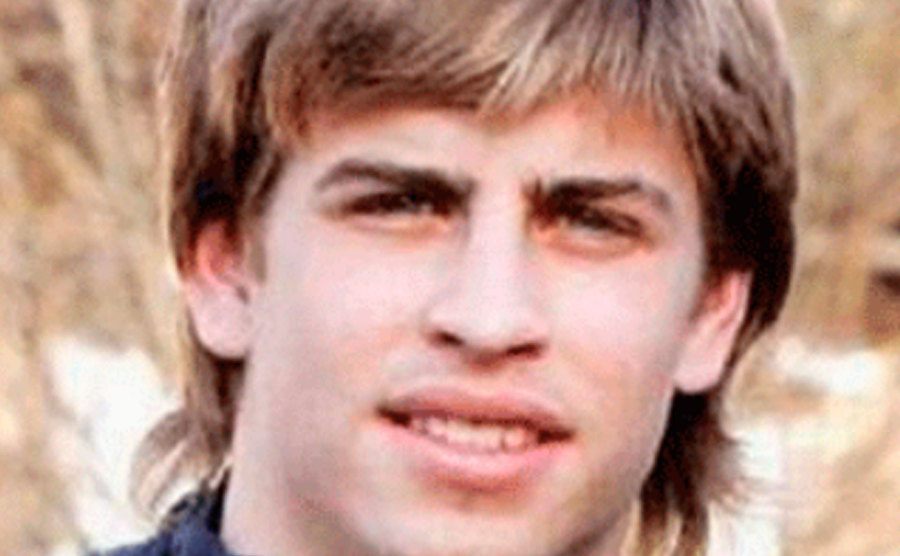 One day, when Pique was just a small kid, he played on the balcony of his grandparents' house. The ball flew over the terrace and Gerard chased after it. As a result, he fell into a coma. Thankfully, he woke up two days later.
A Famous Last Name
Most people know that Bernabeu is related to Real Madrid. The name is in honor of their legendary president, Santiago Bernabeu. However, the question is – how is the name Bernabeu related to Pique?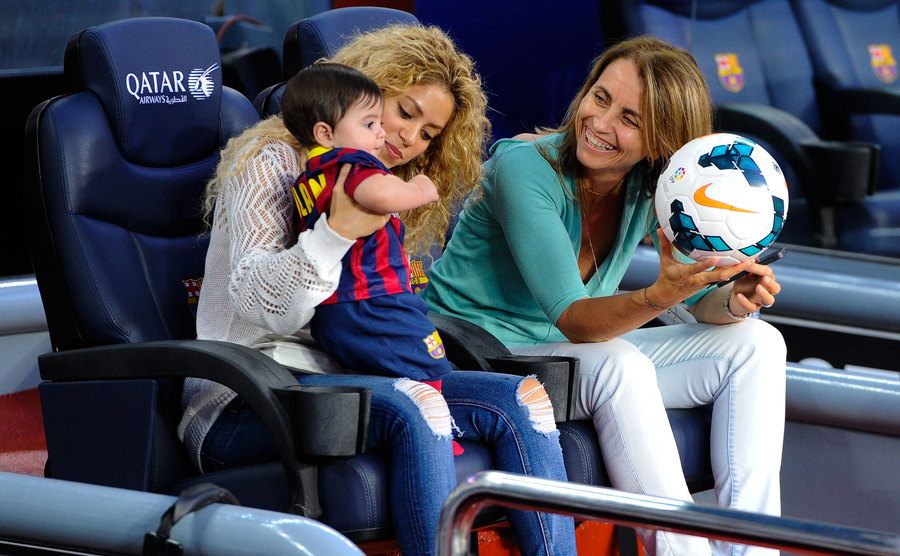 As it turns out, this name comes from the athlete's mother's side, who is the daughter of Amador Bernabeu, Barcelona's former president. Pretty neat right?
Tall and Handsome
Let's look at this Spaniard's impressive appearance (there's a reason Shakira fell for him). Pique is one of the tallest and most impressive looking football players! The man is 193 centimeters (6.4 inches) tall.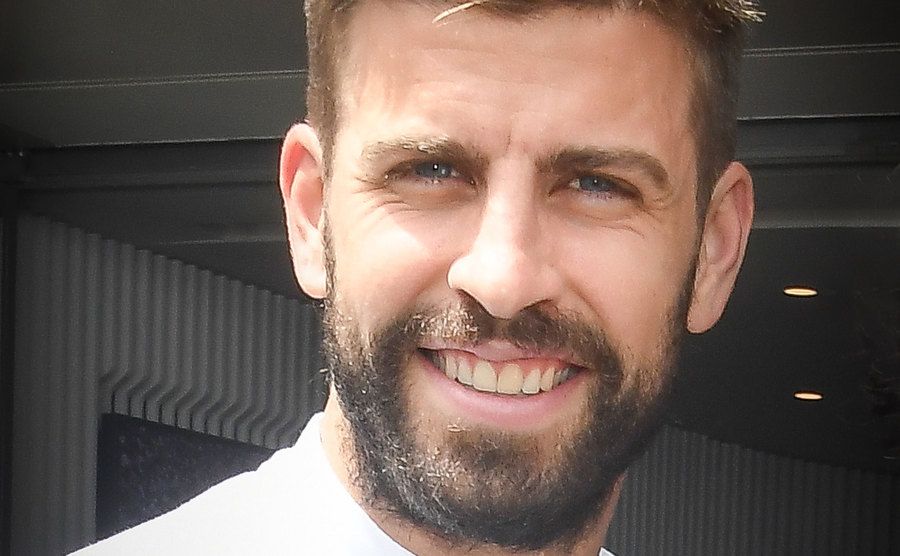 With dashing blue eyes and smooth brown hair, Pique has landed various magazine covers and numerous photo shoots marketing different clothing brands and perfumes. The good-looking athlete weighs 87 kg. or 192.8 lbs.