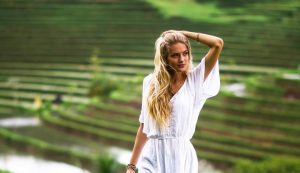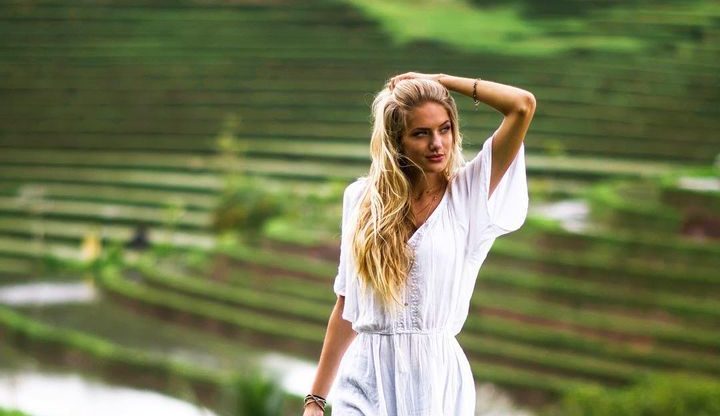 Supermodel Athlete Alica Schmidt Is Both Brains and Beauty
By Yuri S.
---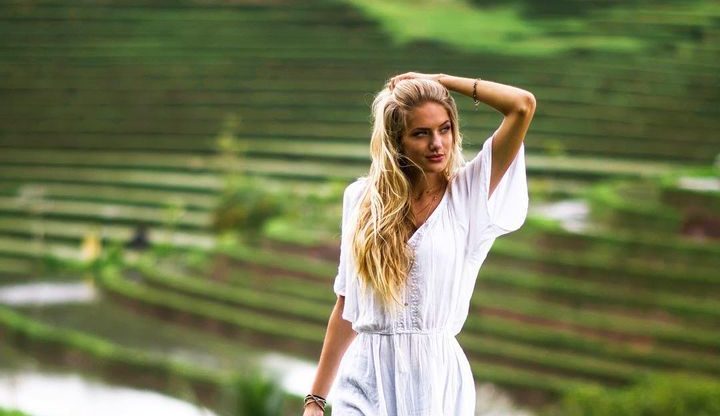 From challenging stereotypes about sports to showing people that a woman is more than just looks, Alica Schmidt is the athlete who proved anything is possible if you work hard enough for it. She's constantly taken first impressions and flipped them on their head.
From inspiring stories of success to hard times on the track, there is a lot more to this side of German runner Alica Schmidt than meets the eye. Strong with a big determination, gratitude, and knowing what she wants, there is no doubt that her life is an inspiration. Let's see just who Alica is and how she managed to make the whole world fall in love with her.
Born to Be a Star
No one knew what to expect from a small-town girl born in 1998. From the start, Alica Schmidt was ready to take over the world, and the town of Worms, Germany, was not going to hold her back. Born to a normal family, she was raised with support and care, which helped her develop a unique talent.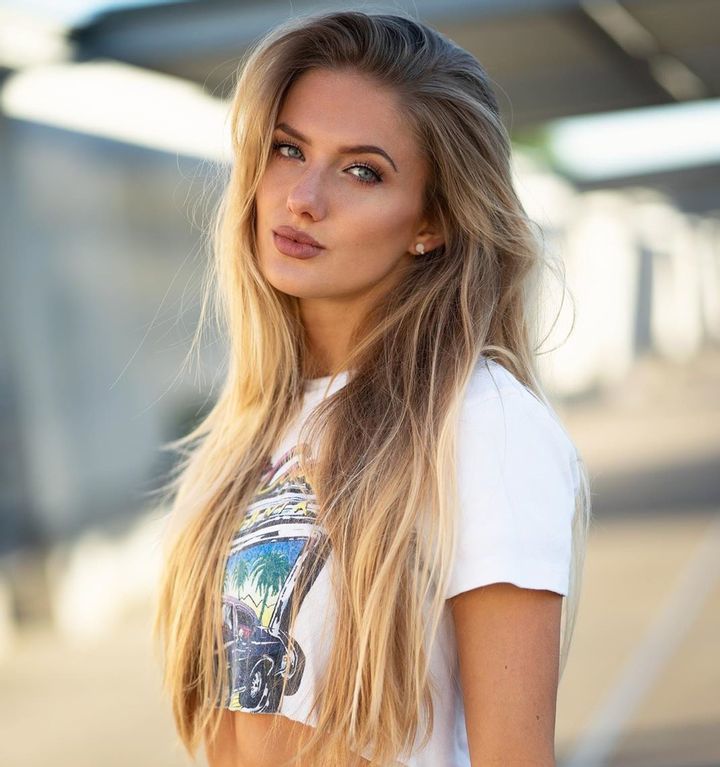 A little bit of talent and charm is necessary to make it out of a small town and just like the phrase "Go big or go home," she understood it perfectly. It seemed she was always destined for greatness.
Starting a Career in Athletics
When trying to get noticed, any help is welcomed. But taking advantage of the opportunity when it presents itself can make a big difference. Alica got her opportunity in 2017 when her athletic talent helped her get on Germany's national team.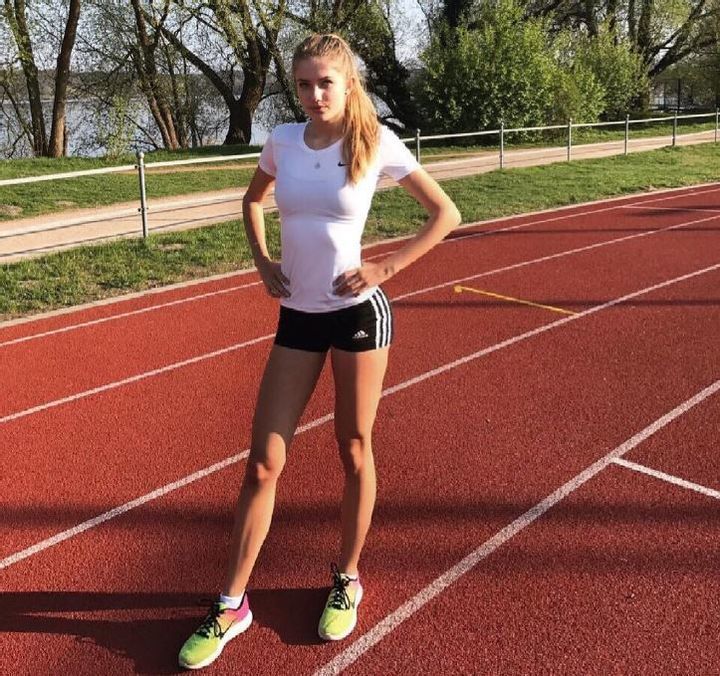 The 2017 European under-20 Championships were the first time she enjoyed success and from there on, her career only got better. Her performance was perfect, and the athlete's dream of success was now a reality. It was the moment that gave her the opportunity of a lifetime.
A Star Was Soon Rising
Alica's place on the team was a perfect fit for the 4×400 relay, and together with Vanessa Aniteye, Meike Gerlach, and Corinna Schwab, she represented the country in the competition.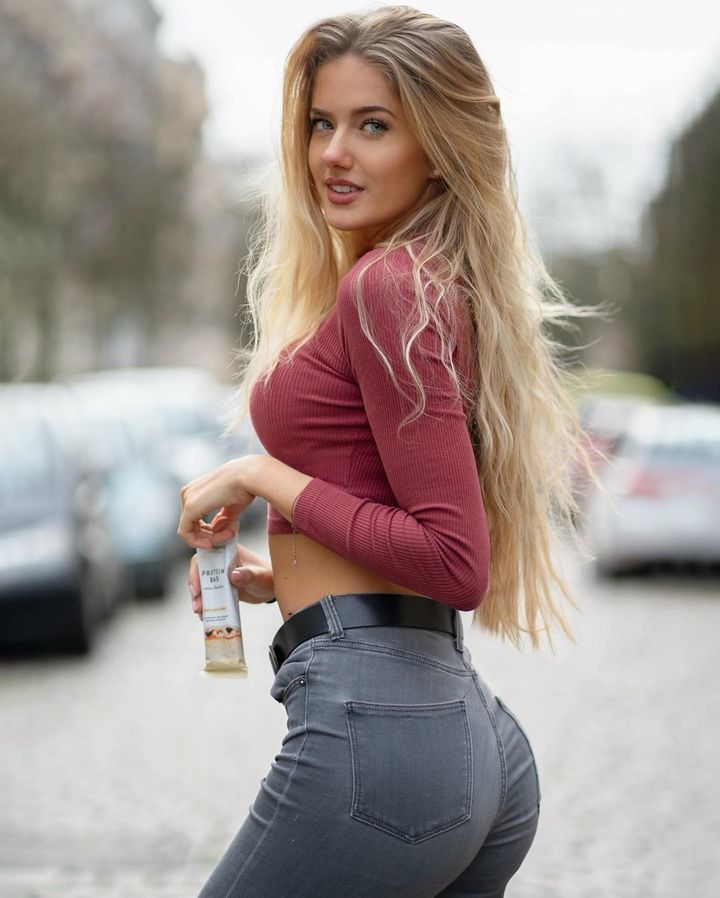 It was the perfect group, and the girls won the silver medal for their country. The event also proved a good start for the young team. However, with the well-deserved fame for her accomplishment, there was also a little attention she was not quite sure about.
Her Beauty Caught the Eye
Alica's talent was admired and people adored her, but not all of it was for her athletic ability. The attention of the public was going elsewhere, to her stunning looks. People admired Alica's long blond curls and cover magazine aesthetic, but there is more to her than that.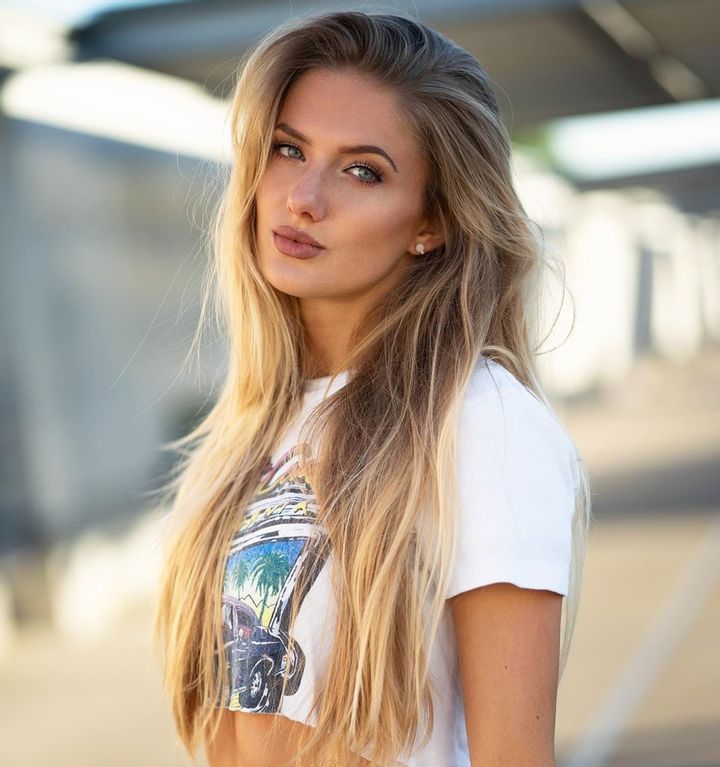 It was the moment that she realized that the honor brought with the silver medal was not the only thing that gained her popularity. Added to that were all the magazines and newspapers that published photos of her beauty.
Attention Away From Athletics
Now, Alica's athletic dreams were merging with supermodel aspirations. Her running and beauty had already made her a celebrity in Germany and people loved the athlete. This led to attention being drawn away from her ability.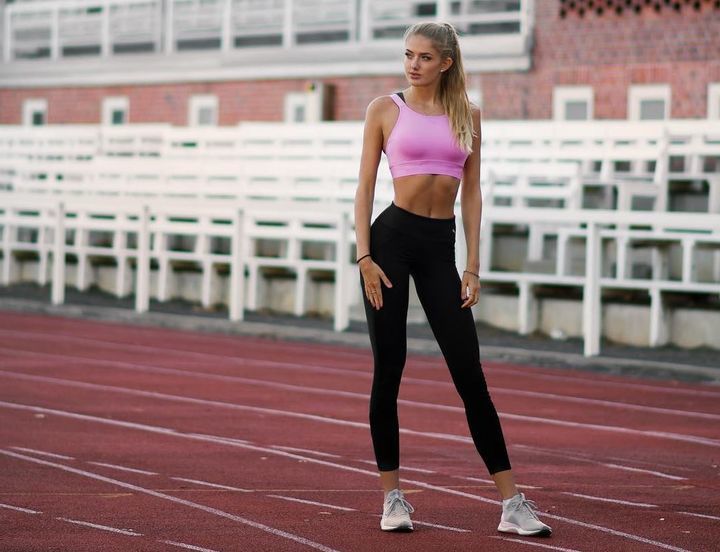 The title of "World's Hottest Track Athlete" given to her was an opening to success overseas. That might seem like the dream for a beginner model, but for Alica, it was the kind of attention that threatened the athletic career she worked so hard to build.
Trying to Stay Focused
Even with the growing popularity based on her appearance, Alica remained focused on her true love, running. It started her out in the world of fame, and it was the dream she had trained so hard for. Continuing her winning strike, Alica began to diversify her competition and competed in the 200, 400, and 800-meter races.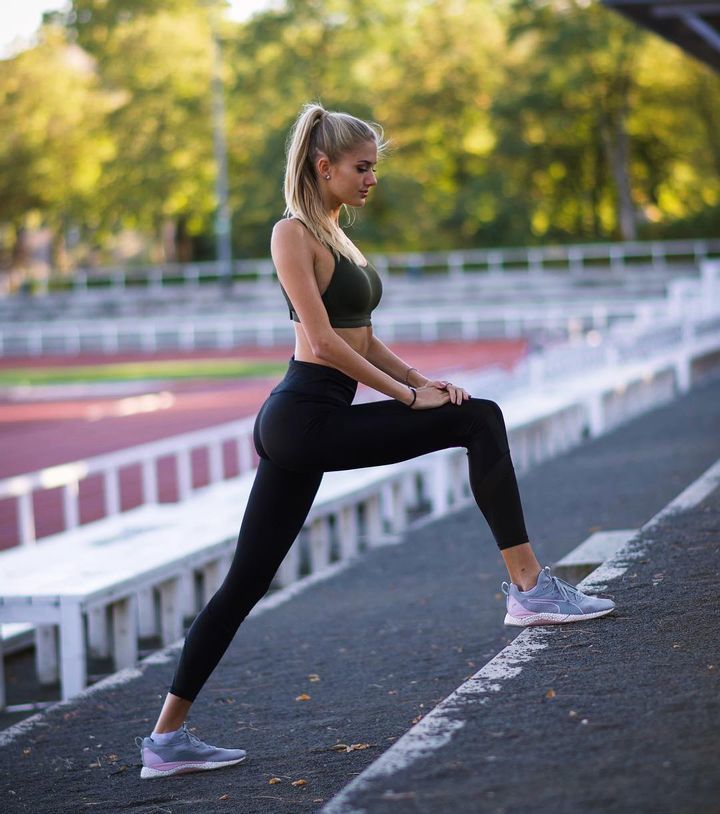 To show that nothing was impossible to her, Alica even started competing in hurdles, proving herself to be a well-rounded athlete. Yet with all the growing popularity, many new opportunities started to show up for her.
Getting Better on the Track
In 2018, Alica participated in the very first hurdles championship, therefore opening a new area of achievements for the aspiring star. More specifically, she achieved fifth place for the German team in the 400-meter hurdles event. Considering her age—Alica was just 19 years old at the time—it was an excellent finish.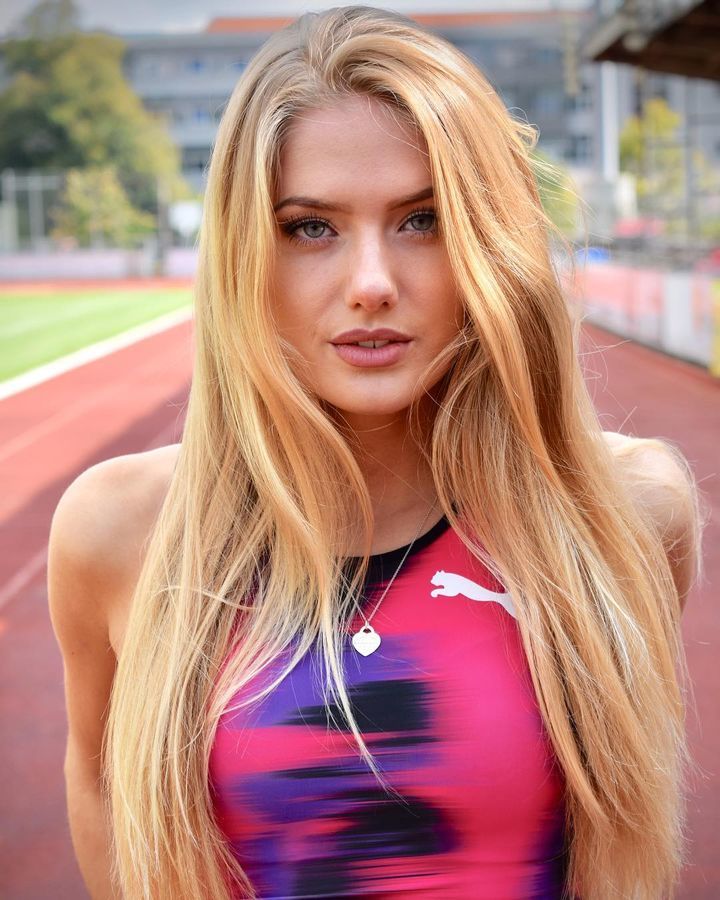 Alica had never let her team down, and this was just the start. Pleased with her score, she promised to beat that same performance in the next challenge. She was still focused on achieving her running goals.
Becoming Popular on Instagram
It seemed obvious that the beautiful popular athlete would make it big online. As her Instagram page attracted more and more followers, the platform contributed to her fame in a big way and provided an excellent outlet to show her fans who she truly is.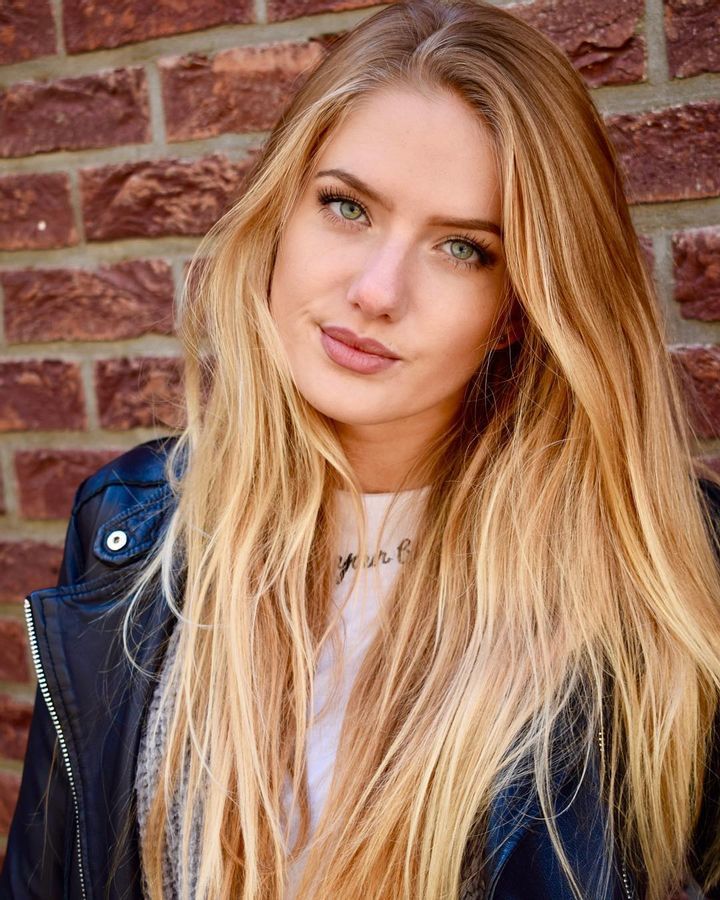 It was perfect for her brand. Her image in the tabloids was partly out of her control, but now, Alica could make choices for her own. Aspiring to be more than just a face for her fans, she engaged in the true self and what she wanted to represent to the public.
Becoming a Nutrition Guru
As such a renowned athlete, it was normal for people to ask about Alica's nutrition, her tips to stay in shape, and how to become a version of her that wins medals after medals. It was clear that people wanted all the tips and tricks Alica used to keep her performing at such a high level.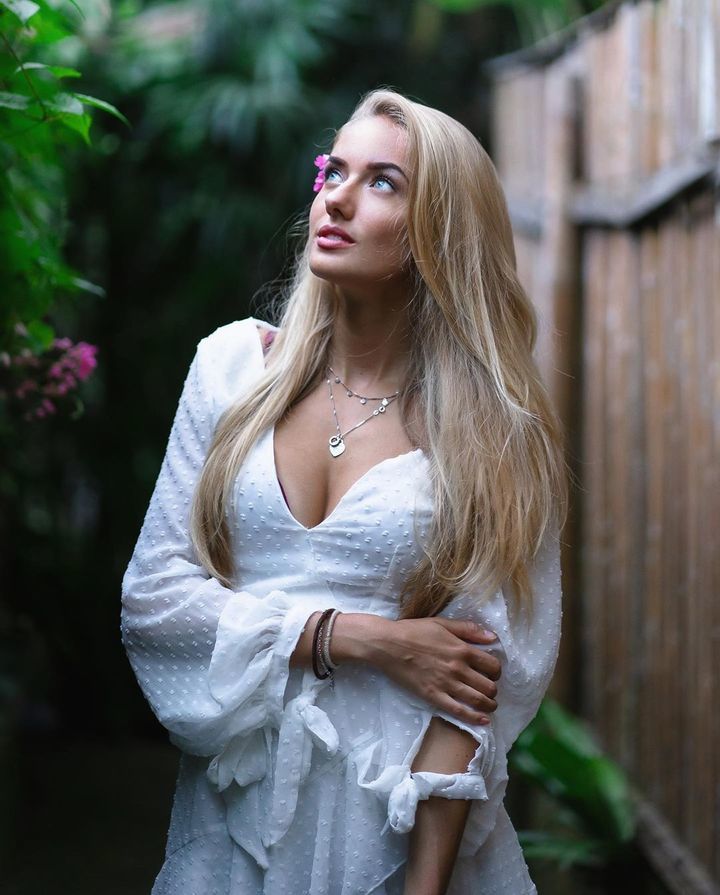 That attracted a lot of popularity in this field for her page, and many companies were interested in collaborating with her. It was the moment that Alica became a sort of food guru and people were following her to gain wisdom.
A Big Career Choice
With all the new popularity and the companies begging her to collaborate, it was just the time to take the next step of her dreams. Yet what came next was a big surprise for everyone: the one and only Playboy magazine asked her for a collaboration.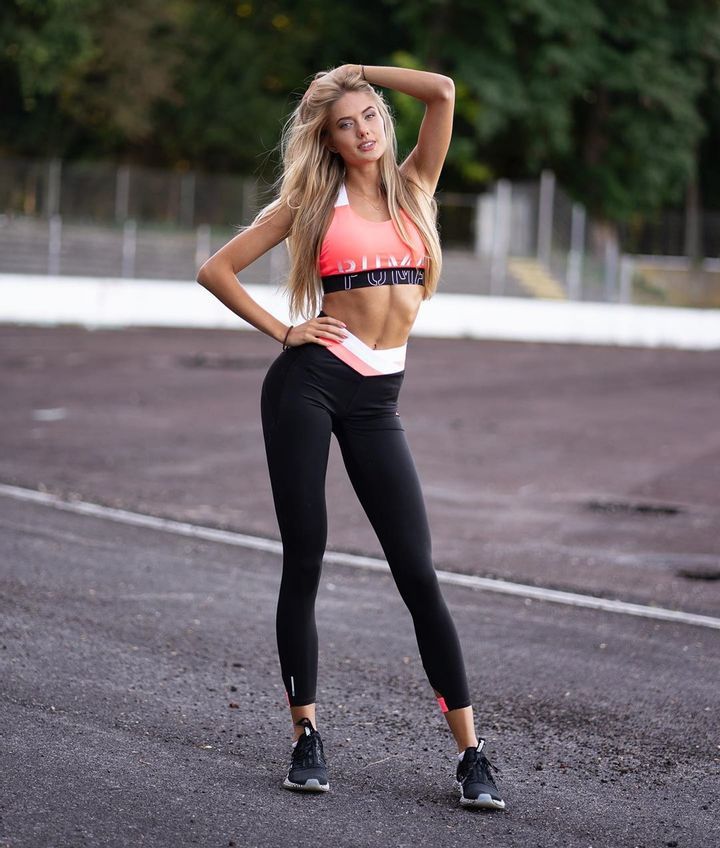 People don't receive offers like that every day. Alica took some time to think about if that was what she wanted to become, to choose between a sporting career she had been building her whole life, and the opportunity to move to stardom through modeling.
Choosing Her Path
Ultimately, she chose her true passion and remained true to herself, declining the offer from Playboy. It was a shocking moment for many as such offers are opportunities many people would do anything for. However, it was not the path Alica wanted.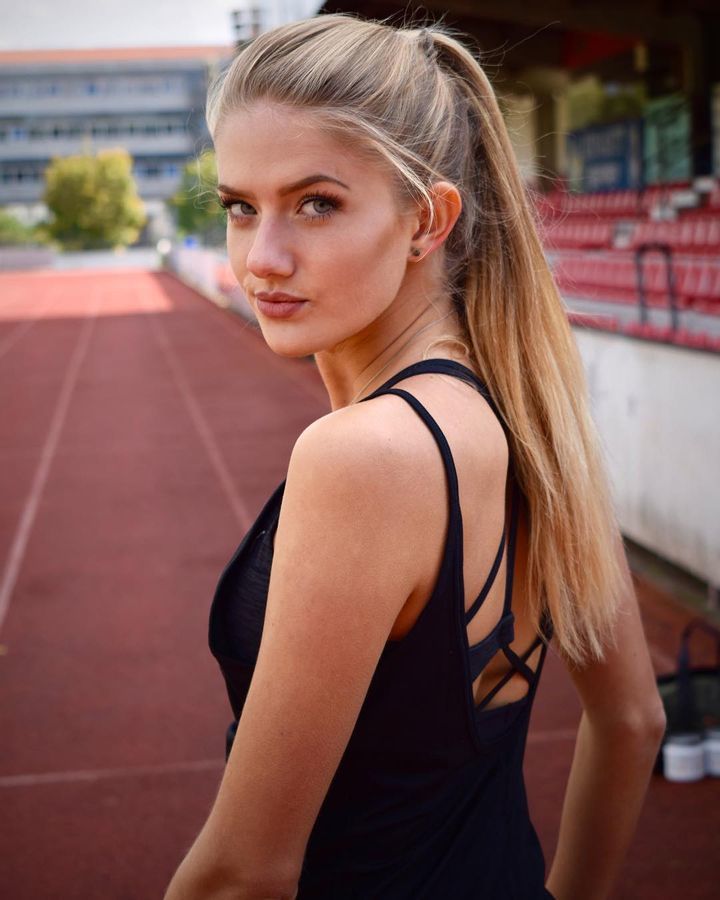 She stated that sports came first in any situation and returned to the track. The Playboy opportunity would have been a massive boost of fame, but sometimes it's hard to change the goals you've had all your life, and Alica choosing herself over fame was a big step many could not have made.
Getting Big Sports Deals
It was not long before Alica found a brand more to her liking that respected what she wanted to be the most. The next big collaboration was with Puma, a clothing brand for athletes who shared the same mentality, and it was a perfect fit.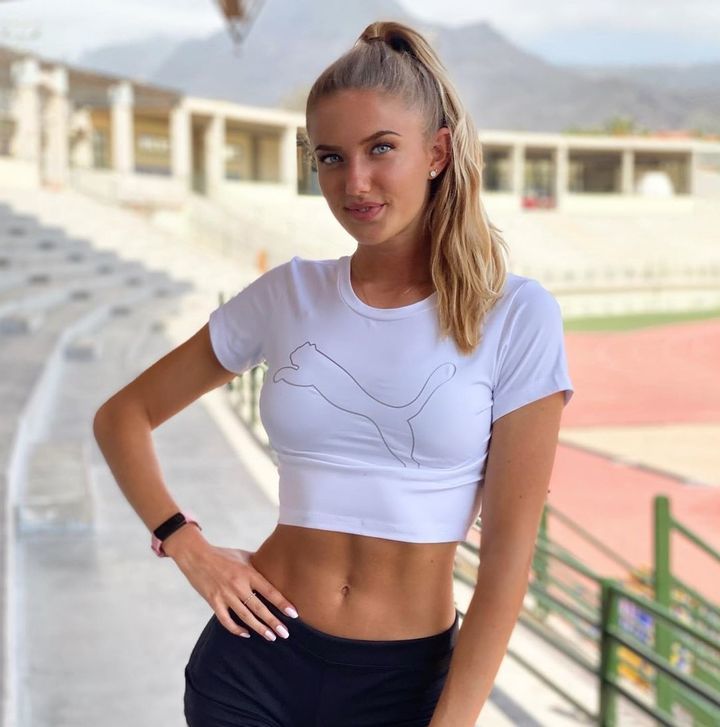 After she found a brand with the same principles, Puma became Alica's number one sponsor and not long after, she was seen wearing the apparel. The amazing deal was perfect for both parties and soon she would display her sponsor in the next competition, the one that changed her life.
Back With the Team
Back together with her relay team, the quartet traveled to Sweden to represent Germany in yet another competition, the under-23 Championships. Showing that the girls were back and aiming for gold, the 4×400-meter relay team was ready to compete again.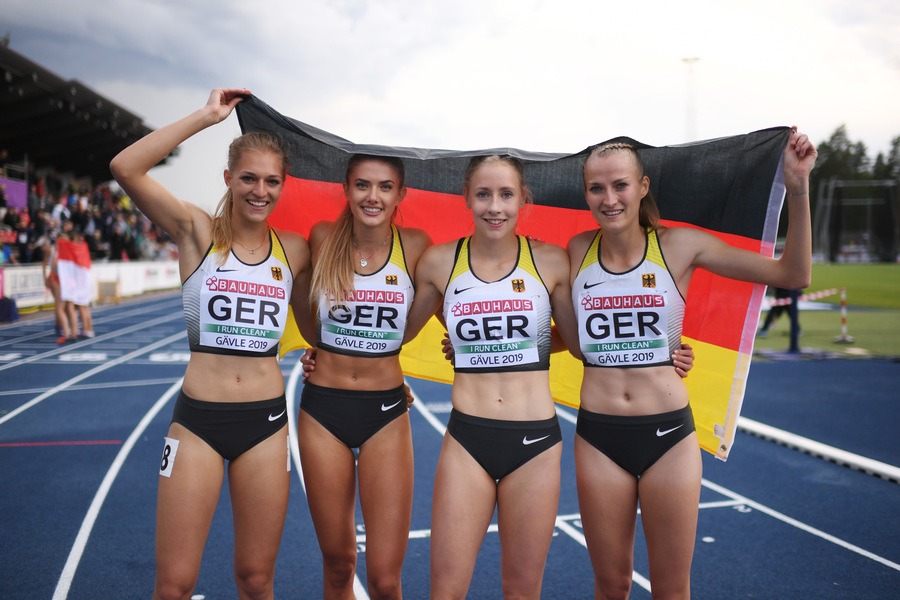 Many people wondered if Alica was distracted and whether the beauty made for the tough competition. It was the perfect time for her to showcase her work and devotion to the sport. As always, Alica took it in stride.
More Success on the Track
It was the perfect time and place for Alica to show off and she truly delivered, leading her team to success and securing the bronze medal for Germany. Alica was on the top of the world, winning medals, and becoming a professional athlete.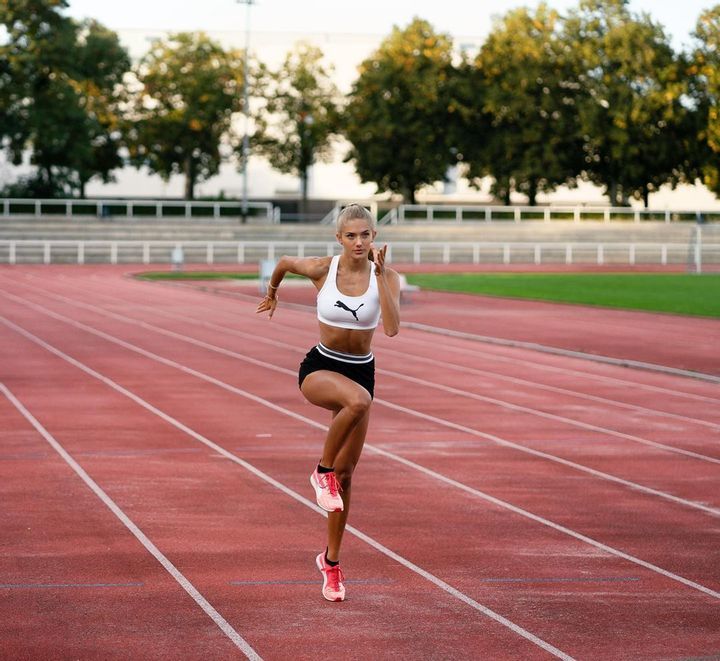 There was indeed more to Alica than just a pretty face, and to bring down all the stereotypes placed on her through the years, there was no better way to show who she is than to win a medal.
Making the Most of Her Talent
With so much talent, it was hard for Alica to be pigeonholed into one event. She found success on outdoor and indoor fields, 200-meter, 400-meter, and 800-meter events, and even for 80 meters and 100-meter sprints.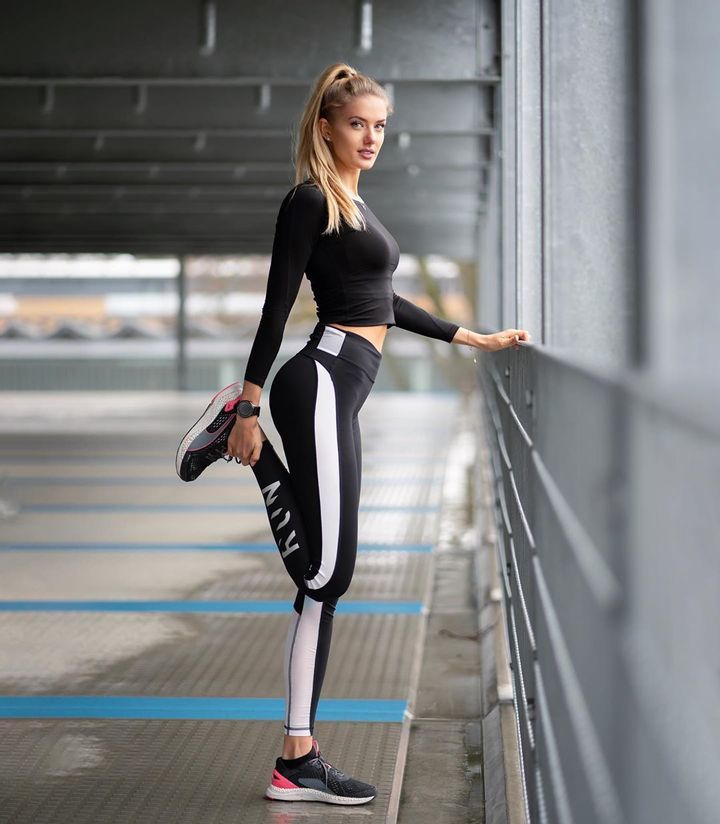 She is well-rounded on all surfaces and tracks, and with her growing name in the sports world, Alica was now ready for an even bigger deal. Her sponsors, of course, hopped on the trend and did everything they could to move her to the next level. A new opportunity soon materialized.
Alica the TV Star
Puma wanted to place Alica at the front of their brand, putting her in ads that showed her running in Berlin, Germany's capital, with both talent and beauty showcased to stay true to the image the athlete had worked so hard to build.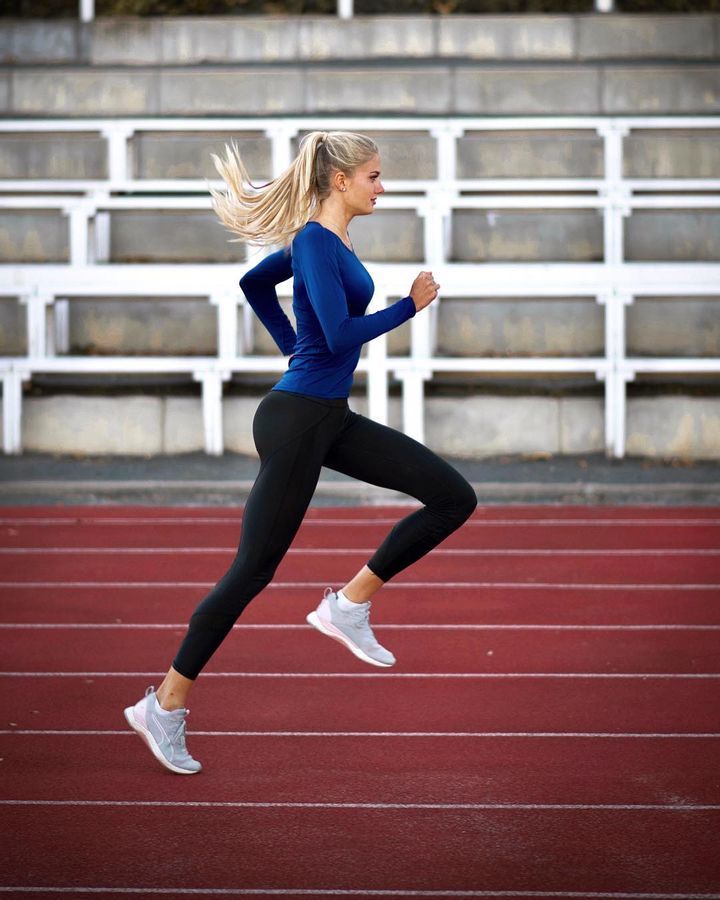 It was a perfect representation as it showed her true self and presented the sport that Alica nurtured from a young age. The collaboration was perfect, increasing her fame but not compromising her wishes, the ads filmed were a true image of many athletes and their journeys.
Showing Her Brain Power
When asked about running, Alica compared the feeling to natural things. When asked why she runs, her response was, "Would you ask a flower why it blooms in spring? A newborn falcon why it is going to flap its wings? You wouldn't ask the earth why it's so obsessed with the sun."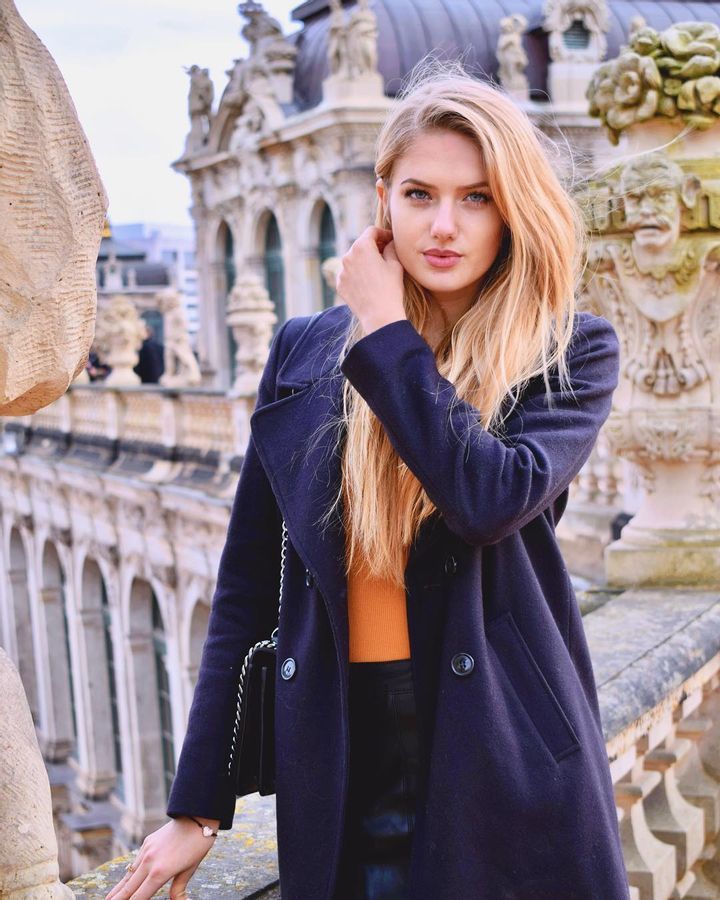 Comparing her love of the sport to things as normal and natural as birds flying, the athlete destroyed all the stereotypes around her and gave the beautiful face a voice of her own. Alica clearly had plenty of brainpower.
Showcasing Her Workout Regime
Back to her Instagram account, where she shares tips on what it takes to look like her and stay in shape and ready to win another medal. She often shared tips from her diets and workout exercises that target legs, abdomen, and stretching.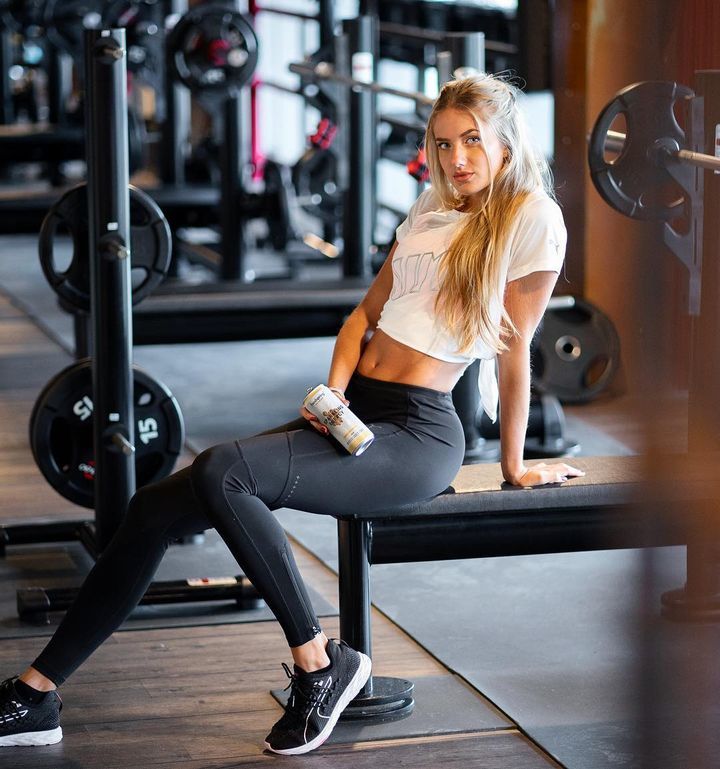 Bringing to light what a tremendous amount of work it takes for her to be in the best shape and ready for the track, Alica's routine is not simple. There is a lot of work involved behind Alica's success: Athletes do not appear overnight.
She Has a Very Popular Account
After so much time, it was only natural for Alica to grow quite a number of followers on all social media platforms, and staying in touch with her fans made it easier to control her online image and stay true to herself.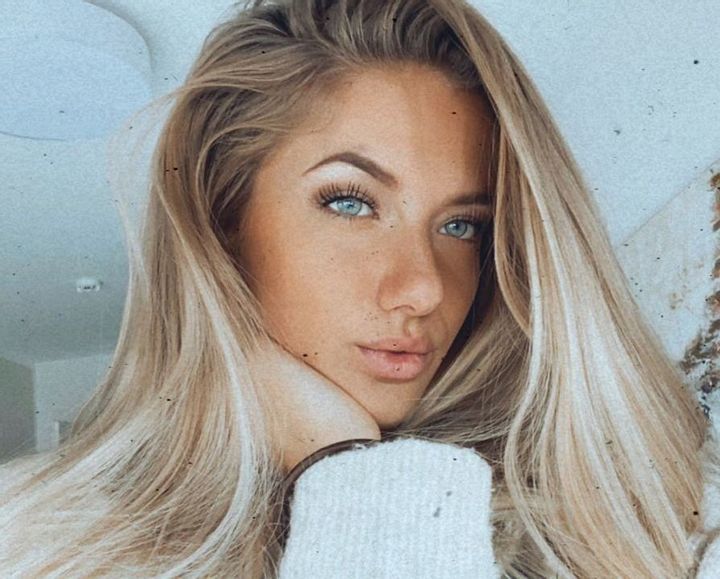 With more than 700,000 followers already and the number growing each day, Alica has taken full control of who she is in real life and on the internet. Even now, she's amazed at the large number of people who adore her, and always thanks them for the opportunity after all the fame.
Becoming a Role Model
A big following online can sure have its perks, but when you can manage your time, there is a place for everything, from posting online and staying relevant to practice and endless trips to the gym.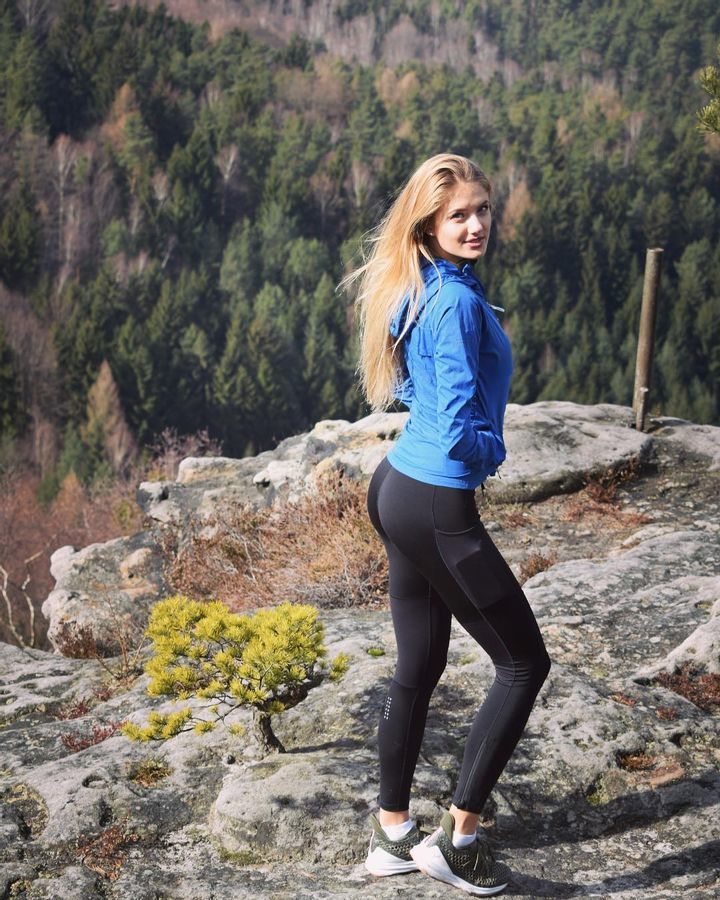 Being an inspiration for so many young girls must have some pressure, but when asked how she manages the work-social media schedule, Alica said the number one thing will always be track, and if there is time left over, she'll post a photo or two. She is a role model for many people, due to traits like perfect time management to knowing how to best spend her valuable time.
She Eats the Right Way
Athletes who win competition after competition come to understand the importance of a well-balanced diet. They know very well that nutrition is the base of any sport, and Alica takes it seriously, too, with a tight schedule at the gym. At the dining table, everything she eats is carefully thought out ahead of time.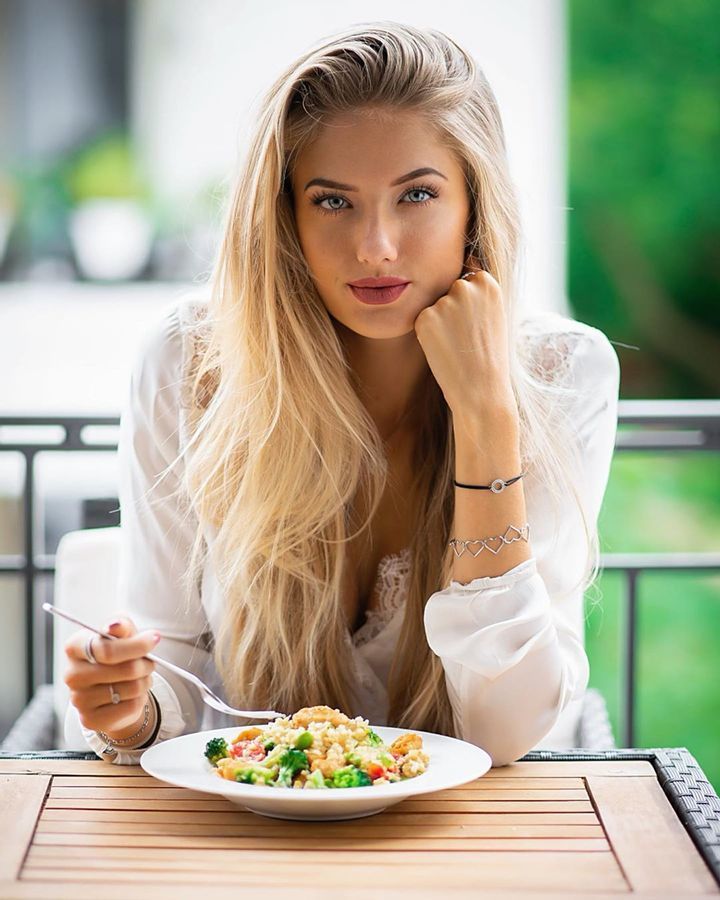 However, Alica didn't completely abandon many common foods. Chocolate is definitely not forbidden in her diet, and a little treat here and there is always welcomed. Those who want to look like Alica had better exercise in the same manner. With a perfect workout, a little chocolate won't destroy a diet.
Following Her Other Passion
If you don't follow Alica on any social media platform, you might not know about her second favorite hobby. Those who follow her online are well accustomed to the fact that Alica loves to travel. She travels the world and loves experiencing other cultures and seeing the most beautiful places there are.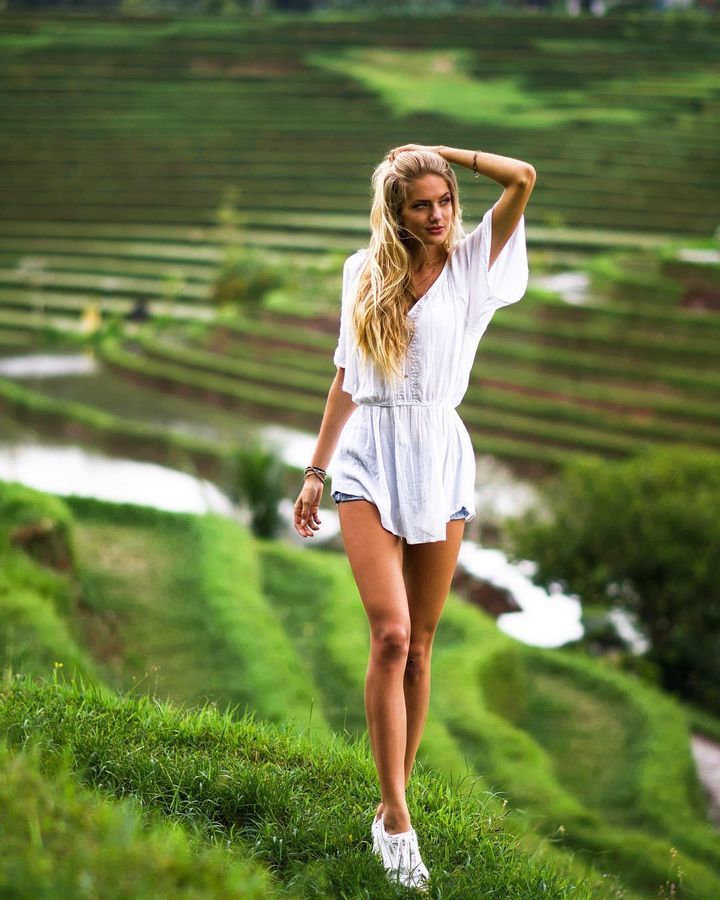 On these trips, she makes sure to visit all-natural wonders on foot, from hiking to a simple trail to the next attraction, it is all part of her training. Alica is known all over the world, but she makes it clear that visiting new places and getting to know other cultures in her free time is a top priority.
Overcoming Some Injury Troubles
It can be hard to understand what happens behind the scenes and what sacrifices were made to get to the top. Training for the nationals is not a simple job, and a lot of time and effort is put in to try and win a medal. But with that Instagram/@alicasmd can also come injuries and difficult times.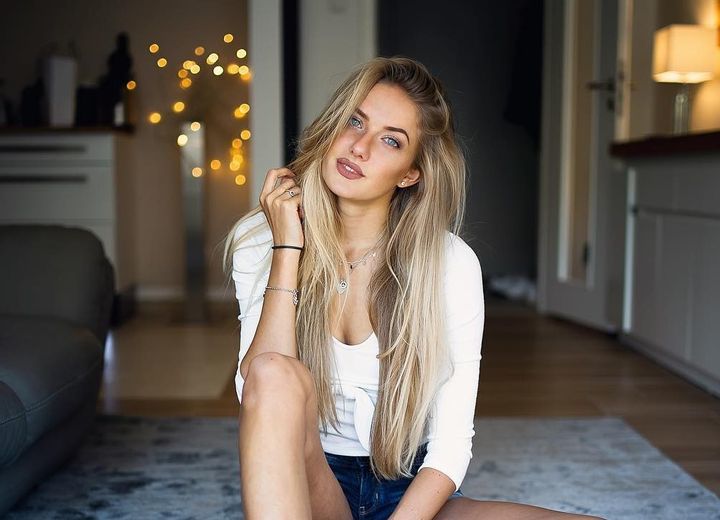 Alica had to take some time off and lower her training time because of the multiple injuries accumulated through the years. Behind the life that seems like smooth sailing, the truth can be different once one understands how things work.
Having the Right Attitude
With so much success, people tend to wonder just how Alica keeps up with everything, and the answer to that is determination. Alica cares only about the future, aspiring to be a better version of the past and to be able to move past any obstacle.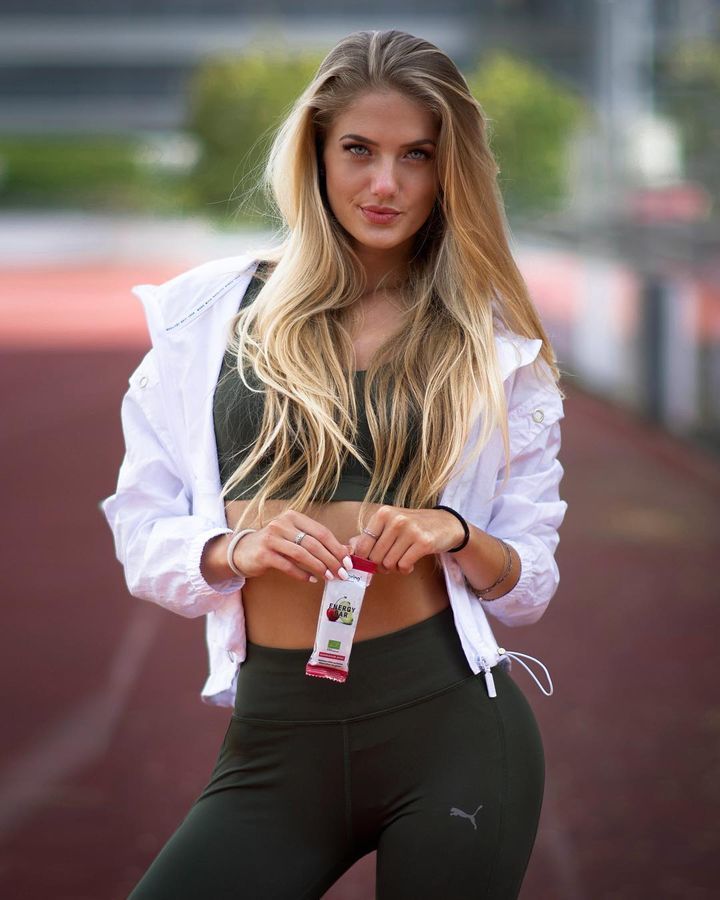 She knows that looks helped a little in her career and chose to own it, saying, "Of course, I have a small advantage." After all the ways she chose to use her advantages to better herself, it's clear why she has had so much success.
She Also Became a Student
After all the hard training, popular posts on social media, and even appearances in newspapers, one may think that Alica is over her head with her workload. So just imagine that after all of that, she still finds time to pursue higher education.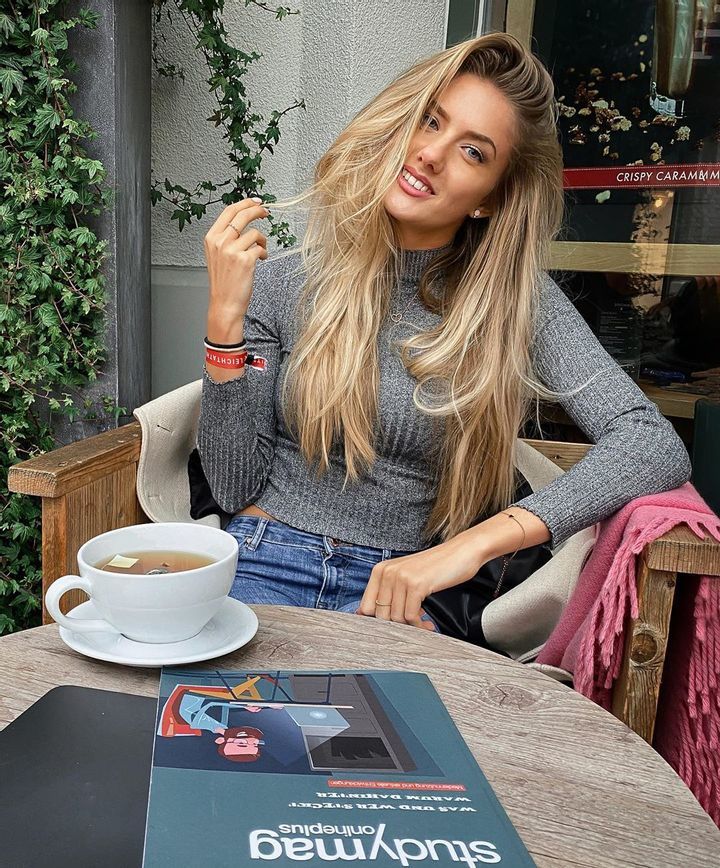 She enrolled in the Fresenius University of Applied Sciences in Germany. This remote learning gave her the possibility to earn a diploma on top of being a world-renowned athlete. It shows she is the perfect combination of beauty and brains who is not afraid of hard work.
Never Losing Focus of Her First Love
After all the popularity, endless endorsements, collaborations with amazing companies, and being a university student, nothing will ever get in front of the sport. Alica remains forever focused on her running career.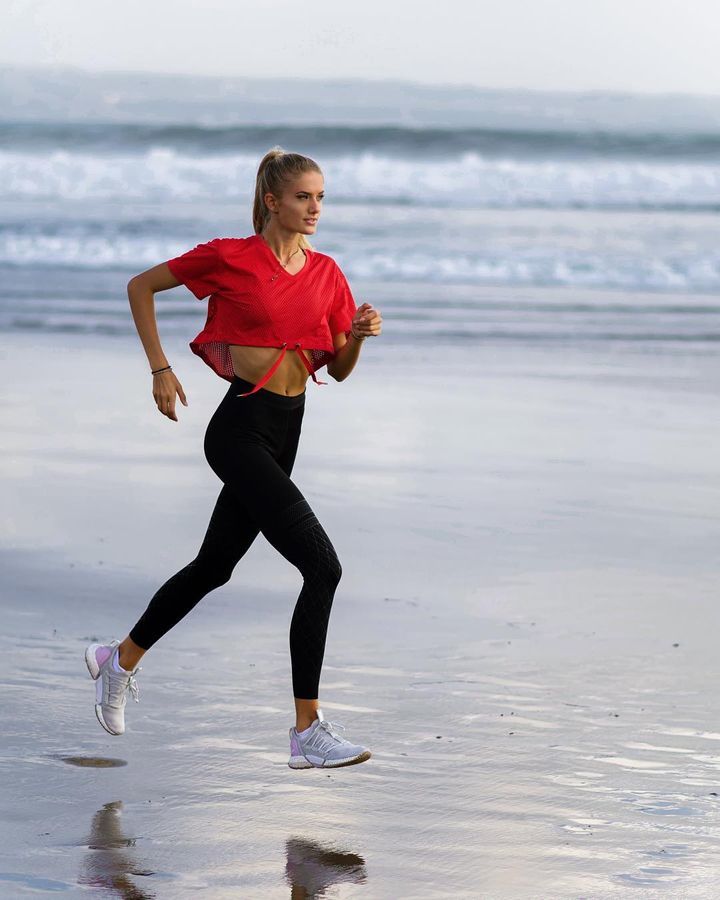 "As long as it's fun, I want to do sports," she said, now aspiring to compete in the Olympics. Nothing gets in front of this woman, and it shows through in the tremendous determination to practice and improve. With so many things going on, she never loses focus of her true goals and running ambitions.
Promoting More Healthy Choices
Alica is very outspoken about the benefits of good nutrition, so only makes sense that she never misses an opportunity to work with companies who share the same principles. That is why she collaborated with Foodspring® to endorse the company's products.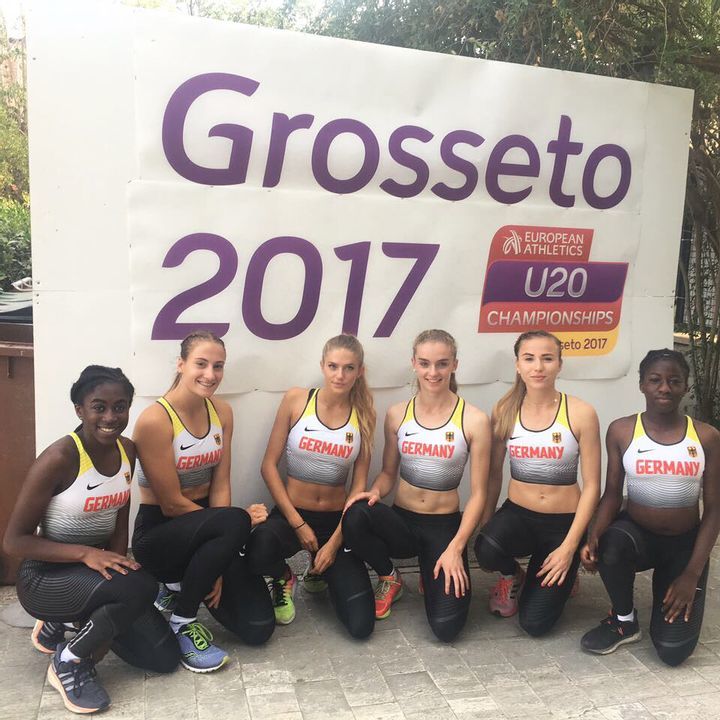 "For me, it's now all about the right food and snacks to keep my healthy routine," Alica said. She enjoys showing healthy snacks and drinks that work perfectly with an athlete's expectations, encouraging her followers to adopt healthy options. This is a way to use her image for good and one more thing to admire about her.
Becoming a True Female Icon
Something else close to Alica's heart is empowering women and inspiring them to look for the better. Knowing what she had to go through in her career, she is now encouraging everyone to follow their dreams.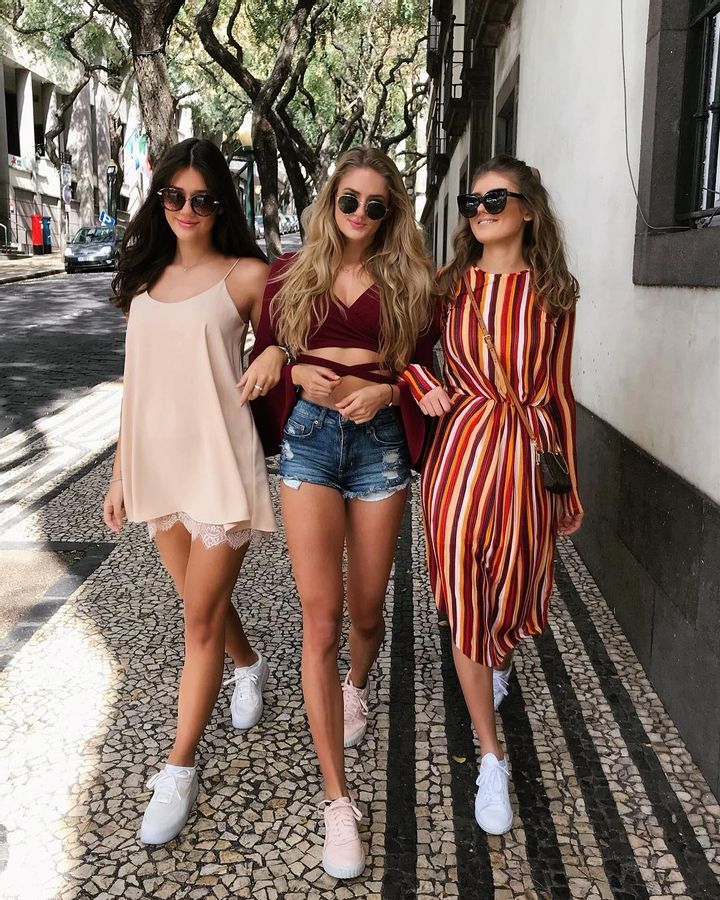 "Happy World Women's Day to all the inspiring women out there!" she said. Now that she knows what it means to be a woman in sport and showbiz, having a better understanding of all the things stars go through has only made her stronger and more determined. Turning stereotypes around, Alica proved that she can achieve anything she sets her mind to.
More to Life than Beauty
Continuing to prove that she is more than just a pretty face, Alica is not scared to show that beauty comes from within. She is great at encouraging other women to be better and not listen to the expectations of others.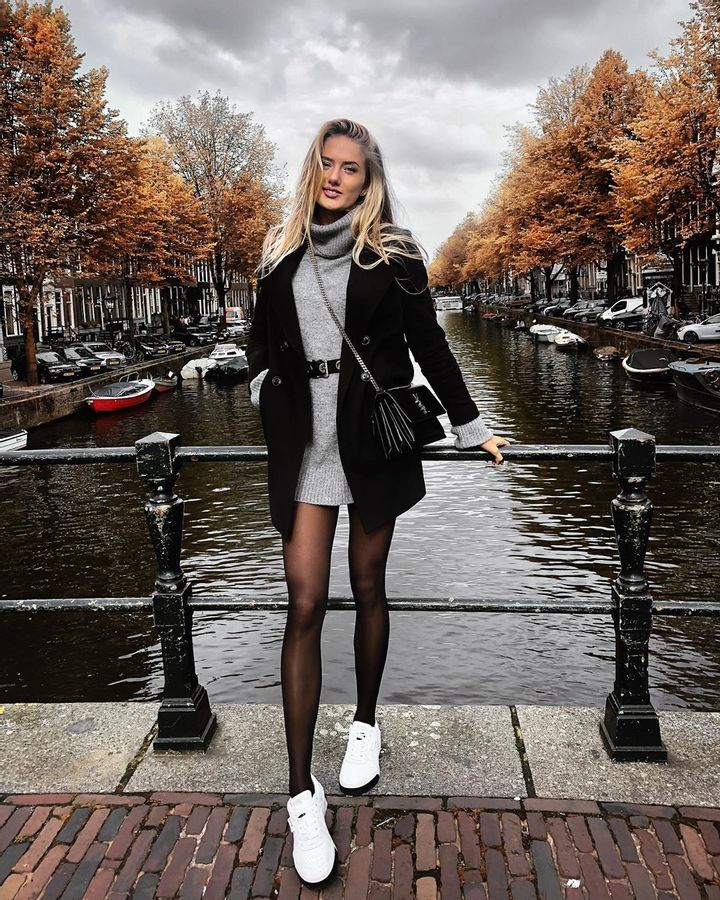 "You don't need bigger lips or a bigger butt," Alica said. Even if she is magazine-cover-ready in all her posts, a little positive body thinking is never bad. "You need a bigger mind, bigger books, and bigger ambitions." She continues to empower women and make a name for herself in what it means to overcome all those stereotypes.
Her Success Will Only Continue
One thing is clear already: Alica is living her dream, staying true to herself, and has much success as a famous athlete. Who knows what the future holds for this star? There are many opportunities ahead and we can't wait to see the next step.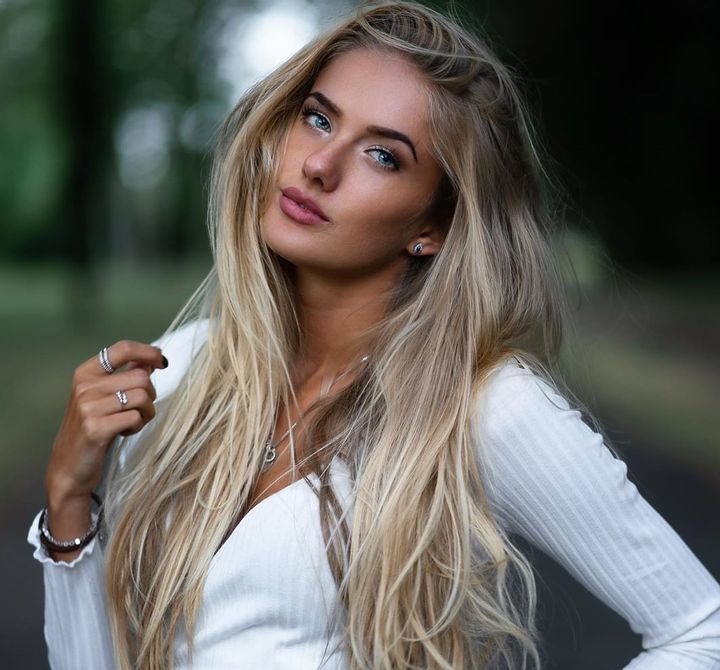 From modeling to track and even the academic future, the roads are endless and Alica is embracing the unknown, the future of all possibilities, and showing people that change is something so natural and so exciting. She taught people to be themselves and aspire for more.
Having the World at Her Feet
Even from an early age, it was clear that the little girl was talented as the love of running came naturally. A strong sense of responsibility and work helped her along the road. That's helped her to become an inspiration for many.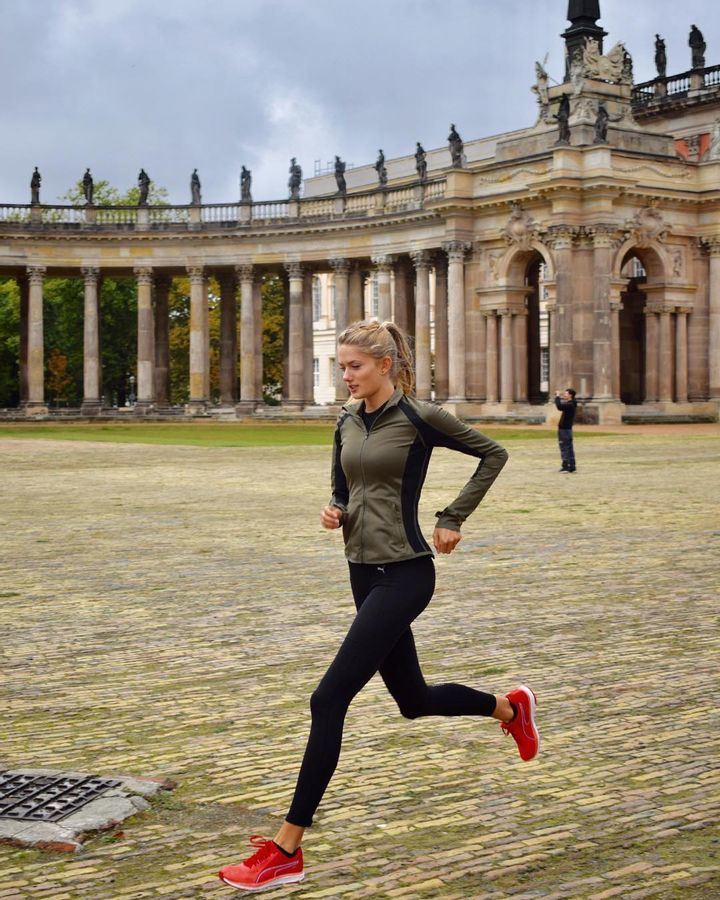 Alica makes sure to give a lot of credit to her parents. She's said more than once that they were the ones who taught her a love for sports and a strong work ethic. Whether running, modeling, business, or academia, Alica Schmidt is going to be a huge success in whatever she does next.