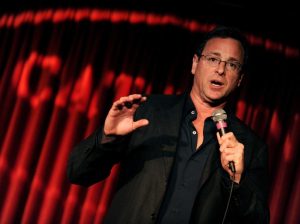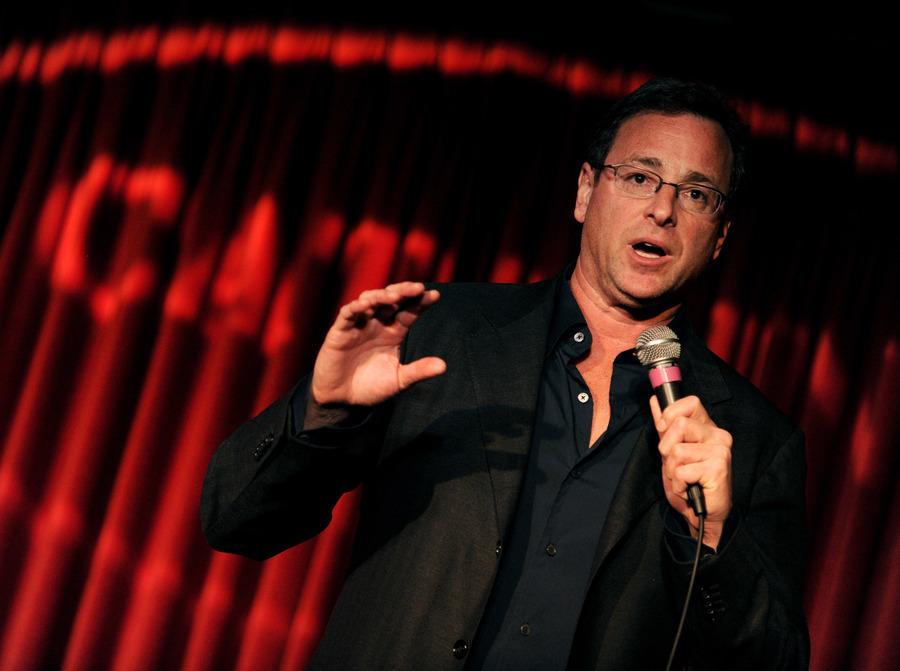 The Beautiful Journey of Bob Saget: To His Poignant and Tragic End
By Yuri S.
---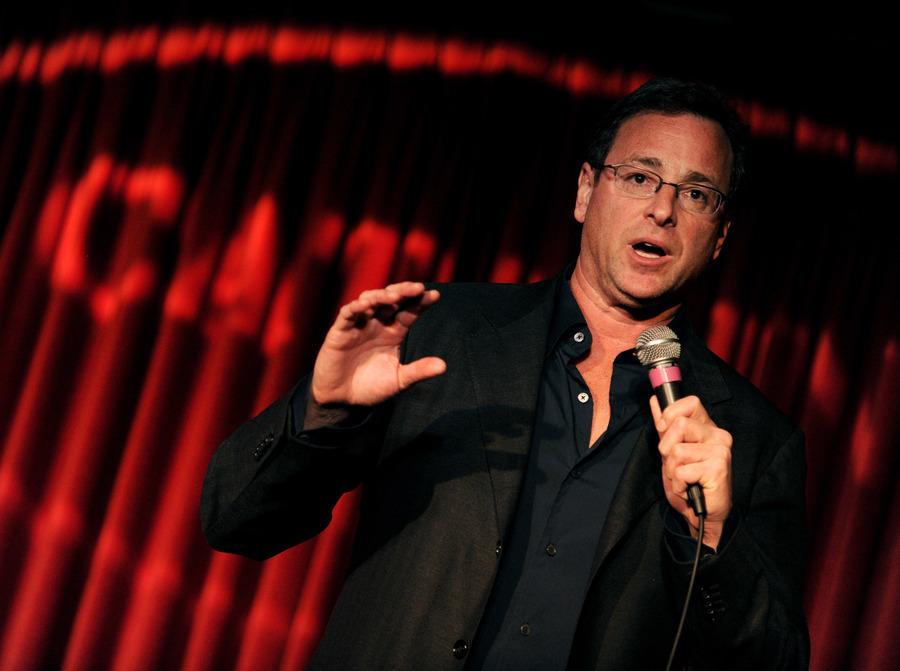 Do you ever wonder how a person can make you split your sides laughing, all while breezing through every conceivable tragic situation and circumstance life offers? Bob Saget is an excellent example of an American actor and entertainer with a story that has many tear-jerking moments and a legacy that will be forever etched in the memory of his fans.
Everyone can resonate with Bob Saget's character Danny Tanner, an endearing father in the sitcom Full House. His superb, timely comic relief and doting dad energy really reeled in the fans. Saget's journey began long before this iconic role, and we will explore the aspects of his life—all the way to his tragic and untimely end.
Bob Saget's Humble Beginnings
Bob Saget's parents, Benjamin and Rosalyn Saget, were white-collar workers. His father was a supermarket executive and his mother a hospital administrator in Philadelphia. A strict, Jewish upbringing did not deter Bob from finding opportunities to use his tongue-in-cheek humor, which got him into a fair bit of trouble in his adolescent years. As a family they moved to Norfolk, Virginia, and then moved back to Philadelphia just before Bob started his senior year of high school.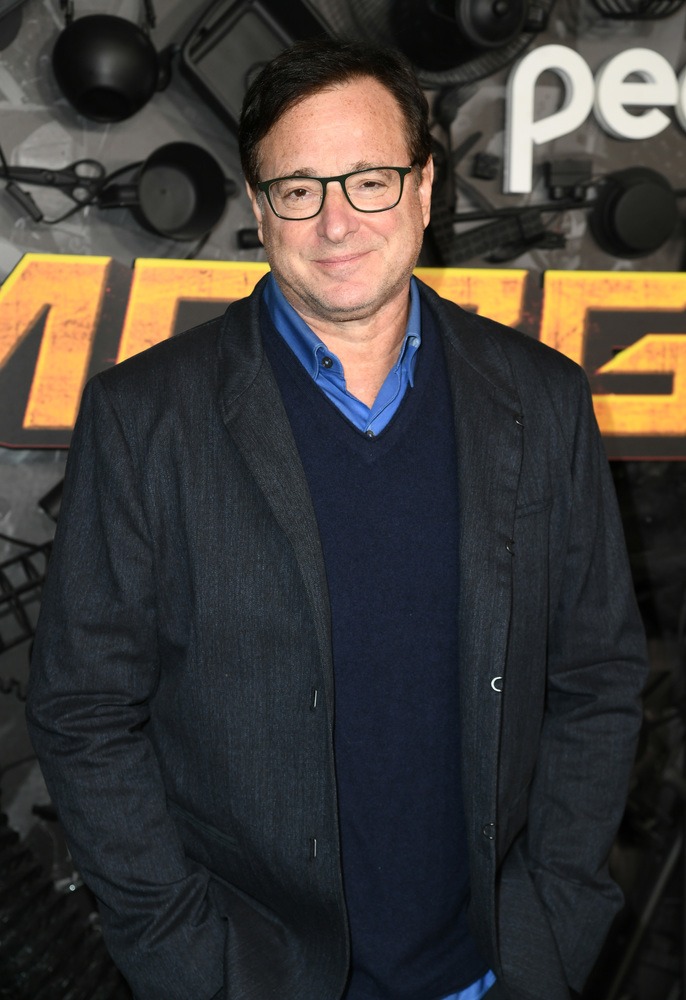 Bob Saget was not your ordinary man. He was all set to go into the field of medicine and become a doctor when his English teacher, Elaine Zimmerman, helped nudge him into exploring his creative talent. His passion for exploring his creative potential drove him to study film at Temple University in Philadelphia.
Bob Saget, the Naughty Child
Self admittedly, Bob Saget had a naughty childhood, one riddled with little lies and pinching stuff. He admitted to stealing candy and toys as a child, which must have put him in the naughty corner for sure. He also owned up to his thirst for adult magazines at the age of 10.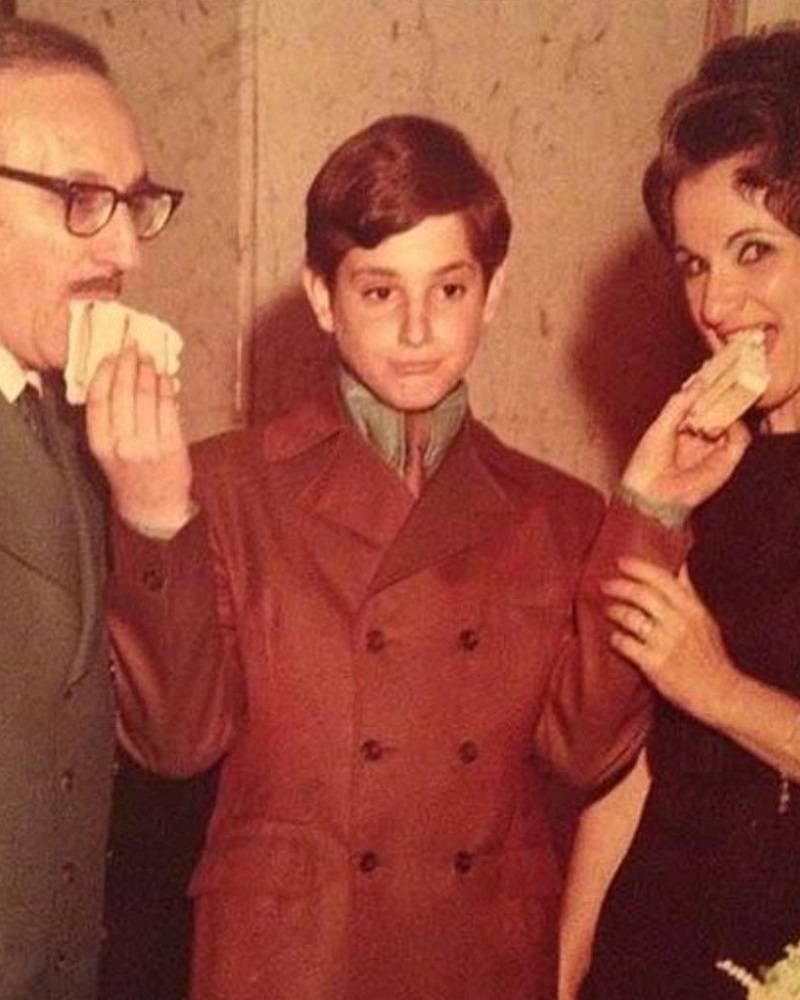 Bob never hid the fact that even though he intended to become a doctor, he was not a straight A kind of student. In fact, he said he was not good academically at all. In hindsight, the naughty streak became his talent when he went on to do stand-up comedy.
Battling the Bullies!
Bob had it rough as a child, and being a Jew did not make it easy for him. He was often the target of bullies, something he had to cope with throughout his school years. The constant targeting, the anti-Semitic remarks, and the steady badgering he received from fellow students caused him to shy away from people. Bob also felt he was weak and steered clear of or avoided confrontation.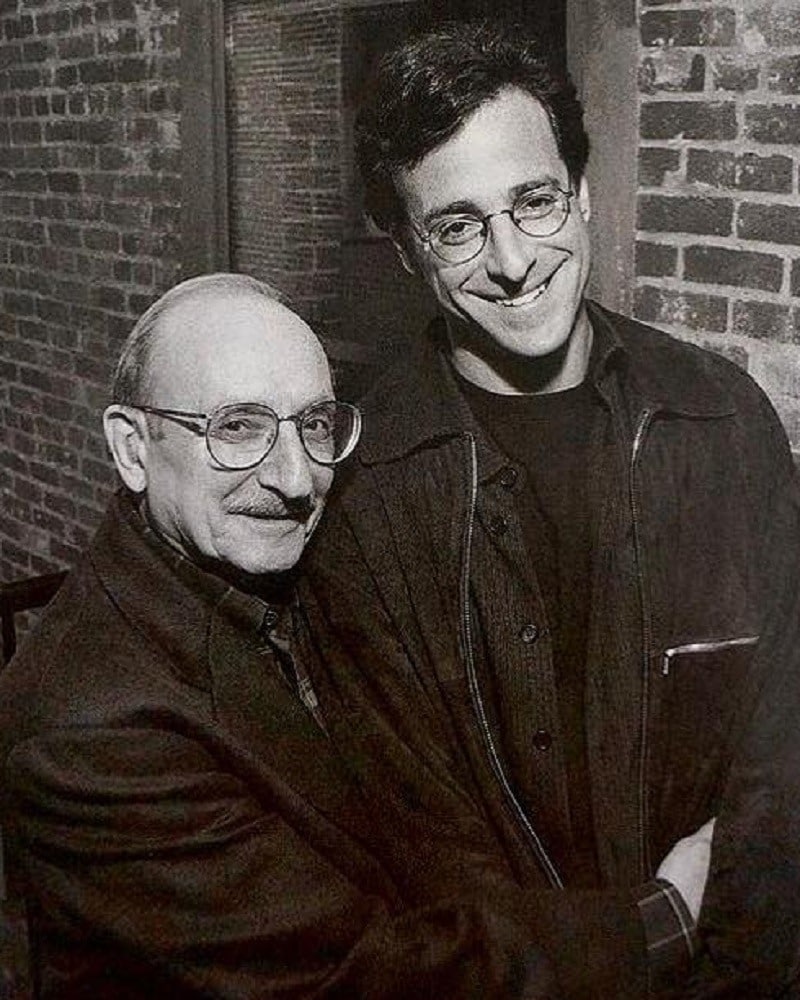 One of his best coping mechanisms was to resort to his quick wit and wry humor, which he used as comebacks against the bullies. We can only have compassion for a child who is bullied, stands up to those bullies, and receives a bruised face in return. And he was still brave enough to lean on his inner abilities and talents.
Bob Saget's Creative Instincts Flourish
While Bob was in college, he dabbled in self-expression as we can see in his first film, Through Adam's Eyes. This black-and-white film told a story of Bob's nephew who had reconstructive facial surgery. Honored with an award of merit by the Student Academy Awards, Bob was set to accomplish many milestones in his career to come. Sadly, it was riddled with some very unsavory moments.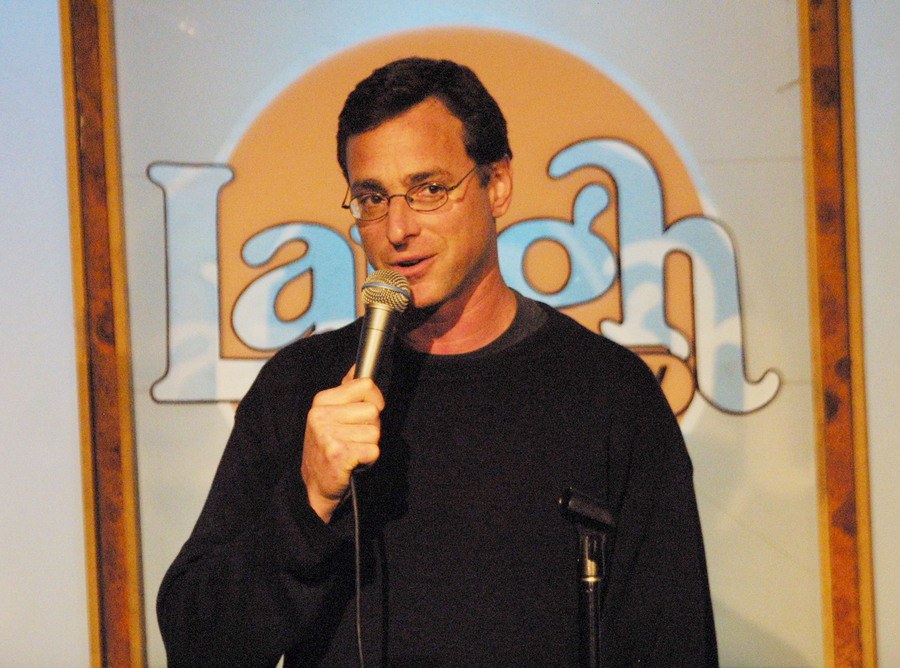 Bob Saget made his way through college by making regular appearances at the Improv and Catch a Rising Star. His ability to enthral audiences with his rendition of "While My Guitar Gently Weeps" was a testament to his innate funny bone. Not long after that, he suffered a major heh crisis.
A Stitch in Time Saved Nine for Bob
One of Bob Saget's endearing qualities was that as a young adult, he acknowledged his shortcomings. He had a dream and was creative, and after graduating from Temple University with a Bachelor's degree, Bob sought to pursue graduate programs at the University of Southern California. But he dropped out weeks later and by his own admission said he had become cocky and was in a bad shape heh-wise.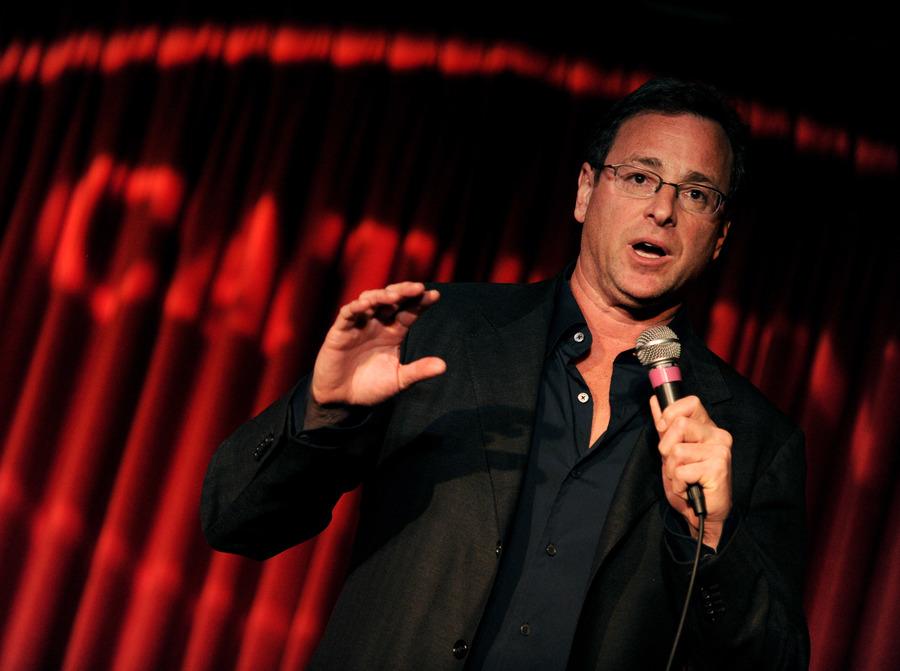 One thing that is detrimental to a person's well-being is a lack of good heh and quality of life that can keep them from propelling to success. Bob was overweight and had developed complications with his appendix. His sassy way of describing the incident with his appendix was to compare it to the Fourth of July, which presents an explosive, gruesome picture. He had a gangrenous appendix that could have cost him his life. After this dire wake-up call, Bob decided to get his heh in order.
A Tight-Knit Family and the Tragic Loss of Bob's Close Relatives
Bob Saget had a tight-knit family, and uncles and aunts were prominent parts of his life. Bob was very close to his uncles, and he considered them his heroes. But when Bob was eight, one of his uncles died of a heart attack, which affected Bob deeply. His uncle's untimely death made Bob realize how devastating it was to lose someone who was very dear to him. When Bob was nine and then 15, he lost some of his other beloved relatives.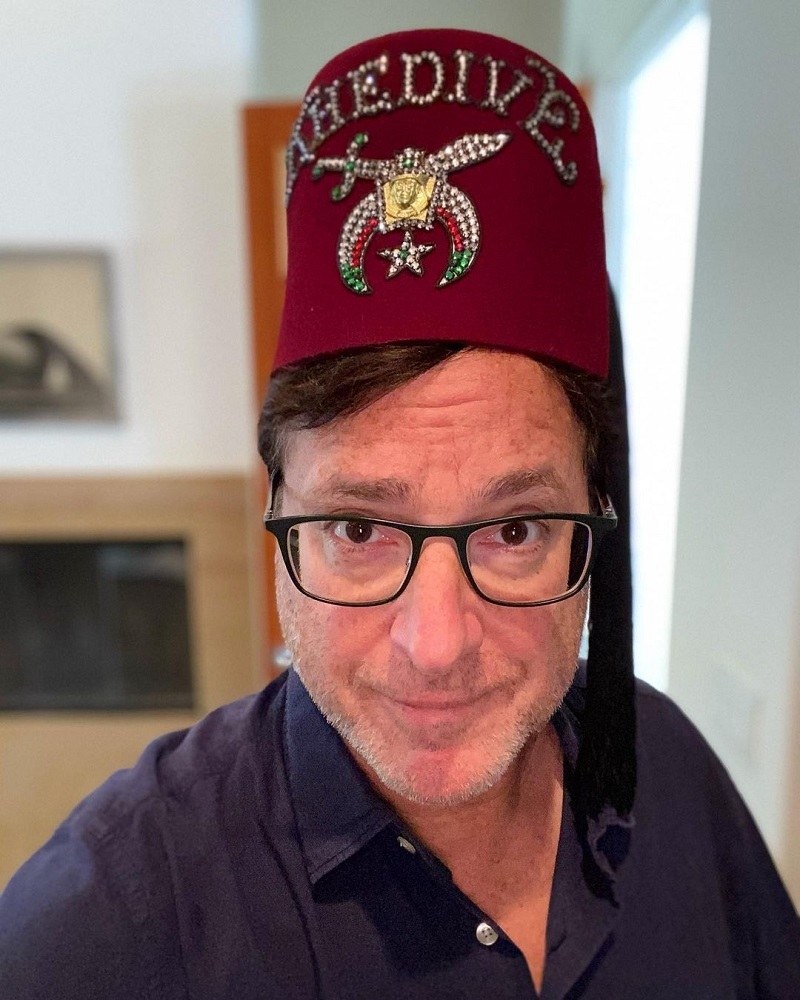 These losses left an indelible mark on Bob and changed the way he saw the world. Heart disease had almost taken his father's life before these three heroes of his life passed. It was tragic that so many men in Bob's family had the same condition, and it would affect Bob for years.
A Synopsis of Bob Saget's Career over the Years
Despite his many unfortunate and heartbreaking moments and circumstances, Bob Saget chose to be resilient and push through. After his brief, successful run as a member of The Morning Program show on CBS in the 1980s, Saget was cast in the iconic role of Danny Tanner in the sitcom Full House. The show grew in popularity, making it one of the most remarkable achievements of Bob Saget's career.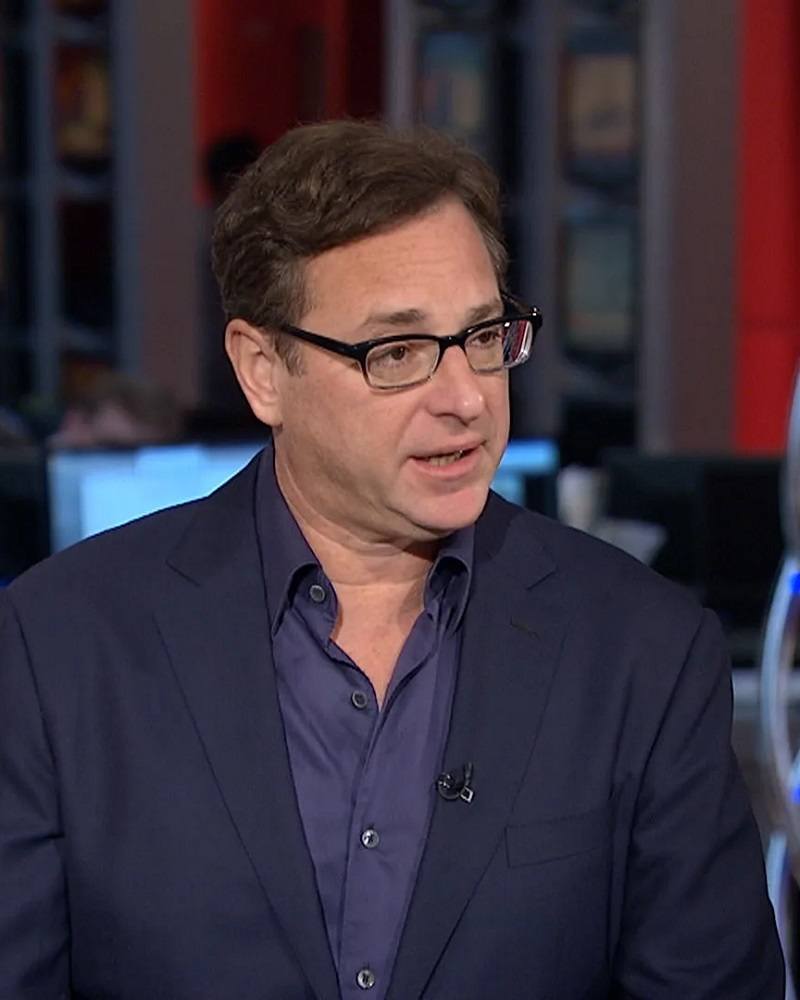 Saget was also the host of America's Funniest Videos until 1997. He set the tone for each episode, and he soon became a household name as a likable, funny entertainer. Soon after, his life was riddled with another tragic incident.
How Bob's Sister's Journey Inspired His Creative Side
Nothing is more tragic than to watch a loved one suffer from an illness. Bob's oldest sister lost her life at the age of 34 due to a brain aneurysm. This sudden and untimely passing was a low blow to Bob, whose life was already heavy with loss and pain. But he surged on and continued to put smiles on every fan's face. He continued to show up and perform his twisted tongue-in-cheek humor. He kept us all entertained.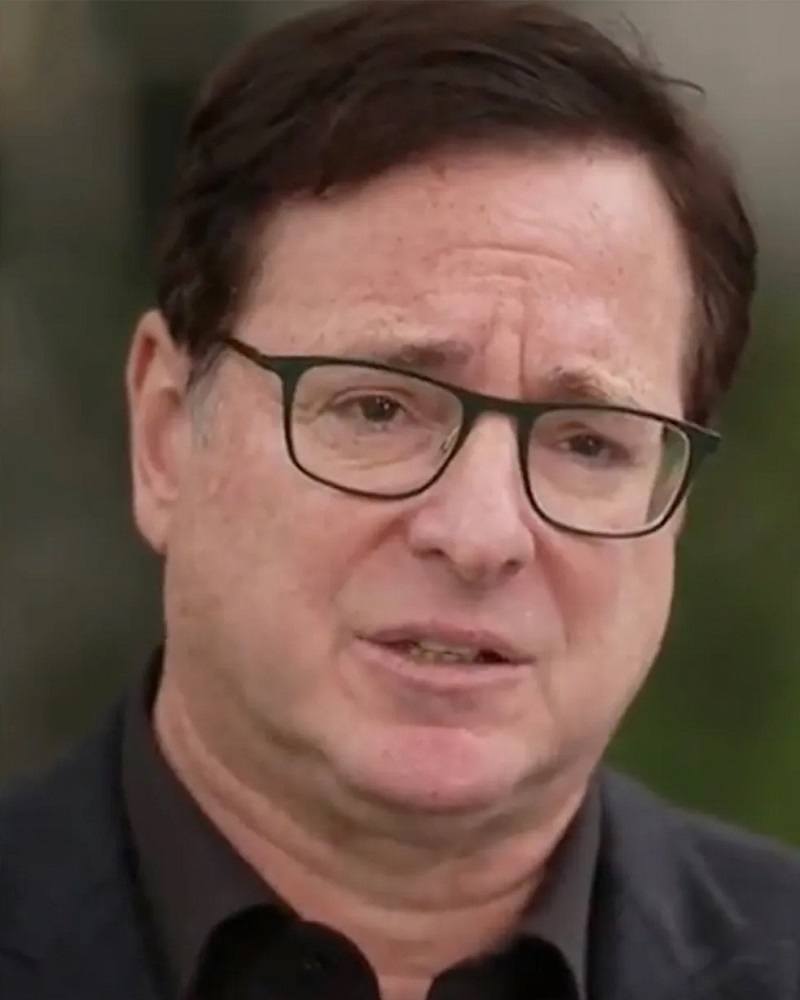 And then there was Bob's other sister, Gay, who was diagnosed with scleroderma. As Bob rooted for his sister's recovery, he was gutted when she passed away in 1993. Three years later, Bob directed For Hope, a television movie based on his sister's life. That is how Bob kept making pearls from every tragic element.
Bob's Other Hits and Misses
The one consistent feature in every successful journey is the art of picking up and moving on. After the success of the sitcoms and director opportunities in the television realm, Bob directed his first feature film, Dirty Work. The movie tanked, and critics destroyed it in their reviews.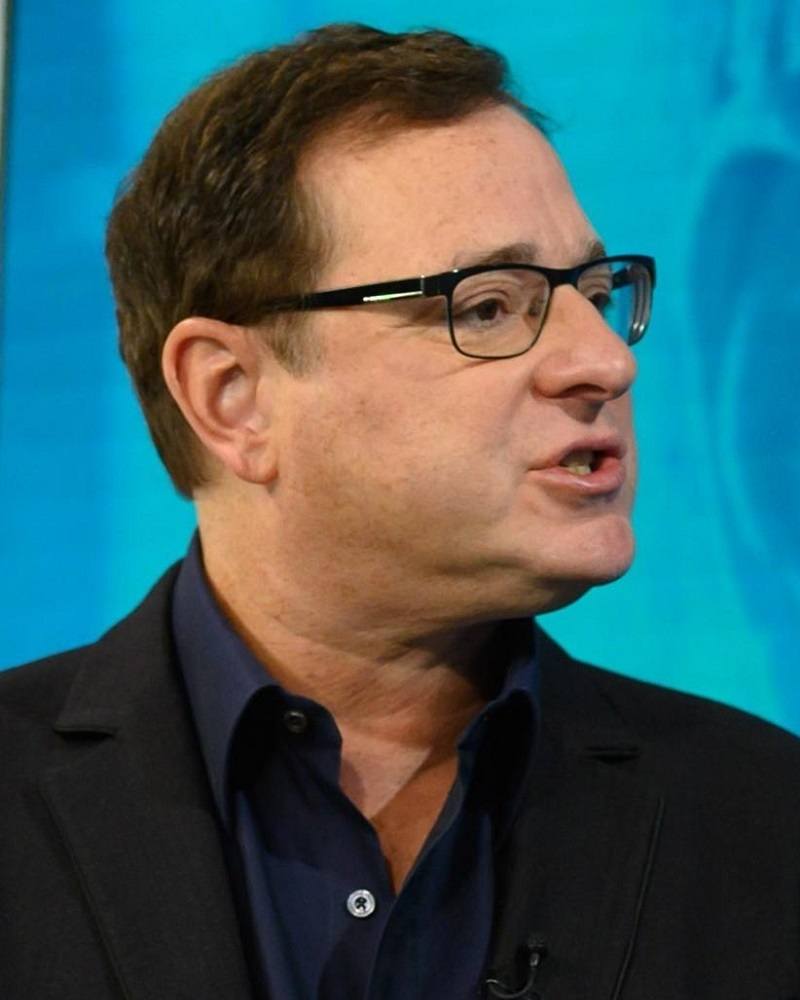 Bob's cameo performance as a cocaine addict in the comedy Half Baked in 1998 got him back on the radar. In the early 2000s, Bob was seen in sitcom Raising Dad, which lasted one season. His voice as future Ted Mosby in the hit sitcom How I Met Your Mother was another feather in Bob's cap. Whether it was the comedy special That Ain't Right or his recurring role in Entourage, Bob left us entertained and gave us something to remember.
From Broadway to Packed Comedy Arenas
Bob Saget's nonchalant facial expression and delivery of the most wicked jokes drew quite an ardent fan following. His sense of dirty, wry humor and his innate ability to make people laugh rendered packed halls and arenas. One of his most successful comedy tours was Opie and Anthony's Traveling Virus Comedy Tour in 2006.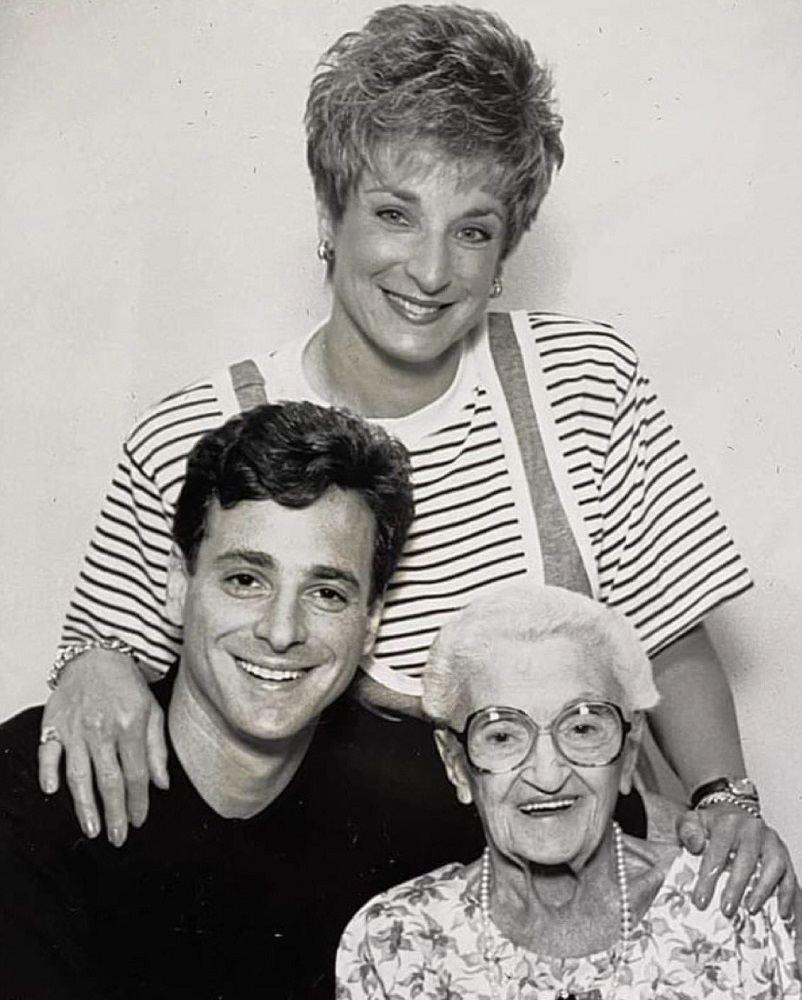 Saget was no stranger to Broadway, and in 2007 he wrote, directed, and starred in Farce of the Penguins. He appeared in a Broadway musical The Drowsy Chaperone and even stepped in for Jonathan Crombie in his role as the "Man in Chair." His Australia tour called Bob Saget Live: The Dirty Daddy Tour was a success in 2014.
Grammy Award Nominations to the Masked Singer
Bob was a talented man. After an assortment of movies, comedy tours, losses, despair, and a book, he also made a very successful comedy album called That's What I'm Talking About. This 2014 album went on to garner a Grammy award nomination. In 2005 he was part of a song titled "Rollin' with Saget" and even did vocals in the song.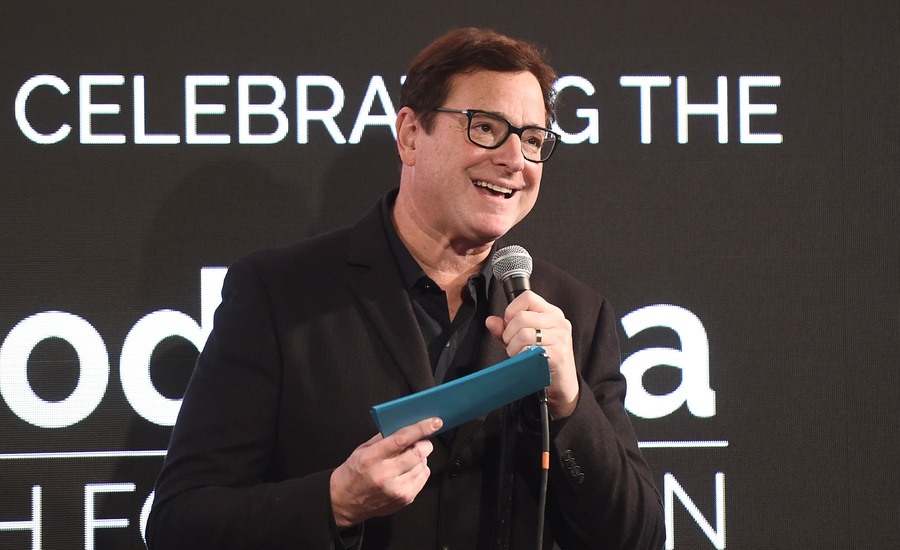 The video for the song aired on the MTV series Blowin' Up, and Bob used the song on his website and in his comedy tours. His podcast, Bob Saget's Here for You with Studio71 was a success. What surprised many was his appearance in the Masked Singer as the Squiggly Monster.
From One Loss to Another
Throughout every aspect of Bob's steady rise to fame, his life was riddled with tragic episodes. Bob Saget and Sherri Kramer were high school sweethearts and got married in 1983. Three years later, Sherri was pregnant, and they were eager to welcome their first child. What sent Bob into shockwaves of despair was when he learned the epidural Sherri received during delivery was administer incorrectly.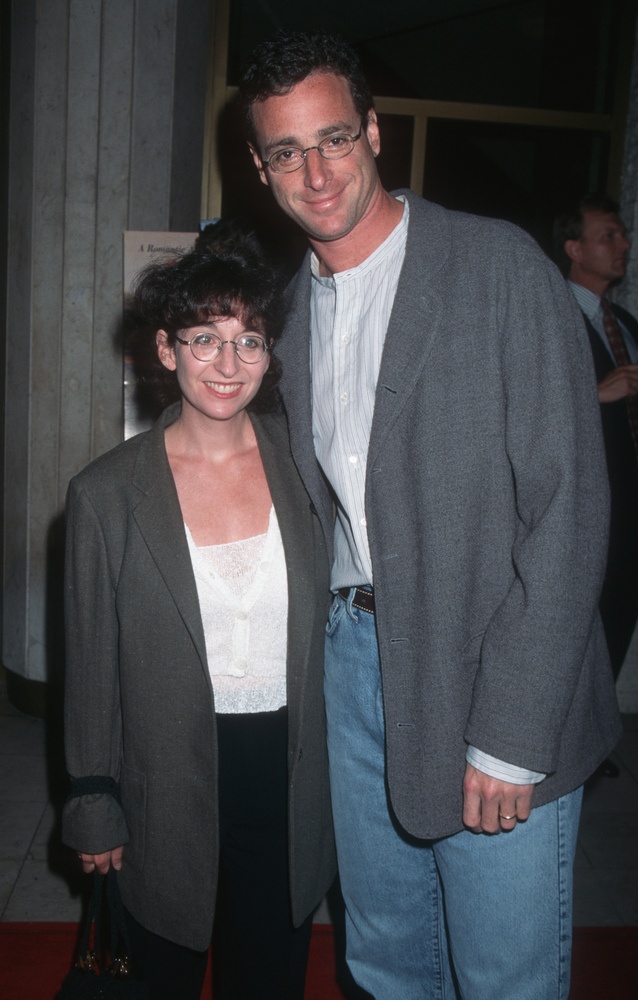 Sherri almost lost her life during the birth of their daughter, and Bob's world was once again rattled by this touch-and-go situation. Sherri's near-death experience shook Bob. Fortunately, she came out of the tragic incident alive and went on to have two more beautiful daughters. With the loss of many loved ones, Bob held on to the ones he had left in his life.
A Decade of Bittersweet Memories
After Sherri's near-death experience, Bob and Sherri faced a lot of issues and continued to work to have a good marriage. But the underlying fact was that they could not overcome the incident, and it led to many cracks in their 15-year marriage.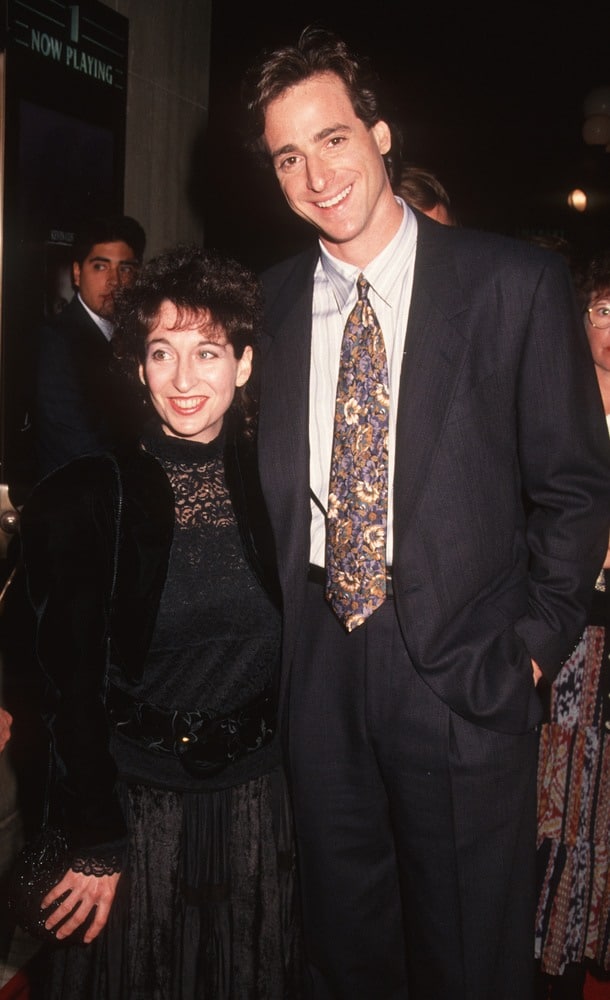 Despite making the marriage work for so long, the couple could not see eye to eye and filed for divorce in 1997. They left each other, citing irreconcilable differences. Bob was shattered after the divorce.
Bob's Post-Divorce Drinking and Driving Binge
Bob did not take losing his wife to divorce well and ended up bad-mouthing her to cope with the circumstance. He even turned to the bottle for support. This detrimental lifestyle shook Bob's world, and there were many incidents of drinking and driving. This phase of his life was one of the bleakest, and he put his life at risk on numerous occasions by driving under the influence of alcohol. Bob has never shied away from admitting when he did something wrong or dangerous. He very candidly encapsulated his episodes and boasted to friends that he was a better driver under the influence of alcohol. He even had a brush with the law after he was caught speeding.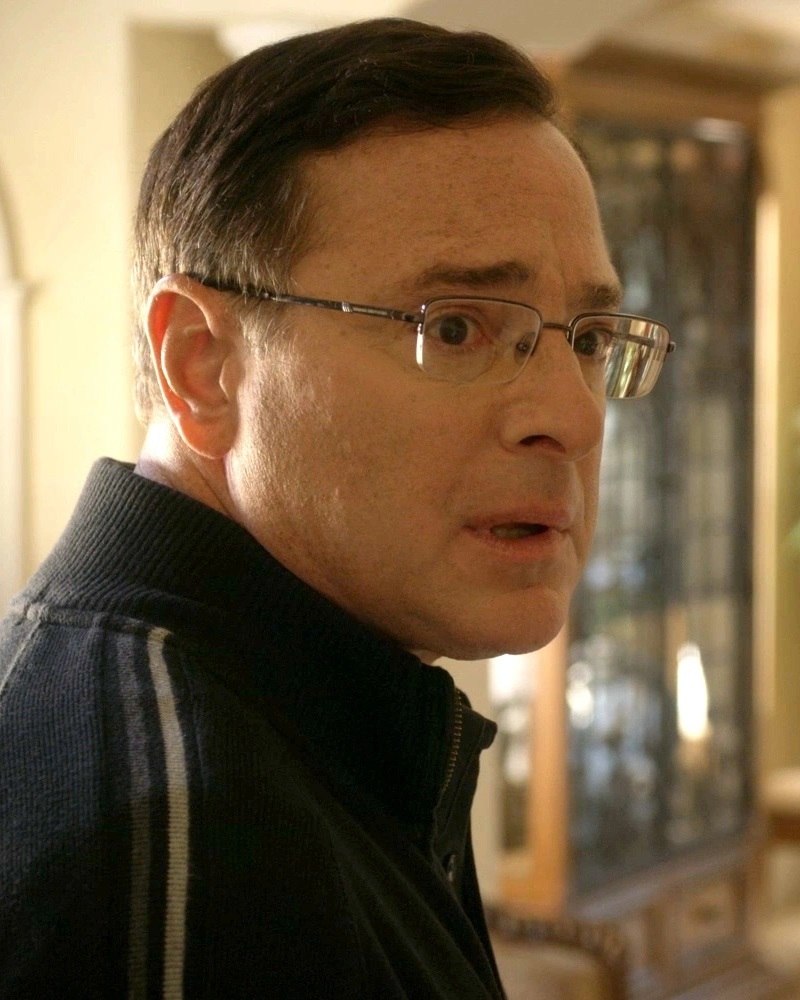 He narrowly escaped being taken into custody for driving under the influence of alcohol. Luckily, the police officer showed him compassion after Bob mentioned he was in a hurry to get his daughter a toy that was left behind. But the incident helped Bob reevaluate his personal predicament and find the courage to change.
Bob's Second Chance at Love
Bob was devastated after his divorce and believed he would not find love again. After his tussle with the law and his drinking and driving days were done, Bob decided to take things slowly. He had been with Sherri for 15 years and was not ready to fall in love again.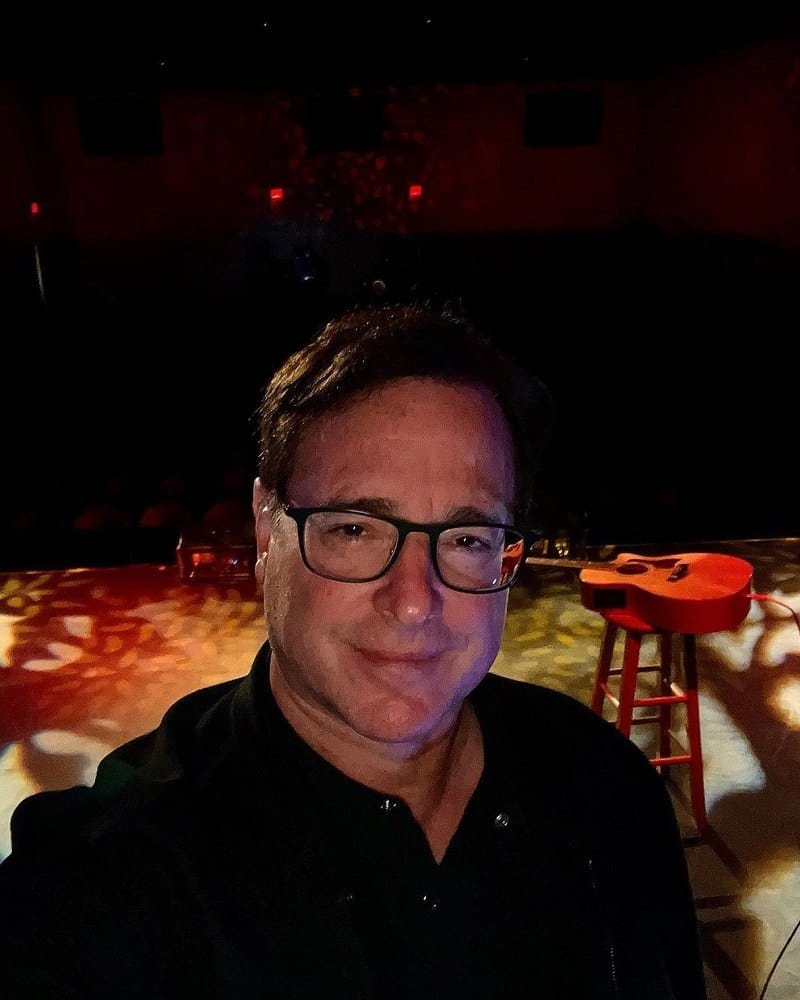 But along came Kelly Rizzo and changed that dynamic for Bob. He married Kelly in 2018 and was with her for the rest of his life. Kelly was the host of Eat Travel Rock TV. She now bears the grief of Bob Saget's tragic and untimely death.
Bob Saget – An Advocate for Scleroderma
After the passing of his sister Gay Saget, Bob used his voice to advocate for the scleroderma disease and educate people about it. Through Bob's incredible journey, we always see him use his pain to help others, as he did in this case. He mourned the loss of his sister but found a way to use that pain to benefit others.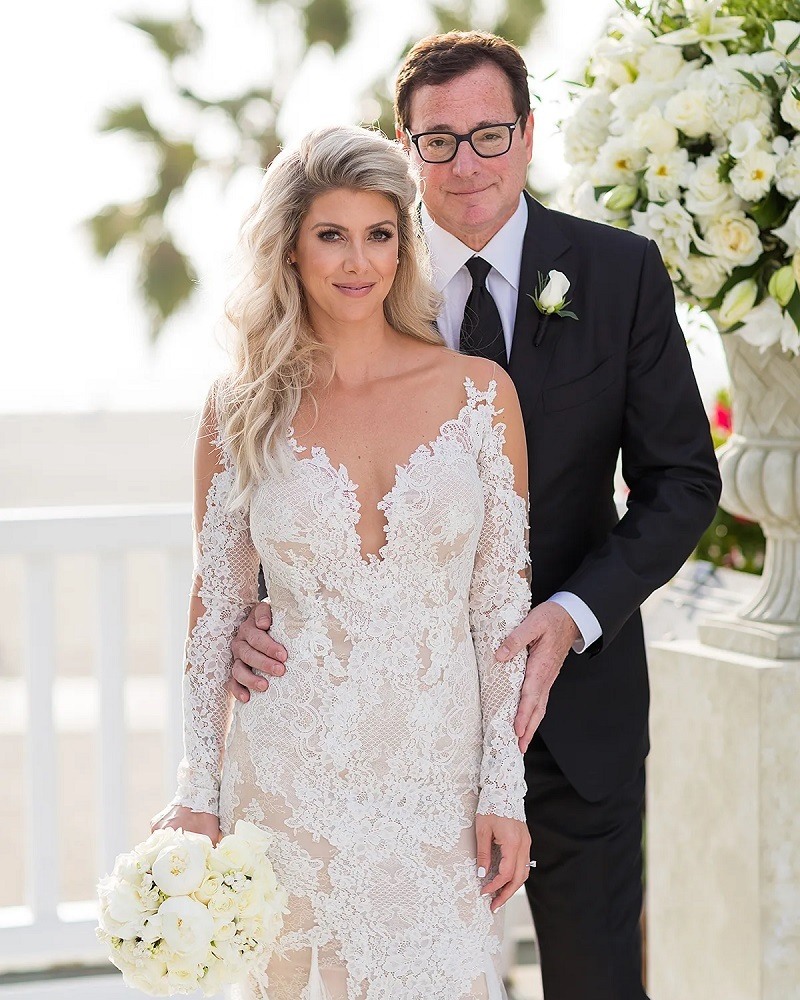 Bob started raising money for patients with scleroderma who were seeking to find a cure from the debilitating disease. He did all he could to bring about an awareness of and call attention to this disease. He was also a board member of the Scleroderma Research Foundation.
Bob Saget Loses another Dear Inspiration, Robin Williams
hough Bob Saget's life was full and he found love again, the tragic demise of Robin Williams left him shattered. Bob met fellow comedian and icon Robin Williams when he was 21 years old, and they formed an incredible bond. Robin's passing gave Bob a chance to reevaluate his life again and check his priorities.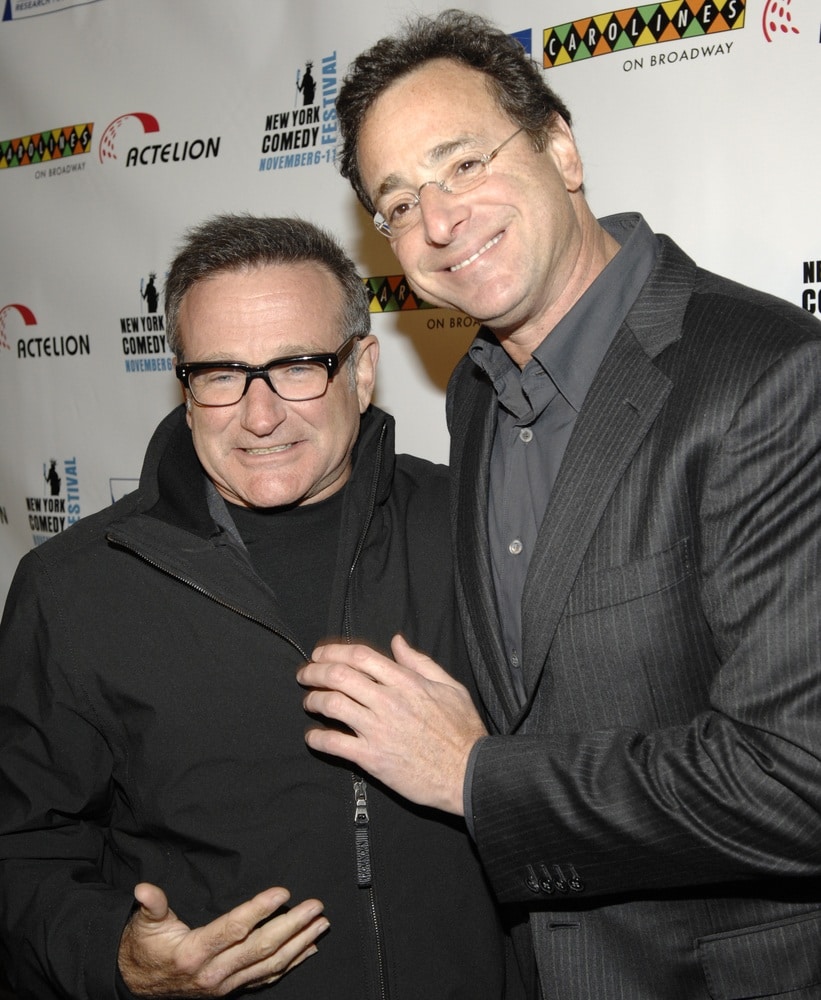 For many comedians, Robin Williams will always be an icon and a legend. Bob Saget looked up to Robin and gave him credit for influencing him to be a comedian. Bob decided to enjoy his craft and life in the best way possible.
Bob Saget's Tell-All Book Dirty Daddy
The one aspect of Bob that left a lasting impression on his fans was his ability to acknowledge all his shortcomings and painful realizations in the most fluid and courageous manner. His book, Dirty Daddy: The Chronicles of a Family Man Turned Filthy Comedian, documents Bob's life and lessons so effortlessly that it shows us what a humble man he was.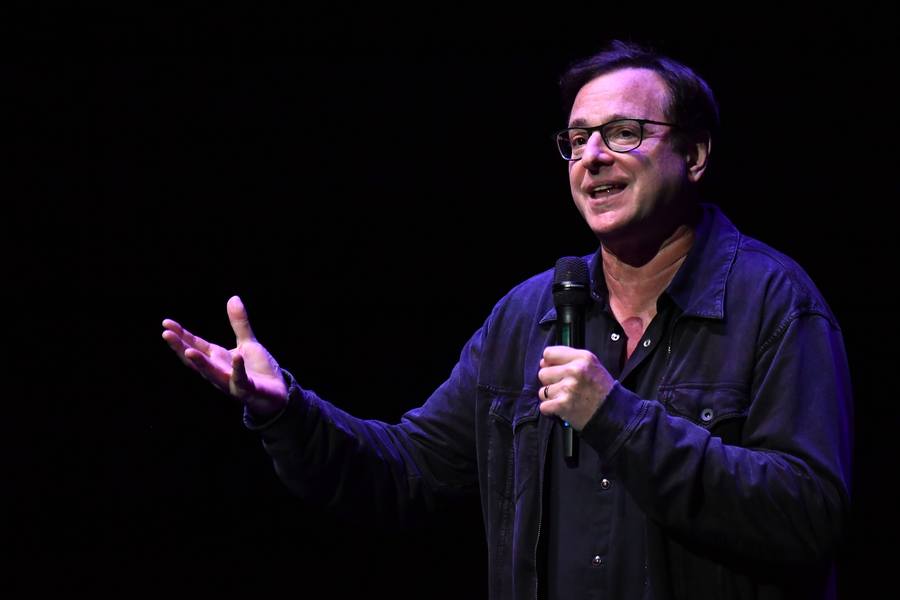 Dirty Daddy speaks about his life through his eyes and experiences. It tells the reader what his deepest regrets were and who inspired him the most. The book tells how Bob used every dire circumstance to shine and use his talent in the best way.
The Passing of Norm Macdonald
Norm Macdonald was one of Bob Saget's closest friends. Just four months before Bob passed away, he lost this best friend to leukemia. Their friendship lasted the test of time, and Bob owed Norm a great deal of gratitude for pulling him through some of the worst times.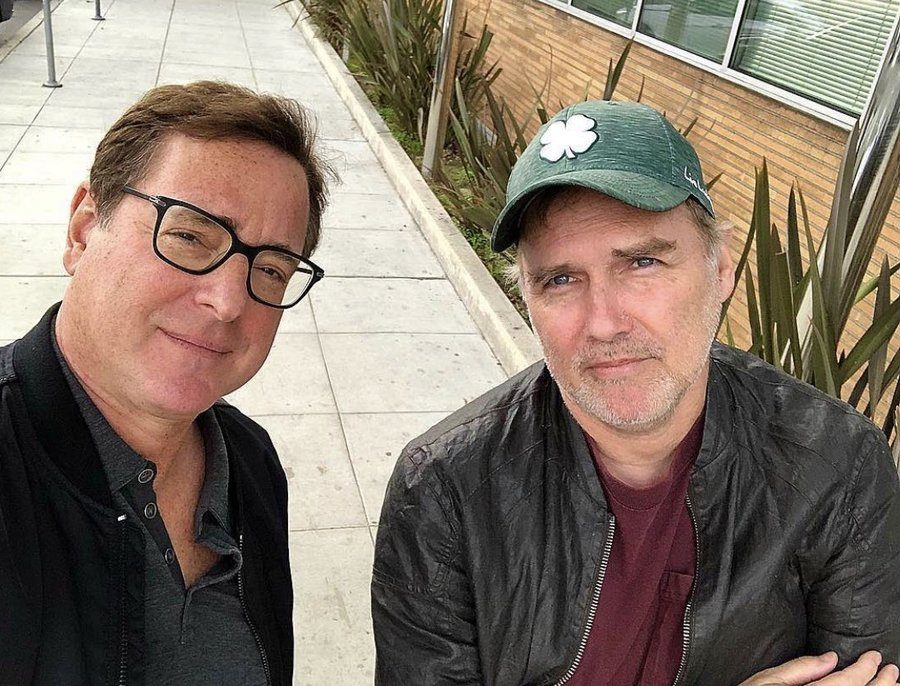 Norm's demise shook many people, and Bob was left to clamber for a sense of balance and try to wrap his head around another loss. Norm's death was no surprise to Bob since he had been diagnosed with leukemia in 2014. Norm's strength and resilience kept him going, but the disease eventually took his life.
Mrs. Zimmermann – Her Influence on Bob and Her Tragic Death
We all live for those moments in life when we get to have our mentors see potential in us that we can't. Mrs. Zimmermann, Bob's English teacher, was instrumental in steering Bob into a creative industry. She recognized his talent long before anyone else did, and Bob was forever grateful to her guidance and push in the right direction.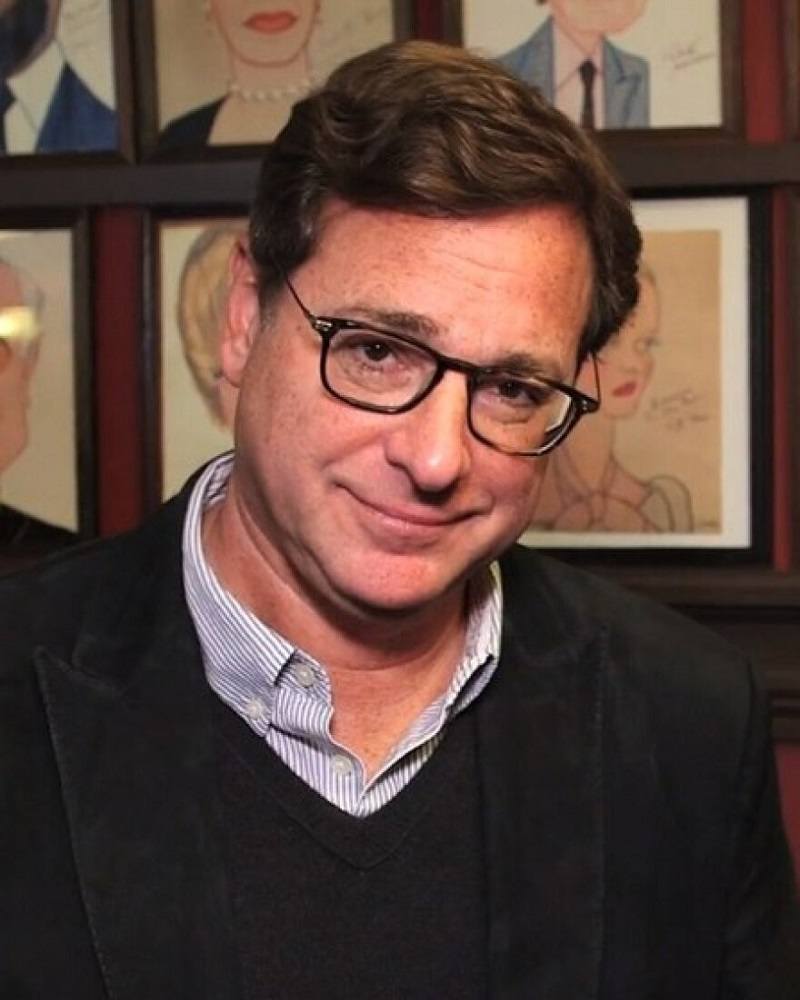 Her simple words, "You need to make people laugh," stuck with him. Saget mentioned in his book that she lost her life in a deadly car accident a few years after he was in her class. A word of kindness and encouragement can make a person shine and achieve the impossible.
The Comedian Suffered from Low Self-Esteem
Every actor goes through umpteen rejections and criticisms before finding success. But what if a successful person faces rejection and criticism even after the achievements? During Bob's career, he was often stricken with bouts of low self-esteem. He thought he was never going to make it after being told he was not funny enough for the TV role in The Morning Program.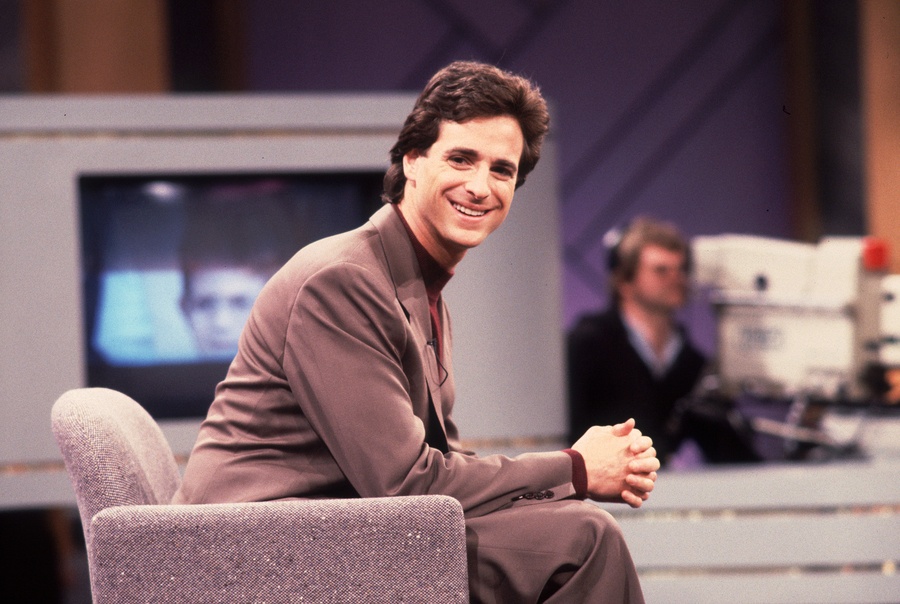 Bob felt the same lack of self-confidence when the first film he directed tanked and garnered some very unsavory comments from critics. He documents these incidents in Dirty Daddy. However, he never let it sink him and kept moving forward, making it seem effortless to most of us.
The Long-Lasting Friendship with the Cast of Full House
Through the tragedies and the lows, Bob Saget created some iconic moments with fellow Full House co-stars John Stamos and Dave Coulier. All three of them were connected, and Stamos remained in Bob's life until the end. The three actors' chemistry and camaraderie grew over the years of filming the sitcom. They constantly pulled jokes on each other and had even done an episode with no pants on to irritate the audience.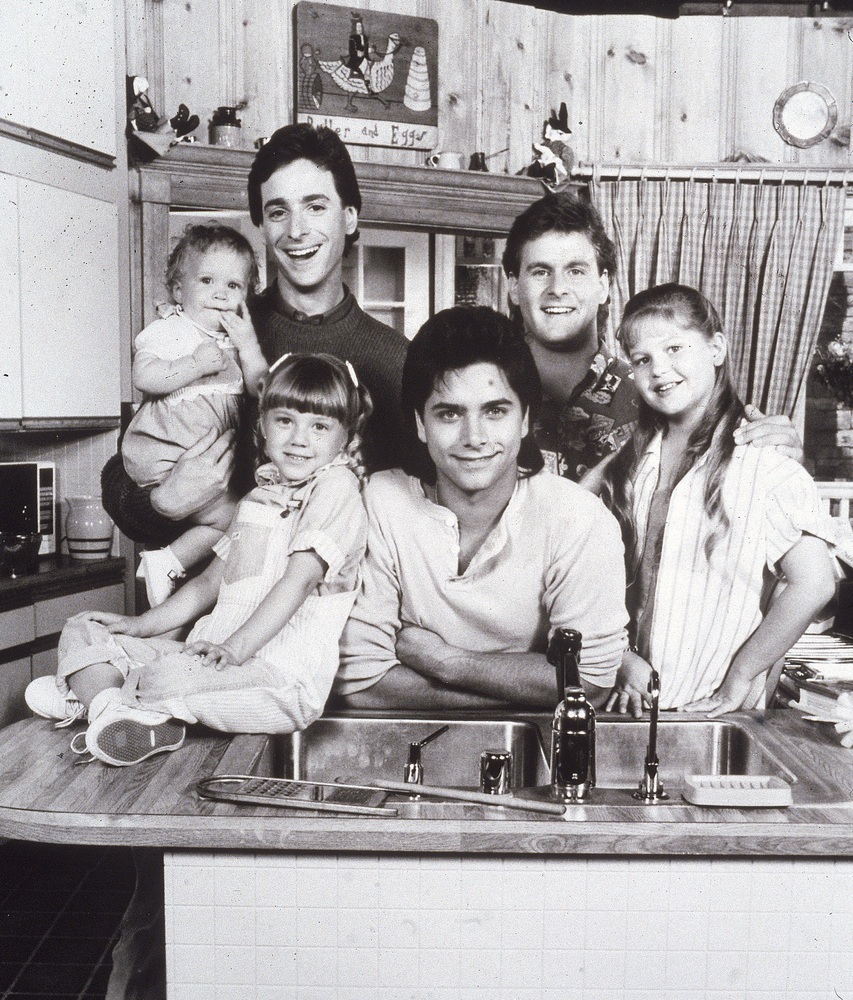 Bob got into trouble many times because he forgot he was performing in front of a live audience. Both Stamos and Coulier expressed their despair after the sudden and untimely passing of their friend Bob Saget.
A Life Strewn with Tragic Loss and Despair Only to Shine On through His Legacy
Bob Saget passed away on January 9, 2022, at the age of 65. He was found unresponsive by the staff of the Ritz-Carlton, Orlando, at about 4:00 p.m. He was in Florida for his stand-up tour and didn't check out of the hotel when expected. hough his death is shrouded with suspicion, his life left us with an indelible lesson. Bob Saget went through tragedy after tragedy but had the courage to stay strong and remain committed to his talent.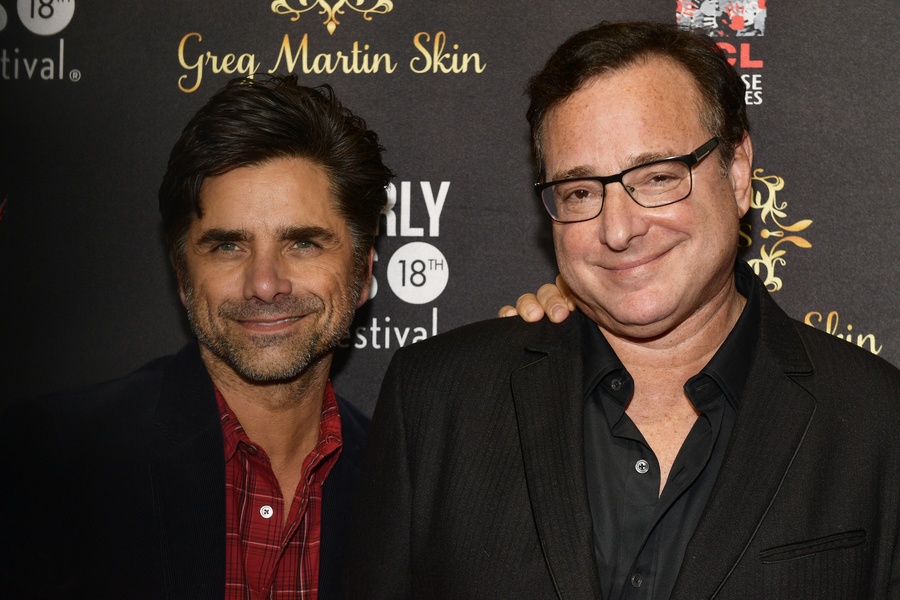 He lived out the words of his wonderful teacher by making people laugh. He may have lied and pinched when he was a child, but he grew up to acknowledge his shortcomings. He grieved but through his pain made significant differences in others. Saget may have been incapable of taking blows from bullies, but he sure stood up to the test of time. His compassion, wit, wicked humor, and dedication to uplifting others are all testaments to his life and wonderful legacy. Of course, who will ever forget our dear Danny Tanner!