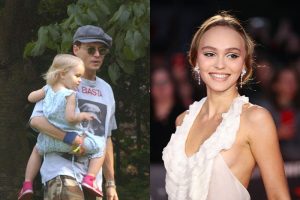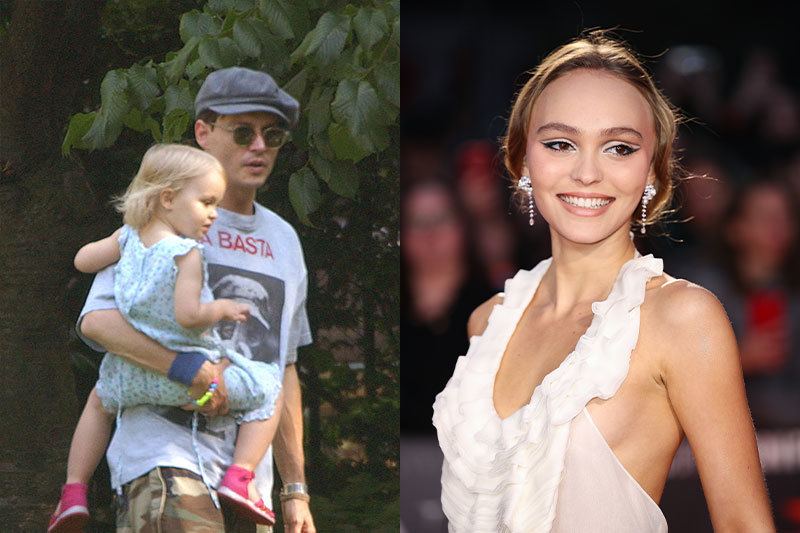 The Children of Famous Celebrities: Where Are They Now?
By Yuri S.
---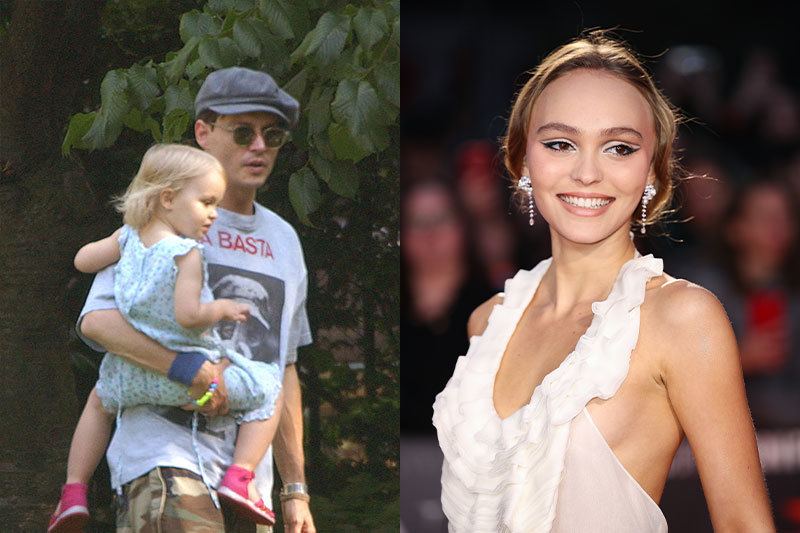 Children from notable celebrities are thrust into the public eye from the moment of inception. Some kids follow the path of their celebrity parents, creating their public persona. Others prefer to stay out of the spotlight.
Here is how some of the most recognizable celebrity kids have changed over the years.
Arnold Schwarzenegger's son: Patrick Schwarzenegger
With the guidance of his father, Arnold, Patrick Schwarzenegger honed his acting skills. In 2006, he made a minor cameo as Jock Kid Game No. 3 in the sports comedy "The Benchwarmers," which marked his acting debut. Patrick Schwarzenegger was ten years old at the time. The film currently has a 5.5 rating on IMDb.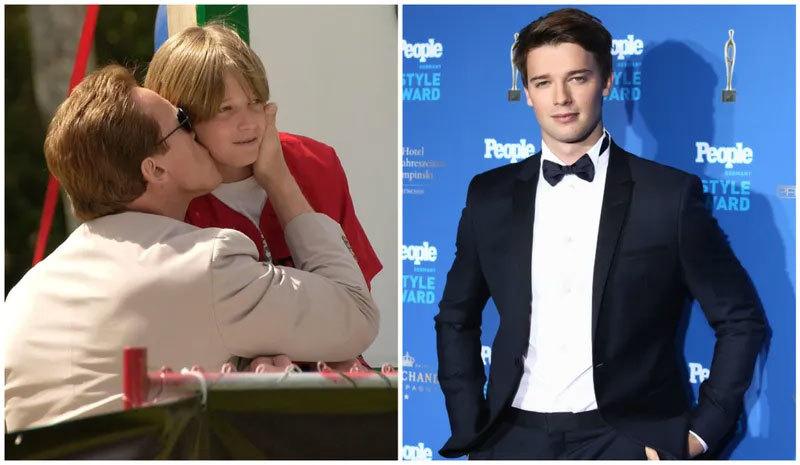 He's been in several films as a supporting actor before landing his first main part in 2018's "Midnight Sun." Patrick was able to break free from his father's shadow and establish himself.
Clint Eastwood's Son: Scott Eastwood
Clint Eastwood is one of the few names that come to mind when we think of traditional Hollywood. During the mid-1960s, he became well-known for his appearance in "Man with No Name." Scott, his son with Jacelyn Reeves, followed in his father's footsteps and pursued a career in acting.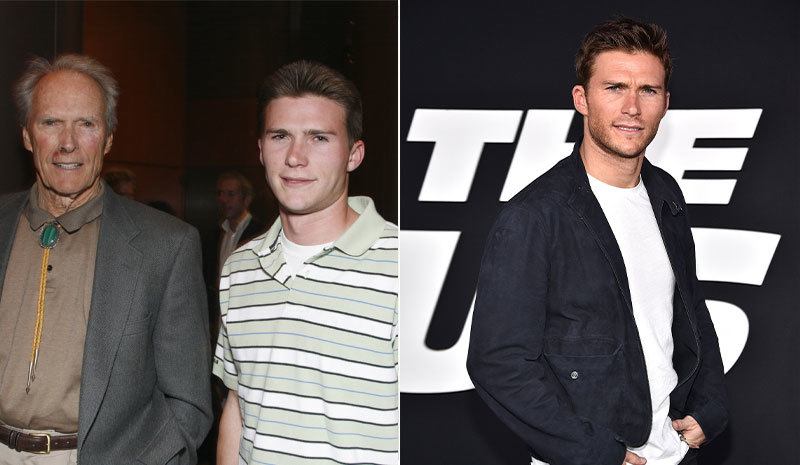 Clint Eastwood's son, Scott, is famous among his siblings. He shares his father's Hollywood success, from roles in films like "Suicide Squad" and "The Fate of the Furious," as well as major modeling deals.
Elizabeth Hurley's Son: Damian Hurley
Damian Charles Hurley, the son of beautiful actress Elizabeth Hurley, was born in 2002. Hugh Grant, David Beckham, Elton John, and Denis Leary are among Damian's many godfathers, so you know he'll be well-grounded.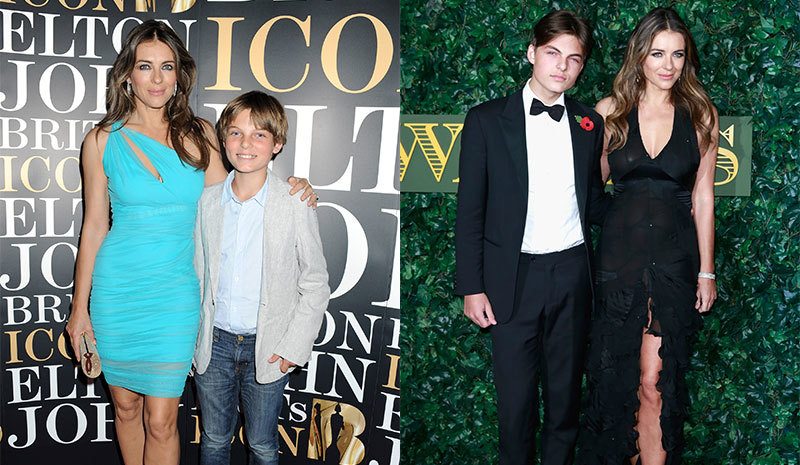 Hurley was frequently photographed carrying him around in her arms after his birth. With looks like hers, it's no surprise Damian followed in his mother's footsteps and began modeling. The "Tess Management Modeling Agency" signed the young model in 2018.
Dennis Quaid's Son: Jack Quaid
Even though their marriage collapsed, Meg Ryan and Dennis Quaid did receive one wonderful thing out of it: their kid. Jack Quaid, the only son of the two stars, was born in 1991. Their split was announced in 2000, and it was finalized a year later.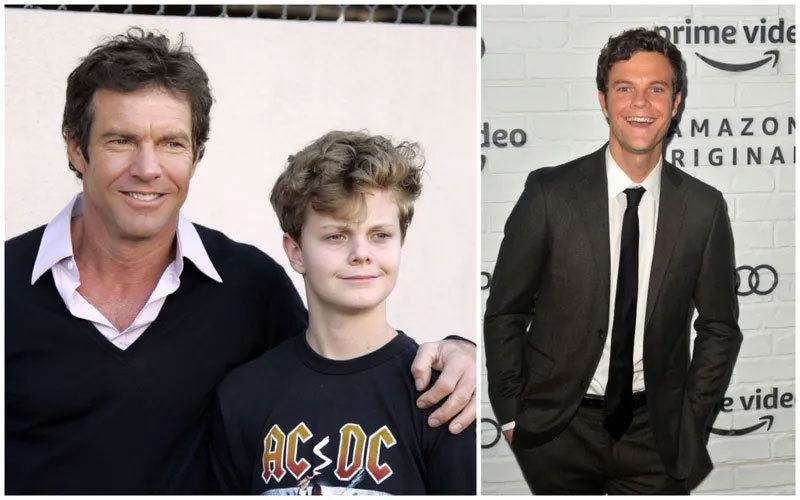 Jack is on good terms with both of his parents, despite being caught up in the drama of his parent's divorce. He followed his parent's footsteps, and it has landed him huge roles in films including "Vinyl," "The Hunger Games," and, most recently, the lead in Amazon's "The Boys."
Lionel Richie's Daughter: Sophia Richie
Sophia Richie, the youngest daughter of Lionel Richie and Diane Alexander, is no longer a child. Richie was born in 1998 and began modeling when she was fourteen years old. She signed her first contract with Mary Grace Swim when she was 15 years old.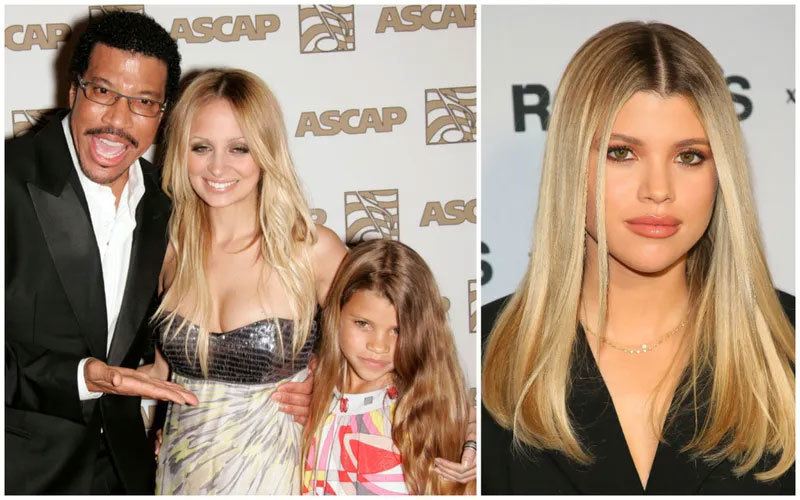 She continues to make a name for herself as a fashion model, promoting major brands such as Chanel and Tommy Hilfiger. Her association with reality television personality Scott Disick made her famous. Since 2014, the actress has been modeling in several high-end editorials and on the front of a few magazine covers.
Ice Cube's Son: O'Shea Jackson Jr.
Ice Cube not only raised a kid who went on to become a rapper, but the father-son combination could easily be confused for one another.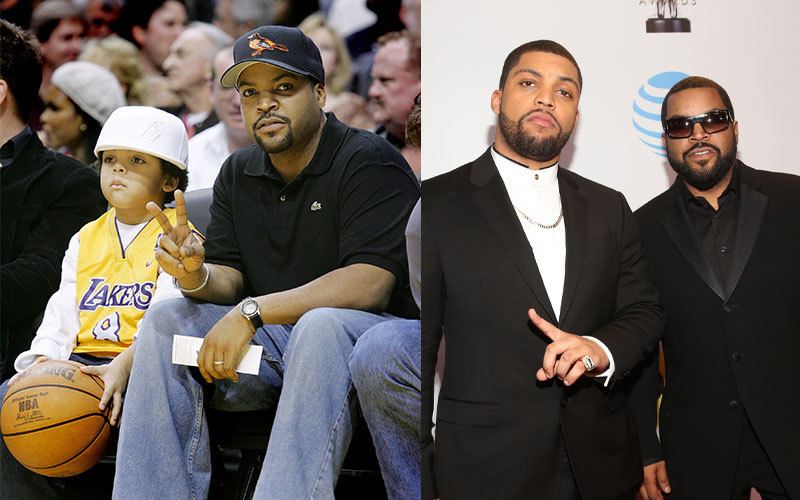 Jackson was cast to play his father, Ice Cube, in Straight Outta Compton, a biographical film about N.W.A., in June 2014. On August 14, 2015, the film was released to favorable reviews. Jackson's physical resemblance to his father has been praised as "right on" by Ice Cube. He said, "He was born to play the part."
Courteney Cox's Daughter: Coco Arquette
The only child of "Scream" co-stars David Arquette and Courteney Cox, Coco, was named after her mother. Coco follows in her parents' footsteps, and she has already established a bright career in musical theater and film. We're excited to see what the future holds for her!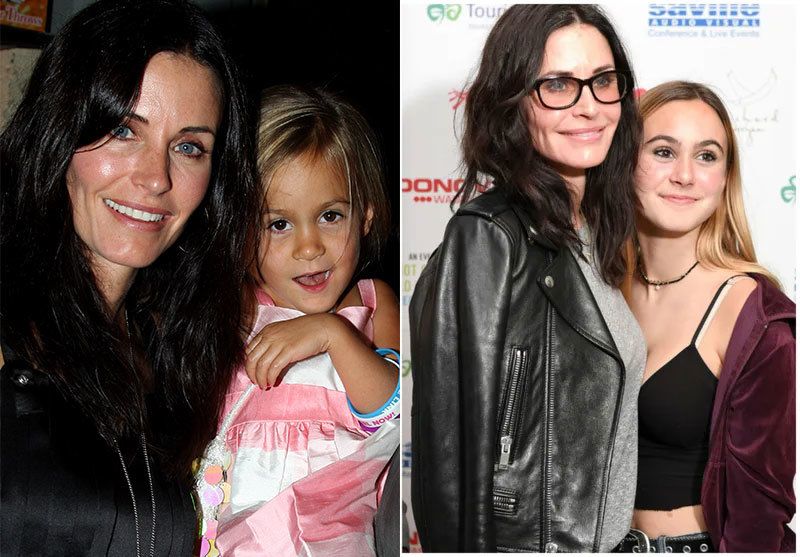 Courteney reminisces about her daughter as she grows up. She shared a flashback video of Coco goofing off at an ice skating rink on her 16th birthday on Instagram. The parent captioned the cute video at the time, "Happy sweet 16th Coco."
Uma Thurman's Daughter: Maya Hawke
Maya Hawke is the daughter of actors Uma Thurman and Ethan Hawke. She was born in 1998. The young actress has appeared in various projects in recent years, including Netflix's critically praised show "Stranger Things" and Quentin Tarantino's film "Once Upon a Time in Hollywood."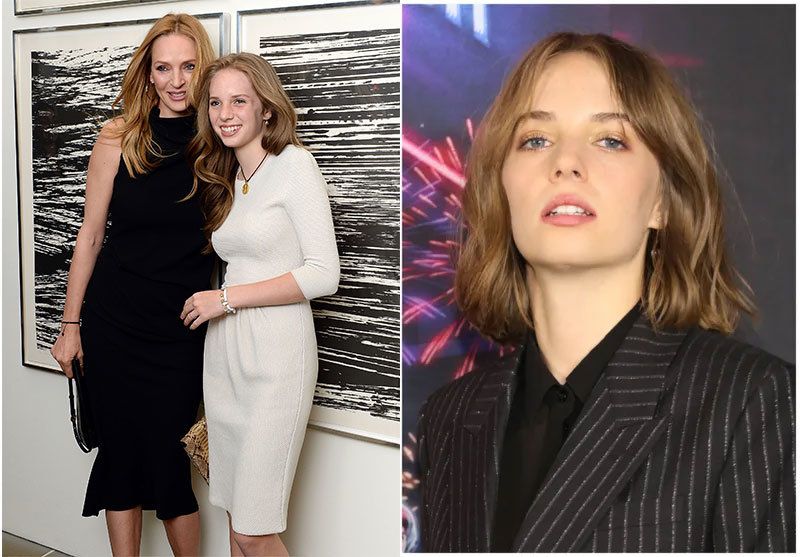 Hawke has dyslexia that resulted in her changing schools several times during her primary schooling before enrolling at Saint Ann's School in Brooklyn, New York, a private school that encourages artistic expression and does not rate work. Her artistic surroundings influenced her decision to act.
Eric Roberts' Daughter: Emma Roberts
Emma Roberts has established quite a name for herself as the daughter of Academy Award nominated actor Eric Roberts and niece of Julia Roberts. She made her acting debut when she was ten years old and starred in Nickelodeon's "Unfabulous."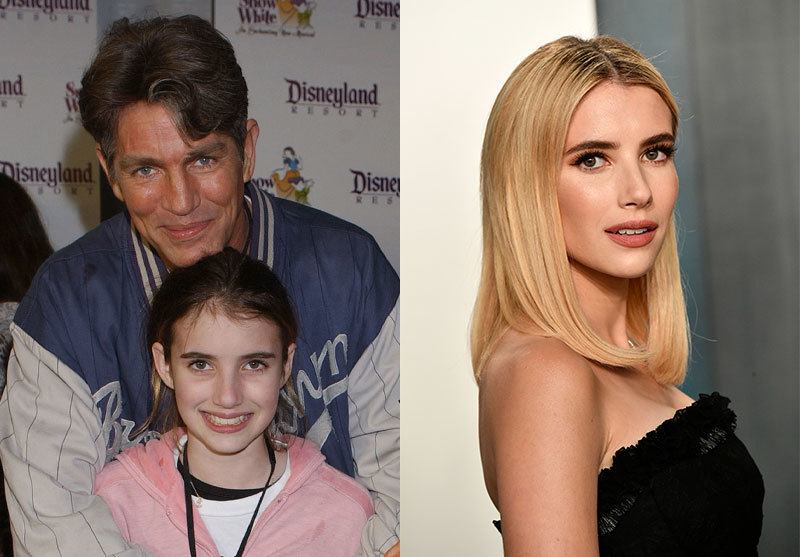 Since March 2019, Roberts has been dating actor Garrett Hedlund. She revealed in August 2020 that she and her husband were expecting their first child, a son, who was delivered on December 27, 2020. Roberts made history as the first pregnant star to grace the cover of Cosmopolitan.
Phil Collins' Daughter: Lily Collins
Lily Collins was born into stardom as the daughter of singer Phil Collins and actress Jill Tavelman. Her first film role was in "Growing Pains," when she was just two years old. In 2007, "Glamour" magazine honored her as International Model of the Year, although that was only the beginning of her career.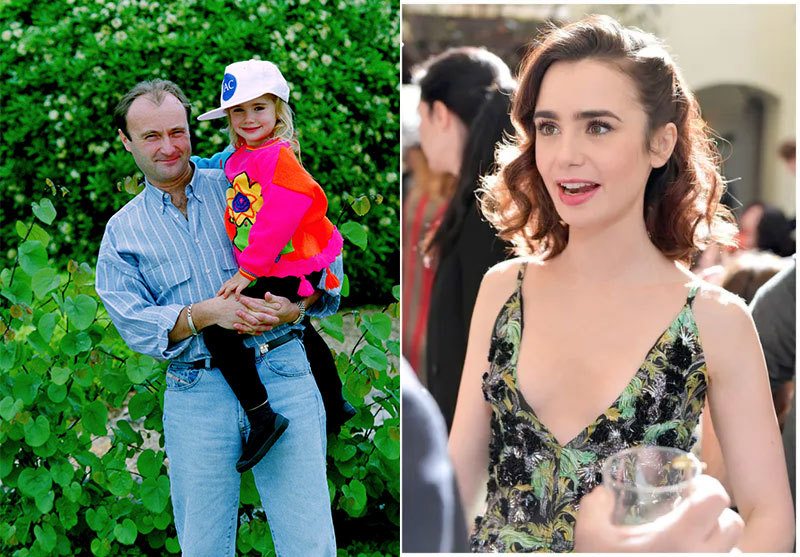 Collins recently starred in Netflix's original "Emily in Paris," which has earned worldwide acclaim. The actor is also a published author, with her debut book, "Unfiltered: No Shame, No Regrets, Just Me," released in 2017.
Tiger Woods' Son: Charlie Axel Woods
Tiger Woods has a son named Charlie Axel Woods and a daughter with his ex-wife Elin Nordegren. Charlie, like Tiger Woods, jumped right into the game, competing in televised tournaments when he was just two years old.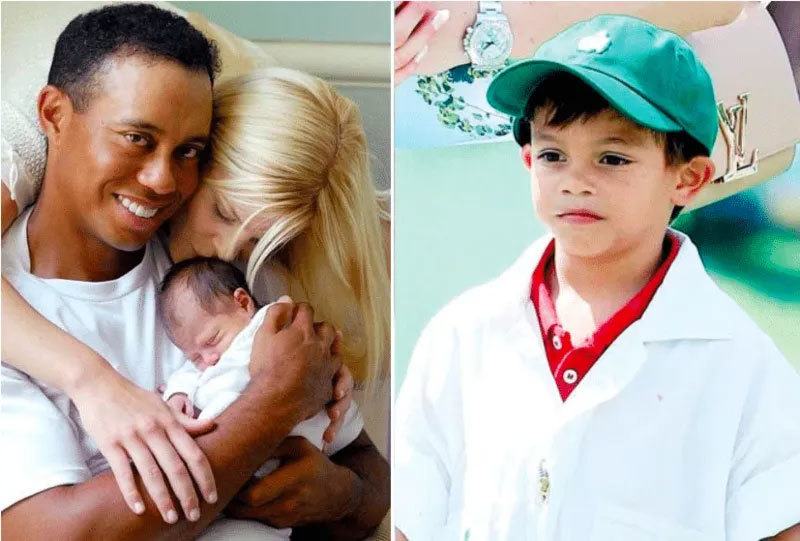 He now competes on the junior circuit, even though he already competed in a tournament alongside his father at the PNC Championship at the Ritz-Carlton Golf Club Orlando in 2020. The father and son were spotted wearing matching Nike golf shirts and black plants, cheering each other's every move.
O.J. Simpson's Daughter: Sydney Simpson
O.J. Simpson is a well-known athlete who is suspected of killing his wife. Sydney Brooke Simpson was not only traumatized by her mother's heinous murder, but she also had to watch as her father was accused of the murder.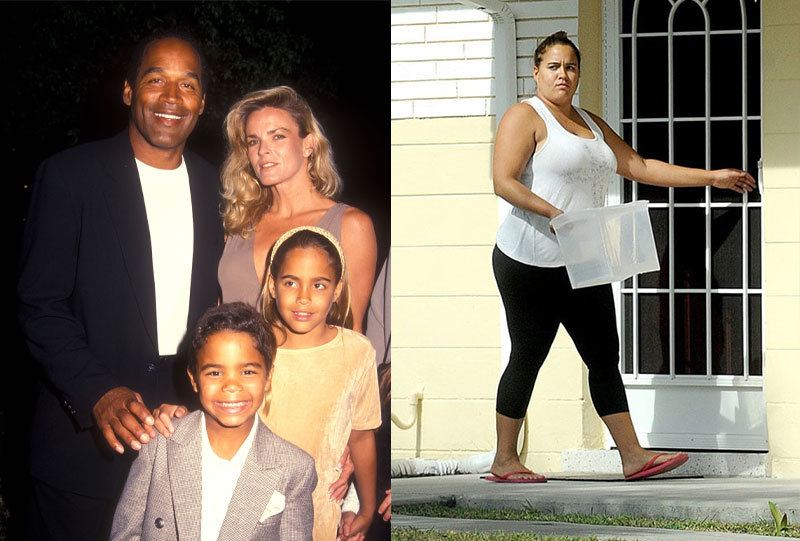 Sydney Simpson now resides in Brentwood, Los Angeles, with her younger brother Justin Ryan, and operates her own business. Even though the family was already well-known, the incident drew even more attention from the media. On the other hand, Sydney and her brother Justin have managed to live a relatively calm life away from the spotlight.
Jim Carrey's Daughter: Jane Carrey
Jane Carrey is Jim Carrey's ex-wife Melissa Womer's daughter. Many movie lovers would expect the only kid of a prominent actor like Jim Carrey, born in 1987, to be constantly in the spotlight. Carrey, on the other hand, has done exactly the opposite. Even though she works in the entertainment industry, she has managed to keep her personal life out of the press.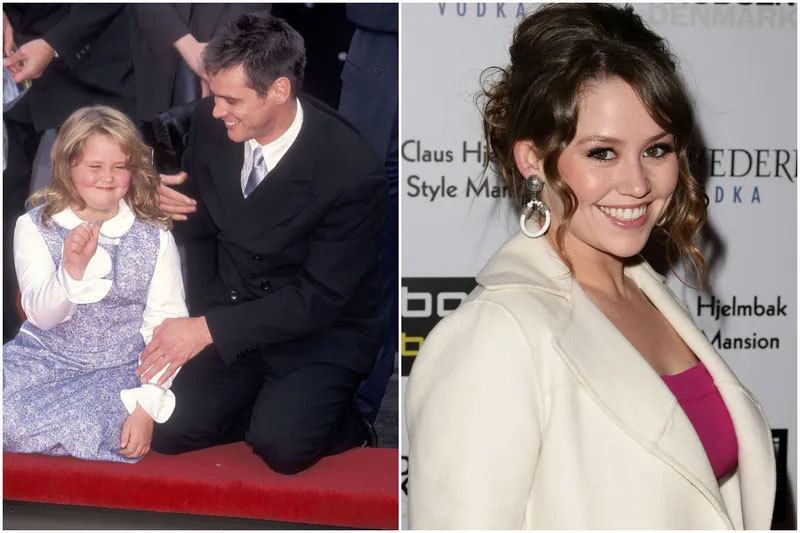 Jane did, however, attempt to audition for American Idol in 2012. She was unfortunately rejected as a result of her weak performance.
Charlize Theron's Daughter: Jackson Theron
Jackson is the adopted daughter of actress Charlize Theron. The native South African actress adopted Jackson in 2012 from her home country. Three years later, she adopted another daughter she named August. Motherhood became Charlize as she revealed the joys of being able to nurture children.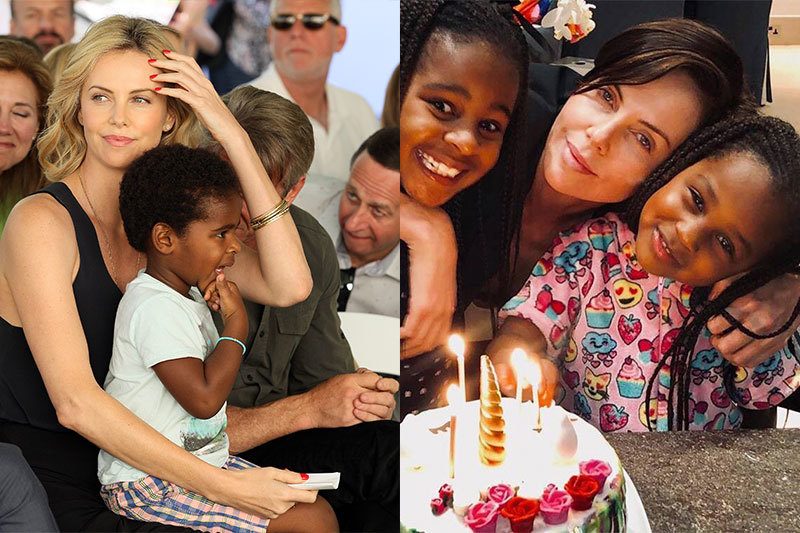 In an interview with host Ellen DeGeneres on "The Ellen Show," the actress revealed that being an only child made her realize the beauty of having siblings to grow up with. Thanks to her two daughters, she now appreciates the joy of family.
Steve Irwin's Daughter: Bindi Irwin
Bindi Irwin, the only child of Steve and Terri Irwin, grew up with many animal playmates. Robert Irwin, a naturalist, built the Australia Zoo, which her mother now owns as well. She hosted her first nature television series, Bindi the Jungle Girl, when she was only eight.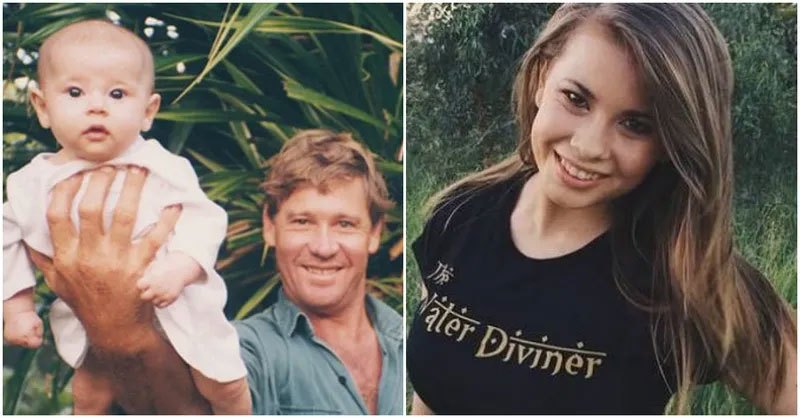 When a stingray barb murdered her father in 2006, she chose to carry on his legacy of advocating conservation through television. In her eulogy at his funeral, she added, "I don't want Daddy's enthusiasm ever to end. As he did, I want to rescue endangered creatures."
Sam Elliot's Daughter: Cleo Cole Elliott
On September 17, 1984, Sam Elliot's daughter was born. The model grew up in Malibu, California, in the United States. Her parents chose to nurture her interest in music after noticing it. She mastered the fundamentals of singing at a young age. She went on to learn to play the guitar and the flute after that.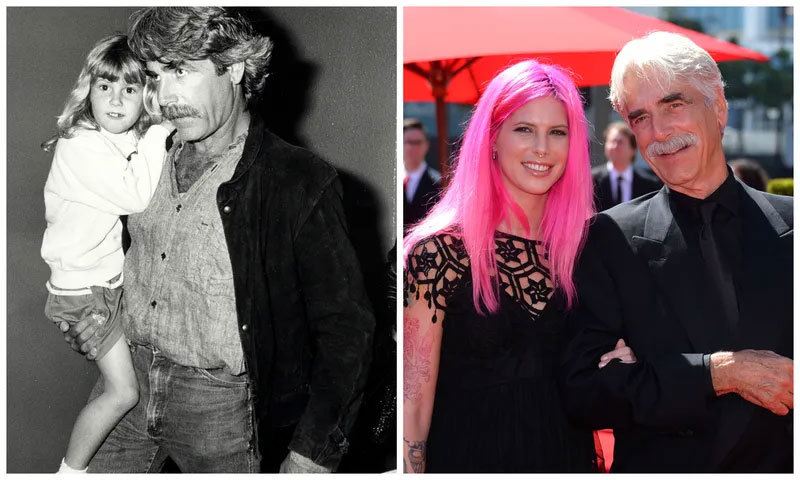 Cleo Elliott studied to be a singer before deciding to pursue a career in modeling. She participated in a live hair-styling event called Sexyhair in 2003. This was her first appearance. She was soon bombarded with offers from fashion magazines.
Dog the Bounty Hunter's Daughter: Lyssa Chapman
Lyssa Rae Chapman is the ninth of Duane's "Dog" Chapman's twelve children. Lyssa Rae Brittain, his third wife, is her mother. To distinguish herself from her mother, she is referred to as "Baby Lyssa." Her father trained her until she was ten years old when she moved to Anderson, Alaska, to live with her mother and had no contact with her father for six years.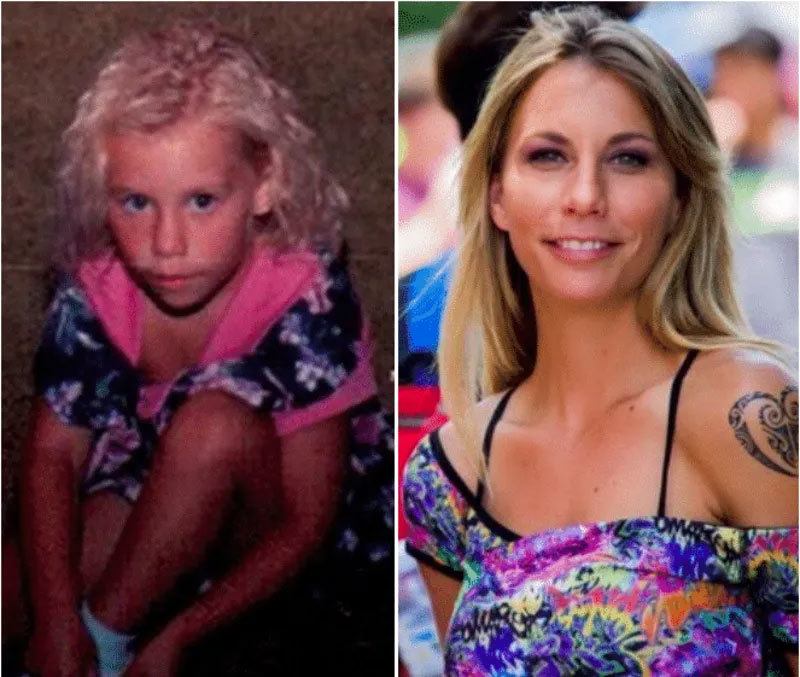 Lyssa married Brahman "Bo" Galanti on February 20, 2009, in Oahu, Hawaii. In addition to the previous marriages, the couple has one kid together, Madalynn Grace Galanti. Lyssa filed for divorce from Galanti in February 2011.
Steven Seagal's Daughter: Arissa Seagal
Arissa's mother- Kelly LeBrock, took care of her primarily. Her father's love for martial arts runs through her veins. Her proficiency in Brazilian Jiu-Jitsu and her entertainment career earned her an invitation to WWE wrestling trials in 2020, which she revealed on social media.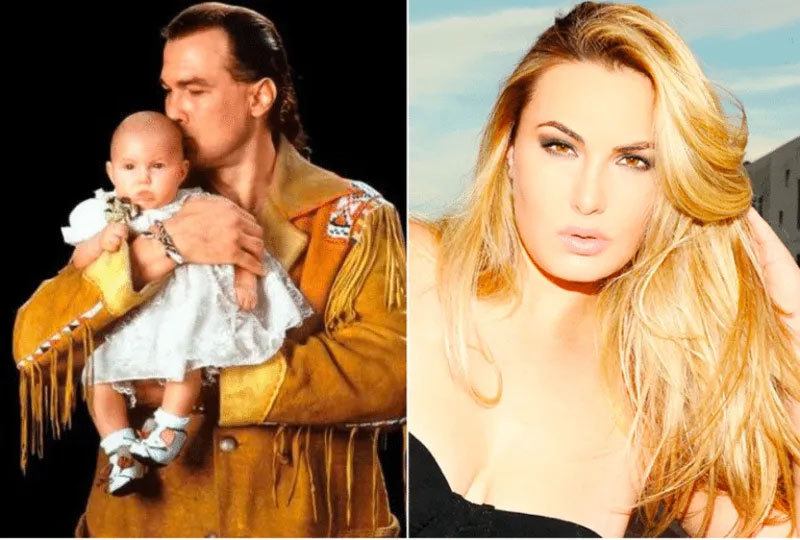 Arissa's mother appears to have influenced her professional path in the same way that her father did. Arissa is well recognized for her work as a runway and print model, in addition to her WWE ambitions. She has been in Ashley Stewart campaigns, as well as the pages of PLUS Model Magazine.
Michael Jordan's Son: Marcus Jordan
Marcus Jordan started his high school basketball career with his older brother Jeffrey at Loyola Academy in Chicago, Illinois, before transferring to Whitney Young High School in Chicago for his last two years. Marcus enrolled at the University of Central Florida (UCF) in 2009 to play basketball.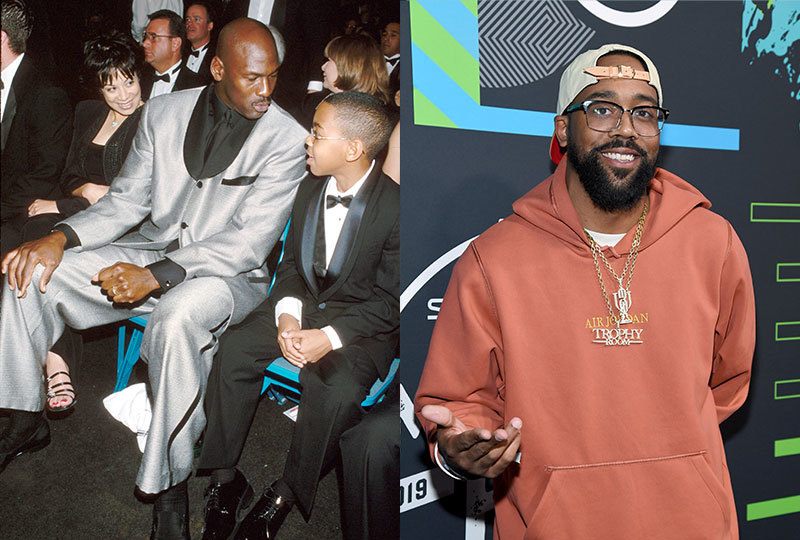 Marcus got himself into additional problems in 2012 when he was arrested for causing a commotion outside a hotel while intoxicated. Marcus opened a new Jordan-inspired footwear business called 'Trophy Room' in 2016 after graduating from college.
Anna Nicole Smith's Daughter: Dannielynn Birkhead
Dannielynn Birkhead's first year of life was marked by public adversity. Daniel Smith, her half-brother, died three days after she was born. Her mother died when she was five months old. Anna Nicole Smith claimed her daughter's father was Howard Stern, but Birkhead's paternity suit was her biological father.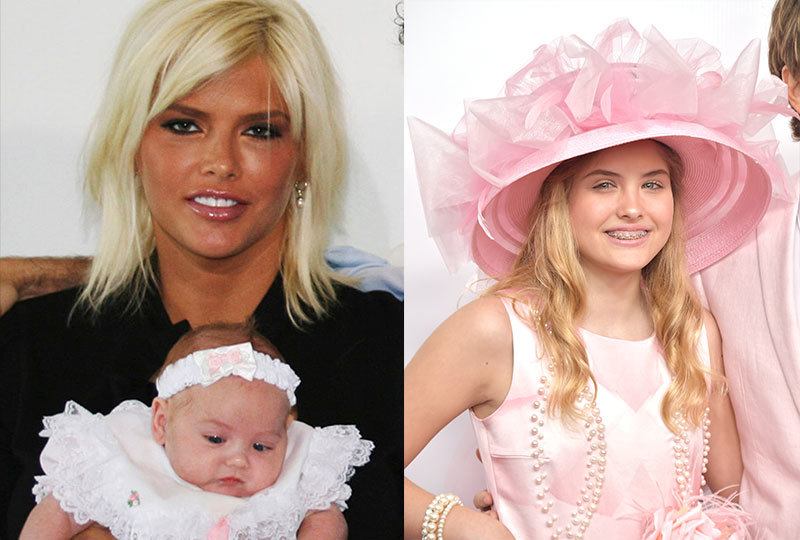 Every year, Dannielynn and her father go to the Kentucky Derby. Her father shared their tradition on Instagram, saying, "they had a great day even though their favorite event, the Barnstable-Brown Party, was canceled."
Brooke Shields' Daughters: Rowan and Grier Henchy
Brooke Shields, a former child actress who rose to fame as a teen star, is the mother of Rowan and Grier Henchy. Chris Henchy, a screenwriter and producer, is Shields' spouse. Despite their mother's fame, and growing up near Hollywood, Brooke Shields managed to keep her children out of the spotlight, except for a few red carpet appearances.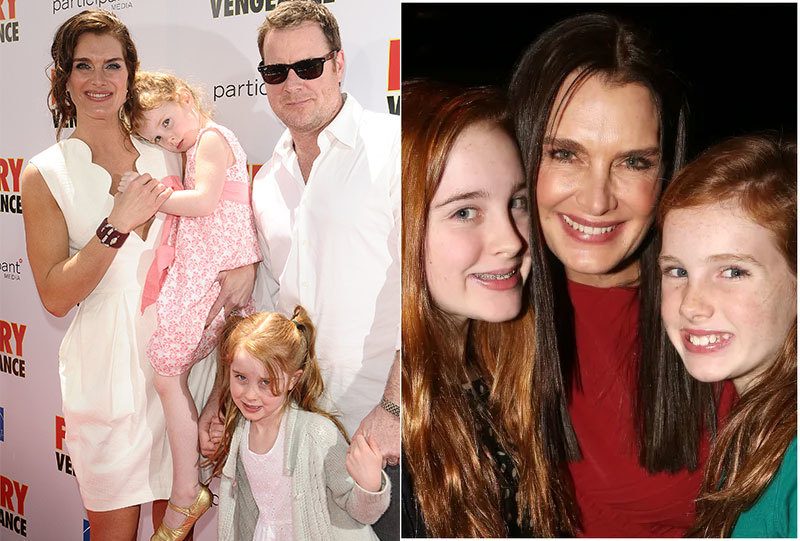 Brooke claims that her girls are more mature than she was when they were her age. She claims that the two exhibit a level of confidence that she lacked as a child. Rowan and Grier are always photographed looking trendy and well-dressed, a feature they inherited from their mother.
Kris Jenner's Daughter: Kylie Jenner
Kylie Kristen Jenner is a media personality, socialite, model, and businesswoman from the United States. She is the founder and owner of Kylie Cosmetics' and starred in the E! reality television series, Keeping Up with the Kardashians from 2007 to 2021.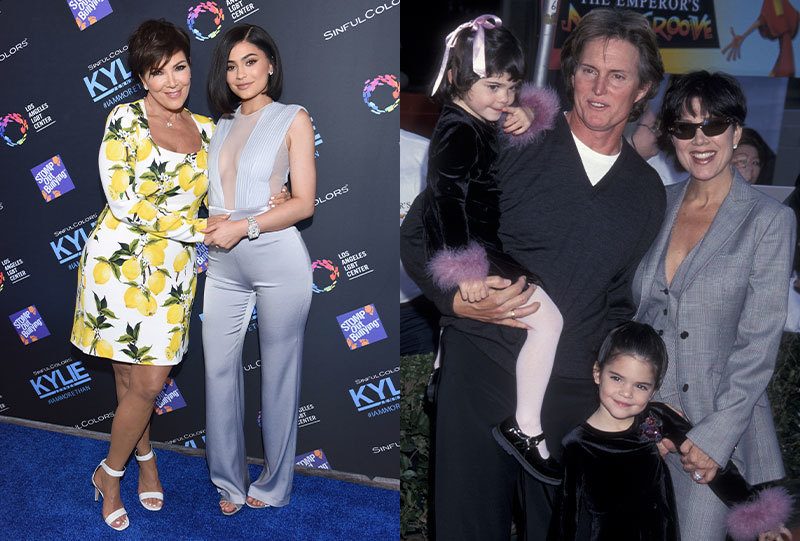 According to Forbes, Jenner's net worth was estimated at $1 billion in 2019, making her the world's youngest self-made billionaire as of March 2019, even though the notion of Jenner being self-made is a subject of debate due to her wealthy past. On the other hand, Forbes accused Jenner of falsifying tax paperwork to look like a billionaire in May 2020.
Natalie Wood's Daughter: Natasha Gregson Wagner
Natasha Gregson Wagner's actress-mother, Natalie Wood, was killed for unknown circumstances near the island of Catalina in 1981 when she was just 11 years old. Natalie's blood alcohol percentage was reportedly high at the time of her death. Her body was covered in bruises as well. Despite her anguish over her mother's death, Natasha has managed to move on from the tragedy.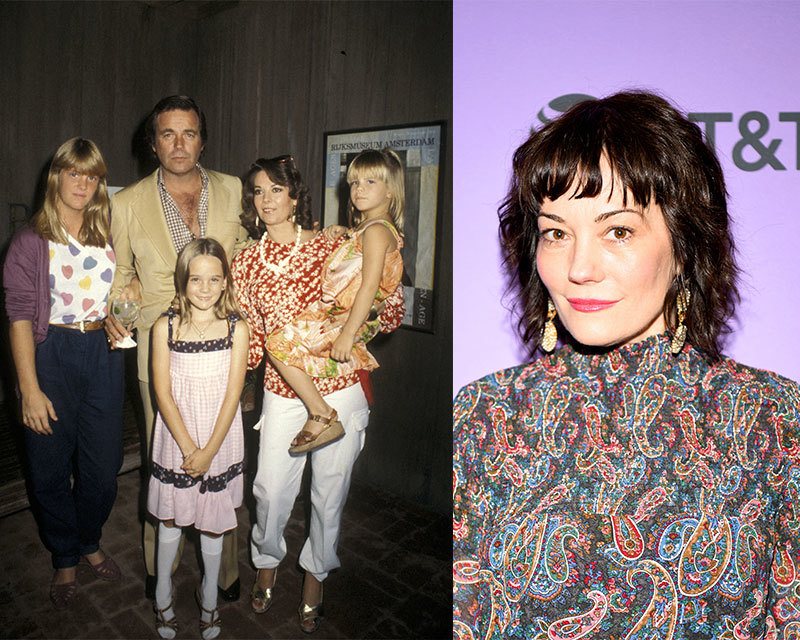 Natasha, like her mother, followed a career in Hollywood and has been in several films and television shows. She starred in the 2017 television series "Date My Dad." She prefers quirky and ditsy roles, which eventually evolved into edgier and darker roles, such as in David Lynch's "Lost Highway."
Madonna's Son: David Banda Mwale Ciccone Ritchie
Madonna's adopted son David Banda Mwale, a promising footballer, was adopted from a Malawian nursing home. Madonna, on the other hand, had a difficult time with the adoption process. David's biological father caused some complications, making the legal process more complex.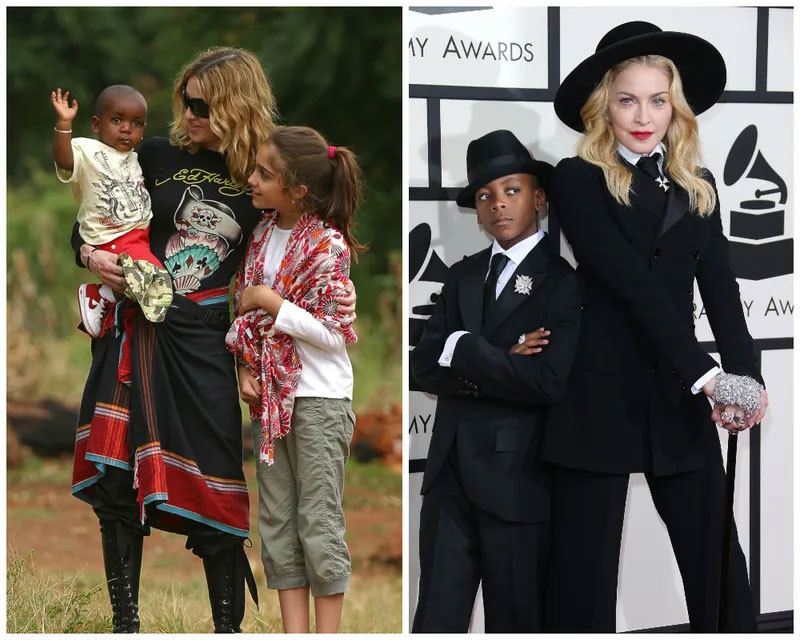 David's theurgical father was hesitant to give his kid up for adoption because of Madonna's scandalous lifestyle. Nonetheless, the situation has been rectified, and David is enjoying his life to the fullest. He is putting forth a lot of effort to pursue a football career.
Sylvester Stallone's Daughter: Sistine Stallone
Sylvester Stallone, a muscular actor, is proud of his daughter Sistine. She, who was born in 1998 to model Jennifer Flavin, won the Miss Golden Globe award in 2017 — a milestone she even thoughtfully shared with her female siblings.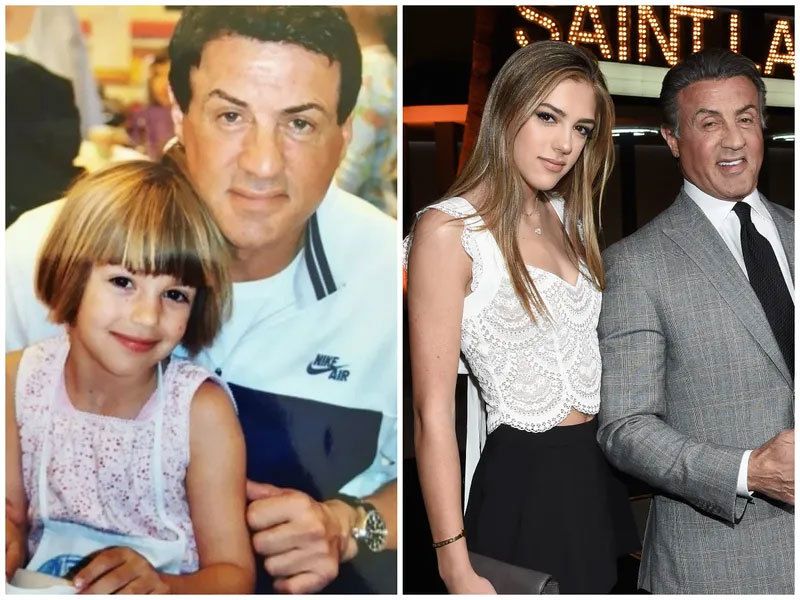 Sistine is currently attempting to model in the same way that her mother did. Sistine claims that her parents did a wonderful job shielding her from the spotlight while growing up. She was told to enjoy every moment of her modeling career because it would pass her by swiftly.
Jada Pinkett-Smith's Son: Jaden Smith
The Smiths are a family blessed with ability, skill, and attractiveness. Jaden Smith, like his younger sister Willow, enjoys acting and music. "The Pursuit of Happiness," a film directed by his father, included Jaden as a co-star. He also appeared in the film "The Day the Earth Stood Still."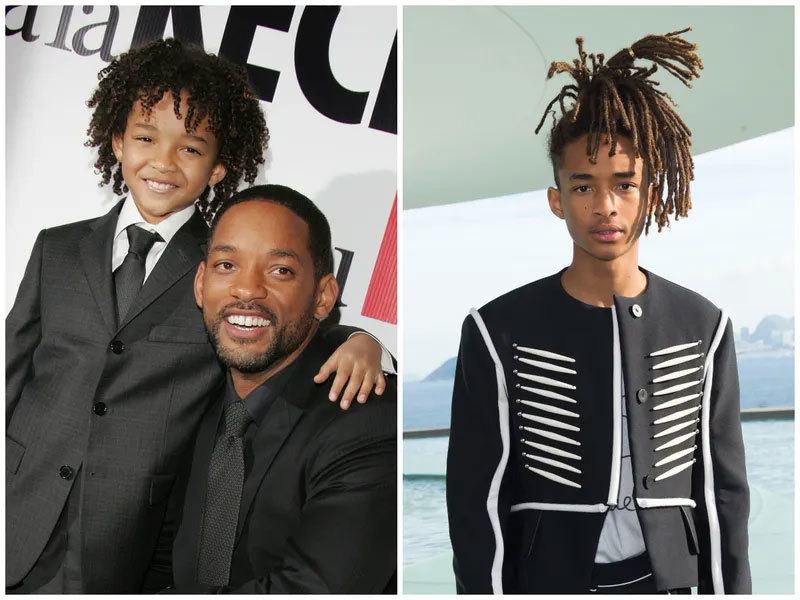 Jaden is equally committed to establishing a reputation for himself outside of the shadow of his renowned parents. He moved out of his parents' $4 million home to become self-sufficient — a place he will undoubtedly miss since he claimed in an appearance on "The Ellen Show" that everything he eats and uses in the Will Smith household is provided for free.
Will Smith's Daughter: Willow Smith
Willow Smith inherited her talent from her parents. She is the daughter of Will Smith, and Jada Pinkett Smith has rubbed off on her. She is multi-talented and can act, sing, and dance professionally.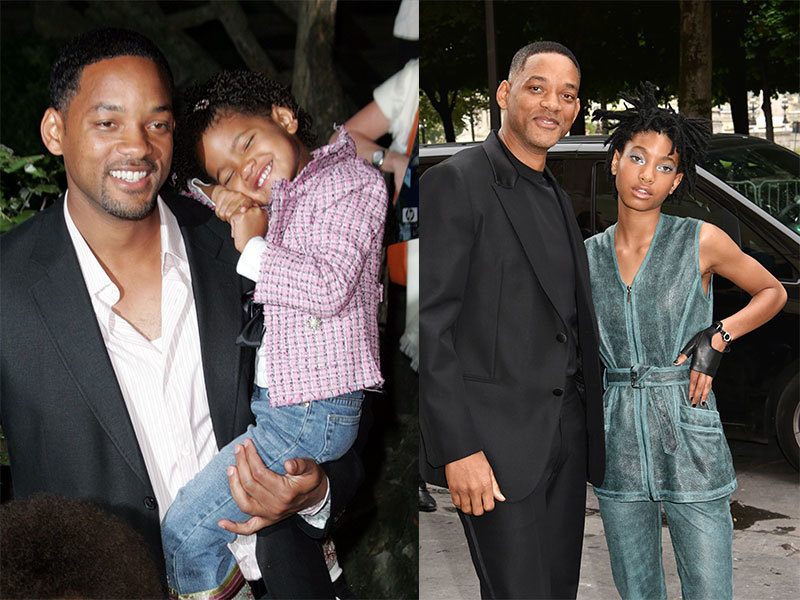 In 2010 and 2011, Willow released two singles. "Whip My Hair" was her most well-known song, followed by "21st Century Girl". "Whip My Hair" peaked at number 11 on the Billboard Hot 100 and was nominated for the BET Award for Video of the Year in 2011. Willow is building a name for herself outside of her parents' shadow.
Nancy Kerrigan's Son: Matthew Kerrigan
When her mother, Nancy Kerrigan, was entangled in an ice-skating scandal in 1994, Matthew Kerrigan had not been born yet. Nancy was headed towards the changing room when Tonya Harding's ex-husband whacked her in the leg with a baton. Harding eventually pleaded guilty.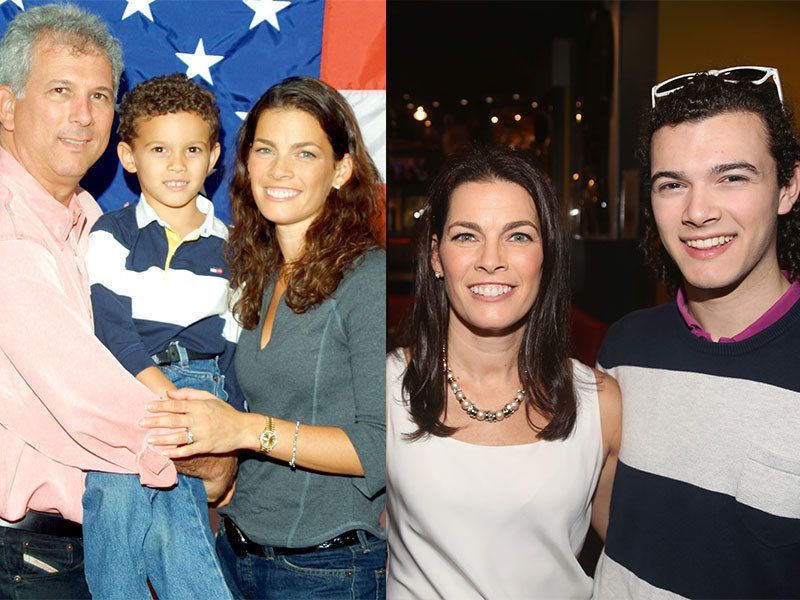 Nancy, for the most part, has moved on from the tragedy. Fortunately, her son Matthew picked a vocation that took him away from the rink. Matthew is working as a costume designer, even though he can skate. Nancy has three children with husband and agent Jerry Solomon, the eldest of Matthew, born in 1996.
Samantha and Darrin Stephens' on-screen Daughter: Erin Murphy
Erin Murphy grew up with two parents: her biological parents and Samantha and Darrin Stephens from the TV show "Bewitched." Murphy played the role of the daughter in Tabitha Stephens' alongside Elizabeth Montgomery and Dick York. He referred to it as a great place to grow up.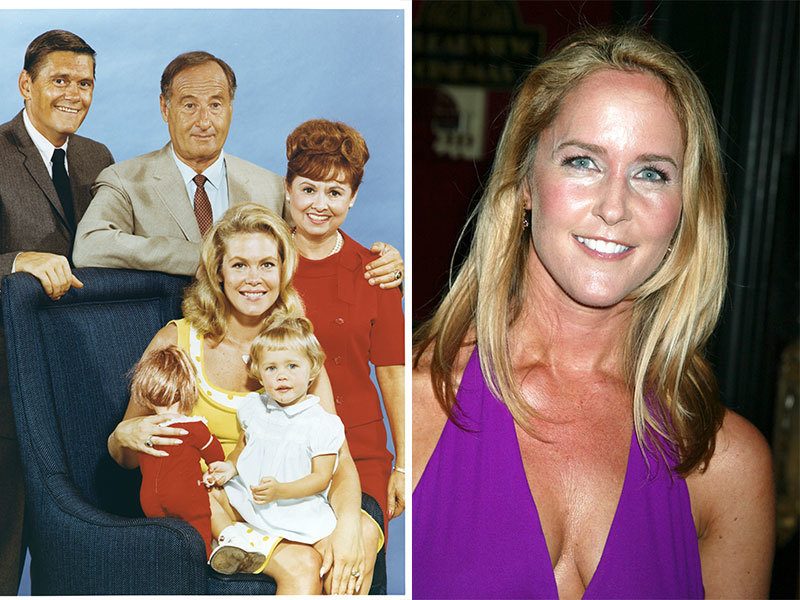 Murphy, along with her identical twin sister Diane, joined the cast of the renowned sitcom in the third set when she was only two years old. After the Murphy twins were cast in the role, it was evident that Erin was the one who preferred the bright lights. Her sister was in charge of the long shots and cutaways, while she was in charge of the closeups and important scenes.
Allen Iverson's Son: Allen Iverson II
Allen Iverson, the NBA's Most Valuable Player, was one of the top players in the league. Before his retirement in 2013, he was said to have collected a whopping $200 million. Despite his affluence, he eventually declared bankruptcy. However, things aren't all horrible.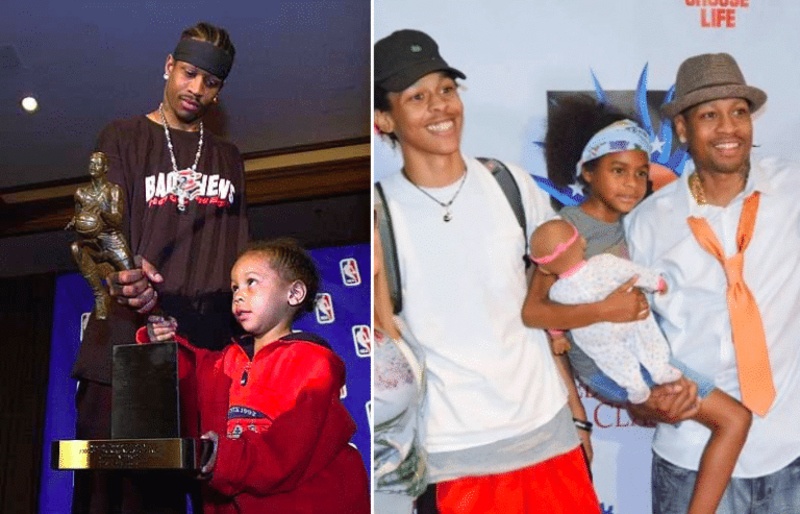 Thanks to an agreement he negotiated with the shoe brand, Allen Iverson will receive $800,000 every year from Reebok for the rest of his life. In addition, a $32 million trust fund will be established for Allen, which he will not be able to access until 2030. Fortunately, despite the senior Iverson's financial situation, his son is doing well.
Angelina Jolie's Daughter: Zahara Marley Jolie-Pitt
Brad Pitt and Angelina Jolie's adoptive daughter, Zahara Marley, is a model and actress. Zahara was adopted from Ethiopia by Angelina in 2005. Zahara's biological mother has just begun to reach out to her. Zahara's birth mother says she misses her daughter and just wants to talk to her again.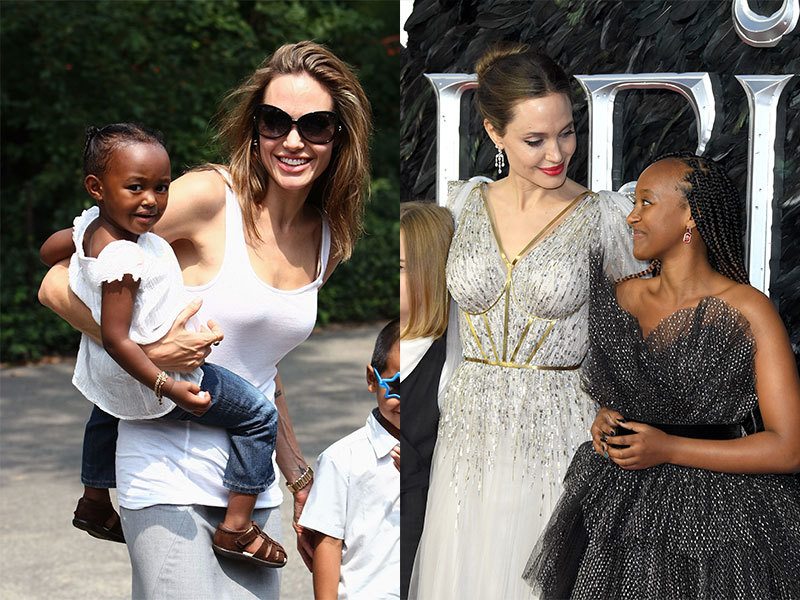 It's unclear whether Zahara or Angelina responded or is open to speaking with Zahara's biological mother. Zahara and her family, on the other hand, have bigger plans now that Angelina Jolie and Brad Pitt have split up. Zahara is currently doing her best to stay strong in the face of her adoptive parents' hardships.
Kristin Davis' Daughter: Gemma Rose
Kristin Davis of "Sex and the City" chose to adopt a baby girl in 2011, and her life has changed dramatically since then. In an interview with "People" magazine, the actress confessed that having a kid has long been a goal of hers. She explains that now that she had her daughter, it has become everything she had hoped for.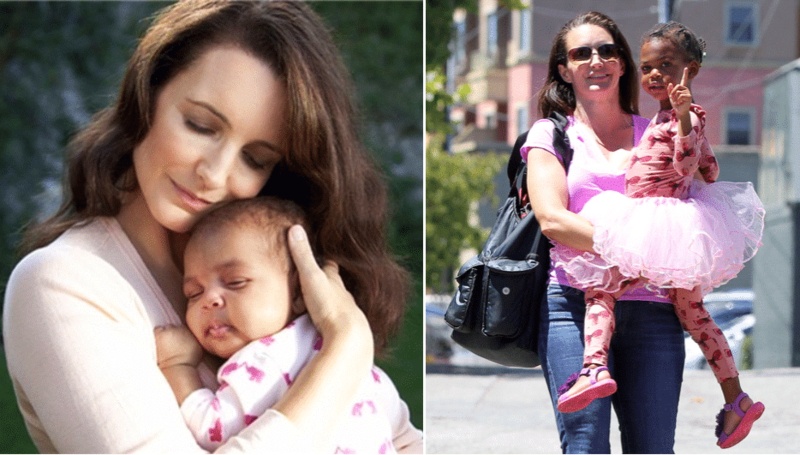 Davis considers himself fortunate to be able to look after Gemma. Gemma is her mother's favorite child. On the other hand, Davis is particularly concerned about Gemma's future and hopes to grow up in a society where genuine equality exists.
Hugh Jackman's Son: Oscar Maximilian Jackman
Hugh Jackman and his wife Deborah Lee Furness have a kid named Oscar Jackman. Although Hugh and his wife adopted Oscar, they never felt like he was their son. Hugh's wife had two miscarriages before adopting. The couple picked a child of mixed race on purpose.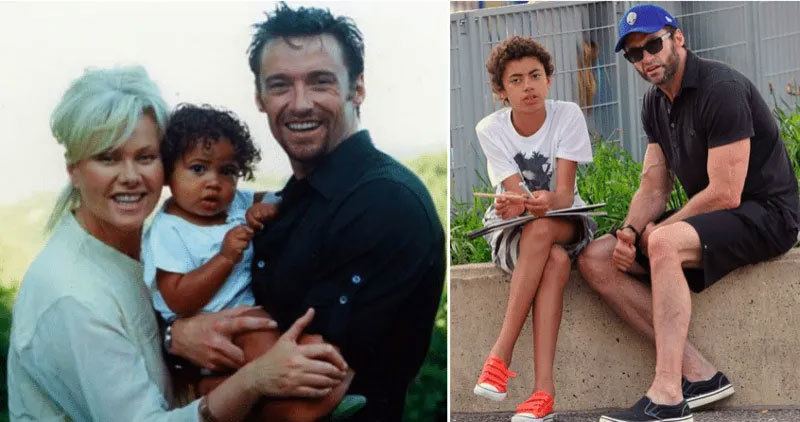 Oscar is being raised by his parents so that he does not feel entitled in any way. Hugh believes that his children require discipline and strictness because they are celebrity children who can lead unusual lives.
Michael Jackson's Son: Blanket Jackson
Remember the infant that Michael Jackson, the King of Pop, dangled from a window in 2002? That boy is no longer a baby; he is now a fully grown human. The blanket is the son of Michael Jackson, whose real name is Prince Michael Jackson.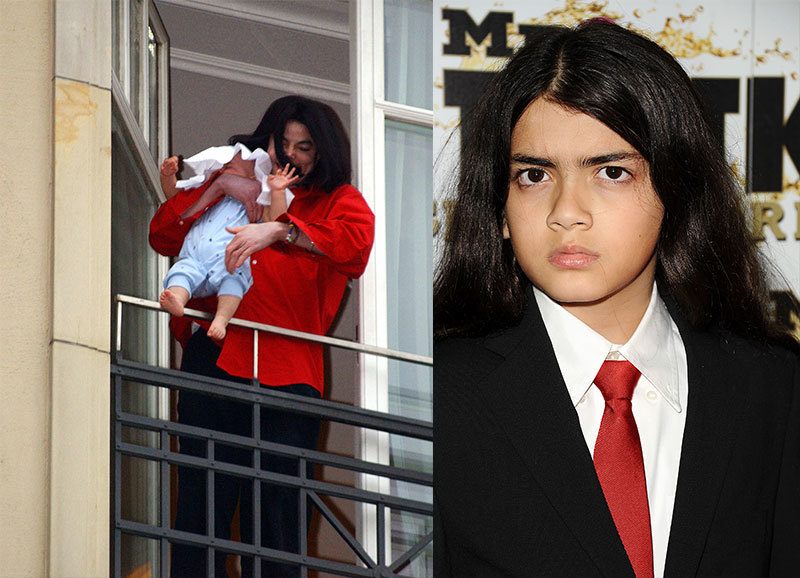 Blanket is doing his best to live a normal life away from Hollywood and the music industry's lights and sounds. To avoid being bullied, he changed his name to Bigi. He is said to be the tallest of his siblings.
John Travolta's Daughter: Ella Travolta
Ella Blue is the daughter of John Travolta, an actor, singer, and dancer, and Kelly Preston, a late actress. Ella, like her renowned parents, aspires to be an actress when she grows up. Her first starring role was in the 2009 film "Old Dogs," which starred her father and comedian Robin Williams.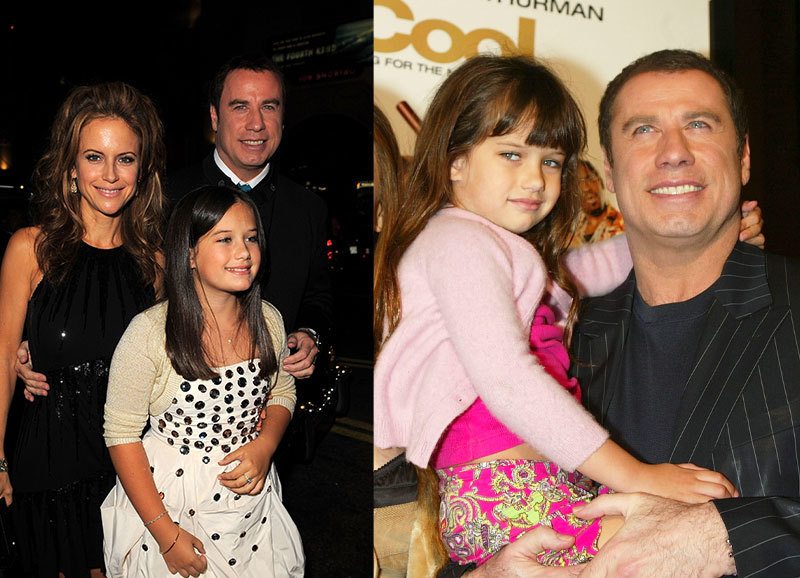 She portrays Rebecca Hunt in the film "The Poison Rose." Brendan Fraser, Morgan Freeman, and her father, John Travolta, star in the film, which is, supposed to be a thriller. She also played Angel Gotti in the film "The Life and Death of John Gotti."
Diego Maradona's Daughter: Dalma Maradona
Diego Maradona was a legendary soccer coach and player who was widely regarded as one of the best in the world. His eldest daughter, Dalma Maradona, is the eldest of his five children. Dalma chose a different field to excel in despite growing up in a sports-loving family. Dalma is aspiring to be an actress.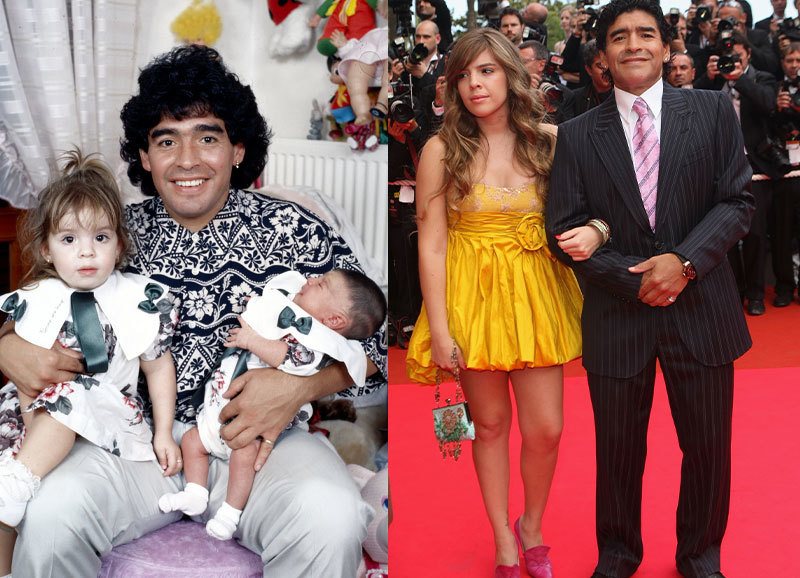 Despite spending most of her youth in numerous locations as her father was traded, Dalma chose to work in the entertainment industry. Since 1997, she has been in several films and television series in Argentina. She is a professional vocalist in addition to acting.
Pierce Brosnan's Son: Dylan Brosnan
Pierce Brosnan, the son of James Bond actor Pierce Brosnan, is responsible for Dylan's attractive looks. Dylan is a colossal 6'1″ with a jawline to die for. Despite his good looks, he opted to follow a different career route than his father. Dylan enjoys both modeling and music.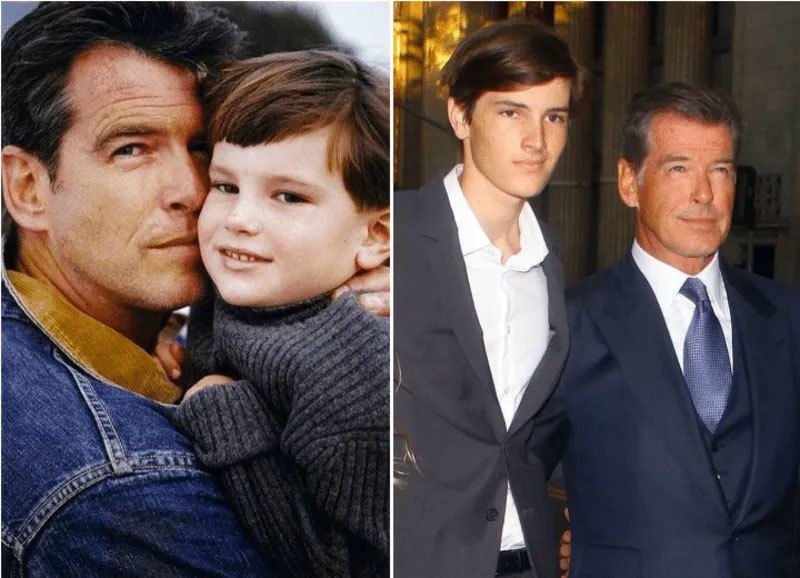 At the tender age of 16, Dylan is poised to conquer the globe or the Milan fashion mags. He has walked the runways and performs with his Raspberry Blonde band. Despite his apparent busyness, he is still a teen who enjoys surfing on California's beaches.
Tom Brady's Son: John Edward Thomas Moynahan
John Edward was a cute baby back then, and he's still cute as a teen now. Tom Brady, his quarterback father, and actress Bridget Moynahan are two people he looks up to. John Moynahan, who has lived a long and illustrious life, has custody of Tom and Bridget. After moving on from Tom, John has developed a strong bond with his stepmother Gisele Bundchen.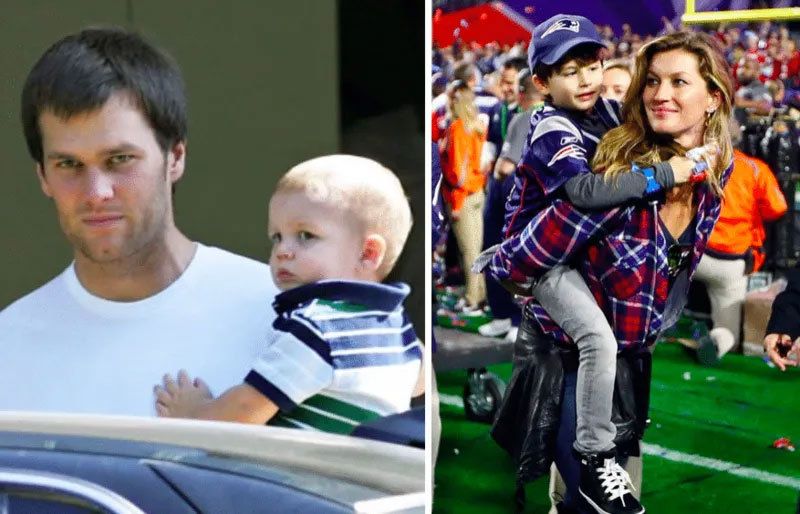 Gisele displays her love for John as if he were her child. Gisele claims that from the moment they met, she believed John was no different than her children.
Christopher Reeve's Son: Will Reeve
Will earned a bachelor of arts degree in English and American Literature from Middlebury College in 2014. Before joining ESPN in 2014, he worked as a production assistant for ABC's Good Morning America. Will is an ambassador and board member for the Christopher and Dana Reeve Foundation, a great way to keep his parents' memories and legacies alive, in addition to his career in sports broadcasting.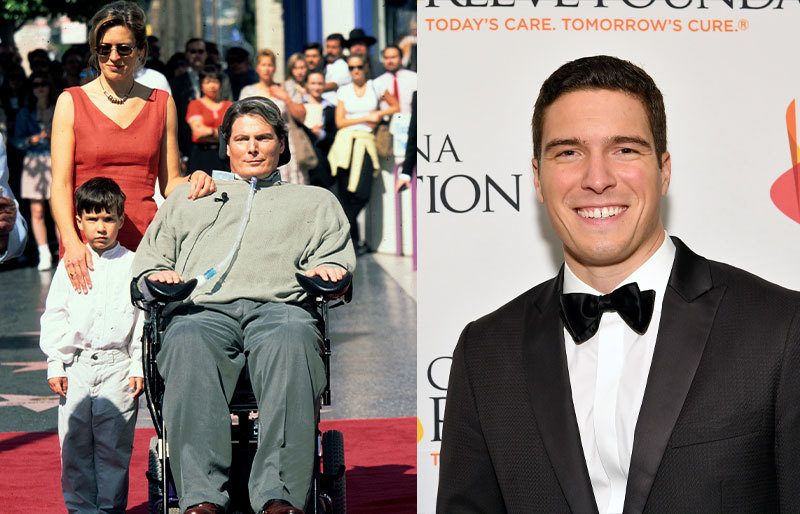 He also chairs the Reeve Foundation Champions Committee, which raises funds to support the foundation's objectives. Will's romantic life appears to have been kept under wraps for a long time as well. In 2016, Town and Country Magazine named him one of the top 50 bachelors.
Muhammad Ali's Daughter: Laila Ali
Ali began boxing at the age of eighteen after noticing women's boxing while watching a Christy. In a Good Morning America interview with Diane Sawyer, she decided to become a professional boxer public for the first time. When she originally told her father, Muhammad Ali, that she wanted to box professionally, he was displeased with her decision to pursue such a deadly sport.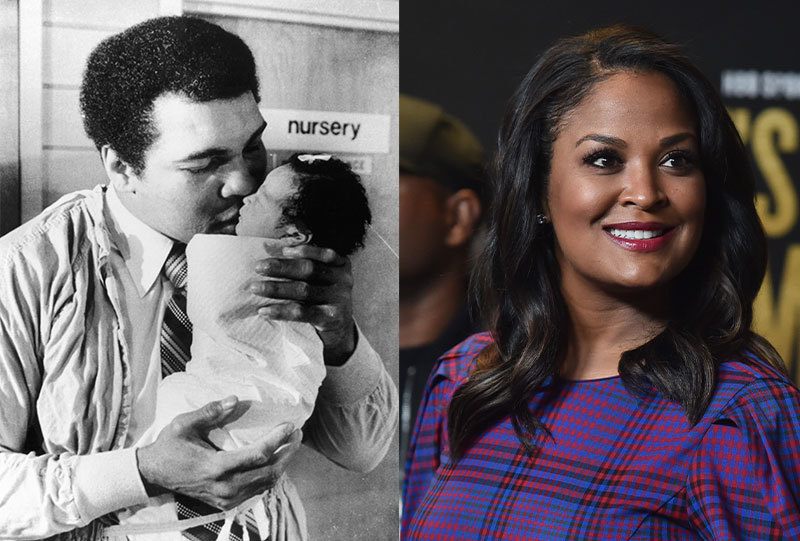 Ali published "Reach! Finding Strength, Spirit, and Personal Power" in 2002 as a motivational and inspirational book. She admits in this book that she felt isolated at times due to her father's fame.
Lance Armstrong's Daughter: Grace Armstrong
Lance Armstrong's daughter is no easy task, especially since Lance has been accused of lying and doping. The United States Anti-Doping Agency discovered Armstrong taking performance-enhancing chemicals in 2012, prompting authorities to annul and nullify all of his titles.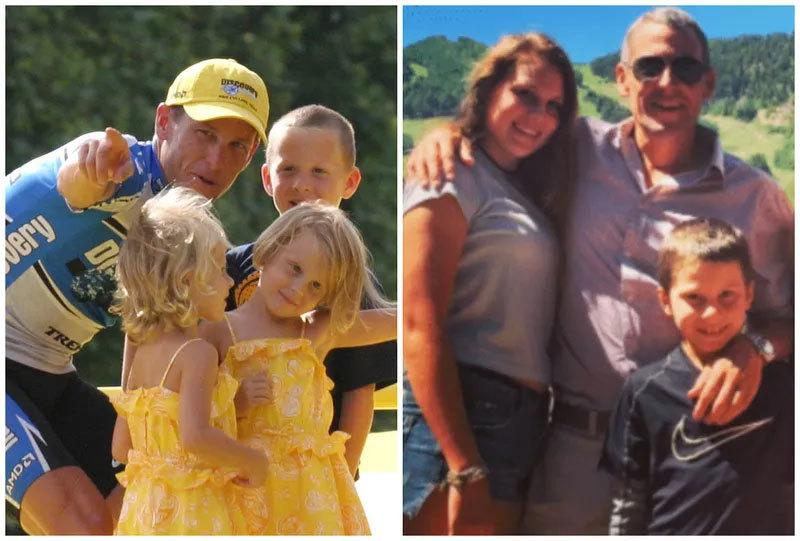 Grace handled these pressures, despite the controversies. She continues to be a strong supporter of her father, both professionally and personally. She's willing to stand by her father no matter what.
Dwayne "The Rock" Johnson's Daughter: Simone Alexandra Johnson
The Rock is softy on the inside, thanks to his daughter Simone Alexandra Johnson, despite his hardcore position as a scary wrestler due to his muscular stature. Simone frequently attends red carpet events with her father, the most recent of which we saw her in a gorgeous gown at the People's Choice Awards.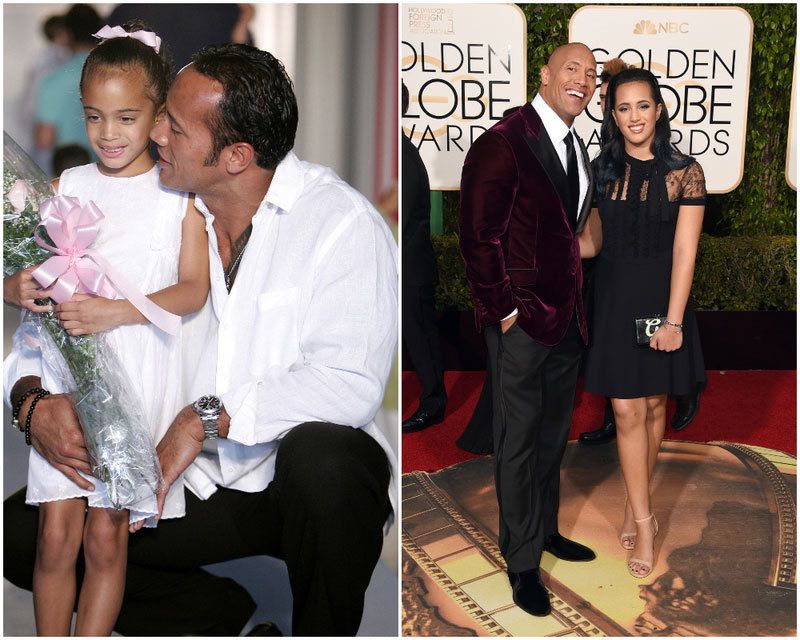 Simone has become a big sister to Jasmine, The Rock's younger sister from his fiancée Lauren Hashing. Simone is a feminist and sophisticated for her age. She is a great wrestling fan and constantly shares her thoughts on social media.
Eminem's Daughter: Hailie Mathers
Of Eminem's daughters, Hailie has the most public image. She was born on Christmas Day in 1995, and she is Eminem's only biological daughter. Hailie graduated Summa Cum Laude from Chippewa Valley High School in Michigan in 2014 and paid respect to her parents.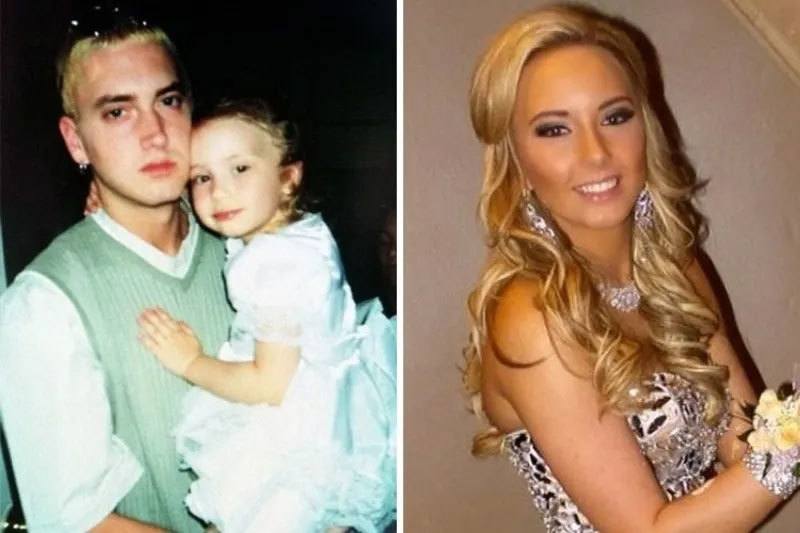 Since graduating from college, the millennial appears to have converted her dreams of being an Instagram influencer into reality, as she often shares her outfits with her 2.2 million Instagram followers. Hailie's Instagram bio reads, "Attempting to curate a feed that accurately represents my life and is somehow still aesthetically pleasing." She also became a TikTok user.
Bruce Willis' Daughter: Rumer Willis
The majority of celebrity offspring receive media attention as a result of their parents. On the other hand, this celebrity began acting at the tender age of six alongside her mother and has gone on to have a successful career in her own right, with a long list of films on her portfolio.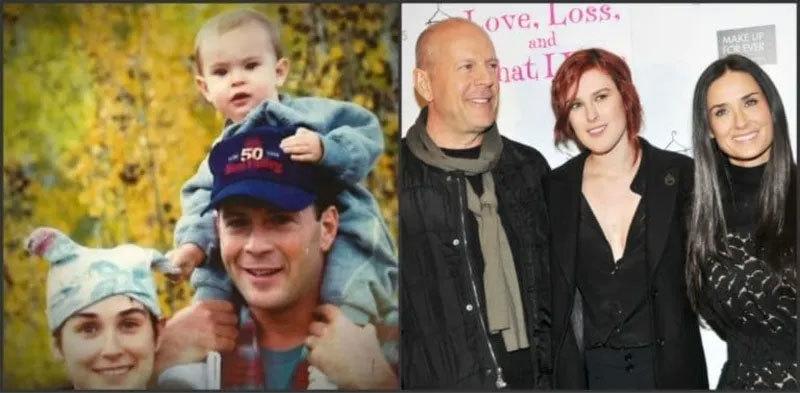 Rumer appeared alongside her father in various films, including The Whole Nine Yards in 2000 and Hostage in 2005. She began working as a spokesperson for the sportswear company Ocean Pacific in 2008. Rumer, as previously indicated, followed in her parents' footsteps in acting when she was younger.
Mario Lopez's Daughter: Gia Lopez
Mario Lopez, an actor, and TV host, has a daughter named Gia Francesca Lopez. Her father is widely known for his portrayal of A.C. Slater in the Saved by the Bell and Saved by the Bell: The College television series. Mario also rose to prominence as a host on America's Best Dance Crew and a few more television shows.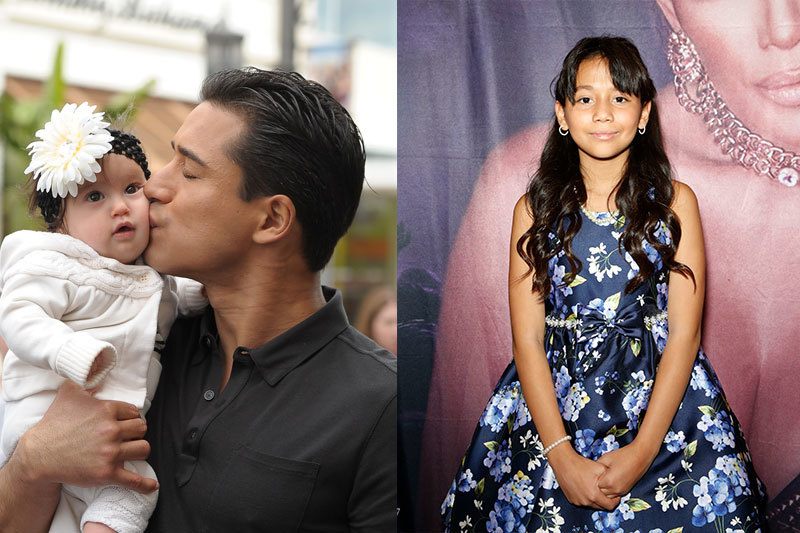 Gia, like her parents, has a passion for performing and has already been on television in a dozen different roles. She frequently appears on her parents' music show, ON With Mario Lopez, including a range of entertainment articles and celebrity interviews.
Robin Williams' Daughter: Zelda Williams
Many people aspire to be like Robin Williams, the most famous comedian in the world. His daughter Zelda, an actress who has been acting since she was five years old, was left behind when daddy died. Like other children with famous parents, Zelda co-starred in "House of D" with her father. Marsha Garces is her mother's name.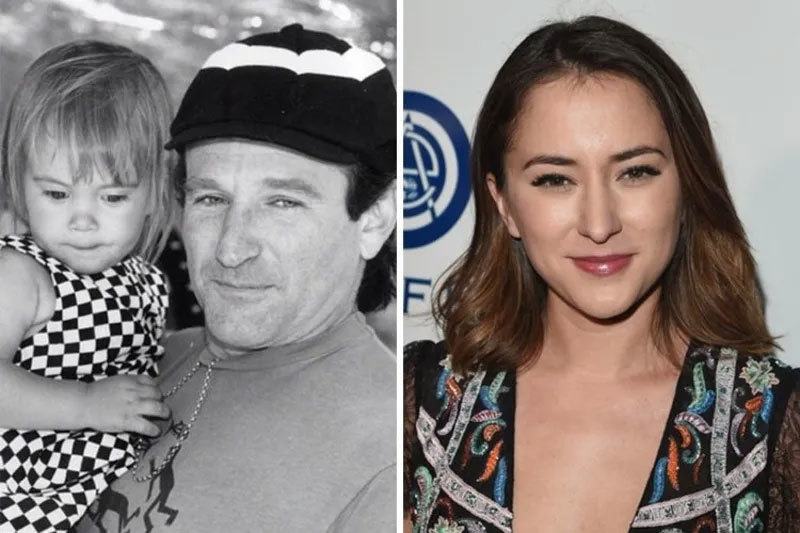 Zelda has also done voice work for "The Legend of Korra," an animated television series. Zelda's passion, aside from acting, was sports, as she claimed to be a serious athlete. She also enjoys playing video games. Zelda dated Jackson Haywood in the past and has stated that she is bisexual.
Michael Jackson's Daughter: Paris-Michael Katherine Jackson
Paris Jackson is Michael Jackson's only daughter and the second of his two children. Debbie Rowe, Jackson's birth mother, is an ex-wife who signed up custody of Paris and her son, Prince Jackson, Paris' brother — to Jackson following the couple's divorce in 1999. Blanket "Bigi" Jackson is Paris and Prince's younger brother.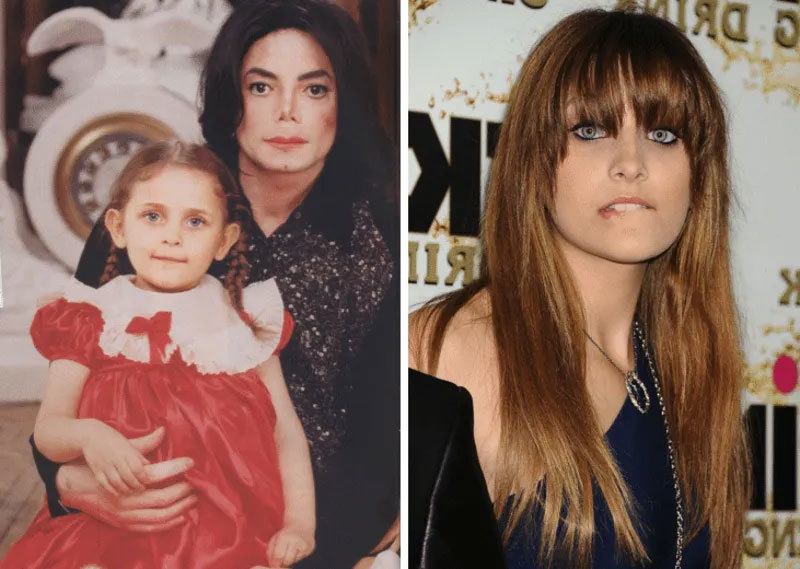 Since Michael Jackson's passing, Paris has always demonstrated admiration for the legacy he left behind. During the 52nd Grammy Awards, she delivered the eulogy for her father and accepted the Lifetime Achievement Award on his behalf.
Clint Eastwood's Daughter: Francesca Eastwood
When actress Frances Fisher and actor Clint Eastwood met, Francesca Eastwood was born. She followed in her renowned parents' footsteps by pursuing a career in Hollywood. She appeared in films such as "Jersey Boys" and "True Crime" as an actress. Francesca also made an appearance on a reality show with her renowned family.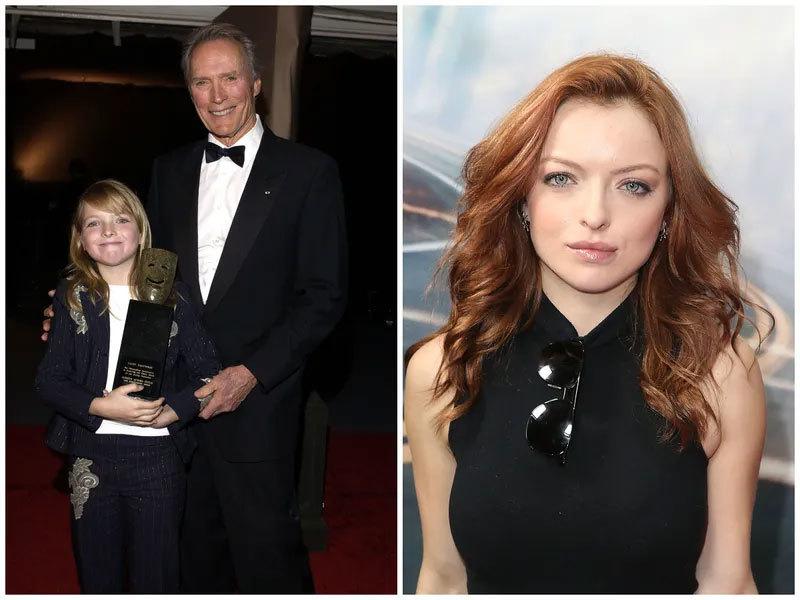 Francesca was a part of the television series, "Mrs. Eastwood & Company," which followed the lives of Francesca and the entire Eastwood clan. Unfortunately, the series was short-lived, as her marriage to Jordan Feldstein (Jonah Hill's brother) was.
Billy Joel's Daughter: Alexa Ray Joel
On December 29, 1985, Alexa Ray Joel was born. She is a singer, songwriter, and pianist from the United States. Billy Joel and Christie Brinkley, a model, are her parents. On independent record companies, Joel released the EP Sketches (2006) and various singles. She has performed at several charity events as well as fashion shows in New York City.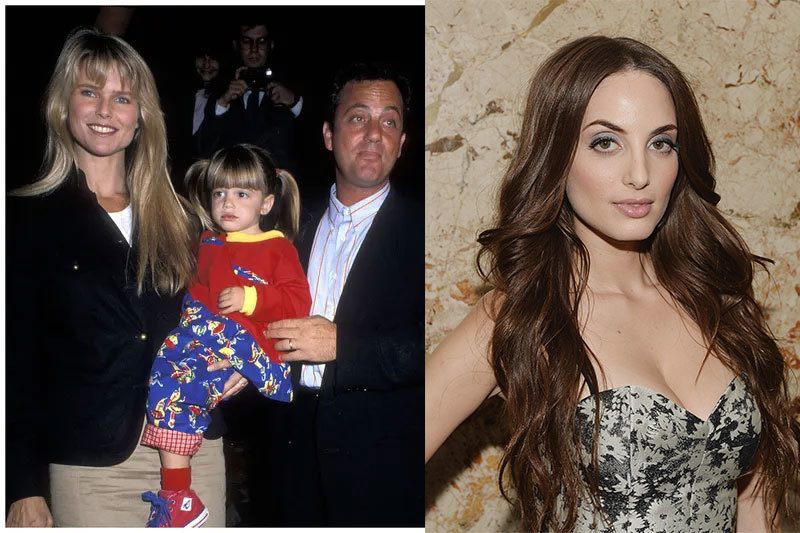 Joel is known for her melodic songwriting. She has stated that her musical upbringing provided her with a "unique inside-peek into the songwriting process" and that "it's no surprise I compose songs the same way my father does- melody first, lyrics second." Joel claims that by the age of 15, she was writing poetry and finishing whole songs with piano accompaniment.
David Beckham's Son: Brooklyn Beckham
Brooklyn has experienced a life where everything is lovely, thanks to her mother's role as Posh Spice. When you add in your soccer-playing father, David Beckham, you have a life that few people could ever imagine. On the other hand, Brooklyn has chosen a career path that is very different from his parents. He decided to pursue a career as a photographer.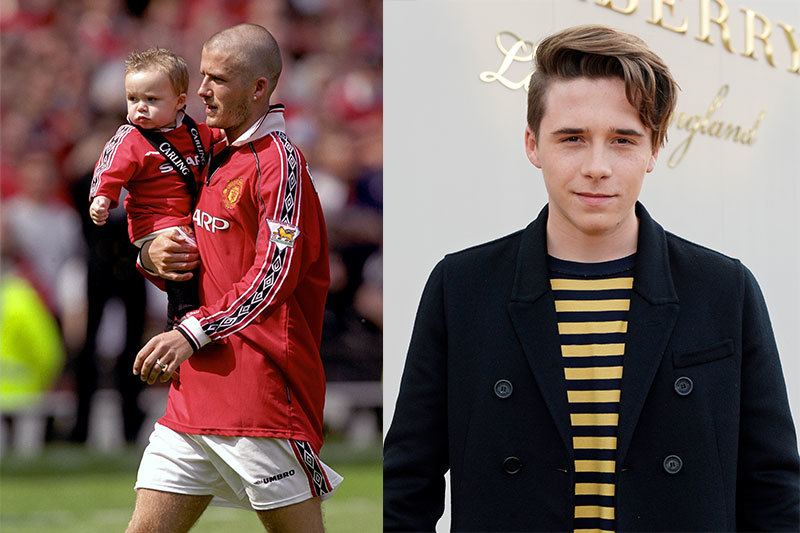 On the other hand, Brooklyn appears to have gained popularity due to his public breakup with Chloe Grace Moretz in 2014. Although they reunited in 2016, their relationship did not last. He recently resurfaced in the news after allegedly making a racist statement on his social media account.
Nicole Kidman's Son: Connor Cruise
Nicole Kidman and Tom Cruise have an adopted kid named Connor. Connor Anthony and Isabella are their other two children. However, there are accusations that Tom Cruise has barred the children from seeing Nicole since she is not a member of the Church of Scientology. Connor now prefers to remain out of the way of his parents as well as the spotlight.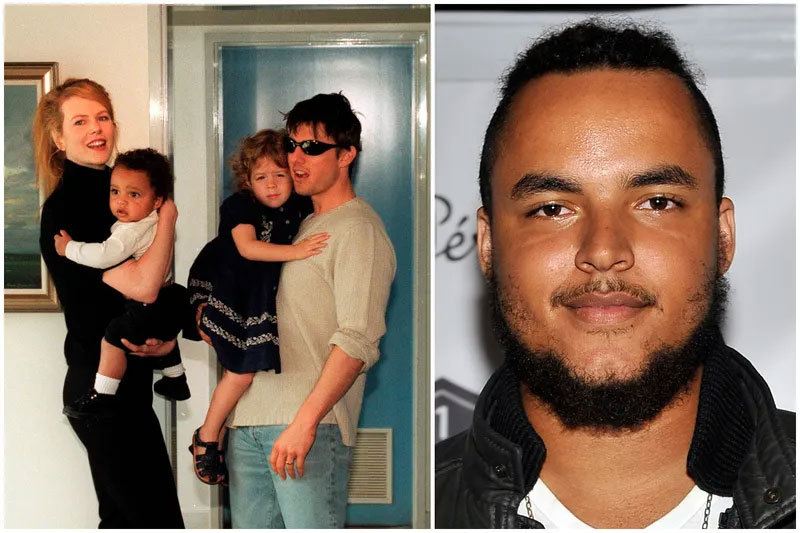 Connor, unlike his parents, did not pursue a career in acting. Instead, he works as a DJ, and he has frequent engagements throughout the United States. He, like his father, is a devout Scientologist. He currently resides in Clearwater, Florida, in a Scientologist neighborhood.
Cristiano Ronaldo's Son: Cristiano Ronaldo Jr.
Cristiano Ronaldo Jr. is Cristiano Ronaldo's son, who plays for Manchester United and Portugal. He was born in the United States, and the footballer has sole custody of the child, whose mother has never been revealed publicly.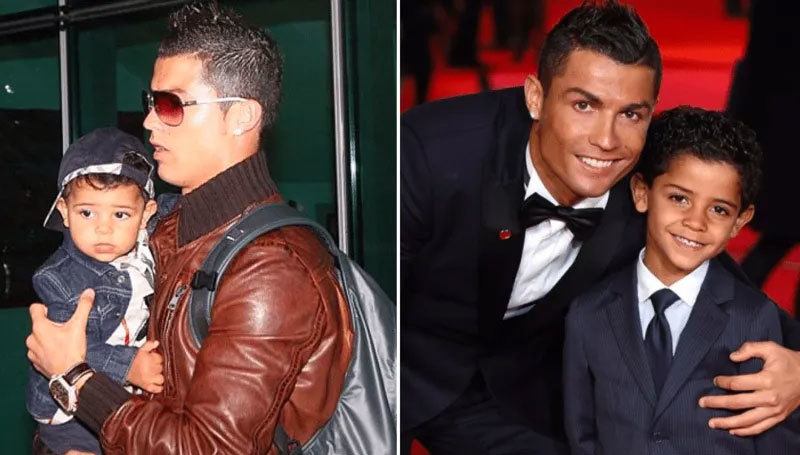 Jonathan Ross questioned Ronaldo in 2015, and he revealed the identity of his son's mother. "Junior doesn't know who his mother is," Ronaldo said, "but don't make a big deal out of it." "I won't lie to Cristiano because he deserves to know the truth, but I won't reveal the truth because others expect me to."
Robin Thick's Son: Julian Fuego Thicke
The singer Robin Thicke and actress Paula Patton had a gorgeous little blonde kid. Unfortunately, his parents have been estranged for a long time as a result of their 16-year-old dating. In 2005, they married, and Julian was born five years later. Despite their split, the ex-couple is doing their best to work with Julian.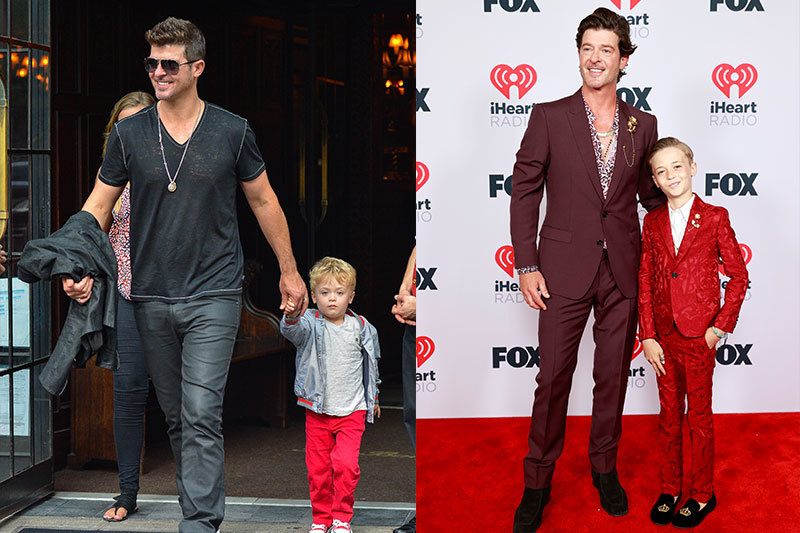 Paula has revealed that Julian is growing up to be like his father as he is also singing and is into piano-playing. The boy also reportedly loves performing for a crowd. Recently, Julian became a big brother to his little sister, Mia – Robins daughter from his girlfriend April Love Geary.
Sean Penn's Daughter: Dylan Penn
Dylan Penn is the daughter of Sean Penn, an edgy yet skilled actor, and Robin Wright, a beautiful actress. Even though both of her parents were actors, Dylan took a different path and followed a modeling career. She has appeared in Gap advertising campaigns. She's also been featured in publications including "Elle" and "GQ."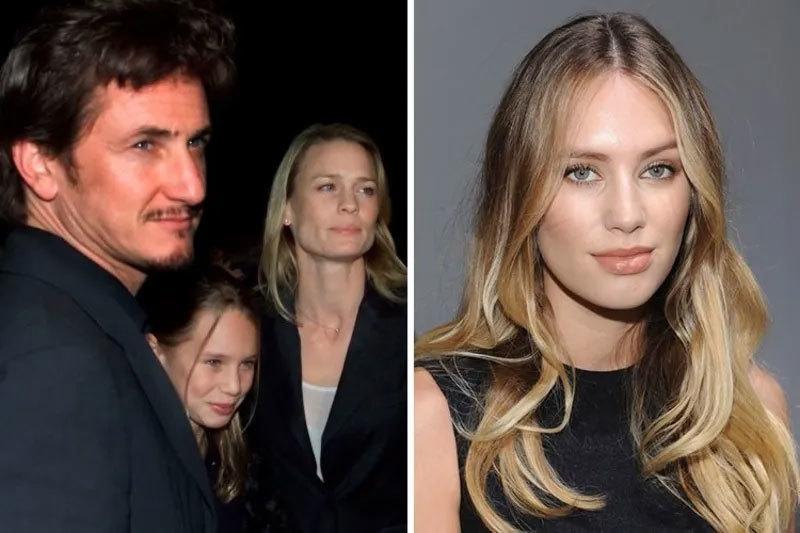 However, she is itching to work behind the scenes as a director and writer, as expressing her artistic side appears in her blood. But, before making her film, she is putting her acting skills to the test in the films "Elvis & Nixon" and "Condemned."
Mick Jagger's Daughter: Georgia May Jagger
The model and activist pictured her father's '60s and '70s styles while growing up on the road. "I think I always knew they were quite relevant as far as clothing and stuff," she told CNN of her father's influence on her style. "I've always looked up to their style, and I think of that whole period — the '60s and '70s – as being one of the most amazing."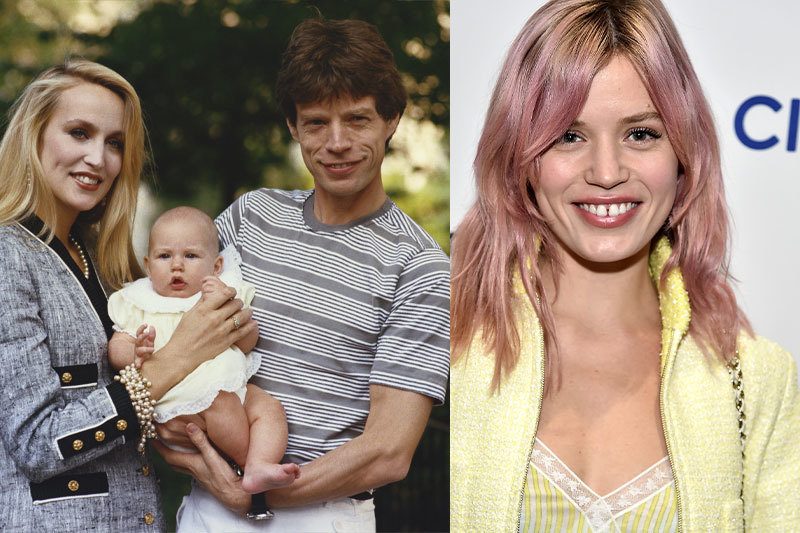 Georgia May spoke with WWD about concerts, admitting that she doesn't go to them as much as she would want. On the other hand, Georgia May can be spotted rocking out backstage with the Rolling Stones, one of the world's biggest rock stars.
Jamie Foxx's Daughter: Corrine Bishop
Jamie Foxx is adamant about Corrine Bishop, her daughter. Corinne's mother is unknown, but Jamie has kept her hidden from the public eye since she was a child. When she was spotted often strolling the red carpet with her father, she came the closest to show business. She, like her father, is also into acting.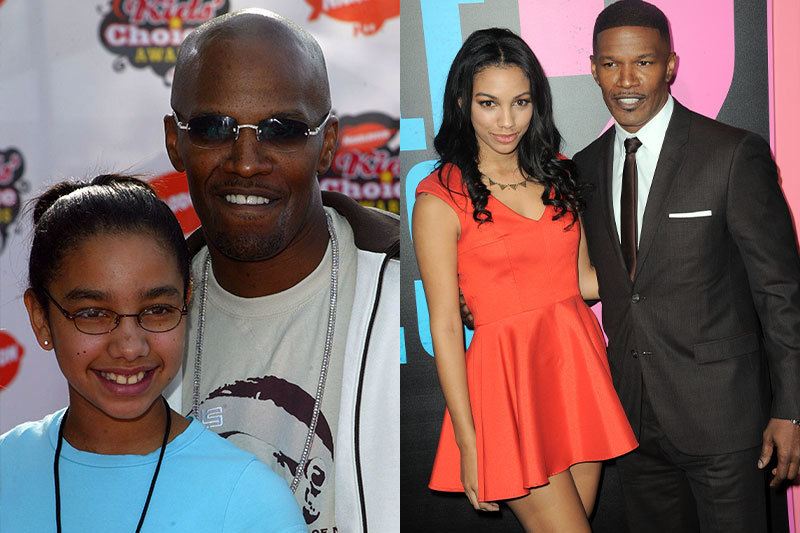 Corinne starred in MTV's short-lived "Sweet/Vicious" series. Despite her acting roles, Corinne's father ensured that she got an excellent education. She earned a bachelor's degree in public relations from the University of Southern California in 2016.
Johnny Depp's Daughter: Lily-Rose Depp
Can you imagine being Johnny Depp's daughter? On the other hand, Lily-Rose Depp is the only person in the world who can claim that title. The 22-year-old has made a reputation for herself as an actress recently, most recently starring with X-Mens Tye Sheridan in the science fiction thriller Voyagers and modeling for companies like Chanel.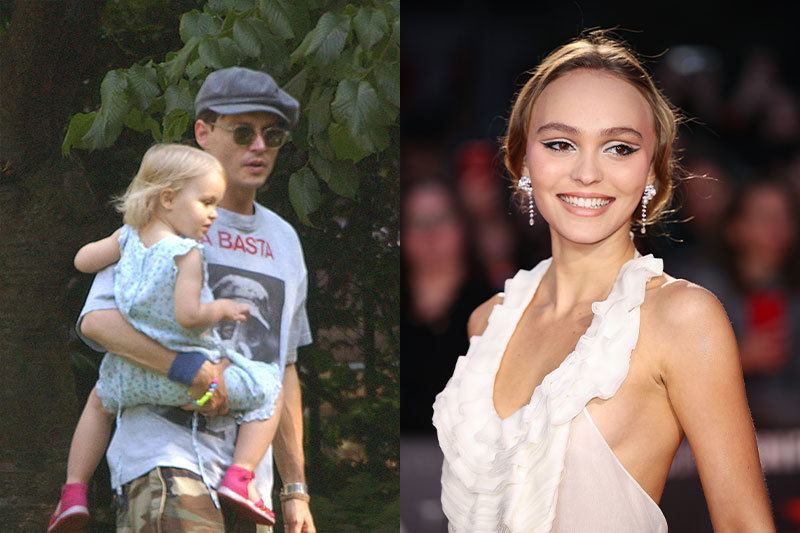 Lily-Rose Depp is the actress's daughter and the star of films like Pirates of the Caribbean, Edward Scissorhands, and Sweeney Todd. Her mother is Vanessa Paradis, a French singer and model married to Johnny Depp for fourteen years and has a younger son.
Arnold Schwarzenegger's Son: Joseph Baena
Arnold Schwarzenegger and his housekeeper had a tryst, and Joseph Baena was born. When Arnold's love child with the housekeeper was born in 1997, he was reportedly married and living with his then-wife Maria Shriver. Joseph was born just days after his wife gave birth to their son, adding insult to injury.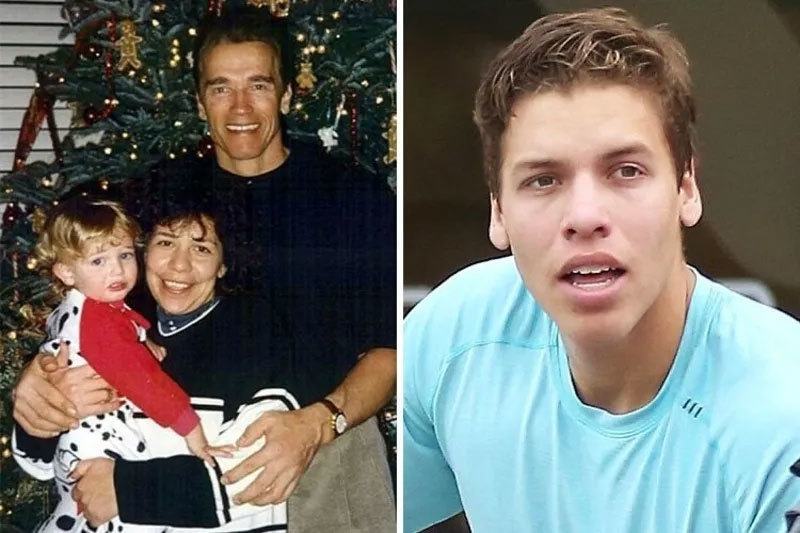 Since the news broke in the media, Arnold has openly acknowledged Joseph Baena as his son. The California governor even showed his love for Joseph on social media, saying how much he adores his kid. Arnold and Maria Shriver have been divorced for a long time.
Angelina Jolie's Son: Maddox Jolie Pitt
Angelina Jolie's first adoptive son is Maddox. When she was shooting a film in Cambodia, she spotted Maddox as a newborn. Maddox was so enamored with her that she later adopted him. Maddox is said to be one of the reasons Angelina and Brad's divorce was finalized.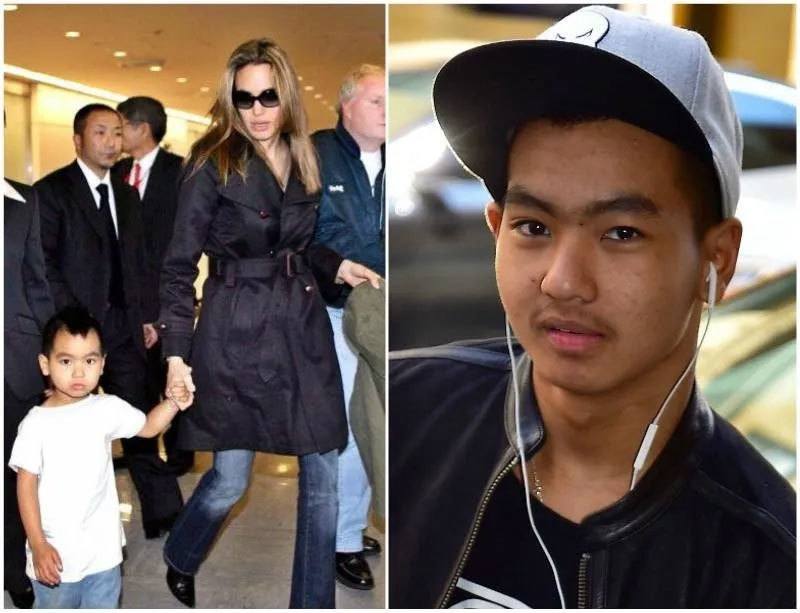 During the couple's altercation, Maddox reportedly had to restrain his father, Brad Pitt, physically. But Brad Maddox, either unintentionally or on purpose, prompted Angelina to petition for divorce. According to sources, the divorce appears to be tormenting Maddox, as he refused to visit Brad for a month after the divorce was filed.
Mia Farrow's Son: Ronan Farrow
Mia Farrow's son is Ronan Farrow. Woody Allen is his legal father, but Frank Sinatra is rumored to be his biological father. Although the details are murky, Ronan has publicly condemned Woody and stated that he would have nothing to do with him.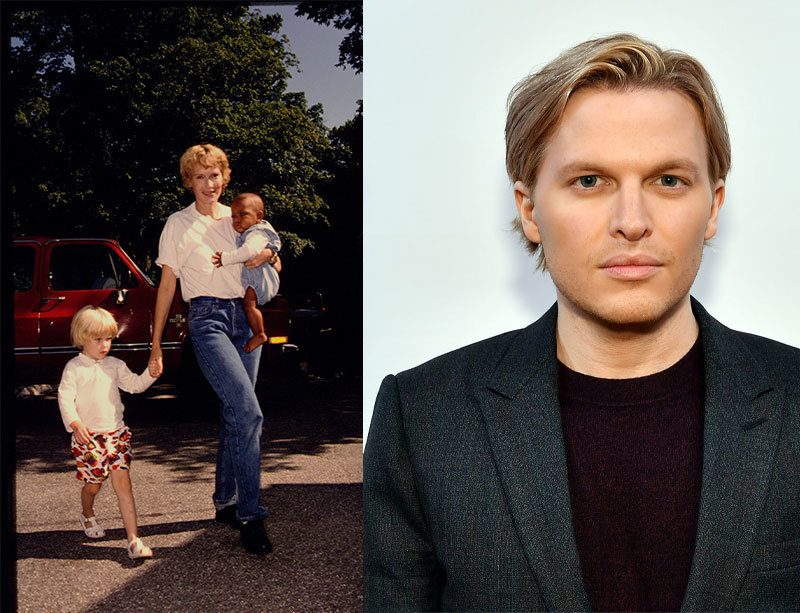 He, too, is uninterested in the entertainment industry and has chosen journalism as his profession. He is also a lawyer and an activist. He was a UNICEF Youth Spokesperson from the age of 14 until he was 22 years old. He eventually became a Humanitarian Special Advisor in the Obama administration. Currently, he is a part of NBC's Today Show's "Undercover With Ronan Farrow" series. Who'd have guessed Mia Farrow's son would be a genius?
Michael Douglas' Son: Cameron Douglas
Cameron similarly has some big shoes to fill, two pairs specifically. Michael Douglas, the actor, is his father. Kirk Douglas, the famed actor, is his grandfather. Cameron, like his father and grandfather, has decided to pursue acting. "It Runs In The Family," "Mr. Nice Guy," "Loaded," and "National Lampoon's Adam & Eve" are the four films in which he has appeared.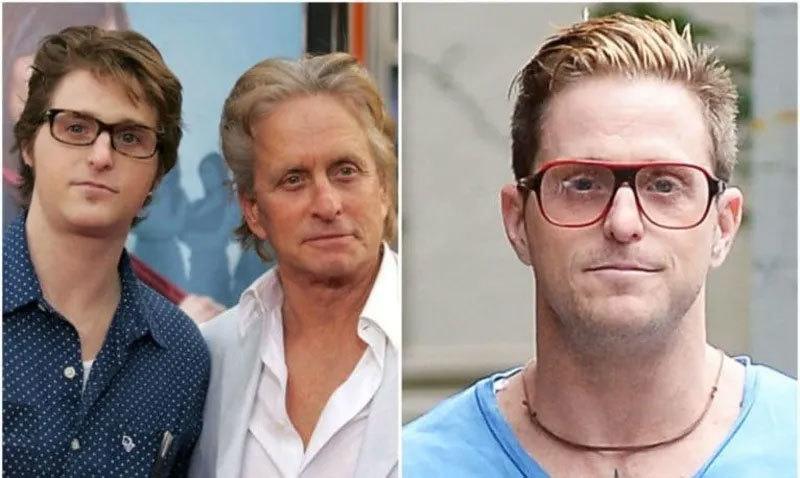 Is it possible that the burden of being a Douglas got to him? Cameron is said to have been convicted of many narcotics charges. He has been sentenced to seven years in prison. He was held in solitary confinement for two of those years. He is now working on a book about his time in prison..
Meryl Streep's Daughter: Mamie Gummer
Mamie Gummer is stepping into some large shoes. Meryl Streep, the multi-award-winning actress, is her mother. Don Gummer is her father's name. Understandably, she uses her father's surname because the strain of becoming Meryl Streep may be enormous. Mamie was featured in the 1986 film "Heartburn" with her actress mother like other celebrity children.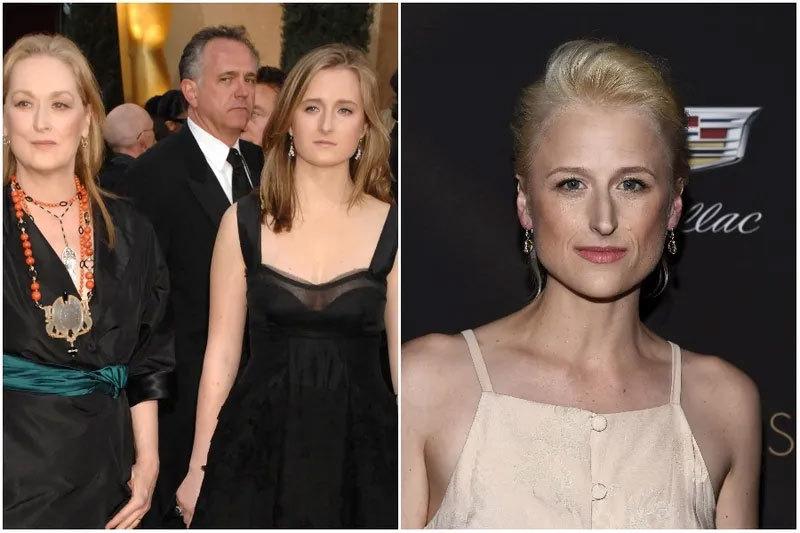 In the 2015 film "Ricki and the Flash," she reunited with her mother on screen for the first time. Gummer has appeared in television shows such as "The Good Wife," "The Collection," and "Emily Owens M.D." In addition to movies, Gummer is no longer married to actor Benjamin Walker, with whom she was formerly married.
Tom Hanks' Son: Colin Hanks
Colin Hanks should be grateful that he inherited his father's acting genes. Tom, an Oscar winner, is his renowned father, and Samantha Lewes is his mother. Colin has had a spate of parts since 1996, even without the support of his father, though his last name probably helped.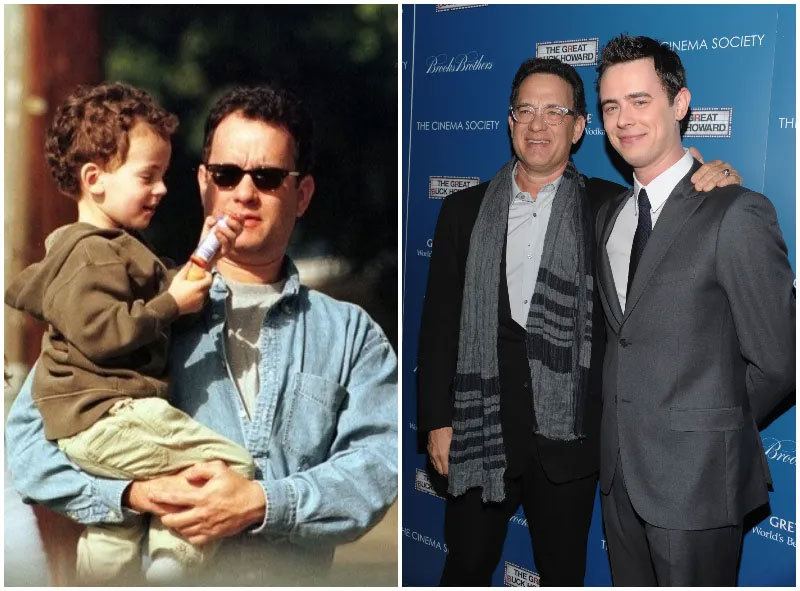 His first television appearance was in the science fiction series "Roswell." Colin, who resembles his father in appearance, is interested in performing. In 2015, he directed "All Things Must Pass: The Rise and Fall of Tower Records." He also appeared in the animated series "PAW Patrol" as a voice actor.
Alec Baldwin's Daughter: Ireland Baldwin
Ireland Baldwin is the daughter of known hothead Alec Baldwin and actress and model Kim Basinger. She is currently working as a model. Thus, she appears to be following in her mother's footsteps. Her first appearance was in a bikini commercial in the New York Post in 2013, which her father did not approve of.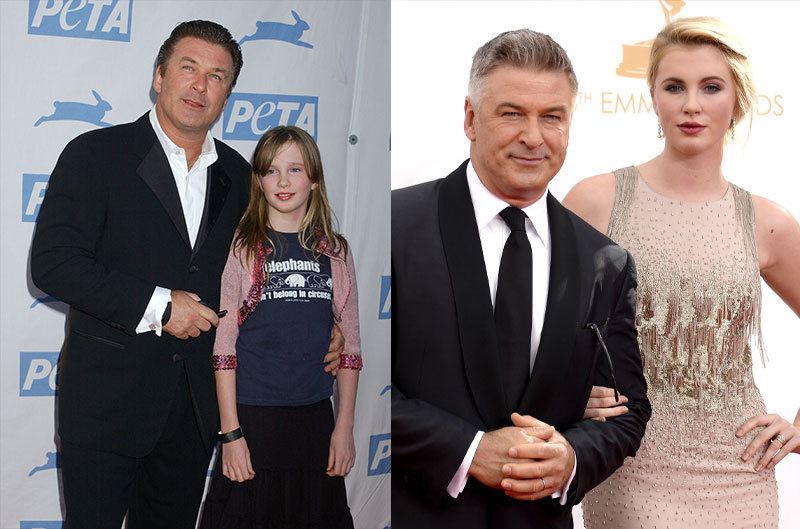 Ireland made her acting debut in the film "Grudge Match," playing a teenage Kim Basinger. Modeling, on the other hand, is more her style, as she has appeared in editorials for "Vanity Fair," "W Magazine," and "Elle." She starred in the made-for-television film "Campus Caller" on television.
Danny DeVito's Daughter: Lucy DeVito
Lucy chose to follow in her parents' footsteps and is now slowly but steadily following in their footsteps. Danny DeVito is her father, and Rhea Perlman is her mother. She presently has a recurring role on the television show "Melissa & Joey." Aside from television, she played Anne Frank on the stage of Washington's Intiman Theatre in 2008.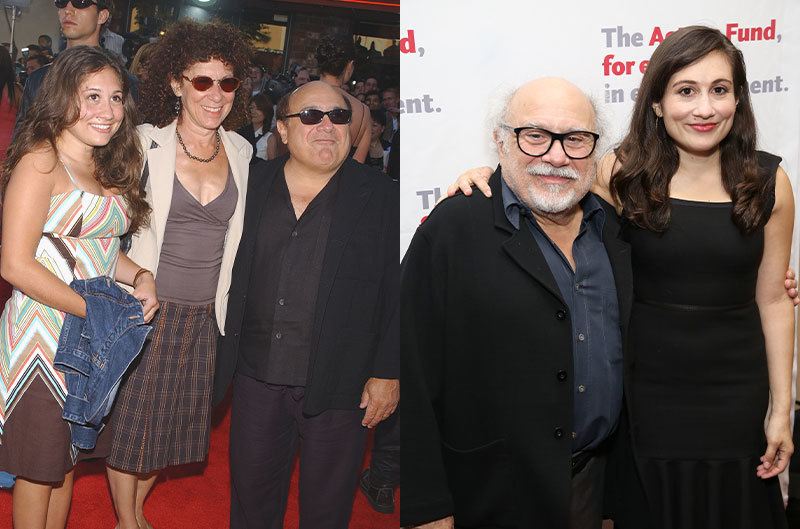 She appeared on-screen alongside her father as she grew up, just like other celebrities' children. "It's Always Sunny in Philadelphia," a hit show starring Danny DeVito, featured her. Lucy's previous films include "Leaves of Grass" and "Sleepwalk With Me." She stands at five feet tall, the same height as her father.
Kate Beckinsale's Daughter: Lily Mo Sheen
Even though Lily Mo Sheen's parents, actress Kate Beckinsale and Welsh actor Michael Sheen, were never married, they can effectively co-parent for the benefit of their daughter. Lily Mo's parents were married for eight years before they divorced. Lily Mo is now dabbling in acting, much like her parents.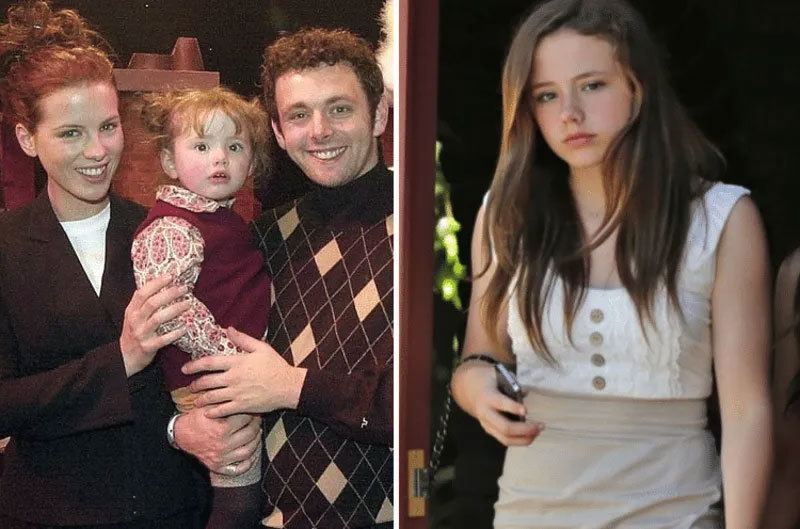 "Everybody's Fine," one of her three film credits, was released in 2009. She also appeared in the 2006 film "Click" and the 2009 film "Underworld: Evolution." Lily Mo, who is presently enrolled at New York University, has decided to seek a degree rather than a movie career.
Gordon Ramsay's Son: Jack Scott Ramsay
Who thought Gordon Ramsay, the chef from "Hell's Kitchen," could be such a loving father to his son Jack Scott? While everyone believed Gordon Ramsay needed anger management classes, he's now the father of a son who, thankfully, is nothing like his father's disposition.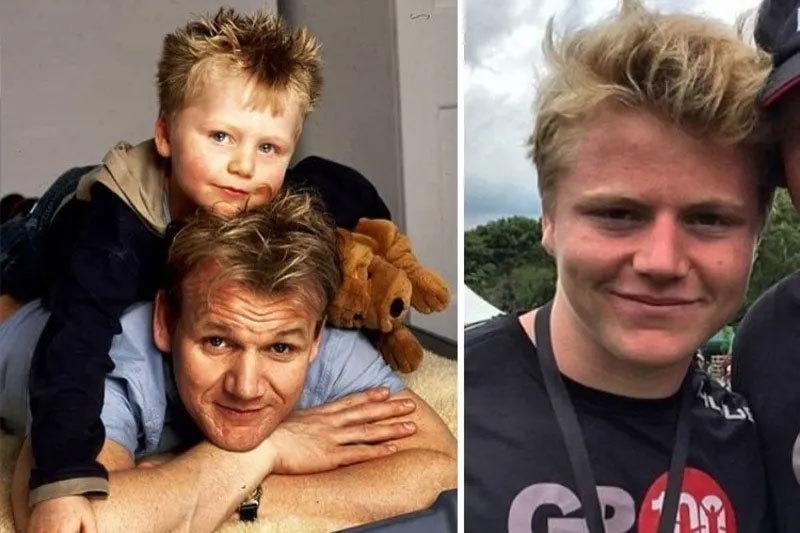 Jack Scott is not as enthusiastic about cooking as his father. Despite appearing as a guest judge on Gordon's television show "MasterChef," he is more interested in becoming a member of the Royal Navy's elite. Jack Scott is a health and fitness enthusiast. He might require it because his father has openly stated that none of his children will inherit his riches.
David Hasselhoff's Daughter: Hayley Hasselhoff
Who would have guessed David Hasselhoff had a daughter? He did, and Hayley is the name of the girl. She is David's daughter from his marriage to Pamela Bach. Until she was featured in the 2010 reality television series "The Hasselhoffs," no one knew she existed. But before that, she was seen in a 1999 episode of "Baywatch" with her father.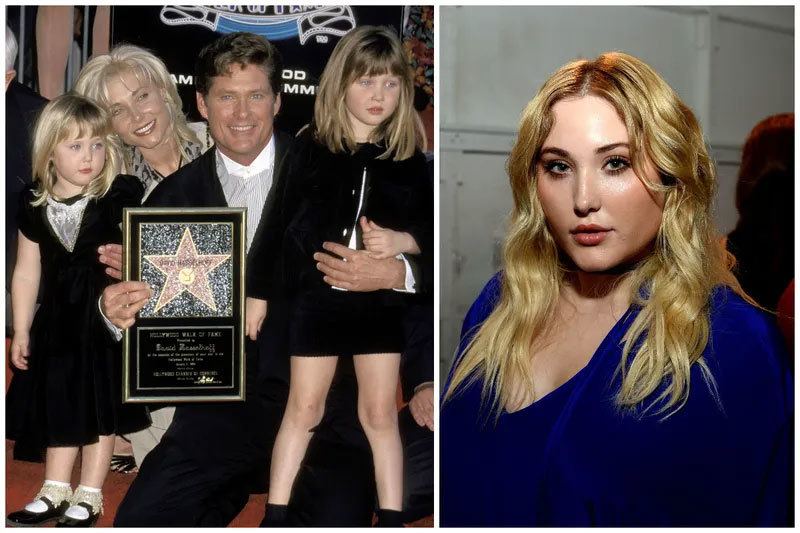 Hayley, who works largely as a plus-fashion model, is outspoken about her weight. She has been modeling for firms like Torrid since she was 14 years old. She landed the role of Amber on the television series "Huge" as a result of her acceptance of who she is.
Joe Mantegna's Daughter: Gia Mantegna
Gia Mantegna wants to be known for herself, not as the daughter of actor Joe Mantegna and restaurateur Arlene Vrhel from "Criminal Minds." Fortunately, Gia is already doing so. She made her acting debut in the film "Uncle Nino" when she was only 13 years old. Following that, she landed a flurry of Hollywood gigs.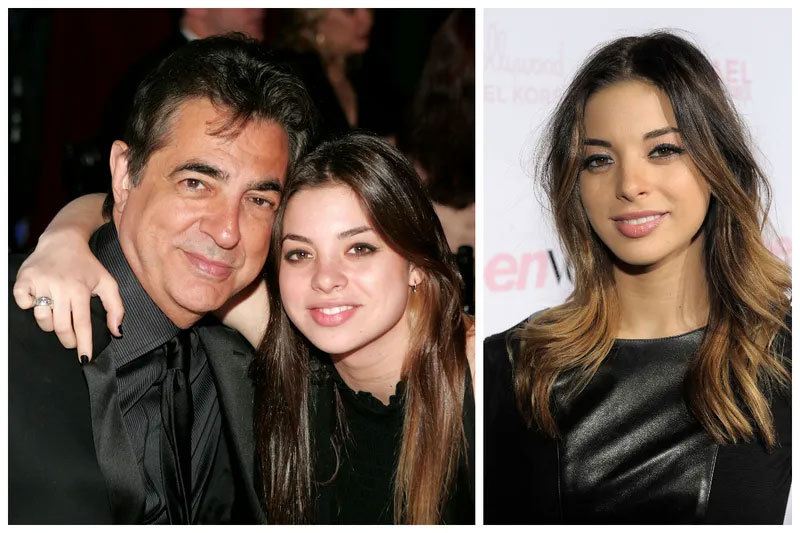 She appeared in Jennifer Garner's film "13 Going On 30." "In The Land of Women" was another film in which she appeared. Gia is a musician in her own right, in addition to acting. She's a talented saxophonist who can also sing and play the piano.
Courtney Love and Kurt Cobain's Daughter: Frances Bean Cobain
Frances Bean is the daughter of famed Nivana singer, Kurt Cobain. She is Cobain and Courtney Love's only child. When her father died, she was only a baby. She is now very much active in her father's profession. She worked as a producer on HBO's "Cobain: Montage of Heck," a documentary about Kurt Cobain.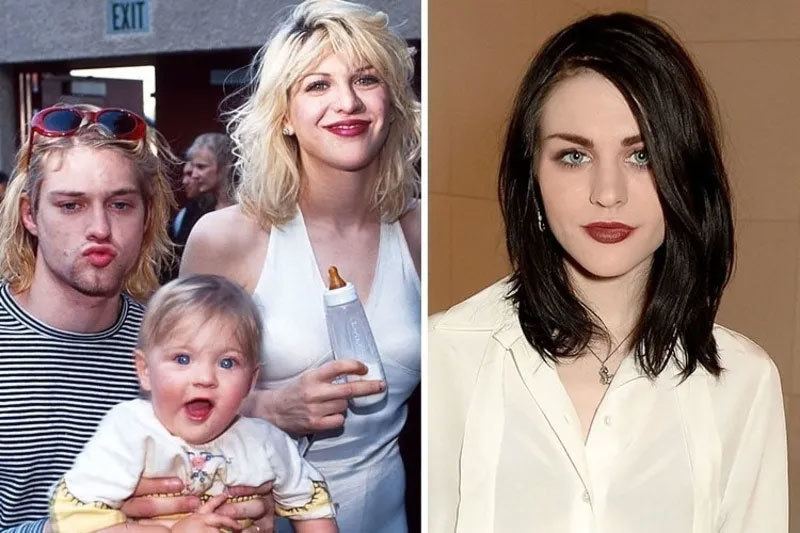 Her artistic abilities are most likely inherited from her parents. Frances is a visual artist who had her first solo exhibition in February of 2012. Despite being a rock and roll royalty member, she maintains a quiet profile and has inherited more than $100 million from her father's fortune.
Andy Garcia's daughter: Dominik Cristina Garcia-Loredo
Dominik Cristina Garcia-Lorido, formerly shown as a small girl standing next to his famous actor father, Andy Garcia, is now a young woman dabbling in the same industry as his father. She appeared in Andy Garcia's 2005 film "The Lost City" thanks to her father. Despite his absence, she was able to secure gigs on her own.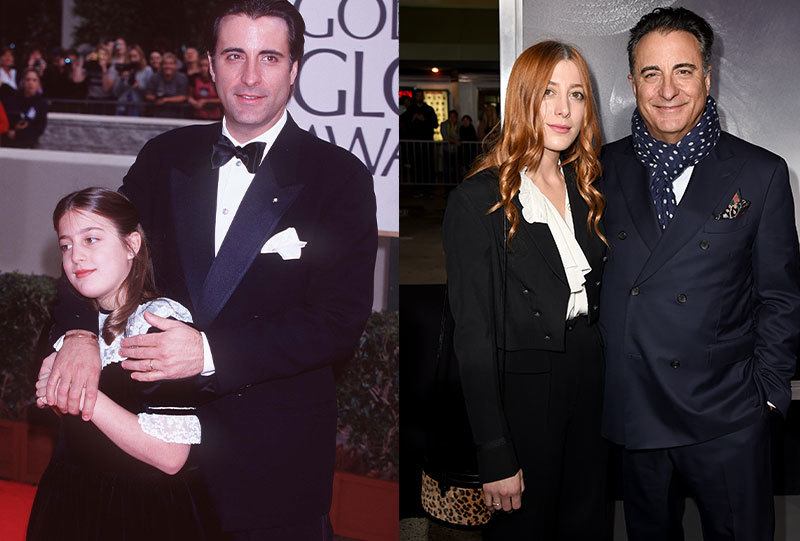 She is still working in the industry because of her father's acting genes. Stark TV's "Magic City" featured her. She also appeared in the 2015 film "Wild Card" and will be seen in the upcoming film "Desolation." Alessandra, her younger sister, is also a plus-size model and works in the entertainment industry.
Jude Law's Son: Rafferty Law
Just when you thought Jude Law couldn't be any cuter, Rafferty, his eldest kid, appears. Rafferty is a model and actor who has been compared to Jude Law. In addition, he is a musician. His first big break came in modeling when he walked the runway for high-end brands like DKNY and Dolce & Gabbana.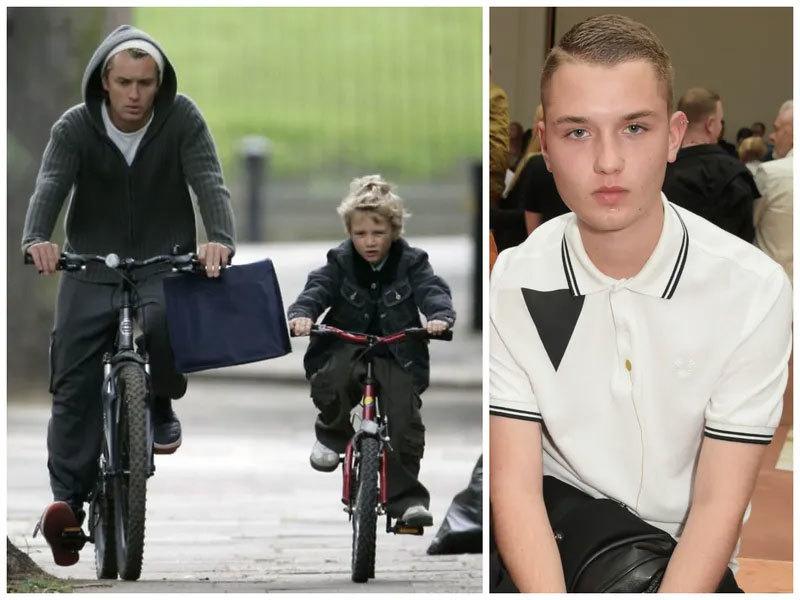 Compared to a young Jude Law, Rafferty is working hard to break off from his famous father's shadow. He is also a musician who performs with his band, The Dirty Harry, as a guitarist and frontman. On Instagram, the young man has amassed more than 30,000 followers.
Kyra Sedgwick and Kevin Bacon's Daughter: Sosie Bacon
Sosie Bacon, like her actor father Kevin and her actress mother Kyra Sedgwick, carries acting genes in her veins. When she was a child, her parents allegedly kept her away from the klieg lights. On the other hand, her father opted to put her right in the middle of everything when she starred in Kevin's "Loverboy." Sosie has continued to act since then.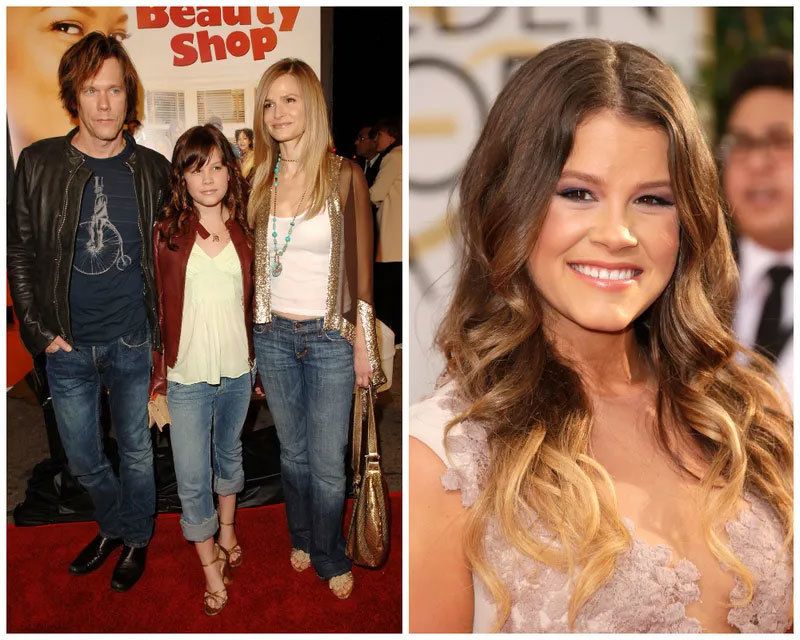 "The Closer," the show in which her mother starred, featured her. She was able to land a few jobs on her own, thanks to the sheer force of her talent rather than her surname. She starred in the film "Charlie Says" and also appeared in "The Last Summer."