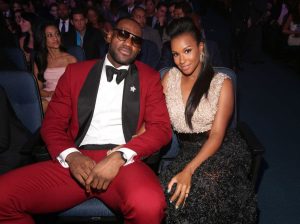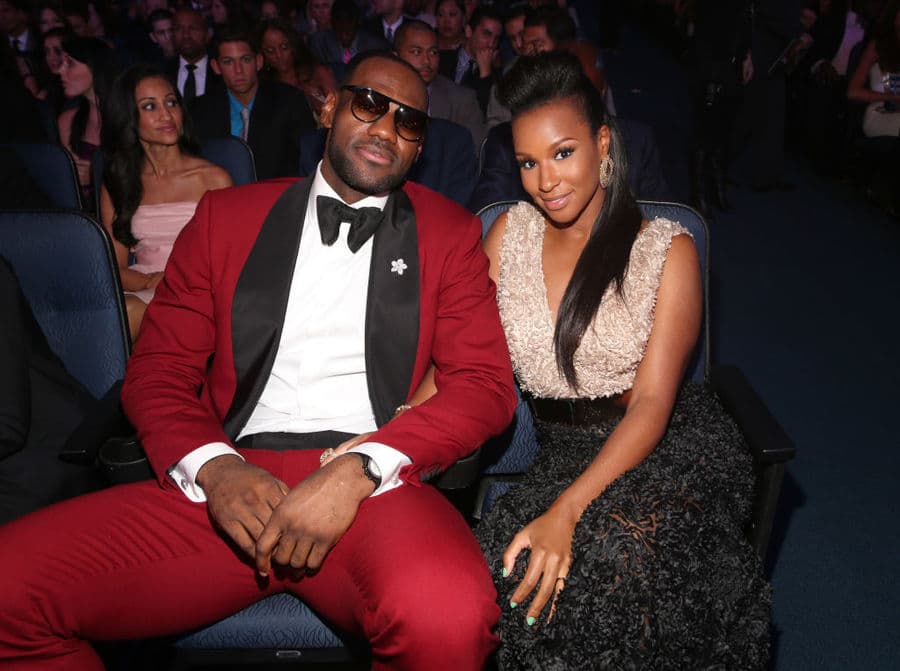 The Fairytale of LeBron James and Savannah Brinson
By Yuri S.
---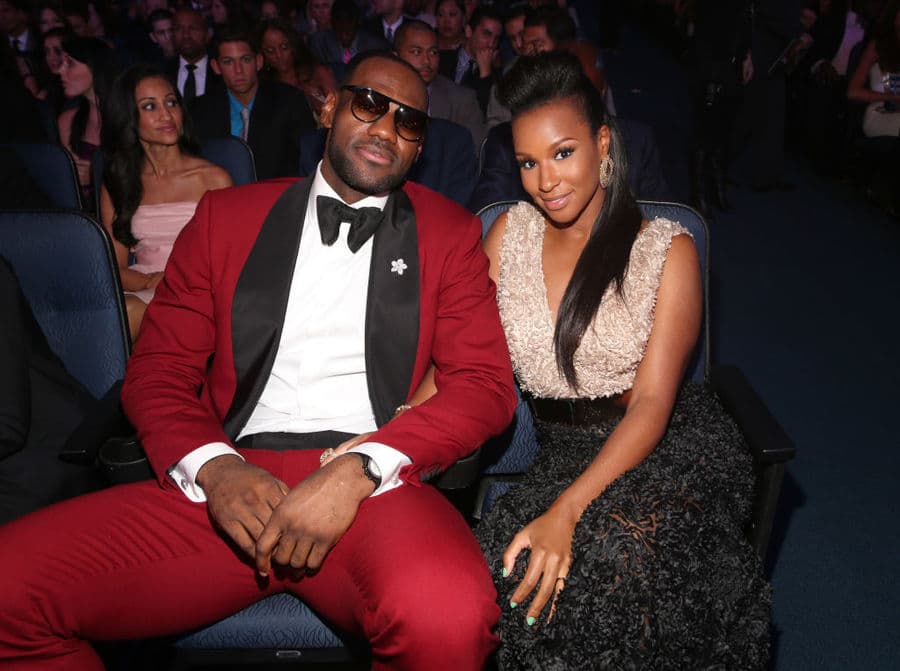 The NBA superstar LeBron James is certainly well-known to the majority. He has a long list of outstanding sporting accomplishments, and he's made many honorable decisions. His life partner, on the other hand, was the best decision he's ever made in his life.
James and his wife, Savannah Brinson, are unquestionably the prettiest pair in the NBA right now. Take a peek at their inspiring journey, which began as high school sweethearts and has evolved into a modern empire of sports and philanthropy. Let's call this a fairytale!
James Born a Cutie
When Gloria Marie James of Akron, Ohio, was 16 years old, she became the mother of a baby boy whom she named LeBron. The year was 1984, the date was Dec. 30. Anthony McClelland, LeBron's father, was far from a model parent.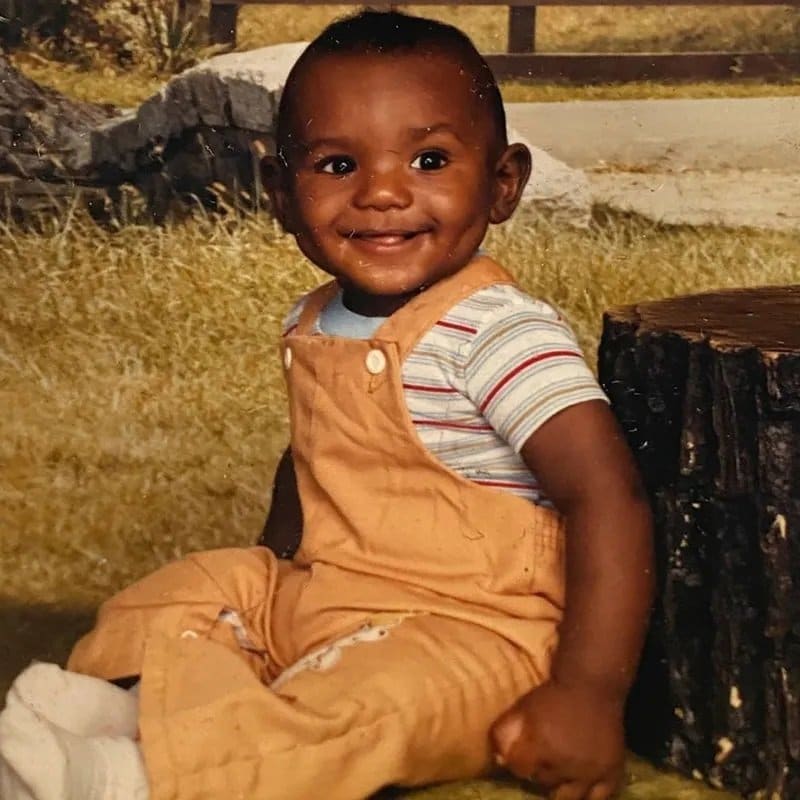 This was evident from his criminal past and lack of engagement in the baby's upbringing. Gloria raised LeBron as a single mother, with the assistance of her mother. However, Gloria also tragically lost her mother to a heart attack when Gloria was just 19.
Trying to Make It Through
Gloria's young family endured a great deal of hardship and was forced to shift from one place to another in Akron. A woman in Gloria's position would have a difficult time finding stable work. Let's not talk about how the environment would affect her standards.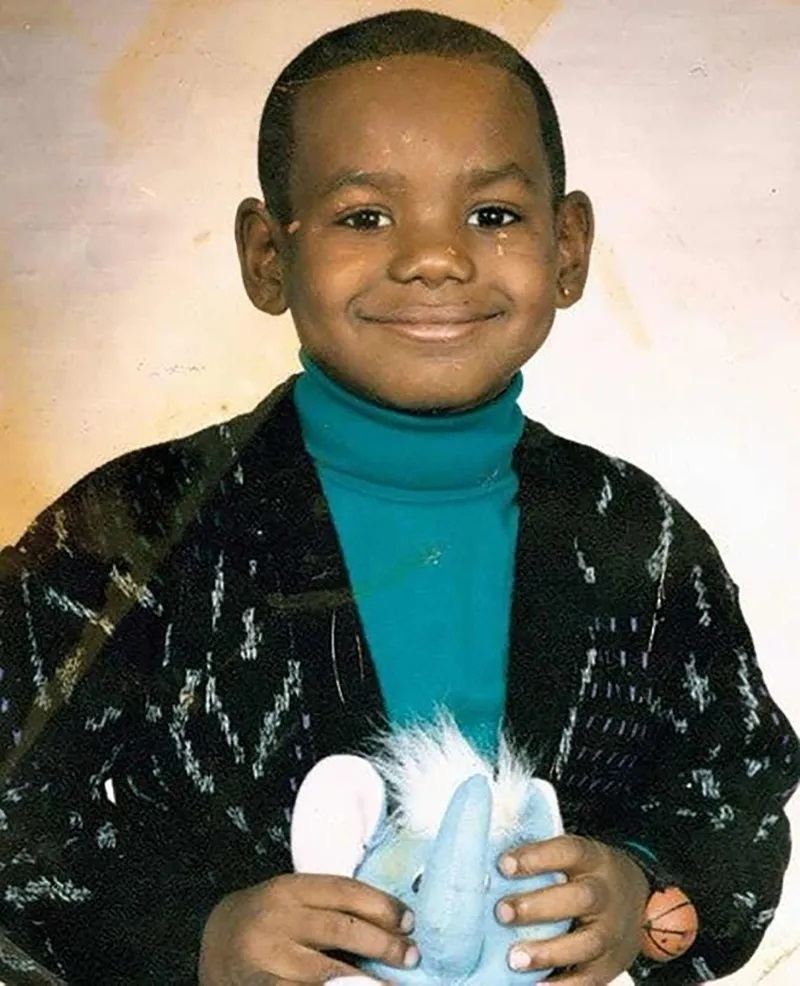 It became increasingly difficult for her to support her son, and Gloria realized that he needed to grow up somewhere else for everyone's good. She was eventually forced to make the painful decision of relocating her son to a more stable home.
A New Beginning: The Walkers Are a Family of Four
Frank Walker and his family provided LeBron with a secure and stable environment to grow up in. Walker coached James' youth football team and introduced James to basketball when James was 9 years old.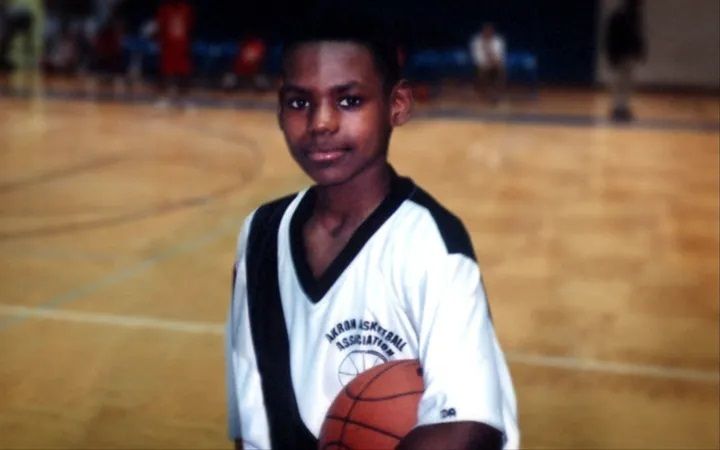 James continued to play basketball regularly. The Northeast Ohio Shooting Stars (who competed for the Amateur Athletic Union) was one of the more notable examples. The team enjoyed success on both the local and national levels.
The Exceptionally Quick and Fabulous
When he played for the Shooting Stars, James and teammates Willie McGee, Dru Joyce III, and Sian Cotton were known as the "Fab Four." The quartet shared a close bond that lasted a long time.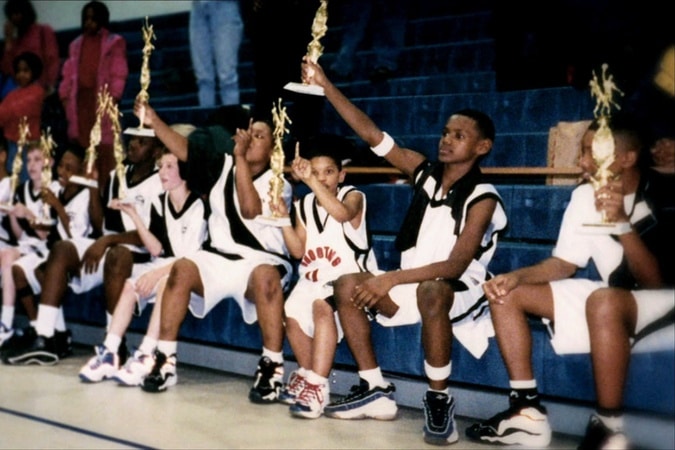 Their friendship extended beyond the basketball court, and they agreed to continue their education at the same high school. What was the school that they chose? St. Vincent-St. Mary High School, a private Catholic institution with a larger percentage of non-black students.
More Than a Newcomer but a Rising Legend
James joined the sports teams at St. Vincent-St. Mary High School, dominating on the school's basketball and football teams. Experts claim he could have made it to the NFL if not for a wrist injury…sadly.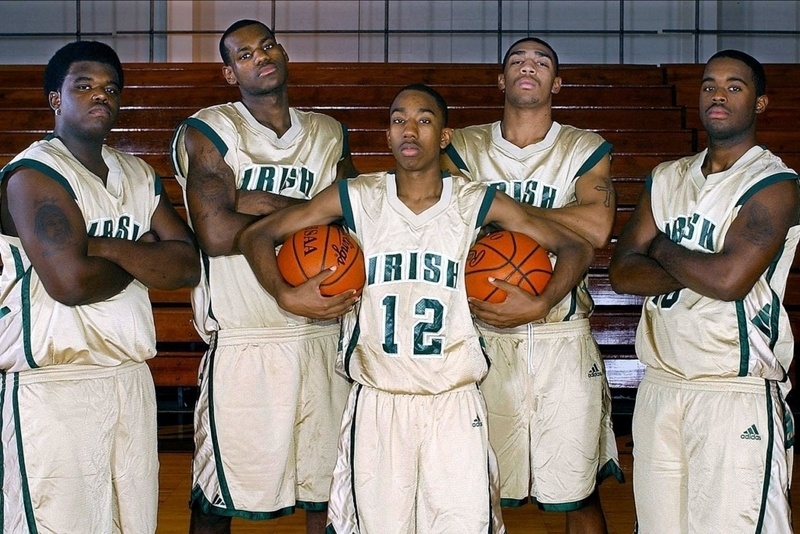 James' basketball ability and drive couldn't be overlooked, and his squad relied on it while they were hammering rival teams left and right to win the state championship. James had no idea that one of those competing prep schools would be the place he met the love of his life.
Savannah Is a Delightful Young Lady
Savannah Brinson was born on Aug. 27, 1986, to JK and Jennifer Brinson. She was the couple's third child and youngest daughter, and grew up in quite an engaging family.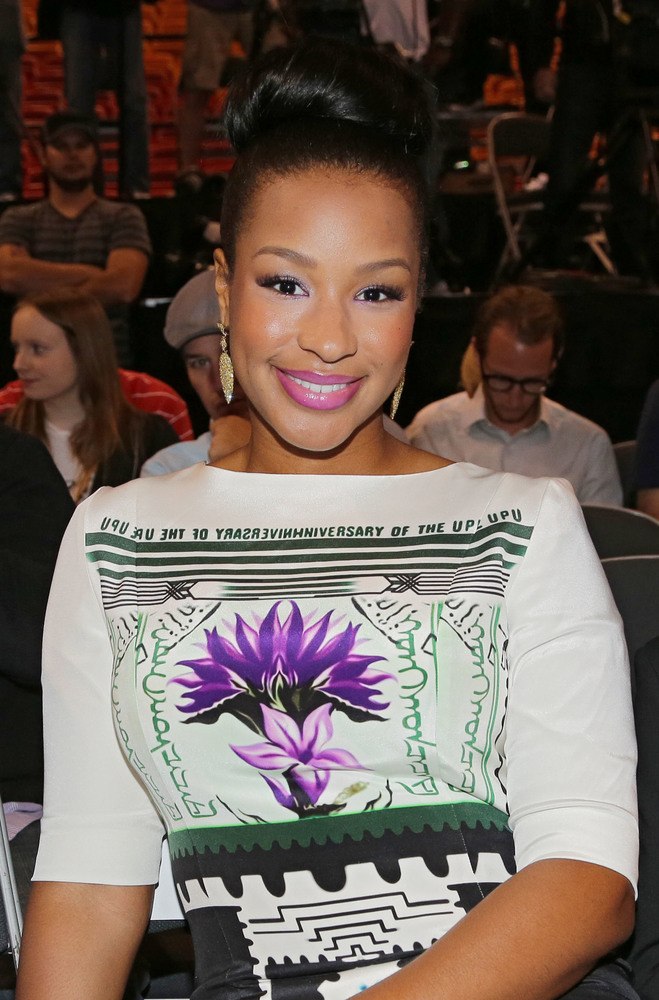 Her childhood house, Savannah recalls, was always open to visitors. Children or friends of her siblings who had difficulties at home were taken in by her parents for as long as needed. Her worldview was shaped this way, and she carried it throughout her life.
She Is a Competitive Athlete in Her Own Right
Brinson was a student at a rival Akron high school. She was a talented athlete in her own right, earning spots on the school's softball team as well as the cheerleading squad. Brinson was clearly killing any games or sports she got in, just like James.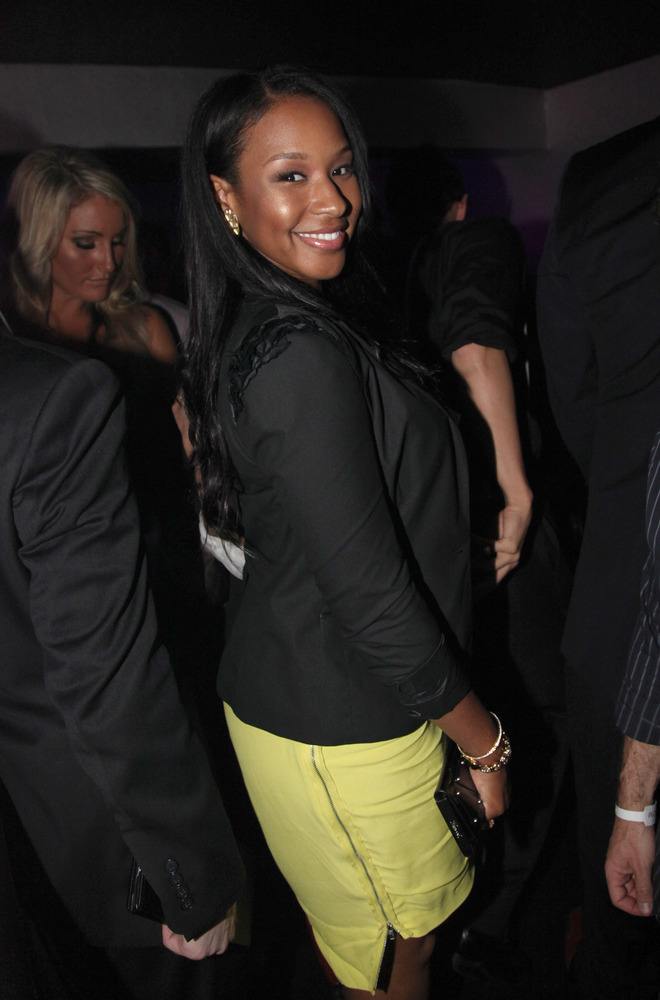 She must have had to reject offers from boys at her school left and right when she was 16 years old because she had that kind of social status. It appears that what she really needed was to be enrolled in a different high school.
The First Encounter Was Held On?
When James, then 17, and Savannah, then 16, were introduced, the competitive sports scene in Akron, Ohio, was about to gain its first power couple. But let's not get ahead of ourselves and call it love at first sight.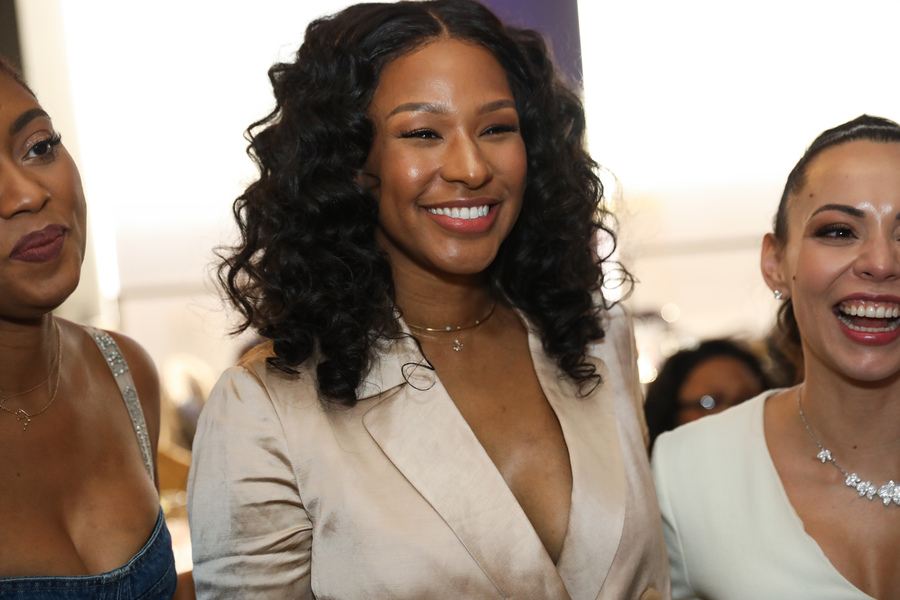 In a 2017 interview, James was asked to recount their first meeting, and he did so without hesitation or stammering. He remembered Brinson wearing a black-and-pink ensemble, but neither could recall what he was wearing that day.
Sure Glad for the Existence of Squad Men
Even though they supported opposing teams and attended competing schools, James didn't let it deter him from chasing Brinson and her heart. At this point, it didn't matter what anyone would think of him: He went all out for his queen.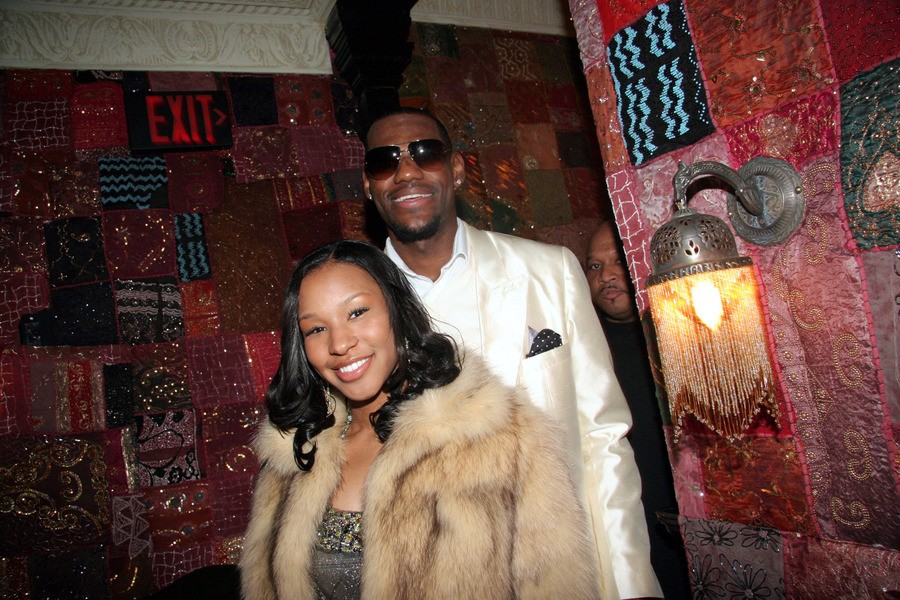 Actually, the word "chase" may not be the most appropriate one in this context, because the would-be basketball legend had trouble summoning the guts to ask Brinson out on a date, so he enlisted the help of a friend to serve as his wingman…an intervention, indeed!
Is Pretty Savannah Going to Give Us Her Digits?
James' friend had the balls, and he approached Brinson and asked for her phone number. Her original instinct was to say no and ask for his phone number so she could decide whether she was intrigued and wanted to make a move or not. That was unexpected.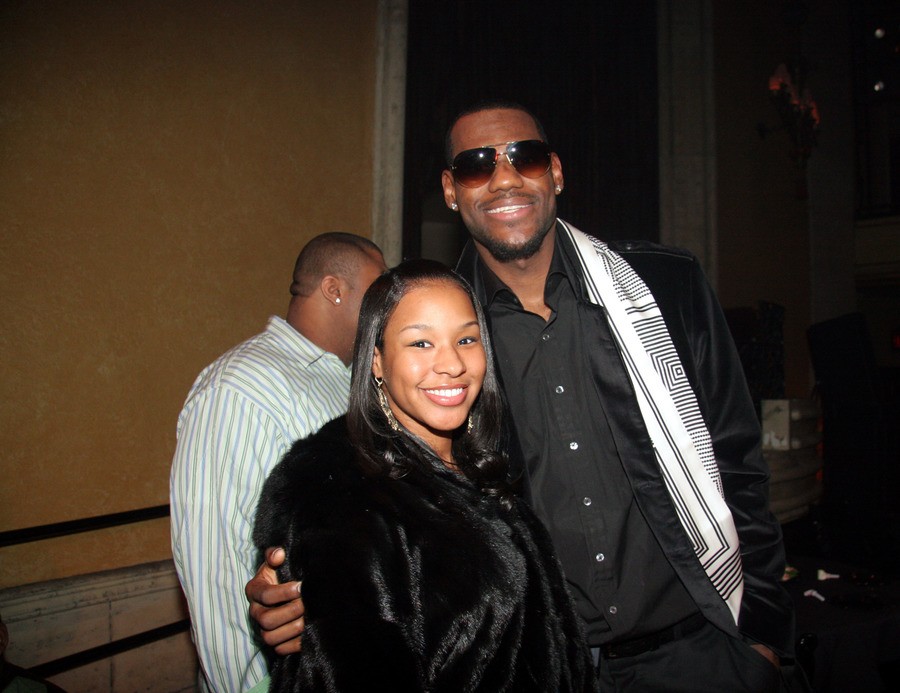 Brinson hesitated a beat to really make the call. It wasn't a big decision, she recalls. She was minding her own business when she remembered she had the phone number of a guy who seemed interested. She decided to give it a shot. Now, it's getting interesting.
The Courtyard Wouldn't Be Enough
Brinson was invited to see James play basketball because they were both high school athletes, and he swept her off her feet. She went to one of his games and was delighted to see that the young man had talent and was a rising star in the community.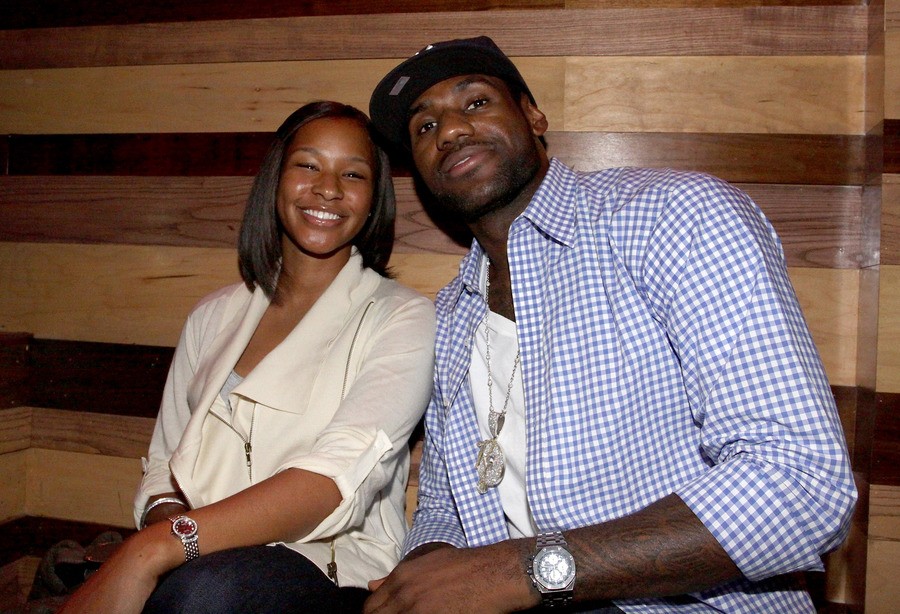 Brinson hung out with James and his friends at Applebee's after the game. The two got a feel for each other in a relaxed environment, which cleared the way for their very first official date together (so cute).
Time for a Proper First Date
The pair went to Outback Steakhouse for their first date. This is quite impressive for a pair of high school students! Overall, it was a pleasant evening, but Brinson was particularly taken aback by what transpired after they had left the restaurant.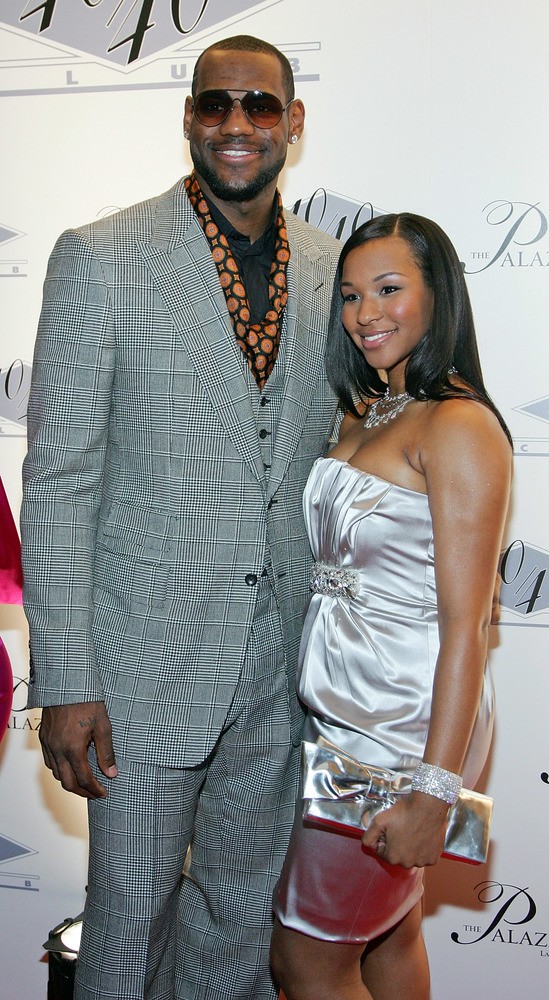 Brinson requested her leftovers be packed away because dinner had apparently been fairly enormous. She did, however, forget to bring them with her. They were later returned by her hero in a dazzling jersey, which we believe was an exceptional gesture of modern-day chivalry on his part.
Observing Curfew and Honoring Family
When James was a teenager, he realized that one of the most effective methods to attract a girl was to gain favor with her parents. It was critical, then, for him to impress Brinson's father by demonstrating to him that he adheres to rules and is in line with keeping the family safe.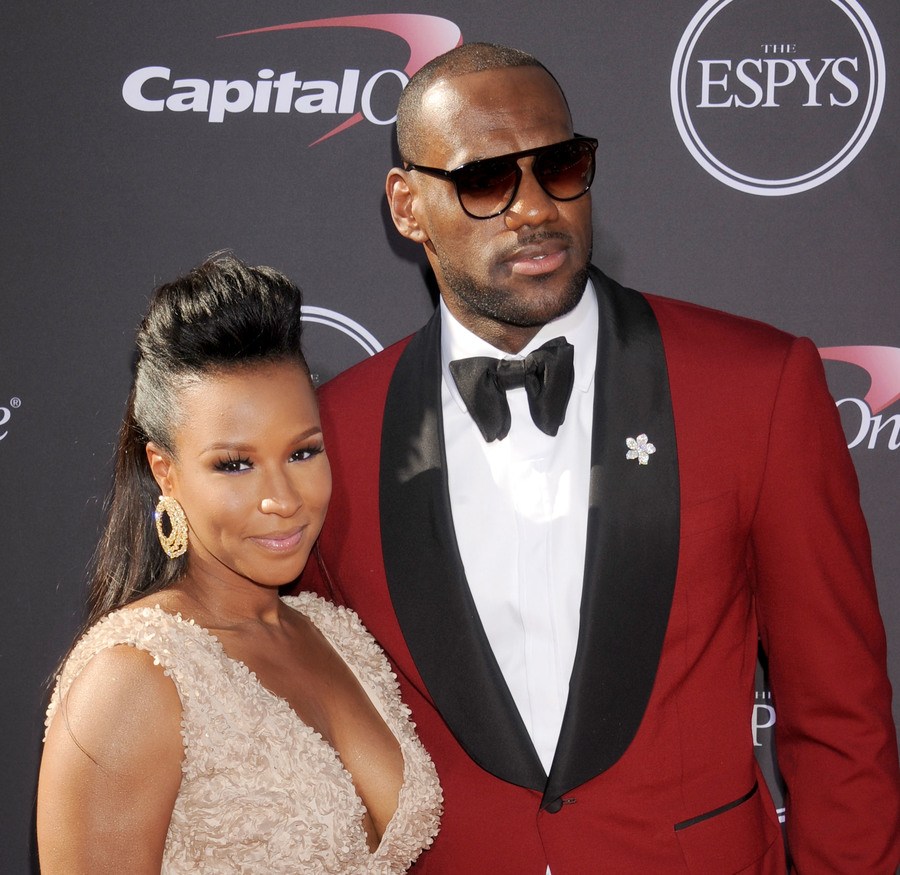 Once he'd received the standard parent lecture, James made it clear to Brinson's family that he wasn't just messing with them for fun and he eventually proved his honor. He was on time, and he was able to gain approval.
Popularity Doesn't Really Mean Much
For a long time, James had little else to fall back on except his athletic ability. There were no cameras present, no millions of dollars, and no supporters other than those who supported his school. Brinson, on the other hand, didn't require bling or glamor of any kind.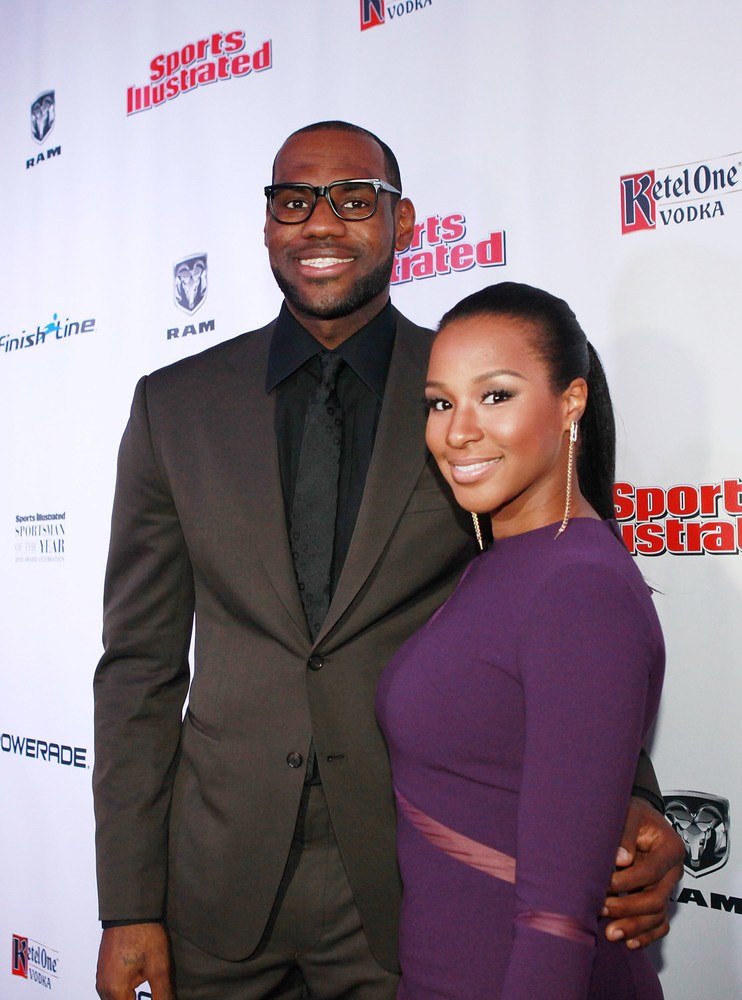 She was always a real one. In an interview with "Hollywood Reporter," James expressed joy for how Brinson has been with him through the years. He mentioned that she was by his side from the beginning and that the interview would not be airing if it hadn't been for her.
Welcome to the National Basketball Association
James achieved many great feats during his senior year of high school in 2003; it was also the year in which he was selected with the first overall pick in the NBA draft.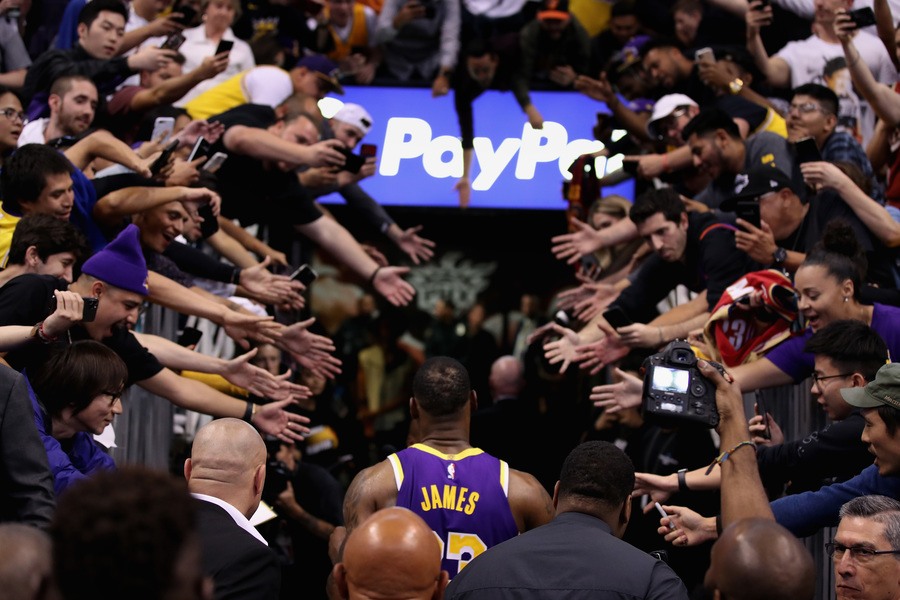 Brinson was well aware James was gifted, but probably know he was being NBA material. She would have been content with being a minor celebrity in her hometown, but life had other plans. James signed with the Cleveland Cavaliers before the pair even realized what was happening.
A Hectic Start to the Season
Any NBA player's debut season must be an intense and demanding time. You've made it to the big stage, which means you must adhere to a much more rigid schedule and, in general, must contend with higher demands than ever before.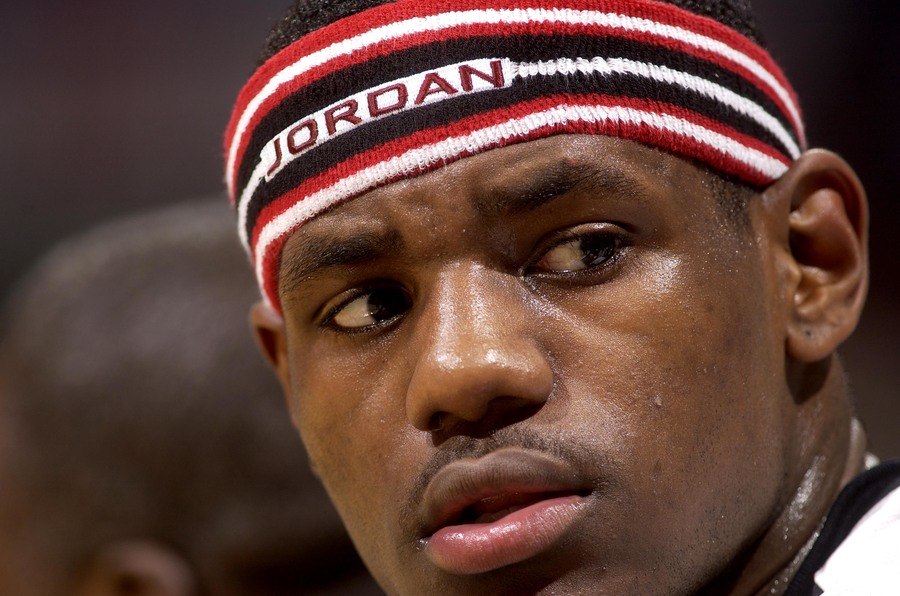 When James and Brinson learned she was pregnant, they knew their first season was going to get a whole lot more intense. All the stress was compounded by the fact that we were first-time parents. Being first-time parents and an NBA family is a lot to handle together.
Keeping the Baby a Secret
Brinson, who was 18 at the time, had quite the baby bump to lug around during prom. She was five months pregnant at the time, and she gave herself quite the task to create a dress that wouldn't show her growing belly to the best of her ability.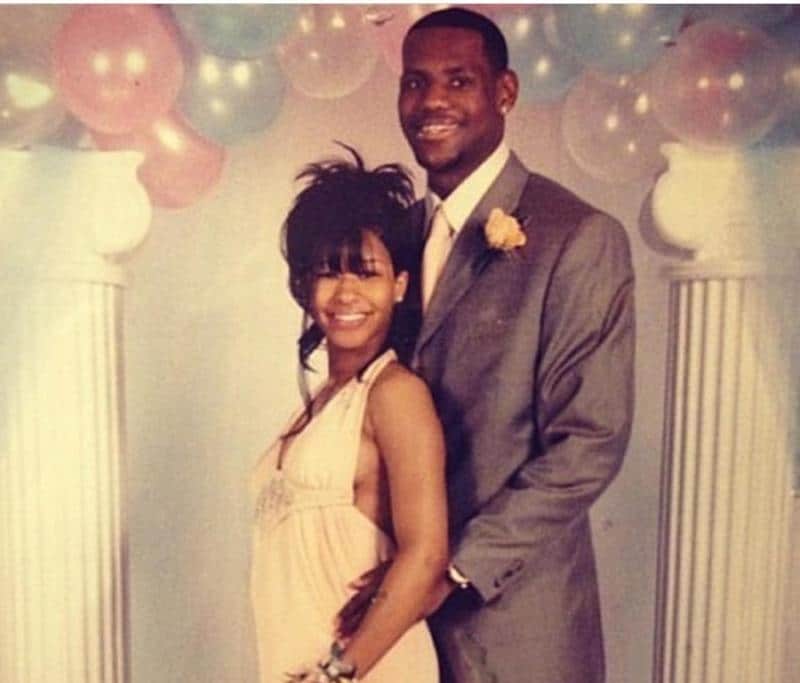 The dress featured a halter neckline, rhinestones, and a mermaid skirt at the bottom. Brinson recalls that it was a fairly fashionable style at the time, but that she thought it looked dreadful in retrospect. Well, most of us would be a little ashamed of our throwback pictures.
Both Frightened and Comforted: Being Bold
Brinson admits that she was terrified when she found out about the pregnancy. Because she was afraid of disappointing her parents and what it would do to her boyfriend's emerging career, she kept it a secret. Truth be told? Anyone would likely have reacted similarly.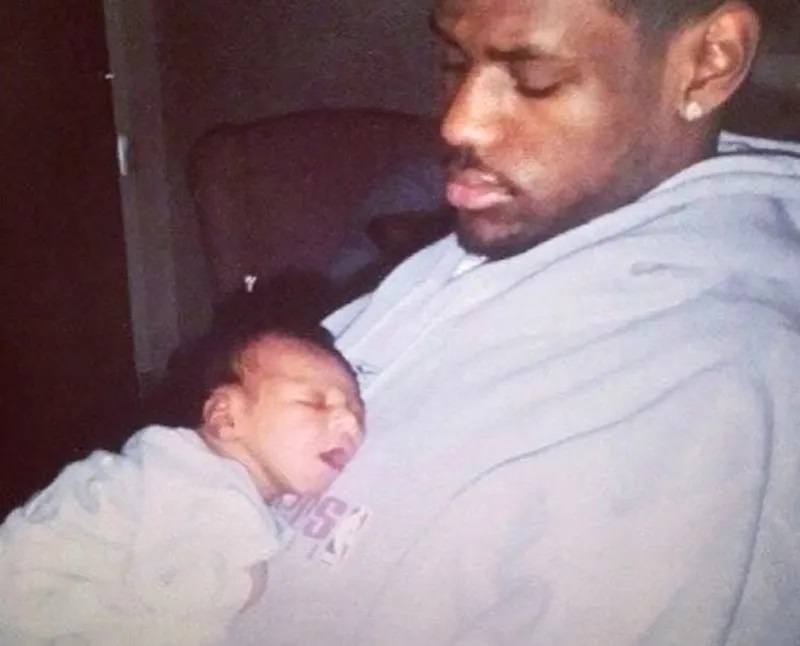 James calmed her fears, reassuring her that having a child would not slow either of them down and that they could continue to do what they needed to do to support the family. We now have proof that he is a brave man.
After That, There Was Bronny
On Oct. 6, 2004, the couple welcomed a baby boy bundle of joy. He was nicknamed "Bronny" by his family, who gave him the name LeBron James Jr. Sports are in his core, and he adds credit to the family's name with his achievements.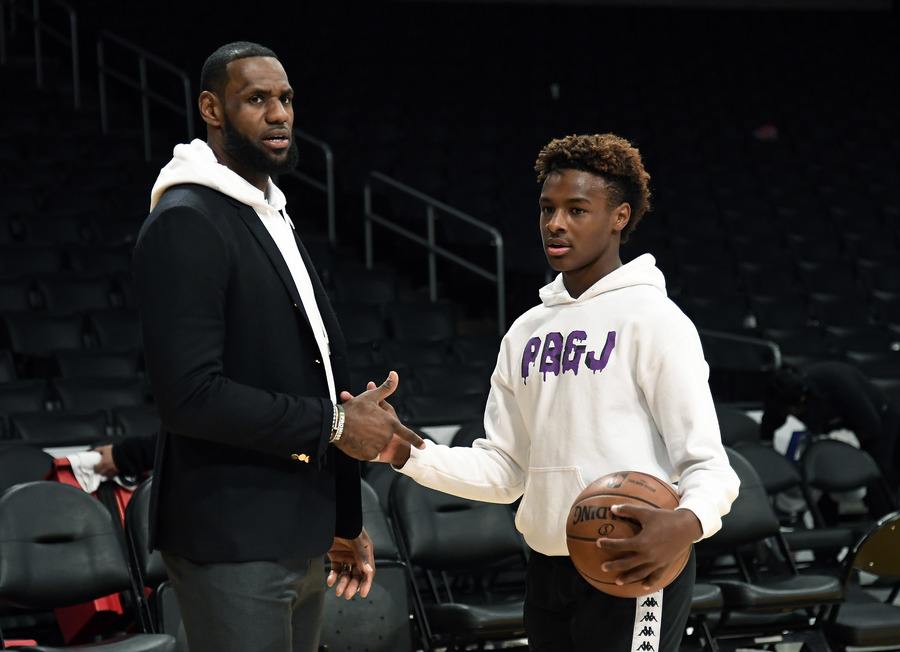 Bronny grew up playing a variety of sports, just like his father, until he decided to devote all of his time and energy to basketball. After first gaining national notice in 2014, the teenager has since moved on to play for his high school's varsity team.
A Bouncing Baby Boy – Bryce
Bryce Maximus was born on June 14, three years after Bronny, and was named after the lead character in James' favorite film, "Gladiator." Bryce Maximus is the middle child, so yeah, the family was growing and there were more potential great sports men.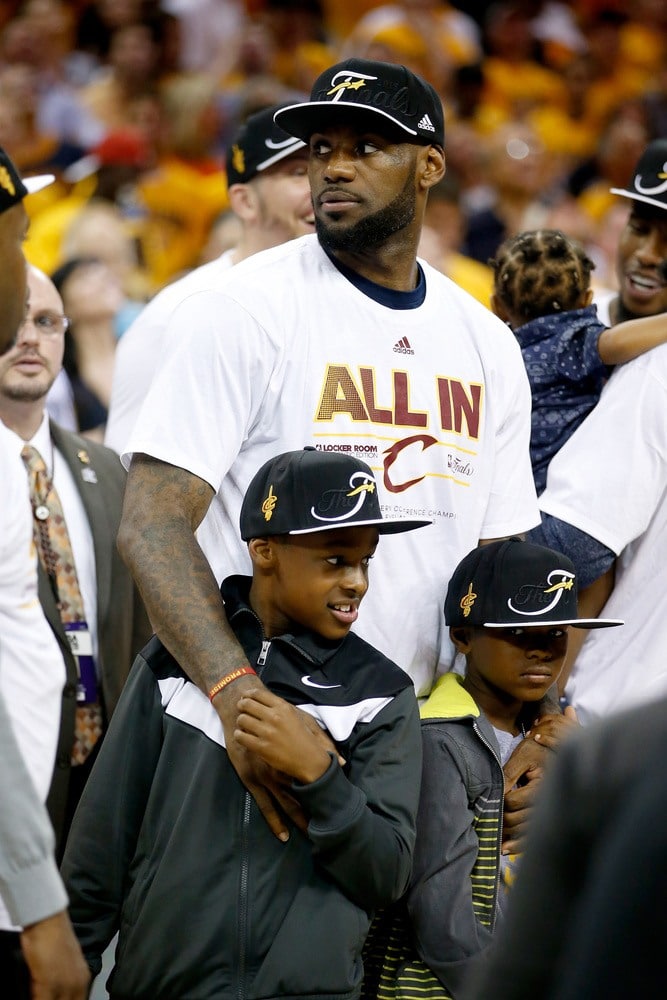 In the midst of the birth, James, then 22 years old, stood by Brinson's side, ensuring that he still made it to the following morning's practice. He was definitely a little drowsy, but he managed to make it through. Raising a family and rising through a career means a lot of work.
Setting Foot in Miami
Sports fans are highly attached to their game, for better or worse. In certain cases, their devotion to a particular team can be overwhelming. When James decided to leave the Cleveland Cavaliers, his hometown team, to join the Miami Heat, the couple experienced this.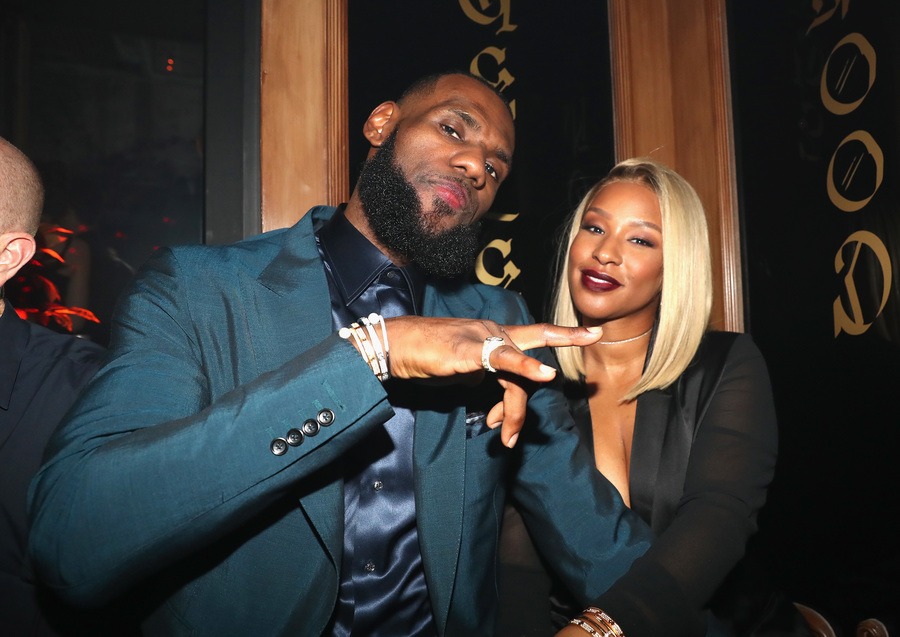 Following the announcement that their favorite player was switching teams, Cleveland's supporters reacted angrily and made their views heard. Some people even went so far as to videotape themselves burning James' jersey. This frightened Brinson because she didn't expect such reactions.
It's Time to Seal the Deal
After several years and two children together, James and Brinson were as dedicated as any long-distance, mutually exclusive couple could be at this point. It should be noted, however, that there were no rings or vows involved.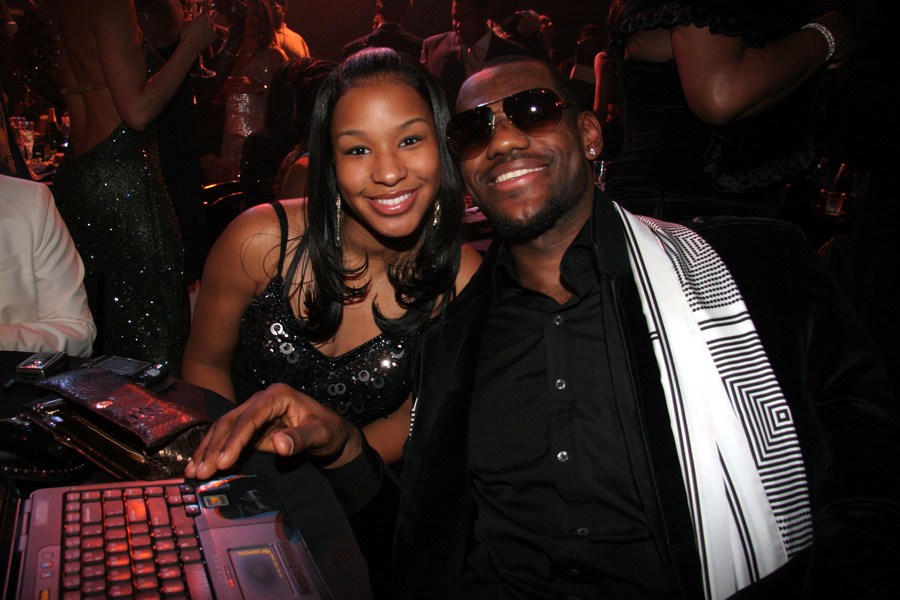 Nothing against the annoying aunt persona, but what would it take for these two sweethearts to ultimately tie the knot in a traditional wedding ceremony? Evidently, time simply had to do its own thing at some point. And the world was patient enough to wait and experience it.
The Perfect Time and the Perfect Ring
Brinson has been approached by the media with questions but on the other hand, she was well aware that all James required to feel ready was a little breathing room to make his own decision. While the pair did discuss marriage sometimes, she never pressed him.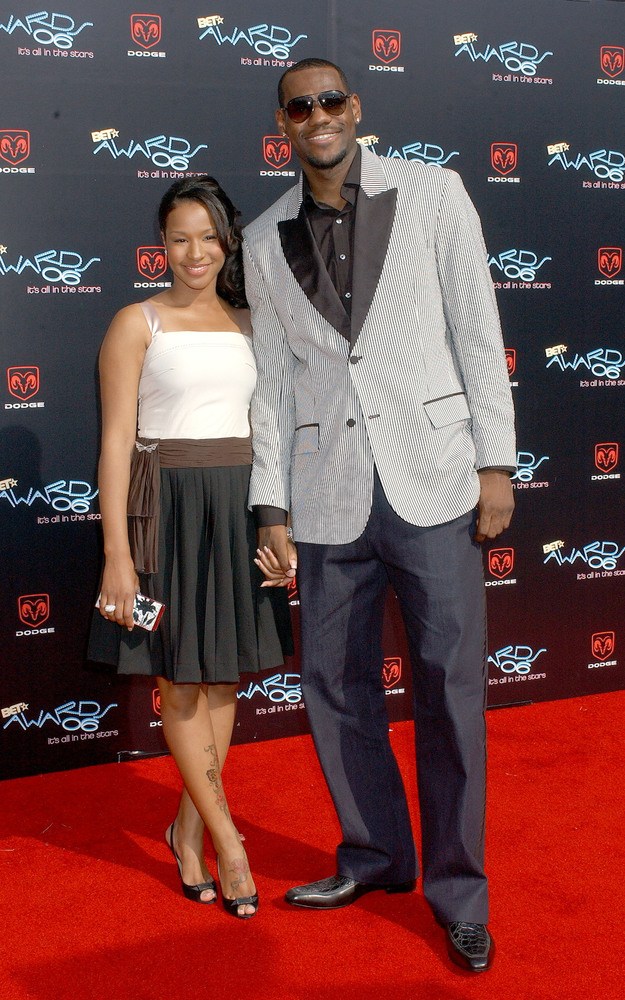 They were at ease with the way things were. And, if they were going to go down the aisle at some point, they wanted it to be for the rest of their lives. There's no hurry to pop the question and then pop right out of the marriage.
Believe It or Not, James Knows His Queen
The fact that the two were only kids when they first met should not be forgotten, despite their global notoriety and glittering professional lives makes the past now seem inconsequential. Before pledging their commitment to one another, they needed to mature together. And indeed they've waxed stronger.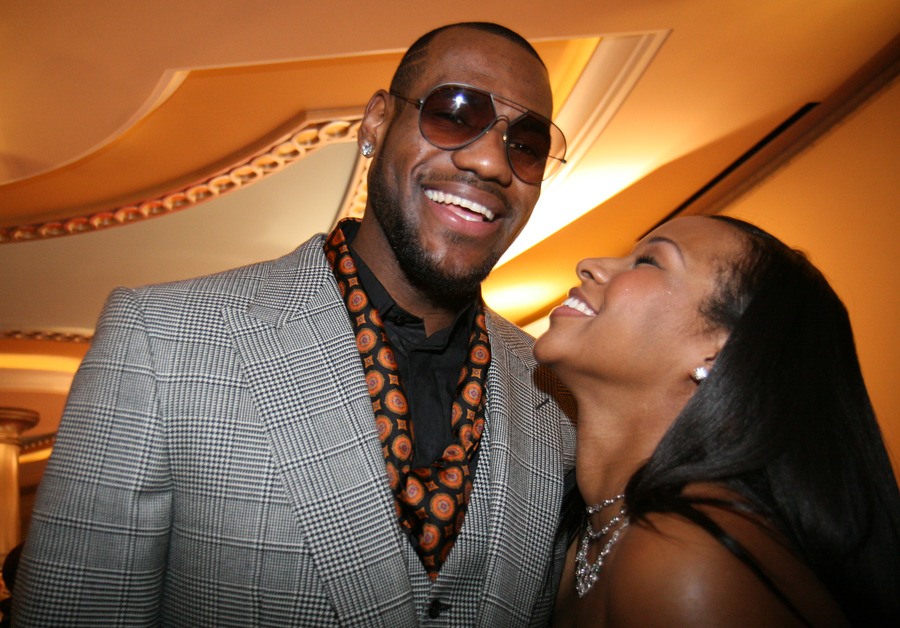 James needed some time to reflect, and he realized the significant role Brinson has had in his life and how she has stood by his side. He then decided to ask her to continue living with him for the rest of her life.
Bending One Knee and Getting a Yes
2011's New Year's Eve was set aside specifically for James' proposal to Brinson. The two were attending a high-end event in France at the time. According to James' wishes, the ring was held onto by James' buddy and teammate, Dwyane Wade, throughout the evening (teamwork makes the dream work, guys).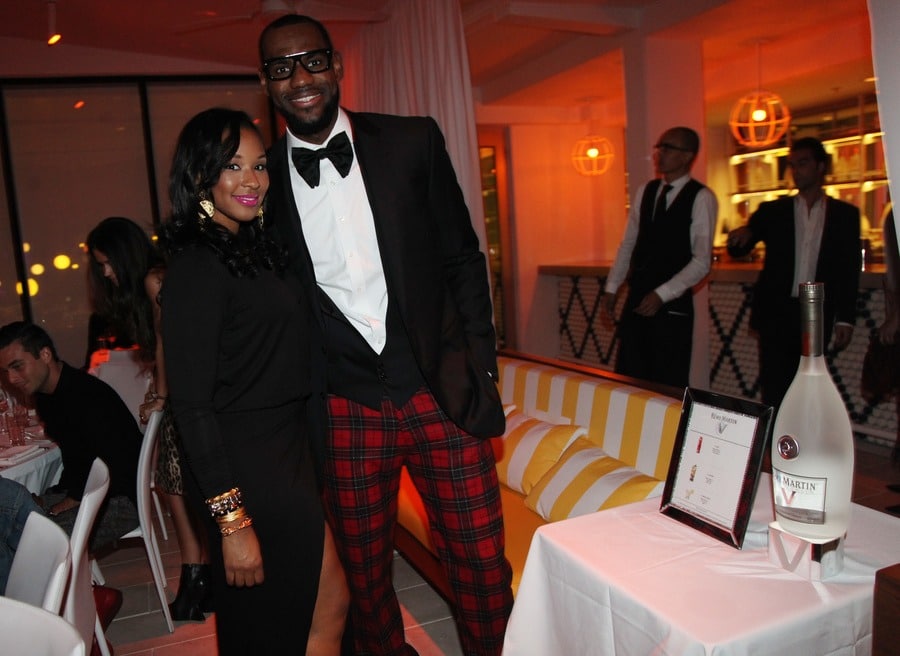 During a private dinner, the couple exchanged kisses, Wade handed over the ring, and James popped the question. Brinson responded affirmatively, and the two began the new year as a newly engaged pair.
Brinson Wasn't Caught Unaware
Brinson appeared quite unconcerned about going so long without a ring, but she had a sneaking suspicion that the proposal was on the way. Aside from that, James' remembrance of the proposal isn't the conventional kind of romance, but it is nonetheless romantic in its own right.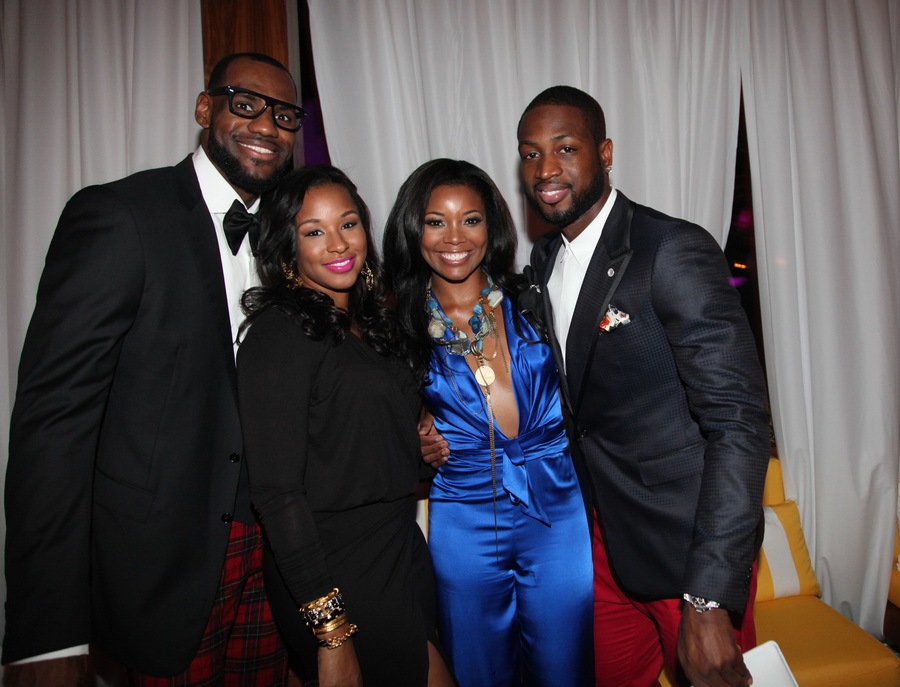 Afterward, James said, he simply asked her if she was set and she said, "You had better give me the ring before I change my mind." He put on the ring all right, as fast as he could. The man wasn't going to take any chances.
Wedding Bells Ring in Hollywood
The couple exchanged vows in 2013, over two years after LeBron put a ring on it. The event took place in San Diego and lasted three days, beginning Sept. 14th. They had enough time to share their journey.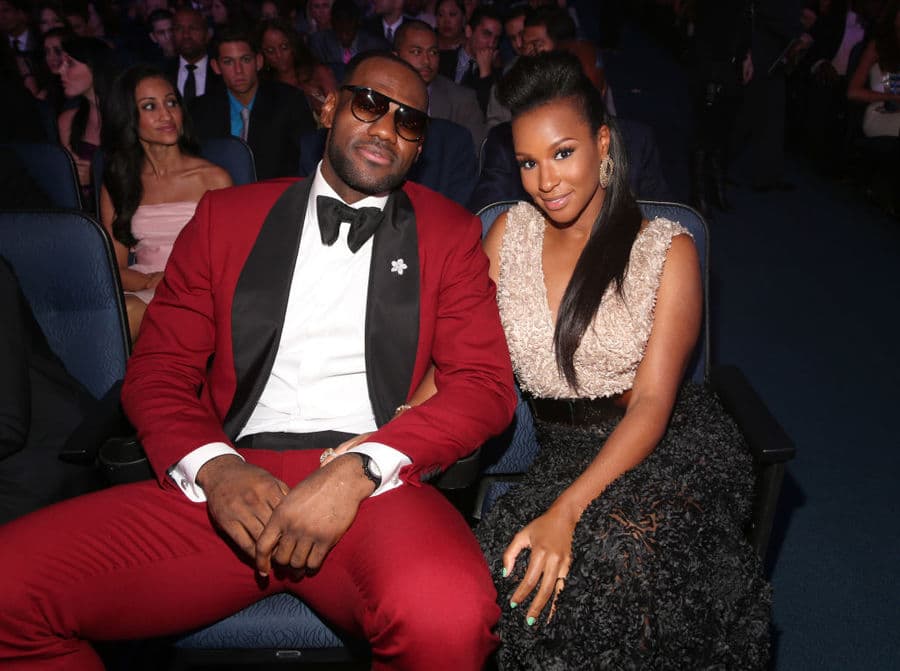 The couple celebrated with 200 of their closest friends and family members, and the festivities concluded with a farewell luncheon for their guests. It sounded like the biggest party of the century! And of course, Hollywood wanted to get all the buzz.
The List of Superstar Guests
The NBA gentry, as well as other Hollywood A-listers, were among those who attended the star-studded event. There were several of James' Miami Heat teammates in attendance, including friends Chris Bosh and Wade, who traveled with his girlfriend, actress Gabrielle Union, and it was quite the event.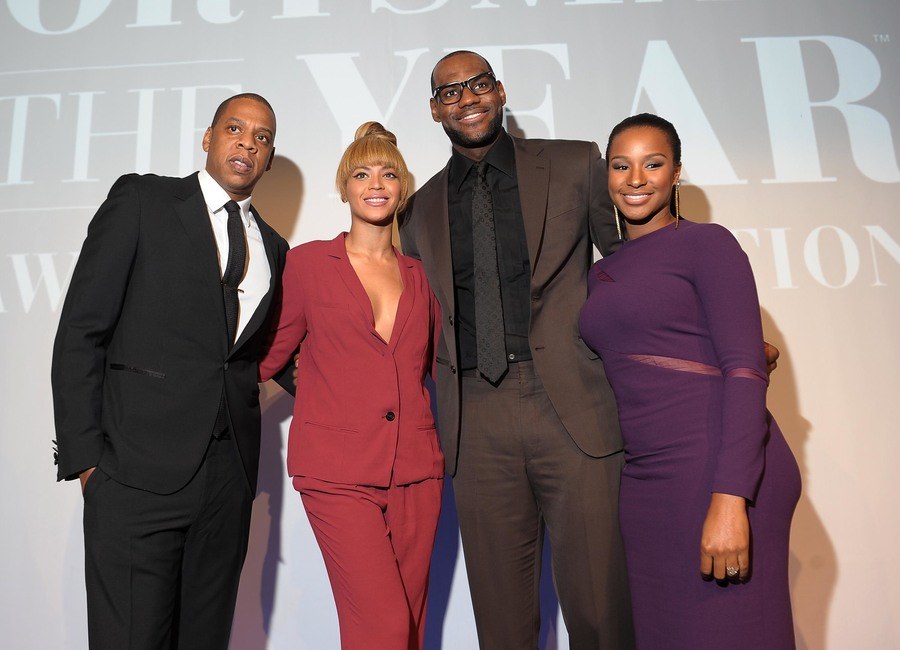 Other guests were Miami Heat owner Micky Arison and head coach Erik Spoelstra, among others. The celebration also included a live performance by Beyoncé and Jay-Z, who sang the song "Crazy in Love" at the event. Yes, that was the size of the ceremony. It was a big deal.
A Better King James Version
James was a seasoned father, spouse, and professional athlete by 2014. He'd matured into a responsible adult, and nothing could change that. Then, a daughter arrived. Zhuri Nova was born on Oct. 22, 2014, and James' life changed forever when he least expected it.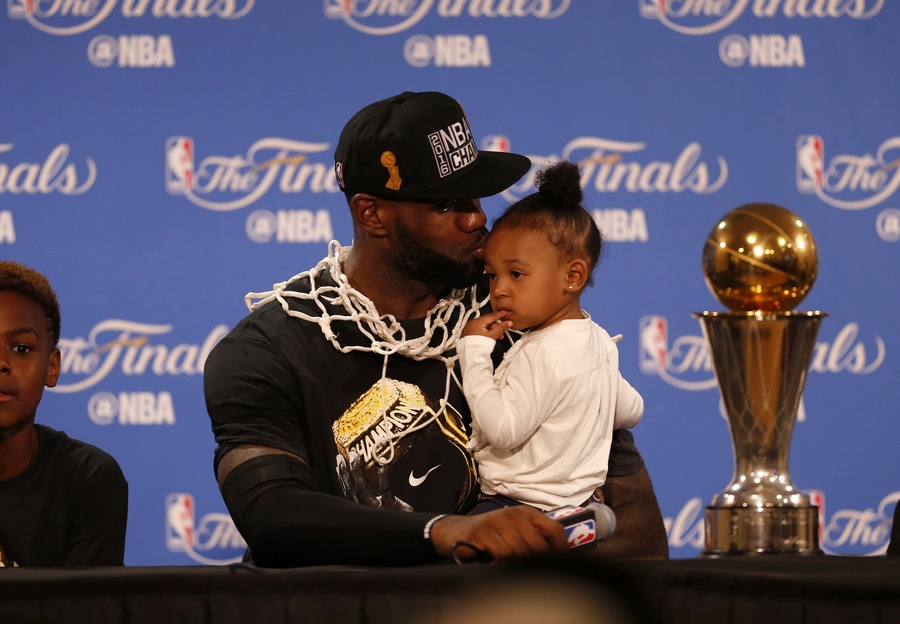 People had always told James that having a daughter will transform him, and that turned out to be true. He believes that becoming a father has made him a better, stronger, and more dedicated person. James now feels a greater obligation to the ladies in his life.
Warming Up for Global Stardom
We'd say Zhuri's family is consciously trying to make her a celebrity as well. Although her parents already have some glam, it would be nice for some independent fame. The small child has her own YouTube channel, and she does a lot of fun things and gives some inside looks into her life.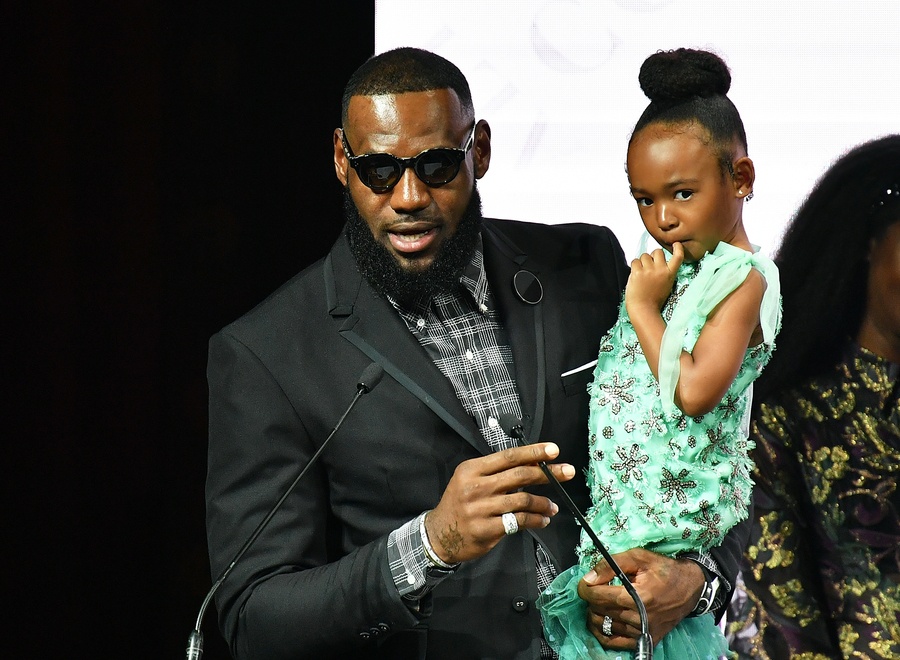 "All Things Zhuri," is the name of the channel where she produces videos regularly for her over 200,000 subscribers. Most of the video clips are from her regular life with family and friends; obviously, her adoring parents are prominently featured in the videos as well.
Keeping it Real and Homely
In 2014, James announced that he would once again play for his hometown Cavaliers, much to the delight of the team's fans. He and Brinson were able to return to the place they originally met and fell in love with each other.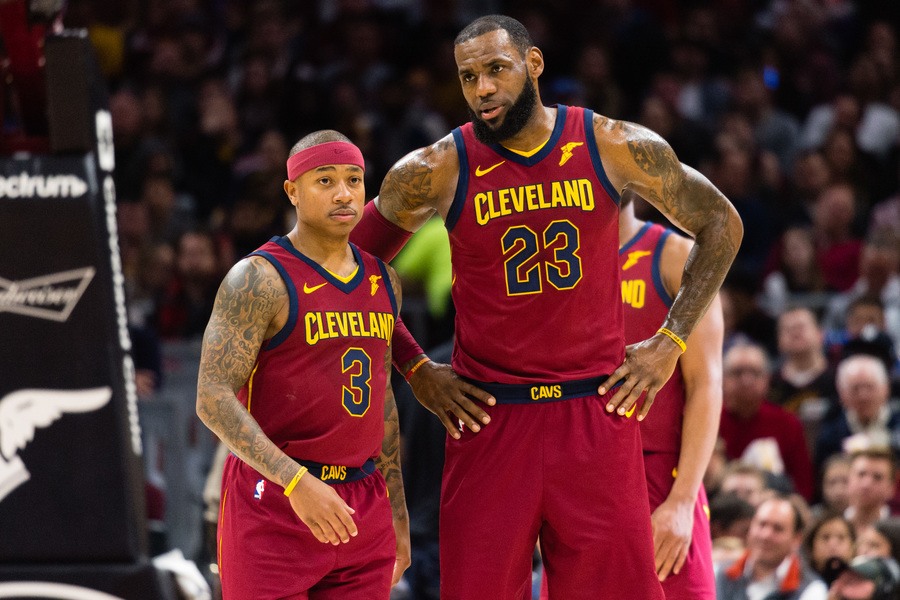 Not did he state that he would return, but James also vowed to win a title for the city. As previously stated, James is a man of his word. As it turned out, he delivered on his promise in 2016, leading his team to the NBA Finals.
Award for the Most Low-Key Goes To?
In the James family, it is rather obvious that Brinson keeps a low profile. This is also especially true of Brinson's mother. With her fan base, celebrity status, and gorgeous looks, Brinson could easily become a celebrity magnet, but that isn't her preferred lifestyle.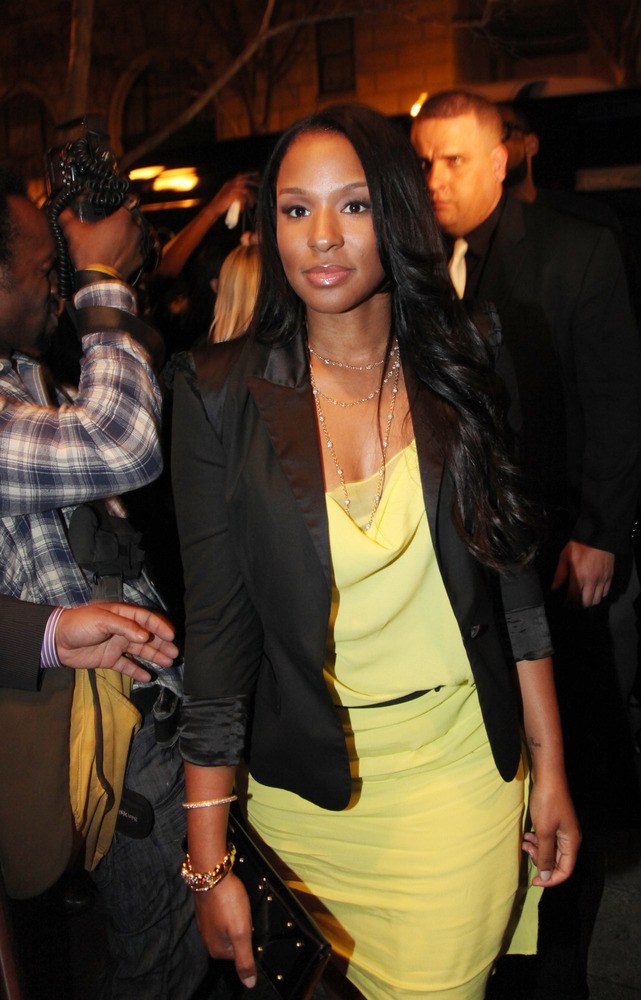 Brinson often takes part in photoshoots or walks the red carpet at events, but in-depth talks with the media are not her thing. That is because those situations are a little beyond her comfort zone, and she clams up in response to them. Thankfully, James can handle it.
Contributing to the Community
Despite keeping a low profile, Brinson shares one aspect of her personality publicly. She returned to her hometown and decided to help the towns she grew up in. One of the initiatives was a mentorship program for local teenage girls called "Akron: Women of Our Future."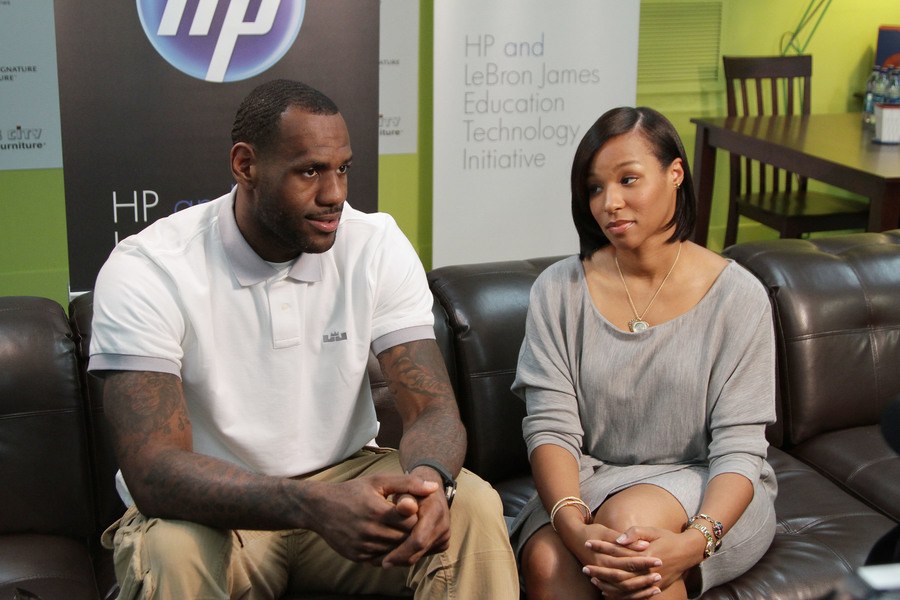 Her altruistic activities didn't stop there; Brinson enlisted the help of her entire family. With the help of her husband, Brinson founded the "LeBron James Family Foundation," which has since gone on to conduct some good things throughout the globe. Just as her parents had instructed her.
Being a Part of the Story
The non-profit, which was founded by the generous couple, provides a helping hand wherever it was needed. One of their primary emphases is on children and the education of these children, so they developed the "I Promise School," a primary school in Akron, Ohio, dedicated to at-risk children.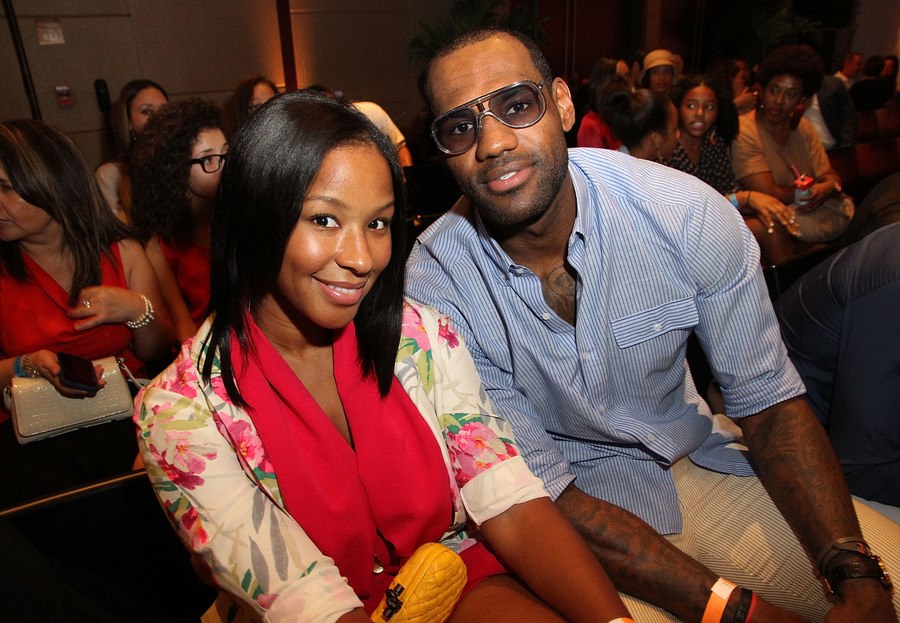 In addition to focusing on at-risk adolescents and supporting their education, the foundation encourages youth to stay in school and prepare for a better future. Brinson is indeed part of the story that rewrites the future generations of many families. Hearty cheers, Savannah!
The James Family Gave It All
Another project Brinson undertakes with the assistance of the organization is known as the "I PROMISE Makeover." A prom dress drive for economically disadvantaged youth is held every year, thanks to Brinson's initiative. She's not only focused on looks; there's more.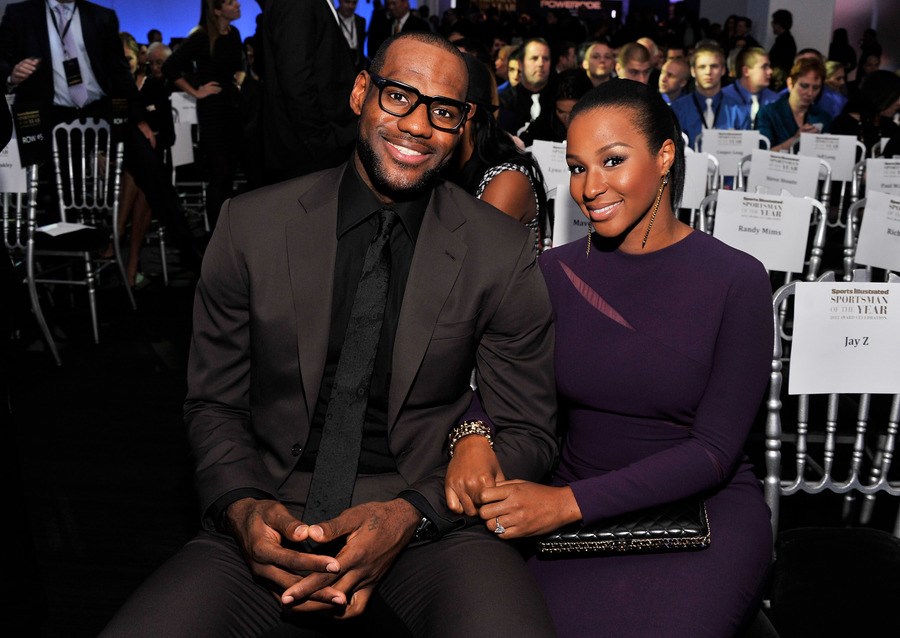 To this day, economically disadvantaged students at the University of Akron in Ohio have benefited from more than $40 million in scholarships provided by the LeBron James Family Foundation. James and Brinson have made a significant contribution to the community that brought them together.
Always a Source of Inspiration
Brinson is a firm believer that children, no matter what their circumstances, require consistent encouragement. "Just always support them and set them on the correct path when it comes to sports or their schooling or fostering a hobby," she said in an interview with "Vogue".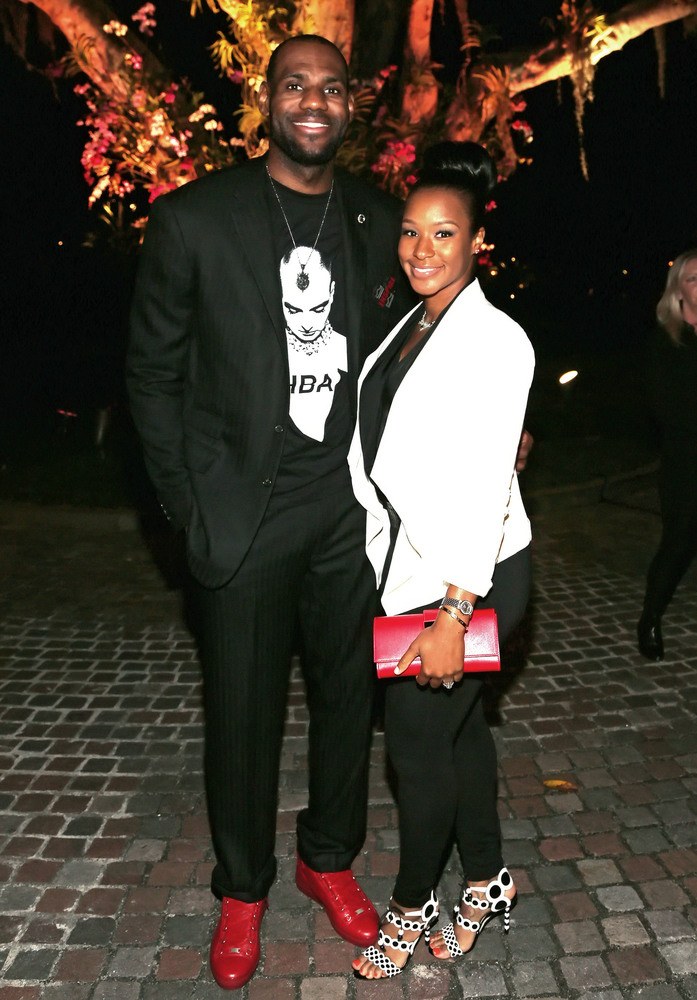 That's also her philosophy toward her humanitarian endeavors. "That's what LeBron talks about – never give up," she said. Without a question, James made the best option possible when it came to choosing a lady to be the mother of his children and his life companion.
Deep in Love with You
When it's time to celebrate the ones who have been by your side through life, you can't possibly run out of ideas. On Dec. 5, 2018, the pair celebrated their fifth wedding anniversary, and James certainly knew how to demonstrate his affection for his wifey.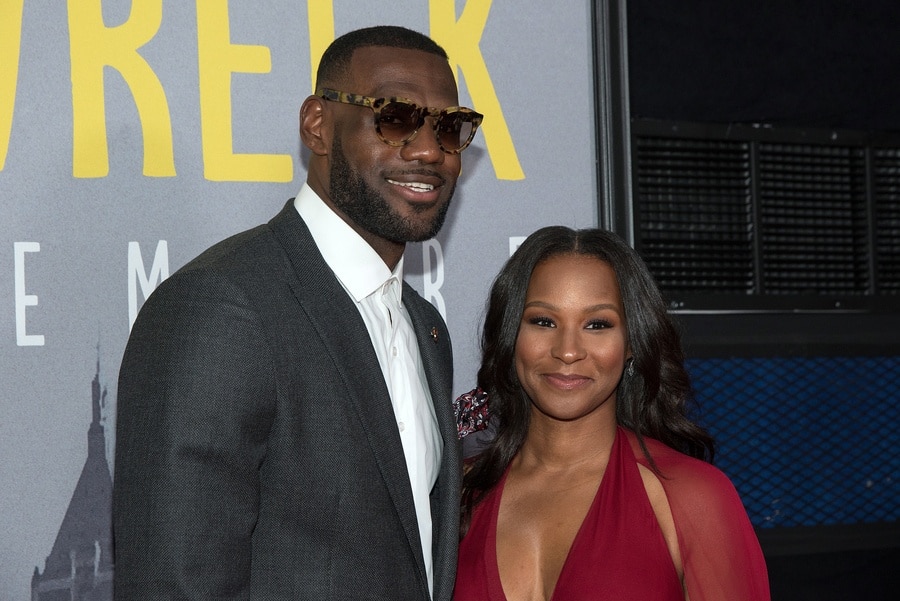 James phoned singer Daniel Caesar and invited him to perform in their living room. Brinson was moved to tears as Caesar sang his hit song, "Best Part," and everything was captured on a special Instagram story so everyone could experience it.
A King, His Queen, and Their Empire
Brinson spoke about her connection with her "baller" husband in an interview with "Cleveland Magazine," where she was recognized as a hometown hero. Everything about the way she spoke about him makes our hearts melt, and we're usually not this cheesy. We wanted the moment to last forever (in Nicki Minaj's voice).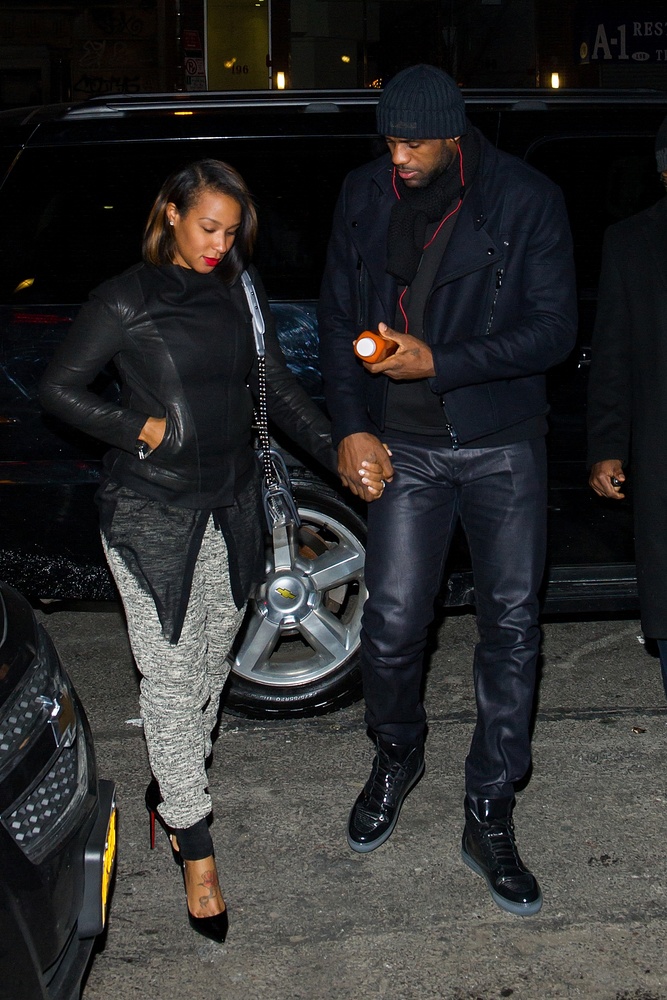 Brinson gushed about how humble and courteous James is, and how difficult it is not to admire him for who he is. According to Brinson, "With the way he is with me and the kids and his mother and basically everyone who's around him, his joy is contagious."
She's the One in Charge
Parenting is a delicate juggling everyday process. The ability to portray a cohesive and supportive front in front of their children is essential for all parents (including those who are always in the spotlight). They must find a balance between being overly soft and overly severe in their approach.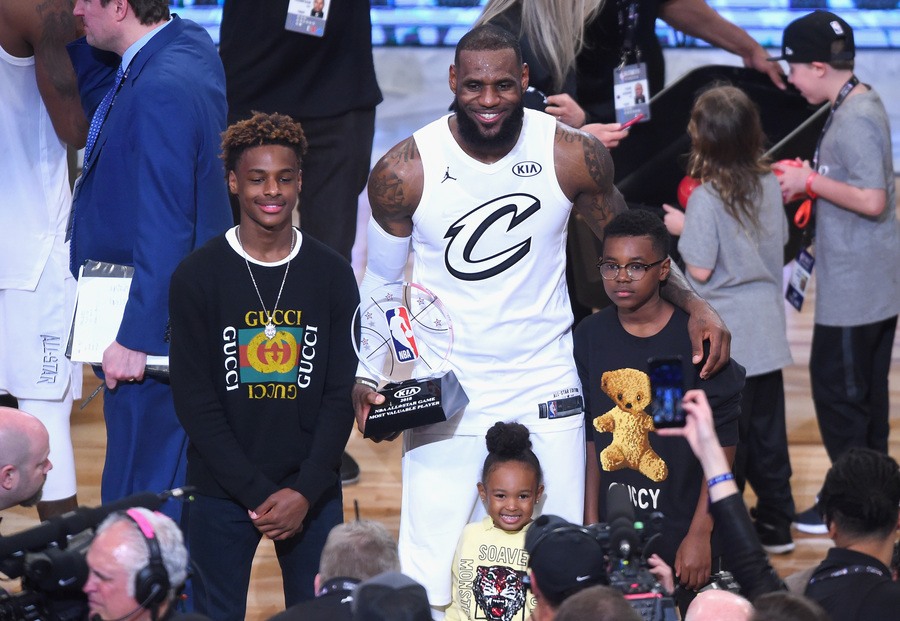 Because James has such a busy career, Brinson is in charge of maintaining order in the James household. She enforces the rules, and James puts his faith in her ability to be a good mother even when he is absent for extended periods.
Being a Pretty Great Mom Is What I Do
There are some advantages to becoming parents at a young age, and one of those is that parents are still young and active enough to keep up with the "vibe." James still runs around with the kids as if he were their age.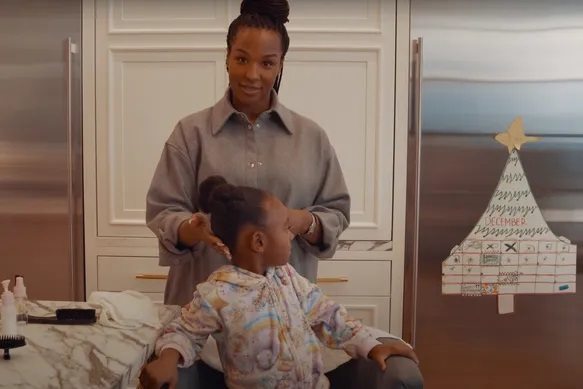 Brinson, who describes herself as a "cool mom," allowing her children to listen to Lady Gaga. We trust her because of her adorable appearances in Zhuri's YouTube videos, as well as her charming demeanor. These parents are vibing well with kids, and it must be fun!
No Bad-Behavior Zone
Growing up in the limelight can change how a person thinks and behaves to people and the world at large. The difference is that Brinson makes sure her children are as down to earth and have the most realistic point of view possible regardless of the wealth or fame.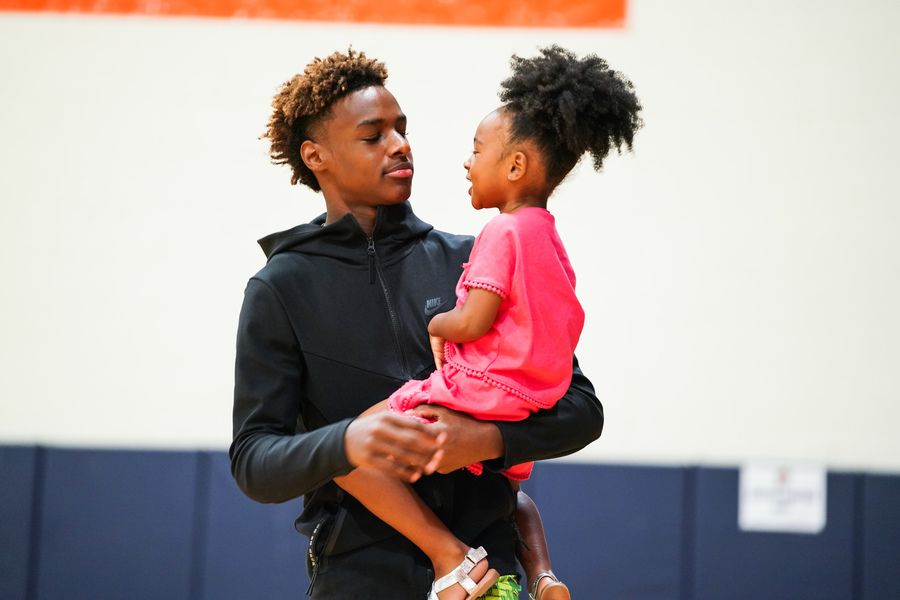 They are all instilled with the ideals of responsibility, dependability, and education. And while the James children certainly experience a level of luxury most youngsters can only dream of, some things, such as cellphones, must be earned. The James children receive their first cellphone when they turn 13.
Turning Up the Social Media Community
Little Zhuri is not the only James to become a household name on the internet. The brood's picture-perfect family life can be found on all social media platforms. Throughout the internet, you can find LeBron, Savannah, and the kids getting at one thing or the other.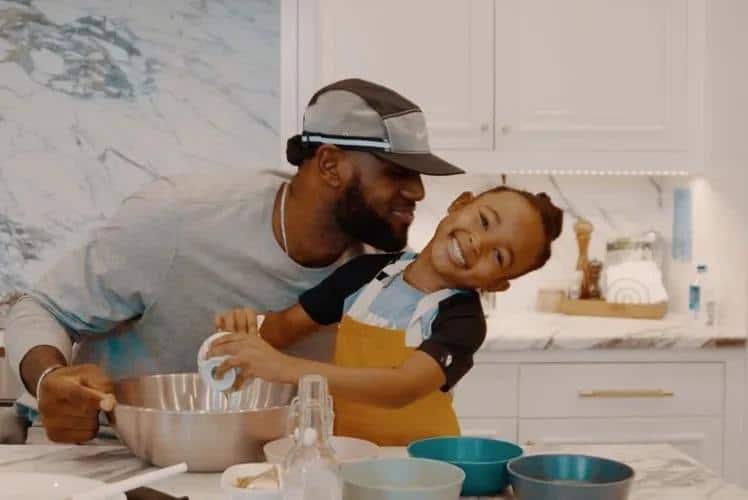 In fact, in September of this year, surpassed Michael Jordan as the most followed basketball athlete on Instagram. James currently has more than 75 million followers. (In case you were wondering, Bronny has approximately 6 million followers, while Savannah is on the verge of reaching 2 million.)
Anniversary Like No Other
The couple's seventh wedding anniversary was marked in a slightly different manner in 2020. Because the majority of NBA teams and their families were required to spend an extended period in quarantine, they were unable to go out and do anything special. But they still made the best of it.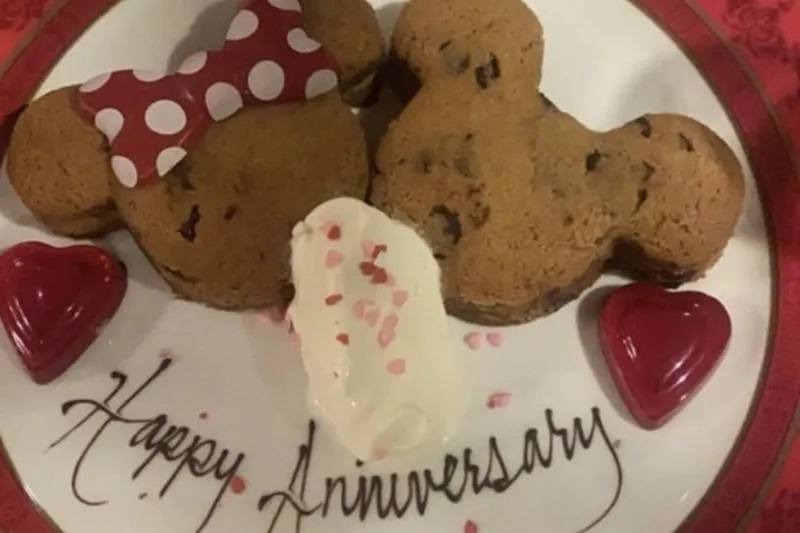 Because the perimeter was within the boundaries of Disney World in Florida, this was not a problem. While the couple was unable to treat themselves to a luxurious trip, they were able to spend their time in a Disney suite, which included Mickey Mouse-themed delicacies. How fun!
Come One, Come All to This Household
Brinson's childhood house, as well as the James family home, is known for its warmth and kindness. The family enjoys entertaining friends and family at their enormous Los Angeles mansion, so they always get to laugh once they're around, making the best of little times and creating memories.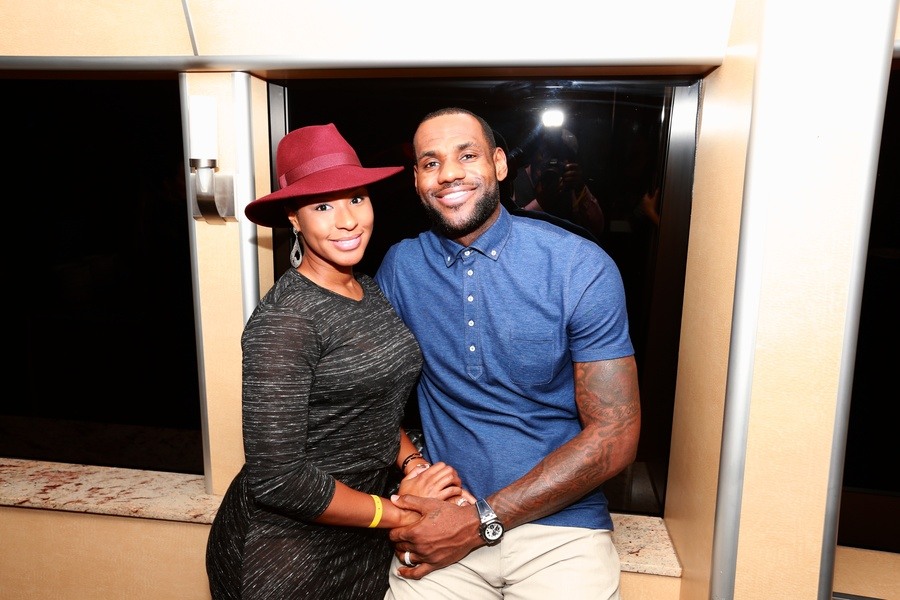 Even if they only come for lunch, guests at "Casa de James" are made to feel welcome and are frequently urged to stay for dinner. We'd love an invite, but we're sure there's a long list of people who want to be invited, too.
Man of the House
Growing up with a single mother, James didn't really have an ideal or stable family setting to call his own until starting a family with Brinson. Many people who grew up without a family are unable to establish their own functional families as adults.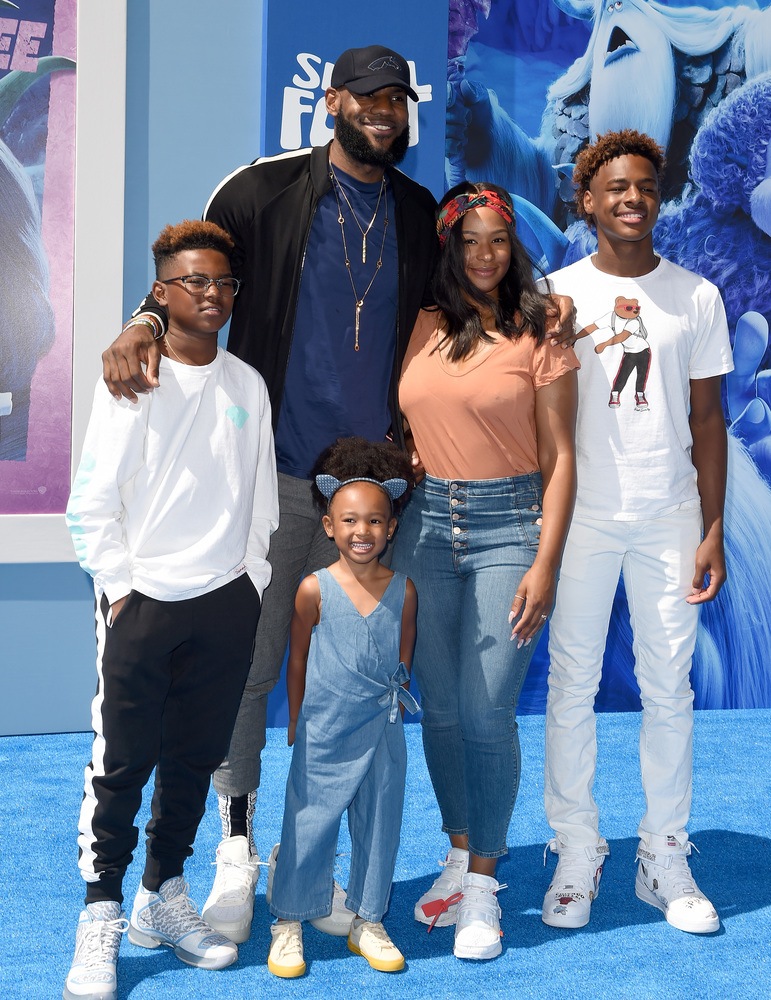 James, on the other hand, is happily married with three children who are pleased to call him and Brinson "mom" and "dad." This allows James to provide his children with the kind of familial upbringing he never received as a youngster.
Keeping Your Feet on the Ground
A high-profile job with millions of followers around the world can understandably lead to a person becoming arrogant and self-absorbed at some point. The ability to think of yourself as a deity comes naturally when you are treated as such. But then there is the place of humility.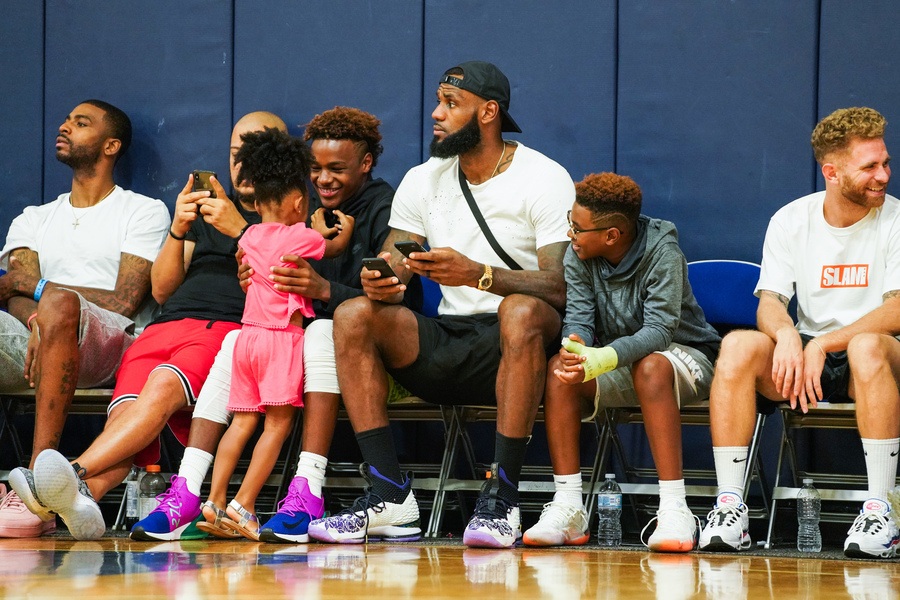 However, James maintains a humble demeanor and gets enthusiastic about the tiniest of things, such as a family supper or a game of basketball with his children. What is his secret? His wife and children are with him. As he puts it, they provide a "firm foundation."
He's Also a Momma's Boy
Because he comes from a rough upbringing and a mother who fought tremendously to raise him, James has a deep appreciation for where he is right now. He takes any and every opportunity to share his story and appreciate his family.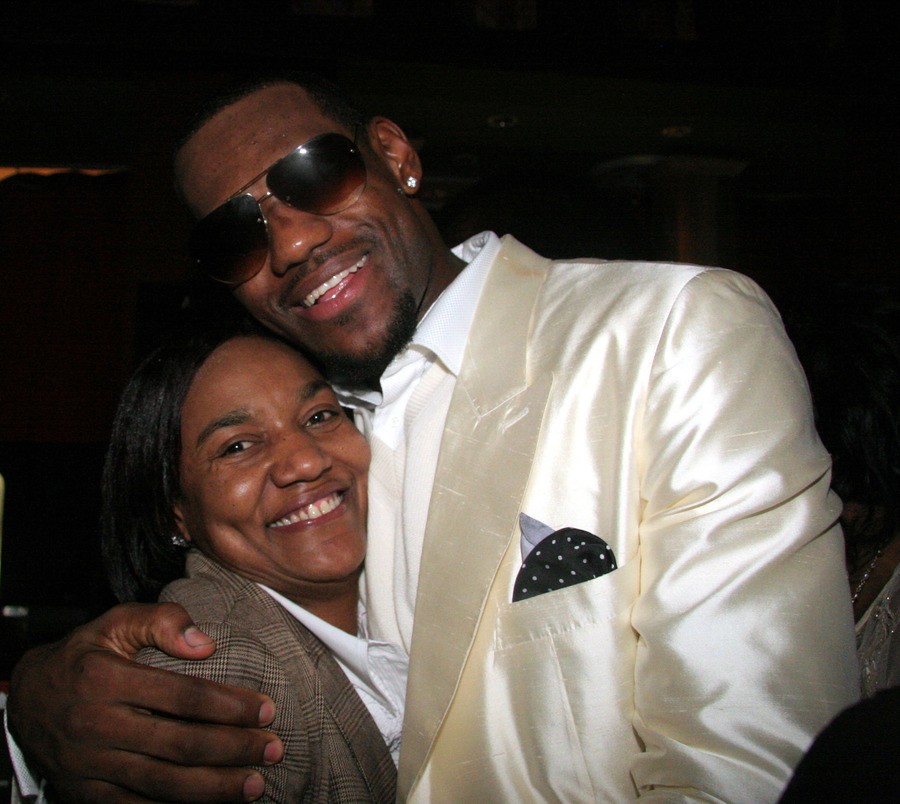 He provides for his family, including his children and the love of his life, and he can provide for his mother as well. And we all know that a man who respects his mother will know as well as anyone how to treat his wife.
Cheers to Better LeBron Days
Since the adorable couple's journey began in the early 21st century, James and Brinson haven't left each other's side. Grace, decency, charity, and amazing humility have characterized the two high school sweethearts' race through life together: children, professional changes, fame, and much more.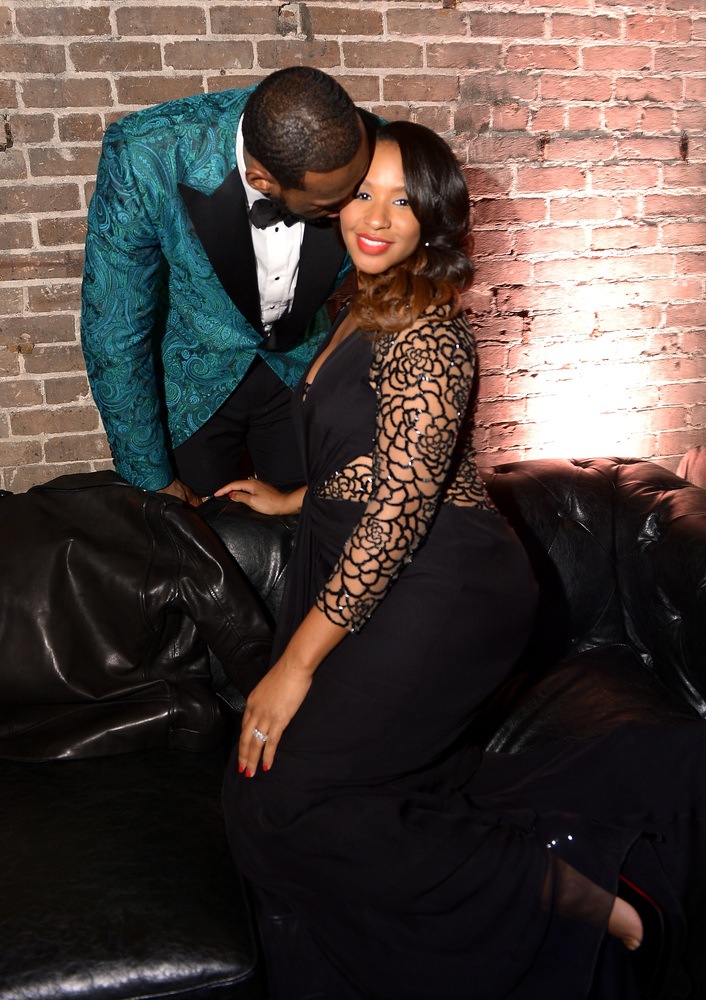 Their commitment to one another, as well as their acceptance of one another, can serve as an example for any couple, let alone those who are always in the public eye. We are confident they will continue to be role models because of their lovely partnership for many years to come. In the meantime, we'll keep an eye out in case another great chapter opens for the James family. See you soon!