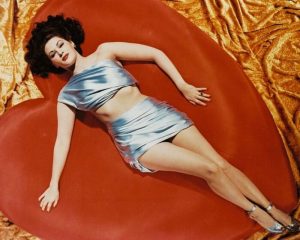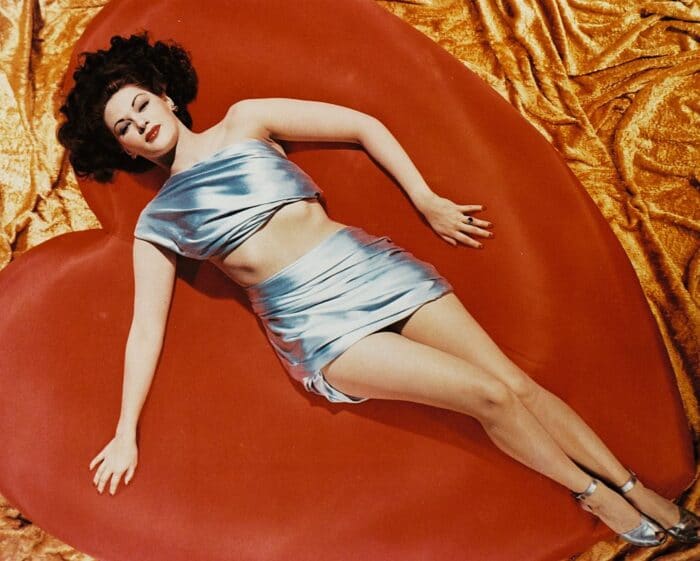 The Life and Times of Hollywood Starlet Yvonne De Carlo
By Yuri S.
---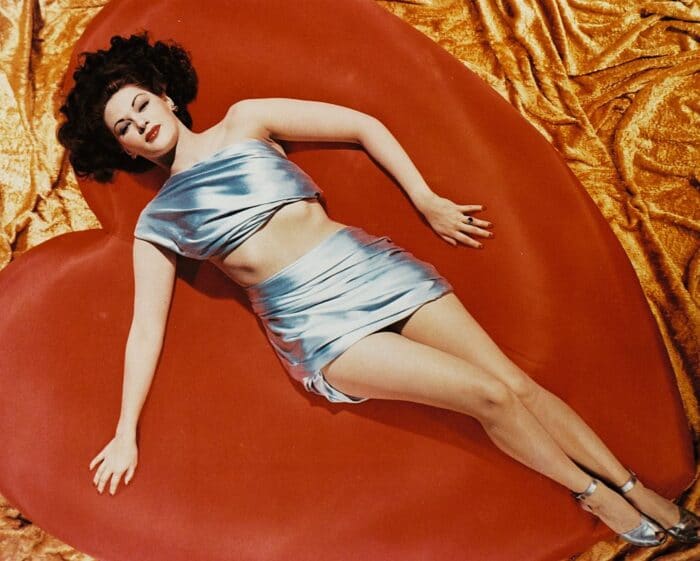 Prior to starring as matriarch Lily in the popular television series The Munsters, actress Yvonne De Carlo had already made a name for herself as a Hollywood superstar. With long black hair and piercing blue eyes, she proved irresistible to producers and spellbinding to audiences.
But her visibly stunning features weren't the only wild thing about her. Although she may have played many stories on stage and television, there are tales untold beyond Yvonne De Carlo's enchanting blue eyes. Here, you'll learn some shocking details about her life and career.
She Was Raised by Her Mother
Yvonne De Carlo was born on September 1, 1922, in Vancouver, British Columbia, Canada. She was named Margaret Yvonne Middleton after child film star, Baby Peggy. Yvonne's mother was an aspiring actress who wanted to instill her love of the arts into her newborn daughter.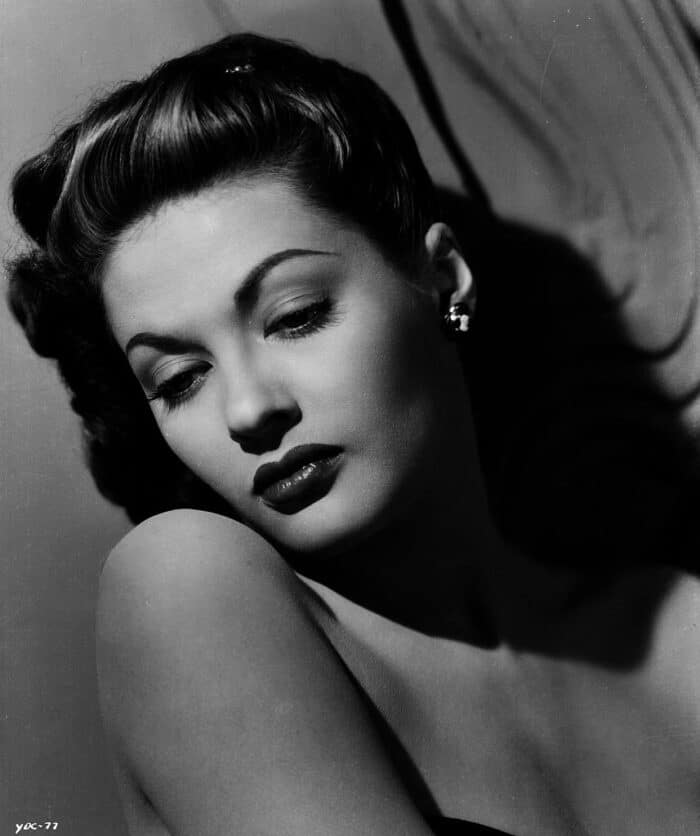 Yvonne never knew her father. He was a petty thief from New Zealand who left them stranded and in desperate need for help. They hoped he'd return to help, particularly because he promised to come back. But they quickly realized he was never going to.
A Rough Start to Life
Although her grandparents lived in a modest home, Yvonne and her mother still had to live in tiny apartments in shabby neighborhoods. They struggled financially with no financial support. The pair struck rock bottom when they were forced to live in an apartment with no furniture or appliances.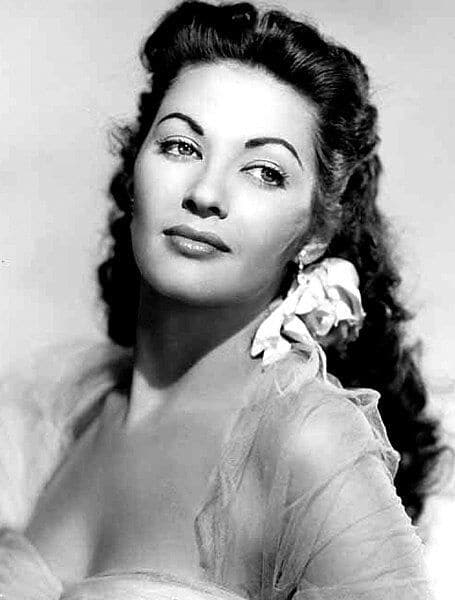 However, this didn't dampen Yvonne's spirit. It only made her more determined. She had been passionate about writing since age seven. After winning $5 in a poetry competition, she started writing and producing plays in her grandparents' basement, including a neighborhood production of Charles Dickens's A Christmas Carol.
Her Acting Prowess Came from Her Stage Mom
Being raised by a stage mom, it is a no-brainer that Yvonne's passion and creativity came from her. Her mother had wanted to be an actress, but getting pregnant, soon realized her theatrical dreams were never happening. So she channeled her creative energy into Yvonne.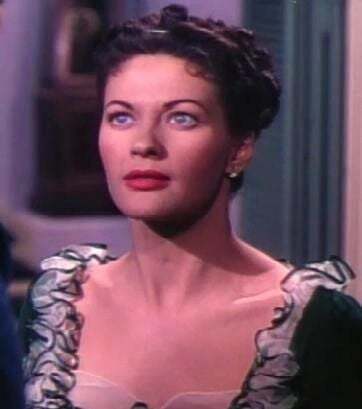 Despite their many financial constraints, she ensured her daughter took singing and dancing classes. Yvonne then joined St. Paul's Anglican Church as a chorister to improve her voice. By age 10, she enrolled at the June Roper School of Dance.
She Competed in Beauty Pageants
Even though she never became a superstar herself, Yvonne's mother knew what was needed to be a star. She knew her daughter's best chance at being discovered was in California. Despite being cash strapped, she still managed to take Yvonne to Los Angeles numerous times.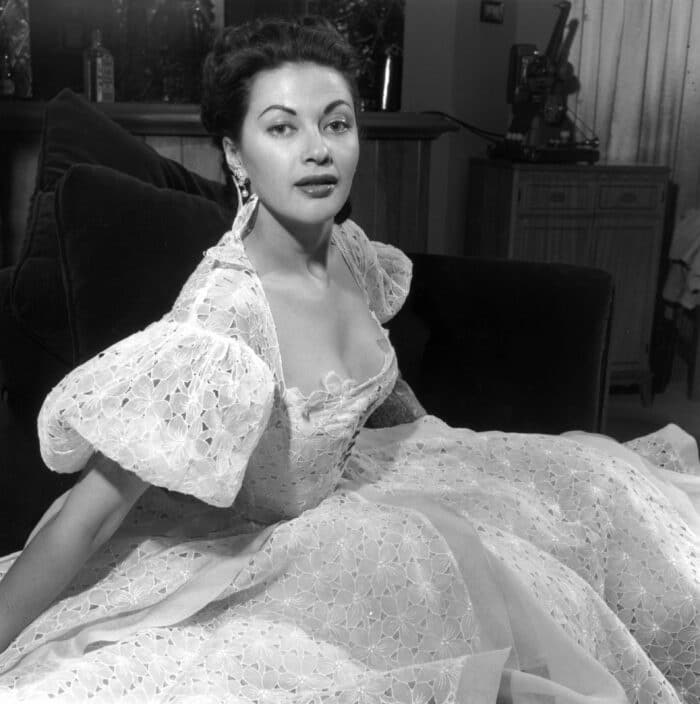 At 18, Yvonne competed in and was the first runner-up at the Miss Venice Beauty Pageant. This meant she could now compete for Miss California, where she came fifth. She had caught the eye of a booking agent at the Venice event who offered an audition. Her journey into discovering Tinsel Town's sleazy side began.
It Wasn't an Ordinary Audition
Accompanied by her mother, Yvonne followed the agent to the audition at the Earl Carroll Theatre on Sunset Boulevard. But it was no ordinary audition and they realized this when the agent said he wanted to examine her "upper assets" first. Her mother grabbed her and left hurriedly.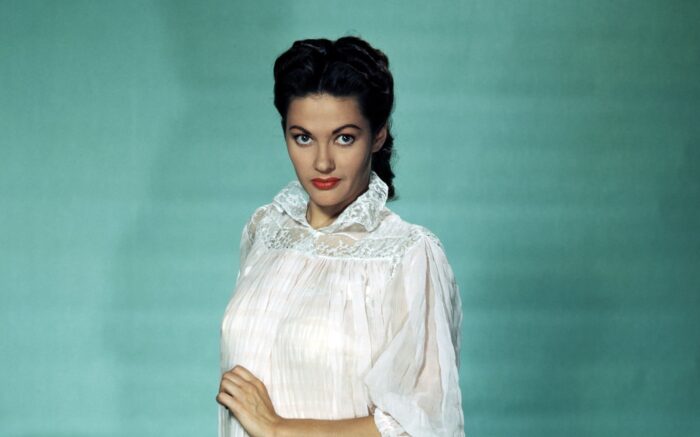 Despite this embarrassment, they remained determined. They'd heard about an opportunity at the Florentine Gardens nightclub and decided to audition. But she had to tap dance in front of a live audience. When she was done, the club owner asked the audience: "Is she in or out?"
Some Legal Problems
Fortunately for Yvonne, the crowd responded positively to Nils Granlund, the owner of Florentine Gardens, and she was hired. Granlund then promoted her to solo performance after she worked in the back of the chorus line for a few months.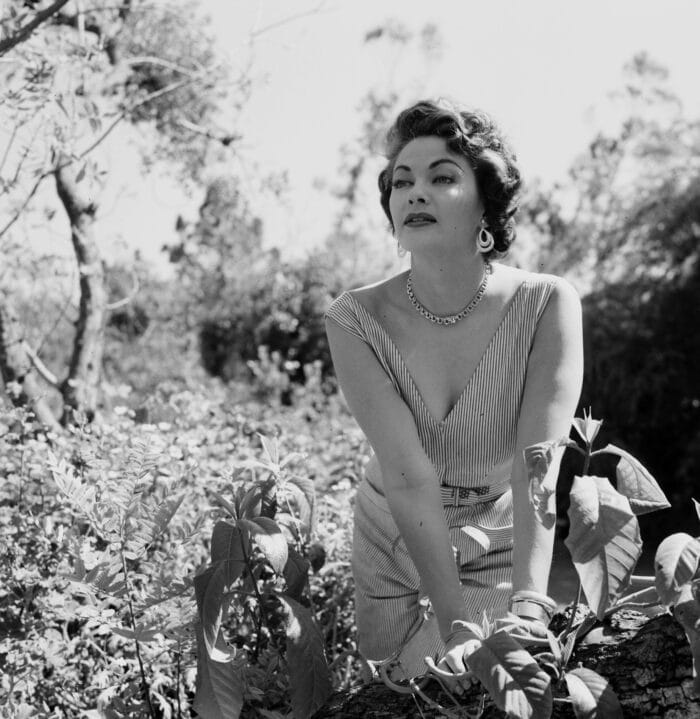 Despite her progress at Florentine Gardens, Yvonne was illegally working in the US without a green card, and the federal authorities soon caught on. Only a few months after her first solo performance, she was deported to Canada. But Granlund promised the Feds to sponsor her so she could return.
Her First Acting Role on the Big Screen
Artie Shaw, Yvonne's friend, knew she wanted to act but didn't have the money to hire a talent agent, so he offered to assist her. She hired Jack Pomeroy, who landed her a small uncredited role in the B film comedy Harvard, Here I Come.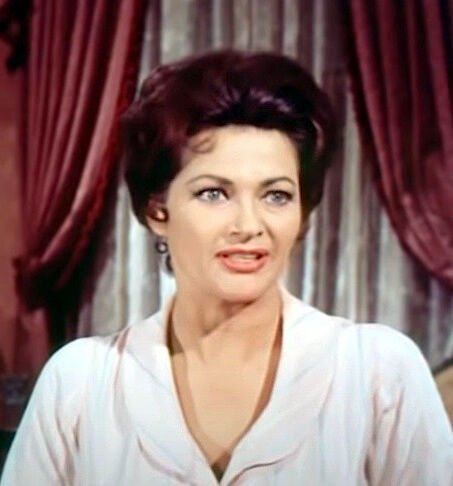 Yvonne played a bathing beauty who tells the film's star, Maxie Rosenbloom, "Nowadays a girl must show a front." It wasn't her biggest role, but she earned a decent $25 and membership in the Screen Actors Guild. Columbia Pictures subsequently cast her in The Kink of the Campus.
Yvonne's Humble Beginnings
After The Kink of the Campus, Yvonne landed a small role in the film Road to Morocco as an "island girl" with Bing Crosby and Bob Hope. Although it was an uncredited role, Paramount loved her performance and offered her a six-month contract of $60 weekly.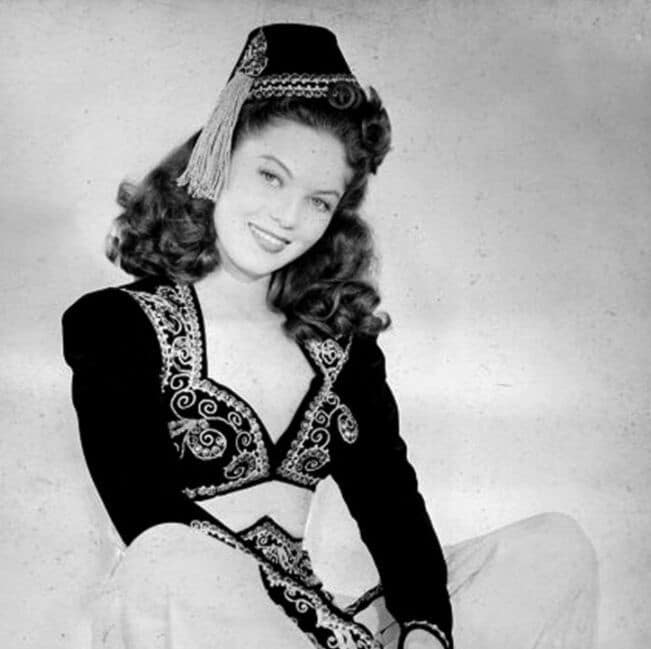 Yvonne continued to receive only minor roles after joining Paramount. She became frustrated by her constant casting as an extra or a minor role, but she didn't know her small role in So Proudly We Hail! would catch the attention of a well-known director and usher in a once-in-a-lifetime opportunity.
The Everlasting Promise
Despite Yvonne's belief that her role in So Proudly We Hail! would be overlooked again, legendary director Cecil B. DeMille was drawn to her stage presence. He requested an interview and a screen test for the role of Tremartini in the film The Story of Dr. Wassell.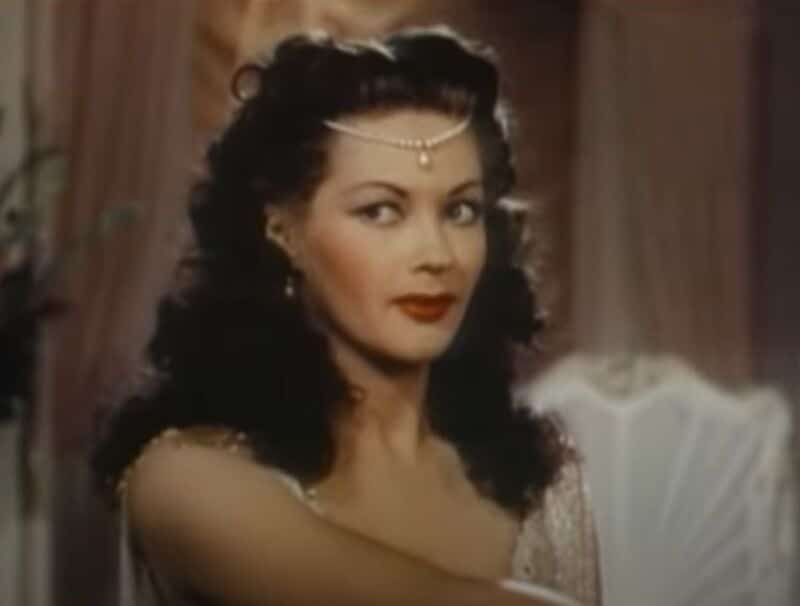 Despite her strong performance in the auditions, DeMille chose Carol Thurston for the lead role and placed Yvonne in another uncredited role as a "native girl." She was disappointed but DeMille promised to give her a prominent role later. But she had to be patient—for ten years!
A Cry for the Calvary
Yvonne became Paramount's queen of uncredited roles, but her contract with the studio was ending shortly with no prospect of a renewal. Fortunately, studio rival Universal, who was looking for their next "exotic glamor girl," chose Yvonne. She accepted a $150-a-week deal hoping she'd get her first credited role.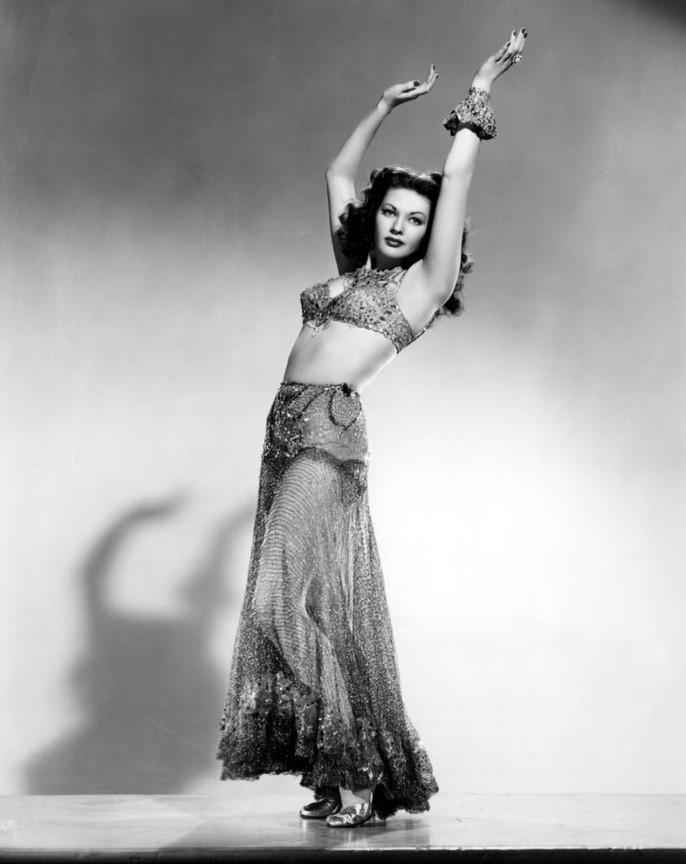 It came in 1944 when Universal was casting for the lead role in the western Salome, Where She Danced. Yvonne wanted the role but there were 20,000 others with the same desire. She sent her pin-up pictures to members of the Royal Canadian Air Force pleading for assistance. It worked and she got the role!
A Romantic Affair with a Millionaire
Her new success earned her an invitation to an event honoring her at a former workplace, a nightclub in Vancouver. Just like she would charm producers and audiences, she piqued the interest of a millionaire too. She met at the nightclub event the enigmatic businessman Howard Hughes, who had flown in from Los Angeles just to meet her.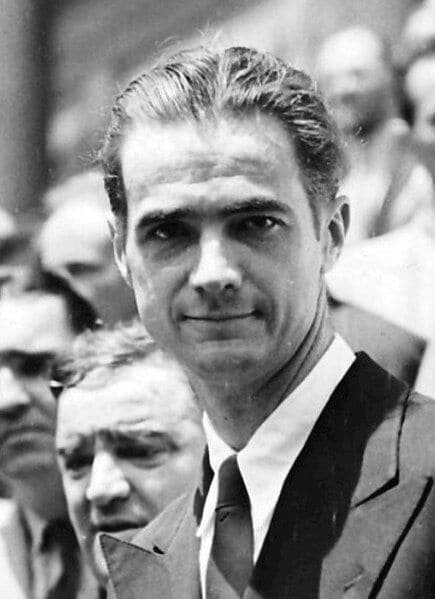 Although she thought he would be fit for her much older aunt, Hughes got a date after revealing he was charmed by her beauty in Salome, Where She Danced. They began a relationship that would become "one of the most important loves of my life," according to her reflections.
A School for Superstars
Salome, Where She Danced wasn't a hit movie, but it was the major role Yvonne always wanted. Aside from Howard Hughes, the actress's prowess had captivated fans nationwide. Universal took note, and it didn't take long for them to realize they had their next superstar.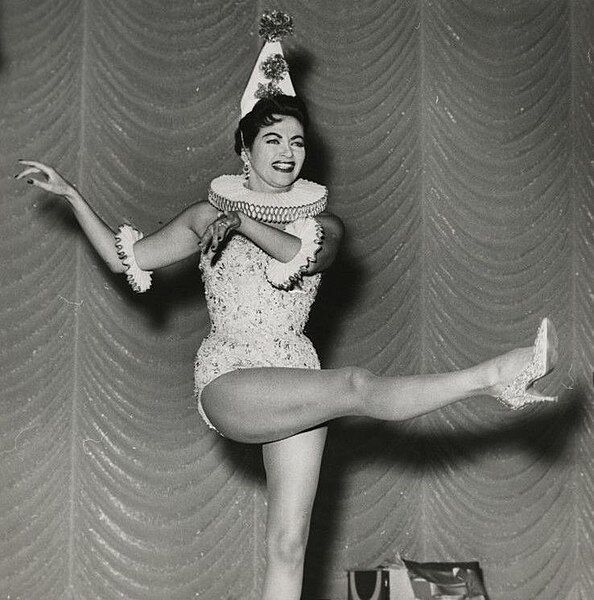 The studio sent her to a film star school to teach her "things like how to walk off a New York curb and how to enter a room like a big-time movie star," she said. Yvonne realized she was being taught how to represent a company like Universal.
A Woman of Many Talents
Yvonne was cast in a supporting role to Maria Montez in the western Frontier Gal, after her breakout appearance. When Montez turned down the role, Yvonne stepped in alongside Rod Cameron. Both of these films showcased her remarkable talent, but neither was a blockbuster hit.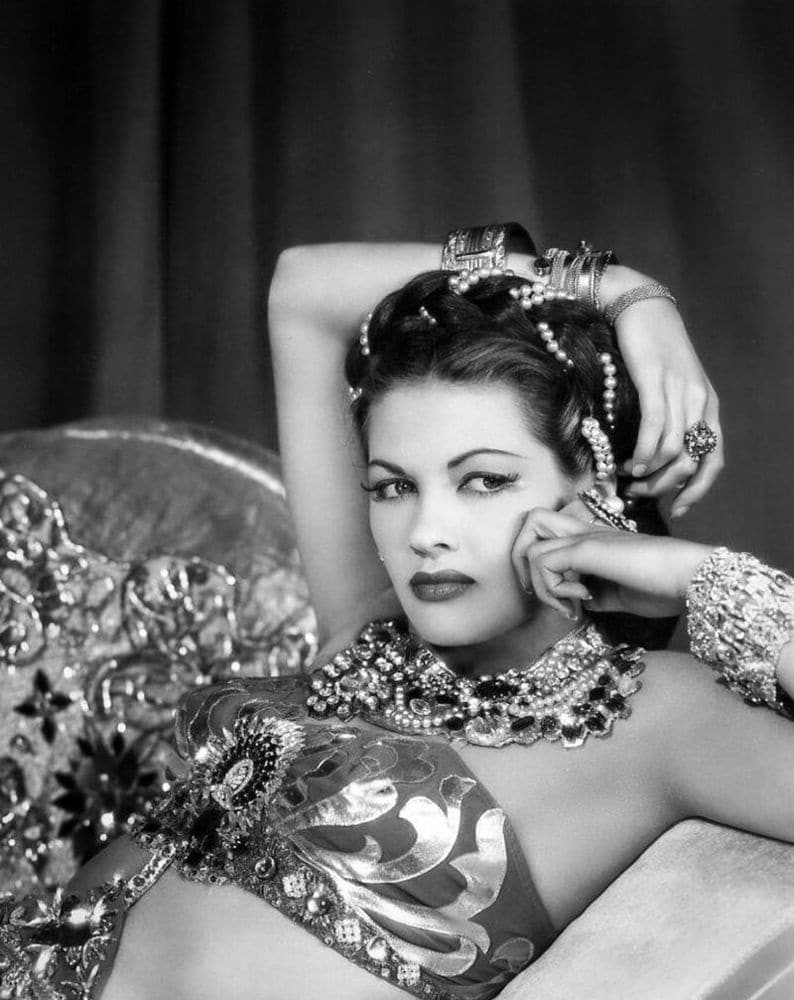 In 1947, the actress landed the lead role in Walter Reisch's technicolor musical Song of Scheherazade, which became a huge success. Her role comprised three dancing solos as well as singing solos, allowing her to show off her many theatrical talents. The production grossed more than $2 million dollars and established Yvonne as a superstar
Developing a Bad Rep
Yvonne was head over heels in love with Howard Hughes, but he wasn't interested in marriage. After getting over the heartbreak, she dated Hollywood stars like Robert Stack and Burt Lancaster. The media thought her dating life was scandalous, and she was subsequently dubbed "Hollywood's No. 1 Bachelor Girl."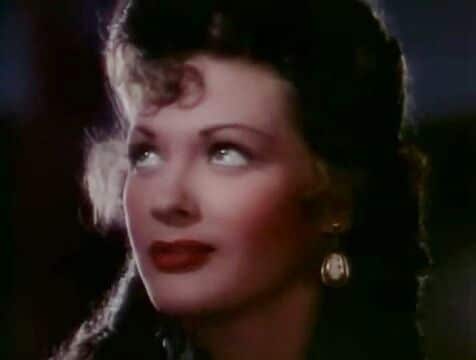 This made her rush into an engagement with Howard Duff, co-star of Brute Force. Yvonne eventually called off the marriage due to Duff's drunkenness. Subsequently, she met Prince Abdul Reza Pahlavi of Iran while he was visiting the Universal sets. The pair then began dating and went on a tour of Europe.
From Hollywood's No.1 Bachelor Girl to the Queen of Technicolor
Although Yvonne had finally landed the career she so desperately wanted, she was still unsatisfied. Universal used her talents by casting her in a series of costume dramas and musicals produced in Technicolor which made the cameramen vote her "Queen of Technicolor" three years consecutively.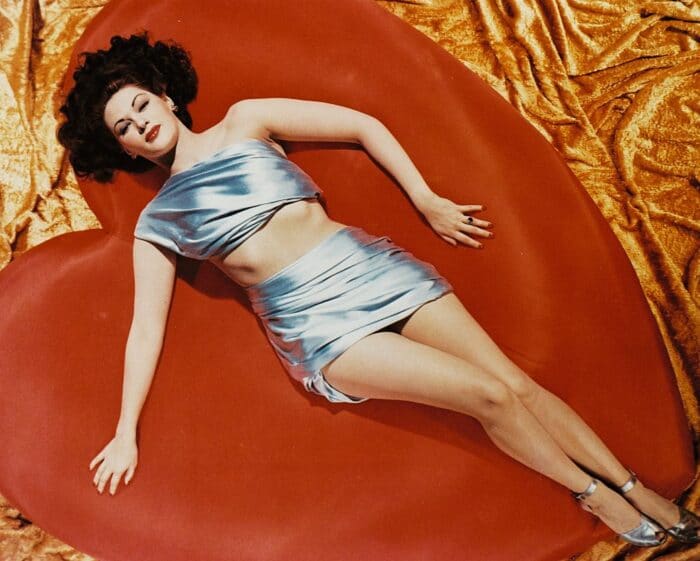 The problem was that Technicolor films weren't as important as black and white films back then. She didn't want to be "a tough but good-natured minx from across the lines," as the New York Times quipped. She wanted to be seen as a serious actor and she needed a black and white film.
Taking on the Role of a Femme Fatale
During this period, the most well-known actresses starred in black and white films, with the femme fatale being the ideal part for women. Yvonne was determined to break into the film noir genre and she auditioned for the now-classic Double Indemnity, but Barbara Stanwyck landed the role instead.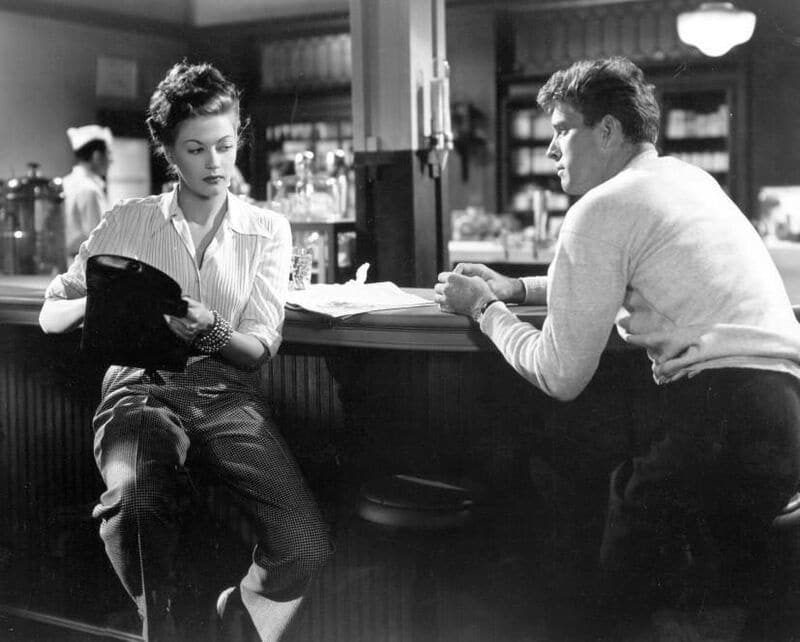 Yvonne clearly wasn't one to let a setback deter her, so she auditioned for the role of the femme fatale in the 1949 film Criss Cross, which also starred Burt Lancaster. Surprisingly, she landed the role. Yvonne considers her performance to be the pinnacle of her career. Unfortunately, she couldn't bask in her achievement for long.
Not Getting the Reviews in the Script!
Despite the fact that Yvonne's performance in Criss Cross was hailed superbly, several critics sabotaged her performance with their criticisms. While they complimented the actress for attempting something new with the femme fatale, they also criticized her uneven portrayal of the complicated character.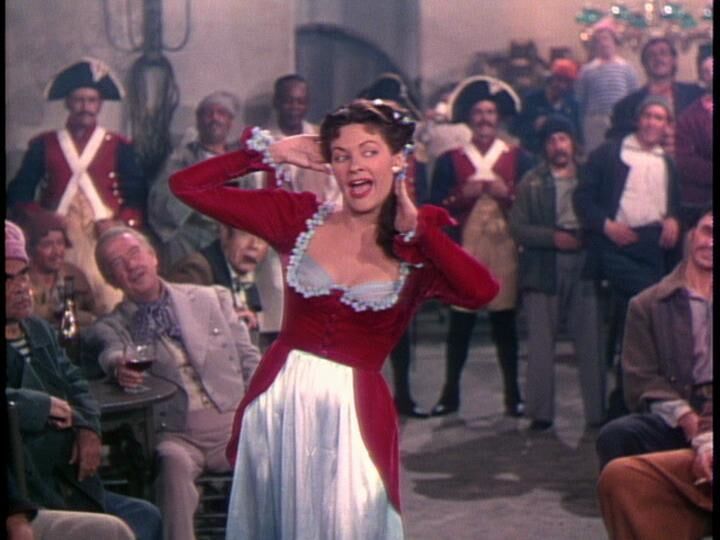 As if that wasn't harsh enough, her director on the 1950s film Buccaneer's Girl made a remark that crushed her. He claimed in an interview that Yvonne was "not a first-class star, but she came in on schedule." He only praised her punctuality, not acting.
The Queen of Technicolor Returns
Yvonne started licking her wounds in the aftermath of the criticism she suffered. She resigned to the fact that she would never be regarded the best femme fatale actress of her period because of her allegedly uneven performance in Criss Cross. Sadly, she felt she had no alternative but to go back to what she was familiar with.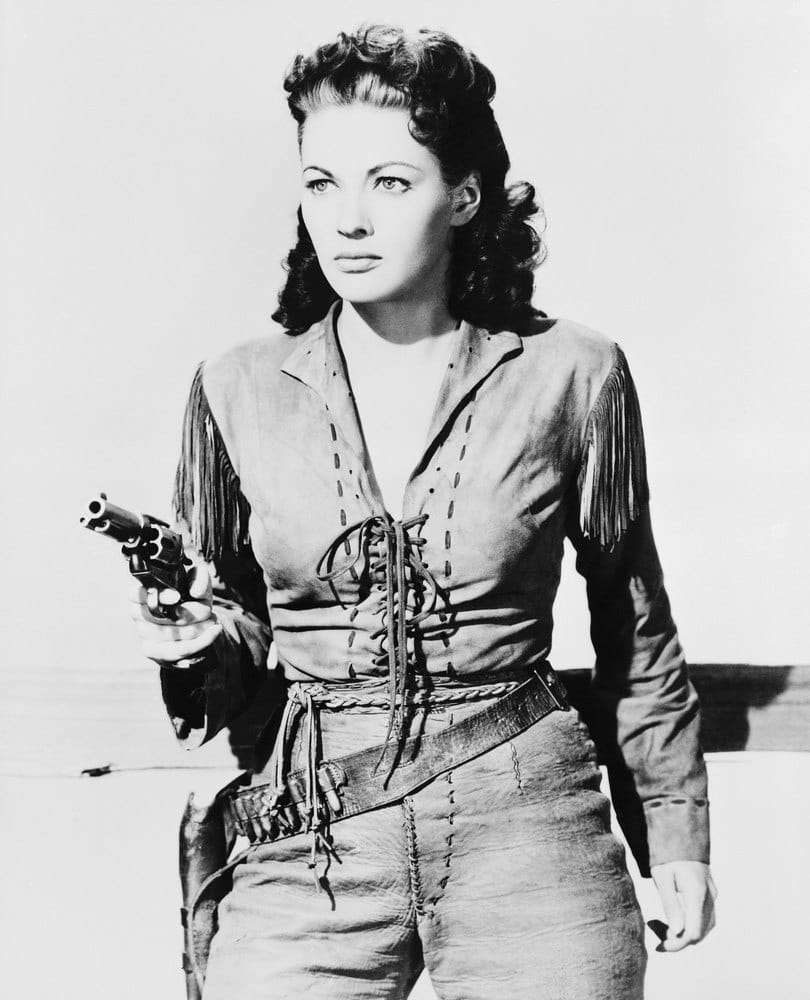 She understood she had to work to pay the bills, even though she no longer felt challenged by performing in Technicolor films. Universal believed that black and white movies were not for her, so they cast her in the western Calamity Jane and Sam Bass, with her ex-fiance Howard Duff.
She Suffered a Devastating Loss
Yvonne fell in love with stuntman Jock Mahoney while making the film The Gal Who Took the West, in the late 1940s. They got engaged after a whirlwind romance that left Yvonne pregnant. However, their joy turned to grief when Yvonne was diagnosed with a large ovarian cyst.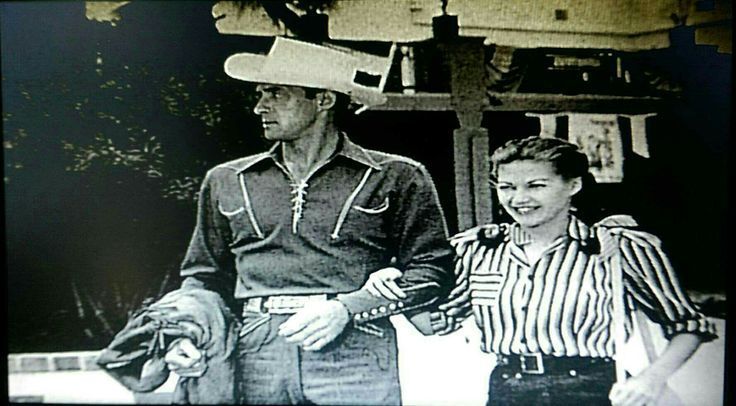 Complications ensued during the procedure to remove the tumor, and Yvonne lost the baby. Devastated, the actress turned to her fiancé for comfort only to discover that all through her crisis, he had been seeing another woman, actress Margaret Field. The engagement was, of course, called off.
Who Is To Be Her Knight in Shining Armor?
Two failed engagements and falling in love numerous times meant she was obviously unlucky with relationships. The media ripped her to bits whenever she casually dated—and if she got engaged, she unfortunately chose an alcoholic and a philanderer. Now what!?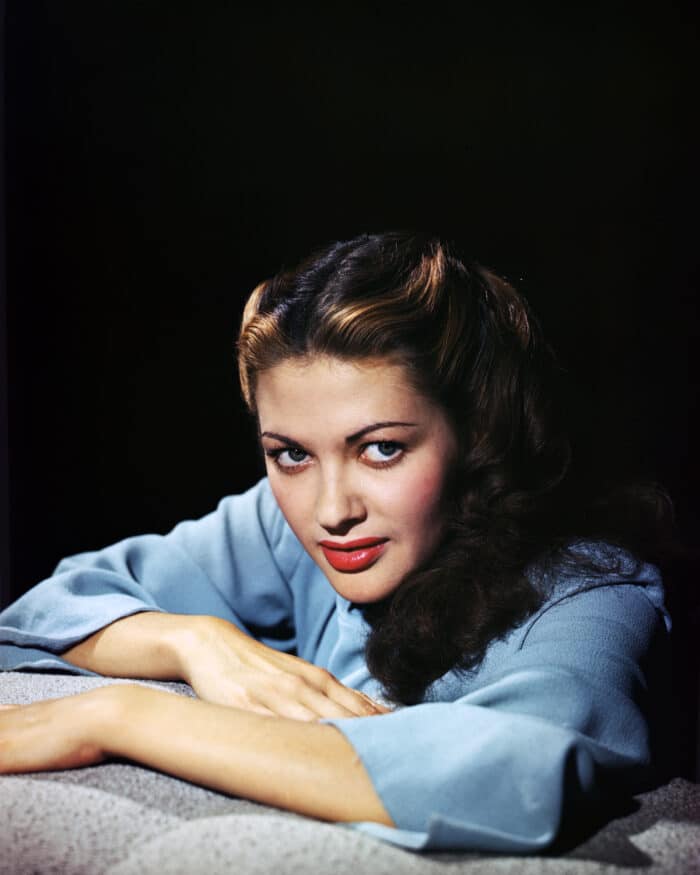 "The world is suffering from a shortage of serious bachelors, and it's hard to find a man earning more than I do," the actress remarked of her unstable array of partners. Was that the problem? Yvonne was not only gifted in many areas, but she also knew how to make money.
Putting Her Talents to Good Use
Remember when she took many lessons in her childhood? Yes, Yvonne now began exploring her talents. She collaborated with an unknown artist, John Towner, and recorded an album which was named after her. She had no idea at the time that this artist would eventually change his name to John Williams and go on to become one of Hollywood's most famous musicians, after penning the iconic Jaws theme.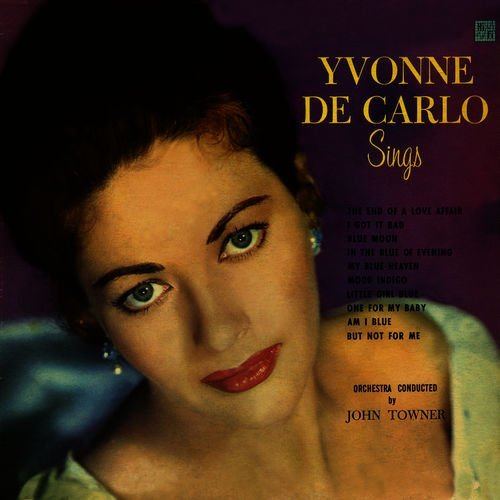 Yvonne also longed to share her writing with the world. She wrote a 42-page sci-fi script called Operation Sram in her spare time between movies. Unfortunately, the film was never produced, but it does demonstrate how talented she was.
Still a Movie Star
In 1951, Yvonne De Carlo made history by becoming the first American film actress to visit Israel. She delivered singing and dancing performances at shows in Haifa, Ramat Gan, Jerusalem, Tel Aviv, and Jaffa. Yvonne was surprised when she learned her films were amongst the most famous and popular in the country.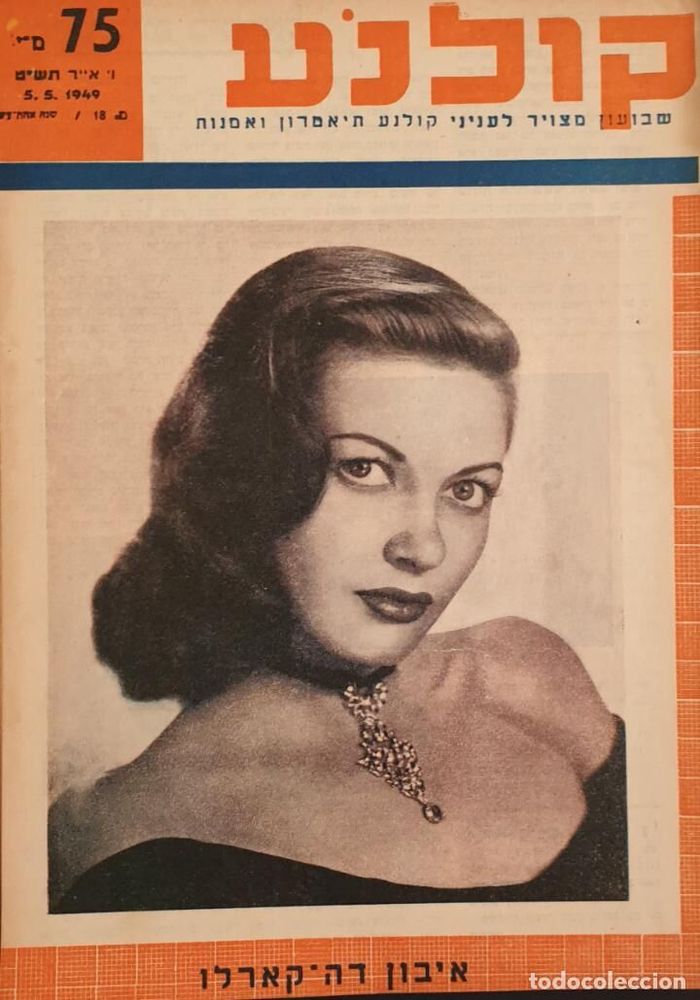 The film star was not only greeted warmly by the audience, she was also greeted royally by the Israeli government. The mayor of one city, supposedly, also invited her to his private office for coffee. Her stay in the Middle East transformed her as a person, while Hollywood deals were about to transform her career.
A Decade of Patience Pays Off
Remember the promise by DeMille? More than 10 years had passed! But he made good on his words. On her return from Israel, Yvonne was ecstatic to learn that he had offered her the role of Moses's wife in his now-iconic movie The Ten Commandments.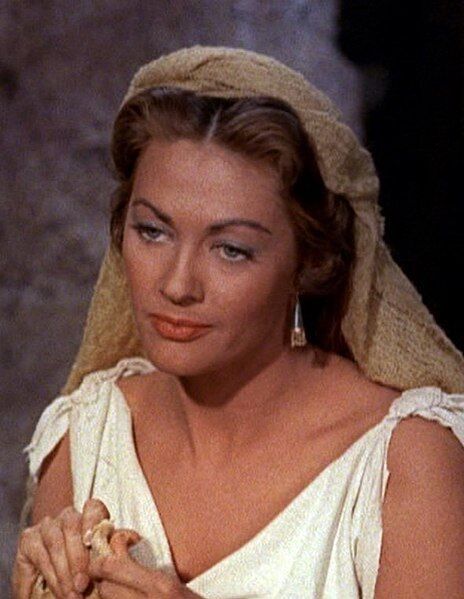 As a dedicated actress, she learned basket weaving and sheep herding. Yvonne's piercing blue eyes were one of the reasons she was dubbed Queen of Technicolor. This was a concern for DeMille because he believed her eyes should be brown in order for the film to be realistic. Despite her best efforts to persuade him otherwise, she agreed to wear contacts.
Finally the Knight in Shining Armor
While filming, most of the other cast traveled abroad to film, but Yvonne shot her scenes in a studio in Hollywood. She became curious, however, and traveled to Egypt to visit the set. Little did she know that her knight in shining armor was in the great pyramids!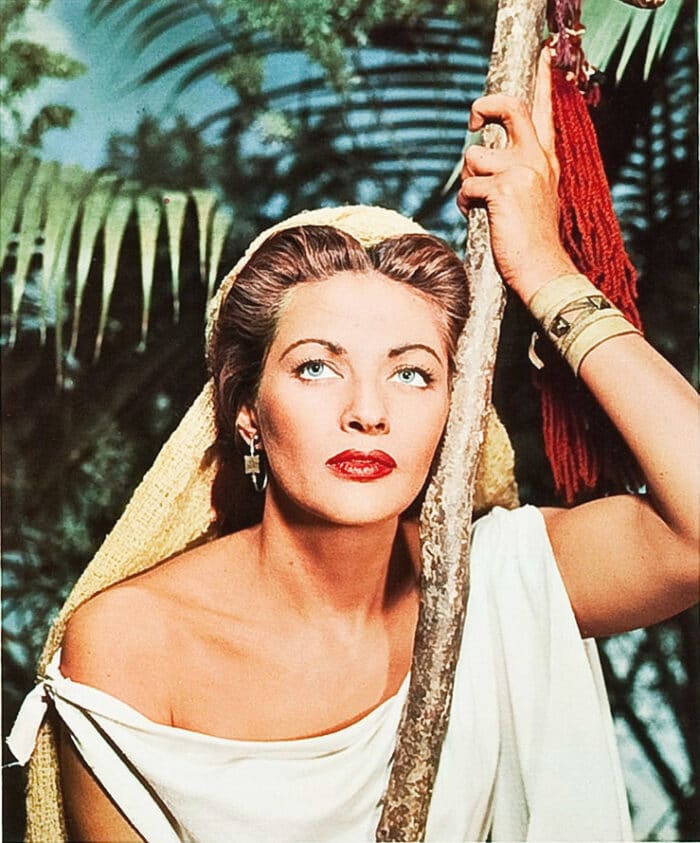 Yvonne had previously met stuntman Bob Gordon while shooting How the West Was Won, but since he was married then, she didn't pay him much attention. That changed when she learned he was now a widower. The pair started dating and despite her sour history with a previous stuntman she married him.
We're All Allowed to Have a Crush, Right?
Yvonne was cast as a mixed-race woman opposite Clark Gable in the 1957 film Band of Angels, despite her Scottish and Sicilian ancestry. She portrayed Amantha "Manty" Starr, a Southern belle who learns her mother was a slave, after her white father's death. Clark Gable stars as a plantation owner who is smitten by her.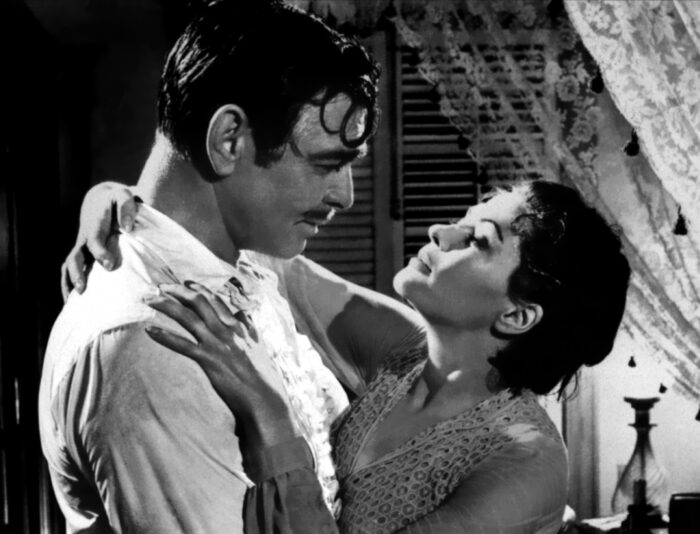 Yvonne was ecstatic to be working with Gable, since he was one of her favorite actors. She grew attracted to him on set, not because of his charm or screen presence, but because the man could kiss! She was in love with her husband, but there was just something about Gable that made her knees wobble.
Another Devastating Blow
Yvonne enjoyed a happy marriage with her husband, Bob Gordon. He had a daughter from a previous marriage, which Yvonne adopted, and they had two more children. But Bob's job was dangerous and he suffered a terrible injury while working as a stuntman on How the West Was Won, released in 1962.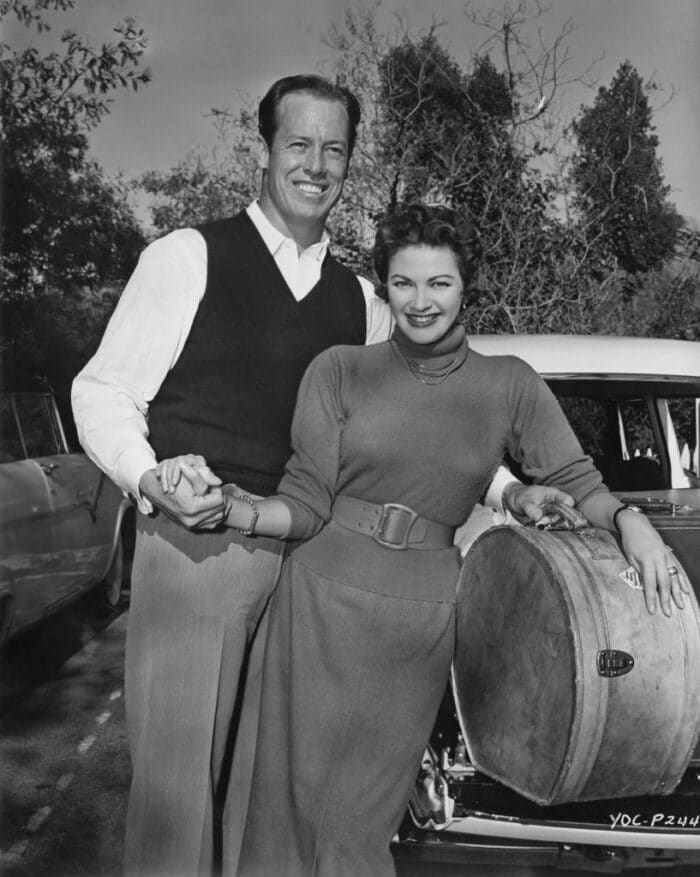 A chain holding a bundle of logs together snapped. Bob, who was hunched down beneath them, was crushed, and his injuries were so serious that he was unable to operate independently for five years. MGM denied liability, and despite filing a lawsuit, the couple was left with huge medical expenses.
Grasping at Straws amid Financial Difficulties
Yvonne found herself in dire financial straits after her husband became disabled and medical bills began to pile up. Bob was unable to work, whereas Yvonne's career had reached a standstill. The situation appeared to be hopeless, until an old acquaintance came to the rescue.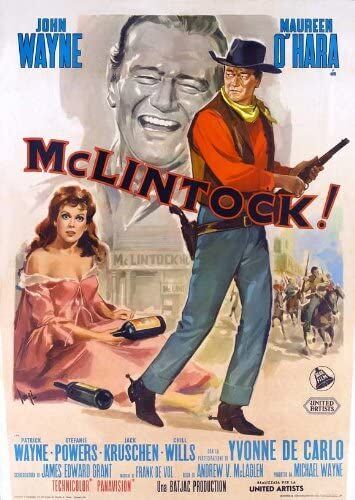 John Wayne, the legendary actor, was a close family friend and knew they needed assistance. He offered Yvonne a minor character in his western comedy McLintock! (1963). The money helped them pay their immediate bills, but couldn't keep them afloat. She was now forced to take on a role that would redefine her as an actress, but what could she do?
Entering Unknown Territories
Yvonne was confused when she was offered the role of Lily on the television sitcom The Munsters. She needed money badly and ASAP! yet she was a Hollywood starlet. Would her fans support her if she featured in a sitcom? In the end, the huge pay convinced her.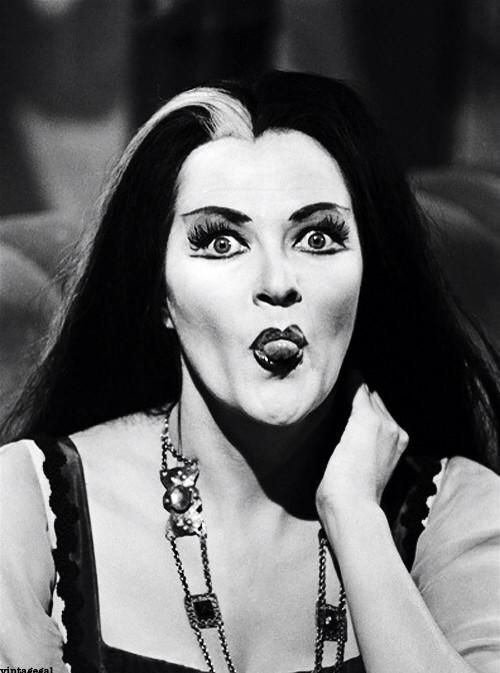 But she didn't know the entire cast had already made assumptions about her. They perceived Yvonne De Carlo as a haughty movie actress who would look down on them. They didn't want her to be there. Neither did Yvonne. There was no way this would work.
It Looked Catastrophic, but Wait…
Fortunately, none of the cast's expectations were true. The cast was thrilled to discover that Yvonne didn't have a snobbish personality; instead, she was charming and sweet, with great comedic timing. Not only did the cast adore her, but so did the crowd!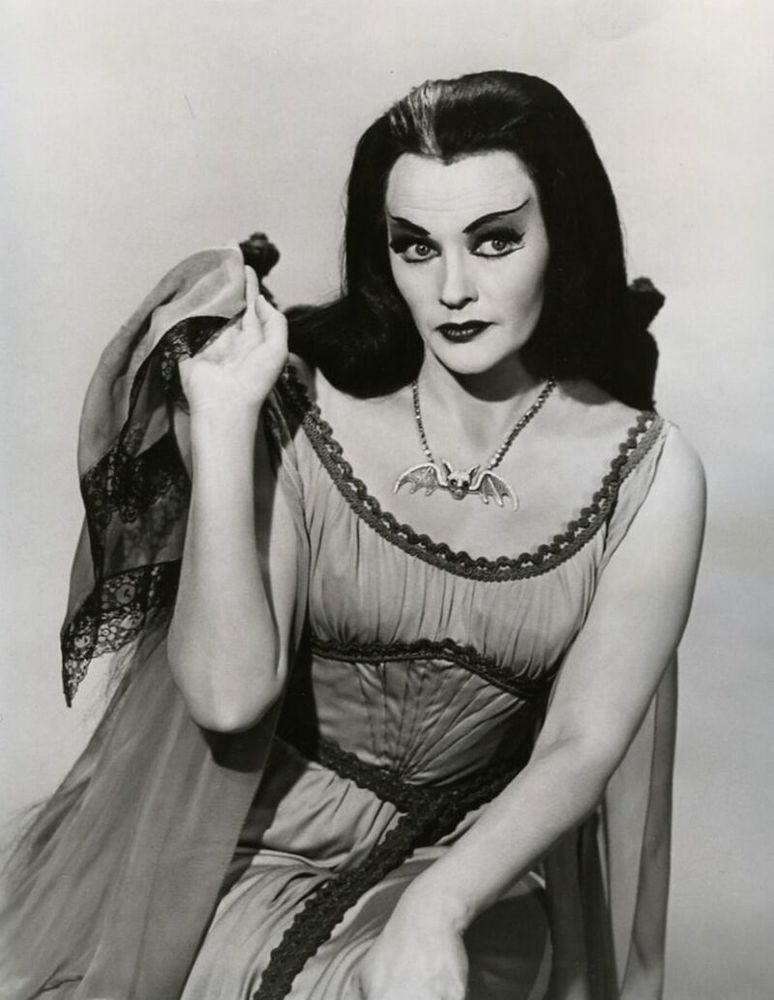 Yvonne's reaction to her new role was even more surprising. Everything about the show appealed to the actress, both cast and script. She was enjoying herself. She was so taken with her new role that she had her personal car decked out in spooky props from the show. The Munsters were perfect.
En Route to Broadway
The Munsters ended after 70 amazing episodes. Yvonne was determined to continue acting even though it was difficult to say goodbye. She moved to New York and worked on and off Broadway for a while until being approached by Stephen Sondheim, who was working on a musical called Follies.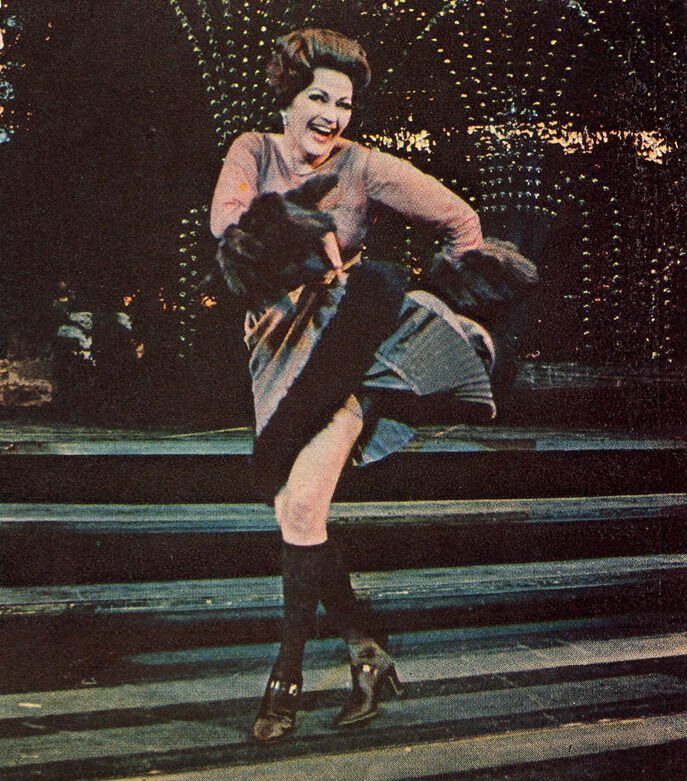 It was about a group of former theater colleagues meeting to reminisce about their glory days as stars. While casting, Sondheim met Yvonne and told her he immediately thought of her for the show. Although that sounded rude, she was, in fact, his muse. Her character sang the song "I'm Still Here," a song that resonated with Yvonne's real life.
The Last Chapter of Her Life
Yvonne continued to work when she retired from the arduous Broadway performances, participating in television shows and low-budget films that were less glamorous. Her final production was a Disney adaptation called The Barefoot Executive, in which she played alongside a chimpanzee.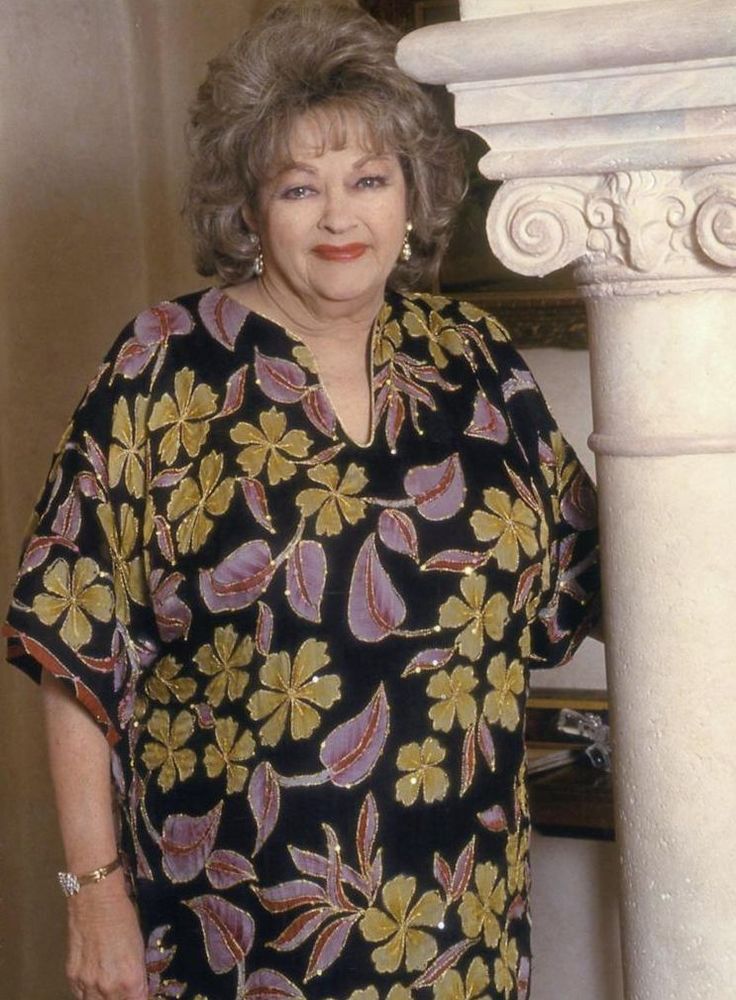 Yvonne was acknowledged for her services to the entertainment industry, with two stars on the Hollywood Walk of Fame, despite the fact that her final chapter of work wasn't as dazzling as her early stages in Hollywood. The first was for her contributions to film, and the second was for her contributions to television.
Divulging Secrets about Her Life
As she got older, Yvonne began revealing secrets about her life. One particularly shocking revelation was of her father. She had always maintained that her father's name was William Middleton and that he was a petty thief from New Zealand. She admitted in 1975 that her birth father was of Polynesian ancestry.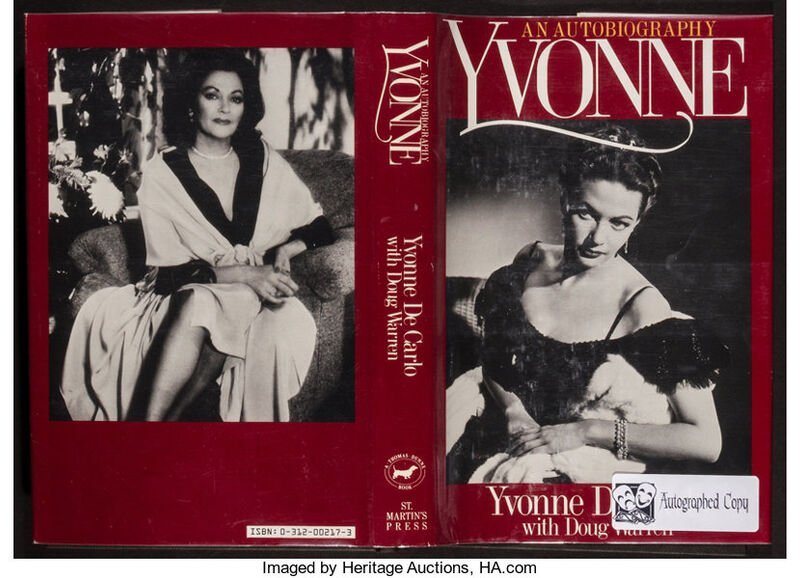 She published her autobiography in 1987, where she admitted to having 22 Hollywood stars as lovers. She claimed she learned that the attractive ones were brainless, and that it was character that really mattered. She believed that the best qualities in a man were brilliance and kindness, and that Albert Einstein would have been her best match.
A Role Model and an Inspiration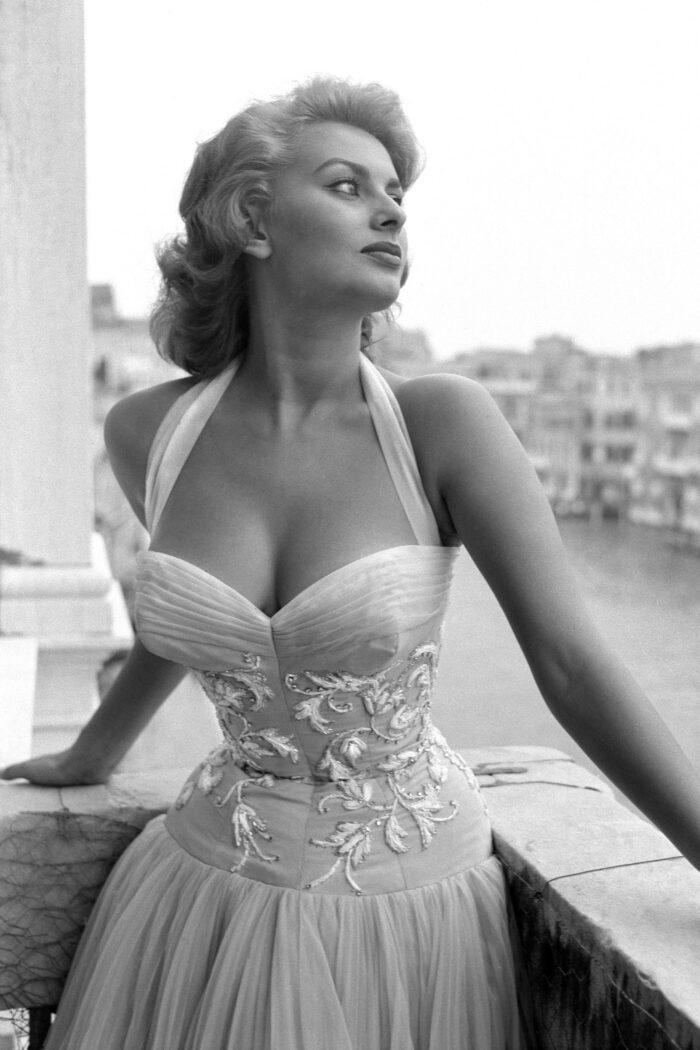 With her long career and amazing talent, it's impossible to say how many individuals Yvonne De Carlo influenced. But she had a significant impact on two successful women. One was Sophia Loren, the legendary Italian actress, who grew up watching all of Yvonne's films and wishing she could be just like her. The second was Vicki Lawrence, the Carol Burnett Show's humorous sidekick. Lawrence regarded Yvonne as her favorite television character from her childhood. Yvonne De Carlo had no way of knowing how much of an impact she had on these ladies, but she still inspired them to pursue their ambitions.
The Epilogue of Yvonne's Story
When Yvonne's son died unexpectedly in 1997 from stroke-related damage, she endured a sad loss. She was devastated and alone when she suffered a mild stroke a year or so later and needed help. She checked herself into the Motion Picture and Television Country House and Hospital.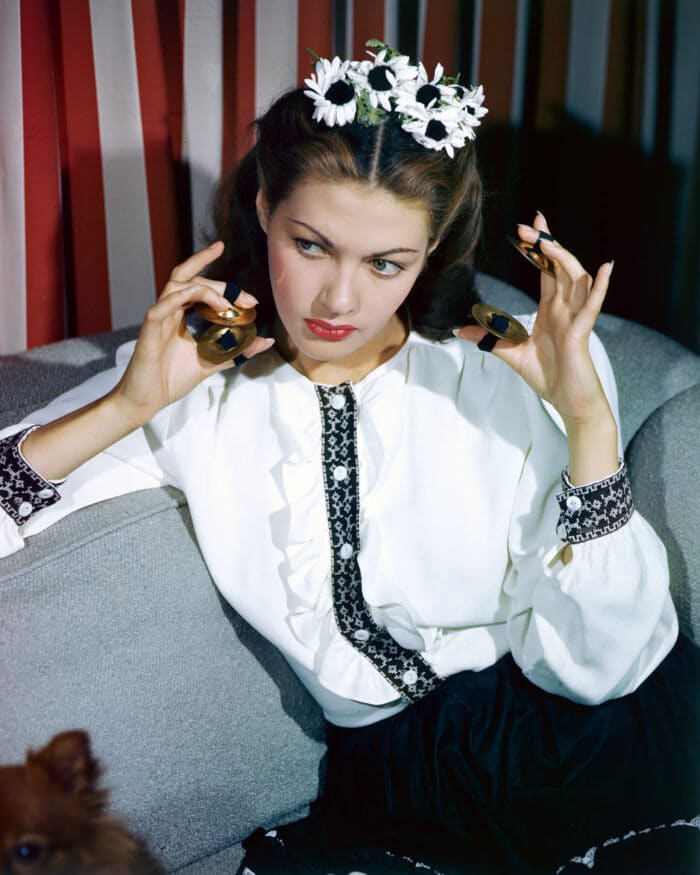 The home helps aged and infirm actors and entertainment industry crew members who don't have the full financial means to care for themselves or family members. Yvonne spent the last nine years of her life at the Woodland Hills facility, which also housed other celebrities from her age. She died on January 8, 2007.
The Advice That Went through Her Ears
Yvonne De Carlo met famed playwright Noel Coward while she was just starting out in Hollywood in the 1940s. Coward could tell the actress was charming and elegant after only a little talk, even comparing her to the ever-so-glamorous Marlene Dietrich. Coward offered Yvonne some counsel.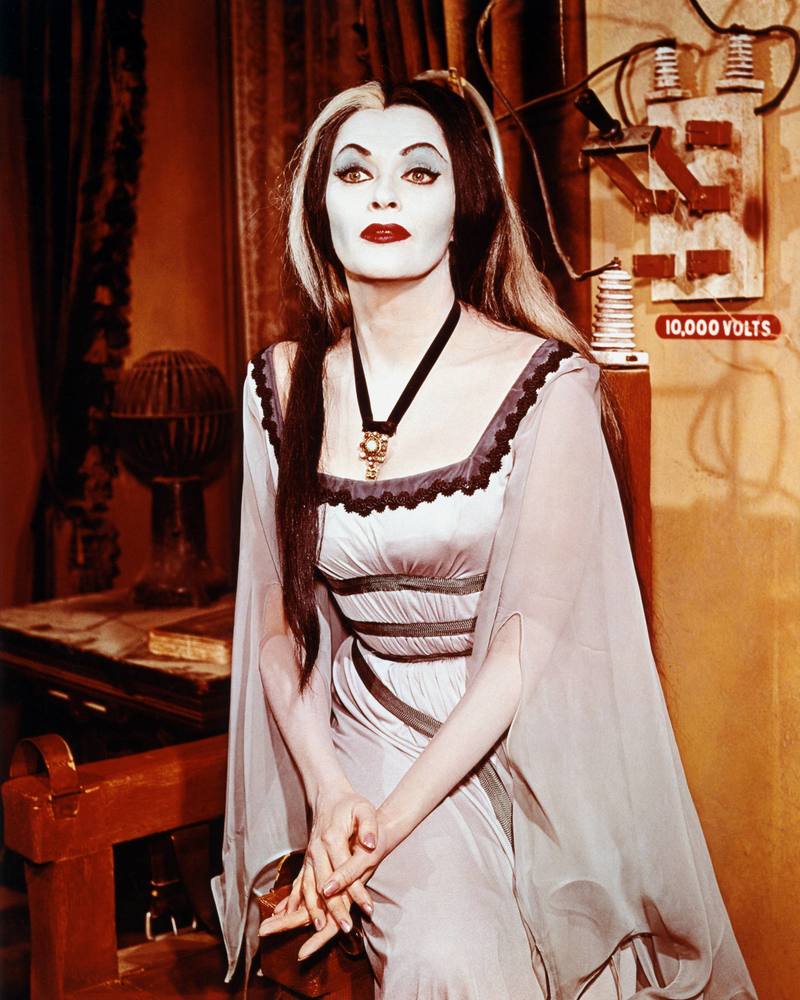 "[Keep] that glamor at all times," he said. Don't disappoint the public by giving them something they don't expect." Obviously, his advice fell on deaf ears as Yvonne De Carlo went about her business her own way. She stayed relevant for as long as she could as a Hollywood celebrity, a vampire, a chimp's nanny, and a washed-up version of herself.