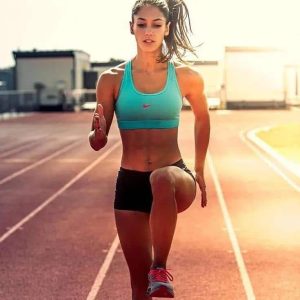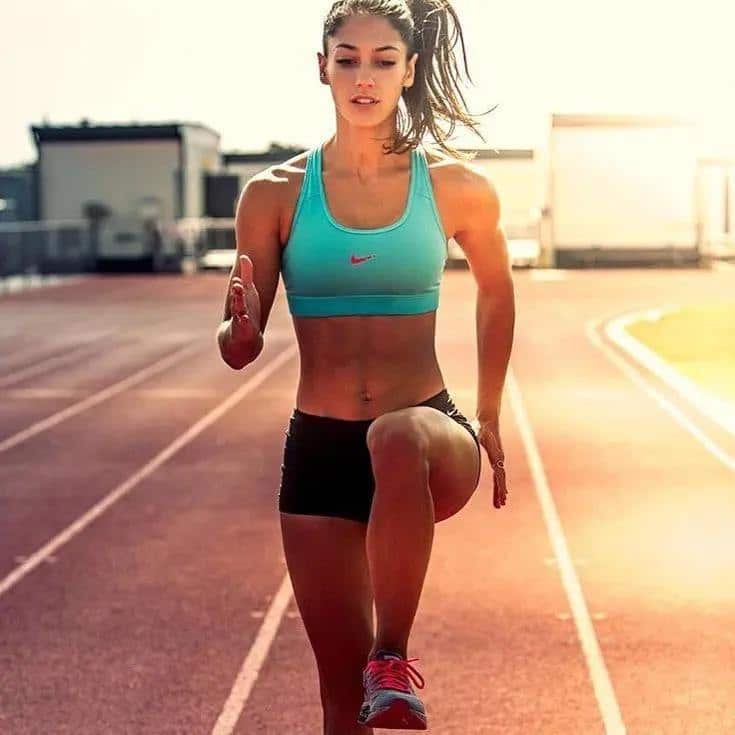 The Life of Allison Stokke: The Famed Pole Vaulter
By Yuri S.
---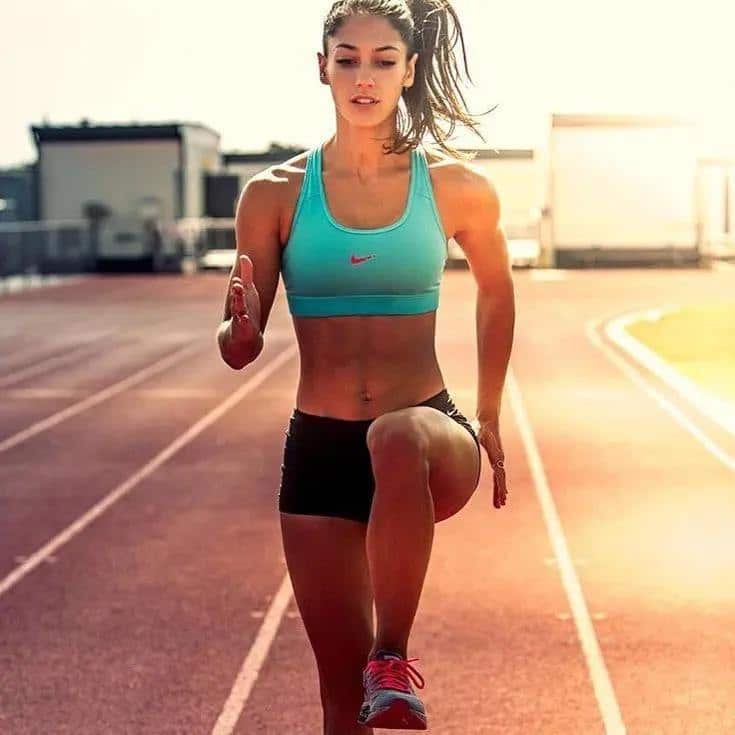 Allison Stokke is a record-breaking American field and track athlete who shot to fame as a 17-yeard-old amateur. After a successful career in sports, she also tried her luck in modeling. Alisson was born back in 1989 and has enjoyed a fascinating life so far.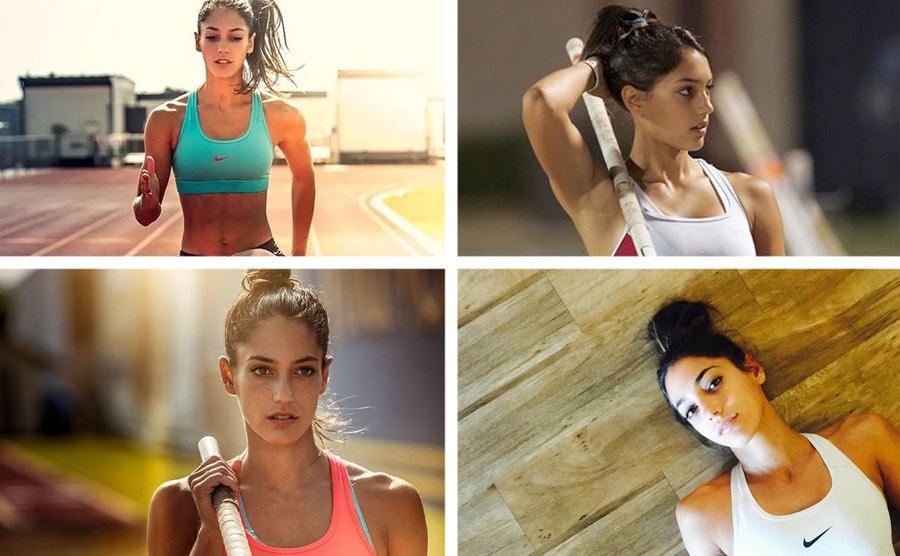 Despite being in her early 30s, she has since left the world of athletics behind to enjoy other pursuits. That includes being a successful model, a high-profile marriage, and being a mother. Here we take a close look at her brilliant life and what she's up to now.
A Quick Look at Her Pole-Vaulting Career
After graduating from school, she joined the University of California, Berkeley. Even there, she was involved with pole vaulting. She was a member of the collegiate track team for the California Golden Bears. Over the years, she has participated in two NCAA Division I Championships.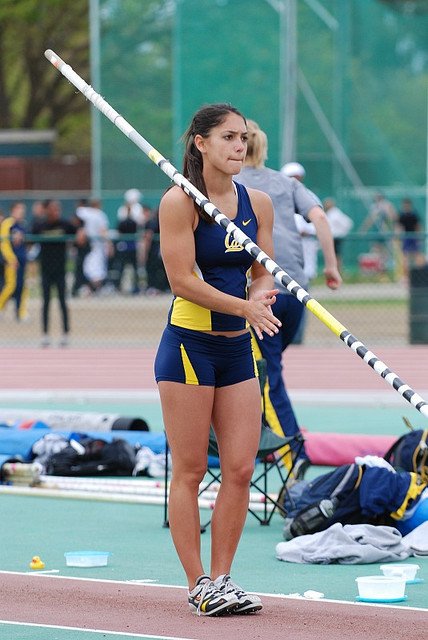 She was awarded the All-American honors in NCAA Indoor Championships back in the year 2011. She has also been awarded the all-academic honors due to her excellence in both academics, and sports. Back in 2012, she tried her luck with the United States Olympics Team. However, she wasn't shortlisted as she failed to reach the minimum height necessary.
Starting Her Athletics Career
Allan and Cindy Stokke are the parents of Allison Stokke. They are native to Newport Beach, California. From a young age, Stokke was interested in sports. Her elder brother was a renowned youth gymnast competing at the national level so there was a lot of sibling rivalry.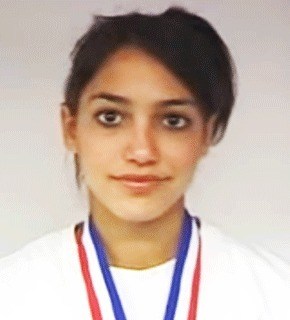 Allison Stokke first tried her luck in gymnastics. Later on, she eventually made her way to pole vaulting. She participated in her first ever pole-vaulting competition back when she was a student at Newport Harbor High School. It didn't take her long to become one of the USA's best vaulters.
How Did Allisson Stokke Become So Famous?
Everyone has dreamt of becoming famous once in their life. But there is something common in everyone who wants to become famous, they want recognition for their talent. But how will you react if you got famous for something that you have no control over?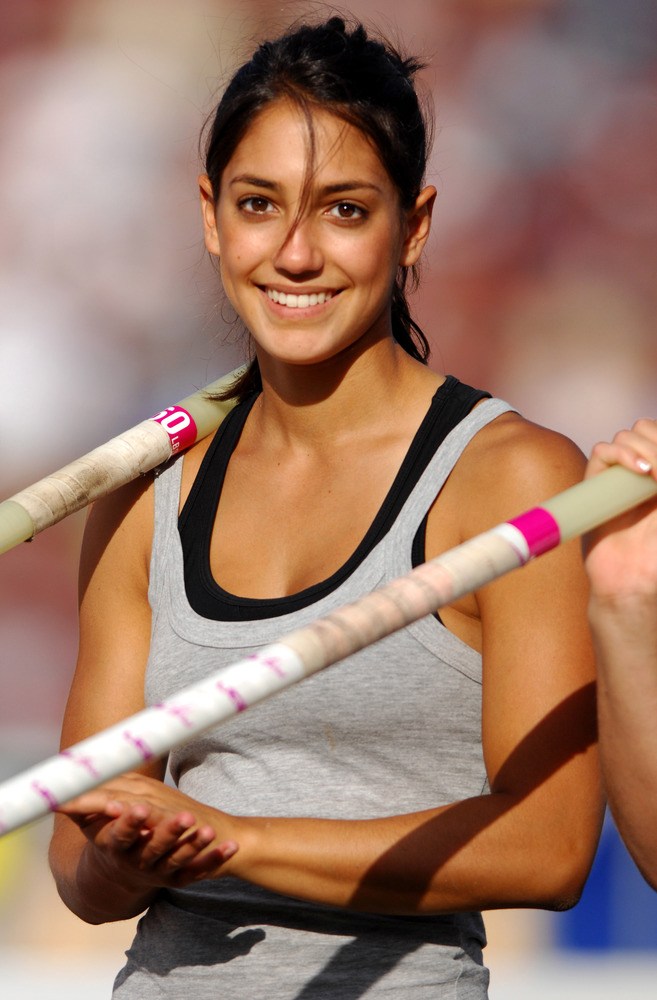 Allison Stokke became known as a famous athlete, and pole vaulter. She has just recently started a career in fitness modeling, but her fame started long before this. Back in 2007, when Allison was just seventeen years old, she became famous, and an internet sensation overnight.
Becoming an Internet Sensation
Allison broke the internet decades before social media platforms were introduced. However, don't make the mistake of thinking fame is easy. It can be fun, but when it starts interfering with your regular life, it becomes a curse.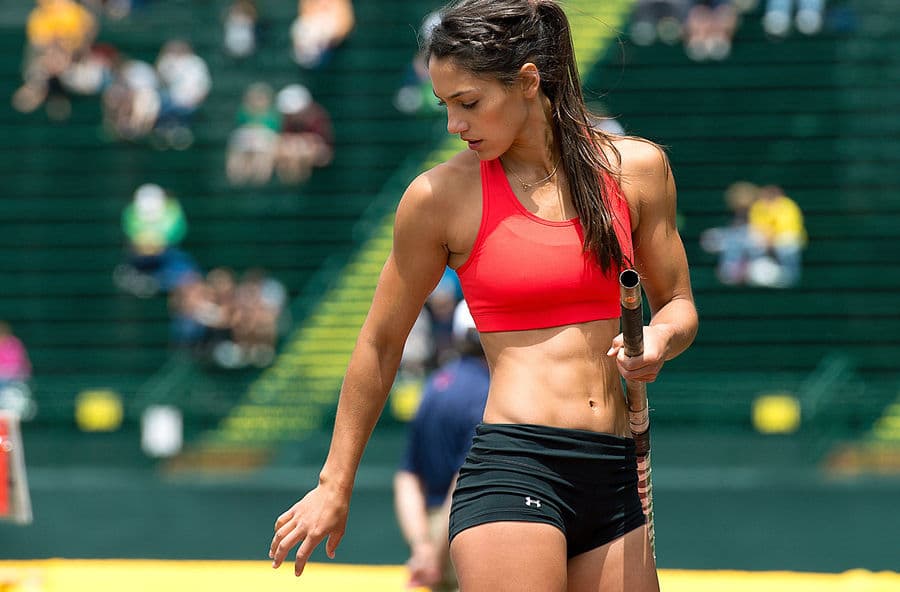 Back in the year 2007, Allison Stokke was visiting New York for participating in athletic competitions. It is there when a journalist for California track and field website took a picture of her. He would immediately post the picture online. Never had he received the same amount of response as he did when he posted the candid picture of Allison Stokke.
That Famous Picture of Her
The journalist didn't even realize that Allison had yet to turn 18. In the picture, Allison is seen doing stretching in a tank top and shorts. The journalist who took the picture had no evil intention, however, who knows what his true motives were.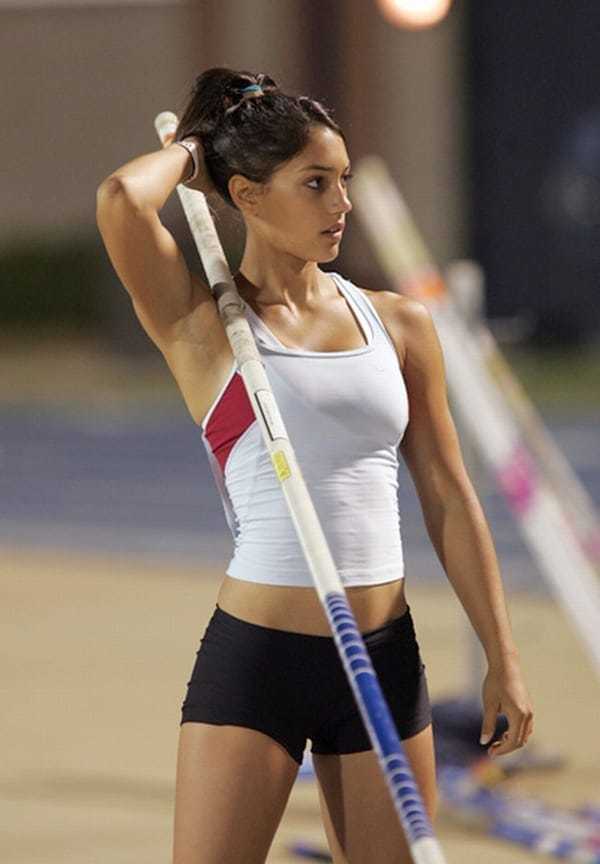 Soon after the picture was posted online, Allison Stokke started receiving unwanted attention from the internet community. Many sexual comments were made about the picture which showed off her beauty but many either didn't know or didn't care that she was so young. It was a huge moment in her life.
It Was Published on a Sexist Blog
The photographer who took the photo of Allison soon met with Matt Ufford, the founder and chief editor of an online sports magazine by the name of "With Leather." This particular website was widely popular among the male internet community, and it was particularly famous for objectifying women.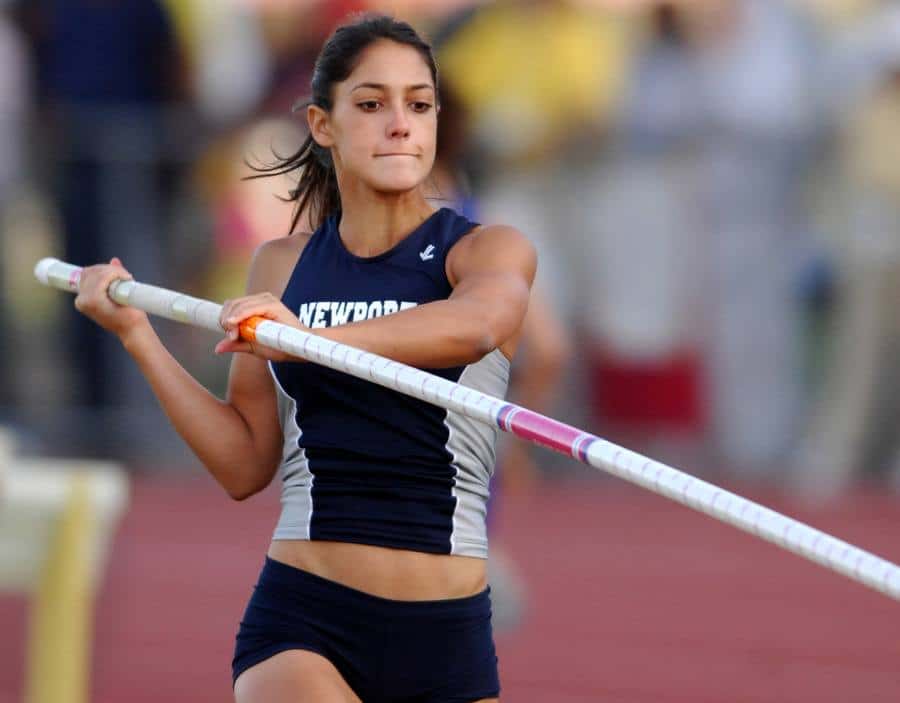 The meeting between the photographer, and the editor of With Leather went very well and they struck a deal. Soon after the meeting, it was decided that the photo will be published in the online magazine in a blog titled 'Pole Vaulting is Sexy, Barely Legal.'
It Happened Just After She Turned 18
This blog was published just two months after Allison turned 18. This one single blog drew the attention of a large online community, and soon went viral, long before going viral was a thing. As a reader, you should ask the question to yourself, did Matt make the right decision to publish the picture of Allison Stokke? How ethical was it?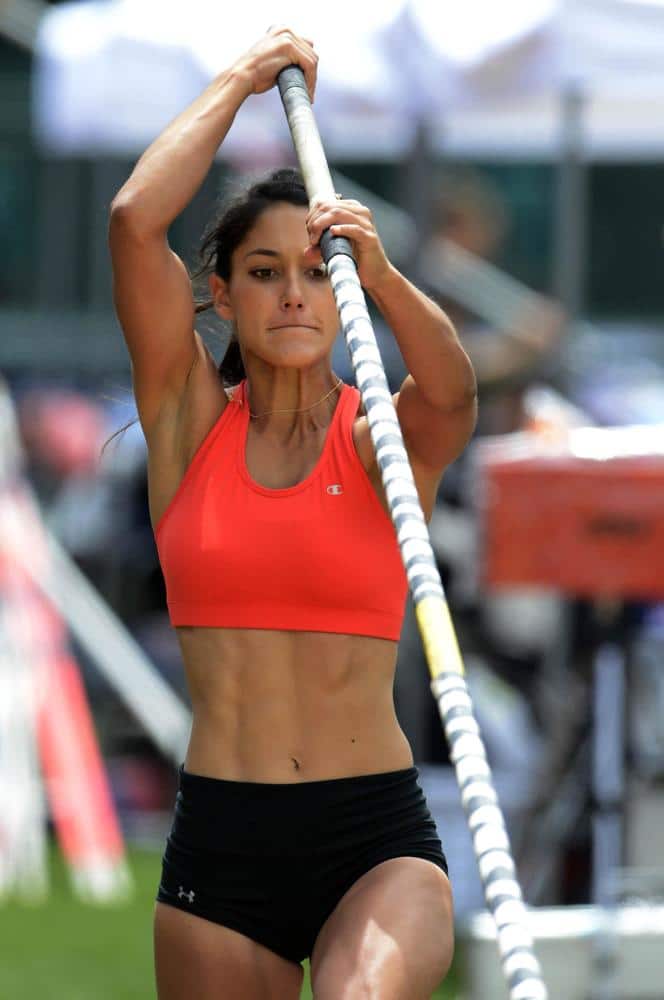 The blog didn't stop at publishing the candid picture of Allison Stokke, but they went as far as objectifying the then 18-year-old athlete. Many people found this blog outright disturbing, and disgusting. Who would do this to a teen girl?
Her Family Took Action
Matt Ufford thought that Allison Stokke would not take any action against him. He was wrong as she and the Stokke family were very unhappy with what happened. Soon after the publication of the blog, the online blog was sued by Allison's family.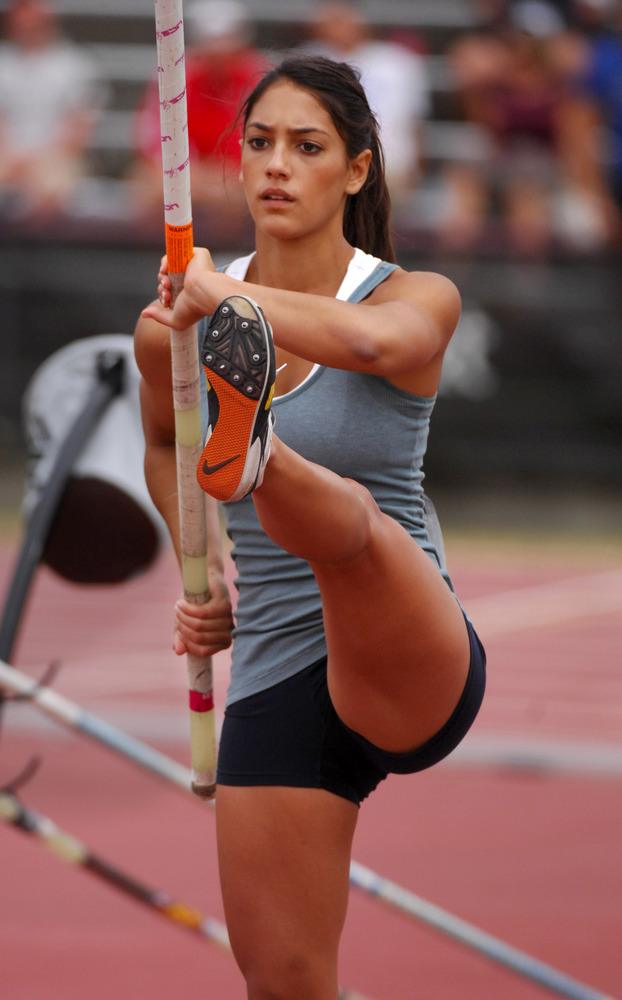 Before anyone knew what was going on, there was a full-blown war between supporters of Allison Stokke and, the other side of the internet, who kept sharing the article despite it going against her wishes. It must have been a horrible time for the young woman to be sexualized in this way.
The Photographer Tried to Put It Right
At one point, the genuine photographer who took the candid photo of Allison Stokke started feeling guilty about what he had done. He would then go on to threaten Matt Ufford saying if he did not take the picture down from the website, he will have to pay a large fine, and even face jail time.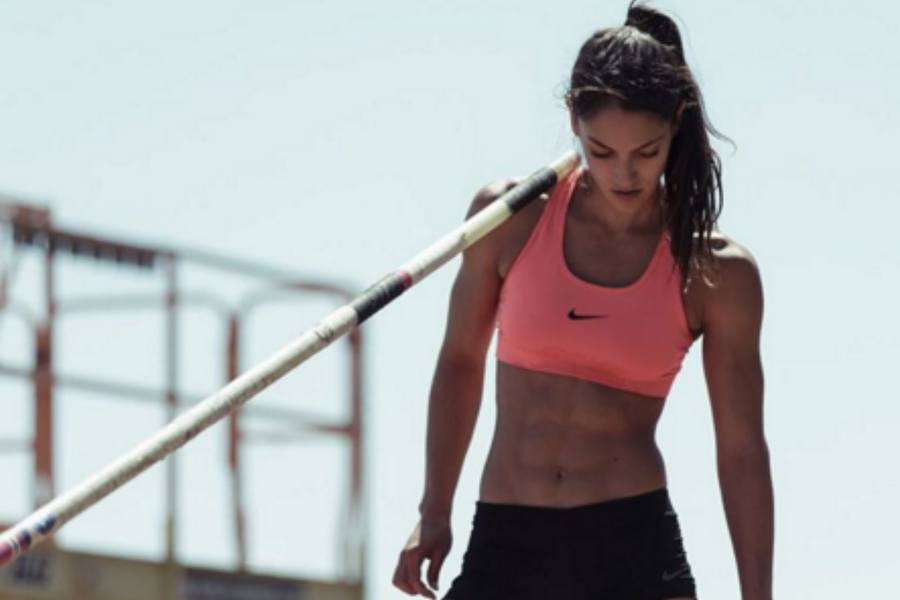 Even though the photographer's intentions were good, it only add fuel to the ongoing online frenzy. The topic of Allison Stokke only grew in popularity. Furthermore, the online search trends for Allison Stokke shoot up. By this time, Allison Stokke's simple life had turned completely upside down.
What Is She Doing These Days?
It was more than a decade ago when that candid picture of Allison Stokke went viral. How is she doing now? She became a popular pole vaulter when she was just in high school. However, just after two months after turning 18, the candid photos of her went viral. After those pictures started circulating the internet, she became a sex symbol overnight.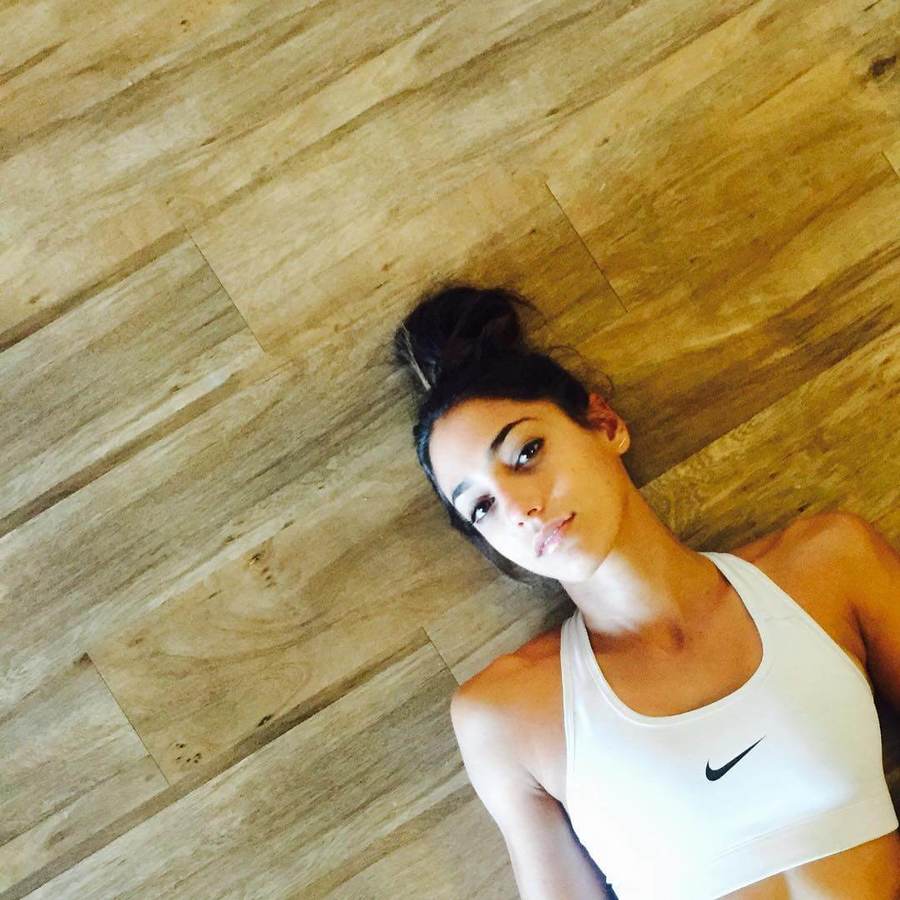 You can only imagine how hard it can be for just a teenager to maintain a normal life when the internet was going crazy about her. And that too, at the young age of 18. You will be proud to know that Allison Stokke didn't let the internet ruin her life.
She Didn't Quite Make the Olympics
Allison Stokke tried for the 2012 U.S. Olympic trials. However, she wasn't lucky enough to get selected for the USA team. But this did not break her spirits. She continued to pursue pole vaulting professionally. Moreover, when she reached a mature age, she decided to try out her luck in sports modeling, in which she was very successful.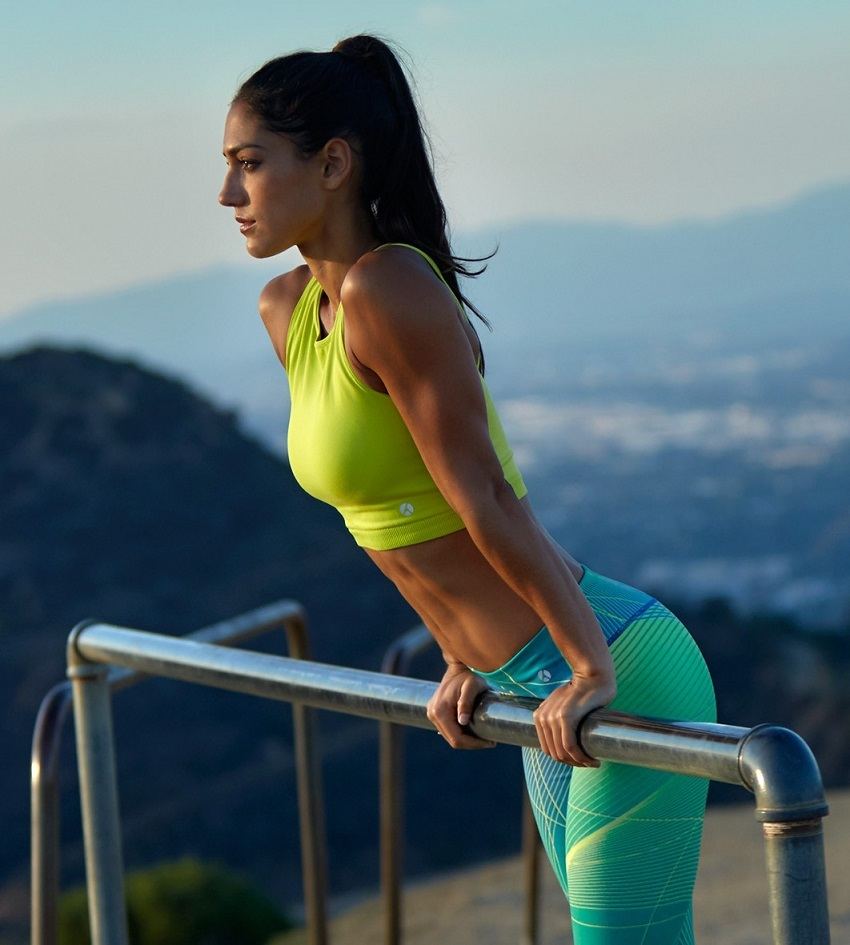 She has posed for international sports brands such as Nike, Uniqlo, and Athleta. Furthermore, just a few years ago, she agreed to partner up with GoPro. The duo filmed multiple pole-vaulting videos in the first person. After uploading these videos on YouTube, they became an instant hit.
A Dream Come True
Back in the year 2017, Allison Stokke started dating professional golfer Rickie Fowler. After dating for over two years the couple decided to tie the knot in 2019 in Cabo San Lucas, Mexico. It was to be the start of a beautiful relationship between the attractive pair.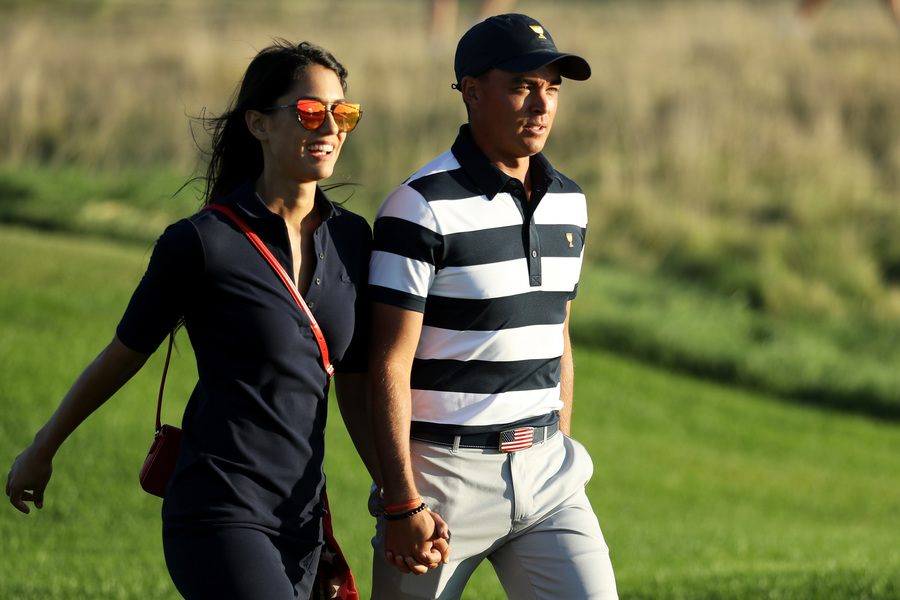 In an interview given to Vogue magazine, Allison opened up about how she has dreamt all her life about that one particular moment, walking down the aisle while all her close friends and family looked at her with a smile. Meeting Rickie was a dream come true.
She Soon Quit Pole Vaulting
Allison Stokke quit pole vaulting back in 2017. The fans didn't get to see her pole vaulting after she started dating her now-husband. However, she did make a successful career in sports modeling. Unfortunately, she didn't quite have the talent to make it as an Olympic athlete.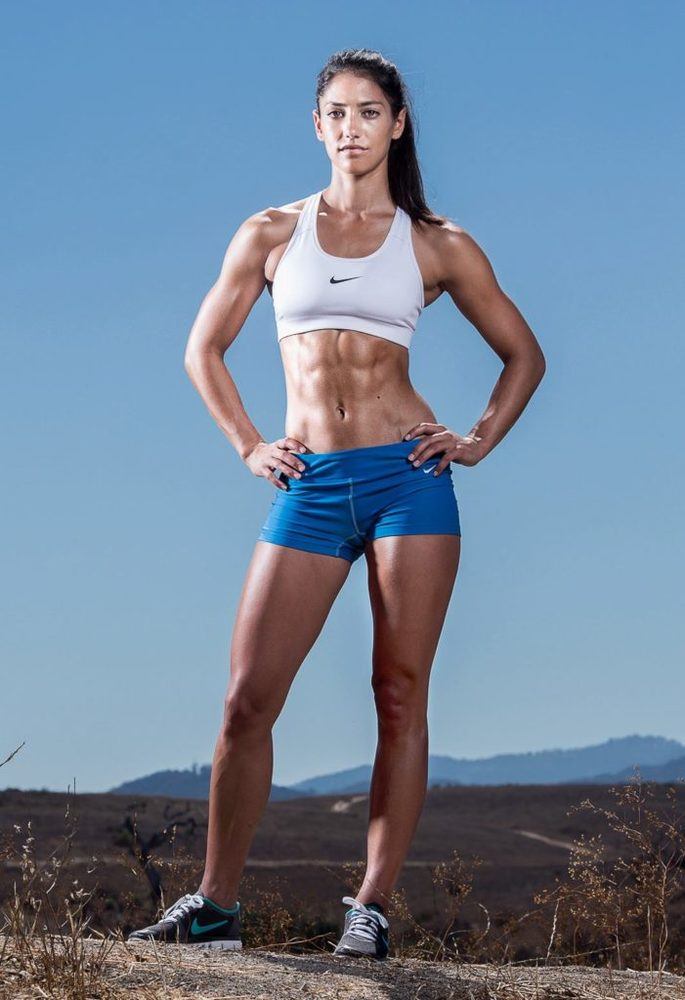 As we have seen earlier, she has already posed for Nike, Adidas, and Uniqlo. She is now spotted in the golf pitches, supporting her husband. After her own sporting career, it seems as though she's happy to follow one of the best golfers in the world.
She's a Brilliant Campaigner
Even when Allison Stokke has stopped pole vaulting on a professional level, her ardent fans have not stopped following her. She has thousands of followers on her Instagram profile, and Facebook. She is now a 31-something married woman who is loving her new life away from athletics.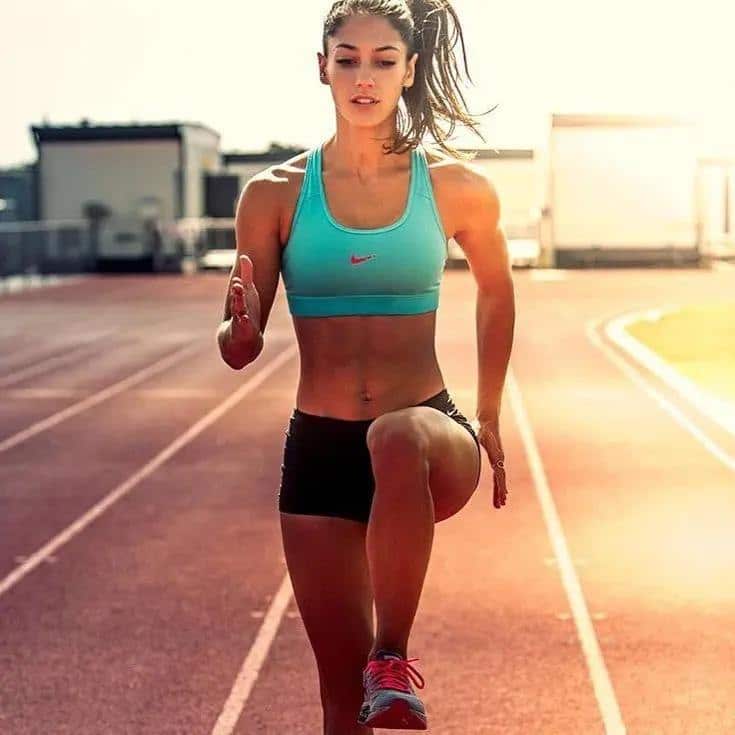 Unlike other viral celebrities, Allison Stokke spends most of her fame, and time raising awareness about online bullying instead of just focusing on cashing out on her popularity. Even though she is no longer participating in pole vaulting, she still loves the sport.
Stokke Is an Inspiration
In a recent interview, Allison opened up about how she had learned a lot from that event in her life. She considers that person in that viral picture as her alter ego. She could have fallen into depression after going viral for her shape and looks.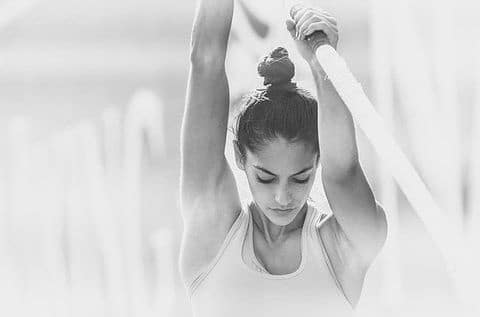 However, she is stronger than most other young athletes. She opened up in that same interview about how she had learned to use that negativity as a source of inspiration to thrive. She has become an inspiration for others that viral fame for the wrong reasons doesn't need to define you as a person.
A Return to Pole Vaulting
In 2019, she revealed that she has continued coaching for the sport that she loves so much. She is now training with a new coach in Phoenix. It shows that her passion for the sport never went away, even though her dreams weren't coming true.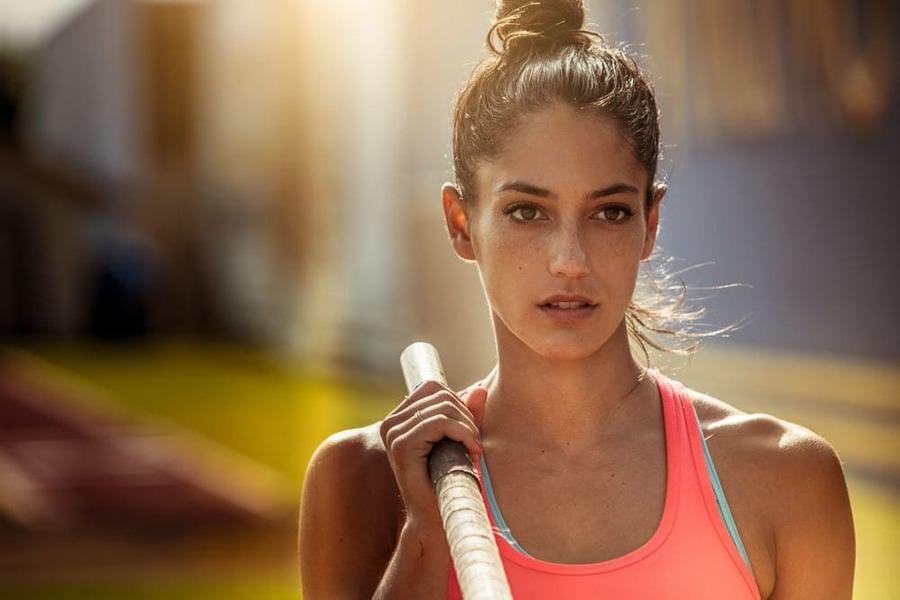 She still dreams about representing her country in the Olympics. She still takes part in national pole-vaulting competitions. When she is not doing this, she spends most of her time modeling for sportswear brands. She is always busy and always working hard on her goals.
Being Rickie Fowler's Wife
If you are a golf fan, you already know who Rickie Fowler is. Currently, he is one of the most popular golfers. He was born on 1988, December 13th. He has been playing in the PGA Tour for years now and has managed to win many tour events.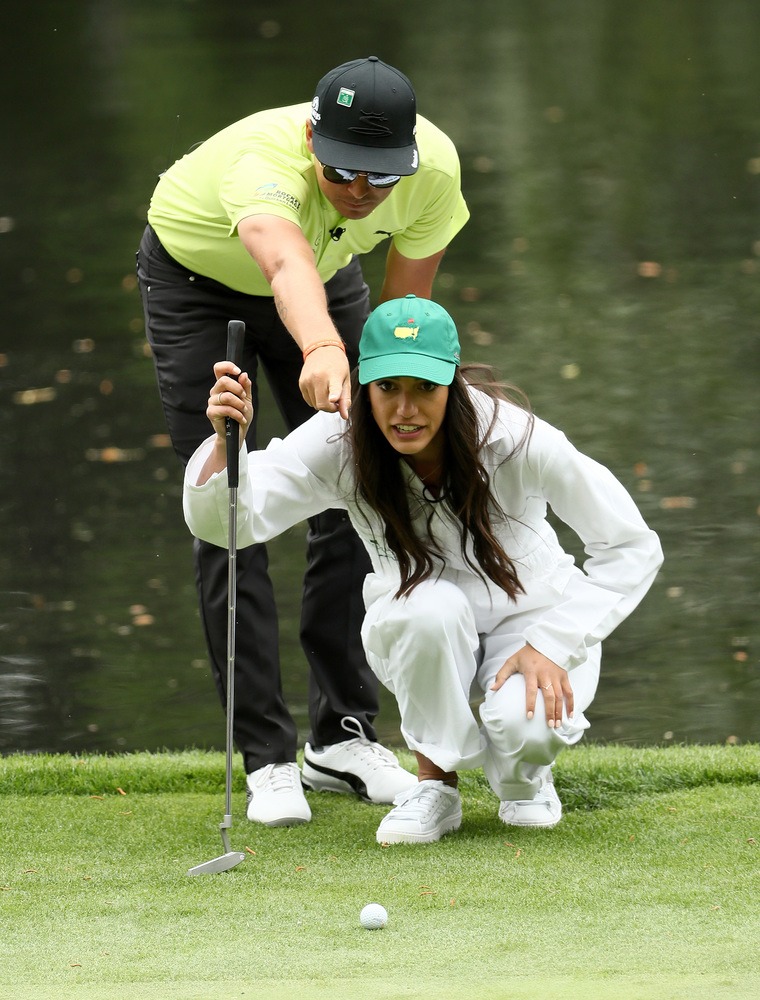 When he was just starting out, he held the title for being the best amateur golfer in the world. Rickie held this title for a whopping 36 weeks, spanning 2007-2008. As a pro, he's managed to fulfill his promise by being one of the world's most successful golfers.
More about Stokke's Husband
Rickie Fowler was born and raised in Murrieta, California. After moving out from his parent's home, he settled down in Jupiter, Florida. Did you know Ricki Fowler started playing golf at the age of just 3? That's something, isn't it?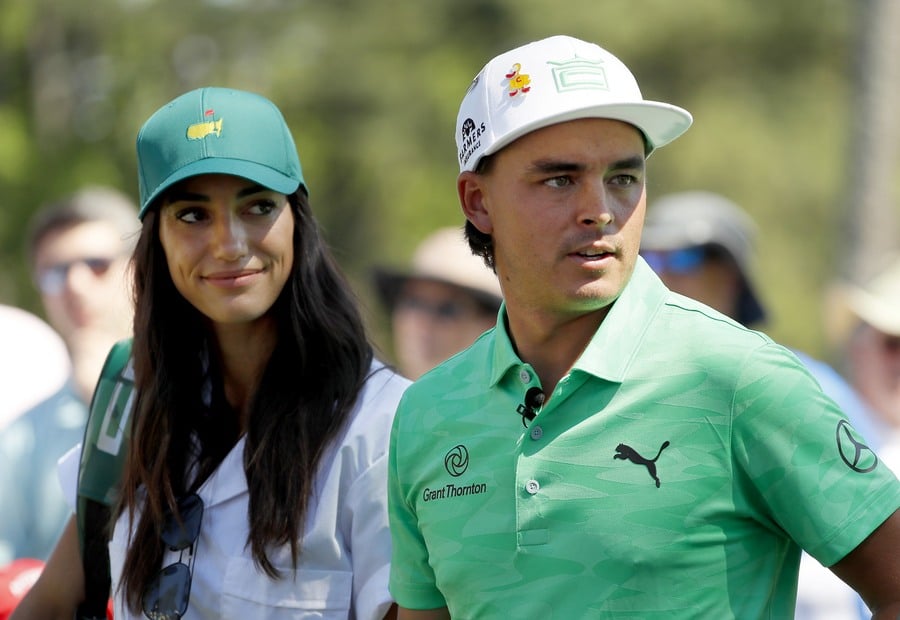 Fowler had tasted victory a total of nine times. He won the PGA Tour five times, and the European Tour twice. Fowler takes great pride in the fact that he got to attend Oklahoma State University. This is why he would always wear orange on the last day of every tournament that he takes part in.
Fowler Showed Early Promise
Here is another quick fun fact for you. Did you know Fowler's maternal grandfather was actually Japanese? On the golf course, the golfer was impressing many people at a young age. At the age of just 12, he broke his first 70 on the scorecard.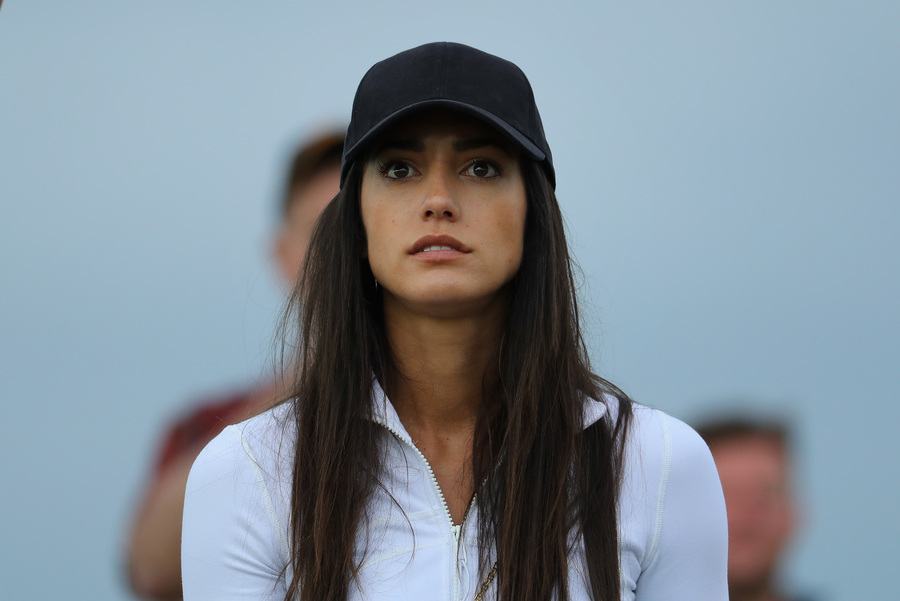 There was a time when Rickie Fowler wanted to be famous. He started his career at a very young age. Thanks to his handwork, and dedication, he is now considered as the role model by many youngsters who aspire to become professional athletes when they grow up.
A Look at Allison Stokke's Journey
When it comes to sports celebrities, many people are only concerned about the male ones. People often forget those female athletes work as hard as male athletes. Even though she got her first taste of fame with one of her candid pictures going viral, later on in her life, she got the chance of working with many giants in the field of sportswear.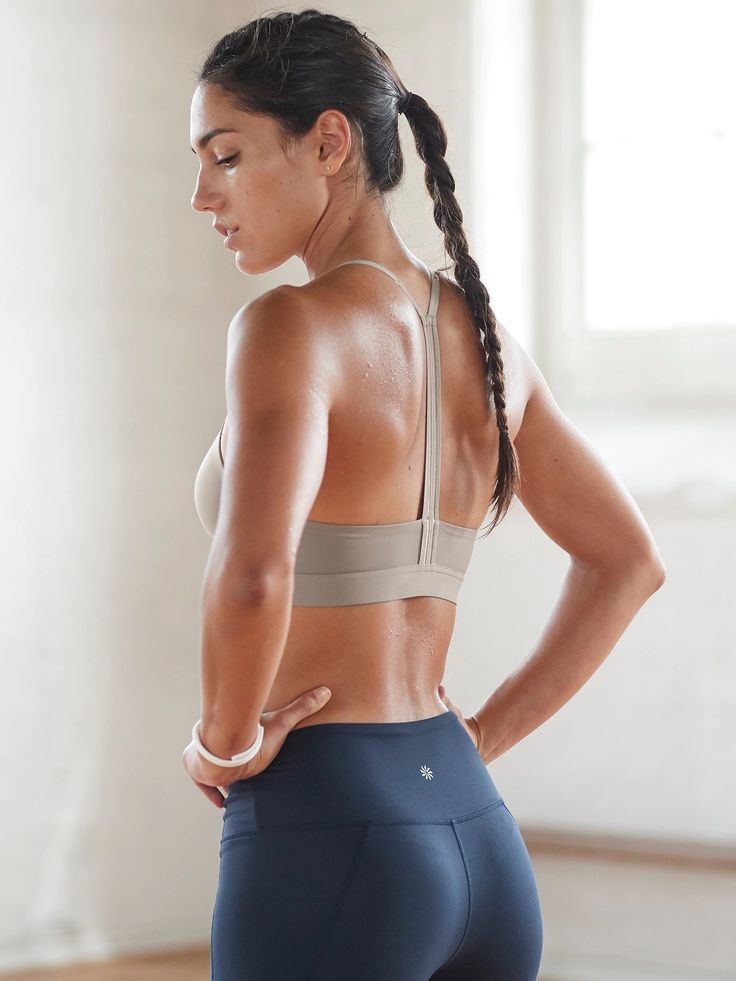 Allison Stokke is American by birth and was a student of Newport Habour High School. Later on in her life, she went on to pursue higher studies at the University of California. When she was just a freshman, she broke the record held by a high school student.
She Broke Many Records
The previous record was 3.86 meters in pole vaulting. Allison broke the record with her 4.11 meters vaulting in 2005. When she was just 15, she won 2004's 15/16 United States title. Immediately after winning the title, she became a national sensation.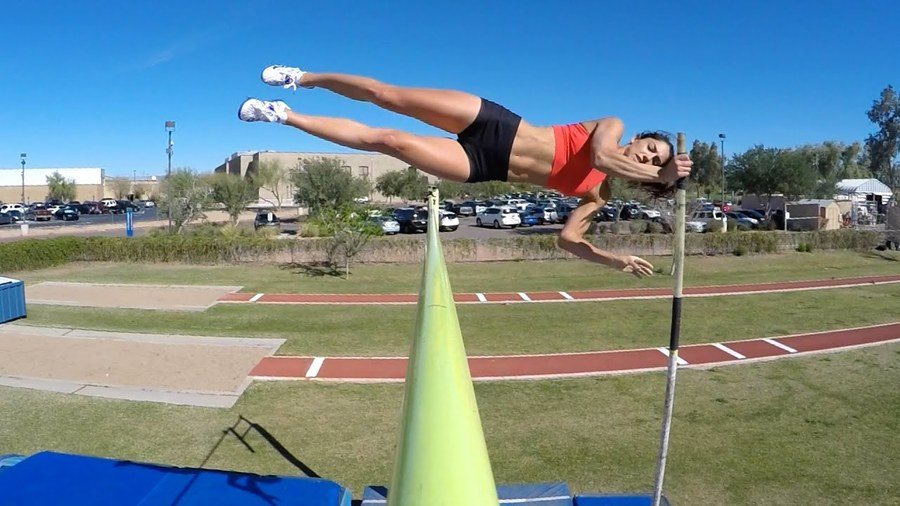 From an early age, Allison Stokke is known for breaking old records, and replacing them with new ones. But her career as a professional pole vaulter was never easy. She even broke her legs twice when she missed her landing spot. The tragedy happened when Allison was trying out a new pole.
She's Amassed an Impressive Net Worth
She broke the internet when a sports photographer took one of her candid pictures, and posted it on the internet. As soon as the picture was posted online, Allison become a sex symbol overnight. It's not stopped her as her net worth is apparently 5 million.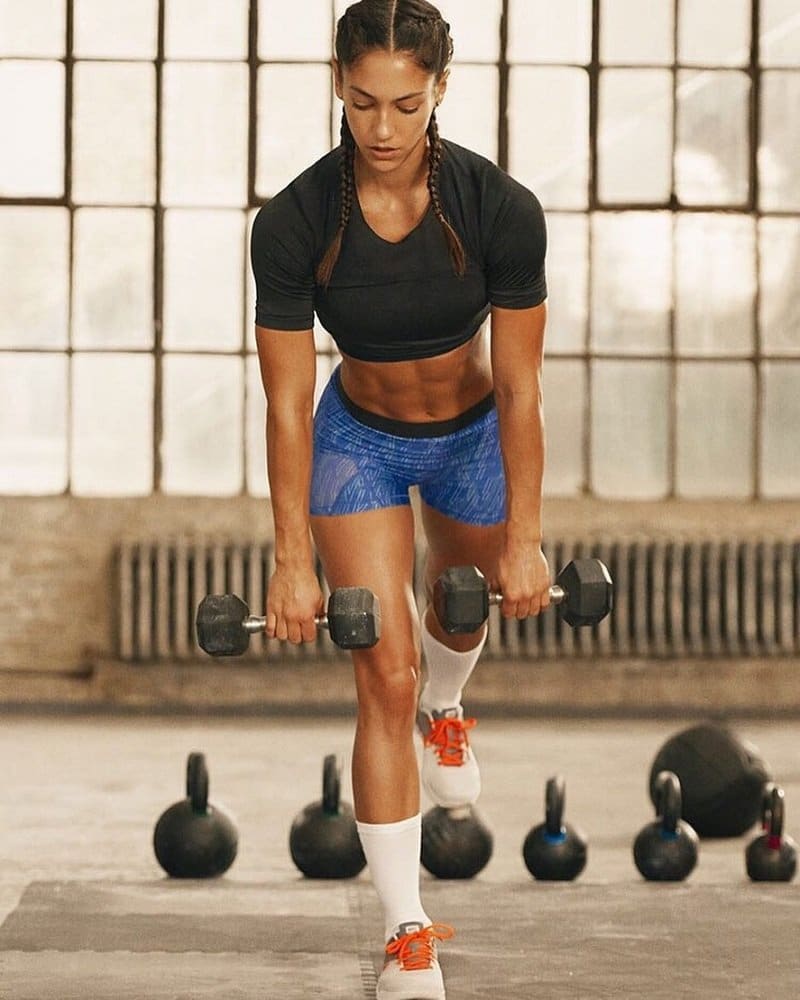 A major portion of this worth comes from her long career in professional pole vaulting. Furthermore, she also earned a significant sum from her career in sportswear modeling. She has worked with sportswear giants and continues to be very popular due to her stunning beauty.
More about That Photo
How would you feel if, at the age of 17, everyone from your high school starts talking about you? This is exactly what happened to Allison Stokke. She became an internet star as a teenager, when one of her pictures went viral on the internet.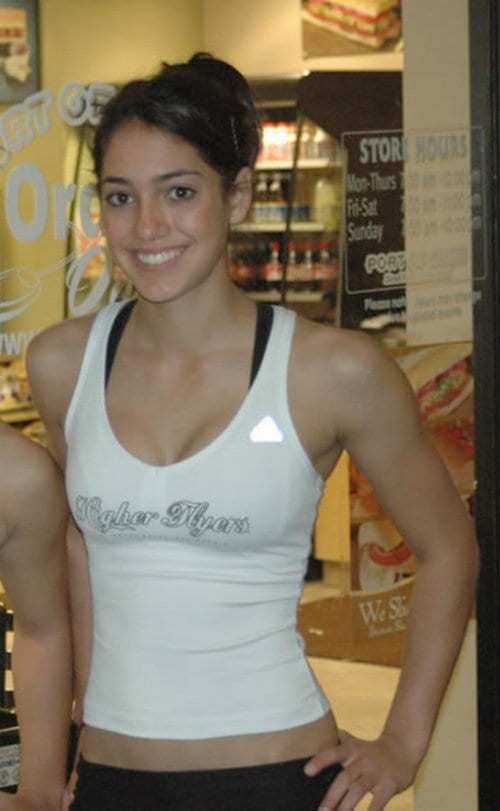 It is not easy to rise to fame at such a young age, as many others would struggle to cope. Also, when you start getting unwanted attention, you start to build a habit of getting things for free. With time, you forget to work hard to earn something. Fortunately, Allison Stokke did not let fame get to her head.
You Can Have Beauty and Talent
It is very unfortunate that, even in the international sports arena, objectifying women is a big issue. Allison Stokke is an attractive sports figure. But does it have anything to do with her career as a pole vaulter? It shouldn't, right?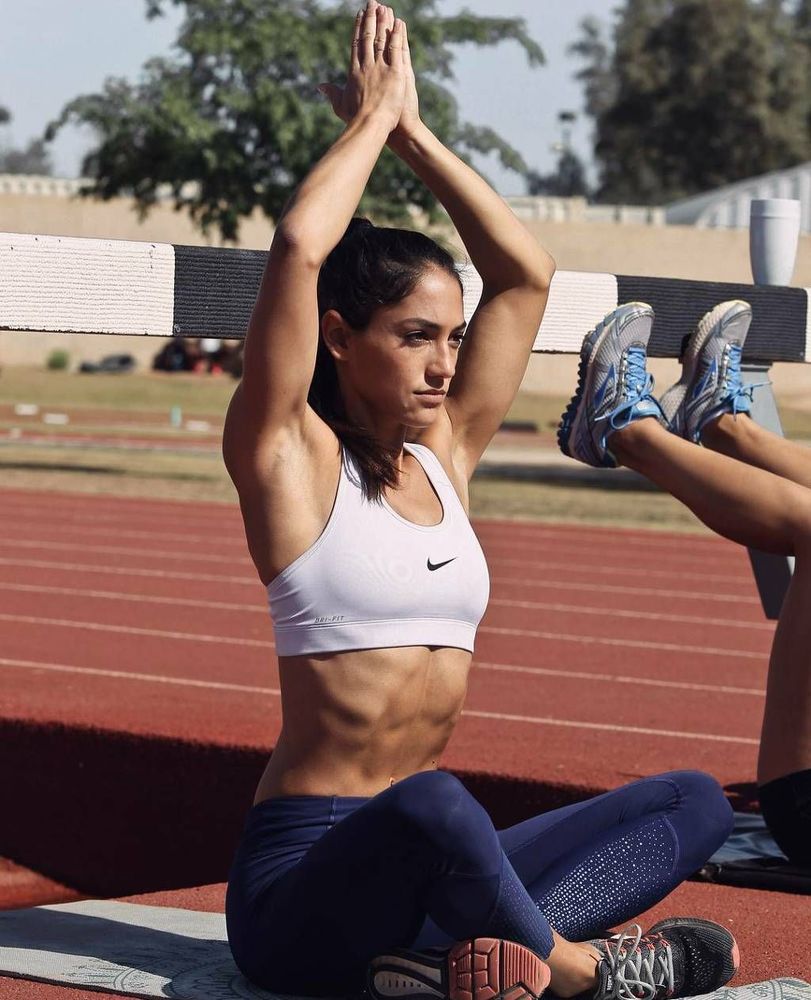 However, ever since she was a young athlete, she started receiving more attention for her looks than her athletic skills. But she does not have any shortage of professional achievements. When it comes to beauty and talent, Allison Stokke is a living example of the fact that both can co-exist in harmony.
Working Hard for Her Goals
Allison Stokke works hard to keep in the best shape possible. How else could she manage to stay at the top of her game for so long? People who rely on luck to succeed, do not go far. She never aspired to be idolized for her figure.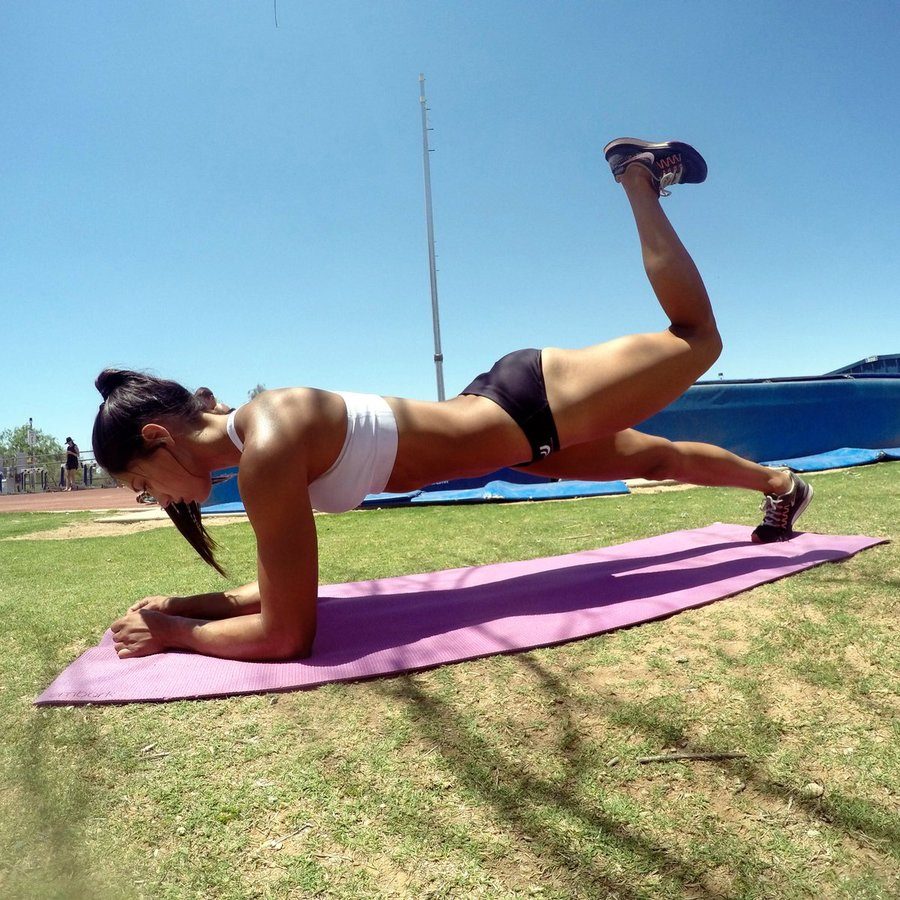 You can easily tell that Allison is a hard worker by taking a look at her physique. Just a look at her musculature is enough to tell you that she trains hard. It was never for attention and instead it was an attempt to give her the best chance at athletic success.
An Extremely Hard Discipline
If you think pole vaulting is easy, give it a try. To be a successful pole vaulter, you need to have a very powerful and stable upper body. Having strong physical ability is not the only thing you need to be a successful pole vaulter, you also need great timing, and speed.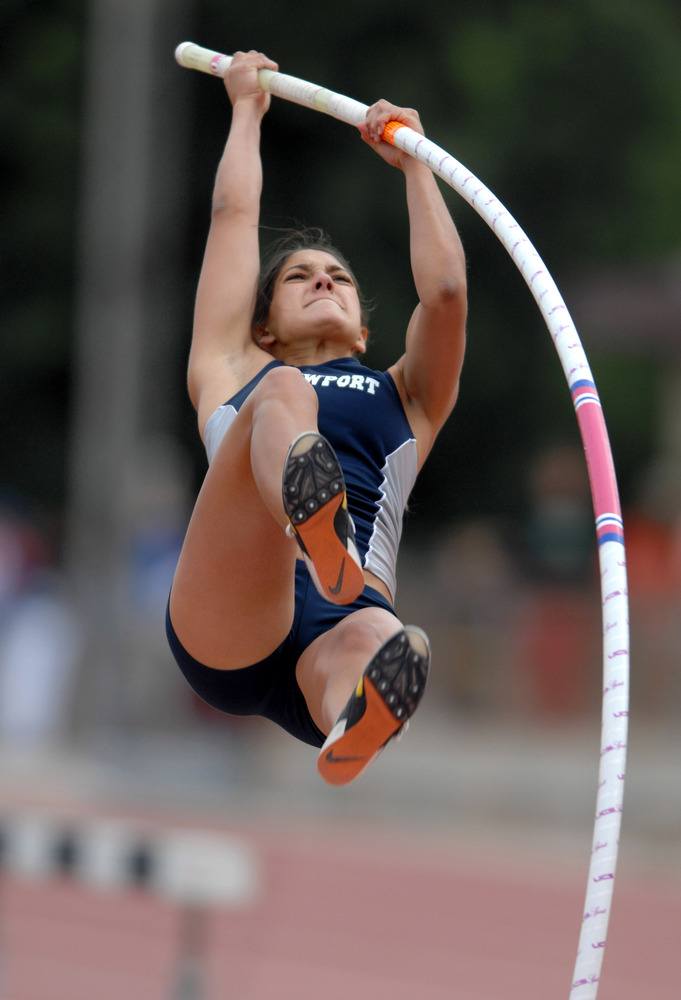 Pushing your entire body into the air, then over a pole, and then landing down is no easy task. According to many experts, to do a successful run of pole vaulting requires every single muscle in the human body.
Allison Stokke Doesn't Want To Be Your Sex Symbol
The photo in question happened after she traveled to New York to take part in athletic competition. It must have been strange for anyone. One day they are trying to compete in a regional athletics event and the next they are a national news story.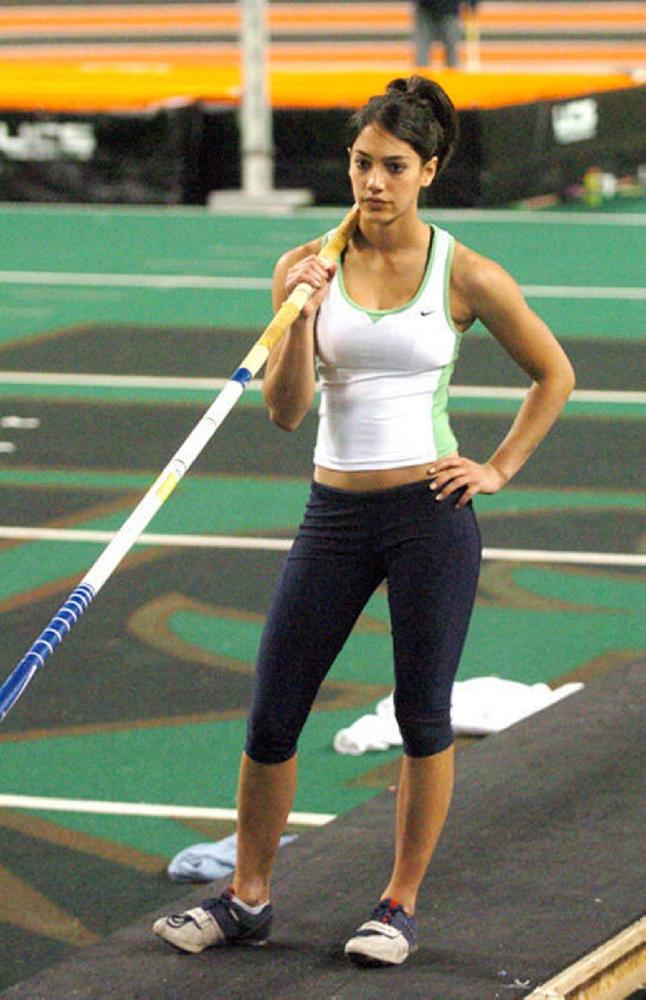 We've already mentioned how one blog has the title of "Pole Vaulting is Sexy, Barely Legal" but it got worse than that. If this wasn't enough, the subtitle of this article read: "Meet pole vaulter Allison Stokke … Hubba hubba and other grunting sounds."
Things Soon Got Creepy
After this incident, Allison Stokke had to face a lot of public embarrassment. For instance, when she went for other athletic events, photographers would kneel down right when she started running towards the pole. In an interview, she opened up about how older men started sending her postcards to her home in California.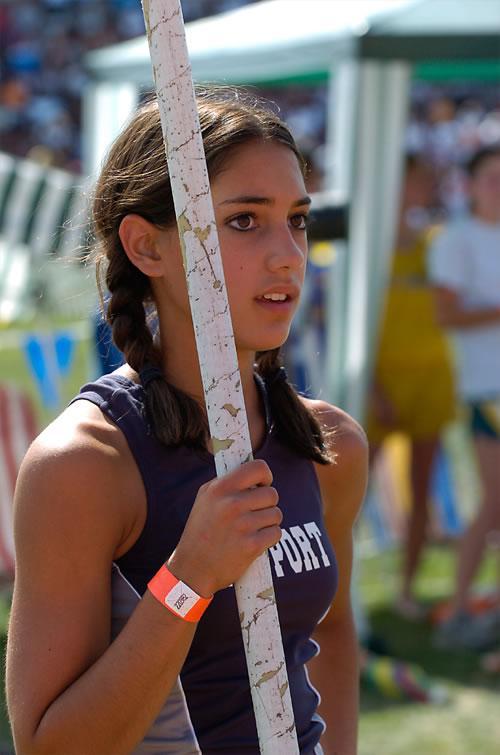 If this wasn't enough, her high school had to take down her photos from college sports directories. Why? Well, after her photo went viral, she started receiving unwanted attention. She was overwhelmed by the sheer amount of unwanted attention she was receiving.
It Hugely Affected Her
In its aftermath, Allison stopped going outside. She even stopped going out for her morning walks. Her family grew particularly cautious about her safety. They would barely leave her alone at home. Allison's father would check all the postcards that they received. After an initial screening, her father will identify all the shady ones, and only give her the ones that came from genuine fans.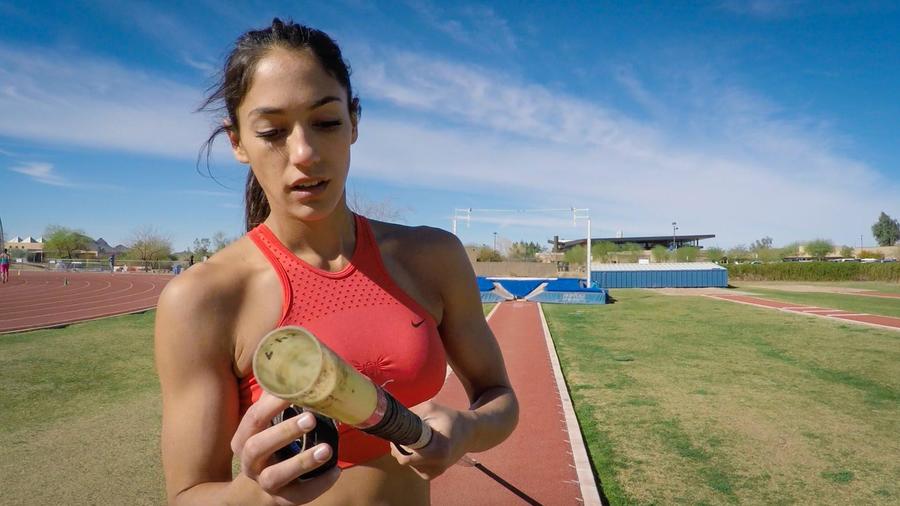 Remember, Allison Stokke went viral at the advent of the internet. Although people did not have social media platforms back then, they always found a way to harass women. Many tech geeks started setting up dedicated websites for fans of Allison Stokke. Many of these websites would come with chat forums, and message boards. Thousands of people visited these websites, looked at Allison Stokke's pictures, and fantasized about her.
She Nearly Quit Sport
This particular incident killed Allison's spirit. She was on the verge of quitting. Most people like getting some attention but everything has a limit. When you see every guy staring at you in a creepy way, you start to feel unsafe and insecure about your body. And if you are just 17 when you experience this, it's very easy to slip into frustration.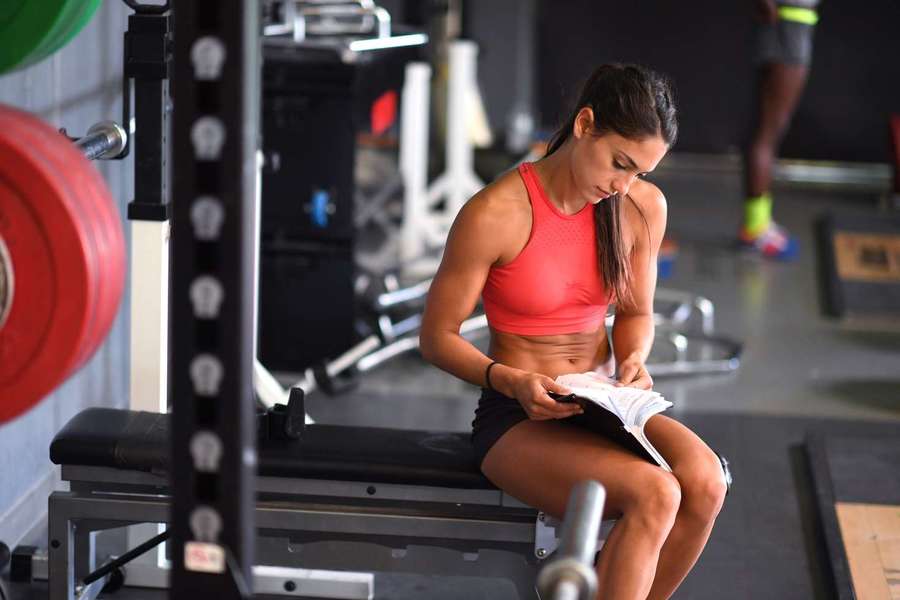 Many of her followers started critiquing her decision of not accepting modeling offers for both online and offline magazines. Many started bashing her saying she is stupid, that she does not know what she is doing. She could get a deal with all the top magazines out there. But instead, she decided to stay at her home, and lock herself in.
She Didn't Back Down
Even after what was going on in her life, Allison Stokke did not back down. She could have given up, but she did not. This was a hard decision to make, but Allison was able to make it as she belonged to a highly competitive family.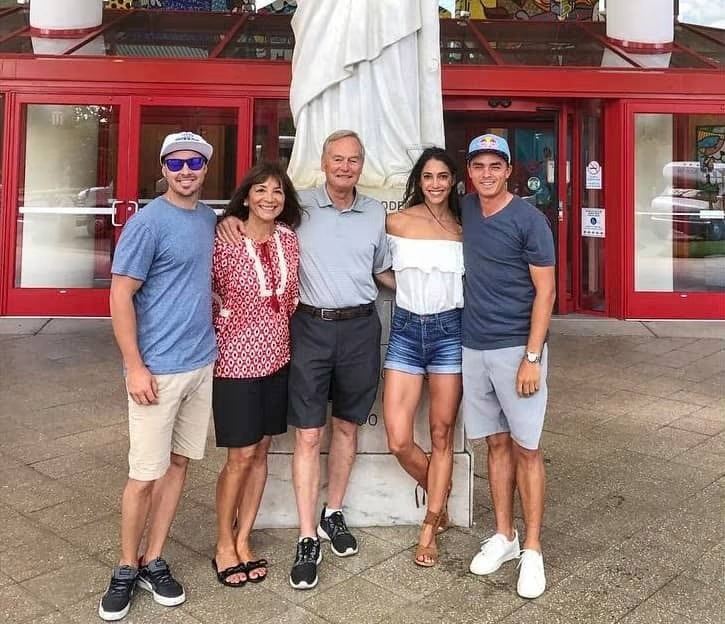 Both of her parents had some experience in sports. Furthermore, her elder brother David was a national-level gymnast. He had won many national accolades at a young age. As her elder brother was a national-level competitive athlete, relatives started speculating that she would follow in the footsteps of her brother.
Overcoming Even More Obstacles
Before Allison Stokke joined high school, she broke her leg. This unfortunate incident could have pushed her back one entire year. Although she had to stay away from pole vaulting during the first few months of her high school life, after she recovered, she was quickly back on her feet.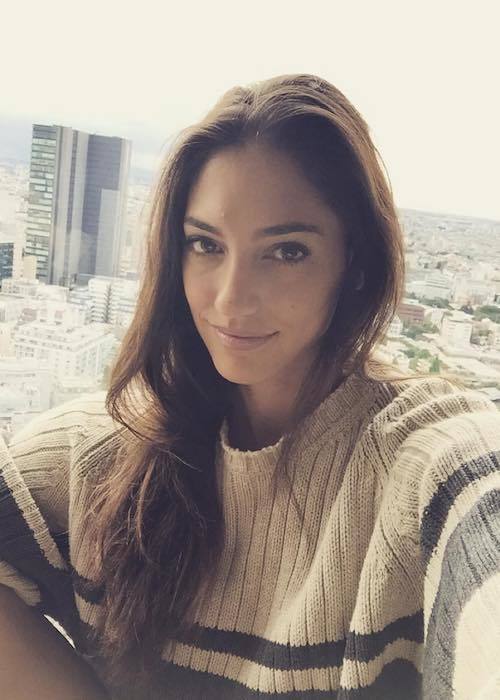 Thanks to her dedication, and hard work by the end of her high school, she had already broken her previous record of pole vaulting, and a new record of 13 feet 6 ¾ inch vault. Furthermore, by the time she graduated, she ranked 8th in the national junior championship.
It Wasn't a Minor New Story
Back in 2007, she was the hot topic of the internet. She was the most popular news ever on sports-blog site "UPROXX", previously known as "With Leather". It was a massacre. Social media platforms had yet to kick off. Despite the internet being still at an early stage, the story blew up like fire.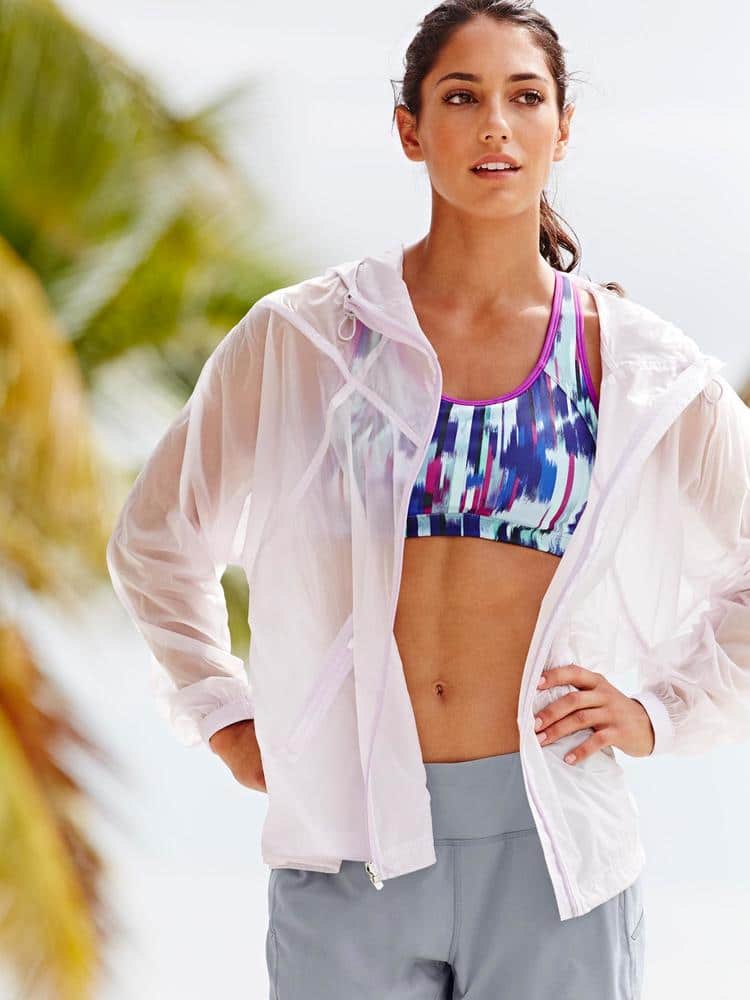 Just to give you an idea about how big the story was on Allison Stokke, almost all the major news outlets published a story on her. Big publications starting with Der Spiegel, BBC, Los Angeles Times, The New York Times, The Sydney Morning Herald, and The Washington Post all ran a cover story on Allison Stokke.
Handling All the Pressure
The line was broken when people started setting up a website about her. Within just a few weeks there were over millions of search inquiries about her. Along with trending globally, she was the top search on photo search engines. It was a crazy time.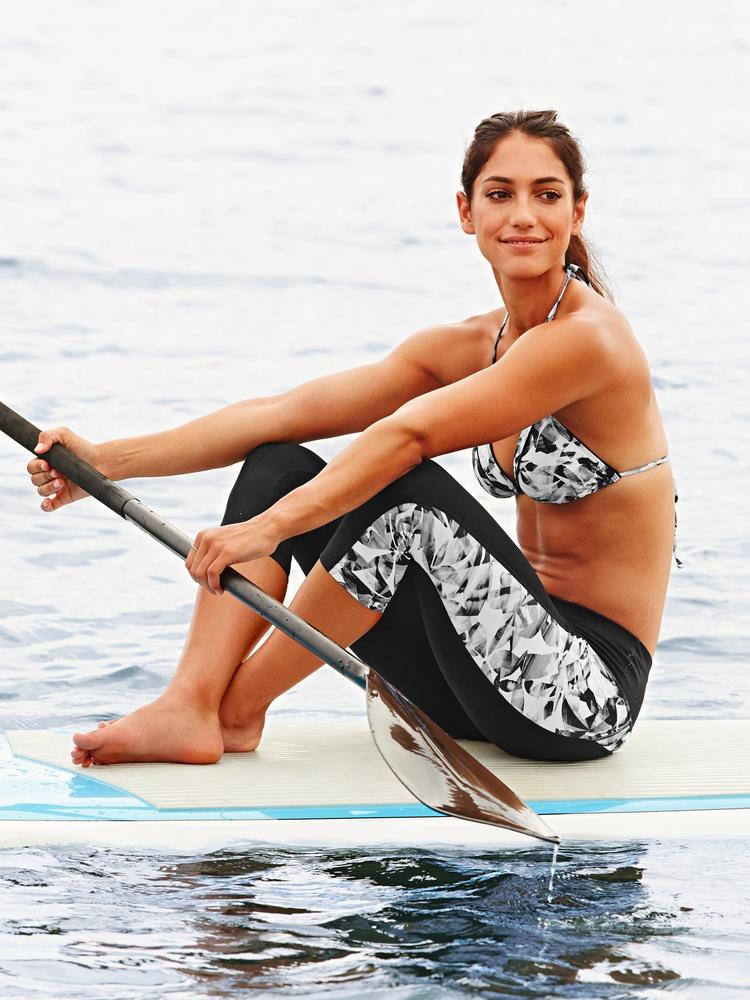 Furthermore, people started acting crazy, and would do anything to see her in real life. People started running online search queries for her email address, and even her home address. Even a wise old adult would struggle with that type of attention happening in their life.
Imagine Being In Her Shoes
Can imagine how it feels when you become a public figure against your will? And most importantly, you get famous for all the wrong reasons. Having fans is a blessing for many athletes but the attention that Stokke got went well beyond having regular fans.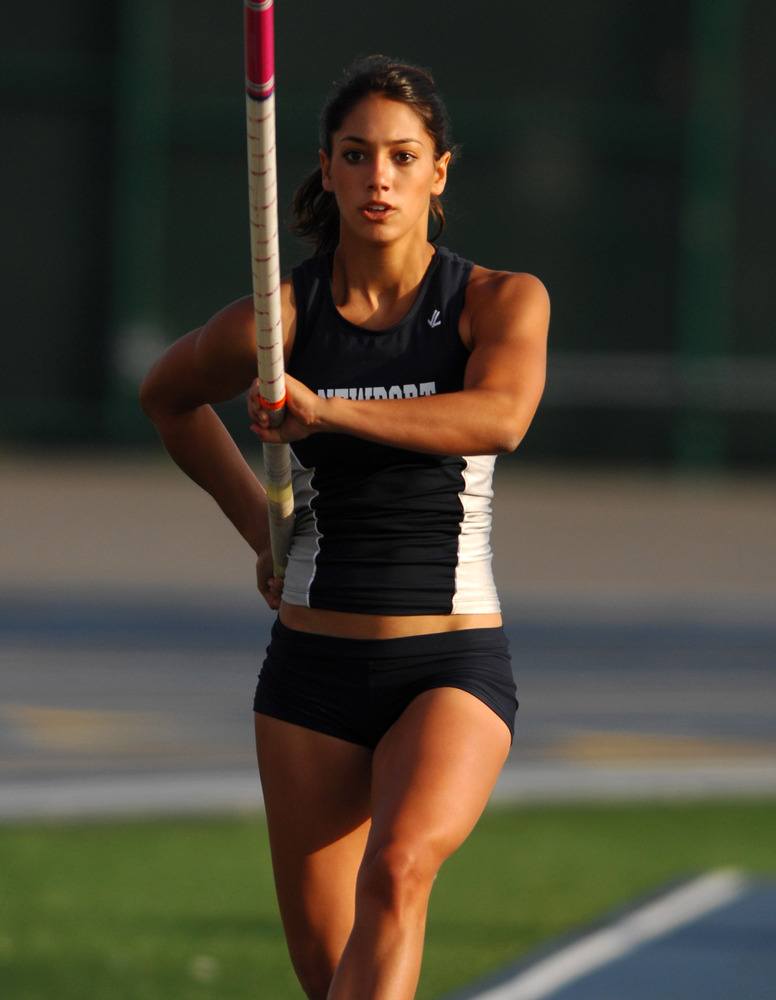 What can be more amazing than having a group of followers who want you to succeed, and wish for your prosperity? But what if they start acting crazy? What if they grow so obsessed with you that they start following you everywhere you go?
Her Parents Struggles To Cope
At one point during all this fiasco, the parents of Allison Stokke realized that they could not handle the situation alone on their own. This wasn't just a big deal for a 17 year old. Imagine being a parent and needing to deal with your precious daughter suddenly becoming a national news story.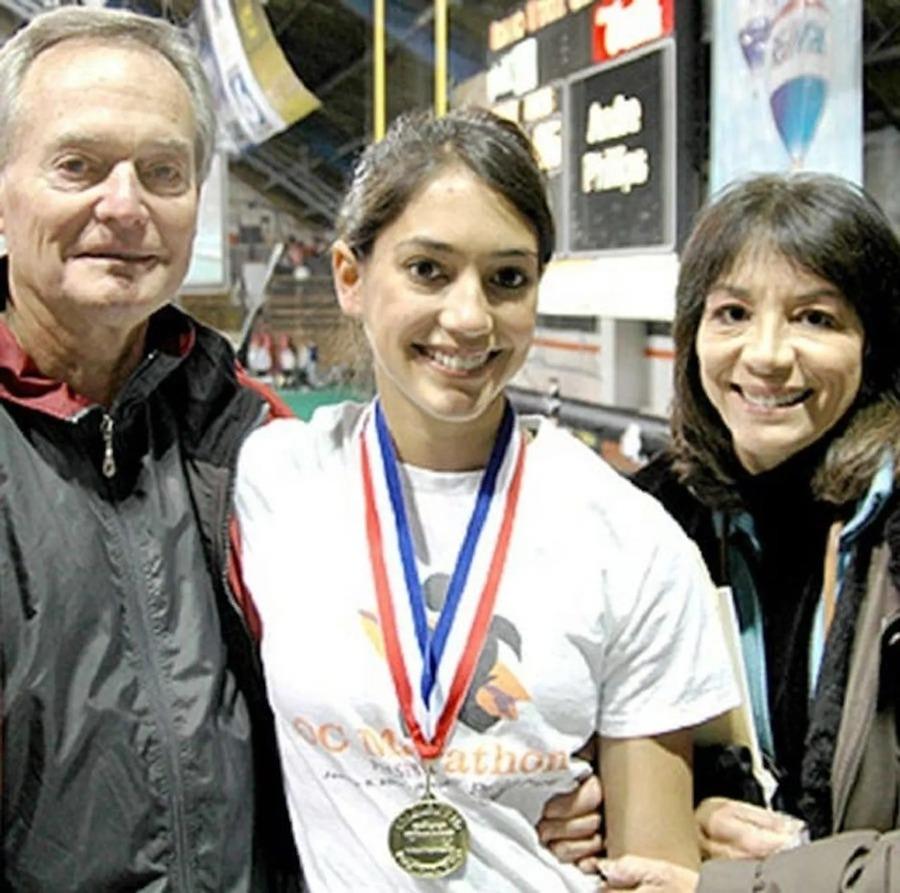 No matter how much they tried, they could not find a solution to resolve this issue. This is why they hired a private media consultant to deal with everything that was going on their behalf. It was a wise move as it took some weight off their shoulders.
Diverting the Attention Away
The first thing the media agency tried to do was shift the focus from her candid photo to her successful athletic career. After being suggested by this agency, Allison Stokke agreed to take part in a TV show where she would have to share all the techniques for pole vaulting. As soon as the video was uploaded on YouTube, it received over a million views within a week.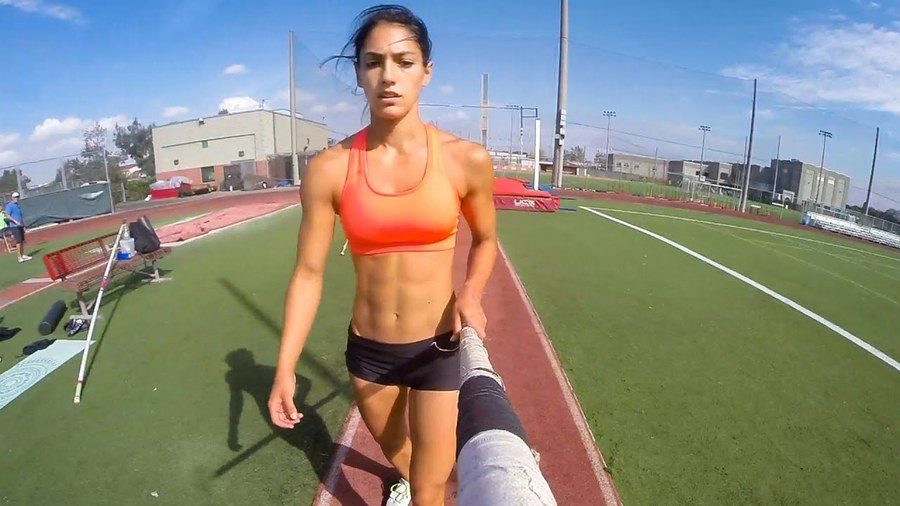 Allison was heartbroken when she started reading the comments on that YouTube video. She had tried her best to divert the public attention from her physical appearance to her athletic abilities. However, that too did not work. The comment section of that video was flooded with abusive comments.
CBS Brought Her Struggles to Light
This is where her father stepped in. Allison's father was a lawyer by profession. He was upset with all the unwanted attention that her daughter was receiving. He started skimming through all the online comments to find something illegal. His sole motive was to find anything that he could use in a legal lawsuit.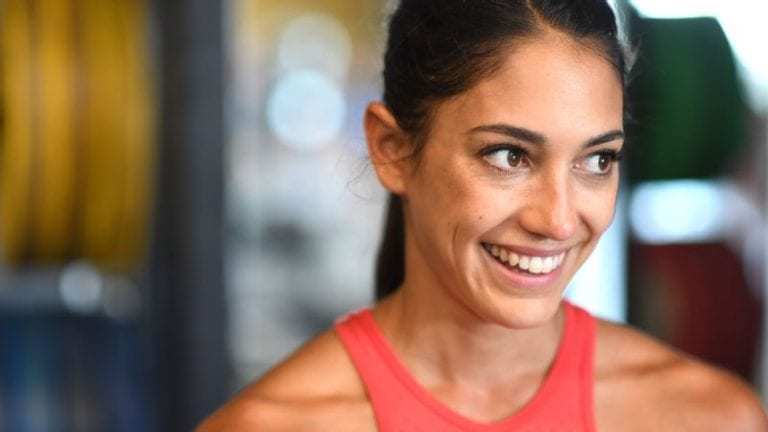 Things took a turn for the good when popular cable network CBS aired a show dedicated to showing how devastating that one candid image was for this teenage girl. The documentary showed all the possible negative aspects of being a woman in the modern world. Every woman who had some experience of using the internet could relate to her story.
Asking the Important Questions
When all of this was going down, her family spent a good amount of fortune to turn their homes safe for their daughter. After appearing on CBS, Allison also gave an interview to The Washington Post. In that interview, she asked the question, what if all of this was not illegal, what if she was of age? Would all of this be legal then?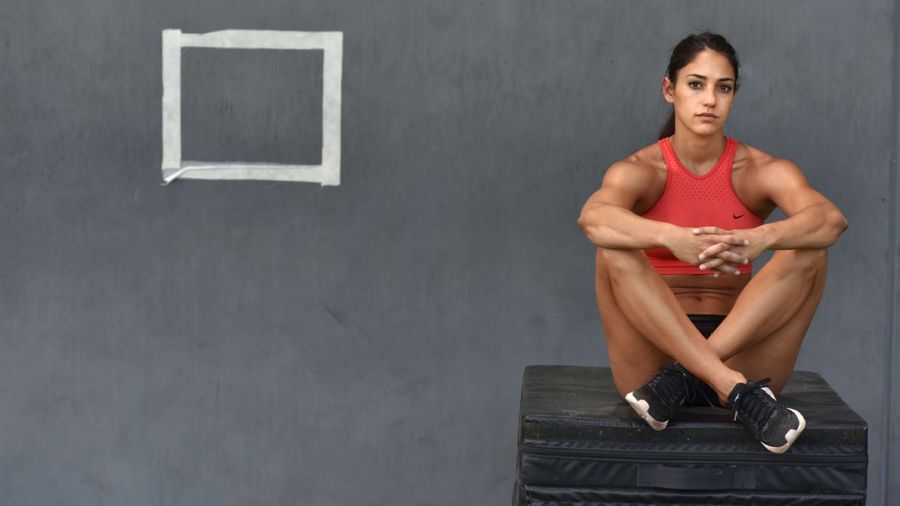 She had a valid point. Will it be justified to share a girl's candid images on the internet without her consent? No amount of apology can make up for the damage that has been done to her life. She also expressed her frustration regarding the fact that people had almost forgotten her true identity that she is an athlete.
Never Giving Up Hope
Allison Stokke was never weak hearted. This is why, even with all the negativity around her, she pushed to excel in her career. Just a few years ago, she tried her luck to be included in the national Olympic team for the USA. Although she managed to break her previous record with a new one 14 feet 3 ½ inches, she failed to win her spot in the Olympic ensemble.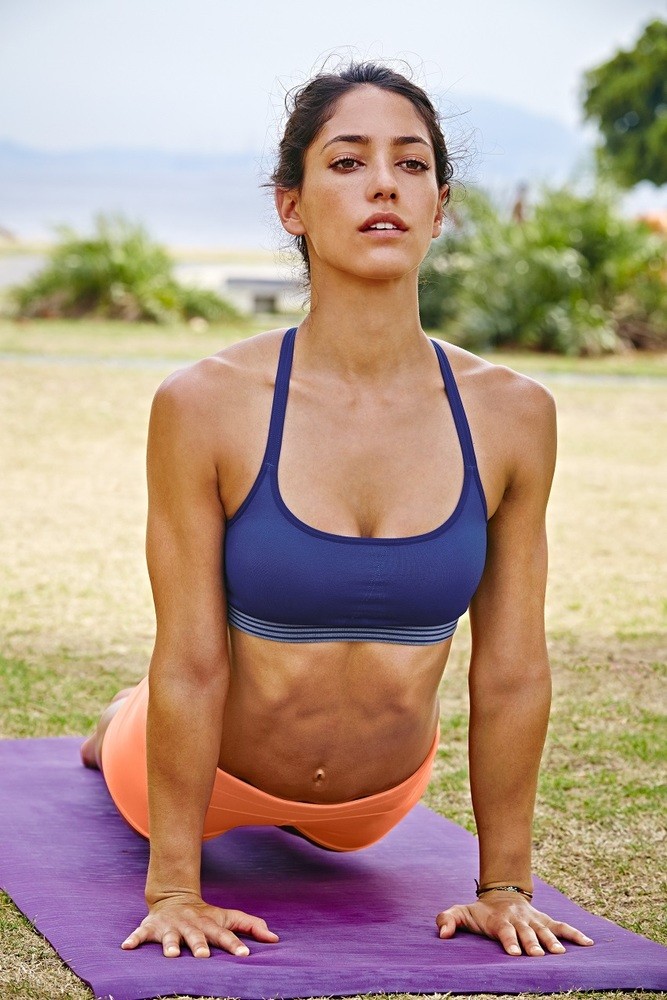 There are athletes who are born with a particular talent. And then there are athletes who fall in love with a particular game, and they dedicate their entire life to improving their skills in that game. This is exactly what happened to Allison Stokke.
Starting From an Early Age
She was so overwhelmed by every aspect of pole vaulting that she fell in love. According to her parents, Allison had her first experience with pole vaulting at the age of 3. It didn't take her long to start setting records. She was naturally gifted with athletic abilities, however, she did not let it get to her head. At an early age, she won the US title and set a record of 12 feet 6 inches.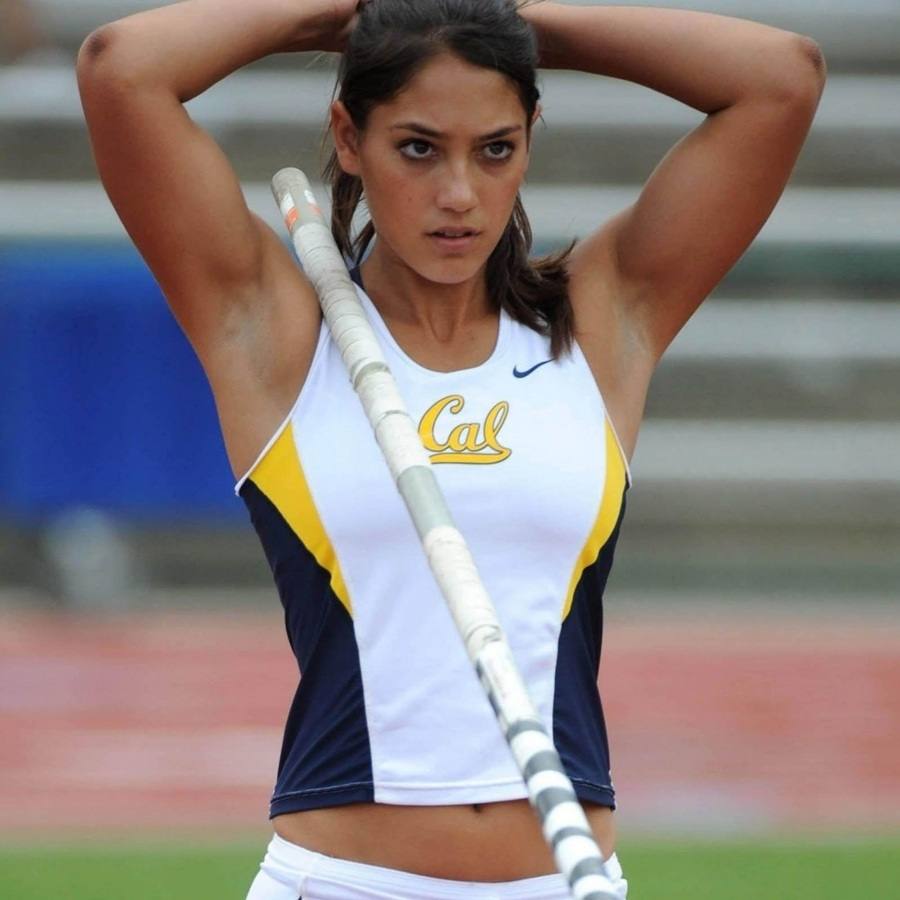 Did you know she had already worked as a model before making it big in the sports landscape? Yes, according to many sources, Allison had her first ever modeling gig when she was just in high school. She was offered a part-time modeling gig, and she accepted the offer without much thought.
Never Taking the Easy Road
She could have made a lot of money if she agreed to drop out of school and only pursued a career in sports modeling. However, Allison took the harder path. She received her degree from the University of California, Berkeley.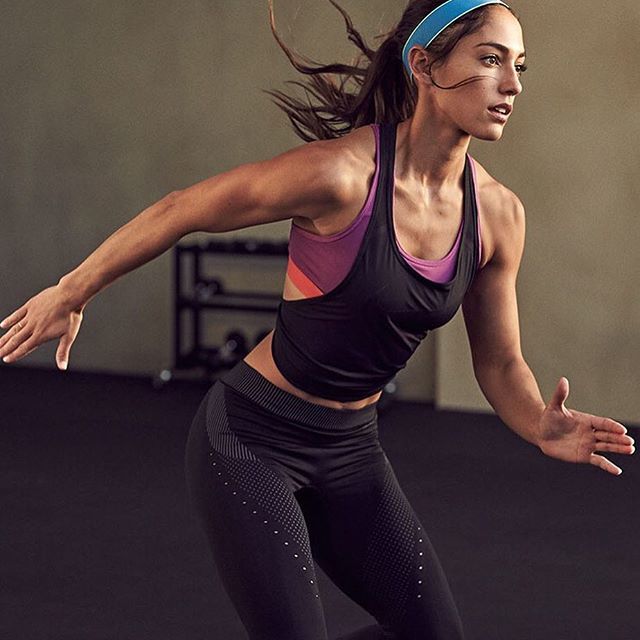 While studying at this university, she broke many records. After 2012, when she failed to make her way into the nation's Olympic squad for the USA, she stepped down from pursuing a career in professional pole vaulting. It must have been a hard decision for her after so many years of dedication.
Becoming a Loving Wife
Allison Stokke and Rickie Fowler started dating back in 2017. The world got to see the first glimpse of their romance in the MotoGP event held in Austin, Texas. After that, Allison had been pictured accompanying Rickie on PGA tours.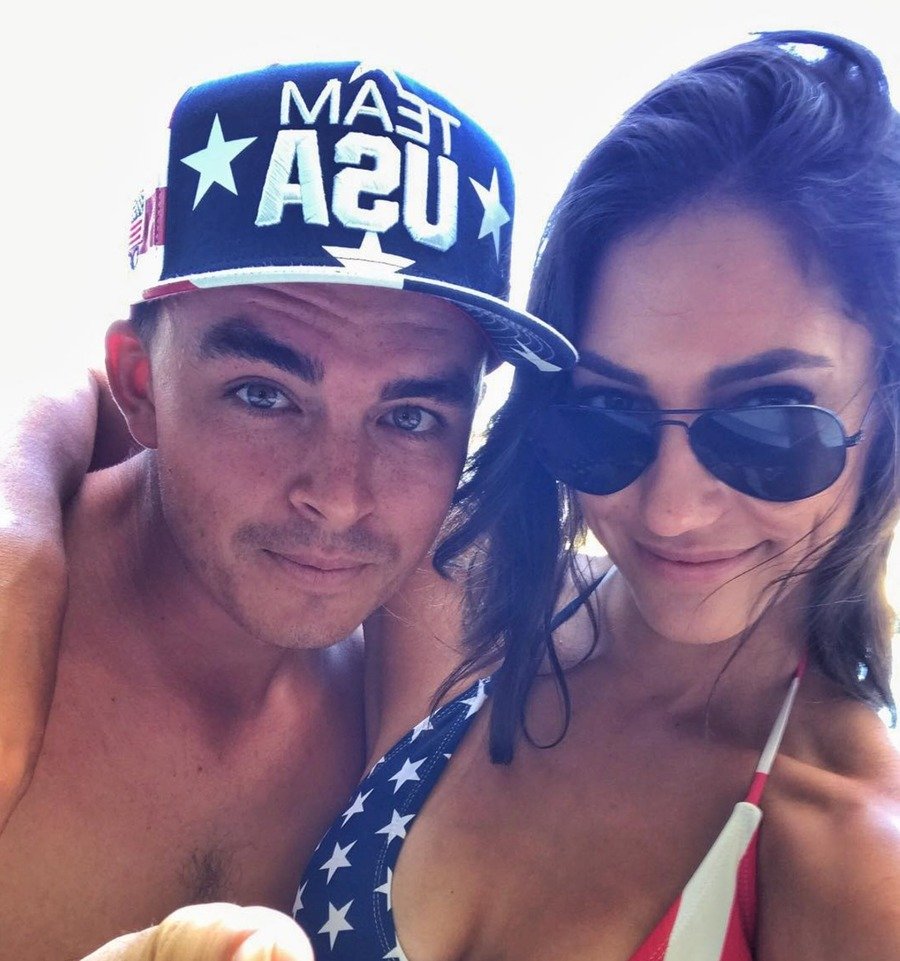 Rickie is a successful professional golfer. Over the years, he had made a fortune from wining multiple golf tournaments. The couple decided to marry back in 2019. They wasted no time in tying the knot as the two of them got married in the same year, with her name changing to Allison Rebecca Stokke Fowler.
Allison Became a Mother
Allison Stokke has even given birth to a daughter on Nov 21st, 2021, on the eve of Thanksgiving. The couple announced the amazing news and that it was a daughter called daughter Maya. No doubt she's going to be protective of her little angel.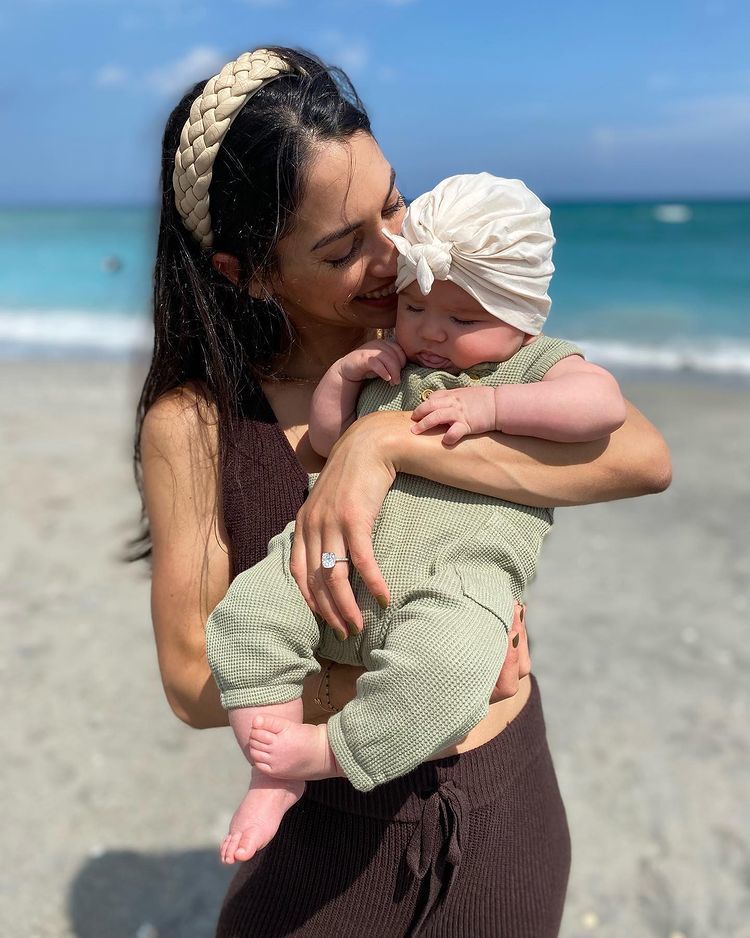 In an Instagram post, Allison Stokke posted a picture with the caption "Maya Fowler … couldn't be more thankful!! Happy Thanksgiving." After a challenging life with many ups and downs, it seems Allison Stokke is happier than ever and excited about her future and her little family.