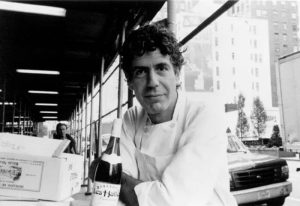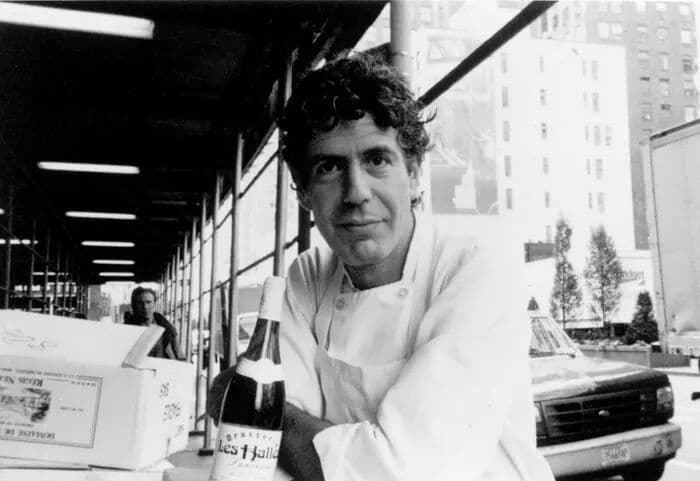 The Recipes for a Sad and Unexpected End: Anthony Bourdain's Story
By Yuri S.
---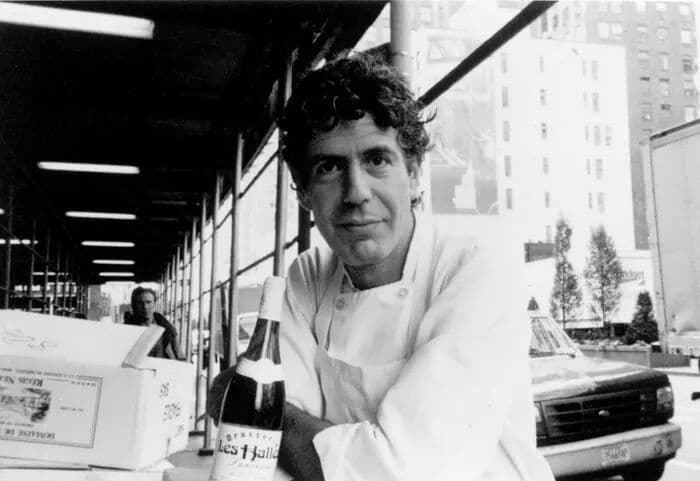 If words could adequately define Anthony Bourdain's legend, then they would be so many. We could call him a self-made global culinary expert and star, but it really wouldn't be enough. There's so much more in Tony's story, including a long time battling a cocaine and heroin addiction.
Anthony's story wouldn't be complete without mentioning his burning passion for Asia Argento, finding love in the Italian actress, eventually becoming a huge part of his story. Let's dive into this story to see where it all went so horrifically wrong from being so brilliantly good.
What Does Tony's Beginning Look Like?
On June 25th, 1956, Anthony Michael Bourdain was born in Manhattan, New York. Gladys, a New York Times editor (from whom we could say Anthony picked up his writing skills) and his father, Pierre, a New York camera store salesman, were his 'seemingly-sufficient' parents.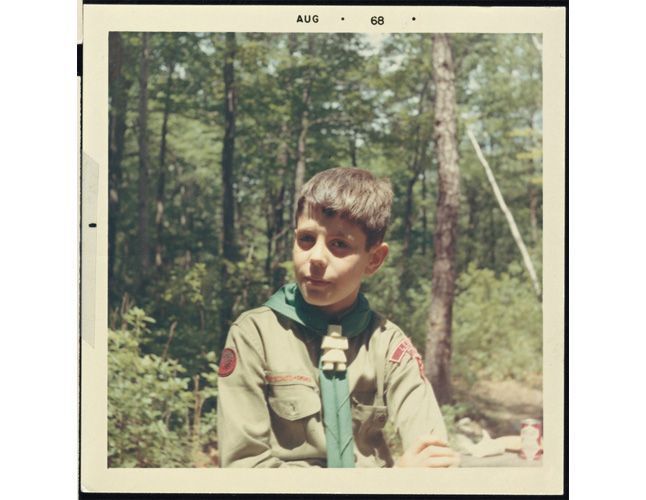 In his book, Anthony stated he was never deprived of affection or care as a child. He emphasized that his parents were responsible and intentional. Although, a chronic drug addiction that started from his teenage years, which must have come from somewhere, could be indicating otherwise.
Climbing up the Social Ladder
In New Jersey, Anthony and his younger brother Christopher grew up in a well-to-do suburban family. Pierre rose through the ranks at Columbia Records, allowing the family to travel, primarily to France, so Tony learned the language. Their surname was Bourdain, after all.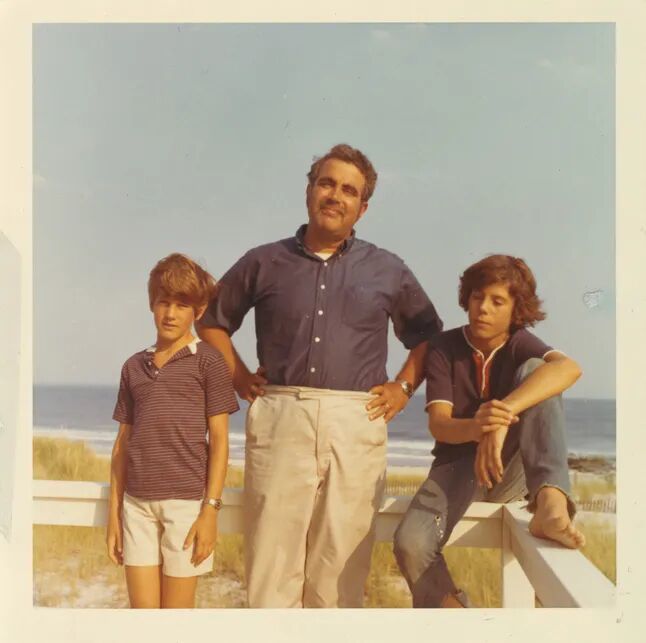 Anthony loved France, and their food always fascinated him, plus he discovered his enthusiasm for eating there too, which he already had for literature and movies. His first job was shucking oysters in a Cape Cod seafood shack, and he was sold hook, line, and sinker.
Looking at More Than the Shadows
Anthony's twisted journey could be traced to a feeling of jealousy at his peers and a lack of parental supervision or perhaps overprotection. When someone profoundly puts that their parents love them to answer questions that seemed tough, it may suggest abuse.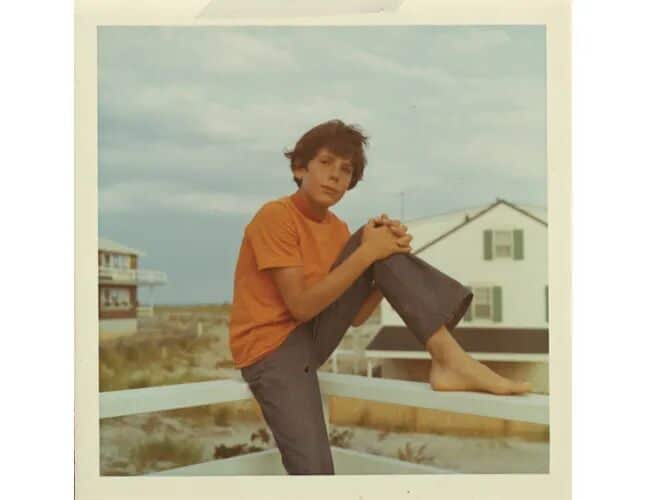 Anthony weirdly wanted to be a bad boy like his classmates or favorite rock stars, so he chose the dark side. From the age of ten, Bourdain claims he took his first hit of acid at 12. This hallucinogenic detour would usher in an almost life-long fight with opioids.
Finding Love at First Sight
Anthony chose the wrong squad and fell in love with Nancy Putkoski when he arrived at Dwight-Englewood High School. Unfortunately, she was a senior who partied hard. But, unlike other high school crushes, this one stuck around despite a slew of red flags.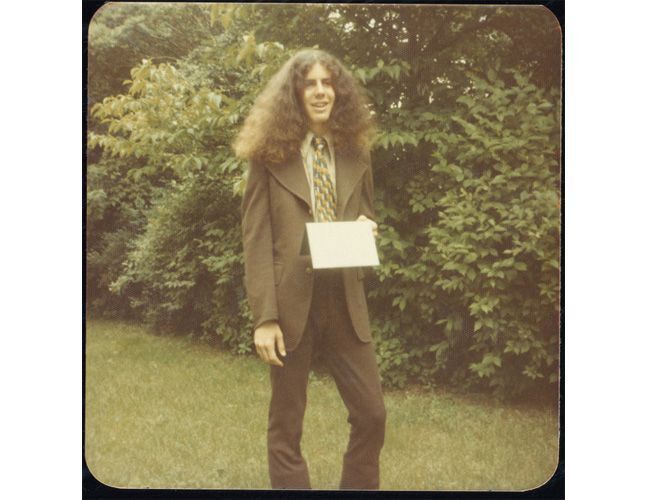 Nancy attended Vassar College after graduating from high school. Bourdain dropped out of school or was probably expelled a year early in 1973 to follow her. He withdrew out after two years to attend the prestigious Culinary Institute of America, where he graduated in 1978.
It's a Bourdain and Clyde Rollercoaster
Bourdain and Putkoski moved to New York City after finishing chef school. The couple tied the knot in 1985 and remained together for two decades. But it had been a bumpy ride. The chemistry between them was narcotic, and they couldn't seem to break free from it.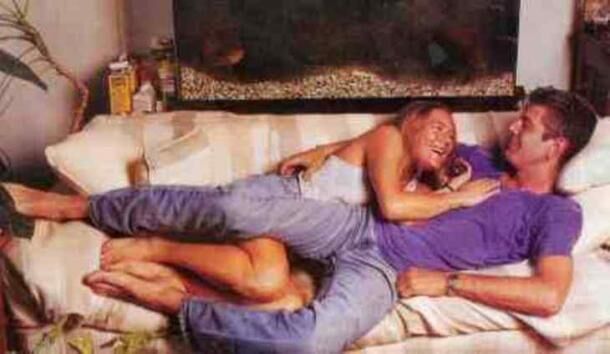 He once stated that the NYPD pulled up while transporting 200 acid pills. When he went to the post office to pick up a letter, he noticed DEA agents watching him. Anthony was on a journey down, and things were about to get a whole lot worse.
A Journey Down the Road
Bourdain's life in New York City spiraled out of control within two years. First, his parents divorced, and then he was promoted to sous-chef. He took to drugs to keep awake through 12-hour shifts in the high-pressure of professional cheffing. He progressed from party drugs to heroin.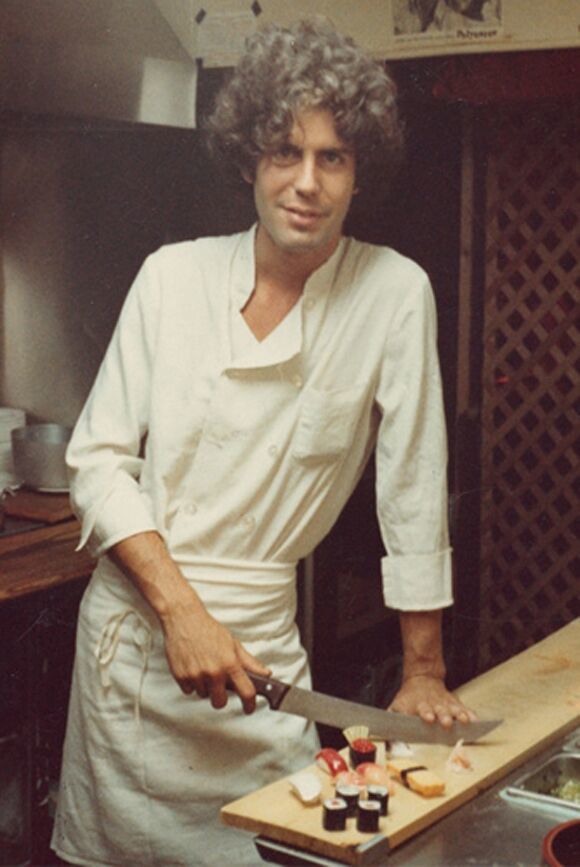 He would get high with guys in the hood between shifts, where he'd once been mugged at gunpoint. So, how did he manage to accomplish this feat while high on heroin? He was, after all, a so-called "high-functioning addict" who may be called a cry baby.
The No-Nonsense Chef
He continually documented the wacky antics and sleazy underside of kitchen work even more astounding. One of the senior chefs harassed him regularly, often getting violent until Anthony had had enough and exacted his vengeance by putting a fork through his knuckles.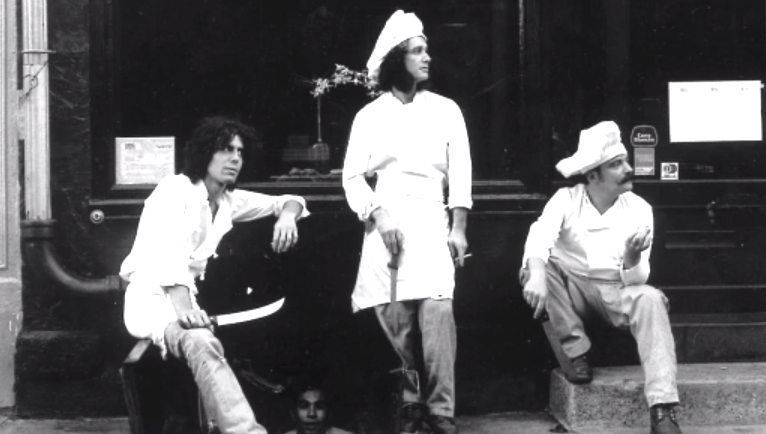 One day, while riding in a cab, he had a revelation that one of his friends wasn't going to make it alive out of addiction. So he decided that he wanted to be the one to survive in that minute. But it wouldn't be easy anyway.
Crawling In or Out of a Bottomless Pit
Bourdain enrolled in a methadone program, but he experimented with other narcotics. He took to cocaine at a certain phase. He'd dig through the carpet with his fingernails at his lowest points, hunting for small rock pieces, but he'd often end up smoking white paint bits.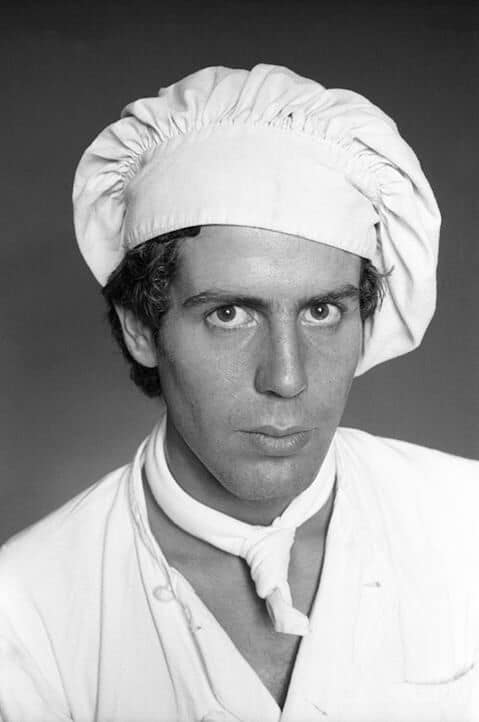 He tried selling his prized record collection One Christmas when he was desperate for a hit. He shared the music he loved with passing strangers. This low point prompted him to have another epiphany and moments of reflection, and he eventually gave up the crack.
Another Chance at Better Timing
After cleaning up and cheffing at three failing restaurants, Anthony later worked for another restaurant. Gangsters took over, and Bourdain's kitchen was HQ for all kinds of criminal activity. His line cooks were coke dealers for the boss, and Tony went back to crack.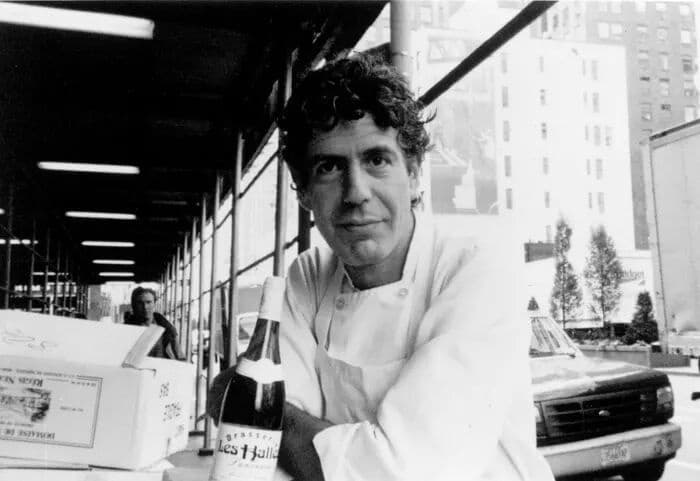 With the help of Bolivian marching powder, Bourdain cleaned up the scene, and his boss was pleased. Anthony became Head of HR in the OG's HQ after the boss saved money by firing workers. He sank into profound despair when he had to fire a young mentee.
An Unexpected Death in The Family
In 1987, Anthony received sad news from home. His father died of a heart attack when he was 57 years old. Pierre always had a huge influence due to his academic curiosity and spirit of adventure. Anthony was understandably sad, but life waits for no one.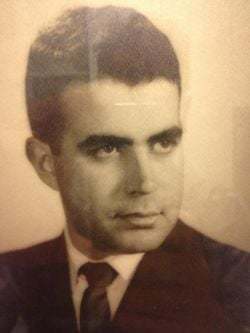 Anthony sought low-paying positions in seedy New York restaurants until he landed at yet another mob-run facility to avoid firing his colleagues. He was depressed and resorted to narcotics, which distorted his perception of reality and paranoia. He eventually quit!
Getting a Stab in the Back
After a dark phase in the mid-late 1980s, a trip to Saint Martin in the Caribbean with Nancy helped him reclaim his life. In 1988, Anthony enrolled in a writing workshop at Columbia University. He secured a job as executive chef at a Tuscan restaurant in the mid-'90s.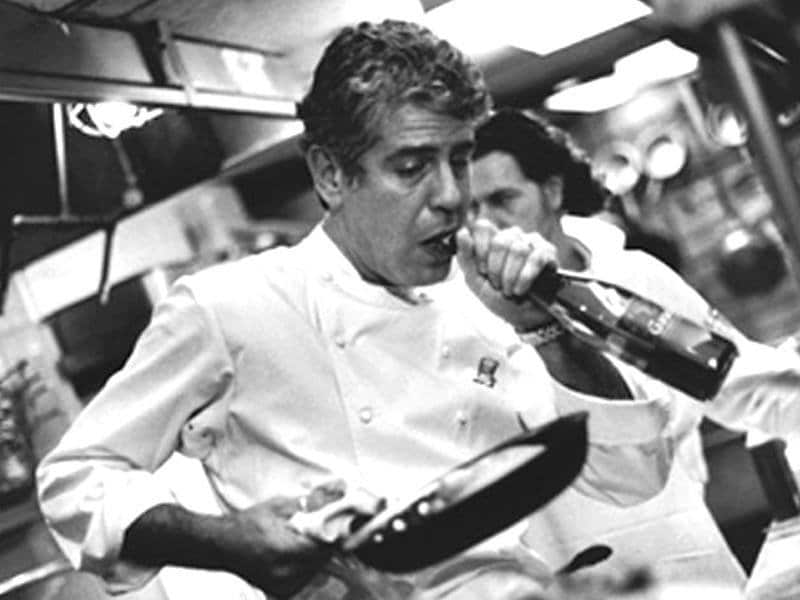 This was supposed to be Bourdain's big break, but it was merely a setup for another crash. His restaurateur friend betrayed Anthony by demoting him after growing the restaurant. Thankfully, it was brief, and he was up and about in no time.
Become the Best Possible Version of Himself
Soon after, Bourdain was hired as executive chef at a prestigious French restaurant, Brasserie Les Halles. He had finally found his life's mission after nearly two decades of working his fingers to the bone. The management offered him complete control over the kitchen and his work hours.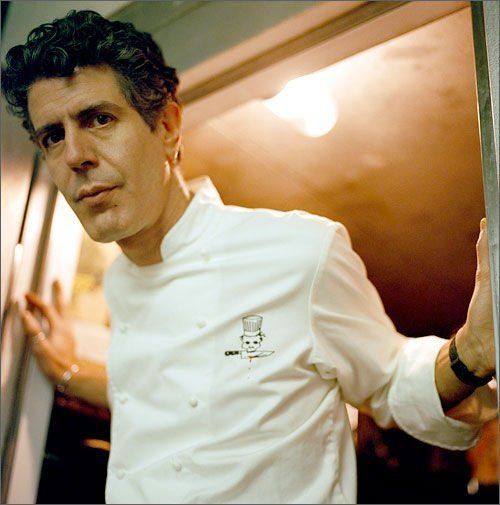 He'd spent the previous decade writing, and now he'd taken advantage of a hitherto unheard idea to create two mystery books. He then wrote a darkly funny essay about the inner workings of New York City kitchens. It was a no-holds-barred warning story for the city's restaurant patrons.
Mother Publisher to the Rescue
Gladys used to work for The New York Times, and decades after, she knew a good piece of journalism when she saw one, but her publication couldn't justify publishing her son's essay. So she forwarded it to a New York editor, pleading with him to publish it.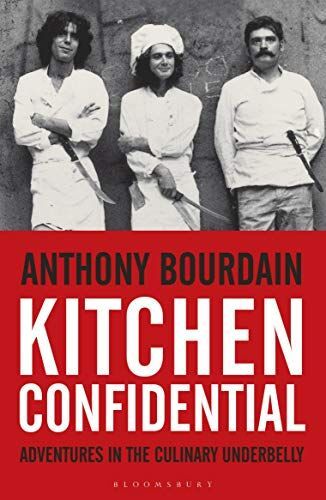 Gladys' intuition was spot on, and the editor felt he had to publish the piece right away. Anthony had a deal with a publisher to write his book, Kitchen Confidential after the New Yorker published the article. And it came at the perfect time.
A Queen in Shining Armor
Nancy was always there in Anthony's life. Putkoski had remained by her man since they met despite their addictions and lousy jobs. By the 1990s, however, the hedonism of their cocaine-fueled party lifestyles had given way to a stay-at-home lifestyle, complete with takeout cuisine and watching Tv.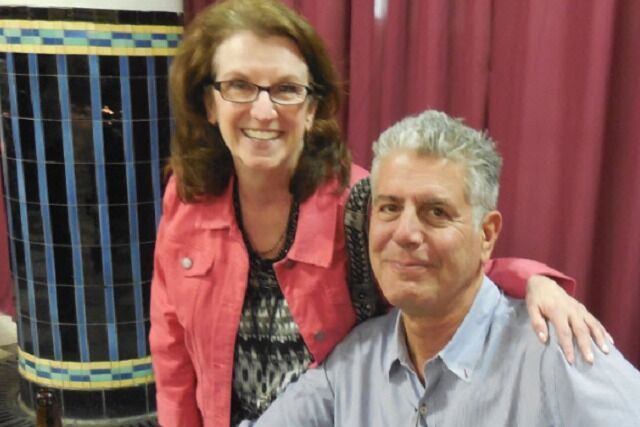 Surprisingly, Anthony had not traveled extensively. He hadn't seen much of the globe aside from an annual holiday to the Caribbean with Nancy and one business trip to Tokyo. He wanted to travel for his next book and capture his adventures, and then he created a food TV show.
A Time to Separate
Kitchen Confidential changed Bourdain's life, but it came with repercussions too. Nancy had remained by him all through his exploits, but she felt a sinking sensation in the pit of her stomach when producers started sniffing around her spouse for a global TV show.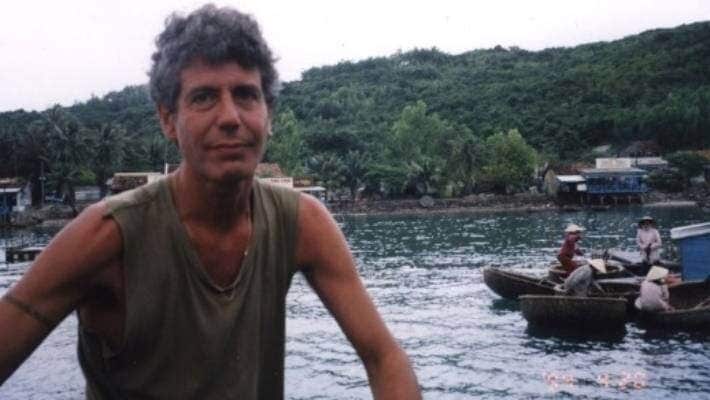 His next book, A Cook's Tour (2001), was also made into a TV series. His fame, however, affected his relationship with Nancy, and they got divorced in 2005. He struggled to save their marriage, but it was too late. Apparently, his career cost him, love.
First Within, Then Without
Bourdain exuded confidence, intelligence, and hilarity to the rest of the world. His books drew legions of followers, and his TV show No Reservations aired from 2005 to 2012. Despite his zeal and bluster, the celebrity chef was a shambles and drowned in the pain of losing his family.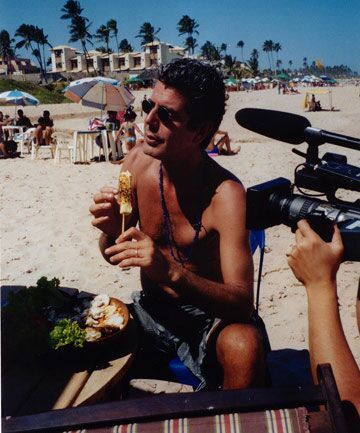 He always visited their spot, and the last time, a song by the Chambers Brothers that he liked came on the radio unexpectedly. He snapped the steering wheel back in line, believing this was an omen, putting his life back on track…until the next time.
He Was in Grave Jeopardy
Bourdain's life had many crazy adventures. Anthony traveled to Lebanon in 2006 for an episode of No Reservations to study the city's nightlife, and it was fun until Israel fired a barrage of missiles into the city. At their hotel, the star and his entourage scrambled for safety.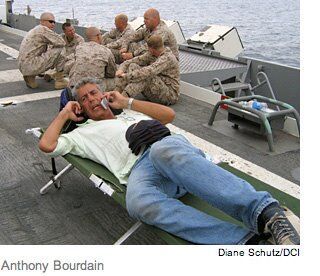 The team was guided to a beach, where locals had also gathered for safety, and they were picked up by a Marine ship. It was the show's most terrifying and unforgettable trip. The episode received an Emmy nomination. But it wasn't just missiles, smoke, and battle in the skies.
The Fragrance of Love
Bourdain became close friends with French chef Eric Ripert. Eric hooked him up with restaurant hostess Ottavia Busia, knowing how lonely and depressed Anthony was following his divorce. They hoped Ottavia would cheer him up, but it quickly became more than that; a serious relationship ensued.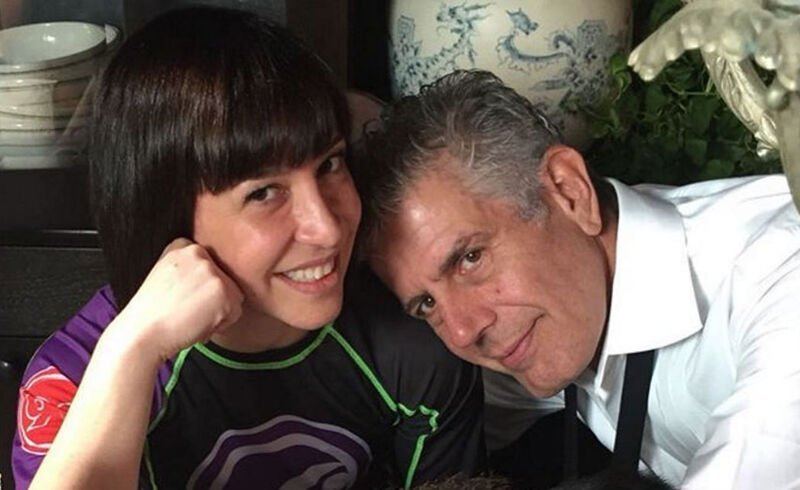 When Anthony departed to Beirut, they had been dating for eight months. But when he returned, he was a new man triggered by what happened, and he wanted more from life. This enabled the decision with Ottavia, and they welcomed Ariane, their daughter, in 2007 and got married after.
Everyone Wanted a Piece of Tony
Despite his meticulously created, self-assured TV appearance, Anthony was a gloomy, very self-critical, major people pleaser. When he became famous, everyone wanted a piece of him, so he usually said yes, even while working around the clock and globe without his new family.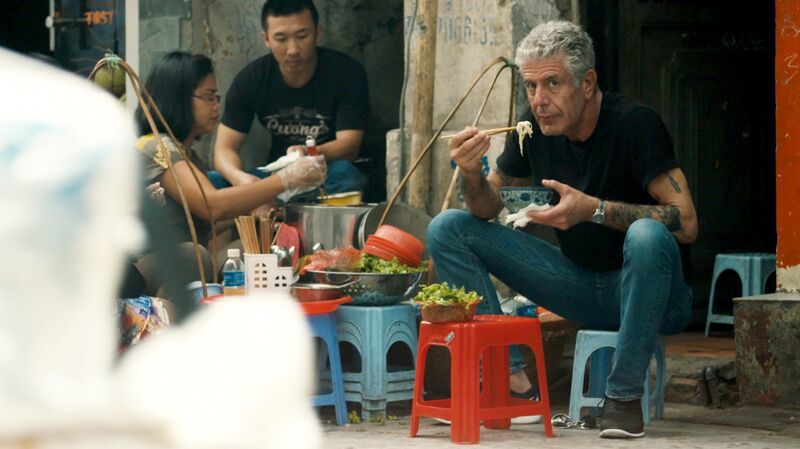 History repeats itself, especially in the case of people who are addicted. Being separated for weeks at a time, just like his first marriage to Nancy, took its toll. Anthony and Busia split up in 2016, ironically just as he was launching Appetites, a cookbook full of family-friendly recipes.
Presidential Fries at The White House
In 2016, the White House contacted Anthony to see if he might join President Obama for a meal to promote Parts Unknown. After months of planning, Bourdain and President Obama finally sat down to have a bowl of pho and a cold beer in a little noodle shop in Hanoi, Vietnam.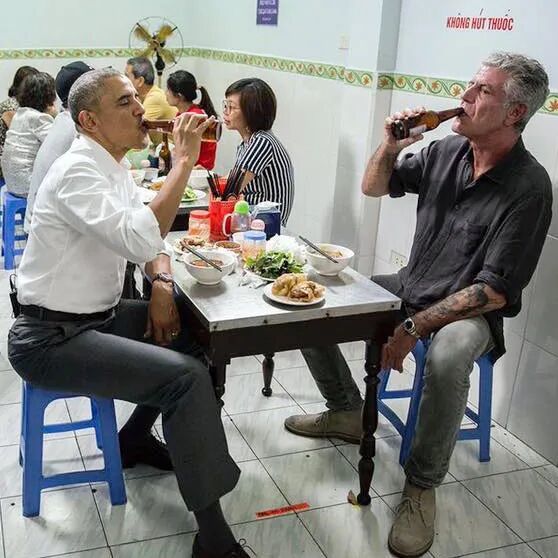 Anthony then traveled to France to write, but he contracted a skin disease. After three excruciating days, he took medication on an empty stomach, and disaster struck. Anthony blacked out and awoke in a restaurant's doorway, with people trying to resuscitate him, and it reminded him of his father's heart attack.
Thinking Through It All and Given Another Chance
Terrified but compelled to act, Anthony wrote Nancy a long, sincere email the same night, apologizing for the many ways he'd abused her. His relationship failures tormented him once more, but this time, his near-death experience compelled him to make a positive change with actions.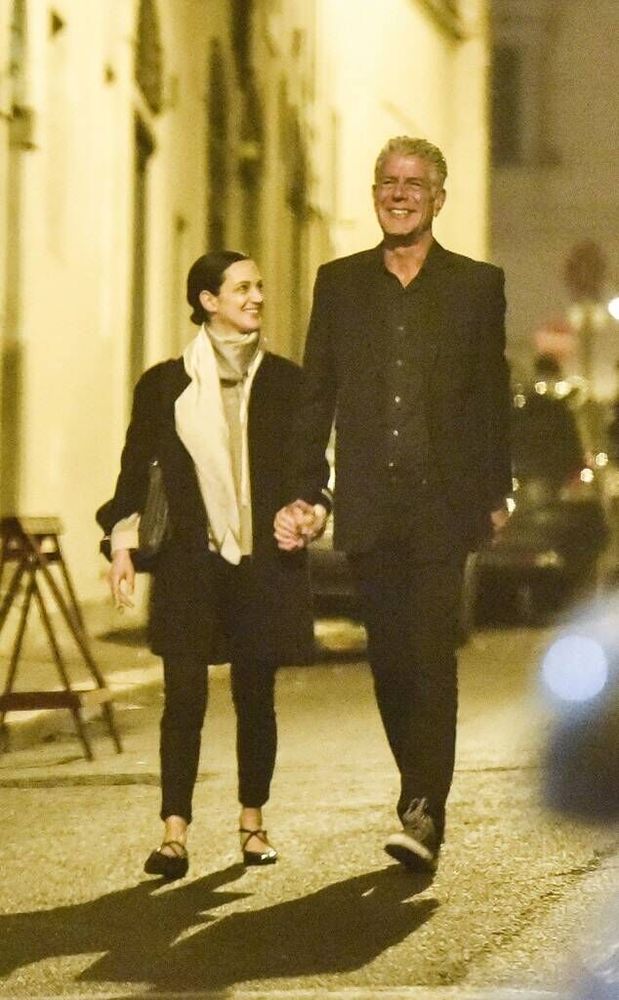 In 2016, while recording an episode of his travel show Parts Unknown in Italy, the travel show host encountered Asia Argento, a 41-year-old Italian actress, singer, and director, the daughter of horror legend Dario Argento. Anthony was madly over heels in love with the tattooed beauty.
Something To Fight For
Asia claimed in 2017 that film producer Harvey Weinstein raped her during the Cannes Film Festival in 1997. Anthony pushed his head above the parapet to support her and many other allegations against Harvey, becoming one of the main male voices to support the #MeToo campaign.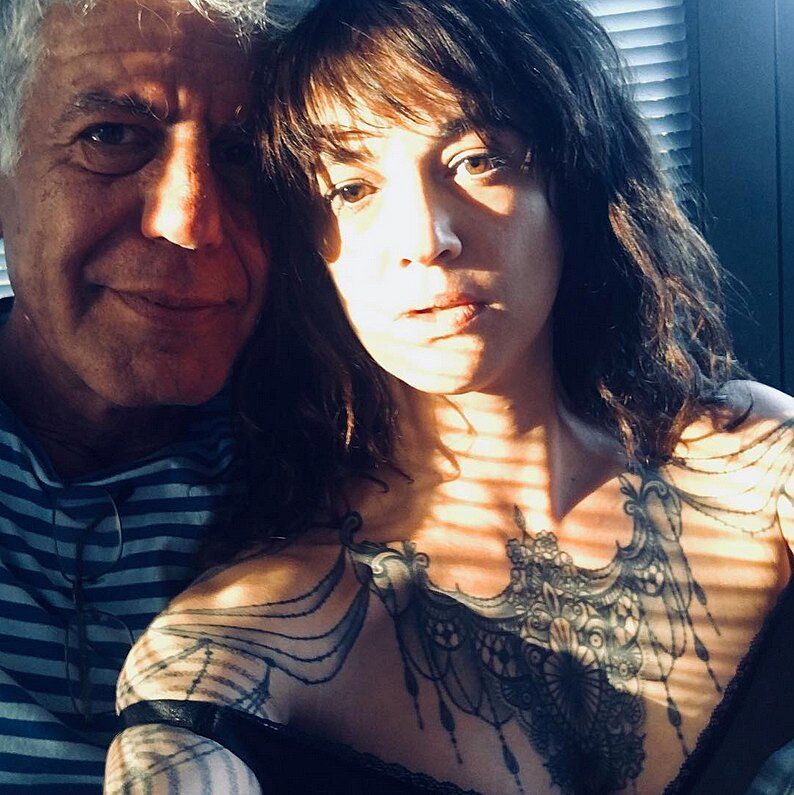 Anthony's way of retaliating against the "meathead bro culture" he had once been a part of. While people admired him for sticking up for what he believed in, his involvement with the #MeToo movement would come back to haunt him seriously.
Another Round of Troubled Thoughts
Anthony was exhausted from juggling his celebrity profile with life. His actions became more irregular, causing concern among his family, particularly Busia. He told his friend, David Chang, he wouldn't be a decent father, and Tony was found to be Agoraphobic. Finally, Anthony sought professional assistance.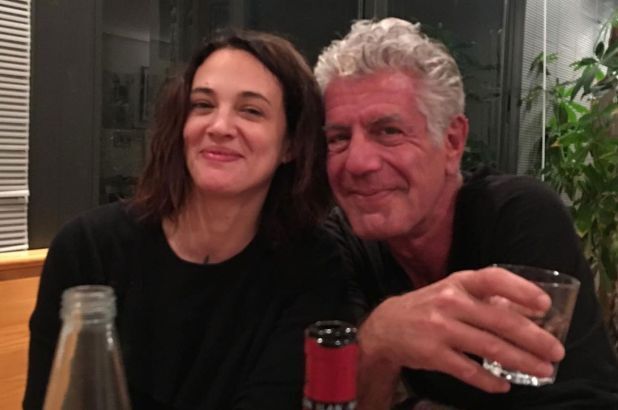 Bourdain took great measures to guarantee he always had adequate time with Argento after his fame cost him many relationships. As a result, he convened a "dramatic" meeting with trusted collaborators, in which he informed them that their long-term collaboration was coming to an end.
Finding Foot in New Projects
Disaster came when the show's director became unwell; Unknown was all set to shoot in Hong Kong. Bourdain pushed for Argento to take over as director, but the situation swiftly devolved. Bourdain made some weird decisions, and the staff could see that Asia had changed Anthony.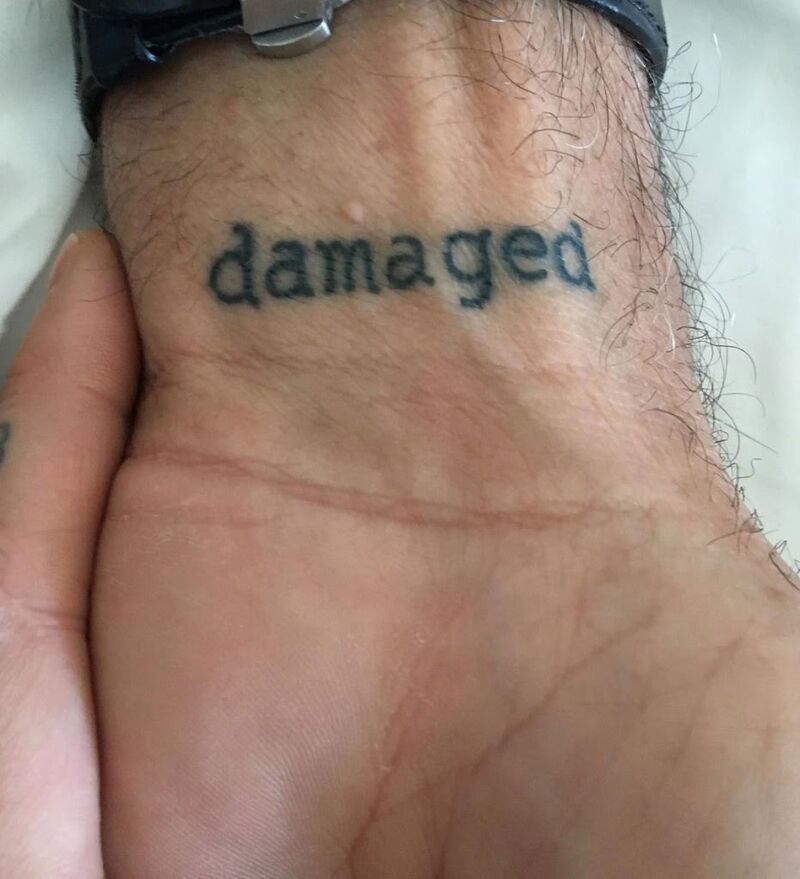 On the other hand, other crew members reminisced about how delighted their star was to work with his lover. Friends shared stories about how he was head over heels in love with her and would do anything for her. They didn't say whether or not his affection was returned.
Successful Season Means Vacation in Rome
Anthony had completed 11 seasons of Parts Unknown with a close-knit crew. Despite the difficulties, he waxed poetic about the Hong Kong episode. He was happy for the first time in a long time…but the rug was about to be yanked out from under him.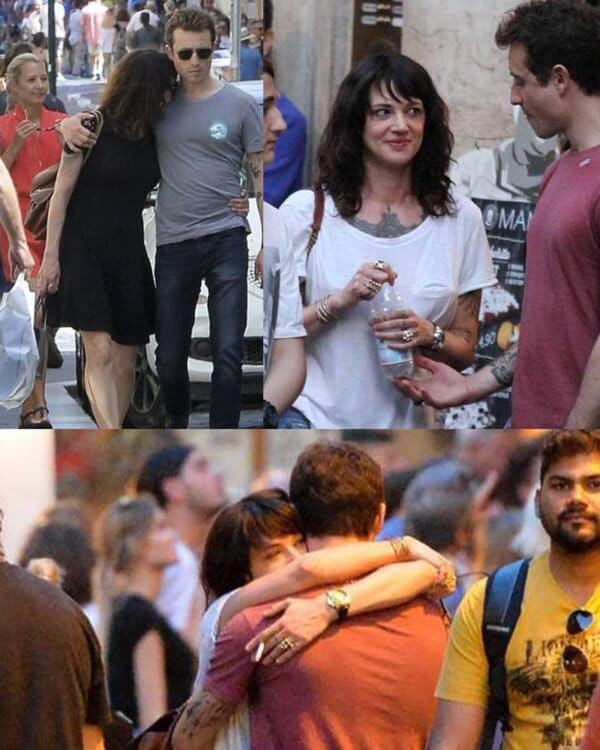 In the first week of June 2018, paparazzi images of Asia in the arms of journalist Hugo Clément in Rome were released in newspapers. They were shown hugging, holding hands, smiling, strolling through Italy's capital, and dancing in a restaurant in the photos.
Being Failed By Expectations
Bourdain had been filming with frequent partner Eric Ripert in northeastern France. Anthony was so enraged when he learned about the photos that he posted the title sequence from the Italian film Violent City on Instagram (1970). A scandal kicked off the Poliziotteschi revenge film.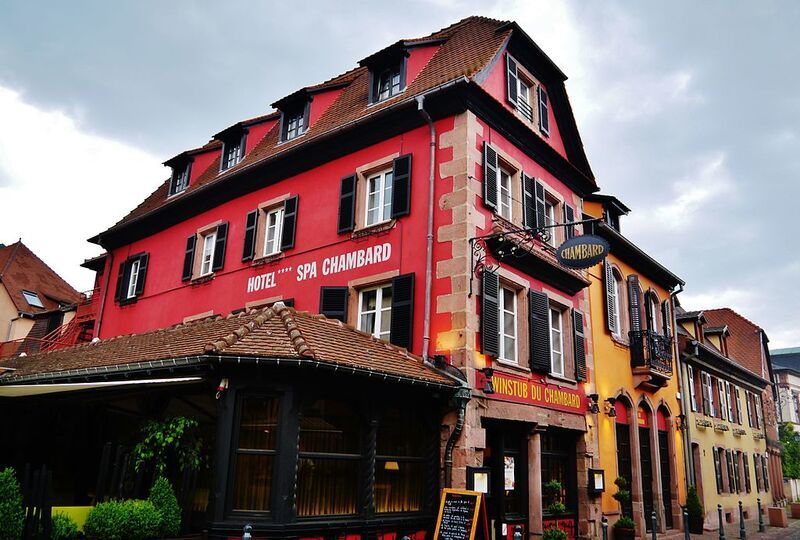 Bourdain missed his dinner and breakfast a few days later, on June 8th, 2018, so Ripert rushed to his hotel room to check on his close buddy. Instead, he discovered Anthony dead in his bed-chamber. He'd committed suicide by hanging himself. Anthony Bourdain died at the age of 61.
Sorrow For a Community
His millions of fans worldwide, including those who knew him and those who didn't, were crushed. According to Bourdain's brother Christopher, flowers and notes from fans were left outside Brasseries Les Halles, including one from a woman from Tennessee.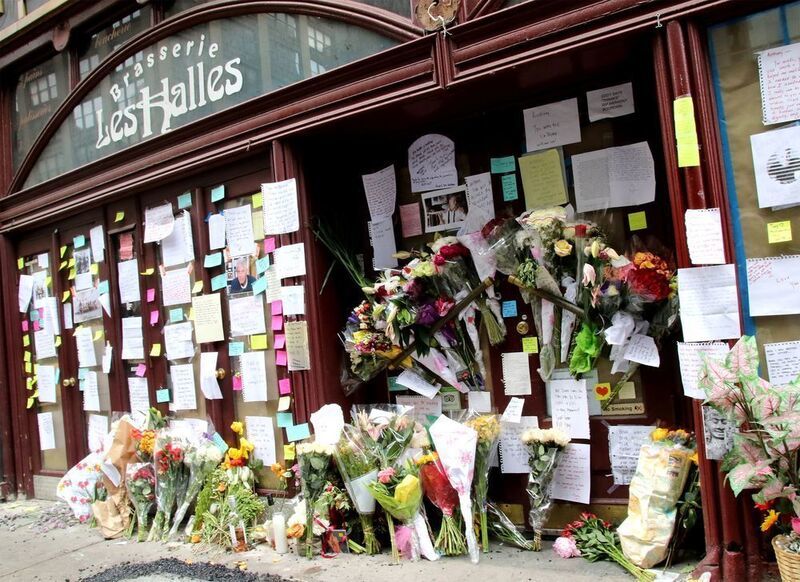 Barack Obama, Gordon Ramsay, Chrissy Teigen, and even Donald Trump expressed regret. But it was Anthony's mother who hit it most. The anger stage of the grief process set in after the shock and denial stages were through, and fans and the media needed someone to blame.
Searching For the Scape Goat
Many people threw accusing fingers at Asia Argento. She interviewed the U.K.'s Daily Mail months after Anthony's tragic suicide and broke her silence and dropped a bombshell on the audience. Before admitting she'd cheated on Anthony, Asia claimed they were in an open relationship.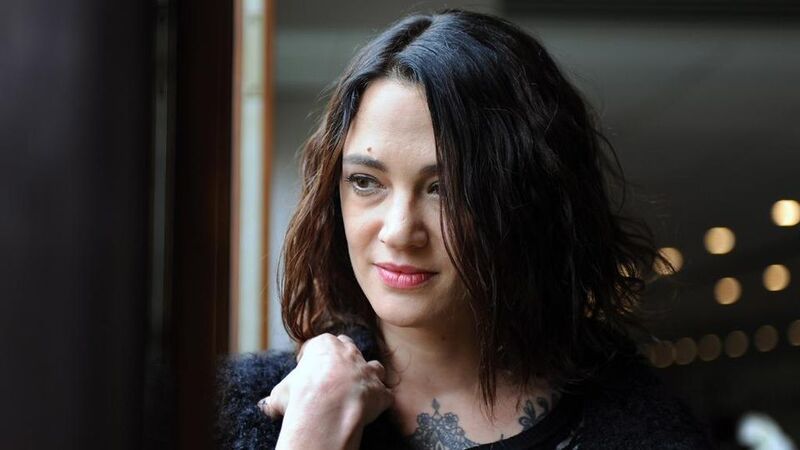 We didn't have any issues with it as he was always traveling, but they still enjoyed each other's presence whenever they were together. Anthony was 62 years old at the time of his death, and she was 42, and they both had families. She believes cheating was not the reason for his suicide.
Digging Deeper to Find the Faults
Asia's shocking revelation raised a lot of questions. Asia, like Anthony, was a free bird." Anthony's pals painted a picture of him as a love-struck adolescent who "had an addiction to Asia Argento" and talked about moving in with her one day and never letting go.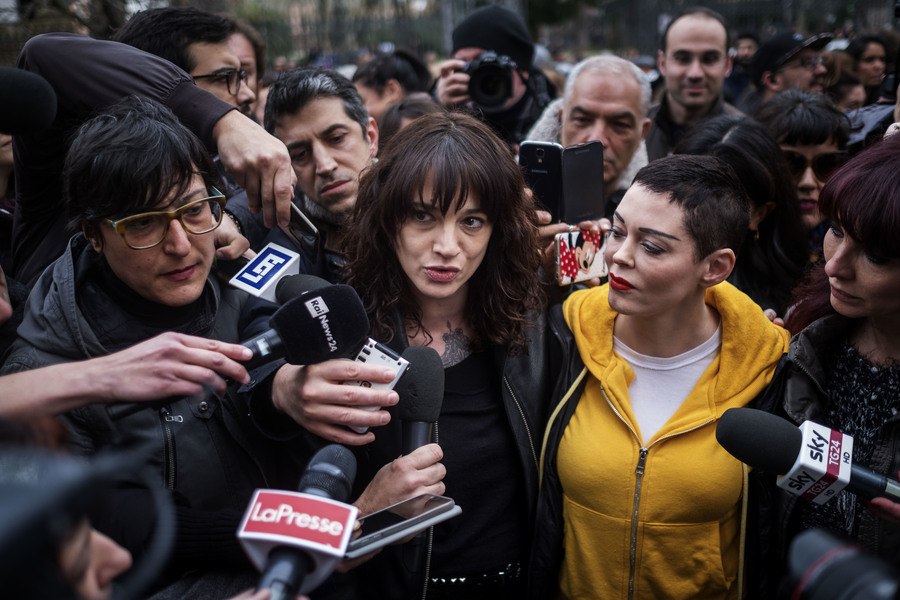 Why was he so enraged and devastated when he discovered she saw another man if they were in an open relationship? And, more importantly, why would he commit suicide? It didn't make sense. The debate, however, did not end there. There's fire where there's smoke.
In the State of Denial
The New York Times published a 2018 report accusing Asia Argento of sexual assault two months after. Furthermore, she and Anthony Bourdain had surreptitiously paid Jimmy Bennett $380,000. The actor accused her of sexually abusing him when he was 17 years old in a California hotel room.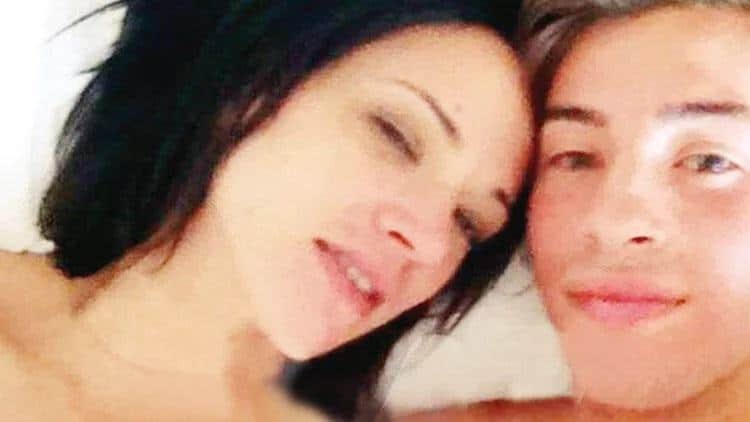 Asia denied any wrongdoing with Bennett, but she did confess that her late boyfriend had settled with him. Antony insisted the matter be handled confidentially, which Bennett also wanted. Anthony was concerned about the terrible publicity that may have brought, so they gave him the money.
Climbing Any Mountain or Ocean
Do you recall Anthony Bourdain saying he'd do anything for Asia Argento? He began their relationship by supporting her as a vocal supporter of the #MeToo movement. It concluded with him compensating an actor with whom she had previously worked over allegations of "sexual abuse."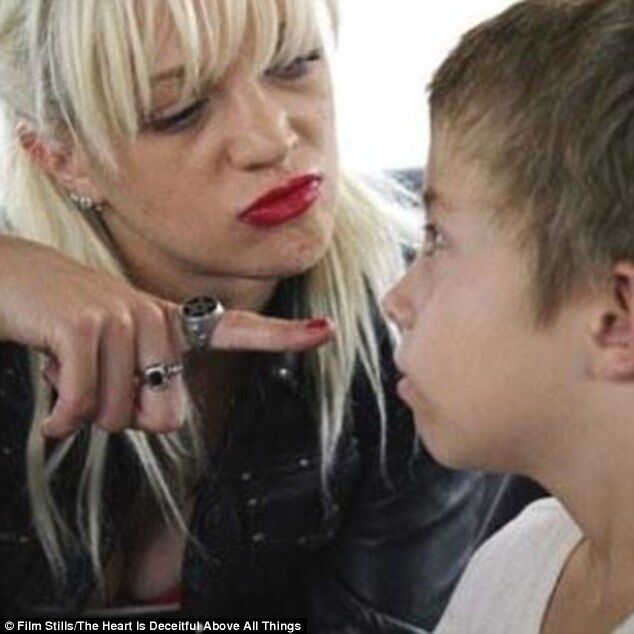 Seeing his lifelong love laughing, dancing, and in the arms of another guy seemed to break Anthony and push him over the edge. However, the heinous claims against Asia and his role in them must have significantly impacted his mental state.
Hearing From Tony Again
The documentary Roadrunner: A Film about Anthony Bourdain, which included many of his closest friends and colleagues, aired in 2021. First, the film's director stated that he required three quotes, but there was no footage of Anthony delivering them, and so he cleverly used artificial intelligence to create it.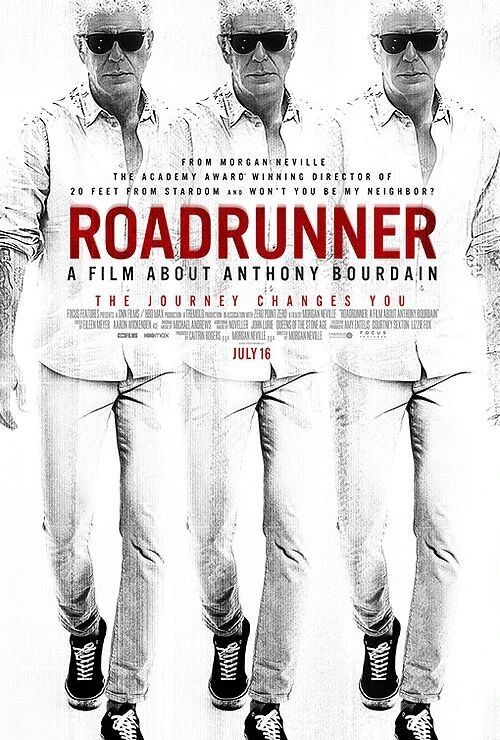 It was a case of out of the frying pan and into the fire for the director and his contentious picture. Commentators questioned the ethics of bringing the chef back from the dead after the incident erupted. Neville said that Ottavia had permitted him to use the A.I. voice.
The Roadrunner Was Out To Reveal It All
Roadrunner reveals a slew of secrets from Bourdain's final months, with two key ramifications. The first is that he became aggressive and difficult to work with. On camera, his staff complained about him. The second is that Anthony's tumultuous relationship with Asia was the catalyst for his death.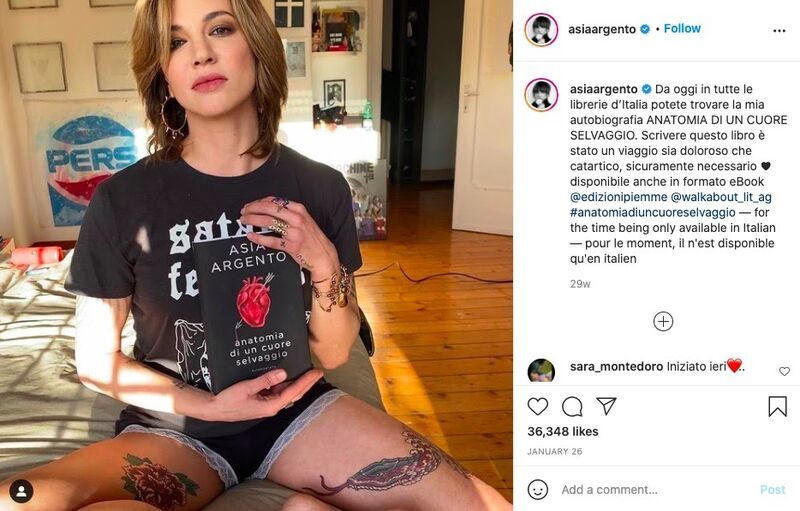 To make matters worse, the director failed to request Argento's presence. He claimed that including Asia would make the story "extremely convoluted." If he featured her side of the tale, the producer claimed, his picture would devolve into a she-said/he-said legal battle and become mired in "narrative quicksand."
Gun Or Truth – Which Is the Greatest Armor
When Anthony Bourdain committed suicide, it sent shockwaves around the world. Nobody knew how much anguish Anthony was in because it was revealed that he had gone under many times before. In a 2001 interview, Bourdain expressed his distaste for fame and his refusal to accept his fame.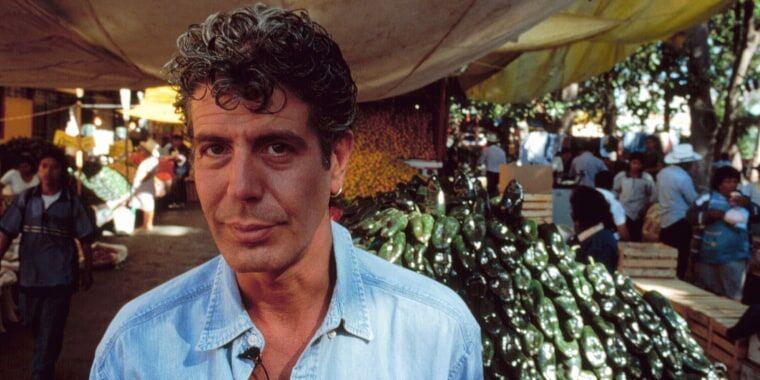 He also stated something that seemed eerily prophetic. "Don't worry," Bourdain told the interviewer, recalling Ernest Hemingway's suicide. It's not going to end with me putting a gun in my mouth. This is a level of self-hatred I can handle." Later, filmmaker Neville told Rolling Stone magazine that he thought the celebrity chef's suicide was "a totally unpremeditated act" and that suicidal impulses usually only last 90 minutes.
Seeking Closure for Everyone
There has been a great deal of speculation regarding Anthony Bourdain's mental health and the tensions and strains of his relationship in his final days, but there have been few answers. Roadrunner director Neville was one of the few people who knew all sides of Anthony and Asia's relationship.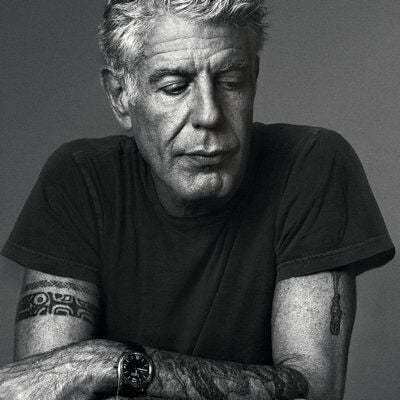 "I want to be clear: I don't think Asia made Tony kill himself—someone even mentions that in the film," the filmmaker said in the same Rolling Stone interview. Tony was searching for an aggressive character, and she fit the bill. It's time to acknowledge that no one needs to figure out anything but feel gratitude towards every good work Tony made while he was alive.