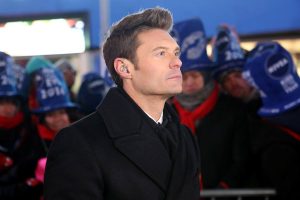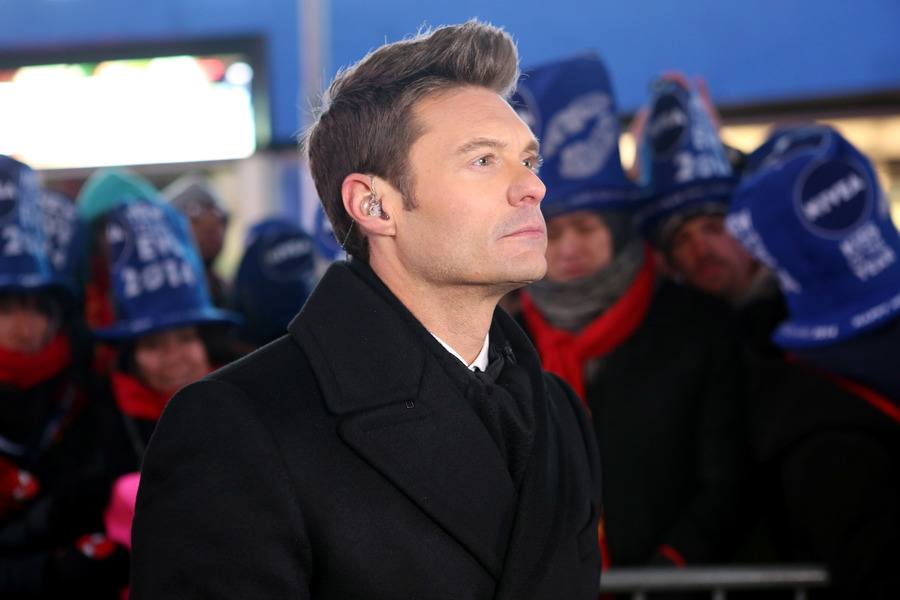 The Truth About Ryan Seacrest's "Incurable Illness"
By Yuri S.
---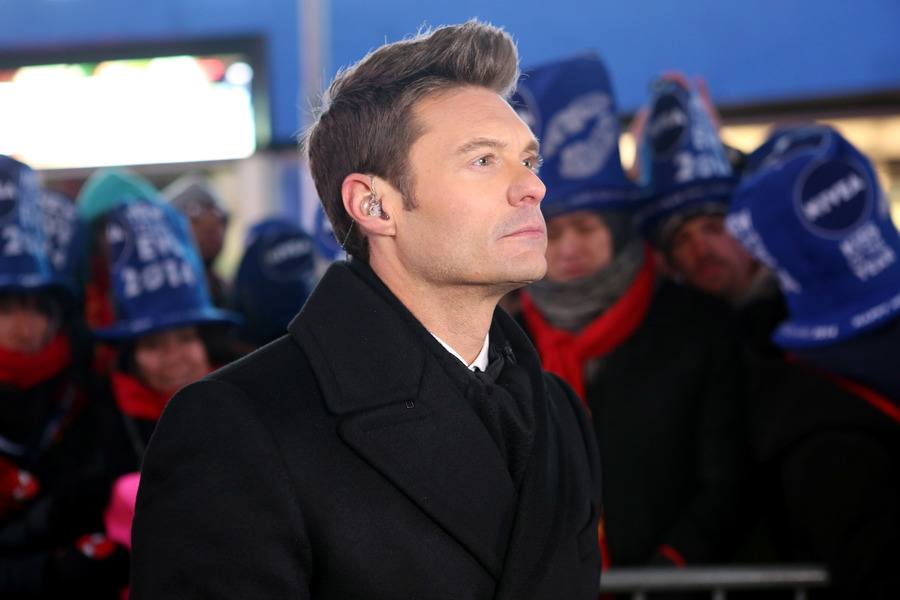 Pretty much anyone who follows American TV series and radio shows will be familiar with the name Ryan Seacrest. And even if you're not a big fan, it's a name most people would have heard of at least once. But knowing his name doesn't mean knowing the man.
In fact, it turns out the man has a huge secret that no one knows about, which quite frankly is quite a great feat. The word on the street is that he has been living with a secret illness for a while now. But how true is that?
Rumor Mills Began Spinning in May 2020
Ryan Seacrest has been the host of the reality competition show American Idol from its inception. It's no secret that the show has driven him to new heights of stardom. As such, it is expected that he has since become a well-known figure in the industry.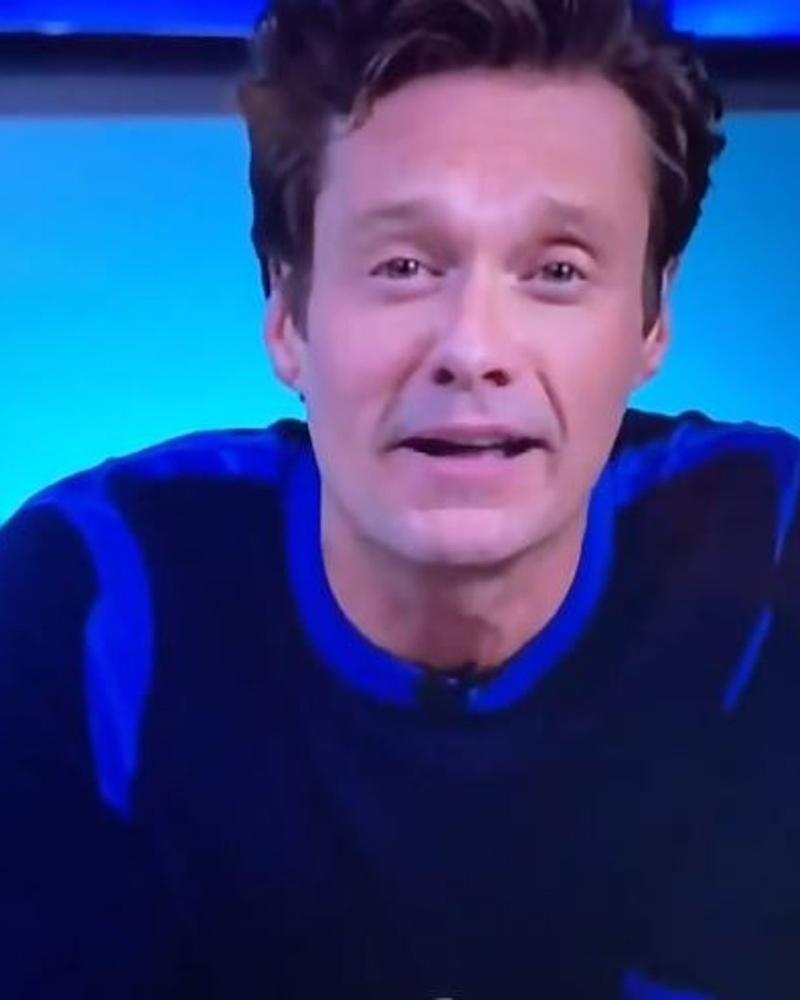 But we started hearing whispers around May 2020 when the pandemic forced Ryan to host the show's finale from his house. And it wasn't just the show that was trending as people started talking about how his face was drooping to one side and he was slurring his words.
The Big Red Flag when Ryan Missed Live With Kelly and Ryan
Since Ryan was the host of a popular show, the rumors intensified. But things were about to get even more interesting. We all know Ryan Seacrest is involved in a few projects. A good example is the talk show Live with Kelly and Ryan that he co-hosts with Kelly Ripa.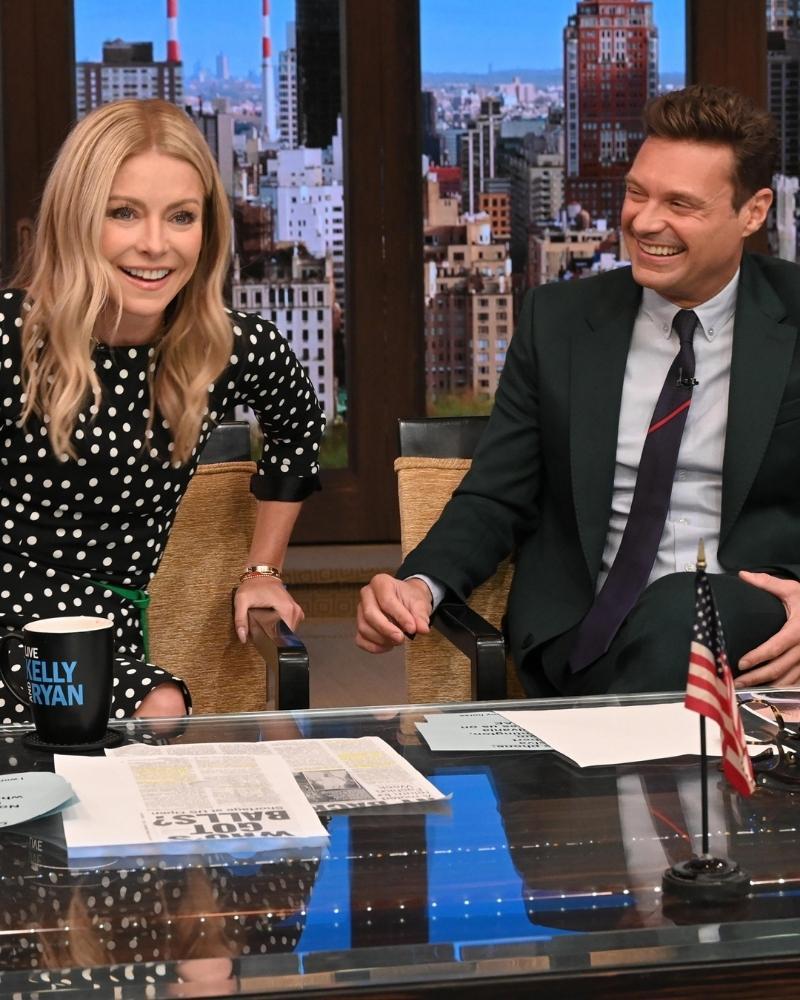 They've been hosting together for years, and as a live show, everyone must be present throughout the day. But Ryan, who was supposed to appear on the show the day after the American Idol filming, did not show up. As expected, speculation intensified that Ryan had been involved in something terrible.
ABC Learned about Ryan's Absence Just 30 Minutes before the Show Aired
Ryan Seacrest is regarded as one of the most hardworking guys in the entertainment industry, and one reason is his commitment to all his projects. So when he didn't show up for one episode of Live with Kelly and Ryan, several behind-the-scenes personnel were reportedly mystified.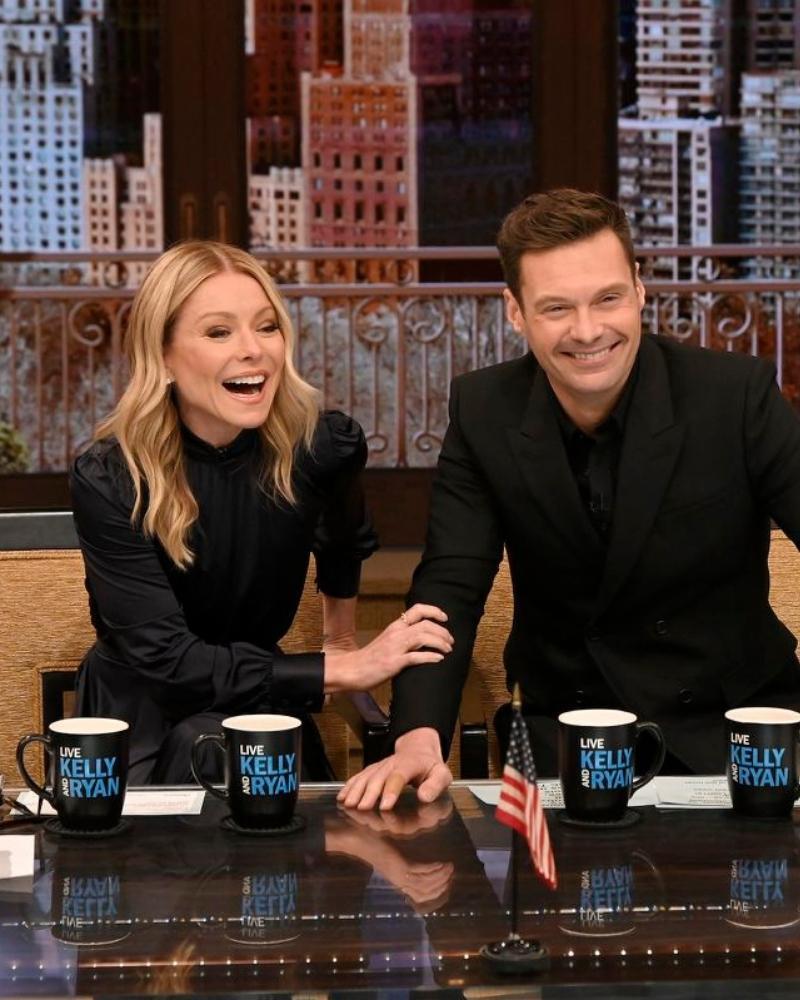 According to The Washington Post, members of the series' production crew only learned Ryan wouldn't be present 30 minutes before the show aired. Of course, that meant everyone had to scramble to find a replacement so the show could go on. Kelly's husband, Mark Consuelos, stepped in.
Did Ryan Seacrest Suffer a Stroke?
Well, this was the question many worried fans were asking (and some concluding). His slurred remarks the day before his absence from Live with Kelly and Ryan was enough for many people to draw their conclusions that he had suffered a stroke and needed urgent medical treatment.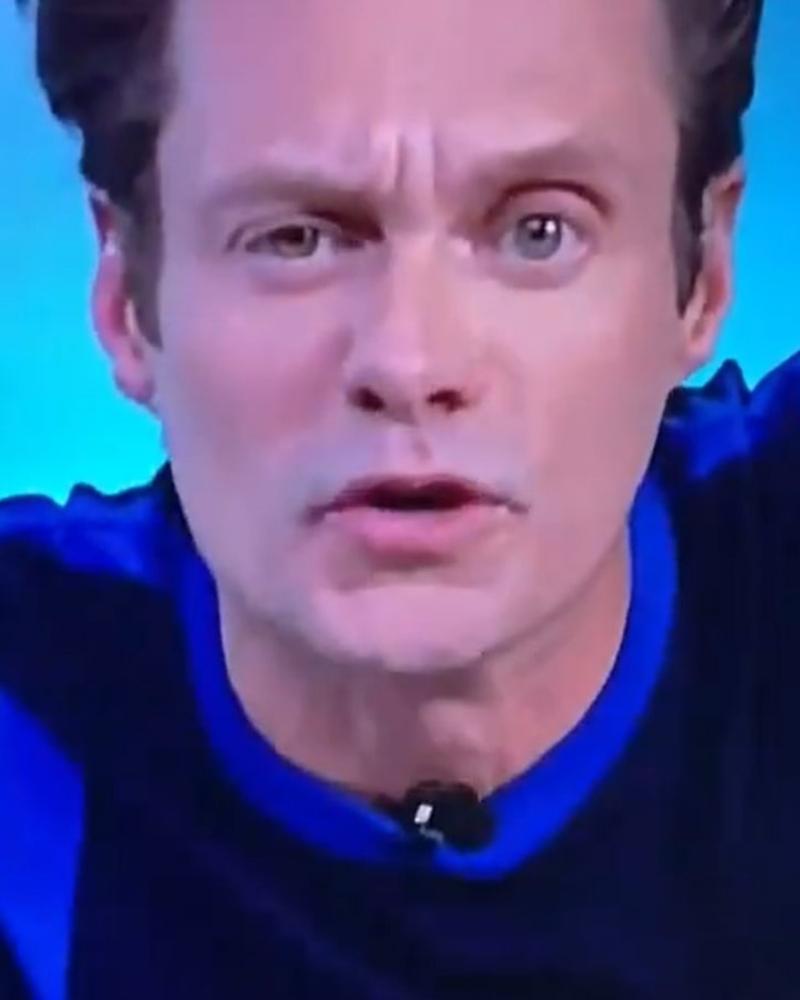 The most common causes of stroke are lifestyle choices, although other things such as weight and stress can also play some role. It's no news that Ryan was under a lot of stress at the time, and many fans used that to fuel the notion that he had suffered a stroke.
His Team Said He Only Needed Rest
The rumors were so thick that Ryan's team had to make a statement. They told People magazine that he hadn't suffered a stroke and that he was healthy. Instead, he was focused on his many projects, including American Idol, Live with Kelly and Ryan, and Disney Family Singalong specials.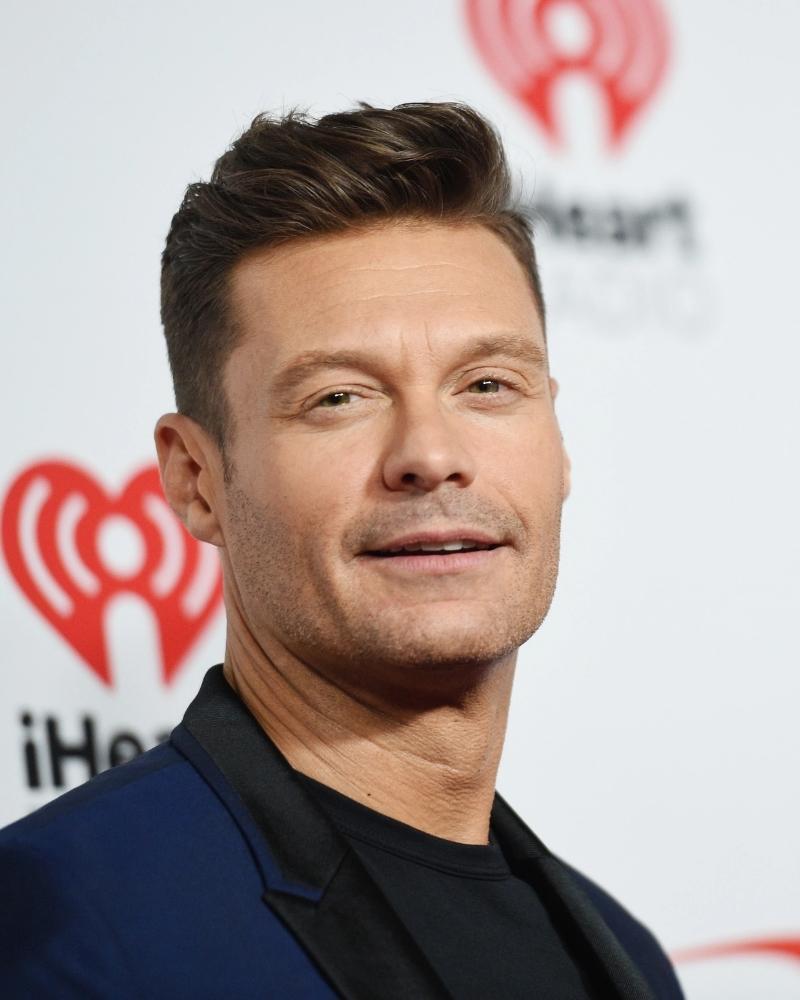 Ryan had been juggling three to four on-air responsibilities over the previous few weeks, according to the statement, and "he's in need of rest." Rather than recovering from an illness as speculated on the Internet, Ryan "took a well-deserved day off." It made sense, but not everyone believed it.
The National Enquirer and a Doctor Revealed Ryan Had a Stroke
According to the National Enquirer and a doctor, Ryan had a stroke. The National Enquirer, like many other publications, didn't believe Ryan was healthy and reached out to many doctors. But we're not sure the story holds much water because none of the doctors have ever treated Ryan.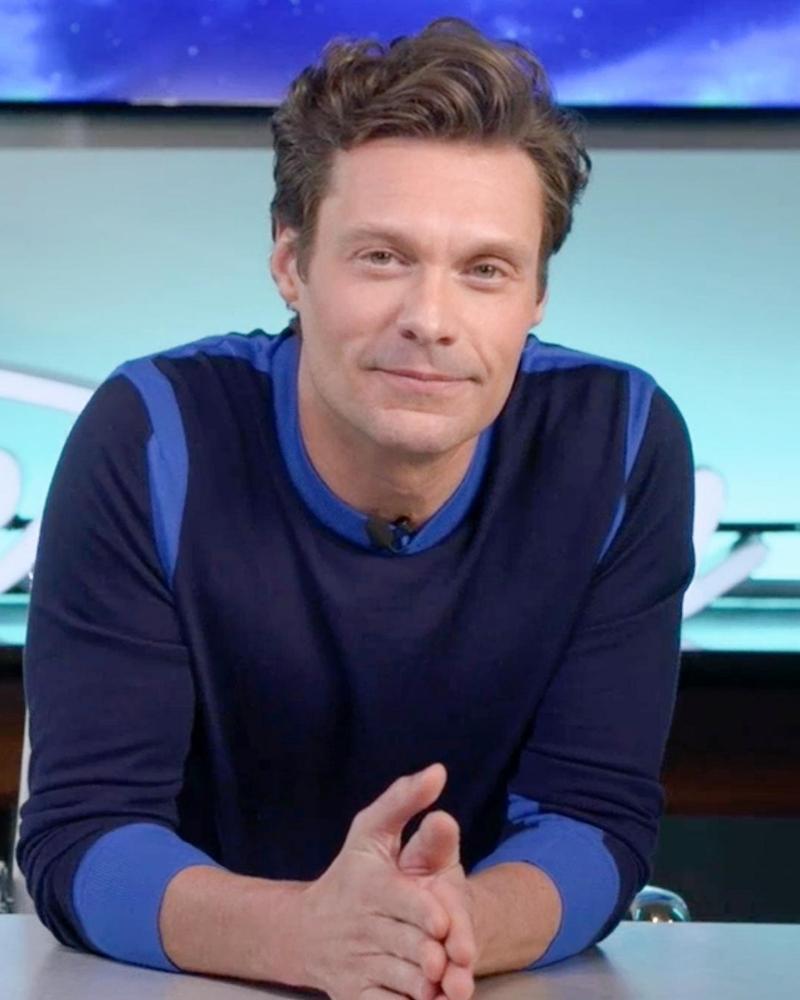 Still, one of them believed Ryan was showing all the signs of a stroke. They went on to say that as soon as they saw Ryan's photo, they assumed it was Bell's palsy or a mini-stroke and believed the host had suffered a "transient ischemic event," a type of stroke.
But Ryan Never Takes a Day Off
Ryan Seacrest was dating 29-year-old model Shayna Taylor at the time, and they were supposedly living together. However, it appears that Shayna was concerned about the host's busy schedule, and the National Enquirer said she was worried about his workload and the need to take time off.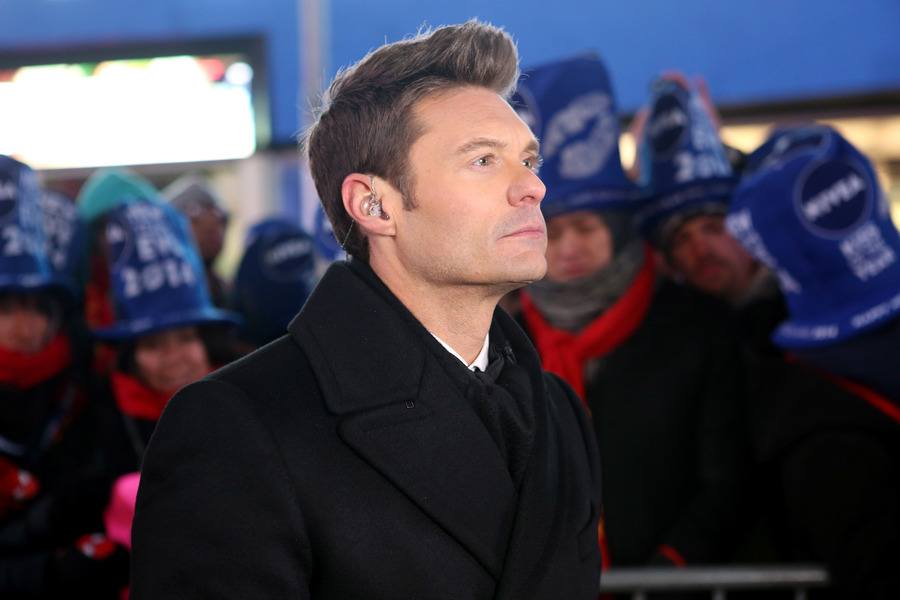 According to the National Enquirer, Shayna was also concerned since Ryan seldom takes vacations and that his absence from Live with Kelly and Ryan was unlike him, prompting other colleagues to express their concerns for Ryan. Kelly Ripa was reportedly among those who were concerned, according to the publication.
Shayna Begged Ryan to Stay on the West Coast
Taking on multiple projects simultaneously is always a challenge, particularly if you have to travel across the country many times a week. Live with Kelly and Ryan is filmed in New York, while American Idol is in Los Angeles, so Ryan has to travel to and from the two cities regularly.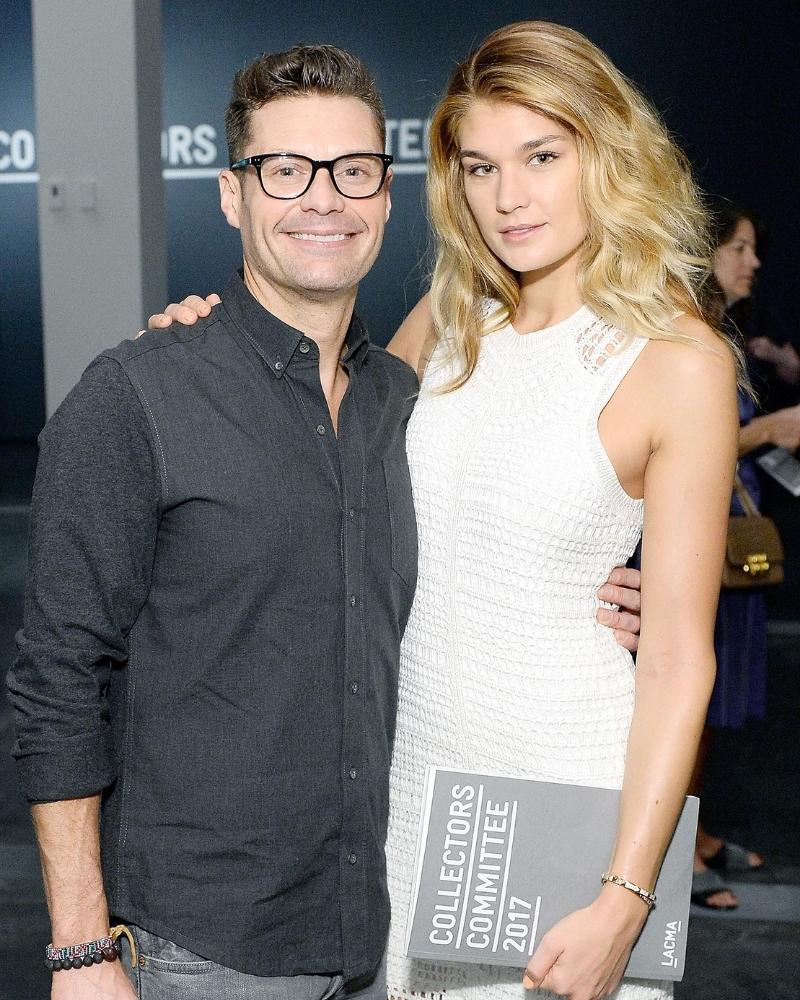 Shayna Taylor was reportedly "begging" her partner to "stay with her on the West Coast," according to the National Enquirer. She was "terrified" that Ryan was pushing himself to death and instead wanted him to "take care of himself before it's too late," which even added fuel to the fire.
Ryan Seacrest Had to Speak Out
Even though Ryan Seacrest was initially silent about the speculations, things changed when people all over the Internet and in the media began to speculate that something significant was going on behind the scenes. It looked that his team's statement wasn't enough to set fans' minds at ease.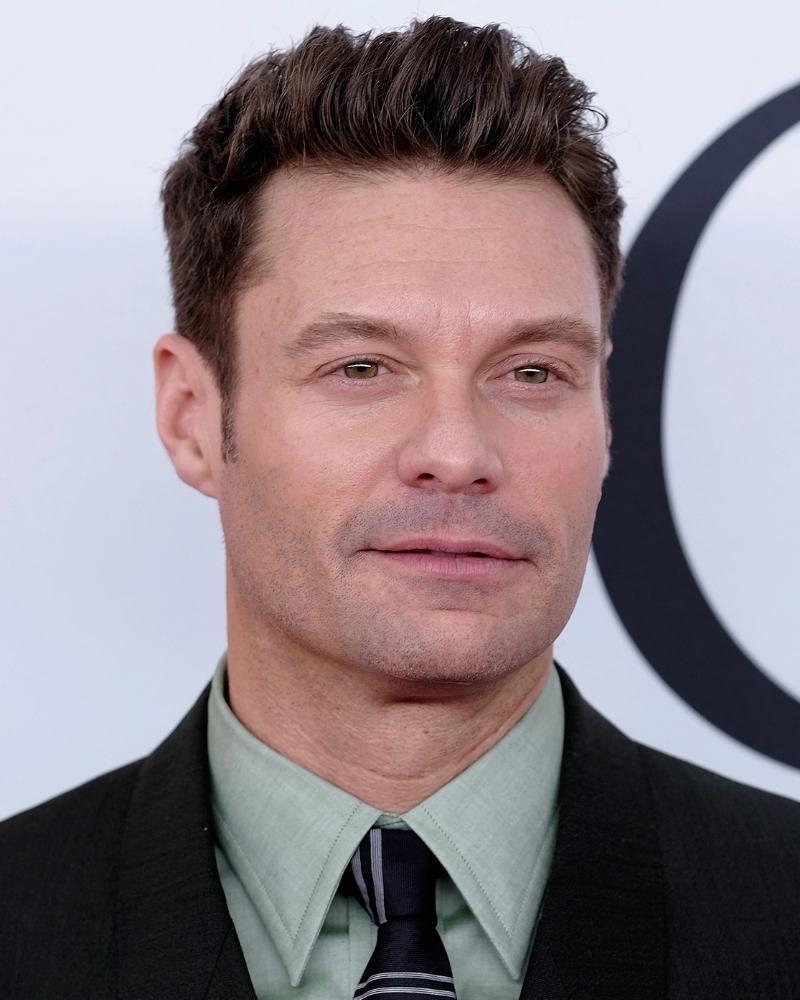 At his next appearance on Live with Kelly and Ryan, Ryan opened up. He talked about the pictures from American Idol and his absence from one episode of the Live show. Ryan urged people not to believe he had health issues and stated he wasn't hiding any health issues.
All He Wanted Was a Day Off!
The host stated that he needed a day off and backed it up with social media posts. Ryan thanked Mark Consuelos for stepping in for him before addressing the rumors that were circulating. He stated that he was "working round-the-clock" and that he needed "a day off to relax."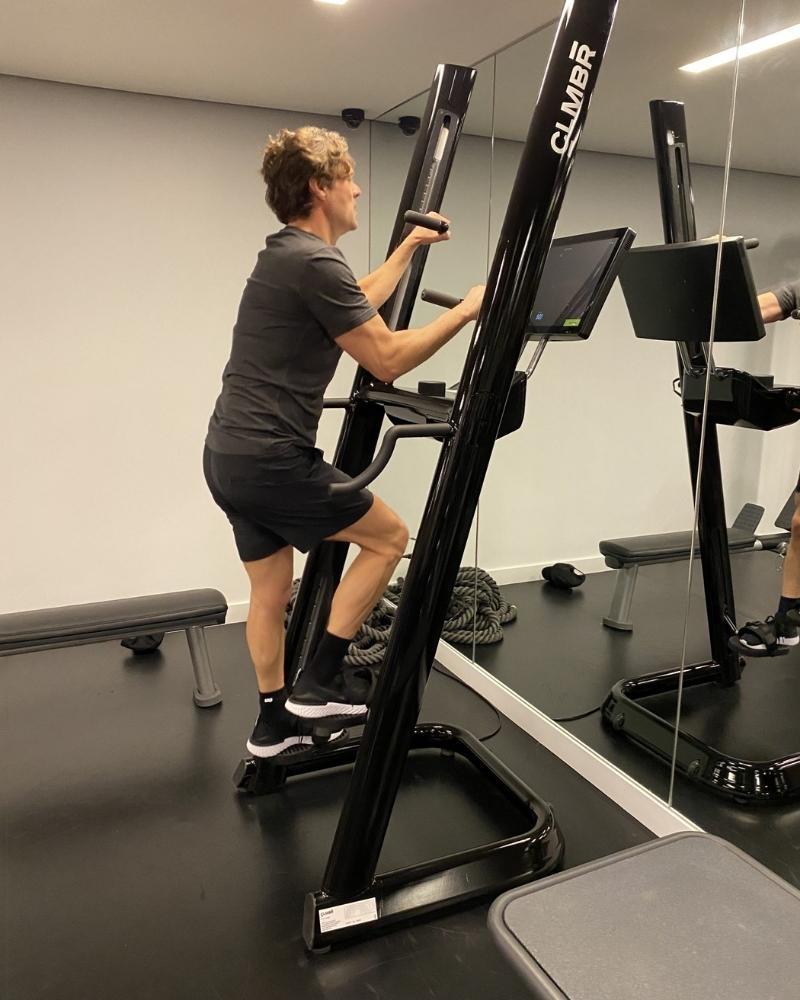 And it didn't end there. To reassure his supporters, Ryan also posted several behind-the-scenes photos of himself working out and having fun. Thankfully, Ryan's efforts seemed to pay off since people began to believe that the host was merely trying to combine work and personal life. That's better!
Ryan Seacrest Is a Workaholic
We all know Ryan's work on American Idol made him a huge celebrity. But nobody could have predicted that it would help him land a slew of TV shows, radio shows, and other projects in the future. Working on all these commitments, however, demands constant travel around the United States.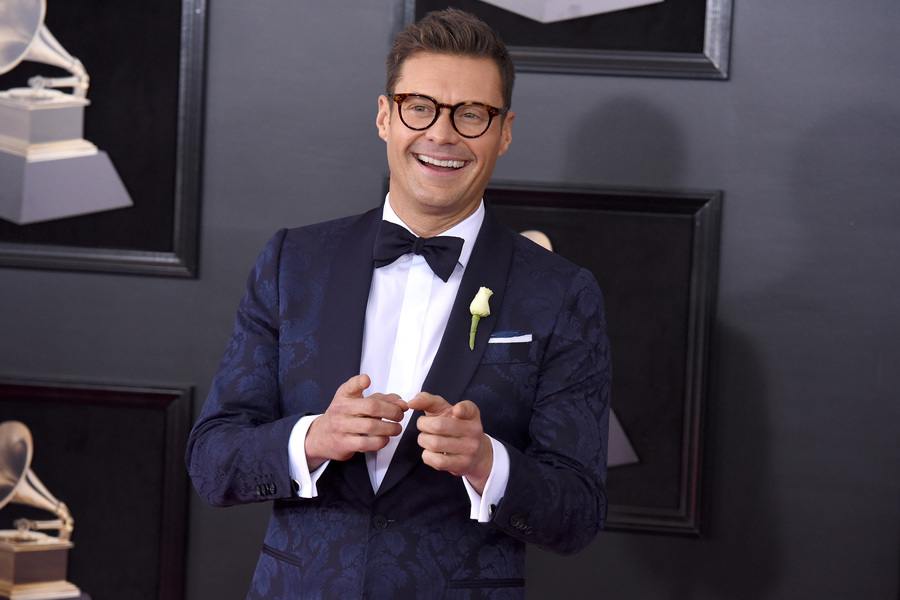 Ryan also has his own production company, Teddyfeed, which supervises a number of popular shows. As if that weren't enough, he constantly must work most of the day, every day of the week, to keep up with the workload, making downtime a rare luxury for him.
His Split from Shayna Broke Him
According to rumors, Ryan's separation from Shayna Taylor sent him into a tailspin. While his performances have continued to grow, his relationship with her ended in 2020. The story spread quickly after Ryan was allegedly spotted dating someone else, causing many to believe the on-again-off-again romance was truly over.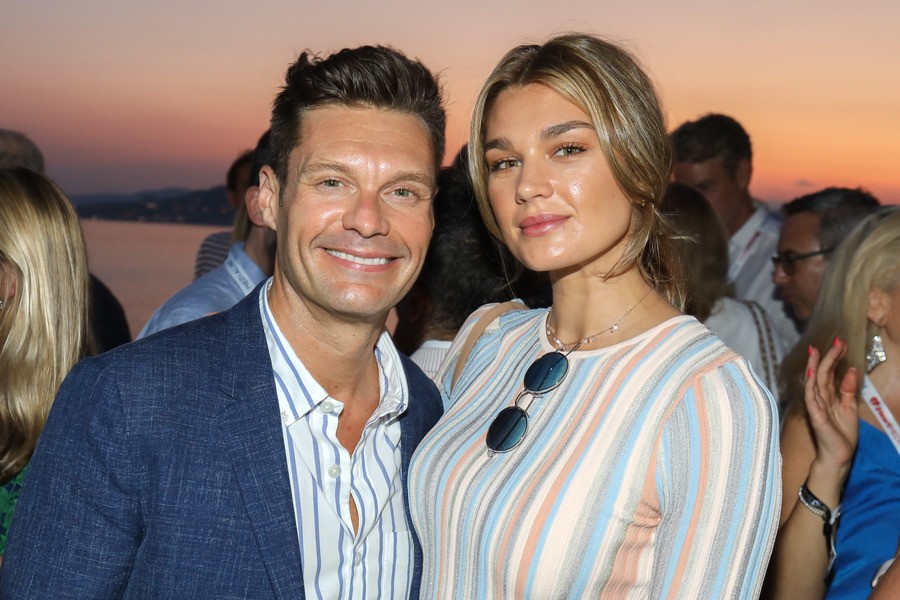 Sources told The Boston Globe that Ryan was not pleased with the news. They claim that he has abandoned his gym routine and hygiene, but Gossip Cop debunked the claims. If the reports are accurate, the sources "weren't going to let him go on that way" and wanted to step in.
Shayna Taylor's Cryptic Message
Shayna Taylor announced their breakup with a cryptic Instagram story. "You will never need to convince the right person to love you. No matter what, you cannot change them, make them do the work, or get them to commit to you if they're not ready to show up," she posted.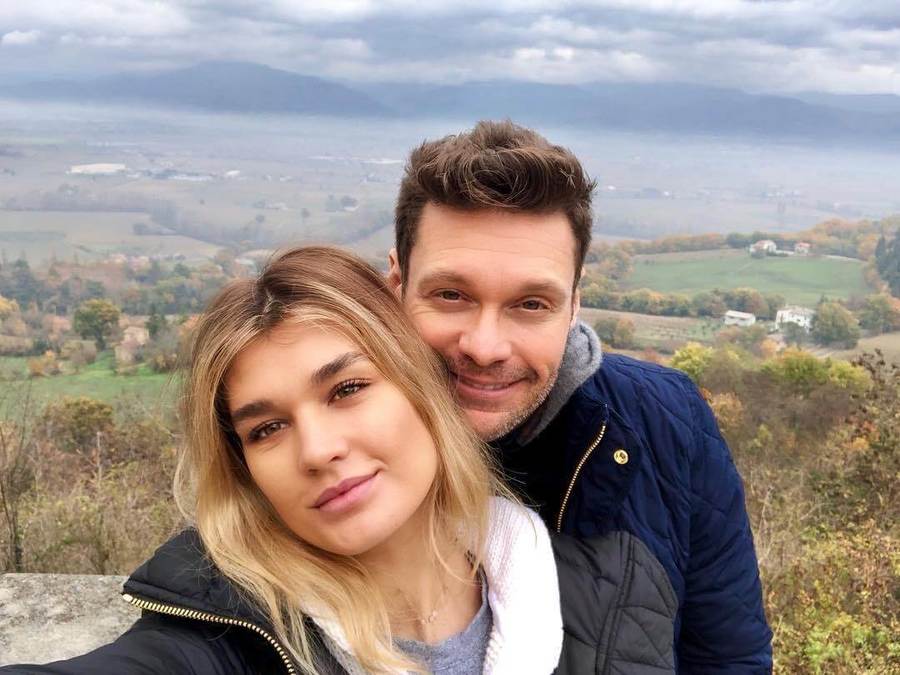 "Change must be inspired from within, and actions are always louder than words," she added. The tabloids haven't let up in their pursuit of Seacrest's health. One, for instance, conjured up a completely different type of illness for Seacrest, claiming he was going blind as a result of Botox injections.
House for Sale: Commuting to Los Angeles
Other notable news from 2020 was Ryan Seacrest's decision to sell his Beverly Hills mansion after buying it from Ellen DeGeneres in 2012. According to reports, the host paid $39 million for the house but was now asking $85 million, indicating that he would benefit handsomely if it sold.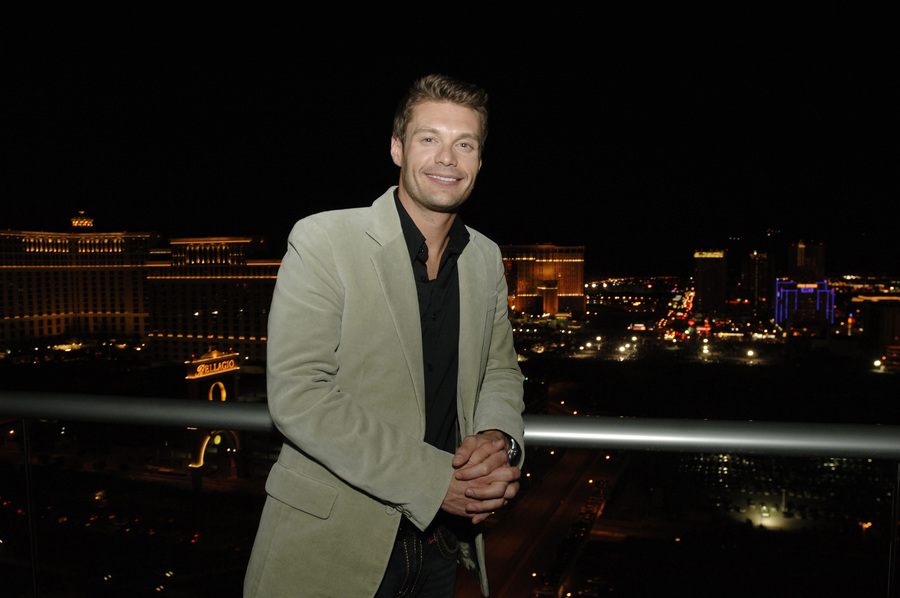 Ryan owns properties in New York City, Italy, and Napa Valley, among other places. However, many people were curious about how working on American Idol in Los Angeles would go if he moved. Ryan, it appears, now intends to commute to LA from New York rather than the other way around.
The Rumor Mill Started Rolling Again after Putting His Home Up for Sale
Selling your home in a city usually means one thing—you're pitching your tent elsewhere. And of course, it wasn't long before tongues started wagging again. According to rumors, Ryan wanted to leave Live with Kelly and Ryan. Well, that isn't the first time a host has left. Remember Michael Strahan?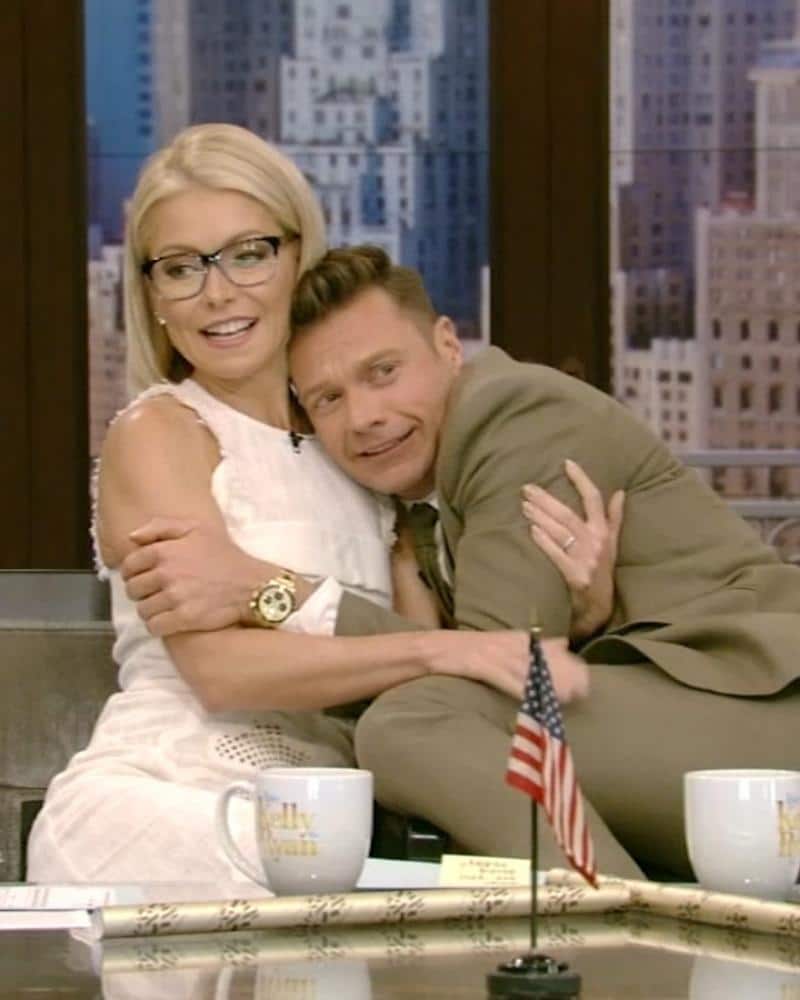 Unfortunately, things didn't go well with Michael Strahan's exit since he apparently didn't tell Kelly he was quitting the show before announcing it live on TV and shocking her. After Ryan became Kelly's co-host, he allegedly refused to commute to the city to work on the show, but Gossip Cop says it's a lie and Ryan is staying. Okayyy?
Back to the Initial Rumor – Maybe It's Health-Related?
Others may be concerned about Ryan Seacrest's health. The National Enquirer reports that he is considering reducing his workload. According to the tabloid, Ryan was concerned about his health and the toll the workload was taking on his life, which could lead to an early grave.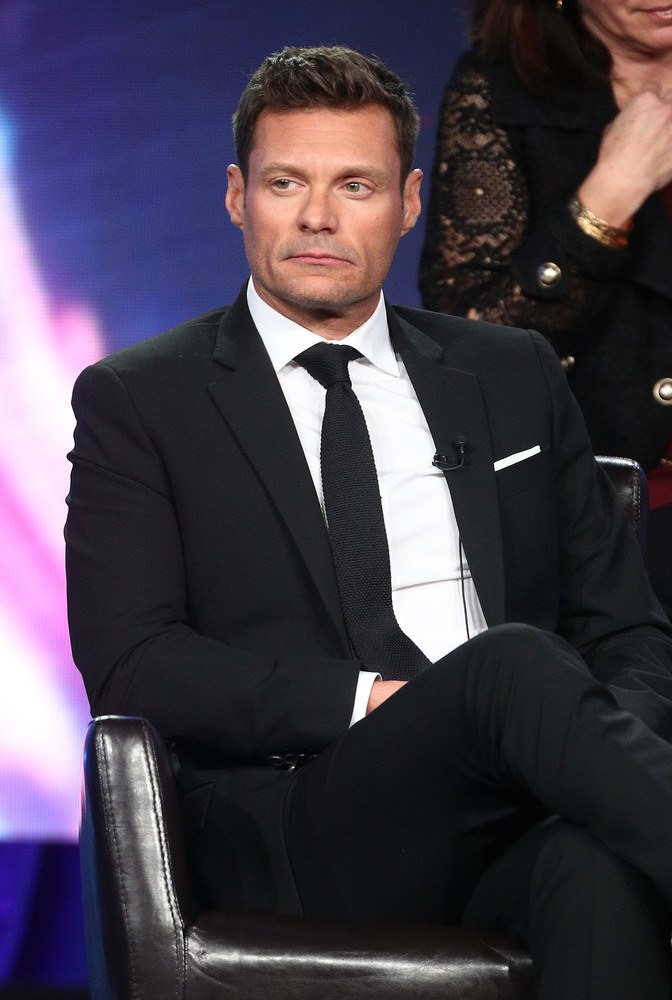 The National Enquirer also spoke with many medical professionals who claim that the celebrity is "grappling with chronic fatigue syndrome" and that he should focus on himself if he wants to get through this period of health issues. Of course, these are all rumors that Ryan and his crew have never addressed.
Why Did Ryan Stop Working the Red Carpet?
Ryan Seacrest didn't host E! Live from the Red Carpet in 2021, which was a big surprise. Having watched Ryan interview a slew of celebrities and offer some of the best interviews from the frontlines for years, it came as a shock to learn he wouldn't be part of the show.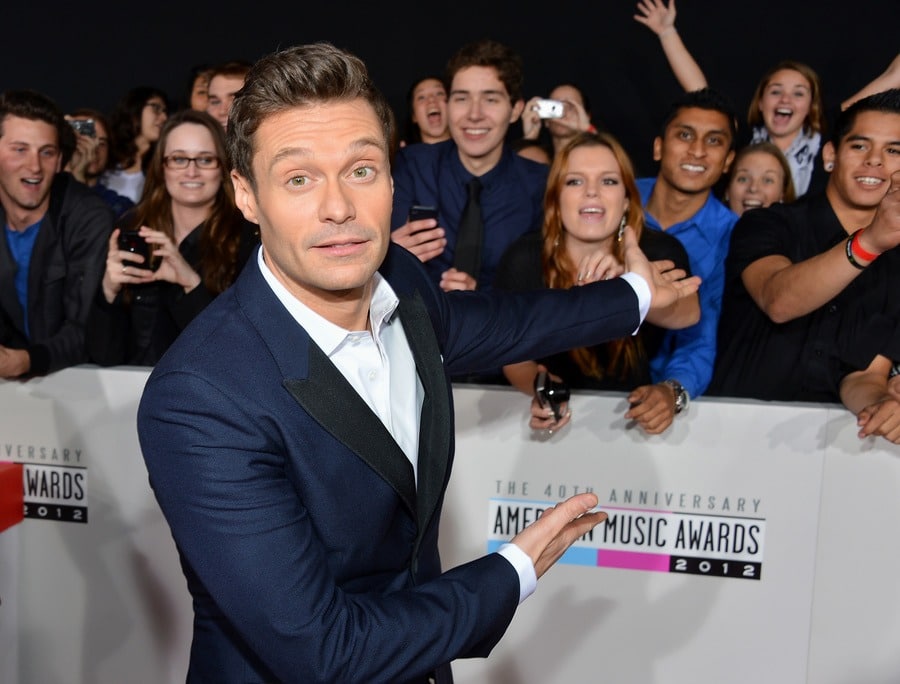 Ryan was forced to relax "his relentless schedule" following "a string of worrisome health scares last year," according to the Enquirer. What is Ryan's take on the situation? He said it wasn't because of his health that he wasn't hosting from the red carpet, but rather because of new career opportunities.
The Word on the Street Is Ryan Regrets Splitting with Shayna
The Enquirer was at it again, this time reporting that Ryan Seacrest regretted breaking up with Shayna and that he was now feeling lonelier than ever. That wasn't the end of it. Ryan suddenly felt as though he'd put his work before his personal relationships, according to the outlet.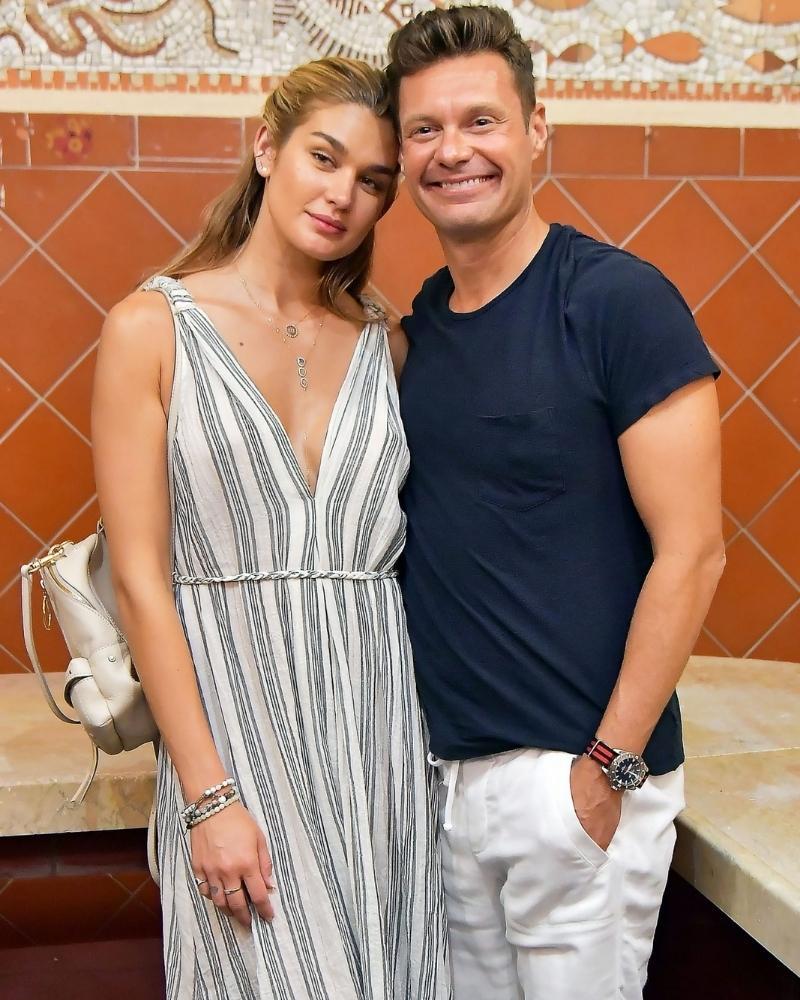 However, a source revealed more to People magazine. Ryan and Shayna split up because "Shayna wanted more out of the relationship" and wanted to "get married," according to the insider. Unfortunately, "Ryan wasn't there yet," and they realized it was time to call it quits before they were more emotionally attached.
Ryan Has a Chronic Syndrome (Reportedly!)
There has been a lot of speculation regarding what is going on behind the scenes with Ryan Seacrest's health. Now it appears that newspapers have shifted their focus away from the possibility of a stroke and toward the possibility that he's suffering from chronic fatigue syndrome (CFS)—aka myalgic encephalomyelitis.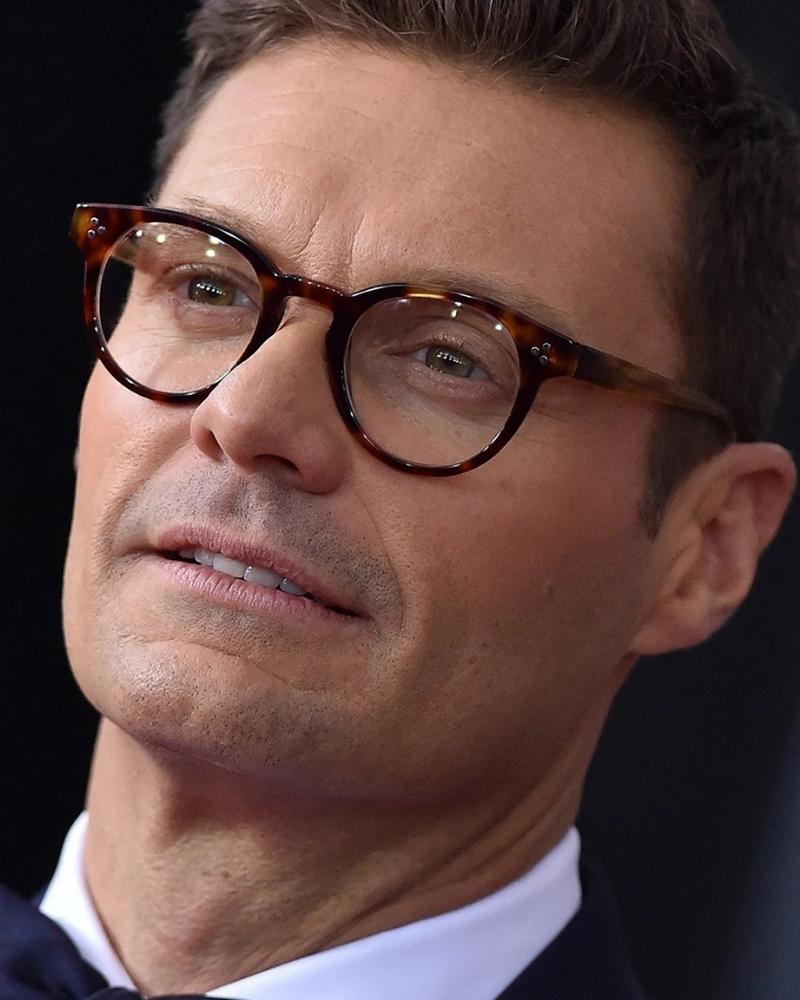 It is a condition that causes people to constantly feel exhausted. It impairs their ability to conduct daily activities and doesn't improve with rest. CFS can affect a person's focus, memory, and reasoning, and some people report experiencing flu-like symptoms and joint discomfort. But like many illnesses, symptoms can differ.
There's No Known Cure for the Illness
Unfortunately, because there is no standard test, chronic fatigue syndrome can be hard to identify, and people often experience symptoms like those of other illnesses. It's also an incurable condition. Patients are generally urged to get care for symptoms such as joint pain or insomnia.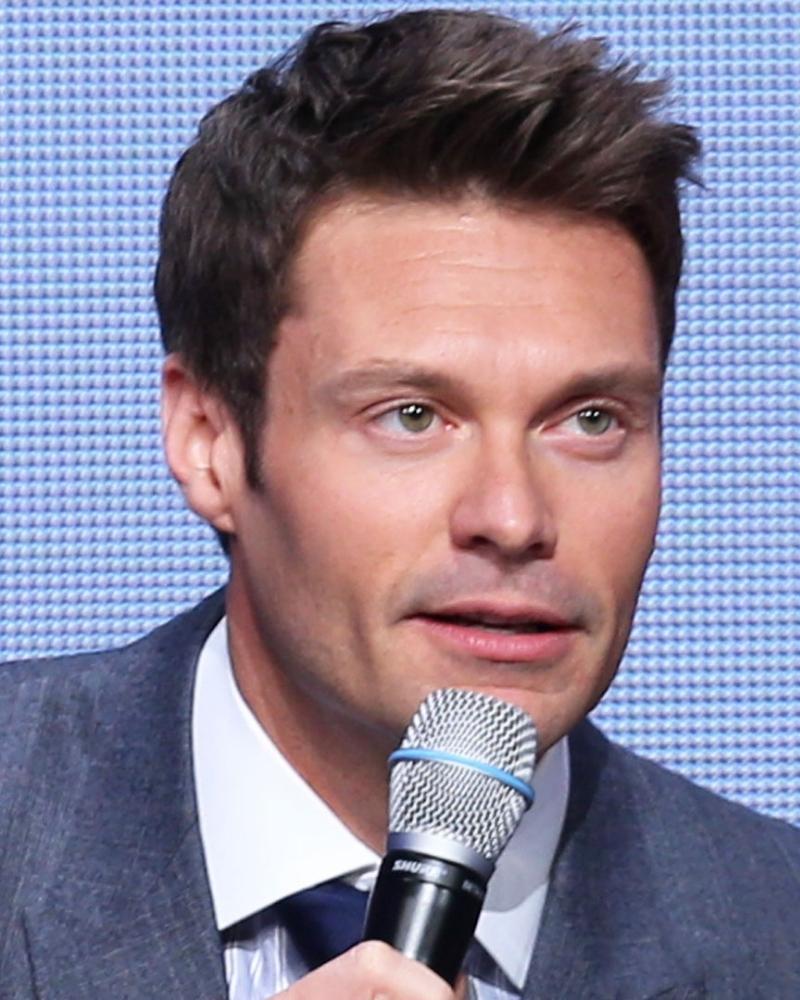 To make matters worse, no one understands what causes CFS, but genes, immune system, and bacterial and viral infections have all been associated with the syndrome. Another factor to add to the list is stress, which Ryan Seacrest has been dealing with for most of his time on the screen.
But They Say the Accusations Are False
There was a time when Ryan Seacrest's purported battle with chronic fatigue syndrome seemed to be all everyone talked about. Gossip Cop, on the other hand, claims that the host is in perfect health and is not suffering from many ailments. The platform also had more to say.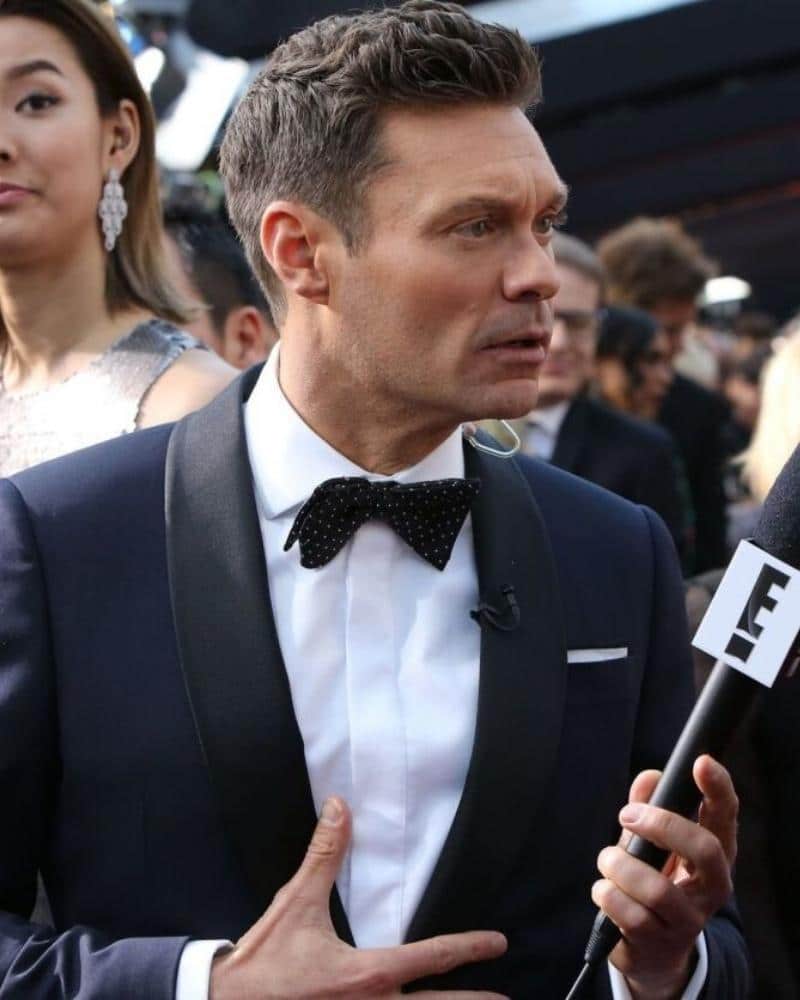 According to them, outlets covering the news said Ryan was relocating to Los Angeles permanently, even though he later sold his Beverly Hills house. Of course, no one except Ryan knows the truth. If he has a health problem, we'll probably never know until he decides to say something.
Six-Month Vacation – Twice a Year
For most of us, 2020 was a difficult year since, due to the global pandemic, many of us had to work from home. Although a few shows later found a way around the restrictions and began broadcasting from homes, the majority were originally shut down to keep everyone safe.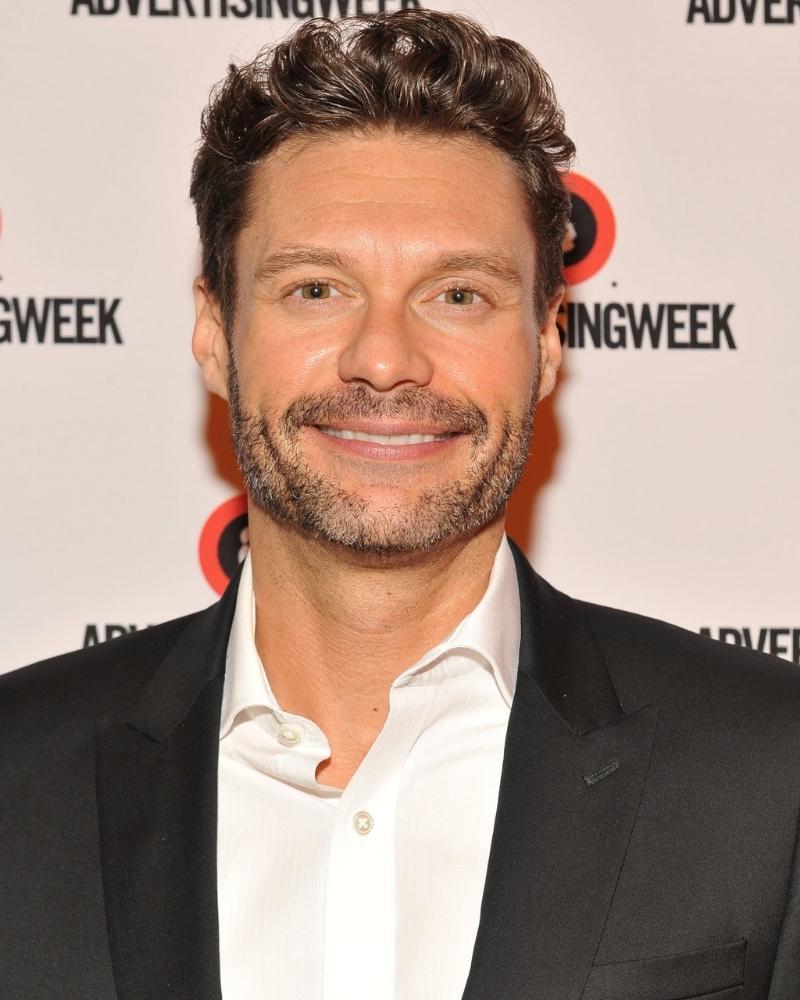 That was the case for many of Ryan Seacrest's endeavors. The superstar presenter chose to make the most of his time off work by gardening and enhancing his diet with protein shakes. But still, that didn't really mean Ryan was just relaxing all the time.
ABC Is Worried about Ryan
Those who work with Ryan Seacrest on his many shows know him best. He's been a long-time ABC associate, courtesy of his experience on American Idol. That means some of them have reportedly been concerned about Ryan lately following the publication of images of his drooping face.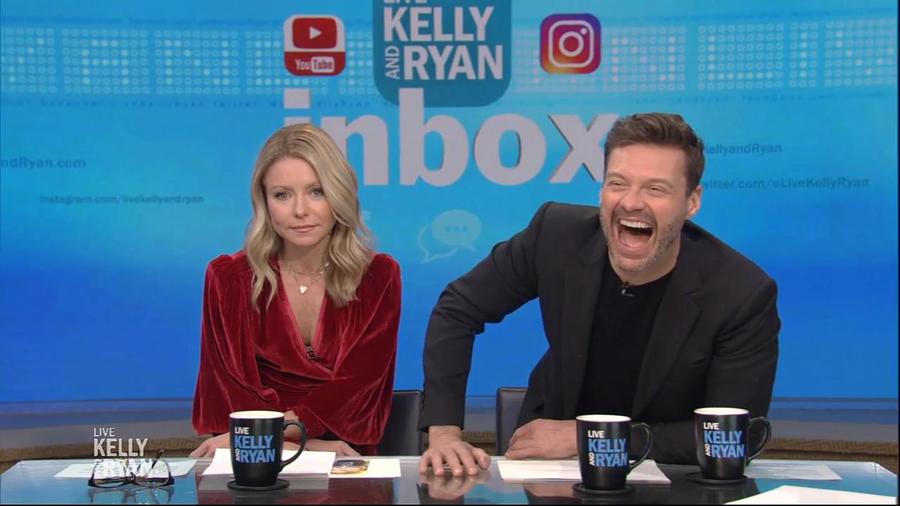 People at the network are "extremely worried that he is overdoing it," a source told The Post. They also said that "people internally have started to ask questions," implying that more people in Ryan's life are curious about what occurred recently and why he was ailing and exhausted.
ABC Crew Members Don't Like It That Live with Kelly and Ryan Isn't Ryan's Priority
Just because insiders are concerned about Ryan Seacrest's health doesn't mean that everyone is feeling sorry for him. According to The Post, some people are concerned that Ryan is no longer putting his all into his show. What show are we talking about? Live with Kelly and Ryan.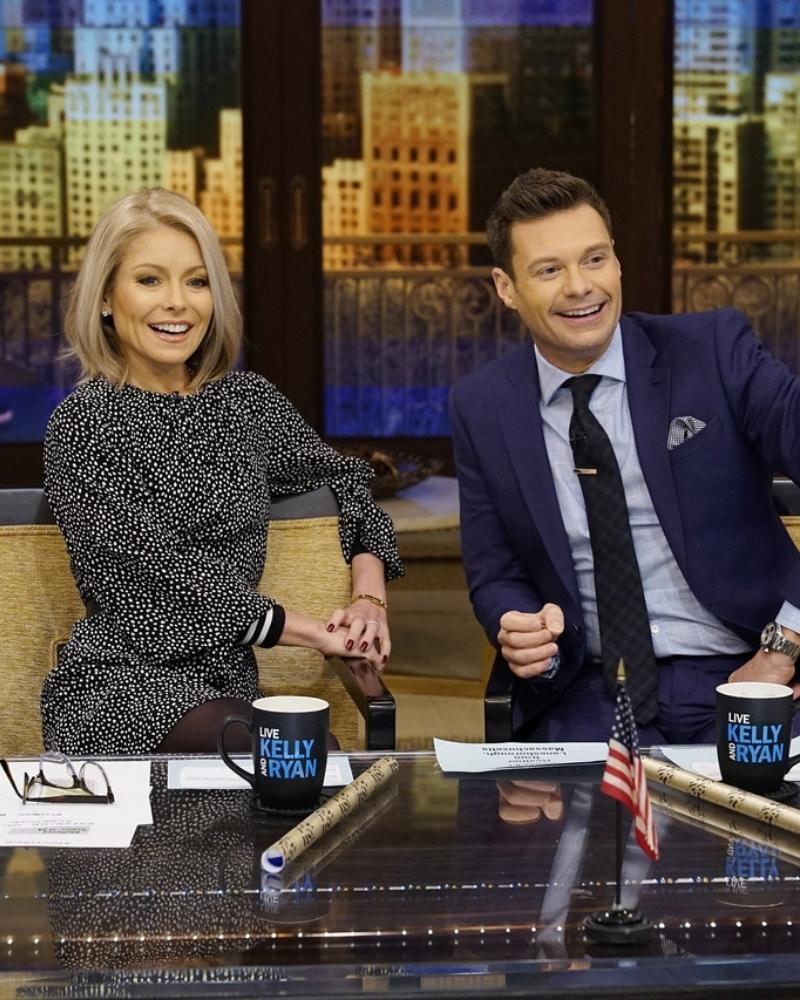 Producers are concerned that the show isn't always Ryan's main priority, despite his $75,000 per month New York residence. Since not every American Idol episode was live, it seemed to confirm that Ryan should have had ample time to work on Live without focusing too much on other projects.
No Ryan – No Keeping Up with the Kardashians
American Idol was a big steppingstone for Ryan Seacrest when you look at it from many angles, including generating the finances he needed to start his own production firm, Ryan Seacrest Productions. He quickly accumulated a slew of shows under his belt, notably Keeping Up with the Kardashians.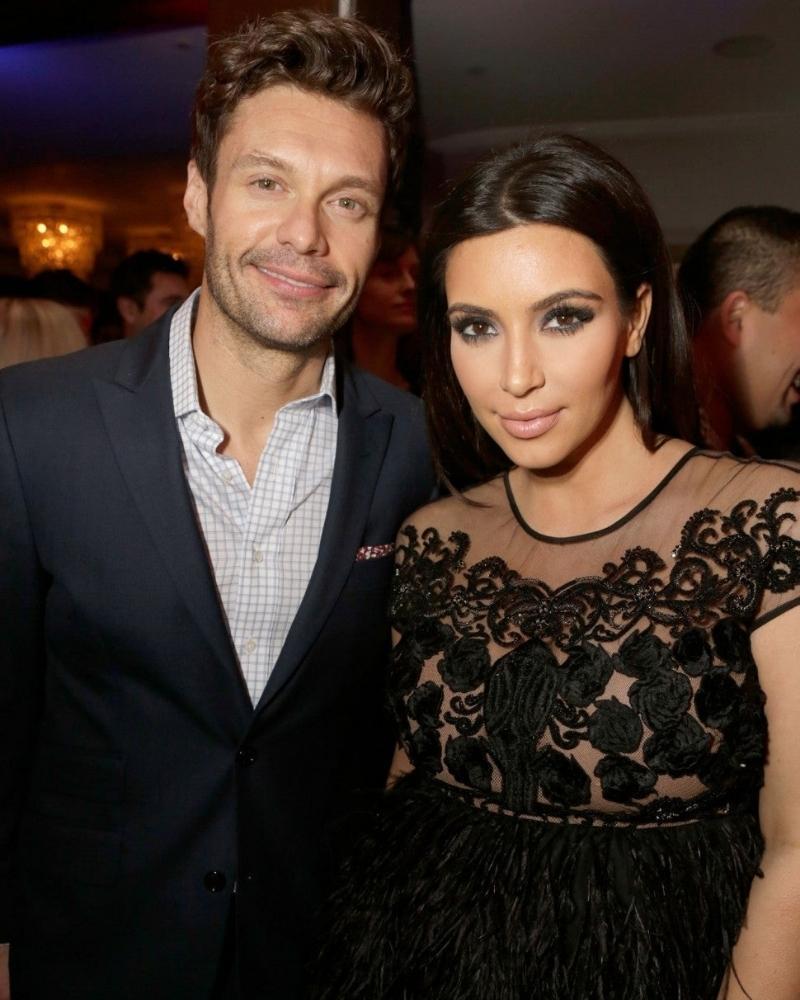 When Ryan was approached by Kris Jenner, he was looking to recreate the popularity of The Osbournes. Jenner asked Ryan to make a show about her family. Ryan told Access Hollywood Live that he didn't know he had a winner until he watched footage of the show about the Kardashians at a party.
A Mental Breakdown – The End of KUWTK
Keeping Up with the Kardashians—or just KUWTK—is one of the most popular reality shows of all time, paving the way for many more. It's so popular that millions of people throughout the world have watched it. Unfortunately, all good things must come to an end, and the series is no exception.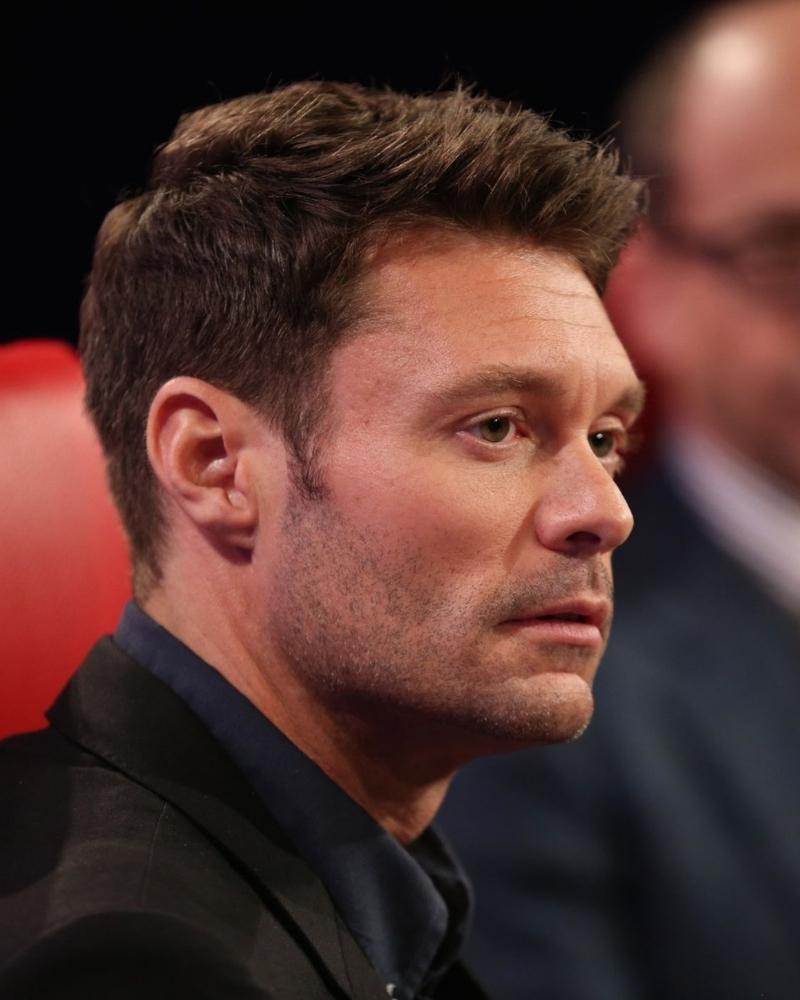 KUWTK finished in 2021 with season twenty. The National Enquirer said Ryan was close to a mental collapse after learning he was losing his major source of income from his production company. Thankfully, we've not seen any such breakdown yet.
KUWTK Has Heralded the Introduction of Similar Shows
It's no secret that KUWTK has created many spin-offs inside its own franchise. Other spin-off shows include Flip It Like Disick, Life of Kylie, Kourtney and Kim Take Miami, Dash Dolls, and Rob and Chyna, each featuring different members of the Kardashian-Jenner family.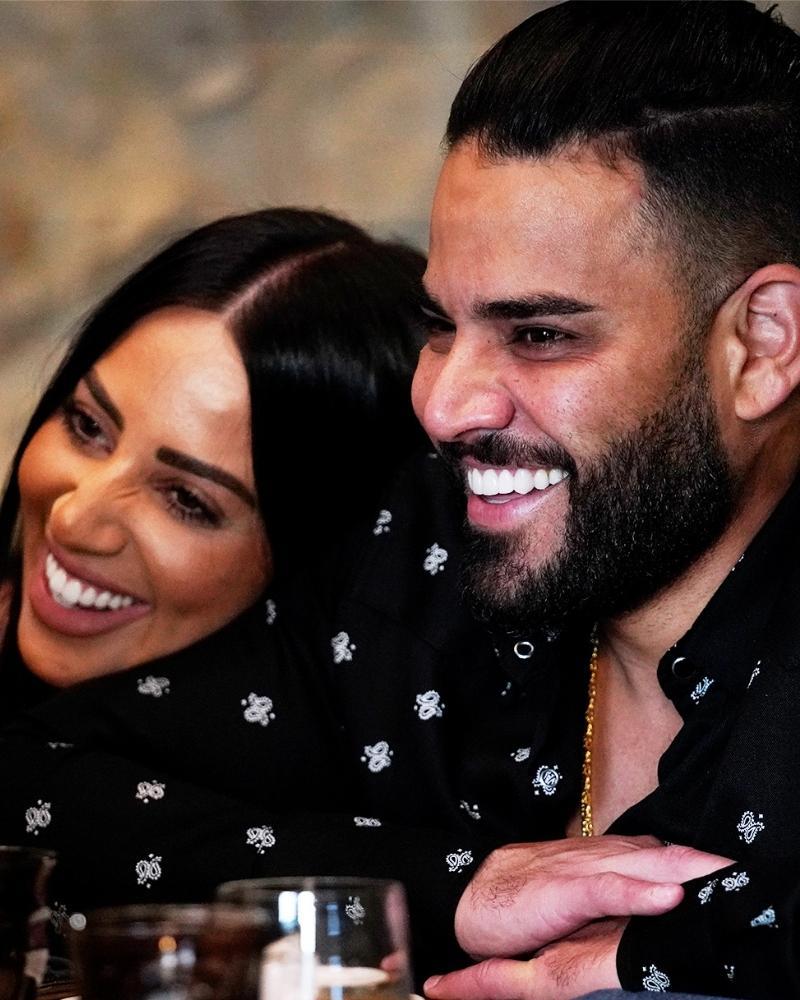 But the Kardashian-centered shows aren't the only ones to emerge. Ryan's production company has produced even more reality shows. Ryan has also starred in Shahs of Sunset, a reality show that follows Persian Americans as they blend their traditional lifestyles with their bustling social lives in Beverly Hills.
Ryan Has Also Overseen Many Failed Shows
Ryan Seacrest has had a lot of luck in the past, but that doesn't mean it's been smooth. Ryan tried to recreate the magic of Keeping Up with the Kardashians and created some flops. One of the first flops was Bromance about Brody Jenner's quest for a BFF.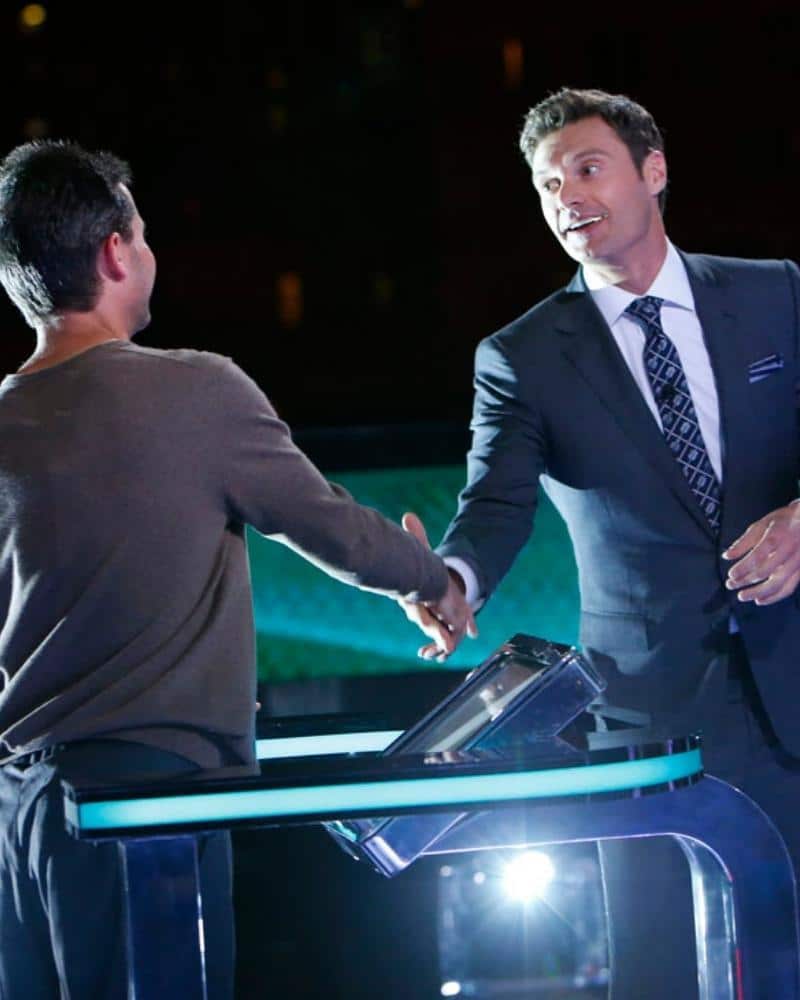 Another show that only lasted two episodes before being canceled was Mama's Boys of the Bronx. Knock Knock Live was a competition show that only lasted two episodes. The Million Second Quiz lasted a complete season before NBC decided not to renew it for a second season.
Ryan Almost Didn't Host American Idol
American Idol made Ryan Seacrest famous. Believe it or not, the host almost passed up the opportunity to host the competition series, perhaps missing out on the biggest career move of his life. Ryan informed Harry Connick Jr. that he had applied for the role of host for Family Feud.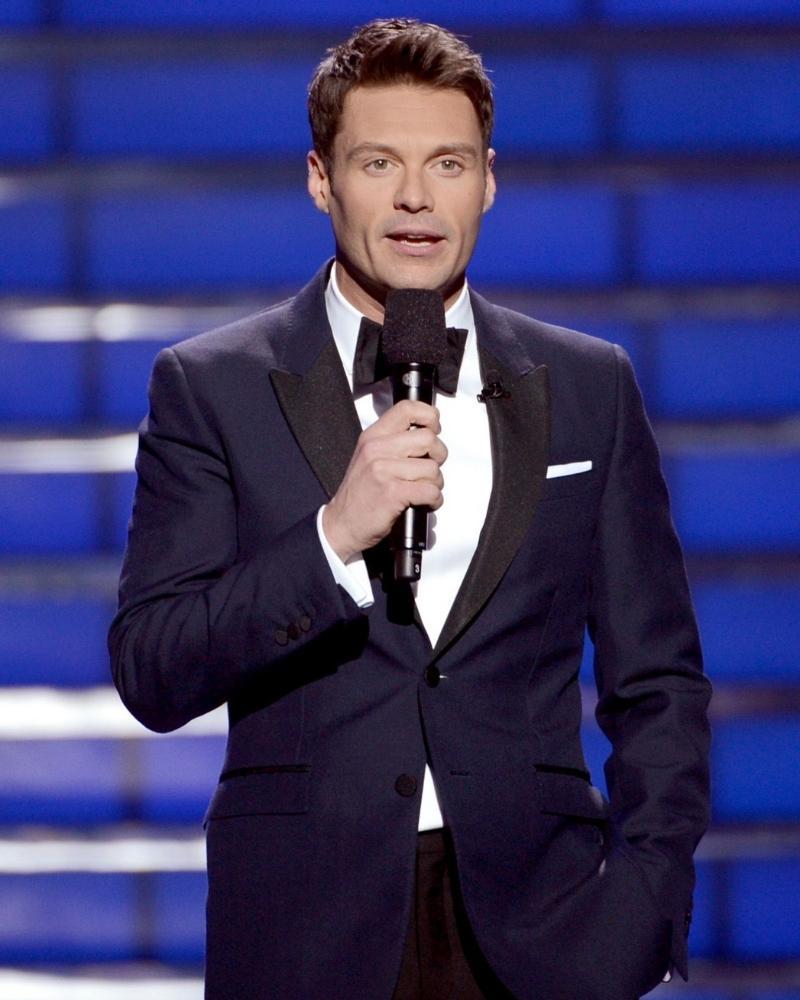 Ryan "tested well in the audition" and appeared a lock for the role until the production firm informed him that he had a chance to work on a secret show—American Idol. Ryan persuaded the show to let him work as a co-host with Brian Dunkleman before becoming the sole host.
Ryan Has Invested Heavily in Startups and Other Companies
Ryan Seacrest appears to have a knack for putting his money to good use. After all, it was the money he earned on American Idol that allowed him to launch his own production company. The success of Keeping Up with the Kardashians allowed Ryan to invest in many other businesses.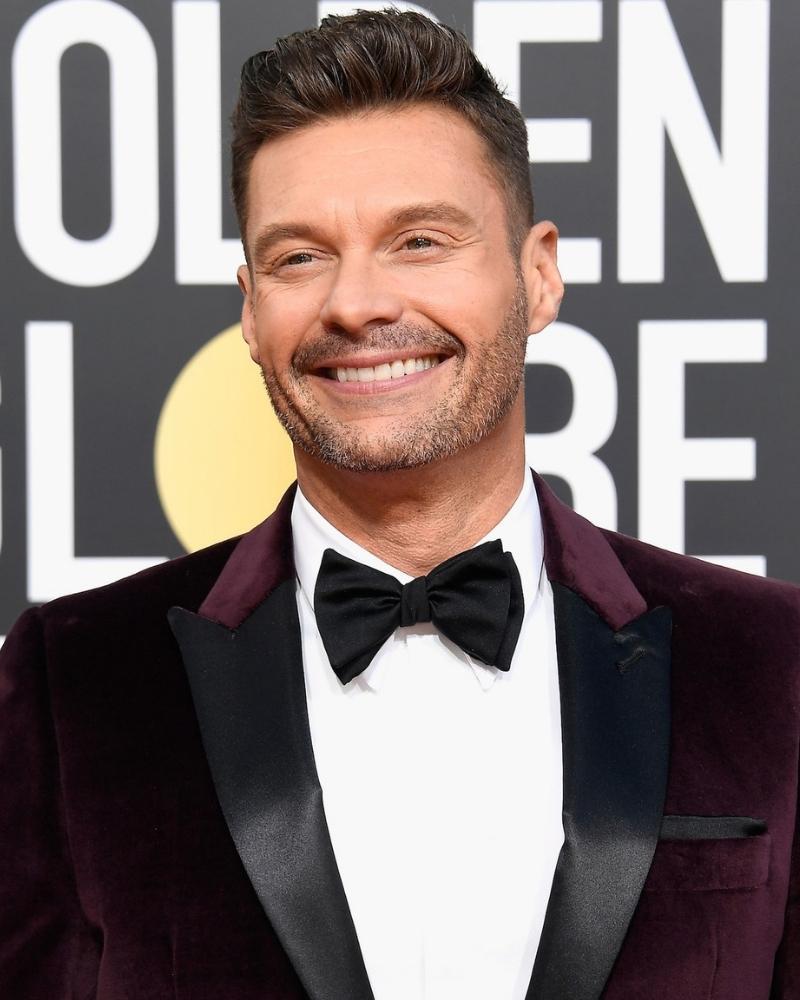 The list includes skincare and fashion brands, but it doesn't end there. Ryan also founded the Seacrest Global Group, dubbed his "personal investment arm." Ryan has invested his money in a variety of startup ventures to aid small businesses and larger firms such as Pinterest over the years.
No Days Off for Ryan
Ryan Seacrest has spent years investing in many businesses, but that doesn't mean things have been smooth. After all, if he wants to keep up with all his work, he'll have to stretch himself quite thin. And it doesn't look like he plans on slowing down soon.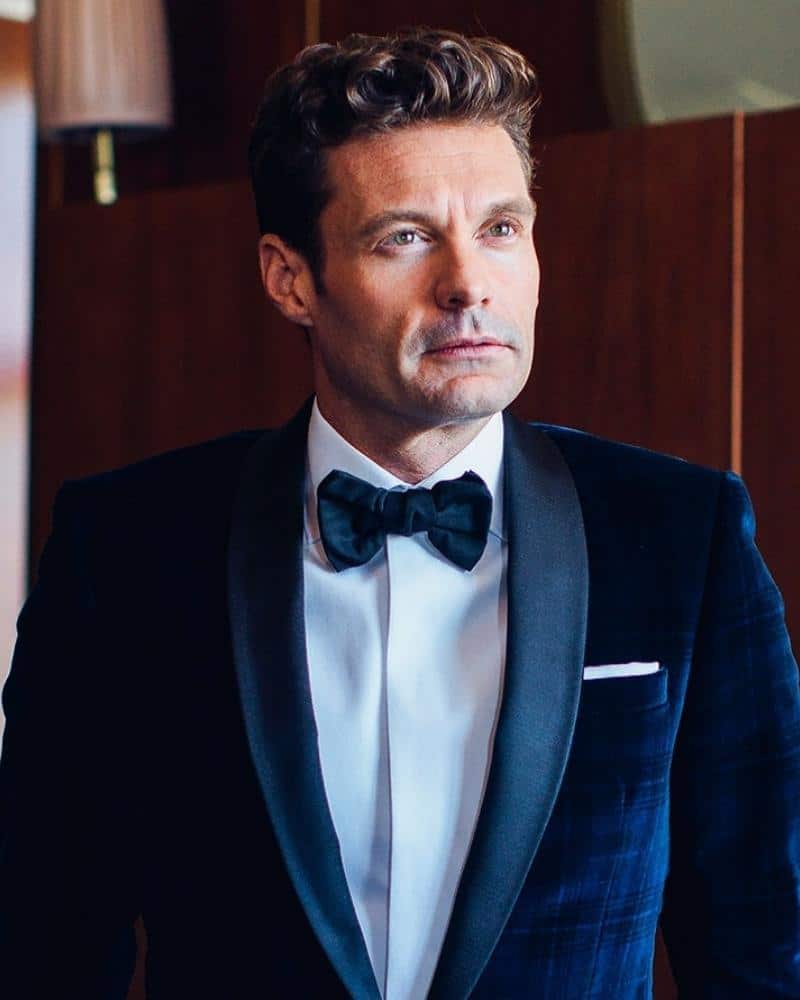 According to Haute Living, Ryan "really [appreciates] the opportunity to work with entrepreneurs." They can "solve problems proactively and quickly" and "raise smart questions," according to Ryan. If you think that means Ryan can hire someone to manage the show while he's away, think again. He plans to continue working!
Legal Trouble from Blackberry
In addition to the many projects on which Ryan Seacrest has worked throughout the years, Typo is one he considers his favorite. Unfortunately, not every project has been a financial success story. Let's explain what this one is all about.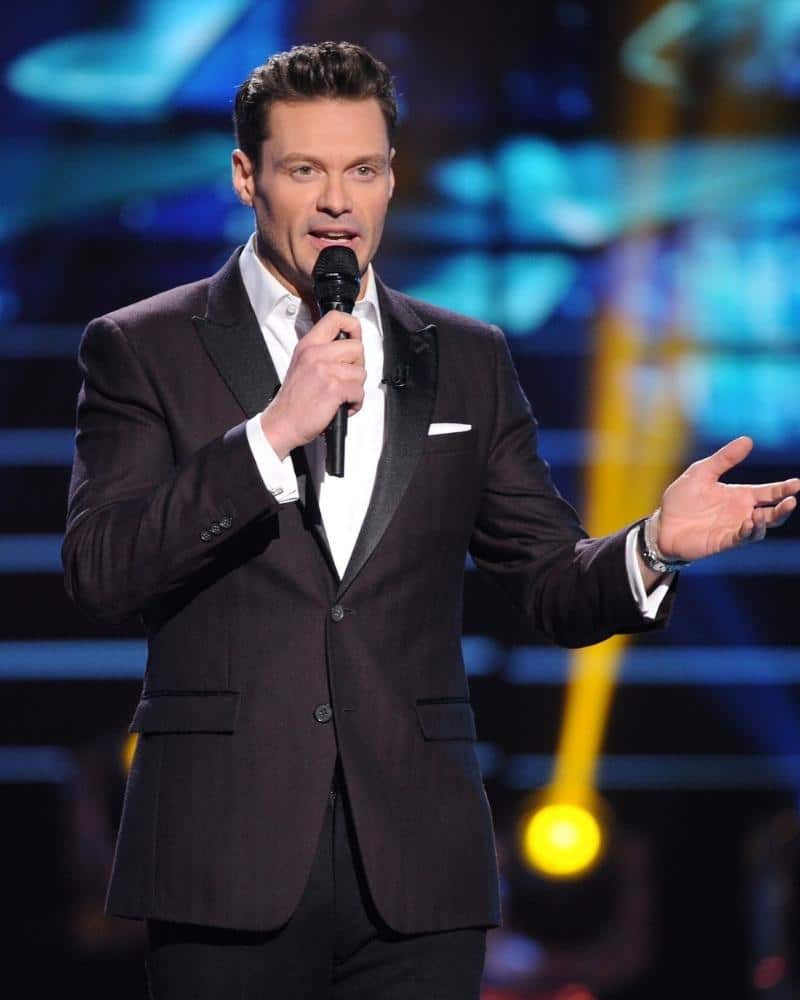 Typo is a keyboard that can be attached to any touchscreen phone and function like a Blackberry. It appears that the phone's designers were less than enthusiastic about the project, despite the fact that it appeared to be a reasonable idea on paper. Sad story.
Blackberry Went On to Sue
And Blackberry wasn't having any of it, particularly considering how Typo's design looked pretty much like their design. Later, Blackberry filed a lawsuit against Typo and imposed restrictions on the company that virtually banned it from producing products that might be used on phones.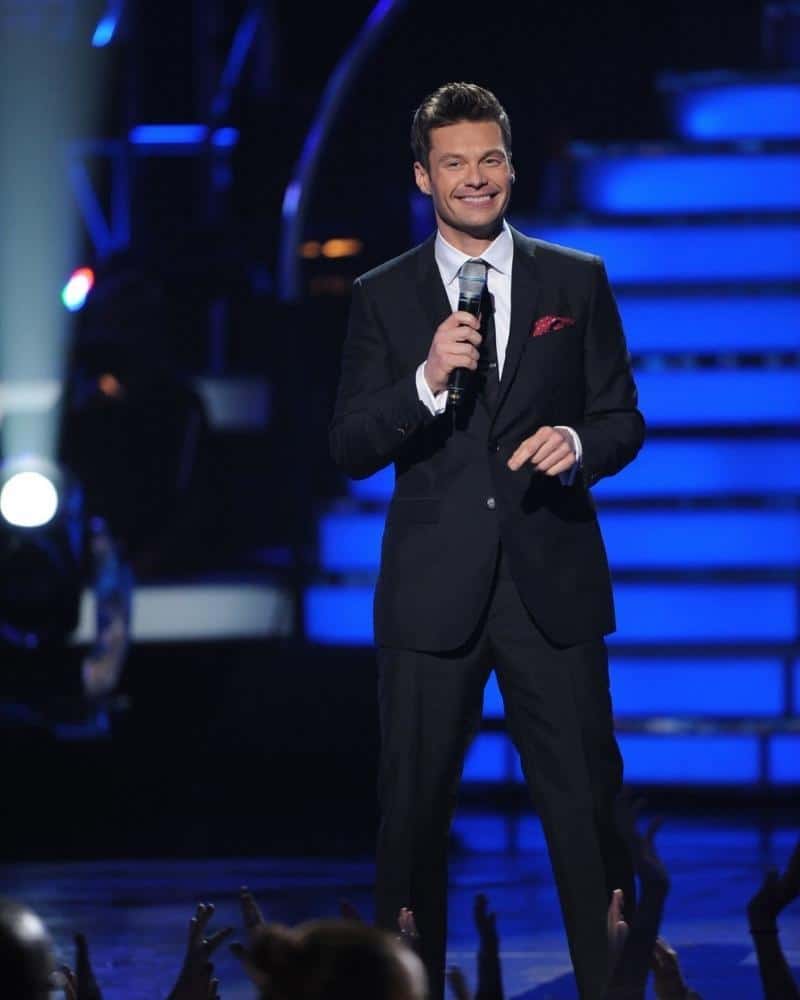 This effectively ended the project before it could even get off the ground. Ryan's business initiatives have not all been successful, but many of them have proved to be worthwhile in the long run. Maybe things could have been different with Typo if the designers had been a little more creative.
A Large Portion of Ryan Seacrest's Wealth Is Donated to Charity
Ryan's paycheck is one of the biggest in the world, and many people may never get the opportunity to know what it's like to have one like that. After all, according to Celebrity Net Worth, his many successes have resulted in an estimated net worth of $450 million dollars.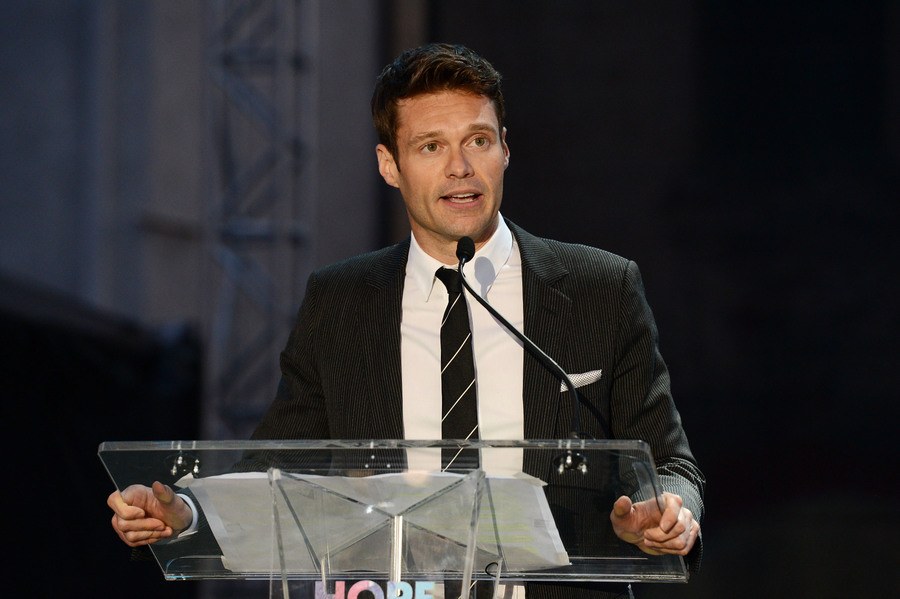 That's a lot of money for being a host. But if you hold on, we'll tell you how he earned his wealth. Although the host has various projects to his credit, one of the most well-known is none other than the Ryan Seacrest Foundation, which he founded in 2008.
What Ryan Seacrest's Foundation Has Done
The Ryan Seacrest Foundation has done some incredible work since its establishment more than 13 years ago. Here's what Ryan said about the foundation: "The creative realms of radio, television and new media" were made available to pediatric hospitals thanks to the efforts of this group.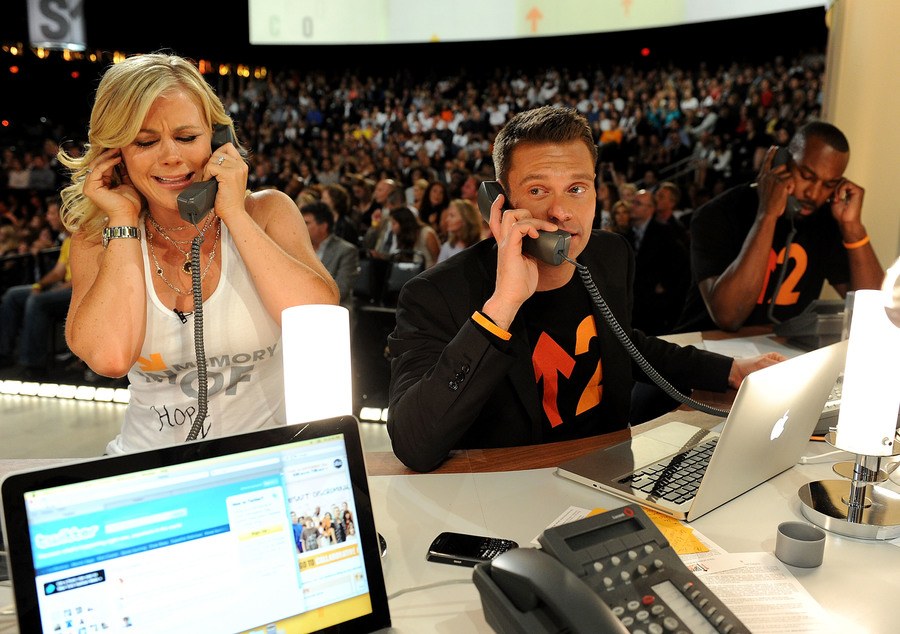 According to Ryan, he is optimistic that it will "aid in the healing" of families and children while they are in the hospital. Having Seacrest Studios inside the hospital means that kids can work on music videos and live radio programs without leaving the facility where they're being cared for.
Too Busy for Love
Ryan Seacrest has been involved in a number of high-profile relationships during the course of his career, including a period when he was associated with actress Teri Hatcher. He has also been linked to several other women. However, his short-lived relationship with Teri ultimately turned into a confusing time.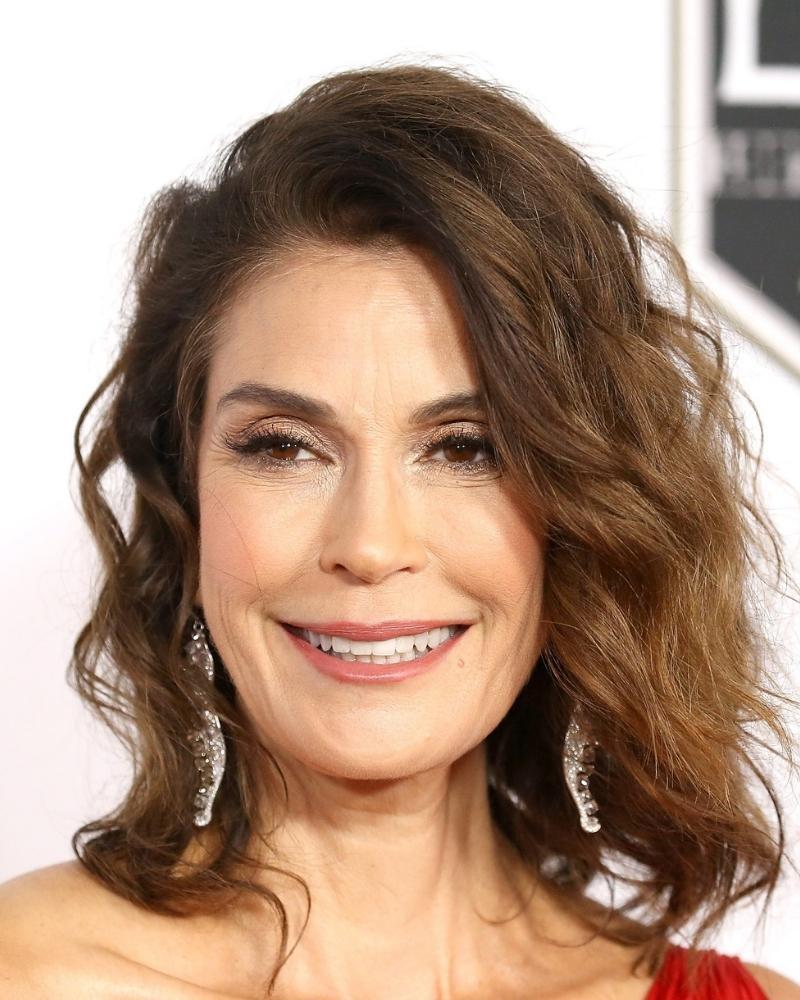 It was confusing not only for them but also for many of us. The couple ended their relationship before it even got off the ground. When Teri opened up to Oprah about their time together, the general public was taken aback by what they heard.
What Teri Hatcher Said about Her Relationship with Ryan
When images of the couple kissing were published in People magazine, the actress stated that it was the beginning of everything, and she went on to explain why. Apparently, because of that, Teri reported that Ryan called her and said, "I don't think I can do this with you."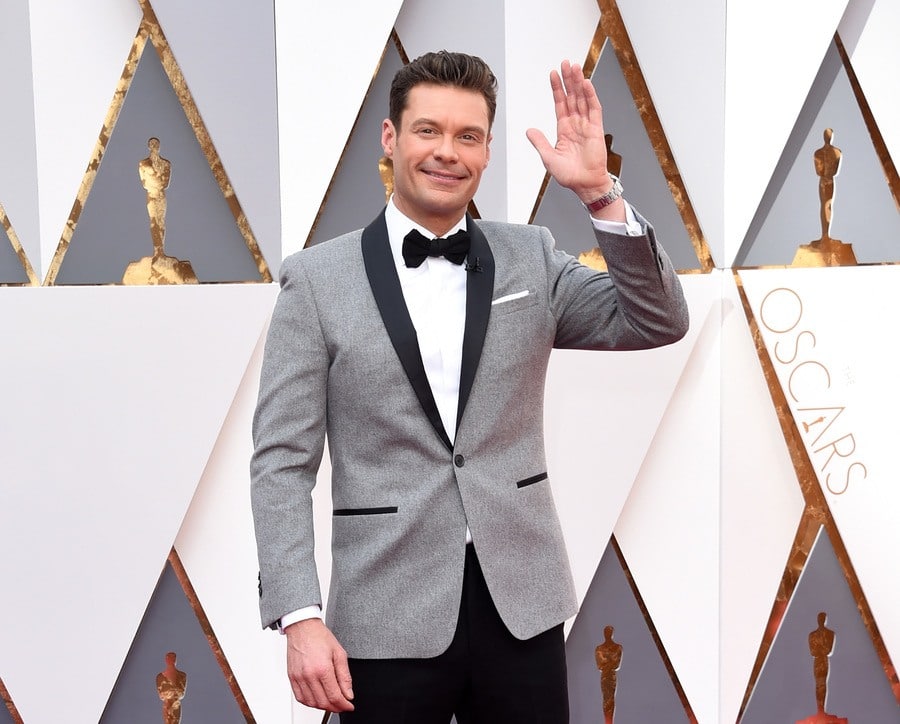 According to Teri, she was completely unaware of what had just happened because the couple had only gone on three dates before this happened. Ryan subsequently remarked that their hectic schedules prevented them from spending quality time together. Different stories, one outcome.
Julianne Hough Believes There Was "Nothing Right" about Her Relationship with Ryan Seacrest
Ryan Seacrest's love life took a dramatic turn when he met Julianne Hough. In an interview with Redbook, she opened up about her past relationships, including dating Ryan Seacrest. After three years together, Julianne admitted that "there was nothing wrong or bad, but nothing right." But that's not all.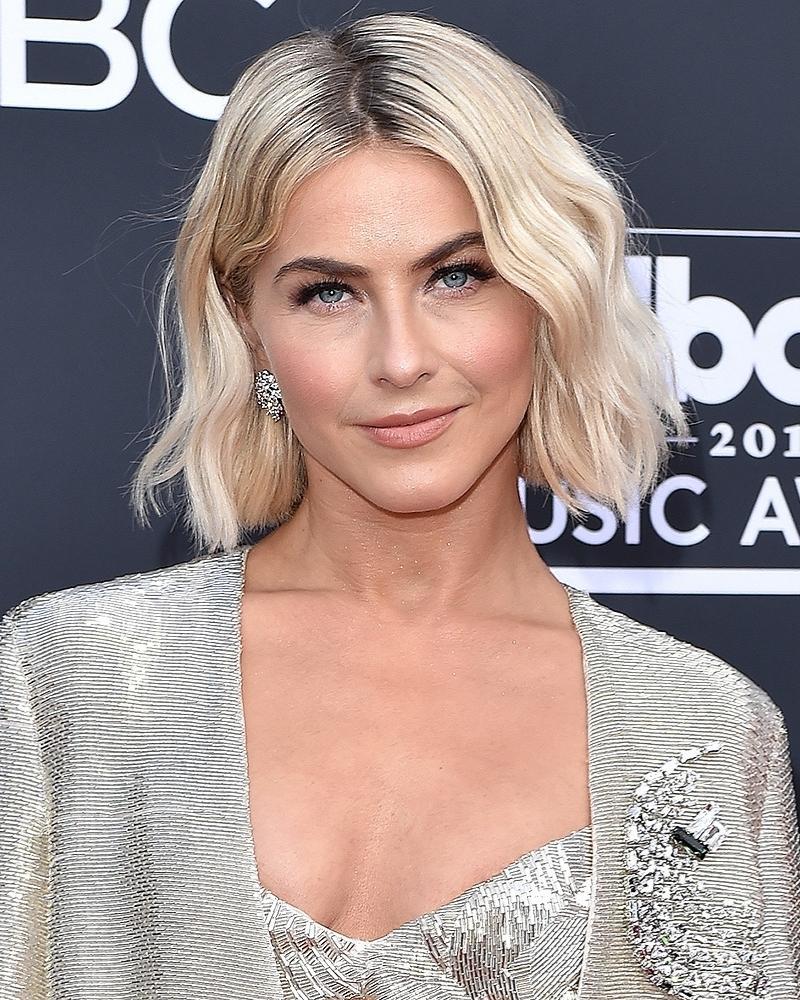 Julianne also said she always "had one foot out" for fear of being "hurt" and that she would never "say what was on my mind" to "ruffle any feathers." Being around Ryan made her feel like she "had to be flawless" all the time.
What Is Ryan Seacrest's Real Identity?
It seems Ryan Seacrest will never be free of one rumor or the other. As it turns out, it isn't only his health that has caused debates. One major bit about Ryan Seacrest since the beginning of his career is that he's been part of the LGBTQ community.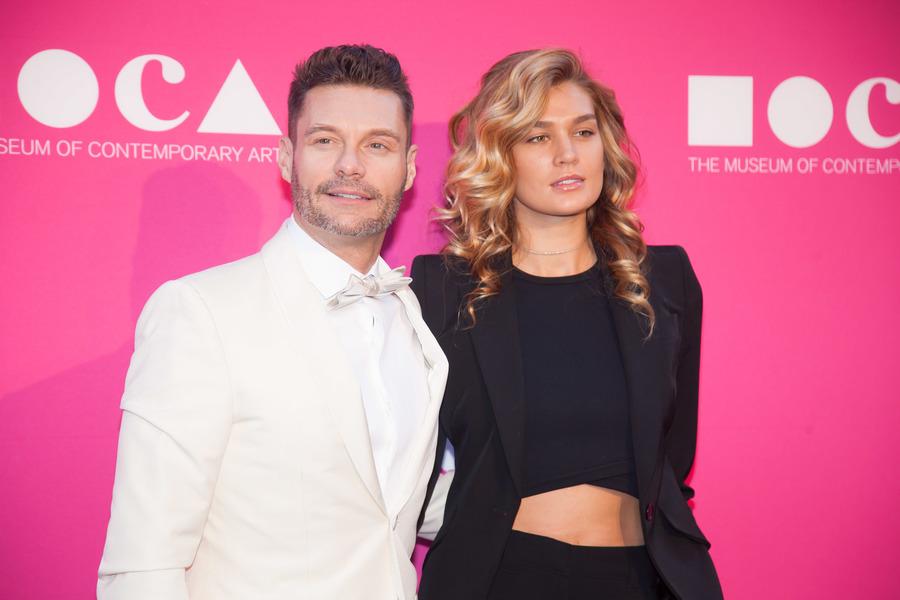 Many people believe that the host is simply using his relationships as a cover for his true identity. Ryan O'Neal revealed to Esquire that he was told to "curb" reports about Seacrest just a few years after he broke through to stardom.
What Has Ryan Said about Those Rumors?
Either Ryan Seacrest doesn't care what people say or he's just too busy with his work life to even pay attention. He has never felt the need to dispel the rumors since, according to him, "I know who I'm attracted to."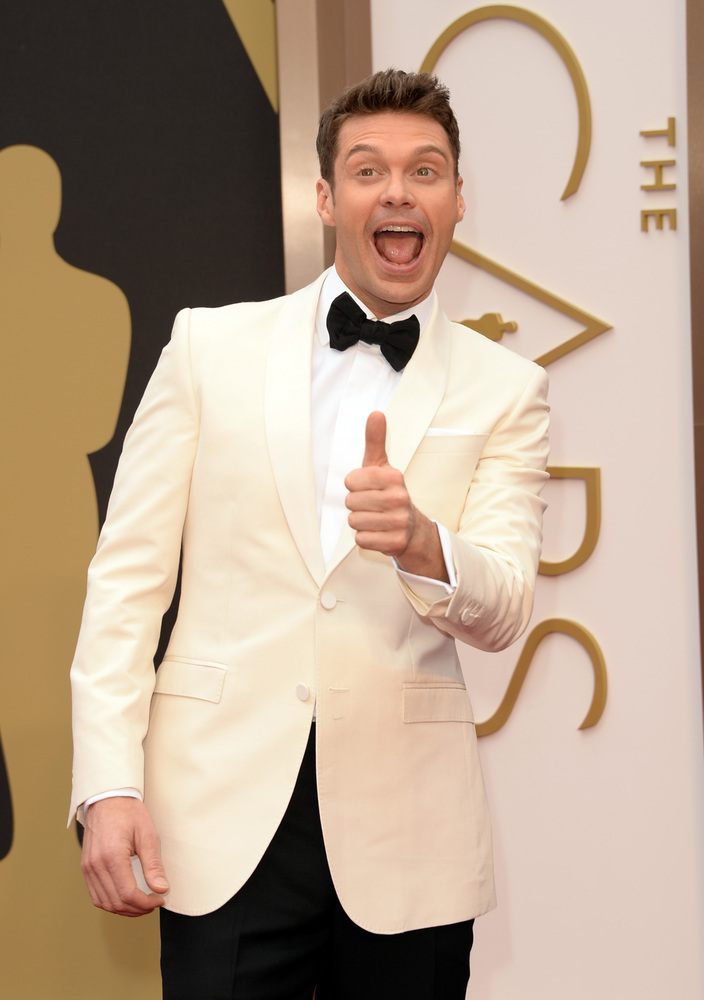 And he's not the stereotypical man. Instead, Ryan has spent his time concentrating on what he enjoys doing and has stopped worrying about what others think of him and his actions. He reportedly enjoys the fact that he is in the news, regardless of the reason.
That Time Ryan Broke an Artifact
Live with Kelly and Ryan went on a short break during the pandemic but came back on the air. After returning to the show and following all the rumors that arose after he missed an episode, he made a blunder on TV and broke something.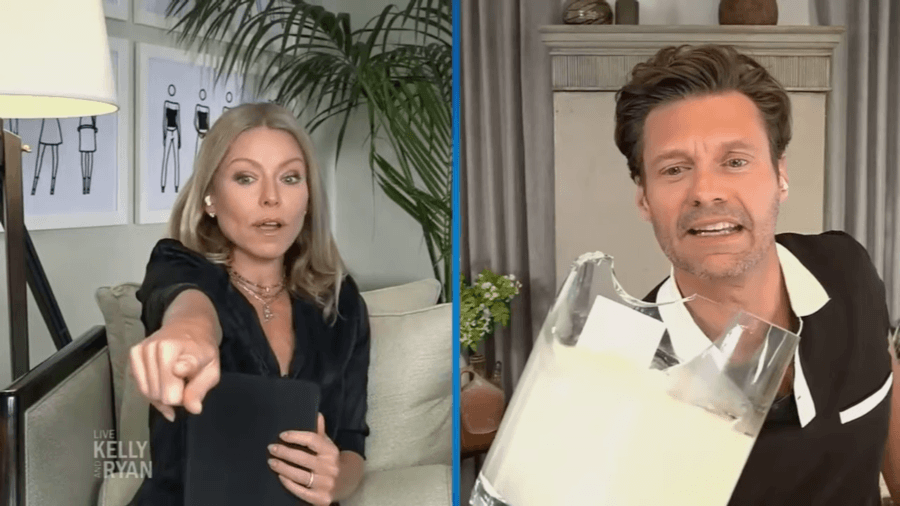 Ryan attempted a handstand live on the air with his co-host Kelly, and he clearly failed. However, as he tumbled down, he appeared to shatter some artifacts—a candle and a pot, both of which he said were from Mesopotamia and very old. Oh, Ryan…
Some Crazy Numbers That Show He Is a Workaholic
If Ryan Seacrest does have health problems, it's almost certainly because of his nonstop work schedule. Throughout his career, he has produced 50 shows, acted in 16, and created at least 8 reality shows. He has appeared on screen nearly 250 times and appeared in game shows and television movies.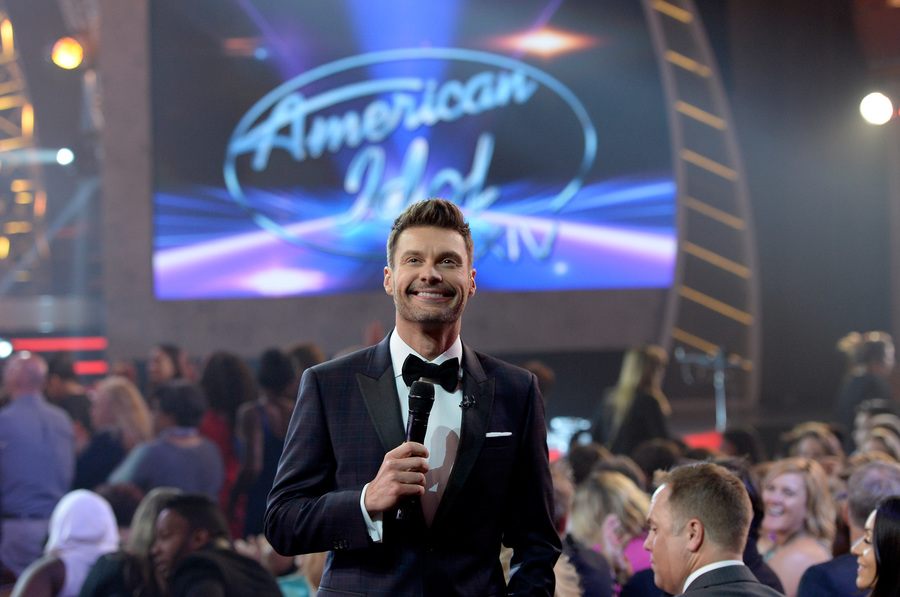 Working with Ryan, according to those who have worked with him, necessitates a strong work ethic, excellent organizational skills, and enthusiasm. Crystal Hermond, a Ryan Seacrest Productions executive assistant, has declared her "fascination for anything entertainment." She's the ideal match for Ryan: intelligent, energetic, and hardworking.
Nice Guy, but Still All about the Money
Ryan is a great gentleman—and also a shrewd businessman. Denise Richards, the star of The Real Housewives of Beverly Hills, collaborated with him when he produced her reality show, Denise Richards: It's Complicated. According to her, he is engaging, charismatic, kind, and one of the most skilled and knowledgeable producers she has worked with.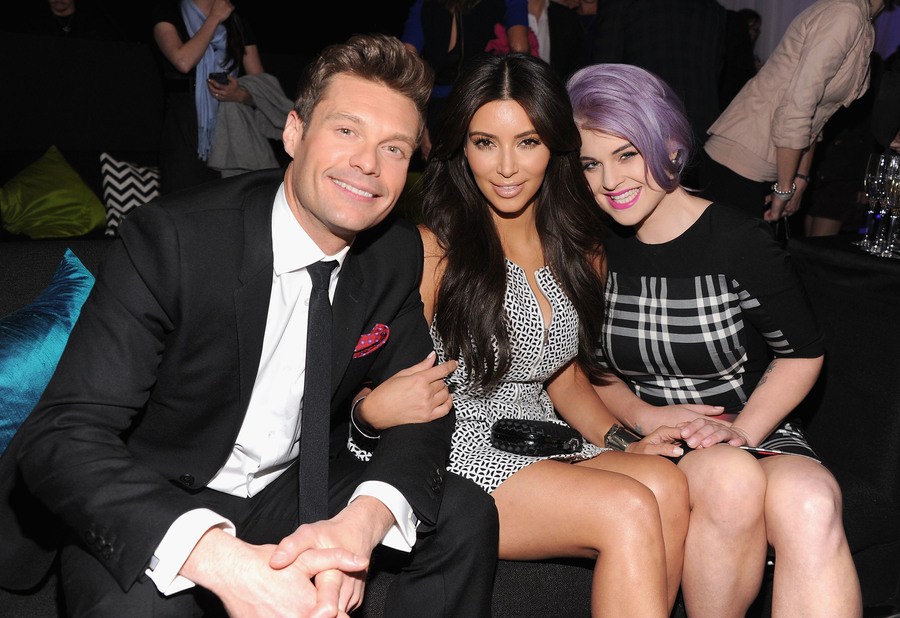 He is a proactive person and a fantastic communicator. You know exactly what he expects and what he wants you to do if you work with him or for him. Kris Jenner, the intimidating "momager," is a huge fan of the guy. That pretty much sums it up, doesn't it?
9 to 5? More Like 9 to 9!
Ryan makes sure things get done. He is completely involved in the day-to-day operations of all his companies. To put it another way, you don't want to work for Ryan Seacrest if you want a 9-to-5 job. No, no, this isn't the job for you then.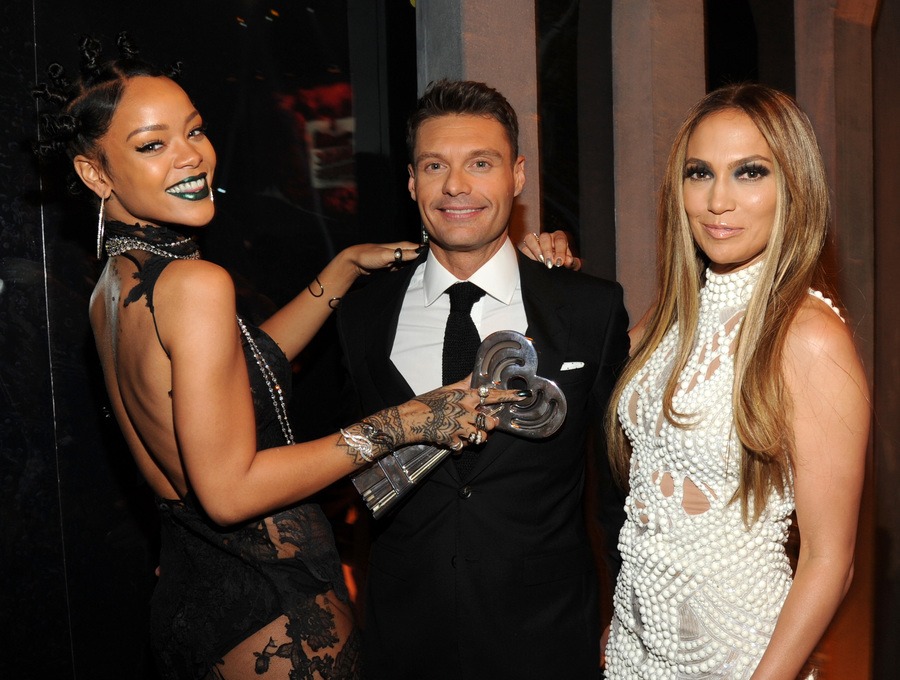 You can expect to work long hours, even weekends, for his production firm, investment group, or foundation. Let's face it, Ryan fosters loyalty, and the work environment is filled with positive energy and determination. His enthusiasm for his work is evident in the people he hires. His work is his life.
$450 Million Net Worth? How?
Are you wondering how Ryan Seacrest has earned such a huge net worth? You're not alone. Let's see how he has made his money (and keeps making it). His first big gig was as a host on ESPN's Radical Outdoor Challenge in 1993.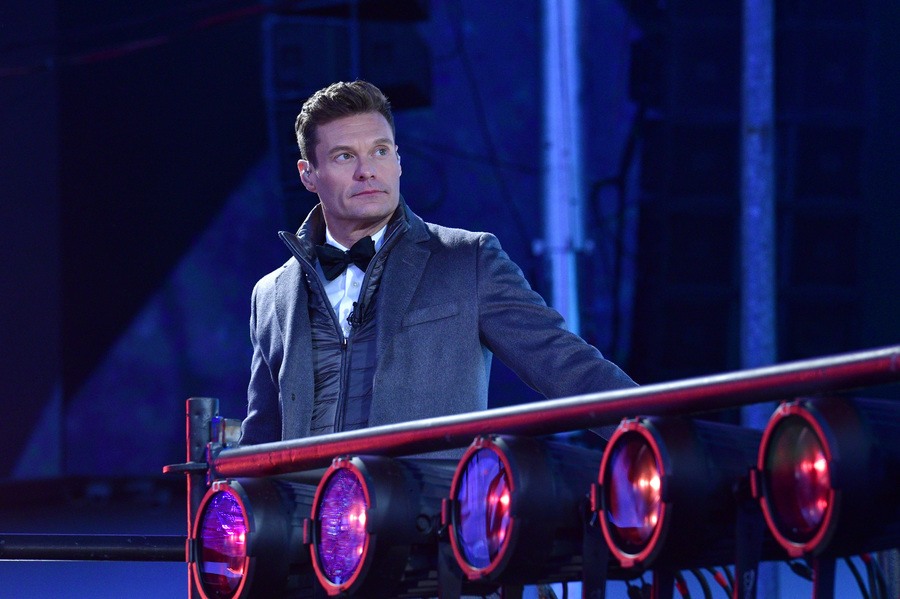 That was his first job, and it opened many doors for him because he was asked to host many other shows after that. Some of them include Gladiators 2000 between 1994 and 1996, Wild Animal Games in 1995, and Click in 1997. Then the opportunities just kept coming!
How Much Does Ryan Seacrest Make from American Idol?
As nearly anyone who knows Ryan Seacrest would know, the show that placed him on the map was American Idol. Ryan joined the show as a co-host alongside Brian Dunkleman in 2002 before becoming the sole host the following year. And he's made bank from the show!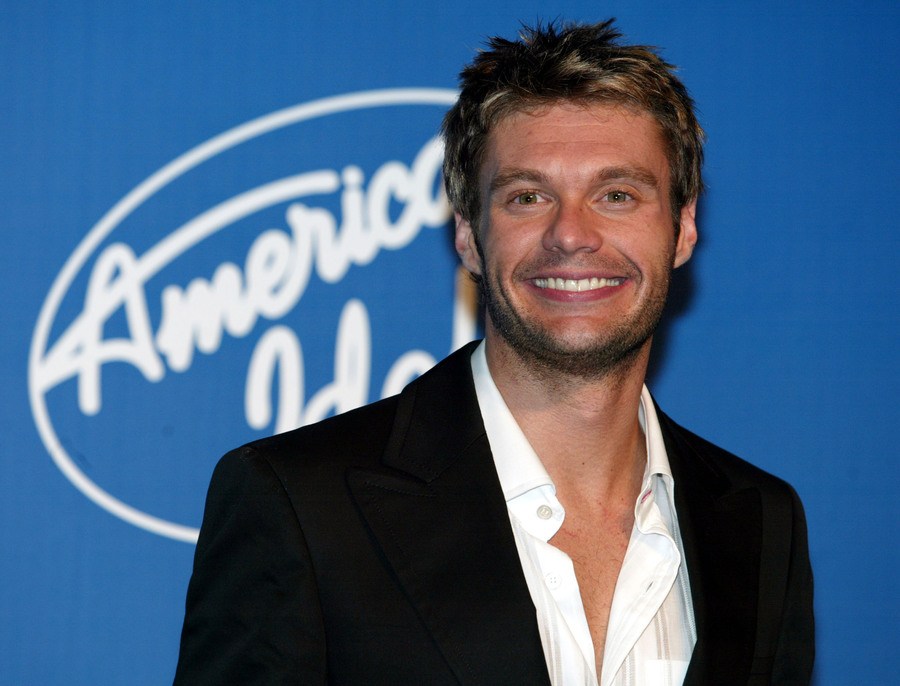 Ryan has made millions of dollars hosting the show over the years. Before getting a raise to $15 million every season, his starting salary was around $5 million per year. We're guessing it's a whole lot more now, thanks to the show's recent reboot on ABC.
How About Live with Kelly and Ryan?
We're all aware of the major drama between Kelly Ripa and Michael Strahan, as well as Kelly's apparently unending search for a new co-host. After auditioning a few potential co-hosts, Ryan Seacrest emerged as the clear favorite for the job.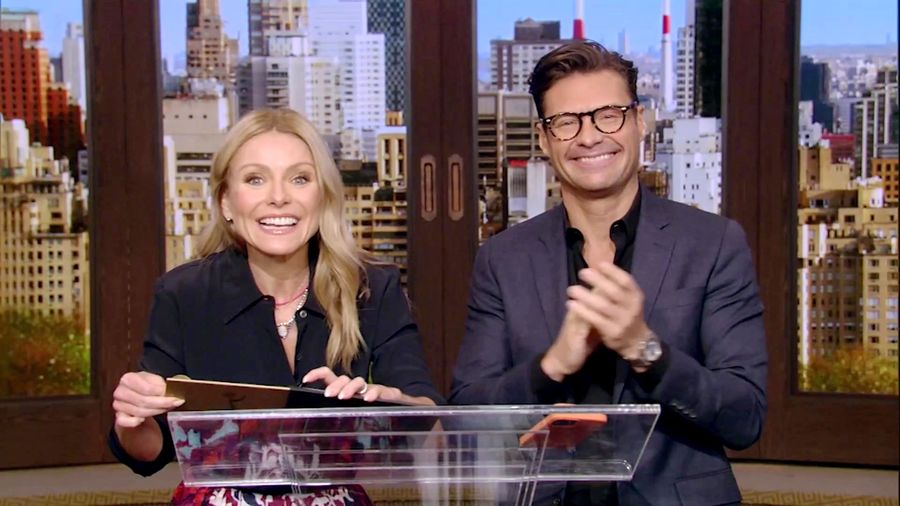 They made it official in 2017 when Ryan was named Kelly's new co-host. Kelly was said to be earning more than $15 million at the time and now earns a whopping $20 million, with Ryan getting half of that. Despite his affection for the show, there are rumors that Ryan is considering leaving.
Rocking to Rockin' Eve
Ryan linked up with Dick Clark in 2005 for his annual Dick Clark's New Year's Rockin' Eve. Clark had recently had a stroke and was having trouble speaking when Ryan joined him. When Clark's job grew too tough for him, Ryan took over as the show's main host until Clark died in 2012.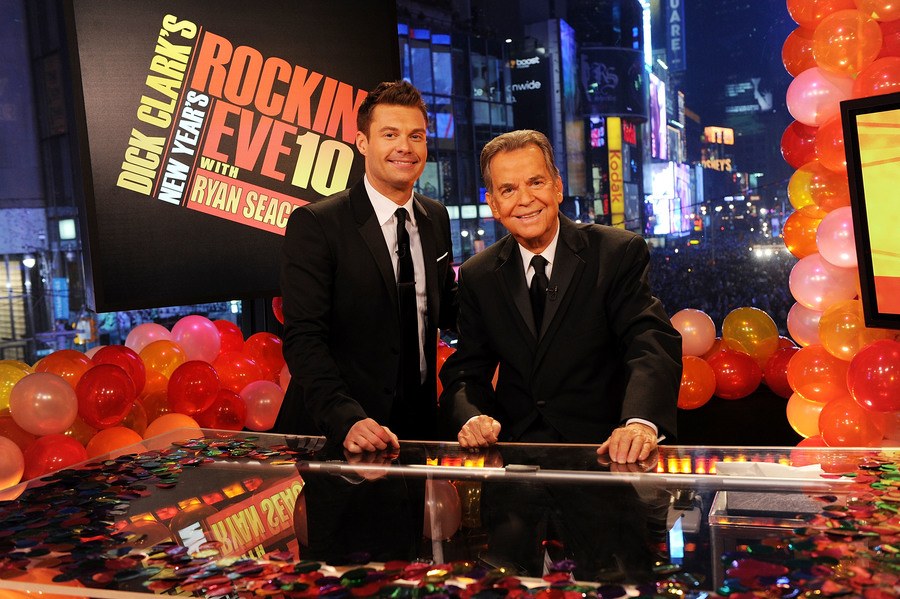 The show's name was changed to Dick Clark's New Year's Rockin' Eve with Ryan Seacrest in order to honor Dick Clark's legacy while also focusing on Ryan Seacrest who would be continuing the tradition of hosting from then on. And you guessed right—another paycheck secured!
Producer and Radio Host
Ryan is a radio host in addition to being the creator of KUWTK and a slew of other shows. It's difficult to estimate how much money he makes and has made from all the TV shows he's produced, but you can bet it's a lot.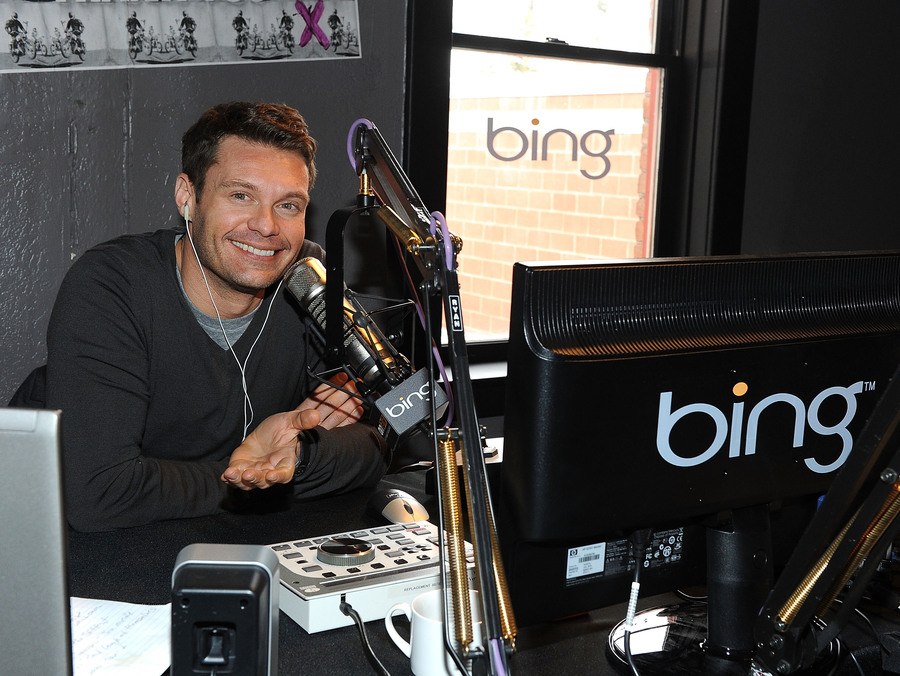 Ryan hosts two shows on iHeart Radio—American Top 40 and On Air with Ryan Seacrest. He got a three-year contract worth around $25 million for both shows in 2015. We're pretty sure he makes a lot more than that now because he's on the radio virtually all the time.
The Face of E! Live from the Red Carpet
If an award gala is held, you can bet Ryan Seacrest will be on the red carpet interviewing celebrities. For years, Ryan Seacrest has hosted E! Live from the Red Carpet and has been a go-to source for celebrity interviews. We're not sure of the numbers involved in this work.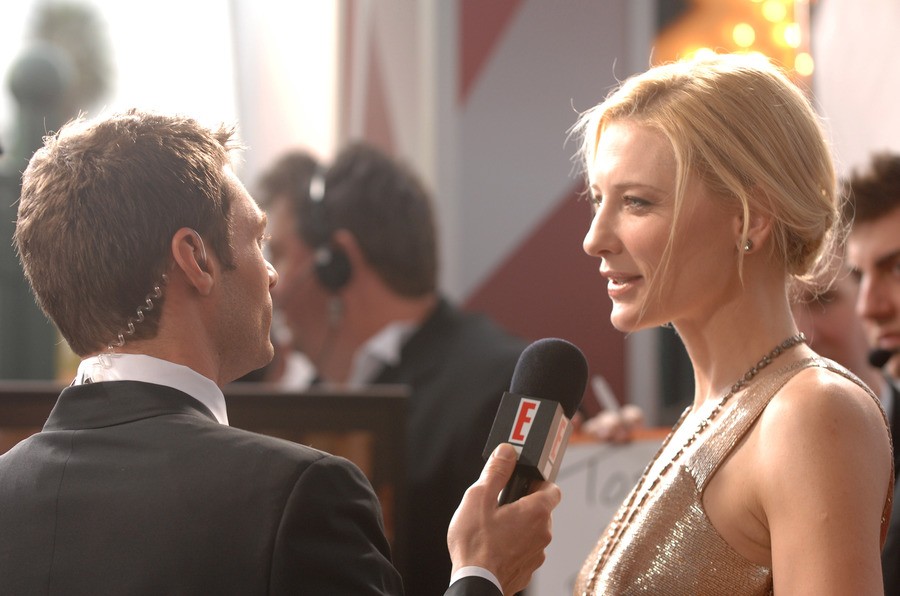 But based on his prior work, we're sure he's well compensated. By now, you should already have an idea why he has such a high net worth that we are sure will go higher as time goes on. But that's not all. This man has even more gigs that are paying him.
He Has a Menswear Label
When you're Ryan Seacrest, you must be dressed to the nines every time you host an award event or do an interview on the red carpet. Ryan, of course, saw an opportunity and launched his own suit brand, which you can buy in Macy's department stores.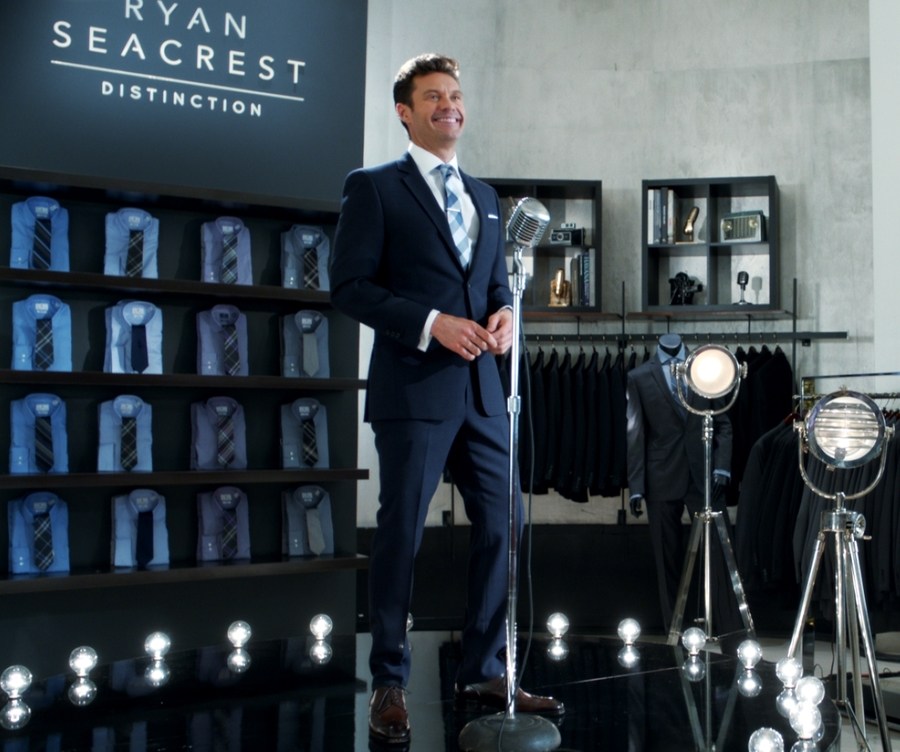 He's dropped his name dozens of times when asked what he was wearing on the red carpet, so he obviously got the word out. According to reports, he made almost $50 million from the suits alone in 2018. That's a lot of money for a side hustle.
The Man, Ryan Seacrest
Ryan Seacrest has established himself as one of the most hardworking men in the industry, appearing almost everywhere. He's always there in some capacity, whether it's hosting a TV show or a radio show or selling a clothing line in a department store. You have to wonder how he manages to handle everything.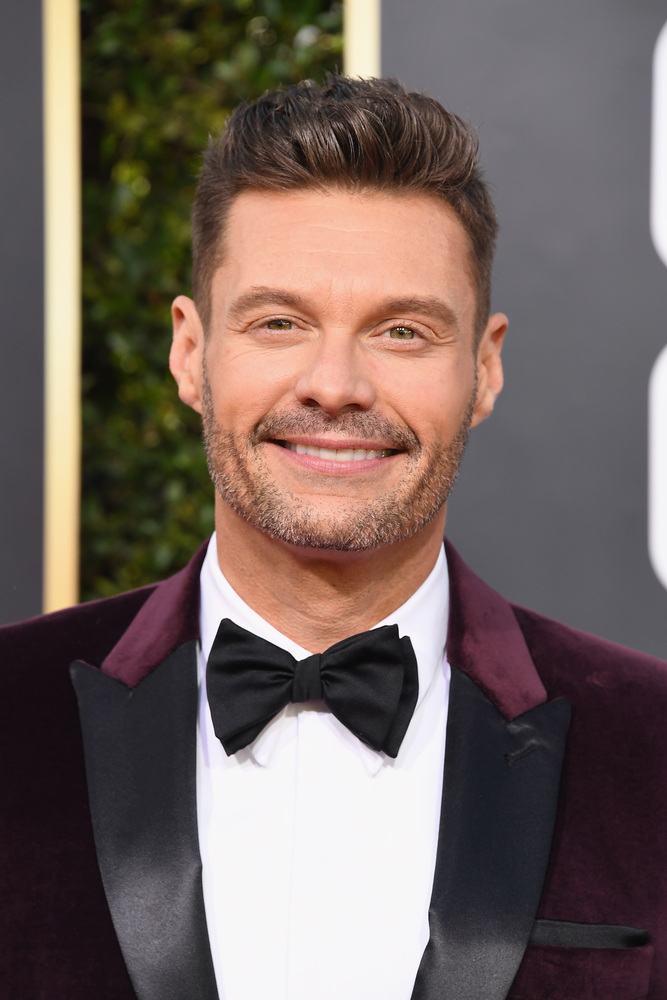 As for this guy with a million different jobs plus a multi-million-dollar income, we're not sure he's actually ever turned down an opportunity since his debut as host of American Idol. Hopefully, we'll be able to see him on our screens for many years to come!