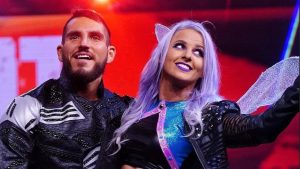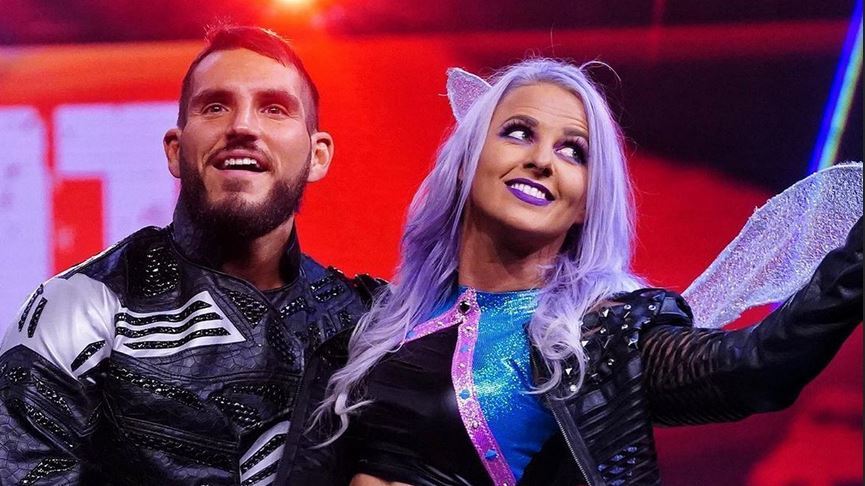 The Women Behind the World's Best Pro Wrestlers
By Yuri S.
---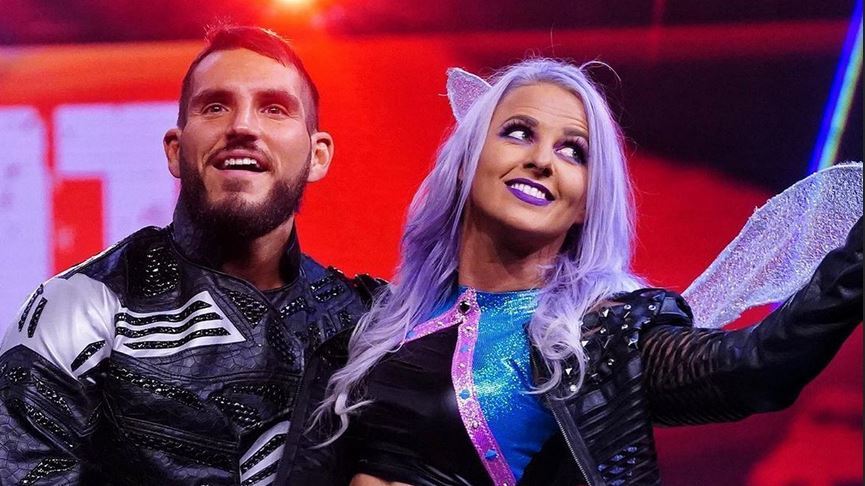 In the ring, male wrestlers often like to put on a macho persona and act like they don't need anything, or anyone. In real life, like the rest of us, they want to be in a loving relationship and thankfully, many of them have found that special someone.
Here we take a closer look at the special women who stand beside these great men. Some of them are in the industry themselves while others chose a different career path. Let's take a closer look at the women behind the world's best pro wrestlers.
Brandi Rhodes (Cody Rhodes)
Although it is common for couples to be in the same career field, it is rare to find a wrestling couple. Cody Rhodes and Brandi Rhodes make up a small percentage of the wrestling couples out there. The two met while practicing, fell in love, and married in 2013.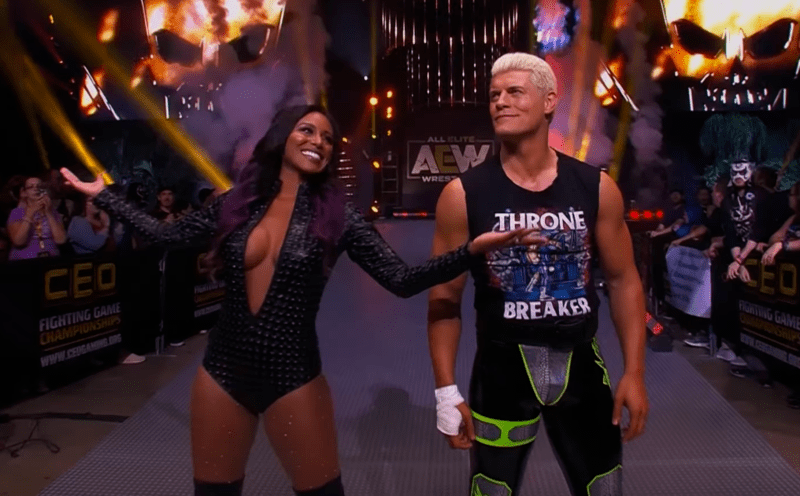 Brandi is the 'beauty with brains' kind of woman because she is also an entrepreneur and a television personality in addition to wrestling. Brandi has been into sports since childhood and it was no surprise she went into wrestling. She was a well-known skater at a young age.
Stephanie McMahon (Triple H)
In 2003, two important personalities in the world of wrestling got married. You might think that Stephanie joined wrestling after meeting her husband, Triple H, but that's not true. The young lady was born in the house of a legend in wrestling, her father being Vince McMahon.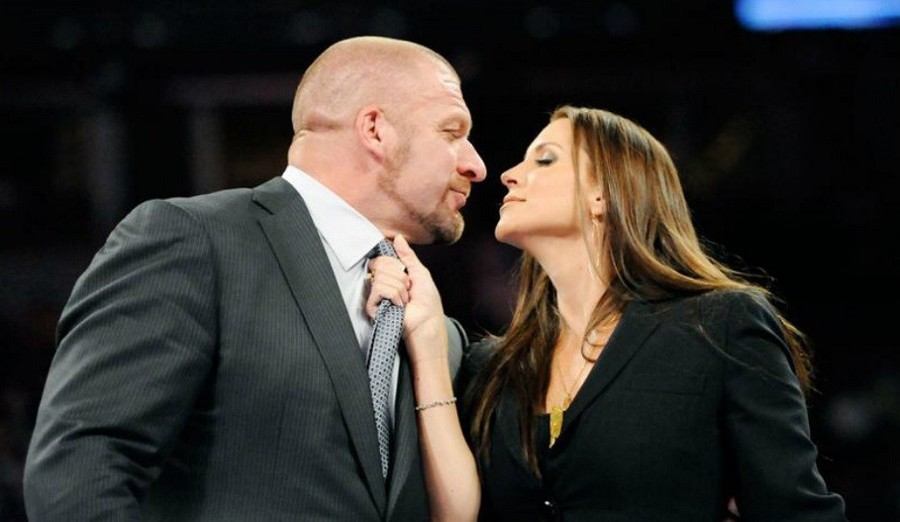 She must have grown interest in the sport in her teens after watching her father on the screen. Stephanie is a hard worker and is now the chief brand officer of WWE. This young woman is also a brilliant on-screen figure.
AJ Lee (CM Punk)
Wrestler couples are known to go through hard times, with their relationships ending in dramatic breakups. However, CM Punk and AJ Lee are a wrestling couple who has proved that narrative otherwise. The ups and downs this couple goes through seem to strengthen their relationship even more.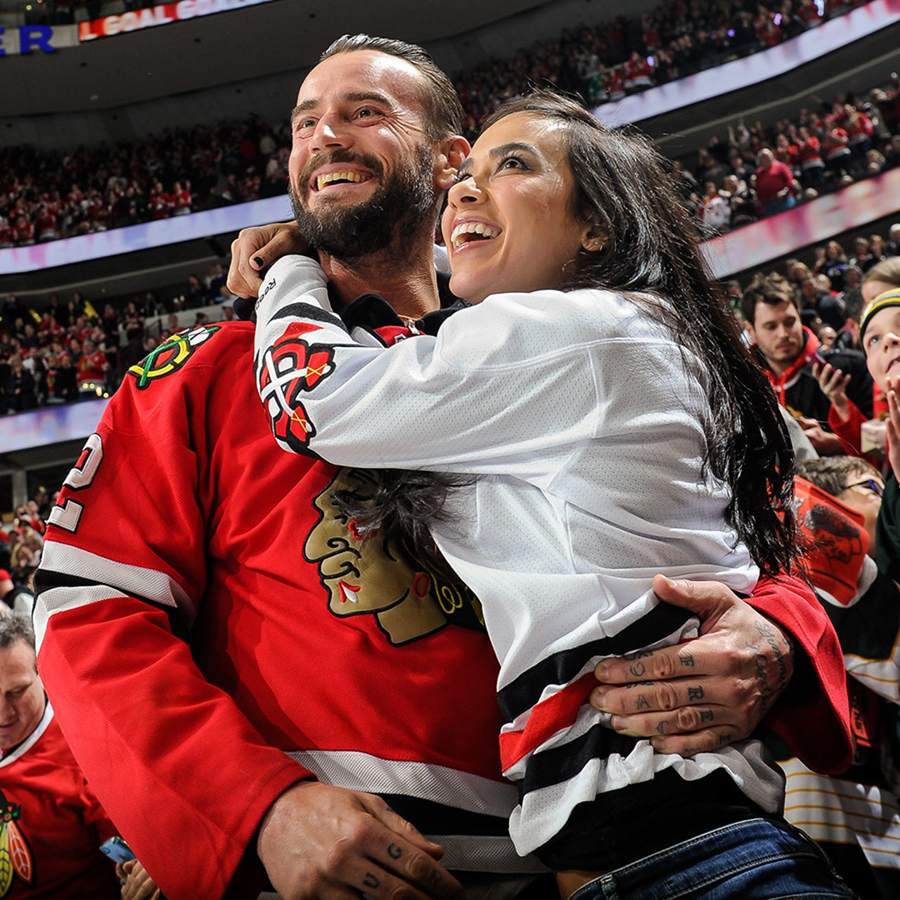 AJ's real name is April Jeanette Mendez. She married her lover, CM Punks, five years ago, and they seem to be a perfect match. AJ is a published author, the career she left wrestling for. One of her books that rank in the top sellers is Crazy Is My Superpower, which was published in 2017.
Jessica Lockhart (Chris Jericho)
If you don't support polygamy, you might be reluctant to marry someone in show business, including a wrestler. The myth around them is that they have many partners. However, Chris Jericho differs from this culture of having many wives by getting himself his lovely Jessica Lockhart. Or did Jessica lock Chris in her heart?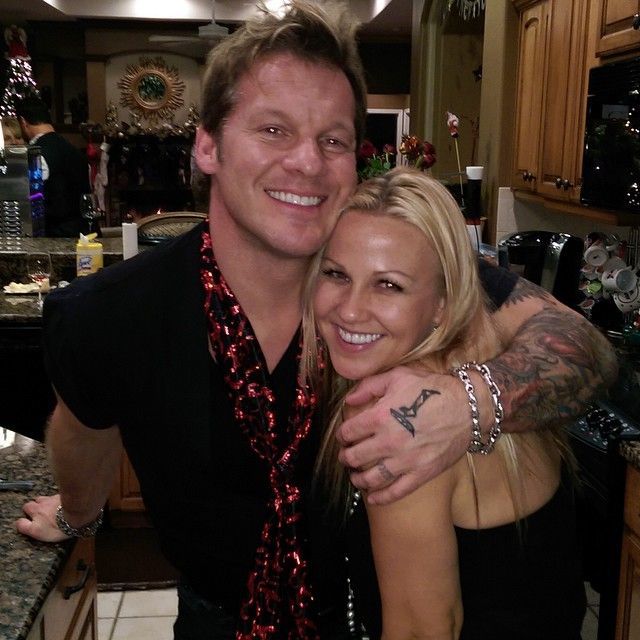 This well-known wrestler tied the knot with his wife in 2000. Their love and marriage have continued to grow ever since. They have three kids together, and even today, they are still each other's best friend and strong in love.
Rebecca Curci (Shawn Michaels)
Many people marry partners with whom they have similar interests because they meet either at work or during a practice. This is no different with Shawn Michaels, a well-known wrestler, and Rebecca Curci, a Nitro Girls dancer. They met in the wrestling business.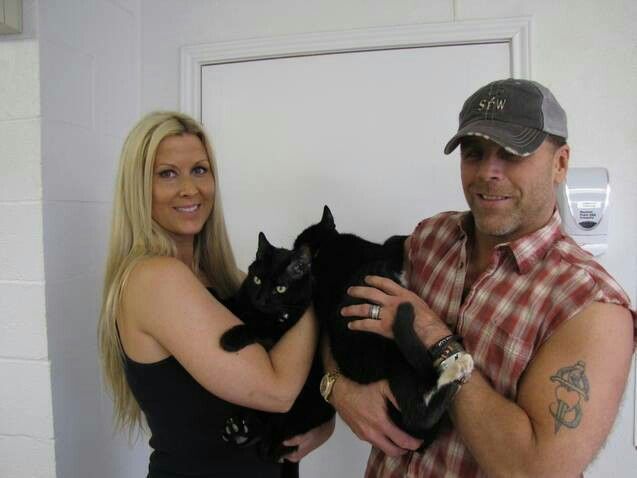 Shawn must have been entertained a lot during the World Championship Wrestling, and he clearly wanted to take some of that entertainment home. Rebecca's dancing team entertained the crowd during commercial breaks in the WCW. They have been married since 1999, and the wedding was held in Las Vegas.
Maria Kanellis (Mike Kanellis)
Mike Kanellis seems to have wanted to have it all; the beauty, brains, body, and a lovely voice in one person. The universe was kind enough to give him just what he deserved when he met Maria. This young woman is a professional wrestler, wrestling manager, model, singer, and actress.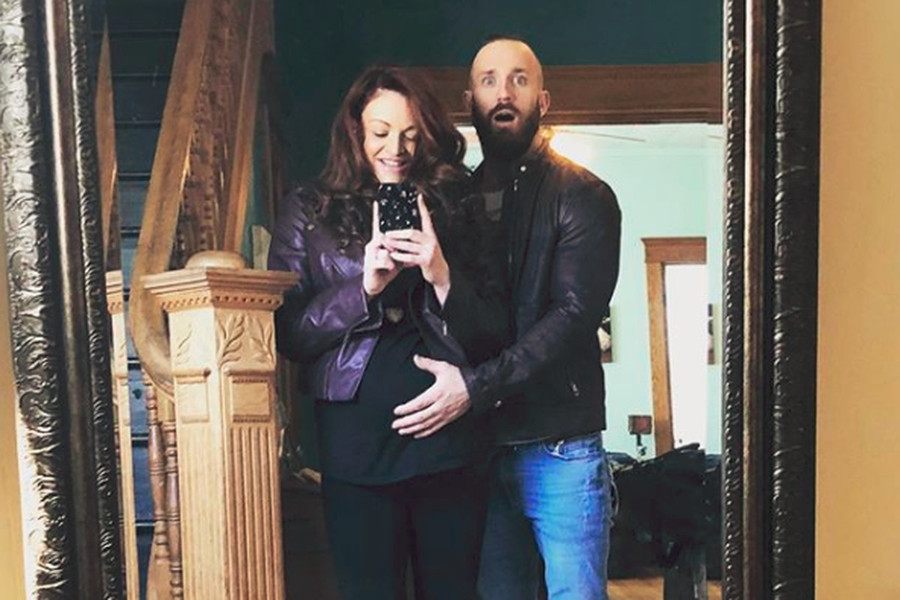 Mike and Maria started dating in 2011 and married three years later. Maria has chosen to focus on one career of managing her husband's business. This duo has two kids. The first was born in 2018, and barely a year later, during an all-star tag team match, Mike and Maria were excited to announce that they were expecting again.
Samantha Rotunda (Bray Wyatt)
Is it surprising for high school sweethearts to make it to marriage? Bray Wyatt and Samantha Rotunda did just this when they tied the knot in 2012. The two met when they were teens and when Bray had nothing under his name. Samantha must have been a supportive girlfriend, and now wife.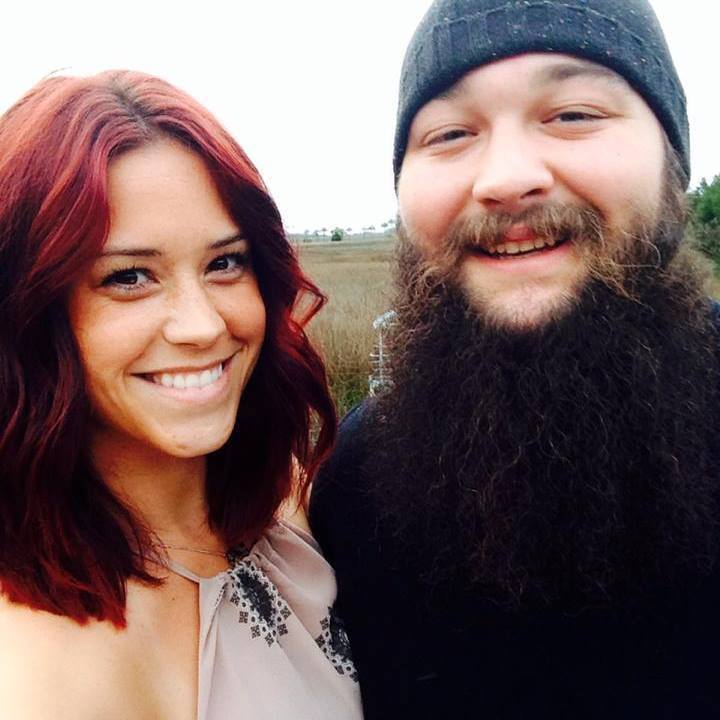 Unfortunately, Wyatt's eyes must have failed him when he couldn't keep them off his coworker, a WWE ring announcer. Samantha seems to be a one-man woman because she left the marriage once she learned about the affair. The two helped each other grow because they now have a name in the wrestling business.
Bess Katramados (Big Show/Paul Donald Wight)
Paul Donald Wight, famously known as Big Show, is a big name in wrestling and has won the World Championship seven times. Before meeting Bess, Big Show had ended a failed marriage in 2000. He met his model wife two years after the divorce.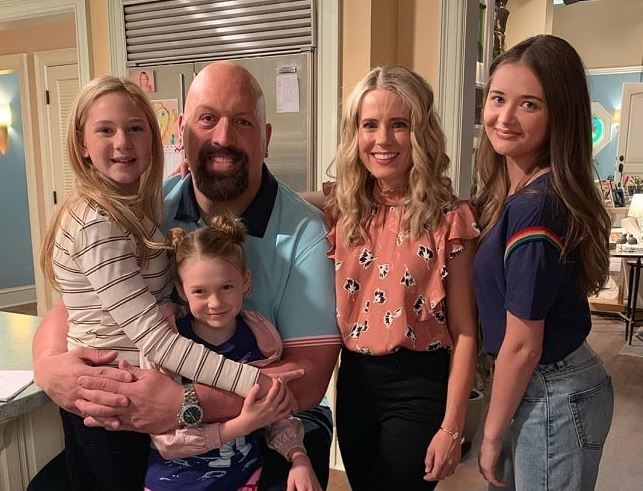 Every woman has a specific preference for a partner, but most prefer a man taller than them. This comparison fits Bess and her husband above and beyond because Big Show is very tall. However, Katramados' height is more than that of most women, a reason she is doing well in the modeling industry.
Brie Bella (Daniel Bryan)
Brie Bella is known as one-half of the Bella twins, a famous dynamic duo. She and her twin sister, Nikki, support each other well and are making it in the wrestling world. They have even become society's mirror as many people admire them. However, these two are very different regarding their love lives.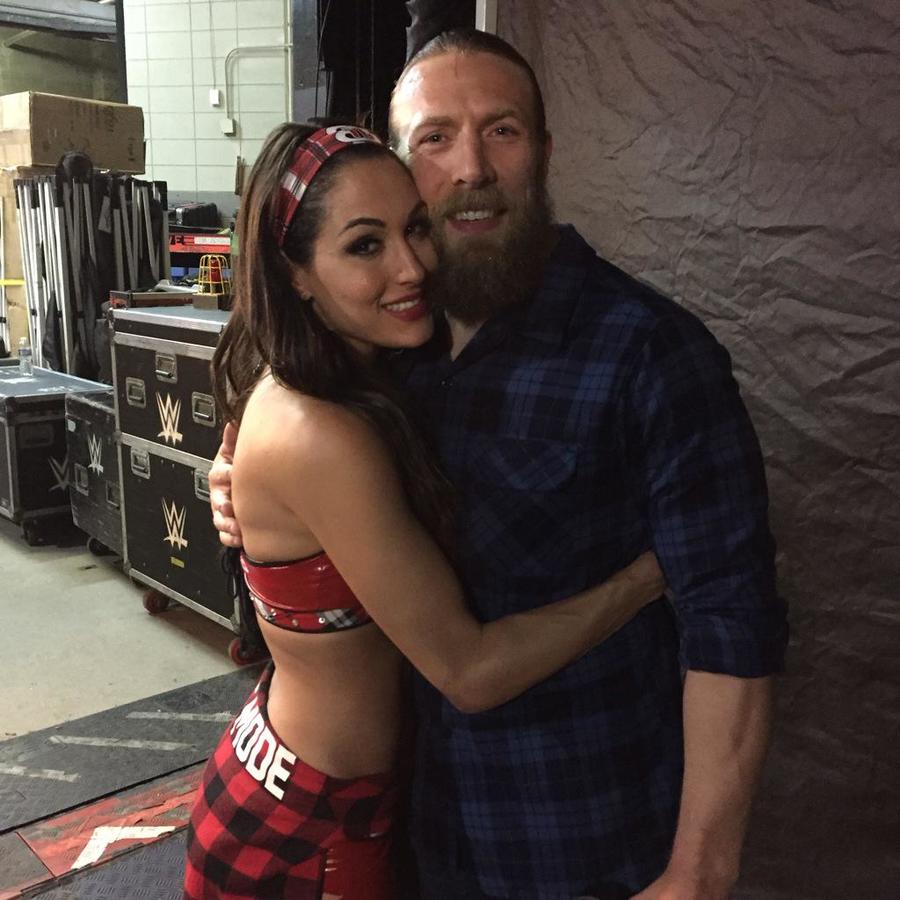 Brie's career in wrestling ended when she announced that she was retiring, and the news was unexpected and disappointing. Daniel and Brie married in 2014, and they have two children together. They are a vegetarian couple, which many might not expect from famous wrestlers.
Denise Hartmann (Christian Cage)
Talk about a great woman behind a great man – Denise Hartmann fits that description perfectly. This is a unique couple because they are on such different career paths. Denise is a German model, while Christian is a famous wrestler.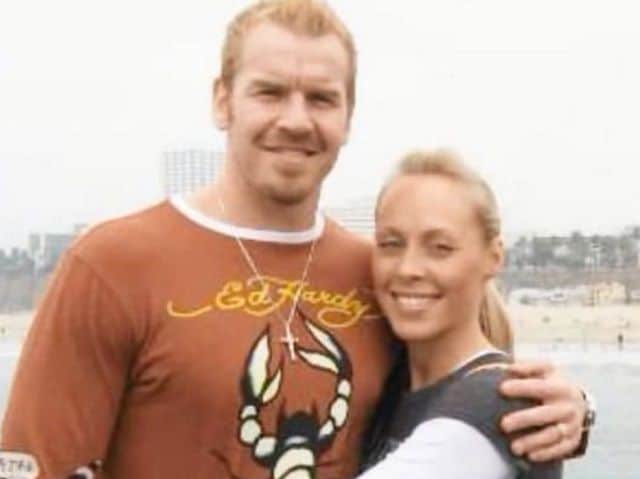 They seem to have a common interest in traveling because they met on their London tour. Christian spotted Denise in a packed crowd during the tour, and he was wise enough to go for what he wanted. Ever since tying the knot in 2001, the couple seems to be living a happily-ever-after kind of life in their Tampa home.
Michelle McCool (The Undertaker/ Mark Calaway)
Michelle and the Undertaker are a famous couple in the wrestling industry. They are both wrestlers, Michelle's wrestling career having started in 2004, when she made a drastic change by shifting from a career as a middle-grade teacher to a two-time WWE-winning Champion.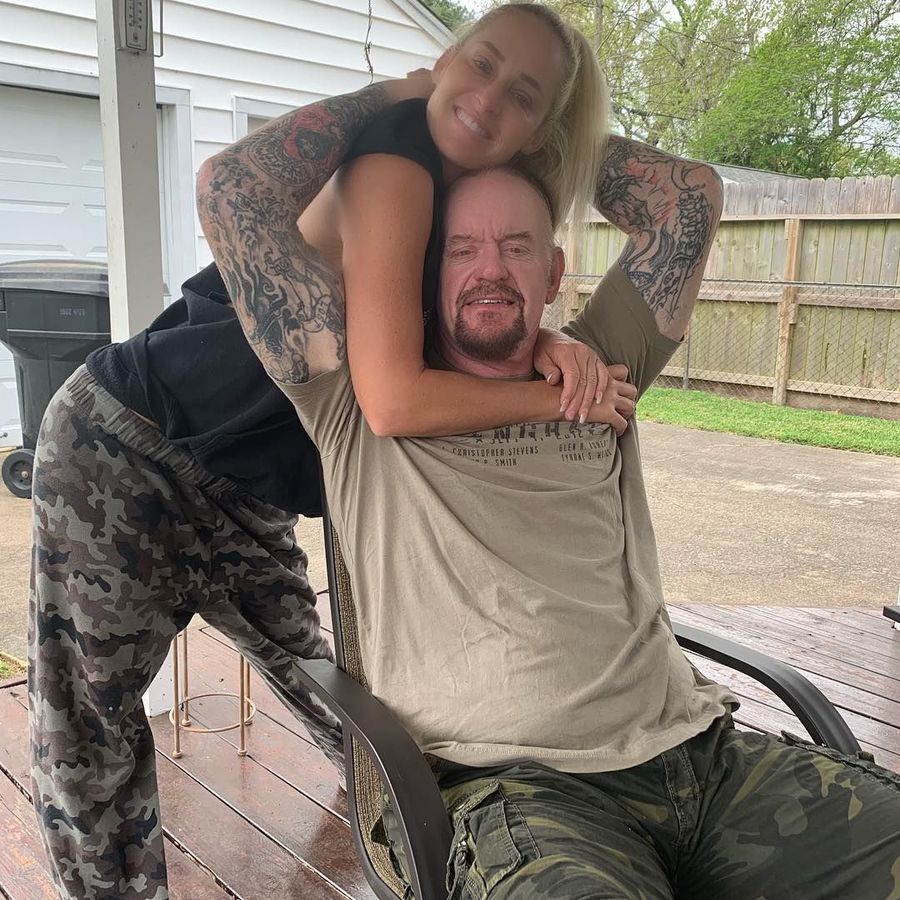 This is Undertaker's third marriage, and the charm seems to be growing stronger day by day. Undertaker is Michelle's second husband. They tied the knot in 2010, and they are still strong together in the wrestling ring and their marriage. The two professional wrestlers seem to have found each other as their perfect matches.
Lauren Hashian (The Rock/Dwayne Johnson)
The Rock is a common name even to people who don't like wrestling. Dwayne Johnson is now an actor, but he was previously a professional wrestler for WWE. Although he and Lauren tied the knot this year, and their marriage is new, they seem to be perfect for each other.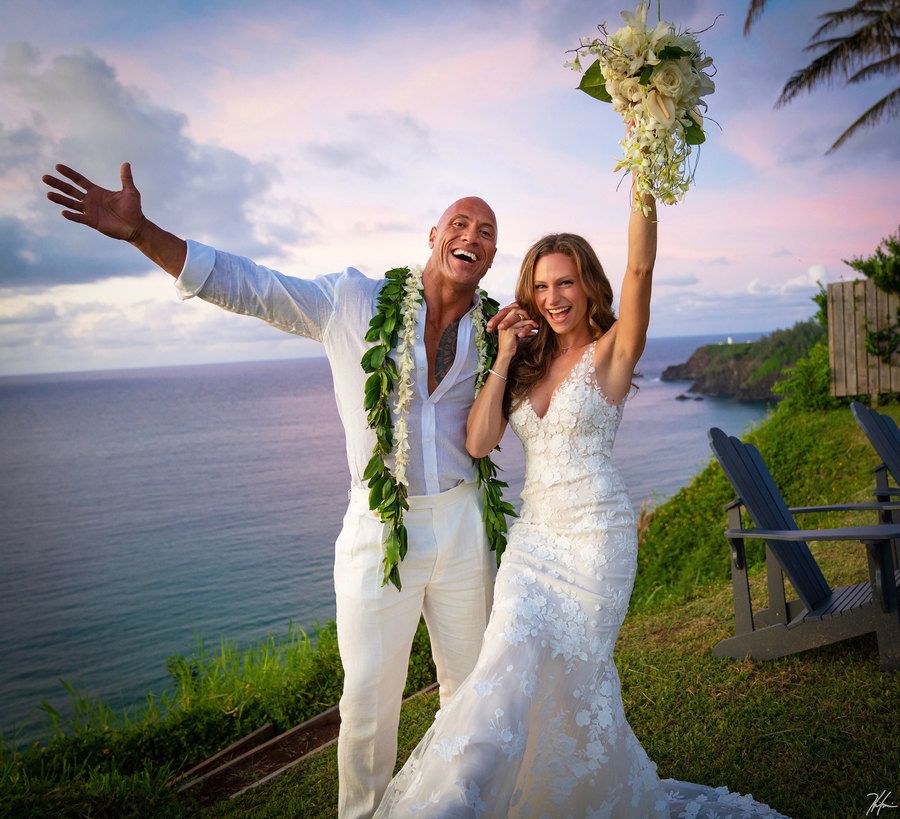 Lauren is The Rock's second wife, and she seems to be enjoying it. They started as friends in 2006, and the friendship has blossomed into a beautiful lifetime commitment. This is another example of couples who met their partner in their place of work or practiced their interests. They are also in the film industry together.
Natalya Neidhart (Tyson Kidd)
Natalya Neidhart is the woman behind wrestler Tyson Kidd. These two are world-known wrestlers, with Natalya being a two-time champion in the WWE. This successful woman is a jack of all trades because she also practices journalism besides wrestling.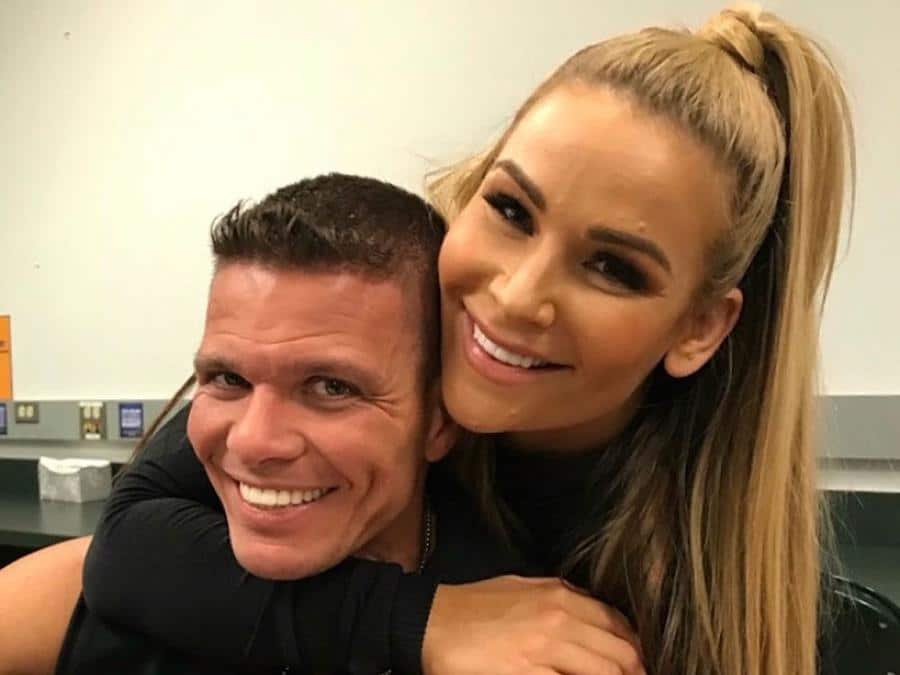 The two must have met along the wrestling ring or during their practice. Natalya comes from a unique generation of wrestlers, the first third-generation female globally. The couple started dating in 2001, and most people liked to see these two together. In no time, the Total Divas reality show sent them an invite into the show. Tyson and Natalya are still strong together.
Catalina White (Jack Swagger)
Jack and Catalina must be living their best lives together in love. Jack was smitten by Catalina's beauty, and his heart has been full since then. Catalina is a model whose career grew more after being featured in Maxim and FHM magazines.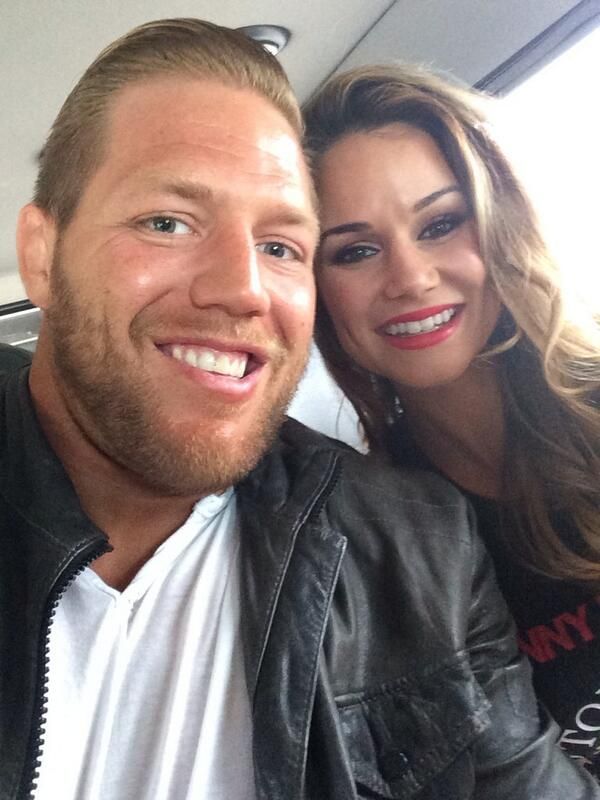 She received a lot of fame from the exposure, which came with plenty of scandals. Today, Catalina is less scandalous and is less famous but she still does modeling gigs. Catalina seems to be lessening the pressure and fame in her life because even her Instagram account is private.
Jennifer McDaniel (Hulk Hogan)
If you feel that you must have something in common with your partner, your values differ from Jennifer McDaniel's. She and her husband seemingly have nothing in common. The famous wrestler's wife is twenty years younger and a make-up artist. Her height must have caught his eye at first because Jennifer is 6'5" feet tall!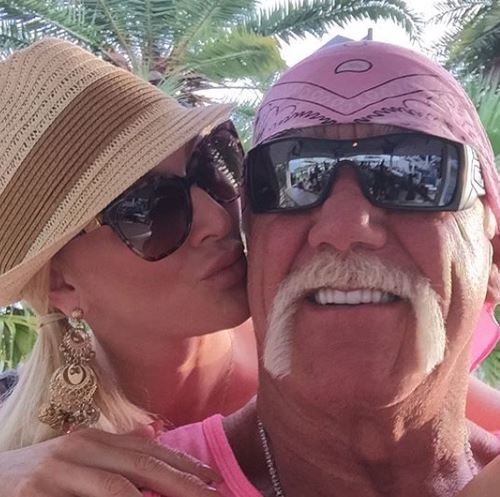 One thing they do have in common is their enthusiasm to keep fit because they go to the gym together. Since Jennifer and Hulk started dating in 2008, they became each other's best friend, and they are inseparable. The two tied the knot in 2010.
Sarah Jade (Dave Bautista)
Once an iconic wrestler, always a wrestler. Although Bautista is retired, the world still recognizes him. He got married to Sarah Jade, a gorgeous woman, in 2014. Although Sarah was the icon's third wife, Dave seems not to have found the one for him yet because the two separated five years after tying the knot.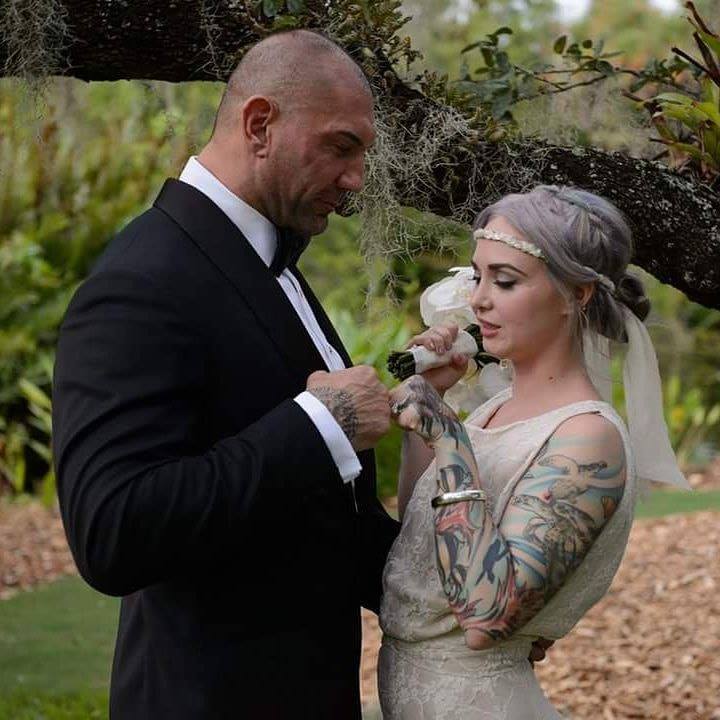 If you are picturing Dave's wife with an athletic body like the other pole dancers, you'd be wrong as she is very petite. Their wedding was fantastic, but they might have had too many differences to make a perfect match during their marriage.
Wanda Ferraton (Bill Goldberg)
Bill and Wanda can relate well to love at first sight. The beautiful woman met her husband on the set of Santa Slay, where she was a stunt woman. She must have swept Bill, her husband, off his feet during the performance.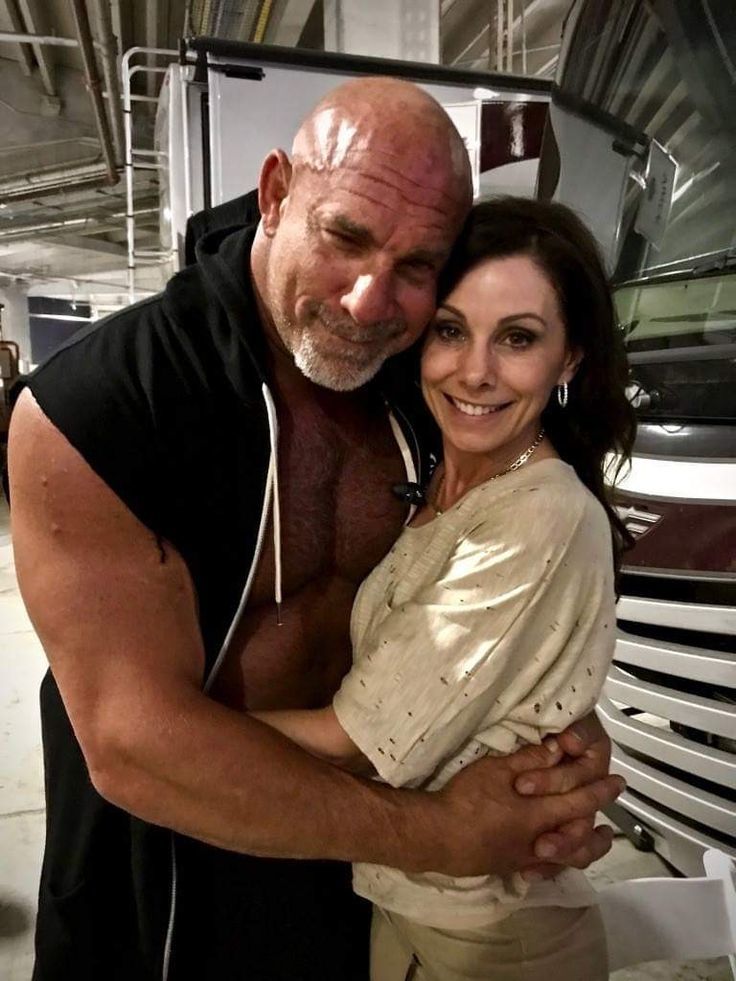 Bill, famously known as Goldberg, has an infamous personality because of his exceptional love for cars. This world-known wrestler is a vintage car collector with more than 25 cars of different models. You would think he loves his cars more than anything, but his wife is the most valuable thing in the wrestler's life.
Colette Christie (Mick Foley)
Mick and Christie said their vows to each other in 1992 and have been married for nearly 30 years now. Their firstborn child must have admired what his father does in the wrestling world because he works for WWE.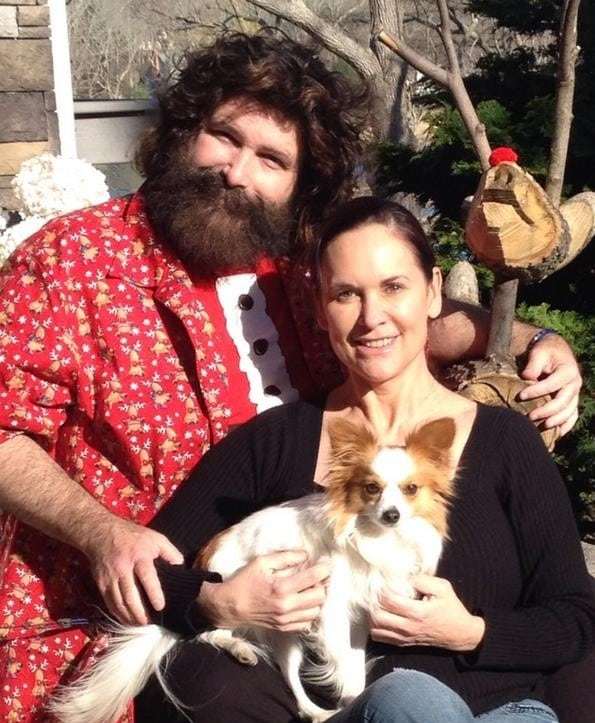 Colette has a very different career from her husband. She is an actor famously known for the reality show Celebrity Wife Swap and their show, Holey Foley. The couple seems to be retiring from the limelight to focus on their family. Mick is a retired wrestler, and Colette takes it easy in her career.
Crystal Goins (Kane/Glenn Jacobs)
Kane and Crystal's most significant difference is in their careers. Crystal met her husband in the last year of her master's degree in psychology. She has always enjoyed taking care of people, and after her schooling, she worked as a college counselor. Crystal is a beauty with brains because, together with her husband, they founded an insurance company called The Jacobs Agency Allstate Insurance.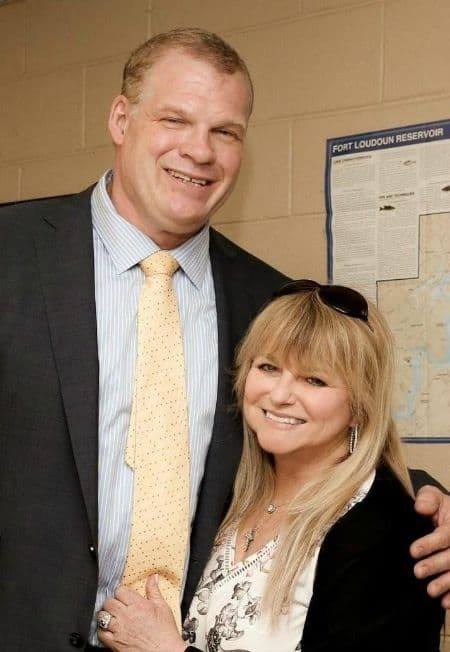 The career change has been a complete turnabout for Kane, who left the ring to help his wife with the insurance company. Although many people were shocked by the career change, it must have been the best choice for Kane to work with his wife.
Sabine Glenn (Sting/Steve Borden)
Sabine Glenn is Sting's second wife, whom he married a year before retiring. He first married a non-famous person, and their marriage lasted for 24 years. That was a long time together but there were a lot of disagreements as Sting was constantly accused of cheating.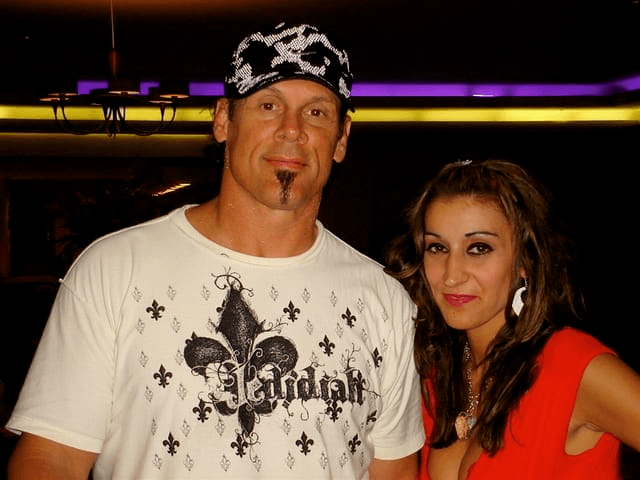 This famous wrestler seems to be content now with the mystery woman. He rarely shares anything about Sabine Glenn, so people know little about her. Besides, this looks like his perfect match because Sabine has contributed a lot to the breaking of Sting's habit of infidelity and abusing drugs.
Sharmell Huffman (Booker T.)
Booker and Sharmell met because they were both wrestlers. Although Sharmell is still in the wrestling industry, her role is different, as she works as a wrestling manager. Just as many wrestling couples meet in common wrestling events, these two met during WCW.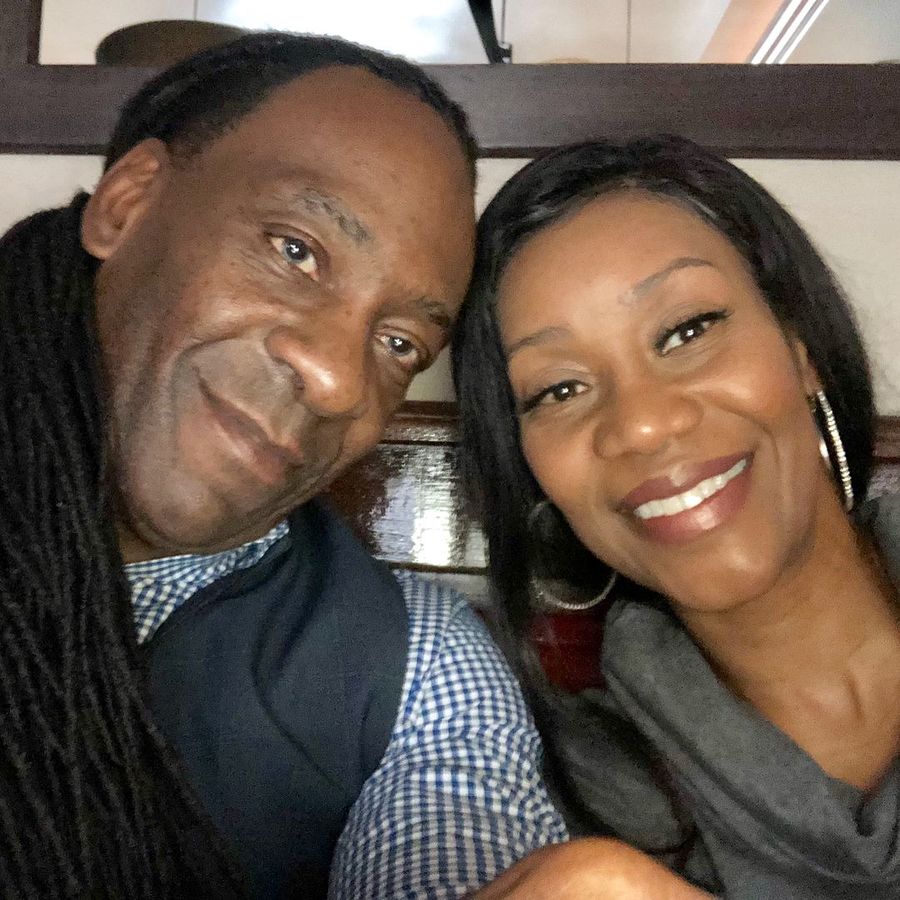 The two tied the knot in 2005 and they have twins, a boy and a girl. One exciting thing about this couple is that they got self-ordained, and today, they serve together as clergy. Although they no longer wrestle, the community recognizes them as wrestling royalty.
Stephanie Washington (Bret Hart)
Bret and Stephanie took their sweet time getting to know each other because they married 14 years after meeting. Hart met his wife in 2000, asked for her hand in marriage in 2010, and they tied the knot in 2014.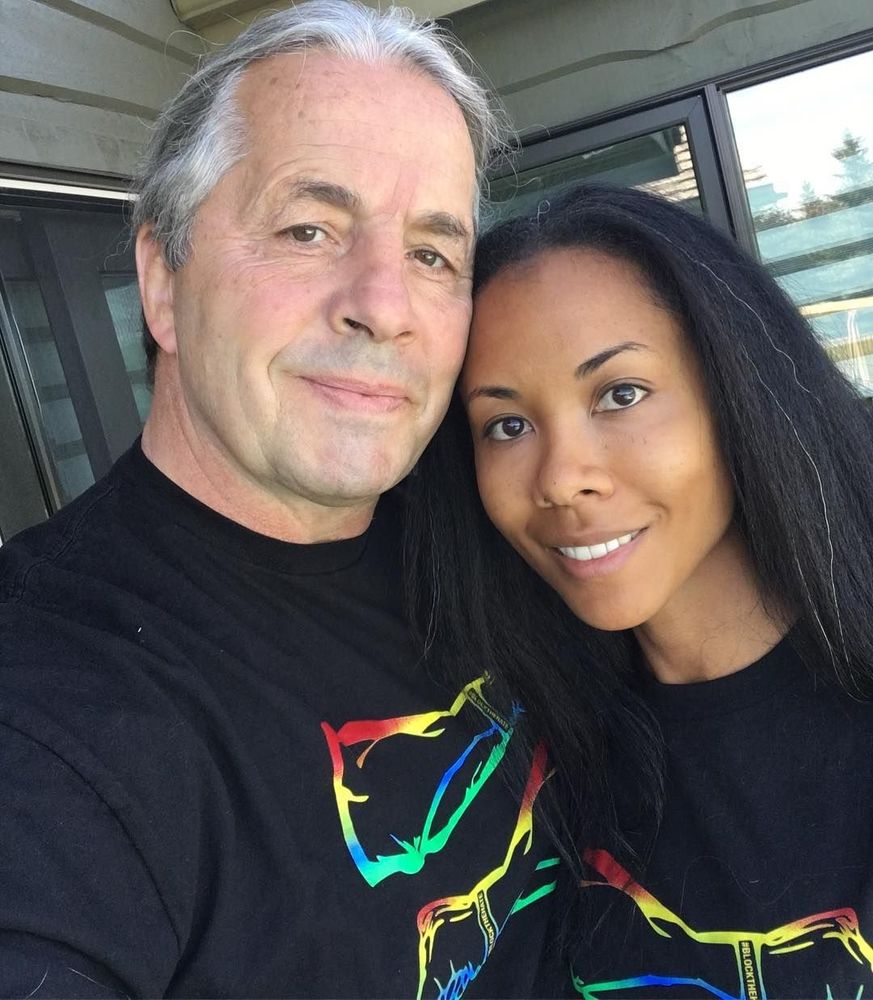 Often, the woman is some years younger than the man and that is no different here. They have nearly 30 years between them and this made their relationship challenging because of the criticism from social media. However, their love proved the public wrong as they are still happily together.
Chelsea Green (Zack Ryder)
Zack and Chelsea are another wrestling couple who have a lot of similarities. They are both fighters, and both have ring names. Zack's real name is Matthew Cardona, and Chelsea's ring name is Laurel Van Ness. The two met and fell in love in 2017, and he recently asked Chelsea for her hand in marriage.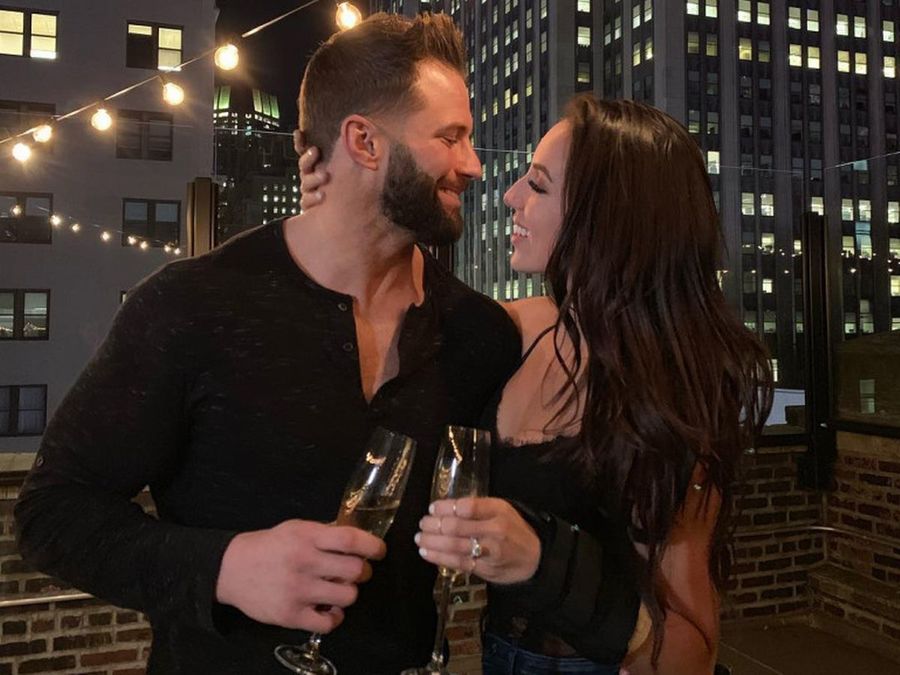 Zack is a legend in the wrestling industry, which he joined in 2004. However, he met his wife when she was still green in the industry because Chelsea joined in 2016. The two have grown in their careers, and the world knows them as acclaimed wrestlers.
Jackie Gayda (Charlie Haas)
Charlie and Jackie have made a beautiful little family together as these two have four children. After meeting and falling in love, they tied the knot in 2005. The couple shares many things in common because they are both wrestlers and athletes.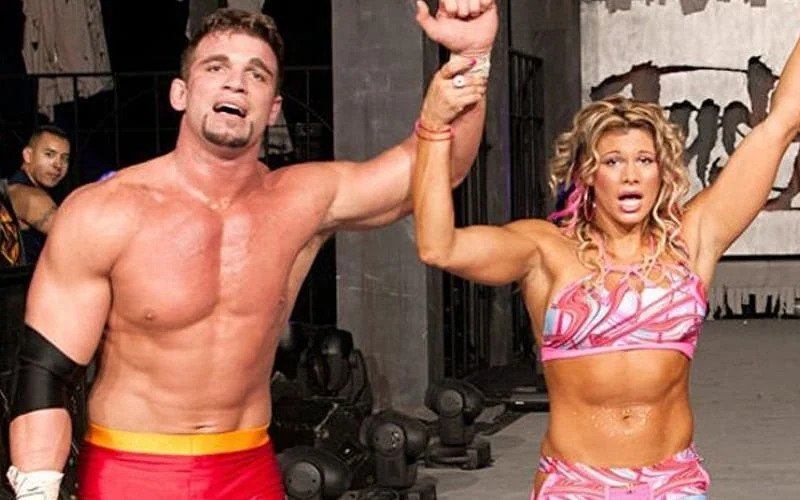 Charlie and Jackie take health and fitness seriously because they opened the Custom Muscle Nutrition and Smoothie Shop. This has become their main focus these days, and they seem to be retiring from wrestling. They have maintained healthy and fit bodies, and they are also brand ambassadors.
Kamilla Kaine (Braun Strowman)
Braun is a well-known wrestler because of his prowess in the ring. This world champion wrestler is married to beautiful Kamilla Kaine, and although his life is all over the news, he keeps his family away from the cameras.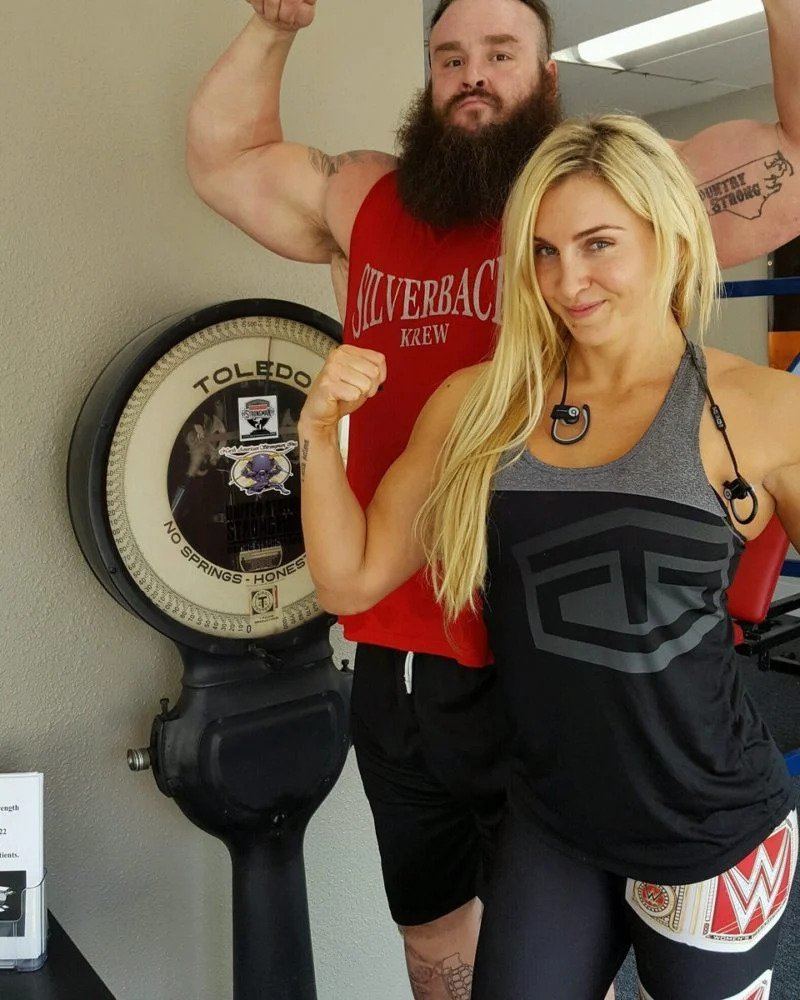 Braun and Kamilla Kaine must have met around the ring, as they were both wrestlers when they first laid eyes on each other. These days Kamilla has minimized her visits to the ring, and today she works for WWE. She has had her fair share of wrestling in her career, and she has also worked with independent companies and the indie circuit.
Rebecca Quin (Seth Rollins)
Becky Lynch is one of the most popular Irish professional wrestlers. She began training in 2002 and initially worked in Ireland, but she soon expanded her career across Europe and North America. She performs on the Raw Brand. Becky was born in Limerick and grew up in Dublin. She has been passionate about wrestling since she was a child.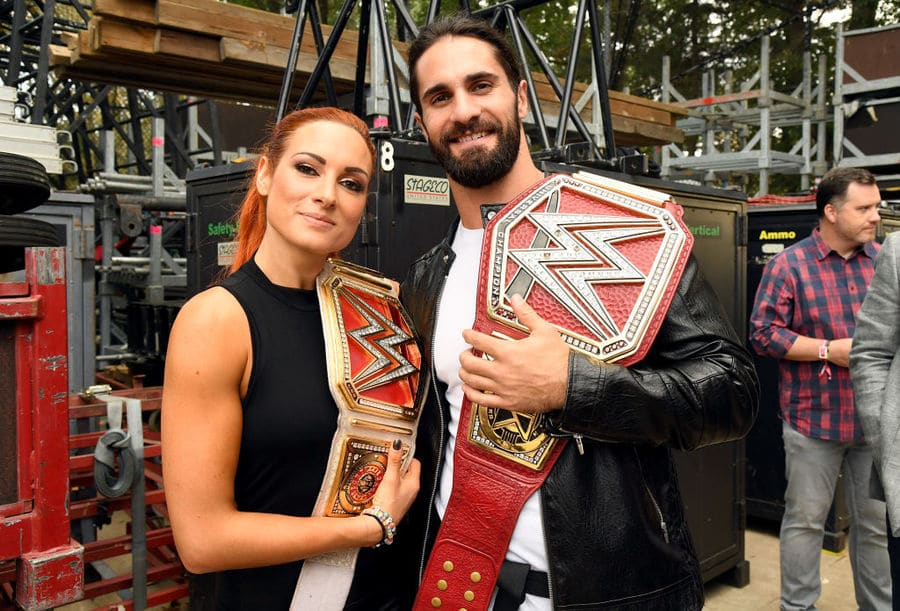 The couple started dating in 2019. It didn't take them long to realize that they were meant for each other. Seth's real name is Colby Daniel Lopez and he is very popular because he is a Grand Slam Champion. They are a great and lovely couple with many impressive accomplishments.
Taya Valkyrie (John Morrison)
Two of the big names in the wrestling industry are John Morrison and Taya Valkyrie. They met in 2017 and have created a strong bond since then. They got married only one year later. Valkyrie has practiced ballet since she was four.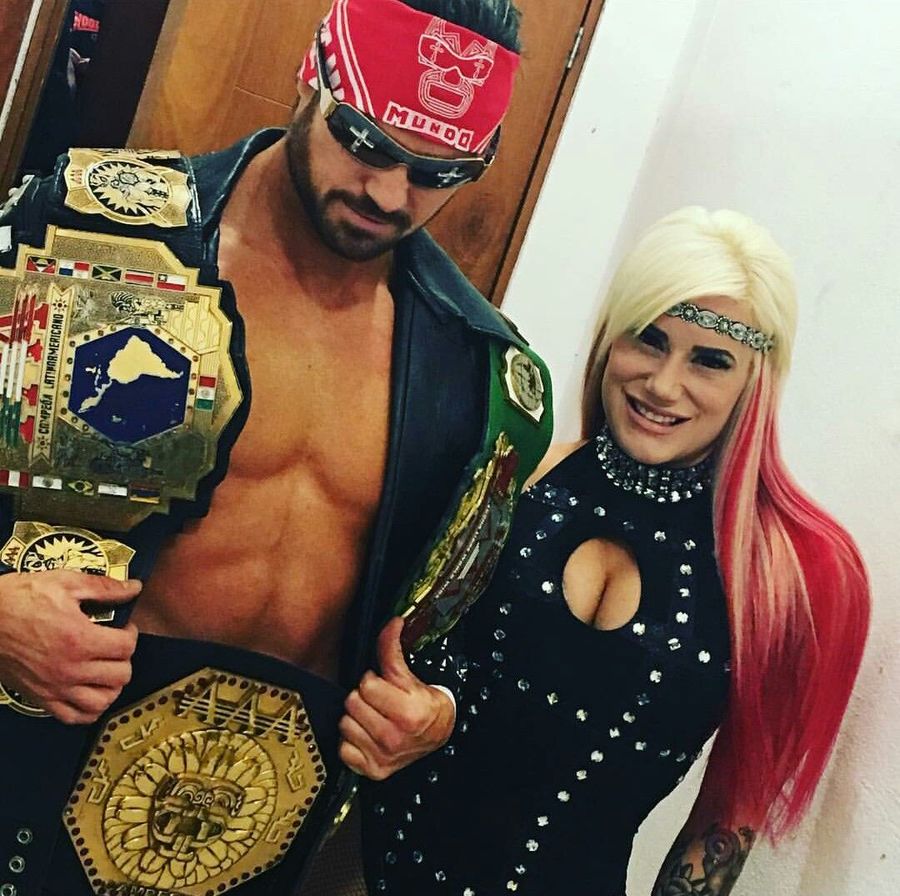 It was only natural for her to work as a fitness model. Incredibly or not, this path led her to wrestle. They are much appreciated and have fans all over the world. Their connection became stronger after they became a pair on the big screen. They always had incredible chemistry, something that is visible to their fans.
Kimberly Kessler (Randy Orton)
Having luck in your first marriage is a rare thing for celebrities and Randy Orton married for the second time in 2015. One of his biggest accomplishments is the fact that he became the youngest World Heavyweight Champion in WWE history, and he's a huge name in the sport.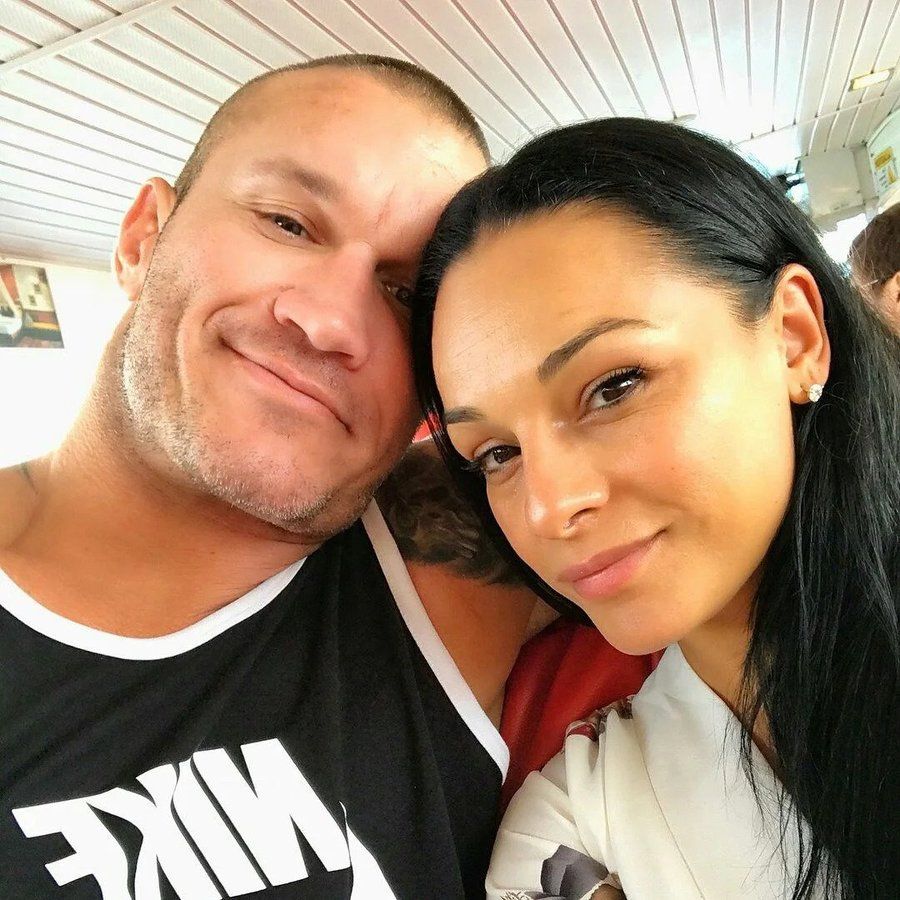 The couple met at a WWE event, and Kimberly was a wrestling fan before meeting her husband. They dated for a few months and got married pretty quickly. After a four-month relationship, they got married in Las Vegas. Kim has three sons from a previous relationship.
Giovanna Yannotti (Kurt Angle)
Kurt Angle is closely associated with Karen Jarrett but he is much more than that. They were indeed married but things changed for them and he is now happy by the side of his new wife, Giovanna Yannotti. She is not as well-known but is highly respected in her field of work.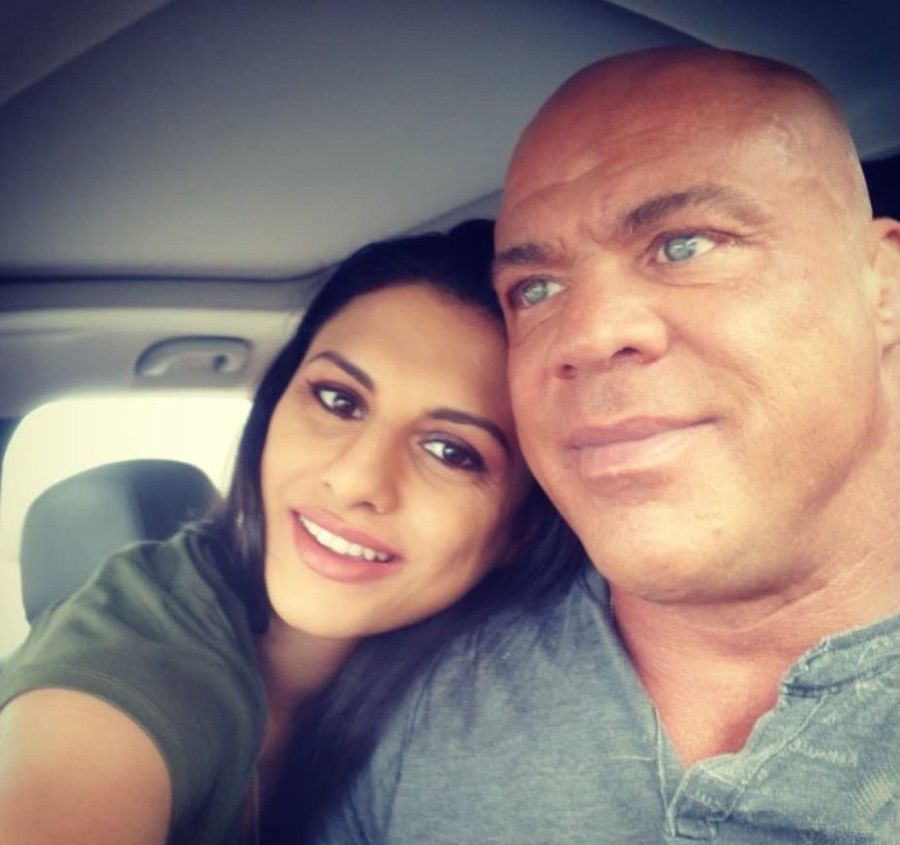 She is an actress and a model and even works as a stunt woman. They got married in 2012 and have four kids together so we can say for sure that they are a big happy family. It is important to mention that Kurt also has two kids from his previous marriage.
Galina Becker (Roman Reigns)
Everybody knows who Roman Reigns is, but what about his beautiful wife? Galina Becker is a renowned fitness model. They got married in 2014 while he was studying at the Georgia Institute of Technology. She was born in Florida and has two siblings.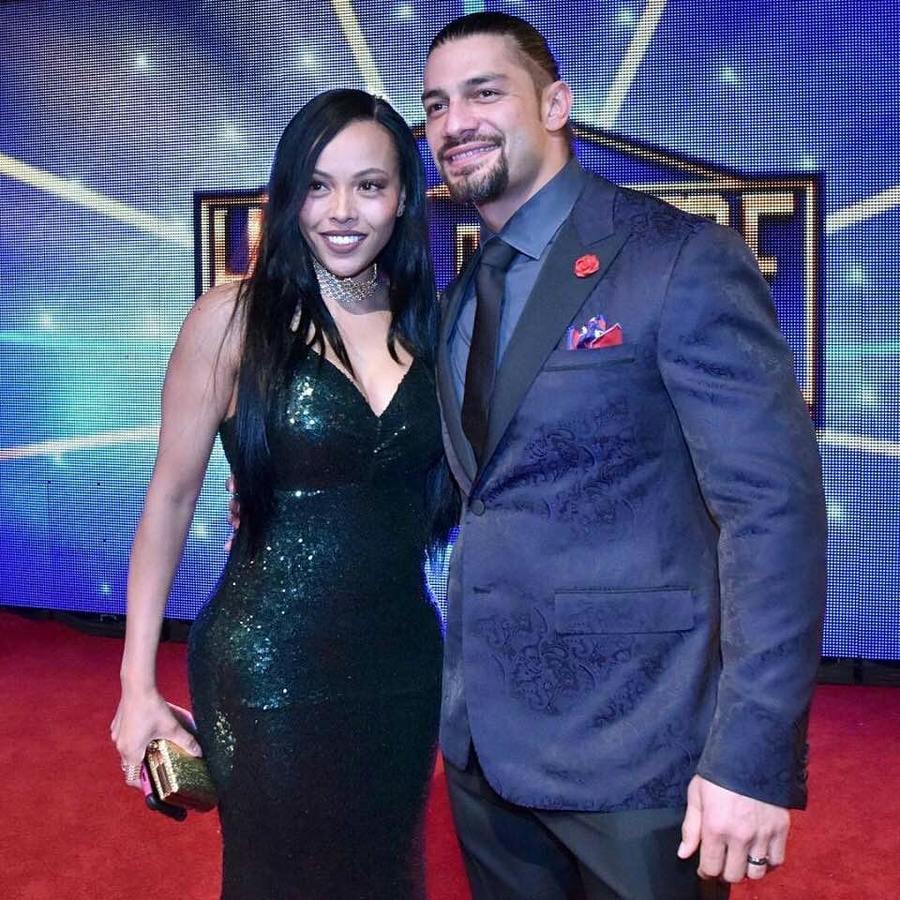 Galina has a degree in management, but she now works in the fitness business. Their family is quite big as they have one daughter and a set of twins. Joelle was born in 2008 and the twins were born in 2016. She is now focused on being a full-time mom.
Meredith Whitney (John Layfield)
These two got married in 2005 and have been together ever since. She is also known as "The Oracle of Wall Street" because she is a stock analyst. Even after she got married she continued to use her name professionally, as she is appreciated in her field.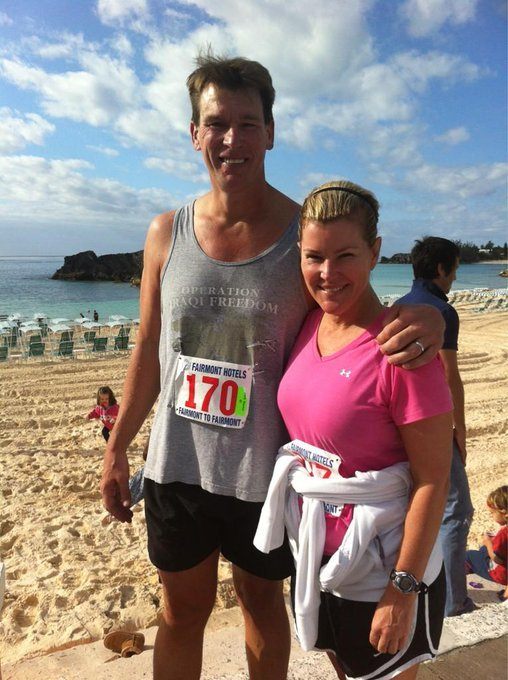 John Bradshaw Layfield, on the other hand, is a well-respected professional wrestler. Even though they have very different professions, they get along very well and are clearly meant to be together. She even admitted that John checked every requirement that she has in a man.
Reby Sky (Matt Hardy)
Another remarkable couple is that of Matt Hardy and Reby Sky. They got married in 2013 but some say that their love story started back when Hardy was her trainer. She is also an actress and a model and her multiple appearances in Total Nonstop Action Wrestling made her famous.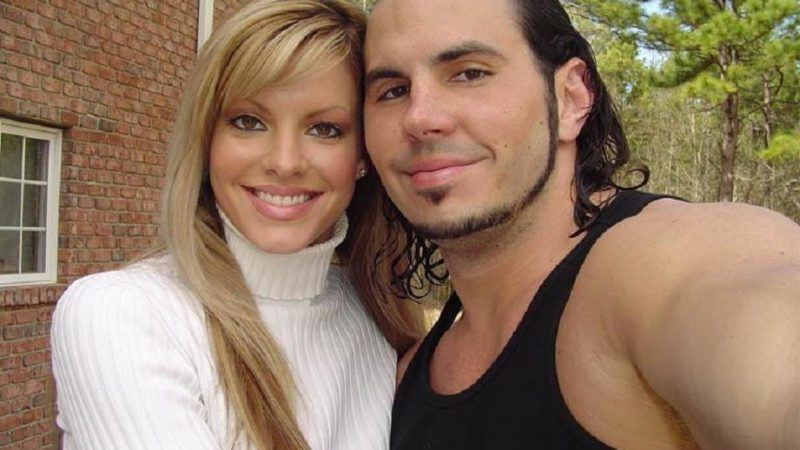 Reby Sky started her modeling career in 2005, but her wrestling career did not begin until 2010. She started in this business conducting interviews for Lucha Libre USA: Masked Warriors. The couple married in 2013 and they have three boys and one girl.
Sarah Backman (Bo Dallas)
At first glance, Sarah Backman may seem a helpless, angelic woman, but she is not someone you would want to cross. Besides being a wrestler, she is also a real estate broker. She started her career at 14 so it is only natural for her career to be so impressive. Her husband was always supportive and maybe that is why their relationship is so strong.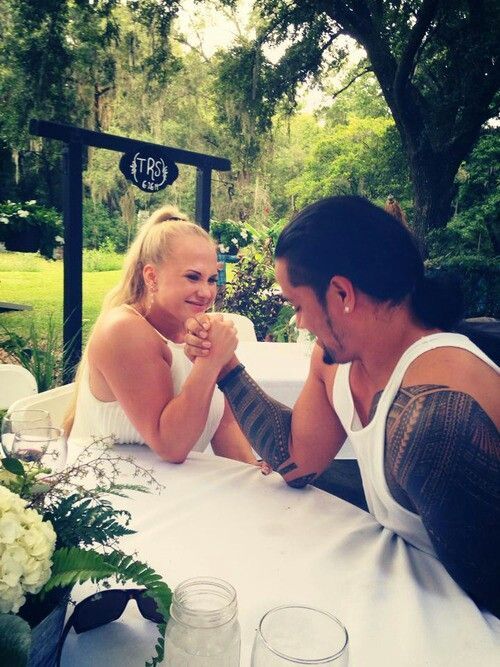 Being a wrestler is not easy, but when you have a supportive, loving husband everything is easier. His career is also impressive as he carries a legacy. His grandfather, his father, and his uncle were also professional wrestlers.
Kristin Feres (Stone Cold Steve Austin)
Known as Stone Cold Steve Austin, he is a remarkable wrestler. He goes by many names and even legally changed his name, choosing his wrestling name of Austin. Kristin is his fourth wife but they are happy for the moment.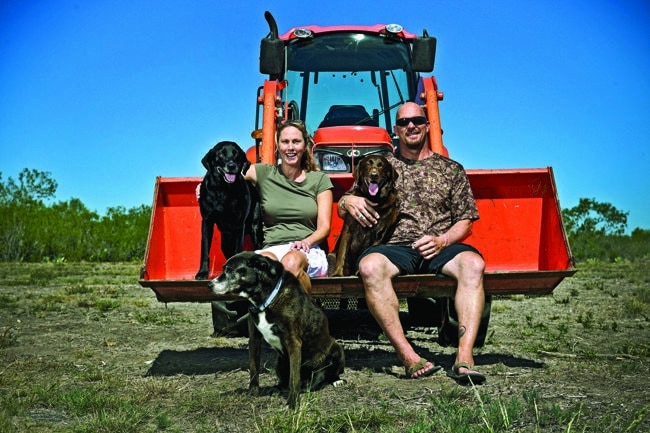 He is now retired but he is regarded as one of the most important wrestlers of all time. He started his career after college. He was known in World Championship Wrestling as Stunning Steve, where he performed from 1991 to 1995. His career is impressive as he was a six-time WWF Champion and a two-time WWF Intercontinental Champion.
Karen Jarrett (Jeff Jarrett)
Karen Jarrett was the vice president of the Impact Knockout Division, and even if she is not occupying this position anymore, she is still an important personality in the wrestling world. Before starting a beautiful love story with Jeff Jarrett, she was married to Kurt Angle. They have two beautiful children together but their marriage didn't last long.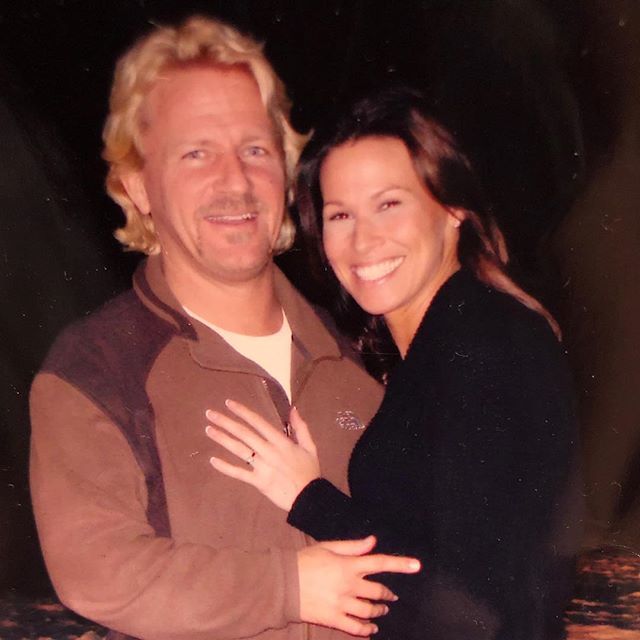 Unfortunately, Karen and Kurt's marriage ended in 2008. Not long after this, Karen and Jeff admitted that they were going to get engaged. There was always a strange rivalry between Jeff and Kurt that resulted in juicy gossip for the wrestling fans.
Naomi/Trinity Fatu (Jimmy Uso)
These two lovebirds got married in 2014. This is another example of a great couple that supports each other. Even before they got together, Jimmy Uso guided his wife at the beginning of her career. In one mention regarding her husband, she openly admits that he helped her keep her job.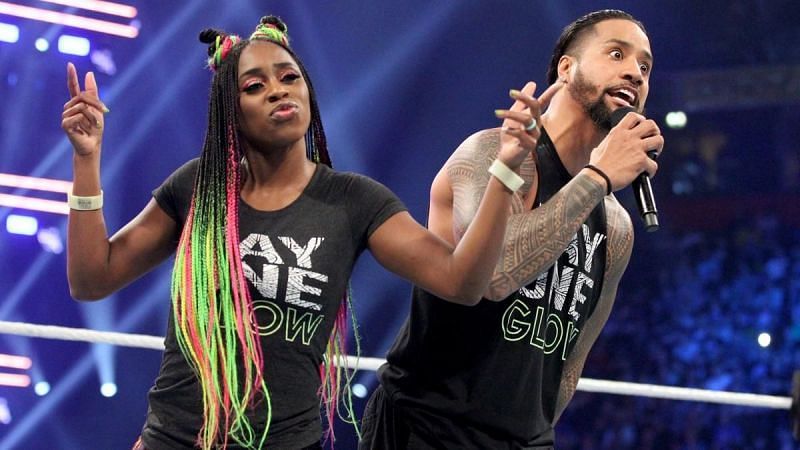 She didn't know how things worked in the wrestling world so he was the perfect man to show her how things should be done. His advice kept her on the right track. She recently announced on her Instagram that she is taking a break for personal reasons.
Renee Young (Dean Ambrose)
Renee Young is part of this fascinating world of wrestling, but not as a wrestler. Instead, she is a sports broadcaster. Dean Ambrose admitted that he was quite shy at the beginning of his courting and this is exactly what caught her eye as he was not like other men.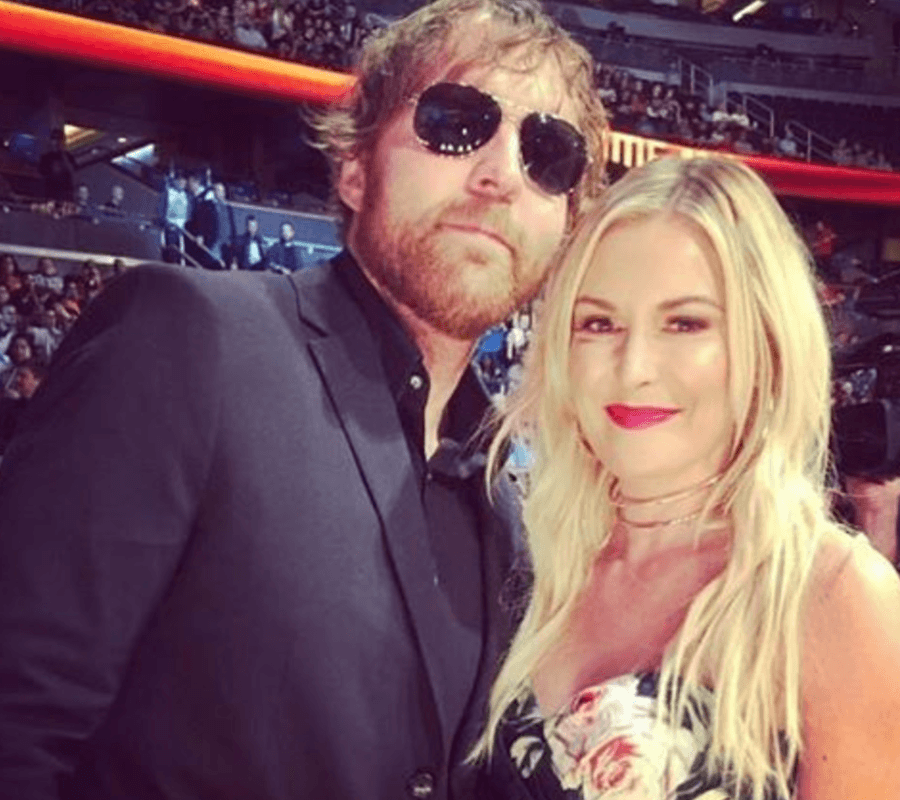 The way they got married is rather unconventional. They were already living in Las Vegas so they thought why not get married without a big ceremony? They seem to be a perfect match on both a professional and personal level.
Beth Phoenix (Edge/Adam Copeland)
Edge and Beth Phoenix are a lovely couple, both professional wrestlers with impressive careers. Beth Phoenix is her ring name, as her real name is Elizabeth Copeland. She is now working for the NXT Brand, but she has won multiple championships.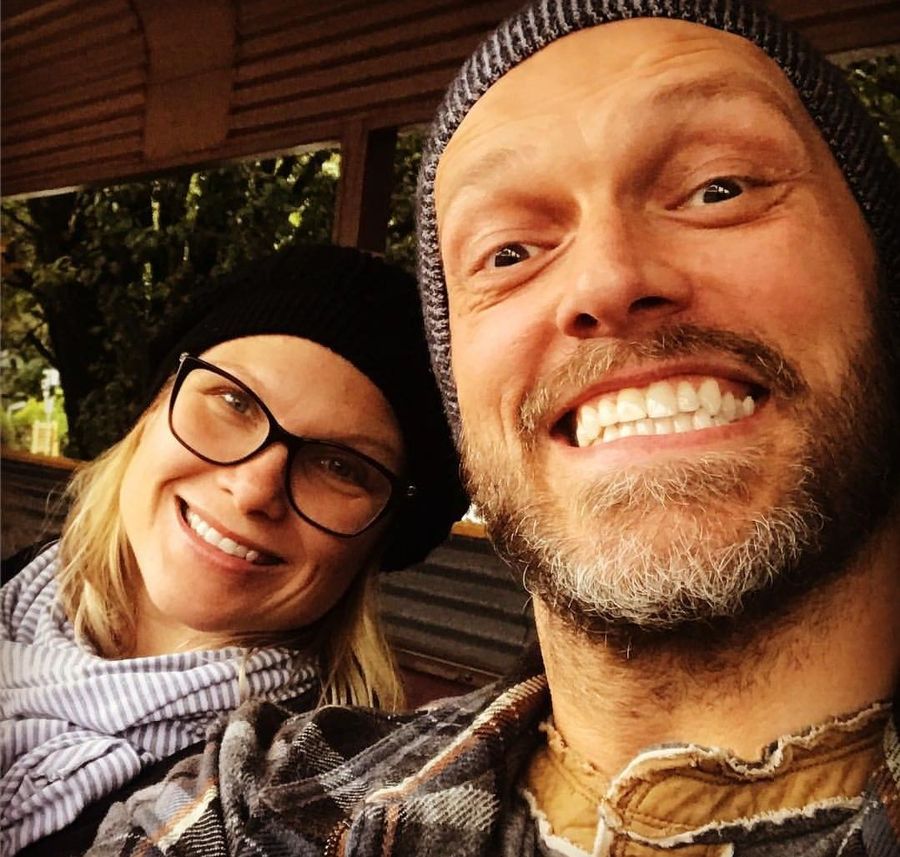 This is actually Beth's second marriage. She was first married to Joey Knight; however, their relationship didn't last long. Her current husband is very supportive and appreciative of his wife. He even admitted in a few interviews that she helped him a lot in the wrestling world. They are a happy couple, but more importantly, they support each other.
Kori Campfield (Kofi Kingston)
Most women who are married to a wrestler would love the spotlight. This is not the case with Kori Campfield, who is a secretive person. Of course, she can't always hide from the cameras since her husband is a superstar.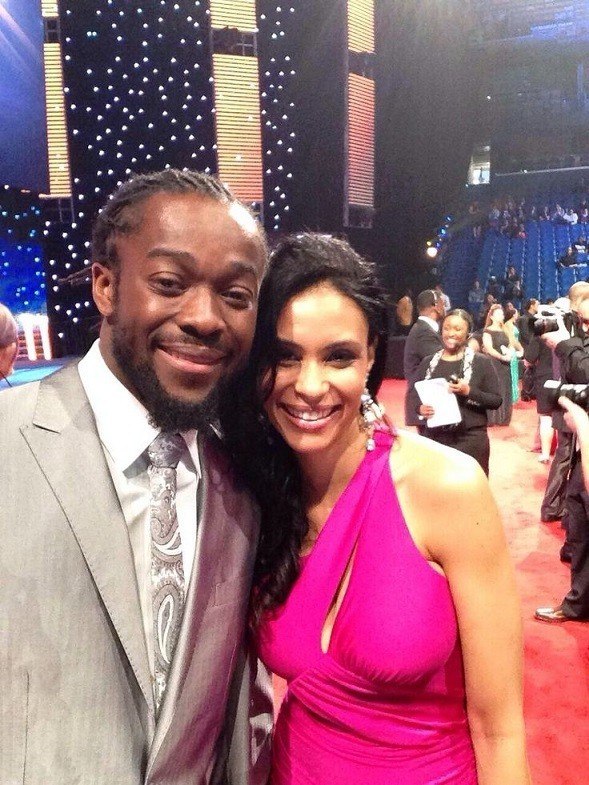 Kori doesn't even have a social media profile. We must admit that this is rather unusual nowadays when technology is at its peak. Being married to an Intercontinental and United States champion might be challenging when trying to keep a low profile but it works for her.
Lana/Catherine Perry (Rusev/Miro)
Another extraordinary woman is Lana, also known as Catherine Joy Perry. She is a professional wrestler, but also a model and actor. Added to that, she sings and dances. Her initial dream was to become a dancer, but she has achieved so much more than that. She debuted in 2013, the year she met her husband, Rusev.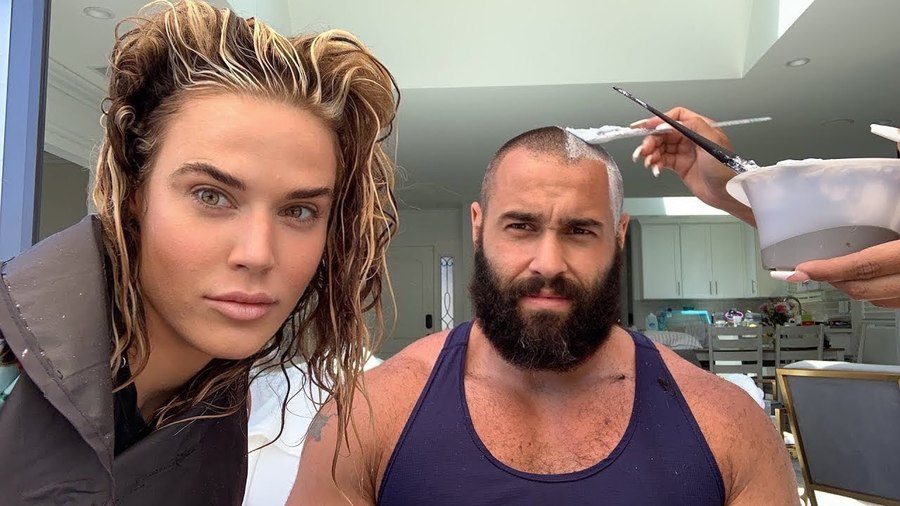 After three years of a rocky relationship, they finally got married. However, their split was unusual, as she decided to show up at one of Rusev's fights demanding a divorce.
Karina Lamer (Kevin Owens)
Kevin started his career very early, at the age of 16. He worked very hard to reach a top level, and he used to watch WWE in his childhood to learn how to speak English. Even if it seems incredible, his interest in the English language got him on this path.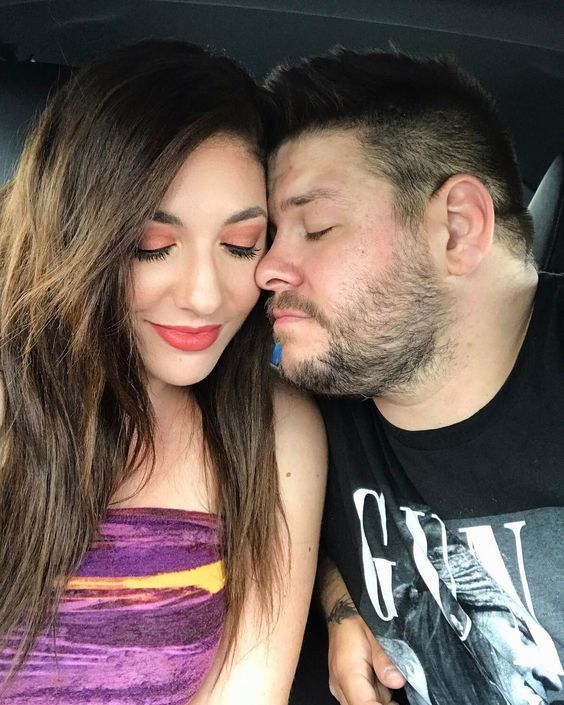 This made him more interested in becoming a wrestler. His fans appreciate him for his hard work and for his ambition. His wife is not in the business but they get along very well. They have been married since 2007 and have two beautiful children.
Maryse Ouellet (The Miz)
Some stars try hard to keep their personal life private and try to give as little information as possible in order to enjoy a more intimate life. This is not the case with The Miz and Maryse Ouellet. Since they got married in 2014, they have showcased their relationship.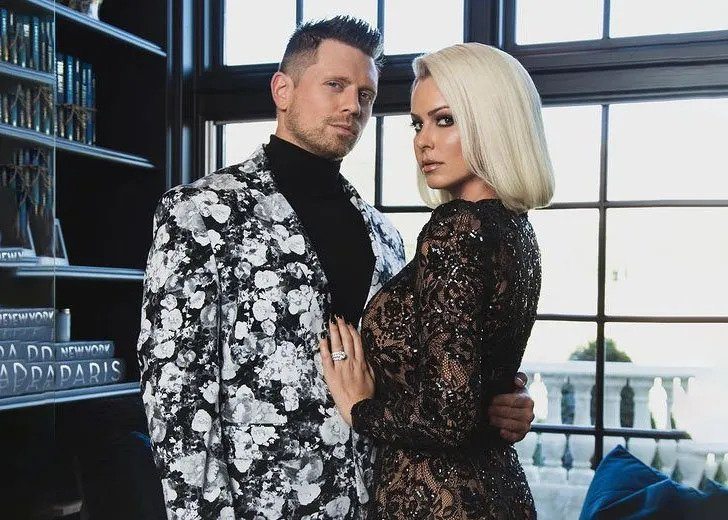 They are both stars and co-producers in the show Miz & Mrs. The show premiered in 2018 and is a spin-off of Total Divas. The show had only two seasons but had many controversial guests such as Alexa Bliss and Brie Bella.
Sasha Banks (Sarath Ton)
Sarath Ton debuted in 2012 when he choose Rutherford Hayes to be his ring name. His career was short because in 2015, he suffered an injury that meant his wrestling career was over. He didn't want to leave the industry for good, so he became a costume designer.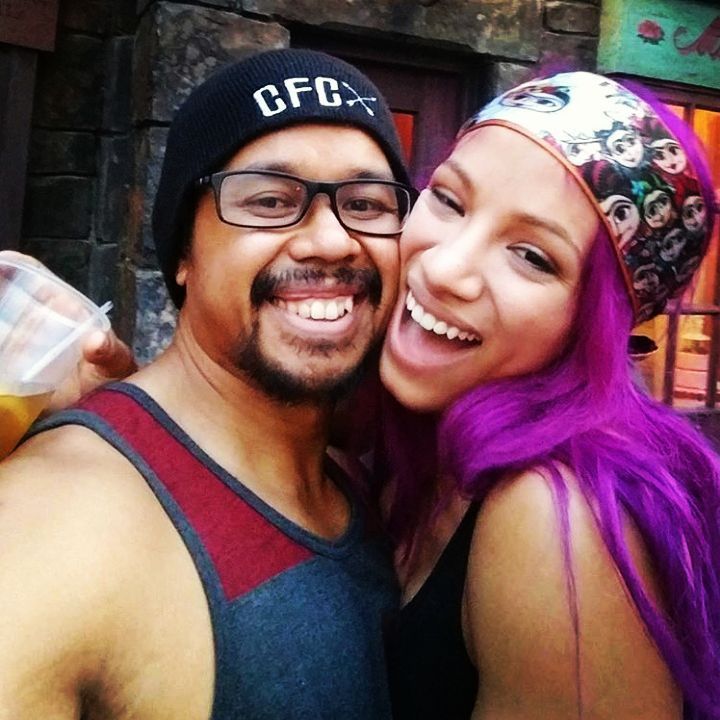 Sasha Banks, his wife, debuted in 2010 and has an impressive wrestling career. She is still young, but she is a four-time winner of the RAW Women's Championship. They got married in 2016 and are happily together. She is considered one of the most talented females in this industry.
Shay Shariatzadeh (John Cena)
John Cena's dating life was full of turmoil. His first marriage lasted only three years. After his divorce he started dating Nikki Bella, a wrestler as well. They were a popular couple in the wrestling world for a while. They even got a part in a reality show where the audience could see their real-life problems.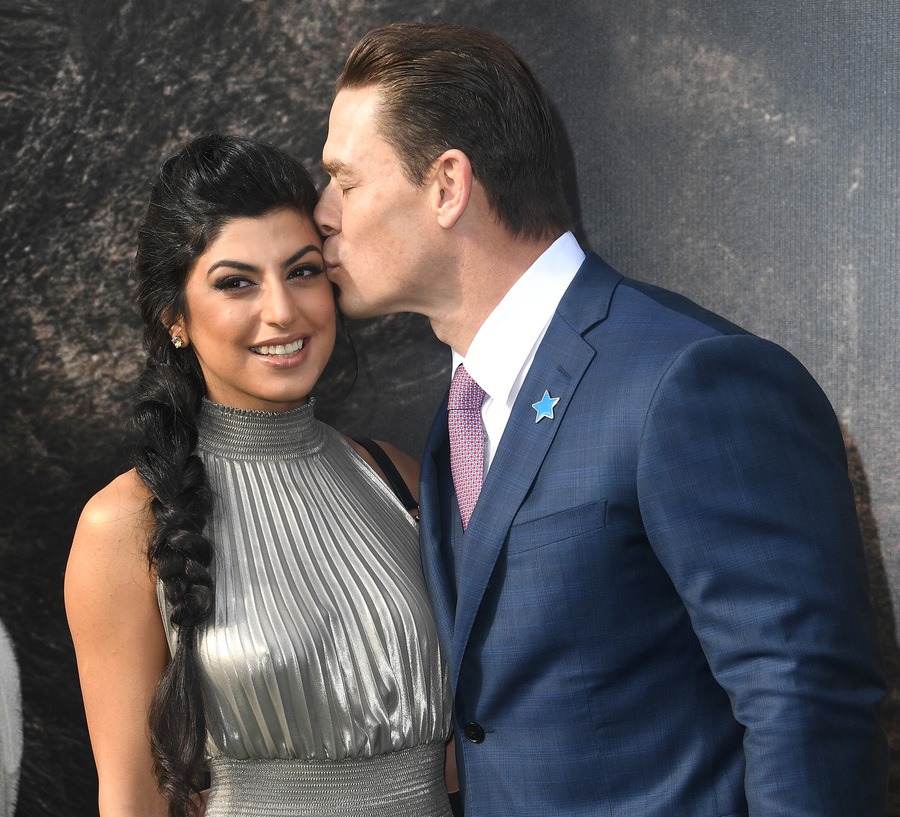 The relationship seemed promising, but the couple separated shortly after they got engaged. Later, Cena started dating an engineer, Shay Shariatzadeh. The two got married in a secret ceremony and seem very much in love.
Sable/Rena Lesnar (Brock Lesnar)
This relationship started in a different way than the rest of the couples presented here. They met in 2004 when Sable was still married to her second husband. However, the marriage was almost over at this point, so we can't say that Brock broke it up. They got married in 2006 right after the divorce was finalized.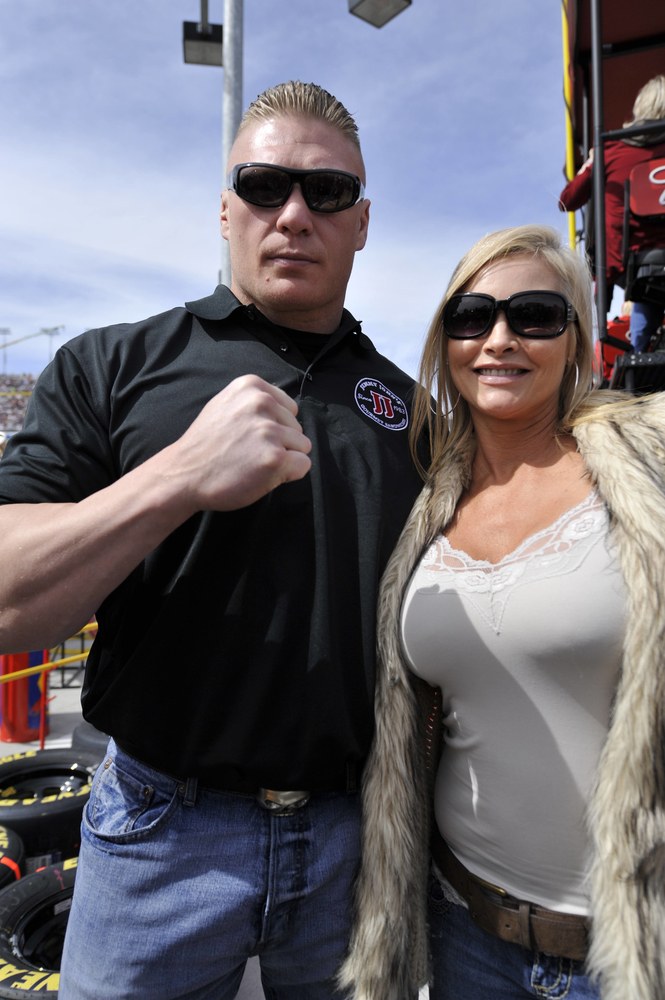 Just a year later they wanted to start a family so she decided that it was best to retire from her career. They have two children, Turk and Duke. This is Sable's third marriage while it is his first and let's hope the only one.
Beth Britt (Jeff Hardy)
These two met in a club in 1999 but it wasn't until 2011 that they got married. They have been happily together since and have two kids together. They had some struggles like any other couple has, but their relationship is to be admired.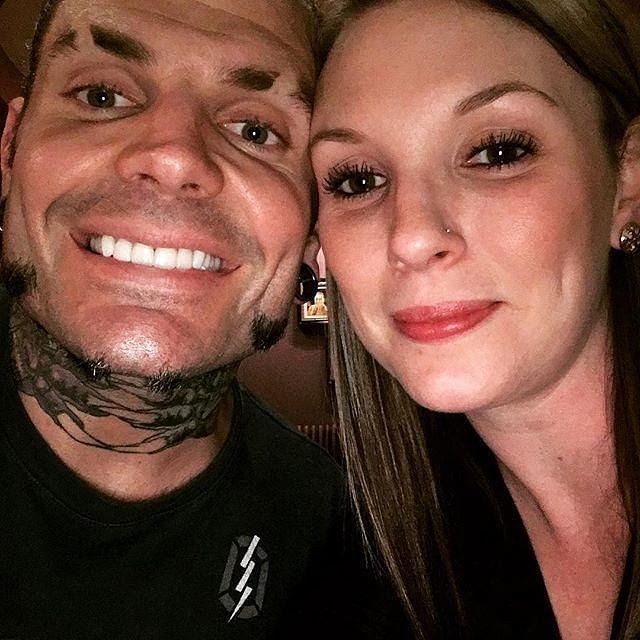 What is really remarkable about this couple is how well they managed to go through difficult situations and stay together. She even stayed by his side when he was having some problems with drug addiction. Having someone by your side in the most difficult moments of your life is a real blessing.
Tamara McMichael (Kevin Nash)
Not every couple from the wrestling world has a smooth journey. Kevin Nash and Tamara McMichael met in 1988. They have a son, Tristan, and four years after his birth, they separated. However, they managed to reconcile and this time it worked.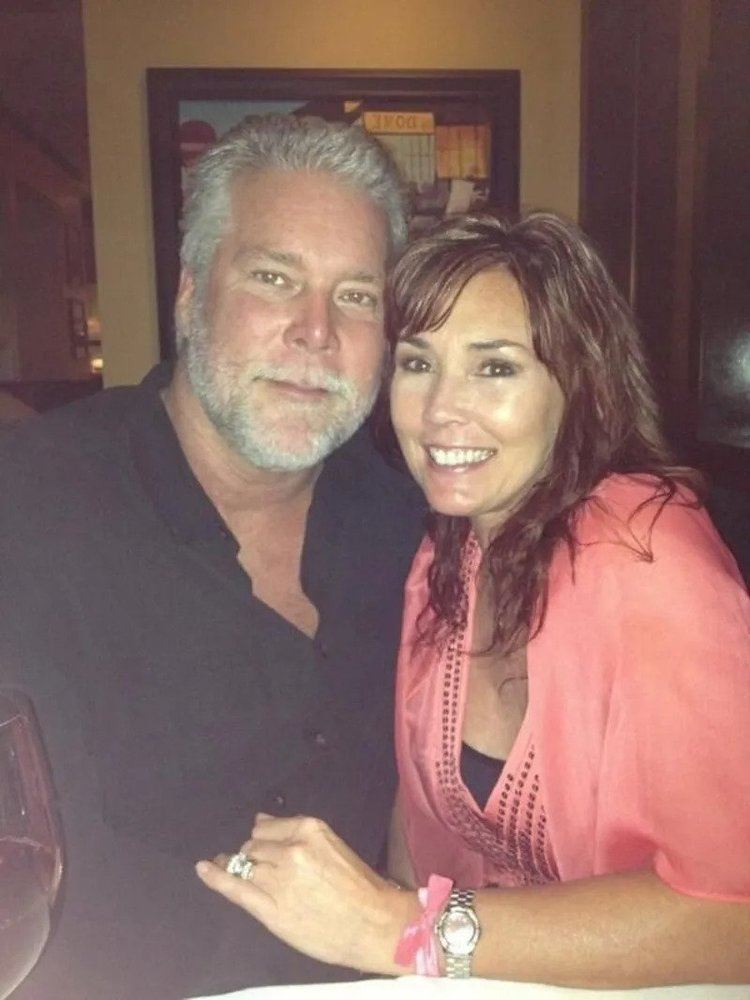 They have been together since then. His wife is a Realtor in Florida and keeps a low profile while her husband is one of the most successful wrestlers of all time. Being a couple in this industry is not easy, but they are doing a great job.
Angie Gutiérrez (Rey Mysterio)
Rey Mysterio comes from a family of wrestlers. He has a long legacy and he shared his ring name with his uncle, but his real name is Oscar. Like many other wrestlers, Rey also has a love for tattoos and has used them to showcase his love.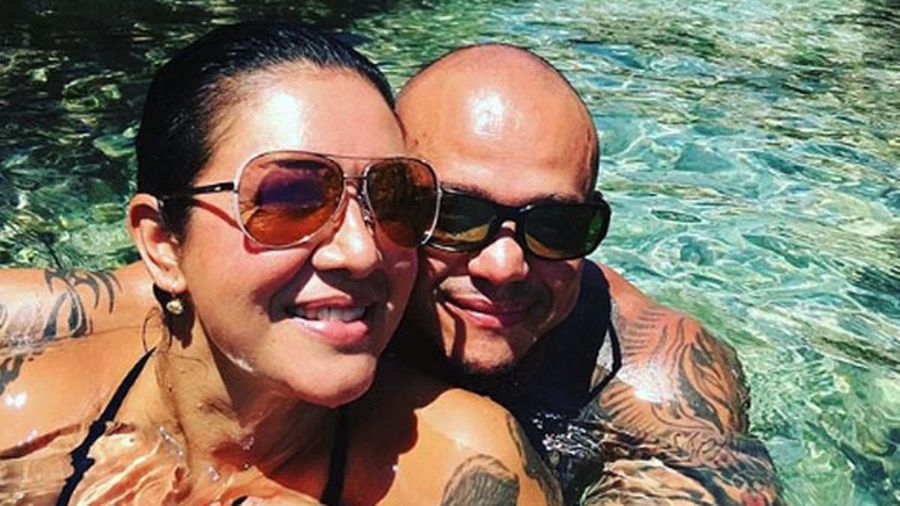 The most important tattoos for him are the names of his son and daughter. He also has tattoos dedicated to his wife. He is a person who cares about others. Maybe that is why he tattooed the initials of his friend Eddie Guerrero. Unfortunately, Eddie died in 2005.
Wendy Jones (AJ Styles)
AJ Styles is the ring name of Allan Jones, a great wrestler appreciated for his talent in the wrestling world. Most wrestlers are married or are in a relationship with women who have some sort of connection to this business. This is not the case with Allan Jones, who is married to a schoolteacher.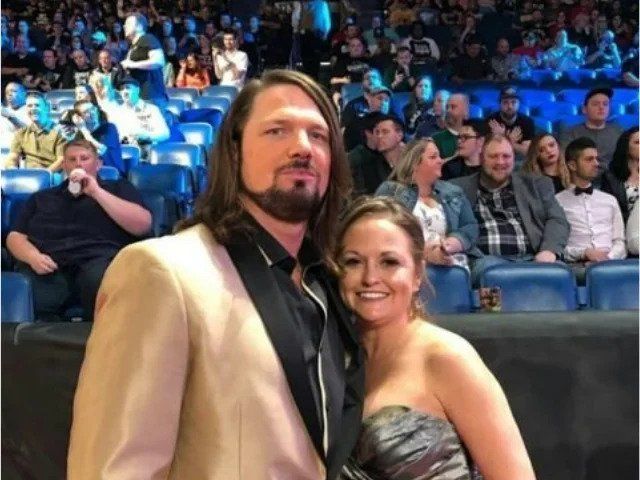 Wendy Jones is her name and they have lived together since 2000. They have very different professions but maybe this is exactly why they are such a strong couple. Allan and Wendy have four children, three boys and one daughter.
Candice LeRae (Johnny Gargano)
It is not uncommon to see two people working together and falling in love. This is also the case in the wrestling world, where people like Johnny Gargano and Candice LeRae end up discovering that they have more in common than they would have thought.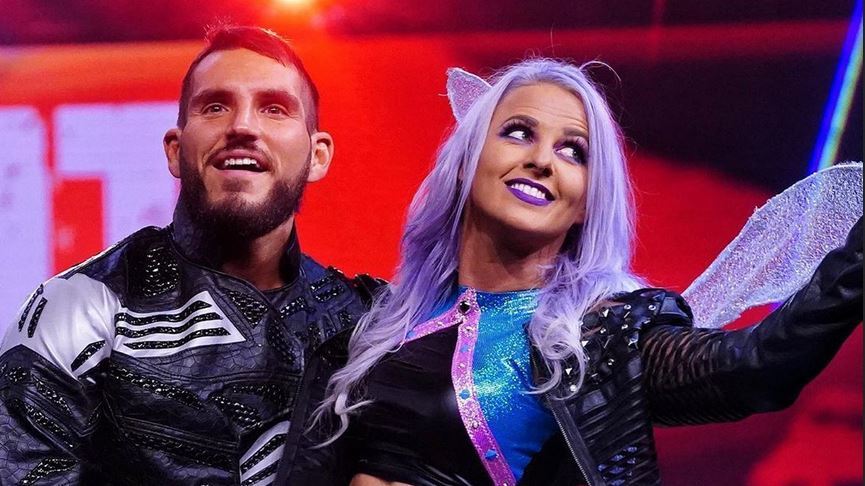 She debuted in 2002 while her husband launched in 2005. They got married in 2016 at Disneyland since Candice is a big fan of Disney. They have been happily married since then and are hugely appreciated in the wrestling world. The strong and amazing couple has fans all over the world.
Marissa Mazzola (Shane McMahon)
The McMahon family is very well known in the wrestling world. Shane McMahon is the son of the WWE CEO, thus everybody knows him as being part of this business. However, his personal life was never in the limelight because Marissa Mazzola is his high school love, whom he married in 1996.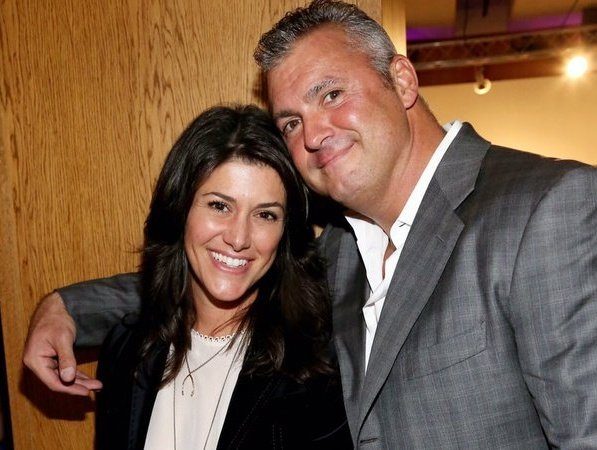 They seem to have not only a long relationship but also a strong one. She is not a wrestler but had some connection to this world in the past as Marissa hosted the shows WWF LiveWire and WWF Divas. She knows her husband's business very well.