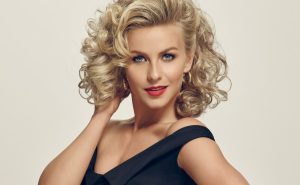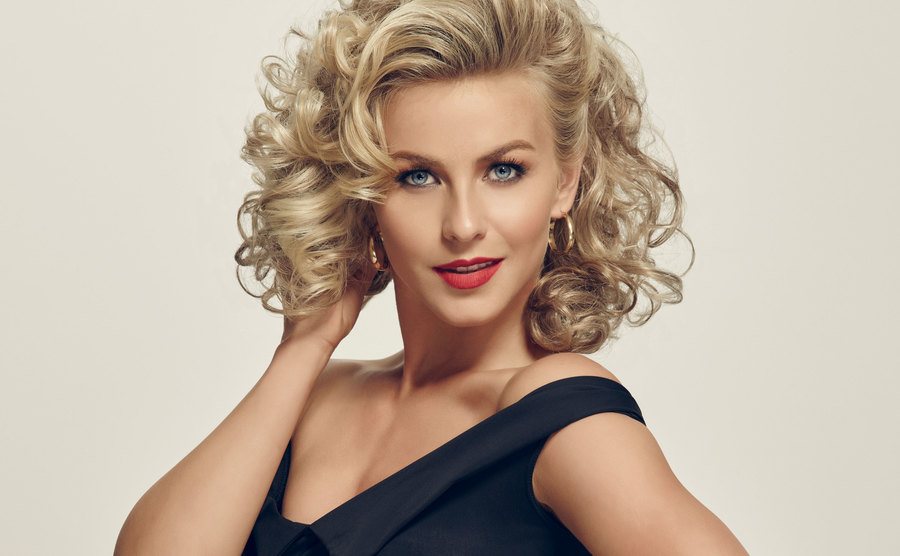 The Wonderous Life of Triple Threat Julianne Hough
By Yuri S.
---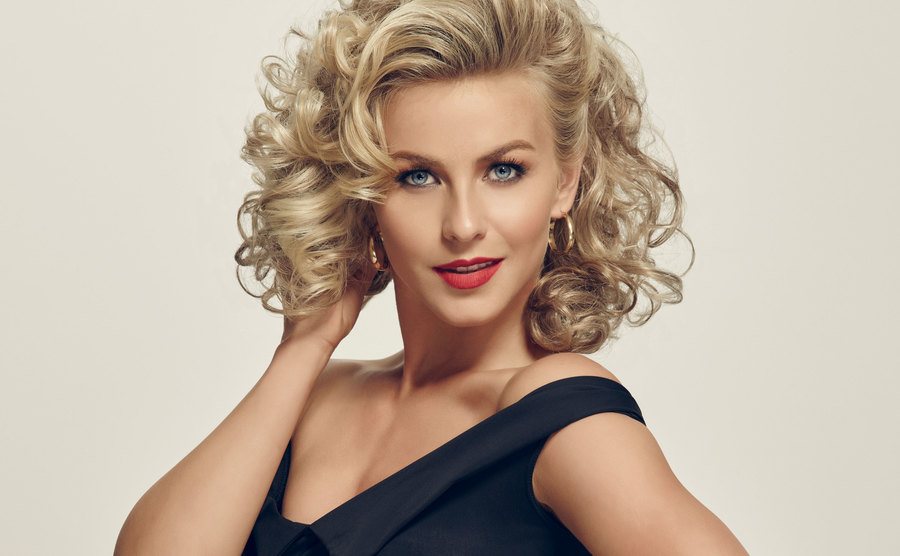 Julianne Hough is a dancer, actress, and singer. You may remember her from her years on Dancing with the Stars as a contestant and later as a judge! Or from her stunning performance in the Footloose remake resealed in 2011, a movie totally worth watching if you haven't.
There is much more to Julianna Hough than meets the eye despite her acclaim. Her love life, for one, is as interesting as they come. Let's take a look at the dancer, singer, and actress's wonderful life. Who knew she was such a triple threat?
Julianne's Illustrious Career and Journey Through Dance
Julianne Hough began her career in dance at the incredibly young age of nine. She started competing in dance competitions in Latin ballroom, among other dance forms, in Orem, Utah, her hometown. When she turned ten, her parents sent Julianne and her brother Derek to London to pursue the art of dance more seriously.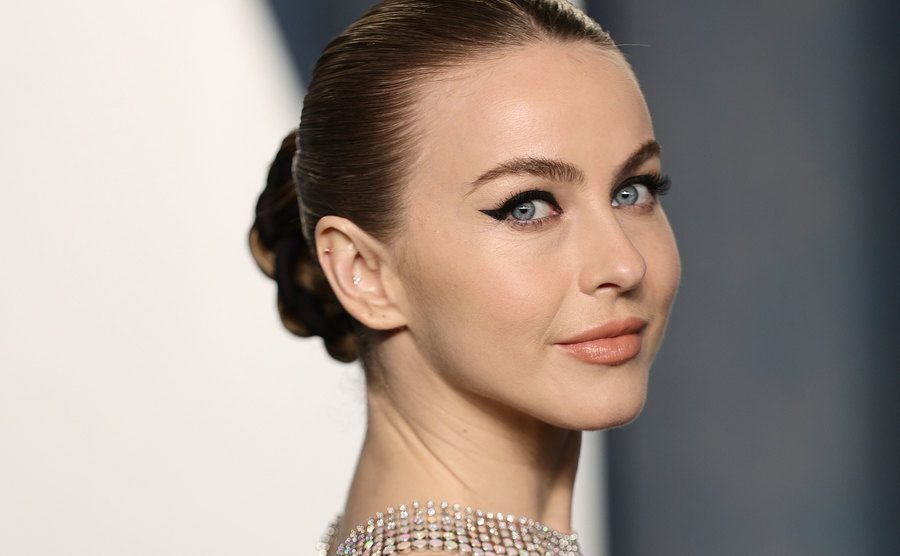 They attended the Italia Conti Academy of Theater Arts in London and began training in singing, theater, gymnastics, jazz, ballet, and tap. This formal training helped shape her professional career and led to her and her brother's future stardom.
The World of Latin Dance
Julianne always had a passion and clear talent for Latin dance. She had been competing in Latin dance on a small scale back in Utah when she was nine, but her passion became competitive at fifteen. The young teenage girl from a Mormon family of seven won dance competitions and broke records worldwide.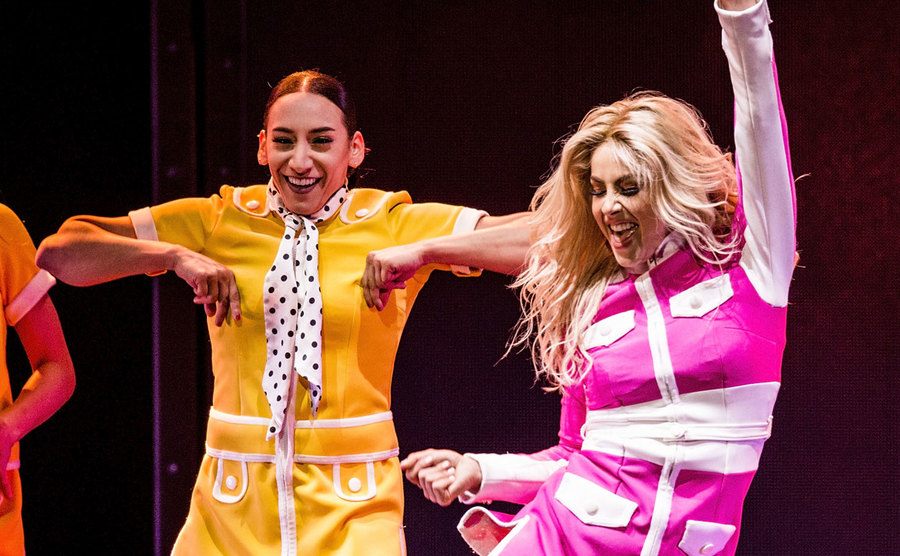 She became the youngest dancer to win the Junior World Latin Champion and International Latin Youth Champion at the Blackpool Dance Festival. She was not only the youngest but also the only American ever to win.
Her First Season on Dancing with the Stars
In 2007, Julianne joined the cast of Dancing with the Stars as a dancer for season four. She started off as a company dancer for the show, performing in the background of various group dance numbers before she was chosen to transition to professional dancer.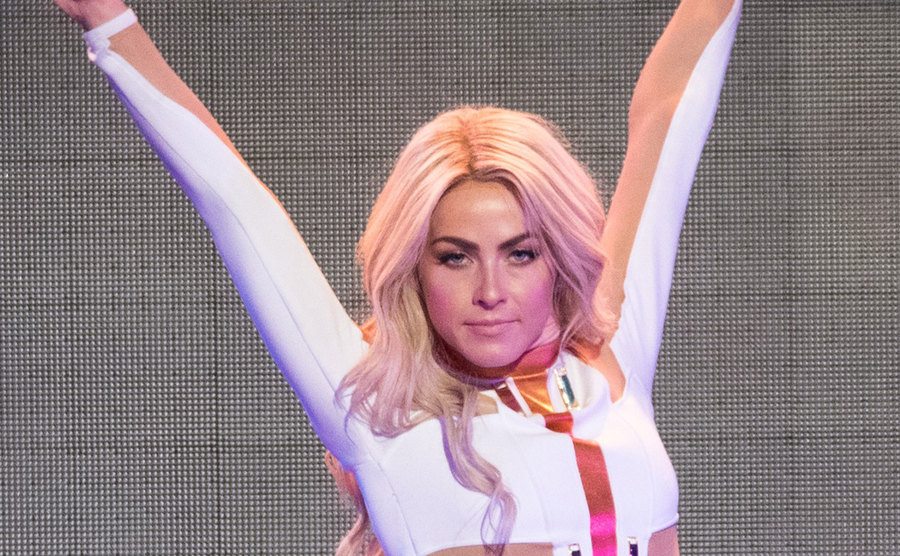 Her dance partner was a speed skater and Olympic gold medalist, Apolo Ohno. Together, they dominated the season, and Julianne took home a win as a first-timer. This marked her as the youngest professional dancer to win the show; she was only nineteen at the time.
Dancing with the Stars Round Two
She came back with a bang for season five of the show. This was her second and last season on Dancing with the Stars for a while. Her partner this season was Helio Castroneves, a three-time Indianapolis 500 Champion. They danced their way from episode to episode, outshining the competition.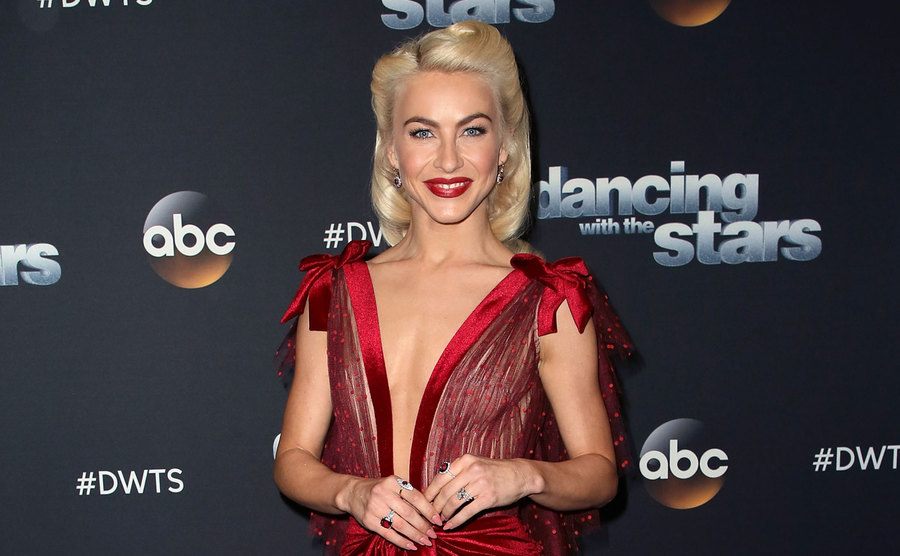 Julianne and her partner took home the gold for season five. They were an impressive pair. So much so that Julianne was nominated for an Emmy Award in Outstanding Choreography for her Mambo to the song "Para Los Rumberos." This was one of her most beloved performances on the show by judges and fans alike.
A Farewell to DWTS
In 2008, Julianne shared with Ryan Seacrest and the rest of the cast that season five would be her last season. Although Julianne claimed she would not be returning, she did come back a few years later. She returned as a professional dancer for season eight.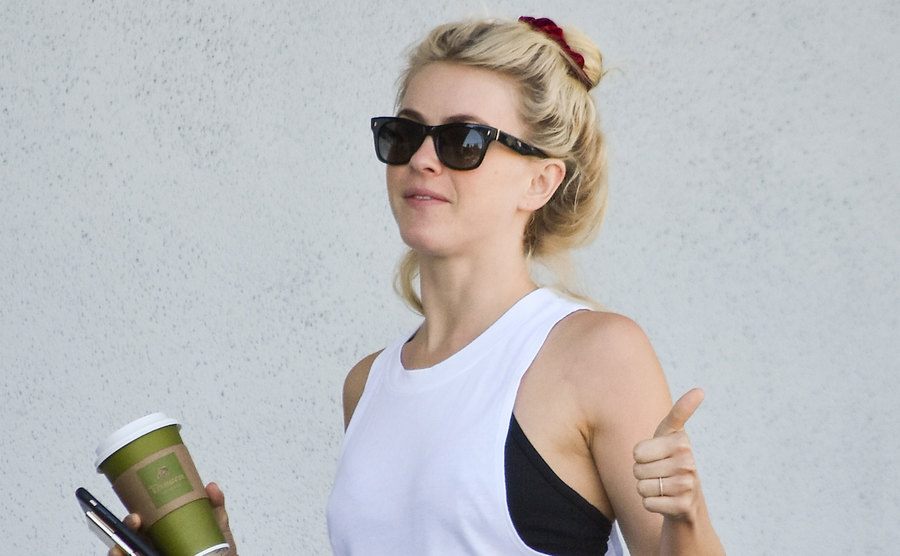 She danced with country singer Chuck Wicks, who was her boyfriend. The couple won the crowd but not the win. In 2014, she returned to the show as the fourth judge. She judged from 2014 to 2017 and was great. She was adored by fans and castmates alike, but in the end, she left in pursuit of an acting career.
America's Got Talent, and So Does Julianne
After leaving Dancing with the Stars, Julianne became one of America's Got Talent judges. She is extremely talented and created quite a name for herself as a judge on the previous show. It made perfect sense to have her on the judge's panel of a similar television show, but she only stayed for one season.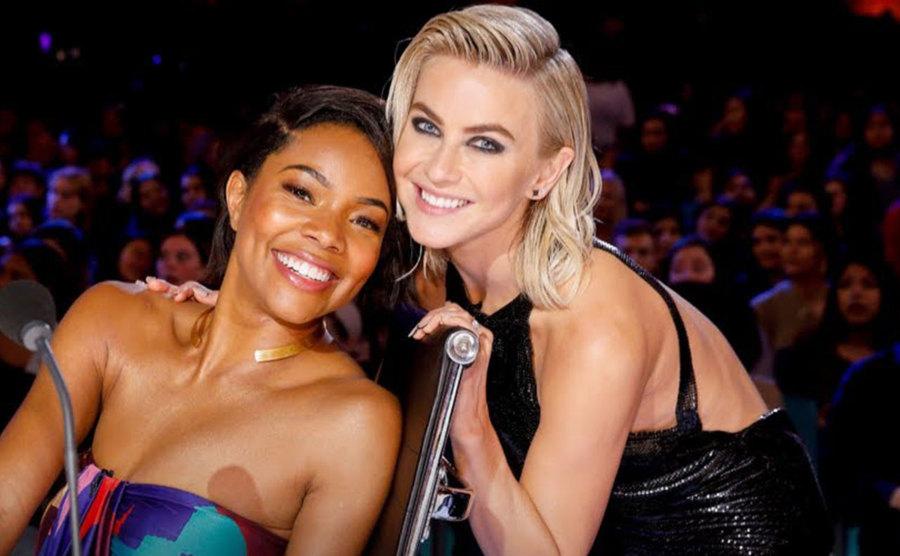 It was reported that Julianne left due to tension behind the scenes with other cast members and guest judges making racist or sexist comments. She also received much critique regarding her appearance from fans throughout the show, so she decided to leave the toxic environment.
Not Just a Dancer but a Country Singer Too
To no surprise, Julianne is not only a dancer and actress, but she is also a music artist! She is a country singer who has received much recognition for her music. In May 2007, she released her first single called "Will You Dance with Me." She released the song to raise money for the American Red Cross.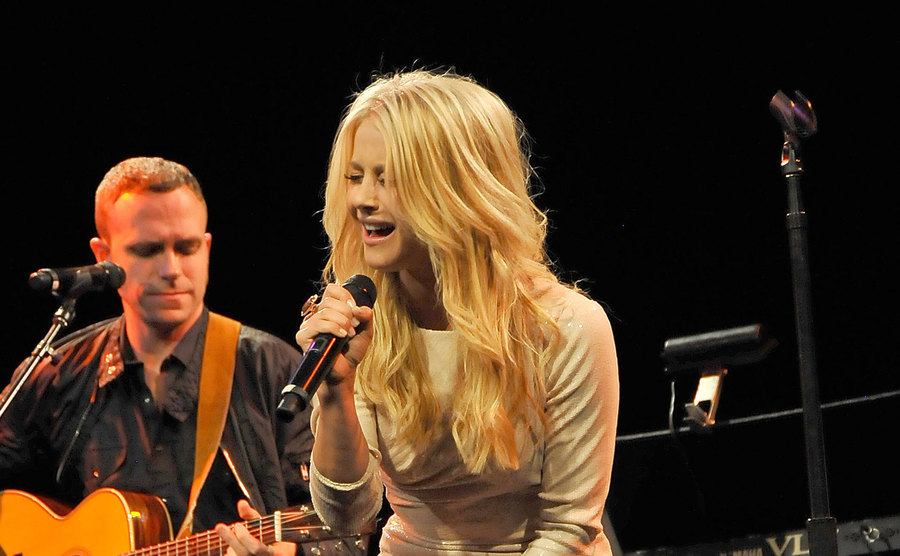 After the song, in 2008, she signed with Universal Music Group in Nashville and released an album called Julianne Hough. This album hit number one on the Billboard Country charts and hit the Billboard 200 at number three. This was the highest debut for a country singer since 2006.
Breaking Out on the Big Screen
She may have started with a small credit in a huge movie franchise, but today, her acting career has much critical acclaim. Julianne's first role in a film was in 2001 with Harry Potter and the Sorcerer's Stone. Her role was marked as none other than "Hogwarts schoolgirl."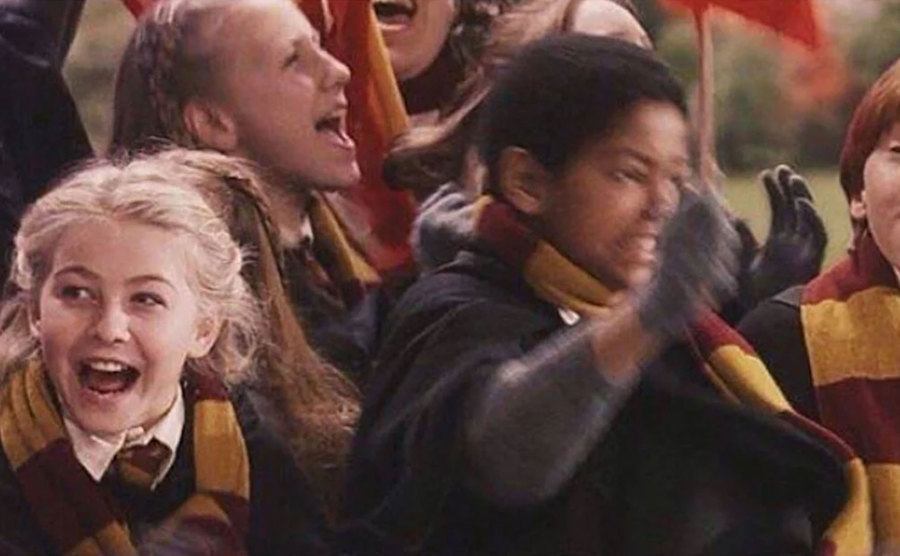 This may have been her first role, but it wasn't her last. The Harry Potter extra starred in the 2011 remake of Footloose's hit dance film. She played the main character, Ariel Moore. She then joined the cast of Grease Live as Sandy. And in 2013, she acted alongside Josh Duhamel in the blockbuster romance Safe Haven.
Now Everybody Cut Loose, Footloose
Julianne may have made an obvious choice to play Ariel, but she did not get the role so easily. She had to fight for her spot on the film, and she had to do it twice! Due to the nature of the role, Julianne felt this would be her perfect segue into film, which is why she wanted the role so badly.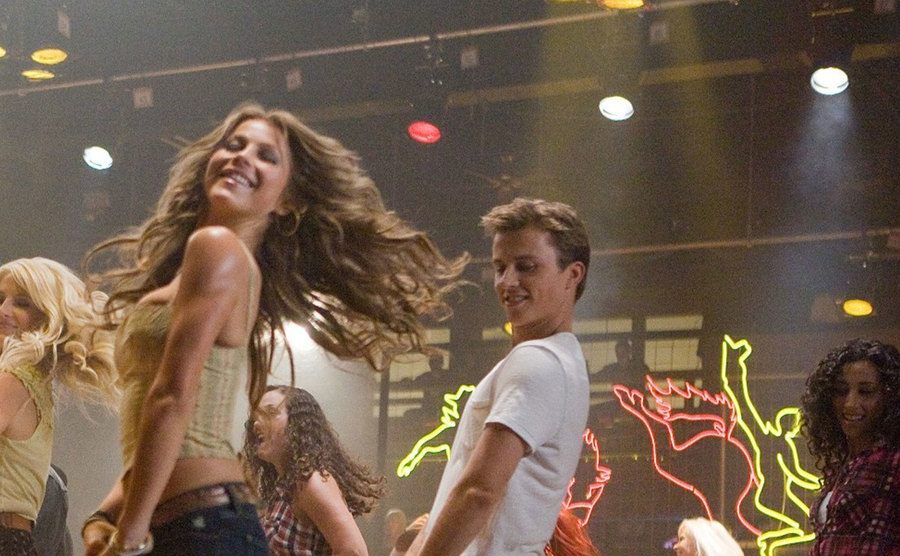 The first director on the project was Kenny Ortega, and after auditioning, she landed the part of Ariel. But when he left the project and was replaced by Craig Brewer, she had to audition for the role a second time. Either way, she made a perfect Ariel.
Her First Big Acting Role
After starring in a musical, Julianne was able to finally venture out onto the big screen with a serious acting role. And boy, did she get serious! Nicholas Sparks is as sappy of an emotional love story as movies get, and Julianne nailed her role as Katie Feldman alongside costar Josh Duhamel.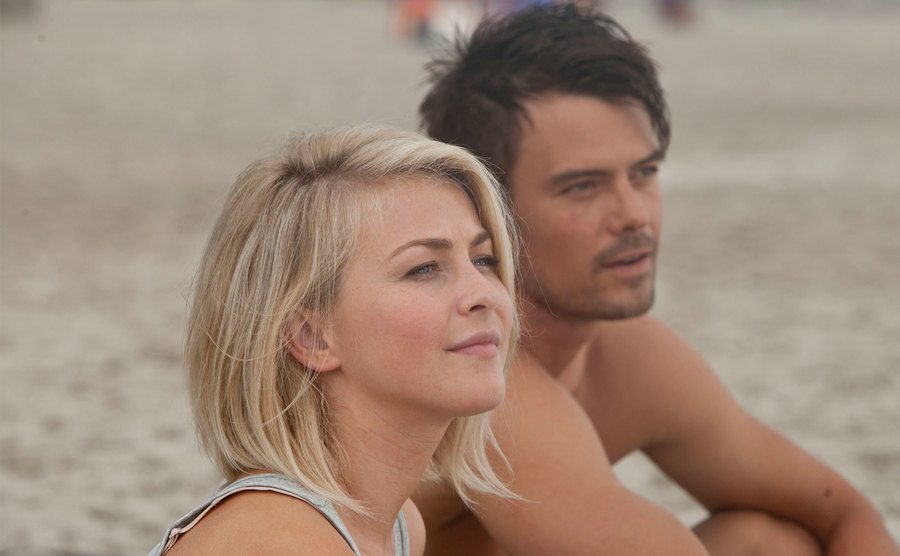 Julianne is a huge Nicholas Sparks fan, and having this be her first movie was scary and reassuring. Scary because she could no longer rely on dance to carry her performance since this wasn't a musical, but she was honored to be cast in something simply due to her acting skills.
A Role of a Lifetime
Julianne is no stranger to live television, thanks to her many years on Dancing with the Stars, but nothing was as big as Grease Live, which premiered on FOX in 2016. Julianne has been a longtime fan of Grease. When she was younger, she sneaked down to the basement when her parents weren't home and watched Grease, practicing the dance numbers.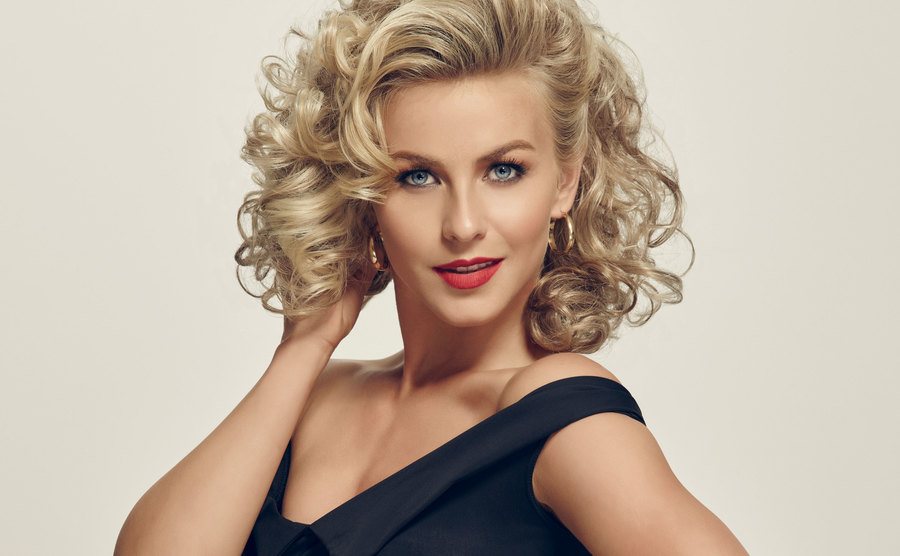 Julianne was delighted with her role as Sandy, and she received praise from Olivia Newton-John, exclaiming she would make a perfect Sandy. Grease Live was a mixture of the Broadway musical and the movie, garnering much praise.
Her Upcoming Broadway Debut
Julianne Hough is making her way to Broadway. She is making her debut in a riotously hilarious comedy called POTUS. The play is about seven women behind a man in the free man's world.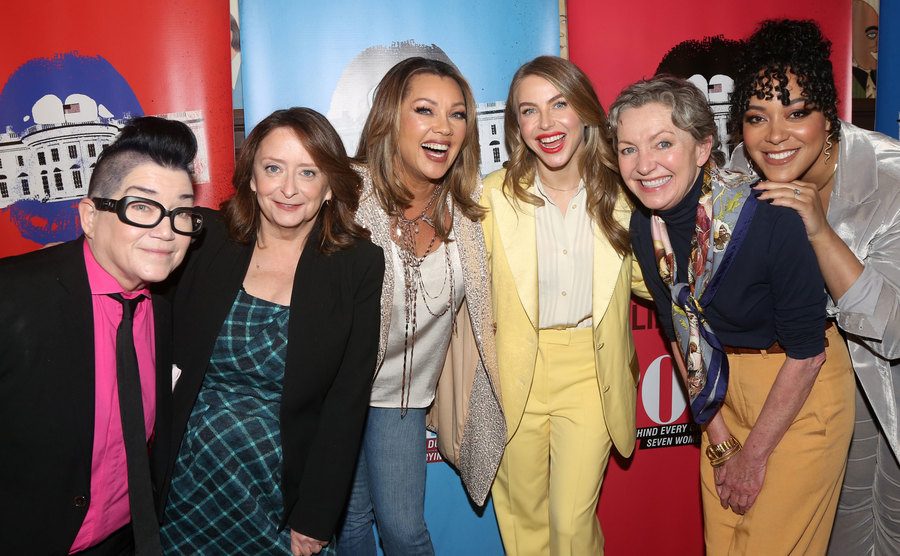 Julianne will be playing one of the seven women alongside costars Vanessa Williams, Rachel Dratch, Suzy Nakamura, Lea DeLaria, Lilli Cooper, and Julia White. Julianne says that she has always admired the sheer talent that fills the Broadway stage, and she is so excited and honored to be performing on such a stage and with such a brilliant play.
Julianne and Derek's Unbreakable Sibling Bond
The two have not only been dancing together from a young age, but they are also best friends. Julianna and Derek left their strict Mormon parents and three other siblings to pursue dance in London. While there, they both faced many challenges and bouts of homesickness.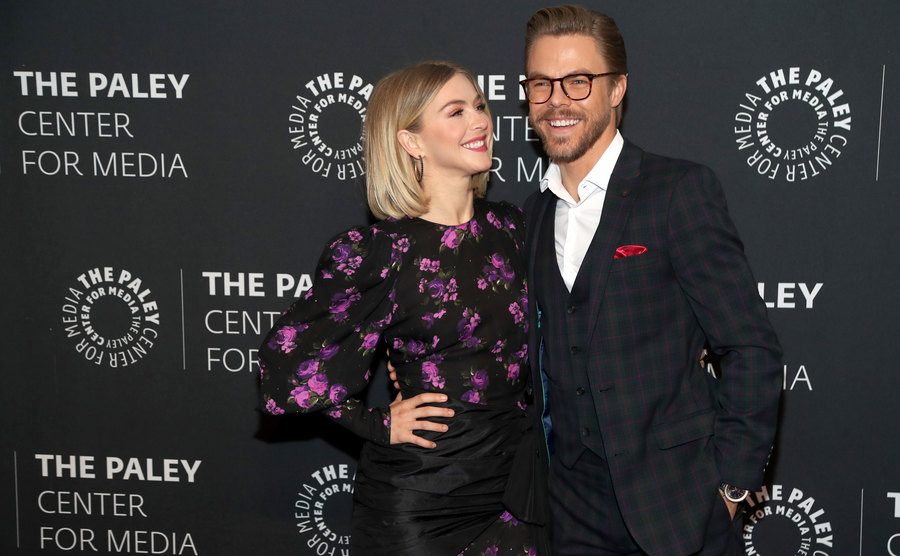 Julianne says that her time at the Italia Conti Academy of Theater Arts was filled with abuse and hardship. She disclosed in many interviews that her dance instructors physically and mentally abused her. Derek tells of being slapped by a teacher for lying about smoking. They both faced a difficult time away from home, but they are grateful to their parents for giving them such an opportunity at the end of the day.
Sharing a Love of Dance
Julianne and Derek had the same dance training, and their careers have fallen parallel. They both were professional dancers on Dancing with the Stars but in different seasons. The siblings were also cast in prominent roles in big network musicals.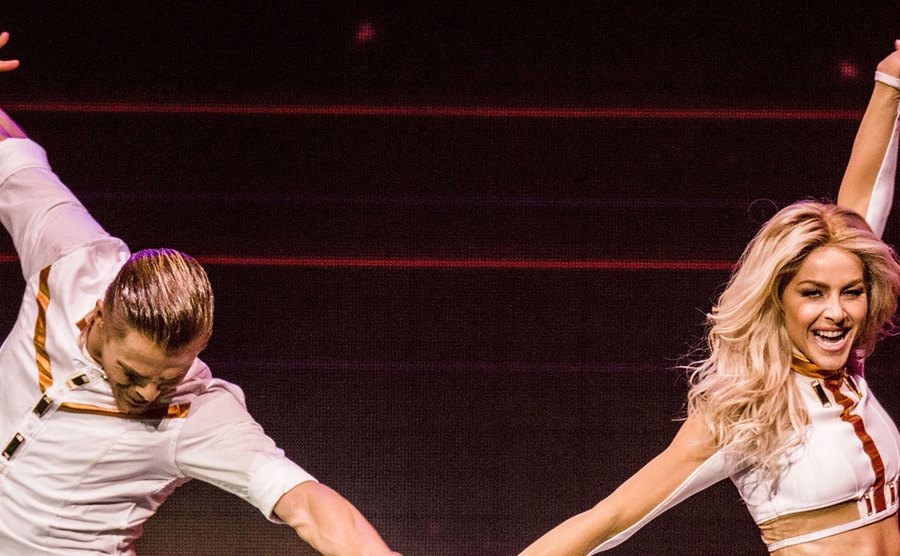 Julianne was cast as Sandy in Grease Live, which premiered on Fox, and Derek played Crony Collins in the live rendition of Hairspray, which was featured on NBC. Additionally, they have both been judges on talent competition shows. Derek is a judge on World of Dance and Julianne was a judge on America's Got Talent.
Collaboration Keeps them Close
Julianne and Derek are always collaborating on projects in the dance industry. They have a continuously sold-out dance tour called "Move Live on Tour," premiering worldwide. The rigorous rehearsal schedule and constant traveling of the world have made the siblings even closer.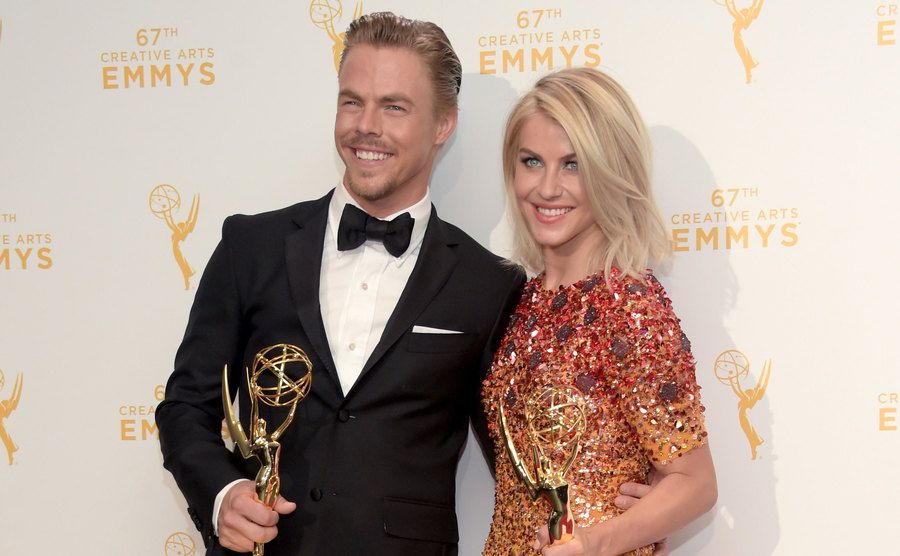 The two also have a "Holidays with the Houghs" Christmas special, premiers every year. They have a bond that began with siblinghood and has extended to their passion and commitment to dance. They have expressed how grateful they are to have each other in such a cutthroat industry.
Julianne Hough and Nina Dobrev: BFFs
These two Hollywood stars were introduced to each other through an unlikely mutual friend—their hairdresser. Riawna Capri is the owner of the Los Angeles hair salon Nine Zero One Salon. She cuts and colors both Nina Dobrev's and Julianne Hough's hair and suggests the two should meet. Her elite client list also includes singer Selena Gomez and actress Ruby Rose.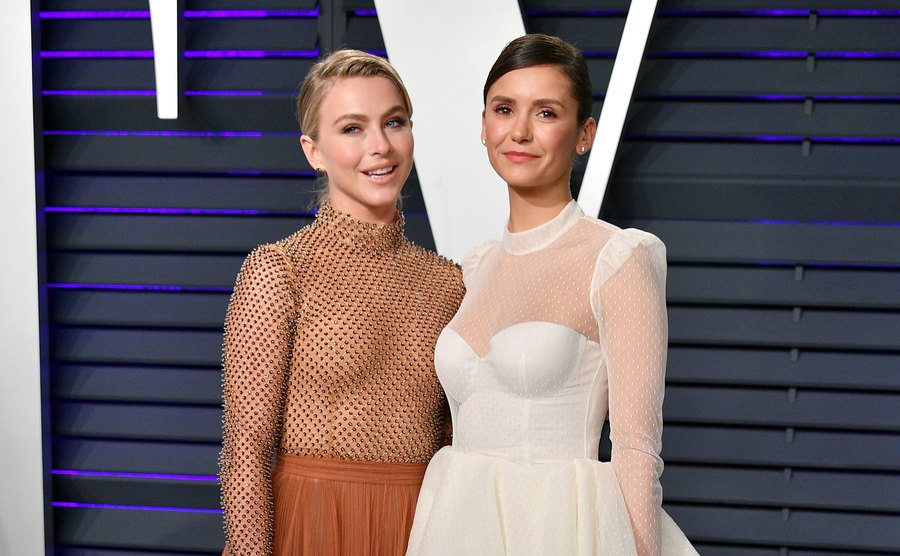 The two became friends instantly; Hough feels like they were attached at the hip. They were destined to meet and connect, and their friendship has not only withstood the test of time but breakups, heartbreak, hospital visits, and so much more.
Always There for Each Other
The two actresses and best friends have always been there for each other. They stick together in tough times. Julianne even left her launch party to support Nina while going through a rough patch.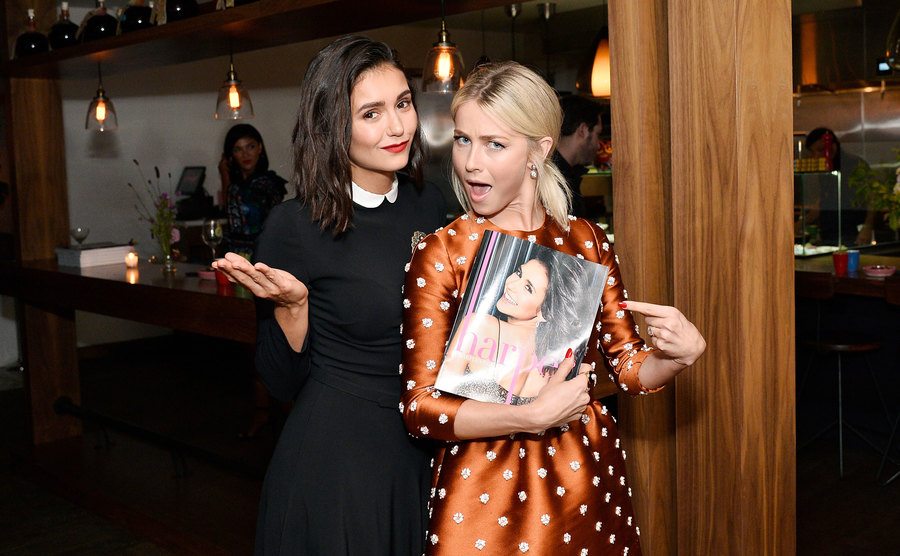 Julianne was having a launch party for one of her new singles called "Transform," which was the first time she performed the song. Nina Dobrev had forgotten that this was the night of the party, and she called her friend in a panic, who quickly left the party to be by her side and offer a shoulder to cry on.
Best Friends and Business Partners
Julianne and Nina prove that best friends can also be business partners. The two actresses co-own a company called Fresh Vine Wine. It is a wine company that produces low-carb and low-calorie wine produced and bottled in Napa, California.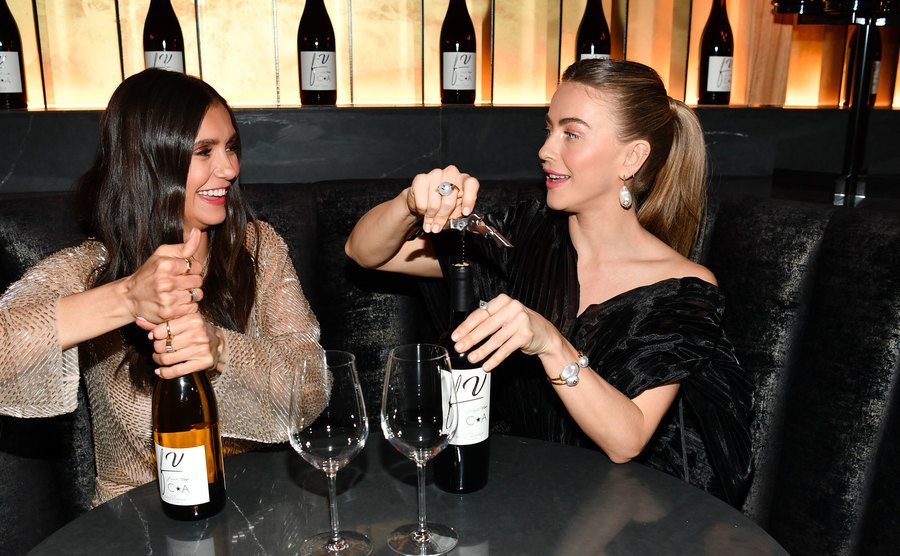 The company was launched in 2019 and had been rapidly growing. Fresh Vine Wine has been gaining visibility, credibility, and a customer base all over the United States. The company is now going public on the New York Stock Exchange, and the best friends couldn't be more excited.
From Childhood Crush to Fiancé
Throughout her time in the world of dance, Julianne has met several eligible bachelors, but none quite screamed true love like her relationship with professional dancer Zach Wilson. Both grew up as part of the Mormon Church and first crossed paths in elementary school, where Julianne developed a childhood crush.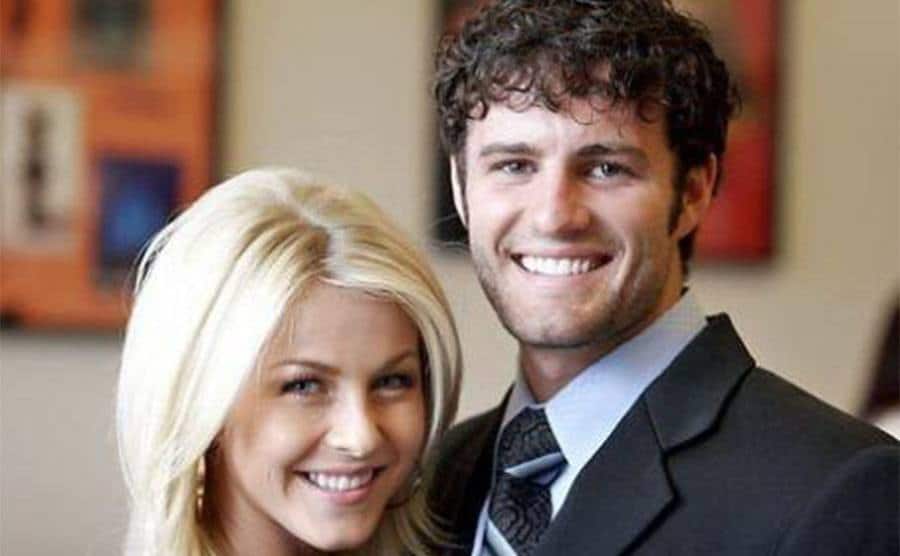 In 2007, when she turned 18, she started dating Wilson, and the two quickly got engaged. Their wedding date was set for August of that same year, but it was pushed off. They both claimed to need more time before tying the knot. Shortly after, they called the whole thing off.
A Real Country Love Ballad
In 2008, shortly after she called off her engagement, Julianne met country singer Chuck Wicks while on tour with Brad Paisley. When they met, it was perfect, and their time on tour was fun and full of love.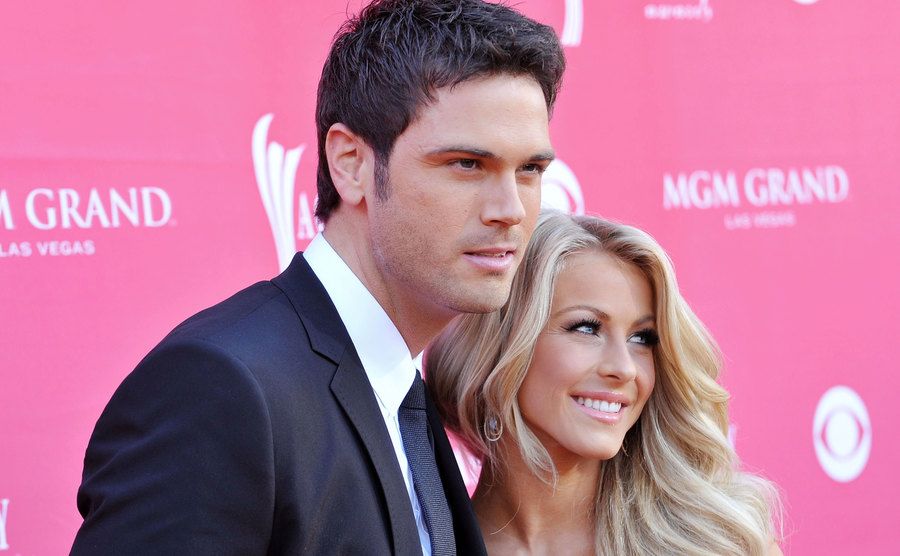 Their relationship became more serious in 2009, when the couple partnered on Dancing with the Stars, her second season on the show. Fans and viewers felt the two were a perfect match and would soon be engaged. Everyone was shocked when the two broke up after the season.
From Country Romance to Romantic Comedy
A few months after breaking up with Chuck Wicks, Julianne began dating comedian Dane Cook. They never officially or publicly defined their relationship, but they enjoyed each other's company and loved spending time together. The couple always appeared to be very happy and affectionate with one another.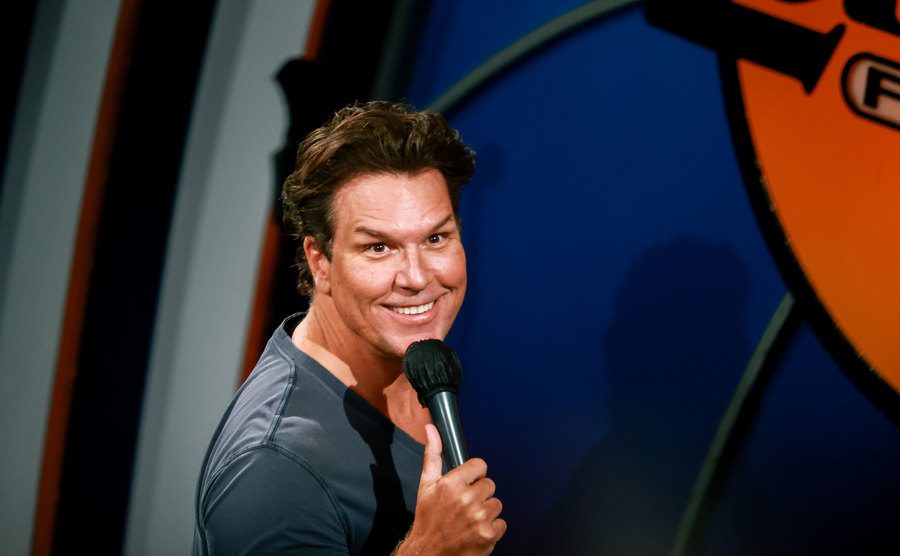 Julianne was seen at Cook's show at the Hollywood Laugh Factory, and then they were seen at dinner at Katsuya. The two ended their relationship pretty quickly, so it must not have been too serious, maybe just a way to let off some steam and have a little fun!
Hollywood's Favorite Host and the Dancing Queen
Five months after ending her relationship with Chuck Wicks, Julianne began dating Ryan Seacrest. They had a mutual friend who wanted to set them up on a date when Julianne first moved to Los Angeles, but it never actually happened. They also ran into each other for years at different events and spots around LA, always feeling some chemistry.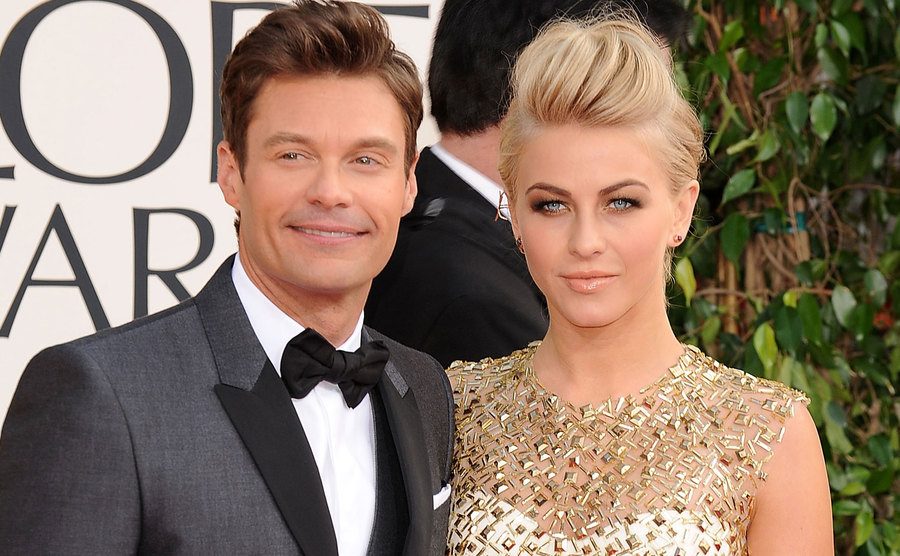 In 2010, they finally started dating. Their similar personalities held them together through their busy lives and work schedules, but ultimately this is what ended their relationship in 2013. The two remain good friends.
No Bad Blood Between the Exes
In March of 2022, Julianne and Derek Hough appeared on Ryan Seacrest's radio show On-Air with Ryan Seacrest. The couple broke up in 2013, yet his costars couldn't help but wonder if this was an awkward encounter for him.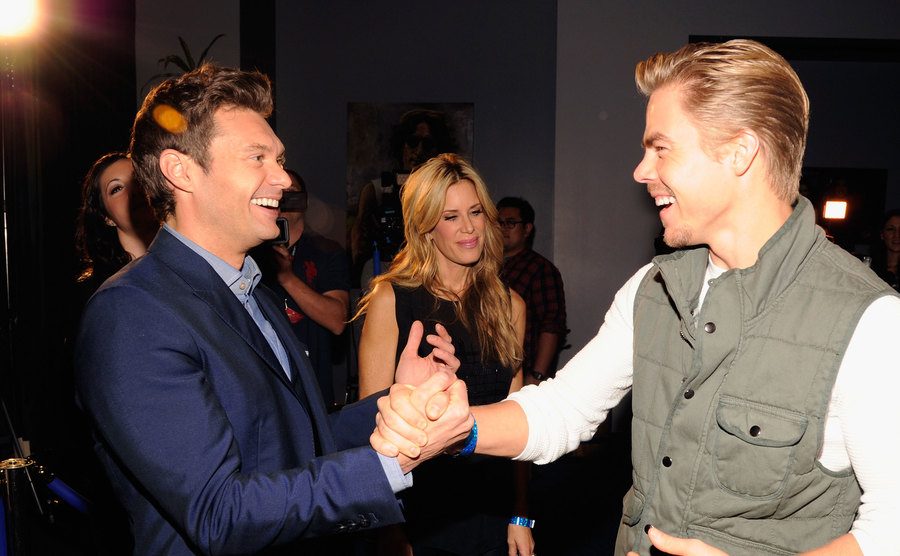 He posed the question to Julianne and explained that this was not awkward for them. Both Julianne and Ryan agreed that they are good friends and speak often. There is no tension between them, and they have remained close since their breakup.
Julianne's Little Romantic Rebound
After Ryan Seacrest and Julianne ended their relationship, she was spotted with Ari Sandel, the Award-winning Academy director. How the couple met is unclear, but one thing is for sure, this was a rebound. The couple never publicly announced that they were dating, but the two were spotted together on multiple occasions throughout July 2013.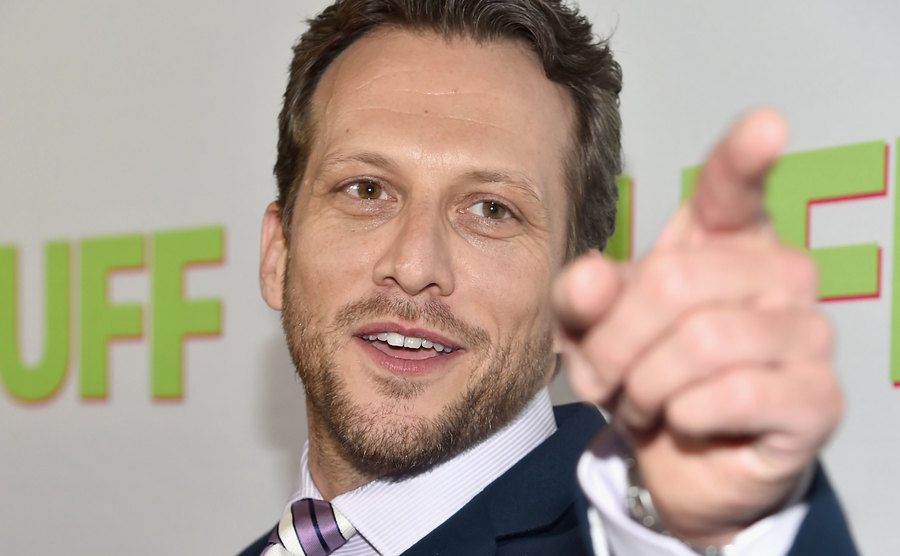 They dined together at Nobu in Malibu and were spotted getting romantically physical. Later, Sandel was seen leaving Julianne's place, walking to a nearby flower shop, and placing an order for her birthday. Their time together was brief, short, and sweet.
First Time Tying the Knot
Brooks Laich is a former hockey player introduced to Julianne through a mutual friend, actor Teddy Sears. Although she was in Los Angeles and he in Canada, the two continued to talk and keep in touch constantly.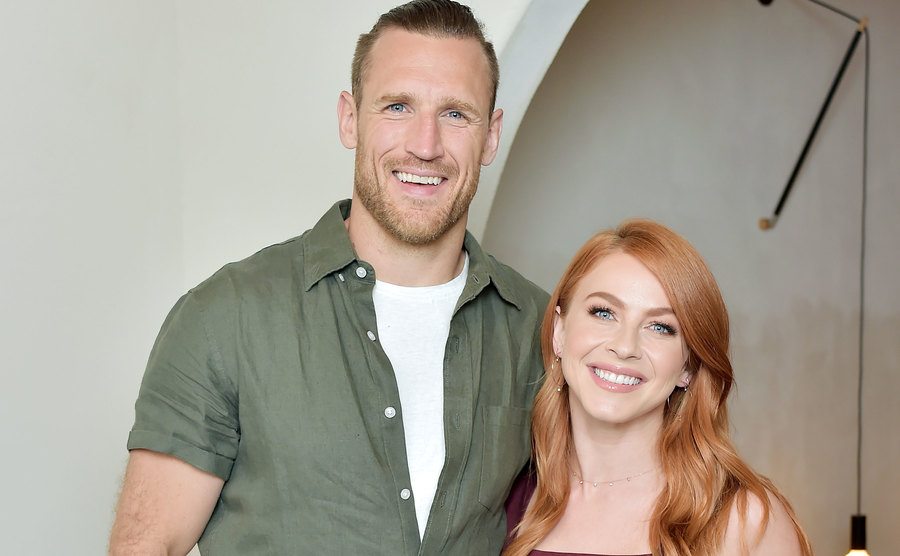 They spoke for two months before they physically met. They had such a strong connection that they got engaged a year and a half after the meeting. In 2017, the couple got married. Two years into the marriage, the happy couple began trying IVF to have a child together.
Julianne Comes Out
The married couple seemed to be on good terms. They appeared happy and closer than ever. Julianne said she felt so close to her husband that she felt safe enough to come out to him as not straight. With this information finally out in the open, one might think it would offer some release.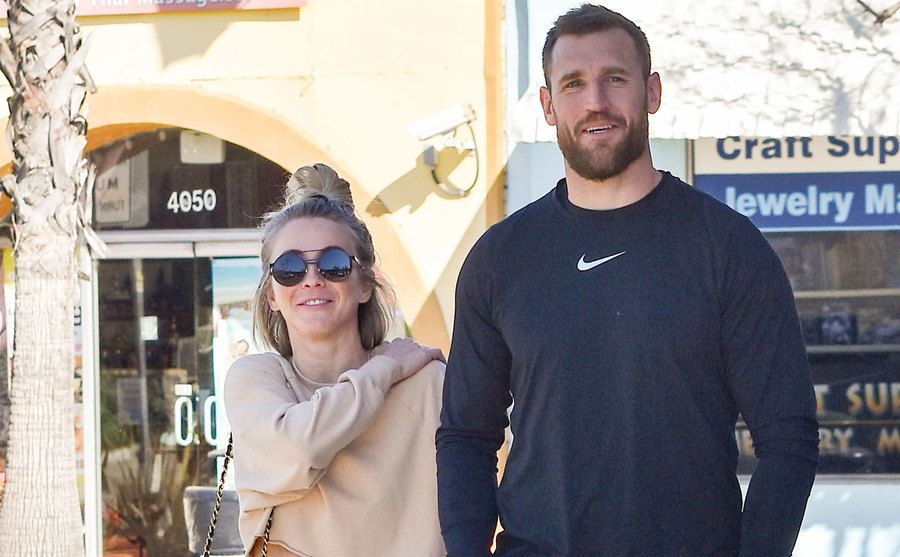 After his wife came out, Laich started exploring his sexuality in ways he had never considered before, and in 2020 it was rumored that the two were quarantined separately. In May 2020, they announced their divorce.
Finally Divorced, Two Years After Splitting
Julianne and Laich finalized their divorce two years after splitting up. The two called it off in 2020, saying that they had grown tremendously since their first meeting and had become different people.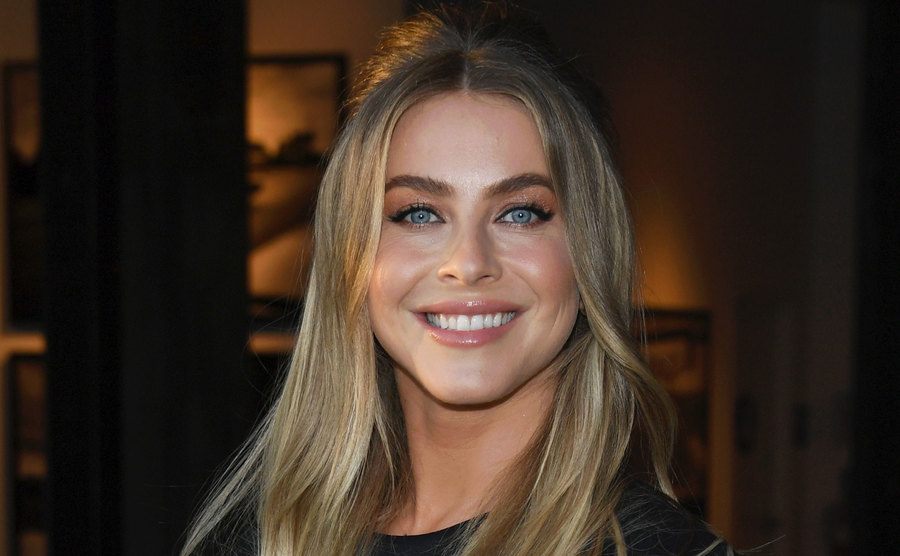 They both claim still to have much respect and support for one another and that their decision to split was one they thought long and hard about. They have agreed on their property and marriage with the court and officially finalized the divorce.
Navigating Love with a Busy Schedule
After finalizing her divorce, Julianne is ready to return to the dating scene with Charlie Wilson. She is looking for love, but she has a busy schedule with her famed career that it is hard to find the time. She is committed to her career and wants to keep growing it bigger and bigger, constantly taking on new projects.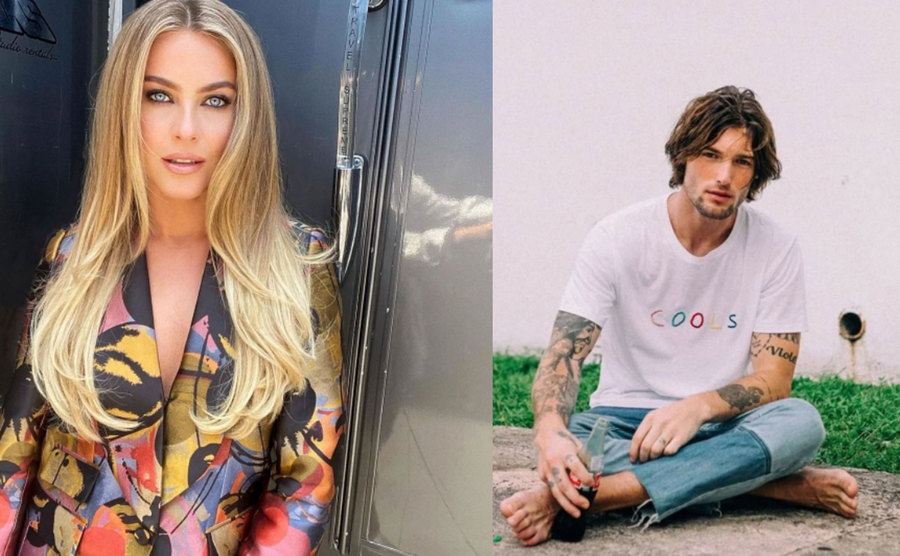 The couple has not been dating for so long, but they appear happy in this new relationship. She ended her marriage cordially. Both her and Laich are on good terms and are at peace with their decision.
Has Julianne Found her Match?
Most recently, Julianne has been spotted with model Charlie Wilson. The two just recently met, and no one knows how it will end between them, but they seem happy together. At the end of 2021, they were seen kissing on a street corner.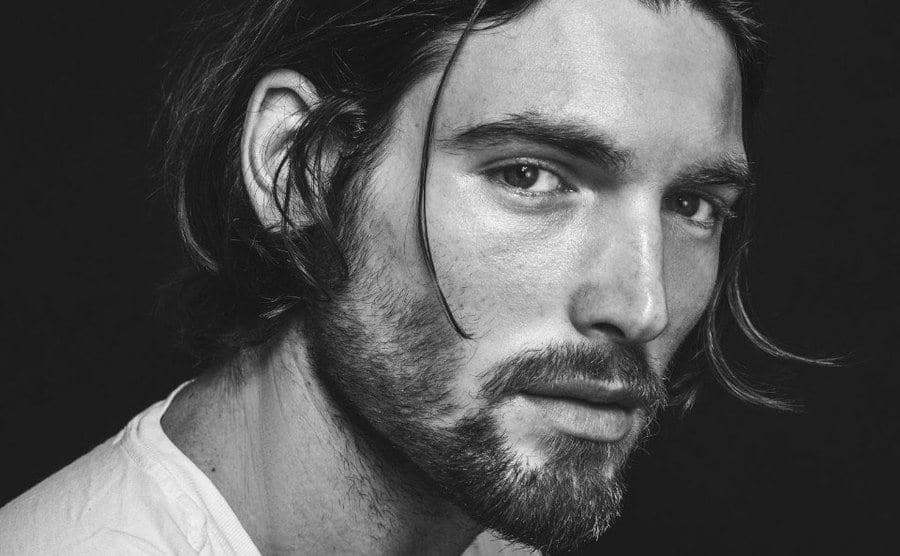 Some sources close to the couple say that the two are very happy together and that they understand each other. Both are interested in health and wellness, and they both are a little bit quirky. It may turn into something long-term; he may be the one, no one can know for sure, but hopefully, Julianne will find happiness soon.
Sharing Her Glow Up on Instagram
Julianne is constantly posting on Instagram and sharing her life with her fans. Her 5 million followers are always waiting for glimpses into her professional and personal life. Recently, she took to Instagram stories to show off her new hair. Julianne sported a beautiful, blonde blowout done by celebrity hairstylist Clint Torres.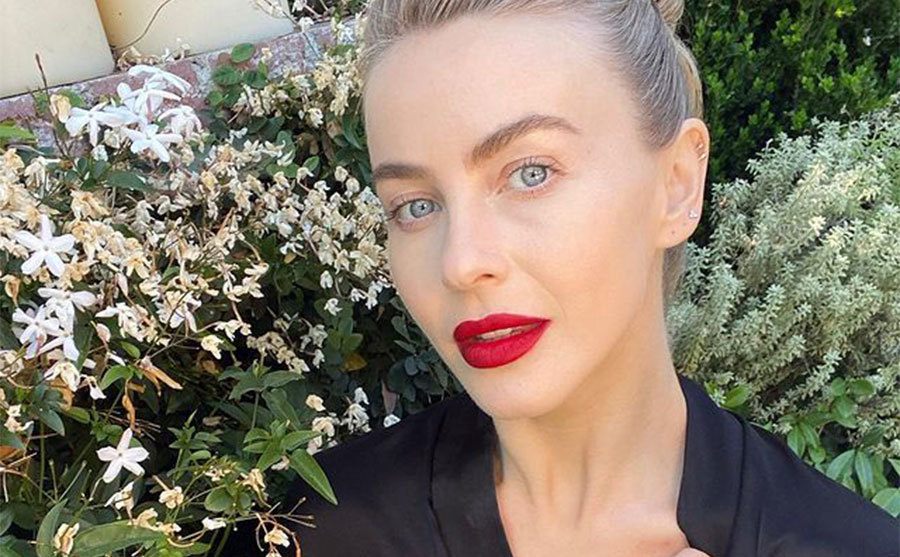 Clint Torres and Julianne have worked together before, and he is a huge supporter of her work. He posted a picture of the new hair due on Instagram praising Julianne for her work ethic and infectious smile.
Kinergy Through Movement and Meditation
In 2019, Julianne Hough launched her online app and in-person dance workout program, Kinergy. The purpose of the workout is filled with dance-based movement that combines breathwork, meditation, and movement to help one break down emotional barriers and connect, all while getting in a great workout!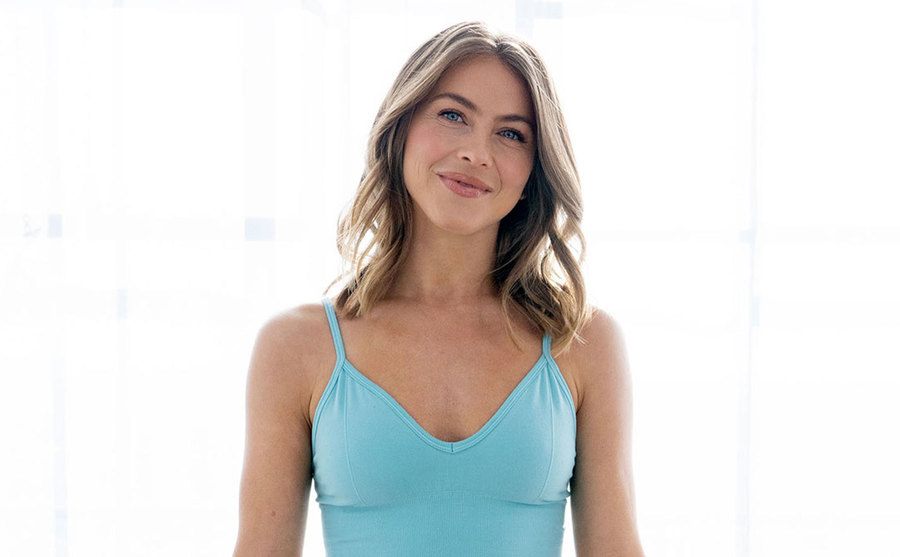 The app is accessible to all, and becoming a member is pretty affordable. The workout app gained users over the COVID- 19 Pandemic helping people stay in shape and release extra stress.
Sharing Her Passion with the World
Julianne has been a lifelong dancer and performer. She knows the power dance can help not only the body but on the mind and soul. She created the app Kinergy to share that experience with others and teach them the power of dance. ATL A photo of Julianne dressed in sports clothes.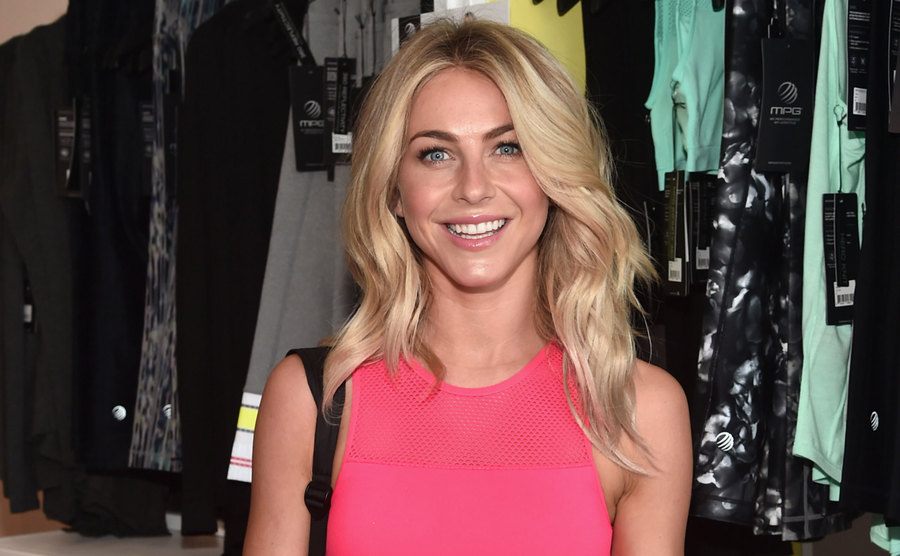 Julianne feels that dance is vulnerable and powerful because you surrender yourself to the craft and the art. It allows you to connect with your body in new ways and express yourself freely. She even worked with a neuroscientist, Wendy Suzuki, to ensure that her workouts would have an emotional benefit and a physical one.
Backlash on The Activist
Julianne was meant to star alongside Priyanka Chopra and Usher as a judge on a new reality competition series called The Activist. The show was going to air on CBS, and the premise of the show was to have six activists compete against each other and promote their cause. Part of their success would be based on social media performance and engagement.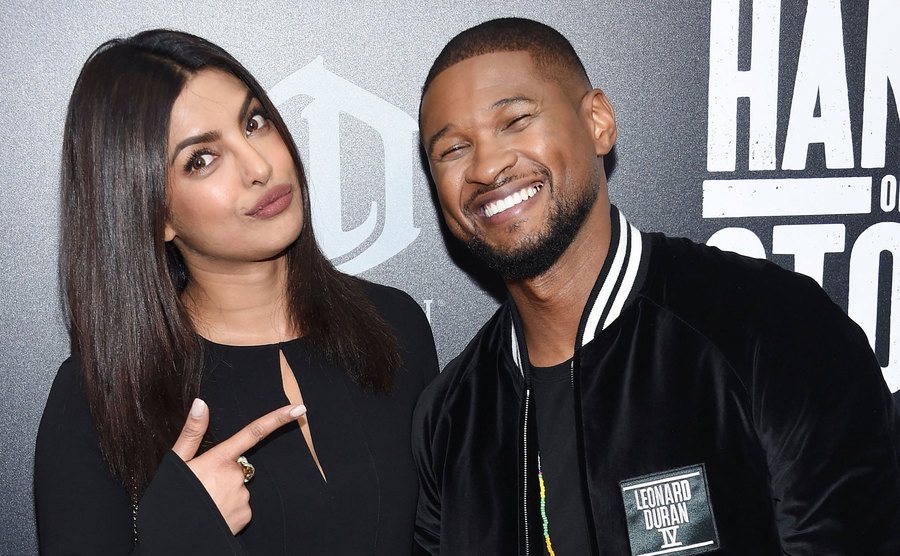 After the show was announced, it received much backlash from fans who did not think that activists should be competing against each other for entertainment. Additionally, people felt that the judges on the show were not qualified because they were celebrities and not activists. The show is now being reformatted and reevaluated.
The Siblings are Back to Work
Julianne and Derek have been dancing together for years. The two will now be featured in a one-hour ABC special called Step Into… The Movies. The two will dance through the decades and celebrate some of the film's most iconic dance scenes and numbers.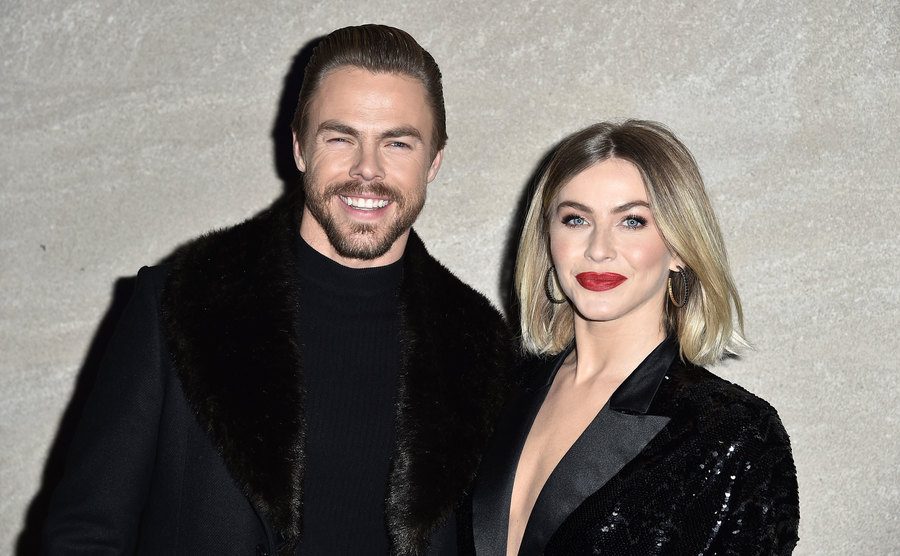 The performance is a modern take on movie dance numbers and will feature movies such as Singin' in the Rain, Chicago, Beauty and the Beast, Dirty Dancing, Moulin Rouge, Saturday Night Fever, and La La Land.
Sneak Preview on Instagram
As a sneak preview for Step Into… The Movies, Julianne took to Instagram with a risqué photo. She blessed her Instagram followers with a picture in a Chicago-themed get-up. The outfit featured a lacy bralette and heeled black boots.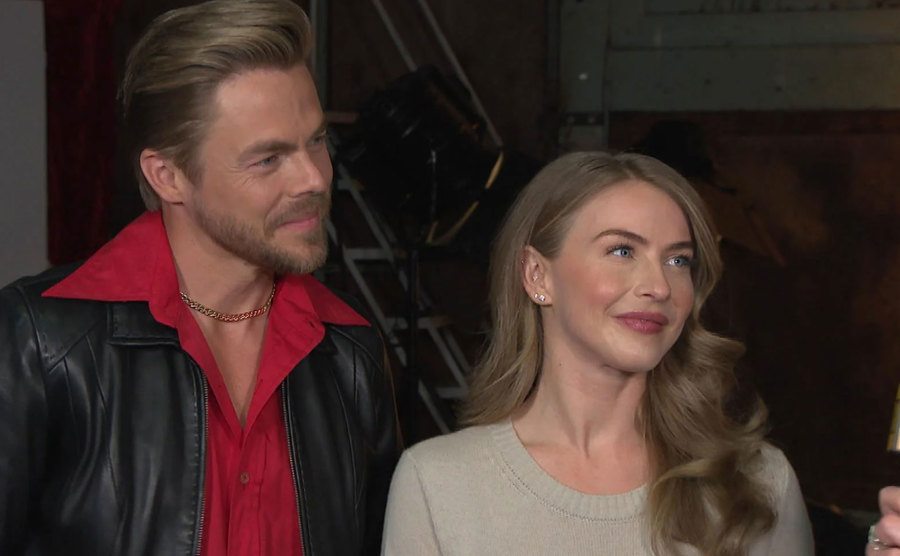 The outfit was complete with an adornment of tassels that hung down to her calves. The caption read: "5, 6, 7, 8 … Step into the Movies is this Sunday." Her fans immediately flooded the comments praising Julianne for her look and expressing excitement for the short film's release.
Step Into… The Movies
A sneak preview of the ABC dance special Step Into… The Movies was performed at the Oscars, and it was a hit! The full version was released on Disney Plus on March 27 and has already begun to receive positive reviews.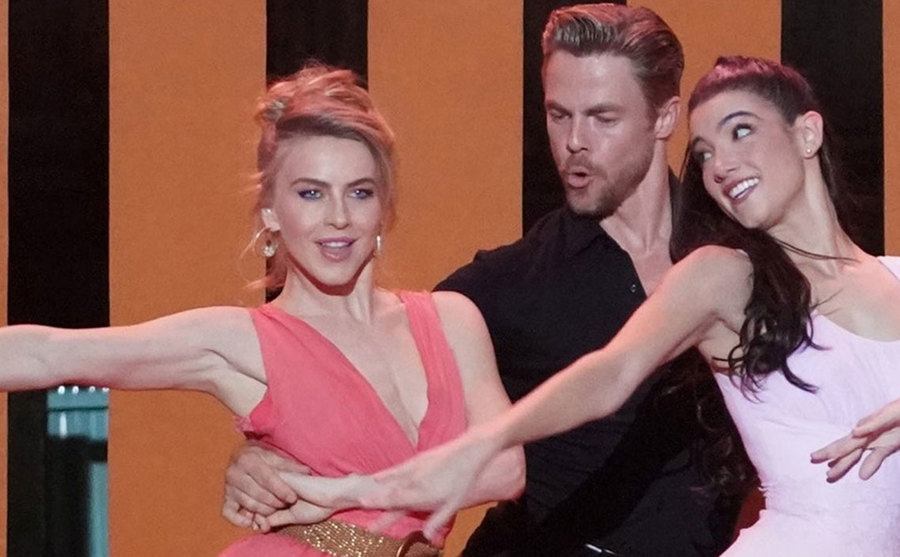 The brother and sister duo expertly danced through some of television and film's most beloved dance numbers, and it is memorable. Many of the dances featured other well-known dancers, such as Jenna Dwan, Amber Riley, and Harry Shum Jr.
Dazzling the Oscar Red Carpet
The 2022 Oscar red carpet was filled with many beautiful ensembles, but Julianne stood out in her floor-length gown. She wore a mustard yellow off-the-shoulder dress with a plunging neckline and hidden heels. She completed the look with a bang—a dark red lip.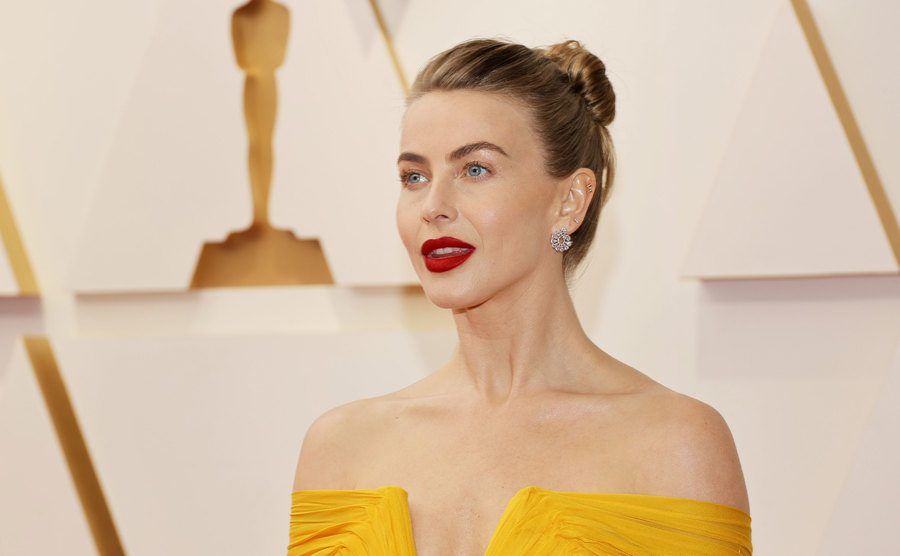 The dress had a long train that looked wonderful in pictures, and the star was accessorized with a Roger Vivier Bouquet Strass Buckle Mini Clutch in silver. Julianne is no stranger to the fashion industry, always serving powerful looks, and this one was no different.
Looking Glamourous for an Important Night
At the end of March 2022, Julianne Hough attended the Kendra Scott Women's Entrepreneurial Leadership Institute's inaugural Dream to Venture Event. The purpose of the event was to give female entrepreneurs a chance to showcase their work through three-minute pitches.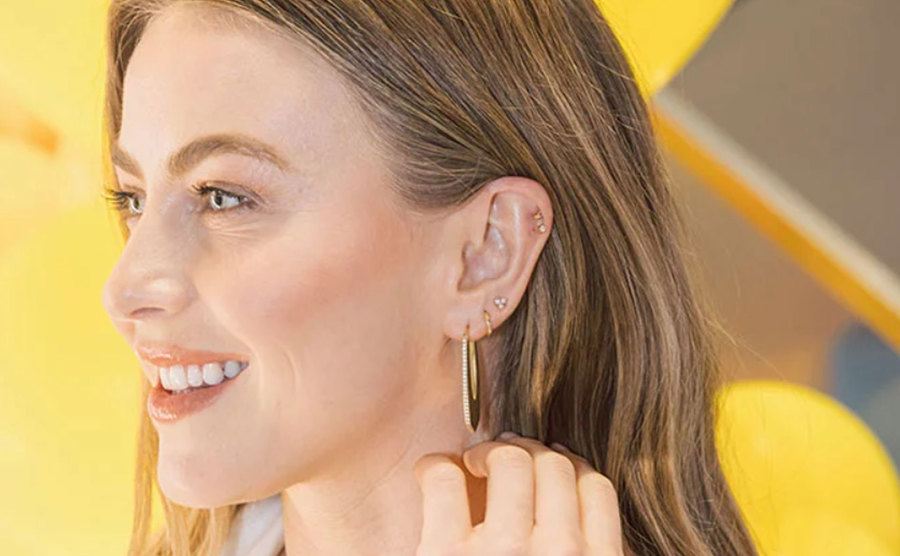 Women shared their businesses, hopes, and dreams in front of an audience, and it truly inspired Julianne. She dazzled in a beautiful white power suit that was both flattering and high fashion. Her make-up was glowing, and so was her jewelry!
The Career that Keeps Getting Bigger
Julianne is a star with big dreams to continue growing her career. She has played lead roles in movies, judged on competition shows, starred in live plays, released an app, started a wine company with her best friend, and is now headed to Broadway!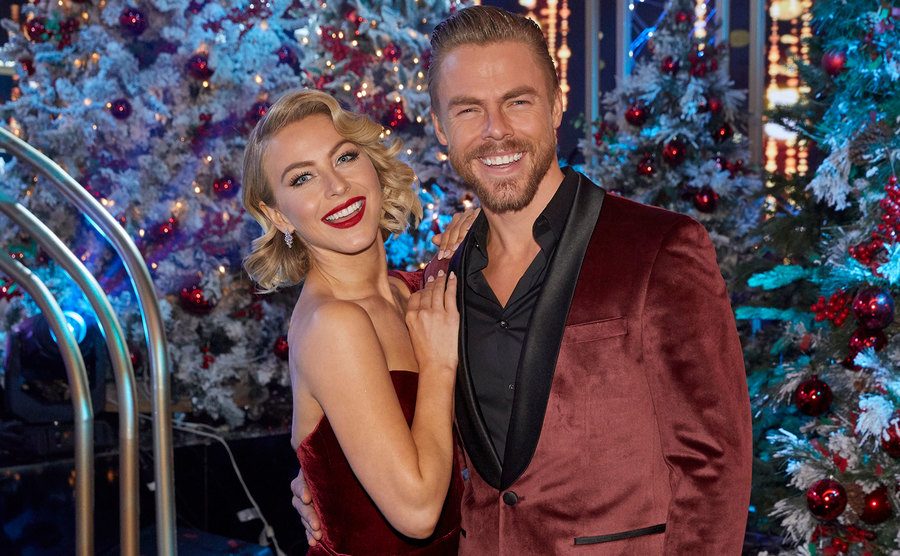 Her career is on the rise, and she has no plans of stopping. Her career is her life, from dancing world tours with brother Derek Hough to launching a workout app called Kinergy. She has made dance a part of her world and has shared it with her fans!