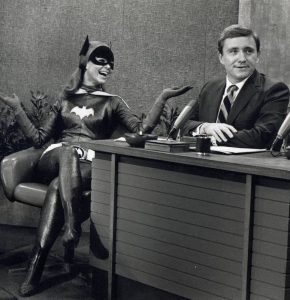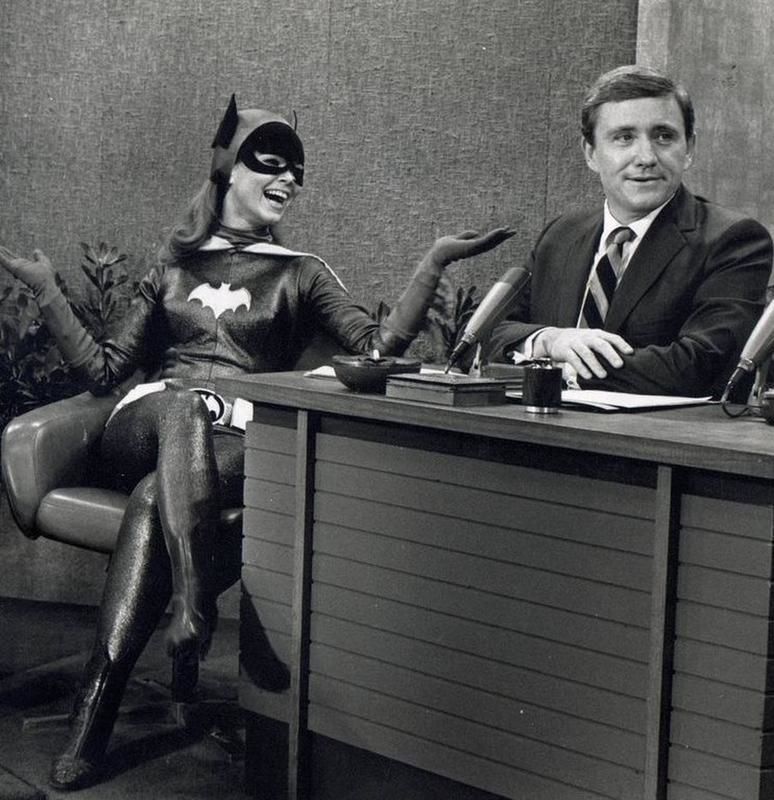 There's Nothing Like Nostalgic Photos to Remind Us That the Past Was Pretty
By Yuri S.
---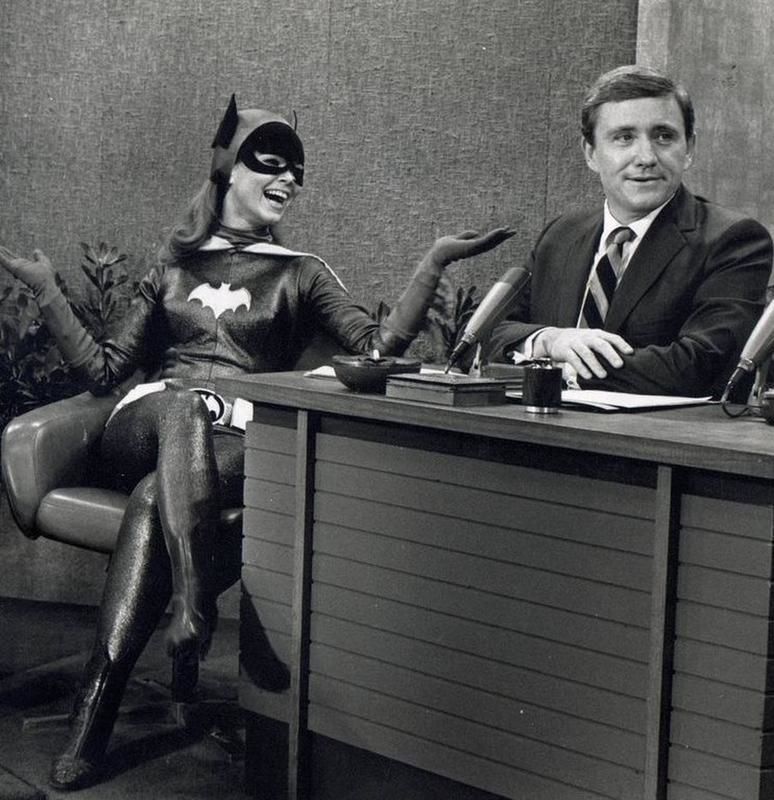 It can be fun to look back on the past. We have memories of simpler times where technology wasn't as dominant, and there was no such a thing as social media. It was also when we saw legends of movies, music, and business come to the fore.
We've found plenty of incredible pictures that will let you take a trip down memory lane. We have a wide variety across many different decades. Were things better back then? We'll let you be the judge after you get to the end.
The Truth About Being a Stewardess
The mystique around flight attendants was fueled by an infamous memoir called "Coffee, Tea or Me?" in 1967. The book detailed the sexual escapades, but it was later revealed that most stories were made up.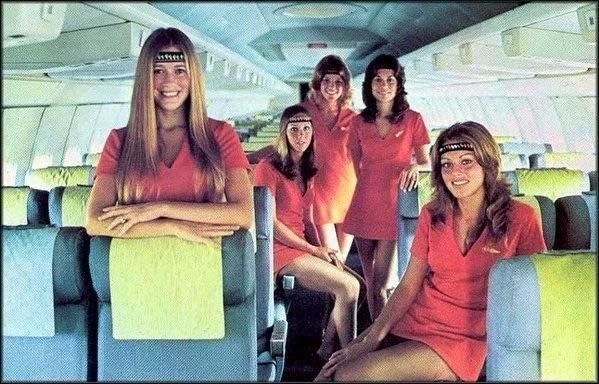 The image of these hard-working women began to be associated with lust and sexual appearance. They became an image of desire more than respect for their job. It was quite a stir back in the day, and pictures like this showed the standards of fashion they were expected to follow.
Caroline Kennedy on a Walk with Her Father
John F. Kennedy is well known for his role as the President of the United States, but before he won the election, he was occupied the position of father for his youngest. In this photo, they were seen having a father-daughter moment just days before the results.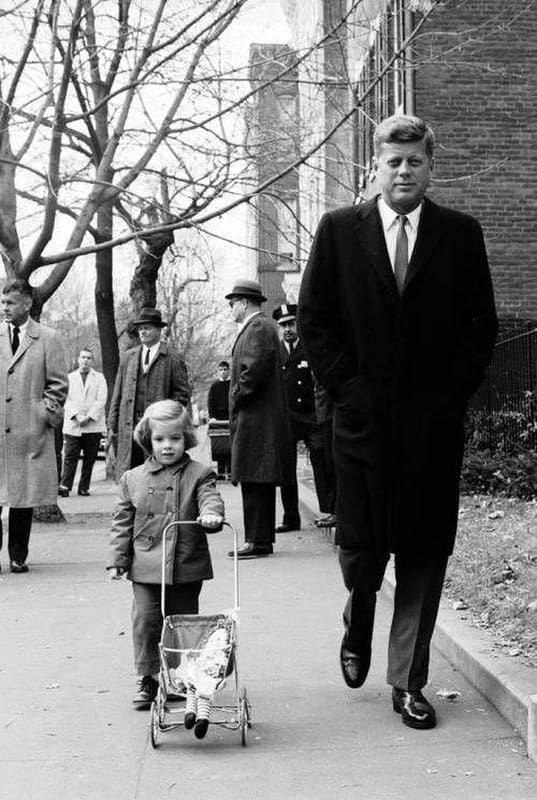 His hectic life in the election was just an awful amount of stress, so he wanted to spend some time relaxing, taking his daughter for a walk outside. It was probably the last time he went in normality as after that, he won the election and became the President.
Three Rock And Roll Legends
If we think of what truly represents the '70s with extreme fashion, celebrities everywhere, and new things being discovered, this picture shows it all. Those years were a wild time. To prove the point comes this image of the 29th birthday of Mick Jagger, and what better way to celebrate than going out for a bit of fun?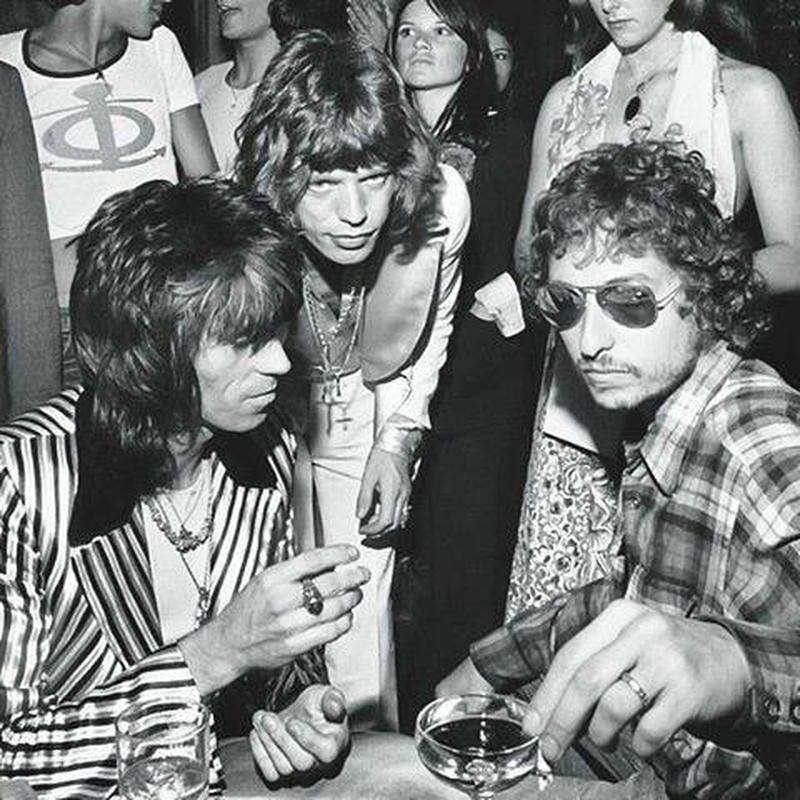 Together with Keith Richards and Bob Dylan, they hit the town in a big way. It was no doubt that they started quite a stir, and every single Rolling Stones fan would give anything just to go back in time to attend it.
Even Cool People Need To Cool Down
James Dean had a short career in Hollywood, but he was a massive star in his time. He was one of the most extraordinary actors back then, but even he needed to cool down now and then. The photo shows him going to the West Texas Ice Co to take some ice and take it back to the studio.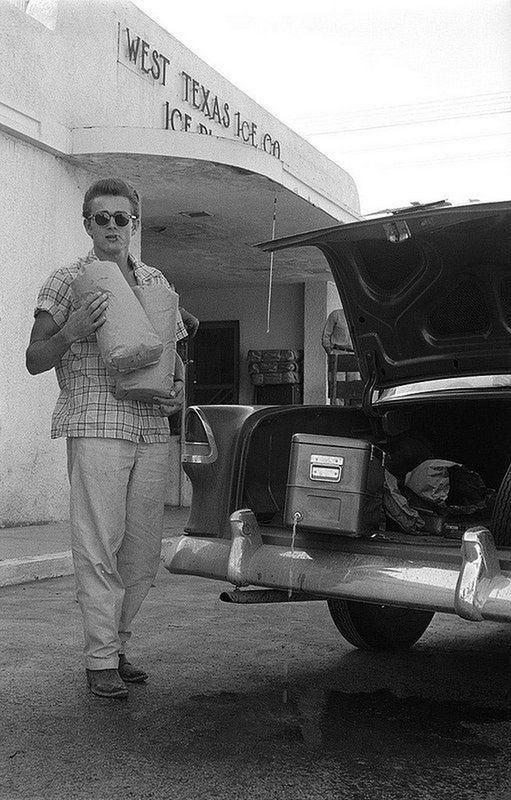 His career was on the rise, but unfortunately, he did not even get to see his last movie; it was September 30, 1955, when he got into a car accident while driving on Route 466 near Cholame. The crash was violent, and he suffered many deep fractures. He passed just before arriving at Paso Robles War Memorial Hospital.
Creating an Infamous Album Cover
The year is 1969, and The Beatles are preparing for their new album cover; the shot shows them just moments before the cover was taken, as they take one last look to see if everything is ready to go. Abbey Road was temporarily closed to have the photoshoot and not be interrupted by any car.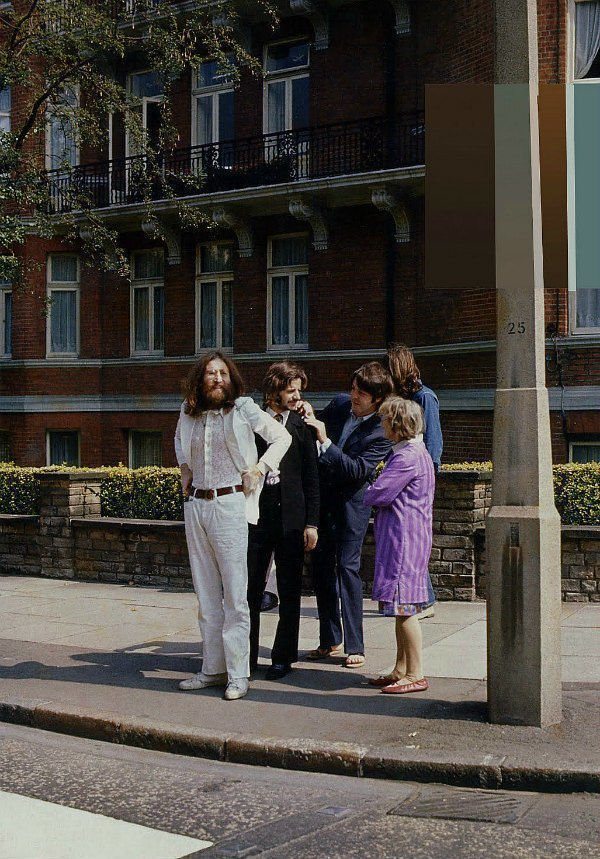 The moment was sure one that would remain in history forever, and Abbey Road would become one of the most visited streets in London. In all the photos taken that day, Iain Macmillan, the photographer, decided to go with the fifth photo, which captured them in synch walking down the street.
The Incredible "Jungle Pam"
Back in the day, Jim Liberman was a renounced drag racer known for his skills and personality, also known as "Jungle Jim" he was a fan favorite and had incredible talent and bravery. Winning many races he took part in, his popularity only increased.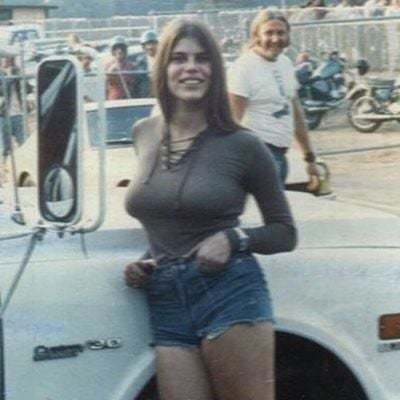 Sometimes being alone in this field is hard, so he needed some people to back him up, the most famous being Pam Hardy, commonly known as "Jungle Pam." Being his backup girl, she attracted much attention, yet she chose to have a simple life. She helped Jim for his entire career until his death in 1977.
The Film That Made History
Creating a film that accurately represents biblical history was a hard job back in 1956. The movie "The Ten Commandments" was released and took plenty of acclaim from both public and critics, with actors such as Cecil B. Demille; it was a hit at that time.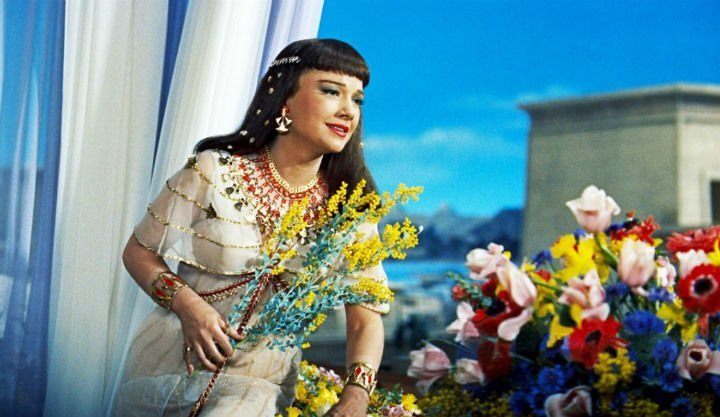 The movie portrayed the life of Israelites in their time under the control of Egypt, portraying the problematic and utterly miserable conditions they had. This photo shows Anne Baxter, porting queen of Rameses II, Nefretiri. The cast for that film was top class.
National Lampoon's Vacation Started Family Comedies
The first of its kind, the movie "National Lampoon's Vacation" presented more than the basic comedy involving a family on a road trip. It portrayed nuanced subjects and a man who had dreams of doing something great for his family.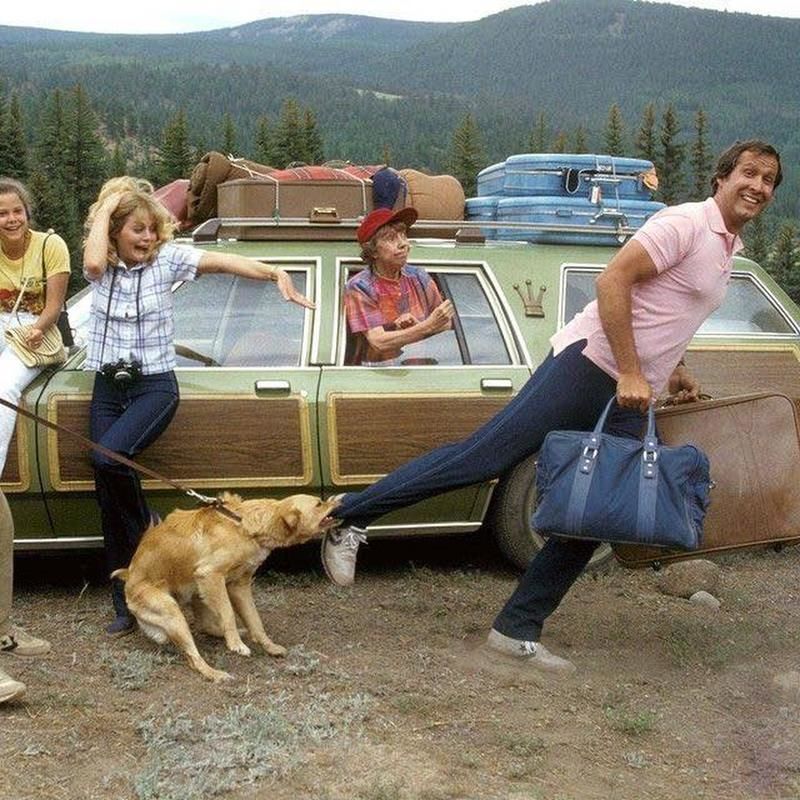 The role of Clark W. Griswold, the family's father, was played by none other than Chevy Chase. As the base of this movie went on, it was a total disaster from one calamity to another. The unsuccessful trip changed the character from the goofy dad to a much more serious one, as his plans that always include others failed.
Pink Floyd Behind the Scenes
In 1973, Pink Floyd was on the rise, and the rock group started to get more attention after the release of Dark Side of the Moon. The album was their biggest success and has become one of the most influential albums ever made.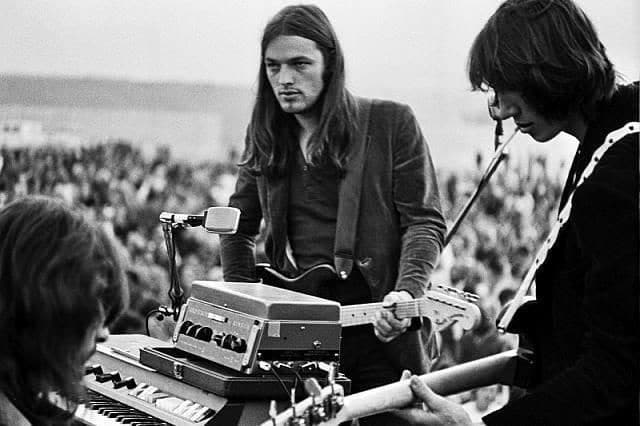 At that time, the group was experimenting with new sounds. The photograph shows them at the back of a concert, Rick Wright, David Gilmour, and Roger Waters, playing an Aton Heart Mother album. It was a great time in rock history.
A Cringey Interview from Johnny Carson
Johnny Carson remains in history with one of the longest hosts for the "Tonight's Show," retiring in 1974. He worked there for over three decades, which is impressive on its own. One of the best moments of his career is the interview with Robyn Hilton.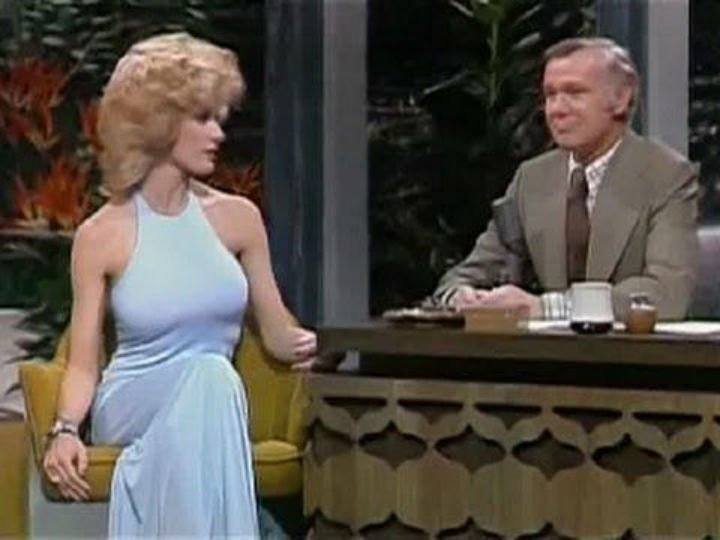 People may not remember her, Hilton was an actress and model at that time, and her role in "Blazing Saddles" caught plenty of attention. This interview with Carson was quite cringe-worthy as he suggested she only got acting roles because of her looks and not her talent.
What will be Metro-Goldwyn-Mayer without its roar?
The iconic scene was filmed with a real lion, showing the authentic feel they were going for. The movie studio dedicated a lot of time to this opening, as the logo will be the image they will portray to the public.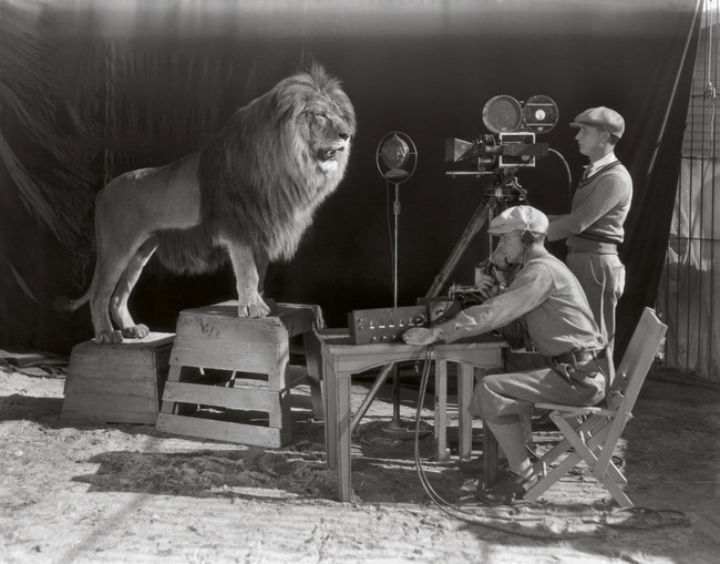 The project paid off big times; the shot from 1928 remains relevant to the day. Only the most advanced equipment was used as the team had to make the shoot look as good as possible. At the time, Mel Koontz was present there to make sure no accident happened for the camera crew; everything was OK, and from then on, Metro-Goldwyn-Mayer found their image.
Tom Hanks during the Filming Of His Startup Movie
In 1984 the most talked-about movie was Bachelor Party, with actors like Tom Hanks, the groom, and Tawny Kitaen, his co-star. The production was bound to succeed with the perfect acting and chemistry on the camera between these two. Hanks went on to be one of the most renowned actors of all time, while Tawny did not.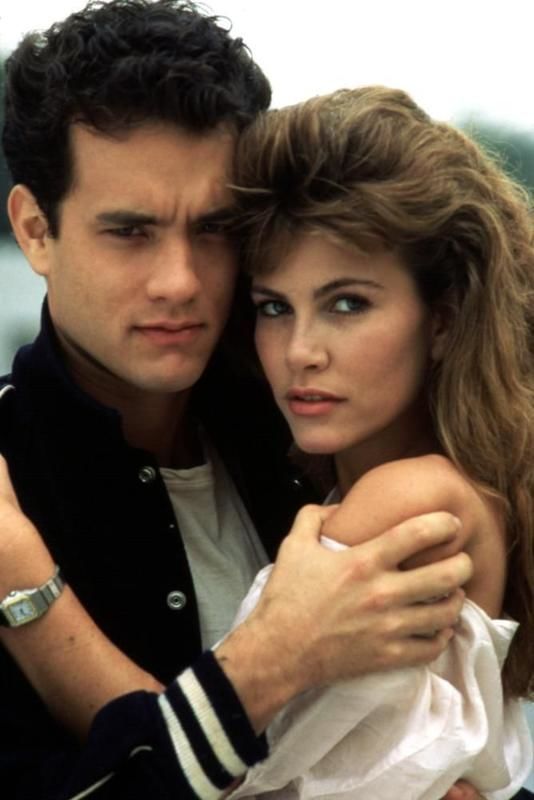 She never got another chance to play a great role, with a few unsuccessful movies that took her even further from the public attention. This film made her a sensation, but unfortunately, she never got the chance to shine again and slowly faded away from Hollywood.
The Infamous Jackson Family
Many talented families in history, from actors and pop stars to endless stories, but some gain more fame than others. The Jackson family started to get attention from "The Jackson 5" and led to Janet and Michael had an incredible solo career.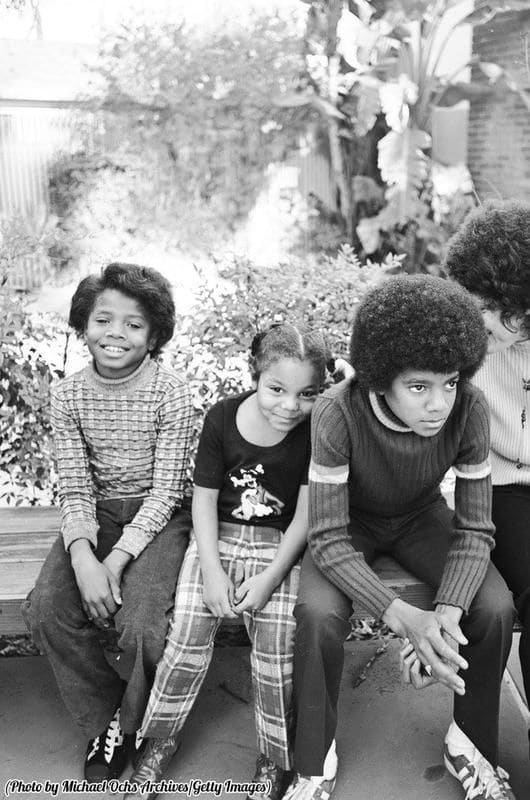 At the time of this photo, Michael was just 14, far from the success he will have in the future, but already on the rise as one of the most famous people the planet has ever seen. Janet was not too far from fame herself, but at the age of 5, it was still a long time until she would taste the same success.
Sometimes Just Look for the Clown Next Door
Christopher Walken was always a child that looked forward to fame and success; even from his childhood, he knew a day would come for him to shine. Those days were represented in films such as Pulp Fiction, The Deer Hunter, King of New York, and A View to a Kill; all were a rapid success, and the child that scared the neighbors in his silly clown costume became a star.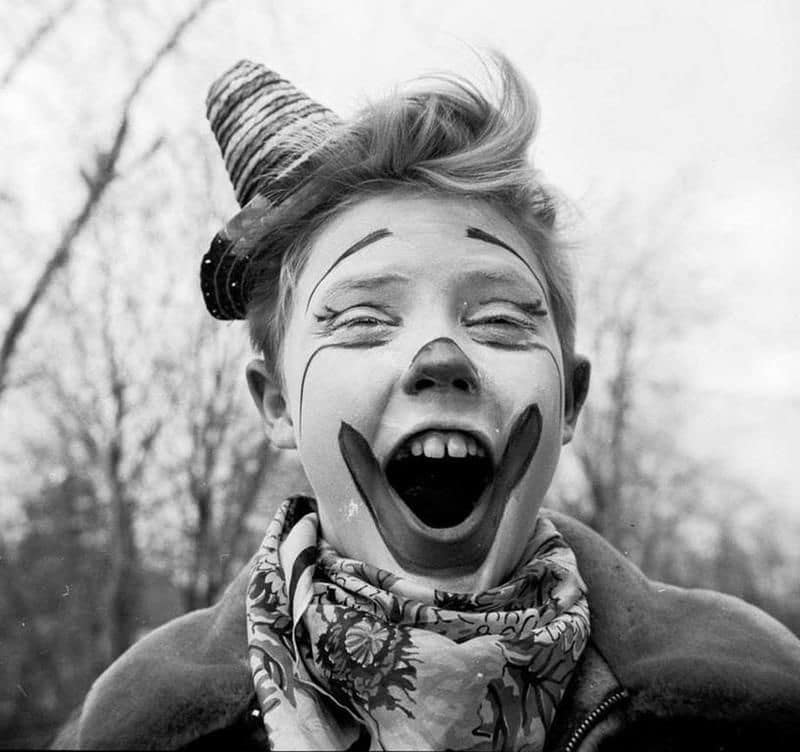 The picture showed him at 12 when nobody knew that he would soon be a personality that spends his nights in New York nightclubs performing and singing before his acting career blossomed.
An Epic Interview with Dick Cavett
Raquel Welch was the star of the moment, and in huge demand, Dick Cavett was an appreciated host who was present in both the world of music and acting. His celebrity interviews were rare because he took on more serious subjects. Yet they met in 1972 as two very different worlds would sit down and talk.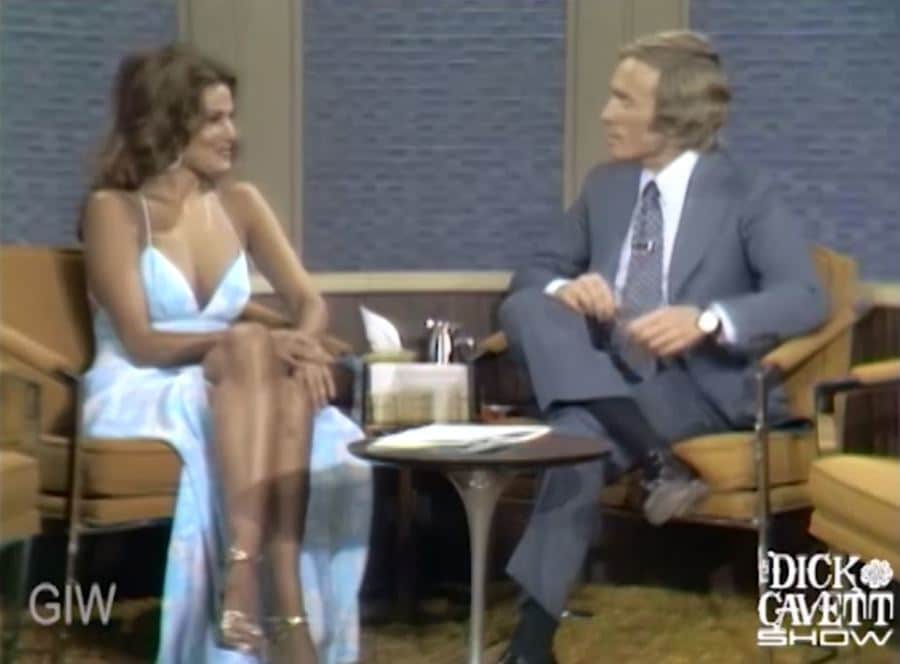 He was an amazing host that always knew how to keep the audience excited and keep rather intellectual conversations. His show didn't focus on humor, but instead, the subjects were regarding important things happening at that time. The interview was successful, and the two of them showed what happens when two different worlds collide on a talk show.
Barbara Bouchet and the History of Hollywood
Even with roles like Miss Moneypenny in Casino Royale (1967) to Ursula in the Sweet Charity (1968), Barbara didn't become the big star people thought she would become. She only appeared in small roles and barely had the chance to appear on the big screen; she was one of the people Hollywood tended to forget.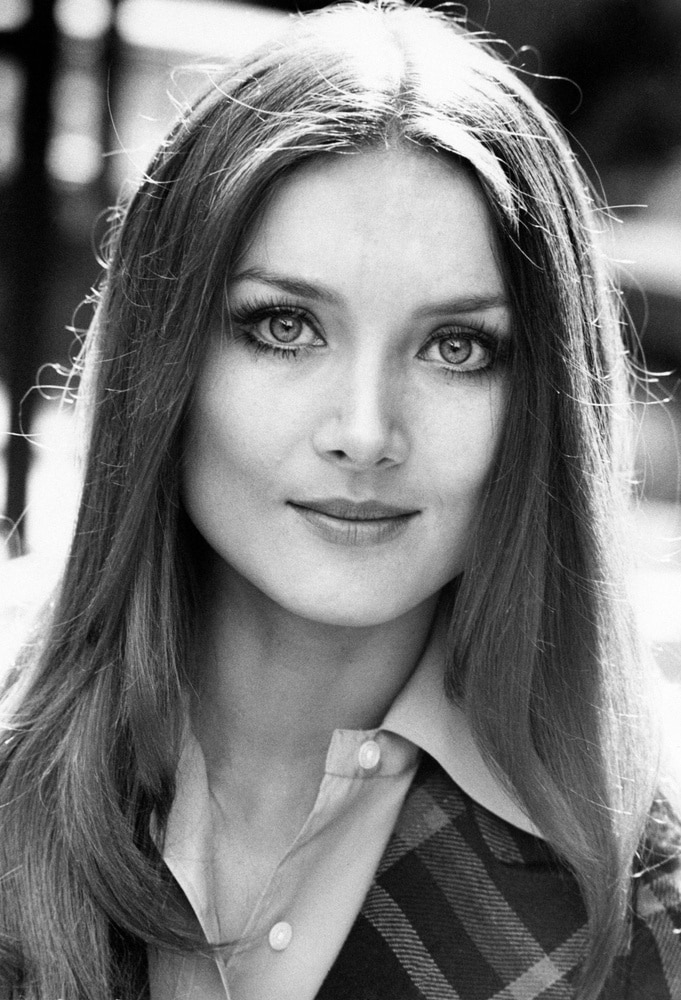 With so little attention and casting for her, Barbara failed to rise to the hall of fame in the United States, and so it was clear that the actress needed a fresh start. That is why she decided to move to Italy. Hollywood lost one of the most gorgeous and talented women of all time.
The Perfect 80s Film
When we think of fitness, we think of intense gym work. Things were easier back in the day, and people thought of the gym as a more relaxing space. In the 70s, Rolling Stone magazine had a plan to collect stories from single people all around Los Angeles that worked out.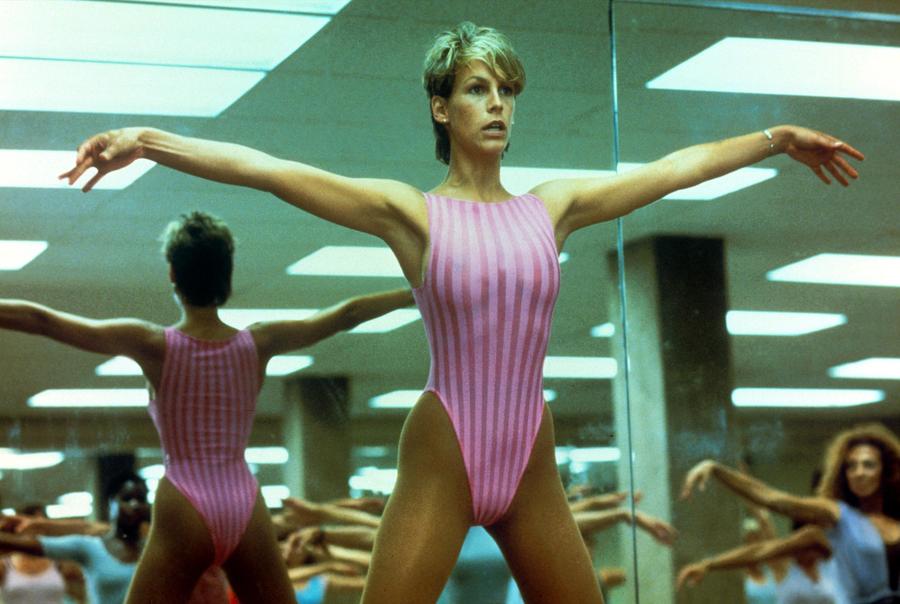 All of them were strategically used for the film "Perfect" in 1985, and it was based on the idea that gyms are the image of heh and perfect bodies and a way for single people to have fun. It was a perfect plan to show an unseen image on gyms with Jamie Lee Curtis having a starring role.
From Wish to Reality for Barbara Eden
The year is 1960, and a new idea for a sitcom comes to mind. What about a 2000 years old genie, but a male one was already an old cliché, so just make it a woman? Take Barbara Eden, throw a great costume on her, and you suddenly get a new sensation.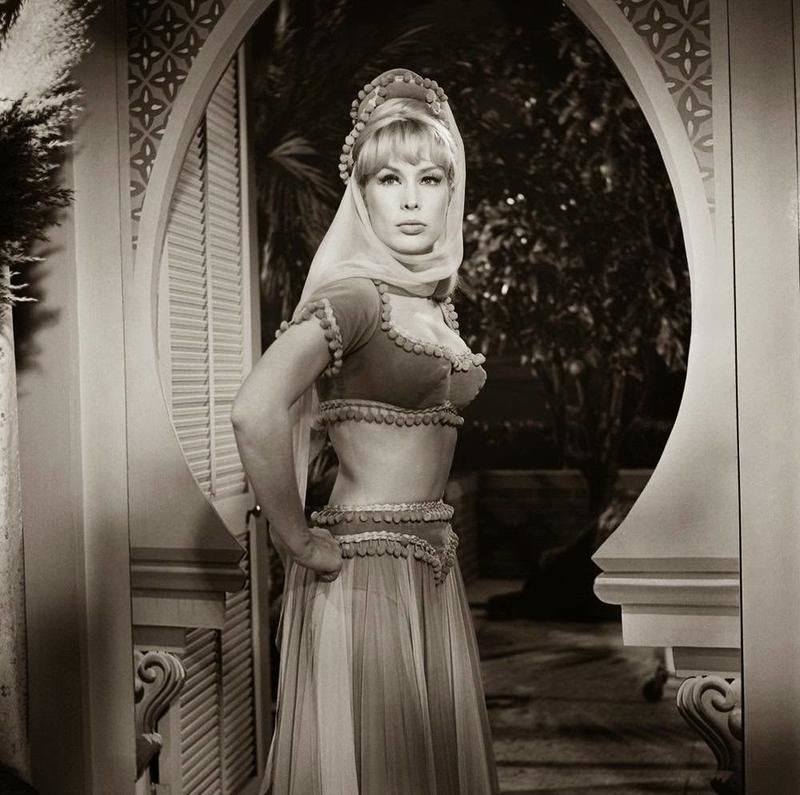 The producers strictly crafted her outfits not to exaggerate her sex appeal, but it didn't work. The cuts of her outfits impressed people and won the male audience's attention. However, that was not the intention of the producers.
The Golden Girl Loretta Lyn
You are undoubtedly a star of the music world when you have a record of 24 number one singles from 11 chart-topping albums. Loretta Lyn was an example of a country music icon and a role model for women to feel empowered by music.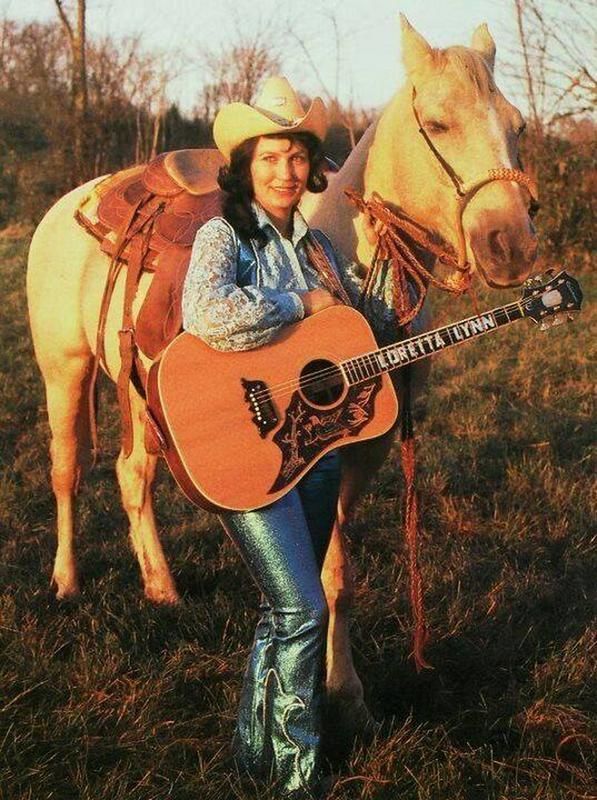 With a range of different topics in her music, everything she created had a message and not a pretty one necessarily. These ranged from birth control for males and women to even discussing the topic of women that steals other women's men. Her music spoke to women and gave an empowering feel with her golden guitar and golden palomino.
What It Takes To Be Perfectly Dressed
Back in the day, the long flights and huge distances made a really big change in the industry, and it was a decided thing that such long times required a little bit of entertainment. The photo shows Birgitta Lindman in 1959 when she inspects the dress of one of the showgirls.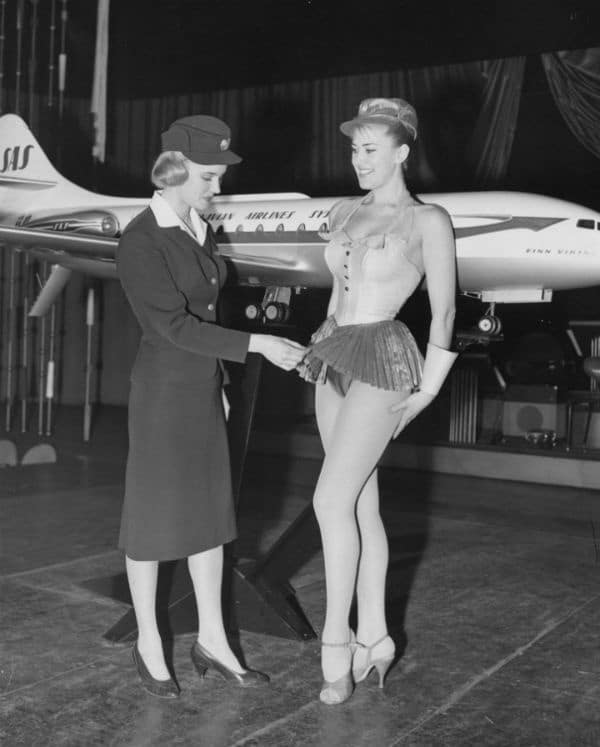 Lindman was famous for her appearance on the cover of "Life Magazine" where she was praised for her beauty and grace. It was a tough fight because she needed to compete against the other 53 stewardesses for the front page.
Just Chilling In the Mouth of a Shark
Some movies get forgotten about, whereas others will get remembered forever. In the latter category is most certainly Jaws. The movie took the world by storm and was the first to earn $100million at the box office. It was a setting stone for the future of the industry.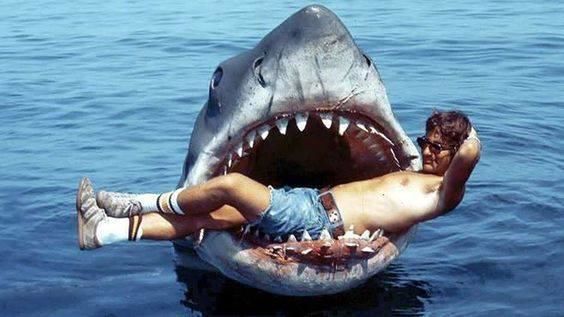 Even if the director seems relaxed and stress-free, it is again just good action on his side; the production of the movie was a nightmare. With limited equipment specific to that period, it was hard to complete the vision expected for the action. The animated shark had the biggest technical issues, but the results were brilliant.
The Iconic Betty White
Nobody can say they have never heard of the icon that Betty White. From day one, she was Hollywood royalty and kept her presence in the industry for more than anyone could imagine. She is the epitome of a star from her iconic shows, incredible movies, or Emmy nominations.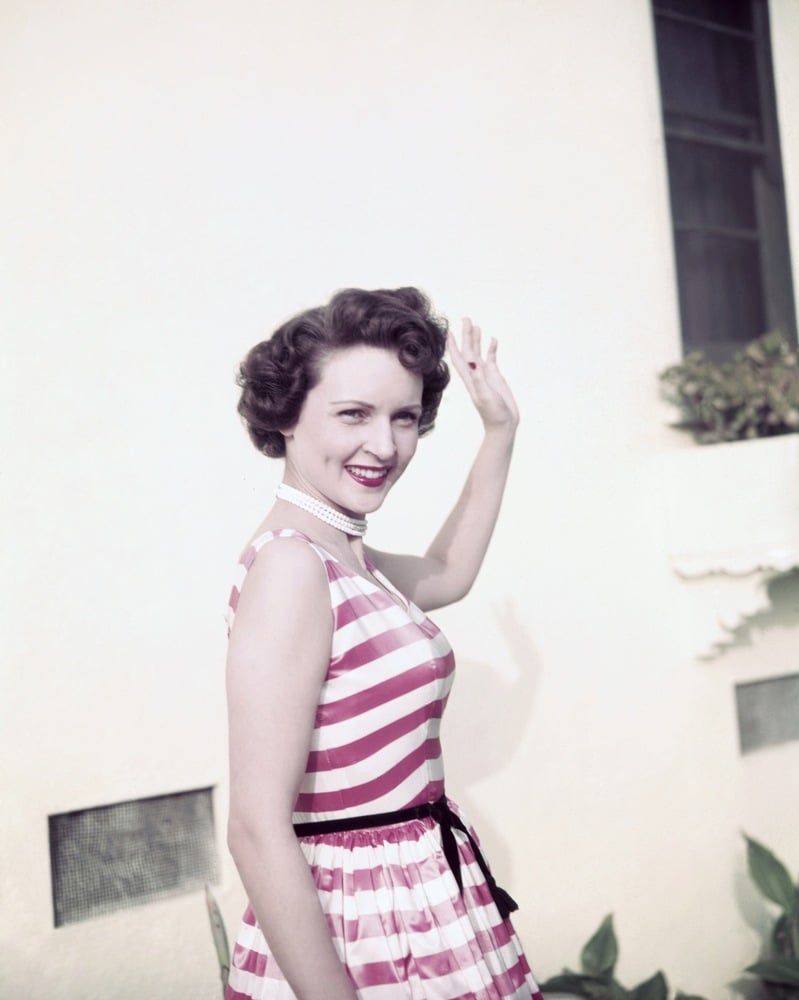 There is no stopping to the phenomenon that is Betty; she carved her name in the history of television forever and gained fans all over the globe. People say she is the queen of comedy, but many people will see her simply as the queen of entertainment.
Maureen McCormick Taking A Break From Filming
For some shows, you did not need anything other than a miniskirt and a pretty smile; it was not important how you act when people worldwide are obsessed with you. Maureen McCormick embraced the role and got the most out of it. Part good acting and all the teenagers' boys falling for your character led this role to be iconic.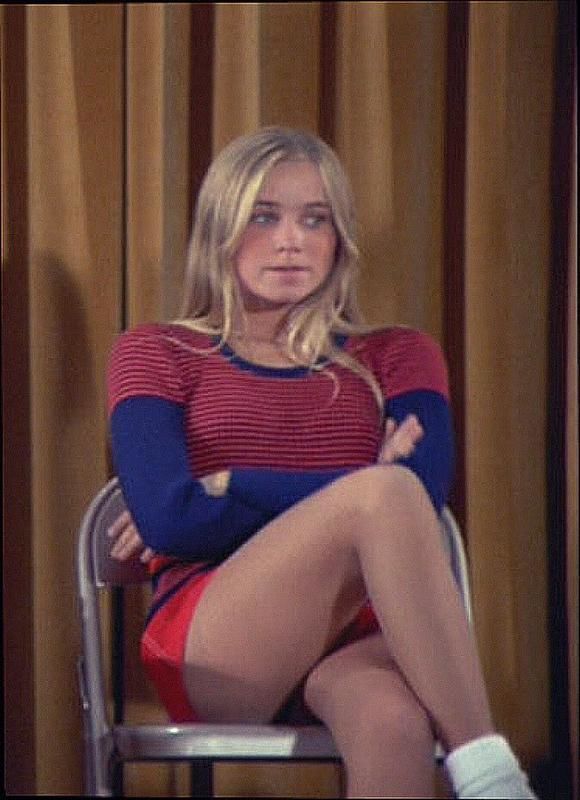 In the photo, she is taking a break from filming "Greg's Triangle," where her character is in a difficult position. She and her brother's girlfriend are fighting for the position of head captain for the cheerleading squad. Such a typical teenage girl problem takes us back directly to the '70s high schools all around the country.
Kurt Cobain in His Youth before Nirvana
We all know Nirvana, probably we all love Nirvana, but we all sure love to see Kurt Cobain as a happy kid even though there was already plenty of pain behind the smile. Even though he was a sweet child at that time, he had already been through bullying, his parent's divorce, and other problems caused by his antisocial behavior.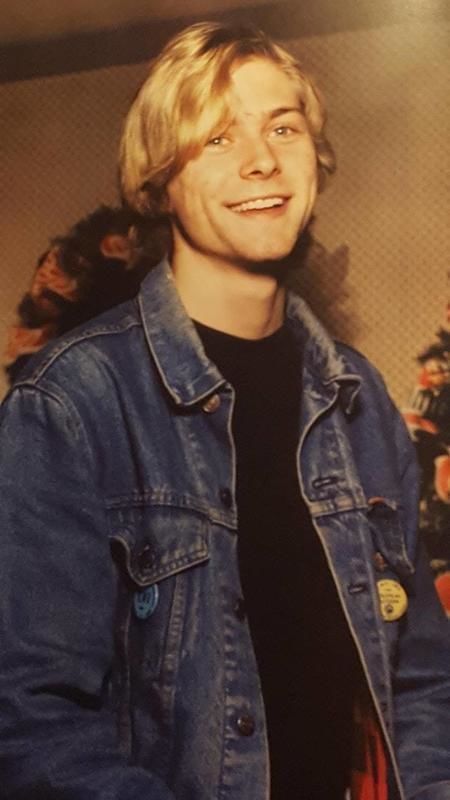 Later on, he will meet Krist Novoselic and Aaron Burckhard to start the band and become the legend we all know him as. It was, unfortunately, not to last long as he committed suicide soon after at only 27, leaving an incredible legacy behind.
What To Do When You Skipped School In 1986?
Ferris Bueller's Day Off really took a weird turn when the producers decided that teenage kids skipping school would choose to go to the museum rather than a skate park. It happened, so here we have Cameron Frye (Alan Ruck), Sloane Peterson (Mia Sara), and Ferris himself (Matthew Broderick) in the Art Institute of Chicago.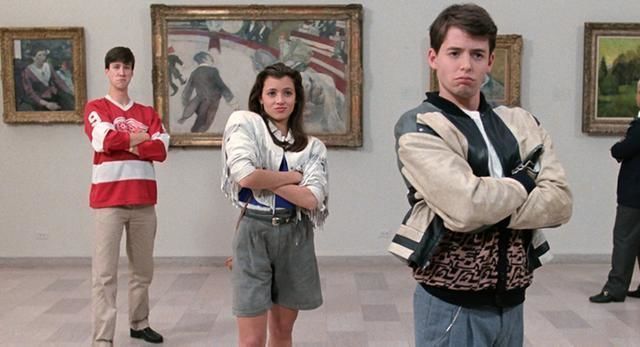 Other than the museum, the characters had a good time thinking of all cultural and not fun places to go in their free time. It was good to encourage teenagers to visit Mercantile Exchange, Sears Tower, and Wrigley Field.
Cultivating a Stoner Image
Back in 1971, it was not so "cool" to smoke pot, so people who did it were seen as more irresponsible, weird, and not in their right mind. The image of the 'stoner' started to form, but these two decided to turn those preconceived notions on their head.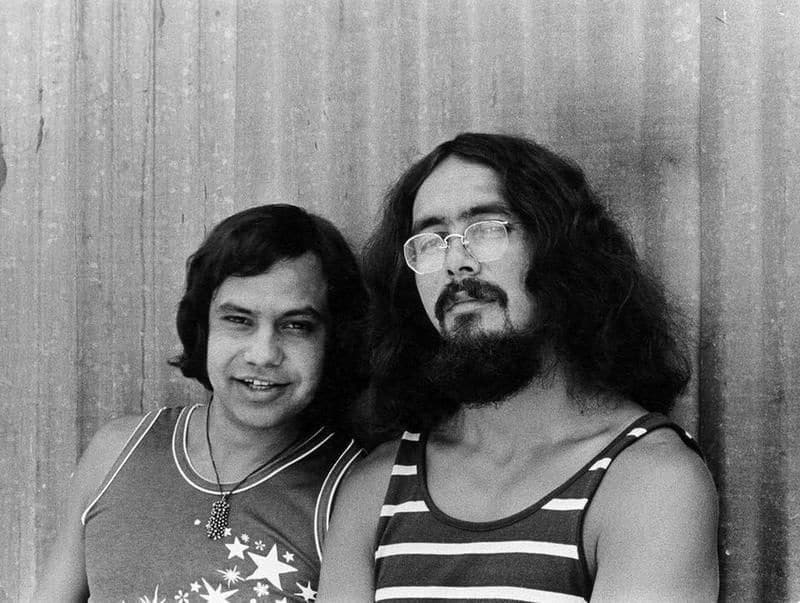 Richard "Cheech" Marin and Tommy Chong were two personalities that fit right into this category; by embracing the newly created image, they took the comedy scene by storm and even got into music with their albums like "Big Bambu" and "Los Cochinos" that hit the #2 spot that year and won a Grammy Award.
The Birth of Two Stars
In the '60s, the film "A Streetcar Named Desire" really impressed everyone in the right way; it soon became a blockbuster, and people loved it. For the actors Marlon Brando and Vivien Leight, the film came with rapid success in the industry.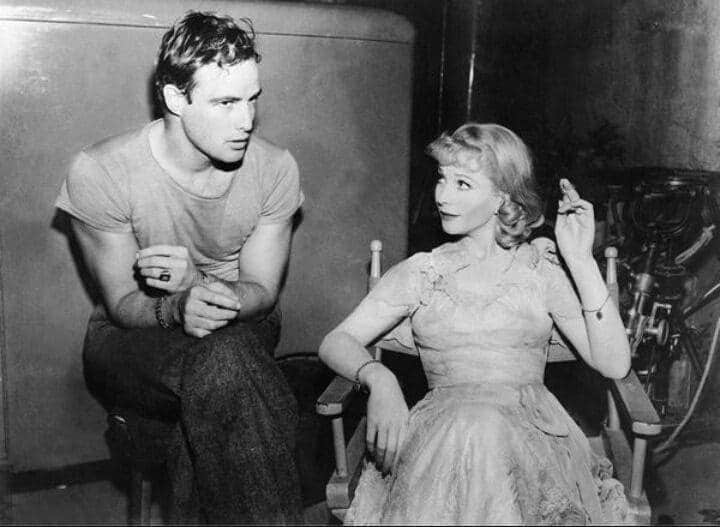 Vivien was a well-known personality in the scene even before the movie, but the success just took her from fame to superstar. As for Brando, it can be said that he benefited from the attention and started his legacy; it was the boom of his career.
The Very First Addams Family
Nowadays, we all love them and laugh at new adventures and crazy lifestyles, but the idea comes from a long time ago for this scary yet lovable family. The whole bunch is different, but they sure complement each other in their monster-ish way.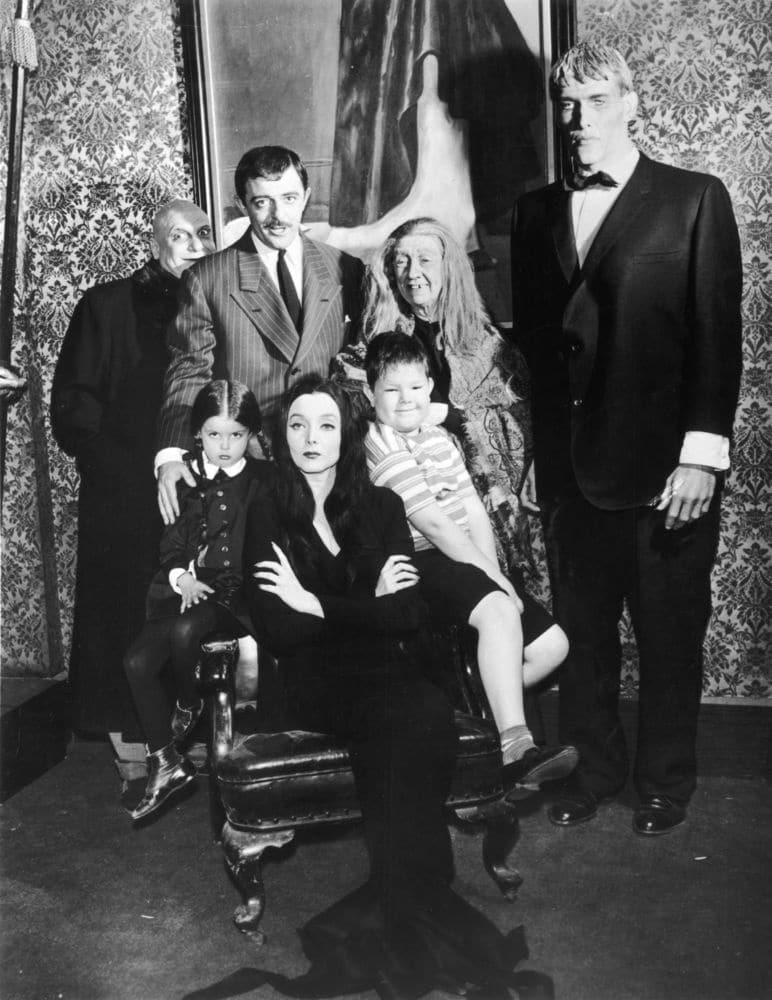 Charles Addams may not sound familiar, but he is the only freelance cartoonist who drew and inspired all the movies and cartoons that followed. It all started as a simple page of cartoons and a little bit of imagination, and so from a spooky wife that scared a salesperson, it was created a family of freaks that we all adore.
On the set of "The Cannonball Run"
The Cannonball Run took 1981 by storm; the comedy had a perfectly written script and starred the most elite actors that the director could find. People like Sammy Davis Jr., Dean Martin, Jackie Chan, Adrienne Barbeau, Terry Bradshaw, Mell Tillis, and even Roger Moore made sure the production would be memorable. It sure was a successful mission.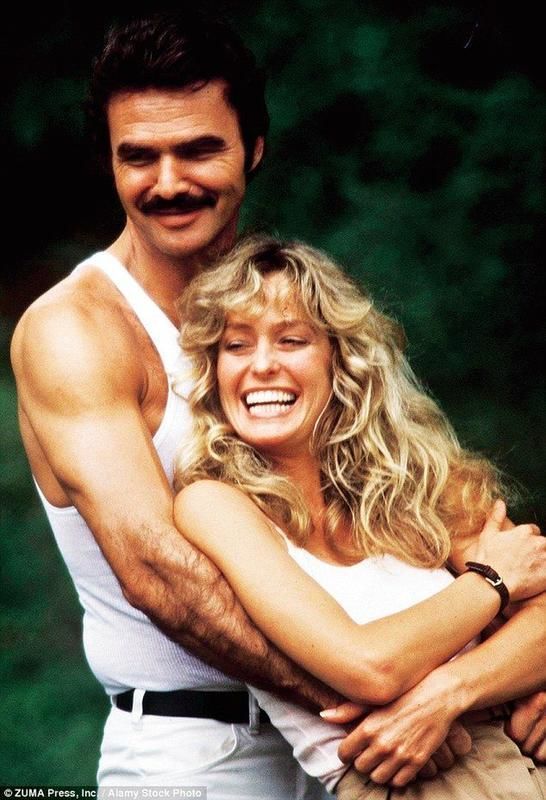 Yet the spotlight was not really on them, but more on the incredible duo Farrah Fawcett and Burt Reynolds; they shined in the movie and took the attention of anyone watching it. They were the most attractive people in that time to appear on screen, but the chemistry between them was unreal.
Nothing Better Than a Nice Cup of Coffee
Anyone who said that a witch could not be good has never seen one after her morning coffee; if you don't believe me, ask Margaret Hamilton. She was the actress that little children feared and probably slept with the light on because of her character.
She starred as the Wicked Witch of the West in The Wizard of Oz and was the most memorable role in her incredible career. While she was a very successful actress, she is also known for coffee commercials in the 70s. She sadly passed away in 1985.
The Big Trend of Roller Skating
Roller skating is not a sport for everyone, you need to be one of the cool kids to do it, and the photo shows the point. Back in the day, when more and more people got into it, it became one of the obsessions kids and teens had to pass the time and have some fun.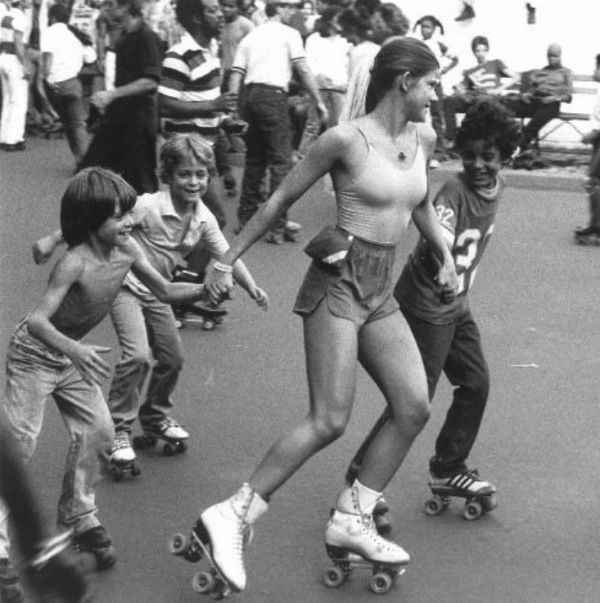 It was the time of cool hippies, and roller skaters took the meaning of peace and fun; those were better years—everyone from children to adults that wanted some fun started to learn how to skate. There were a lot of falls, but people were OK; just brush it off and try again.
How to Create a Mystery with a Photo
One of the most famous aircraft of all time is the VMTB-234. It was a staple for that period back in 1940; this shot shows a beautiful woman in some kind of military attire posing next to the plane. Yet the person remains unidentified, and nobody knows who she is or why she took the photo.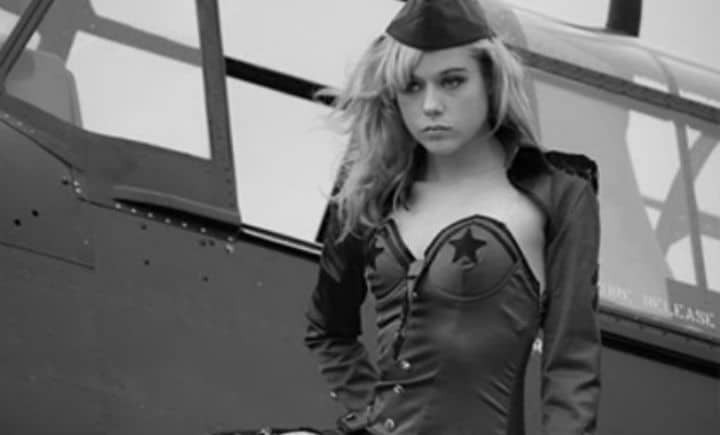 The aircraft, Marine Aerial Refueler Transport Squadron 234, was in Oahu, Hawaii, but it stayed there for only a year before replacing the California air station. An amazing piece of history combined with the mysterious girl led to this amazing shoot.
The High School Years of Bill Murray
The Loyola Academy in Wilmette was the academic start for Bill Murray till 1968; after he graduated, Murray wanted to continue in medicine and so went on to study at Regis University in Denver, Colorado. It was a surprise when he dropped out and returned to Colorado to team up with Brian's brother and join a comedy group.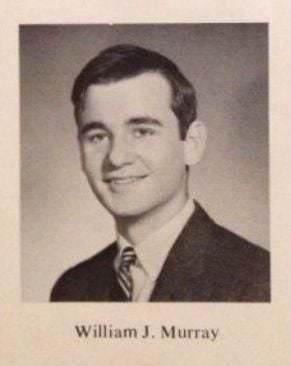 It was in the family blood to act, as his other two brothers did the same, starting young when they performed for his father. It shows that family always comes together for the thing they love, and by that, we got the one and only Bill Murray.
The Rocky Horror Picture Show
The Rocky Horror Picture Show is one of the most famous cult films history has ever seen. In the production, the character Frank N. Furter is played by Tim Curry in the center of the photograph. It is a gender-bending musical that went under the radar for the first year of its debut.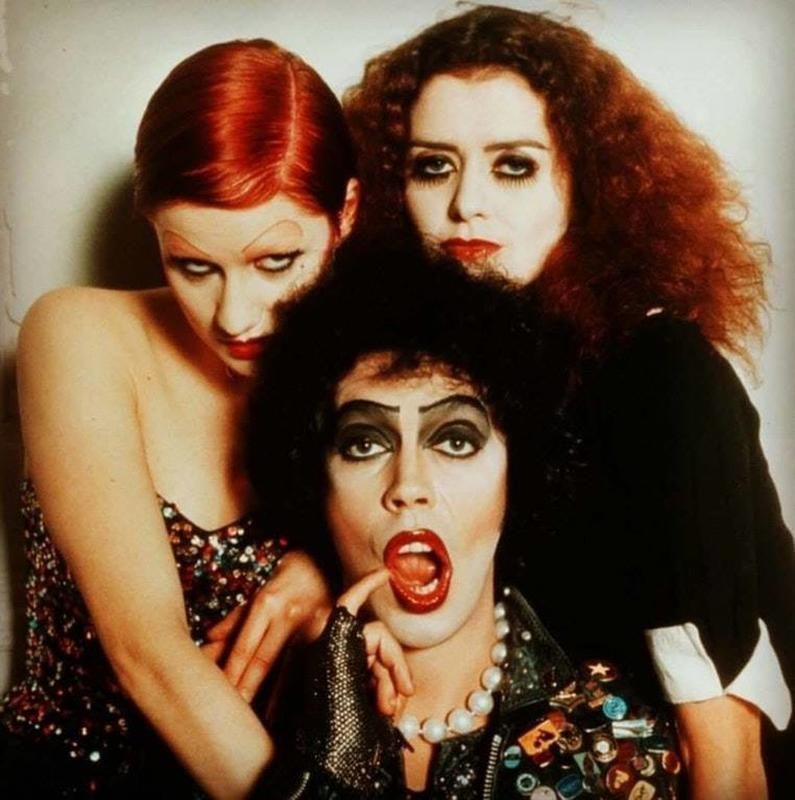 It would be a forgotten piece if a 20th Century Fox executive would not take an interest in it; the new trend of midnight movies was a perfect opportunity to grow at that time. The production was soon taken to theatres to get a profit and sell the movie to a bigger audience, and it was an amazing decision that led to the production's success.
An Unlikely Pair for a Duet
Janis Joplin and Tom Jones were a unique duo. Both are legends in their own right despite being from different genres. Regardless of this, it looks like both of them are having a huge amount of fun in this photo.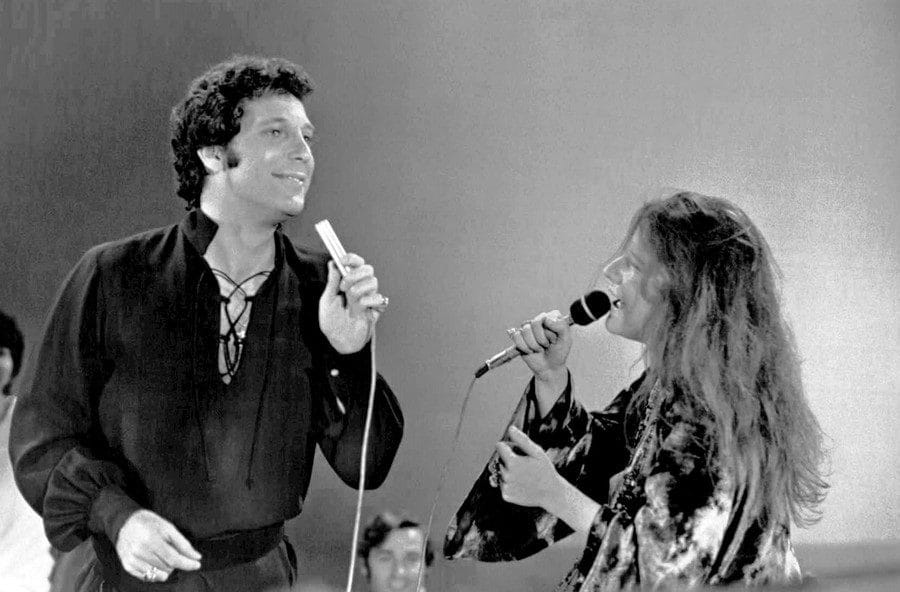 The show "This is Tom Jones" had started in 1969; it was there where the unlikely pair had the duet. It was not a one-time show because it grew to have many celebrities take part, such as Moody Blues, Joe Cocker, Joni Mitchell, and Crosby, Stills, Nash & Young, to name just a few. The duet was a success, and people appreciated the talent of both of them.
Nobody Is Cooler Than Joan Jett
Back in the glory days, The Runaways had an amazing fan base all around the globe; the band had incredible success in places like Canada, the U.K., and Japan. But for some reason, they never got the same fame level in the United States.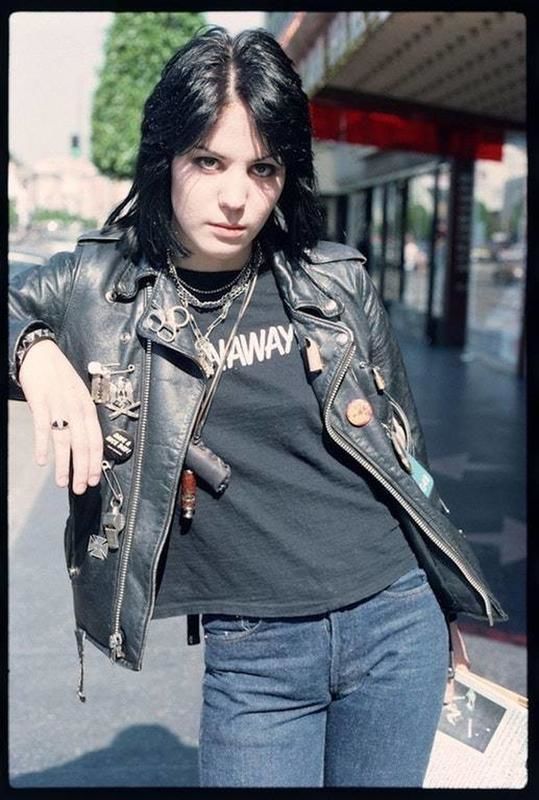 After the group's inevitable end, members took on different career paths. Joan was on the top of her game, and people loved her; with hits like "I Love Rock n Roll" and "I Hate Myself for Loving You" she became a rock icon. It led to many people dubbing her the mother of Rock' n' Roll.
Batgirl on "The Griffin Show"
Yvonne Craig has made a name for herself, and people that loved the Batman franchise were well aware of who she was. From 1967 to 1968, she was the one and only Batgirl, fighting crimes and looking gorgeous; while doing so, her role as Barbara Gordon made a statement. Unfortunately, she passed in 2015, but her contribution to the movies will always prevail.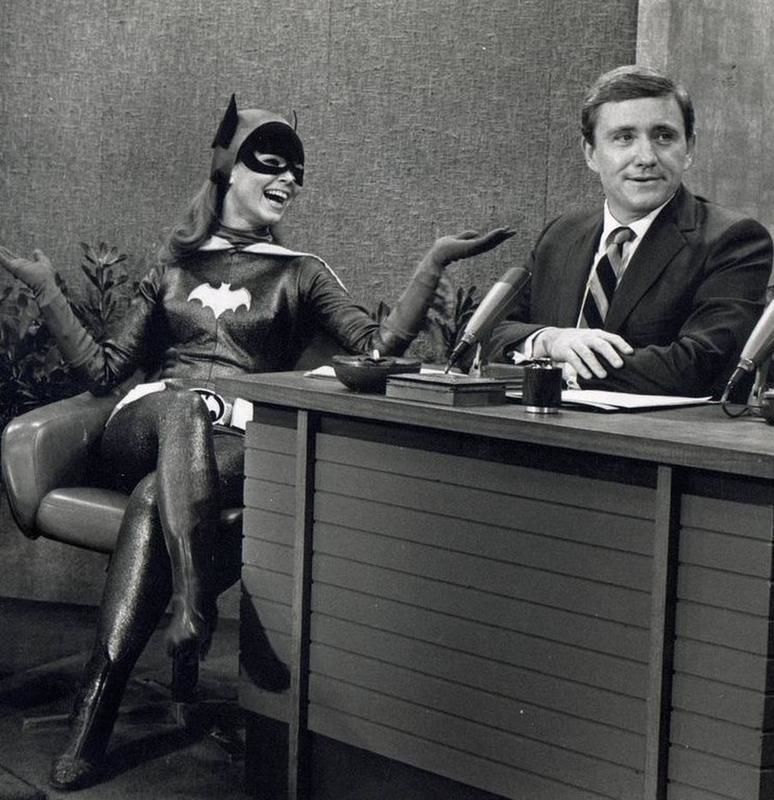 She would even get a taste as Marta in the Star Trek universe, where she instantly became a fan favorite despite only appearing in one episode. Her name will always be remembered as one of the original cult-TV heroes.
The Truth Behind the Smiles
When looking at this photo, one may say that the four people in it look like they have a lot of fun, maybe a friend group going on a road trip or something of the sort. It will be dead, as the pictures are Al Gore, Tipper Gore, Bill Clinton, and Hillary Clinton.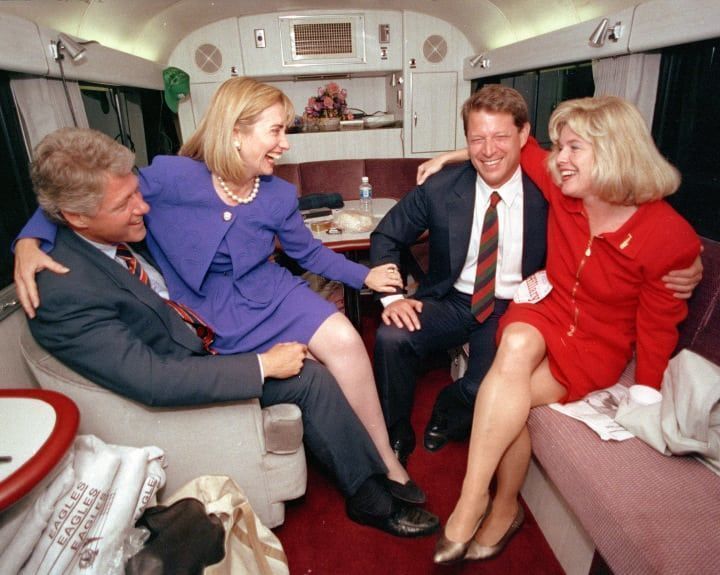 The fun time was true, but the reason was not what you might expect, as this photo was taken after their successful campaign in North Carolina. It was a long and hard job, but it paid off in the end; Bill Clinton became the President, all thanks to their hard work on the road.
A Giant and His Dog
The wrestling community sure had a perfect representation back then. Big, strong, and intimidating, Andre the Giant was an icon. And for a good reason, people loved him, and soon the giant gained a big fan base that admired him.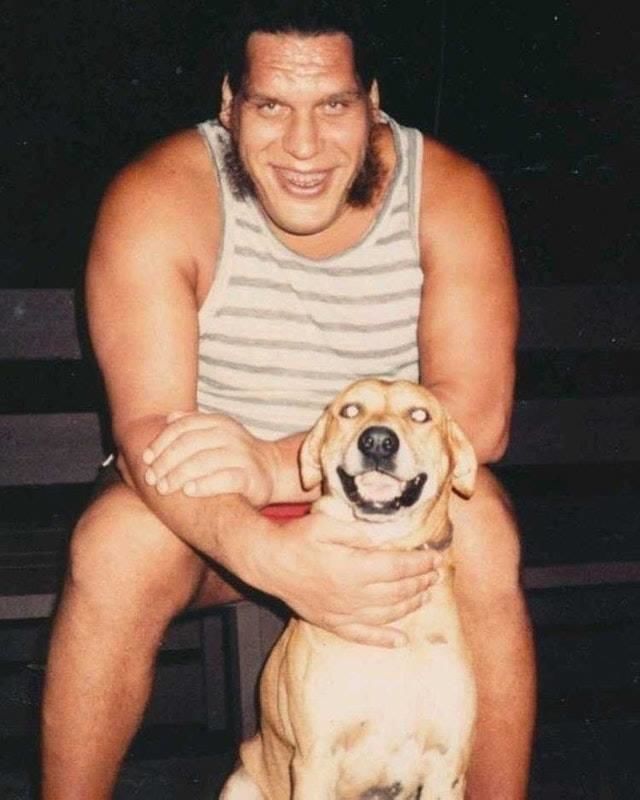 Standing at more than 7 feet, with a weight of 520 pounds, he was suffering from a condition known as gigantism, yet the appearance played tricks on people; the giant was nothing more than a warm-hearted man that was generous and loved animals, more reason to love him. His life ended tragically in a hotel room from a heart attack.
No Introduction Needed For This Pop Icon
We don't need to say much about her; the name speaks for himself. Cher is the everlasting icon, fashion model, comedian, and movie star. It was her perfect charm, talent, and looks that got her incredible success. Starting with her husband, Sonny, they both meet fame in the Sonny & Cher Comedy Hour that aired in the '70s.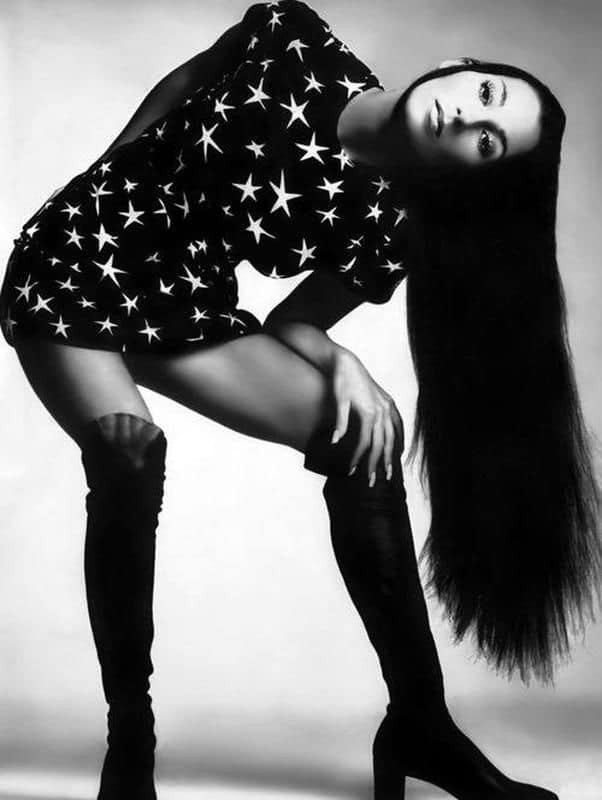 The '80s were the times that put her in the spotlight with many great movies. As we know, Cher never stopped performing and soon began her career in music. The song "Believe" had an unreal debut that made her the pop icon she is today; the photo showed her on the cover of Vogue back in her youth.
The Beginning Of Judas Priest
Judas Priest was a band that had an important influence on shaping metal music. Even if everything was pointing towards a failure, they released their first album in 1974. It was called "Rocka Rolla," and it wasn't appreciated. They were not selling their music, so they had to get second jobs just to get by.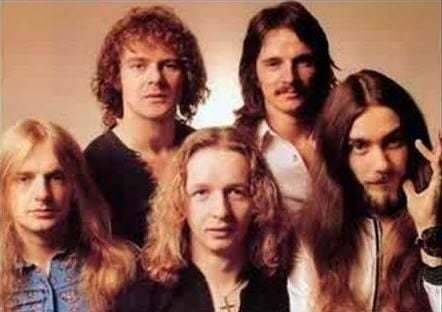 "The Sad Wings of Destiny," released in 1976, was their second album. This was when they found their style, which was a mixture of progressive rock and hard rock. They even got noticed by CBS. Now having more support, it was easier to make their third album.
"That Girl" And Female Empowerment
The character of Ann Marie from "That Girl" was controversial when the movie premiered mainly because she played the part of a woman from New York who was in a relationship but who was not engaged. Female empowerment was not very popular at that time, so it was only natural for her role to be controversial. There were over 136 episodes, and they lasted from 1965 to 1971.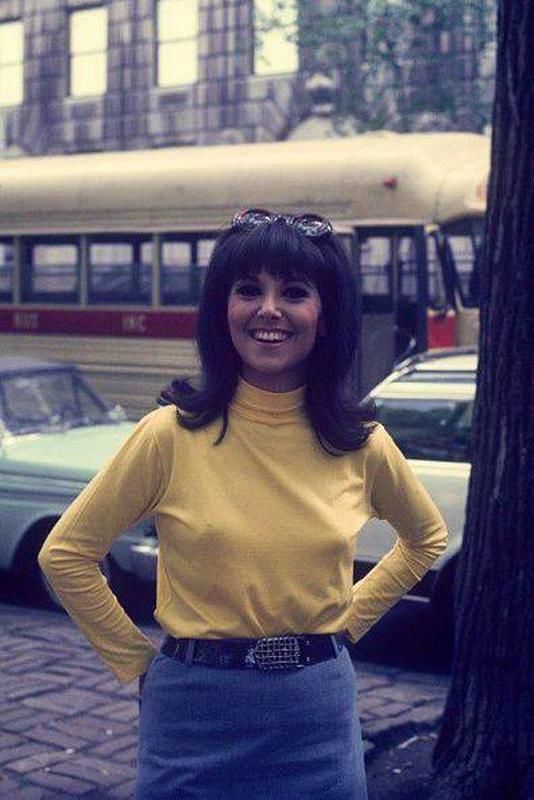 It was the first sitcom to focus on a single woman that was not living with her parents. This may not be a big deal nowadays, as society has evolved a lot, but society viewed women's roles differently back then.
Two Close Friends Attend the Fairport Convention
One of the most iconic rock and roll bands is Led Zeppelin. The band was formed in 1968, and it was always regarded as having remarkably impacted the music industry. Robert Plant, the vocalist, sang all bands' songs with one remarkable exception, "The Battle of Evermore."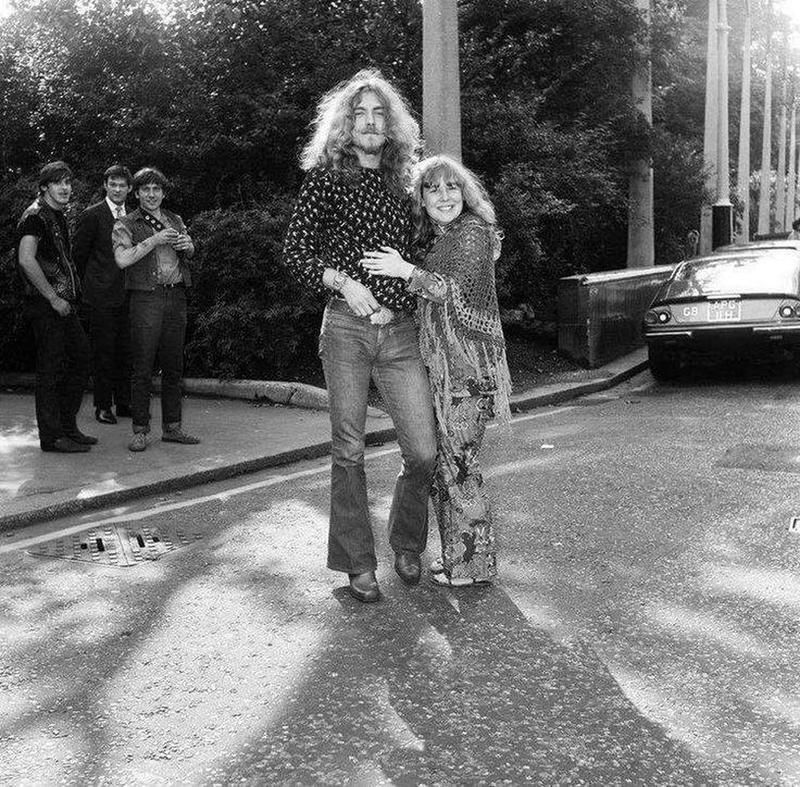 The song was on the "Led Zeppelin IV" album, and it was a great success. Sandy Denny, a member of the Fairport Convention (a British folk band), was the one that helped this song become a great classic. Unfortunately, she passed away at only 31 years old. She and Robert Plant were close friends.
A Commander and a Captain, a Duo of Good Guys
Commander Spock and Captain James T. Kirk are maybe some of the most known characters of all time. They were played by Leonard Nimoy and William Shatner in an iconic show Star Trek. Kirk is a captain with three stripes on his sleeve, while Spock is a commander with only two stripes.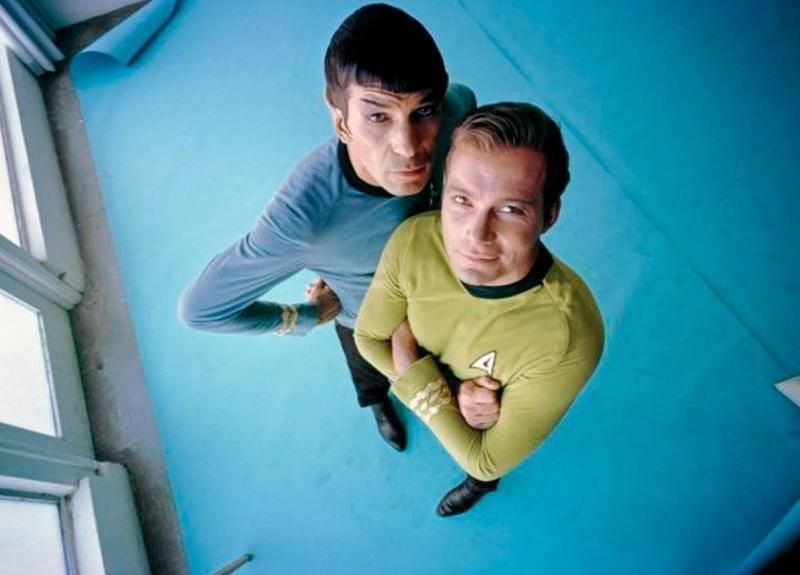 They were both very appreciated and popular characters. Kirk was highly decorated as a starship captain and was a ladies' man. However, he was not able to have a long-lasting relationship. If somebody ever needed good guys who could save a difficult situation, there would be no better choice than these two.
Two Stars Sharing the Stage
Even if there were certain rumors, there was no more than a friendship between Stevie Nicks and the late great Tom Petty. Heartbreakers was Perry's band, and Nicks expressed her wish to join this band. They wrote many songs together that are still popular today.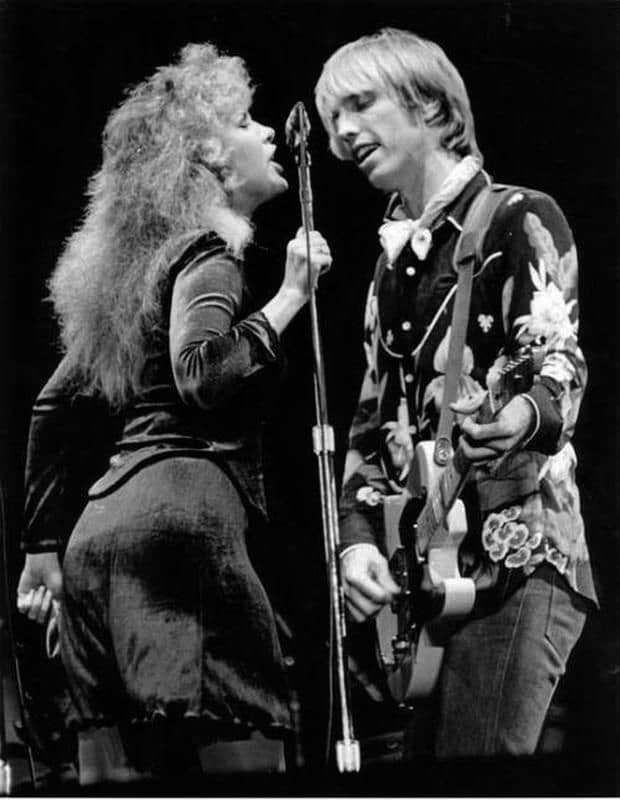 The two friends wrote many songs for each other and had several T.V. appearances. One of these songs is "Stop Draggin' My Heart Around," which got to be number 3 on the Billboard Hot 100. It was one of Nicks' many memorable relationships.
The Fame of the "Blues Brothers"
John Belushi and Dan Aykroyd are known for the American musical called Blue Brothers. They played the characters of Jake Blues and Elwood Blues in this comedy film that is a story of redemption. The film was ranked 10th at the box office at its release, and most of the critics' reviews were positive. However, Dan Aykroyd and John Belushi also loved blues and soul music.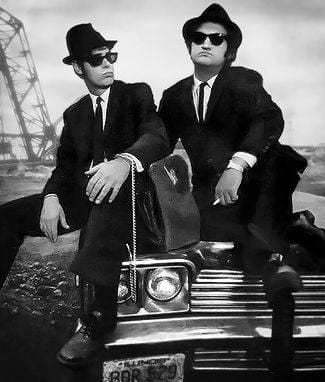 Their band was not just a hobby for them. Their first album, "Briefcase Full of Blues," was a real success. It was even on the Billboard charts as number 1.
The Success of Tina Fey
Tina Fey is a very popular comedy legend. She was appreciated mostly for the series Saturday Night Live that aired from 1997 to 2006. It was a sketch comedy that parodies contemporary issues. The show has won many awards like Primetime Emmy Awards, Writers Guild of America Awards, and Peabody Awards.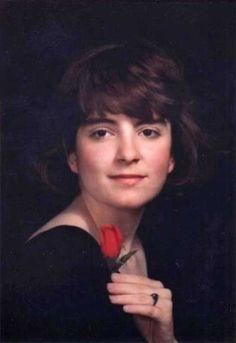 Even if it is hard to believe, Tina Fey was a nerd in her youth. She was a member of the drama club, the tennis team, and the choir club at the Upper Darby High School from Pennsylvania. She was even a co-editor at the school newspaper and was regarded later as an honor student.
Betty White and Allen Ludden's Happy Ending
Alan Ludden, the host of Password, was Betty White's third husband. They had a very happy marriage, but their start was rocky. Betty White was not easily convinced to marry for the third time, having been married before. He had to pursue her for a year.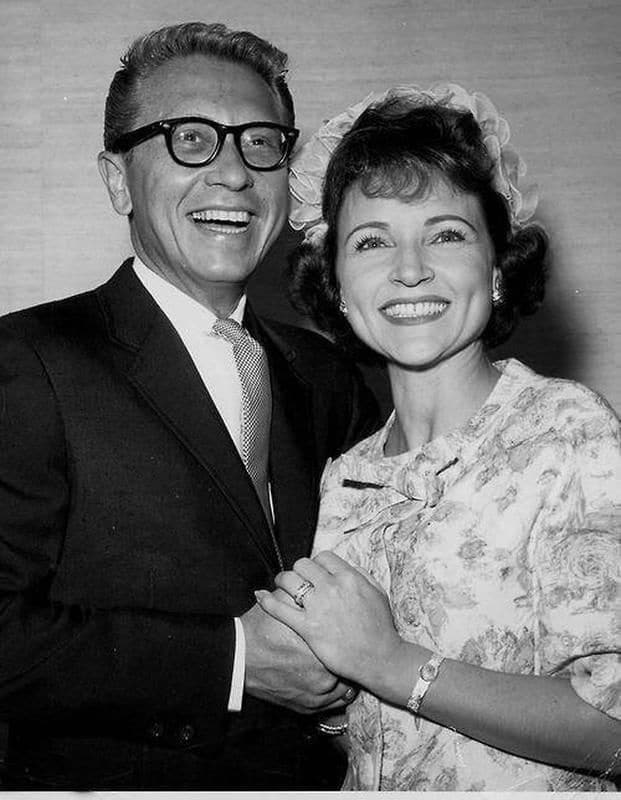 His persistence convinced her that he was really in love with her. Finally, she gave herself another chance at love. The second husband didn't agree with her career, but this was not the case with Alan. He supported her, and she became one of the most loved actresses of all time. They didn't have children, but Betty said that she never regretted this because she could focus on her career.
The First James Bond and His Girl
Sean Connery is considered by many to be the first James Bond. His acting skills were appreciated as he received two BAFTA Awards and three Golden Globes. The one girl that was always by Bond's side was, of course, Honey Ryder, played by Ursula Andress. She was a sex symbol who became internationally famous.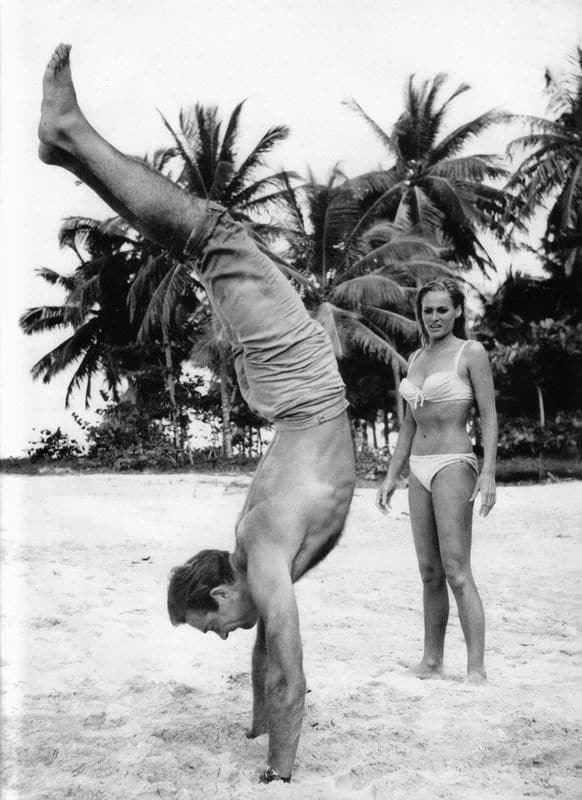 One of her popular scenes is when she is wearing a white bikini while emerging from the ocean. It's one of the most iconic Bond scenes ever. It is rumored that Sean Connery was always trying to impress her.
"I Love Lucy" And the Grape Juice Scene
If you don't know who this woman is, you don't know what you missed all these years. Lucille Ball, one of the funniest characters of all time. This picture is from an iconic episode called "Lucy's Italian Movie." Like many other episodes, this one also has hilarious and tragic elements. Some say that the fight scene wasn't necessary.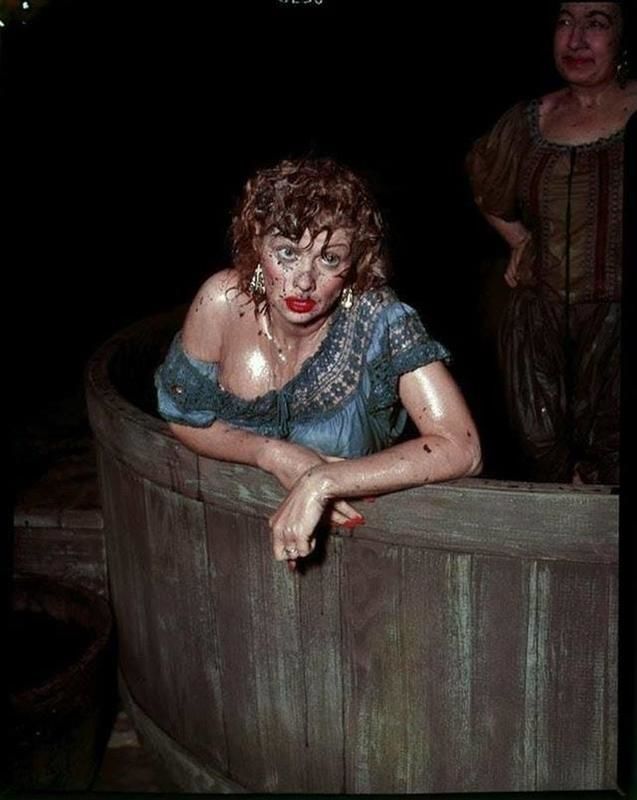 The villain, played by Teresa Triell, accidentally got Lucy's head in the grape juice during this scene. The show had six seasons, and it quickly became one of the most-watched shows from the United States.
A Strange Meeting in Amsterdam
This picture could be called many things. Some consider it bizarre, while others view it as funny. It portrays Colonel Sanders and Alice Cooper. Their encounter was a coincidence as both were at the same hotel in Amsterdam. Colonel Harland Davis Sanders founded the Kentucky Fried Chicken.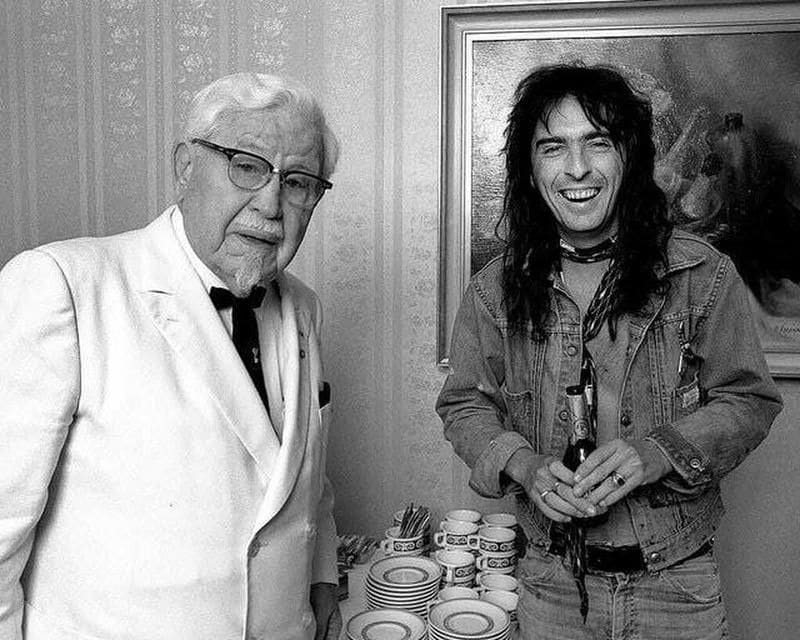 What could these two have in common for people to find this photo funny? Well, the answer is indicated by Alice's own words: "I have the death of exactly one chicken on my hands, and this guy has a score of 10 billion. Yet everyone loves this guy and hates me for being a chicken killer!" Indeed, Alice Cooper was hated for decades for his act of killing a chicken during the Toronto Rock 'n' Roll Revival concert from 1969.
Ann-Margret and an Unforgettable Attitude
Ann-Margret is an actress, singer, and dancer whose career was quite rich. Her popular roles were from State Fair, which appeared in 1962, Bye Bye Birdie, and Viva Las Vegas. She always had a free spirit to display a sexy figure. She began her music career in 1961, and her first album was called, And Here She Is Ann-Margret.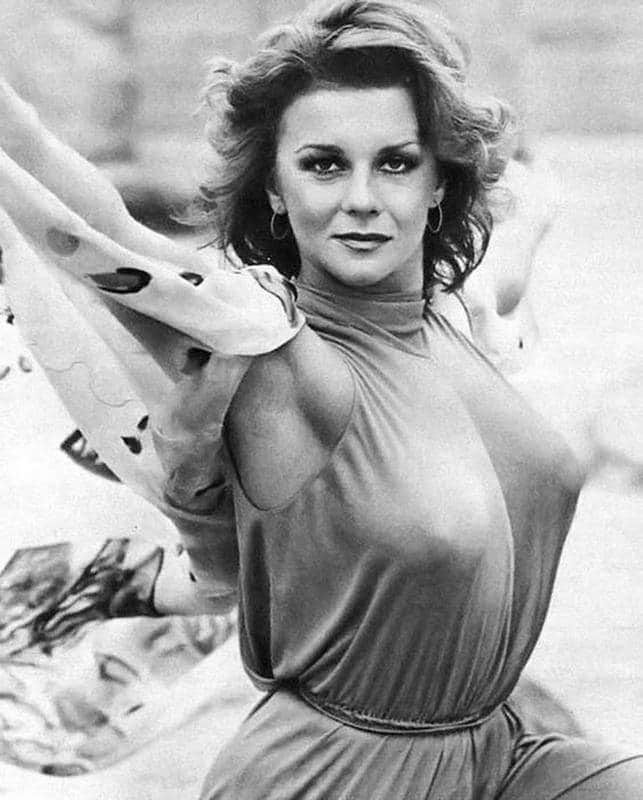 Her talent was soon recognized. Therefore, she was even nominated for a Grammy Award for Best New Artist. Her acting career overlapped with the same years she began singing as she became an icon.
The Actress Cindy Morgan in "Caddyshack"
Everybody knows Cinderella story, but not everybody knows Cindy Morgan's story. She is the one that lived such a story to become a popular actress. While still in college, she started working in radio. After graduation, she began presenting the weather. Later on, she appeared in commercials, so it was only natural for her to be known as the Irish Spring girl.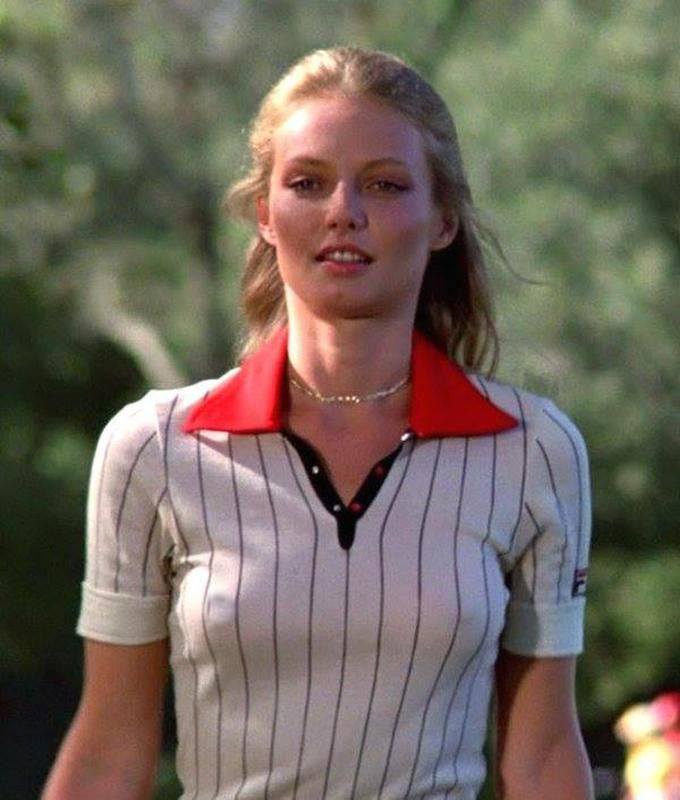 Her career widened when she started acting in films like "Caddyshack" (1980) and "Torn" (1982). "Caddyshack" is a comedy with many characters, each having their own story. It was released in 1980, but it is still watched by those that love comedy.
Pat Priest Known for Playing Marilyn Munster
"The Munsters" was an American sitcom aired from 1964 to 1966. The story revolves around a Transylvanian-American family with strange tastes in everything and general strange behavior. It was originally designed as a color show, but it ended up aired in a black-and-white version to save money and resemble the atmosphere that any other monster film would have.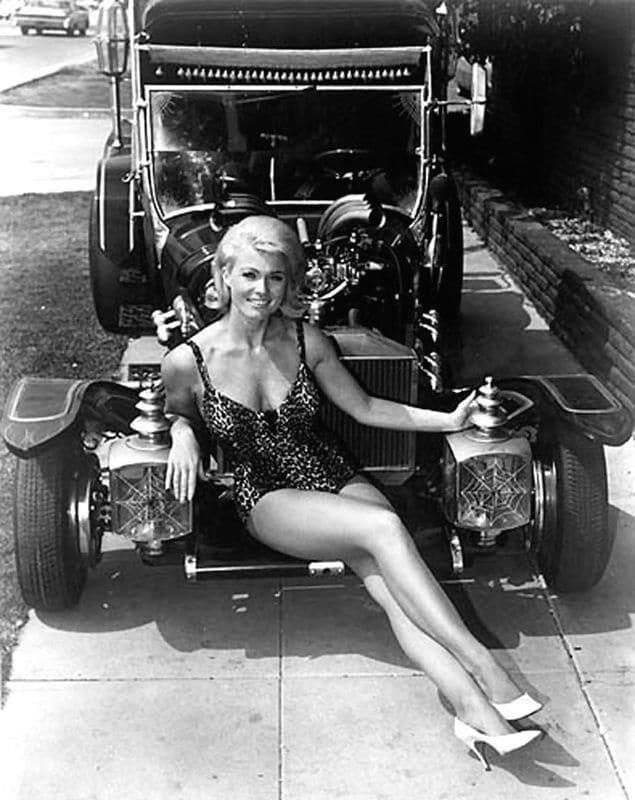 Pat Priest played the character of Marilyn Munster. She was presented as a strange child; she was the niece of Lilly. The rest of the family pits her for her plain look.
Head East and Their Short Success (1974)
Head East was a very popular band in the 1970s. They had many catchy songs, so they reached success quickly. "Never Been Any Reason" is one of their songs that can still be heard on some rock radio stations nowadays.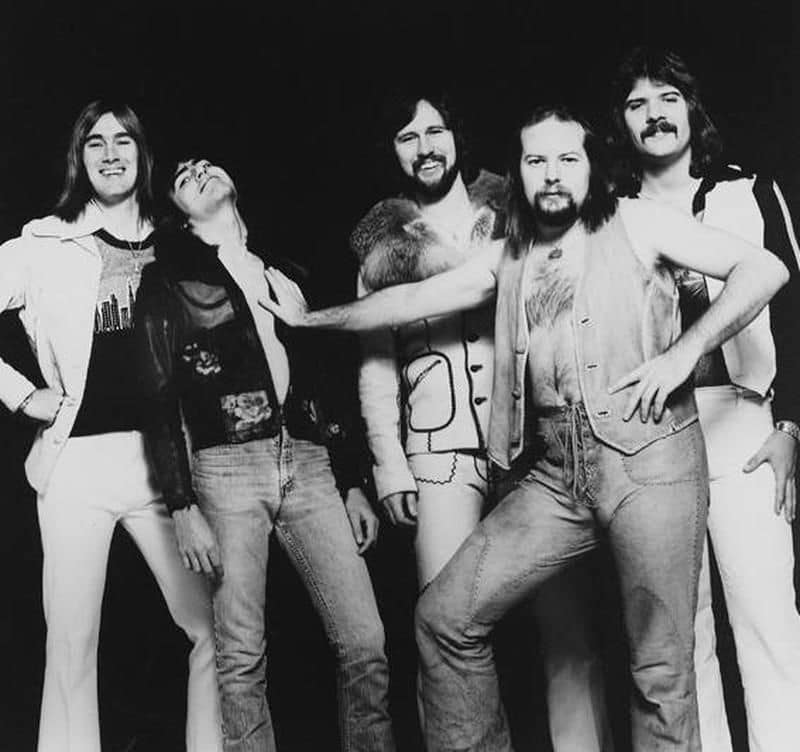 A year after this photo was taken, they released their first album called "Flat as a Pancake." After this success, A&M Records started to take an interest in them. They were from East Central Illinois, so they were known, but their fame never reached a national level. One of their songs, "Never Been Any Reason," was featured in the movie Sahara (2005) and Dazed and Confused (1993).
A Meeting between Two Musical Legends
Who doesn't know George Harrison and Bob Marley? George Harrison gained fame as part of the Beatles, but he was also a songwriter and producer. On the other hand, Bob Marley was a Jamaican artist who succeeded in making reggae music popular in the whole world.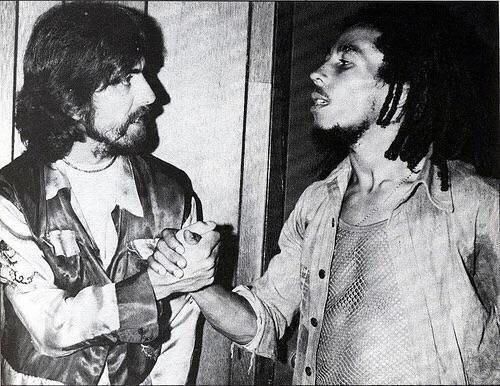 This meeting is an important and historical one as both had a great impact on music history. The meeting took place at the Roxy Theater in Los Angeles before Bob got to go on stage. Not many people know that George Harrison was a huge Bob Marley fan.
The Shakespearian Actress Helen Mirren
The character of Queen of England was played by many, but not anyone could have matched the talent of Helen Mirren Dame Helen Mirren, who worked hard in the Royal Shakespeare Company. The beginning of her career is, however, controversial as he started by playing in films like "Age of Consent" (1969), "Savage Messiah" (1972), and "Caligula" (1979).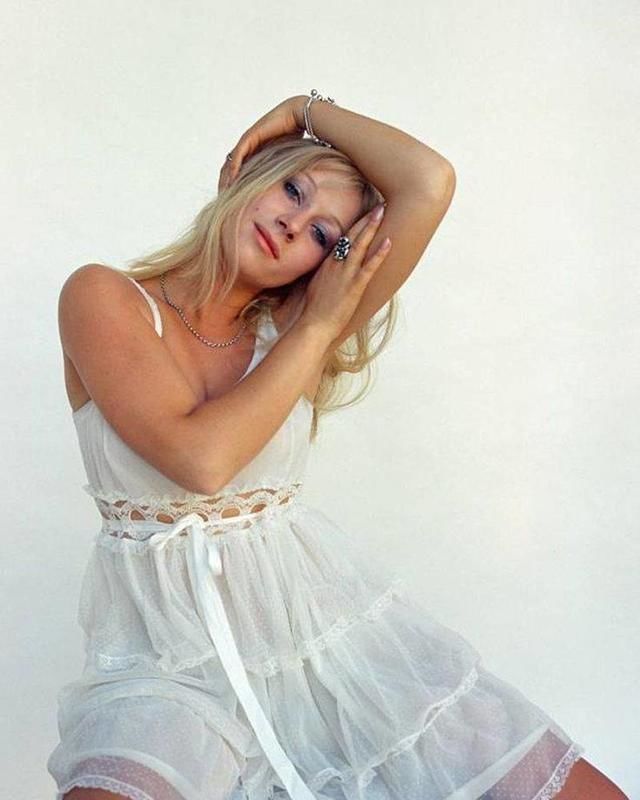 She received many extraordinary awards like four Primetime Emmy Awards, four BAFTA Awards, three Golden Globe Awards. Helen Mirren always excelled on stage, and her performances were stunning. Interestingly, she managed to achieve the Triple Crown of Acting. But that is not all, as she achieved this in both the U.S. and the U.K., the only person to do so!
The Remarkable Destinies of Three Legends
Who would have believed it that one of these three would be the governor of Minnesota? Jesse Ventura, also known as "The Body," will achieve this many years after this photo was taken. Macho Man's manager in the WWF was Elizabeth Hulette.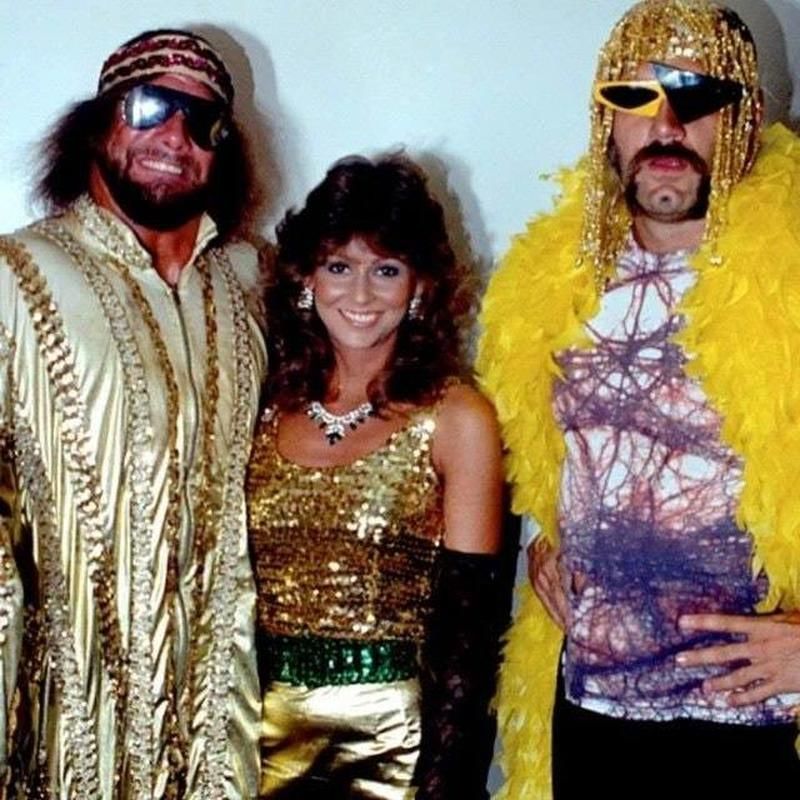 They had a romantic relationship, and they got married a year after this picture was taken. Unfortunately, they passed away, but Jesse Ventura is still alive, and not only that, but he is also a popular political figure. In 1991, he entered politics as mayor of Brooklyn Park, Minnesota.
Burt Reynolds as Lewis Medlock In "Deliverance"
Burt Reynolds was an actor who was known for his comedy roles. He is mostly remembered for his performances in Cannonball Run and Smokey & the Bandit. However, but he also appeared in race car movies. His popularity developed around this handsome comedian, but his start was not smooth.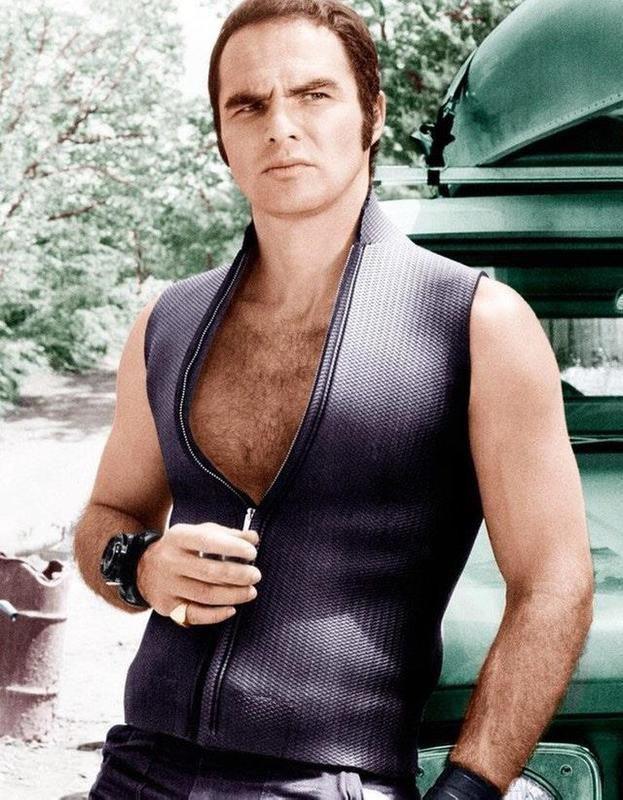 He had many support roles in movies like "Deliverance" where he portrays the character of an adventurer who gets himself in a dangerous situation. "Deliverance" is a survival thriller film well received by critics and considered one of the best films of 1972.
Joe Strummer and The Clash
"Combat Rock" was the first album of The Clash, a punk group that made history when they reached #7 on the U.S. album chart. Some singles like "Rock the Casbah" and "Should I Stay or Should I Go" became very popular.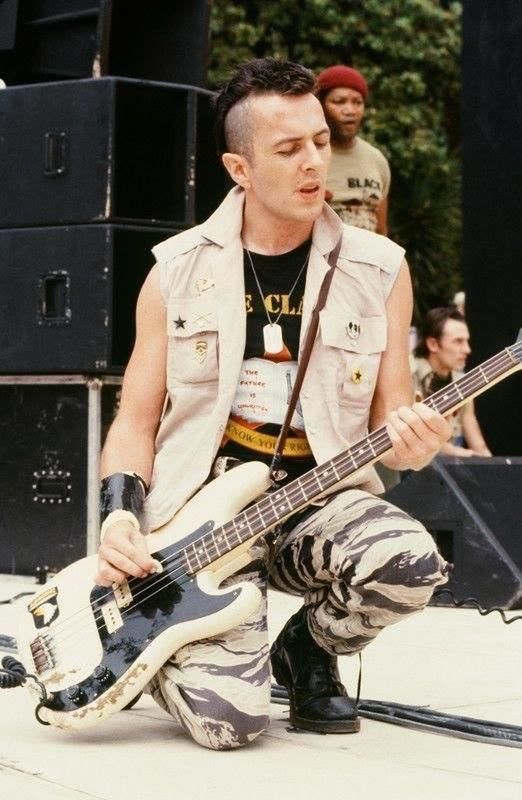 Unfortunately, their fame didn't last long. There were some attempts to boost the tickets sale. One of them was the supposed short disappearance of Joe Strummer. His disappearance became a reality when he went to France without telling anyone. However, they put their mark on the post-punk and new wave movements.
Nancy Kwan While Shooting "The World of Suzie Wong"
During the 60s, there were not a lot of Asian actors and actresses in Hollywood. There were only a few of them playing in the side roles. It doesn't matter how talented they are; they never got the main roles. Nancy Kwan was the first woman actor how broke this stereotype. However, it wasn't easy.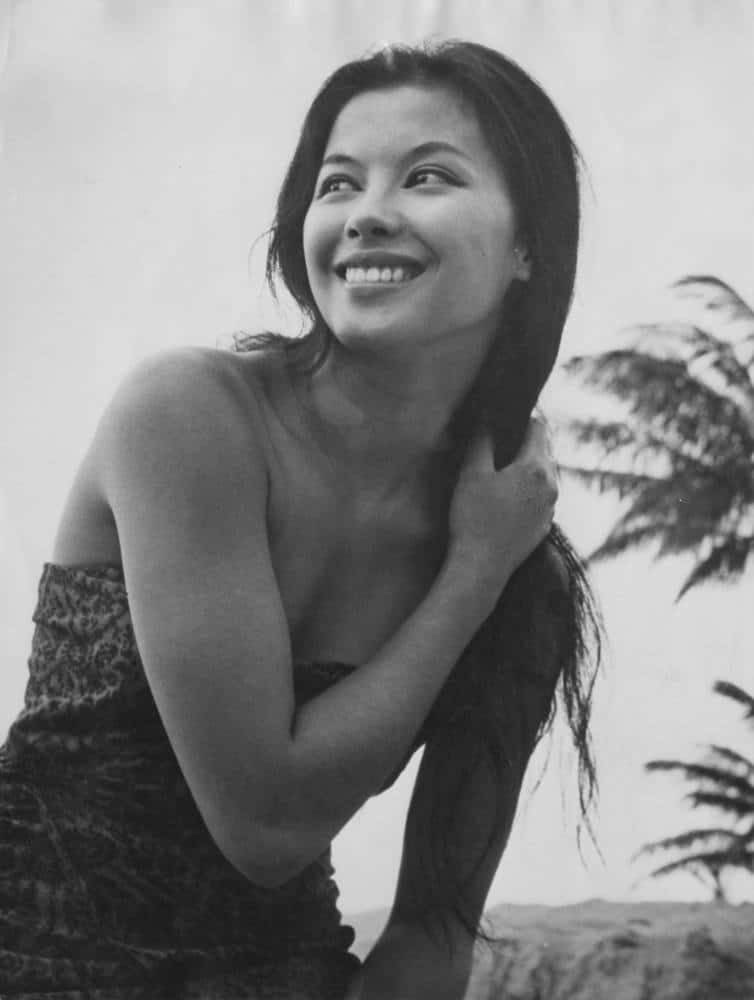 Producers were not sure about her, and they thought she would not impress the audience being a woman from China or Japan. However, when the movie "The World of Suzie Wong" was released, everyone was impressed with her acting skill. She became a famous actress as well as a style icon.
The Iconic Hairstyle of Farrah Fawcett
The 70s was well-known for many things, and beautiful women were just one of these. They have ruled the fashion industry. And, there were a lot of them starting from the Wonder Woman cast Lynda Carter, Daisy Duke's Catherine Bach, and much more.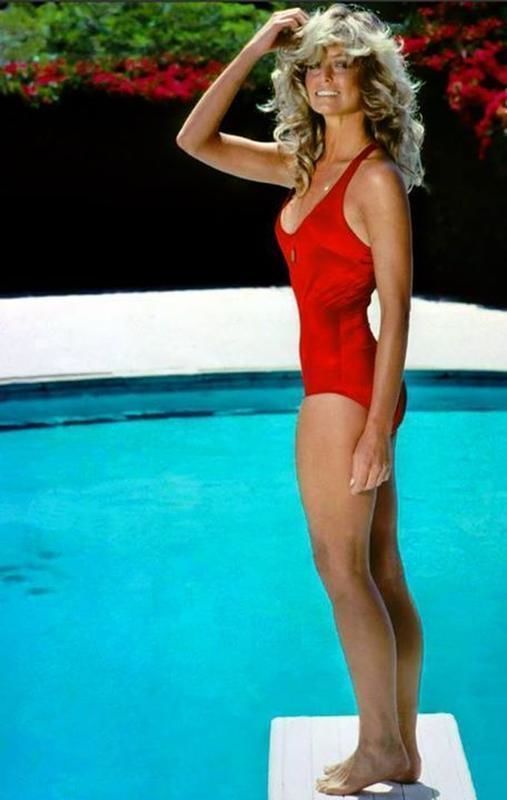 But there can be no argument about who has the best hairstyle. It is Farrah Fawcett. Her hair was a mess but beautifully so. She became an instant favorite of the audience after playing the starring role of Charlie's Angels.
An Escape from Vietnam the War
The Vietnam War of 1967 was not a pleasant memory for both sides as so many people suffered and died. Although many things were happening, the U.S. still managed to give the soldier an escape from the war.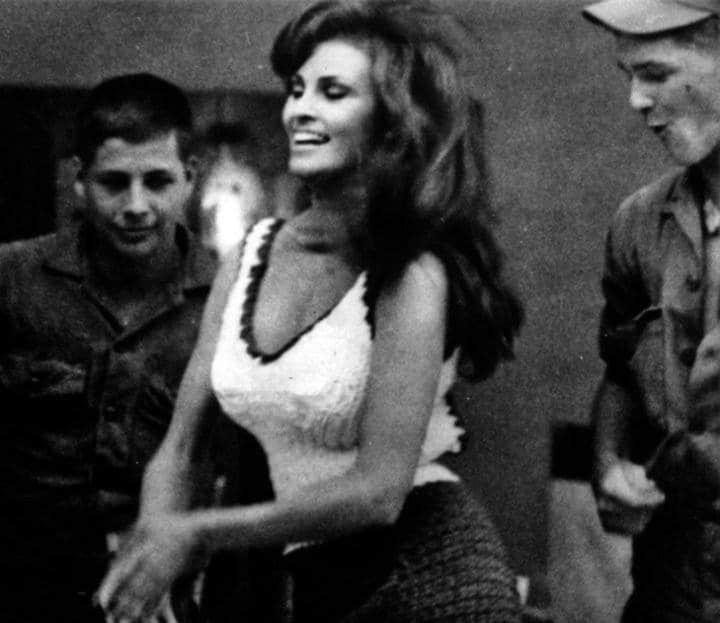 The United States sent some of its popular stars to entertain the soldiers even though the war was going at full pace. Stars who performed in these events include Bob Hope and Raquel Welch. We hope that they tried their best to entertain the terrified soldiers.
Jane Hathaway and Elly May Clampett in "The Queen of Beverly Hills."
During the '60s, The Beverly Hillbillies was a popular T.V. show. It was mainly about a low-income family who suddenly acquired wealth and moved to Beverly Hills of Canada. There were two popular female characters in the movie. Although they were supporting characters, they managed to win the heart of people.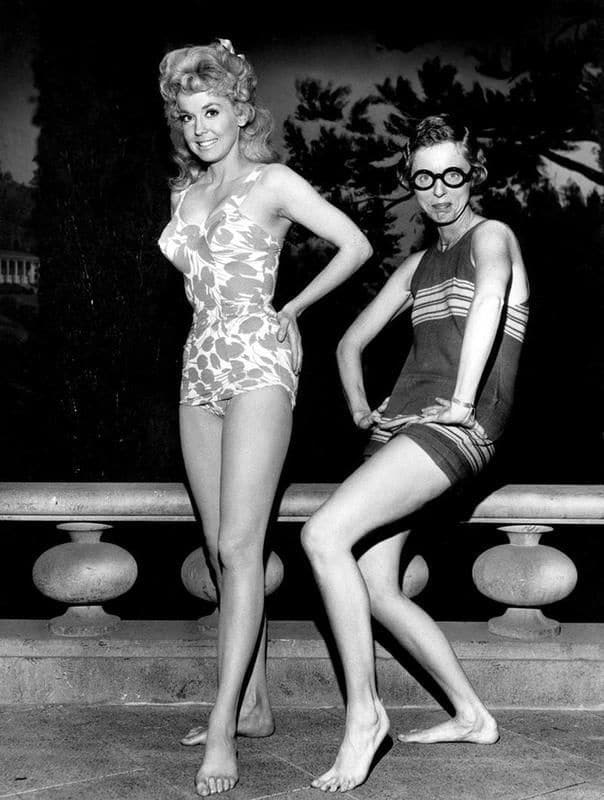 Elly May Clampett is one of these who was a bit tomboyish. Donna Douglas played the character. Another one was Miss Jane Hathaway, which Nancy Kulp played. Miss Jane Hathaway was a bit humorless, and she was working as the secretary of a banker. Although Jane was better, she cherished a free-spirited life as Elly May.
Ann-Margret in the 1960s
Ann-Margret Olsson, usually known as Ann-Margret, is an American of Swedish Origin. Although she was mainly a singer, you can also find her footstep in song and dance. Her career started in the early 1960s, and it didn't take much time for her to become popular. Thanks to her voice as well as the beauty.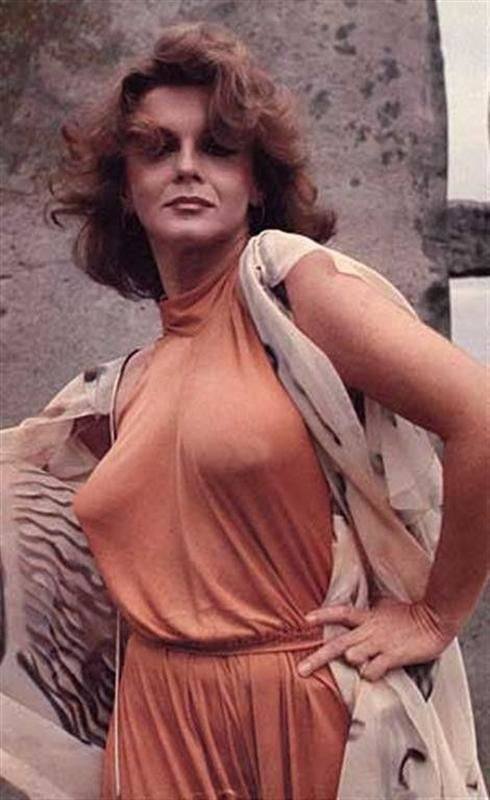 One thing unique about Ann-Margret is hough mainly she was a singer, she was also a very good dancer. She was so good that some people even started comparing her to Elvis Presley because of her power to make the audience go wild.
Linda Gray on the Dallas TV Show
Dallas was a popular T.V. show during the 80s. Although it is more popular to date because of J.R. Ewing's performance, many people also loved the show because of the wife of J.R. The on-screen wife of the character was Sue Ellen, and the role was played by Linda Gray.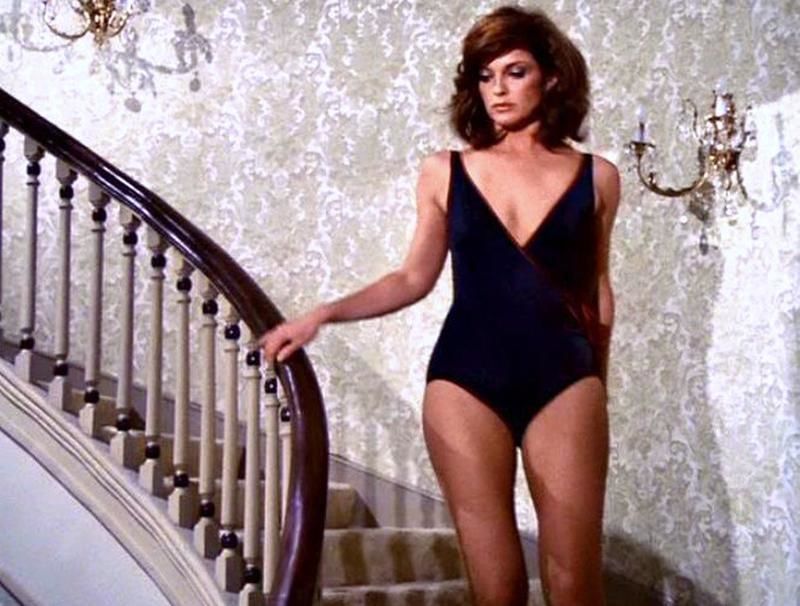 Sue Ellen was a unique character who his partner emotionally abused. And that led her to the drinking. The character needs to go through many struggles, which makes the show more interesting to the audience.
Edy Williams Playing in the Beyond the Valley of the Dolls
Ashley St. Ives is one of the main characters of Beyond the Valley of the Dolls movie released in 1970. Edy Williams played the role. The male leads in the movie were Harris Allsworth, and David Gurian led his character. Ashley was a pornstar who seduced Harris.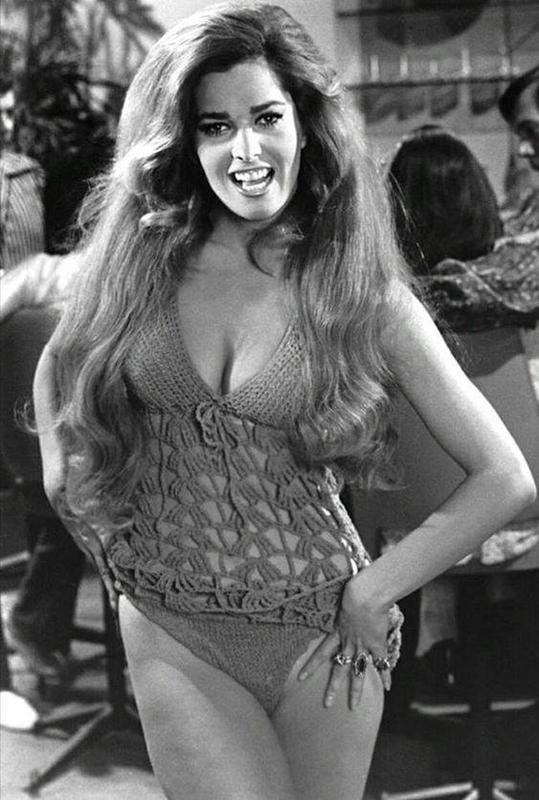 There were several beautiful women in the movie, and they were Playboy Playmates. The movie's main theme was sexual liberation, the use of drugs, and the peculiarity of the music business. The director of the movie Russ Meyer later married Edy William.
Cute Jack Black When He Was 10-year-old
During the late 90s, the world was madly in love with Jack Black and his band Tenacious D. In case you don't know, the Tenacious D is a vastly popular comedy rock duo, and another member of the duo was Kyle Gass. The name Tenacious D was from Tenacious Defense, a term related to NBA.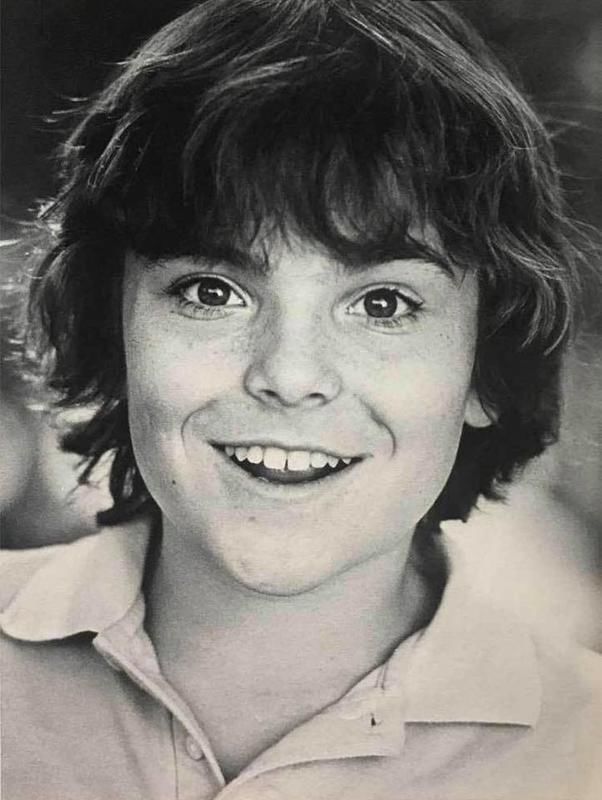 Jack Black was born in 1969, and his full name was Thomas Jacob Black. Apart from being a comedian, he was an actor, songwriter, and musician. In these childhood photos of Jack Black, he looks so cute. Some people even find little Jack Black similar to Christopher Knight.
Barbara Eden While Shooting
Barbara Eden stars in Dream of Jeannie, a popular show ranking next to Bewitched for five years. She played Jeannie and her evil brunette twin sister. Dream of Jasmine was a popular T.V. show back then, and it was aired for almost five years. The plot of this show was an interesting one as it was about an astronaut named Tony Nelson.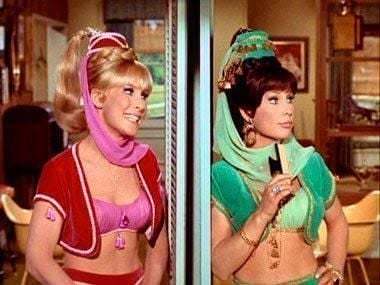 After a flight, he finds a genie in a bottle that is 2000 years old. Her name was Jeannie. Jeannie was a bit naughty while also being innocent. Barbara Eden played the role of Jeannie, and she wore a weird outfit throughout the entire series. The outfit was different a lot different compared to the standard of that time.
Audrey Hepburn with a Donkey
War and peace is a legendary literacy from the popular Russian author Leo Tolstoy. The book is a nice combination of philosophy and history. There are several films based on the book, with probably the most famous being the one that starred Audrey Hepburn.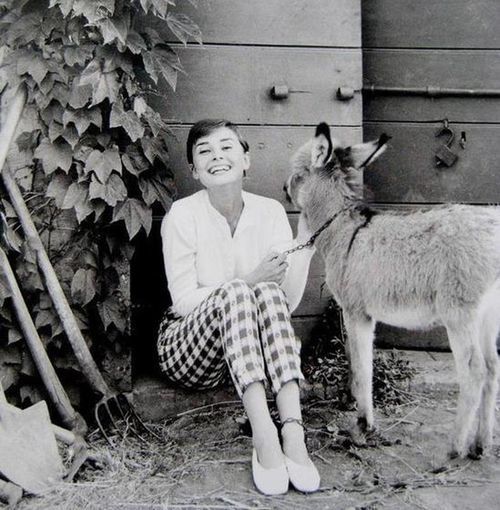 Directed by King Vidor, the movie's lead characters also include Henry Fonda and Mel Ferrer. This film owns several national and international awards. This picture shows Audrey Hepburn playing with a donkey in the movie set during a break.
Marilyn Monroe While Shooting The Misfits
Marilyn Monroe is an icon more many reasons and is known as one of the most beautiful women ever. She only lived 36 years but left an incredible legacy behind, especially in the teens of the 1950s and 1960s. The picture is a beautiful portrait of Marilyn Monroe during the shooting of The Misfits.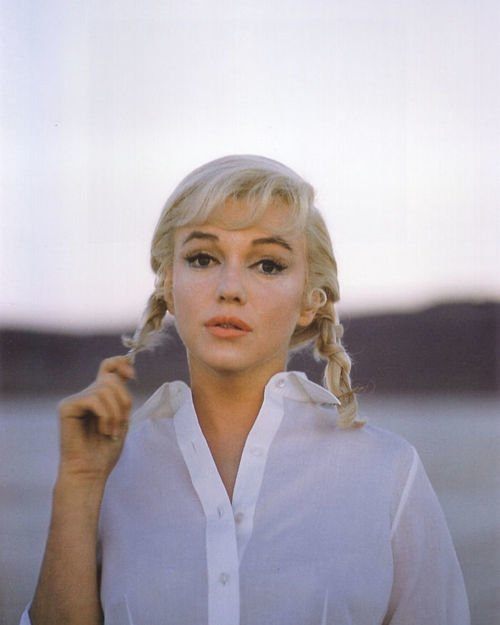 Eve Arnold captured the photo, and he was the man behind some of the best photos of Marilyn Monroe. As per the photographer, she was totally in control during the shoot and manipulated everything, including the photographer himself.
Linda Carter While Shooting Wonder Woman
Almost all of us know about Gal Gadot as Wonder Woman. But the woman who was originally known for this role was Linda Carter. Wonder Woman T.V. series was cast from 1975 to 1979, and Linda Carter became very popular playing the main character.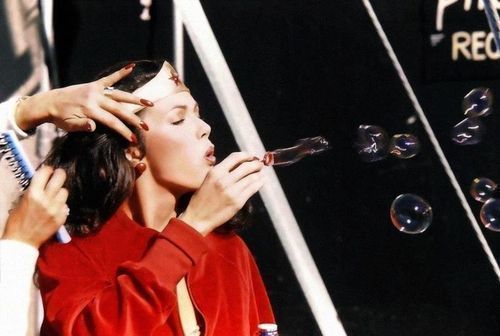 She becomes a definition of tough and beautiful, and that too when people believed the opposite. Apart from being the show's main character, she also won the Miss World America competition. After retiring from the film industry, she started working as a lawyer.
Natalie Wood and Steve Rowland
Like Marilyn Monroe, Natalie Wood was a short-lived actress. During her small career, she was able to win the audience's heart with her acting. One of the interesting facts about the actress is she started her career as a child and later transitioned to young adult roles. She was also won several awards within this short career.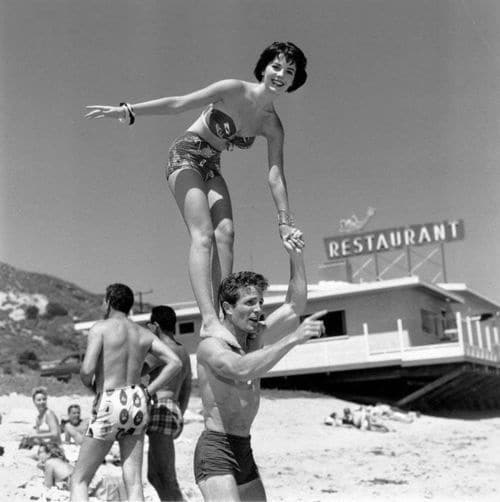 In this photo, Natalie Wood stands on the shoulder of Steve Rowlands. The photo was captured during the Thalian Beach Ball in 1956. Her height was only 5"3, but she found a way out to experience being taller.
A Young Mary Cathleen Collins
A nice photo of Mary Cathleen Collins, who later changed her name to Bo Derek. If you don't know, Bo Derek was a popular model and actress who worked in several movies. There are several remarkable movies of hers, and she had an incredible career.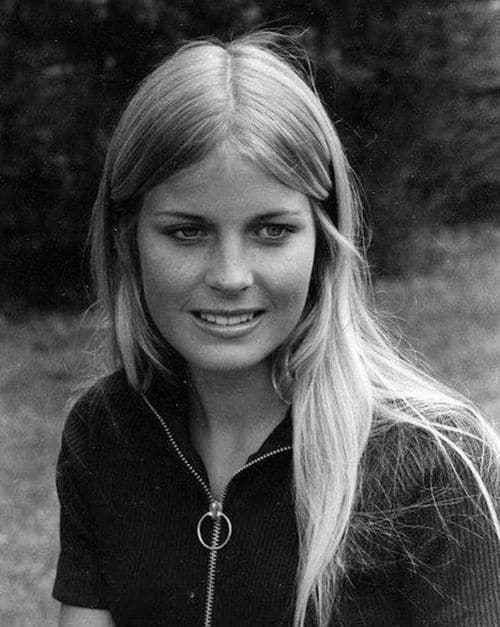 Although her name was originally Mary Cathleen Collins, she later changed and became hugely popular. She was only 16 when she started acting, and this portrait shows how she was back then.
Paul McCartney and Michael Jackson Doing Housework
Michael Jackson is a name that doesn't need any introduction. That is because it would be hard to find someone who doesn't know about this legendary singer. Known as the King of Pop, he was one of the century's most influential and significant cultural figures. The same can be said for Paul McCartney.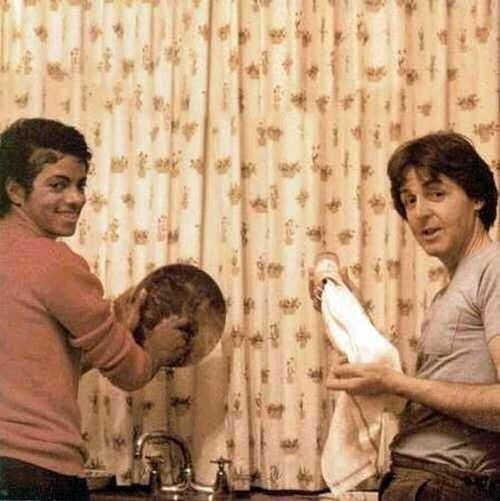 These two also collaborated on a song which title was "Say Say Say," and it is no surprise that the song became an instant hit. In this photo, we can see them doing dishes together. It was taken during the shoot of the song.
Elvis Presley and His Beautiful Puppy
Elvis Presley was another influential figure of the twentieth century. The American singer and actor was commonly known as the "King of Rock and Roll." His talent is still highly praised, and he is still remembered and respected in the music industry.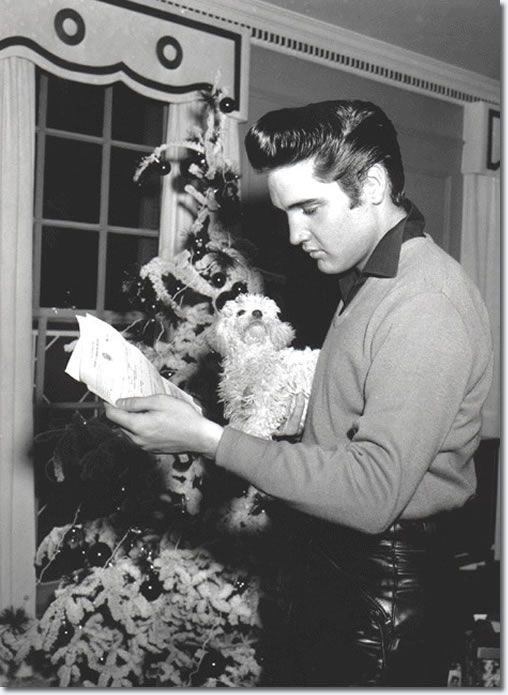 This photo shows us, Elvis, holding his cute puppy. On October 18, 1956, it was taken in a gas station after Elvis was in a fistfight. A man slapped him while he was signing autographs, which led him to a fight. At least we got this very cute photo from that day.
Gene Tierney with a Leopard
Gene Tierney is an American actress born in 1920. One of the interesting facts is that she worked as both a stage and film actress. People loved her because of her beauty and acting skills. Some of the popular movies of her include "Ghost and Mrs. Muir," "Laura," and "Heaven Can Wait."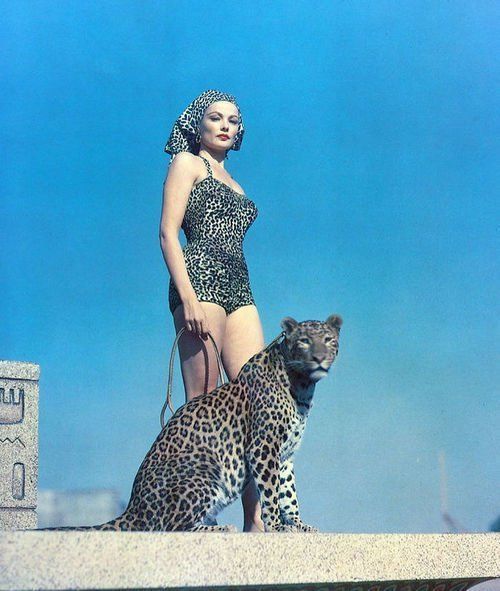 In the photo, you can see Gene Eliza Tierney is holding beside a leopard wearing a leopard skin swimsuit. Can you even imagine standing beside a real leopard while also posing for the camera? Here she does it with incredible cool.
Angie Dickinson Posing in 1962
Angie Dickinson was another popular American actress. She started her career on television. She was on several anthology series in the 50s and later got a breakthrough role in Gun the Man Down. Another mentionable film was the Rio Bravo, which brought her the Golden Globe Award.
One of the interesting facts about Angie is she worked in Hollywood for more than six decades. And her movie list includes more than 50 movies. The photo you see is captured during a movie shoot in 1962.
Roy Clark Posing with The Hee Haw Honeys
The Hee Haw was an American television variety show that consisted of country music, humor, and Kornfield County as the backdrop. It was aired in C.B. from 1971 after starting in 1969. If you don't know, Hee Haw Honeys is a spin-off of The Hee Haw show.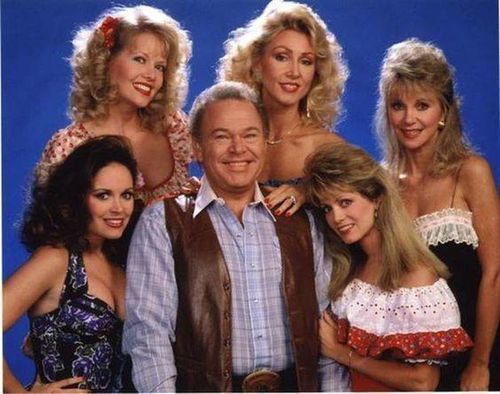 The Hee Haw Honeys are a group of beautiful women who were the farmer's daughters. The photos show us the Hee Haw Honeys and Roy Clark, who co-hosted the show along with Buck Owens. It was a popular show which many loved.
Andre The Giant Holding Minnie Mouse
If you are a wrestling fan, you may know about Andre, the Giant. He was a prominent name in the wrestling industry back then. The wrestler's real name was Andre Rene Roussimoff, and he was of French-Bulgarian origin. His has body shape was bigger because of an excess growth hormone.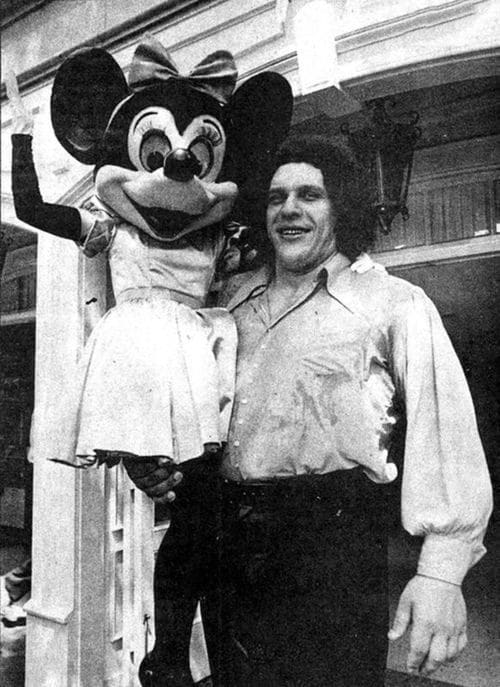 In this photo, we see Andre the Giant posing with Minnie Mouse, a popular Disney cartoon character. The photo was taken during his trip to Disneyland. He also posed with goofy and some other Disney characters.
The Cool Susan George
Since childhood, Susan George has been an actor and probably inherited her acting skills from her parents as her father was a great musician and her mother, a showgirl. She started her acting career young, at the age of 12, and played light and sweet roles.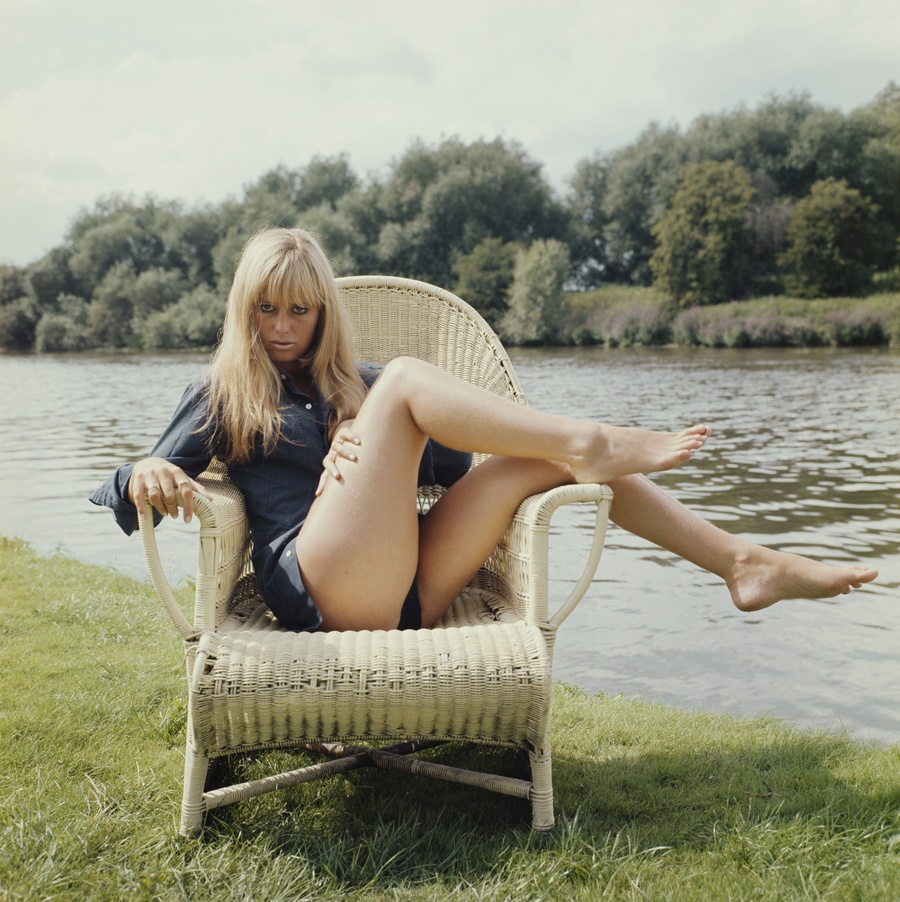 She had grown in front of the camera and started taking roles such as a blonde tease or an innocent girl. Later on, she starred in many hit shows such as Dirty Mary and Crazy Larry, Madingo, and Straw Girl. She was effortlessly cool, which is shown by this amazing picture.
The Great Claudia Cardinale
A gorgeous woman was also a very talented actress of the late 60s and 70s. Claudia Cardinale was a heartthrob and started her acting career in the United States after playing a role in the famous Pink Panther.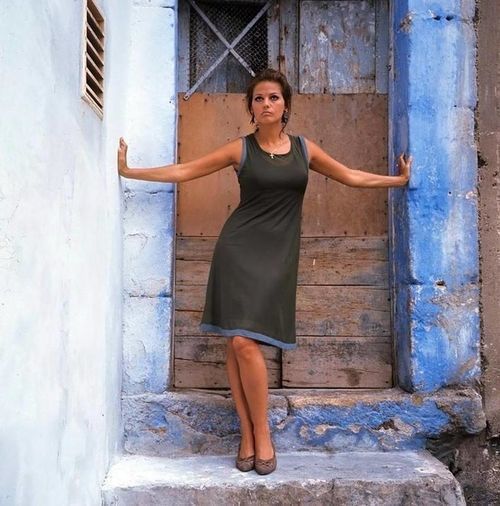 She was considered to be a sex symbol which resulted in Hollywood stardom throughout the 1960s and 1970s. However, she looked for a change and returned to Europe, where she starred in the cinemas of Italy and France. In her 80s now, she's still very busy with various acting roles.
Olivia Newton-John with Cliff Richard
Olivia Newton-John is one of the singers who left a mark on the music industry by giving us several hits back in their day. She was born in Cambridge, England, and started singing when she was a teenager. She usually performed in a coffee shop with her friends in the early days.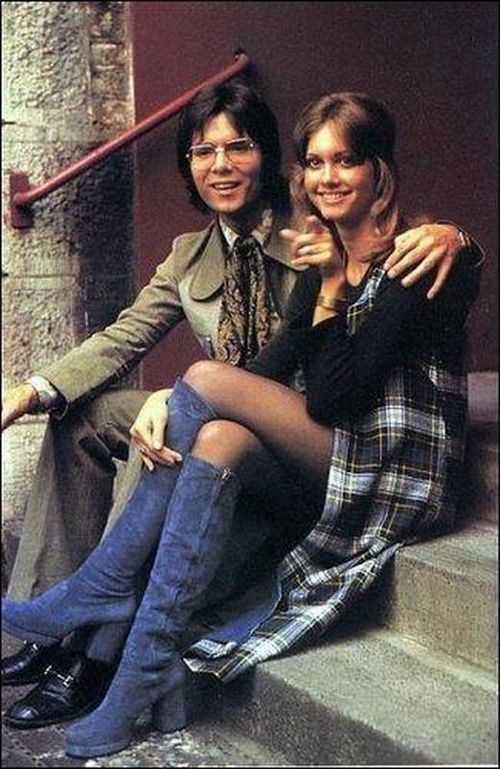 She then started releasing songs that popped on the charts. She has released thirty albums throughout her career. Olivia Newton-John also started an acting career and her musical career and found great success through her roles. She was also a guest at Cliff Richards TV Show and was photographed beside him.
Suzanne Pleshette in a Photoshoot
Suzanne Pleshette was a famous actress who appeared in Hollywood movies, television, and theatre. She was prominently known for playing the character of a girl named Emily Hartley, who was the wife of Robert Hartley in the Bob Newhart Show.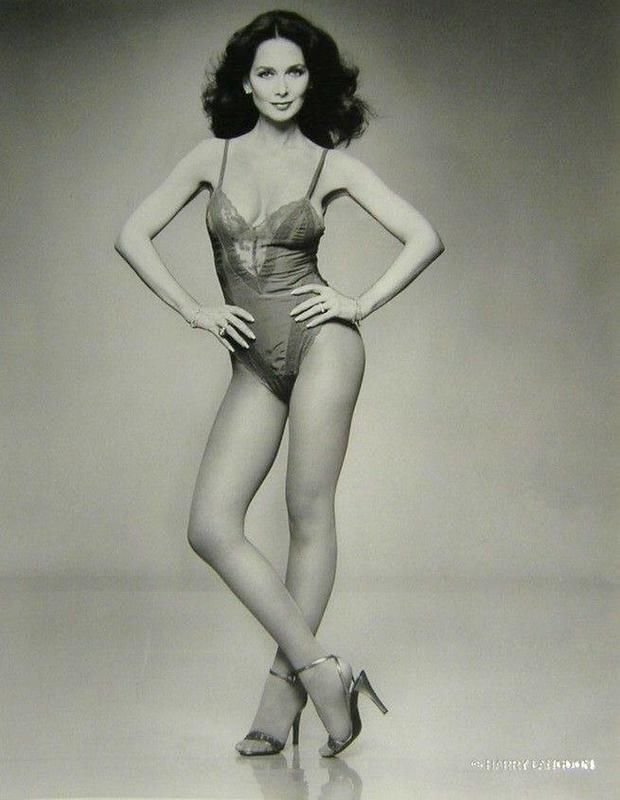 Bob Newhart himself played the husband's role. The show aired from 1972 to 1978 and went quite successfully throughout its broadcast. The success of this show was quite dependent on the questionable moments during the show, such as when Suzanne and Bob were in bed together for one scene.
The Rib and Diana Ross
The confident model and singer Diana Ross is making a bold statement here by making a mark on the beauty industry by acting out of the box and being unconventional. Being a model requires a put-together look 24/7, although it comes off as unnatural at times.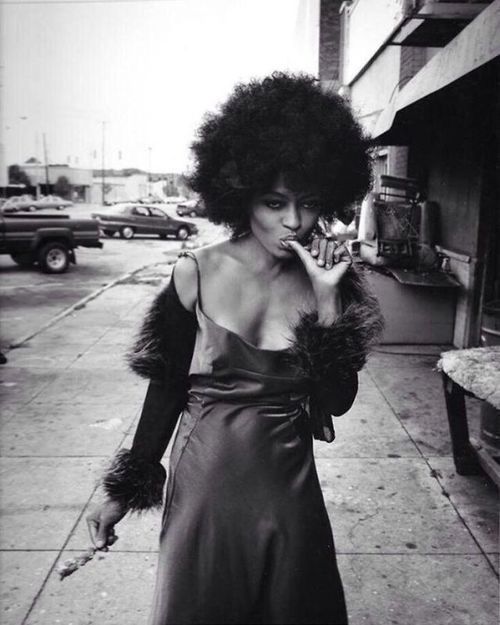 This photograph represents the humanlike nature of a beautiful woman who does not care what the conventionalists think. It shows the amazing attitude that helped make her such a big star. She is now seen as a worldwide icon.
Gary Grimes Kissing Jennifer O'Neill
The renowned comedy-drama movie "Summer of '42" was a fantastic show which mysteriously emphasized love. The plot is based on the life of a young boy during the World War 2 era where he falls in love with the housewife who is alone as her husband is away from the house because he is serving in the war as a soldier.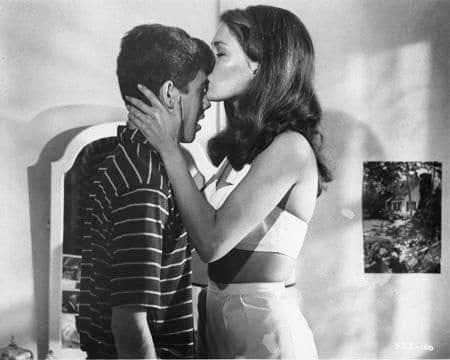 The young boy had a one-sided romantic relationship with the woman, interesting to watch. This story is taken from Herman Raucher as he was on vacation in Nantucket Island when he was young.
The Original Charlie's Angels
Jaclyn Smith is a famous actress renowned for her long-term character as Kelly Garrett in the popular T.V. series "Charlie's Angels." She was one of the original characters that remained in the show until its end. She played the female lead in the show, and it was on the air from 1976 to 1981.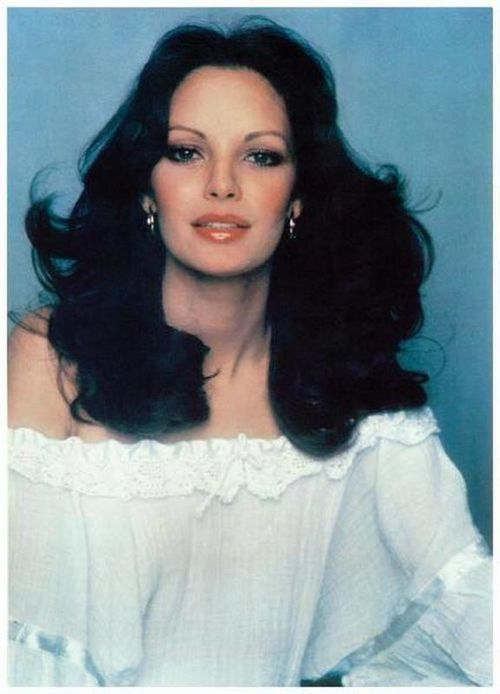 Charlie's Angels was a massive hit, and there were two movies made later after the series had ended. Jaclyn Smith gave a cameo appearance in both the films, with the first movie, "Charlie's Angels: Full Throttle," getting released in 2003 and "Charlie's Angels," which came out recently in 2019.
Linda Harrison with Charlton Heston
The blockbuster movie "Planet of the Apes" was released in 1968 and went off the charts in Hollywood. It made a mark on the sci-fi genre and had everyone talking about it. Anyone who's into Hollywood movies would know about this movie.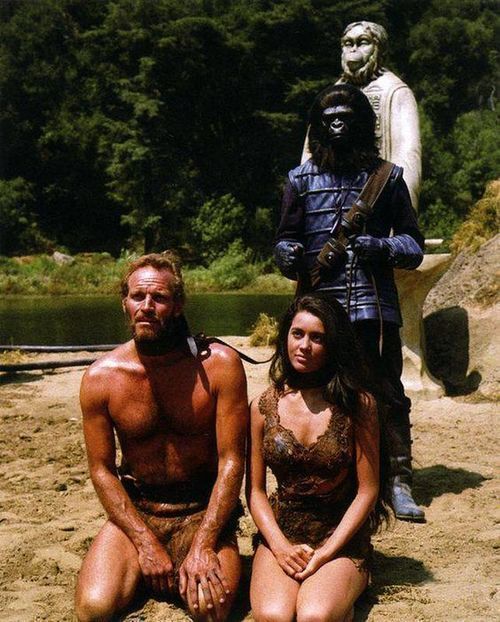 The storyline is based on a world controlled by intellectually superior apes and treats humans the other way around. This exotic plot has been derived from a French novel named La Planete des Singes, which Pierre Boulle wrote in 1963.
Lynda Carter Before Wonder Woman
Lynda Carter is a famous actress who played the well-known role of Diana Prince and not to mention Wonder Woman in the 1970s. She rocked that character at her time, and even to this day, fans claim her to be the OG Wonder Woman when comparing her to the new actresses playing that role.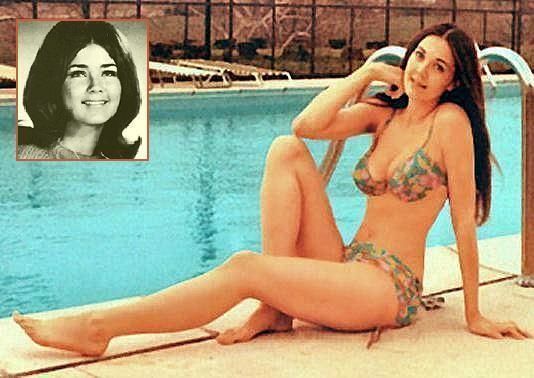 Although not many people knew about her being a pageant winner before this character came to her. When she was only twenty years old when she won the title of Miss World USA and was also qualified to the semifinals of the Miss World Pageant, held in 1972.
Lynn-Holly Staking with Robby Benson
Lynn-Holly Johnson and Robby Benson had fulfilling careers as accomplished actors. They both starred in the romantic drama movie "Ice Castles," which is based on a figure skater played by Lynn-Holly Johnson who falls under an accident and is blinded from one eye. Her dreams of being a successful figure skater are crashed.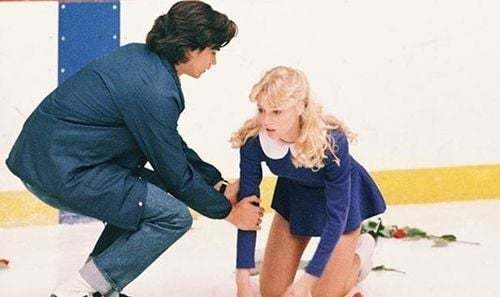 This is when her family and friends intervene and show her the bright side of the world by making her trust herself. On the other hand, her boyfriend wants to become a hockey player, and Robby Benson plays his character.
The Beautiful Dottie West
In 1979, the singer Dottie West was at the peak of her musical career as she was one of the most impactful women out there in the music industry. People loved to see her play and sing, and it's easy to see why.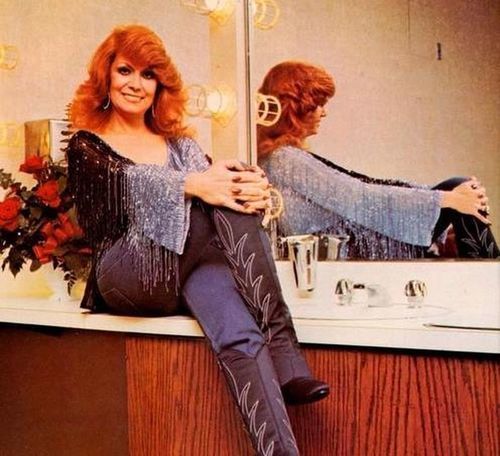 She was present at the Grande Ole Opry and gave many stunning performances. She also collaborated with many other singers, including Kenny Rogers, and produced many hits like "What Are We Doin' in Love," "All I Ever Need Is You," and "Every Time Two Fools Collide."
The Movie "A Little Romance"
All these actors worked in the movie "A Little Romance," released in 1979. This photograph was taken during the filming. The movie is based on a young girl played by Diane Lane who lives with her mother in Paris.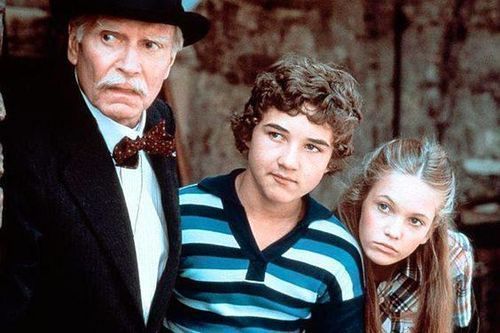 She befriends a boy played by Thelonious Bernard. But her mother is not fond of their friendship and asks her not to interact with him anymore. These teenagers then run away after they meet another character played by Laurence Olivier. They reach Venice and fall in love with each other. This plot has an essence of brotherhood and love at its finest.
The Ferrari Dino 206
The Dino 206 GT is one of the finest sports cars made by Ferrari, and it was considered too good to be real in the year 1967. It was a supercar that was also was extremely expensive for any regular people to buy.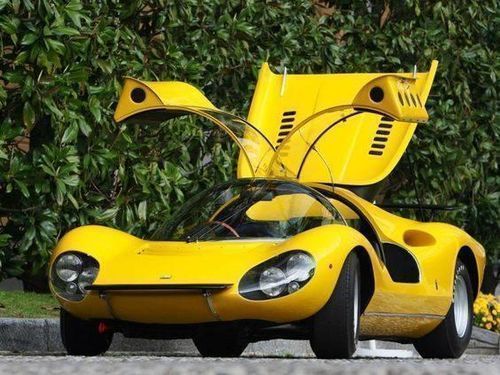 Thanks to its mid-engine, the Ferrari Dino 206 had a small body with incredible speed. It stirred a lot of controversies, and people had a lot of questions regarding the vehicle as nothing like this ever came out. However, all the rumors went away once people got to drive it.
Anacani on The Lawrence Welk Show
Anacani is a famous Mexican singer who started performing when she was very young. She performed as a singing hostess at a resort where she was spotted by Lawrence Welk, who discovered her talent and gave her a chance on his show titled "The Lawrence Welk Show."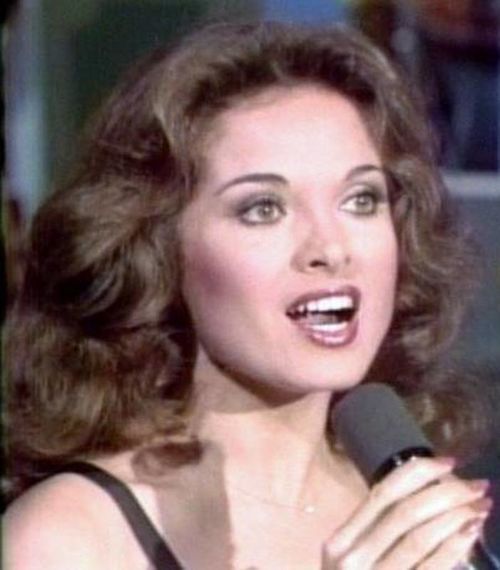 She made her singing debut on the show in the January of 1973 and came back to perform there a few times. She was then hired as a permanent singer, which earned her a booming career. Her incredible voice was a huge part of the popularity of the show.
The Bad News Bears Stars
The set of this charming film had a lot of stars, and the movie turned out to be a hit after it was released in 1976. One of the reasons behind its success was the ensemble casting. It is a sports comedy movie following a minor league player and a hard drinker, Walter Matthau.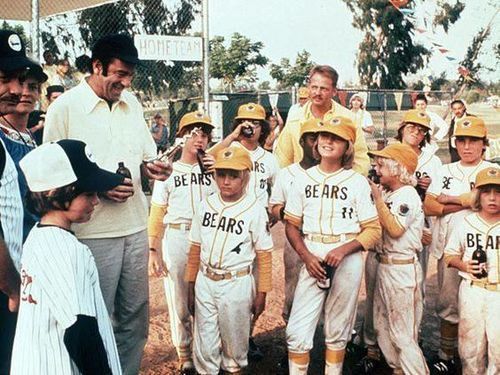 He gets to coach a small League team where he initially doesn't care much about his new job. Although the team is not in its best shape in multiple ways, it's quite challenging to groom them into better players as they have to compete against other teams in an upcoming league.
Taxi Driver and Prostitute
The movie Taxi Driver had cast Jodie Foster and Robert de Niro as the main characters. The movie's storyline revolves around a 12-year-old underage prostitute and a mentally disturbed Taxi driver. It's one of the most iconic films ever.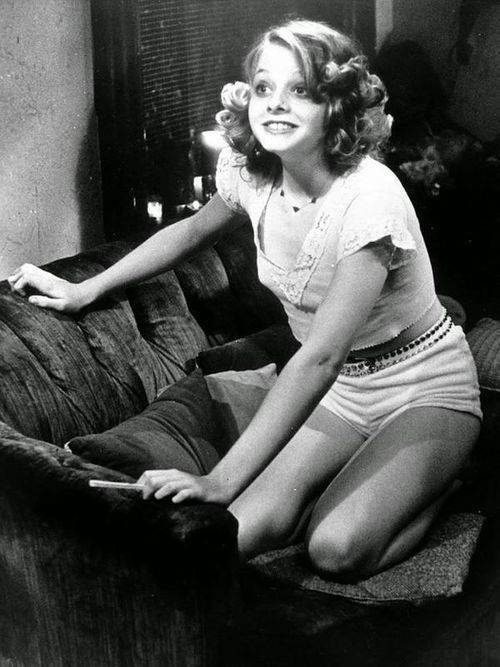 The taxi driver has insomnia and keeps driving late at night, where his brain performs irregular activities as he cannot have an adequate amount of sleep. Eventually, he plots to save the world by wiping the evil off the land in multiple ways. He pulls up strategies to murder a presidential candidate before the elections and then saves an illegal and underage prostitute.
The Boss Back in 1970
Bruce Springsteen has long since gained a huge amount of fame worldwide. He had long and luscious iconic hair, which earned him a unique reputation and appearance back in those times. This was only the start of his journey to stardom.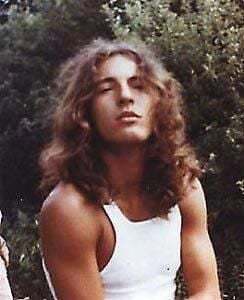 Rock music was booming in the 1970s as a whole generation had undergone an influx of rebellion in the era. He has a spot in the Hall of Fame of Rock and Rock as he still has an illuminating presence on stage while performing with his unique voice. He sold about 120 million records around the world.
Natalie Wood in a Bikini
In the year 1969, a lot of fidelity and trust issues came up in the show "Bob & Carol & Ted & Alice." These issues stood based on dishonesty and lying and helped to make it a much-talked-about show at the time.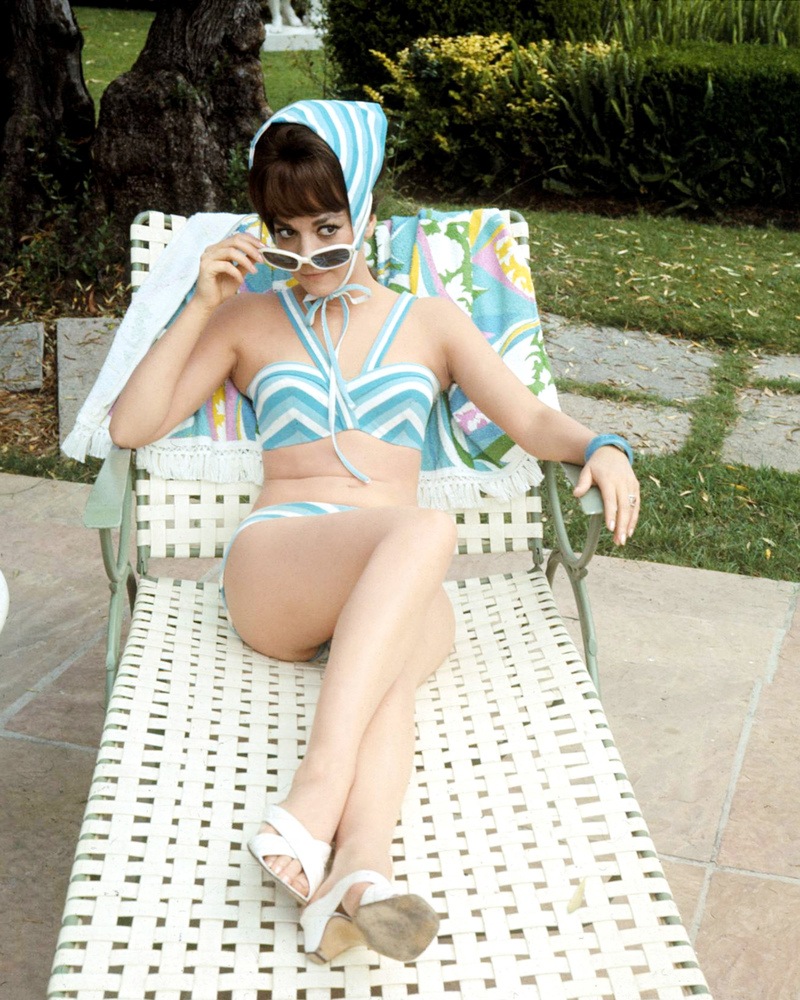 Both these couples had different approaches to life as one was extremely conservative and traditionally charged while the other was different as liberals. The wives of both the husbands were swapped out of the blue, and the whole story is based on that crazy situation.
The 1960s Singing Group
The Mamas and The Papas is a famous vocal group from the 1960s. This group was at the top of its game in the genre of folk-rock. The iconic singers were amazing at their craft but not in their real-life activities. The truth behind their music may come as a surprise to many people.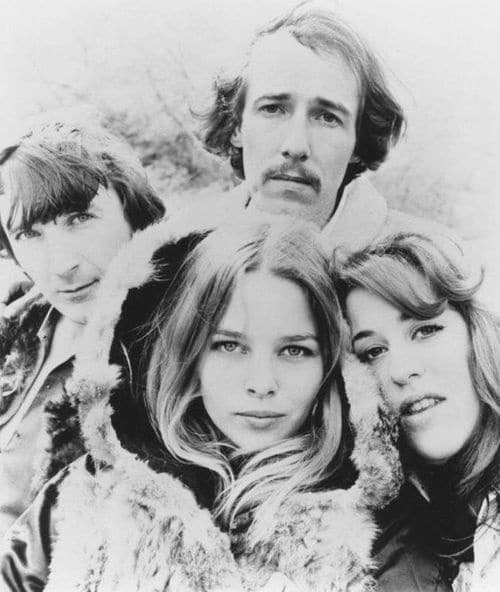 Some of them were deep into drugs and hence became a bad influence on their children. The group had four Denny Doherty, Cass Elliot, John Philipps, and Michelle Philips. They played quite a massive role in the counterculture movement of the 1960s through their voice.
The 1967 Bonanza Brothers
NBC had its longest airing show, Bonanza, which ran from 1959 to 1973 and was quite successful. This show is listed as one of the most successful shows on T.V. It was also one of the most-watched Western shows.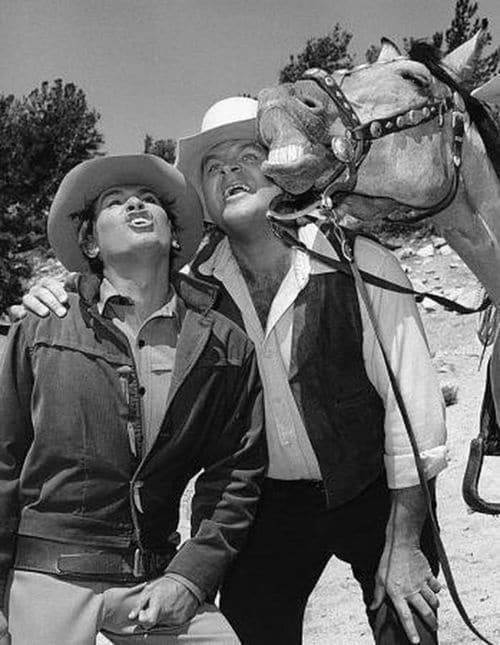 The show had Dan Blocker and Michael Landon star in it. The photograph taken above seems to be roaming around on the sets with their fun-loving vibes. It showed the type of chemistry they had, which helped to make it such a memorable show.
Muhammad Ali's Training for "The Rumble in the Jungle"
George Foreman is regarded as the division's most powerful puncher. Ali was 32 years old at the fight, and many people did not believe he had a good chance of winning. The image of boxing legend Muhammad Ali training with an ax, preparing for the fight named "The Rumble in the Jungle," went viral at the time.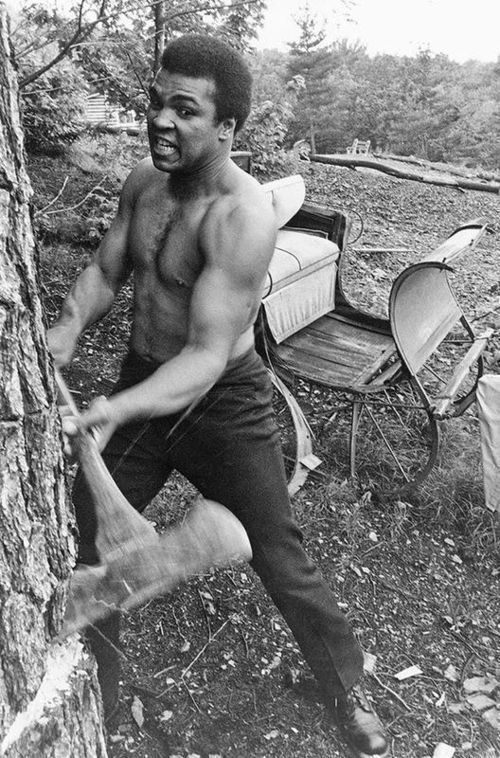 Along with establishing himself as one of the most bankable fighters of his generation, he distinguished himself as a representative of African pride during the Civil Rights Movement of the 1960s.
Clint Eastwood's Early Western
Clint Eastwood starred in and directed the film Western High Plains Drifter, in which he sang "The Stranger." The film was a commercial and critical success upon its initial release, and it continues to be popular today.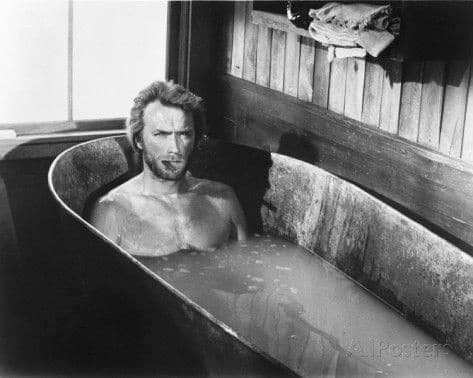 This famous wall poster is from Clint Eastwood's 1973 American Western film, High Plains Drifter, directed by Eastwood, written by Ernest Tidyman, and produced by Robert Daley for The Malpaso Company and Universal Pictures. Eastwood plays a mysterious man who enforces justice in a dishonest frontier mining town in the film.
Violet and the Chewing Gum
In Willy Wonka and the Chocolate factory, despite Mr. Wonka's warnings, Violet steals a piece of chewing gum that contains all the ingredients for a three-course feast from the Inventing Room. Although she adores the soup and roast beef, she changes color to blue and expands till she is round like a blueberry after she gets to the blueberry pie and cream.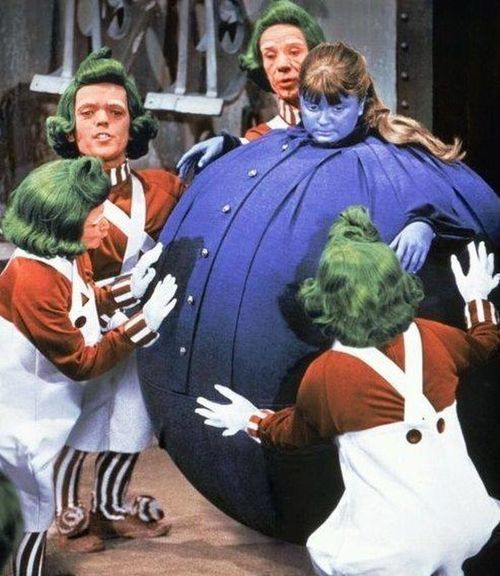 To get her back to her old size, the Oompa-Loompas had to give her some juice as the Oompa-Loompas sing; how terrible it is when someone chews gum all day as they leave the group tour for the Juicing Room. Despite the fat costume being a fake, Denise had 13 cavities from the chocolates she ate while filming.
Romantic Shaving Cream Application for Super Bowl Ad
In a $42,000 30-second commercial, Joe Namath and Farrah Fawcett endorsed Noxzema Shave Cream, with the tagline "Let Noxzema cream your face." The commercial, led by the Madison Avenue ad guys immortalized by the T.V. program Mad Men, was a smash hit that took over American living rooms. In a romantic shave cream application, Fawcett sensually slathers Namath's face.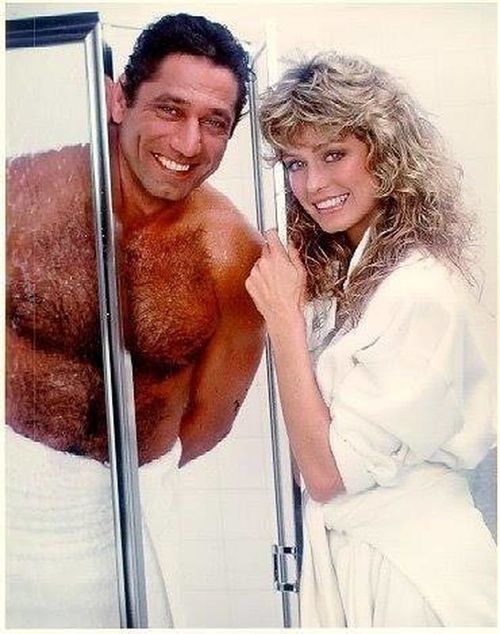 Football terminology, sexual innuendo, and a generous dose of relevant endorsers instantly resonant with legions of soccer enthusiasts. It also entertained, inspired conversations, and brought new visibility to the brand.
High-Tech Gadgets in Get Smart
Take a look at Don Adams and Barbara Feldon as they star in the hit television series Get Smart, which is adored by fans because of its absurdity and use of a variety of high-tech gadgets. Perhaps the catchphrases "missed it by that much," "sorry about that chief," and "if you don't mind 99" will stick with you.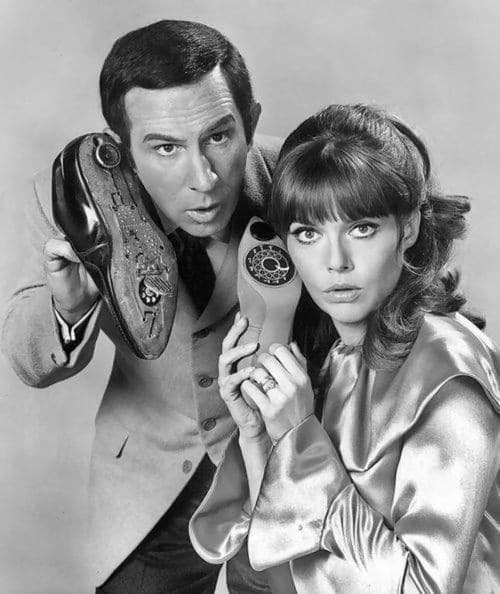 For his role as the handsome, lovable companion to bumbling secret agent Maxwell Smart, played by the late Don Adams, Feldon was nominated for two Primetime Emmy Awards (1968 and 1969). It was a fun and brilliant show.
From The Hague to Golden Earring
When Kooymans and his friend and neighbor Rinus Gerritsen were teenagers, they founded Golden Earring, originally called The Hague. They stayed with the band for the entire 60-year drive, with Gerritsen controlling bass and Kooymans providing guitar and vocals. Hay joined the band in 1967. In 1970, the group's classic lineup was completed with drummer Cesar Zuiderwijk.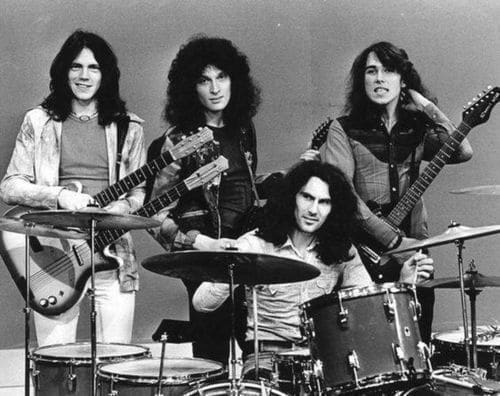 Over the journey of its illustrious career, the band recorded 25 studio albums. "Moontan," released in 1973, was the band's most commercially successful album in America, thanks largely to the success of "Radar Love."
Elvis Presley Signing Autograph by Using a Boy's Head
Elvis Aron Presley, famously known as Elvis Presley, was an American singer, songwriter, and actor. He was also known as "The King of Rock N Roll" and "The King." Elvis Presley is, without a doubt, the most talked-about and written-about artist of the twentieth century.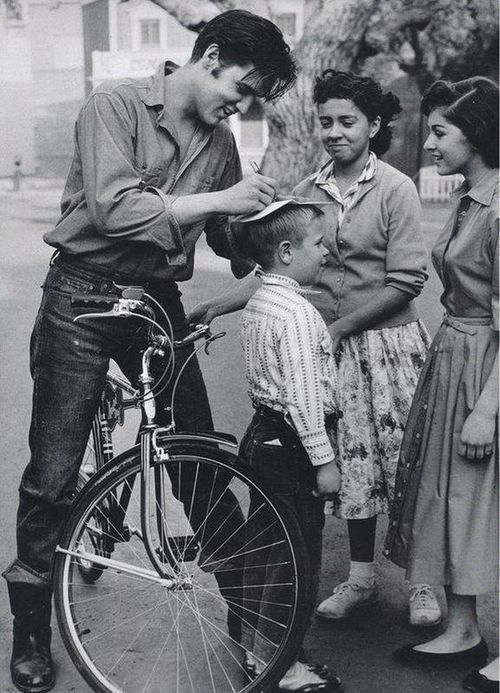 When Elvis rode his bicycle across Germany, he stopped to sign autographs for excited fans. Elvis also served in the military for 18 months, during which time he met with fans in Germany. His appeal was global as he couldn't even have a peaceful ride through Europe.
Dean Martin and the Era of Spy Films
This golden era would be incomplete without spy films. Some of them are "Matt Helm" films, making four. Martin starred in them, and he also co-produced the unfinished film series. Donald Hamilton, an American author, created the fictional character Matt Helm (1916–2006).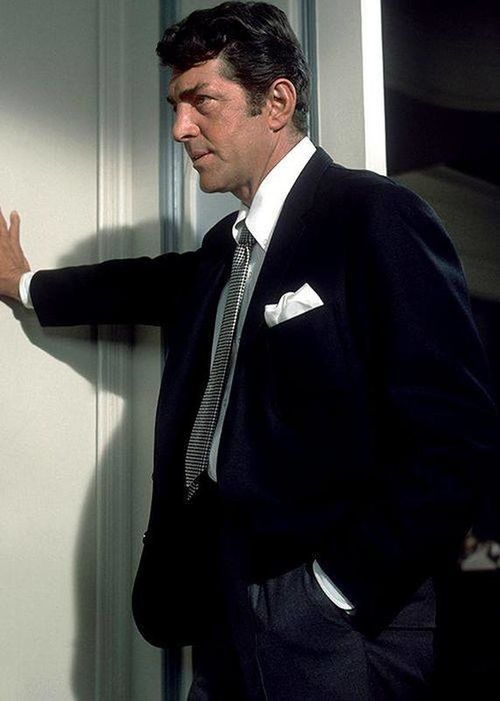 Helm is a counter-agent for the United States government, a man whose main responsibility is to eliminate or neutralize enemy agents. He was not a secret or special spy in the conventional definition of the term as used in most spy novels. Helm appeared in Hamilton's 27 suspense/adventure novels, first published in 1960, and the role was later adapted for film, television, and other media.
Samantha Serena Trick in Bewitched
Elizabeth Montgomery played both Samantha and Serena in Bewitched. But really, how did she manage it? However, her performance as both Samantha and Serena's cousin was limited to the spoken lines she delivered. Tricks were used visually, and two people typically performed them.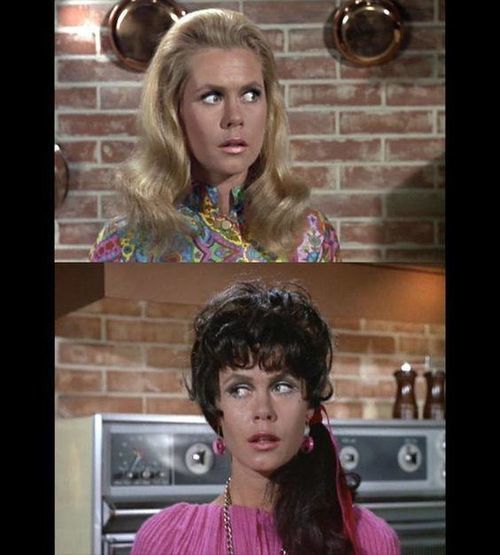 From 1964 to 1972, the show was the longest-running paranormal television series. For most of the episode, Samantha worked tirelessly to keep her husband, Darrin, in the dark about her true status as a witch. When Darrin's identity was changed, the producers believed the viewers wouldn't notice.
Happily Married Couple Christopher and Lynda Day George
Lynda Day George was married to Christopher George, a well-built, boyishly gorgeous American leading man who is the son of Greek migrants. While filming The Gentle Rain, a 1966 independent film, they first became acquainted.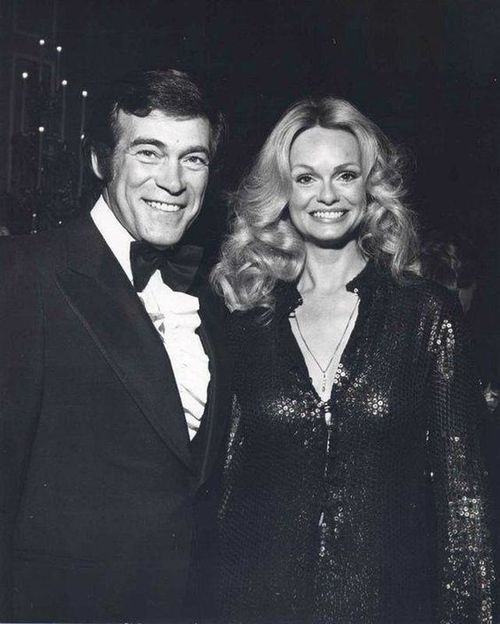 The pair first collaborated on the film Chisum in 1970, laying the foundation of their professional collaboration. On May 15, 1970, the couple exchanged their wedding vows. They were blissfully married until George's death, which occurred on November 28, 1983, due to a heart attack.
Plant, Ronstadt, and Wood Having a Chat
Linda Ronstadt is a famous American vocalist who has sung in various genres, from rock to country to light opera. Robert Plant had immense success with Led Zeppelin from the end of the 1960s until the 1970s. As a charming rock and roll frontman, he cultivated a desirable persona.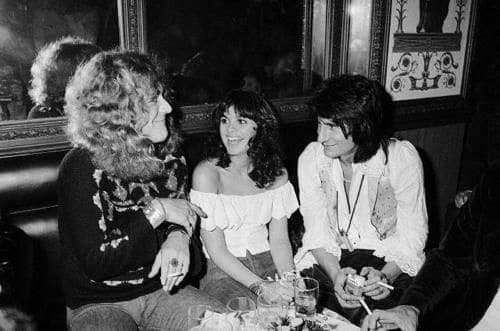 Ronnie Wood is best known as a prominent member of the Rolling Stones in 1975 and as a member of "Faces" and the "Jeff Beck Group" before that. He is also a multi-instrumentalist, an author, an artist, and a radio host. Anyone would have paid anything to listen in on three Rock and Roll Hall of Famers talking.
Controversial Performer Iggy Pop
At first, James Newell Osterberg Jr., known professionally as Iggy Pop, started out playing a rough, unique style of rock and roll that didn't sell many records at first. He became known for his aggressive performances. As a member of the Stooges, he worked with David Bowie on the album "Raw Power" in 1973, and the two became friends.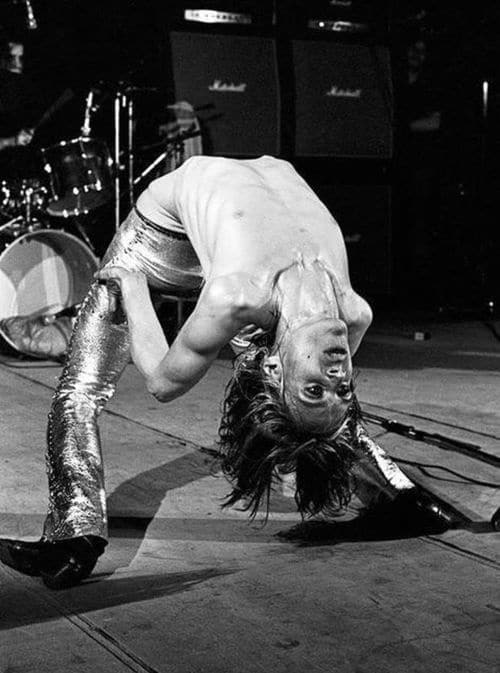 Both musicians moved to West Berlin to get clean from their drug addictions. Pop started his solo career by working with Bowie on the 1977 albums "The Idiot" and "Lust for Life," with Pop usually writing the lyrics for most songs. He was well-known for his crazy and unpredictable stage moves, poetic lyrics, and unique voice when he was a performer.
John Madden – Hall of Famer
When John Madden was a teenager, he was a standout football player at Daly City High School in Daly City, California. The Philadelphia Eagles selected him in 1958 after playing both offensive and defensive line at California Polytechnic State University. Unfortunately, a knee injury in his first training camp stopped him from beginning a professional football career in the NFL.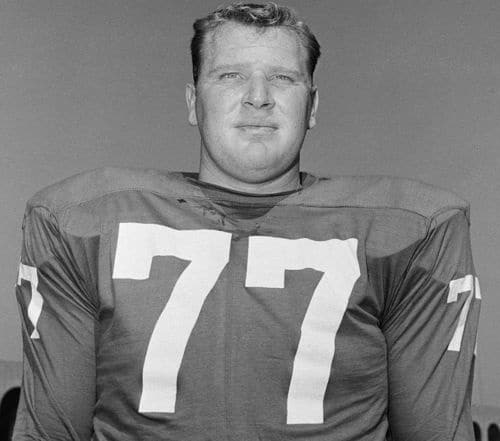 From 1960 to 1963, he served as the quarterbacks' coach at San Diego State University, where he coached from 1964 to 1966. John Madden was appointed linebackers coach for the Oakland Raiders in 1967. In February of 1969, at the age of 32, Madden was elevated to head coach position at the University of California, Los Angeles. In 2006, he was enshrined in the Pro-Football "Hall of Fame."
Duke and Son, Ethan on the Set of True Grit
Marion Robert Morrison, better known as John Wayne and called Duke, was an American actor and director best remembered for his prominent performances in Hollywood's Golden Age, particularly in Western and war pictures. From the silent era in the 1920s through to the American New Generation, his career prospered, and he appeared in 179 films and television shows during that time.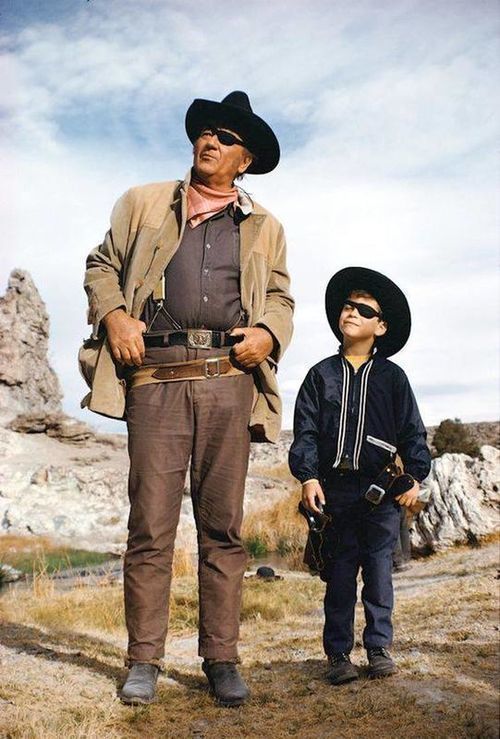 For more than three decades, he was a top box office draw, and he shared the screen with many other notable Hollywood figures of the time. Among the finest male stars of traditional American film, the American Film Institute named Wayne one of its honorees in 1999. For his performance in "True Grit," Wayne received his first Academy Award nomination.
The Ultimate Journey Lineup
The Journey lineup, including Neal Schon, Aynsley Dunbar, Gregg Rolie, Steve Perry, and Ross Valory, was an immense commercial success between 1978 and 1987, when Steve Perry was the band's lead vocalist, releasing a string of hit singles, one of which, "Don't Stop Believin," and was the highest-selling song in iTunes history for songs not released in the twenty-first century.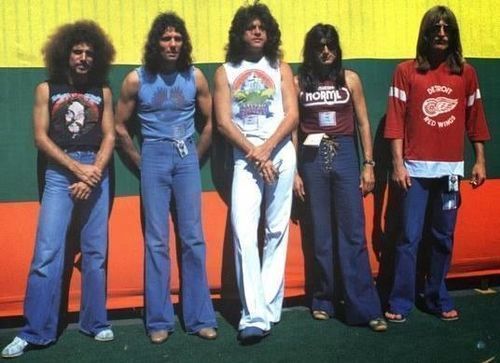 "Open Arms" is another of Journey's most popular tracks from their seventh and most popular album, Escape. For Frontiers, the band's 1983 follow-up album that spawned multiple hits in the United States, climbed to No. 2 and ascended to No. 6 in the U.K. Albums Charts.
Kim Basinger and her Blonde Locks
Kim Basinger is an American actress who first appeared on television in 1976 as Sheila in "Night Train to Dallas," an episode of the action/adventure television drama "Gemini Man" that aired on NBC. She appeared in two canceled shows and several made-for-TV movies, including "From Here to Eternity" (1979).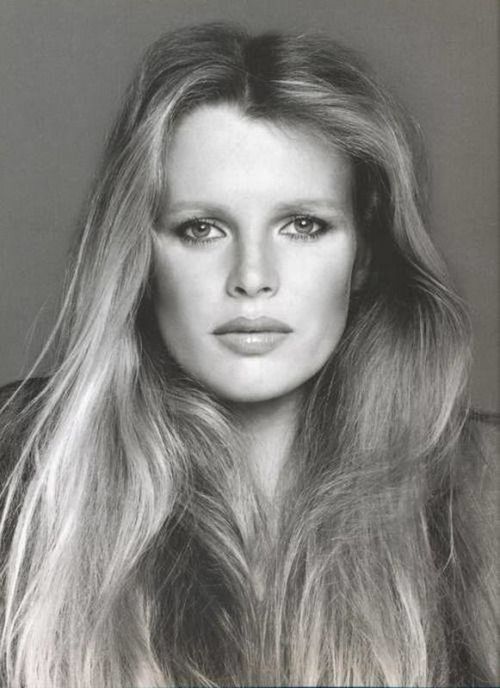 Her first feature film appearance was in the 1981 movie "Hard Country." Basinger rose to notoriety in the 1983 film "Never Say Never Again," with Sean Connery, as Bond girl Domino Petacchi, and went on to get a Golden Globe nomination for her performance as Memo Paris in "The Natural" (1984).
Crime Fighting Janitor and His Cat
The American animated series Hong Kong Phooey, based on a mild-mannered janitor who was a secret crime-fighting action hero, was introduced in 1979 on the ABC network by Hanna-Barbera Productions. Penrod, "Penry" pooch, is a bumbling, clumsy, humanistic dog that cleans the police station under the close watch of Sergeant Flint, sometimes known as "Sarge," during the day.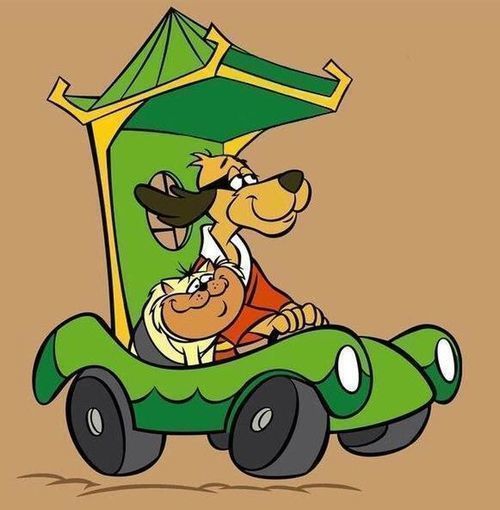 On the other hand, Penry resolves to become a vigilante crime fighter and learns how by taking a course and studying the Hong Kong Book of Kung Fu. Spot the cat, his buddy, is the mastermind behind the duo. His quick-thinking rescues the day time and time again, as Hong Kong Phooey's crime-fighting antics inevitably go wrong.
Michael Jackson with Stevie Wonder
In December 2007, in an interview with Ebony Magazine, Michael Jackson stated, "Now Stevie Wonder, he's a musical prophet. He's another guy I have to credit. I wanted to experience it all. So Stevie Wonder used to let me sit like a fly on the wall. I got to see Songs in the Key of Life get made, some of the most golden things. "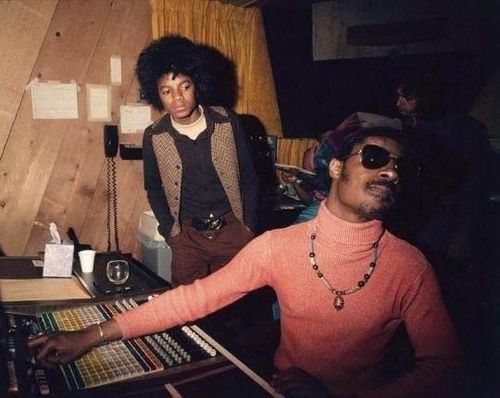 Every time Stevie Wonder was in the studio, he'd relate a story about how a teenage Michael Jackson kept popping in. According to him, the young rock legend would inquire how he learned the art of music production. This image serves as validation.
"One Day at a Time" Cast Together
"One Day at a Time" was a popular 1970s television show. The Norman Lear sitcom aired on CBS for nine seasons consecutively and inspired a modern-day Netflix remake. The 1970s series addressed then-controversial issues such as teen pregnancies, sexual assault, drug use, contraception, and divorce.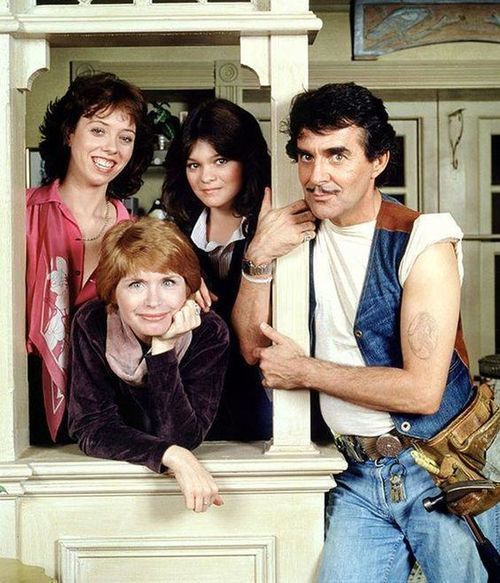 The original sitcom centers on Ann Romano (Bonnie Franklin), a recently single mother of two. She lives in an Indianapolis apartment with her teenage girls, Barbara (Valerie Bertinelli) and Julie (Mackenzie Phillips). Mama Romano was only the second divorced mother to appear regularly on a television sitcom. The first was Vivian Bagley on "The Lucy Show."
Paul McCartney and Mary in 1971
Mary McCartney is Paul McCartney's first biological child from his marriage to photographer Linda McCartney and Linda's second. Her mom captured this iconic picture of McCartney; it shows a baby peeking out from beside her father's jacket in 1970. "McCartney," her father's debut solo album, features the picture on the back cover.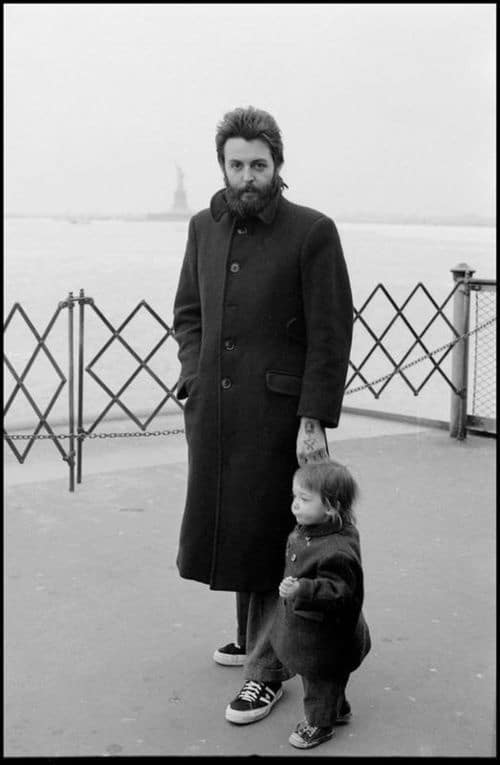 McCartney's parents created the rock band Wings just after the birth of her sister Stella, with whom Mary and other siblings traveled around the world until 1980. She grew up as a vegetarian and is enthusiastic about animal welfare like the rest of her family. She is now an art and design photographer.
Stars of the Television Series "Police Woman"
Here are the stars of the 1974-1978 television series "Police Woman." The show earned Angie Dickinson a Golden Globe award and three Emmy nominations, but she later regretted starring in the series because she did not get adequate remunerations. She also did not get enough time for other projects.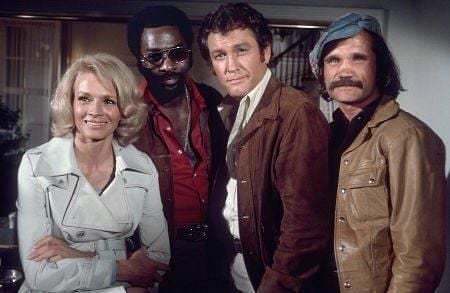 One of the show's aims was to motivate women to join the police workforce. It positively affected women as it caused a flood of employment applications from women to the police department. It was reportedly President Gerald Ford's favorite series so much that he once rescheduled a press conference because he did not want to postpone an episode of the show.
Robert Plant with Jason Bonham
This is Robert Anthony Plant, CBE, lyricist and lead singer of Led Zeppelin, with Jason Bonham on his lap. The plant is here with the son of the deceased drummer of his band, John Bonham. This picture was taken on the day after he died.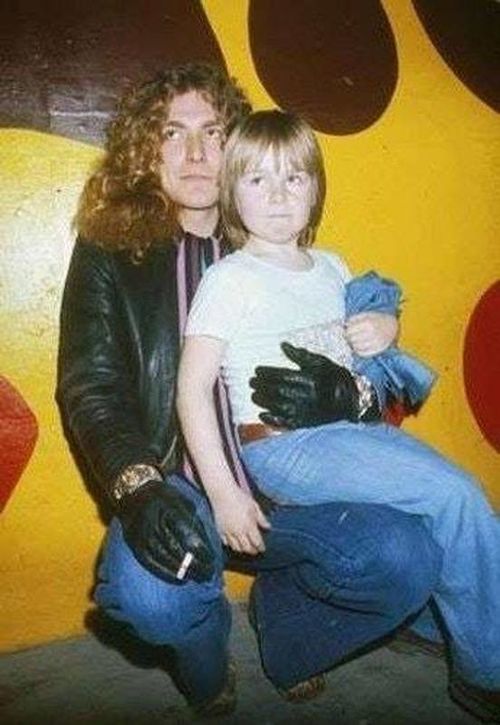 Bonham died prematurely after a twelve-hour binge drinking session where he consumed a frightening forty units of Vodka, thirty-six units more than the recommended daily intake. Jason Bonham, who started drumming at five, would turn the tragedy into a story with a happy ending as he would go on to become a renowned drummer and play with Led Zeppelin.
Robert Redford on Set
An American director, actor, and activist, Robert Redford has received various awards, including the British Academy Film Award and two Golden Globes. Also, Times magazine named him among the 100 most influential people globally.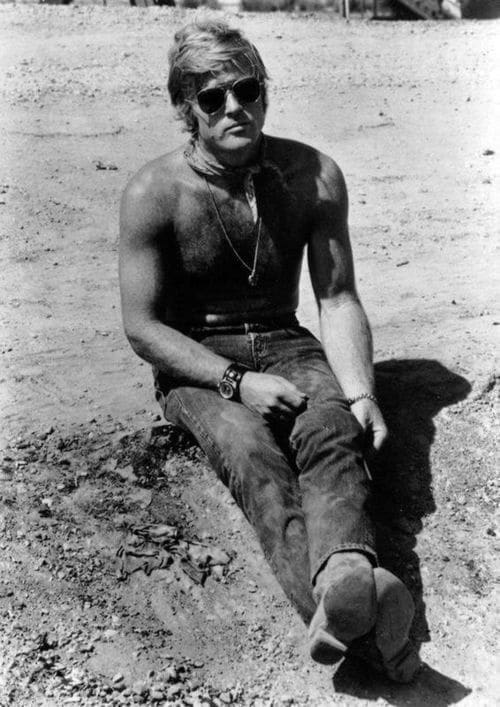 Robert Redford's decades-long successful career began in the 1960s, but he made his first mark when making "All the President's Men" in 1976. Young Robert Redford stars in this movie "Little Fauss and Big Halsy," where his friendship with a fellow bike racer is tested when they both lust after the same runway girl who joins their racing circuit.
Terry Bradshaw and Roger Staubach at the Super Bowl
Former American professional football players Terry Paxton Bradshaw who was a legendary quarterback for the Pittsburgh Steelers in the NFL here, and Roger Thomas Staubach, nicknamed "Captain America" and "Captain Comeback," former professional football player also a quarterback in the NFL for 11 seasons with the Dallas Cowboys.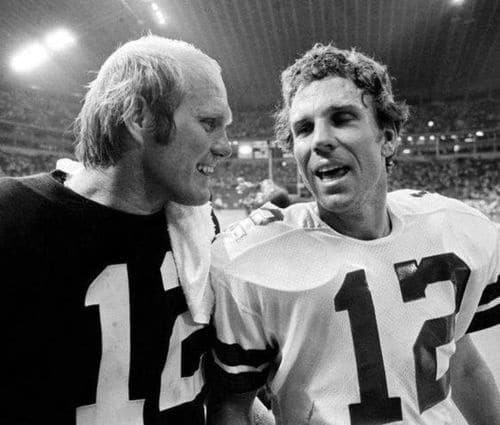 Terry Bradshaw and Roger Staubach were star athletes but played for opposing teams. They display good sportsmanship and spirit with friendly gestures even though they played on the world's biggest sporting occasion. What a great legacy for these amazing players.
Tim Conway and Don Knotts Acting Together
Two of America's finest comedians and actors; Late Tim Conway and Donald Knotts. Don was a recipient of five Emmy Awards and starred in many comedic films. Tim was a veteran actor and appeared on more than a hundred T.V. shows. He was a recipient of six Primetime Emmy Awards during his career.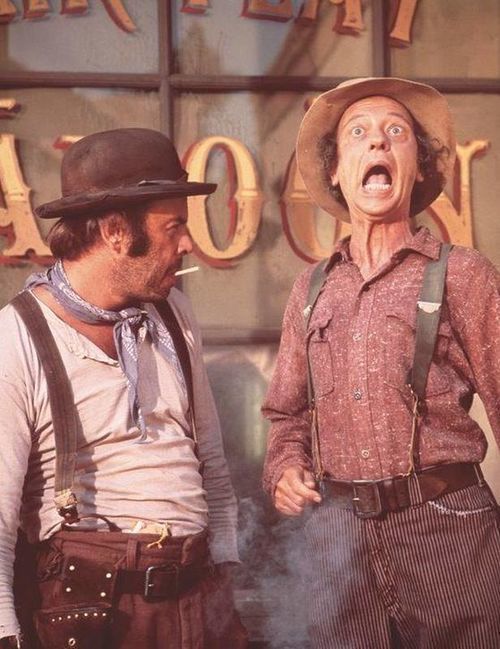 As Amos and Theodore in the movie "The Apple Dumpling Gang," Tim Conway and Don Knotts were outlaws during the California Gold Rush. The Apple Dumpling Gang became a huge box office hit. The film would be one of the most financially successful Disney films.
The Incredible Bobby Fuller Four
Also known as the Spiders, The Bobby Fuller Four was the rave of the 1960s American rock and roll world. The Bobby Fuller Four became a famous rock and roll band and produced hits such as "Let Her Dance," "I Fought the Law," and "Love's Made a Fool of You." Their success was cut short by the mysterious death of their band leader in California.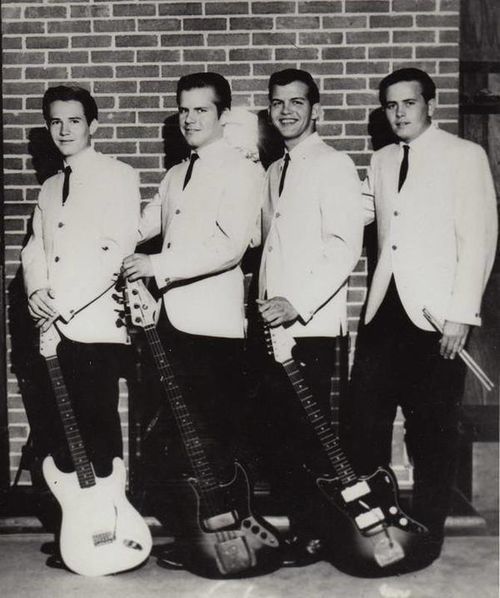 His body was discovered thrashed inside his car parked just outside his Hollywood residence. Evidence suggested that he had ingested gasoline. Initially, the police did not release these details to the public. However, many of his buddies suspected that mobsters might have murdered him. Fuller's demise was officially judged a suicide by police.
Back When Hi-C Grape Drink Came in a Can
People may be used to Hi-C in a cardboard juice box. But it originally came in a can when it was first sold in 1948. Niles Forster created it in 1946. The drink was marketed by Minute Maid, a division of the Coca-Cola Company.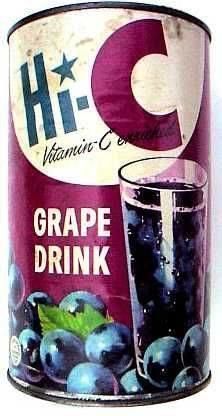 The sole original flavor of the Hi-C drink was orange. Following the increased demand for the product, the manufacturers developed more flavors. You have the Hi-C fruit drinks in many flavors, including the grape flavor here. It is every flavor of goodness you can imagine.
The Inspiration for Jessica Rabbit
Former American model and actress, born Edith Tooker, assumed the name "Vikki Dougan" when modeling as a teenager. Dougan won multiple beauty pageants, including the Miss Coney Island pageant and the eighth annual New York Skate Queen contest.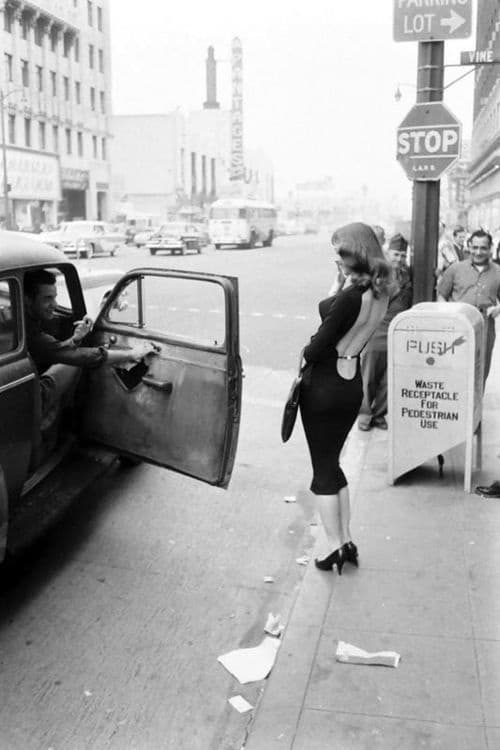 She started as a model and had a successful career before landing her first role in the "Back From Eternity" movie. Miss Vikki Dougan is the inspiration for the famous cartoon character Jessica Rabbit. The 1950s it-girl also earned the moniker 'The Back' because of her signature low-cut dresses, which accentuated her curvy figure.
Julie Andrews Shooting The Sound of Music
Young Dame Julie Andrews DBE, with a career that would later span some nine decades, rose to prominence starring in Broadway musicals such as "My Fair Lady," playing Eliza Doolittle, and "Camelot" playing Queen Guinevere.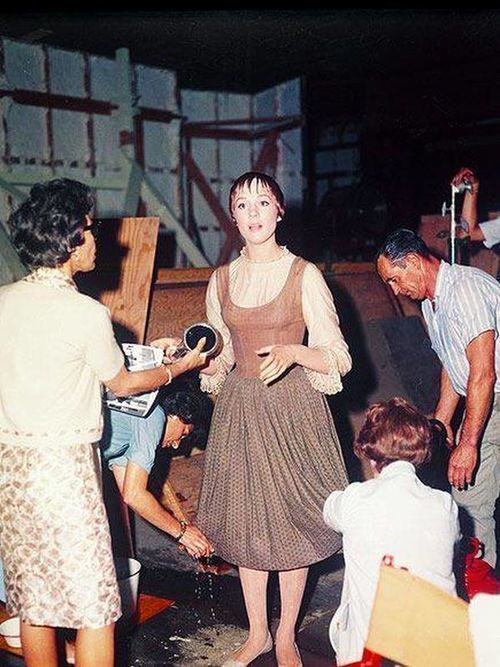 She received numerous accolades and, in 2000, Queen Elizabeth II made her a Dame in honor of her contribution to the performing arts. Many people remember Julie Andrews for many iconic film parts. One of them is Maria in the musical "The Sound of Music." Here, you'll see her and the kids drenched with water for a boat scene.
Johnny Cash and a Cute Kitty
Born as J.R. Cash, the late American actor, singer and songwriter was a legend in the music industry. He was known for his resounding, easy-going bass-baritone voice and iconic songs, among other things. He's one of the most legendary musicians ever and has been hugely inspirational to many.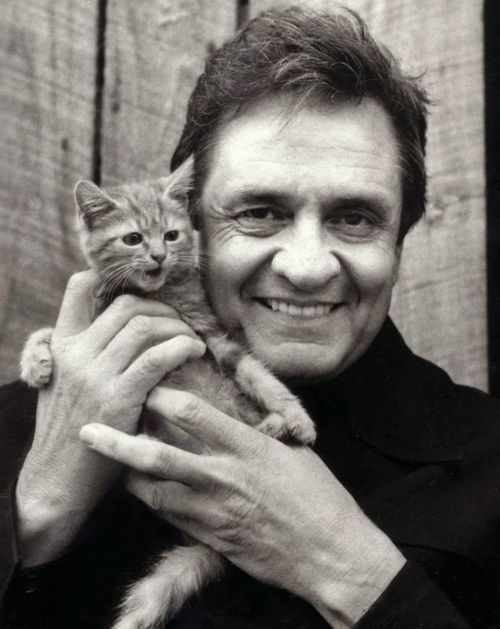 He was one of the best-selling music artists of all time, and he embraced a broad spectrum of genres. He was known as a no-nonsense man who loved drugs and alcohol but who'd have thought he'd have a fondness for cute furry kittens.
Doug Henning on His World of Magic & The Magic Show
David Blaine may be known currently as one of the most popular acts in the world of magic, illusions, and escape artist. However, before him was Doug Henning, a magician, illusionist, and escape artist widely famous in the 70s and 80s. He became well-known for his self-hosted T.V. show, "Doug Henning's World of Magic" and "The Magic."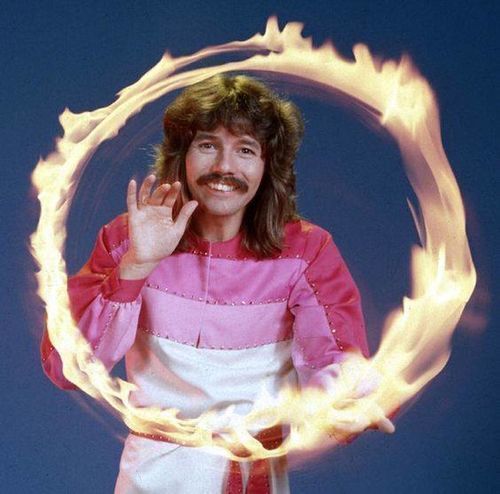 Henning got married to Barbara De Angelis in 1977, but the couple divorced in 1981, after which he married Debby Douillard. He then retired from the stage in the mid-1980s to pursue his interest in Transcendental Meditation, but later died of cancer in 2000, at 52.
Dick Clark Hosting the American Bandstand's Top Ten
The music and performance show was hosted by Richard Wagstaff Clark, popularly known by his stage name, "Dick Clark," which was previously "Dick Clay." Clark hosted and produced the show from 1956 to 1989, through which he introduced rock & roll to many Americans.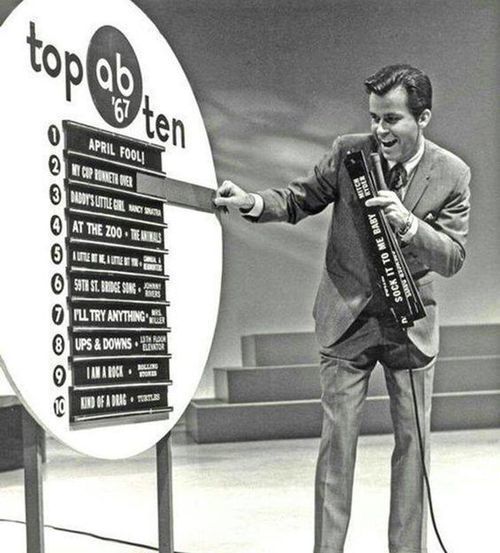 Many new music artists back then who are well-known today were given their first exposure to national audiences by the show. Examples of the performers and musicians in the show include Stevie Wonder, Tina Turner, Smokie Robinson, and the Miracles; Madonna, Jerry Lee Lewis, and Freddy "Boom Boom" Cannon.
Brigitte Bardot as the Fierce French Brunette
This fantastic photo of this fierce and gorgeous French brunette will undoubtedly be familiar to many people from way back. It is the photo of Brigitte Bardot, one of the most famous French actresses who once graced the screens with her talent and beauty.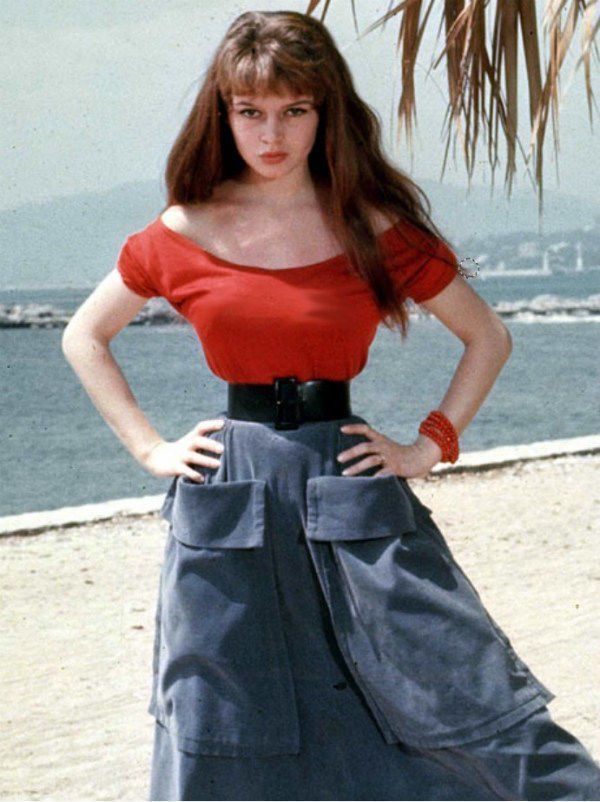 The mindblowing photo was shot in 1953 when she was in her teenage years, just a year after she began her acting career. Bardot had a simple, easy-going personality but had an astonishing aura. She made appearances in a few French and Italian films during her debut year but rapidly rose to fame when all the spotlights shined upon her after getting a role as an enticing screen siren.
"Burst of Joy" for American Families after the Vietnam War
The fantastic photo by Associated Press (A.P.) photographer, Slava "Sal" Veder won a Pulitzer Prize award. It was taken on March 17, 1973, at Travis Air Force Base in California and featured Lt. Col. Robert L. Stirm and his family after returning from Vietnam, where he was imprisoned for five years because of the war.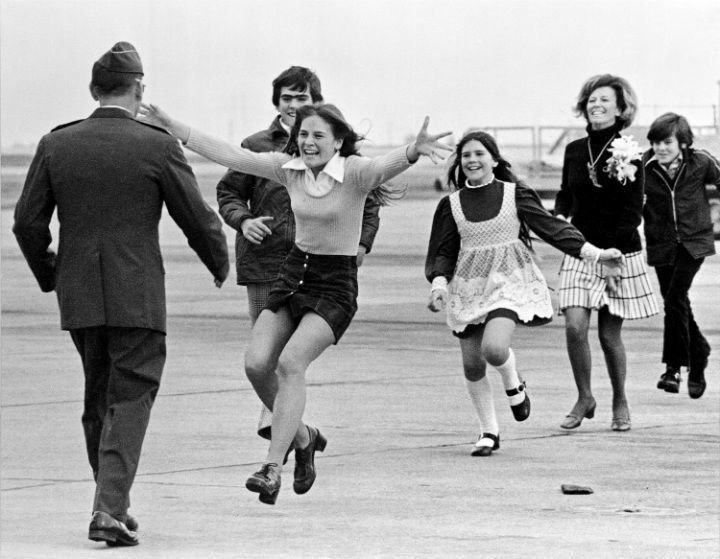 The picture perfectly captured the family's joy over his return and their longing to have him back in their arms after being away from them for so long. It also symbolized the end of America's participation in the Vietnam War. It marked the beginning of healing for many families after surviving the horrors of war.
Joyride through New York City with Marilyn Monroe
The whole world knows Marilyn Monroe as an iconic actress who was a gorgeous beauty to behold. However, her stunning beauty was one-of-a-kind, making this candid picture of her a priceless treasure. Marilyn Monroe's friend Sam Shaw took the picture while on a joyride through New York with her husband in a brand new 1956 Ford Thunderbird convertible.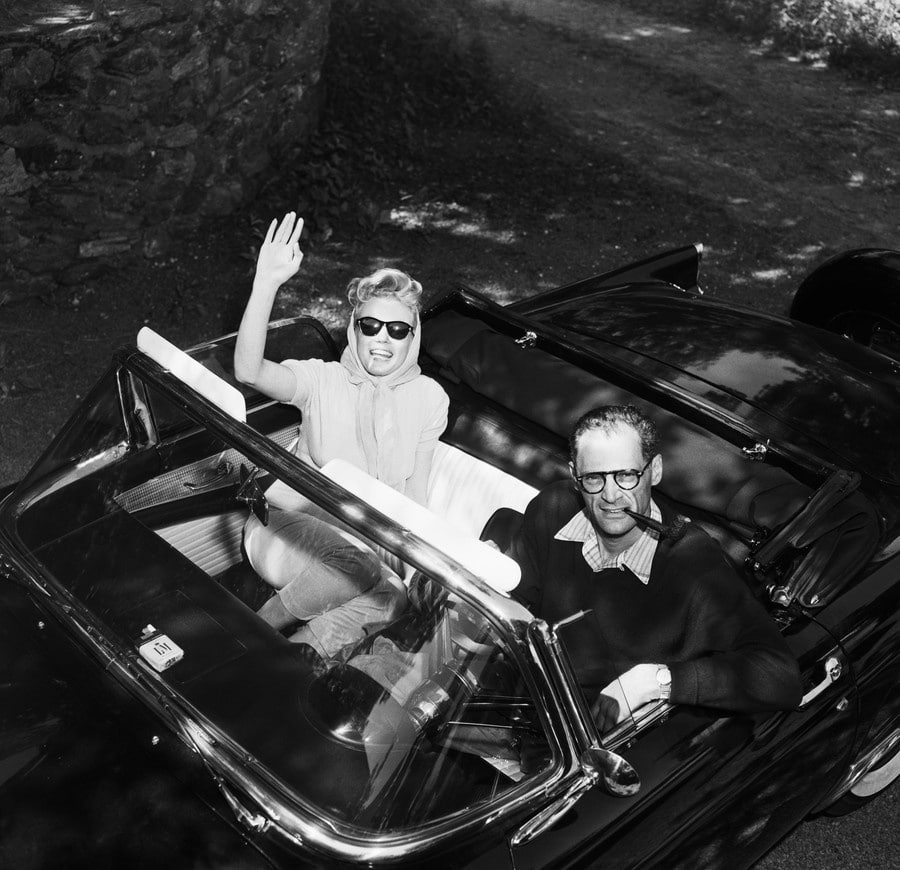 Shaw was a film producer and photographer and was close to Monroe, who allowed him to capture all of her candid moments. Their closeness was further evidenced by the love note reported to have been left by Monroe for Shaw after pictures from her lost scrapbook were released by Newsweek in 2014.
Charles and Jill the Power Couple
The celebrity couple's photo comprises actor Charles Bronson and his second wife and actress, Jill Ireland. It was taken in Santa Monica, California, in 1971 and just screamed power and sexiness! Bronson is well-known for his hardcore action and vigilante roles and was the world's No. 1 box office attraction in the early 1970s, commanding a whopping $1 million per film.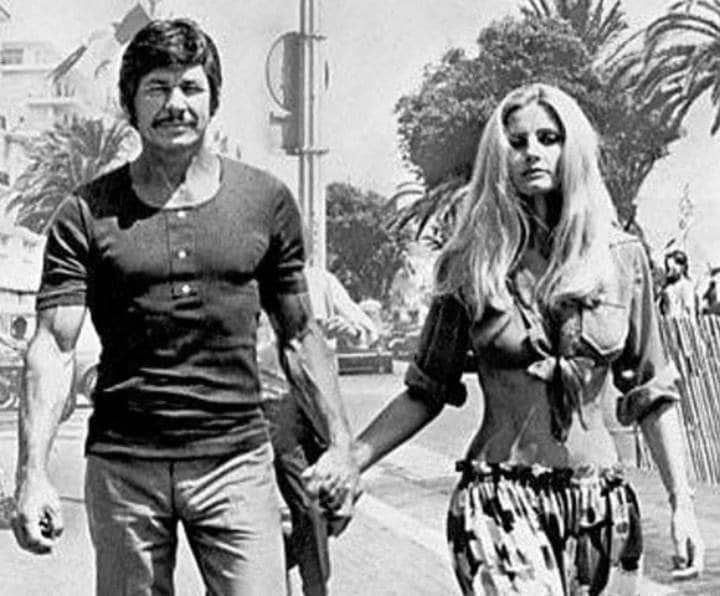 He appeared in almost 15 films together with his wife. Ireland often joked about how she was in so many Charles Bronson films "because no other actress will work with him," further lending credence to the intense chemistry they shared as an actual power couple.
The Victorian Era Woman Who Invented the Selfie
It seems as though this woman from the Victorian era had previously discovered selfies after time-traveling to our age and was modeling how modern people currently pose in this picture, or she probably just wanted to have a personal portrait of herself.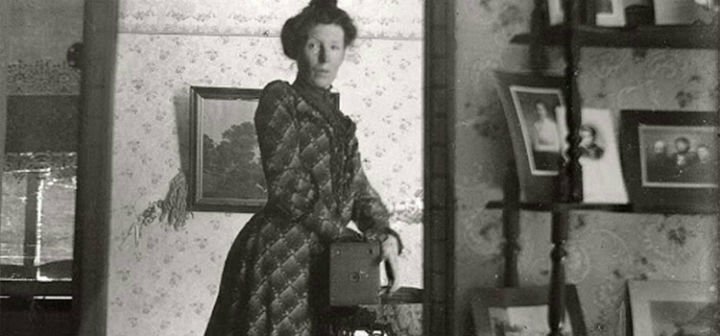 The woman took the photo of herself using her camera, upon which she is seen to be resting her hands while intricately posing in front of her mirror. The picture dates back to the 1900s and is probably the world's oldest selfie ever taken. Smartphones were far from being conceptualized back then, but even without owning a smartphone of our modern age, she was able to take such a great selfie. She had no thought it was the start of an epic global trend.
"Queenie," the Skiing Elephants:
This is the picture of a skiing female elephant named Queenie, probably one of the most popular animals back in the 1950s. In this fantastic photo, she can be seen slaying her waterskiing performance along with her owner and ski partner, Liz Dane. The Queenie and Dane duo was quite famous and inseparable back in the day. They appeared on several TV Shows and performed at different circuses all around the United States.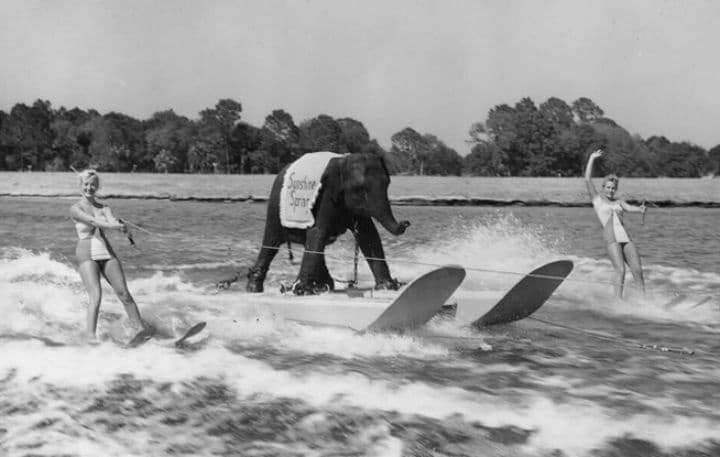 There was, of course, agitation by animal rights activists regarding Queenie's animal rights. However, Dane and her dad, Bill Green, always maintained that she loved the water and was never mistreated or neglected in any way. She was later moved into a private zoo in Vermont.
Disney Characters Lunching at the Disneyland Cafeteria
Disneyland has a reputation for being the "happiest place on earth," as both children and grown-ups who are young at heart would all agree that an adventure there is full of wonder and cannot be experienced in just a day. This picture shows what can go on behind the scenes.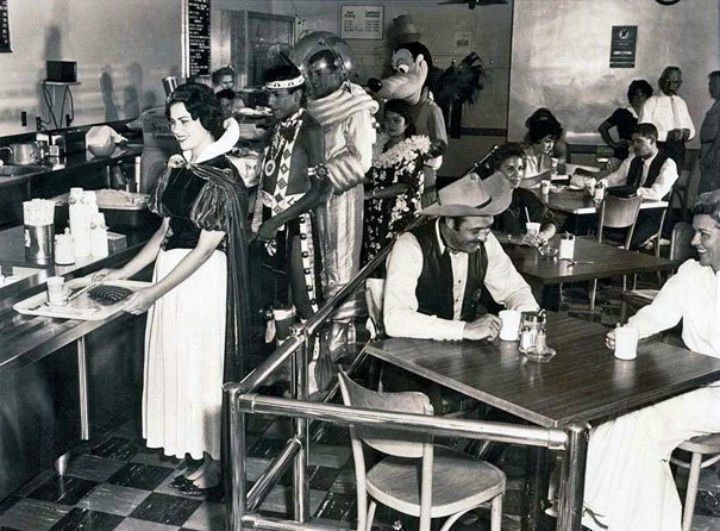 In this photo, we can see Disneyland workers happily helping themselves to lunch in the cafeteria, dressed as some of our favorite Disney characters. Wearing regular clothes would certainly make people who work there look out of place, as "dressing up" is the norm there.
Louis Armstrong Serenading His Wife in Egypt
Also popularly known as Satchmo, world-famous jazzman Louis Armstrong can be seen in this picture romantically serenading his wife with his trumpet in Egypt. Behind them are the pyramids of Giza and the Great Sphinx, serving as a romantic background. The New York Times published the photo in 1961 in a news story about his trip to Egypt with his wife.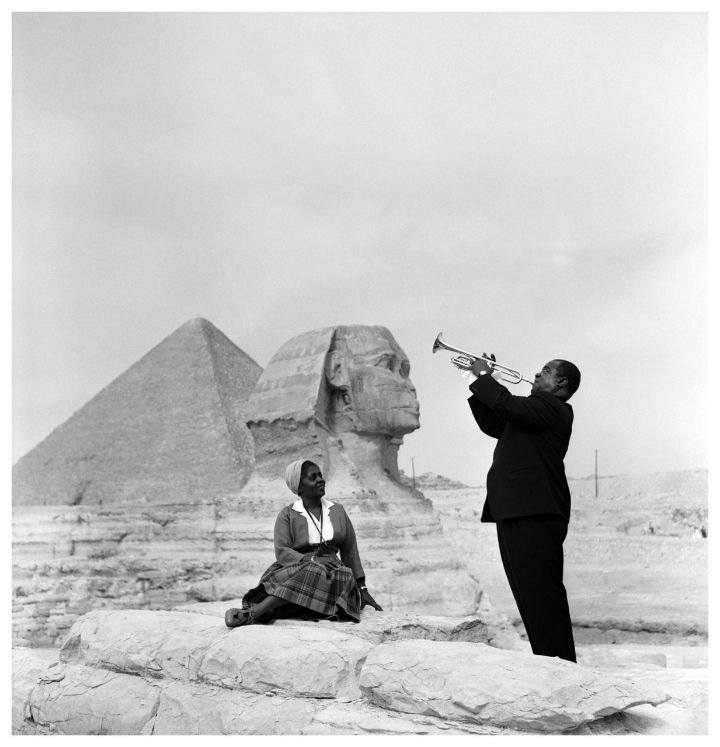 Armstrong's trip to Egypt was interested in promoting American music during the Cold War. During Armstrong's trip, however, he was not able to avoid political questions, but his response when they came his way was, "I got a trumpet, and I got a young wife, and I ain't got time to fool with none of the stuff you guys talking about."
Fidel Castro Plays Basketball in Poland
In this photo, the past Cuban Prime Minister, Fidel Alejandro Castro Ruz, is seen looking energetic while playing basketball with some university students during his visit to Poland on June 8, 1972. It goes against the perceived image that many people have of him and shows his more social side.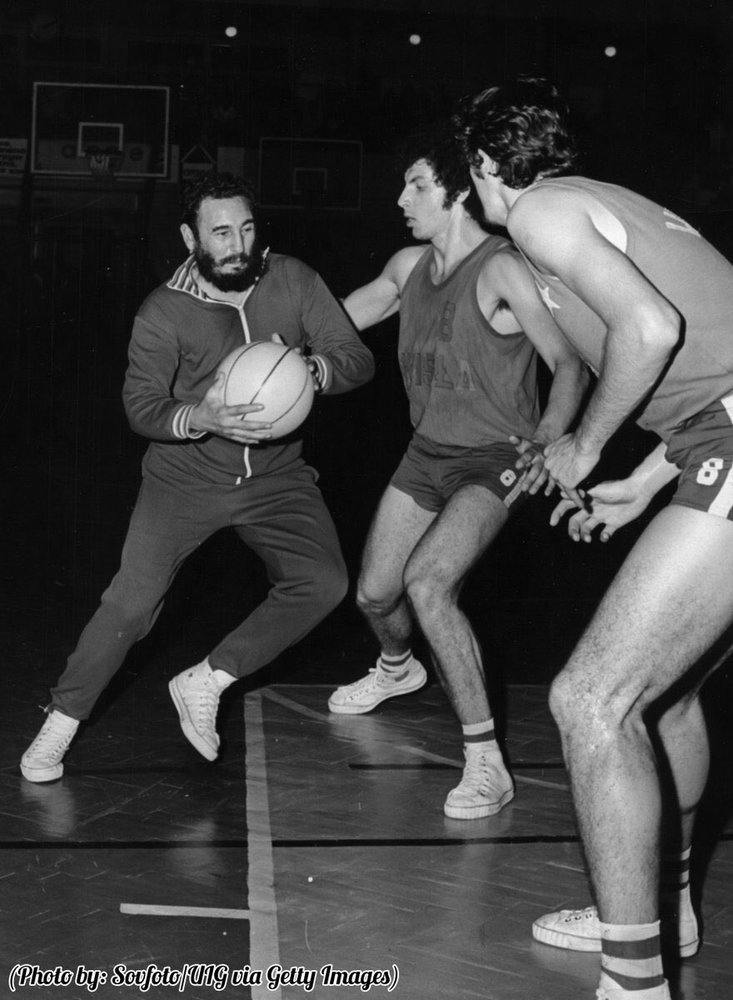 Castro's passion for basketball clearly shows through the photo, even though baseball is Cuba's national sport. He loved basketball because of the level of competitiveness involved in the game and compared it to guerrilla warfare, which requires a lot of stamina, agility, and speed.
Pole Balancing Over a War-Torn City
On a first look, this is a beautiful photo of a woman in the German city of Cologne, displaying her acrobatic skills in what seems to be pole balancing or tightrope walking. However, you can see dozens of destroyed buildings in the background on a deeper look.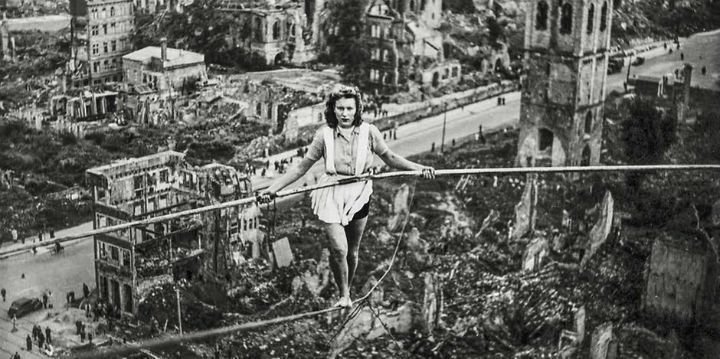 The photo was taken in 1946 at the Centre of the city, which first came under attack from 262 air raid attacks. It later got further destroyed when 1,000 bombs were dropped in 1942. The tragic aftermath of the city's destruction through this photo is sure to leave a sad impression on anyone who sees it.
Bardot as a Fierce French Swimsuit Goddess
The eyes of many were captured by Bridgette Bardot's debut at the 1953 Cannes Film Festival, which was magnificent. The French brunette was one of the "It Girls" of her era, and her beautiful photo reveals why.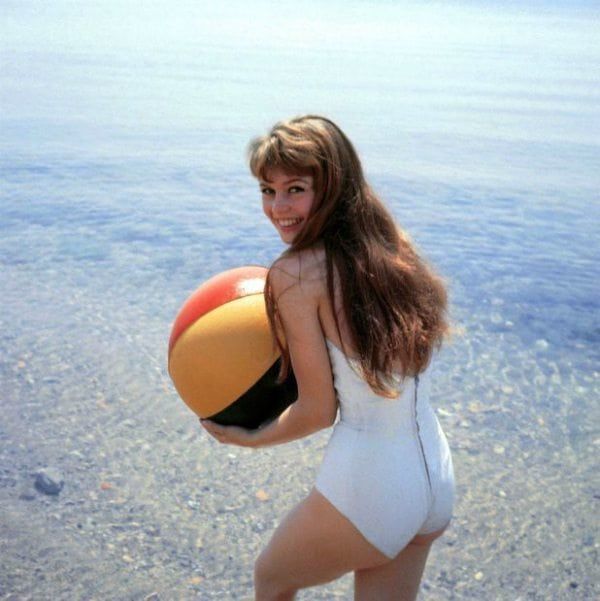 Aside from her captivating beauty and impressive talent, she also exuded an aura that helped her blend into any atmosphere she found herself and this photo proves that fact. Bardot has appeared in popular movies such as "Le Trou Normand," "Les Dents Longues," "La Fille Sans Voile," and "Manina, the Girl in the Bikini."
The Unforgettable Jim Morrison
We end with one of the best rock and roll pictures of all time. We've already talked about one music legend who died far too early at the age of 27, and Morrison is another who died at the same age. He was the lead singer of The Doors, who became a huge band in the 60s.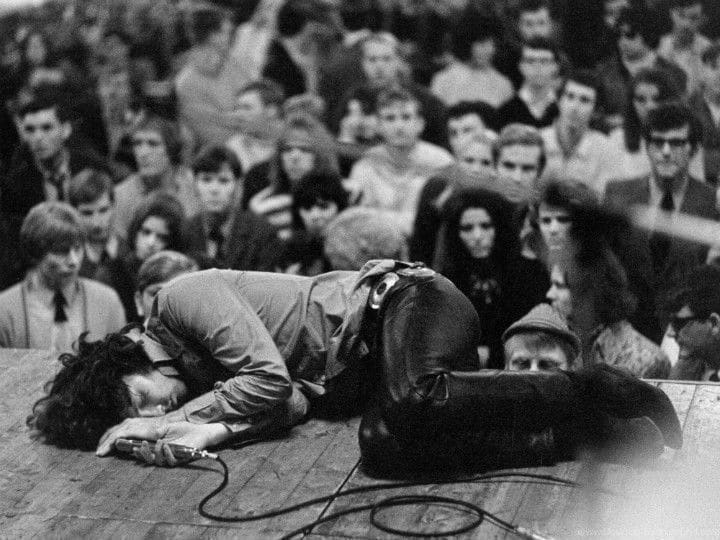 Their live shows must have been incredible to witness. Morrison was well known for his captivating performances, and this image shows him lying down, exhausted on the stage. It's one of those images which just makes you wish you were there.