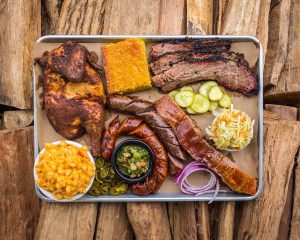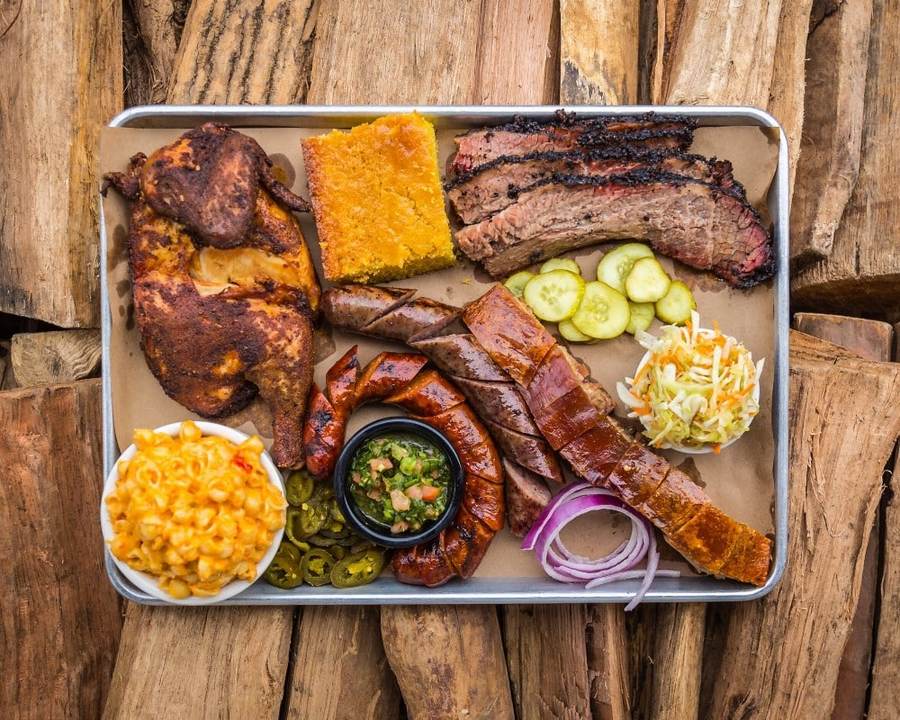 These Are the 50 Best BBQ and Grill Restaurants in the US
By Yuri S.
---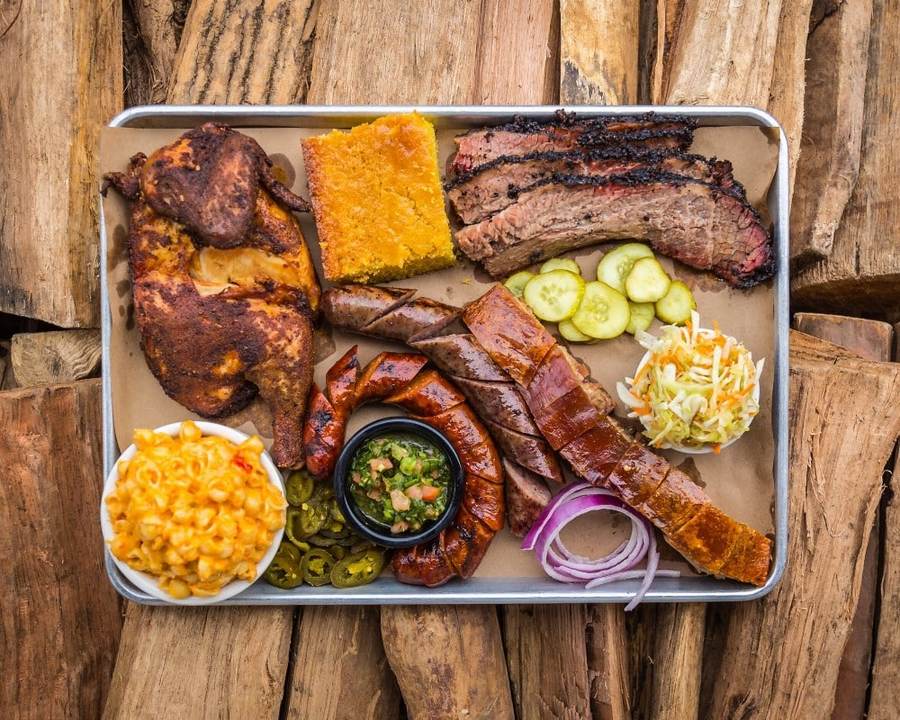 If you are only half a fan of barbeque fare and are in the vicinity of Northport, travel the extra miles to eat at Archibald's BBQ. Here, at Northport, Alabama – Archibald's BBQ, has the meat, slowly smoked over a charcoal of hot hickory, will entice you with authentic taste and aroma.
The menu covers the full range of barbeque cuisine and deciding what to eat and what to forgo will be a difficult choice. Regular patrons recommend the sliced pork and ribs with white bread. Provided you are not driving, you can wash that down with cans of chilled beer.
Anchorage, Alaska – Turnagain Armpit BBQ
Turnagain Armpit BBQ has a bit of history that adds value. The proprietor, Jack Goodsell, was an apprentice with pit master Mike Mills from Illinois. In 2010, he came to Anchorage and set up this restaurant, which has been voted Best BBQ by the locals for four years running.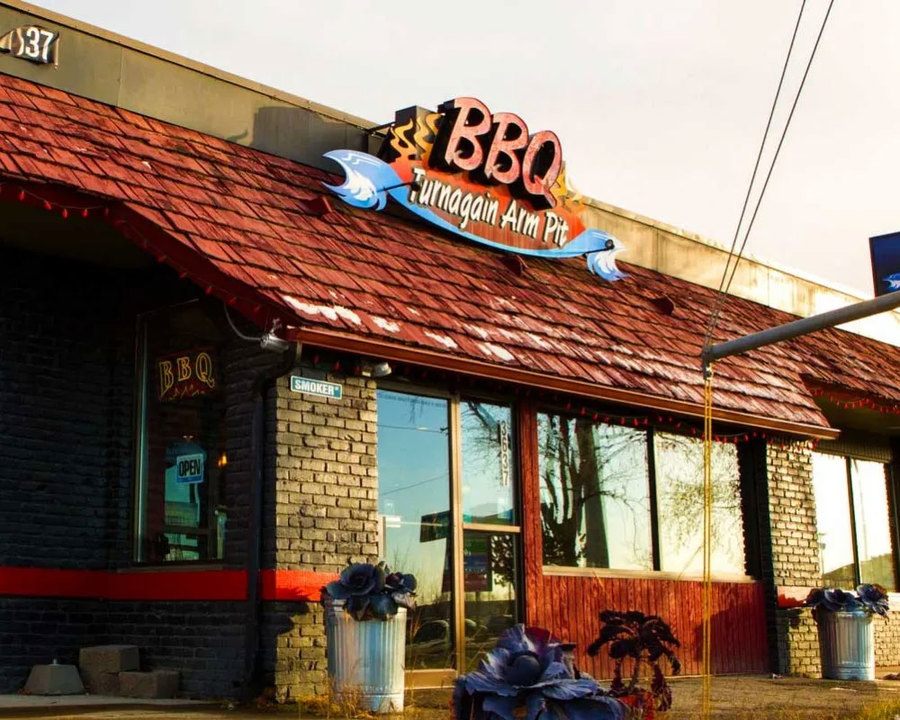 You may be surprised to find the traditional Southern-style pork, ribs, chicken, and brisket prepared to perfection. Since it's in Alaska, the menu also includes mouth-watering seafood. If you are not ravenous, order the smoked salmon cooked on a Southern barbecue, and leave the other treats for your next visit.
Phoenix, Arizona – Little Miss BBQ
Little Miss BBQ has two outlets in Phoenix, one at Sunny Slope and the other at university. Pick the one closest to you because the food is just as good in either location. Be prepared for long lines, and go with an empty stomach because there is plenty on the menu.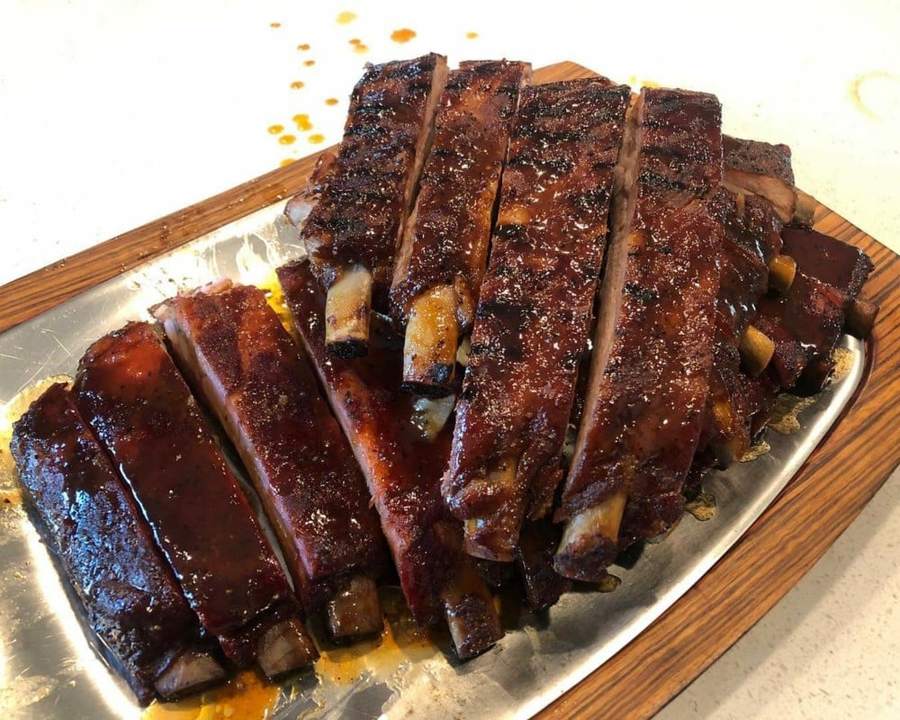 The specialty at Little Miss BBQ is the smoked lamb neck in a daze of oak smoke, which is served once a week. The next best is the plate of Flintstonian beef ribs, and for dessert we suggest the smoked pecan pie.
Marianna, Arkansas – Jones Bar-B-Q Diner
Jones Bar-B-Q Diner has been around since 1910. According to Black Business, it is the country's oldest black-owned restaurant. In 2012, it was justifiably recognized by the James Beard Foundation as an American Classic. Marianna is a short drive from Memphis and Little Rock, and a leisurely day trip there will be worth the effort.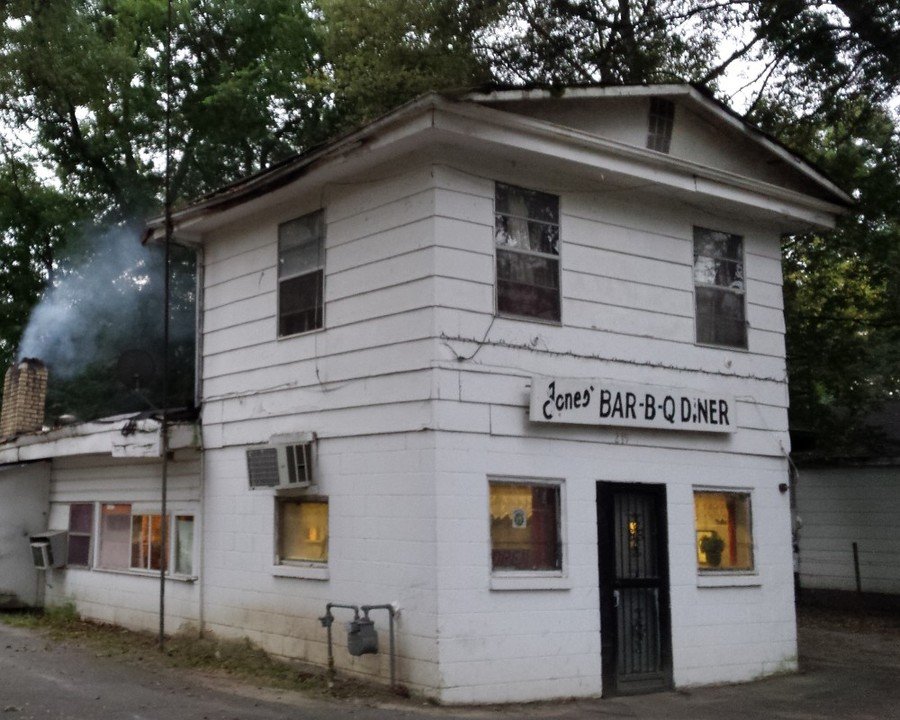 The must-eat item on the menu is the pork sandwich. The smoky flavor and tangy kick from vinegar coupled with bits of fat and the mustard-heavy slaw on top make this sandwich better than any you will find in the US.
Big Pine, California – Coppertop BBQ
People are more comfortable eating at restaurants that have won prestigious awards. Coppertop BBQ was selected as the Best American Restaurant by Yelp in 2015, just a year after it opened for business. If possible, avoid Sundays due to the overwhelming rush. The usual hours are 11 a.m. to 8 p.m.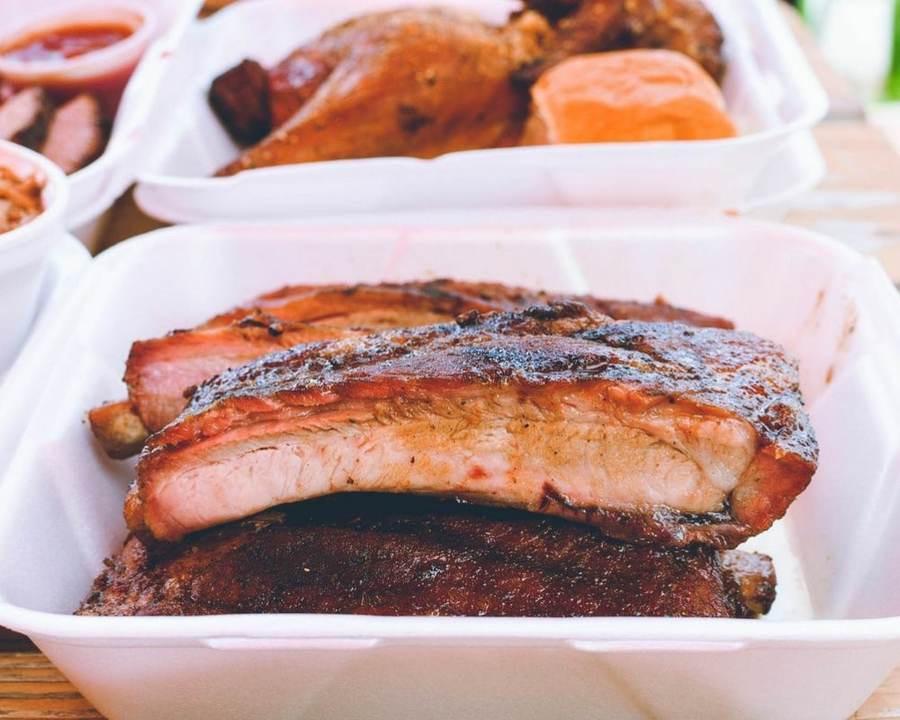 Yelp reviewers recommended pork bellies, spare ribs, and mouth-watering briskets. Our favorite main course is the Santa Maria Tri-Tip charred to beauty with a side order of roasted green chili and beans. Another hot favorite is ribs in St. Louis style.
Owlbear BBQ – Denver, Colorado
The city's incredible pitmaster, Karl Fallenius, acquired his training at the Franklin Barbecue in Austin and opened Owlbear Barbecue in 2016 as a pop-up place in a truck near a bar called Finn's Manor.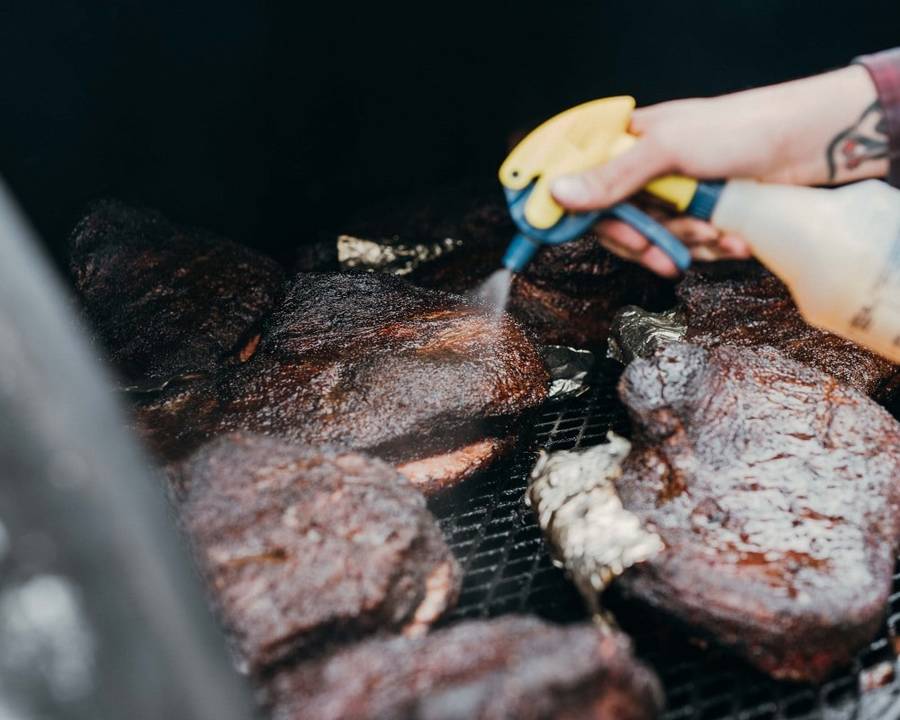 The menu has everything from pork belly, beef brisket, pastrami, tenderloin, smoked jackfruit, and mushrooms (vegetarian). There's no getting around this: the good stuff sells out fast, so make sure you don't miss it.
Ridgefield, Connecticut – Hoodoo Brown BBQ
Patrons who have eaten here can attest that Hoodoo Brown BBQ is the best barbeque joint outside of Texas. Summer is the perfect time to visit Ridgefield, located in the narrow valley between Danbury and Norwalk. The overhead sun and the smoke all around radiate energy uncommon in a New England restaurant.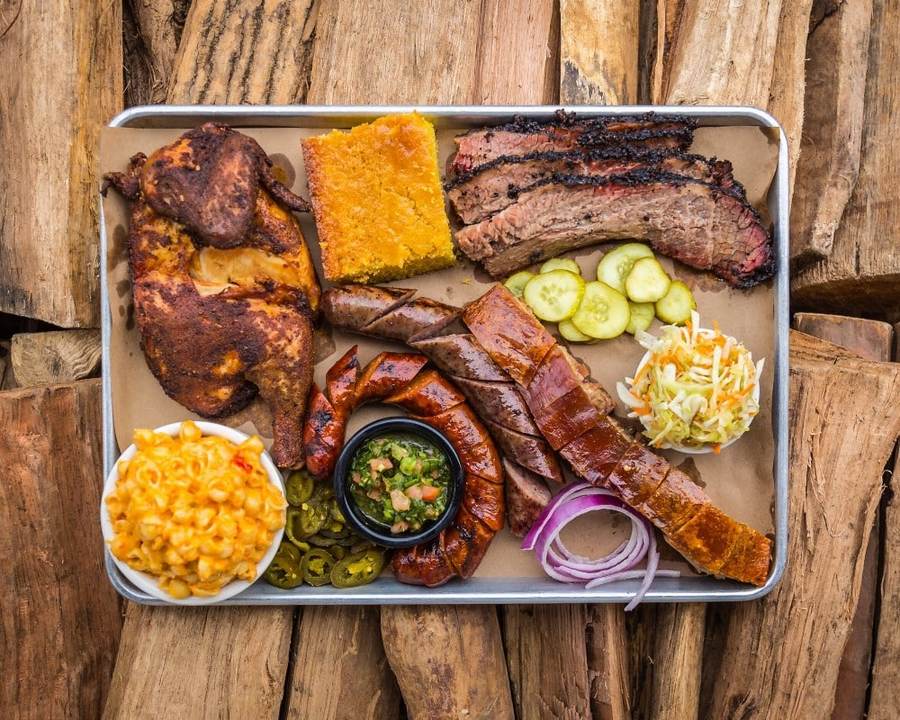 Hoodoo Brown BBQ will spoil you for choices. If you cannot handle the beautifully barked cherry red spareribs, the Texas poutine served with brisket gravy, the crispy pork belly, the beef ribs, the pastrami, and the sausages—with bacon as an appetizer—in one meal, then be sure to come back for a second visit.
Wilmington, Delaware – Locale BBQ Post
Chef Daniel Sheridan's innovation was to pair barbecue with pickles. Once you try the fare, you will realize the two are not as strange bedfellows as they may seem. The restaurant is now at Trolley Square to provide both indoor and outdoor seating for its patrons.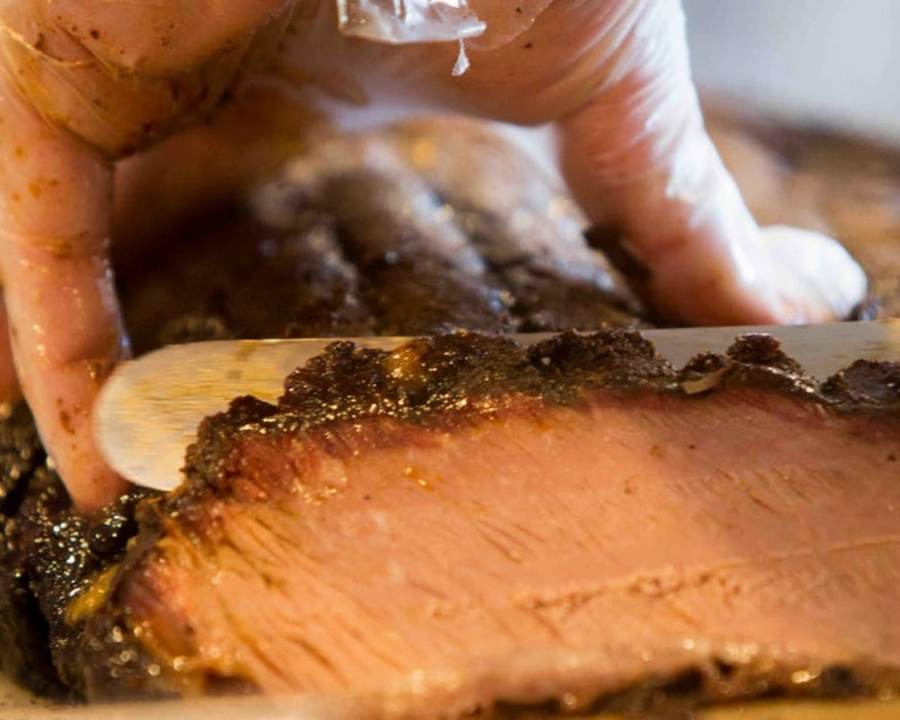 The menu is intentionally small to maintain the highest standard of cooking for every item. The popular items are brisket, pork, bratwurst, chicken, ribs, and the best fresh-out-of-the-oven buns. Relish the aroma of cherry wood with the smoked meats.
Jacksonville, Florida – Jenkins Quality Barbeque
This family barbecue joint has been in Jacksonville for more than 50 years and today operates from three locations in the city. Its ambience is rustic and pleasingly simple, and its unique selling point is its flavorful hot mustard sauce.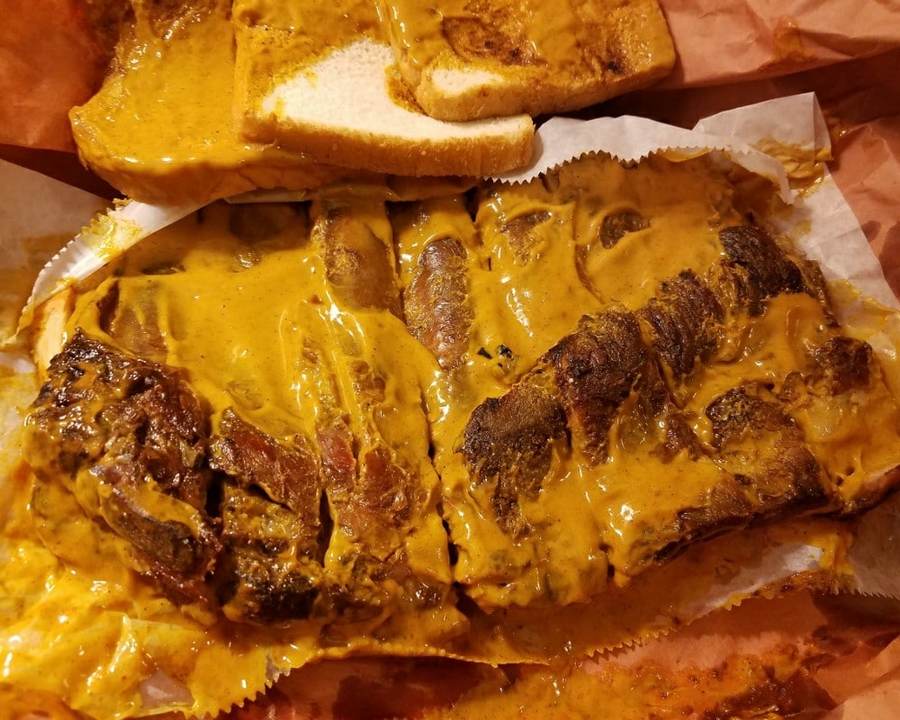 Sink your teeth into rib slabs, half chickens, and pork smoked in oak in open brick pits. For sides, choose from slices of white bread or seeded buns, or have both. If you are not okay with spice, ask for the milder version of the mustard sauce.
Atlanta, Georgia – Fox Bros. Bar-B-Q
There are umpteen good barbeques in Georgia, so it was difficult to pick one. The ambience created by the ample patio space and the smoke from the slow-roasted ribs tilted the decision in favor of Fox Bros. Bar-B-Q as did the high recommendation from Eater magazine.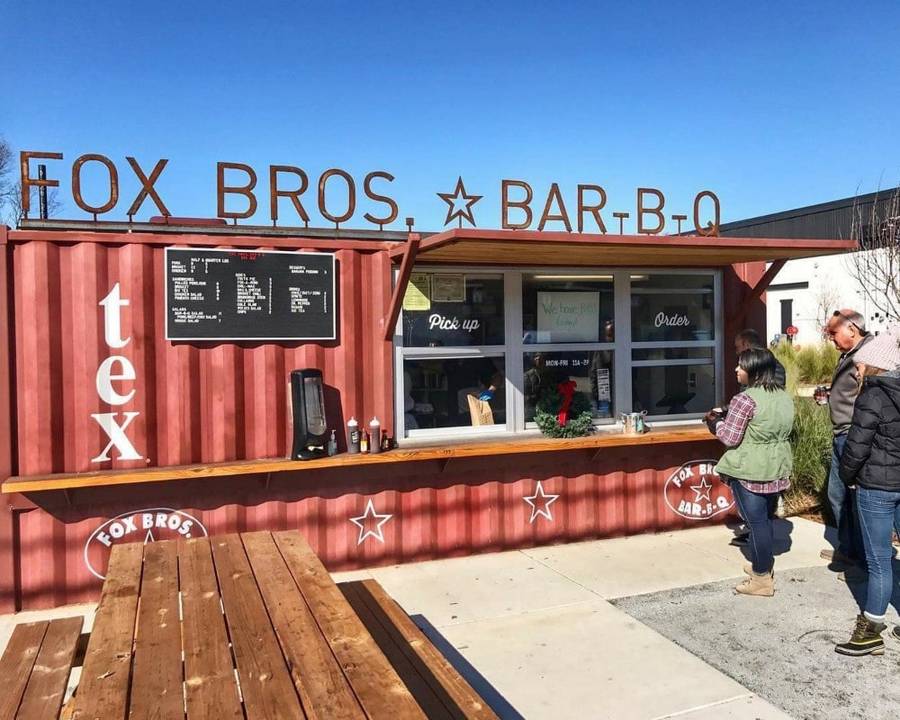 The owners are from Texas, so beef is the specialty, but the varieties of pork are also delightful. Wash down the meat with beer, wine, or the house cocktails. Fox Bros. Bar-B-Q serves smaller portions for kids, and if you are on a diet, you can enjoy the BBQ salad with the dressing of your choice.
Honolulu, Hawaii – Guava Smoked
Guava Smoked cooks the entire pig underground to bring out its flavors, something you probably can't get anywhere else. There are two locations, one at Kalihi and the other at Kapahulu, and the both serve the same fare.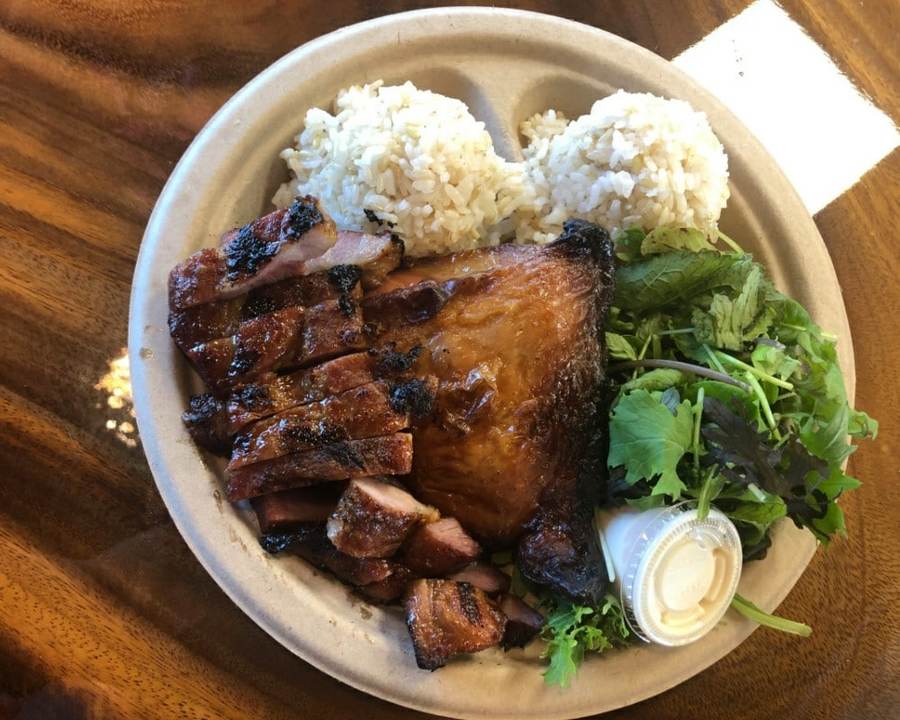 The menu is lip-smacking, and our pick is smoked duck breast, nuggets of smoked salmon, and layers of smoky pork. Add smoked fried rice or bread to the mix for a complete meal. When you recommend a Hawaiian holiday to your friends back home, do not forget to mention Guava Smoked.
Idaho Falls, Idaho – Grandpa's Southern Bar-B-Q
The name creates a feeling of family warmth, and with Grandma Loretta in the kitchen, you can be sure the food will be homey as well. The Westbrook family moved from Kentucky in the mid-1990s to start this barbeque in Idaho Falls.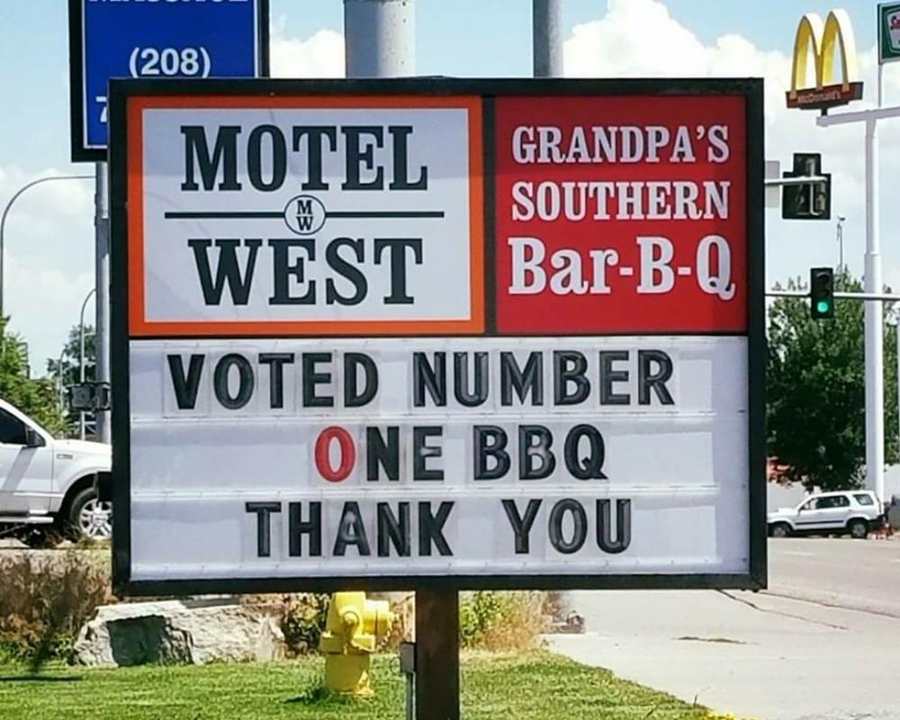 The barbeque is perfect for a family outing because you can order a combination dinner of a whole chicken, a pound of pork ribs, three-pint sides, and six cornbread muffins. If you are throwing a party, there are even bigger combos available. Grandma's recommendation is the cherry red baby backs cooked tender and good to the bone.
Marion, Illinois – 17th Street Barbeque
When it comes to barbeque, Mike Mills has a standing that is second to none with four world championship trophies and three grand world championships. That is sufficient reason to pick his 17th Street Barbeque as the best in Illinois.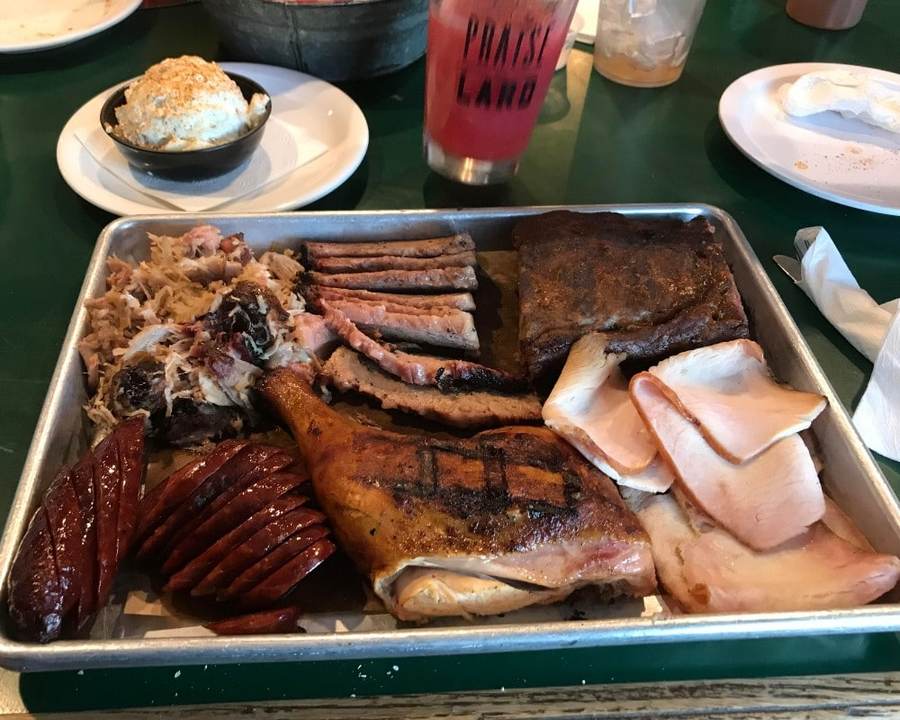 The baby backs, embellished with Mike's finest dust rub and cooked slowly over apple and cherry wood, is a culinary delight you will not want to miss. Mike offers the regular barbeque fare, including beef sausage links, brisket, pork shoulder, chicken, and turkey.
Indianapolis, Indiana – Hank's Smoked Briskets
You cannot keep a Texan from barbeque for long. Hank Fields, who lives in Indianapolis, started his own barbeque joint in 2004 using mesquite wood imported all the way from Texas so he could offer authentic food to his patrons.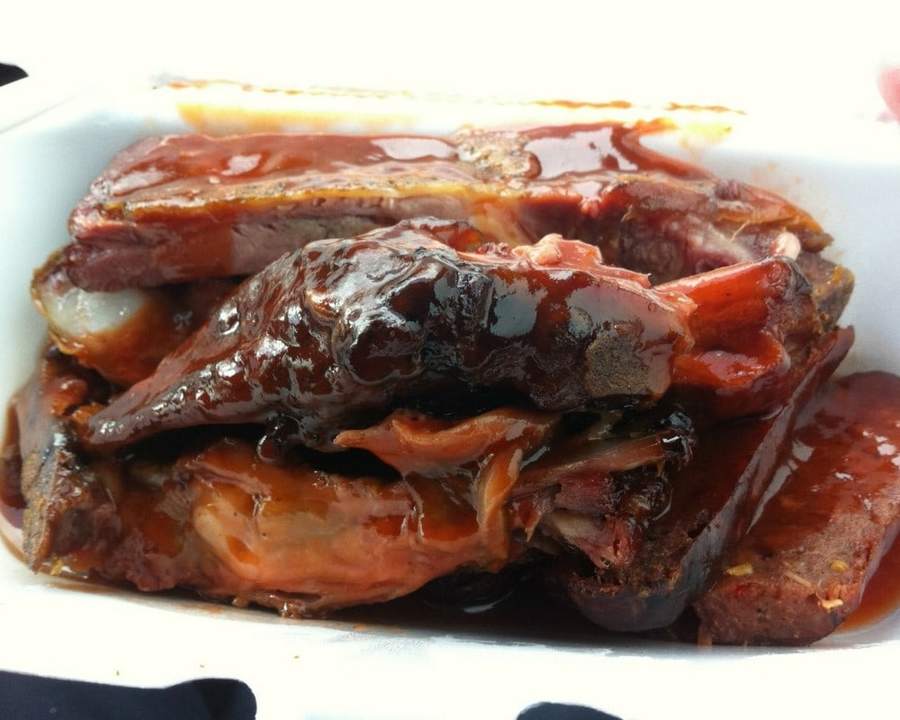 Hank's Potato Dinners are dishes not common at barbeque places. You can pick from a number of meats layered on a bed of buttery baked potatoes. We suggest you forget about cholesterol and pay the nominal extra to add cheese to the mix. Round off the meal with mouthwatering desserts.
Des Moines, Iowa – Smokey D's BBQ
The proprietors, Darren and Sherry Warth, are veterans of hundreds of BBQ championships and bring all their experience to their three Smokey D's BBQ locations. There isn't a year when they have not won some award, the best one being the King of the Smoker Grand Champion in 2014.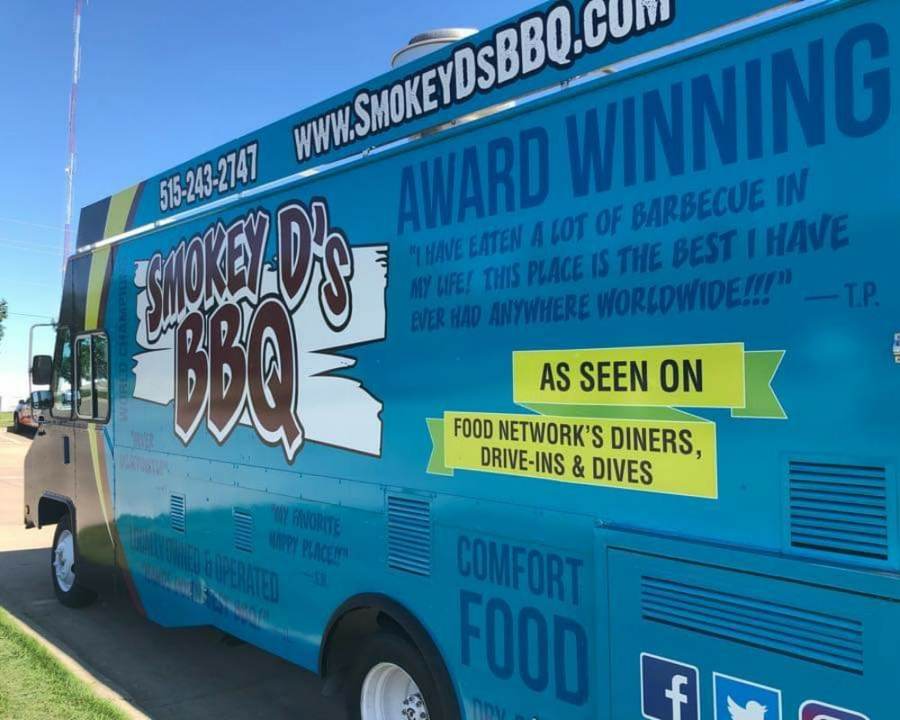 The two must-try dishes are smoked chicken wings glazed with your favorite BBQ sauce and plain Kansas City–style burnt ends with Asian glaze or buffalo sauce. The menu has a lot more than that with popular items such as chopped pork, pulled chicken, smoked ribs, sliced turkey, and pit ham.
Kansas City, Kansas – Joe's Kansas City Bar-B-Que
Kansas offers a distinctive barbeque style that is perfectly captured by the duo of Jeff and Joy Stehney. What started as a storefront in an old gas station is now one of the most popular restaurants in the business. Two words that best describe the food are crisp and mouth-watering.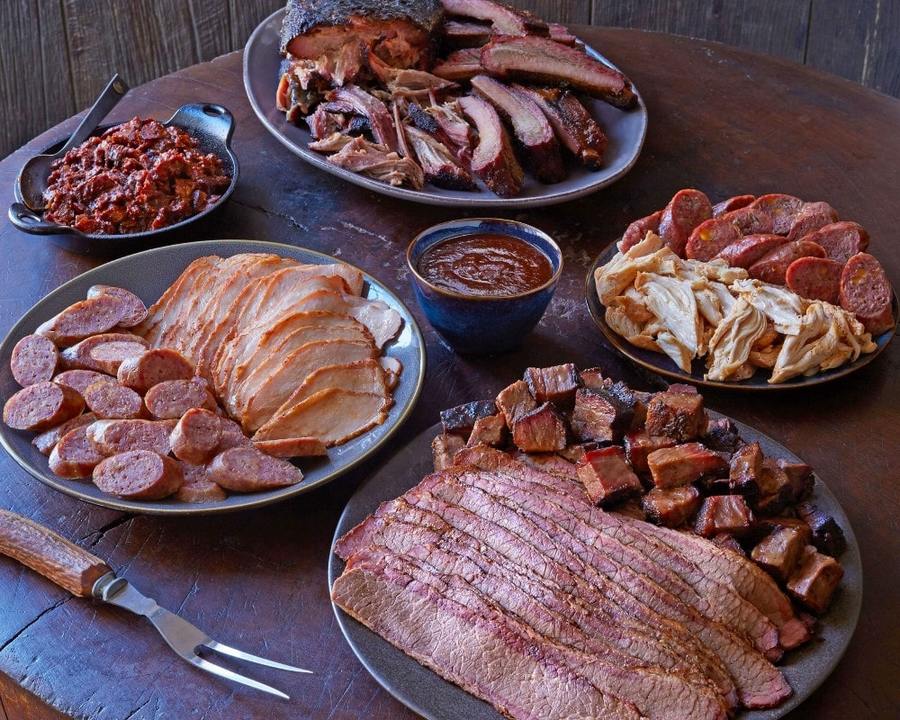 The delicious burnt ends are available only three days a week, but you can get the rest of the delectable fare every day. The taste of the slow-cooked pulled pork, ribs, and briskets will linger in your mouth for hours.
Owensboro, Kentucky – Moonlite Bar-B-Q Inn
Catherine and Pappy Bosley started this barbeque more than 60 years ago. Today, Moonlite continues to be managed by the family, has a staff of 120, and can seat 350. If you want the Moonlite fare served in your home, the Bosleys do cater as well.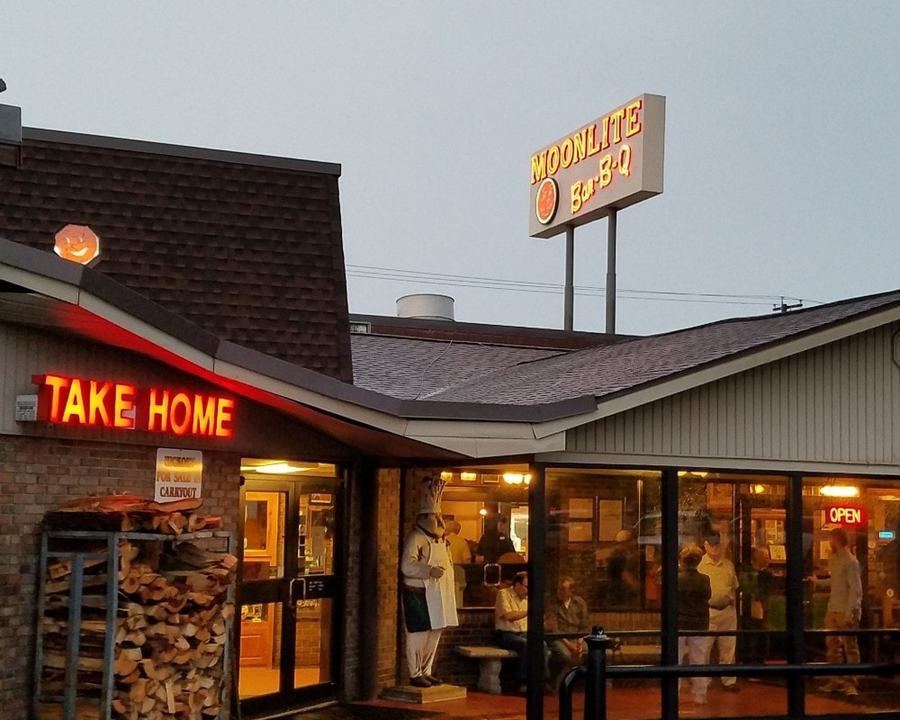 We have tried to pick restaurants on this list that stand out from the pack. Moonlite Bar-B-Q Inn focuses on mutton rather than beef or pork. The mutton is cooked slowly over hickory-burning pits created by hand with several infusions of Moonlite's special vinegar pit dip.
Lafayette, Louisiana – Johnson's Boucaniere
Lori Walls, the grandchild of Johnson's Grocery owner Arnestor Johnson, reopened the smokehouse in 2008. The people of Lafayette were missing the special barbeque items, and Lori brought back the same recipes and techniques her ancestors once used.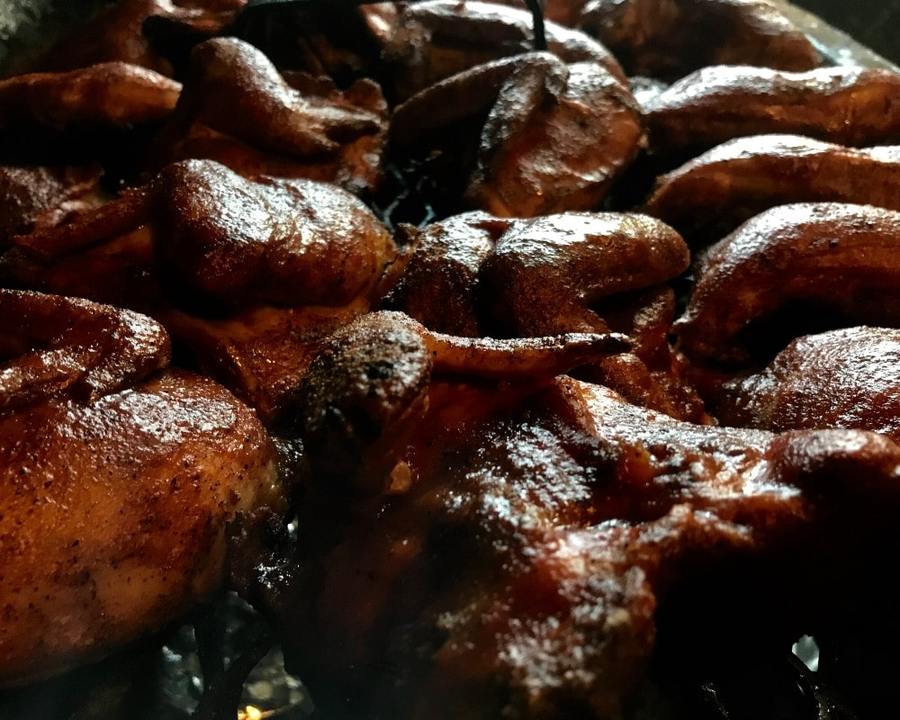 Johnson's Boucaniere makes its own variety of meat ensembles, including country ribs and pulled pork. Drop in during breakfast hours and savor the unique brisket on a biscuit. The menu puts sufficient variety on the table with items such as boudin, ribs, beef jerky, tasso, pork belly, and rice sausages.
Portland, Maine – Salvage BBQ
The "Salvage" part of the name is probably because the restaurant was established in a renovated railroad post office building located on Congress Street. The objective was to give Portland citizens a taste of some of the best barbeque recipes from other states. The local flavor comes through the native Maine red oak used in the smoker.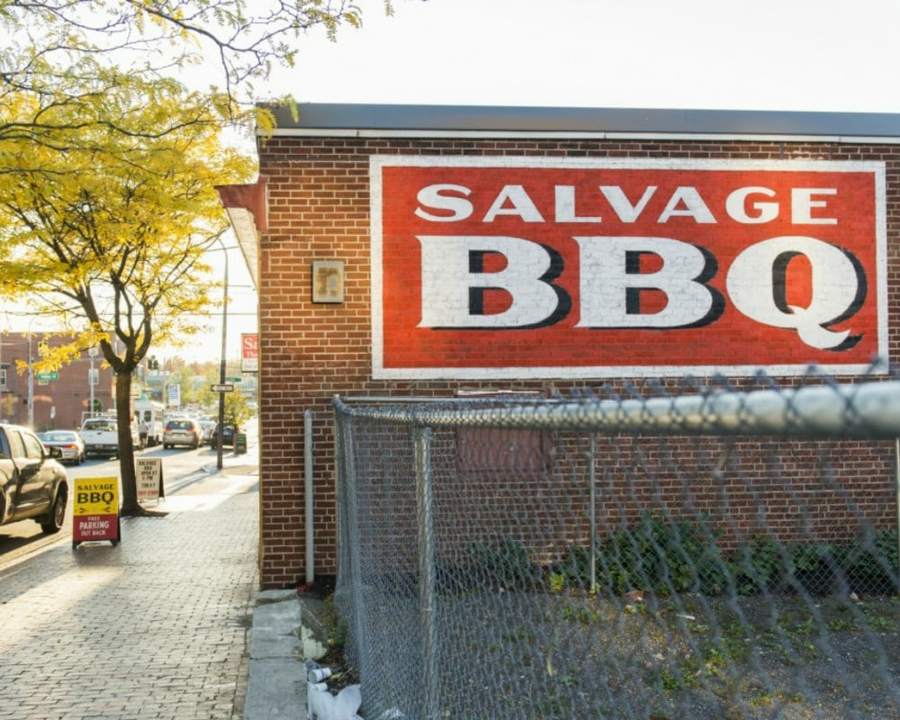 The popular delicacies Salvage BBQ has brought from outside are Texas brisket, North Carolina chopped pork, and St. Louis ribs. They can be served with peppery vinegar sauce or light tomato-based sauce, depending on how much chili your palate can handle.
Baltimore, Maryland – Chaps Pit Beef
Marylanders love beef in their barbeques, and Chaps Pit Beef obliges. The barbeque has won many awards, most of them from top-notch organizations such as The New York Times, CBS, and The Washington Post. You will find Chaps Bit Beef locations in some other states as well.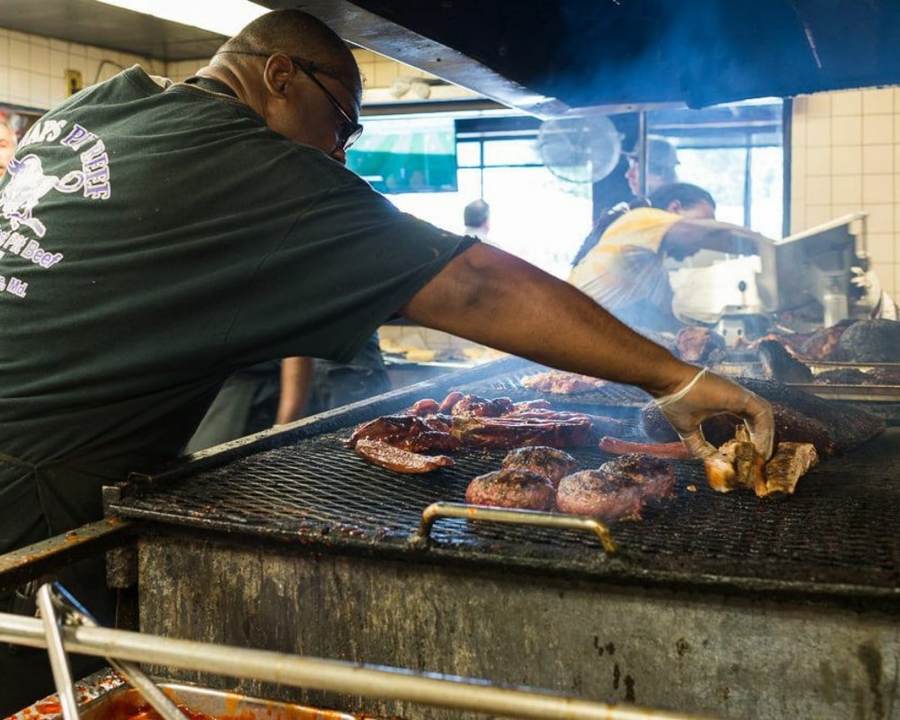 If you are visiting for the first time, pick from their signature recipes. The item that started it all is the sandwich made of roast beef and enriched with a smoky flavor. The 52 Chaps Special is a combination of pit beef, corned beef, ham, and American cheese.
Sturbridge, Massachusetts – B.T.'s Smokehouse
Chef Brian Treitman set up this barbeque in a trailer. The roaring success led to its conversion to a restaurant in 2009. If you fancy slow-smoked and rubbed dry barbecue, then B.T.'s Smokehouse is the place for you.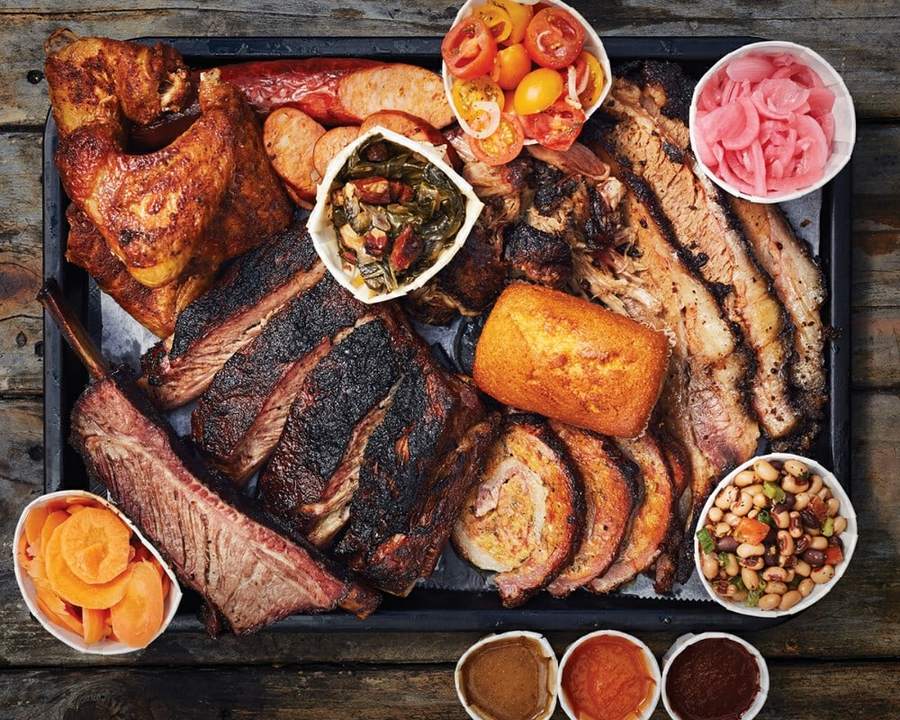 B.T.'s Smokehouse caters to all appetites. If you want a quick meal, then pick from a sandwich or snacks and sides. If you're looking for a full meal, then head to the dinners part of the menu. We went for the Bison Burger, a 9-ounce local buffalo patty with chunks of beef brisket and caramelized onions.
Detroit, Michigan – Slows Bar BQ
Slows Bar BQ is a favorite of both locals and tourists because of the barbeque and drinks combo. The restaurant boasts 36 drinking taps for thirsty throats. Being located on Michigan Avenue makes it easily accessible to those who want a break from work or shopping.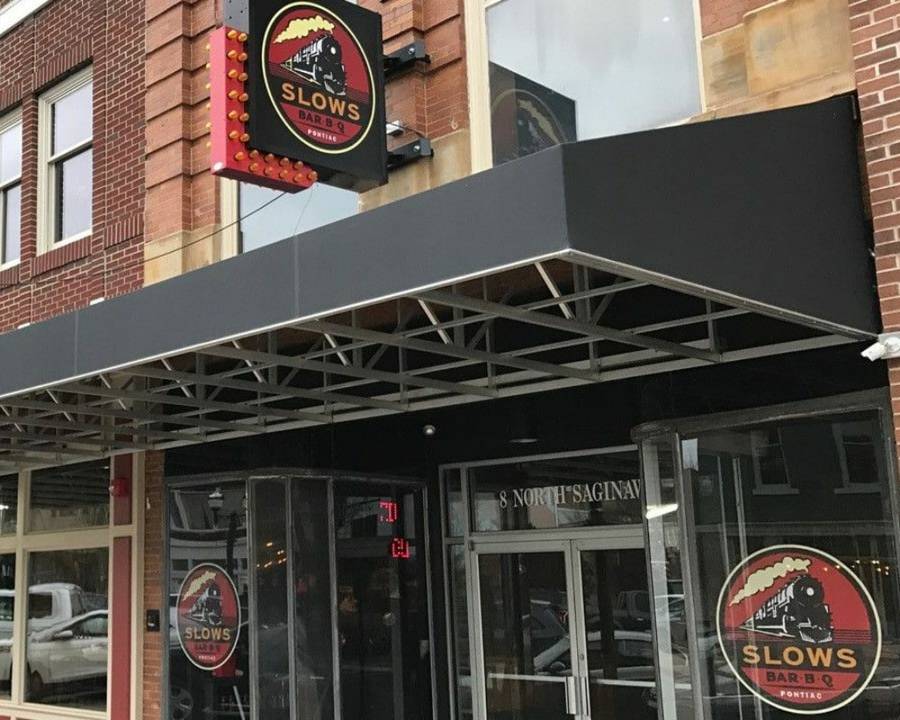 Slows Bar BQ offers a complete range of barbeque items, including brisket, smoked turkey, ribs, pulled pork, chicken, and jambalaya. If you relish sandwiches, order the Triple Threat, which includes generous amounts of ham, bacon smoked in applewood, and pulled pork.
Bayport, Minnesota – Bayport BBQ
Bayport BBQ attracts patrons looking for a leisurely outing. It is a small place with a quaint and charming exterior. The restaurant is operated by generations of the family and has no other employees. Lending an ear to your joys and sorrows comes as part of the service.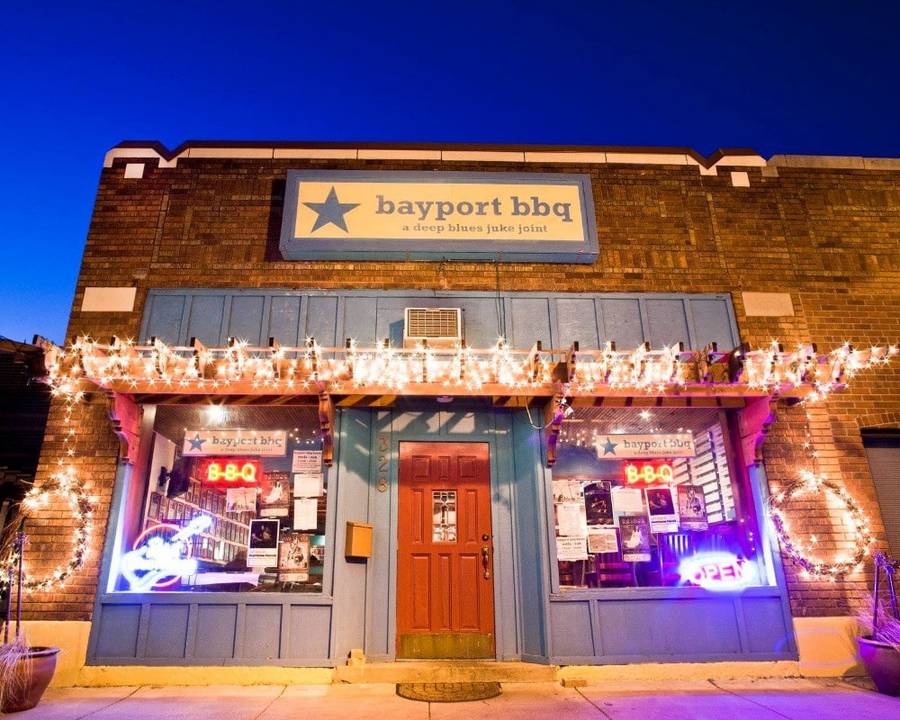 The buffet line passes through the kitchen where you pick up beef, lamb, pulled pork, chicken, spareribs, and sausage straight from the smoker. The brisket, seasoned with a mix of spices and slow cooked for 14 hours at about 250 degrees Fahrenheit is a very popular Texas recipe.
Ocean Springs, Mississippi – The Shed BBQ & Blues Joint
The diner, constructed of scrap material, has a makeshift appearance. However, you will get an earthy feel when you sit at the picnic tables set underneath a string of lights. The Brooke brothers won the 2015 Grand World Championship, so you will not lose by eating here.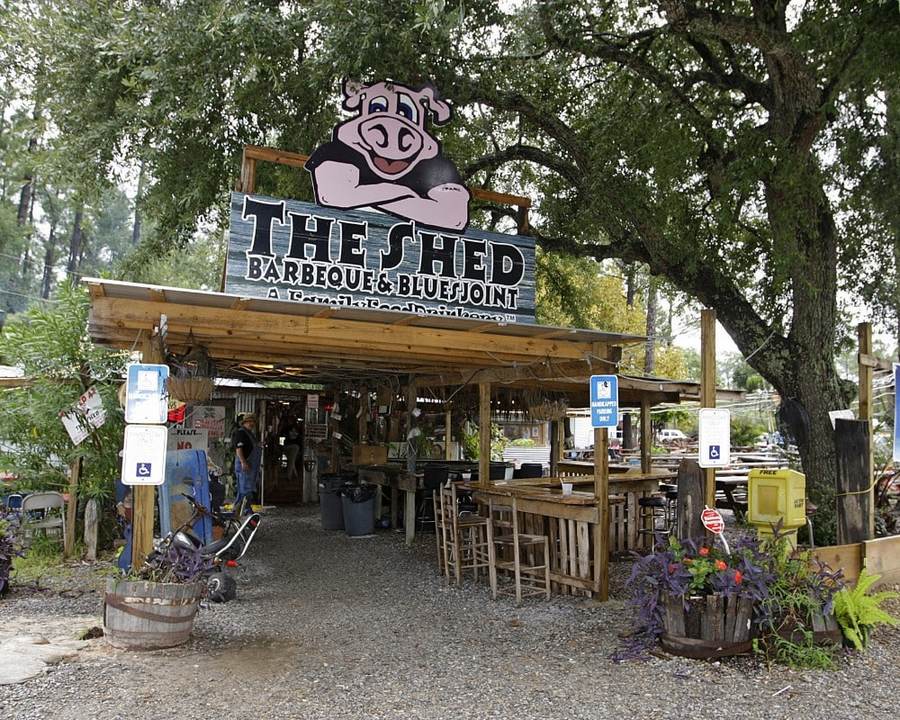 The menu items are standard, but the cooking is delectable. Go for the slow-smoked baby backs, the chicken wings, and the spareribs. The Blues part of the name contributes live music to enhance the delicious barbeque food. Include The Shed in your itinerary the next time you are in Mississippi.
Kansas City, Missouri – Arthur Bryant's Barbeque
Since 1958, the restaurant has operated at 1727 Brooklyn, Kansas City. There was a two-year closure when the proprietor, Arthur Bryant, passed away. During that period, some things changed, but other things, including the name, remained the same.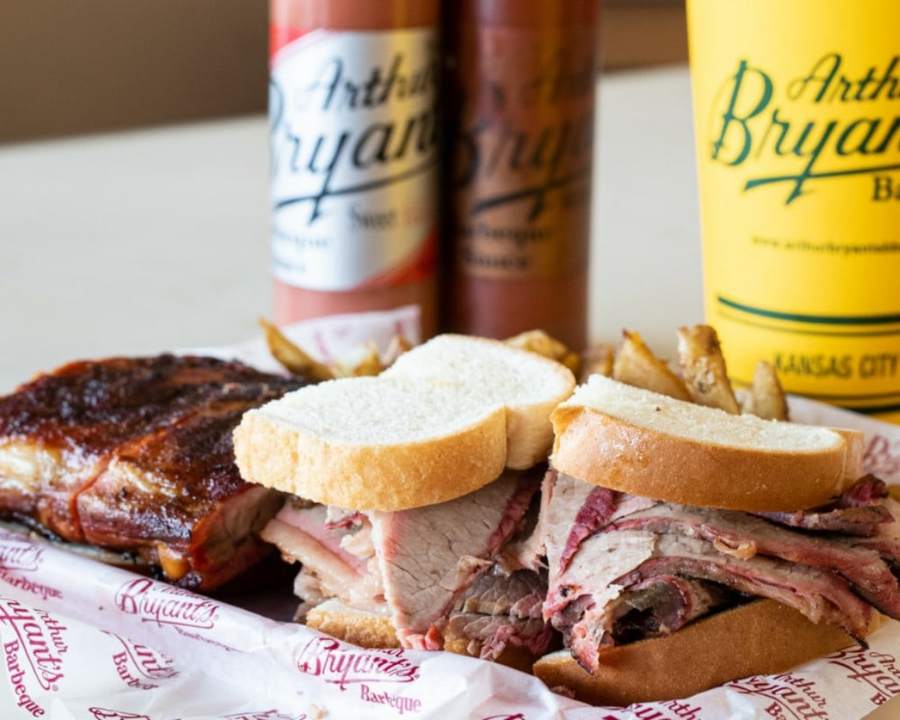 Another thing that has remained the same is the food. The present operators still use the recipes developed by Arthur, and these recipes are kept secret. Patrons with a fine taste for barbeque will recognize the difference in the food here.
Emigrant, Montana – Follow Yer' Nose BBQ
Taylor Henson started Follow Yer' Nose singlehandedly in 2012. Tales of quality barbeque began to spread, and locals from all over Paradise Valley began to flock there. The restaurant expanded in bits and pieces to cater to the increased demand. Today you will also see a fair number of tourists seated at the picnic tables.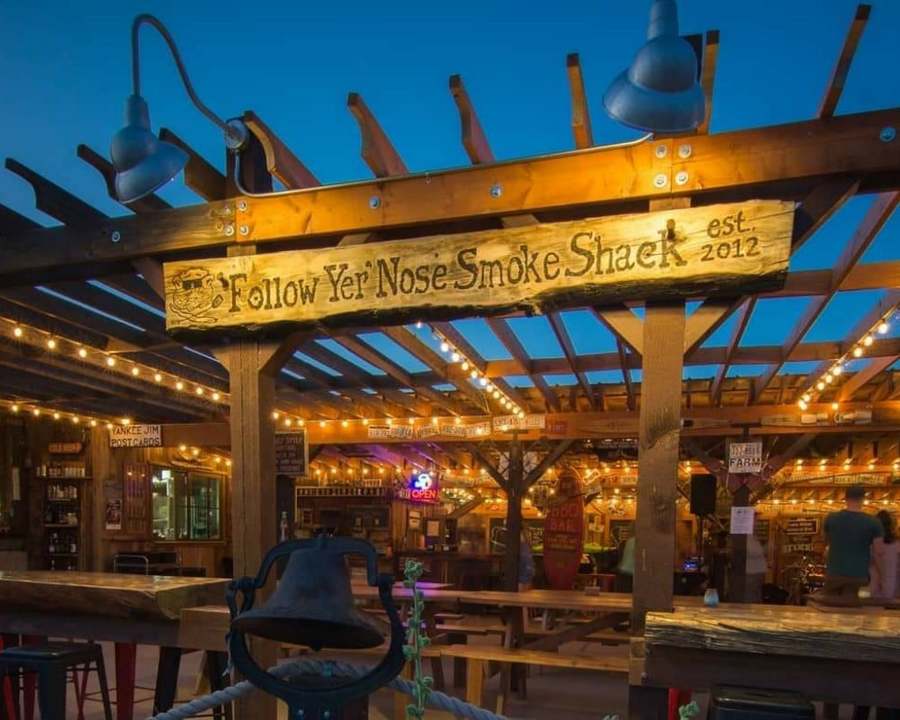 One reason for the strong local clientele is that the special menu items change frequently, so you will have something different to sink your teeth into when you return after a few days. The regular daily items include pulled pork, beef brisket, and baked baby back ribs.
Lincoln, Nebraska – Grandpa's Ribs and Secret Sauce
The name invokes something homey but unique, and you won't be disappointed. The rib joint was started by Terry Rupert as a side project and named after an elderly neighbor. It soon became so popular that Terry turned it into a full-time business.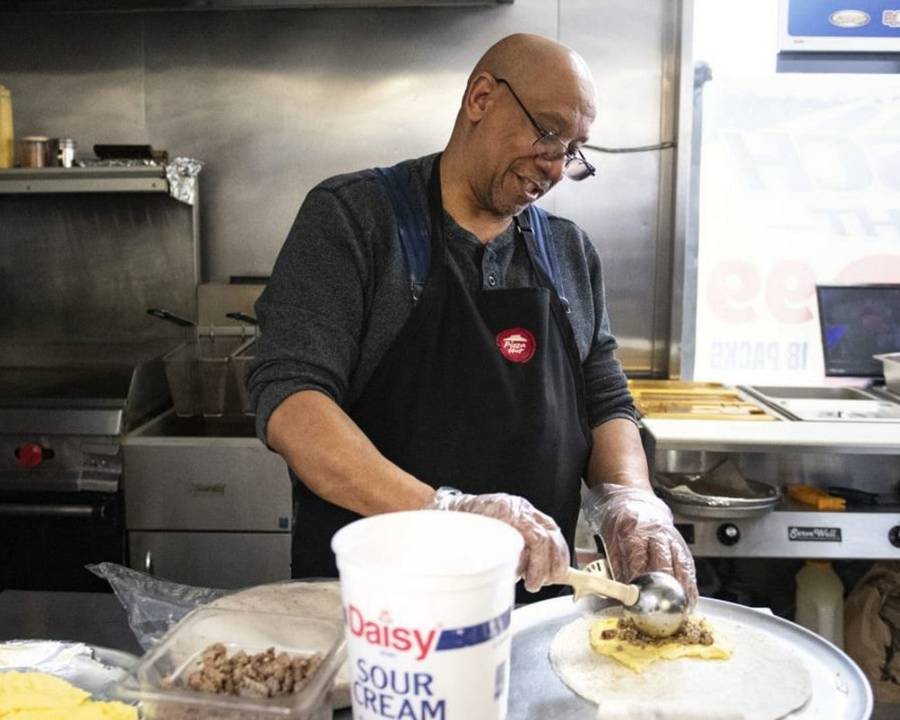 Today, Terry is a semi-retired grandpa himself. If he happens to be at the joint when you are eating, you can expect an extra treat. Grandpa's Ribs serves all the usual barbeque fare, but the hottest item on the menu is fresh brisket.
Las Vegas, Nevada – John Mull's Meats & Road Kill Grill
John Mull's Meats & Road Kill Grill is a barbeque joint and butcher shop. Chuck Frommer started it in downtown Las Vegas well before Las Vegas became Sin City. The third generation now runs the business, but they have maintained the homey ambience that Chuck created.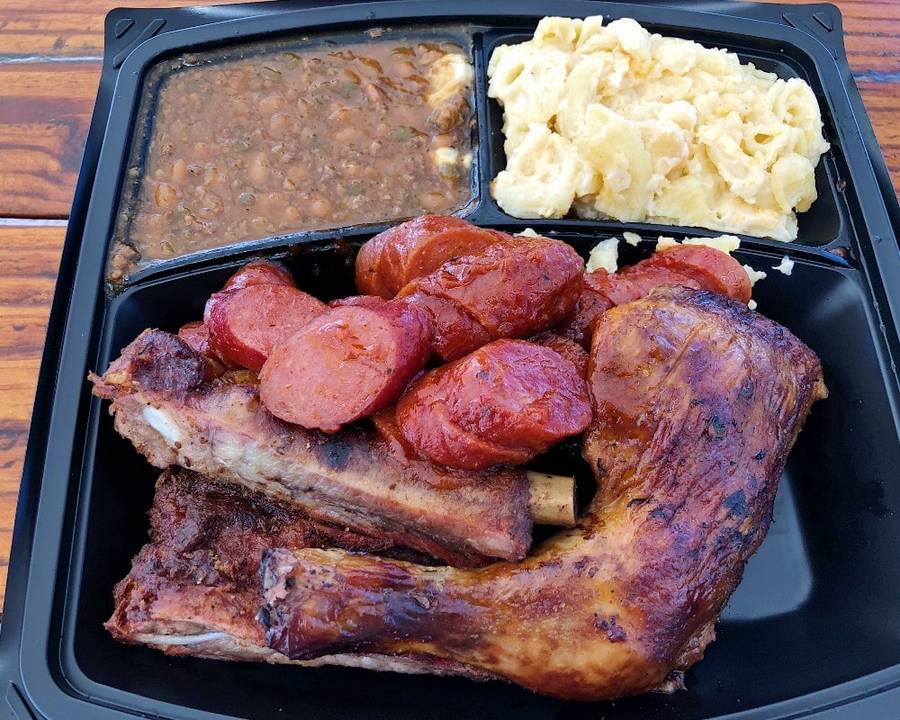 Roadkill Grill serves a full range that includes sandwiches, combos, and dinners. You can even buy their bottled sauces to take home and flavor your own barbeque. We recommend the house specials—tri-tips, burnt ends, and hot links.
Concord, New Hampshire – Smokeshow Barbeque
After relishing the food at Smokeshow Barbeque, you would never imagine that the joint was started by a bored software engineer with no experience in this field. Matt Gfroerer was helped by his wife and guided by mentors, but it was his love of barbeque food that really led to success.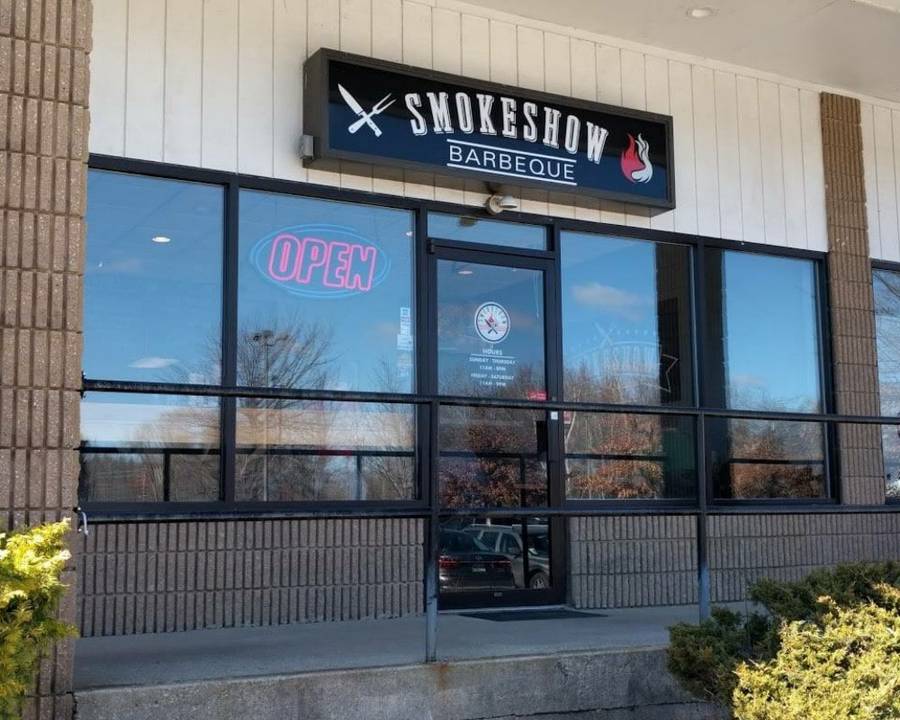 The restaurant serves all the regular barbeque items, and they are good. Smokeshow Barbeque scores higher than the competition with its delicious sides. Try the Texas Caviar, Mac 'N' Cheese, and Potato Salad with any main dish, and you will not be disappointed.
Hammonton, New Jersey – Henri's Hotts Barbeque
Some of the best barbeque restaurants are family owned. Douglas Henri and his wife had some experience running a food truck. In 2009 they bought a pizza place and converted it to Henri's Hotts Barbeque, and 11 years later it is a place close to the hearts of the locals.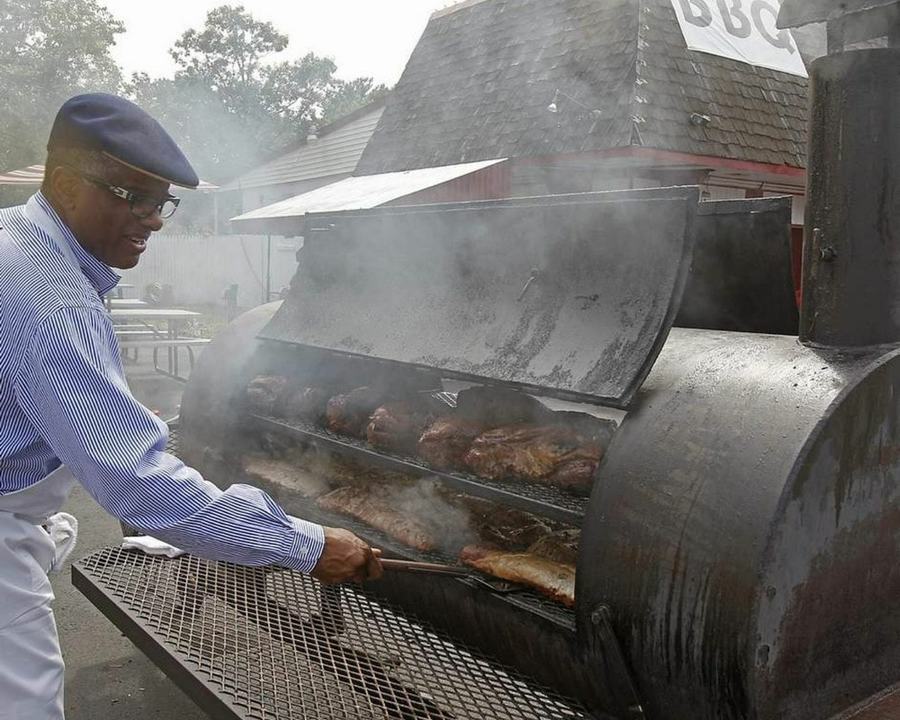 This barbeque joint is especially suited for eaters with ravenous appetites. It offers an all-you-can-eat buffet packed with variety. If you prefer the à la carte menu, then go for the delectable classic ribs smoked over oak and hickory.
Cloudcroft, New Mexico – MAD Jack's Mountaintop Barbecue
Jackson, the owner, learned the ropes of barbeque in Lockhart, Texas, perfecting his skill at a Texas-style barbeque. It is hardly surprising, then, that his MAD Jack's Mountaintop Barbecue was an instant success. The place is located on US Highway 82, so do stop for a bite if you are passing through.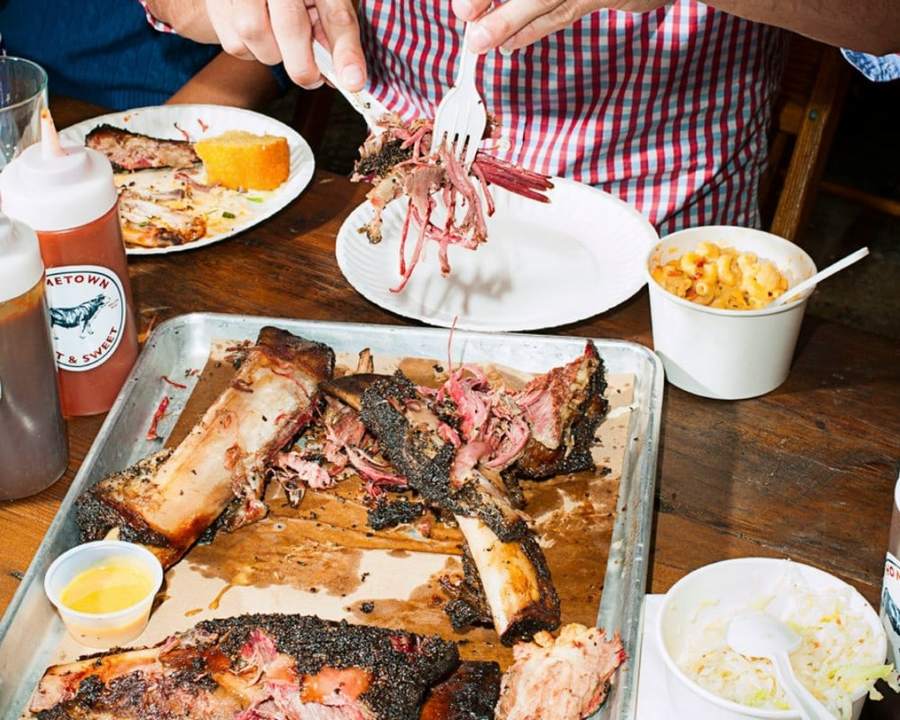 You will find the classic chicken, hot links, pork ribs, and beef brisket on the menu. If have a taste for smoked turkey legs, then land there before noon because they sell out fast. We recommend a weekend outing so you can dig into the house special—massive dino beef ribs.
Brooklyn, New York – Hometown Bar-B-Que
Picking one barbeque in New York State was not easy, but Hometown Bar-B-Que won in the end. The classic Southern technique of smoking on oak wood, the range of local flavors, and the bars featuring craft beers were the factors that counted.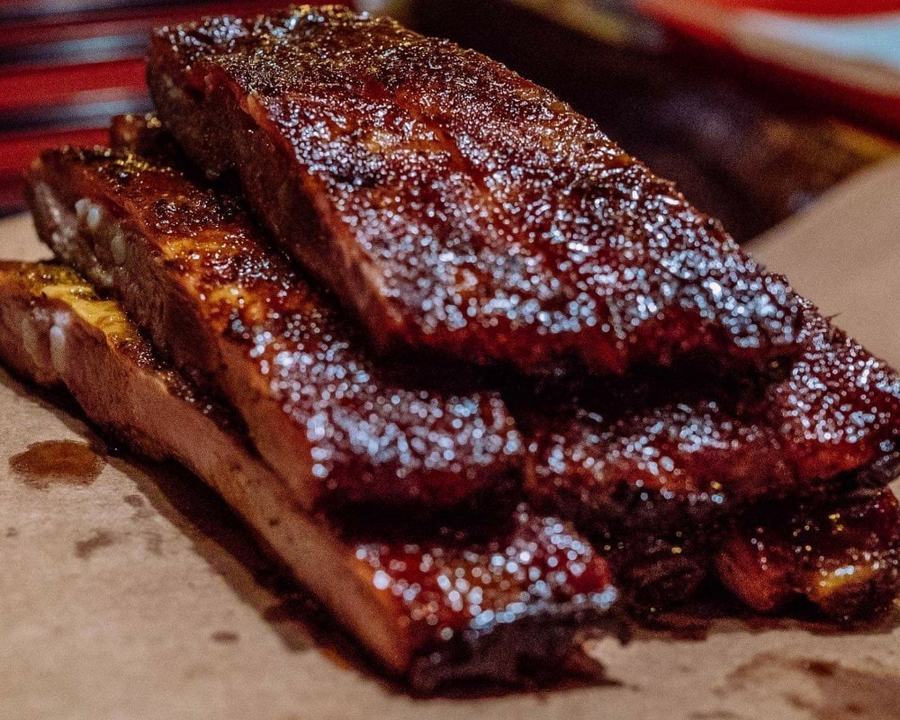 The fresh and delicious beef briskets are the fastest-moving items. The baby back ribs and sticky ribs are also popular. Lamb belly is the house special. The secret is that Hometown Bar-B-Que smokes the meat only on wood and adds the flavors later.
Ayden, North Carolina – Skylight Inn BBQ
Skylight Inn BBQ lays claim to the first commercial barbeque in Ayden, North Carolina. In 1947, teenager Pete Jones set up shop on his family property and introduced his fancy brisket trays to the locals. Pete became famous throughout the US after he was called to serve his barbeque to President Ronald Reagan.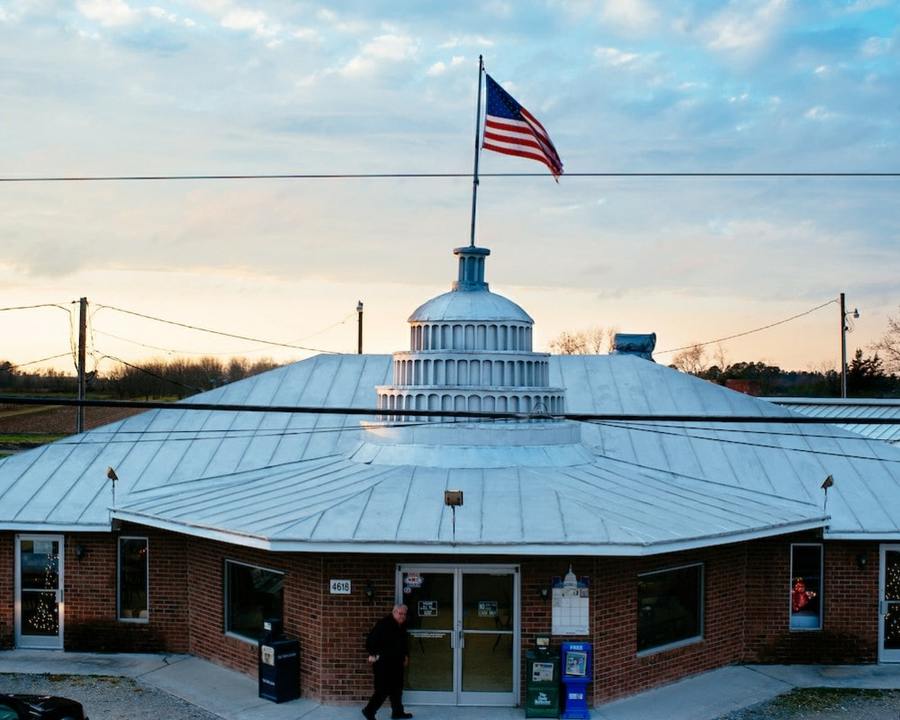 Skylight Inn BBQ follows the style of the early American barbecue when wholesomeness mattered. You can expect finely chopped and lightly seasoned meat with a thin slice of cornbread. The menu has baked beans and potato salad if you want more on the side.
Minot, North Dakota – Monty's BBQ
The North Dakotans have to thank Texan Daniel Montgomery for introducing authentic barbeque food to the state. Monty's BBQ is just off US Route 2 and close to Minot's airport, so tourists and passersby can take advantage of the lip-smacking fare.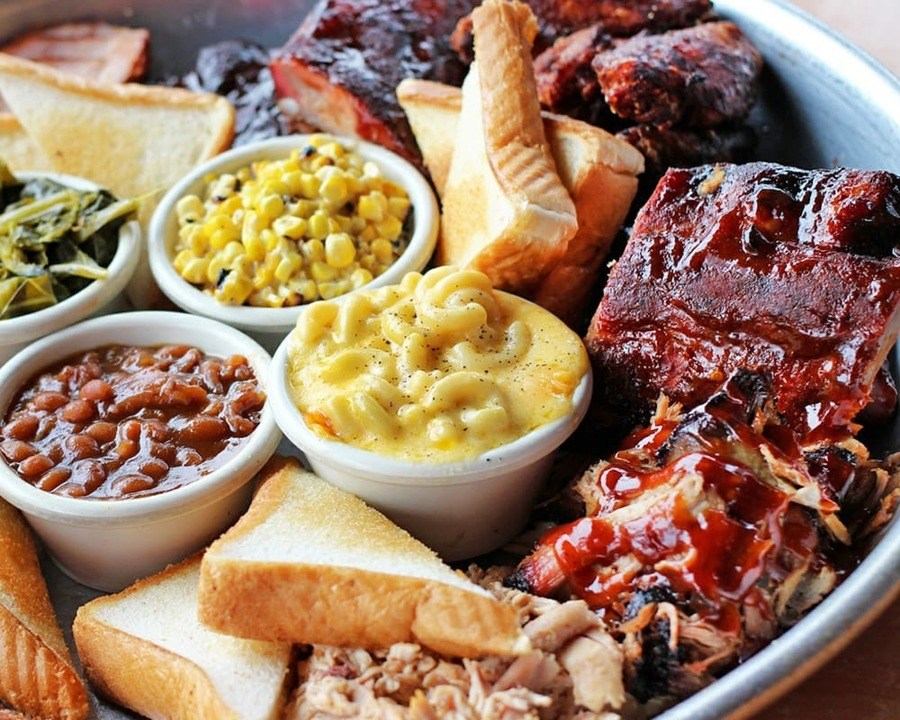 There is no single specialty at Monty's BBQ. Everything is good. You can select from brisket, sausage, pulled pork, and smoked turkey for the meats. The sides include baked beans, tater salad, and coleslaw. Monty's BBQ also takes catering orders, so you can enjoy the delicious dishes at a home party.
Columbus, Ohio – Ray Ray's
Ray Ray's has four locations in Ohio: Columbus, Clintonville, Westerville, and Powell. This alone should be an indicator of the popularity of this barbeque joint. They cook the meat slowly on a low flame in a hickory and oak smoker, which gives it a rich flavor.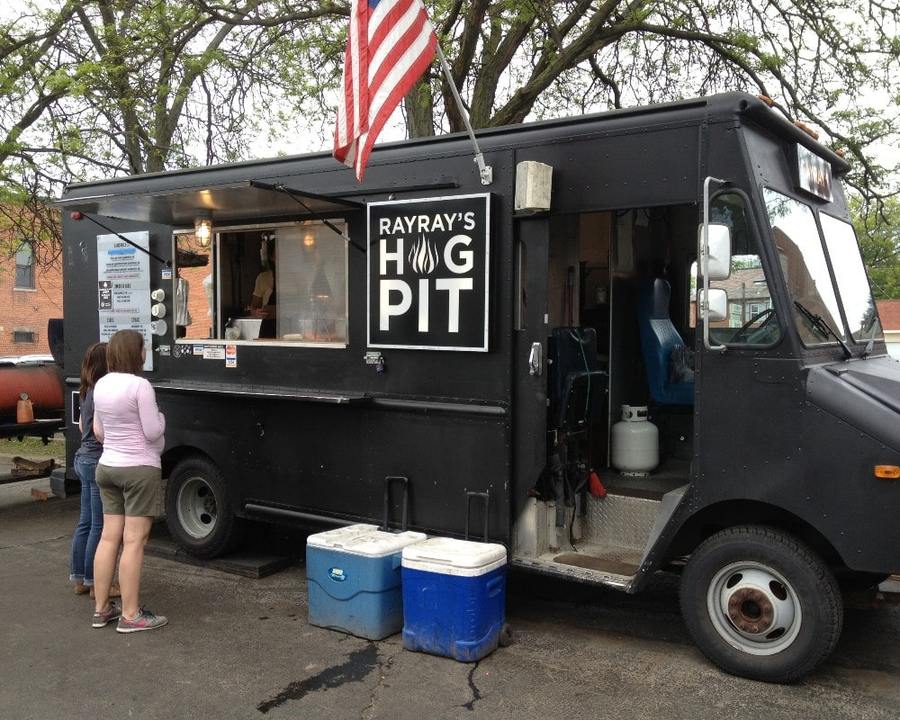 The meats include the usual select cuts of pork, beef, and chicken. The sweet and savory, jalapeno, and habanero sauces are always served on the side so the pink smoke rings on the meat, an indicator of authentic barbeque food, are not hidden.
Tulsa, Oklahoma – Jamil's Steakhouse
With a touch of Lebanese cuisine, Jamil's Steakhouse offers a different fare than the common Texan barbeque. It has been in operation for 65 years and is the oldest steakhouse in Tulsa. The uniqueness and long run are some of the reasons to give it the #1 rank in Oklahoma.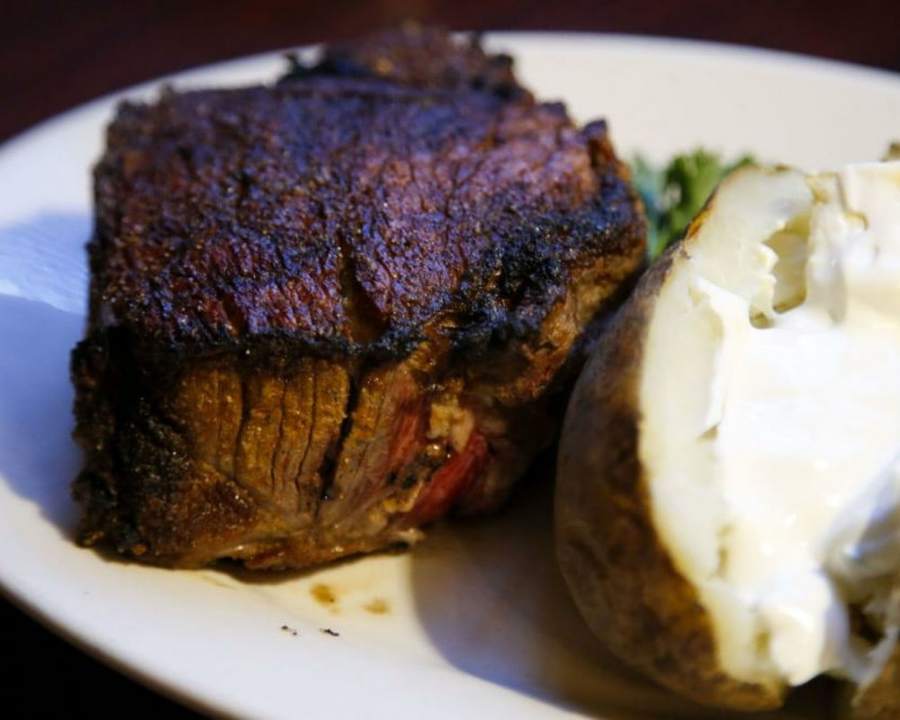 Steaks, smoked bologna, hummus, cabbage rolls, and briskets are all included on the menu. The most popular item is the bologna sandwich with a side of tabbouleh, a Levantine salad with parsley, tomatoes, and onions, and seasoned with olive oil and lemon juice.
Portland, Oregon – Holy Trinity Barbecue
The owner, Kyle Rensmeyer, grew up just outside Dallas, trained in Lockhart, and became a master of Texas-style barbeque. The result is that Holy Trinity Barbecue is not only the best in Oregon but also the best west of the Rockies.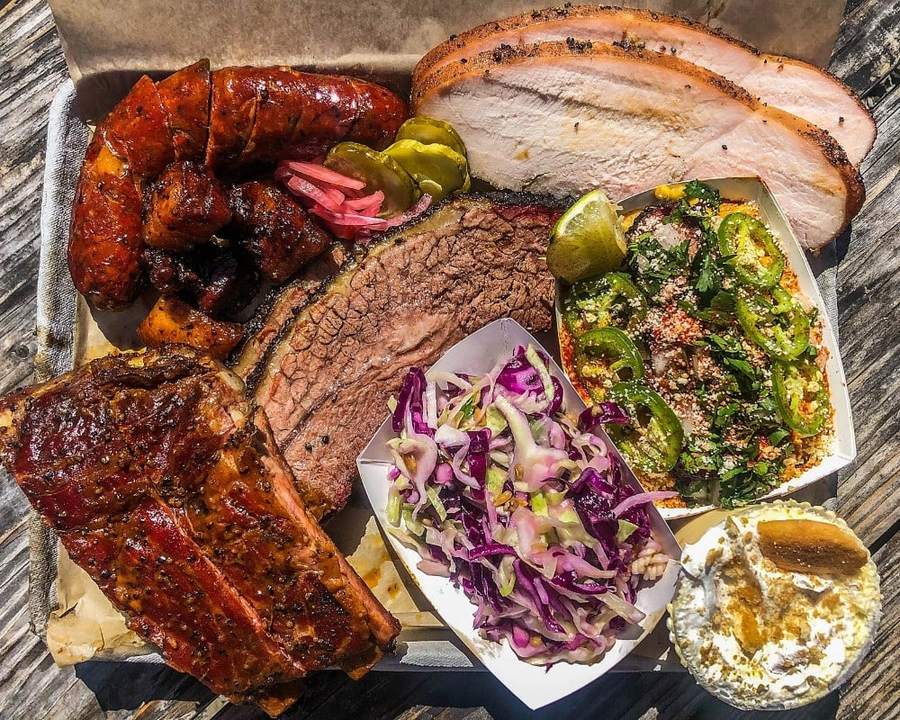 Holy Trinity Barbecue serves mouth-watering, Lockhart-style links, peppery briskets, and spare ribs. If you happen to be a vegetarian, then go for the smoked beets. The piled-high sandwiches are a meal in themselves. They come with a complimentary side of crunchy slaw and their signature barbeque sauce on a potato bun.
Erie, Pennsylvania – Federal Hill Smokehouse
Pennsylvania has many barbeques, so Federal Hill Smokehouse faced intense competition from the other restaurants to top the list. It is located in downtown Erie, the main business, cultural, and governmental center, and you will find the restaurant full more often than not.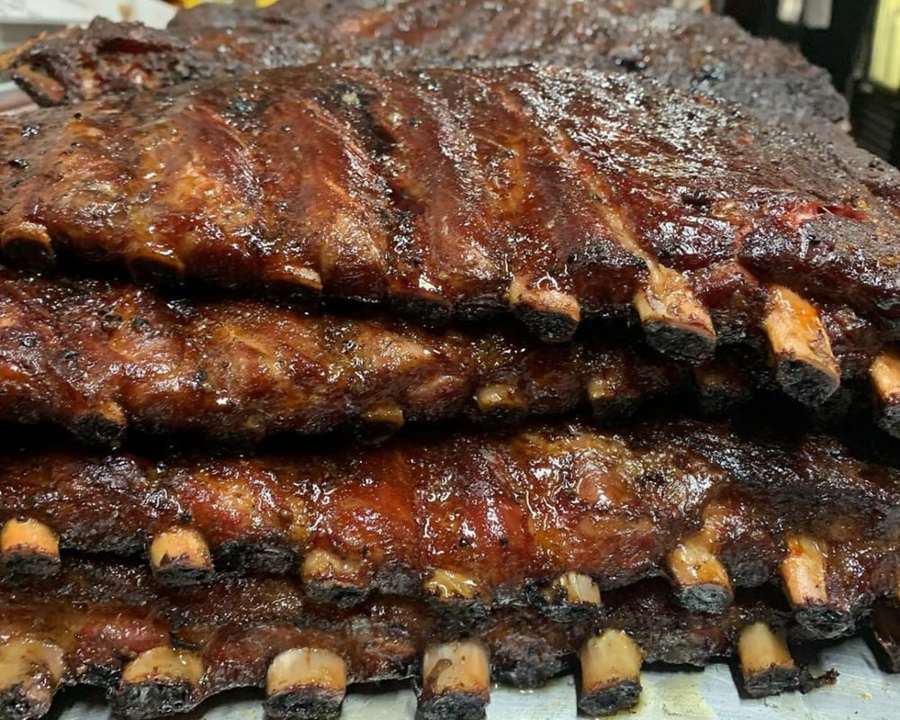 Federal Hill Smokehouse serves everything you expect in a barbeque restaurant: brisket, deep-fried pulled pork, beef ribs, turkey, and sausage. There is an excellent wine list to go with the food. Federal Hill Smokehouse is essentially a lunchtime eatery, open from 11 a.m. to 3 p.m. and closed on Sundays.
Burrillville, Rhode Island – Johnny's Victory Diner
We have a confession to make. Johnny's Victory Diner serves barbeque only on Friday nights. Despite that, we have given it the #1 spot, and so has Food & Wine magazine. John and Rhoda Hanaway began managing the place in the 1930s.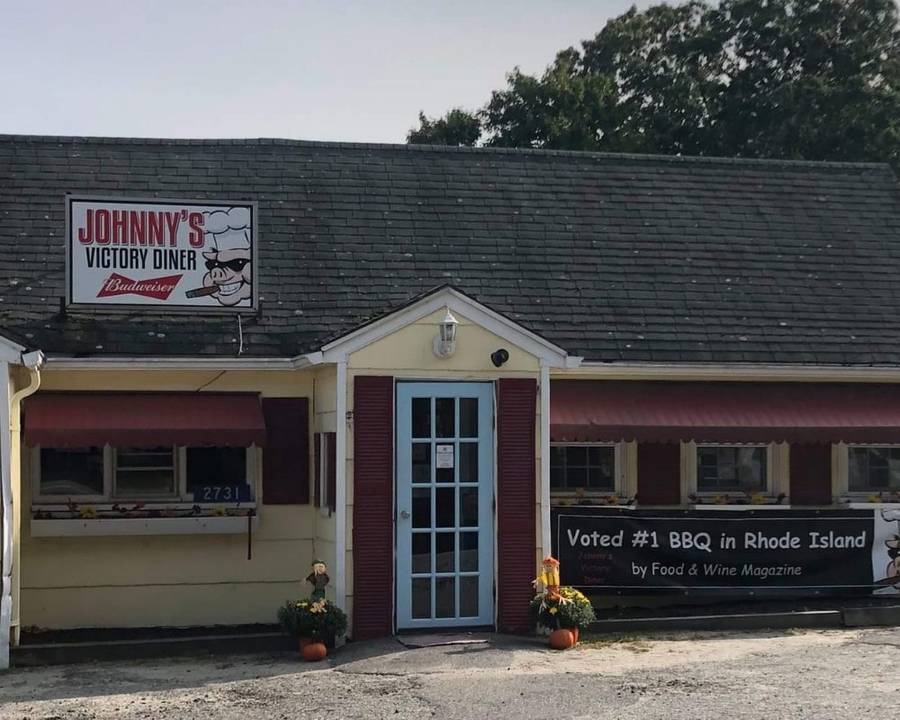 Johnny's Victory Diner has retained its original quaint charm and ambience, a characteristic that most of its patrons enjoy. New fancy breakfast specials are a sign that the restaurant has kept up with the times. The big draws in the barbeque fare are briskets, pulled pork, and smoked ribs.
Charleston, South Carolina – Lewis Barbeque
John Lewis started this joint in 2016, and his dedication and passion are to be admired. He fabricated his own custom-designed smoker, which he claims is the reason for the unique flavor in the food. He turns on the smoker at 4 a.m. every morning to get exactly the right taste for the meat.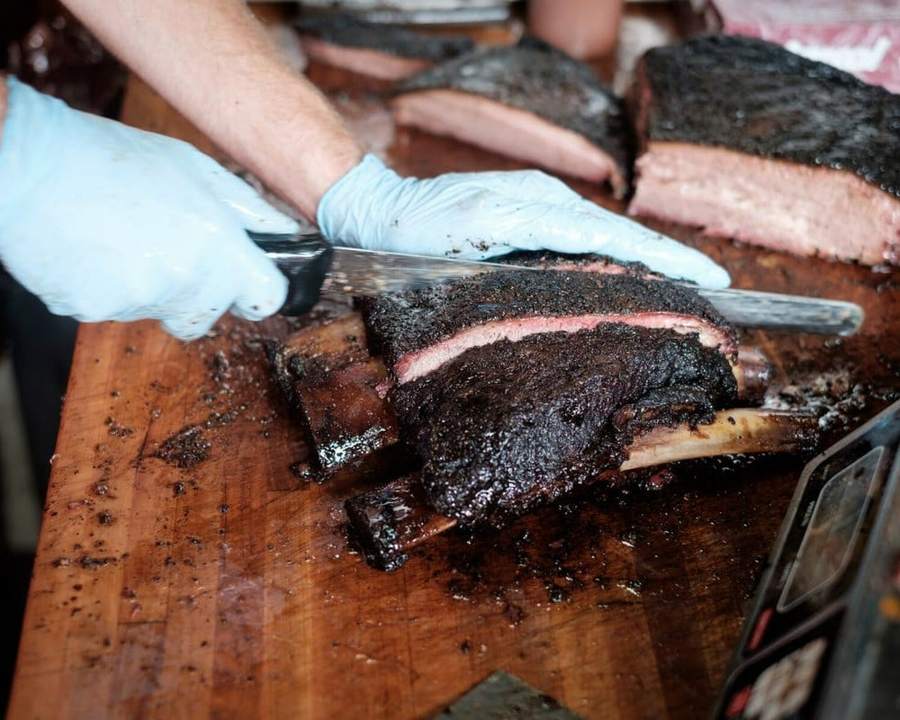 If you order only one dish, then go for the delicious pork stew served with white rice; the meat has been slow cooked for 18 hours. Patrons that do not want to be adventurous can choose from the usual barbeque items.
Summerset, South Dakota – J.R.'s Rhodehouse BBQ Pit
Justin Rhodes studied in Texas and fell in love with barbeque food there. Starting his own joint upon his return to Summerset was a foregone conclusion. Justin says there are three ingredients in running a good barbeque joint: passion, simple processes, and good quality meat.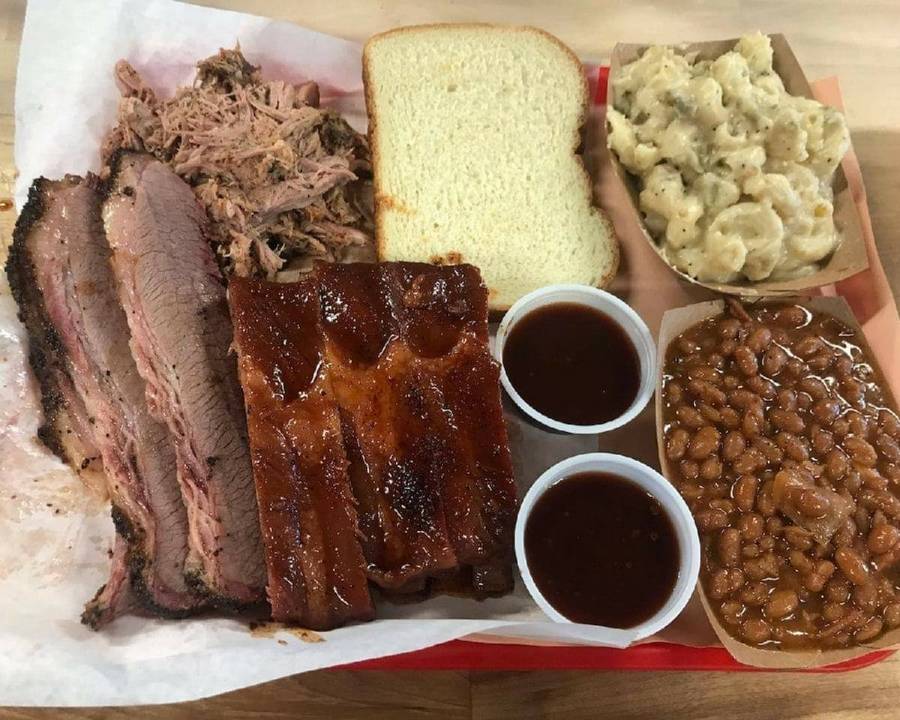 Try to visit on Friday night because the beef rib specials are just out of this world. The sausages, briskets, and sandwiches will also leave you full and satisfied. Justin knows that patrons have nuanced differences in taste, so he allows you to make your own combos.
Memphis, Tennessee – Cozy Corner Restaurant
Barbeque fare is popular in Tennessee, but it is a regional style and not so much the Texan variety. Cozy Corner Restaurant has stood out among the intense competition, primarily because the owner, Desiree Robinson, is able to give patrons the exact flavor they like.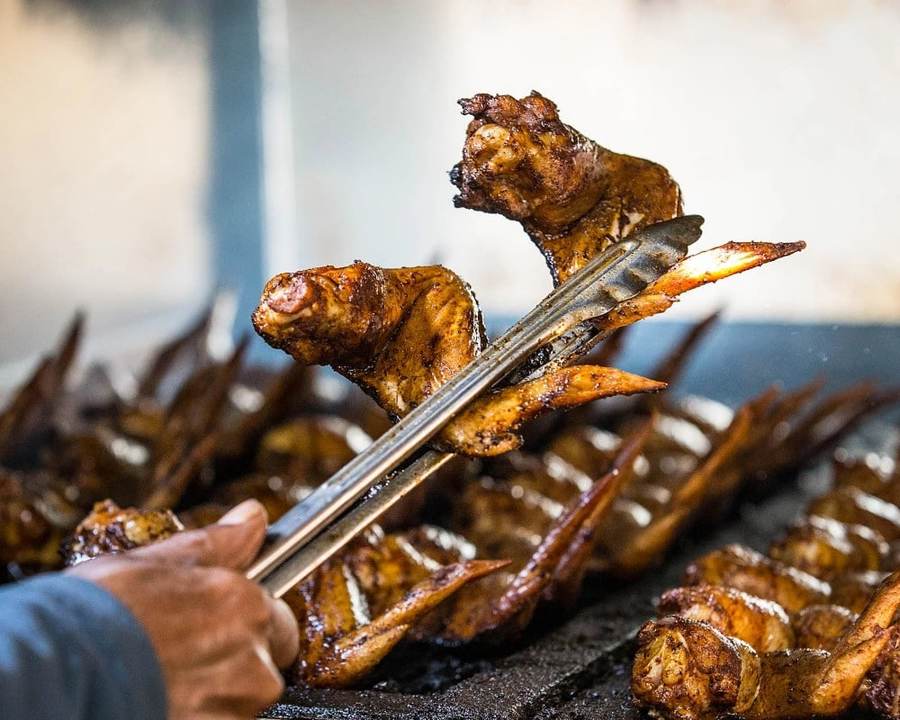 The special items at Cozy Corner are the saucy ribs and smoked Cornish hen. If you are looking for sandwiches, we recommend the Beef Smoked Sausage. Choose the sauces that range from mild to super-hot, based on what your palate can withstand.
Taylor, Texas – Louie Mueller Barbecue
Texas is the big daddy of barbeque food, so our search was intensive and ended with Louie Mueller Barbecue. The present owner, Wayne, is a third-generation family member who has been upholding the taste his grandfather popularized. The restaurant's homey environment is an added attraction.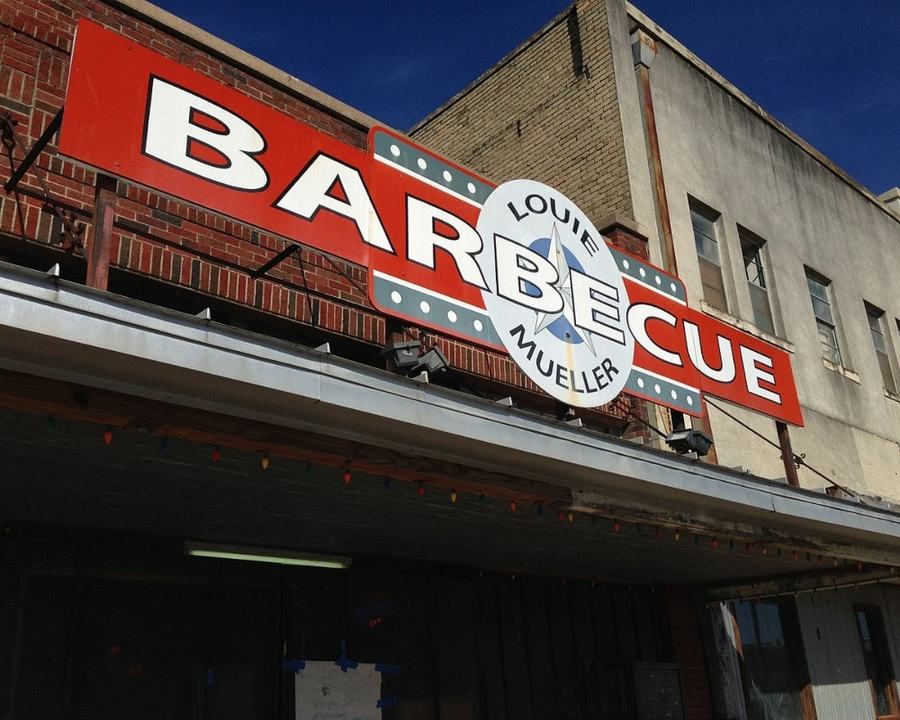 In Texas you have to go for beef, and the beef ribs at Louis Mueller are delicious. The portions are huge, and the meat is so perfectly cooked that it falls off the bone. The other must-try dish is jalapeno sausage with potato salad and beans.
Torrey, Utah – Torrey Grill & BBQ
Utah does not have many barbeque restaurants, so it was easy to identify Torrey Grill as the best. Peter Cole started this after working 20 years as an executive chef. He achieved immediate popularity with this venture. The chuck wagon style gives the place an authentic Western feel.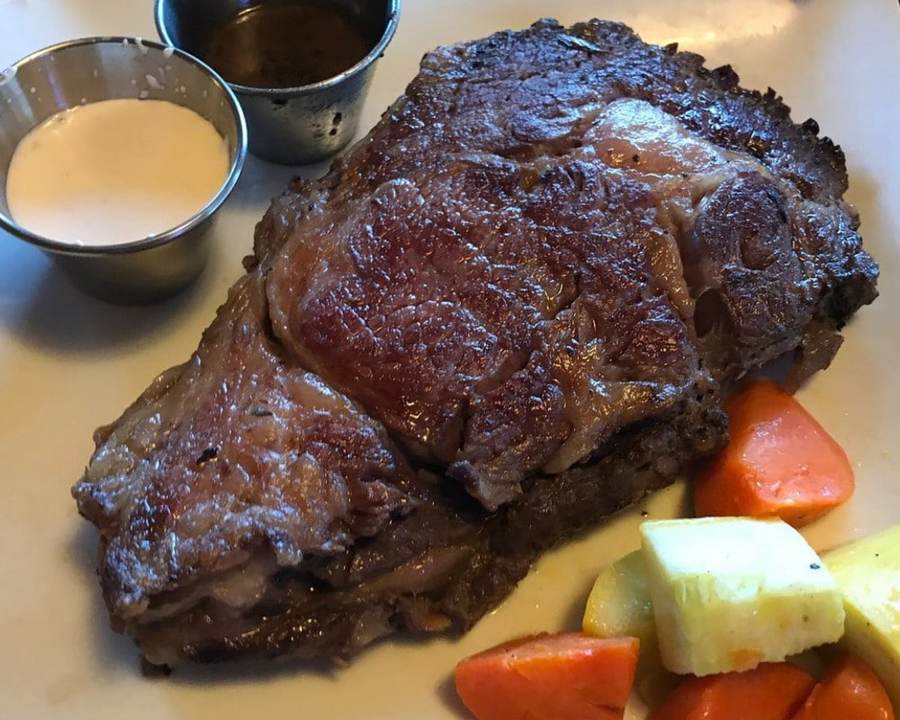 Cole has infused a personal touch to the dishes to make them different from the usual barbeque fare. We loved the Spice Rubbed Grilled Salmon and the Chargrilled Angus Ribeye Steak. Make a note that Torrey Grill is open only from April to October.
Waterbury, Vermont – Prohibition Pig
Prohibition Pig is located on Main Street in the Historic District of the town of Waterbury. This is where most of the restaurants are, and Prohibition Pig stands out because of the huge, whole hog suspended on a flagpole.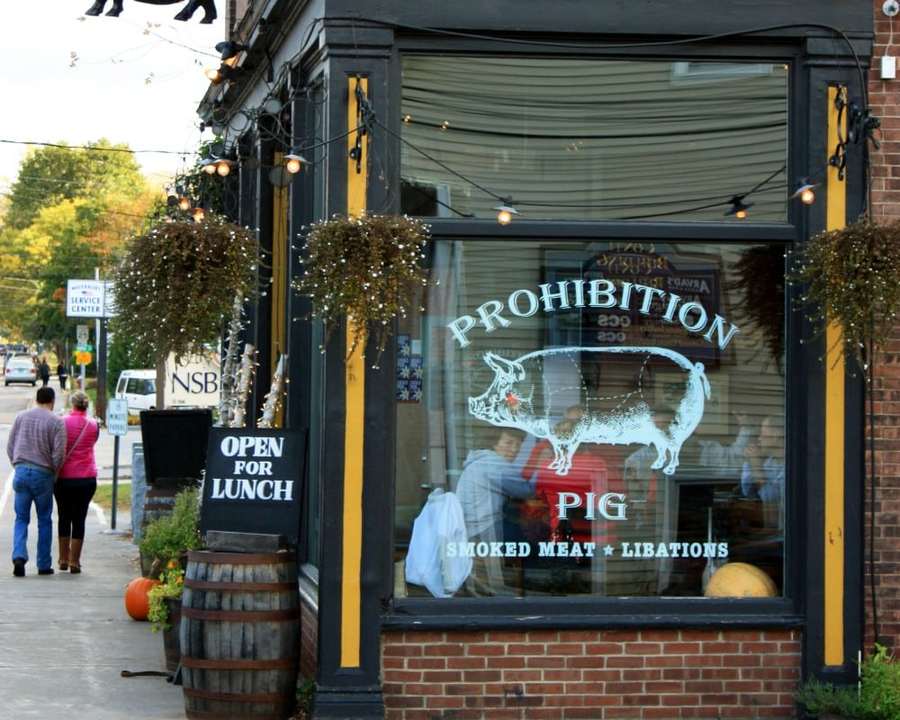 The specialty here has to be the whole hog. It is salted, smoked, mopped, and chopped daily and served with Eastern North Carolina barbeque sauce. If you are in a group, then try Buy the Farm, which includes a platter of assorted meats and side dishes that serve four people.
Richmond, Virginia – ZZQ Texas Craft Barbeque
Some of the best barbecue joints across America were started by Texans. Chris Fultz and his wife, Alex Graf, left their state to start this restaurant in 2013. They use the native oak in the smoker to impart a local flavor to the meat.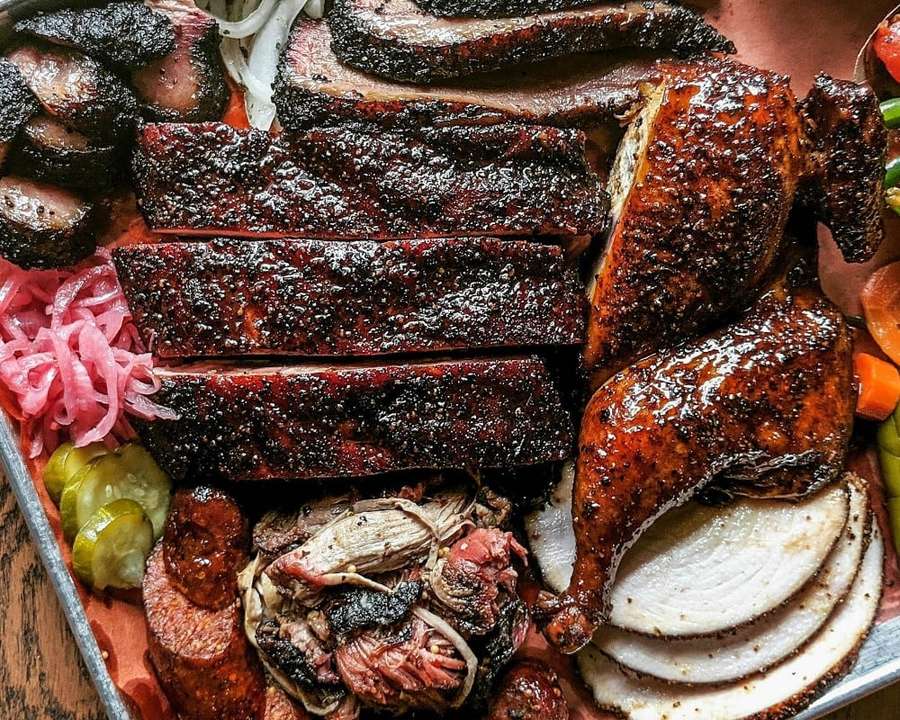 ZZQ Texas Craft is open from 11 a.m. to 6 p.m. You cannot book a table since Chris goes for a first-come-first-serve policy. The menu has the full barbeque fare, but our favorite was the sliced turkey breast sandwich served with Duke's mayo and smoked tomatoes.
Mill Creek, Washington – Toshi's Teriyaki Grill
The cuisine is an amalgamation of teriyaki and barbeque, and that is why we picked the restaurant as #1 for Washington. Toshi Kasahara migrated from Japan in 1976 to set up this grill in Mill Creek, and he has not looked back.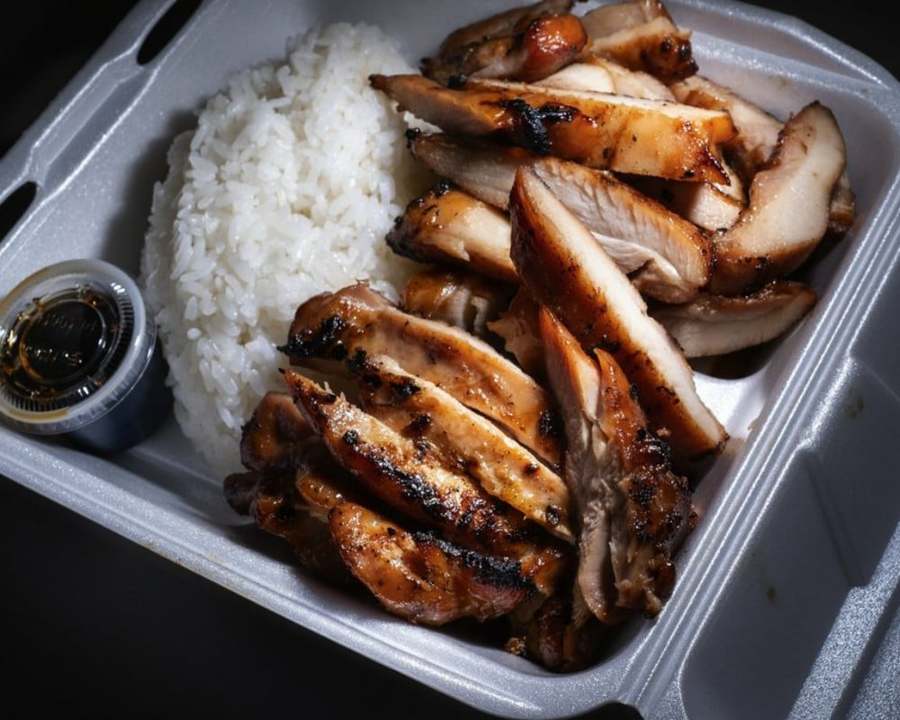 The locals swear by the teriyaki chicken and Seattle style beef. The meat is marinated in a soy-ginger mixture and chargrilled. The smokey-sweet chicken and beef are served with rice and a tangy signature sauce. You can buy the teriyaki sauce separately to add flavor to the food back home.
Charleston, West Virginia – Dem 2 Brothers and a Grill
After retiring from pro football, Adrian Wright moved back to his native town in West Virginia to launch a new career. Fame did not desert him because the Dem 2 Brothers and a Grill became a household name in Charleston.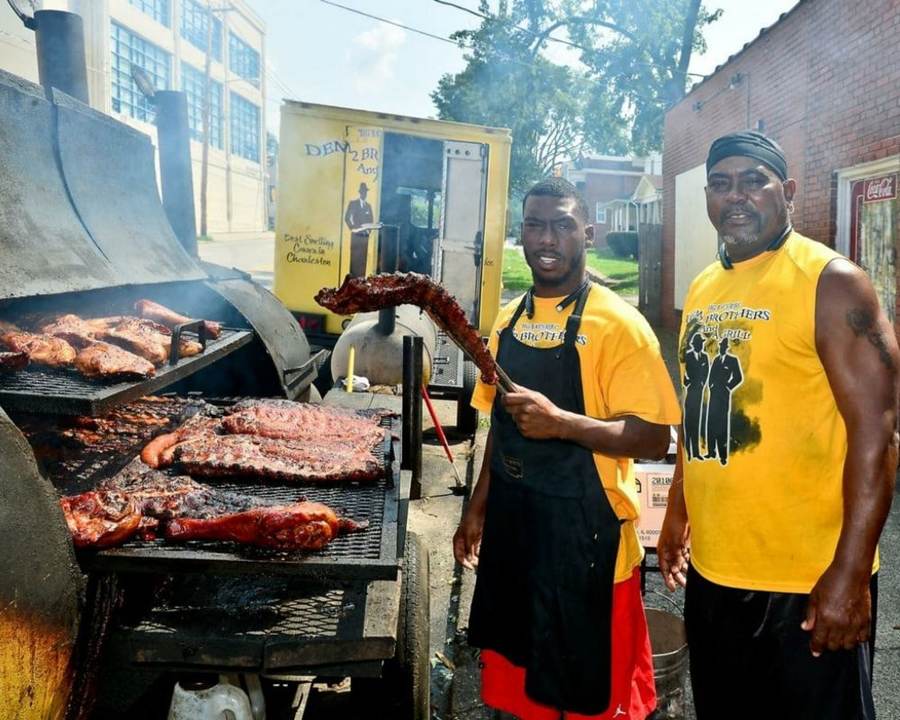 Do not dwell on the menu. Just order the half rack ribs straightaway. The sweet and spicy flavor with a touch of mustard will have your taste buds asking for more. The meat is crispy charred on the outside and tender and juicy on the inside, and you can pull it right off the bone.
Milwaukee, Wisconsin – Speed Queen Bar-B-Q
This is another family-owned barbeque. It was started by Betty Jean Gillespie who managed it for more than 50 years. After she passed away, her family members put their heart and soul into the business to retain the original recipes and hospitality.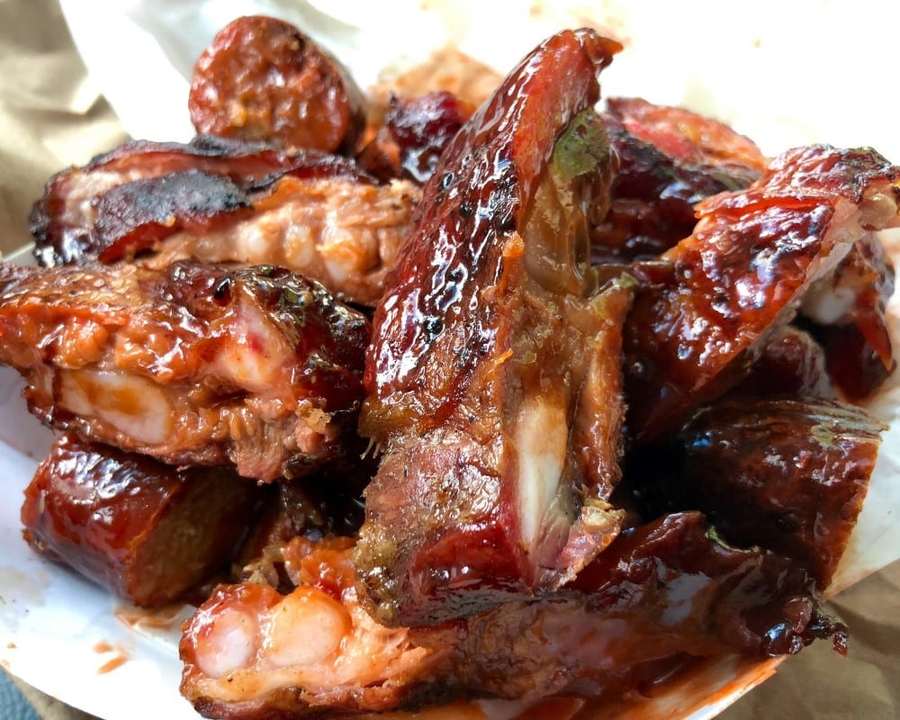 The flagship item on the menu is Speed Queen barbeque, and it would be unwise not to try it. The sweet-savory taste of the meat with some pepper on top will delight your palate. If you are still hungry, then go for the rib tips, pork ribs, and pulled pork.
Cody, Wyoming – Fat Racks BBQ
Mike Mitchell has been running Fat Racks BBQ in a food truck since 2015. Mike is a Texan, and his Texan-style barbeque is famous from Denton all the way to Cody. Like quite a few of the barbeques in the northern states, Fat Racks BBQ shuts down in the winter months.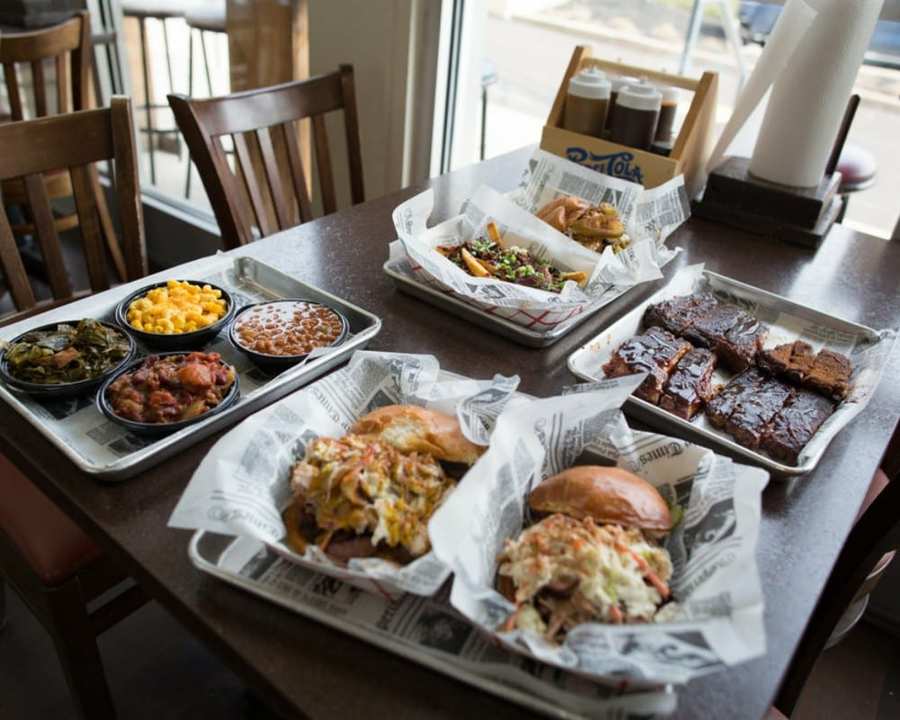 Fat Racks BBQ is equally popular with locals and tourists. The dry baby back ribs and pulled pork are so delicious that the taste will linger long after you have eaten. If you are looking for takeout, we recommend the smokey turkey sandwiches.