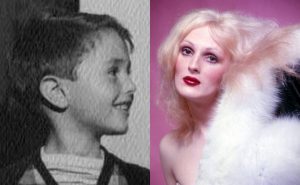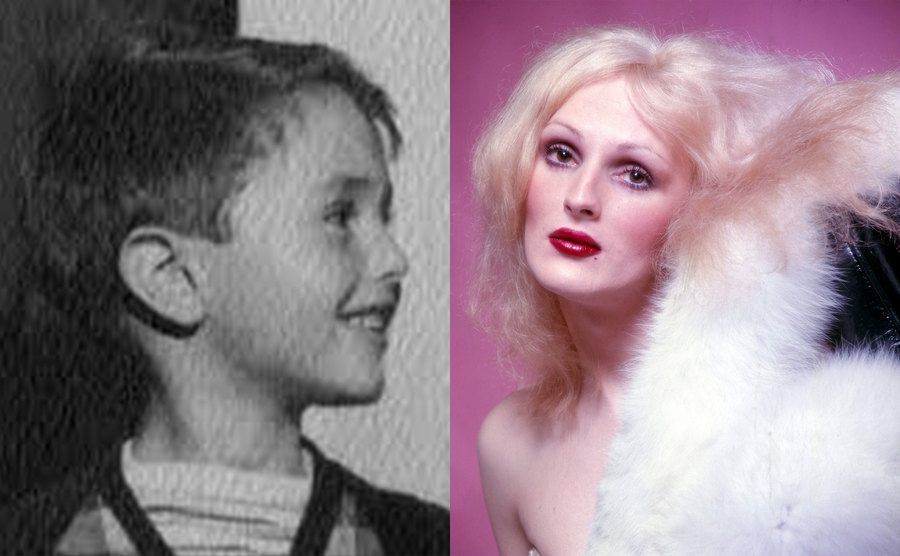 Transgender Icons: A Fight to Make The World Accepting
By Yuri S.
---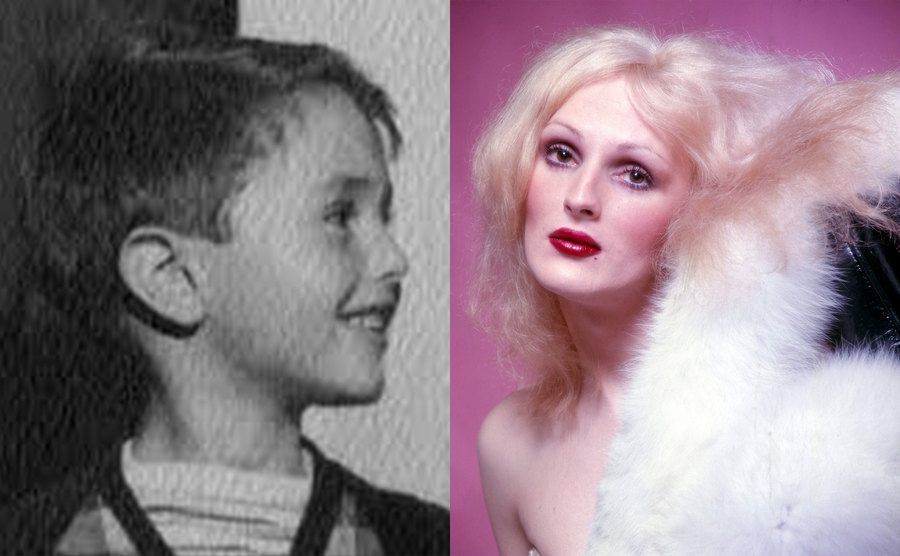 The world has moved from thinking in terms of just men and women to welcoming transgender wholeheartedly. The shift wasn't an easy one but was made possible by several celebrities and personalities coming forward to open up in a way true to their real self.
This list includes the transgender icons that shaped society to create a space where people can express how they feel from the inside. There are entertainers, performers, educators, and many more who won respect worldwide despite being transgender.
Candy Darling, a Cinema Starlet
Candy Darling was known as James Lawrence Slattery before she became Candy. Born and brought up in Long Island, New York, she started a career in films by starring in movies like 'Silent Night,' 'Women Revolt,' 'Flesh' and 'Bloody Night.'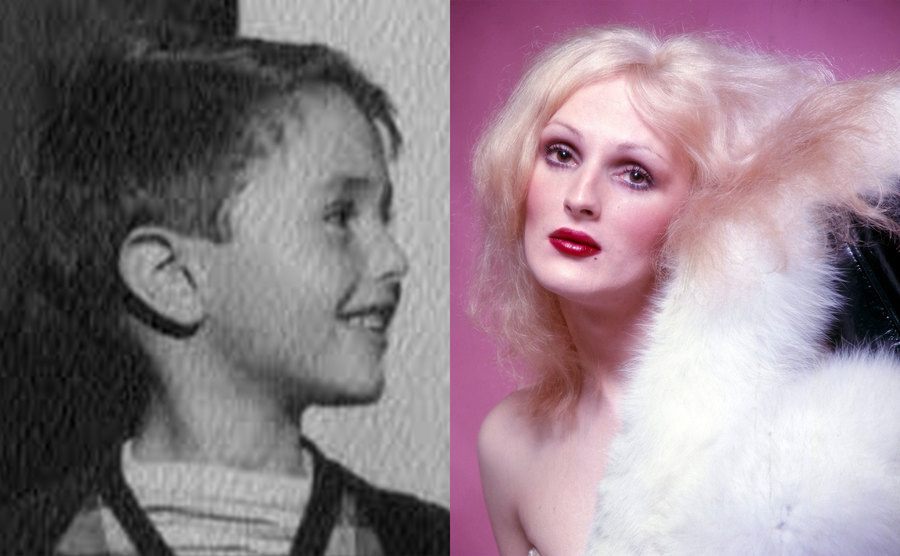 Candy became a famous pop artist and filmmaker and became one of the repertory performers for Andy Warhol. Unfortunately, Candy's life came to an end at the young age of 29, and a documentary called 'Beautiful Darling' showed who she was in real life.
A True Pioneer, April Ashley
George Jamieson, who later became April Ashley, was a model and actress in Paris. She led the way for the transgender community in Britain. At the age of 16, she joined the Merchant Navy despite her ill health.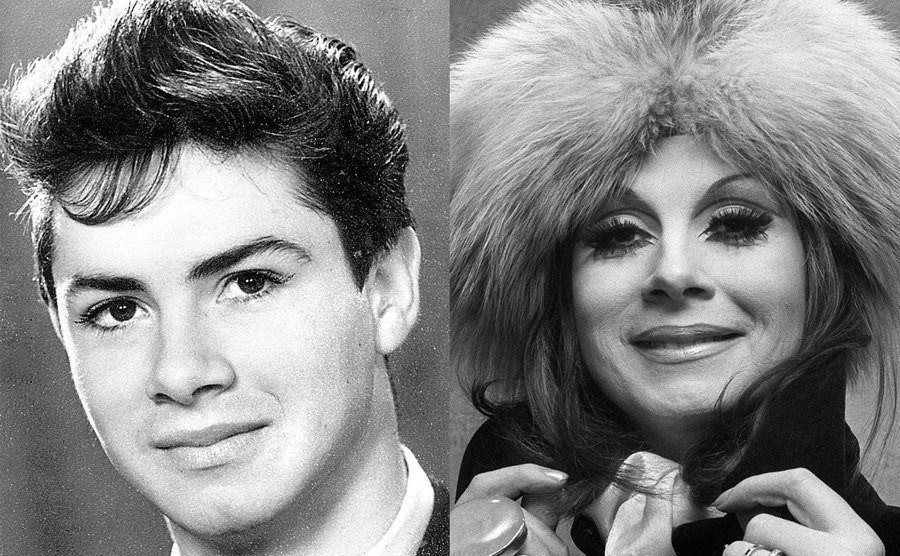 Quitting from the navy, she decided to get into the entertainment industry. Performing as a model and actress, she could afford to have gender reassignment surgery. People read her story in the magazine 'Sunday People' though she wasn't willing to be the article's subject.
Holly Woodlawn, Who Journeyed to the Big Apple
A Puerto Rican by origin, Holly Woodlawn's name comes from two of the characters she played. She traveled to Big Apple at the age of 16 to become an actress showing her love for the entertainment industry.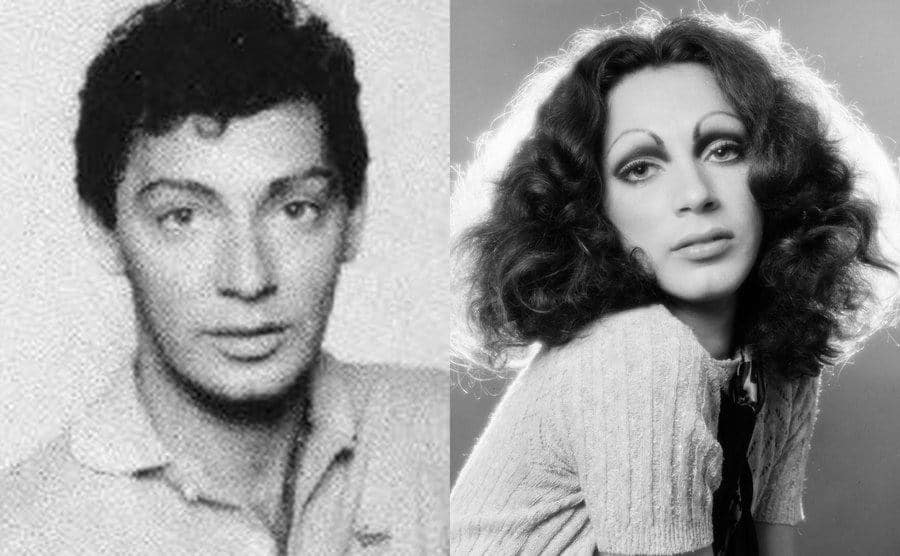 Her memory as a high school dropout is depicted in 'A Low Life in High Heels.' Woodlawn did a few movies like 'Alibi' and 'Scarecrow in a Garden of Cucumbers' and later founded the Holly Woodlawn Memorial Fund for the Transgender youth in Los Angeles.
Marsha P. Johnson, Who Fought For Trans Acceptance
Marsha P. Johnson became popular when she stood up for the social acceptance of transgender and awareness about HIV within the LGBTQ community. She was a well-known drag performer and also performed in Andy Warhol's 'Factory.'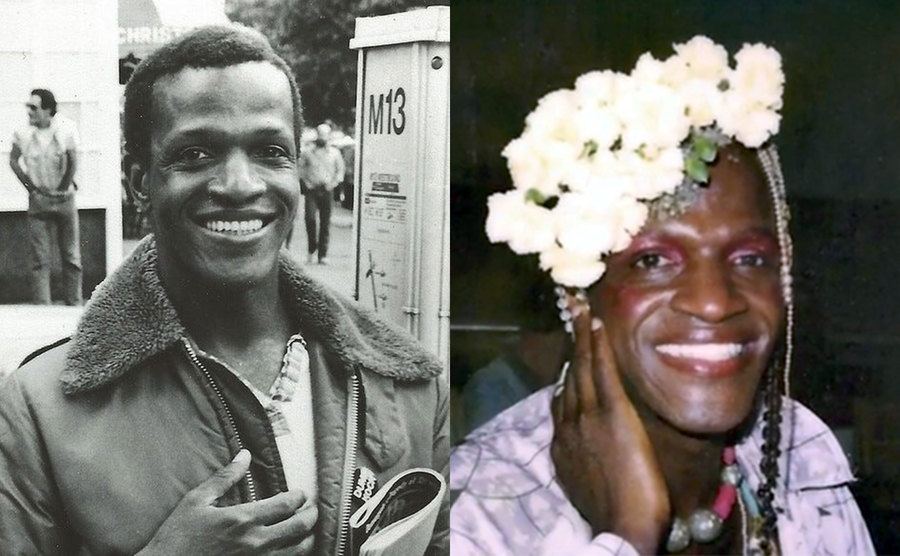 Recently, countless documentaries about her life and how she influenced Stonewall Uprising came into the limelight. These showed her performances and interviews with her peers where she talked about her beliefs and passion. Marsha P. Johnson passed away in 1992, but the reason for her death is still unknown.
Octavia Saint Laurent or the Queen of the Underground
Born in Brooklyn, New York, Octavia Saint Laurent: Queen of the Underground was a model and actress. She acted in 'Paris is Burning,' the famous and exciting documentary that spoke about the underground ball scene in New York.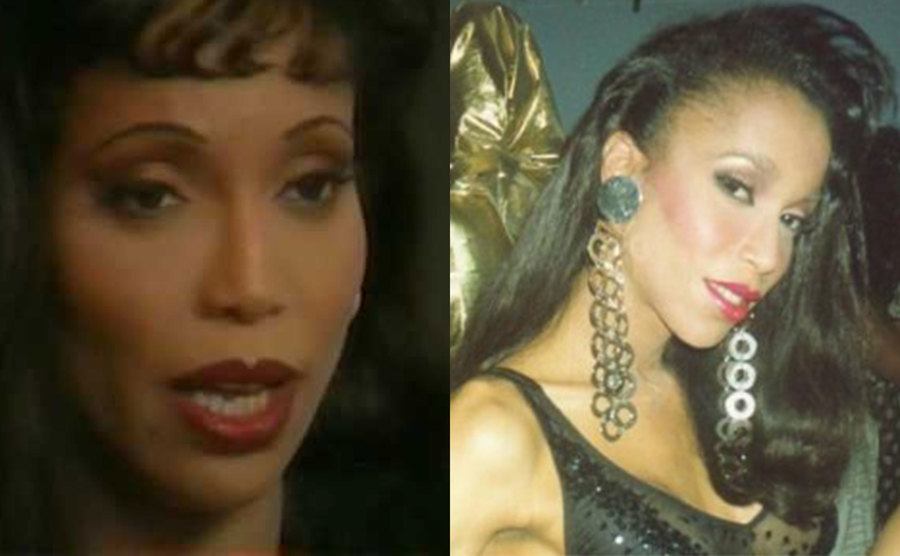 She was also an activist with a very long name (Heavenly Angel Octavia Saint Laurent Manolo Blahnik) which she then shortened to Octavia Saint Laurent Mizrahi. She passed away in 2009, but her memory as a trans icon lives on in people's hearts.
Andrea James, Who Talked About Transgender Through Her Films
Andrea James played a big part in discussing issues of transgender in cinema-like 'Trans America,' which depicts the life of a transwoman. She was a filmmaker and activist who helped start many organizations that addressed trans issues.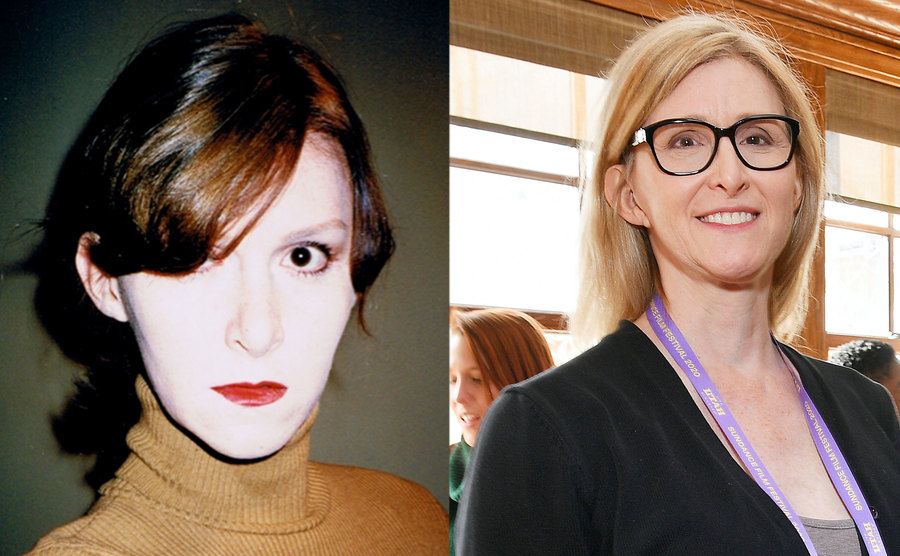 She was also a known figure in consumer activism, dealt with academic and medical fraud, and created a guide to help people transition safely. She did her transition during the 1990s and founded GenderMedia for the transgender community that supports trans representation.
Sophia Lamar, a Transgender Celebrity And Youth Icon
Initially, Enrique Munoz, Sophia Lamar was a part of LGBTQ cinema and New York City entertainment. She became famous in Cuba when she was linked to the Cuban underground scene. Some of her movies are 'Candy Apple' and 'The Zanctuary'.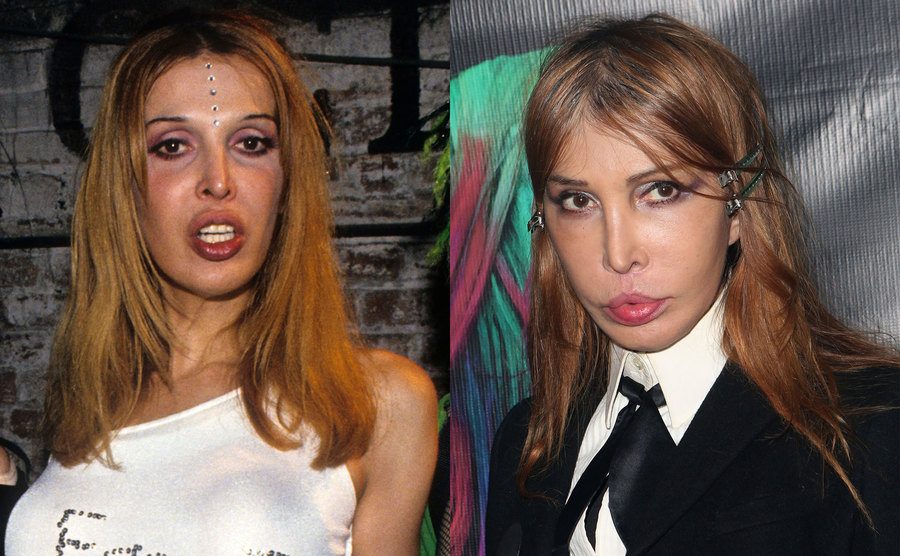 People remember her for her association with several huge brands like Trash & Vaudville and Levis and even the NYU School of Medicine Center for AIDS Research. She was a youth icon who worked for the upliftment of the trans community.
Transgender Rights Activist Sylvia Rivera
Sylvia Rivera was a Latin American transgender rights activist who worked hand-in-hand with the Gay Liberation Front. She took part in community movements across New York and founded the Street Transvestite Action Revolutionaries and her partner Marsha P. Johnson.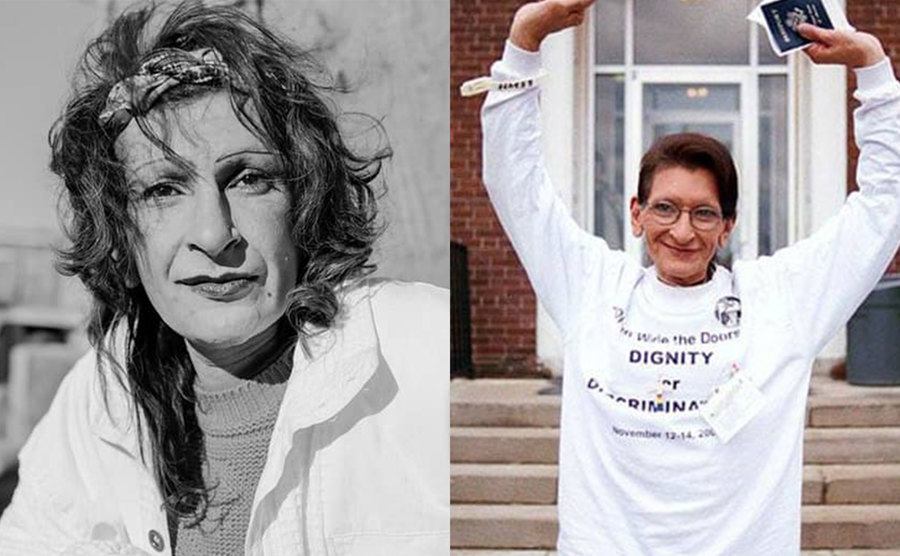 In Rivera's essay 'Transvestites: Your Half Sisters and Half Brothers of the Revolution,' she explained the use of the word 'transvestite'. She often distributed meals to hungry people and helping out other drag queens suffering from identity issues.
Jackie Curtis Who Broke All Stereotypes
Jackie Curtis was an artist who joyfully performed for Andy Warhol and many others. She often performed in the Pyramid, Bastianos Theater, and many other theaters in Manhattan. She played female characters that were strong and broke all stereotypes that existed during her time.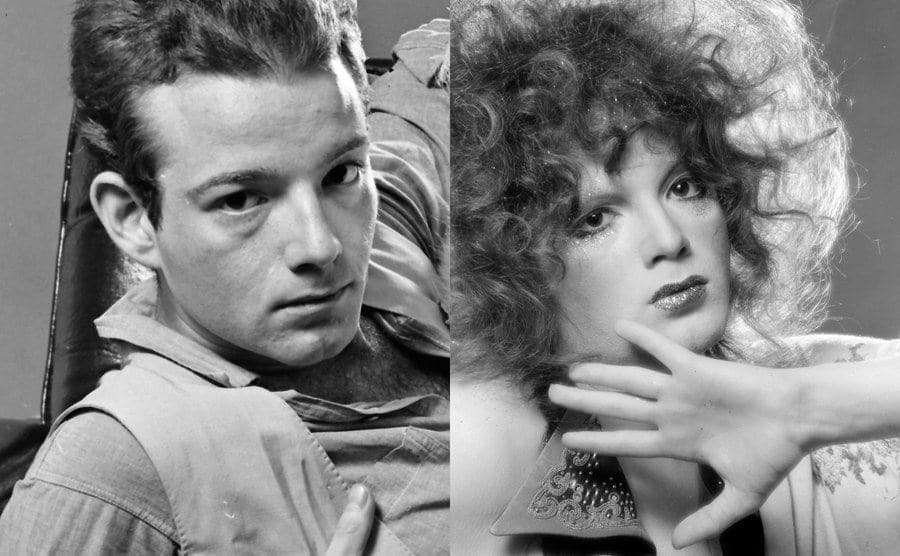 Apart from the starry image, Jackie published many of her poetries and writings in the later years. When she died in 1985 due to substance abuse, her loved ones covered her with a lot of glitter as an homage to the great performer.
Mimi Marks, The Prettiest Transgender Model
Mimi Marks, who has been living as a woman since the age of 21, was thought to be the prettiest transgender model of her times. This is not surprising as she was an incredibly famous pageant queen who even got offers from Hollywood.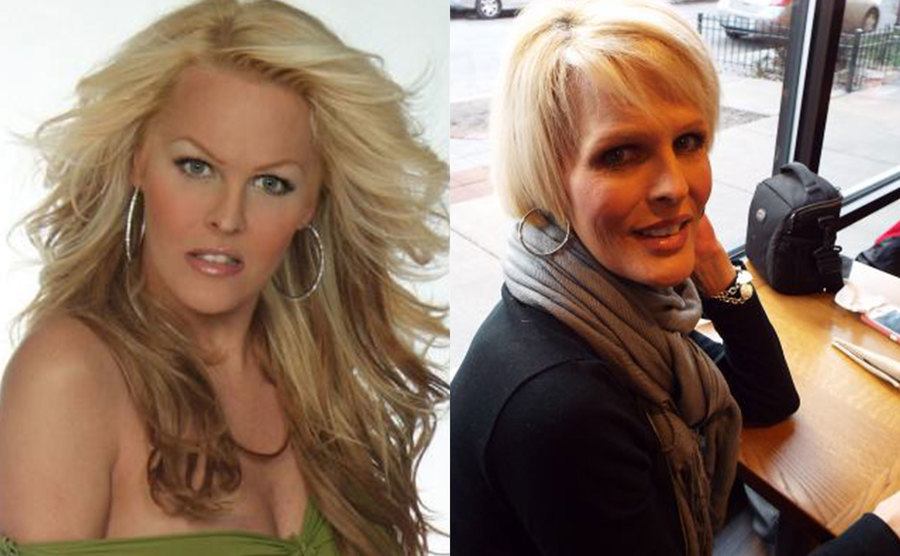 Mimi Marks, the first transgender runway model globally, won Ms. Waterloo in 1986 and joined many beauty pageants. She went on to win Pattaya Thailand: The World's Most Beautiful Transsexual Contest and Miss International Queen, among many others.
The Transgender Comedian, Ian Harvie
Ian Harvie opted for a special way of spreading awareness about transgender issues – comedy. Harvie built his career as a transgender comedian and even performed for the opening of mega comic Margaret Cho in the 2000s.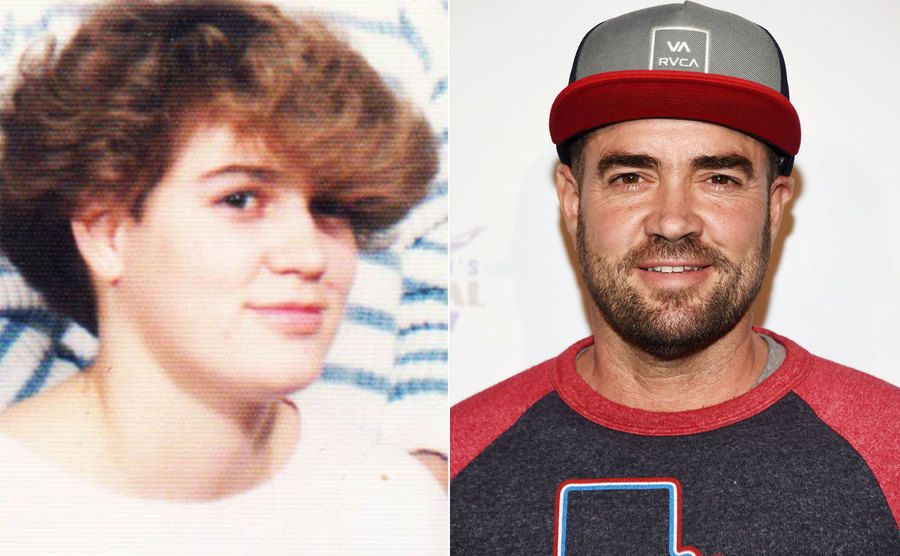 His amazing talent to create humor was used to touch upon sensitive topics involving gender and identity. His show depicted the story of his operations and what he went through during his transition between 19 and 32 years of age. The show was both hilarious and emotional at the same time.
Eva Robin, The Italian Trans Activist
The transgender community is not limited to the United States but spreads across the world. Eva Robin, an Italian trans activist, says that she recognized her true identity at the young age of 13 years and that she is comfortable with her body.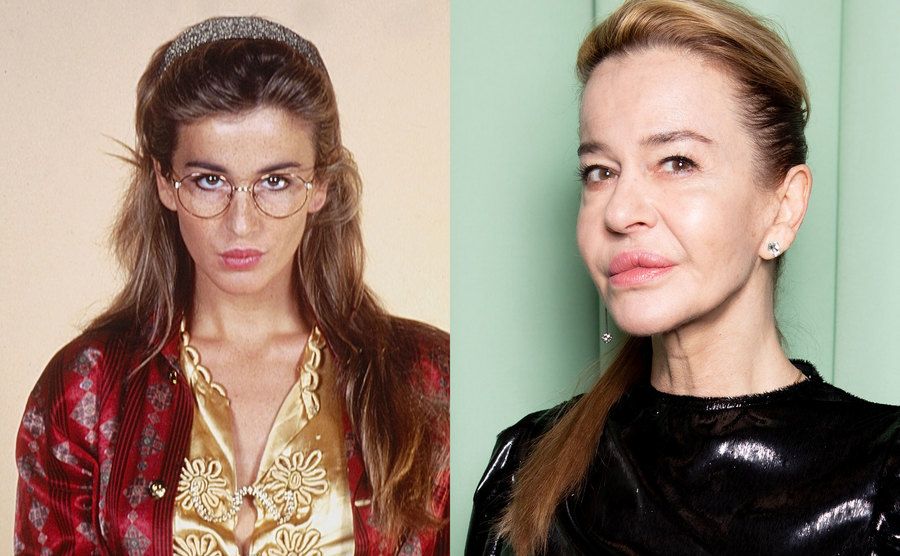 Robin is always at the forefront when it comes to protecting the rights of the LGBTQ community. She is also popular for her modeling and acting career and is always remembered for her role in Dario Argentino's 'Tenebrae.'
The Spanish Actress And Model Bibiana Fernandez
Bibiana Fernandez is also known as Bibiana Manuela Fernandez Chica or simply Bibi Anderson. She is a Spanish actress, model, and TV presenter whose famous movies are 'Law of Desire,' 'Rowing with the Wind' and 'Matador where one can see her best performances.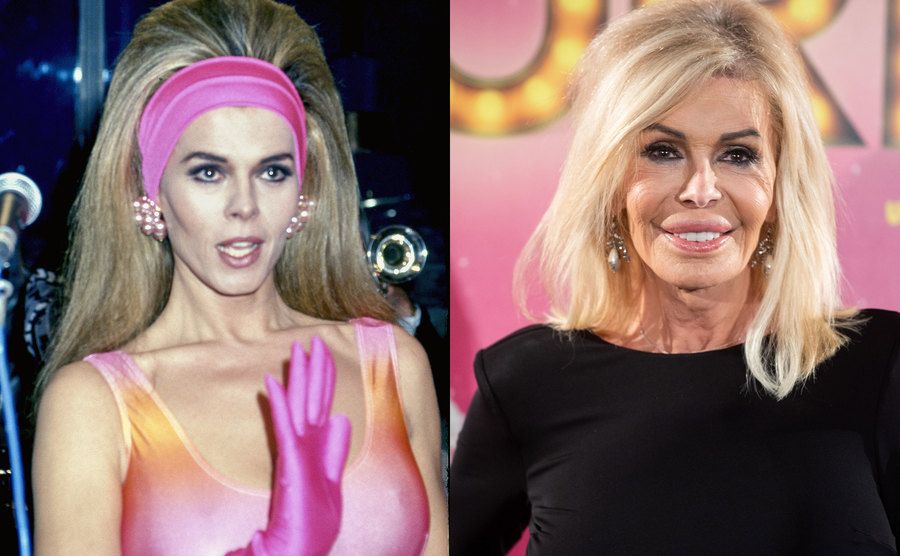 She legally changed her name three years after she did her transitioning in 1991. The actress later got married to the Cuban model Asdrubal Ametlle. Unfortunately, the marriage did not last long, and they parted ways.
Marie Pierre Pruvot Was a Stage Performer And a Teacher
A member of the trans community has the privilege of choosing a birth name, and that is how the name Marie Pierre Pruvot came into being. Marie was a French performer who also had two other names – Marie-Pier Yasser and Bambi.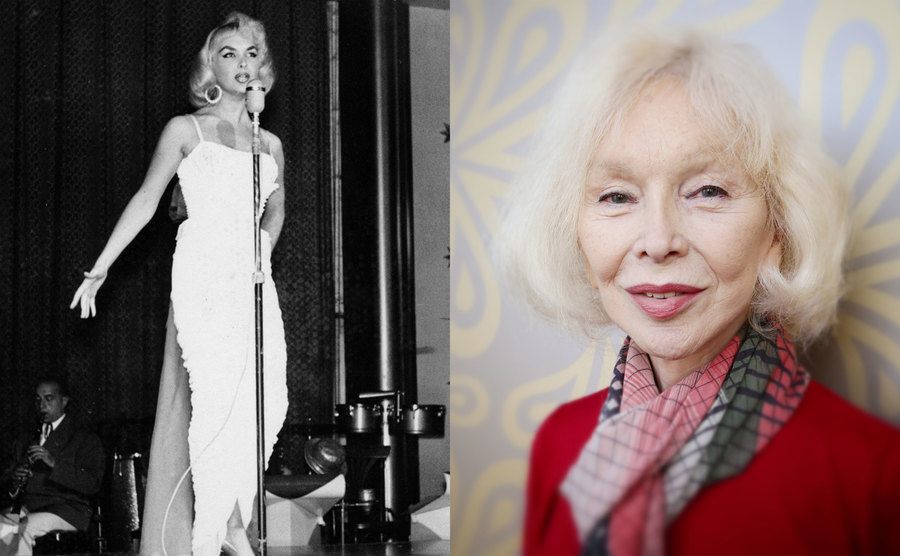 After being a showgirl for 20 years, she played roles in documentaries related to gender and performance. She was a part of the award-winning documentary film 'Bambi' that showed her life. Interestingly, she is also a teacher when not doing performances.
Lauren Harries, Who Started as a Child Star
James Charles Harries or Lauren Harries got awesome opportunities to be on TV at 13. Dressed in a suit with bow-ties, he won hearts discussing antique furniture and art. He later became a woman that was quite difficult for her.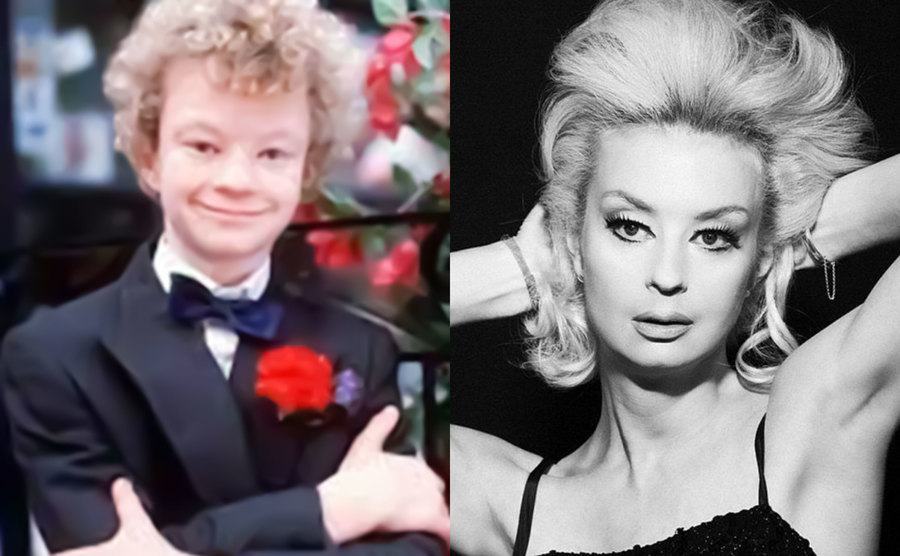 Harries was badly bullied all through the growing years. As a woman, Harris appeared in several reality shows like 'Big Brother's Bit on the Side' and 'This Morning.' She was also a part of documentaries showcasing how she transitioned into a woman.
Netflix fame and Emmy Award Nominee Laverne Cox
The Netflix series 'Orange is the New Black' spotlighted the actress Laverne Cox who came as Sophia Burset. Her performance got her nominated for a Primetime Emmy Award, and she became the first openly transgender person to be nominated after Angela Morely.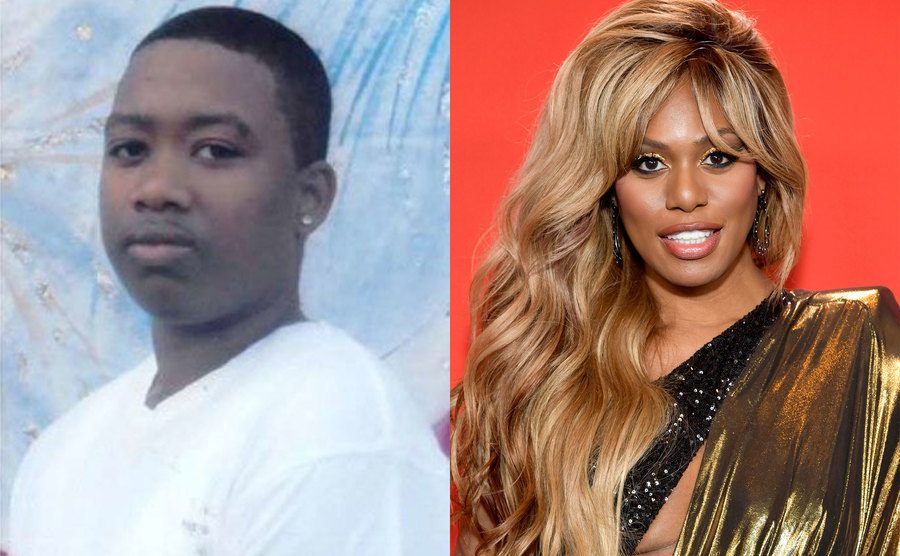 This came as an outstanding achievement for her which made the trans community happy too. She was the first transgender person who played the role of a real transgender person in the TV series titled 'Doubt.'
Former Olympic Athlete Caitlyn Jenner
Formerly known as Bruce Jenner, the Olympic gold-winning athlete Caitlyn Jenner gained attention in the reality show 'Keeping up with the Kardashians' as Kris's former partner. But later in 2014, he revealed his true identity as a woman in an interview with Diane Sawyer that changed the whole scenario.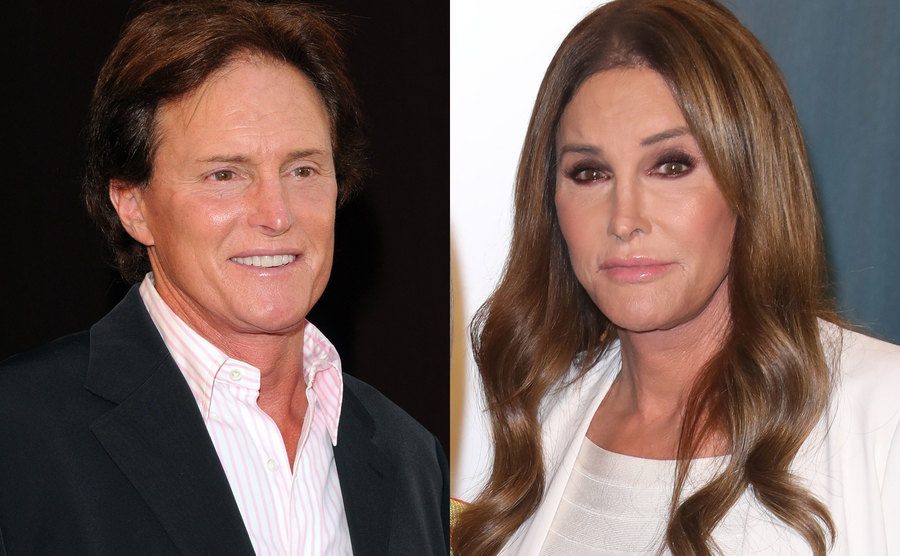 She mirrored her transition into a woman in the reality show 'I am Cait.' Apart from being in the entertainment industry, Jenner has tried her luck in acting, race car driving, and business.
The Brothers Who Turned Wachowski Sisters
Accepting one transgender person in a family takes a lot for the family members. That is when the two of them transitioned. This is about the Wachowski brothers who made 'The Matrix' and the TV series 'Sense8' who turned to the Wachowski sisters.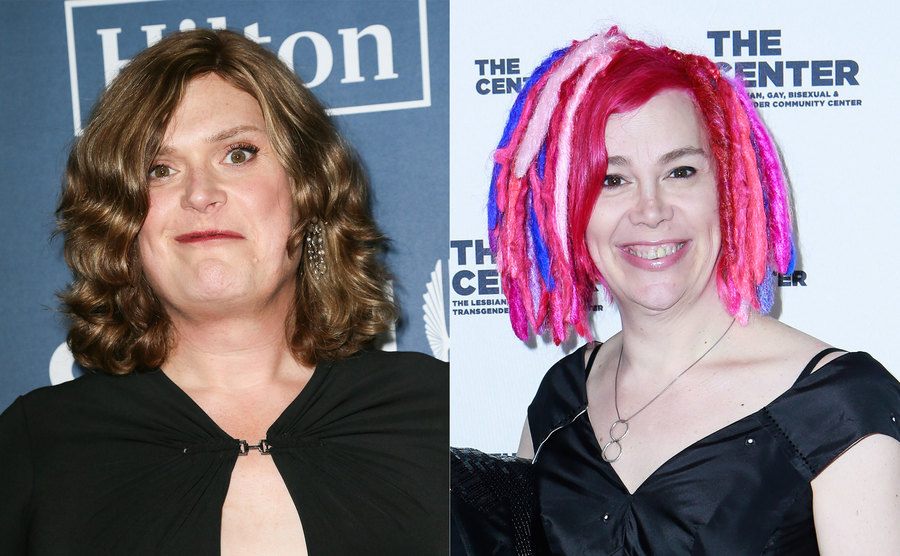 They secured the Saturn Award for the Best Director of the film 'The Matrix' and got the opportunity to direct two sequels named 'The Matrix Reloaded' and 'The Matrix Revolutions.' The sisters are also often seen working for trans issues and rights.
Fallon Fox, The First Transgender MMA Fighter
Fallon Fox was the first transgender MMA fighter in MMA history who discovered transgender at 17 years. She went through a lot of trauma due to her identity. She even married her then-girlfriend when she was only 19 years of age.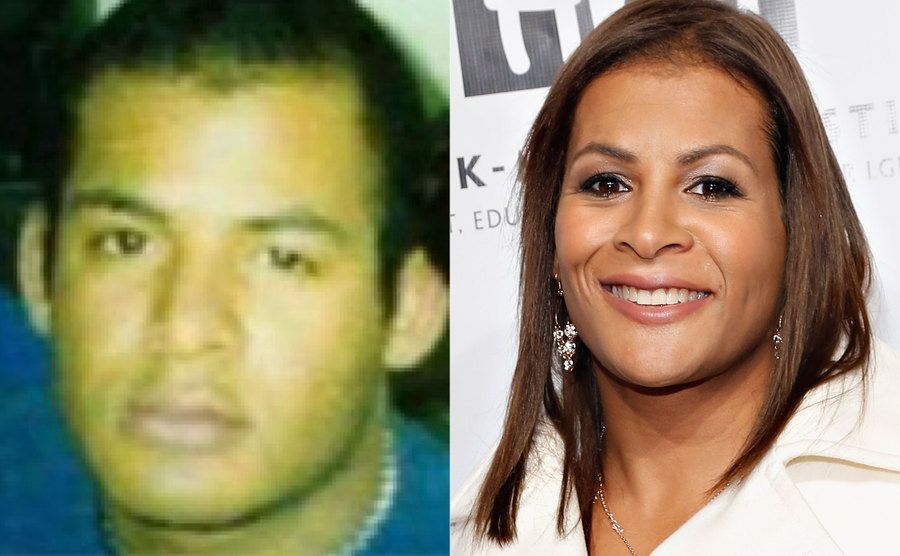 The two of them became parents to a daughter soon after. Afterward, Fox transitioned into a woman by a reassignment surgery done in Thailand and later became a great MMA fighter.
A Musician in a Transgender, Chaz Bono
Chaz Bono was the son of two great musicians, Sonny and Cher. In addition to being a transgender person and activist, he is also a musician and author. A documentary named 'Becoming Chaz' portrays his life. His works talk about the pre-transition days and the transition he underwent later.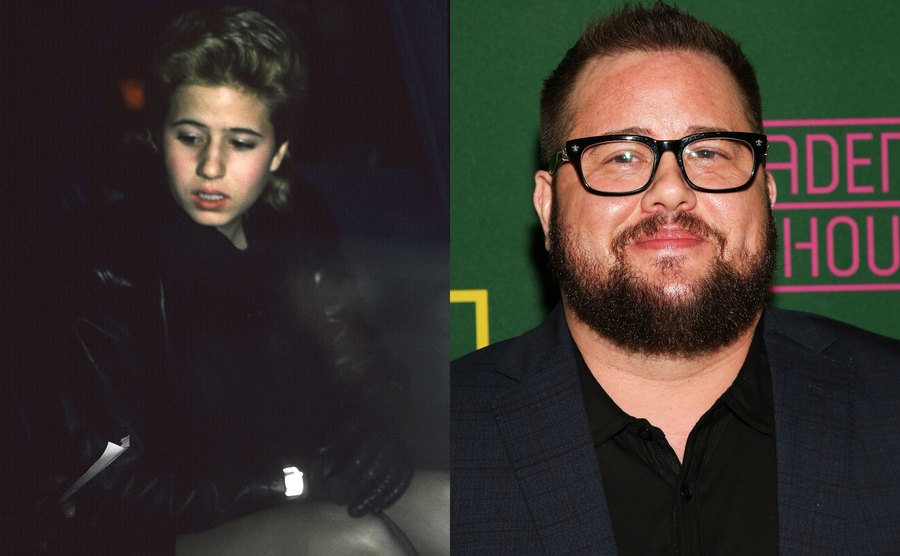 The life of Bono and what he went through during the transitioning phase is primarily known to the public. In the year 2009, he appeared in a two-part special on Entertainment Tonight.
Reality Show Star, Isis King
Much of the glory that came to Isis King is through the reality show 'America's Next Top Model,' where she became the first transgender woman to participate. It made for a great story at that time, and Tyra Banks got impressed with her.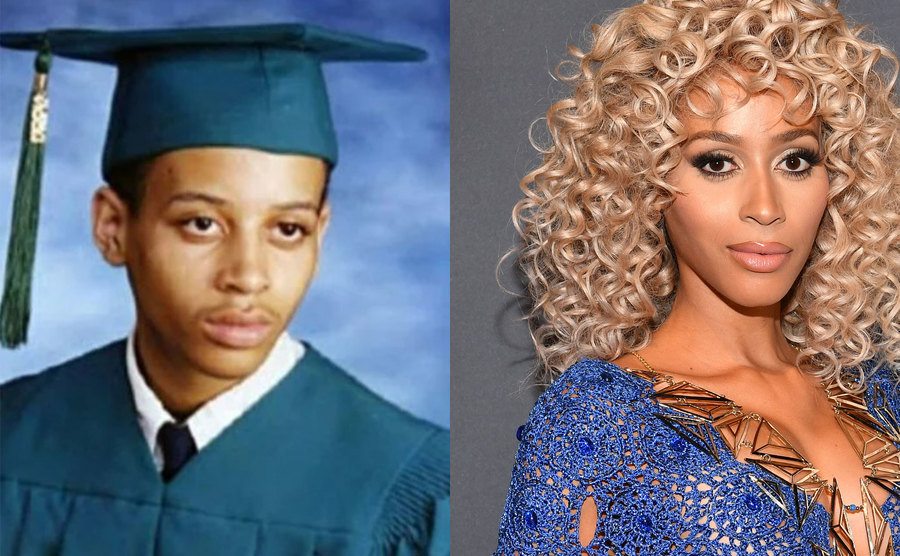 The presence of King greatly influenced the show, and the transgender representation in TV got a pretty face in the form of Isis King. She could cast away much stigma associated with trans community through her modeling career as well.
Janet Mock Who Came As A Revolution
Sometimes, a single person is more than enough to bring about a revolution, and Janet Mock is exactly that person. She is an activist, TV host, and filmmaker who wrote a bestseller titled 'Redefining Realness' and a second titled 'Surpassing Certainty.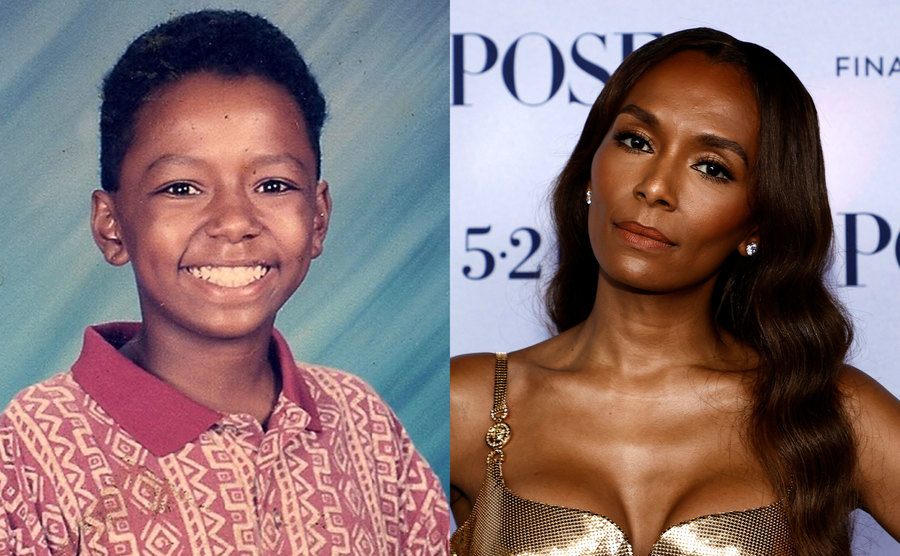 Janet is the brain behind the highly successful 'Pose.' She had an attractive literary career. As a director, writer, and producer of 'Pose,' she was crowned as the first transgender woman of color to show-runner a television series.
The Model-Actress-Trainer Erika Ervin
Born in 1979, Erika Ervin is known in the professional world as Amazon Eve. She tasted success as a fitness trainer, model, and actress. She is mainly remembered for her roles in 'American Horror Story: Freak Show' and 'American Horror Story: Apocalypse.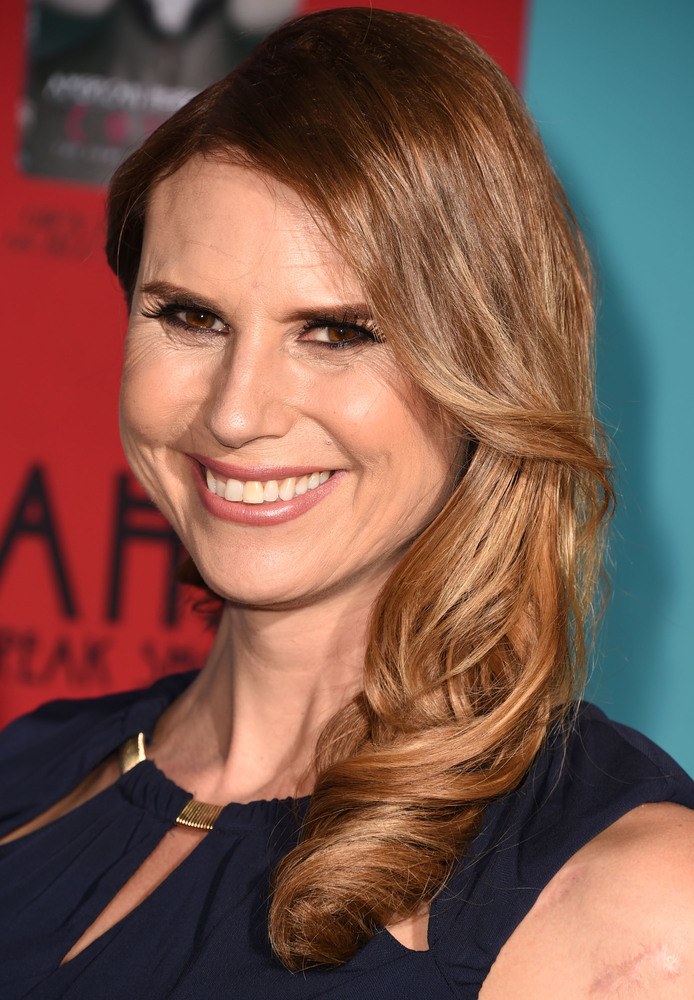 What is striking about Erika is her height which is about 6 feet and 8 inches. She has gone through her struggles related to her body weight and gender. So it comes as no surprise that she strongly stands for body positivity and the trans community.
A Performing Artist With Business Skills, Amanda Lepore
A model and performing artist, Amanda Lepore, got interested in the nightlife of New York as a Club Kid member. Many photographers like David LaChapelle, Ruben Van Schalm, and Terry Richardson helped her create exhibitions that were voyeuristic.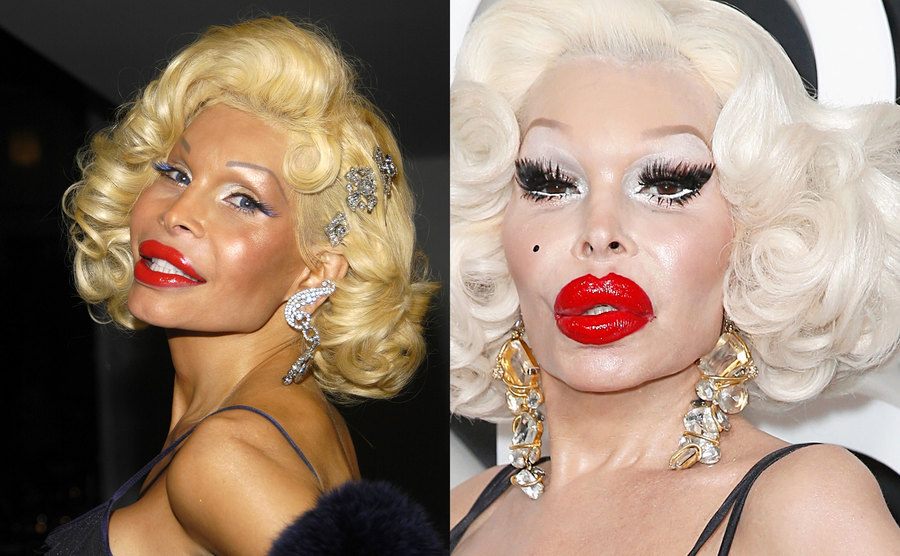 It was not just the entertainment industry that got to see Lepore's talents. She was so much into business investments in several brands and collaborations like Swatch and CAMP cosmetics. This was a good opportunity to show her expertise in business skills.
Carmen Carrera Famous For Her Drag Show
Carmen Carrera cannot be portrayed without the mention of 'Rupaul's Drag Race.' The show, which revolves around the life of a drag, was much popular among the transgender community, especially with Carrera playing the central role. She even acted in Rupaul spinoff 'Rupaul's Drag U.'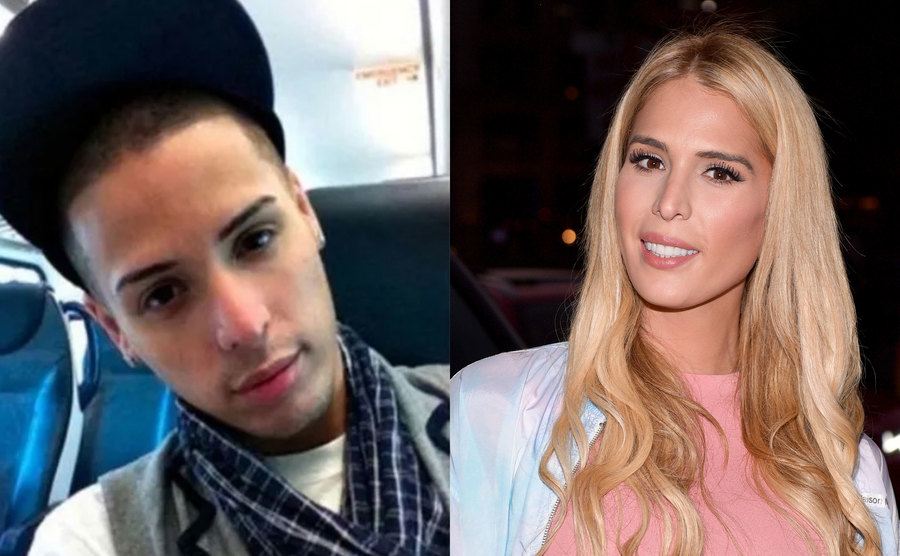 The show made her a role model and icon in the LGBTQ community. In 2013, a petition was signed by some 45,000 people asking to include her in Victoria's Secret Fashion Show. But the attempt did not bear fruit.
A Happy Human Being in Candis Cayne
In the 1990s, Candis Cayne started appearing in drag scenes and underground New York City nightclubs. She began gaining popularity in about six years, and she became a real start with ABC's 'Dirty Sexy Money. It was a show where she played transgender.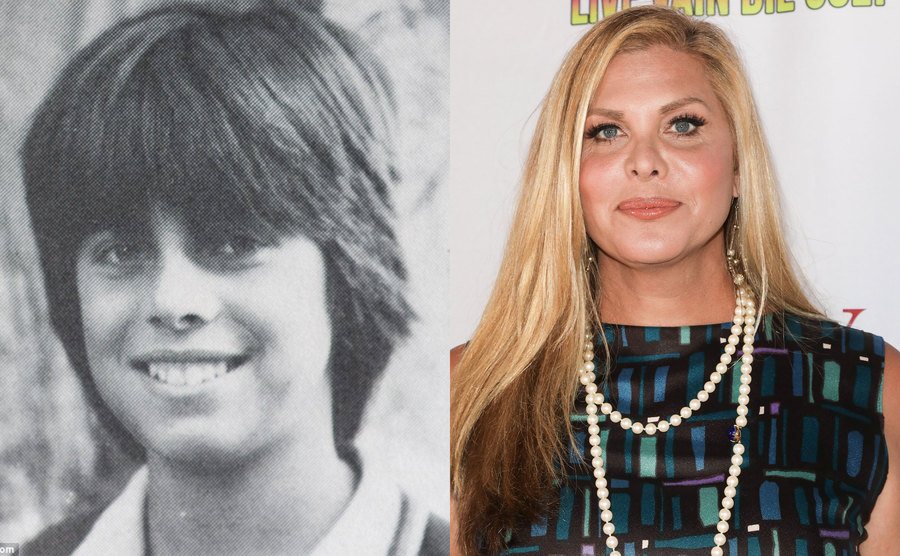 Cayne says that she was always a happy human being and never thought she would become a role model for the trans community. It seems like she showed the world how a trans personality must be like.
Known For Her Acting Skills, Alexis Arquette
Being from the Arquette family, it is quite obvious where Alexis Arquette got her acting skills from. Before being transgender, Arquette was an activist, poet, therapist, and acting teacher. However, her identity as a transgender person was uncovered when she began performing as a female impersonator.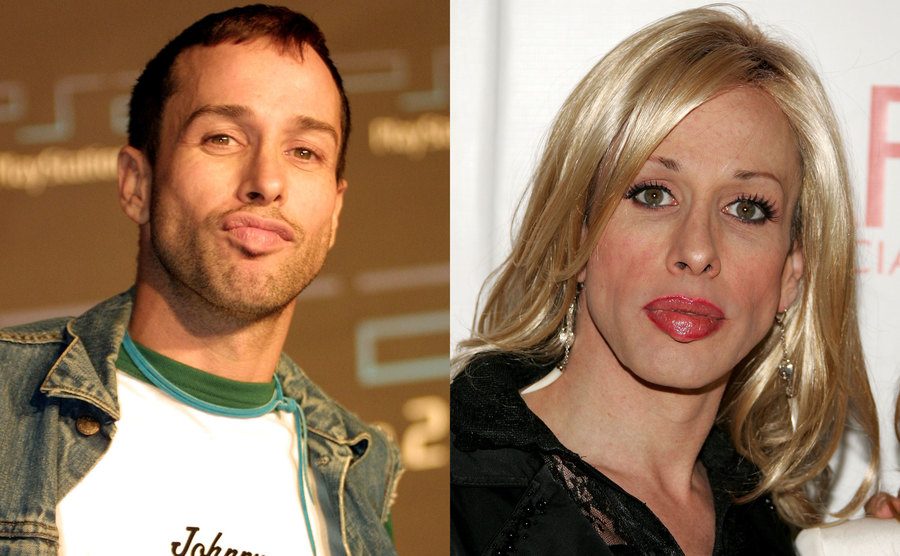 Her gender reassignment surgery was done in 2014, and her life was shown in a 2007 film named 'Alexis Arquette: She's My Brother.' Unfortunately, Arquette died in 2016 after she contracted HIV.
The 'Transparent' Star Trace Lysette
Trace Lysette came to the limelight with the critically successful Amazon series Transparent. Before that, she was often seen in the underground ball scene of New York City. Then, she thrilled the viewers with her dance moves in the film 'Hustlers.'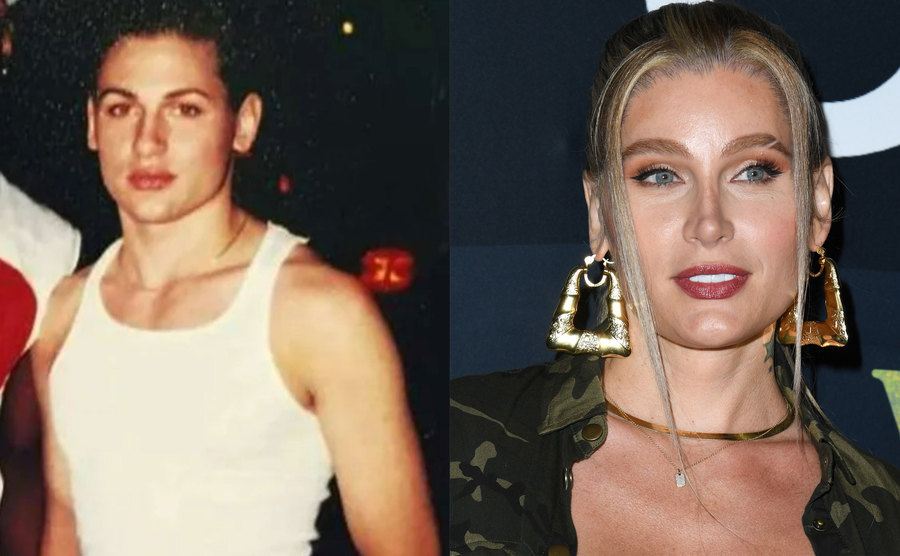 In 2013, Lysette first appeared on television with Law & Order: Special victims Unit. She started getting many offers in the following years, and 'Transparent' went on to become one of the greatest shows ever that depicted the lives of transgender people.
The Multi-Talented Kate Bornstein
There are very few things Kate Bornstein has not tried her luck at. She is an author, entertainer, and transgender intellectual. She is so much into trans issues, but her literary works focus on eating and personality disorders.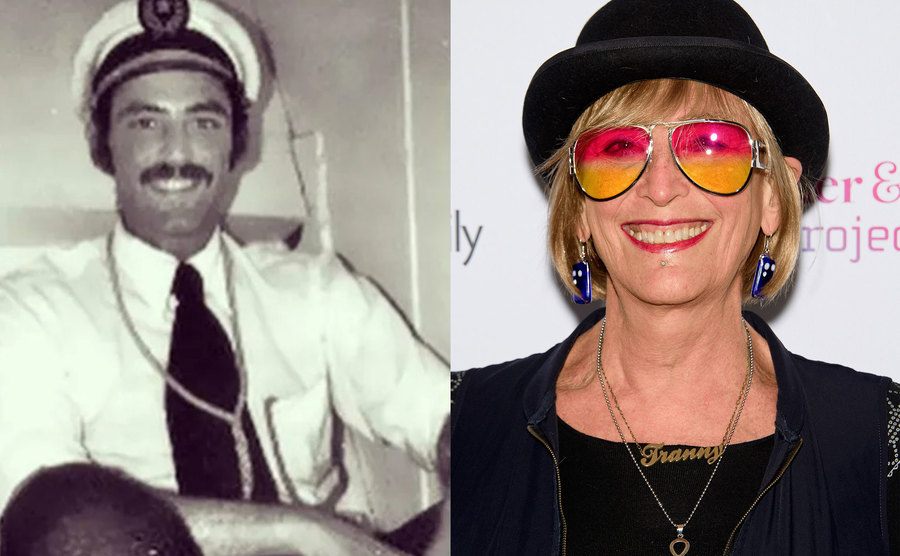 Sadly, Bornstein is a PTSD survivor, aside from being diagnosed with a borderline personality disorder. This is undoubtedly the dark side of her life. But she has always been busy writing books and continues to carry on as a performance artist. Good for her.
Nomi Marks or Jamie Clayton?
Jamie Clayton rose to stardom with the Netflix original series 'Sense8' in which she played the character of Nomi Marks. She was then seen on screen as the iconic character Sasha Booker in 'Designated Survivor's' season three.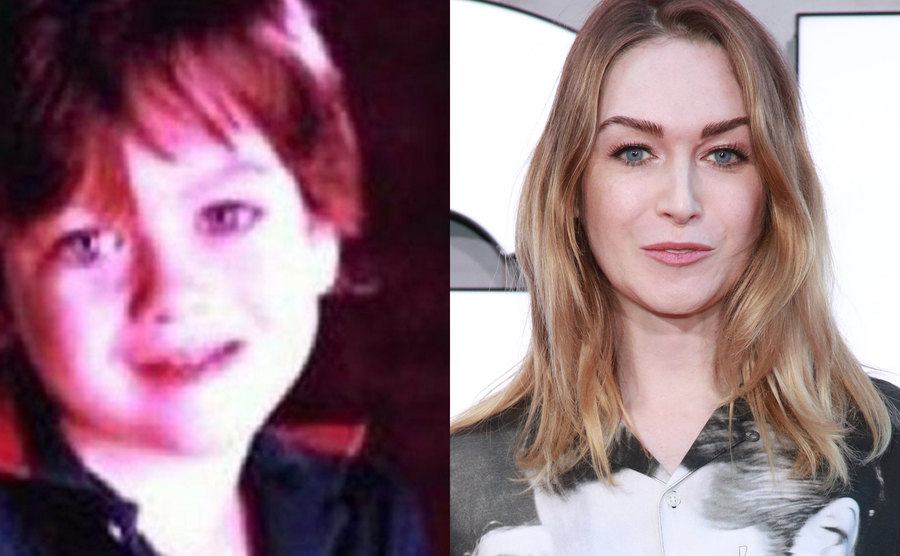 It is quite surprising to know that Clayton was not an actress before she got this huge hit. She was the host of the show 'TRANSform Me' and a makeup artist. She later narrated for an audiobook and continues to be showered with great roles in shows.
The Lady Behind The Voices, Our Lady J
'Transparent' and 'Pose' would never have been the same without Our Lady J. She lent her voices for these shows and gave them new lives altogether. She is a producer and writer for television. Her other talents are singing and playing the piano. She is a trained pianist.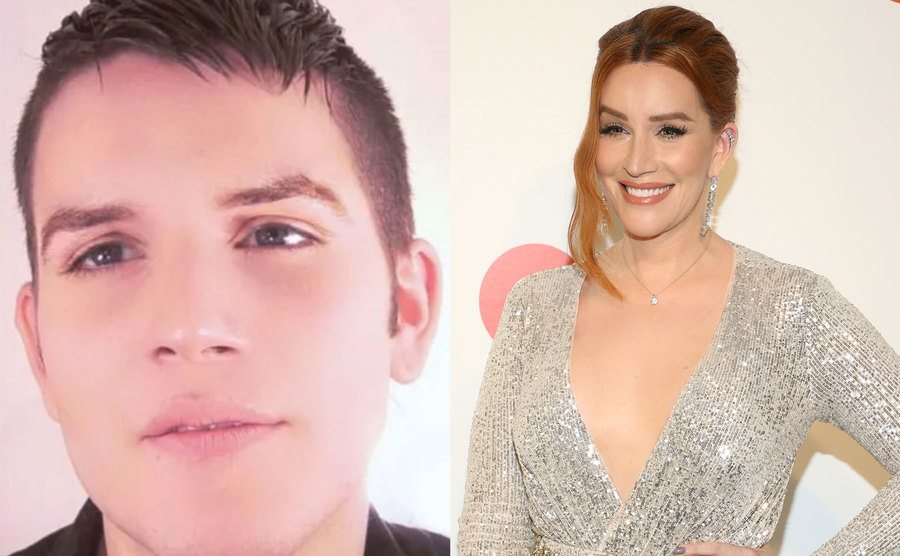 She had shifted to the big city in the hopes of becoming a music director. She became lucky when the audience accepted her album 'Picture of a Man', and then there was no stopping her.
The International Performer, Jake Zyrus
Charice Pempengco, better known as Jake Zyrus, is a television personality and singer who garnered attention on the Ellen Show. He is known for his international TV shows. After being a successful singer, he joined 'Glee' as Sunshine Corazon.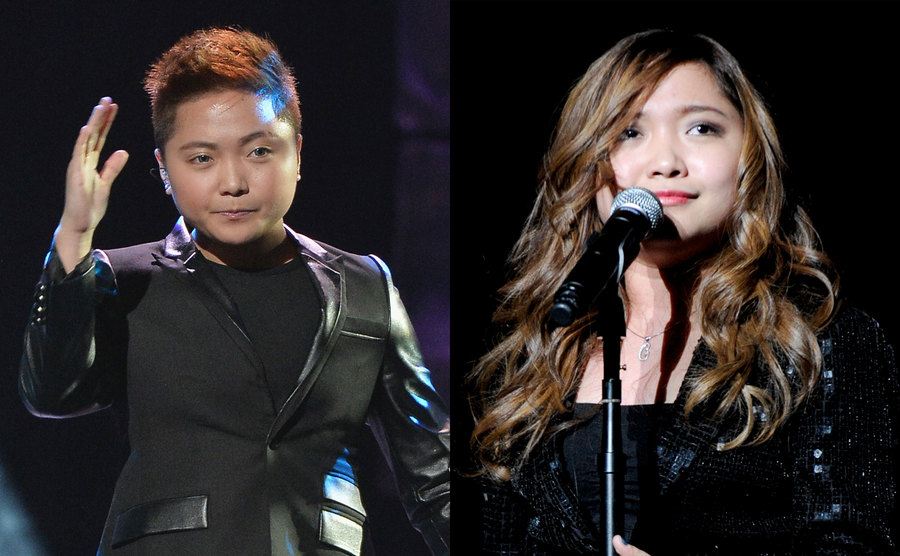 Her transition began after she was an established performer. He said in an interview that he is thankful for the life of Charice and the music that she shared. However, he added that it all belonged to her and not him; he preferred letting her go and be free.
Christine Jorgensen, the First to Undergo Reassignment Surgery
Christine Jorgensen was in the military till 1945 and later pursued a degree. After she heard about gender transition, she became the first person to undergo gender reassignment surgery in the entire history of humankind.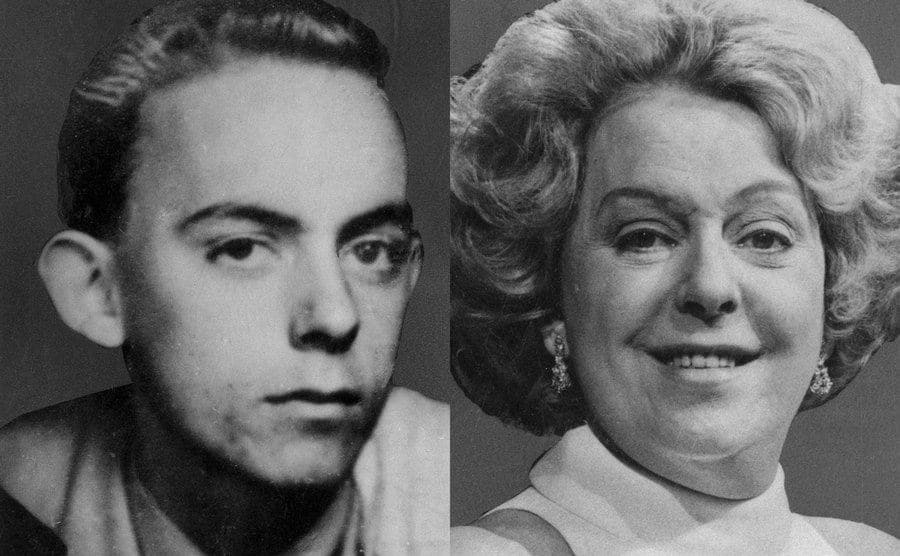 Jorgensen started with hormone treatment in Denmark, the only country that performed such surgeries. Returning to New York, she found herself in the limelight, which she never liked. But her presence in the movement for trans people influenced the whole of America like never before.
Davina of 'Transparent,' Alexandra Billings
Alexandra Billings rose to fame with her character Davina which she played in 'Transparent.' With this role, she became the second trans woman to play a transgender person on television. She has also acted in movies like 'How to Get Away with Murder and 'Grey's Anatomy.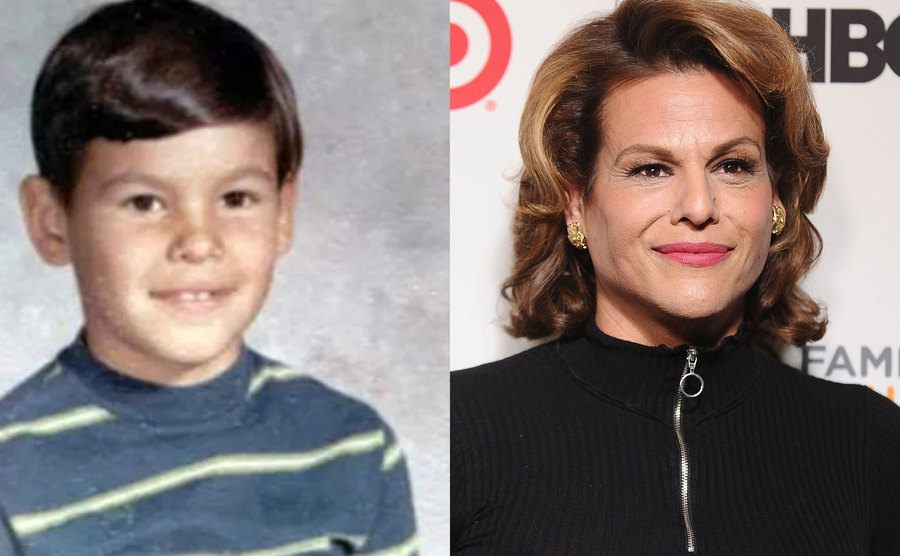 Billings has always taken a strong stand for HIV awareness and LGBTQ rights. In 2016, she got an award named the Human Rights Campaign Visibility Award given to members of the LGBTQ community for their contribution.
Tech-savvy Angelica Ross
Angelica Ross is not just an actress like many other transgender people we saw. Her tech company TransTech Social Enterprise is proof of this. She is using her fantastic coding skills to train transgender people in the tech field.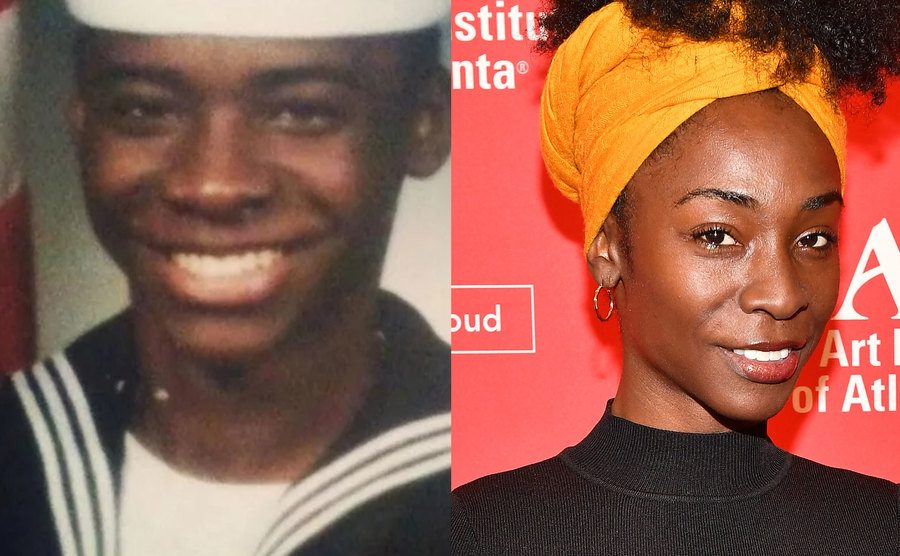 It was in 2016 that Ross became part of a web series named 'Her Story.' This was followed by a stream of opportunities coming her way, including 'Pose' and 'American Horror Story. Predictably, it was her brilliant acting in her debut series that paved the way for this.
The Multi-Media Artist Zackary Drucker
Being a multi-media artist, Zackary Drucker got wonderful opportunities to exhibit her works in many film festivals, galleries, and museums. The famous ones include Hammer Museum, Museum of Contemporary Art in San Diego, MoMA PS1, Art Gallery of Ontario, and Whitney Biennial, among many others.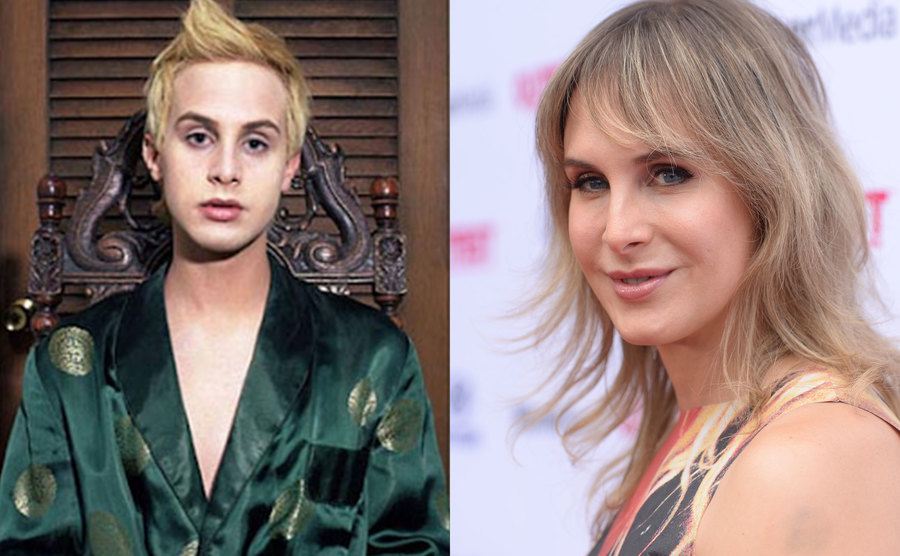 Drucker was associated with the 'Transparent' series as a script consultant and made a great difference to the show. She also took part in the Caitlyn Jenner document series on E! This happened in 2015.
Harmony Santana, Best Supporting Actress nominee
Harmony Santana is always known for her noted performance in the film 'Gun Hill Road.' Her stunning performance gave way to Independent Spirit Award nomination for Best Supporting Actress. She was the first trans-woman to have been lucky enough to be nominated for the same.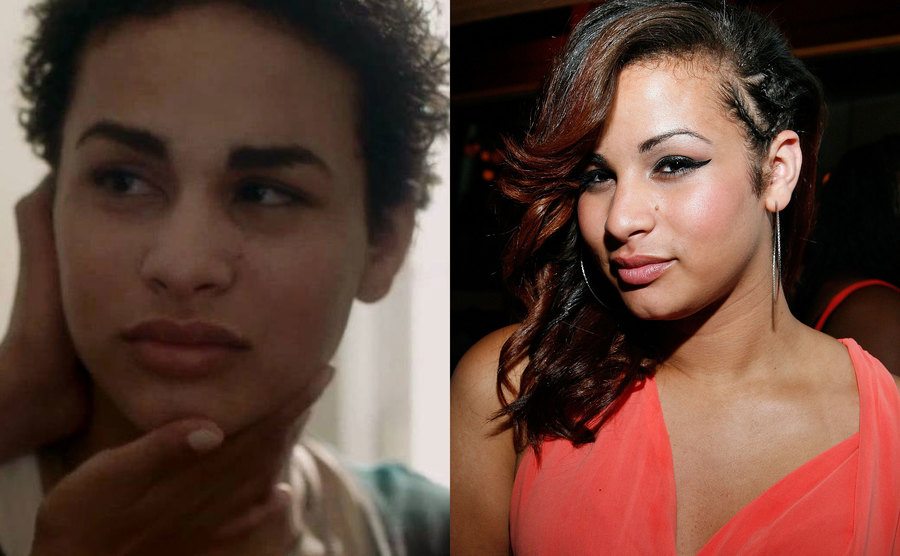 Santana was living in a group home for LGBTQ youth, and her experience there led her to become an advocate of Homeless Youth and Bullying. With her acting talent, she has been bagging awesome roles in various movies and shows to date.
Military Personnel Turned Transgender, Calpernia Addams
It is hard to imagine that Calpernia Addams served in the Navy and US Marine Corps before she quit the final year. She is now a trans-woman speaking out loud for issues concerning transgender like transgender rights.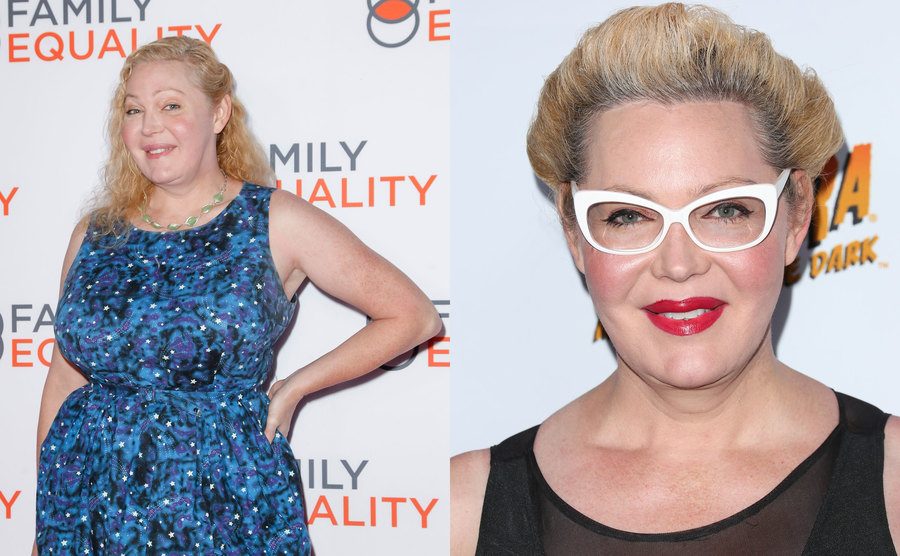 Calpernia adopted her name from Shakespeare's famous play 'Julius Caesar.' This is proof enough to believe that she always nurtured a love for theater. Her play was one among the many that was shortlisted for the Feminist Fest Award.
Peppermint, Who Was A Drag Performer
Miss Peppermint, simply Peppermint, is a singer, actor, and TV personality who started as a drag performer on stage in New York. She appeared in the ninth season of 'Rupaul's Drag Race' and then as Pythio in 'Head Over Heels.'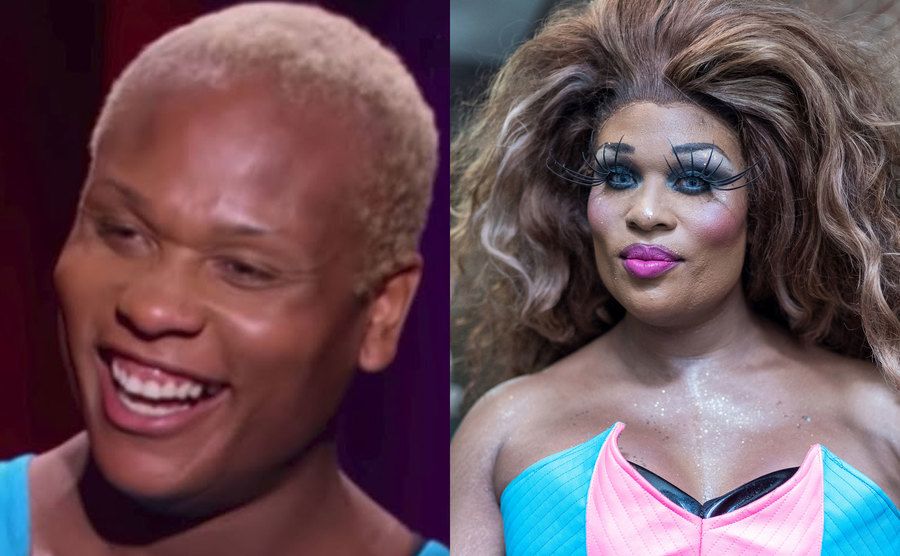 Starring in 'Head Over Heels' made her the first trans-woman to play a broadway role. She used to perform as a young child in the Brandywiners Community Theater and the Opera Delaware Children's theater, after which she went on to study musical theater.
The First Trans Model In The Sacramento Fashion Week, Angel Qinan
Angel Qinan was a familiar name in the LGBTQ and trans community with works like 'Strut,' 'Starlet Diner,' and 'Act Like a Woman.' Her sister, who is also a trans, has worked with her on various projects.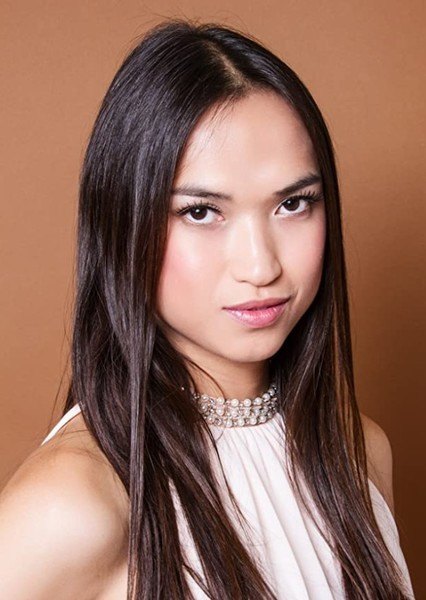 Qinan was the first trans model to have appeared in the Sacramento Fashion week. After that, there was no looking back, and she became a regular in fashion runways such as 3D Designs by Alexis Walsh, New York Fashion Week, etc.
Founder of Buck Angel Company, Buck Angel
The most well-known transgender man in the world, Buck Angel, speaks for LGBTQ rights. He founded the Buck Angel Company that produced many hits adult films.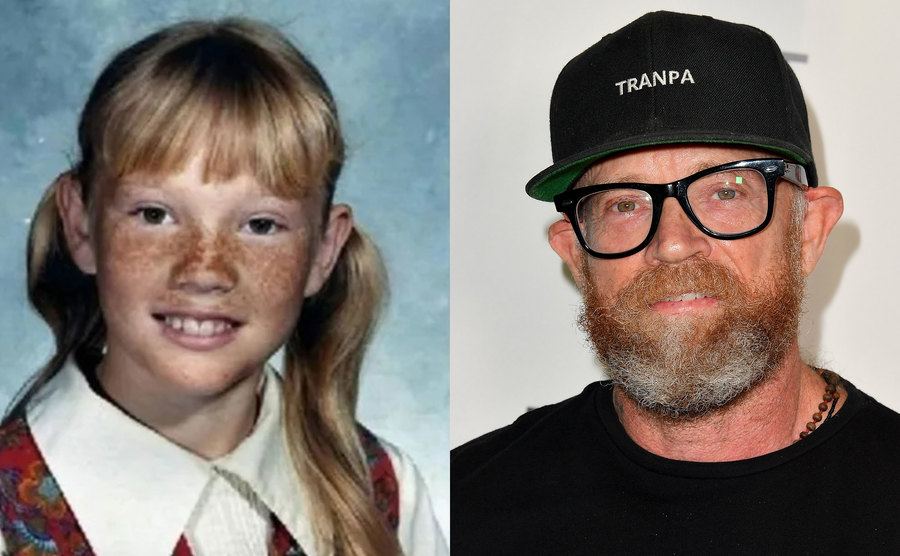 People also remember Buck Angel for being one of the first people to transition through hormone therapy. At the age of 28, he started his transition, but there was very little information about science at that time. He completely changed into a man only after a complex procedure that took too long to materialize.
Transgender pop singer, Dorce Gamalama
Originally an Indonesian, Dorce Gamalama is an actress and TV personality apart from a great pop singer. Her grandmother looked after her as her parents passed away when she was still small. She got interested in music and art because of her grandmother.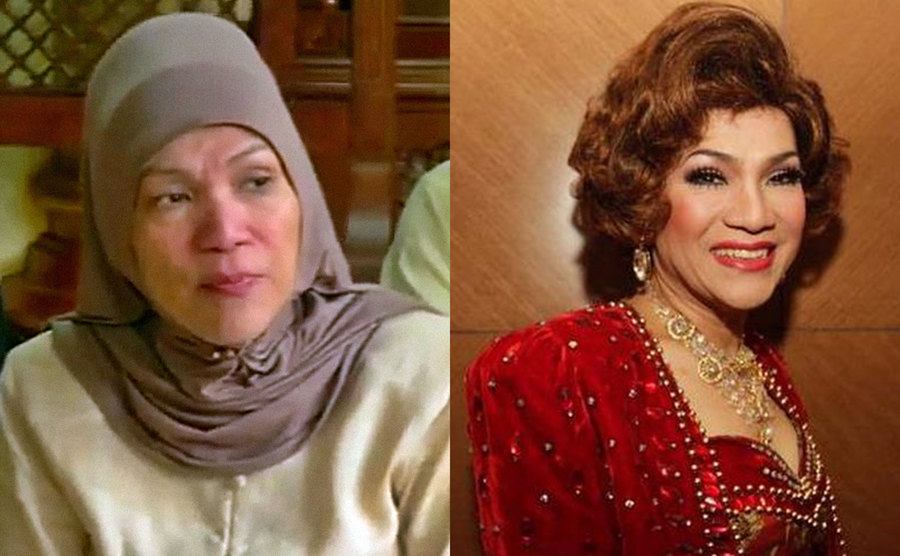 Gamalama joined an entertainment group named Bamband Brothers, and almost around that time, she realized her true identity as a female. She is a kindhearted trans woman who helps young orphans and needy kids whenever she has spare time.
The Sexiest Showgirl, Jahna Steele
Jahna Steele was a Vegas showgirl before being selected as the 'Sexiest Showgirl on The Strip' in 1991. She also earned 'Most Beautiful Showgirl' and 'Las Vegas Entertainer of the Year' in 1993, making her more popular than ever.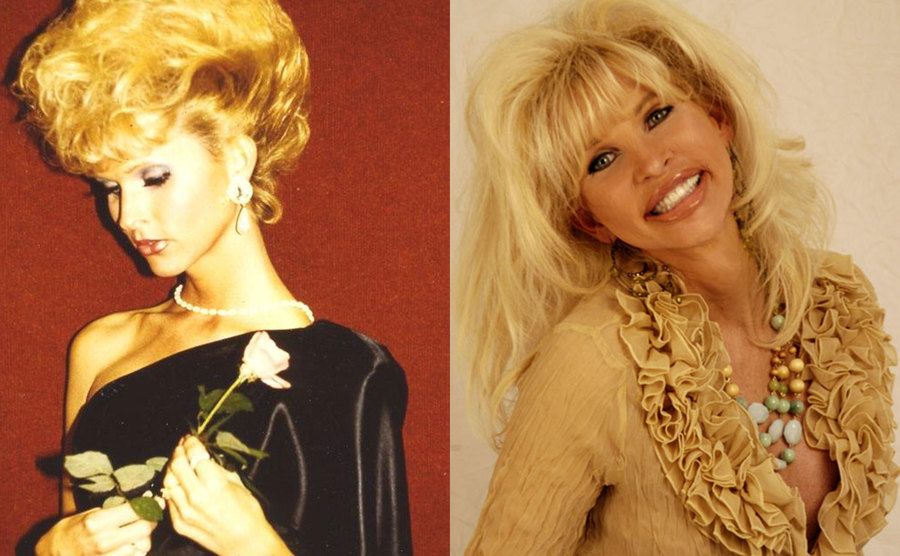 Steele was fortunate enough to host many transgender beauty pageants during her career in movies and TV. She was featured in the movie 'Trantasia' before she died due to substance abuse in 2008.
The Rock Queen, Laura Jane Grace
Laura Jane Grace was the leader of the band 'Against Me' and a few others. Her fans consider her as the rock queen. She founded the punk band Laura Jane Grace & the Devouring Mothers in the year 2016.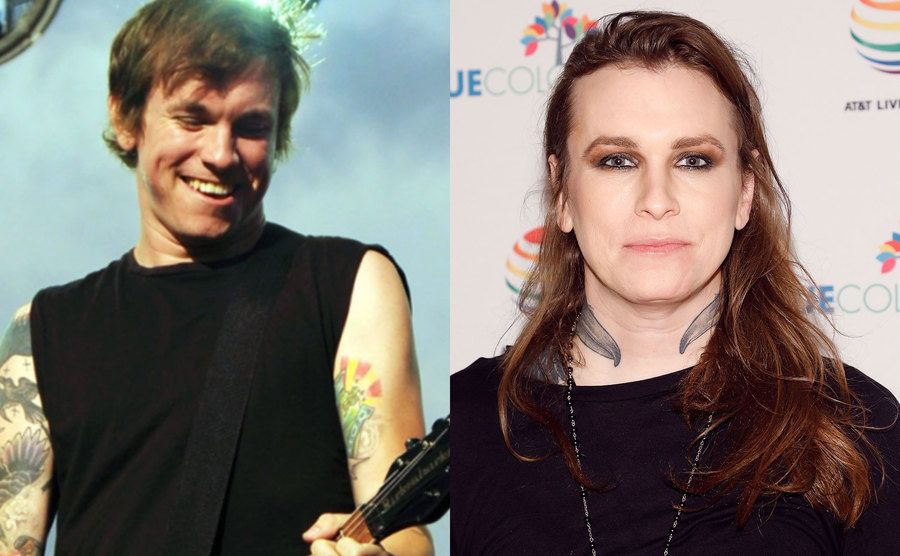 Grace was always in an uneasy state of mind throughout her life because of her gender issues. Her memoir 'Tranny: Confessions of Punk Rock's Most Infamous Anarchist Sellout' captures the struggles she had to undergo. Dan Ozzi was the co-author of this book of hers.
World's First Pregnant Man, Thomas Beatie
Meet Thomas Beatie, a trans man who is the world's, first pregnant man. As an activist, he has worked tirelessly to address issues like transgender reproductive rights and fertility. He recognized his male qualities in the year 1997. His transition was done in 2002, and in 2007, he became pregnant through artificial insemination.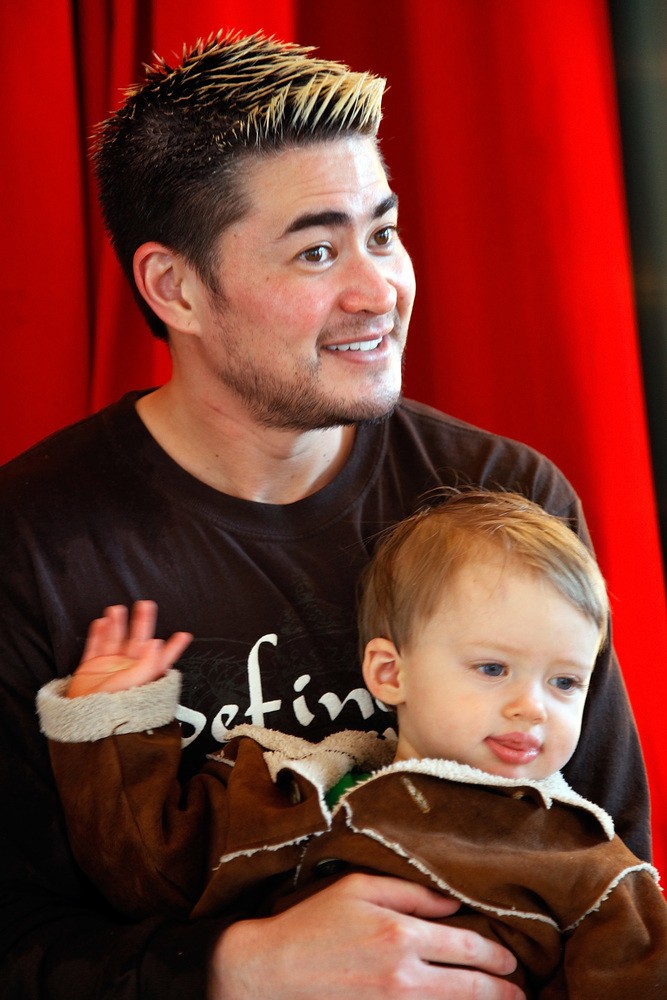 The fact that Beatie carried his child for his infertile wife was not taken well by the world. Beatie and his wife have four kids together. But they separated afterward.
Teddy Geiger Who Always Wanted To Be A Girl
Teddy Geiger is a producer and a pop singer who was featured in rolling stone. According to her, she has felt different all her life. At the age of 5, Teddy would look into the mirror to see a girl who wanted to be one.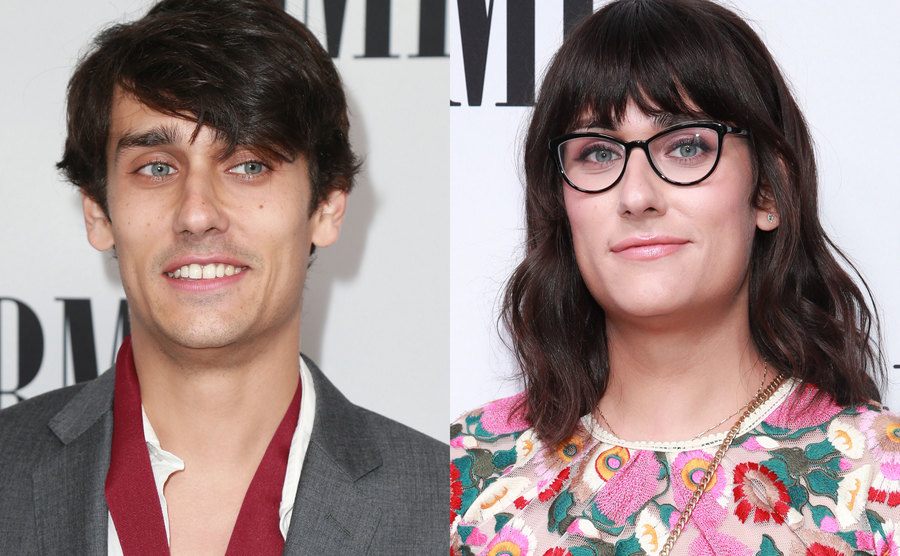 Geiger is also a songwriter for major artists and is presently signed to Columbia Records. She has made tracks for renowned artists like DJ Snake, Shawn Mendes, Tiesto, James Blunt, Birdy, and several more.
Ellen Page Who Became Elliot Page
The very famous actor Elliot Page recently rocked the online world with some news by following the footsteps of many other trans personalities. He announced that he was gay in 2014, much before he identified himself as a trans person.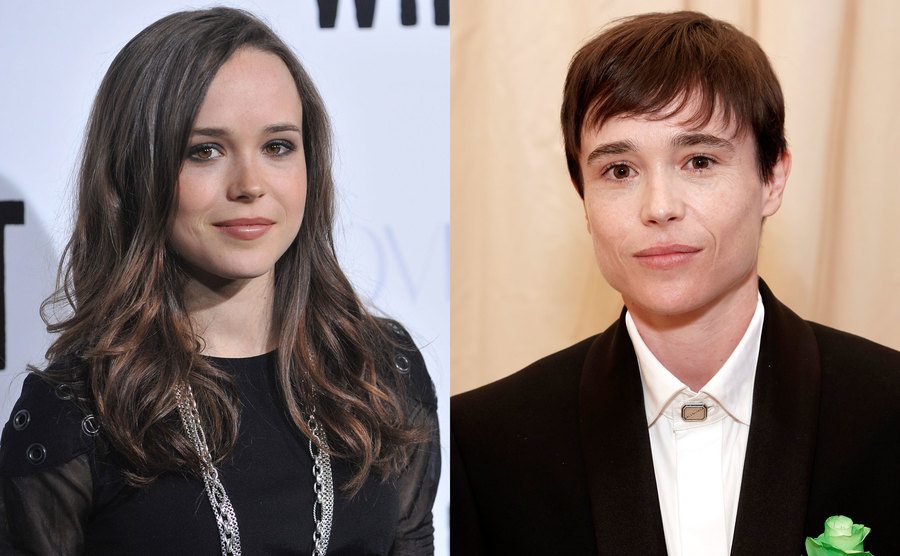 Back then, Page said that he was very thankful to be in a world that accepts him for who he is. He is known for winning an Oscar nomination for the movie 'Juno.' Right now, he is seen in The Umbrella Academy's Netflix show.
The Award-Winning Poet Cyrus Grace Dunham
Born as Grace Dunham, Cyrus Grace Dunham is a writer and award-winning poet, and trans activist. In his memoir 'A Year Without a Name: A Memoir,' he has detailed pronouns and how they have a complex link with gender.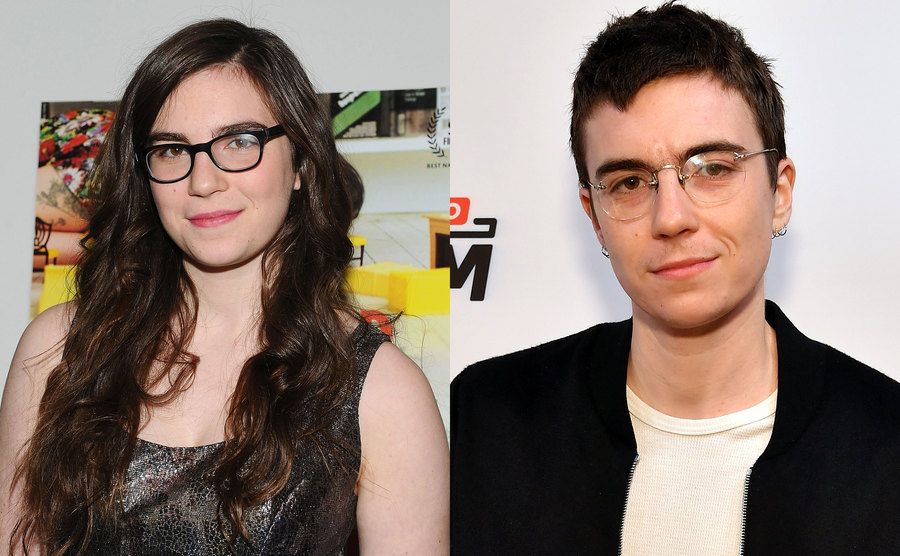 In his memoir, he has also talked about how he added Cyrus to the name Grace Dunham. Cyrus was the name his parents had chosen for if they had a boy child. So, it was natural for him to go with the name his parents so loved.
The Diving Champion Gigi Gorgeous
Originally Gregory Lazzarato, Gigi Gorgeous was a diving champion during his teenage years. He came out as a gay man and started uploading makeup tutorials to YouTube. Later in 2013, she announced that she is a woman.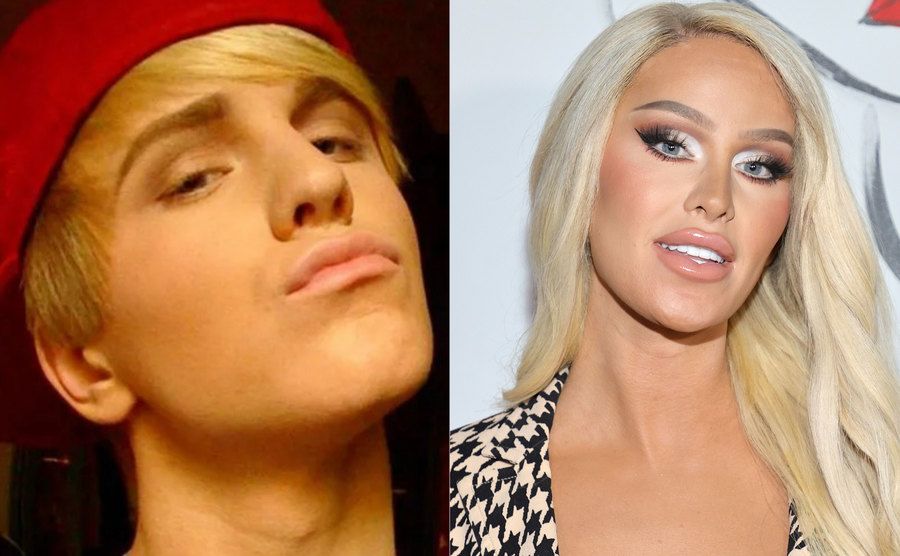 She has always been open about her real identity as a transwoman, gaining her wide popularity. 'This is Everything' is a famous movie she released that details her transition. She is now happily married to Nats Getty and lives in L.A.
Jazz Jennings, The Youngest Transgender
Jazz Jennings was born in 2000, and by the age of 5, she was diagnosed with gender dysphoria. By the age of 7, she started giving interviews and talked about being a transperson. Her interview with Barbara Walters gained huge media attention.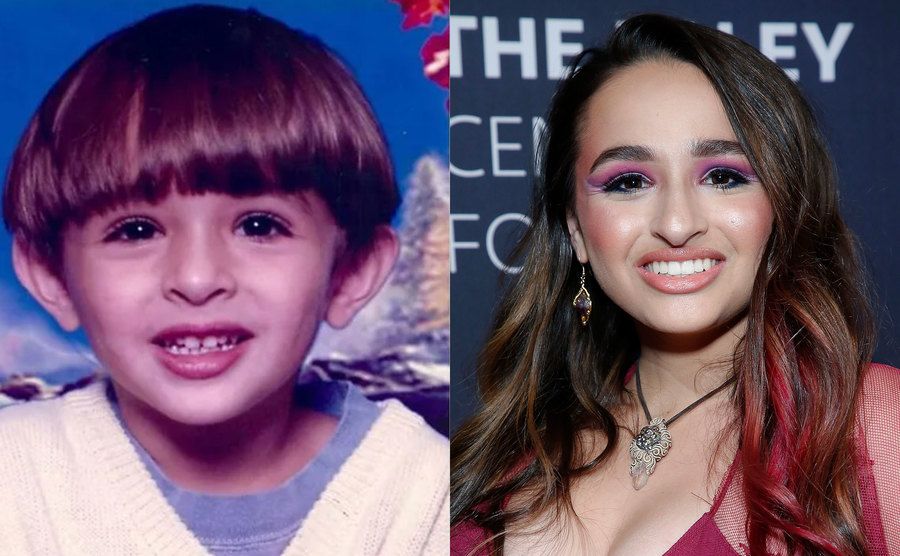 She always stood for LGBTQ rights and even founded 'Transkids Purple Rainbow Foundation' to aid trans youth. Thankfully, her parents supported her in this initiative. She appears in a reality show, 'I am Jazz,' that showcases her experiences as a transgender person.
Call Her 'They'; Indya Moore
Indya Moore is a successful model and an actor and acted as Angel Evangelista in the TV show 'Pose.' This changed her life forever. They are a part of many modeling campaigns and have been associated with the luxurious brand Louis Vuitton.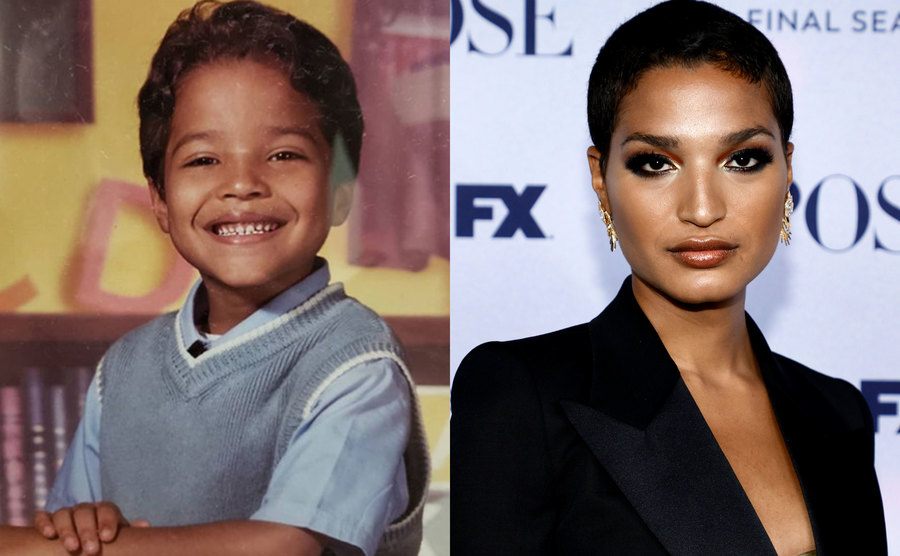 Moore lived in the Bronx at their family home from where they were evicted at the young age of 14, the reason being their trans identity. From there, they slowly climbed the ladder of success to become an actor and activist much to their satisfaction.
From A Fishing Community To A Modeling Career; Valentina Sampaio
Valentina Sampaio was born in a fishing community in Brazil where her father was a fisherman. When she was about eight years old, her psychologist realized that she could be a transperson.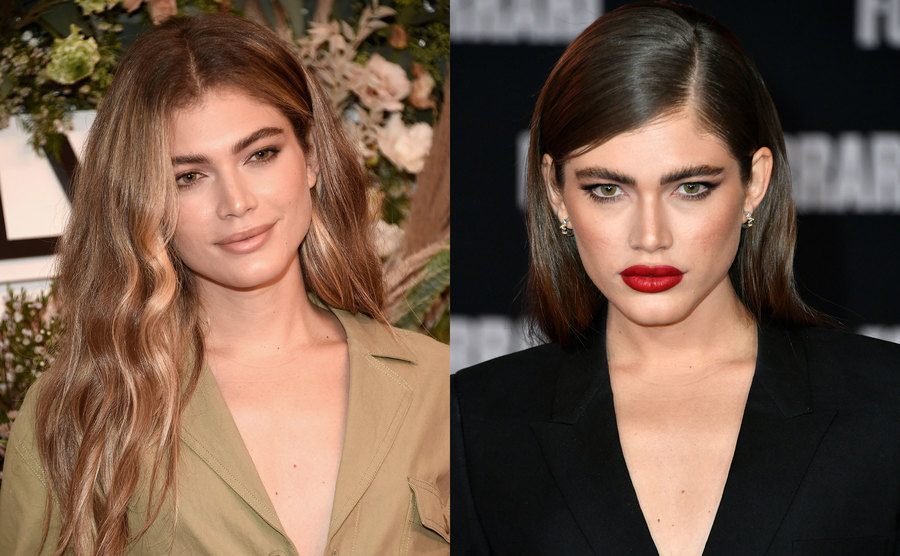 Valentina became the first open trans model to star in a Victoria's Secret's show and a 'Sports Illustrated Swimsuit Issue,' thus breaking all records. As expected, she always finds time to talk about and help the trans community. She keeps herself busy with modeling assignments one after another.
The Passionate Youtuber, Natalie Wynn
Natalie Wynn is a YouTuber who has a large audience for her content. She makes videos that show outstanding costumes and sets, sometimes reminding one of the great Hollywood sets. Her videos are usually about ethics, politics, and gender.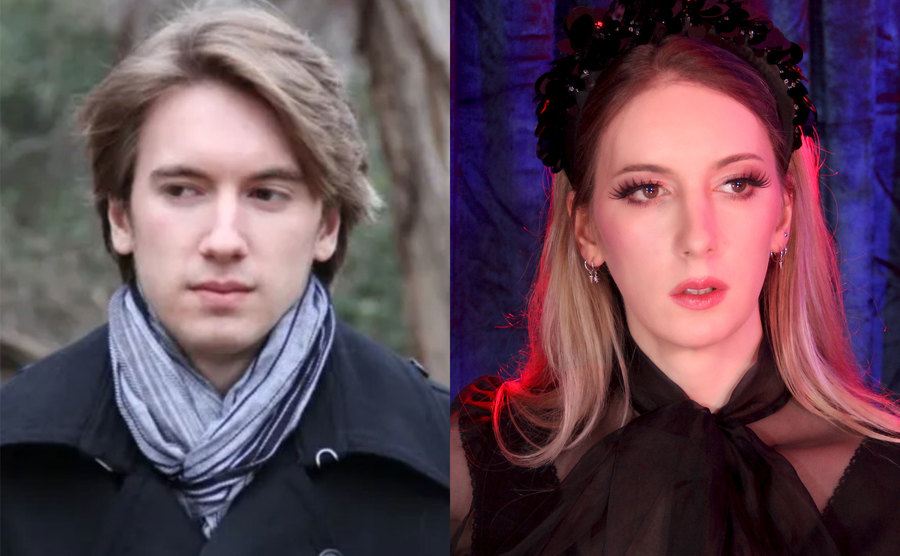 At first, Wynn announced that she was non-binary, followed by another declaration that she is a trans woman in 2017 when she started her transition. Later in 2020, she again revealed her identity as a lesbian in one of her own YouTube videos titled 'Shame.'
Abigail Thorn, Who Is Fond Of Philosophy
Abigail Thorn owns a YouTube channel named Philosophy Tube, where she explains philosophical concepts entertainingly and understandably. She had started uploading videos to protest the tripling of tuition fees in the UK.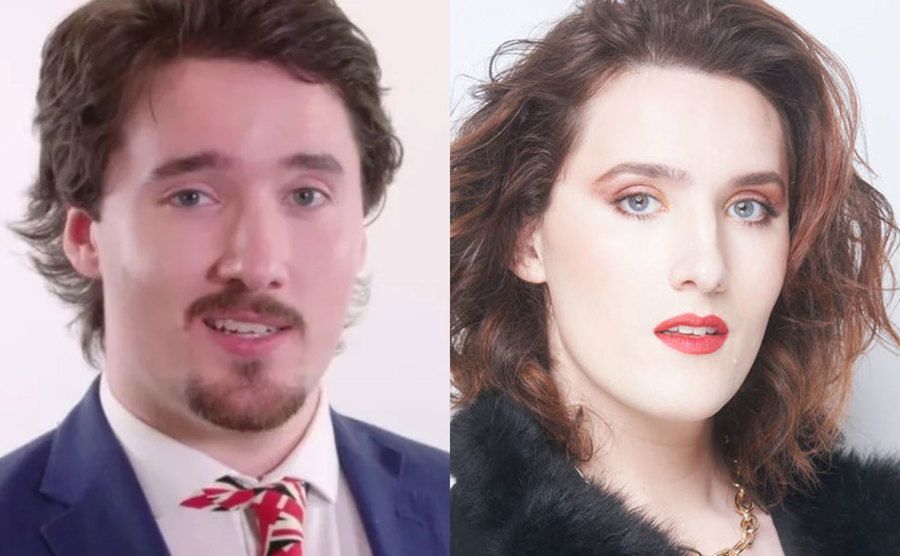 In 2021, Thorn openly spoke about being a transgender woman in her YouTube video titled 'Identity: A Trans Coming Out Story.' But she kept mum about her transition for a whole year, and this created much curiosity among her audience to know how it all happened.
Known As 'The Daughter Of,' Zaya Wade
Zaya Wade's father is a basketball player, and she was commonly known as 'the daughter of.' She had a difficult childhood with her parents divorcing and her father remarrying. It was an LGTB parade that she attended which changed the course of her life.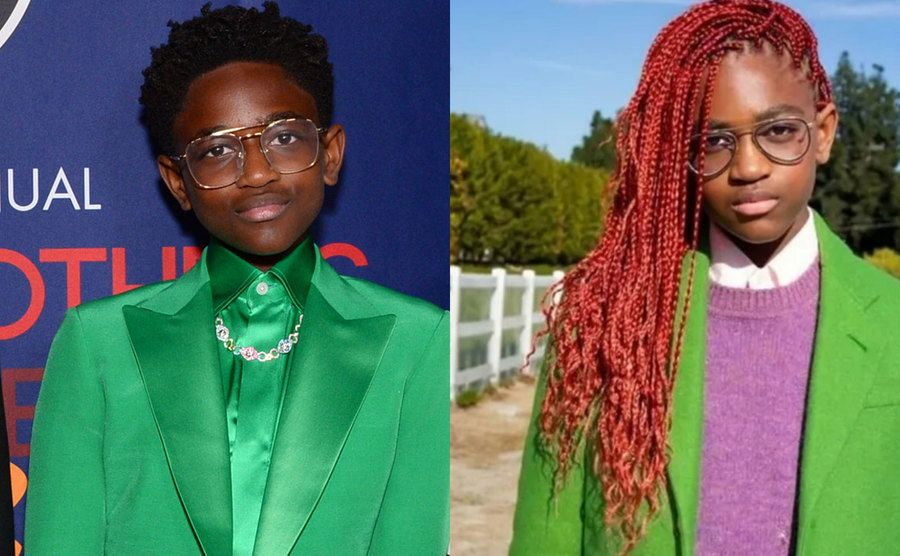 At 12, Wade confirmed that she was a woman, which happened right after the parade. She says that she has always felt like a woman from three, and her parents thankfully supported this decision.
From Treating Mental Issues To Becoming A Trans; Nathan Westling
Most of the time, the truth regarding identity comes out very later after a long struggle with mental illnesses. Nathan Westling was battling depression and anxiety before he understood that he was a transperson.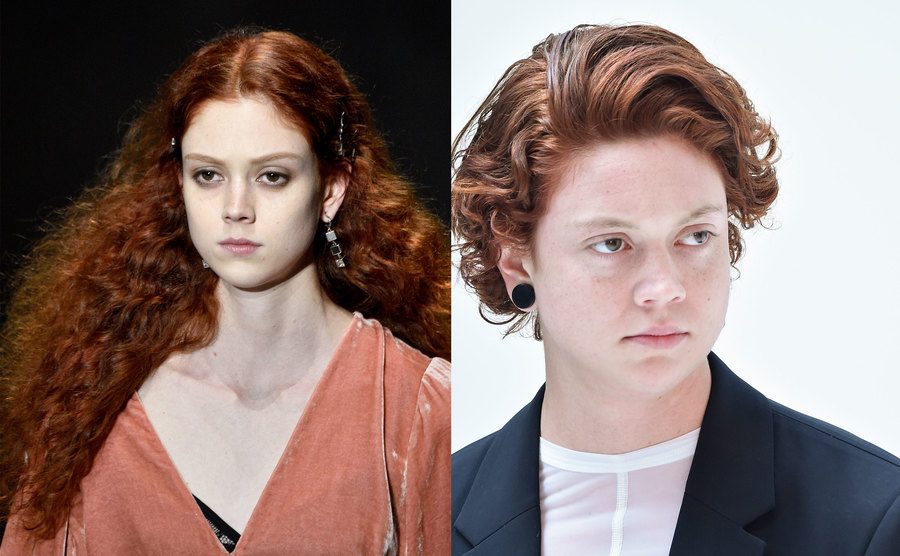 Before being a trans man, Nathan was a model for brands like Saint Laurent and Marc Jacobs. He voiced his masculinity in 2018 and changed from Natalie to Nathan, and moved to L.A. from New York. Now, he pursues a career in modeling in New York.
The Musical Icon, Kim Petras
Kim Petras is a German by birth who later moved to Los Angeles. She owns an imprint where she releases her music as a singer-songwriter. Her label BunHead Records is famous both in America and Germany.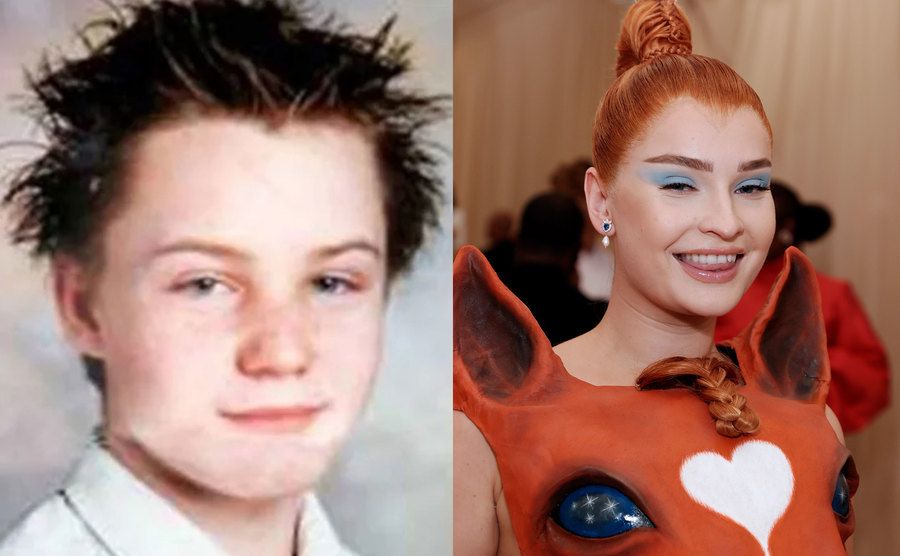 Her parents say she knew she was a girl when they lived together in Cologne in North Germany. She revealed her identity at the age of 13, but she struggled to transition at that age. As a result, she is the youngest person to undergo hormone therapy.
How Private Bradley Manning Became Chelsea Manning
Private Bradley Manning came to the limelight, not for a good reason. In 2020, Manning was caught red-handed, leaking information about the US army. If this was not enough, what followed next was even more shocking.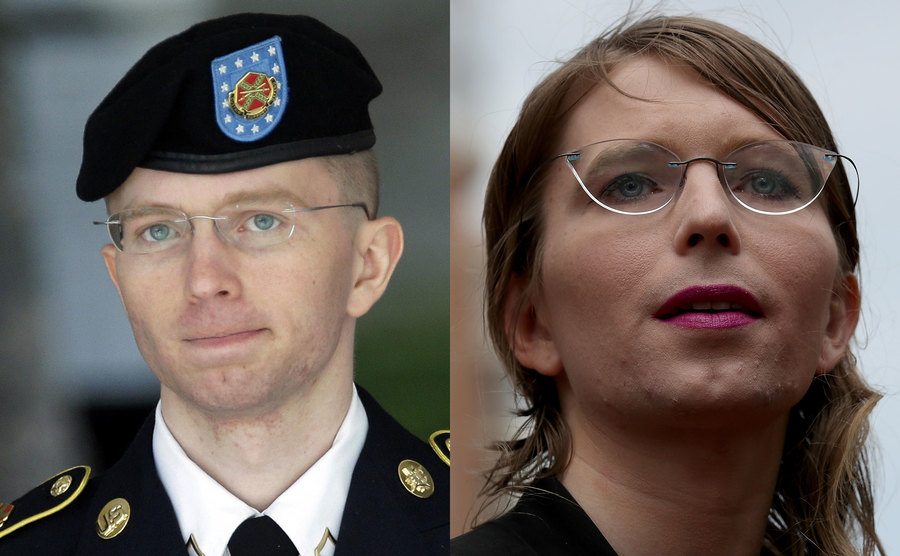 In the year 2013, Manning declared that she was a woman. Now, Chelsea Manning says that she felt like a woman inside from a very early age. After being released, she spent 12 years in prison and started writing for 'The Guardian.'
The Youthful International Athlete Balian Buschbaum
Born as Yvonne, Balian Buschbaum was an international athlete and shined as a pole-vaulter winning the European Junior championship at 19. He even competed for Olympic Games but had to retreat due to an injury.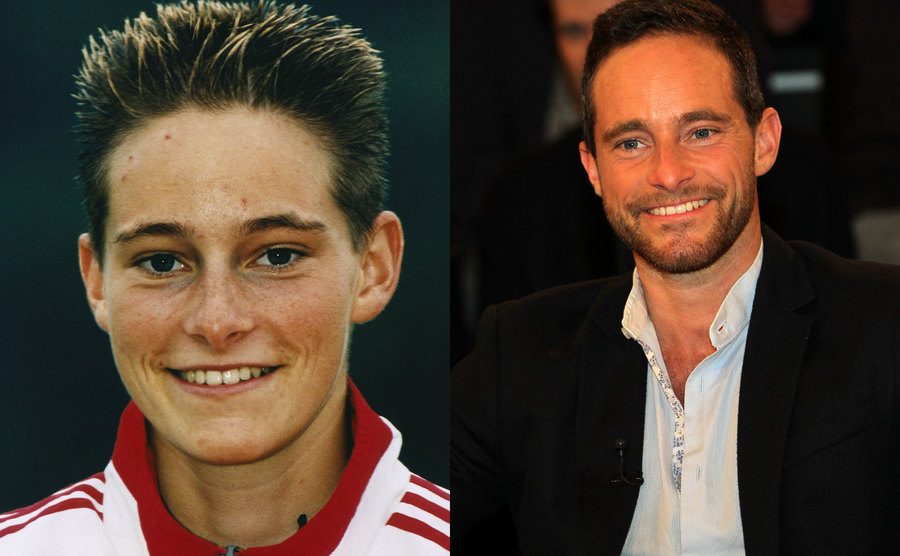 Having a feeling that he was always a man made him realized his identity soon. He underwent surgery in 2018. He is seen in 'Let's Dance,' the German version of 'Dancing With The Stars. He is still considered the athletic icon who turned trans and inspired many.
Aydian Dowling Who Never Believed in Stereotyping
If you see, there are very few trans men who have gained media attention. The reason could be the difficulty of accepting a trans man in his entirety. Or it could be the thought that trans man can never be masculine enough.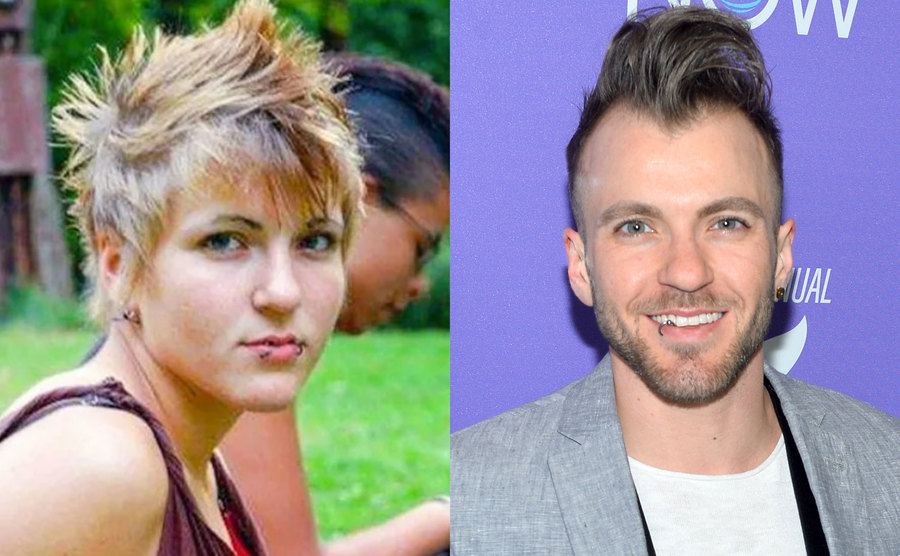 Aydian Dowling rejected these beliefs and began his transition in 2010 and came as a trans man on the cover of the magazine 'Men's Health.' He was the first trans man to get this privilege. Today, he is a YouTuber and owns a clothing line too.
Lea T; Being a Fashion Model as a Trans Woman
Anyone in the fashion world would know how difficult it is to get an entry, let alone stay. The industry can be accepting and ridiculing at the same time. Lea is one fashion model who has managed to stay in the industry.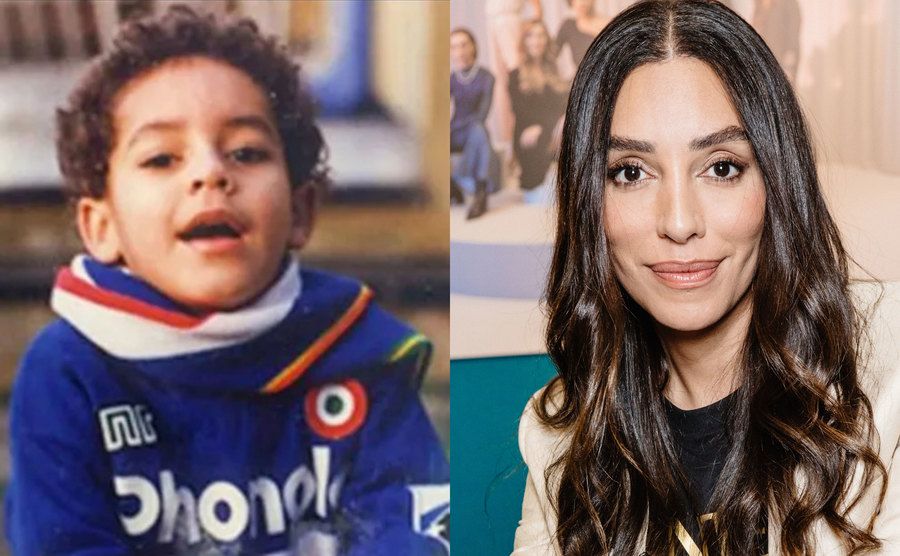 Leandra Medeiros Cerezo is the daughter of a famous football player in Brazil and a star of Givenchy's most popular campaigns. She had the opportunity to lead the Brazilian football team into the arena during the 2016 Olympics.
Dana International Who Aspired To Be a Singer
Dana International rose to fame with her victory in Eurovision Song Contest. Since childhood, she was sure of two things – she is a woman and wanted to be a singer. Her family supported her by paying for her music lessons.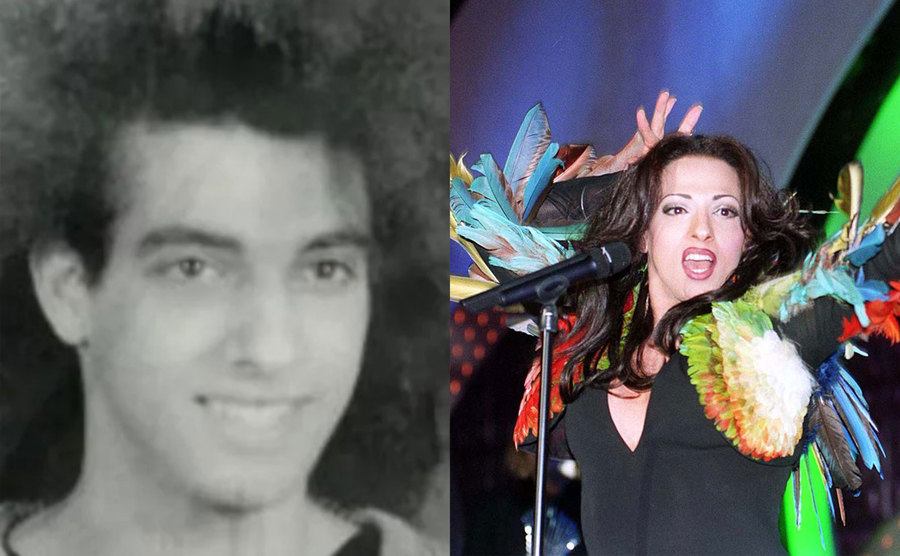 Dana, a commercial hit in Israel, revealed that she was a woman during the initial years of her teenage years when people rarely understood the term transgender. This happened in 1982 when society was not so forward-thinking to accept trans people.
Geena Rocero, a Pageant Girl
A pageant girl from a working-class background, Geena Rocero has worked hard to become an entrepreneur and someone who speaks for the rights of transgender. She is the owner of a media production company that works for gender equality.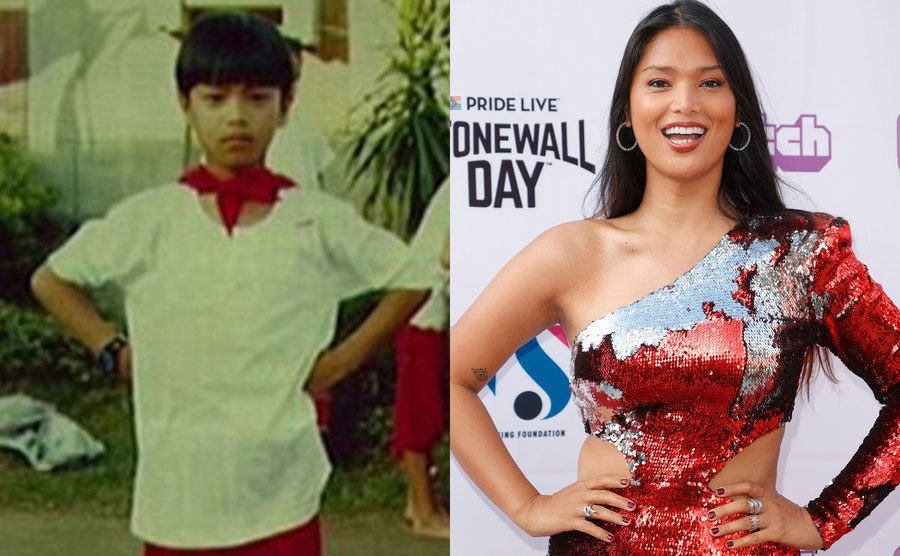 It was during a Ted Talk that she announced that she was a woman. She wanted the world to know her story because she wanted every trans person to come out and not feel sorry or ashamed of their identity. This is way better than living without integrity.
Yasmine Petty Who Tried Multiple Careers
Yasmine Petty has acted in the TV series 'The Real Housewives of Beverly Hills' and was a model for Louis Vuitton and Vogue Italia. In addition, she was a stylist, creative director, a model scout, and even studied in a culinary arts school.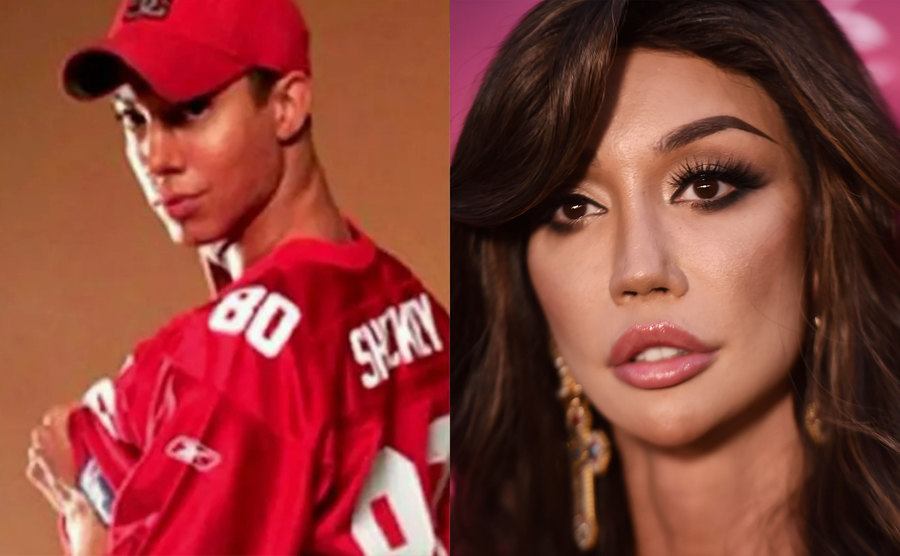 The lesson we learn from her life is that trans people are not just remembered for being trans. They are exactly like you and me, who have aspirations and can do things that may not even be possible for others.
Andreja Pejic Who Was Born To Be a Model
Andreja Pejic was born in Bosnia but had to move to Australia due to a tragic war. She came out at the age of 17. By that age, she had felt that she was different from others of her gender.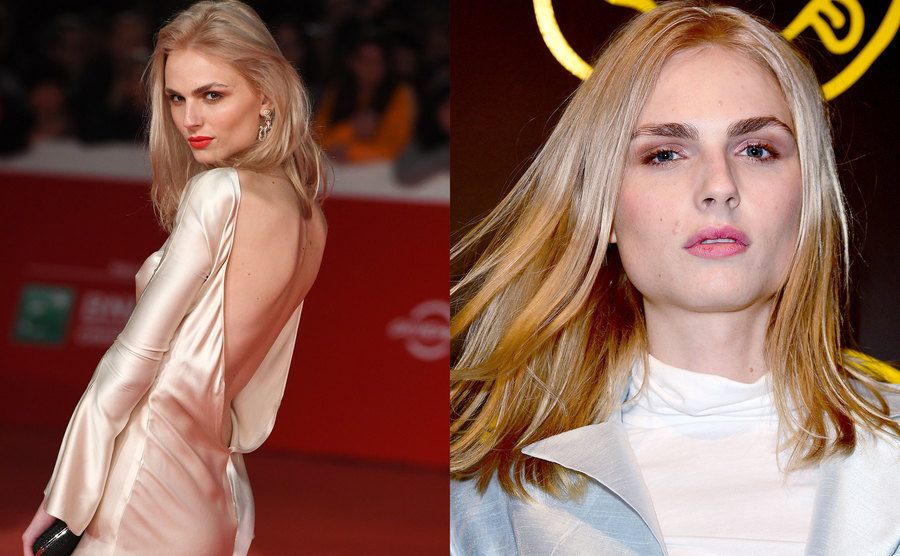 She had the advantage of modeling as a man and a woman. This made her flexible and different from any other town model, which worked wonders for her modeling career. She got her reassignment surgery done in the year 2013.
Fighting Her Way Into The Miss Universe Competition, Jenna Talackova
Jenna Talackova did her reassignment surgery by the age of 19 and applied for the Miss Universe competition. Though she became one of the top 70 competitors, she could not participate because she was born a man.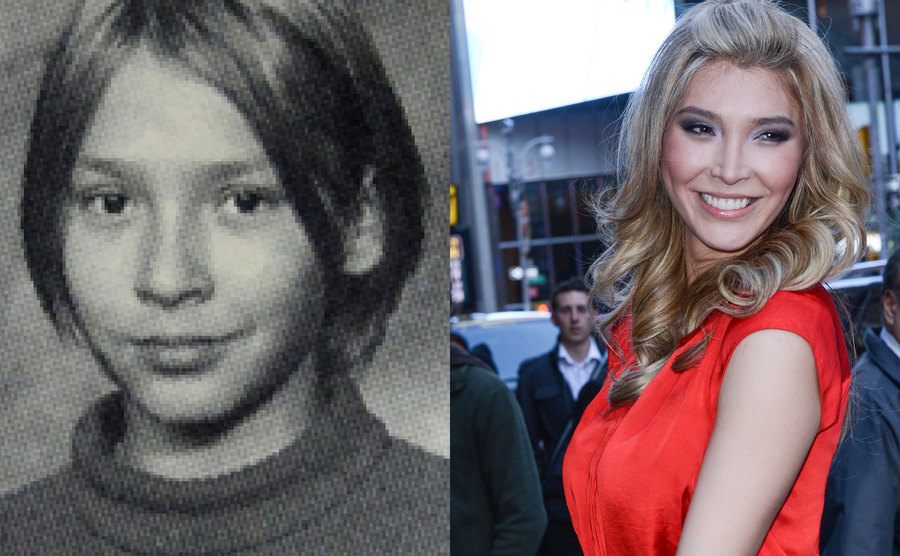 Her strong protest paved the way for the competition, and she could participate joyfully. Of course, she was never seen speaking for the transgender or anything of that sort. But she is involved in a battle for herself, thus changing the world for good.
Arthur or Amiyah Scott, Who Was Very Different From Other Boys
Amiyah Scott, who was born Arthur, always thought that she was very unlike the other boys. But her family could never understand or accept her plight. Later she was accepted by the underground scene in New Orleans.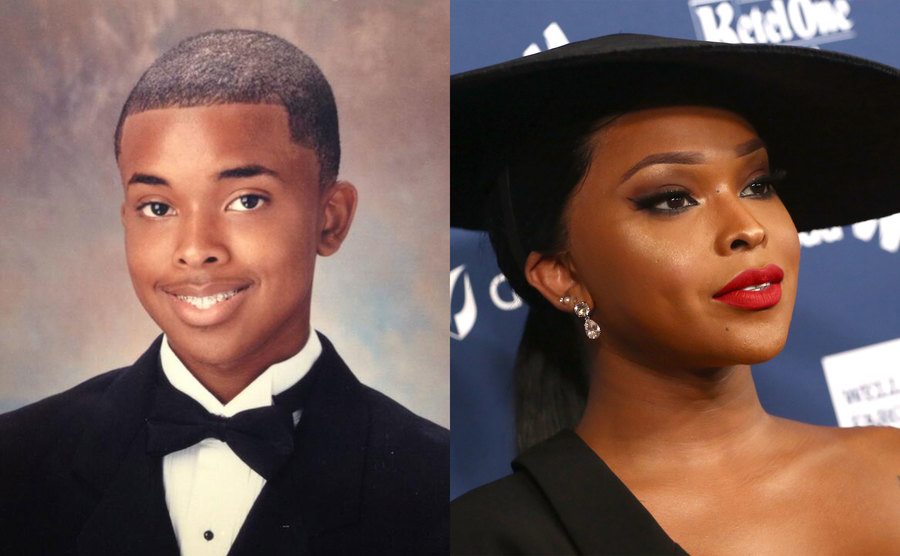 It was not long before her family acknowledged her for who she was, and then it was Scott's era. She won a GLAAD Rising Star Award for playing the lead character in Fox's 'Star.' The world realized that she is nothing less than a star.
A YouTuber from UK, Jamie Raines
Jamie Raines makes great videos for YouTube, mostly detailing his transition. A particular one is about how his voice changed while taking testosterone. He is engaged to Shaaba Luton, and they often open up about their relationship.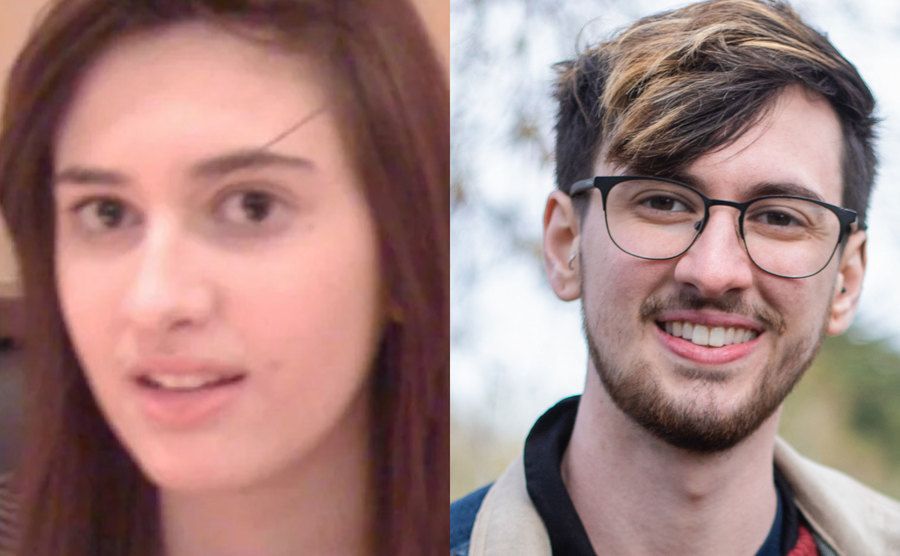 Raines and Shaaba were female best friends before his transition. They fell in love, and it took a lot of time before Shaaba's family accepted their relationship. Jamie says that being transphobic hurts many, and being transgender doesn't hurt anyone. These are some wise words from a youth.
A Trans With a Unique Look, Stef Sanjati
Stefanie Luciana Peloza is yet another YouTuber whose videos speak about her transition. She had a genetic condition called Waardenburg syndrome since birth. This condition has given her a unique look, and she talks about living with this condition.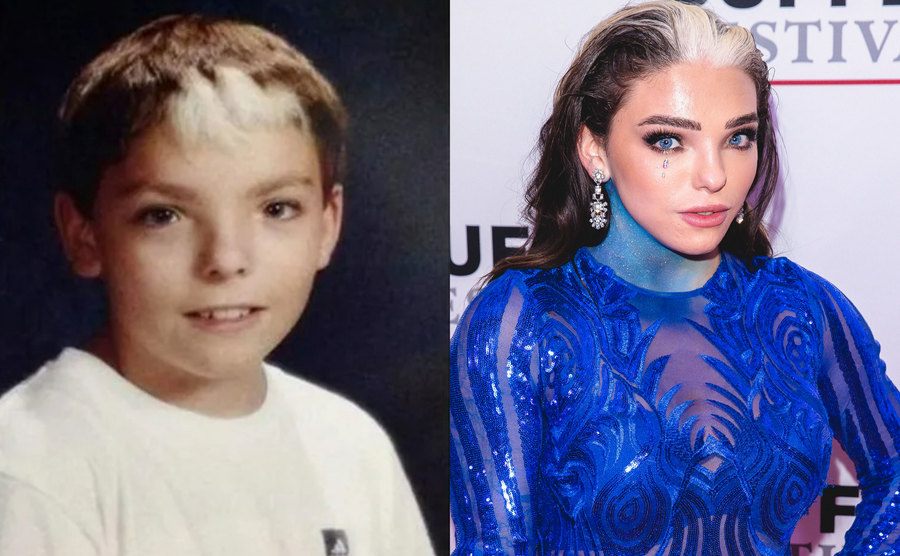 During the transition, she resorted to many procedures and has openly discussed them on her YouTube channel. She has shown her facial feminization surgery in her videos, sharing the good and bad sides of cosmetic surgeries with her audience.
Veronica of 'Pose,' Jiggly Caliente
Jiggly Caliente is Veronica's character she played in 'Pose.' Aside from acting, she loves to sing and is a drag performer. It was in the year 2016 that she declared to the world about being transgender.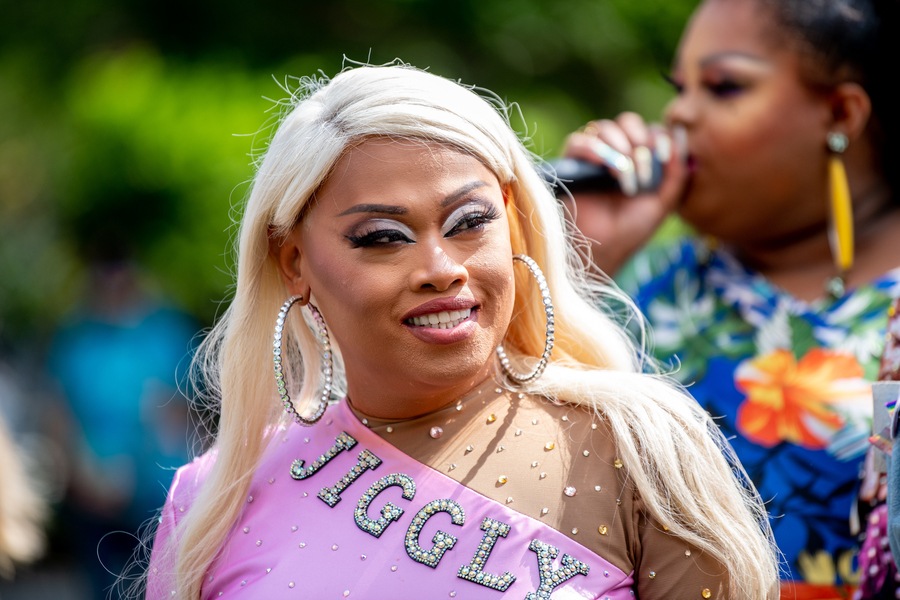 She released her first album T.H.O.T. Process in 2018 and has a great musical career too. She also became a background dancer for Christina Aguilera and was a part of 'Saturday Night Live' and 'Broad City.' That is so much talent for a trans personality.
Dutch Beauty Guru, Nikkie de Jager
Nikkie de Jager, AKA Dutch Beauty Guru, owns a YouTube channel with about 10 million subscribers. In a very famous video of her, she showed her bare face and asked everyone to follow suit.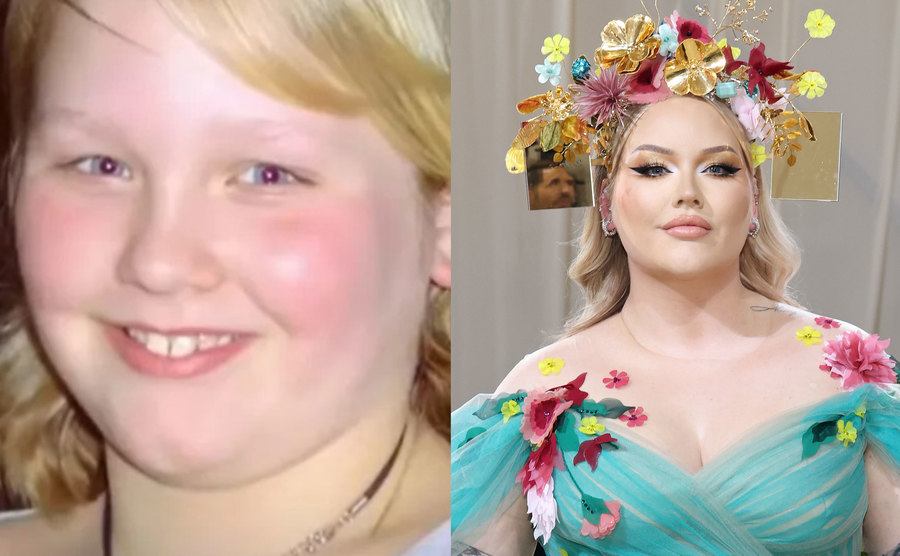 Only when someone threatened to reveal the truth to the world that Nikkie openly spoke about being transgender. She had transitioned at a young age which very few people knew about. She is now busy making makeup tutorials for her channels and is engaged with Dylan.
An Artist, Musician, and Author, Vivek Shraya
Vivek Shraya, an artist, musician, and author, is a recipient of some 20 awards. He is a Canadian by birth and is the director of a foundation that stands with LGBTQ women.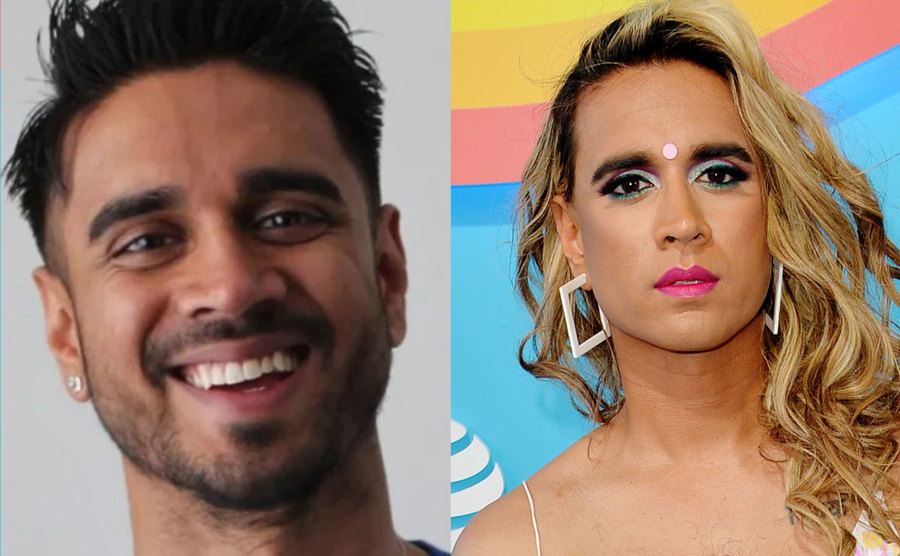 Vivek is a talented author who has seven books in his name and owns seven music albums to date. She became a trans woman in 2016. But this did not stop her from pursuing her dreams. She has only reached greater heights of achievement in the years after transition.
A Female in Boys' Football Team; Brian Michael Smith
Brian Michael Smith was taken care of by his mother, and they always moved places while he was a child. Going by his appearance, many thought that he was a boy, and he even got selected to the boys' football team in school.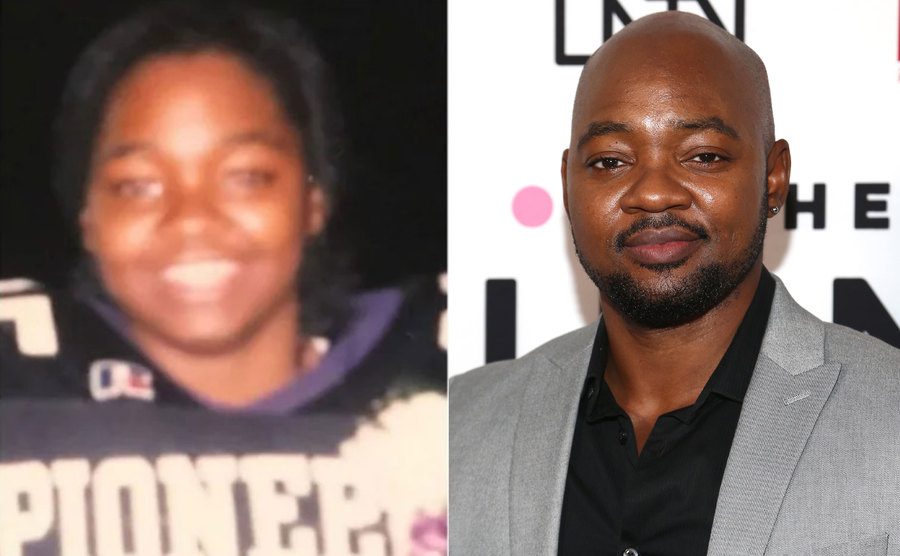 He played a fictional transgender police officer in Queen Sugar's series, becoming the first black trans man on network television. He finds time to support trans people and talks about the need for trans representation in the media.
Josie Totah Who Got a Break in 'Champions'
Yes, Josie Totah is the one that appeared on the Disney Channel and the sitcom 'Back in the Game.' Her breakthrough happened when she acted in the comedy 'Champions' along with Mindy Kaling.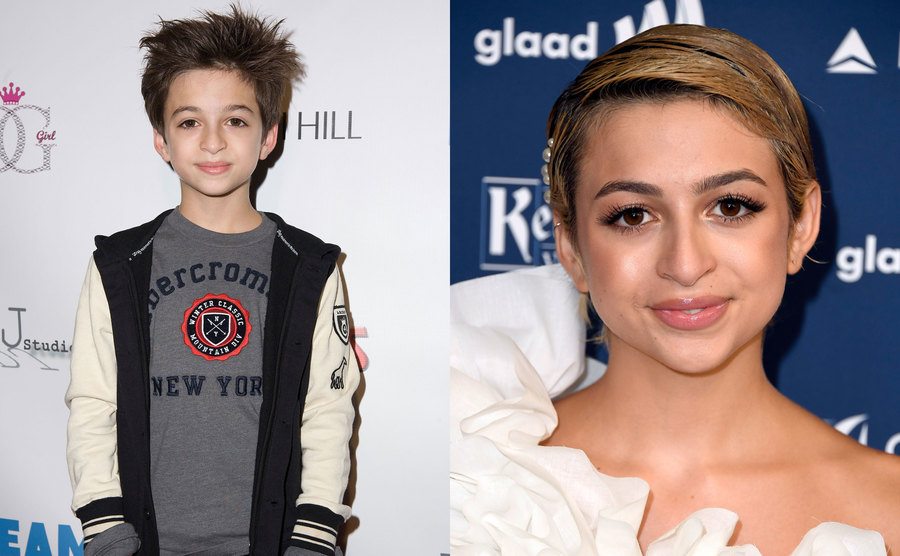 In the same year, she came out as a trans woman at just 17 years of age. By then, she had already starred in 20 TV shows and six movies. Still young, she is set out to make the trans youth in Hollywood proud.
Watch Ser Anzoategui's Life in 'Catholic School Daze'
Born in California to parents from Paraguay and Argentina, Ser's career in acting began in the theaters of the city of angels. Her life is portrayed in a play she wrote named 'Catholic School Daze.' She is an amazing producer and writer too.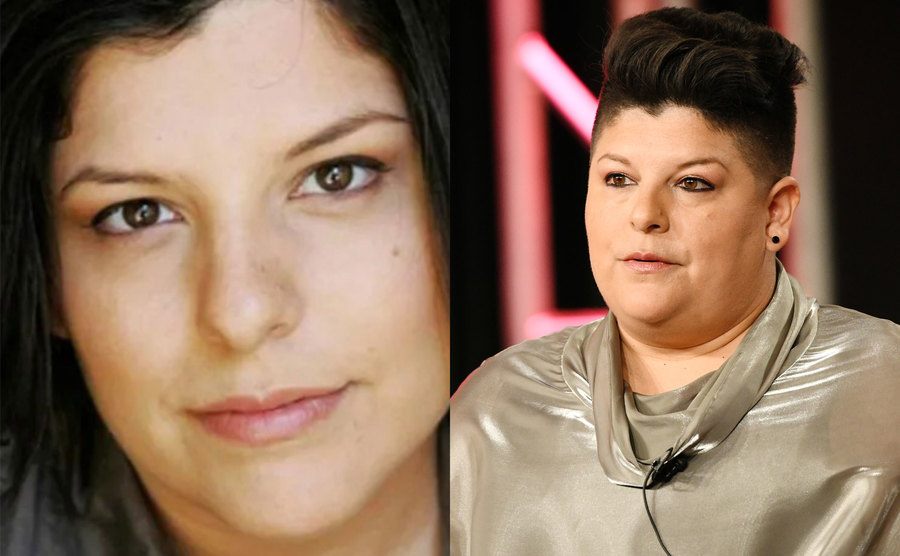 She was Karen before coming out as non-binary. She faced many roadblocks in rejections, and nobody was ready to cast her for acting assignments. Her destiny changed when she played Eddy on the famous television show 'Vida.'
Working From Behind the Camera, Yance Ford
Yance Ford was a producer for PBS for more than ten years. He became one among The Root's list of the most influential African Americans between 25 and 45. He was also a nominee for an Academy Award.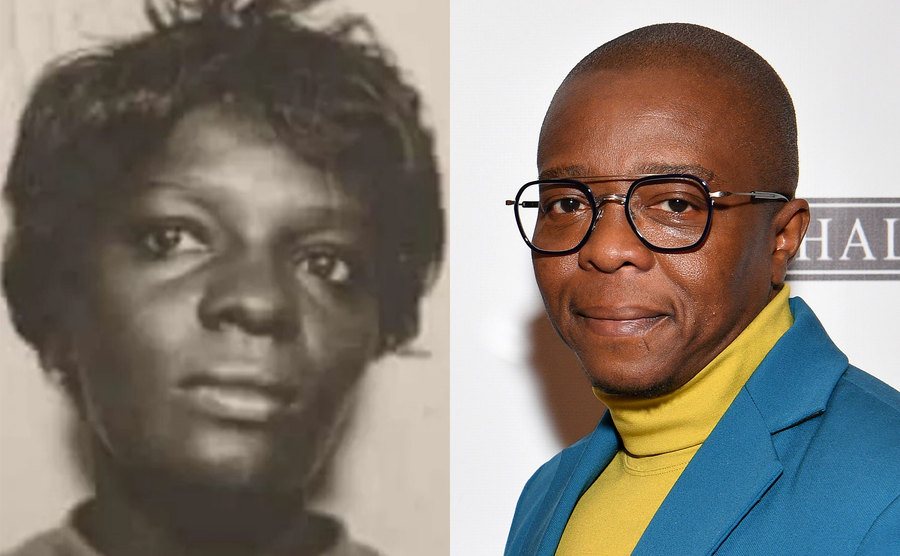 His directorial initiative 'Strong Island' narrates the story of his brother's brutal killing in the year 1992. It details how he and his family faced this tragedy. He won the Emmy Award for the movie and became the first transgender to win one.
The Comic Stories' Author, Hunter Schafer
During her childhood, Hunter Schafer was so much into drawing and wrote several stories for comic books. Her transition started in her teenage years, creating many problems for her. She became a victim of bullying, among many other things.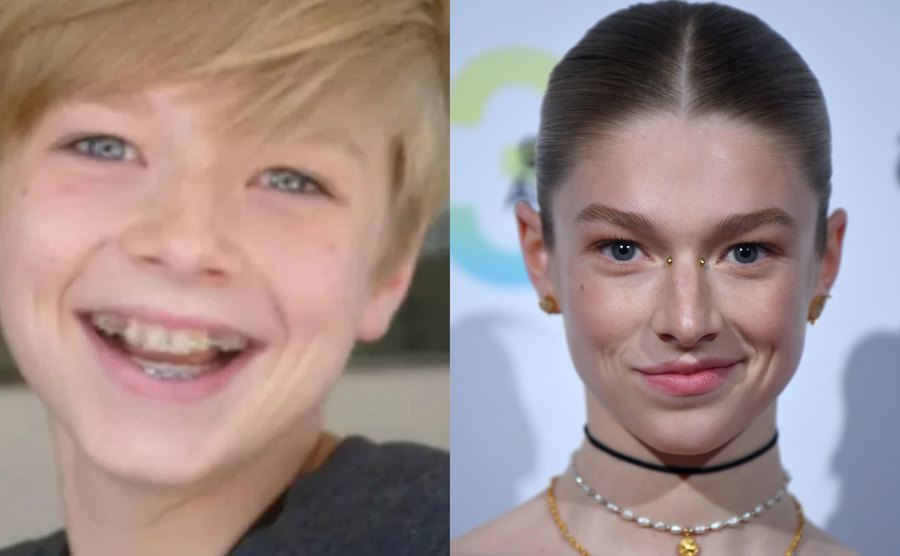 With the role of Jules in 'Euphoria,' she started her incredible career in acting. She loved her role as Jules as her gender identity was not an issue in the series, and she decided to continue acting. Since then, she has spoken out loud about creating more roles for trans people.
The Hilarious British Comedian, Eddie Izzard
The public knows Eddie Izzard as the hilarious British comedian, an actor, activist, and writer. Her playful way of presenting comedy is a unique trait that attracts the masses. Recently, she acted in a Netflix Original 'Green Eggs and Ham.'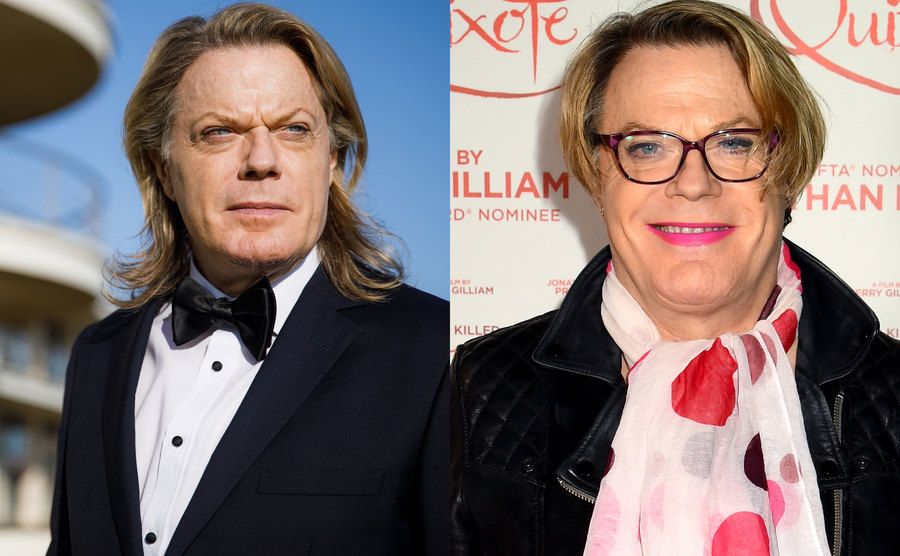 Izzard runs marathons, does her comedy performances in English and French, and has won two Emmy Awards. She declared to the public that she was a genderfluid in the year 2018. She says that she likes to be referred to as 'she.'