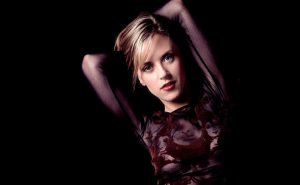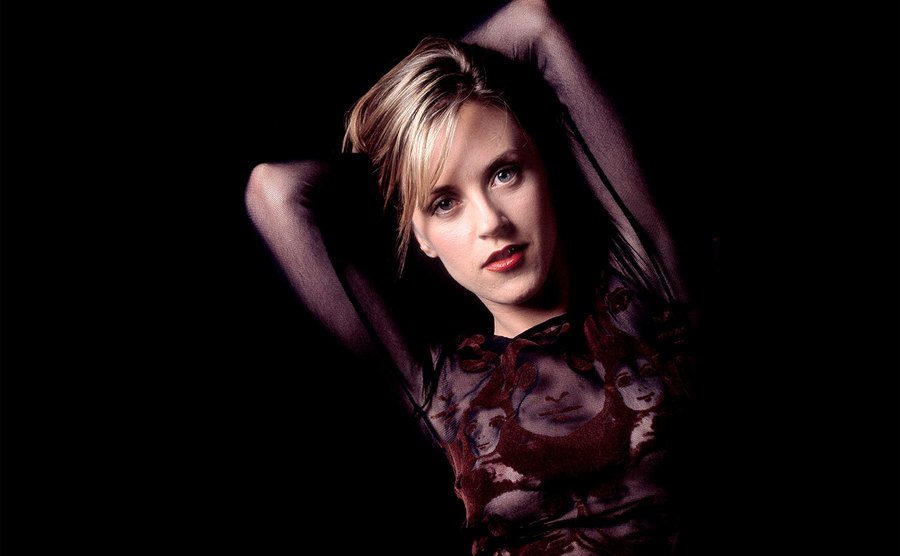 We Ranked Them! The Sexiest Artists of All Time
By Yuri S.
---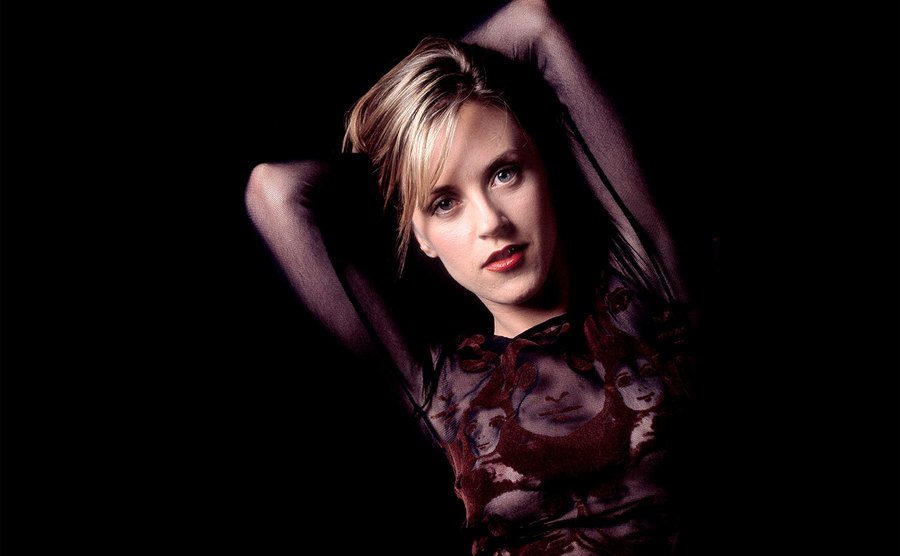 Whether it be those boy band dance moves that make teenage hearts flutter, jaw dropping costumes that ignite a stage, or songs that can give a listener goosebumps, when an artist has that sex appeal it's simply undeniable.
Some may say if you've got the goods, why not flaunt them? And that's something many of the top artists out there take to heart. But that's not all it takes to become known as one of the sexiest musical artists the music industry has ever known.
50. Whitney Houston Will Always Be Loved
This iconic artist is best known for top hits such as "Saving All My Love For You," "I Wanna Dance With Somebody," and her cover of "I Will Always Love You." Her records sold millions of copies worldwide, yet at the time of her shocking death at age 48, she was rumored to be facing financial trouble. Despite this, a year after her death, her estate was worth around $40 million.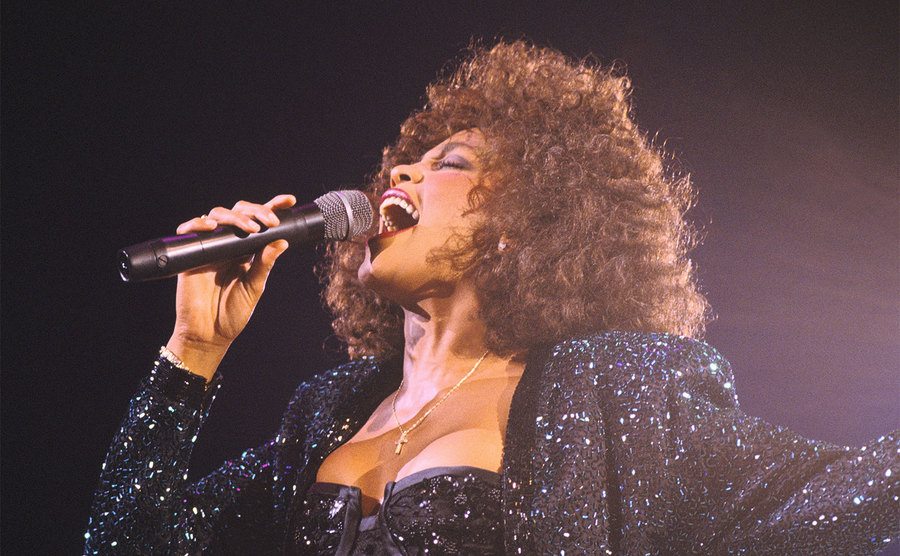 Whitney Houston is known as the "greatest singer of her generation." However, in her personal life she faced many struggles, including addiction and a tumultuous relationship with ex-husband, Bobby Brown. But her struggles never stood in the way of her success, and she remains the bestselling solo female recording artist in music history.
49. Ellie Goulding Can Make Anything Happen
Singer Ellie Goulding took the British music scene by storm when she broke into the business at age 23. Over a decade later, at age 35, she has become an international hit worth $30 million, known for songs such as "Anything Could Happen," and "Love Me Like You Do." In 2019, Goulding married her husband, Caspar Jopling.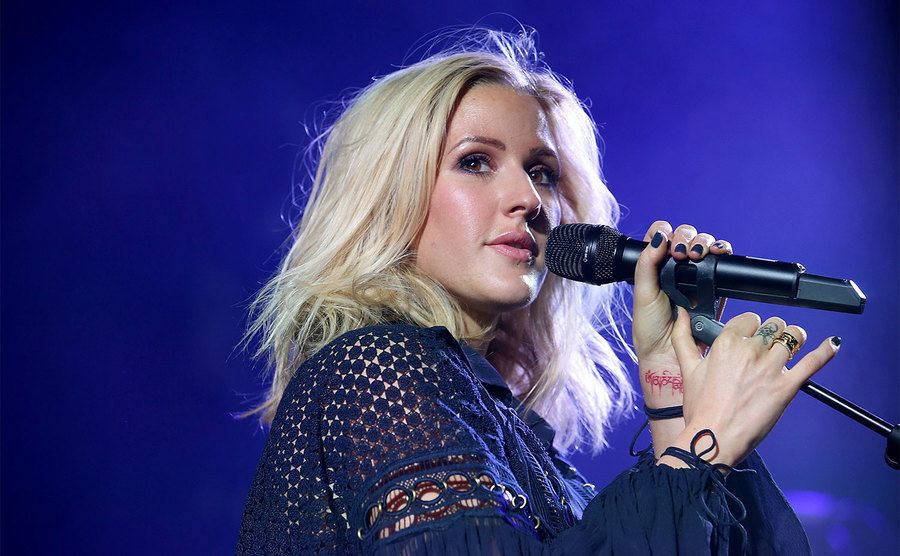 In April 2021, Goulding gave birth to her son, named Arthur Ever Winter. Goulding is also a part of the famous Taylor Swift "squad," and was featured in Swift's music video for Bad Blood. On top of that, she was asked to perform at the royal wedding reception for Prince William and Kate Middleton.
48. Nadine Coyle Has the Luck of the Irish
Irish native Nadine Coyle got her start in the music business as a teenager when she entered the UK competition show "Popstars: The Rivals" in 2002. She was picked to join Girls Aloud, and from there she rose to the top of the charts. With a net worth of $13 million, and several UK chart topper hits, Coyle has also worked to form a solo career and released new music in 2020.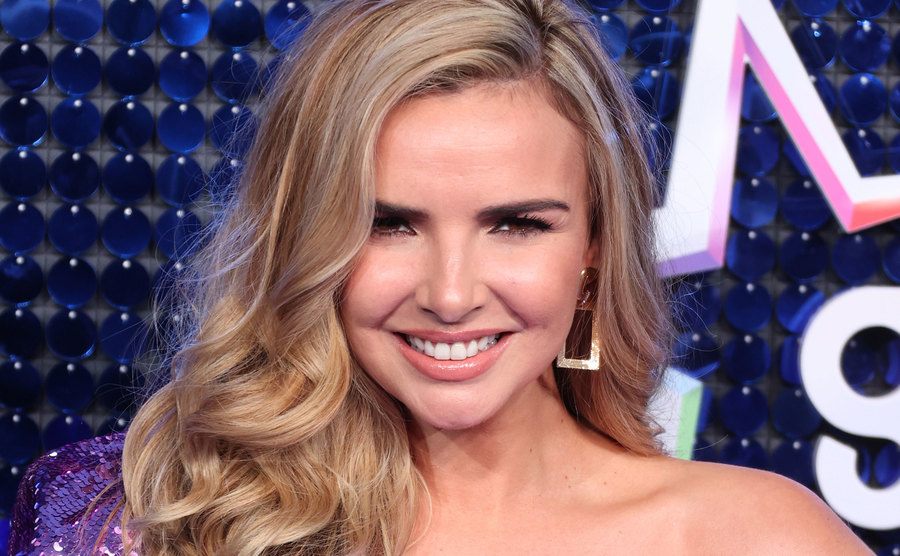 Coyle is best known for songs such as "The Promise," "Jump," and "I'll Stand by You." Her group, Girls Aloud, remains one of the most successful British female groups of the 21st century. She has had an on again-off again relationship with her former fiancé, Jason Bell, and shares a daughter with him.
47. Britney Spears Is Stronger Than Yesterday
This list could not be complete without the "Princess of Pop," Britney Spears. She's become an iconic part of pop culture with her hits "…Baby One More Time," "Slave for You," and "Oops I Did It Again." With a net worth of $60 million, the 40-year-old made headlines throughout 2021, as she sought to be released from her strict conservatorship.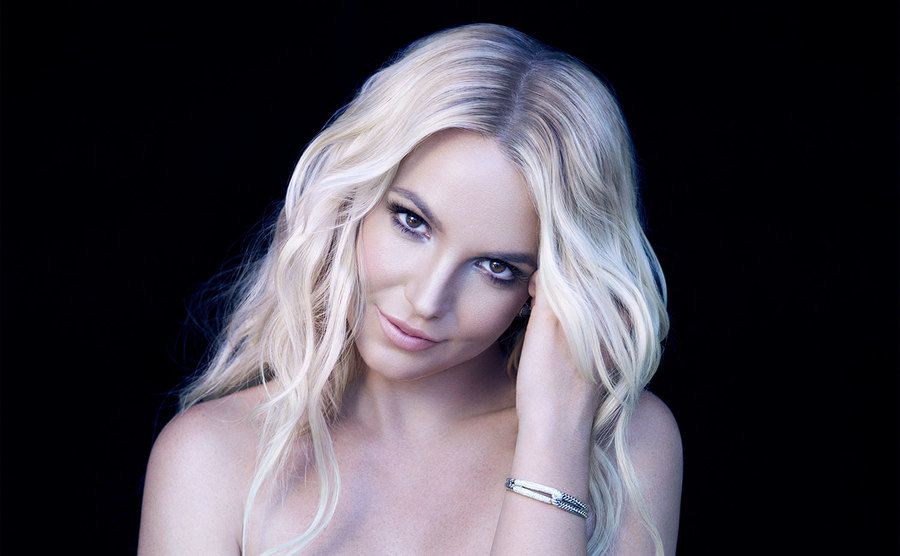 After gaining her freedom, Spears continued to make headlines with her revealing photos and relationship with fiancé, Sam Asghari, a fitness trainer and actor. She also has been locked in a public feud with her younger sister, Jamie Lynn Spears, over her sister's alleged role in abuses that Spears faced.
46. Lenny Kravitz Chooses to Let Love Rule
Rock star Lenny Kravitz has made a name for himself by combining the styles of rock, jazz, R&B, funk, and pop into his music. With an estimated worth of $80 million and four Grammy Awards under his belt, at age 57 he continues to keep his body and mind sharp. He is known for the songs "American Woman," "Fly Away," and "Believe."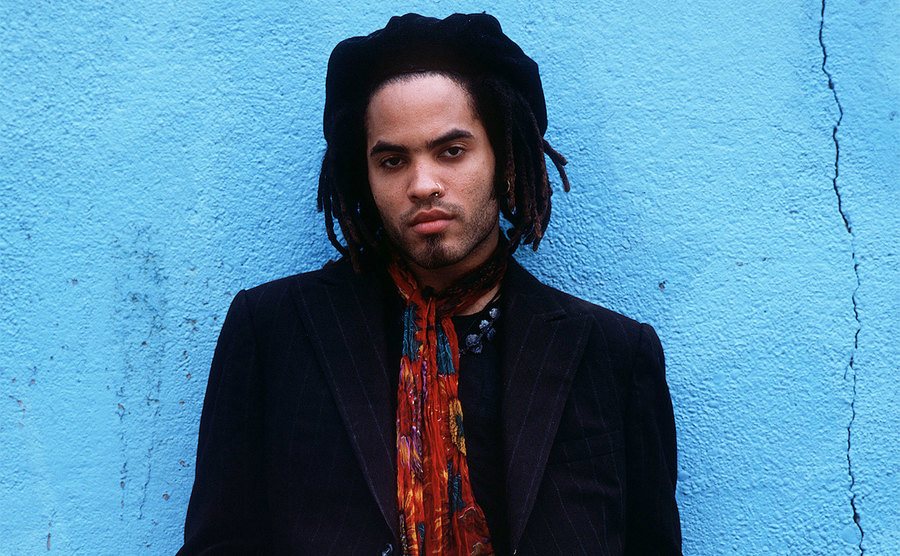 While some artists might get caught up in drama, Kravitz is known for getting along with pretty much everyone, including ex-wife Lisa Bonet, with whom he shares daughter Zoe. Kravitz owns lavish homes in Paris, Brazil, as well as land in the Bahamas where he grows his own food to support his vegan lifestyle.
45. Carrie Underwood, a True Country Girl
Country-pop singer Carrie Underwood rose to fame after winning American Idol in 2005. She's become known for having crossover appeal in the country and pop worlds with hit singles like "Before He Cheats," "Cowboy Casanova," and "Last Name." She has a net worth of $140, and at age 38 shows no signs of slowing down.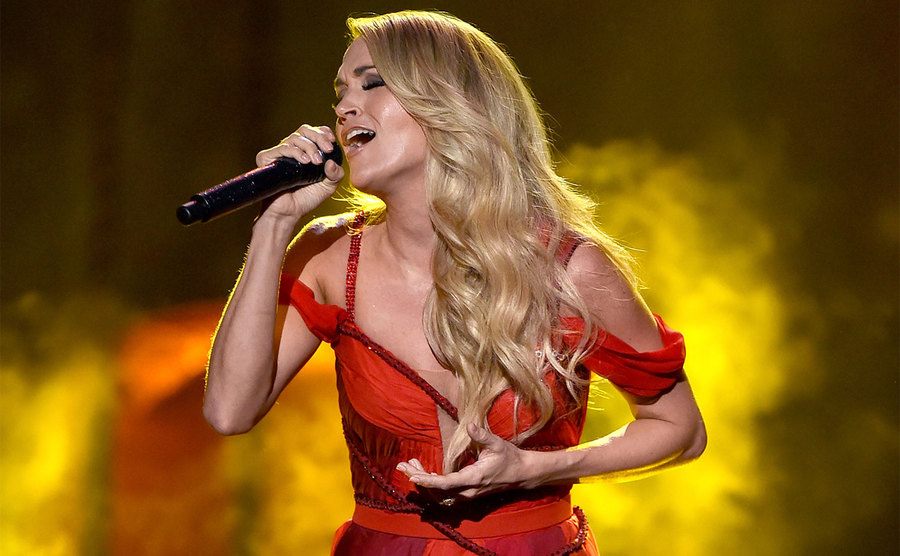 In 2010, Underwood married NFL player Mike Fisher, and they have two children together. She has been vocal about being a vegan, and advocates for certain agricultural reforms. This has led to her getting booed on stage in some pro-cattle farm areas and caused contention between her and local lawmakers.
44. Ol' Blue Eyes, Frank Sinatra
Frank Sinatra is thought to be one of the greatest musical artists of the 20th century, and with his classic crooner voice the title certainly fits. Many of Sinatra's songs like "My Way," "Fly Me to the Moon," and "New York, New York," have become famous. At the time of his death in 1995, at age 82, he was worth close to $200 million.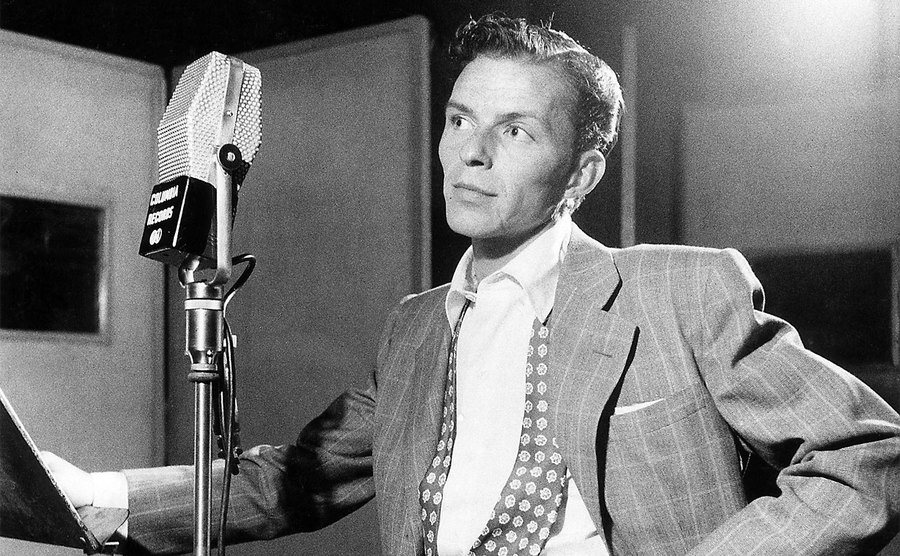 Always charming, Sinatra was married four times in his life, to Nancy Sinatra, Ava Gardner, Mia Farrow, and Barbara Marx, and he was rumored to have numerous affairs. But while he might have been charming with the ladies, when it came to journalists and those he felt were against him, Sinatra could have a violent streak. He also had ties to the Italian Mafia, which is why the FBI kept tabs on him throughout his career.
43. Pink Knows How to Start a Party
Alecia Moore, known by her stage name Pink, got her start in the girl group Choice, before moving on to a solo career in 1995. She's had huge international hits such as "Just Like a Pill," "Get This Party Started," and "Just Give Me a Reason" and has sold millions of records worldwide leading to a net worth of $200 million.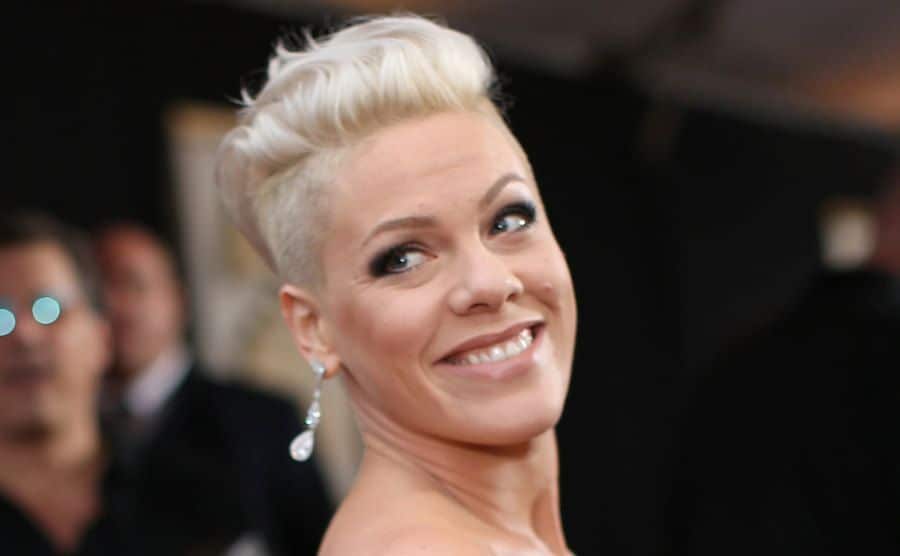 In 2006, Pink married motocross racer Carey Hart, and they have two children together. They've had a rocky relationship, including a separation, but have remained together since 2010. She used to have a very public feud with Christina Aguilera, which even escalated to physical altercations, but the two singers have since grown and buried the hatchet.
42. Joey Ramone, the Father of Punk
Joey Ramone, born Joey Hyman, was the frontman for the rock band The Ramones. He died at age 49, but his legacy with the band lives on, with some considering them to be the inventors of the punk rock genre. His net worth at the time of his death in 2001 was $6 million, but he left behind priceless treasures such as his guitar and iconic jacket.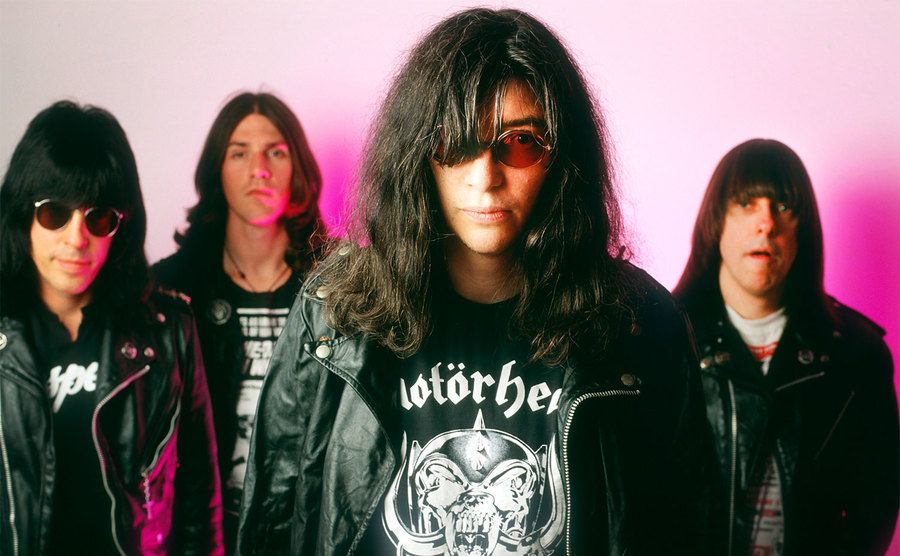 Ramone was posthumously inducted into the Rock and Roll Hall of Fame and remains known for songs such as, "I Wanna Be Sedated" and "Blitzkrieg Bop." He's credited with writing a number of the band's songs himself. He had a long conflict with fellow band member Johnny Ramone, both creatively and personally, when Johnny stole and married Joey's girlfriend, Kelly.
41. Nancy Sinatra Followed in Her Father's Footsteps
While some might know her as the daughter of singer Frank Sinatra, Nancy Sinatra was an accomplished musical artist in her own right. She's known for the classic hits "These Boots Were Made For Walking," "Sugar Town," and "Somethin' Stupid" and starred in a number of television series and movies as well. At age 81, she has a net worth of $50 million.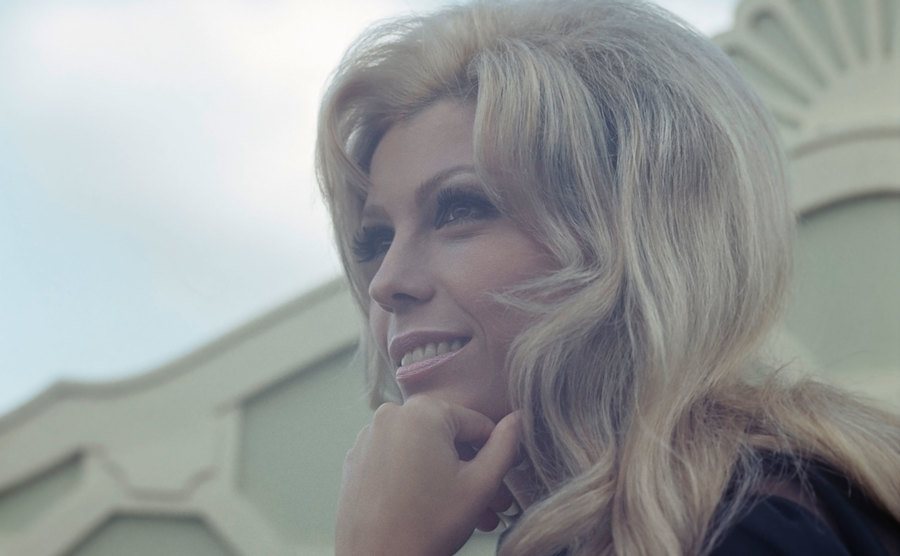 Nancy married singer Tommy Sands but divorced him after five years. She later married Hugh Lambert in 1970 and remained with him until his death in 1985. The two had two children together. Among her accolades, she was the first American woman asked to record a title song for a James Bond film, which she did for You Only Live Twice.
40. Dua Lipa Makes the Rules
Dua Lipa began her career as a model and then burst onto the music scene in 2017. She tends to describe her musical style as "dark pop" and has earned a lot of recognition for songs like "New Rules," "IDGAF," and "One Kiss." At just 26 years old, she's earned a net worth of $25 million, and Lipa's success continues to grow.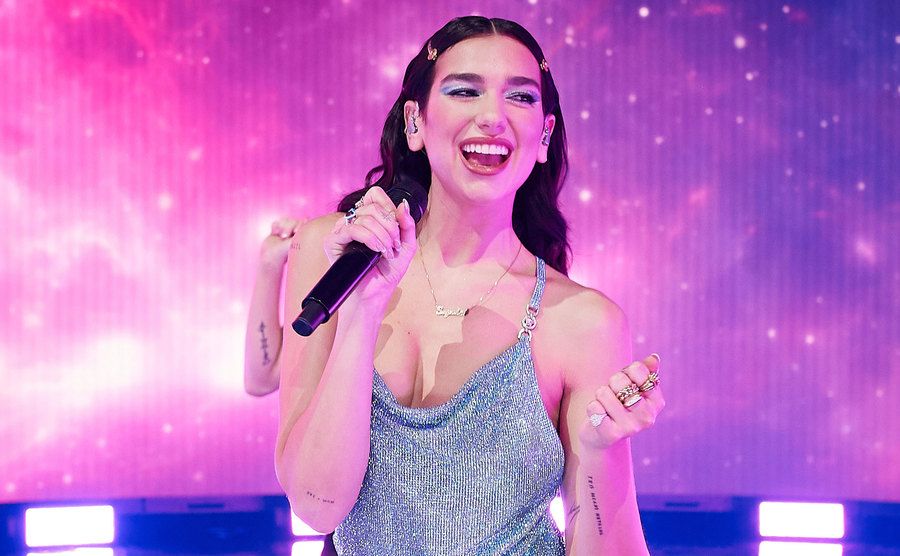 Lipa has had a long on again, off again relationship with chef Isaac Carew. She last ended things with him in 2019, before moving on to date Anwar Hadid until December 2021. She has also had an ongoing rivalry with singer Rita Ora, which some believe are because of comparisons made between them as Albanian female celebrities.
39. Eminem, the Real Slim Shady
Eminem, born Marshall Mathers has made a name for himself as a legendary hip hop artist. With memorable songs like "Lose Yourself," "Not Afraid," and "Love the Way You Lie," Eminem has become one of the most successful rappers. He is worth $230 million. He was formerly married to Kimberly Anne Scott, and the couple got married and divorced not just once, but twice.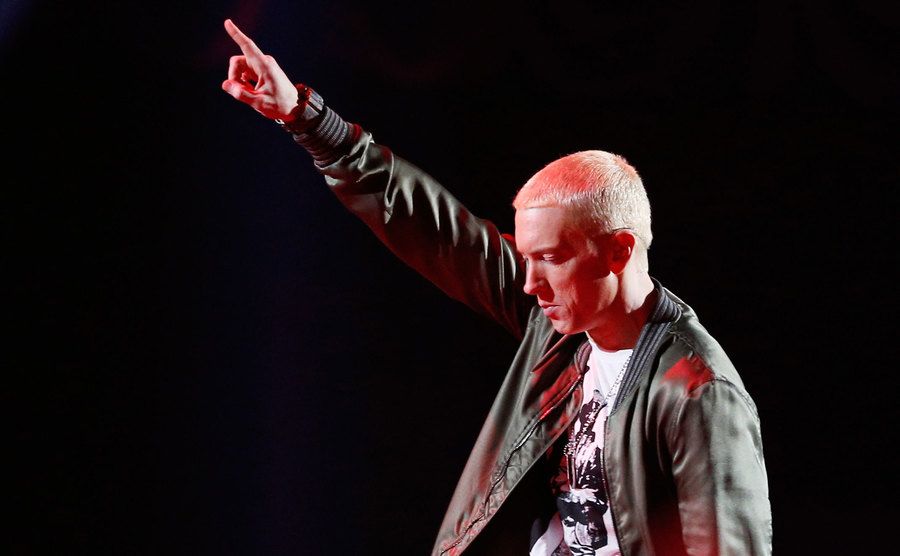 On a personal level, Eminem has struggled with drug addiction and been very public about his ups and downs in his songs. On a professional level, he has had clashes with numerous artists, some of which are featured in his lyrics, which just fanned the flames. The feuds included artists Limp Bizkit, Mariah Carey, Michael Jackson, Everlast, Ja Rule, Moby, and more.
38. Liz Phair Is Always Herself
Some consider Elizabeth "Liz" Phair to be one of the quintessential solo female artists of the late '90s and early 2000s. In addition to her own albums, she has also composed music for several TV shows, but is probably best known for her memorable single, "Why Can't I?" With a net worth of $10 million at age 54, Phair continues to write and produce music.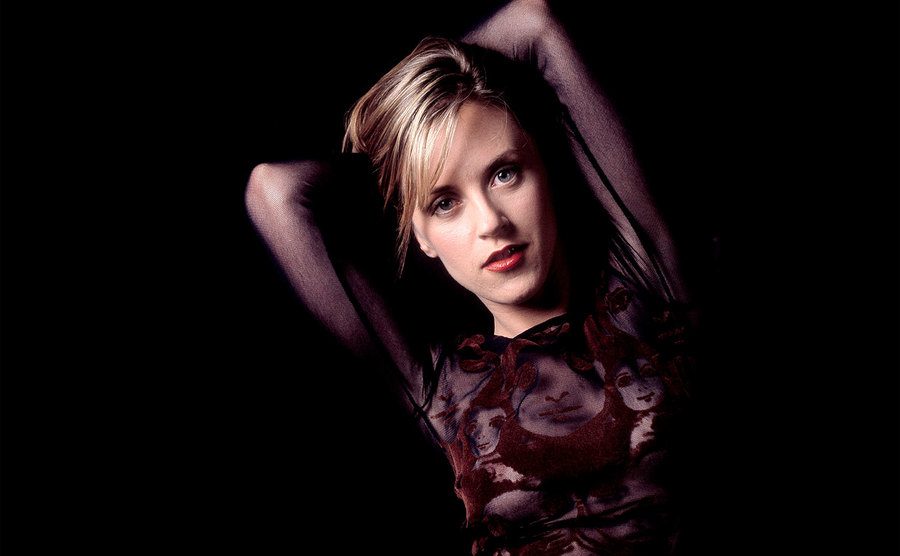 Phair was formerly married to film editor Jim Staskauskas, with whom she shares a son, and divorced him in 2001. She is very outspoken about her feminist views and activism and is quoted saying, "Be yourself, because if you can get away with it, that is the ultimate feminist act."
37. Susanna Hoffs Loves a Fun Day
Singer and songwriter Susanna Hoffs is best known for co-founding the highly successful band The Bangles. Inspired by bands like "The Ramones," Hoffs and her band have had iconic hits such as "Manic Monday" and "Walk Like an Egyptian." At 63 years old, with a net worth of $10 million, Hoffs still enjoys working in music and film.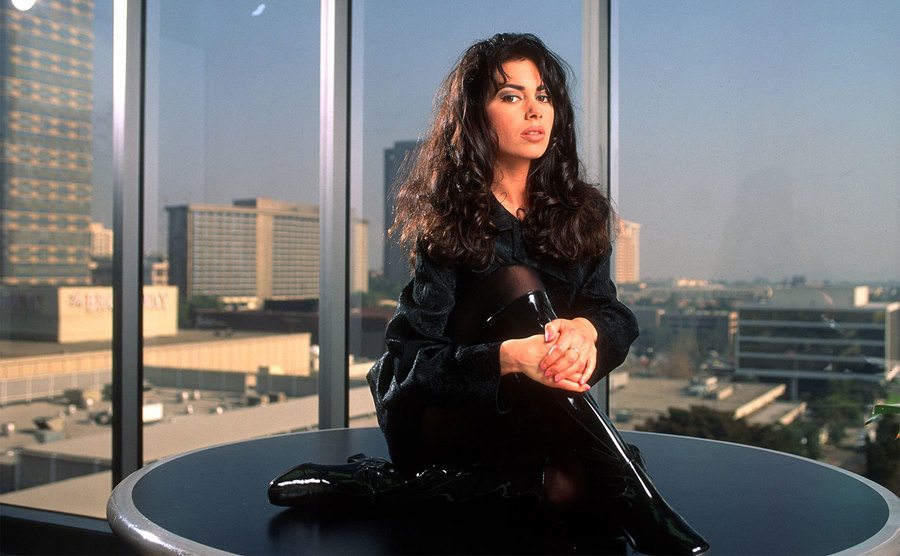 In 1993 Hoffs married her husband Jay Roach and, after two children together, the couple are still going strong. Rumor has it that Hoffs has had some friction with her band mate Debbi Peterson, and that their tension almost led to the Bangles breaking up for a second time in 2005. While the band stayed together, sources say that these two tend to keep as much distance between them as much as possible.
36. Country Queen, Faith Hill
Faith Hill is considered to be one of the most successful country music artists of all time, with her huge international appeal. At age 56, with an impressive net worth of $165 million, she has earned worldwide acclaim for songs like, "Breathe," "The Way You Love Me," and "There You'll Be." In 1996, she married fellow country star Tim McGraw, and they have three children together.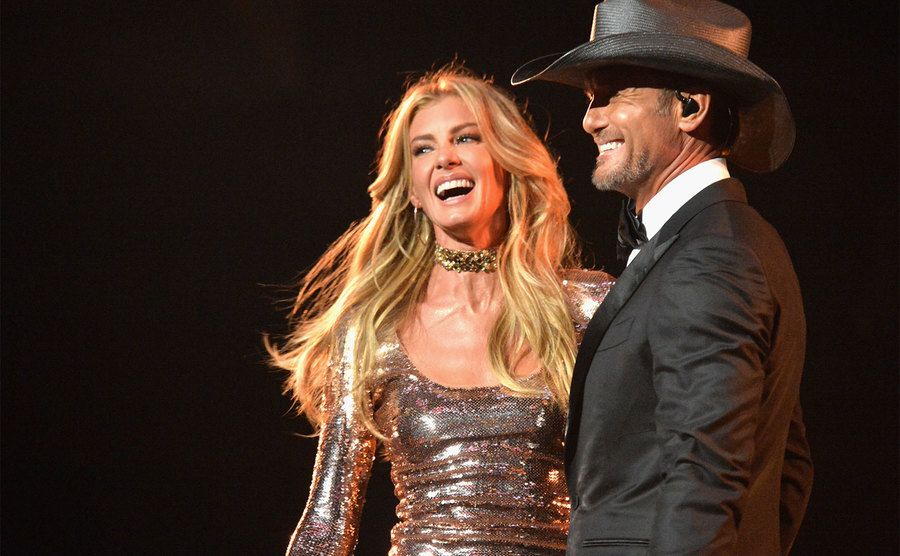 Hill has won five Grammy Awards, along with 15 Country Music Awards and numerous others. However, this didn't stop her from causing a ruckus in 2006 when Carrie Underwood won a CMA over Hill, and Hill had a bit of a tantrum. She later insisted that her behavior was just a joke, but some still wonder if this was really Hill's inner-diva at work.
35. Taylor Momsen, Both Pretty and Reckless
Taylor Momsen started off her career as an actress and model, before making the jump to music in 2009. She is the front woman for the band The Pretty Reckless, and they've had hits such as "Heaven Knows" and "Take Me Down." At 28 years old, she has a net worth of $4 million and just keeps growing from there.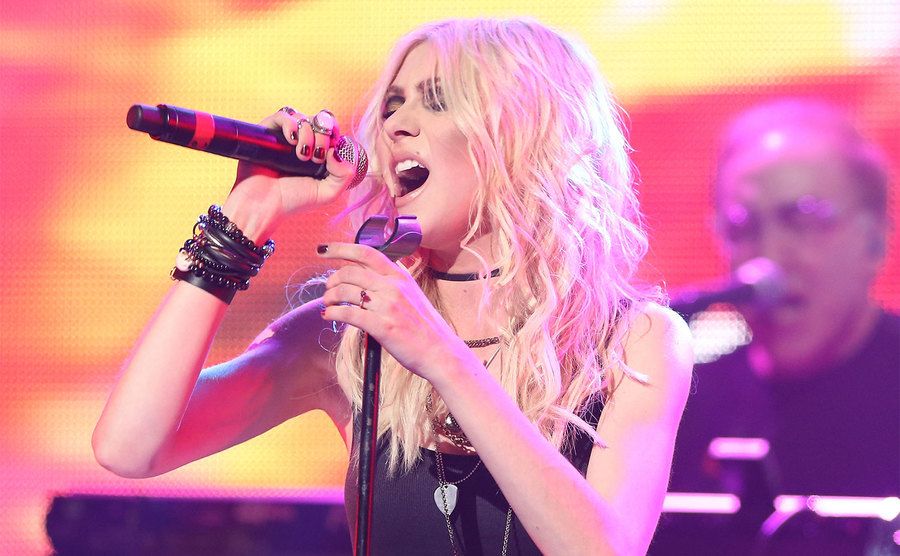 Outside of her music, many fans recognize her from the five seasons of Gossip Girl, where she played Jenny Humphrey. While Momsen said she left the show to focus on her music, rumor has it that a behind the scenes feud on set may have contributed. Her co-workers allegedly felt she was a diva and could be "volatile" on set.
34. Camila Cabello, the Beautiful Señorita
Cuban-American singer, Camilla Cabello, has risen to the top of the music industry. This 24-year-old got her big break when she auditioned for The X Factor and was put in the girl group Fifth Harmony. After reaching international fame with her group, Cabello left to pursue a solo career, becoming known for songs such as "Havana" and "Don't Go Yet." She has a net worth of $18 million and growing.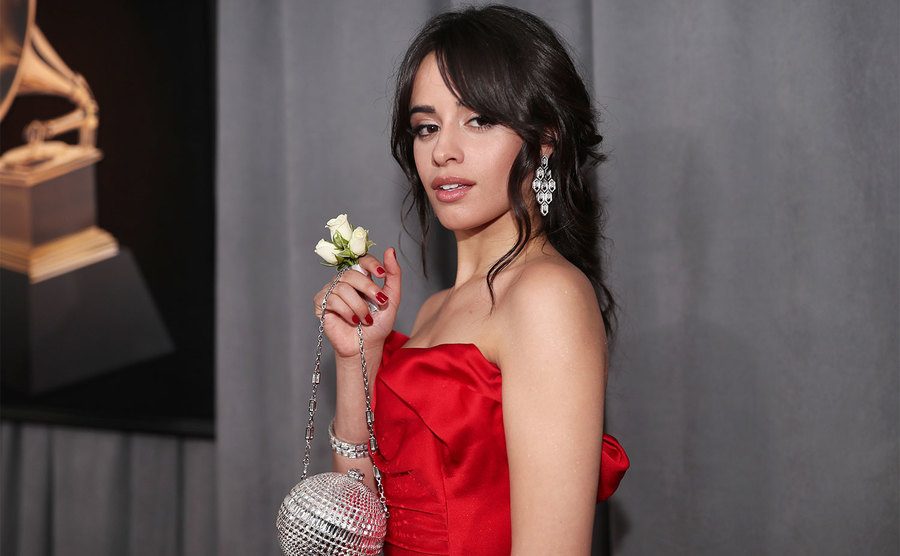 After several chemistry filled collaborations with musician Shawn Mendes, rumors flew about their relationship. While they did date, they announced their official breakup in November 2021. Cabello also made headlines for her feud with her former group, Fifth Harmony; however, they've since mended fences and moved forward.
33. The Indie and Alternative Zooey Deschanel
Zooey Deschanel is well known as both an actress and singer. She has contributed her vocals to numerous collaborative albums and is part of the indie rock band She and Him. Additionally, the 42-year-old has combined the two sides of her career by doing a lot of film related music, including using her own music in some of her film projects. She currently has a net worth of $25 million.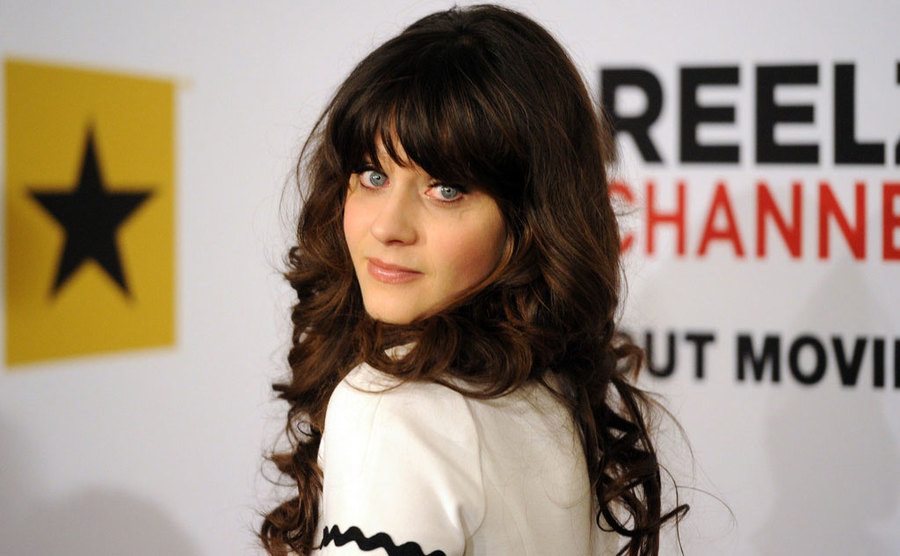 Deschanel has been married twice, to Ben Gibbard as well as Jacob Pechenik, both of which ended in divorce. In 2019 she began dating Jonathan Scott, star of the Property Brothers, and they are still going strong. She also has famous family members, including her older sister, actress Emily Deschanel.
32. His Royal Badness, Prince
Simply known as Prince, Prince Nelson is regarded by many as one of the greatest musical artists of his generation. His music incorporated many styles, and his flamboyant stage presence was legendary. Known for songs like "Purple Rain," and "When Doves Cry," his estate was thought to be worth around $300 million at the time of his death at age 57 in 2016.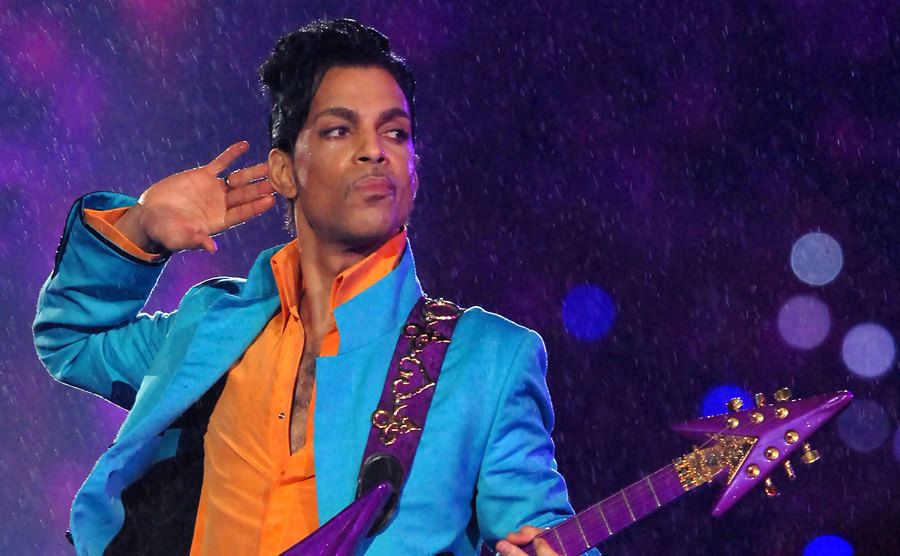 Over the years Prince was romantically involved with numerous women, including his two ex-wives, Mayte Garcia and Manuela Testolini. He had been very involved with philanthropy, but the extent of it was not fully known until after his death, when it was revealed that he had anonymously donated large sums of money to community projects.
31. Enrique Iglesias, the Latin King
Spanish heartthrob, Enrique Iglesias has made hearts flutter around the world with his music in both Spanish and English. In the '90s he became known for having the most successful Spanish music act of the decade and was dubbed the "King of Latin Pop." The 46-year-old has a net worth of $100 million; he's known for songs such as "Vivir" and "Esperanza."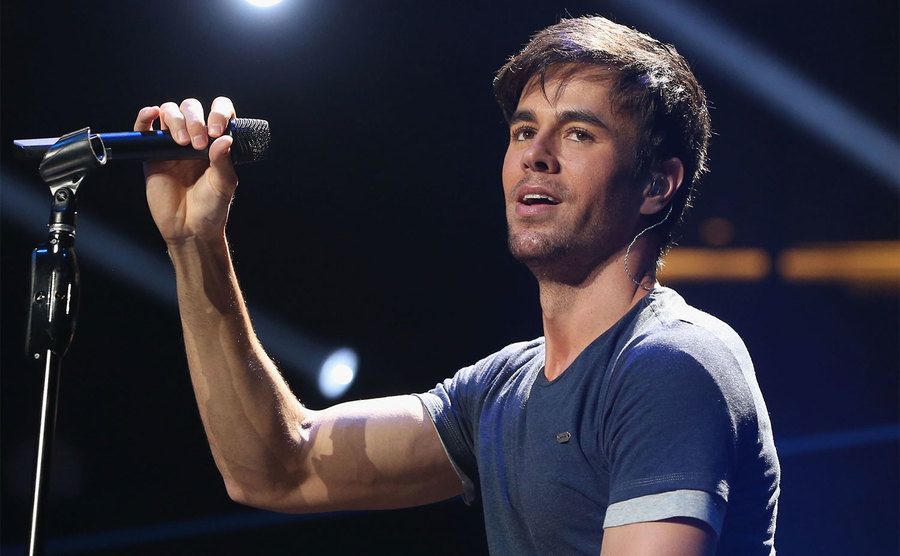 In 2001, he began a relationship with Russian tennis player Anna Kournikova. While the two have had a rocky on again-off again relationship, they officially reconciled and now have three children together. Iglesias has also been involved with charitable work over the years, specifically to help communities after natural disasters, like earthquakes.
30. Alicia Keys Is "On Fire"
There are very few artists out there with a voice like Alicia Keys. She's produced memorable songs like "Fallin'," "No One," and "Empire State of Mind," and won 15 Grammys by age 41, in addition to other awards. She has a net worth of $150 million and strives to prove she's "a woman of worth."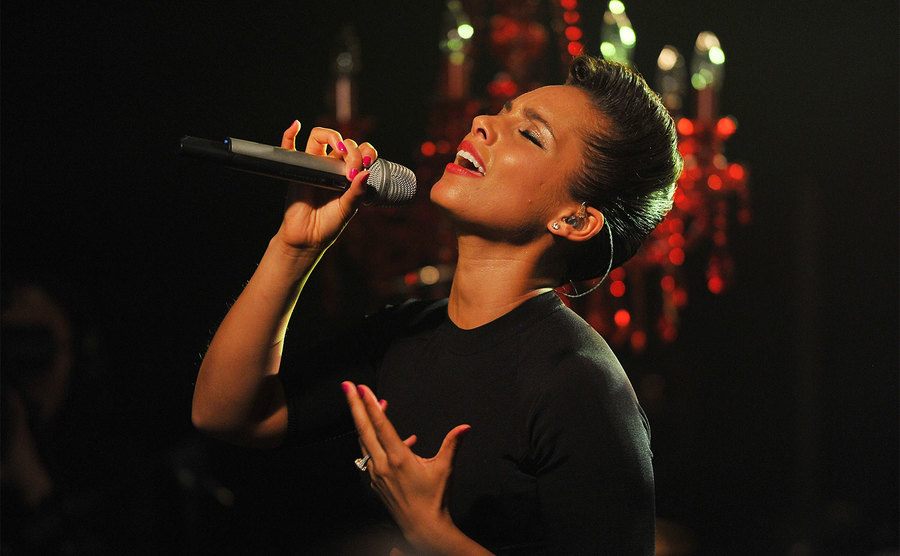 In 2010, Keys married Swizz Beatz, with whom she has been friends since she was a teenager. The couple have two children together. While the superstar has mostly avoided conflict, she has found herself drawn into her husband's feud with rap star Drake. However, she's made it clear she has her man's back.
29. Taylor Swift Has a Reputation
Taylor Swift broke into the music industry as a teenager, and from there has become a very popular artist. By 32 years old she's had huge chart-topping hits like "Bad Blood," "Shake it Off," and "I Knew You Were Trouble," and won numerous Grammys and awards. She has a net worth of $22 million and plenty of new music on the horizon.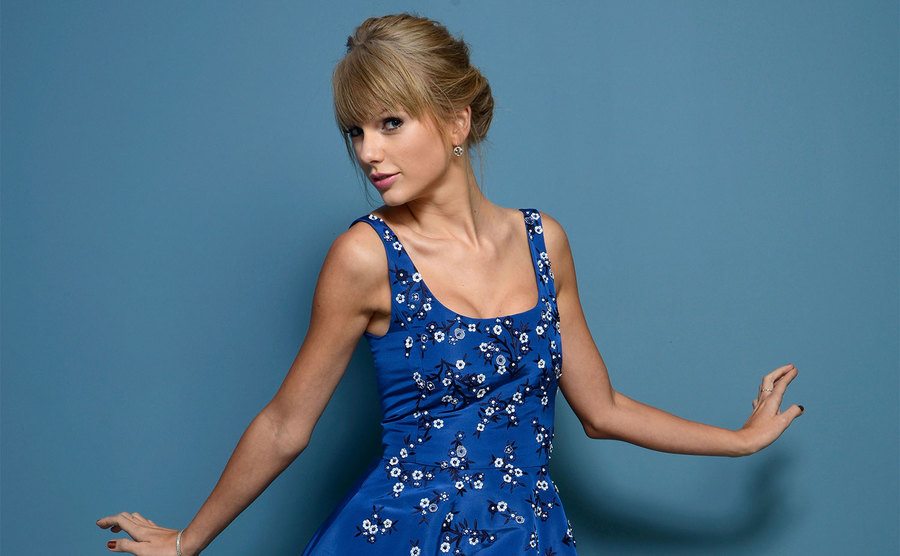 Swift has made headlines over her conflict with her former label and has since been in the process of re-recording her older songs in response. On a personal level, she has also had several public feuds with pop star Katy Perry, with whom she has since made up, and rapper Kanye West, who has even written lyrics disparaging Swift.
28. Adam Levine Has Moves Like Jagger
Adam Levine is the frontman for the band Maroon 5. He has also collaborated with numerous artists. At age 42, he is worth around $140 million and is best known for his band's songs like "This Love," "Won't Go Home Without You," and "Girl Like You." In addition to his own singing career, Levine devoted many years to working as a coach on The Voice, where he mentored many aspiring artists.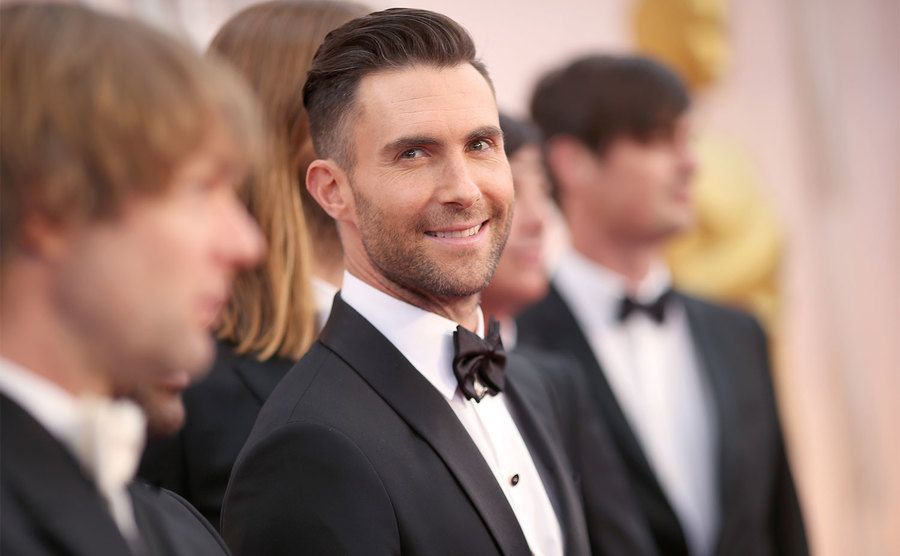 In 2014, he married his wife Behati Prinsloo, and the couple have two daughters together. The two of them have also started a tequila company together called Calirosa, which officially launched in December 2021. They've also collaborated to raise funds in support of educational programs.
27. Debbie Harry Is Holding On
In 1974, Debbie Harry co-founded the band Blondie, and the rest, as they say, is history. She helped create hits such as "Heart of Glass," "The Tide is High," and "Rapture," which some consider to be the first rap song to reach number one on the charts. At age 76, she's worth $30 million.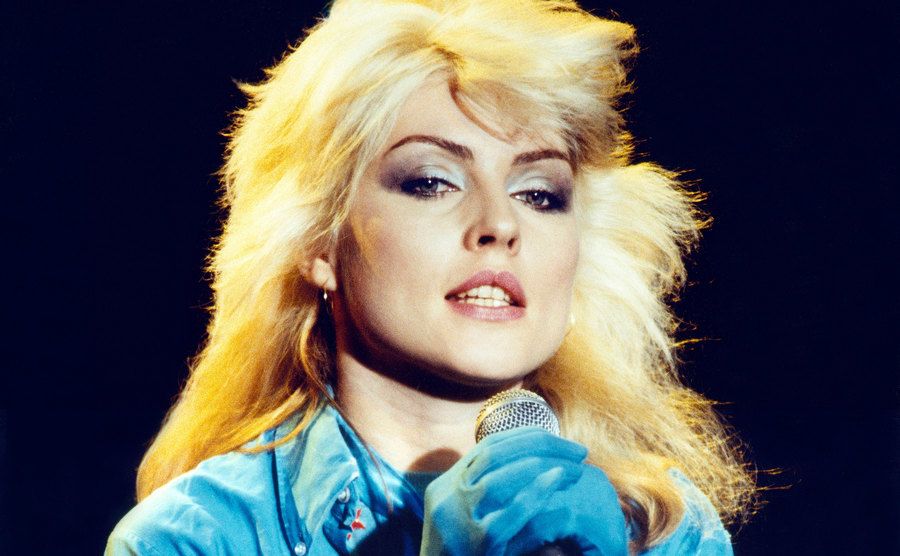 Separate from Blondie, Harry has also had a solo music and acting career but reunited with her band in the late '90s. She was formerly married to fellow bandmate Chris Stein but later shared that substance abuse issues soured their marriage. They remained friends, and Harry is the godmother of Stein's daughters.
26. Justin Timberlake Is Bringing Sexy Back
Justin Timberlake has become one of the bestselling music artists worldwide and, according to some, the best male soloist performer. He rose to fame during his years with the boy band NSYNC and then went on to find even more success as a solo artist. He's had chart topping songs such as "Sexy Back," "Rock Your Body," and "Can't Stop the Feeling," and has a net worth of $57 million.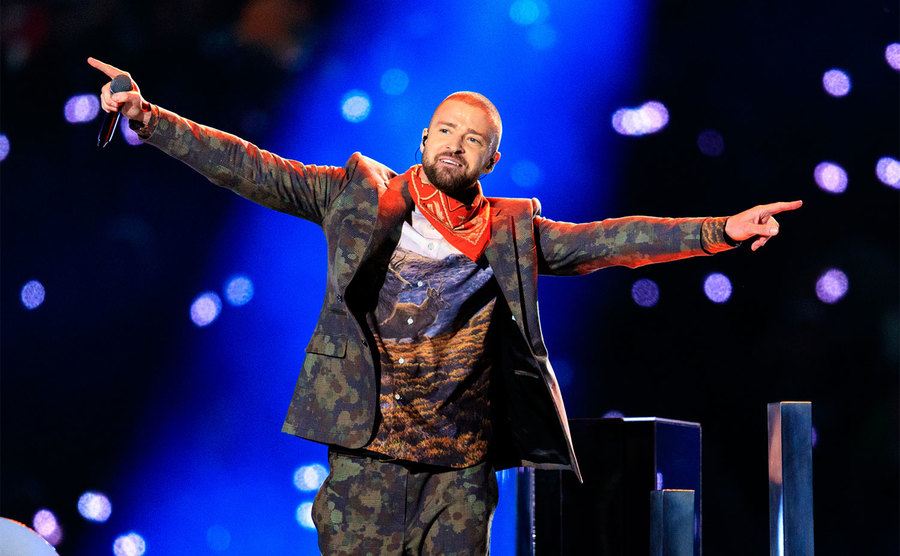 Timberlake has also starred in several movies and is a recurring host and musical guest of Saturday Night Live. The 42-year-old is married to actress Jessica Biel, and they have two sons together. He previously dated Britney Spears and has recently issued an apology for how he treated her during and after their relationship.
25. George Michael, the Ultimate Pop Icon
George Michael was known as an incredible creative force when it came to singing, writing, and producing music. Some even consider him to be one of the most influential figures of the "MTV Era." Known for songs like "Faith," "Freedom '90," and "Praying for Time," Michael was worth at least $120 million when he died at age 53.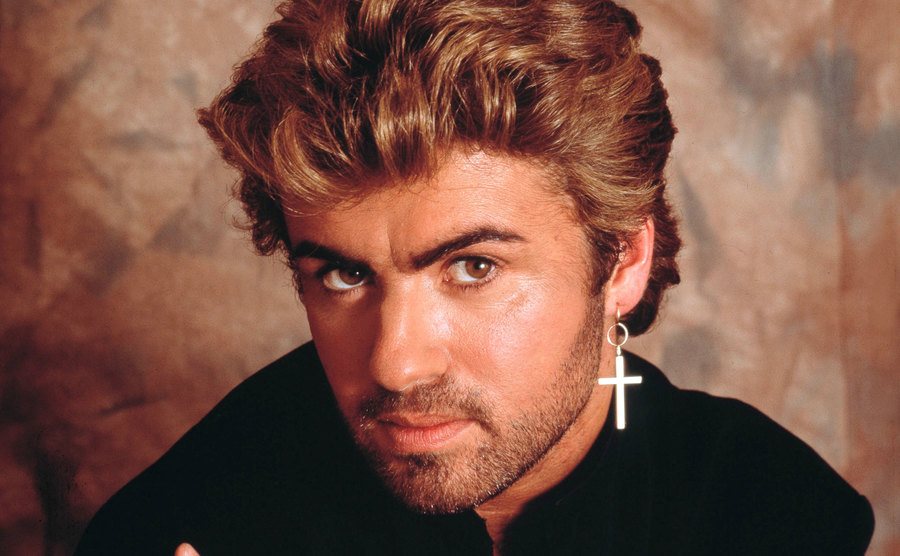 Michael spent many years in his youth struggling with his sexuality and kept it hidden from family and friends for a long time, before going public about being gay in 1999. In 2012, he began a relationship with Fadi Fawaz and remained with him until his death in 2016. Throughout his life he struggled with substance abuse, and this ultimately affected his health.
24. Jim Morrison, a Punk Legend
Lead vocalist of rock band The Doors, Jim Morrison was known for his unique voice and wild personality. Some consider him to be one of the most iconic frontmen in rock and roll history, as well as highly influential in the counterculture. Best known for songs like "Light My Fire" and "Roadhouse Blues," he was worth just $400,000 at the time of his death in 1971.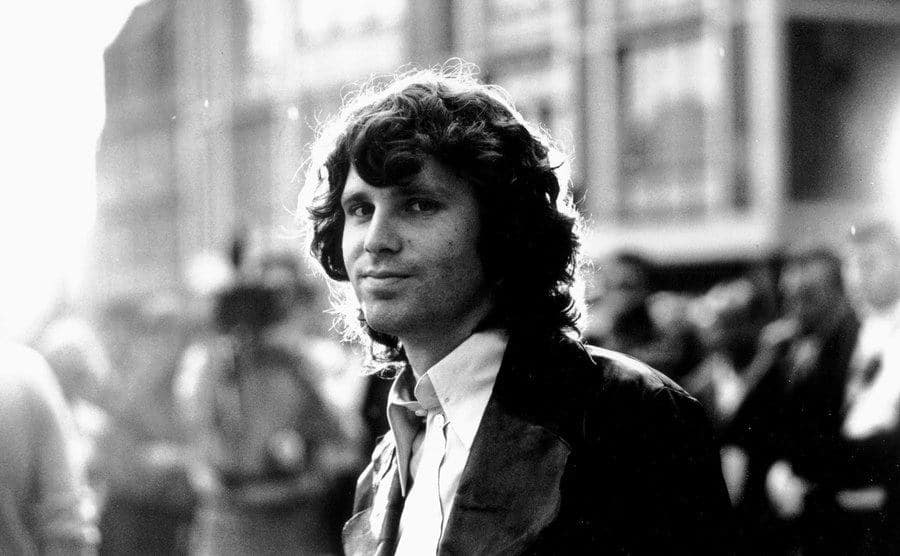 Morrison shockingly died at the young age of 27, and while the cause of death is disputed, many believe it was due to his substance abuse issues. Those who knew him remember him for having a bit of a volatile personality. He was sometimes described as "Jekyll and Hyde" because of how quickly his personality could shift, which caused friction in his relationships.
23. The Heavenly Belinda Carlisle
Belinda Carlisle rose to fame as the lead singer of the band, the Go-Gos, which is considered to be the most successful female rock band in music history. Carlisle also had a successful solo career and is known for "Mad About You," "Heaven is a Place on Earth," and more. At age 63, she has a net worth of $14 million.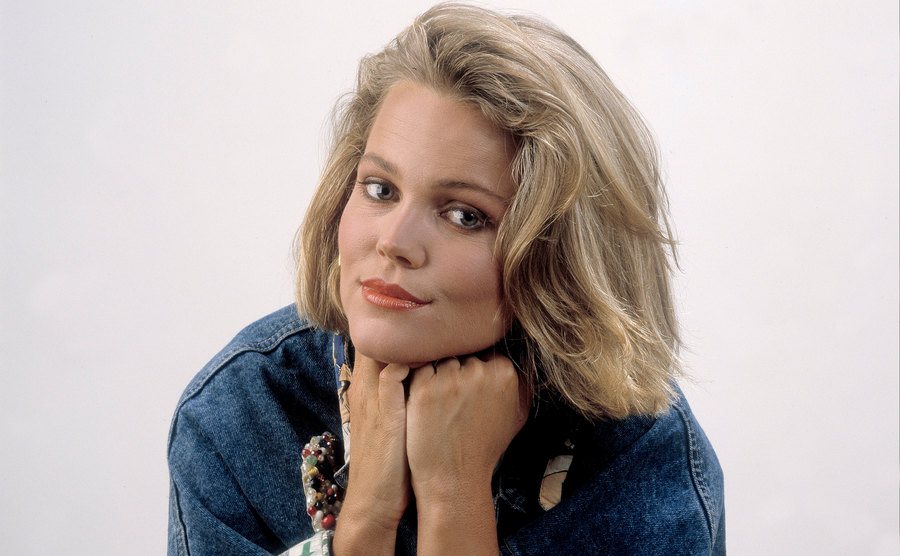 In 1986, Carlisle married film producer James Mason, and the two have a son together. Carlisle has struggled with drug abuse for a large part of her career but worked to get sober in 2005 after she said she had a vision of her body being found dead in a hotel. She believes that Buddhism has helped her stay sober since then.
22. Jon Bon Jovi, the Sexiest Rockstar
Jon Bon Jovi has been the frontman of the band Bon Jovi and has had a successful solo career. He has been called the "Sexiest Rockstar" as well as one of the most powerful figures in the music business. The 59-year-old is known for songs like "Living on a Prayer" and "Blaze of Glory" and has a net worth of $410 million.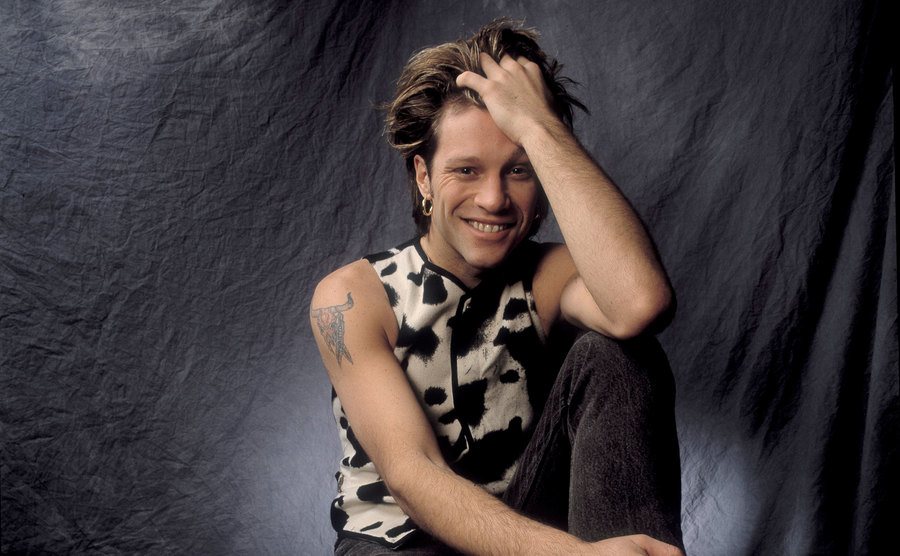 In 1989, Jon married Dorthea Hurley, and they have four children together. In addition to music, he has also done acting work and has made investments in sports franchises. He is also very politically active and has donated to the campaigns of several politicians.
21. Victoria Beckham, From Posh to Boss
Victoria Beckham, originally Adams, rose to fame as "Posh Spice" in the British girl group the Spice Girls during the 1990s. They had popular songs such as "Wannabe" and "Spiceworld"; however, she has since become known for a career outside of music. At age 47, she has an impressive net worth of $450 million.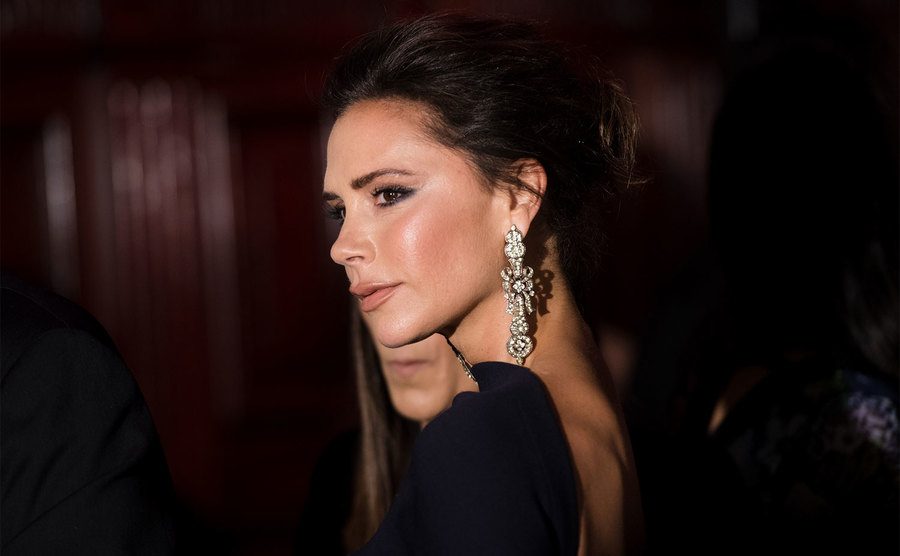 After a brief solo music career, Victoria went on to become huge in the fashion industry as both a model and a fashion designer. In 1999, she married famous soccer player David Beckham, and they have four children together. She has created a business empire with her husband and has become the 19th richest person in the UK.
20. Olivia Newton John Can Still Get Physical
Australian singer Olivia Newton John is said to be one of the bestselling recording artists of the 20th century. Known for songs like "Physical" and "A Little More Love," as well as her iconic role in movie musical Grease, she has become an iconic part of pop culture. At age 73, she has a net worth of $60 million.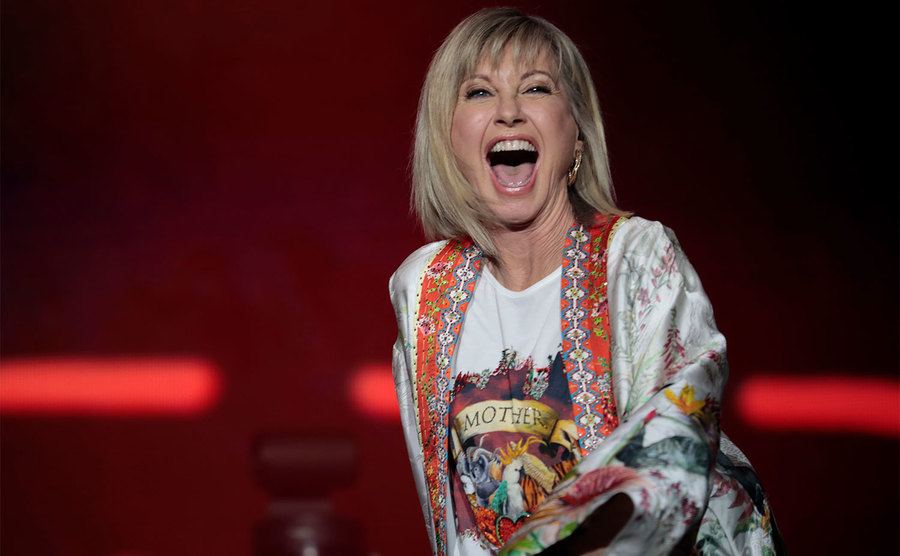 Newton John is also a well-known activist for environmental issues and animal rights. In 2008, she married John Easterling but had previously been in a relationship with Patrick McDermott. McDermott disappeared at sea in 2005, and there have been numerous speculations as to the cause and circumstances surrounding his disappearance.
19. Freddie Mercury Was a Killer Queen
Freddie Mercury is considered to be one of the greatest vocalists in rock history. As the lead singer for the band Queen, he became known for his amazing voice and flamboyant stage persona that defied the stereotypical rock band look. He's known for songs such as "Bohemian Rhapsody" and "We Are the Champions" and was worth $50 million at the time of his death in 1991.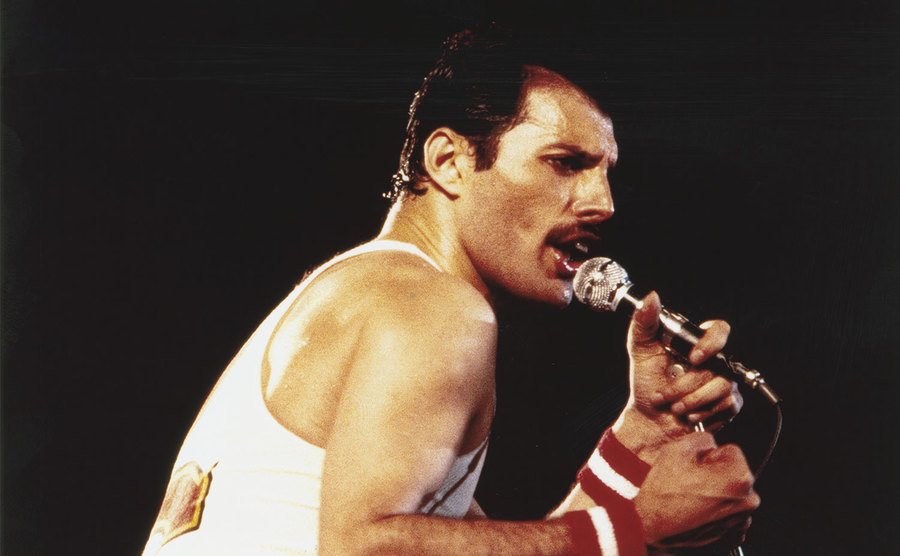 Mercury was diagnosed with AIDS in 1987 and sadly died from complications with the disease at age 41. At the time of his death, he was in a relationship with Irish hairdresser Jim Hutton, to whom he frequently expressed he wished to be married. However, in his will, he left a large portion of his estate to his ex, Mary Austin, whom he considered his best friend and great love.
18. Lady Gaga Could Start a Bad Romance
Born Stefani Germanotta, but known by her stage name, Lady Gaga has become a global pop phenomenon. She is known for her unique costumes and image, as well as songs such as "Born This Way," "Poker Face," and "Bad Romance." At age 35, she has earned a net worth of $150 million.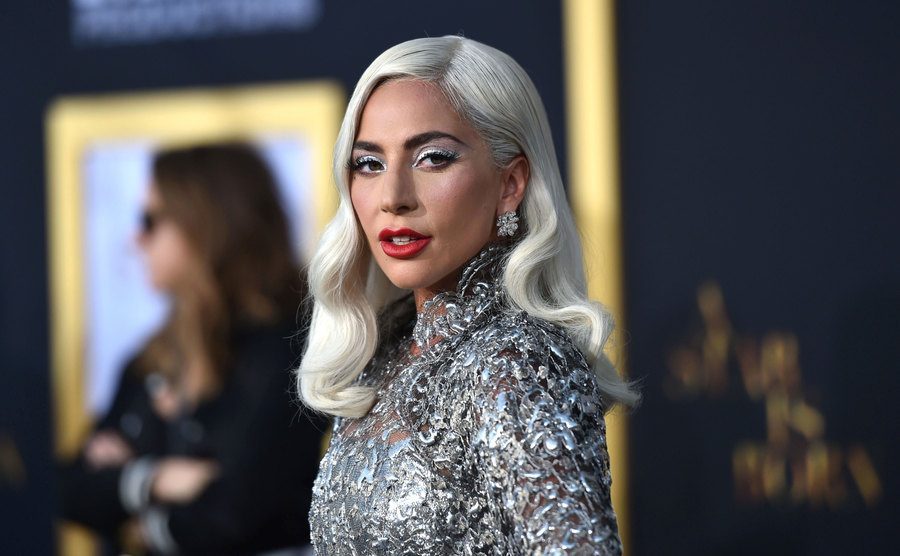 In addition to her music career, Gaga has also dipped her toe into acting and earned huge acclaim for role in A Star Is Born, as well as her contribution to the soundtrack. She has had a brief feud with Madonna, who felt that "Born This Way" sounded too similar to "Express Yourself." However, Gaga disagreed with those accusations.
17. Jennifer Lopez Is Still Jenny From the Block
Jennifer Lopez, also known as "J.Lo," is a triple threat performer who can sing, dance, and act. She's known for songs such as "Get Loud," "On the Floor," and "If You Had My Love," as well as films such as Selena, The Wedding Planner, and more. At age 52, her career is still going strong, and she has a net worth of $150 million.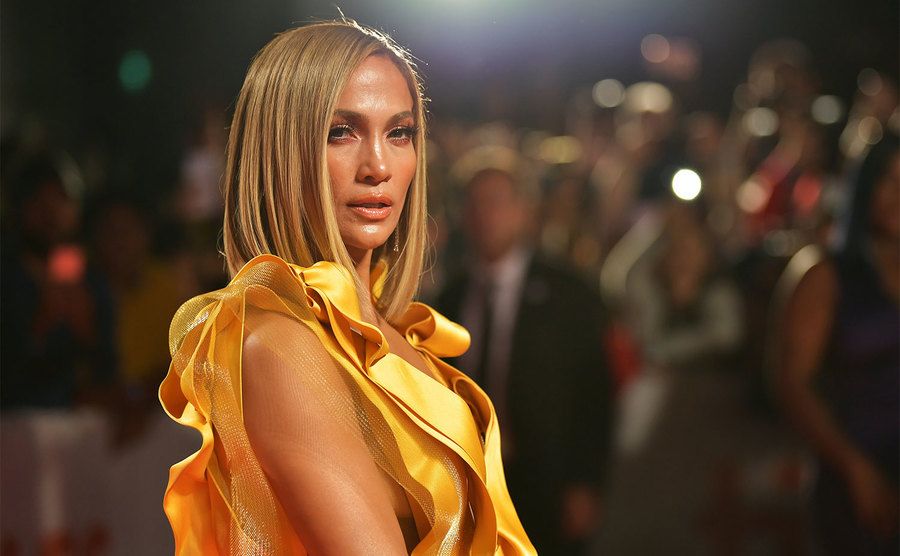 Lopez's relationships have often been in the public eye, including her three marriages to Ojani Noa, Cris Judd, and Marc Anthony. She was also engaged to New York Yankee, Alex Rodriguez, but the two ended their relationship in April 2021. Soon after, Lopez reunited with her ex-boyfriend, Ben Affleck, and the two have been together ever since.
16. All Hail the Queen, Beyoncé
Beyoncé Knowles is a pop culture icon and one of the bestselling artists in the world. She rose to fame in the '90s as the lead singer of girl group Destiny's Child, which is one of the most successful girl groups of all time. She has gone on to have a wildly successful solo career with songs such as "Crazy in Love," "Single Ladies," and "Halo." She has an estimated worth of $440 million.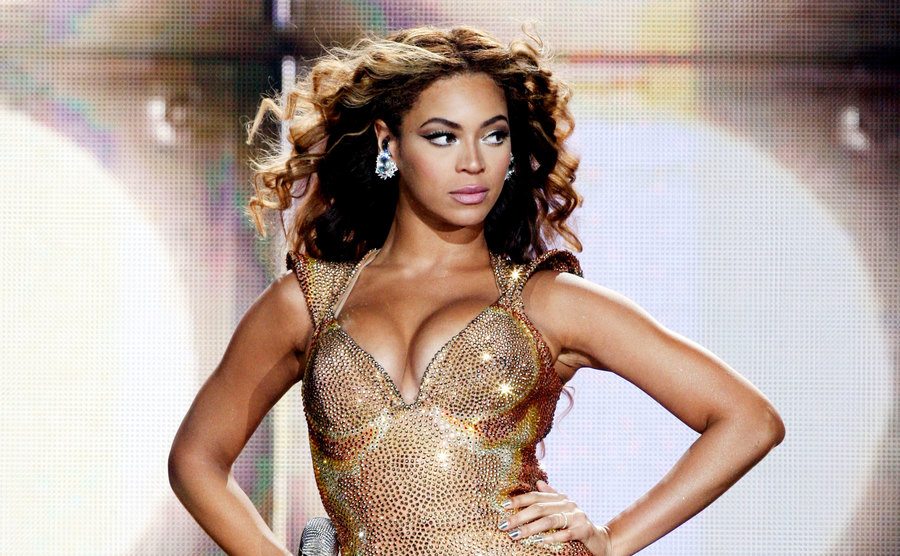 Beyoncé married rapper Jay-Z in 2008, and despite reports of his infidelity, they have remained together since. She famously revealed her first pregnancy during the 2011 MTV Music Video Awards and now has three children. Beyoncé has had a huge, lasting impact on the music industry, with many artists crediting her as an influence.
15. Katy Perry, Hear Her Roar
Pop singer Katy Perry has been climbing to the top of the charts since she broke onto the scene in 2008. She's known for hit songs such as "I Kissed a Girl," "Teenage Dream," and "Dark Horse" and has a net worth of $330 million at age 37. In 2016, she began dating actor Orlando Bloom, and the two have been engaged for several years.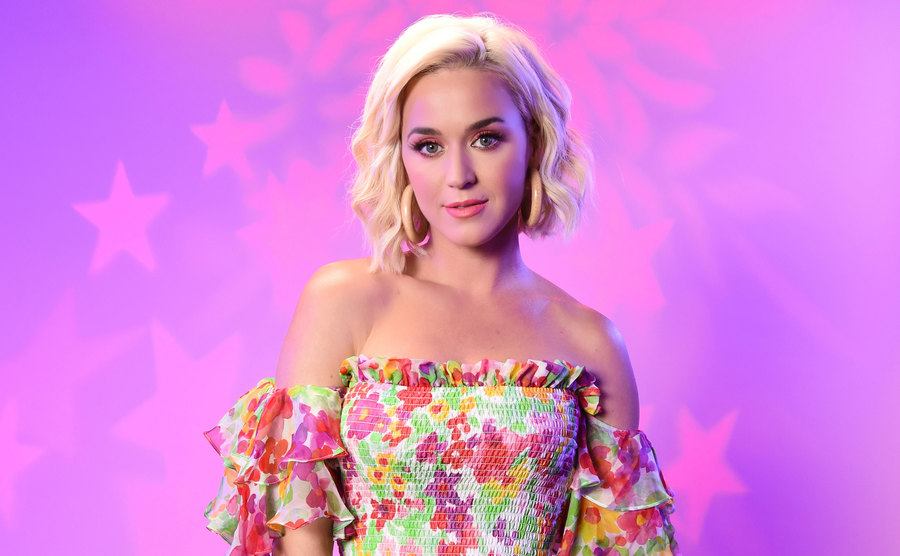 In February 2022, rumors circulated that Perry married Bloom in secret, but the couple have denied the rumors. She has previously had a very public feud with Taylor Swift, which allegedly started over the use of a shared backup dancer. However, the fight finally came to an end in 2019, and the two have since become friends.
14. Jennifer Love Hewitt, a Scream Queen With a Beautiful Voice
Jennifer Love Hewitt got her start as a child actress before venturing into music at the young age of 12. She had hits such as "How Do I Deal," from the film I Know What You Did Last Summer, as well as the hit single "BareNaked." At age 42, she has a net worth of $22 million and continues to work.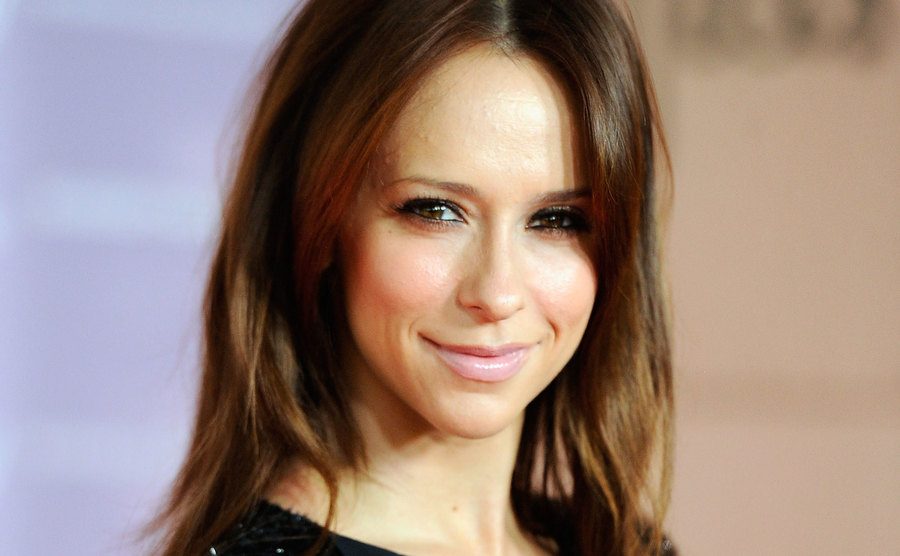 While her music career had modest success, her acting career is where she really shined. She was frequently regarded as a sex symbol. She's currently on show 9-1-1 but has been in numerous successful movies and television shows. She has been married to Brian Hallisay since 2013, and they have three children together.
13. Kurt Cobain, the King of Grunge
Frontman for rock band Nirvana, Kurt Cobain is considered to be one of the greatest influences in the history of alternative rock. His emotion driven lyrics and anti-establishment attitude have been a driving force. He's known for writing songs such as "Come as You Are," "All Apologies," and "Smells Like Teen Spirit" and had a net worth of $50 million at the time of his death in 1994.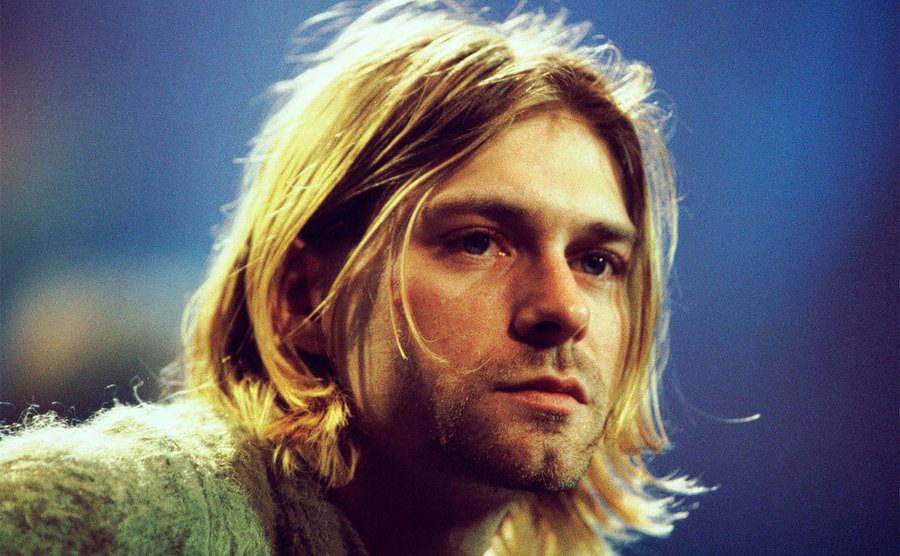 Cobain struggled with depression as well as drug addiction. Tragically, at age 27, Cobain killed himself with a gun, but his legacy lives on. In 2014, he was posthumously inducted into the Rock and Roll Hall of Fame, along with his fellow bandmates. He has been called one of the greatest metal singers of all time.
12. David Bowie, the Thin White Duke
David Bowie, also known as Ziggy Stardust, is thought to be one of the most influential artists of the 20th century. With memorable songs such as "Under Pressure," "Ashes to Ashes," and "Fame," as well as his unique visual presentation during performances, he's become an icon. At the time of his death in 2016, at age 69, he was worth around $230 million.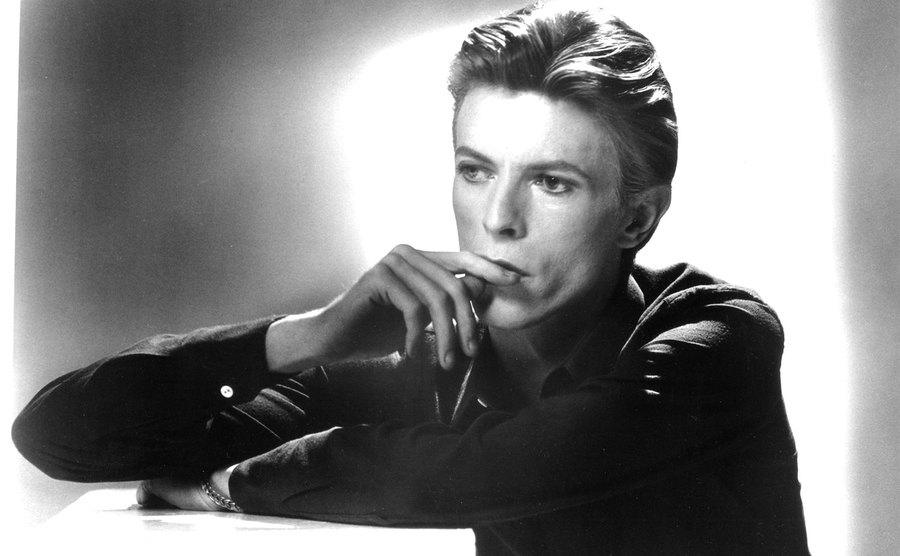 Bowie was previously married to Angie Bowie, as well as Imam, with whom he remained until his death. He was fairly open about his sexuality, coming out as bisexual in the 1980s; however, he later regretted being so public about it, feeling it affected his career in the U.S.
11. Nothing Brings Christina Aguilera Down
Christina Aguilera has been called the "voice of a generation," and with her four-octave vocal range it is easy to see why. She got her start at a young age and was a huge influence in the "teen pop" genre in the '90s and early 2000s. She's had huge hits such as "Genie in a Bottle," "Beautiful," and "Say Something," earning a net worth of $160 million.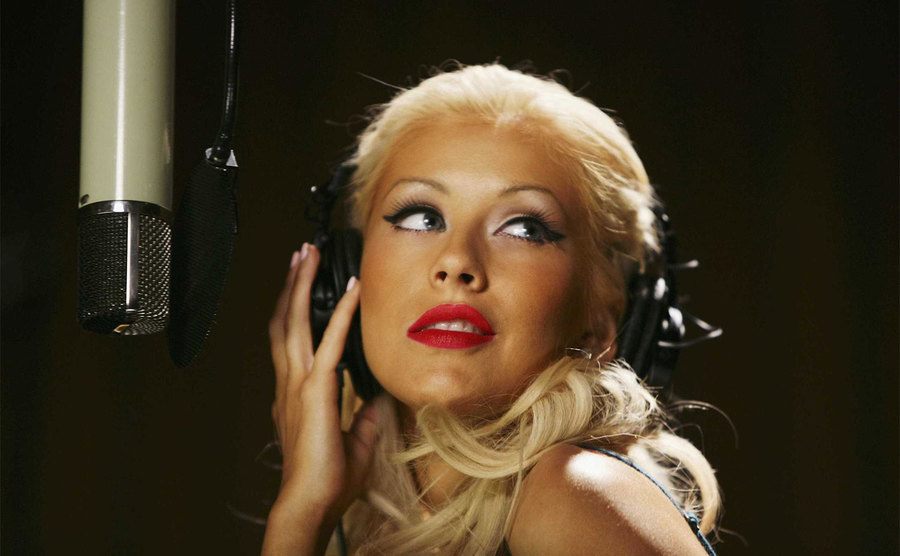 Aguilera has established a big legacy in the music industry and has received praise for highlighting the importance of feminism in pop music despite alleged conflicts with fellow pop star Britney Spears. She was previously married to Jordan Bratman and has two children.
10. Demi Lovato Is Unapologetic
Demi Lovato got her start on television at the young age of 10, but her big break in both acting and singing came from her role in Disney Channel's Camp Rock musical film. She's had huge success with chart topping hits such as "Skyscraper," "Heart Attack," and "Sorry Not Sorry." At just 29 years old, she has a net worth of $40 million.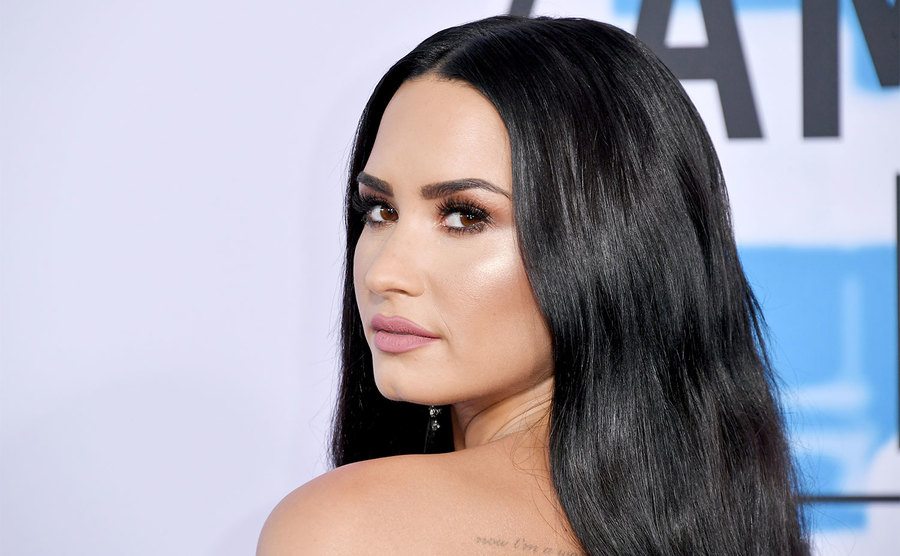 Lovato has struggled with drug addiction for many years and has had several public relapses. She has been very open about her mental health struggles, including a battle with bulimia and coming to terms with a bipolar diagnosis. However, many fans have felt inspired by her openness with her struggles.
9. Don't Cha Wish You Could be Hot Like Nicole Scherzinger?
Nicole Scherzinger has built her music and television career off her beautiful voice and winning personality. She hit it big when she joined the wildly successful girl group, the Pussycat Dolls, and has had a solo career as well. At age 43 she's known for songs like, "Don't Cha," "Don't Hold Your Breath," and "Jai Ho," and has a net worth of $14 million.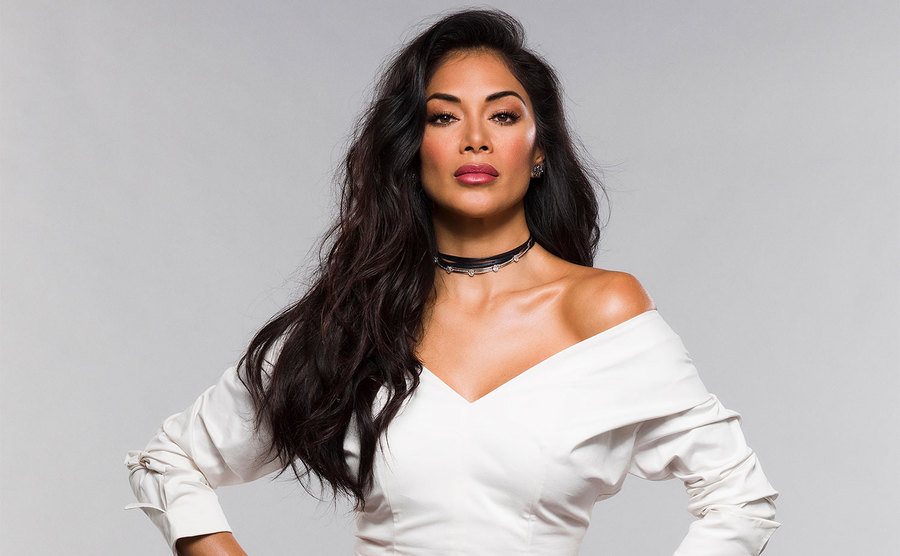 The Pussycat Dolls ultimately broke up in 2009, and some say it was because the other members were uncomfortable with extra attention Nicole was receiving from the public. After a decade apart, the group decided to reunite in 2019. In that time Nicole has also established a career as a television personality and is currently a judge on The Masked Singer.
8. Long Live the King, Elvis Presley
The King of Rock and Roll, Elvis Presley is considered one of the 20th century's top cultural icons. His music led to a significant shift in the culture, and his performance style was considered sexually provocative. He had legendary hits such as, "Jailhouse Rock," "Heartbreak Hotel," and "Viva Las Vegas," and had a net worth of $20 million at the time of his death.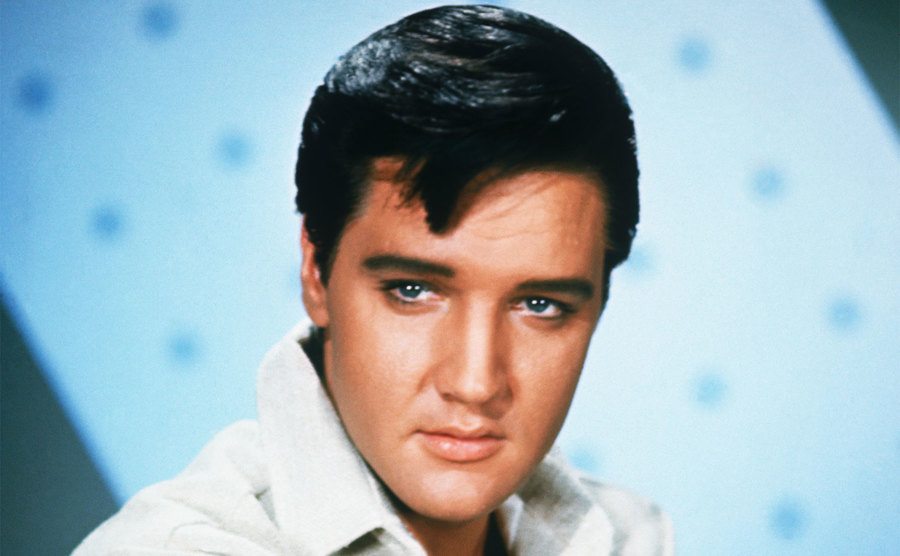 In 1958, Presley was drafted into the U.S. Army, and during that time he met his wife Priscilla, whom he eventually divorced in 1973. Not long after, his health began to rapidly decline, with his drug and alcohol usage worsening. He ultimately died in 1977 at the age of 42.
7. Ann-Margaret, the Swedish Bombshell
Swedish actress and singer Ann-Margaret found international success with a career that spans six decades. Her sultry voice had many calling her the "female Elvis," but her real success came from her film career in numerous movie musicals. She was known for Bye Bye Birdie, Viva Las Vegas, Newsies, and more. At 80 years old, she has a net worth of $20 million.
Ann-Margaret was briefly involved with Elvis Presley after they met on the set of Viva Las Vegas. However, she eventually married her now late husband Roger Smith and was stepmother to his children. She is also a motorcycle enthusiast and has included them in her stage shows and television specials.
6. Stevie Nicks Never Stops Thinking About Tomorrow
Stevie Nicks is best known for time in the band Fleetwood Mac, as well as her own solo music career. She is considered one of the best songwriters of all time and is known for songs such as "Go Your Own Way," "Don't Stop," and "Landslide." At age 73, she has a net worth of $120 million.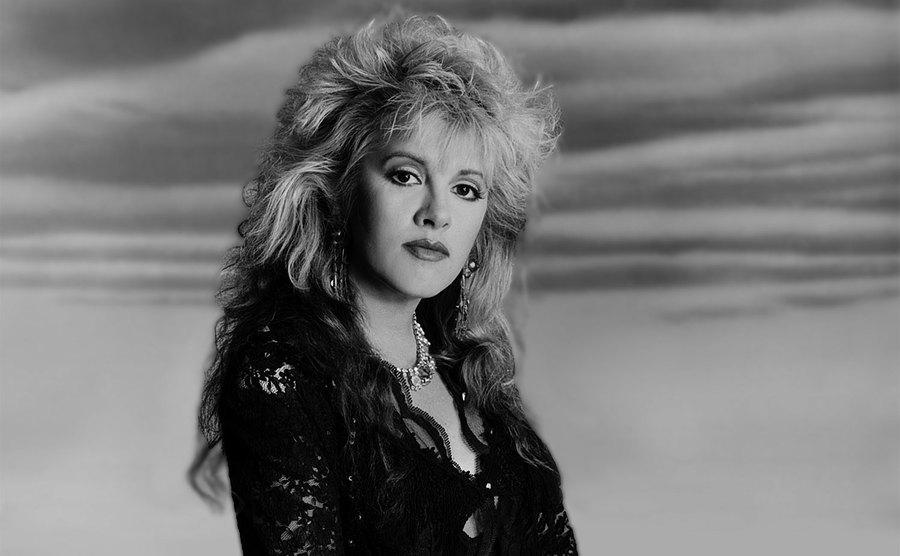 One of the most famous albums Nicks wrote, Rumors, came at a time when she was in conflict with her bandmates. In fact, many of the songs were written about the band, including her rocky romantic relationship with Fleetwood Mac guitarist Lindsey Buckingham. She is also the first woman to be inducted into the Rock and Roll Hall of Fame twice.
5. Lana Del Ray Is Forever Young and Beautiful
Lana Del Ray has earned recognition as one of the most influential songwriters of the 21st century. She's known for songs such as "Video Games," "Summertime Sadness," and "Young and Beautiful." She has also published a book of poetry and photography. At age 36, she has a net worth of $30 million.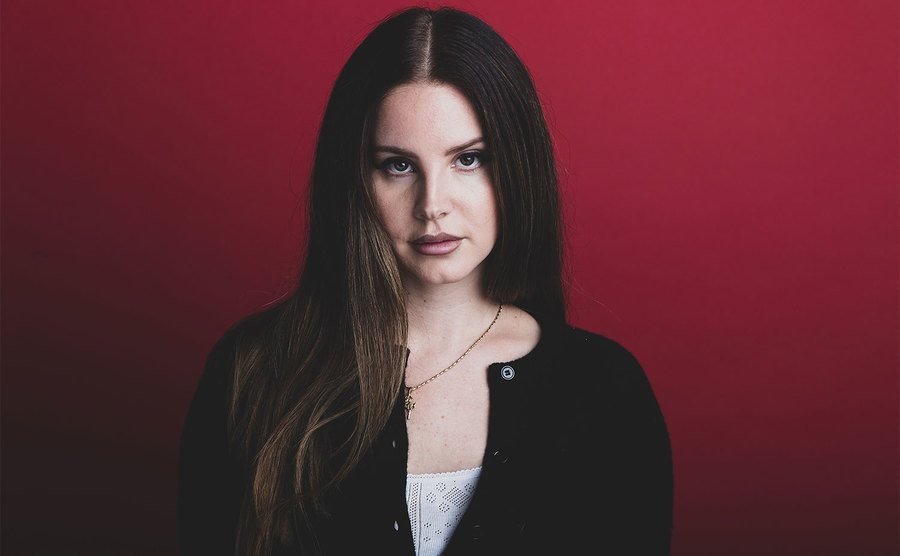 Del Ray has been a bit of a controversial figure at times, with many balking at her public persona. Nevertheless, many feel she has paved the way for artists like Billie Eilish and Halsey to find success. In 2020, she announced her engagement to Clayton Johnson, whom she met on a dating app.
4. Rihanna Shines Bright
Rihanna has become a world-renowned pop star as well as a sex symbol in the music industry. She's had chart-topping hits like "We Found Love," "Diamonds," and "Umbrella," and has collaborated with numerous artists. She's one of the bestselling music artists in history and has a net worth of $1.7 billion, making her the wealthiest female musician in the world.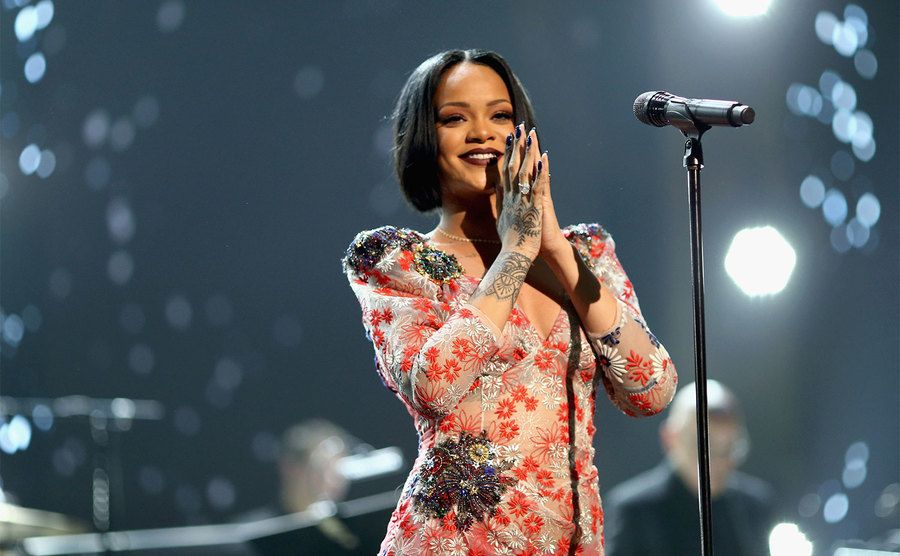 Rihanna has had several high-profile romances, including her tumultuous relationship with Chris Brown that allegedly included a domestic violence incident. She also dated rapper Drake, before splitting in 2016. In 2021, she began dating rapper ASAP Rocky and announced in January 2022 that they are expecting a child together.
3. Ariana Grande Has Broken Free
Ariana Grande started her musical career as a young teenager and has since become a global superstar. She's had popular hits such as "Break Free," "Thank You, Next," and "7 Rings," and all of her albums have been platinum or higher. At age 28, she has a net worth of $72 million.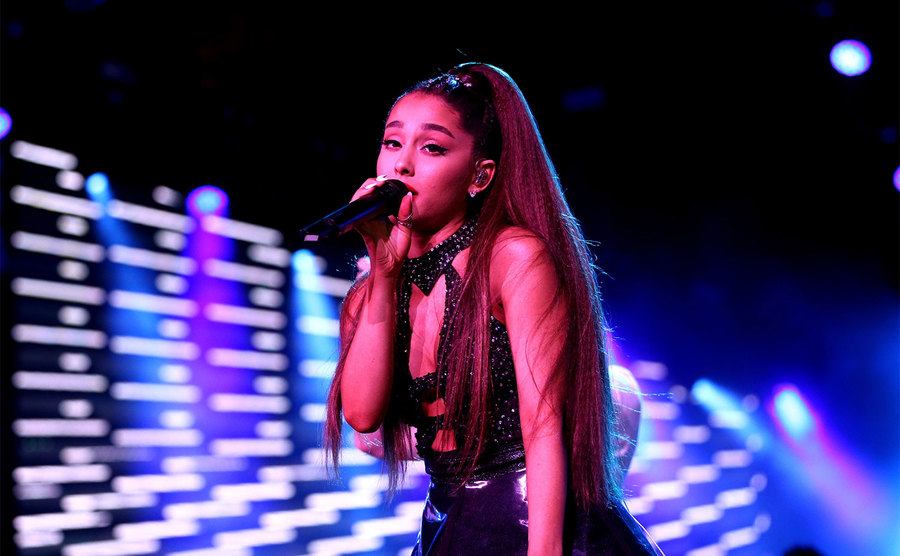 Grande was previously engaged to comedian Pete Davidson, before splitting in 2018. In 2020, she began a relationship with real estate agent Dalton Gomes, and in May 2021 the two got married in a private ceremony. She's been locked in feuds with several celebrities, including her former TV co-star, Victoria Justice.
2. Shakira, the Latina Queen
Known as the "Queen of Latin Music," Shakira is an international phenomenon. With hits in both Spanish and English, she's had huge crossover success and is credited for paving the way for numerous Latin artists. She's known for songs such as "Wherever, Whenever," "Hips Don't Lie," and "Waka Waka," and has a net worth of $300 million.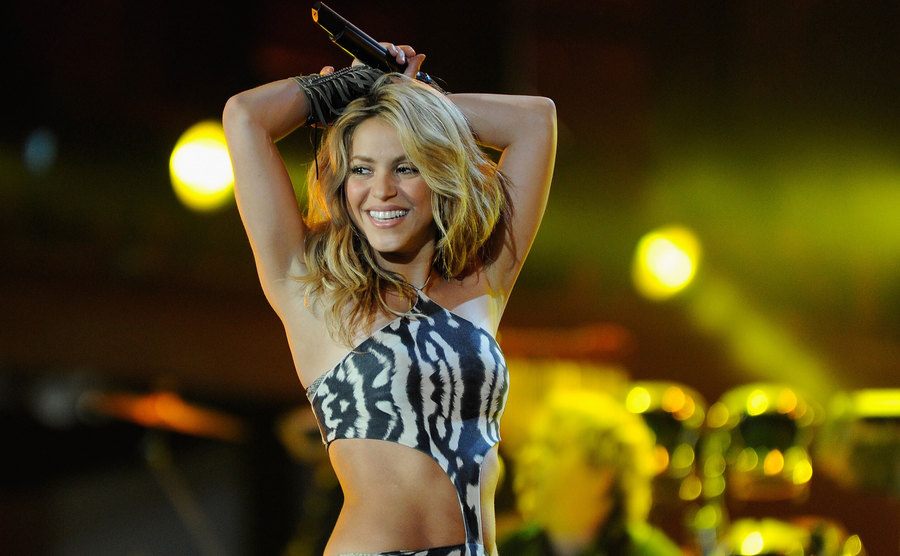 Shakira has sold more albums than any other female Latin artist in music history. In 2010, she met her now husband, Gerard Pique, on the set of her music video for Waka Waka. They have since had two children together and are considered one of the top power couples.
1. Selena Gomez Doesn't Just Want the Same Old Love
Selena Gomez got her start as a child actress and has maintained both a successful acting and music career. She's reached the top of the charts with songs like "Same Old Love," "Come & Get It," and "We Don't Talk Anymore." She has sold millions of records and has a huge fan base. At age 29, she's earned a net worth of $75 million dollars.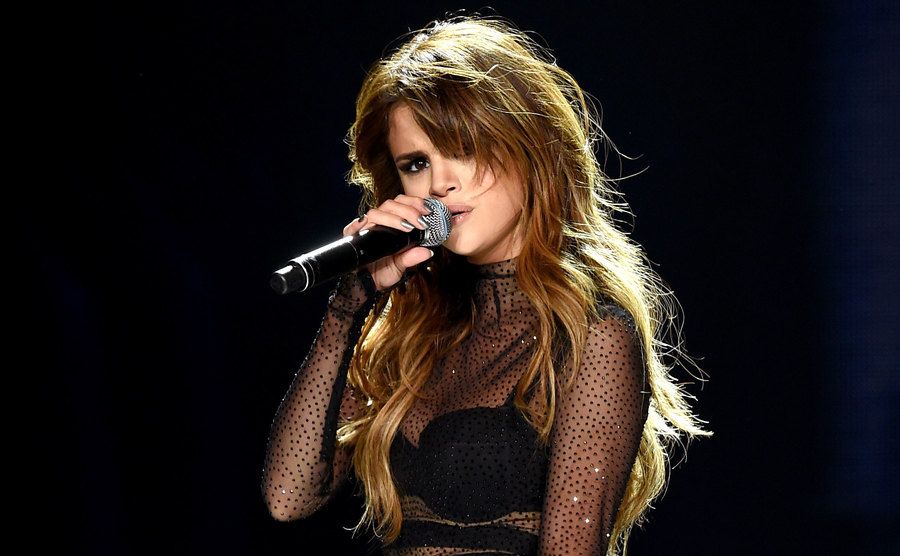 Gomez has openly struggled with health issues and was diagnosed with lupus, which ultimately led to her receiving a kidney transplant from her friend, actress Francia Raisa. After high profile relationships with Justin Bieber and The Weeknd, she has chosen to remain single for a while in order to focus on her health.