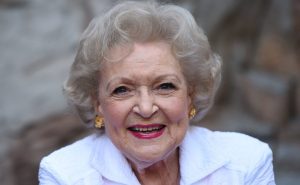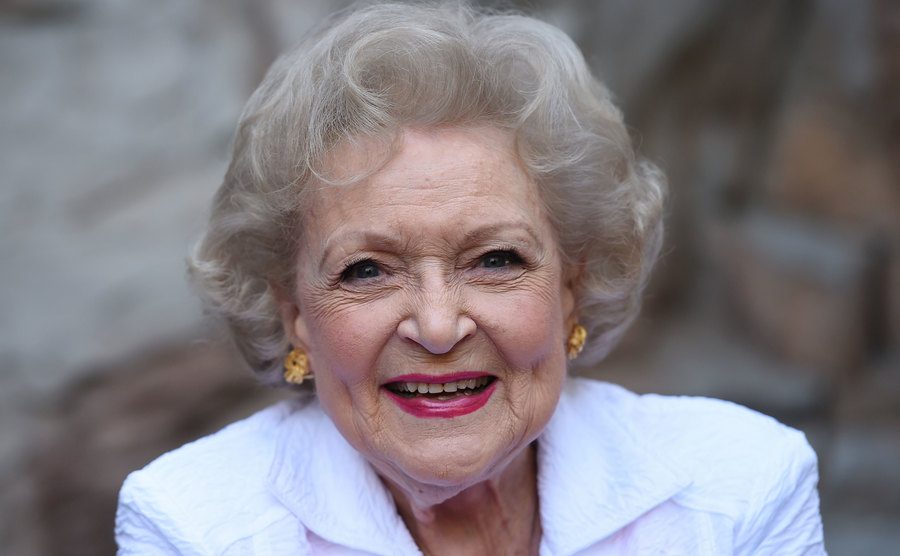 We Will Remember: Celebs Who Passed Away in 2021
By Yuri S.
---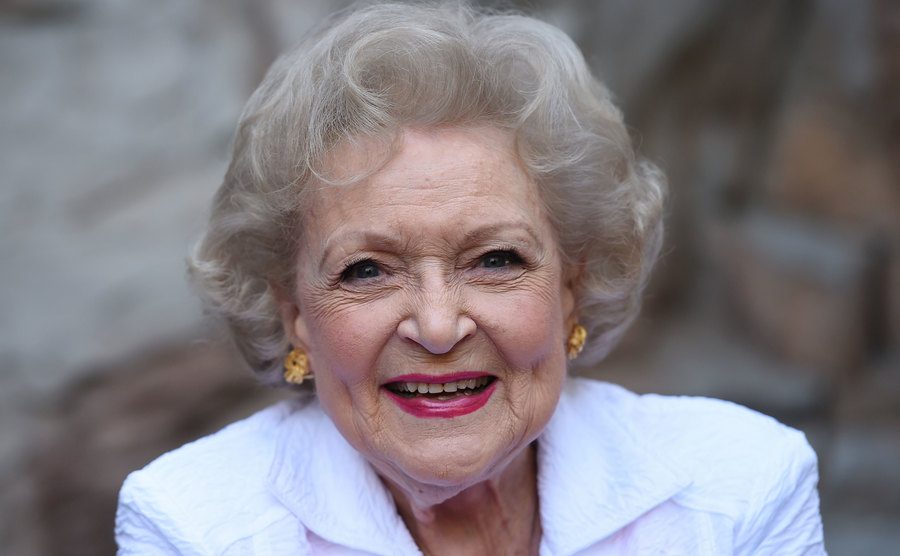 Every year we have to say goodbye to some legendary celebrities, and 2021 was no different. We lost some after an amazing and long career, and we also tragically lost some who were only getting started to show the world their greatness.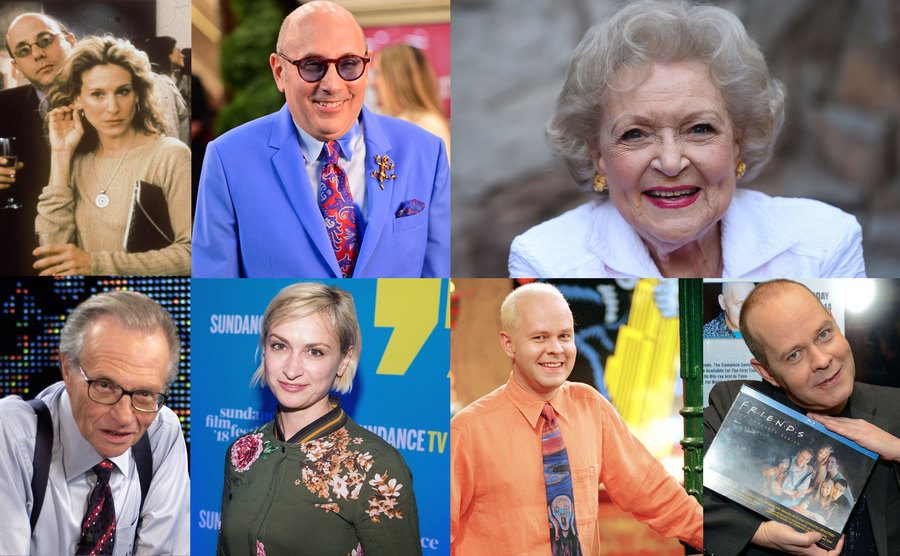 These sad deaths range from those in the world of sport and music to those who graced our screen in TV and film. It was a sad time for many and especially those who lost these loved ones. Join us as we take a look at some of the most notable deaths of 2021.
Hank Aaron – Baseball (87)
Hank Aaron was a baseball legend whose death was felt profoundly throughout the world of sports. "Hammerin' Hank," known for his records and distinguished career, was one of the best players we have ever seen. Staying center stage for 21 seasons, he broke record after record and left a fine legacy behind.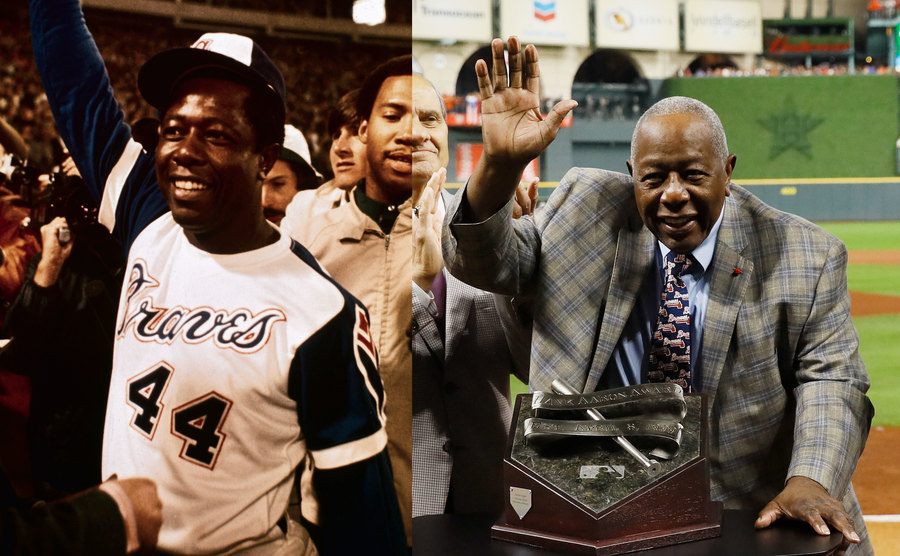 After retirement, Aaron could not abandon the sport and stayed on as an executive for his team until he passed away in January 2021. Natural causes took him away from his career, but his name lives on with the Hank Aaron Award given each year to the top hitter in each baseball league.
Charles Grodin – Comedy (86)
An icon of American comedy since the '80s, Charles Grodin never stopped impressing everyone with each performance. His endless books and plays that he wrote got him an Emmy in 1977 for his Paul Simon Special, and that was only the beginning.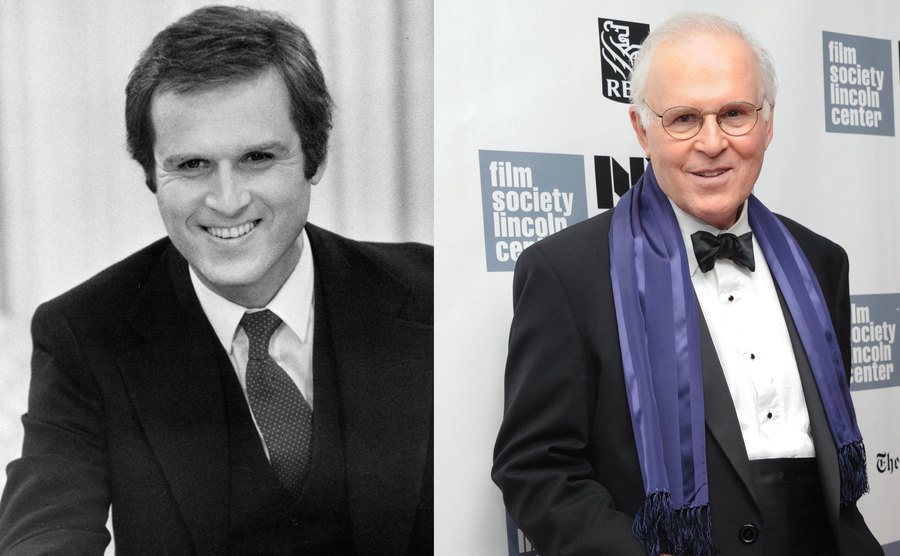 Grodin also starred in many movies, including The Great Muppet Caper, Midnight Run, and Beethoven. He took the public by storm back in the day, but things are not made to last. He passed in the spring of 2021. His career remains an example for the comedy and acting scene.
Ed Asner – Acting (91)
This year took away a lot of important people, and Ed Asner was one of them. His career was one of the longest in the industry, and he received plenty of awards. Perhaps the best was his Emmy for his role as Lou Grant in The Mary Tyler Moore Show.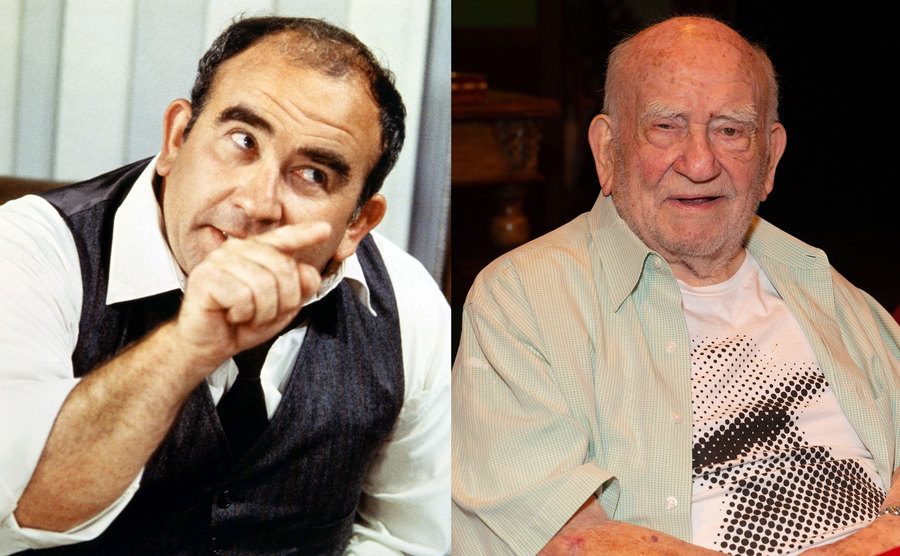 Speaking of the past may not light up the younger audience, so how can we recognize him recently? He brilliantly played the grumpy character of Carl in the animated movie Up, his last performance and the end of an amazing life and career.
Christopher Plummer – Acting (91)
Speaking of history made in a lifetime, Christopher Plummer had an incredibly busy career and left behind a fantastic legacy. As a quick summary, he had 118 films, 17 stage plays, and 71 TV shows to his name. He was always busy thanks to his immense talent.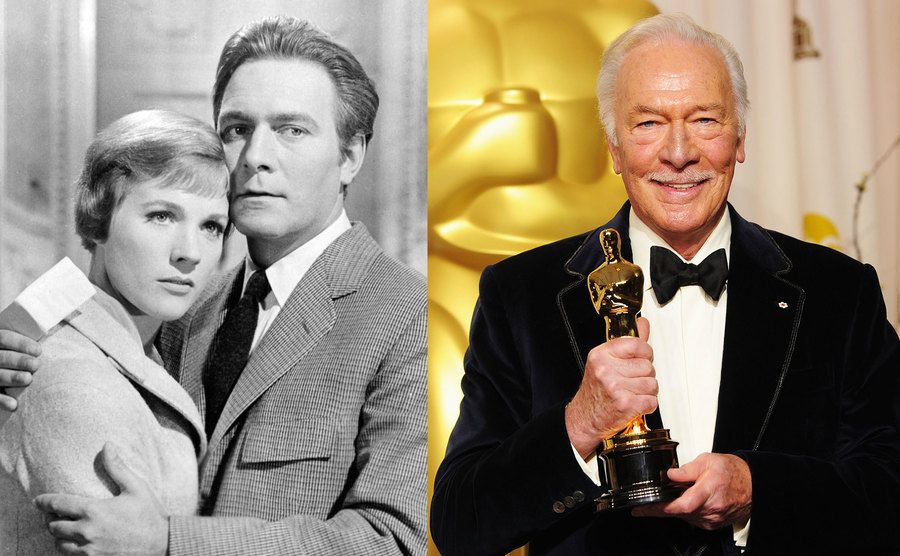 While Plummer had a varied career, he was perhaps most well-known for his brilliant performance of Captain von Trapp in the legendary film The Sound of Music, which is beloved by many. One of his last film roles was in 2019 with Knives Out, which showed that he still loved acting in his old age.
Peter Aykroyd – Comedy (66)
Sometimes it does not require an incredible career in Hollywood to make a name for yourself in the business. That is the case for Peter Aykroyd, an incredible Canadian actor known for his prolific contributions to SNL (Saturday Night Live). As part of the show and also a writer, he was an icon from the start.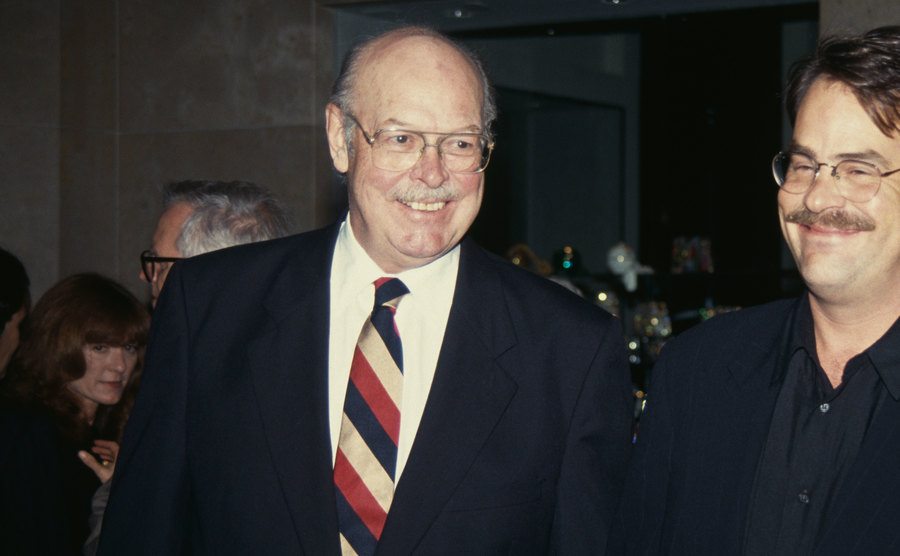 Not only did Aykroyd have an amazing career from 1979 until his death, but he was also appreciated in his work and got a nomination. Unfortunately, his health was not the best, and he passed from septicemia at the beginning of November 2021. His work and career will always be recognized, especially by the Canadian comedic scene.
DMX – Music (50)
The hip-hop scene of the '90s was definitely something new and never seen before. One of the icons from that era sadly passed away in 2021. DMX was not only an amazing artist but was also nominated for his work and had endless appreciation from both the public and his critics. His career was full of fame, awards, and even feuds.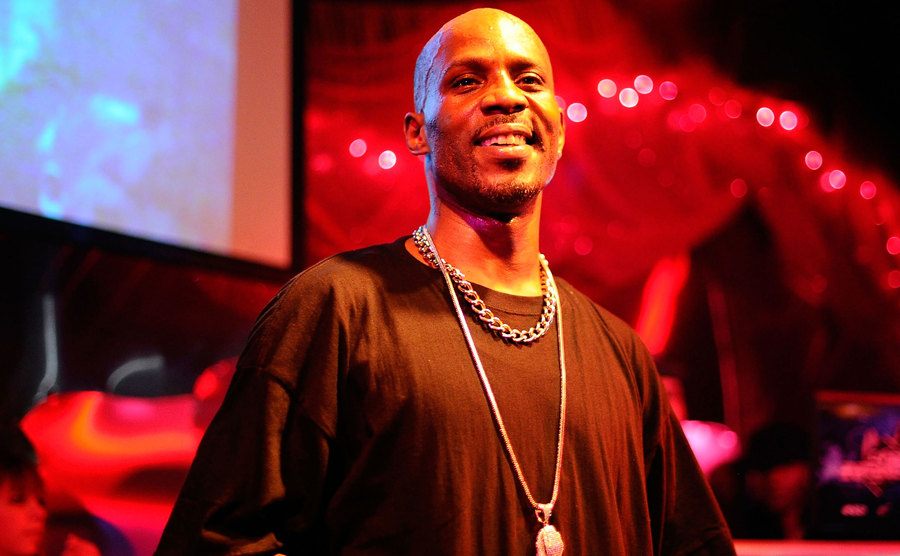 "Get at Me Dog" and "X Gon' Give It to Ya" are the tracks that put DMX in the spotlight. With so much to talk about, he released a brilliant autobiography in 2002. Sadly, he always had his troubles with drugs and ended up dying of a drug-induced heart attack.
Norm Macdonald – Comedy (61)
Many things do not turn out as one may wish. For many people, when they get ill, they prefer to keep it private and stay out of the spotlight. That was the case for Norm Macdonald. He was an icon in the comedy scene, and people all around the globe were devastated at his passing.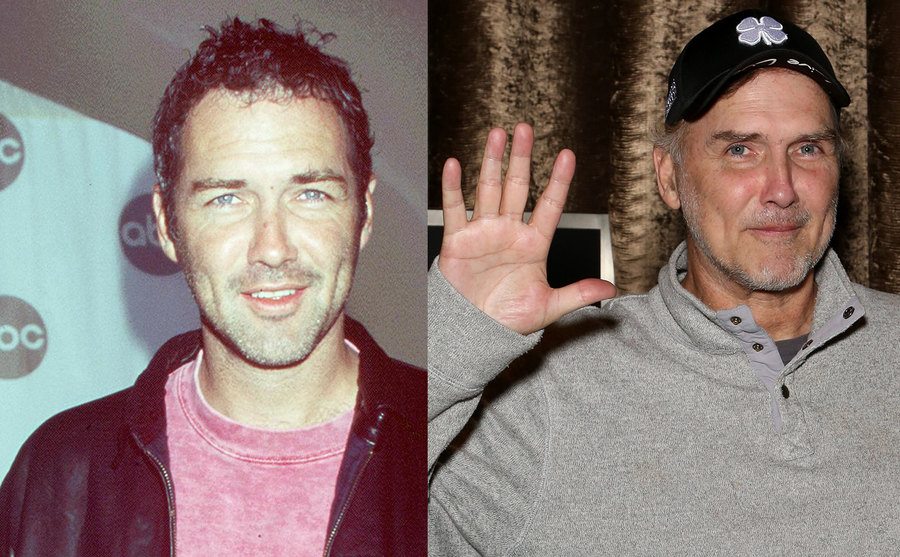 From his incredible performances to the unforgettable expressions he made during jokes and even what he meant for the scene as a whole, he was incredible. We all may know him from different parts of his career, but behind all those lights, it was a tough fight between him and cancer.
Charlie Watts – Music (80)
One of the most skilled drummers of all time, Charlie Watts was a vital part of the incredible Rolling Stones. It is said that he was the base of the group and kept them together until his last performance. He was an incredibly talented person who always had a passion for music.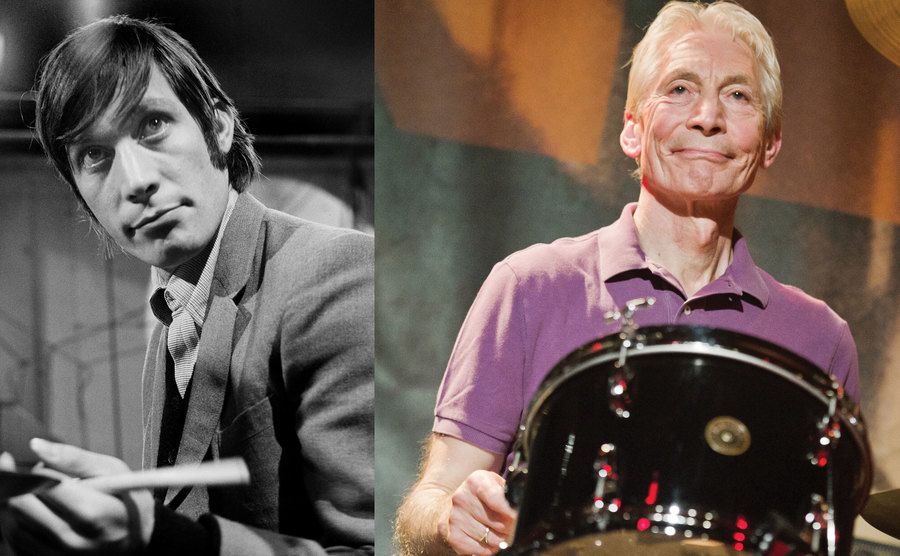 In a world full of shenanigans with his bandmates, Watts was often the one with a level head. His passing was a heavy blow to many people and made the music stop for a second. There is no doubt about the legacy he left behind as a vital member of one of the most infamous bands ever.
Ned Beatty – Acting (83)
From his beginning in Deliverance to his latest role in Toy Story 3, Ned Beatty appeared in an astonishing 160 films in his lifetime and even more TV appearances. One of the most successful figures of his time, Beatty no doubt carried out a career of his own.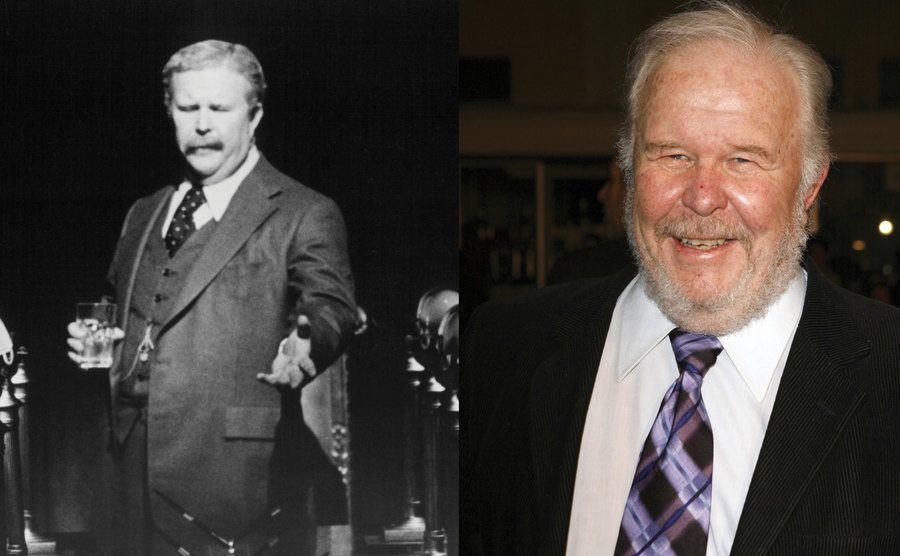 His talent was appreciated by all, and iconic roles kept coming for this icon from the second he started acting. It was a great loss for Hollywood when he passed away in June 2021. His story is a model for new generations.
Helen McCrory – Acting (52)
Combining the old school with the new is pretty difficult, but in the case of Helen McCrory, it was as easy as a walk in the park. Apart from beauty and grace, amazing skill, and perfect acting, she made a name for herself in one of the most popular series of modern times.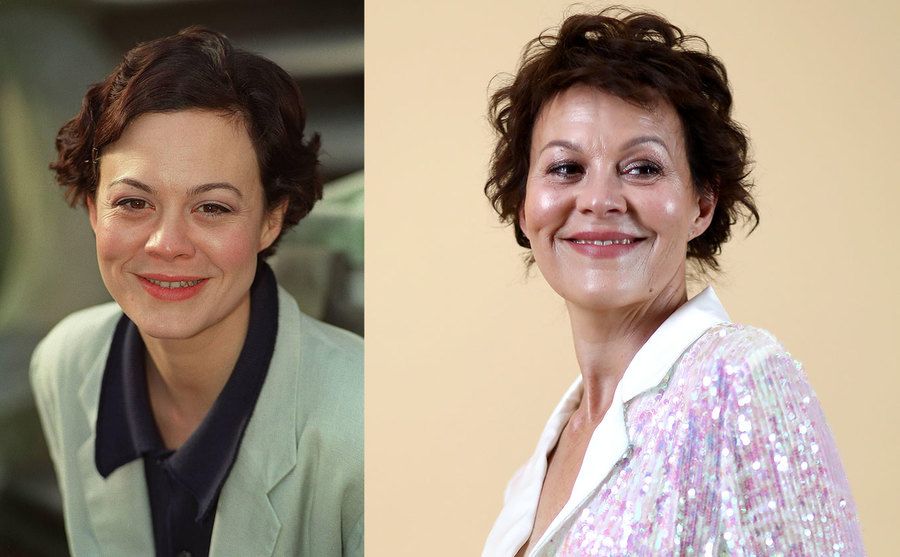 From Harry Potter sequels to Casanova and James Bond's Skyfall, McCrory's skills were evident throughout her career. Her latest big work was Peaky Blinders, a perfect show where she proved once more why her career was one to follow. Unfortunately, she passed away due to a long struggle with cancer.
Michael Constantine – Acting (94)
Michael Constantine not only had an amazing career but lived to a pretty impressive age. There is something unique about someone who had a career of almost five decades. He made a name for himself in many great roles and received an Emmy for Principal Kaufman in ABC's Room 222.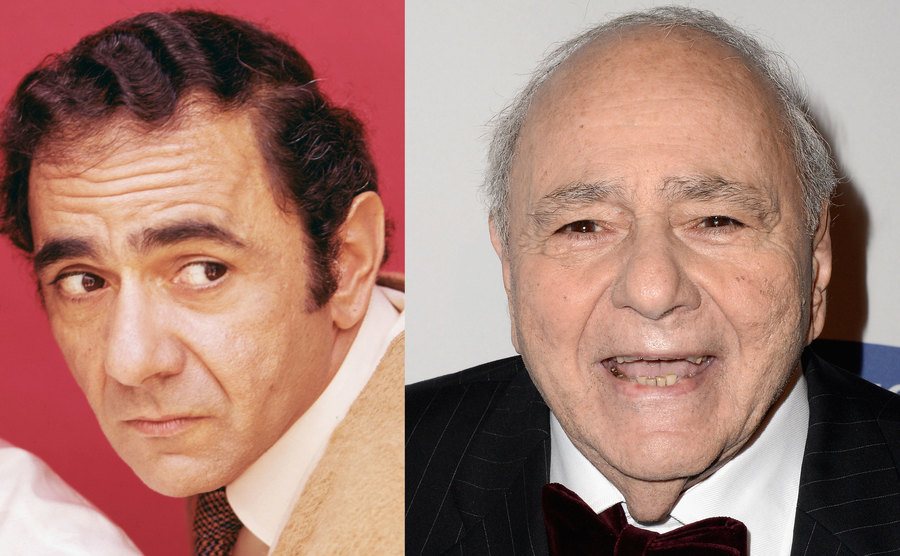 Known fondly by many for his role in My Big Fat Greek Wedding, Constantine was an accomplished actor with a fine career. He passed away from natural causes in the summer of 2021, the end to a life he could be immensely proud of.
Dustin Diamond – Acting (44)
From a director to an actor and even a wrestler, Dustin Diamond did many great things in his career. Not many people can say that. Most fondly remembered for this role in Saved by the Bell, Diamond's career was much more than one TV show.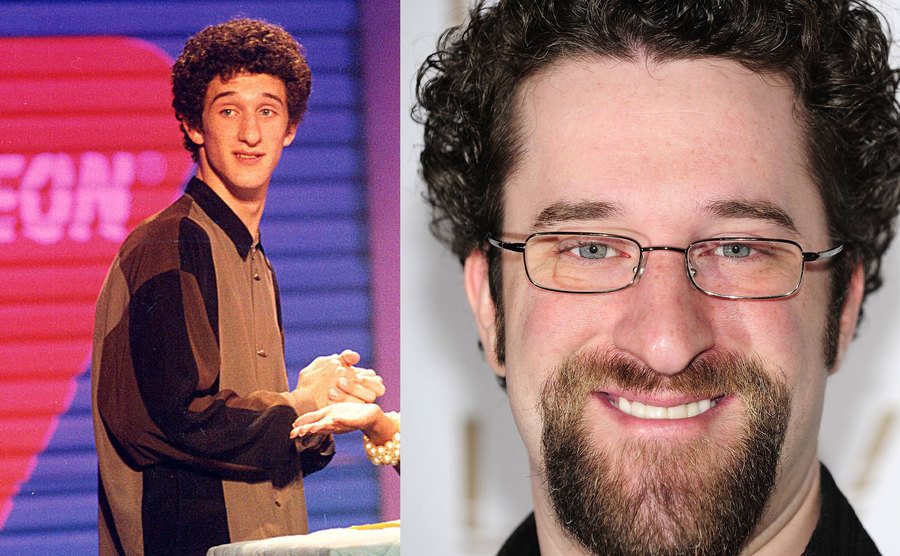 Unfortunately, it was not a long run for him since he passed away from lung cancer at the young age of 44. In addition to his talents already mentioned, he was also a comedian and musician. The world lost a very creative, talented, and beloved man when he was far too young.
Sonny Chiba – Actor (82)
When you do something groundbreaking, everyone will surely appreciate you. Sonny Chiba was renowned in the industry for bringing an increased sense of realism to his movie roles. The Japanese actor brought realistic violence to his films; the kind that had never really been seen before.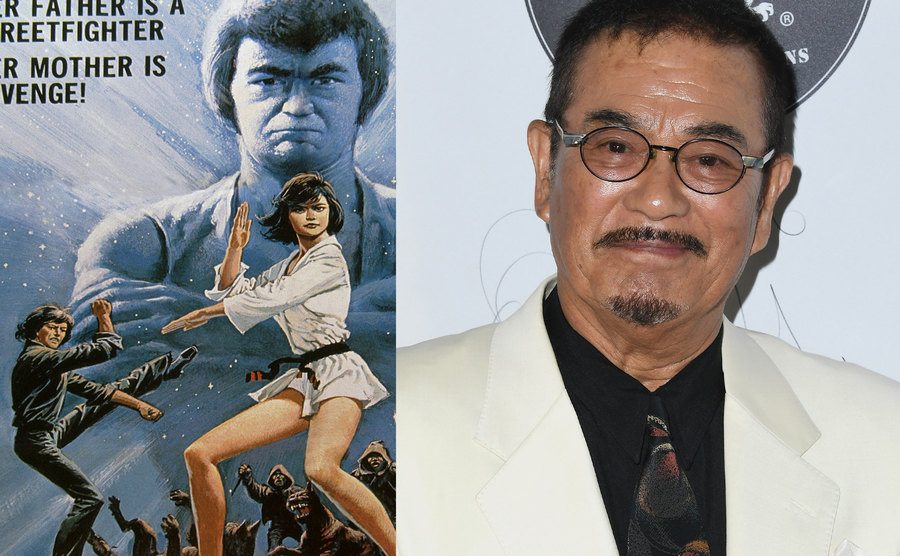 He set a milestone for Japanese interpretation in movies and started a new image of what it truly means to act in a movie. The legend passed away in 2021 due to pneumonia. He was 82 and gave us an example of an incredible life.
Richard Donner – TV and Film (91)
Behind all the glamour, action, and nonstop fantasy of films, there is a lot of work that goes into producing some of the most adored films of all time. For this hard job and more, we can thank Richard Donner for dedicating his life to the industry and creating amazing movies such as Superman, The Goonies, Lethal Weapon, and more.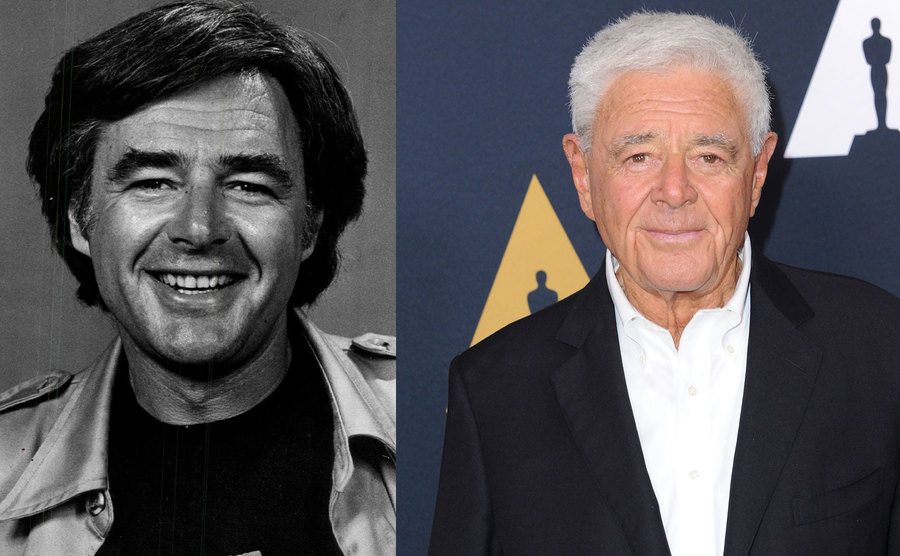 A pioneer in his work, Donner made a world full of amazing TV and film, accomplishing milestones that showed what it means to produce a great movie. Sadly, he passed away in 2021 due to heart failure.
Robert Downey Sr. – Acting (85)
Robert Downey Sr. is one of the most incredible actors the industry has ever seen. Not only did he leave a legacy of film after his passing, but he also gave the world Robert Downey Jr. who is carrying on his legacy. Senior had an astonishing career and was always looking to break boundaries.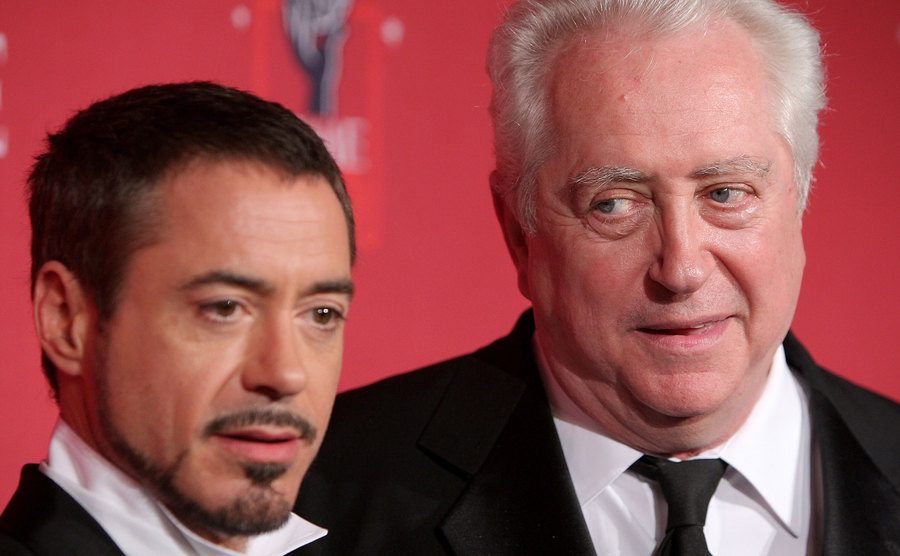 From The Twilight Zone to Matlock, Live and Die in L.A., and Magnolia, he was a splendid actor who was present when a lot of experimental phases were taking place in movie scenes. He helped move the industry on and is one of the most important actors ever.
Jessica Walter – Acting (80)
A veteran actress and role model for a lot of young people, Jessica Walter did what she knew best—act. There are not a lot of people in the younger generation who recognize her, but this woman was there when the industry was at its best. She started her career in the 1960 TV show Diagnosis: Unknown, and it was not long before she started getting offers for other roles.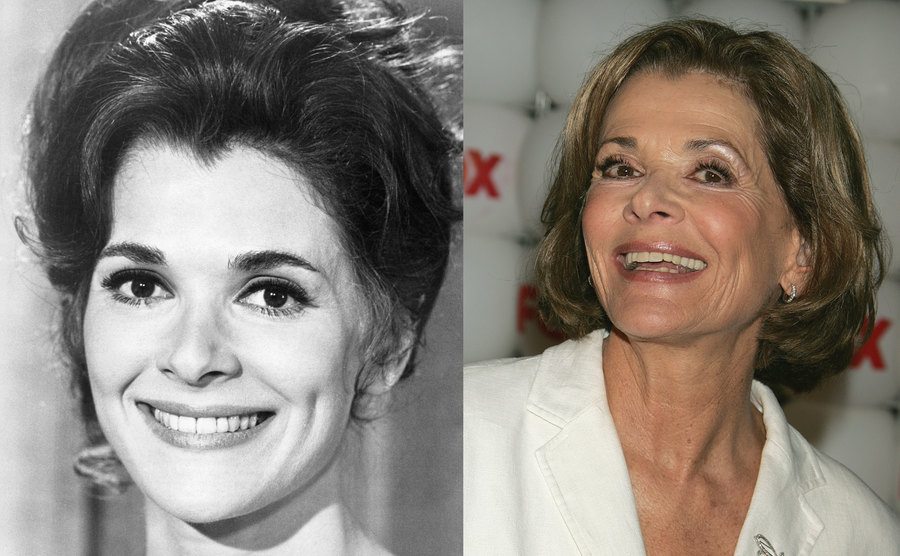 While many older folks love her for her roles in previous decades, many others adore her for her recent work in shows such as Archer and Arrested Development. Her death was a sad loss to the industry.
Graeme Edge – Music (80)
Another legend when it comes to music is Graeme Edge, the talented drummer for the Moody Blues. It has been a long time since the band took the stage by storm. Edge was the last living member of the group whose music is still loved by many.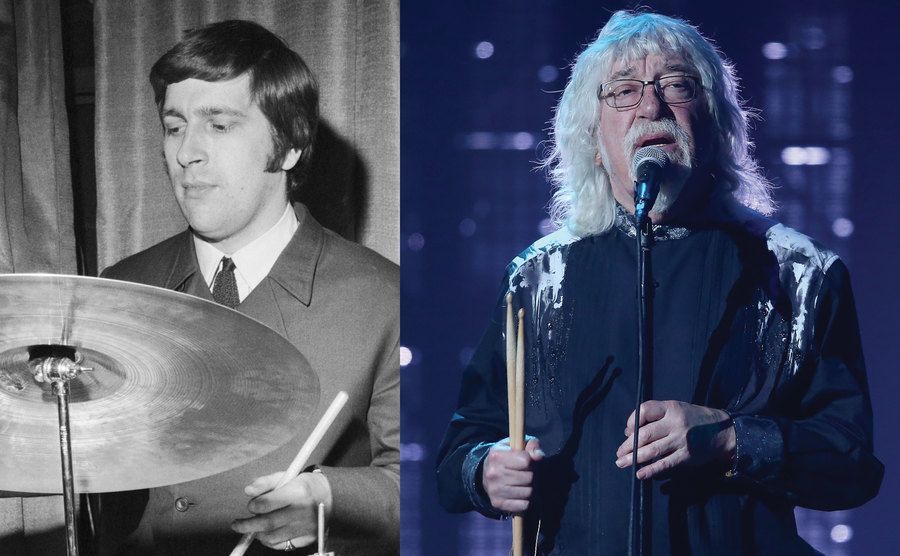 After Edge's death, the band's official webpage wrote a memento to commemorate his unique style for composition and his amazing creativity. As with many on this list, he passed away due to cancer, which has taken so many talented people from us.
Larry Flynt – Publishing (78)
Starting Hustler magazine with Hugh Hefner in 1974, Larry Flynt was one of the most recognizable voices when it came to fighting regulations against the adult industry. A huge advocate of the First Amendment, he became an important voice for many in terms of free speech.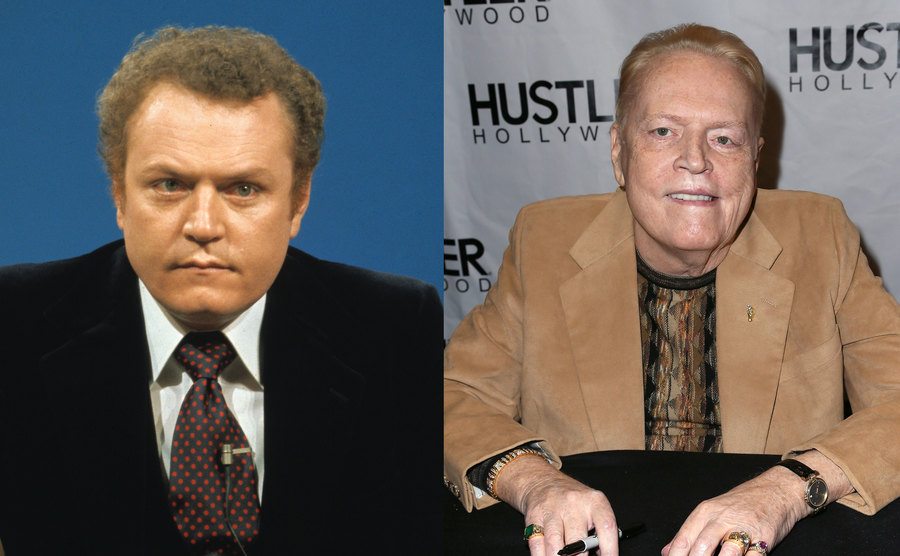 Such causes made him a target in some people's eyes, and an attempt was made on his life when he was shot in 1978. Unfortunately, the attack left him paralyzed, but he was still able to live a full life until his final days. He eventually passed away due to heart failure.
Willie Garson – Acting (57)
A veteran film actor with more than 55 credits in movies and TV shows, Willie Garson was hugely popular. The most successful contribution of his career was his role in Sex and the City where he made sure people knew who he was with his character Stanford Blach.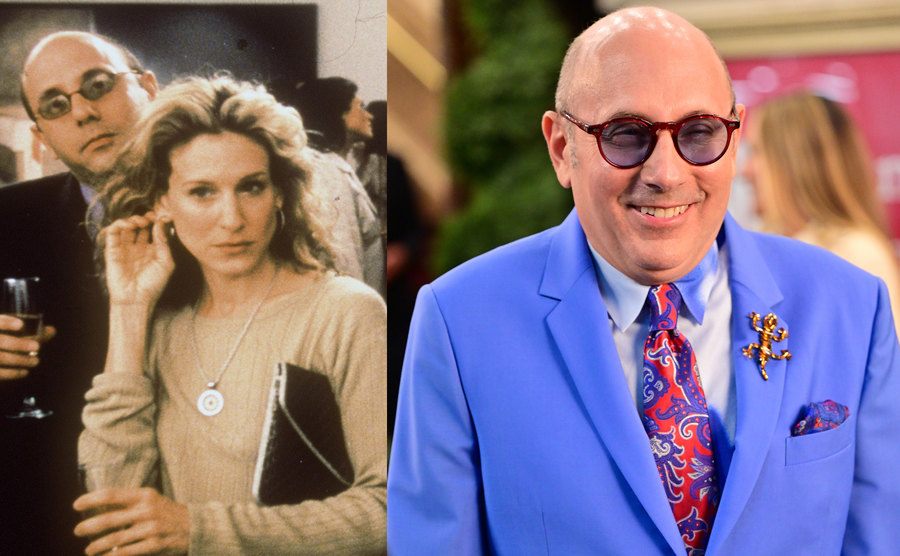 There are plenty of other productions Garson took a part in, but none surpass his lifetime persona of Blach. After an incredible career, he unfortunately passed away in the autumn of 2021 due to cancer.
Dusty Hill – Music (72)
What says rock better than long beards and an unforgettable Stetson hat? Dusty Hill was a vital part of ZZ Top and put the group in the Rock and Roll Hall of Fame in 2004. It was a worthy honor for a lifetime of achievement.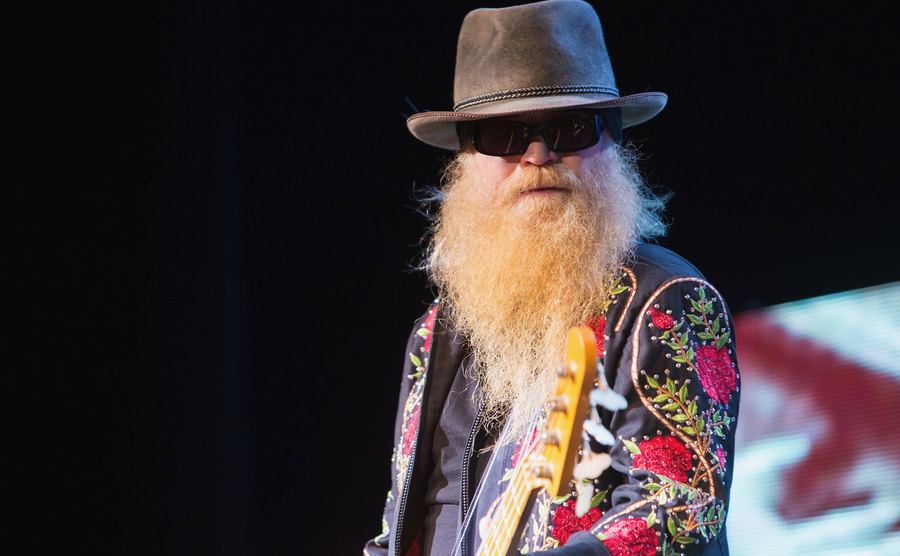 With some TV credits and a huge fan base, it was no wonder he was an icon. The bass player remains the face of ZZ Top and will forever be an important part of the rock scene for younger generations to emulate. His music and style will be immortal.
Hal Holbrook – Acting (95)
Hal Holbrook was an incredible actor who was appreciated by everyone in the industry. He won five Emmys during his career. He made his debut in 1954 with the show Mark Twain Tonight. His career extended over seven decades and included many extraordinary appearances.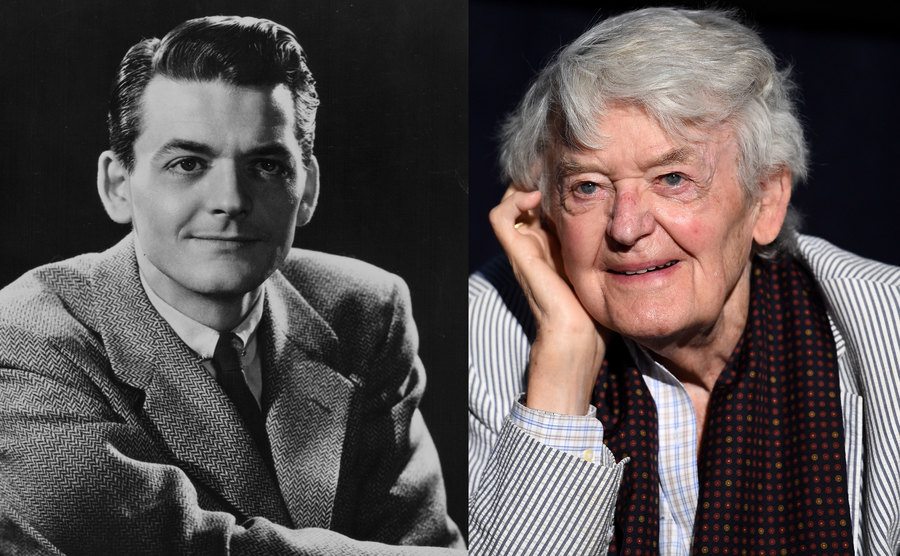 Holbrook received an Oscar nomination for Into the Wild. The characters he played covered a wide range of personalities and traits. He was able to manage any kind of character, thus being a hugely respected actor. No cause was given for his death at the great age of 95.
Halyna Hutchins – TV and Film (42)
Halyna Hutchins was a rising star in the film industry. She passed away on the set doing what she loved most. The incident was indeed tragic since it could have been prevented. The tragedy happened during the filming of Rust when a prop gun was fired. The incident is still being investigated.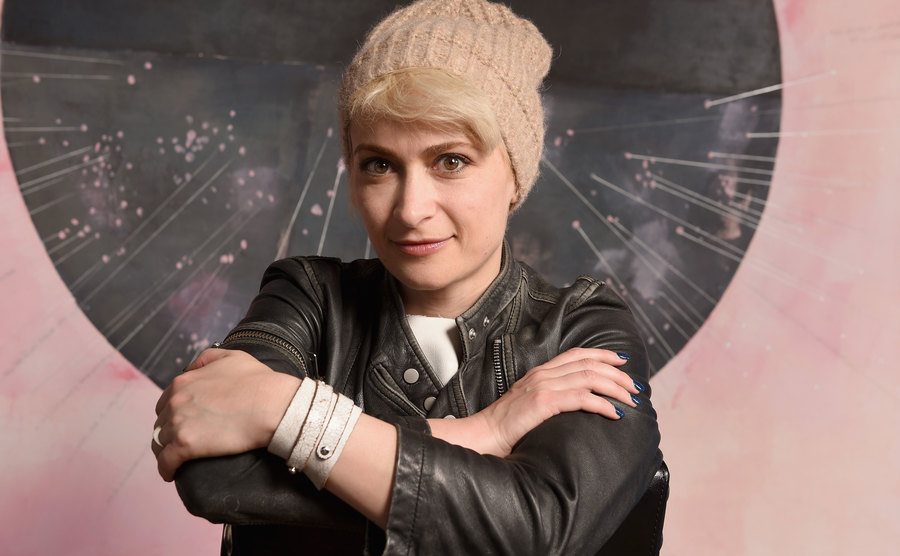 The world lost a very talented person and great cinematographer who loved her job and lived for it. Archenemy, Snowbound, Darlin', Blindfire, and The Mad Hatter are only some of the films she contributed to.
Greg "Shock G" Jacobs – Music (57)
Greg "Shock G" Jacobs is an iconic legend in the hip-hop industry. At the beginning of hip-hop, he was very popular and emotionally moved crowds. He was part of the Digital Underground group that was trendy among people all around the world. "The Humpy Dance" was an incredible hit that elevated his career.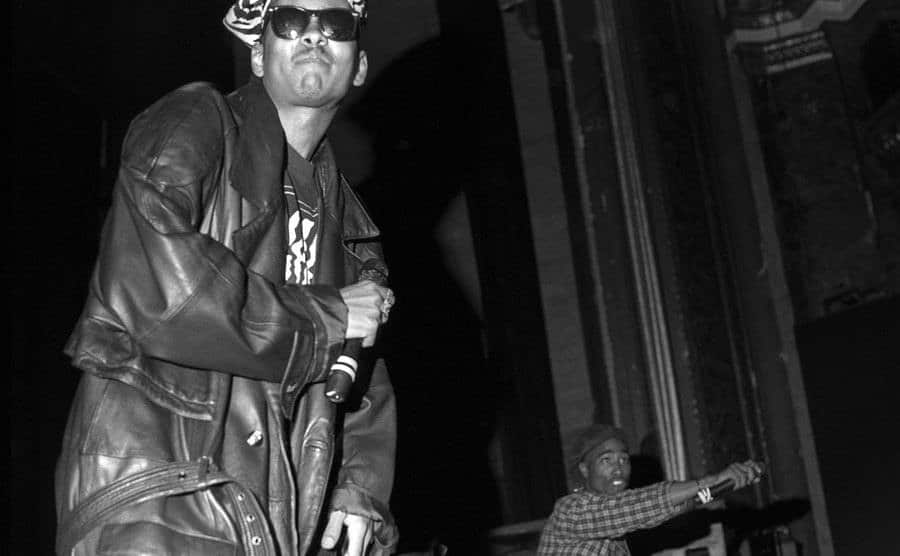 Not many fans know that Greg Jacobs mentored Tupac Shakur, who followed all his advice and also made his way into the professional hip-hop industry. Unfortunately, Shock G was found dead in April 2021 in a hotel room. He was addicted to drugs, and it was confirmed that the cause of death was an accidental overdose.
Larry King – TV (87)
Everybody knows the legend Larry King. He needs no introduction since nearly everybody around the world knows him or has at least heard of him. He had an impressive career and quickly became known worldwide.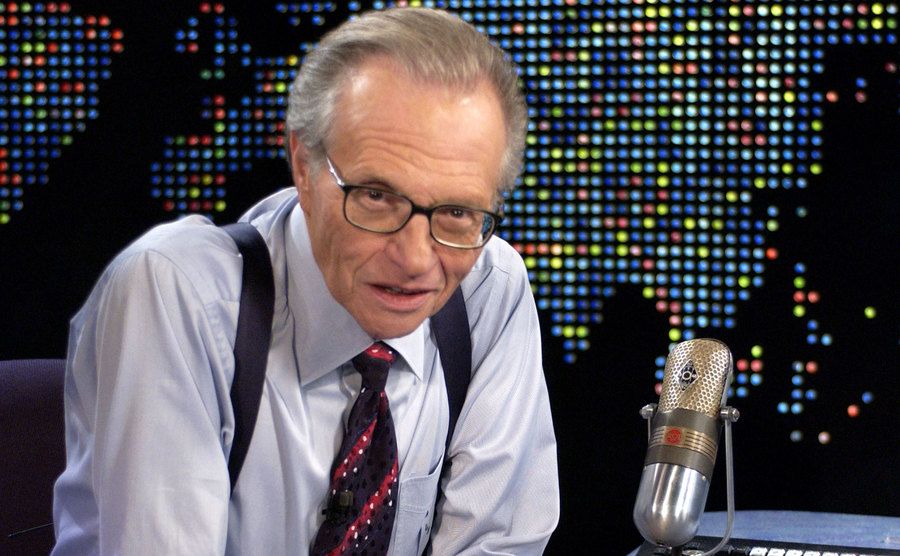 King was in the news media scene since the 1950s. His reputation grew rapidly mainly because of his insightful interviews. The Larry King Show, which began in 1985, was very popular from the beginning. It managed to become CNN's most-watched, longest-running show ever. King was a legend and an example that many after him have followed.
Yaphet Kotto – Acting (81)
Yaphet Kotto was a very popular actor in the '70s and '80s. His first big success was marked when he played Mr. Big in the James Bond flick Live and Let Die. It can be said that his career didn't focus on a particular kind of character.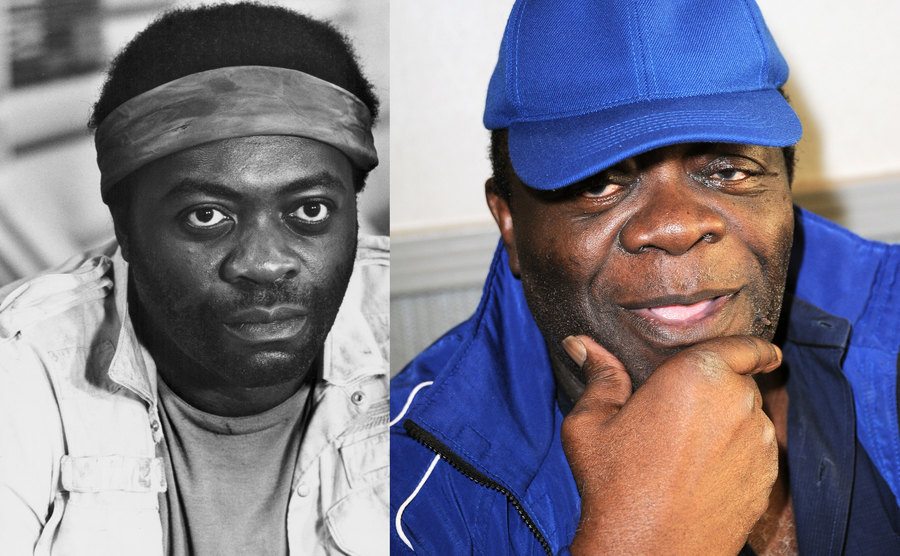 Kotto played a wide range of characters. For example, he acted in the cult classic Alien, a sci-fi film, but also in action comedies such as Midnight Run. His physique made him perfect for roles that required an imposing presence.
Art LaFleur – Acting (78)
Art LaFleur can be easily considered a veteran actor. He was a remarkable figure during the '80s. His performance was always appreciated no matter what role he played. He had 170 film appearances and many more TV show roles.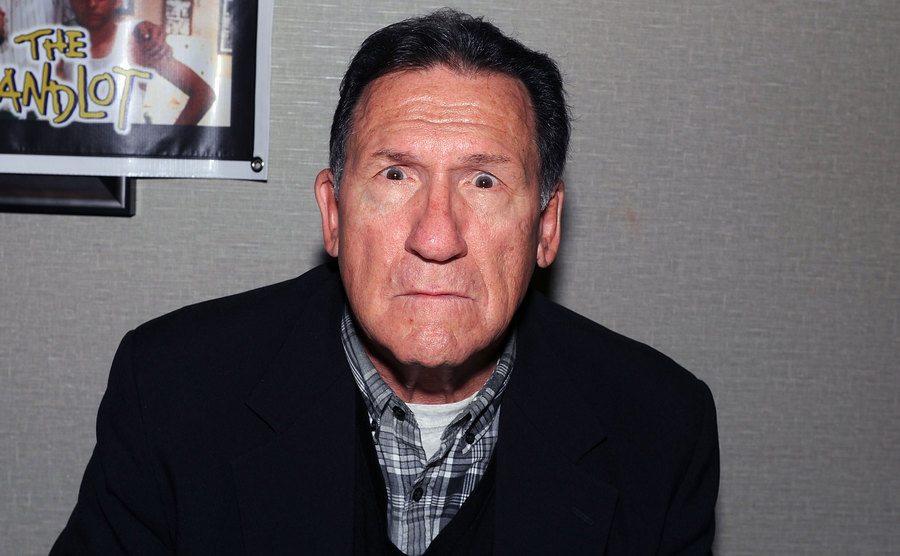 LaFleur's unique facial features made him perfect for tough guy roles. Some of the well-known TV shows he appeared in include The Incredible Hulk, The A-Team, and Hill Street Blues. Nobody could forget his amazing performance in The Sandlot from 1993. Unfortunately, in his later years, he was diagnosed with Parkinson's disease.
Tommy Lasorda – Baseball (94)
We have lost many baseball legends over the years, but 2021 was very difficult for all baseball fans. Tommy Lasorda, who lived a life full of beautiful and unforgettable moments in his career, unfortunately suffered cardiac arrest.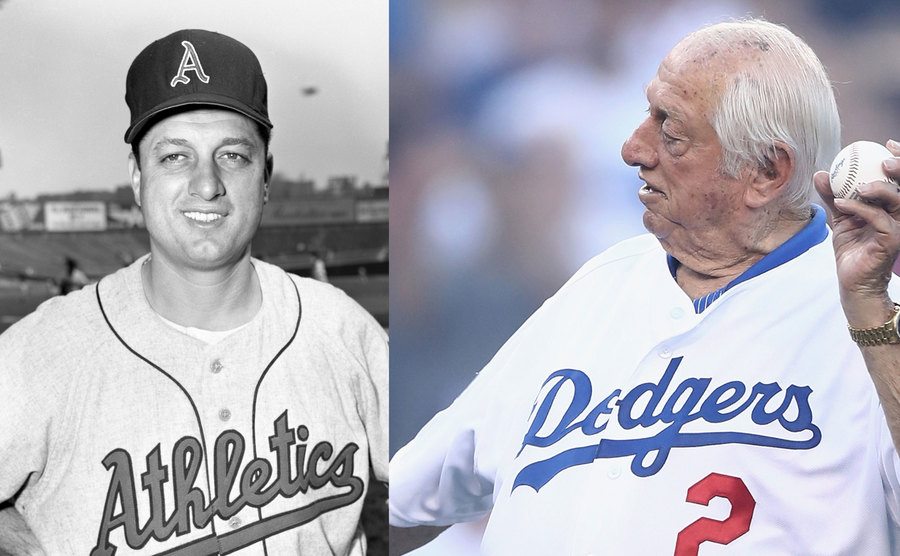 His talent led his team to win two World Series championships. His fans will never forget the legacy he left. He had a very unique personality and was always very cheerful, a trait that led to many TV appearances. Everybody knew him for his positive attitude, and everybody loved him for it.
Cloris Leachman – Acting (94)
One of the many qualities that any actor should have is a sense of humor. That was not something Cloris Leachman lacked. She was a humorous person, full of positivity. She appeared on comedy TV shows, including The Mary Tyler Moore Show and Malcolm in the Middle.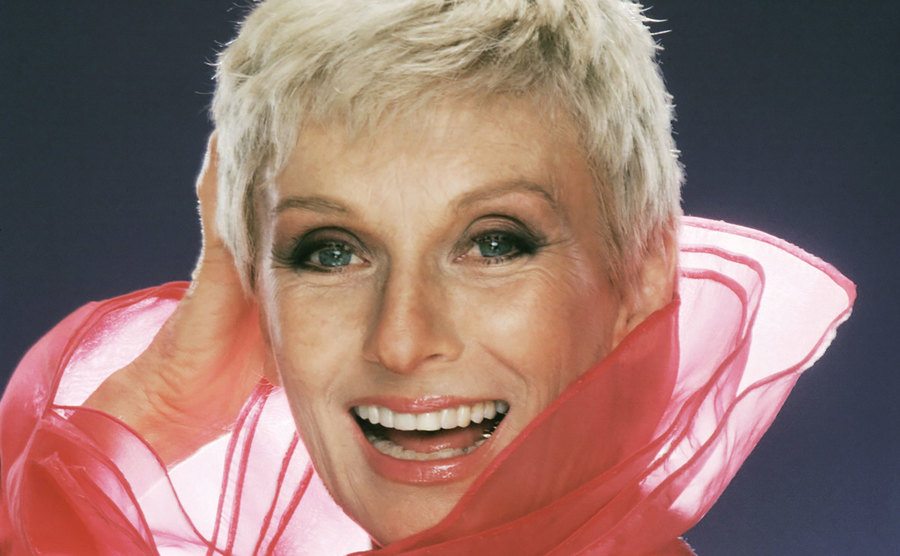 Leachman also appeared in numerous films. Her career spanned seven decades, so it was only natural for her talent to be recognized with Emmy awards. On January 27, 2021, she had a stroke and died in her home.
Prince Philip – Royalty (99)
One of the most important figures of this century was Queen Elizabeth's spouse, Prince Philip. He set a record as the longest living royal consort of Great Britain. He was fundamental in supporting the Queen and guiding the royal family in a more modern direction.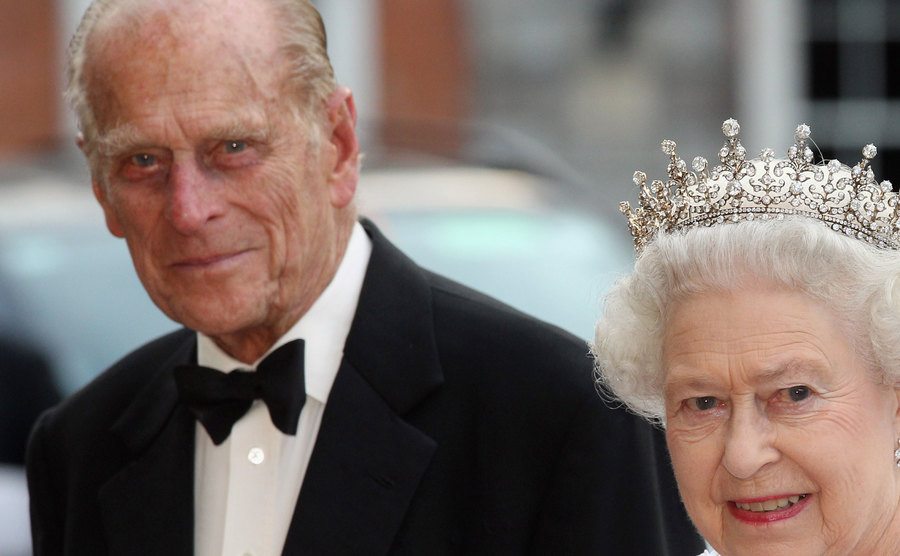 Prince Philip was born to Greek and Danish royalty and served as the Duke of Edinburgh after marrying the Queen of England. He lived a long life and saw his grandchildren and great-grandchildren being raised and some getting married in front of his eyes. He died peacefully at the grand old age of 99.
Gregg Leakes – Reality TV (66)
Gregg Leakes was a major hit in the popular reality TV show The Real Housewives of Atlanta, partly because his wife, NeNe, was a long-term cast member of the show. The couple got divorced in 2011 but reconciled after a couple of years.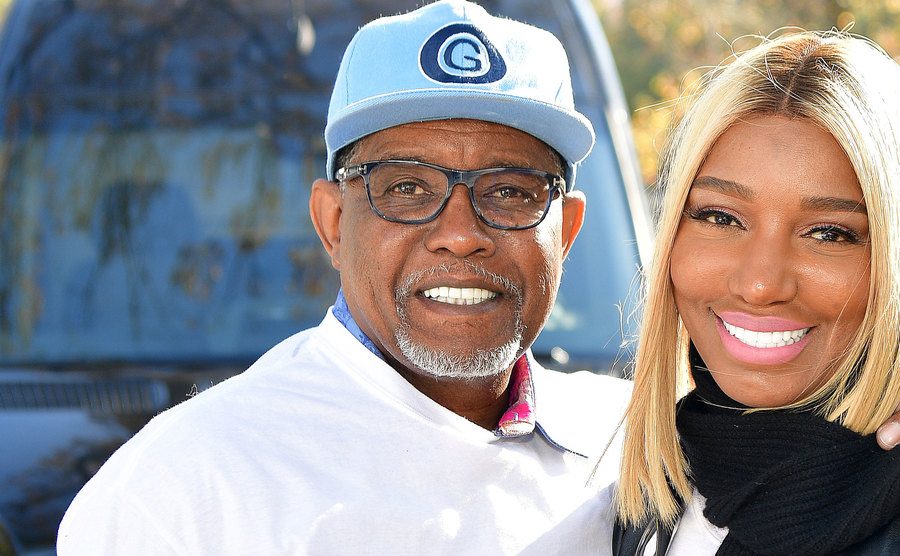 The couple then managed to keep their lives away from the cameras. Gregg Leakes passed away from colon cancer in 2021 after being diagnosed in 2018. His death was mourned by family and friends, and many will always fondly remember him.
Rush Limbaugh – Politics (70)
Since the 1980s, Rush Limbaugh served as the voice of conservative political points of view by aligning with the Republican right. He was a popular radio host and had a controversial presence on the air. A love-hate figure, he deserves plenty of respect for becoming such a hugely influential figure in the world of politics.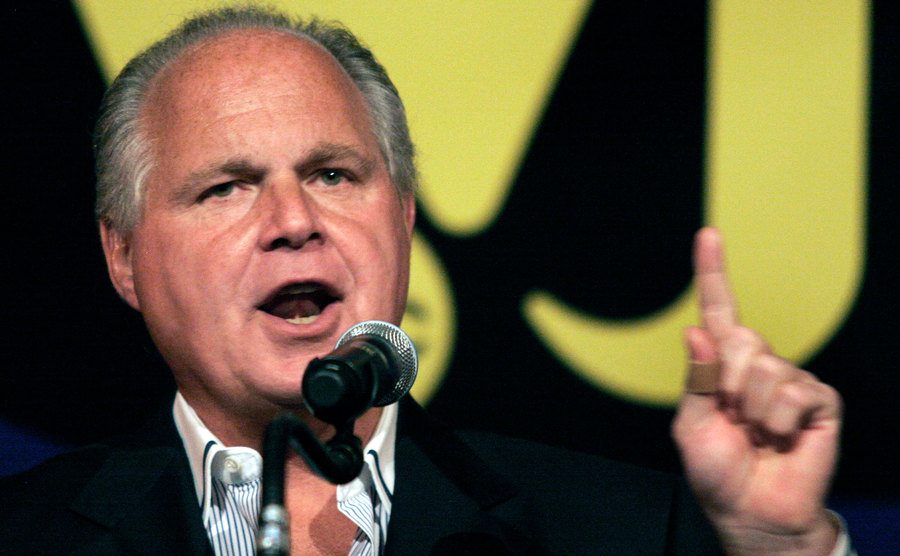 A majority of his fandom were Americans who aligned with his belief system, which added to his popularity. The conservative side of media suffered a great loss after his death from lung cancer in addition to other illnesses.
Jackie Mason – Comedy (93)
Combining his Jewish background with politically incorrect stand-up comedy, Jacky Mason was a popular comedian for several decades. His quick comebacks and wit made him much loved on the stage. Many consider him one of the finest comedians ever seen.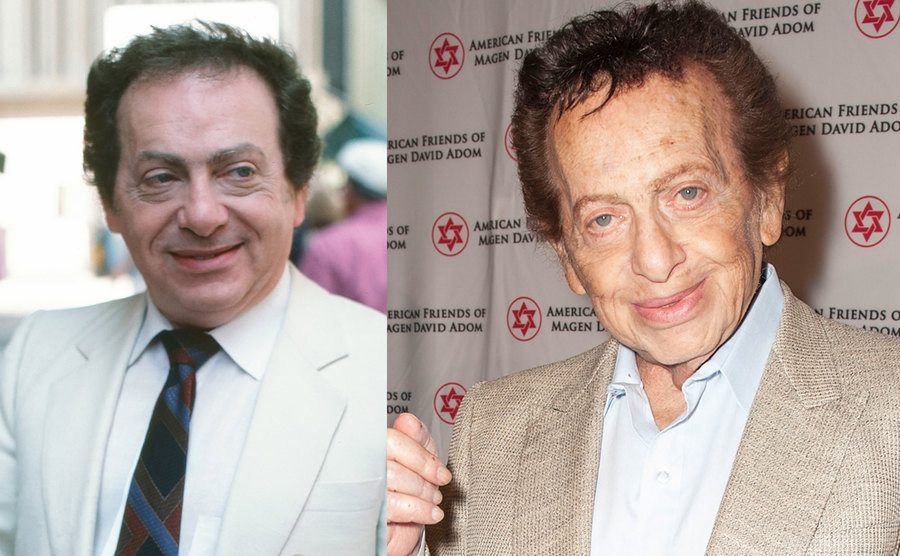 Back in the 1980s, Mason was a sought-after stand-up performer and also showed up in a couple of late-night TV shows. After his death, a lot of people came to know that he was a rabbi before his successful career in American comedy.
Roger Michell – TV and Film (65)
Roger Michell was a director who deserved to be a lot more famous than he was. Working on mostly indie films, his productions rarely received much publicity, but their quality was phenomenal. He got his biggest break directing Notting Hill, a romantic success in 1999.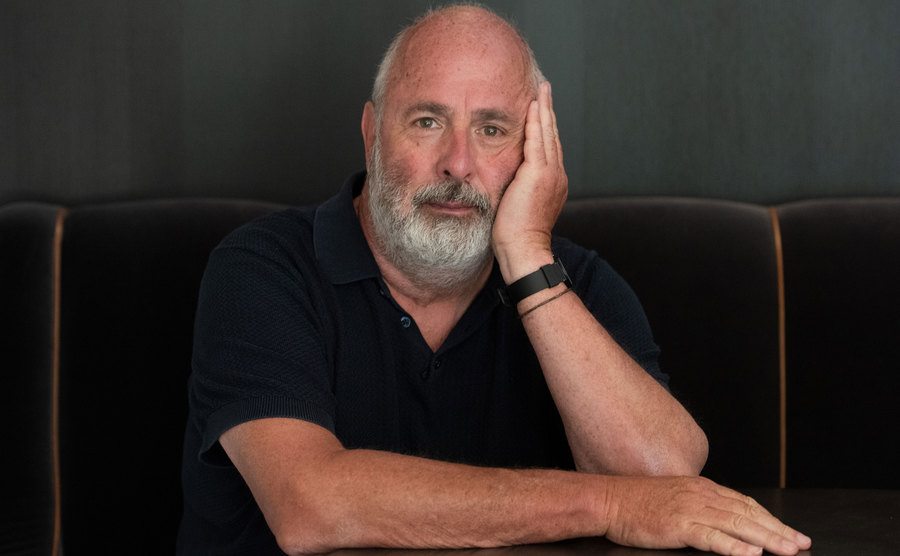 Michell worked with big names of Hollywood such as Samuel L. Jackson, Harrison Ford, Ben Affleck, and many others. His indie films were based on characters with unapologetic narratives. Some of his movies include Morning Glory, Venus, and Changing Lanes.
Jay Pickett – Acting (60)
Jay Pickett was a popular actor in the 1980s without ever quite achieving international stardom. He entered into acting after getting trained at UCLA. He had a career most actors could only dream of, but he sadly died of a heart attack at the age of 60.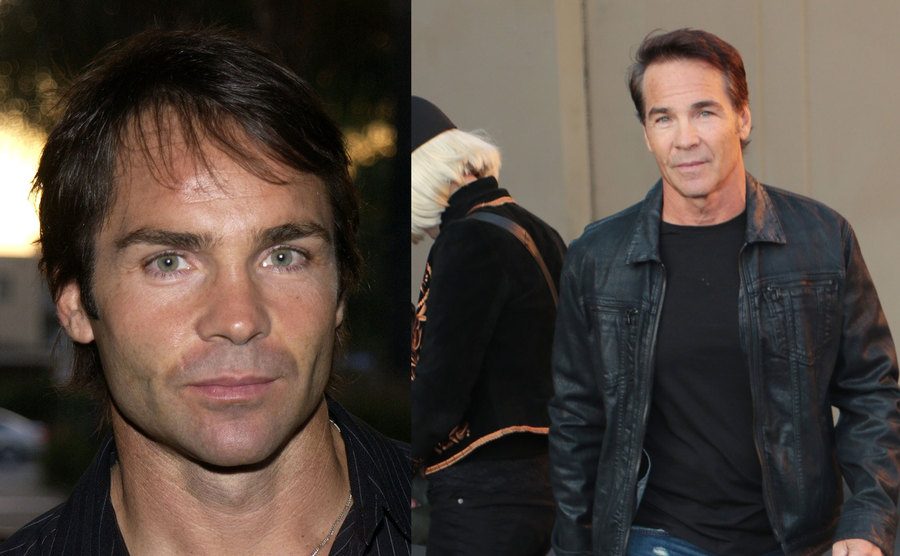 Pickett had quite a lot of fans through his roles in TV shows. He played Detective David Harper in General Hospital and notable roles in Perry Mason and Matlock. He was busier than ever when his life came to a tragically quick end.
Tanya Roberts – Acting (65)
The James Bond girl who made waves from the '70s to the '90s was Tanya Roberts with her successful, late 20th century career span. She was more than just an eye-catching beauty; her acting ability was well-respected. She starred in many successful TV shows and was able to win the audience with her charms.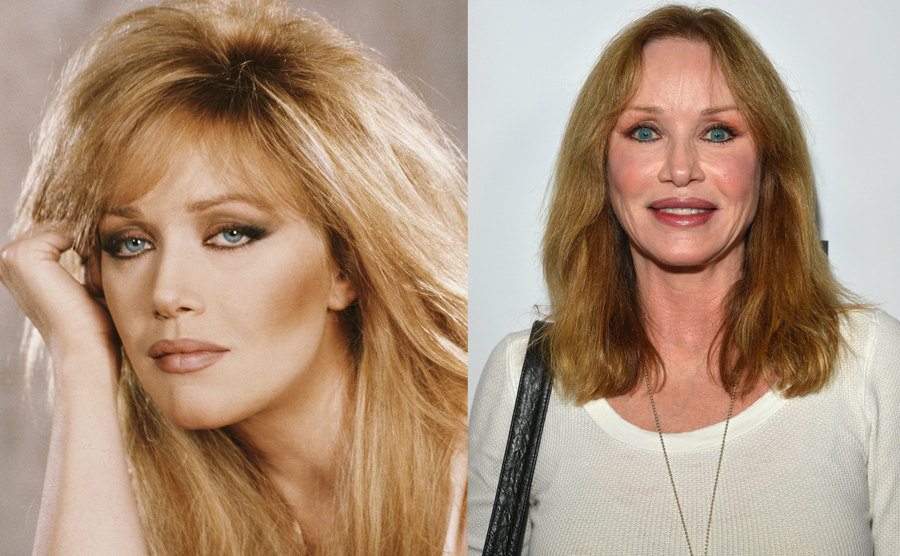 In 1985, Roberts had a successful break in the popular Bond film A View to a Kill. She is considered one of the few Bond actresses who moved on to have a valid acting career. She starred in successful shows such as Charlie's Angels and That '70s Show before her death at age 65.
Peter Scolari – Acting (66)
Peter Scolari was a successful actor and voice artist since the 1980s. His acting debut was on the TV screen where he played a memorable role in the show Bosom Buddies. It was a very popular show with another renowned actor, Tom Hanks, as a character opposite Scolari's role.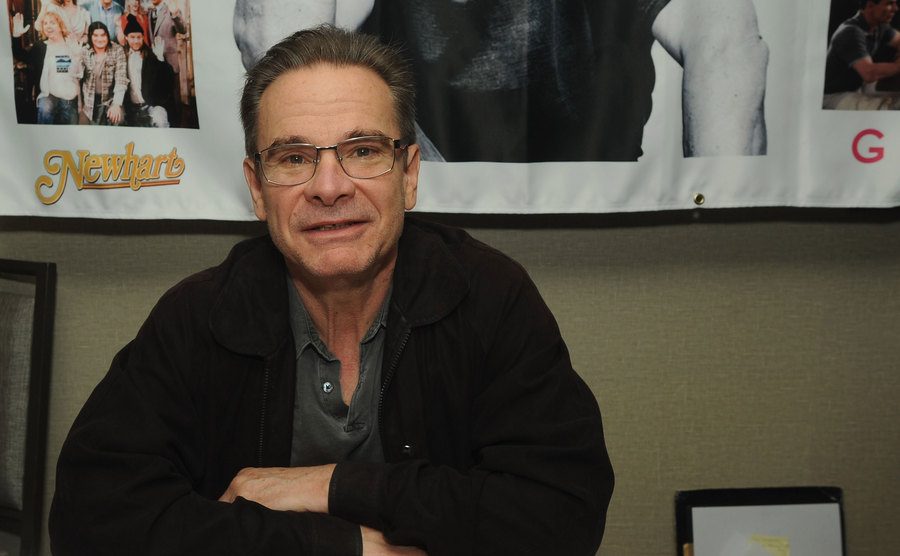 Scolari's career went on for a couple of decades, starring in various successful shows and voice acting in some popular cartoons. Some of the shows included The Twilight Zone, Newhart, Fallen Angels, and Girls.
Joseph Siravo – Acting (66)
Joseph Siravo, the late American actor and producer, was a legend in the theater scene. His first Hollywood debut came in 1993 when he was featured in the film Carlito's Way starring the legendary Al Pacino. But besides being a theatric legend, he was also an educator.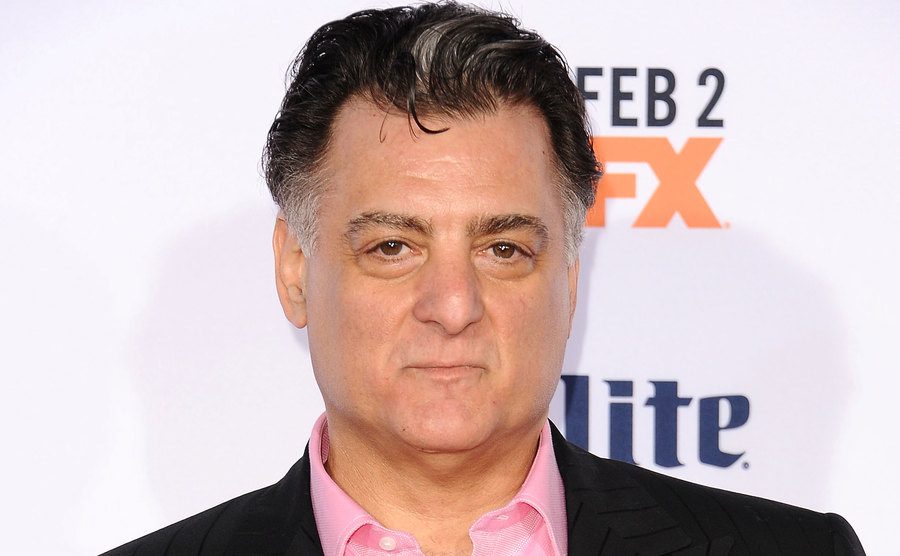 Siravo is well-known for his work on Broadway and in film and television. In his early years, he had more success in theater than in film, which led him to stick mostly to theater roles later. In 2017, he was diagnosed with stage four prostate cancer, which spread to his colon, but he kept acting until 2019.
Stephen Sondheim – TV and Film (91)
Stephen Sondheim was one of Broadway's most extraordinary talents and one of the most influential figures in musical theater. He was an American composer who was praised for reinventing the American musical by tackling unexpected themes beyond his traditional genre with his music and lyrics.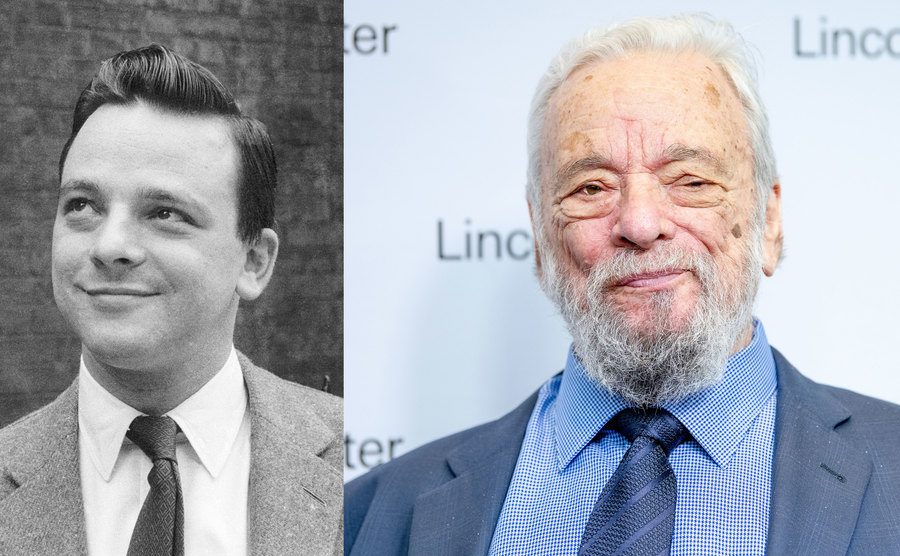 Sondheim's journey into the spotlight as a composer and modern-day maestro first came in the late 1950s after his successful songwriting role in runaway Broadway hits such as West Side Story and Gypsy. After a successful career spanning several decades, Sondheim died of cardiovascular disease at the age of 91.
Phil Spector – Music (81)
Phil Spector was an American record producer, musician, and songwriter, and one of the most successful record producers of the 20th century. He is best known for his innovative music recording technique called the Wall of Sound.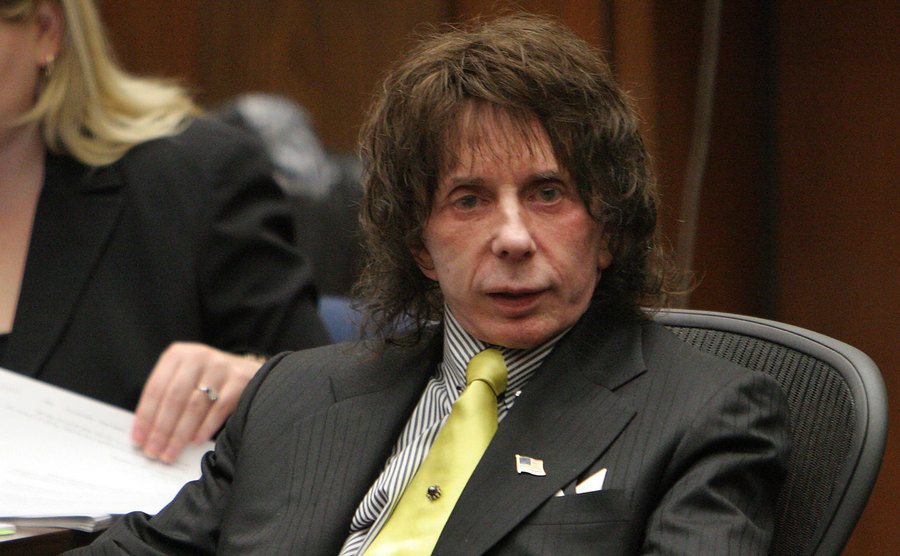 Spector lived a mostly isolated life that featured drug abuse and erratic behavior until February 2003 when he was charged with killing famous actress Lana Clarkson. In 2009, he was declared guilty and sentenced to 19 years to life in prison. Spector battled bipolar disorder and Parkinson's disease and eventually died due to complications of COVID-19.
Dean Stockwell – Acting (85)
Dean Stockwell was an American film, television, and stage actor who spent his entire life in Hollywood, acting from a young age. He was born into a family of entertainers, so it isn't surprising that he became an entertainer.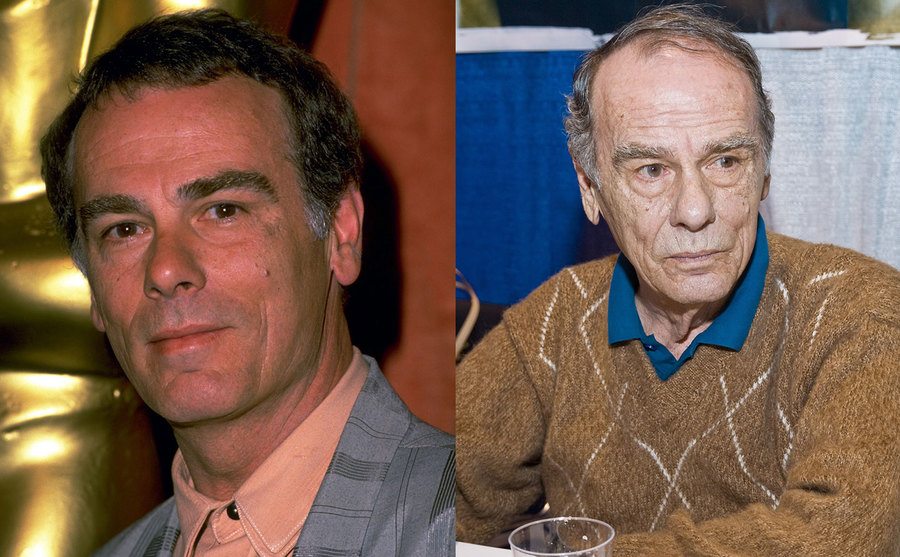 Stockwell started his career in movies and TV series, but his constant passion remained stage acting. He went on to have decades of success across many roles. He developed health issues in his later years, which led him to retire from acting in 2015 to take care of himself and focus on sculpture and other visual arts.
Dennis "Dee Tee" Thomas – Music (70)
Dennis Thomas is considered one of the pioneers of modern funk and jazz and is well-respected as a legend in contemporary American music. He belonged to the soul-funk band Kool & the Gang that he formed with his friends in 1964.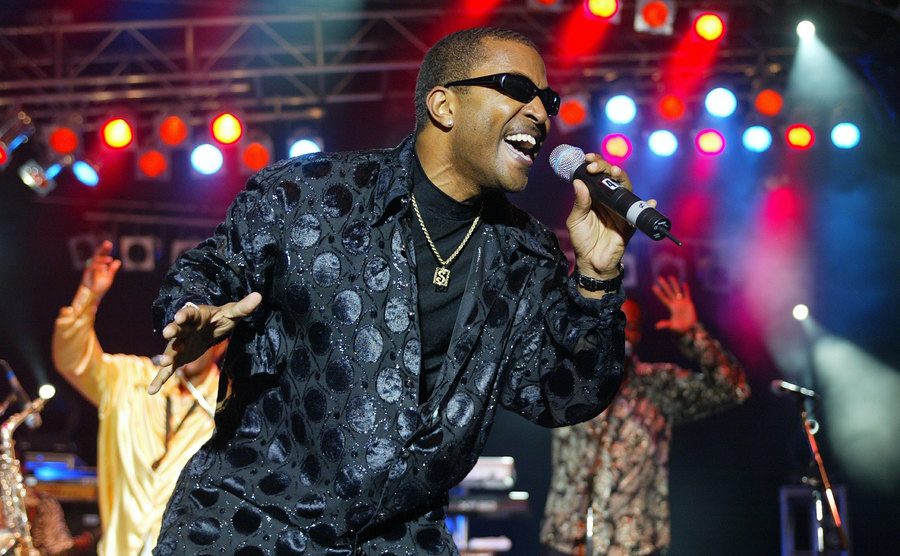 The band developed a signature sound that comprised unique funk and jazz arrangements enhanced by Thomas' expert saxophone tunes. Aside from being a talented saxophonist, Thomas was a master flute and percussion player. After a successful career that spanned many years with more than 25 albums to the band's name, this legendary musician passed away in his sleep at his home in New Jersey.
James Michael Tyler – Acting (59)
James Michael Tyler was an American actor well-known for playing Gunther's character in the NBC hit comedy series Friends. However, before he won the hearts of many on screen, Tyler started behind the scenes as a film editor and production assistant.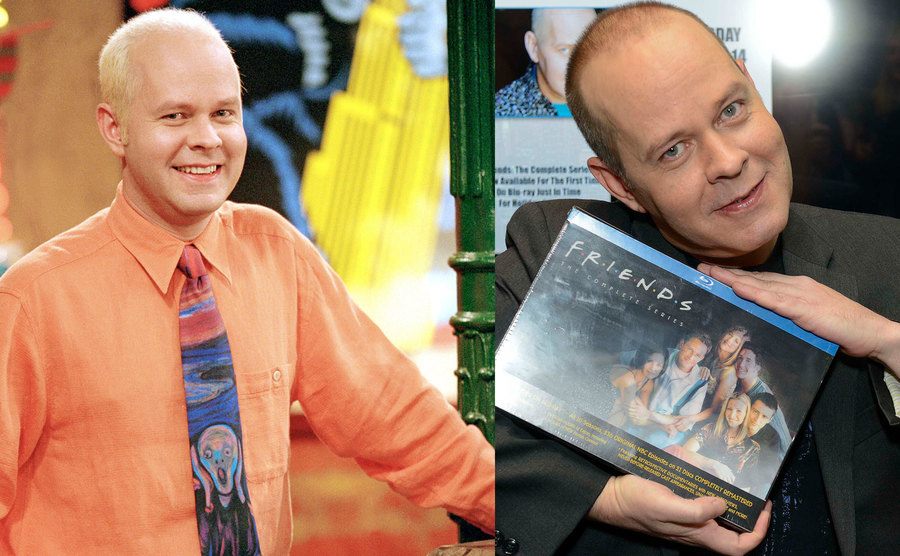 His real-life experience as a barista got him considered for his famous role behind the counter of Central Perk, the New York coffeehouse on Friends. He appeared in 148 Friends episodes, making him the most frequent character actor besides the main cast. Tyler was diagnosed with prostate cancer in 2018. He kept the news of his illness away from the public until June 2021 and passed away in October.
Cicely Tyson – Acting (96)
Cicely Tyson's portrayals of strong African American women made her known and loved by many, especially at a time in Hollywood when Black stars weren't well accepted to play leading characters in films and TV shows.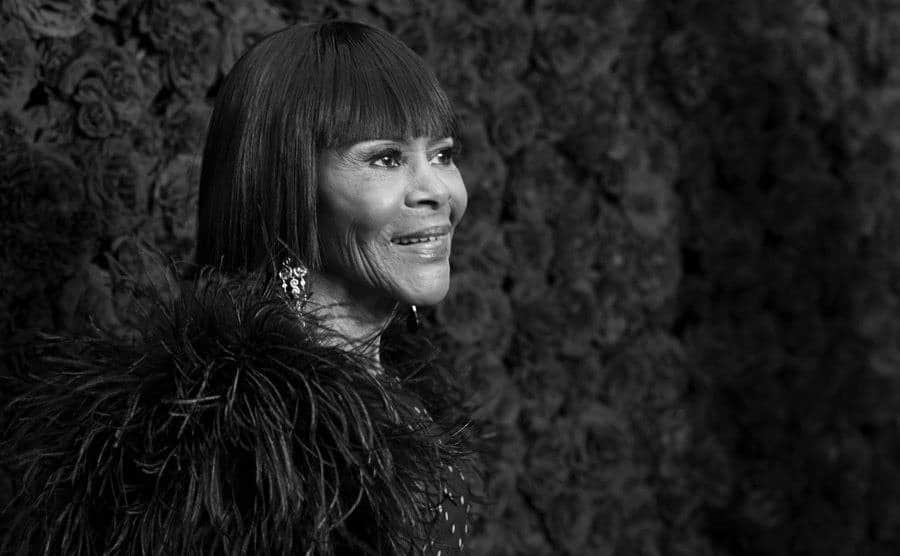 During her career, she received three Primetime Emmy Awards, including four Black Reel Awards and a Screen Actors Guild Award, a Tony Award, a Peabody Award, and an honorary Academy Award. Despite making appearances in many films, she preferred to perform on small screens and stages where she felt more comfortable. Tyson died early in 2021 of natural causes.
Melvin Van Peebles – TV and Film (89)
Melvin Van Peebles was an American actor, filmmaker, playwright, novelist, and composer. He is often referred to as the Godfather of Black Cinema since he was the first African American to become a Hollywood director.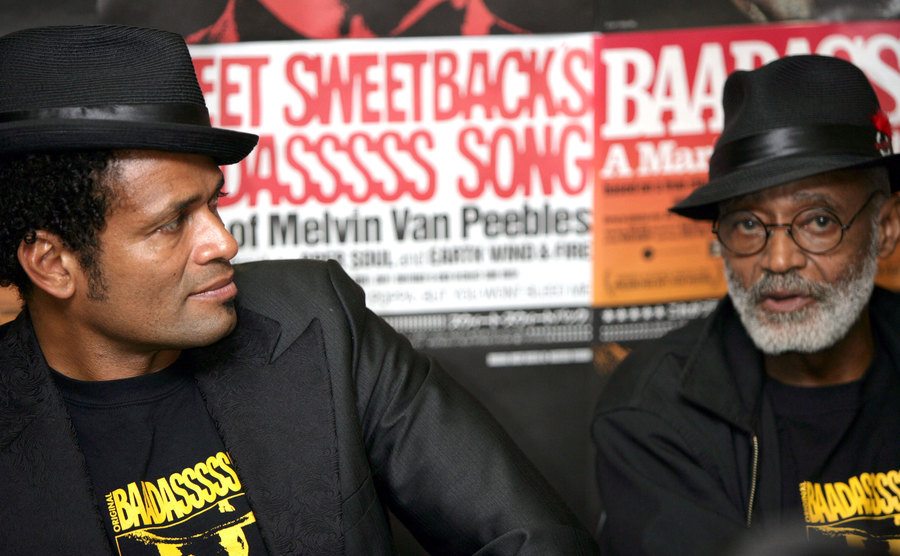 Van Peebles proved to everyone that a major studio movie led by a Black star could be financially successful. He built a prolific career in film, directing and creating opportunities so other Black talents could thrive and excel in Hollywood. This esteemed, multi-talented director also wrote and published 13 books in his lifetime. He sadly passed away at his Manhattan home in September 2021.
Betty White – TV and Film (99)
Betty White passed away on New Year's Eve 2021, just short of her 100th birthday. The "lucky old broad" saddened people everywhere with her passing. At 99, she was weeks away from celebrating her 100th on January 17.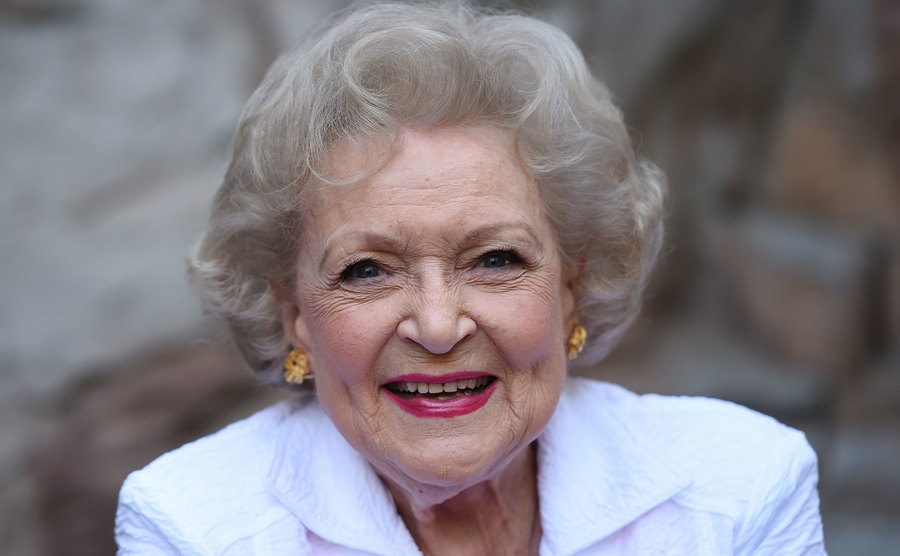 She will always be remembered for playing Rose Nylund in The Golden Girls (1985-92), and as the staple of American television. She was a pioneer back in the 1950s as one of the first women producing television. May she rest in peace.