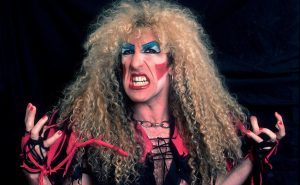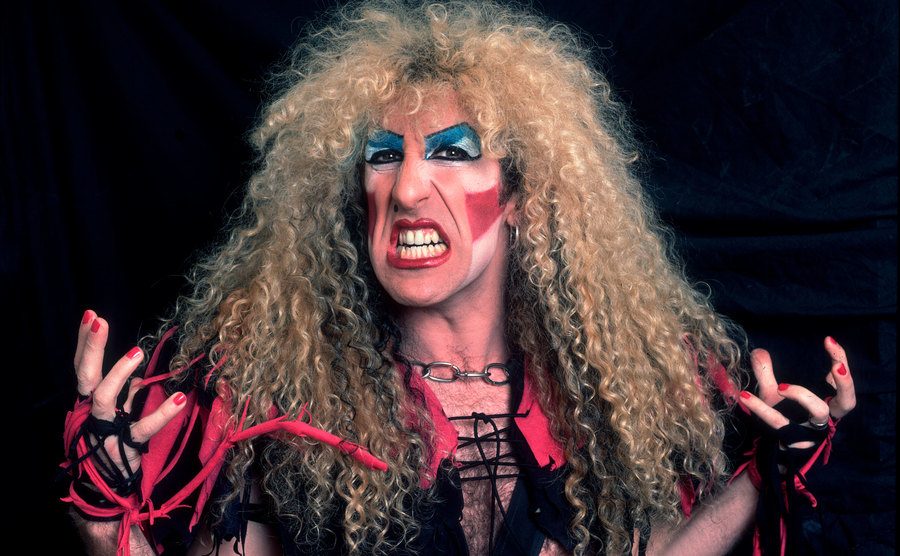 What Are the Glam Metal Legends of the '80s Up To Today?
By Yuri S.
---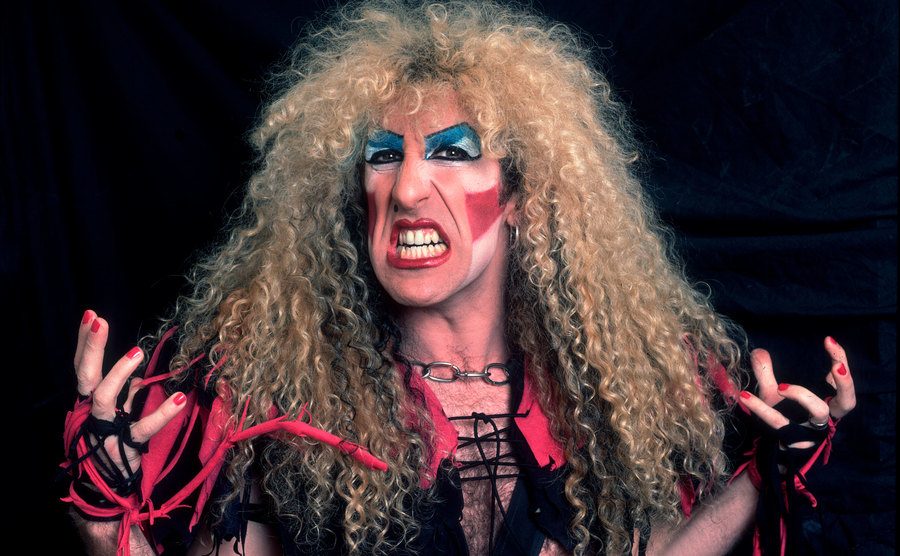 Glam metal was huge in the '80s. It was a time of excess and men who liked to put on plenty of make-up and express themselves. Sadly, the days of huge hair, crazy outfits, and incredible guitar music have long gone but the memories of this incredible era remain.
The era created many legends of the genre from the likes of Gene Simmons and Ozzy Osbourne to the incredible guitarists like Slash and Eddie Van Halen. We wanted to take a look at what these rock legends are up to today, and we start with a man who helped to define the decade.
Vince Neil (Mötley Crüe)
Mötley Crüe was a band that made waves in the metal scene back in the '80s, and Vince Neil was the one leading it all. He brought high-octane energy into every performance. He was discovered while performing for his band Rock Candy, and later joined Mötley Crüe.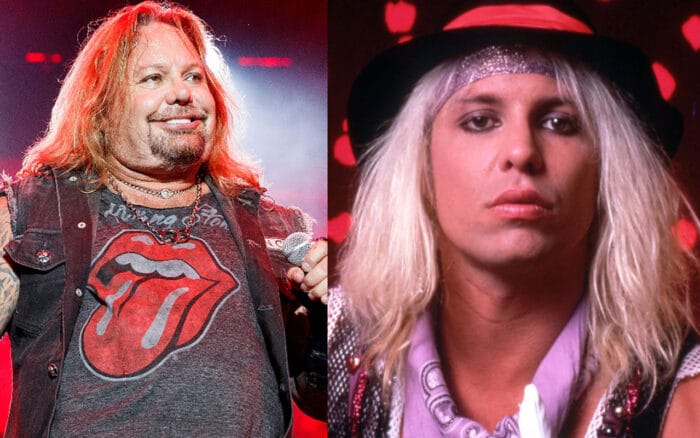 He parted ways with the band after a few years and went solo, where he found immense success, but later on reunited with the band. They are still together and touring but haven't released any new music since 2008.
What Is Vince Neil Doing Today?
Neil had to stop performing for a while because of an unfortunate incident that happened while performing live where he fell and broke his ribs. He also went through a tragic event in his life, when his daughter died of cancer at the young age of 4.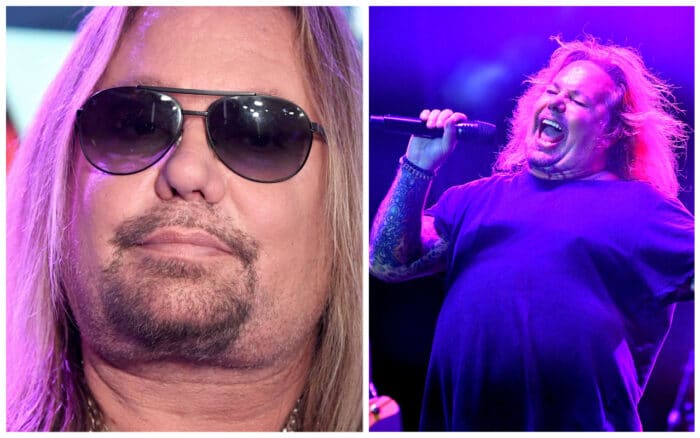 After that, Neil started a foundation for cancer awareness. He released a new solo album in 2010 and is still making music to this day. It's safe to say that his passion for music will never die as he still loves creating and performing, truly a frontman. He is still touring, although his recent tour plans were cancelled due to the recent pandemic.
Eddie Van Halen (Van Halen)
Eddie Van Halen was a virtuoso and a pioneer in one particular instrument, the guitar. He did things that no one thought of before. He burst onto the scene with songs that showed off his insane guitar skills like "Hot for Teacher" and "Eruption."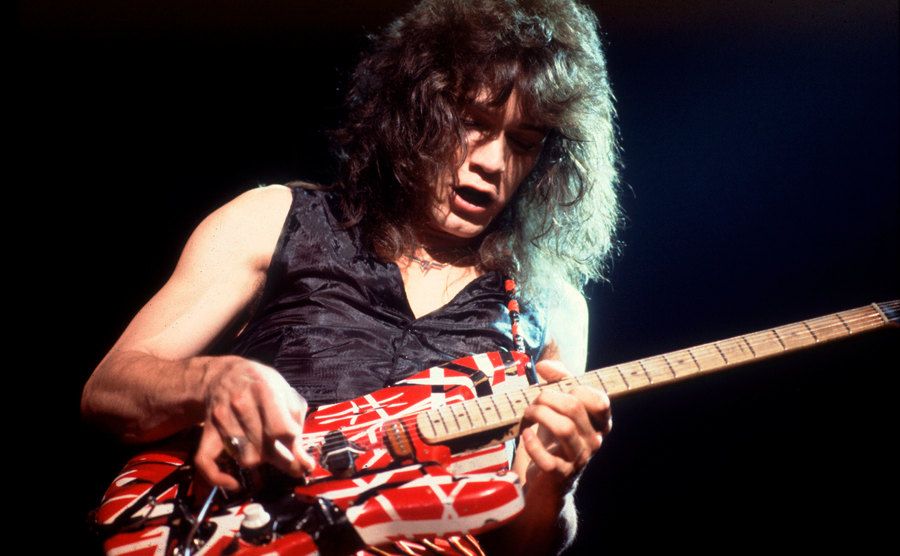 The song "Eruption" really caused an eruption among guitar players all over the world! In that song, he essentially invented a technique known soon after as tapping. He played in a band that he formed with his brother and called it after their surname, and soon rock history was made.
He Battled with Addition, and Then Cancer
Van Halen found major success in the '80s and influenced many guitar players who play today. Sadly, he had problems with alcoholism and drug abuse. These addictive behaviors started with the use of alcohol and nicotine from the early age of 12.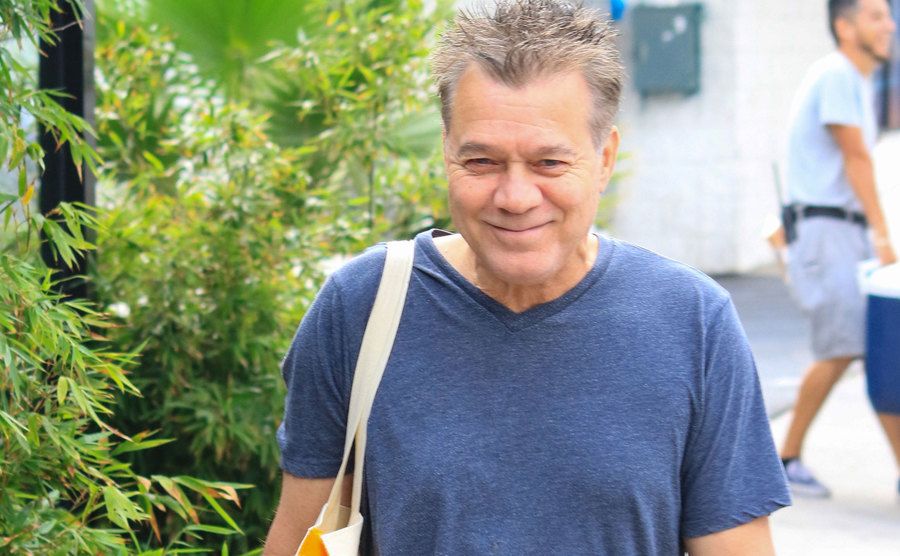 He had many health problems due to this. He tried rehab and was said to have been sober since 2008. He battled with throat cancer since early 2019. Unfortunately, the world lost Eddie Van Halen to a stroke on October 6, 2020, at the age of 65, surrounded by his family.
Steve Perry (Journey)
Born in Hanford, California, Steve Perry had an interest in music from a very young age since his father worked at a music radio station. In his early twenties, he formed a band with a 16-year-old music producer, Scott Matthews, who co-wrote, played guitar and drums, and sang.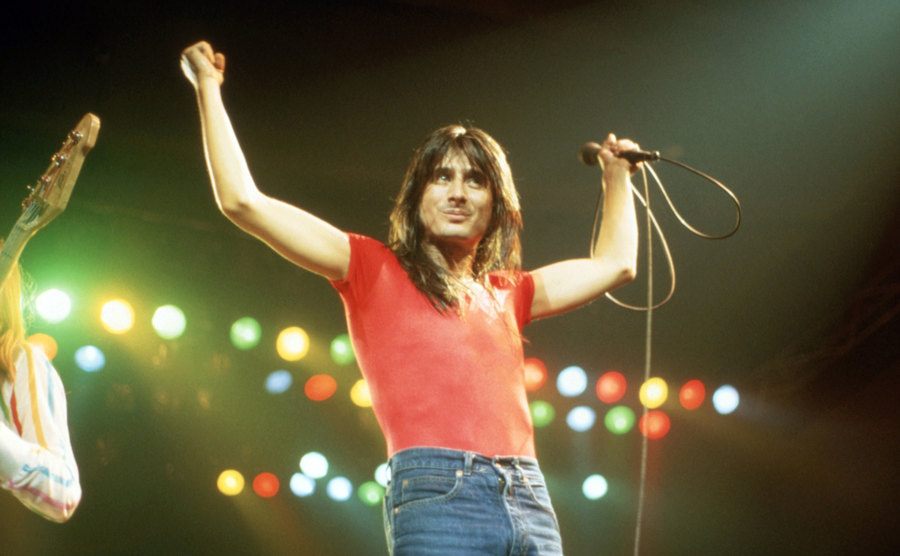 They had to disband because Matthews was still in school. Perry had a couple of other prog-rock ventures after that, but those bands broke up too. Then started the Journey era, where he brought more pop influence into his songs.
What Is Steve Perry Doing Today?
Journey found skyrocketing success, becoming one of the biggest bands in the era. They toured throughout the '80s and the '90s. Perry is renowned for his insane vocal range. In the mid-2000s, Perry started doing some solo work and found decent success.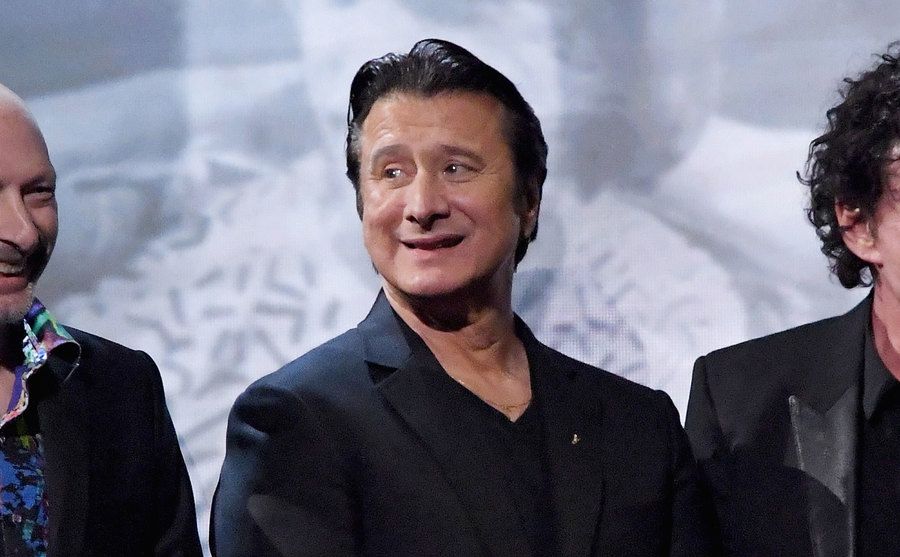 He appeared with his ex-bandmates in 2017 when they were inducted into the Rock and Roll Hall of Fame. Steve Perry still has his passion for music and releases tracks from time to time, with his most recent work being a Christmas album called The Season that he released in 2021 via Fantasy Records.
Jon Bon Jovi (Bon Jovi)
Jon Bon Jovi was born in Perth Amboy, New Jersey, and started playing music at the age of 13, playing piano and guitar for his band Raze. He met David Bryan at the age of 16 and formed a band called Atlantic City Expressway.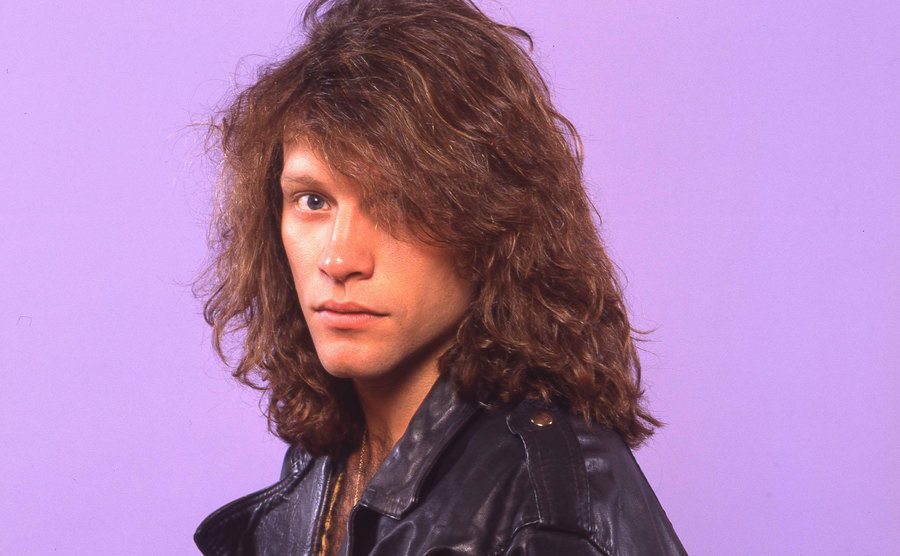 Jon Bon Jovi called David Bryan, who in turn called bassist Alec John Such, as well as an experienced drummer named Tico Torres, and together they formed Bon Jovi in March 1983. They blew up in the music scene with their pop-influenced rock style, and the rest is history.
What Is Jon Bon Jovi Doing Today?
They had catchy songs and immediately spread across America and the globe like wildfire. Their third album was the most successful, selling over 28 million copies, which cemented their name in the music scene.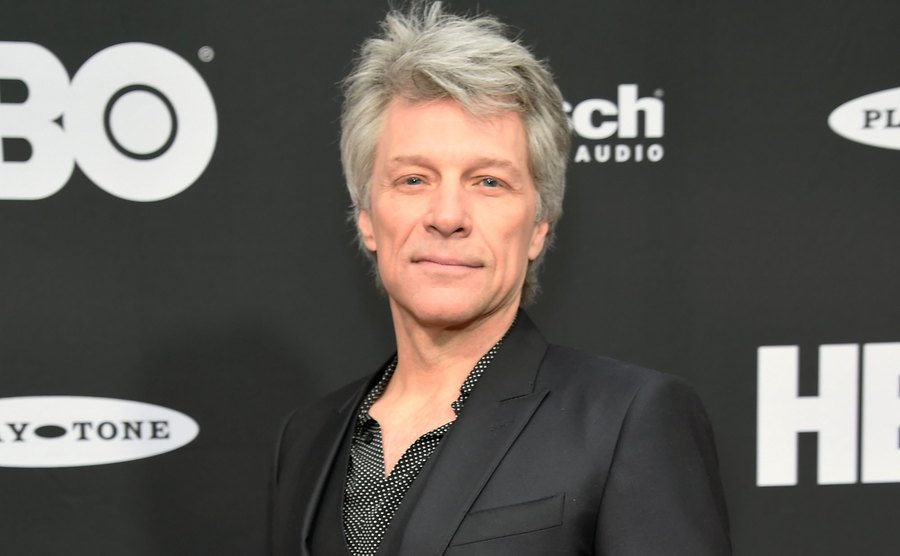 By 2019, they had made 14 studio albums and sold over 100 million copies, making them one of the best-selling American bands. Jon Bon Jovi also ventured into some solo work where he found major success as well. His most recent work was a Christmas album that he released in 2020. He is still touring, but some of his touring plans were cancelled due to Covid.
Bret Michaels (Poison)
Bret Michaels was born Butler, Pennsylvania. He started playing guitar as a teenager, forming a band with drummer Rikki Rockett, bass player Bobby Dall, and guitarist David Besselman. It wasn't until he moved to Los Angeles that he started finding success.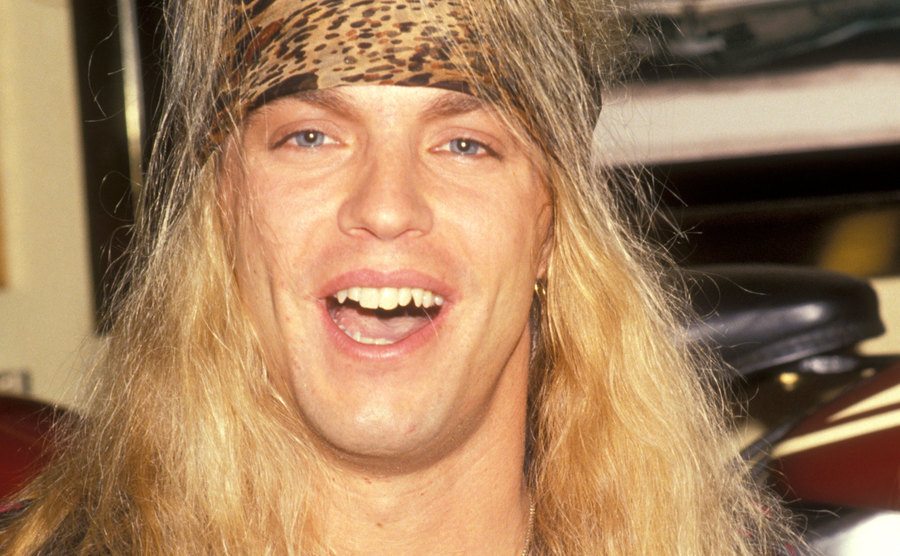 The band hired a new guitarist, Matt Smith, in place of Besselman, and renamed the band name Poison in 1984. Eventually, they signed a contract with Enigma Records and released their first album, Look What the Cat Dragged In, which found success in 1987.
What Is Bret Michaels Doing Today?
Throughout the late '80s and the early '90s, Poison would be cemented as one of the biggest glam metal bands at the time. Some even consider them as pioneers of the glam metal scene. There is no doubt that their music went on to inspire many others.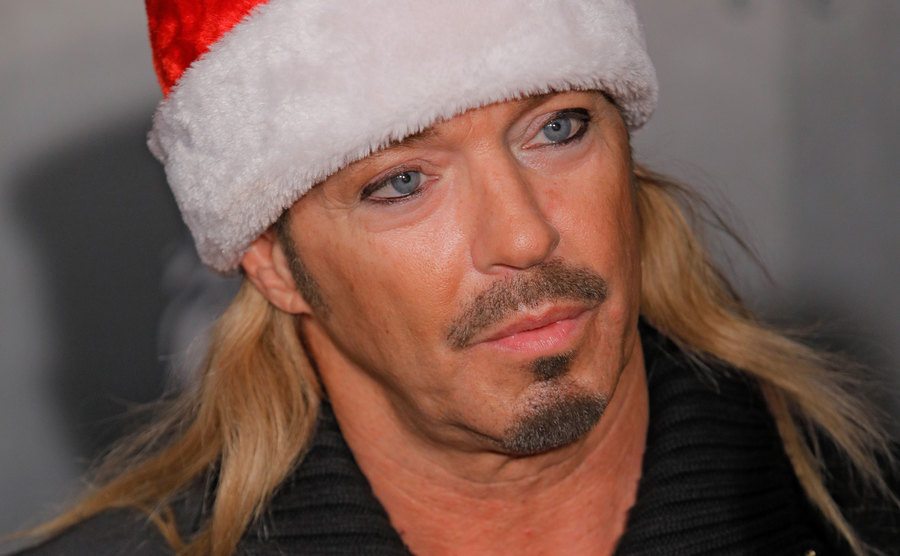 Micheals also wrote a soundtrack album in 1998 and released a blues ballads CD, which was a bit different from his music with Poison. He's still active in music-making as he released a song as recently as 2019. He separated from his wife in 2012 but currently lives with his two daughters.
Tommy Lee (Mötley Crüe)
The hard-living, lady-loving Tommy Lee embodies the stereotype of what people think rock stars are. Mötley Crüe's drummer, who has a younger sister also in the music biz, has lived up to his reputation by having both multiple tattoos and multiple marriages.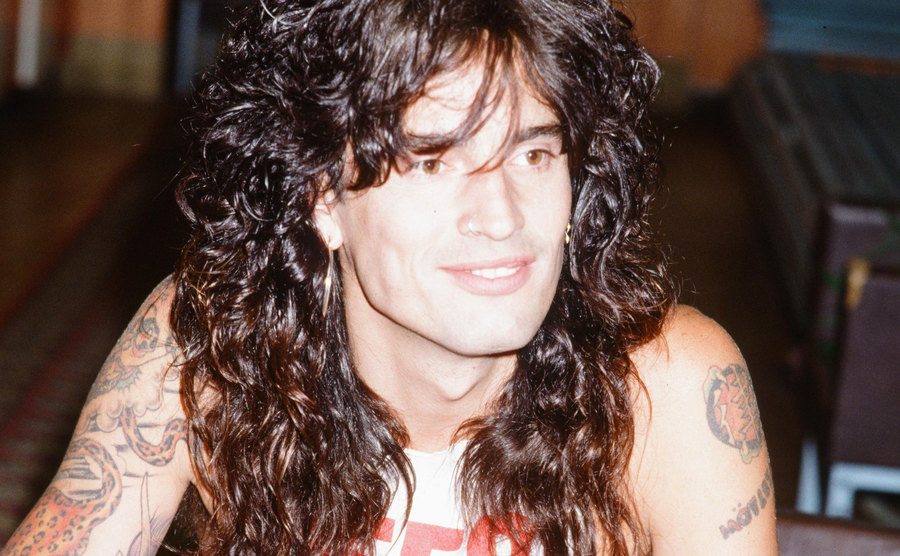 Aside from everything else, he has had an amazing career as a drummer and will go down as a rock legend. Born in Athens, Greece, he has been rocking since the '70s and isn't showing signs of stopping anytime soon. Nearing 60 years old, he's still going strong.
What Is Tommy Lee Doing Today?
Tommy Lee is known for his many projects, including the video that he made with his now ex-wife Pamela Anderson. The Mötley Crüe drummer also starred in reality TV shows and made other various television appearances throughout his career, before retiring from all of these things to get married again. He's now on his fourth marriage.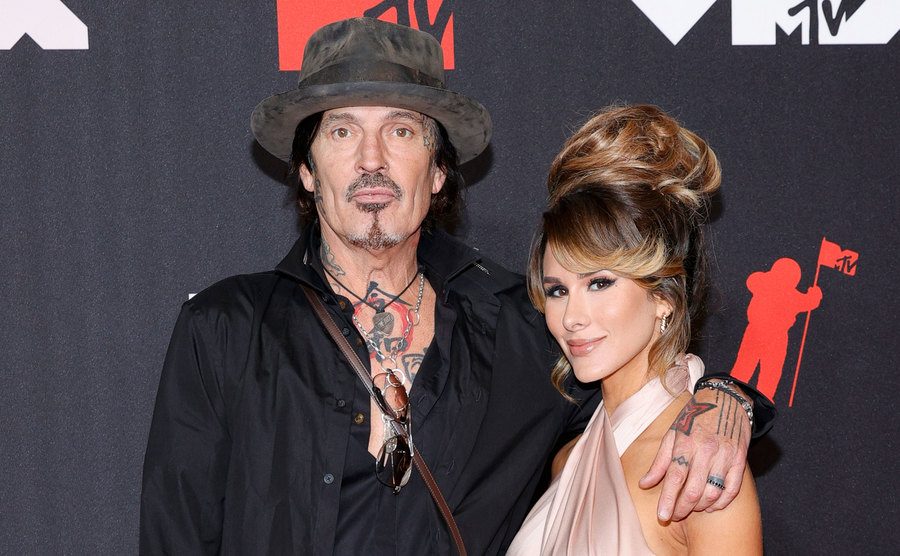 That fourth marriage is to actor Brittany Furlan, who was a Facebook influencer before she became an actress on screen. Tommy is still releasing music and keeping himself busy. He's recently been the subject of the biopic Pam & Tommy, where he was played by Sebastian Stan.
Dee Snider (Twisted Sister)
The rock and roll world was in awe of the iconic group Twisted Sister. They thrilled audiences with their hit songs like "I Want To Rock" and "We're Not Gonna Take It," and Dee Snider's edgy stage persona wowed them every time.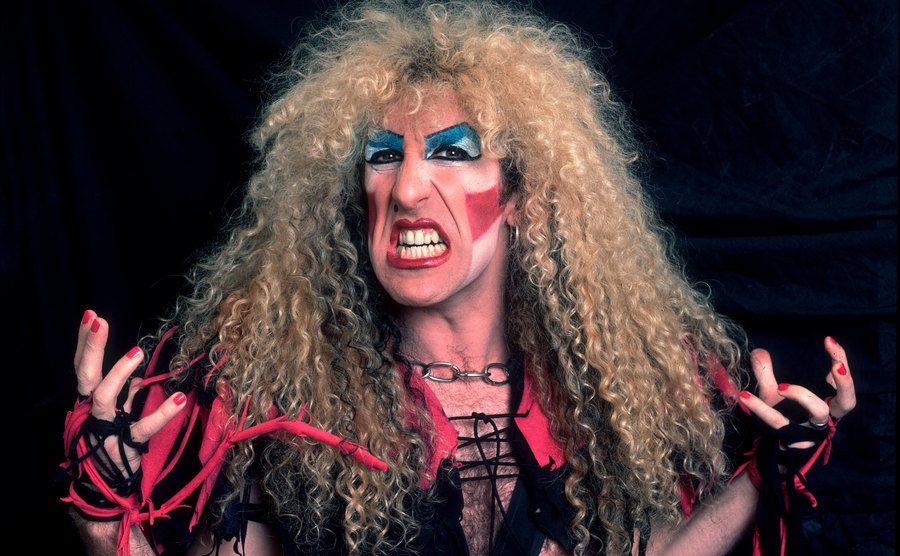 Dee Snider is a professional singer, songwriter, and guitarist who has released four solo albums. He was born Daniel Snider in 1955 and is still going strong today, well into his sixties. He's known as one of the best metal vocalists of all time.
What Is Dee Snider Doing Today?
He recently shocked everyone by cutting his hair and then took his talents to Broadway, where he performed in the musical Rock of Ages. He's performed many other shows on the theater stage too, showing that this was a man who was born to perform.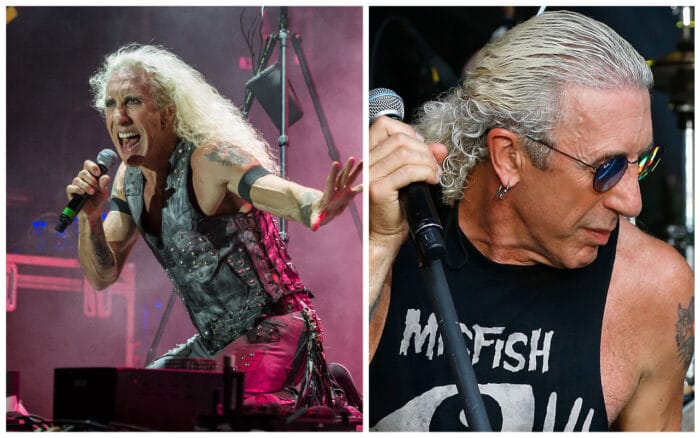 Despite that rock and roll image, this is another glam rocker who has had a long and loving marriage. He's been married to Suzette since 1981 and the two of them have four kids together. They all must be proud of his incredible musical legacy.
Gene Simmons (Kiss)
When Kiss first hit it big in the '70s, they were known for their iconic makeup and crazy stage shows. If you're not familiar with any of their hits like "Detroit Rock City" or Gene Simmons' seven-inch tongue, then you must have been hiding under a rock.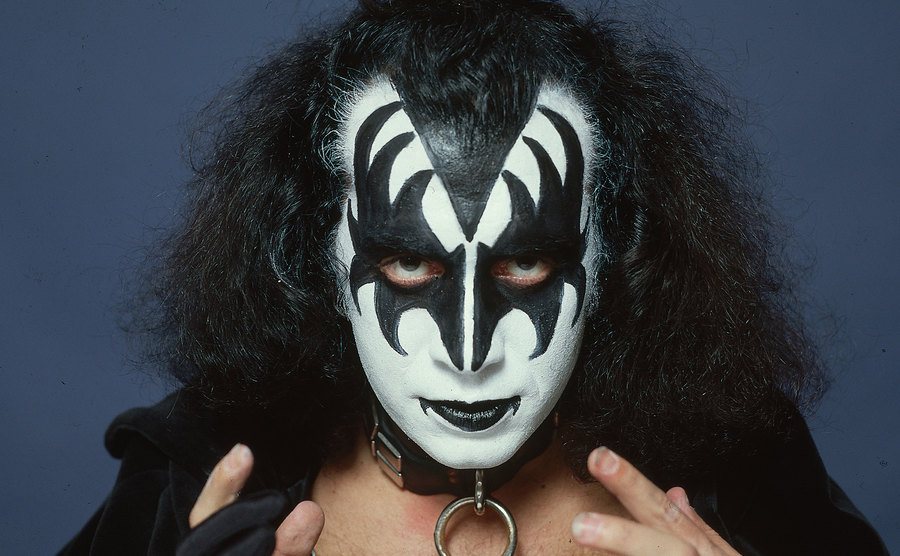 Kiss continues rocking today. If you're wondering what kind of band this must be then it's hard to say as they span many genres. Most will fondly remember them as one of the pioneers of glam rock; indeed, that makeup made them immortal icons.
What Is Gene Simmons Doing Today?
Gene Simmons is famously Kiss by name and kiss by nature. He has wooed Cher and Diana Ross, among many others. In 2011 he finally married longtime partner Shannon Tweed, and they have two kids together. The couple has been an item for more than three decades.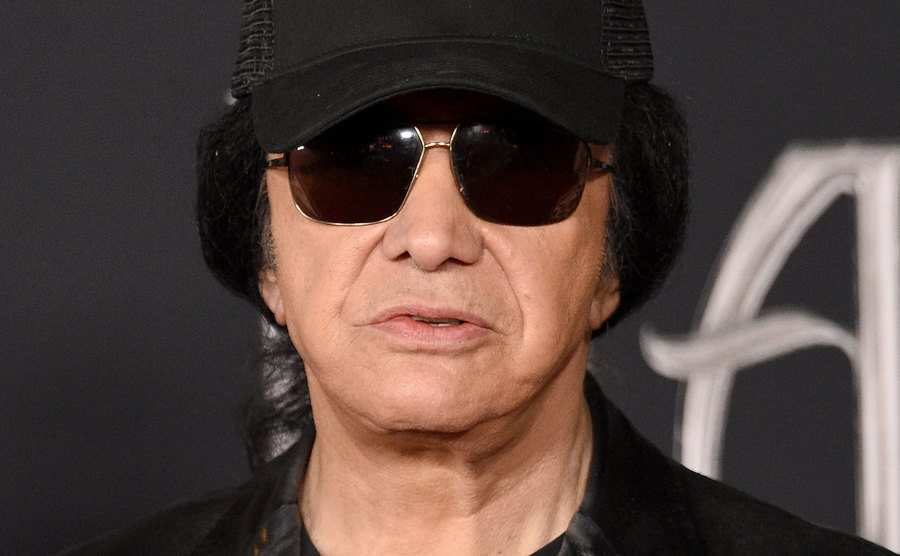 2018 saw Gene's bandmates kick off their final concert trek, appropriately named the End Of The Road world tour, which will be temporarily halted due to the coronavirus pandemic but is due to end in late 2022. After the end of the tour, Simmons will have more time for his businesses and other projects.
Richie Sambora (Bon Jovi)
There are a lot of people who think that Richie Sambora is just a background figure, but the truth is he co-wrote many Bon Jovi hits including "You Give Love A Bad Name." The man is a genius in his own right and deserves huge respect for what he has achieved.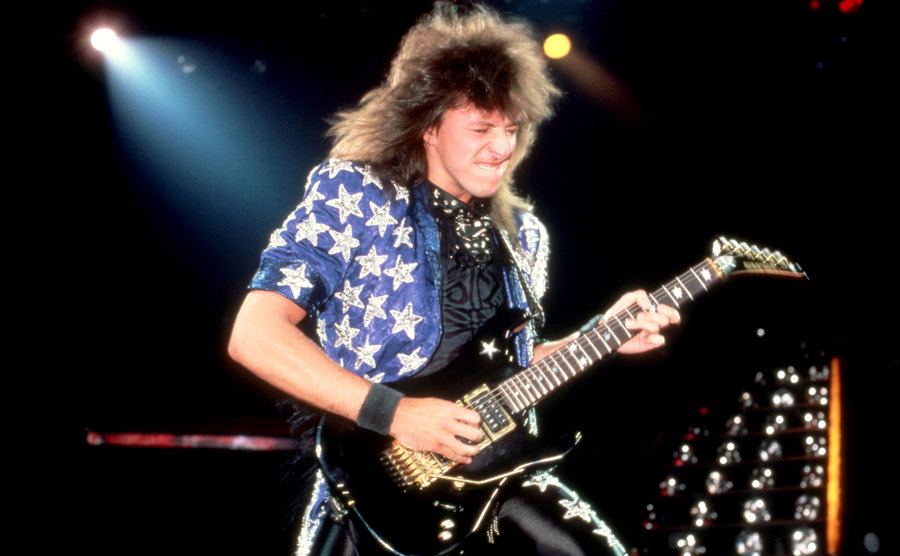 The headlines often speak of Richie Sambora's arrests and rehab visits, but what is less well-known are the periods where he was dating other celebrities. He has been involved in love scandals with several high-profile women, including actress Denise Richards.
What Is Richie Sambora Doing Today?
Richie Sambora is an exceptional guitarist, singer, and songwriter who has been married twice, most recently to Australian singer Orianthi, whom he divorced in 2018. He has one child from his first marriage who was born in 1997.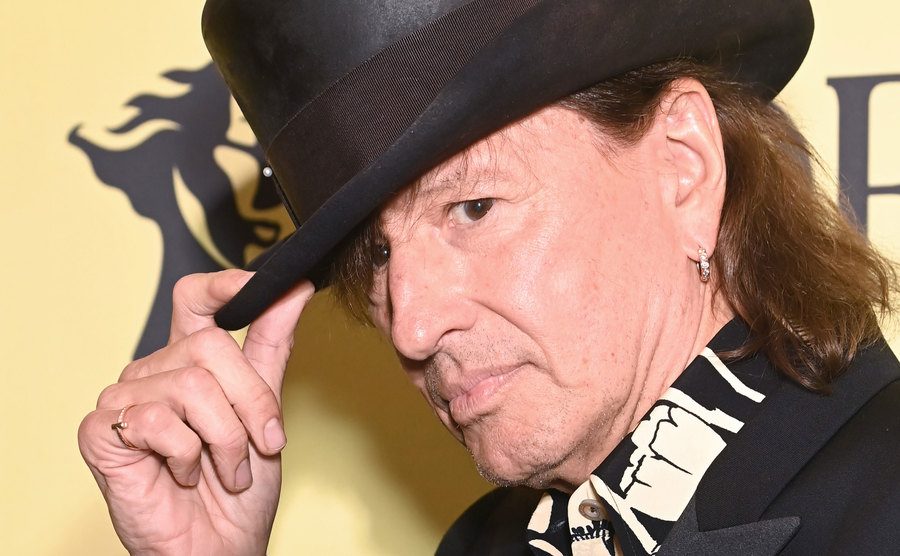 Sambora quit Bon Jovi in 2013 after 30 years on the job so that his daughter, Ava, could grow up without any distractions. Before leaving the band he struggled from alcohol addiction, having entered rehab in both 2007 and 2013. It seems he's in a much better place now.
Sebastian Bach (Skid Row)
Johann Sebastian Bach may have been famous for his music, but he's not the rocker that we're talking about here. His namesake lived up to expectations by making metal an art form, especially with his golden locks and unique look.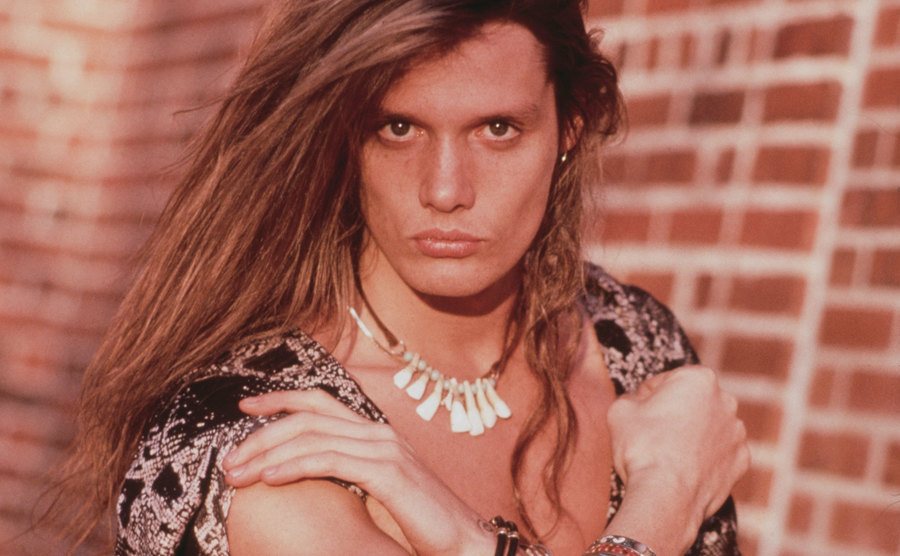 Like some other musicians, Sebastian Bach got bit by the reality TV bug. He appeared on VH1's Supergroup and jammed alongside legends like Ted Nugent and Evan Seinfeld to make it just that much more interesting for viewers at home. And don't forget about all those television appearances, including one where he played guitar in the Gilmore Girls episode "Winter Dreams."
What Is Sebastian Bach Doing Today?
It hasn't all been good times for the Skid Row singer. In 2010 he and his wife called off their 18-year marriage after being together as a couple since the 1990s. Recently he found love again and has been married to Suzanne Le since 2015.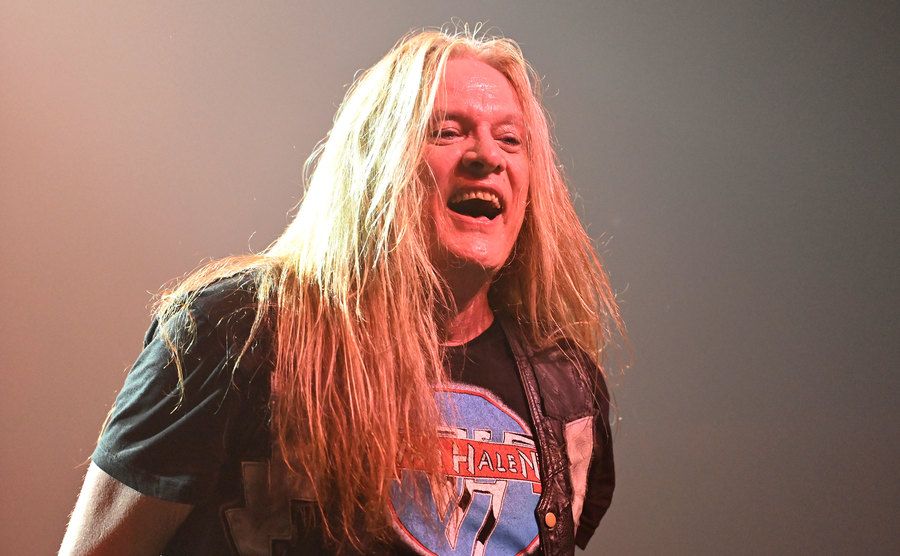 As with many bands from the era, Skid Row still tours today, but they haven't released much new music, with their last album coming in 2006. Bach has done some solo work too, releasing three albums, the last in 2014. There's no stopping Sebastian Bach!
Ozzy Osbourne (Black Sabbath)
I think it's safe to call Ozzy Osbourne the father of metal. Born in Birmingham, England, Osbourne got the nickname Ozzy all the way back in primary school. After listening to the Beatles for the first time at the age of 14, Ozzy said that he knew he'd be a rock star.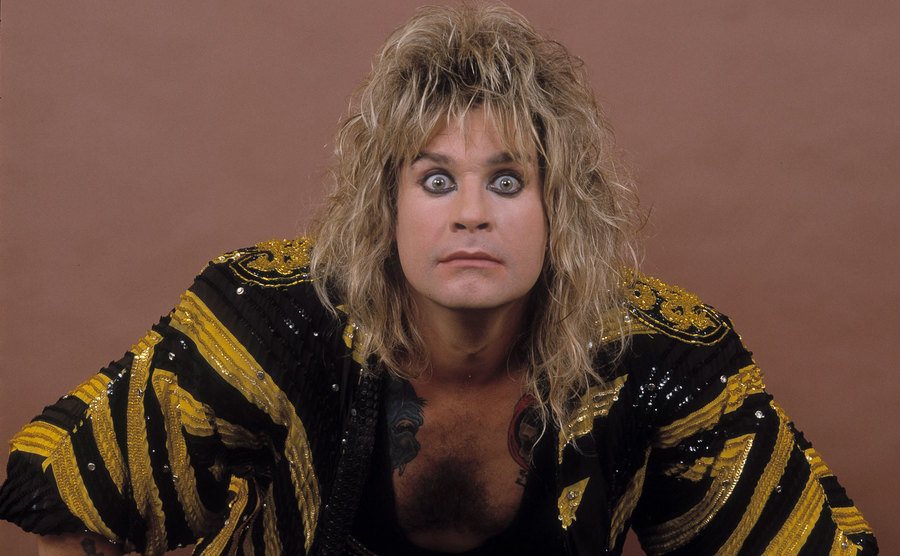 In 1967, he formed a band called Black Sabbath, which happened to have one of the most innovative guitarists of all time with them, Tony Iommi. They really kind of founded metal music as no music used to be really "heavy" before them.
What Is Ozzy Osbourne Doing Today?
Black Sabbath found swift success and shot to the top of the music world. Osbourne went solo in the '80s and found similar success. He has never slowed down and isn't stopping making music, releasing new tracks every once in a while.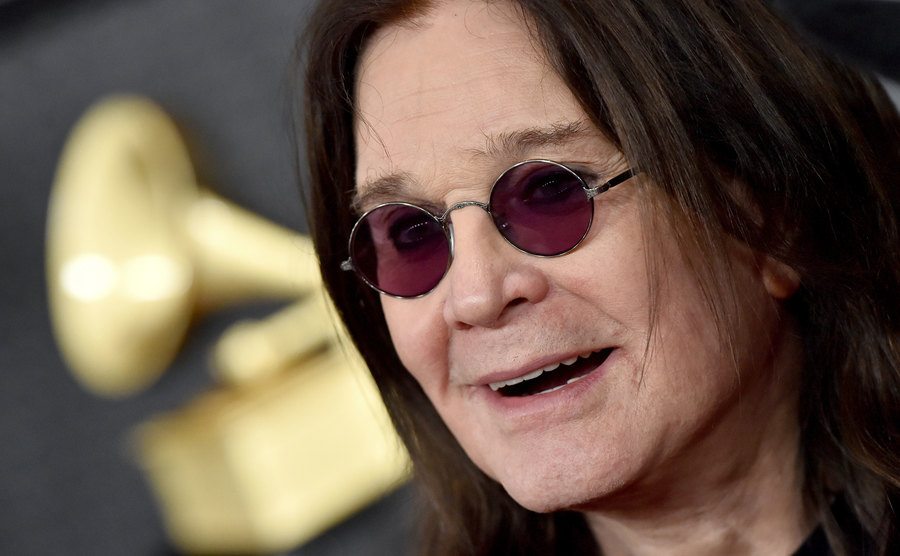 He's shown how timeless his style is as he featured in a recent song by Post Malone, who makes trap and R&B music. Osbourne reunited with Black Sabbath and they had their last tour in 2017. He notoriously also became a reality television star with his show The Osbournes.
Slash (Guns N' Roses)
Slash is best known for his trademark mop of hair and top hat, but it's his guitar prowess that made him famous. Many people have called his riffs some of the best of all time, and never is that more obvious than with "Sweet Child o' Mine."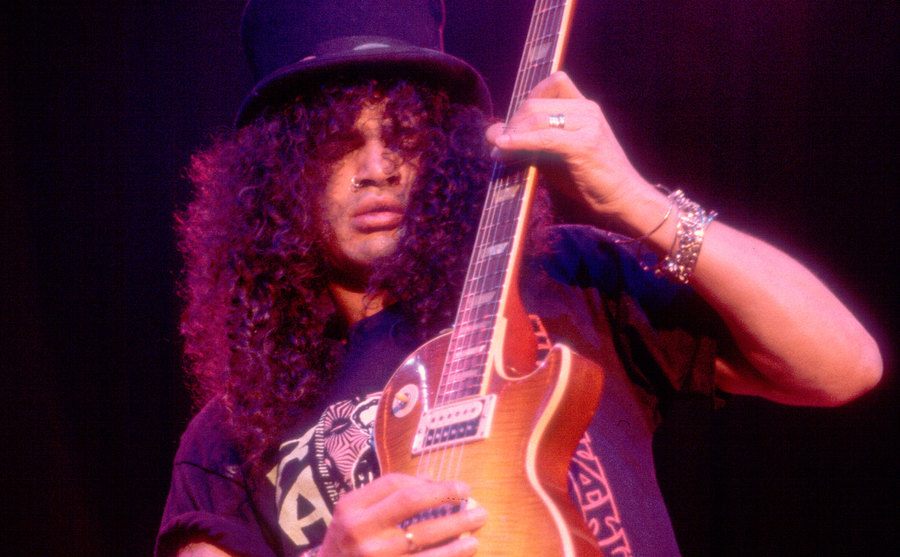 In 2001 the Guns N' Roses guitarist married Perla Ferrar. They renewed their vows in 2011, though ultimately divorced after 14 years together due to separate careers taking up too much of their time. It was a sad end to a powerful couple.
What Is Slash Doing Today?
The father of two taught us how cool he can be with a video game license deal that made him a recognized celebrity among gamers around the world in Guitar Hero. This helped to show the legend of Slash to a brand new audience.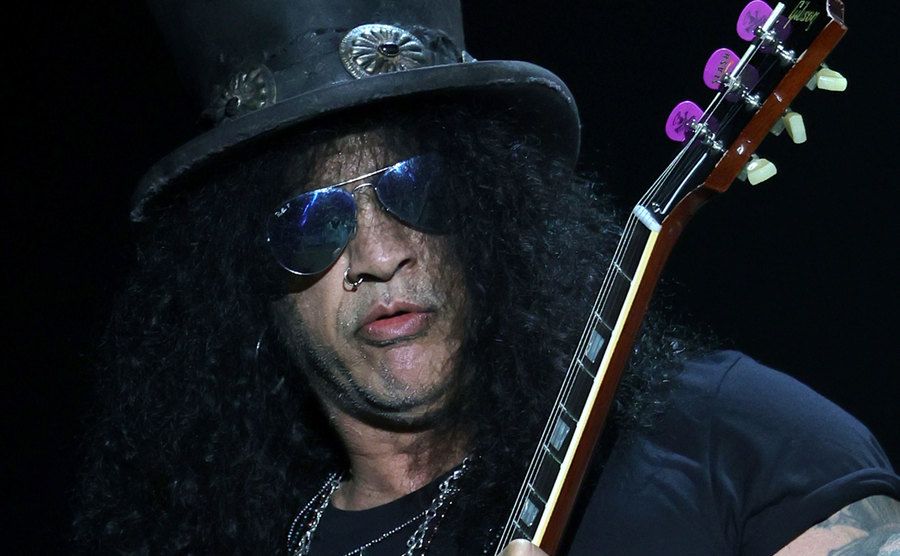 When Slash reunited with Guns N' Roses to headline the Coachella Valley Music and Arts Festival in 2016, it was a dream come true for many fans. He's had many ventures on the side but he'll always go down as one of the best guitarists of all time.
Rob Halford (Judas Priest)
Judas Priest is one of the most influential heavy metal bands in history. They helped to change the game in regards to metal and their album British Steel is seen as one of the best ever. Rob Halford was front and center of this iconic bad.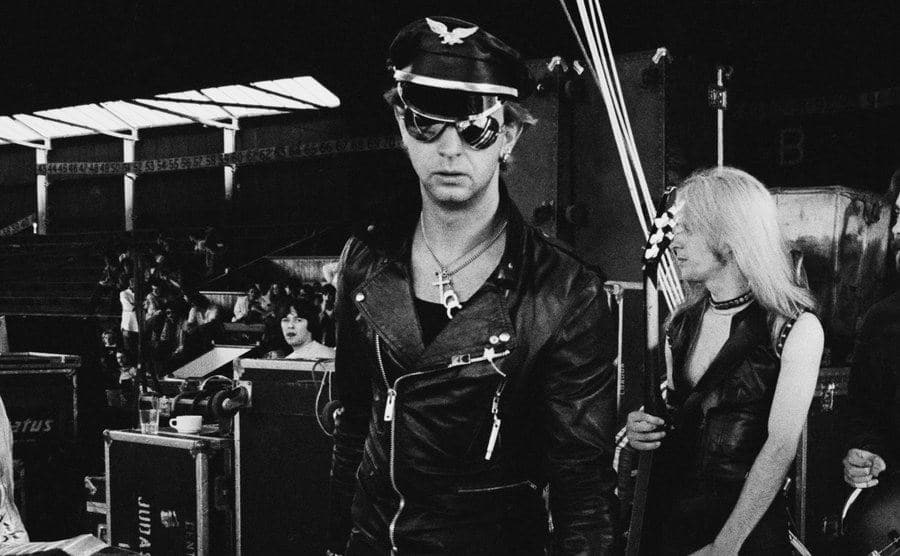 Now in his seventies, he is still singing his heart out today. He is well known for his ability to effortlessly switch between an incredibly high falsetto and a devilish throaty growl. It's no surprise that many see him as one of the best rock voices ever.
What Is Rob Halford Doing Today?
When Rob Halford came out as a gay man in 1998, it was an event that shocked the rock world. His coming-out was a big deal at the time and he feared that he would lose his fan base. Thankfully that didn't happen, and he's now happily married.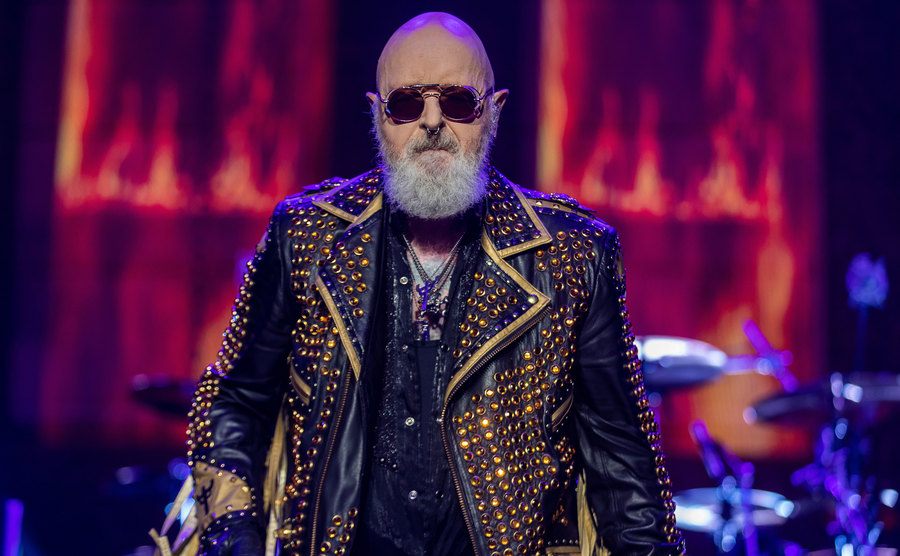 These days Rob Halford is still loving life with Judas Priest, with plans to release a new album in the near future. Since 2017 Halford has been dealing with various cancer issues but thankfully he's now in remission. Let's hope he stays in good health.
Jani Lane (Warrant)
Warrant's history with hits is long and impressive, but they are probably best remembered by fans in America as the band that gave us "Heaven" along with a few great albums such as Cherry Pie, among others. All the while we were impressed by Jani Lane's vocal abilities.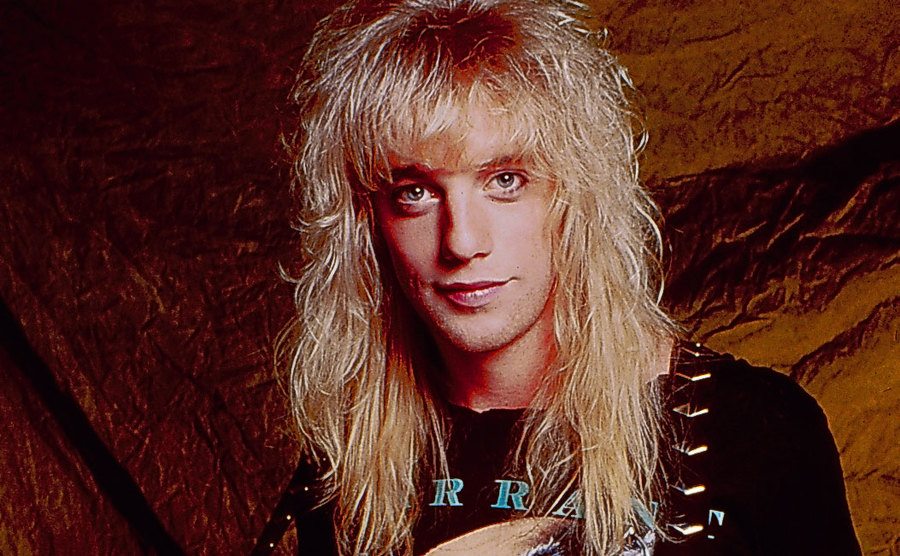 The band continues today but unfortunately without Lane at the helm. After a lot of success, mainly between 1989 and 1996, Lane left the group in 2004, only joining again in 2008 for a brief reunion. He went on to release three solo albums.
Another Taken Far Too Young
Jani Lane, the man behind "Cherry Pie," was married two times. The first time he tied the knot with Bobbie Brown, before divorcing in 1991. He was then married to Rowanne Brewer from 1996 to 2005. Afterward, he had a long relationship with Sheila Lussier.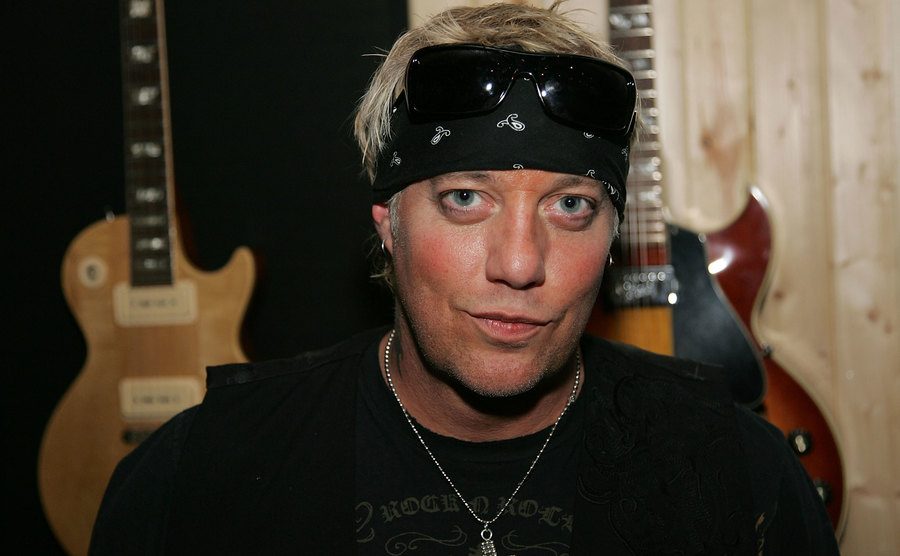 Sadly, Lane's life was to be cut short at the age of 47 due to acute alcohol poisoning. It was an unfortunate end to a great life. He'll always be remembered for his music and as an artist who kept glam metal on the map and in the spotlight.
Steven Tyler (Aerosmith)
Everyone who's listened to music knows about Aerosmith – that's how big they were. Steven Tyler is the flashy frontman behind this powerhouse of a band. Tyler was born in Manhattan, New York.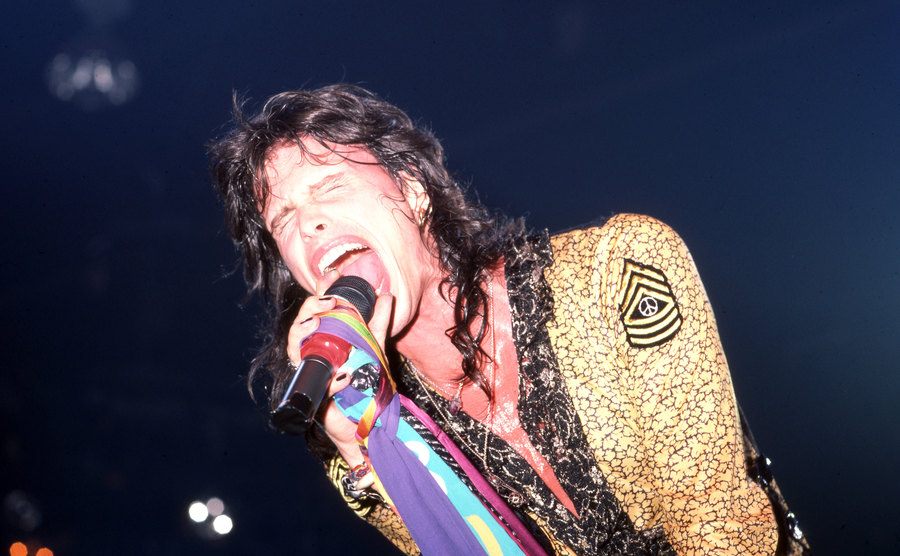 Tyler said that he was inspired to make music because of a Rolling Stones concert. Before Aerosmith was formed, Steven Tyler had already written a song that would become the band's biggest hit, "Dream On." Things were only going to get better for him from that point. Rock stardom was on its way.
What Is Steven Tyler Doing Today?
He recruited his bandmates after being impressed by their raw energy and power in a local rock show that he attended. Aerosmith would go on to find major success in the '70s before going on a decline in the early '80s. They made a comeback later in the late '80s and dominated an entire decade.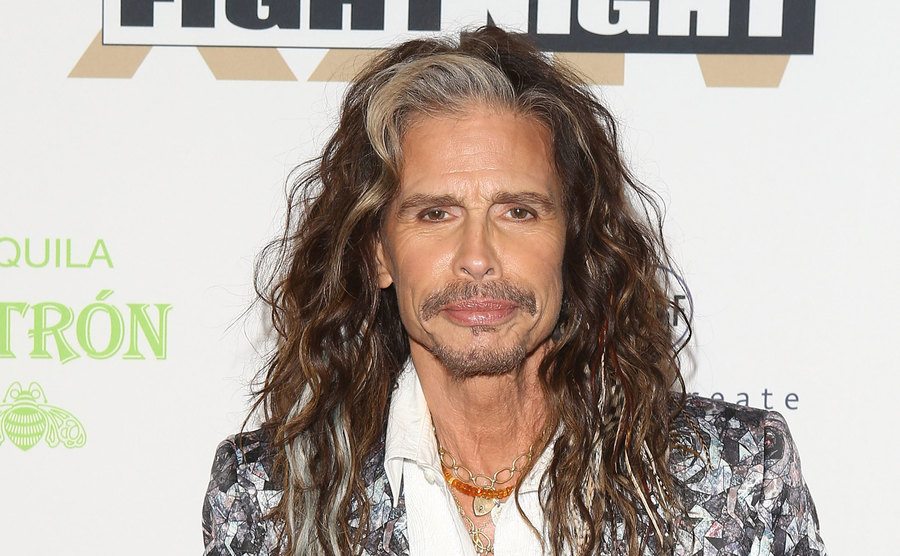 Their success continued into the early 2000s. Tyler also became a television actor, appearing in various TV shows and movies. He has had a lot of on and off relationships and is currently living alone. He is still touring with Aerosmith and it doesn't look like he'll stop anytime soon.
Sammy Hagar (Van Halen)
Sammy Hagar was one of those who became famous before being a glam rocker, especially with his hit, "I Can't Drive 55." That was before fronting Van Halen in 1995, after which Hagar's persona became inextricably wound up with the history of this legendary rock band.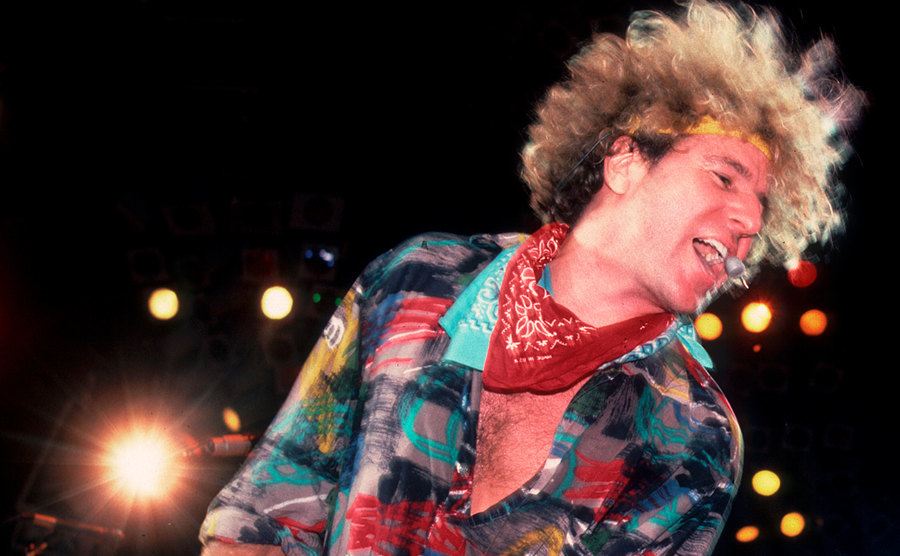 Fans were divided on whether or not they thought he adequately replaced former frontman David Lee Roth. But there's no doubt that when it came to leaving his mark within the hard rock genre itself, he achieved what many other artists only dream about doing.
What Is Sammy Hagar Doing Today?
Sammy Hagar is a rocker, an author, and a provider of tequila. He owns Cabo Wabo stores that sell alcohol worldwide. In between tours with Van Halen, Sammy formed his own band called Sammy Hagar & The Circle. They've had some big names join them on guitar, including Joe Satriani.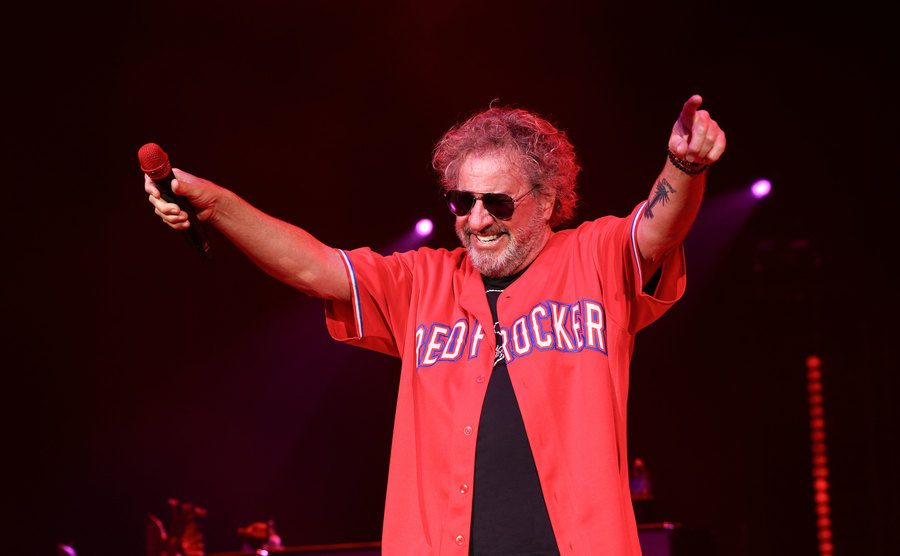 The career of this rocker has spanned multiple decades, with his first marriage to wife number one occurring during that time; they split up in 1994 after 26 years together. He found love again and has been married since 1995. He has four children, two from each marriage.
Paul Stanley (Kiss)
He's iconic enough with that face paint, but Paul Stanley would be an icon for any band that he wanted to join. He's one of the best musicians of all time, being an excellent guitarist and songwriter. Not only that but he's also one of the best vocalists ever.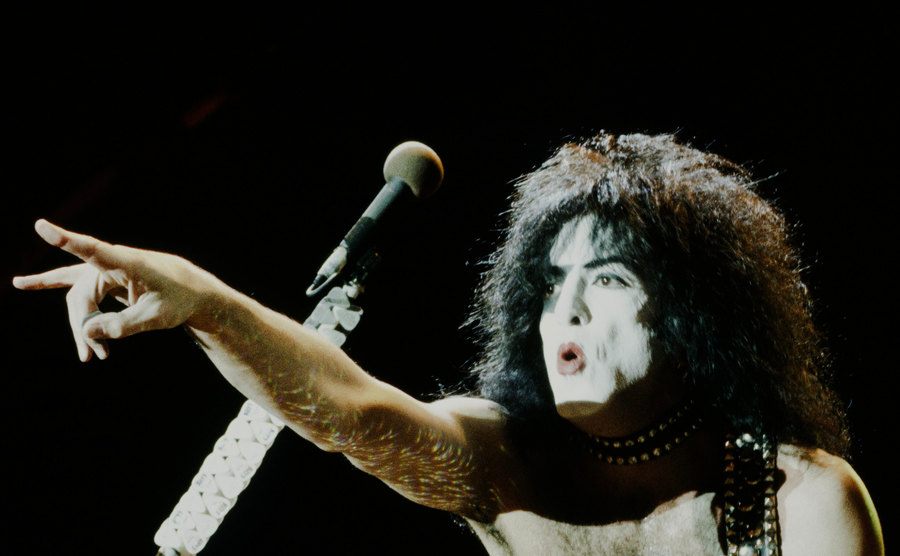 He played a huge part in Kiss' success but also has done some other solo stuff on the side. He's released two solo albums, but they were very far apart with one being released in 1978 and the other in 2006. Most of the time he's spent dedicated to the legendary band.
What Is Paul Stanley Doing Today?
Though Kiss and Stanley are still going strong, the rocker has wowed fans with his artistic talents as he's a respected painter too. He's been married twice and has one child from his first wife in a relationship that lasted nine years and ended in 2001.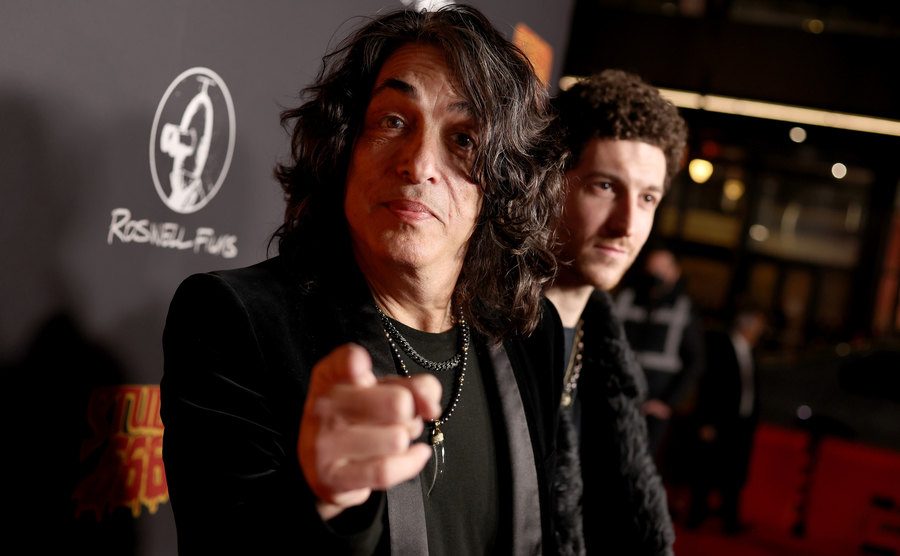 This talented man has been married to Erin Sutton since 2005, and they have three children together. There is no doubt that Stanley has lived a great life, and with Kiss set to finish touring in the near future, maybe he'll have his eyes set on a well-earned retirement.
Alice Cooper (Alice Cooper)
When it comes to legendary frontmen for glam rock bands, there's really no one like Alice Cooper. His eponymous group has had a huge impact on the music industry with songs that are noted for their shock value as well as their catchiness; just take "School's Out" as an example.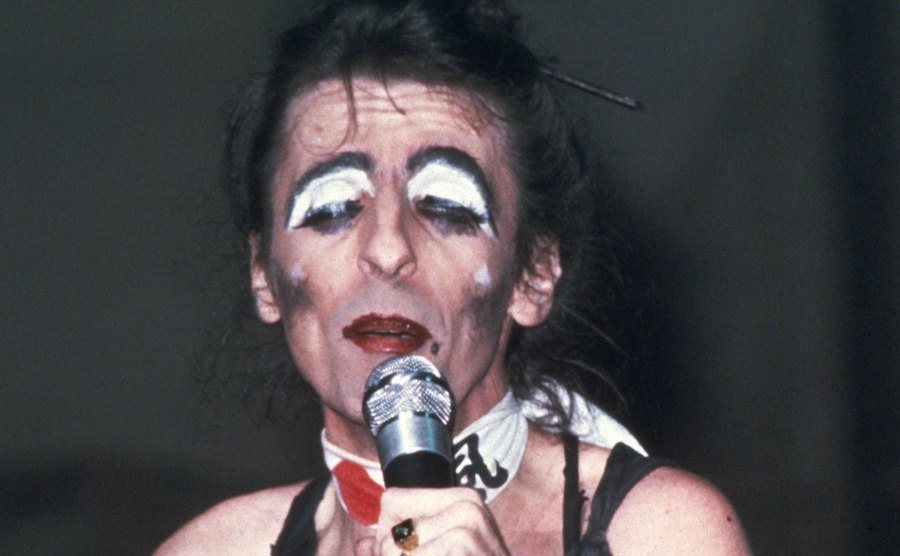 Alice Cooper has always had a way of shocking his fans, but recently he took it one step further when he came out as an avid born-again Christian. It had a lot to do with him overcoming the addiction struggles he had during the '80s which nearly ruined his life.
What Is Alice Cooper Doing Today?
Alice also overcame his addiction to alcohol by replacing it with a love of golf instead. That seems fitting, considering how often you see him playing the game. He also released a book that talked about the 12 steps to becoming a golf addict.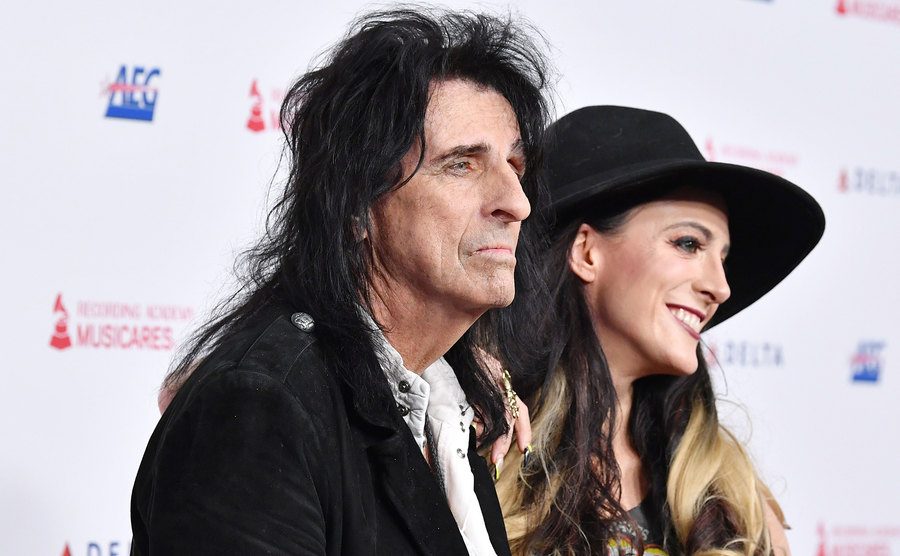 The rock legend may have been crazy on stage, but he's been a devoted husband off it. He's remained faithful to the woman he married in 1976, Sheryl Goddard. The couple went through hard times during Cooper's alcohol addiction but worked through it to raise their three kids together.