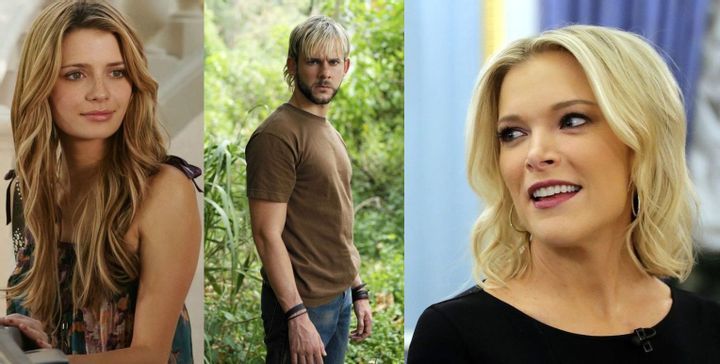 When Bad Behavior Gets Actors Fired from Hit TV Shows
By Yuri S.
---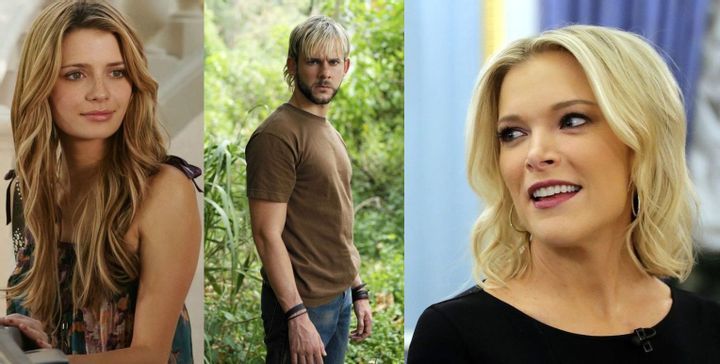 From a riveting cast of characters to gripping storytelling and cinematography, a lot goes into making a great TV show. Whether it is the relatable protagonist or the villains who are just difficult to hate, the characters can greatly affect how successful an entire series becomes.
But beyond their TV characters, they are also real-life characters. The gentle TV lead actor you see can be pompous and combative in real life, which can be a problem sometimes. It certainly was in the case of the following stars who were given their marching orders by their respective shows. Others were just unfortunate.
T. R. Knight: Grey's Anatomy
Grey's Anatomy has seen quite a number of departures over the years, but T. R. Knight's exit is one of the most dramatic of the lot. He and Isaiah Washington reportedly had a disagreement behind the scenes, which resulted in Knight being released from his contract.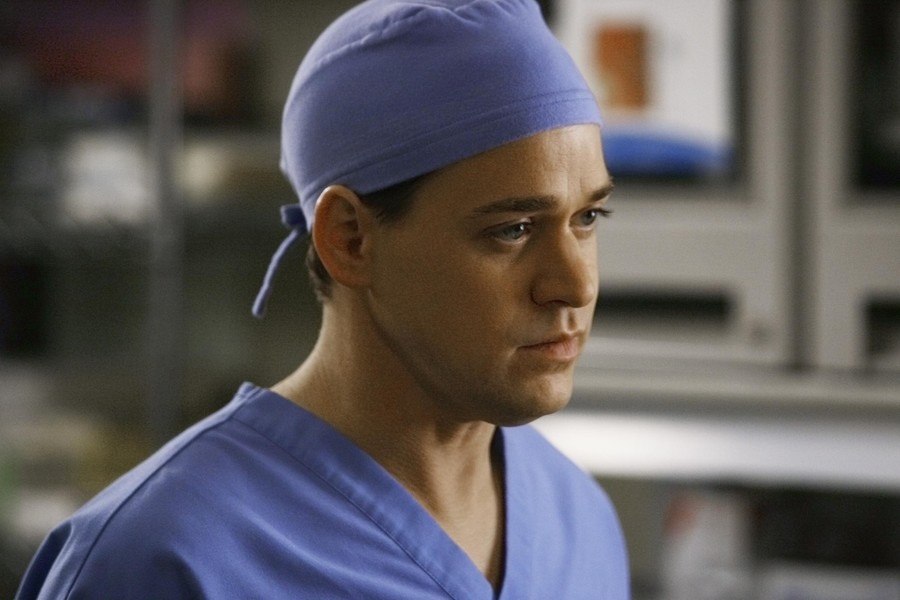 While Knight may have believed the show's creator, Shonda Rhimes, would support him after the occurrence, she reportedly discouraged him from coming out publicly. Rhimes denied everything, but whatever happened was enough reason for the show's executives to show Knight the exit door.
Dominic Monaghan: Lost
After achieving worldwide fame for his performance in the fantasy adventure trilogy The Lord of the Rings, Dominic Monaghan expected more when he signed on to the drama series Lost. Despite the fact that he was part of the primary ensemble cast, the actor apparently thought his role should have been more significant.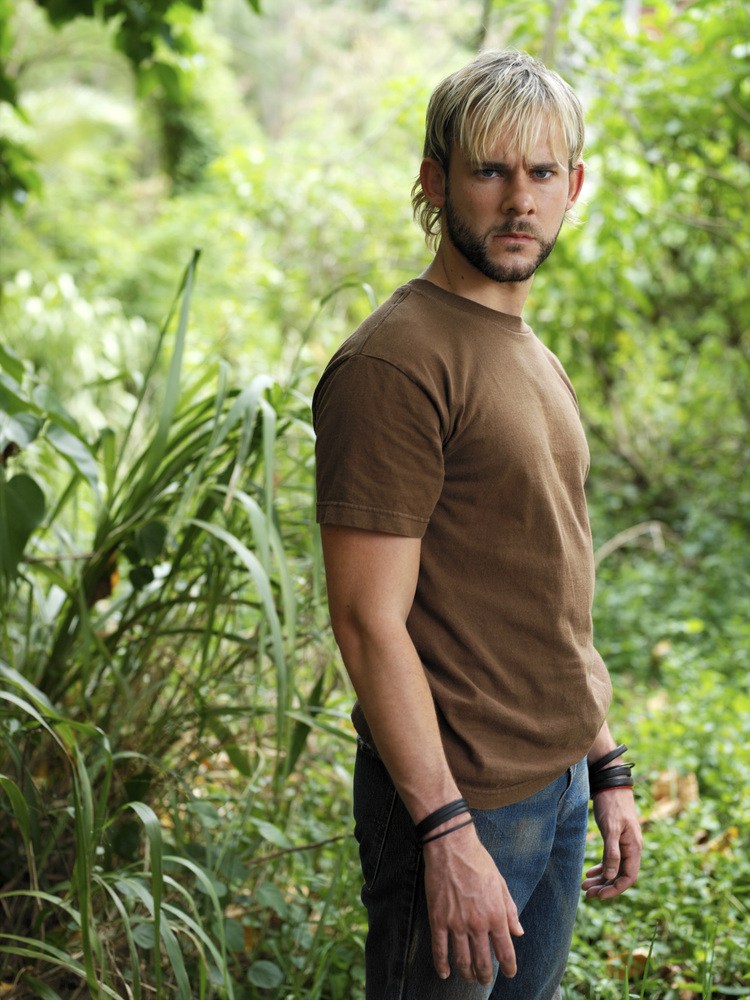 It's no surprise that Monaghan didn't enjoy his time on the show, especially since he also had to work on set with his ex-girlfriend. Fortunately for him, the producers wrote his character off quickly enough and sent him packing after only a few seasons.
Nicollette Sheridan: Desperate Housewives
Edie Britt was still a popular character on the dramedy series Desperate Housewives, despite the fact that she was never considered part of the inner circle. Nicollette Sheridan's performance as Edie Britt helped her make an impression every time she appeared on screen.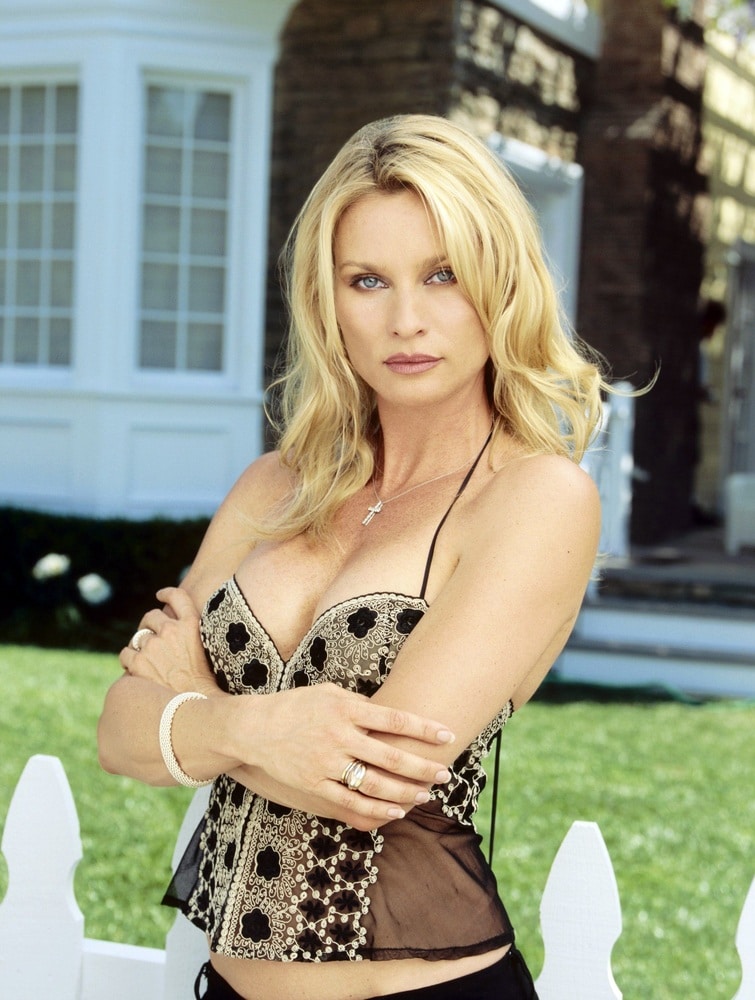 However, while viewers may have enjoyed her whenever she was on set, the cast supposedly did not. Sheridan was apparently annoying and unpleasant to several of the show's stars, as well as the show's producer, Marc Cherry. That's why she was written off in a dramatic way in the fifth season.
Patrick Dempsey: Grey's Anatomy
It was indeed a huge shock when fans of Grey's Anatomy learned that Patrick Dempsey's stint on the medical drama had come to an abrupt end. He was one of the show's most iconic and important stars, and it was almost impossible to see it succeed without him.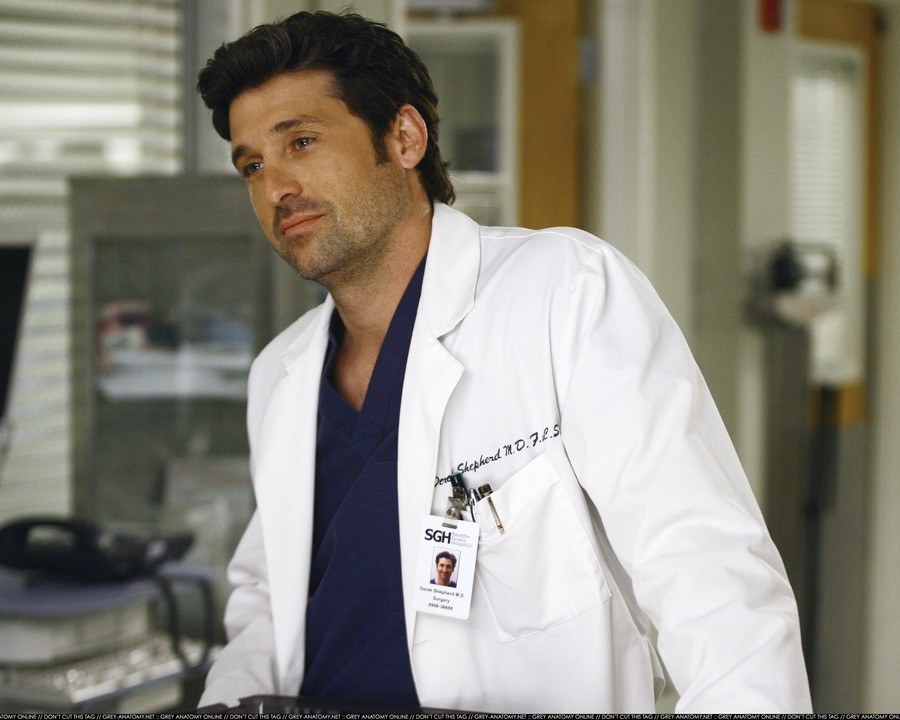 Unfortunately, Dempsey had to leave after stirring up his fair share of behind-the-scenes squabbles. After supposedly having an affair with a crew member, he appeared to have botched his opportunity for a career-defining role. As a result of the growing stress and awkward vibe on set, the producers knew they had to make a decision on his future. And they did.
Brett Butler: Grace Under Fire
The sitcom Grace Under Fire had a great start after it premiered in 1993. For the first few seasons, the show had high ratings and was a force to be reckoned with. Unfortunately, things started to fall apart and indeed go "under fire" after Brett Butler's substance abuse issues surfaced.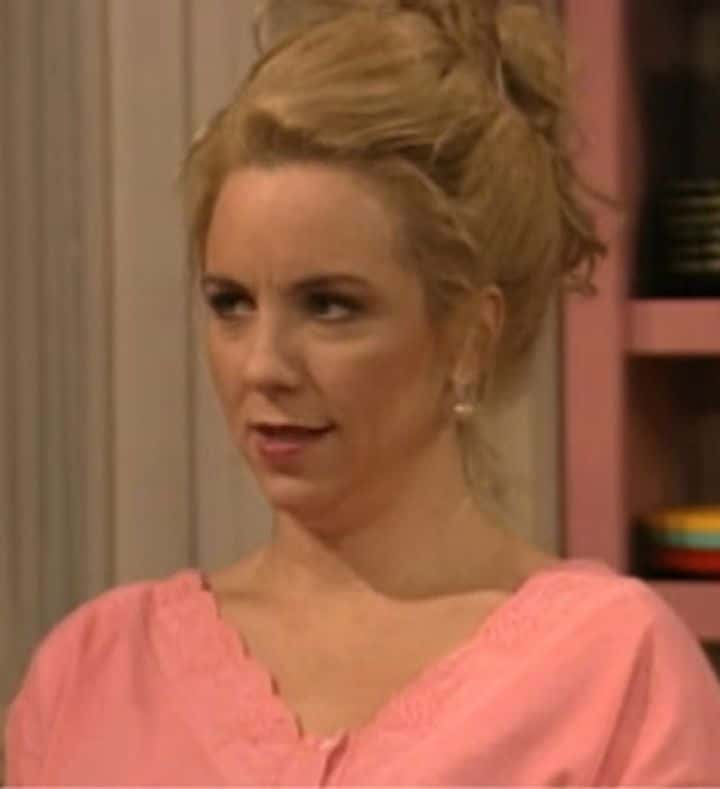 As the actress's behavior became increasingly out of control, the show began to suffer, prompting some to question if it was still worth producing. Cast members deserted the show, and viewership plunged, resulting in the unavoidable cancellation of Grace Under Fire.
John Amos: Good Times
As the first family comedy starring African American actors, Good Times had what it took to address some extremely crucial topics in society. But it never lived up to that billing, and the show seemed to be more concerned with the antics of the kids than any crucial societal issues.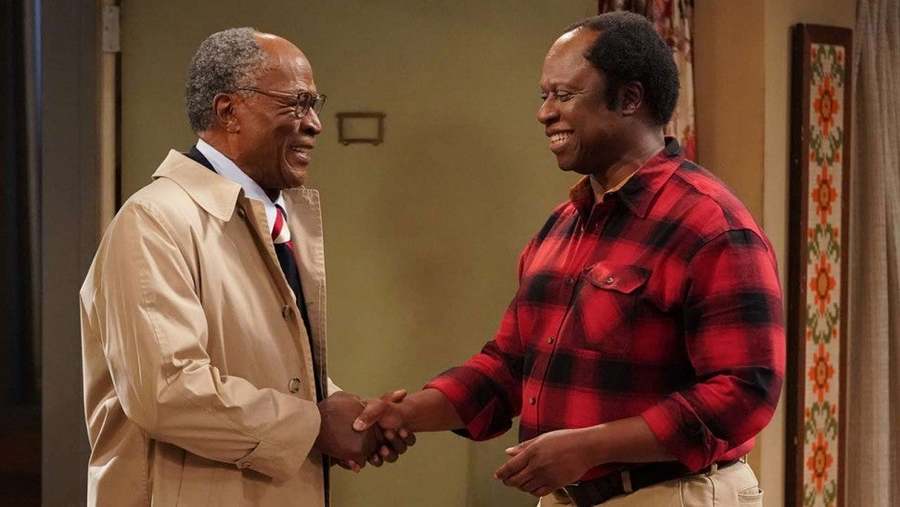 John Amos, who played the father, James Evans Sr., on the show, was apparently unhappy with that and wanted to leave. The producers, on the other hand, fired him instead. His character died in a tragic car accident toward the end of the series, confirming that he would never return.
Jon Polito: Homicide: Life on the Street
It's sometimes necessary to shake things up a little in order to keep a show interesting. The producers of Homicide: Life on the Street appeared to want to achieve this, but Jon Polito wasn't on board with the idea and was replaced after two seasons.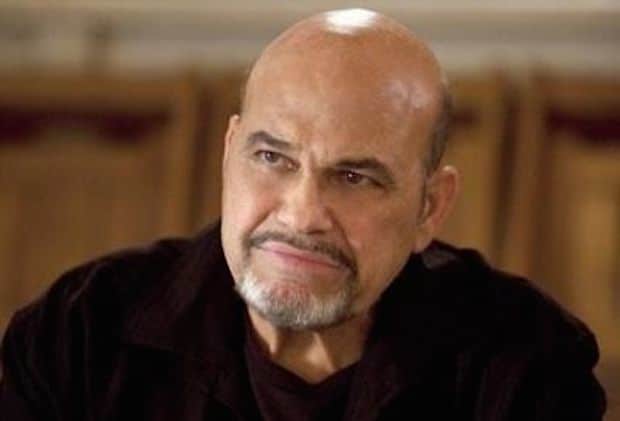 Polito was replaced by several female characters in an attempt to diversify the show, a move he obviously didn't like. He went after the producers in the press, which effectively meant there was no way back for him on the show despite the producers' initial promise to bring him back. No wonder his character died unexpectedly.
Mischa Barton: The O.C.
Teen dramas are known for attracting millions of young viewers around the world due to their relatable content, and The O.C. was one of the most popular shows aimed at this type of audience in the 2000s, thanks in part to its stellar cast ensemble.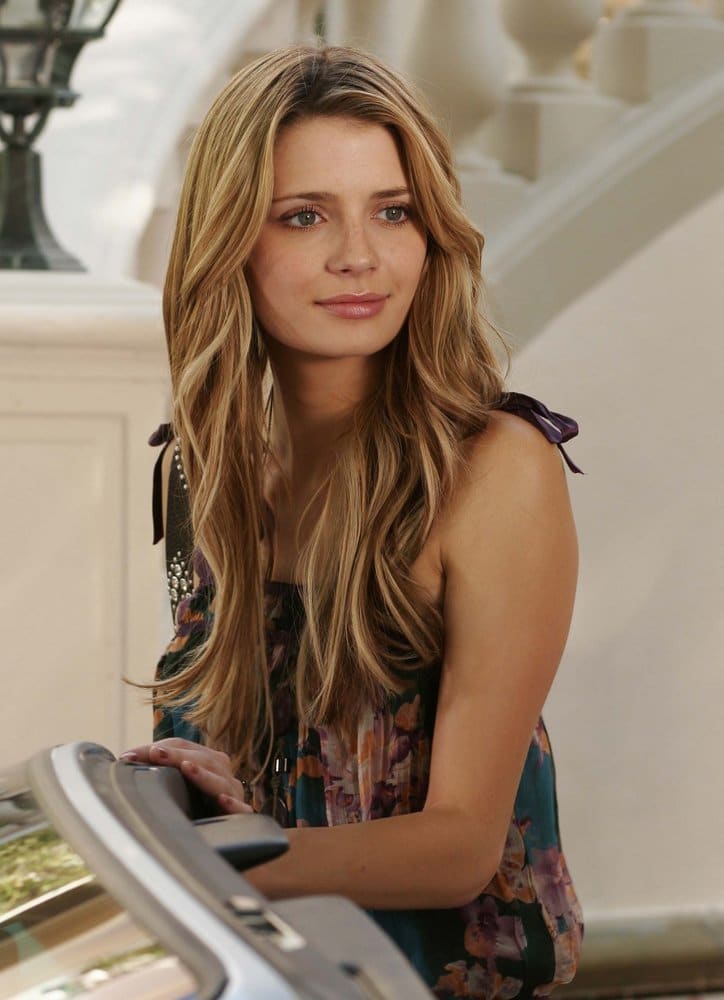 Mischa Barton was among the most compelling characters, and her portrayal of Marissa Cooper left an indelible mark both onscreen and off. However, it seemed that behind the scenes, the actress was a little too problematic for everyone, which effectively facilitated her departure in season three.
Thomas Gibson: Criminal Minds
Thomas Gibson committed a significant portion of his career—more than a decade, to be exact—to the police procedural drama Criminal Minds. Unfortunately, being one of the show's most well-known performers wasn't enough to keep him from being ousted.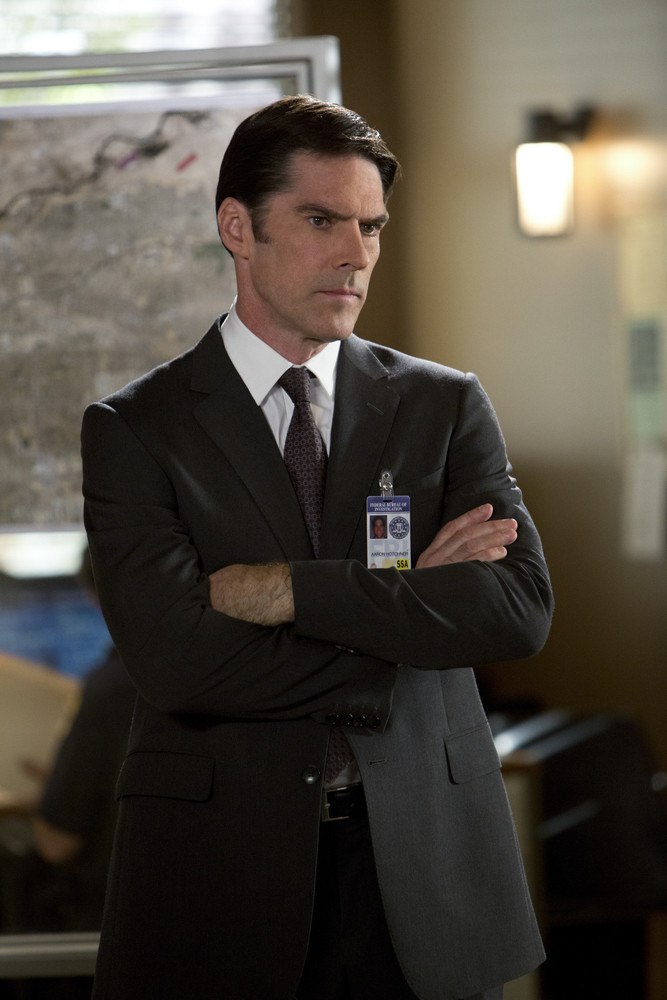 While he may have gained a following as Aaron Hotchner on the show, behind the scenes, things were said to be a little different. Gibson allegedly suffered from mood swings, which led to his abusing members of the team on occasion. The producers could only be patient for a while, and after some time, they couldn't put up with him anymore.
Robert Downey Jr.: Ally McBeal
Usually, crucial roles like that of Iron Man would never have been given to someone like Robert Downey Jr. Although he has enjoyed great success in the industry over the years, he was never without controversy before the arrival of the Marvel Cinematic Universe.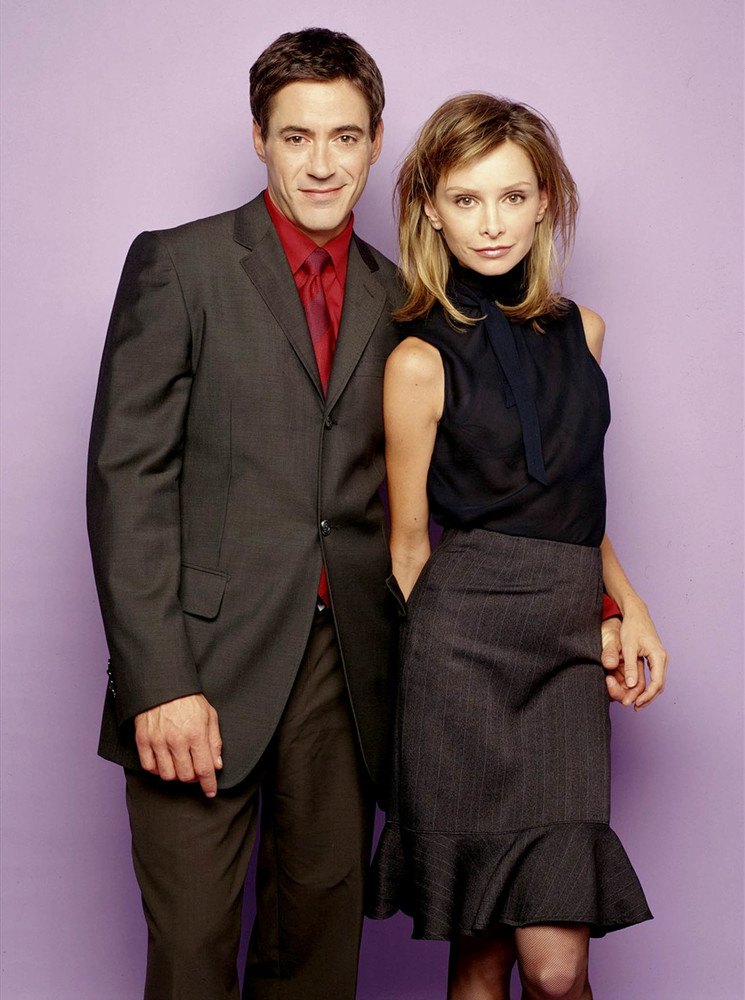 From addiction issues to time spent behind bars, he could have been blacklisted from the industry for life. Although these issues didn't affect his present success, they got in the way of his role in the legal drama Ally McBeal after his character was written out because of his substance abuse.
Jay Thomas: Cheers
Cheers is without doubt one of the most famous sitcoms of all time. It's a television show that will be remembered for a long time. Even if there was some behind-the-scenes turmoil, the fans loved it.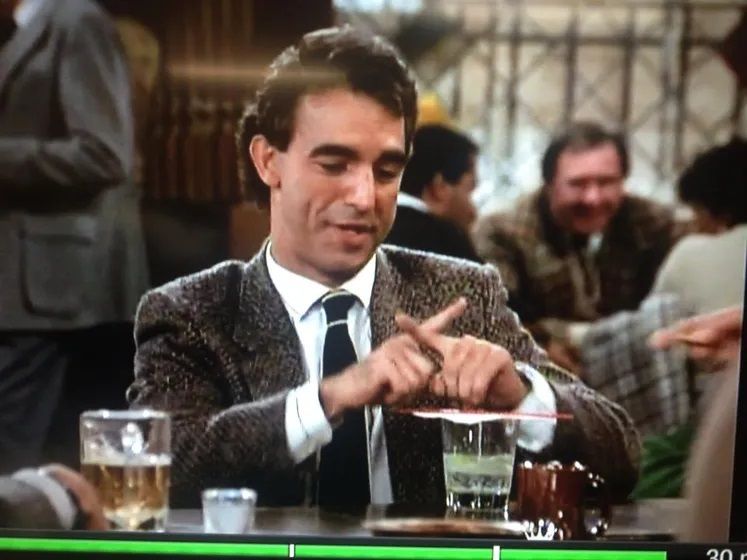 That includes the period when Jay Thomas was fired from the show for making derogatory statements about Rhea Perlman, his co-star. On his radio talk show, the actor said that having to kiss the actress was one of the toughest parts of the show. He would certainly want to take that one back because the remark cost him his job.
Lisa Robin Kelly: That '70s Show
Substance misuse can be damaging to a person's life in a variety of ways, including their career. It's hardly unexpected that it's a common problem in the entertainment world, and Lisa Robin Kelly and others have dealt with it throughout the years.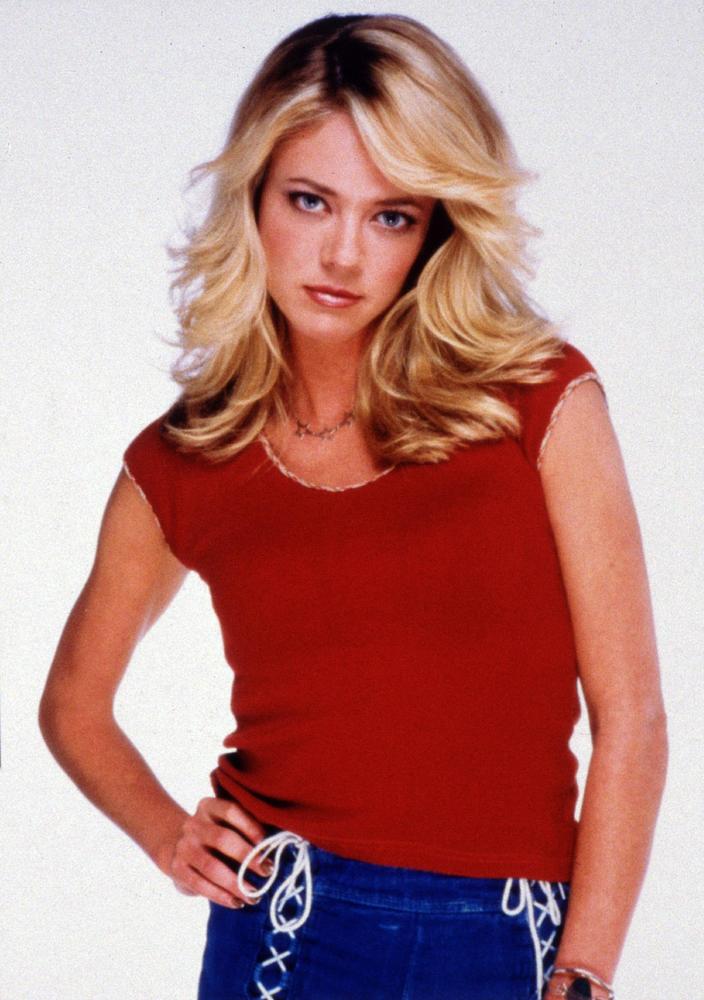 Kelly's problems happened during a period of great success in her life and encouraging signs in her career since she was a star of the sitcom That '70s Show. She stayed with the show for several seasons, but her struggles got too severe to overlook. Her character was hence written off.
Shannen Doherty: Charmed
Shannen Doherty quickly developed a poor reputation with filmmakers and directors during the 1990s after she was kicked off two different shows. The first was the teen drama Beverly Hills 90210 after numerous conflicts with fellow castmates. Then it happened just a few years later on the popular supernatural drama Charmed.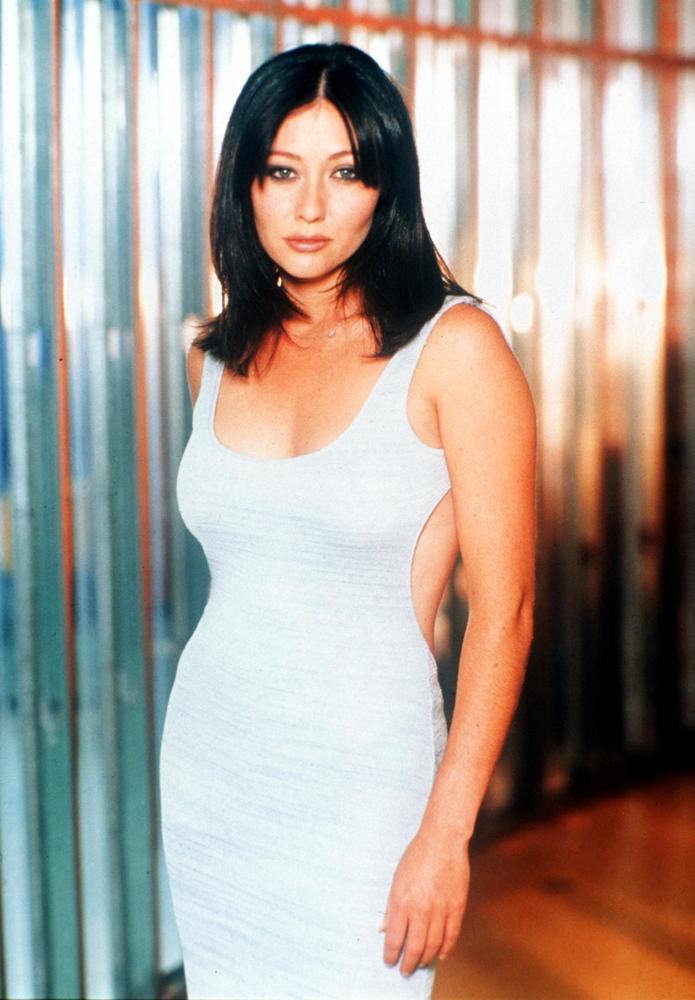 It only took three seasons for similar problems to emerge again on Beverly Hills 90210. Doherty's on-screen sister, Alyssa Milano, reportedly had a strained working relationship with her, prompting the producers to part ways with the actress.
Columbus Short: Scandal
From the title of the political thriller, it is no surprise that Scandal had some behind-the-scenes drama. Harrison Wright, played by Columbus Short, was mostly responsible for the turmoil that ultimately led to his exit from the show.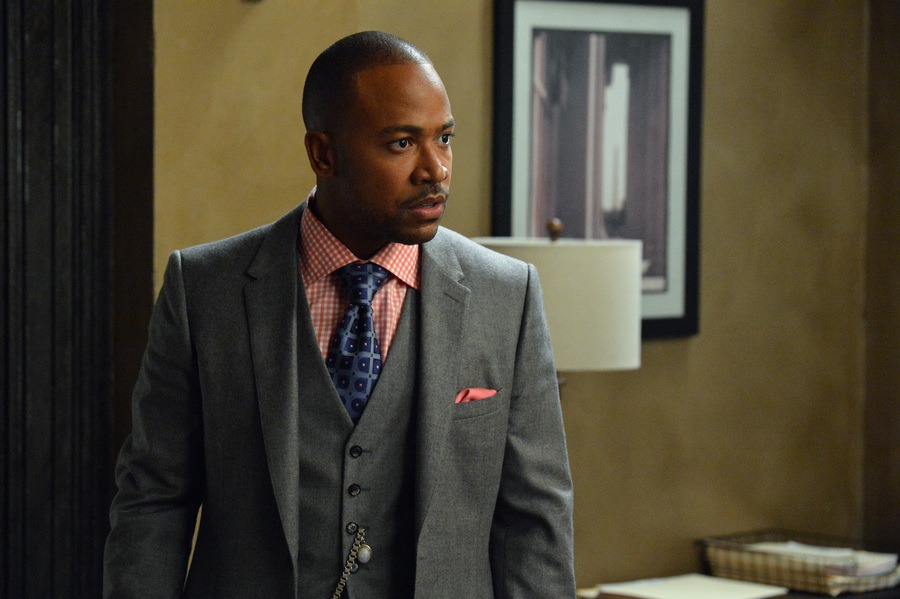 Wright was one of the show's main protagonists, but Short couldn't save himself after information about him became public. His wife accused him of domestic abuse, and he was kicked off the show with immediate effect. While they were happy to write and produce a scandalous script, the show's decision-makers were uninterested in any off-camera controversy.
Maggie Roswell: The Simpsons
It's rather uncommon that a major or minor character from an animated series, especially one as popular as The Simpsons, is struck off. However, Maude Flanders' dramatic exit from the show in 2000 was one of the rare occasions that happened.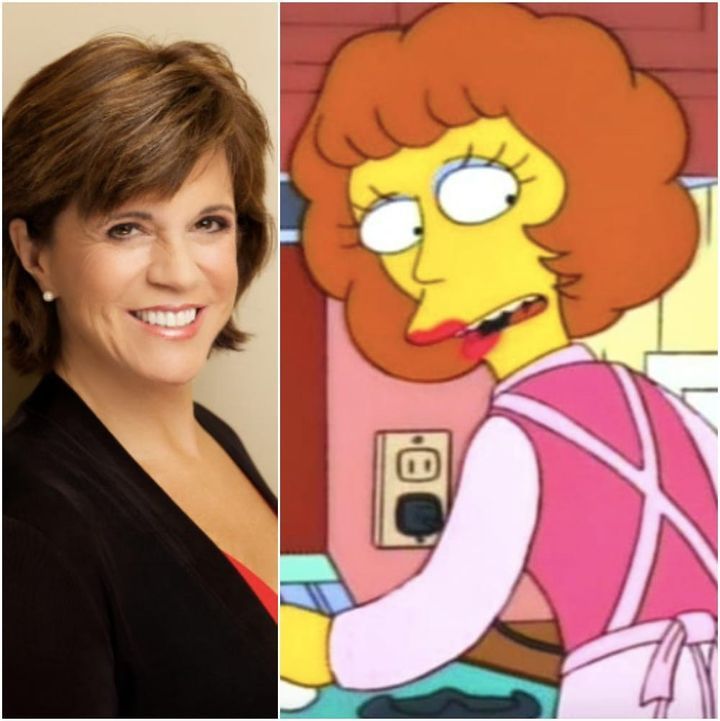 The cause for her removal had nothing to do with the character but rather with the actor who played her. Maggie Roswell requested a higher travel allowance for trips between work and home, but the decision-makers were not interested in her request. The result? It was curtains for her.
John Rhys-Davies: Sliders
Many actors will tell you they are content to work with whatever role they're given, but not John Rhys-Davies. He wasn't impressed at all when he saw his scripts for the sci-fi series Sliders. He was so disgusted with the manuscript that he referred to it as "incomprehensible gibberish," with further insults directed at the writer.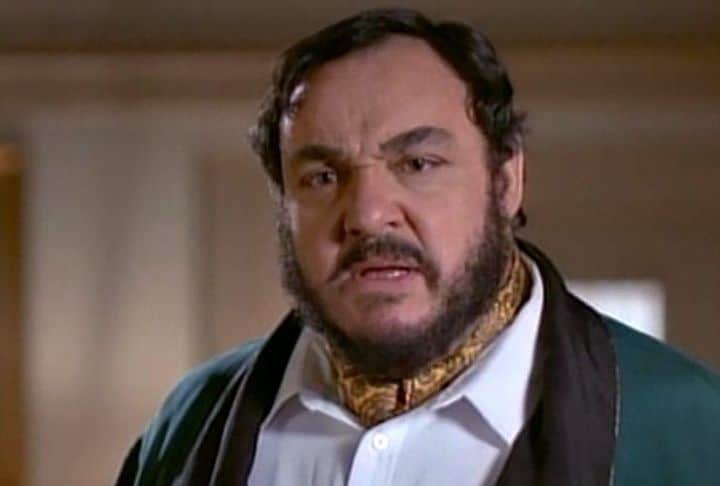 Rhys-Davies' attitude apparently did not impress the show's producers, and they wasted no time firing him in the third season. The word on the street is that they didn't even want to hire the man in the first place!
Michael Pitt: Boardwalk Empire
There is no such thing as an indestructible actor in the entertainment industry. As this list has proven and will still prove, you can be the most famous person on the planet, but if you don't act professionally, it will inevitably cost you.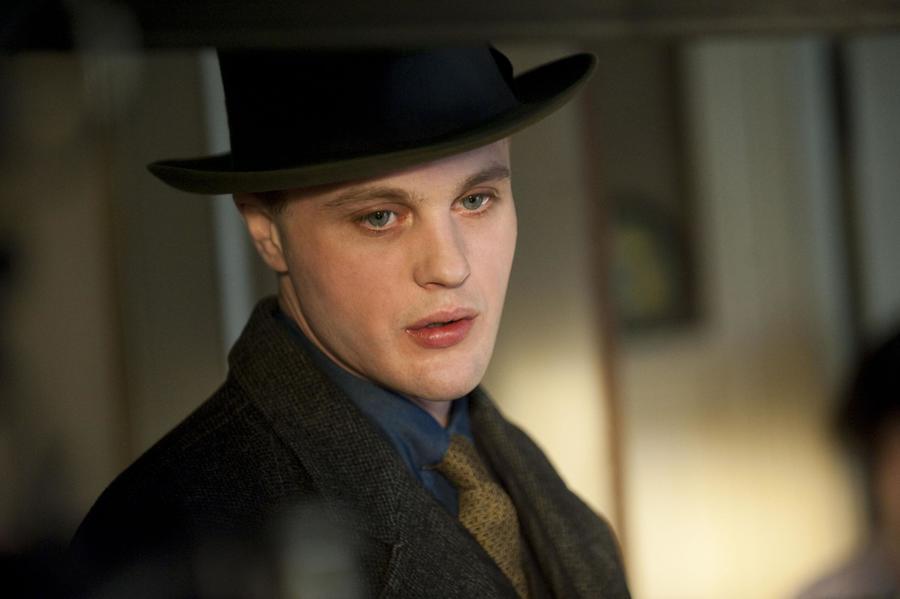 Michael Pitt allegedly believed he was untouchable while filming the crime drama Boardwalk Empire. According to reports, he arrived late to practice his lines and then forgot them, costing the show both time and money. Pitt soon found out he was, indeed, touchable as he was sacked from the series and dropped by his agent as a result of the situation.
Suzanne Somers: Three's Company
In the 1980s, it was almost impossible to meet someone who hadn't heard of Suzanne Somers. She was one of the bright lights at the time, but then things changed dramatically. Few people recognize her these days, which may have something to do with the sitcom Three's Company.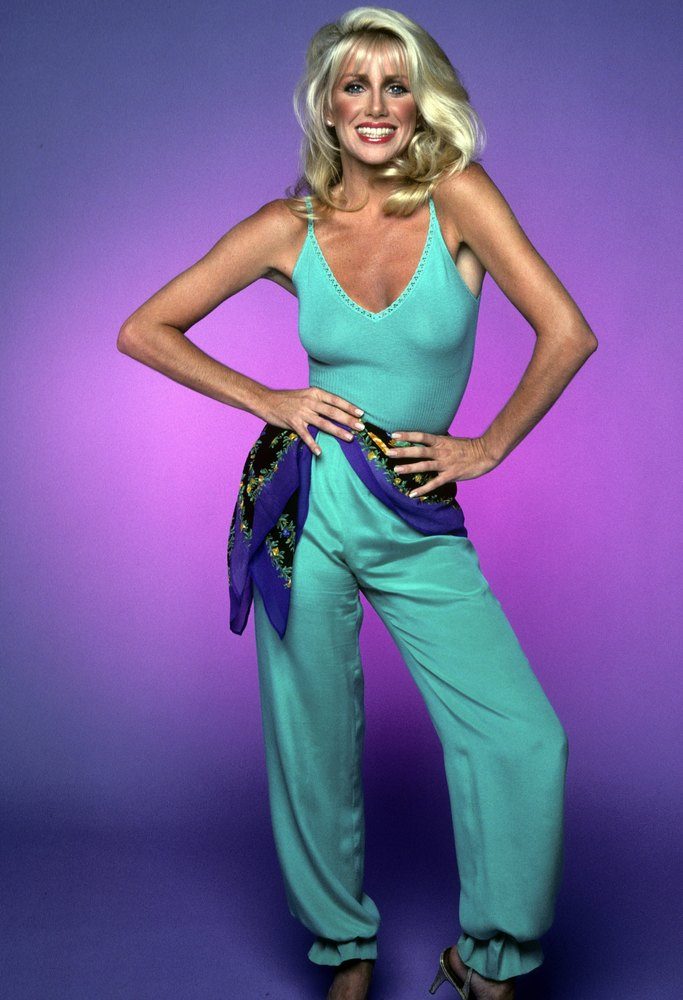 Somers had a major role until she was forced to leave the show due to monetary issues. The actress apparently demanded equal pay with her male co-stars, but the producers allegedly refused. The story could have been different had it happened in this era.
McLean Stevenson: M*A*S*H
Regardless of how much the actor desires it, not everyone can be the show's star. McLean Stevenson learned this the hard way while working on the war drama M*A*S*H. Everyone has a role to play, but while portraying his character as Lieutenant Henry Blake, Stevenson felt he should have the lead role and be the highlight of the series.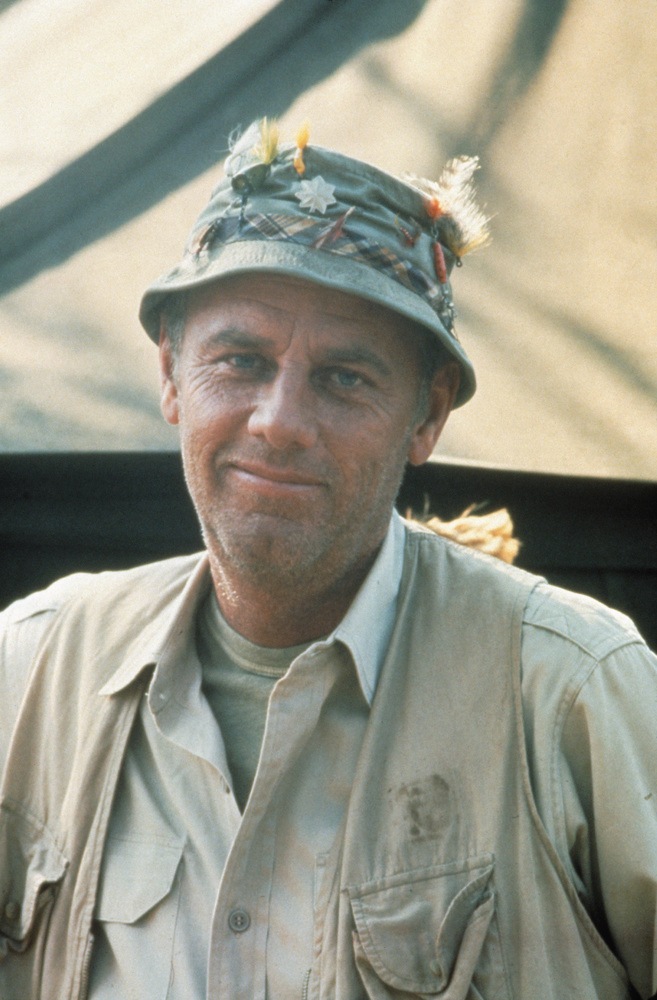 Unfortunately, he did not receive the answer he had hoped for when he expressed his thoughts to the producers. It got even worse for him when he was completely expelled from the show since they weren't interested in his thoughts.
Mandy Patinkin: Criminal Minds
It's usually better to avoid shows like Criminal Minds if you're not a fan of violence and horrible crimes. Crime dramas have plenty of violence that is not suitable for individuals who are sensitive to stuff like that. But it appears this warning isn't for viewers only.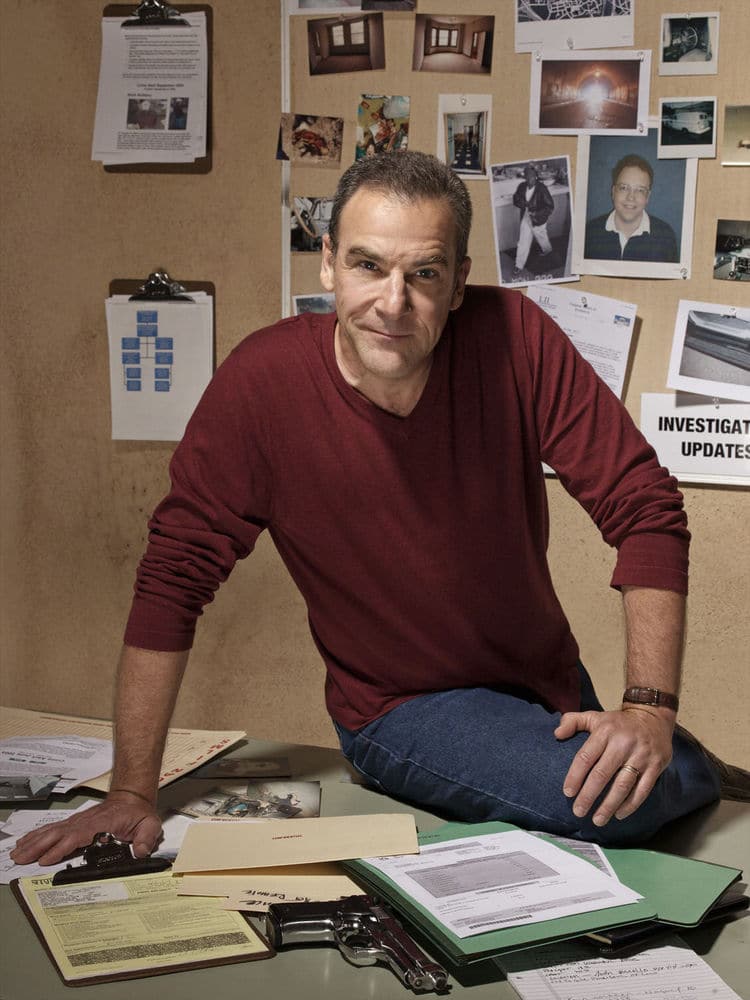 Unfortunately for Mandy Patinkin, it took two seasons to realize the show wasn't for him. He claimed that the nature of the series was "destructive" to him and an emotional strain. No wonder his character, Jason Gideon, didn't last long.
T. J. Miller: Silicon Valley
Whenever something significant happens behind the scenes, most shows typically try to downplay it unless they want to generate publicity from the event. That's why T. J. Miller's exit from the comedy series Silicon Valley was termed a "mutual agreement," even though that wasn't the case.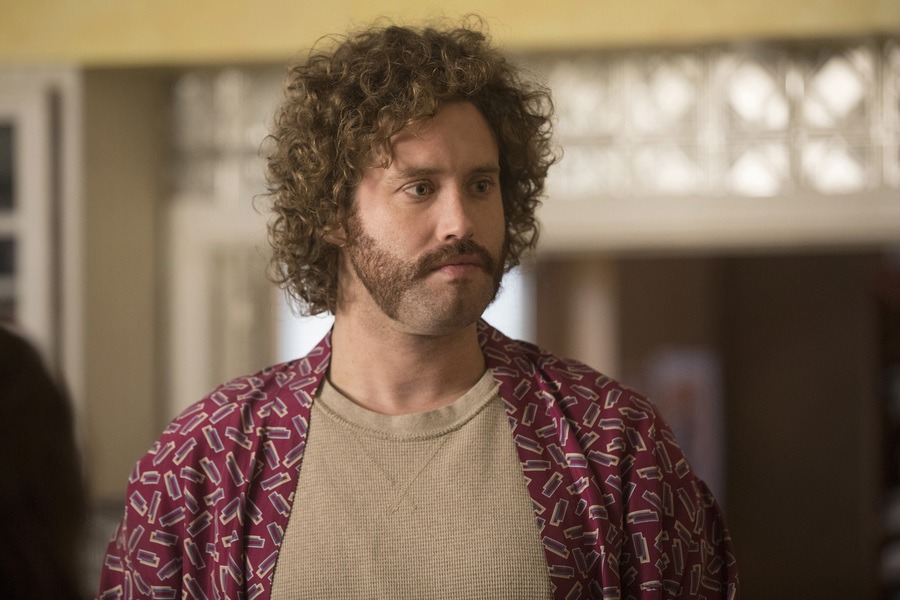 According to reports from the set, the actor was erratic at best, which did not create a pleasant working environment. He had a habit of arriving late to the set and losing his temper, which is why he was allegedly shown the door.
Jaimee Foxworth: Family Matters
We can't say for certain what happened in Judy Winslow's bedroom at the end of the fourth season of Family Matters, but whatever it was clearly had huge repercussions for actress Jaimee Fox. After that event, we didn't see her on the show again.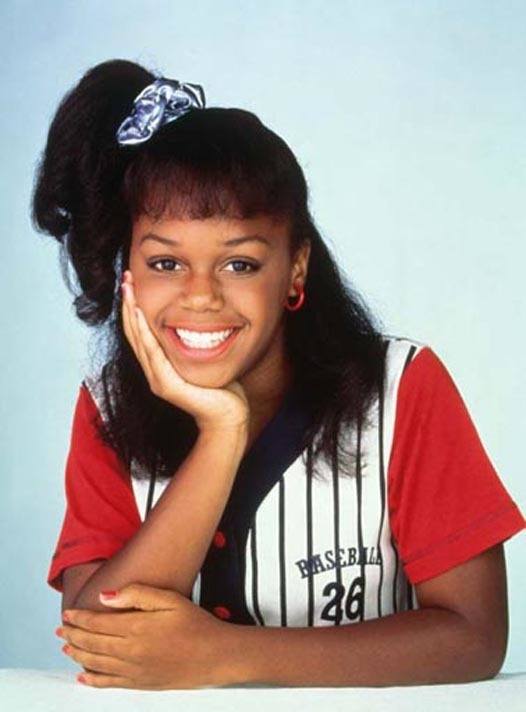 Actually, Foxworth was dropped from the show because the producers wanted to put more emphasis on Steve Urkel and less on the Winslows. That was bad news for Foxworth, who was laid off. People acted as if her character never existed.
Lisa Bonet: A Different World
There's never a good time to get pregnant when you're an actress active on a show. You almost always have to take some time off from the show unless you can integrate the pregnancy into your character's plot.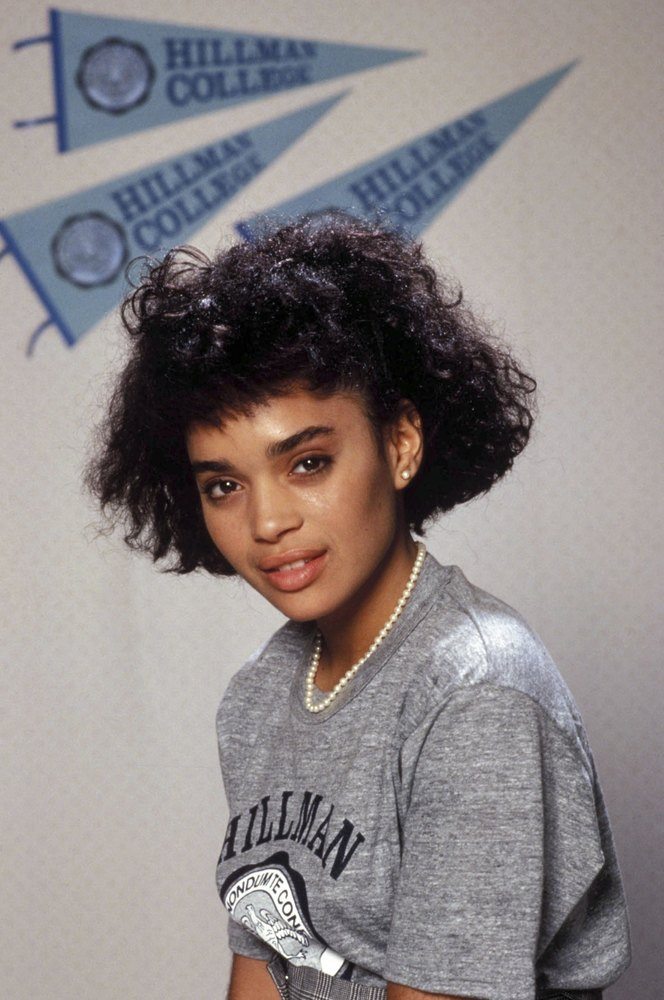 While missing one season may not seem like a big deal, a lot may happen in the series in that time. Lisa Bonet had to leave the sitcom A Different World after just one season when she found out she was expecting a child. That was despite the fact that she was the show's main character.
Christopher Abbott: Girls
It might be tricky for viewers to distinguish between actors and the characters they play at times. People have a hard time telling the two apart if the actor has been in a role for a long time. Actors must accept the possibility that people will regard them as their on-screen persona rather than who they are in real life.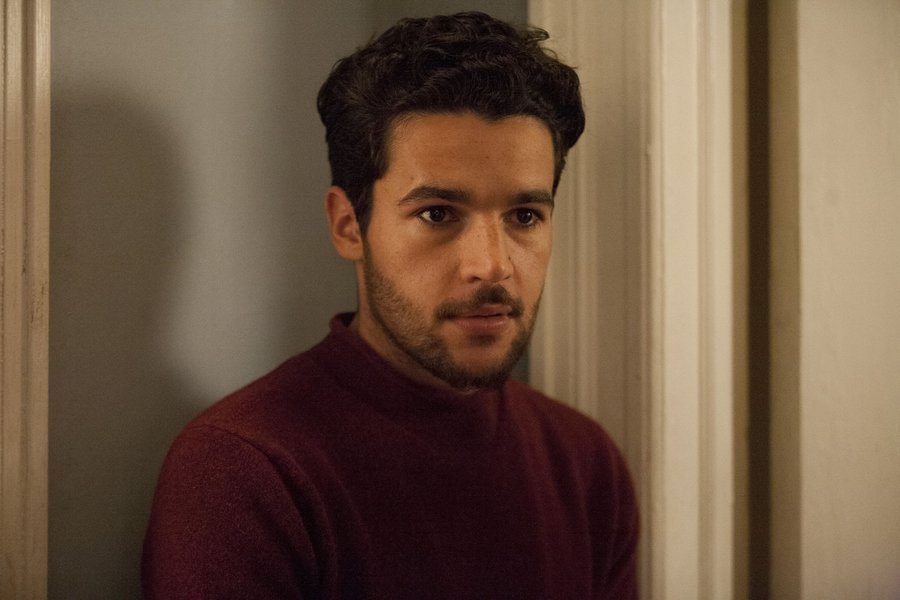 That's why, according to reports, Christopher Abbott departed the dramedy series Girls after only two seasons. He had to leave his role as Charlie Dattolo because he could no longer connect to the popular character.
Lee Norris: Boy Meets World
Most people are familiar with actor Lee Norris from his long-running role in the teen drama One Tree Hill. However, things could have ended differently had his short-lived role in Boy Meets World lasted more than just one season.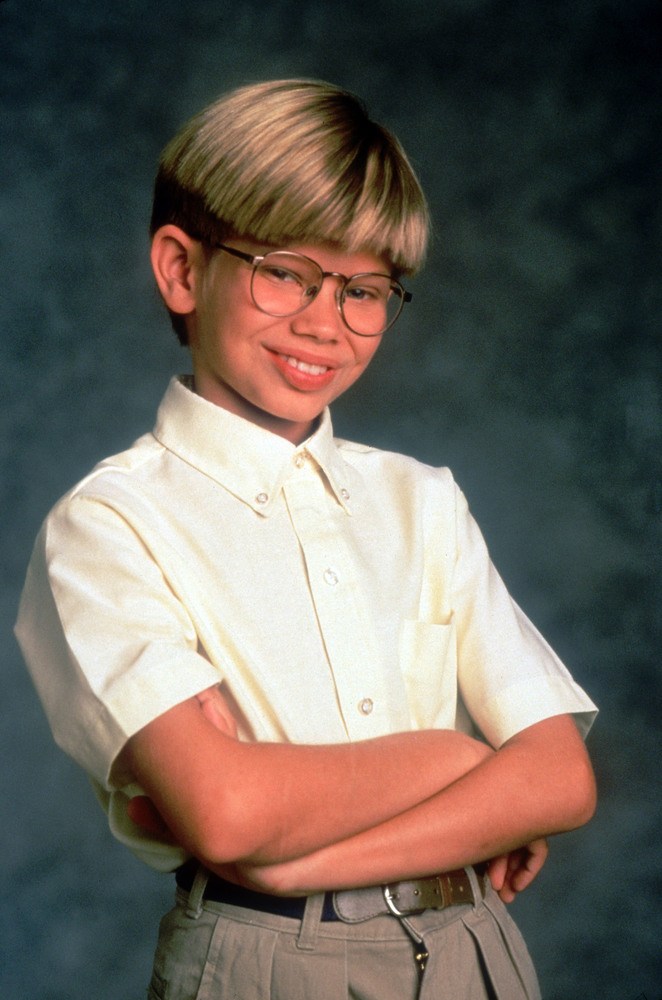 Norris had a prominent role when the show originally started but was strangely removed after the first year. When his character, Stuart Minkus, returned in a guest role in season five, his disappearance was said to be due to his changing homerooms. However, while that explained his character's disappearance, it didn't reveal why Norris had been dropped.
Elisabeth Rohm: Angel
Some actors are so devoted to their shows that they would never leave them. Others, on the other hand, aren't nearly as committed, and they're eager to move on as soon as something better comes along. Elisabeth Rohm did exactly that when 'Law & Order stole her from the supernatural drama Angel.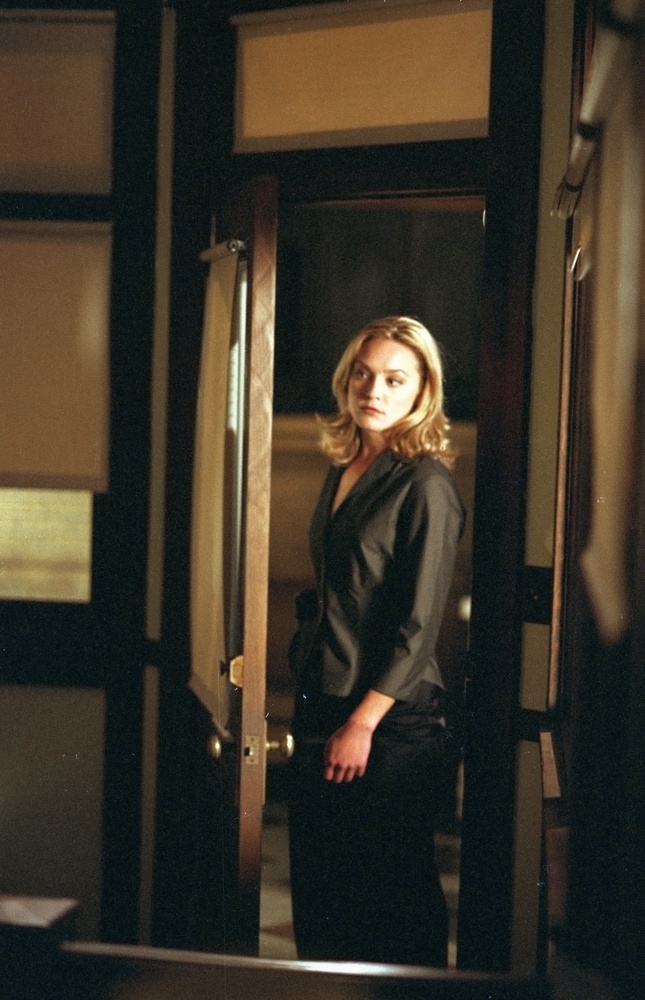 When the opportunity for a role in Law & Order arose, she was already two seasons into Angel. But that didn't stop her from leaving. She appeared to leave without reluctance, clearly eager to switch roles from detective to assistant district attorney.
Bellamy Young: Scrubs
If viewers dislike your character, your time on the show may be cut short. Although some characters are required for the success of a show's plot regardless of their likeability, others are completely disposable. This was the case with Bellamy Young when she starred in the dramedy sitcom Scrubs.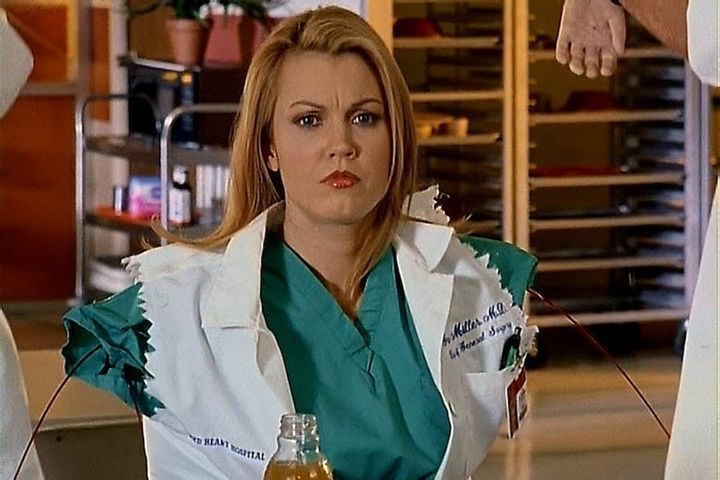 Her character was never popular with the audience. In fact, a large segment wanted the character gone, which explains why she left the hospital one day and never returned. The viewers had spoken, and Bellamy was let go as a result.
Gavan O'Herlihy: Happy Days
Whenever a character just vanishes from a show and is never seen or mentioned again, there's a popular term used to describe it—Chuck Cunningham Syndrome. It's the same term that correctly explains Gavan O'Herlihy abrupt departure from the sitcom Happy Days.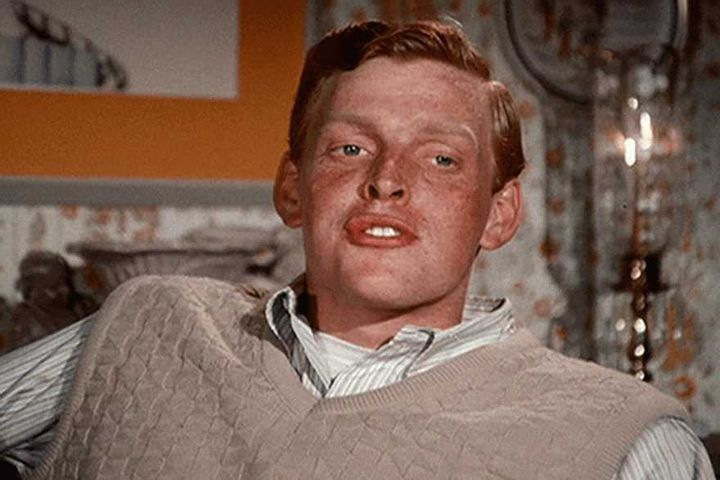 The actor played one of the children on the show, but after two seasons, he concluded he was ready to take on bigger challenges. His character walked upstairs, and that was the last we saw of him. Even his parents apparently forgot about him.
Sasha Mitchell: Step by Step
Like we mentioned earlier, the actor and the character are sometimes different, and Sasha Mitchell from the sitcom Step by Step was one of those cases. Cody Lambert, his character on the show, was a fantastic addition who kept viewers captivated with his quirky behaviors and charming personality.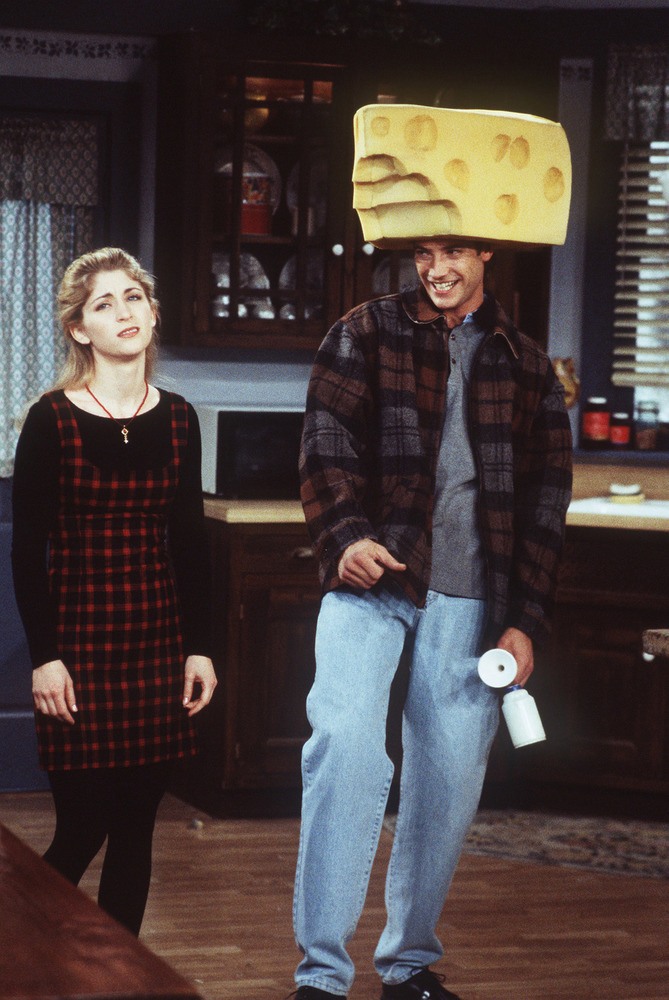 Unfortunately, it appeared that Sasha and Cody were not the same person. The actor's off-screen behavior had sparked quite a commotion. The man was arrested on multiple occasions, prompting the show's producers to wonder if he was worth keeping around. They eventually came to the conclusion that he wasn't.
Robbie Rist: The Brady Bunch
In order to keep things interesting, most shows frequently introduce new characters. The writers and producers of The Brady Bunch wanted to make sure the group remained youthful, especially since all the children on the show were growing older. That's why in the fifth season they brought in Robbie Rist.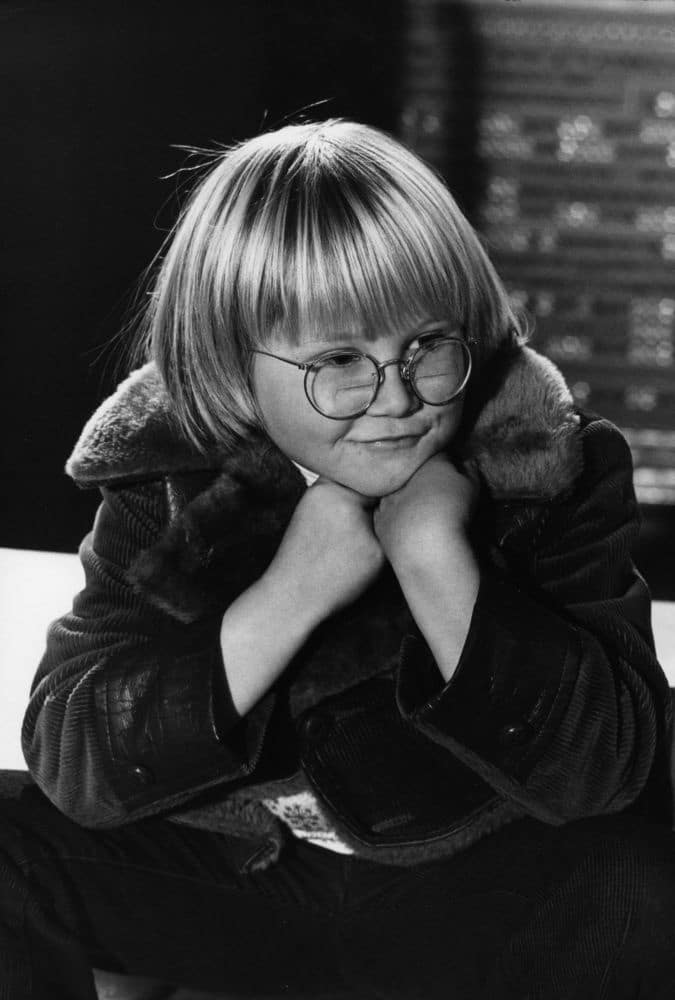 It was hoped that he would re-energize the show and keep viewers glued to it episode after episode. Sadly, it didn't work as planned. Viewers found him obnoxious, and the show was cancelled before Rist could even be fired.
Charlie Sheen: Two and a Half Men
When it comes to one of Charlie Sheen's best TV roles, nobody is forgetting his stint on the comedy Two and a Half Men anytime soon. His well-known character was Charlie Harper, and he played the role for eight of the show's twelve seasons.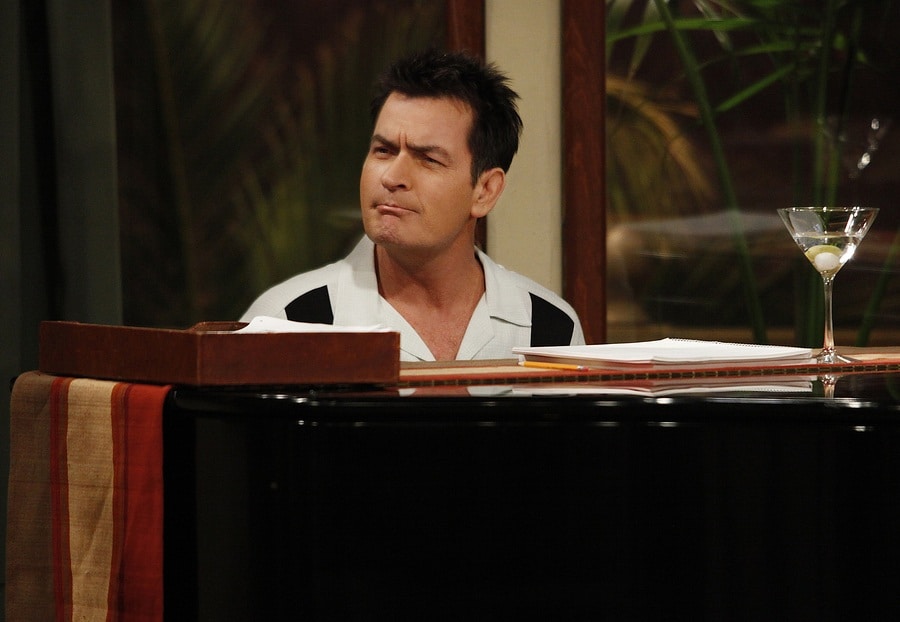 Sheen didn't stay until the end of the popular show due to his many antics outside the show. Things went from bad to worse when he lashed out at its creator, Chuck Lorre, which appeared to seal his fate.
Taylor Momsen: Gossip Girl
Jenny Humphrey is what you'd call the "good girl gone bad" on the teen drama Gossip Girl. Not only can you describe the character in such a manner, but the actress who played her could be seen in the same light. Taylor Momsen got increasingly defiant during her four seasons on the show.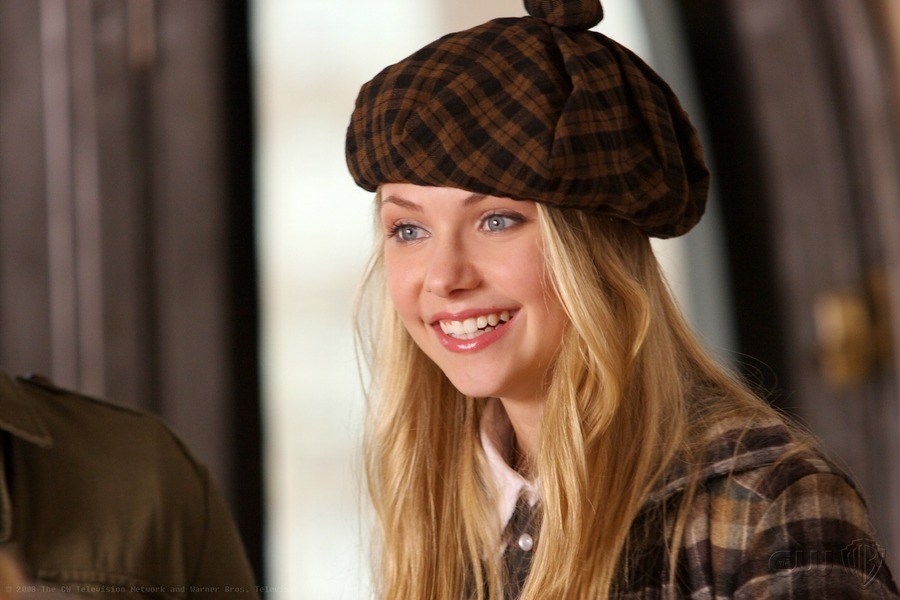 It got to the point that she was causing difficulties on the set. She was fired from the show due to a change in her conduct, which was described as "unreliable and erratic" during filming. That is definitely not a good mix to have.
Raymond Cruz: Breaking Bad
There are some roles that are simply too difficult to play regardless of how talented an actor might be. That was the problem Raymond Cruz allegedly had with his character Tuco Salamanca on the set of the widely known drama series Breaking Bad.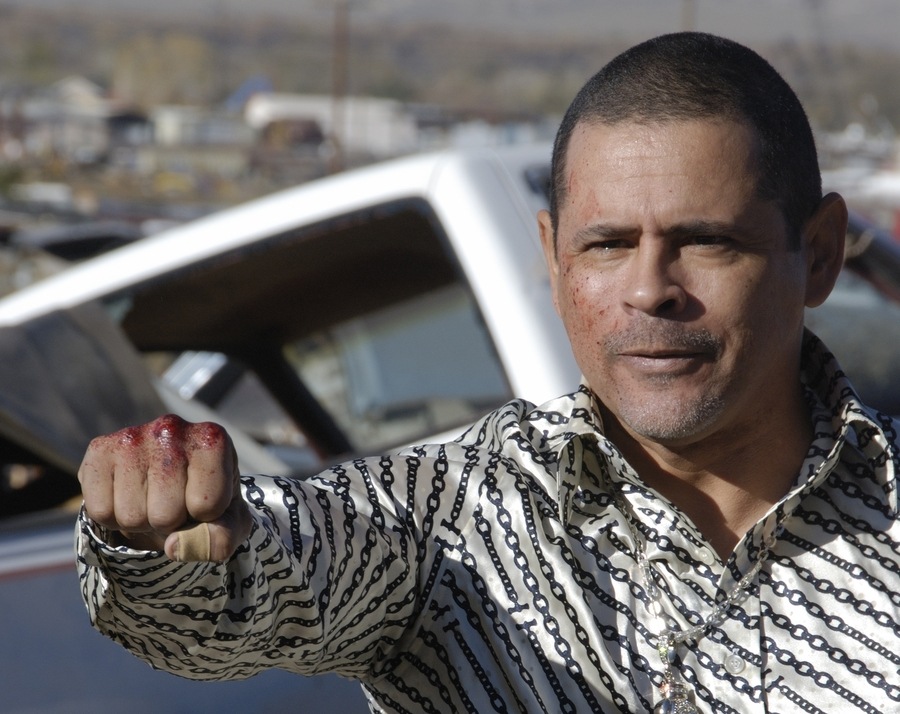 Cruz found the amount of energy required for the role to be too much for him, and after a while, he decided he'd had enough. He no longer had it in him to play Salamanca, so he requested to be written out. It took some persuasion, but he finally got what he wanted.
Charisma Carpenter: Angel
Like we mentioned earlier, getting pregnant during a show usually means the actress needs to take some time off. While an actress's pregnancy might occasionally cause challenges for the project she's working on, Charisma Carpenter didn't seem to have any problems while filming Angel.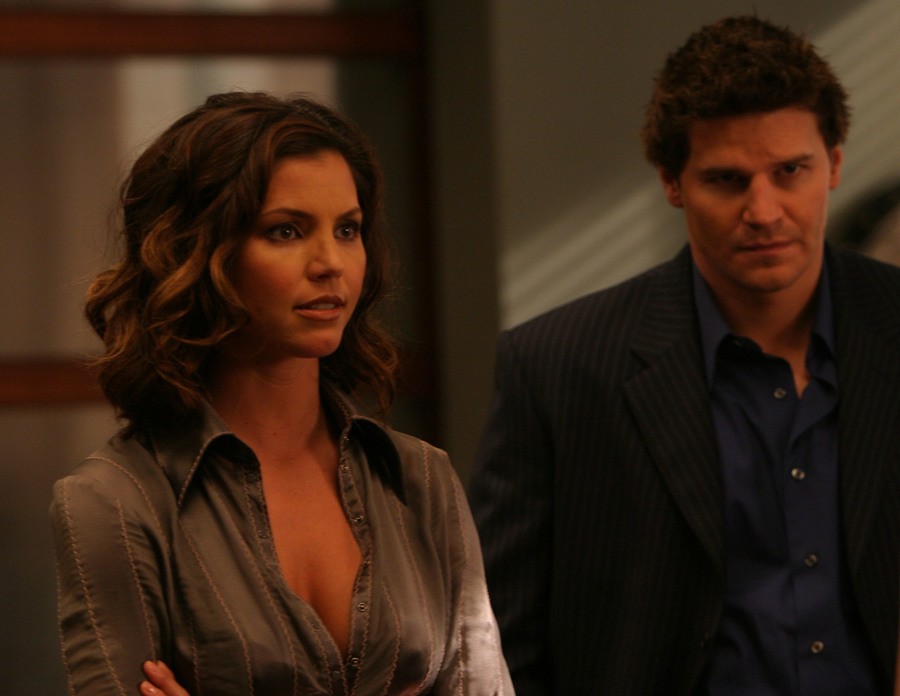 When she found out she was expecting a child a few seasons into the show, the writers simply made her character pregnant. Carpenter didn't have to leave the series, and she didn't have to try to hide her pregnancy. After giving birth, however, her character slipped into a coma from which she sadly never awoke.
Michelle Rodriguez and Cynthia Watros: Lost
The second season of the popular TV show Lost ended dramatically when two of the show's most prominent characters, Ana Lucia Cortez and Libby Smith, were shot. Their exit came as a shock, and it meant that Michelle Rodriguez and Cynthia Watros had to say their goodbyes.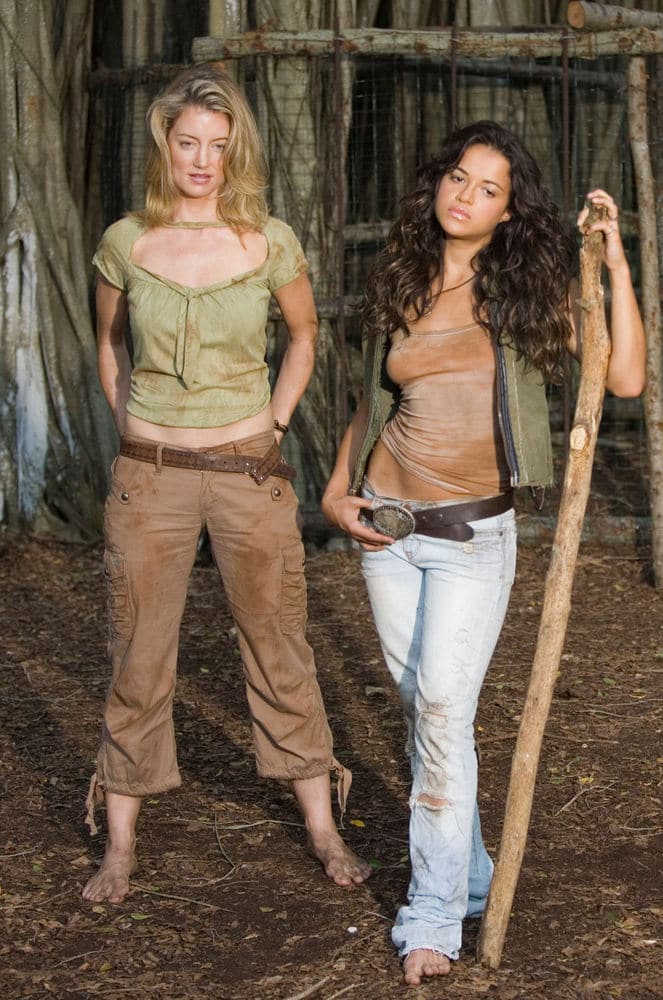 While you may have assumed that their exits marked the end of their characters' journeys, it appeared that there was more to the story. Both Rodriguez and Watros were arrested for DUIs around the time they left, implying that they left Lost under a cloud.
Lynn Redgrave: House Calls
Every story has two sides, especially when it comes to an actor leaving a show. While Universal Studios attempted to persuade viewers that Lynn Redgrave's exit from the sitcom House Calls was due to a pay disagreement, the actress had a different take on the situation.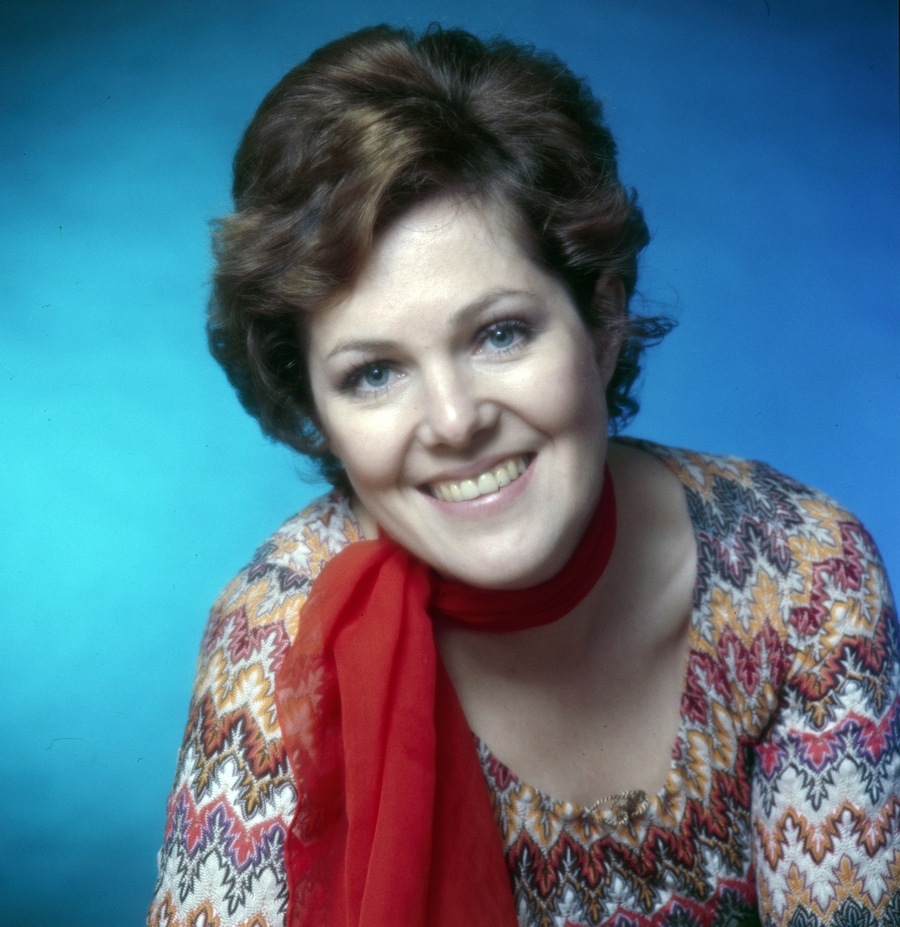 According to Redgrave, people were offended that she nursed her newborn child while on set. She even had proof to back her claims in the form of a phone call transcript. It revealed that feeding her child was "the biggest problem of all." But her proof didn't stop her contract from being ripped.
Dana Plato: Diff'rent Strokes
Dana Plato enchanted millions of viewers in her role as Kimberly Drummond in the sitcom Diff'rent Strokes. Unfortunately, the person that many of the show's fans saw on their televisions week after week wasn't a true reflection of Dana Plato's life outside the show.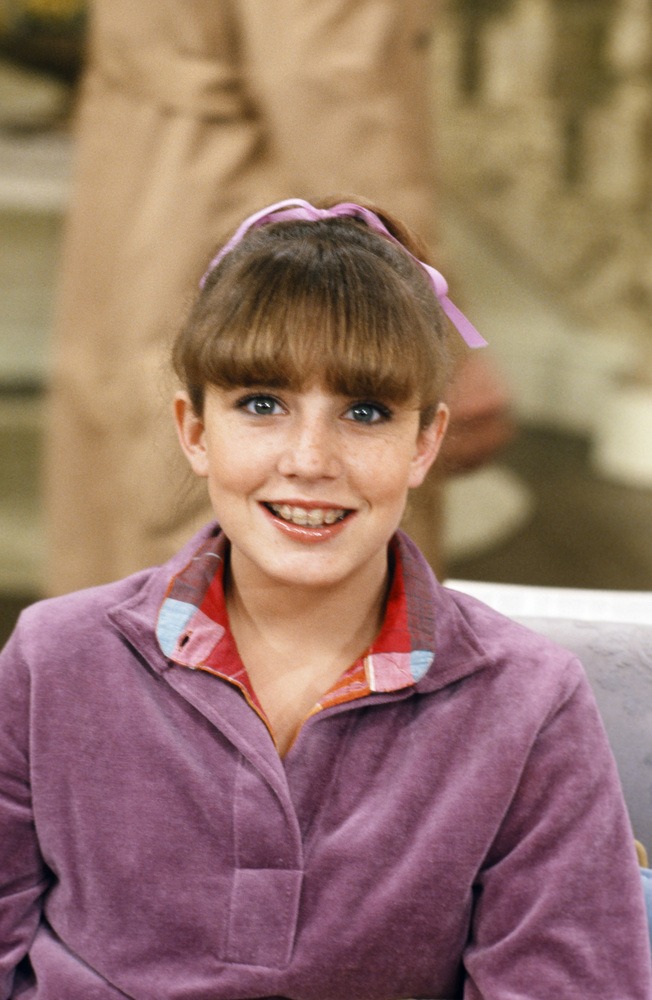 Outside of Diff'rent Strokes, the actress struggled with substance addictions, making it difficult for her to get work. She'd been doing well on the sitcom until she became pregnant, at which point she was fired, and that effectively spelled the end to an otherwise promising career.
Leah Remini: The Talk
Leah Remini has always been a lady who hasn't shied away from expressing herself. That's why she was an excellent choice for The Talk. She seemed at ease on the talk show, and it looked like she also got along well with the other hosts.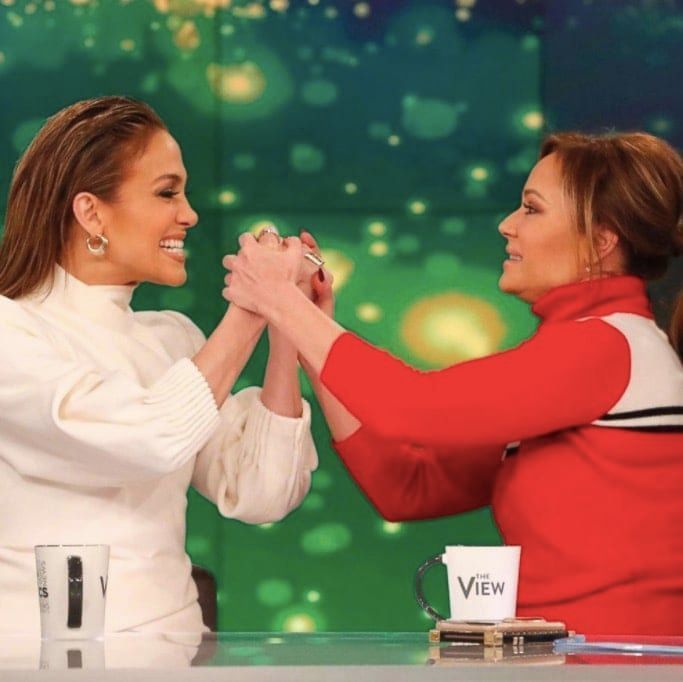 Of course, if there's anything we've learned so far, just because things appear to be one way when the cameras are rolling doesn't mean they are. Remini apparently had a terrible relationship behind the scenes with Sharon Osbourne, something the former co-host has refuted. However, that is said to be the basis for Remini's dismissal.
Selma Blair: Anger Management
Competing with a show's star can feel like an enormous challenge that you'll never win. Well, that was certainly the case for Selma Blair on the sitcom Anger Management where she reportedly had trouble getting along with her co-star, Charlie Sheen. She never did win.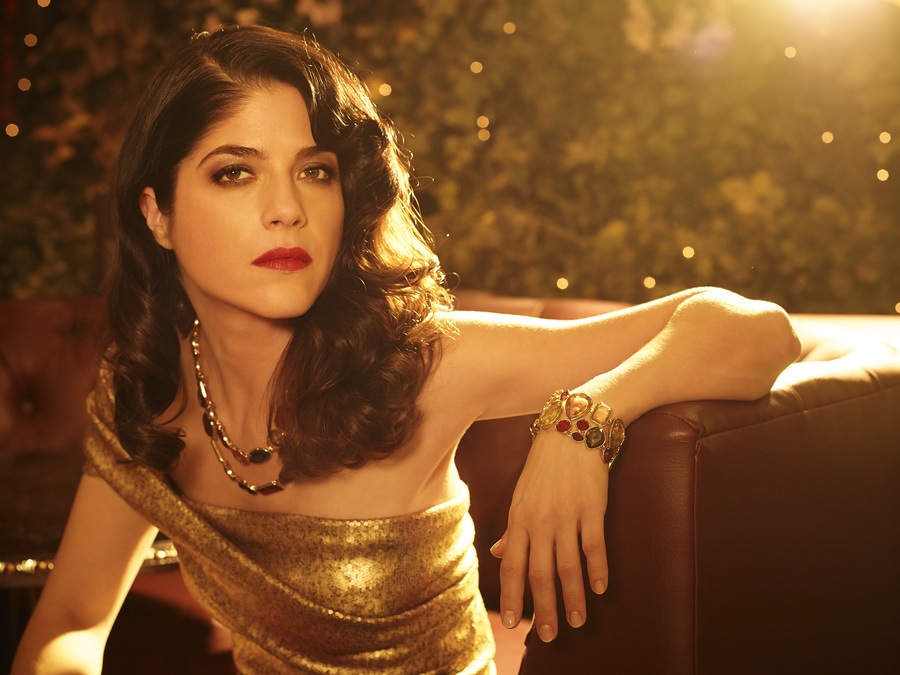 Blair felt Sheen was too unprofessional and, on several occasions, reported him to the show's decision-makers. Unfortunately, her action spelled doom for her because Sheen's star power and important role on the show meant he won. After Sheen threatened to quit if Blair didn't leave, the actress was fired.
Jeremy Clarkson: Top Gear
As the host of the motoring show Top Gear, Jeremy Clarkson quickly became one of Britain's most popular men. However, he was close to losing everything and possibly his career after a huge disagreement with one of the show's producers cost him his job.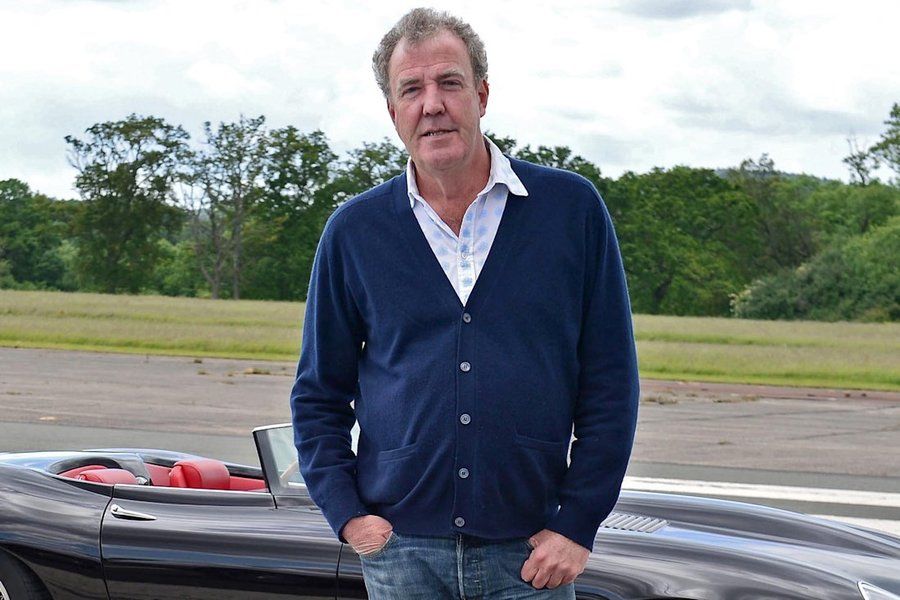 The television celebrity had to leave the show he'd hosted for more than a decade, which resulted in the show going through a major redesign. Fortunately for Clarkson, he hasn't had too much trouble maintaining his career since that unpleasant incident.
Roseanne Barr: Roseanne
We live in a time of reboots and remakes, so we weren't surprised to learn that the sitcom Roseanne would be returning. Many fans were overjoyed to see the show return, and when the new season premiered, it demonstrated that it had not lost its charm.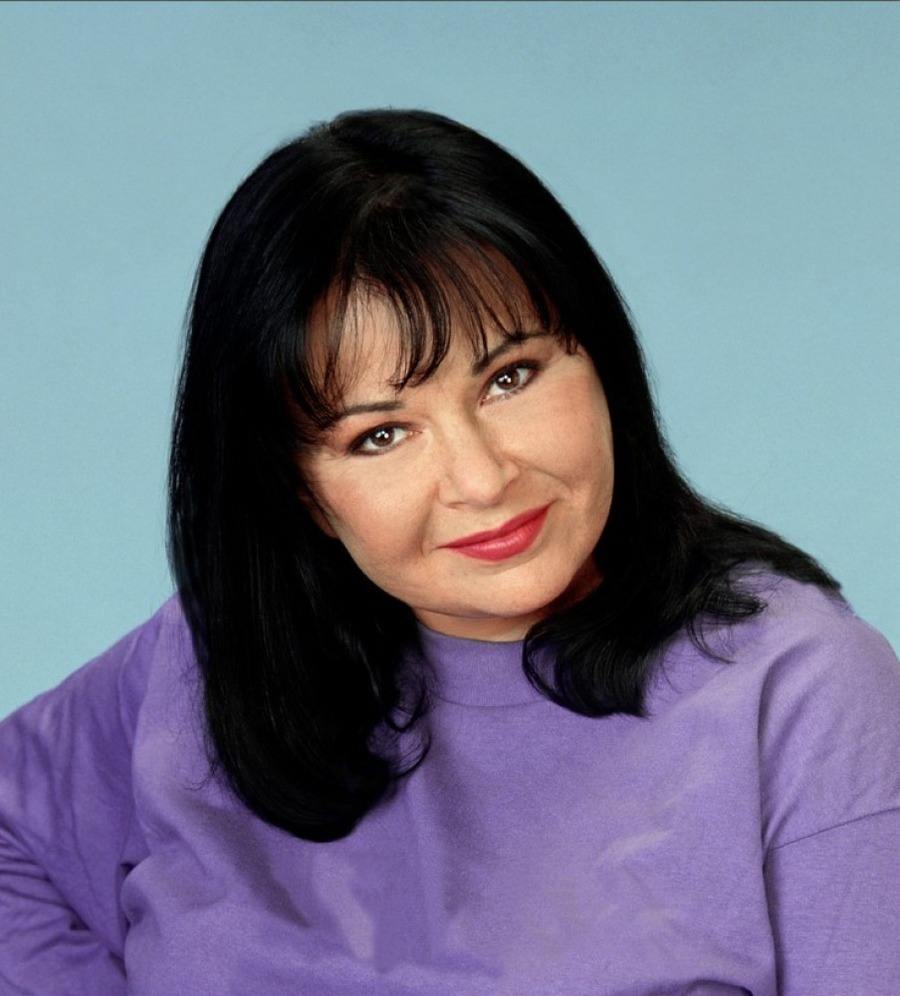 Unfortunately, Roseanne Barr's social media outburst threw the entire series into disarray shortly after. Barr has never shied away from contentious remarks, but her comments resulted in her being fired from a show she had made into a success and one named after her.
Valerie Harper: Valerie
You'd probably think there's never a chance you'd get fired from a show named after you. We never thought it possible either, but wait a minute . . . Valerie Harper discovered this wasn't the case when she was removed from Valerie after two seasons due to contractual issues.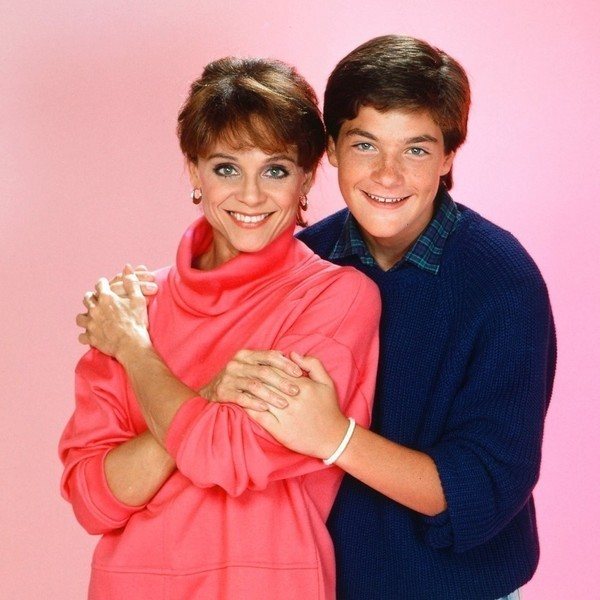 Harper appeared to demand more money, but the producers were certainly not on board with giving her a pay raise. What did they do? You guessed it. They just fired her and renamed the show Valerie's Family until finally settling on The Hogan Family.
Clayne Crawford: Lethal Weapon
Acting the role of a loose cannon on television is one thing, but acting like one behind the scenes is another—one that isn't welcomed. That's why Clayne Crawford only appeared in two of the three seasons of Lethal Weapon, a buddy cop dramedy series.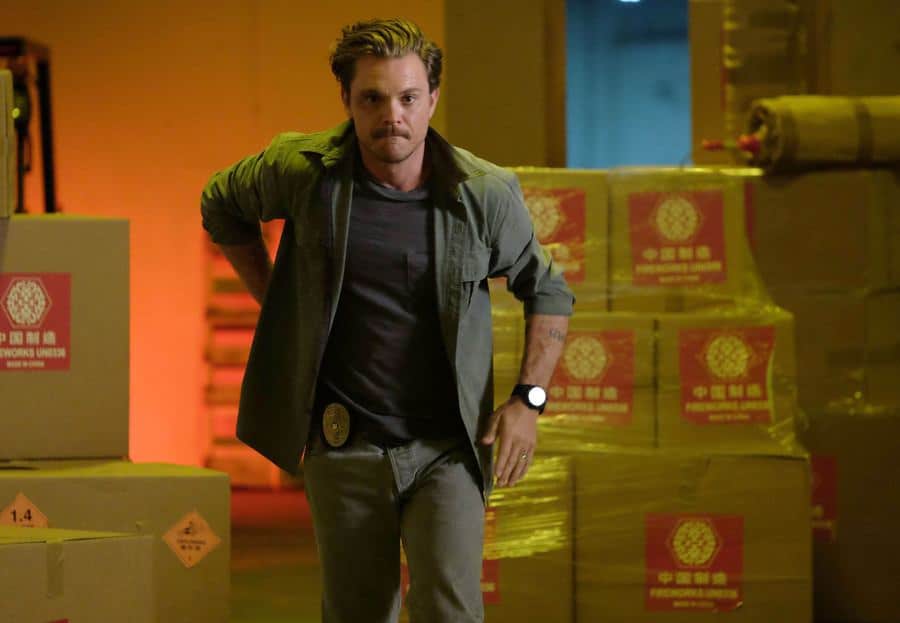 After two years as Martin Riggs, Crawford left the show, and according to different accounts, not many people were worried about his exit. In fact, many cast and crew members were relieved to see the actor go after he was accused of being abusive and hostile on the set.
Danny Masterson: The Ranch
There's leaving a show peacefully without much fuss, and then there's being fired amid several police investigations and allegations from various people. Danny Masterson's stint on the sitcom The Ranch came to an abrupt end when many women accused him of sexual misconduct.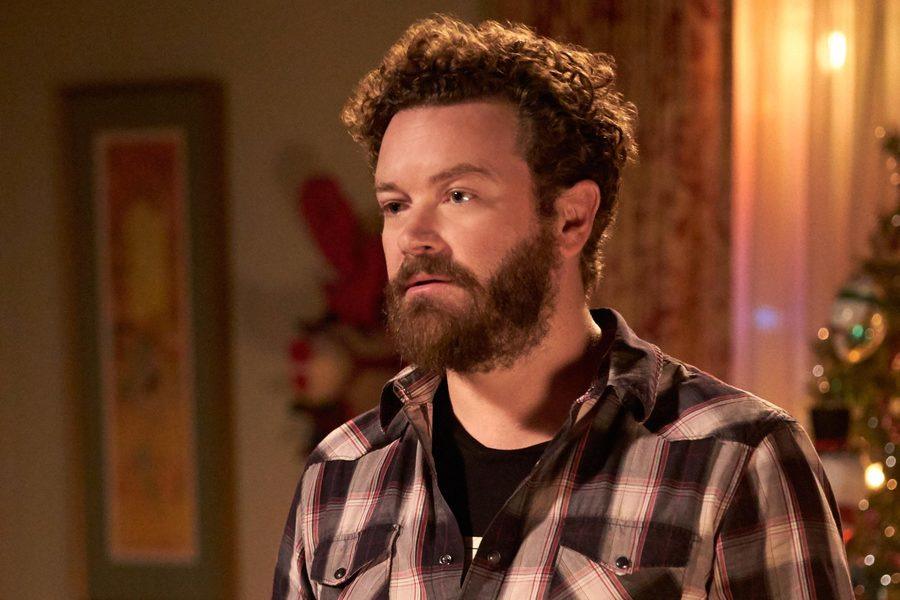 The incidents became so serious that the police were called in, prompting the show's producers to terminate relations with Masterson. They didn't want his poor press to damage the show, so they let him go and removed any references to his role from the show.
Mackenzie Phillips: One Day at a Time
It's not every day that someone is offered a second shot on the TV show from which they were fired. When Mackenzie Phillips was welcomed back to the sitcom One Day at a Time, she got exactly that. The actress had been dismissed because of her unpredictable behavior on set.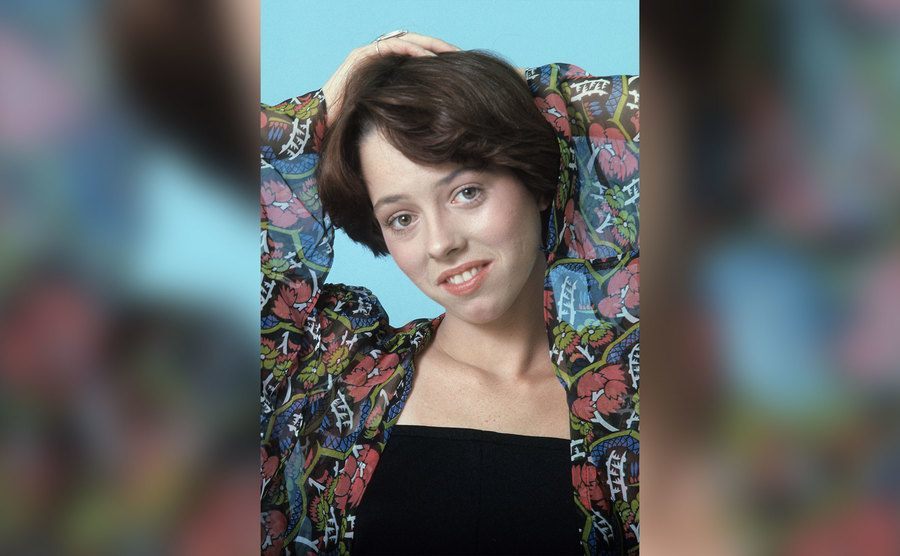 However, she returned in the ninth season, which indicated that the producers believed she'd done enough to merit a comeback. Unfortunately, she didn't last too long and was soon sent packing once again due to her continued issues with substance misuse.
Jeffrey Tambor: Transparent
Based on different accounts, Jeffrey Tambor isn't the calmest actor in Hollywood. His time on the dramedy series Transparent came to an abrupt end, but it wasn't because of his alleged anger issues. Instead, it was the charges of misconduct that surfaced in 2017.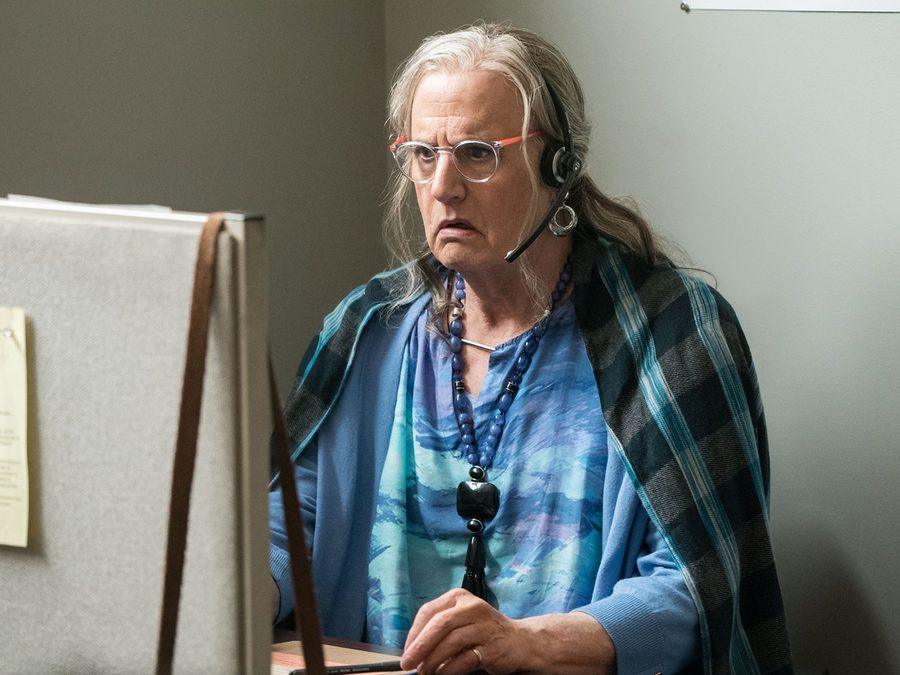 One of the women who went public with the allegation was Tambor's former assistant, who accused the actor of inappropriate behavior, which he refuted. In order to disassociate themselves from these allegations, the show decided to let Tambor go and continue without him for another season.
Janet Hubert: The Fresh Prince of Bel-Air
Will Smith's role as the undisputed star of the '90s sitcom The Fresh Prince of Bel-Air was much to the chagrin of many of his co-stars. Janet Hubert, who first played Aunt Vivian, was one of the stars who had a problem with Will Smith's increased popularity on the show.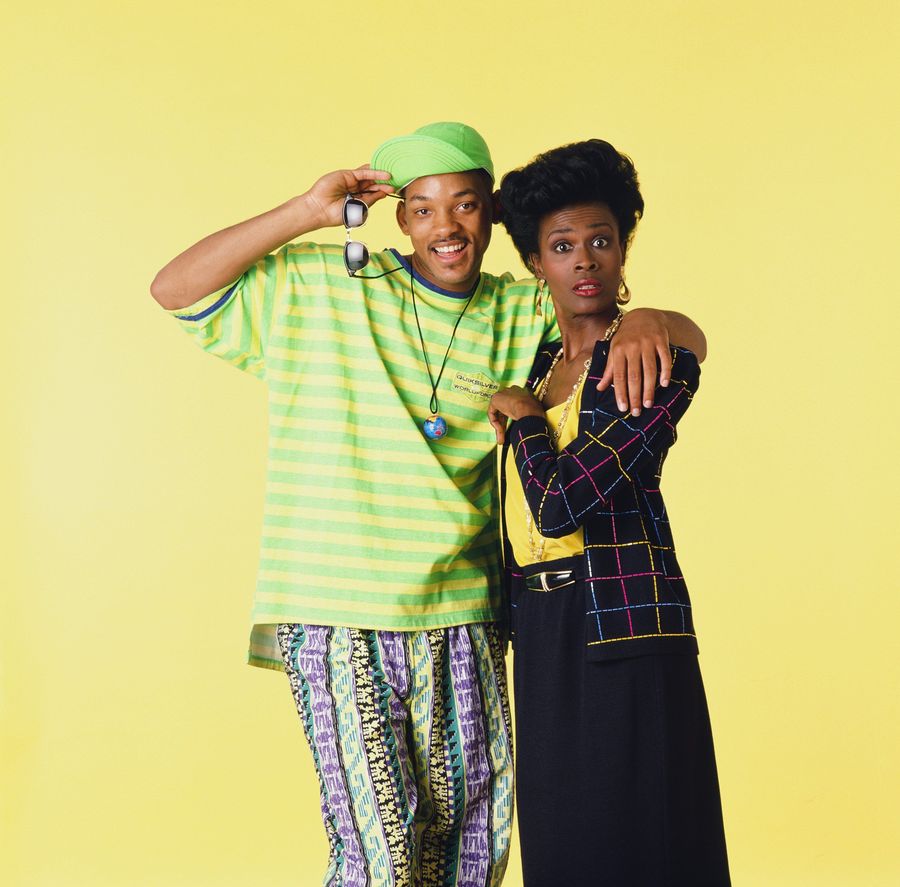 Hubert was eventually replaced after continuous tension with Will Smith. The strained relationship she had with the actor was so obvious that the producers knew they had to get rid of her. And they did. She hasn't forgiven them or Smith even to this day and still holds Smith responsible for her exit.
Stana Katic: Castle
Stana Katic and her character Kate Beckett were instrumental in the success of Castle. That's why fans were taken aback when she announced her departure from the criminal drama series. Regardless of what the producers wanted fans to believe, the show wouldn't be the same without her.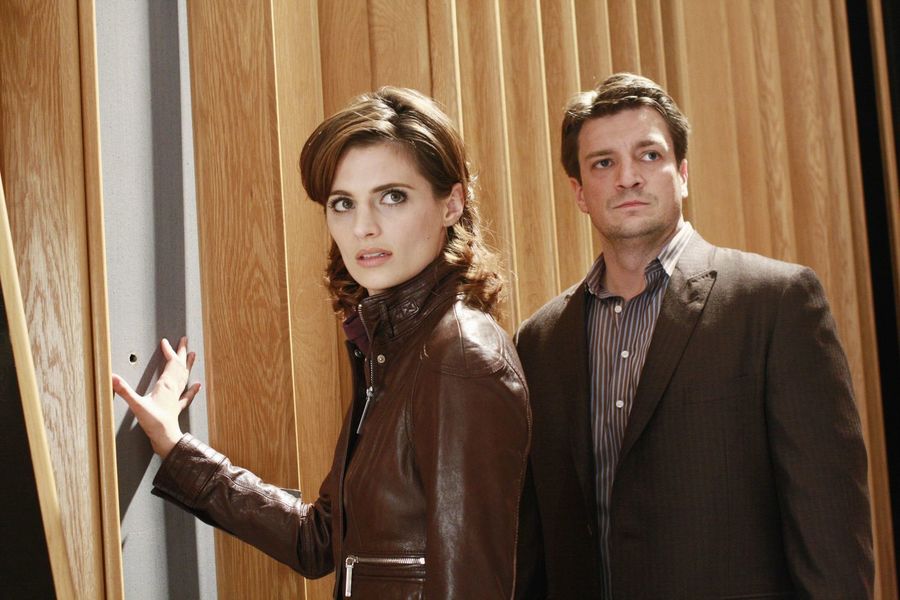 It certainly didn't come as a surprise when things started to fall apart after Katic's exit, and the show was ultimately cancelled. Apparently, the reason for her exit in the first instance was that she didn't fit into the producer's plans for the ninth season.
Kal Penn: House
As we have seen so often in this article, actors and actresses often leave shows in the middle of overwhelming drama and controversies. But that doesn't appear to be the case for Kal Penn. His exit from the medical drama House had nothing to do with controversies or backstage turmoil.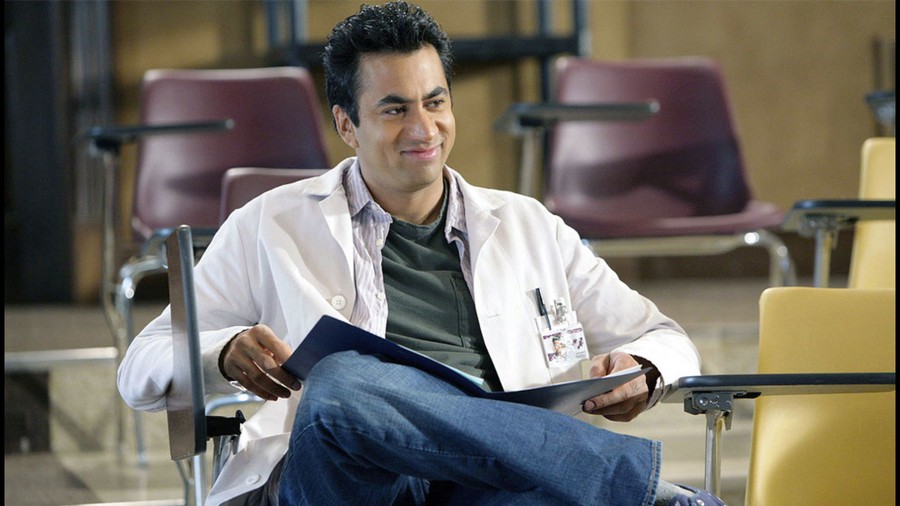 It was because of a crucial White House staff appointment, a once-in-a-lifetime opportunity he couldn't afford to turn down. Penn was happy to go, even if it meant being written off the show.
Steve Burns: Blue's Clues
We're sorry to say this, but if you missed out on the popular children's series Blue Clues while growing up, your childhood might not be complete. The show was a source of joy to millions of youngsters who adored Steve and Blue's friendship. But the impressive duo was short-lived.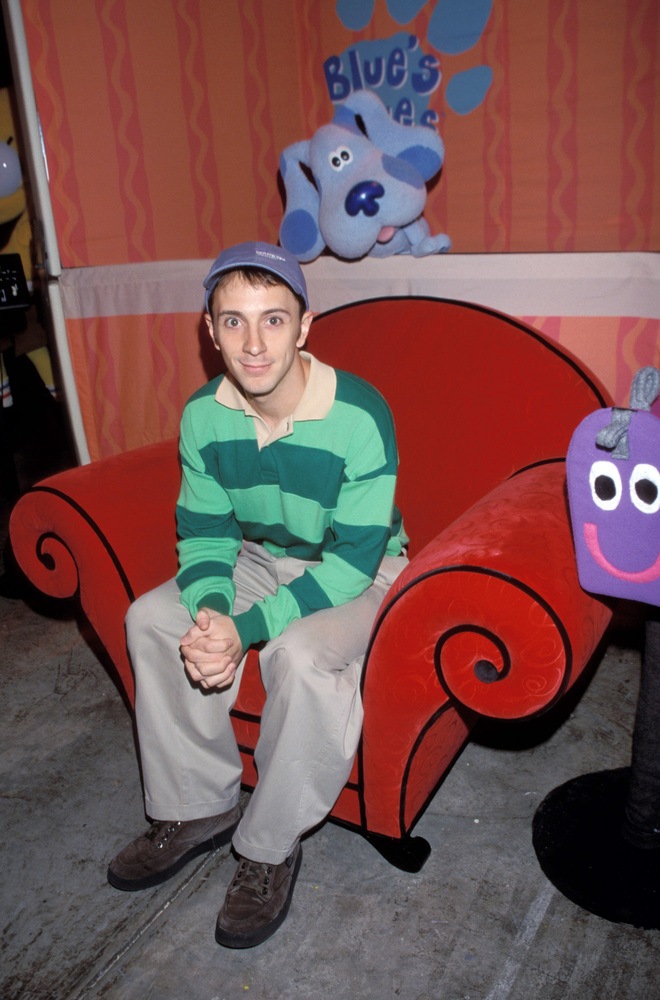 Unfortunately, Steve Burns abruptly quit, leaving many of his followers devastated. There were several speculations about why he quit the program, but none of them seemed to cover the genuine cause for his departure. He apparently jumped ship because his hair was falling out.
Jessica Biel: 7th Heaven
When you play the same role for too long, you become labeled a certain type of character in the entertainment industry. That can be harmful to your career as an actor, which is why Jessica Biel acted out on the family drama 7th Heaven.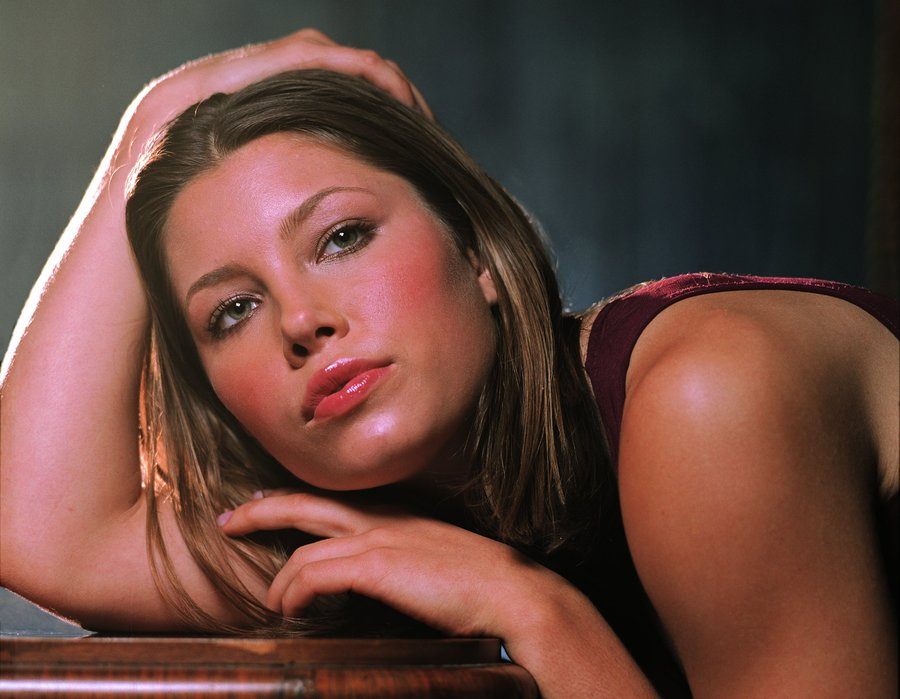 She was tired of playing the good girl and decided to significantly alter her appearance by chopping and bleaching her hair. It was a significant change and one that the show's producers were not pleased with. Due to their obvious dissatisfaction, Biel was soon struck from the show.
Shane Gillis: Saturday Night Live
Everybody has a unique sense of humor, and some people's inclinations are clearly not shared by others. While shock comedy has its place in the world with those who fancy it, that doesn't mean it also has a place on a show such as Saturday Night Live.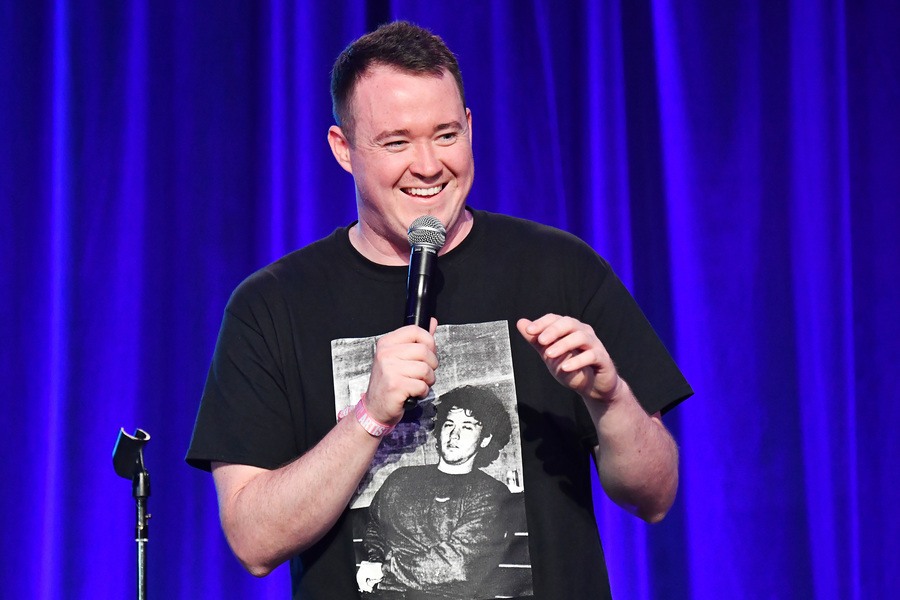 The variety show may be a little raunchy at times, but it always strives to stay away from anything that may be considered offensive. That's why, only days after joining the show, Shane Gillis was fired after producers realized his comedy past was laced with obscene humor.
Kevin Hunter: The Wendy Williams Show
It's not always the ideal scenario to work with people you love or have romantic relationships with. That was certainly the case with Wendy Williams and Kevin Hunter because things did get messy. While they were married, Hunter was an executive producer for Williams' talk show.
Hunter's stint on the show came to an abrupt end when the couple realized their relationship was no longer working. Williams stated that she wished her ex all the best in his future endeavors, but she did not want him near her program.
Megyn Kelly: Megyn Kelly Today
Megyn Kelly may have hosted her own daytime talk show, but that didn't give her carte blanche to say and do whatever she wanted. If she crossed the line, there was a good possibility she would lose her show, and that's exactly what happened.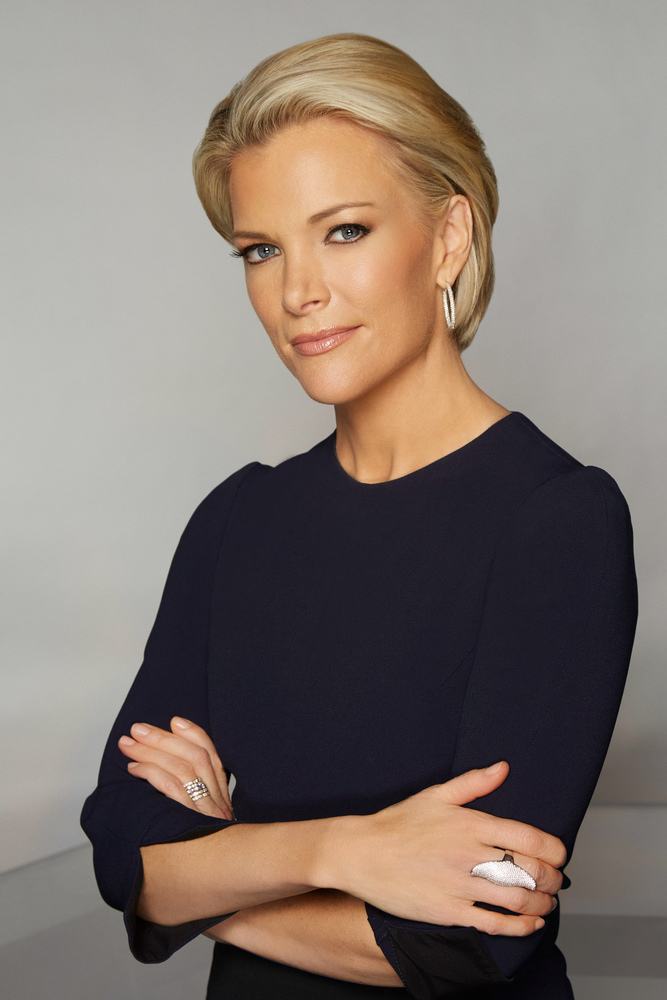 Kelly's career came tumbling down after she made some improper remarks about Halloween costumes in 2018. Her beloved show was cancelled after a little more than a year on the air, and no number of apologies could rescue her from being fired from her own show.
Hartley Sawyer: The Flash
They say "the Internet never forgets," and Hartley Sawyer discovered why. Social media can be a useful tool for connecting with others and documenting what's going on in your life, but it can also be dangerous. If you make a mistake on the Internet, it could cost you your job.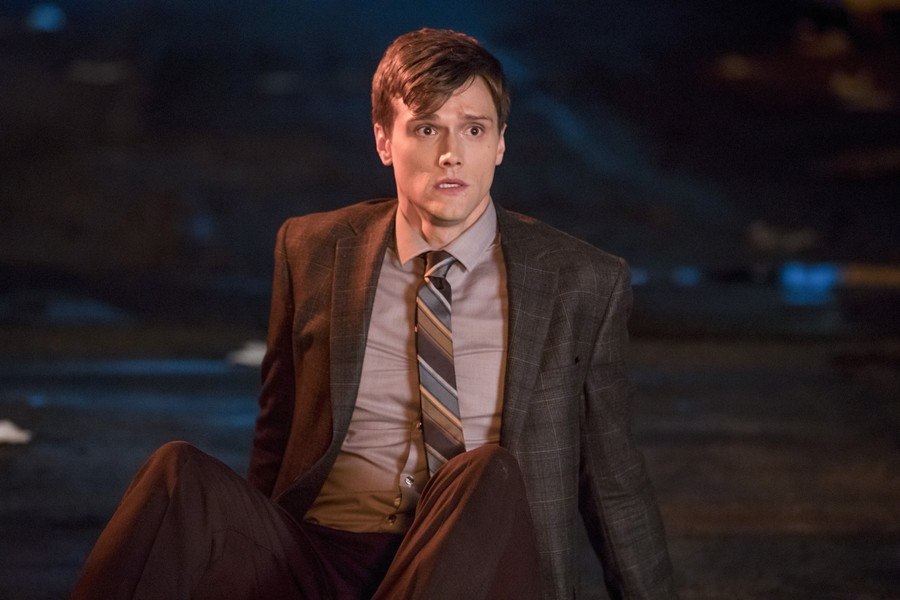 That's what happened to Sawyer when followers were offended by old comments, he had posted on his social media platforms. When Warner Bros. found out what Sawyer had written in the past, there was one thing they knew they had to do—and yes, they fired him from their superhero series The Flash.