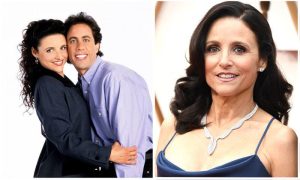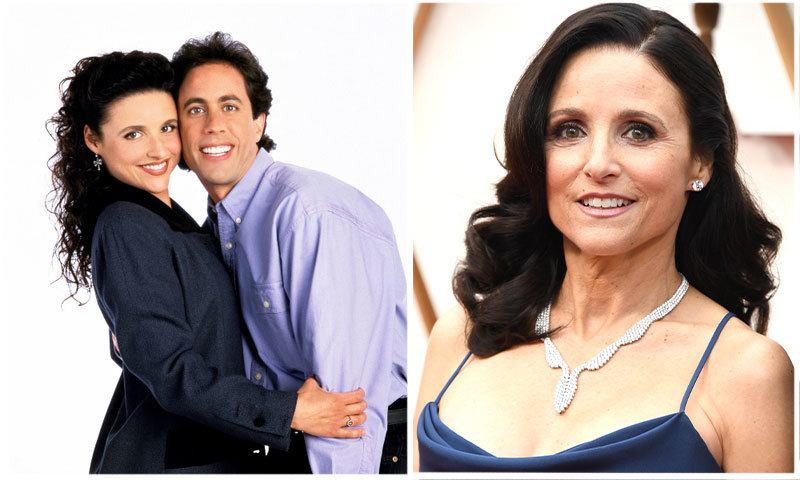 Where Are Jerry Seinfeld's Old Girlfriends These Days?
By Yuri S.
---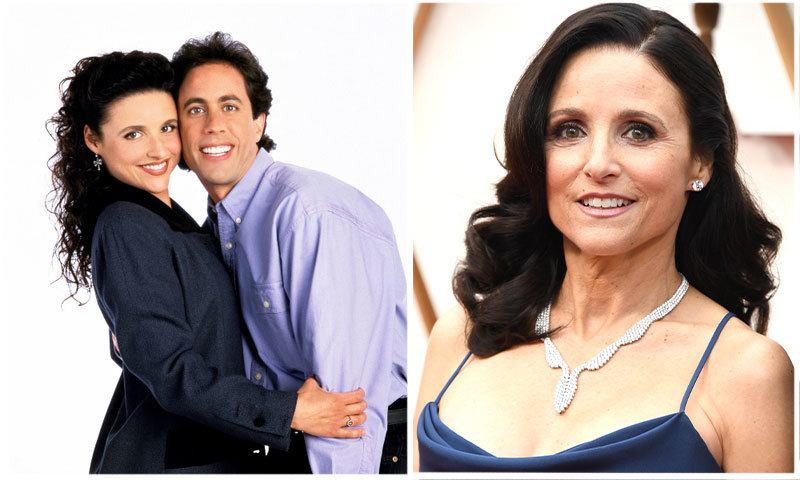 In July of 1989, Jerry Seinfeld and Larry David changed the comedy landscape forever with the launch of their sitcom, Seinfeld. The show focused on a fictionalized version of Jerry himself, famously being pitched as "a show about nothing."
It became one of the most successful comedy shows ever made, inspiring countless other sitcoms in the years to follow. Seinfeld's disastrous love life was a recurring theme on the show; he dated over 60 women on the show. Here's a breakdown of where they all are today.
Elaine – Julia Louis-Dreyfus
Many famous ladies appeared in Seinfeld as one of Jerry's love interests, but few of them have reached the heights of Julia Louis-Dreyfus. She played the role of Elaine on the show and was a key member of the cast.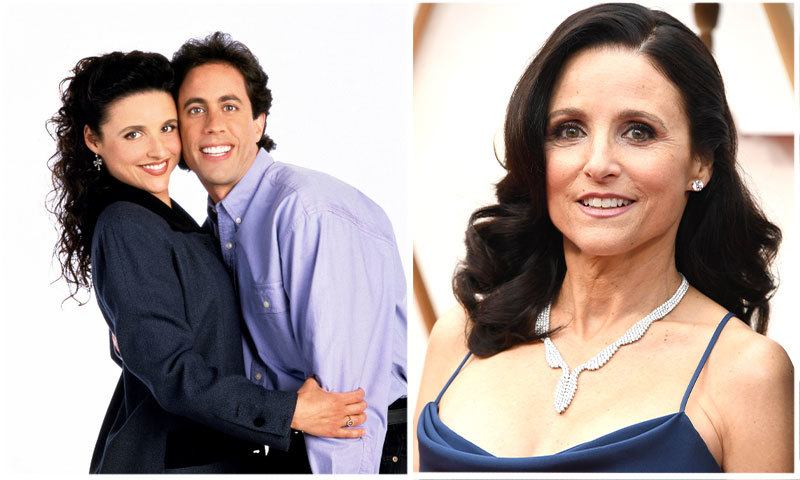 Comedy fans were already familiar with Louis-Dreyfus for her work in stand-up and on Saturday Night Live. She's also appeared in many other shows, like Veep, and has won more Primetime Emmy Awards than any female performer.
Linette – Amanda Peet
Amanda Peet was just 25 years of age when she made an appearance in Seinfeld. She played the role of Linette, one of the many women that Jerry tried and failed to start a successful relationship with on the show, popping up in The Summer of George episode.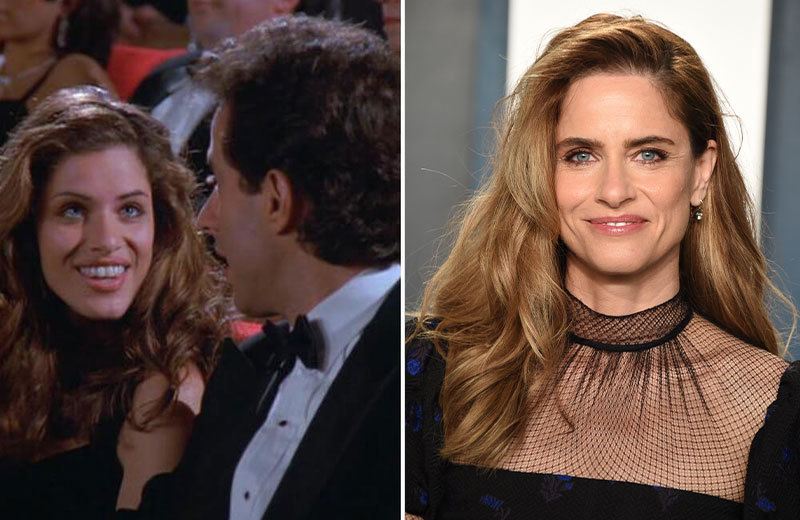 So where is Peet these days? Well, she's a hugely successful actress, appearing in films like The Whole Nine Yards, 2012, and Identity Theft. She's also famously married to Game of Thrones producer David Benioff and has moved into writing and producing herself, most recently with The Chair on Netflix.
Beth – Debra Messing
When you think about Debra Messing and TV comedy, your mind probably goes straight to Will & Grace. However, Massing got her start in sitcoms with an appearance on Seinfeld. She played Beth in The Wait Out and The Yada Yada Yada, making her one of the only date characters to have more than one appearance.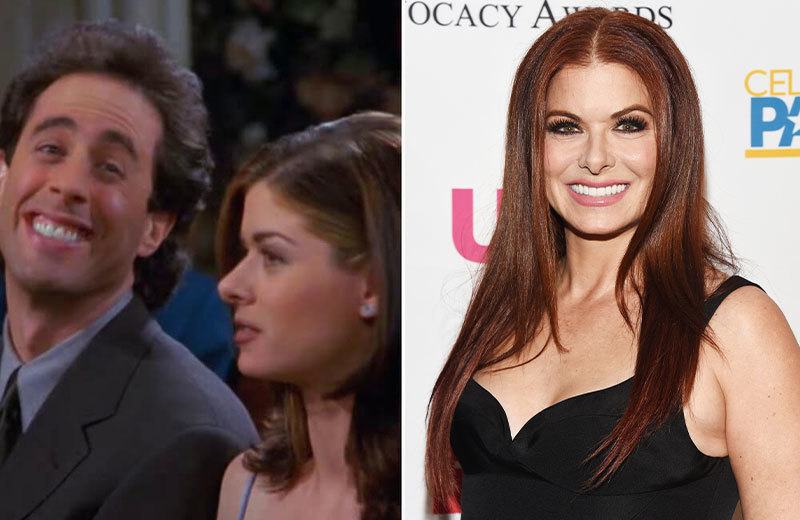 Ever since her first sighting on Seinfeld, Massing has enjoyed a hugely successful career in films and TV. She was recently seen in the Will & Grace reunion, which ran for a few seasons from 2017 through to 2020, and has also appeared in Smash and The Mysteries of Laura.
Sgt. Cathy – Katherine LaNasa
Jerry Seinfeld dated women with a wide range of jobs during the show's run, including Sgt. Cathy, a policewoman. The date with Cathy goes well at first, until Sgt. Cathy catches Jerry lying about whether or not he watched Melrose Place.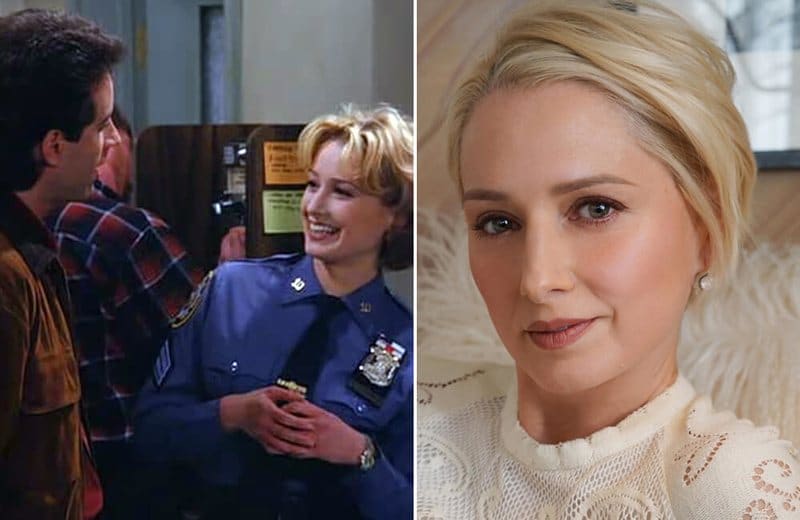 The character of Cathy was played by Katherine LaNasa, a former ballet dancer and choreographer. She's appeared on lots of different shows like Deception, Satisfaction, and Imposters. More recently, she has been spotted in the role of Gloria in the musical show Katy Keene.
Sheila – Alexandra Wentworth
Alexandra Wentworth is another comedy superstar who made an appearance on Seinfeld during the early years of her career. She appeared in one of the show's best episodes – The Soup Nazi – as Sheila. In the episode, she stands up to the mean soup peddler, with Jerry failing to support her.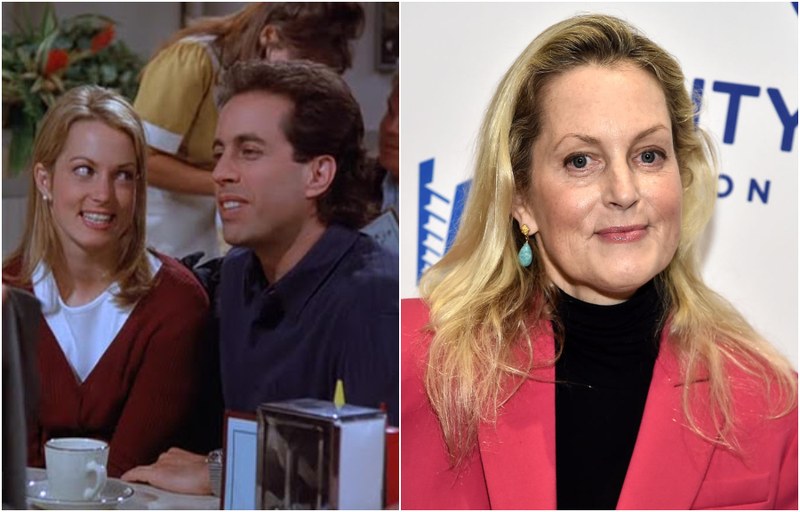 So where's Ali Wentworth these days? Well, the Washington-DC-born star was best-known for her time on In Living Color in the early 90s but has done less acting over the years. She launched her podcast in 2020 called Go Ask Ali.
Jeannie – Janeane Garofalo
Janeane Garofalo played Jeannie, one of Seinfeld's more memorable love interests. Jerry is actually really into Jeannie at first and even decides he's ready to marry her before slowly discovering that she's just a female version of himself, and he hates himself, so he can't possibly marry her.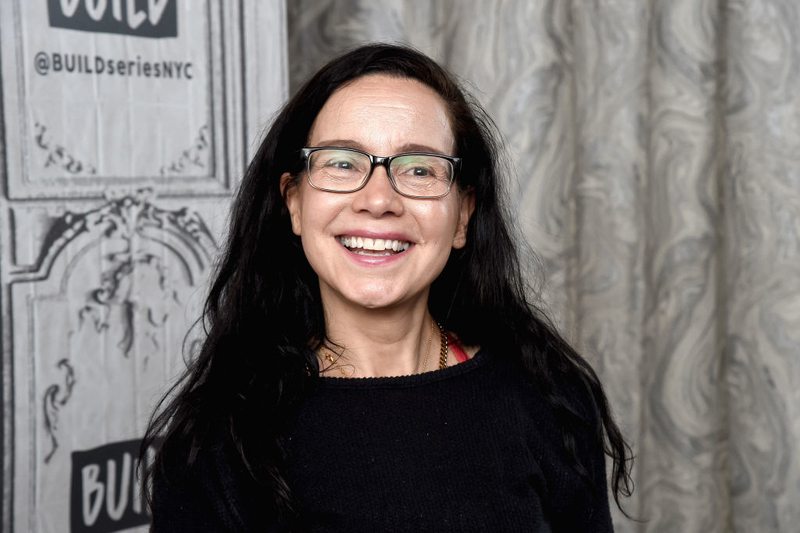 Since the show, Garofalo has continued a successful comedy and writing career. She's appeared in dozens of movies like Wet Hot American Summer, The Matchmaker, and Sweethearts, as well as being a series regular on shows like 24 and Girlfriends' Guide to Divorce.
Nina – Catherine Keener
Indie film star Catherine Keener has also appeared in Seinfeld. She played the part of Nina, a fun and quirky artist who painted a huge picture of Kramer in the episode, The Letter. The episode revolves around a letter that Nina writes, inspiring Jerry to give her a call.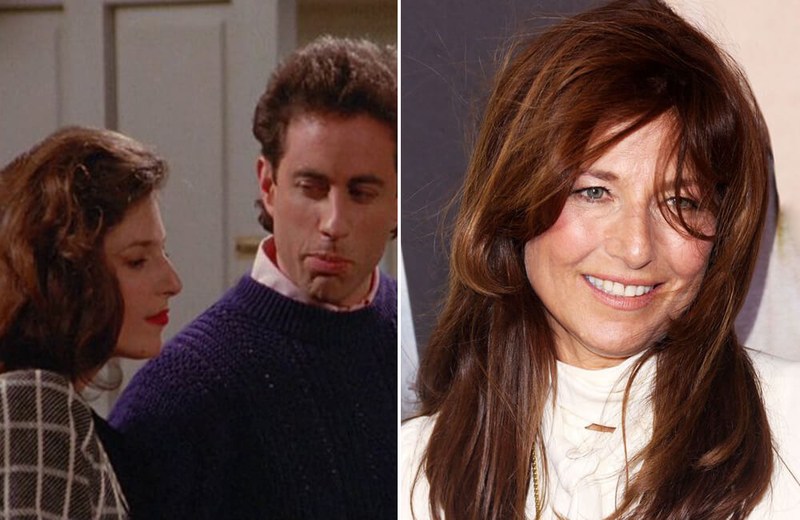 Keener has become a very successful actress, earning no less than two Oscar nominations for her work in the critically acclaimed motion pictures, Being John Malkovich and Capote. In recent years, she's been seen in Get Out and on TV in the dramedy, Kidding.
Lois – Renee Props
Renee Props appeared as Lois in the Seinfeld episode, The Race. Seinfeld falls for Lois quite quickly because of her name, which reminds him of Lois Lane from the Superman comics. He thinks that he can be just like Superman if he dates her, but it doesn't quite work out that way.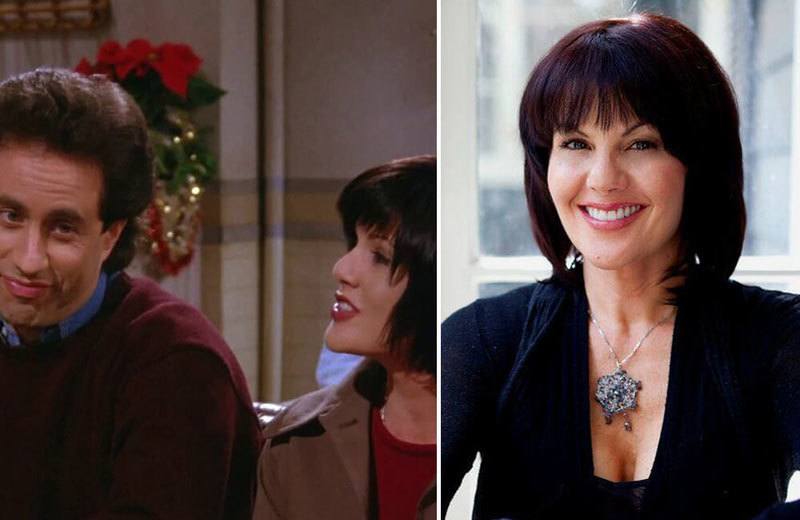 Renee Props is best-known for her work on As the World Turns, in which she played the role of Ellie Snyder for four years. She also starred alongside Danny DeVito and John Travolta in Get Shorty and has guest-starred in Law & Order, Knight Rider, and Facts of Life.
Alex – Melinda Clarke
Melinda Clarke is perhaps best-known to TV fans for her work in shows like Days of Our Lives and The OC, but she also appeared as a love interest for Jerry Seinfeld. She played the part of Alex in the episode, The Muffin Tops.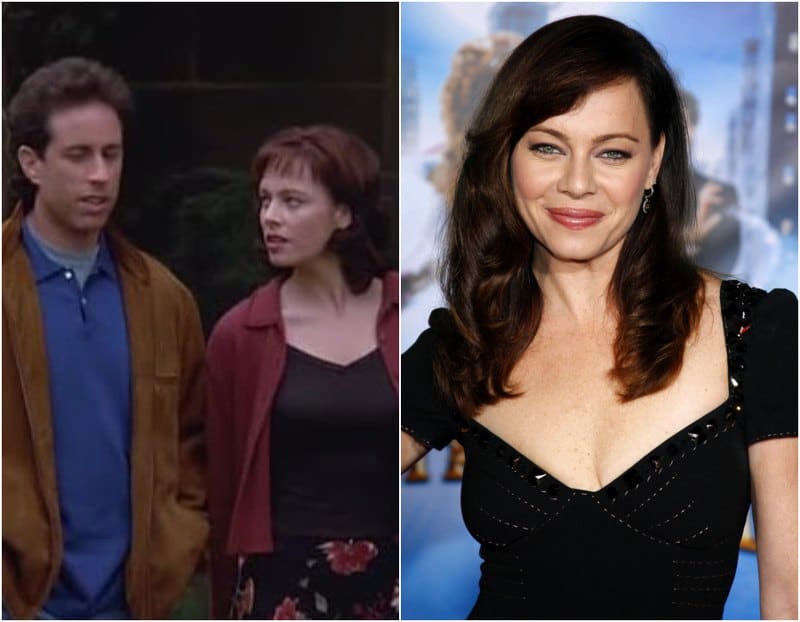 Clarke has gone on to become a big name in the acting world. She played Faith Taylor in Days of Our Lives and the clever but conniving Julie Cooper in The OC. She also appeared in CSI as Lady Heather and Amanda in the TV show Nikita.
Jenna – Kristin Davis
Seinfeld played a big part in launching the careers of many successful actors and actresses, including Kristin Davis. She played the part of Jenna in one episode and was virtually unknown at the time. But only a year after that appearance, she got cast in Sex and the City, leading to Emmy and SAG nominations.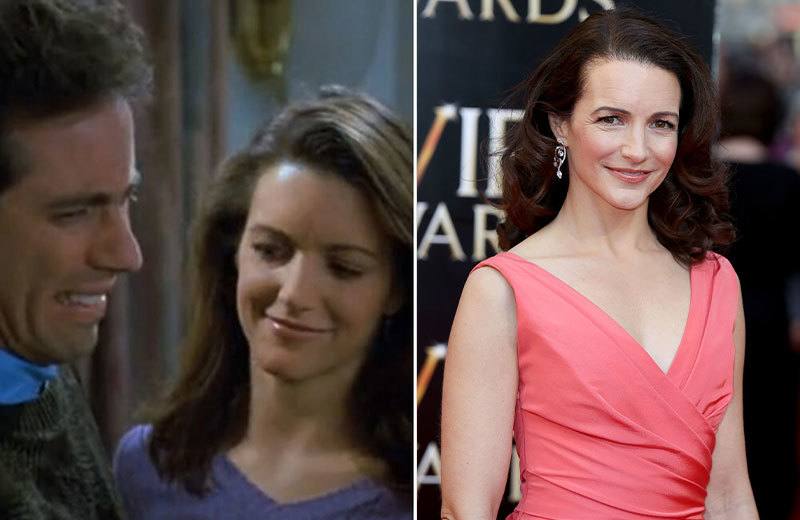 Kristin Davis' best-known work remains Sex and the City and the accompanying movies, but she's also known for appearing in Melrose Place, Deck the Halls, Holiday in the Wild, and other movies and shows. She also made a Broadway debut in The Best Man in 2012.
Laura – Marlee Matlin
American author, actor, and deaf activist, Marlee Matlin also appeared on Seinfeld when she was younger. She played the part of Laura in The Lip Reader episode and later went on to play various other deaf characters in shows and films like Children of a Lesser God.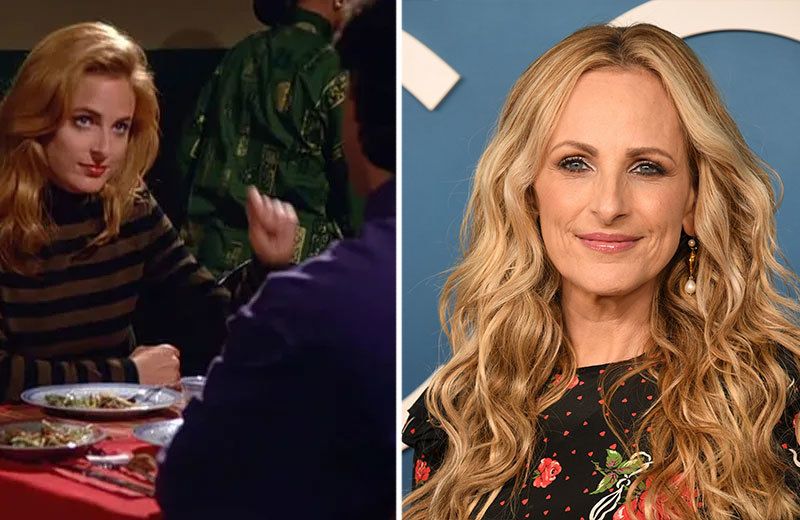 Matlin has appeared in Switched at Birth, The West Wing, The L Word, and Quantico. She's been a hugely consistent performer and prominent deaf rights activist, only working with TV shows if producers agree to create captions and make use of special phone equipment designed for deaf people.
Marla – Jane Leeves
Jane Leeves is well-known to comedy fans for her lead role as Daphne Moon in Frasier, but she's also familiar to Seinfeld fans in the role of Marla. She was the only one of Jerry's dates to appear in four episodes, first spotted in 1992 and last in a 1998 episode.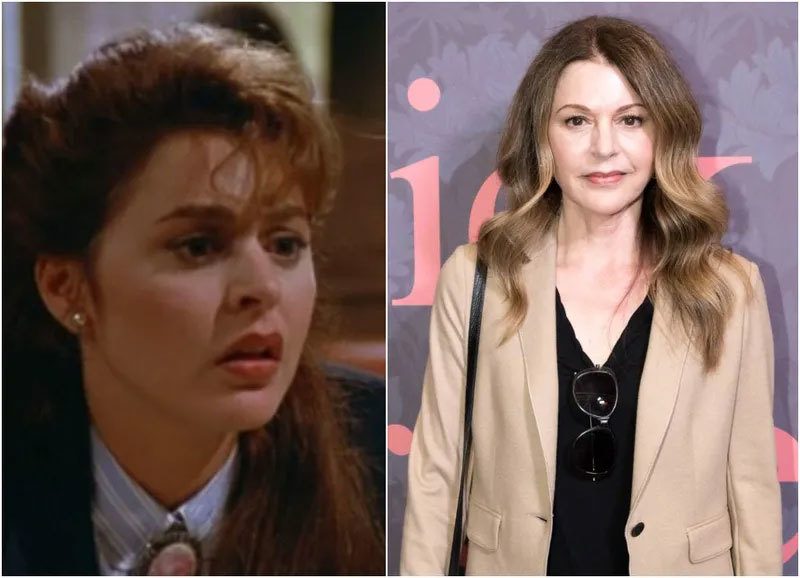 Leeves had a much bigger role on Frasier, with Daphne being a primary character for its whole run. She got a Golden Globe and Emmy nomination for her time on the show. In more recent years, she's been seen in Hot and Cleveland and has a role in The Resident's Fox drama.
Melissa – Kathleen McClellan
Many of the women who appeared on Seinfeld have become much better known for other work later in life on TV or in films, but Kathleen McClellan is still remembered as the girl from Seinfeld. She had quite a memorable part in the episode, The Apology, playing a very comfortable being naked.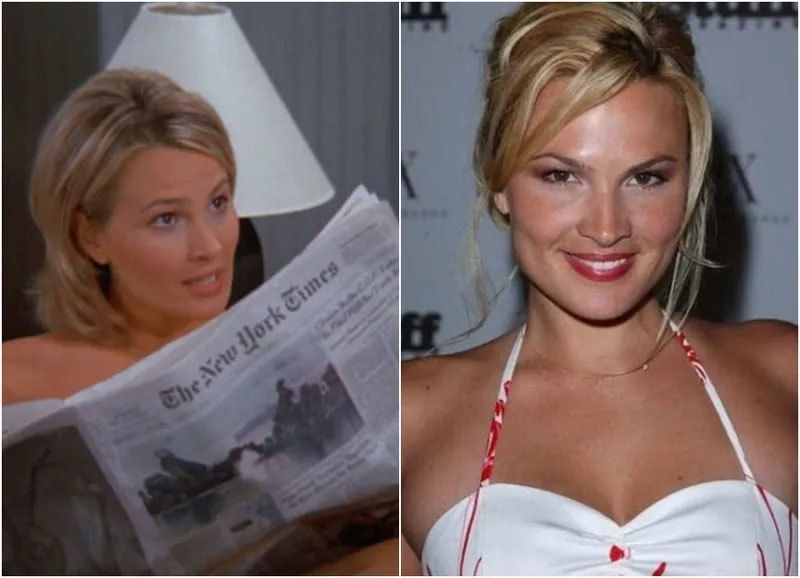 Kathleen was a former Miss Illinois Teen USA before appearing on Seinfeld. From 2002 to 2004, as the host of For Better or Worse on TLC, she starred in the 2019 movie, Rattlesnakes, which was mostly filmed in her Montecito home.
Amy – Anna Gunn
Anna Gunn is hugely famous these days after starring roles in shows like Breaking Bad and Deadwood, but back in the 90s, her career was only just beginning. Then, she appeared in The Glasses episode of Seinfeld as Amy, a woman who is mistakenly accused of cheating on Jerry.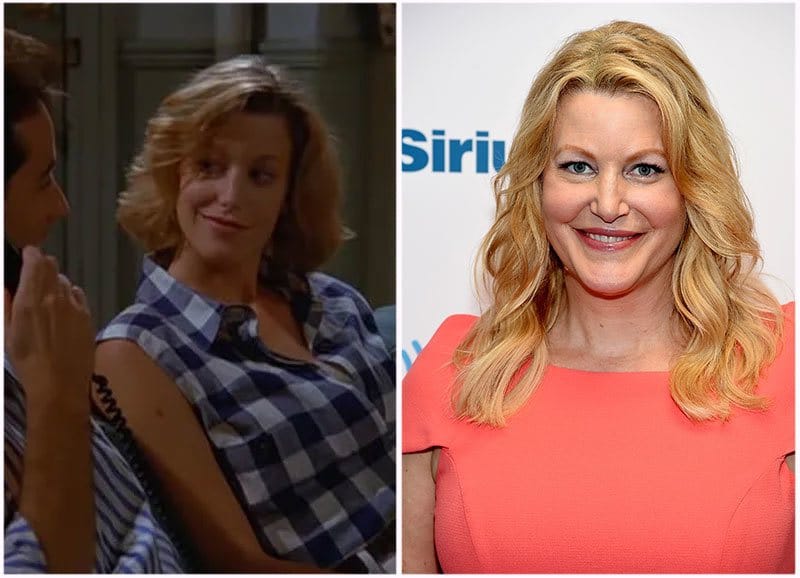 It took a while for Gunn's career to get going after that, but she eventually landed a recurring role on The Practice, building up to her Deadwood role as Martha Bullock and then her leading role of Skyler White in Breaking Bad.
Nikki – Dylan Tays
Dylan Tays was one of the many beautiful women to take an on-screen interest in Jerry Seinfeld. She appeared in the role of Nikki in season 7, a tall blonde beauty that Jerry jokingly refers to as "Beautiful Godzilla."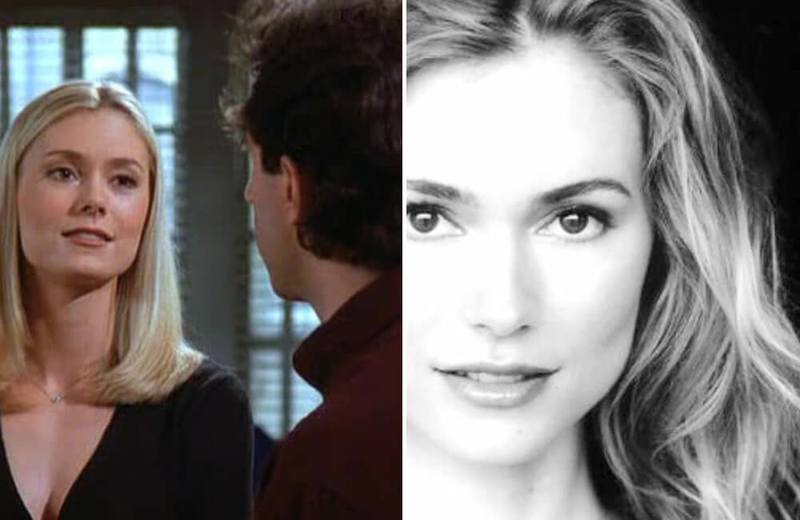 Dylan has appeared in a range of movies and TV shows since appearing on Seinfeld, including Mr. and Mrs. Smith with Brad Pitt and Angelina Jolie, Waist Deep, and CSI: New York. Her acting career hasn't quite taken off in a big way, but she's still had plenty of guest roles and small parts.
Meryl – Courteney Cox
One of the Seinfeld girlfriends that almost anyone will instantly recognize is Meryl, who Courteney Cox plays. Cox appeared in the episode, The Wife, pretending to be Jerry's wife to get a laundry discount.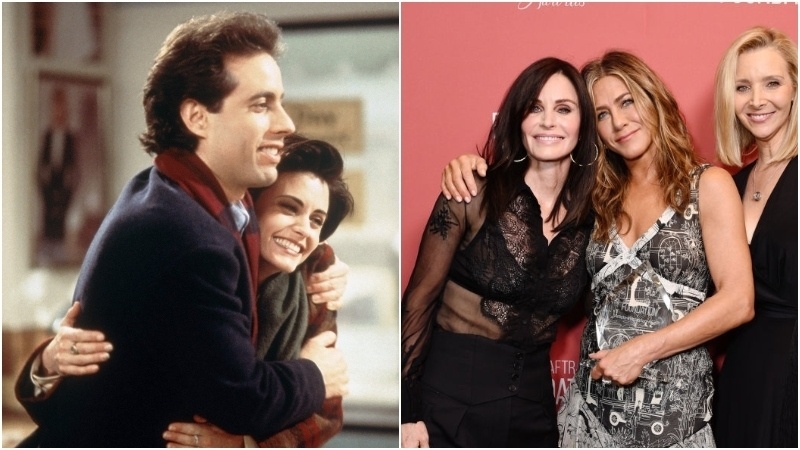 Sitcom fans will know Courteney Cox from her role as Monica Geller on Friends, and she recently appeared in The Friends Reunion to discuss her time on the show with her fellow castmates. She is also well-known for appearing in the Scream franchise of slasher movies.
Patty – Lori Loughlin
Lori Loughlin appeared in Seinfeld back in 1997 on the Serenity Now episode, which focused on anger issues and management. She played the part of Patty, a young woman who tries to help Jerry deal with his anger and express it adequately.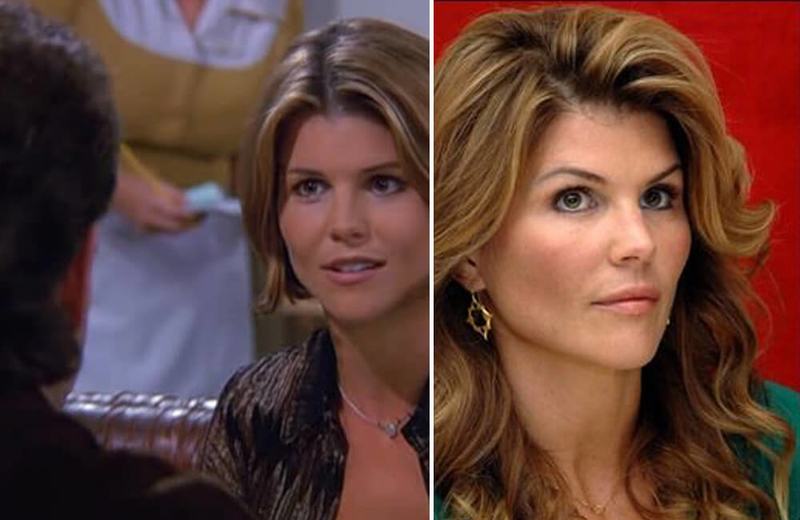 Loughlin is well known for her role as Aunt Becky in Full House from the late 80s through to the 90s and the Netflix sequel, Fuller House, which was produced from 2016 through to 2018. She has also had lead roles in 90210, The Edge of Night, Garage Sale Mystery, and Summerland.
Sidra – Teri Hatcher
Teri Hatcher became well-known to TV fans worldwide when she appeared in a leading role in Desperate Housewives, one of the most popular shows of the 2000s, and she was also famous for starring as Lois Lane in Lois & Clark: The New Adventures of Superman in the 90s.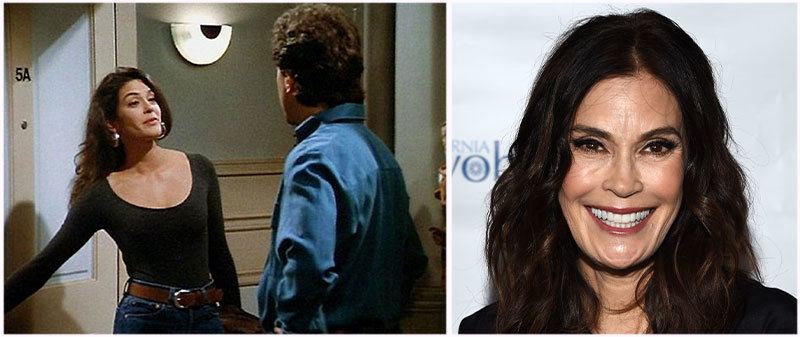 Before all of that, she made an appearance on Seinfeld as Sidra. Her role was widely discussed at the time, with Sidra's character having the iconic line "They're real, and they're spectacular!" about her breasts, which are the subject of much debate during the episode itself.
Ellen – Christine Taylor
Of all the women that Seinfeld dated, Ellen, played by Christine Taylor, always seemed like one of the very best. His parents on the show loved her, and that love ended up driving her away.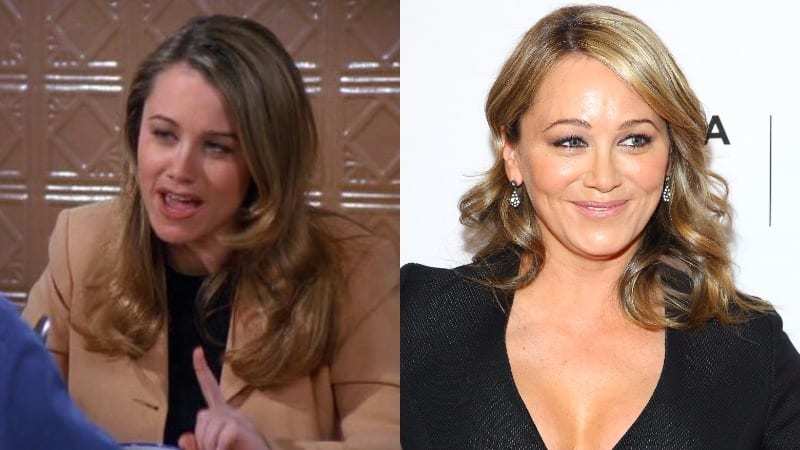 Taylor has appeared in a range of comedy movies over the years, playing Marcia in The Brady Bunch Movie and having roles in movies like Zoolander, Dodgeball, The Wedding Singer, and The Craft. She has also been seen in shows like Arrested Development and Search Party and is married to Ben Stiller.
Jane – Jami Gertz
Jami Gertz played the role of Jane in Seinfeld and was involved in what many fans feel was one of the funniest scenes of the show – the "I don't have a square to spare!" scene with Elaine and Jane in neighboring bathroom stalls.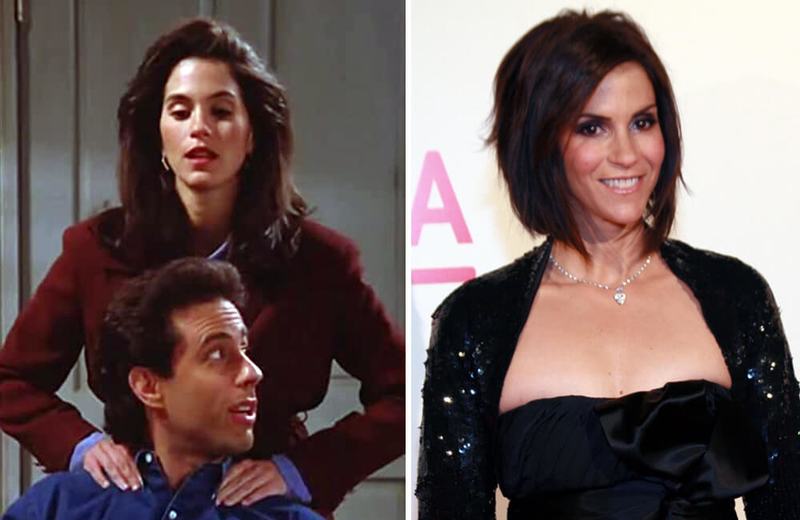 So what's Jami doing these days? She has appeared in other TV and movie roles, such as the 1996 movie Twister and the series Still Standing. But she spends most of her time enjoying a life of luxury with her husband, billionaire businessman Tony Ressler, with whom she shares ownership of the Atlanta Hawks NBA team.
Sue Ellen – Brenda Strong
Brenda Strong incarnated the role of Sue Ellen, also known as "the bra-less wonder," in no less than two episodes of Seinfeld. This character stood out, particularly because she never wore a bra, much to Elaine's frustration.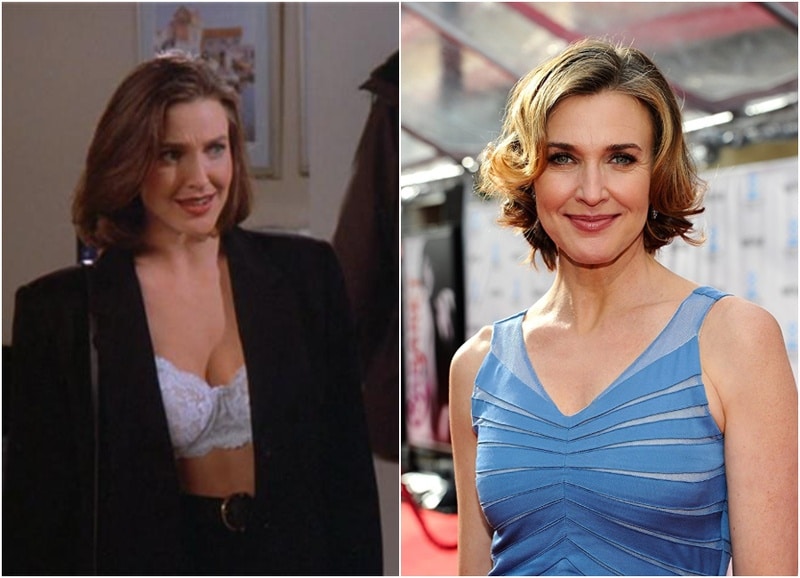 Brenda Strong has appeared in many different shows and movies, like Twin Peaks and Party of Five, later becoming a regular cast member on Desperate Housewives, The Help, and Dallas. She has also appeared in movies like Starship Troopers and Black Dog. She has recently been seen in 13 Reasons Why and Supergirl.
Valerie – Lauren Graham
Lauren Graham played the part of Valerie in The Millennium. In that episode, Jerry became frustrated because he was only in the seventh spot on Valerie's speed dial, feeling that he deserved to be higher up the list.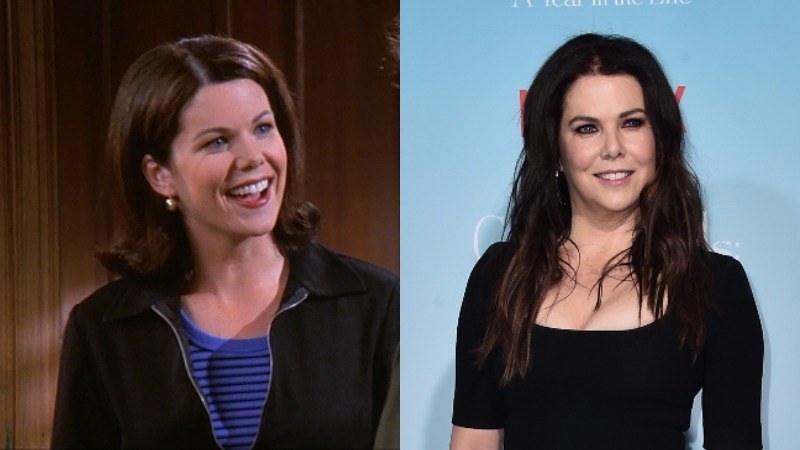 Lauren Graham is well-known to fans of the show Gilmore Girls, in which she had a leading role as Lorelai Gilmore. She appeared in the show's whole run from 2000 to 2007 and came back to the show for the 2016 Netflix reunion. She has recently appeared in The Mighty Ducks: Game Changers.
Gillian – Kristin Bauer
In the episode, The Bizarro Jerry, Kristin Bauer brings the character of Gillian to life. The character gets the nickname "man hands" from Jerry due to her large hands, and, as expected, the relationship between them doesn't quite work out.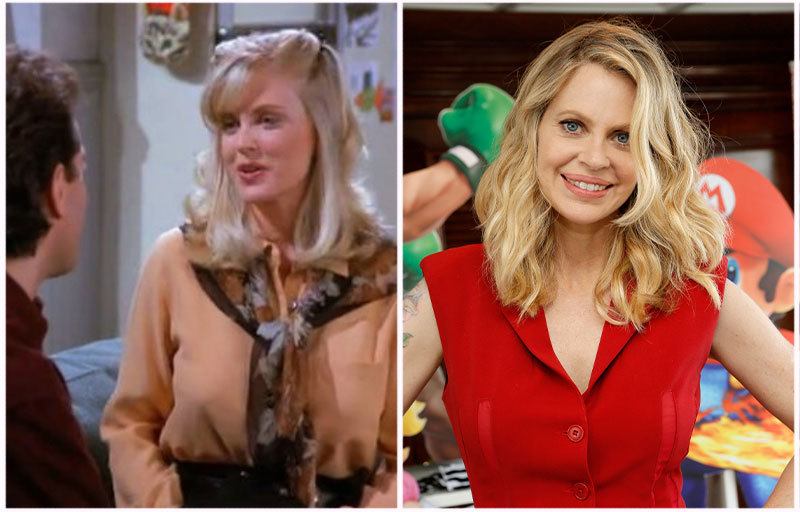 Kristin Bauer later became best-known for her role as Pamela Swynford De Beaufort on True Blood, the HBO vampire drama, and playing Maleficent in the ABC show, Once Upon a Time. She's also well-known for her work as an animal rights activist.
Hallie – Samantha Smith
Samantha Smith made an appearance in Seinfeld, too. She played the part of Hallie, the best friend of George's fiancé. Jerry agrees to go on a double date with her but has little interest in her as a person.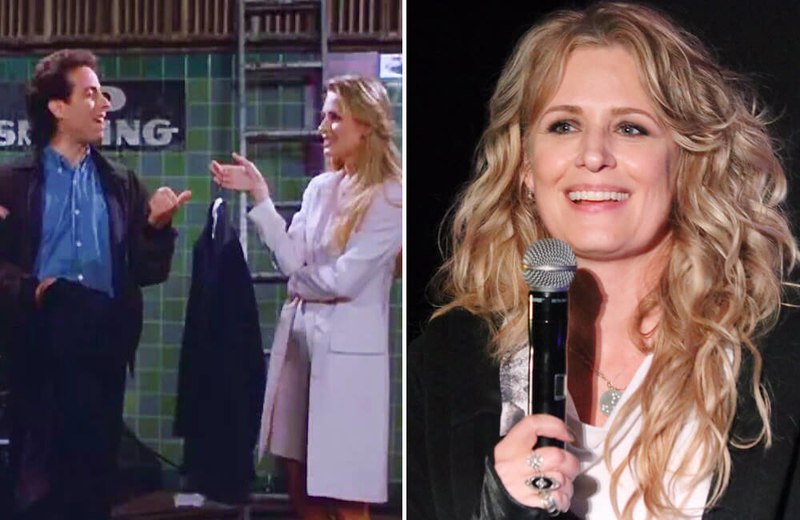 Seinfeld was Smith's first acting role back in 1996. She has enjoyed a successful career in the acting world, appearing in the popular movie Jerry Maguire and playing the part of Mary Winchester, mother of Sam and Dean Winchester, in Supernatural.
Vanessa – Lynn Clark
Lynn Clark has appeared in many TV shows over the years, and Seinfeld is one of them. She played the part of Vanessa, who was the first girlfriend that Jerry had on the show. She appeared in two episodes in total: The Stake Out and The Stock Tip.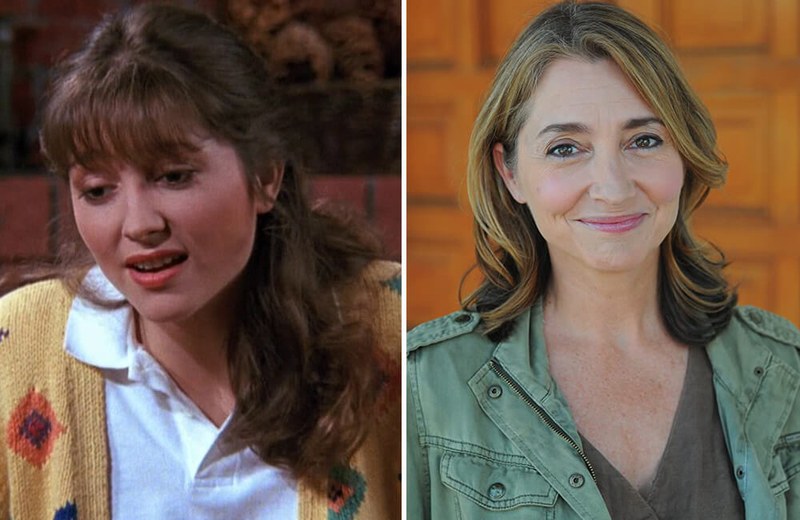 Seinfeld was one of Lynn Clark's most notable acting roles, but she has made many other TV and film appearances. She appeared in My Fellow Americans, Grapevine, Melrose Place, and Sliders back in the 1990s, with guest appearances in other shows, like Friends.
Sophia – Cindy Ambuehl
Cindy Ambuehl played the part of Sophia, another of Jerry's many girlfriends, in the show's final season. Her character brings up something called "the tractor story," leading to Jerry and George growing increasingly curious about what this story entails.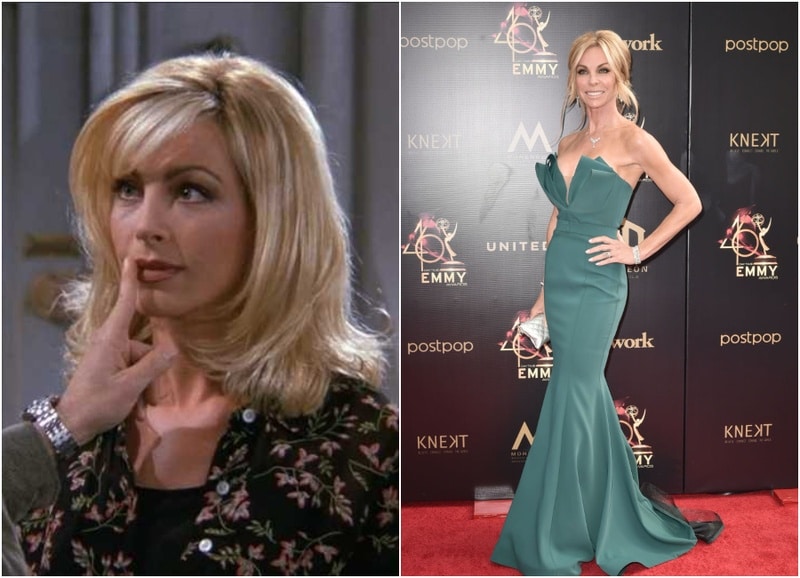 Cindy was born in LA and worked as a model before moving into the acting world. She made her first appearance on screen in season 5 of Wings, later appearing in Men Behaving Badly and having a recurring role as Rene Peterson in JAG from 2000 to 2003.
Jodi – Jennifer Coolidge
Comedy fans will know Jennifer Coolidge from her role as Jeanine Stiffler in the American Pie franchise, but she started her impressive career with a part on Seinfeld. She played the part of Jodi, a masseuse, who refuses to give Jerry a massage during the episode, leading to their breakup.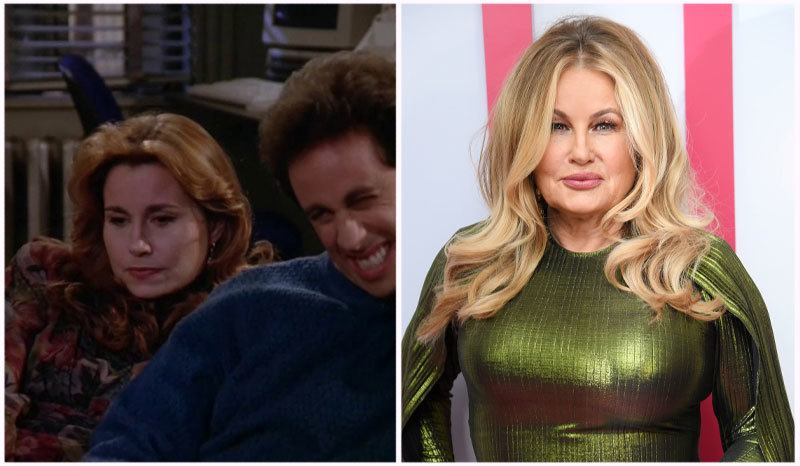 Coolidge then got her American Pie role, appearing throughout the film series, and got a role as Paulette Parcelle in the Legally Blonde series of films from 2001 to 2003. She has also appeared in several Christopher Guest movies, like Mighty Wind and Mascots, along with many other films and shows.
Becky – Helen Slater
In The Good Samaritan episode, Jerry falls in love with a lady named Becky, played by Helen Slater. Jerry is obsessed with Becky right from their first meeting but also grows frustrated that she's a bad driver, leading to their separation.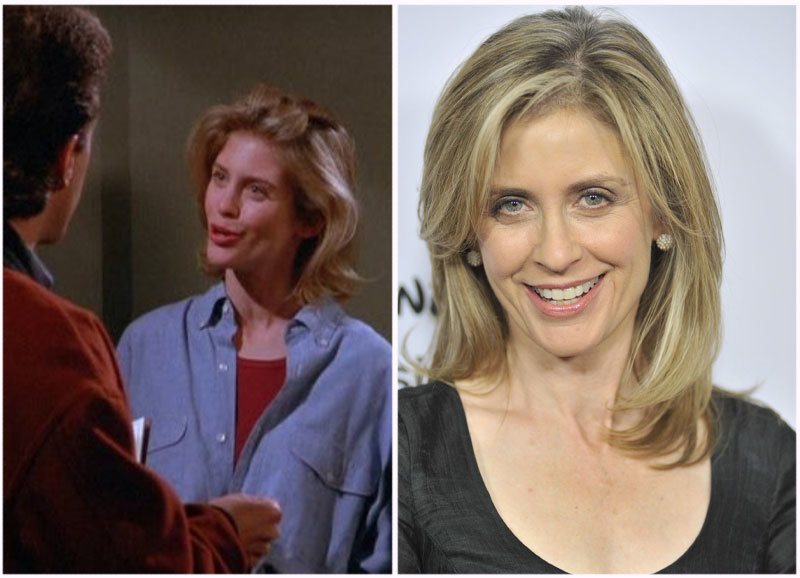 Helen Slater is well-known to comic book fans for her appearance in the 1984 movie, Supergirl and the TV series of the same name. She has also appeared in many other movies, especially in the 80s and 90s, and made several guest appearances on the cult hit show Smallville.
Sharon – Paula Marshall
Another of Jerry Seinfeld's love interests was Sharon, an NYU reporter who believes that Jerry and George are secret lovers. This leads to Jerry and George doing their best not to appear homosexual, while also trying to avoid being offensive or homophobic with the things they say and do.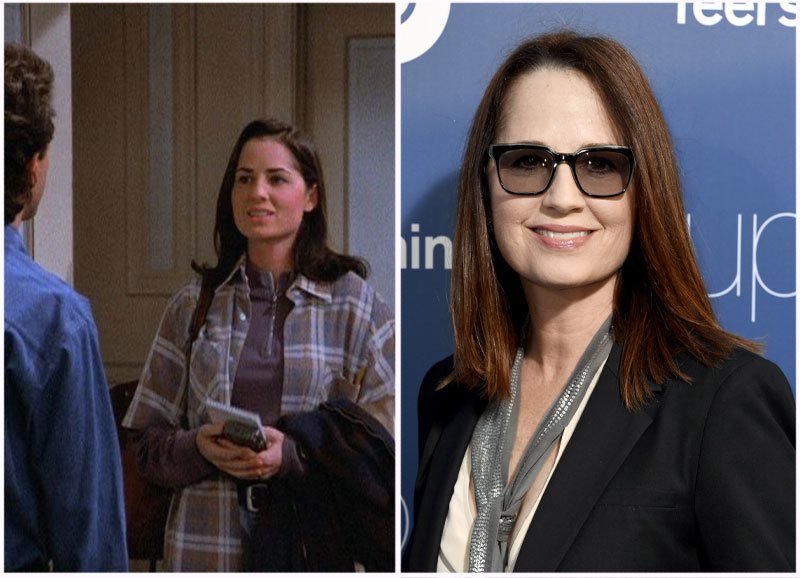 Paula Marshall has appeared in various comic book-based shows, like Flash in 1990 and Superboy in 1991. She also made guest appearances in shows like Nash Bridges and Diagnosis: Murder and being cast in a range of pilots that didn't get picked up.
Tia – Jennifer Campbell
It didn't take a genius to figure out why Jerry was attracted to Tia, as she was arguably one of the most attractive women ever to appear in the show. She made her most memorable appearance in The Airport, sitting next to Jerry in first glass on a flight, but appeared in two other episodes.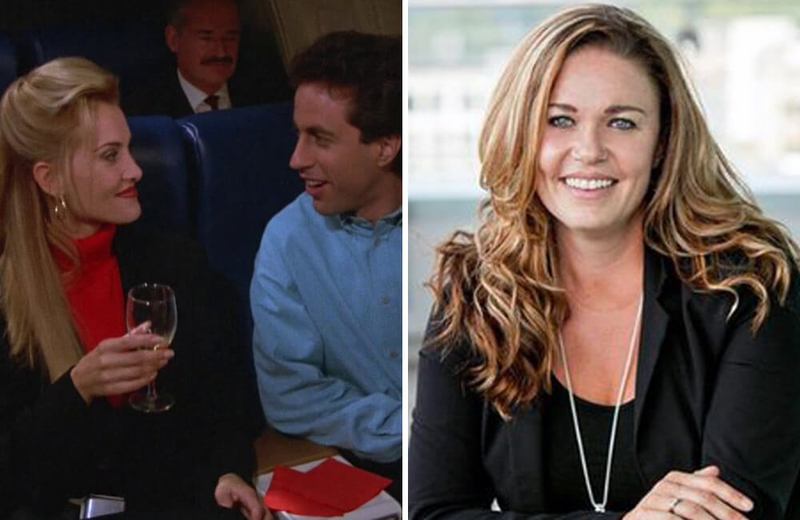 Campbell played a Calvin Klein supermodel on the show, and she was also a model in real life. She has appeared in various fashion shows and magazines, working with various brands over the years and earning a lot of fans and admirers for her distinctive beauty.
Rachel – Melanie Smith
Melanie Smith is another woman who made three appearances in Seinfeld, all in the fifth season. She was Jerry's longest-running girlfriend on the show but broke up with him in The Raincoats after her father disapproved of him.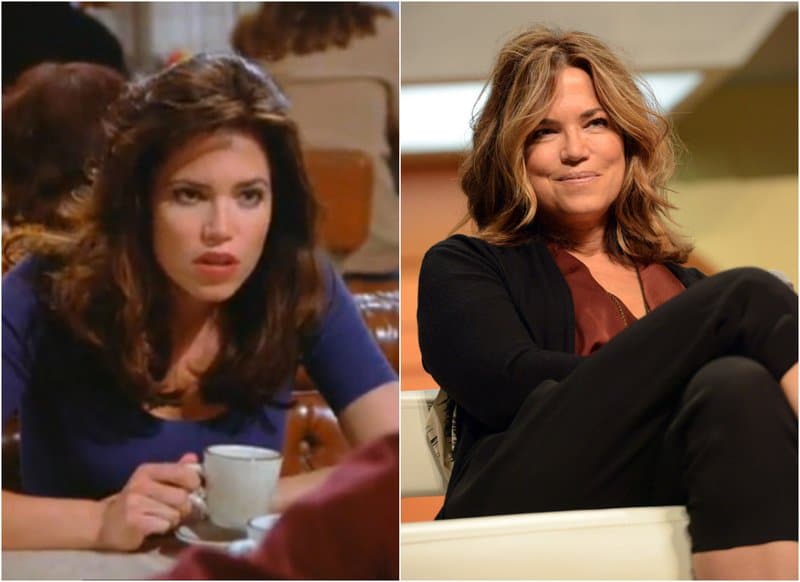 In terms of her acting career, Smith didn't quite hit the heights of some of the other stars on this list, but she did get a recurring role on Star Trek: Deep Space Nine. She also got a role as Emily on As the World Turns in the 90s but has retired from acting these days and runs her yoga studio.
Tawni – Kimberly Campbell
Kimberly Campbell played the role of Tawni in The Conversion. In that episode, Jerry becomes obsessed with some fungicide he finds in Tawni's bathroom and steals it from her to try and find out what it's used for. He later discovers that it's for her cat, but it's already too late by that point.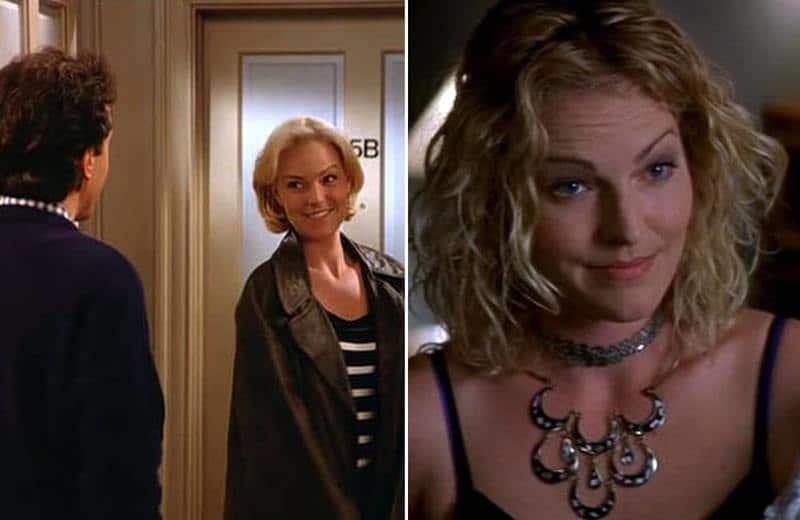 Kimberly Campbell later became best known for appearing in Christopher Nolan's 2000 movie, Memento. She also appeared in Getting Personal, Kindred: The Embraced, Beverly Hills, 90210, and JAG. She has since retired from acting, and little is known about her these days.
Winona – Kimberly Guerrero
Kimberly Guerrero played Winona, one of Jerry's girlfriends who happens to be Native American. During the episode, The Cigar Store Indian, Winona plays a part in revealing some of Jerry's offensive beliefs and behaviors, especially when he buys a racially insensitive Native American statue as a gift.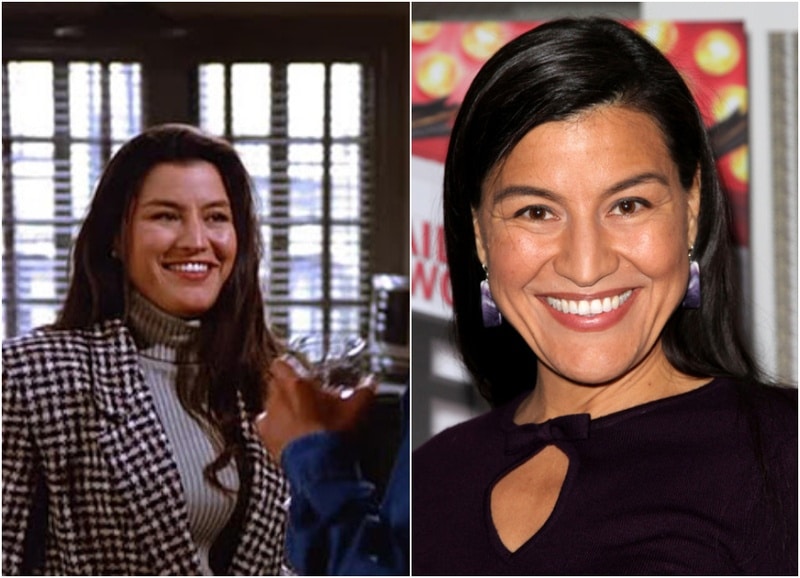 Kimberly Guerrero is still working as an actress and screenwriter, with more than two dozen on-screen appearances so far in shows like Longmire and Grey's Anatomy. She also appeared in the popular miniseries 500 Nations and co-founded two non-profits that help Native American youth.
Marlene – Tracy Kolis
Tracy Kolis plays the part of Marlene, who was initially been George's girlfriend but later dates Jerry for a while. She eventually leaves him because she doesn't find him to be very funny as a stand-up comedian. Jerry doesn't mind too much, as he considers Marlene quite annoying.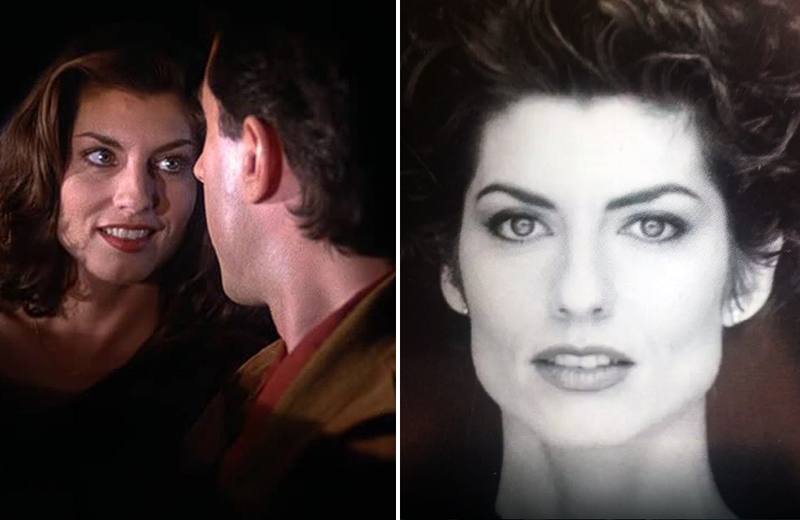 Funnily enough, Tracy Kolis also appeared in another episode of Seinfeld, The Soup, as a waitress called Kelly. She's the only actress in the show's entire history to play two separate characters. She has also made appearances in a range of other TV shows like Mad About You and Coach.
Clare – Sarah Peterson
Jerry often gets obsessive about the tiniest things, leading to issues in his relationships. In one episode, he dates Claire, played by Sarah Peterson, and gets obsessed with her belly button, even giving it a funny voice.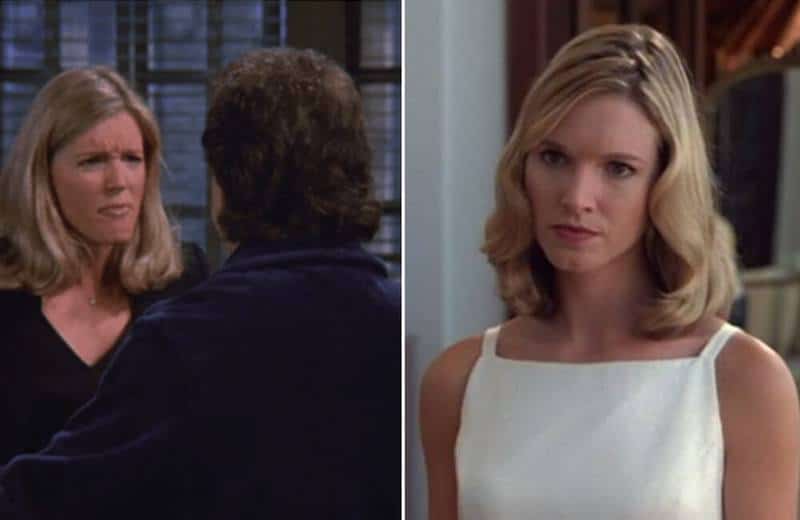 In the end, Claire tells Jerry to either stop doing the voice or get out of her life, and the relationship ends right there. Peterson appeared in other successful shows of the 90s, like Friends, but later became more of a theatrical actress, working primarily on the stage.
Karen – Marguerite MacIntyre
Marguerite MacIntyre made her TV breakthrough with her appearance on Seinfeld. She appeared in The Chaperone as a beauty pageant contestant who caught Jerry's eye. Unfortunately, Jerry accidentally killed Karen's pet doves, leading to the breakdown of their relationship.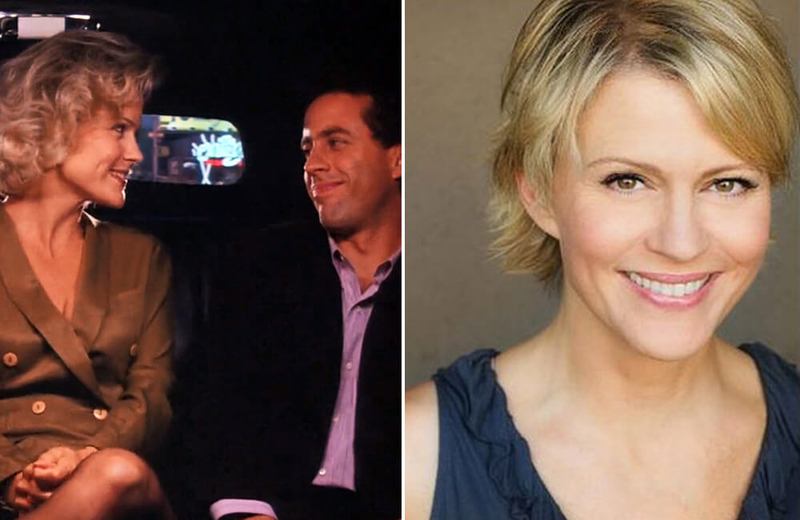 MacIntyre has enjoyed a successful acting career, appearing most prominently in The Vampire Diaries as Sheriff Elizabeth Forbes. She appeared in all six seasons of the show and even became a writer for the spin-off shows, The Originals, and Legacies.
Nina – Justine Miceli
Justine Miceli was already quite a successful and well-established actress before she appeared on Seinfeld, as she'd already had roles in the likes of Law & Order and As The World Turns. In 1997, she appeared in The Betrayal episode of Seinfeld's ninth season.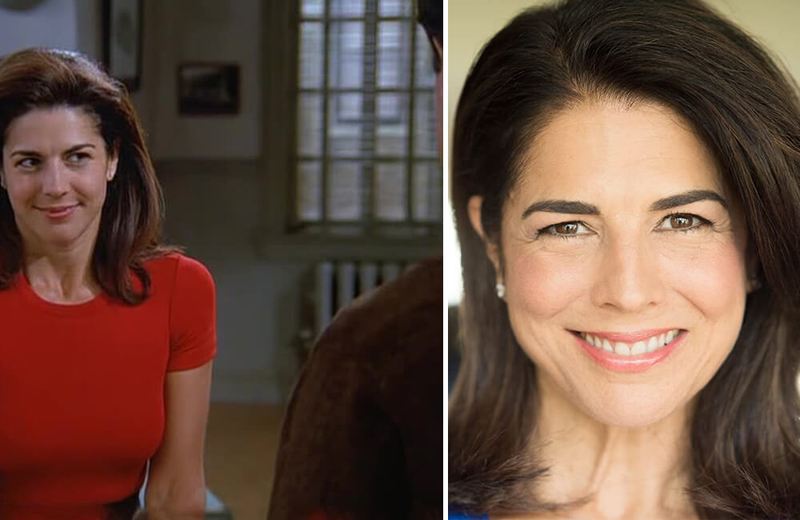 Miceli played the part of Nina, who was the object of George's affections. George asked Jerry for help getting Nina to date him, but in the end, Jerry started dating her instead. Miceli has appeared in various other shows like The Sopranos, Sliders, and The X-Files but quit acting in the 2000s.
Pam – Kim Myers
Kim Myers first burst onto the entertainment scene in the 1980s. She played the part of Lisa in A Nightmare on Elm Street Part 2: Freddy's Revenge. Later on, in the 90s, she appeared in The Soul Mate episode of Seinfeld.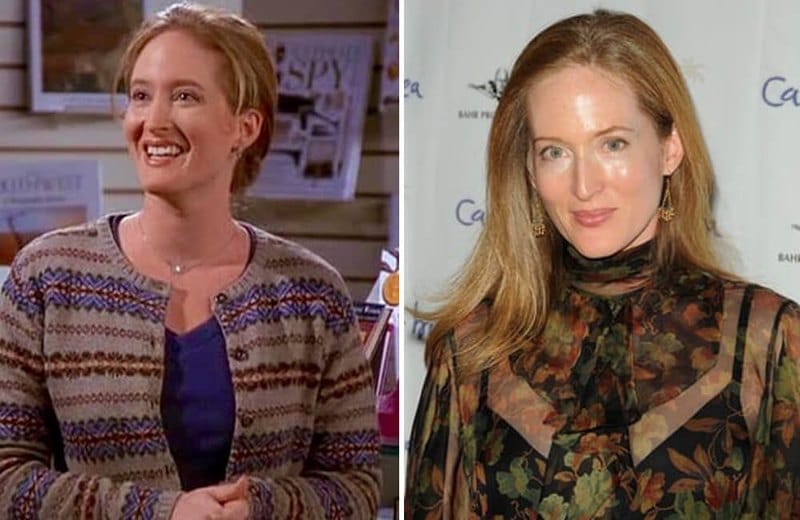 Kim played the pat of Pam, a young woman who was Jerry's girlfriend at the time but attracted the attention of Kramer, who falls in love with her at first sight. Kim made several more movie and TV appearances in the likes of The Pretender, Hellraiser: Bloodline, and Walker, Texas Ranger.
Cheryl – Maggie Han
In The Visa episode, Maggie Han plays the part of Cheryl, an attorney who turns out to be involved in a lawsuit against Elaine. She also ends up dating both George and Jerry on the show, leading to a range of funny situations.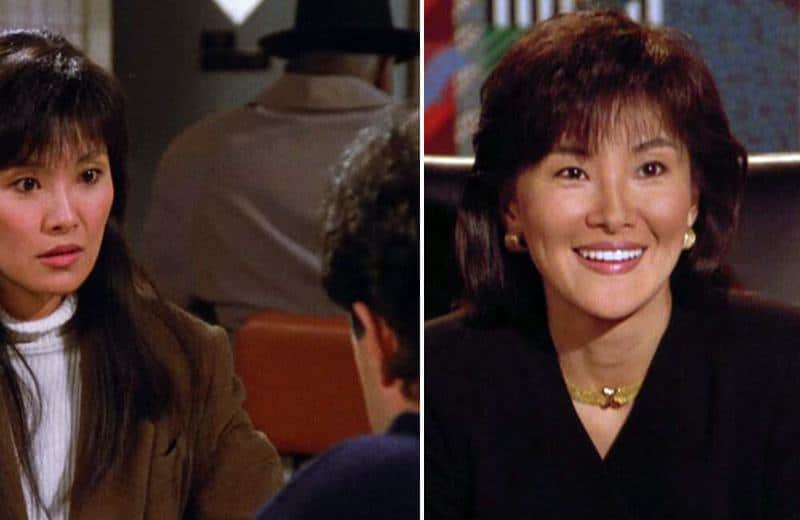 Maggie was originally a model, working in both Europe and the US. She also obtained a degree from Harvard, working at the Harvard Crimson newspaper on campus and acting in LA Law and The Last Emperor. She has since retired from acting.
Cindy – Angela Featherstone
By the time she was seen on Seinfeld, Angela Featherstone had already made her mark on the comedy world by appearing on both Friends and The Wedding Singer. She played the part of Cindy, a maid who works for Jerry until he gets attracted to her.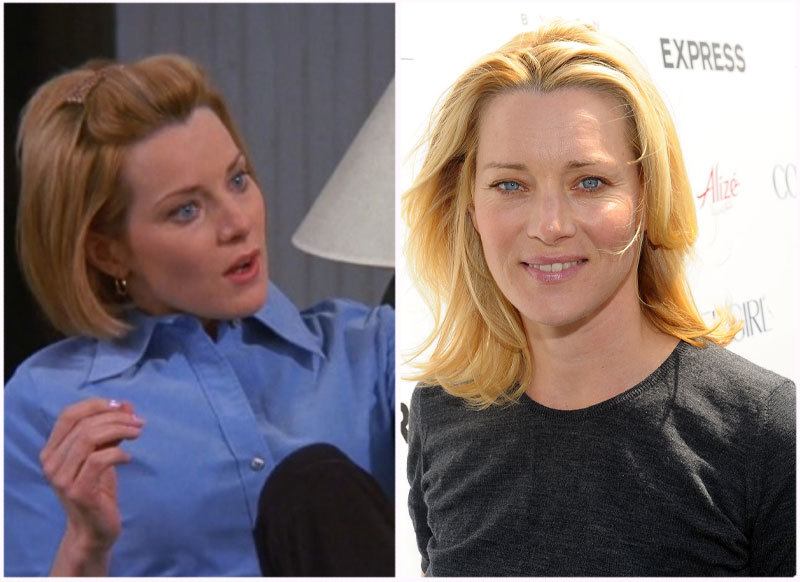 These days, Featherstone still makes some acting appearances from time to time, most recently appearing in My Dead Boyfriend in 2016 and an episode of Ray Donovan the same year. She mostly works in screenwriting and is an activist for foster kids.
Lena – Jennifer Guthrie
Jennifer Guthrie plays the part of Lena in The Sponge, an episode that aired in 1995. The episode was notable because it deals with some mature subjects like AIDS and women's rights, with the character of Lena meeting Jerry while she's organizing an AIDS walk.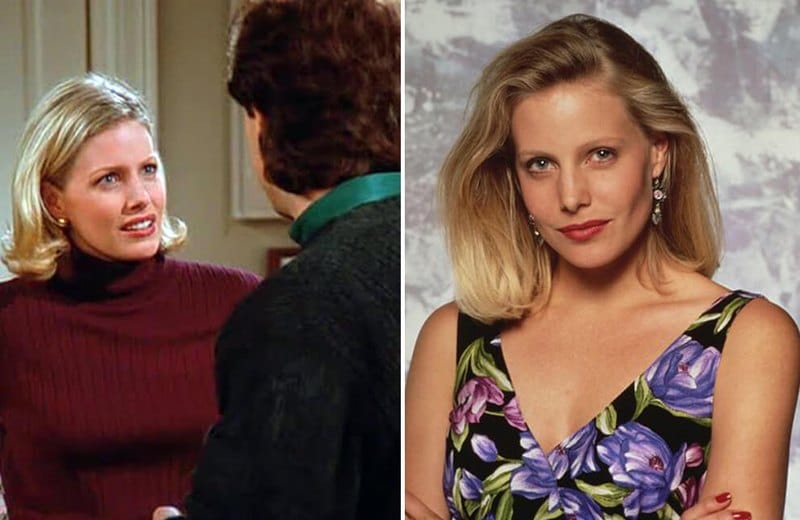 Born in Connecticut, Guthrie started acting in 1989, appearing in an Adventures in Babysitting pilot that never made it to air. She also appeared in General Hospital in a recurring role and shows like NYPD Blue, Pacific Blue, and Sex and the City.
Donna – Angela Dohrmann
Angela Dohrmann played the part of Donna in an episode entitled The Chinese Woman. The episode revolves around Jerry mistakenly thinking Donna was Chinese when they spoke on the phone and was excited about dating her, only to meet her in real life and discover that she is not Asian.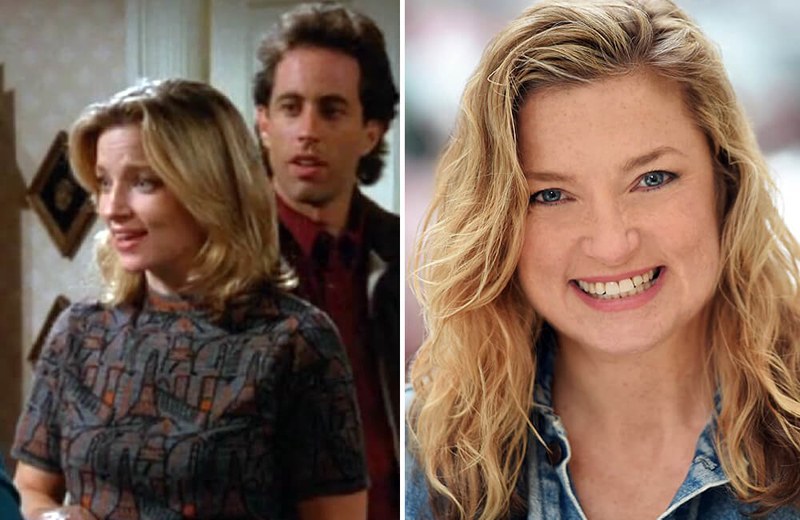 Dohrmann spent some time as a VJ in Canada in the 90s before moving into acting, appearing on shows like Material World, Ellen, Star Trek: Voyager, and The Drew Carey Show. These days, she's given up acting and teaches comedy at Dickinson College, Pennsylvania.
Naomi – Jessica Lundy
Jessica Lundy was another actress that had already established herself in the world of comedy before making an appearance on Seinfeld. She'd appeared in Madhouse, Caddyshack II, and Northern Exposure and had a recurring role in Baby Talk. In 1992, she appeared in the role of 1992 in two episodes of Seinfeld.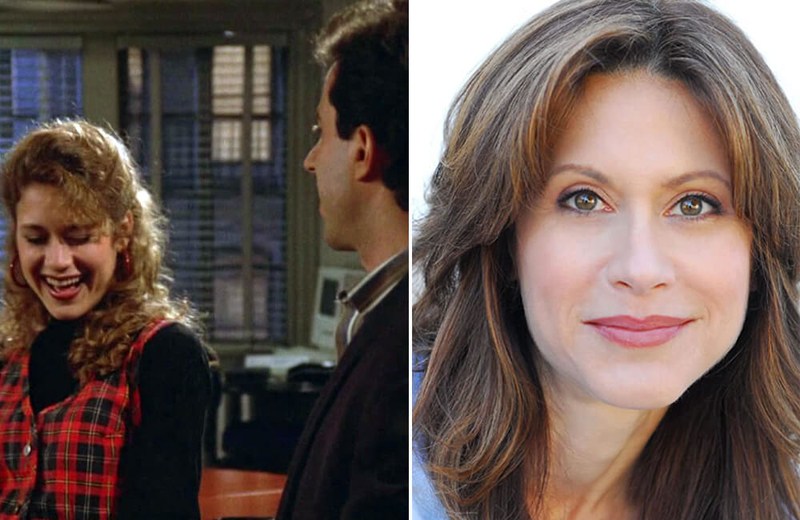 After Seinfeld, Lundy had a recurring role on Dinosaurs, providing the voices for various characters. She also got recurring roles in shows like Hope and Gloria, The Second Half, and Party of Five. In more recent years, she's been seen on Castle and Criminal Minds while also having a lead role in The Inspectors.
Margaret – Marita Geraghty
Marita Geraghty appears in an amusing episode of Seinfeld entitled The Big Salad, which involves Jerry getting jealous and annoyed when he buys his date a salad, and she gives it away to Elaine. The latter fails to thank Jerry for buying it. As usual, the relationship ends before it has a chance to begin.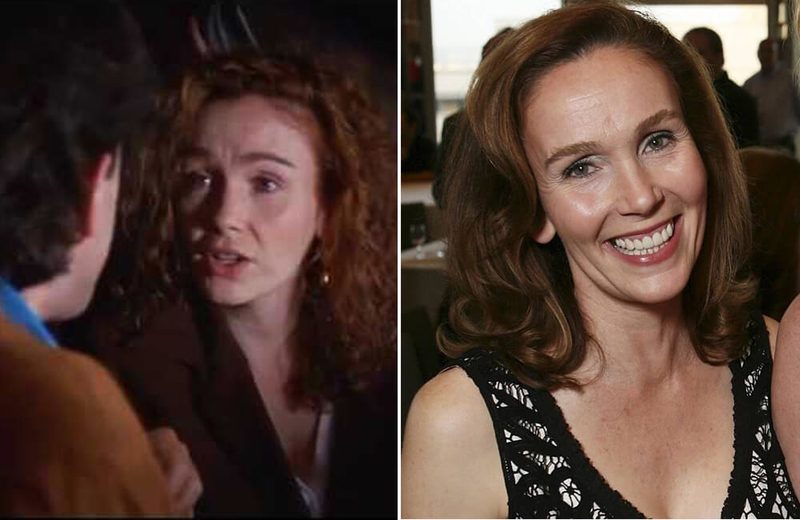 Marita Geraghty had appeared in a series of films before being spotted in Seinfeld, including the likes of No Mercy, Hiding Out, Fresh Horses, and This IS My Life. She also had a role in Groundhog Day as Nancy. In more recent years, she's appeared in shows like CSI and Numb3rs.
Bridgette – Berta Waagfjord
In the episode, The Diplomat's Club, Jerry spends most of his time trying to hook up with a beautiful woman named Bridgette at an airport club. The episode is full of funny and unexpected moments, and it also marks one of the only on-screen appearances of Berta Waagfjord.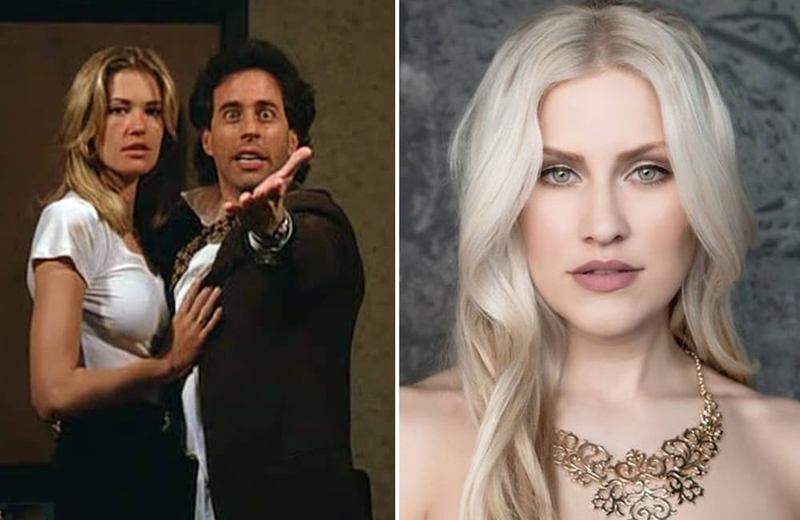 Waagfjord is a Danish supermodel. She only appears in the show for about 60 seconds in total and had one other acting credit, as Alien Woman #1 in Attack of the 50 Foot Woman. The acting wasn't her thing.
Gina – Gina Gallego
Gina Gallego was one of the few people on the show to play a role with the same first name as she has in real life. She played the part of Gina in The Suicide. In the episode, Gina is the girlfriend of a man who attempted suicide. Jerry visits the man in the hospital and falls for Gina along the way.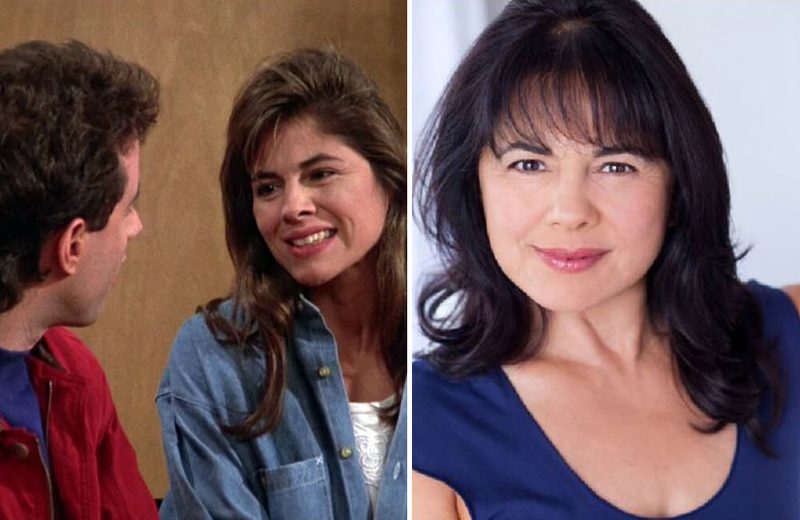 Gina Gallego has appeared in many TV shows, including Buck Rogers in the 25th Century, Remington Steele, Airwolf, Rituals, Knight Rider, and ER. She has been part of the Days of Our Lives cast and appeared on Grey's Anatomy in more recent times.
Katya – Elina Lowensohn
Elina Lowensohn brought the character of Katya to life in the season six episode, The Gymnast, which aired in 1994. Jerry was attracted to Katya because of her athletic abilities; in the show, the story said that she'd won an Olympic medal back in 1984.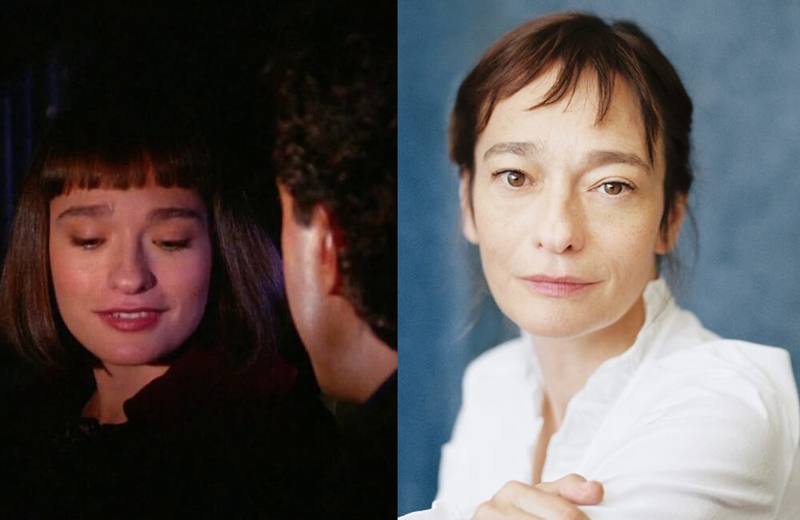 Lowensohn is a Romanian-American actress who traveled to the US with her mother at an early age. Her mom went on a hunger strike to secure a visa for her daughter. In recent years, Elina acted on stage in New York and has appeared in various mothers and shows, including The Wild Boys and The Apparition.
Audrey – Suzanne Snyder
Suzanne Snyder had appeared in a range of movies in the 80s before being spotted on the small screen in Seinfeld as Audrey. She appeared in The Pie as a woman who refuses to try Jerry's pie, leading to him breaking up with her.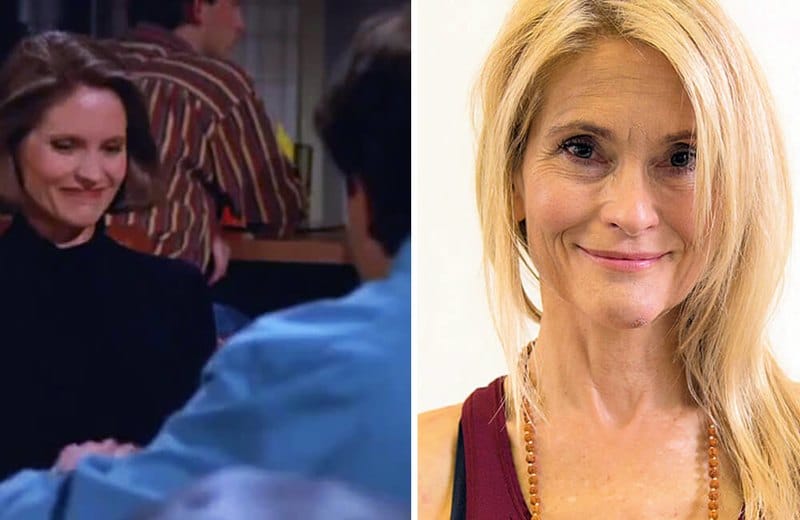 Snyder famously played Debbie Stone in the cult classic B-movie, Killer Klowns from Outer Space. She also appeared in the 1985 teen movie Weird Science and made a minor appearance in Night of the Creeps. These days, she's moved on from acing and teaches yoga.
Sandra – Lisa Malkiewicz
Sandra is a compassionate young lady who Jerry meets when he calls Elaine up, and Sandra answers the phone as her secretary. She appeared in the season four episode, The Cheever Letters, which aired back in 1992.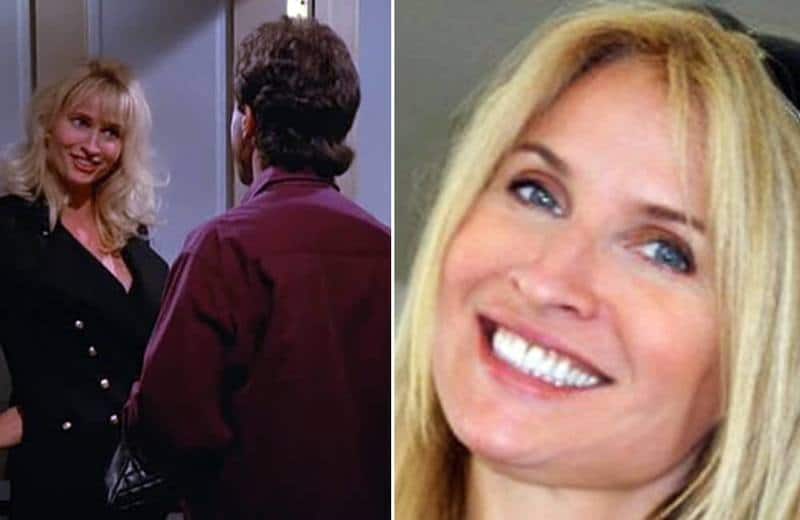 Lisa Malkiewicz appeared in quite a big movie a couple of years later, having a small role in Ed Wood, directed by Tim Burton. She also appeared in the likes of Mr. Jones and Star Time. Appearing in Seinfeld helped get her some roles and auditions, but she moved on from acting by the start of the 21st century.
Isabel – Tawny Kitaen
Tawny Kitaen is another of the many beautiful women who found herself cast across from Jerry Seinfeld as one of his many love interests. She appeared in a 1991 episode entitled The Nose Job and stands out for her horrible personality.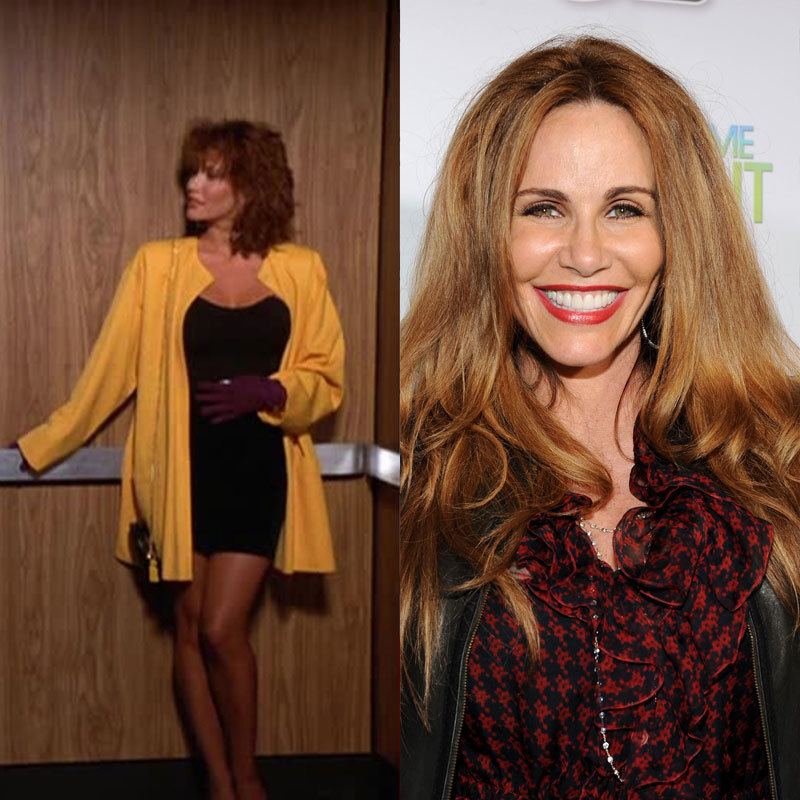 Kitaen was a big model and TV and film star in the 80s. She gained a lot of recognition after appearing in some Whitesnake music videos and movies and shows like Witchboard and California Girls. In more modern times, she appeared in reality shows like The Surreal Life. She passed away in 2021 at the age of 59.
Laura – Pamela Brull
Laura appeared in the first episode of Seinfeld, played by Pamela Brull. She gives Jerry a call and asks if she can stay with him in New York during her visit, leading to a whole awkward scenario where Jerry thinks she's into him when she isn't.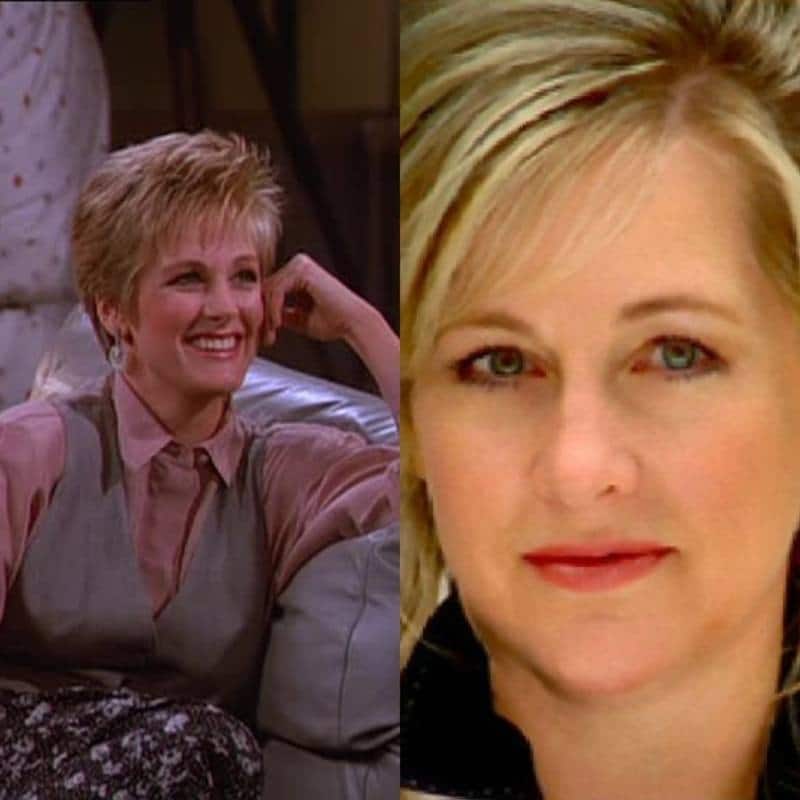 Pam Brull had the unique distinction of being one of the first female characters to appear on the show. She already had an impressive resume at that point, appearing in shows like TJ Hooker, Three's Company, and The Love Boat. She made several more guest appearances in shows and movies after Seinfeld but never got a leading role.
Donna – Gretchen German
Gretchen German appeared in The Phone Message episode as Donna. Things seem to be going well between Donna and Jerry at first, but Jerry always finds something that annoys him. In this episode, he decides he can't date Donna when he finds out she likes a commercial that he doesn't like.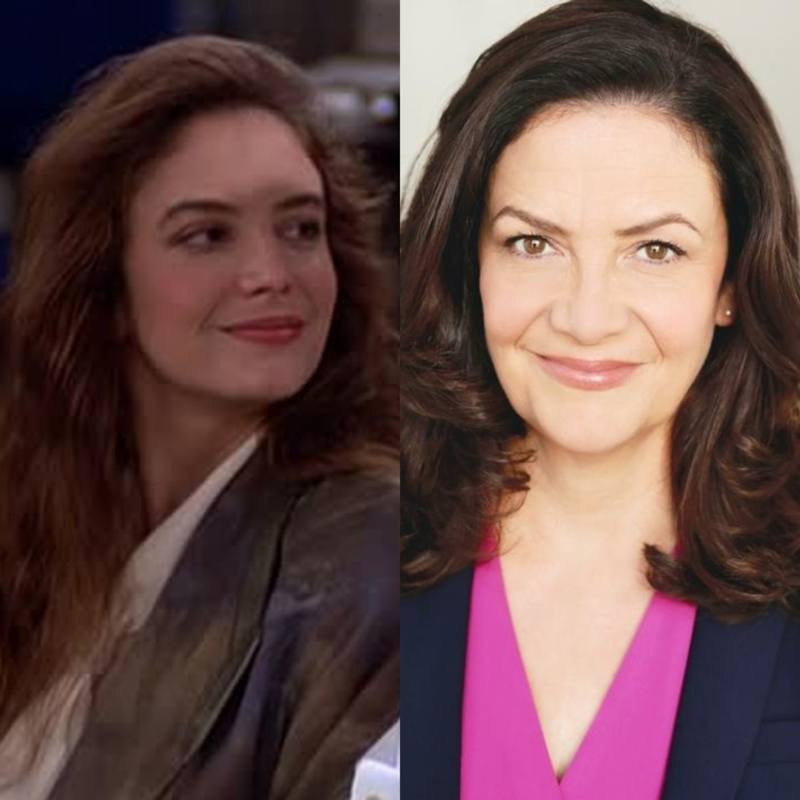 German appeared in some big shows into the 90s and beyond, such as Will & Grace and Criminal Minds. In more recent times, she's been seen in a TV movie called Bad Therapist and continues to make small appearances here and there.
Sherry – Cynthia Szigeti
Cynthia Szigeti had the honor of playing the part of Sherry Becker in Seinfeld. She was one of the only date characters to get an actual last name in the show, as their first names only ever referred to most. In the show, Sherry was Jerry's girlfriend back in high school.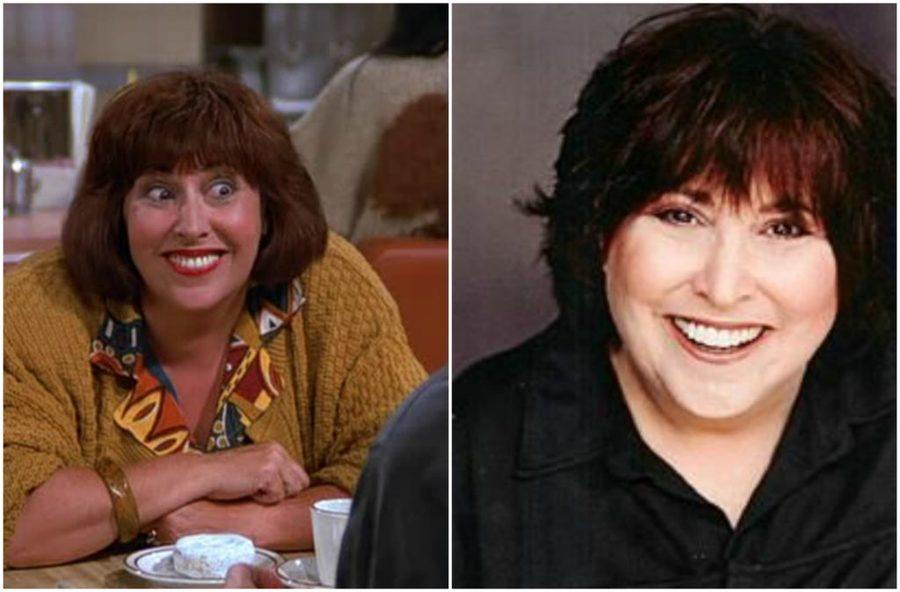 Szigeti, like many other women who appeared in Seinfeld, went on to make some guest appearances in other shows of the 90s and 2000s, like The Fresh Prince of Bel-Air and Married… With Children. Her last acting appearance was in 2013, and she passed away just a few years after that.
Angela – Melinda McGraw
It was Melinda McGraw who brought the character of Angela to life in The Good Samaritan episode of Seinfeld. In the episode, Jerry confronts a driver who commits a hit and run. The driver turns out to be a beautiful lady, so he dates her.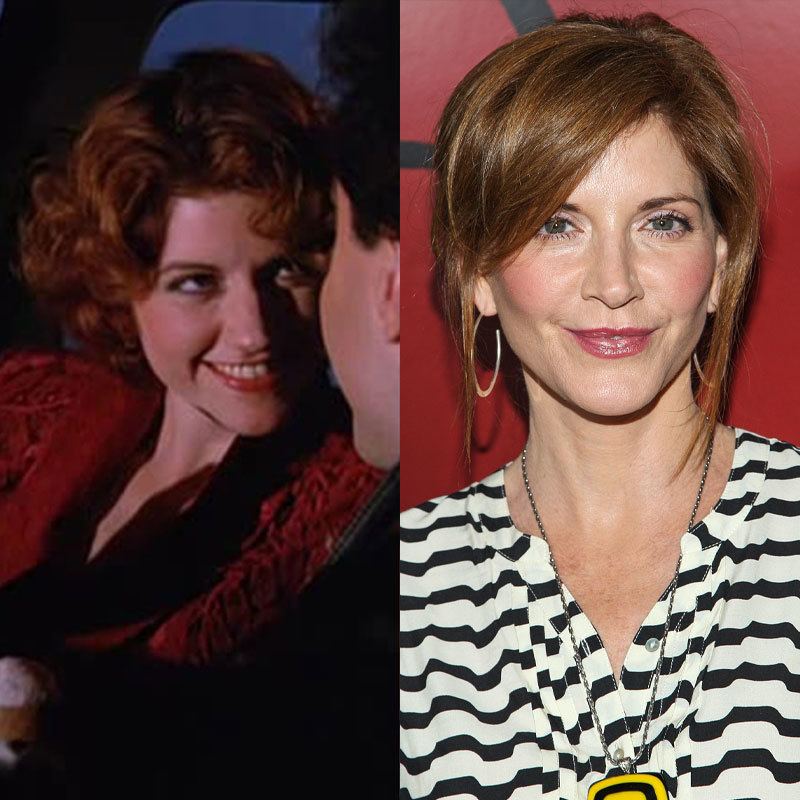 McGraw went on to appear in a range of TV shows. She made guest appearances in some of the biggest shows of recent decades, like The West Wing, Mad Men, and NCIS. She also had a recurring role in the recent remake of Charmed.
Gail – Anita Barone
In the episode, The Shows, Anita Barone appears in the role of Gail. Her character is a source of much hilarity for fans of the show, as she goes on a few dates with Jerry but refuses any kind of physical contact with him, despite having kissed Kramer when she barely knew him.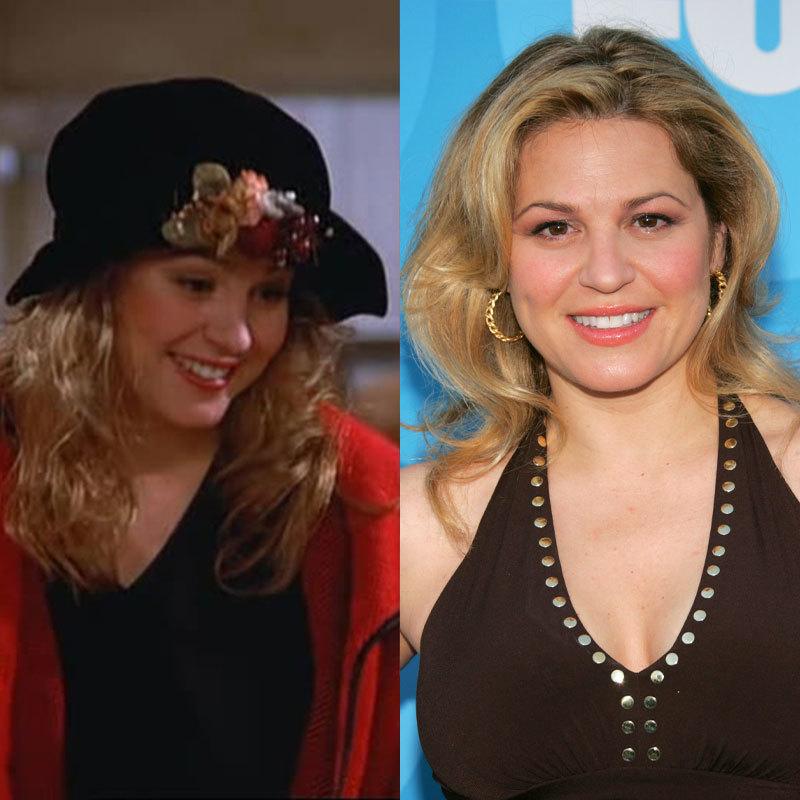 Barone was originally cast as Karen, Ross' ex-wife, in Friends but decided to leave the show after the first episode in search of bigger roles. In the years that followed, she starred in The Jeff Foxworthy Show and The War at Home, with guest appearances in shows like Ally McBeal and Curb Your Enthusiasm.
Sandi – Elena Wohl
Elena Wohl appeared in The Pilot of Seinfeld, playing a character quite like Elaine in the pilot episode of Jerry's on-screen show. Seemingly a little confused, she ends up convincing herself that she and Jerry are dating, but things don't exactly work out.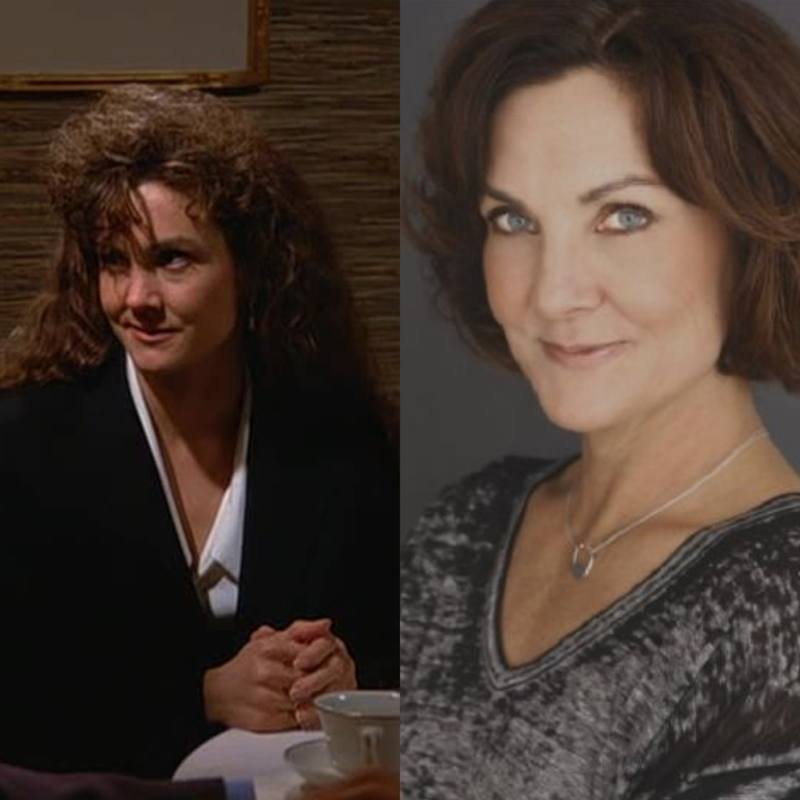 Elena Wohl was one of the actresses who didn't go on to have too much success post-Seinfeld. She made some guest appearances here and there in other shows and has a few recurring roles in her career, but she hasn't appeared in much in recent years and seems to have quit acting.
Sandi – Jann Karam
We've already seen one Sandi in this list, and Jann Karam brought a second Sandi to life in a funny episode of Seinfeld that involves Jerry and George creating some crazy plan to try and switch girlfriends.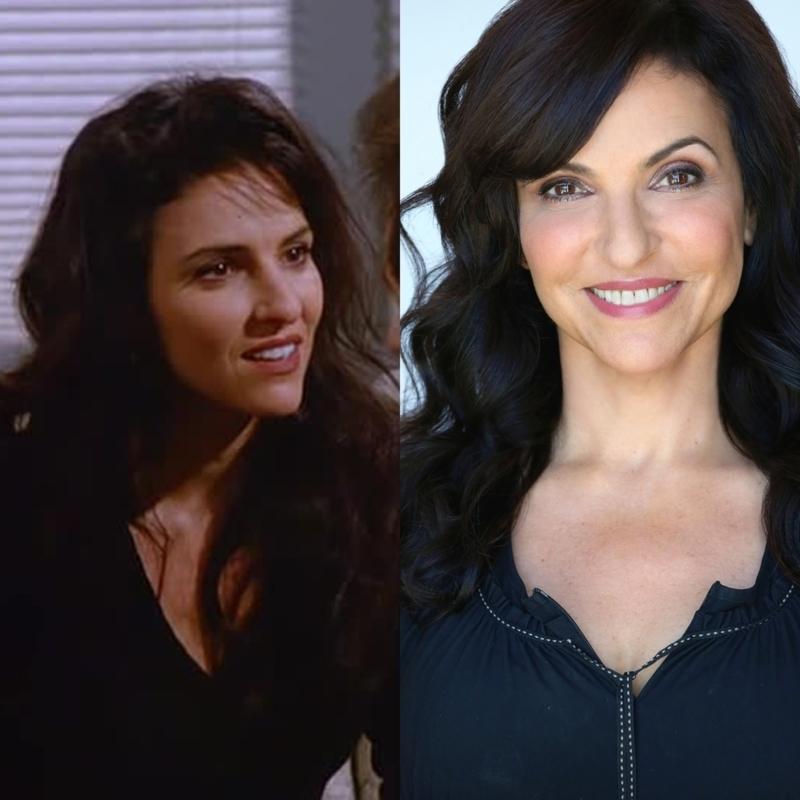 Karam hasn't had a lot of big roles since Seinfeld. She has made very few appearances on TV or in films. Her latest appearance was in a 2016 road trip film, so she is still acting here and there but seems to be pursuing other projects as well.
Laura – Heather Medway
Heather Medway played Laura in The Switch, the same episode that Jann Karam appeared in as Sandi. The episode's main plot involves Jerry originally dating Sandi but wanting to get with Laura and trying to come up with a plan to make it happen.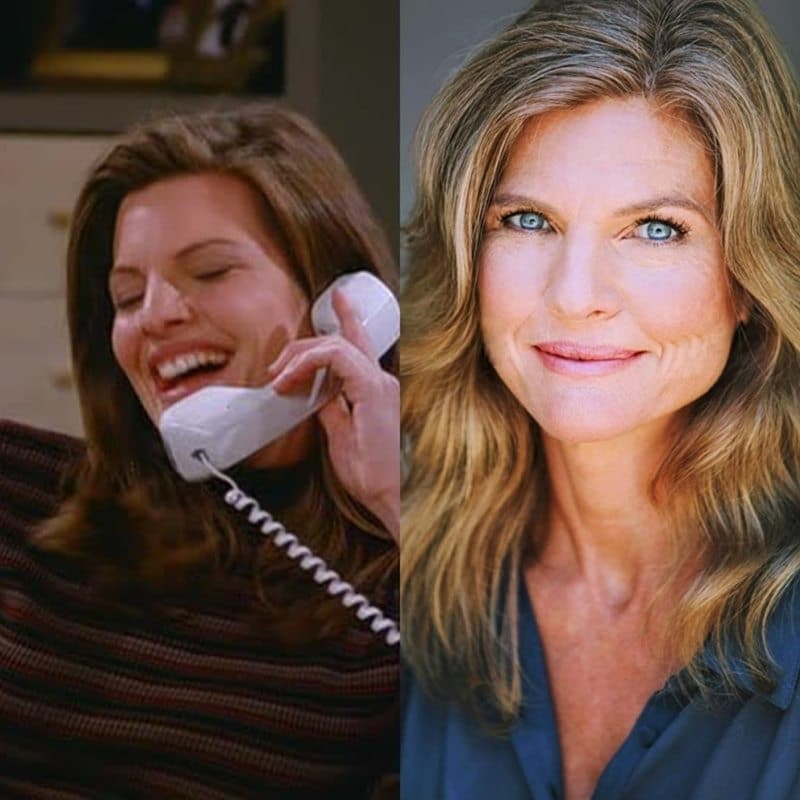 After Seinfeld, actress Heather Medway only got one more notable role: she appeared in the TV show Viper as Cameron Westlake. In 1999, she decided to quit acting, perhaps to spend more time with her family, as she'd only recently given birth to her first child.
Shelly – Dana Wheeler-Nicholson
Dana Wheeler-Nicholson made her mark on the Seinfeld legacy with an appearance as Shelly in The Doodle. The episode involves Jerry and George going on a double date, and Jerry ends up breaking up with Shelly when she refuses to let him use her toothbrush.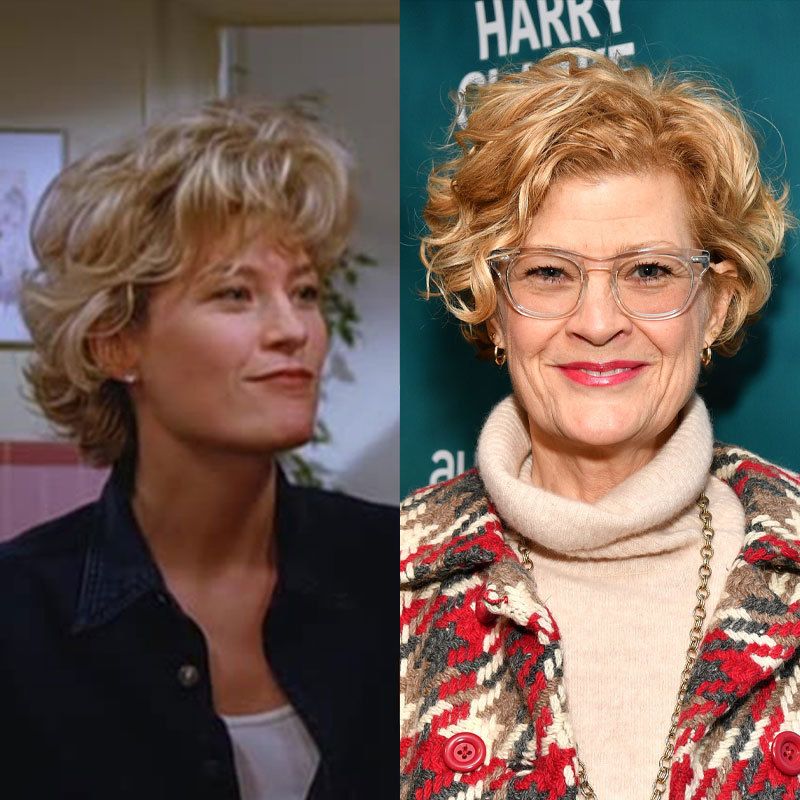 Since her time on Seinfeld, Wheeler-Nicholson has become quite a successful actress, and you might have seen her in several different roles. Some of her biggest jobs were as Beverly in Nashville and Angela in Friday Night Lights.
Gennice – Adelaide Miller
Adelaide Miller incarnated the role of Gennice in the episode The Understudy. In the episode, she plays the part of an understudy to Bette Midler, and she's a very sensitive young lady, bursting into tears several times at almost nothing. This, naturally, is what leads Jerry to break up with her.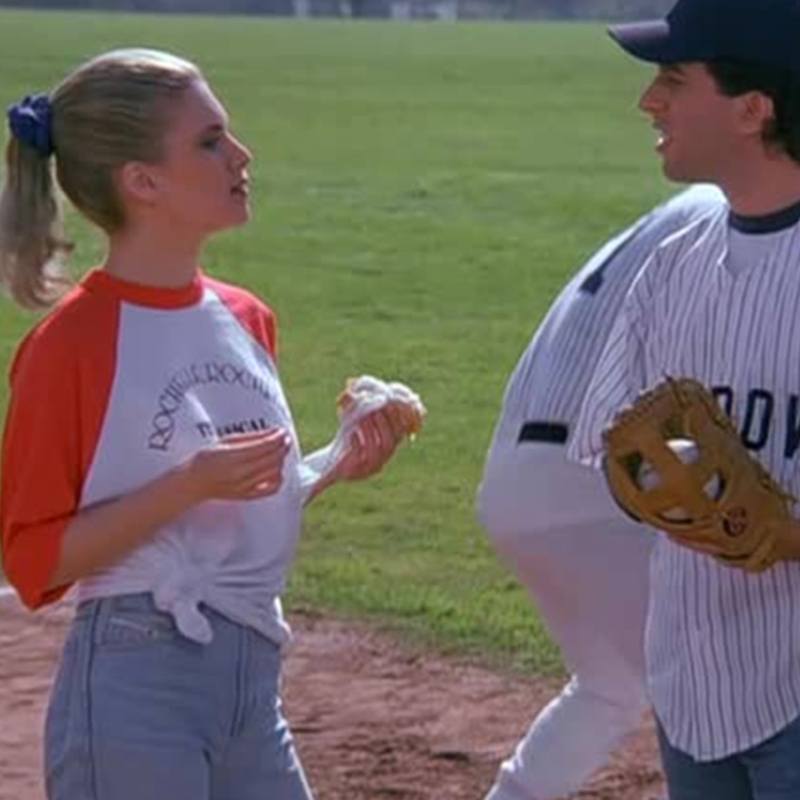 So what has Adelaide being up to these days? Well, it's a bit of a mystery. She had a few minor roles in some 90s shows, including Seinfeld, but hasn't acted since 96 in any film or TV series. It's likely that she gave up acting and moved on to something else.
Melanie – Athena Massey
Jerry had some hilarious and ridiculous reasons for ending his relationships with women throughout the show. But his decision to end things with Melanie is one of the worst; he breaks up with her because she eats her peas individually.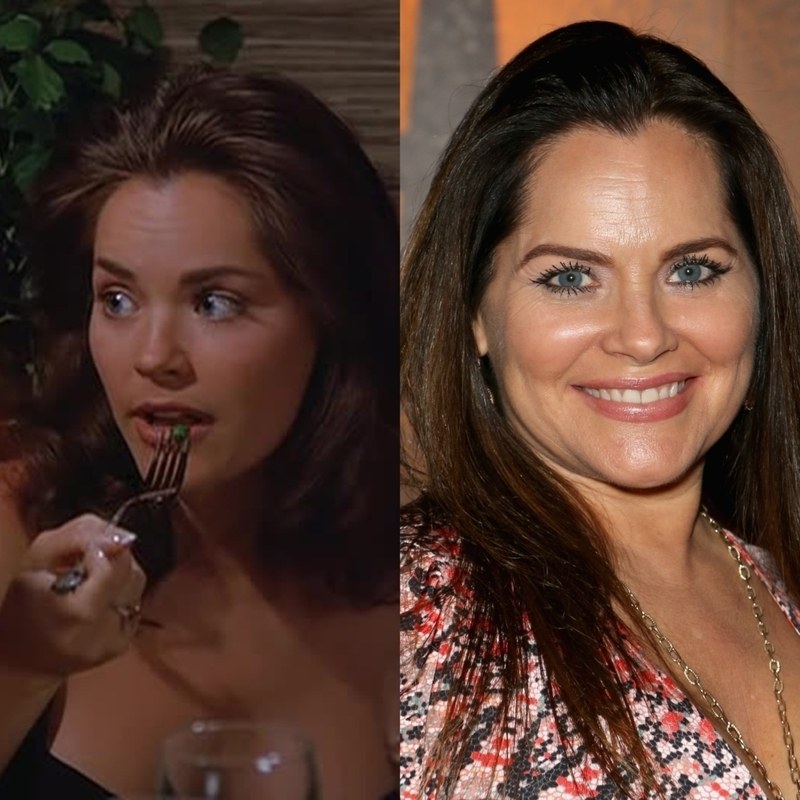 Melanie was played by the actress Athena Massey. Like some of the other ladies on this list, Athena hasn't had too many big roles since Seinfeld, mostly limited to small guest roles in various shows, such as Black Scorpion. She's also done voice acting for some video games.
Holly – Stacey Travis
Stacey Travis brought the character of Holly to life in the episode, The Wink. She's Elaine's cousin on the show, and Jerry goes on a date with her, eventually becoming obsessed with proving his manliness by eating lots of meat.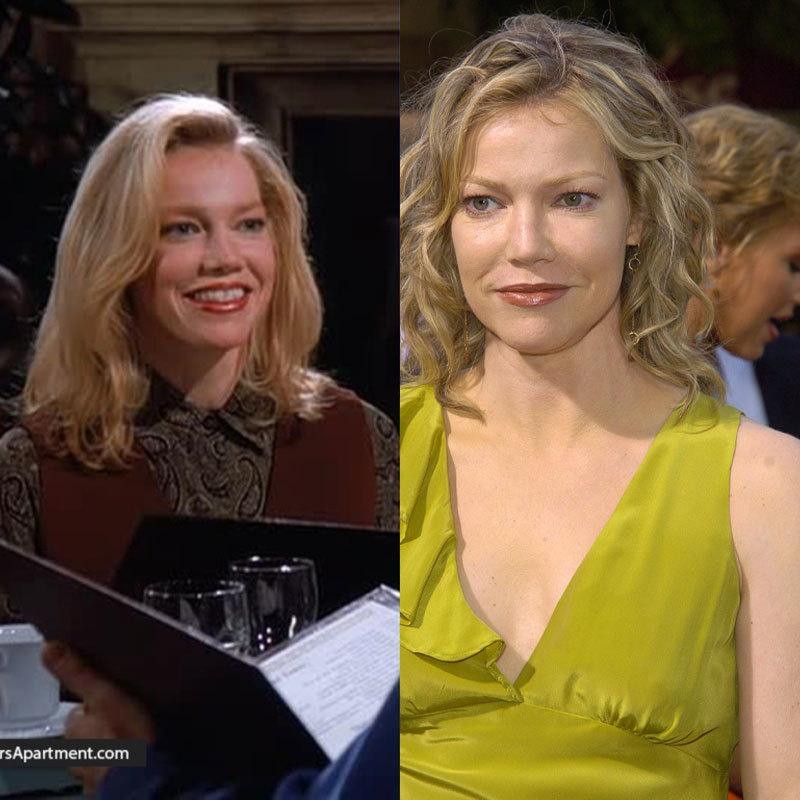 Stacey Travis has appeared in a range of TV series since her Seinfeld appearance. She had small roles in the likes of JAG, Two and a Half Men, and Mad About You. She also had a recurring role in the show SWAT.
Christie – Lisa Deanne
In the amusing episode, The Seven, Jerry dates Christie. The funny thing about Christie is that she only ever seems to wear the same outfit. This piques Jerry's curiosity, and he eventually tries to sneak into her closet to see if she has any other clothes but gets caught in the act.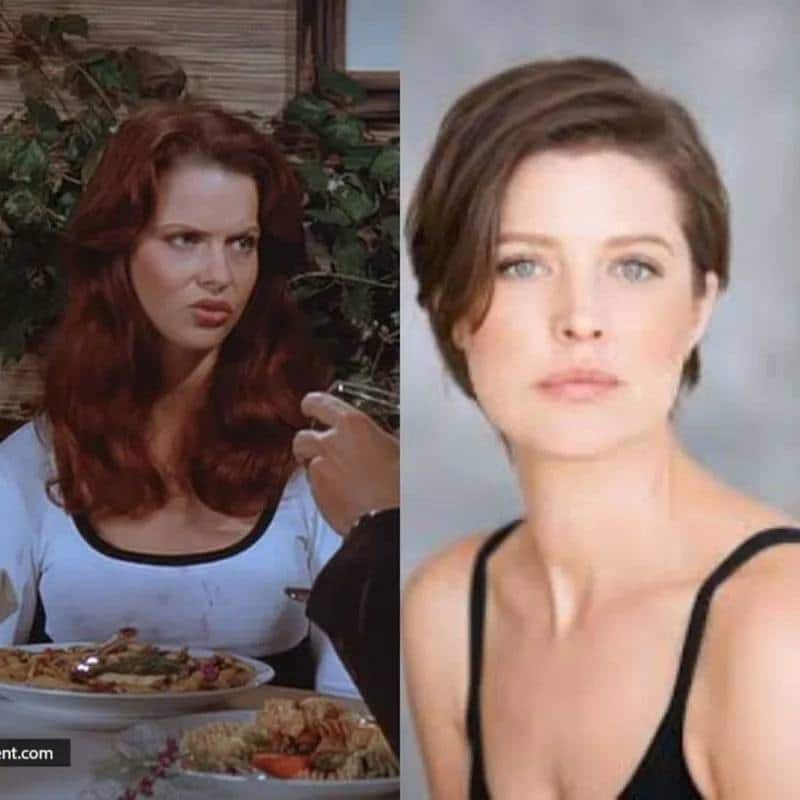 Christie was played by Lisa Deanne, who you probably haven't seen in anything else. She has quite a small list of on-screen credits, appearing in minor roles in a few shows and a made-for-TV movie. Her last appearance was in 2008.
Abby – A.J. Langer
A.J. Langer appeared in an episode entitled The Fatigues. In the episode, she plays Abby, another of Jerry's girlfriends who, it turns out, has a close connection with Seinfeld's arch-rival, Kenny Bania. This leads to a funny, cringy story in which Bania ends up becoming Jerry's mentor, albeit briefly.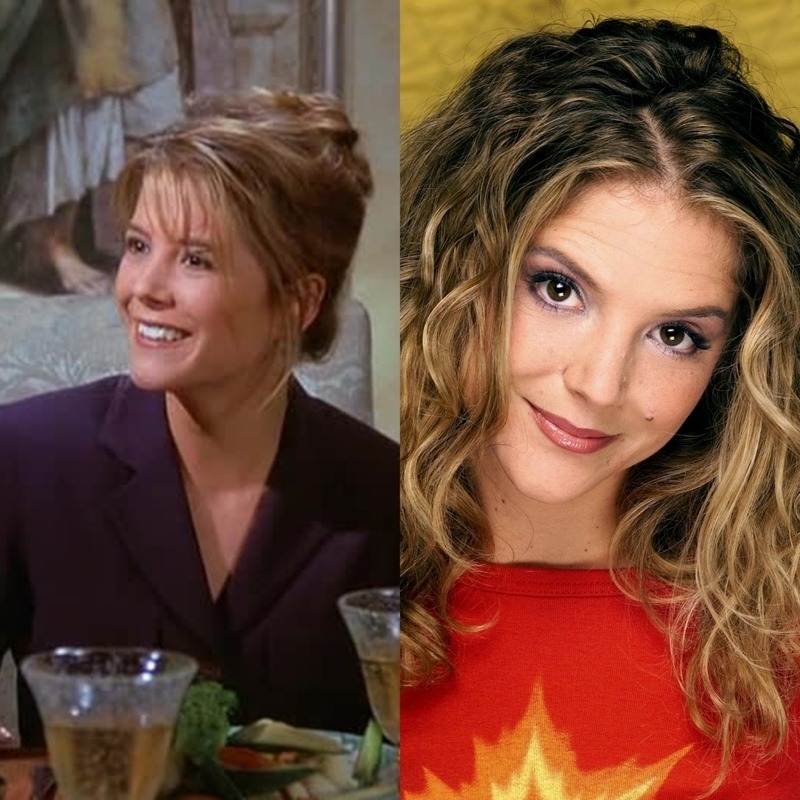 A.J. Langer has led a very interesting life. The American actress appeared in shows like The Wonder Years, Baywatch, and Private Practice, the Grey's Anatomy spin-off. She's also married to Charles Courtenay, an English lord, which gave her the official title "Countess of Devon." She lives in a castle in the UK with her husband and children.
Celia – Julia Pennington
Jerry gets very interested in the antique toys at the apartment of his new girlfriend, Celia. However, Celia refuses to let him play with them. This leads to Jerry drugging Celia and putting her to sleep so he can play with the toys.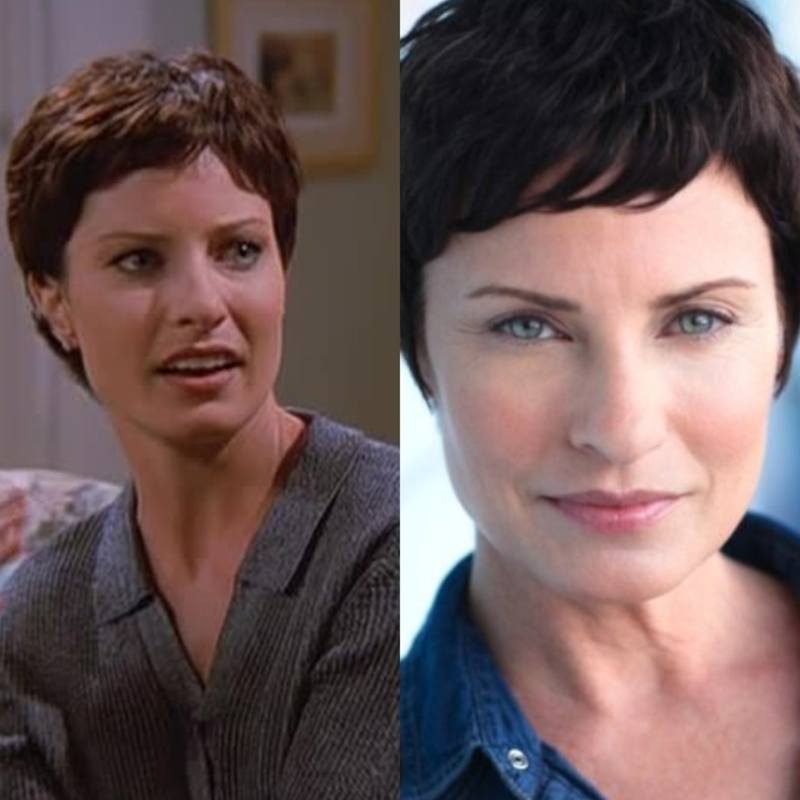 It's kind of a creepy episode when you really think about it, and Celia naturally ends things with Jerry when she learns what he did. The part was played by Julia Pennington, who hasn't had a very prolific acting career. She had one recurring role as ANI in the TV show Mercy Point.
Sara – Marcia Cross
Famed actress Marcia Cross brought the character of Sara to life in an episode of Seinfeld. Her character was a stunning dermatologist who was passionate about her work. However, all Jerry could do was mock her profession, jokingly referring to her as "Pimple Popper MD."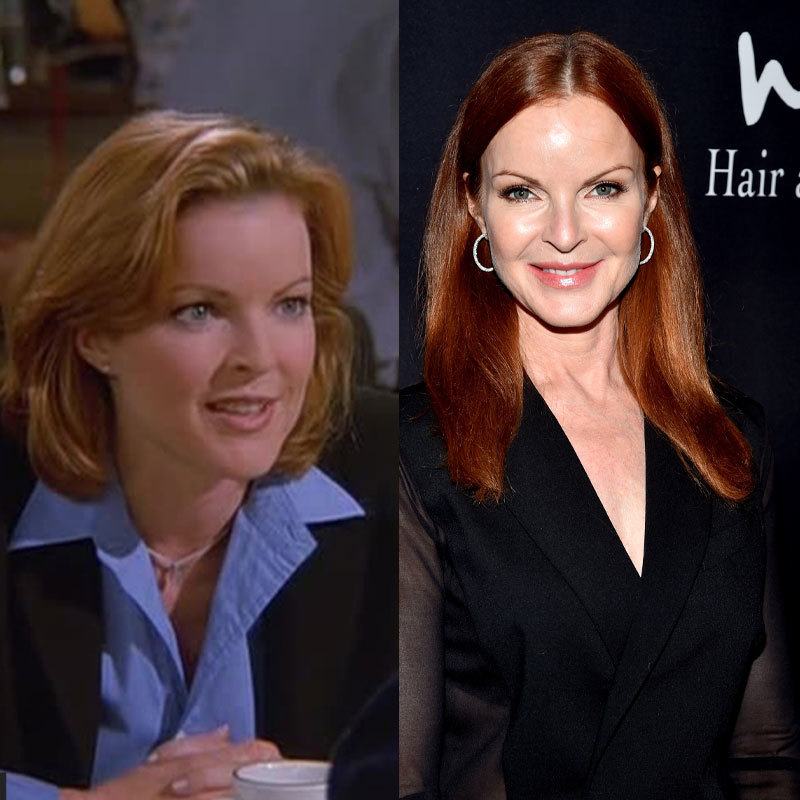 Cross went on to become one of the biggest TV stars of the 2000s when she landed the leading role of Bree Van De Kamp in Desperate Housewives. She also appeared in Melrose Place for several years and had a recurring role on Quantico.
Gwen – Karen Fineman
Karen Fineman played the part of Gwen, a beautiful young woman who, according to Jerry, only looked good in certain light. He, therefore, decides that he should take her to Monk's, which has the most flattering lighting, but the whole plan backfires and leads to yet another breakup.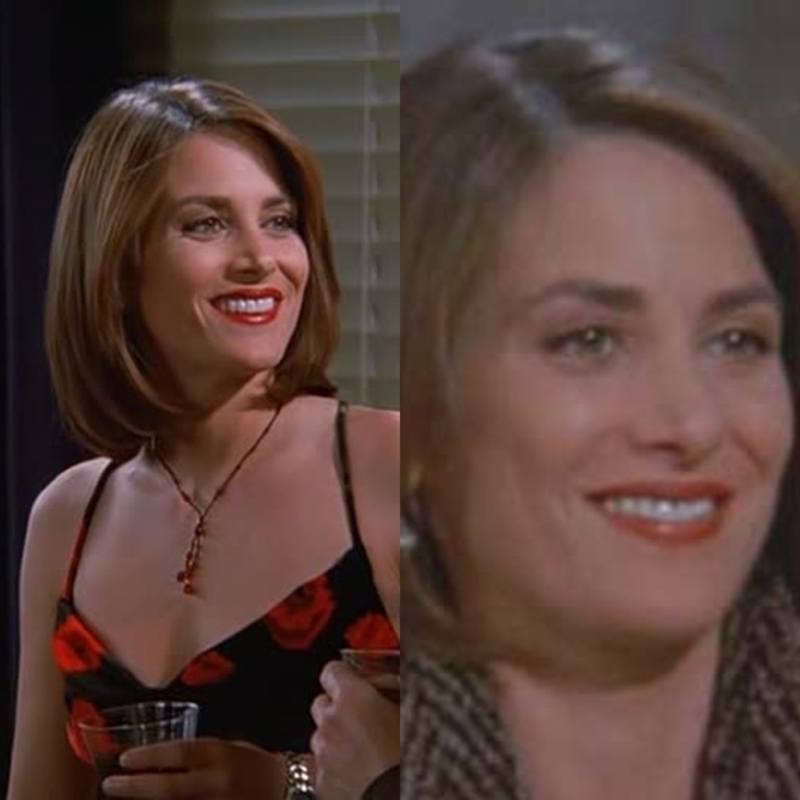 Unfortunately, Seinfeld didn't become a big springboard for Karen's acting career, as she hasn't done a lot of work since then. She did have a small role in Chicago Hope back in the late 90s but hasn't seemed to do any on-screen work since then.
Lisi – Julia Campbell
Julia Campbell appeared in the episode entitled The Frogger. She was one of Jerry's final girlfriends on the show and was originally a friend of Elaine's. Jerry breaks up with her due to her habit of finishing other people's sentences.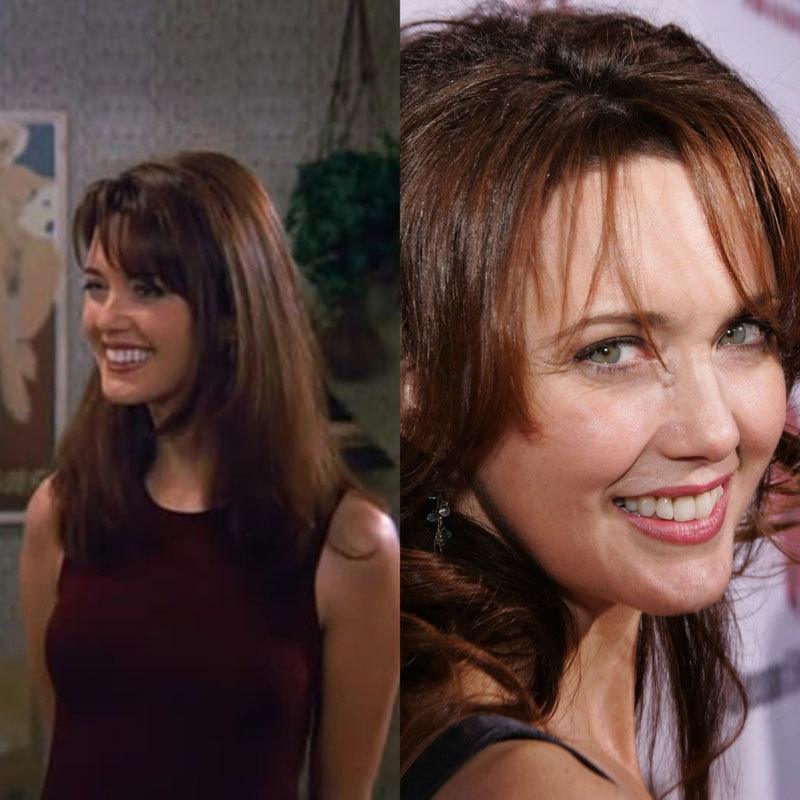 Campbell has had quite a successful acting career over the years. She has appeared in plenty of popular TV shows, like Dexter, The Mentalist, The Practice, Friends, House, and Malcolm in the Middle. She also appeared in Heroes and The Shield, along with several films.